COVID Vaccine vs. Flu Vaccine: What to Know


The COVID and flu vaccines are important, and both are quite effective at preventing serious illness or death. But that's where much of their similarities end. Here's the science behind both.




Video: Caleb Williams saves game for Oklahoma with...


Caleb Williams' grip on the Oklahoma starting quarterback job seems to tighten every week. Williams and the Sooners faced an upset bid from the Kansas Jayhawks on Saturday, with the game coming down to the final possession. Oklahoma faced a 4th...

Magic Johnson had incredulous reaction to Lakers b...


Magic Johnson sounded like a disappointed dad after witnessing the incident on the Los Angeles Lakers bench during Friday's loss to the Phoenix Suns. Johnson reacted on Twitter to the altercation between Anthony Davis and Dwight Howard during a...

Kansas desperate to get fans to game during Oklaho...


The Kansas Jayhawks made a bid for a stunning upset on Saturday, and the school was desperate to get people to the stadium to witness it. The Jayhawks were 38.5-point underdogs at home Saturday against unbeaten Oklahoma, but the first half unfolded i...




Spider-Man: No Way Home Images Show Spidey On The ...


Today brings us a brand new look at the much-anticipated "Spider-Man: No Way Home," which is set to hit theaters later this year. It will pit Tom Holland's Peter Parker against a multiversal lineup of Spidey villains from the past, including Alfred M...

Tales From The Box Office: How Blade Runner 2049 B...


(Welcome to Tales from the Box Office, our column that examines box office miracles, disasters, and everything in between, as well as what we can learn from them.) It is no secret that Hollywood loves a franchise play in the modern age. The success o...

Official Warrant Reveals Alec Baldwin Was Unknowin...


New information has come out about the heartbreaking fatal shooting that occurred during the production of an indie Western titled "Rust." According to a Santa Fe court document (via The Hollywood Reporter), an assistant director unknowingly handed t...




Cardi B Shares New Tie-Dye Look Wearing Dion Lee F...


Cardi B took to Twitter to share a new look where the rapper donned a tie-dye ensemble, which she called "simple and cute". Cardi B wore a Dion Lee Fall 2020 tie-dye look including a mesh long sleeve bodysuit and chain-detail maxi...

Wardrobe Inquiry: Chlöe Bailey Spotted in NYC for...


 You ask, we answer @annelise.Alexandra says, "Hi! Where is her dress from?"  Chlöe Bailey stepped out in NY for her appearance on the Tamron Hall Show wearing a Dead Lotus Couture "Silenzia" latex dress (£470), styled by ...

Yahne Coleman Sits Pretty While Rocking Her Fashi...


Yahne Coleman was spotted sitting pretty during a recent outing. The dancer was outfitted in a sexy mauve satin dress from Fashion Nova, discover how you can get her look: Yahne Coleman wore Fashion Nova's $54.99 All Ruffled Up Satin M...




Fall: The Most Wonderful Season to Be at Home


We've lived in quite a few houses over the years (this is our eighth home since we've been married!)! Some homes you move into and you know it will be a long journey to make it yours. That's exciting in its own way! We've had so many ...

Our New Dining Room + Simple Cozy Fall Tablescape


The chill in the air and the turning of the leaves signals it's time for one of my favorite rituals of fall nesting. EATING SOUP! We eat a lot of soup from fall through winter. Do you? We are still getting all settled in our dining room but it&...




No Cross, No Crown — A homily for the the 29th S...

In the Sunday Gospel, the Lord Jesus speaks of crosses and crowns. The apostles have only crowns in mind, but Jesus knows the price of the crown. So, He must teach them and us that crowns—the things we value most—come only through the cross. It m...
The First Photograph in History

It doesn't look like much, but this is the world's first photograph, or rather, the oldest surviving photograph, or both. It was taken by French inventor Nicephore Niepce, using a camera obscura focused onto a pewter plate coated with a thin la...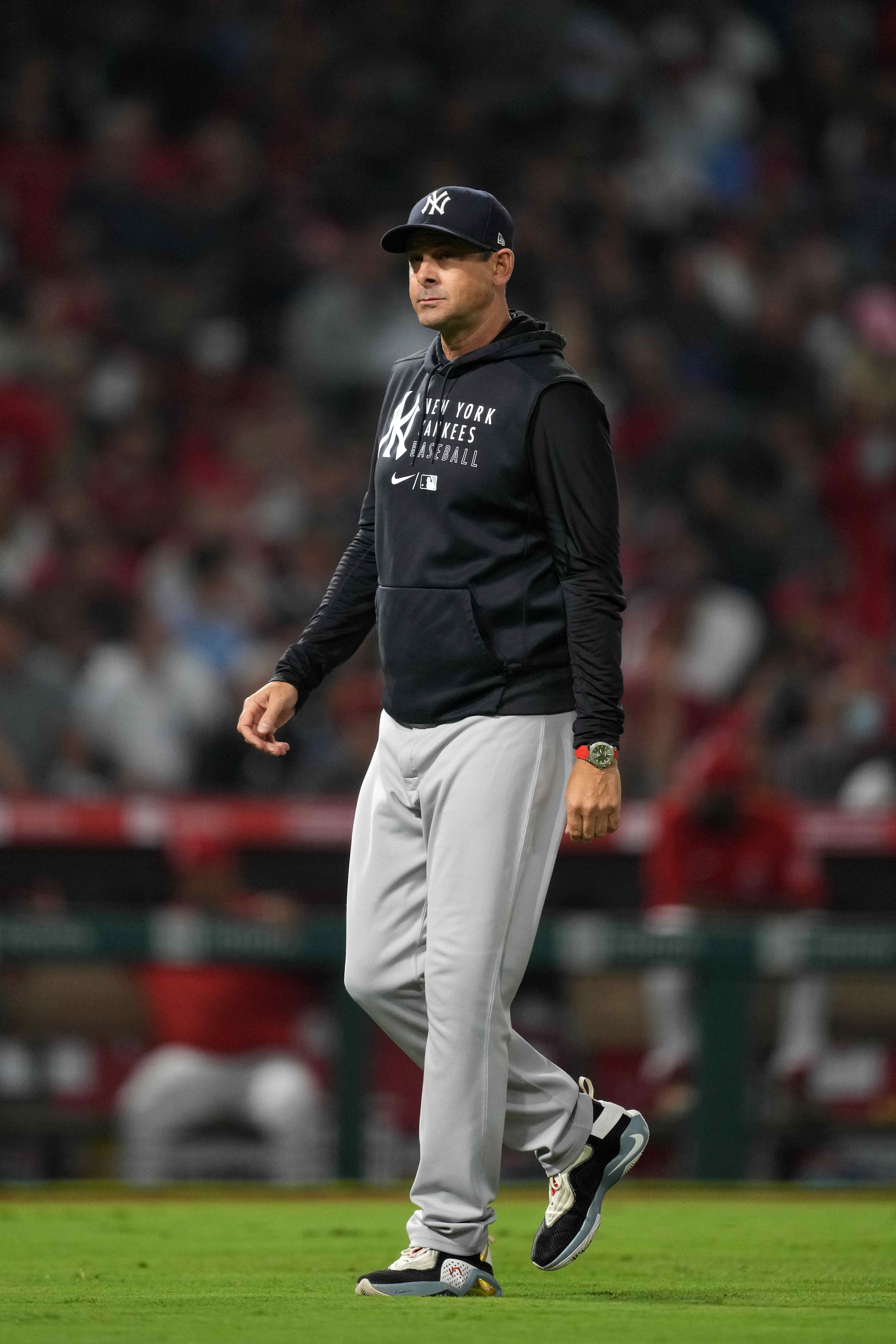 Yankees Sign Aaron Boone To Three-Year Deal

After a lengthy silence on the contract status of manager Aaron Boone, the Yankees announced Tuesday that they've signed their skipper to a three-year deal that runs through the 2024 campaign. Boone's contract also contains a club option ...
Remove objects from your photos with cleanup.pictu...


Cleanup.pictures is a free online service that you may use to remove objects from photos and images that you upload to the service. While there are plenty of tools out there that support object removals in photos and images, most require you to downl...