Ghacks Deals: The A-Z Cybersecurity Developer Bundle
The A-Z Cybersecurity Developer Bundle ten different cybersecurity courses. Several of the courses prep you for certification exams, others teach you cybersecurity skills. Here is the full list of included courses: Ethical Hacking (v10) Access 239 lectures & 33 hours of content Covers ethical hacking of networks and system penetration testing + all of the exam objectives for the EC-council ECC 312-50 version 10 exam CompTIA PenTest+ (PT0-001) Access 217 lectures & 26 hours of content A bro


Microsoft is testing a new "Open With" prompt in latest Windows 11 build
Microsoft released Windows 11 build 25151 this week. The development build includes some features that may be integrated in the 2023 feature update for Windows 11. One of the changes in the new version affects the operating system's open with dialog. The prompt is displayed when users select it from the right-click context menu. It gives you options to launch a file with a different application, e.g., an image in an image editor instead of a viewer. The current version of Windows 11 lists sever


Windows 11 Insider Preview Build 25151 fixes some crash issues, printing from UWP apps
Users in the Developer Channel can now update to Windows 11 Insider Preview Build 25151. This version is another bug fix release, which is not surprising as Microsoft appears to be focusing its efforts on the 22H2 feature update that is said to debut this fall. What's new in Windows 11 Insider Preview Build 25151 The latest version of the preview build fixes a crash due that was caused by the Windows Security app. The Exclusions page in the Security app will no longer truncate the space for the


WhyNotWin11 update readies the program for Windows 11 version 22H2
WhyNotWin11 is a third-party program that enables you to find out if your Windows device is compatible with Microsoft's Windows 11 operating system. The latest version includes updated processor lists that ready it for Windows 10 version 22H2. Before Microsoft released its Windows 11 operating system, it announced that it made several changes to the operating system's requirements. The company released its own tool, PC Health Check, so that users could check whether their devices could run the


Firefox: remove known tracking parameters from URLs in all modes
Mozilla launched Firefox 102 this week, and with it came support for the new query parameter stripping functionality to boost user privacy. Many sites and services add parameters to the web address for tracking purposes. These parameters do not change the destination of the webpage, but they provide the sites and services with information that they may use for tracking purposes. Firefox 102 protects users against these trackers by removing them. Problem is, the browser is configured to do so on


Foxit PDF Reader 12.0 released
Foxit Software released Foxit PDF Reader 12.0 and Foxit PDF Editor 12.0, new major versions of two of the company's PDF flagship products. Foxit PDF Reader 12.0 is a free program to read and print PDF documents. It comes with limited support for additional functionality, such as the signing of PDF documents. Our first review of Foxit Reader dates back to 2006, when Foxit Reader 2.0 was released. The then lightweight program was a popular alternative to Adobe's heavier Adobe Reader application.


Google begins rolling out the new Gmail design to users as the default option
Earlier this year, Google revealed a new Gmail design. The email service is now rolling out the new interface for users as the default option. New Gmail design The new Gmail design has a sidebar that allows you to switch between Mail, Chat, Spaces and Meet. When you switch to the new interface, you may notice that Gmail's side panel has disappeared. Don't worry, it's still there. Mouse over the Mail icon, and it will display the classic menu which has the shortcuts for the Inbox, Drafts, Sent,


Google Hangouts will shut down in November 2022, users are being redirected to Google Chat
Google Hangouts will shut down in November 2022. The instant messaging service, which debuted in 2013, will be replaced by Google Chat. This isn't unexpected, we reported about it in 2019. Last year, the company clarified its intention to migrate to Chat, and now we have an actual timeline when Hangouts is going away for good. Hangouts is redirecting users to Google Chat The Hangouts app on mobile will display an in-app screen prompting them to migrate to the Chat app or Chat in Gmail. Users wh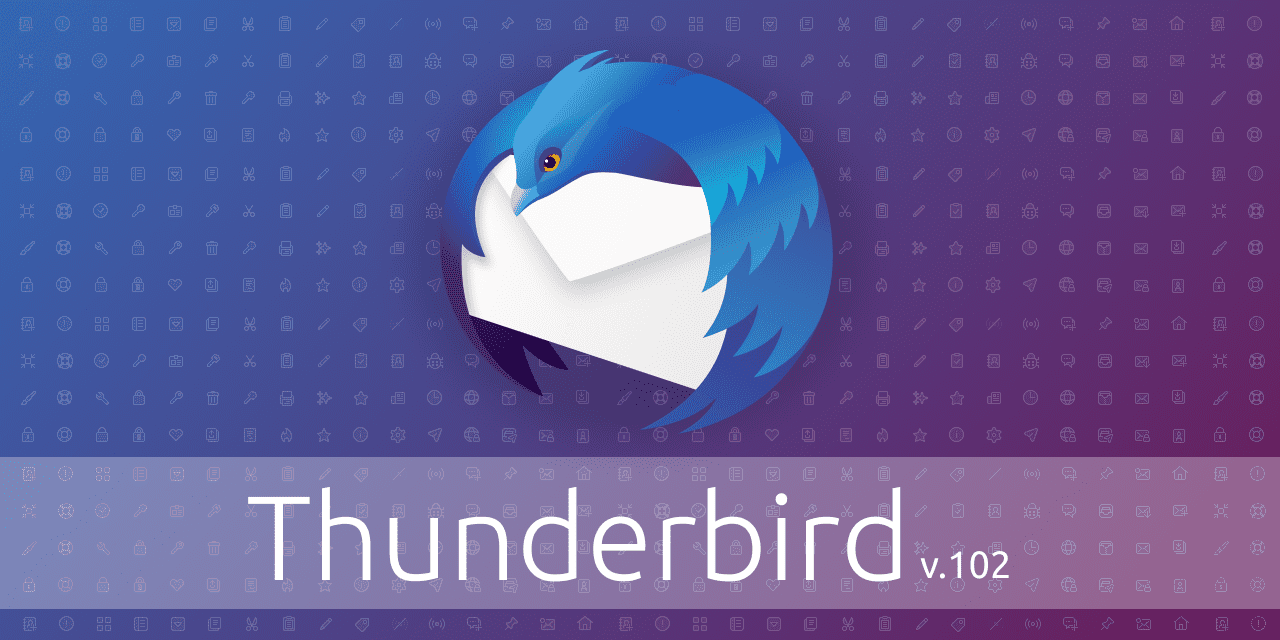 Thunderbird 102 released: lots of new features and improvements
Thunderbird 102 is out now. The new version of the popular desktop email client is a major new release that introduces several new features and improves others. image credit: Thunderbird You may want to check out our review of the Thunderbird 102 beta features here, but expect a new look, new address book, improved account setup and migration, link preview cards support, support for multiple spell checking dictionaries, and a redesigned message header among other new features. Thunderbird 102: t


Is Anyone using Microsoft Edge's Collections feature?
Collections, a way to save content in Edge, is one of the features that distinguishes Microsoft Edge from Google Chrome, its main competitor. Collections work similarly to bookmarks, as the feature's main purpose is the saving of content in the browser. Similarities do not end there: Edge users may create multiple collections to better organize saved content. Unlike bookmarks, collections support the saving of media. Another difference between the two is that Microsoft integrated Collections de


Windows Defender is reportedly affecting the performance of Intel CPUs, but there's a fix
Kevin Glynn, the developer of popular tools like ThrottleStop and RealTemp has discovered a bug in Windows Defender that was causing it to consume more system resources than was required. He has also released a new app that fixes this problem. Windows Defender consumes more resources on Intel CPUs Antivirus programs are constantly scanning your system for unusual activity to prevent malware from impacting your system. That's normal, and Windows Defender is no exception to this. But there's more


Ghacks Deals: The Learn to Code Full Stack Developer Certification Bundle
The Learn to Code Full Stack Developer Certification Bundle includes nine different eLearning courses that teach you programming languages and skills, such as C#, .NET Core, Microsoft SQL Server, HTML and PHP programming, Pythin, and Angular. Here is the full list of included courses: Microsoft SQL Server & T-SQL Course For Beginners -- Understand the Benefits of SQL & Earn Big Bucks as a Skilled Developer Learn C# by Building Applications -- Understand the Concepts of C#6 &C#7 and Use Them to


Firefox 102: new ESR base and improved security
Firefox 102 and Firefox 102 ESR will be released later today. The new version of Mozilla's Firefox web browser improves security, picture-in-picture mode, and is the new base for the Extended Support Release channel. All Firefox development channels receive updates on the same day. Firefox Beta and Firefox Developer editions move to version 103 and Firefox Nightly moves to version 104. Firefox for Android follows the version of the stable channel, which means that it is moved to version 102 as


Opinion: Cheaper Media Streaming tiers support by advertisement is a good development
A new streaming service is launched every other month it seems. With more and more streaming services competing for customers, it is not only the customers that need to adjust to the new landscape, but also the streaming services. Content is scattered and customers find themselves in the unattractive position to either subscribe to multiple services to access all content at the same time, to hop between services regularly, or to ignore certain content. Streaming companies have to rely on origin


Waterfox G5 will be based on Firefox ESR 102; users will be upgraded from G4 automatically
Alex Kontos, the developer of Waterfox, has announced that the browser is being migrated to Firefox ESR 102. The current version of the popular application, Waterfox G4, is based on Firefox ESR 91. According to the Firefox Release Calendar, Mozilla will release Firefox ESR 102 on June 27th, 2022, i.e. today. For reference, the Extended Support Release for Firefox 91, was rolled out August 9, 2021. The last version of ESR 91 will be available on August 22, after which ESR 102 will be the only ve


New Windows Phishing Method gives attackers access to cookies and more
The rise of two-factor authentication added a new layer of security to the authentication process on the Internet. Attacks designed to steal user credentials are still common, but many fall short because access to user accounts is not granted without the second verification step. Users need to enter a code, use a hardware device or an application to complete the authentication request. Different forms of two-factor authentications exist. In the beginning, codes sent via email or SMS were common