Emotion-detection applications built on outdated science, report warns
Software that purportedly reads emotions in faces is being deployed or tested for a variety of purposes, including surveillance, hiring, clinical diagnosis, and market research. But a new scientific report finds that facial movements are an inexact gauge of a person's feelings, behaviors or intentions.


Physicists use mathematics to trace neuro transitions
Unique in its application of a mathematical model to understand how the brain transitions from consciousness to unconscious behavior, a study may have just advanced neuroscience appreciably. The findings, surprisingly by physicists, suggest that the subliminal state is the most robust part of the conscious network.


Improving the signal-to-noise ratio in quantum chromodynamics simulations
A study describes a new technique for simulating particle ensembles that are 'large' (at least by the standards of particle physics). The technique improves the signal-to-noise ratio and thus the precision of the simulation; crucially, it can also be used to model ensembles of baryons: a category of elementary particles that includes the protons and neutrons that make up atomic nuclei.


New research identifies gene that hides cancer cells from immunotherapy
A team has identified a gene that could make immunotherapy treatments, specifically checkpoint inhibitors, work for a wider variety of cancer patients. The study found that when the DUX4 gene is expressed in cancer cells, it can prevent the cancer from being recognized and destroyed by the immune system.


Testosterone replacement therapy (TRT) can increase men's risk of stroke and heart attack
Aging men with low testosterone levels who take testosterone replacement therapy (TRT) are at a slightly greater risk of experiencing an ischemic stroke, transient ischemic attack (TIA), or myocardial infarction, especially during the first two years of use, reports a new study. The findings confirm concerns voiced by many health agencies about the potential risks associated with the treatment.


Simulations fix the cracks in magnetic mirrors
Physicists show that 'magnetic mirrors' plasma leaks can be minimized if specific conditions are met. The insights gathered could solve a decades-old problem of low plasma confinement times and high loss rates in magnetic mirrors.


'Trojan horse' anticancer drug disguises itself as fat
A stealthy new drug-delivery system disguises chemotherapeutics as fat in order to outsmart, penetrate and destroy tumors. Thinking the drugs are tasty fats, tumors invite the drug inside. Once there, the targeted drug activates, immediately suppressing tumor growth.


Cleaning our water with groundbreaking 'bioinspired' chemistry
Synthetic chemicals, including pesticides, medications and household cleaners, often end up in our waterways. Even in small amounts these substances can affect wildlife, plants and humans, and a number of them have shown resistance to normal water treatment methods. Researchers blazed the trail for a new field of sustainable chemistry by unveiling powerful, safe and inexpensive oxidation catalysts inspired by biological processes that break down even the most stubborn micropollutants.


Scientists discover how mosquito brains integrate diverse sensory cues to find a host
A team has discovered how the female mosquito brain integrates visual and olfactory signals to identify, track and hone in on a potential host for her next blood meal. They discovered that, after the mosquito's olfactory system detects certain chemical cues, the mosquito uses her visual system to scan her surroundings for certain shapes and fly toward them, presumably associating those shapes with potential hosts.


AI is Coming Closer to Deciphering Lost Languages
Researchers had a lucky break that helped them crack the code of Egyptian hieroglyphics, like the ones shown on this artifact. But many lost languages remain undeciphered, with no Rosetta Stone to point the way. (Credit: Zoran Karapancev/shutterstock) Since the invention of writing several thousands of years ago, humans have come up with myriad scripts that turn the phonetic sounds of spoken languages into something visual. Most of these written languages have already been deciphered, f


AFRL and IBM to pioneer quantum information technology for DoD
Rome NY (SPX) Jul 13, 2019 The Air Force Research Laboratory is breaking new ground in their efforts to partner with industry, academia, and the Department of Defense to apply quantum information science to Air Force concerns and ensure they remain the most advanced and capable force in the World. AFRL has formally joined the IBM Q Network, the first ever partnership of its kind in the Department of Defense. This al


An international team of researchers have identified and described two new frog species.


Three New ISS Crew Members to Launch on July 20
(Credit: NASA) Exactly 50 years after the first humans stepped foot on the moon, three astronauts will blast off into space to join the current crew on the International Space Station. On July 20, NASA astronaut Drew Morgan, European Space Agency astronaut Luca Parmitano, and Russian cosmonaut Aleksandr Skvortsov, will launch from Kazakhstan around 12:28 EDT. After a four-hour orbit around Earth, the crew will travel the last two hours to the ISS, docking around 6:50 p.m. EDT.


Lionfish ear-bones reveal a more mobile invasion
Researchers have little information about how grown lionfish might invade or move to new waters because tracking small marine organisms poses difficulties. One way to investigate their movements, though, is to study stable isotopes in their ear-bones.


New pathways for sensory learning in the brain
Researchers have developed an automated, robotic training device that allows mice to learn at their leisure. The technology stands to further neuroscience research by allowing researchers to train animals under more natural conditions and identify mechanisms of circuit rewiring that occur during learning.


India to make new bid to launch Moon rocket on Monday
New Delhi (AFP) July 18, 2019 India will make a new bid to launch a landmark mission to the Moon on Monday, a week after aborting lift-off at the last minute because of a fuel leak, officials said. The Indian Space Research Organisation (ISRO) said it had rescheduled the launch of Chandrayaan-2, or Moon Chariot-2, for 2:43 pm (0913 GMT) on Monday. India is aiming to become just the fourth nation after Russia, the Uni


Algae-killing viruses spur nutrient recycling in oceans
Scientists have confirmed that viruses can kill marine algae called diatoms and that diatom die-offs near the ocean surface may provide nutrients and organic matter for recycling by other algae, according to a new study.


Resveratrol, Compound in Red Wine, Could Help Astronauts Walk on Mars
(Credit: HappyRichStudio/Shutterstock) The same stuff that's been linked to red wine's heart-health benefits could also someday help astronauts walk on Mars. In a new study published in the journal Frontiers in Physiology, researchers say that resveratrol, a compound found in wines, could lessen muscle loss on the long trip to Mars. The Trouble With Traveling to Mars Currently, a one-way trip to Mars will take something like nine months. To make the trek, whichever sp...


A material way to make Mars habitable
Boston MA (SPX) Jul 17, 2019 People have long dreamed of re-shaping the Martian climate to make it livable for humans. Carl Sagan was the first outside of the realm of science fiction to propose terraforming. In a 1971 paper, Sagan suggested that vaporizing the northern polar ice caps would "yield ~10 s g cm-2 of atmosphere over the planet, higher global temperatures through the greenhouse effect, and a greatly increased li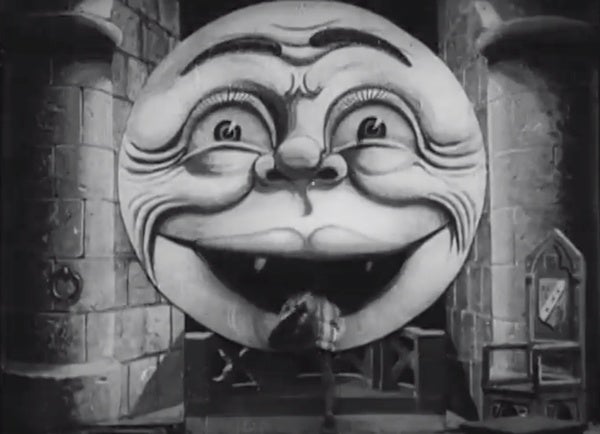 Some 70 years before the Apollo 11 landing, a malevolent natural satellite first landed on the big screen -- Read more on ScientificAmerican.com


Waking up sleeping bacteria to fight infections
Researchers have identified a mechanism of how sleepy bacteria wake up. This finding is important, as sleepy cells are often responsible for the stubbornness of chronic infections. Findings reveal new perspectives on how to treat chronic infections, for example by forcing bacteria to wake up.


New laws of attraction: Scientists print magnetic liquid droplets
Scientists have made a new material that is both liquid and magnetic, opening the door to a new area of science in magnetic soft matter. The new material could lead to a revolutionary class of printable liquid devices for a variety of applications from artificial cells that deliver targeted cancer therapies to flexible liquid robots that can change their shape to adapt to their surroundings.


US seeks to use space as theater of war, refuses talks with Russia says Sterlin
Moscow (Sputnik) Jul 13, 2019 President Donald Trump decreed in February to establish the US Space Force in a bid to counter China and Russia in the space among other priorities. Moscow has repeatedly urged for the prevention of an arms race in space and its transformation into another theatre of armed confrontation. The head of the Russian General of Staff, Andrei Sterlin, has said in a statement that the United State


A sharper focus: New computational technique resolves compressed X-ray data
With high-energy X-rays, such as those that will be produced by the upgrade to Argonne's Advanced Photon Source comes a potential hitch -- the more penetrating the X-rays are, the higher a likelihood that researchers could run into problems with the image data. In a new study, researchers have found a novel way to combat this image degradation.


The Truth is Out There: Using VERITAS to Search for E.T.
The four VERITAS telescopes in Arizona will soon be used to hunt for alien communications. (Credit: The VERITAS collaboration) Traditionally, the hunt for intelligent life in the universe has focused on radio signals from far off worlds. But scientists are turning to more varied types of signals, acknowledging that we have very little idea how a truly alien life-form might choose to communicate, either with themselves or us. With that in mind, Breakthrough Listen, a program sear


Rising CO2, climate change projected to reduce availability of nutrients worldwide
The most comprehensive synthesis of climate change impacts on the global availability of nutrients to date finds that, over the next 30 years, climate change and higher CO2 could significantly reduce the availability of critical nutrients, representing another challenge to global development and the fight to end undernutrition.


Tornadoes, windstorms pave way for lasting plant invasions
When tornadoes touch down, we brace for news of property damage, injuries, and loss of life, but the high-speed wind storms wreak environmental havoc, too. They can cut through massive swaths of forest, destroying trees and wildlife habitat, and opening up opportunities for invasive species to gain ground.


Adding a polymer stabilizes collapsing metal-organic frameworks
Porous metal-organic frameworks (MOFs) have many applications like carbon capture and water-cleaning. However, MOFs with large pores tend to collapse. Chemists and chemical engineers have now solved the problem by adding small amounts of a polymer into the MOF pores, an act that impedes pore collapse.


Coaching scientists to play well together
When scientists from different disciplines collaborate -- as is increasingly necessary to confront the complexity of challenging research problems -- interpersonal tussles often arise. One scientist may accuse another of stealing her ideas. Or, a researcher may feel he is not getting credit for his work or doesn't have access to important data. A free, online training tool, teamscience.net, has been proven to develop skills to work with other scientists outside their own discipline.


Buzz Aldrin has landed -- for the Apollo 11 anniversary
Huntsville, United States (AFP) July 18, 2019 The suspense had been building for 24 hours: would Buzz Aldrin, the second man to walk on the Moon, show up Wednesday night in Huntsville, Alabama - nicknamed "Rocket City" for the nearby NASA space flight center? Public appearances by the former astronaut, now 89, are rare. On Tuesday, he left his former Apollo 11 crewmate Michael Collins in the lurch. Aldrin declined to join him at th


Alzheimer's gene may impact cognitive health before adulthood
A psychologist asserts that those carrying the APOE4 gene score lower on IQ tests during childhood and adolescence. And the effect was stronger in girls than in boys. APOE4 carriers are up to three times more likely to develop late-onset Alzheimer's disease, which occurs in people 65 and older.


Tiny vibration-powered robots are the size of the world's smallest ant
Researchers have created a new type of tiny 3D-printed robot that moves by harnessing vibration from piezoelectric actuators, ultrasound sources or even tiny speakers. Swarms of these 'micro-bristle-bots' might work together to sense environmental changes, move materials -- or perhaps one day repair injuries inside the human body.


Biochemistry: Versatile recycling in the cell
Ribosomes need regenerating. This process is important for the quality of the proteins produced and thus for the whole cell homeostasis as well as for developmental and biological processes. Biochemists and biophysicists have now watched one of the most important enzymes for ribosome recycling at work -- ABCE1 -- and shown that it is unexpectedly versatile in terms of structure.


Red wine's resveratrol could help Mars explorers stay strong
Mars is about 9 months from Earth with today's tech, NASA reckons. As the new space race hurtles forward, researchers are asking: how do we make sure the winners can still stand when they reach the finish line? A new study shows that resveratrol substantially preserves muscle mass and strength in rats exposed to the wasting effects of simulated Mars gravity.


'Let's see them aliens': 1.3 mn people vow to storm classified US base
Washington (AFP) July 16, 2019 For more than a century, scientists have scoured the known universe for signs of extraterrestrial life, an endeavor that has thus far proved fruitless - unless you believe the US government is hiding aliens at a remote base in Nevada. The number of people persuaded of this theory could be growing. As of Tuesday, more than 1.3 million people had signed up for a Facebook event called "St


Tattooing and the art of sensing within the skin
The art of tattooing may have found a diagnostic twist. A team of scientists in Germany have developed permanent dermal sensors that can be applied as artistic tattoos. A colorimetric analytic formulation was injected into the skin instead of tattoo ink. The pigmented skin areas varied their color when blood pH or other health indicators changed.


France's Macron announces creation of a new space force command
Paris (AFP) July 13, 2019 French President Emmanuel Macron on Saturday announced the creation of a new national military space force command that will eventually be part of his country's air force. The declaration - made on the eve of France's Bastille Day national celebrations that feature a military parade down Paris's Champs-Elysees - mirrors an initiative in the US championed by President Donald Trump. "To


Humanity needs bold new space mission, Apollo legends agree
Cocoa Beach FL (UPI) Jul 17, 2019 A new, bold challenge in space exploration is needed to advance American prosperity and unite humanity with a common goal, a group of Apollo-era legends said Tuesday on the 50th anniversary of Apollo 11's launch from Florida. Speaking at a Cocoa Beach hotel a few miles south of Kennedy Space Center, the group praised the leadership of the Apollo era, particularly President John F. Kennedy.


Body and mind need care in mental illness
The 18-year life expectancy gap between people with mental illness and the general population can only be bridged by protecting patients' physical and mental health.


A Few Things Artemis Will Teach Us About Living and Working on the Moon
Greenbelt MD (SPX) Jul 17, 2019 Humans have not had much of an opportunity to work on the Moon. The 12 Apollo astronauts who got to explore its surface clocked in 80 hours in total of discovery time. From their brief encounters, and from extensive analyses of Apollo samples and lunar meteorites that were found on Earth, scientists have learned nearly as much as is possible to learn about the lunar environment without much cont


ESA identifies demand for satellites around the Moon
Paris (ESA) Jul 17, 2019 Dozens of very different commercial and institutional missions to the Moon are planned for the coming decades. These encompass everything from NASA's manned Lunar Gateway research station and cubesats from start-ups and universities to commercial landers carrying rovers. The heightened interest in going to the Moon shows that there could be a market in providing satellite communicati


Air Force contracting process enhanced with new hybrid funding opportunity announcement
Wright-Patterson AFB OH (SPX) Jul 17, 2019 The Air Force Research Laboratory, serving as Department of Defense Executive Agent Program Office of the Defense Production Act Title III Program, has issued a hybrid Funding Opportunity Announcement that will provide extensive flexibility to efficiently award production technology projects to strengthen domestic manufacturing and the defense industrial base. DPA Title III authorities wer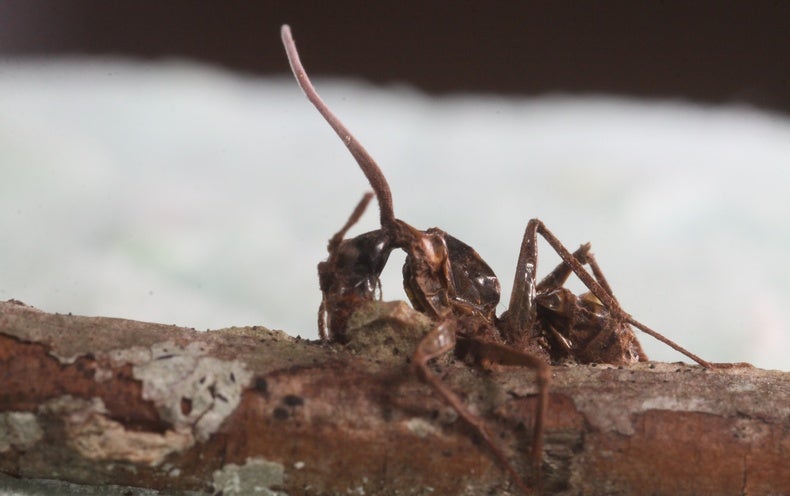 Investigating the Zombie Ant's "Death Grip"
Researchers dissected the jaws of ants infected with determine how the fungus hijacks the ants' behavior. Christopher Intagliata reports. -- Read more on ScientificAmerican.com


New low-cost thermoelectric material works at room temperature
The widespread adoption of thermoelectric devices that can directly convert electricity into thermal energy for cooling and heating has been hindered, in part, by the lack of materials that are both inexpensive and highly efficient at room temperature. Now researchers have reported the discovery of a new material that works efficiently at room temperature while requiring almost no costly tellurium, a major component of the current state-of-the-art material.


MASCOT Confirms What Scientists Have Long Suspected
Berlin, Germany (SPX) Jul 17, 2019 Ryugu and other asteroids of the common 'C-class' consist of more porous material than was previously thought. Small fragments of their material are therefore too fragile to survive entry into the atmosphere in the event of a collision with Earth. This has revealed the long-suspected cause of the deficit of this meteorite type in finds on Earth. Researchers at the German Aerospace Center (


Genetic control for major agricultural weeds?
Waterhemp and Palmer amaranth, two aggressive weeds that threaten the food supply in North America, are increasingly hard to kill with commercially available herbicides. A novel approach known as genetic control could one day reduce the need for these chemicals. Now, scientists are one step closer.


Community size matters when people create a new language
Why do some languages have simpler grammars than others? Researchers propose that the size of the community influences the complexity of the language that evolves in it. When small and large groups of participants played a 'communication game' using only gibberish words they had to invent, the languages invented by larger groups were more systematic than languages of smaller groups, showing that community size is important for shaping grammar.


This New Virtual Reality Glove Lets You Grab Digital Objects
The VR glove in action.(Credit: Song et al, Scientific Reports, (2019) 9:8988) Our squishy human brains are notoriously easy to fool. Whether it's optical illusions or more advanced trickery, it doesn't take much to exploit our mind's weaknesses. But, that's also what enables virtual reality (VR) systems, where technology can effectively transport us to a digital world. And thanks to a newly developed VR glove, the effect might soon be better than ever. A team of engineer...


A graphene superconductor that plays more than one tune
Researchers have developed a graphene device that's thinner than a human hair but has a depth of special traits. It easily switches from a superconducting material that conducts electricity without losing any energy, to an insulator that resists the flow of electric current, and back again to a superconductor -- all with a simple flip of a switch.


'One giant leap': US marks Apollo mission 50 years on
Cape Canaveral (AFP) July 17, 2019 Fifty years after a mighty rocket set off from Florida carrying the first humans to the Moon, a veteran of the Apollo 11 crew returned to its fabled launch pad Tuesday to commemorate "one giant leap" that became a defining moment in human history. "We crew felt the weight of the world on our shoulders, we knew that everyone would be looking at us, friend or foe," command module pilot Michael


Sperm may offer the uterus a 'secret handshake'
Why does it take 200 million sperm to fertilize a single egg? Part of the reason is bombardment by the female immune system, which very few sperm survive. Researchers have discovered a molecular handshake between sperm and uterine cells that may help sperm evade this attack -- or may help the immune system target the weakest sperm.


Aerogel could be a key building material for Mars
Pasadena CA (JPL) Jul 17, 2019 Raising crops on Mars is far easier in science fiction than it will be in real life: The Red Planet is an inhospitable world. Among other challenges, subzero temperatures mean water can persist on the surface only as ice, and the planet's atmosphere offers little protection to plants (or people) from the Sun's radiation. Of course, NASA has plans to eventually put humans on Mars, using les


Turkey ignores US warnings over Russian S-400 missile deployment
Ankara (AFP) July 13, 2019 Turkey ignored US warnings as it continued Saturday to take delivery of Russia's S-400 missile defence system near Ankara, a defence minstry statement indicated. "Delivery of S-400 Long Range Air and Missile Defence Systems resumed today," the statement said. "The fourth Russian plane carrying S-400 parts landed at Murted Airport outside Ankara," it added. The US fears that if Ankara


New research identifies a perfect storm of warming waters and reduced food to blame in the collapse of the once lucrative jumbo squid fishery off Baja California.


Human Wastewater Runoff is Killing Corals in the Florida Keys
Corals stressed by heat and other environmental conditions can bleach, or kick out their life-giving algae companions. (Credit: sabangvideo/Shutterstock) It's been said time and time again that climate change is killing coral reefs. Rising ocean temperatures cause bleaching, which damages huge chunks of coral ecosystems from Australia to the southern United States. But heat isn't the only reason reefs are dying. Nitrogen runoff from human activities could be damaging corals ...