The best (and worst) materials for masks
It's intuitive and scientifically shown that wearing a face covering can help reduce the spread of the novel coronavirus that causes COVID-19. But not all masks are created equal, according to new research.


'Bystander Effect' not exclusive to humans
A rat is less likely to help a trapped companion if it is with other rats that aren't helping, according to new research that showed the social psychological theory of the ''bystander effect'' in humans is present in these long-tailed rodents.


The effects of smartphone use on parenting
Parents may worry that spending time on their smartphones has a negative impact on their relationships with their children. However, a new comprehensive analysis found that this is unlikely to be the case.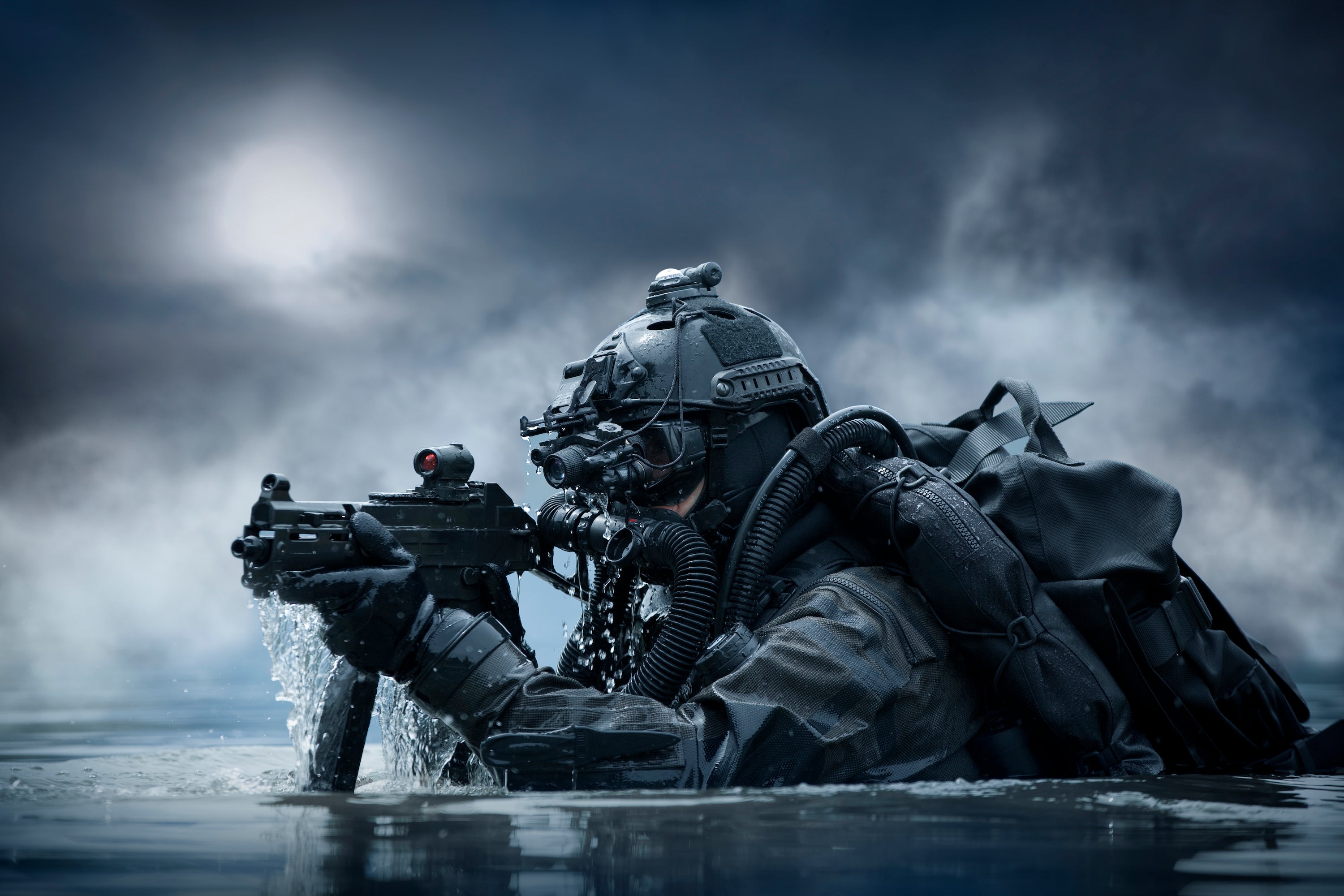 Let's Defund the Pentagon, Too
We must begin moving beyond militarism, as Martin Luther King urged more than 50 years ago -- Read more on ScientificAmerican.com


Stress testing 'coral in a box'
Coral death is impacting oceans worldwide as a consequence of climate change. The concern is that corals cannot keep pace with the rate of ocean warming. In particular, because a temperature increase of only one degree Celsius can make the difference between healthy and dying coral reefs. Some corals, however, are more resistant to increasing temperatures. In order to effectively protect coral reef habitats, it is important to identify which corals and reef sites are more resistant and thus have


Study could rewrite Earth's history
New research has found evidence to suggest that the Earth's first continents were not formed by subduction in a modern-like plate tectonics environment as previously thought, and instead may have been created by an entirely different process.


Neutralizing antibodies in the battle against COVID-19
An important line of defense against SARS-CoV-2 is the formation of neutralizing antibodies. These can eliminate the intruders and have great potential to be used for prevention and treatment of SARS-CoV-2 infection. Researchers have elucidated how these antibodies develop and have isolated potent SARS-CoV-2 neutralizing antibodies.


Tackling coral reefs' thorny problem: Crown-of-thorns starfish
Researchers have revealed the evolutionary history of the crown-of-thorns starfish -- a predator of coral that can devastate coral reefs. Their findings shed light on how the populations of these starfish have changed over time and could potentially help reduce their ecological destruction.


Hearing persists at end of life
Hearing is widely thought to be the last sense to go in the dying process. Now, the first study to investigate hearing in palliative care patients who are close to death provides evidence that some may still be able to hear while in an unresponsive state. Electroencephalography (EEG) was used to measure the dying brain's response to sound. The findings may help family and friends bring comfort to a person in their final moments.


Texas will face driest conditions of the last 1,000 years
Texas' future climate will feature drier summers and decreasing water supplies for much of the state for the remainder of the 21st century -- likely resulting in the driest conditions the state has endured in the last 1,000 years, according to a team of researchers.


New molecular tool precisely edits mitochondrial DNA
The precision editing technologies that have revolutionized DNA editing in the cell nucleus have been unable to reach the mitochondrial genome. Now, researchers have broken this barrier with a new type of molecular editor that can make precise C* G-to-T* A nucleotide changes in mitochondrial DNA. The editor, engineered from a bacterial toxin, enables modeling of disease-associated mtDNA mutations, opening the door to a better understanding of genetic changes associated with cancer, aging, and mo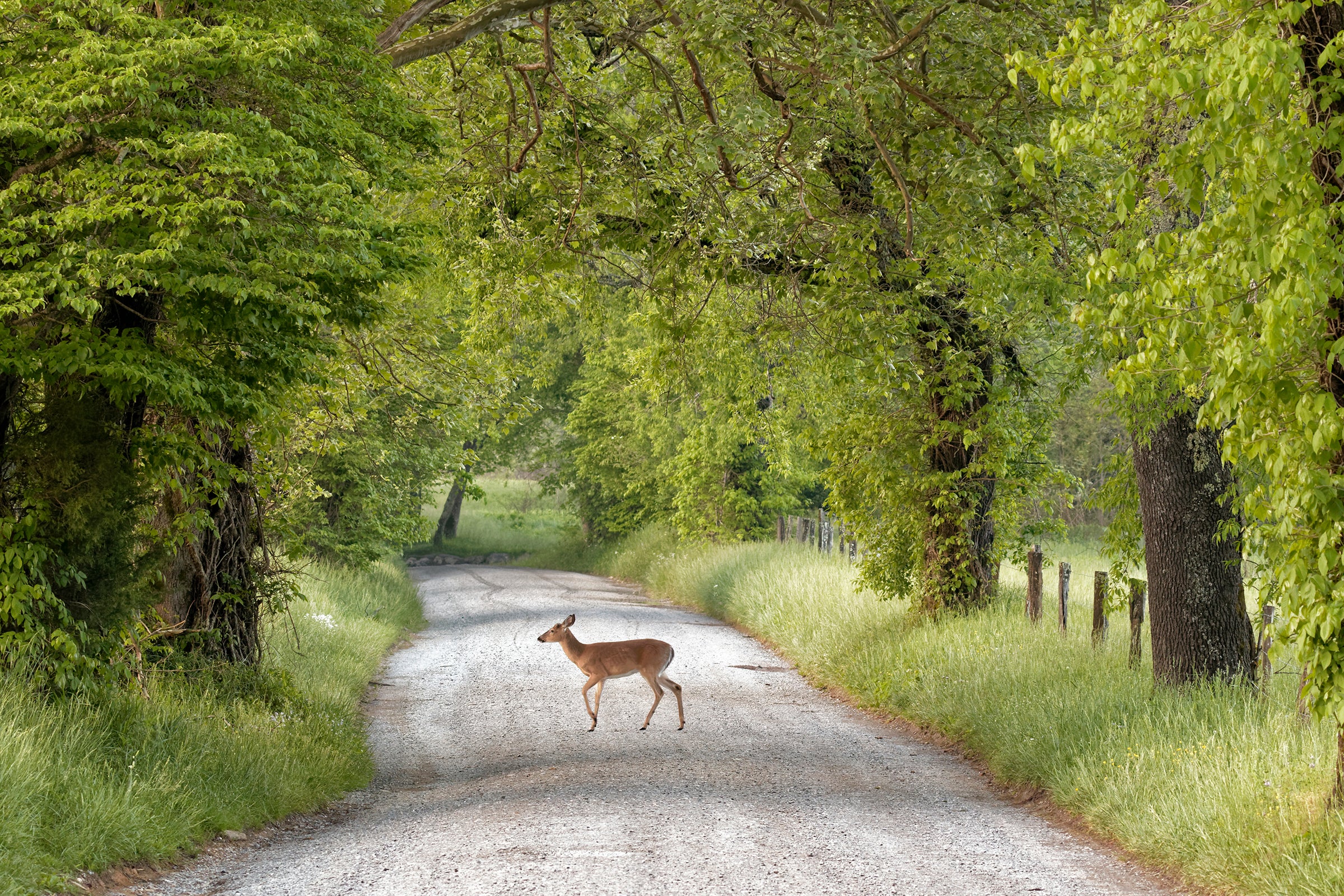 Animals Appreciate Recent Traffic Lull
Researchers saw a third fewer vehicle collisions with deer, elk, moose and other large mammals in the four weeks following COVID-19 shutdowns in three states they tracked. -- Read more on ScientificAmerican.com


Scientists offer roadmap for studying link between climate and armed conflict
Climate change -- from rising temperatures and more severe heavy rain, to drought -- is increasing risks for economies, human security, and conflict globally. Scientists are leading an effort to better assess the climate-conflict link to help societies manage the complex risks of increased violence from a changing climate.


Graphene: It is all about the toppings
The way graphene interacts with other materials depends on how these materials are brought into contact with the graphene. The appropriate atoms are brought into contact with the graphene in such a way that they 'grow' on the graphene in the desired crystal structure. Until now the mechanisms of the 'growth' of such other materials on graphene have often remained unclear. A new study shows now how indium oxide grows on graphene.


Microplastic pollution harms lobster larvae, study finds
Microplastic fiber pollution in the ocean impacts larval lobsters at each stage of their development, according to new research. A study reports that the fibers affect the animals' feeding and respiration, and they could even prevent some larvae from reaching adulthood.


Physicists use oscillations of atoms to control a phase transition
The goal of ''Femtochemistry'' is to film and control chemical reactions with short flashes of light. Using consecutive laser pulses, atomic bonds can be excited precisely and broken as desired. So far, this has been demonstrated for selected molecules. Researchers have now succeeded in transferring this principle to a solid, controlling its crystal structure on the surface.


How colliding neutron stars could shed light on universal mysteries
Researchers have discovered an unusual pulsar - one of deep space's magnetized spinning neutron-star 'lighthouses' that emits highly focused radio waves from its magnetic poles. It is unusual because the masses of its two neutron stars are quite different -- with one far larger than the other. The breakthrough provides clues about unsolved mysteries in astrophysics -- including the expansion rate of the Universe (the Hubble constant).


Animals who try to sound 'bigger' are good at learning sounds
Some animals fake their body size by sounding 'bigger' than they actually are. Researchers studied 164 different mammals and found that animals who lower their voice to sound bigger are often skilled vocalists. Both strategies -- sounding bigger and learning sounds -- are likely driven by sexual selection, and may play a role in explaining the origins of human speech evolution.


Bespoke catalysts for power-to-X
Suitable catalysts are of great importance for efficient power-to-X applications -- but the molecular processes occurring during their use have not yet been fully understood. Using X-rays from a synchrotron particle accelerator, scientists have now been able to observe for the first time a catalyst during the Fischer-Tropsch reaction that facilitates the production of synthetic fuels under industrial conditions.


COVID-19 brain complications found across the globe
Cases of brain complications linked to COVID-19 are occurring across the globe, a new review has shown. The research found that strokes, delirium and other neurological complications are reported from most countries where there have been large outbreaks of the disease.


Cooling mechanism increases solar energy harvesting for self-powered outdoor sensors
Thermoelectric devices, which use the temperature difference between the top and bottom of the device to generate power, offer some promise for harnessing naturally occurring energy. Authors tested one made up of a wavelength-selective emitter that constantly cools the device during the day using radiative cooling. As a result, the top of the device is cooler than the bottom, causing a temperature difference that creates constant voltage through day and night.


Future Texas hurricanes: Fast like Ike or slow like Harvey?
Climate change will intensify winds that steer hurricanes north over Texas in the final 25 years of this century, increasing the odds for fast-moving storms like 2008's Ike compared to slow-movers like 2017's Harvey, according to new research.


Engineers use electricity to clean up toxic water
Powerful electrochemical process destroys water contaminants, such as pesticides. Wastewater is a significant environment issue. Researchers say the technology could be readily applied to the wine industry, paper processing and pharmaceutical manufacturing.


Brain structural elements in psychiatric disorders
While researchers have previously identified brain structural signatures associated with individual neurological diseases using techniques such as magnetic resonance imaging (MRI), a team of scientists has now compared data from multiple studies to find brain structural abnormalities shared between four different neuropsychiatric conditions. The researchers also found brain signatures that were unique to individual conditions.


Boron nitride destroys PFAS 'forever' chemicals PFOA, GenX
Chemical engineers have discovered a photocatalyst that can destroy 99% of the 'forever' chemical PFOA in laboratory tests on polluted water. Researchers showed the boron nitride catalyst also destroys GenX, a PFOA replacement that's also an environmental problem.


Dopamine neurons mull over your options
Researchers have found that dopamine neurons in the brain can represent the decision-making process when making economic choices. As monkeys contemplated whether or not to choose an item, a subset of dopamine neurons transitioned from indicating the item's value to indicating the monkey's ultimate decision. Encoding of the decision into these dopamine neurons happened earlier than it did in other parts of the brain related to economic decision-making.


A key gene modifies regulatory T cells to fine-tune the immune response
The human immune system is a finely-tuned machine, balancing when to release a cellular army to deal with pathogens, with when to rein in that army, stopping an onslaught from attacking the body itself. Now, researchers have discovered a way to control regulatory T cells, immune cells that act as a cease-fire signal, telling the immune system when to stand down.


How to tackle climate change, food security and land degradation
How can some of world's biggest problems -- climate change, food security and land degradation -- be tackled simultaneously? Some lesser-known options, such as integrated water management and increasing the organic content of soil, have fewer trade-offs than many well-known options, such as planting trees, according to a new study.


Agriculture - a climate villain? Maybe not!
The UN's Intergovernmental Panel on Climate Change (IPCC) claims that agriculture is one of the main sources of greenhouse gases, and is thus by many observers considered as a climate villain.


Interplay of impact, moral goals influences charitable giving to different causes
With the rise of globalization, geographic borders are becoming less relevant for making charitable donations, which means nonprofits and charities can make more effective pitches to donors by emphasizing higher-level concepts such as morality and idealistic values, said Carlos Torelli, a professor of business administration and the James F. Towey Faculty Fellow at Illinois.


Machine learning reveals vulnerabilities in 3D-printed carbon-fiber composites
Components made of glass- and carbon- fiber reinforced composites, soaring in high-performance applications, can be 3D printed. A team of researchers has found that the printer head toolpaths are easy to reproduce -- and therefore steal -- with machine learning (ML) tools applied to the microstructures of the part obtained by a CT scan.


Velvety free-tail bats produce sounds that help them locate insect prey, but that simultaneously identify them to their companions. -- Read more on ScientificAmerican.com


Microscopic structures could improve perovskite solar cells
Solar cells based on perovskite compounds could soon make electricity generation from sunlight even more efficient and cheaper. The laboratory efficiency of these perovskite solar cells already exceeds that of the well-known silicon solar cells. An international team has found microscopic structures in perovskite crystals that can guide the charge transport in the solar cell. Clever alignment of these electron highways could make perovskite solar cells even more powerful.


First direct evidence of ocean mixing across the Gulf Stream
A new study provides first direct evidence for Gulf Stream blender effect, identifying a new mechanism of mixing water across the swift-moving current. The results have important implications for weather, climate and fisheries because ocean mixing plays a critical role in these processes. The Gulf Stream is one of the largest drivers of climate and biological productivity from Florida to Newfoundland and along the western coast of Europe.


Group genomics drive aggression in honey bees
Researchers often study the genomes of individual organisms to try to tease out the relationship between genes and behavior. A new study of Africanized honey bees reveals, however, that the genetic inheritance of individual bees has little influence on their propensity for aggression. Instead, the genomic traits of the hive as a whole are strongly associated with how fiercely its soldiers attack.


Our animal inheritance: Humans perk up their ears, too, when they hear interesting sounds
Many animals move their ears to better focus their attention on a novel sound. That humans also have this capability was not known until now. A research team now has demonstrated that we make minute, unconscious movements of our ears that are directed towards the sound want to focus our attention on. The team discovered this ability by measuring electrical signals in the muscles of the vestigial motor system in the human ear.


Epigenetics: What the embryo can teach us about cell reprogramming
Cell reprogramming provides an outstanding opportunity for the artificial generation of stem cells for regenerative medicine approaches in the clinic. As current cell reprogramming methods are low in efficiency, researchers around the globe aim to learn lessons from the early embryo which might lead them to a more efficient and faster generation of high-quality, fully reprogrammed stem cells.


Famous 'Jurassic Park' dinosaur is less lizard, more bird
From movies to museum exhibits, the dinosaur Dilophosaurus is no stranger to pop culture. Many probably remember it best from the movie 'Jurassic Park,' where it's depicted as a venom-spitting beast with a rattling frill around its neck and two paddle-like crests on its head. But a new comprehensive analysis of Dilophosaurus fossils is helping to set the record straight, finding that the Dilophosaurus was actually the largest land animal of its time.


Excitation of robust materials
So-called topological materials have special electronic properties, which are very robust against external perturbations. In tungsten ditelluride such a topologically protected state can be ''broken up'' using special laser pulses within picoseconds and thus change its properties. This could be a key requirement for realising extremely fast, optoelectronic switches. For the first time, physicists observed changes to the electronic properties of this material in experiments in real-time.