Carriers of two genetic mutations at greater risk for illness and death from COVID-19
Researchers suggest that carriers of the genetic mutations PiZ and PiS are at high risk for severe illness and even death from COVID-19. These mutations lead to deficiency in the alpha1-antitrypsin protein, which protects lung tissues from damage in case of severe infections. Other studies have already associated deficiency in this protein with inflammatory damage to lung function in other diseases.


U.S. hospital admissions for non-COVID-19 have only partially rebounded from initial decline
While declines in U.S. hospital admissions during the onset of COVID-19 has been well-documented, little is known about how admissions during the rebound varied by age, insurance coverage and socioeconomic groups. The decline in non-COVID-19 admissions was similar across all demographic subgroups but the partial rebound that followed shows that non-COVID-19 admissions for residents from Hispanic neighborhoods was significantly lower than for other groups.


COVID-19 spurs anxious, upsetting dreams
The anxiety, stress and worry brought on by COVID-19 is not limited to daytime hours. The pandemic is affecting our dreams as well, infusing more anxiety and negative emotions into dreams and spurring dreams about the virus itself, particularly among women, according to new research.


Spin clean-up method brings practical quantum computers closer to reality
Researchers create a quantum algorithm that removes spin contaminants while making chemical calculations on quantum computers. This allows for predictions of electronic and molecular behavior with degrees of precision not achievable with classical computers and paves the way for practical quantum computers to become a reality.


A new fault simulator maps out how interactions between pressure, friction and fluids rising through a fault zone can lead to slow-motion quakes and seismic swarms.


Reusing tableware can reduce waste from online food deliveries
In China, approximately 10 billion online food orders were served to over 400 million customers in 2018. All of these orders came in single-use plastic packaging, with single-use plastic tableware. Environmental scientists found that reusable tableware can substantially reduce packaging waste and life cycle environmental emissions.


Switching up: Marine bacteria shift between lifestyles to get the best resources
Researchers have found that marine bacteria exploit resource patches efficiently by switching between attached and planktonic lifestyles, and fine-tuning the time spent on patches depending on their quality. Bacteria stayed longer on higher-quality patches, as predicted by patch use theory. Future studies in this area could help to predict the role of marine bacteria in the global carbon cycle.


Mystery of giant proton pump solved
Mitochondria are the powerhouses of our cells, generating energy that supports life. A giant molecular proton pump, called complex I, is crucial: It sets in motion a chain of reactions, creating a proton gradient that powers the generation of ATP, the cell's fuel. Scientists have solved the mystery of how complex I works: Conformational changes in the protein combined with electrostatic waves move protons into the mitochondrial matrix.


Twinkling, star-shaped brain cells may hold the key to why, how we sleep
A new study suggests that star-shaped brain cells known as astrocytes could be as important to the regulation of sleep as neurons. The study builds new momentum toward ultimately solving the mystery of why we sleep and how sleep works in the brain. The discovery may also set the stage for potential future treatment strategies for sleep disorders and neurological diseases and other conditions associated with troubled sleep.


Comparing face coverings in controlling expired particles
Laboratory tests of surgical and N95 masks show that they do cut down the amount of aerosolized particles emitted during breathing, talking and coughing. Tests of homemade cloth face coverings, however, show that the fabric itself releases a large amount of fibers into the air, underscoring the importance of washing them.


What new research reveals about rude workplace emails
A new study finds that rude emails at work can lead to significant distress for employees. Researchers say that 'active' email rudeness is overloaded with strong negative emotions. By comparison, 'passive' email rudeness leaves people struggling with uncertainty. Passive email rudeness may create problems for employees' sleep, which further puts them in a negative emotional state the next morning, thus creating a vicious cycle.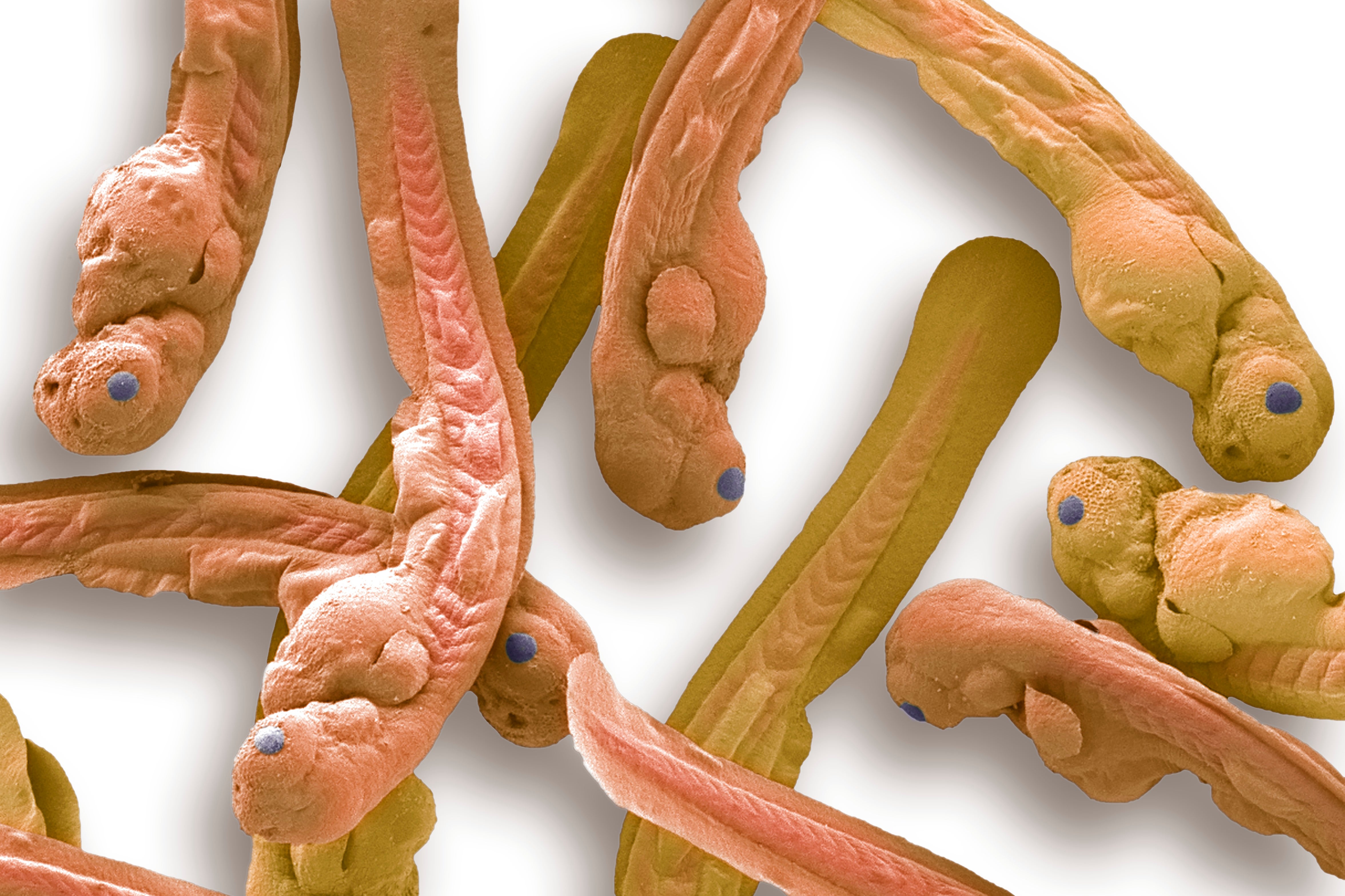 Fruit Flies Plug into the Matrix
A new budget-friendly virtual-reality system helps researchers study the brains of small animals -- Read more on ScientificAmerican.com


Metal wires of carbon complete toolbox for carbon-based computers
Carbon-based computers have the potential to be a lot faster and much more energy efficient than silicon-based computers, but 2D graphene and carbon nanotubes have proved challenging to turn into the elements needed to construct transistor circuits. Graphene nanoribbons can overcome these limitations, but to date scientists have been made only semiconductors and insulators, not the metallic wires to connect them. UC Berkeley scientists have now achieved the goal of a metallic graphene nanoribbon


Can You Boost Your Metabolism? Here's What the Science Says
Metabolic flexibility is the latest buzzword for biohackers looking to shed fat, ward off disease and live longer. Now $300 devices say they can help us track and 'hack' our metabolism. But is this really the fast-track to a long and healthy life?


Island-building in Southeast Asia created Earth's northern ice sheets
Tectonic processes are thought to have triggered past ice ages, but how? A new analysis of mountain building in the maritime tropics of Southeast Asia attributes the last ice age, which reached a maximum 15,000 years ago, to increasing rock weathering in the rising island arc from Sumatra to New Guinea over the past 15 million years, with the first ice sheets in the Northern Hemisphere appearing about 3 million years ago.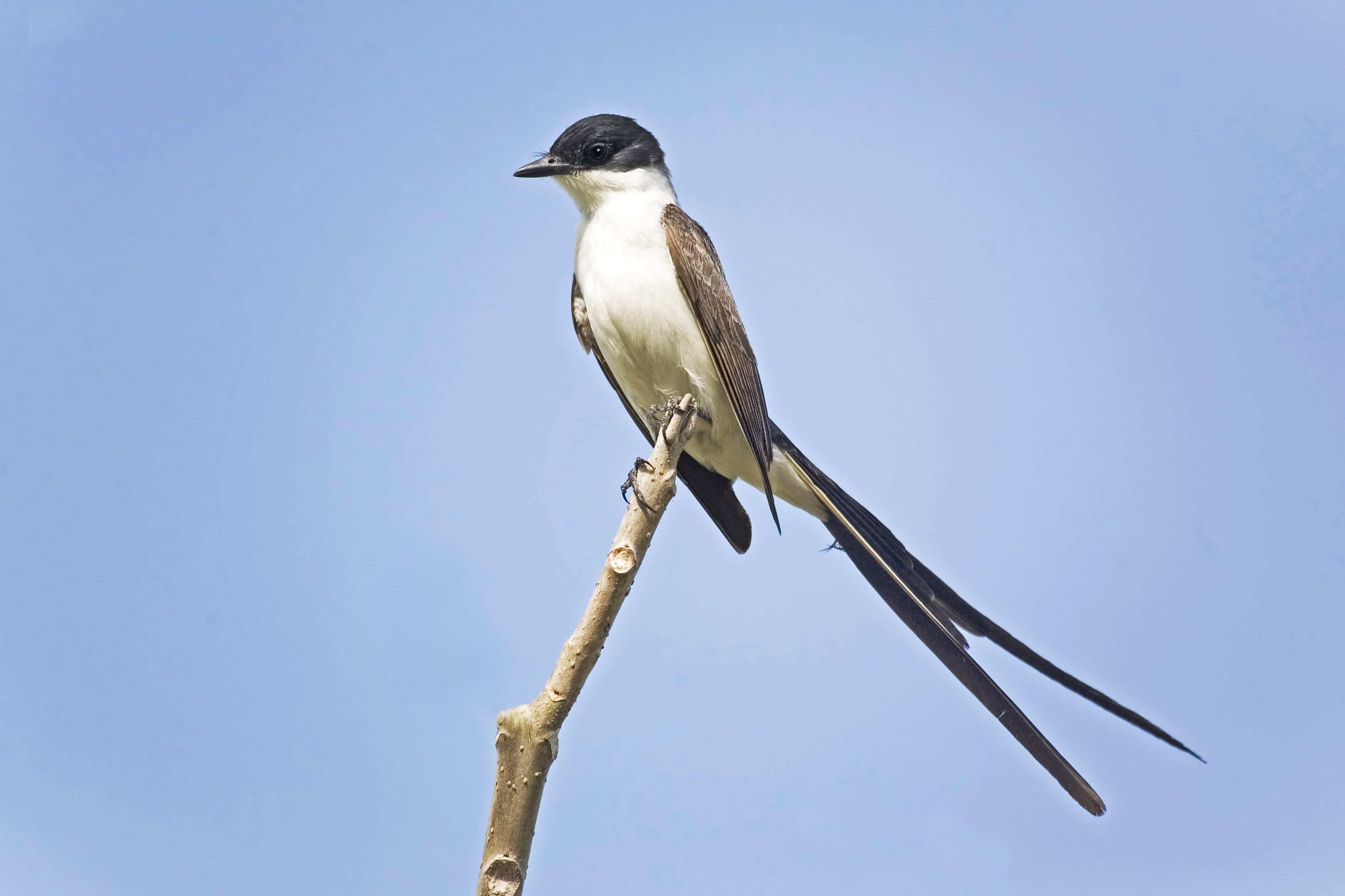 Fluttering Feathers Could Spawn New Species
Fork-tailed flycatchers make a fluttering sound with their wings—but separate subspecies have different 'dialects' of fluttering. Christopher Intagliata reports. -- Read more on ScientificAmerican.com


Marine heatwaves are human-made
Heatwaves in the world's oceans have become over 20 times more frequent due to human influence. This is what researchers are now able to demonstrate. Marine heatwaves destroy ecosystems and damage fisheries.


A better alternative to phthalates?
Researchers analyzed urine samples from pregnant women to look for the presence of DINCH, which is short for They found concentrations of DINCH in most of the urine samples but no evidence of effects in lab assays on two hormones, progesterone and estrogen.


Primate brain size does not predict their intelligence
A research team has systematically investigated the cognitive abilities of lemurs, which have relatively small brains compared to other primates. Conducting systematic tests with identical methods revealed that cognitive abilities of lemurs hardly differ from those of monkeys and great apes. Instead, this study revealed that the relationship between brain size and cognitive abilities cannot be generalized and it provides new insights into the evolution of primates.


Customizable synthetic antibiotic outmaneuvers resistant bacteria
Antibiotic resistance is one of the world's most urgent public health threats. In the United States alone, tens of thousands of deaths result each year from drug-resistant strains of common bacteria such as Staphylococcus aureus and Enterococcus faecium, which can cause virtually untreatable hospital-acquired infections. Perilously few new classes of antibiotics are being developed to fight infections that have become resistant to traditional treatments, and bringing any new drugs to market coul


The surprising organization of avian brains
Some birds can perform amazing cognitive feats - even though their forebrains seem to just consist of lumps of grey cells, while mammalian forebrains harbour a highly complex neocortex. A study reveals for the first time amazing similarities between the neocortex of mammals and sensory brain areas of birds: both are arranged in horizontal layers and vertical columns.


Centuries-old conjecture about formation of the solar system verified
Using a limited set of mathematical equations, a mathematical sciences professor said he has confirmed a 224-year-old math conjecture about the origins of our solar system, providing insights about the process that leads to the formation of solar systems across the universe.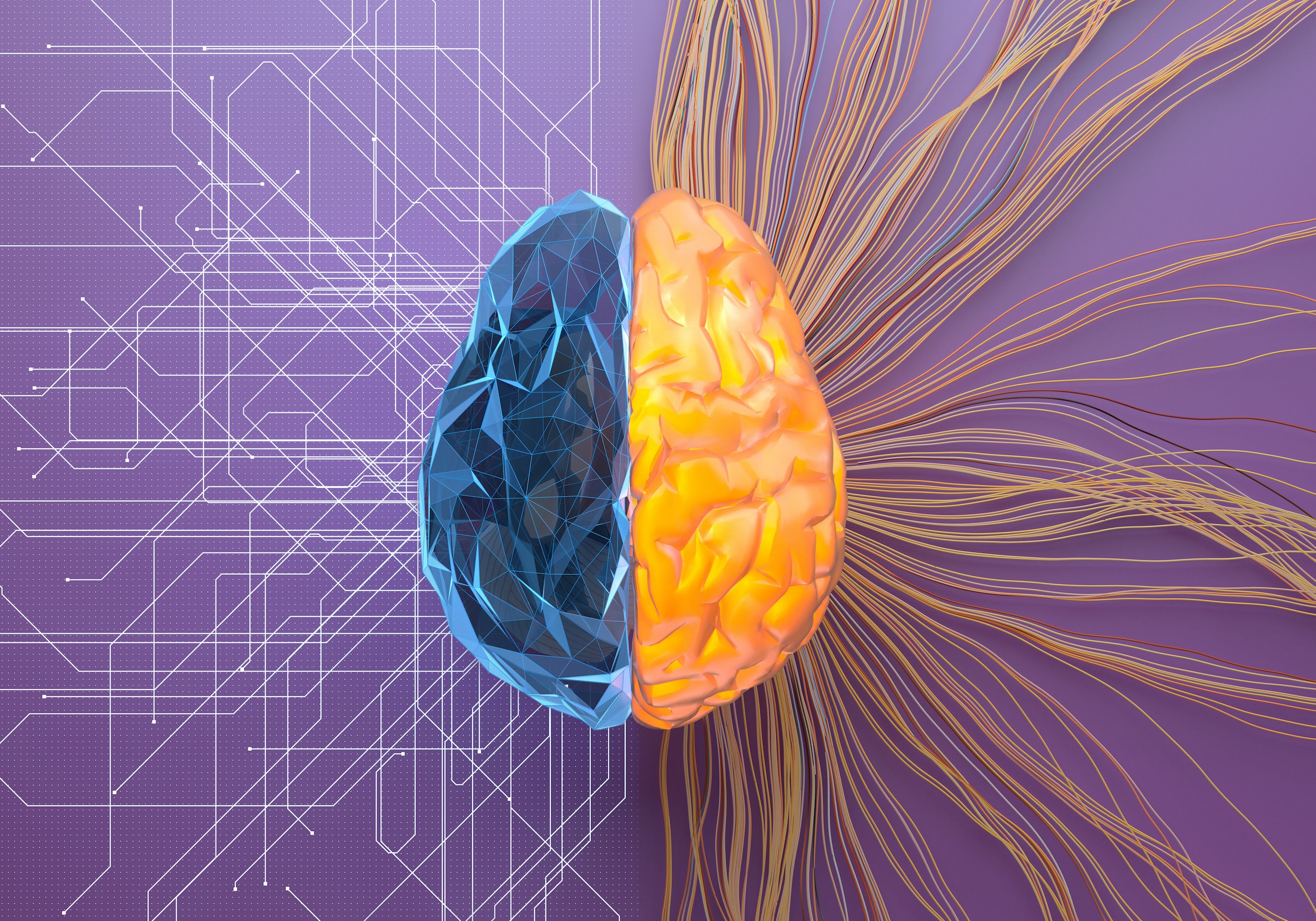 Does 'Brain Training' Actually Work?
An online citizen science project is recruiting 30,000 volunteers to assess whether exercises to improve memory and attention are valid—and if so, for whom -- Read more on ScientificAmerican.com


Physicists have published a review that explores Bell's inequalities and his concepts of reality and explains their relevance to quantum information and its applications.


Genome duplications as evolutionary adaptation strategy
Genome duplications play a major role in the development of forms and structures of plant organisms and their changes across long periods of evolution. Biologists made this discovery in their research of the Brassicaceae family. To determine the scope of the different variations over 30 million years, they analyzed all 4,000 species of this plant family and investigated at the genus level their morphological diversity with respect to all their characteristic traits.


Remote neuropsychology tests for children shown effective, study finds
Administering neuropsychology evaluations to children online in the comfort of their own homes is feasible and delivers results comparable to tests traditionally performed in a clinic, a new study indicates. The finding could help expand access to specialists and reduce barriers to care, particularly as the popularity of telemedicine grows during the COVID-19 pandemic.


Can ripples on the sun help predict solar flares?
Scientists discovered in 1996 that sunquakes are linked to solar flares. Now, using helioseismic holography, scientists have analyzed a 2011 flare and shown that the impulsive source that generated the sunquake, and the refracted acoustic waves that later rippled the solar surface, was submerged 1,000 kilometers below the photosphere and flare. Further sunquake study could reveal if submerged sources are common and whether they can predict the appearance of flares and potential impact on Earth.


Scientists discover why tarantulas come in vivid blues and greens
Researchers find support for new hypotheses: that tarantulas' vibrant blue colors may be used to communicate between potential mates, while green coloration confers the ability to conceal among foliage. Their research also suggests that tarantulas are not as color-blind as previously believed, and that these arachnids may be able to perceive the bright blue tones on their bodies.


Mapping the human heart, cell by cell
Scientists have mapped and described the function of cells in six regions of the adult heart, providing a new foundation for studying heart disease.


Camera traps show impact of recreational activity on wildlife
The COVID-19 pandemic has fired up interest in outdoor activities in our parks and forests. Now a new study highlights the need to be mindful of how these activities may affect wildlife living in protected areas. All wildlife tended to avoid places that were recently visited by recreational users. And they avoided mountain bikers and motorized vehicles significantly more than they did hikers and horseback riders.


Placenta is initiated first, as cells of a fertilized egg divide and specialize
The first stages of placental development take place days before the embryo starts to form in human pregnancies. The finding highlights the importance of healthy placental development in pregnancy, and could lead to future improvements in fertility treatments such as IVF, and a better understanding of placental-related diseases in pregnancy.


Scientists shine light on tiny crystals behind unexpected violent eruptions
In a new study of volcanic processes, scientists have demonstrated the role nanolites play in the creation of violent eruptions at otherwise 'calm' and predictable volcanoes. The study describes how nano-sized crystals (nanolites), 10,000 times smaller than the width of a human hair, can have a significant impact of the viscosity of erupting magma, resulting in previously unexplained and explosive eruptions.


New possibilities for working with quantum information
The spin of particles can be manipulated by a magnetic field. This principle is the basic idea behind magnetic resonance imaging as used in hospitals. A surprising effect has now been discovered in the spins of phosphorus atoms coupled to microwaves: If the atoms are excited, they can emit a series of echoes. This opens up new ways of information processing in quantum systems.


Y chromosomes of Neanderthals and Denisovans now sequenced
An international research team led by Martin Petr and Janet Kelso of the Max Planck Institute for Evolutionary Anthropology in Leipzig, Germany, has determined Y chromosome sequences of three Neandertals and two Denisovans. These Y chromosomes provide new insights into the relationships and population histories of archaic and modern humans, including new evidence for ancient gene flow from early modern humans into Neandertals.


Loneliness levels high during COVID-19 lockdown
During the initial phase of COVID-19 lockdown, rates of loneliness among people in the UK were high and were associated with a number of social and health factors, according to a new study.


COVID-19: Berlin scientists lay basis for a passive vaccination
Researchers have identified highly effective antibodies against the coronavirus SARS-CoV-2 and are now pursuing the development of a passive vaccination. In this process, they have also discovered that some SARS-CoV-2 antibodies bind to tissue samples from various organs, which could potentially trigger undesired side effects.


Research helps people, lunar rovers, get there on time
A graduate student relied on the bus system to get to class. He wanted to understand why, despite arriving at the bus stop on time, he was sometimes late to class. He developed a tool that considers transportation variables weighed against how great a margin of error bus riders are willing to accept, which can also apply to getting a lunar rover to its destination, and with a high degree of reliability.


Provide shady spots to protect butterflies from climate change
Researchers have discovered significant variations in the ability of different UK butterfly species to maintain a suitable body temperature. Species that rely most on finding a suitably shady location to keep cool are at the greatest risk of population decline. The results predict how climate change might impact butterfly communities, and will inform conservation strategies to protect them.


Inside the secret lives of synchronous fireflies
Ever wonder why some fireflies flash in harmony? New research sheds light on this beautiful phenomenon and strives to understand how relatively simple insects manage to coordinate such feats of synchronization.