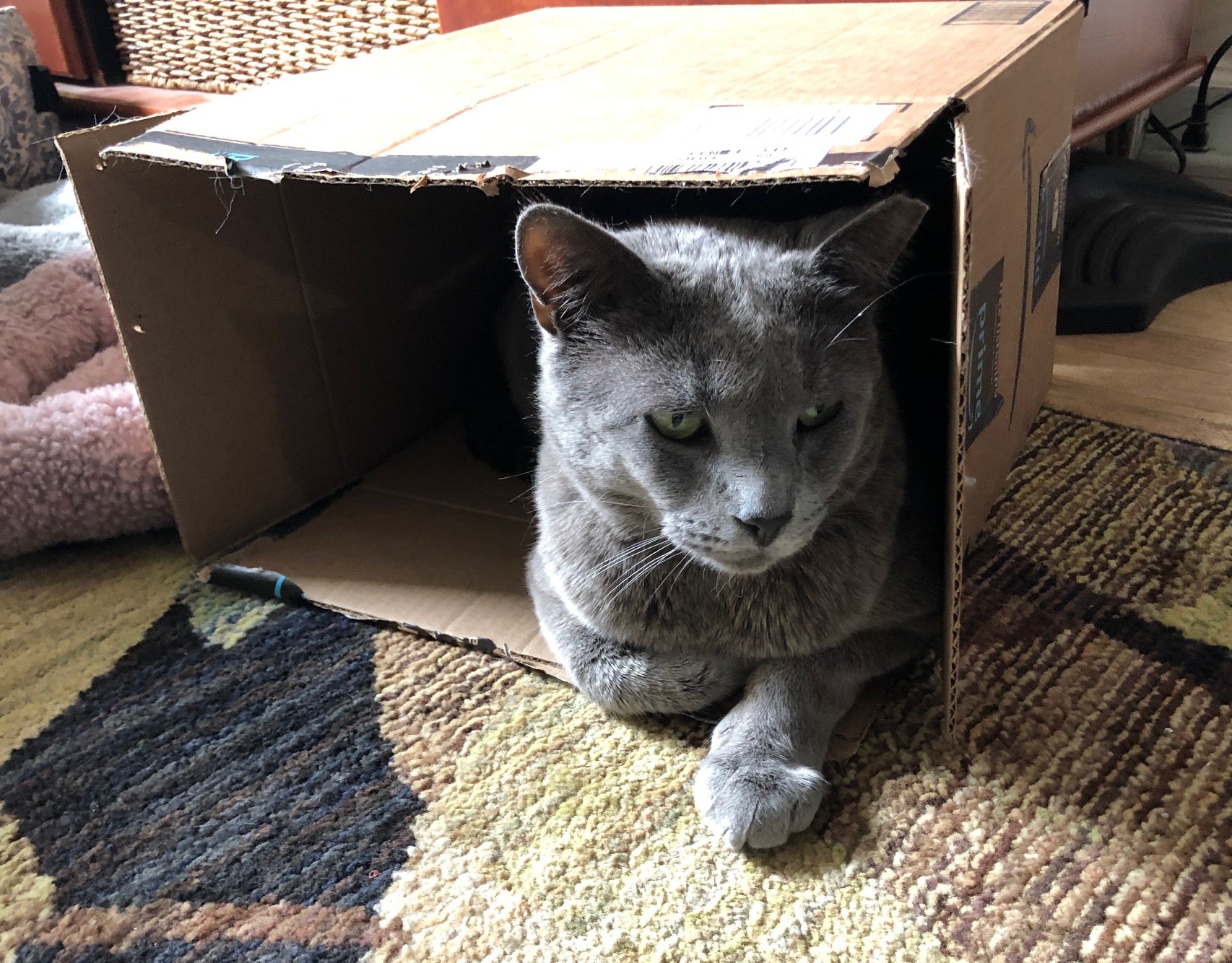 Tigers and lions at the Bronx Zoo have tested positive for the virus, and studies show that house cats--but apparently not dogs--can become infected. -- Read more on ScientificAmerican.com


Autoimmunity-associated heart dilation tied to heart-failure risk in type 1 diabetes
In people with type 1 diabetes without known cardiovascular disease, the presence of autoantibodies against heart muscle proteins was associated with cardiac magnetic resonance (CMR) imaging evidence of increased volume of the left ventricle (the heart's main pumping chamber), increased muscle mass, and reduced pumping function (ejection fraction), features that are associated with higher risk of failure in the general population.


Alzheimer's trial screening data links high amyloid levels with early stage disease
A new study supports the hypothesis that higher levels of amyloid protein in the brain represent an early stage of Alzheimer's disease. Screening data for the study show that amyloid burden in clinically normal older adults is associated with a family history of disease, lower cognitive test scores, and reports of declines in daily cognitive function.


Upper ocean water masses shrinking in changing climate: Less efficient CO2 sink
The oceans help buffer the Earth from climate change by absorbing carbon dioxide and heat at the surface and transporting it to the deep ocean. New research indicates the North Atlantic Subtropical Mode Water, an upper ocean water mass, is shrinking in a changing climate and becoming a less efficient sink for heat and carbon dioxide.


AI techniques used to improve battery health and safety
Researchers have designed a machine learning method that can predict battery health with 10x higher accuracy than current industry standard, which could aid in the development of safer and more reliable batteries for electric vehicles and consumer electronics.


Making stronger concrete with 'sewage-enhanced' steel slag
Researchers examined whether steel slag that had been used to treat wastewater could then be recycled as an aggregate material for concrete. Their findings? Concrete made with post-treatment steel slag was about 17% stronger than concrete made with conventional aggregates, and 8% stronger than raw steel slag.


Targeting tumors: Synthesis against the clock
Radiolabeled molecules help nuclear physicians to detect and precisely target tumors, which are often developing due to pathological changes in metabolic processes. Using positron emission tomography, scientists have now developed the first radiotracer labelled with the fluorine isotope 18F, which can visualize special transport proteins often found in the cell membranes of cancer cells. The researchers opted for an unusual radiochemical synthesis approach.


Breakthrough in unlocking genetic potential of ocean microbes
Researchers have made a major breakthrough in developing gene-editing tools to improve our understanding of one of the most important ocean microbes on the planet. The international project unlocks the potential of the largest untapped genetic resource for the development of natural products such as novel antibacterial, antiviral, anti-parasitic and antifungal compounds.


X-rays reveal in situ crystal growth of lead-free perovskite solar panel materials
Lead-based perovskites efficiently turn light into electricity but they also present some major drawbacks: the most efficient materials are not very stable, while lead is a toxic element. Scientists are studying alternatives to lead-based perovskites. It is very important to investigate in situ how lead-free perovskite crystals form and how the crystal structure affects the functioning of the solar cells.


Researchers hope to improve future epidemic predictions
As the world grapples with the COVID-19 pandemic, a new mathematical model could offer insights on how to improve future epidemic predictions based on how information mutates as it is transmitted from person to person and group to group.


Scientists reveal brain tumors impact normally helpful cells
Unprovoked recurrent seizures are a serious problem affecting most patients who suffer from glioma, a primary brain tumor composed of malignant glial cells. Researchers tested the hypothesis that glioma-induces processes that renders a type of brain cells dysfunctional, perpetuating the imbalance between excitation and inhibition in tumor-associated epilepsy.


Insect wings hold antimicrobial clues for improved medical implants
Some insect wings such as cicada and dragonfly possess nanopillar structures that kill bacteria upon contact. However, to date, the precise mechanisms that cause bacterial death have been unknown. Using a range of advanced imaging tools, functional assays and proteomic analyses, a study by the University of Bristol has identified new ways in which nanopillars can damage bacteria.


Link between air pollution and coronavirus mortality in Italy could be possible
A group of scientists has found another small piece in the puzzle of understanding COVID-19. Looking for reasons why the mortality rate is up to 12% in the northern part of Italy and only approx. 4.5% in the rest of the country, they found a probable correlation between air pollution and mortality in two of the worst affected regions in northern Italy.


Curbing the rising toll of adults with complex care needs
Nurse researchers underscore that while responses to the problem have resulted in well-motivated innovations, an effective and actionable path for immediate and long-term remediation should encompass micro- and macro-level solutions.


Shorter radiotherapy treatment for bowel cancer patients during COVID-19
An international panel of cancer experts has recommended a one-week course of radiotherapy and delaying surgery as the best way to treat patients with bowel cancer during the COVID-19 pandemic. The short course of treatment involves higher-intensity radiation rather than five weeks of radiotherapy coupled with chemotherapy. Surgery, which normally happens one to two weeks after radiotherapy, can be safely delayed by up to 12 weeks, say the expert panel.


Larger thighs associated with lower risk of heart disease in obesity
A larger thigh circumference may be associated with lower blood pressure and a reduced risk of heart disease in people with obesity, according to a new study. In overweight and obese Chinese men and women, larger thigh circumferences were associated with lower blood pressure. These findings suggest that carrying more weight on the thighs may be a marker of better heart health in Chinese obese and overweight people, who are at a greater risk of heart disease.


Invasive species with charisma have it easier
It's the outside that counts: Their charisma has an impact on the introduction and image of alien species and can even hinder their control. An international research team have investigated the influence of charisma on the management of invasive species.


Turning colon cancer cells around
Using a modified natural substance along with current approaches could improve colon cancer treatment, according to findings by biologists. The discovery comes from their research into the role of an amino acid in tumor development and a potential method for reversing the process. The disease is the second-leading cause of cancer-related deaths in the United States.


New understanding of energy fluctuations in fluids
The Casimir Force is a well-known effect originating from the quantum fluctuation of electromagnetic fields in a vacuum. Now an international group of researchers have reported a counterpoint to that theory, adding to the understanding of energy fluctuations within fluids.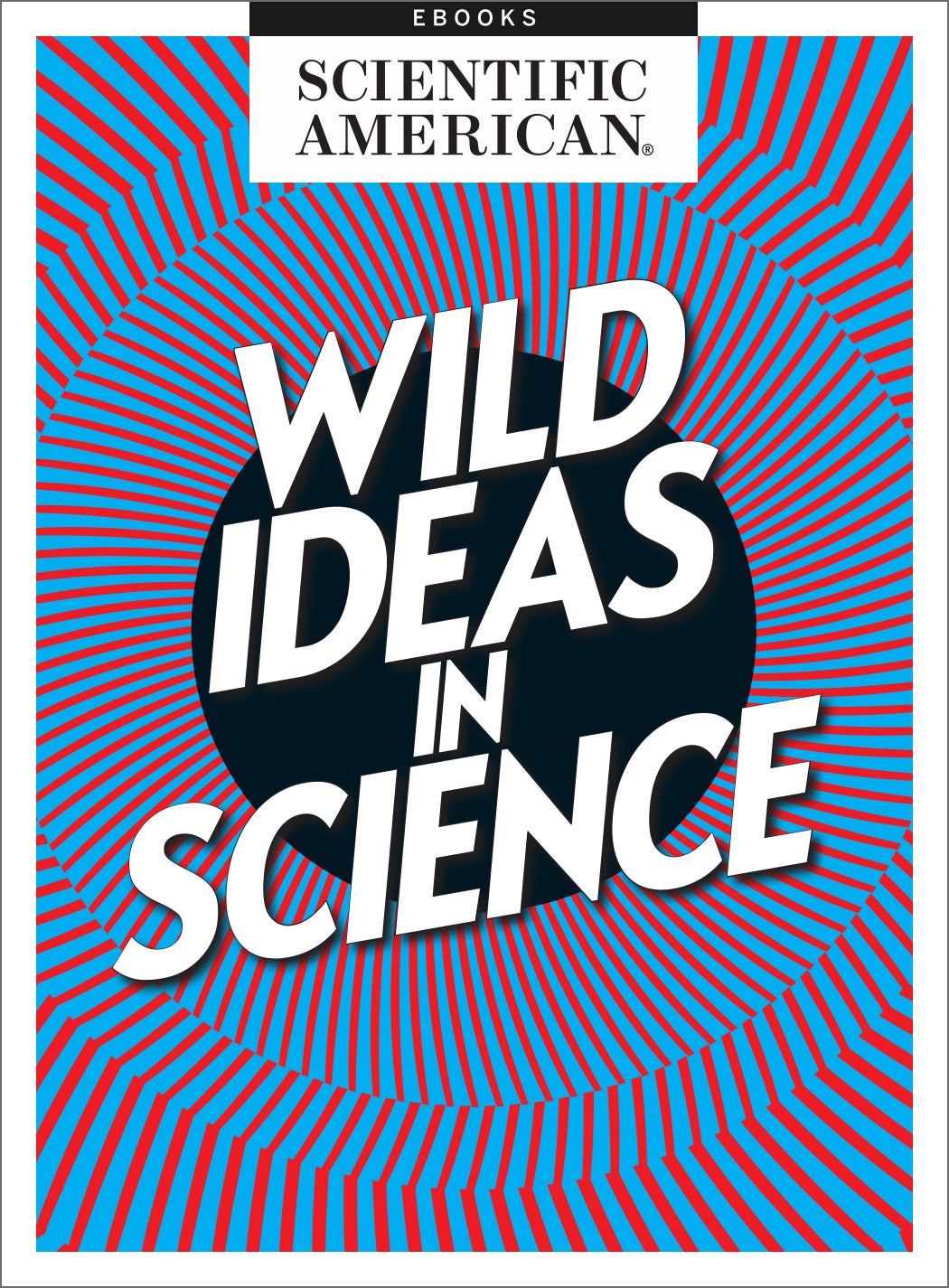 Science history is chock full of world-changing innovations that initially faced skepticism and ridicule for being too unconventional: light bulbs, cars and home computers are just a few examples. In... -- Read more on ScientificAmerican.com


Sulfur 'spices' alien atmospheres
They say variety is the spice of life, and now new discoveries suggest that a certain elemental 'variety' -- sulfur -- is indeed a 'spice' that can perhaps point to signs of life.


COVID-19: On average only 6% of actual SARS-CoV-2 infections detected worldwide
The number of confirmed cases of coronavirus disease officially issued by countries dramatically understates the true number of infections, a report suggests. Researchers used estimates of COVID-19 mortality and time until death from a recent study to test the quality of records. This shows that countries have only discovered on average about 6% of infections. The number of infections worldwide may already have reached several tens of millions.


Tooth be told: Earless seals existed in ancient Australia
A fossilised seal tooth, dating back approximately three million years, found on a Victorian beach proves earless seals existed in Australia in prehistoric times. Known as monachines, the seals became extinct due to rapid changes in sea level.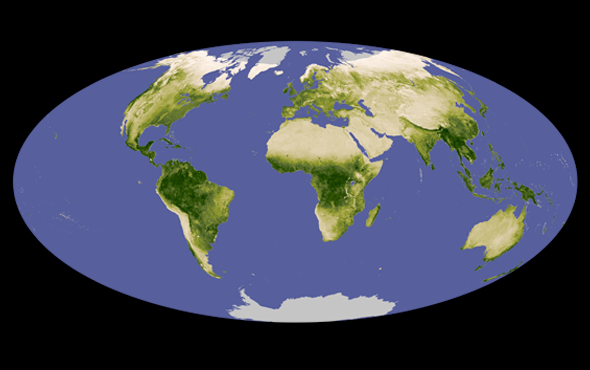 Top news from around the world -- Read more on ScientificAmerican.com


Using sponges to wipe out cancer
Manzamine A, a natural product derived from certain groups of sponges, can block the growth of cervical cancer cells, report researchers. Manzamine A targets a protein that is highly expressed in many cancers, including cervical cancer, and is the first reported inhibitor of this protein.


Single mutation leads to big effects in autism-related gene
A new study offers clues to why autism spectrum disorder (ASD) is more common in boys than in girls. National Institutes of Health scientists found that a single amino acid change in the NLGN4 gene, which has been linked to autism symptoms, may drive this difference in some cases.


Vaccine candidate against SARS-CoV-2 being tested
South Australian researchers working with Oracle Cloud technology and vaccine technology developed by local company Vaxine Pty Ltd are testing a vaccine candidate against the SARS-CoV-2 coronavirus responsible for the COVID-19 pandemic.


Dinosaurs suddenly disappeared 66 million years ago. What caused their demise?


Possible coronavirus drug identified
A new study has shown that an anti-parasitic drug already available around the world can kill the virus within 48 hours. Scientists found that a single dose of the drug, Ivermectin, could stop the SARS-CoV-2 virus growing in cell culture. The next steps are to determine the correct human dosage -- ensuring the doses shown to effectively treat the virus in vitro are safe for humans.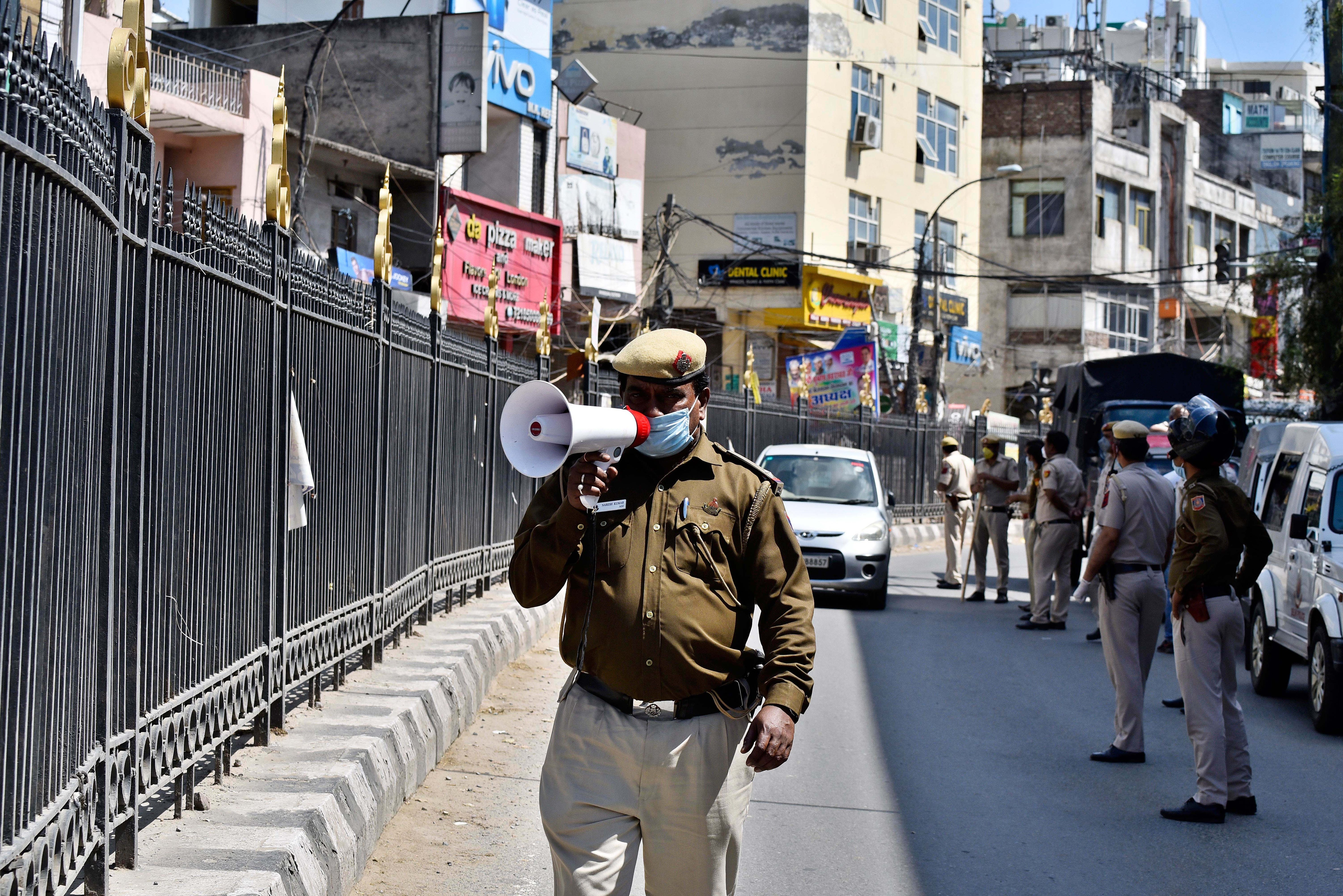 Can India Contain the Pandemic?
Public health interventions can work in this poor and populous country—but only if the people are involved in designing and implementing them -- Read more on ScientificAmerican.com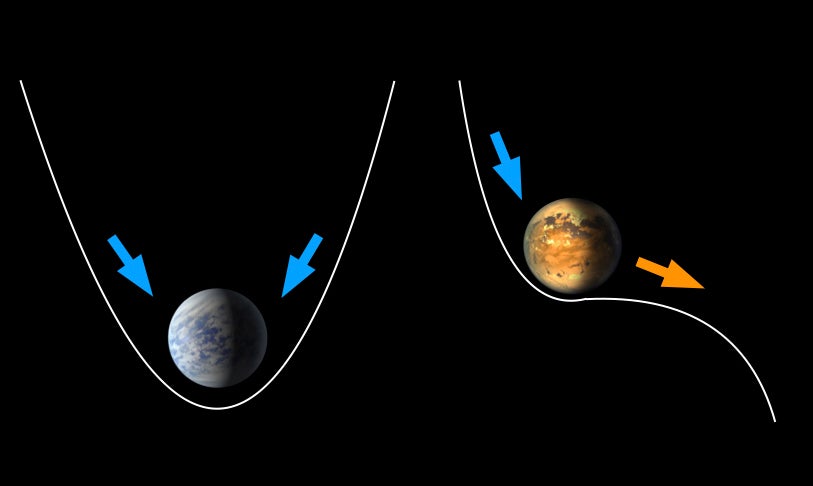 Is life's persistence on Earth really the norm? -- Read more on ScientificAmerican.com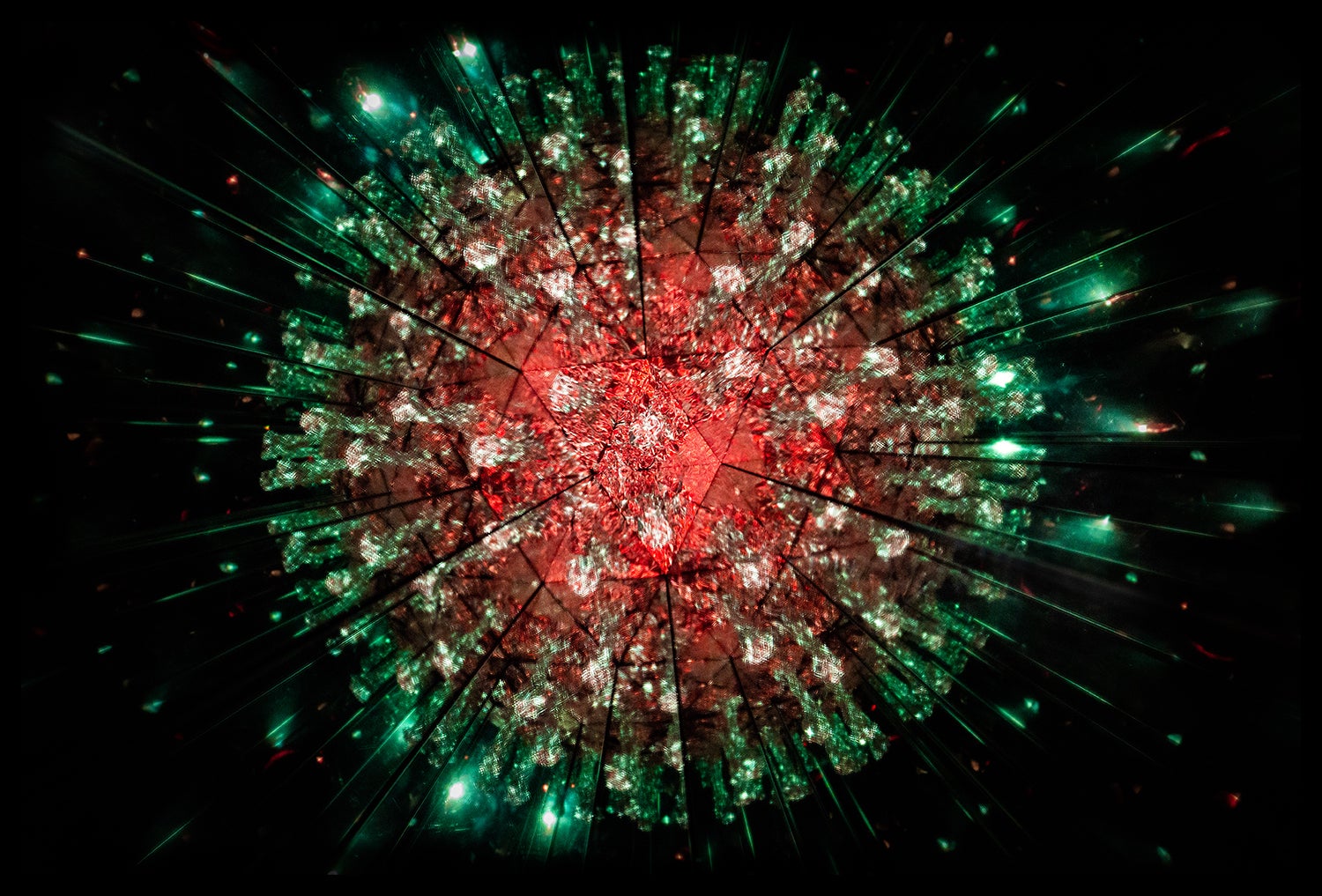 COVID-19: The Need for Secure Labs--and Their Risks
Coronavirus research requires high-containment labs. Journalist Elisabeth Eaves talks with Scientific American contributing editor W. Wayt Gibbs about her article "The Risks of Building Too Many... -- Read more on ScientificAmerican.com


Gardening helps to grow positive body image
New research has found that allotment gardening promotes positive body image, which measures someone's appreciation of their own body and its functions, and an acceptance of bodily imperfections.


To divide or not to divide? The mother cell may decide
Researchers have found that it's actually the mother cell that determines if its daughter cells will divide. The finding sheds new light on the cell cycle using modern imaging technologies, and could have implications for cancer drug therapy treatments.


Plant root hairs key to reducing soil erosion
The tiny hairs found on plant roots play a pivotal role in helping reduce soil erosion, a new study has found. The research provides compelling evidence that when root hairs interact with the surrounding soil they reduce soil erosion and increase soil cohesion by binding soil particles.


Turning cells into computers with protein logic gates
New artificial proteins have been created to function as molecular logic gates. Like their electronic counterparts in computers, these biochemical tools can be used to program the behavior of complex systems, such as gene regulation inside human T-cells. This new advance might improve the durability of future cell-based therapies.


A new study led by paleoanthropologists reveals that Lucy's species Australopithecus afarensis had an ape-like brain. However, the protracted brain growth suggests that -- as is the case in humans -- infants may have had a long dependence on caregivers.


New temperature sensing mechanism in plants
Cell biologists reveal the phytochrome B molecule has unexpected dynamics activated by temperature, and behaves differently depending on the temperature and type of light. As climate change warms the world, crop growth patterns and flowering times will change. A better understanding of how phytochromes regulate the seasonal rhythms of plant growth will help scientists develop crops for optimal growth under the new climate and might shed light on cancer in animals.


Scientists discover a new class of taste receptors
Evolution is a tinkerer, not an engineer. 'Evolution does not produce novelties from scratch. It works with what already exists,' wrote Nobel laureate François Jacob in 1977, and biologists continue to find this to be true. Case in point: A team of scientists has discovered that multiple opsin proteins, known for decades to be required for vision, also function as taste receptors. The finding represents a light-independent function for opsins, and raises questions about the purpose these protei...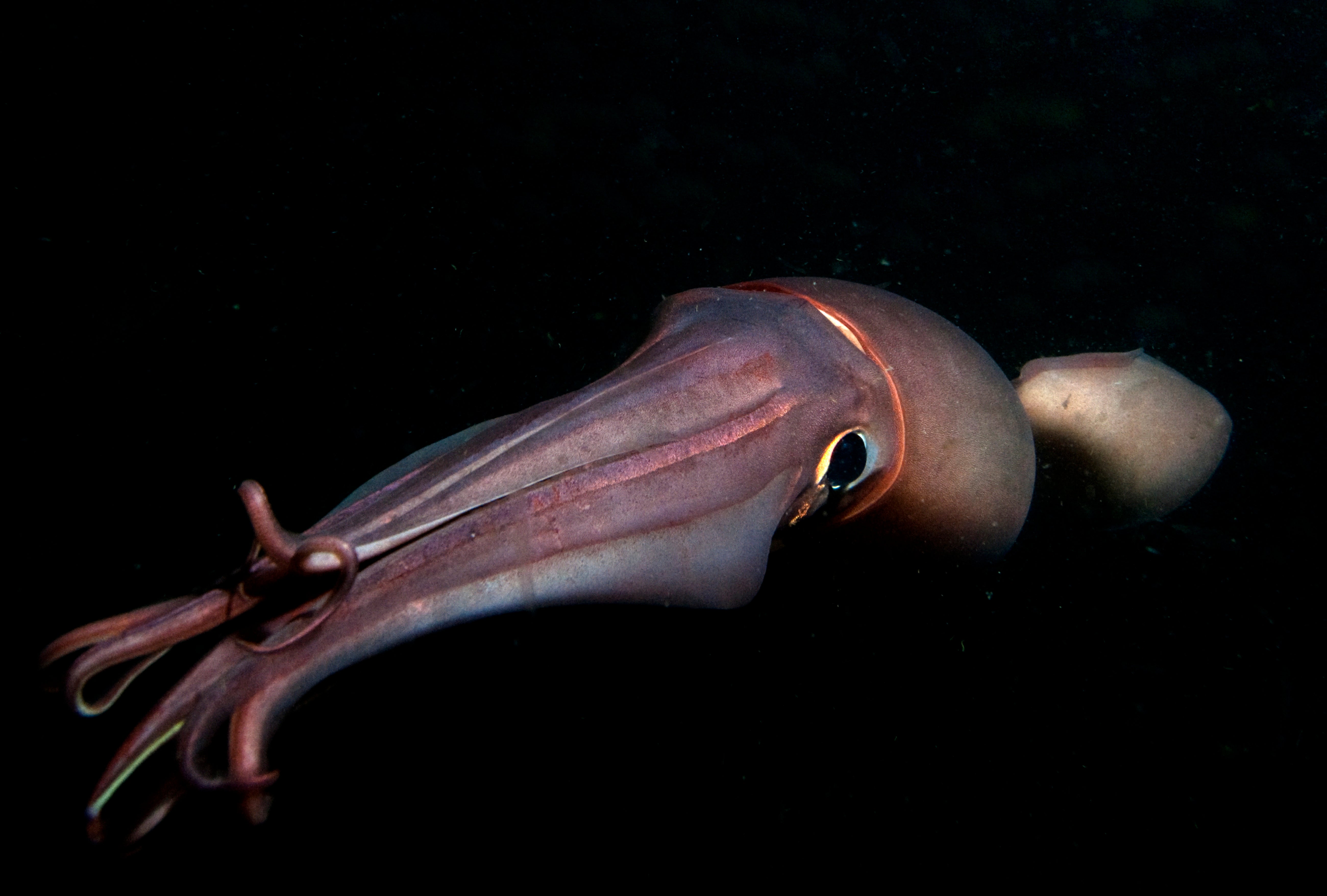 Squid's Glowing Skin Patterns May Be Code
Humboldt squid can rapidly change the pigmentation and luminescence patterns on their skin by contracting and relaxing their muscles, possibly to communicate. -- Read more on ScientificAmerican.com


Muscle protein abundant in the heart plays key role in blood clotting during heart attack
A prevalent heart protein known as cardiac myosin, which is released into the body when a person suffers a heart attack, can cause blood to thicken or clot -- worsening damage to heart tissue, a new study shows. A team made the unexpected finding after a series of experiments spanning three years and involving researchers from multiple collaborating institutions.


Removing the novel coronavirus from the water cycle
Researchers have called for more research to determine the best ways to keep SARS-CoV-19 out of the water cycle. They also suggest that developed nations should finance water treatment systems in the developing world to help prevent future COVID-19 pandemics.


How important is speech in transmitting coronavirus?
Normal speech by individuals who are asymptomatic but infected with coronavirus may produce enough aerosolized particles to transmit the infection, according to aerosol scientists. Although it's not yet known how important this is to the spread of COVID-19, it underscores the need for strict social distancing measures -- and for virologists, epidemiologists and engineers who study aerosols and droplets to work together on this and other respiratory diseases.


Coastal pollution reduces genetic diversity of corals, reef resilience
A new study found that human-induced environmental stressors have a large effect on the genetic composition of coral reef populations in Hawai'i. They confirmed that there is an ongoing loss of sensitive genotypes in nearshore coral populations due to stressors resulting from poor land-use practices and coastal pollution. This reduced genetic diversity compromises reef resilience. 


Tissue dynamics provide clues to human disease
Scientists have studied oscillating patterns of gene expression, coordinated across time and space within a tissue grown in vitro, to explore the molecular causes of a rare human hereditary disease known as spondylocostal dysostosis.


COVID-19 pandemic may exacerbate childhood obesity
Public health scientists predict that school closures due to the COVID-19 pandemic will exacerbate the epidemic of childhood obesity in the United States. Researchers expect that COVID-19-related school closures will double out-of-school time this year for many children in the US and will exacerbate risk factors for weight gain associated with summer recess.