Male baboons with female friends live longer
Opposite-sex friendships can have non-romantic benefits. And not just for people, but for our primate cousins, too. A 35-year study of 542 baboons finds that males that have close female friends have higher rates of survival. Previous studies have assumed that males befriend females to protect their offspring, or to boost their chances of mating later on. But the new study points to an additional benefit: female friends may help them live a longer life.


Corona-induced CO2 emission reductions are not yet detectable in the atmosphere
The impact of the corona pandemic will reduce worldwide carbon dioxide emissions by up to eight percent in 2020. Cumulative reductions of about this magnitude would be required every year to reach the goals of the Paris Agreement by 2030. Measurements now revealed that concentration of carbon dioxide in the atmosphere has not yet changed due to the estimated emission reductions.


Mirror-like photovoltaics get more electricity out of heat
New heat-harnessing 'solar' cells that reflect 99% of the energy they can't convert to electricity could help bring down the price of storing renewable energy as heat, as well as harvesting waste heat from exhaust pipes and chimneys.


Biomarker indicating neurodegeneration identified in the eye
A new study indicates a well-known biomarker that serves as a marker for earlier diagnosis of neurodegenerative diseases is now detectable in the eye. Neurofilament light chain, a protein previously detected in cerebrospinal fluid and blood that is being explored as a biomarker to detect neurodegeneration, has now been identified in the vitreous humor, or fluid within the eye.


Marine sponges inspire the next generation of skyscrapers and bridges
Researchers are using the glassy skeletons of marine sponges as inspiration for the next generation of stronger and taller buildings, longer bridges, and lighter spacecraft. The researchers showed that the diagonally-reinforced square lattice-like skeletal structure of Euplectella aspergillum, a deep-water marine sponge, has a higher strength-to-weight ratio than the traditional lattice designs that have used for centuries in the construction of buildings and bridges.


Researchers have found evidence that asteroid Ryugu was born out of the possible destruction of a larger parent asteroid millions of years ago.


How to get a handle on carbon dioxide uptake by plants
How much carbon dioxide, a pivotal greenhouse gas behind global warming, is absorbed by plants on land? It's a deceptively complicated question, so a group of scientists recommends combining two cutting-edge tools to help answer the crucial climate change-related question.


Nanoparticle SARS-CoV-2 model may speed drug discovery for COVID-19
Scientists have developed a new tool that mimics how the virus that causes COVID-19 infects a cell, potentially speeding the search for treatments against the disease. The tool is a fluorescent nanoparticle probe that uses the spike protein on the virus surface to bind to cells and trigger the process that pulls the virus into cells. The probe could be used to rapidly gauge how drugs and compounds might block the virus from infecting cells.


Long-term COVID-19 containment will be shaped by strength, duration of immunity
New research suggests that the impact of natural and vaccine-induced immunity will be key factors in shaping the future trajectory of the global coronavirus pandemic, known as COVID-19. In particular, a vaccine capable of eliciting a strong immune response could substantially reduce the future burden of infection, according to a new study.


Researchers combine photoacoustic and fluorescence imaging in tiny package
Researchers have demonstrated a new endoscope that uniquely combines photoacoustic and fluorescent imaging in a device about the thickness of a human hair. The device could one day provide new insights into the brain by enabling blood dynamics to be measured at the same time as neuronal activity.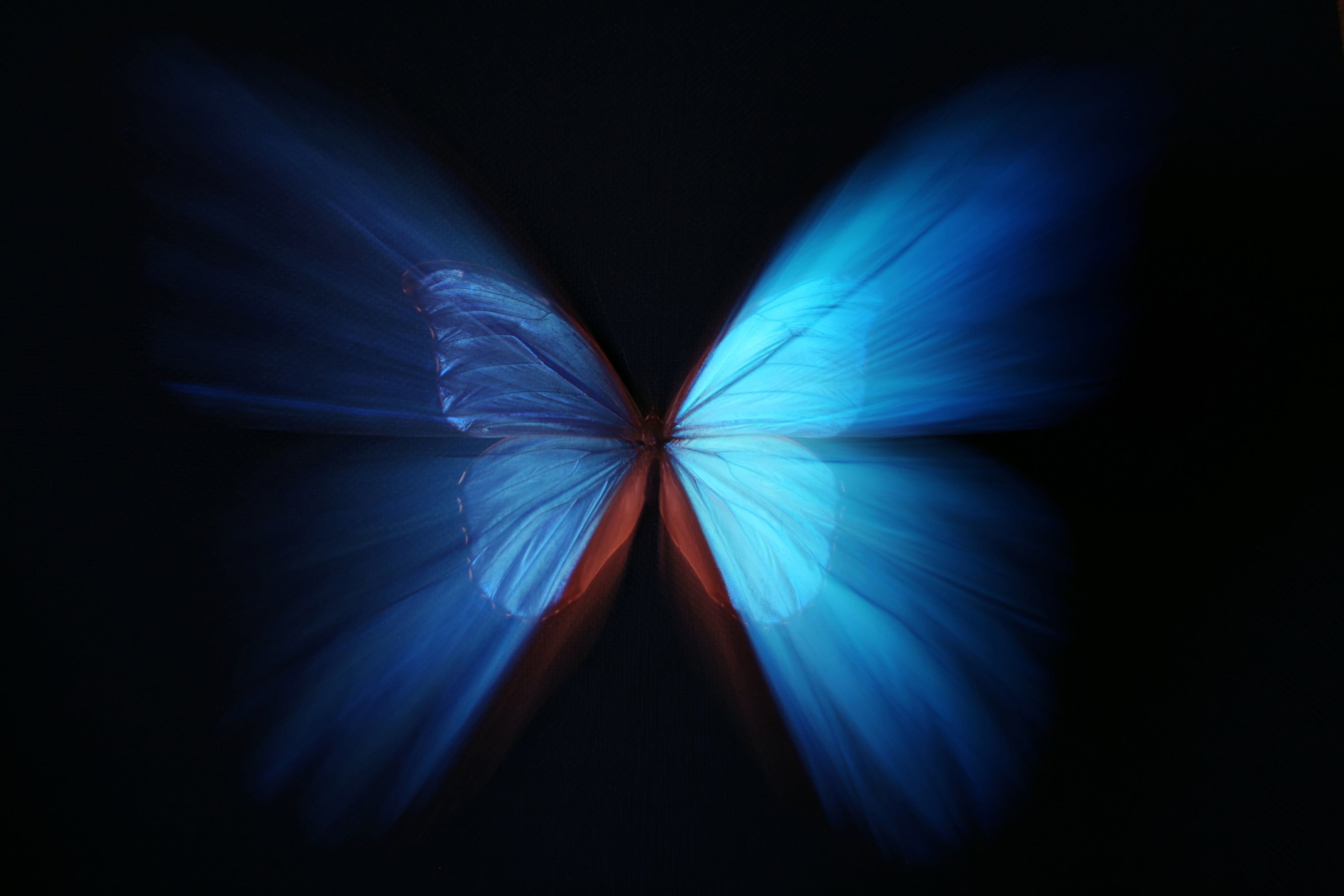 The Quantum Butterfly Noneffect
A familiar concept from chaos theory turns out to work differently in the quantum world -- Read more on ScientificAmerican.com


Better catalysts for a sustainable bioeconomy
Researchers want to make so-called zeolites more efficient. Today, these compounds are already indispensable additives in the chemical industry and have been used as catalysts in oil refineries since the 1960s. Now the researchers advocate paying more attention to the classic zeolites. These, they assert, would even have the potential to make a bioeconomy based on renewable resources possible.


Richmond emergency room experienced a surge in opioid overdoses during pandemic
Virginia Commonwealth University researchers have released data showing an alarming surge in opioid-related overdoses during the COVID-19 pandemic. Nonfatal opioid overdose visits to the VCU Medical Center emergency department in Richmond increased from 102 between March and June 2019 to 227 between March and June 2020. That's an increase of 123%.


E. coli bacteria offer path to improving photosynthesis
Scientists have engineered a key plant enzyme and introduced it in Escherichia coli bacteria in order to create an optimal experimental environment for studying how to speed up photosynthesis, a holy grail for improving crop yields.


New type of superconductor identified
Until now, the history of superconducting materials has been a tale of two types: s-wave and d-wave. Now, researchers have discovered a possible third type: g-wave.


Online training helps preemies
An international team of researchers has now found that computerized training can support preterm children's academic success. In their randomized controlled study 'Fit for School', the researchers compared two learning apps.


NASA's IRIS spots nanojets: Shining light on heating the solar corona
Researchers report the first ever clear images of nanojets -- bright thin lights that travel perpendicular to the magnetic structures in the solar atmosphere, called the corona -- in a process that reveals the existence of one of the potential coronal heating candidates: nanoflares.


A computer predicts your thoughts, creating images based on them
Researchers have developed a technique in which a computer models visual perception by monitoring human brain signals. In a way, it is as if the computer tries to imagine what a human is thinking about. As a result of this imagining, the computer is able to produce entirely new information, such as fictional images that were never before seen. The technique is based on a novel brain-computer interface.


Engineers imitate human hands to make better sensors
An international research team has developed 'electronic skin' sensors capable of mimicking the dynamic process of human motion. This work could help severely injured people, such as soldiers, regain the ability to control their movements, as well as contribute to the development of smart robotics, according to researchers.


Early birds vs night owls: For diabetics, an early bedtime is best
Early to bed, early to rise ... while the old saying promises health, wealth and wisdom, new research confirms part of the adage holds true, as a world first study shows that people who go to bed early are more likely to be in better health and more physically active compared to night owls.


Your cells look young for their age, compared to a chimp's
Many humans live to see their 80s, some even reach 100. But chimpanzees rarely make it past 50, despite sharing 99% of our genetic code. While modern medicine has added years to human lifespans, a study points to a more ancient explanation why humans are the long-lived primate. Part of the secret to human longevity may lie in chemical changes to our DNA that slowed the rate of aging after human ancestors diverged from chimps.


Comet discovered to have its own northern lights
Comet 67P/Churyumov-Gerasimenko has its own far-ultraviolet aurora, data reveal. It is the first time such electromagnetic emissions in the far-ultraviolet have been documented on a celestial object other than a planet or moon.


New discovery to have huge impact on development of future battery cathodes
A new article reveals how researchers fully identified the nature of oxidized oxygen in the important battery material - Li-rich NMC - using RIXS (Resonant Inelastic X-ray Scattering). This compound is being closely considered for implementation in next generation Li-ion batteries because it delivers higher energy density than current materials, and could translate to longer driving ranges for electric vehicles and enable scientists to tackle issues like battery longevity and voltage fade.


Tracking the working dogs of 9/11
A study of search and rescue dogs showed little difference in longevity or cause of death between dogs at the disaster site and dogs in a control group.


Climate: Support for simple funding plans -- even if costs are high
There is growing demand for countries to take aggressive action to combat climate change, but less consensus on how to fund it. In a new study, researchers asked more than 10,000 people from the US, UK, Germany and France to weigh in. The majority preferred a constant-cost plan - even if costs are high. The finding surprised researchers, but provides valuable insight for policymakers.


When is HIIT the best exercise fit?
Determining whether high-intensity interval training (HIIT) is an appropriate form of exercise for the average person has been hotly debated for years. But for one researcher, there's not much to debate -- interval exercise, when used appropriately, can fit into people's menu of flexible exercise options.


Extra stability for magnetic knots
Tiny magnetic whirls that can occur in materials - so-called skyrmions - hold high promises for novel electronic devices or magnetic memory in which they are used as bits to store information. A fundamental prerequisite for any application is its stability. A research team has now demonstrated that so far neglected magnetic interactions can play a key role for skyrmion stability and can drastically enhance their lifetime.


40% of O'ahu, Hawai'i beaches could be lost by mid-century
The reactive and piecemeal approach historically used to manage beaches in Hawai'i has failed to protect them. If policies are not changed, as much as 40% of all beaches on O'ahu, Hawai'i could be lost before mid-century, according to a new study.


Bird beak revealed by laser imaging informs early beak function and development
Confuciusornis was a crow-like fossil bird that lived in the Cretaceous ~120 million years ago. It was one of the first birds to evolve a beak. Early beak evolution remains understudied. Using an imaging technique called Laser-Stimulated Fluorescence, researchers address this by revealing just how different the beak and jaw of Confuciusornis were compared to birds we see today.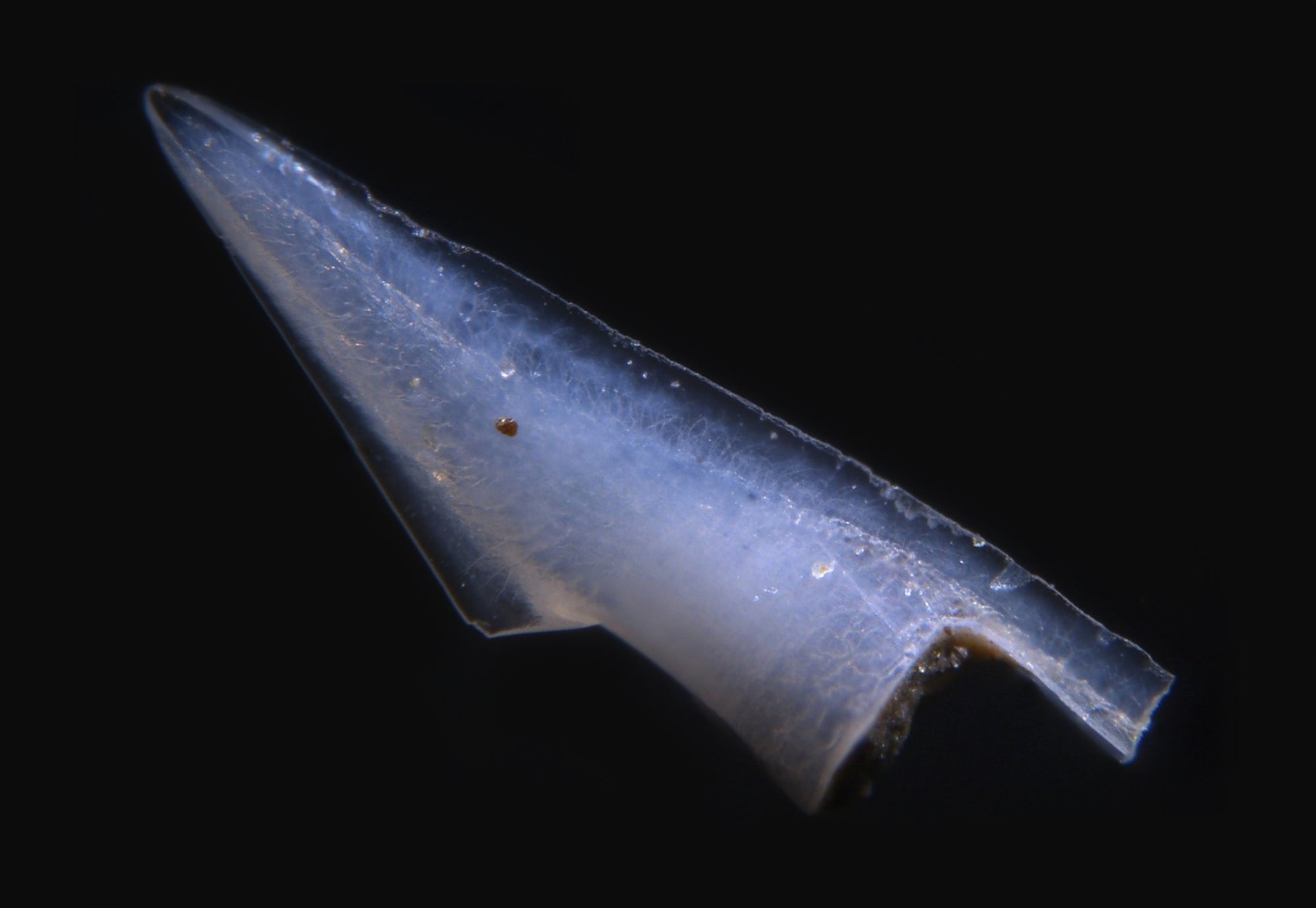 Mining Rare-Earth Elements from Fossilized Fish
Strange as it might seem, a 2,500-square-kilometer zone south of one tiny Pacific island could supply four substances that are crucial to modern electronics for centuries -- Read more on ScientificAmerican.com


Researchers discover new molecules for tracking Parkinson's disease
New research describes an innovative method for identifying molecules that can help track the progression of Parkinson's disease. This proof-of-concept study could change the paradigm for how researchers screen and test new molecules for studying a wide range of neurodegenerative diseases.


Why there is no speed limit in the superfluid universe
Physicists have established why objects moving through superfluid helium-3 lack a speed limit; exotic particles that stick to all surfaces in the superfluid. The discovery may guide applications in quantum technology, even quantum computing, where multiple research groups already aim to make use of these unusual particles.


Not all rats like to be tickled but by listening to their vocalizations it is possible to understand in real-time their individual emotional response. The study suggests that if this same relationship is observed for other situations, then it may be possible to use call patterns in rats to measure their emotional response and understand how best to improve their welfare.


Ribeye-eating pigs demonstrate protein quality for humans
Nearly a decade ago, the UN's Food and Agriculture Organization (FAO) developed a new index to assess protein quality in foods. The goal, writ large, was to address food security for the world's most vulnerable populations, creating more accurate tools for food assistance programs seeking to provide balanced nutrition.


Scientists advance understanding of blood-brain barrier health
In a study with potential impacts on a variety of neurological diseases, researchers have provided the first experimental evidence from a living organism to show that an abundant, star-shaped brain cell known as an astrocyte is essential for blood-brain barrier health.


Invasive shrimp-sucking parasite continues northward Pacific expansion
Researchers have identified an invasive blood-sucking parasite on mud shrimp in the waters of British Columbia's Calvert Island. The discovery represents the northern-most record of the parasite on the West Coast and is likely an indication of its ability to spread without human transport.


Humans develop more slowly than mice because our chemistry is different
Scientists have found that the 'segmentation clock' -- a genetic network that governs the body pattern formation of embryos -- progresses more slowly in humans than in mice because the biochemical reactions are slower in human cells. The differences in the speeds of biochemical reactions may underlie differences between species in the tempo of development.


Uncovering the clock that sets the speed of embryo development
Why do pregnancies last longer in some species than others? Researchers have found the clock that sets the speed of embryonic development and discovered the mechanism is based on how proteins are made and dismantled. The study could also help us understand how different mammals evolved from one another and help refine methods for regenerative medicine.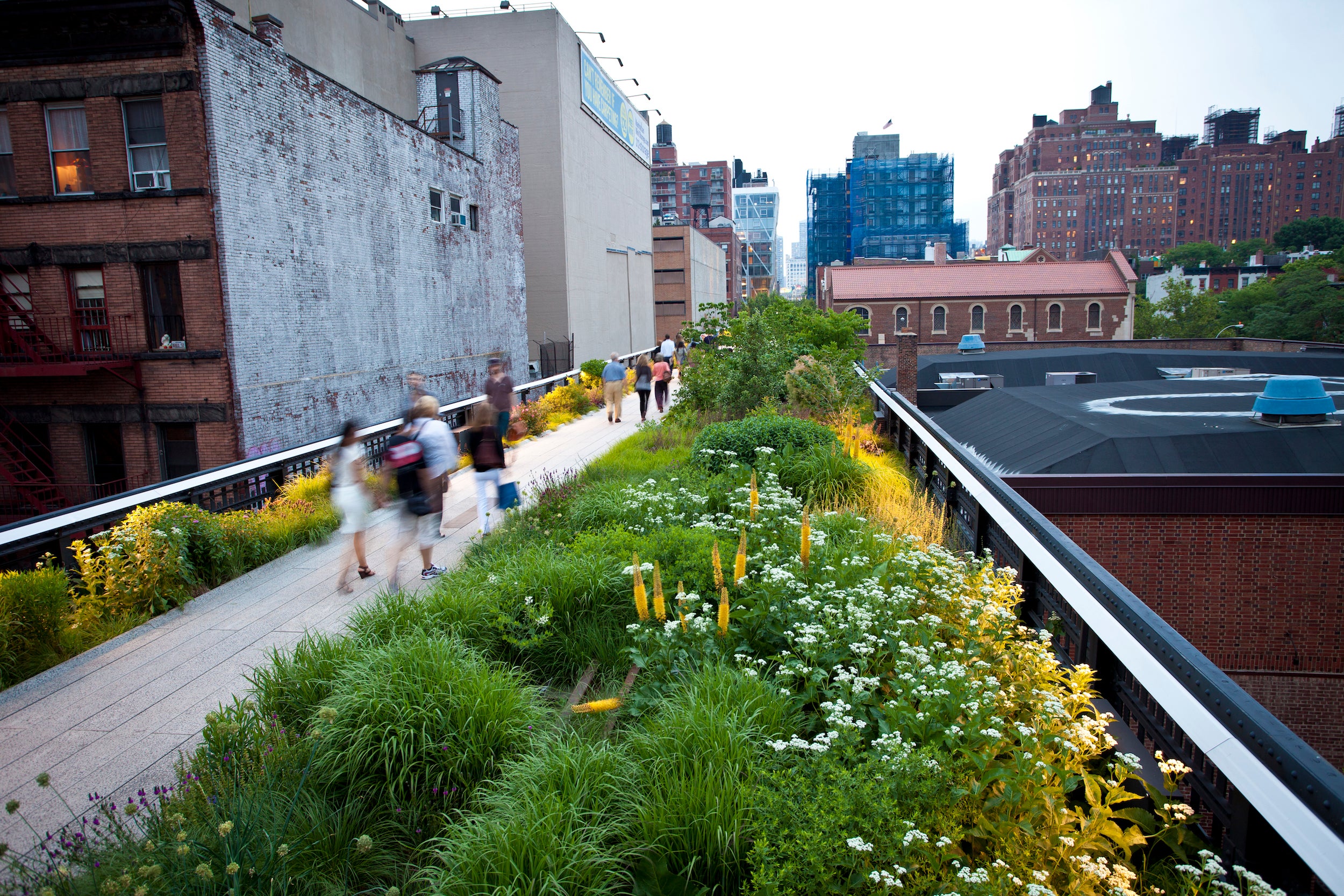 Who Benefits from Public Green Space?
The High Line in New York shows that can be the wealthy, who flock to live nearby, driving up property values and driving out long-term, low-income residents -- Read more on ScientificAmerican.com


Ancient human footprints in Saudi Arabia give glimpse of Arabian ecology 120000 years ago
Using high resolution paleoecological information obtained from fossilized footprints, a new study presents ~120 thousand-year-old human and animal footprints from an ancient lake bed in northern Arabia. These findings represent the earliest evidence for humans in this part of the world and show that human and animal movements and landscape use were closely linked.


New high-speed test shows how antibiotics combine to kill bacteria
Researchers have developed a new method to determine - rapidly, easily and cheaply - how effective two antibiotics combined can be in stopping bacterial growth. The new method is simple for laboratories to use and can provide greater scope for customizing treatment of bacterial infections.


Raids and bloody rituals among ancient steppe nomads
Traces of violence on 1700 year old skeletons allow researchers to reconstruct warfare and sacrifices of nomads in Siberia. An international and interdisciplinary team of anthropologists, archaeologists and specialists in forensic sciences performed a detailed and revealing analysis of the traumas found on the skeletal remains.


'Cellular compass' guides stem cell division in plants
Biologists observing the formation of leaves noticed the nuclei moved in bewildering ways. Further investigation uncovered proteins that act as compasses and motors, guiding the divisions of individual cells to create the overall pattern of the leaf.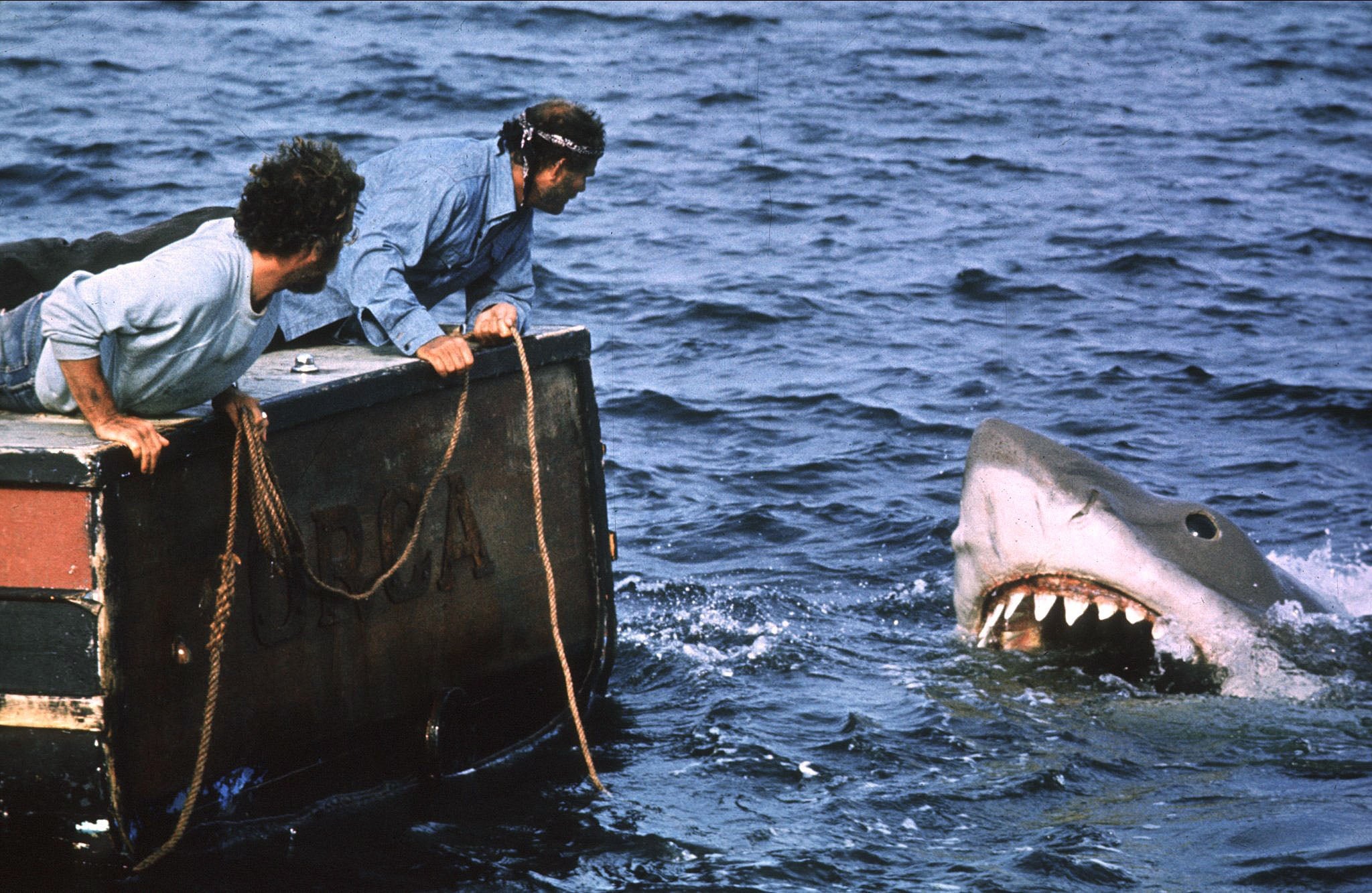 45 years after the movie made everyone afraid to wade into the ocean, it's not too late to remind viewers of the truth about sharks -- Read more on ScientificAmerican.com