AFRL and IBM to pioneer quantum information technology for DoD
Rome NY (SPX) Jul 13, 2019 The Air Force Research Laboratory is breaking new ground in their efforts to partner with industry, academia, and the Department of Defense to apply quantum information science to Air Force concerns and ensure they remain the most advanced and capable force in the World. AFRL has formally joined the IBM Q Network, the first ever partnership of its kind in the Department of Defense. This al


India to make new bid to launch Moon rocket on Monday
New Delhi (AFP) July 18, 2019 India will make a new bid to launch a landmark mission to the Moon on Monday, a week after aborting lift-off at the last minute because of a fuel leak, officials said. The Indian Space Research Organisation (ISRO) said it had rescheduled the launch of Chandrayaan-2, or Moon Chariot-2, for 2:43 pm (0913 GMT) on Monday. India is aiming to become just the fourth nation after Russia, the Uni


A material way to make Mars habitable
Boston MA (SPX) Jul 17, 2019 People have long dreamed of re-shaping the Martian climate to make it livable for humans. Carl Sagan was the first outside of the realm of science fiction to propose terraforming. In a 1971 paper, Sagan suggested that vaporizing the northern polar ice caps would "yield ~10 s g cm-2 of atmosphere over the planet, higher global temperatures through the greenhouse effect, and a greatly increased li


US seeks to use space as theater of war, refuses talks with Russia says Sterlin
Moscow (Sputnik) Jul 13, 2019 President Donald Trump decreed in February to establish the US Space Force in a bid to counter China and Russia in the space among other priorities. Moscow has repeatedly urged for the prevention of an arms race in space and its transformation into another theatre of armed confrontation. The head of the Russian General of Staff, Andrei Sterlin, has said in a statement that the United State


Buzz Aldrin has landed -- for the Apollo 11 anniversary
Huntsville, United States (AFP) July 18, 2019 The suspense had been building for 24 hours: would Buzz Aldrin, the second man to walk on the Moon, show up Wednesday night in Huntsville, Alabama - nicknamed "Rocket City" for the nearby NASA space flight center? Public appearances by the former astronaut, now 89, are rare. On Tuesday, he left his former Apollo 11 crewmate Michael Collins in the lurch. Aldrin declined to join him at th


'Let's see them aliens': 1.3 mn people vow to storm classified US base
Washington (AFP) July 16, 2019 For more than a century, scientists have scoured the known universe for signs of extraterrestrial life, an endeavor that has thus far proved fruitless - unless you believe the US government is hiding aliens at a remote base in Nevada. The number of people persuaded of this theory could be growing. As of Tuesday, more than 1.3 million people had signed up for a Facebook event called "St


France's Macron announces creation of a new space force command
Paris (AFP) July 13, 2019 French President Emmanuel Macron on Saturday announced the creation of a new national military space force command that will eventually be part of his country's air force. The declaration - made on the eve of France's Bastille Day national celebrations that feature a military parade down Paris's Champs-Elysees - mirrors an initiative in the US championed by President Donald Trump. "To


Humanity needs bold new space mission, Apollo legends agree
Cocoa Beach FL (UPI) Jul 17, 2019 A new, bold challenge in space exploration is needed to advance American prosperity and unite humanity with a common goal, a group of Apollo-era legends said Tuesday on the 50th anniversary of Apollo 11's launch from Florida. Speaking at a Cocoa Beach hotel a few miles south of Kennedy Space Center, the group praised the leadership of the Apollo era, particularly President John F. Kennedy.


A Few Things Artemis Will Teach Us About Living and Working on the Moon
Greenbelt MD (SPX) Jul 17, 2019 Humans have not had much of an opportunity to work on the Moon. The 12 Apollo astronauts who got to explore its surface clocked in 80 hours in total of discovery time. From their brief encounters, and from extensive analyses of Apollo samples and lunar meteorites that were found on Earth, scientists have learned nearly as much as is possible to learn about the lunar environment without much cont


ESA identifies demand for satellites around the Moon
Paris (ESA) Jul 17, 2019 Dozens of very different commercial and institutional missions to the Moon are planned for the coming decades. These encompass everything from NASA's manned Lunar Gateway research station and cubesats from start-ups and universities to commercial landers carrying rovers. The heightened interest in going to the Moon shows that there could be a market in providing satellite communicati


Air Force contracting process enhanced with new hybrid funding opportunity announcement
Wright-Patterson AFB OH (SPX) Jul 17, 2019 The Air Force Research Laboratory, serving as Department of Defense Executive Agent Program Office of the Defense Production Act Title III Program, has issued a hybrid Funding Opportunity Announcement that will provide extensive flexibility to efficiently award production technology projects to strengthen domestic manufacturing and the defense industrial base. DPA Title III authorities wer


MASCOT Confirms What Scientists Have Long Suspected
Berlin, Germany (SPX) Jul 17, 2019 Ryugu and other asteroids of the common 'C-class' consist of more porous material than was previously thought. Small fragments of their material are therefore too fragile to survive entry into the atmosphere in the event of a collision with Earth. This has revealed the long-suspected cause of the deficit of this meteorite type in finds on Earth. Researchers at the German Aerospace Center (


Community size matters when people create a new language
Why do some languages have simpler grammars than others? Researchers propose that the size of the community influences the complexity of the language that evolves in it. When small and large groups of participants played a 'communication game' using only gibberish words they had to invent, the languages invented by larger groups were more systematic than languages of smaller groups, showing that community size is important for shaping grammar.


A graphene superconductor that plays more than one tune
Researchers have developed a graphene device that's thinner than a human hair but has a depth of special traits. It easily switches from a superconducting material that conducts electricity without losing any energy, to an insulator that resists the flow of electric current, and back again to a superconductor -- all with a simple flip of a switch.


'One giant leap': US marks Apollo mission 50 years on
Cape Canaveral (AFP) July 17, 2019 Fifty years after a mighty rocket set off from Florida carrying the first humans to the Moon, a veteran of the Apollo 11 crew returned to its fabled launch pad Tuesday to commemorate "one giant leap" that became a defining moment in human history. "We crew felt the weight of the world on our shoulders, we knew that everyone would be looking at us, friend or foe," command module pilot Michael


Aerogel could be a key building material for Mars
Pasadena CA (JPL) Jul 17, 2019 Raising crops on Mars is far easier in science fiction than it will be in real life: The Red Planet is an inhospitable world. Among other challenges, subzero temperatures mean water can persist on the surface only as ice, and the planet's atmosphere offers little protection to plants (or people) from the Sun's radiation. Of course, NASA has plans to eventually put humans on Mars, using les


Turkey ignores US warnings over Russian S-400 missile deployment
Ankara (AFP) July 13, 2019 Turkey ignored US warnings as it continued Saturday to take delivery of Russia's S-400 missile defence system near Ankara, a defence minstry statement indicated. "Delivery of S-400 Long Range Air and Missile Defence Systems resumed today," the statement said. "The fourth Russian plane carrying S-400 parts landed at Murted Airport outside Ankara," it added. The US fears that if Ankara


Human Wastewater Runoff is Killing Corals in the Florida Keys
Corals stressed by heat and other environmental conditions can bleach, or kick out their life-giving algae companions. (Credit: sabangvideo/Shutterstock) It's been said time and time again that climate change is killing coral reefs. Rising ocean temperatures cause bleaching, which damages huge chunks of coral ecosystems from Australia to the southern United States. But heat isn't the only reason reefs are dying. Nitrogen runoff from human activities could be damaging corals ...


Scientists Start Developing a Mini Gravitational Wave Detector
Gravitational waves can be detected from the collision of massive objects in the universe, but also from much smaller objects like dark matter particles. (Credit: EPA/R. Hurt / Caltech-JPL) In 2015, scientists made history by detecting the first gravitational waves — ripples in space-time predicted by Albert Einstein a century earlier. The waves were created by the merger of two black holes, each one much larger than the sun. And since then, the Laser Interferometer Gravitational-Wave...


Scientists Propose Dumping Absurd Amounts of Snow On Antarctica To Curb Sea Level Rise
A photo of Thwaites Glacier taken during a reconnaissance flight. (Credit: U.S. National Science Foundation) Climate change is melting the West Antarctic Ice Sheet. A recent swell in warm ocean water on the western side of the continent is eating away at two predominant glaciers, Pine Island Glacier and Thwaites Glacier. And the retreating glaciers mean the entire larger ice sheet could disintegrate, leading to a 10-foot rise in sea level around the world. This surge in water levels imp


Earthquakes Will Rock Central U.S. a Decade After Oil Extraction Ends
An Oklahoma home damaged in 2011 during an earthquake that was likely spawned by injecting wastewater during fossil fuel extraction. (Credit: USGS) Earthquakes used to be uncommon in Middle America. But in the last decade, quakes numbers have skyrocketed in Oklahoma and Kansas. The major uptick in seismic activity has risen alongside the growth of oil and gas production in the area. When fossil fuel companies dispose of wastewater by injecting it into underground wells, the increased pr


Protecting a forgotten treasure trove of biodiversity
The lesser-known Cerrado biome in Brazil is a hotspot of biodiversity, but it is being destroyed at an alarming rate by unsustainable agricultural activities. A study calls attention to this forgotten region and urges the international community to support measures for its protection.


Correcting historic sea surface temperature measurements
Why did the oceans warm and cool at such different rates in the early 20th century? New research points to an answer both as mundane as a decimal point truncation and as complicated as global politics. Part history, part climate science, this research corrects decades of data and suggests that ocean warming occurred in a much more homogenous way.


What counts for our climate: Carbon budgets untangled
The more CO2 we emit from burning coal and oil and gas, the more we heat our climate -- this sounds simple, and it is. Different analyzes have come up with different estimates of how much CO2 humankind can still emit if we want to hold global warming to the internationally agreed 1.5 and well below 2 degrees Celsius limits, but a lack of clarity of the reasons causing these variations has created unnecessary confusion, a new study shows.


DNA origami joins forces with molecular motors to build nanoscale machines
For decades, researchers have chased ways to study biological machines. Every mechanical movement -- from contracting a muscle to replicating DNA -- relies on molecular motors that take near-undetectable steps. Trying to see them move is like trying to watch a soccer game taking place on the moon. Now, with DNA origami helicopters, researchers have captured the first recorded rotational steps of a molecular motor as it moved from one DNA base pair to another.


How Humans' Unique Cooking Abilities Might Have Altered Our Fate
(Credit: Petr Bonek/Shutterstock) If you cooked dinner today — even a Cup O Noodles — you did something extraordinary and uniquely human. While the rest of the animal kingdom subsists on raw food, we Homo sapiens cook our chow. And according to some researchers, this distinction made all the difference: When our ancestors mastered cooking roughly 2 million years ago it changed the course of human evolution, they say. Because cooked food provides more energy, the habit led to...


Red algae steal genes from bacteria to cope with environmental stresses
It's a case of grand larceny that could lead to new fuels and cleanup chemicals. Ten species of red algae stole about 1 percent of their genes from bacteria to cope with toxic metals and salt stress in hot springs, according to a new study. These red algal species, known as Cyanidiales, also stole many genes that allow them to absorb and process different sources of carbon in the environment to provide additional sources of energy and supplement their photosynthetic lifestyle.


Survival: For bacteria, the neighbors co-determine which cell dies first
Bacteria do not simply perish in hunger phases fortuitously; rather, the surrounding cells have a say as well. A research team has now discovered that two factors, above all, decide over life and death: the energy required to continue living and the efficiency with which surviving cells can recycle biomass from dead cells.


Elon Musk's Neuralink Unveils Mind-Reading Implant that Could Be Ready for Humans by 2020
Neuralink's chip implantation machine, which is designed to insert the company's N1 chip into people's heads with extreme precision. (Credit: Neuralink) He's pioneered several multi-billion dollar companies, launched one of his cars into space, and now Elon Musk wants to hack your brain. On Tuesday night, the CEO and co-founder of Tesla and SpaceX lifted the veil of secrecy on a new venture, called Neuralink. The company launched in 2016 promising to create cutting-edge brain-...


Making cancer stem cells visible to the immune system
Leukemia stem cells protect themselves against the immune defense by suppressing a target molecule for killer cells. This protective mechanism can be tricked with drugs. Scientists now describe a new therapeutic approaches that can possibly be derived from these results.


Source of degradation in sodium batteries
Batteries power our lives: we rely on them to keep our cell phones and laptops buzzing and our hybrid and electric cars on the road. But ever-increasing adoption of the most commonly used lithium-ion batteries may actually lead to increased cost and potential shortages of lithium -- which is why sodium-ion batteries are being researched intensely as a possible replacement. They perform well, and sodium, an alkali metal closely related to lithium, is cheap and abundant.


'Semi-synthetic' bacteria churn out unnatural proteins
Synthetic biologists seek to create new life with forms and functions not seen in nature. Although scientists are a long way from making a completely artificial life form, they have made semi-synthetic organisms that have an expanded genetic code, allowing them to produce never-before-seen proteins. Now, researchers have optimized a semi-synthetic bacteria to efficiently produce proteins containing unnatural amino acids.


Monitoring air quality after Fourth of July fireworks in US
The U.S. recently celebrated the Fourth of July with dazzling fireworks displays in many cities. After the 'oohs' and 'ahhs' faded, some people might have wondered how the lingering gunpowder-scented smoke affected air quality. Now researchers have conducted detailed measurements and found increased levels of several pollutants after an Independence Day fireworks event in Albany, New York.


High magnetic field of 10T during activated carbon production improves micropore capacity by 35%
Carbon materials such as nanotubes, graphene, activated carbon and graphite are in high demand. Researchers set out to create more efficient forms of activated carbon by utilizing the superconducting magnets, thus increasing the volume of pores in the activated carbon by 35%. Many other materials that have negative magnetic susceptibility may also be manufactured using this effective procedure with the superconducting magnets to control for better properties.


Radiation in parts of Marshall Islands is higher than Chernobyl
Radiation levels in parts of the Marshall Islands in the central Pacific Ocean, where the United States conducted nearly 70 nuclear tests during the Cold War, are still alarmingly high. Researchers tested soil samples on four uninhabited isles and discovered that they contained concentrations of nuclear isotopes that are significantly higher than those found near Chernobyl and Fukushima.


Little genes, big conservation: Scientists study genetic rescue
A new article examines the potential and uncertainties of attempting genetic rescue, a conservation approach that involves moving a small number of individual animals from one population to another to reduce genetic problems and decrease extinction risk.


A new material for the battery of the future
Researchers have discovered a new high performance and safe battery material (LTPS) capable of speeding up charge and discharge to a level never observed so far. Practically, if the first tests are confirmed, this new material could be used in the batteries of the future with better energy storage, faster charge and discharge and higher safety targeting many uses from smartphones, to electric bicycle and cars.


Your spending data may reveal aspects of your personality
How you spend your money can signal aspects of your personality, according to new research. Analyses of over 2 million spending records from more than 2,000 individuals indicate that when people spend money in certain categories, this can be used to infer certain personality traits, such as how materialistic they are or how much self-control they tend to have.


Cell types affected in brains of multiple sclerosis patients pinpointed
Scientists have discovered that a specific brain cell known as a 'projection neuron' has a central role to play in the brain changes seen in multiple sclerosis (MS). The research shows that projection neurons are damaged by the body's own immune cells, and that this damage could underpin the brain shrinkage and cognitive changes associated with MS. These new findings provide a platform for specific new MS therapies that target damaged brain cells to be developed.


Crunching the numbers of cancer metastasis
While revealing that metastatic breast cancer cells alter their shape to spread to other regions of the body, researchers develop a mathematical model that can be applied to study similar cellular systems.


Older adults: Daunted by a new task? Learn 3 instead
Learning several new things at once increases cognitive abilities in older adults, according to new research. After just 1.5 months learning multiple tasks in a new study, participants increased their cognitive abilities to levels similar to those of middle-aged adults, 30 years younger. Control group members, who did not take classes, showed no change in their performance.


Marijuana use may not make parents more 'chill'
Sorry, marijuana moms and dads: Using pot may not make you a more relaxed parent, at least when it comes to how you discipline your children. A study of California parents found that current marijuana users administered more discipline techniques of all kinds to their children on average than did non-users. That includes everything from timeouts to, in some cases, physical abuse.


West Antarctic ice collapse may be prevented by snowing ocean water onto it
The ice sheet covering West Antarctica is at risk of sliding off into the ocean. While further ice-sheet destabilisation in other parts of the continent may be limited by a reduction of greenhouse gas emissions, the slow, yet inexorable loss of West Antarctic ice is likely to continue even after climate warming is stabilised. A collapse might take hundreds of years but will raise sea levels worldwide by more than three meters.


New insight into microRNA function can give gene therapy a boost
Scientists have shown that small RNA molecules occurring naturally in cells, i.e. microRNAs, are also abundant in cell nuclei. Previously, microRNAs were mainly thought to be found in cytoplasm. The scientists also discovered that microRNA concentrations in cell nuclei change as a result of hypoxia. The findings strongly suggest that microRNAs play a role in the expression of genes in the cell nucleus.


Harvesting energy from the human knee
Imagine powering your devices by walking. With new technology that possibility might not be far out of reach. An energy harvester is attached to the wearer's knee and can generate 1.6 microwatts of power while the wearer walks without any increase in effort. The energy is enough to power small electronics like health monitoring equipment and GPS devices.


Sea level rise requires extra management to maintain salt marshes
Salt marshes are important habitats for fish and birds and protect coasts under sea level rise against stronger wave attacks. However, marshes themselves are much more vulnerable than previously thought. Stronger waves due to sea level rise can not only reduce the marsh extent by erosion of the marsh edge, but these waves hamper plant re-establishment on neighboring tidal flats, making it much more difficult for the marsh to recover and grow again.


Reactive molecular oxygen singlets have a multitude of uses in chemistry and medicine, but they are less abundant than non-reactive oxygen triplets. A multinational research team has developed a novel method of producing reactive molecular oxygen through controlled, reversible bond formation between two oxygen atoms using atomic force microscopy. In addition, the researchers could alter the charge of individual oxygen atoms, presumably changing oxygen spin in the process.


Plant probe could help estimate bee exposure to neonicotinoid insecticides
Bee populations are declining, and neonicotinoid pesticides continue to be investigated -- and in some cases banned -- because of their suspected role as a contributing factor. However, limitations in sampling and analytical techniques have prevented a full understanding of the connection. Now, researchers describe a new approach to sample neonicotinoids and other pesticides in plants, which could explain how bees are exposed to the substances.


Plant viruses may be reshaping our world
A new review article highlights the evolution and ecology of plant viruses. A team of biologists is now exploring many details of viral dynamics. They describe the subtle interplay between three components of the viral infection process, the virus itself, the plant cell hosts infected by the virus and the vectors that act as go-betweens -- an intricate system evolving over some 450 million years.


Scientists call for more research into food grade corn breeding, production.


Modeling tool addresses uncertainty in military logistics planning
Military deployments to austere environments -- whether humanitarian missions or combat operations -- involve extensive logistical planning, which is often complicated by unforeseen events. Researchers have now created a model aimed at helping military leaders better account for logistical risk and uncertainty during operational planning and execution.


Improving the odds of synthetic chemistry success
Chemists show how analyzing previously published chemical reaction data can predict how hypothetical reactions may proceed, narrowing the range of conditions chemists need to explore. Their algorithmic prediction process, which includes aspects of machine learning, can save valuable time and resources in chemical research.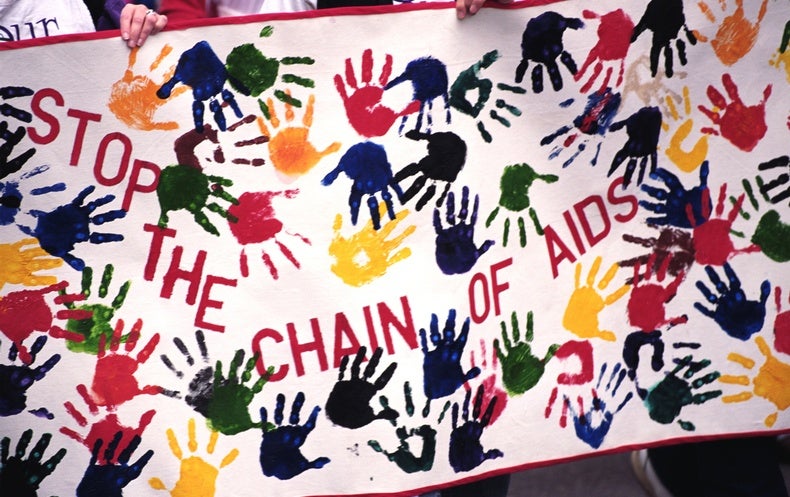 Joseph Lange's Campaign Against HIV
Seema Yasmin, director of research and education at the Stanford Health Communication Initiative, talks about her book The Impatient Dr. Lange: One Man's Fight to End the Global HIV Epidemic.... -- Read more on ScientificAmerican.com


New Measurement of Cosmic Expansion Rate Is "Stuck in the Middle"
Washington DC (SPX) Jul 17, 2019 A team of collaborators from Carnegie and the University of Chicago used red giant stars that were observed by the Hubble Space Telescope to make an entirely new measurement of how fast the universe is expanding, throwing their hats into the ring of a hotly contested debate. Their result - which falls squarely between the two previous, competing values - is published in The Astrophysical Journal


Multiple injection safety violations found in New Jersey septic arthritis outbreak
Multiple violations of injection safety and infection prevention practices -- from lack of handwashing to inappropriate re-use of medication vials -- were identified after an outbreak of septic arthritis at a New Jersey outpatient facility in 2017, according to a recent investigation. Investigators found 41 patients with osteoarthritis contracted the rare, painful infection following injections in their knee joints, including 33 who required surgical removal of damaged tissue.


NASA Chief Explains Why America Hasn't Been Back to the Moon Since the 70s
Washington DC (Sputnik) Jul 17, 2019 Late last week, NASA announced that senior officials in charge of the manned space mission portfolio had been reshuffled amid growing impatience from President Donald Trump to hasten the return human beings to the lunar surface. NASA Administrator Jim Bridenstine has explained why the US suspended its manned lunar program over 40 years ago and what it will take for the US manned space prog


ESA confirms asteroid will miss Earth in 2019
Paris (ESA) Jul 17, 2019 Asteroid 2006 QV89, a small object 20 to 50 metres in diameter, was in the news lately because of a very small, 1-in-7000 chance of impact with Earth on 9 September 2019. In the first known case of ruling out an asteroid impact through a 'non-detection', ESA and the European Southern Observatory have concluded that asteroid 2006 QV89 is not on a collision course this year - and the chance


Yale researcher has a window seat for planning NASA's Dragonfly mission
New Haven CT (SPX) Jul 17, 2019 By 2034, when the Dragonfly drone mission makes landfall on the surface of Titan, Yale's Juan Lora will have spent nearly half his life studying the climatic tendencies of Saturn's icy moon. That's when the real work will begin, he says. Finally, after long years of preparation and modeling, Lora and his colleagues on the scientific end of the NASA Dragonfly mission will begin to get


Speeding up science on near-earth asteroids
Pullman WA (SPX) Jul 17, 2019 Modeling the shape and movement of near-Earth asteroids is now up to 25 times faster thanks to new Washington State University research. The WSU scientists improved the software used to track thousands of near-Earth asteroids and comets, which are defined as being within 121 million miles or about 1.3 times the distance to the sun. Their work provides a valuable new tool for studying


Space In Africa closes investment round
Lagos, Nigeria (SPX) Jul 17, 2019 Space in Africa, the authority on news, data, and market analysis for the African space industry, has successfully completed its seed funding round. While the terms were not disclosed, the funds raised are being used to hire additional reporters and analysts to expand coverage for its subscription news service and specialised industry reports. "Many people outside Africa are surprised to h


Pokémon-like card game can help teach ecology
Playing a Pokemon-like card game about ecology and biodiversity can result in broader knowledge of species and a better understanding of ecosystems than traditional teaching methods, like slideshows, according to new research.


Scientists Piece Together Largest US-Based Dark Matter Experiment
Berkeley CA (SPX) Jul 17, 2019 Most of the remaining components needed to fully assemble an underground dark matter-search experiment called LUX-ZEPLIN (LZ) arrived at the project's South Dakota home during a rush of deliveries in June. When complete, LZ will be the largest, most sensitive U.S.-based experiment yet that is designed to directly detect dark matter particles. Scientists around the world have been trying fo


How the brain distinguishes between voice and sound
Is the brain capable of distinguishing a voice from phonemes? Researchers devised pseudo-words spoken by three voices. Their aim? To observe how the brain processes this information when it focuses either on the voice or phonemes. The scientists discovered that the auditory cortex amplifies different aspects of the sounds, depending on what task is being performed. Voice-specific information is prioritized for voice differentiation, while phoneme-specific information is important for the differe


SpaceX Says It Knows Why Crew Dragon Exploded
SpaceX's Crew Dragon spacecraft opens its nose cone before docking with the International Space Station on March 3. (Credit: NASA) Almost three months after SpaceX's Crew Dragon capsule blew up during a test on April 20, the results of the investigation place blame on a leak and a faulty valve. According to a report released by SpaceX, the "anomaly" in the test occurred about 100 milliseconds prior to ignition of the last thrusters. The leak let nitrogen tetroxide, a com...