Exploring life on Mars in the Gobi desert
Lanzhou (XNA) May 21, 2019 "Mars ain't the kind of place to raise your kids," as an Elton John hit goes. However, a Mars simulation base in the middle of China's Gobi desert might be the perfect place to introduce young, budding astronauts to what life would be like on the red planet. Surrounded by barren hills and red soil in northwest China's Gansu Province, "Mars Base One" allows visitors to explore a varie


USC Students Win the Collegiate Space Race
Los Angeles CA (SPX) May 21, 2019 USC's undergraduate rocketry group, has announced that their latest vehicle, Traveler IV, crossed the 62-mile high Karman Line into space with 90% certainty. This result, which is the product of a publicly available internal analysis, makes Traveler IV the first entirely student-designed-and-built rocket to fly to space, as well as the highest flying such craft (doubling the previous altitude re


Gas insulation could be protecting an ocean inside Pluto
Sapporo, Japan (SPX) May 21, 2019 A gassy insulating layer beneath the icy surfaces of distant celestial objects could mean there are more oceans in the universe than previously thought. Computer simulations provide compelling evidence that an insulating layer of gas hydrates could keep a subsurface ocean from freezing beneath Pluto's icy exterior, according to a study published in the journal Nature Geoscience. In J


Arianespace to orbit Spanish SEOSat Ingenio Earth observation satellite
Evry, France (SPX) May 21, 2019 Arianespace and the European Space Agency (ESA/Earth Observation Programs directorate) has announced the signature of a launch services contract with a Vega launcher for SEOSat (Spanish Earth Observation SATellite) for Spain's Center for Development of Industrial Technology (CDTI - Centro para el Desarrollo Technologico Industrial). SEOSat/Ingenio is a high-resolution optical imaging missi


Advanced rocket engine ready for space mission
Beijing (XNA) May 21, 2019 A company in China has become the third in the world, after two others in the United States, to have developed a new type of rocket engine at the cutting edge of space propulsion, its maker said. LandSpace, a private startup in Beijing, announced on Friday that its TQ-12 methane rocket engine successfully underwent a 20-second trial run at the company's test facility in Huzhou, Zhejiang pr


Curtin planetary scientist unravels mystery of Egyptian desert glass
Perth, Australia (SPX) May 21, 2019 A Curtin University researcher has solved a nearly 100-year-old riddle by discovering that glass found in the Egyptian desert was created by a meteorite impact, rather than atmospheric airburst, in findings that have implications for understanding the threat posed by asteroids. Published in leading journal Geology, the research examined tiny grains of the mineral zircon in samples of Libya


Juno Finds Changes in Jupiter's Magnetic Field
Pasadena CA (JPL) May 21, 2019 NASA's Juno mission to Jupiter made the first definitive detection beyond our world of an internal magnetic field that changes over time, a phenomenon called secular variation. Juno determined the gas giant's secular variation is most likely driven by the planet's deep atmospheric winds. The discovery will help scientists further understand Jupiter's interior structure - including atmosphe


Giant impact caused difference between moon's hemispheres
Washington DC (SPX) May 21, 2019 The stark difference between the Moon's heavily-cratered farside and the lower-lying open basins of the Earth-facing nearside has puzzled scientists for decades. Now, new evidence about the Moon's crust suggests the differences were caused by a wayward dwarf planet colliding with the Moon in the early history of the solar system. A report on the new research has been published in AGU's Journal o


ESA signs contracts for enhanced Ariane 6 composite upper stage technologies
Paris, France (SPX) May 21, 2019 The European Space Agency (ESA) has signed two contracts for technology maturation with MT Aerospace AG, an affiliate of the listed OHB SE space and technology group and with ArianeGroup, lead contractor for Ariane 6. MT Aerospace and ArianeGroup are combining their respective skills in Augsburg and Bremen to design and test the Prototype of a Highly OptimizEd Black Upper Stage (PHOEBUS).


Giant impact caused difference between Moon's hemispheres
The stark difference between the Moon's heavily-cratered farside and the lower-lying open basins of the Earth-facing nearside has puzzled scientists for decades. Now, new evidence about the Moon's crust suggests the differences were caused by a wayward dwarf planet colliding with the Moon in the early history of the solar system.


SABER tech gives DNA and RNA visualization a boost
A collaborative research team has now developed 'Signal Amplification by Exchange Reaction' (SABER), a highly programmable and practical method that significantly enhances the sensitivity as well as customization and multiplexing capabilities of FISH analysis.


Synthetic biologists hack bacterial sensors
Synthetic biologists have hacked bacterial sensing with a plug-and-play system that could be used to mix-and-match tens of thousands of sensory inputs and genetic outputs.


New measurement device: Carbon dioxide as geothermometer
For the first time it is possible to measure, simultaneously and with extreme precision, four rare molecular variants of carbon dioxide using a novel laser instrument. As a new type of geothermometer, the laser-spectroscopy-based measurement device is significant for scientific disciplines investigating, for example, climatic conditions in Earth's history.


Ultra-thin superlattices from gold nanoparticles for nanophotonics
Researchers are creating ultra-thin, highly ordered layers of spherical hydrogel beads that encapsulate gold or silver particles. These structures are of interest for applications in optoelectronics -- light-based information and communication technology -- and nanophotonics.


Better understanding of the effect of melting ice sheets: Experts weigh in
Using a technique called structured expert judgment, researchers asked 22 ice sheet experts to estimate plausible ranges for future sea level rise due to the projected melting of each of the Greenland, West Antarctic and East Antarctic ice sheets under low and high future global temperature rise scenarios.


Resilience of Yellowstone's forests tested by unprecedented fire
Researchers describe what happens when Yellowstone -- adapted to recurring fires every 100 to 300 years -- instead burns twice in fewer than 30 years. Yellowstone as we know it faces an uncertain future, the researchers say, and one of the big questions they hope to answer is whether the forests can recover.


Superconductor's magnetic persona unmasked
In the pantheon of unconventional superconductors, iron selenide is a rock star. But new experiments by physicists have found the material's magnetic persona to be unexpectedly mundane.


New method to predict the vulnerability of ecosystems
The susceptibility of ecosystems to disruption depends on a lot of factors that can't all be grasped. A new method provides good results with only limited information about the properties of predators. The model confirms that a large body mass index between predator and prey creates stable systems. It can also predict which predator species play a key role.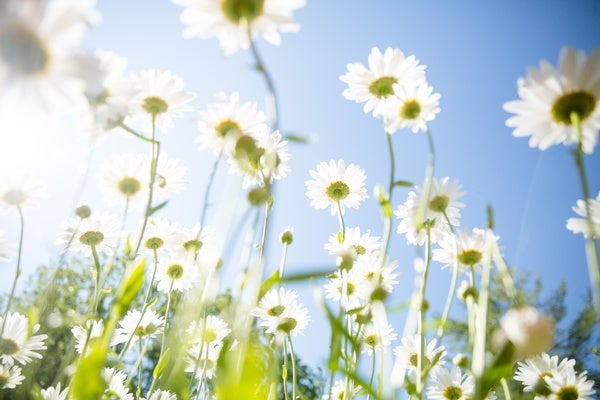 It will forever remind me that ALS took my mom away -- Read more on ScientificAmerican.com


Epidemiology: Measures for cleaner air
Worldwide, a broad range of measures have been introduced to reduce outdoor air pollution. A systematic review by epidemiologists takes stock of the evidence, and recommends a greater focus on improved evaluation methods and study design.


Can a hands-on model help forest stakeholders fight tree disease?
An aggressive new strain of sudden oak death, a disease that's killed millions of trees, has turned up in Oregon, posing a threat to timber production. Scientists are using a 3D model called Tangible Landscape to help stakeholders work together to find ways to contain the disease's spread.


Downstream Gateway: bringing space down to Earth
Paris (ESA) May 20, 2019 ESA is launching its Downstream Gateway, a 'one-stop shop' service for all downstream opportunities, creating links between new and emerging business sectors and the capabilities being developed in ESA programmes. 'Downstream' means all those activities based on space technology, or using a space-derived system in a space or non-space environment, that may result in an application, product


'Super corals' give glimmer of hope for world's dying reefs
Tokyo (AFP) May 14, 2019 Hawaiian "super corals" that have recovered despite living in warm and acidic water offer a glimmer of hope that dying reefs across the world could be saved, a new study says. The research suggests that the gloomiest climate change picture of a world without the kaleidoscope underwater habitats could still be avoided, according to lead author Christopher Jury. "It's unfortunately but ine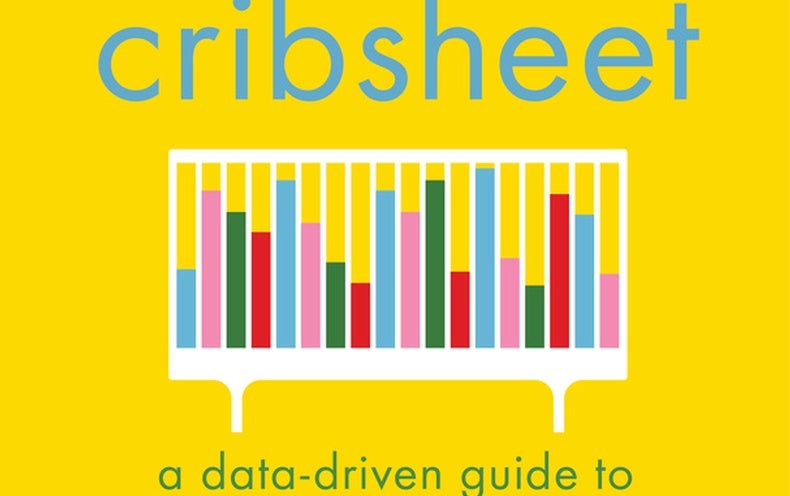 How to Be a Data-Driven Parent
Economist Emily Oster explains how to make the best decisions for your particular child, using the scientific evidence at hand -- Read more on ScientificAmerican.com


Paris (ESA) May 20, 2019 Air pollution is a global environmental health problem, especially for those living in urban areas. Not only does it negatively impact our ecosystems, it considerably affects our health. According to the World Health Organization (WHO), around 8 million premature deaths per year are linked to air pollution, more than double of previous estimates. One of the pollutants with the strongest ev


New lens manufacturing technique
Researchers have developed a low-cost, easy way to make custom lenses that could help manufacturers avoid the expensive molds required for optical manufacturing.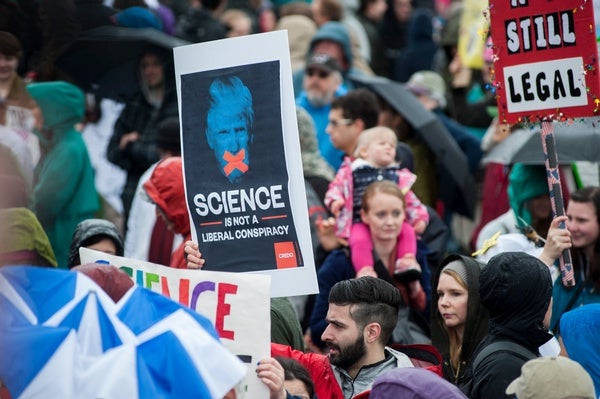 How to Reverse the Assault on Science
We need to let non-scientists know that science isn't based on "proof," but rather on the practice of testing and checking one another's work -- Read more on ScientificAmerican.com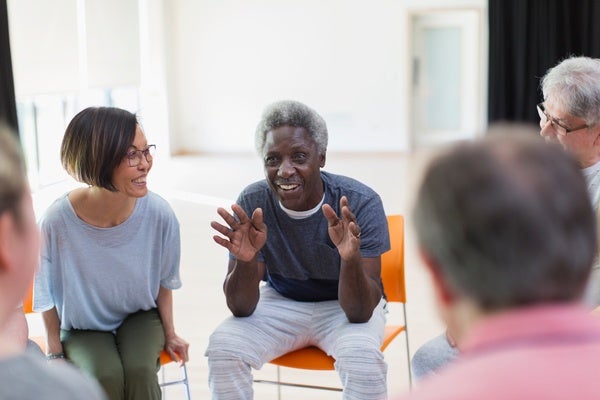 So how should they go about it? -- Read more on ScientificAmerican.com


They're in a range of consumer products -- everything from toothpaste and yogurt to fabric softeners and insoles for shoes. But what puts the spring, the elasticity in gels? New research has found the answer.


A quarter of glacier ice in West Antarctica is now unstable
Paris (ESA) May 20, 2019 By combining 25 years of ESA satellite data, scientists have discovered that warming ocean waters have caused the ice to thin so rapidly that 24% of the glacier ice in West Antarctica is now affected. A paper published in Geophysical Research Letters describes how the UK Centre for Polar Observation and Modelling (CPOM) used over 800 million measurements of Antarctic ice sheet height recor


Paris (ESA) May 20, 2019 As our climate changes, the availability of freshwater is a growing issue for many people around the world. Understanding the water cycle and how the climate and human usage is causing shifts in natural cycling processes is vital to safeguarding supplies. While numerous satellites measure individual components of the water cycle, it has never been described as a whole over a particular region -


Sedation and controlled paralysis do not improve survival of ICU patients with ARDS
Reversibly paralyzing and heavily sedating hospitalized patients with severe breathing problems do not improve outcomes in most cases, according to a clinical trial conducted at dozens of North American hospitals. The trial -- which was stopped early due to futility -- settles a long-standing debate in the critical care medicine community.


The Definition Of a Kilogram Changes Today — What That Means
As of today, new standard defines the kilogram. (Credit: Shutterstock/Piotr Wytrazek) We measure stuff all the time - how long, how heavy, how hot, and so on - because we need to for things such as trade, health and knowledge. But making sure our measurements compare apples with apples has been a challenge: how to know if my kilogram weight or meter length is the same as yours. Attempts have been made to define the units of measurement over the years. But today - Internati...


Researchers examine global strategies for dealing with predators.


Counter-intuitive climate change solution
A seemingly counterintuitive approach -- converting one greenhouse gas into another -- holds promise for returning the atmosphere to pre-industrial concentrations of methane, a powerful driver of global warming.


Stroke, cancer and heart disease: Key acid-activated protein channel
Researchers have discovered a long-sought protein, the proton-activated chloride channel (PAC), that is activated in acidic environments and could protect against the tissue-damaging effects of stroke, heart attack, cancer and inflammation. The researchers believe the discovery of this protein could provide a new drug target for potential therapies for stroke and other health issues.


Good leadership and values key to staff satisfaction
Tourism and hospitality firms that score highly for leadership and cultural values see higher staff satisfaction, according to a new study. Researchers analyzed almost 298,000 online review ratings by employees for 11,975 firms in the US to find the key elements of job satisfaction and employee turnover in high-contact services.


New recommendations for stroke systems of care to improve patient outcomes
To translate advances in scientific knowledge and innovations in stroke care into improvements in patient outcomes, comprehensive stroke systems of care must be in place to facilitate optimal stroke care delivery. New recommendations support policies that standardize the delivery of stroke care, lower barriers to emergency care for stroke, ensure stroke patients receive care at appropriate hospitals in a timely manner and improve access to secondary prevention and rehabilitation and recovery res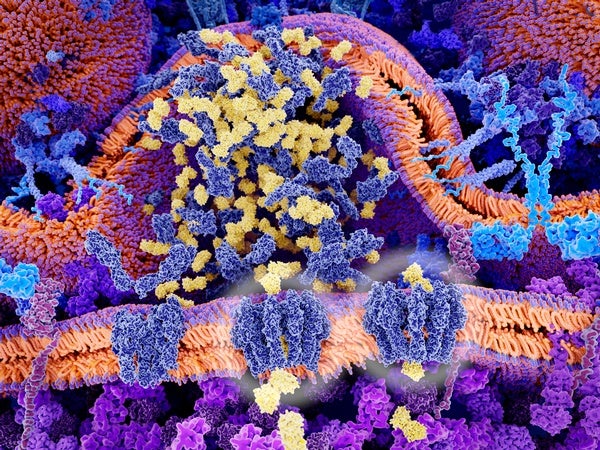 The Next Wave of Immuno-Oncology
A cutting-edge therapy currently used for blood cancers is now being adapted to fight solid tumors -- Read more on ScientificAmerican.com


New potential for tracking severe storms
Paris (ESA) May 20, 2019 Even just within the last couple of months, Cyclones Fani, Idai and Kenneth have brought devastation to millions. With the frequency and severity of extreme weather like this expected to increase against the backdrop of climate change, it is more important than ever to forecast and track events accurately. And, an ESA satellite is helping with the task in hand. Soon to celebrate 10 years i


How plant viruses can be used to ward off pests and keep plants healthy
Imagine a technology that could target pesticides to treat specific spots deep within the soil, making them more effective at controlling infestations while limiting their toxicity to the environment. Researchers have taken a step toward that goal. They discovered that a particular plant virus can deliver pesticide molecules deeper below the ground, targeting places normally beyond their reach.


Preparing low-income communities for hurricanes begins with outreach
Governments seeking to help their most vulnerable residents prepare for hurricanes and other disasters should create community-based information campaigns ahead of time, according to a study of economically disadvantaged New Jerseyans in the areas hardest hit by Superstorm Sandy.


Big data reveals hidden subtypes of sepsis
Much like cancer, sepsis isn't simply one condition, but rather many conditions with varying clinical characteristics that could benefit from different treatments, according to the results of a study involving more than 100,000 patients. These findings could explain why several recent clinical trials of treatments for sepsis, the number one killer of hospitalized patients, have failed.


Here's Looking at You! Astrobee's First Robot Completes Initial Hardware Checks in Space
Moffett Field CA (SPX) May 19, 2019 NASA astronaut Anne McClain performs the first series of tests of an Astrobee robot, Bumble, during a hardware checkout. To her right is the docking station that was installed in the Kibo module on the International Space Station on Feb. 15. Bumble, and another robot named Honey, launched to the space station on Apr. 17, aboard Northrop Grumman's eleventh commercial resupply services missi


Is NASA looking at the wrong rocks for clues to Martian life?
Washington DC (SPX) May 19, 2019 In 2020, NASA and European-Russian missions will look for evidence of past life on Mars. But while volcanic, igneous rock predominates on the Red Planet, virtually the entire Earth fossil record comes from sedimentary rocks. Addressing the problem in Frontiers in Earth Science, Swedish scientists have begun compiling evidence of fossilized microbes in underexplored igneous rock environment


NASA Team Teaches Algorithms to Identify Life
Greenbelt MD (SPX) May 19, 2019 If you've seen dental plaque or pond scum, you've met a biofilm. Among the oldest forms of life on Earth, these ubiquitous, slimy buildups of bacteria grow on nearly everything exposed to moisture and leave behind common tell-tale textures and structures identifying them as living or once-living organisms. Without training and sophisticated microscopes, however, these biofilms can be diffi


Pasadena CA (JPL) May 20, 2019 An engineer inspects the completed spacecraft that will carry NASA's next Mars rover to the Red Planet, prior to a test in the Space Simulator Facility at NASA's Jet Propulsion Laboratory in Pasadena, California. From the top down, and suspended by cables, is the complete cruise stage, which will power and guide the Mars 2020 spacecraft on its seven-month voyage to the Red Planet. Di


India's 2nd Moon Mission to Be Cheaper than Half of Avengers Endgame's Budget
New Delhi (Sputnik) May 20, 2019 The Indian Space Research Organisation (ISRO) has started to offer details about its most ambitious space mission to date, Chandrayaan 2, in bits and pieces, indicating that the agency is known for cost-effective launches among satellite-makers and may not delay the second lunar mission any further. ISRO has announced that all the modules are being prepared for the launch of Chandrayaan-2


China launches new BeiDou navigation satellite
Xichang (XNA) May 20, 2019 China sent a new satellite of the BeiDou Navigation Satellite System (BDS) into space from the Xichang Satellite Launch Center in Sichuan Province at 11:48 p.m. Friday. Launched on a Long March-3C carrier rocket, it is the fourth BDS-2 backup satellite and the 45th satellite of the BDS satellite family. After being sent to the geostationary earth orbit and in-orbit tests, it will be


Monitoring Earth's shifting land
Paris (ESA) May 20, 2019 The monitoring of land subsidence is of vital importance for low-lying countries, but also areas which are prone to peculiar ground instability. Land subsidence is the lowering or sinking of the ground's surface, owing to changes that take place underground. Subsidence is usually due to a combination of ground water overexploitation, mining, natural consolidation of sediments and rapid urb


Walking and strength training may decrease the risk of dying from liver disease
Physical activity, including walking and muscle-strengthening activities, were associated with significantly reduced risk of cirrhosis-related death, according to new research. Chronic liver disease is increasing, partly due to the obesity epidemic, and currently there are no guidelines for the optimal type of exercise for the prevention of cirrhosis-related mortality.


Pasadena CA (JPL) May 20, 2019 Ever wanted to visit Mars? A new animated video shows what it would be like to soar over Mount Sharp, which NASA's Curiosity rover has been climbing since 2014. This video highlights several regions on the mountain that are intriguing to Curiosity's scientists, chief among them what the science team calls the "clay-bearing unit," where Curiosity has just started analyzing rock samples. The


NASA Testing Method to Grow Bigger Plants in Space
Kennedy Space Center FL (SPX) May 19, 2019 In an effort to increase the ability to provide astronauts nutrients on long-duration missions as the agency plans to sustainably return to the Moon and move forward to Mars, the Veg-PONDS-02 experiment is currently underway aboard the International Space Station. The present method of growing plants in space uses seed bags, referred to as pillows, that astronauts push water into with a sy


Growth in life expectancy in Australia slows
After 20 years of rapid increases in life expectancy at birth, the rate of growth in Australia is now falling behind most other high-income nations, meaning better control of health risk factors such as obesity will be needed if further life expectancy increases are to be achieved, research shows.


Paris (ESA) May 20, 2019 A thorough understanding of the 'solid Earth' system is essential for deciphering the links between processes occurring deep inside Earth and those occurring nearer the surface that lead to seismic activity such as earthquakes and volcanic eruptions, the rise of mountains and the location of underground natural resources. Thanks to gravity and magnetic data from satellites along with seismology,


Analyze This: Space Station Facility Enables Rapid Biomedical Analysis
Houston TX (SPX) May 19, 2019 In its role as a unique orbiting laboratory, the International Space Station provides a broad range of equipment for conducting health and life sciences research. However, the equipment available for cellular and molecular biology is limited compared to capabilities found in laboratories on Earth. To address this limitation, the Canadian Space Agency (CSA) commissioned an innovative biomed


After the Moon, people on Mars by 2033...or 2060
Washington (AFP) May 18, 2019 On December 11, 2017, US President Donald Trump signed a directive ordering NASA to prepare to return astronauts to the Moon "followed by human missions to Mars and other destinations." The dates fixed by the space agency are 2024 for the Moon and Mars in 2033, but according to experts and industry insiders, reaching the Red Planet by then is highly improbable barring a Herculean effort on t


Button batteries can rapidly damage stomach lining before symptoms appear
Damage to the lining of the stomach can occur quickly when children swallow button batteries; therefore, clinicians should consider prompt endoscopic removal, even when the child is symptom free and the battery has passed safely through the narrow esophagus, according to new research. The recommendations represent a change from current practice of watching and waiting.


Researchers document impact of coffee on bowels
Coffee drinkers know that coffee helps keep the bowels moving, but researchers in Texas are trying to find out exactly why this is true, and it doesn't seem to be about the caffeine, according to a new study. Researchers, feeding rats coffee and also mixing it with gut bacteria in petri dishes, found that coffee suppressed bacteria and increased muscle motility, regardless of caffeine content.