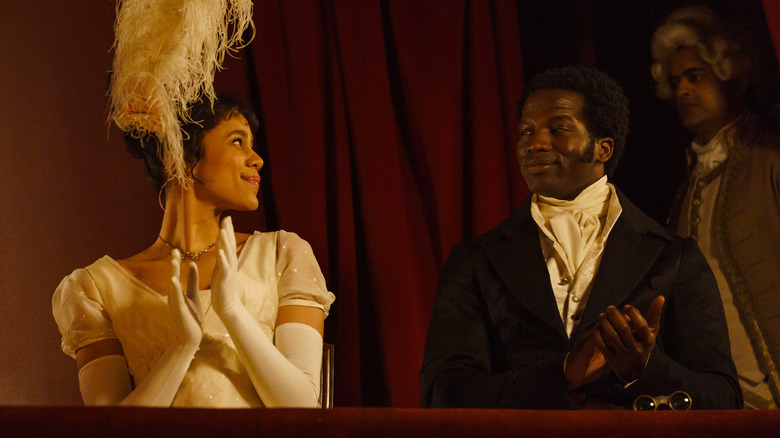 How Mr. Malcolm's List Star Ṣọpẹ́ Dìrísù Stepped Into The Shoes Of The Romantic Lead [Interview]
Ṣọpẹ́ Dìrísù is no stranger to intensity. He's perhaps best known for star-making turns in the 2020 horror "His House" and the infamously-brutal crime drama "Gangs of London." On stage, Dìrísù has portrayed heavyweight champ Cassius Clay in "One Night in Miami," and his 2018 portrayal of Coriolanus with Royal Shakespeare Company saw the actor covered in blood from head to toe, "Carrie"-style. He's racked up a formidable list of credits in a short amount of time, each more compell...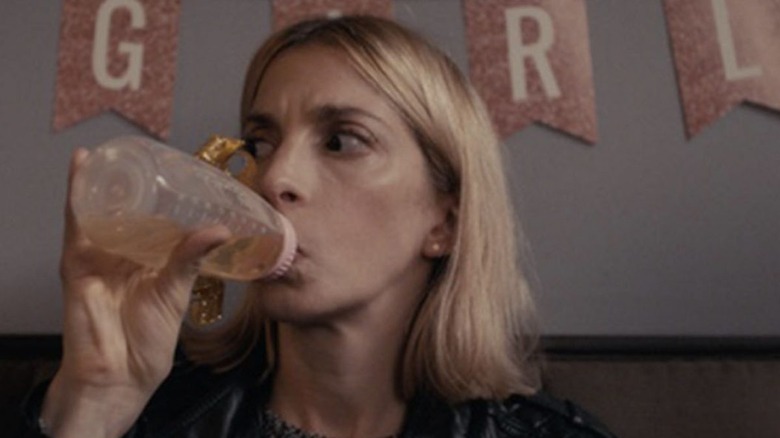 The Daily Stream: Milkwater Is A Charming And Complicated Serio-Comedy About The World Of Gay Surrogacy
(Welcome to The Daily Stream, an ongoing series in which the /Film team shares what they've been watching, why it's worth checking out, and where you can stream it.) The Movie: "Milkwater" Where You Can Stream It: Netflix The Pitch: Coming-of-age comedies are usually reserved for stories about high school or college-aged transformations, but we've finally entered a golden age of cinematic adventures focusing on adults trying to figure out who they're actually going to be now that they're grown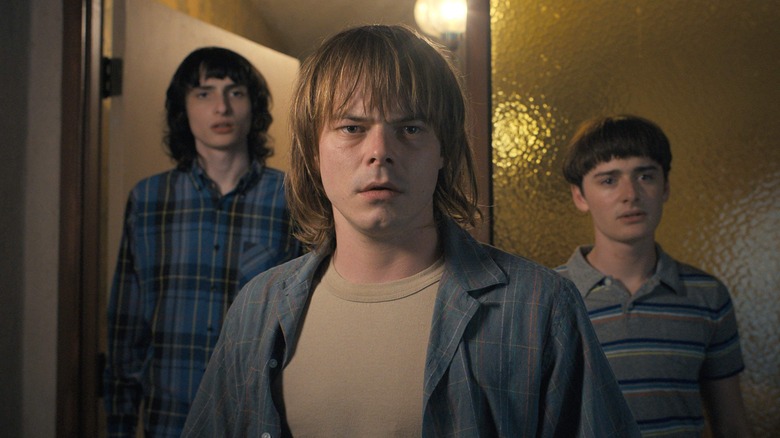 How Stranger Things Has Affected Each Of Its Young Actors
For proof that Netflix's "Stranger Things" changes lives, look no further than Kate Bush. When the now 63-year-old singer-songwriter topped the Billboard charts in June of 2022, the Duffer Brothers show was the catalyst: "Running Up That Hill" was featured in the season 4 episode "Dear Billy" and became a TikTok trend and likely Gen Z touchstone, as well as Bush's first top 10 hit — and it all happened 37 years after the song's debut.  There's no understating that level of influence. "Strang...


Logan Paul Signs Multi-Year Deal With WWE
Logan Paul is officially joining the WWE. RELATED: WWE Reportedly Releases […] The post Logan Paul Signs Multi-Year Deal With WWE appeared first on ComingSoon.net.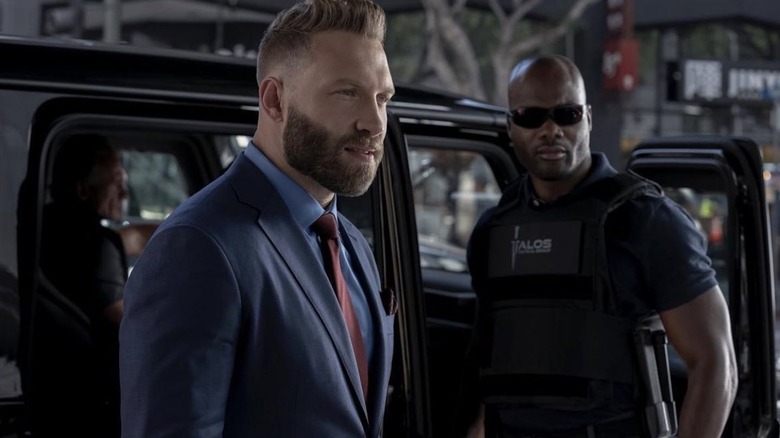 The Terminal List Star Jai Courtney Is More Than Happy To Play Villains [Interview]
Jai Courtney relishes playing the villain. It's something he's thrived at over the years, and he often brings a glee to those performances, especially in a delightful comedy called "Buffaloed." In Amazon's "The Terminal List," when nefarious tech billionaire Steve Horn lets out a smug smirk, it's obvious Courtney is indeed having a great time.  The actor's role is fairly minimal in the first few episodes in the Chris Pratt-led revenge series. Without spoiling anything, Horn is pulling some str...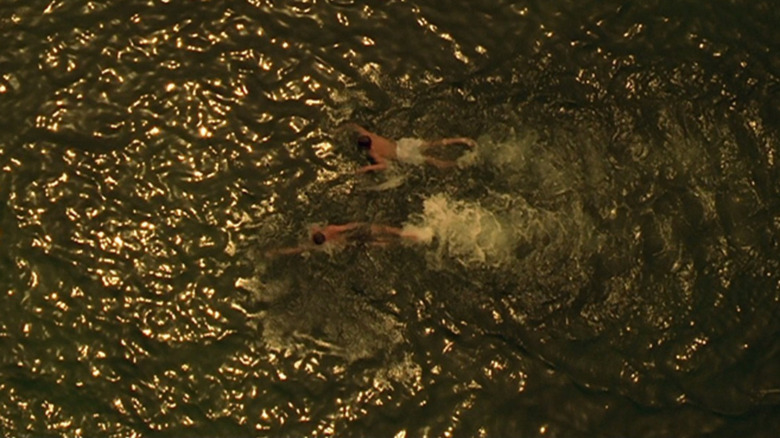 Gattaca's Tight Budget Meant They Had To Get Creative
While Andrew Niccol's 1997 dystopian sci-fi film "Gattaca" was not an enormous earner for its studio (it grossed a mere $12 million on a modest $4 million budget), it did manage to find its way deep into the popular consciousness as a salient commentary on where the world was going. A 2011 study by NASA declared "Gattaca" to be one of the most likely sci-fi futures predicted by movies (that same study said Roland Emmerich's "2012" was the most absurd).  "Gattaca" takes place in a near-future w...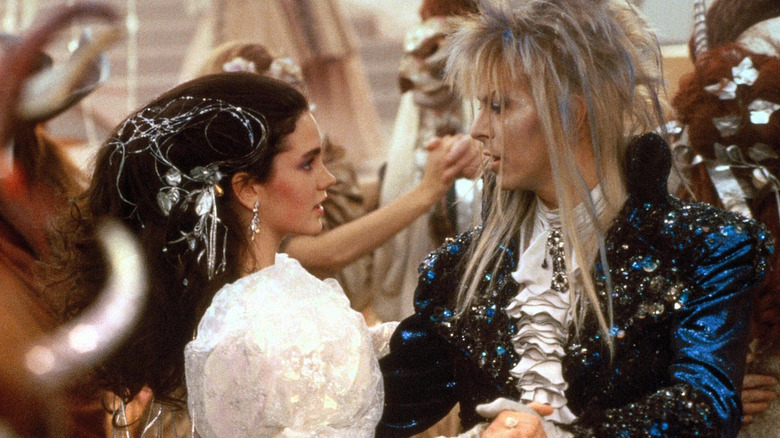 Only One Scene From The Original 'Script' Made It Into Labyrinth
Once upon a time in a distant land, before the all-consuming creature known as CGI was even a thing, there was a wise and gentle puppeteer named Jim Henson. He spent many years crafting his gang of colorful creatures, known as the Muppets. Soon, though, the Muppets decided it was time to leave their cozy home on the TV and make the perilous crossing to the big screen.  Luckily, everyone loved them, and even grumpy old Orson Welles wanted a piece of the action for their first feature, "The Mupp...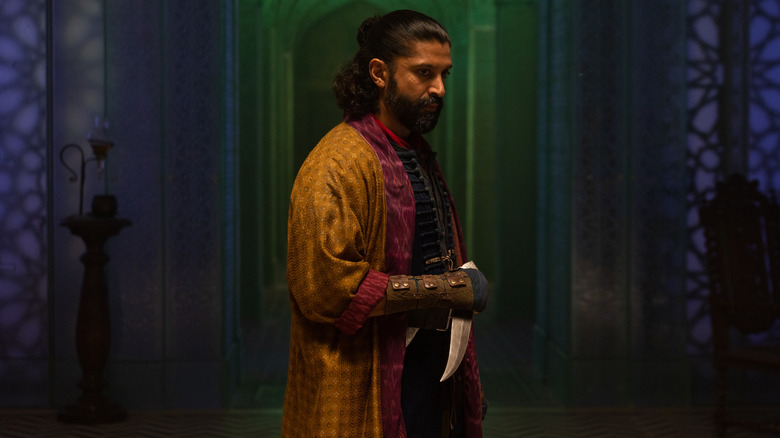 Bollywood Legend Farhan Akhtar Reflects On His Ms. Marvel Appearance And Making Exposition Compelling [Interview]
It's not every day that I get to talk to a living legend who even my largely pop culture-illiterate parents would positively swoon over. For those in the West who may not be familiar with the work of Farhan Akhtar, well, look no further than this helpful guide recently put together by /Film's Debopriyaa Dutta. But otherwise, it's difficult to describe the sheer amount of influence and aura that the Bollywood icon has amassed over the years. Perhaps the purest definition of a true multi-hyphenat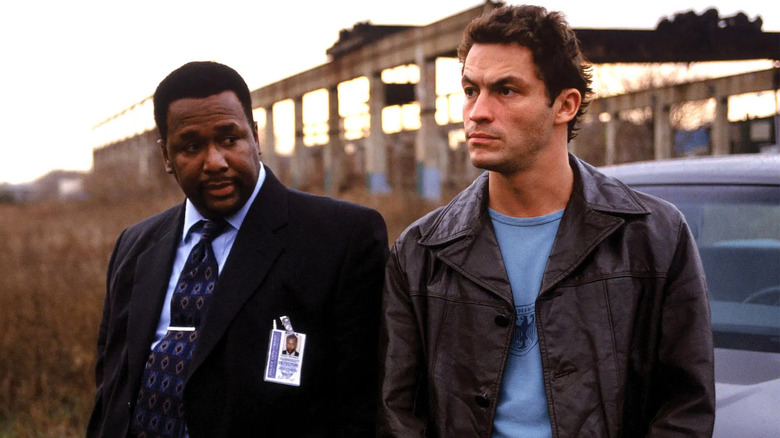 The 14 Best The Wire Episodes, Ranked
"The Wire" is one of the most influential television shows of all time. David Simon's drama series explored the complexities of the drug war and allowed viewers to empathize with all of the different parties involved in the conflict. Not just a thrilling crime series, the show addressed themes of racism, systematic discrimination, drug abuse, plagiarism, educational disparity, and economic depression that are just as relevant today as they were when it was airing. The series served as a great...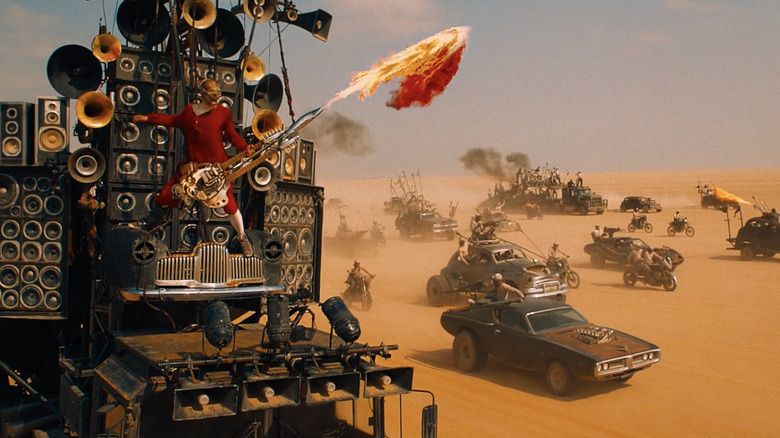 The Mad Max Movies Ranked: Shiny And Chrome (And Thunderdome)
The "Mad Max" series is one of the few film franchises that feels completely plucked from the mind of its creator. From the world building to the construction of car chases, filmmaker George Miller has figured out not just how to make perfect action films but how to expand and build upon the ones that came before. They have not always been easy to make (far from it), but they are uninhibited thrill rides that you can rewatch time and time again. The upcoming "Furiosa," a prequel to "Mad Max: F...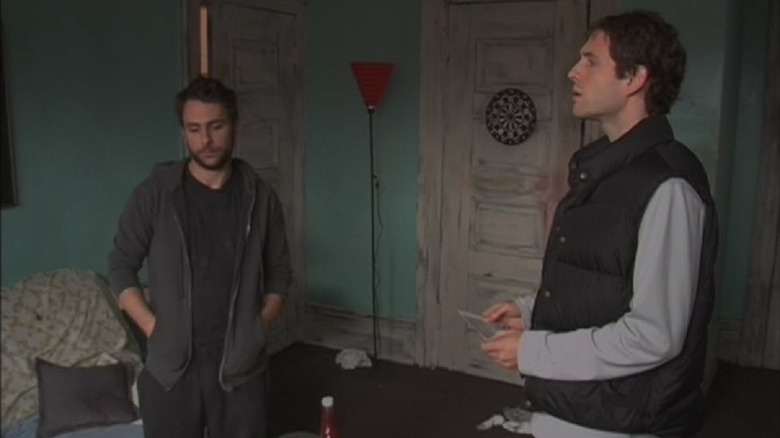 The One-Paragraph Pitch That Spawned It's Always Sunny In Philadelphia
The longest running live-action series on television came to its creator in a dream. The idea that sparked "It's Always Sunny in Philadelphia" was a single scene that the series creators Rob McElhenney, Glenn Howerton, and Charlie Day would later turn into their hit FX sitcom. "It's Always Sunny" is about five friends that run a dive bar in the South side of Philadelphia. The characters are outrageously self-serving, and they enable one another in their terrible behavior. "Everybody is narcissi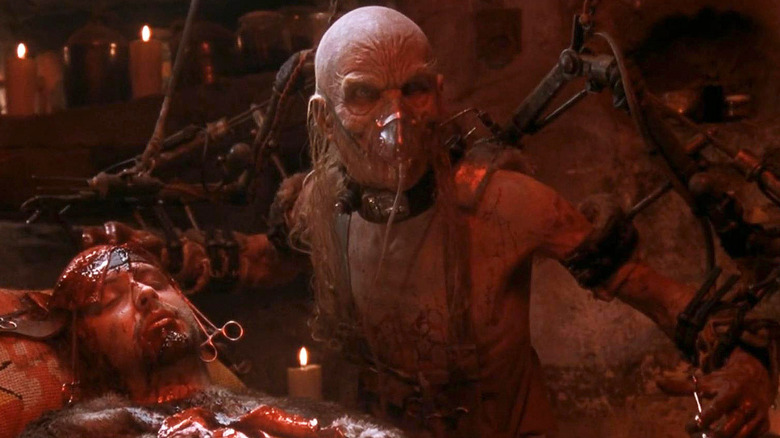 The Deleted Horror Movie Scene That Gave Rosario Dawson A Gruesome Death
Rosario Dawson is a bonafide geek culture queen, having worked with directors ranging from Kevin Smith to Quentin Tarantino. She hasn't gotten to do a ton of spooky stuff, but sought to change that with a small cameo in Rob Zombie's 2005 tribute to '70s exploitation horror, "The Devil's Rejects." Unfortunately, her scene was cut from the movie, meaning her character's harrowing death has been relegated to the DVD extras of time. In the significantly more serious sequel to Zombie's 2003 debut "...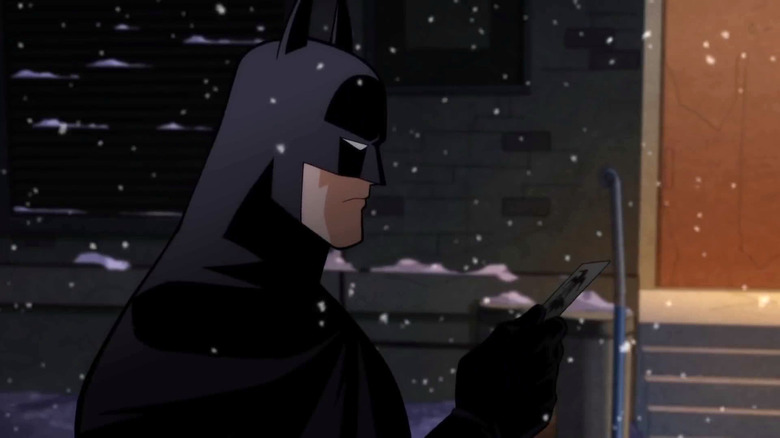 Jensen Ackles Was Caught Off Guard By His Animated Batman Casting
If you've been keeping up with the depraved adventures of Prime Video's Supe-hunting crew, "The Boys," then you'll recognize Jensen Ackles as the vintage hero recently thawed out to help in the endless battle against Homelander. As Soldier Boy, Ackles is like the walking manifestation of toxic masculinity: he's a dark play on Captain America with shades of the Winter Soldier sprinkled in, except instead of being a war hero who gives spectacular motivational speeches, he's a fraud with enough po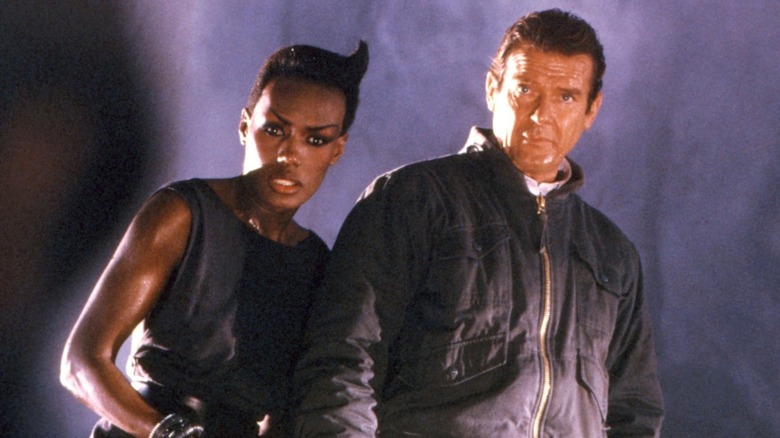 A Tiny James Bond Henchman Role Launched Dolph Lundgren's Acting Career
It's practically a Hollywood tradition for actors to appear as background extras or in bit parts before they make it big, and Eon Productions' series of James Bond films have been around for so long that multiple actors who appeared in them when they were still unknown have gone on to greater fame, including Joanna Lumley (who appears in 1969's "On Her Majesty's Secret Service") and Gerard Butler (who turns up briefly in 1997's "Tomorrow Never Dies"). Yet Dolph Lundgren's background appearance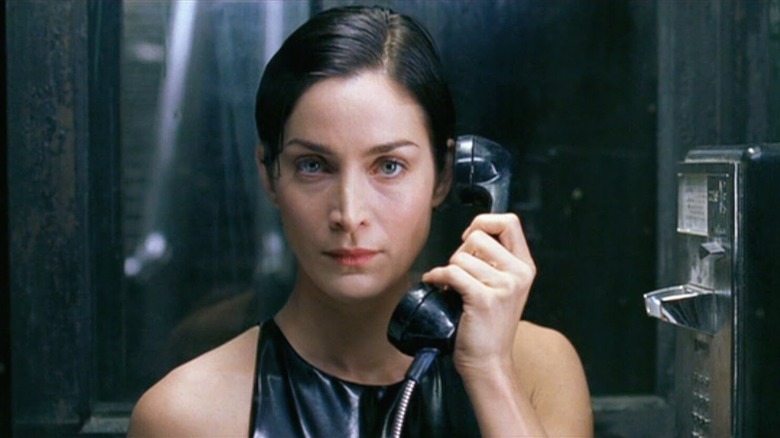 A Particularly Tough Matrix Stunt Nearly Took Carrie-Anne Moss Out Of Commission
"The Matrix" was a mind-blowing film when it was first released. Now-famous aspects of the film, like the "bullet time" sequence, may no longer seem so exceptional, but they were like nothing that audiences of 1999 had ever seen. "The Matrix" broadened our perceptions of reality and kicked off a franchise with three sequels, including the recent film, "The Matrix Resurrections." From the monochrome costumes to the trippy premise and the wild fight sequences, "The Matrix" just oozed coolness. T...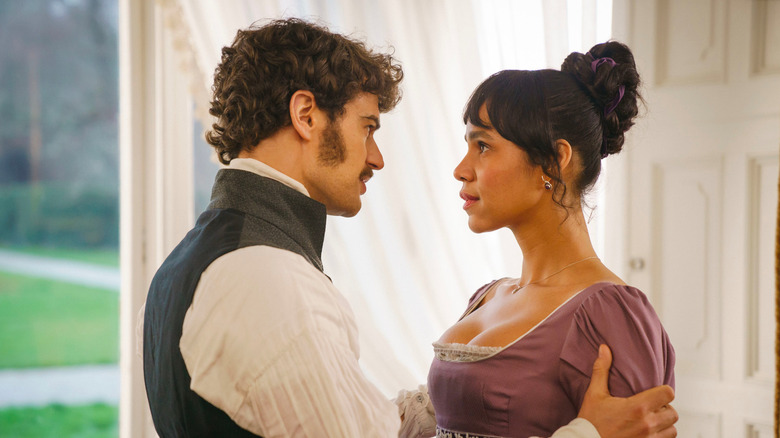 Mr. Malcolm's List Actor Zawe Ashton Taps Into The Feminine Mystique [Interview]
After watching her turn as the cunning Julia Thistlewaite in "Mr. Malcolm's List," one might expect Zawe Ashton to be similarly intimidating. She's the kind of scene-stealing performer whose reputation definitely precedes her: Ashton's career spans decades, following the actor-writer-filmmaker from the stage to the screen and back again. It's easy to feel intimidated by the thought of speaking to Ashton (I definitely was), but all that melted away when I sat down to chat with the "Mr. Malcolm'...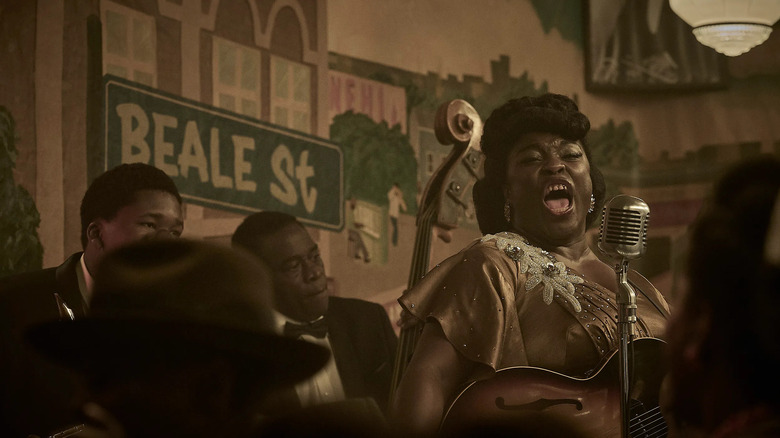 Elvis Music Executive Producer Elliot Wheeler On Living A Composer's Dream [Interview]
There are only two minutes without music in "Elvis." Baz Luhrmann's epic is wall-to-wall jams that bridge the past and the present. The biopic uses Elvis' classics not as wallpaper, but as storytelling. Right from the beginning, a new spin on "Suspicious Minds" blasts a sound of doom.  The nearly three-hour drama is such an audibly immersive experience. One of the key figures behind the film's sprawling, rocking sound is the composer and music executive producer, Elliot Wheeler. "Elvis" isn't...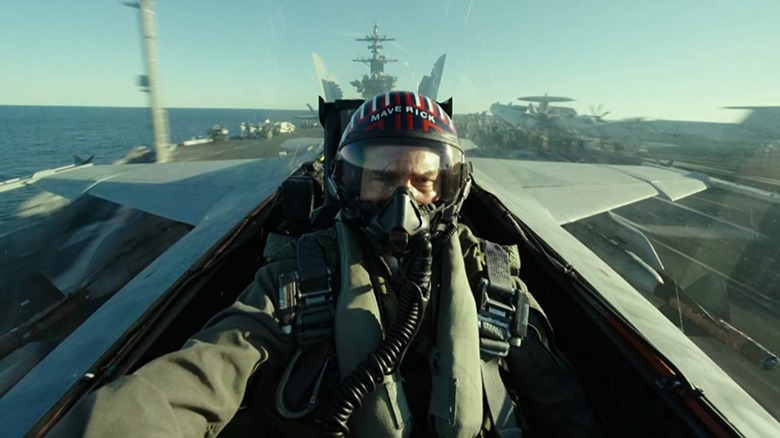 How The 2022 Box Office Compares To 2021 So Far, And What's Next
2021 looked pretty good at the box office, all things considered, mostly because 2020 was absolutely abysmal for what should be obvious reasons. Improvements were made and, overall, last year finished 80% ahead of 2020 with $21.4 billion being raked in globally, compared to a dismal $12.4 billion in 2020. So, as we reach the halfway mark of 2022, how are things looking? In a word: good! Things started off on a good foot this year as theaters were still riding the "Spider-Man: No Way Home" wave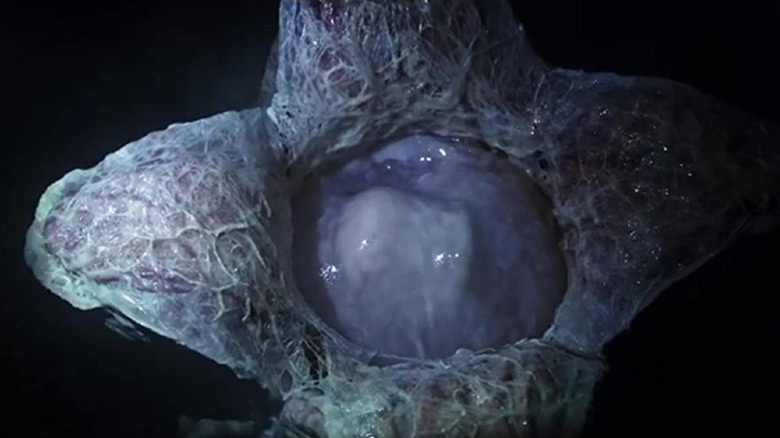 Alien: Covenant Took Ridley Scott Back To His Practical Roots
Is Ridley Scott's 2017 movie "Alien: Covenant" a bold step forward for the "Alien" franchise? Or an ill-advised attempt to course-correct after the polarizing "Prometheus"? I would argue it's both. Scott was well-aware that many fans were put off by the lack of "Alien" connections in his 2012 prequel, including the absence of a full-blown Xenomorph. In time, he would turn to his "Gladiator" scribe John Logan to rewrite the script for "Covenant" with this in mind. The result is part Xenomorph sl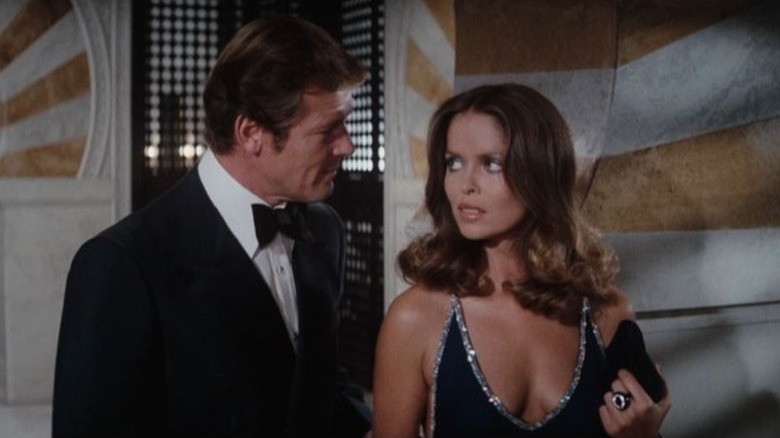 Copyright Troubles Threw The Spy Who Loved Me's Script Into Chaos
James Bond was not in a good place in the mid-'70s. The classic film series had begun to flounder creatively, leading to a major box office disappointment, and separate financial issues had caused major fissures in EON Productions, the company behind the movies. A change was needed to give the character some new life, and in this case, the change would involve going back to the familiar. Two movies in, Roger Moore (James Bond #3) had failed to make a real impression playing the famed spy, and t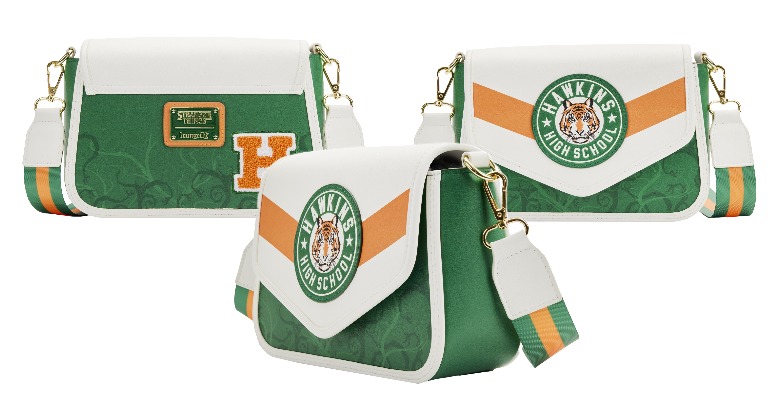 Loungefly Heads To Hawkins High With Their New Stranger Things Line [Exclusive]
"Stranger Things" has taken over the summer with a two-part season and epic, movie-length episodes. The long-awaited fourth season sees Hawkins' Dungeons & Dragons-loving gang all grown up, with Mike (Finn Wolfhard), Dustin (Gaten Matarazzo), Lucas (Caleb McLaughlin), and Max (Sadie Sink) finally attending Hawkins High School. Though the gang doesn't stay in school for long — the season is set mostly during spring break — they all get to show off their Hawkins High pride more than ever befo...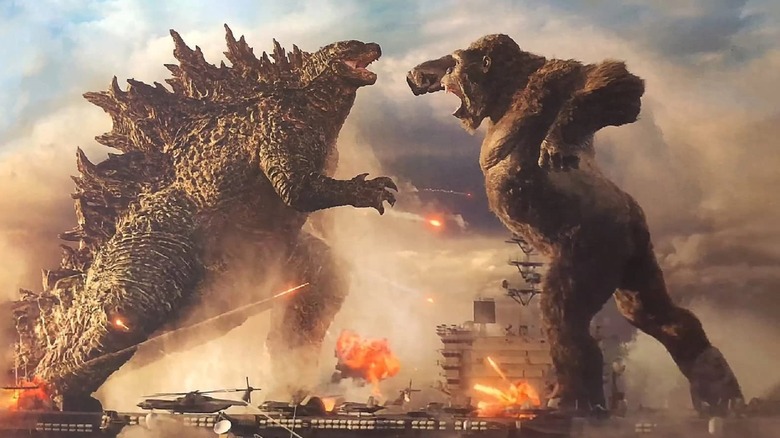 Dune: Part 2 And Godzilla Vs. Kong Sequel Shift Release Dates, Will Screen In IMAX
Remember those chaotic days when the pandemic was still in its earliest stages and film studios hadn't yet grasped the full extent of how shutdowns would impact the entire industry? Movie theaters were closed, Tom Cruise was unhappy, and every day seemed to bring a fresh barrage of release date changes. We're not quite back at square one or anything (although that's not to say we're through the woods just yet!), but this latest batch of news will likely conjure up some negative memories. Today,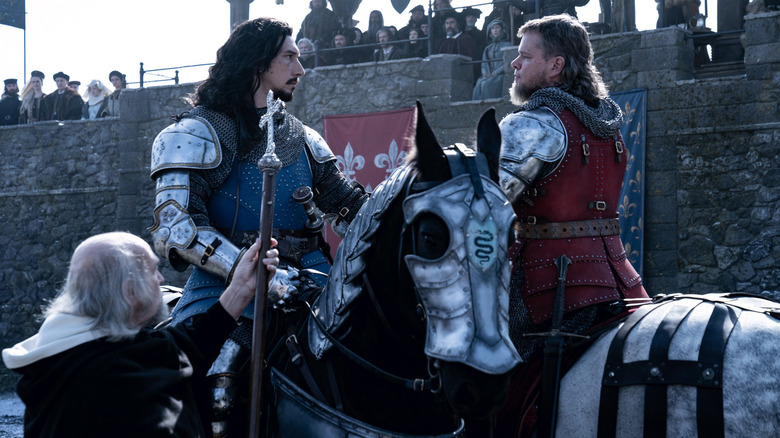 Ridley Scott Believes This Is The Most Important Thing When It Comes To Directing
Ridley Scott didn't make his first feature until he was 40, but the now 85-year-old filmmaker has more than made up for lost time. He's currently shooting his 28th movie, "Napoleon," and has a development slate full of projects angling to be number 29. Stanley Kubrick could only muster 13 films over roughly the same period of time (a chunk of which was dedicated to an unmade Napoleon biopic), but his relentless perfectionism spared him the undercooked likes of "Someone to Watch Over Me" and "A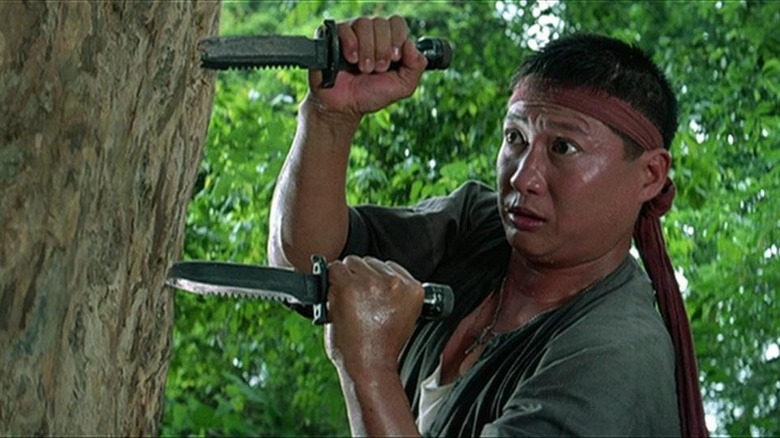 The 95 Best Action Movies Ever
Action films are baked into the film medium's soft, celluloid tissue. Why was the movie camera invented? To watch things move. And nothing moves like a great action movie. Heck, every take starts with someone shouting, "Action!" But what makes an action movie great? The genre is already quite subjective. Steven E. de Souza, writer of multiple films venerated below, didn't hear action identified as a distinct genre until the mid-1980s. Before then, it was scattered amongst westerns, war films, m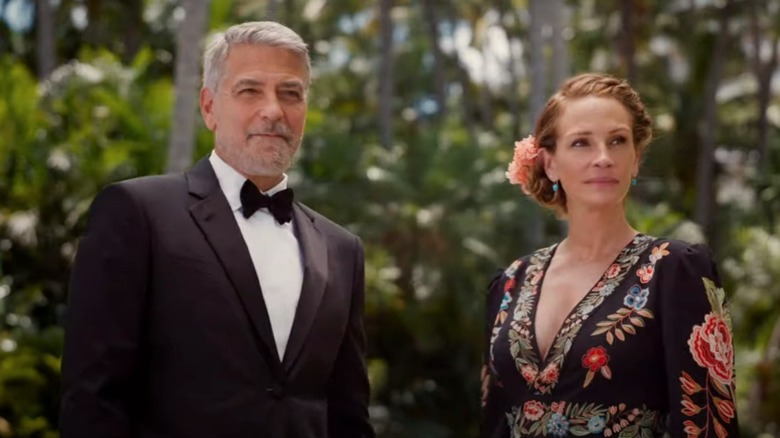 Ticket To Paradise Trailer: Julia Roberts Makes A Glorious Return To The Rom-Com With George Clooney
Rise and shine, rom-com fans. This genre has sorely been in need for a resurgence in recent years, even with films such as "Crazy Rich Asians," "Fire Island," and even the surprisingly entertaining "The Lost City" a few months back. Luckily for us all, Universal decided to call in the big guns for a much-welcomed reunion on the big screen. It's been six long years since movie stars Julia Roberts and George Clooney last appeared opposite each other in "Money Monster" and almost two decades since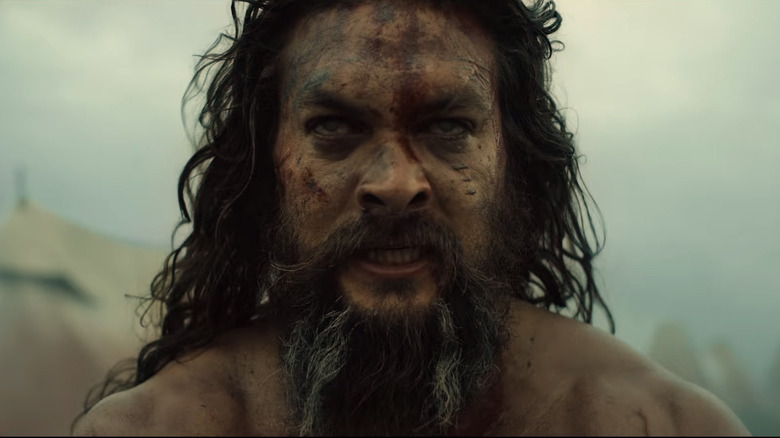 See Season 3 Trailer: As Sight Returns, The Real Battle Begins
The high-concept, futuristic dystopia series "See" is back for a third and final chapter on Apple TV+, and there's a heart-pounding new trailer to tease its debut. The series stars Jason Momoa as Baba Voss, a warrior in a distant future where a virus has destroyed most of civilization and left the survivors completely blind. Voss is the father of a pair of twins who have the ability to see, and this begins a war between Voss, a powerful witch queen, and his nemesis brother, Edo (Dave Bautista).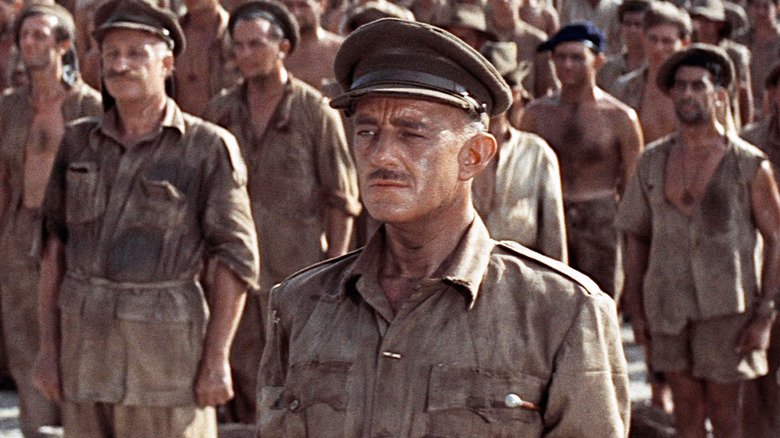 The Bridge On The River Kwai's Bridge Went Through An Incredible Construction Process
The road to developing "The Bridge on the River Kwai" into a feature film was long. Producer Sam Spiegel, a classic movie mogul for all it entails (flashes of creative brilliance, dictatorial tendencies, and a creepy fixation on teenage girls), saw in Pierre Boulle's 1952 novel the chance to make a truly stirring wartime epic. The book was a highly fictitious retelling of the disastrous building of the Burma Railway by Japan's prisoners of war that softened the real tragedy of the Burma Railway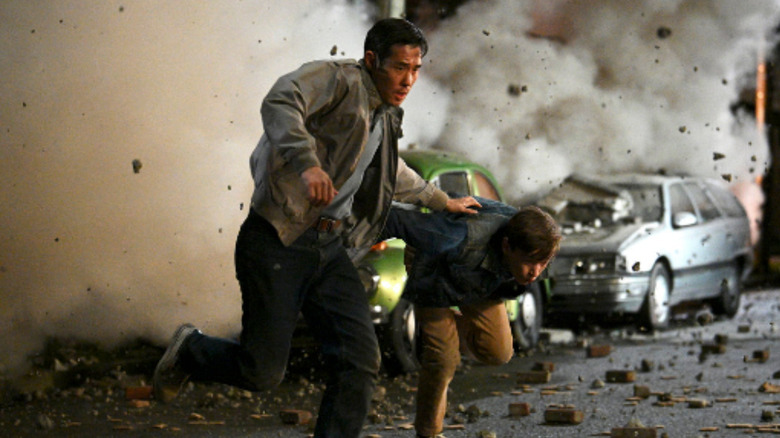 Quantum Leap Reboot: Release Date, Cast, And More
(Welcome to ...And More, our no-frills, zero B.S. guide to when and where you can watch upcoming movies and shows, and everything else you could possibly stand to know.) "Quantum Leap" is both criminally underrated and extremely influential when it comes to portraying science fiction on television. This series, which originally ran on NBC from 1989 to 1993, centered around the adventures and exploits of Dr. Sam Beckett (Scott Bakula) and Al Calavicci (Dean Stockwell) as they travel through spac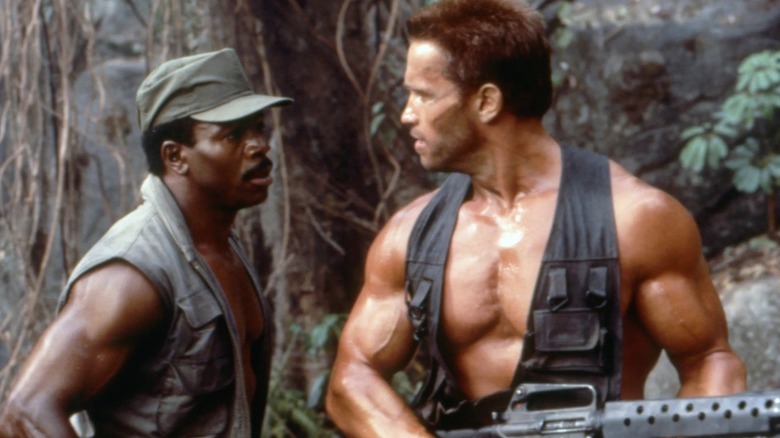 The Entire Predator Timeline Explained
Since 1987, the "Predator" franchise has made humanity realize that being our world's apex predator doesn't mean we'll go unchallenged. The original film pits a mercenary team against a single guerrilla hunter, and the odds are in the hunter's favor. Undeterred, this species — also known as the Yautja, as first identified in Steve Perry and Stephani Perry's "Alien Vs. Predator: Prey" novel — later arrived in stalk Los Angeles to undertake a strange abduction mission. Around the fringes of t...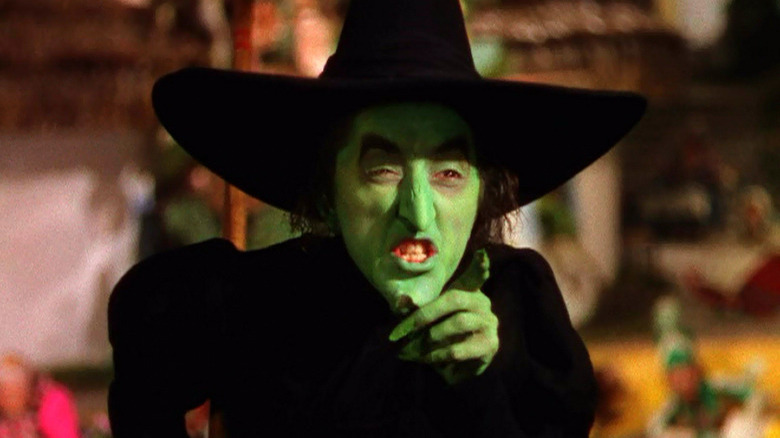 Wicked Songwriter Explains Why The Movie Needed To Be Split Into Two Parts
Stage musicals are tricky beasts when it comes to film adaptations. Many of them have very little spoken dialogue, which can lead to pacing issues when trying to re-imagine them as a three-act movie. What's more, Broadway musicals are split into two acts, the first of which typically climaxes in a show-stopping musical number followed by an intermission. Back in the 1950s and '60s, movie musicals like "West Side Story," "My Fair Lady," and "The Sound of Music" would come with a built-in intermi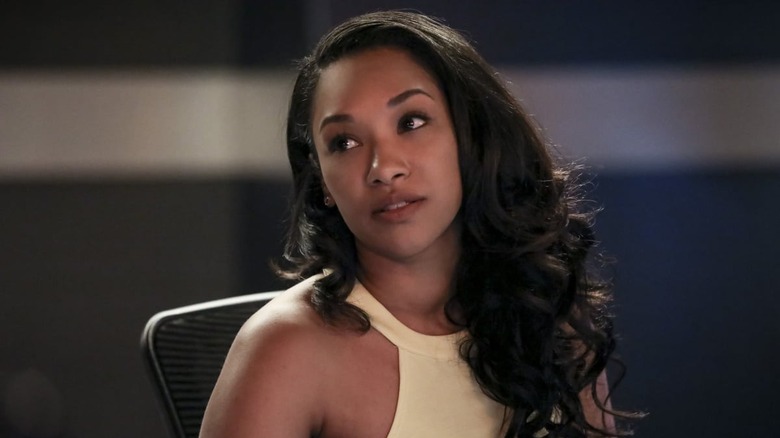 Superhero Bits: A Possible Legion Of Super-Heroes Movie, A New Marvel Video Game & More
(Superhero Bits is a collection of stories, updates, and videos about anything and everything inspired by the comics of Marvel, DC, and more. For comic book movies, TV shows, merchandise, events, and whatever catches our eye, this is the place to find anything that falls through the cracks.) In this edition of Superhero Bits: A "Legion of Super-Heroes" movie seems to be on the way. "The Flash" season 9 is bringing back Iris West. Yet another new Marvel game may be on the horizon. "Thor: Love an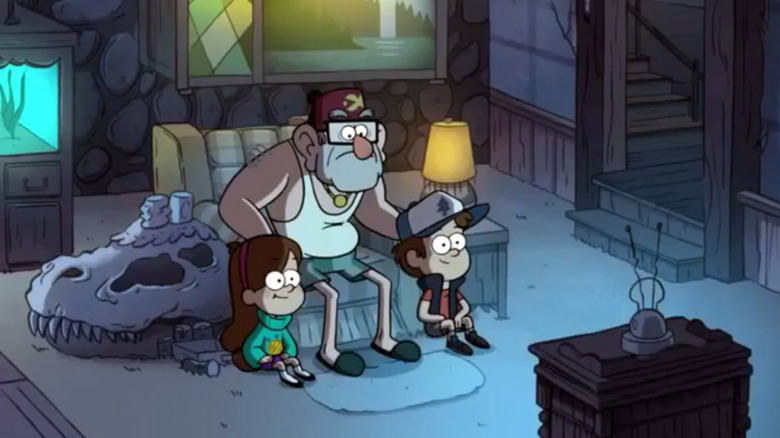 The Daily Stream: Gravity Falls Is A Dang-Near Perfect Cartoon
(Welcome to The Daily Stream, an ongoing series in which the /Film team shares what they've been watching, why it's worth checking out, and where you can stream it.) The Series: "Gravity Falls" Where You Can Stream It: Disney+, Hulu Plus The Pitch: Created by Alex Hirsch for Disney, "Gravity Falls" is, like its subject matter, an oddity. The animated series follows the misadventures of twin siblings Dipper (Jason Ritter) and Mabel (Kristen Schaal) Pines, who experience a myriad of mysterious ...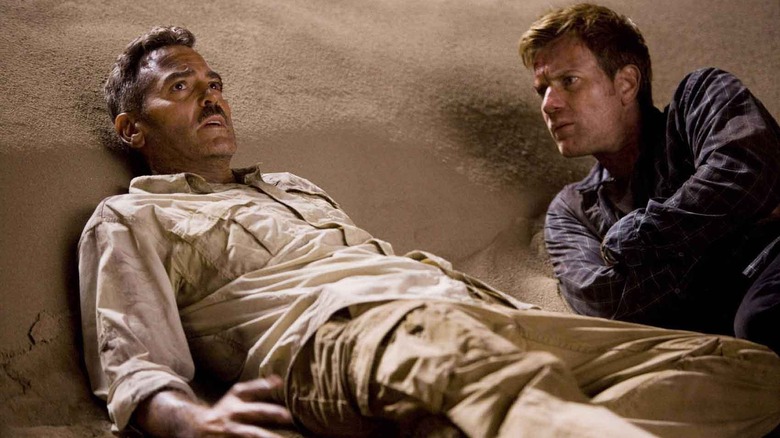 Casting Ewan McGregor Could Have Made Things Awkward For The Men Who Stare At Goats
Grant Heslov's 2009 comedy "The Men Who Stare at Goats" is based on one of the more peculiar true stories attached to the U.S. military. Taking details from the book by Jon Ronson, "Goats" details an actual effort in the late 1970s and early 1980s to develop human mental superpowers for potential use on the battlefield. A soldier named Jim Channon suggested that such a group be named the First Earth Battalion, and the title comes from an experiment wherein a soldier is assigned to stare at a g...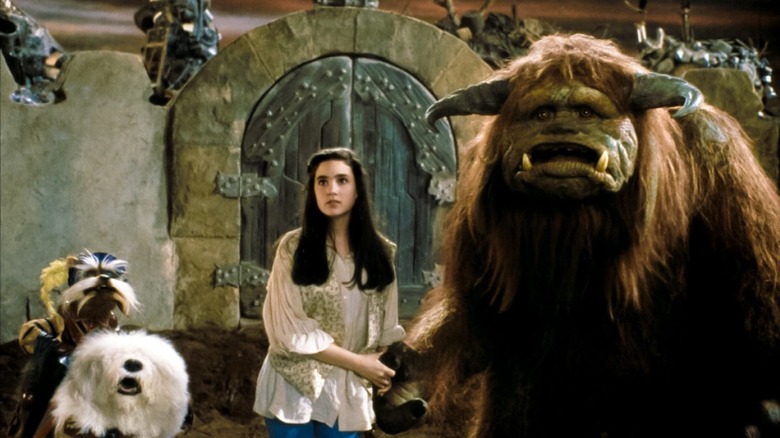 Labyrinth Wasn't Quite The Story Terry Jones Was Trying To Tell
Jim Henson's 1986 fantasy film "Labyrinth" is an odd duck, and not because of its copious amount of fantasy creatures. While the film's many passionate fans are generally drawn to David Bowie as Jareth the Goblin King, the glam rocker's presence seemed antithetical to Henson's own musical sensibilities, which tended toward gentle folk rock and John Denver. In casting Bowie as a villain, was Henson commenting subtly on his music? "Labyrinth" was met with only warm reviews on its release, with so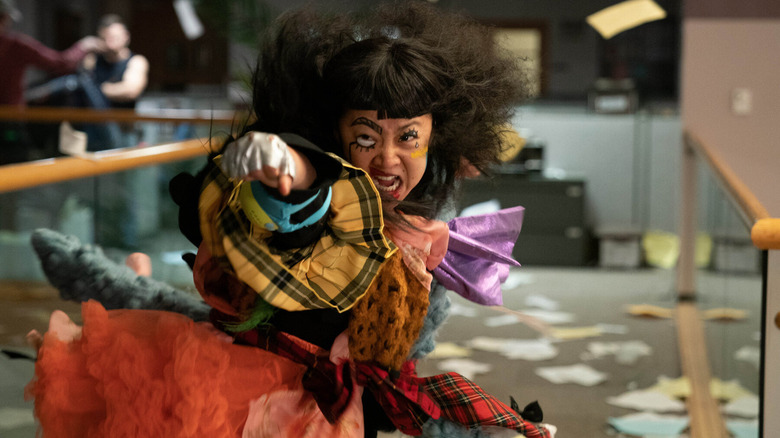 Big Bang Theory's Simon Helberg Joins The Cast Of Natasha Lyonne And Rian Johnson's Poker Face
Many rapidly aging folks, like yours truly, will fondly remember the glorious era of the late '70s and early '80s for more than just shoulder pads, synth music, and big hair. It was also the heyday of folks like Columbo and Jessica Fletcher, who built whole empires on the weekly whodunnit. "Murder, She Wrote" was a cornerstone of my childhood. Granted, I spent a lot of time with my grandparents so there was just as much of that, "Matlock," and "The Golden Girls" in my rotation as there was s...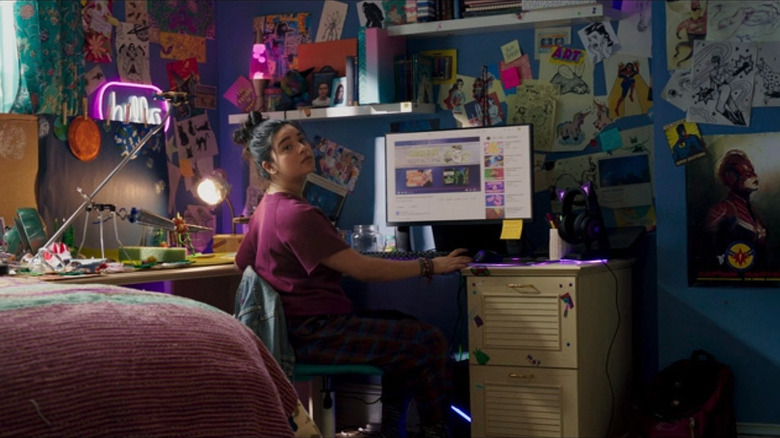 The Best Songs From Ms. Marvel Season 1's Soundtrack
The first (and possibly only) season of "Ms. Marvel" has nearly run its course, but the series is fast on its way to becoming some of the best Marvel television yet. Each episode is absolutely packed with colorful pop culture references, most of them striking a perfect chord with the South Asian diaspora, as the series' varied soundtrack has already proven. Each needle drop holds major significance in the community — and clearly for the characters in the series. Each song could have easily be...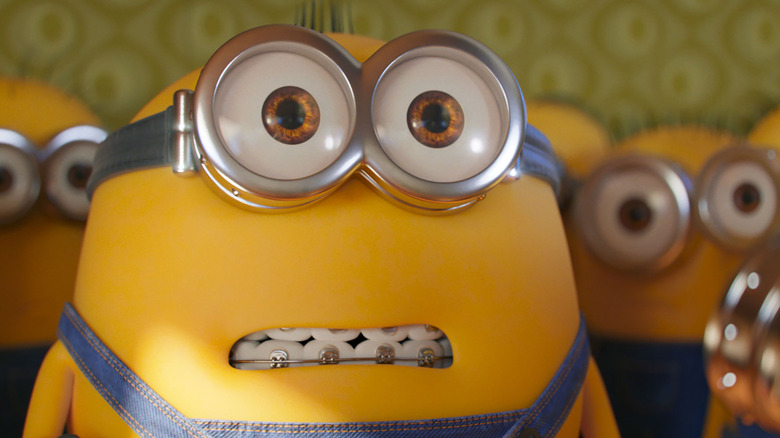 What The Minionese In The Minions Movies Means
Under the right light, the Minions -- the Twinkie-shaped, banana-obsessed mutant hench-critters of all the supervillains in the "Despicable Me" universe -- are a kid's first taste of punk rock. While they hardly seem daring or edgy, often emblazoning popsicle packages and IHOP menu items, one must recall that they serve an innate biological imperative to ensure evil persists in the world. The Minions are not heroic or helpful. They are not noble or virtuous. They are, by their evolutionary desi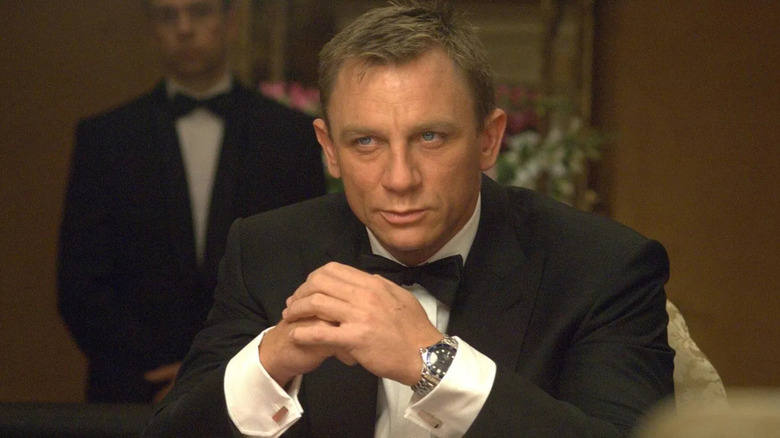 Nobody Is In The Running For The Next James Bond Just Yet, Next Movie Is Years Away
It's true: everyone is dying to see who will become the next James Bond. However, it seems we're going to have to wait a significant while longer to find out what is in store for the beloved spy and who will play him, according to Barbara Broccoli, legendary producer of the 007 films. "Nobody's in the running," she told Deadline. "We're working out where to go with him, we're talking that through. There isn't a script and we can't come up with one until we decide how we're going to approach the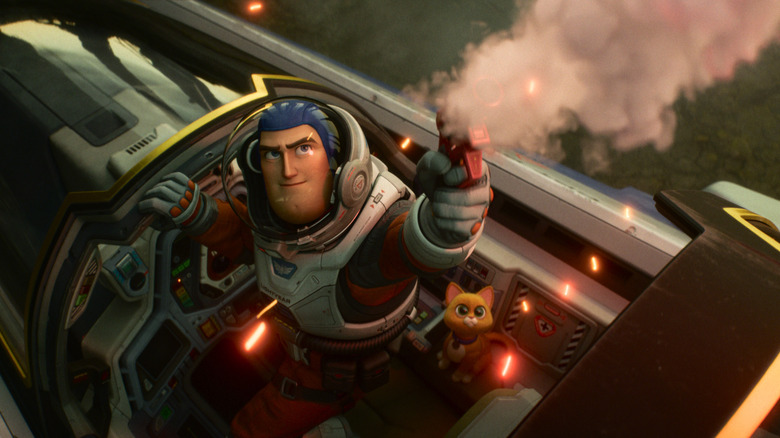 Why Lightyear Bombed At The Box Office, And What We Can Learn From It
2022 has been an infinitely better year at the box office for Hollywood when compared to 2021 -- and especially 2020. Overall, things are pacing well-ahead of last year and the recovery for the industry after the pandemic is incredibly promising. But the year hasn't been without its misfires, and amongst the biggest of those misfires up to this point is "Lightyear." That's not to say that Disney never misses, but before the pandemic hit, they were the unquestioned champions of the box office. A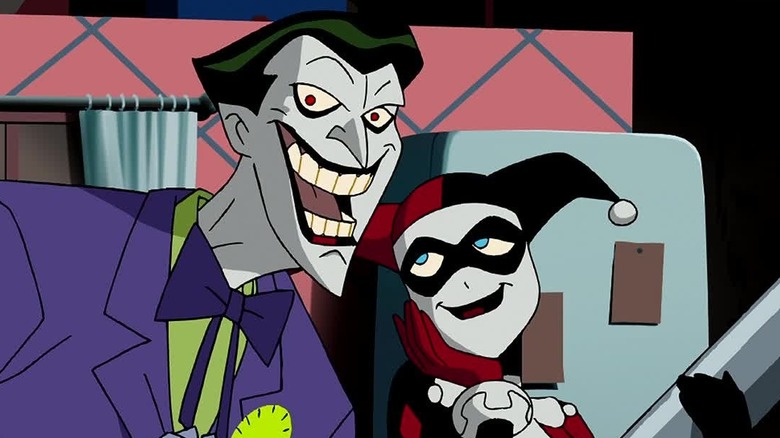 The Animated Batman Beyond Movie Had To Be Re-Cut From PG-13 To G
When it comes to Batman, there are hardly any other comic book properties that rival his sheer amount of adaptations. The amount of television series, games, and films that audiences have access to about the Caped Crusader is astonishing. Some stand out more than others, and in the case of animated adaptations, the history and distribution of the movie "Batman Beyond: Return of The Joker" is just as intriguing as anything involving Ben Affleck's Batman in Zack Snyder's DC Extended Universe. "Ba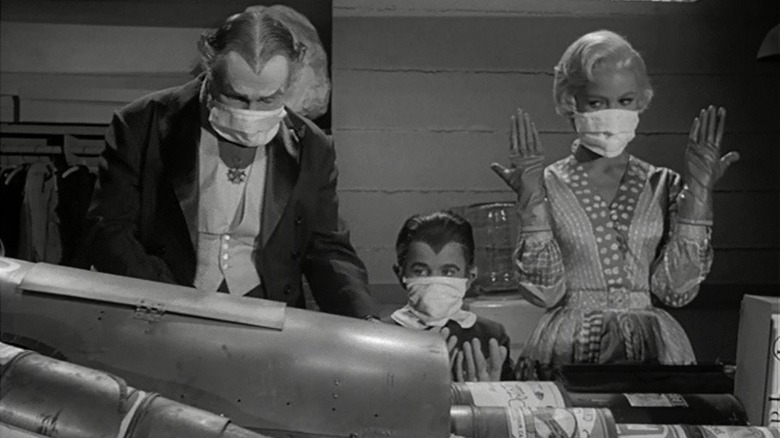 Rob Zombie's The Munsters Reboot Adds Original Cast Member Butch Patrick As Tin Can Man
Rob Zombie, you're wild for this one. "The Munsters" season 1, episode 7 is called "Tin Can Man," and centers on the dilemma of young Eddie Munster (Butch Patrick) who is facing expulsion from school. In a stroke of genius, he and Grandpa Dracula decide that they will build a fully-functional robot for Eddie's science fair project, and create the titular Tin Can Man. As we've learned today, Rob Zombie's anticipated cinematic adaptation of "The Munsters" will feature the ridiculous robot who, in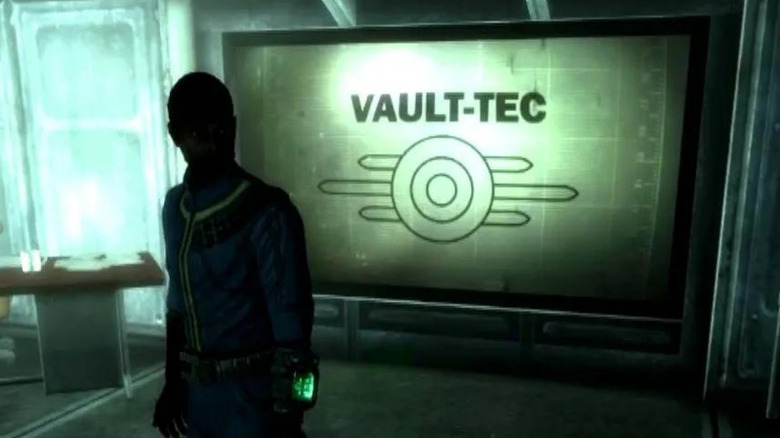 Fallout TV Series: Everything We Know So Far
Are you prepared for the future? Well, you better be, because Prime Video's adaptation of "Fallout" is pushing forward. Expected to begin production sometime this year, it'll be the first time the franchise ventures outside the realm of gaming and into multimedia. Seriously, there has never been any supplementary media for "Fallout" that didn't involve games, both video and tabletop alike. This television series will be entirely new territory for the franchise, which is fitting given how there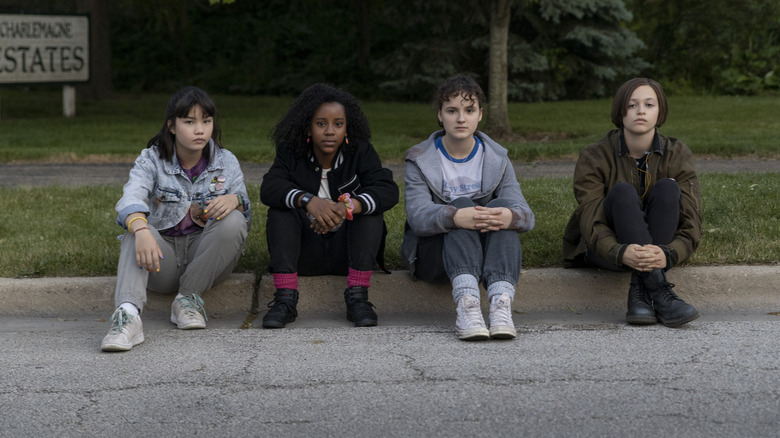 Paper Girls Trailer: From The Paper Route To Saving The World
Paper routes feel like something from a bygone era, when the news wasn't delivered to us via our unhealthy obsession with our phones, but by some local kids who wanted to make a few bucks. It's a part of Americana that feels almost forgotten even as we relish the resurgence of the Amblin "kids on bikes" sub-genre through shows like "Stranger Things" or the Andy Muschietti "It" movies. Thankfully, "Paper Girls," the new Prime Video series based on the comic book series by Brian K. Vaughan an...