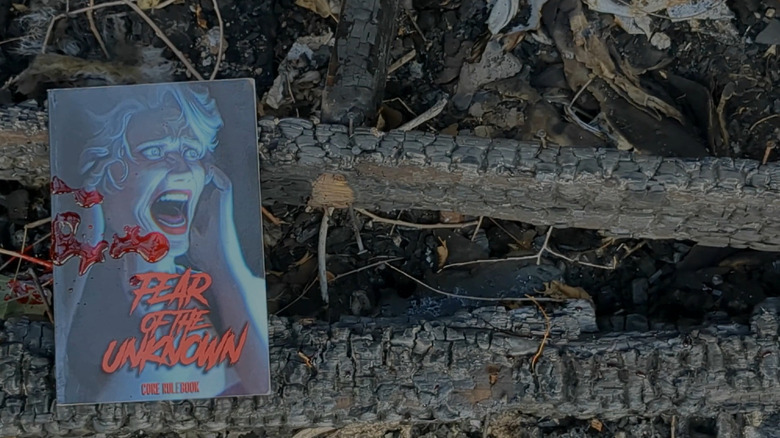 Cardboard Cinema: Judge Dredd Returns, Star Wars Goes Pandemic, And Horror Rules The Day
With all due respect to December, this is the most wonderful time of the year. With the weather turning, pumpkin beer available in stores, and the shelves stocked with discounted candy, there is no better time to be alive than in October. And while October might be an excellent time for new horror games, the last few weeks have also teased a few high-profile board game releases right around the corner. In this month's edition of Cardboard Cinema, we'll look at new tabletop games from "Star Wars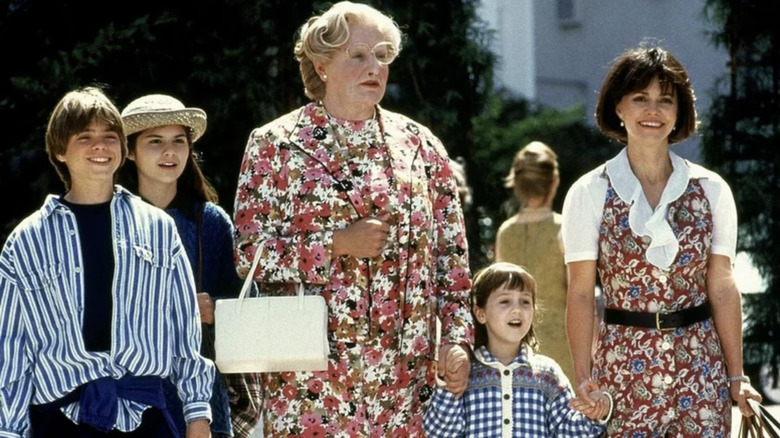 Robin Williams Had To Fight For Mrs. Doubtfire's Melancholy Ending
One thing is certain about Robin Williams, he knew how to get a laugh, and he spent decades doing just that. After years in stand-up comedy, Williams burst onto the acting scene playing Mork, a loveable alien from the planet Ork, before becoming one of the most successful movie actors in Hollywood. For years, Williams was the entertainment industry's go-to guy for laugh-out-loud comedies, but he was far from a one-trick pony. In between comedies, Williams took on non-comedic roles in films like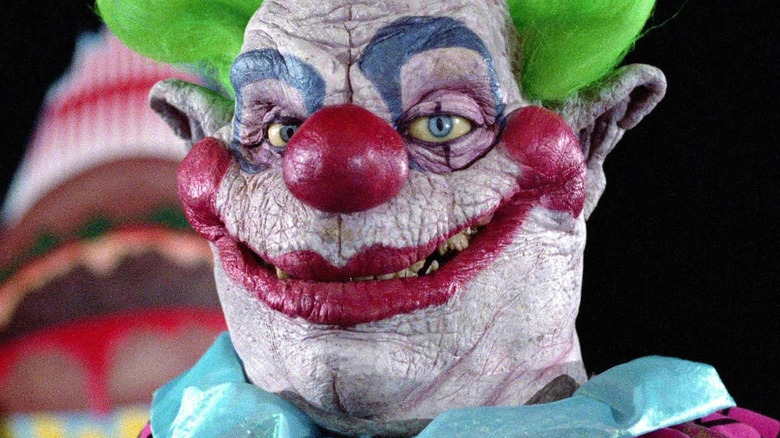 Killer Klowns From Outer Space Was A Love Letter To The Chiodo Brothers' Childhoods
It's a balmy summer evening, the stars are out, and something strange just dropped out of the sky and landed in the woods near your hometown. What should you do? Warn the sheriff, knowing he never really listens to punk kids like you anyway? Investigate and poke it with a stick? Or ignore it and carry on making out in the back of your Convertible?  All the above answers are viable and correct if you're a stock character in a B movie horror involving hostile visitors from outer space, who li...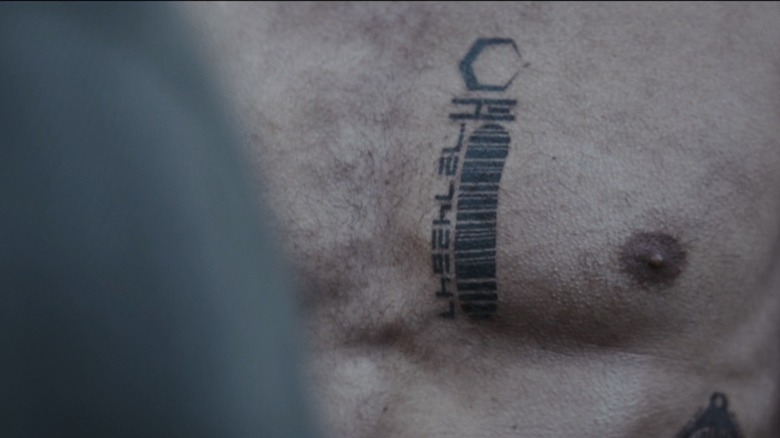 What Do Arvel Skeen's Tattoos Mean In Andor Episode 5?
There will be spoilers for "Andor" Episode 5 - "The Axe Forgets" As Cassian Andor (Diego Luna) wakes up from a fitful bout of sleep in a hammock on Aldhani, he realizes his roommate, Arvel Skeen (Ebon Moss-Bachrach), is gone — and so are all of his belongings. After confirming he still has the valuable sky kyber crystal necklace he was given as collateral by Luthen Rael (Stellan Skarsgård) gave him in the last episode (you can read about it here), he goes to confront his roommate. We quickly...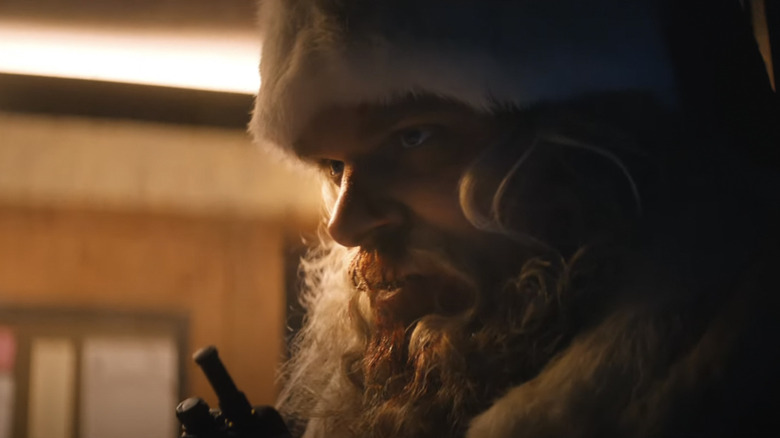 Violent Night Trailer: David Harbour's Santa Claus Is Coming To Town
Universal Pictures has released a new trailer for the upcoming holiday film "Violent Night," starring David Harbour ("Stranger Things," "Black Widow"). This comes shortly before the movie makes its debut at New York Comic Con on October 7, 2022. This happy holiday romp (kidding ... this will be just as violent as the title says) showcased some footage earlier this year at CinemaCon in Las Vegas, with /Film's own Ben Pearson describing it as a combination of "John Wick" and "Krampus." In the fil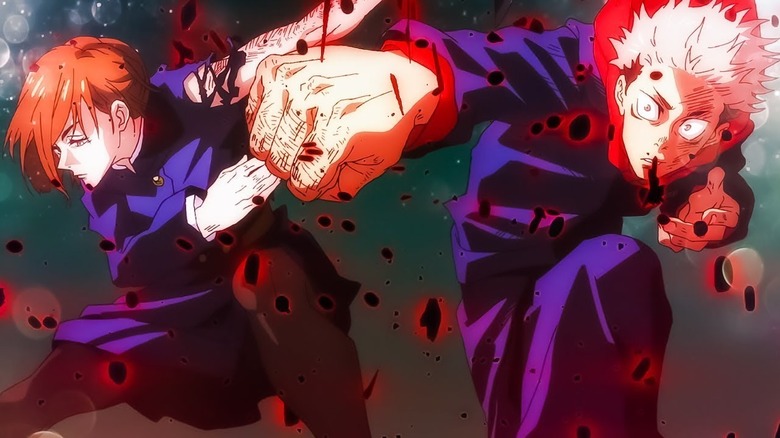 Breaking Bad And The Walking Dead Left An Impression On Jujutsu Kaisen's Anime Adaptation
After a successful box office run, "Jujutsu Kaisen 0" is now streaming on Crunchyroll. The film serves as a prequel to "Jujutsu Kaisen," which is headed towards its second season after an acclaimed freshman outing. Both projects are engaging, brutal pieces of anime that have been propelled into popularity by their tight writing and jaw-dropping animation. "Jujutsu Kaisen" is able to keep its audience glued to the screen on a weekly basis, while the movie adaptation delivers a more contained exp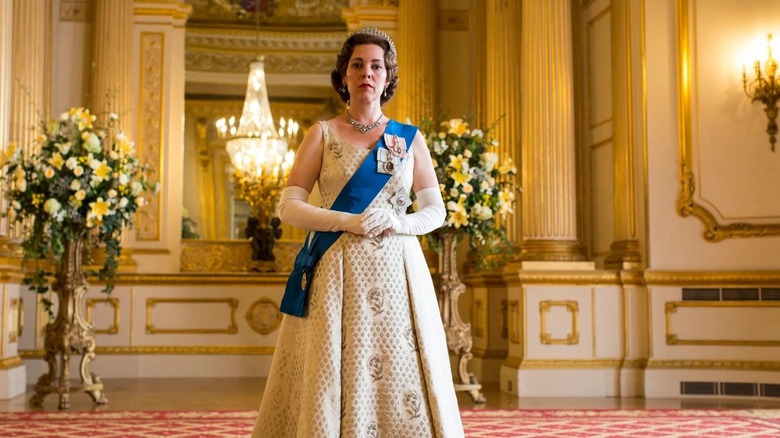 The Crown's Creator Is Careful About When He Chooses To Bend The Truth
Historical fiction is a tricky genre — there are limits to how it can tell the truth, bend the truth, and still stay within the genre of fiction. Netflix has been churning out more fictitious tales based on real-life personas now more than ever before, picking stories from culturally recognizable times, blending fact into fiction, and depicting real-life events while reimagining them to fill in the blanks. Peter Morgan's royal drama "The Crown" has made the British monarchy relevant to the re...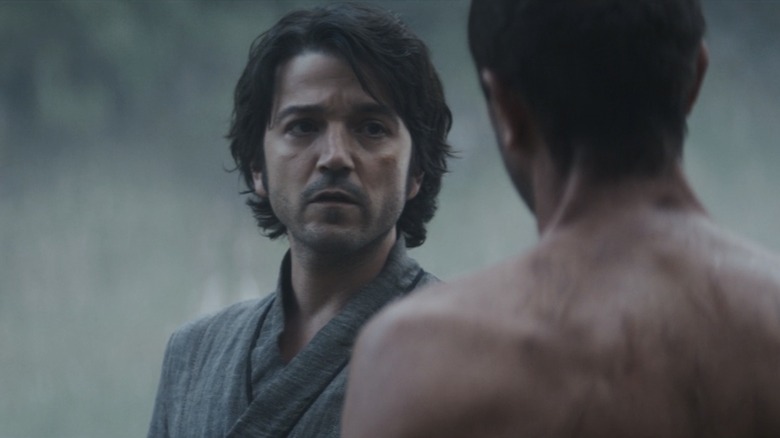 Andor Episode 5 Peels Back The Layers On The Star Wars Galaxy
There will be spoilers for "Andor" Episode V - "The Axe Forgets." "The Axe Forgets" is the fifth episode "Andor," the middle part of the Aldhani story-arc. With more characters spreading out across the story, it splits its time between Cassian (Diego Luna) on Aldhani, working toward the heist of the Imperial payroll, Mon Mothma (Genevieve O'Reilly) and her domestic and political troubles, Dedra (Denise Gough) and her plotting in the Imperial Security Bureau, and Syril Karn (Kyle Soller) as he r