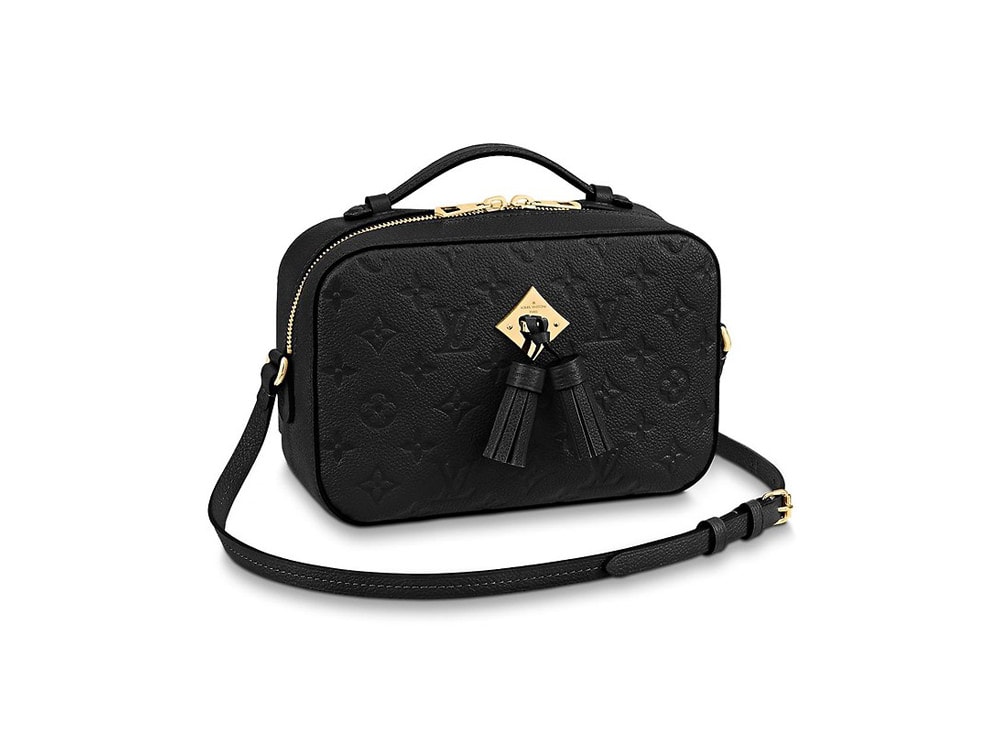 Louis Vuitton's Incredibly Popular Saintogne Bag Now Comes in Monogram Empreinte
We've done a lot of talking about camera bags lately, and by the looks of it the camera bag trend is not going anywhere. It's the one bag shape that I love but I don't have in my closet yet. Every major designer from contemporary fan favorites to your premier designer obsessions has a camera bag out right now. Even Louis Vuitton released an adorable monogram version last spring called the Saintonge Bag, and it was so loved that by the time our coverage went live, the bag had al


Celebs Opt for Eclectic Picks from Medea, Frame and Hayward Luxury
Just when I think the fashion gods have spitefully taken away everything truly good from my life: Lupita Nyong'o starts a press tour! This is likely to be a luxuriously long one, too, as there is a ton of buzz about her new film, Us. So we all have at least a couple weeks' worth of truly exceptional Lupita Nyong'o fashion ensembles to look forward to. Also, Nicky Hilton has a wicker mystery bag. That's right: Not only is it finally spring, but it's already time to b


The 10 Best Bag Deals for the Weekend of March 22
Another Friday is here and as on most Fridays we've got a pretty great set of bag deals for you! As of Wednesday, March 20th it is officially spring, which means that many of us are looking to refresh our bag wardrobes. I'm still waiting for warmer weather, and more specifically sunshine (currently I'm looking out the window of my apartment at an incredibly gloomy NYC day), but instead of waiting it out I'm going to shop it out. I've found 10 great bag deals with a


Rihanna Announces a New Drop of Fenty Beauty 'Body Lava' in a Gold Mesh Dress by Morphew!
Written by: Jennet Jusu | (@TheJusuQuench) Via: @badgalriri / Dennis Leupold The Bad Gal perfectly executes for her adoring fans what it's like to glitter and be golden (while living it and giving us life, too). For the new rendition of her Fenty Beauty Killawatt highlighter, Rihanna took to Instagram to announce her new body lava wearing Morphew's vintage metal mesh and chain dress, styled by Jahleel Weaver. As if that wasn't enough, there's an addition dropping today of her signa...


Michelle Obama's Stunning Ralph & Russo White Window-Pane, Wide-Legged Suit
Happy Spring Fashion Bombers! As we know, Spring brings change. The political climate is an intense state around the country! But it's good for change! Diva and one of our favorite former 1st ladies, Michelle Obama, continues to be a force to reckon with. Michelle's go with the flow attitude and smart, non nonsense, yet compassionate personality is a great face of hope during Women's History Month. She always wins on the realm of political stature and of course fashion! Michelle Obama at h...


Is Saint Laurent Finally Moving Away From Its Obsession With Logo Hardware?
It's been 3 years since Hedi Slimane departed Saint Laurent and was replaced by creative director Anthony Vaccarello. Often when a new creative director takes office at a big design house the waves are felt within a couple of seasons—take Slimane's designs for Celine, or Clare Waight Keller's work at Givenchy. However, in the 3 years since Slimane's exit from Saint Laurent the direction of its bags didn't stray far from the vision that Slimane left behind. The Sac...


Cardi B Fashion Nova Tweed Skirt Set Restocked!
Cardi B's Fashion Nova collection debuted late last year and immediately sold out! One of the most coveted and popular pieces from the collection is the "Check The Resume Tweed Matching Set". The stylish two-piece suit includes a cropped long sleeve jacket and matching mini skirt with large bronze buttons for added detail. The set is made with a moderate stretch for your curves and has a side zip closure. The Check The Resume Tweed Matching Set is a steal at $90. Are you goin...


Fashion Bomber of the Day: Jovel from Brooklyn
Happy Friday Eve! Today's Fashion Bomber of the day is Jovel from Brooklyn. Your style is on point! Streetwear with class at it's finest! We see you! View more looks below! Learn more about this Bombshell on Instagram @jovelroystan. What do you think? What do you think of Jovel from Brooklyn, NY? HOT! HE'S A BOMBER! NICE STYLE, BUT NOT QUITE A BOMBER SOME HITS, SOME MISSES NOT GOOD, BUT NOT BAD HMM…NAH!   pollcode.com free polls Fashion Bombshell of the...


Fashion Bombshell of the Day: Janibell from Buffalo NY
Happy Friday Eve! Today's Fashion Bombshell of the day is Janibell from Buffalo, NY. Very sassy yet casual style! I'm feelin' it! View more looks below! Learn more about this Bombshell on Instagram @janibellerosanne. What do you think? What do you think of Janibell from Buffalo? HOT! SHE'S A BOMBSHELL! NICE STYLE, BUT NOT QUITE A BOMBSHELL SOME HITS, SOME MISSES NOT GOOD, BUT NOT BAD HMM…NAH!   pollcode.com free polls Fashion Bombshell of the Day is ...


I've Got My Eye On a Lavender Bag….
I have two approaches when it comes to shopping for pretty much anything, especially a new bag. The first is pretty simple and to sum it up with the words of Ariana Grande, "I see it, I like it, I want it, I got it". I'm no stranger to the impulse purchase, which can be both a good and a bad thing as far as I'm concerned. I'm not one to risk an item selling out…so I have to buy it right there and then, right? When I'm not impulse shopping, which truthfully I usually am, I'm hunti...


Fashion Nova Curve: Collection for Curvy Queens
2019 is an amazing year this far for Fashion Bomb Daily! The introduction of some great informative new blog sites increased our brand's creativity and diversity, thus our valued customer base. We recently created Fashion Bomb Hair along with Fashion Bomb Plus for curvy queens. To cater to our new blog for plus size ladies, we want to give our voluptuous Queens some great shopping spots. Check out Fashion Nova Curve. This trendy, and fashionable high demand line caters to all sizes. From the b...


Bomb Product of the Day: Versace Snakeskin and Vinyl Mules
By Limsan Boulter (@limo_x) Don't you just love the 90's? The music, the fashion, good TV. It seems like designers are all feeling the nostalgia lately, especially Versace. The designer's past few collections all had a certain 90's vibe about it. One of the most memorable shoe trends of the era had to of been mules. And boy, have they come back with a vengeance. Tipped to be the 'It' shoe of the summer thanks to its' easily slip on design and chunky heel aesthetic, meaning you can...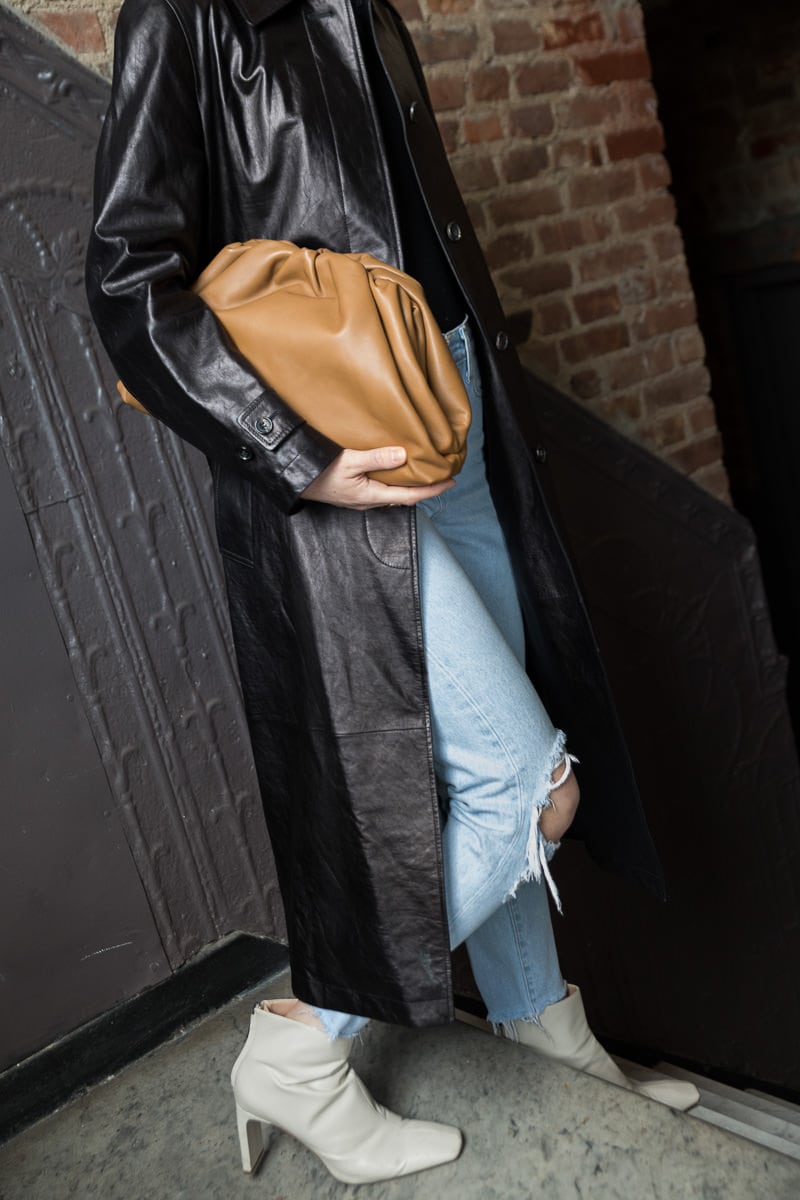 A Close Look at Daniel Lee's First Bags for Bottega Veneta
Tomas Maier designed for Bottega Veneta for over 15 years, and his designs were incredibly well liked and embraced by fans of the classic brand. However as parent company Kering aimed to reach a broader customer base and modernize the brand, Maier was replaced by young designer Daniel Lee. Lee formally reigned under Phobe Philo at Celine. Fans wondered how this change would translate into Bottega Veneta's bags, and today we have a close look at two of Lee's new bags for Bottega Vene...


Teyana Taylor's Fly Look in her Fashion Nova Bikini
Dedicated Fashion Bomb Writer: @idyllstyle Spring has sprug and summer is just around the corner! Fashion Bombers, it's time to find those amazing swim suits for the beach, pool, aka spring break, summer vacation and even just relaxing at backyard barbecues paired with maxi skirts or shorts. Beyonce inspo lemonade looks by Fashion Nova Curve & Teyana Taylor give us a jump start on what to wear! Teyana Taylor in Retro Vibes Fashion Nova "Sports Ilustrated" Bikini Tyra Banks in 1997 as one ...


Fashion Bomb Look For Less: Kylie Jenner in Norma Kamali
Earlier this week Kylie Jenner posed in a Norma Kamali ruched beige dress on her Instagram. The dress is $1,500 and has sold out! You can find similar styles of this #normakamali dress at Fashion Nova! By Najaah Cooper (@luvnaj)


Shantel Jackson is the Absolute Cutest in this Fashion Nova Bomber
Imagine having enough style to pick up snacks, all the while being one! Miss Jackson looks so adorable in her 'Freak Show'  bomber jacket in Fuchsia from Fashion Nova, paired with a white top and shorts. The pop of color of pink and green served as cute contrasts of colors that places fun in casual. The 100% polyester jacket she's wearing has a modish screen print with patches is oversized and comes in green as well. For a steal of $40, you can find it here Bombers!      


Draya Michele is a Looker in this Flirty Fashion Nova Set
Like the total Bombshell she is, Draya Michele stunts for the 'Gram in a set that fits perfectly for the sun. For the First Day of Spring, let's celebrate it with her look that proves you can still look cool, keep cool and stay trendy! This 'Sporty and Sassy' short set she rocks with a pair of low-top Nike Air Force 1's, blends cotton with spandex and is stretch knit, too. Like shown above, you can keep it sporty with some sneakers or dress it up with heels. Find it here for a steal o...


Shop Juju's look on Fashion Nova
Love and Hip Hop New York star Juju was spotted in a casual Fashion Nova Neon matching Set. You can search " The West Lounge Set" on Fashion Nova. The set is available in solid Pink and solid Blue colorways as well. By Najaah Cooper (@luvnaj)


Dream Doll in Fashion Nova Lace Romper
Dream Doll posted on the 'gram in a lace bodysuit romper from Fashion Nova. Search "Sky is the Limit Lace Romper" and "Reminiscence Heeled Sandals" to pull off this look. By Najaah Cooper (@luvnaj)


Fashion Bomber of the Day: George from Brooklyn
Happy Hump Day! Today's swanky Fashion Bomber of the Day is George from Brooklyn, NY. This Bomber has an eye for style while in front of the camera or behind the camera. His classic yet edgy style speaks for itself. Very streetwear chic! View more dapper looks below! Keep killin' the fashion game! Learn more about this Bomber on Instagram @stuylin or website www.stuylin.com. What do you think? What do you think of George from Brooklyn? HOT! HE'S A BOMBER! NIC...


Fashion Bombshell of the Day: Lil Yachty's Mom Venita from Indiana
Happy Hump Day! We have a special Fashion Bombshell of the Day with amazing style and swag! Meet the stylish Mom of rapper Lil Yachty, Venita McCollum better known as @therealmommaboat from Indiana! Although Venita is a celebrity Mom to the hitmaker Lil Yachty, she carries her own swag and business endeavors. This fashionista is An author of "Raising A Rapper," traveler, fitness enthusiast and last but not least her style is unmatched! It's glamorous, bold and sophisticated f...


Love It or Leave It: the Return of the Hobo
Do you ever wonder what happens to trends of the past? Do they sit in limbo just waiting for someone to remember they exist, or do they go to some sort of fashion heaven to rest in peace for good? Some trends, I'm sure, are meant to die (Dad sneakers I'm talking to you), but others were really solid, well-liked and found their way into our hearts. Do you remember when hobo bags were all the rage? I'm sure your favorite reformed boho celeb does. Just ask Jessica Simpson during h


Celebs Enjoy Ideal Lighting with Bags from Fendi, Louis Vuitton and Saint Laurent
That last bit of late-winter sunlight in LA was even better than an Instagram filter for many of our featured celebs this week. As of March 20, it is officially spring, even though there is still snow on the ground in several parts of the country. But you don't need to tell celebrities it's spring–they're already dressed for it. (Florals! Linen pantsuits! A shocking amount of white from head to toe!) Bag-wise, we're seeing a lot of Louis Vuitton this week (old and n


Google and Harvard certified online certificates for the best digital marketing course
In the current scenario, people who all are in the beginning stage of their businesses must be seeking for help in shifting the business to the next level. In order to market the business, it is essential for you to follow marketing strategies. Yes, this is how each and every business person will be experiencing the best business outcome in a quick time. However, on the other side, most of the business people are struggling to run the business after a certain level of the stage. Also, peop


Gucci Announces New Diversity Initiative, Appoints Bethann Hardison, Dapper Dan and More on Advisory Committee
In the wake of recent scandal and racial insensitivy, Gucci has announced Gucci Changemakers , a global program that supports diversity and inclusion through a $5 million fund and a $1.5 million scholarship program . Board members include Bethann Hardison, PMM Agency CEO Kim Blackwell, Michaela Angela Davis, Dapper Dan, and many more. Gucci President and CEO Marco Bizzarri says, " I believe in the promise of the next generation, and through our scholarship fund we will create more opportunit...


Tom Ford Named Chairman of the CFDA
Fashion Bomb News Flash: According to the CFDA, legendary designer Tom Ford will be the next Chairman of the Council of Fashion Designers of America, succeeding Chairwoman Diane von Furstenberg effective June 2019. He said, "I have had the privilege of being a member of the American Fashion community for many years and have experienced what the CFDA does for its members and the industry as a whole," Ford said. "Having lived and worked in each of the global fashion capitals of the world, ...


Brand You Should Know: Coz, Nigeria's number one leather brand
Hey Bombers and Bombshells! Today, I wanted to introduce you to Coz, a luxury leather brand that makes unique unisex bags and purses. Every piece is carefully made with attention to detail, offering innovation, sophistication and uniqueness. Coz provides the perfect accessory to every outfit–every bag makes a statement and every design represents a character. Every bag is handcrafted, with simplicity and comfort in mind to make every piece timeless.   Coz has won numerous awards in Afr...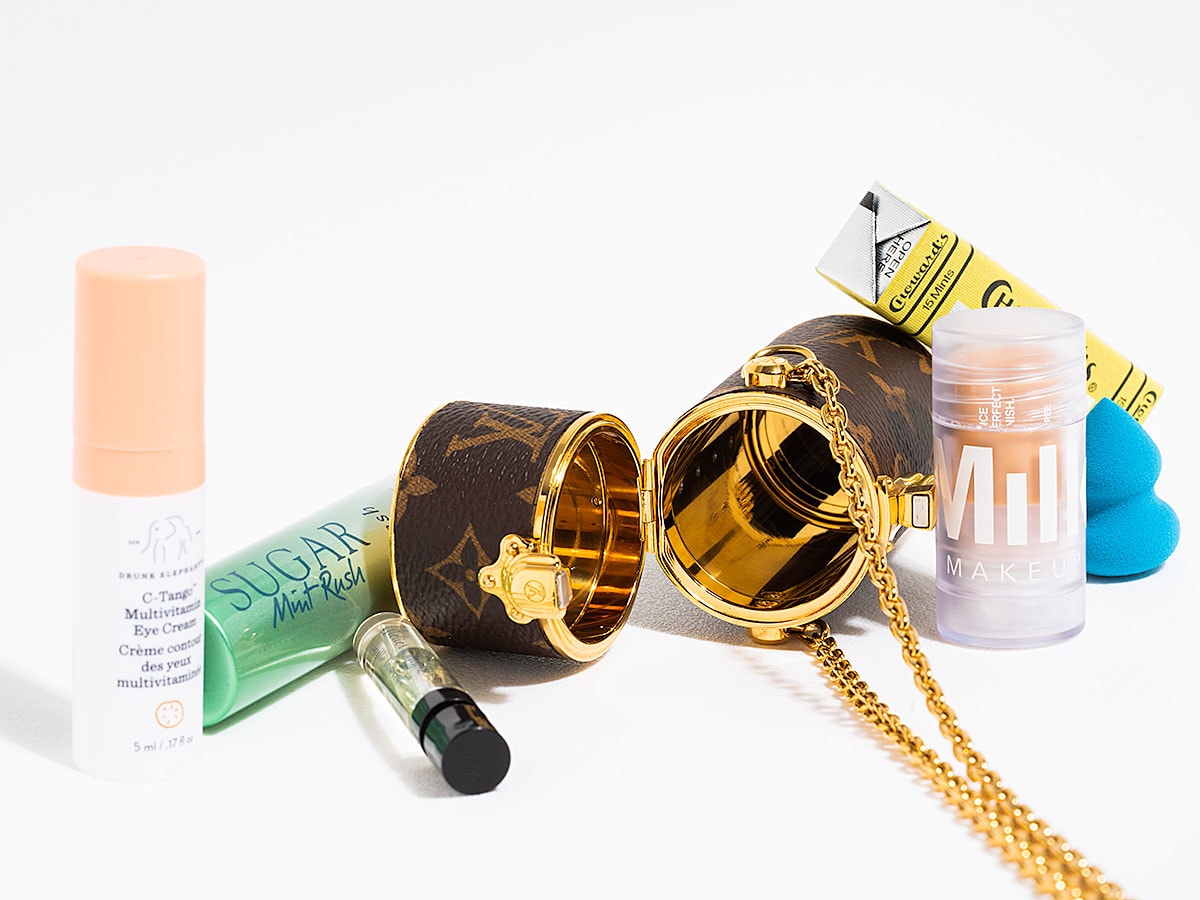 A Close Look At The Already Sold Out Louis Vuitton Lipstick Case
I used to spend a lot of time exploring my mom's purses, finding my favorite items and putting some of my own in for her to carry. One of my favorite items I loved from both my mom's and grandma's purses was their lipstick cases. Although simple, I loved taking their lipstick out and figuring out what other small items of mine could fit inside. A googly eye, a gem, a rock from outside, my Barbie's sunglasses and one of her rollerskates constantly made its way into their s


Bomb Product of the Day: Anna-Karin Karlsson Eyewear
By: @idystylle, Dedicated Fashion Bomb Intern "Shades for the sunny and sunnies for the shade," is the perfect motto for the Bomb Product of the Day, Anna-Karin Karlsson's stunning sunglasses. Oversized, blinged-out in crystals, glittered in gold or silver are the defining trend when it comes to shades for those perfect spring & summer days in recent style. "Over-the-top" is the fashion-do for this statement. These sunnies are sure to never disappoint. 'The Emperor' sunglasses coat...


Toya Wright Keeps It Chic in Her Fashion Nova Tunic
By: Morgan Smith (@muvamorgs) Fashion Nova has been a celebrity favorite since the brand has gone mainstream. It has caught the attention of celebrities like Cardi B and Kylie Jenner for their affordable fashions and fast shipping. It seems to be Toya Wright's favorite as well as she was seen on Instagram striking a pose in a bomb fit featuring a Fashion Nova top. Toya Wright wore the Fashion Nova's "Overdressed" Tunic Top, $24.99. The short sleeve tunic top features an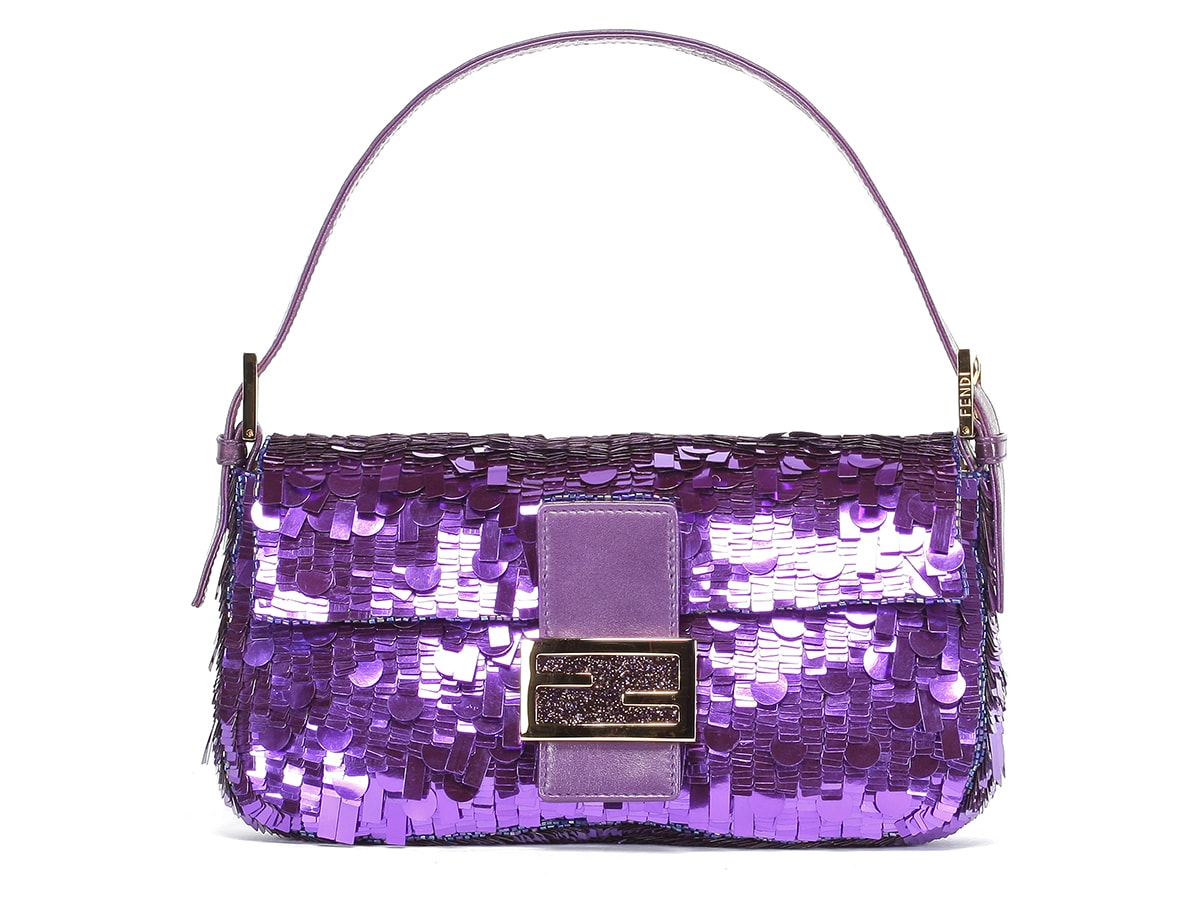 The Iconic Purple Sequin Fendi Baguette is Available For Pre-Order
If you ask me about a bag brand making huge waves right now I'll answer Fendi. The revival of not only one of its most iconic bags ever created, but also easily one of the most iconic bags of all time, Fendi reintroduced its Baguette bag for Spring 2019. And on top of the already sought after bag shape, there were thousands of varieties churned out by the house with one of the most famous being the purple sequin Fendi Baguette from 1999. Twenty years later, the re-edition of this bag hit


PurseBlog Asks: What's Your "It" Bag?
Last month, WWD declared the end of the 'It' bag era, a time in which iconic styles like the Saddle Bag, the Paddington, and the Baguette reigned supreme. From the nineties and beyond, these bags dominated the fashion world - from magazines and runways to the arms and shoulders of some of the world's richest and most famous. Whether or not you fully agree with "It" bags being a thing of the past, have you ever thought about what your personal "It" bag is? For...


Bomb Product of the Day: Off-White Lace Up Pumps
By Limsan Boulter (@limo_x) It seems like anything that Virgil Abloh touches turns into gold right now. Off-White is one of the hottest, most Instagrammed, most wanted brands out there. His Louis Vuitton collection is continually making headlines. And he has an upcoming collaboration with IKEA that is no doubt going to be a total sell out. Off-White undoubtedly does designer streetwear the best in the game. For me, their accessories are always a winner. The cross-body bags complete with Off-Whi


The Ten Best Designer Bags Under $1,000, Spring 2019 Edition
For most people, aside from a very small percentage of the population (you know those uber-rich unicorns), a thousand dollars is a pretty large sum of money. Though those isanely rich—money-is-no-object—kind of people definitely make up a portion of those that buy luxury goods, they aren't the majority. Large brands and luxury houses are well aware of the everyday shoppers like you and I who lead relatively normal lives but still want to have something nice to carry around from time to...


Fashion Bomber of the Day: Akief Based in Philly and NewYork
Happy Monday! Get into today's Fashion Bomber of the day, known as @akiefsheriff from Philly and New York! Such classy style with a twist. We see you! View more looks below! Learn more about this Bomber through his What do you think? What do you think of Akief based in Philly/New York? HOT HE'S A BOMBER! NICE STYLE, BUT NOT QUITE A BOMBER SOME HITS, SOME MISSES NOT GOOD, BUT NOT BAD HMM..NAH!   pollcode.com free polls Fashion Bombshe...


Fashion Bombshell of the Day: Janet from St. Louis
Happy Monday! Today's Fashion Bombshell of the day is a sophisticated, youthful woman. Meet Janet from St. Louis, Missouri. She writes, "I enjoy clean, structured, edgy designs. And I love everything backless." View more stylish ensembles below!   Learn more about our Bombshell on Instagram @inherprime_. What do you think? What do you think of Janet from St. Louis? HOT! SHE'S A BOMBSHELL! NICE STYLE, BUT NOT QUITE A BOMBSHELL SOME HITS, SOME MISSES NOT GOOD,...


Ten Bags That You'll Love for Wedding Season
With the arrival of spring comes the beginning of wedding season, something I look forward to every year. It's so special to be able to take part in the celebration of love between close friends and family, and there is nothing I love more than being a guest on a couple's big day. From the moment the bride makes her grand entrance and walks down the aisle, to the tossing of the bouquet at the end of the night, I truly love it all. Call me a hopeless romantic, but I believe that there are few...


Jenna Dewan is one of the quieter celebrity arbiters of taste. She frequently has the latest bags (especially if it's a Chloe bag) but she's fairly nonchalant about all of it. Jenna has a distinct preference for smaller, more compact crossbody styles. When she's not carrying a Chloe mini, she might opt for Gucci, or even a luxe Celine tote on occasion, or even something shiny and new from Coach. She's a favorite subject of LA paparazzi, but they seem to always keep a re...


Jenny Lin Stunts In this Chic Fashion Nova Find!
Bomb stylish stunner Jenny Lin, takes a major twist with her outfit's color palette by boldly dashing a pop of neon in the mix. With a fine balance of grey and blue with denim, the Fashion Nova 'Glow Girl' lime trench coat elevates the outfit from safe and casual to edgy! The trench coat providing major swagger is made of latex material, and is belted as well with grommets. Although Jenny Lin opted to wear it open, you have the dope option of wearing it all button up as a dress, too. On s...


Aaliyah Jay Is An Absolute Doll in Her Fashion Nova Romper!
YouTube Makeup guru Aaliyah Jay specializes in  more than just beauty. The stunning Bombshell makes Fashion Nova's 'Sophia' satin romper look effortless and stylish. Petite with a tiny stature, the romper accentuates her legs and allows you to play with many style options. From casual, or like Aaliyah styles it, with a trendy pair of sleek Louboutins. It's safe to say it's pretty easy to dress up or down this Bomb fashion find for a steal of $35. Available in hunter green as well...


Claire's Life + On the Scene: The FashionPreneur Academy's Black Tie Event, Founded by Irregular Exposure's Jessica Williams
The FashionPreneur Academy is a coaching service for the emerging and aspiring fashion entrepreneur created by Jessica Williams, the owner of the successful retail brand, Irregular Exposure. Jessica saw a problem in the industry: a lack of knowledge regarding how to create, maintain, and market a successful fashion brand. The FashionPrenuer Academy is her solution. Williams trains and educates students during the year, with a curriculum concluding with a fashion focused multi-day retreat in LA.


Bomb Product of the Day: Manolo Blahnik Suede Lace-up Mules
By Limsan Boulter (@limo_x) Featuring on every fashionista's (and Sex and the City fan's) wish list, Manolo Blahnik's elegantly feminine heels are always a favorite. Arguably the king of the embellished pump, Manolo Blahnik shoes has the ability to be utterly eye catching yet classy at the same time. Stepping away from the expected is Manolo Blahnik's suede lace up mules. These shoes are a much more understated style than what we're used to seeing from the designer. Taking on a Timberl...


Celebrity Purse Lines: The Good, the Bad, and the Ugly
Celebrities and handbag lines go together like oil and vinegar, which is to say they are a common combination, but generally don't mix well. This is partly due to the fact that, unlike a perfume that a celebrity can slap their name on if it smells good, handbags are very hard to get right. The current market is particularly tough: the contemporary market is crowded with creative and fun offerings, and the luxury market is mainly comprised of legendary mainstays. Though there isn't a lot of ...


Celebs Get Glam with Bags from Valentino, Balenciaga and Edie Parker
If you want to lure celebrities out in their best finery, just host a gala that raises money for the arts. OR offer them a pile of money just to show up at an event somewhere they'd never go of their own free will, like Times Square. (Models in particular suddenly find themselves with a lot of time on their hands.) These are both two solid options for making sure that they show up with the good bags. This week celebs are favoring Coach, Valentino and pretty pink unicorns. Not necessarily i


The 10 Best Bag Deals for the Weekend of March 15
Hello PurseBloggers and happy Friday. It's been a little while since we did some serious deal digging, but I hope you'll forgive us. We took a bit of a break to bring you all of the seemingly endless fashion month coverage, but alas the end has come so we're back with another edition of our famous Friday bag deals! I've done the hard part for you and put all of the best deals in one place. It's a bit of a tough time to find sale bags as most places have already cycl


Bomb Product of the Day: Balmain Lyna Origami Thigh High Silver Boots
By Limsan Boulter (@limo_x) Boots. Ankle, knee or thigh-high; chunky, lady-like or embellished, there is no doubting the diversity of this fall/winter wardrobe staple. However, boots are not just a cold weather shoe. Lately we have been seeing boots paired with dresses and skirts. Knee high boots + calf length A-line skirts or dresses appeared to be top trend this season and we're predicting ankle boots + ankle grazing flowing dresses or skirts to be the hit of the spring time. Another huge ...


Splurge: Chrissy Teigen's $690 Fendi Fur Pool Slides
Chrissy Teigen headed to the market in a laid back look, punched up by $690 Fendi Fur Slides. The furry, undoubtedly comfy slippers feature a Double F logo. What's not to like? Get yours at FarFetch.com. Would your splurge? Images: Image Collect


What 5 Things You Can Do When Instagram Goes Down (Or There is A Facebook Outage) To Reach Your Audience: Youtube, Events, Build Your Email List, and more!
Yesterday, the world was in a total tizzy! Why? Instagram, Facebook, AND What's app had the nerve to have a glitch that suspended service for most of the day. Many of us (ourselves included) rely heavily on social networking tools for our businesses. While Fashion Bomb Daily started off as a regular old blogspot, we now disperse most of our news, new arrivals to our store, and event details on the 'Gram. But yesterday, business was put on hold as Instagram worked out its issues. As


Fashion Bombshell of the Day: Dortea from Dublin, GA
Happy Friday Eve! Today's Fashion Bombshell of the day goes to Dortea from Dublin, Georgia. Slayin' from head-to-toe! Love the chic ensembles! View more classy looks below! Learn more about this Bombshell on Instagram @dortea_patrice. What do you think? What do you think of Dortea from Dublin, GA? HOT! SHE'S A BOMBSHELL! NICE STYLE, BUT NOT QUITE A BOMBSHELL SOME HITS, SOME MISSES NOT GOOD, BUT NOT BAD HMM…NAH!   pollcode.com free polls Fashion Bombshe...


Fashion Bomber of the Day: Mr. Passy Based in Paris
Happy Friday Eve! Today's Fashion Bomber of the day is Mr. Passy who's based in Paris. We couldn't help but show off his swanky looks. Classy swag indeed. Love it! View more looks below:    Learn more about this Bomber on Instagram @mr.passy. What do you think? What do you think of Mr. Passy Based in Paris? HOT! HE'S A BOMBER! NICE STYLE, BUT NOT QUITE A BOMBER SOME HITS, SOME MISSES NOT GOOD, BUT NOT BAD HMM…NAH!   pollcode.com free polls Fashion ...


How to Follow Meghan Markle's Steps on the Trends
Meghan Markle was already a big Hollywood star with an amazing wardrobe. However, since she became the new member of the British royal family her styling got bigger and better. Markle has been creating these new simple, classy and elegant outfits to fulfil her duties as the Duchess of Sussex. From the sophisticated daytime looks to the her most flawless combination, Meghan has been developing an outstanding sense of style, which has made her a fashion icon to all the women. In this article,


These Green Bags Will Have You Feeling Lucky on St Patrick's Day
With the month of March comes La Fheile Padraig, more commonly known as Saint Patrick's Day, a holiday celebrated annually on March 17th. Irish or not, chances are you're familiar with this Irish holiday and the many traditions that come along with it. Wearing the color green or items covered with shamrocks are customary for St Patty's Day and you may find people adorning themselves with leprechauns, pots of gold, or shirts that read "kiss me, I'm Irish". St Patrick's Day is usu...


Bomb Product of the Day: Chanel Side-Packs
By Limsan Boulter (@limo_x) As we look back at the best street fashion on the streets of Fashion Weeks across the globe, there was one luxury bag in particular that popped up again and again – the Chanel Side-Packs. When is one Chanel bag ever enough? Currently available in a variety of colors and sizes from their Spring/Summer 19 collection, this double bagged beauty has been seen draped effortlessly across the bodies of all the top bloggers and fashionistas. The more elegant take on the


Louis Vuitton's Wildly Popular NéoNoé Now Comes in a Mini Version
For many people, spring signifies a fresh start and that new beginning often begins with a big spring cleaning. For handbag lovers, a new season means a whole new crop of purses to lust after, and today we've got a treat for you. Though this bag isn't exactly new per se, it is a new iteration of one of Louis Vuitton's most popular bags. PurseBloggers, but more specifically Louis Vuitton lovers, meet the NeoNoe BB. The NeoNoe BB is a mini-version of the classic NeoNoe, wh...


Fashion Bombshell of the Day: Nadege from Brooklyn
Happy Hump Day! Today's Fashion Bombshell of the day is Nadege from Brooklyn. She writes, "My style: A true Sagittarius who functions at every end of the extreme. Simple, crazy, subtle and bold all at once!" View more looks below! Very unique looks! Love it! What do you think? Learn more about this Bombshell on Instagram @nadegefleurimond. What do you think of Nadege from Brooklyn? HOT! SHE'S A BOMBSHELL! NICE STYLE, BUT NOT QUITE A BOMBSHELL SOME HITS, SOME MIS...


Fashion Bomber of the Day: Na'jaius from Jacksonville, FL
Happy Hump Day! Today's Fashion Bomber of the day is Na'jaius from Jacksonville, FL. "If I were to describe my sense of style in one word, I would say unpredictable simply because you never know what look I may create next." View more looks below! Suave looks! Keep killin' it! Learn more about this Bomber on Instagram @na.jaius.. What do you think? What do you think of Na'jaius from Jacksonville, Florida? HOT! HE'S A BOMBER! NICE STYLE, BUT NOT...


Why I'll Never Let Someone Buy a Bag for Me
For as long as I can remember, I've had a thing for bags. It started in middle school, where a "statement" bag was the only way I could accessorize my uniform. So there I was, a 12-year-old with a financial plan, meticulously saving my $10 per week allowance to have just enough for a fabric Abercrombie tote bag, which at the time retailed for about $40. (We all start somewhere, right?) By the end of it, I had at least five different ones in all sorts of colors. High school w


A Guide to Buying Vintage Designer Handbags
There is a reason why so many people in the fashion industry flock to vintage designer handbags. These unique bags capture a moment in time, bringing part of the past into the present day. Carrying a vintage bag is not only a luxurious experience but it also makes it feel like your accessories have a fascinating story to tell. If you have never purchased a vintage handbag before take a look at The Vintage Bar for beautiful authentic vintage pieces. The tips and information below can help you fi


Celebs Make Their Rounds with Givenchy, Gucci and Celine
Givenchy's GV3 is one of the more notable up-and-coming styles of this year so far. Celebs seem to love it, but how do you feel about it? It's a fairly subtle style, not quite as distinct as some of Givenchy's bigger hits of yesteryear. But is this what the market demands? In a sea of flashy flap bags and belt bags, is this the understated little designer bag we all need? Or do you want a Givenchy bag that does a better job of announcing itself as such for your $2,250 and up? F


Currently Trending: Denim with Black
Written by: Jennet Jusu (@TheJusuQuench) | Fashion Bomb Intern What to Wear: Black with Denim! I must say it's something that's so crisp and edgy about the mixture of black and denim that can set the tone for any outfit. Whether it's the texture that's played with, the article of denim or even the placement of it, such an outfit makes it crystal clear that less is definitely more. Perhaps you can enliven your look with a fur jacket, leather corset or top (faux and vegan for my conscious...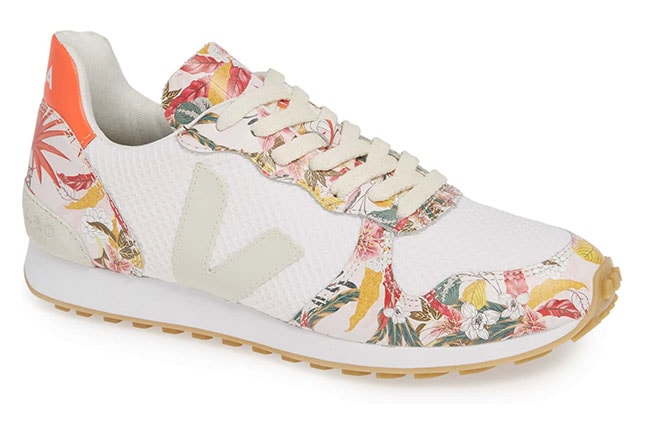 I Would Totally Twin Millie With This Shoe And Bag Combo
I am still mostly on maternity leave but have been getting back into work when I can (I really miss it!). I unfortunately have spent more time than I'd like to admit on my iPhone browsing social media and playing candy crush while I nurse and burp because there is only so much time I can spend looking at Vaughn (you mama's know how time consuming this process it). I try to spend some time being more productive by reading articles or answering emails, but let's be honest I too i


Fashion Bombshell of the Day: Jess from Boston
Get into Tuesday's Fashion Bombshell of the day, known as Jess from Boston. She describes her style as "classy & trendy." View more looks below!   Bomb looks from head-to-toe! Learn more about this Bombshell on Instagram @shopjrosa. What do you think? What do you think of Jess from Boston? HOT! SHE'S A BOMBSHELL! NICE STYLE, BUT NOT QUITE A BOMBSHELL SOME HITS, SOME MISSES NOT GOOD, BUT NOT BAD HMM…NAH!   pollcode.com free polls Fashion Bombshe...