Latest On Pirates' Front Office Hiring Search
While the rest of the sport has turned much of its attention to roster decisions and other offseason business, the Pirates are still working to nail down their baseball operations leadership. It seems the process of replacing dismissed GM Neal Huntington is now reaching a culmination. That said, there is a new name in play…


Latest On Market Interest In Madison Bumgarner
Though Madison Bumgarner did not hit the open market with as much fanfare as once seemed likely, he's still a prominent part of the landscape for starting pitching. And it appears that strong early interest is coming together for the veteran lefty. The Phillies have "checked in" on Bumgarner, per Ken Rosenthal of The Athletic (subscription…


Blue Jays Have "Legitimate Interest" In Jake Odorizzi
The Blue Jays have "legitimate interest" in free agent hurler Jake Odorizzi, according to Shi Davidi of Sportsnet.ca. The Toronto organization has already held a sit-down with his agents regarding that interest (among other matters, no doubt). Such a connection hardly puts the Blue Jays in the driver's seat on Odorizzi, but it's a notable market…


Yadier Molina Intends To Play Past 2020 Season
Cardinals backstop Yadier Molina is still going strong as he nears the end of his most recent contract extension. His representative informed the organization yesterday that Molina intends to play beyond the 2020 campaign, Derrick Goold of the St. Louis Post-Dispatch reports. It's not yet known just how long Molina intends to keep plying his…


Latest On Mets' Coaching Staff
The Mets are making progress in their efforts to put together a staff under new skipper Carlos Beltran. In particular, the club has agreements in place with Chili Davis and Tom Slater to remain with the organization, per Andy Martino of SNY.tv (via Twitter). Both Davis and Slater receive multi-year deals, per the report. They'll…


Astros Intend To Add Veteran Starters
Even as the Astros fend off yet another controversy, they're working to tweak an exceptionally talented roster. And GM Jeff Luhnow says that a key focus for the winter is to buttress a rotation that stands to lose key pieces to free agency, as Chandler Rome of the Houston Chronicle writes. That's not exactly surprising;…


Padres Will Attempt To Extend Fernando Tatis Jr.
The Padres will attempt to work out a long-term deal with budding superstar Fernando Tatis Jr., according to Kevin Acee of the San Diego Union-Tribune. The timing of negotiations and the organization's spending tolerances aren't known, but it seems the club will make a real push to agree to terms before the start of the…


Offseason Outlook: Toronto Blue Jays
MLBTR is publishing Offseason Outlooks for all 30 teams.  Click here to read the other entries in this series. With many of their best young position players now in the majors, the Blue Jays will focus on augmenting that group with some pitching. Guaranteed Contracts Randal Grichuk, OF: $43MM through 2023 Lourdes Gurriel Jr., OF: $15.9MM…


Blue Jays Notes: Giles, Japanese FAs, Gurriel, Hernandez
While Blue Jays reliever Ken Giles looks like an obvious offseason trade candidate, general manager Ross Atkins indicated Tuesday it's not a sure thing the team will deal him. "We've been really focused on acquiring players. We really haven't engaged on trading players away much at all," Atkins said in regards to Giles (per Jon…


GM/Coaching Notes: Pirates, Cubs, Mets, Tigers, ChiSox
Blue Jays vice president of baseball operations Ben Cherington and Brewers assistant general manager Matt Arnold will get second interviews this week for the Pirates' GM vacancy, per Jon Heyman of MLB Network and reporter Robert Murray. Cherington and Arnold are reportedly two of three finalists to take over in Pittsburgh. Pirates assistant GM Kevan Graves…


Cubs Interested In Re-Signing Brandon Morrow
Injuries have victimized free-agent reliever Brandon Morrow over the past year and a half, which recently forced the Cubs to buy him out for $3MM in lieu of exercising a $12MM option for 2020. However, that doesn't mean the Cubs are uninterested in keeping Morrow in the fold. On the contrary, the club's considering trying…


Latest On Blue Jays, Matt Shoemaker
Blue Jays right-hander Matt Shoemaker seems open to signing a multiyear deal with the club, but the two sides haven't made progress in contract talks, according to Ben Nicholson-Smith of Sportsnet. There's a hesitance on the team's part to give Shoemaker two guaranteed years or even one with a vesting option including performance-based escalators, Nicholson-Smith…


Giants Nearing Managerial Decision
The Giants are close to naming a new manager, Kerry Crowley of the Bay Area News Group was among those to report. The job will not go to Astros bench coach Joe Espada, per Jon Heyman of MLB Network. That's surprising news, as Espada was reportedly the front-runner in a race that also includes former…


Rays Reportedly Front-Runners For Howie Kendrick
Free-agent infielder Howe Kendrick may be close to parlaying a brilliant 2019 campaign with the World Series-winning Nationals into a contract with a different club. The Rays are the front-runners to sign Kendrick, Bobby Nightengale of the Cincinnati Enquirer reports. Meanwhile, Cincinnati – another team that has been connected to Kendrick early this offseason –…


Cole Hamels Drawing Significant Interest
Free-agent left-hander Cole Hamels has indicated he's open to signing a one-year deal, but that doesn't mean the veteran is nearing the end of his career. On the contrary, agent John Boggs told Jon Morosi of MLB.com that the soon-to-be 36-year-old Hamels aims to pitch "at least five more seasons" in the majors. Whether Hamels…


Giants' Mike Gerber Elects Free Agency; Ricardo Pinto To Sign With KBO Club
7:52pm: Pinto's deal comes with a $550K base salary, a $100K signing bonus and another $250K of incentives. 5:12pm: The Giants announced today that outfielder Mike Gerber rejected an outright assignment and instead elected free agency. Additionally, per the club, right-hander Ricardo Pinto was released to pursue an opportunity with the SK Wyverns of the…


Latest On Mets' Bench Coach Position
The Mets have their new manager in former major league slugger Carlos Beltran, a first-time skipper who brings zero coaching experience to the table. The fact that Beltran's a neophyte makes it all the more important for the Mets to find an experienced bench coach capable of helping him learn the ropes. They've got at…


Ben Zobrist Undecided On Future
Longtime utilityman extraordinaire Ben Zobrist hasn't decided whether he'll continue his career in 2020, Patrick Mooney of The Athletic tweets. For now, though, Zobrist is working out in case he elects to sign a free-agent contract with a club. The 38-year-old Zobrist has been among the majors' most productive players over the past decade, but…


Reds Interested In Marcell Ozuna
It's been six years since the Reds have made the playoffs or even finished .500 in a season. President Dick Williams has made it no secret the team's aiming to turn it around ASAP, though, which could set up for an active Reds winter. Improving a weak offense figures to be Cincinnati's main focus over…


Clint Hurdle Reportedly Retires
Longtime major league manager Clint Hurdle has decided to retire, according to Kevin Acee of the San Diego Union-Tribune. The Padres interviewed Hurdle for their hitting coach vacancy, but he decided to walk away from the game, per Acee. The 62-year-old Hurdle's just a few weeks removed from the end of a lengthy tenure as…


Rocco Baldelli, Mike Shildt Named Managers Of The Year
Twins manager Rocco Baldelli and Cardinals manager Mike Shildt have won Manager of the Year honors in their respective leagues, the Baseball Writers Association of America announced Tuesday evening. (As a reminder, award voting is conducted at the conclusion of the regular season but prior to postseason play.) The 38-year-old Baldelli narrowly edged out Yankees…


Tony La Russa Joins Angels As Senior Advisor
The Angels announced Tuesday that Hall of Famer Tony La Russa has joined the organization as a senior advisor to the baseball operations department. "I've admired Tony for a very long time," general manager Billy Eppler said in a press release announcing the move. "As our paths have crossed over the years, Tony and I discussed the…


Astros Accused Of Illegal Use Of Technology To Steal Signs
The Astros have come under scrutiny once again, this time on the heels of an in-depth report by Ken Rosenthal and Evan Drellich of The Athletic (subscription required), wherein four former employees, including right-hander Mike Fiers, detailed an extensive sign-stealing operation enacted by the team during the 2017 season. The Astros, per the report, would utilize…


Click here to read a transcript of Tuesday's chat with MLBTR's Steve Adams.


Marcell Ozuna Expected To Decline Qualifying Offer
Outfielder Marcell Ozuna intends to decline the $17.8MM qualifying offer and test the open market, according to Jon Heyman of MLB Network (Twitter link). He's said to have received sufficient interest to believe he'll top the QO in free agency, even with the drag of draft compensation. Ozuna's suitors will need to factor in some…


Padres Intend To Focus On Trades Over Top Free Agents
12:16pm: In a follow-up piece today, Acee writes that the Friars expect to land at a payroll of $130MM to $140MM. Given the team's existing commitments, that doesn't leave space to tack on a top-shelf free agent. Indeed, per Acee, the Friars simply "don't see a way to fit another mega contract." With Boras asking for…


The Rockies have announced a minor-league deal with infielder Eric Stamets. He'll receive an invitation to MLB Spring Training. Stamets, 28, was pressed into duty early in 2019 by the Indians but struggled mightily in brief MLB action. He went down on strikes in half of his 48 plate appearances and managed just a pair…


Orioles Nearing Deal To Allow Aaron Brooks To Sign With KBO Club
It appears that Orioles righty Aaron Brooks is headed to the KBO, according to reports from Dan Connolly of The Athletic (links to Twitter) and Naver Sports (Korean language link). If all the paperwork is completed, as expected, he'll agree to a new deal with the KIA Tigers and be set free from the Baltimore 40-man roster.…


Which Pick(s) Each Team Would Forfeit By Signing A Qualified Free Agent
We looked already at the possible draft compensation that teams might recoup from losing players who decline qualifying offers. Now, we'll take a glance at the topic from the other side of the coin: what it'll cost other teams to sign such players. Last week, 10 players received qualifying offers. Teams interested in signing Gerrit…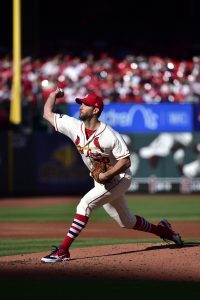 Cardinals Re-Sign Adam Wainwright
The Cardinals have agreed to re-sign righty Adam Wainwright, per a club announcement. It's a one-year deal of unknown value for the Aegis Sports Management client. This is the second consecutive year the veteran hurler has re-upped with the Cards after a brief free agency. But the conversation was rather different this time than it was…


MLBTR Readers Predict Teams For Top 10 Free Agents
MLBTR's free agent prediction contest closed last night.  6,886 people entered the contest.  Below we've listed where our readers think each of the top 10 free agents is going.  (Curious about the wisdom of the crowd last year?  Click here). 1.  Gerrit Cole – Angels (66.7%), Yankees (15.6%), Dodgers (4.8%), Phillies (3.1%), Astros (3.0%), Padres…


Draft Compensation For 8 Teams That Could Lose Qualified Free Agents
Eight teams issued qualifying offers this year to ten players, with the Nationals and Giants handing out two apiece. Teams issuing the $17.8MM offer must be comfortable with the receiving player accepting, as it isn't possible to trade such a player (absent consent) until the middle of the season. But in most cases, the offer…


Blue Jays Notes: Gurriel, Starters, Tepera
The latest on Toronto… The Blue Jays could consider trading outfielder Lourdes Gurriel Jr., "especially if it brings the right rotation arm back," Scott Mitchell of TSN tweets. The 26-year-old Gurriel just put up an impressive season at the plate, having batted .277/.327/.541 with 20 home runs in 343 attempts. The former middle infielder also…


Luke Gregerson, Tony Sipp Hope To Pitch In 2020
Relievers Luke Gregerson and Tony Sipp sat out for large portions of the 2019 season, but that doesn't mean either veteran is ready to call it quits. Gregerson and Sipp hope to land contracts heading into 2020, Jon Heyman of MLB Network reports. The 35-year-old Gregerson has been especially good since he debuted in the…


The Padres have outrighted hurler Jacob Nix to Triple-A El Paso, Jeff Sanders of the San Diego Union-Tribune tweets. The right-handed Nix had been in limbo since the Padres designated him for assignment Nov. 4. It's been a difficult several months for Nix, a promising prospect whom injuries and legal issues weighed down this season.…


Eddie Rosario Changes Representation
Twins outfielder Eddie Rosario has changed agencies, Dan Hayes of The Athletic reports. Roc Nation Sports will represent Rosario going forward. Rosario, who turned 28 in September, is one of many major leaguers fresh off a career-best season in the power department. Across 590 plate appearances, Rosario smashed 32 home runs, helping the Twins amass…


Nationals Interested In Josh Donaldson
At least six teams are showing early interest in star free agent Josh Donaldson, Mark Feinsand of MLB.com relays. The World Series champion Nationals are among the clubs eyeing the third baseman, as are the previously reported Rangers, Phillies and Braves, according to Feinsand. As those who follow the game know, the Nationals have an…


Brodie Van Wagenen On Mets' Offseason Plans
Mets general manager Brodie Van Wagenen, who's in the early stages of a crucial second offseason on the job, spoke to reporters about the team's winter plans Monday. The club's on the heels of an 86-win season, its third in a row without a playoff berth. There are obvious need areas on the Mets' roster,…


Rangers Exploring Top-Tier Free Agents
The Rangers will enter the offseason with their eyes set at the very top prizes of free agency, Evan Grant of the Dallas Morning News reports. Whether they'll come away with any major targets remains to be seen, but the club has now made clear it'll pursue the biggest names available. GM Jon Daniels has been…


Brian Cashman Discusses Gerrit Cole, Yankees Offseason
Yankees general manager Brian Cashman addressed a variety of topics this evening at the GM Meetings. Chief among them was the starting pitching market. Cashman confirmed to reporters (including Andy Martino of SNY) that the Yankees will engage with Gerrit Cole and Stephen Strasburg this offseason. Cashman added, though, that the club has a significant amount of…


Kyle Gibson Drawing Early Interest
Free agent right-hander Kyle Gibson is drawing solid early interest, reports Jon Heyman of MLB Network (via Twitter). As many as ten teams have inquired on Gibson in the early stages of free agency, per the report, though it remains to be seen if that's a reflection of bargain hunting or a budding bidding war. It's…


Athletics Eyeing Left-Handed Bats, Additional Bullpen Arms
Were they not in the AL West, the Athletics might have a division title under their belt in the past couple of seasons. Unfortunately for Oakland, they've played second fiddle to a powerhouse Astros club despite a pair of 97-win seasons and now must look for an avenue to either topple the 'Stros or finally…


Multiple Teams Pursuing Zack Wheeler At Outset Of Free Agency
7:33pm: The Mets also remain interested in exploring a multi-year arrangement with Wheeler, per Jon Heyman of MLB Network (via Twitter). It's not evident how serious that possibility is — let alone whether there's any potential for a pact to come together before Wheeler formally reaches the open market. We've seen plenty of on-again/off-again chatter of…


Bloom: "Every Indication" Dustin Pedroia Will Try To Return In 2020
Veteran Red Sox second bagger Dustin Pedroia has given "every indication" that he intends to play in 2020, newly minted chief baseball officer Chaim Bloom tells reporters including Christopher Smith of MassLive.com. Pedroia, 36, underwent a mid-season knee procedure that left his career in doubt. The issues in Pedroia's left knee aren't new, and they aren't…


Yordan Alvarez, Pete Alonso Win Rookie Of The Year Awards
Astros outfielder Yordan Alvarez and Mets first baseman Pete Alonso were named the rookies of the year in the American and National Leagues, respectively. The former was a unanimous choice, while the latter received top placement from all but one of the ROY voters from the Baseball Writers' Association of America. It's a power-packed duo,…


Three Teams Exceeded 2019 Luxury Tax Threshold
The Red Sox, Yankees, and Cubs were the three teams to exceed the luxury tax threshold in 2019, as Jorge Castillo of the Los Angeles Times noted over the weekend. MLBTR has confirmed that is the complete and final list of organizations identified by Major League Baseball as owing competitive balance obligations. Each of those…


Yankees To Name Carlos Mendoza Bench Coach
The Yankees are engineering a change in their bench coach position, according to Sweeny Murti if WFAN (Twitter link). Carlos Mendoza will slide over from his infield coach role to take over for Josh Bard, who has been relieved of his duties. In other news involving the staff under manager Aaron Boone, the Yankees are…


Hanley Ramirez To Play In Dominican Winter League
Free-agent first baseman/designated hitter Hanley Ramirez reported to los Tigres de Licey in the Dominican Winter League and will soon be playing in games for the team, reports Enrique Rojas of ESPN Deportes. Ramirez is on the comeback trail after undergoing shoulder surgery in July to correct a shoulder issue that was said at the…


Marlins "Believed" To Have Interest In Nicholas Castellanos
The Marlins are looking to add a position player to their everyday lineup, as the Miami Herald's Barry Jackson reported last week, and the team is "believed" to have interest in free agent right fielder Nicholas Castellanos, MLB.com's Joe Frisaro writes today. Miami would presumably have to overpay in order to persuade a fairly notable…


Hensley Meulens To Join Marlins' Coaching Staff
Longtime Giants coach Hensley Meulens has accepted a position on the Marlins' coaching staff, MLB Network's Jon Heyman reported yesterday (Twitter link). He'll join new bench coach and "offensive coordinator" James Rowson, recently hired away from the Twins, as another fairly high-profile coaching addition to the Miami staff. Exactly what role Meulens will fill in…


Offseason Outlook: St. Louis Cardinals
MLBTR is publishing Offseason Outlooks for all 30 teams.  Click here to read the other entries in this series. The Cardinals had a middling 58-55 record as late as Aug. 8, yet a blistering stretch run saw St. Louis win the NL Central and end a three-year (lengthy by Cardinals standards) postseason drought.  The Cards also…


Odrisamer Despaigne Signs With KBO's KT Wiz
Former MLB hurler Odrisamer Despaigne has inked a contract to pitch with the KT Wiz of the KBO, relays Dan Kurtz of MyKBO.net (link). The Cuban native will receive a $750K guarantee with up to $150K in incentives. Despaigne's name last surfaced here when he was outrighted off of the roster of the White Sox…


NL Notes: Marlins, Raad, Mets, Regan, Amaro Jr.
The Marlins have hired Hadi Raad to be their new director of pro scouting, according to a tweet from Lindsey Adler of The Athletic (link). Raad is a five-year veteran of the Yankees front office, most recently serving as the club's director of minor league operations. Raad, a collegiate player with Wheaton College from 2008 to 2010,…


Pirates' GM Search Reportedly Down To Three Finalists
Since the exit of longtime GM Neal Huntington on Oct 28, the Pirates have been connected to a number of respected front office figures in their search for a new head of baseball operations. Two names, Blue Jays VP of baseball operations/former Red Sox general manager Ben Cherington and Brewers assistant GM Matt Arnold, have been…


Reds Reportedly Interested In Howie Kendrick
With memories of his postseason heroics still fresh in mind, Howie Kendrick is drawing widespread interest in free agency. After reports this week connected the veteran infielder to the Rays and Marlins, the Reds can be counted as a third team reportedly interested in acquiring Kendrick's services, according to Ken Rosenthal of The Athletic (link).…


Joe Espada Reported As 'Frontrunner' In Giants' Managerial Search
With new GM Scott Harris officially brought into the fold, the Giants may also be close to naming a successor to Bruce Bochy as manager. Though the wide-ranging hiring search has seen the club consider as many as ten candidates, "people familiar" with the process indicate that Astros bench coach Joe Espada is the current…


Giants Hire Scott Harris As GM
The San Francisco Giants have hired Scott Harris to serve as the team's general manager, according to a report from Jeff Passan of ESPN. Harris had previously worked as the Cubs' assistant GM. More to come.


NL Notes: Contreras, Banks, Hefner
We already checked in on some notes from the American League today. Now let's take a look at the National League. A Willson Contreras trade won't do the Cubs any favors in 2020, but it's more preferable than moving any of the team's other star players, opines Sahadev Sharma of the Athletic. Some rival organizations believe Chicago…


MLBTR Poll: Marcus Semien's Long-Term Future
Marcus Semien emerged as a true star in 2019. He slashed .285/.369/.522 with 33 home runs despite playing in a pitcher-friendly home park (137 wRC+). Semien's walk rate spiked to a career-high 11.6%, he cut his strikeout rate to a career-low 13.7%, and easily set career marks in every power metric. The baseball traveling further…


AL Notes: Rays, d'Arnaud, Lindor, Bloom
To kick things off this Sunday morning, we'll round up a few odds and ends from the American League. The Rays will look to address their offense this offseason, says GM Erik Neander (via Marc Topkin of the Tampa Bay Times). Specifically, Neander singled out catcher as an area the front office will need to…


NL West Notes: Friedman, Giants, Oracle Park, Padres
As the Padres unveil some sharp new uniforms, let's look at some news from around the NL West… It has been close to a month since Andrew Friedman said he was close to finalizing a contract extension to remain as the Dodgers' president of baseball operations, though there hasn't since been any word about a…


Latest On Mets' Coaching Staff
The Mets will be interviewing Jeremy Hefner for their pitching coach vacancy on Monday, the Athletic's Marc Carig reports (subscription required).  Hefner, currently the Twins' assistant pitching coach, is a familiar name to Mets fans, as the right-hander tossed 224 1/3 innings for New York in 2012-13. This 50-game stint comprised Hefner's entire Major League…


Blue Jays' Catchers Drawing Trade Interest
Pitching is the Blue Jays' top priority this winter, and Toronto has already made one notable move on that front with its acquisition of Chase Anderson from the Brewers.  It remains to be seen whether the Jays will look to free agency or further trades to upgrade its staff, though in regards to the latter…


Yankees Notes: Givens, Galvis, Lefty Hitting, Spending
Some items from the Bronx… The Yankees "tried hard" to land Orioles reliever Mychal Givens at the trade deadline, the New York Post's Joel Sherman reports.  The right-hander was a popular figure on the rumor mill last July, with such clubs as the Indians, Dodgers, Braves, Phillies, and Nationals all reportedly showing interest in acquiring…


Red Sox Re-Sign Six Players To Minors Deals
The Red Sox have re-signed a host of minor-league free agents, with the Boston Globe's Alex Speier reporting that left-hander Dan McGrath; right-handers Austin Maddox, Domingo Tapia, and Andrew Schwaab; catcher Jhon Nunez; and infielder Jantzen Witte have all agreed to minor-league contracts to remain with the Boston organization. Maddox is the only one of…


Quick Hits: Red Sox, Bloom, KBO, Kim, Reds
With the offseason now firmly underway, let's survey the baseball landscape with a few brief Saturday notes… For Red Sox fans eager to gain an inkling as to how their team's front office might behave under new chief baseball officer Chaim Bloom, it might be worth reading Jen McCaffrey's latest work for The Athletic, in…


Marcell Ozuna "Very Unlikely" To Accept Qualifying Offer
Free agent outfielder Marcell Ozuna is "very unlikely" to accept the $17.8MM qualifying offer made to him by the Cardinals, reports MLB Network's Jon Heyman. Ozuna was seen as one of the few recipients who could consider accepting the one-year deal, but Heyman suggests that there is a robust market for Ozuna's services. More to…


Orioles Seeking Veteran Shortstop And Pitching Depth
The Baltimore Orioles primary goal for the near-term remains adding as much talent to the organization as possible, primarily in the minor leagues. That said, GM Mike Elias does have a winter checklist in this, his first full offseason as GM  (the Orioles hired him on November 16th of last year). Namely, the Orioles will…


Astros Promote Owner's Son Jared Crane To Executive Team
The Astros moved some pieces around in their front office recently, per Chandler Rome of the Houston Chronicle. With an eye towards succession, Astros owner Jim Crane has moved his son Jared Crane into a position to oversee the club's business operations. Longtime team president Reid Ryan has been moved out of the role and…


Payroll Notes: Diamondbacks, Cubs, Mariners
Zack Greinke is off the books. Ill-fated Cuban signee Yasmany Tomas will be off the books after next season. The Diamondbacks avoided doubling-down with pricey extensions for former core performers Paul Goldschmidt, Patrick Corbin, and A.J. Pollock. Arizona GM Mike Hazen sloughed the necessary financial weight to put the Dbacks in the unfamiliar position of…


Ryan Tepera Elects Free Agency
Right-handed reliever Ryan Tepera has elected free agency, according to MLB.com's transactions page. The Blue Jays designated Tepera on Monday, but because he has more than three years of service time, he was able to reject an outright assignment in favor of free agency. Tepera enjoyed a long run as a member of the Blue…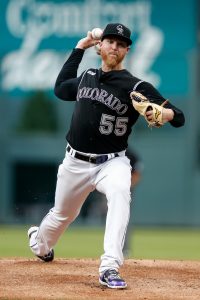 The Rockies are coming off a 71-win season, and even the most optimistic observer would be hard-pressed to expect a major bounce-back effort in 2020. Not only are the Rockies stuck in a division with the juggernaut Dodgers, who figure to rule the NL West yet again next year, but the Rox seemingly aren't in…


Yankees right-hander Domingo German enjoyed a quality 2019 season before it ended in undignified fashion in late September. German went on administrative leave under the MLB-MLBPA Joint Domestic Violence Policy, thus preventing him from participating in the Yankees' playoff series against the Twins and Astros. Although the league still hasn't interviewed German, a resolution to…


White Sox, Jose Abreu Have Discussed Long-Term Contract
The White Sox have one particularly notable free agent in first baseman/designated hitter Jose Abreu, who has never looked all that likely to leave the club. Both sides have said time and again that they would like to continue their partnership, and the White Sox protected against Abreu's exit somewhat by giving him a qualifying…


Teams With Catching Needs Reportedly Eyeing Cubs' Contreras
While it would seem surprising to see the Cubs put young backstop Willson Contreras up for trade, Jeff Passan of ESPN.com reports (Twitter link) that it's a possibility. "Multiple teams" around the game believe the Chicago organization will take offers for the 27-year-old, per the report. Let's stop here to make clear: the expectations of…


Cubs To Hire Andy Green As Bench Coach
Former Padres skipper Andy Green will be named the new bench coach for the Cubs, per Jesse Rogers of ESPNChicago.com (via Twitter). Jon Heyman of MLB Network tweeted that Green was expected to be tapped after he was linked to the job through reports earlier this week. Green becomes the top lieutenant under new Cubs manager David…


Free Agent Faceoff: Wheeler Vs. Bumgarner Vs. Ryu
It doesn't take a baseball savant to figure out that Gerrit Cole and Stephen Strasburg are the two best pitchers on the free-agent market. Cole is on a collision course with the largest contract a hurler has ever secured, a sure bet to outdo the $217MM Boston's David Price received four years ago, while Strasburg…


Rangers, Phillies Reportedly Interested In Josh Donaldson
As the offseason drew near, it became obvious that star third baseman Josh Donaldson could again be a major early target. Teams wishing for top-level production without the lengthy commitment will be vying for the veteran. At least two clubs — the Rangers and Phillies — are already making their interest known, according to reports…


Reds Showing Interest In Didi Gregorius
The Reds have started off an important winter by showing interest in free agent shortstop Didi Gregorius, according to Jon Heyman of MLB Network (via Twitter). Now 29 years of age, Gregorius spent his first five seasons as a professional with the Cincinnati organization and briefly debuted in the majors there in 2012. He ended…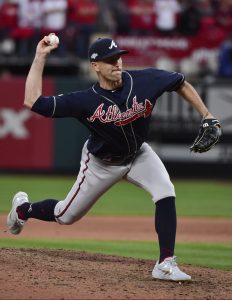 The Braves have re-signed veteran reliever Darren O'Day, per a club announcement. He'll receive a guarantee of $2.25MM in the contract, which covers the 2020 campaign and includes a $3.5MM club option for another season. As other clubs plot roster turnover for the winter, the Braves have acted quickly to retain several pieces at the…


Matt Sosnick No Longer Affiliated With SCK Sports
In a statement from SCK Sports partner Adam Karon, the agency announced today that agent Matt Sosnick is no longer affiliated with the organization. Karon and Paul Cobbe will continue to lead the company, which represents a variety of notable baseball players. Today's news comes several weeks after it emerged that Sosnick has been arrested on charges of domestic…


Twins Announce Baseball Operations Promotions
On the heels of a successful season, the Twins have announced several promotions within their baseball operations department. Daniel Adler and Jeremy Zoll each ascend to the rank of assistant general manager, while Alex Hassan will serve as director of player development and Jeremy Raadt will become the director of baseball systems. The highest levels…


The Phillies have hired Juan Castro as their new infield coach, the team announced after the news was reported by MLB.com's Jon Morosi and Todd Zolecki (Twitter link). He takes the position vacated by Bobby Dickerson, who is now the Padres' bench coach. Castro was already with the Philadelphia organization, having served as its minor-league…


The Padres have released right-hander Eric Yardley, per the transactions log at MLB.com. He'd been designated for assignment earlier this week and was cut loose upon clearing waivers. Yardley, 29, made his MLB debut with San Diego in 2019. The Seattle University grad went undrafted and pitched in the independent Pecos League out of college…


Padres To Name Larry Rothschild Pitching Coach
The Padres are set to hire Larry Rothschild as their new pitching coach, Kevin Acee of the San Diego Union-Tribune reports. The 65-year-old was recently let go by the Yankees with one year remaining on his contract. Rothschild will be replacing one of the game's longest-tenured coaches, Darren Balsley, who will change gears and work…


Phillies GM Matt Klentak On Rotation, Free Agency, Kingery
The Phillies' pair of playoff misses in 2018-19 prompted a managerial change, and with veteran skipper Joe Girardi now at the helm, postseason expectations are even higher. With those postseason aspirations comes the expectation of an active offseason — a topic which general manager Matt Klentak discussed with Joe DeCamara and Jon Ritchie on the…


Hiroshima Carp To Post Infielder Ryosuke Kikuchi
The Hiroshima Carp of Japan's Nippon Professional Baseball announced this week their intention to allow second baseman Ryosuke Kikuchi to pursue an opportunity in Major League Baseball via the posting system, the Japan Times reports. The 29-year-old Kikuchi doesn't carry eye-popping offensive totals throughout his career. He's a lifetime .271/.315/.391 hitter, including .261/.313/.406 in 619…


AL East Notes: McNeil, Rays, Didi, Shapiro
"The Rays were focused on" super-utilityman Jeff McNeil in trade talks with the Mets last offseason, Joel Sherman of the New York Post reports.  McNeil's multi-position ability and pre-arbitration salary status make him an ideal target for the Rays, making Sherman wonder if Tampa Bay could again target McNeil this winter, though the Mets' asking…


Pirates Considering Ben Cherington As Baseball Operations Head
Blue Jays VP of baseball operations and former Red Sox general manager Ben Cherington is a candidate to be the Pirates' next head of baseball operations, The Athletic's Ken Rosenthal reports (Twitter link).  Cherington has worked for Toronto for the last three-plus seasons, after taking a little over a year away from baseball after being…


Yankees To Hire Matt Blake As Pitching Coach
The Yankees will hire Matt Blake as their new pitching coach, ESPN.com's Jeff Passan reports (Twitter link).  Blake is being hired out of the Indians front office, as he was promoted to the role of Cleveland's director of pitching development just two days ago, after working as a pitching coordinator and assistant director of pitching…


Orioles Notes: Elias, Middle Infield, Mancini, Ynoa, Mallee
Orioles GM Mike Elias addressed several topics in an interview on 105.7 The Fan radio tonight, with MASNsports.com's Roch Kubatko (Twitter links) and MLB.com's Joe Trezza (Twitter links) among the reporters who shared some highlights.  Elias noted that the Orioles' winter shopping list includes pitching, veteran middle infield help, and a defensive shortstop.  Such a…


Offseason Outlook: Boston Red Sox
MLBTR is publishing Offseason Outlooks for all 30 teams.  Click here to read the other entries in this series. Newly-hired chief baseball officer Chaim Bloom faces an immediate challenge in getting the Red Sox back to the postseason while simultaneously navigating a difficult payroll situation. Guaranteed Contracts Chris Sale, SP: $145MM through 2024 Xander Bogaerts, SS:…


Red Sox Notes: JDM, Betts, Trades, Porcello
Red Sox president and CEO Sam Kennedy felt J.D. Martinez's opt-out decision "was a hard one to read" and "I honestly thought it could go either way," though Kennedy is obviously pleased to have Martinez back in the fold, MassLive.com's Chris Cotillo writes.  Martinez's choice will naturally have a big impact on Boston's financial situation,…


Tigers Re-Sign Five Players To Minors Contracts
The Tigers announced that left-hander Nick Ramirez, right-handers Tim Adleman and Anthony Castro, outfielder Jose Azocar, and first baseman Frank Schwindel have all been re-signed to minor league contracts.  Ramirez and Schwindel were the only members of this quintet to see MLB action in 2019, as both made their big league debuts. The 30-year-old Ramirez…


Mariners Announce Coaching Changes
The Mariners have unveiled their coaching staff for the 2020 season, with three new faces joining the crew.  Paul Woodward will replace Paul Davis as Seattle's pitching coach, as Davis will take on a new position as the organization's chief pitching strategist.  Carson Vitale will be the team's new Major League field coordinator, while Jarret…


Click here to read a transcript of Thursday's chat with MLBTR's Steve Adams.


Hamels Open To One-Year Deal With Win-Now Club
Veteran lefty Cole Hamels is a free agent for the first time in his excellent 14-year career, but unlike many free agents he doesn't sound laser-focused on securing one last, lucrative multi-year deal. Rather, he tells MLB.com's Todd Zolecki that his focus is on signing with a club that is making a clear push for postseason…