Experimental fertility preservation provides hope for young men
Testicular tissue samples obtained from 189 males who were facing procedures that could imperil fertility were cryopreserved at one university, proving the feasibility of centralized processing and freezing of testicular tissue obtained from academic medical centers scattered around the world.


NASA Announces Contractor for First Component of Lunar Gateway
The power and propulsion system for the Lunar Gateway will be built by Maxar. Courtesy of Business Wire) In a talk at the Florida Institute of Technology on Thursday, NASA administrator Jim Bridenstine announced that Maxar Technologies will build the first stage of NASA's planned Lunar Gateway. The Gateway, part of NASA's larger Artemis program to return to the moon, is meant to be a waystation of sorts placed in a long orbit around the moon. It will provide a habitat for ast...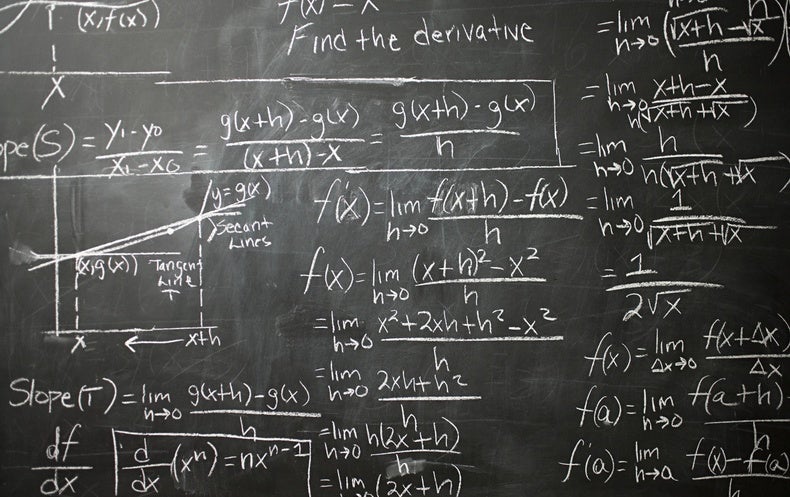 Secrets of the Universe Revealed!
Cornell University applied mathematics professor Steven Strogatz talks about his new book Infinite Powers: How Calculus Reveals the Secrets of the Universe. -- Read more on ScientificAmerican.com


Chemical juggling with three particles
Chemists have discovered a novel mechanism in catalysis. It allows the synthesis of certain alcohols more cheaply and environmentally friendly than before. The reaction follows a previously unknown pattern in which hydrogen is split into three components in a time-coordinated manner.


Engineered bacteria could be missing link in energy storage
One of the big issues with sustainable energy systems is how to store electricity that's generated from wind, solar and waves. At present, no existing technology provides large-scale storage and energy retrieval for sustainable energy at a low financial and environmental cost. Engineered electroactive microbes could be part of the solution.


A step closer to identifying cause of a blinding disease
A recent study offers an important step in unlocking the mystery of LHON's cause. The researchers had previously showed that the cells that connect the eye to the brain were sensitive to a certain free radical, known as 'superoxide,' and hypothesized that the presence of too much superoxide was likely the cause of LHON.


How to enhance or suppress memories
New research shows memories are pliable if you know which regions of the brain's hippocampus to stimulate -- a finding that could someday enable personalized treatment for people with PTSD, depression and anxiety.


Researchers create soft, flexible materials with enhanced properties
Polymer chemists and engineers have developed a new methodology that can be used to create a class of stretchable polymer composites with enhanced electrical and thermal properties. These materials are promising candidates for use in soft robotics, self-healing electronics and medical devices.


Climate change may make the Arctic tundra a drier landscape
With climate change, the Arctic tundra is likely to become drier. Lakes may shrink in size and smaller lakes may even disappear according to a new study. In western Greenland, Kangerlussuaq experienced a 28% decrease in the number of smaller lakes (those less than 10,000 square meters) and a 20% decrease in total area from 1969 to 2017. Many of the lakes that had disappeared in 1969 have since become vegetated.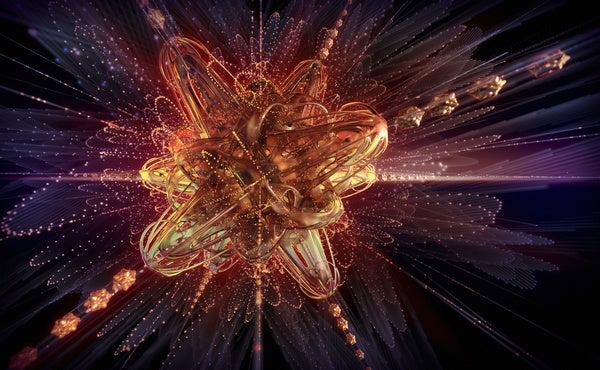 Where (Some of) Earth's Gold Came From
Of all of that precious metal ever refined, 600 tons were created in a collision between two neutron stars, 1,000 light-years away and 4.6 billion years ago -- Read more on ScientificAmerican.com


How plant cells neutralize the potential for self-harm
Photosynthesis makes our atmosphere oxygen-rich and forms the bedrock of our food supply. But under changing or stressful environmental conditions, the photosynthetic process can become unbalanced, resulting in an excess of highly reactive oxygen molecules that could cause cellular damage if they aren't neutralized. New work explores how the photosynthetic algae Chlamydomonas shields itself from this potential danger.


Producing electricity at estuaries using light and osmosis
Researchers are working on a technology to exploit osmotic energy -- a source of power that's naturally available at estuaries, where fresh water comes into contact with seawater. In a laboratory experiment, the team reproduced the real-world conditions that occur where rivers meet the sea (pH and salt concentration) and showed that, by shining light on a system comprising salt, water and a membrane three atoms thick, it was possible to optimize electricity production.


Skin patch shows promise for children with milk-induced eosinophilic esophagitis
A new study finds that a skin patch may be useful in treating children with a painful, chronic condition called eosinophilic esophagitis (EoE) triggered by milk. Among 20 children with EoE who wore Viaskin Milk -- a skin patch measuring just over an inch long containing trace amounts of milk protein -- nine saw an improvement in their symptoms and normalization of their biopsies after 11 months.


Measuring methane from coal and gas in Pennsylvania informative
While methane pollution caused by natural gas production in Pennsylvania is underestimated by the US Environmental Protection Agency, natural gas still has half the carbon footprint of underground coal mining, according to an international team of researchers.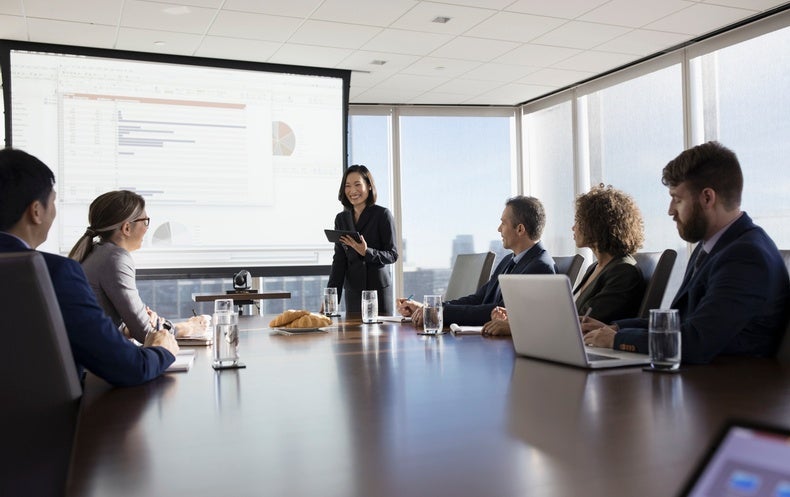 Icy Room Temperatures May Chill Productivity

A new study suggests women's performance on math and verbal tasks increases as room temperature rises, up to about the mid 70s F. Christopher Intagliata reports. -- Read more on ScientificAmerican.com


On Mars, sands shift to a different drum
In the most detailed analysis of how sands move around on Mars, a team of planetary scientists has found that processes not involved in controlling sand movement on Earth play major roles on Mars.


A 'crisper' method for gene editing in fungi
A team of researchers has recently established a series of novel strategies to increase the efficiency of targeted gene disruption and new gene 'introduction' using the CRISPR/Cas9 system in the rice blast fungus Pyricularia (Magnaporthe) oryzae.


Defects in heart valve cilia during fetal development cause mitral valve prolapse
Genetic mutations in heart valve cells of the developing fetus lead to mitral valve prolapse, report a global collaborative of researchers. These mutations or genetic variations cause defects in antenna-like cellular structures called primary cilia. This finding of a developmental cause for the disease highlights the importance of early intervention and may lead to the rethinking of treatment guidelines.


Astrobotic Signs Lunar Payload Agreement with Canadensys Aerospace
Pittsburgh, PA (SPX) May 22, 2019 Astrobotic has been selected by Toronto-based Canadensys Aerospace to fly a lunar science and technology payload that promotes Science, Technology, Engineering, and Math (STEM) on Astrobotic's first mission to the Moon in 2021. The payload will be the first in a series of payloads, which Canadensys intends to fly on multiple Peregrine lunar lander missions in the future. Details on the pay


Room Temperatures Set for Men's Comfort May Disadvantage Women, Study Finds
Researchers say women are worse at math and word-based tasks at cooler room temperatures. (Credit: ESB Professional/Shutterstock) "The women's winter is here. The freeze is upon us," warns a Game of Thrones parody about men and women's office temperature preferences. If you have a Y chromosome, you probably haven't experienced "women's winter." As the video explains, women's winter is "when spring turns to summer and there's blossom on the trees, the office ai...


The healing power of fish skin for a dog named Stella
Veterinarians used a creative approach to treat the burns of Stella, a 1-year-old Rottweiler puppy, who escaped a house fire. Smoke inhalation prohibited Stella from being sedated for skin grafts, so the team used cod fish skins to help heal Stella's burns. This successful treatment could help other animals.


High humidity and plant moisture combine with cold air and smoke from burning vegetation to form particularly dense fog, but researchers can't predict when.


Keep your placenta healthy by exercising while pregnant
New research found a possible explanation for the benefits of maternal exercise on fetal development, in obese mothers: it's down to improved placental function, which prevents the fetus from growing too big, and also better metabolism in the mothers.


Collision that formed the moon also brought Earth water
Washington (UPI) May 21, 2019 Without the moon and water, life on Earth wouldn't be possible. New research out of Germany suggests both were delivered by Theia, which collided with Earth 4.4 billion years ago. Scientists have long puzzled over the origins of Earth's water. Earth was formed in the inner solar system, and the inner solar system was dry. The solar system's wet materials were relegated to the outer sola


Function of liver cancer genes in mini-organs
Researchers have developed a human model in which they use organoids, or mini organs, to study the function of specific genes that are mutated in liver cancer. Using this method, they have found that mutations in BAP1, a gene commonly mutated in liver cancer, changes the behavior of the cells, which may make them more likely to be invasive.


Evolution and diversity of Leptospira bacteria
Leptospirosis is an emerging zoonotic disease that affects more than one million people around the world each year. Researchers have now sequenced the genomes of Leptospira collected from environments around the globe and revealed 30 new species and new patterns of species diversity.


Creativity: A question of impulsiveness
How can employees' working time be organized so as to enable them to perform in the best possible way when completing both creative and routine tasks? Economists investigated this question and made a surprising discovery. Which working model works best depends on employees' impulsiveness.


Why Scientists Are Putting a Telescope on the Bottom of the Ocean
The telescope, once complete, will be made of hundreds of spherical detectors suspended at the bottom of the sea. (Credit: KM3NeT) Deep under the Mediterranean Sea, hundreds of watchful eyes hang suspended on cables, waiting for a rare and valuable flash. Their quarry are ghostly neutrino particles, capable of tunneling through light-years of space and a planet's worth of rock without ever coming into contact with matter. But, here, under the ocean, they just might hit a detector


NASA Prepares for Future Moon Exploration with International Undersea Crew
Washington DC (SPX) May 23, 2019 NASA will join an international crew on the floor of the Atlantic Ocean this summer to prepare for future deep space missions during the 10-day NASA Extreme Environment Mission Operations (NEEMO) 23 expedition slated to begin June 10. NEEMO 23 will focus on both exploration spacewalks and objectives related to space missions such as the International Space Station and future deep space mis


Mars 'Actually the Only Planet' Humans Can Go to Escape Earth, Professor Claims
Moscow (Sputnik) May 23, 2019 In recent years, humanity's most brilliant minds have been working to send the first human to the Red Planet. According to physicist Brian Cox, Mars might be the only space travel option for people, destined to become Martians, noting that "we can't stay here forever". Professor and presenter Brian Cox has outlined a dismal future for humans aspiring to travel across the universe and step


NASA Invites Public to Submit Names to Fly Aboard Next Mars Rover
Pasadena CA (JPL) May 22, 2019 Although it will be years before the first humans set foot on Mars, NASA is giving the public an opportunity to send their names - stenciled on chips - to the Red Planet with NASA's Mars 2020 rover, which represents the initial leg of humanity's first round trip to another planet. The rover is scheduled to launch as early as July 2020, with the spacecraft expected to touch down on Mars in Februa


New insights about carbon and ice could clarify inner workings of Earth, other planets
Los Angeles CA (SPX) May 23, 2019 Most people behave differently when under extreme pressure. Carbon and ice are no different. Two new studies show how these key planetary ingredients take on exotic forms that could help researchers better understand the composition of Earth's core as well as the cores of planets across the galaxy. Craig Manning, a UCLA professor of geology and geochemistry, is a co-senior author of one of


Throughout the Ocean, Climate Change is Forcing Plankton to Move
(Credit: Choksawatdikorn/Shutterstock) Some of the smallest creatures in the sea are also some of the most influential. Plankton, a group of microscopic marine organisms that includes bacteria, amoebas and snail larvae, among other things, prop up the base of the oceanic food chain. Every sea creature, from clownfish to whales, ultimately depend on plankton for food. Now, a new study that peers into a past before human influence shows climate change has upset the distribution of


NASA Invites Public to Help Asteroid Mission Choose Sample Site
Tucson AZ (SPX) May 23, 2019 Citizen scientists assemble! NASA's OSIRIS-REx mission to the asteroid Bennu needs extra pairs of eyes to help choose its sample collection site on the asteroid - and to look for anything else that might be scientifically interesting. The OSIRIS-REx spacecraft has been at Bennu since Dec. 3, 2018, mapping the asteroid in detail, while the mission team searches for a sample collection site


NASA Administrator to Make Artemis Moon Program Announcement, Media Teleconference Set
Washington DC (SPX) May 23, 2019 NASA Administrator Jim Bridenstine will make a significant announcement about the Artemis program's lunar exploration plans at 1 p.m. EDT Thursday, May 23, at the Florida Institute of Technology. The remarks will be carried live on NASA Television and the agency's website. Administrator Bridenstine will announce the commercial partner selection to develop and build the first segment of NAS


Neptune's moon Triton fosters rare icy union
Washington DC (SPX) May 23, 2019 Astronomers using the Gemini Observatory explore Neptune's largest moon Triton and observe, for the first time beyond the lab, an extraordinary union between carbon monoxide and nitrogen ices. The discovery offers insights into how this volatile mixture can transport material across the moon's surface via geysers, trigger seasonal atmospheric changes, and provide a context for conditions on othe


New 3D-printed technology lowers cost of common medical test
A desire for a simpler, cheaper way to do common laboratory tests for medical diagnoses and to avoid 'washing the dishes' led researchers to develop a new technology that reduces cost and time. The 3D-printed pipette-tip test developed by the researchers leverages what 'has long been the gold standard for measuring proteins, pathogens, antibodies and other biomolecules in complex matrices,' they say. The method still employs the enzyme-linked immunosorbent assay, also known as ELISA, but through


Progress in hunt for unknown compounds in drinking water
When we drink a glass of water, we ingest an unknown amount of by-products that are formed in the treatment process. And we don't know what many of them are. However using advanced technology, researchers have been able to detect new compounds -- where every water treatment plant has a unique combination.


Live fast, die young: Study shows tiny fishes fuel coral reefs
Scientists have long sought to understand how coral reefs support such an abundance of fish life despite their location in nutrient-poor waters. According to a new study, an unlikely group fuels these communities: tiny, mostly bottom-dwelling creatures called 'cryptobenthic' reef fishes.


Conservation goals compete at the expense of biodiversity
With an ever-growing list of threats facing biodiversity on multiple scales, conservationists struggle to determine which to address. A common reaction is to prioritize their efforts on threats to individual species or management areas, but researchers say this narrow-minded approach is detrimental to the overall goal of saving species and ecosystems worldwide. Instead, they say large-scale, long-term collaboration is the answer.


New method to find small exoplanets
Katlenburg-Lindau, Germany (SPX) May 23, 2019 Somewhat more than 4000 planets orbiting stars outside our solar system are known so far. Of these so-called exoplanets, about 96 percent are significantly larger than our Earth, most of them more comparable with the dimensions of the gas giants Neptune or Jupiter. This percentage likely does not reflect the real conditions in space, however, since small planets are much harder to track down tha


From airport to spaceport as UK targets horizontal spaceflight
London, UK (SPX) May 23, 2019 Future spaceports can apply for a share of 2 million pounds to support plans for small satellite launch from aircraft and sub-orbital flight from the UK, Science Minister Chris Skidmore announced Wednesday. Sites such as Newquay in Cornwall, Campbeltown and Glasgow Prestwick in Scotland, and Snowdonia in Wales are already developing their sub-orbital flight, satellite launch and spaceplane


Massive Martian ice discovery opens a window into red planet's history
Austin TX (SPX) May 23, 2019 Newly discovered layers of ice buried a mile beneath Mars' north pole are the remnants of ancient polar ice sheets and could be one of the largest water reservoirs on the planet, according to scientists at The University of Texas at Austin and the University of Arizona. The team made the discovery using measurements gathered by the Shallow Radar (SHARAD) on NASA's Mars Reconnaissance Orbit


Michigan Company Helps Build NASA Moon Rocket, Accelerate Moon Missions
Detroit MI (SPX) May 23, 2019 NASA is working to send the first woman and next man to the Moon by 2024, and Michigan is helping make it happen. Futuramic, a company with factories in Detroit and Warren, is one of more than 78 Michigan companies and 3,200 businesses across 50 states supporting NASA's return to the Moon by supplying parts for the agency's new deep space rocket, Space Launch System (SLS), the Orion spacec


Young athletes may need one-year break after knee surgery
After surgical reconstruction of the anterior cruciate ligament, young athletes are now recommended to undergo at least a year's rehab and thorough testing before resuming knee-strenuous sport. Research shows that those who return to sport relatively soon after surgery incur a highly elevated risk of a second ACL injury.


Young stars heat molecular clouds and drive gas bubbles throughout galaxies
Heidelberg, Germany (SPX) May 23, 2019 Star formation within interstellar clouds of gas and dust, so-called molecular clouds, proceeds very rapidly yet highly "inefficiently". Most of the gas is dispersed by stellar radiation, revealing galaxies to be highly dynamic systems, like "cosmic cauldrons", consisting of components that constantly change their appearance. Based on new observations of the NGC 300 spiral galaxy, a team o


Montreal, Canada (SPX) May 23, 2019 Scientists at Universite de Montreal and McGill University have pioneered and tested a new genomic methodology which reveals a complex bacterial ecosystem at work on the International Space Station. Until now, relatively little was known about the different types of microbes found on the space station. The new approach enables researchers to identify and map different species inside the IS


Three exocomets discovered around the star Beta Pictoris
Innsbruck, Austria (SPX) May 23, 2019 Just about a year after the launch of the NASA mission TESS, the first three comets orbiting the nearby star Beta Pictoris outside our solar system were discovered in data from the space telescope. The main goal of TESS is to search for exoplanets - planets orbiting other stars. The recognition of signals from much smaller exocomets compared to planets requires the analysis of a precise li


Strange Martian mineral deposit likely sourced from volcanic explosions
Providence RI (SPX) May 23, 2019 Ashfall from ancient volcanic explosions is the likely source of a strange mineral deposit near the landing site for NASA's next Mars rover, a new study finds. The research, published in the journal Geology, could help scientists assemble a timeline of volcanic activity and environmental conditions on early Mars. "This is one of the most tangible pieces of evidence yet for the idea that ex


Plankton as a climate driver: A new view on past climate change
Fluctuations in the orbital parameters of the Earth are considered to be the trigger for long-term climatic fluctuations such as ice ages. This includes the variation of the inclination angle of the Earth's axis with a cycle of about 40,000 years. Marine scientists have now shown by using a new model that biogeochemical interactions between ocean and atmosphere could also be responsible for climate fluctuations on this time scale.


Experimental noninvasive tool monitors effectiveness of stem cell transplantation
Other than clinical observations, the stem cell field lacks a repeatable, time-sensitive, noninvasive tool to assess the effectiveness of transplanted cells in the targeted organ. Researchers analyzed biomarkers secreted from transplanted human stem cells in the recipient blood of a rodent model of heart attack. Analysis of the blood test showed responding cells had changed their gene expression, behavior and secretions, suggesting this liquid biopsy could provide a window into stem cell activit


Infants later diagnosed with autism seldom initiate joint attention
A new study shows that infants who are later diagnosed with autism react adequately when others initiate joint attention, but seldom actively seek to establish such episodes themselves. This finding provides support for the view that children with autism have reduced social motivation already as infants.


18 Earth-sized exoplanets discovered
Scientists have discovered 18 Earth-sized planets beyond the solar system. The worlds are so small that previous surveys had overlooked them. One of them is one of the smallest known so far; another one could offer conditions friendly to life. The researchers re-analyzed a part of the data from NASA's Kepler Space Telescope with a new and more sensitive method.


Poor semen quality in Switzerland
A marked decrease in sperm count has been observed. And in Switzerland? Researchers have undertaken the first nationwide assessment of the semen quality. The scientists assessed the number of spermatozoa, their motility and morphology. The results were well below the reference values issued by the WHO. The current situation is a matter of concern since the poor semen quality of Swiss men is associated with an increase in the incidence of testicular cancer.


Galaxies as 'cosmic cauldrons'
Star formation within interstellar clouds of gas and dust, so-called molecular clouds, proceeds very rapidly yet highly 'inefficiently'. Most of the gas is dispersed by stellar radiation, revealing galaxies to be highly dynamic systems, like 'cosmic cauldrons', consisting of components that constantly change their appearance. A team of scientists has reached these conclusions based on new observations of the NGC 300 spiral galaxy.


Healthy brain development is a human right, argues Yale researcher
We know that the environment in which children and young adults are raised influences healthy brain development. Now, a psychologist is taking a stance against the negative effects of a particularly harrowing environment in her own backyard: the US prison system. The author declares that everybody, including young offenders, deserves healthy brain development -- a right she says US jails often infringe upon.


Rare Meteorite Fall in Costa Rica Could Shed Light on Earth's Water
One of the meteorites that fell at Aguas Zarcas struck a doghouse's roof. (Photo courtesy of Michael Farmer) A rare meteorite fall in Costa Rica has astronomers racing to get their hands on samples. Meteorites are an astronomer's dream. In a field that by definition studies objects and phenomena above and beyond Earth's atmosphere, many researchers never get a chance to touch or see up close the things they study. But then, sometimes, these items simply rain down from the sky...


A team of scientists in Israel has created ancient alcohol from ancient yeast.