Kyle Gibson Drawing Early Interest
Free agent right-hander Kyle Gibson is drawing solid early interest, reports Jon Heyman of MLB Network (via Twitter). As many as ten teams have inquired on Gibson in the early stages of free agency, per the report, though it remains to be seen if that's a reflection of bargain hunting or a budding bidding war. It's…


Athletics Eyeing Left-Handed Bats, Additional Bullpen Arms
Were they not in the AL West, the Athletics might have a division title under their belt in the past couple of seasons. Unfortunately for Oakland, they've played second fiddle to a powerhouse Astros club despite a pair of 97-win seasons and now must look for an avenue to either topple the 'Stros or finally…


Multiple Teams Pursuing Zack Wheeler At Outset Of Free Agency
7:33pm: The Mets also remain interested in exploring a multi-year arrangement with Wheeler, per Jon Heyman of MLB Network (via Twitter). It's not evident how serious that possibility is — let alone whether there's any potential for a pact to come together before Wheeler formally reaches the open market. We've seen plenty of on-again/off-again chatter of…


Bloom: "Every Indication" Dustin Pedroia Will Try To Return In 2020
Veteran Red Sox second bagger Dustin Pedroia has given "every indication" that he intends to play in 2020, newly minted chief baseball officer Chaim Bloom tells reporters including Christopher Smith of MassLive.com. Pedroia, 36, underwent a mid-season knee procedure that left his career in doubt. The issues in Pedroia's left knee aren't new, and they aren't…


Yordan Alvarez, Pete Alonso Win Rookie Of The Year Awards
Astros outfielder Yordan Alvarez and Mets first baseman Pete Alonso were named the rookies of the year in the American and National Leagues, respectively. The former was a unanimous choice, while the latter received top placement from all but one of the ROY voters from the Baseball Writers' Association of America. It's a power-packed duo,…


Three Teams Exceeded 2019 Luxury Tax Threshold
The Red Sox, Yankees, and Cubs were the three teams to exceed the luxury tax threshold in 2019, as Jorge Castillo of the Los Angeles Times noted over the weekend. MLBTR has confirmed that is the complete and final list of organizations identified by Major League Baseball as owing competitive balance obligations. Each of those…


Yankees To Name Carlos Mendoza Bench Coach
The Yankees are engineering a change in their bench coach position, according to Sweeny Murti if WFAN (Twitter link). Carlos Mendoza will slide over from his infield coach role to take over for Josh Bard, who has been relieved of his duties. In other news involving the staff under manager Aaron Boone, the Yankees are…


Hanley Ramirez To Play In Dominican Winter League
Free-agent first baseman/designated hitter Hanley Ramirez reported to los Tigres de Licey in the Dominican Winter League and will soon be playing in games for the team, reports Enrique Rojas of ESPN Deportes. Ramirez is on the comeback trail after undergoing shoulder surgery in July to correct a shoulder issue that was said at the…


Marlins "Believed" To Have Interest In Nicholas Castellanos
The Marlins are looking to add a position player to their everyday lineup, as the Miami Herald's Barry Jackson reported last week, and the team is "believed" to have interest in free agent right fielder Nicholas Castellanos, MLB.com's Joe Frisaro writes today. Miami would presumably have to overpay in order to persuade a fairly notable…


Hensley Meulens To Join Marlins' Coaching Staff
Longtime Giants coach Hensley Meulens has accepted a position on the Marlins' coaching staff, MLB Network's Jon Heyman reported yesterday (Twitter link). He'll join new bench coach and "offensive coordinator" James Rowson, recently hired away from the Twins, as another fairly high-profile coaching addition to the Miami staff. Exactly what role Meulens will fill in…


Offseason Outlook: St. Louis Cardinals
MLBTR is publishing Offseason Outlooks for all 30 teams.  Click here to read the other entries in this series. The Cardinals had a middling 58-55 record as late as Aug. 8, yet a blistering stretch run saw St. Louis win the NL Central and end a three-year (lengthy by Cardinals standards) postseason drought.  The Cards also…


Odrisamer Despaigne Signs With KBO's KT Wiz
Former MLB hurler Odrisamer Despaigne has inked a contract to pitch with the KT Wiz of the KBO, relays Dan Kurtz of MyKBO.net (link). The Cuban native will receive a $750K guarantee with up to $150K in incentives. Despaigne's name last surfaced here when he was outrighted off of the roster of the White Sox…


NL Notes: Marlins, Raad, Mets, Regan, Amaro Jr.
The Marlins have hired Hadi Raad to be their new director of pro scouting, according to a tweet from Lindsey Adler of The Athletic (link). Raad is a five-year veteran of the Yankees front office, most recently serving as the club's director of minor league operations. Raad, a collegiate player with Wheaton College from 2008 to 2010,…


Pirates' GM Search Reportedly Down To Three Finalists
Since the exit of longtime GM Neal Huntington on Oct 28, the Pirates have been connected to a number of respected front office figures in their search for a new head of baseball operations. Two names, Blue Jays VP of baseball operations/former Red Sox general manager Ben Cherington and Brewers assistant GM Matt Arnold, have been…


Reds Reportedly Interested In Howie Kendrick
With memories of his postseason heroics still fresh in mind, Howie Kendrick is drawing widespread interest in free agency. After reports this week connected the veteran infielder to the Rays and Marlins, the Reds can be counted as a third team reportedly interested in acquiring Kendrick's services, according to Ken Rosenthal of The Athletic (link).…


Joe Espada Reported As 'Frontrunner' In Giants' Managerial Search
With new GM Scott Harris officially brought into the fold, the Giants may also be close to naming a successor to Bruce Bochy as manager. Though the wide-ranging hiring search has seen the club consider as many as ten candidates, "people familiar" with the process indicate that Astros bench coach Joe Espada is the current…


Giants Hire Scott Harris As GM
The San Francisco Giants have hired Scott Harris to serve as the team's general manager, according to a report from Jeff Passan of ESPN. Harris had previously worked as the Cubs' assistant GM. More to come.


NL Notes: Contreras, Banks, Hefner
We already checked in on some notes from the American League today. Now let's take a look at the National League. A Willson Contreras trade won't do the Cubs any favors in 2020, but it's more preferable than moving any of the team's other star players, opines Sahadev Sharma of the Athletic. Some rival organizations believe Chicago…


MLBTR Poll: Marcus Semien's Long-Term Future
Marcus Semien emerged as a true star in 2019. He slashed .285/.369/.522 with 33 home runs despite playing in a pitcher-friendly home park (137 wRC+). Semien's walk rate spiked to a career-high 11.6%, he cut his strikeout rate to a career-low 13.7%, and easily set career marks in every power metric. The baseball traveling further…


AL Notes: Rays, d'Arnaud, Lindor, Bloom
To kick things off this Sunday morning, we'll round up a few odds and ends from the American League. The Rays will look to address their offense this offseason, says GM Erik Neander (via Marc Topkin of the Tampa Bay Times). Specifically, Neander singled out catcher as an area the front office will need to…


NL West Notes: Friedman, Giants, Oracle Park, Padres
As the Padres unveil some sharp new uniforms, let's look at some news from around the NL West… It has been close to a month since Andrew Friedman said he was close to finalizing a contract extension to remain as the Dodgers' president of baseball operations, though there hasn't since been any word about a…


Latest On Mets' Coaching Staff
The Mets will be interviewing Jeremy Hefner for their pitching coach vacancy on Monday, the Athletic's Marc Carig reports (subscription required).  Hefner, currently the Twins' assistant pitching coach, is a familiar name to Mets fans, as the right-hander tossed 224 1/3 innings for New York in 2012-13. This 50-game stint comprised Hefner's entire Major League…


Blue Jays' Catchers Drawing Trade Interest
Pitching is the Blue Jays' top priority this winter, and Toronto has already made one notable move on that front with its acquisition of Chase Anderson from the Brewers.  It remains to be seen whether the Jays will look to free agency or further trades to upgrade its staff, though in regards to the latter…


Yankees Notes: Givens, Galvis, Lefty Hitting, Spending
Some items from the Bronx… The Yankees "tried hard" to land Orioles reliever Mychal Givens at the trade deadline, the New York Post's Joel Sherman reports.  The right-hander was a popular figure on the rumor mill last July, with such clubs as the Indians, Dodgers, Braves, Phillies, and Nationals all reportedly showing interest in acquiring…


Red Sox Re-Sign Six Players To Minors Deals
The Red Sox have re-signed a host of minor-league free agents, with the Boston Globe's Alex Speier reporting that left-hander Dan McGrath; right-handers Austin Maddox, Domingo Tapia, and Andrew Schwaab; catcher Jhon Nunez; and infielder Jantzen Witte have all agreed to minor-league contracts to remain with the Boston organization. Maddox is the only one of…


Quick Hits: Red Sox, Bloom, KBO, Kim, Reds
With the offseason now firmly underway, let's survey the baseball landscape with a few brief Saturday notes… For Red Sox fans eager to gain an inkling as to how their team's front office might behave under new chief baseball officer Chaim Bloom, it might be worth reading Jen McCaffrey's latest work for The Athletic, in…


Marcell Ozuna "Very Unlikely" To Accept Qualifying Offer
Free agent outfielder Marcell Ozuna is "very unlikely" to accept the $17.8MM qualifying offer made to him by the Cardinals, reports MLB Network's Jon Heyman. Ozuna was seen as one of the few recipients who could consider accepting the one-year deal, but Heyman suggests that there is a robust market for Ozuna's services. More to…


Orioles Seeking Veteran Shortstop And Pitching Depth
The Baltimore Orioles primary goal for the near-term remains adding as much talent to the organization as possible, primarily in the minor leagues. That said, GM Mike Elias does have a winter checklist in this, his first full offseason as GM  (the Orioles hired him on November 16th of last year). Namely, the Orioles will…


Astros Promote Owner's Son Jared Crane To Executive Team
The Astros moved some pieces around in their front office recently, per Chandler Rome of the Houston Chronicle. With an eye towards succession, Astros owner Jim Crane has moved his son Jared Crane into a position to oversee the club's business operations. Longtime team president Reid Ryan has been moved out of the role and…


Payroll Notes: Diamondbacks, Cubs, Mariners
Zack Greinke is off the books. Ill-fated Cuban signee Yasmany Tomas will be off the books after next season. The Diamondbacks avoided doubling-down with pricey extensions for former core performers Paul Goldschmidt, Patrick Corbin, and A.J. Pollock. Arizona GM Mike Hazen sloughed the necessary financial weight to put the Dbacks in the unfamiliar position of…


Ryan Tepera Elects Free Agency
Right-handed reliever Ryan Tepera has elected free agency, according to MLB.com's transactions page. The Blue Jays designated Tepera on Monday, but because he has more than three years of service time, he was able to reject an outright assignment in favor of free agency. Tepera enjoyed a long run as a member of the Blue…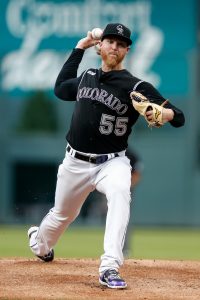 The Rockies are coming off a 71-win season, and even the most optimistic observer would be hard-pressed to expect a major bounce-back effort in 2020. Not only are the Rockies stuck in a division with the juggernaut Dodgers, who figure to rule the NL West yet again next year, but the Rox seemingly aren't in…


Yankees right-hander Domingo German enjoyed a quality 2019 season before it ended in undignified fashion in late September. German went on administrative leave under the MLB-MLBPA Joint Domestic Violence Policy, thus preventing him from participating in the Yankees' playoff series against the Twins and Astros. Although the league still hasn't interviewed German, a resolution to…


White Sox, Jose Abreu Have Discussed Long-Term Contract
The White Sox have one particularly notable free agent in first baseman/designated hitter Jose Abreu, who has never looked all that likely to leave the club. Both sides have said time and again that they would like to continue their partnership, and the White Sox protected against Abreu's exit somewhat by giving him a qualifying…


Teams With Catching Needs Reportedly Eyeing Cubs' Contreras
While it would seem surprising to see the Cubs put young backstop Willson Contreras up for trade, Jeff Passan of ESPN.com reports (Twitter link) that it's a possibility. "Multiple teams" around the game believe the Chicago organization will take offers for the 27-year-old, per the report. Let's stop here to make clear: the expectations of…


Cubs To Hire Andy Green As Bench Coach
Former Padres skipper Andy Green will be named the new bench coach for the Cubs, per Jesse Rogers of ESPNChicago.com (via Twitter). Jon Heyman of MLB Network tweeted that Green was expected to be tapped after he was linked to the job through reports earlier this week. Green becomes the top lieutenant under new Cubs manager David…


Free Agent Faceoff: Wheeler Vs. Bumgarner Vs. Ryu
It doesn't take a baseball savant to figure out that Gerrit Cole and Stephen Strasburg are the two best pitchers on the free-agent market. Cole is on a collision course with the largest contract a hurler has ever secured, a sure bet to outdo the $217MM Boston's David Price received four years ago, while Strasburg…


Rangers, Phillies Reportedly Interested In Josh Donaldson
As the offseason drew near, it became obvious that star third baseman Josh Donaldson could again be a major early target. Teams wishing for top-level production without the lengthy commitment will be vying for the veteran. At least two clubs — the Rangers and Phillies — are already making their interest known, according to reports…


Reds Showing Interest In Didi Gregorius
The Reds have started off an important winter by showing interest in free agent shortstop Didi Gregorius, according to Jon Heyman of MLB Network (via Twitter). Now 29 years of age, Gregorius spent his first five seasons as a professional with the Cincinnati organization and briefly debuted in the majors there in 2012. He ended…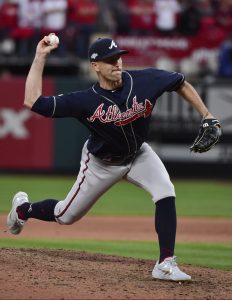 The Braves have re-signed veteran reliever Darren O'Day, per a club announcement. He'll receive a guarantee of $2.25MM in the contract, which covers the 2020 campaign and includes a $3.5MM club option for another season. As other clubs plot roster turnover for the winter, the Braves have acted quickly to retain several pieces at the…


Matt Sosnick No Longer Affiliated With SCK Sports
In a statement from SCK Sports partner Adam Karon, the agency announced today that agent Matt Sosnick is no longer affiliated with the organization. Karon and Paul Cobbe will continue to lead the company, which represents a variety of notable baseball players. Today's news comes several weeks after it emerged that Sosnick has been arrested on charges of domestic…


Twins Announce Baseball Operations Promotions
On the heels of a successful season, the Twins have announced several promotions within their baseball operations department. Daniel Adler and Jeremy Zoll each ascend to the rank of assistant general manager, while Alex Hassan will serve as director of player development and Jeremy Raadt will become the director of baseball systems. The highest levels…


The Phillies have hired Juan Castro as their new infield coach, the team announced after the news was reported by MLB.com's Jon Morosi and Todd Zolecki (Twitter link). He takes the position vacated by Bobby Dickerson, who is now the Padres' bench coach. Castro was already with the Philadelphia organization, having served as its minor-league…


The Padres have released right-hander Eric Yardley, per the transactions log at MLB.com. He'd been designated for assignment earlier this week and was cut loose upon clearing waivers. Yardley, 29, made his MLB debut with San Diego in 2019. The Seattle University grad went undrafted and pitched in the independent Pecos League out of college…


Padres To Name Larry Rothschild Pitching Coach
The Padres are set to hire Larry Rothschild as their new pitching coach, Kevin Acee of the San Diego Union-Tribune reports. The 65-year-old was recently let go by the Yankees with one year remaining on his contract. Rothschild will be replacing one of the game's longest-tenured coaches, Darren Balsley, who will change gears and work…


Phillies GM Matt Klentak On Rotation, Free Agency, Kingery
The Phillies' pair of playoff misses in 2018-19 prompted a managerial change, and with veteran skipper Joe Girardi now at the helm, postseason expectations are even higher. With those postseason aspirations comes the expectation of an active offseason — a topic which general manager Matt Klentak discussed with Joe DeCamara and Jon Ritchie on the…


Hiroshima Carp To Post Infielder Ryosuke Kikuchi
The Hiroshima Carp of Japan's Nippon Professional Baseball announced this week their intention to allow second baseman Ryosuke Kikuchi to pursue an opportunity in Major League Baseball via the posting system, the Japan Times reports. The 29-year-old Kikuchi doesn't carry eye-popping offensive totals throughout his career. He's a lifetime .271/.315/.391 hitter, including .261/.313/.406 in 619…


AL East Notes: McNeil, Rays, Didi, Shapiro
"The Rays were focused on" super-utilityman Jeff McNeil in trade talks with the Mets last offseason, Joel Sherman of the New York Post reports.  McNeil's multi-position ability and pre-arbitration salary status make him an ideal target for the Rays, making Sherman wonder if Tampa Bay could again target McNeil this winter, though the Mets' asking…


Pirates Considering Ben Cherington As Baseball Operations Head
Blue Jays VP of baseball operations and former Red Sox general manager Ben Cherington is a candidate to be the Pirates' next head of baseball operations, The Athletic's Ken Rosenthal reports (Twitter link).  Cherington has worked for Toronto for the last three-plus seasons, after taking a little over a year away from baseball after being…


Yankees To Hire Matt Blake As Pitching Coach
The Yankees will hire Matt Blake as their new pitching coach, ESPN.com's Jeff Passan reports (Twitter link).  Blake is being hired out of the Indians front office, as he was promoted to the role of Cleveland's director of pitching development just two days ago, after working as a pitching coordinator and assistant director of pitching…


Orioles Notes: Elias, Middle Infield, Mancini, Ynoa, Mallee
Orioles GM Mike Elias addressed several topics in an interview on 105.7 The Fan radio tonight, with MASNsports.com's Roch Kubatko (Twitter links) and MLB.com's Joe Trezza (Twitter links) among the reporters who shared some highlights.  Elias noted that the Orioles' winter shopping list includes pitching, veteran middle infield help, and a defensive shortstop.  Such a…


Offseason Outlook: Boston Red Sox
MLBTR is publishing Offseason Outlooks for all 30 teams.  Click here to read the other entries in this series. Newly-hired chief baseball officer Chaim Bloom faces an immediate challenge in getting the Red Sox back to the postseason while simultaneously navigating a difficult payroll situation. Guaranteed Contracts Chris Sale, SP: $145MM through 2024 Xander Bogaerts, SS:…


Red Sox Notes: JDM, Betts, Trades, Porcello
Red Sox president and CEO Sam Kennedy felt J.D. Martinez's opt-out decision "was a hard one to read" and "I honestly thought it could go either way," though Kennedy is obviously pleased to have Martinez back in the fold, MassLive.com's Chris Cotillo writes.  Martinez's choice will naturally have a big impact on Boston's financial situation,…


Tigers Re-Sign Five Players To Minors Contracts
The Tigers announced that left-hander Nick Ramirez, right-handers Tim Adleman and Anthony Castro, outfielder Jose Azocar, and first baseman Frank Schwindel have all been re-signed to minor league contracts.  Ramirez and Schwindel were the only members of this quintet to see MLB action in 2019, as both made their big league debuts. The 30-year-old Ramirez…


Mariners Announce Coaching Changes
The Mariners have unveiled their coaching staff for the 2020 season, with three new faces joining the crew.  Paul Woodward will replace Paul Davis as Seattle's pitching coach, as Davis will take on a new position as the organization's chief pitching strategist.  Carson Vitale will be the team's new Major League field coordinator, while Jarret…


Click here to read a transcript of Thursday's chat with MLBTR's Steve Adams.


Hamels Open To One-Year Deal With Win-Now Club
Veteran lefty Cole Hamels is a free agent for the first time in his excellent 14-year career, but unlike many free agents he doesn't sound laser-focused on securing one last, lucrative multi-year deal. Rather, he tells MLB.com's Todd Zolecki that his focus is on signing with a club that is making a clear push for postseason…


Yankees, Brett Gardner Discussing New Contract
The Yankees and Brett Gardner have already begun talks about a new contract, MLB Network's Jon Heyman tweets. A new arrangement between the two sides would bring Gardner back to the Bronx for at least a 13th season. Gardner, 36, had a career year at the plate in 2019, hitting .251/.325/.503 with 28 home runs,…


Kevan Graves, Pete Putila Under Consideration In Giants' GM Search
10:38am: San Francisco has also considered Pirates assistant general manager Kevan Graves for the GM post, Rosenthal tweets. Graves is currently serving as the Pirates' GM on an interim basis after the firing of longtime general manager Neal Huntington late last month, however, and Rosenthal notes that he's a candidate for both positions. 8:33am: The…


Devon Travis Elects Free Agency
The Blue Jays announced that second baseman Devon Travis has rejected an outright assignment in favor of free agency. He's now eligible to sign with any club. This was the obvious outcome when Toronto announced that Travis had cleared outright waivers earlier in the week. Any player with three or more years of Major League…


Cubs To Hire Chris Young As Bullpen Coach
The Cubs will hire Chris Young as their next bullpen coach, according to Sahadev Sharma of The Athletic (via Twitter). He'll take over for departing long-time pen leader Lester Strode. This makes for a notable hire under new skipper David Ross. Young — no, not the former MLB pitcher and certainly not the former outfielder — just…


Will Anyone Take The Qualifying Offer?
Ten players received $17.8MM qualifying offers this winter. The clock is now ticking on their decisions to accept or decline, with a final call due one week from today. In many cases, the QO is quite easy to spurn. For players of a certain quality level, there just isn't much downside to saying no —…


Braves Reportedly Prioritizing Madison Bumgarner
Now that the offseason has begun, we're likely in for several weeks of rumors centering on longtime Giants left-hander and current free agent Madison Bumgarner. Let's get the ball rolling in earnest: Atlanta has "made Bumgarner a priority and planned to quickly communicate that to the left-hander," Alex Pavlovic of NBC Sports California reports. If…


NL Notes: Carpenter, Giants, Mets
A quick look around the National League… The 2019 season was surprisingly pedestrian for Cardinals third baseman Matt Carpenter, a normally excellent producer who fell flat after the team signed him to a two-year, $39MM extension in April. Carpenter stepped to the plate 492 times and hit a mediocre .226/.334/.392 with 15 home runs, giving…


Offseason Outlook: Seattle Mariners
MLBTR is publishing Offseason Outlooks for all 30 teams.  Click here to read the other entries in this series. The Seattle Mariners burst onto the scene in 2019, providing us with a valuable reminder about the importance of sample size as they jumped out to a 13-2 start. Those early wins would amount to nearly 20…


Lester Strode Won't Return As Cubs' Bullpen Coach
8:25pm: WEEI's Rob Bradford writes that LeVangie's interview was indeed for the bullpen coach vacancy. 7:40pm: The Cubs will not retain bullpen coach Lester Strode in that role, reports ESPN Chicago's Jesse Rogers. The 61-year-old Strode has spent 31 years in the Cubs organization, including the past 13 years as the Major League bullpen coach.…


MLBPA Launches Investigation Of Comments From Braves GM Alex Anthopoulos
Tony Clark, executive director of the Major League Baseball Players Association, announced Wednesday that the MLBPA has launched an investigation looking into recent comments from Braves general manager Alex Anthopoulos. Specifically, the union took umbrage with the following comment Anthopoulos made during a recent conference call with Atlanta beat writers (link via The Athletic's David…


Minor MLB Transactions: 11/6/19
We'll track today's minor moves — some of the first of this nascent offseason — in this post… The Twins' Triple-A affiliate announced the re-signing of catcher Tomas Telis and right-hander Jonathan Cheshire on minor league contracts. Telis, 28, appeared in the Majors each year from 2014-18, hitting a combined .230/.267/.298 in 267 plate appearances…


Josh Lindblom Eyeing MLB Return
If you click through right-hander Josh Lindblom's archives here at MLBTR, the headlines aren't exactly eye-catching. A series of DFAs, outrights, releases and minor league re-signings with the Pirates make up most of the recent chatter on the 32-year-old, whom many readers may never even have heard of. Lindblom pitched 147 innings in parts of…


Royals Request Release Waivers On Jacob Barnes
Nov. 6: The Royals have requested unconditional release waivers on Barnes, per a team announcement. Nov. 4: The Royals announced Monday that they've designated right-hander Jacob Barnes for assignment. The club needed to open a 40-man roster spot to facilitate the reinstatement of Salvador Perez and Kelvin Gutierrez from the 60-day injured list. Kansas City…


Martin Prado Appears Likely To Retire
Veteran infielder Martin Prado appears to be preparing to call it quits, sources tell Jon Heyman of MLB Network (Twitter link). The 36-year-old reached the open market after wrapping up a three-year extension with the Marlins. Prado was in the midst of a solid campaign when he re-upped with the Fish late in the 2016…


Howie Kendrick Reportedly Drawing Early Interest
On the heels of an outstanding bounceback campaign, veteran utilityman Howie Kendrick seems to be a popular early target. Britt Ghiroli of The Athletic reports on Twitter that at least a pair of teams are already showing interest. The Rays and Marlins are two of the clubs knocking on the door at the outset of…


Russell Martin Intends To Play In 2020
Veteran backstop Russell Martin intends to suit up again for the 2020 season, according to Jon Heyman of MLB Network (via Twitter). If and when he appears, it'll represent his 15th season of MLB duty. Martin, 37 in February, finished out his five-year, $82MM contract this season. He'll assuredly be available for a much lesser…


Giants Considering Scott Harris In GM Search
The Giants' search for a general manager has been a quiet one thus far, due in no small part to the fact that president of baseball operations Farhan Zaidi is already fixed at the top of the ops hierarchy. (Indeed, he has operated without a GM since his hiring.) But it's still an important executive…


Latest On California Stadium Situations
There are two California ballclubs attempting to navigate stadium issues at the moment, with each situation featuring unique background facts and aims. Here's the latest from Oakland and Anaheim … The situation is pressing in Oakland, where the Athletics badly want to get past the tipping point and move forward with a new ballpark. If…


Offseason Outlook: New York Yankees
MLBTR is publishing Offseason Outlooks for all 30 teams.  Click here to read the other entries in this series. The 2019 season didn't end in ideal fashion for the Yankees, but there is no debating that they posted one of the most impressive years of any team in baseball. A litany of major injuries threatened to…


Latest On Cubs' Bench Coach Position
Mark Loretta recently finished his first season as the Cubs' bench coach, but with a new manager at the helm, it could end up as his last. Loretta is under consideration to retain the bench coach position, but they're interviewing other candidates for the job, per Patrick Mooney and Sahadev Sharma of The Athletic (subscription…


The Mets have begun the offseason in a bit of a bind in their rotation. On one hand, they have a 1-4 most teams would gladly sign up for in Jacob deGrom, Noah Syndergaard, Marcus Stroman and Steven Matz. On the other, they're facing the loss of Zack Wheeler – undoubtedly one of the best…


Yankees Interview David Cone For Pitching Coach Vacancy
The Yankees have added an interesting name to their search for a pitching coach. Former major league right-hander David Cone interviewed for the position last week, George A. King III of the New York Post reports. He joins college pitching coaches Chris Fetter (University of Michigan) and Matt Hobbs (Arkansas) as the only known candidates…


Offseason Outlook: Milwaukee Brewers
MLBTR is publishing Offseason Outlooks for all 30 teams. Click here to read the other entries in this series. The Brewers lost MVP candidate Christian Yelich to a knee fracture in early September but nevertheless rode a torrid hot streak to an NL Wild Card berth. The Milwaukee Magic ran out earlier this season than last,…


MLBTR Poll: Nats' Top Two Free Agents
Just under a week after knocking off the Astros in a seven-game World Series, the Nationals are undoubtedly still reveling over their first championship. But now that the offseason has arrived, they're at risk of losing a few key contributors to free agency. Two of the many faces of the Nationals' improbable playoff run were right-hander…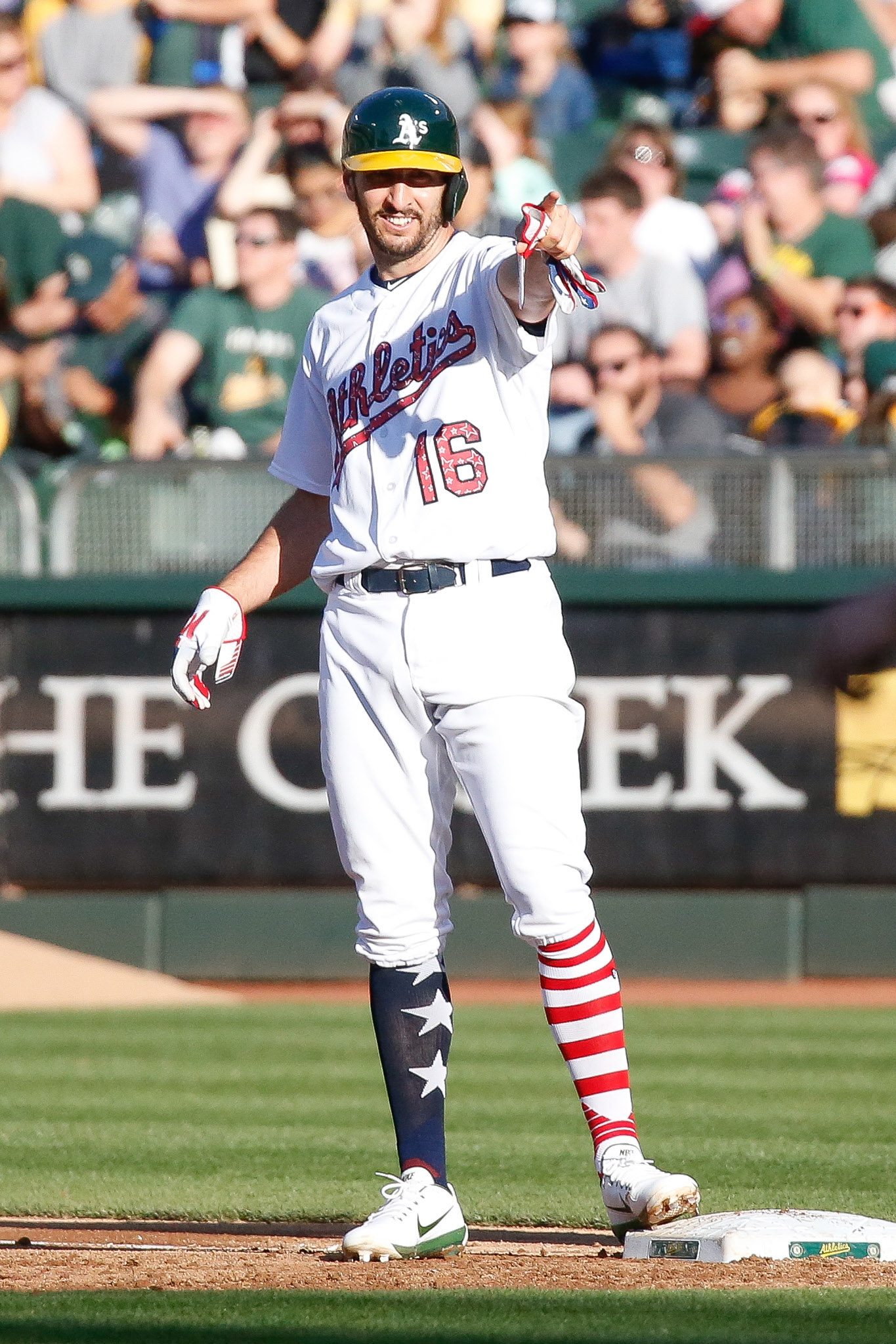 Athletics Hire Adam Rosales As Minor League Coach
Longtime utility infielder Adam Rosales looks to have called his playing career quits, as the Athletics announced today that he's been hired as a coach with the team's affiliate in the Rookie-level Arizona League. The 36-year-old Rosales hasn't appeared in the Majors since 2018, but he split the 2019 campaign between the Triple-A affiliates for…


Job Openings — San Diego Padres Baseball Operations
From time to time, as a service to our readers, MLB Trade Rumors will post job opportunities of possible interest that are brought to our attention. MLBTR has no affiliation with the hiring entity, no role in the hiring process, and no financial interest in the posting of this opportunity. The San Diego Padres are…


Giants Announce Series Of Roster Moves
The Giants announced a flurry of roster moves, claiming infielder Kean Wong from the Angels and right-hander Trevor Oaks from the Royals. The Giants also formally announced their previously reported claim of righty Rico Garcia from the Rockies organization. In order to open space on for the trio of new additions, San Francisco designated outfielder…


The Giants have claimed righty Rico Garcia off waivers from the Rockies, per MLB.com's William Boor (via Twitter). It's yet another pitching addition for the always-active San Francisco organization. Garcia, 26 in January, briefly touched the majors in 2019. He showed only a 90.4 mph average fastball and didn't get many swings and misses, though…


Cardinals Negotiating New Deal With Adam Wainwright
Cardinals president of baseball operations John Mozeliak said in his season-ending press conference today that the team is attempting to work out a new deal with veteran righty Adam Wainwright. It seems Wainwright wishes to return to the fold and that the Cards would like to have him. This doesn't come as a surprise, given…


Cardinals Extend John Mozeliak, Mike Girsch, Mike Shildt
The Cardinals have announced new deals for three key members of their leadership, as Derrick Goold of the St. Louis Post-Dispatch covers (links to Twitter). President of baseball operations John Mozeliak gets three new years, while top lieutenant and GM Mike Girsch receives two more on top of his 2020 deal. There's continuity as well…


Enter The MLBTR Free Agent Prediction Contest
It's time for the MLB Trade Rumors Free Agent Prediction Contest!  Click here to enter your picks for the destinations for our top 50 free agents.  The deadline for entry is Monday, November 11th at 11pm central time.  You can edit your picks until then.  Further contest info: After the window to make picks has…


Offseason Outlook: San Diego Padres
MLBTR is publishing Offseason Outlooks for all 30 teams.  Click here to read the other entries in this series. The Padres are tired of waiting to contend. But they face a tricky path to compiling a competitive roster in 2020. Guaranteed Contracts Manny Machado: $270MM through 2028 Eric Hosmer: $99MM through 2025 Wil Myers: $61MM through…


Super Two Cutoff Set At 2.115 Years Of Service
NOV. 5: This year's cutoff is set at precisely 2.115 days of service, MLBTR has learned. OCT. 10: This year's cutoff point to determine Super Two status will be unusually low, per Adam McCalvy of MLB.com (via Twitter). While an exact cutoff point is yet unclear, McCalvy reports that Josh Hader, who has two years and 115…


Hanwha Eagles Re-Sign Warwick Saupold
With apologies to Warwick Saupold fans, the time isn't yet right for a stateside return. The Aussie hurler has agreed to another year with Korea's Hanwha Eagles, as Yonhap news reports. Saupold will take home $1.2MM in total earnings, with the possibility of another $100K in incentives. That's a nice payday for the former Tigers…


MLBTR Poll: Free Agent Corner Outfielders
It has long been evident that this year's free agent market would include some notably youthful corner outfielders. Our just-released top 50 list reveals MLBTR's collective thinking on the subject, though we certainly discussed a wide range of possibilities with respect to each of these players. And there's often good reason to prefer a lower-cost investment,…


Braves Not Ruling Out Re-Signing Julio Teheran
Although the Braves bought out right-hander Julio Teheran's 2020 option on Monday, that doesn't necessarily mean the two sides' longstanding union is over. General manager Alex Anthopoulos indicated after letting Teheran go that he hasn't slammed the door on signing the hurler to a new contract, per David O'Brien of The Athletic (subscription link). "We'll…


It's easy to forget about him after back-to-back injury-ruined seasons, but Yoenis Cespedes is still a member of the Mets. When the club re-signed Cespedes to a four-year, $110MM contract entering 2017, he was coming off his latest star-caliber showing at the plate, but it proved to be the first of three straight painfully short…


Crane: Astros Will "Take A Run At" Gerrit Cole
Just over a month ago, Astros owner Jim Crane expressed uncertainty as to whether the team would try to re-sign right-hander Gerrit Cole – now the undisputed best pitcher available in free agency. But Crane, who just watched his Astros drop a hard-fought seven-game World Series against the Nationals, has publicly changed his tune. Crane…