Fashion Bombshell of the Day: Shenell from Illinois
Hey Bombshells! Today our Fashion Bombshell of the Day is Shenell from Illinois. Check her out and what she had to say below. She stated, "I am Chicago native Shenell Crear, founder of curvy fashion blog, SoShenell. As a plus size woman who is consistently styling myself in this world of fashion, I want to exude authentic confidence. It is my heart's desire for every plus woman to understand, you are not your size or your measurements. Your confidence is built from your expe...


Scientists create a new type of intelligent material
Researchers have created a new class of intelligent materials. It has the structure of a two-dimensional (2D) material, but behaves like an electrolyte - and could be a new way to deliver drugs within the body.


The first frost is the deepest
The first frost of autumn may be grim for gardeners but the latest evidence reveals it is a profound event in the life of plants.


How investors can protect themselves from rising prices
Inflation is all that the market seems to care about these days. Wages are rising, consumer prices are surging — and investors are worried the Federal Reserve will raise interest rates faster than expected to keep inflation in check.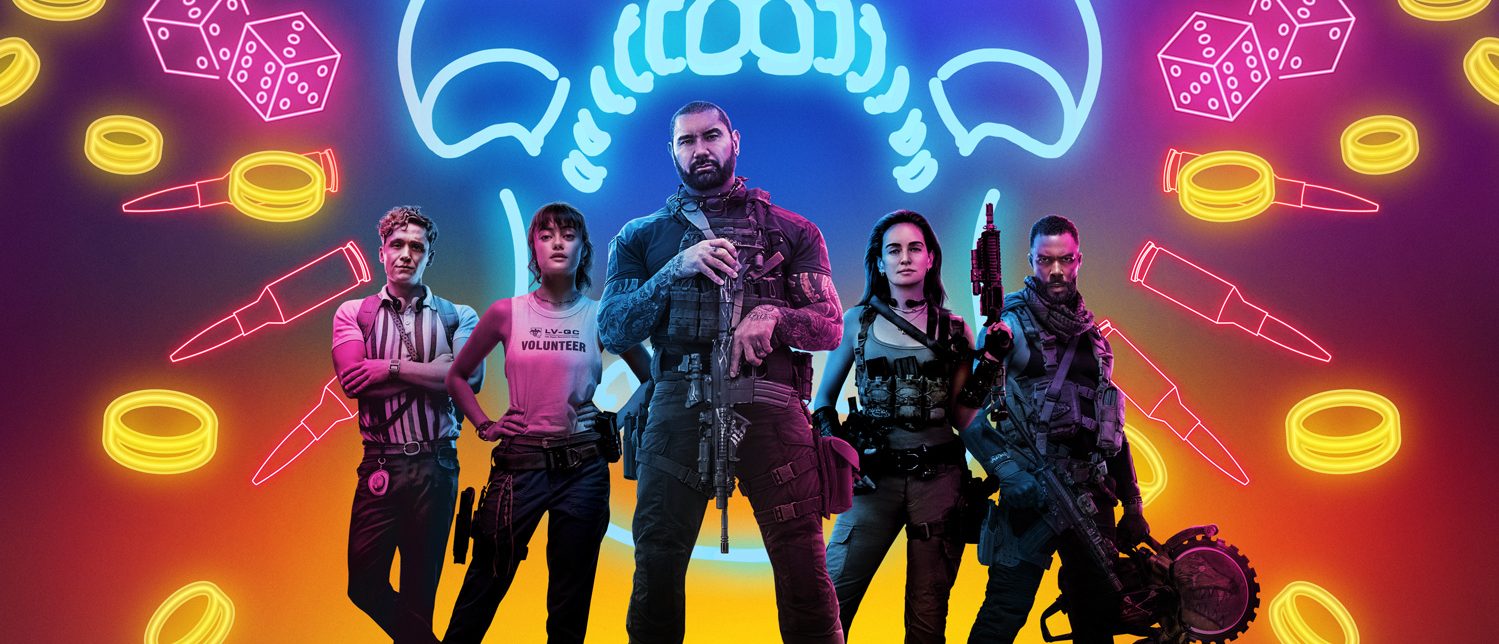 Water Cooler: Army of the Dead, Spiral, Dark Side of the Ring, In the Heights, Profile, Columbo, West Side Story, Those Who Wish Me Dead
On the May 13, 2021 episode of /Film Daily, /Film editor-in-chief Peter Sciretta is joined by /Film managing editor Jacob Hall, weekend editor Brad Oman, senior writer Ben Pearson, and writers Hoai-Tran Bui and Chris Evangelista to discuss what they've been up to at the Water Cooler. At The Water Cooler: What we've been Doing: […] The post Water Cooler: Army of the Dead, Spiral, Dark Side of the Ring, In the Heights, Profile, Columbo, West Side Story, Those Who Wish Me Dead appeared fi...


Orangutan finding highlights need to protect habitat
Wild orangutans are known for their ability to survive food shortages, but scientists have made a surprising finding that highlights the need to protect the habitat of these critically endangered primates, which face rapid habitat destruction and threats linked to climate change.


Video: Vlad Guerrero Jr. hilariously mimicks Jordan Romano before pitch
Vladimir Guerrero Jr. is one of those MLB players who never seems to take the game too seriously, and he reminded us of that during Thursday's game against the Atlanta Braves. Jordan Romano came on to pitch for the Toronto Blue Jays when they were leading 8-4 in the 9th inning, and Guerrero was ready for him. Vlad hilariously imitated Romano while the right-hander was getting into the set position. Check it out: Vladdy imitating Jordan Romano is just too good. #BlueJaysOnSN pic.twitter.c


Gleyber Torres Tests Positive For COVID-19
Yankees shortstop Gleyber Torres has tested positive for COVID-19, Lindsey Adler of The Athletic was among those to report. The Yankees placed Torres on the COVID-19 injured list as a result, and they recalled infielder/outfielder Miguel Andujar to fill his roster spot. "He was fully vaccinated and previously had COVID-19 during the most recent baseball…


New Pac-12 commissioner has clear message about conference's struggles
For years, many people associated with the Pac-12 have been deeply frustrated about the league's lack of success nationally. The fact that former commissioner Larry Scott seemed either incapable or indifferent about changing that trend was one of the biggest factors working against him during his tenure. The conference announced the surprise hire of MGM Resorts entertainment executive George Kliavkoff as its new commissioner on Thursday, and the new boss immediately worked on setting a ne


We can't simply drop the Ascension story, and here's why...
The Ascension of Jesus Christ, related in the Gospels of Mark and Luke and referred to throughout the New Testament, can be taken as something of an awkward anecdote in the Catholic canon. There is something about the Ascension that is inconceivable, even for a miracle...


Julian Edelman toys with fans over rumors of him playing for Bucs
Julian Edelman has already said he has no intention of coming out of retirement to play for the Tampa Bay Buccaneers or any other team, but that has not put a stop to the speculation. Now, Edelman seems to be getting in on the fun. Edelman was a guest on "The Pat McAfee Show" on Thursday, and he spoke extensively about the knee injury that led to his decision to call it a career. He said his knee issue is a result of "years of grinding" and various torn ligaments. Edelma


Spencer Silver, an Inventor of Post-it Notes, Is Dead at 80
Spencer Silver, a research chemist at 3M who inadvertently created the not-too-sticky adhesive that allows Post-it Notes to be removed from surfaces as easily as they adhere to them, died on Saturday at his home in St. Paul, Minn. He was 80. From a report: His wife, Linda, said that he died after an episode of ventricular tachycardia, in which the heart beats faster than normal. Mr. Silver had a heart transplant 27 years ago. Since their introduction in 1980, Post-it Notes have become a ubiq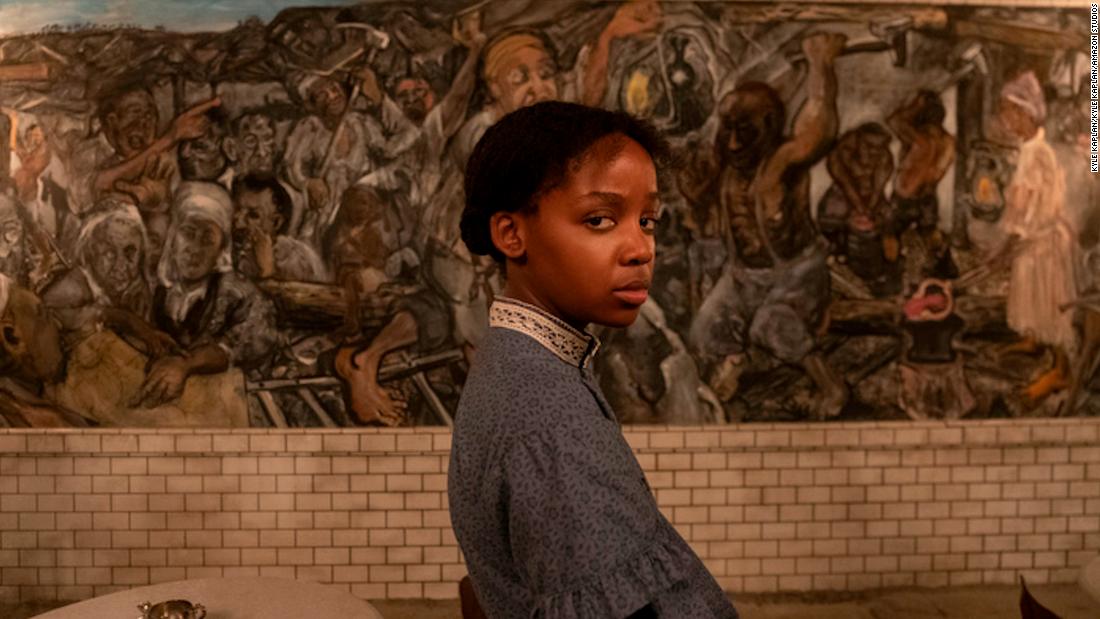 Review: 'The Underground Railroad' conducts an unsettling ride through an alternate history
"The Underground Railroad" has an almost dreamlike quality, exploring an alternate history of the antebellum South that filters Colson Whitehead's Pulitzer Prize-winning book through "Moonlight" director Barry Jenkins' lens. But the emotional wallop delivered by Amazon's beautifully rendered limited series is somewhat offset by the journey's length, stretching about six terrific hours' worth of TV over a 10-hour format.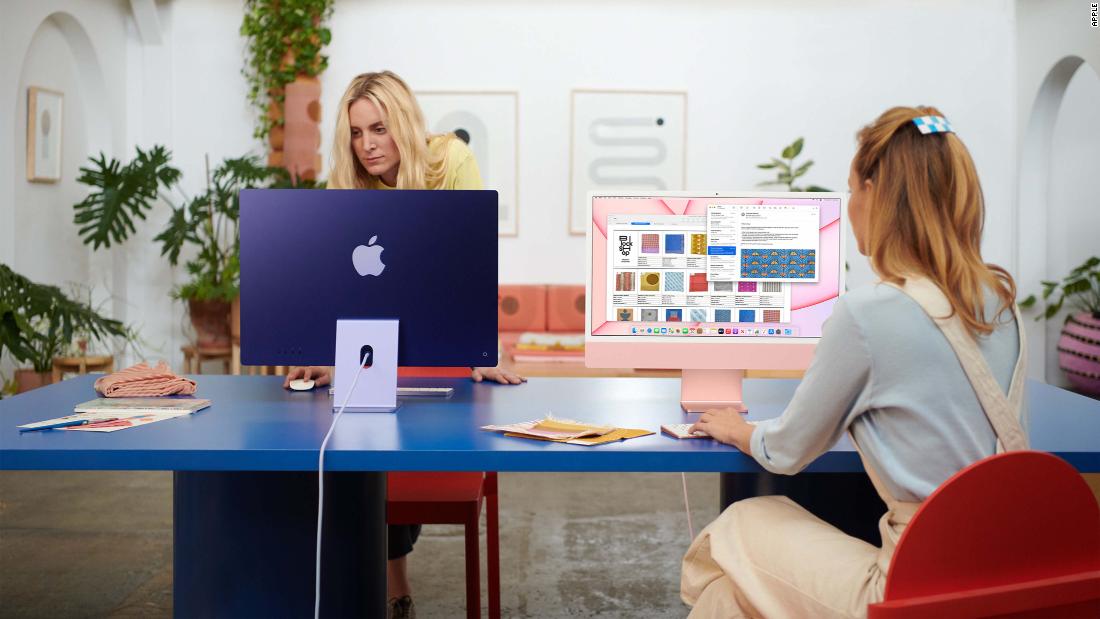 Underscored: How Apple's M1 processor brings Macs into a new era
The most recent trend with Apple products is that they're powered by processors created by the Cupertino-based company. And thanks to the marriage of Apple's hardware and software, these devices can work together more seamlessly than ever, making each of them a compelling buy for those already using other Apple devices such as iPhones, Macs and Apple Watches.


CDC Says Fully Vaccinated People Don't Need To Wear Face Masks Indoors or Outdoors in Most Settings
Fully vaccinated people no longer need to wear a face mask or stay 6 feet away from others in most settings, whether outdoors or indoors, the Centers for Disease Control and Prevention said in updated public health guidance released Thursday. From a report: There are a handful of instances where people will still need to wear masks -- in a health-care setting, at a business that requires them -- even if they've had their final vaccine dose two or more weeks ago, CDC Director Dr. Rochelle Walensk


Here is how much tickets to Bucs-Patriots are selling for
The Tampa Bay Buccaneers and New England Patriots will square off in one of the most highly anticipated sporting events in history on Oct. 3, and the ticket prices for the game are already reflecting that. As soon as the NFL released its official regular season schedule on Wednesday, ticket listings began popping up for the Week 4 game. Greg Auman of The Athletic scanned through some prices on different websites, and most of the listings have been comparable to Super Bowl prices. As of Thursday


Brain mechanism of curiosity unraveled
Researchers have discovered a new brain circuit underlying curiosity and novelty seeking behavior. Using several innovative techniques, the scientists uncovered a whole path of multiple brain regions that converts curiosity into action in mice.


A Podcast App is Exposing Subscribers-only Shows
The beauty and misery of private RSS feeds. An anonymous reader shares a report: There's only supposed to be one way to hear exclusive podcast content from sports host Scott Wetzel: by paying $5 a month to subscribe to his Patreon. But the show's also been available on a smaller podcasting app for free. In fact, leaked podcast feeds from dozens of subscription-only shows, including Wetzel's and The Last Podcast On The Left, are available to stream through Castbox, a smaller app for both iOS and


Alex Rodriguez reaches agreement to buy Timberwolves for this price
It took a little longer than expected, but Alex Rodriguez and business partner Marc Lore have reached an agreement to purchase the Minnesota Timberwolves. Shams Charania of The Athletic reported on Thursday that Rodriguez and Lore will buy the Timberwolves from Glen Taylor for $1.5 billion. The two are equal, 50-50 partners in the purchase. Rodriguez and Lore had a 30-day exclusive negotiating window with Taylor that ended earlier this week, which meant other interested investors technically ha


CDC: Vaccinated? You Don't Need a Mask Indoors
People who are fully vaccinated against COVID-19 are no longer required to wear masks or physically distance, regardless of location or size of the gathering, the CDC announced today.


'Space Jam: A New Legacy' Character Posters Reveal The Members of the Goon Squad
Who do we have going up against our beloved Toon Squad in the anticipated sports comedy sequel Space Jam: A New Legacy? Why, the Goon Squad, of course. A group of powered-up virtual avatars of professional basketball stars team up against LeBron James and the Looney Tunes in the long-awaited Space Jam sequel, and we've finally got […] The post 'Space Jam: A New Legacy' Character Posters Reveal The Members of the Goon Squad appeared first on /Film.


Ion-selective smart porous membranes
Researchers have developed an ion-selective smart porous membrane that can respond to outer stimuli, potentially paving the way for new applications in molecular separation and sensing applications.


System76 Unveils Open Source 'Launch Configurable Keyboard' for Linux, Windows, and macOS
System76 today unveiled its newest product -- the "Launch Configurable Keyboard." It is a mechanical keyboard made in the USA with a focus on open source. The Launch has both open source firmware and hardware. Even the configuration software -- which runs on Linux, Windows, and macOS -- is open source. From a report: "With a wide swath of customization options, the Launch is flexible to a variety of needs and use cases. The keyboard's thoughtful design keeps everything within reach, vastly reduc


Agent Undercover: Maison Margiela
There are a number of possible contenders who are lauded and/or accused for the creation of the Pillow Bag trend we have been witnessing for nearly two years now. There's the Chanel 19 by Karl Lagerfeld which, along with featuring delicate, puffy, smooshy leather, also taught us how to mix metals. Then there was the Bottega Veneta Pouch by Daniel Lee which didn't have any metal at all. Source


Terrell Owens explains why he could still play in NFL
Terrell Owens has not appeared in an NFL game in more than 10 years, but the Hall of Famer is confident he could still contribute in the league if a team carved out the right role for him. During an appearance on Trey Wingo's "Half-Forgotten History" podcast this week, Owens spoke about how he is still in peak physical condition and takes offense when people think he can't do things. He then explained why he could still contribute in the NFL. Terrell Owens hasn't play...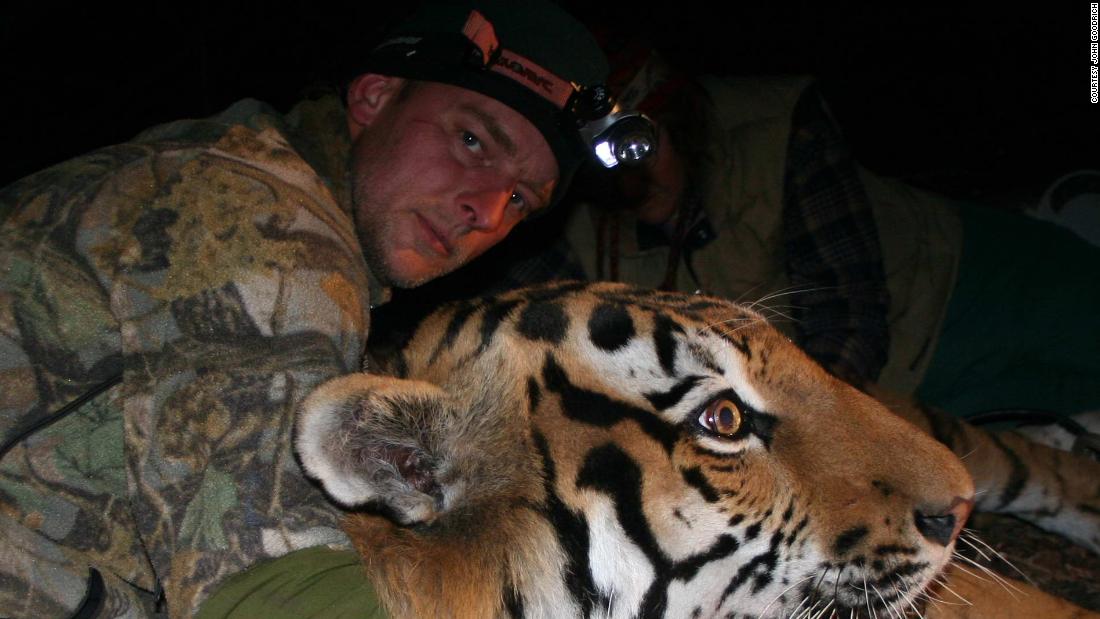 The ongoing saga of a tiger found wandering in a Houston neighborhood Sunday, and the arrest of its apparent caretaker -- as the cat has gone missing -- has captivated America. Houston may be the last place you would expect to see a tiger roam, but private ownership and breeding of big cats is a Texas-sized problem in the United States. While tiger ownership is banned in Houston, it is legal in other parts of Texas.


Hidden processes at work in the hearts of large stars revealed
Astronomers commonly refer to massive stars as the chemical factories of the Universe. They generally end their lives in spectacular supernovae, events that forge many of the elements on the periodic table. How elemental nuclei mix within these enormous stars has a major impact on our understanding of their evolution prior to their explosion. It also represents the largest uncertainty for scientists studying their structure and evolution.


Climate Change Is Making Big Problems Bigger
New data compiled by the E.P.A. shows how global warming is making life harder for Americans in myriad ways that threaten their health, safety and homes. From a report: Wildfires are bigger, and starting earlier in the year. Heat waves are more frequent. Seas are warmer, and flooding is more common. The air is getting hotter. Even ragweed pollen season is beginning sooner. Climate change is already happening around the United States, the Environmental Protection Agency said on Wednesday. And in


Pirates Select Will Craig, Designate Sean Poppen
The Pirates announced Thursday that they've selected the contract of first baseman/outfielder Will Craig from Triple-A Indianapolis and designated righty Sean Poppen for assignment in order to open a spot on the 40-man roster. Craig will take the active roster spot of infielder/outfielder Phillip Evans, who is going on the 10-day injured list due to…


Measuring brain blood flow and activity with light
A new, noninvasive method for measuring brain blood flow with light has been developed by biomedical engineers and neurologists and used to detect brain activation. The new method, functional interferometric diffusing wave spectroscopy, or fiDWS, promises to be cheaper than existing technology and could be used for assessing brain injuries, or in neuroscience research.


Tom Brady sends great tweet about big showdown with Patriots
The NFL released its official 2021 regular season schedule on Wednesday, and the game that stuck out above the rest is the Week 4 matchup between the Tampa Bay Buccaneers and New England Patriots. In case you were wondering, Tom Brady took note of that game as well. Brady sent a great tweet on Thursday about his return to Gillette Stadium. The 43-year-old joked that it is going to feel like introducing his college friends to his old high school friends. It's like when your high school friend...


Colonial Pipeline Paid Hackers Nearly $5 Million in Ransom
Colonial Pipeline paid nearly $5 million to Eastern European hackers on Friday, contradicting reports earlier this week that the company had no intention of paying an extortion fee to help restore the country's largest fuel pipeline, Bloomberg reported Thursday, citing two people familiar with the transaction. From the report: The company paid the hefty ransom in untraceable cryptocurrency within hours after the attack, underscoring the immense pressure faced by the Georgia-based operator to get