Sources: Spurs agree to deal with Motiejunas
The Spurs have agreed to a deal with Donatas Motiejunas, sources told ESPN's Adrian Wojnarowski. The 28-year-old forward/center has spent the past two seasons playing in China.


Off the mark: D-I leader in 3s goes 0-for-12
Wofford's Fletcher Magee, who set the all-time Division I record for career 3-pointers in the first round of the NCAA tournament, set another mark in Round 2 by going 0-for-12 from beyond the arc.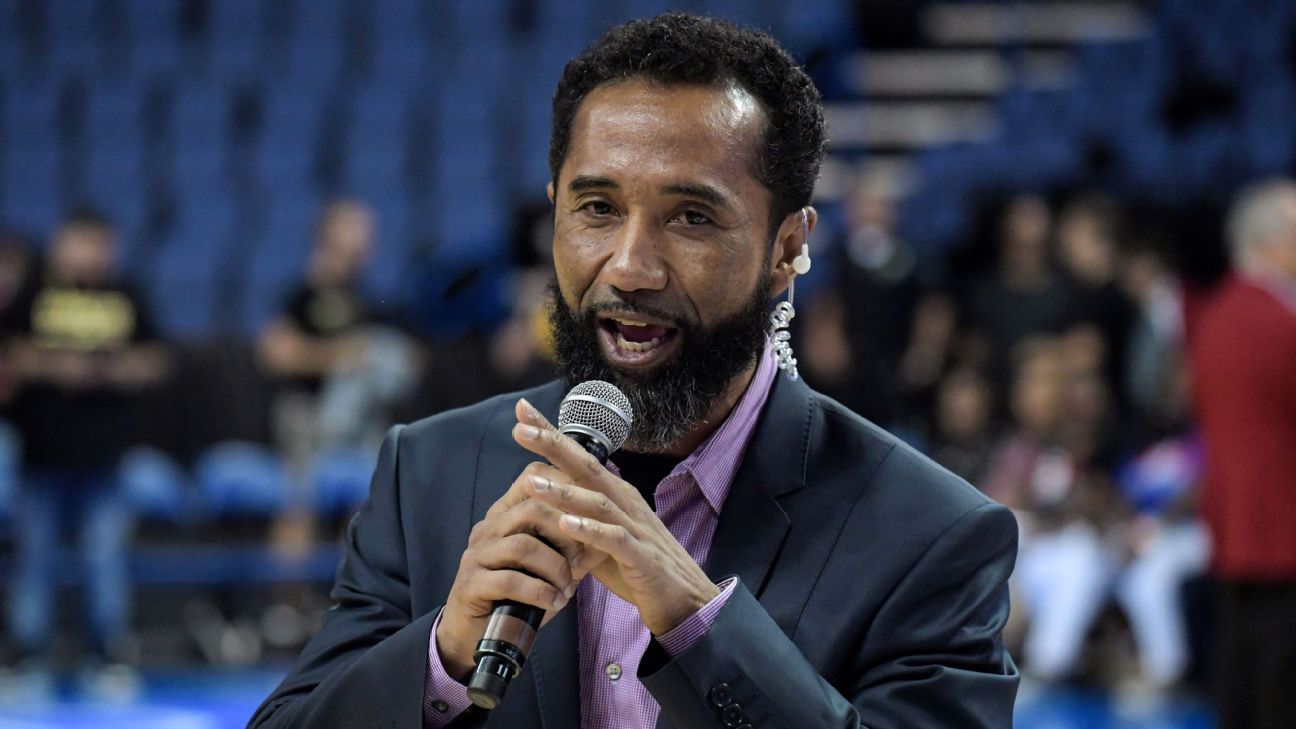 Lonzo axes pal over allegations $1.5M is missing
Los Angeles Lakers guard Lonzo Ball has severed ties with a co-founder of Big Baller Brand over concerns that the family friend has a criminal past and also has not adequately accounted for the whereabouts of roughly $1.5 million from Ball's accounts.


Wofford's Magee breaks NCAA career 3s record
Wofford guard Fletcher Magee set the NCAA Division I career 3-point record on Thursday night, surpassing Oakland's Travis Bader, as the Terriers advanced in the NCAA tournament for the first time in school history.


Woman accuses Cal players, staff of harassment
The University of California's athletic department has referred allegations of sexual harassment to its Office for the Prevention of Harassment and Discrimination, the school said in a statement Wednesday.


Smart ejected after 'cheap shot' shove of Embiid
Celtics guard Marcus Smart was ejected in the third quarter of Wednesday night's game for a two-handed shove into the back of 76ers star Joel Embiid, who later called the play a "cheap shot."


Create up to 25 brackets, and play against family and friends.


Split decision: Coach to face UK with torn pants
Abilene Christian coach Joe Golding, who ripped the seat of his pants while celebrating the Southland Conference tournament title, will wear those same pants when he faces Kentucky on Thursday.


Bell on Roethlisberger: 'Wants to win his way'
Le'Veon Bell, now a Jet, reflected on his time as a Steeler and told Sports Illustrated that his former quarterback, Ben Roethlisberger, "wants to win his way, and that's tough to play with."


Sources: ChiSox, Jimenez agree to record deal
Top outfield prospect Eloy Jimenez hasn't played a day in the major leagues, but he has agreed to a six-year, $43 million contract with the Chicago White Sox, sources told ESPN's Jeff Passan.