Analyst Chris Webber, TNT part ways
Chris Webber's time as an analyst for TNT has ended. Webber and TNT parted ways, the New York Post's Andrew Marchand reported on Thursday night. Webber was not paired with Marv Albert for the first game of TNT's doubleheader on Thursday. Instead, Reggie Miller served as the analyst. TNT and Webber parting ways did not come as a surprise. Marchand says that the two sides hadn't really had conversations about Webber's future and that there was a sense TNT did not wan


Video: Padres fan knocks down Rockies fan with brutal punch
A San Diego Padres fan delivered a serious knockout punch on a Colorado Rockies fan, and the video went viral on Thursday. The video shows a man in a Padres jersey slowly walking up to a Rockies fan. Then the Padres fan delivers a huge right hand punch that drops the Rockies fan. BASEBALLLLL!!!!! pic.twitter.com/pjjklH5FZb — Bradley Emery (@Bradleyemery2) May 13, 2021 Someone even made a WWE version of the video. The second video shows that two other people went to tie up the Padres fa


Doc Rivers challenged Joel Embiid to get into better shape over offseason
Philadelphia 76ers star center Joel Embiid has thrived in his first season under new head coach Doc Rivers. It turns out that a little dose of accountability may have helped. Upon his arrival in Philadelphia this past offseason, Rivers challenged the seven-footer Embiid to get into better shape. "I asked him, 'Have you ever seen an out-of-shape MVP?'" said Rivers of Embiid, per Ramona Shelburne of ESPN. "He started laughing. And I said, 'It doesn't exist.'


Video: Udonis Haslem gets ejected in first appearance of season
Udonis Haslem mostly serves as a veteran presence for the Miami Heat. He is under contract with the team, but he hadn't played in 69 games. That all changed on Thursday. The Heat gave Haslem his first minutes of the season late during the second quarter of the team's home game against the Philadelphia 76ers. Haslem made two baskets and then quickly got ejected: Cant make it up. 40-year-old Udonis Haslem gets off the bench for the #Heat for the first time all season and in 3 minutes


Jerry West offended over Jeanie Buss' list of most important Lakers
Jerry West is going full Michael Jordan "I took that personally" mode. The retired Basketball Hall of Famer appeared this week on Peter Vecsey's "Hoop du Jour" podcast. During the interview, West addressed the recent list that Los Angeles Lakers controlling owner Jeanie Buss gave of her five most important Lakers ever. Buss left West off the list, naming Kobe Bryant, Magic Johnson, Kareem Abdul-Jabbar, Phil Jackson, and LeBron James. "I saw the other day Jean


Joel Embiid shares thoughts on not winning NBA MVP award
Joel Embiid is one of the top contenders to win the NBA's MVP award, but he is not the current favorite. The man favored to win the award is Denver's Nikola Jokic, however upsetting that is to some in the media. Embiid recognizes he may not win MVP and has accepted that. "I could get sad and mad about it, but I feel like everything that happens in my life happens for a reason," Embiid told ESPN for a cover story. "And if the MVP wasn't supposed to be mine th


Ravens sign undrafted receiver with key Lamar Jackson connection
The Baltimore Ravens are leaving no stone unturned in their efforts to find receivers for Lamar Jackson to throw to. The Ravens announced nine undrafted rookie signings on Thursday, and one of those players is Donte Sylencieux, a wide receiver out of Graceland University. Sylencieux is notable because he was Jackson's favorite target when they played together at Boynton Beach Community High School, where Sylencieux caught 10 touchdown passes from Jackson. Donte Sylencieux and Lamar Jacks


Tom Brady's dad makes guarantee for Buccaneers-Patriots game
As if things weren't already exciting enough for Tom Brady's return to Gillette Stadium, his father has made a pretty bold guarantee for the game. Tom Brady Sr. called into 98.5 The Sports Hub's "Zolak & Bertrand" on Thursday to talk some trash about the Buccaneers and make a prediction for the Week 4 clash between his son's current and former teams. Brady Sr. said he began "salivating" when he saw the game on the schedule and said he expecte


Kelvin Benjamin reportedly trying for NFL comeback with Giants
Former Carolina Panthers wide receiver Kelvin Benjamin is launching an NFL comeback bid. Benjamin is slated to try out for the New York Giants this weekend, according to Jordan Ranaan of ESPN. Among tryout players this weekend for Giants is expected to be WR Kelvin Benjamin, per source. Only 30 but hasn't played since '18. Had over 1K yards as rookie before injuries derailed him. Originally drafted in Carolina by…Gettleman. Has work cut out for him. Giants deep at WR — Jordan R...


Aaron Rodgers and Packers have confusing disagreement about trade demand
Aaron Rodgers and the Green Bay Packers can't agree on much of anything these days, including whether the quarterback was promised a trade or not. Reporting for the last two weeks has indicated that the Packers told Rodgers that he would be traded, then didn't do so. ProFootballTalk's Mike Florio also hears that Rodgers believes he was promised a trade before the Packers changed their mind. However, the Packers view this differently. Florio reports that a Packers source calls


Chiefs acquire CB Mike Hughes in trade with Vikings
The Kansas City Chiefs on Thursday acquired cornerback Mike Hughes in a trade with the Minnesota Vikings. KC traded a 6th-round pick in 2022 to Minnesota for a 7th-round pick in 2022 and Hughes. The Vikings made Hughes a first-round pick (No. 30 overall) in 2018. He has only played in 24 games over three seasons though due to neck injuries. Hughes' rookie season was also ended by a torn ACL injury. The 24-year-old has 80 career tackles and two interceptions. Minnesota had previously decli


Massage therapist banned by Ohio State for targeting football players
A massage therapist has been banned by Ohio State University for sexually targeting some football players. An investigative report was conducted into the behavior of a 41-year-old female massage therapist over a complaint filed on March 14, 2020. According to the investigation, the woman would reach out to Ohio State football players, usually via social media. She would then allegedly use the massages as a way to later offer sexual interactions with the players, after which she would demand pay


Video: Vlad Guerrero Jr. hilariously mimicks Jordan Romano before pitch
Vladimir Guerrero Jr. is one of those MLB players who never seems to take the game too seriously, and he reminded us of that during Thursday's game against the Atlanta Braves. Jordan Romano came on to pitch for the Toronto Blue Jays when they were leading 8-4 in the 9th inning, and Guerrero was ready for him. Vlad hilariously imitated Romano while the right-hander was getting into the set position. Check it out: Vladdy imitating Jordan Romano is just too good. #BlueJaysOnSN pic.twitter.c


New Pac-12 commissioner has clear message about conference's struggles
For years, many people associated with the Pac-12 have been deeply frustrated about the league's lack of success nationally. The fact that former commissioner Larry Scott seemed either incapable or indifferent about changing that trend was one of the biggest factors working against him during his tenure. The conference announced the surprise hire of MGM Resorts entertainment executive George Kliavkoff as its new commissioner on Thursday, and the new boss immediately worked on setting a ne


Julian Edelman toys with fans over rumors of him playing for Bucs
Julian Edelman has already said he has no intention of coming out of retirement to play for the Tampa Bay Buccaneers or any other team, but that has not put a stop to the speculation. Now, Edelman seems to be getting in on the fun. Edelman was a guest on "The Pat McAfee Show" on Thursday, and he spoke extensively about the knee injury that led to his decision to call it a career. He said his knee issue is a result of "years of grinding" and various torn ligaments. Edelma


Here is how much tickets to Bucs-Patriots are selling for
The Tampa Bay Buccaneers and New England Patriots will square off in one of the most highly anticipated sporting events in history on Oct. 3, and the ticket prices for the game are already reflecting that. As soon as the NFL released its official regular season schedule on Wednesday, ticket listings began popping up for the Week 4 game. Greg Auman of The Athletic scanned through some prices on different websites, and most of the listings have been comparable to Super Bowl prices. As of Thursday


Alex Rodriguez reaches agreement to buy Timberwolves for this price
It took a little longer than expected, but Alex Rodriguez and business partner Marc Lore have reached an agreement to purchase the Minnesota Timberwolves. Shams Charania of The Athletic reported on Thursday that Rodriguez and Lore will buy the Timberwolves from Glen Taylor for $1.5 billion. The two are equal, 50-50 partners in the purchase. Rodriguez and Lore had a 30-day exclusive negotiating window with Taylor that ended earlier this week, which meant other interested investors technically ha


Terrell Owens explains why he could still play in NFL
Terrell Owens has not appeared in an NFL game in more than 10 years, but the Hall of Famer is confident he could still contribute in the league if a team carved out the right role for him. During an appearance on Trey Wingo's "Half-Forgotten History" podcast this week, Owens spoke about how he is still in peak physical condition and takes offense when people think he can't do things. He then explained why he could still contribute in the NFL. Terrell Owens hasn't play...


Tom Brady sends great tweet about big showdown with Patriots
The NFL released its official 2021 regular season schedule on Wednesday, and the game that stuck out above the rest is the Week 4 matchup between the Tampa Bay Buccaneers and New England Patriots. In case you were wondering, Tom Brady took note of that game as well. Brady sent a great tweet on Thursday about his return to Gillette Stadium. The 43-year-old joked that it is going to feel like introducing his college friends to his old high school friends. It's like when your high school friend...


Tom Brady's father has awesome trash talk for Patriots
Tom Brady's return to New England is one of the most highly anticipated storylines of the 2021 NFL season, and his father is already bringing the smack talk. Tom Brady Sr. called into the "Zolak & Bertrand Show" on 98.5 The Sports Hub on Thursday morning to share how excited he is for the Tampa Bay Buccaneers to face the Patriots in Week 4. The elder Brady said he started "salivating" when the schedule came out. This is fantastic. Tom Brady Sr. just cold-call


Tony Buzbee criticizes NFL for handling of Deshaun Watson situation
The NFL has been investigating the sexual assault allegations against Deshaun Watson, and the attorney representing the alleged victims does not feel his clients are being shown a proper level of respect. Tony Buzbee told Mark Berman of FOX 26 on Wednesday night that four of the 22 women he currently represents have met with the NFL. Buzbee said he is unsure if he will allow others to do so because some of the women who already spoke with the league "did not feel like they were being resp


TV executives do not believe Aaron Rodgers will leave Packers?
The NFL released its full 2021 regular season schedule on Wednesday night, and it may have provided a hint regarding how television executives feel about the situation between Aaron Rodgers and the Green Bay Packers. The Packers are scheduled to play six games on national TV this season, which is the most of any team in the NFL. As Ben Volin of the Boston Globe notes, that could be an indication that TV executives do not believe Rodgers will be playing for a new team in 2021. Rodgers has inform


Ravens CB says he could hear Ben Roethlisberger tell WRs all the plays
Last year was an odd one for all sports leagues, and that included the NFL, where there was limited fan attendance for most of the season. The typical home field advantage we're used to seeing was mostly gone. There were some other consequences to the lack of fans, too. Baltimore Ravens cornerback Marlon Humphrey spoke with Bleacher Report's Adam Lefkoe for an interview shared on Tuesday. In the interview, Humphrey talked about what it was like playing last season. He said that due


Matt Rhule takes high road in response to Teddy Bridgewater
Matt Rhule responded on Wednesday to some criticism from Teddy Bridgewater. Bridgewater was traded by Carolina to Denver this offseason as the Panthers move on to Sam Darnold. He spent just one season with the Panthers. During a podcast appearance that was published on Wednesday, Bridgewater talked about his time in Carolina. He took ownership of his poor performance as the Panthers' quarterback. But he also was critical of some of the team's practice processes. Specifically, he que


Cam Heyward had great response to Steelers' schedule
The NFL schedules for the 2021 season have officially been released. One of the interesting developments is that the Pittsburgh Steelers and Las Vegas Raiders are projected to have the most difficult schedules in the league. Cam Heyward doesn't want to hear it. The four-time Pro Bowler sent a great tweet on Wednesday in response to the talk about the difficulty of the Steelers' schedule. "Let's quit whining about a d-mn schedule and get the he– to work," Heyward...


These two NFL teams have the toughest projected schedules in 2021
Nobody really knows how good or bad teams will be in the NFL from year to year. But that doesn't stop oddsmakers from making predictions based on their analysis. One look at the NFL schedule release on Wednesday has yielded results on the teams with the most difficult projected schedules. Oddsmakers at Sports Betting Dime use the projected win totals for teams to calculate the difficulty of a team's 2021 schedule. Based on their formula, the Las Vegas Raiders and Pittsburgh Steelers


Draymond Green scoffs at suggestion that Warriors are 'We Believe 2.0'
The Golden State Warriors find themselves in a playoff underdog position they have not been in for many years. But don't tell Draymond Green that. The former Defensive Player of the Year scoffed this week at the suggestion that the eighth-seeded Warriors this season are "We Believe 2.0." "We ain't no 'We Believe 2.0,' he said, per Warriors reporter Drew Shiller. "We got f—ing Steph Curry on our team." It's easy to recall the orig


Kristaps Porzingis denies having any issues with Luka Doncic
Kristaps Porzingis wants you to know he is not trading zingers with anyone. In a recent interview with Spanish outlet Radio Marca, the Dallas Mavericks big man denied rumors that he has had issues with teammate Luka Doncic. "I've never had any problems with my teammates off the court," Porzingis said, per Sports Illustrated. "I've always gotten along very well with them. I don't know what [Mavs owner Mark] Cuban was talking about. I try to be as professional as possible....


New-look Jaguars still not receiving national TV interest
The Jacksonville Jaguars may have made some big changes to their franchise, but they still have not commanded interest from TV executives. The Jags only have primetime game in the 2021 season: on Thursday night at Cincinnati on Sept. 30. Apparently Trevor Lawrence and Urban Meyer didn't do much for TV executives because the Jaguars have only one prime time game: The obligatory Thursday nighter at Cincinnati on Sept. 30. It has been 13 years since the Jaguars played a Sunday night game…...


Video: Ramon Laureano blows up on umpire after bad strikeout call
Ramon Laureano was ejected from Wednesday night's Oakland A's-Boston Red Sox game after becoming upset with a bad call. Laureano was batting in the top of the third inning with a runner on first, two outs and the game tied at one. Eduardo Rodriguez had a 1-2 count and threw a fastball inside on Laureano. Home plate umpire Ryan Wills called it a strike to end the half-inning even though the ball was very inside. Take a look: Ramón Laureano was just ejected after arguing this call p...


Peyton Manning makes funny video as Broncos' summer intern
Peyton Manning made his Denver Broncos return … sort of. Manning starred in a funny video of him working as a "summer intern" for the Broncos. In the video, he takes a prank call from brother Eli, polishes off a Super Bowl trophy, does the laundry, and more. Take a look: GiVe ThE sOcIaL mEdIa InTeRn A rAiSe. Our 2021 schedule brought to you by Peyton, the greatest summer intern of all time: pic.twitter.com/3G5KqTsTCa — Denver Broncos (@Broncos) May 12, 2021 The video


Daryl Morey wants to bring Sam Hinkie to 76ers playoff game
The Philadelphia 76ers have grown into a perennial playoff team and championship hopeful. Many would say that at least some of that is down to the work of former general manager Sam Hinkie. Hinkie's controversial tenure saw him essentially tear down the Sixers and trade most veteran players, leading to accusations of blatant tanking but also spawning the popular "trust the process" mantra. Hinkie's strategy ultimately did bear fruit, with the team landing Ben Simmons and


Matt Harvey was 'holding back tears' during ovation from Mets fans
Matt Harvey admitted that the reception he received from New York Mets fans as he took the mound Wednesday made him emotional. The former Mets ace, now with the Baltimore Orioles, pitched at Citi Field for the first time since leaving New York in 2018. He received a rousing ovation from the fans, and he indicated that it hadn't really been expected. Matt Harvey: "Obviously, there have been so many ups and downs here at this ballpark and with this organization that I didn't really kno


LeBron James says he is 'getting close' to return
LeBron James essentially remains day-to-day for the Los Angeles Lakers, but he provided an important update on his status Wednesday. James was listed as probable for Wednesday night's game against the Houston Rockets. However, he tweeted that he would not be suiting up, though he would be present for the team's championship banner ceremony. He added that he's "getting close" to a return. Getting close but I won't be in the lineup tonight but more importantly I w...


Victor Oladipo to undergo season-ending surgery on quad
Victor Oladipo's season is over after the Miami Heat guard elected to undergo surgery on his right quadriceps tendon. The Heat announced Wednesday that Oladipo will undergo surgery on Thursday, with no timetable for his return. UPDATE: Victor Oladipo has decided to undergo season-ending surgery on his right quadriceps tendon. The surgery will take place tomorrow in New York. There is no timetable for his return at this time. — x – Miami HEAT (@MiamiHEAT) May 12, 2021 The He


Tom Brady trolls Cowboys after NFL opening night announcement
Tom Brady is already adding some spice to the Tampa Bay Buccaneers' season opener. The NFL announced Wednesday that the Buccaneers will open the 2021 season at home against the Dallas Cowboys on Sept. 9. It sets up a tantalizing showdown between Brady and Dak Prescott on the NFL's opening night, and Brady certainly seems ready for it already. Case in point? Just after the announcement, Brady took to social media to troll the Cowboys, mocking their famous "America's Team&


Broncos' amazing 'Monday Night Football' streak will reportedly end in 2021
The 2021 NFL schedule will reportedly end one of the more impressive television streaks in football. The Denver Broncos have appeared on "Monday Night Football" at least once every season since 1991. That 29-year streak will end in 2021, according to Mike Klis of 9 News. State of Broncos' recent on-field product: Their 29-year streak of playing on Monday Night Football will end. It was longest run in MNF history. George Paton has done nice work w/roster but has more work to do. L...


Alex Rodriguez's partner offers update on Timberwolves negotiations
A prospective ownership group that includes Alex Rodriguez still has not sealed a deal to purchase the Minnesota Timberwolves, but is still sounding a note of optimism as negotiations continue. The 30-day exclusive negotiating window for Rodriguez's group ended without a deal, allowing other interested parties to get back into the picture. A member of the group, Marc Lore, insisted that talks with Timberwolves owner Glen Taylor are "ongoing, and going well." "We're


Matt Harvey receives standing ovation from Mets fans in first start against team
Matt Harvey has a somewhat checkered history with the New York Mets, but the fans were eager to focus on the good times Wednesday in the pitcher's return to Citi Field. The former Mets ace, now a member of the Baltimore Orioles, made his first start at Citi Field against his former club on Wednesday. He received a standing ovation from the crowd, who appeared to remember him quite fondly. Matt Harvey receives a standing ovation from the Citi Field crowd. pic.twitter.com/TEBmi0i7bV &mdash


Teddy Bridgewater shares some criticisms of Panthers' coaching staff
Teddy Bridgewater and the Carolina Panthers got off to a solid start last season before losing nine of 10 games to close out the year. Now that he is no longer with the team, Bridgewater feels he can be more open about what went wrong. Bridgewater, who was traded to the Denver Broncos last month, spoke about his time with the Panthers during an appearance on the "All Things Covered" podcast with Patrick Peterson and Bryant McFadden this week. He took responsibility for not playing w


Teddy Bridgewater shares some criticisms of Panthers' coaching staff
Teddy Bridgewater and the Carolina Panthers got off to a solid start last season before losing nine of 10 games to close out the year. Now that he is no longer with the team, Bridgewater feels he can be more open about what went wrong. Bridgewater, who was traded to the Denver Broncos last month, spoke about his time with the Panthers during an appearance on the "All Things Covered" podcast with Patrick Peterson and Bryant McFadden this week. He took responsibility for not playing w


Vanessa Bryant to speak in honor of Kobe at Hall of Fame ceremony
This year's Naismith Memorial Basketball Hall of Fame induction ceremony is sure to feature a wide range of emotions, and Kobe Bryant's wife Vanessa will experience those first-hand when her late husband is enshrined. Vanessa Bryant will deliver a speech in honor of Kobe at Saturday's ceremony, according to Shams Charania of The Athletic. Inductees typically follow their presenter with a speech, and Vanessa will be assuming that role after Kobe was killed in a tragic helicopte


Cardinals star Jordan Hicks given permission to seek trade
Jordan Hicks has been an extremely reliable player for the Arizona Cardinals over the past two seasons, but he may be getting a fresh start elsewhere in 2021. The Cardinals selected former Tulsa star linebacker Zaven Collins with the 16th overall pick in the draft, which has apparently made Hicks expendable. Ian Rapoport of NFL Media reported on Wednesday that Hicks has been given permission to seek a trade. Rapoport notes that Hicks took a $3 million pay cut and is scheduled to make just $2 m


Aaron Rodgers has reportedly been following the TB12 Method
Aaron Rodgers is 37 years old, which was once viewed as an extremely advanced age for an NFL quarterback. Thanks to players like Tom Brady and Drew Brees, that is no longer the case. Rodgers was named NFL MVP last season and could still play several more years, and he may be leaning on Brady's approach in order to do that. Albert Breer of The MMQB spoke about Rodgers' contract situation with the Green Bay Packers during an appearance on "The Rich Eisen Show" this week. H


Will this be the biggest game of the 2021 NFL season?
The NFL is set to release its full 2021 regular season schedule on Wednesday night, but the dates of many big games have already leaked. Perhaps the most noteworthy matchup will take place on "Sunday Night Football" in Week 4. According to multiple reports, the New England Patriots will host the Tampa Bay Buccaneers for the Week 4 Sunday night game. That will mark the first time Tom Brady faces his former team and returns to the place where he won six Super Bowls in two decades. It


Deshaun Watson unlikely to be suspended for entire 2021 season?
Very little has been said in recent weeks about the situation surrounding Deshaun Watson and the sexual assault lawsuits he is facing. The assumption is that Watson will either be suspended or placed on the Commissioner's Exempt list, but is there still a possibility we could see him on the field this season? Rich Eisen thinks so. When discussing the Watson saga on his show this week, Eisen said he heard around the time of the NFL Draft that Watson was working on settling cases with some


Buccaneers to host Cowboys in NFL season opener
The NFL will officially release its full 2021 regular season schedule on Wednesday night, but we already know who the defending champion Tampa Bay Buccaneers will face to kick off the year. The Bucs announced on Wednesday morning that they will host the Dallas Cowboys at Raymond James Stadium on Thursday, Sept. 9. Some other Week 1 matchups were also unveiled, as CBS and FOX announced their full first-week slates. The countdown to Week 1 is on. Tonight, the full season schedule will be release


Video: Drew Robinson hits first home run since surviving suicide attempt
Drew Robinson accomplished something pretty remarkable on Tuesday night. Robinson hit his first home run since surviving a suicide attempt last year. The San Francisco Giants minor leaguer is playing for the Sacramento River Cats in Triple-A and hit a home run against Las Vegas. Here is the video: HOME RUN The moment every baseball fan has been waiting for: a Drew Robinson bomb! @Drewrobbb T3 | SAC – 4, LV – 1#ClawsUp pic.twitter.com/abX434fcRZ — rivercats (@RiverCats) May


Albert Almora shares 3-word message after running into wall
Albert Almora Jr. had a message on Twitter after leaving Tuesday night's game following a nasty collision. Almora crashed into the center field wall trying to make a play on a ball hit by Austin Hays to lead off the top of the eighth inning of his New York Mets' game with the Baltimore Orioles. Almora left the game after the nasty collision and was replaced by Kevin Pillar. Sending our best wishes to Albert Almora Jr., who had to leave tonight's game after a collision with the


Joe Maddon got very creative with Shohei Ohtani in lineup
Joe Maddon got very creative with his use of two-way player Shohei Ohtani on Tuesday night. Ohtani started for the Los Angeles Angels against the Houston Astros and pitched seven innings. He allowed just four hits, one walk and one run while striking out 10. The Angels trailed 1-0 when he was lifted as a pitcher, though they tied the game with a home run in the top of the eighth. Ohtani was due up second in the top of the ninth and Maddon did not want to lose the slugger's valuable bat. S


Report: Arron Afflalo renewing bid to buy Wolves after A-Rod fails to close
Alex Rodriguez has another ex-pro athlete to fend off if he wants to successfully complete his purchase of the Minnesota Timberwolves. Marc Stein of the New York Times reported on Tuesday that an ownership group led by former NBA star Arron Afflalo is renewing their bid to buy the team. The news comes after Rodriguez's group failed to close the deal within their exclusive negotiating window with current Wolves owner Glen Taylor. Afflalo, 35, made roughly $57 million in salary during his 1


Browns have no trade interest in Aaron Rodgers for interesting reason
The Green Bay Packers are not making Aaron Rodgers available for trade despite his issues with the team. But if they ever do decide to explore a trade, it does not sound like the Cleveland Browns would be one of the teams in the mix. Cleveland.com's Mary Kay Cabot reported that the Browns are happy with what they have in Baker Mayfield and believe he can lead them to a Super Bowl. Because of their faith in Mayfield, they would not be interested in pursuing a trade for Rodgers. That may s


Video: Shaq makes hilarious blunder with Julius Randle's name
Shaquille O'Neal loves his old-school big men. Sometimes he probably loves them a little too much. Speaking on TNT's NBA pregame show Tuesday, O'Neal shouted out New York Knicks forward Julius Randle for MVP-caliber play this season. The problem however was that O'Neal referred to Randle as "Zach Randolph." Take a look at the funny clip: Shaq really confused Julius Randle for Zach Randolph when talking about the Knicks (via @NBAonTNT) pic.twitter.com/c7tH4E0


Jimmy Butler having trouble seeing after being poked in eye
Jimmy Butler was having difficulty seeing after being poked in the eye on Tuesday night. Butler's Miami Heat were facing the Boston Celtics at TD Garden. In the final minute of the first half, Butler collided with Marcus Smart and got poked in the eye. He was irritated by the eye poke but remained in the game. However, Butler was not in the lineup when the second half began. He was pointing to his eye as an issue. Jimmy Butler seems to be telling Spo he can't see well. Not in the game...


Report: Packers offered to make Aaron Rodgers highest-paid QB in NFL
Some recent information gives us an idea about how problematic the relationship between Aaron Rodgers and the Green Bay Packers is. We have known since the day of the NFL Draft that Rodgers wants out of Green Bay. The Packers have offered him money to try to get him to change his mind. A recent report from The Athletic's Bob McGinn said that the Packers offered to make Rodgers the highest-paid quarterback in the league. There are no details about the terms of the offer. We don't kno


Tarik Cohen shares difficult thoughts on twin brother's death
Tarik Cohen is trying to grieve following the death of his twin brother Tyrell, who died on Saturday at the age of 25. Tyrell died over the weekend in North Carolina after being electrocuted. Officials believe he was fleeing from authorities following a car accident and tried climbing a fence at an electrical substation. Cohen sought help on social media Saturday in locating his brother, whose body was found and identified on Sunday. On Monday and Tuesday, the Chicago Bears running back sent tw


Urban Meyer shares how Tim Tebow signing came about
Urban Meyer shared a story about how the Tim Tebow signing came about. The Jacksonville Jaguars on Monday agreed to a 1-year deal with Tebow. The signing came despite Tebow not having played in the NFL since 2012. Meyer, who is entering his first season as head coach of the Jaguars, was a guest on Cris Collinsworth's podcast. He shared what led to Tebow's signing. Tebow story direct from the boss @CoachUrbanMeyer pic.twitter.com/SavUmat5hw — Cris Collinsworth (@CollinsworthPF


Fernando Tatis Jr. tests positive for COVID-19, is asymptomatic
Fernando Tatis Jr. has tested positive for COVID-19 but is asymptomatic. The San Diego Padres on Tuesday announced the news about Tatis. Padres manager Jayce Tingler said that Tatis does not have any symptoms for now. Jurickson Profar and Jorge Mateo were also placed on the injured list due to being close contacts. Tatis, who missed time earlier this season due to his shoulder, is batting .240 in 26 games. However, the shortstop has hit nine home runs and stolen seven bases. He has a .552 on-ba


Yankees' Phil Nevin tests positive for COVID-19 despite full vaccination
The New York Yankees experienced an oddity that has caused some adjustments to their coaching staff. Third base coach Phil Nevin tested positive for COVID-19, the team announced on Tuesday. The positive test occurred despite Nevin being fully vaccinated. Nevin, 50, received the Johnson & Johnson vaccine in spring training. The Yankees as a team reached MLB's 85 percent vaccination threshold a few weeks ago, which allows more freedom in their virus-mitigating behavior. Nevin will be r


Report: Jaguars coaches not in agreement over Tim Tebow signing
There has been a lot of skepticism expressed across the NFL community over the Jacksonville Jaguars' decision to sign Tim Tebow, and apparently some of that is shared by members of the team's coaching staff. ESPN's Jeff Darlington said on Tuesday's edition of "Get Up!" that there is "serious disagreement" within the Jaguars organization about signing Tebow. Some of the members of Urban Meyer's coaching staff reportedly do not feel bringing i


Michael Jordan reveals last text exchange he had with Kobe Bryant
Michael Jordan and Kobe Bryant had an extremely close relationship before Kobe and his 13-year-old daughter Gianna died in a helicopter crash last year. Jordan admits he has had trouble accepting the tragedy, which is one of the reasons he can't bring himself to erase the last communication he ever had with Kobe. As he prepares to be the presenter for Bryant's induction into the Naismith Memorial Basketball Hall of Fame on Saturday, Jordan spoke with ESPN's Jackie MacMullan ab


Novak Djokovic goes off on umpire over allowing match to continue in rain
Novak Djokovic had yet another outburst toward an official during a match on Tuesday, albeit for a different reason than usual. During his match against Taylor Fritz at the Italian Open in Rome, Djokovic became furious with the umpire for not suspending play despite heavy rain. He screamed in the direction of the umpire and asked, "How much do you want to play?" The umpire responded that he was checking the court, to which Djokovic angrily replied, "I asked you three times, yo


Colt Brennan was found unconscious at rehab facility
Former Hawaii star quarterback Colt Brennan was found unconscious at a rehabilitation center days before he died. Brennan's father, Terry Brennan, confirmed to Stephen Tsai of the Honolulu Star Advertiser that his son died on Monday. The elder Brennan said Colt was found unconscious at a rehab facility days before he died at a hospital in Newport, Calif. Terry said Colt, 37, was in the fifth month of an inpatient program. He said Colt had been doing great before the incident, which ultim


Ex-Hawaii star Colt Brennan reportedly dead at 37
Colt Brennan, one of the most popular players in Hawaii football history, has died. Hawaii News Now learned on Tuesday that Brennan has died at age 37. The cause of death was not immediately known. Brennan, who was originally from Laguna Beach, Calif., was the starting quarterback at Hawaii from 2005 to 2007. He lit up the stat sheet during his three seasons with the program, completing 70.4 percent of his passes for 14,193 yards, 131 touchdowns and 42 interceptions. The 131 touchdown passes ra


Is Ben Affleck the reason Alex Rodriguez, Jennifer Lopez broke up?
Former MLB slugger Alex Rodriguez and Jennifer Lopez announced less than a month ago that they have ended their engagement. J-Lo appears to already be dating somebody else, and it's fair to wonder if that flame was rekindled when her and A-Rod were still together. Several gossip outlets reported this week that Lopez and Ben Affleck, another one of her exes, are once again romantically involved. They apparently took a week-long vacation together recently and appear to have picked up where


Bob Baffert admits Medina Spirit was treated with banned substance
Bob Baffert had vehemently denied that his horse Medina Spirit was given any illegal substance prior to winning the Kentucky Derby over a week ago, but the trainer has suddenly changed his tune. Baffert issued a statement on Tuesday saying he has learned that Medina Spirit was treated with an anti-fungal ointment that contained betamethasone leading up to the Kentucky Derby. The ointment was used once a day up until the race to treat dermatitis. "Following the Santa Anita Derby, Medina Spirit...


Report: Alex Rodriguez unable to close Timberwolves deal within window
Alex Rodriguez and tech entrepreneur Marc Lore reached an agreement earlier this year to buy the Minnesota Timberwolves, but they appear to have hit an obstacle while working to close the deal. Rodriguez's investment group had a 30-day exclusive window to negotiate a deal with current T-Wolves owner Glen Taylor. That time period has expired without a formal agreement in place, ESPN's Brian Windhorst reports. That does not mean the deal is dead, however. Windhorst was told the two si


Mayy Nagy not deterred by two Justin Fields games that led to criticism
Justin Fields had an outstanding season with Ohio State last year, but it was far from perfect. There were two games in particular that raised concern for many NFL scouts and team officials, but Chicago Bears head coach Matt Nagy doesn't seem overly concerned about them. Fields threw just six interceptions in eight games last season, including the College Football Playoff. Five of those six picks came in home games against Northwestern and Indiana. Fields completed 18-of-30 passes for 300


Arch Manning to visit these five schools
Arch Manning is arguably the most exciting recruit for 2023 and one of the top young quarterbacks in the country. He still has two more years of high school football remaining, but the junior is ready to start visiting some campuses. As Steve Wiltfong of 247 Sports notes, Manning has visits lined up with Clemson, SMU, Texas, Alabama and Georgia. The visits will all take place in June. Manning's father, Cooper Manning, said it is important for his son to still be as much a part of spring p


Video: Luis Oviedo, Alex Blandino get in national anthem standoff
Pittsburgh Pirates relief pitcher Luis Oviedo and Cincinnati Reds catcher Alex Blandino had a funny moment prior to Monday's game between their teams. Both players lined up along with the rest of their teammates for the national anthem prior to the game. Well after the anthem was completed, the two players remained on the field and engaged in a standoff. Un duelo amistoso. #Corte4 pic.twitter.com/DQJ0enigvZ — Corte4 (@corte4) May 10, 2021 Umpire Chris Conroy had to finally call


Russell Westbrook receives congratulations after breaking Oscar Robertson's triple-double record
Russell Westbrook made history on Monday when he broke Oscar Robertson's record for triple-doubles. Westbrook snagged a rebound in the fourth quarter of his Wizards' 125-124 loss to the Atlanta Hawks to give him his 182nd triple-double. He topped Robertson's previous record of 181 career triple-doubles. Westbrook had 28 points, 13 rebounds and 21 assists. Here are some highlights: Russell Westbrook (28 PTS, 13 REB, 21 AST) passes Oscar Robertson for the MOST TRIPLE-DOUBLES in


Bradley Beal goes after Kent Bazemore over hamstring comments
Bradley Beal went off on Kent Bazemore over Twitter on Monday night after learning of the Golden State Warriors swingman's comments about him. Bazemore threw some shade at Beal on Monday by suggesting the Washington Wizards star guard was faking a hamstring injury. Beal is competing with Bazemore's teammate, Steph Curry, for the NBA scoring title. Beal began by asking his Twitter followers whether he should go off or not. Lol should I let him live or really go off? — Bradley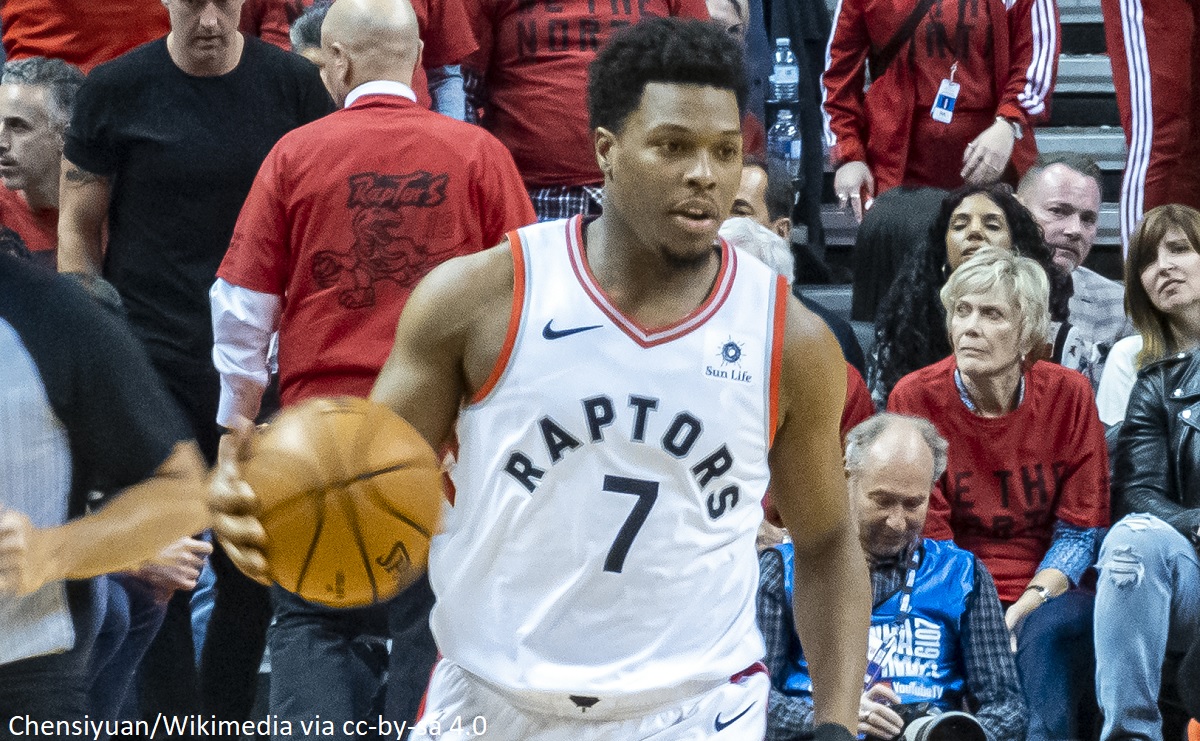 Report: Knicks could pursue Kyle Lowry in offseason
The New York Knicks are slowly climbing up the Eastern Conference food chain. Now they may have an ace up their sleeve to further fuel the rise. Ian Begley of SportsNet New York reported Monday that Toronto Raptors veteran Kyle Lowry is among the point guards on the Knicks' radar for the coming offseason. The 35-year-old will be an unrestricted free agent. Begley also notes that Lowry will likely command multi-year offers from several teams. The Knicks do have significant cap space to com


Dez Bryant salty about Tim Tebow getting signed by Jags
Dez Bryant is salty about Tim Tebow getting signed by the Jacksonville Jaguars. Bryant tweeted on Monday night to express his surprise about Tebow's deal. He couldn't believe that Tebow could get signed nine years after last playing in the NFL and said "you got to be kidding me." So Tebow haven't played an NFL game in damn near a decade and it's that simple…no hate but you got to be kidding me — Dez Bryant (@DezBryant) May 11, 2021 Bryant spent some ti...


Top prospect Jarred Kelenic to be promoted by Mariners this week
Jarred Kelenic may be making his MLB debut in a matter of days. The Seattle Mariners are expected to call up Kelenic on Thursday, ESPN's Jeff Passan reported on Monday. OF Jarred Kelenic, the No. 3 prospect in baseball, is expected to be called up by the Mariners on Thursday, sources familiar with the situation tell ESPN. While things can obviously change, the plan is to promote Kelenic for the first game of Seattle's home series vs. Cleveland. — Jeff Passan (@JeffPassan) May 1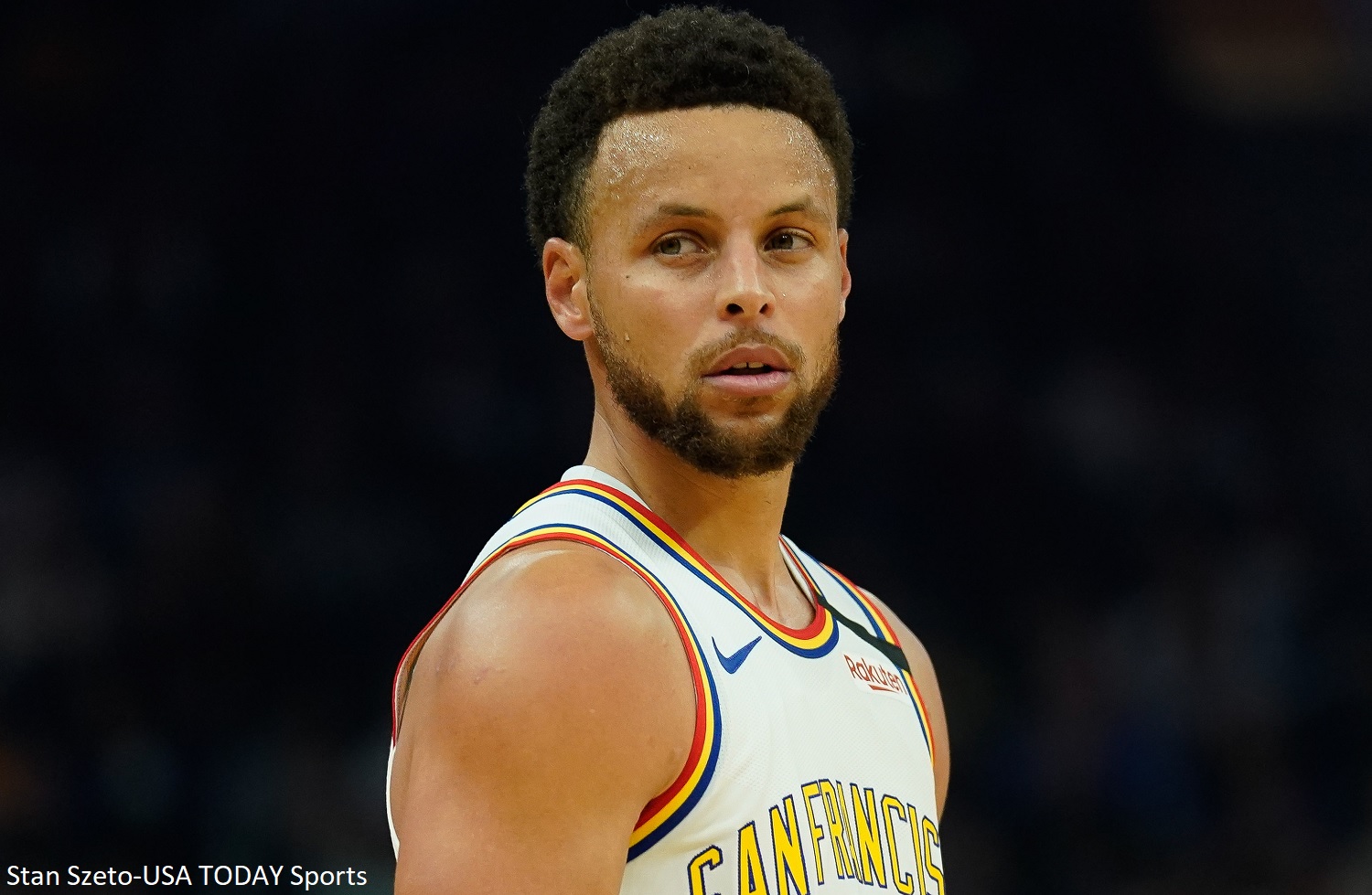 Stephen Curry's teammate appears to shade Bradley Beal over scoring title race
Stephen Curry is inching closer to winning the NBA scoring title this season, and now one of his teammates is poking a bit of fun at the competition. Golden State Warriors swingman Kent Bazemore hyped Curry up during a media session on Monday, particularly Curry's 49-point outing against Oklahoma City over the weekend. "49 points in 29 minutes, that's unreal," said Bazemore, per Monte Poole of NBC Sports Bay Area. "We got guys hurting hamstrings to keep up." The ...


Billy Joe Saunders shares update on his health following surgery
Billy Joe Saunders on Monday provided an update on his health condition. Saunders lost to Canelo Alvarez in their fight on Saturday at AT&T Stadium in Arlington, Texas. Alvarez nailed Saunders with a huge punch that broke the 31-year-old's face in four places. Saunders' corner stopped the fight after the eighth round to protect their fighter's health. Saunders said in a message on Facebook that he will continue his career. "Thanks everyone for msg (sic – messa


Dusty Baker has hilarious reaction to Astros' mask rules being lifted
The Houston Astros will no longer have to wear masks in the dugout to satisfy health and safety protocols, and nobody is happier about it than Dusty Baker. 85 percent of the Astros' Tier 1 individuals have been vaccinated against COVID-19, meeting the MLB threshold allowing for relaxation of many key protocols. Among them: players and staff are no longer required to wear masks in the dugout or bullpen. That means Baker, famous for chewing on toothpicks while managing, can get back to part


Could Matt Patricia succeed Bill Belichick as Patriots coach?
It's long been assumed that Bill Belichick's eventual successor as New England Patriots head coach is being groomed as part of the staff already. The latest speculation, however, centers on a name we haven't heard before. Boston Globe NFL writer Ben Volin suggested in an appearance on WEEI's "The Ken and Curtis Show" that the Patriots may be grooming Patricia as Belichick's heir apparent. Volin noted that Patricia's signature has been on every con


Fighter Derek Anderson suffered broken nose, broken hand and had kidney failure
MMA fighter Derek Anderson really got beat up on Saturday, and in his training for his fight at Bellator 258. Anderson (17-4) lost to Michael Page (19-1) via TKO stoppage in their fight at Bellator 258 in Uncasville, Conn. on May 7. Page smashed Anderson's nose in with a kick during the first round, leading to a stoppage after the round. This kick by @Michaelpage247 flattened Derek Anderson's nose (via @BellatorMMA) pic.twitter.com/Q42LKAsNE2 — ESPN MMA (@espnmma) May 8, 2021


Oscar De La Hoya's return fight pushed back
Oscar De La Hoya is planning to return to the boxing ring, but his fight date appears to be pushed back. In late March, reports said De La Hoya was planning to fight again on July 3 at AT&T Stadium in Arlington, Texas. No opponent was announced, but they were targeting an MMA fighter. Even that doesn't look like it's happening on July 3. SI's Chris Mannix reported that there are no firm plans for the fight and that no opponent has been locked in. As for @OscarDeLaHoya, t


De'Aaron Fox wants Kings to keep Luke Walton as coach
The Sacramento Kings have a decision to make on the status of Luke Walton, and the team's star player is throwing his support behind his coach. De'Aaron Fox made clear that he wants the Kings to keep Walton and preserve some continuity. Fox said Walton has become "someone that I've grown to trust" and added that teams turn into winners when "players play together longer and develop chemistry, and coaches continue to grow and trust all their players."


Jaylen Brown out for rest of season with wrist injury
The Boston Celtics' desires of making a deep playoff run just took a big hit. The Celtics on Monday announced that Jaylen Brown will miss the rest of the season due to a wrist injury. Brown has a torn ligament in his wrist and will undergo surgery later this week. Brown, 24, was having a breakout season for Boston. He was averaging 24.7 points per game this season and made his first All-Star game. The Celtics entered Monday seventh in the Eastern Conference at 35-33. They're having


Pete Alonso had hilarious way of loosening up Mets' hitters
The New York Mets struggled on offense during the first month of the season, but they've recently received a lift from a mysterious figure. After the Mets' 5-4 win on May 1, first baseman Pete Alonso credited a "new hire," Donnie Stevenson, for helping the team. Alonso said the mysterious Stevenson "really helped us today" in his new role as "hitting/approach coach." This was fairly confusing, as the Mets hadn't made any new hires, and nobod


Kenny Mayne leaving ESPN after 27 years with network
One of ESPN's most familiar and longest-serving faces will be leaving the network. Kenny Mayne, who has been at ESPN since 1994, announced Monday that he will be departing the network. Mayne referred to himself as a "salary cap casualty," and did not give any hint as to what he has planned next. I am leaving ESPN.Salary cap casualty.Thanks for the opportunity Vince Doria & Al Jaffe & for taking my I will miss the people.I will miss the vendi


Is this NFC team still interested in a Deshaun Watson trade?
The Texans have been in a holding pattern with Deshaun Watson since multiple women accused him of sexual assault. It is unclear whether the star quarterback still wants out of Houston or if a trade is possible given the circumstances, but apparently at least one team remains interested. Peter King wrote in his latest NBC Sports column that his "gut feeling" is Watson will be with a new team when the 2022 season begins. He then listed some of his own odds for where Watson might end u


Here is why LeBron James is feeling 'optimism' with ankle injury
LeBron James has missed four straight games with an ankle injury that is expected to linger through the remainder of the season, but the Los Angeles Lakers are reportedly feeling better about the situation following LeBron's latest workouts. Frank Vogel told reporters on Monday that James was a full participant at practice. The Lakers coach would not say what that means for LeBron's availability for Tuesday's game against the New York Knicks, but ESPN's Adrian Wojnarowsk


Brian Flores claims he never lost faith in Tua Tagovailoa despite benchings
The Miami Dolphins had one of the stranger quarterback situations in the league down the stretch in 2020. After starting the season with Ryan Fitzpatrick under center, he was abruptly replaced by Tua Tagovailoa about midway through the year. With the Dolphins on the fringes of the playoff hunt, Tagovailoa was then benched for Fitzpatrick twice during games. Despite all this, Dolphins coach Brian Flores is adamant that he never lost confidence in Tagovailoa despite those benchings. "Last y


Chad Kelly to try out for Packers
Chad Kelly may have a route back into the NFL with a team in need of quarterback depth. Kelly, the nephew of Buffalo Bills legend Jim Kelly, will take part in the Packers' rookie minicamp on a tryout basis, according to Tom Pelissero of NFL Network. The #Packers are bringing in QBs Kurt Benkert and Chad Kelly for this weekend's rookie minicamp on a tryout basis, per sources. As Green Bay GM Brian Gutekunst noted after the draft, they'd need an extra arm or two with only 2 QBs on t...


Davante Adams shares his thoughts on Aaron Rodgers situation
Davante Adams has been one of the most dominant wide receivers in the NFL for years now while catching passes from Aaron Rodgers, so it goes without saying that he would be devastated to see the star quarterback leave the Green Bay Packers this offseason. Like most of us, however, Adams says he is unsure of how the situation will turn out. Adams shared some of his thoughts on the drama surrounding Rodgers and the Packers during an appearance on "The Herd w/ Colin Cowherd" on Monday.


Rob Gronkowski makes bold Julian Edelman prediction
Count Rob Gronkowski among those who don't think Julian Edelman has played his last snap in the NFL. Gronkowski weighed in on his longtime New England Patriots teammate's retirement, predicting that Edelman will be back in the league in a year or two once he heals up and gets healthy. "Jules was an unbelievable player and he literally gives it his all for his teammates," Gronkowski told Mike Greenberg on ESPN Radio, via Josh Alper of ProFootballTalk. "I just wish t


Twitter reacts to Tim Tebow returning to NFL
Tim Tebow has not played in an NFL game in nearly 10 years, but the Jacksonville Jaguars are giving him an opportunity to change that. As you might expect, the news has sent sports fans into a collective frenzy. Tebow is reportedly on the verge of signing a one-year deal with the Jaguars. He recently worked out with the team as a tight end and will compete to make the roster at that position. Twitter is looking forward to it: Tim Tebow: Can I throw the ball, coach? Urban Meyer: pic.twitter.com


Tim Tebow agrees to one-year with Jaguars
Tim Tebow is returning to the NFL. Tebow and the Jacksonville Jaguars have agreed to a one-year contract, according to Ian Rapoport and Tom Pelissero of NFL Network. The contract is not done yet, but it could be made official in the next week. Tebow is 33 and has not played in the NFL since 2012 when he was with the New York Jets. He was also a quarterback then and is trying to transition to tight end, so he will not be guaranteed to make the final roster in Jacksonville. Tebow announced his re


Jennifer Lopez dating Ben Affleck again after split with A-Rod?
Former MLB slugger Alex Rodriguez and Jennifer Lopez announced less than a month ago that they have ended their engagement, but it appears as though J-Lo may already be in a new relationship — with an old boyfriend. Lopez has been spotted spending a lot of time with Ben Affleck since she and A-Rod split. While people close to the two celebrities recently said they are just friends and always have been, that is becoming harder to believe. Multiple gossip publications revealed on Monday tha


Medina Spirit trainer Bob Baffert says he is victim of 'cancel culture'
Kentucky Derby winner Medina Spirit is in danger of being disqualified over a failed drug test, and the horse's trainer Bob Baffert continues to deny any wrongdoing. Baffert addressed the doping allegation during an appearance on FOX News. He said Medina Spirit was never given the corticosteroid betamethasone, which was found in the horse's system after the Kentucky Derby. "People in the public don't understand. People in my world understand this is all BS," Baffer


Here is why Jaguars are waiting to make Tim Tebow decision
The Jacksonville Jaguars seem to be flirting with the idea of signing Tim Tebow, but they are not in a rush to make a final decision. In his weekly column for NBC Sports, Peter King confirmed that there is a chance the Jaguars could sign Tebow as a backup tight end. However, King believes head coach Urban Meyer will want to wait at least another week before making a determination. "I hear the Jaguars will wait till after this weekend's rookie mini-camp to assess their roster and maybe s...


LeBron James targeting this game for second return from ankle injury
LeBron James is dealing with an ankle injury that may not be fully healed by the time the playoffs begin, but the Los Angeles Lakers star clearly intends to play through it. LeBron is targeting Tuesday's game against the New York Knicks to return again from his injury, Shams Charania of The Athletic reports. If he doesn't play Tuesday, it is possible he will be back to face the Houston Rockets on Wednesday. It seems unlikely that LeBron would play in back-to-back games regardless. J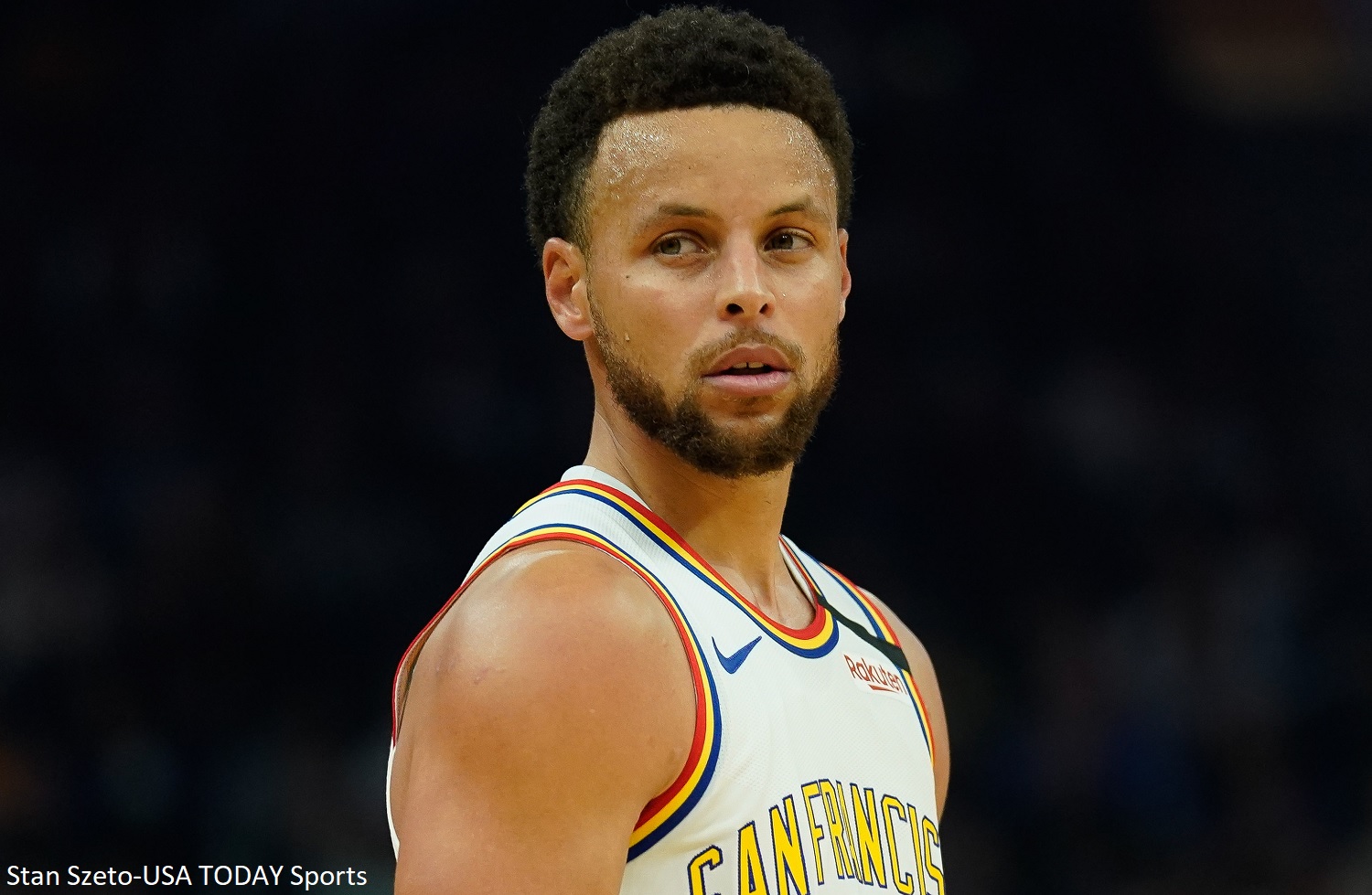 Ayesha Curry says son thought Steph was a pro golfer
Stephen Curry is an avid golfer who would probably have had a chance to play professionally if not for the fact that he is even better at basketball. How good is his golf game? So good that Curry's own son thought hitting the little white ball around was his dad's job. Curry's wife, Ayesha, told a funny story on "The Ellen DeGeneres Show" recently about how the pandemic caused some confusion for hers and Steph's 2-year-old son Canon. "For the longest ti


Rory McIlroy shares cool note after winning at Quail Hollow
Rory McIlroy notched his first win on the PGA Tour since 2019 when he held off Abraham Ancer at the Wells Fargo Championship on Sunday. You could tell the victory meant a lot to him when he was interviewed after the final round, and McIlroy reiterated that on social media. McIlroy's win was the third of his career at Quail Hollow in Charlotte. His first, in 2010, was the first PGA Tour victory of his career. The 32-year-old reflected on that in a tweet after the tournament. Fell in love


LeBron James' ankle injury not going to get a lot better?
The Los Angeles Lakers may have some serious issues this postseason. LeBron James has missed four straight games due to a right ankle injury that previously caused him to miss 20 games. The playoffs are nearing (May 22), and James probably will not be 100 percent healthy by then. ESPN's Adrian Wojnarowski reported that James' injury is "not going to get a lot better." He added that James will have to "play with discomfort" in the postseason. "The concer