New Blog Design + Home Style Saturdays
Have you noticed that The Inspired Room blog got a new look? So excited! I couldn't be happier! We are not only so pleased with the fresh new look, but also with just how much easier it is to navigate. You can endlessly through past posts, we have a newly refreshed shop, a fun new […]


The Magic of Christmas + Gingerbread Houses
It's the most wonderful time of the year! This is the first time in several years that I haven't had a big book deadline over the holidays. I'm really enjoying slowing down a bit and having time to do more of the things that make this season feel extra magical. One thing that's happening? A […]


Simple Christmas Gift Wrapping Ideas with Kraft Paper
Brown paper packages tied up with string… I'm always so inspired by simple kraft paper gift wrap with creative additions. There are so many possibilities to create unique looks. I hope you enjoy all these beautiful ideas! (Don't miss the end of this post with some super cute wrapping paper and gift wrapping supplies!) Speaking […]


New Hallway Art & Home Style Saturdays
Rug / Gold Lights / Black Sconce / Taper Candle / Art / Ceiling Light Time is FLYING by the past few weeks. I can't believe Saturday has come around again, ha! Today I'm sharing some great inspiration from my fellow blogger friends for our Home Style Saturdays series, but first I wanted to show you […]


Simple + Beautiful Christmas Decorating Ideas
Christmastime is here, happiness and cheer! We have added little touches of Christmas throughout the house, and we're getting our real tree this week with the family. Have you decorated yet? Here are lots of ideas for simple and beautiful Christmas decor! Mini Trees in the Kitchen Wrap them up in burlap, or put them […]


4 Ways to Create a Cozy Winter Mood + Cyber Monday
This post is in partnership with World Market Now that it's December, I'm feeling like it's finally time to start the Christmas tunes! I'm sitting around in my stretchy pants after Thanksgiving doing a little Cyber Monday shopping, making sure that my house and I will be all cozy and ready for Christmas. Today I'm […]


Christmas Inspiration + Home Style Saturdays
Hey there! I hope you enjoy the inspiration in this week's Home Style Saturdays! Here are a few recent blog posts you might have missed: New Linen Slipcovered Sofa in the Living Room Our Gluten-Free Vegan Apple Pie Happy Thanksgiving & 3 Black Friday Favorites DIY Natural Gifts + Craft Recipes + Free Printables Designthusiasm […]


Our Gluten-Free Vegan Apple Pie + Black Friday Sales
Hope you had a wonderful Thanksgiving! We sure did! Since I started a gluten-free diet awhile back, many of you have asked me about what gluten-free recipes we love and use. I thought you might enjoy seeing this beautiful gluten-free/vegan pie made by my daughter Courtney and her boyfriend! Isn't it absolutely lovely? You can […]


Happy Thanksgiving + 3 Black Friday Favorites
This post is in partnership with World Market Happy Thanksgiving, blog friends! Our house is full of family and friends (and many fur babies underfoot). The aroma of a delicious feast is wafting through the air and we are ready to gather around this table with such thankful hearts. I couldn't let today go by […]


DIY Natural Gifts + Craft Recipes + Printables
Hi friends! It's hard to believe, but it's almost December before we know it and Christmas will be here! I have some fun DIY gift ideas for you in today's post (plus don't miss the wonderful triple triple diffuser and essential oil Black Friday deal, too!). Last week we shared some simple natural DIY gift […]


Hey friends! I hope you enjoy the inspiration in this week's Home Style Saturdays! Here are a few recent blog posts you might have missed: Our Annual Gift Guides My Winter Dining Room Decor (New & Sentimental Holiday Style) New Linen Slipcovered Sofa in the Living Room Warm & Cozy Room: My Fireplace Insert Reveal! […]


New Linen Slipcovered Sofa in the Living Room!
This linen slipcovered sofa is featured in partnership with Sixpenny Ch-ch-ch changes! Tis' the season for rearranging all the things. I've been on my usual pre-Thanksgiving mission to maximize coziness and prepare for celebration. If you've been around The Inspired Room for long, you know how I am this time of year, haha. Nothing is […]


Hey Friends! I'm excited to announce that our annual Christmas gift guides are ready. As usual, we had so much fun scouring the internet for the best gifts for the holidays and beyond. We selected our favorites so you can stay home in your jammies, knowing you'll find something wonderful for everyone on your list. […]


New + Sentimental Holiday Style
Do you dream up a different decorating theme for your holiday decor each year? My holiday look or "theme" doesn't tend to change much year to year. A few years back I named our holiday style "forest and sea" and that pretty much still sums it all up! I just periodically add a few new […]


Warm + Cozy Room: Fireplace Insert REVEAL!
This post is in partnership with Napoleon Fireplaces I've never been as cozy in my home as I am right now! I'm SO HAPPY with my new fireplace! A warm fire in the fireplace has the power to transform how a home feels and how you feel in it. I can say already that our new […]


Christmas Decorating | Home Style Saturdays
Yay for the weekend! We have so much fun stuff coming next week on the blog I can hardly wait! (hint: be checking the blog for a site redesign, our cozy fireplace insert reveal on Monday, a new sofa and artwork and our first (new) Christmas decorating post of the year!). We officially brought out […]


Tour A Dreamy Beach House in Seabrook
Today I am jumping up and down with joy because I have a real treat for you. I am THRILLED to take you on a virtual beach house tour. I get to share a very special brand new modern coastal home with YOU! It's truly a dream come true. While I wish it was a […]


Fireplace Inserts + Design Options
This post is in partnership with Napoleon Fireplaces What could be a cozier and more romantic feature in a room than a fireplace? There's nothing quite as comforting as the warmth of a fireplace or as relaxing as the soft light of flames sparkling. With the installation of the brand new gas insert to our […]


Hey friends! I hope you enjoy the inspiration in this week's Home Style Saturdays! Here are a few recent blog posts you might have missed: Favorite Board Games & A ChallengeWhite Picket Garden Gates and Autumn HydrangeasHow to Add Character with Light FixturesAutumn Drive By - Charming Seattle NeighborhoodsFall Entry MakeoverOur Fireplace + Mood BoardOur Living Room […]


White Picket Garden Gates + Autumn Hydrangeas
"When you arise in the morning, think of what a precious privilege it is to be alive–to breathe, to think, to enjoy, to love — then make the day count!" Steve Maraboli Is there a shift in the seasons yet where you are? I can already tell fall is trying to sneak away. Autumn is […]


How to add Character with Light Fixtures
One of the more impactful yet simple ways to add character to a home is to give it an architectural personality. You can easily define and elevate the style of a space by simply switching outdated or underwhelming light fixtures. Unique lights will make an impression and tell a story, so they are an excellent […]


Favorite Board Games + A Challenge!
We are so excited to have our game table in the living room! It's already a become a frequented destination for date nights, meals and games. So many of you have messaged me about our wood game board (called Agitation/Aggravation) that I thought it would be helpful to share some of our favorites with you. […]


November Inspiration | Home Style Saturdays
Over the table rod Happy November, friend! So glad you stopped by. Hope you had a great week. Fall is sure flying by, isn't it? Here in the U.S. it will be Thanksgiving before we know it. I'm working on some fun upcoming posts including a few room + yard updates, decorating inspiration posts, a […]


Advent Calendars – Family Traditions
Advent Calendars I know it seems like Christmas is still so far away, but in reality it's only eight weeks from today. Can you believe it? Since advent calendars usually begin on the first day of December, now is a good time to prepare if you want to start or continue the tradition with your family this year! You can […]


Do you ever just see an inspiration photo and think, that's just what I want my home to feel like? Even if your inspiration room looks very little like your home? Asking for a friend, haha. Ah, y'all know I do this. I can't help it. It's what I do. I love being inspired by […]


Simple Fall Joys + Home Style Saturdays
Hi friends! I'm was so glad you enjoyed the autumn drive by as much as Courtney and I did. I love driving around looking at houses in every season, but especially this time of year in neighborhoods where the leaves are such vibrant colors and spilling out to brighten all the streets and sidewalks (although […]


Hi friends! It's Courtney here today! My mom and I were out running errands for a photoshoot this week, and on our way home we decided to do a spur of the moment autumn "drive by"! We always love a good neighborhood drive by, but especially in autumn with all the beautiful fall colors! My […]


This post is in partnership with Napoleon Fireplaces As someone who loves decorating, I enjoy finding the potential in a home. So of course, that means I'm always thinking up new projects and ways we could make our home "better" in some way. It's just what I do. When it comes down to what my […]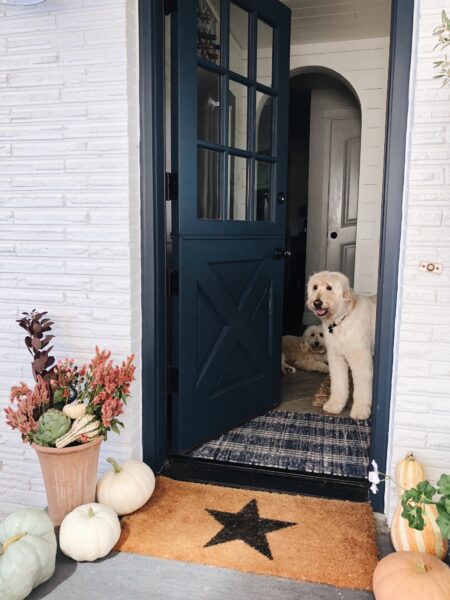 Hello, friend! We made some good progress on a couple of home projects this past week, one is inside and one outside! I can't wait to tell you more next week :).  Meanwhile you can catch up on a few of my latest posts below and then be sure to scroll past to find […]


Merry, merry! Your little Christmas elves are here to deliver our faves of the season so far (these shops will continue to be updated, so bookmark this post and check back often)! We like to share our annual Christmas shop early since holiday decor can go out of stock so quickly and some is on […]


Living Room | Game + Dining Table
Awhile back I posted about the idea of putting a small round table in the corner of our living room. Today I wanted to show you that I made progress on giving this a try! My thought was that we had room in this little corner for *something* so why not make it a usable […]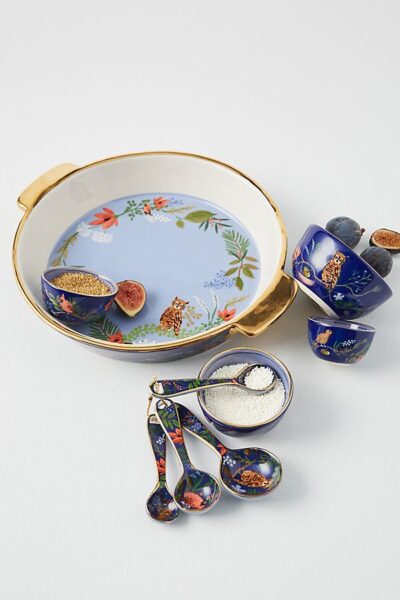 Get Inspired: Rifle Paper Co. Baking Dishes
Every year around this time it somehow sneaks up on me. Christmas is just ten or so weeks away! Anyone else suddenly realizing that they aren't ready? (Or are you the type who gets ready months in advance?) Of course, even before that it will be Thanksgiving. I'm hosting Thanksgiving dinner at my house! Once […]


Autumn Decor + Home Style Saturdays
It's official. It feels chilly. We've had the heat on inside and frost on the windshield and ground outside. But the positive side of chilly is you can't wait to be cozy! SO, in my quest for cozy something exciting is being installed at my house this next week, so stay tuned to find out […]


How to Make Your Home Feel Warm & Cozy (Top Tips + Decor Sale!)
Want a warmer, cozier home? Today I'm sharing some of my favorite warm and cozy home decor tips! This post is in partnership with World Market. Scroll down to find my top picks from World Market's awesome Friends and Family Sale at the end of this post!. It's Friends & Family time at Cost Plus […]


A Home that Tells Your Heart's Story
My husband gave me these two little birds for our anniversary last spring. He held them out and said "this one is you and the other is me." As empty nesters now, these two birds take on even more meaning!  Our home has many things that tell our story. To someone looking at a photo […]


Creating Ambience with Mood Lighting
We have always done quite bit of lamp shuffling in our house. Do you do this, too? Every time we move the furniture around, or change anything up for the season, I reassess and rearrange the lighting. I'm so impacted by the mood of our home. In the early years of being married, my husband […]


It's been awhile since I've made any changes to this side of our entry hall, but with fall in full swing I got the bug to add something new! So I made a cozy and functional update to this space! I'm so excited to share my fall entry makeover with you today. This fall entry […]


Home Style Saturdays |Fall Weekend Vibes
Jack has the cozy fall weekend vibe thing down. He sleeps in his own bed at night but the minute I make the bed in the morning he makes a beeline to curl up on this same spot every single day. Then after a long nap on my cozy vintage grainsack down pillow he goes […]


The Gift of Gathering + a Giveaway
Fall is a wonderful season to practice hospitality. Who doesn't love to gather together to eat a yummy meal and feel the warmth and love of a community? Today I have such a fun announcement and giveaway for you! My friend Bre Doucette from the blog Rooms For Rent has released a beautiful book on […]


Hygge (pronouced "hooga") is a word the Danish use to describe the sense of coziness they create for themselves, friends and family in their home. Cozy blankets, candlelight, natural elements, the warmth of the fire and a mug of steaming hot soup in hand. Welcome, fall. That whole situation inspires me in every way! Experiencing […]


Join The Inspired Room Community! (Free Group for You!)
Introducing: The Inspired Room Community! After receiving many messages and emails about this, I am so excited to invite y'all to The Inspired Room Community. I asked a few weeks ago if you'd be interested in joining a private Facebook community just for kindred spirits and friends in The Inspired Room, and the response was […]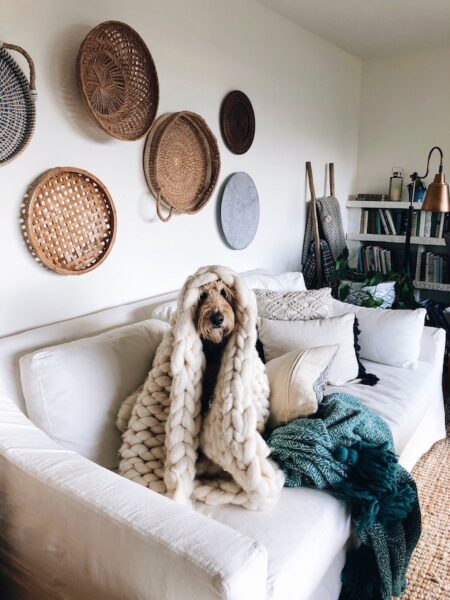 5 Ways to Bring Hygge to Your Home
I'll say it. I'm 100% READY for the fall vibes. Not only has October 1st arrived, but the furnace came on in my house today and I'm wearing a sweater and cozy socks because I'm still cold (to put this in perspective, it's not really all that cold here and the sun was out today…I'm […]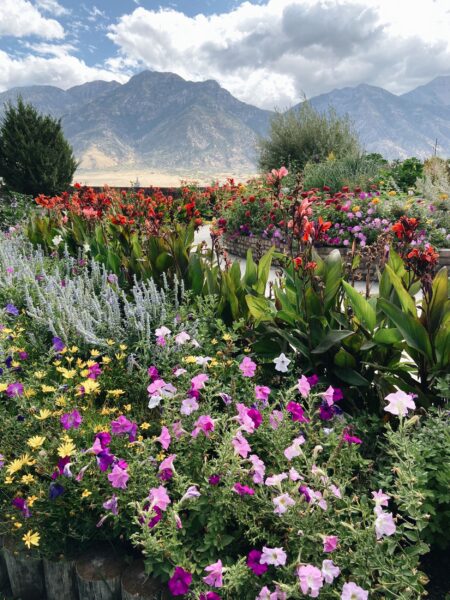 Home Style Saturdays | Fall Treats + Tips
Welcome to a new edition of Home Style Saturdays! Before you head off to get inspired by the round up of posts, I wanted to thank you all so much for your encouragement, thoughtful comments and prayers on our transition to being empty nesters this week. It meant so much to me! After we dropped […]


We can feel a change of seasons in the air this time of year. I can feel it in my heart. Even Jack can sense it. Today, a wonderful season in our family will end as another beautiful one will begin. Tonight we will drop our baby boy off at college in the same exact […]


Cozy and Inviting Dining Room: Get the Look
COZY & INVITING DINING ROOM We're doing a fun periodic "mini-series" within our Fall Nesting series this year called Cozy & Inviting! Our first room in this series was here. The purpose of the post is just to let us study a room and observe the details you see or that stand out to you, […]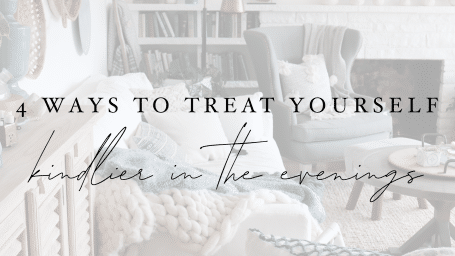 4 Ways to Create a Life-Changing Restful Nightly Ritual
One of my FAVORITE ways to usher in fall is to get back to my nightly rituals (or create new ones!). I have different routines I tend to practice (or aspire to) in each season, but (of course!) fall is my favorite time for rituals. It's like rekindling a familiar friendship. It just makes me […]


Empty Nesting + Home Style Saturdays
Hi friends! I can't believe how fast Saturdays come around. Maybe I'm just more observant of time passing now that I share these Saturday round ups. Or more likely it's probably because I am paying close attention to all the little things I won't see as often after next week, like my boy making a […]


Get Cozier for Fall Rearranging What You Have!
You'll want to scroll down in this post to laugh at Jack with me so don't miss the end, but first, let's talk about an affordable way to get a new fall look. My typical fall decorating has always been mostly about non-seasonal specific things, like moving everything around until it feels cozier to me. […]


The Best Way to Start Your Day
I can't think of a better way to start a fall day than being curled up on the couch in a quiet house, ready to watch the sun come up. Most often there's a blanket on my lap, coffee in my hand, and a diffuser going next to me! Sound Hygge-ish? It is. But I […]


Here's our Fall Nesting tip for the day. Hang the art. Houses with art that reflects the personality and story of the family who lives there will feel warm, lived in, loved. That's what we want for our fall home, yes? So go ahead. Hang art. Lean it. Tack it up somewhere. Don't overthink it. […]


Embrace Your Style + Make It Cozy
I was thinking this weekend about all the ways we can make a home feel cozier and welcoming for fall. Your home doesn't have to be decorated with traditional "fall colors" or neutrals, you don't have to have plaid fabrics. You don't have to have to go all out with corn husks, hay bales, pumpkins […]


Alright y'all, let's chat! I want to know…..who has decorated something for fall already? Do you have pumpkins out yet? A fall wreath? Plaid tablecloths? Cozy pillow covers? This weekend I think I'll do a little more Fall Nesting. I'm getting excited to work on my porch because the brand new doormat I ordered last […]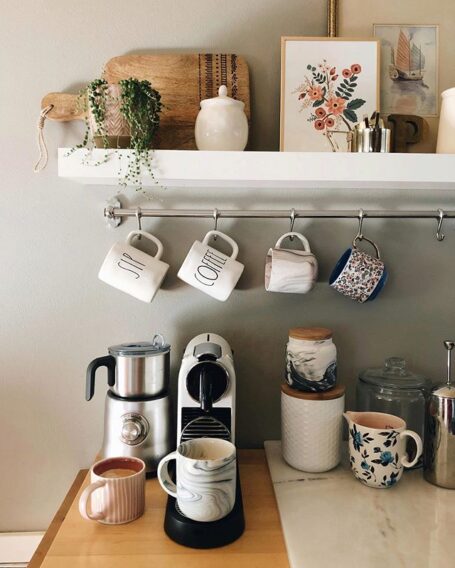 How to Create a Cozy Sips Station (+ Mug Roundup)
I feel like I might have invented the coffee station. I mean, I'm sure I didn't actually invent it, ha, but I've been sharing my coffee stations since there was no such thing as Instagram so that has to count for something! Feeling like I was ahead of the curve here. So now that everyone […]


Decorating Blogger Q + A | Giveaway
Today we're kicking off a fun decorating blogger tour to celebrate the release of the new book, But Where Do I Put The Couch? PLUS, enter to win a $500 Wayfair card, you'll get another entry at every stop on the tour (scroll to the list of bloggers and the Rafflecopter to enter the giveaway […]


Think Beyond the Throw Blanket + Book Launch Day!
Today I have a super simple and pretty fall idea to share with you. I hope it will inspire you to think outside-the-throw-blanket and maybe do a little extra cozying up of your home this week! Plus, it's BUT WHERE DO I PUT THE COUCH? BOOK LAUNCH DAY (scroll down for details)! Fall is an […]


Fall Nesting: Make Your Table Pretty
Fall nesting doesn't have to be expensive or complicated. Just do a little something every day to inspire yourself. I love to find simple, everyday opportunities to make my home feel cozier and more fallish. An easy place to get started is to make your table pretty. It's how you look at what you have […]


Cozy Weekend|Home Style Saturdays
Happy Weekend! Somehow Saturday snuck up on me this week, anyone else? Monday holidays can really throw me off. Ha!  I hope you find time for a little fall nesting this weekend. Even one small change to your surroundings can be so inspiring! You'll find a round up of fall ideas and recipes in today's […]


Cozy & Inviting Kitchen: Get The Look
Welcome to Fall Nesting! Don't we all at some level crave a home that is cozy and inviting? Maybe it's still 110 degrees where you are right now. I'm so sorry LOL! Maybe you are still craving air conditioning .… But remember, our perspective in this fall nesting series is that what we want our […]


Fall Nesting 2019 + Surprise Box Giveaways
Hi friends! IT IS OFFICIALLY TIME for THE FALL NESTING SERIES, 2019 EDITION!!!!! You guys, I literally can't believe we still get to DO THIS FALL NESTING THING TOGETHER! It's been my favorite for over a decade! This year I have a few new twists and surprises up my sleeve, too, so you definitely won't […]


Courtney's Studio Apartment Bedroom Tour + Linen Bedding
Hello! It's Courtney here today (Melissa's daughter)! If you don't know me yet, it's nice to meet ya! I studied interior design in college and have worked full time for The Inspired Room as a creative director for the last several years! I'm always here behind the scenes assisting with the blog and our other […]


Cozy Fall Shop – Favorite Home Decor Sources
Happy September! Who's ready for fall nesting? Meeeee!!!! We spent the weekend shopping for plants. One of our fall projects will be to add some cottage curb appeal to our front yard, I'm so excited! I'll share what we're up to in the front yard as we get this fall series started. Here's my annual […]


Home Style Saturdays – Autumn Decor Inspiration
Hi friends! Hope you enjoy this week's Home Style Saturdays post! On Sutton Place | Best Bulbs for Fall Planting Shabbyfufu | Chinoiserie Pumpkins The Easy Way Southern Hospitality | Modern Farmhouse in Atlanta StoneGable | Falling Leaf Mantel The Inspired Room | Simple Ways to Create a Welcoming Fall Porch Designthusiasm | 5 Ways to […]


Vintage Style + Modern Cottage
Sources: 1 // 2 // 3 // 4 // 5 // 6 // 7 // 8 // 9 // 10 // 11 // 12 This design post is in partnership with Walmart I am always charmed by the mix of vintage style with modern cottage. A vintage-style modern cottage incorporates muted tones and key vintage […]


Fall Diffuser Blends + Why I Quit Candles
Crunchy leaves, cozy sweaters, pumpkin spice lattes. The scent of clove, nutmeg, and orange essential oils filling the air! Today I'm giving away a FREE fall scent bundle and recipes! I hope you'll join me in falling in love with oils this fall! Grab the FREE FALL SCENT BUNDLE with your starter kit here. I […]


12 Ways to Slow Down & Savor Life + Free Dwelling Art Printables
A quiet reprieve from the chaos of life is so meaningful to our well-being, and a hectic schedule requires balancing busyness with solitude. But how do we find that quiet time to ourselves when expectations constantly swirl around us, distracting us from slowing down to savor life? 12 Ways to Slow Down and Savor Life […]


Lakeside Style | Decorating with Walmart Finds
Winter, spring, summer or fall, where would you love to live year-round? If you're like me, you'd live near the water any day of the year. That's why decorating with a lakeside or seaside style always feels like home to me. Sources: 1 // 2 // 3 // 4 // 5 // 6 // 7 […]


The slight chill in the morning air here in the NW suggests that fall is indeed on its way! That makes me endlessly happy, of course (I'm a true fall-lover) but I'm really not in a big hurry to say good-bye to summer. I know many of you are also still wrapping up summer and […]


Home Style Saturdays – Fall is on its way!
Hi there friend! What do you have planned this weekend? I'm in a pre-fall nesting mood, so I have a few home-y ideas swirling around in my mind. Sadly my new blog/newsletter email service is STILL holding your emails hostage. If you're stopping by wondering why you haven't received one in forever, I AM STILL […]


Outdoor Cushion Storage Shed – DIY and Done!
Fall is on its way! While there is gratefully no rush to break out the rain boots just yet (although we actually DID have a rainstorm in the wee hours of the morning the other day), it's never too early to prepare the yard for when rain boots will once again become our wardrobe staple. […]


Small Space Tips + Stylish Seasonal Storage
If you struggle to find enough storage in a small space like I do, today I have some small space tips and tricks for you! This post is in partnership with World Market This question comes up every year when we start talking about decorating for the seasons: Where do you keep those decorative items that […]


FALL NESTING + 20 Little Things to Love About Fall
If you're a long time TIR follower, you know I've always described Fall Nesting as a mindset. It's an opportunity to evolve our home and daily rituals. Fall Nesting is an invitation to create a home at a pace that is both comfortable and inspiring to us. We won't waste a minute rushing through it […]


Fall Decor Ideas + Home Style Saturdays
Announcing Fall Nesting 2019 + Doormats Happy Saturday, friend! So apparently my blog posts are being held hostage again so my latest posts haven't been sent out on email. If you have been wondering why you haven't been getting posts from me lately, that's why! We are working to resolve the email issues ASAP, but […]


Use What You Have Home Office + Painted Wood Shutters
Even though I love getting new things for my home, quite often I am just as happy (if not more happy!) to be a "use what you have" kind of girl. That philosophy is actually THE very reason I started this blog. I wanted to help and inspire women to find joy in their surroundings, […]


This is a sponsored conversation written by me on behalf of Panasonic. The opinions and text are all mine. Recently I had someone ask if I still use my home office. Yes I do! As my business has grown over the years, so has the need for dedicated work space so we use this space […]


Before we talk about Fall Nesting and doormats (YAY!), if you missed my recent posts when my email newsletter glitched (including my sponsored post Who Gives a Crap — lol, don't worry, you'll love this, click HERE to learn more and find my post HERE ….or if you missed my post called What Would You […]


Who Gives a Crap: Why I Love This Brand of TP
Sponsored by Who Gives a CrapI tried a toilet paper brand called Who Gives A Crap, I was surprised. Over the years, I've received lots of home-related questions here on The Inspired Room. From home decor and remodeling, to organization, to home and time management, to selecting natural and safe ingredients for a home. Pretty […]


Remember awhile back I mentioned the idea of a game table in the living room? Well, we finally moved our dining room table in here just to see what it would feel like.  I haven't had time to try chairs with it and haven't taken any more room pics to show you the table in […]


Home Style Saturdays: Decorating Style + Seasonal Changes
My husband and I are on our way back from some much-needed time away! We weren't gone long, but we had fun. We spent two days in Vancouver B.C. and then headed to Bellingham, Washington for two days to attend the Global Leadership conference. But like the true homebody that I am, I'm really looking […]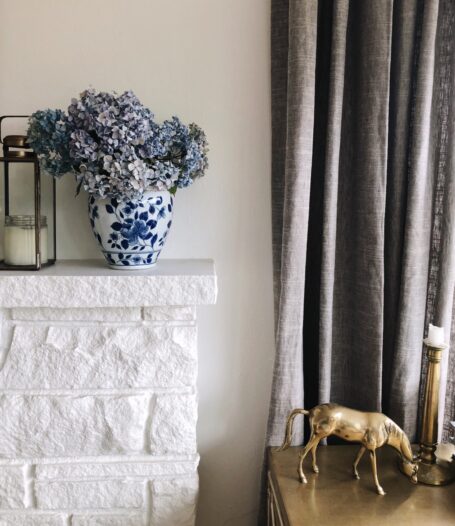 How to Decorate with Inspiration Rooms
Hi friends! I'm out of town this week enjoying a little time away with my husband, so I've been mostly off the internet (besides some updates on my Insta stories!) but I wanted to pop in real quick to answer a question I received on my last post.  I thought many of you might find […]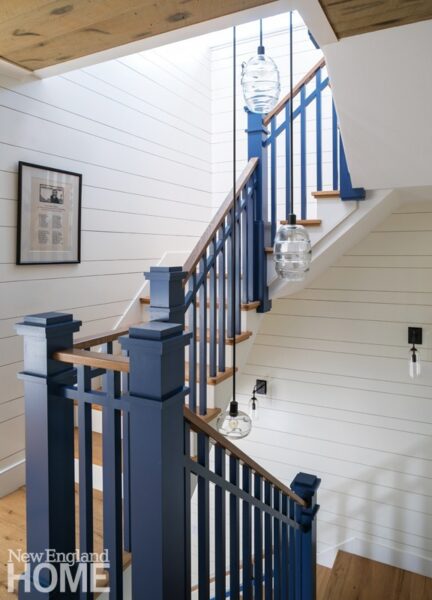 Do you feel the freedom to make your house your own? Do you decorate in a way that makes you happy, brings you joy and reflects who you are? I know so many people tend to get "stuck" when it comes to making their own decorating decisions for their home. We worry too much about […]


Hi friends! Thank you for all your nice comments and messages about my new book, and for applying to the launch team (if you missed that post this week, you can catch up here!). Are you having a fun summer so far? A lot of kids around the country seem to have gone back to […]


But Where Do I Put the Couch? | Book Launch Team + Giveaway
Join our book launch team! And if you pre-order this brand new decorating book you can enter to win a $500 Wayfair gift card! You know those tricky questions or stressful situations that keep you wide awake at night? Like, how will I ever choose a paint color? Or … is it even possible to […]


My mom always has the best ideas for making a house a home. Case in point, growing up I remember having game tables in many of our homes. Much like enjoying a meal around a table, having a designated spot to gather with friends and family to put together a puzzle, play a board game […]


Happy Corners + Home Sweet Home
I mentioned the other day that we have decided to stay here in this house and continue to put down more roots. We feel at peace with this decision. Of course, life circumstances, needs and desires can always change so it's impossible to say with absolutely certainty what will happen in the future! And that's […]


One thing I've noticed since sharing these Home Style Saturdays posts is how quickly the weeks fly by. So fast that when I was out of town I completely forgot to schedule the Home Style Saturday post! Somehow the weekend snuck right past me! (I finally got last week's HSS post all set up now […]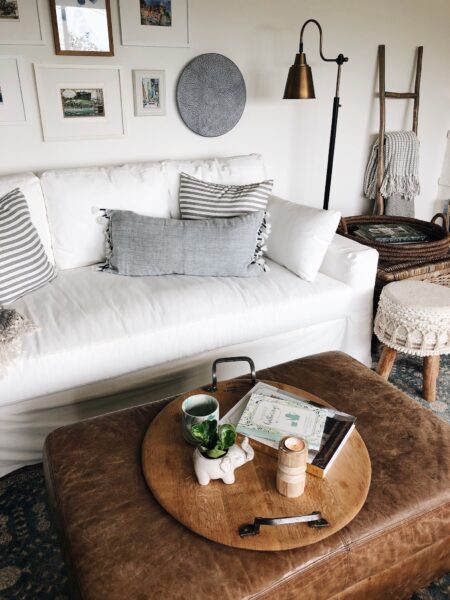 Home Style Saturdays: Room Decorating Tips + Tricks
On Sutton Place | 5 Favorite Farmhouse Fabrics Shabbyfufu | Easy DIY Cake Stand For Your Summer Tables Southern Hospitality | Adding Herringbone Marble Tile to a Fireplace StoneGable | How to Dry Hydrangeas the Easy Way The Inspired Room | 11 Tips for Choosing the Perfect Sofa Designthusiasm | Where to Find Table Linens and […]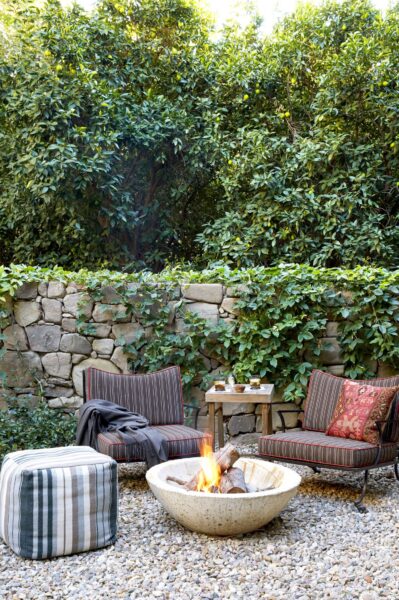 Sometimes I think I might enjoy gardening more than I like decorating. Anyone else? I really love puttering around our yard. Our home really is in the city of Seattle (I know a lot of people say they live "in Seattle" but actually live hours away in neighboring town). But just because we live within […]


Cozy Beach House: Get the Look
Country Living I know it's summer right now, but I love beach houses all year round. Do you? I love spending time at beach houses in storms, warm weather, mid-week, holidays and vacation days. That's one of the reasons I love to incorporate subtle beach house elements in my own home. It's the atmosphere I […]


10 Home Gadgets that Make Our Life Better (+ Prime Day Sales)
PSA…if you didn't know, today is Amazon Prime Day! If you aren't a Prime member, today would be the day to sign up or try out the 30 day free trial because today (Monday July 15) is Amazon Prime Day! That means you'll find some amazing deals for Prime members-only! One note to keep in mind on […]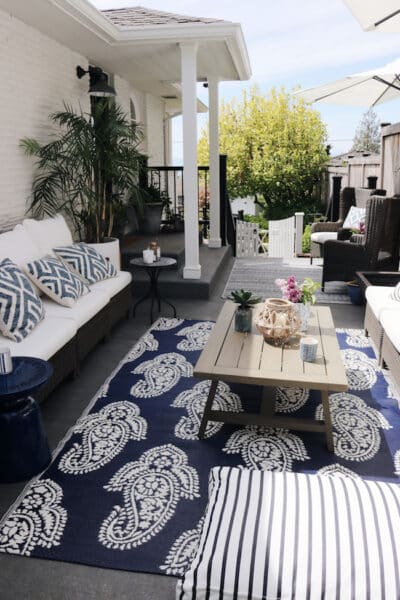 Home Style Saturdays: Cleaning Tips, Tutorials + More!
Greetings, friends! Have you ever wondered how to keep outdoor patio cushions and rugs clean all season long? Today for Home Style Saturdays I'm sharing a popular post I wrote recently on how I do just that! You'll also find summer decorating ideas, non-alcoholic drink recipes, house cleaning tips, floral arrangement and vignettes, and a […]


Inspired By: Adirondack Chairs
A dirondack chairs and summer just seem to go together, don't they? I only have one in my yard (we had one other, but we had to recycle it when the wood rotted after years hanging out through Seattle winters). But I've long envisioned having them on a front porch or a circle of them […]


On the Hunt for Green (the color!) Decorating Accessories
Once upon a time I found a beautiful green garden stool at a flea market. I couldn't believe my eyes! I was so excited because I had been on the hunt for what felt like ages for green decor to add a richness and "depth" to my color scheme. Well, my joy turned to sorrow […]


Home Style Saturdays | Summer Inspiration
In this week's Home Style Saturdays round up you'll find some great ideas to inspire you this summer, including fun decorating, home and garden renovation projects. Hope my U.S. friends all had a wonderful 4th! We had a low-key homebody holiday, which was just fine with me. :) Enjoy your weekend! Southern Hospitality | 1950's […]


Inspired By: Red White & Blue Decor
Shop Red White & Blue Decor: Related Posts: Inspired By: Rooms Decorated with Red (+ red decor sources) Blue & White Striped Decor (+ blue and white decor sources) Blue + White + Natural Coastal Style


Happy House Projects I'm Working On
Hi friends! As I mentioned last week, I'm working on quite a few updates around the house, as well as planning some upcoming projects that I'm super excited about! I think my favorite stage of home design (especially in a home that needed some updating) is this one….when at least some of the major projects […]


Kitchen Remodel Tip: Panel-Ready Dishwasher
One of the design choices we made during our kitchen remodel was to have a cabinet front dishwasher, which is technically called a panel-ready dishwasher. A panel-ready dishwasher is specifically designed to hold a cabinet front. I really wanted this option for our kitchen because I knew it would help to streamline the look of […]


Most of my life I lived in Lake Oswego, Oregon. It's where I feel most "at home." It's not only where I grew up, but it's where my husband and I lived when we were first married and where we raised our girls during their early years (until we moved to Eastmoreland, where we had […]


Home Style Saturdays: Tips + Makeovers
Hi friends! Tomorrow my girls and I are returning from our trip south to visit my publisher in Eugene, Oregon. We fit in a little relaxation and downtime, too, which was so needed! We ate at many delicious restaurants, got inspired while window shopping, and went on a few drive bys in my old Portland […]


My Best Secret for Making Cleaning Spark Joy
Pssst, if you want details on my custom spray bottle pictured abovescroll to the bottom or click here! Does cleaning your house spark joy? It does for me! Well, mostly it does :). One of my best secrets for keeping my house clean has always been making the experience of cleaning as enjoyable as possible. […]