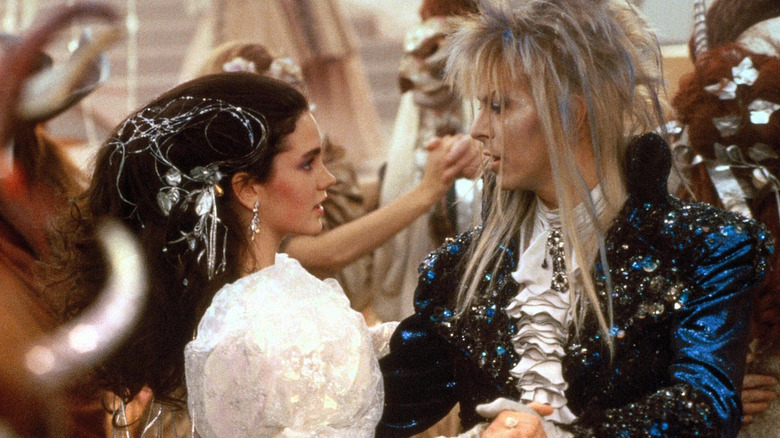 Only One Scene From The Original 'Script' Made It Into Labyrinth
Once upon a time in a distant land, before the all-consuming creature known as CGI was even a thing, there was a wise and gentle puppeteer named Jim Henson. He spent many years crafting his gang of colorful creatures, known as the Muppets. Soon, though, the Muppets decided it was time to leave their cozy home on the TV and make the perilous crossing to the big screen.  Luckily, everyone loved them, and even grumpy old Orson Welles wanted a piece of the action for their first feature, "The Mupp...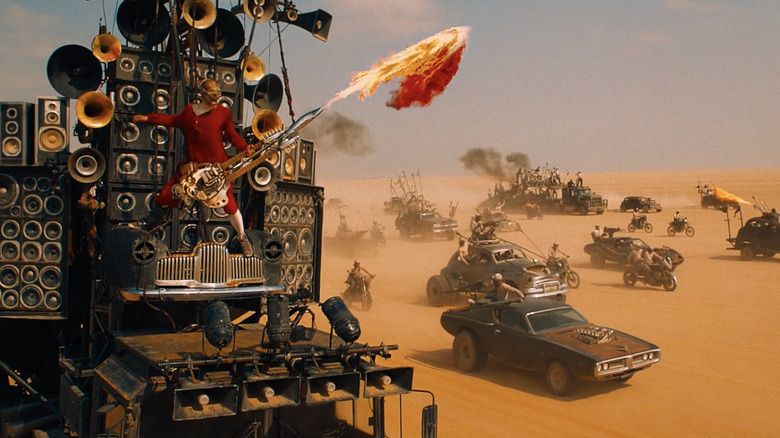 The Mad Max Movies Ranked: Shiny And Chrome (And Thunderdome)
The "Mad Max" series is one of the few film franchises that feels completely plucked from the mind of its creator. From the world building to the construction of car chases, filmmaker George Miller has figured out not just how to make perfect action films but how to expand and build upon the ones that came before. They have not always been easy to make (far from it), but they are uninhibited thrill rides that you can rewatch time and time again. The upcoming "Furiosa," a prequel to "Mad Max: F...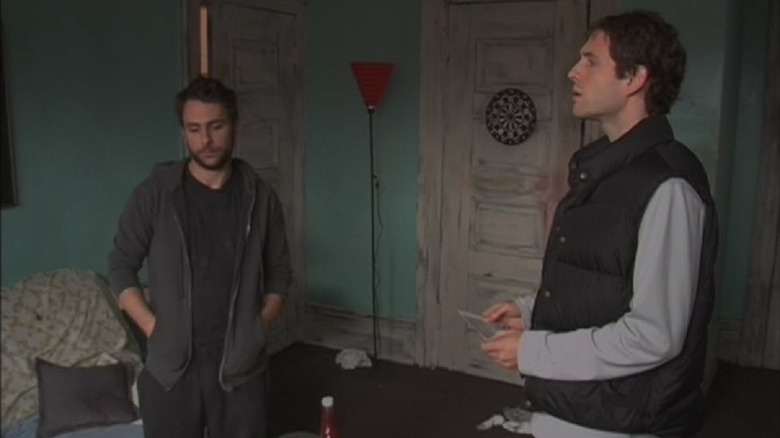 The One-Paragraph Pitch That Spawned It's Always Sunny In Philadelphia
The longest running live-action series on television came to its creator in a dream. The idea that sparked "It's Always Sunny in Philadelphia" was a single scene that the series creators Rob McElhenney, Glenn Howerton, and Charlie Day would later turn into their hit FX sitcom. "It's Always Sunny" is about five friends that run a dive bar in the South side of Philadelphia. The characters are outrageously self-serving, and they enable one another in their terrible behavior. "Everybody is narcissi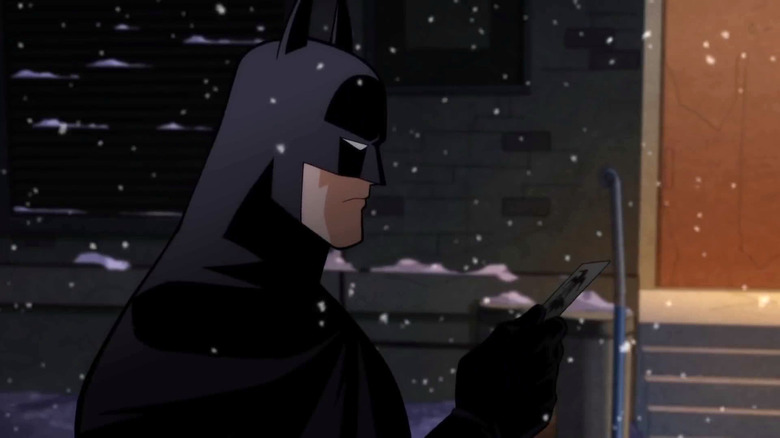 Jensen Ackles Was Caught Off Guard By His Animated Batman Casting
If you've been keeping up with the depraved adventures of Prime Video's Supe-hunting crew, "The Boys," then you'll recognize Jensen Ackles as the vintage hero recently thawed out to help in the endless battle against Homelander. As Soldier Boy, Ackles is like the walking manifestation of toxic masculinity: he's a dark play on Captain America with shades of the Winter Soldier sprinkled in, except instead of being a war hero who gives spectacular motivational speeches, he's a fraud with enough po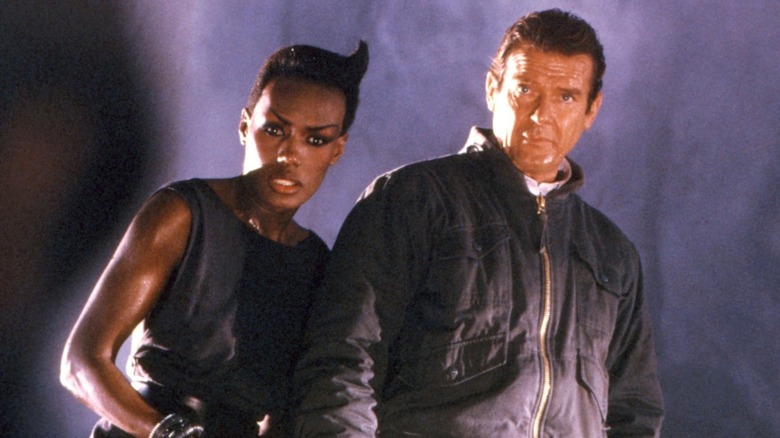 A Tiny James Bond Henchman Role Launched Dolph Lundgren's Acting Career
It's practically a Hollywood tradition for actors to appear as background extras or in bit parts before they make it big, and Eon Productions' series of James Bond films have been around for so long that multiple actors who appeared in them when they were still unknown have gone on to greater fame, including Joanna Lumley (who appears in 1969's "On Her Majesty's Secret Service") and Gerard Butler (who turns up briefly in 1997's "Tomorrow Never Dies"). Yet Dolph Lundgren's background appearance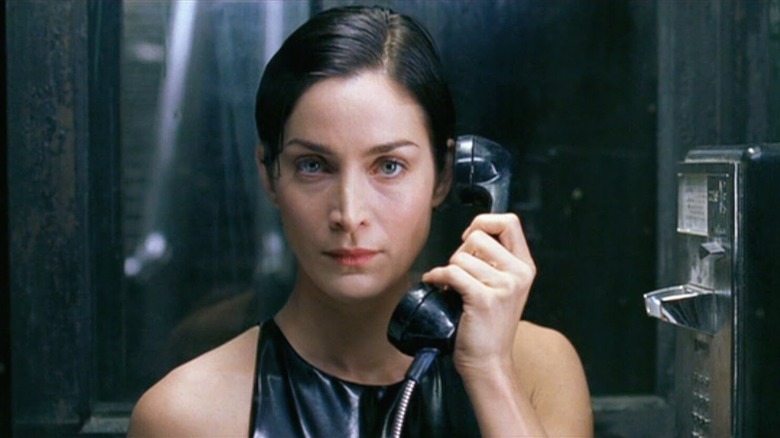 A Particularly Tough Matrix Stunt Nearly Took Carrie-Anne Moss Out Of Commission
"The Matrix" was a mind-blowing film when it was first released. Now-famous aspects of the film, like the "bullet time" sequence, may no longer seem so exceptional, but they were like nothing that audiences of 1999 had ever seen. "The Matrix" broadened our perceptions of reality and kicked off a franchise with three sequels, including the recent film, "The Matrix Resurrections." From the monochrome costumes to the trippy premise and the wild fight sequences, "The Matrix" just oozed coolness. T...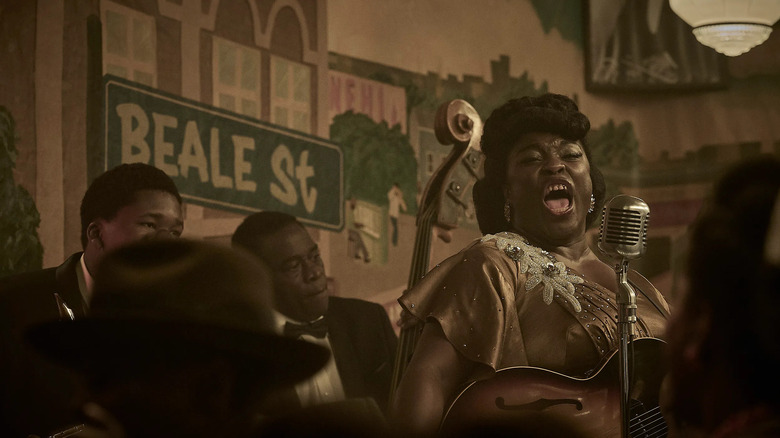 Elvis Music Executive Producer Elliot Wheeler On Living A Composer's Dream [Interview]
There are only two minutes without music in "Elvis." Baz Luhrmann's epic is wall-to-wall jams that bridge the past and the present. The biopic uses Elvis' classics not as wallpaper, but as storytelling. Right from the beginning, a new spin on "Suspicious Minds" blasts a sound of doom.  The nearly three-hour drama is such an audibly immersive experience. One of the key figures behind the film's sprawling, rocking sound is the composer and music executive producer, Elliot Wheeler. "Elvis" isn't...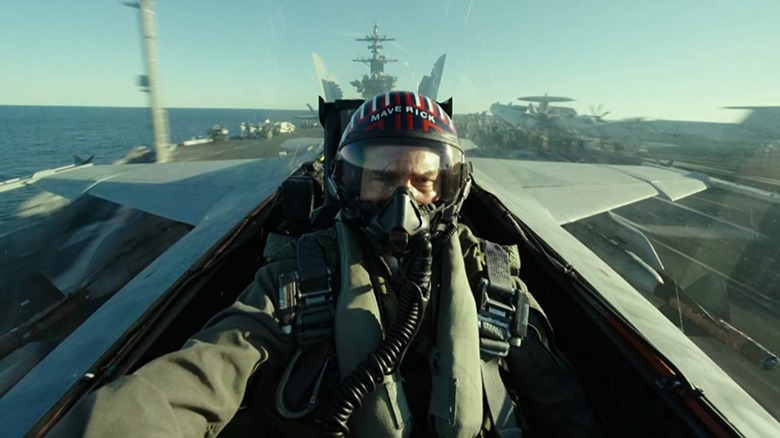 How The 2022 Box Office Compares To 2021 So Far, And What's Next
2021 looked pretty good at the box office, all things considered, mostly because 2020 was absolutely abysmal for what should be obvious reasons. Improvements were made and, overall, last year finished 80% ahead of 2020 with $21.4 billion being raked in globally, compared to a dismal $12.4 billion in 2020. So, as we reach the halfway mark of 2022, how are things looking? In a word: good! Things started off on a good foot this year as theaters were still riding the "Spider-Man: No Way Home" wave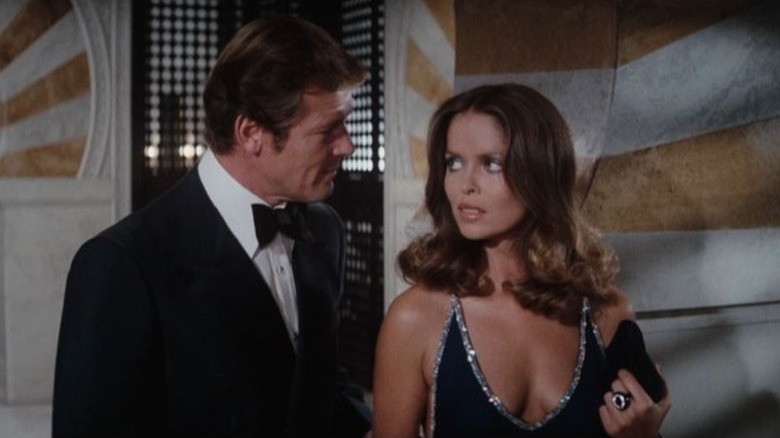 Copyright Troubles Threw The Spy Who Loved Me's Script Into Chaos
James Bond was not in a good place in the mid-'70s. The classic film series had begun to flounder creatively, leading to a major box office disappointment, and separate financial issues had caused major fissures in EON Productions, the company behind the movies. A change was needed to give the character some new life, and in this case, the change would involve going back to the familiar. Two movies in, Roger Moore (James Bond #3) had failed to make a real impression playing the famed spy, and t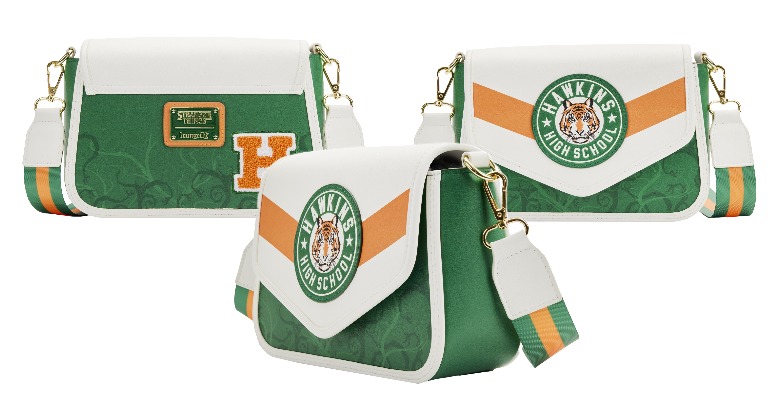 Loungefly Heads To Hawkins High With Their New Stranger Things Line [Exclusive]
"Stranger Things" has taken over the summer with a two-part season and epic, movie-length episodes. The long-awaited fourth season sees Hawkins' Dungeons & Dragons-loving gang all grown up, with Mike (Finn Wolfhard), Dustin (Gaten Matarazzo), Lucas (Caleb McLaughlin), and Max (Sadie Sink) finally attending Hawkins High School. Though the gang doesn't stay in school for long — the season is set mostly during spring break — they all get to show off their Hawkins High pride more than ever befo...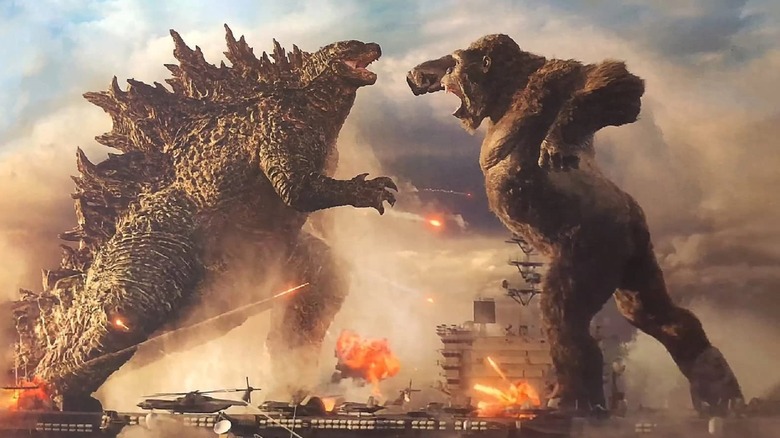 Dune: Part 2 And Godzilla Vs. Kong Sequel Shift Release Dates, Will Screen In IMAX
Remember those chaotic days when the pandemic was still in its earliest stages and film studios hadn't yet grasped the full extent of how shutdowns would impact the entire industry? Movie theaters were closed, Tom Cruise was unhappy, and every day seemed to bring a fresh barrage of release date changes. We're not quite back at square one or anything (although that's not to say we're through the woods just yet!), but this latest batch of news will likely conjure up some negative memories. Today,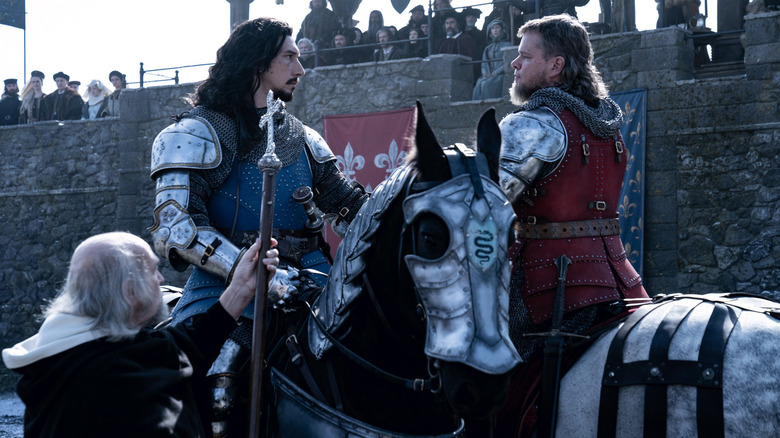 Ridley Scott Believes This Is The Most Important Thing When It Comes To Directing
Ridley Scott didn't make his first feature until he was 40, but the now 85-year-old filmmaker has more than made up for lost time. He's currently shooting his 28th movie, "Napoleon," and has a development slate full of projects angling to be number 29. Stanley Kubrick could only muster 13 films over roughly the same period of time (a chunk of which was dedicated to an unmade Napoleon biopic), but his relentless perfectionism spared him the undercooked likes of "Someone to Watch Over Me" and "A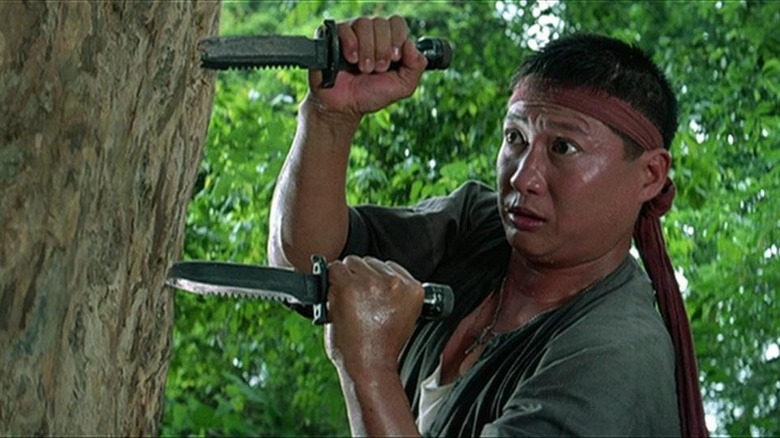 The 95 Best Action Movies Ever
Action films are baked into the film medium's soft, celluloid tissue. Why was the movie camera invented? To watch things move. And nothing moves like a great action movie. Heck, every take starts with someone shouting, "Action!" But what makes an action movie great? The genre is already quite subjective. Steven E. de Souza, writer of multiple films venerated below, didn't hear action identified as a distinct genre until the mid-1980s. Before then, it was scattered amongst westerns, war films, m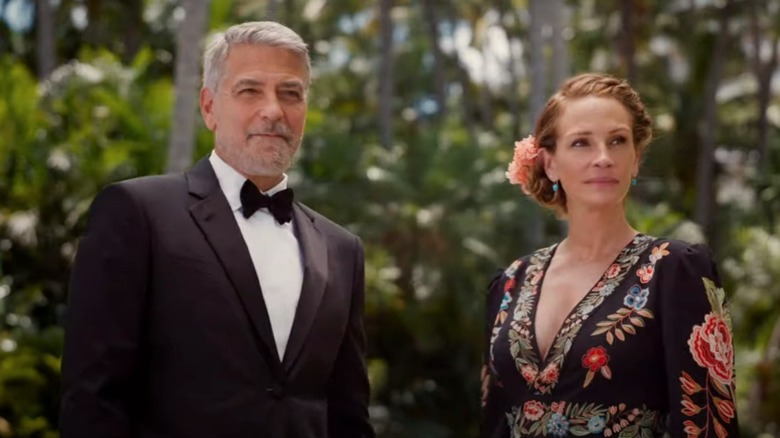 Ticket To Paradise Trailer: Julia Roberts Makes A Glorious Return To The Rom-Com With George Clooney
Rise and shine, rom-com fans. This genre has sorely been in need for a resurgence in recent years, even with films such as "Crazy Rich Asians," "Fire Island," and even the surprisingly entertaining "The Lost City" a few months back. Luckily for us all, Universal decided to call in the big guns for a much-welcomed reunion on the big screen. It's been six long years since movie stars Julia Roberts and George Clooney last appeared opposite each other in "Money Monster" and almost two decades since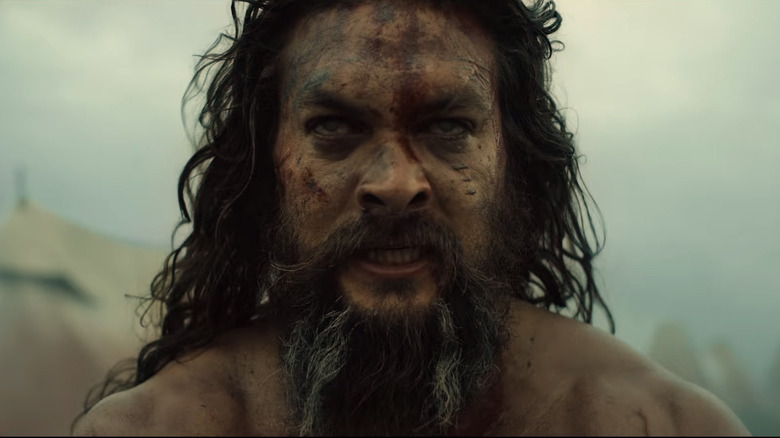 See Season 3 Trailer: As Sight Returns, The Real Battle Begins
The high-concept, futuristic dystopia series "See" is back for a third and final chapter on Apple TV+, and there's a heart-pounding new trailer to tease its debut. The series stars Jason Momoa as Baba Voss, a warrior in a distant future where a virus has destroyed most of civilization and left the survivors completely blind. Voss is the father of a pair of twins who have the ability to see, and this begins a war between Voss, a powerful witch queen, and his nemesis brother, Edo (Dave Bautista).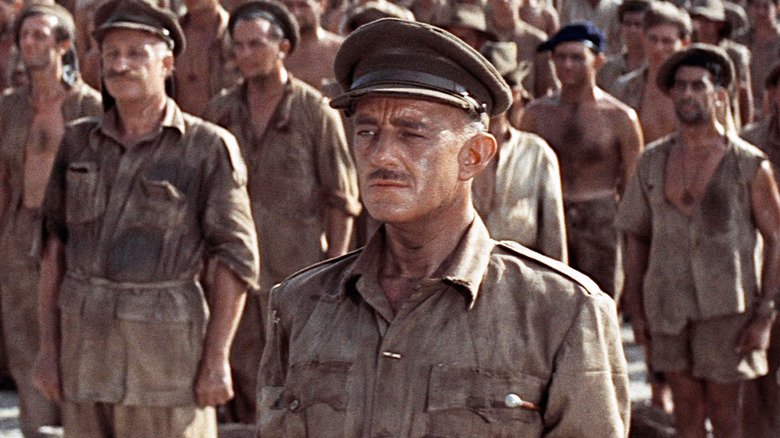 The Bridge On The River Kwai's Bridge Went Through An Incredible Construction Process
The road to developing "The Bridge on the River Kwai" into a feature film was long. Producer Sam Spiegel, a classic movie mogul for all it entails (flashes of creative brilliance, dictatorial tendencies, and a creepy fixation on teenage girls), saw in Pierre Boulle's 1952 novel the chance to make a truly stirring wartime epic. The book was a highly fictitious retelling of the disastrous building of the Burma Railway by Japan's prisoners of war that softened the real tragedy of the Burma Railway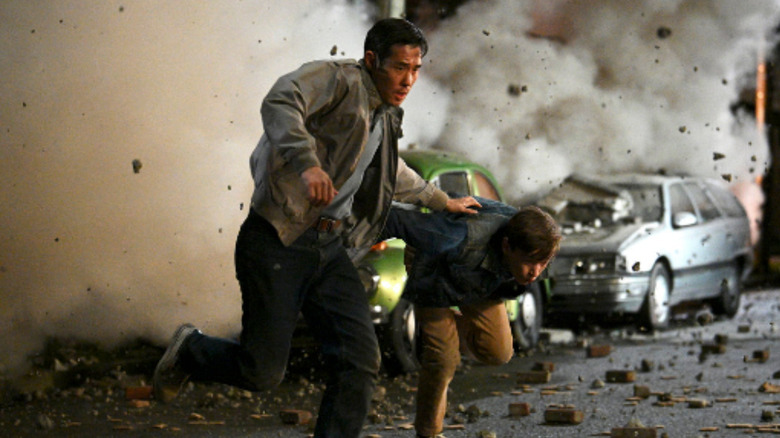 Quantum Leap Reboot: Release Date, Cast, And More
(Welcome to ...And More, our no-frills, zero B.S. guide to when and where you can watch upcoming movies and shows, and everything else you could possibly stand to know.) "Quantum Leap" is both criminally underrated and extremely influential when it comes to portraying science fiction on television. This series, which originally ran on NBC from 1989 to 1993, centered around the adventures and exploits of Dr. Sam Beckett (Scott Bakula) and Al Calavicci (Dean Stockwell) as they travel through spac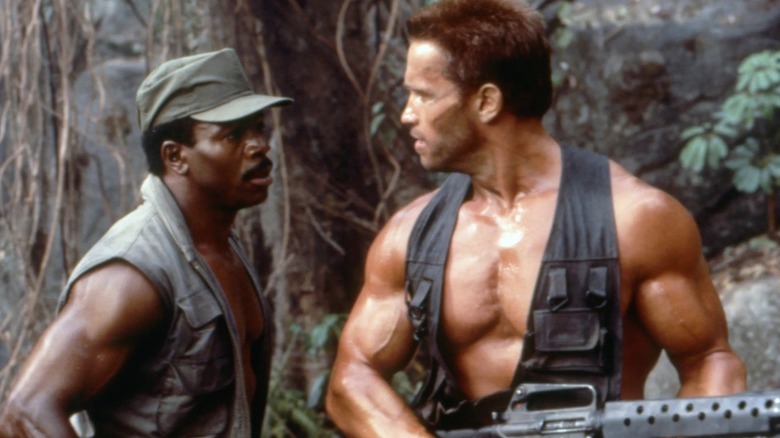 The Entire Predator Timeline Explained
Since 1987, the "Predator" franchise has made humanity realize that being our world's apex predator doesn't mean we'll go unchallenged. The original film pits a mercenary team against a single guerrilla hunter, and the odds are in the hunter's favor. Undeterred, this species — also known as the Yautja, as first identified in Steve Perry and Stephani Perry's "Alien Vs. Predator: Prey" novel — later arrived in stalk Los Angeles to undertake a strange abduction mission. Around the fringes of t...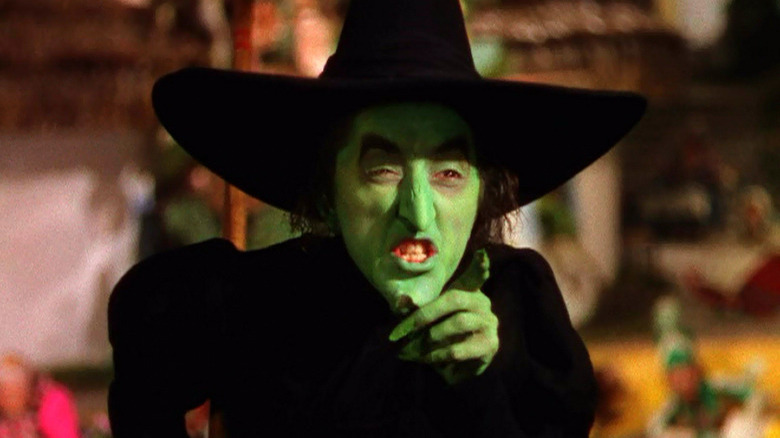 Wicked Songwriter Explains Why The Movie Needed To Be Split Into Two Parts
Stage musicals are tricky beasts when it comes to film adaptations. Many of them have very little spoken dialogue, which can lead to pacing issues when trying to re-imagine them as a three-act movie. What's more, Broadway musicals are split into two acts, the first of which typically climaxes in a show-stopping musical number followed by an intermission. Back in the 1950s and '60s, movie musicals like "West Side Story," "My Fair Lady," and "The Sound of Music" would come with a built-in intermi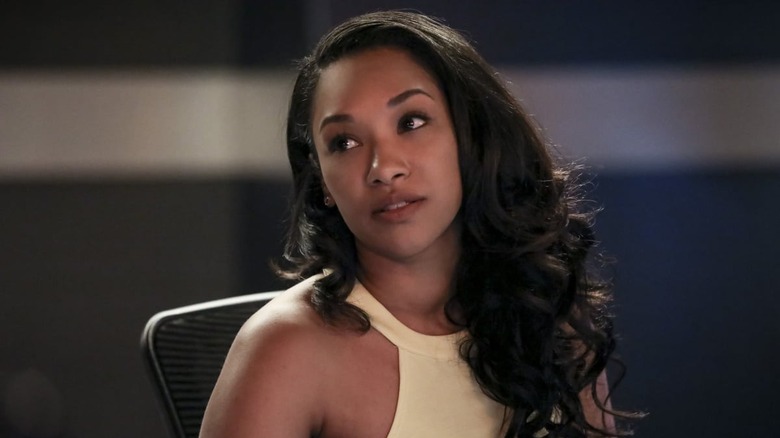 Superhero Bits: A Possible Legion Of Super-Heroes Movie, A New Marvel Video Game & More
(Superhero Bits is a collection of stories, updates, and videos about anything and everything inspired by the comics of Marvel, DC, and more. For comic book movies, TV shows, merchandise, events, and whatever catches our eye, this is the place to find anything that falls through the cracks.) In this edition of Superhero Bits: A "Legion of Super-Heroes" movie seems to be on the way. "The Flash" season 9 is bringing back Iris West. Yet another new Marvel game may be on the horizon. "Thor: Love an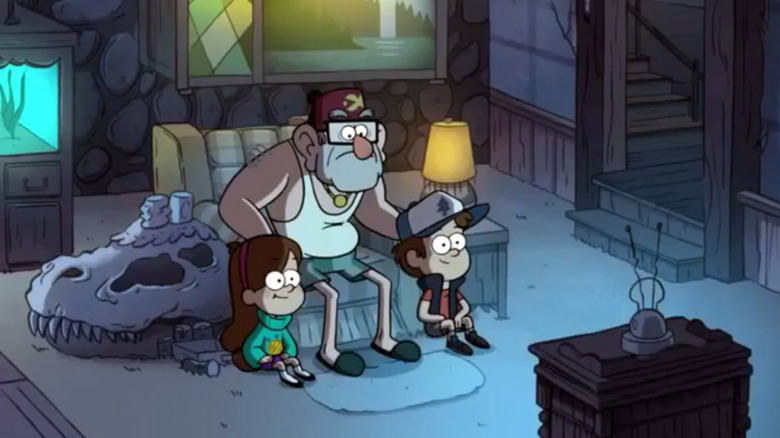 The Daily Stream: Gravity Falls Is A Dang-Near Perfect Cartoon
(Welcome to The Daily Stream, an ongoing series in which the /Film team shares what they've been watching, why it's worth checking out, and where you can stream it.) The Series: "Gravity Falls" Where You Can Stream It: Disney+, Hulu Plus The Pitch: Created by Alex Hirsch for Disney, "Gravity Falls" is, like its subject matter, an oddity. The animated series follows the misadventures of twin siblings Dipper (Jason Ritter) and Mabel (Kristen Schaal) Pines, who experience a myriad of mysterious ...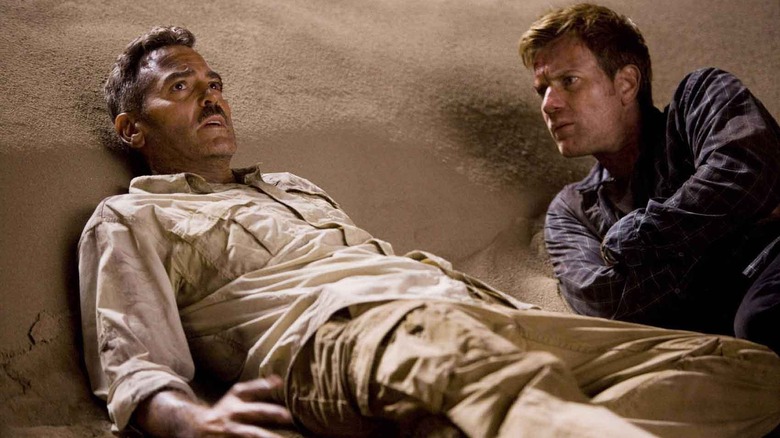 Casting Ewan McGregor Could Have Made Things Awkward For The Men Who Stare At Goats
Grant Heslov's 2009 comedy "The Men Who Stare at Goats" is based on one of the more peculiar true stories attached to the U.S. military. Taking details from the book by Jon Ronson, "Goats" details an actual effort in the late 1970s and early 1980s to develop human mental superpowers for potential use on the battlefield. A soldier named Jim Channon suggested that such a group be named the First Earth Battalion, and the title comes from an experiment wherein a soldier is assigned to stare at a g...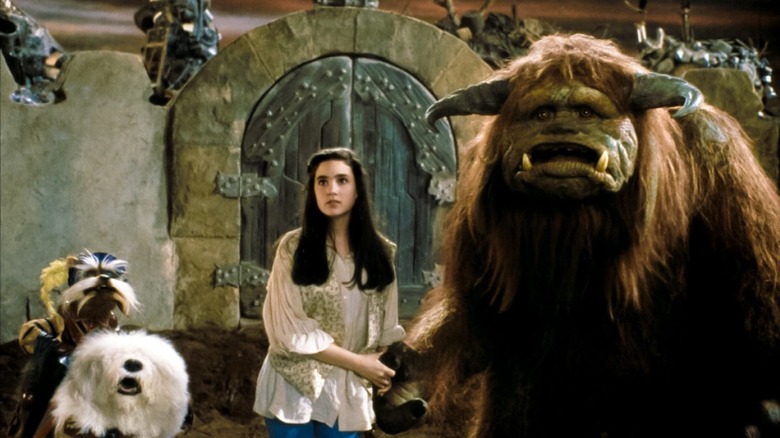 Labyrinth Wasn't Quite The Story Terry Jones Was Trying To Tell
Jim Henson's 1986 fantasy film "Labyrinth" is an odd duck, and not because of its copious amount of fantasy creatures. While the film's many passionate fans are generally drawn to David Bowie as Jareth the Goblin King, the glam rocker's presence seemed antithetical to Henson's own musical sensibilities, which tended toward gentle folk rock and John Denver. In casting Bowie as a villain, was Henson commenting subtly on his music? "Labyrinth" was met with only warm reviews on its release, with so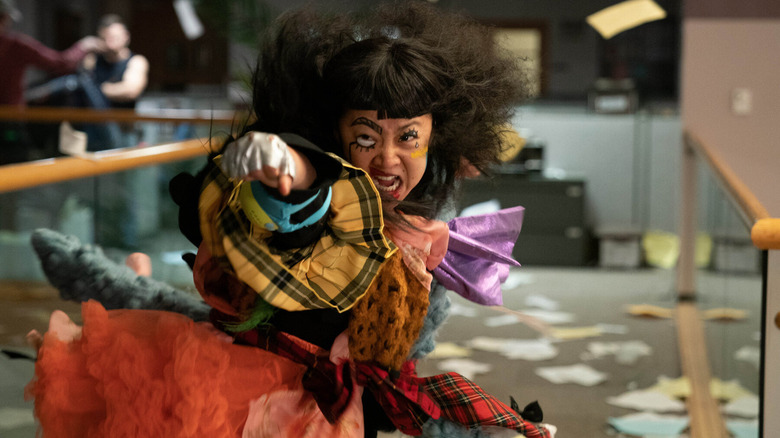 Big Bang Theory's Simon Helberg Joins The Cast Of Natasha Lyonne And Rian Johnson's Poker Face
Many rapidly aging folks, like yours truly, will fondly remember the glorious era of the late '70s and early '80s for more than just shoulder pads, synth music, and big hair. It was also the heyday of folks like Columbo and Jessica Fletcher, who built whole empires on the weekly whodunnit. "Murder, She Wrote" was a cornerstone of my childhood. Granted, I spent a lot of time with my grandparents so there was just as much of that, "Matlock," and "The Golden Girls" in my rotation as there was s...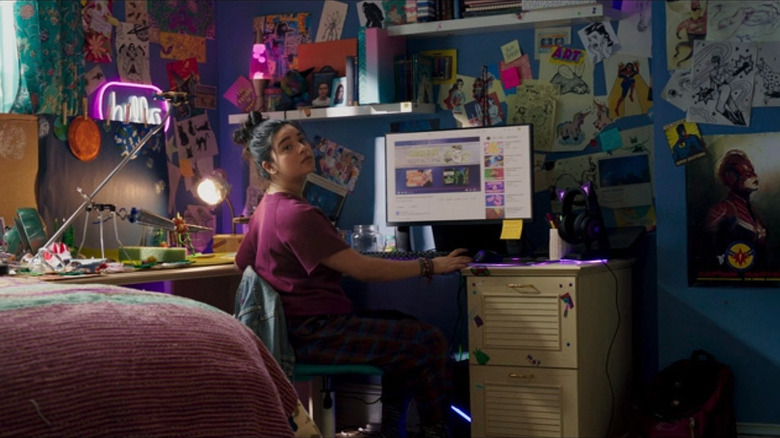 The Best Songs From Ms. Marvel Season 1's Soundtrack
The first (and possibly only) season of "Ms. Marvel" has nearly run its course, but the series is fast on its way to becoming some of the best Marvel television yet. Each episode is absolutely packed with colorful pop culture references, most of them striking a perfect chord with the South Asian diaspora, as the series' varied soundtrack has already proven. Each needle drop holds major significance in the community — and clearly for the characters in the series. Each song could have easily be...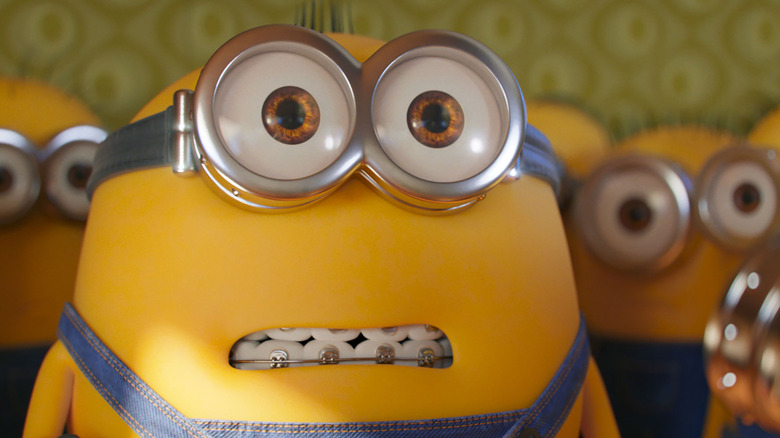 What The Minionese In The Minions Movies Means
Under the right light, the Minions -- the Twinkie-shaped, banana-obsessed mutant hench-critters of all the supervillains in the "Despicable Me" universe -- are a kid's first taste of punk rock. While they hardly seem daring or edgy, often emblazoning popsicle packages and IHOP menu items, one must recall that they serve an innate biological imperative to ensure evil persists in the world. The Minions are not heroic or helpful. They are not noble or virtuous. They are, by their evolutionary desi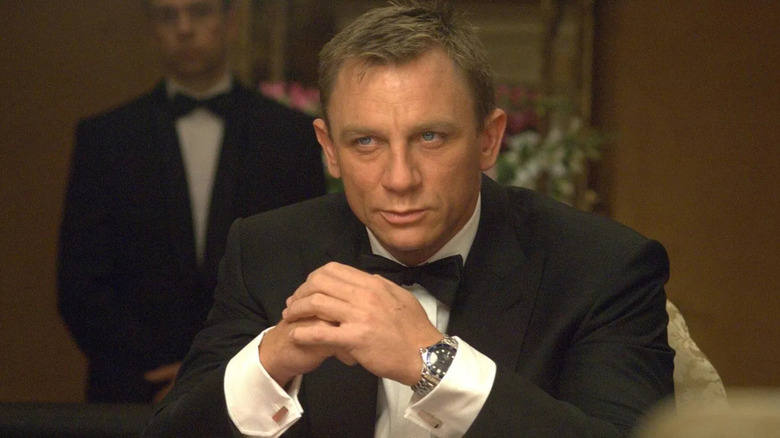 Nobody Is In The Running For The Next James Bond Just Yet, Next Movie Is Years Away
It's true: everyone is dying to see who will become the next James Bond. However, it seems we're going to have to wait a significant while longer to find out what is in store for the beloved spy and who will play him, according to Barbara Broccoli, legendary producer of the 007 films. "Nobody's in the running," she told Deadline. "We're working out where to go with him, we're talking that through. There isn't a script and we can't come up with one until we decide how we're going to approach the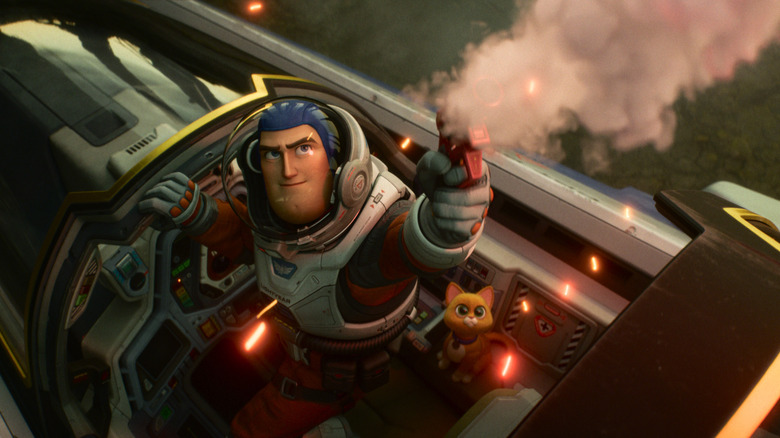 Why Lightyear Bombed At The Box Office, And What We Can Learn From It
2022 has been an infinitely better year at the box office for Hollywood when compared to 2021 -- and especially 2020. Overall, things are pacing well-ahead of last year and the recovery for the industry after the pandemic is incredibly promising. But the year hasn't been without its misfires, and amongst the biggest of those misfires up to this point is "Lightyear." That's not to say that Disney never misses, but before the pandemic hit, they were the unquestioned champions of the box office. A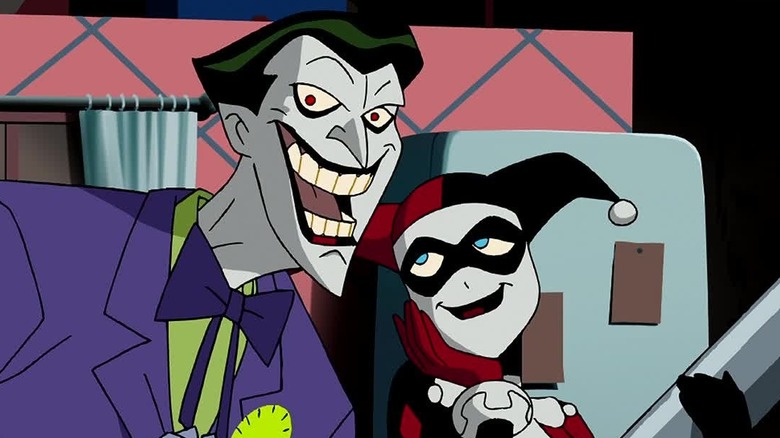 The Animated Batman Beyond Movie Had To Be Re-Cut From PG-13 To G
When it comes to Batman, there are hardly any other comic book properties that rival his sheer amount of adaptations. The amount of television series, games, and films that audiences have access to about the Caped Crusader is astonishing. Some stand out more than others, and in the case of animated adaptations, the history and distribution of the movie "Batman Beyond: Return of The Joker" is just as intriguing as anything involving Ben Affleck's Batman in Zack Snyder's DC Extended Universe. "Ba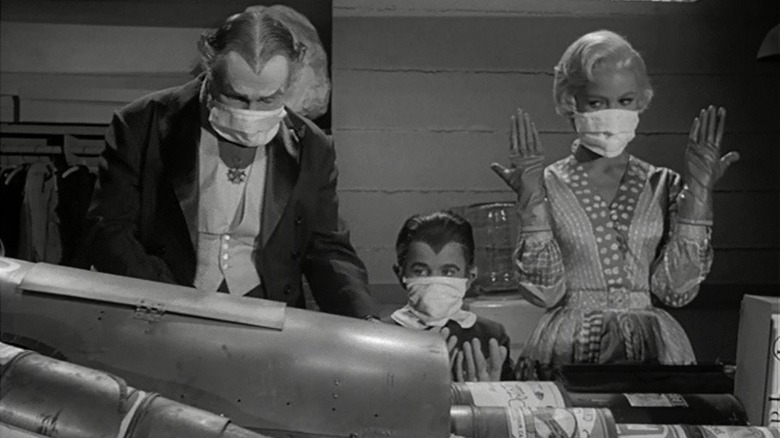 Rob Zombie's The Munsters Reboot Adds Original Cast Member Butch Patrick As Tin Can Man
Rob Zombie, you're wild for this one. "The Munsters" season 1, episode 7 is called "Tin Can Man," and centers on the dilemma of young Eddie Munster (Butch Patrick) who is facing expulsion from school. In a stroke of genius, he and Grandpa Dracula decide that they will build a fully-functional robot for Eddie's science fair project, and create the titular Tin Can Man. As we've learned today, Rob Zombie's anticipated cinematic adaptation of "The Munsters" will feature the ridiculous robot who, in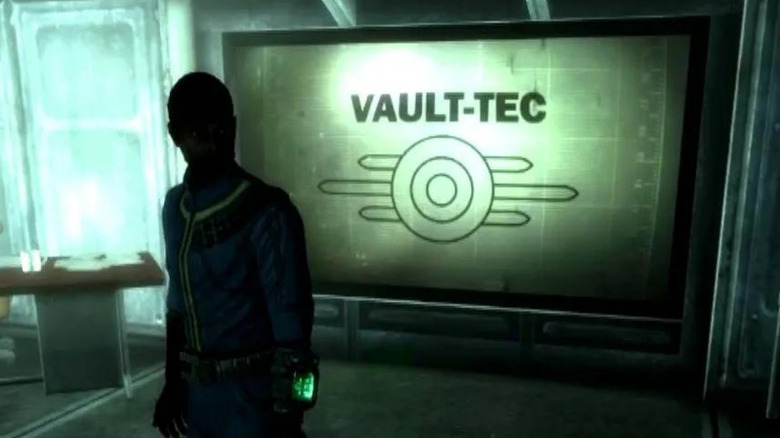 Fallout TV Series: Everything We Know So Far
Are you prepared for the future? Well, you better be, because Prime Video's adaptation of "Fallout" is pushing forward. Expected to begin production sometime this year, it'll be the first time the franchise ventures outside the realm of gaming and into multimedia. Seriously, there has never been any supplementary media for "Fallout" that didn't involve games, both video and tabletop alike. This television series will be entirely new territory for the franchise, which is fitting given how there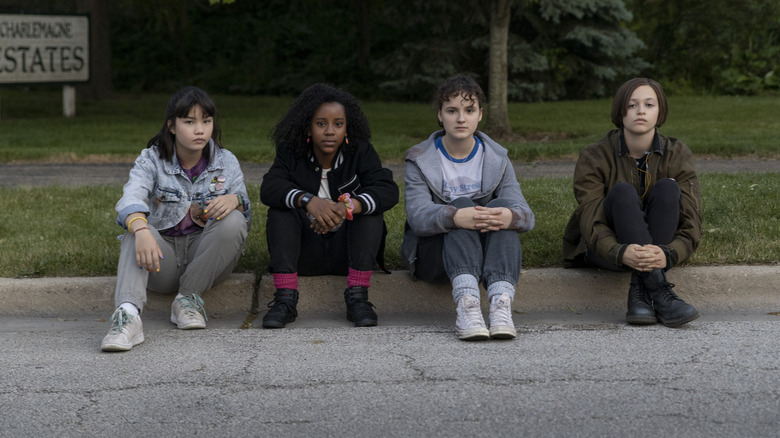 Paper Girls Trailer: From The Paper Route To Saving The World
Paper routes feel like something from a bygone era, when the news wasn't delivered to us via our unhealthy obsession with our phones, but by some local kids who wanted to make a few bucks. It's a part of Americana that feels almost forgotten even as we relish the resurgence of the Amblin "kids on bikes" sub-genre through shows like "Stranger Things" or the Andy Muschietti "It" movies. Thankfully, "Paper Girls," the new Prime Video series based on the comic book series by Brian K. Vaughan an...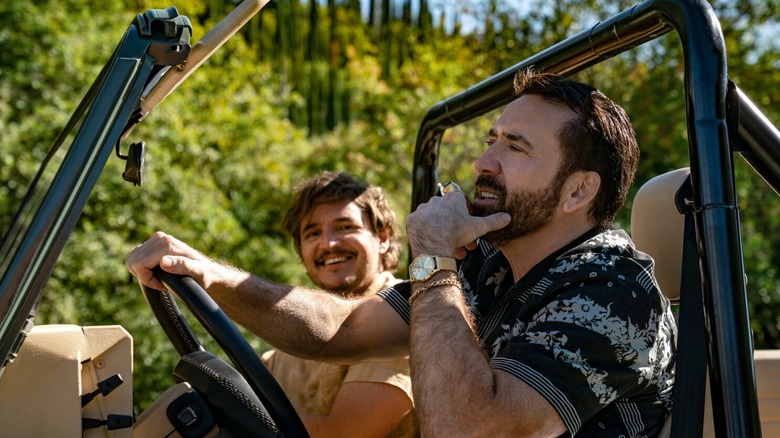 The Best New Blu-Ray Releases: Everything Everywhere All At Once, The Unbearable Weight Of Massive Talent, And More
Welcome back to my sporadic Blu-ray column! The latest edition features Nicolas Cage playing himself, a great Steven Soderbergh flick that finally has the 4K treatment, not one but two of 2022's best films, a filmed opera, and Tom Cruise and Emily Blunt teaming up to fight aliens (in 4K!). As always, I hope you'll keep spinning those discs. Because while digital may seem convenient, physical media is forever (unless your house burns down or something like that, but then you'll have other thi...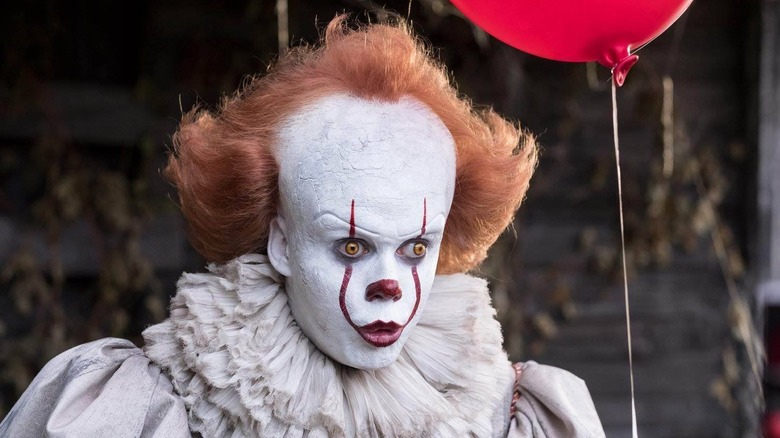 Stephen King's It Is Terrorizing The Netflix Top 10, And For Good Reason
When Warner Bros. first announced they were making a film adaptation of Stephen King's "It," many were convinced the project was unnecessary. Tim Curry's portrayal of Pennywise the Clown in the 1990 miniseries terrified audiences for nearly three decades and trying to recapture that horror felt like an impossible task. However, when "It: Chapter One" finally debuted in 2017, naysayers were quickly quieted. Even through its faults, Andy Muschietti's "It: Chapter One" introduced the story of "It"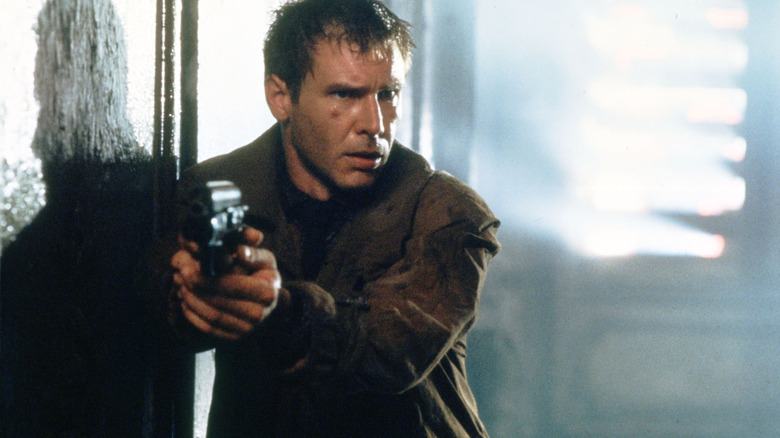 All Five Ridley Scott Sci-Fi Movies, Ranked
Ridley Scott, 84, is one of his generation's master stylists. No matter what script is handed to him, Scott will assemble a crack team of production designers, talented costumers, expert cinematographers, and celebrity actors to ensure that his movies are striking, atmospheric, and gorgeous to look at. His films have been nominated for a total of 41 Academy Awards and have won nine. Five of those wins, curiously, went to 2000's "Gladiator," one of the weaker films in Scott's filmography.  Fi...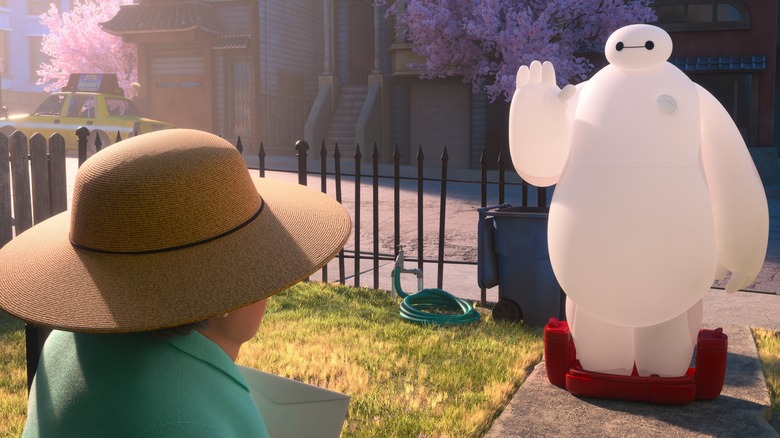 Baymax! Star Scott Adsit On Finding That Distinctive Voice And The Power Of Community [Interview]
Since arriving in the city of San Fransokyo in 2014 courtesy of the Academy Award-winning film "Big Hero 6," the lovable, huggable healthcare companion Baymax has been fighting alongside Hiro Hamada, Honey Lemon, Wasabi, Go Go, and Fred to keep the city safe against supervillains. Their armor-clad heroics continued in the Disney XD show "Big Hero 6: The Series," which ran from November 2017 to February 2021. However, in the latest Disney+ series, titled "Baymax," fans follow the compassionate r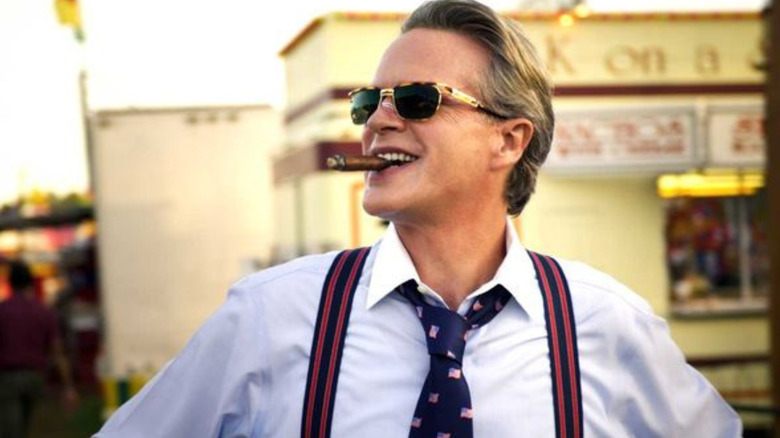 Robert Englund Blew His Audition For A Completely Different Stranger Things Character
It's hard to imagine Robert Englund having to audition for a role on "Stranger Things." Of course, he's an actor and that is how actors secure jobs, but come on! He's Robert Englund, the man behind Freddy Krueger, one of the most iconic horror villains of all time. Can't he just get grandfathered in, as a treat? Apparently not, because Englund recently revealed that he's done not one, but two auditions for the show, which is about to premiere the final two episodes of its fourth season on July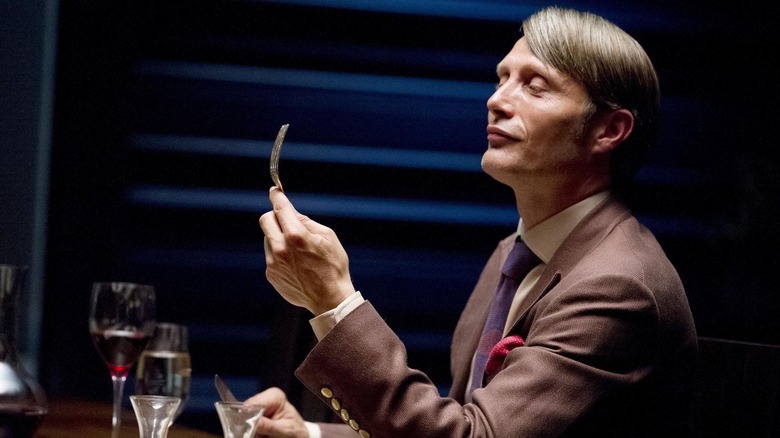 The Most Surprisingly Appetizing Moments In Hannibal
Though its last episode aired in 2015, Bryan Fuller's opulent, gothic horror take on the police procedural genre and the iconic characters created by Thomas Harris is still considered essential viewing by many. Watching it, it's easy to see why. Mads Mikkelsen and Hugh Dancy breathe glorious, messy life into the characters of Hannibal Lecter and Will Graham, and the dizzying, dangerous dance that the two engage in over the show's three seasons is nearly impossible to look away from.  Like Lect...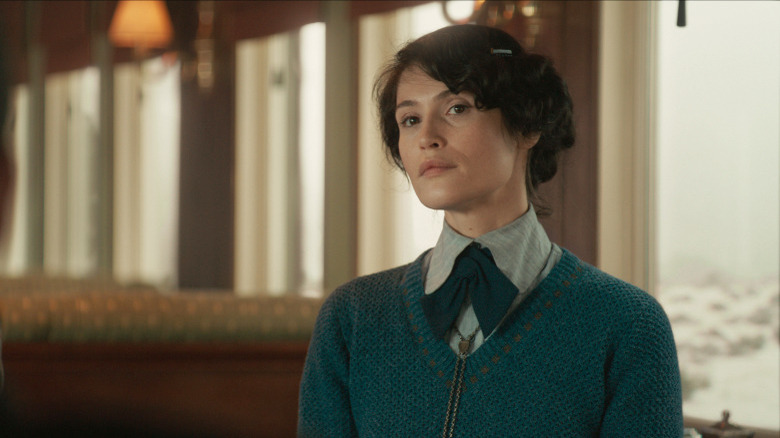 The Critic: Everything We Know So Far About The Ian McKellen Thriller
People sure do have some funny ideas about professional critics. If one were to assume movies are accurate in the ways they tend to depict them, critics are all well-paid, fun-hating jerks who lack any sense of imagination and will happily give someone's art a bad review purely out of spite. Honestly? When I was working as a full-time film and TV critic, I could only dream of having enough time and money to walk around in fancy clothes, poo-pooing Hugh Jackman's circus to his face, or telling M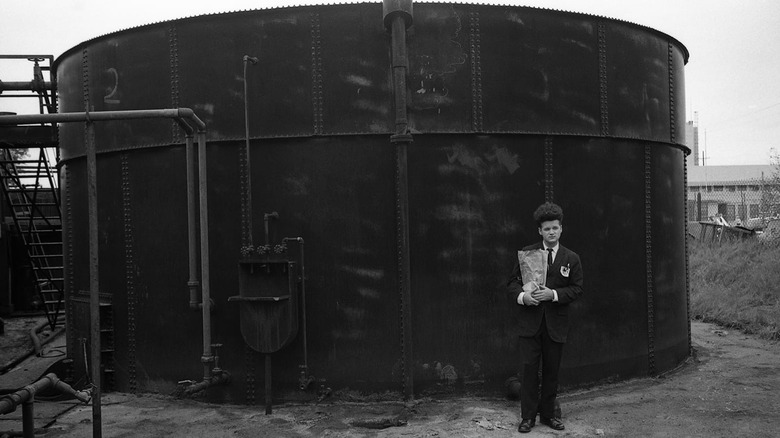 Why You Can Never Tell Exactly What Era A David Lynch Film Takes Place In
Everybody loves a good period piece, from the modern classic "Once Upon A Time... In Hollywood," to the timeless throwback "Grease." We all share a deep nostalgia for bygone eras, and even avant-garde directors like David Lynch aren't immune to this wistful longing for the past. Rather than pay homage to specific eras in his films, Lynch takes a different approach.  In his 2007 David Lean BAFTA lecture, Lynch explained that he doesn't like to recreate reality in cinema. Instead, he sees ...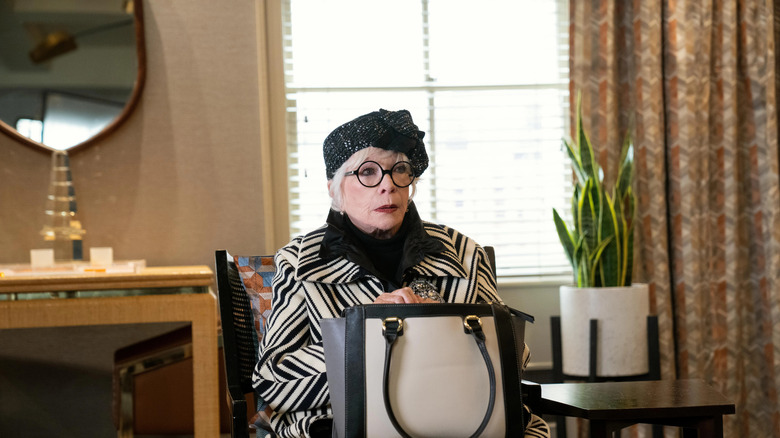 Only Murders In The Building Season 2 Begins With An Intriguing And Hilarious Two-Part Premiere
Hello, fellow Arconiacs! I hope you're all as excited as I am for the return of "Only Murders in the Building," the Hulu crime comedy series bringing together the comic triangle of Steve Martin, Martin Short, and Selena Gomez. I'll be your guide through the second season of the show about a trio of true-crime-podcast fans who become true-crime-podcasters. Before I dive into the two-episode premiere of season two, though, it's best if we start with a brief rundown of what happened in the first s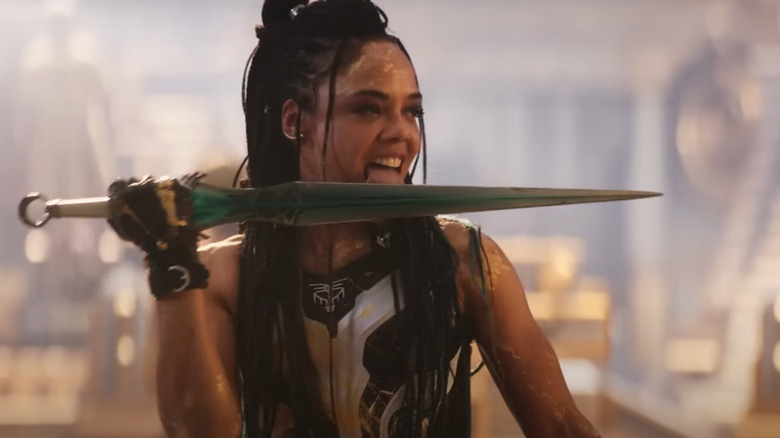 Tessa Thompson Explains The Chaos Behind Taika Waititi's Creative Style
Taika Waititi is one of the more unique voices to join the MCU, bringing his chaotic vibes and colorful, whimsy style to a franchise that is usually rather rigid and homogenous. This has made "Thor: Love and Thunder" an anticipated project, even if editing it was a nightmare for Waititi. The film is inspired by one of the best comic series runs in recent years, which sees Thor face a god-slaying enemy threatening all pantheons in the universe, and also sees a rather weird romance blossom betw...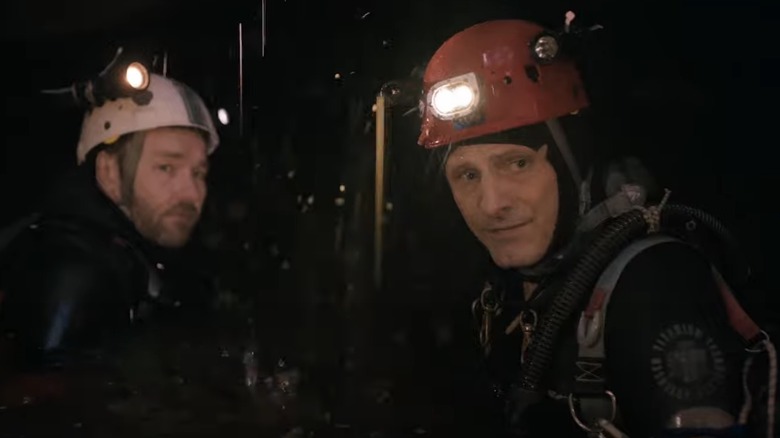 Thirteen Lives Trailer: Ron Howard Recreates The Thai Cave Rescue
Brace yourselves: the trailer for Ron Howard's new film "Thirteen Lives" is here, and the filmmaker's take on the 2018 Tham Luang cave rescue looks like it'll be an endlessly intense race against the clock. The film is a seemingly very true-to-life dramatization of the harrowing news story that captured the world's attention, when twelve children on a Thai soccer team and their assistant coach ended up trapped in a flooded cave for 18 days. If you've seen Elizabeth Chai Vasarhelyi and Jimmy Chi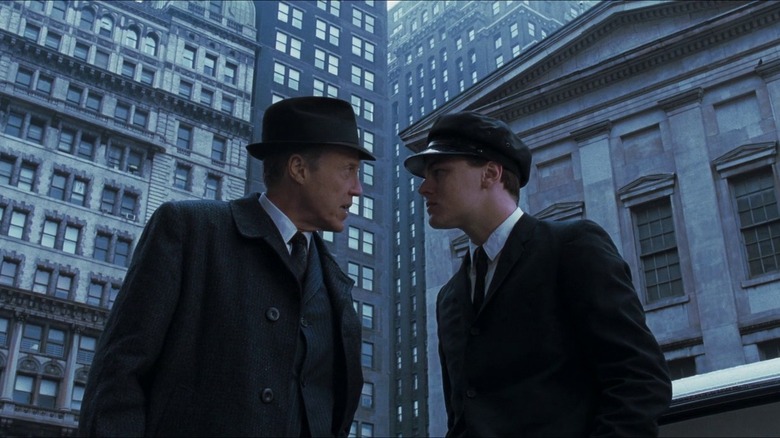 Christopher Walken's Catch Me If You Can Performance Was A Little Too Good
Christopher Walken had a reputation for playing villains in the first several decades of his career, but stepped out of his pigeonhole for Steven Spielberg's 2002 crime film "Catch Me If You Can." Walken starred opposite Leonardo DiCaprio and Tom Hanks, and his performance was unforgettable. His acting was so realistic that he managed to terrify his younger co-star. The movie is based on a true story about Frank Abagnale Jr (DiCaprio), a teenager in the '60s who scammed nearly every major bank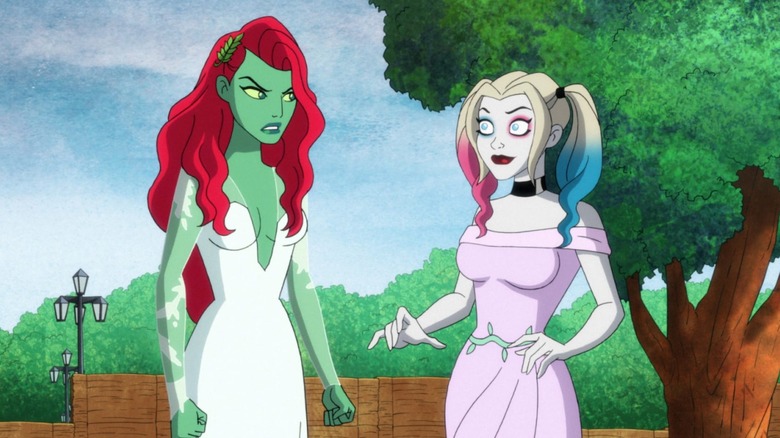 Harley Quinn Season 3 Trailer: Harley And Ivy Are Finally Back
The new season of "Harley Quinn" is coming to HBO Max, and we just got our first look at what the villain formerly known as Dr. Harleen Quinzel has been up to since we last saw her. The latest batch of episodes is the first since the series' movie to the streamer was announced in 2020, as it was previously a part of DC Universe, which has since pivoted to comics only. However, it's unlikely the channel change will make a huge impact on the content of "Harley Quinn," since the show has been amon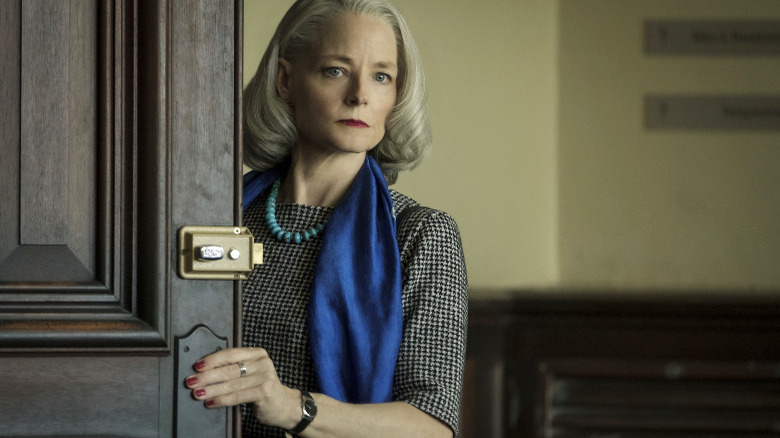 True Detective Season 4: Everything We Know So Far
One could argue "True Detective" season 1 was the show that made it cool for A-listers to star in prestige TV series, casting Matthew McConaughey and Woody Harrelson as a pair of bickering, haunted detectives who spend 17 years trying to catch a serial killer in the labyrinth swamps of Louisiana. After a misbegotten attempt to trade in the Southern Noir vibes of season 1 for a Californian crime drama in season 2, creator Nic Pizzolatto took the show back to its roots for its third outing. Once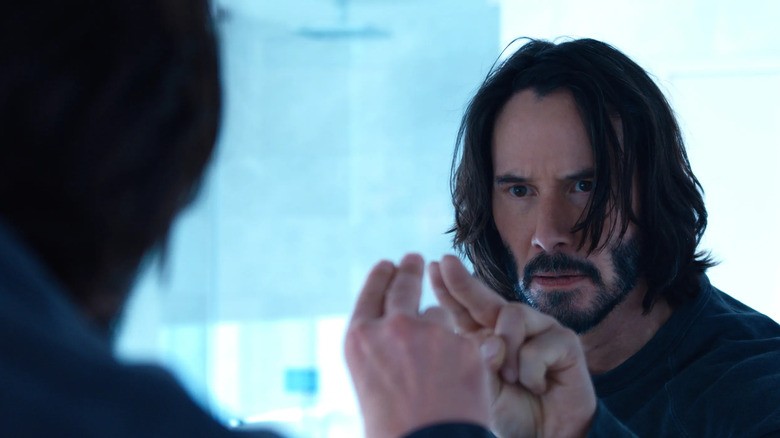 The Matrix's Massive Influence Made It Tricky To Write Resurrections
For Lana Wachowski, the prospect of writing a fourth "Matrix" movie was daunting on a number of levels. For one, Lana and sister Lilly Wachowski left nearly everything on the table with "The Matrix Reloaded" and "The Matrix Revolutions," definitively ending the stories (and lives) of Neo (Keanu Reeves) and Trinity (Carrie-Anne Moss). Furthermore, the impact of the original 1999 film, in particular, needed to be reckoned with, as it has not just permeated the culture but noticeably influenced th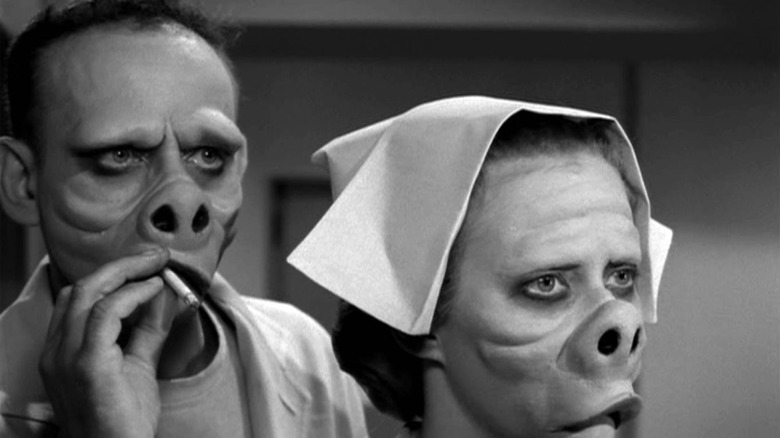 The Movies And Shows That Kickstarted Rob Zombie's Love Of The Horror Genre
You might be surprised that a man named Robert Bartleh Cummings might be into vintage horror films and TV shows. A guy with that name is probably sitting on a yacht, reading the financial section of the Times as his butler brings out caviar and Cuban cigars on a silver platter. But if I told you that man is better known as Rob Zombie, then the surprise factor is out the window. The man's chosen stage name is "Zombie," for God's sake. Of course he loves horror. Rob Zombie and horror imagery go t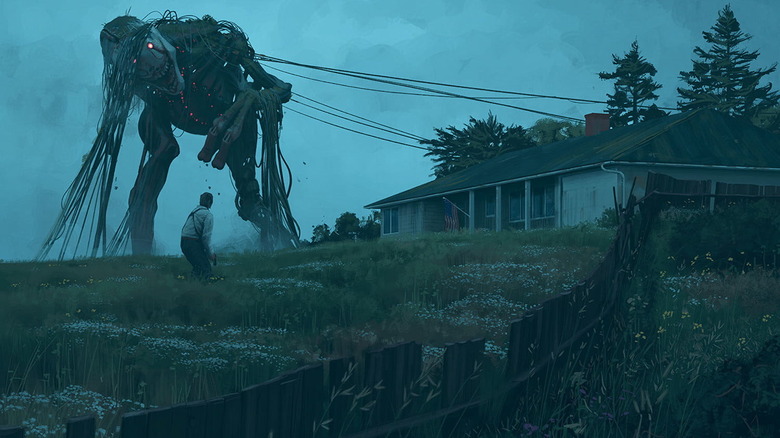 Millie Bobby Brown And The Russo Bros. Movie The Electric State Lands At Netflix
As it turns out, even after you direct one of the highest-grossing films of all time, you still don't have carte blanche to do whatever you want creatively until the end of time. Known for their ultra box office bustin' Marvel films "Avengers: Infinity War" and "Avengers: Endgame," the latest project from The Russo Bros. is an adaptation of the science-fiction illustrated novel, "The Electric State." Originally, The Russo Bros. were supposed to produce the project for "It: Chapters One and Two"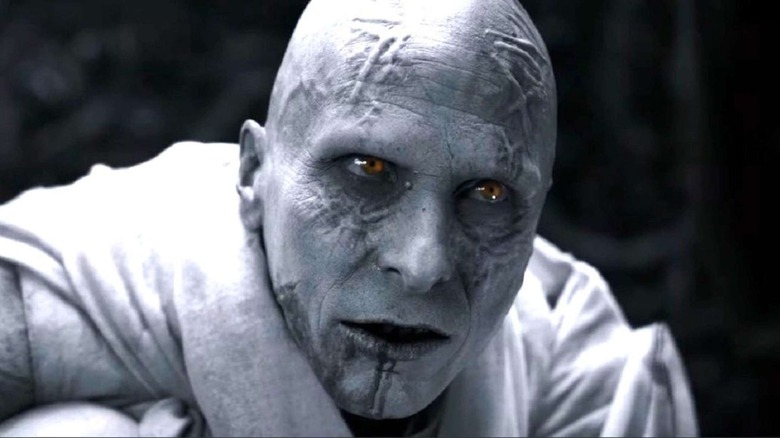 Christian Bale Took His Thor: Love And Thunder Role Because His Kids Forced Him To
Every high-profile actor has their own unique process for what roles they pick and why. Some embrace the challenge of doing something new and outside of their comfort zone, getting a crash course in new skills, and flexing different performing muscles that they might not have had a chance to do previously. Others relish the opportunity to work with the best and brightest in the business, becoming a particular filmmaker's "muse" of sorts and trusting them to bring out the absolute most in them w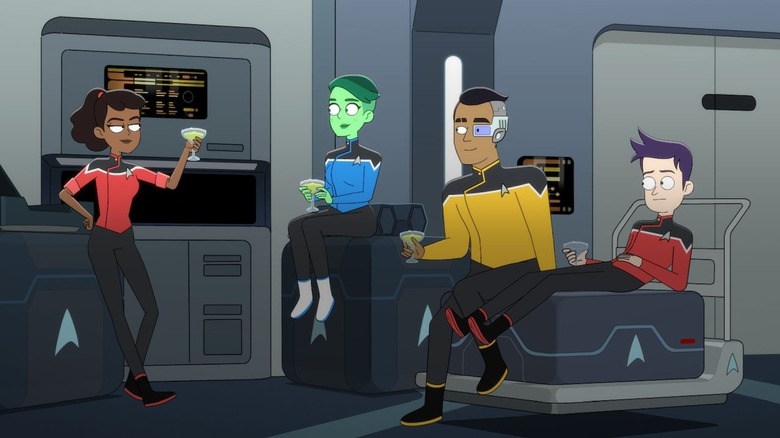 Star Trek: Lower Decks Creator Mike McMahan Digs Into The Textures Of Trek [Interview]
Making an animated workplace comedy set in the "Star Trek" universe is no easy feat, but somehow the team behind "Star Trek: Lower Decks" made it look easy. The series is both a fantastic animated adult comedy and a truly great "Star Trek" series, mixing irreverent humor with a whole lot of love for the shows that have come before. "Lower Decks" follows the crew of the U.S.S. Cerritos, specifically the lower deckers who are just starting out in their Starfleet careers. If you ever wondered wha...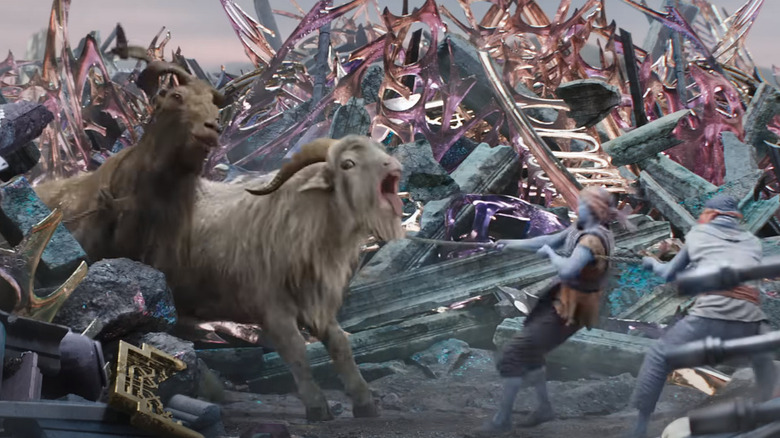 How Taika Waititi Forced Guardians Of The Galaxy Director James Gunn To Deal With Space Goats
The release of "Thor: Love and Thunder" will bring more than just the God of Thunder back to the Marvel Cinematic Universe in the aftermath of "Avengers: Endgame." This time around, he's going to be joined by his pals in the Guardians of the Galaxy, which should help to tee up the ball for the long-awaited "Guardians of the Galaxy Vol. 3" next summer. But it appears as though the Guardians are going to be saddled with a little something that wasn't originally part of the plan, and it's all than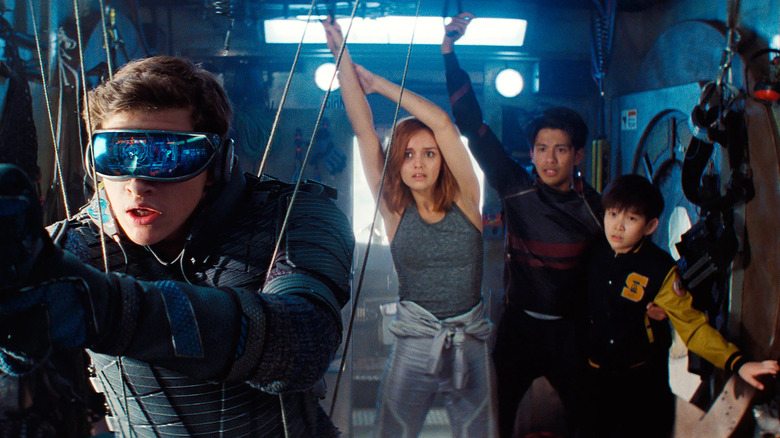 All Eight Steven Spielberg Sci-Fi Movies, Ranked
The evolution of Steven Spielberg's career has been fascinating to witness. After establishing what modern blockbusters look like with the 1975 animal attack movie "Jaws," he went on to pioneer a slick, audience-rousing style of adventure filmmaking that is venerated and imitated to this day. Along the way, he repeatedly indulged in high-end prestige fare, creating stories that depicted the world's most grievous injustices with compassion and sensitivity ("Schindler's List," "The Color Purple")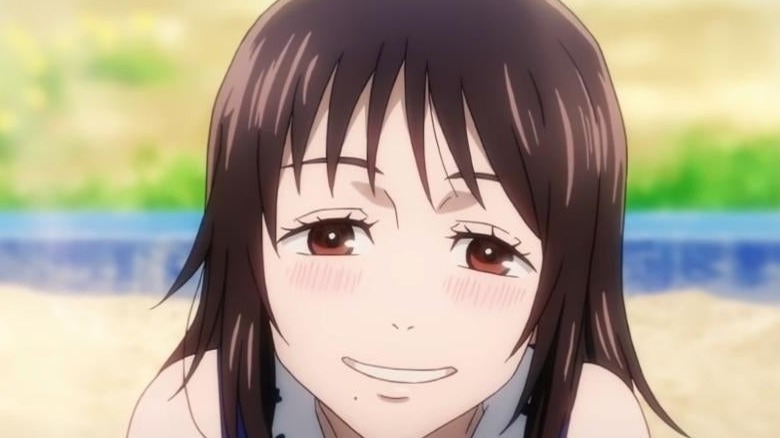 How Jujutsu Kaisen 0 Tries To Make Shonen Romance Work
"Jujutsu Kaisen 0", the latest film adaptation and prequel to the hit anime of the same name created by Gege Akatumi, is filled to the brim with exciting fights, impossible odds, and most importantly, beating the absolute snot out of your enemies with the power of love. Defeating an enemy with an abstract concept is run-of-the-mill in most anime, specifically Shonen. In the case of "Jujutsu Kaisen 0", however, it's the power of love and the driving relationship between two characters that turns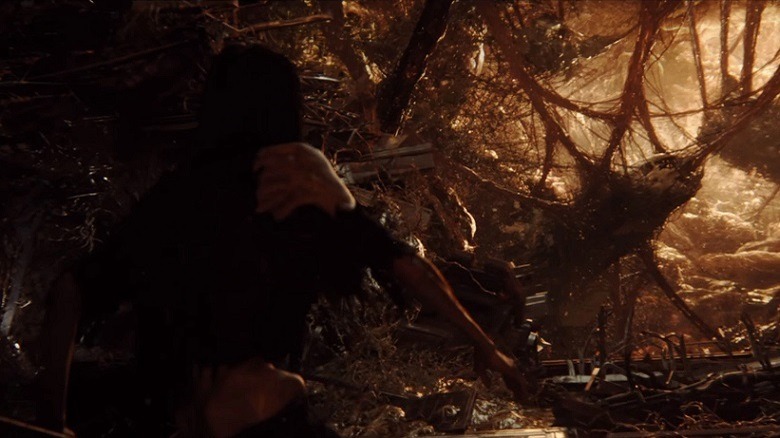 The Most Shocking Twists In Sci-Fi TV History
Audiences yearn to be shocked by a well-written or unexpected twist that can revitalize a stagnant plot or get people talking about a show again. After all, where would series like "Game of Thrones" be without a regular delivery of shocks, twists, and upsets? In science fiction — a genre based on the extraordinary — the audience is used to being presented with concepts to broaden the mind, but it's not above a little shock content if it shakes up and serves the narrative. Here are some of t...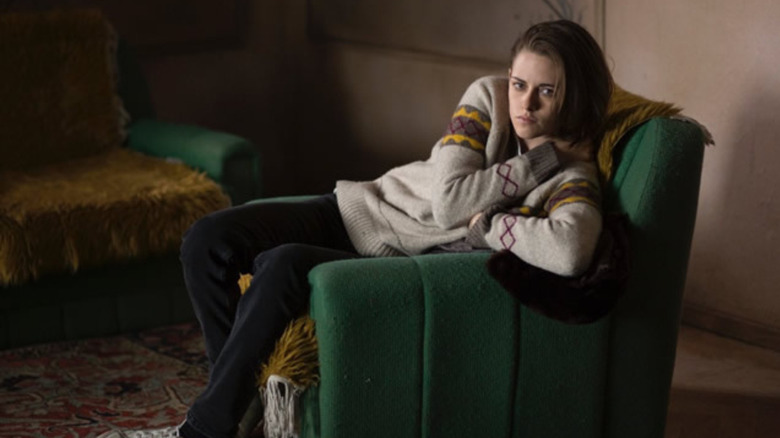 Love Lies Bleeding: Everything We Know So Far About The Kristen Stewart A24 Romance
Thanks to her roles in films like "Spencer" and "Crimes of the Future," Kristen Stewart has quickly found herself as one of Hollywood's buzziest and most in-demand stars. While other actors in her position might transition into big blockbuster roles such as a stint in the Marvel Cinematic Universe, Stewart is going all-in on dramatic independently-funded titles. Oh, and also a ghost-hunting show, but I digress.  One such project is A24's upcoming "Love Lies Bleeding." In a new announcement, th...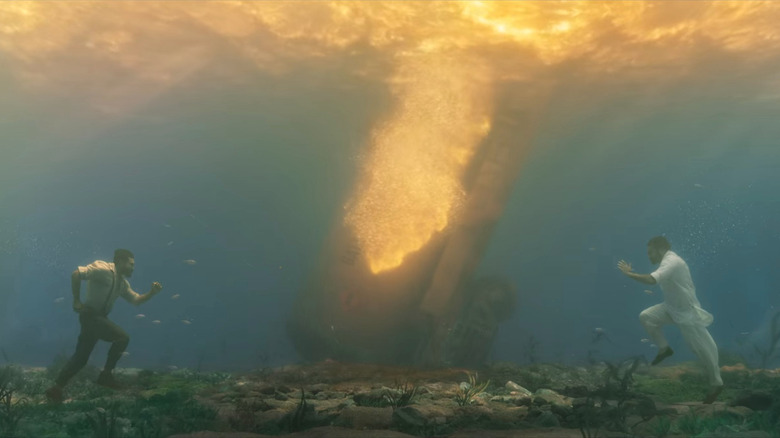 The 20 Best Moments In RRR, Ranked By How Much We Can't Believe What We Saw
"RRR" is electrifying cinema. The film runs over three hours long and can barely contain the amount of extravagant, invigorating, and beautiful moments that make you remember why you love the medium of film in the first place. Director S.S. Rajamouli's ability to wow an audience within the context of a big-budget action film dwarfs just about everything being produced by the Hollywood machine. Even just the way he frames his two leading men, Ram Charan and N.T. Rama Rao Jr. (henceforth to be re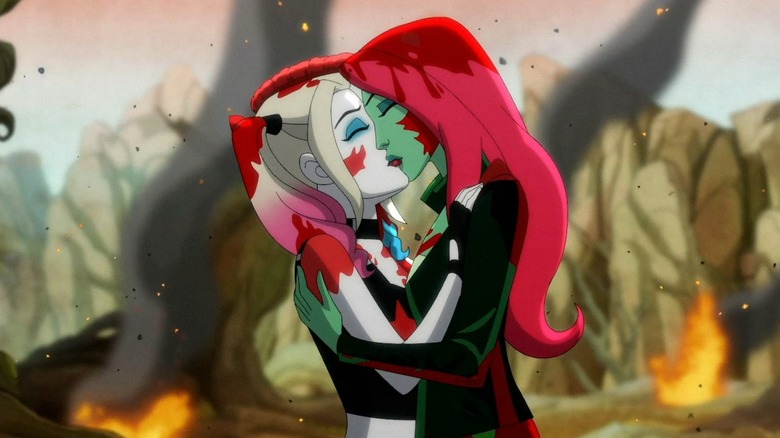 Superhero Bits: Chris Hemsworth Isn't Done With Thor, Morbius Arrives At Blockbuster & More
(Superhero Bits is a collection of stories, updates, and videos about anything and everything inspired by the comics of Marvel, DC, and more. For comic book movies, TV shows, merchandise, events, and whatever catches our eye, this is the place to find anything that falls through the cracks.) In this edition of Superhero Bits: Marvel celebrates the legacy of Thor in the MCU. The "Harley Quinn" season 3 trailer is coming very soon. A rumored Ezra Miller DC project may have been scrapped. "Morbius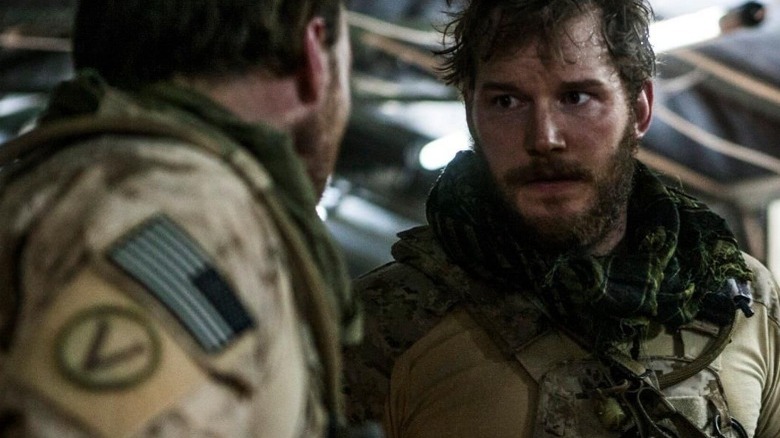 The Terminal List Review: Chris Pratt Leads An Offensively Bad Military Thriller
There's a term used in some corners of the internet, particularly fan spaces, that's so perfectly specific that it as of yet has no standard English counterpart. It's the phrase "poor little meow meow," and it's a sometimes sarcastic term of endearment applied to characters or celebrities who commit terrible acts yet somehow end up lionized and even seen as victims. In Prime Video's new series "The Terminal List," a thoroughly rotten action thriller, Navy SEAL James Reece (Chris Pratt) goes on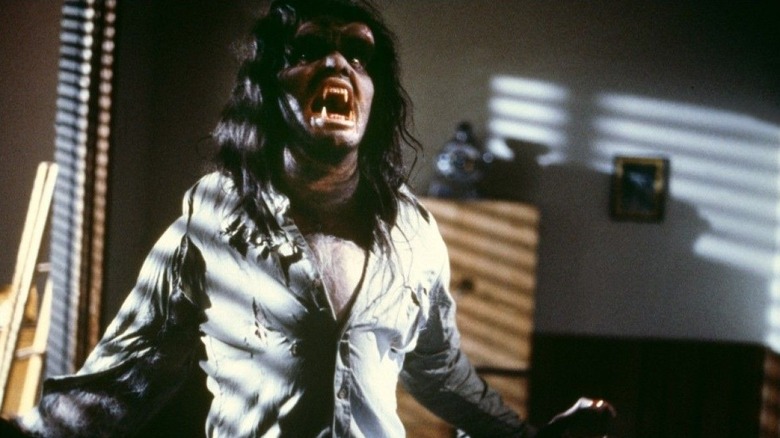 The Most Terrifying Movie Monster Transformations
Monsters come in all shapes and sizes. Some are born into their grotesquerie, while others earn that title by way of horrifying transformations. Regardless of their depth or sympathetic origins, characters in horror movies can transform into something horrific for a host of different reasons, from an unfortunate encounter with an alien species, making poor choices (about wigs, holy grails, or experiments), or trying to climb social and career ladders to getting attacked because of your first pe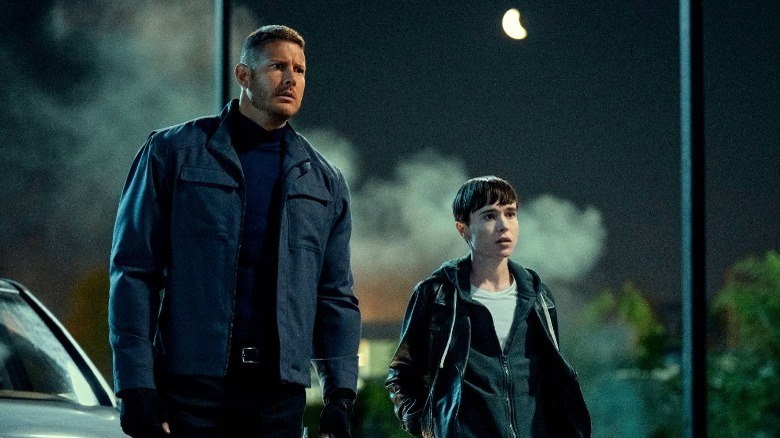 Is The Umbrella Academy Ending At Season 4?
Warning: The following contains spoilers for "The Umbrella Academy" season 3. The "Umbrella Academy" season 3 finale feels like an ending. The latest batch of episodes sees the Hargreeves siblings endure a true apocalypse for the first time, but they also make it out of the Hotel Oblivion after hitting a reset button that sends them to a new version of their reality. Only, in this world, the Hargreeves siblings don't have superpowers. "Oblivion" ends with Viktor, Diego, Allison, Luther, Klaus...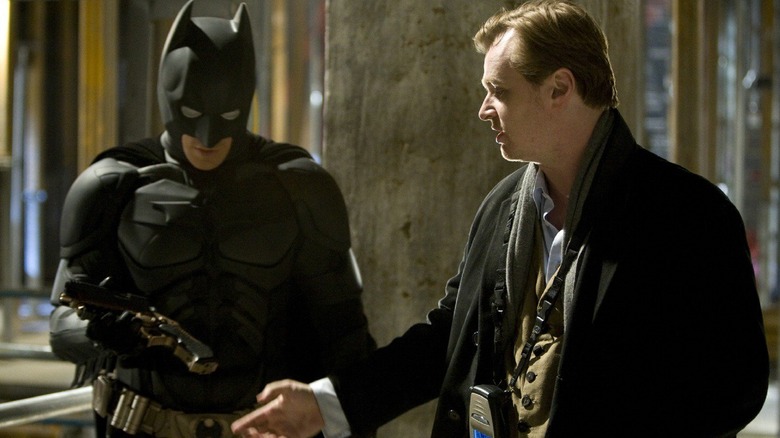 Christian Bale Would Return To The Role Of Batman On One Condition
It's been 10 long years since Christian Bale last suited up as Batman in Christopher Nolan's "The Dark Knight" trilogy. In the time since, the actor has gone on to work with several acclaimed directors such as David O. Russell, Ridley Scott, Adam McKay, Terrence Malick, Scott Cooper, and James Mangold, heavily suggesting that his predominant interest moving forward remains accepting compelling roles with some of the most prestigious and biggest name-brand filmmakers. Even with Taika Waititi ...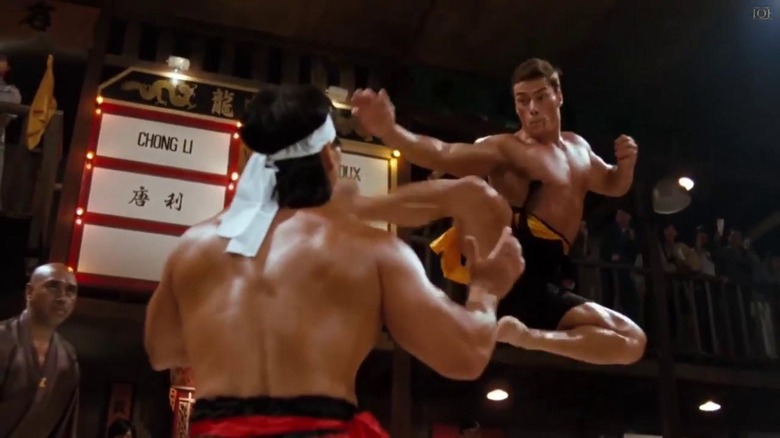 Jean-Claude Van Damme's Predator Casting Was Doomed From Day One
A footnote in the career of martial artist and action-movie star Jean-Claude Van Damme is that he was originally cast to play the titular alien in the 1987 sci-fi action-horror film "Predator" before he was unceremoniously canned and replaced by the late Kevin Peter Hall. In recent years, it seems like everybody and their mamas have stepped forward with conflicting eyewitness accounts of what led to Van Damme's dismissal, but the consensus is that his casting was doomed from day one. Van Damme,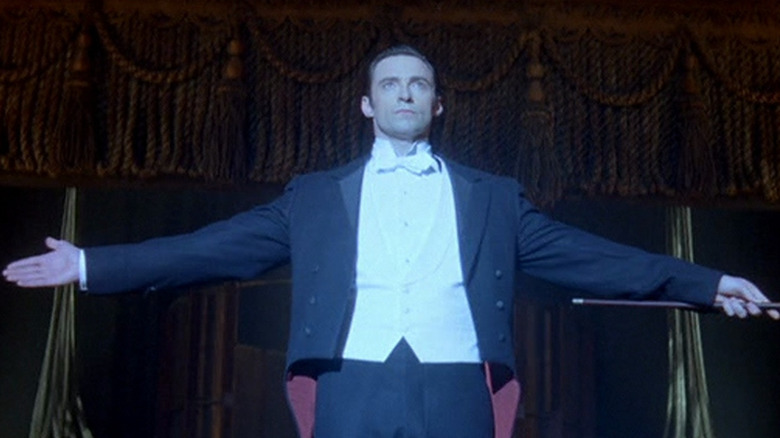 Even The Stars Of The Prestige Weren't Told How Their Tricks Were Done
As Christopher Nolan's "The Prestige" tells us in its opening scene, there are three steps of a magic trick.  1. The Pledge -- show something ordinary.2. The Turn -- do something extraordinary, like making the object disappear into thin air.3. The Prestige -- bring it back.  This prologue exemplifies the fascination in "The Prestige" with the mechanics of stage magic and reveals an early glimpse of Nolan's larger obsession with the inner workings of fantastical systems and concepts. Many s...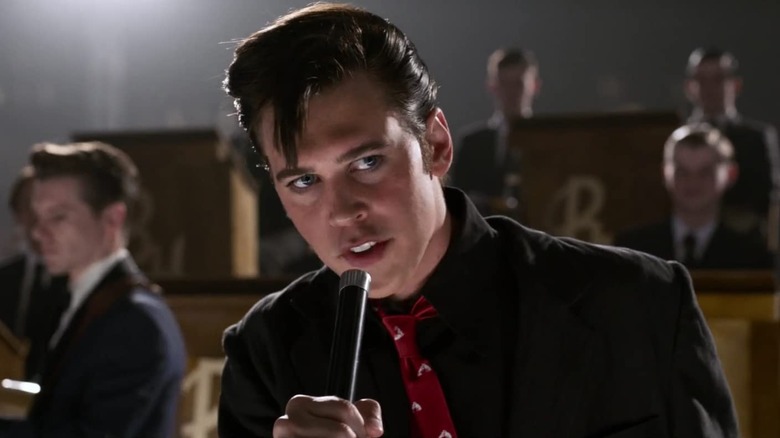 Both Elvis And The Black Phone Won Big At The Box Office
We are very firmly in the midst of the summer box office and while last year welcomed moviegoers back to theaters in a meaningful way, things were still on uncertain ground. This weekend, with the release of Warner Bros.' "Elvis" and Universal's "The Black Phone," it has become clear that we are in a much better place in terms of the theatrical distribution side of the movie business than we were a year ago. To that end, both of these very different movies managed to pull in big bucks while dea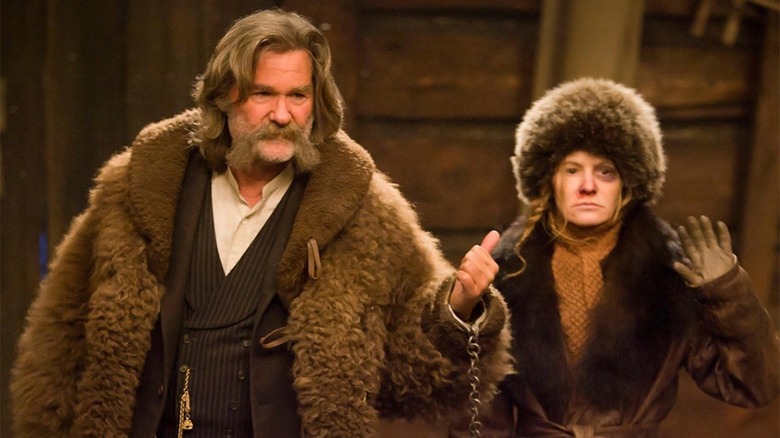 Quentin Tarantino Never Let The Hateful Eight Cast Out Of The Cold
Quentin Tarantino's "The Hateful Eight" is a cold movie. Emotionally, it's his most frigid work since "Reservoir Dogs," a largely one-set western/thriller dripping with blood and vitriol. Tarantino strands his characters in a Wyoming general store in the middle of a raging blizzard -- it's brutally cold outside but not much better inside. Everyone appears to be freezing. While it's hardly a surprise that a cast of accomplished thespians including Samuel L. Jackson, Jennifer Jason Leigh, Tim ...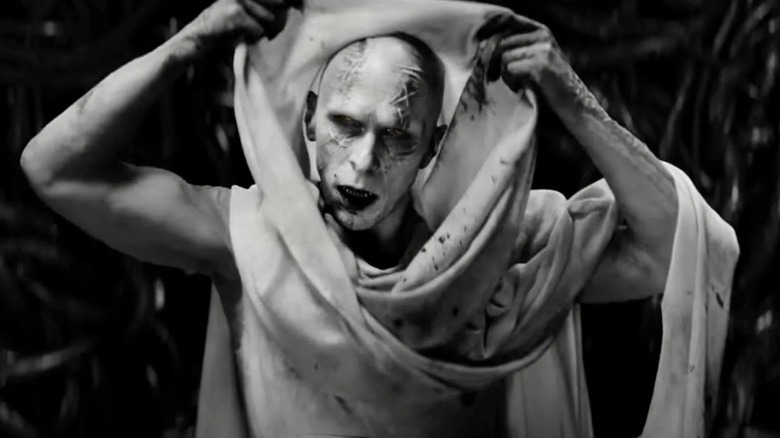 Christian Bale Reveals A Terrifying Cut Scene From Thor: Love And Thunder
If you want to start your week off with a little nightmare fuel, Christian Bale has a music video recommendation for you. The actor behind "Thor: Love and Thunder" villain Gorr the God Butcher recently spoke with ScreenRant, where he revealed the inspiration behind one scene that didn't make it into the movie. While Marvel's latest Thor film has been described as a rom-com, it's not without a bad guy. Based on trailers alone, Bale's Gorr is a frightening grayscale villain with a bald head, frea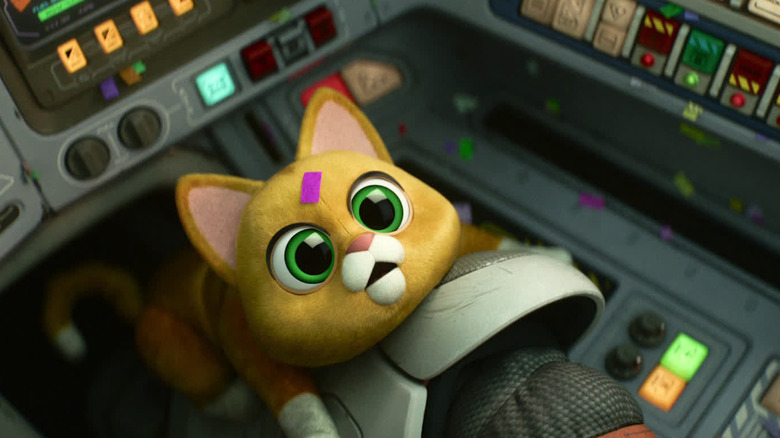 Disney's Lightyear Was The Only Real Loser At The Box Office This Weekend
It was a huge weekend at the box office with both "Elvis" and "The Black Phone" -- two very different movies, mind you -- opening up and looking to put some meat in seats. Not only that but "Top Gun: Maverick" and "Jurassic World Dominion" were both out there looking to keep the ball rolling. Luckily for the industry at large, it all worked out, as all four movies made a good chunk of change, with "Elvis" topping the charts with $31 million. Really, it was a fantastic weekend all the way around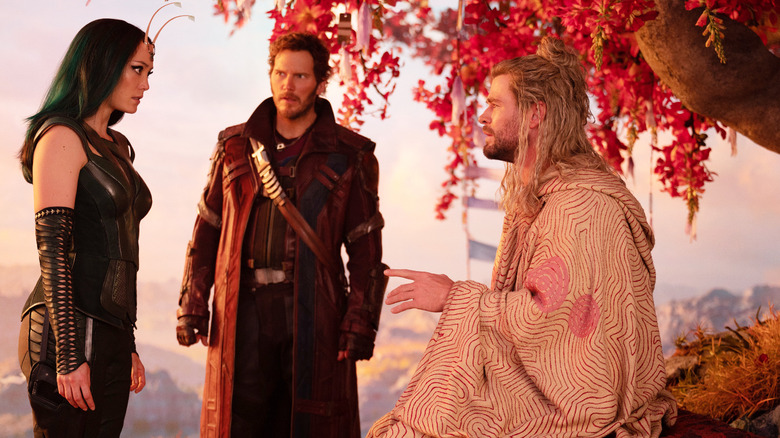 Taika Waititi Played Music Non-Stop On The Set Of Thor: Love And Thunder
Italian filmmaker Sergio Leone famously had Ennio Morricone write his scores ahead of shooting and would play them on-set while making movies like "The Good, the Bad and the Ugly." This not only allowed his actors to better get into character, but it also helped set the mood and establish an internal rhythm for any given scene.  Given the now-classic results, it's little wonder directors have continued to emulate Leone's approach to this day, even on big-budget film tentpoles and TV shows as f...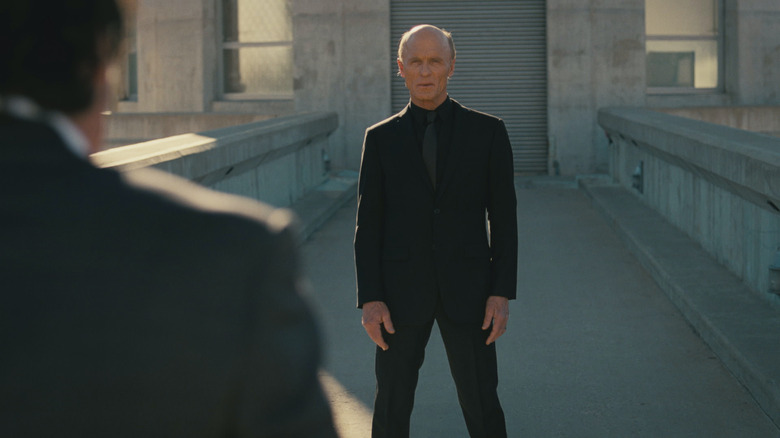 Westworld Season 4 Episode 1 'The Auguries' Present A Mystery Within A Mystery
"Westworld" is back, which means it's time for more mysteries, more masterfully crafted metaphors, and probably some more frustration. Many fans of the series, myself included, know that the series is likely to be hindered by a reliance on mystery-box storytelling, with careful story reveals intended to inspire the most Reddit threads and online think-pieces predicting the possibilities. While guessing at the mysteries back in season 1 was a lot of fun, a little straightforward storytelling cou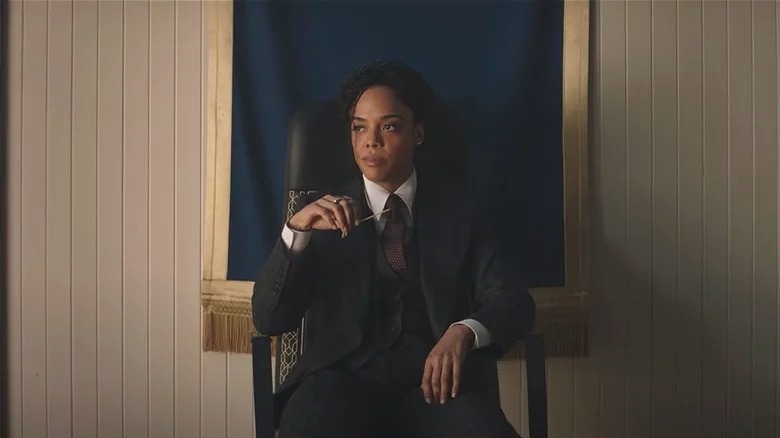 Valkyrie Finds A New Sister In Battle With Natalie Portman's Mighty Thor In Thor: Love And Thunder
Tessa Thompson's Valkyrie seems to have enough on her plate in the upcoming "Thor: Love and Thunder," now that she is the ruler of New Asgard. While Valkyrie takes her job as ruler seriously and a part of her genuinely enjoys that role, it is evidenced from the trailers that the bureaucratic aspect of the job is a tad tedious for her. But there's one highlight of being King: she gets to hang out with Natalie Portman's The Mighty Thor.  Thompson spoke about her role in a recent press conferenc...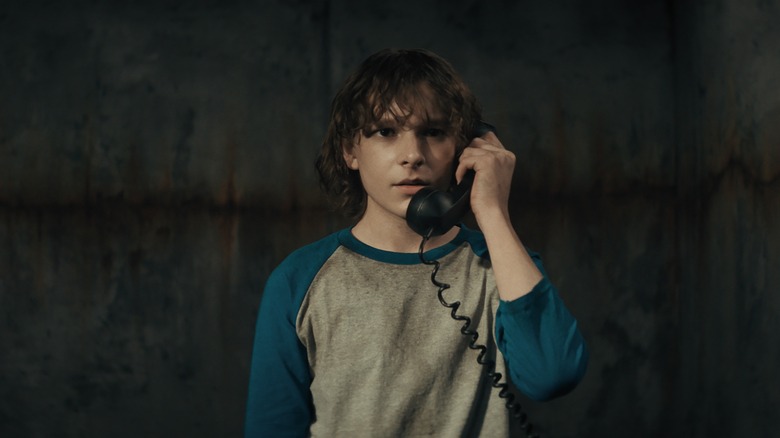 The Black Phone Ending Changed At The Last Minute
The movie gods work in mysterious ways. Writers and directors commonly describe the filmmaking process as one where the needs of the story demand their next steps. This has led to airtight scripts that were locked in months or even years in advance, without a single change along the way ... or it has resulted in last-minute bursts of creativity and inspiration, steering the production in exactly the direction it always needed to go. One can simply never know how things may unfold on any given p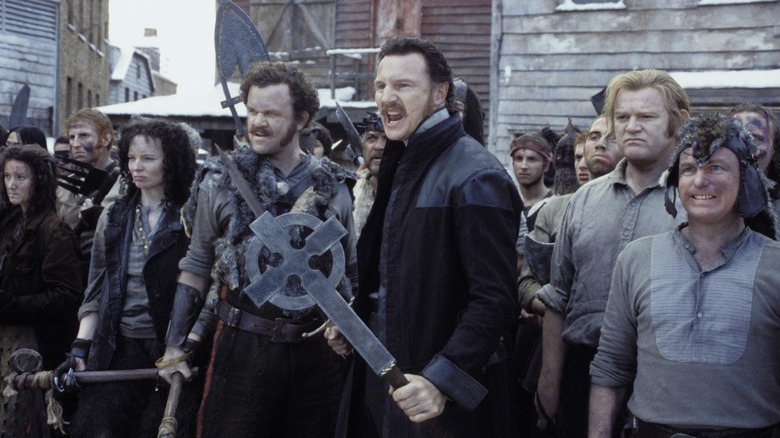 Gangs Of New York Could Have Been A Bizarre Blues Brothers Reunion
Martin Scorsese's "Gangs of New York" will be 20 years old this year, and I still can't decide whether I like it or not. It's meticulous but disjointed, sprawling yet claustrophobic, dense but naggingly empty, and packed with authentic period detail while other elements are so glaringly false (hello, Cameron Diaz). It's spectacular, visceral, and immersive, but it feels so frustratingly incomplete. "Gangs of New York" is a big film that feels much less than the sum of its considerable parts, wh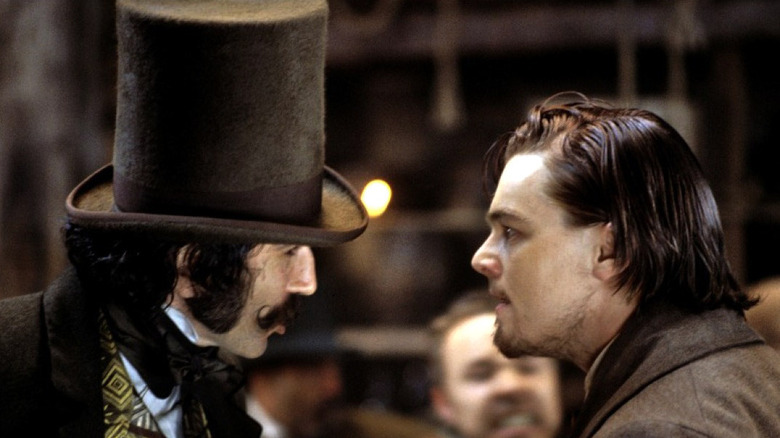 Gangs Of New York Pushed Leonardo DiCaprio And Daniel Day-Lewis To The Limit
"Gangs of New York" is fundamentally about two determined men going head to head, and the same thing happened on set. Martin Scorsese's 2002 crime epic stars the renowned Daniel Day-Lewis and Leonardo DiCaprio as rivals. The two actors also developed a bit of a rivalry on set. Some who worked on the film have testified that these men pushed each other to their limits. Both DiCaprio and Day-Lewis have earned a reputation for being extremely committed to their roles, and having some competition ...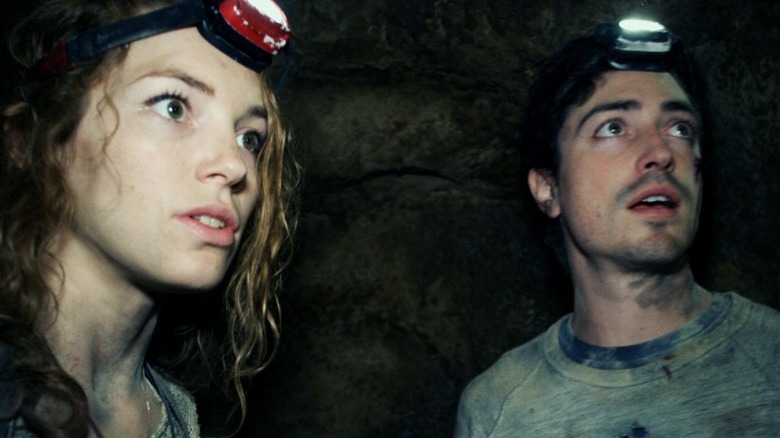 Horror Movie Sequels We're Dying To See
Sequels get a bad rap, but in the horror genre, they're a place where creativity can flourish. Sure, some of them are terrible, especially when franchises run on for decades. But even the bad ones are fun to talk about, and for every lackluster horror sequel, there's another that's transgressive, unique, cinematic, and -- perhaps most importantly -- scary as hell. They say that Hollywood has no original ideas anymore, but what if they did have some original ideas that weren't explored enough? M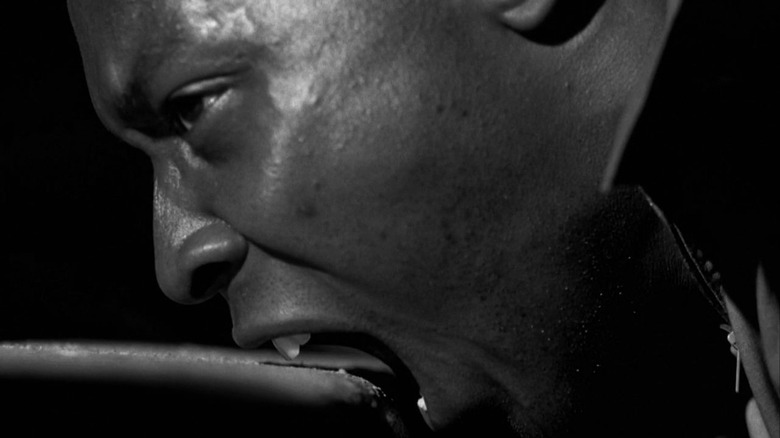 How American History X Made That Infamous Curb Stomp So Convincing
It's rightfully considered a contender for being one of the most disturbing scenes ever filmed — yet, anyone who has watched "American History X" knows that its curb-stomp scene, though brutally visceral, is far from the only moment of discomfort and horror found in a tale about a Venice Beach gang of neo-Nazis, called the Disciples of Christ (D.O.C.). Every second of the film permeates with their vividly racist rhetoric and cruel acts of terror against the people of color who live in their ...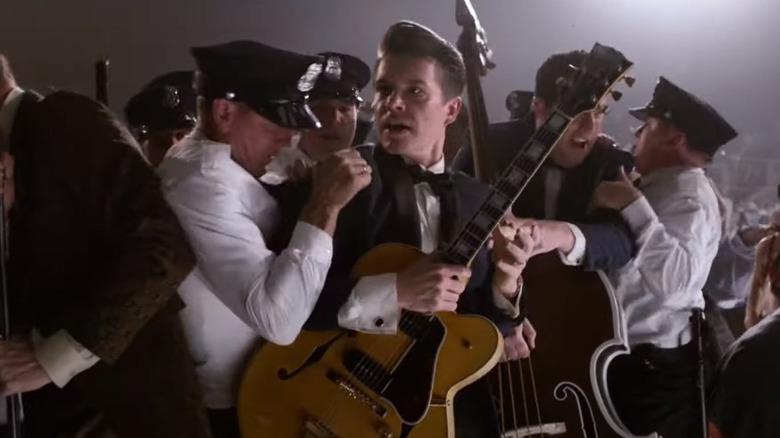 Every Main Character In Elvis Ranked Worst To Best
Baz Luhrmann is back! The Australian filmmaker is an artist that movie fans have extreme opinions about. Either you love Luhrmann's style, or you hate it. Luhrmann has been subverting expectations ever since he made his filmmaking debut with the 1992 romantic comedy "Strictly Ballroom." Luhrmann took a much different approach to the "dance comedy" than some movie fans were expecting. Luhrmann's next films got even wilder. Even though Luhrmann's adaptation of William Shakespeare's "Romeo + Julie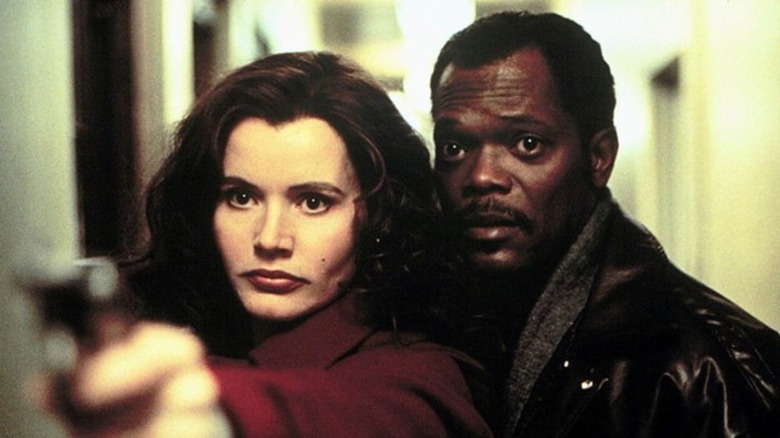 Samuel L. Jackson Doesn't Mind Ignoring His Agents' Advice
I've never seen a bad Samuel L. Jackson performance. I've seen bad movies with him in them, but he usually manages to save these films with his golden one-liners. Case in point: "Enough is enough! I have had it with these mutha****** snakes on this mutha****** plane!" 2006's "Snakes on a Plane" had one of those campy movie scripts that agents beg their A-list clients to run away from. Jackson, on the other hand, heard merely the title of movie and exclaimed, "Snakes on a Plane. Oh, s***, I need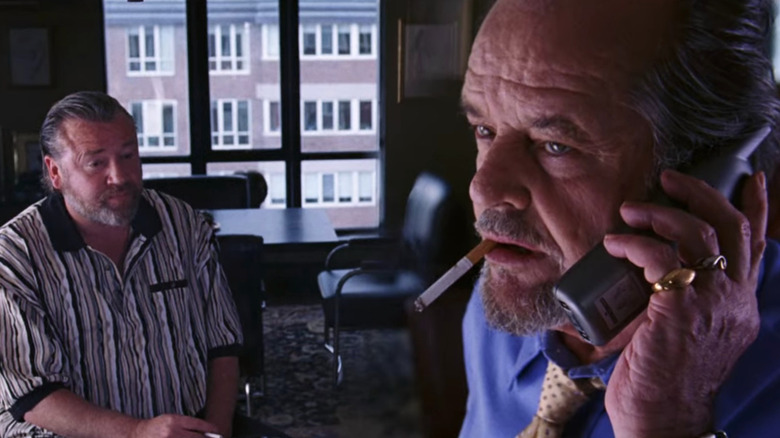 The Daily Stream: The Departed Is A Rare Remake That Matches The Original With Fresh Themes
(Welcome to The Daily Stream, an ongoing series in which the /Film team shares what they've been watching, why it's worth checking out, and where you can stream it.) The Movie: "The Departed" Where You Can Stream It: Netflix, HBO Max The Pitch: A cop and criminal each risk blowing their cover while acting as informants for the other side of the law in Martin Scorsese's Boston-set "Infernal Affairs" remake. "The Departed" is a movie where (more than two) characters lead double lives, and double-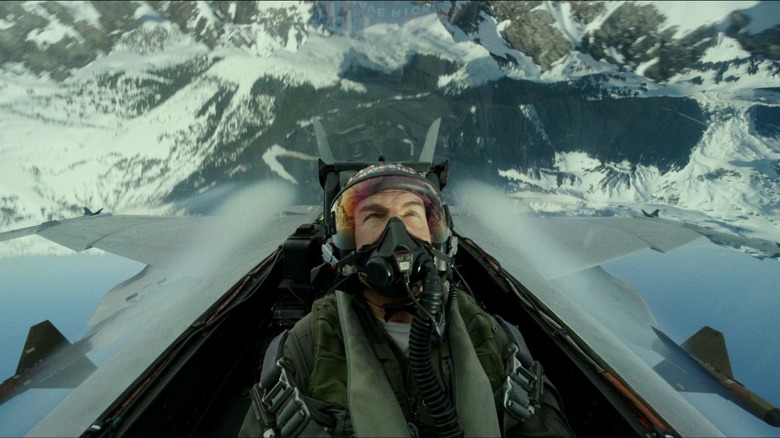 Top Gun: Maverick Speeds Past The $1 Billion Mark At Worldwide Box Office
In news that will surprise exactly no one, "Top Gun: Maverick" has been doing exceedingly well at the box office. The top-grossing film of Tom Cruise's career has officially passed the threshold of $1 billion dollars, according to Deadline. That is a staggering amount of money, and considering the number the pandemic has done on the box office, it's practically a miracle.  That's a whole lot of nostalgia. Last weekend the film passed $900 million, $100 million over Tom Cruise's previous record...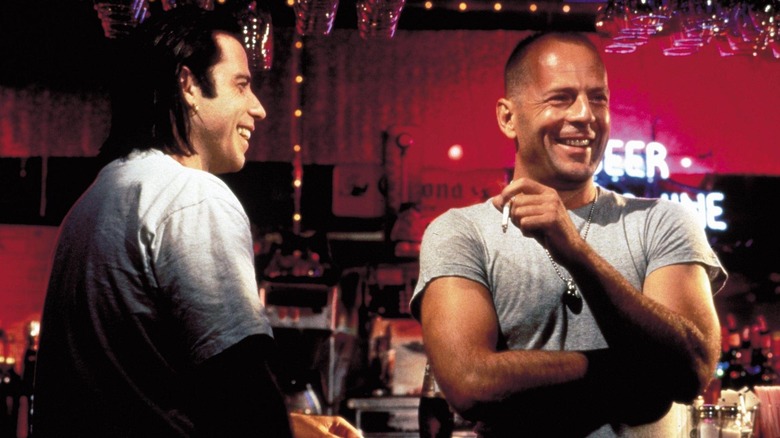 Bruce Willis' Casting Was Crucial To Getting Pulp Fiction Made
When Quentin Tarantino began casting for "Pulp Fiction," Miramax wanted a big-name actor attached to the film. When Bruce Willis, a big-name actor who happened to be a big fan of Tarantino's breakout debut film "Reservoir Dogs," found out that the director was prepping for his second film, he wanted a role ... even if it meant taking a pay cut. As Vanity Fair tells it, Harvey Keitel, who would go on to play the scrupulous clean-up man in "Pulp Fiction," was picking up his daughter from Bruce Wi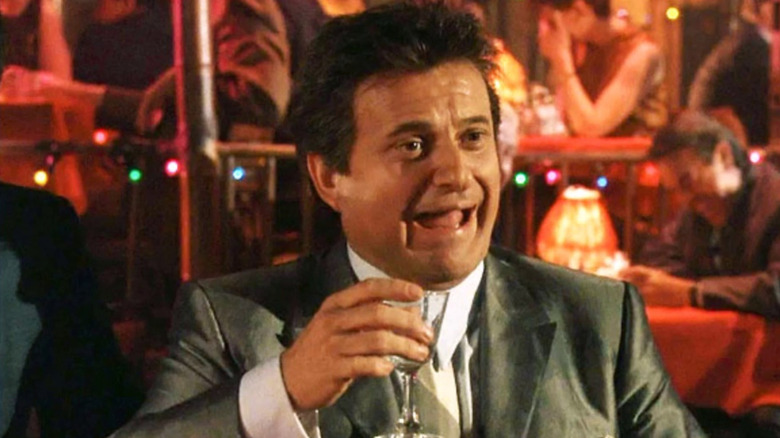 It Wasn't Easy Getting Joe Pesci To Join The Irishman's Cast
Martin Scorsese's "The Irishman" (or if you prefer, "I Heard You Paint Houses") was an onscreen reunion. It was the first time that the director had worked with Robert De Niro and Joe Pesci since 1995's "Casino" — they play Frank Sheeran and Russell Bufalino, respectively, two of the film's three leads. Harvey Keitel, Scorsese's first leading man, also shows up for a more minor role as gangster Angelo Bruno — "The Irishman" is his first Scorsese picture since 1988's "The Last Temptation of ...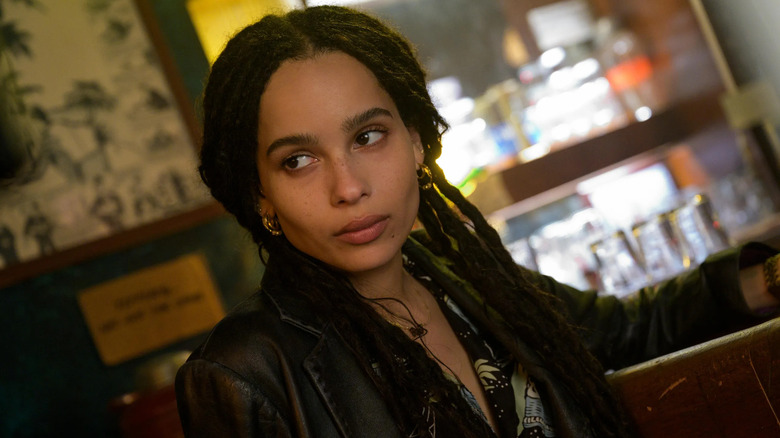 The Sundance Kid Might Have Some Regrets: Everything We Know So Far About The Zoe Kravitz Heist Thriller
After donning the iconic catsuit as the mysterious Selina Kyle in "The Batman," Zoë Kravitz is having a hard time leaving her fictional life of crime behind her. So instead, she's gearing up to star as a new kind of thief! "The Sundance Kid Might Have Some Regrets" is an upcoming adaptation of a short story of the same name, which traces the events of a heist gone wrong. That premise alone gives the crime thriller plenty of potential for drama, but it also comes with the addition of a sci-fi t...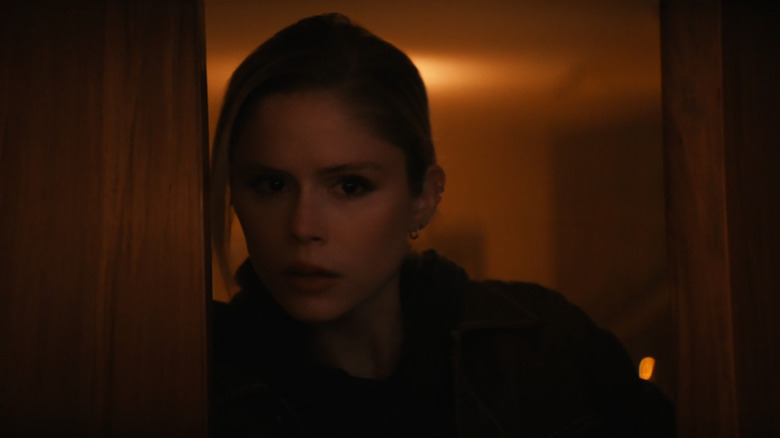 The Boys' Best Satire So Far Is Sex, Drugs, And Herogasm
The superhero satire "The Boys" makes fun of a whole lot of things, ranging from political affiliations to crass commercialism, but the season 3 episode "Herogasm" skewered one of pop culture's time-held traditions: sex, drugs, and rock 'n' roll. Drug-fueled orgies have mostly been depicted in various forms of media as unspeakably cool, with gorgeous people languidly performing sex acts in various states of undress. When you ask the vast majority of people to name a movie with an orgy, they're...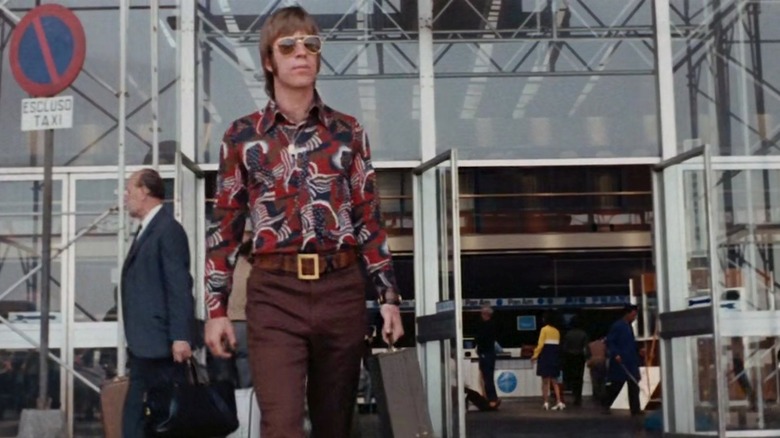 A Lot Of Cheeseburgers Went Into Chuck Norris And Bruce Lee's Way Of The Dragon Showdown
Growing up, 1978's "Game of Death" was my favorite Bruce Lee movie (please, don't judge me). Mainly because of the flawless John Berry-produced soundtrack; not to mention the iconic movie line "You lose, Carl Miller." But more importantly, "Game of Death" was the only Bruce Lee movie I had actually watched from beginning to end. It wasn't until I got older and discovered Wikipedia and YouTube did I realize how comically disastrous of a film Bruce Lee's final movie truly is. The martial arts leg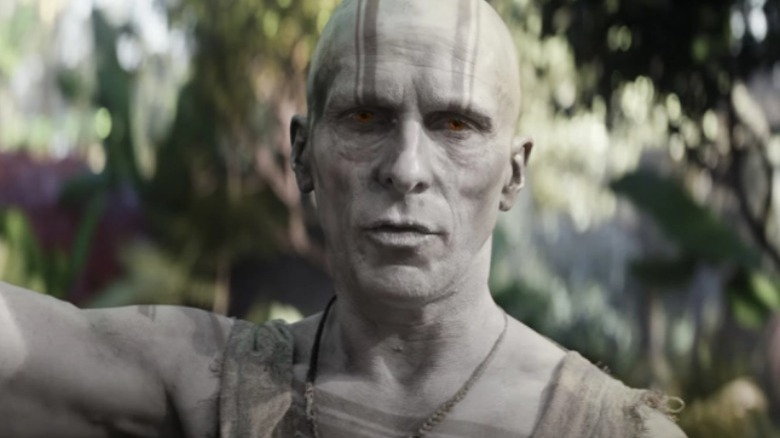 Christian Bale Still Hasn't Seen The Batman
Matt Reeves' "The Batman" brought the titular Caped Crusader to life in wildly interesting ways, painting a gritty, seedy, convincing picture of Gotham in the process. Unfortunately, Christian Bale, who played Batman in Christopher Nolan's "The Dark Knight" trilogy, hasn't gotten the chance to experience Reeves' iteration of the DC hero, yet. In an interview with Variety during the premiere of "Thor: Love and Thunder," in which Bale plays the villainous Gorr the God Butcher, the actor explained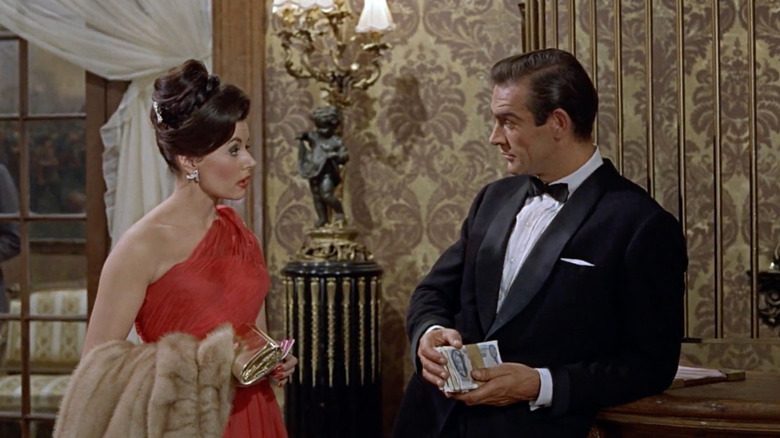 Pierce Brosnan Was Channeling Two Previous Bonds For His GoldenEye Performance
The name's Bond. James Bond. And for those who grew up in the '90s, Pierce Brosnan is the James Bond of our generation. "GoldenEye" saw Pierce Brosnan step into the role, which proved a far cry from Timothy Dalton's quintessentially '80s secret agent. The quiff, the '80s soundtrack, and the Aston Martin V8 Vantage Volante were a thing of the past. It had been six whole years since "License to Kill" -- the longest wait between Bond films since 007 made his big-screen debut in 1962. After a shor...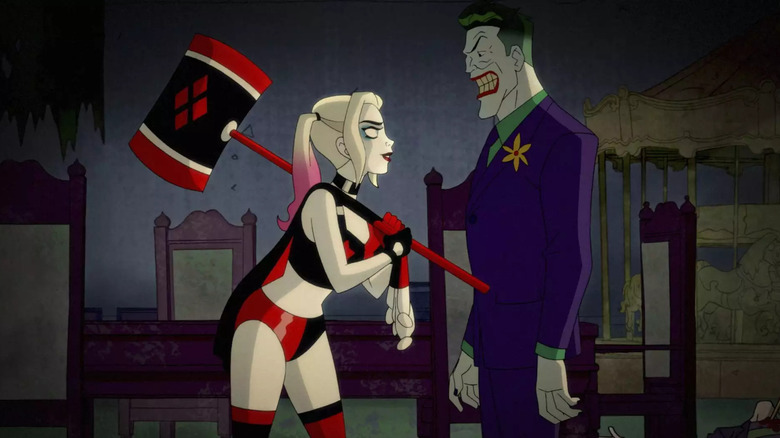 Why Margot Robbie Didn't Reprise Her Role For HBO's Harley Quinn Series
The past few years have been a wild ride for Harley Quinn and her many admirers. One of the most recognizable DC comic characters, Harley's pop-culture street cred has skyrocketed so high that not only is she incredibly likely to knock on your door when the night for trick-or-treating arrives, but she's also become a star of both the big and small screens. Plus, when it comes to the world of comics, Harley continues to be a big earner for DC, regularly starring in her own series and occasionall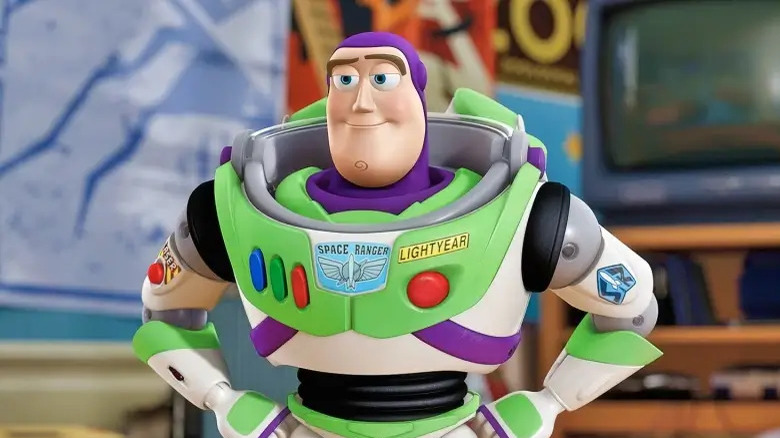 How A Toy Story Merch Mistake Lost Millions Of Dollars For Disney
If stories of mega media corporations losing out on unfathomable fortunes make you feel all warm and fuzzy inside, then you're gonna love this one. Here is the story of how Disney's inability to put equal faith into all of their creations coupled with a few big wigs being overly presumptuous about consumer tastes led to a "Toy Story" themed financial fiasco that precedes their latest one by nearly 30 years. Believe it or not, Disney thought "Toy Story" would be an absolute flop at worst, and a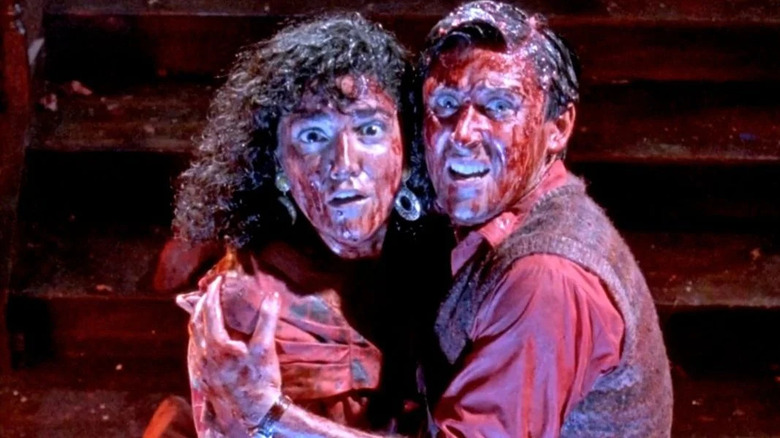 Peter Jackson's Indie Movie Roots Let The Lord Of The Rings Effects Run Wild
Bringing J.R.R. Tolkien's beloved "The Lord of the Rings" fantasy series to the screen was an enormous undertaking, especially for an indie New Zealand filmmaker who had never made a film with such a pricey budget of $281 million before. But director Peter Jackson's homespun approach to making the epic trilogy actually worked in his favor. The filmmaker told Fresh Air in 2002 how he was allowed to make the films "the new Zealand way, not the Hollywood way," thus producing one of the greatest...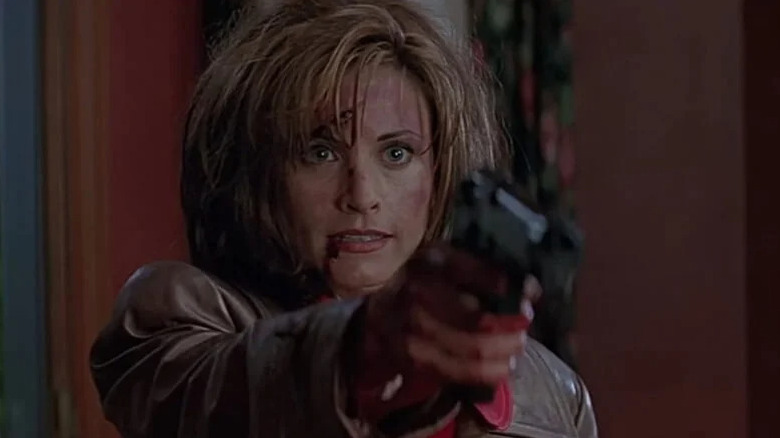 Here's Why Courteney Cox Doesn't Expect Gale Weathers To Die In The Scream Franchise
As long as kitchen knives and Halloween masks are available to the folks of Woodsboro, there will always be a new Ghostface to rise from the ashes and terrorize some teenagers. At some point, this fictional town should probably be abandoned because nothing says red flag quite like multiple serial killers — but for now, the "Scream" franchise lives on. After the box office success of this year's creatively titled sequel, "Scream," the series has been rejuvenated with a new ensemble of young pr...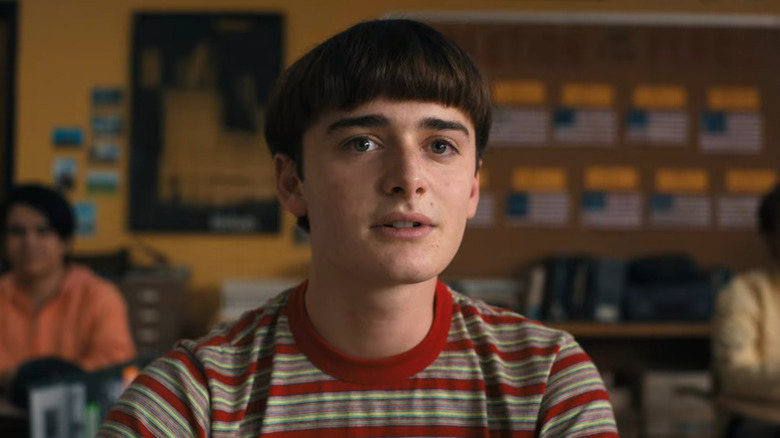 Will Stranger Things Ever Solve The Problem Of Will's Forgotten Birthday?
Will Byers (Noah Schnapp) has been through hell. Or the Upside Down, at least. He's been drawn into a nether region, tortured, possessed, and cannot understand why his friends are leaving him behind. It appears that he has unrequited romantic feelings for Mike (Finn Wolfhard). (If this isn't true, I'll eat my hat.) Not only that, but the creators of "Stranger Things," Matt and Ross Duffer, forgot his birthday. Dude cannot catch a break!  If you missed it, many fans picked up how, on the video ...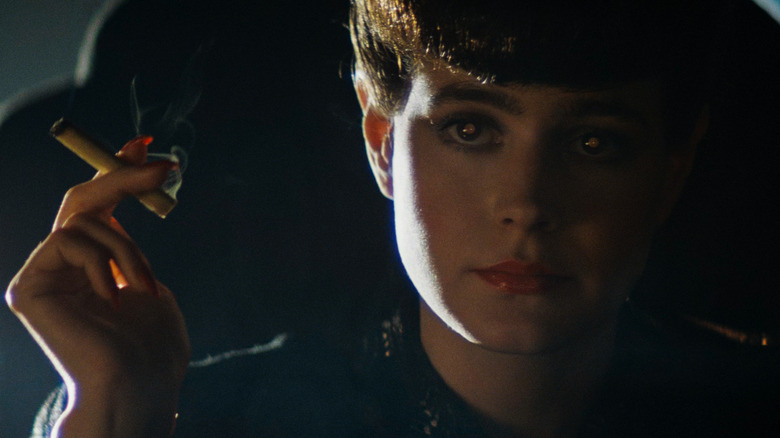 Blade Runner Had A Brilliantly Simple Solution For Putting The Shine In Replicants' Eyes
2019 has come and gone, and it didn't look much like the flying-car future envisioned by Ridley Scott's "Blade Runner" in 1982. However, as the movie turns 30, it remains a sci-fi classic that continues to find new fans and influence new generations of filmmakers, such as Christopher Nolan, who drew inspiration from it for "Batman Begins" and who has his own hot take about what the best version of "Blade Runner" is. What's all the more impressive about "Blade Runner" in retrospect is it came w...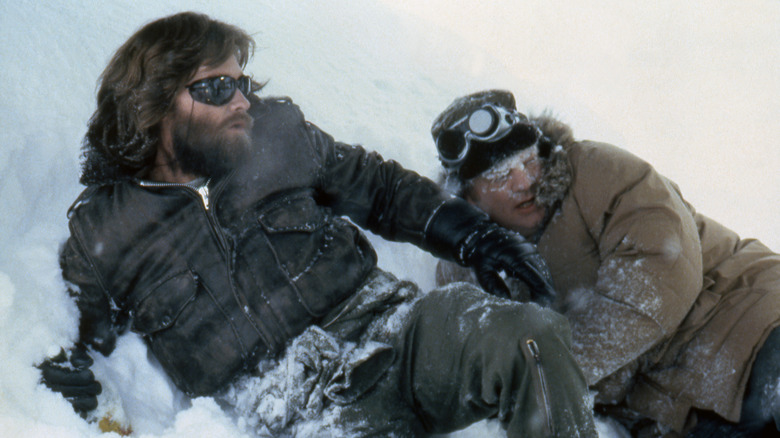 Tales From The Box Office: In 1982, E.T. Buried Blade Runner And The Thing
For some moviegoers out there, it simply never got better than the summer of 1982. The sheer number of great movies released that year during the prime moviegoing season is downright staggering when looking back at it some 40 years later.  "Conan the Barbarian," "Rocky III," "Poltergeist," "Star Trek II: The Wrath of Khan," "Tron," "An Officer and a Gentleman," "Friday the 13th: Part 3." The list goes on. But there is one weekend that stands out in a big, bad way -- particularly for sci-fi fan...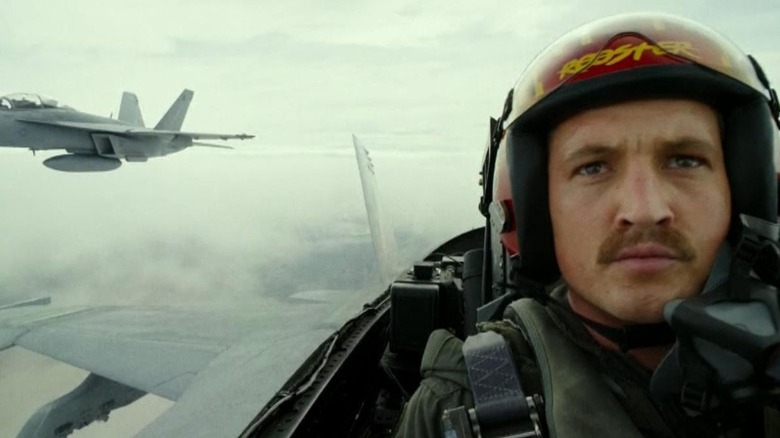 Elvis And Top Gun: Maverick Are Neck And Neck In The Race To Win This Weekend's Box Office
"Top Gun: Maverick" isn't getting grounded anytime soon: the celebrated Tom Cruise sequel, now in its fifth weekend, is still tied for top of the box office. Its main competition? Baz Luhrmann's glitzy drama "Elvis," which is projected to reach a $30 million opening according to The Wrap. That outlet puts the weekend's earnings for "Top Gun: Maverick" at about the same. Meanwhile, the weekend's other major release, Scott Derrickson's throwback horror flick "The Black Phone," landed in fourth at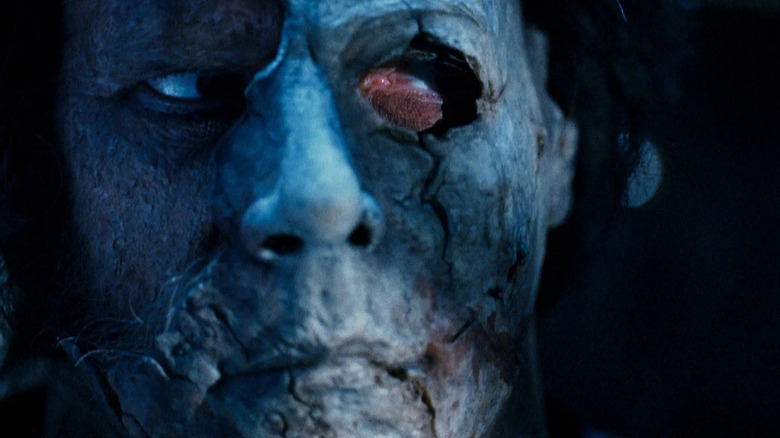 Every Rob Zombie Movie That Was Never Made
Rob Zombie's eighth film as a director, "The Munsters," is due for release later in 2022, fulfilling a personal dream of his. Zombie has always been an enthused fan of the popular 1964 sitcom, even once recording a commentary track for the 1966 feature film "Munster, Go Home!" His making of a new "Munsters" feature film felt eerily inevitable; if it was going to happen, then Zombie was the man for the job.  Indeed, as a director, Zombie has often been permitted to follow his passions. His firs...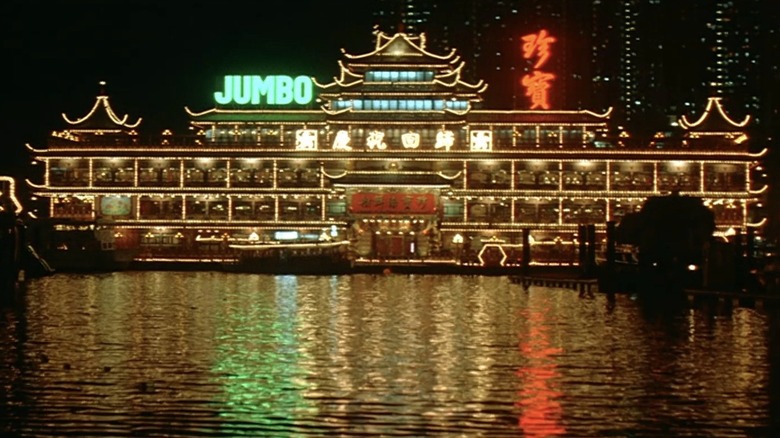 7 Movies Where Hong Kong's Capsized Floating Restaurant Did (And Didn't) Appear
This week, Hong Kong's famous Jumbo Floating Restaurant made international headlines when it capsized while being towed out to sea. The triple-decker barge, once considered the world's largest floating restaurant, had been moored in Aberdeen Harbour for almost fifty years. It closed in 2020 due to the pandemic but remained a recognizable city landmark — one that's appeared in several movies. Conflicting reports about whether it has already sunk or remains afloat have been supplemented ...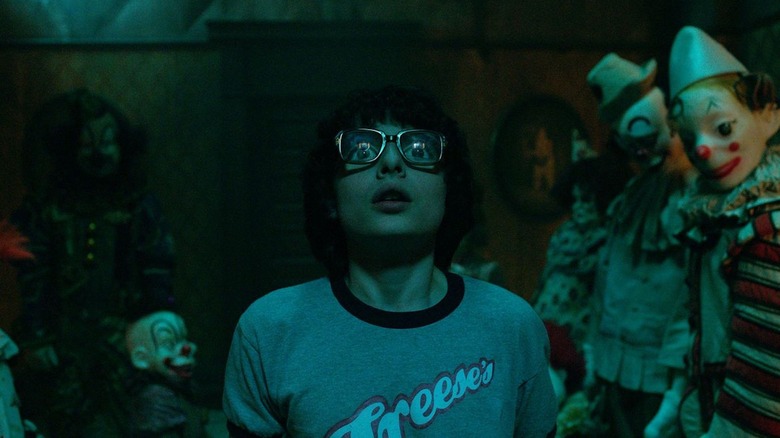 The Daily Stream: IT Turns 5 Years Old And Has Its Young Cast To Thank For Its Continued Popularity
(Welcome to The Daily Stream, an ongoing series in which the /Film team shares what they've been watching, why it's worth checking out, and where you can stream it.) The Movie: "It" (2017) Where You Can Stream It: Netflix The Pitch: This year sees the fifth anniversary of "It" making all the money in theaters and ushering in a new golden era of Stephen King adaptations. Pennywise's popularity is as strong as ever, as the movie instantly landed in Netflix's Top 10 when it arrived on the platform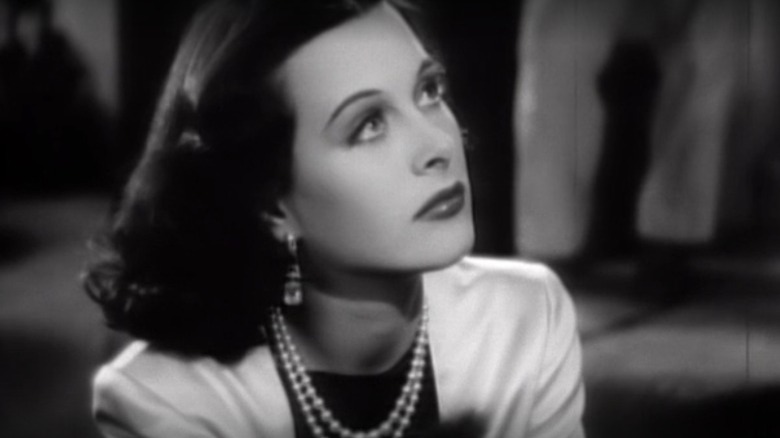 Blade Runner's Rachael Was An Homage To A Golden Age Hollywood Star
"Blade Runner" turns 40 this week, and quadragenarian life looks good on Ridley Scott's noir-drenched sci-fi film. The movie is still beloved years later for its intense atmosphere, moody design, and surprising, existential take on the future of mankind. Scott's adaptation of Philip K. Dick's "Do Androids Dream of Electric Sheep?" also has some fantastic iconography attached to it, from the neon landscape of future Los Angeles to the origami unicorn. Few images from the movie are more memorable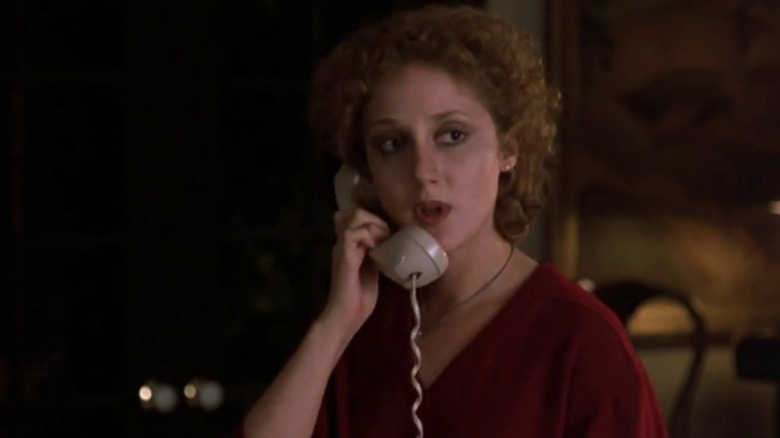 6 Movies To Watch If You Loved The Black Phone
"The Black Phone," from director Scott Derrickson and his writing partner C. Robert Cargill, is based on a short story by Joe Hill (the son of horror master Stephen King). It tells the story of a young boy named Finney (Mason Thames) who is snatched by a serial killer dubbed the Grabber (Ethan Hawke). Finney's sister, Gwen (Madeleine McGraw), is touched by dreams that might help her save her brother, but the ghosts of the other children murdered by the Grabber do their best to help, too. The fi