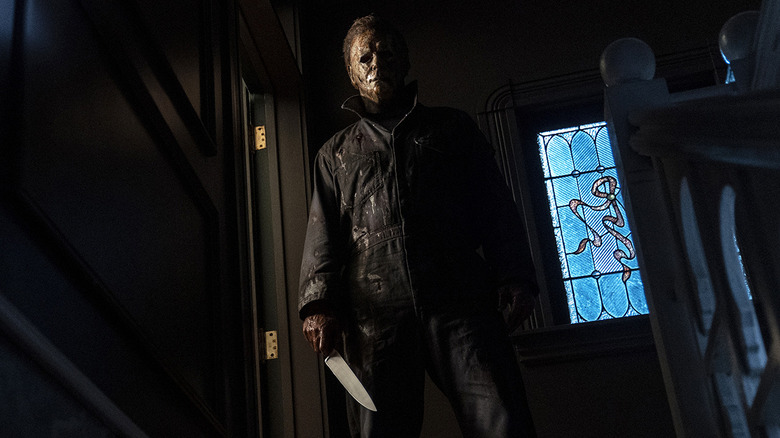 Congratulations To Michael Myers For Achieving A Personal Best Murder Score In Halloween Kills
"Halloween Kills" may be getting sliced and diced by critics, earning a 39% critical score on Rotten Tomatoes, but that didn't stop the movie from topping the box office this past weekend with a whopping $50 million opening weekend, in spite of being simultaneously released for streaming on Peacock. In fact, the latest "Halloween" sequel (which isn't all bad) ushered in another big number for the franchise, and it's Michael Myers who deserves the congratulations. "Halloween Kills" has the highe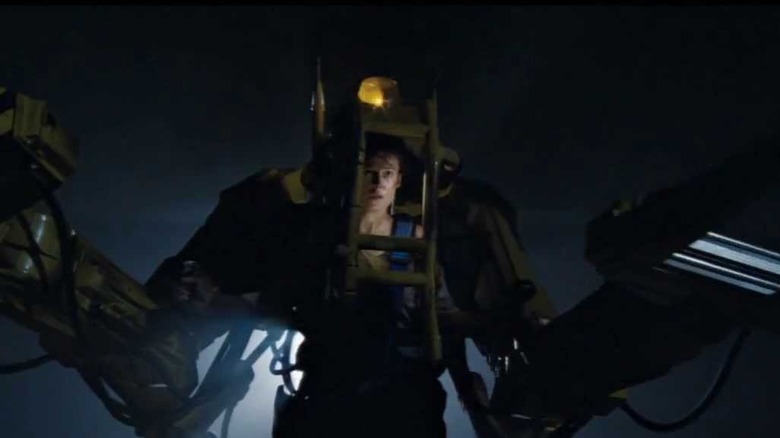 The Movies That Made Us Creator Brian Volk-Weiss On Learning To Love Horror [Interview]
"The Movies That Made Us" has a new third season now available on Netflix, releasing episodes on quite a few horror classics just in time for Halloween. As always, the mini-doc series promises to bring together the cast and crew behind your favorites to look at the origins, unknown tales, and interesting stories behind a number of beloved films of this spookiest of holiday seasons. Season 3 includes episodes on the infamous trilogy of slasher classics, John Carpenter's  "Halloween," Sean S. ...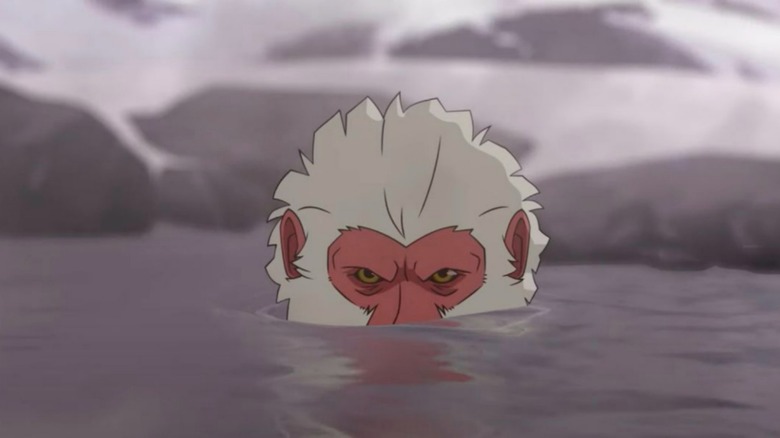 Hit-Monkey Trailer: Marvel Presents A Simian Assassin On Hulu
"You're going to have to kill some evil people who totally deserve to die ... 'cause it's your destiny." Even with the ongoing superhero boom introducing general audiences to all sorts of B- and C-tier characters that comic fans never could've even imagined going mainstream, few might have expected a violent, manic-looking, adult-oriented animated cartoon adaptation of ... "Hit-Monkey," of all things. That's precisely what's happening, however, as Marvel has teamed up with Hulu to bring the adv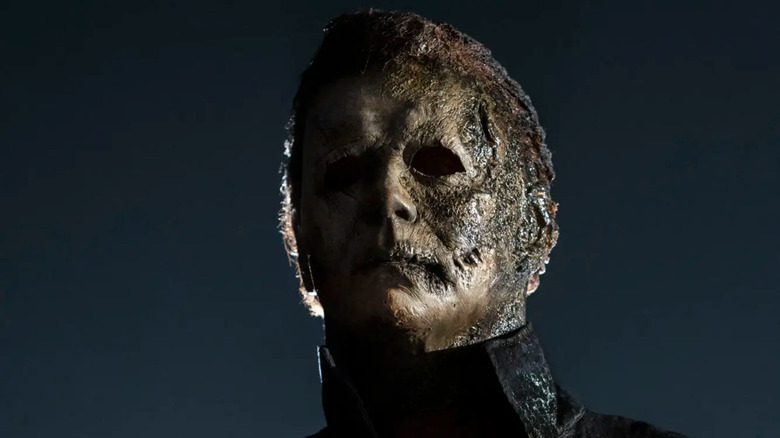 Halloween Kills Spoiler Review: A Messy, Bloody Sequel That Can't Make Up Its Mind
When the reboot/revival/sequel "Halloween" arrived in 2018, trauma was a major talking point. This wasn't just another slasher movie, we were told. This was really a movie about trauma, and how it can reverberate through time. It was also a movie about how Laurie Strode, a traumatized woman who has been living in the shadow of Michael Myers for her entire life, was finally going to take back her own narrative. That's inspiring stuff, and for the most part, "Halloween" delivered. Director Davi...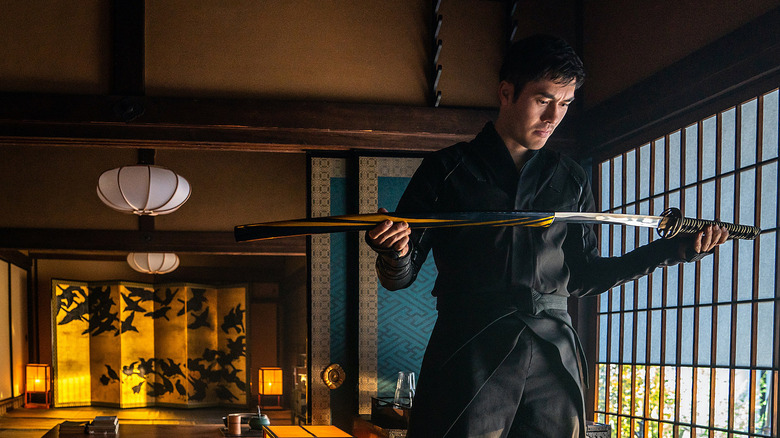 Win A Snake Eyes Prize Pack, Including A Copy Of The Film On 4K
This past year played host to a pretty unusual summer movie season, as moviegoers tentatively made their way back to theaters. Given all the hesitation and extra pandemic caution, it's likely that a few summer blockbusters slipped your notice — but the time for home releases has finally arrived. "Snake Eyes: G.I. Joe Origins" is making its way to home video and on October 19, 2021 and will be available to purchase in digital on 4K Ultra HD, Blu-ray & DVD. To celebrate, we're offering fans the...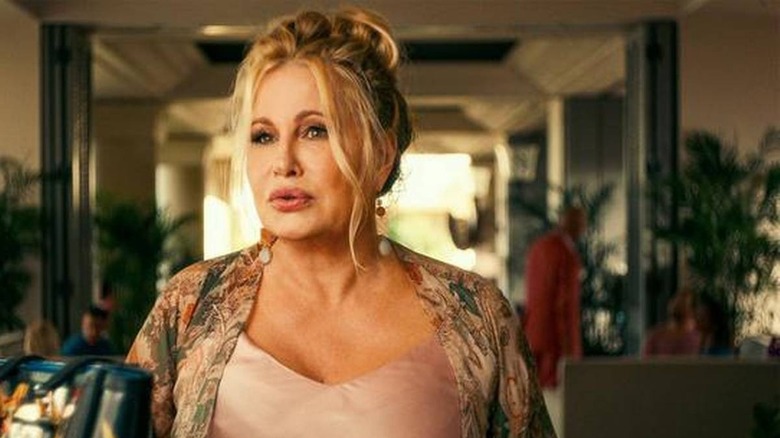 Jennifer Coolidge Is Returning For The White Lotus Season 2
The best part of "The White Lotus" — yep, you knew I meant Jennifer Coolidge — will return to season 2. Can I get a W in the chat, please? According to TVLine, several sources confirmed on October 15 that the legendary actress will be reprising her role as Tanya McQuoid (that's pronounced McWad, by the way) in season 2 of the hit HBO Max series. As previously revealed by HBO, the second season of the series will step away from Hawaii "and follow a different group of vacationers as they jet ...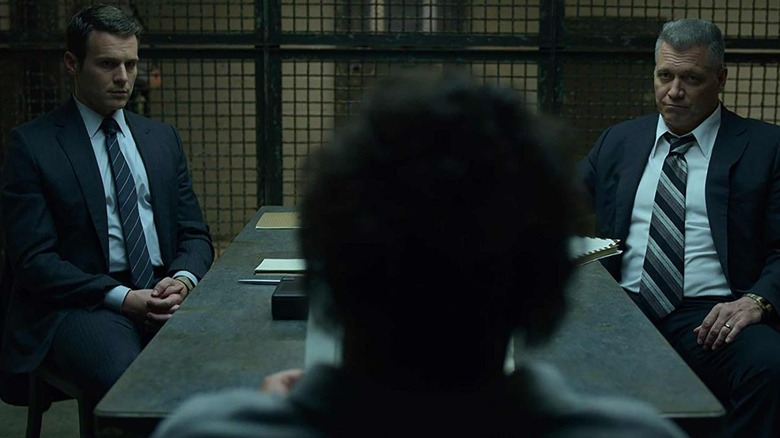 Mindhunter Season 3 'Might Actually Happen' If Fans Make Enough Noise, Says Series Director
Last week, Netflix teased a mysterious new project from David Fincher and the "Mindhunter" hive rose up to stake their claim. The future of Fincher's psychological crime thriller has been an open-ended question since the second season premiered in 2019, so speculation was immediate. Could "Mindhunter" season 3 finally be on the horizon? Well... Probably not. Unfortunately, Netflix followed up with the announcement of "Voir," a documentary series of visual essays celebrating cinema, which sounds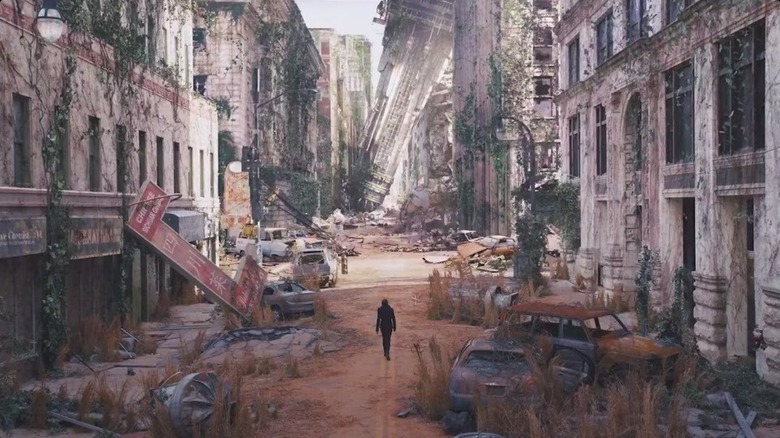 DMZ Image Breakdown: Who's Who In The Second American Civil War
Originally, filmmaker Ava DuVernay was supposed to helm a "New Gods" film for the DC Universe. Those plans fell through when the project was shelved earlier this year, but DuVernay simply isn't the kind of talent that you let slip through your fingers for good. The "Selma," "13th," and "A Wrinkle in Time" director is back with DC for "DMZ," the HBO Max limited series announced late last year that's based on the Vertigo comic series of the same name from writer Brian Wood and artist Riccardo Bu...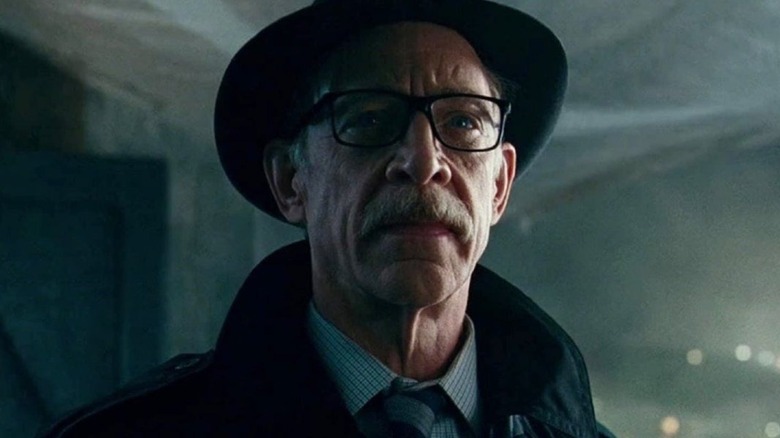 Bad Boys For Life Villain Jacob Scipio Joins The Cast Of Batgirl
According to Deadline, "Bad Boys For Life" baddie Jacob Scipio will star opposite Leslie Grace in Warner Bros. and DC Films "Batgirl." The role will see him re-teaming with "Bad Boys For Life" directors Adil El Arbi and Bilall Fallah, who are helming the live-action "Batgirl" film for the HBO Max streaming service. The news comes on the heels of Saturday's jam-packed DC FanDome event, which revealed our first proper look at "Batgirl" via some some slick concept art for the upcoming movie.  S...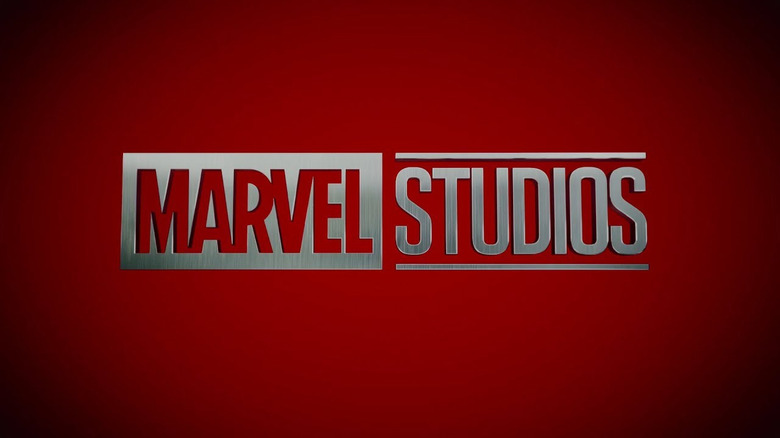 Marvel Studios Pushes Back Entire 2022 Slate, Indiana Jones 5 Delayed Almost A Full Year
It would seem that the coronavirus pandemic isn't done messing with the upcoming slate of blockbusters from Marvel Studios. Last April, "Doctor Strange and the Multiverse of Madness" and "Thor: Love & Thunder" were pushed back due to the delay of the release of this year's "Black Widow," "Shang-Chi and the Legend of the Ten Rings" and "Eternals." Even though all those movies made it to the finish line, the rest of the upcoming Marvel Studios movies have been significantly pushed back yet agai...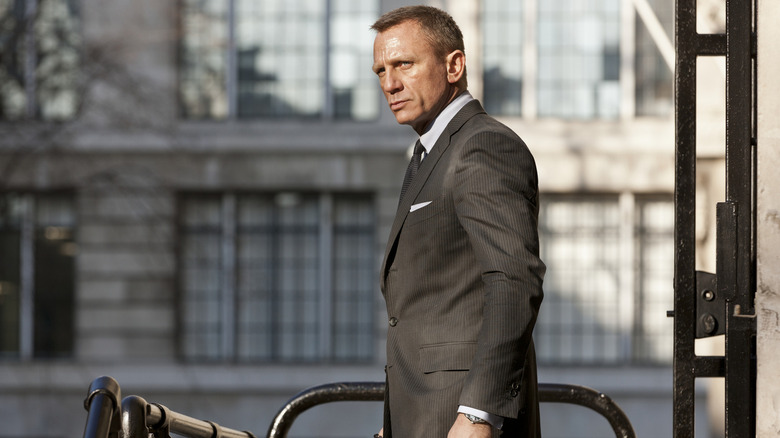 Tales From The Box Office: How Skyfall Became The Biggest Bond Movie Ever
(Welcome to Tales from the Box Office, our column that examines box office miracles, disasters, and everything in between, as well as what we can learn from them.) Daniel Craig's debut as 007 came in 2006's "Casino Royale." It simply cannot be overstated just how radical that movie was in comparison to how Pierce Brosnan ended his run with "Die Another Day" just four years earlier. Though Craig's casting was initially met with distaste from certain fans (as the first ever "blond Bond," he was a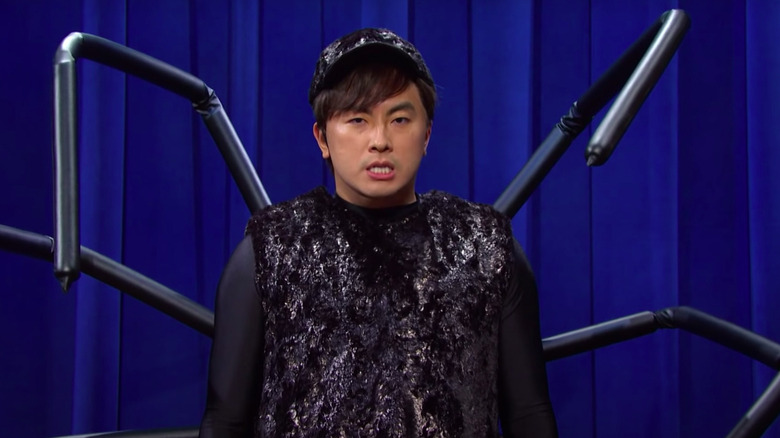 Rami Malek Impersonates Pete Davidson In A Wholly Satisfying Saturday Night Live (With A Little Help From Daniel Craig)
This weekend brought another new episode of "Saturday Night Live" -- the third in a series of four back-to-back episodes kicking off season 47 with four first-time hosts.  "No Time to Die" and "Bohemian Rhapsody" star Rami Malek hosted the show, and although he's best known for his dramatic roles and having "resting villain face," he turned out to be a wholly satisfying collaborator who wasn't afraid to get weird with the "SNL" cast. The Oscar winner turned in a fantastic impersonation of ca...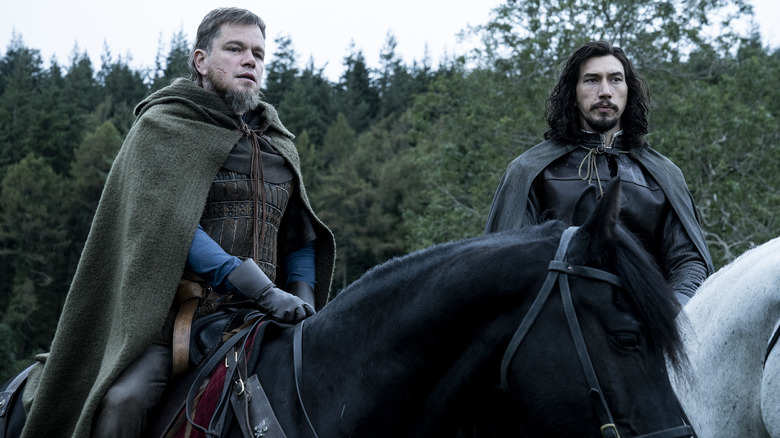 Ridley Scott's The Last Duel Bombs At The Box Office As Halloween Kills Dominates The Weekend
It's been a mixed weekend at the box office. The steady shores of the horror genre delivered another hit with David Gordon Green's sequel "Halloween Kills," but Ridley Scott's historical drama "The Last Duel" has been thoroughly glove-slapped by a dismal $4.8 million domestic debut. Those numbers are particularly painful when taking into consideration the movie's $100 million budget, which it now has effectively no chance of recouping. Variety reports that "Halloween Kills" has scored a massive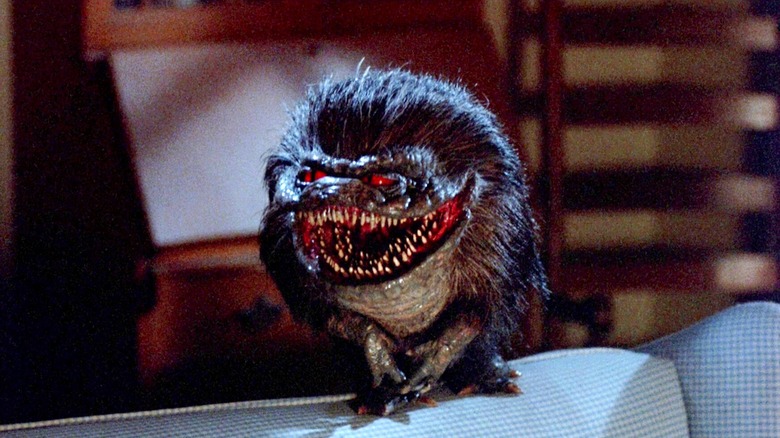 The Daily Stream: Critters Is Still A Lean, Mean Entertainment Machine
(Welcome to The Daily Stream, an ongoing series in which the /Film team shares what they've been watching, why it's worth checking out, and where you can stream it.) The Movie: "Critters" Where You Can Stream It: HBO Max The Pitch: If you want a fun horror tale about tiny furballs with razor sharp teeth then "Critters" is the movie for you. They're meaner than "Gremlins," funnier than "Ghoulies," and weirder than any of those little "Puppet Master" dudes. Let's take a look back into the old glo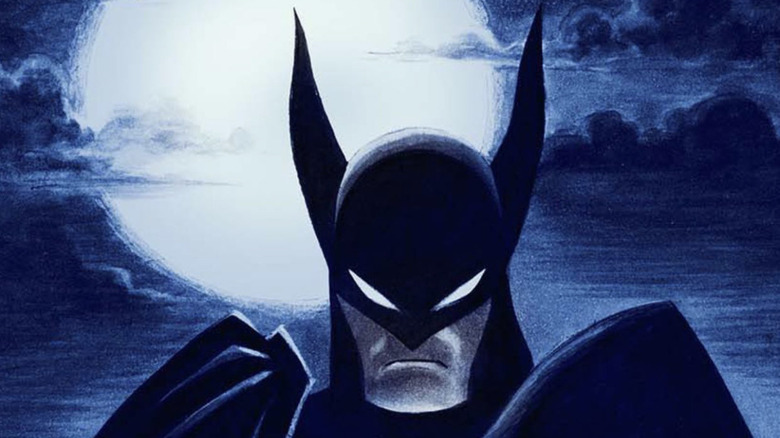 Batman: Caped Crusader Details Revealed At DC FanDome
DC FanDome has brought the goods this year and, though we didn't get any actual footage, we got a lot of new details regarding the upcoming animated series "Batman: Caped Crusader." This show will very much be made in the spirit of the much-beloved "Batman: The Animated Series," with producer Bruce Timm returning to the fold, alongside J.J. Abrams and Matt Reeves, who is directing next year's "The Batman." The panel revealed much, including that this will be a new story, not a direct continuati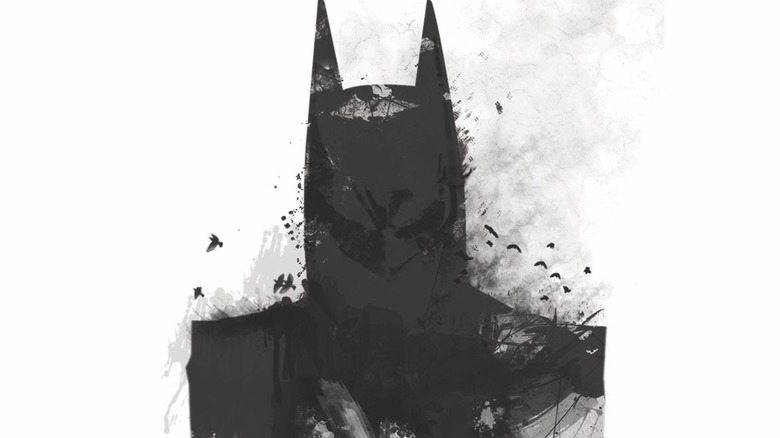 Batman Unburied Podcast Casts Gina Rodriguez As Barbara Gordon
There's a whole lotta Batgirl content coming our way, including a brand-new Spotify podcast from creator David S. Goyer called "Batman Unburied." While we've known that the audio drama was coming since 2020, an important casting announcement was made at DC FanDome: "Jane the Virgin" star Gina Rodriguez will be voicing Barbara Gordon, a.k.a. Batgirl. At the global fan event on Saturday, Warner Bros., DC, and Spotify announced the final casting for the upcoming podcast. Rodriguez herself gave ...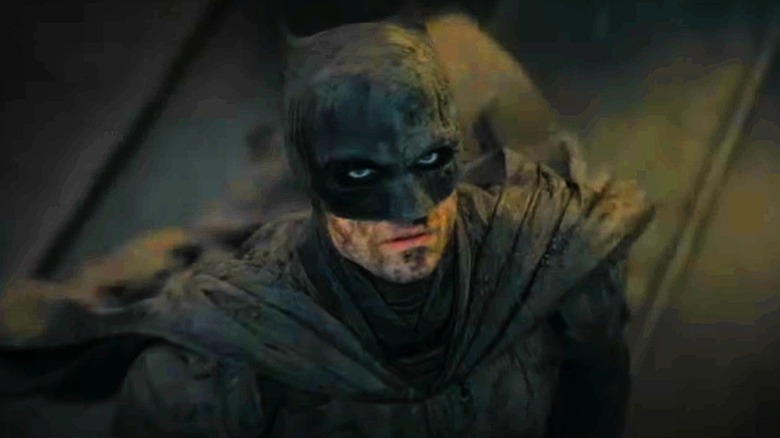 Robert Pattinson Did His Batman Screen Test In Val Kilmer's Batsuit
At DC's FanDome 2021 event, "The Batman" director Matt Reeves sat down with stars Robert Pattinson, who plays Batman, and Zoë Kravitz, who plays the enigmatic Catwoman. Reeves revealed that in order to get casting approval, Pattison had to do a screen test in a bat suit they happened to have on hand. It wasn't just any bat suit, of course, but Val Kilmer's from the 1995 Joel Schumacher film "Batman Forever."  Pattinson apparently donned one of the more infamous batsuits in history for his s...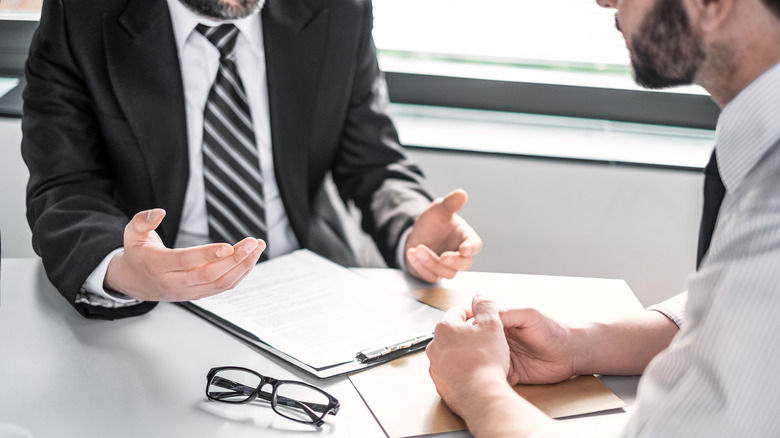 Hollywood Narrowly Avoids Strike As IATSE And AMPTP Reach A Deal
Hollywood stood on the verge of mass nationwide strike action this weekend, as film and TV crew members packed up their equipment with no certainty of whether they'd be back to work on Monday. But with the deadline looming to reach an agreement, the IATSE (International Alliance of Theatrical Stage Employees) and AMPTP (Alliance of Motion Picture and Television Producers) have agreed on a new three-year contract. If you're uncertain of the details of this story, definitely check out /Film's han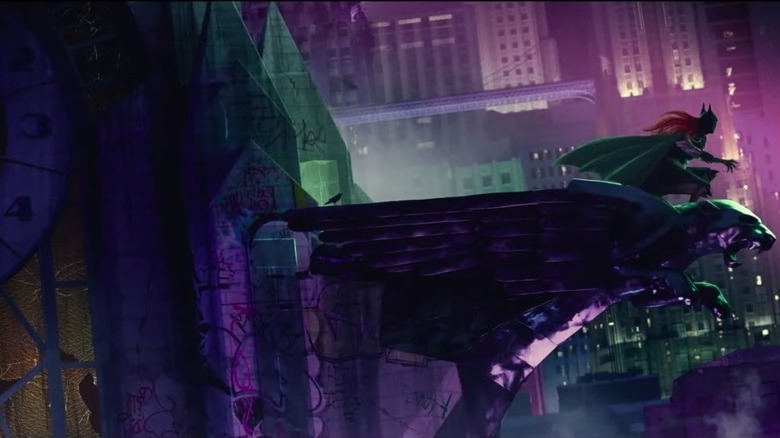 First Batgirl Concept Art Shows Leslie Grace's Barbara Gordon Watching Over Gotham
"Batgirl" has had a long and complicated journey to the big screen, but the latest addition to DC's live action slate is finally coming together. Amongst the many treats presented at the DC FanDome event was our first look at the concept art for the upcoming "Batgirl" film, along with some very interesting tidbits from the cast and crew behind the project. "Batgirl" made headlines earlier this year for its eventful casting process, which floated the names of many exciting Hollywood up-and-comer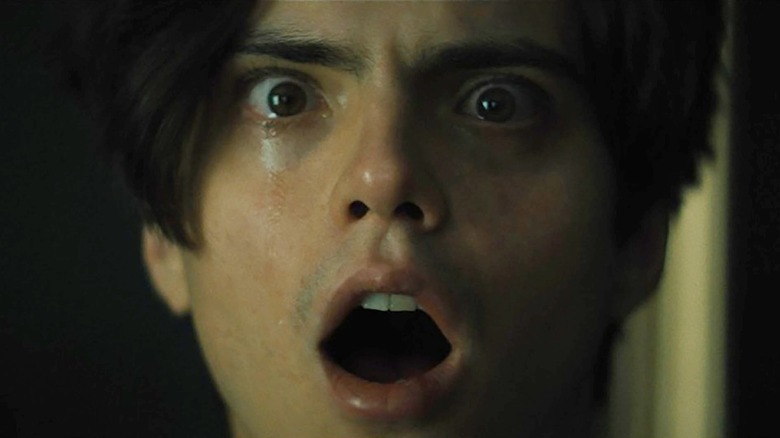 The Daily Stream: Daniel Isn't Real Is Wild, Weird, And A Solid Rollercoaster Ride
(Welcome to The Daily Stream, an ongoing series in which the /Film team shares what they've been watching, why it's worth checking out, and where you can stream it.) The Movie: "Daniel Isn't Real" Where You Can Stream It: Shudder, Amazon Prime, Tubi The Pitch: Troubled college freshman Luke (Miles Robbins) has been dealing with violent family trauma since he was a child. When things come to a head in his life again, he resurrects his charismatic imaginary friend from childhood, Daniel (Patrick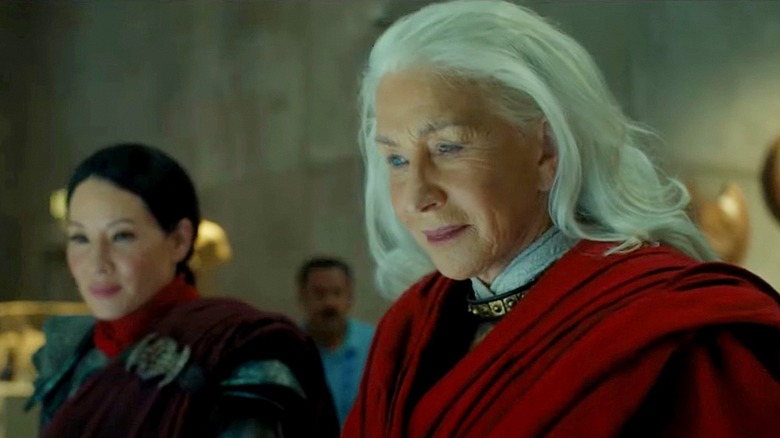 Shazam! Fury Of The Gods Footage Breakdown: Lucy Liu And Helen Mirren Menace The Shazam Family
Much like last year's inaugural edition of DC FanDome, this year's virtual event did not disappoint and came loaded with surprises. Among them was a first look at the highly-anticipated sequel "Shazam! Fury of the Gods."  While it's not a full-on trailer, we were treated to a behind-the-scenes featurette that showcases much of what we can expect from director David F. Sandberg's follow-up to his 2019 DC flick. And we're here to break it down, taking a closer look at the footage, and what it mi...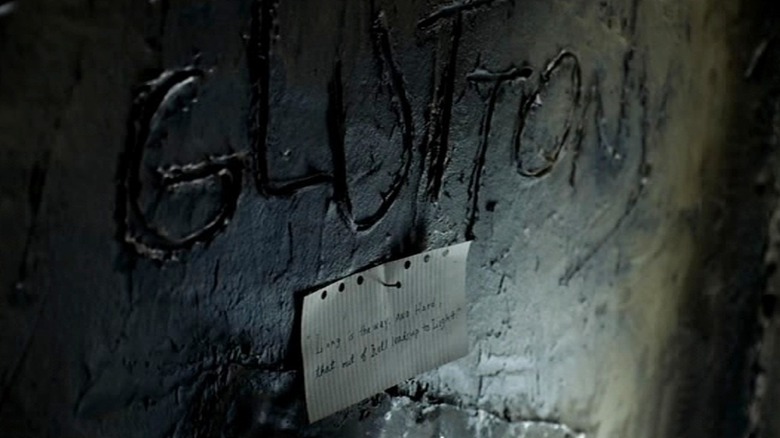 The Visuals Of The Batman Trailer Owe A Lot To David Fincher's Se7en
DC FanDome is here, and with it announcements on a number of highly anticipated film, TV, comic, and other properties from the world of DC. Of all the projects teased at FanDome, Matt Reeves' upcoming movie "The Batman" is clearly one of the most exciting. And with the second trailer finally released, it's easy to see what all the excitement is about.  The trailer sees Batman (Robert Pattinson) contend with "The Riddler" (Paul Dano), a serial killer obsessed with proving himself Batman's intel...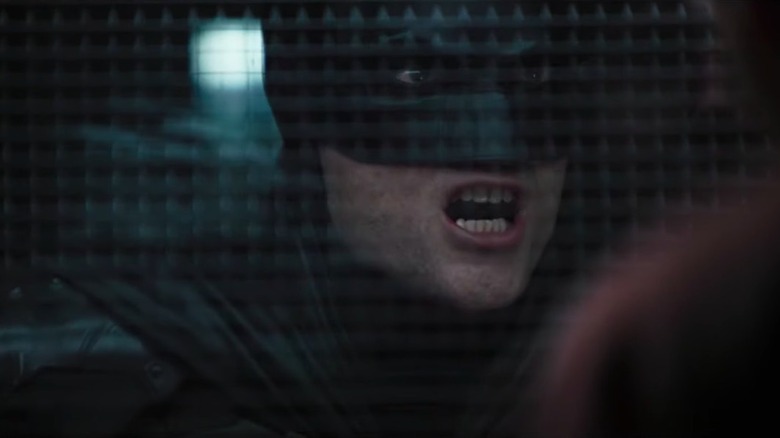 Robert Pattinson Is Playing An Angry Young Batman Who Is 'Out Of Control'
If it seems like every single new recasting for the character of Batman comes with its own amount of disproportionate outrage and backlash, well, that's because it does. It's easy to look back at Christian Bale or Ben Affleck now with the benefit of hindsight and talk about how obvious it was that they would imbue the superhero with all the physicality and screen presence necessary for the legendary hero, but that was certainly not the majority's consensus opinion at the time. We went through t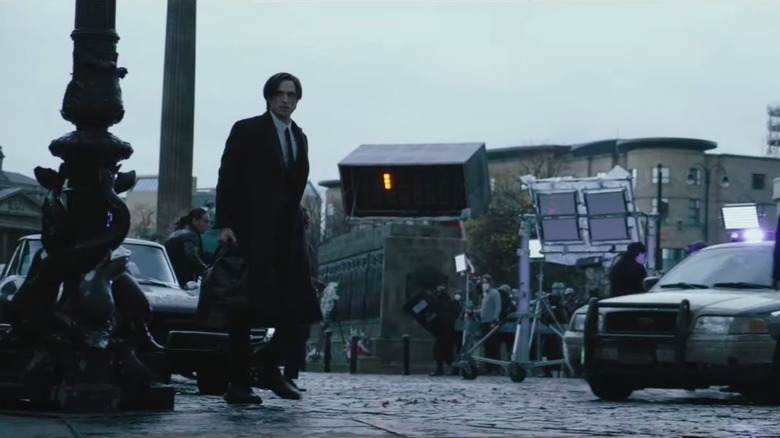 The Batman Featurette Shakes The Caped Crusader To His Core
We knew that we were getting a new trailer for "The Batman" today during DC FanDome, which we did indeed receive. But Warner Bros. and the filmmakers decided to bring something a little extra in the form of a behind-the-scenes featurette, which packs as many goods in it as another trailer. This thing is absolutely loaded down and offers a lot for fans who have been impatiently awaiting this movie's arrival. Let's have a look. As we can see, both director Matt Reeves and star Robert Pattinson, w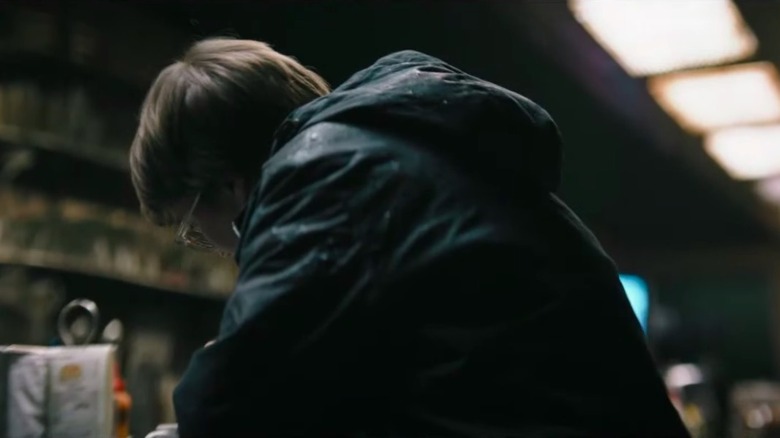 The Batman Looks Like Nolan's Movies With A Proper Comic Book Makeover
Although "The Batman" was initially planned to be a solo film taking place amid the much larger DC Universe, fans quickly got over any lingering disappointment when that changed (especially with Ben Affleck's Batman returning in "The Flash"). Now, enthusiasm for the Matt Reeves-directed, Robert Pattinson-starring iteration of the Bat-obsessed vigilante couldn't possibly be any higher -- especially on the heels of the dramatic new trailer unveiled today during DC FanDome. However, the biggest q...


Decoding The Batman Trailer's Floor Of Clues
Warner Bros. released a spectacular new trailer for Matt Reeves' "The Batman" during this year's DC FanDome event, and one of the trailer's most intriguing moments comes about a minute and twenty seconds into it.  Robert Pattinson's Bruce Wayne is standing in the Batcave trying to decipher clues left by The Riddler (Paul Dano). Instead of using a Bat-computer or a Bat-spreadsheet or running information through a Bat-database (a "Batabase," if you will) like you or I might do in that situation...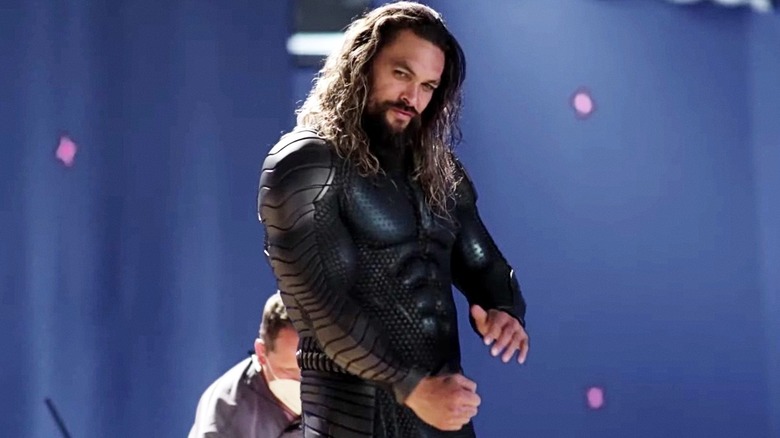 Aquaman And The Lost Kingdom First Look Takes Us Back Under The Sea
Get ready to swim to the Lost Kingdom with Aquaman! Jason Momoa is back as the title character in DC's superhero sequel, "Aquaman and the Lost Kingdom." Amid all the news coming out of DC FanDome this weekend, we got a first look at the new Aquaman movie, and it's here for your viewing pleasure. No longer just a "Seinfeld" or "Entourage" punchline, Aquaman became the hero of the highest-grossing DC movie worldwide after his first film landed in December 2018. By the time "Aquaman and the Lost...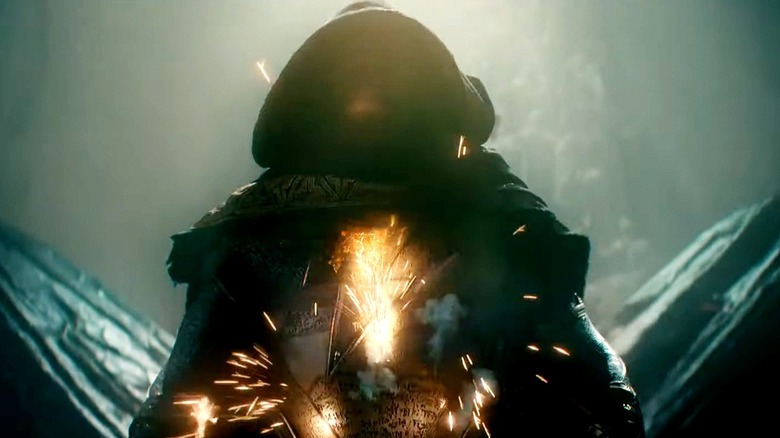 Black Adam Teaser: It's The Rock Versus The DC Universe
Fifteen years. That's how long Dwayne "The Rock" Johnson has been attached to star in "Black Adam," DC's film about the titular antihero. The actor shared a first look at some concept art during last year's DC FanDome, but at this year's event, fans finally got to see the character in live-action. Check out the new video below. The year was 2007. Christopher Nolan's "The Dark Knight" had not yet blown audiences away and altered the course of Oscars history. Jon Favreau's "Iron Man" had not ye...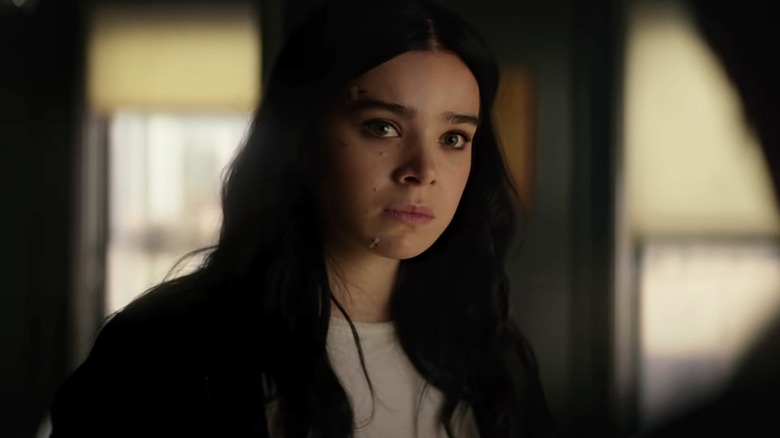 Hailee Steinfeld Says Playing Emily Dickinson Prepared Her For Hawkeye's Kate Bishop
If you haven't been keeping up with your Apple TV+ shows — and sadly, not enough viewers have — you may not have seen Hailee Steinfeld in "Dickinson." However, if you're a Marvelite — as many moviegoers and Disney+ subscribers are — you're surely aware that she will be playing the self-styled "world's greatest archer," Kate Bishop, in the upcoming "Hawkeye" streaming series. "Hawkeye" is one of those Disney+ shows that we told you to keep on your radar for later this year, along with...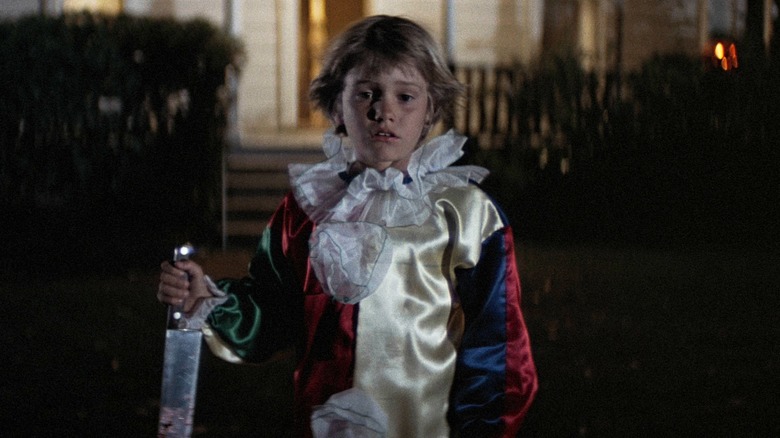 The Night House Writers Pitched A Halloween Reboot That Kept Things Simple
Who out there has seen "Halloween Kills" already? It hits theaters and the Peacock streaming service this weekend and the response from critics has been mixed, though our own Marshall Staffer's non-spoiler review from the Venice International Film Festival last month leaned positive. If you don't have Peacock and haven't ventured out to the theater for "Halloween Kills," what about "The Night House?" This spooky psychological thriller stars Rebecca Hall as a recently-widowed teacher who disco...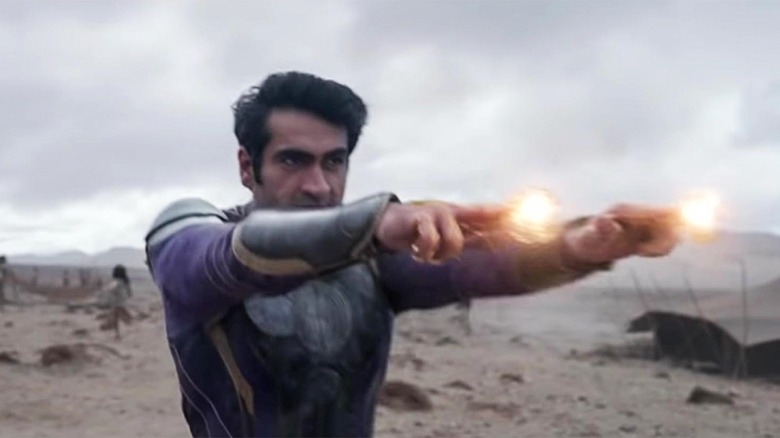 Kumail Nanjiani Has An Amazing Name For His Eternals Superpowers
Kumail Nanjiani's bringing some guns to the upcoming Marvel flick "Eternals" -- and no I'm not talking about his Schwarzenegger-esque biceps. During a chat on "Jimmy Kimmel Live," Nanjiani and his superhero co-star Salma Hayek dished on some behind the scenes stories from the making of their upcoming tentpole. Included in this conversation was what exactly Nanjiani's superpower is. "I shoot sh*t. I shoot sh*t from my hands. Finger guns!"I got to work and I said, 'So, how do I shoot?'" Chloe was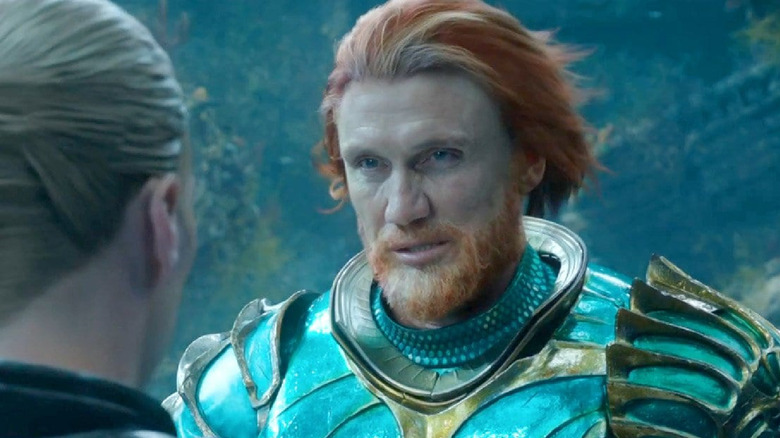 Dolph Lundgren Is Back In Tights On The Set Of Aquaman And The Lost Kingdom
He's fought Rocky. He's played He-Man. He's dated Grace Jones. He's been Expendable. And now he's red-haired and ruling an underwater kingdom. Actor Dolph Lundgren treated fans to a photo from the set of James Wan's upcoming "Aquaman and The Lost Kingdom," confirming that his character King Nereus will be returning to the "Aquaman" sequel. The "Universal Soldier" star looks to be wearing motion capture apparel, looking ready to shoot the film's next big underwater sequence.  Posting through hi...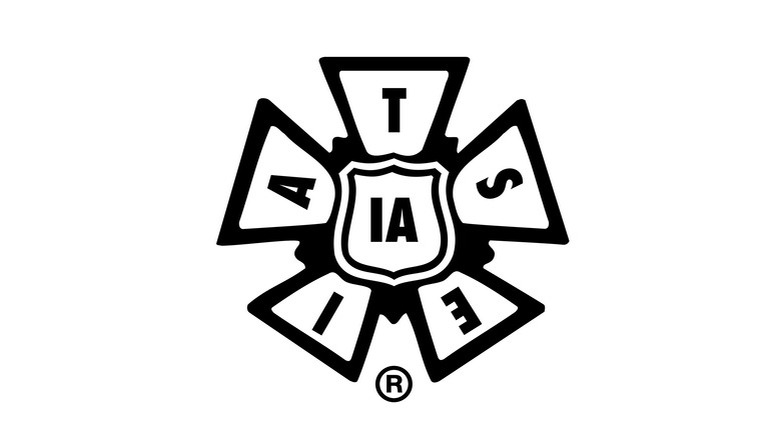 The AMPTP Has Until October 18 To Make IATSE An Offer They Deserve — Or Else They Strike
Last week, the International Association of Theater and Stage Employees (IATSE) voted to authorize a strike if their leadership couldn't reach a deal on more humane work hours and living wage increases with the Alliance of Motion Picture and Television Producers (AMPTP). Well, it looks like they just might be heading to the picket lines, and Hollywood is starting to brace for that eventuality. We covered the IATSE demands and why these changes are needed for the everyday on-set employees that ...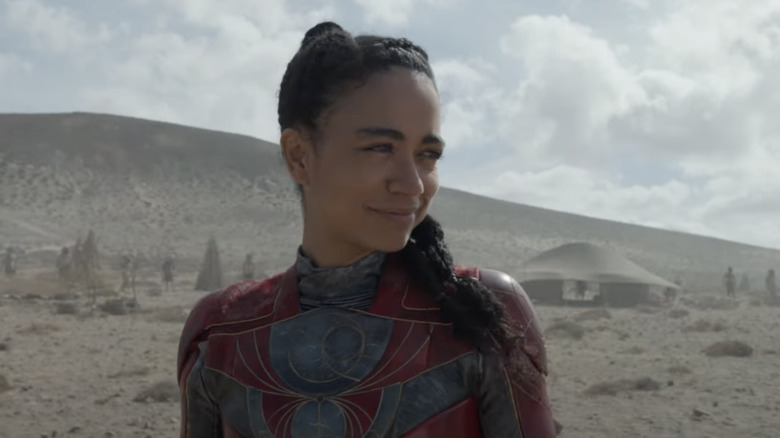 Eternals Clip: Marvel's Newest, Oldest Heroes Save Some Helpless Humans
The first official clip from Marvel's "Eternals" has arrived, and it features sea monsters and sign language. When a winged murder dragon comes crawling out of the ocean, who's going to be there to save the prehistoric boy it wants to eat? Why, Earth's original superheroes, of course. At 26 films and counting, you might think the Marvel Cinematic Universe has nothing new left to offer, but "Eternals" marks a number of firsts. It's the first MCU film helmed by an Oscar winner for Best Directo...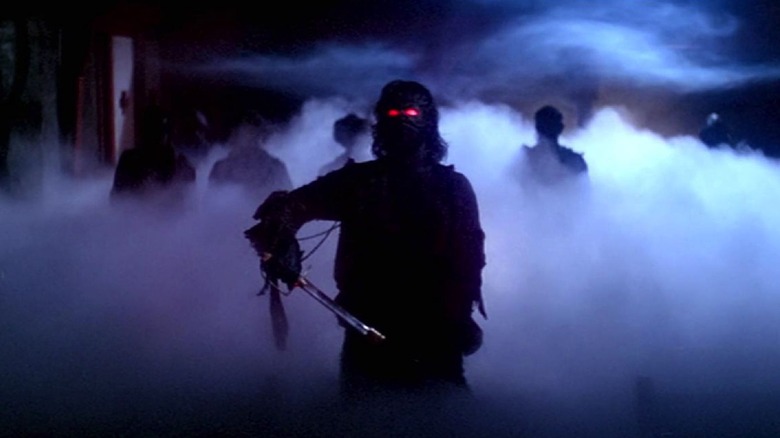 13 Movies Like A Quiet Place That Are Definitely Worth Watching
"A Quiet Place" was a refreshing original sci-fi horror movie that became a sensation when it debuted in 2018. It couldn't have come sooner. While great horror films were being produced by indie distributors like A24 and Neon, studio horror films of the time tended to be cheap found footage projects and lazy teen slasher flicks. A change of pace was very welcome. Director John Krasinski developed the original premise with co-writers Bryan Woods and Scott Beck, crafting a post-apocalyptic world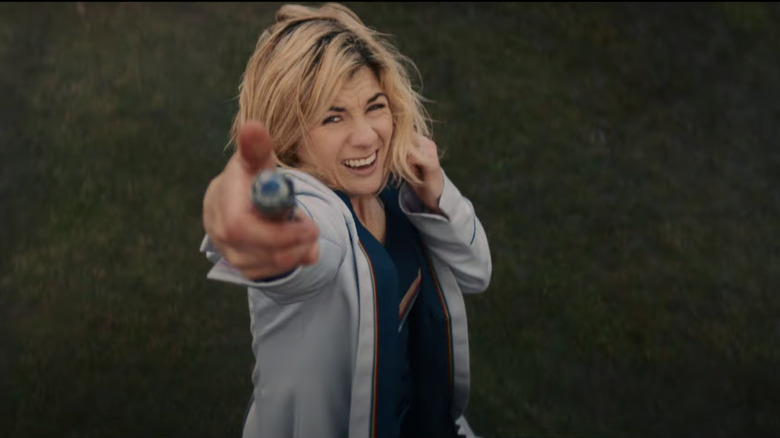 Doctor Who: Flux Trailer: Jodie Whittaker's Time Lord Run Reaches Its End
Today, the BBC gave Whovians all over the gift of the trailer for the final full series featuring Jodie Whittaker's run as the thirteenth Doctor, the six-chapter event, "Doctor Who: Flux." It looks like the members of Team TARDIS, the Doctor (Whittaker), Yaz (Mandip Gill), and Dan (John Bishop) are setting off for a final series of epic proportions, facing off with their greatest threat yet, the Flux, the big bad boss of the series. But not before bringing some of the greatest threats and arch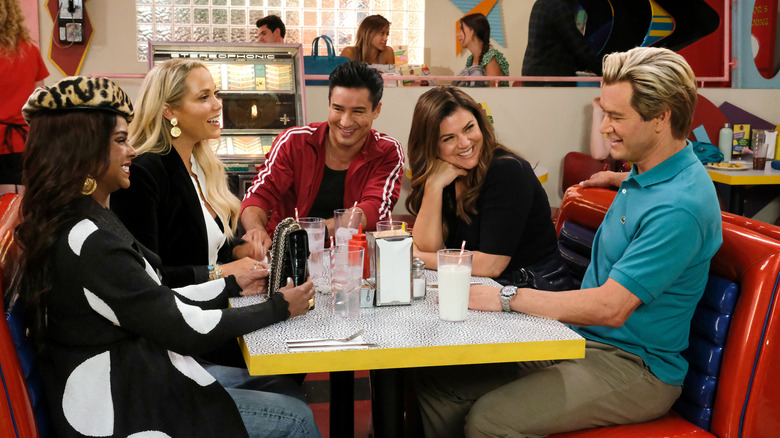 Saved By The Bell Season 2: Release Date, Cast, And More
(Welcome to ...And More, our no-frills, zero B.S. guide to when and where you can watch upcoming movies and shows, and everything else you could possibly stand to know.) Did you know that "Saved by the Bell," the popular '90s television show, has a 2020 reboot? Did you also know that this reboot was greenlit for a second season back in January of this year? You probably did, if you're reading this article. Read on to learn everything we know about season 2 of "Saved by the Bell," including when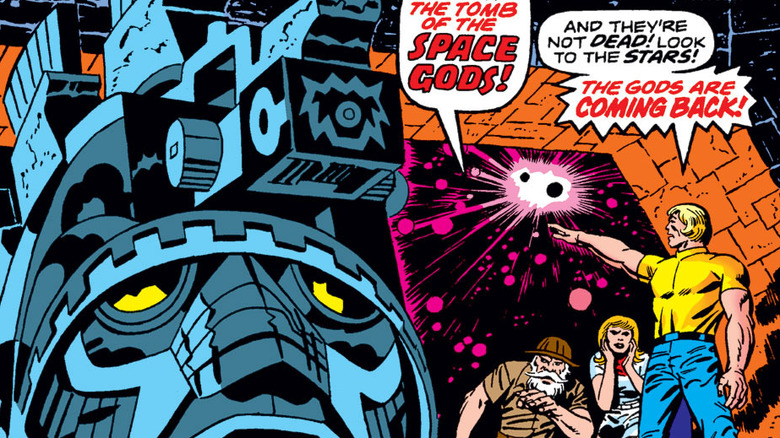 The Eternals: Things Only Comic Book Fans Will Know About Kingo
When Pakistani-American actor and comedian Kumail Nanjiani appears as Kingo Sunen in director Chloe Zhao's "Eternals," not only will it offer an interesting inversion on the traditional superhero formula, since Kingo is a global celebrity in his civilian identity who seeks to keep his superheroic deeds hidden from the world, but it will also present an intriguing blend of comics-faithful traits and cinematic riffs on the character. In both the comics and the film, Kingo is a big-screen star wh...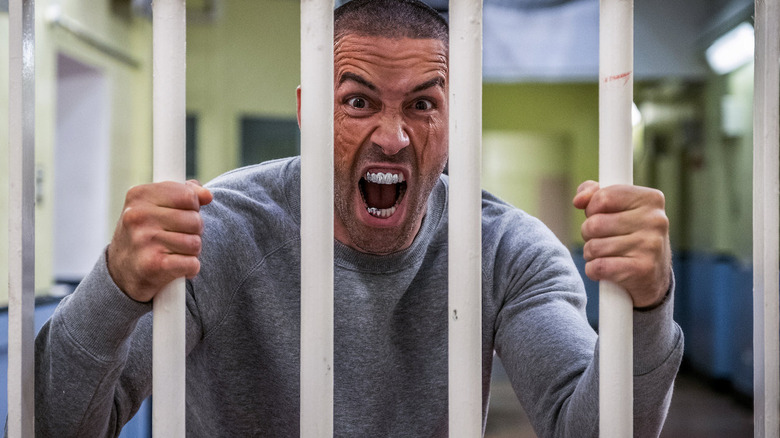 The Best Movies Streaming Right Now: After Hours, The Autopsy Of Jane Doe, The Terminal, Avengement, Timecop
(Welcome to Now Stream This, a weekly column dedicated to the best movies streaming on Netflix, Amazon, Hulu, and every other streaming service out there.) It was a rough week (isn't it always?), but the weekend is finally here. I don't know about you, reader, but when the weekend comes along, I get excited to kick back and watch some movies. If you're like me, and on the lookout for some recommendations as to what to watch, I've swooped in here to help you. With this streaming column, I comb...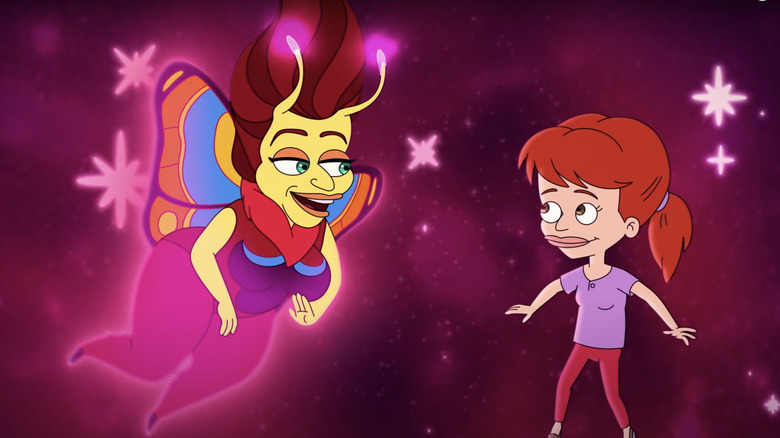 Big Mouth Season 5 Trailer: The Horrors Of Puberty Return
Puberty is the worst, but having weird, animated, anthropomorphic metaphor monsters somehow makes it easier to deal with. Nick Kroll and Andrew Goldberg's coming-of-age animated series for Netflix, "Big Mouth," is known for its creatures like the hormone monsters, depression kitties, f*ck gremlins, anxiety mosquitoes, and shame wizards. Now, the trailer for "Big Mouth" season 5 previews that there's even more emotional creepies to worry about. Enter: love bugs and hate worms.  Our favorite ani...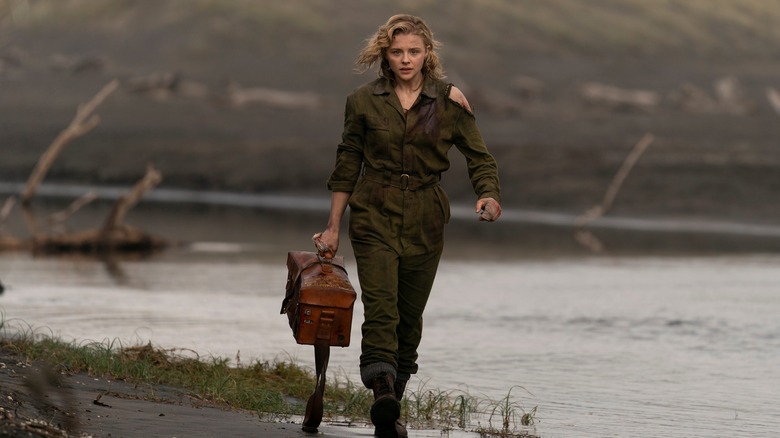 Redbox Won't Go Down Without A Fight, Teams With Lionsgate For Original Content
In an age where streaming services absolutely dominate the market, it would be understandable for people to ask questions like, "How is Redbox still a thing?" The company whose primary business model is renting DVDs from kiosks outside stores across the United States is still kicking, and planning on expanding its existing free, ad-supported streaming platform thanks to a deal with Lionsgate. Thanks to a multiyear distribution agreement, Lionsgate has signed on to handle the home entertainment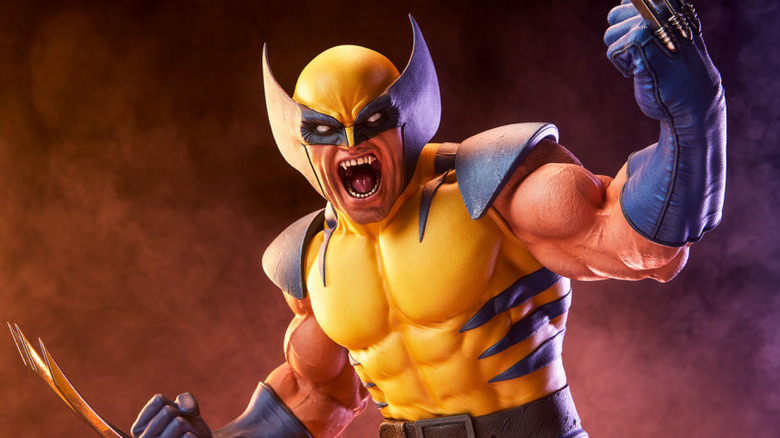 Superhero Bits: DC FanDome Is Tomorrow, Avengers: Endgame Director Addresses Marvel Return & More
(Superhero Bits is a collection of stories, updates, and videos about anything and everything inspired by the comics of Marvel, DC, and more. For comic book movies, TV shows, merchandise, events, and whatever catches our eye, this is the place to find anything that falls through the cracks.) In this edition of Superhero Bits: "The Batman" gets new promo art. Joe Russo comments on a rumored return to Marvel. Batman is crossing over with "Fortnite" again. DC FanDome is tomorrow. All that and more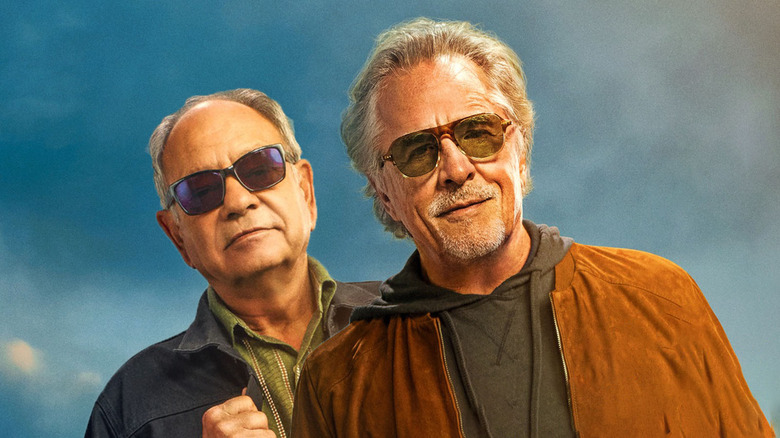 Nash Bridges: Release Date, Cast, And More
(Welcome to ...And More, our no-frills, zero B.S. guide to when and where you can watch upcoming movies and shows, and everything else you could possibly stand to know.) Who says Hollywood is running out of ideas? "Nash Bridges" started out as an unassuming police procedural series on CBS during the late '90s and early 2000s. It enjoyed solid enough ratings throughout its run and even managed to snag a quick reference on an episode of "The Sopranos."  The show was ultimately cancelled due to a...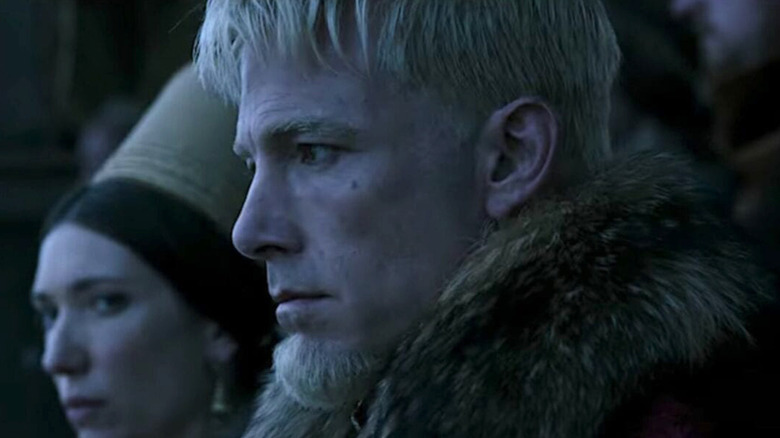 In Praise Of Ben Affleck's Scene-Stealing Performance In The Last Duel
You have to hand it to Ben Affleck: when he co-wrote "The Last Duel," the Ridley Scott-directed historical drama that just opened in theaters, he sneakily went ahead and wrote the best part for himself. Affleck, Boston's favorite son, King of Dunkin Donuts, and tabloid star at large, only has a minor role in "The Last Duel," but he makes every single one of his scenes count. And he looks like he's having fun in the process. Affleck plays Count Pierre d'Alençon, and while we see him briefly in ...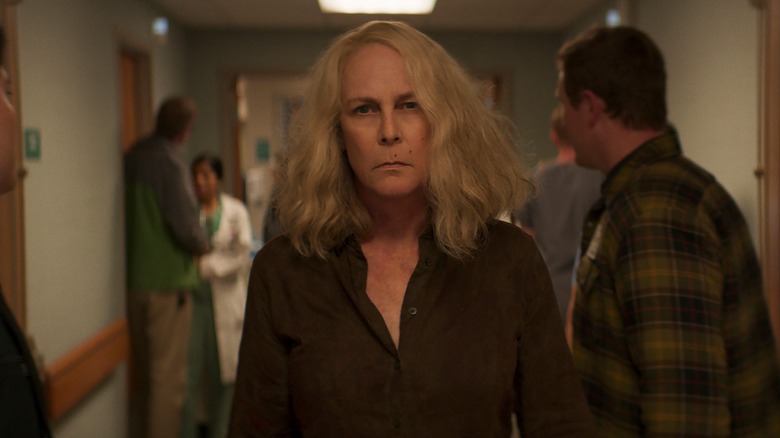 Halloween Kills Producer Jason Blum On Why Sequels Are Difficult [Interview]
In 2018, Blumhouse surpassed expectations with "Halloween," David Gordon Green's sequel to John Carpenter's 1978 slasher classic. Surpassing expectations wasn't anything new to Blumhouse, but the production company delivered a hit reboot that most audiences weren't expecting. Not just a hit, but more importantly, a well-liked return to the world of Laurie Strode and Michael Myers. Three years later, the horror icons return in "Halloween Kills."  "Halloween" is one of the bigger Blumhouse title...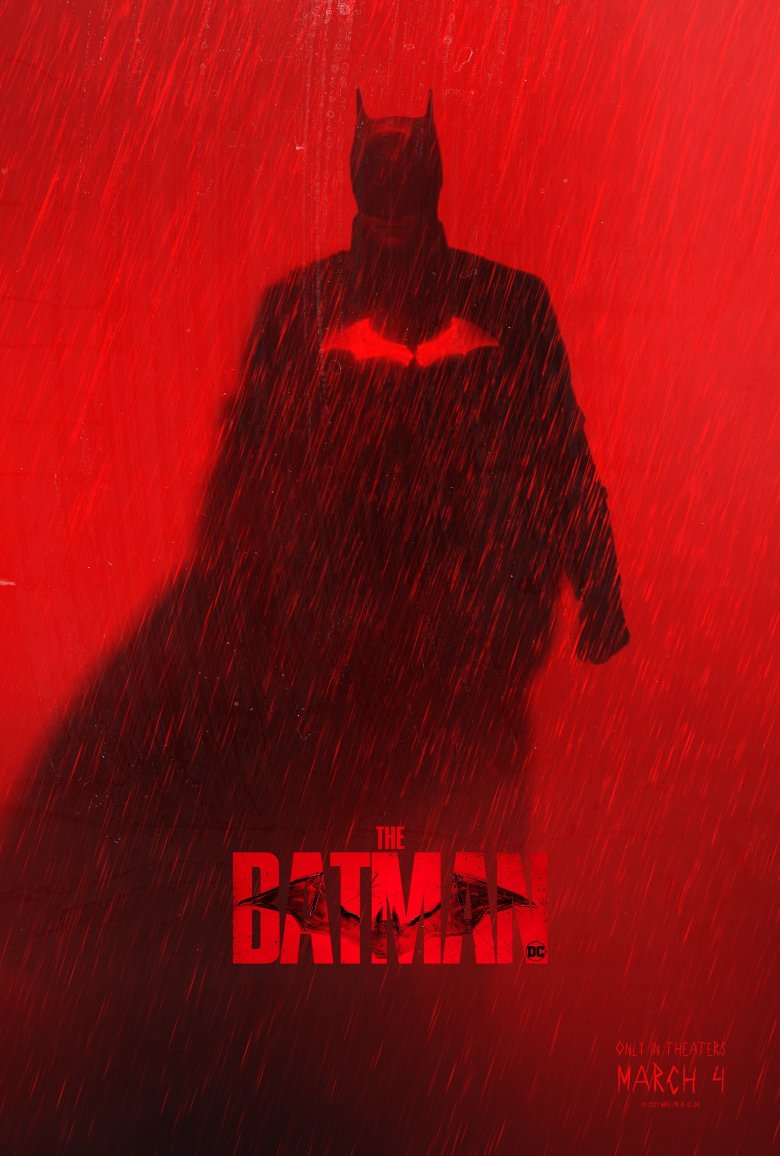 New The Batman Posters Tease The Dark Knight And A Terrifying Riddler
You may have heard that there's another "Batman" movie on its way, and that we're in for quite a bit of new footage to drool over to carefully and rationally analyze within the next 24 hours or so. You know, because we're adults!  The upcoming Matt Reeves movie may still be quite some time away from flying into theaters all dramatic-like, as Batman has a habit of doing, but tomorrow's DC FanDome promises to be the place to be for all things DC-related. That obviously includes "The Batman" an...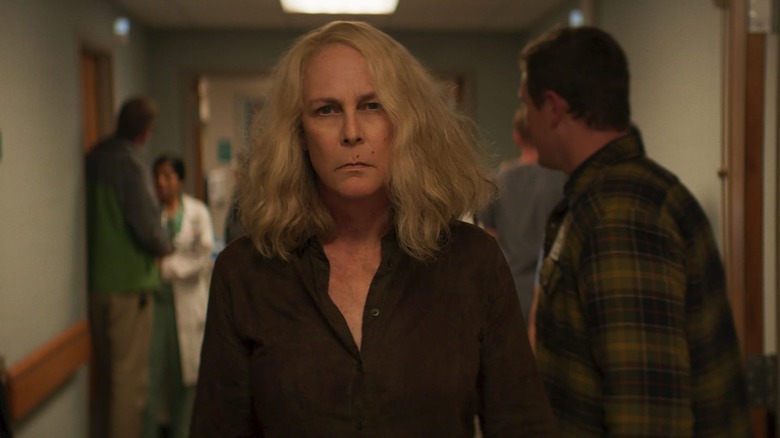 Halloween Kills Extended Cut With A New Ending Will Be On Home Release, David Gordon Green Teases
"Halloween Kills" is now in theaters and on Peacock, with David Gordon Green returning to helm the follow-up to 2018's "Halloween" reboot/sequel. Green is on board to helm the third and (allegedly) final film in this trilogy, "Halloween Ends." But before that arrives, viewers will have a chance to see a somewhat different version of "Halloween Kills" first. Because according to Green, he's working on an extended cut of the film for home video release - complete with a different ending. Gre...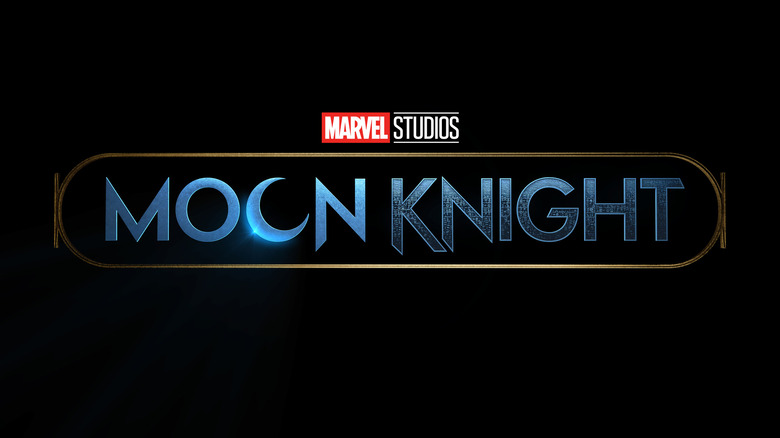 Moon Knight Was The 'Most Challenging' Shoot Oscar Isaac Has Done Yet
Imagine life as a very famous and in-demand actor, if you will. As viewers, all we tend to focus on are the glamorous and internet-breaking photoshoots; the award-worthy performances; the exotic locales that their job allows them to visit on a regular basis. You know, the good stuff! The part I have some empathy for, meanwhile, is the public relations and marketing side of the gig, which sometimes necessitates that actors say things like calling their latest superhero performance the "most cha...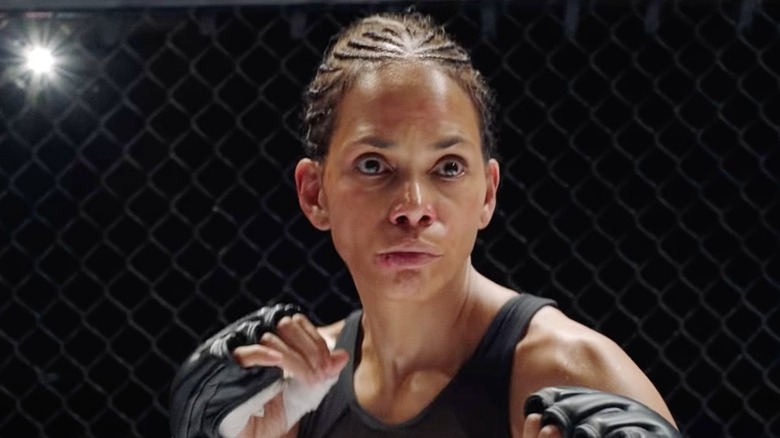 Bruised Trailer: Halle Berry Directs And Stars In Mixed Martial Arts Drama
If you saw Halle Berry kicking ass and taking names in "John Wick Chapter 3: Parabellum" and you thought, "I would like to see that woman climb into the octagon with braids," your wish is about to come true. Berry is making her directorial debut with "Bruised," a new Netflix sports-drama in which she plays an MMA fighter turned hobo turned comeback queen named Jackie Justice. That's an oversimplification, of course. As we meet her, Jackie Justice is not really a hobo in the train-hopping sense,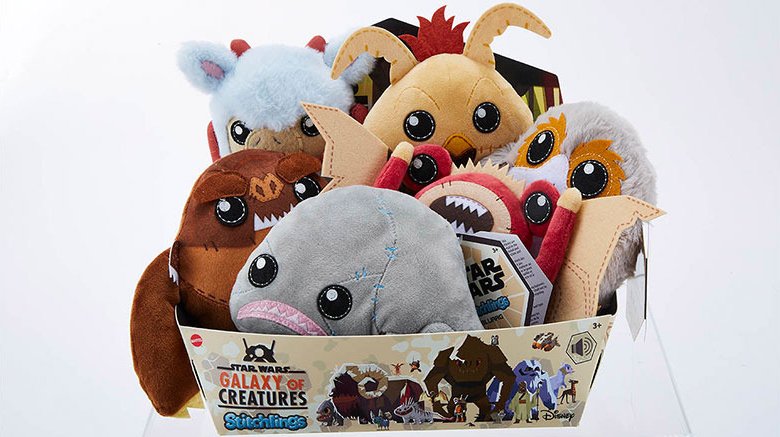 Star Wars Bits: Galaxy Of Creatures, Obi-Wan Kenobi, The Mandalorian, War Of The Bounty Hunters, And More!
In this edition of Star Wars Bits: Meet Galactic Wildlife in "Star Wars Galaxy of Creatures" Kumail Nanjiani Talks About His Role in "Obi-Wan Kenobi" Carl Weathers Begins Filming Season 3 of "The Mandalorian" "Bring Home the Bounty" Products Campaign Marvel's "War of the Bounty Hunters" Continues And More! StarWars.com recently announced "Star Wars Galaxy of Creatures," an all-new series of animated shorts, with the first two episodes available now on the Star Wars Kids YouTube channel and St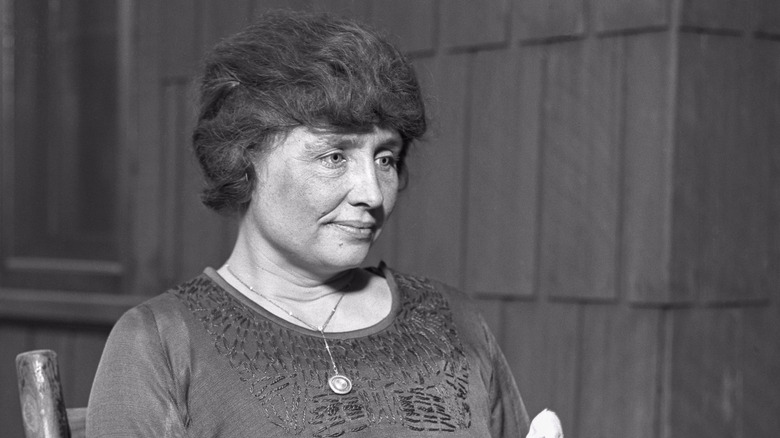 A Quiet Place Star Millicent Simmonds Will Play Helen Keller In New Biopic
Millicent Simmonds, the breakout star of "Wonderstruck" and "A Quiet Place," will play Helen Keller opposite Rachel Brosnahan in "Helen & Teacher." Wash Westmoreland, the director of "Still Alice" and Netflix's "Earthquake Bird," will helm the upcoming film about the famed author, educator, and disability rights advocate. Keller lost her sight and hearing when she was a toddler and spent years after that communicating with home signs, a system of improvised gestures that often take the place o...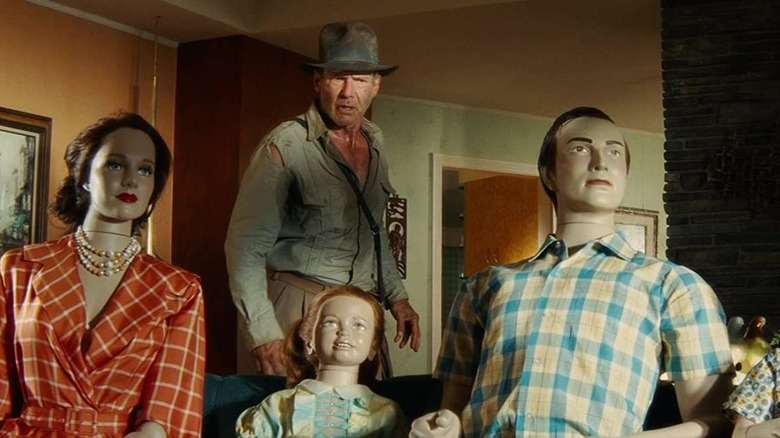 The Indiana Jones 5 Set Has Roman Soldiers On It, For Some Reason
The "Indiana Jones" franchise has claimed that somehow, the mythology from multiple religions (featured in "Raiders of the Lost Ark, "Temple of Doom" and "Last Crusade") is real, and so are aliens from other dimensions ("Kingdom of the Crystal Skull"). So what's the next far-out idea the series might have? How about time travel?! A rumor has been making the rounds that "Indiana Jones 5," which is currently filming under director James Mangold, has a story involving some form of time travel. And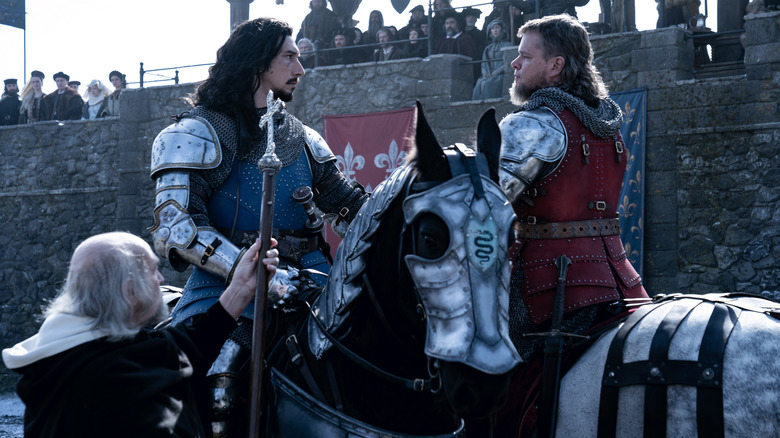 The Last Duel Ending Explained: From A New Point Of View
Ridley Scott is back in action with "The Last Duel," his historical epic based on the non-fiction book by Eric Jager. The film follows three specific characters: Jean de Carrouges (Matt Damon), Marguerite de Carrouges (Jodie Comer), and Jacques Le Gris (Adam Driver), all living in France in the 1300s. Jean de Carrouges and Jacques Le Gris entered into the last officially recognized "judicial duel" fought in France. Marguerite, de Carrouges' wife, accused Le Gris of rape, leading to de Car...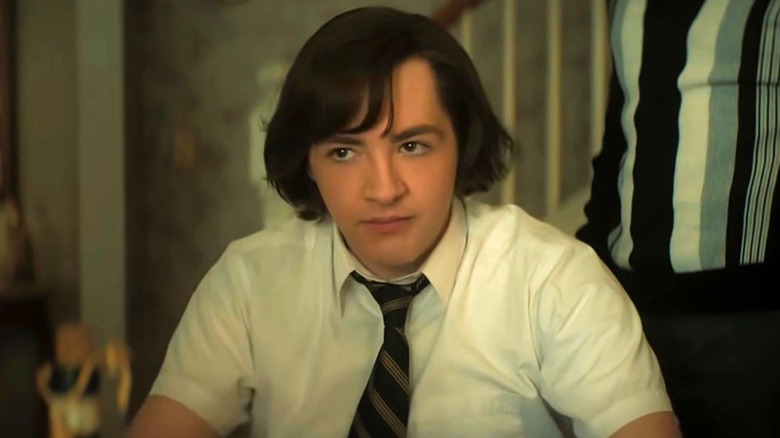 Cat Person, The Viral New Yorker Short Story, Is Getting Turned Into A Psychological Thriller With Michael Gandolfini
You probably expected this, you just didn't know how soon it would happen. Well, I'm here to inform you that StudioCanal and New Yorker Studios will, in fact, be turning that viral short story, "Cat Person," into a film. A psychological thriller, at that. The studios made the announcement on October 14 in a joint press release that production on the project started that day. "Your Honor" star Hope Davis, "The Many Saints of Newark" star Michael Gandolfini, YouTuber Liza Koshy, "A Serious Man" s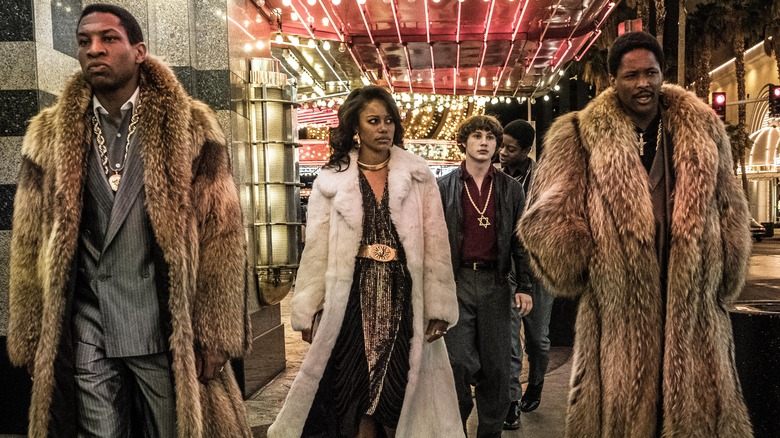 The Fascinating True Story Behind White Boy Rick
In 2018, a few years after the period known as the "McConaissance," Matthew McConaughey starred as a single father in "White Boy Rick," a film about Richard Wershe Jr. who in the 1980s became the youngest FBI informant ever at the age of 14. The premise was too compelling for Hollywood to pass up. Wershe was involved in Detroit's drug trade during the War on Drugs, but three years after the FBI no longer needed him as an informant, he was arrested for cocaine possession and became the longest-s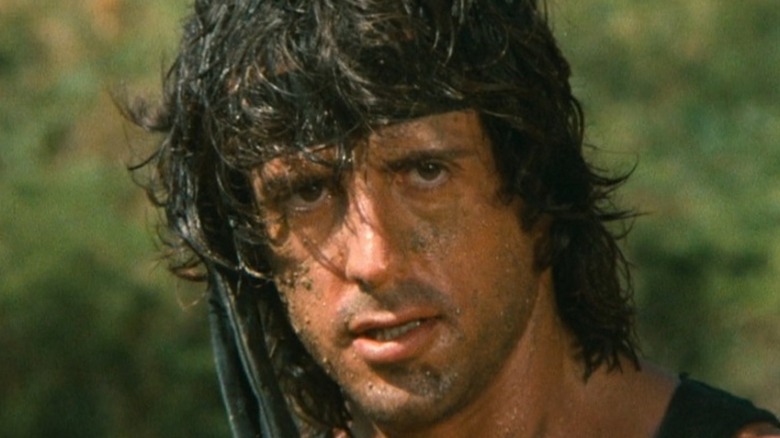 The 16 Best '80s Action Movies Ranked
"There is no such thing as an action movie," says Steven E. de Souza, writer of more than one film venerated below, "'Action movie' is a term that was invented in the '80s." He's not wrong. Before the MTV age, action was diversified. Swashbucklers. Westerns. War epics. Crime thrillers. Fists of fury. All the way back to Buster Keaton, audiences thrilled at feats of derring-do, but action was just another tool in filmmakers' boxes. 1982's "First Blood," the cinematic debut of John Rambo, contain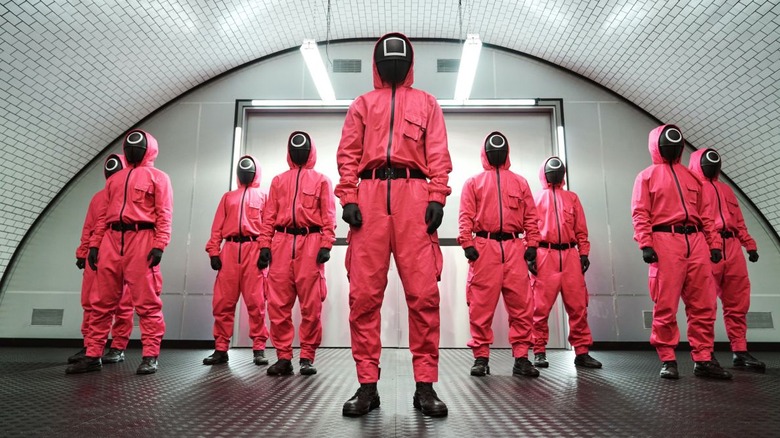 Squid Game Was Initially Conceived As A Feature Film
It's a "Squid Game" world, and we're just living it. The series has transcended all of the normal conversations we have about film and TV shows. It is essentially the only TV show. We are all watching it, or we've all just finished it, or we've all just started it. In a world where there are so many options that it's hard to get on the same streaming page, "Squid Game," which was written and directed by Hwang Dong-hyuk, is universally consumed. Your coworkers are watching it, your parents are ...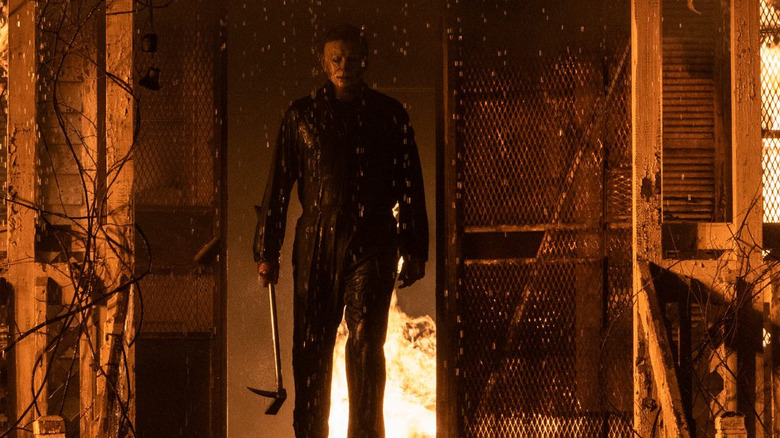 Jamie Lee Curtis Walked The 'Halloween Kills' Red Carpet Dressed As Her Mom And Has Already Won The Holiday
Scream Queen Jamie Lee Curtis walked the red carpet at the costume party premiere of "Halloween Kills" on Tuesday in true class and fashion. To promote the latest film in the Halloween franchise, Curtis decided to pay homage to her mother, Janet Leigh, who starred in Alfred Hitchcock's "Psycho." Curtis was all smiles while donning a blonde wig, blue dress, and a bloody shower curtain draped over her arm. The reference was a loving reminder that she comes from horror royalty and is here to slay.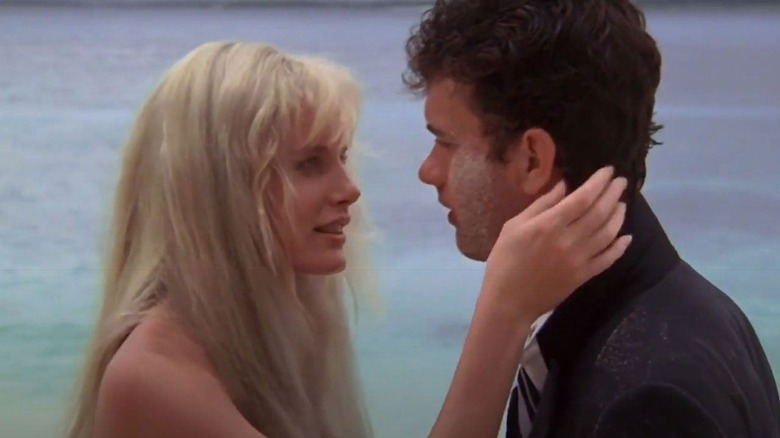 The 14 Greatest '80s Romantic Comedies Ranked
Rom-coms have been popular since the '30s and '40s, when classics like "It Happened One Night," "His Girl Friday," "The Philadelphia Story," "Bringing Up Baby," and "Some Like It Hot" courted moviegoers. It wasn't uncommon for these uproarious films to receive rave reviews from both critics and viewers, and they continued to permeate as Hollywood moved into the '50s and beyond. '80s rom-coms continued this beloved tradition, infusing classical filmmaking techniques with the innovations of block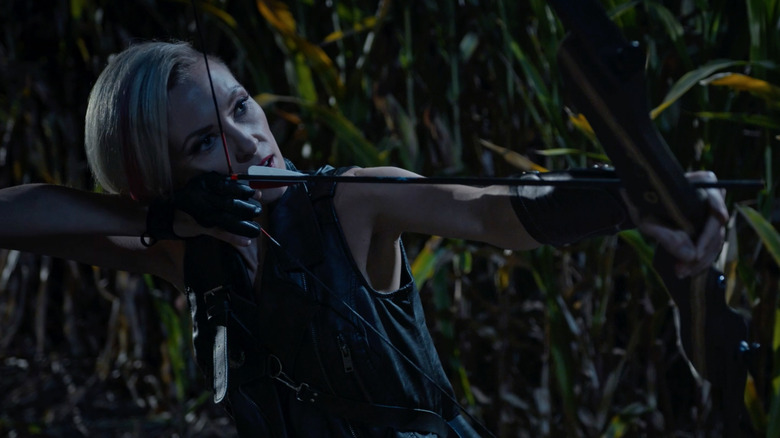 Clips Round-Up: Fear PHarm 2 Takes Aim, Crutch Dances, And Beau Sejour Suspends Disbelief [Exclusive]
(Welcome to SlashClips, a series where we bring you exclusive clips from hot new Digital, Blu-ray and theatrical releases you won't see anywhere else!) In this edition: Fear PHarm 2 Crutch Beau Sejour Season 2 Leading today's column is an exclusive clip from Indican Pictures' "Fear PHarm 2," arriving on DVD and on demand October 19, 2021. The follow-up to last year's horror entry reunites the original film's creative team, including writer/director Dante Yore and producers Mark S. Allen ("6...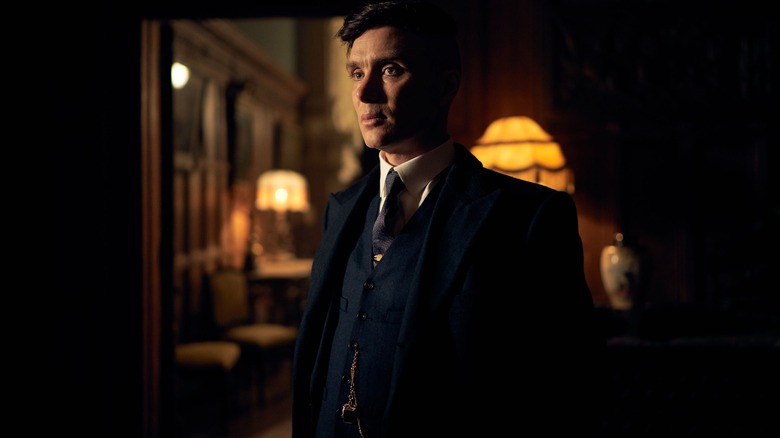 Why Peaky Blinders Is Ending – Here's What We Know
It was announced in January of 2021 that the currently in-development sixth season of "Peaky Blinders" (that'd be sixth series for our friends across the pond) would ultimately be the show's last. That would've seemed to bring an end to the small-screen scramble for power and influence that Thomas Shelby (Cillian Murphy) and his family-fronted gang of Peaky Blinders had first embarked upon with the first season back in September 2013. But while the tentative plans for a seventh season may have...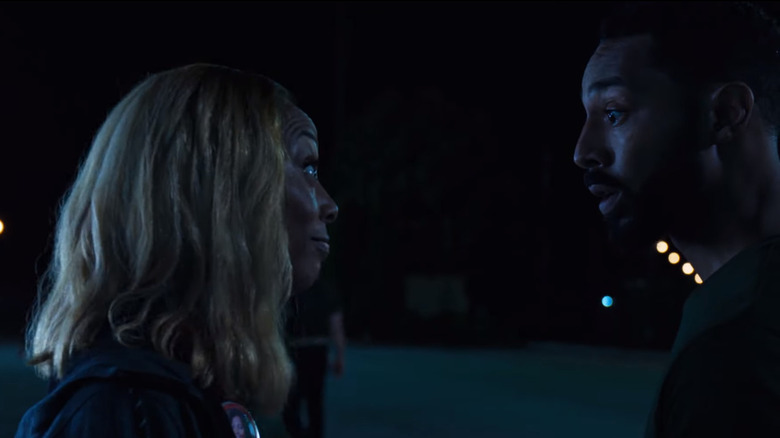 Horror Noire Trailer: Shudder Presents A Horror Anthology From Black Filmmakers
The Shudder streaming service has released a trailer for the upcoming anthology horror flick, "Horror Noire." This serves as a follow-up to the much-acclaimed 2019 documentary of the same name, which examined the history of Black horror and its influence on not just the genre itself, but on how it rippled across culture. Now, the concept is being transformed into narrative storytelling with this upcoming movie. Let's have a look at the trailer, shall we? The trailer doesn't let us grasp each of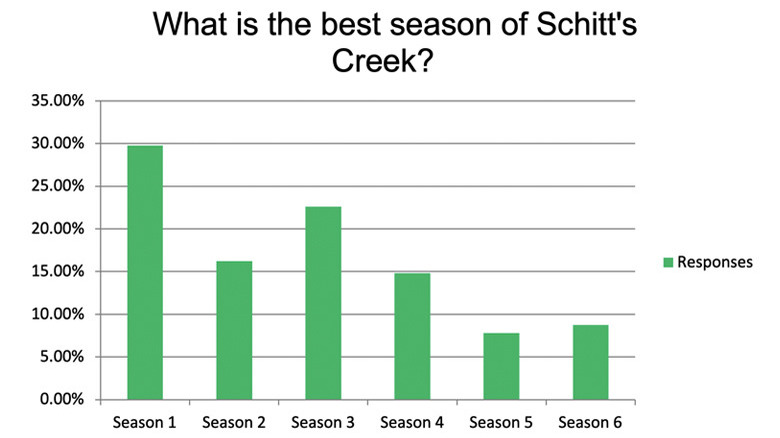 29% Of Fans Said This Was The Best Season Of Schitt's Creek
(Welcome to Survey Says, a feature where we conduct a movie-related survey for a random group of people and explain why they're completely right, completely wrong, or somewhere in between.)Canadian comedy series "Schitt's Creek" is a prime example of the type of show that easily could have faded into obscurity in the era of Peak TV. But thanks to stellar writing, pitch-perfect performances, an all-important bump in popularity when it began streaming on Netflix, and a wonderful balance between ...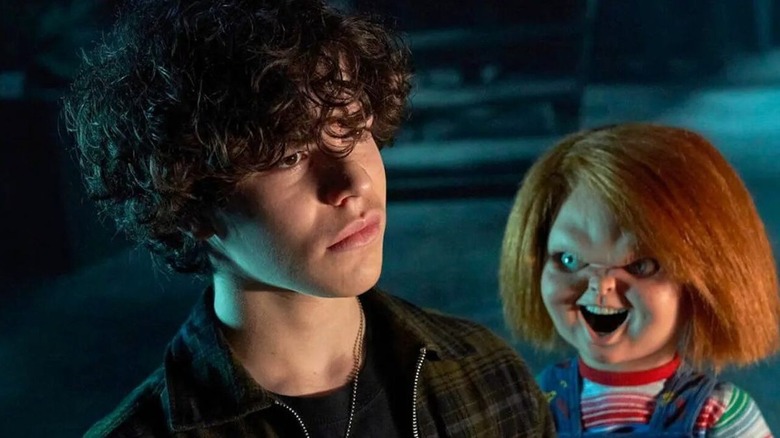 The First Episode Of Chucky Is Streaming Online For Free
Don Mancini's psychotic serial killing doll has been terrorizing the big screen since 1988's "Child's Play." Now, Chucky is taking a stab at television in a new series from SYFY, fittingly titled "Chucky." The "Child's Play" franchise lives on, just as bloody as ever and right on time for spooky season. But if you're not confident the killer doll can make the big leap to the small screen, the network is offering some extra assurance: the first episode of "Chucky" is available to stream for free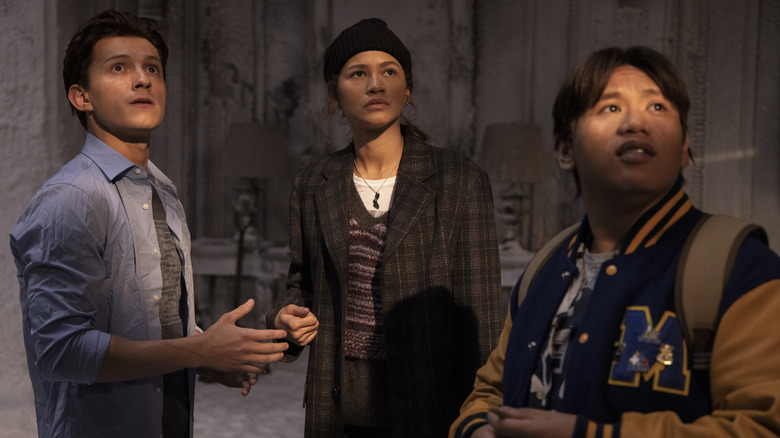 Spider-Man: No Way Home Serves As The 'End Of A Franchise,' Tom Holland Says
There's been a lot of multiverse talk around the upcoming MCU film, "Spider-Man: No Way Home." What's arguably gotten less attention than whether Tobey Maguire and/or Andrew Garfield show up as alternative Spideys in the film, however, is whether this will be the last time we see Holland's Peter Parker in a standalone movie. In a recent interview with Entertainment Weekly, Holland shared that he along with director Jon Watts are viewing "No Way Home" as the final chapter in this section of Pete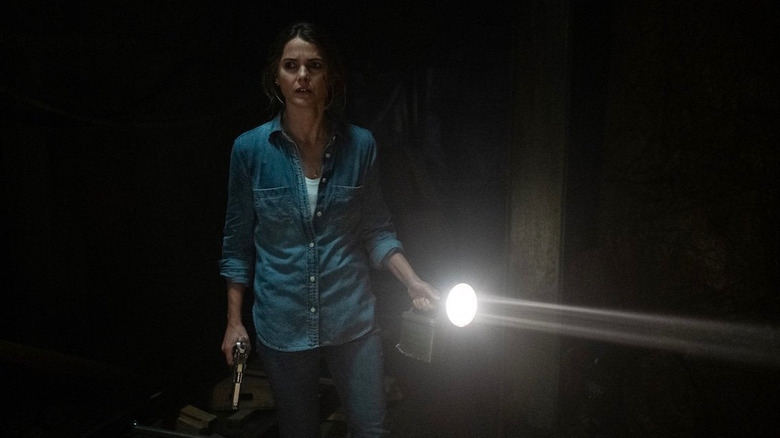 Antlers Review: This Atmospheric Monster Movie Is An Undercooked Disappointment
Using the history of Indigenous people as a launchpad for horror is baked into the genre. The Micmac Burial ground from "Pet Sematary" and The Overlook Hotel in "The Shining" both deal with the idea of the fabled "Indian burial ground" - ground so sacred that to disturb it in any way would summon up horrors beyond our wildest beliefs. It makes a certain kind of cosmic sense: settlers came to this land, slaughtered the indigenous people who lived here, and restricted those left to reservation...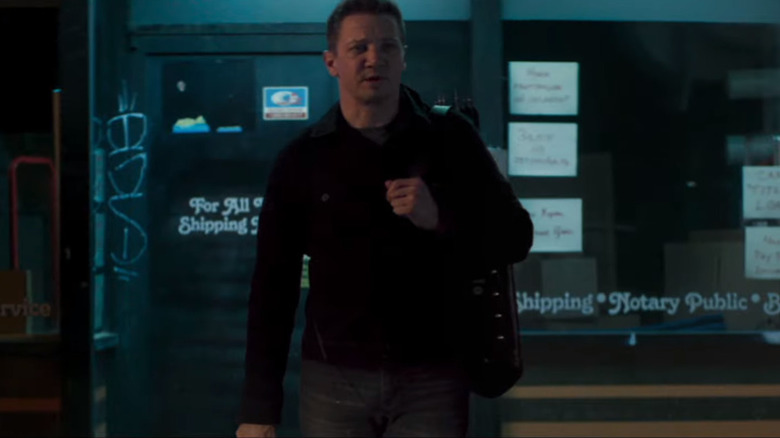 Hawkeye Will Premiere With Two Episodes, Watch A Teaser With New Footage
We bring good holiday tidings to you today, Marvel fans. It has been revealed that "Hawkeye" will debut not one, but two episodes when it debuts on Disney+ on November 24. To go along with the announcement, Disney and Marvel Studios have also revealed a new teaser trailer that contains a bit of new footage from the upcoming series. Let's have a peek, shall we? The new spot gives us a slightly better sense of the events that send this story into motion. Clint Barton, once again played by Jeremy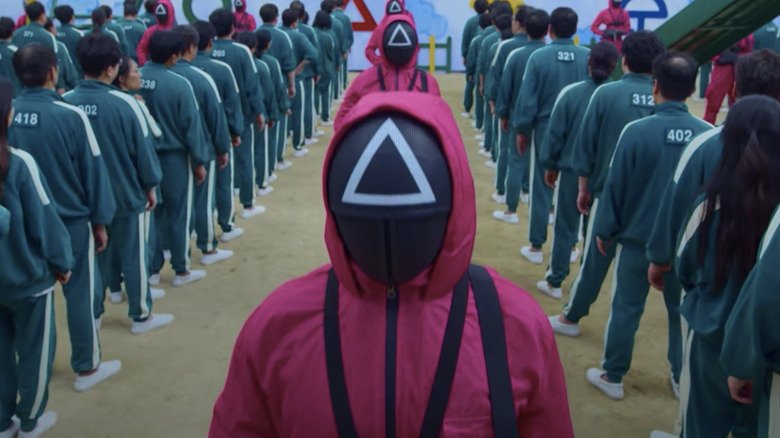 Squid Game Is Officially Netflix's Biggest Series Launch Ever, According To Statistics They Won't Share
Step aside, "Bridgerton," there's a new Netflix obsession in town. "Squid Game" has officially become the streamer's biggest series launch of all time, with 111 million global viewers since its September 17 release. Given the very loud hype and the fact that people are already planning their Halloween costumes around this show, the news shouldn't come as a surprise. Still, Netflix has made a point of calling out the series success on Twitter. Netflix is marking this momentous occasion with a n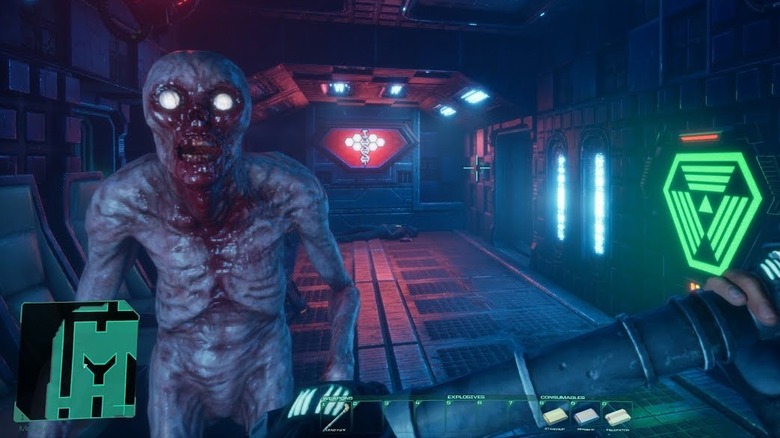 System Shock TV Series Will Bring The Classic Video Game To A New Medium
The cyberpunk survival horror game "System Shock" is being made into a new live-action TV series courtesy of the upcoming gaming entertainment streaming platform Binge. Nightdive, the gaming studio behind the 2021 "System Shock" PC remake, are onboard to help create the new streaming series, which is about a space station thrown into chaos.  If "System Shock" sounds familiar but you're not much of a PC gamer, that might be because the series is the spiritual predecessor to the wildly successfu...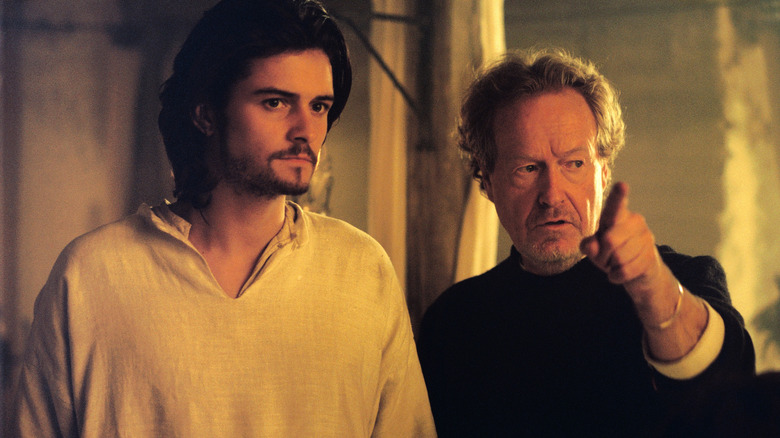 The Last Duel Crew Share Their Ridley Scott Stories: 'He Doesn't Stop Until He Gets It' [Exclusive]
There are many reasons to look forward to "The Last Duel," ranging from the fact that it's a Ridley Scott movie and nothing more needs to be said (although I'm going to say more anyway, sorry!), to the current dearth of historical epics that used to be considered proven moneymakers and have made this film into a rarity, to the must-see appearances of both Matt Damon and Ben Affleck in medieval hair and makeup ... not to mention their significant contributions on the other side of the camera,...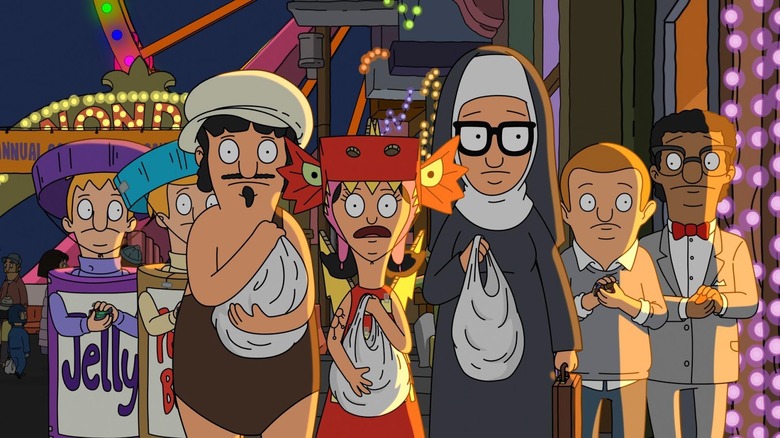 Every Bob's Burgers Halloween Episode Ranked
Since the third season of "Bob's Burgers," fans have looked forward to the annual Halloween episode each year. Unlike "The Simpsons" iconic Treehouse of Horror episodes, the Halloween offerings on "Bob's Burgers" remain in the show's canon, celebrating the most wonderful time of the year and the various shenanigans the Belcher family gets into. Fans look forward to the tradition of pun-based costumes, overdramatic hijinks, and references to horror movies littered throughout. Earlier this week,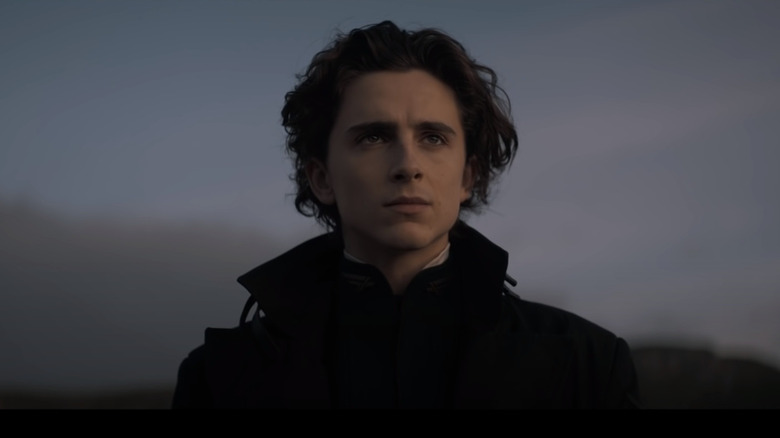 David Lynch's Dune Inspired Denis Villeneuve To Give His Own Interpretation
In December of 1984 filmmaker David Lynch, then hot off of the unlikely success of his 1981 film "The Elephant Man," unleashed his version of Frank Herbert's "Dune" to the public after three years of intense development and filming. While there was still hope of his "Dune" becoming a Star Wars-ian franchise (Lynch was still writing the script for "Dune 2" in late 1984), the disastrous critical reception and box office failure of the $40 million dollar Universal Pictures spectacle brought it to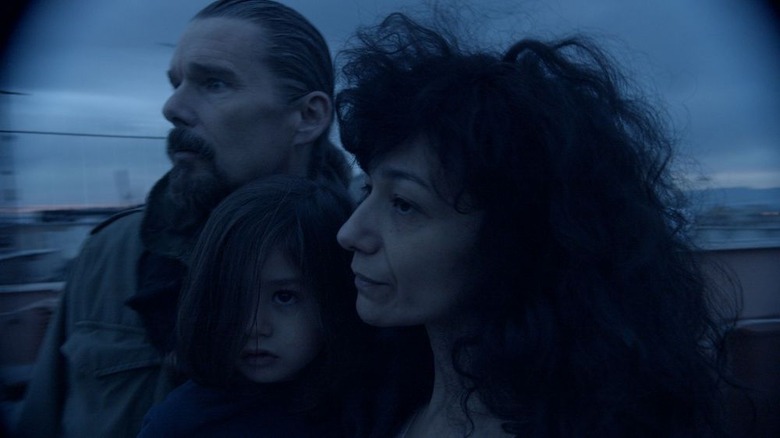 Zeros And Ones: Release Date, Cast And More
(Welcome to ...And More, our no-frills, zero B.S. guide to when and where you can watch upcoming movies and shows, and everything else you could possibly stand to know.) I've watched the "Zeros and Ones" trailer multiple times and I still have so many questions, and I'm betting you do too! Don't worry, we're going to explore them together and by the end of this, both of us will probably (read: hopefully) know what's going on with the wild looking film, "Zeros and Ones," starring your favorite s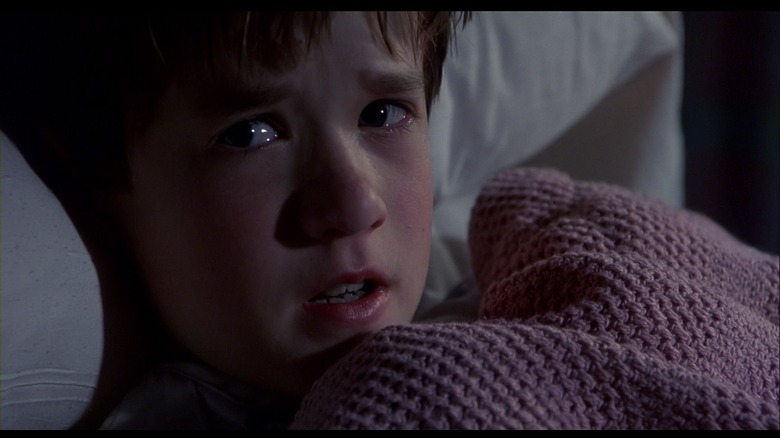 M. Night Shyamalan's Next Feature, Knock At The Cabin, Will Be Released In 2023
The previously untitled M. Night Shyamalan film for Universal Pictures has been given both a title and an official release date according to an exclusive report from Deadline. "Knock at the Cabin" will be Shyamalan's 15th feature and will be released in theaters on Friday, February 3, 2023. This date is a move from its original plan of February 17, 2023, which would have put the film up against Disney's "Ant-Man and the Wasp: Quantumania." Nothing has been revealed yet regarding the plot, but i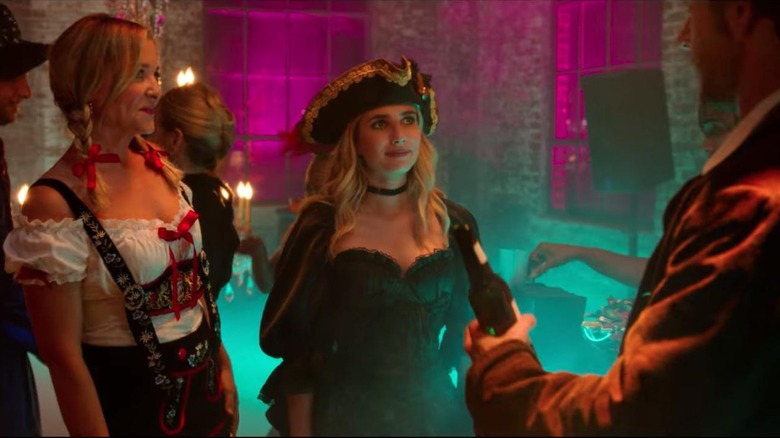 10 Halloween Movies On Netflix Worth Streaming This October
Not everyone has the same approach when it comes to picking a Halloween movie. Some opt for classic horror movies. Some choose a killer franchise (and we mean "killer" in more ways than one). Others prefer PG-rated Halloween movies, the film equivalent of staying home and greeting cute trick-or-treaters instead of hitting up a costume party or a haunted house. But we can all agree that opening up a streaming service without knowing what to watch beforehand can be intimidating, even when you're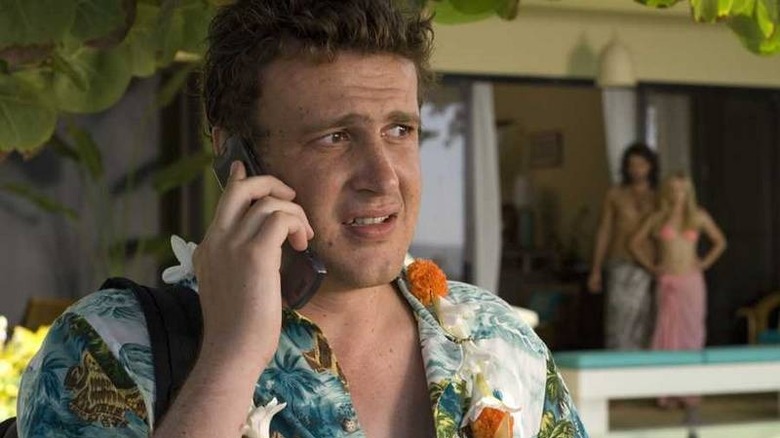 Shrinking: Jason Segel To Star In Apple TV Series From Ted Lasso Team
Bless the "Ted Lasso" gods: A 10-episode comedy series, "Shrinking," is coming from the beloved series' writers, Bill Lawrence and Brett Goldstein. Apple TV+ greenlit the series, which will star Jason Segel, on October 13. According to Deadline, "Shrinking" will follow "a grieving therapist," played by Segel, "who starts to break the rules and tell his clients exactly what he thinks. Ignoring his training and ethics, he finds himself making huge, tumultuous changes to people's lives ... includi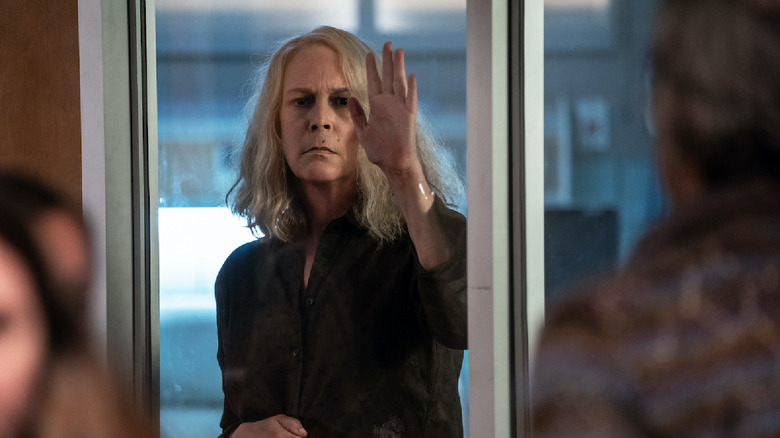 Halloween Ends Will 'Make People Very Angry,' Jamie Lee Curtis Teases
Just a few weeks away from The Night He Came Home and on the eve of the release of David Gordon Green's "Halloween Kills," star Jamie Curtis is here to give everyone one last scare. "Kills" is Green's second film in the resurrected, Blumhouse-backed "Halloween" franchise, a sequel to "Halloween" (2018). In it, Laurie Strode (Curtis) teams up with two other generations of Strode women to face down and give Michael Myers the sound defeat he's been needing since John Carpenter and Debra Hill origi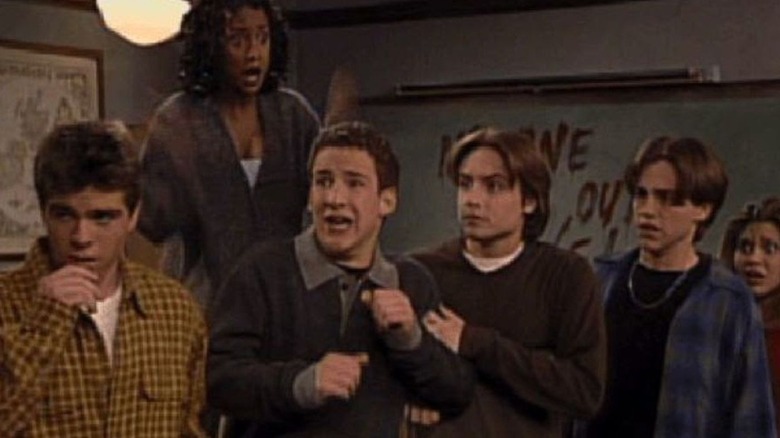 The 15 Best Halloween TV Episodes
Halloween is the one time of the year when television writers get to let their hair down a little bit. Normally constrained by the confines of their genre, a spooky holiday like Halloween gives shows the freedom to take their storylines in a different direction. A traditional sitcom can have ghosts in it all of a sudden, and a children's show can embrace slasher film tropes. The opportunities are virtually limitless!  But while it's fun to see familiar characters in a context that their show w...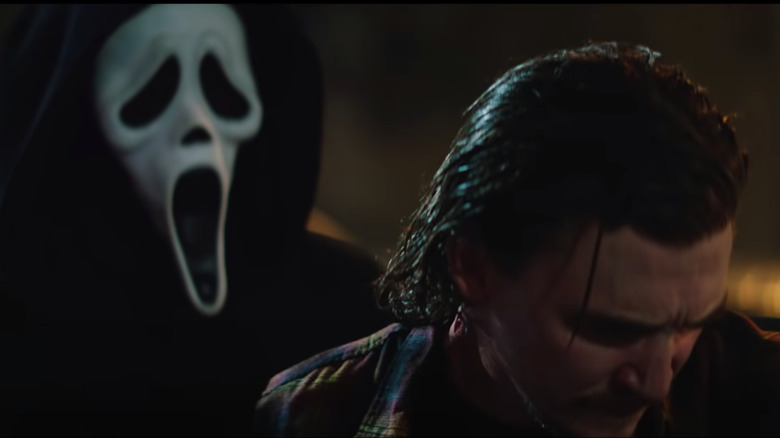 Scream Directors Promise The Trailer Doesn't Spoil Anything
If you're anything like me, yesterday marked an important day in which you watched the trailer for 2022's "Scream" (or is it "5cream?") no less than 64 times in an attempt to figure out just what we're in for with the new film. The highly anticipated trailer was the first real look at the fifth installment of an iconic franchise, introducing audiences to the new faces of Woodsboro and reuniting us all with our beloved favorites, Sidney Prescott, Gale Weathers, and Dewey Riley. The new "Scream"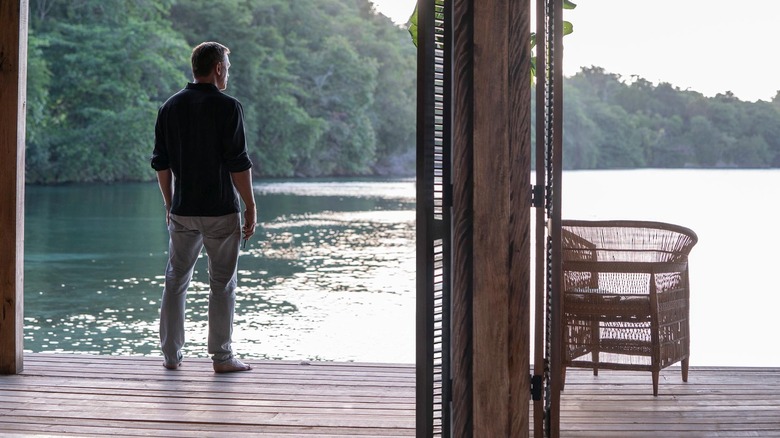 No Time To Die Might Need To Earn $800 Million To Make A Profit
As we fastly approach the second weekend for "No Time to Die" at the domestic box office, some sobering numbers have emerged. Specifically, it has been revealed that the latest "James Bond" movie, serving as Daniel Craig's fifth and final installment, will need to make north of $800 million before it can become profitable. That is, to say the very least of it, a lofty goal for any movie at any time, but especially as we're still emerging from the pandemic. Or trying to, anyway. As reported by V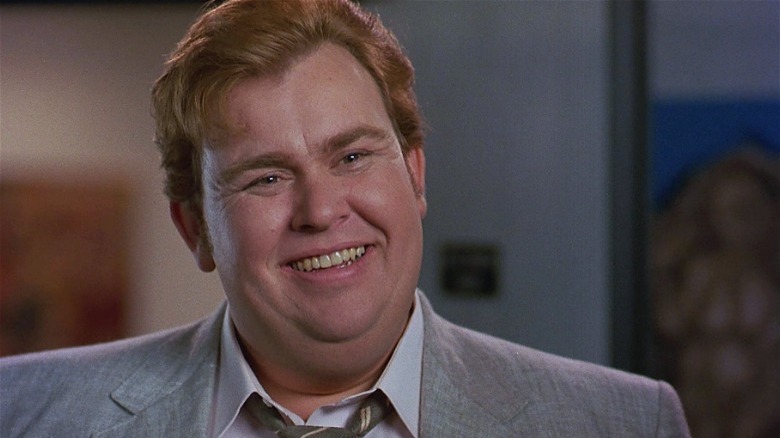 14 Movies Like Knives Out That You'll Want To Watch ASAP
"Knives Out" does a lot of things right. The film, directed by Rian Johnson and starring some of Hollywood's best (a trend that's continuing in its upcoming sequel), may feel unique in its blend of comedy, murder, and sly social commentary. But the comedy mystery is actually one of Hollywood's oldest genres, one that's rarely shy about slipping in a biting statement here and there. A comedy mystery can be sleek or slapstick, dumb or wise, or all of those things at once. Mystery comedies first p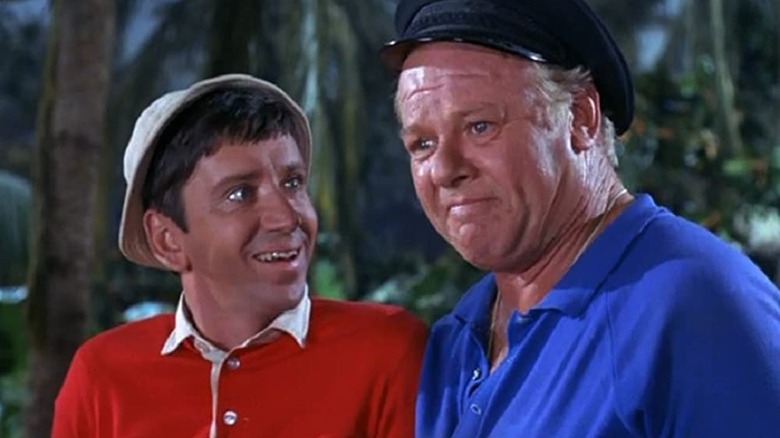 Charlie Kaufman Once Pitched A Gilligan's Island Reboot Filled With Murder And Cannibalism
Just sit right back and you'll hear a tale, a tale of a fateful trip... "Gilligan's Island" is a classic American sitcom that followed the adventures of seven castaways on a tiny island, stranded after their ship, The Minnow, runs aground. The series aired for three seasons on CBS from 1964 to 1967, receiving solid ratings. In syndication, "Gilligan's Island" became a part of American popular culture, cementing Bob Denver's hapless character Gilligan as an all-time great.  The series was famil...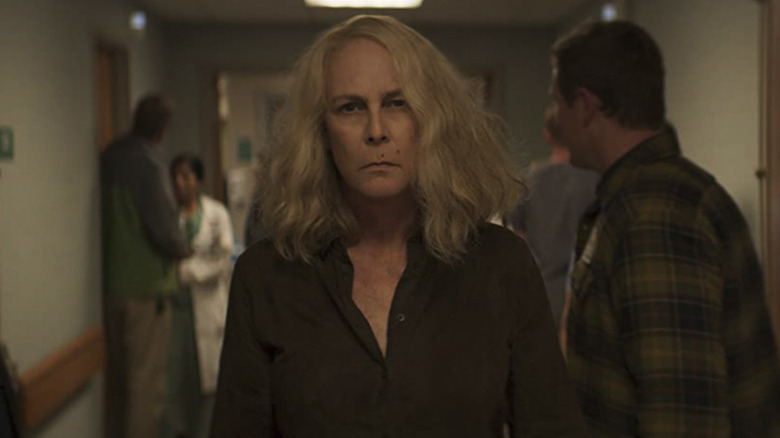 Halloween Ends Will Jump Forward In Time, Address The Pandemic
This week, the horror sequel "Halloween Kills" picks up exactly where 2018's "Halloween" left off: with Laurie Strode (Jamie Lee Curtis), her daughter Karen (Judy Greer), and granddaughter Allyson (Andi Matichak) driving off after seemingly trapping the murderous Michael Myers in a burning building. That means the sequel is still set three years ago - but the final film in director David Gordon Green's new trilogy, next year's "Halloween Ends," won't follow that same structure. In a new ...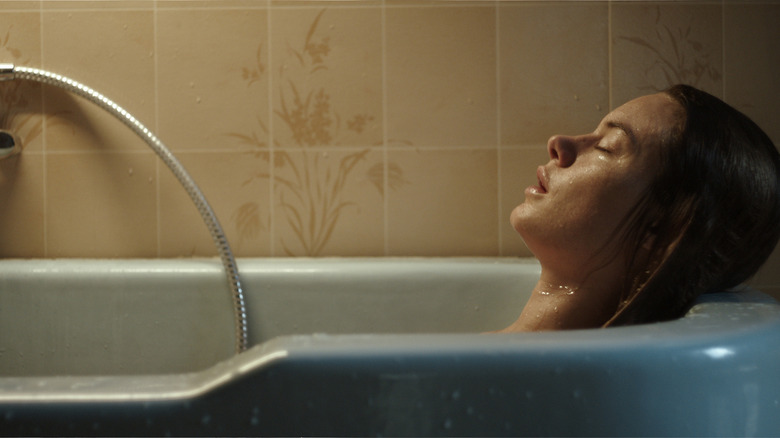 The Deep House: Release Date, Cast, And More
(Welcome to ...And More, our no-frills, zero B.S. guide to when and where you can watch upcoming movies and shows, and everything else you could possibly stand to know.) The latest film we're covering in this "...And More" series deals with a romantic couple who goes on vacation in France to explore the depths of a lovely lake. The pair of divers discover nothing untoward, strengthen their bond over the course of their well-deserved break from routine, and return home with a happier, healthier...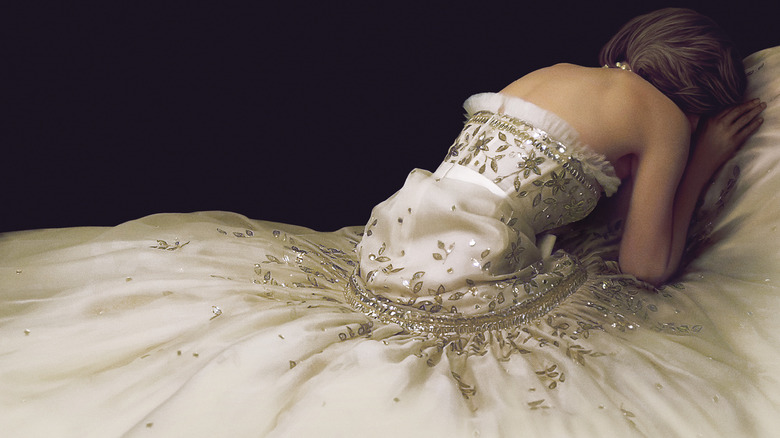 Spencer: Release Date, Cast, And More
(Welcome to ...And More, our no-frills, zero B.S. guide to when and where you can watch upcoming movies and shows, and everything else you could possibly stand to know.) Folks, the campaign to get Kristen Stewart an Oscar begins now. For those of us who haven't been living under a rock since the early 2000s, it's abundantly clear that the former "Twilight" punchline has gone above and beyond to prove her worth as an immensely talented actor in her own right. After starring in films like "Clouds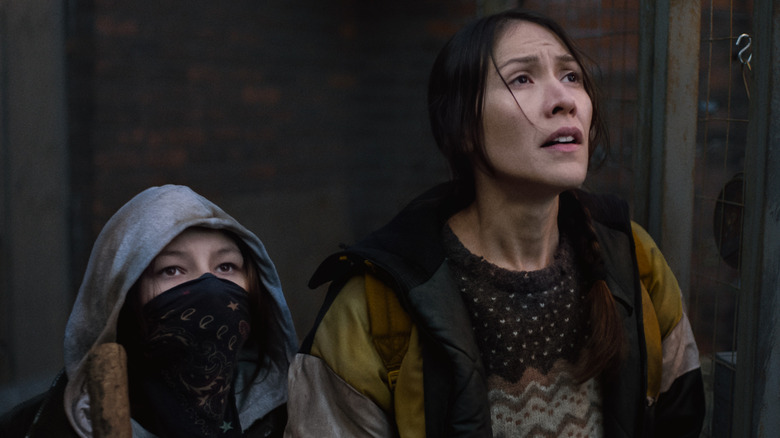 Night Raiders Trailer: The Debut Feature Executive Produced By Taika Waititi Offers A Vital Story
Dystopia hits an unsettling stride when it edges too close to our reality. And given rapidly advancing, creepier everyday technology, plus the post-apocalyptic vibe of the past few years, this is getting a lot easier to do. This is where films like the upcoming sci-fi "Night Raiders" come in, powerful and ready to hit a nerve. Child soldiers, stolen land, and an ongoing struggle as resistance movements form against the government? The film may take place in the fictional, distant future but thi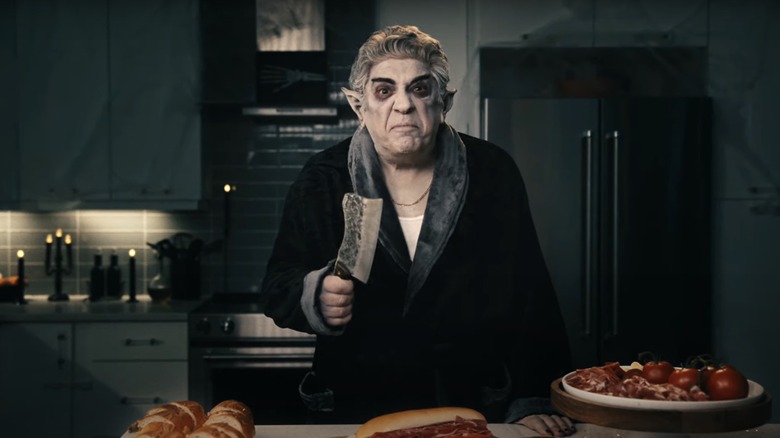 A Sopranos Actor Is Ready To Haunt Your Lunch Meat This Halloween As The Gabaghoul
Happy Halloween! You know, sometimes I feel a little bad for some of the supporting "Sopranos" actors. Many of them are stuck playing wiseguys for the rest of their lives, and I have to imagine that they sometimes get a little tired of that. But hey, work is work, and Vincent Pastore, who memorably played Big Pussy on "The Sopranos," is now out here hocking lunch meat as a spooktacular character named the Gabaghoul. Normally, we here at /Film don't report on news about cold cuts, but this was ...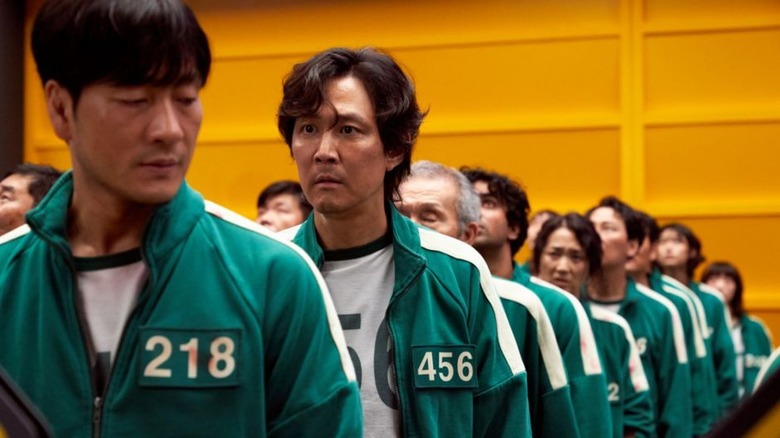 The Bad American Acting In Squid Game Rules, Actually
This post contains spoilers for "Squid Game." "Squid Game" is a phenomenon, and rightly so. It's a vicious thriller series that sharply criticizes class and capitalism, anchored by across-the-board stellar performances. Until ... episode 7. That's when the Korean drama series introduces the mysterious "VIPs," who turn out to be wealthy Americans, alongside one Chinese businessman, who look and sound like they're characters played by Tobias Funke. They're hammy, they're over-the-top, and they're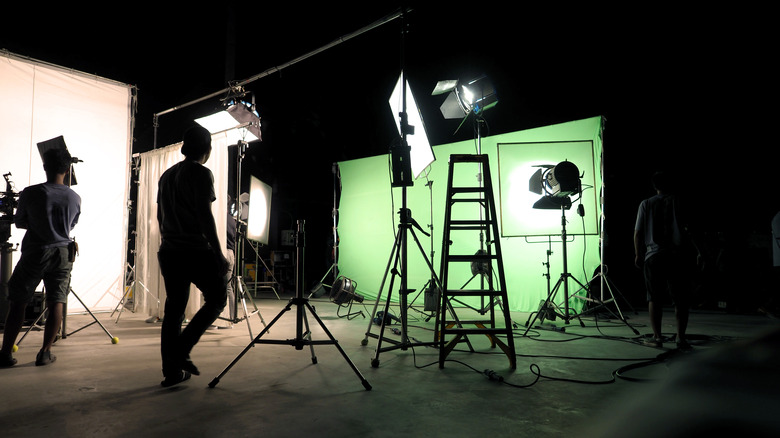 IATSE Sets Strike Date, Which Could Shut Down Film And TV Production Nationwide
Hollywood may soon come to a grinding halt if two major organizations cannot reach an agreement. The International Alliance of Theatrical Stage Employees (IATSE) has officially set a strike date, meaning that if an agreement isn't settled on with the Alliance of Motion Picture and Television Producers (AMPTP) soon, movie and TV production may all but stop entirely in the U.S. This is, to say the very least of it, a huge deal for the industry. As reported by Variety, Matthew Loeb, president of I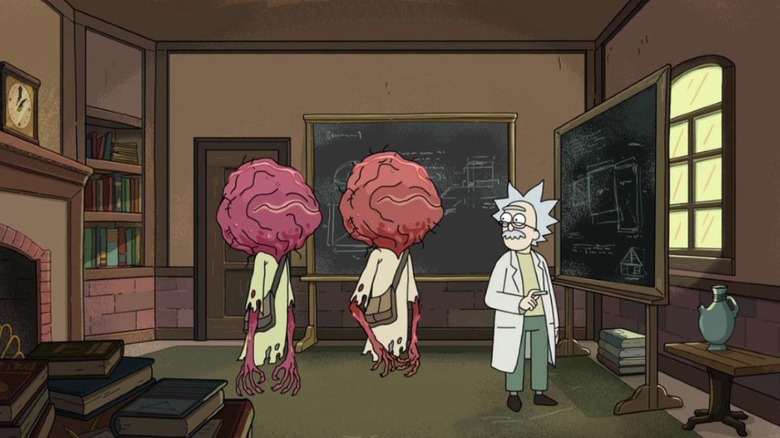 Why This Rick And Morty Episode Nearly Broke The Writers
Creatives tend to be very critical towards their own work. A viewer might look at a movie or TV episode and think it's a work of brilliance, but the writer/producer/director might only see the flaws present or the intent that never made it to the screen. Hence, one of the absolute fan-favorite episodes of Adult Swim's phenomenally popular animated sci-fi comedy "Rick and Morty" was considered to be a dog by the time it aired. What would drive the creators of the show so crazy that they couldn't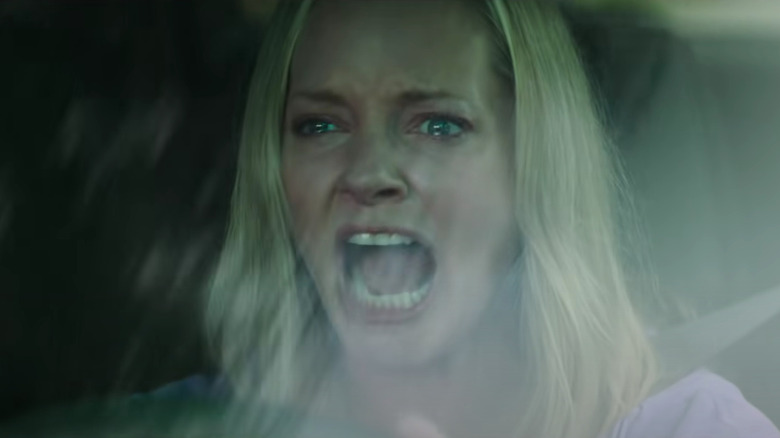 Scream's Marley Shelton Reminisces About A Spooky Phone Call With The Late, Great Wes Craven
When actress Marley Shelton ("Grindhouse," "Pleasantville") was added to the cast of 2011's "Scream 4" as Deputy Judy Hicks, and subsequently survived the ordeal, it was just assumed that her character was being set up for a role in sequels down the line. Sure enough, she popped up in yesterday's trailer for the fifth installment "Scream," and she is now Sheriff Judy Hicks. Judy watches over the town of Woodsboro, where she lives with a teenage son named Wes, played by Dylan Minnette. Her so...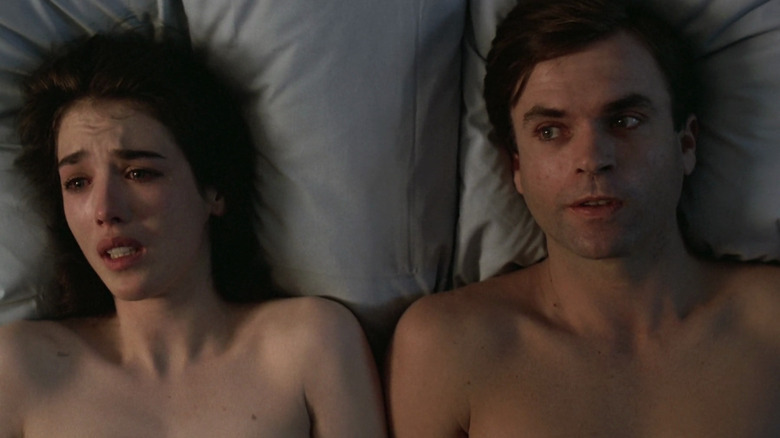 Possession Giveaway: Win Free Tickets, A Mondo Poster, And More For This Wild Horror Movie
The early '80s cult classic "Possession" from filmmaker Andrzej Żuławski has been given new life. The folks at Metrograph Pictures have recently released a brand new 4K restoration of the movie that has been making its way to theaters across the country. With the restoration expanding to new cities this month, we have teamed up with the folks at Metrograph for a special giveaway, allowing you to see this newly-restored (and totally bonkers) horror movie on the big screen, while taking home so...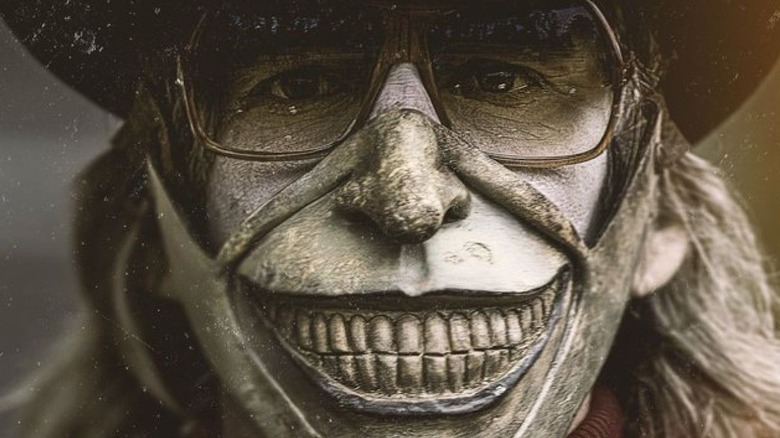 The Black Phone Trailer: Director Scott Derrickson Returns To Horror
"The Black Phone" is Scott Derrickson's ("Doctor Strange") feature-length adaptation of Joe Hill's short horror story of the same name, originally published in his first collection "20th Century Ghosts" in 2005. The film was co-written with Derrickson's "Sinister" collaborator C. Robert Cargill, who also serves as co-producer on the film alongside Jason Blum. The movie had its world premiere at Fantastic Fest on September 25, 2021, where /Film's Eric Vespe caught it and sang its praises. The st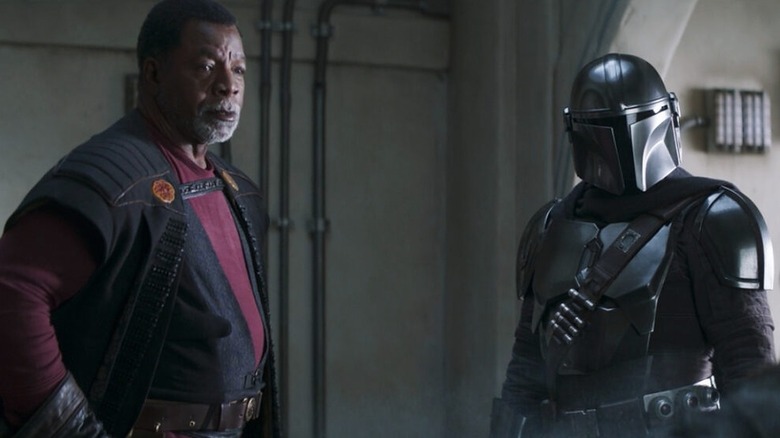 The Mandalorian Season 3 Has Officially Begun Production
And we're off to the (space) races again, "Star Wars" fans! It has finally been confirmed that "The Mandalorian" season 3 is in production. The welcome news was revealed by none other than Carl Weathers, who will make his return as Greef Karga in a galaxy far, far away, alongside Pedro Pascal as Mando, aka Din Djarin. Weathers revealed the news on Twitter. As is pretty much always the case with a "Star Wars" project at this stage in the game, little has been revealed. So the fact that we even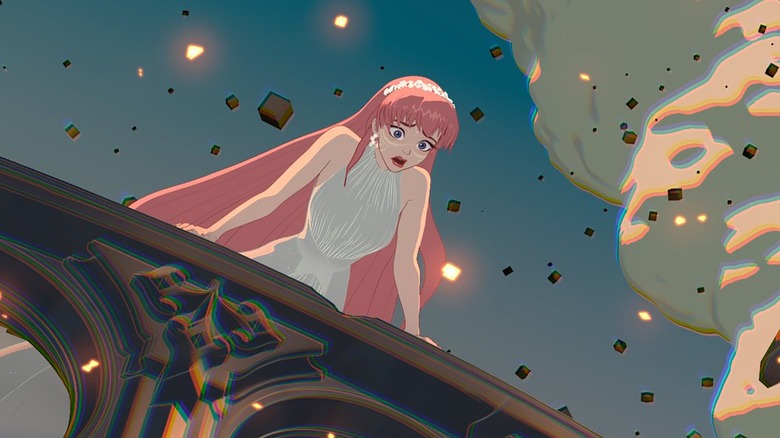 Mamoru Hosoda's Festival Darling Belle Gets A January 2022 Release Date
After taking a peek at the lush and beautifully animated "Belle" trailer in June, we were more than ready to immerse ourselves in Mamoru Hosoda's reimagining of "Beauty and the Beast." The film debuted in Japan on July 16, 2021, and has been hitting the film festival circuit with screenings at the Cannes Film Festival, the New York Film Festival, the London Film Festival, and Fantastic Fest.  Despite it popping up on screens around the world, the distributor GKIDS has confirmed it won't be hi...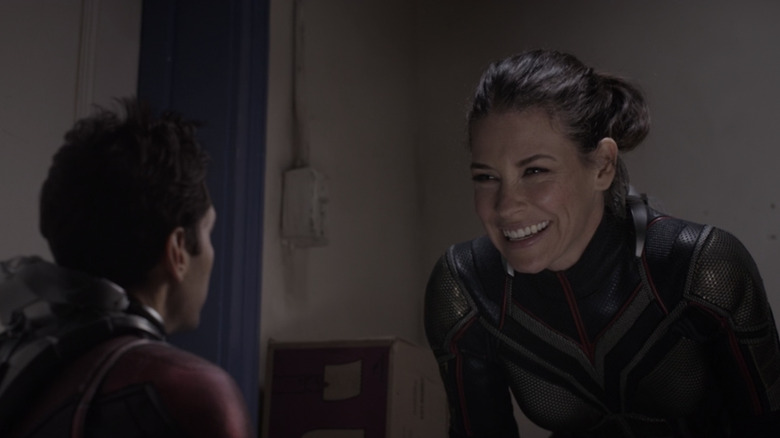 Ant Man Series Star Evangeline Lilly Says She Finally Understands Her Character
"Ant-Man and The Wasp: Quantumania" began filming in July, and though it's certainly not Evangeline Lilly's first time playing the titular Wasp, Marvelites may be surprised to learn that she's just now getting to know her character. Lilly first appeared as Hope Van Dyne in "Ant-Man," before getting her own superhero costume in a mid-credits scene, and then receiving top billing alongside in the sequel, "Ant-Man and the Wasp." She also showed up in "Avengers: Endgame," and lent her voice to Marv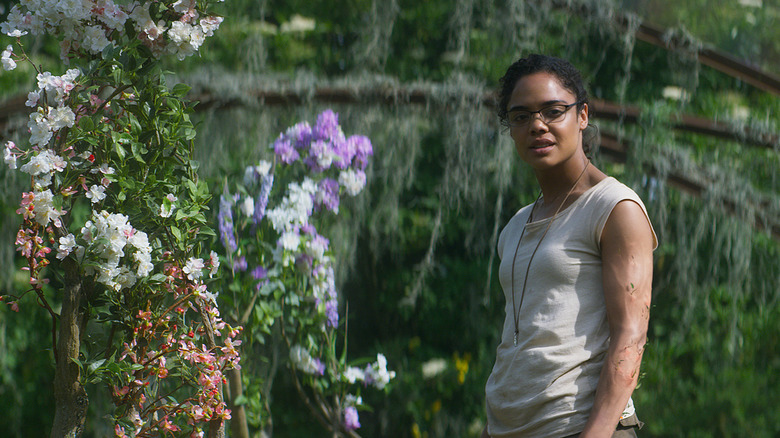 Production Has Wrapped On Steve Buscemi's The Listener Starring Tessa Thompson
Steve Buscemi is predominantly known for his work as an actor, but he's directed over 15 projects since the early 1990s with his latest sounding like his most ambitious yet. His upcoming feature film, "The Listener," has wrapped production in Los Angeles according to an exclusive reveal from Deadline. The film's script comes from Oscar nominee Alessandro Camon ("The Messenger") and stars Tessa Thompson ("Thor: Ragnarok," "Sorry to Bother You," "Men in Black: International") in the film's only o