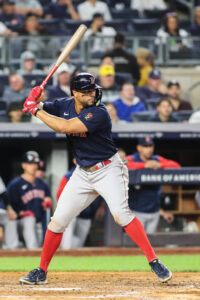 Padres, Xander Bogaerts Agree To 11-Year Deal
The Padres closed out the Winter Meetings with a stunner, reportedly agreeing to an 11-year, $280MM contract with Xander Bogaerts. The deal does not contain any options or opt-out provisions, although it does include a full no-trade clause. Bogaerts is represented by the Boras Corporation. Bogaerts had spent his whole career in Boston, originally joining…


KBO's Samsung Lions Re-Sign Three Players
The Samsung Lions of the Korea Baseball Organization announced last night they've re-signed all three of their foreign-born players (h/t to Dan Kurtz of MyKBO.net). Right-handers David Buchanan and Albert Suarez and outfielder Jose Pirela all inked new deals for the 2023 campaign. All three players have prior MLB experience. Buchanan made 35 starts for the Phillies from…


Marlins Acquire Jake Mangum From Mets
The Marlins have acquired minor league outfielder Jake Mangum from the Mets, tweets Jordan McPherson of the Miami Herald. He's the player to be named later in the deal that sent Elieser Hernandez and Jeff Brigham to Queens last month. More to come.


Latest On Orioles' Offseason Plans
The Orioles have been linked to a number of free agents this winter, but so far their sole big league addition has been Kyle Gibson on a one-year, $10MM deal. It seems likely there will be more moves to come for Baltimore as they look to supplement a young core that is starting to look…


Twins Among Teams With Interest In Dansby Swanson
The Twins recently chatted with Dansby Swanson via video conference, reports Aaron Gleeman of the Athletic. They're one of a handful of teams in discussion with the longtime Brave, who's one of the three top shortstops remaining in free agency. Minnesota is one of a handful of teams that has been involved in the market. Mark Bowman…


Braves Acquire Joe Jimenez From Tigers
The Tigers have announced they've traded reliever Joe Jimenez to the Braves for prospects Justyn-Henry Malloy and Jake Higginbotham. The Tigers will also send cash to the Braves. Jimenez, 27, was a highly effective member of Detroit's bullpen last season, tossing 56 2/3 innings of 3.49 ERA ball. Advanced metrics looked particularly favorably on Jimenez'…


Manfred: Angels Hoping To Complete Sales Process By Opening Day
The Angels have been in a period of some uncertainty since this past summer, when owner Arte Moreno announced he was exploring a sale of the franchise. There haven't been many substantive updates on the process since then, and the timing of the potential sale has remained unclear. At a press conference at this week's…


Mets Looking To Add Third Starting Pitcher, Interested In Ross Stripling
The Mets have already been active in the starting pitching market this winter, adding Justin Verlander on a two-year, $86.6MM deal before bringing in Jose Quintana for two-years, $26MM. Yet they're not stopping there, with Joel Sherman of the New York Post reporting that the team is telling agents at the Winter Meetings they plan…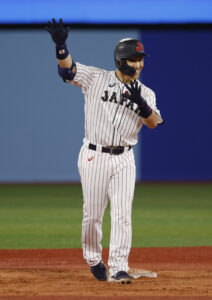 Red Sox To Sign Masataka Yoshida To Five-Year Deal
The Red Sox have made a big addition to their lineup, agreeing to terms with outfielder Masataka Yoshida. It's reportedly a five-year, $90MM guarantee, and the deal does not contain any option provisions or opt-out clauses. The Japanese star had just been made available via the posting system this week, but the Sox struck quickly with…


Diamondbacks Sign Austin Brice To Minor League Deal
The Diamondbacks added a bit of minor league pitching depth over the weekend, signing right-hander Austin Brice to a minor league deal, per an official announcement. The deal comes with an invite to big league spring training. A ninth round pick in 2010 by the Marlins, Brice has spent parts of seven big league seasons…


Padres Sign David Dahl To Minor League Deal
The Padres have signed outfielder David Dahl to a minor league deal, according to Jeff Sanders of the San Diego Union-Tribune. Dahl, 28, spent the past season at Triple-A with the Brewers and Nationals, slashing a combined .279/.345/.442 with ten home runs in 359 plate appearances. He was once one of the top prospects in…


Rockies, Cole Tucker Agree To Minor League Deal
The Rockies are in agreement with utilityman Cole Tucker on a minor league contract, reports Mark Feinsand of MLB.com (Twitter link). He'll receive an invitation to big league Spring Training. Tucker was a first-round selection of the Pirates, going 24th overall out of an Arizona high school in 2014. For the next half-decade, he appeared among…


Dodgers "Are Not Pursuing" Carlos Correa
The departure of Trea Turner to the Phillies has left the Dodgers with a bit of a hole at shortstop, but it seems they won't be filling that spot with top free agent option Carlos Correa. Ken Rosenthal of The Athletic reports that the team is not pursuing the former Astro and Twin, in part…


The 2022 Rule 5 draft will begin at 4pm Central time today at the Winter Meetings in San Diego. This will be the first time since 2019 that the meetings will be held in person, as the 2020 edition was virtual because of the pandemic and the 2021 draft was cancelled entirely due to the…


White Sox Not Planning To Trade Tim Anderson
The White Sox have told interested teams they have no plans to trade shortstop Tim Anderson this offseason, reports Ken Rosenthal of the Athletic. The 29-year-old will be back for an eighth season on Chicago's south side. It'd have been more surprising if the Sox were listening to offers on Anderson, who has emerged as a…


Pirates, Astros Interested In Tucker Barnhart
3:50pm: The Astros also have interest in Barnhart, reports Chandler Rome of the Houston Chronicle. They missed out on their top catching target when Willson Contreras agreed to terms on a five-year deal with the Cardinals this afternoon. It seems they're still looking for a veteran to pair with incumbent Martín Maldonado, even if Barnhart's a significantly…


Cardinals Nearing Deal With Willson Contreras
The Cardinals are closing in on a deal that would bring longtime division rival Willson Contreras to St. Louis, reports Ken Rosenthal of The Athletic (Twitter link). More to come.


The Red Sox are in agreement on a two-year, $32MM contract with free-agent right-hander Kenley Jansen, reports ESPN's Jeff Passan (Twitter link). The Wasserman client becomes the third free-agent reliever to sign in Boston this winter, joining righty Chris Martin and lefty Joely Rodriguez in what's becoming a rapidly overhauled bullpen. Change was necessary in…


Mets To Sign José Quintana To Two-Year Deal
The Mets and Jose Quintana are in agreement on a two-year, $26MM contract, according to Ken Rosenthal and Will Sammon of The Athletic. The deal is pending a physical. Joel Sherman of The New York Post reports that Quintana will make even salaries of $13MM in each season. Quintana, 34 in January, was a remarkably…


Padres Reportedly Offered Aaron Judge $400MM
9:25am: Bob Nightengale of USA Today reports that the Padres' offer was $400MM over 10 years. 9:15am: The Aaron Judge bidding was widely believed to be a two-team battle between the Yankees and Giants. In the end, Judge is returning to the Bronx but there was a surprise third team that sat down at the…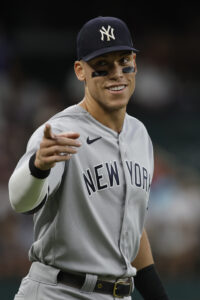 Yankees, Aaron Judge Agree To Nine-Year Deal
The reigning American League MVP isn't going anywhere. Free-agent outfielder Aaron Judge has agreed to terms on a new contract with the Yankees, reports Jon Morosi of MLB.com. The deal, which is still pending a physical, will guarantee Judge $360MM over a nine-year term, reports Ken Rosenthal of The Athletic. It's the largest free-agent contract…


Cubs Agree To Four-Year Deal With Jameson Taillon
The Cubs have agreed to a four-year, $68MM deal with right-handed starter Jameson Taillon, according to Jesse Rogers and Jeff Passan of ESPN. Taillon is represented by Excel Sports Management. Taillon was one of the top remaining options on the starting pitching market. Carlos Rodón is the lone ace who's still unsigned, while players like Kodai…


Coaching Notes: Angels, Dodgers, Mets, Marlins
The Angels are hiring Bill Haselman to be their new third base coach, per general manager Perry Minasian (relayed by Sam Blum of The Athletic). Haselman appeared for the Rangers, Red Sox, Mariners and Tigers during a 13 year big league career. In 589 games, the catcher put together a .259/.311/.409 line with 47 total…


Orioles Sign Josh Lester To Minor League Deal
The Orioles have signed third baseman Josh Lester to a minor league deal, according to his MLB transactions page. Lester elected free agency last month after being outrighted off the Tigers' roster. Lester, 28, was a September callup for the Tigers this year, getting a brief taste of the big leagues for the first time…


Mariners Notes: Outfield, Dylan Moore
The Mariners have been more focused on the trade market than free agency this winter, adding Kolten Wong from the Brewers and Teoscar Hernandez from the Blue Jays, and while there's additions still to be made, Corey Brock of The Athletic reports that it's unlikely they'll add significant piece through free agency. With that being…


Cubs Have Had Discussions With Dominic Smith
After signing Cody Bellinger to a one-year, $17.5MM deal today, the Cubs could wind up landing another left-handed power bat, with Anthony DiComo of MLB.com reporting the team has had discussions with Dominic Smith at the Winter Meetings. Smith is a free agent after the Mets non-tendered him. Smith has struggled in the past two…


Willson Contreras Has Received Preliminary Multi-Year Offers From Cardinals, Astros
The market for the top free agent catcher continues to come into view. Gordon Wittenmyer of NBC Sports Chicago reports that Willson Contreras has received preliminary multi-year offers from both the Cardinals and Astros at this week's Winter Meetings. A third team has also put forth an offer, according to Wittenmyer, though the identity of that…


Phillies Close To Signing Matt Strahm
Following on from their acquisition of free agent Taijuan Walker, the Phillies are closing in on a deal with left-handed reliever Matt Strahm, reports Ken Rosenthal of The Athletic. Jeff Passan of ESPN reports it's a two-year, $15MM deal. Strahm, 31, pitched the last year with the Red Sox on a one-year, $3MM deal. He…


Cardinals Sign Guillermo Zuniga To Major League Deal
The Cardinals have signed right-hander Guillermo Zuniga to a big league contract, per a team announcement. The move takes their 40-man roster to 38 players. Zuniga is a free agent after departing the Dodgers in November. Zuniga, 24, was originally signed out of Colombia by the Braves back in 2016. He struggled as a teenager with…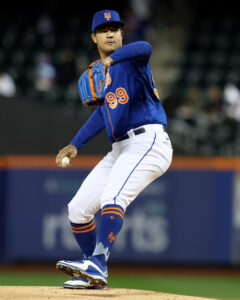 Phillies To Sign Taijuan Walker
One day after landing Trea Turner on a stunning 11-year contract, the Phillies have bolstered their rotation by agreeing to a four-year deal with free-agent right-hander Taijuan Walker, Jon Heyman of the New York Post reports (Twitter links). MLB.com's Anthony DiComo adds that Walker, a client of the Boras Corporation, will be guaranteed $72MM on…


David Price Won't Pitch In 2023
Veteran left-hander David Price won't pitch in 2023, his agent Bo McKinnis told Jon Heyman of the New York Post. Price is a free agent after spending the last season with the Dodgers. A report came out during the season that Price was planning to retire at the conclusion of the 2022 campaign, but the…


Padres, Red Sox Interested In Seth Lugo
8:01pm: The Red Sox are also expressing interest in Lugo, reports Chris Cotillo of MassLive (on Twitter). 6:39pm: Right-hander Seth Lugo has been drawing interest as a starting pitcher and Jon Heyman of The New York Post reports that working as a starter is Lugo's preference as well, with the Padres one of several teams interested…


Pirates Win #1 Overall Pick In Draft Lottery
The inaugural MLB draft lottery was conducted at the Winter Meetings this evening. The Pirates were awarded the first overall pick, followed by the Nationals and Tigers. Here is the first round: Pirates Nationals Tigers Rangers Twins A's Reds Royals Rockies Marlins Angels Diamondbacks Cubs Red Sox White Sox Giants Orioles Brewers Rays Blue Jays…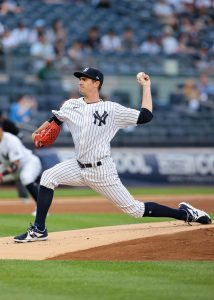 Rangers To Sign Andrew Heaney To Two-Year Deal
7:42pm: Evan Grant of the Dallas Morning News reports that Heaney will earn $12.5MM in guaranteed money in 2022, with the ability to earn up to $5MM more in performance bonuses. 4:40pm: The Rangers have an agreement with free agent pitcher Andrew Heaney, pending a physical. It will be a two-year, $25MM deal with incentives that…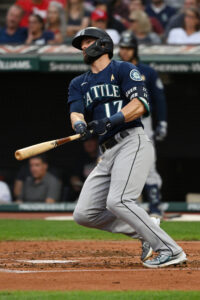 Giants Sign Mitch Haniger To Three-Year Deal
The Giants have added one of their desired outfielders, announcing a three-year contract with Mitch Haniger. It's reportedly a $43.5MM guarantee, and the deal allows him to opt out after two seasons. Haniger is represented by Apex Baseball. A Mountain View native, Haniger returns to Northern California during his first trip to free agency. He'll receive…


Brewers Sign Adonis Medina To Minor-League Deal
The Brewers have signed right handed reliever Adonis Medina to a minor league deal, according to Todd Rosiak of the Milwaukee Journal Sentinel. The deal presumably comes with an invite to major league spring training, although that hasn't been reported. Medina was reported to be close to a move to Korea last night, but instead…


Dodgers, Rockies, Reds Exploring Center Field Market
Any chance of the Dodgers retaining Cody Bellinger at a lower price after they non-tendered him were dashed this afternoon, with the 2019 NL MVP agreeing to terms on a $17.5MM pact with the Cubs. Shortly after news of that agreement broke, L.A. manager Dave Roberts met with reporters and confirmed the club is scouring the…


Giants Showing Interest In Sean Manaea
The Giants are showing interest in free agent starter Sean Manaea, reports Susan Slusser of the San Francisco Chronicle. San Francisco president of baseball operations Farhan Zaidi told reporters last night the team was seeking rotation help. Manaea's one of a number of mid-tier free agent starting pitchers available. The left-hander is a bit of a…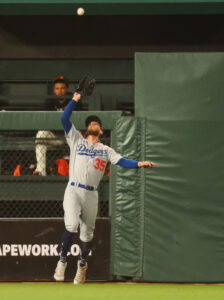 The Cubs are in agreement on a deal with outfielder Cody Bellinger. It will be a one-year deal with a $12.5MM salary and a $5MM buyout on a mutual option, bringing the guarantee to $17.5MM. Bellinger is represented by the Boras Corporation. Bellinger, 27, has been one of the more interesting free agents this offseason,…


Cubs, Brailyn Marquez Agree To Minor League Deal
The Cubs have agreed to a minor league contract with left-hander Brailyn Marquez, tweets Maddie Lee of the Chicago Sun-Times. He'd been non-tendered last month, removing him from the 40-man roster. After a couple weeks on the open market, Marquez returns to the only organization he's known. Signed out the Dominican Republic during the 2015-16 international…


Red Sox Notes: Bogaerts, Wong, Vazquez, Contreras, Heaney
"No progress towards a deal was made" when the Red Sox and Xander Bogaerts' agent Scott Boras met yesterday, Peter Abraham of the Boston Globe writes.  Earlier reports suggested that other teams had pulled ahead of the Sox in the race to sign the All-Star, though chief baseball officer Chaim Bloom said Bogaerts was still…


Mets Sign Three To Minor League Deals
The Mets have signed three right-handed relievers to minor league deals, according to their transactions tracker at MLB.com. Tommy Hunter, Sean Reid-Foley and Jimmy Yacabonis have joined the organization and will presumably be invited to major league Spring Training, though no formal announcement of that nature has been made. Hunter is the oldest and most…


Orix Buffaloes Officially Post Masataka Yoshida
The Orix Buffaloes of Japan's Nippon Professional Baseball have officially posted outfielder Masataka Yoshida, according to Jeff Passan of ESPN. He'll have 30 days to find a deal with a major league team or else return to the Buffaloes for 2023. Yoshida, 29, made his NPB debut with the Buffaloes in 2016 and has since…


12:20pm: Mackey relays that the 2023 salary will be $2.5MM with the club option for 2024 valued at $3.25MM. 11:47am: The Pirates are close to a deal with left-hander Jarlín García, reports Mark Feinsand of MLB.com. It will apparently be a one-year deal with a club option. Jason Mackey of the Pittsburgh Post-Gazette says the…


The following players are currently eligible for free agency. Players' ages for the 2023 season are listed in parentheses.  Generally, the cutoff for this list is at least 50 plate appearances or 20 innings pitched in 2022. Updated 12-6-22 Catchers Jorge Alfaro (30) Tucker Barnhart (32) Curt Casali (34) Robinson Chirinos (38) Willson Contreras (31)…


Orioles Sign Nomar Mazara To Minor League Deal
The Orioles have signed outfielder Nomar Mazara to a minor league contract, per a team announcement. Presumably, he'll be in Major League camp this spring. Mazara is repped by CAA sports. Once considered one of baseball's 20 to 30 best prospects, the now-27-year-old Mazara has settled in as a journeyman corner outfielder who's played for…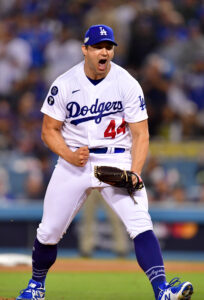 10:41am: There's no option on the contract, tweets Joel Sherman of the New York Post, adding that Kahnle will be paid $5.75MM in each of the next two seasons. 10:32am: The Yankees have agreed to a two-year deal with free-agent reliever Tommy Kahnle, reports Ken Rosenthal of The Athletic (Twitter link). Kahnle, a client of…


Royals, Adalberto Mondesi Avoid Arbitration
The Royals announced Tuesday that they've agreed to a one-year deal with infielder Adalberto Mondesi, thus avoiding arbitration. Lynn Worthy of the Kansas City Star reports that Mondesi will be paid $3.045MM in 2023. Once viewed as one of the game's top prospects and a potential foundational piece in Kansas City, Mondesi has instead become…


Yankees Expected To Meet With Brandon Nimmo
The Yankees are expected to meet with free-agent center fielder Brandon Nimmo this week, reports Jon Heyman of the New York Post. Nimmo is attending the Winter Meetings in San Diego in order to have this very type of face-to-face meeting. Interest in Nimmo isn't necessarily indicative of any pessimism regarding the Yanks' ongoing efforts to…


MLB Trade Rumors: Still Independent After 17 Years
Last month, this website celebrated its 17th birthday.  Wow, we're getting old!  Shout out to those who were around for the "white text on a black background" days! We've come a very long way in these 17 years.  The quality of our writers' work is as strong as it has ever been.  Our team of…


The Opener: Top Free Agent Logjam, Cardinals, Draft Lottery
With the Winter Meetings fully underway, here are three things we'll be keeping an eye on throughout the day today: 1. Will the logjam at the top of the market loosen? Even after Trea Turner and Justin Verlander came off the board, much of the top of the free-agent market could hinge on Aaron Judge.…


Padres Unlikely To Pursue Other Shortstops After Missing Out On Trea Turner
The Padres' bid to sign Trea Turner —  which reportedly included a larger offer than he accepted in Philadelphia, even after accounting for California's higher income tax — caught plenty of fans and pundits off-guard. The Padres already have Fernando Tatis Jr., Ha-Seong Kim, Manny Machado and Jake Cronenworth as options in the infield, and…


Dodgers, Rays Interested In Andrew McCutchen
The Dodgers and Rays are among the teams with interest in free agent outfielder/designated hitter Andrew McCutchen, tweets ESPN's Buster Olney. As Olney points out, McCutchen could very well topple a couple of career milestones in 2023, as he's 52 hits shy of 2000 and 13 long balls away from the 300 mark. McCutchen, 36,…


Pirates Looking To Add Starting Pitching
While all of the talk out of the Pirates in the past few days has centered on outfielder Bryan Reynolds wanting a trade out of Pittsburgh, the team remains focused on additions. Per a report from Rob Biertempfel of The Athletic, pitching is a priority for Pittsburgh, and general manager Ben Cherington has the budget…


Red Sox Making Push To Sign Tommy Kahnle
The Red Sox are making a push to sign reliever Tommy Kahnle, and there's a chance a deal comes together soon, per Chris Cotillo of MassLive. Cotillo does note that other teams remain in the mix for the former Dodgers reliever. Kahnle, 33, pitched 12 2/3 innings for the Dodgers in 2022 to a 2.84…


Phillies To Focus On Mid-Rotation Starters, Back-End Relievers
After agreeing to an 11-year, $300MM deal with shortstop Trea Turner, the Phillies will now focus on pitching, specifically mid-rotation starters and back-end relievers, according to Scott Lauber of the Philadelphia Inquirer. That's unlikely to be through signing players with a qualifying offer attached, per a quote from president of baseball operations Dave Dombrowski (relayed…


KBO's Kia Tigers Close To Signing Adonis Medina
Former Mets pitcher Adonis Medina is close to heading to Korea and joining the Kia Tigers, according to MHN Sports (relayed by Sung Min Kim). Medina, 26 later this month, pitched 23 2/3 innings for the Mets this year, striking out 15.5% of batters and walking 5.5% on the way to a 6.08 ERA. Advanced…


Andrew Heaney Has Three-Year Offers, Wants Fourth Year
Free agent starter Andrew Heaney has multiple three-year offers on the table, but is looking for a contract that adds a fourth year, according to Jon Heyman of the New York Post. The only known team to have made an offer thus far is a previously reported offer from the Blue Jays, per SportsNet's Ben…


Giants Looking To Add Two Outfielders
It's no secret that the Giants are in the thick of a pursuit for the game's top free agent outfielder Aaron Judge, but president of baseball operations Farhan Zaidi says the team is looking to add a couple of outfielders this winter (via Alex Pavlovic of NBC Sports Bay Area). The Giants' talks with Judge…


Padres Made Higher Offer Than Phillies To Trea Turner
The Phillies made the biggest splash of the offseason to date, agreeing to terms on an 11-year deal with Trea Turner this afternoon. Once finalized, it'll make the two-time All-Star the 10th player in MLB history to land a contract worth at least $300MM. Massive as the contract was, it apparently wasn't the highest offer the…


Abraham Almonte Signs With KBO's LG Twins
The LG Twins of the Korea Baseball Organization have announced a one-year contract with outfielder Abraham Almonte.  (Hat tip to reporter Sung Min Kim.)  Almonte will receive $400K in salary, a $100K signing bonus, and up to $300K in incentive bonuses. The 33-year-old Almonte is a veteran of the last 10 Major League seasons, suiting…


Marlins Interested In Justin Turner
The Marlins have checked into Justin Turner's market, The Miami Herald's Craig Mish reports (via Twitter).  Turner entered free agency after the Dodgers declined their $16MM club option on the veteran infielder. Turner has spent the last nine seasons in Los Angeles, becoming a fan favorite and a key figure in the Dodgers' success.  Despite…


James Kaprielian Undergoes Shoulder Surgery, Expected To Be Ready For Spring Training
Right-hander James Kaprielian underwent surgery to fix his right AC joint, Athletics manager Mark Kotsay told reporters (including Evan Webeck of the Bay Area News Group) today at the Winter Meetings.  It doesn't appear to be a terribly serious procedure, as Kotsay didn't "think it's a concern," and the skipper felt Kaprielian should be recovered…


Cubs Have Met With Carlos Correa At Winter Meetings
The Cubs have had discussions with Carlos Correa in the past 24 hours, according to Bruce Levine of 670 The Score. President of baseball operations Jed Hoyer, general manager Carter Hawkins and manager David Ross all attended the meeting. Levine also notes the team has had recent discussions with both Xander Bogaerts and Dansby Swanson…


Catching Notes: Cubs, Murphy, Astros, Contreras, Cardinals
9:45PM: The Cubs are also showing interest in Murphy, as per MLB Network's Jon Morosi (Twitter link). 8:56PM: The Astros are the latest team to explore a trade for Athletics catcher Sean Murphy, according to MLB.com's Mark Feinsand (Twitter link).  Houston joins a lengthy list of suitors known to include such teams as the Guardians,…


Latest On Cardinals' Offseason Priorities
The Cardinals have had a quiet offseason, with minor league infielder Jose Fermín being their only outside acquisition to date. That's certain to change in the coming days and weeks, as St. Louis will undoubtedly bring in a catcher. They could look to the rotation and perhaps to the middle infield or corner outfield markets as…


Bobby Dalbec Available In Trades, Rays Interested
The Red Sox are making Bobby Dalbec available in trade talks, according to Sean McAdam of the Boston Sports Journal. McAdam adds that the Rays are one team that has expressed interest. Dalbec, 27, is coming off a down year in Boston where he hit just .215/.283/.369 with 12 home runs and ultimately found himself…


White Sox Have Discussed Liam Hendriks In Trade Talks
The White Sox have discussed star closer Liam Hendriks in talks with other teams this winter, reports Mark Feinsand of MLB.com (Twitter link). There's no indication a deal is especially likely, although it stands to reason a number of clubs would have interest in installing the three-time All-Star into their late-inning mix if Chicago's amenable to…


Reds Sign Chuckie Robinson, Jared Solomon To Minor League Deals
The Reds have brought back catcher Chuckie Robinson and pitcher Jared Solomon on minor league deals, according to C. Trent Rosecrans of The Athletic. Both players have received an invite to major league spring training. Robinson, 28 this month, appeared in 25 games for the Reds this year, hitting .136/.136/.271 with two home runs across…


7:32PM: Yankees GM Brian Cashman spoke with reporters (including Abbey Mastracco of the New York Daily News and MLB.com's Mark Feinsand) about Judge, saying that the Yankees had exchanged several offers with the outfielder's camp, and Cashman had spoken with Judge's agent earlier today. The club doesn't have any deadline for Judge to make a…


Chaim Bloom On Bogaerts, Pitching, Offseason Additions
Red Sox chief baseball officer Chaim Bloom spoke with the Boston Globe's Alex Speier (Twitter thread) and other reporters today at the Winter Meetings, outlining his team's extensive plans for the rest of the offseason.  Chris Martin and Joely Rodriguez represent Boston's most notable additions thus far, and Bloom said the Sox could yet add…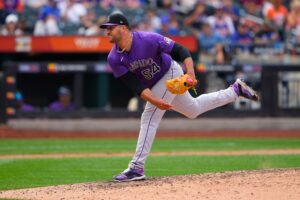 The Angels have continued their early-offseason activity, announcing the signing of reliever Carlos Estevez to a two-year, $13.5MM deal. The former Rockie receives $6.75MM in each of the next two seasons, the team disclosed. Ken Rosenthal of the Athletic suggested earlier this afternoon the Halos were hoping to add to their late-inning mix. Within a few…


Nationals Looking For Upgrades In Rotation, Lineup
Nationals president of baseball operations Mike Rizzo met with the media at the Winter Meetings today. As part of that session, he mentioned starting pitching and "another offensive player" as the club's needs, per Mark Zuckerman of MASNsports.com. The bat would ideally be left-handed, reports Alden Gonzalez of ESPN. The Nats were the worst team…


Thomas Eshelman Takes Coaching Job With Padres
Right-hander Thomas Eshelman announced his retirement after eight professional seasons, and the former Orioles hurler is now moving into the coaching ranks as a pitching coach in the Padres organization. "Officially on the other side of the fence," the 28-year-old Eshelman wrote as part of his official statement on his Twitter feed.  "I've been blessed…


Angels Looking For Shortstop Upgrades, Back-End Reliever
The Angels have been one of the more active teams this winter and still have some more moves planned. Ken Rosenthal of The Athletic reports that they are looking for upgrades at shortstop. However, he adds that the club's immediate focus is a back-end reliever. The club's interest in shortstop upgrades is hardly surprising, as…


Padres, Twins, Guardians Among Teams Interested In Christian Vazquez
Christian Vazquez is the second-best catcher available in free agency this offseason, the top option for teams not willing to meet a much loftier asking price and surrender a draft choice for Willson Contreras. It's little surprise the two-time World Series winner is generating a fair bit of attention from clubs, with Ken Rosenthal of the Athletic reporting…


Blue Jays Have Made Offer To Andrew Heaney
The Blue Jays are actively exploring the market for rotation help and have put forth an offer to left-hander Andrew Heaney, reports Ben Nicholson-Smith of Sportsnet. Heaney, however, has received varying levels of interest from at least 10 teams and has fielded multiple offers at this point, per the report. Robust interest in Heaney comes…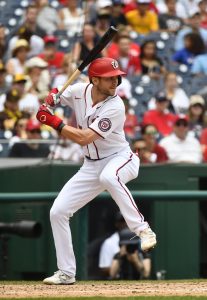 Phillies To Sign Trea Turner To 11-Year Deal
The Phillies and shortstop Trea Turner have agreed on a contract that will see him make $300MM over 11 years with a full no-trade clause. Turner, who turns 30 in June, had a huge breakout campaign in 2016 and has been one of the best all-around players in the game since then. He's stolen at…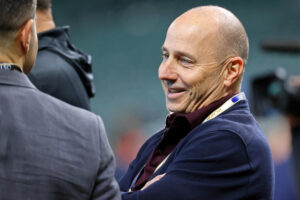 Yankees Extend GM Brian Cashman
The Yankees announced Monday that they've signed general manager Brian Cashman to a four-year contract extension.  He's now signed through 2026. Now 55 years old, Cashman has been in place as the Yankees' general manager since 1998. With Billy Beane's recent transition to an advisory role with the A's, Cashman became the longest-tenured baseball operations…


Twins Rumors: Correa, Arraez, Rotation, Catcher
The Twins are set for another in-person meeting with Scott Boras this week to discuss Carlos Correa, Darren Wolfson of SKOR North Radio and 5 Eyewitness News reports in his latest podcast (Correa/Twins talk beginning at 10:10). The Twins have already discussed various contract structures with Boras and Correa, reportedly putting forth multiple offers. Correa,…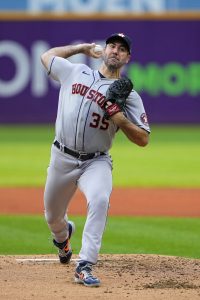 The Mets are reportedly in agreement on a contract with Justin Verlander. It will be a two-year, $86.66MM deal with an option for a third season. If Verlander pitches 140 innings in 2024, he will have a $35MM player option for 2025. Verlander will make $43.33MM in each of the first two years of the…


Carlos Rodon Seeking Six-Year Deal
With Jacob deGrom and Justin Verlander off the market — to the Rangers and to the Mets, respectively — Carlos Rodon is the clear top starting pitcher left on the free-agent market. As one would expect for a 29-year-old lefty (30 next week) who opted out of the second season of his contract on the…


Dodgers Officially Re-Sign Clayton Kershaw
The Dodgers announced today that they have re-signed Clayton Kershaw to a one-year deal worth $20MM. Mark Feinsand of MLB.com reports that it will take the form of a $15MM salary and $5MM signing bonus. It's been almost a month since it was reported that Kershaw was nearing a return to the Dodgers on a…


Mets, Phillies, Cubs, Orioles Among Teams Pursuing Jameson Taillon
Right-hander Jameson Taillon is one of the top names on the second tier of free-agent starting pitchers this winter, and MLB.com's Mark Feinsand reports that the Mets, Phillies, Cubs and Orioles are among the teams pursuing him. The Mets were already known to have interest in Taillon, as SNY's Andy Martino recently reported that they…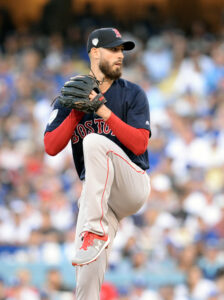 Rick Porcello Announces Retirement
Former American League Cy Young winner Rick Porcello seemingly stepped away from baseball with scarcely a word about his decision to do so following the 2020 season, but in a new appearance on the Bradfo Sho with WEEI's Rob Bradford, the 33-year-old righty publicly confirmed for the first time that he has indeed retired. "I…


The Opener: Winter Meetings, Top Arms, Murphy
With the biggest event of the baseball offseason underway, here are three things we'll be keeping an eye on throughout the day today: 1. The Winter Meetings are underway Today marks the first full day of the Winter Meetings, with executives, agents, and players around baseball having convened in San Diego to do business. The…


Giants Have Carlos Correa As Top Option Among Free Agent Shortstops
The Giants are one of the many teams shopping at the top of the shortstop market this winter, and Carlos Correa "is atop the front office's list," according to NBC Bay Area's Alex Pavlovic.  Earlier reports had hinted that Correa was San Francisco's preferred choice among the star shortstops since the Giants were going to…


KBO League's SSG Landers Re-Sign Shin-Soo Choo
Longtime Major League outfielder Shin-Soo Choo has re-signed for a third season with the KBO League's SSG Landers, according to reports out of South Korea (hat tip to MyKBO.net's Dan Kurtz).  Choo will receive 1.7 billion won, or roughly $1.32MM in U.S. dollars.  This represents a significant pay cut from Choo's 2.7 billion won/$2.3MM salary…


Free Agent Notes: deGrom, Braves, Taillon, Anderson, Gibson
The five-year, $185MM deal between Jacob deGrom and the Rangers came together pretty quickly, and deGrom didn't give the Mets a chance to counter the offer, ESPN's Buster Olney writes.  This isn't to say that the Mets would have countered, as they "had no intention of offering anything close to where the winning bid landed." …


Rockies, Yankees, Braves Interested In Bryan Reynolds
Bryan Reynolds' trade request has sparked a new round of speculation that the Pirates might look to deal the outfielder, and any number of teams could be fits to make bids for the All-Star.  The Rockies are a new team with interest in Reynolds, according to The Denver Post's Patrick Saunders, while Jason Mackey of…


Blue Jays "Remain Engaged" On Justin Verlander's Market
Justin Verlander strongly considered joining the Blue Jays last winter, to the point that the Jays may have been the runner-up to the Astros in the race to sign the future Hall-of-Famer.  Toronto's interest is still active a year later, and Sportsnet's Shi Davidi writes that the Jays "remain engaged with" Verlander in the right-hander's…


Fred McGriff Elected To Baseball Hall Of Fame
Longtime first baseman Fred McGriff was inducted to the Baseball Hall of Fame, the only player elected out of the eight nominees under consideration by the 16-person Era Committee. McGriff was a unanimous vote, getting votes from all 16 members. Twelve votes were required for selection, and of the other seven players on the ballot,…


Chris Bassitt Looking For At Least A Four-Year Contract
Free agent starter Chris Bassitt is "seeking a contract longer than three years," according to Mike Puma of the New York Post (Twitter link). This might impact the chances of a reunion between Bassitt and the Mets, as Puma writes that the Amazins aren't keen on going beyond a three-year deal. This is Bassitt's first…


Athletics Moving Closer To Sean Murphy Trade; Braves Not The Acquiring Team
5:47PM: The Braves aren't going to be the team that lands Murphy, Feinsand tweets in a new update, though the A's do still look like they're nearing a deal.  Anthopoulos told Justin Toscano of the Atlanta Journal-Constitution (Twitter links) and other reporters that the Braves are planning to go into the spring with Contreras, d'Arnaud…


Red Sox Haven't Made "A Competitive Offer" To Xander Bogaerts
Such varied teams as the Padres, Diamondbacks, Dodgers, Twins, Orioles, Phillies, and Cubs have all been linked to Xander Bogaerts so far this winter, and the list of suitors could stretch even further beyond these teams.  Peter Abraham of the Boston Globe reports that between eight and 11 teams have shown interest in Bogaerts, and…


Astros Interested In Andrew Benintendi
Left field is something of a question mark for the Astros, but the team might be looking to fill the position with a former Gold Glover.  Houston has had some discussions with free agent Andrew Benintendi, USA Today's Bob Nightengale reports. With Jose Abreu already acquired and Rafael Montero re-signed, adding Benintendi would be the…


Marlins Won't Trade Sandy Alcántara, Open To Other Offers
Ahead of the Winter Meetings, the Marlins have made it clearly known that Sandy Alcantara will not be traded, reports Jon Heyman of The New York Post. Heyman adds that the Fish will listen to offers on "almost anyone" else. Fresh off a unanimous Cy Young award, Alcantara seemed likely to remain with Miami through…


Pitching Notes: Puk, Kluber, Pagan, Britton
When discussing the Athletics' 2023 rotation, general manager David Forst told reporters that reliever A.J. Puk will prepare for the season as a starter and enter spring training with a chance to earn a spot on Oakland's staff, per Matt Kawahara of the San Francisco Chronicle. Forst noted how Puk "got through a season healthy,"…


December 4: Scott Merkin of MLB.com reports that the deal has become official. Clevinger will earn $8MM in 2023, with a $12MM mutual option for the 2024 season that has a $4MM buyout. The White Sox 40-man roster is now at 36. November 28: Jim Bowden of The Athletic reports that the guarantee is $12MM.…


Guardians Sign Meibrys Viloria To Minor League Deal
The Guardians have announced the signing of free agent catcher Meibrys Viloria to a non-roster Minor League deal with an invitation to Spring Training. Originally signed in 2013 by the Royals, Viloria progressed through Kansas City's minor league system before jumping from Class-A Advanced to the majors in late 2018 shortly after his 21st birthday…