Chicago Notes: Baez, Pederson, Kopech
Here's the latest on Chicago's two major league teams: Shortstop Javier Baez once again made it clear Friday that he wants to remain with the Cubs, not depart in free agency next offseason, Patrick Mooney of The Athletic tweets. "Obviously, I want to stay here. I don't want to play for another team," Baez said,…


Health Notes: Yordan, E-Rod, Bailey, Nottingham, Parra
After he missed all but two games last season, the Astros are set to welcome back slugger Yordan Alvarez this year. It appears the 2019 AL Rookie of the Year will be limited solely to designated hitter, though, as manager Dusty Baker said Friday (via Brian McTaggart of MLB.com) that it's "very unlikely" he'll play…


Minor MLB Transactions: 2/26/21
The latest minor transactions from around baseball… The White Sox have signed outfielder Mikie Mahtook to a minor league contract, Daryl Van Schouwen of the Chicago Sun-Times tweets. Mahtook did not receive an invitation to major league spring training. The 31-year-old was most recently with the Phillies organization, but he did not appear in the…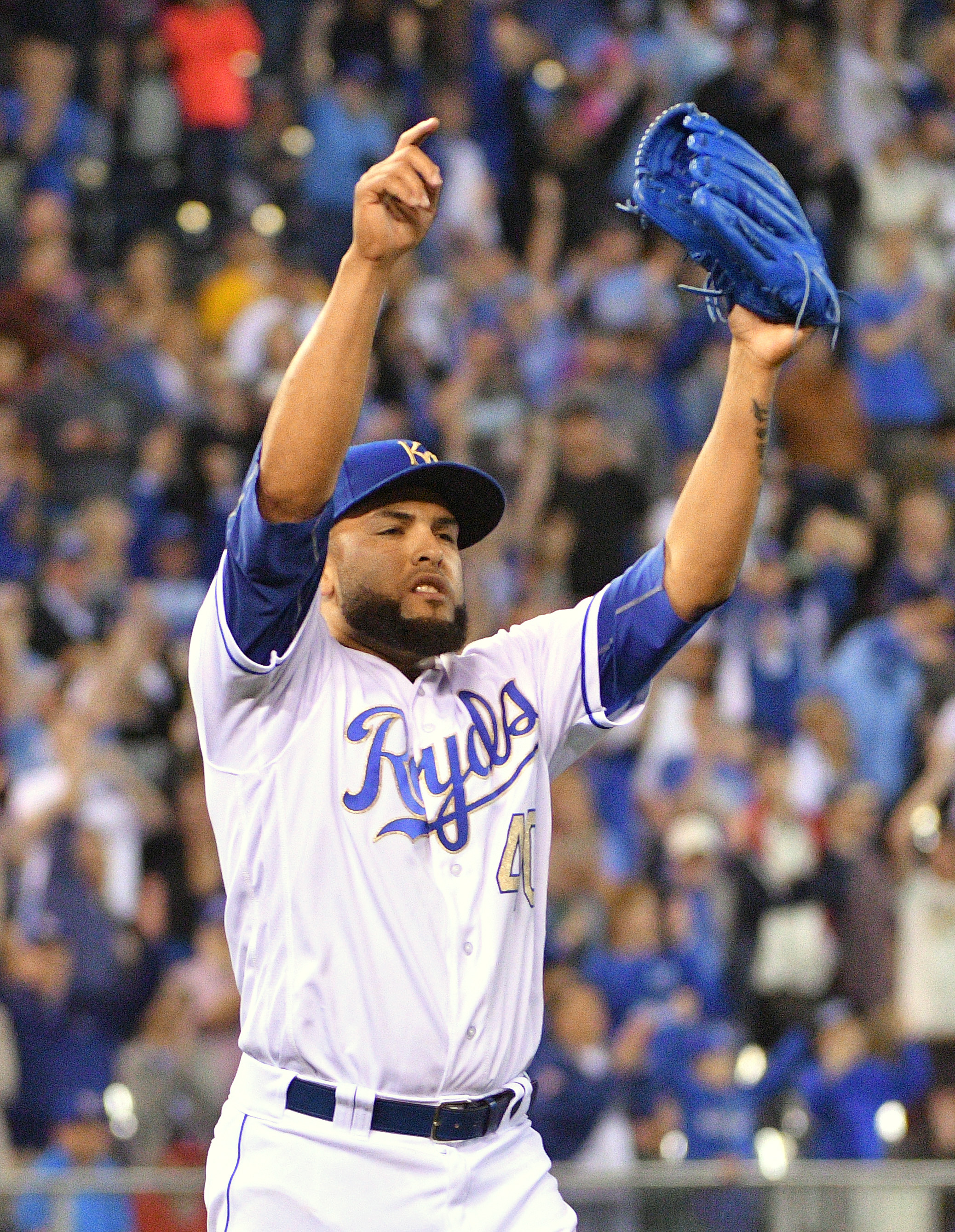 Kelvin Herrera Announces Retirement
Two-time All-Star and 2015 World Series champion Kelvin Herrera announced today, via Twitter, that he is retiring after spending parts of 10 seasons in the Major Leagues. "I want to thank everyone who has been a part of my career, starting with the Kansas City Royals organization who believed in this kid from Tenares, Dominican…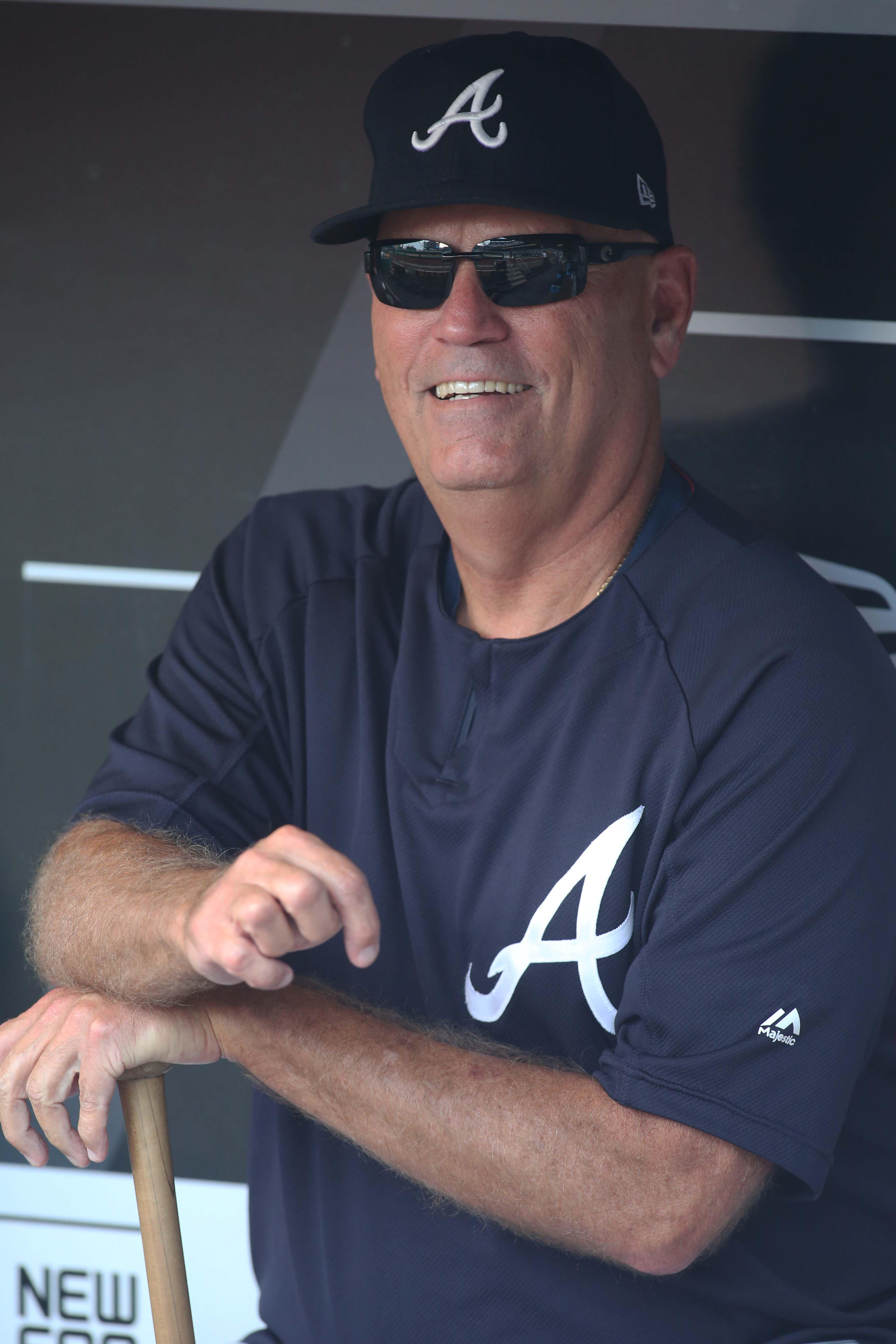 The Braves announced this morning that they've signed manager Brian Snitker to a two-year contract extension through the 2023 season. The deal contains a club option for the 2024 season as well. "I am thrilled that Brian will continue to lead our club on the field and in the clubhouse," Braves general manager Alex Anthopoulos…


10:15am: Tepera can earn an additional $800K via performance incentives and $150K via active roster bonuses, MLBTR has learned. The deal can max out at $1.75MM. 9:45am: Tepera is guaranteed $800K on the deal, tweets NBC Sports Chicago's Gordon Wittenmyer. The deal is still pending a physical. 9:25am: The Cubs have reached an agreement to…


Braves Sign Terrance Gore To Minor League Deal
The Braves have agreed to a minor league deal with outfielder Terrance Gore, as first indicated on the Triple-A transactions log at MLB.com. Gore is represented by the L. Warner Companies. Gore, 29, appeared in two games with the Dodgers in 2020 and played in 37 games with the Royals a year prior. He's best…


The Giants have claimed right-hander Jordan Humphreys off waivers from Cleveland, Susan Slusser of the San Francisco Chronicle tweets. The Indians designated Humphreys for assignment Wednesday. In a corresponding move, the Giants placed righty Tyler Beede on the 60-day injured list as he continues to recover from March 2020 Tommy John surgery. This will be…


The Angels have agreed to a minor league contract with free-agent right-hander Jesse Chavez, reports Jon Heyman of MLB Network (Twitter links). He'll join their Major League camp once the deal is official and once he goes through intake protocols. It's the second Angels stint for Chavez, who struggled as a member of the Halos back…


Diamondbacks Designate Travis Bergen, Keury Mella For Assignment
The Diamondbacks have designated left-hander Travis Bergen and right-hander Keury Mella for assignment, per a club announcement. Their roster spots will go to right-hander Tyler Clippard, whose previously reported one-year deal is now official, and to right-hander Luis Frias, who has been reinstated from the Covid-19 list. Bergen, 27, was acquired from the Blue Jays…


MLBTR Poll: Grading The Fernando Tatis Jr. Extension
The Padres and 22-year-old shortstop Fernando Tatis Jr. officially came to terms on a whopper of an extension earlier this week. Tatis, already a franchise cornerstone at such a young age, landed a 14-year contract worth $340MM. His deal also includes full no-trade rights, so if the Padres try to bail any point, Tatis will…


Blue Jays, Tommy Milone Agree To Minors Deal
The Blue Jays have agreed to a minor league contract with free-agent left-hander Tommy Milone, Mark Feinsand of MLB.com tweets. The deal includes an invitation to major league spring training. Milone has garnered a significant amount of big league experience with several teams since he first came into MLB in 2011 as a National. Although…


Click here to read a transcript of today's chat with Connor Byrne of MLBTR.


Central Notes: Bryant, Cruz, Alberto, White Sox
Despite myriad trade rumors that have centered on him over the past several months, Cubs third baseman Kris Bryant told reporters (including Meghan Montemurro of the Chicago Tribune) that he's still open to a contract extension with the team. "I've always said I've been open and willing to hear what (the Cubs) say and take…


Latest On Astros' Extension Possibilities
Astros shortstop Carlos Correa is slated to be a member of next year's historic class of free-agent shortstops, although the former No. 1 overall pick and American League Rookie of the Year has made clear recently that he hopes to remain in Houston beyond the 2021 season. That's a feeling that is mutually shared by…


NL Central Notes: Senzel, Pirates, Vogelbach
The Reds still don't have a clear answer at shortstop, but it doesn't appear as though moving Nick Senzel back to the infield is a consideration. Manager David Bell today told reporters that Senzel is seen as the primary center fielder in Cincinnati, adding that if the club ever considered putting him back in the…


Mets, Caleb Joseph Agree To Deal
The Mets have agreed to a deal with free-agent catcher Caleb Joseph, MLB.com's Jon Morosi reports (via Twitter). It's a split contract, per Morosi, which would register as a bit of a surprise given that such a deal would place him on the 40-man roster (albeit with separate rates of pay in the Majors versus…


Angels Acquire Jack Mayfield, Designate Robel Garcia
The Angels announced Thursday that they've acquired infielder Jack Mayfield from the Braves in exchange for cash. Fellow infielder Robel Garcia was designated for assignment to open a 40-man roster spot. Atlanta designated Mayfield for assignment yesterday. Mayfield, 30, is something of a familiar face for the Angels, as his lone big league experience has…


MLBTR Poll: Top-5 Free Agent Contracts
With there's always quite a lot of room to quibble over free agent rankings, there was really no debate regarding the top handful of talent in this year's class. (At least, that is, once Marcus Stroman elected to accept the qualifying offer.) After Trevor Bauer, J.T. Realmuto, George Springer, Marcell Ozuna, and DJ LeMahieu —…


Braves Designate Jack Mayfield For Assignment
The Braves announced that they've designated infielder Jack Mayfield for assignment in order to open a roster spot for their previously reported waiver claim of outfielder Guillermo Heredia from the Mets. The 30-year-old Mayfield was claimed off waivers from the Astros organization earlier in the winter despite a shaky track record at the MLB level.…


California Health Notes: Murphy, Ohtani, Bellinger
Here's the latest from out west, with a focus on the health situations of a trio of important players … Athletics catcher Sean Murphy is firmly on the mend after an offseason medical scare, Matt Kawahara writes for the San Francisco Chronicle. He discussed his recovery from a collapsed lung, noting that it was quite a bit…


Jerry Dipoto, Jarred Kelenic Respond To Kevin Mather Controversy
The Mariners are in damage-control mode following CEO Kevin Mather's resignation in the wake of a bizarre video interview that brought considerable backlash on the organization. General manager Jerry Dipoto and manager Scott Servais called the entire situation "embarrassing" when meeting with the Seattle media this week (link via The Athletic's Corey Brock). Dipoto sought…


Braves Claim Guillermo Heredia
The Braves have claimed outfielder Guillermo Heredia off waivers from the Mets, Ken Rosenthal of The Athletic reports (Twitter link). New York had designated the 30-year-old for assignment over the weekend. By claiming Heredia, the Braves will become responsible for the entirety of the $1MM salary that he'd previously agreed upon in order to avoid…


The Giants have signed right-hander Jeremy Walker, he announced Wednesday on Instagram (h/t: Mark W. Sanchez of KNBR). It's presumably a minor league contract for Walker, whom the Braves released Feb. 12. Walker was a 2016 fifth-round pick of the Braves who made his major league debut with the team in 2019, when he put…


Phillies Have "Checked In" On Jake Odorizzi
The Phillies are among the clubs to have checked in recently on free-agent righty Jake Odorizzi's asking price, MLB Network's Jon Heyman tweets. He adds that the Angels have maintained some level of interest in the right-hander throughout free agency as well. There's still no indication that Odorizzi is in serious talks with any individual…


Royce Lewis Diagnosed With Torn ACL, Will Undergo Surgery Friday
The Twins announced Wednesday morning that shortstop Royce Lewis, the No. 1 overall pick from the 2017 draft and one of their top two prospects, has been diagnosed with a tear in his right knee's anterior cruciate ligament and will require surgery. The procedure comes with an expected recovery time of at least nine months, so…


Indians Claim Harold Ramirez, Designate Jordan Humphreys
The Indians announced Wednesday that they've claimed outfielder Harold Ramirez off waivers from the Marlins. Right-hander Jordan Humphreys was designated for assignment to open a spot on the 40-man roster. The 26-year-old Ramirez debuted at the MLB level with the Marlins in May 2019 and posted a superb .368/.419/.474 batting line over his first month…


Pirates Acquire Dustin Fowler From Athletics
5:59pm: The teams have announced the trade. To make room for Fowler on their 40-man roster, the Pirates placed southpaw Austin Davis on the 60-day injured list with a left elbow sprain. 4:28pm: The Pirates have acquired outfielder Dustin Fowler from the Athletics for cash considerations, according to Rob Biertempfel of The Athletic. Fowler spent…


Quick Hits: Suarez, Anibal, Chatwood, Choo
The Reds have failed to add an established shortstop since last season ended, leaving them with Kyle Farmer and Jose Garcia as the leading in-house candidates to handle the position at the beginning of 2021. Third baseman Eugenio Suarez played a significant amount of short at the start of his career, so perhaps he'd be…


Covid Notes: Jose Abreu, Andrew Miller
Major League Baseball announced last Friday that just 13 of the 4,336 tests performed during the first wave of Spring Training intake testing revealed positive Covid-19 results: nine players and four staff members spread across 11 big league teams. The broad-reaching hope, of course, is that the league and players will be able to navigate…


Red Sox Designate Marcus Walden
The Red Sox have designated right-hander Marcus Walden for assignment, Steve Hewitt of the Boston Herald tweets. They did so to make room for the signing of utilityman Marwin Gonzalez, who's now officially part of the team. Walden, formerly with the Blue Jays, Athletics and Twins, signed with the Red Sox before 2017 and broke…


Click here to join Tuesday's chat with MLBTR's Steve Adams.


Rockies, Trevor Story Haven't Discussed Extension
Barring a contract extension, Rockies shortstop Trevor Story will be one of the most sought-after free agents on the open market next winter. The Rockies don't expect to trade Story before the season starts, but they also haven't discussed a long-term deal with the 28-year-old, Nick Groke of The Athletic tweets. "Yeah, it's a contract…


Yankees Designate Greg Allen For Assignment
The Yankees have designated outfielder Greg Allen for assignment, per a club announcement. His spot on the 40-man roster will go to lefty Justin Wilson, whose previously reported deal is now official. The 27-year-old Allen won't get into a game as a member of the Yankees, who acquired him in a minor trade that sent…


Andrew Friedman Discusses Dodgers' Payroll
Despite their high-spending ways and immense on-field success, the Dodgers managed to stay under the luxury-tax threshold in each of the previous three seasons. However, they're going to surpass the limit in 2021. The mark stands at $210MM for this year, and Jason Martinez of Roster Resource/FanGraphs projects the Dodgers' current tax payroll at almost…


Twins Sign Andrew Romine To Minor League Deal
The Twins announced this morning that they've signed veteran utilityman Andrew Romine to a minor league contract. The Moye Sports client will join the club's Major League group in Spring Training as a non-roster invitee. Romine, 35, has appeared in parts of 10 big league seasons — most of which came with the division-rival Tigers…


Dodgers, Blue Jays Complete Ross Stripling Trade
The Dodgers have acquired first baseman/outfielder Ryan Noda from the Blue Jays, Juan Toribio of MLB.com was among those to report. Noda was the second of two players to be named later (joining right-hander Kendall Williams) in the teams' August trade centering on veteran righty Ross Stripling. Now 24 years old, Noda became a pro…


Braves Designate Phil Pfeifer For Assignment
The Braves announced Tuesday that they've designated left-hander Phil Pfeifer for assignment in order to open a spot on the 40-man roster for corner infielder Jake Lamb, whose non-guaranteed Major League deal is now official. Atlanta picked up the now-28-year-old Pfeifer in a 2016 trade with the Dodgers and selected him to the 40-man roster…


Athletics Designate Paul Blackburn For Assignment
The Athletics have designated right-hander Paul Blackburn for assignment, the team announced Tuesday. His spot on the 40-man roster goes to first baseman/designated hitter Mitch Moreland, who has passed a physical and thus made his one-year agreement with Oakland official. Blackburn, 27, has seen time in the big leagues with the A's in each of the…


Giants, Scott Kazmir Agree To Minor League Deal
Comeback season is upon us, it seems. The Giants have agreed to a minor league contract with left-hander Scott Kazmir, reports ESPN's Buster Olney. He'll be invited to Major League Spring Training. It's been nearly five years since Kazmir, now 37, pitched in the Majors with the Dodgers. Current San Francisco president of baseball operations…


Minor MLB Transactions: 2/23/21
Tuesday's minor moves from around baseball… The Braves have agreed to a minor league contract with outfielder Travis Snider, Jon Heyman of MLB Network tweets. The former Blue Jay will now reunite with Braves general manager Alex Anthopoulos, who was the GM in Toronto during part of Snider's tenure there. Snider was a star prospect…


Quick Hits: Pujols, T. Rosenthal, Gardner, Hoskins
Deirdre Pujols, wife of Angels first baseman Albert Pujols, suggested on Instagram on Monday that this will be the final season of the 41-year-old's storied career. However, she quickly amended her post and made it clear that he won't necessarily retire after 2021. Indeed, Mike DiGiovanna of the Los Angeles Times was among those to…


Yankees Shut Down Clarke Schmidt For 3-4 Weeks
Yankees pitching prospect Clarke Schmidt has been shut down due to a common extensor strain in his right elbow, manager Aaron Boone told The Athletic's Lindsey Adler (Twitter links) and other reporters.   This appears to be the only issue with Schmidt's elbow, as an MRI didn't reveal any ligament damage. Boone said Schmidt will be…


Athletics Designate Dustin Fowler For Assignment
The A's have designated outfielder Dustin Fowler for assignment.  This was the corresponding move to create roster space for Trevor Rosenthal, whose deal with Oakland has now been officially announced. Perhaps best known for his inclusion as part of the trade package sent by the Yankees to the A's in the July 2017 Sonny Gray…


Rangers To Sign Ian Kennedy To Minors Deal
The Rangers will sign reliever Ian Kennedy to a minor league contract with an invitation to spring training, per MLB Network's Jon Heyman (via Twitter). The Boras Corporation client can earn up to $2.15MM if he makes the team, plus more in performance incentives, per MLB.com's Mark Feinsand (via Twitter). Kennedy is coming off a…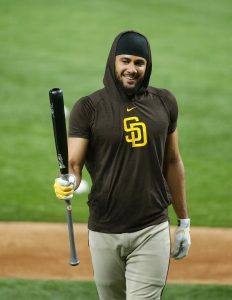 Padres Extend Fernando Tatis Jr.
FEB 22: The Padres have announced their mega-contract with Tatis (via Twitter). Tatis will make $1MM in 2021, $5MM in 2022, $7MM in 2023, $11MM in 2024, $20MM apiece in 2025 and 2026, $25MM in 2027 and 2028, and then $36MM yearly from 2029 through 2034, per MLB.com's Mark Feinsand (via Twitter). FEB 17: The…


Diamondbacks, Tyler Clippard Agree To Deal
The Diamondbacks have agreed to a deal with free-agent reliever Tyler Clippard, Nick Piecoro of the Arizona Republic reports. The right-hander, a client of Excel Sports Management, will earn a guaranteed $2.25MM. There's a $3.5MM mutual option or a $500K buyout for 2022. This will be the second stint in the desert for Clippard, who…


Braves Claim Phillip Ervin Off Waivers From Cubs
The Braves announced that outfielder Phillip Ervin has been claimed off waivers from the Cubs.  Ervin was designated for assignment by Chicago yesterday. Ervin joins his fourth organization in less than six months, after being designated for assignment by the Reds in August and then picked up on successive waiver claims by the Mariners and…


Yoenis Cespedes Intends To Play In 2021
After opting out of the 2020 season, Yoenis Cespedes is planning to play this year, The Athletic's Ken Rosenthal reports (Twitter link).  The former Mets outfielder will hold a showcase for Major League scouts on March 2. Cespedes played in eight games in 2020, which marked his first big league action since the 2018 season. …


The Largest MLB Contracts By AAV
Below is our list of the 20 largest contracts in MLB history by average annual value (AAV). Please note that if a player was already under contract and signed an extension, only the new money counts.  For our list of the 20 largest contracts in total dollars, click here. t-1.  Mike Trout, Angels: $36,000,000.  Extension…


Minor MLB Transactions: 1/22/21
The latest minor league moves from around baseball… The Red Sox announced that Jett Bandy has been re-signed to a minor league deal and invited to big league Spring Training camp.  (Alex Speier of the Boston Globe was among those to report the news.)  Bandy is back for his second season with the Sox, after…


Royals Sign Brad Brach To Minors Deal
The Royals have signed Brad Brach to a minor league deal with an invitation to spring training, the team announced. Brach began the winter by exercising a $2.075MM player option to stay with the Mets, money still owed by New York. Last week the Mets designated Brach for assignment to make room on the 40-man…


Red Sox Claim Joel Payamps, Place Franchy Cordero On COVID Injured List
The Red Sox have claimed right-hander Joel Payamps off waivers from the Blue Jays, according to Boston's Twitter feed.  To create roster space, outfielder Franchy Cordero has been placed on the COVID-19 injured list, as the Boston Globe's Peter Abraham reported earlier today. Payamps returns to the Sox less than two weeks after Toronto acquired…


Rays Re-Sign Chaz Roe To Major League Deal
FEB 22: This deal is official, per Marc Topkin of the Tampa Bay Times (via Twitter), as if their deal with Collin McHugh.  The Rays announced that Yonny Chirinos and Oliver Drake have been placed on the 60-day injured list to open up roster space for Roe and McHugh. FEB 21: The Rays are in…


Extension Notes: Lindor, Correa, Bieber, Bichette
New Mets shortstop Francisco Lindor revealed that there's "mutual interest" in an extension, though he believes "it's too early" for serious talks to start, per Jesse Rogers of ESPN.com. Lindor said in early January, shortly after the Mets acquired him from Cleveland, that he wouldn't want to discuss a new contract during the season. His…


Nationals To Sign Jeremy Jeffress To Minors Deal
The Nationals have reached an agreement with right-hander Jeremy Jeffress on a minor league deal, MLB.com's Mark Feinsand reports (Twitter links).  Jeffress will earn $1.25MM if he reaches the Nats' big league roster, plus he can earn up to $1.25MM more in bonuses. Jeffress has been an effective reliever for most of his 11 seasons…


Red Sox Notes: Bloom, Martinez, Chavis
Let's head to Boston for the latest from Chief Baseball Officer Chaim Bloom… Bloom thinks the Red Sox should be competitive this season, writes Chris Cotillo of MassLive.com. Designated hitter J.D. Martinez's return to prominence is a crux of that belief, however, as Bloom notes that they know "how important he is to our lineup…


Quick Hits: Braves, Rosenthal, Ohtani, Ray, Cherington
The Braves had interest in Trevor Rosenthal before the reliever signed with the A's, MLB Network's Jon Heyman writes (Twitter link).  With Rosenthal now off the market, Atlanta is still looking for right-handed relief help, and Heyman wonders if the Braves could turn to a familiar face in Shane Greene.  Apart from some consideration from…


Brewers Interested In Jackie Bradley Jr.
An intriguing new team has emerged in the Jackie Bradley Jr. race, as FanSided's Robert Murray (Twitter link) reports that the Brewers are "in the mix" for the outfielder's services.  Milwaukee made a push to sign Justin Turner before the third baseman re-signed with the Dodgers, indicating that the Brewers have some money to spend…


Nationals Notes: Martinez, Turner, Robles
Dave Martinez already broke new ground in Nationals' managerial history by winning the World Series in 2019, but in 2021, he will again traverse new territory previously untrod by Nats' managers: a fourth season on the job. Davey Johnson won Manager of the Year in 2012, Matt Williams won the award in 2014, and Dusty…


Shin-Soo Choo Signs With SK Wyverns
Longtime major league outfielder Shin-Soo Choo is joining the SK Wyverns of the Korea Baseball Organization, Tae Woo Kim of SPOTV reports (h/t: Sung Min Kim, on Twitter). He'll earn $2.4MM in 2021, Dan Kurtz of MyKBO.net tweets. This is a homecoming for the 38-year-old Choo, a South Korea native who played in the majors…


AL East Notes: Bradley, Red Sox, Yankees, Rays, Honeywell
Red Sox chief baseball officer Chaim Bloom met with reporters (including Alex Speier of the Boston Globe) this afternoon and confirmed that the club remains in contact with the representatives for free agent center fielder Jackie Bradley Jr. They will stay in touch until the situation "resolves" itself, Bloom added. Bradley is unquestionably the top position player…


Minor MLB Transactions: 2/21/21
The latest minor moves from around the game: The Braves announced that outfielder Travis Demeritte has cleared waivers and been assigned outright to Triple-A Gwinnett. The move opens a 40-man roster spot, which figures to go to infielder Jake Lamb once his one-year deal is finalized. This is Demeritte's second stint the Braves, as Atlanta traded Demeritte…


Ian Desmond Opts Out Of 2021 Season
Rockies outfielder Ian Desmond is opting out of the 2021 season, at least temporarily. He made the announcement on his Instagram page (h/t to Robert Murray of FanSided). "Over the last few months, I've had tough conversations. I've asked a lot of questions and done a lot of thinking. For now, I've decided to opt out…


Mets Designate Guillermo Heredia For Assignment
The Mets have designated outfielder Guillermo Heredia for assignment.  The move was made to create a 40-man roster spot for Kevin Pillar, whose contract with the team is now official. Heredia appeared in seven games for the Mets after being claimed off waivers from the Pirates in August.  All told, the outfielder hit .212/278/.394 over…


The Braves are in agreement on a contract with corner infielder Jake Lamb, reports Mark Bowman of MLB.com (Twitter link). It's expected to be a major league pact, per Joel Sherman of the New York Post (via Twitter). The deal is pending a physical. Lamb once looked like a building block for the Diamondbacks, with whom…


Giants Designate Trevor Gott For Assignment
The Giants have designated reliever Trevor Gott for assignment, per Kerry Crowley of the Bay Area News Group (Twitter link). The move clears space on the 40-man roster for the signing of Aaron Sanchez, whose one-year deal has been made official. Gott is a bit of a surprising cut after San Francisco signed him to a $700K…


Click here to submit questions and follow along with tonight's live baseball chat


Rays To Re-Sign Chaz Roe To Major League Deal
5:04 pm: It's a one-year, major league contract, reports Marc Topkin of the Tampa Bay Times (Twitter link). The Apex Baseball client is guaranteed $1.15MM, per Topkin. 4:43 pm: The Rays are in agreement on a contract with reliever Chaz Roe, reports Robert Murray of FanSided (Twitter link). The 34-year-old returns to the Tampa Bay organization for…


NL Notes: Nationals, Giants, Rockies, Marlins
Teams contacted the Nationals about third baseman Carter Kieboom this offseason, manager Dave Martinez told reporters (including Todd Dybas of NBC Sports Washington). Kieboom hasn't found any success at the MLB level to date, but it's no surprise rival clubs would have interest in the 23-year-old. Washington held onto the former top prospect, who looks like the…


NL West Notes: Casali, Vogt, D'Backs, Tatis
Curt Casali's offseason negotiations with the Giants were interrupted by a surgery, as Casali underwent a hamate bone procedure on his left hand in December.  The catcher told MLB.com's Maria Guardado and other reporters that he suffered the injury while playing for the Reds in the postseason and initially planned to just rehab the issue…


Pitching Notes: Mets, deGrom, Nationals, Ross, Twins, Happ, Cardinals, Hudson
Mets ace Jacob deGrom likes the idea of spending his entire career with the Mets, per Mike Puma of the New York Post. Said the ace, "One thing I think that is really cool is whenever somebody spends their entire career with one team. You don't see it happen a whole lot anymore, so it's…


Diamondbacks To Sign Ben Heller To Minors Deal
Former Yankee Ben Heller has reached an agreement to join the Arizona Diamondbacks, pending a physical, per Robert Murray of FanSided (via Twitter). It's a minor league deal, per Chris Cotillo of MassLive.com (via Twitter). He has one option year remaining. It didn't take long for Heller to find a new home. He was released…


The Cubs have designated outfielder Phillip Ervin for assignment.  The move opens up a roster spot for Jake Marisnick, whose signing is now official. This is the third DFA in less than six months for Ervin, who was first designated by the Reds at the end of August and then claimed by the Mariners.  The…


Orioles Notes: Sánchez, Jones, Zimmermann, Valdez
The Orioles will have a pair of fresh faces up the middle this season with free agent additions Freddy Galvis and Yolmer Sanchez. Sanchez is a Gold Glove winner at second, but he'll be pushed for playing time by the newly-acquired Jahmai Jones. Jones will work out in the outfield as well, but the Orioles…


Minor MLB Transactions: 2/20/21
Let's round up some minor moves from around the game… The Indians announced the signing of Ryan Lavarnway to minor league deal. The 33-year-old catcher has received an invite to spring training. The former Red Sox farmhand appeared in five games with the Marlins in 2020, collecting four singles in 11 plate appearances. He has…


Tigers Sign Ben Taylor To Minor League Deal
The Tigers have signed right-hander Ben Taylor to a minor league contract, per a team announcement. The club also signed righty Cale Coshow, Evan Petzold of the Detroit Free Press tweets. Additionally, MLBTR has learned that yet another righty, Ricardo Pinto, is joining the organization. Taylor threw 23 1/3 major league innings as a member…


Mariners Likely Done Adding Major League Pieces
The Mariners sought multiyear accords with a couple of free agents this winter, including Kolten Wong and Tommy La Stella, per Daniel Kramer of MLB.com. The Mariners were clear in their attempt to find a left-handed bat to split time with Dylan Moore at second base. Ideally, that player could stick his cleat in the…


The Giants and right-hander Shun Yamaguchi are in agreement on a contract, per Susan Slusser of the San Francisco Chronicle (via Twitter). The deal is likely to be a split Major League/minor league contract, notes Slusser. Yamaguchi figures to come with minimal financial risk for the Giants, as the Blue Jays are on the hook…


The Cubs have re-signed free-agent outfielder Cameron Maybin, according to Jon Morosi of MLB.com. It's a minor league contract with an invitation to major league spring training, Morosi adds. Maybin ended last year with the Cubs, who acquired him from the Tigers at the Aug. 31 trade deadline. The 33-year-old didn't post great numbers as…


2021 Arbitration Hearing Results & Post-Deadline Agreements
January 15 was the deadline for teams and arbitration-eligible players to officially submit salary figures for the 2021, and by the time the day was done, only 13 players didn't reach agreement on a contract.  The majority of teams now adhere to the "file or trial" strategy, meaning that no further negotiations on a one-year…


NL Central Notes: Rodriguez, Carpenter, Farmer
There is plenty of opportunity for hurlers to win jobs on the rebuilding Pirates' pitching staff, and The Athletic's Rob Biertempfel (subscription required) breaks down the full list of arms in Pittsburgh's Spring Training camp.  This isn't to say that the Bucs are entirely done making moves, however, as Biertempfel names Richard Rodriguez the "Pirates…


The Tigers have agreed to a contract with free-agent right-hander Julio Teheran, per Jon Heyman of MLB Network. It's a non-guaranteed deal, though Teheran will earn a $3MM base salary if he makes the Tigers' roster. He could rake in another $1MM in incentives if he starts 20 games for the team. The 30-year-old Teheran…


Pitching Notes: Lamet, Claudio, Robertson, E. Cabrera, Oberg
The Padres had to go without breakout star Dinelson Lamet in the playoffs last year because of arm issues, but the right-hander told AJ Cassavell of MLB.com and other reporters that he's healthy heading into the upcoming season. "I'm coming off that rest period, I did everything I needed to do, I feel well-prepared," said…


Yankees, Brett Gardner Agree To Deal
5:11pm: It's a one-year pact with player and team options for 2022, according to Heyman. Gardner, a Meister Sports Management client, will earn a $4MM guarantee. He could make around $11MM if the Yankees pick up the option, Heyman adds. 5:06pm: The Yankees have agreed to re-sign Gardner, pending a physical, per Ken Davidoff of…


Pirates, Todd Frazier Agree To Minor League Deal
4:02pm: Frazier will earn a $1.5MM salary if he makes the club, Rob Biertempfel of The Athletic tweets. The deal is pending a physical. 3:11pm: The Pirates and veteran corner infielder Todd Frazier are in agreement on a minor league contract, longtime New York Post scribe Kevin Kernan reports (via Twitter). Kevin Williams of the…


Ian Happ Wins Arbitration Hearing
Ian Happ won his arbitration hearing over the Cubs and will earn the $4.1MM salary for which he and his reps at Excel Sports filed rather than the team's proposed $3.25MM figure, MLB.com's Mark Feinsand reports (via Twitter). Happ, 26, has played all three outfield spots, second base, third base and a little bit of…


Mariners Designate Robert Dugger For Assignment
The Mariners announced that they've designated right-hander Robert Dugger for assignment in order to open a spot on the roster for righty Ken Giles, whose two-year contract is now official. Dugger, 25, was an 18th-round pick of the Mariners back in 2016 who was traded to the Marlins in the deal that brought Dee Strange-Gordon to Seattle.…


White Sox Notes: Vaughn, Fry, Crochet, Kopech, Roster
White Sox general manager Rick Hahn met with reporters yesterday as pitchers and catchers reported to camp, touching on a number of topics pertaining to a bolstered 2021 roster. Perhaps most notably, Hahn indicated that top prospect Andrew Vaughn, the No. 3 overall pick from the 2019 draft, is "very much in the mix" to…


The Rangers have signed right-hander Tyson Ross to a minor league contract, per a club announcement. The Wasserman client won't be in Major League camp and will instead report to Spring Training with the minor league rehab group, per the announcement. Ross, 33, opted out of the 2020 season and hasn't pitched at the big…


Tigers, Rick Porcello Have Discussed Reunion
The Tigers have discussed a potential reunion with right-hander Rick Porcello, Jason Beck and Jon Morosi of MLB.com report (Twitter link), although the two sides are still "a ways apart." Tigers general manager Al Avila said earlier this week that he was still looking for arms and that adding "at least one more starter would…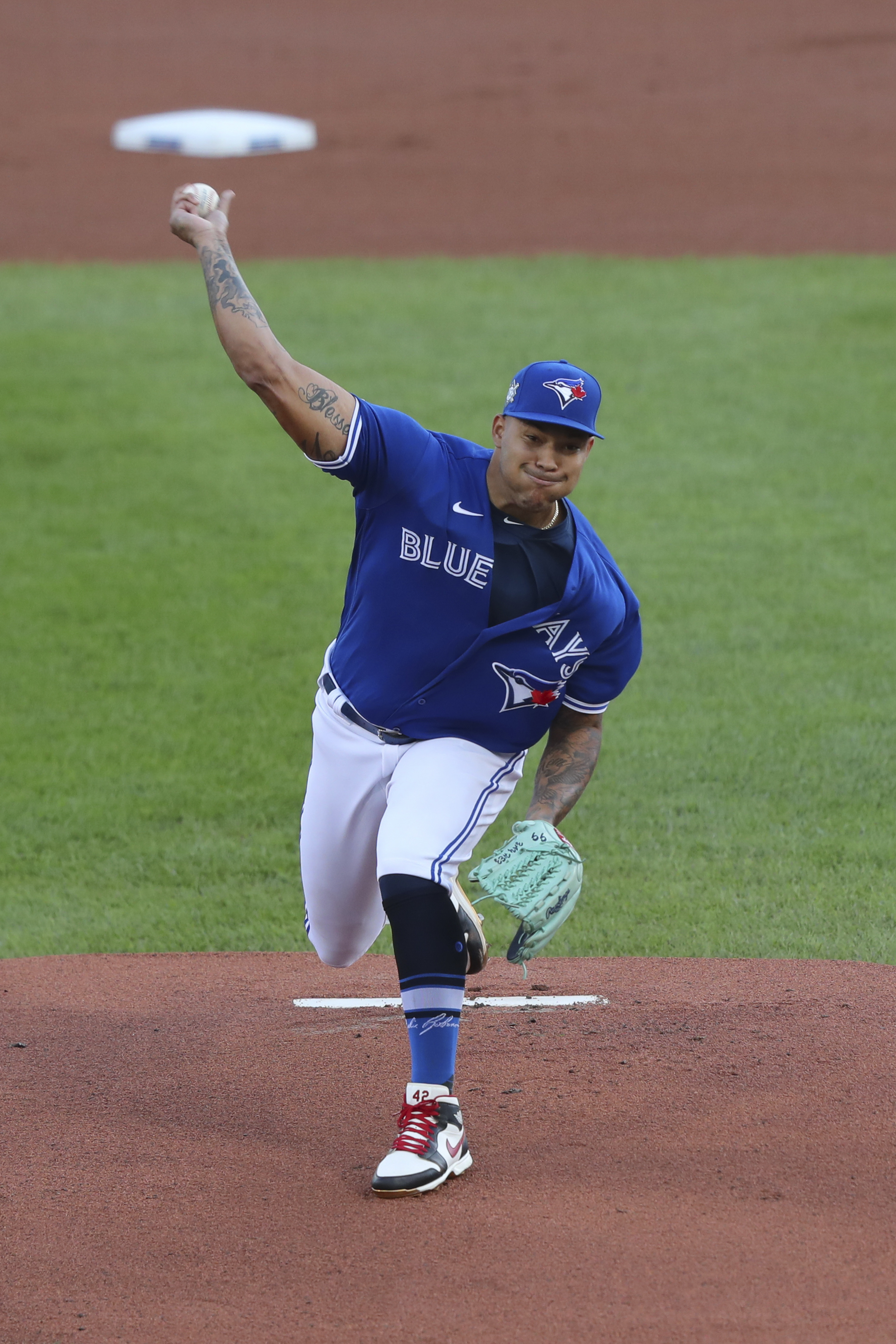 Mets, Taijuan Walker Agree To Deal
8:14am: It's a two-year, $20MM deal with a player option for a third season, Joel Sherman of the New York Post reports (Twitter links). The deal, which is still pending a physical, will pay Walker $10MM in 2021 and $7MM in 2022. The player option is at a base of $6MM and can rise to $8.5MM…


The Twins announced Friday that right-hander Ian Gibaut went unclaimed on waivers and has been assigned outright to Triple-A St. Paul. His spot on the 40-man roster goes to righty Matt Shoemaker, whose previously reported one-year, $2MM deal is now official. Gibaut will be in Major League camp as a non-roster invitee for Spring Training.…


Tigers Sign Wily Peralta To Minors Deal
The Tigers have signed right-hander Wily Peralta to a minor league contract with an invitation to big league camp, Jon Heyman of MLB Network tweets. The deal comes with a $1.5MM base salary and up to $300K in incentives. This is the first we've heard about Peralta in quite some time, as he didn't surface…


Giants Win Arbitration Case Against Donovan Solano
The Giants have won their arbitration case against infielder Donovan Solano, Mark Feinsand of MLB.com tweets. Solano will earn $3.25MM in 2021 after filing for $3.9MM. Solano, who previously appeared in the majors with the Marlins and Yankees, has turned into an unexpected success story since the Giants signed him to a minor league before…


Pitching Notes: Paxton, Jays, Thor, McGee, Bass
The Blue Jays were among the teams in on southpaw James Paxton before he agreed to a contract with the Mariners over the weekend. However, Toronto never made a pitch to Paxton (via Gregory Balloch of Sportsnet 650). "They showed a lot of interest, and I had interest too, but they never came forward with…


Shane Bieber Tests Positive For COVID-19
Indians ace Shane Bieber recently tested positive for COVID-19, president of baseall operations Chris Antonetti told Mandy Bell of MLB.com and other reporters Thursday. Bieber had "very, very mild symptoms," according to Antonetti, and the Indians are hopeful that the right-hander will join them in camp in the next few days. There is, of course,…


Reds Sign Tyler Naquin To Minor League Deal
The Reds announced Thursday that they've signed outfielder Tyler Naquin to a minor league deal and invited him to Major League Spring Training. The Excel Sports client and former first-round pick his spent his entire career to date with the Indians. Naquin, 29, hit the IL early in the 2020 season due to a broken…


Red Sox Claim John Schreiber, Place Chris Sale On 60-Day IL
The Red Sox announced this afternoon that they've claimed righty John Schreiber off waivers from the Tigers and placed left-hander Chris Sale on the 60-day injured list to open a 40-man roster spot. The Sale move shouldn't come as a shock, given that he underwent Tommy John surgery on March 30 last year. It was…