When I'm Tired of Wearing a Purse, I Turn to These Handy Key Pouches
No matter what purse I'm wearing, I'm rarely without my gray Fendi key pouch. It's a little larger than the size of an average credit card, allowing it to comfortably hold my ID, a couple credit cards, and some spare cash. It also features a silver keychain, where I hang my house and car keys. If that's not convenience, I don't know what is. Sometimes, I ditch my purse of the day entirely and leave my house with my phone in one hand and key pouch in the other. (Shh


12 Bags to Gift the Men in Your Life
Believe it or not, as my obsession with purses has grown over the years, the men in my life have taken a unique interest in them as well. I've trained my friends and family so well, they can easily identify a Chanel or a Prada from a mile away. Well maybe not a mile (and the logo does help a bit), but shhh. In-line with Kaitlin's recent article on gender neutral bags, it got me thinking about all the men's bags out there that may suit my friends and family. But once I dug a li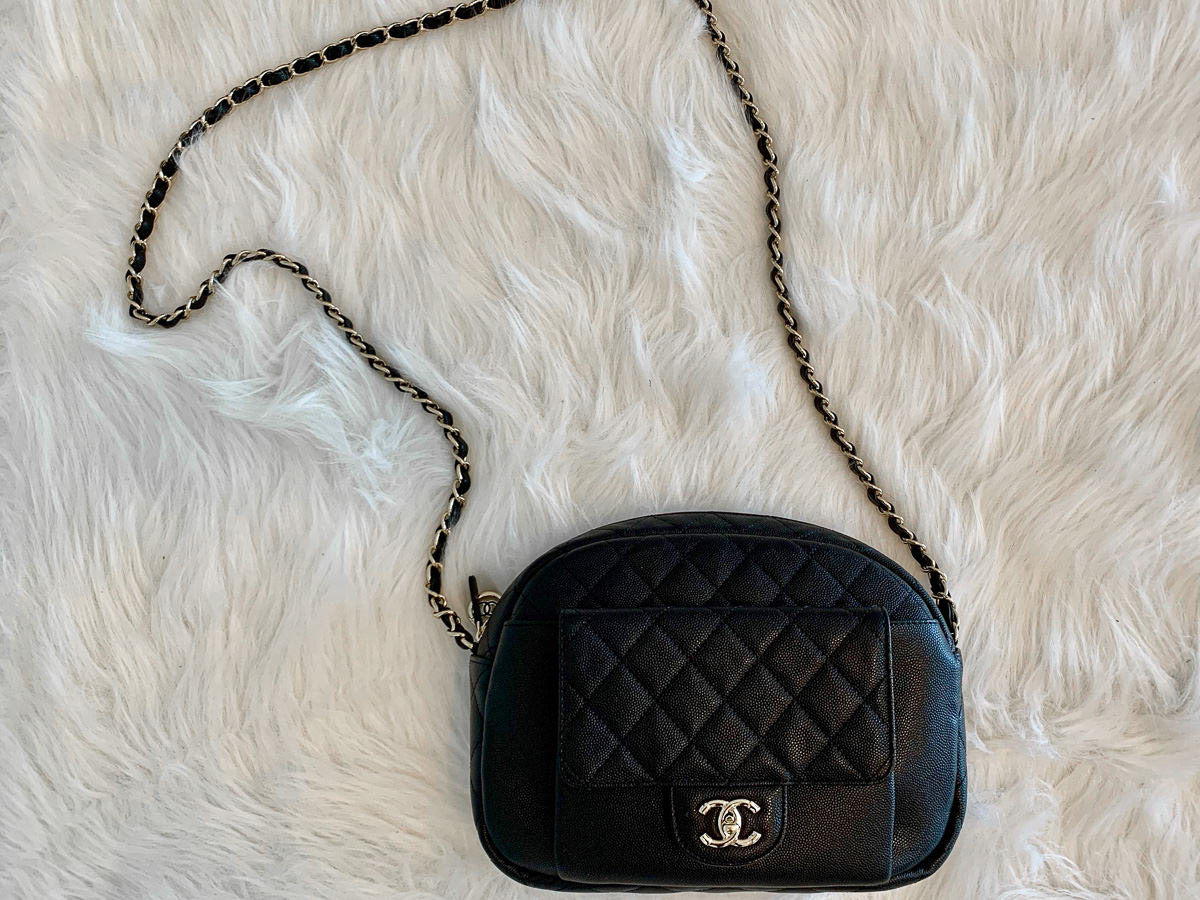 Purseonals: The Chanel Caviar Quilted Camera Case
I've wanted a Chanel bag for as long as I can remember. Before I took the plunge into full-blown ownership (they don't come cheap, after all!), I spent hours upon hours ruminating on which exact one would become my first. As a true bag lover, I planned the exact moment I'd buy it months in advance. I had a trip to Paris in the works (unrelated to the bag) and figured it would be memorable to purchase a Chanel overseas versus back home in the States. Off I went to Champs-Elyse...


We're Envious of Celebs' Bags from Prada, Balenciaga and Isabel Marant
Diane Kruger is doing a press tour, and (fingers crossed) she'll continue to make promotional appearances well into next month. We all stand to benefit, because her bag picks are exceptional, and we haven't seen as much of her around these parts since she had her baby with Norman Reedus. (Never leave us again, Diane!) Also, Wendy Williams just celebrated a birthday this week! Spoiler: She carried a Birkin to her party, but we all knew that already. Let's see what everyone else


PurseBlog Asks: Do You Wear Suede During the Summer?
I'm a recent convert to wearing suede. For years I avoided the luxurious material, but this past January I had a change of heart when I got my first suede bag, a beautiful Chloe Faye. My Faye has a suede flap, and despite being nervous about the delicate nature of it, that bag needed to be mine. I happily carried my Faye all winter long with no issues, but when spring rolled around I put her in her dust bag with the intention of patiently waiting out the April shower season. Unfortunately for...


Celebs Step Into the Sun with Bags from Fendi and Chanel
Summer is in full effect and the sundresses are out en masse. Jessica Alba has tantalized us with a new mystery bag, and many celebs are digging out throwbacks from years past from the depths of their closets. Do you have a favorite vintage bag that you like to bust out on occasion, sheerly for nostalgia's sake? These celebrities probably have several trunks worth of sentimental favorites. But let's see what they're carrying right now. The post Celebs Step Into the Sun with B


The 10 Best Bag Deals for the Weekend of July 19
It's getting hot in here and if you have to take off all your clothes at least accessorize with a brand new bag! Apologies if you didn't get that Nelly reference and if you did I love you! Sale season, along with the temps here in NYC, is heating up and we've got some pretty sweet deals for you on this Friday morning. My personal favorite, naturally, is the Saint Laurent Sac de Jour in embossed croc. It's an insane deal, and though the color and hardware differs from my n


CC 40: The Magpie in Wonderland
Today's Kiwi Confessional may claim to be boring as hell, but we beg to differ! This Police Officer from the land of the All Blacks offers an interesting look at the life, desires and challenges of a public servant whose geographical location and income level prohibit her from lavish luxury spending. We salute her service and her fabulous collection from half way across the world! If you'd like to submit your own story, hit the link below and fill out our questionnaire. Enjoy today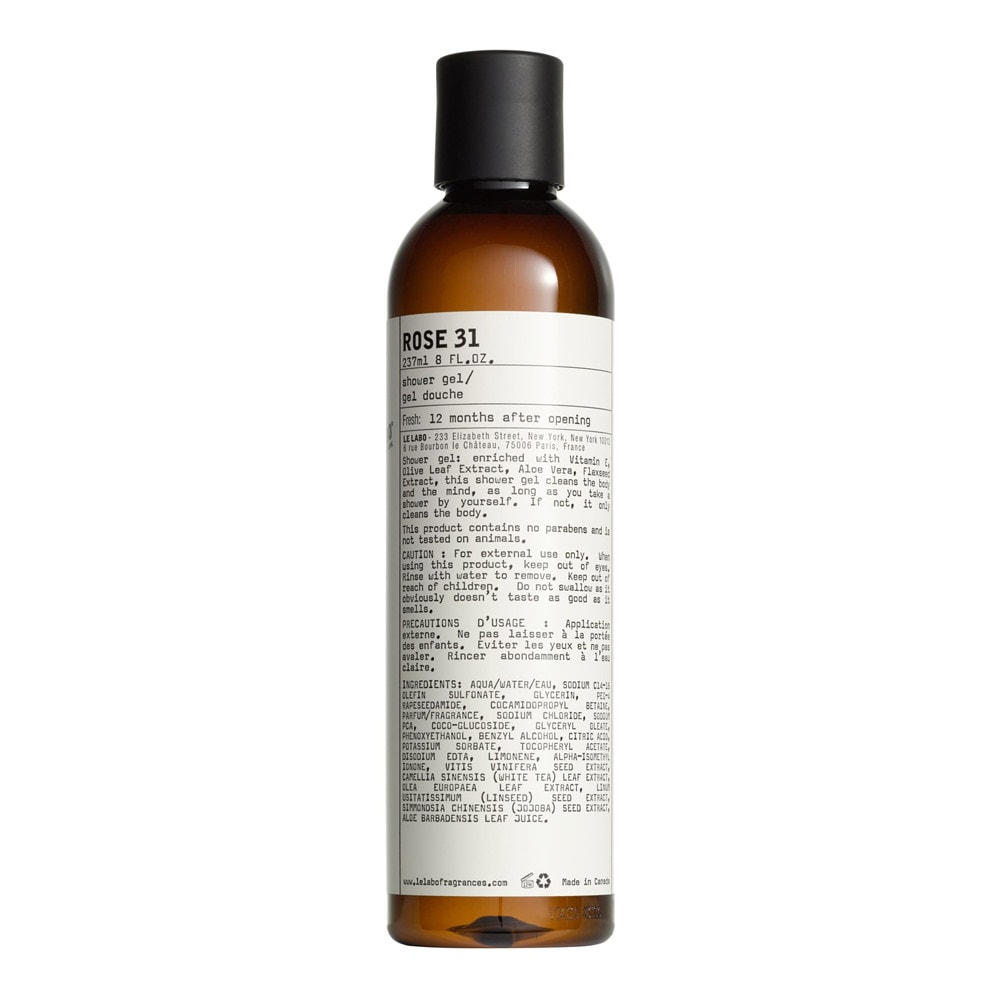 PurseBlog Beauty: 5 New Finds I Can't Get Enough of This Summer
Hey beauty lovers, it's been a little while, but we're back and bringing you our must-have beauty picks for summer! Summer can wreck havoc on our hair, skin and beauty routines, and for me personally it takes a slew of products to get me through the dog days of summer. The five products below have been my saviors the last few months, and I've weeded out a few others that haven't been of service so that you can get the best bang for your beauty buck. Have you tried any of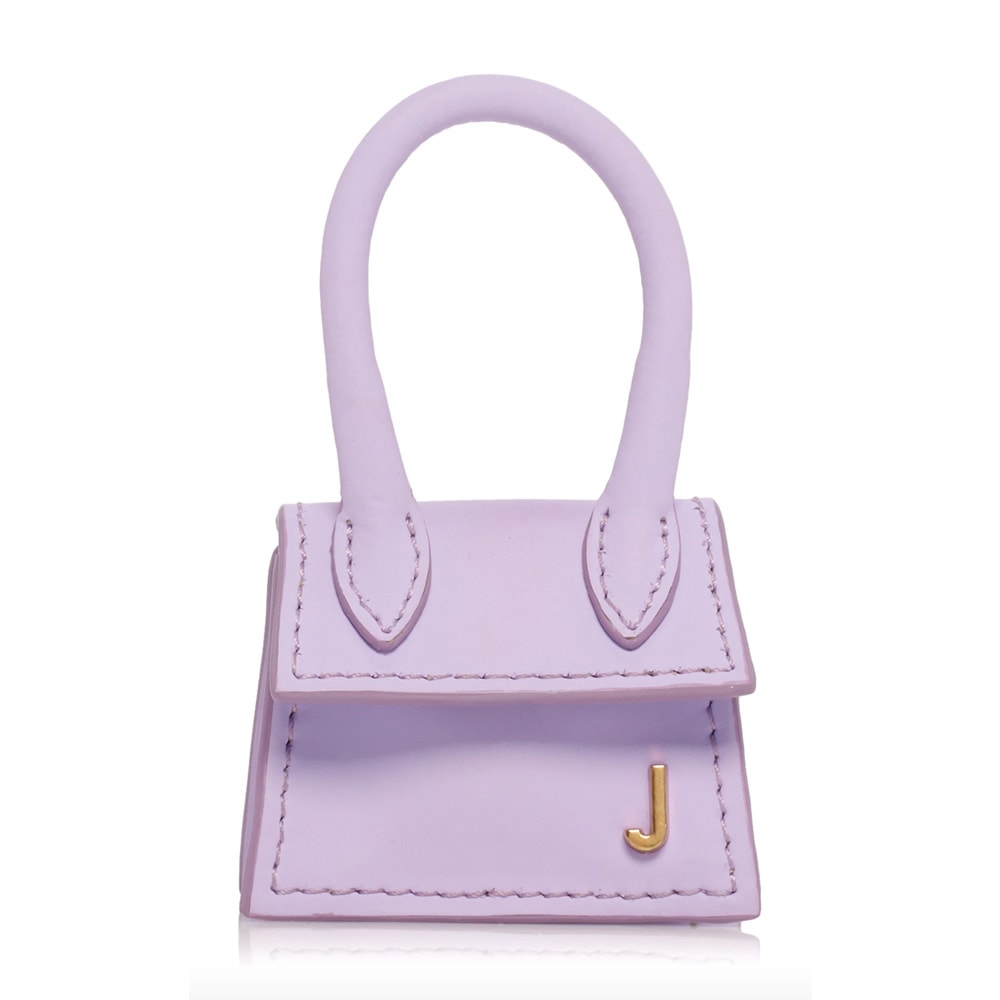 The Jacquemus Mini Chiquito Bag is Proof Millennials Will Buy Whatever You Tell Them to Buy
Real talk, can we stop buying things just because the internet tells us we should? I'm not here to rag on millennials, I am a millennial, but I have had enough with the totally impractical, ridiculously over-the-top insta-worthy trends. This not so outrageous rant comes on the heels of the latest instagram click bait from experimental French label Jacquemus. Jacquemus is not shy about creating thought provoking and outrageous designs. In fact, late last year the label garnered worldwide


Love It or Leave It: Saint Laurent's All Over Monogram Canvas
Hedi Slimane departed Saint Laurent over 3 years ago, and until recently, Saint Laurent still looked nearly identically to the Slimane-era Saint Laurent. Creative Director Anthony Vaccarello has worked to put his own spin on the brand, and little by little Vaccarello's touches have trickled out. For the last decade or more, Saint Laurent's bags have been easily identifiable due to the brand's iconic YSL logo. This season Vaccarello has take the logo love to new heights with the


I'm Smitten Over These Stunning Jeweled Bags
Here at PurseBlog, we fully embrace and encourage obsessing over our accessories. I'm willing to bet that you may have developed your love for accessorizing and handbags at a young age, and perhaps you even had an influential family member that inspired your obsession. I know I certainly did, and that person happens to be my late grandmother. I have such special memories of playing dress up in her closet, always fawning over all of the special pieces in her collection. Did anyone else spend a ...


Celebs Make Their International Rounds with Versace, Prada and Shrimps
With Miami Swim Week in full force, and Wimbledon just wrapping up, it's a great time for bag-spotting. This has made our transition from Paris Couture Week extra smooth, and for that, I thank the fashion gods. Kate Beckinsale, Kendall Jenner and Olivia Culpo are popping up all over, and not necessarily where you'd expect them to. Is Kendall Jenner a tennis fan? Does Olivia Culpo have a renewed interest in swimsuit modeling? I demand answers! But for now, I will just have to be sated


It's Time to Stop Making Bags Gender Specific
Late last month, we covered two collections from Paris Fashion Week Men's. Louis Vuitton and Fendi both presented collections that were so bag heavy they were impossible to ignore. Not to mention, the bags were good, they were really good. Following the release of these collections, the many comments that came along with our coverage, and the closing of Pride Month, I found myself thinking about the concept of gender fluidity in fashion. It's 2019, and to say that people, and our wo


Gucci's Fall 2019 Ad Campaign Explores the Role of Muses in Fashion
Gucci just released images of its fall 2019 ad campaign and we're giving you a look at what to expect from Gucci come fall. In this latest installment for Gucci, photographer Glen Luchford worked alongside Alessandro Michele and Art Director Christopher Simmonds to explore the relationship between creative directors and their muses. The campaign depicts many industry cliches such as fashion show sittings, runway escapades, editorial shoots and the frenzied atmosphere of fashion week. The...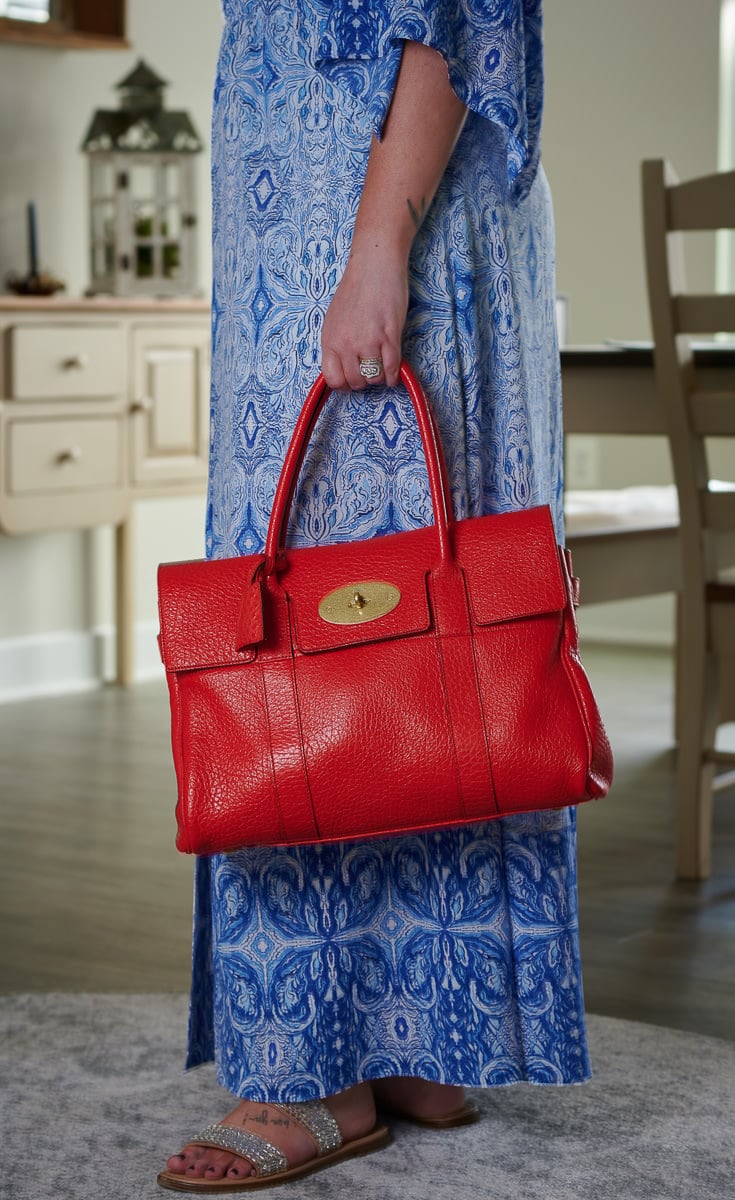 I've Been Wearing My Mulberry Bayswater on Repeat All Summer
Do you have a bag in your closet that you absolutely love and adore, yet you don't take it out of its dust bag for a spin around town very often? I definitely do, and that bag happens to be my Mulberry Bayswater Bag, now called the Heritage Bayswater. That's changed this summer, and I have found myself using this bag on repeat over the last few weeks. I own this classic handbag in a perfect color for these red, white, and blue July days. Mulberry is a quintessential British luxury brand, kno...


PurseBlog Asks: To Dust Bag or Not to Dust Bag?
Unboxing a brand-new bag is one of the most exciting feelings - especially if you're purse-obsessed like me. Bags typically come meticulously wrapped, packed away inside a sturdy and protective dust bag. Speaking of, dust bags are meant to be used to store your bag when not in use, though I've seen people use them for all sorts of other things, like packing shoes for travel or grocery shopping. (Weird, I know.) If you asks the specialists at Christie's, they'll tell ...


Wimbledon and Miami Swim Week Bring Us the Bags
Last weekend, British celebs paraded through Wimbledon during the tennis championship's waning days, and supermodels and aspiring swimsuit models alike partied down side-by-side during Miami Swim Week. This is an interesting mix of celebrities, but a thoroughly consistent mix of designer bags. Have a look. The post Wimbledon and Miami Swim Week Bring Us the Bags appeared first on PurseBlog.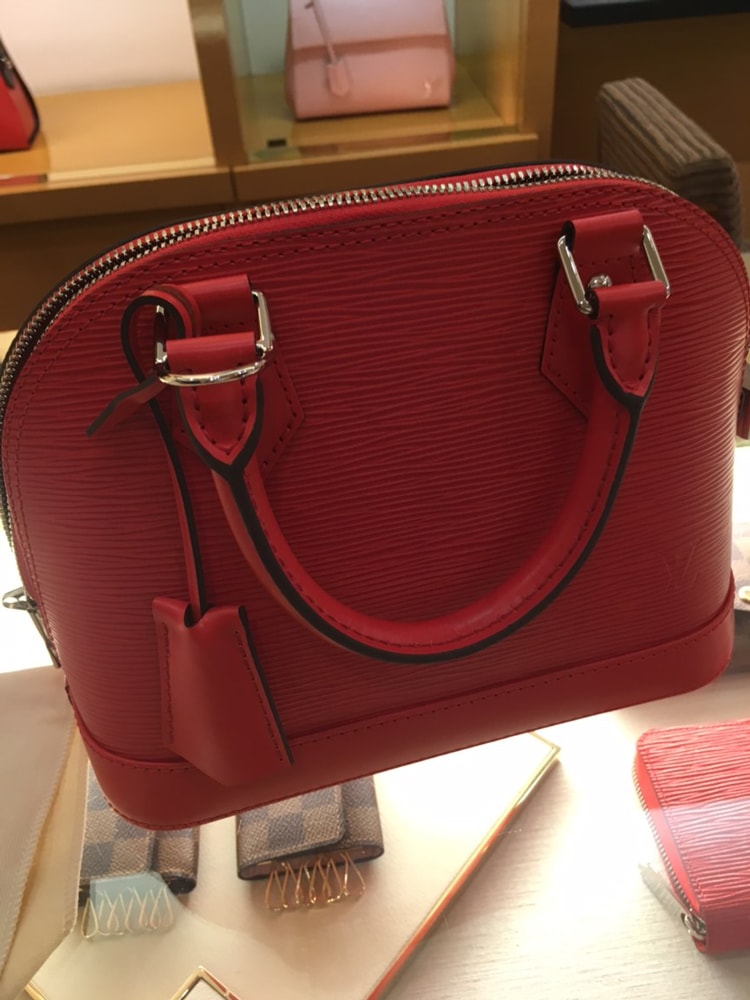 Revisiting the Classic and Chic Louis Vuitton Alma
Last month I started thinking about my next bag buy. Two options came to mind, two options that I've been thinking about for a few months, which to me means they're good options. Through all the noise the Chanel Camera Bag and the Celine Nano Luggage Tote have stayed at the forefront of my bag-loving mind. I'm not yet ready to pull the trigger on either one of those bags, or any bag for that matter, but now I've added another option to the mix: the Louis Vuitton Alma BB i


Celebs Are Forever Glam with Bags from Celine, Chanel and Louis Vuitton
In a single post, we have new snaps of Lady Gaga, Beyonce and Angelina Jolie. Those last two are the rare unicorns of paparazzi photography, and it's never an accident when they step into the public eye. Beyonce may be more visible in the coming days or weeks because of the various worldwide The Lion King premieres, but Angelina Jolie makes appearances on an even less predictable schedule. In any case, it's even more bewildering to stumble across such rare and evasive A-listers in ...


The 12 Best Bag Deals for the Weekend of July 12
It's Friday and you know what that means, don't you? Yup, you guessed it, we've got a fresh new crop of bag deals for your viewing—and shopping!—pleasure. We might've missed last weekend getting a little r and r in for the long weekend, but we're back and the deals are better than ever. Do you ever scroll through the sale section only to realize that the bags are mostly off colors, patterns or have weird embellishments? It's rare to see good neutrals like ...


Today's submission comes at you from a fellow South Floridian, namely a mid-30s Real Estate Project Manager from Miami with a serious affinity for Louis Vuitton. Most of his collection is comprised of Keepalls, with the crown jewel being the mega desirable Supreme Camo Keepall. We recall shooting this bag for the '17 Holiday gift guide and at the time the Supreme Camo Keepall was selling on the resale market for close to $10,000. The hype is real. Don't forget to tell your own


Fendi's Fall 2019 Couture Bags Are Everything Couture Bags Should Be
A beautiful and elaborate ode to the late Karl Lagerfeld, Fendi showed its Fall 2019 Couture collection late last week in Rome. The show was set on Palatine Hill, and the location was an obvious choice for the brand as it both celebrated and strengthened the historical bond that Fendi has had with Rome since 1925. The quintessentially Italian city thrives on art and culture, and it's these values, coupled with Lagerfeld's influence, that inspired creative director Silvia Venturini Fe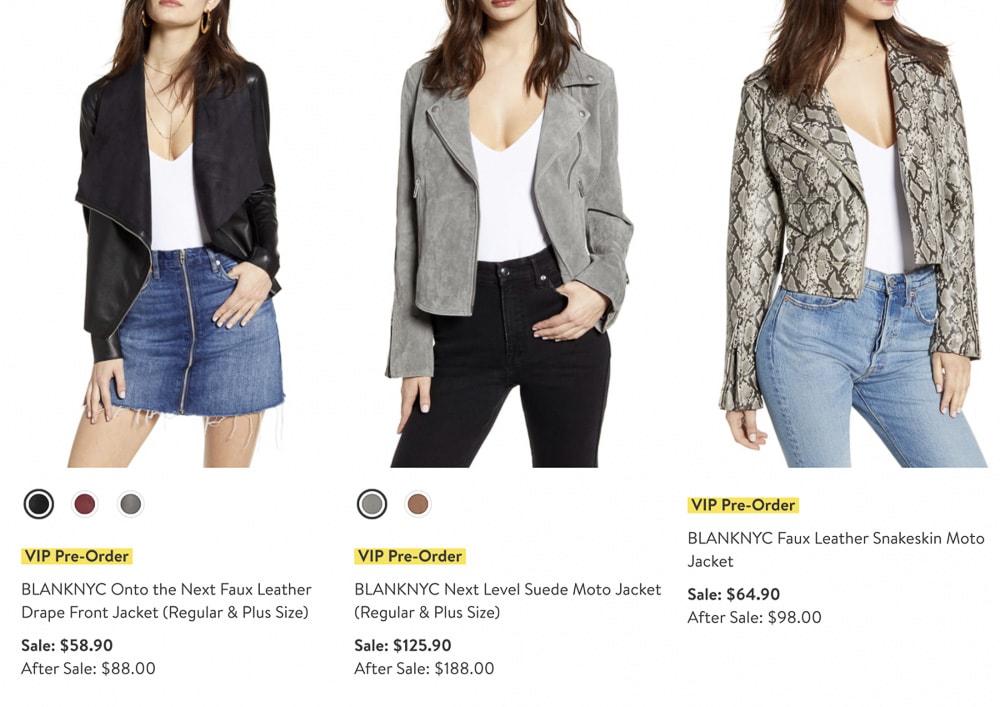 Nordstrom Anniversary Sale 2019 Lookbook Catalog Leaks
If you are an avid shopper (ok we probably all are, that's why you're here) then you know all about the Nordstrom Anniversary Sale. This sale happens once a year and it's practically a holiday! This year Nordstrom allowed store and online access early for Nordies Club Icons & Ambassadors starting today, and tomorrow the sale opens to Nordstrom card members. A full lookbook for the Anniversary Sale wasn't released this year, but thanks to the best members on our foru


An Ode to the Gucci Soho Disco Bag
Gucci has evolved into one of my favorite handbag brands over the last few years. I recently purchased my first Gucci bag, a small camera bag from the Marmont collection. I'm over the moon with my purchase, but I will admit I was seriously tempted by another bag at the boutique, the Gucci Soho Disco Bag. I've been eyeing this pretty little number for years, and the Soho Disco bag just so happens to be the handbag that really put Gucci on my shopping radar. I have admired Gucci bags for years...


15 Trendy (and Pool-Friendly) Bags for Summer
With the Fourth of July behind us, the official countdown to Labor Day is on. I don't know about you, but I'm doing everything in my power to soak in every minute of summer. (Seriously, how is it already July?) With more than two months left of the best time of the year, you've got just enough time to add a seasonal bag to your collection. In this case, I'm talking anything made of wicker, rope, or straw. Speaking of, these bags are the perfect companion to a day spent


Which Designer Bag Brand is the Most Underrated?
While there are a handful of premium designer bags that are always on the radar of handbag aficionados (think Louis Vuitton, Prada, Chanel, Chloe ect.), there are always a couple of brands that are most talked about each season. Currently Gucci and Fendi are having a major moment, and whether you agree or not, there's no denying that both brands have been incredibly successful the last few seasons or so. And while the most popular brands among consumers tend to rotate, I've been doi...


Paris Couture Week Attendees Carry New Valentino, Fendi and More
The crowd outside of the Maison Valentino Fall 2019 runway show alone probably could've populated this entire post, but we can't neglect our celebrities in West Hollywood and the Pacific Palisades too long, or they start to wilt away. If you were flabbergasted at the lack of star power at Paris Fashion Week Men's (as I was), you were probably not disappointed by Paris Couture Week turn-out. Paris Couture Week is also known as Paris Fashion Week: Haute Couture, and I don't


Tuesday Shoesday: 6 Pairs That Are Trending Right Now
Trends change like the wind, and despite the fact that I studied the cyclical nature of trends in college and currently work in the fashion industry, I sometimes find it hard to keep up myself. Handbag trends are of course the easiest thing for me to keep track of, as I work with them everyday. If someone were to ask me what's currently trending in the handbag world it's very likely that I would have a solid answer at any given moment. Shoes are another story. While I'm relativ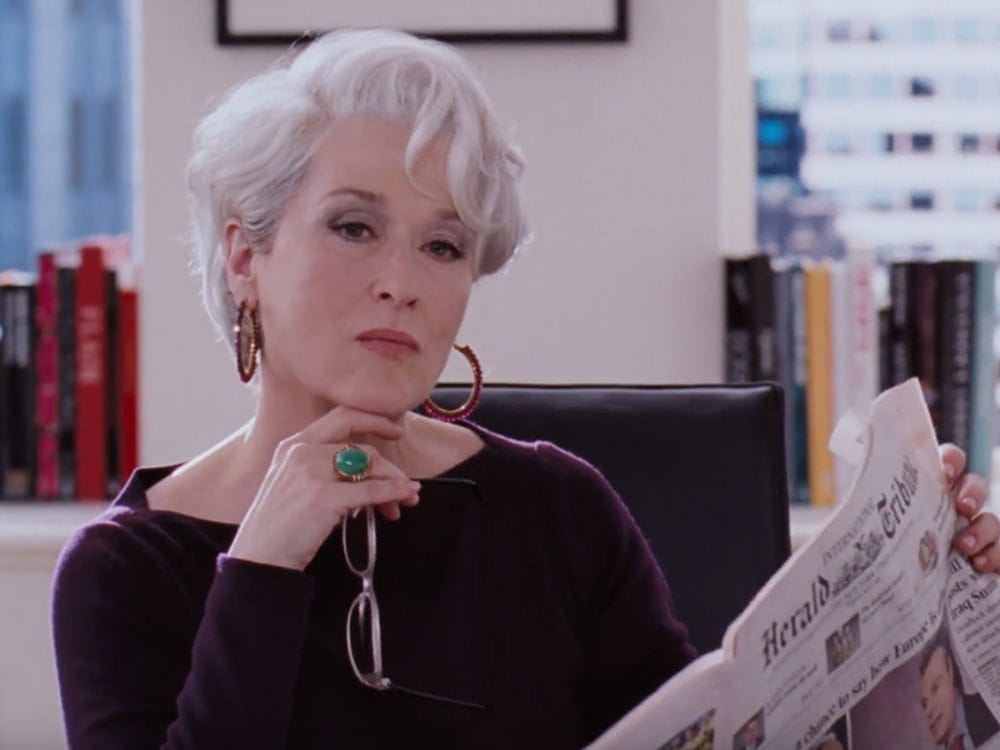 The Bag Eye Candy We'd Get if The Devil Wears Prada Had Been Filmed in 2019
Bonjour from Paris! I'm in the City of Lights this week and have been soaking up all of the magical things this whimsical city has to offer (and I may even have a few new acquisitions to share soon-stay tuned!). While I haven't thrown my phone into the fountain à la Andy Sachs just yet, no matter how tempted I have been, I took the opportunity to watch Miranda Priestly in action before jet setting off to Paris (I haven't seen any freesias since I've been here, btw). The Devil Wears Pr...


Should You Snag An Animal Print Bag For Fall?
Animal print. Love it or hate it, there's no denying that animal print is sticking around in a big way for fall 2019. Animal print is sort of always a thing, often popping up here or there every season, but last fall leopard popped up in a pretty big way, on everything from dresses and jeans to handbags and shoes. This fall the animal print trend doesn't seem to be slowing down, rather it seems to be picking up steam and fast. The best part of this trend is that you can pick up an in


Does Fendi's Kan I Collection Have the Power to Become a Classic?
We all know I've been vocal about my appreciation for Fendi. Not so much the ready to wear (don't get me wrong… it's stylish, but I'm not the type to spend $1,000 on a T-shirt). But when it comes to Fendi's leather goods, I'm very much a supporter. In fact, since 1925, the Italian fashion house has produced some of the biggest bag trends the world has ever seen. With Karl Lagerfeld responsible for conceiving the brand's now-famed logo, the "dou...


I realized I was different from my peers during my freshman year of college when I made my laptop background a photo of a Marc Jacobs Stam bag, a total it-bag at the time. My suitemates saw it and mocked me endlessly, and I knew then that my purse obsession was not the norm. It was around that time that I joined the PurseForum, and thank goodness I did, because I really needed my purse tribe to validate my obsessive behavior (which has been validated in spades, in case you were wondering). Altho


Paris Couture Week is Overrun with Celebs Carrying Valentino and Chanel
Paris Fashion Week: Haute Couture truly delivered the goods this year, and I never want the Fall 2019 previews to end. Technically, the event itself concluded on July 4th, but I'm hopeful that our photo service can help us keep the party going just a little longer. There was a surplus of A-list celebs loitering outside of the runway shows, as well as a few new faces that might surprise you. No one was surprised, of course, that Celine Dion kept popping up all over town. Fashion weeks are e


CC 38: This NYC Lawyer Offers Interesting Insights On Fake Bag Manufacturing
We hope our readers had a safe and relaxing July 4th celebration. Today we selected the confessional of a young NYC lawyer whose relative in her homeland offers insights into conditions of a factory that produces counterfeit bags. One obviously needs to tread carefully not to be dismissive of the troubling implications of many such factories, but her relative's testimonial may just offer an alternative narrative to consider. If you'd like to tell your own story and experience, hit th


The 10 Sale Items I'm Lusting for This Holiday Weekend
It might just be me, but as much as I'm looking forward to the long holiday weekend I am actually sort of dreading it a little bit. Let me explain. I've always felt like summer is downhill once 4th of July comes. In the blink of an eye it will be September, and the older I get the quicker the blink. However the good things that comes with the 4th of July are sales, sales and more sales! Many of the sales I'll be shopping this weekend have been around for a few weeks already, wh


Louis Vuitton Just Introduced a Brand New Camera Bag
About a year ago Louis Vuitton introduced a new camera style bag called the Saintogne Bag and it was an instant hit for the brand. The bag's success is truly not that big of a surprise, as putting a fresh and modern Louis Vuitton take on classic bag structures has worked very well for the brand in the past. Not to mention, camera bags have been wildly popular the last few seasons, popping up amongst almost every contemporary and premier designer's assortments. For summer 2019 Loui


Celebs Pivot to Paris Couture Week with Bags from Dior
We've shifted from Paris Fashion Week Men's to Paris Couture Week, and there have been at least two huge celebrity weddings (that we know of) somewhere in between. Paris is buzzing, and a fresh influx of celebs is headed in for the couture de jour. Also, Priyanka Chopra is probably just never leaving. And while the fashion week bag pics are Dior and more Dior, wedding-bound celebs also favored Prada, and resident NYC celebs favored book totes (but not the Dior variety). The post Ce


13 Multicolored Fabric Bags We Can't Stop Staring At
If you're anything like me, you likely gravitate toward bags made of leather. But that's not to say other materials (suede, beads, wicker, nylon, and fabric) don't catch our eye every now and then. Does that mean we'd spend a small fortune adding a cloth bag to our collection? I vote no, but no judgement either way. For me, leather is a lot more practical. It wears better and is easier to take care of. Just think: one accidental spill of wine on a fabric or tweed bag, an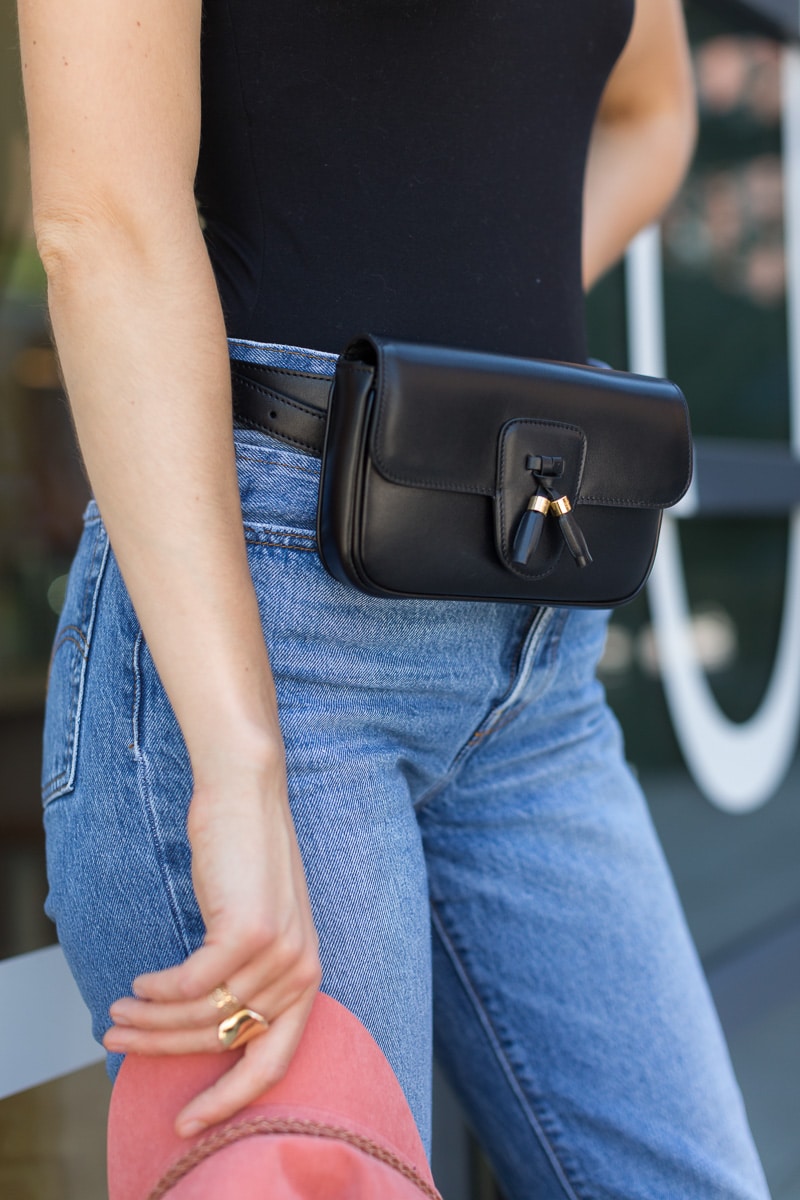 Introducing the Celine by Hedi Slimane Tassels Collection
It's been almost a year since we got a first look at Hedi Slimane's debut bag for Celine. Slimane introduced his first design for the brand on the arm of longtime supporter Lady Gaga. Instantly, C(e)line fans knew that the brand's aesthetic was about to experience a major makeover. Little by little, Celine released new collections under Slimane's creative direction, and today we have a look at one of Celine's newest collections. Introducing: the Celine by Hedi Slim...


The Tory Burch Rowan Tote Costs $1,500
Spending a large sum of money on a handbag can be downright scary, especially if it's your first time. The first time I bought a premier designer handbag, my Louis Vuitton Neverfull in monogram with pivoine lining, I was quite literally sweating. I'm pretty sure my hand may have been shaking slightly when I handed my debit card over on that fateful day, crystalizing my destiny as someone who spends a lot of money on handbags. Fortunately, (or unfortunately, if you happen to be my wallet), it...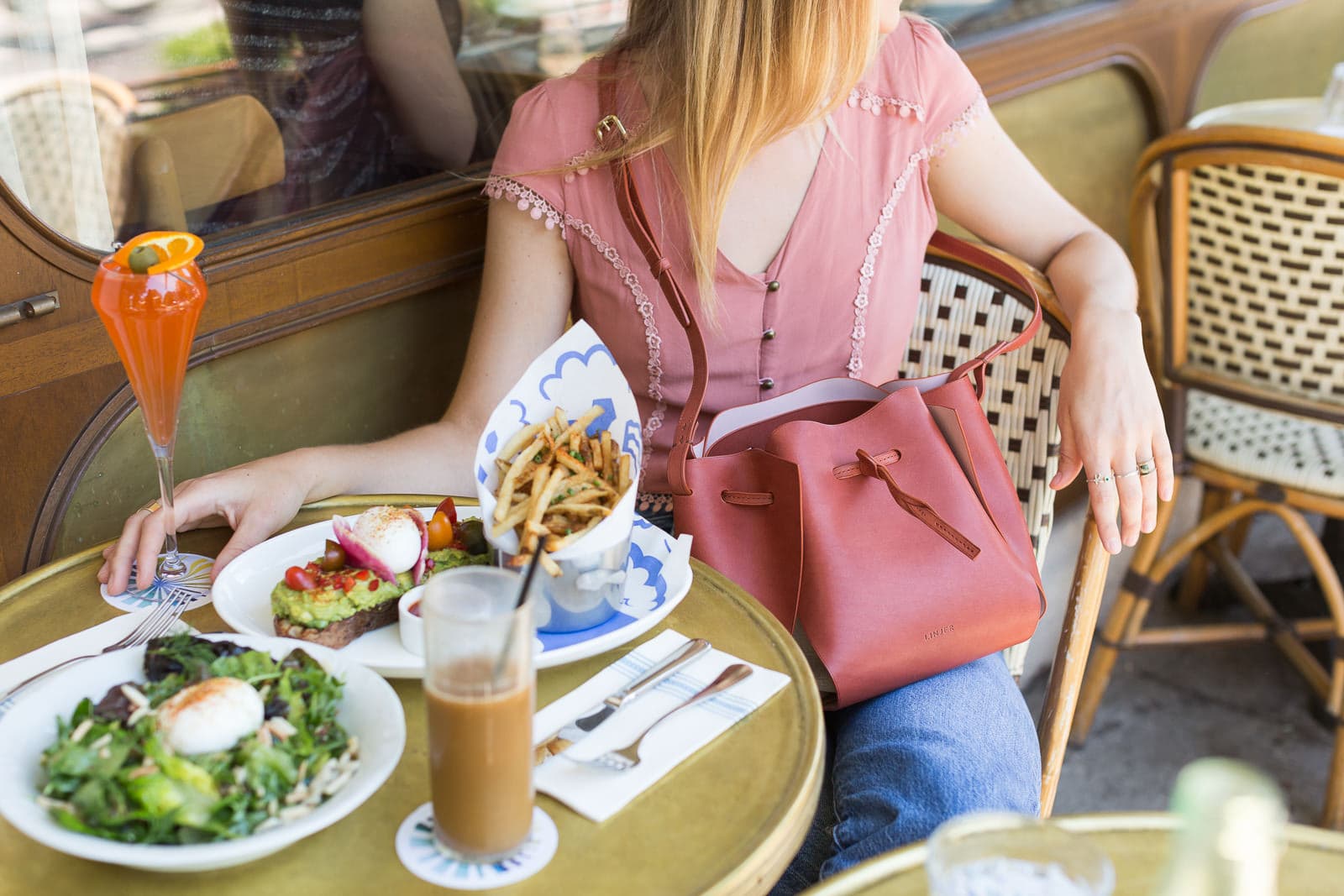 This Linjer Bag with Over 1,000-Person Waitlist Is Being Restocked Tomorrow
Last fall we gave you a closer look at some of the bags the brand Linjer has to offer. The Norwegian design studio prides itself in making high-quality products that are both beautiful and durable without the luxury markup. There are only a handful of bags Linjer offers right now, with each bag aiming to fill a specific void in your handbag wardrobe. When I first discovered Linjer, my favorite bag of theirs was the Tulip bag – and it remains my favorite. I was drawn to its interesting


15 Patriotic Handbags Perfect for the Fourth of July
Happy (almost) Independence Day! Here at PurseBlog, we're using the Fourth of July (along with every other major holiday) as an excuse to buy a new bag. Hey, can you blame us? This time around, we have our eyes on anything red, white, and blue (or denim). Lucky for you, we actually found quite a few options. From totes to crossbodies and shoulder bags, these picks are perfect for any and all July 4th events you may have committed to (Barbecues! Beach days! Rooftop fireworks!), and even be


Celebs Go to the Races and Summer Fêtes with Fendi, Chanel and More
High-stakes horse-racing and wearing leather in the summertime: These are both things you probably shouldn't bet on. But celebs are blatantly ignoring my advice this week. The outfits are truly wild, but the bags are so, so good. It's officially July in the celebiverse (and the regular 'verse) and I cannot wait to see what this month holds. (Spoiler: Midriffs. Lots of them.) Also, Celine Dion makes a long overdue appearance! The post Celebs Go to the Races and Summer Fêtes w...


CC 37: This Bridal Shop Owner Has A Strong Opinion On Those Wearing Fakes
Today's submission hails from the capital of Utah, where this late-20s bridal shop owners finds great joy in each bag in her collection. She only shops in boutique stores while traveling for work, and should she finds herself snubbed by a sales associate in a boutique, she proudly takes her business next door in best Pretty Woman fashion. Enjoy today's read and don't forget to submit a confessional of your own. The more detailed, the merrier! Take the Closet Confessionals


Fendi or Louis Vuitton are the Self-Promoting Celeb's Bag of Choice
Everyone is busting out their whitest whites (or off-whitest whites) for their summer promo tours or getaways. While we can't all jet away to Venice on a whim, we can emulate Amal Clooney by donning our wide-brimmed hats and sunglasses, and pretending our patio chaise lounge is actually a gondola. (It's easier to do if you are several cocktails into your afternoon.) Also, Olivia Munn is in the middle of an extremely fashionable press tour, and she certainly has our attention. The


The 12 Best Bag Deals for the Weekend of June 28
Despite the fact that we've barely just begun to enjoy (I use this term loosely because who really enjoys sweating buckets just walking to the corner?) true summer weather, in retail world if you haven't shopped yet for summer you're too late. Or maybe, you're right on time, because everything that was new in and fresh just a few months ago has now been sitting on the retail floor, or your computer screen, for quite sometime. This means that our favorite retailers are off


A Look at Bags From Prada's Spring/Summer 2020 Menswear Show
Prada's Menswear SS 2020 show took place earlier this month and we've got a look at what's to come from Prada next year. A press release from the brand explains that this latest collection explores a spirit of confidence, enjoyment, and plays on boundless positivity and possibility. The collection is a little bit modern, a little bit retro and overall playful and unique. Bags and accessories give off a futuristic feel, with bright colors and neons taking center stage. PradaR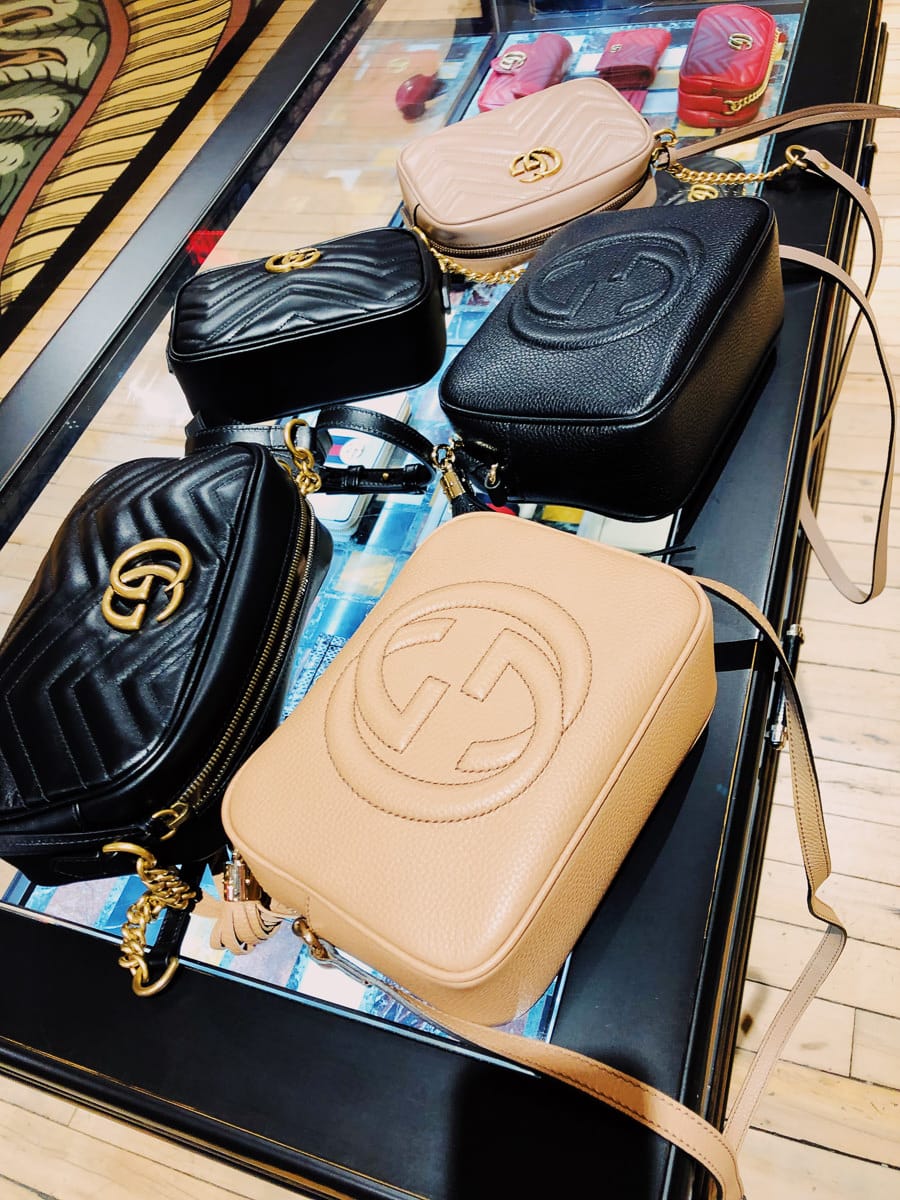 I Finally Purchased the Gucci Bag of My Dreams
A Gucci matelasse bag has been sitting pretty on my wish list for months. It took me forever to pull the trigger, but I finally purchased the Gucci Marmont Small Matelasse Shoulder Bag. My husband and I were in New York City visiting friends a few weeks ago when the urge to buy the Gucci bag hit me out of left field. I didn't go to NYC with the intention of dropping four figures on a bag, but I'm nothing if not impulsive. Something about the streets of Manhattan make me want to live my mos...


This Resort 2020 Bag Has Me Re-Thinking Off-White
Virgil Abloh is a busy man. When he's not creating buzz around his designs for Louis Vuitton Menswear, he's overseeing the creative direction of his own line, Off-White, which he founded in 2013. Virgil Abloh, but particularly Off-White the label's success is impossible to ignore. The brand has reached a sort of cult status, and it is a favorite of streetwear fans, celebrities, social media stars and stylish everyday people. While I've certainly lusted after a few Off-Whi


More Celebs Descend on Paris with Dior and Celine
Though Sophie Turner and Joe Jonas legally tied the knot some time ago, they have gathered all their friends and loved ones in Paris for giant wedding celebration this week. At the time, their elopement seemed like a reaction to Nick Jonas and Priyanka Chopra's extravagant nuptials, but maybe Sophie just wanted to avoid stepping on Priyanka's extremely lengthy wedding train. We expect more photos of Sophie, Joe, Priyanka, Nick and various Game of Thrones stars will continue to filter


All the Bags From Louis Vuitton's Men's Spring 2020 Show
Late last week Louis Vuitton presented its Men's Spring Summer 2020 show in Paris. Menswear creative director Virgil Abloh is now a year into his reign at Louis Vuitton, and each new collection is more anticipated than the next. The bags in this collection paid homage to the light and airy nature of all that comes with spring and summer in Paris. There were pastel colors, floral accents, and of course plenty of monogram. Notable bags included Abloh's super popular soft trunk bag in a


If Disney Characters Donned Designer Bags…
My love of Disney began when I was a toddler and is still going strong today. I grew up watching the animated films on repeat, and even though I'm now old enough to have figured out that the "D" in the Disney logo is not a backwards G, I still make it a point to see just about every movie Disney makes. I may be in my early thirties, but that doesn't stop me from seeing them in theaters (I just saw the live action Aladdin last Saturday!) or visiting Disney World. No one creates age defyin...


Celebs Take Louis Vuitton and Salvatore Ferragamo Out to Lunch
Something old and something new from Louis Vuitton round out this week's selection of celebrity bag picks, plus a new Salvatore Ferragamo style makes a splash. Gigi Hadid is still in Paris, taking in Paris Fashion Week Men's with numerous other celebs, but Kendall Jenner and co. are still stateside, running laps around NYC and Beverly Hills. Plus, if you think it's high time we caught up with Eva Longoria and assessed her most recent bag purchases, this is your lucky day. Let


I Can't Stop Thinking About These 10 Pretty Pink Bags
Do you have a favorite color that you find yourself naturally gravitating towards? I know I do, because I have a strong affinity for all things pink. Pink has always been my favorite color, and I fully embrace my love of the beautiful hue. Bubblegum pink, blush pink, hot pink… I'm a devotee to every shade. Recently a good friend pointed out that she has rarely seen me not wearing something pink, and honestly? She's not wrong. Pink clothes, shoes, accessories…you name it, I probably own i...


Celebs Take Prada and Fendi to Men's Fashion Weeks in Milan and Paris
Milan Fashion Week Men's and Paris Fashion Week Men's overlap this year, and they're both happening right now. That means there's been a serious uptick in both celeb bag quality and celeb-spotting, as A-listers and influencers go front-row hopping all over Europe. Fendi, Prada and new Bottega Veneta are the top Fashion Week picks so far, but my question, as ever: Where are the men? Are any male celebrities actually invited to men's fashion weeks? There aren't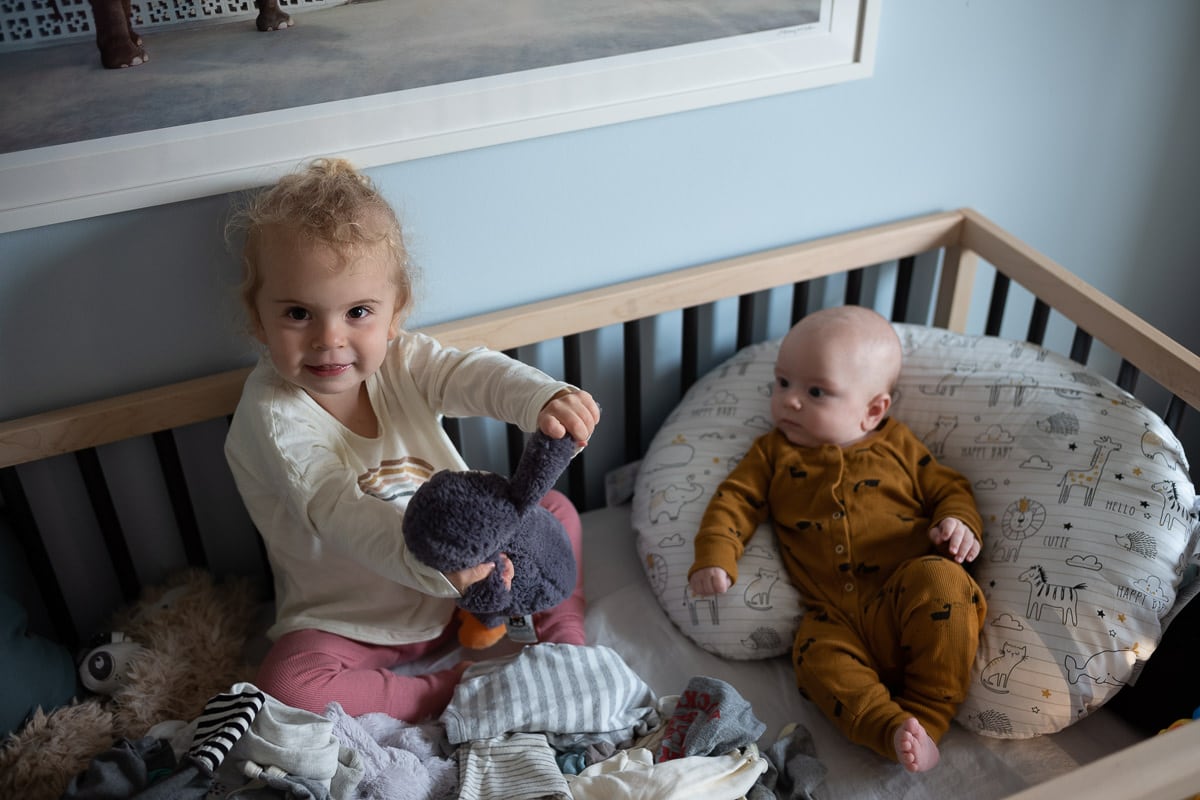 Dear Vaughn: Month Three, Four and Five
Dear Vaughn, When you look back at these letters and see that I didn't have to start combining your sister's monthly letters until she was past one, don't feel bad. In no way does it reflect on my love for you, mama is just busy (and tired). It's so different having you as my second baby, because while everything new is just as exciting as it was with your sister, everything new that used to worry me no longer does. My job of being your mom is my favorite and most demand


The 12 Best Bag Deals for the Weekend of June 21
HAPPY SUMMER! That's right, as of today, June 21st, it is officially summer. The weather has been so weird and I'm all like "HELLLOOOO mother nature, can you hear me?" This past week it rained at least once every day, and when it wasn't raining it was pretty gloomy. We barely saw the sun here in NYC, which also means that us New Yorkers are feeling a bit glum just like the weather. I want to enjoy rooftop season and park weather, not to mention I'm taking a li


CC 36: This Young NYC Music Director's Thrifty Approach To A Big Bag Collection
Today's closet confessional comes at you from the Big Apple, where our young confessant works as a director in the music industry. While having a large collection of 50+ bags, it is clear that she does not chase the big ticket items, nor the thrills of retail shopping, as all of her purchases are exclusively made after studiously researching pre-owned bag shops and finding a good deal. Instead, she chooses to actively spend her discretionary income on social experiences and travel. Enjoy


Should I Impulse Buy the Fendi Pearl Bag?
A couple months ago, I shared my budding love for all things Fendi. From the Spy Bag to the Baguette (aka the it-bag that made waves in the '90s and is now in the midst of a major comeback), Fendi has had almost a century of record success in the fashion world - so it's no wonder that I've gained a serious appreciation for the Italian luxury designer. Right now, I'm the proud owner of three Fendi bags. Two were brand-new purchases (a Petite 2Jours and a Camera Case) an...


15 Tropical and Fun Bags for Your Next Summer Getaway
Happy summer, PurseBloggers. As temperatures rise and skies clear (unless you're in Florida, in which case, hello thunderstorms!), we're gearing up for a season filled with rooftop happy hours, chilled rose, and one too many beach days. Speaking of, any fun vacation plans? I don't know about you, but I've got a list of destinations I'm dreaming about - some right here in Florida (hey, Key West) and others further away, like the French Rivera or the Italian count...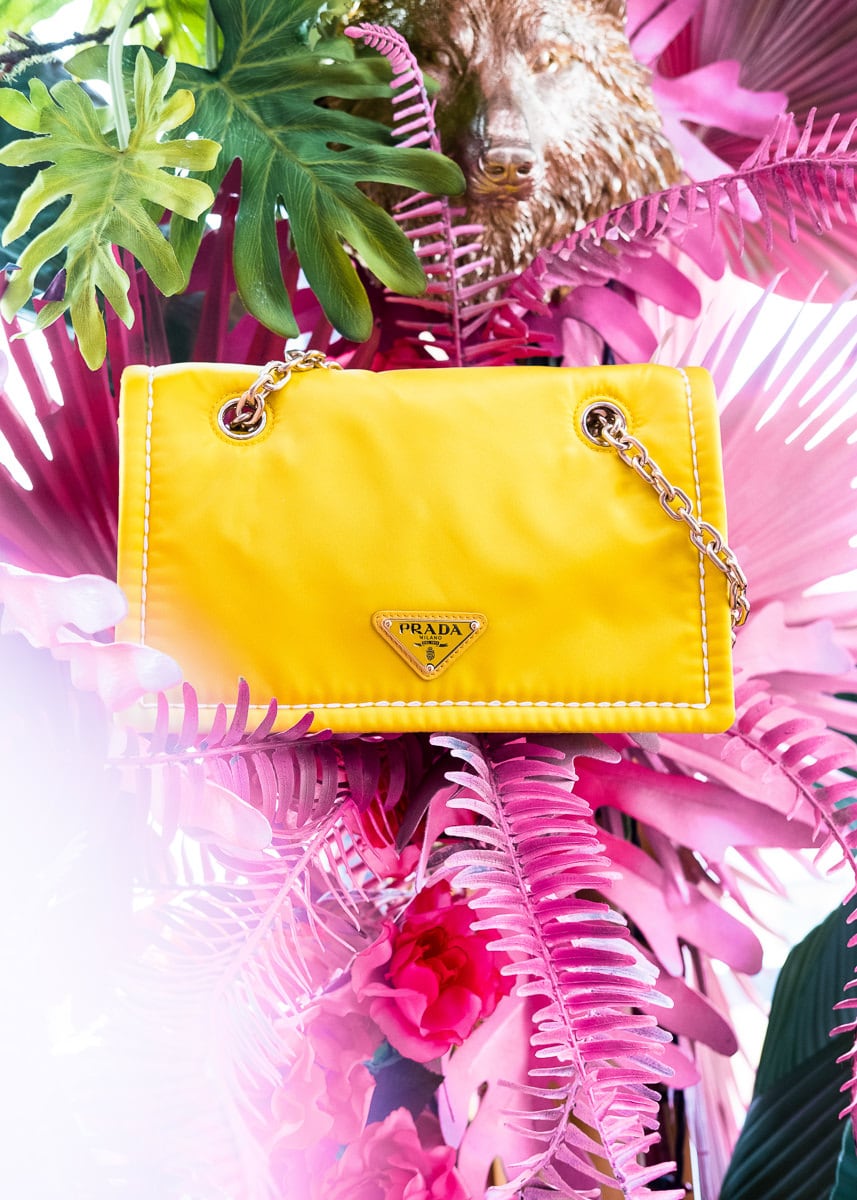 Both Classic and Modern, Introducing the Prada Tessuto Chain Bag
The resurgence of classic designer bags that many thought were left in the past are at an all time high, and this isn't a bad thing. Not only classic to the house, but also nostalgic for a different era, these bags are part of the new everyday modern twist on bags from long ago. Prada is known for its nylon bags (it's what got me started in the designer handbag realm) and the new Prada nylon offerings meld every element of Prada that I first fell for. Introducing the Prada Tessut


Celebs Showcase Guccis and Saint Laurents Old and New
We're only half way through the year, but I'm already making a short list of 2019's most popular bags with celebs. As you explore the bags featured in this post, you'll probably be able to guess which bags are on that list, and I think we're all starting to get a sense of what bags from this season will achieve similar status in a few months' time. All that being said, some celebs eschewed 2019's offerings altogether this week, and raided their closets f


All the Bags from the Fendi Mens Spring 2020 Show
It's 2019, which means that things today are a lot different than they were 10 years ago, or even five years ago! Fashion has become much more inclusive than it ever was before, and I have a feeling that as time goes on it's only going to continue to become more accepting and fluid. I think that this focus on individuality over gender roles is a great thing, but that is a topic for a whole other debate. What prompted this not-so-outrageous revelation was the runway images from Fendi&


I've Got the Itch to Buy a Brand New Bag
In my younger years I was much more frivolous when it came to spending money. Be it a new bag, clothes to wear for the weekend, or outings with friends, I never knew how to tell myself 'no'. Thanks to my parents I was always pretty good with using my credit card responsibly, but I was often purchasing things I had no business buying. I never paid very much attention to saving money, rather the minute I had enough to make a large purchase, or any purchase for that matter, I did. After


The 10 Most Expensive Bags for Sale Online Right Now
Earlier this spring I stopped dead in my tracks when I spotted a pair of Saint Laurent boots that cost $10k. That wild discovery inspired this post, and I promised that soon there would be an updated wildly pricey bag edition. Well my friends today I'm making good on that promise and bringing you 10 of the most costly bags for sale right now on the internet. Some of these prices may shock you, some my scare, and others are downright unbelievable. Most of the designers included on this lis


12 Straps to Breathe New Life Into Your Bags
A couple years ago, when I bought a Medium Prada Galleria Saffiano Tote in black, I quickly realized the bag had one major problem: the strap was way too long. I was frustrated at first and considered returning it altogether. A sturdy shoulder or crossbody strap is essential for me - and I was irritated that I failed to realize the strap wasn't up to par in the first place. Lesson learned. Anyway, I needed a solution - and fast. I scoured the web for bag straps, and at this point, the...


Can Handbags Ever Truly Be An Investment?
As a true purse aficionado, I am constantly acquiring new handbags for my ever growing collection. I know I'm in good company when I say I own more bags than any individual would ever need, and although I can certainly afford my handbag habits, I do feel an internal need to justify my purchases. I've got a long list of reasons that justify the purchase of a bag, ranging anywhere from "I don't own anything in that shade of blue" to "it's an investment". In fact, I use the term "...


Celebs Favor Compact Crossbodys and Totes from Dior, Gucci and Medea Prime
Two bag trends are fairly obvious this week: Teeny, tiny mini bags and white bags. It's time to pull all of your whites out of the back of your closet and run wild in them until Labor Day, I suppose. But today, we have the most miniature of Dior Saddle Bags, Gucci Marmonts and more on display for your viewing pleasure. The casts of Younger, Stranger Things and Men in Black International were all extremely busy in NYC last week, but we greatly enjoyed their promo tour bag selections. WeR


The 10 Best Bag Deals for the Weekend of June 14
It's been a long time coming, but here in northeast the weather has finally made a turn for the better. The past couple of weeks it's been mostly sunny, and warm, but not humid and hot with a slight breeze. I'll cherish this for all it's worth, because in just a week or so it will be officially summer and you know what that means…holy hot! If you're still trying to get your summer wardrobe in order, look no further then our weekly deals line-up. I've don


Celebs Make Faces with Bags from Chanel, Judith Leiber and Frame
In our attempts to snag the best celebrity bag photos, we sometimes settle for pics where the celeb is giving us serious side-eye, squinting or even concealing their face. (Pics where they are concealing their face WITH the bags that we want photos of are secretly my fave.) There's more than one celeb in this batch making a "What smells?" face, and it's somewhat comical. But more importantly: We have two mystery bags in play. And I have full faith that our readers can ID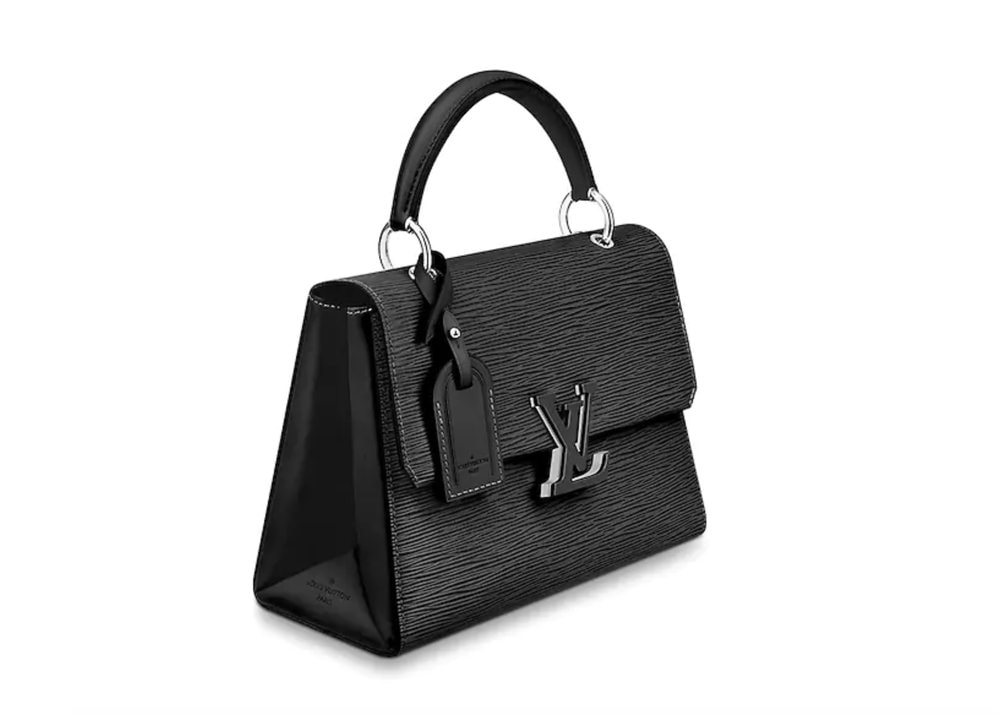 Love It or Leave It: The Louis Vuitton Grenelle PM
I know I'm not the only one who looks back on what they wore in the past and cringes a little bit. There are many outfits that I wish I never donned. Mainly wearing too tight sweatpants that were so super low-rise I had to be careful not to have a wardrobe malfunction when I bent over if you catch my drift. Not to mention all eyes would have been on my derriere since it had 'JUICY' written across it. I'm currently cringing, but I digress. However when I got to college my


The 10 Best Weekender Bags for Summer 2019
I travelled to Europe for a month to study abroad in between my sophomore and junior years of college. I knew with certainty that my bags would be coming home a bit fuller than when they left, and I wanted to be smart about that when I was packing. In addition to my large suitcase I decided to bring along a duffle that I could carry a bit empty and fill up when I returned to the states. Naturally none of the old duffle bags that were sitting in my family's attic would make the cut, so on t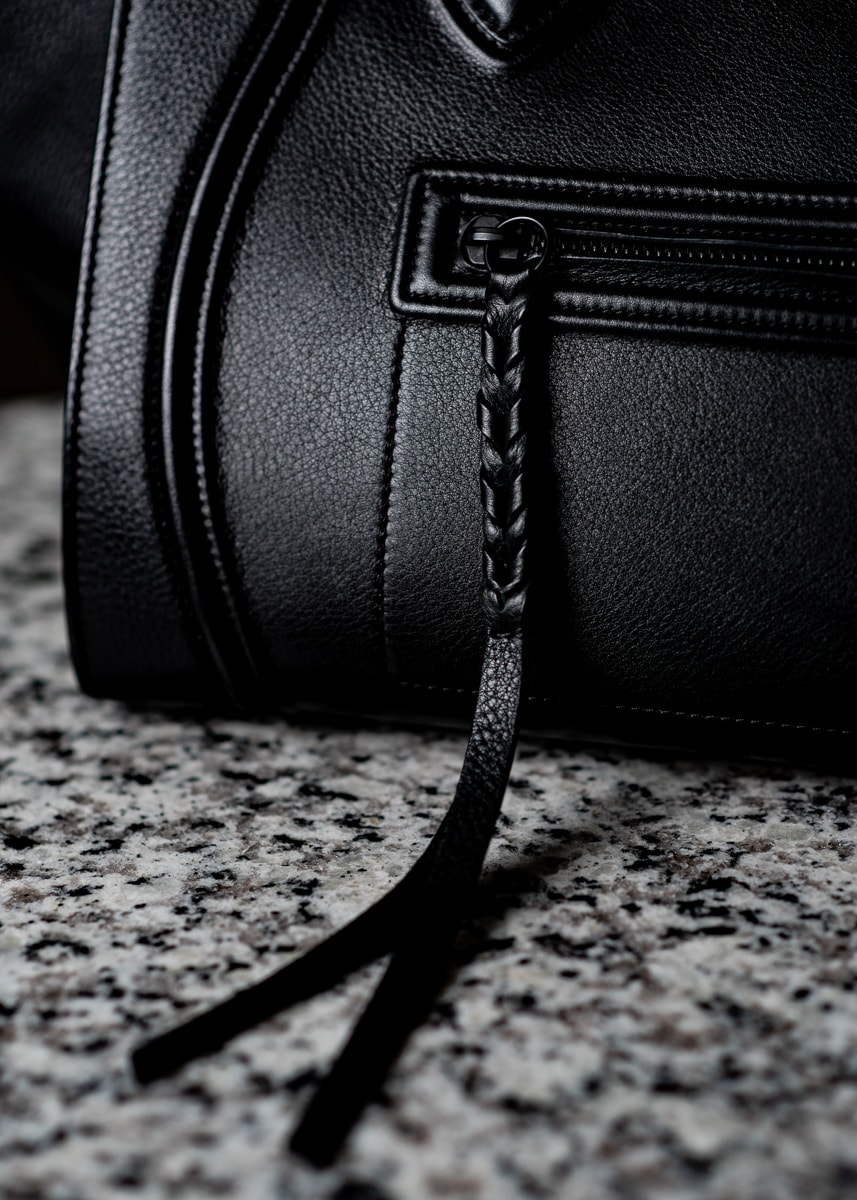 I'm Late to the Phoebe Philo Party….But I'm Here Now!
As far as fashion designers are concerned, there are few who are as iconic and special as Phoebe Philo. Philo began her career at Chloe in 1997 as a design assistant to the creative director at the time, Stella McCartney. A mere 4 years later, Philo succeeded McCartney as the creative director at Chloe (holy career inspiration!). Philo has proven time and time again that she knows how to knock a handbag design out of the park, and she has a loyal following of handbag lovers behind her. During...


All the Bags From Chloé's First Ever Resort Runway Show
Last week, Chloe, along with designer Natacha Ramsay-Levi, presented its first ever Resort runway show in Shanghai on the rooftop of the Long Museum at sunset. The stage was set for the gorgeous collection that Ramsay-Levi presented, and while we're all here for the obvious—the bags—it's impossible to ignore the canvas on which they were showcased. Rarely does the RTW in a collection capture my attention so much so that I feel obligated to mention it in a bag focused review, but...


Celebs Try to Dodge the Paps with Hermès, Off-White and Saint Laurent
While we were all distracted by the big celeb attractants of the past few months (Cannes! The Met Ball!), other celebs just went on living their lives, and you might've missed a news item or two. For example: Someone is suddenly very pregnant. Someone is now also brunette. Spoiler: They are the same person. Meanwhile, some of our favorite European celebs have never stopped partying and/or looking hung over since Cannes ended. I don't think that's a coincidence in every case.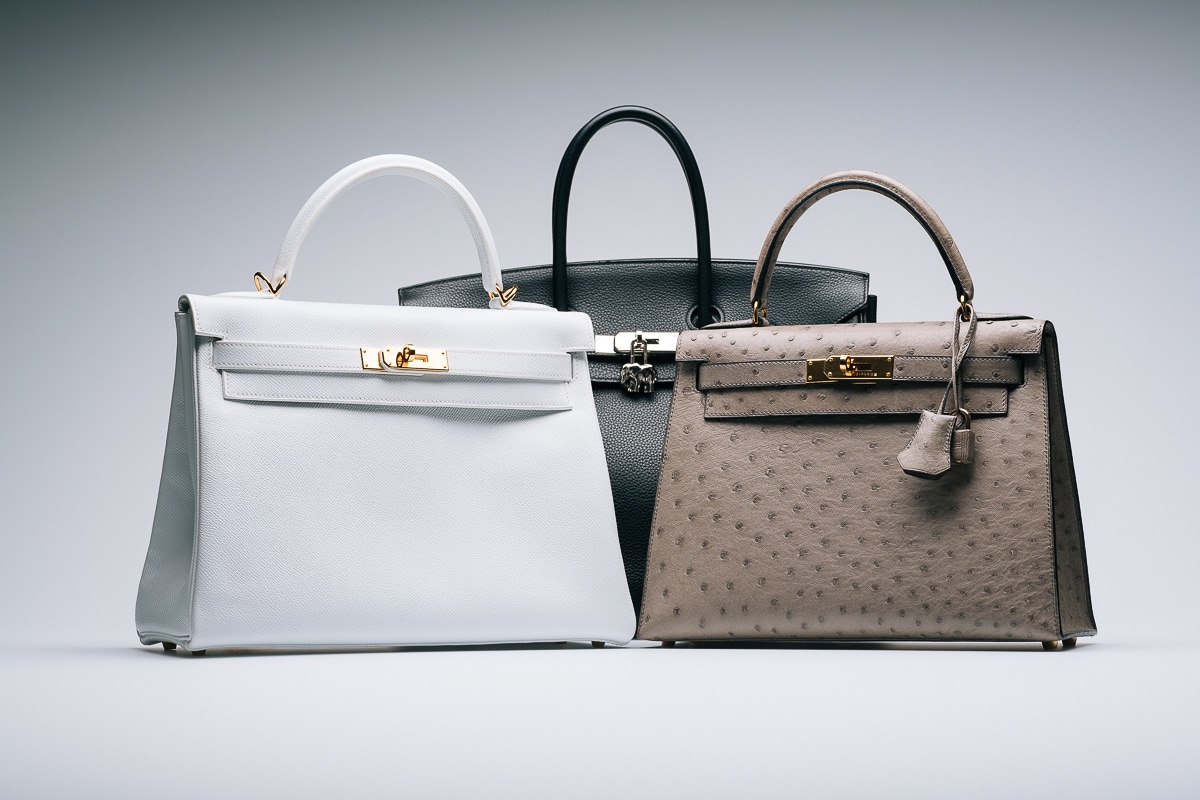 Can the Hermès Kelly Surpass the Birkin in Popularity?
For many, especially those that aren't aware of Hermès' extensive offerings, Hermès is synonymous with the iconic and incredibly elusive Birkin. Though the French design house has modernized itself tremendously in the last few years, cultivating both a social media presence as well as a functioning e-commerce website, when it comes to the Birkin, the brand remains incredibly tight-lipped. Birkins are notoriously difficult to purchase, often requiring a longtime relationship with a ...


We Searched High and Low for the Very Best Looks for Less
Now that summer has finally arrived, you probably have a vacation or two planned. Maybe you're heading to the beach, or jetting off to a foreign country for an adventure. Vacations are obviously the best part of summer, and I love to splurge on myself while relaxing far, far away from my windowless basement office. When I'm in vacation mode, you can catch me indulging in delicious food, enjoying adult beverages, and of course, shopping! I'm heading to Europe later this month and am fully p...


Would You Splurge on a Lesser Known Bag Brand?
Buying a handbag should be a deliberate, well thought-out decision. Whether or not you stash money away in a bag fund, I think we can all agree that purchasing a leather good, especially one priced above a couple hundred dollars, isn't something to be taken lightly. It is a lot of money, after all - especially when we're talking about designer bags from Chanel, Fendi, and Hermes. That definitely does not mean there's anything wrong with spending that kind of money on a bag,...


Make a Statement This Summer With These Elevated Bags
In the age of social media it can often feel like everyone and their mother, sister, and best friend are carrying the same bag. Sometimes it's nice to have something that's a bit unique and different, especially when you're heading to a special event, or you're just stepping out for a girls night on the town. If you're like me and your wardrobe is a mix of elevated basics than the best way you know how to step up your look is with your bag. I'm often wearing c


Celebs Contemplate Sudden Career Changes with Bags from Chanel and Dior
We have some truly one-of-a-kind stuff to show you this week, and I do literally mean one-of-a-kind when I say it! And ATTN: my top bag sleuths, I must call on your skills once again to help ID Lisa Vanderpump's latest bag. Her choices are usually so easily identifiable and rarely ever this obtuse. RHOBH fans probably also know that Lisa is rumored to be leaving the show over something called "puppygate." I could've dug deeper into that, but I was actually very content to


Introducing Artycapucines By Louis Vuitton
Louis Vuitton first launched it's now iconic Capucines bag in 2013, and since its release the Capucines has been reimagined in many different iterations. Named after Rue des Capucines, which is the Parisian Street on which Louis Vuitton's first store was opened, the Capucines has become somewhat of a contemporary classic. This summer, Louis Vuitton has once again introduced a new take on the Capucines bag, tapping into 6 contemporary artist's unique visions to create 6 limited


The 12 Best Bag Deals for the Weekend of June 7
I have a confession to make, when it comes to shopping I either have an insane amount of will power and self control or none at all. I can go weeks without purchasing anything, but once I pull the trigger on something it's like I've fallen off the wagon and I only realize the damage I've done once I've come out of the daze. One of my goals for 2019 was not to shop outside of my means, and while I'm definitely getting better at not using my credit card, I still have


Celebs Flaunt Their Fendi, Burberry and Hermès
What this post may lack in bag diversity, it compensates for in quantity of Hermès! When notoriously rich people step out with other notoriously rich people for high profile photo ops, Hermès is simply a must. Without a five-figure bag on your arm, people might question your actual net worth. (I jest, really. Sort of. But this does seem to be an unwritten rule for anyone who has ever appeared on E! or Bravo.) There is a small fortune in croc Hermès here within our virtual pages, and some sump...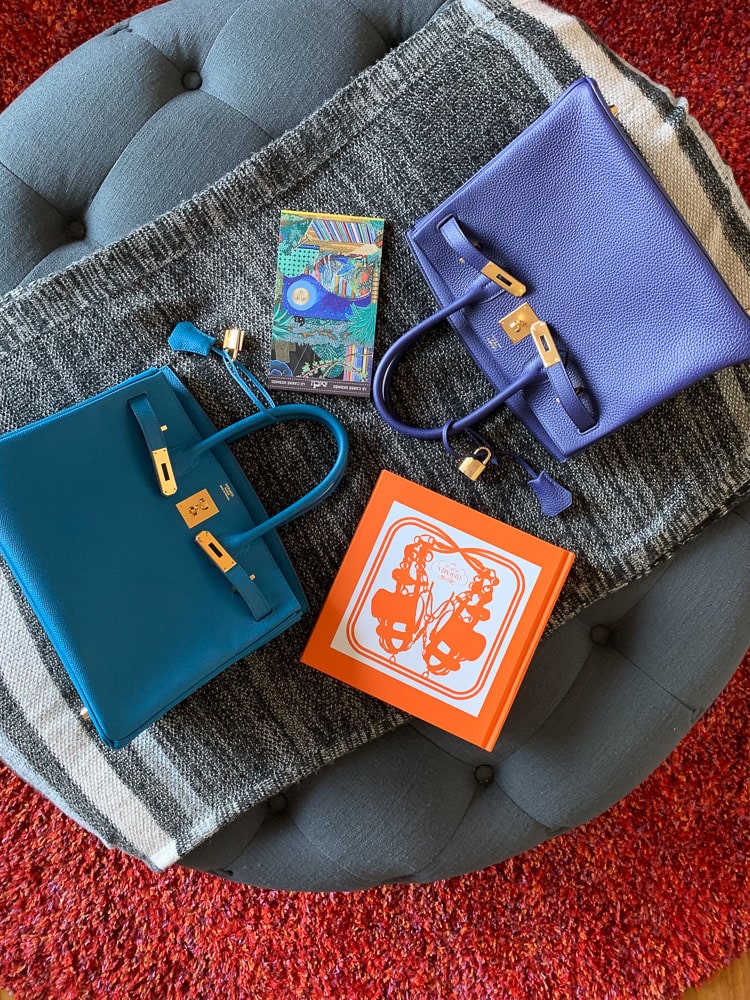 CC 35: A CFO and Her $140,000 Hermès Collection
The majority of confessionals we've published since starting this series are deeply introspective and allow the confessant to reflect on their shopping habits and love for bags. This week's candidate strikes a different tune altogether. This 40 year old CFO from San Francisco keeps it minimal and brief on the responses, but provided us with glorious eye candy that prompted us to publish her story. Feast your eyes on a colorful selection of her growing H collection and don't f


Chanel's Ancient Egypt-Inspired Métiers d'Art 2019 Bags Are Now in Boutiques
Late last year, Chanel presented it's 2019 Metiers d'Art collection at New York City's Metropolitan Museum of Art. The Metiers d'Art collection takes the place of pre-fall for the brand, and they are arguably one of the best displays of the details and craftsmanship that go into Chanel's bags and accessories. These collections often feature many special details, exotic leathers and elevated iterations of popular designs. This collection was inspired by ancient Egypt, ...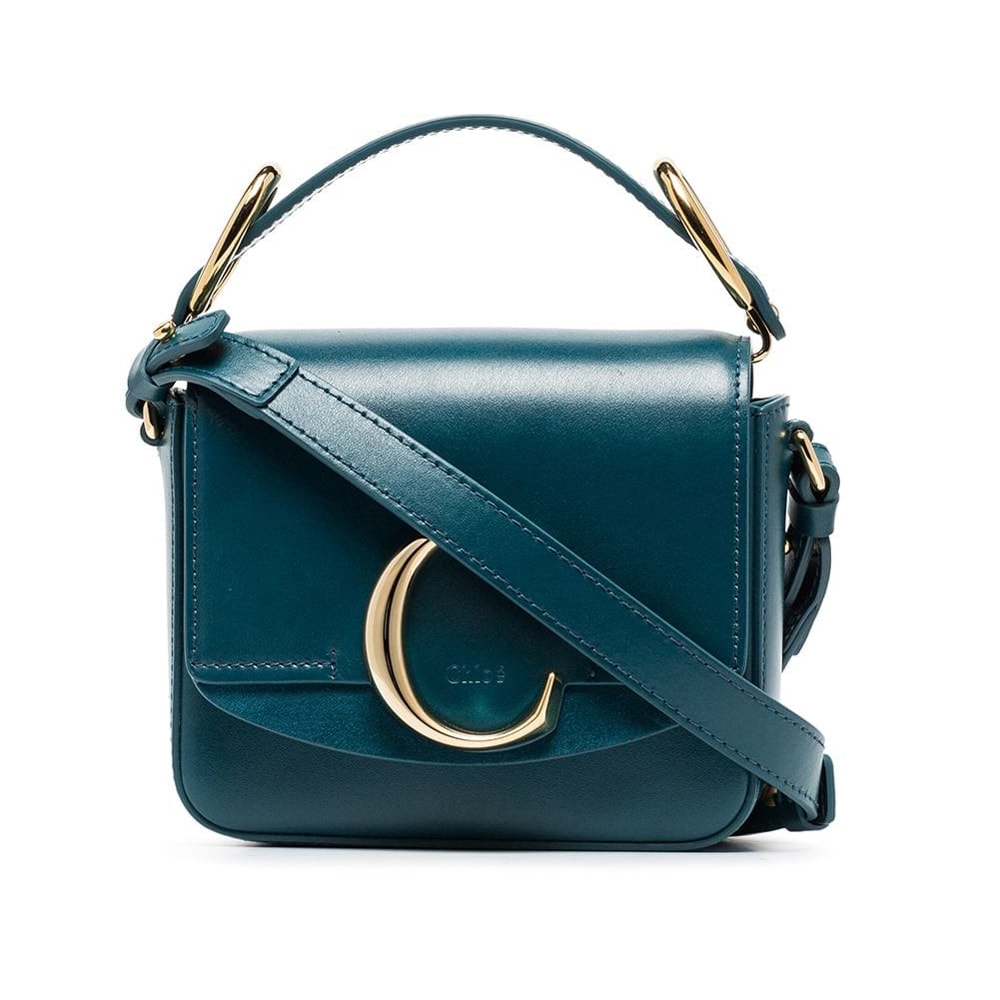 The Clash of the "C" Bags…Chloé vs. Céline
When a new creative director takes the helm of a luxury brand, I always brace myself for the inevitable change to come. When I love a collection, I become guilty of forming a personal attachment to the brand's creative director and aesthetic. I always realize how resistant I am to change when a new creative director takes control (anyone else?). Don't get me wrong, I definitely think that change is a good and necessary thing, and sometimes I welcome it with arms wide open, but it can take me...


Your First Look at Gucci's Resort 2020 Bags
Early last week Gucci presented its Resort 2020 collection, and the bags were as Gucci as ever. Creative director Alessandro Michele speaks to a wide range of people, and the Gucci girl (or guy) under Michele's direction is quite diverse. This collection resonates most with those who wish to standout and embrace uniqueness and individuality. Michele's eclectic aesthetic offers gender fluid pieces, and ambiguous models carried handbags of every kind. There were exotic mini bags, and G


Celebs Swarm the Veuve Cliquot Polo Classic with Bags from Jacquemus, Parisa Wang and Mehry Mu
Nothing brings celebs to New Jersey like the Veuve Clicquot Polo Classic, but if there is a dress code for this event, it must be fairly open to interpretation. This is always a very cosmopolitan crowd, but many seem uncertain as to how to dress for a boozy daytime polo match. The pendulum usually just swings between "too casual" and "too formal," but this year, people really decided to experiment. Let's take a look. The post Celebs Swarm the Veuve Cliquot Polo Cl


Tuesday Shoesday: 10 New Arrivals That Won't Break the Bank
There are so many things that I miss about being in college, but one of things that I don't miss is the dreaded first day of class introductions. "What are your hobbies", was probably the most dreaded phrase I could hear come out of my professors mouth on the first day of class. To this day I still have a pretty strong hate for the question. How do I explain to someone that one of my favorite activities includes mindlessly scrolling through websites online adding countless item


The Many Bags of Fendi's Resort 2020 Collection
It's no secret that Fendi is having a serious moment, and the resurgence in Fendi's popularity could very well be attributed to the creative direction provided by the late Karl Lagerfeld. Lagerfeld held the reigns at Fendi for over 50 years, and the mark that he left on the brand cannot be ignored. Fendi re-released the Baguette Bag earlier this year, and it seems that the Baguette isn't leaving us anytime soon. For Resort 2020, the Baguette is shown in embossed logo leather


Belt Bags Are Everywhere and I am Loving It
When belt bags re-emerged on the scene a few years ago, I was shocked to say the least. Growing up, it had been ingrained into my brain that fanny packs are a major no-no, and belt bags are pretty much glorified fanny packs, right? When Kendall Jenner was photographed nonstop with her belt bags back in 2017, my shock turned to intrigue. I distinctly remember reading that article and scoffing, convinced that the belt bag trend would never take off. Two years later, I am eating a large piece of hu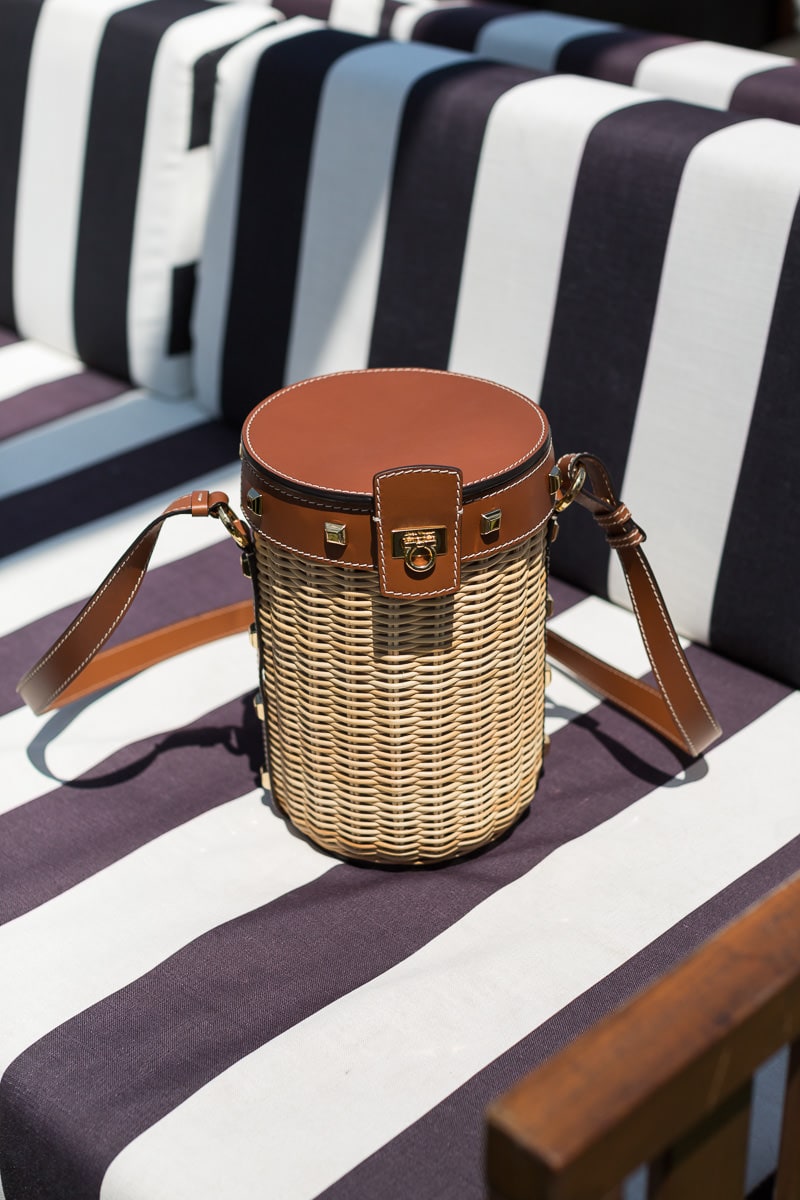 Ferragamo's Straw Bags Make the Perfect Summer Companion
I've been lusting over a seasonal wicker or straw bag since last year. I need one like I need food and water—ok that's a tad bit dramatic, but I can't get the idea of a wicker bag out of my head. Now that mother nature is finally treating us to the beautiful weather we deserve after freezing our behinds off all winter, my summer mode is on in full force. I've been wearing all of the dresses, drinking all the margaritas, and enjoying every cool outdoor spot in my downtow...


The 12 Best Burgundy Bags on the Internet Right Now
Hey, BB (burgundy bag). I can't get you out of my head. From spotting your kind on virtually every online shopping forum, to checking you out in person at places like Nordstrom and Neiman Marcus, it's clear you've gained momentum in the past few months and I want you to know I'm here for it. Seriously, though, it feels as if this color has popped up everywhere! Not only that, it's a pretty interesting time for burgundy to make waves, considering it feels more wint


London Fêtes Dior, Celebs in Las Vegas and NYC Love Louis Vuitton
This post has all of your faves: Laura Dern, Chrissy Teigen, Julianne Moore AND Jennifer Aniston! Jennifer Aniston is so rarely seen "out and about" anywhere that I'm honestly not sure how she does it. (That's why almost every tabloid shot of her is taken through a car door, probably by someone dressed like a decorative fern two blocks away.) Does she actually live in South Dakota? Does she have some sort of financial arrangement with most photo service agencies? We'


The Ultimate (Summer) Bags at the Christie's Handbag & Accessories Auction
Just in time for summer, Christie's Online Handbag and Accessories Auction is currently underway and there are ample handbags not only for the collector but also for those looking to spruce up their summer wardrobe. One of the reasons I've always loved a great bag is it transforms an outfit easily and seamlessly. When it comes to truly unique handbags, look no further than Christie's. Christie's doesn't offer just any bag – each auction is meticulously curated


The 12 Best Bag Deals for the Weekend of May 31
The week might have been a short one, but it certainly didn't feel that way. If you're like me than you're still trying to recover from that extra day of fun and return to your normally scheduled programming. Somehow last weekend I neglected everything I needed to do in favor of what I wanted to do. That means this weekend I've got some serious catch up to play. My apartment needs to be cleaned and organized and my fridge is at its barest. I've got laundry calling m


From Monaco to Miami, Celebs Favor Fendi, Chanel and Valentino
I forget that Cannes sometimes (always?) overlaps with the most glamorous Formula 1 racing event of the year: Monaco's Grand Prix! So naturally, many of the models that were encamped at Cannes moved to Monaco for another 3 days of partying and paid promotional appearances. But as celebs disperse from France, there's plenty of hot designer bag action back in our old haunts: NYC and LA. Remember them? Au revoir, Cannes! Until next year. The post From Monaco to Miami, Celebs Favor Fen


CC 35: This 27-Year-Old Louis Vuitton Lover Inherited Her Grandmother's Love of Bags
In today's installment of Closet Confessionals we meet a young 20-something whose love for Louis Vuitton largely began due to her grandmother's loyalty to the brand. Like many handbag lovers, her collection began when her grandmother gifted her a Speedy 25 for her 16th birthday. Though she loves her designer bags her job in healthcare only allows her to really take out her bags during her off time. She's practical about what she buys and tends to make purchases when traveling.


How to Deal with Those Who Don't Understand Your Love for Bags?
Hi, my name is Clarissa and I'm addicted to handbags. Ok, that might be a little extreme. But I have to say, my appreciation for handbags isn't something I talk about often. If I'm being honest, sometimes I even get a little uncomfortable, depending on who I'm with. It's not that I'm embarrassed, per se. It's just something I don't voluntarily bring up, unless I'm in the company of close friends, family, or someone who wholeheartedly under