Microsoft Edge 109 last version to support Windows 7 and 8.1
Microsoft released a new development build of its Microsoft Edge web browser this week that makes a number of changes to the browser. Included in the changelog is the information that Microsoft Edge 110 (Stable) won't run anymore on devices running Windows 7, Windows 8 or Windows 8.1 "Starting with Chromium 110, Windows 7, 8 and 8.1 will no longer be supported", Microsoft says in the release notes. Microsoft follows Google's end of support timeline for the operating systems. Windows 7 and 8.1 w


Google releases Chrome 108 update without revealing anything about it
Chrome users may have noticed that Google released a new update for the browser on December 7, 2022. The update to Chrome 108 installs fast and the browser looks just like before the update installation on the restart. A check of the Chrome Releases blog provides virtually no information on the update. Google informs users that the Chrome Stable and Chrome Extended Stable channel were updated. The update versions are displayed, but no information is provided on why the update was released. Chr


Telegram now lets users sign up without a phone number, but only if you pay using cryptocurrency
Telegram messenger finally lets you sign up for an account without a phone number. But you're probably not going to like the alternative. Sign up for Telegram without a SIM Card Normally, when a user wants to sign up for a Telegram account, they need to provide their phone number to the service. This is used to verify the user and also helps in discovery, as in, whoever has your number can find you on the instant messaging platform. There are 2 issues with this method that prevents some users f


Microsoft's New OneNote for Windows Looks Great
Microsoft has made some significant improvements to the new OneNote app that provides you with a better-looking and more engaging experience when it comes to taking notes. One of the significant changes is that there are different ways to organize your notes and new ways to record them. Microsoft also improved the syncing and backup process so you can always keep your notes safe, even if something happens to your computer or device. New Look The new OneNote has a new look. The ribbon interface i


How To Revert Your Windows 10 Account To A Local One (After The Windows Store Hijacks It)?
Most people use their Microsoft account as their Windows 10 account. Most of them weren't aware they were doing it, and others did it by choice. If you don't want to use your Microsoft account for your Windows account, this is the article for you. How To Avoid Using Your Microsoft Account for Windows? There are many benefits of using your Microsoft account as your Windows account. For starters, your files are synchronized along with your browser history. However, many prefer keeping their Window


Microsoft is working on a Screen Recorder for Windows 11's Snipping Tool
Users of Windows' screen capturing tool Snipping Tool may soon be able to record video using the built-in application. Right now, users may use the Snipping Tool to create screenshots on their devices. The Snipping Tool is a basic screenshot taking tool for Windows, but that is not necessarily a bad thing. It supports several screen capturing modes, including freeform, window and fullscreen, and can be launched with keyboard shortcuts. While it pales against advanced screen capturing tools such


Apple to bring end-to-end encryption for iCloud Backups with Advanced Data Protection
Apple has announced its plans to support end-to-end encryption for iCloud Backups. A couple of new security features are coming to users next year. Apple adds end-to-end encryption for iCloud Backups You're probably thinking, "Wait! They didn't have encryption for iCloud backups before this?" That's a perfectly logical reaction, and the answer is yes, and no. Apple does encrypt iCloud backups, but these are not completely end-to-end encrypted (only some data are). What does that mean? It means


Vivaldi 5.6 launches with Mastodon integration
Vivaldi 5.6 Stable was released today. The new version of the Vivaldi web browser integrates Mastodon and stacked tab pinning, and includes a redesigned Settings page and security updates as well. Vivaldi 5.6 is available already. Existing users may select Vivaldi Menu > Help > Check for Updates to run a manual check for browser updates. Any update found during the scan is downloaded and installed automatically. New users may point their browsers to the Vivaldi homepage to download the latest b


The Microsoft Edge browser is putting billions of tabs to sleep
Microsoft Edge has come a long way since the software giant decided to launch it as a Chromium-based browser and in November 2022 made up roughly 4.5% of the web browser market. One of the innovations the browser has seen is sleeping tabs, which are designed to save RAM and free up your computer's resources by putting inactive browser tabs to sleep. Microsoft has now released details of just how many tabs the browser has been putting to sleep. Let's take a look. According to a new blog post...


DuckDuckGo's browser for Mac adds support for Bitwarden Password Manager for autofill
When DuckDuckGo for Mac entered public beta in October, the search giant said it would soon add support for Bitwarden. The password manager has now been integrated with the browser. DuckDuckGo for Mac adds support for Bitwarden Password Manager Bitwarden for DuckDuckGo is not available as a browser extension, but rather a built-in option. It's not surprising considering that the developers had mentioned that they were working on bringing native alternatives to popular extensions. So, you will n


Microsoft and Adobe announce new Adobe Acrobat integration in Microsoft Teams
Microsoft and Adobe have improved the integration of Adobe Acrobat in Microsoft Teams. The new functionality provides a seamless experience for users who work with PDF document. image source: Microsoft The integration extends the basic PDF capabilities of the integrated Microsoft Teams PDF viewer. It enables users to view PDF documents using Adobe Acrobat in Microsoft Teams. Additional functionality, besides viewing, is available for Adobe Acrobat Standard and Pro, and for Adobe Acrobat Free use


Bitwarden's passwordless authentication method lets you log into your web vault using the mobile app
Bitwarden has introduced a passwordless authentication method. It lets you approve the login request from the mobile app, let's find out more about it. Bitwarden's passwordless authentication system I should mention this right away, the passwordless authentication does not replace your master password. It's just a shortcut to allow you to sign in to your account in desktop browsers. If you already use Bitwarden's desktop app, you may be aware that it lets you unlock the vault using Windows Hell


Add ChatGPT answers to Google Search
ChatGPT is a new product by OpenAI that is been optimized for dialogs. You communicate with the artificial intelligence, for instance, by asking a question, and get an answer. You can check out Patrick's primer on ChatGPT for a detailed overview. Several browser extensions have been created in the past days that integrate the functionality on Google Search. The main idea behind these is to add an independent response to a user's query on Google Search. Depending on the query in question, it may


Ghacks Deals: The Complete Big Data & Power BI Bundle
The Complete Big Data & Power BI Bundle includes 5 different eLearning courses that teach Power BI, Power Pivot, Power Query and other Advanced Excel and Access skills. The following courses are included in the bundle: Power BI Power Pivot, Power Query & DAX in Excel Advanced Excel 2019 Access 2019: Beginners Access 2019: Advanced The entire bundle is available for $39.99. You can find out details on each of the courses on the Ghacks deals website. Click here to open the Complete Big Data & P


How To Create a Microsoft Account?
How to create a Microsoft account? How to sign into your Microsoft account with your email address and password? If you are new to the world of Microsoft services, it can be overwhelming to know. In this post, we will walk you through how to create a Microsoft account step by step and provide some tips related to your Microsoft account. Why Create a Microsoft Account? A Microsoft account provides you with a central place to manage your personal information and all your other online accounts. You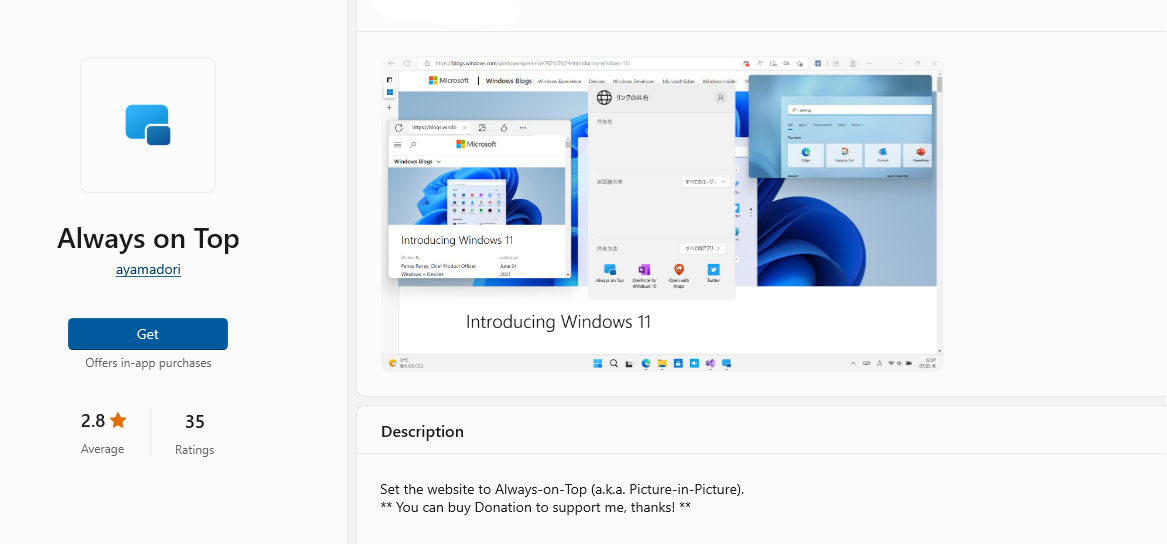 All of Microsoft's PowerToys for Windows 10 and 11, Explained
Microsoft's PowerToys come installed with Windows and aim to help users get the most out of their operating system. There are many in the lineup, so we decided to take a closer look at them. This article gives an overview of Microsoft's PowerToys for Windows 10 and 11. Always on Top With this PowerToy, you can place any window on top. All you need to do is hold down the Windows button and press CTRL+T. Your current window will stay above all other windows until you press the same buttons to undo


Microsoft SwiftKey Keyboard for iOS gets its first update in over a year
Microsoft has released a new update for its SwiftKey keyboard for iOS. This is the first update that the app has received in well over a year. SwiftKey for iOS updated to version 2.9.4 There was some drama surrounding the popular keyboard app in October, when Microsoft announced that it would end support for SwiftKey on iOS. True to its word, the Redmond company pulled the plug on it by delisting it from the App Store, and thus prevented it from being downloaded on new devices or fresh installa


Microsoft confirms Windows database connection issues
Microsoft confirmed that client and server versions of its Windows operating system are affected by a database connection issue. The issue affects Windows devices that have the latest updates, released on the November 2022 patch day, installed, according to Microsoft's description The issue affects applications that use ODBC connections using the ODBC SQL Server Driver sqlsrv32.dll to access databases. ODBC stands for Open Database Connectivity. Users may receive error messages such as "The EMS


Microsoft extends support for Manifest V2 extensions to at least January 2024
Microsoft announced this week that its Microsoft Edge web browser will support Manifest V2 browser extensions at least until January 2024 using Enterprise policies. Manifest V3 for browser extensions is hotly discussed among browser makers, extension developers, organizations and home users. For those unaware, the Manifest defines capabilities that browser extensions may use. Criticism surrounded the introduction of a new API for network request modifications for the most part. Google, the dom...


Chrome notification suggests Windows 10 or 11 on Windows 7 and 8.1 devices
Google Chrome users who use the web browser on Windows 7 Service Pack 1, Windows 8.1 or Windows Server 2012 R2 devices get a notification at the top of the browser screen that informs them about the upcoming support end of Chrome on the operating system. "To get future Google Chrome updates, you'll need Windows 10 or later. This computer is using Windows 7", it reads on a Windows 7 device. Other Chromium-based browsers may show the notification as well. Brave, for instance, displays the notifica


How to recover your forgotten Microsoft account password
I know what it's like to forget my password. Even though I have all my credentials saved in note files, I sometimes can't remember where I saved them. Yes, browsers have password managers, but there are times when you need to get into Skype or another account on your phone, which means it won't automatically enter your details. If you're like me and you want to recover your forgotten Microsoft account password, there's an easy way to do it. Just follow the steps below. Step 1: Head to...


ChatGPT: What is all the fuss about?
A lot of people have been taking to the internet to discuss their experiences with OpenAI's latest innovative product, ChatGPT ever since it launched on Wednesday November 30. What is striking about these people, is not just how many of them there are, but who they are. We have heard from many different types of respected experts including physicists, programmers and developers, start-up founders, AI researchers, and more. Many have been blown away by their experiences with the new AI chatbot;...


What Is Xbox Live Gold, and Is It Worth It?
Xbox Live Gold has been around for many years, but we've slowly seen new subscription services with the new generation of gaming and cross-play with PC. With many gamers now moving over to the Microsoft console, many are wondering what this membership option is, and if it's worth it. In this quick guide, I'll explain what Xbox Live Gold is, compare it to other subscription services for console and PC, and help you decide if it's worth it and which one you should get. What is Xbox Live Go...


Google adds support for end-to-end encryption for group chats in Messages
Google has announced that it is rolling out end-to-encryption for group chats in its Messages app. The feature will be available for users who have enabled Rich Text Communication Services (RCS). Google Messages rolls out end-to-end encryption for group chats RCS has been around since 2007, though it really only kicked off a few years ago when mobile carriers started supporting it. Unlike SMS (and MMS) which are sent through your mobile carrier's network and bill you for it, RCS also works over


Windows 10 KB5020683 update displays Windows 11 upgrade prompt
Microsoft released the out-of-band update KB5020683 for Windows 10 version 2004 and later that introduces an prompt during the out-of-box (OOBE) experience to update to Windows 11. The update applies to the following Windows 10 versions: 2004, 20H2, 21H1, 21H2 and 22H2. The update is installed automatically on devices during the Out of Box Experience. During the process, Windows downloads critical driver updates and zero-day patches automatically, if a network connection is available. Windows 1


Multi-boot tool Ventoy adds support for 32GB Fat32 and multi-languages
The multi-boot tool Ventoy is updated regularly with new features. Ventoy 1.0.84 is the latest version, which adds support for 32 gigabyte and larger FAT32 storage devices and multi-language support in the Ventoy boot menu among other improvements. If you have never heard about Ventoy before, you may want to check our initial reviews first to get a better understand. Check out the first two reviews here, published in 2020. Ventoy, basically, enables anyone to create bootable USB drives. Unlike


How To Install Apps From the Microsoft Store on Windows 10?
There are many apps available in the Microsoft store; however, many users aren't aware of these apps and probably don't even know how to download them from the store. The store interface is not that straightforward, and it's easy to miss something. This article will show you how to install an app from the store on your Windows 10 computer. Steps To Install Apps 1. Open Microsoft Store Click on the start button and look for the Microsoft store. Open the Store and select the Search button (or pre


How to Add a Drop-Down List to a Word Document
A drop-down list is an interactive list of options that allows the user to choose one value from a list. This guide will walk through how to add a drop-down list to any Microsoft Word template and make different options for the list. What Does a Drop-down List in Word Do? A drop-down list is used in many different applications, including Microsoft Word. It's a way to display a list of options in a text box so the user can select one option. Drop-down lists are used for a variety of reasons. For


ExplorerPatcher: customization options for the Windows taskbar, Start and File Explorer
ExplorerPatcher is an open source program for Windows 10 and 11 that adds a huge number of customization options to the desktop environment. From restoring the classic Windows 10 taskbar on Windows 11 devices to adding or removing features that Microsoft does not want users to have access to. The application is tiny and can be run right after download. Note that the screen may turn a solid color for a moment before the changes that it makes take effect. There may also be a Windows SmartScreen w


How to Create a Template in Microsoft Word
Microsoft Word is the most popular word processor on the market, and many people use it to write articles, reports, and other documents. It's so popular that Microsoft Office is available as a suite of programs rather than just one. However, with so many different options and features in Word, how do you know where to begin? That's where templates come in. Learn how to create custom templates and improve your efficiency. How Does Creating a Template in Microsoft Word Help? Creating a template in


With the 2022 Update, Windows 11 Is Finally Worth an Upgrade
Microsoft will finally make the Windows 11 update available to anyone running Windows 10 with a version that's 2004 or later. The new operating system is called Sun Valley and is designed to be compatible with the previous versions of Windows 10. If you're not sure if you should make the move, read why this upgrade is worth it. Free One reason Windows 11 is worth upgrading is that it's free! That's right; Microsoft has made this update free for everyone who owns a PC running any Windows 10 versi


A look at Firefox's upcoming site-specific search feature
Mozilla is working on a site-specific search feature in Firefox currently that enables users of the browser to run searches on the active site from the browser's address bar. The feature landed in the latest Firefox Nightly update and is disabled by default. Firefox Nightly users may enable it, however, to test the functionality right at this moment. Site-specific search functionality is available on websites that support Open Search. Many sites support it, including yours truly but also others


NVIDIA graphics driver update fixes some bugs, and patches several security issues
NVIDIA has released a new driver update for its graphics cards. The new version ships with several security fixes. What's new in NVIDIA graphics driver 527.37 update Gaming related improvements Version 527.37 of NVIDIA's game ready drivers adds support for Marvel's Midnight Suns (DLSS 2) and Need for Speed Unbound (DLSS 3). The previous version of NVIDIA's GPU driver, version 526.98, was failing to install on computers with certain GeForce GTX 3060 Ti graphics cards. This bug has been resolve...


Chrome 108 update fixes security issue that is exploited in the wild
Google released a new version of its Chrome web browser for desktop operating systems and Android on December 2, 2022. The new Chrome 108 update is a security update that addresses a single vulnerability that is exploited in the wild. The security update comes just a few days after the official release of Chrome 108 to the stable channel, which addressed 28 different security issues in the web browser. The Chrome 108 update is already in distribution and it should land on most devices automatic


Brave Browser 1.46 launches with Brave News improvements
Brave Software released a new version of its desktop browser, Brave 1.46 on December 1, 2022. The new version of Brave browser includes a number of changes, many of them improving Brave News. Brave 1.46 is available already and the browser should be updated on most desktop devices automatically. Users of the browser may verify the version that they run by loading brave://settings/help or by selecting Menu > Help > About Brave. The browser runs an update scan when the page is opened and will dow


Did Firefox hop on board the Metaverse train?
Mozilla, the organization behind the Firefox web browser, bought Active Replica in November 2022. This Canadian company is currently working on a web-based metaverse. But, what does Mozilla intend to do with Active Replica's projects? Imo Udom, the SVP at Mozilla, claims that this acquisition will bolster Hubs, which is a virtual platform for collaboration. It lets users create 3D spaces easily, and others can join with just an URL without installing anything. Hubs was launched in 2018, an exp...


How to make important emails stick out in Thunderbird
Not all emails are of equal importance. Take emails from your employee or family on the one hand, and spam on the other. Most email users have a good understanding of which emails are more important to them than others. Most email programs are agnostic to the information, at least to a large degree. Thunderbird, and other email clients as well, includes functionality to make important emails stick out from the rest. The following guide explains the core concepts available and provides step-by-s


Is This the End of the Windows 10 Era?
The real-time analytics service Statcounter published its latest data on Operating Systems. In November 2022, Windows 10 usage fell below 70%, to be precise, 69.77%. That is, less than seven out of every ten computers connected to the Internet use it. Of course, this is still a considerable proportion, but it has been slowly decreasing for some time. Windows 11 grows as people upgrade their Windows installation, but this growth still needs to be improved. In November 2022, it had a market share


Mozilla and Microsoft distrust TrustCor root certificates in their browsers
Mozilla and Microsoft have taken action against three root certificates by TrustCor. These root certificates are now distrusted by the browsers. Mozilla set the distrust date to November 30, 2022, while Microsoft sets the date to November 1, 2022. Other browser makers, including Google and Apple may follow. Concerns about TrustCor were raised on Mozilla's Dev Security discussion forum in early November by Joel Reardon, a professor at the University of Calgary, and others. The main claim leveled


Brave launches Search Ads and Premium access
Brave Software announced the launch of advertisement on Brave Search, the company's search engine. The company promises that ads on Brave Search are privacy-preserving, which means that users of the search engine won't be tracked. Brave Search users who don't want advertisement in search may subscribe to Search Premium instead. Search Premium is available for $3 per month and will provide search results without advertisement on Brave Search. Ads are labeled clearly on Brave Search so that they


Ghacks Deals: The Complete 2023 Cyber Security Professional Career Starter Bundle
The Complete 2023 Cyber Security Professional Career Starter Bundle includes 8 eLearning courses in total that includes a number of prep courses for CompTIA certification exams and four other security related courses. The entire bundle is available for just $59 at the time of writing, and includes the following eight courses: CompTIA A+ Core 1 (220-1101) CompTIA A+ Core 2 (220-1102) CompTIA Network+ (N10-008) CompTIA Security+ (SY0-601) Practical IT Security Penetration Testing Hands-On Hackin


Microsoft Office in trouble in Germany due to GDPR
Microsoft's suite of productivity apps, Microsoft 365, is in hot water with German authorities due to an alleged incompatibility with the data protection laws of Germany and the rest of the European Union. Microsoft has been in negotiations with Germany's state and federal data protection authorities since 2020 about the compatibility of its 365 utility with the EU's data protection laws. According to a report written by the Datenschutzkonferenz (DSK), Microsoft is still in breach of the G...


Google discovers a Windows exploit that points to distribution of spyware
Google's in-house Threat Analysis Group has recently uncovered an exploit framework that takes advantage of vulnerabilities in web browsers and other system utilities. TAG has also linked the exploit framework to a Spanish software company based in Barcelona. The exploit framework is known to target vulnerabilities in Microsoft Defender, Google Chrome, and Mozilla Firefox. TAG is primarily one of Google's expert-led lines of defense against state-sponsored attacks. However, TAG also keeps ta...


Dropbox acquires cloud encryption service Boxcryptor
The founders of the cloud encryption service BoxCryptor announced this week that Dropbox has acquired the company's intellectual product. According to the announcement on the official Boxcryptor blog, Dropbox acquired IP technology from Boxcryptor, but not customer data. Dropbox plans to use the technology to bring zero-knowledge end-to-end encryption to its products. Boxcryptor will work on embedding its encryption technology into Dropbox products. Existing Boxcryptor customers will continue t


Thunderbird 102.5.1 fixes a security issue in the email client
Thunderbird 102.5.1 is a security update for the open source email client that patches a single security issue in the application. The new version of Thunderbird includes several non-security fixes and a Mail extension API update. Thunderbird 102.5.1 is already available. Existing users may speed up the installation of the update by selecting Menu > Help > About Thunderbird. The email client displays the current version and runs a check for updates. Any update found may then be installed to res


FreeTube is an open source private YouTube client
FreeTube is an open source cross-platform client for YouTube that promises better functionality and improved privacy. The free application is available for Windows, Linux and Mac devices. Windows users may download a portable copy and run it without installation. At its core, FreeTube is based on Electron, which some dislike. Those who do not mind, get a well-designed YouTube client that comes without any advertisement and better functionality than the original. FreeTube's core features include


LastPass suffers another data breach, says customer data was stolen
LastPass has been breached for a second time this year. The cloud-based password manager suffered a data breach in August 2022, which resulted in some source code and proprietary technical information being stolen. LastPass suffers another data breach Karim Toubba, the CEO of LastPass has published a notice on the company's blog to inform users about the security incident. The article says that LastPass recently detected some unusual activity within a third-party cloud storage service that it u


Microsoft confirms that the latest Windows 11 update has a bug related to the Task Manager
Microsoft released the KB5020044 update to Windows 11 22H2 users yesterday. While it may have fixed issues related to gaming, the cumulative preview update has a new bug that affects the Task Manager. Windows 11 Task Manager bug may result in unreadable text The Silicon Valley giant has published an advisory on its support portal which states that the UI of Task Manager might not work correctly in some scenarios. According to the description of the issue, some visual elements in the Task Manage


Microsoft Windows 11 Update Schedule Seemingly Reaches Far into the Future
One of the key aspects to ship with Windows 11 22H2 is the confirmation of the rumor Ghacks first reported back in July, which is that Microsoft is returning to launching a new version of Windows every three years. This put a halt to the yearly feature update cycle we had been led to believe would take Windows 11 forward, replacing it with a newer "Moment" update cycle. It now looks like there may be at least three more Windows Moment Updates in development, which could possibly mean all Mom...


Ghacks Deals: The Essential NordVPN & Password Manager 2-Year Subscription Bundle
The Essential NordVPN & Password Manager 2-Year Subscription Bundle gives you full access to the VPN service NordVPN and its password manager. The bundle is available for $99.99 for 24 months of service at the time of writing, which means that you pay less than $4.2 per month for both services. NordVPN is a premium VPN service with a strict no-logging policy. It operates more than 5500 servers in 59 different countries, and includes features such as double-VPN connections, a kill switch and mor


Microsoft Excel November updates bring Show Changes and more
Microsoft introduced several new and updated features to Excel in November that bring a series of useful new features as well as the implementation of Fluent Design principles to bring a smoother and more modern look to the command bar and ribbon. The November updates are spread across multiple device instances, with a full breakdown of what is available on which device shown below: Excel for the web: Chart Data Foils Excel for Windows: Show Changes Automate Tasks with Office Scripts Excel for


Google Chrome 108 update patches 28 security issues
Google released a new stable version of its Chrome web browser for all supported desktop operating systems, Android and iOS. The update addresses 28 different security issues in the browser and introduces some new features. Chrome 108 is the last major stable version update of the browser in 2022. The security update is already available and should be installed on most Chrome installations automatically. Chrome users may speed up the process of installation by selecting Menu > Help > About Goog


Windows 11 KB5020044 update launches with fixes and improvements
Microsoft released a preview update for Windows 11 version 22H2 that includes a number of important changes. For one, the company managed to resolve the game performance issue that users of the operating system experienced. Other changes include the addition of OneDrive subscription information in Settings, improved access to Windows Spotlight, hidden Moments 2 features that users may enable already, and a ton of fixes. Note: KB5020044 is a preview update. In other words, it is a beta release t


Firefox 107.0.1 fixes a hang and other non-security issues
Mozilla plans to release Firefox 107.0.1 later today. The new stable version of Firefox is a non-security update that addresses a hang, a compatibility issue with certain sites in private browsing mode, and more. Most Firefox installations will receive the update automatically. Once released, Firefox users may speed up the installation by selecting Menu > Help > About Firefox. The current version is displayed on the page that opens. Firefox will run a check for updates, furthermore, and downloa


Windows 11 Insider Preview Build 25252 adds a VPN status indicator on the system tray
Microsoft has released Windows 11 Insider Preview Build 25252 to the Dev Channel. It adds a VPN status indicator to the network icon in the system tray. What's new in Windows 11 Insider Preview Build 25252 VPN status indicator on the network icon Windows 11 will display a badge on the network icon to indicate that you are connected to a VPN. The shield icon is quite useful as you don't have to click the icon to access the Quick Settings and check whether the VPN connection is active or not, and


Gmail gets improved search results based on recent activity, and contextual suggestions
Google introduced a new interface for Gmail at the beginning of this month. Now, the email service is rolling out an improved search experience for your inbox. Gmail introduces improved search results and contextual suggestions The search giant announced an improved version of the functionality in July this year, focusing on personalized search suggestions and contextual contact suggestions. Gmail's search feature has usually been good, but when it displays several results for a query, it can b


Epson announces end of laser printer production
Japanese-based company Epson announced plans to end the production of laser printers by 2026. The company cites sustainability reasons for the decision, claiming that ink printers use less energy and consumable parts. In 2019, Epson revealed that its inkjet printers consume "up to 85% less energy" than comparable laser printers. Furthermore, inject printers "produce up to 85% less carbon dioxide" than comparable laser printers, according to Epson. According to Epson, inkjet printers have "up to


Bittorrent Client qBittorrent v4.5.0 released
A new major version of the BitTorrent client qBittorrent has been released. The new release, qBittorrent v4.5.0, comes with a huge number of improvements and fixes. Windows users need to be aware that qBittorrent v4.5.0 is offered as a 64-bit version only; this should not affect most users, but is still noteworthy.  Another note: Windows may display the dreaded "Windows protected your PC" message during installation. The Microsoft Defender SmartScreen feature displays the prompt when it does n...


Firefox Translations 1.2: free text translate option and usability improvements
Mozilla released Firefox Translations 1.2, an extension for the organization's Firefox web browser that adds translate functionality to it. The new version of the add-on comes with free text translations support, an option to change the target language, and other improvements. Firefox Translations, for those who have not heard about the feature yet, is different than the majority of browser-integrated translation services. Unlike Google Translate, Bing Translate or others, Firefox Translations


Proton Mail: these features are planned for the email service
Proton Mail is a popular email service that focuses on privacy and security strongly. We have followed Proton Mail here on Ghacks ever since the service was introduced in 2014. New features and improvements were added, and the service has expanded lately into other fields, including secure file hosting. Proton acquired SimpleLogin in 2022 to add improved email alias capabilities to the service. Proton revealed its plans for Proton Mail and Calendar in a blog post on the official website. These


Backup software Macrium Reflect Free is being retired
Many Ghacks users use the backup software Macrium Reflect Free for their backup tasks on their Windows devices. The free for non-commercial use version is being retired by parent company Paramount Software UK Limited on January 1, 2024. Users of Macrium Reflect Free may receive information about the end of the product as a service announcement during updates. It states: Macrium Reflect Free - Service Announcement This is to notify that Macrium Reflect Free Edition is being retired. Security pat


Hasleo Backup Suite 3.0 launches with file backups and other improvements
Hasleo Backup Suite 3.0 is the latest version of the free backup solution for Windows, which I reviewed back in mid-2021 for the first time. Just like previous versions, Hasleo Backup Suite is compatible with all versions of Windows starting with Windows Vista and Windows Server 2008. The initial version of Hasleo Backup Suite supported the backing up of partitions and the cloning of disks only. It lacked features that other backup applications, like Paragon's Backup & Recovery Free or Macrium


Google releases security update for Chrome that is exploited actively
Google published a security update for its Chrome Stable web browser that addresses a security issues that is exploited in the wild. Other browser makers who use Chromium, the core that Chrome uses, have released security updates as well already, or will in the near future. Google released the update to the Chrome Stable channel, the Chrome Extended Stable channel, and for Chrome for Android. Chrome Stable's version increases to 107.0.5304.121 for Mac and Linux and 107.0.5304.121/.122 for Windo


Google Chrome Canary gets experimental Encrypted Client Hello (ECH) support
Google Chrome Canary users may enable experimental support for Encrypted Client Hello (ECH) now. Encrypted Client Hello, also referred to as Secure SNI, improves the privacy of Internet connections. It is rather technical, but broken down to its core, ECH protects hostnames from being exposed to the Internet Service Provider, network provider and other entities with the capability of listening in on the network traffic. You may check if ECH is enabled in your browser using Cloudflare's Browsing


Thunderbird for Android: preview of the message view
It is no secret that the Thunderbird team is working on bringing the Thunderbird experience to Android. The team announced some time ago that it decided to cooperate with an existing email app for Android, K-9 Mail, instead of developing an app from scratch. A revised version of K-9 Mail will be released in the future to align it with Thunderbird; this includes improved workflows, new features, sync support, and also redesigns of current views. The Thunderbird team showed on Twitter how the new


Ghacks Deals: Microsoft Office Professional 2021 for Windows or Mac: Lifetime License (91% off)
Now is your chance to grab a license for Microsoft's newest Office suite for Windows and Mac OS. Windows users may get their hands on a Office Professional 2021 license for just $29.99, and Mac users may get Office Home & Business 2021 for $29.99 as well. Office Professional 2021 is a one-time purchase release, unlike Office 365 or Microsoft 365. You pay once and may use the Office program on one PC. The Windows Office Professional 2021 edition includes the following Office programs: Microsoft


First Paint.net 5 Alpha release is now available
The first alpha version of the upcoming Paint.net 5.0 image editor is now available. The release is not available via the program's updater, but only as a standalone version. Paint.net users who want to test the new version may want to download the portable release, as it can be run without interfering with the stable version on the same device. Paint.Net 5.0 is a new major release that makes changes to the program's system requirements. The new version runs only on 64-bit versions of Windows 1


Windows 11 22H2 upgrade block partially lifted on computers affected by performance issues in games
A few weeks ago, Microsoft confirmed that the Windows 11 22H2 update was causing performance issues in some games, and that it had blocked the upgrade on impacted systems. One of these blocks has now been removed, which will allow some users to update their operating system. This is not the first time Microsoft has had to prevent the upgrade from rolling out to users. Recently, it had to block it on some devices due to an issue with the Xbox Game Bar's capture feature. That bug was quickly fixe


Will there be another Windows 10 feature update?
Microsoft released the Windows 10 2022 Update last month and with its release comes the question regarding future updates for the operating system. Will Microsoft release additional feature updates for Windows 10, or is the Windows 10 version 22H2 update the last for the operating system? Last month's feature update was a significant update for Windows 10. Not because of the features and changes it introduced, which Microsoft still has not revealed and likely won't, because there are not many,


Why does every PlayStation owner need to start using PlayStation gift cards?
God of War Ragnarok just dropped, and the long-anticipated sequel to the 2018 game did not disappoint. It has 94 review scores and has already sold more than 23 million copies. While the sales numbers for the game are jaw-dropping, it emptied the gamers' wallets by at least 70$. But did you know that those gamers could pay less if they bought the game with PlayStation gift cards? Digital marketplaces like Eneba have many PSN gift cards for lower prices, helping you save on all your PlayStation...


Microsoft confirms Windows 11 Remote Desktop issue
Microsoft confirmed a remote desktop issue that is affecting the company's latest operating system, Windows 11 version 22H2, today. The issue affects devices running the Windows 11 2022 Update, but not devices that run the original release version of the Windows 11 operating system nor earlier versions of Windows. After installing Windows 11, version 22H2 (also called Windows 11 2022 Update), the Windows Remote Desktop application might stop responding when connecting via a Remote Desktop gatew


Telegram for desktop does not autoplay GIFs and videos after latest update
Telegram for desktop was updated to 4.3.2 yesterday. The new version seems to have broken the autoplay functionality for GIFs and videos. Telegram for desktop does not autoplay GIFs and videos I noticed the issue right after updating the app yesterday. I wasn't alone, several users have reported that they are facing the same problem. The autoplay feature does not work in Telegram's desktop app, even if the setting for it is enabled. The data and storage settings don't seem to affect the behavio


January's Firefox release will support Manifest V3 extensions
Mozilla plans to launch support for Manifest V3 extensions in Firefox 109, which it aims to release on January 17, 2023. The first Firefox Stable release of the year introduces support for browser extensions that make use of the capabilities that Manifest V3 provides them with. Manifest V3 won't replace support for Manifest V2 extensions in Firefox. Mozilla decided early on to do the splits by supporting both Manifest V2 and V3 in Firefox. Google, a driver behind the introduction of Manifest V3


Ghacks Deals: AdGuard Family Plan: Lifetime Subscription (76% off)
AdGuard calls its content blocking solution the world's most advanced ad blocker. Now is your chance to get a lifetime AdGuard Family Plan subscription for just $29.99. There is also the personal plan for users who need AdGuard on up to three devices; it is available for $19.99. The Family Plan allows you to use AdGuard on up to 9 devices. Devices that are officially supported are Microsoft Windows, Mac OS, Android and iOS. Get rid of annoying banners, pop-ups & video ads once and for all Hide


Users claim that iCloud for Windows is showing photos from strangers in their library
iCloud for Windows reportedly has some major problems. Some users have alleged that the app is showing photos from strangers in their library. iCloud for Windows is displaying images from random people A report by MacRumors mentions that a user from its community forums had discovered that they were unable to play videos recorded with their iPhone 14 Pro Max after downloading them to their PC. The user could access the media on their Mac, another Apple device, and via iCloud.com without any iss


Windows 10 version 22H2 is ready for broad deployment
Windows 10 version 22H2, which Microsoft released just last month, has already been designated for broad deployment by the company. The latest feature update for Windows 10 was released on October 18, 2022 to the public. The fact that Microsoft did not reveal the changes and improvements that it implemented in Windows 10 version 22H2 made it a peculiar update. Microsoft revealed next to nothing about the update, leaving users and administrators hanging in the air regarding the feature update's


Windows 11: How to remove Edit With Clipchamp from File Explorer's context menu
Clipchamp is a new default application of Microsoft's Windows 11 operating system. Microsoft purchased the web-based video editor in 2021 and integrated it into development builds of Windows 11 in early 2022. The free version of Clipchamp was not really usable back then, as it had too many restrictions. It watermarked all videos and limited exports to 480p. Microsoft lifted some of the restrictions and changed the available plans. Exports support 1080p now and watermarks are no longer added in


AMD, Intel and Nvidia are ready for DirectStorage 1.1
Microsoft released DirectStorage 1.1 recently, an updated technology to improve the loading times of PC games significantly. Games that make use of DirectStorage 1.1 may move decompression tasks from the processor to the graphics processing unit; this speeds up the operation, as GPUs are better suited for these tasks, and reduces the load on the CPU at the same time. DirectStorage 1.1 does not change the hardware requirements introduced with DirectStorage 1.0: a fast NVMe drive and a GPU that s


Microsoft's SwiftKey is back on the iOS App Store
Microsoft's SwiftKey is back on the iOS App Store. The popular keyboard app is available on Apple's storefront out of the blue, after a month-long hiatus. SwiftKey for iOS is back In September this year, Microsoft had announced that it would be ending support for SwiftKey for iOS on October 5th. It had reassured users of the Android version, that it would not be affected by this change. The news came as quite a shock for iOS users, who had requested the Redmond company not to discontinue the k


Microsoft is turning Windows 11's Start Menu into an advertisement delivery system
The days of the classic Start Menu are numbered on Windows. Previously, the Start Menu was used by users to launch programs, access system tools and settings, and run searches. Now, with the release of Windows 10 and even more so with Windows 11, comes a fundamental change that is turning the Start Menu into a delivery system for advertisement. The Windows 11 Start Menu displays a list of pinned apps, a search option, and a menu that displays all installed programs. There is also a recommended s


The big search field on Windows 11's taskbar is unnecessary
Microsoft started to experiment with search and the search field of its Windows 11 operating system some time ago. One of Microsoft's latest addition was the display of icons in the search field that depicted a special event that Microsoft picked for the day. Microsoft calls the feature Search Highlights. Now, more and more Windows 11 users are seeing a bigger search field on the Windows 11 taskbar. Microsoft placed it next to the Start icon and before any pinned icons. Windows 11 users who conf


VMware Workstation 17.0 Player with Windows 11 and Server 2022 support released
VMware released new versions of its virtualization applications. The free VMWare Workstation 17.0 Player and the commercial VMware Workstation 17.0 Pro are both available for all supported operating systems. Main new features of the releases are official support for Microsoft's Windows 11 and Windows Server 2022 operating systems, and TPM 2.0 support. These features allow users to set up Windows 11 and Windows Server 2022 virtual machines in VMware directly. Oracle introduced support in Virtual


Windows 11 Insider Preview Build 25247 brings some controversial changes to the Start Menu and Suggested Actions
Microsoft has released Windows 11 Insider Preview Build 25247 for users in the Dev Channel. The update adds some new features, including a few that were introduced in the Beta channel last week. What's new in Windows 11 Insider Preview Build 25247 Recommended websites in the Start menu The Start Menu's recommended section will display a new content type called common websites. These are essentially trending websites based on your region or browsing history. Microsoft says that this is the first


Windows 8.1: Microsoft Store apps continue to work, but..
Most Windows users know by know that the operating systems Windows 7 and 8.1 will reach end of support by Microsoft on January 10, 2023. The first Patch Day of 2023 is also the last day updates are released officially for these operating systems. While there is a chance that Microsoft will release a critical update to address a major security issue, as it has done in the past, it will be an exception and not the rule. Microsoft's Windows 8 operating system was the first system Microsoft's onlin


Windows 11 to alert OneDrive subscribers when storage space runs low
Microsoft continues to integrate its subscription services deeper into the Windows 11 operating system. The company released a new build to the Windows 11 Release Preview channel, which adds alerts for OneDrive storage to Windows 11's Settings application. Features that are rolled out to the Release Preview channel may be introduced quickly into stable versions of the Windows operating system. Microsoft won't release preview updates in December 2022, which suggests that the feature could be rol


Mozilla increased revenue significantly in 2021
Mozilla published its annual audited financial statement for the year 2021, and the outlook could not be better. The organization managed to increase total revenue to $600 million, an increase of more than $100 million compared to the year 2020. Search engine royalties, especially paid by Google but also other search engine companies, increased by more than $80 million in the year to $527 million. While that is impressive growth, subscription and advertising revenue grew even more. Last year, M


Ghacks Deals: The Complete 2023 Cyber Security Professional Career Starter Bundle
The Complete 2023 Cyber Security Professional Career Starter Bundle gives you access to eight different security related eLearning courses. Gain more than 100 hours of online courses that you may access for lifetime, for just $59.0. Here is what is included (check the deals page for details on all courses): CompTIA A+ Core 1 (220-1101) CompTIA A+ Core 2 (220-1102) CompTIA Network+ (N10-008) CompTIA Security+ (SY0-601) Practical IT Security Penetration Testing Hands-On Hacking Mobile Security


Microsoft confirms Windows 10 desktop and taskbar issue
Microsoft confirmed another issue affecting its Windows 10 operating system. This one may affect the appearance of the desktop or the taskbar on the Windows 10 device. According to Microsoft, it may happen that either disappears momentarily or that the device may become unresponsive. Microsoft confirms that devices running Windows 10 version 20H2, 21H1, 21H2 and 22H2 are affected by the issue. Microsoft's newest operating system, Windows 11, is not affected by the issue. The company has resolve


Netflix's new feature lets you remove specific devices from your account remotely
Netflix Profile Transfer began rolling out to users in October, allowing them to migrate their shared profile to a new account. Now, the streaming service has introduced some new settings to manage devices connected to your account. Image credit: Netflix. Netflix lets you remove specific devices from your account remotely Netflix calls the new feature as Managing Access and Devices. You can access it from your account settings page (Menu > Your Account), or use this direct link. http://www.net


DuckDuckGo: App Tracking Protection for Android universally available
DuckDuckGo announced the general availability of its App Tracking Protection feature in the DuckDuckGo Privacy Browser app for Android on November 16, 2022. Launched with limited access last year, the feature is now available to all users of the DuckDuckGo application on Android. App Tracking Protection is still a beta feature, but it is universally available on Android. To summarize its functionality for those who have not heard of it before: App Tracking Protection blocks trackers system-wide


Apple's adds support for Emergency SOS via Satellite to the iPhone 14 series
Apple has announced that Emergency SOS via Satellite is now available for the iPhone 14 series. The company had revealed the feature during the iOS 16 launch event, but it wasn't ready at that time. Emergency SOS via Satellite on iPhone 14 Emergency SOS is available in the US and Canada, for users on iOS 16.1, and works with this year's lineup which includes the iPhone 14, iPhone 14 Plus, iPhone 14 Pro, and iPhone 14 Pro Max. You may use it to connect to emergency services even if your phone is


WhatsApp now lets you message yourself, and adds a way to link Android tablets
WhatsApp has been adding many useful features to its instant messaging app. The beta version has been updated to allow users to send messages to themselves. WhatsApp now lets you message yourself Sending messages to yourself isn't a new thing, many people having been doing this for years through email services. Telegram and Slack have had this feature for a long time, so WhatsApp is quite late to the party. But it's better late than never. To access the new feature, install the latest version o


Here is what you need to know about PayPal's Inactivity Fee
PayPal customers who have not had any activity in the past 12 months will be charged an inactivity service fee. Inactive accounts without positive balance may also be closed by PayPal after an additional 60 days. The inactivity fee was introduced in some countries in 2021, and has now been expanded to more countries that PayPal operates in. PayPal users who have not used the account in the past 12 months are notified by PayPal about this, according to the company. Customers have until December


Thunderbird 102.5 is a security and bug fix release
Thunderbird 102.5 is a new version of the open source email client. Since it shares code with Firefox, it is updated at around the same time that Firefox is updated. Mozilla released Firefox 107 and Firefox 102.5 ESR earlier today, and now Thunderbird 102.5 is also available. The Thunderbird 102.5 update is already available, at least on the official download page of the project.. Existing users may select Menu > Help > About Thunderbird to download and install it manually; automatic updates ma


Ghacks Deals: The Premium Limited Edition Windows Bundle ft. Microsoft Office
The Premium Limited Edition Windows Bundle ft. Microsoft Office is a software and subscriptions bundle. It includes access to six different products, including Microsoft Office 2021 Professional for Windows, Mail Backup X, and XSplit Vcam. The entire bundle is available for just $59.99 at the time of writing. Here is what is included: Microsoft Office Professional 2021 for Windows: Lifetime License Ivacy: Lifetime Subscription VideoCom Apps Pro: Lifetime License XSplit VCam: Lifetime Subscript


GlassWire 3.0: Anomaly Detection and GlassWire Score features launch
GlassWire 3.0 was launched this month. The new version of the firewall solution adds two new features: Anomaly Detection and GlassWire Score to the application's set of features. GlassWire is available as a free download from the official website. A free version with limited functionality continues to be provided, but there is also a premium version of the firewall that supports all features. Note that the two new features, Anomaly Detection and GlassWire Score, are only available for premium p


Firefox 107 out with security fixes and Windows performance improvements
Mozilla Firefox 107 will be released later today. The new Stable version of the Firefox web browser fixes several security issues in the browser and improves performance for some users who run the browser on Windows 11 version 22H2 devices. For the most part, Firefox 107 is a smaller release though. Next to Firefox 107, a new Extended Support Release version, ESR, is also released. Firefox 102.5 ESR will become available later today as well. Mozilla publishes updates for all development version


Amazon is shutting down Amazon Drive at the end of 2023
Amazon customers who use the company's file storage service Amazon Drive are notified by email currently that Amazon will shut down the service at the end of 2023. A similar notification is displayed on the official Amazon Drive website. In the email, Amazon informs Drive customers that support for uploading new files will be disabled on January 31, 2023. Customers who use Amazon Drive may continue to access files uploaded prior to that date, but the option to add new files or change existing o


Total Cookie Protection is now available in Firefox for Android
Mozilla is set to release Firefox 107 for Android devices tomorrow. The update adds support for the enhanced anti-tracking feature, Total Cookie Protection. (Image via Mozilla) Total Cookie Protection in Firefox for Android So, what is Total Cookie Protection, and why is it important? When you visit a web page, the browser loads various elements, this may include embedded content from third-party websites. These can be used to track your usage across websites, in order to profile your browsing


Windows 10 and 11: Direct Access issue confirmed by Microsoft
Microsoft confirmed an issue affecting Direct Access on Windows 10 and Windows 11 devices recently. The issue affects devices running windows 11 version 21H2 and 22H2, in other words all release versions of Windows 11, as well as the Windows 10 versions 20H2, 21H1, 21H2 and 22H2, and the Enterprise version LTSC 2019, Windows Server 2022 and Windows Server 2019. Microsoft describes the issue in the following way: connections to Direct Access may fail on affected systems after "temporarily losing