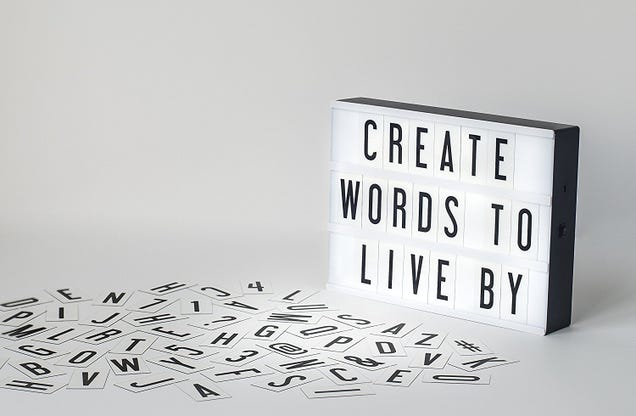 For $35, The My Cinema Lightbox Should Be On Everyone's Desk
Give your desk or apartment a little marquee with the My Cinema Lightbox, which currently has a prominent place in our office (a bunch of other desk pods followed suit and got their own). And right now, it's on sale for an even more affordable $35, which is like a cent for every slightly questionable word choice…Read more...


Is Pop Music Becoming Louder, Simpler and More Repetitive?
dryriver writes: The BBC has posted a very interesting article that investigates whether people claiming all over the internet that "pop music just isn't what it used to be" are simply growing old, or if there actually is objective science capable of backing up this claim of a "steady decline in music quality." The findings from five different studies are quoted; the findings from the fourth study is especially striking: 1. Pop music has become slower -- in tempo -- in recent years and also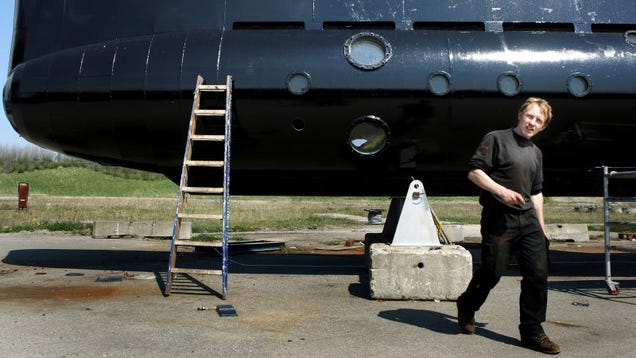 Man Behind Crowdfunded Submarine Charged With Murder of Journalist Kim Wall
Peter Madsen, an eccentric inventor who gained notoriety for his DIY submarine and mini-rocket projects, has been charged with the murder of Kim Wall, a young journalist that was writing a story about him. After months of shifting stories, prosecutors believe that Madsen intentionally killed Wall and that the act was…Read more...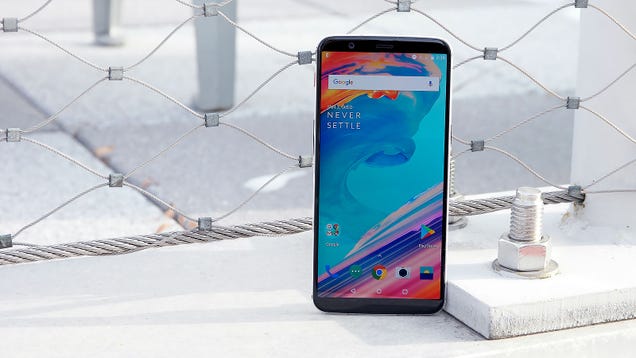 OnePlus Shuts Down Credit Card Payments After Reports of Suspicious Transactions
Recently, OnePlus was on a roll. The OnePlus 5T is easily the best phone the company has ever made, and just before CES 2018, OnePlus released a rather attractive white color variant for its latest mid-range phone. However, things got derailed last week when OnePlus customers started reporting they were seeing unknown…Read more...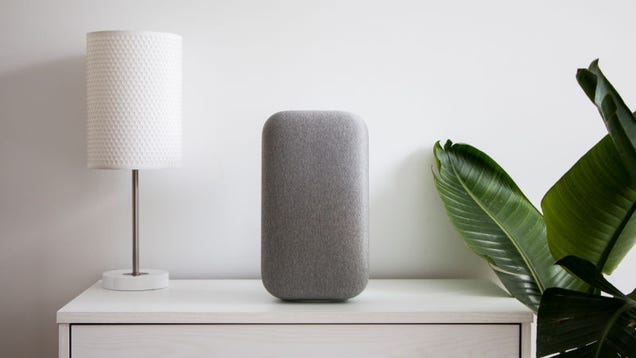 Your Chromecast or Google Home Might Be Screwing Up Your Wi-Fi
Google Home and Chromecast devices are reportedly killing peoples' Wi-Fi. The problem, first reported by Android Police, originally seemed localized to users of the Google Home Max speaker and the cheap, but usually excellent, TP-Link Archer C7 router. However since Android Police first reported the problem, it seems…Read more...


The James Webb Space Telescope Has Emerged From the Freezer
The James Webb Space Telescope has emerged from a large vacuum chamber that was home to temperatures of just 20 degrees Celsius above absolute zero. Scientists have reviewed the data and given the instrument a clean bill of health. "We now have verified that NASA and its partners have an outstanding telescope and set of science instruments," said Bill Ochs, the Webb telescope project manager at NASA's Goddard Space Flight Center in Greenbelt, Maryland. "We are marching toward launch." Ars Techni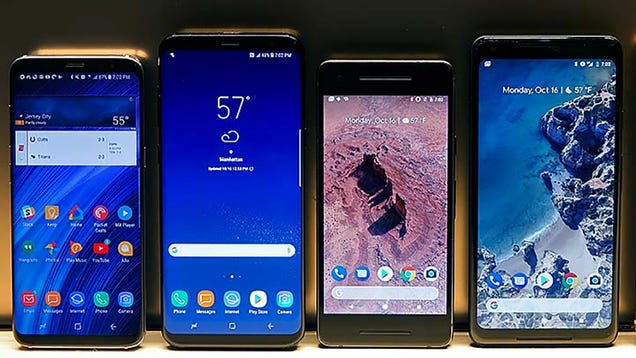 4 Ways Google's Android Beats Samsung's Android and 3 Ways It Doesn't
Google and Samsung are locked in a battle at the premium end of the Android smartphone market, and one of the reasons why you might pick a Google Pixel 2 over a Samsung Galaxy Note 8—or vice versa—is the on-board software. We put the two flagship devices side by side to see how Pixel Android compares to Samsung…Read more...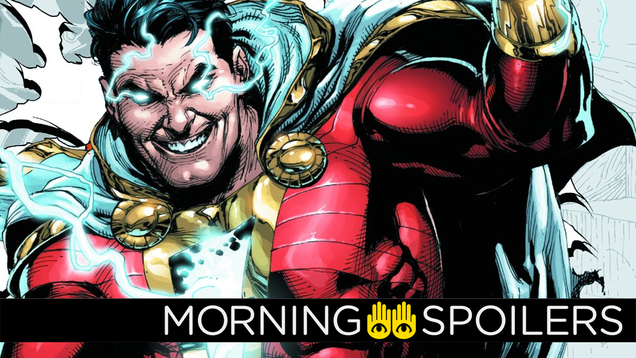 New Shazam Rumors Tease Changes to the Big Villain
The Cyborg solo movie will revisit the hero's origins. Get an even better look at Iron Man's Avengers: Infinity War armor. Another familiar face could return for the John Wick TV series. Plus, behind the scenes on A Wrinkle in Time, and Phoebe Waller-Bridge on Ron Howard's take on Solo: A Star Wars Story. Spoilers get!Read more...


Chicken-sized dinosaur likely used brightly colored feathers to woo mates
Displaying eye-catching colors or outlandish behavior to catch the attention of a mate is common in nature, from the peacock, to the hummingbird, to the impossibly white teeth of 60-something real estate mogul. Scientists are claiming to have traced this phenomenon all the way back to an ancient bird-like dinosaur, which they say used a colorful ring of neck feathers to woo potential suitors 160 million years ago... Continue Reading Chicken-sized dinosaur likely used brightly colore


Seawater-swallowing surfers harbor higher levels of antibiotic resistant bacteria
A UK study has found that regular surfers were three times more likely to have an antibiotic resistant strain of E. coli bacteria in their gut than non-surfers. This not only suggests surfers are more likely to be at risk from these microorganisms, but there is an unexpected prevalence of antibiotic resistant bacteria in coastal bathing waters around the UK... Continue Reading Seawater-swallowing surfers harbor higher levels of antibiotic resistant bacteria Category: Science


New TAG Heuer Connected Modular 45 smartwatch is covered in diamonds, costs nearly $200,000
In addition to the new Connected Modular 41, TAG Heuer has introduced new, slightly pricer version of its Connected Modular 45 smartwatch. The TAG Heuer Connected Modular 45 Full Diamonds is an Android Wear smartwatch that's made of gold and covered in diamonds. Specifically, the 45mm case is polished with white gold and there are 589 diamonds on the entire watch: 78 on the bezel, 16 on the lugs, and 495 on the bracelet. That's a total of 23.35 carats. In addition to all of those diamo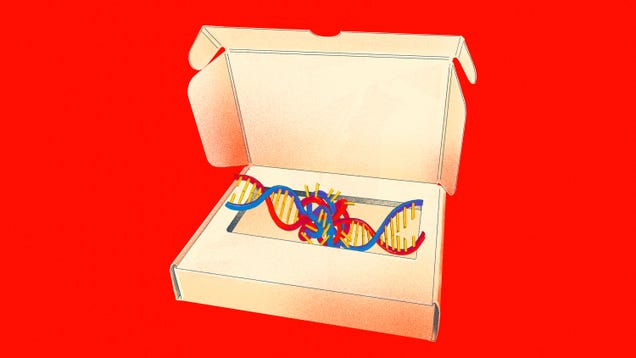 How DNA Testing Botched My Family's Heritage, and Probably Yours, Too
My grandfather was caramel-skinned with black eyes and thick, dark hair, and until he discovered that he was adopted, he had no reason to suspect that he was not the son of two poor Mexicans as he'd always been told. When he found his adoption papers, according to family lore, he pestered the nuns at the Dallas…Read more...


Nintendo Switch emulator already in the works from team behind 3DS emulator
Long before Nintendo started packaging classic games on miniature versions of its old consoles, the easiest way to play those games was with an emulator. Despite their questionable legality, emulators for virtually every console ever made have been released on PC, Android and even other video game consoles over the years. As you might expect, it often takes years after a console launches for an emulator to be developed, but this weekend, the team behind the Citra emulator for the 3DS announced


Why You Shouldn't Stifle Your Sneeze
An anonymous reader quotes a report from The Guardian: In a season where colds are rife, holding your nose and closing your mouth might seem like a considerate alternative to an explosive "Achoo!" But doctors have warned of the dangers of such a move after a man was found to have ruptured the back of his throat when attempting to stifle a sneeze. Medics say the incident, which they detail in the British Medical Journal Case Reports, came to light when a 34-year old man arrived in A&E with a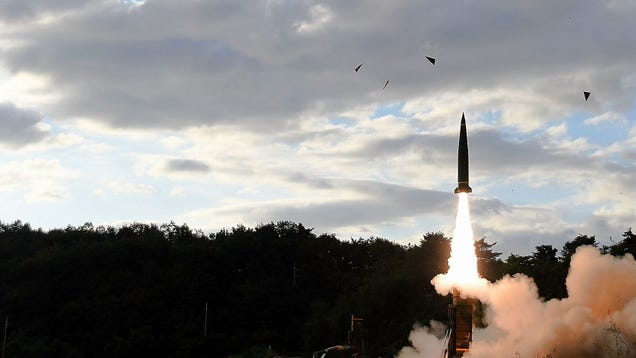 Japanese Broadcaster Mistakenly Warns App Users of North Korean Missile Attack
On Tuesday, people in Japan with national broadcaster NHK's app installed on their phones were sent an alert urging them to take cover after a likely missile launch by North Korea. "NHK news alert. North Korea likely to have launched missile. The government J alert: evacuate inside the building or underground," the…Read more...


SpaceX and Boeing Slated For Manned Space Missions By Year's End
schwit1 shares a report from Fortune, covering NASA's announcement last week that it expects SpaceX to conduct a crewed test flight by the end of the year: SpaceX's crewed test flight is slated for December, after an uncrewed flight in August. Boeing will also be demonstrating its CST-100 Starliner capsule, with a crewed flight in November following an uncrewed flight in August. NASA's goal is to launch crews to the ISS from U.S. soil, a task that has fallen to Russia's space program since the r


Google's Museum App Finds Your Fine Art Doppelganger
The latest update to the Google Arts & Culture app now lets you take a selfie, and using image recognition, finds someone in its vast art collection that most resembles you. It will then present you and your fine art twin side-by-side, along with a percentage match, and let you share the results on social media. Engadget reports: The app, which appears to be unfortunately geo-restricted to the United States, is like an automated version of an article that circulated recently showing folks st


When and how humans triggered a new geological epoch
There's no doubt that humans have had a powerful impact on the planet, but some scientists believe that the effects are so clear and widespread that our current time period should be declared the dawn of a new geological epoch - the Anthropocene. On the path to being formally recognized, a new study has proposed a start date for the new epoch, and outlined where geological evidence could be found to support it... Continue Reading When and how humans triggered a new geological epoc...


AirSpaceX's autonomous, electric air taxi lands in Detroit
Airspace Experience Technologies, LLC (AirSpaceX) has given a preview of its vision for the future of air taxi services at this year's North American International Auto Show (NAIAS) in Detroit. The company unveiled a sub-scale model of its vertical take off and landing (VTOL) aircraft, Mobi-One, an autonomous, tilt-wing electric aircraft designed to carry both passengers and cargo at speeds of up to 250 mph (400 km/h). .. Continue Reading AirSpaceX's autonomous, electric air taxi


Twitter hits back again at claims that its employees monitor direct messages
Twitter is pushing back against claims made by conservative activist group Project Veritas that its employees monitor private user data, including direct messages. In a statement to BuzzFeed News, a Twitter representative said "we do not proactively review DMs. Period. A limited number of employees have access to such information, for legitimate work purposes, and we enforce strict… Read More


Ten years ago today, Steve Jobs introduced the MacBook Air. "Apple's Macworld 2008 was a special one, taking place just days after the annual Consumer Electronics Show had ended and Bill Gates bid farewell to Microsoft," The Verge recalls. "Jobs introduced the MacBook Air by removing it from a tiny paper office envelope, and the crowd was audibly shocked at just how small and thin it was..." From the report: At the time, rivals had thin and light laptops on the market, but they were all around a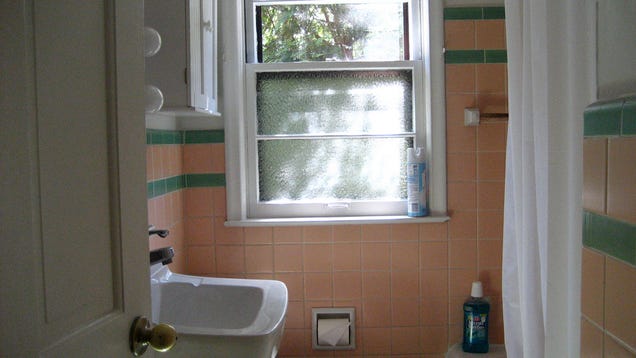 Stop Bringing Your Phone to the Bathroom
There are lots of reasons to keep your phone out of the bathroom, but protecting your phone from germs or potential falls into the toilet are secondary—though, yes, stop putting your phone in your back pocket, that's dangerous. But the real reason to leave your phone out of the bathroom is mindfulness. Read more...


Airbnb now lets users pay less up front for bookings
Airbnb has today announced a new feature that will help users manage their payments on the platform. The feature, aptly albeit unimaginatively named Pay Less Up Front, lets users pay for a part of their trip upon booking and the rest near the time of check-in. Before now, Airbnb users had to pay 100 percent of their booking up front. For weekend trips, that wasn't such a big deal. But… Read More


AngelList launches Syndicates in India
AngelList has expanded its syndicates program to India in the latest overseas move for the US crowdfunding platform. The launch comes some 18 months after we reported that AngelList had hired Utsav Somani to launch the service and develop its business generally in India, where it also offers its hiring product. Syndicates was launched in the US in 2013 with the purpose of giving… Read More


Renewable Energy Set To Be Cheaper Than Fossil Fuels By 2020, Says Report
An anonymous reader quotes a report from The Independent: Continuous technological improvements have led to a rapid fall in the cost of renewable energy in recent years, meaning some forms can already comfortably compete with fossil fuels. The report suggests this trend will continue, and that by 2020 "all the renewable power generation technologies that are now in commercial use are expected to fall within the fossil fuel-fired cost range." Of those technologies, most will either be at the lowe


'Very High Level of Confidence' Russia Used Kaspersky Software For Devastating NSA Leaks
bricko shares a report from Yahoo Finance: Three months after U.S. officials asserted that Russian intelligence used popular antivirus company Kaspersky to steal U.S. classified information, there are indications that the alleged espionage is related to a public campaign of highly damaging NSA leaks by a mysterious group called the Shadow Brokers. In August 2016, the Shadow Brokers began leaking classified NSA exploit code that amounted to hacking manuals. In October 2017, U.S. officials told ma


OnePlus Customers Report Credit Card Fraud After Buying From the Company's Website
If you purchased a OnePlus smartphone recently from the official OnePlus website, you might want to check your transactions to make sure there aren't any you don't recognize. "A poll was posted on the OnePlus forum on Thursday asking users if they had noticed fraudulent charges on their credit cards since purchasing items on the OnePlus site," reports Android Police. "More than 70 respondents confirmed that they had been affected, with the majority saying they had bought from the site within the


City-Owned Internet Services Offer Cheaper and More Transparent Pricing, Says Harvard Study
An anonymous reader quotes a report from Ars Technica: Municipal broadband networks generally offer cheaper entry-level prices than private Internet providers, and the city-run networks also make it easier for customers to find out the real price of service, a new study from Harvard University researchers found. Researchers collected advertised prices for entry-level broadband plans -- those meeting the federal standard of at least 25Mbps download and 3Mbps upload speeds -- offered by 40 communi


Skin sticker lets you know when you've had enough sun
It was just last week that we heard about UV Sense, L'Oreal's new ultraviolet light sensor that fits on the user's thumbnail. To get a reading from the tiny device, you have to pass your smartphone over it. What if you want things to be even simpler, though? Well, you might want to try the no-phone-required LogicInk UV... Continue Reading Skin sticker lets you know when you've had enough sun Category: Health & Wellbeing Tags: Skin Sunlight ...


FDA Approves First Drug Aimed at Women With Inherited Breast Cancer
U.S. regulators have approved the first drug aimed at women with advanced breast cancer caused by an inherited flawed gene. From a report: The Food and Drug Administration on Friday approved AstraZeneca PLC's Lynparza for patients with inherited BRCA gene mutations who have undergone chemotherapy. The drug has been on the market since 2014 for ovarian cancer, and is the first in a new class of medicines called PARP inhibitors to be approved for breast cancer. PARP inhibitors prevent cancer cells


India's Razorpay nabs $20M led by Tiger Global for its Stripe-like payment gateway
E-commerce remains among the biggest tech opportunities in India, one of the world's most populated countries whose economy continues to rapidly evolve and now has over 500 million people connecting to the Internet. And today, a startup that is playing in this space — aiming to make it easier to take and make payments online — has announced a significant round of… Read More


Shipping container-based tiny house can be towed or stowed
Tiny house builder Escape is trying something different with its latest model, the Vista C. As its name suggests, the dwelling is part of the firm's Vista line, but is based around a shipping container. It comes with lots of optional extras, including an off-grid setup and a trailer for easy towing. .. Continue Reading Shipping container-based tiny house can be towed or stowed Category: Tiny Houses Tags: Building and Construction Home


Airbus A380, Once the Future of Aviation, May Cease Production
The days may be numbered for the world's largest passenger aircraft. An anonymous reader shares a report: Airbus, the European aerospace group that makes the A380 superjumbo, said on Monday that it would have to end production of the plane if its only major customer, Emirates, did not order more (Editor's note: the link may be paywalled; alternative source). The admission by John Leahy, the company's chief operating officer, was the latest indication that Airbus miscalculated more than two decad


Rappler, a new media organization critical of the Philippines government, faces closure
Rappler, a high-profile new media news organization in the Philippines, is facing closure after the Securities and Exchange Commission (SEC) revoked its registration for an alleged breach of the country's constitution. Rappler was started in 2012 by Filipino journalist Maria Ressa and it is a global case study for media in the 21st century with a digital-first platform and focus… Read More


Google Chromecast and Home devices are causing problems with some Wi-Fi networks
Google has confirmed an issue with its Google Home and Chromecast products that can cause your home Wi-Fi network to crash. According to a TP-Link engineer who investigated the problem, the crash is caused by Google's device sending hundreds of thousands of data packets in a short amount of time, a traffic spike that can crash routers commonly found in your home. The issue reportedly affects routers from ASUS, Linksys, Netgear, TP-Link, and Synology, which covers most brands you're likely to f...


Samsung developed a new magnesium alloy for upcoming top Galaxy phones
Samsung is ready to use "Metal 12" alloys to make durable and lightweight electronics, including smartphones, laptops, and wearables. And the company is already looking to register a new trademark for the special material. Before you get too excited about Samsung inventing some sort of new metal you should know that Metal 12 refers to magnesium, which happens to be the 12th element in the periodic table. But Metal 12 is a magnesium-aluminum alloy which is already being used in new Samsung l...


Nissan Xmotion concept blends sci-fi and serenity – and includes a fish friend
Nissan has a brand new concept vehicle it unveiled at CES this year, called the 'Xmotion.' The crossover SUV concept vehicle features sleek exterior lines with sharp angles to accentuate details like the headlights, and inside blends touchscreen displays, innovative control mechanisms and spare accents to provide a look that's both futuristic, and strangely rural and… Read More


Elon Musk says enhanced voice command functionality is coming to the Model 3
Tesla vehicles are certainly forward-thinking, but sometimes the company's tech oriented approach results in a less than optimal user experience. Case in point: a recent CNN review of the Model 3 bemoans the fact that users are essentially required to play around with the car's 15-inch touchscreen anytime they want to adjust even the most minor of controls or vehicular settings. "To do almost anything, from adjusting the mirrors to tweaking the car's speed while driving in Autopilot, I had to u


Holding in a sneeze could land you a week in hospital, doctors say
There's a lot of old-school pseudo-medicine that says holding in a sneeze could be bad for your health: Sneezing helps get the devil out, so the theory goes, so your bodily function is actually a vital component of exorcism or something. But according to a new case report published in the British Journal of Medicine and seen by Gizmodo, there's a very real reason to let it out. One 34-year-old man who tried to hold in a sneeze by plugging his mouth and nose ended up with major damage to his th...


Mozilla Tests Firefox 'Tab Warming'
Catalin Cimpanu, reporting for BleepingComputer: Mozilla is currently testing a new feature called "Tab Warming" that engineers hope will improve the tab switching process. According to a description of the feature, Tab Warming will watch the user's mouse cursor and start "painting" content inside a tab whenever the user hovers his mouse over one. Firefox will do this on the assumption the user wants to click and switch to view that tab and will want to keep a pre-rendered tab on hand if this oc


Canadian Charged With Running LeakedSource.com, Selling Stolen Info
A Canadian man accused of operating the LeakedSource.com website, a major repository of stolen online credentials, has been arrested and charged with trafficking in billions of stolen personal identity records, the Royal Canadian Mounted Police (RCMP) said on Monday. From a report: The site, which was shut down in early 2017, had collected details from a string of major breaches and made them accessible and searchable for a fee. The man, 27-year-old Jordan Evan Bloom, is due to appear in a Toron


Hot new GoPro Hero6 Black just got a $100 discount for the first time ever
Action cameras are a dime a dozen these days, which is great news for people with basic needs. After all, you can get a best-selling 4K action cam on Amazon these days for just $50. But there's still nothing on the market quite like a GoPro, and the latest professional-grade action camera from GoPro was just discounted on Amazon for the first time since it was released. The GoPro HERO6 Black has a full retail price of $499, and we've seen it on other sites in the $450 range. Right now on Amazon,


Toyota and Lexus vehicles will finally start getting CarPlay this year
Toyota has been a holdout from CarPlay, Apple's in-dash infotainment system that works with your iPhone. The automaker and its luxury brand Lexus have yet to offer it in any models, despite most other car companies giving in on at least a few vehicles (which tends to later to broader rollout thereafter). The new 2019 Toyota Avalon will have CarPlay on board, however. The vehicle was… Read More


Google Brings Map Service Back To China
Google has relaunched its map service in China after an eight-year absence, signaling a new era of cooperation between the American internet giant and local partners in fields such as artificial intelligence, reports Nikkei. From the report: Chinese netizens hailed the revival of Google Maps on Monday as the American company's great return to China, where its trademark search and other services have been unavailable since 2010. While Google began offering a translation app for Chinese smartphone


Meet The New SilverStone PSUs From CES 2018
SiverStone showed three new PSUs during CES 2018, two high power density units with 1kW and 1.2kW capacities and a high-end passive PSU featuring 600W capacity, which is based on Seasonic's Prime platform.


A modest primer for Ethereum programming
The world is full of web programmers, but there's a real paucity of cryptocurrency developers, and the chasm between the two fields is hard to cross. So I thought I'd take what I'd learned from architecting and building out our own Ethereum-based projects, and turn it into an open-sourced tutorial for web devs, in the hopes of encouraging a little more actual development… Read More


Nokia 6 (2018) and Nokia 7 receiving Android Oreo updates
Less than two weeks after the Nokia 6 (2018) made its official debut, it's started receiving a major software update. Nokia has announced that the Nokia 6 (2018) and Nokia 7 are now receiving an update to Android 8.0 Oreo. The updates are now rolling out in China, where the new Nokia 6 and Nokia 7 are available, so owners should keep an eye out for the updates in the coming days. The update to Android Oreo brings with it several new features. Picture-in-picture will let you watch video from


Researchers Find That One Person Likely Drove Bitcoin From $150 to $1,000
An anonymous reader shares a report: Researchers Neil Gandal, JT Hamrick, Tyler Moore, and Tali Oberman have written a fascinating paper on Bitcoin price manipulation. Entitled "Price Manipulation in the Bitcoin Ecosystem" and appearing in the recent issue of the Journal of Monetary Economics the paper describes to what degree the Bitcoin ecosystem is controlled by bad actors. To many it's been obvious that the Bitcoin markets are, at the very least, being manipulated by one or two big players.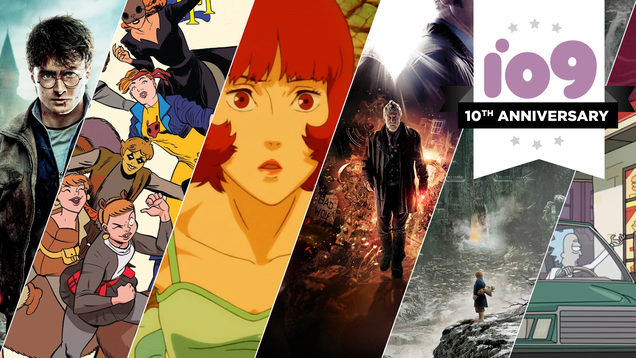 The 100 Biggest, Most Important Pop Culture Moments of the Last 10 Years: #81-100
If you're a nerd, the last 10 years have been astonishing. Over the last decade, nerds have conquered pop culture. Superheroes dominate theaters and TV networks. We get a new Star Wars movie every year. A show with zombies, dragons, and people having graphic sex is mainstream. It's been 10 years of victories, losses,…Read more...


Tag Heuer intros smaller Connected Modular 41 smartwatch with Android Wear
Nearly one year after debuting its Connected Modular 45 smartwatch, TAG Heuer has introduced a new, smaller wearable. The TAG Heuer Connected Modular 41 is now official. As its name implies, this watch features a diameter of 41mm, making it better for people with smaller wrists. The device also has a round AMOLED display with a resolution of 390x390 and an improved brightness of 350 nits. This smaller TAG Heuer Connected Modular 41 also features double the RAM and storage than the Connected 45,


Dancing arms give faceless clock the edge
We've seen a number of frankly bizarre time-keepers over the years, including a watch that uses famous landmarks to show time zones, a clock that makes you solve math problems and another that displays the time as shadows when someone touches its face. Architect and hobby tinkerer Ekaggrat Singh Kalsi joins that strange clock party with the Edgytokei, where dancing mechanical arms show hand positions on a clock face ... except there's no clock face... Continue Reading Dancing arms g


Ford is Throwing $11 Billion at Its Electric Car Problem
Ford said on Monday it will boost its investment in electric vehicles to $11 billion in the next five years, more than doubling a previous commitment. Company's chairman Bill Ford said the car maker would have 40 hybrid and fully electric vehicles in its range by the same period. It comes as countries around the world put more pressure on car makers to rein in carbon emissions. From a report: It was a dramatic escalation in Ford's crosstown rivalry with General Motors, which has seen its stock p


Apple included in far-reaching class-action lawsuit against Intel and ARM over security problems
I get that class action suits targeting Apple are pretty hot right now, given the whole iPhone slowdown debacle. But that probably doesn't mean that Apple should also be hit with class action suits over the recently discovered Meltdown and Spectre security issues that affect most Intel, ARM, and AMD chips. However, a planned class action suit in Israel has Apple as a co-defendant, right next to Intel and ARM. According to Hamodia, a group of users filed a request with the Haifa District ...


Ten years ago today, Steve Jobs triumphantly held up a manilla interoffice mail envelope to a round of applause at the Moscone Convention Center in San Francisco. It was a silly gimmick, but it got the point across. A year after introducing the Macworld crowd to the iPhone, the company was about to add another cornerstone product to its repertoire. Ten years and seven generations later,… Read More