Pentagon-Funded Project Will 'Solve' Cellphone Identity Verification Within Two Years
Long-time Slashdot reader Zorro quotes Nextgov: The Defense Department is funding a project that officials say could revolutionize the way companies, federal agencies and the military itself verify that people are who they say they are and it could be available in most commercial smartphones within two years. The technology, which will be embedded in smartphones' hardware, will analyze a variety of identifiers that are unique to an individual, such as the hand pressure and wrist tension when t


People Hate Canada's New 'Amber Alert' System
The CBC reports: When the siren-like sounds from an Amber Alert rang out on cellular phones across Ontario on Monday, it sparked a bit of a backlash against Canada's new mobile emergency alert system. The Ontario Provincial Police had issued the alert for a missing eight-year-old boy in the Thunder Bay region. (The boy has since been found safe)... On social media, people startled by the alerts complained about the number of alerts they received and that they had received separate alerts in Eng


Did Google's Duplex Testing Break the Law?
An anonymous reader writes: Tech blogger John Gruber appears to have successfully identified one of the restaurants mentioned in a post on Google's AI blog that bragged about "a meal booked through a call from Duplex." Mashable then asked a restaurant employee there if Google had let him know in advance that they'd be receiving a call from their non-human personal assistant AI. "No, of course no," he replied. And "When I asked him to confirm one more time that Duplex had called...he appeared to


Repo Men Scan Billions of License Plates -- For the Government
The Washington Post notes the billions of license plate scans coming from modern repo men "able to use big data to find targets" -- including one who drives "a beat-up Ford Crown Victoria sedan." It had four small cameras mounted on the trunk and a laptop bolted to the dash. The high-speed cameras captured every passing license plate. The computer contained a growing list of hundreds of thousands of vehicles with seriously late loans. The system could spot a repossession in an instant. Even be


Ask Slashdot: Could Asimov's Three Laws of Robotics Ensure Safe AI?
"If science-fiction has already explored the issue of humans and intelligent robots or AI co-existing in various ways, isn't there a lot to be learned...?" asks Slashdot reader OpenSourceAllTheWay. There is much screaming lately about possible dangers to humanity posed by AI that gets smarter and smarter and more capable and might -- at some point -- even decide that humans are a problem for the planet. But some seminal science-fiction works mulled such scenarios long before even 8-bit home c


First Government Office in the US To Accept Bitcoin As Payment
Long-time Slashdot reader SonicSpike quotes the Orlando Sentinel: If cash, check or credit card seems too old-fashioned, Seminole County, Florida Tax Collector Joel Greenberg said this week his office will begin accepting bitcoin as payment for new IDs, license plates and property taxes starting next month. Greenberg said accepting bitcoin and bitcoin cash as a payment method will promote transparency and accuracy in payment. "There's no risk to the taxpayer," said Greenberg, who has often raise


IBM Warns Quantum Computing Will Break Encryption
Long-time Slashdot reader CrtxReavr shares a report from ZDNet: Quantum computers will be able to instantly break the encryption of sensitive data protected by today's strongest security, warns the head of IBM Research. This could happen in a little more than five years because of advances in quantum computer technologies. "Anyone that wants to make sure that their data is protected for longer than 10 years should move to alternate forms of encryption now," said Arvind Krishna, director of IBM


40 Cellphone-Tracking Devices Discovered Throughout Washington
The investigative news "I-Team" of a local TV station in Washington D.C. drove around with "a leading mobile security expert" -- and discovered dozens of StingRay devices mimicking cellphone towers to track phone and intercept calls in Maryland, Northern Virginia, and Washington, D.C. An anonymous reader quotes their report: The I-Team found them in high-profile areas like outside the Trump International Hotel on Pennsylvania Avenue and while driving across the 14th Street bridge into Crystal C


Anti-GMO Activists Slow Scientists Breeding a CO2-Reducing Superplant
The Bulletin of Atomic Scientists calls it "a plant that could save civilization, if we let it." Slashdot reader meckdevil writes: A "super chickpea plant" now in development could remove huge amounts of excess atmospheric carbon dioxide and fix it in the soil, greatly diminishing the impacts of climate change (not to mention producing large amounts of tasty hummus). But fear of anti-GMO activists has so far deterred her from using the CRISPR gene-editing tool to speed work on the plant. The


Should The Media Cover Tesla Accidents?
Long-time Slashdot reader rufey writes: Last weekend a Tesla vehicle was involved in a crash near Salt Lake City Utah while its Autopilot feature was enabled. The Tesla, a Model S, crashed into the rear end of a fire department utility truck, which was stopped at a red light, at an estimated speed of 60 MPH. "The car appeared not to brake before impact, police said. The driver, whom police have not named, was taken to a hospital with a broken foot," according to the Associated Press. "The drive


Astronomers Discovered the Fastest-Growing Black Hole Ever Seen
Long-time Slashdot reader Yhcrana shares "some good old fashioned astronomy news." Astronomers have discovered "a black hole 20 billion times the mass of the sun eating the equivalent of a star every two days," reports the New York Times. The black hole is growing so rapidly, said Christian Wolf, of the Australian National University, who led the team that found it in the depths of time, "that it is probably 10,000 times brighter than the galaxy it lives in." So bright, that it is dazzling ou


Rebuilding the PDP-11/70 with a Raspberry Pi
"You could look at this as a smallish PDP-11/70, built with modern parts," Oscar Vermeulen writes on his site. "Or alternatively, and equally valid, as a fancy front panel case for a Raspberry Pi." Long-time Slashdot reader cptnapalm writes: Oscar Vermeulen's PiDP-11 front panel, modeling a PDP-11/70 in all its colorful glory, has been released to beta testers. This is Mr. Vermeulen's second DEC front panel; his PiDP-8 was released a few years ago. The PiDP-11 panel is designed to work with


'I Asked Apple for All My Data. Here's What Was Sent Back'
"I asked Apple to give me all the data it's collected on me since I first became a customer in 2010," writes the security editor for ZDNet, "with the purchase of my first iPhone." That was nearly a decade ago. As most tech companies have grown in size, they began collecting more and more data on users and customers -- even on non-users and non-customers... Apple took a little over a week to send me all the data it's collected on me, amounting to almost two dozen Excel spreadsheets at just 5MB i


Can This New Treatment Stop the Common Cold?
"Researchers may have identified a compound that can stop some of the most common cold viruses, the rhinovirus, in its tracks, according to a new report published in the journal Nature." An anonymous reader quotes Fortune: The scientists' work is early-stage. But the mechanism it uses to tackle colds is striking. Developed at the Imperial College London, the molecule targets a protein in human cells that cold viruses use in order to replicate and conquer. By targeting this specific pathway, the


Save $50 on the device that lets you control your sprinklers with your smartphone or Alexa
Spring has officially sprung! The weather has been beautiful lately in most parts of the country, but it sort of snuck up on us this year. This is especially true in the Northeast, where it went from snowing one day to sunny and 80° the next. If you were caught off guard, you've surely gotten up to speed by now. For many households, that means your water bill has skyrocketed. If you're looking for a way to cut down on water costs and still keep your lawn and foliage green and healthy, grab a


La Belle Vie wants to compete with Amazon Prime Now in Paris
French startup La Belle Vie announced a new funding round of $6.5 million earlier this week (€5.5 million). Julien Mangeard, Thibaut Faurès Fustel de Coulanges, Louis Duclert, Kima Ventures and Shake-Up Factory participated in the founding round. Online grocery shopping is becoming quite competitive in Paris. You can order groceries from Amazon using Amazon Prime Now. […]


Cell phones thrown in the trash are exploding in garbage trucks and dumps
Replacing smartphones has become a yearly or bi-yearly activity for many of us. We upgrade from old and busted to the new hotness with regularity, but we don't always know what to our old devices. I stash most of mine in a drawer in case of emergency, but whatever you do with your old phone, do not throw it away. National recycling program Call2Recycle tells USA Today that the lithium-ion batteries in discarded cell phones were responsible for 65% of waste facility fires in California in 2017.


Floating Pacific Island Is In the Works With Its Own Government, Cryptocurrency
An anonymous reader quotes a report from CNBC: Nathalie Mezza-Garcia is a political scientist turned "seavangelesse" -- her term for an evangelist in favor of living off the grid -- and on the ocean. Mezza-Garcia spoke with CNBC's Matthew Taylor about what she sees as the trouble with governments, and why she believes tech startups should head to Tahiti. This seavangelesse is a researcher for the Blue Frontiers and Seasteading Institute's highly-anticipated Floating Island Project. The project i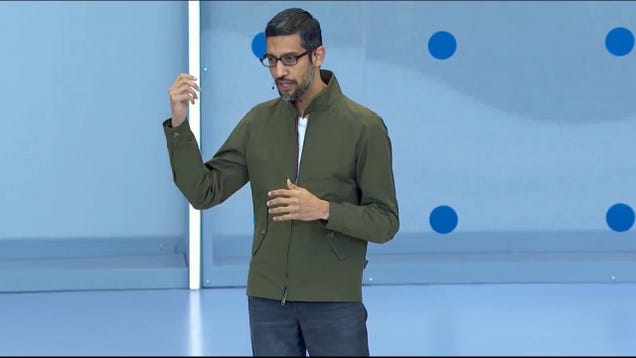 Pretty Much All Tech Demos Are Fake as Hell
At Google I/O earlier this month, CEO Sundar Pichai showcased an experimental Google Assistant feature called Duplex which can make routine phone calls on your behalf. In one striking demo, the digital assistant called a hair salon and scheduled an appointment with an employee at the other end in a voice punctuated…Read more...


10 new movie trailers you need to watch from this past week
Hey, quick question, did you see Deadpool 2 already? Because it's incredibly funny and shows that Ryan Reynolds and Co. can still tell pretty much the same type of story again. Only, this time around, you're actually expecting crazy, hilarious things to happen. Also opening this week are Book Club, Show Dogs, and On Chesil Beach, if you're looking for other attractions. Meanwhile, we've got a fresh collection of trailers coming in, so let's dig in. A.X.L. Out in August A.X.L. is a ...


Meet the judges for the TC Startup Battlefield Europe at VivaTech
VivaTech is right around the corner, and I'm excited to introduce you to the third batch of judges that will come to Paris for TechCrunch's Startup Battlefield Europe. If you haven't been to TechCrunch Disrupt, the Startup Battlefield is arguably the most interesting part of the show. Before everybody started doing a startup competition, there […]


Apple started paying $15 billion European tax fine
It took a couple of years, but Apple has started to pay back illegal tax benefits to the Irish government. The company has paid $1.77 billion (€1.5 billion) into an escrow account designed to hold the fine. Apple has to pay $15 billion in total (€13 billion). In August 2016, the European Commission said that […]


FM Radio Faces UK Government Switch-Off As Digital Listening Passes 50 Percent Milestone
The Amazon Echo and other smart speakers have helped push the audience for digital radio past that of FM and AM in the UK for the first time. According to Radio Joint Audience Research (RAJAR), digital listening has reached a new record share of 50.9%, up from 47.2% a year ago. This milestone will trigger a government review into whether the analog FM radio signal should be switched off altogether. iNews reports: The BBC said it would be "premature" to switch off the FM signal. It could cut off


Video: iPhone X vs Galaxy S9+ AR Gaming -- ARKit vs ARCore
Apple's ARKit made a public debut at WWDC 2017 and was later released with iOS 11, enabling any iOS device with an A9 or newer processor to run augmented reality games and apps. Like clockwork, Google introduced a competing product in ARCore for devices running Android. We take a closer at the respective AR platforms in this video.


'My Data Request' lists guides to get data about you
GDPR is right around the corner, so it's time to prepare your personal data requests. If you live in the European Union, tech companies have to comply with personal data requests after May 25th. And there's a handy website that helps you do just that. My Data Request lists dozens of tech companies and tells […]


Set the mood with these LED light bulbs that look like real flickering flames
LED bulbs that look like real flickering flames seem like the sort of thing that might be cheesy, but they're actually awesome. I mean, I wouldn't replace the overhead lights in my kitchen with them, but as accent lighting in outside lanterns, for example, they create an awesome effect that you're going to love. They also look fantastic on a table in a base like this one. We've got two different sizes for you to check out. The first is the CPPSLEE E26 LED Flame Effect Lig


FCC Investigating LocationSmart Over Phone-Tracking Flaw
The FCC has opened an investigation into LocationSmart, a company that is buying your real-time location data from four of the largest U.S. carriers in the United States. The investigation comes a day after a security researcher from Carnegie Mellon University exposed a vulnerability on LocationSmart's website. CNET reports: The bug has prompted an investigation from the FCC, the agency said on Friday. An FCC spokesman said LocationSmart's case was being handled by its Enforcement Bureau. Since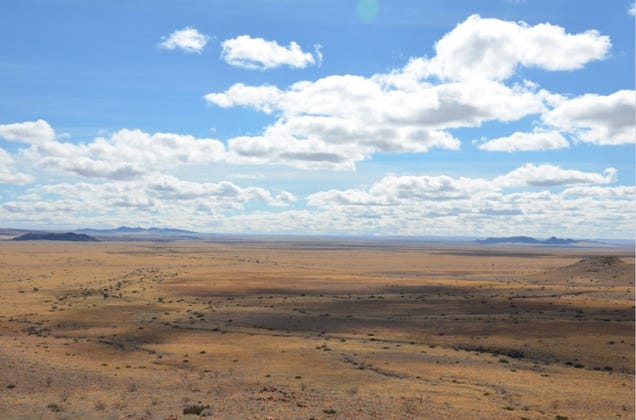 The Paris Agreement's Reach Goal Might Just Save the Web of Life
The ultimate goal of the Paris climate agreement is to limit human-caused global warming to "well below" two-degrees Celsius, while pursuing efforts to keep it lower than 1.5 degrees. A new, large-scale study suggests that if we can keep the mercury from rising above the 1.5 mark, many of the Earth's plants and…Read more...


All the best deals from GameStop's Pro Day sale going on today
Whether you're a student just getting out of school for the summer or an adult looking to wind down after work, there's no better time to pick up some new or used games at GameStop than during the Pro Day sale this weekend. Starting today, May 19th, the Pro Day sale includes deals on hardware, software, accessories, and more. Remember that you'll need to be a PowerUp Elite Pro or Pro member in order to take advantage of the deals. On the hardware side, GameStop is offering anyone who buys a n...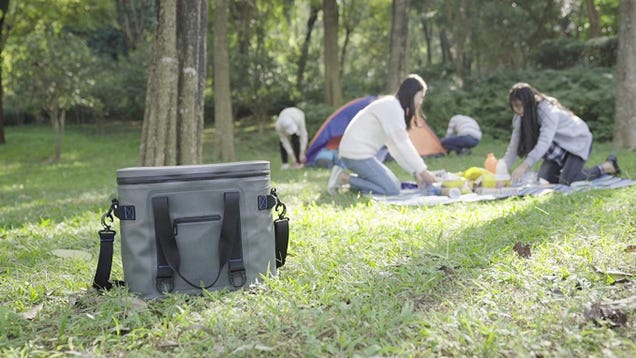 This Deeply Discounted Cooler Can Keep Ice For Days
Just in time for beach season, this 20 can cooler is on sale today for $80, an all-time low, and about $20-$30 less than usual. Like a lot of these high density foam coolers you've been seeing, this one can keep ice frozen for days, so the drinks you pack in the morning will still be ice cold come the end of the day.Read more...


Siempo's new app will break your smartphone addiction
A new app called Siempo wants to un-addict you from your smartphone and its numerous attention-stealing apps. To do so, Siempo replaces an Android device's homescreen, while also taking advantage of a number of design principles to push distractions further away, and give you more control over your notifications. The startup, which launched a few […]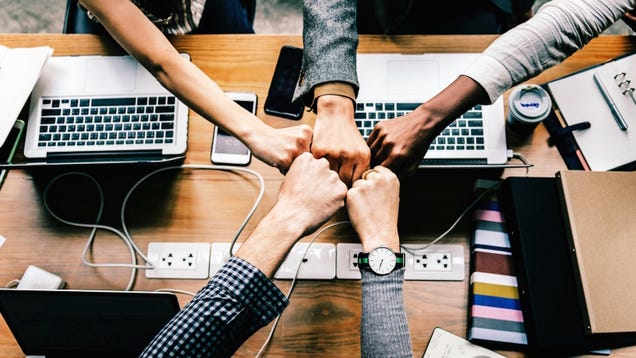 Argue Down Your Bills Using The Art of War
Chinese general Sun Tzu's text The Art of War is as much about psychological warfare as literal tactical maneuvers. Written in the fifth-century BCE, people have found all sorts of ways to use the tome's advice to maneuver in every day life. So, why not use The Art of War to save some money?Read more...


Apple and Samsung rest cases patent damages trial, jury to decide on Monday
Lawyers in the -- maybe -- final Apple v. Samsung trial presented their respective closing arguments on Friday, with Apple fighting to persuade jurors that Samsung's infringement of two utility and three design patents is worth more than $1 billion. Samsung argues it should pay $28 million, at most.


Shared housing startups are taking off
Joanna Glasner Contributor More posts by this contributor These schools graduate the most funded startup CEOs The formula behind San Francisco's startup success When young adults leave the parental nest, they often follow a predictable pattern. First, move in with roommates. Then graduate to a single or couple's pad. After that comes the big purchase […]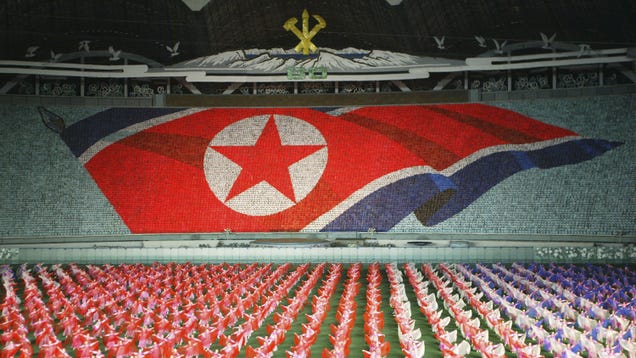 North Korea-Linked Hackers Targeting Defectors With Android Malware
Escaping the isolated and oppressive regime of Kim Jong Un's North Korea requires a harrowing effort, but even getting out of the country may not be enough to escape its reach. New research from McAfee suggests hackers in North Korea are targeting defectors with malware-infected Android apps.Read more...


Google Removes 'Don't Be Evil' Clause From Its Code of Conduct
Kate Conger, reporting for Gizmodo: Google's unofficial motto has long been the simple phrase "don't be evil." But that's over, according to the code of conduct that Google distributes to its employees. The phrase was removed sometime in late April or early May, archives hosted by the Wayback Machine show. "Don't be evil" has been part of the company's corporate code of conduct since 2000. When Google was reorganized under a new parent company, Alphabet, in 2015, Alphabet assumed a slightly adju


In Virtual Reality, How Much Body Do You Need?
An anonymous reader quotes a report from The New York Times: Will it soon be possible to simulate the feeling of a spirit not attached to any particular physical form using virtual or augmented reality? If so, a good place to start would be to figure out the minimal amount of body we need to feel a sense of self, especially in digital environments where more and more people may find themselves for work or play. It might be as little as a pair of hands and feet, report Dr. Michiteru Kitazaki and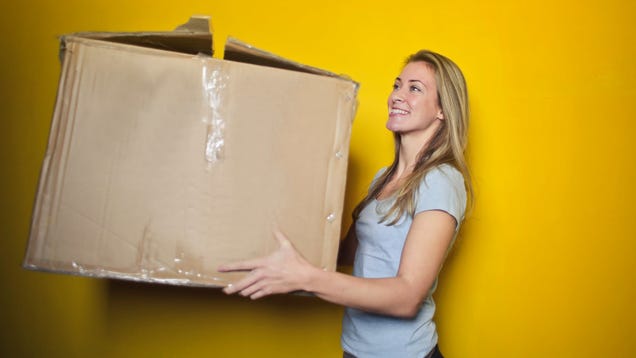 This Site Helps You Find Cheap Items to Hit Amazon's Free Shipping Threshold 
A day before my last trip to Ireland I made a last-minute discovery: I had absolutely no idea where my travel power adapter was. We had recently moved and I didn't have the slightest idea (and oddly still don't months later) where my travel adapters ended up in our new place. For all I know they actually might still…Read more...


App Roundup: Fortnite for iOS, Tweetbot 3 for macOS, WhatsApp, eBay, more!
New apps and updates to existing software appear in the App Store and other digital marketplaces all the time, and sometimes there's simply too many to track. AppleInsider has collected together some of the main macOS and iOS software updates and new additions that have arrived in the last week.


New Spectre Attack Can Reveal Firmware Secrets
Yuriy Bulygin, the former head of Intel's advanced threat team, has published research showing that the Spectre CPU flaws can be used to break into the highly privileged CPU mode on Intel x86 systems known as System Management Mode (SMM). ZDNet reports: Bulygin, who has launched security firm Eclypsium, has modified Spectre variant 1 with kernel privileges to attack a host system's firmware and expose code in SMM, a secure portion of BIOS or UEFI firmware. SMM resides in SMRAM, a protected regio


3.4 million households have ditched cable since 2012
Cord-cutting has gone from a whispered industry nightmare to a very present reality, with over a million people killing their traditional pay TV subscriptions last year, ad revenue dropping, and viable streaming alternatives popping up virtually every month. Leichtman Research has some new data (spotted by DSL Reports) on the recent losses of the cable and satellite TV companies, and at first glance, the news doesn't appear to be diabolical. The top six pay TV companies lost 710,000 subscribe...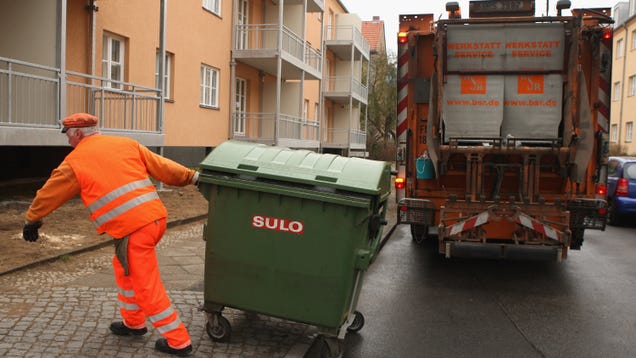 Stop Throwing Cellphone Batteries in the Trash, You're Firebombing Garbage Trucks
It can be difficult to figure out what to do with your old electronics when you're ready to move on from them, but here is one thing you should definitely not do: throw them in the trash. Discarded devices powered by lithium-ion batteries are basically fire bombs waiting to explode on unsuspecting sanitation workers.Read more...


RedDawn Android Malware Is Harvesting Personal Data of North Korean Defectors
According to security company McAfee, North Korea uploaded three spying apps to the Google Play Store in January that contained hidden functions designed to steal personal photos, contact lists, text messages, and device information from the phones they were installed on. "Two of the apps purported to be security utilities, while a third provided information about food ingredients," reports The Inquirer. All three of the apps were part of a campaign dubbed "RedDawn" and targeted primarily North


Congress Is Looking To Extend Copyright Protection Term To 144 Years
"Because it apparently isn't bad enough already, Congress is looking to extend the copyright term to 144 years," writes Slashdot reader llamalad. "Please write to your representatives and consider donating to the EFF." American attorney Lawrence Lessig writes via Wired: Almost exactly 20 years ago, Congress passed the Sonny Bono Copyright Term Extension Act, which extended the term of existing copyrights by 20 years. The Act was the 11th extension in the prior 40 years, timed perfectly to assure


Google's Duplex AI Robot Will Warn That Calls Are Recorded
An anonymous reader quotes a report from Bloomberg: On Thursday, the Alphabet Inc. unit shared more details on how the Duplex robot-calling feature will operate when it's released publicly, according to people familiar with the discussion. Duplex is an extension of the company's voice-based digital assistant that automatically phones local businesses and speaks with workers there to book appointments. At Google's weekly TGIF staff meeting on Thursday, executives gave employees their first full D


Utilities, Tesla Appeal Federal Rollback of Auto Emissions Standards
A coalition of utilities and electric vehicle makers, including Tesla, are petitioning the EPA to reconsider its recent plan to roll back auto emissions standards. In April, the EPA said that it would relax greenhouse gas emissions standards that had been put in place for model year 2022-2025 vehicles. Ars Technica reports: The National Coalition for Advanced Transportation (NCAT) represents 12 utilities as well as Tesla, electric truck maker Workhorse, and EV charging network EVgo. NCAT earlier


The current data-crunching approach to machine learning misses an essential element of human intelligence. From a report: Amid rapid developments and nagging setbacks, one essential building block of human intelligence has eluded machines for decades: Understanding cause and effect. Put simply, today's machine-learning programs can't tell whether a crowing rooster makes the sun rise, or the other way around. Whatever volumes of data a machine analyzes, it cannot understand what a human gets intu


Google Is Making An AR Headset With New Qualcomm Chips
Google is reportedly working on a standalone augmented reality headset that will use new Qualcomm chips. "It will be built by Taiwanese computer maker Quanta," reports The Verge. "The project is still in its early stages, according to documents obtained by WinFuture." From the report: The AR headset is supposed to be similar to Microsoft's HoloLens, a headset that came out in 2016 and is aimed at design, training, and industrial use. The Google AR headset that's in development will reportedly be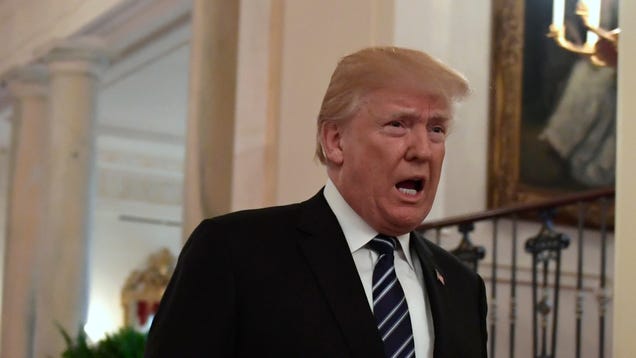 Old Man Still Confused About What Exactly the Post Office Does
The Post Office is an unusual agency. For starters, it has a legal monopoly (weird!), is explicitly enshrined in the Constitution, and despite being part of the federal government, it's operated more like a corporation. All an average person needs to know is that mail goes in a mailbox, and, with relative expedience,…Read more...


The whole-home DVR system for cord cutters is discounted on Amazon
Behold: the best thing to happen to cord cutters since Netflix. The Tablo DUAL OTA DVR for Cord Cutters lets you connect your OTA antenna and record all of that glorious live network TV you've been enjoying in 1080P Full DH for free. What's more, you can pause and rewind live TV, or even skip commercials on the recordings you've scheduled. Finally, it has a great feature you won't find on most OTA DVR boxes — it's a whole-home DVR system that can beam to any T


Review: Philips Hue Wellner lamp with Apple HomeKit
If you're into its style, the Philips Hue Wellner lamp can be a decent way to way to expand an existing Hue setup, but it's not much good to people who haven't invested -- or plan to invest -- in the ecosystem.


Elon Musk Pitches 150 MPH Rides In Boring Company Tunnels For $1
An anonymous reader quotes a report from Engadget: At The Boring Company Information Session not all of the talk centered on flamethrowers. Elon Musk and project leader Steve Davis described many details of their visions for an underground network that could alleviate traffic problems in big cities. Musk said "we're not suggesting this to the exclusion of other approaches," but did take a moment to call out flying taxi solutions (like Uber Elevate) right off the bat due to danger and noise.


Trump Personally Pushed Postmaster General To Double Rates on Amazon, Other Firms: Report
President Trump personally urged the leader of the U.S. Postal Service to double the rates the agency charges Amazon and other firms for delivery packages in several private conversations in 2017 and 2018, The Washington Post reported Friday (alternative source). From the report: Postmaster General Megan Brennan has so far resisted Trump's demand, explaining in multiple conversations occurring this year and last that these arrangements are bound by contracts and must be reviewed by a regulatory


Alleged Owners of Mugshots.com Have Been Arrested For Extortion
Reader schwit1 writes: The alleged owners of Mugshots.com have been charged and arrested. These four men Sahar Sarid, Kishore Vidya Bhavnanie, Thomas Keesee, and David Usdan only removed a person's mugshot from the site if this individual paid a "de-publishing" fee, according to the California Attorney General on Wednesday. That's apparently considered extortion. On top of that, they also face charges of money laundering, and identity theft. If you read a lot of articles about crime, then you're


The Internet of Trash: IoT Has a Looming E-Waste Problem
As we add computing and radios to more things, we're also adding to the problem of e-waste. The United Nations found that people generated 44.7 million metric tons of e-waste globally in 2016, and expects that to grow to 52.2 million metric tons by 2021. From a report: There are two issues. We're adding semiconductors to products that previously had none, and we're also shortening the life of devices as we add more computing, turning products that might last 15 years into ones that must be repla


AI will save us from yanny/laurel, right? Wrong
If you haven't taken part in the yanny/laurel controversy over the last couple days, allow me to sincerely congratulate you. But your time is up. The viral speech synth clip has met the AI hype train and the result is, like everything in this mortal world, disappointing.