Can Streaming Companies Replace Hollywood Studios?
"Movie-theater attendance is down to a 19-year low, with revenues hovering slightly above $10 billion," reports Vanity Fair, arguing that traditional studios should feel threatened by nimble streaming companies like Netflix and Amazon, which produced the film Manchester By The Sea -- nominated for six Oscars. An anonymous reader writes: Amazon CEO Jeff Bezos attended the Oscars, prompting host Jimmy Kimmel to joke that if the film won, "you can expect your Oscar to arrive in 2 to 5 business

2017-02-27 02:50:00
`
6
'Uber Is Doomed', Argues Transportation Reporter
When an Uber self-driving car ran a red light last year, they blamed and suspended the car's driver, even though it was the car's software that malfunctioned, according to two former employees, ultimately causing Uber cars to run six different red lights. But technical issues may be only the beginning. An anonymous reader writes: Jalopnik points out that in 2016 Uber "burned through more than $2 billion, amid findings that rider fares only cover roughly 40% of a ride, with the remainder subsidi

2017-02-27 00:37:00
`
4
Is Google's Comment Filtering Tool 'Vanishing' Legitimate Comments?
Slashdot reader Lauren Weinstein writes: Google has announced (with considerable fanfare) public access to their new "Perspective" comment filtering system API, which uses Google's machine learning/AI system to determine which comments on a site shouldn't be displayed due to perceived high spam/toxicity scores. It's a fascinating effort. And if you run a website that supports comments, I urge you not to put this Google service into production, at least for now. The bottom line is that I vie

2017-02-26 23:37:00
`
4
Science Fiction Actor Bill Paxton Dies At Age 61
Bill Paxton died Saturday at the age of 61 after complications from surgery. An anonymous reader remembers Paxton's work with some YouTube clips: Bill Paxton starred in a surprising number of cult science fiction favorites. After playing both the blue-haired punk rocker who confronts The Terminator and the mean older brother in John Hughes' nerd comedy Weird Science, Paxton was cast as private Hudson in Aliens, the soldier who at one point wails "Game over, man!" Sigourney Weaver called his perf

2017-02-26 22:37:00
`
4
Google Discloses Yet Another New Unpatched Microsoft Vulnerability In Edge/IE
An anonymous reader quotes BleepingComputer: Google has gone public with details of a second unpatched vulnerability in Microsoft products, this time in Edge and Internet Explorer, after last week they've published details about a bug in the Windows GDI (Graphics Device Interface) component... The bug, discovered by Google Project Zero researcher Ivan Fratric, is tracked by the CVE-2017-0037 identifier and is a type confusion, a kind of security flaw that can allow an attacker to execute code o

2017-02-26 21:37:00
`
4
Samsung announces updated Gear VR headset with handheld controller
Samsung's mobile virtual reality effort, the Gear VR, has been an important product to the company in terms of drumming up excitement around the company's innovation on next-gen platforms. Since the earliest version of the headset was first announced in 2014, we've seen a few largely incremental updates to the company's VR platform. Today, we see another. At Mobile… Read More

2017-02-26 20:58:56
`
5
Effects of 'The Jungle Book' are bear necessities for an Oscar - CNET
FX expert Adam Valdez reveals how the film's digital jungle and computer-generated creatures earned an Academy Award nomination.

2017-02-26 20:46:51
`
6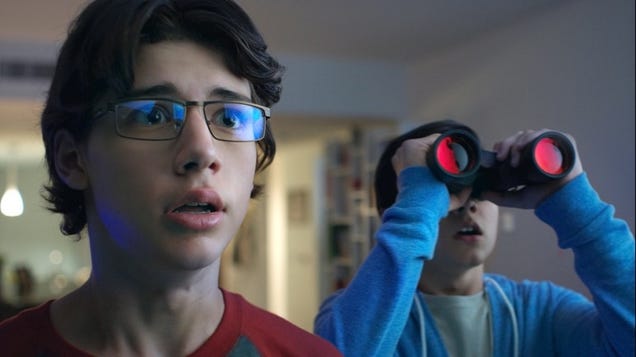 SciFi Short Film Project Shows How Amazon's Drones Will Destroy Us All
Drones might be seen as a cool way to get packages from Amazon Prime without having to talk to anybody, but they could lead to a dystopian police state. At least, that's one what scifi short film is suggesting.Read more...

2017-02-26 20:41:33
`
7
Apache Subversion Fails SHA-1 Collision Test, Exploit Moves Into The Wild
WebKit's bug-tracker now includes a comment from Friday noting "the bots all are red" on their git-svn mirror site, reporting an error message about a checksum mismatch for shattered-2.pdf. "In some cases, due to the corruption, further commits are blocked," reports the official "Shattered" web site. Slashdot reader Artem Tashkinov explains its significance: A WebKit developer who tried to upload "bad" PDF files generated from the first successful SHA-1 attack broke WebKit's SVN repository be

2017-02-26 20:37:00
`
4
The Huawei P10, Leica's picture pal - CNET
These updates to the P9 and P9 Plus get refreshes similar to the Mate 9.

2017-02-26 19:53:44
`
7
Open Source Car-Hacking Tool Successfully Crowdfunded
An anonymous reader writes: Two geeks are crowdfunding an open source car hacking tool that will allow builders to experiment with diagnostics, telematics, security, and prototyping. "Cars have become complicated and expensive to work with," they explain on a Kickstarter page. "Macchina wants to use open source hardware to help break down these barriers and get people tinkering with their cars again." After years developing a beta prototype, they announced a tiny plug-and-play device/developmen

2017-02-26 19:37:00
`
4
Samsung teases Galaxy S8 reveal for late March video - CNET
The phone maker uses its Mobile World Congress 2017 event to announce not the S8, but its March 29 unveiling in New York.

2017-02-26 19:12:09
`
7
Samsung unpacks the Galaxy S8 flagships on March 29
Samsung used its stage at the Mobile World Congress to unveil the Tab S3 and Galaxy Book and to hint at the future of its Gear VR headset. It also announced the date for its much anticipated Galaxy S8 flagship event: March 29... Continue Reading Samsung unpacks the Galaxy S8 flagships on March 29 Category: Mobile Technology Tags: Smartphones Mobile World Congress 2017 Samsung Related Articles:

2017-02-26 19:01:21
`
4
Samsung intros new controller for Gear VR headset
Along with its new Galaxy Tab S3, Samsung today announced a new Gear VR bundle. The Samsung Gear VR now includes a wireless controller. The one-hand controller has a touchpad for quicker selection and integration in apps, a trigger for better gaming experiences, and a set of Home, Volume, and Back keys so that you can easily access them at any time. There's a wrist strap on there, too, to prevent the controller from flying out of your hand during an intense gaming session. The controller runs ...

2017-02-26 18:46:22
`
3
94% of Microsoft Vulnerabilities Can Be Mitigated By Turning Off Admin Rights
An anonymous reader quotes Computerworld: If you want to shut out the overwhelming majority of vulnerabilities in Microsoft products, turn off admin rights on the PC. That's the conclusion from global endpoint security firm Avecto, which has issued its annual Microsoft Vulnerabilities report. It found that there were 530 Microsoft vulnerabilities reported in 2016, and of these critical vulnerabilities, 94% were found to be mitigated by removing admin rights, up from 85% reported last year. Thi

2017-02-26 18:34:00
`
5
Everything Nokia announced at its MWC 2017 press conference - CNET
Nokia is back in the phone game, and this time it's got Android on board.

2017-02-26 18:26:37
`
7
Samsung Galaxy Tab S3 official, includes four speakers and an S Pen
Samsung may not be showing the Galaxy S8 at MWC 2017, but it is unveiling a high-end Android tablet. The new Samsung Galaxy Tab S3 runs Android 7.0 on a 9.7-inch 2048x1536 Super AMOLED display. Samsung is touting the Tab S3's multimedia capabilities, as the slate has four speakers that've been tuned by AKG. The Tab S3 also supports HDR video content for improved colors. Samsung is also giving the Tab S3 some productivity-focused features. Those include an S Pen stylus for drawing and note-ta...

2017-02-26 18:05:54
`
5
Samsung Galaxy S8 event happening March 29
Looks like we might have a date for the Samsung Galaxy S8 unveiling. Samsung today posted a teaser for an Unpacked event on March 29. The image shows the phrase "Unbox your phone" along with the silhouette of a device. The Unpacked event will happen at 11:00 am ET in New York on March 29, but it'll also be live streamed for those of us that can't make the trip. While Samsung doesn't explicitly name the Galaxy S8 in this teaser, it's certainly possible that that's what the company ...

2017-02-26 17:56:20
`
3
Google Assistant is coming to a lot more Android phones - CNET
The virtual assistant previously exclusive to Pixel phones will soon be making its way to phones running Android 7.0 Nougat and Android 6.0 Marshmallow in the US, Australia, Canada and the UK.

2017-02-26 17:44:14
`
3
The US Department Of Defense Announces An Open Source Code Repository
"The Pentagon is the latest government entity to join the open-source movement," writes NextGov. An anonymous reader quotes their report: The Defense Department this week launched Code.mil, a public site that will eventually showcase unclassified code written by federal employees. Citizens will be able to use that code for personal and public projects... The Defense Department's Digital Service team, whose members are recruited for short-term stints from companies including Google and Netflix,

2017-02-26 17:34:00
`
5
Samsung's Gear VR controller will be both remote and touchpad
At its Mobile World Congress event today, Samsung snuck in one announcement about the upcoming version of the Samsung Gear VR: The new headset will be bundled with a controller that rolls elements of a remote control and touchpad into one. .. Continue Reading Samsung's Gear VR controller will be both remote and touchpad Category: VR Tags: Mobile VR Oculus Samsung Mobile World Congress 2017 Samsung Ge

2017-02-26 17:25:47
`
3
Actor Bill Paxton dies at 61 after surgery - CNET
Paxton was perhaps best known for his roles in "Aliens" and "Twister."

2017-02-26 17:11:27
`
6
Kingston Data Traveler GT 2GB gets its price, and it's steep - CNET
You can buy the tiny portable drive now for 28 percent off, though.

2017-02-26 17:07:04
`
4
Did Silicon Valley Lose The Race To Build Self-Driving Cars?
schwit1 quotes Autoblog: Up until very recently the talk in Silicon Valley was about how the tech industry was going to broom Detroit into the dustbin of history. Companies such as Apple, Google, and Uber -- so the thinking went -- were going to out run, out gun, and out innovate the automakers. Today that talk is starting to fade. There's a dawning realization that maybe there's a good reason why the traditional car companies have been around for more than a century. Last year Apple laid o

2017-02-26 16:34:00
`
4
Samsung Galaxy Tab S3 is an upscale, HDR-ready Android tablet - CNET
The 9.7-inch tablet features a classy all-glass back panel.

2017-02-26 16:29:09
`
3
Motorola does the unthinkable and unveils gadget concepts
The gadget world is stale and boring now. Phones look the same. Action cameras copy GoPro, headphone companies copy Beats. Most electronic companies are overly cautious about going to far. Vaporware can kill momentum. Yet today Motorola threw its arms in the Spanish air and said fuck it. During its Mobile World Congress press event, the company basically said here are some products we might… Read More

2017-02-26 16:23:39
`
5
BlackBerry KeyOne wants to make the keyboard cool again - CNET
Best yet, it has a few neat tricks for power users.

2017-02-26 16:18:05
`
6
The idea of a cashless society is one of the topics that stirs up a heated debate when it comes to the digitalization of banking and society. While the anonymity of cash acts as an enabler for the illegal economy, many fear that the lack of said anonymity will inevitably lead to an Orwellian society where individual freedom is limited. Read More

2017-02-26 16:05:58
`
4
Samsung shows off a 5G router for the home
We knew Samsung would be launching a tablet or two at tonight's big Mobile World Congress kick off event, but it turns out the company also had a couple of other surprises of its sleeve. The Galaxy maker kicked things off with a handful of 5G and infrastructural announcements, including a new 5G Home Router. Samsung didn't offer much in the way of news around the  the device,… Read More

2017-02-26 15:56:28
`
6
Professors Claim Passive Cooling Breakthrough Via Plastic Film
What if you could cool buildings without using electricity? charlesj68 brings word of "the development of a plastic film by two professors at the University of Colorado in Boulder that provides a passive cooling effect." The film contains embedded glass beads that absorb and emit infrared in a wavelength that is not blocked by the atmosphere. Combining this with half-silvering to keep the sun from being the source of infrared absorption on the part of the beads, and you have a way of pumping

2017-02-26 15:34:00
`
6
Samsung Tab S3 and Galaxy Book hands-on: Samsung's tablets grow up for 2017
Samsung seems to have taken aim at both Apple and Microsoft in one event here at Mobile World Congress in Barcelona, unveiling the iPad Pro-esque Galaxy Tab S3 and the Surface Pro-style Galaxy Book at a packed press event. New Atlas was there to get some hands-on time... Continue Reading Samsung Tab S3 and Galaxy Book hands-on: Samsung's tablets grow up for 2017 Category: Mobile Technology Tags: Tablet Samsung Tab S3 Mobile World

2017-02-26 15:31:28
`
2
LIVE NOW: Watch Samsung's Mobile World Congress press conference - CNET
Samsung won't have the Galaxy S8 at the world's biggest phone show, but it will show something new. Here's how to watch live.

2017-02-26 15:15:07
`
6
UK Police Arrest Suspect Behind Mirai Malware Attacks On Deutsche Telekom
An anonymous reader writes: "German police announced Thursday that fellow UK police officers have arrested a suspect behind a serious cyber-attack that crippled German ISP Deutsche Telekom at the end of November 2016," according to BleepingComputer. "The attack in question caused over 900,000 routers of various makes and models to go offline after a mysterious attacker attempted to hijack the devices through a series of vulnerabilities..." The attacks were later linked to a cybercrime groups ope

2017-02-26 14:34:00
`
5
Sony surpasses expectations, selling 915,000 PlayStation VR headsets in first four months
Turns out there might actually be money in VR hardware. Since going on sale just four months ago, Sony details to the NYT that the company has sold 915 thousand of its virtual reality headset, the PS VR. The article also details that Sony had originally set internal goals to sell one million headsets in the first six months of sales, a number that the company seems well-positioned to meet… Read More

2017-02-26 14:28:20
`
5
Where's the Nokia phone we're craving? - CNET
Nokia swan dives back into the phone market through startup HMD, but it steers clear of the premium category dominated by Apple and Samsung.

2017-02-26 14:28:17
`
5
Official Samsung teaser confirms the Galaxy S8 will launch March 29th
In an otherwise tablet-dominated press release in Barcelona, Samsung found 15 seconds to tease its next big smartphone for all of us. As expected, we're going to have to wait a month longer for the Galaxy S8 launch, but it could well be worth it. A Samsung invite sent out confirms that the launch event is going to happen in New York City on March 29th. Until then, this teaser trailer is all we've got to go on. The teaser takes us th

2017-02-26 13:52:33
`
2
Inside Forward, ex-Googler Adrian Aoun's idea for the doctor's office of the future
Forward, a new type of futuristic doctors office launched its first location in the heart of San Francisco's financial district at the beginning of this year. Some in the health industry have had their doubts about a doctor's office with propriety tools like a body scanner, stethoscope and its own in-house lab. So we asked founder and former Googler Adrian Aoun to show us around… Read More

2017-02-26 13:52:28
`
2
Motorola unveils the upgraded, affordable Moto G5 and G5 Plus
Motorola unveiled the newest members of the Moto G family of smartphones today at the Mobile World Congress. The Moto G5 and G5 Plus have a sleek new aluminum casing, rounded edges, a faster-focusing camera and capacious batteries - for under US$300. .. Continue Reading Motorola unveils the upgraded, affordable Moto G5 and G5 Plus Category: Mobile Technology Tags: Motorola Moto G5 Plus Smartphones Moto G5 ...

2017-02-26 13:47:06
`
4
Samsung Galaxy S8 launch date official: March 29 in New York - CNET
Samsung tries to overshadow the LG G6 -- and everything else.

2017-02-26 13:44:54
`
5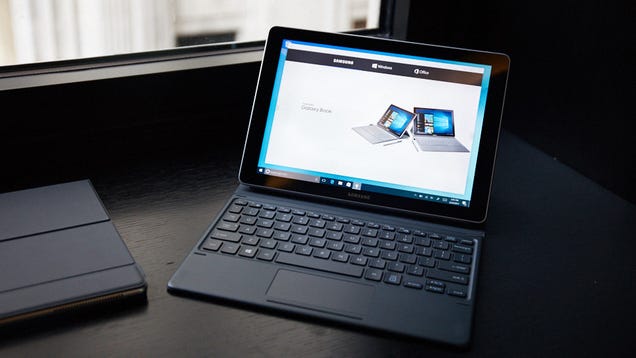 Samsung's Latest Surface-Style Laptops Look So Nice You Might Forget the Exploding Phones
Less than six months after Samsung's exploding phone debacle the company is at Mobile World Congress in Barcelona, Spain. MWC has sometimes been the venue where Samsung's announces updates to its flagship Galaxy phone brand, but after the exploding phones, and with the company's chief in the clink, a decision was…Read more...

2017-02-26 13:33:50
`
6
How the Huawei Watch 2 compares with smartwatches from Apple, Samsung, LG - CNET
Here's how Huawei's new smartwatch stacks up to the competition.

2017-02-26 12:57:57
`
5
Huawei's shiny P10 flagships come in (almost) all the colors of the rainbow
If you're bored of the same old monotone/metallic smartphone color choices, Chinese mobile maker Huawei has been thinking a little differently for its just announced P10 and P10 Plus flagship handsets — and is offering a spectrum of shades, including a striking deep blue option and a pale green. Read More

2017-02-26 12:43:45
`
4
HMD unveils 3 Android smartphones in Nokia clothing
Nokia, the mobile phone brand that arguably created as well as led the mobile phone market for many years, once died a tragic death, first the victim of its own arrogance at being the early leader; then the victim of Apple and Google and their domination in smartphones; and then dealt the final blow by Microsoft, who acquired it but failed badly at trying to resuscitate the brand in its… Read More

2017-02-26 12:38:19
`
5
Huawei P10 Release Date, Price and Specs - CNET
The P10 and P10 Plus have new portrait modes and lots of colors, plus the promise of 3D face detection.

2017-02-26 12:35:57
`
5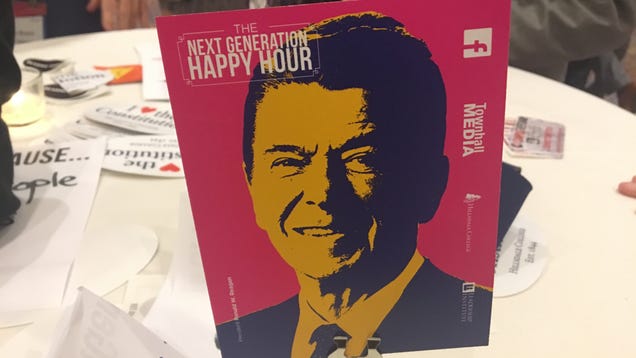 Facebook's Day at CPAC, the Right Wing Nightmare Circus
For many Americans, life has been darker, bleaker, more difficult since Donald Trump was elected president. The clouds rolled in on November 8, and they have yet to part. Did we slip into an alternative universe, they wonder, where everything is just a little bit... wrong?Read more...

2017-02-26 12:34:05
`
4
Motorola picks Amazon's Alexa as its voice assistant
From 'Hey Alexa' to 'Hello Moto'… Motorola has announced a partnership with ecommerce giant Amazon that will see the latter's voice assistant tech embedded natively into most of Motorola's devices in future. Read More

2017-02-26 12:28:32
`
4
Moto G5 and Moto G5 Plus bring metal designs to Moto's G series
Moto's popular G series of affordable Android phones is expanding again. The Moto G5 (above) and Moto G5 Plus (below) are now official. While the two phones share a similar design, their spec lists are a bit different, with the G5 Plus packing some higher-end features. The base Moto G5 has a 5-inch 1920x1080 display and 5-megapixel camera on its face, and around back there's a 13-megapixel camera with phase detection autofocus and f/2.0 lens. Inside of the Moto G5's metal body lives a Snap...

2017-02-26 12:25:32
`
5
This 'Gigabit' phone is 5G hype's jump-the-shark moment - CNET
ZTE makes a serious claim for its newest "phone." But don't hold your breath on actually getting to use one.

2017-02-26 12:12:05
`
4
Huawei Watch 2 solves the smartwatch battery conundrum (sort of) - CNET
Huawei has unveiled a feature-packed smartwatch with a boosted battery and two new P10 smart phones with fancy Leica cameras.

2017-02-26 12:11:06
`
5
LIVE COVERAGE: Watch Nokia's big MWC 2017 event right here
Oh, how the mighty have fallen! Nokia, the former undisputed king of the mobile phone business, decided a few years not to do the one thing its fans asked for, and the one thing everyone else was doing. It stood against the Android change and decided to put everything it had behind Microsoft's Windows Phone platform. That decision ultimately killed Nokia's smartphone ambitions. But the giant is not completely out of the game, and while it has a tough road ahead, the Nokia phone brand is no...

2017-02-26 12:06:51
`
3
LG's New Phone Does a Bunch of Things You Want and Nada Else
It's big, it's new, it has a gigantic battery. Yay? The post LG's New Phone Does a Bunch of Things You Want and Nada Else appeared first on WIRED.

2017-02-26 12:03:19
`
4
Slooh Observatory Is Webcasting Today's Rare 'Ring of Fire' Eclipse
An anonymous reader quotes Space.com A solar eclipse and its spectacular "ring of fire" will be visible from the Southern Hemisphere this Sunday morning, but no matter what side of the equator you're on, you can watch the spectacular event unfold online in a live broadcast from Slooh's online observatory...beginning at 7 a.m. EST (1200 GMT)... This type of eclipse is called an annular eclipse, meaning that the sun will remain visible as a bright ring around the moon... Slooh will present t

2017-02-26 12:00:00
`
6
Think the Internet Is Polarized? Just Look at the FCC These Days
These days, politics isn't just what happens on the internet—it's what happens to the internet. The post Think the Internet Is Polarized? Just Look at the FCC These Days appeared first on WIRED.

2017-02-26 11:54:56
`
4
Say hello to the LG G6! The G6 is LG's latest flagship, combining an entirely new design, a larger display, and a beautiful nearly bezel-less front. It's packed with a slightly outdated Snapdragon 821 CPU, the Adreno 530 GPU, and 4GB of RAM.   LG

2017-02-26 11:48:36
`
3
The Nokia 3310 is officially back, and yes, it plays Snake
Either the rumors are true or you just slipped a long way back in time, because live on a stage in Barcelona, Nokia just announced the 3310, again. This time around, it's a $50 handset that looks a lot thinner and lighter than the original. There's a 2.4-inch all-color screen (!!!), a microSD slot, and a full two megapixel camera. It comes in four colors: yellow, red, grey and dark blue. There's precious little to do on the phone, because unlike the other new handsets Nokia just announced, it o

2017-02-26 11:36:38
`
3
G6, G5 and 5G: Everything from Mobile World Congress press day - CNET
A host of new phones from LG, Huawei and Lenovo, plus two new Samsung tablets were just some of the new gear on display.

2017-02-26 11:32:09
`
5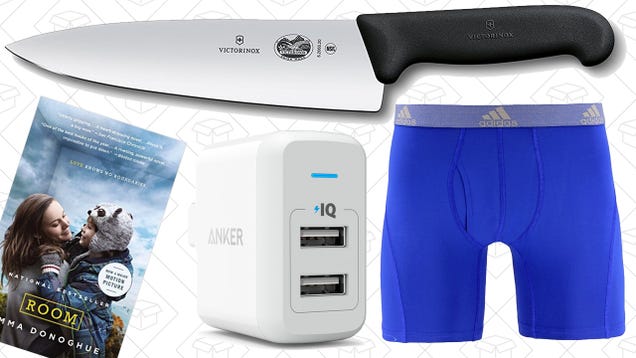 Sunday's Best Deals: Kindle Ebooks, Knives, Athletic Apparel, and More
Kindle books that inspired films, one of your favorite chef's knives, and athletic apparel accessories lead off Sunday's best deals from around the web. Read more...

2017-02-26 10:58:39
`
5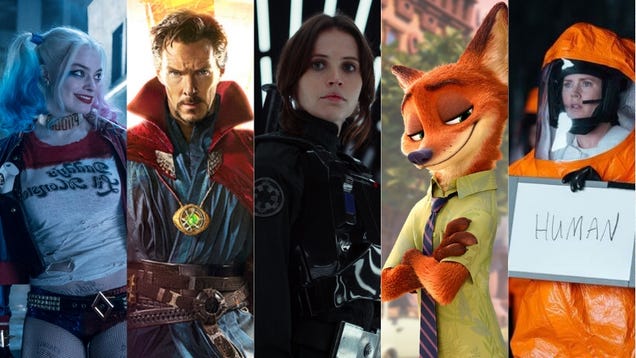 Open Channel: Let's Dish About the Oscars!
The 2017 Oscars are tonight, and while scifi and comic book fans didn't get everything they wanted this year, there are some cool nominations that are worth getting psyched about. What are you hoping takes home the trophy this time? And just how pissed are you that Deadpool got snubbed?Read more...

2017-02-26 10:51:47
`
6
7 tips that will change the way you brew coffee at home - CNET
Even a drip coffee machine can brew a cup with an artisanal flavor.

2017-02-26 10:40:01
`
3
Live from Samsung's 2017 MWC press conference
A very happy Mobile World Congress to you and yours. The world's largest smartphone show is still a couple of days from its official kick off, but there's plenty of news to be had this weekend. Samsung will be taking the stage tonight in Barcelona to show off – well, not the Galaxy S8. That much we seemingly know for sure. The company announced a few weeks back that… Read More

2017-02-26 10:32:09
`
3
Nokia and BlackBerry are betting on smartphone nostalgia
Ten years ago, Nokia and BlackBerry were flying high. Both were among the most trusted and purchased names in mobile, only to have those numbers drop off a cliff, when a single handset came along and changed the game forever. The brands share similar trajectories over the past decade, filled with foot dragging and belated attempts at reinvention, and this week at the world's largest… Read More

2017-02-26 10:29:05
`
3
DJI looks to enterprise applications with the Matrice 200
The enterprise category is a no-brainer for the world's largest drone manufacturer. Sure, it's not as sexy as the consumer and cinematography categories with which the company is most closely associated, but it's a growing industry, and will likely to continue to be as \as corporations discover more uses for units like the Matrice 200. DJI's newest drone, unveiled… Read More

2017-02-26 10:23:28
`
3
Huawei P10 vs. iPhone 7 vs. Google Pixel vs. OnePlus 3T - CNET
Here's how Huawei's new flagship phone stacks up to the competition.

2017-02-26 10:15:56
`
3
Does the LG G6 need a head start on Samsung's Galaxy S8?
While Mobile World Congress doesn't technically start until Monday, February 27, the day before is typically a busy one anyway. A variety of different companies take the day before to announce their big, flagship products. That includes LG, Huawei, Samsung, and Motorola this year. The rest of the trade show will be whatever else surfaces to the top of the news cycle, as is par for the course for most of these trade shows. I think it's safe to say that when it comes to our flagship sm...

2017-02-26 10:13:41
`
2
Samsung's new Gear VR headset adds a controller to the mix - CNET
The new controller improves interaction, letting you point, drag and drop, and shoot at virtual objects.

2017-02-26 10:10:25
`
7
Samsung bets on tablets -- at a time no one's buying them - CNET
The company's two new devices and stylus take aim at Apple's iPad Pro and Microsoft's Surface. But will anyone bite?

2017-02-26 10:09:19
`
5
Listen to Andy Hertzfeld on Steve Jobs movie, General Magic, and his time at Google
Last week I caught up with Andy Hertzfeld, a Silicon Valley legend who really shouldn't need an introduction. Read More

2017-02-26 10:03:45
`
4
Motorola's Killer Cheap Phones Just Keep Getting Better
The G5 and G5 Plus make a compelling case for continuing Motorola's tradition of making Android phones that you can't believe are this cheap. The post Motorola's Killer Cheap Phones Just Keep Getting Better appeared first on WIRED.

2017-02-26 09:58:44
`
3
Legend of Zelda: Breath of the Wild goes epic on Nintendo Switch video - CNET
We've played Link's latest adventure on the Switch, and it's big. Real big.

2017-02-26 09:48:52
`
3
LG G6 coming to Verizon, T-Mobile, AT&T and more - CNET
Verizon, T-Mobile and other carriers are all on board to sell the new LG G6 flagship.

2017-02-26 09:47:47
`
3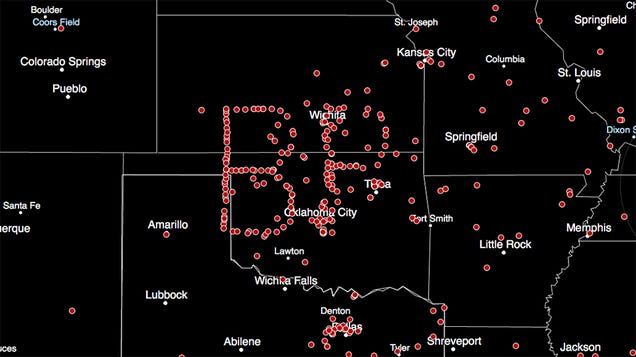 Storm Chasers Unite to Give Bill Paxton an Epic Tribute
Storm chasers combined forces this afternoon to pay tribute to a man who put them on the map by literally putting his initials on their maps. Hundreds of professionals and enthusiasts are checking in to form the letters "BP" with their GPS coordinates.Read more...

2017-02-26 09:42:17
`
7
LG unveils the G6, swapping modularity for new screen dimensions and waterproofing
The modular G5 was a novel device, but novelty alone doesn't sell phones. So LG went back to the drawing board for its followup, and the result is, on a whole, a fairly straightforward flagship smartphone. The LG G6 is a good looking handset, but not an especially remarkable one, with design language that brings to mind fellow flagships like the Galaxy S7. The company's big… Read More

2017-02-26 09:39:06
`
3
Is the Nokia 3310 the perfect backup phone?
Most of us keep our smartphones on us at all times. A connection to the rest of the world, from social media, to staying in touch directly with friends and family, and even work, our smartphones have become an incredibly important part of our lives. Keeping them functional is also important, because no one wants a $600 paperweight. But, accidents happen, and, for whatever reason, getting that smartphone fixed or replaced might not be the easiest thing to do, or even possible. While insurance cer

2017-02-26 09:37:49
`
3
When people ask me what this column's theme is, my usual response is, tongue-in-cheek, "Whatever has annoyed me about the tech industry during the last week." This is not always true. Often I celebrate things! But this week, my friends, this week is different; this week so much has annoyed me about the industry that I scarcely know where to begin. Read More

2017-02-26 09:30:23
`
6
Say goodbye to Withings. It's been less than a year since Nokia completed its acquisition of the French smart devices maker and now it the Withings brand is about to be sunset. Withings' devices and software will be rebranded under the Nokia banner later this summer. Withings' existing line of smart watches, blood pressure monitors, thermometers and cameras will all come… Read More

2017-02-26 09:27:14
`
3
Why 2017 will be the year of the industry cloud
2016 was another year of impressive growth in the Enterprise cloud software space: Last year there were 31 cloud software companies that were publicly held and commanded a market capitalization north of $1 billion. 2016 also was notable because cloud companies with businesses aimed at vertical industries became juicy buyout targets for large horizontal software companies. Read More

2017-02-26 09:24:58
`
4
DJI Unleashes Its First Workhorse Drone for Industrial Missions
The Chinese company's total dominance of the skies continues. The post DJI Unleashes Its First Workhorse Drone for Industrial Missions appeared first on WIRED.

2017-02-26 09:24:48
`
6
LG's new phone to launch eventually, cost money
LG just announced a new phone. It's like the last one but slightly better looking, a bit faster, and it will be available sometime and cost money to buy it. The company took the wraps off the phone during a press conference at a trade show. There was pop music, teleprompters and a long PowerPoint presentation. At one point during the presentation, a company executive described the screen. Read More

2017-02-26 09:19:20
`
3
MWC 2017: All the gadgets announced so far - CNET
Need to catch up on all the gadgets and phones announced at the world's biggest mobile show? Don't worry, we got you.

2017-02-26 09:12:52
`
3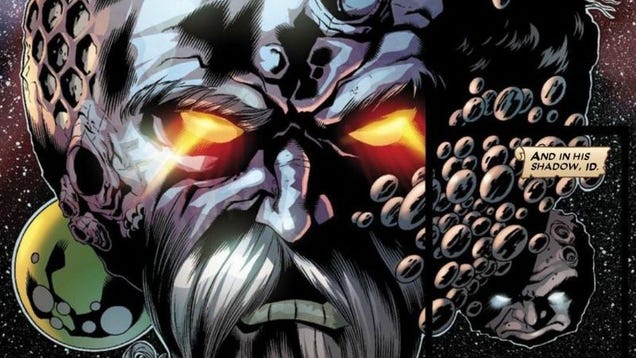 Leaked Image Shows Guardians of the Galaxy Vol 2's Kurt Russell In All His Bearded Glory
Guardians of the Galaxy Vol. 2 has been super secretive about Ego the Living Planet, keeping Kurt Russell's character mostly hidden from the public eye. The closest glimpse we'd had (until now) was an action figure two-pack, but here's a look at Star-Lord's daddy in the flesh.Read more...

2017-02-26 08:58:56
`
4
Here's the three new Nokia Android phones you've been waiting for
About five years too late, Nokia has finally entered the Android market. It's probably not quite what you were expecting: the phones really come from Nokia's new Finnish owner, HMD Global. But hey, they're Nokia phones running Android, and they look half-decent, so who are we to complain? Things get better when you hear about the design decisions HMD has been making. Just a few small companies (and Motorola) have done in the past, HMD is shipping all three phones with pure Android, no gimmicks,

2017-02-26 08:57:09
`
3
The LG G6 has a built-in Frontback feature
Oh boy, I miss Frontback. The mobile app created an interesting photo format with two square-ish pictures to share what you have in front of you and a selfie. While you can still download the app, it's been stagnant for a few years. But LG implemented a Frontback feature into the new G6 called "Match Shot." The big new feature of LG's phone is the taller display. The… Read More

2017-02-26 08:45:59
`
2
LIVE COVERAGE: Watch Samsung's MWC 2017 press conference right here
Samsung is about to unveil a bunch of new products, but the two devices the company's fans want to see most won't be here. Well, they might be teased in a short video, according to leaks, but Samsung won't announce the Galaxy S8 and Galaxy S8+ in Barcelona today. The phones were supposed to debut at MWC 2017, reports indicated, but then Samsung had to deal with the Galaxy Note 7 recall and ensuing investigation. But Samsung still has hot new Android toys to show to the world today. Th...

2017-02-26 08:36:16
`
2
Moto G5 Plus specs vs. Moto G5, Huawei Honor 6X, Nokia 6 - CNET
Lenovo's two new Moto G phones compared to other supercheap-but-good Android handsets.

2017-02-26 08:35:11
`
4
LIVE COVERAGE: Huawei is about to reveal its brand new iPhone killer
It's no secret that Huawei is going after Apple in the phone business. The Chinese company is looking to offer buyers better alternatives to Apple's iPhones, while simultaneously challenging Samsung and the rest of the Android pack. At this year's Mobile World Congress, Huawei is expected to unveil the Huawei P10 flagship and a series of Huawei Watch 2 models. Considering Samsung won't be unveiling any new phones this year, as the Galaxy S8's announcement had to be pushed back in the ...

2017-02-26 08:34:09
`
2
Nokia Revives Its Indestructible Candy Bar—and Shows Off Three New Phones
The Finnish giant doubles down on big Android phones. But also, there's a new 3310

2017-02-26 08:26:13
`
3
This post is about a better world brought by human ingenuity. It's about a human opportunity, an invitation to founders and investors in advanced economies to come and help us change the lives of billions of humans. Come join the movement to help mankind move forward for a better, fairer future. It's time! Read More

2017-02-26 08:01:57
`
2
A cute dog weighs in on Petnet's smart food bowl video - CNET
Should you buy Petnet's $149 SmartFeeder? Here's a cute dog to tell you all about it.

2017-02-26 07:50:17
`
3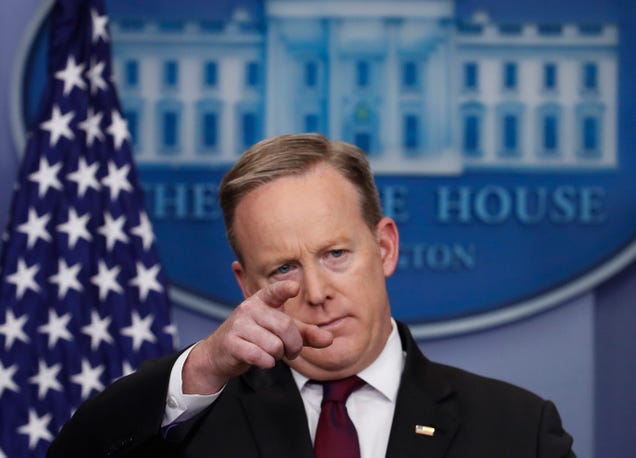 White House Staffers Claim Sean Spicer Had Their Phones Checked in Effort to Crack Down on Leaks
White House press secretary Sean Spicer—exhibiting behavior typical of a jealous lover or an uptight prep school principal—reportedly arranged a surprise phone check for White House staffers in an effort to crack down on information leaks. According to Politico, Spicer became aware last week that information from a…Read more...

2017-02-26 07:50:12
`
6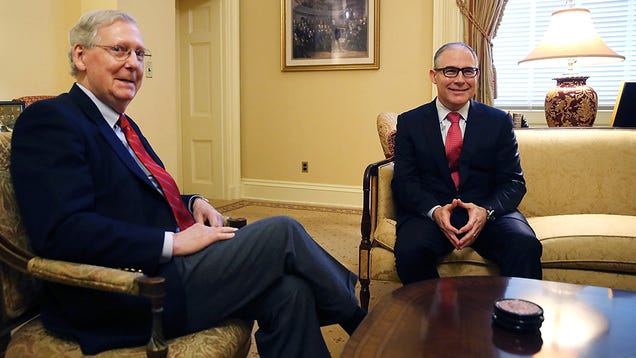 Scott Pruitt Is Dead Wrong About Public Perception of the EPA
Scott Pruitt, the recently confirmed head of the Environmental Protection Agency, spoke at the Conservative Political Action Conference (CPAC) yesterday. He announced his plans for rolling back regulations and said that what he wants for the agency is what the American people want. He is wrong.Read more...

2017-02-26 07:39:24
`
7
Samsung's New Windows Tablet Is Your Laptop's Worst Nightmare
The 12-inch Samsung Galaxy Book represents the bleeding edge of the tablet-as-laptop space. The post Samsung's New Windows Tablet Is Your Laptop's Worst Nightmare appeared first on WIRED.

2017-02-26 07:35:59
`
4
LG proves that taller screens are the future of smartphones
Bigger screens don't cut it anymore. Now, we need taller screens. I've been playing with the LG G6 for the past 24 hours. In many ways, it is just another phone. But the company is trying something new with a 2:1 aspect ratio display — essentially a normal 16:9 display that can fit a few extra lines of text at the top and bottom. And it makes a big difference. I've… Read More

2017-02-26 07:13:29
`
3
Fiber-reinforced hydrogel is 5 times stronger than steel
Hydrogels are made of hydrophilic polymer chains that absorb up to 90 percent water. They've shown significant potential in everything from wound dressings to soft robots, but their applications have been limited from their lack of toughness - until now. A team of scientists at Hokkaido University have developed a new set of hydrogel composites or "fiber-reinforced soft composites" that combine hydrogels with woven fiber fabric to create a material that is five times stronger than ...

2017-02-26 06:58:10
`
2
Moto Mod with Amazon Alexa in the works along with gamepad, wireless charger, and other Mods
Along with the new Moto G5 and Moto G5 Plus, Moto today announced that it's got some new Moto Mods for its Z series of phones. Perhaps the most notable new Moto Mod is the one with Amazon Alexa. With it, you'll be able to access Amazon's digital assistant on the go, letting you do things like control your smart home gadgets, check the news, and more, all with the same Alexa assistant that you know from the Amazon Echo. Moto says that it's also planning to integrate Alexa into its phones ...

2017-02-26 06:51:29
`
2
Watch Huawei's MWC conference live right here
Huawei's press conference at MWC in Barcelona is about to begin. The conference starts at 2 PM CET (1 PM GMT, 8 AM EST). The company has already said that it'll unveil the P10, its new flagship phone. You can expect a double camera system and a big update across the board. Huawei has become a leading brand, especially in China. So it's going to be interesting to see how… Read More

2017-02-26 06:50:48
`
2
LG officially unveils G6 flagship
Last year's LG G5 flagship turned heads with its unique modular design, but the company's stint with modularity didn't make the lasting impression it was hoping to, ultimately leading to a short-lived life as today's unveiling of the G6 confirms that this year's flagship would revert to a more familiar style. The LG G6 features a large 5.7-inch "Full Vision" display with an 18:9 "Univisium" aspect ratio, 1440 x 2880 resolution (QHD+) display, and Dolby Vision support. The G6 is...

2017-02-26 06:44:24
`
3
HMD Global debuts two new Nokia Android devices and 3310 reboot
Between a long string of mobile announcements ahead of MWC today, Nokia and HMD Global's event brings us not one, not two, but three highly anticipated mobile devices today: two new mid-range Android phones, the Nokia 3 and Nokia 5, and the reboot of one particularly beloved feature phone from yesteryear. The fanfare is much larger for Nokia at MWC, but these devices aren't the Nokia brand's first return to mobile since its short life with Microsoft. HMD Global, the company that license...

2017-02-26 06:31:17
`
3
Huawei Watch 2 runs Android Wear 2.0, offers LTE connectivity
Along with its new flagship P10, Huawei today introduced a new Android smartwatch. The Huawei Watch 2 runs Android Wear 2.0 on a round 1.2-inch display. There are actually two models of Huawei's new wearable, the sportier Watch 2 and the Watch 2 Classic, with the former packing in 4G LTE connectivity. Both also offer GPS, a heart rate sensor, and NFC. Both Huawei Watch 2 models also include Snapdragon Wear 2100 processors, 4GB of storage, 768MB of RAM, 420mAh batteries, and IP68 certifications...

2017-02-26 06:29:10
`
2
Nokia 3310 Release Date, Price and Specs - CNET
The phone of the millennium, reinvented for millennials.

2017-02-26 06:20:17
`
4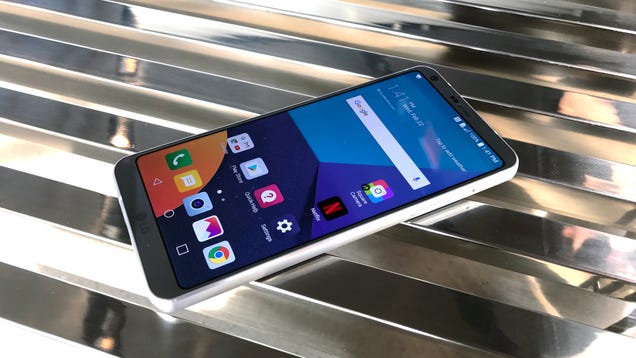 LG G6 First Impressions: Back to the Basics
Smartphone design just isn't as interesting as it used to be; top phones are all basically beautiful slabs of glass and metal with glimmering displays that make you go "ahhhhh." Last year, in an effort to combat the boredom, LG launched the G5, an ambitious disaster of an Android phone, which was most notable for its…Read more...

2017-02-26 06:15:52
`
5