Ex-NSA Employee Gets 5 Years In Prison For Taking Home Top Secret Files
Former NSA employee Nghia Hoang Pho, 64, was sentenced to five and a half years in prison for taking top secret U.S. defense files to his home. Pho pleaded guilty in December to willful retention of national defense information, the U.S. Justice Department said in a statement. The maximum sentence for this crime is 10 years, but prosecutors were recommending a sentence of eight years. CNET reports: Pho, a naturalized U.S. citizen originally from Vietnam, worked in the NSA's Tailored Access Group


India's Top Court Refuses To Scrap Aadhaar, the World's Largest Biometric ID Database
India's top court refused to scrap Aadhaar, the world's largest biometric database, in a ruling announced Wednesday, upholding the validity of the sprawling digital-identity program but also imposing some restrictions on its use and proliferation. Huffington Post reports: The majority judgement of the court read down Section 57 of the Aadhaar Act of 2016, holding that private companies cannot insist on Aadhaar numbers from citizens to provide services. The court upheld the validity of linking aa


Google Is Using AI To Predict Floods In India, Warn Users
Google is partnering with the Central Water Commission of India to alert users in the country about impending floods. As The Verge notes, "the service is only available in the Patna region, with the first alert going out earlier this month." From the report: As Google's engineering VP Yossi Matias outlines in a blog post, these predictions are being made using a combination of machine learning, rainfall records, and flood simulations. "A variety of elements -- from historical events, to river le


A 17-Year-Old Has Become Michigan's Leading Right To Repair Advocate
An anonymous reader quotes a report from Motherboard: Surya Raghavendran of Ann Arbor, Michigan isn't your average 17-year-old. Not only does the high school senior run a small business repairing iPhones when he's not in class, but he's raising awareness about people's right to fix their own devices without paying companies like Apple exorbitant fees. "People should be able to choose where they want to get their devices repaired," Raghavendran told me over the phone. "Right to repair will decrea


Humans Are Causing the Earth To Wobble More Than It Should, NASA Finds
Iwastheone shares a report from BGR: When looking at the Earth from afar it appears to be a perfect sphere, but that actually isn't the case. Because Earth isn't uniform on all sides due to land masses that shift and change over time, our planet actually wobbles a bit when it spins. Now, a new study by researchers with NASA's Jet Propulsion Laboratory and several universities and science centers has pinpointed the causes of Earth's imperfect spin, called "polar motion," and they found that human


Millennials More Likely To Fall For Scams Than Baby Boomers
A new report from the Better Business Bureau suggests that millennials are now more likely to fall victim to a scam than Baby Boomers. Washington Examiner reports: The Better Business Bureau reports that 69 percent of scam victims are under the age of 45. Young adults heading off to college are especially gullible, the group says. "College students can be easy targets for scammers and identity thieves. They are old enough to have money, young enough to be vulnerable and are likely unsupervised a


It looks like Coinbase is preparing to add a lot more cryptocurrencies
Coinbase aspires to be the New York Stock Exchange of crypto, and it is taking a small — but not insignificant – step to offering a lot more cryptocurrencies after it revamped the process of listing new digital assets. The exchange currently only supports just five cryptocurrencies — Ethereum, Bitcoin, Bitcoin Cash, Ethereum Classic and […]


Crypto giant Binance looks to the future with fiat trading and a decentralized exchange
Binance, the one-year-old startup that appeared from nowhere to become the world's top crypto exchange, is making major moves as it enters the next phase of its business. That includes a plan to offer fiat-to-crypto trading in international markets and the release of a decentralized exchange to complement its current trading site. The company routinely […]


Google Ends Cryptocurrency Ad Ban For Certain Kinds of Ads
Earlier this year, Google updated its financial services-ad policies to ban any advertising about cryptocurrency-related content, including initial coin offerings (ICOs), wallets, and trading advice. Google appears to be reversing course with a new policy starting in October that will allow regulated cryptocurrency exchanges to buy ads in the U.S. and Japan. Advertising about ICOs, wallets and trading advice are reportedly still not allowed. CNBC reports: Google's updated policy applies to adver


Microsoft To Bring Multi-User Virtualization To Windows, Office With Windows Virtual Desktop Service
An anonymous reader quotes a report from ZDNet: On Sept. 24, Microsoft announced what it's calling the Windows Virtual Desktop (WMD). WVD will allow users to virtualize Windows 7 and 10, Office 365 ProPlus apps and other third-party applications by running them remotely in Azure virtual machines. Using WMD, customers will be able to provide remote desktop sessions with multiple users logged into the same Windows 10 or Windows Server virtual machine. They also can opt to virtualize the full deskt


Xbox Announces Mouse and Keyboard Support
Xbox's Phil Spencer announced today that mouse and keyboard support is coming to Xbox One. Crytek's Warface will be the first game to test the feature when it becomes available in October via the Xbox Insider Program. IGN reports: The idea behind mouse and keyboard support will be as a tool for developers, so they can choose how they want the control style integrated, if they want it integrated at all. "If you're a dominant FPS player right now on controller and you're worried that all the sudde


Uber Wins Key Ruling In Its Fight Against Treating Drivers As Employees
A federal appeals court ruled on Tuesday that drivers "seeking to be classified as employees rather than independent contractors must arbitrate their claims individually, and not pursue class-action lawsuits," reports Reuters. Ars Technica explains the significance of this ruling: Employees are guaranteed to earn federal minimum wage and are entitled to overtime pay if they work more than 40 hours per week. Uber employees, in contrast, are paid by the ride and might earn much less than minimum w


Safari's 'Siri Suggested' Search Results Highlighted Conspiracy Theories, Fake News
An anonymous reader quotes a report from BuzzFeed News: Apple's Safari, one of the internet's most popular web browsers, has been surfacing debunked conspiracies, shock videos, and false information via its "Siri Suggested Websites" feature. Such results raise questions about the company's ability to monitor for low-quality information, and provide another example of the problems platforms run into when relying on algorithms to police the internet. As of yesterday, if you typed "Pizzagate" into


What to expect from Facebook's big Oculus Connect 5 keynote
The Oculus Connect 5 conference kicks off tomorrow in San Jose where FB and company will let their latest virtual reality efforts loose and attempt to prove to the world that VR is coming at last and there's nothing we can do to stop it. Tomorrow is going to be a big day for hardware, […]


Across The Arctic, Lakes Are Leaking Dangerous Greenhouse Gases
An anonymous reader shares a report: Set against the austere peaks of the Western Brooks Range, the lake, about 20 football fields in size, looked like it was boiling. Its waters hissed, bubbled and popped as a powerful greenhouse gas escaped from the lake bed. Some bubbles grew as big as grapefruits, visibly lifting the water's surface several inches and carrying up bits of mud from below. This was methane. As the permafrost thaws across the fast-warming Arctic, it releases carbon dioxide, the


Firefox Monitor Will Inform You of Data Breaches
Earlier this year, Mozilla announced Firefox Monitor, a service that will inform you if your online accounts were hacked in a recent data breach. It's now available to general public. A report adds: For the new security-focused tool, Mozilla partnered with Troy Hunt, the renowned security expert behind Have I Been Pwned? (HIBP), which is a database of data breaches that allows anyone to discover whether one of their online accounts has been compromised. The first iteration of Firefox Monitor is,


Fedora 29 Beta Now Available For Download With Improved Raspberry Pi Support
The Fedora Project announced Tuesday the beta availability of Fedora 29 -- the latest version of the free and open-source Fedora OS. From a report: It features updated packages, improved support for Raspberry Pi, and more. "Highlighting Fedora 29 Beta is the addition of modularity across all Fedora editions. First delivered in Fedora 28 Server, modularity enables multiple versions of the same software (like Node.js) to be selected on a per-system basis, with parallel installation done through co


Myst, One of the Most Influential Games Ever, Turns 25
harrymcc writes: On September 24, 1993, Myst debuted as a CD-ROM game for the Mac. The mysterious, puzzle-laden adventure went on to become the best-selling game title of its era, inspiring a devoted following and multiple sequels. But for all the people who loved Myst, it was disrespected by many in the gaming industry, who found it less engaging than previous adventures and even blamed it for killing of the earlier genre of more action-packed adventuring. Over at Fast Company, Benj Edwards pro


Cody Wilson out as CEO of Defense Distributed
Defense Distributed announced during a press conference in Austin today that Cody Wilson has resigned as CEO. The announcement comes as the 3D-printed firearm activist faces charges of sexually assaulting a minor. Wilson was in Taipei last week when the charges were made public, only to be extradited to Texas and ultimately released on $150,000 […]


Do You Know Cobol? If So, There Might Be a Job for You.
Despite its advanced age, Cobol is still the most prevalent programming language in the financial-services industry world-wide. Software programmed in Cobol powers millions of banking transactions every day and underpins critical computer mainframes. WSJ: And Cobol isn't going away anytime soon. Banks and other companies have come to the uncomfortable realization that ripping out old mainframes is pricey and complicated. Transitioning to new systems is likely to take years, and besides, a lot of


Internet Society Partners with Facebook To Expand Internet Connectivity in Africa
The Internet Society, a global non-profit organization dedicated to the open development, evolution and use of the Internet, today announced that it is partnering with Facebook to develop Internet Exchange Points (IXP) throughout Africa. From a press release: An Internet Exchange Point is where multiple local and international networks, ISPs and content providers interconnect their networks together to efficiently exchange Internet traffic through an arrangement commonly referred to as Peering.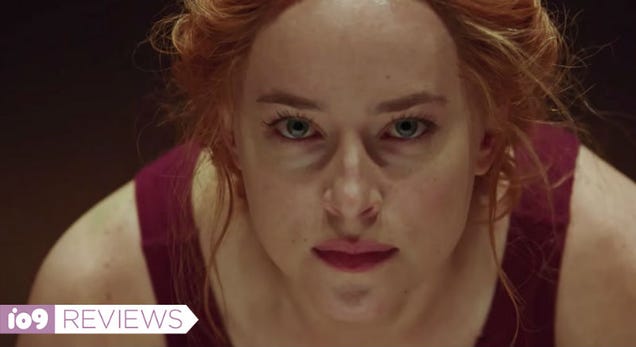 Suspiria Is a Living, Breathing Work of Art
In Luca Guadagnino's remake of Suspiria, one of the first things we see on screen is that the film is "six acts and an epilogue set in divided Berlin." It's an odd piece of information, but somehow perfectly sets the stage for what's to come. You know there's a specific structure. That knowledge helps you anticipate…Read more...


Trump Administration Asks For Public Input on Data Privacy
The federal government wants to know the best way to protect your privacy online. On Tuesday, the Department of Commerce released a request for public comments as it outlined the Trump administration's approach to consumer data privacy. A report adds: In the proposal, the National Telecommunications and Information Administration, a branch under the Commerce Department, recommended privacy regulations focused on giving users control over how their data is used by tech companies. The proposal com


See the new iPhone's 'focus pixels' up close
The new iPhones have excellent cameras, to be sure. But it's always good to verify Apple's breathless on-stage claims with first-hand reports. We have our own review of the phones and their photography systems, but teardowns provide the invaluable service of letting you see the biggest changes with your own eyes — augmented, of course, by a high-powered microscope.


A Nuclear Startup Will Fold After Failing To Deliver Reactors That Run on Spent Fuel
Transatomic Power, an MIT spinout that drew wide attention and millions in funding, is shutting down almost two years after the firm backtracked on bold claims for its design of a molten-salt reactor. From a report: The company, founded in 2011, plans to announce later today that it's winding down. Transatomic had claimed its technology could generate electricity 75 times more efficiently than conventional light-water reactors, and run on their spent nuclear fuel. But in a white paper published


Federal appeals court rules Uber drivers must arbitrate claims
A federal appeals court has handed a defeat to Uber drivers who were suing the company in three separate lawsuits over claims that they were misclassified as independent contractors instead of full-time employees. The litigants must go through arbitration to pursue their claims against the company rather than have the claims heard in open court. […]


Qualcomm Accuses Apple of Stealing Trade Secrets and Giving Them To Intel
Mark Wilson writes: Chip-maker Qualcomm has today accused Apple of stealing trade secrets and sharing them with Intel. The company alleges that Apple wanted Intel to be able to improve its own chips so it could move away from using Qualcomm's. Qualcomm and Apple are already engaged in a legal battle, and with its latest accusations, the chip-maker wants the court to amend its existing lawsuit against the company. Apple stands accused of engaging in a 'multi-year campaign of sloppy, inappropriate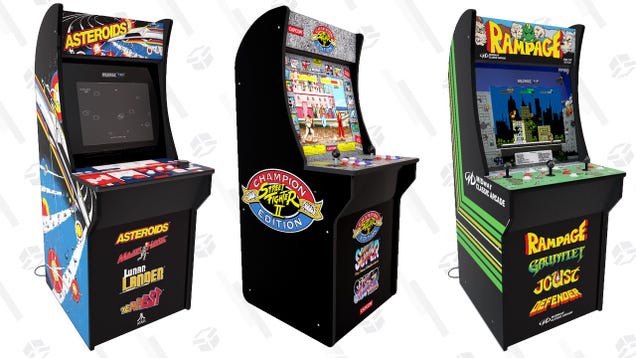 Arcade1Up's Stunning Arcade Cabinets Are Finally Back In Stock For Preorder
Arcade1Up's 3/4 sized arcade cabinets look stunning, include multiple games, and are a steal at $300, especially since they were supposed to cost $400, according to the original announcement. They've been out of stock at Walmart for months, but are available to preorder once again, so if you've got the space and the…Read more...


Facebook's Plan To Let Companies It Buys Live Independently is Over
Jon Russell, writing for TechCrunch: Mark Zuckerberg was quick to realize that Facebook, the largest social network in the world, doesn't have a monopoly on all users nor can it bank on holding its position as top dog forever. Thus he instituted a policy of buying up promising rivals and integrating them into the Facebook 'group' in a strategy designed to be a win-win for all. But by leaving Facebook in abrupt fashion this week, Kevin Systrom and Mike Krieger -- the founders of Instagram -- have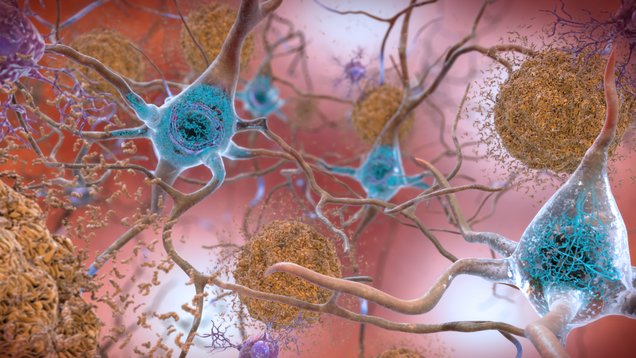 European Scientists Have Made an Intriguing Discovery in Alzheimer's Drug Research
Scientists in the UK and Sweden believe they've come across an unprecedented advance in Alzheimer's disease research: A method of developing new drugs that can target the roots of the fatal disease in a way that previous attempts couldn't. But while the latest published work is genuinely intriguing, outside experts…Read more...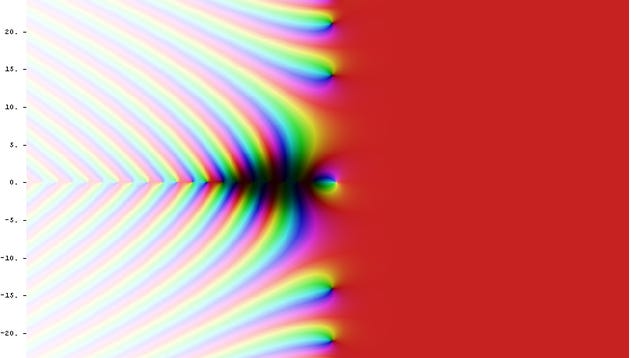 Mathematicians Skeptical of Supposed Million-Dollar Proof
There are six outstanding math problems that, if solved, will net you a $1 million reward. On Monday, a highly regarded mathematician claimed in a lecture that he has proven perhaps the most famous of these problems, called the Riemann hypothesis. But there's reason to be skeptical. Read more...


How to choose between stainless steel vs aluminum Apple Watches
There are several different colors, finishes, and sizes of the Apple Watch Series 4. There may be outward differences to the different metals, but what else separates the stainless steel vs aluminum models? AppleInsider spells them out to help you decide.


Tencent Security Researcher Fined For Hacking Hotel WiFi and Publishing Internal Network Credentials Online
Catalin Cimpanu, writing for ZDNet: Singapore authorities have fined a Chinese security researcher with SGD$5,000 (USD$3,600) for hacking into a local hotel's WiFi system without authorization and then publishing a blog post about it, revealing passwords for the hotel's internal network. The incident took place at the end of August, this year, when Zheng Dutao, 23, of China, visited Singapore to attend the Hack In The Box conference that took place in the city. Zheng took it upon himself, withou


Swiss Soccer Fans Protest Esports by Throwing Tennis Balls and Game Controllers On the Field
Soccer fans in Switzerland protested against increased investment in esports by throwing tennis balls and game consoles on the field during a Swiss Super League match. From a report: The fans reportedly threw tennis balls and game controllers onto the field, forcing the referee to stop the game between Young Boys and FC Basel for two minutes while everything was cleared away. The Young Boys protesters then held up a giant banner with a pause button symbol, while Basel fans also raised their own


A stagnating mobile app industry eyes automobiles and a driverless future as the path to much needed diversification and exponential revenue growth.


Protesters call on Salesforce to end contract with border patrol agency
A dozen or so people accompanied by a 14-foot, 800-pound cage gathered in downtown San Francisco Tuesday morning to protest Salesforce's contract with U.S. Customs and Border Patrol (CBP), the agency within the Department of Homeland Security responsible for enforcing the Trump immigration policy. Today is the first day of Dreamforce, Salesforce's annual user conference that […]


Why did Apple spend $400M to acquire Shazam?
Rumors that Apple was seeking to acquire UK firm Shazam Entertainment Ltd. first floated back in December. Following an EU approval process, Apple officially announced it had finalized the purchase on Monday, ostensibly to "provide users even more great ways to discover, experience and enjoy music." That appears to be a major understatement.


LinkedIn steps into business intelligence with the launch of Talent Insights
LinkedIn may be best known as a place where people and organizations keep public pages of their professional profiles, using that as a starting point for networking, recruitment and more — a service that today that has racked up more than 575 million users, 20 million companies and 15 million active job listings. But now […]


Alexa skills can now offer one-time-use purchases, like in-game hints or points
Alexa skill developers will now be able to sell "consumables" within their voice apps, aka Alexa skills, Amazon announced this morning. The company says that, starting today, developers in the U.S. will be able to take advantage of this new feature to sell products to Alexa devices owners which can be purchased, used, then purchased […]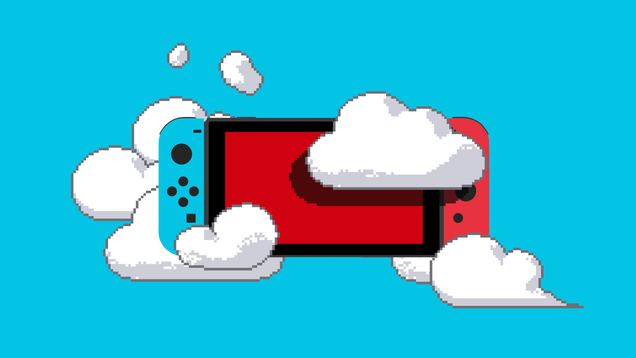 You Don't Need Nintendo Switch Online
Even if it's technically new, Nintendo Switch Online shouldn't seem especially new to anyone. Like Xbox Live Gold for the Xbox One and PlayStation Plus on the PlayStation 4, the new $20 subscription for everyone's favorite "hybrid" console confers a couple services gamers on other platforms would consider standard—the…Read more...


Mars orbiter spots silent, dust-covered Opportunity rover as dust storm clears
Mars rover Opportunity has been operating on the surface of the Red Planet since 2004, but a dust storm this summer may prove to be the mission's toughest challenges. The enormous storm caked Opportunity in dust and blocked out the sun, its source of energy — and there's no guarantee the batteries aren't dead for good. But now that the skies have cleared, we at least have our first look at the workhorse rover from orbit.


Google CEO Sundar Pichai Is Headed To Washington This Week To Discuss Censorship, China
An anonymous reader quotes a report from The Verge: Google CEO Sundar Pichai will be present at a private meeting with top Republican lawmakers this Friday to discuss the company's controversial plans to relaunch a search product in China and perceived liberal bias of search results, according to a report from The Wall Street Journal. According to the WSJ, Attorney General Jeff Sessions plans to meet with state attorneys general on Tuesday to discuss Google's alleged censorship of conservatives.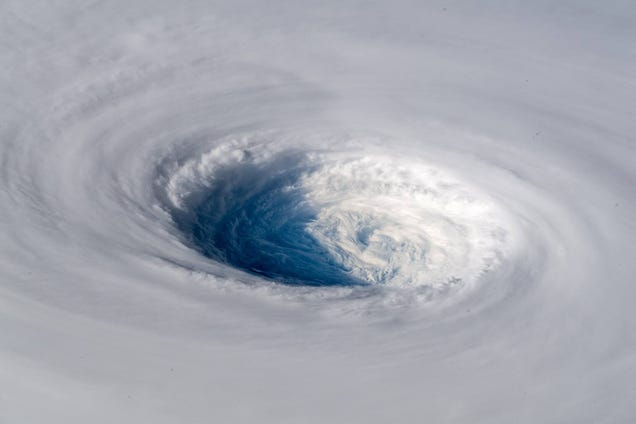 These Photos of Typhoon Trami Are Jaw-Dropping 
Look, I'm as sick of typhoons and hurricanes menacing humanity as you are. They're planetary bullies and they suck. But I can take a begrudging moment to appreciate how they look from space. Read more...


The death of once high-flying VC funds
They all started with the best of intentions. Formation 8 talked about bringing "smart enterprise" to the corporate world. Social Capital talked about how to "fix capitalism" and Binary Capital wanted to "affect global behaviour change." Rothenberg Ventures set out to "work on the biggest problems that change the world." Young founding partners debuting change-the-world […]


You'll now need a subscription to get the best of Microsoft Office
Microsoft released Office 2019 for Windows and macOS this week, the latest version of its regular, non-subscription productivity suite. It's the kind of Office that, 10 years ago, you would've bought in a shrink-wrapped package at Office Depot. But it's really not the version of Office that Microsoft would like you to buy — or that […]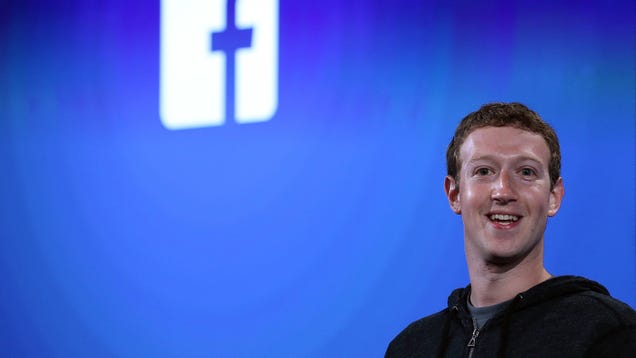 Mark Zuckerberg Blamed for Instagram Founders' Departure
On Monday, the founders of Instagram announced they were leaving to focus on new opportunities. To the surprise of no one, it's looking like the problem was the CEO of Instagram's parent company, Facebook. And with those meddlesome founders out of the way, users should worry about a Facebook-ified Insta.Read more...


The Horological Machine 9 puts a rocket on your wrist
If you've been keeping up with watchmaker MB&F you'll be familiar with their Horological Machine series, watches that are similar in construction but wildly differ when it comes to design. This watch, the HM9, is called the Flow and hearkens back to roadsters, jets, and 1950s space ships. The watch, limited to a run of […]


Gut-Brain Connection Could Lead To a 'New Sense'
A new study has revealed a "fast-acting neural circuit allowing gut cells to communicate with the brain in just seconds," reports New Atlas. Diego Bohorquez, senior author of the study, says "these findings are going to be the biological basis of a new sense. One that serves as the entry point for how the brain knows when the stomach is full of food and calories." He says it "brings legitimacy to [the] idea of the 'gut feeling' as a sixth sense." The study has been published in the journal Scien


Qualcomm doubles down on claims that Apple stole chip secrets for Intel
If you happen to crack open that fancy little iPhone XS casing on your new phone, you'll notice there's a dwindling amount of Qualcomm chips in there and that they're increasingly being replaced by Intel hardware. The swap is representative of the cooling state of affairs between the two as the companies' legal teams battle […]


Snapchat's users are surprisingly old and it's telling them to vote
Snapchat is a college favorite more than a high school phenomenon. Only 20 percent of Snapchat's US users are under 18, down from 22 percent in 2016 as some of its early adopters have now aged up and headed to college. Appealing to older users was a big motive for its otherwise-disastrous redesign that does […]


This Robotic Rubik's Cube Can Solve Itself
It's not going to set any world records, but this robotic Rubik's Cube that's filled with electronics and tiny electric motors is actually more impressive than watching someone race through the puzzle in a few seconds because it can solve itself without any assistance—aside from a human messing it up in the first place…Read more...