DHS Seized Aftermarket Apple Laptop Batteries From Independent Repair Expert
Louis Rossmann says US Customs and Border Patrol seized $1,000 worth of laptop batteries, claiming they were counterfeit. From a report: Earlier this year, Louis Rossmann, the highest-profile iPhone and Mac repair professional in the United States, told Motherboard that determining "the difference between counterfeiting and refurbishing is going to be the next big battle" between the independent repair profession and Apple. At the time, his friend and fellow independent repair pro, Jessa Jones,


Justice Department Charges Russian Woman With Interference in Midterm Elections
The Justice Department on Friday charged a Russian woman for her role in a conspiracy to interfere with the 2018 U.S. election, marking the first criminal case prosecutors have brought against a foreign national for interfering in the upcoming midterms. From a report: Elena Khusyaynova, 44, was charged with conspiracy to defraud the United States. Prosecutors said she managed the finances of "Project Lakhta," a foreign influence operation they said was designed "to sow discord in the U.S. politi


Click Farms Are Gaming Apple's Top Podcasts List
A new report sheds some light on the issue of paid click farms gaming Apple's long-running list of Top Podcasts. From a report: Earlier this month, Apple's long-running list of Top Podcasts began to exhibit some unusual issues -- no-name podcasts vaulting over popular, well-established ones -- but the company appeared to quickly fix its chart. Unfortunately, the problems have popped up again, and an analysis from podcast industry tracker Chartable suggests that paid click farms are now gaming th


In an Unprecedented Move, Apple CEO Tim Cook Calls For Bloomberg To Retract Its Chinese Spy Chip Story
John Paczkowski and Joseph Bernstein, reporting for BuzzFeed News: Apple CEO Tim Cook, in an interview with BuzzFeed News, went on the record for the first time to deny allegations that the company was the victim of a hardware-based attack carried out by the Chinese government. And, in an unprecedented move for the company, he called for a retraction of the story that made this claim. Earlier this month Bloomberg Businessweek published an investigation alleging Chinese spies had compromised some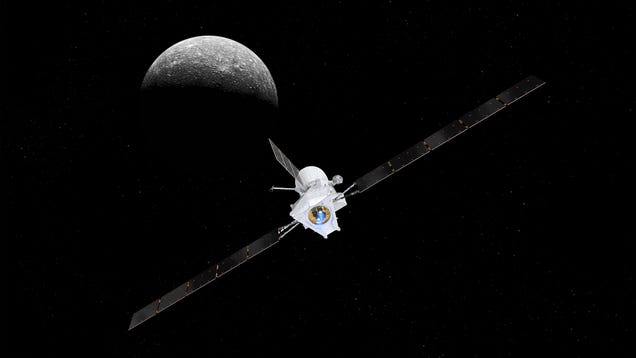 Launching Tonight: A Mission to the Best Planet (Mercury)
Mercury is the best planet, in my humble but well-researched opinion. Sure, it may be small, rocky, and lacking an atmosphere, but how it came to look the way it does absolutely baffles scientists. It might even have water and carbon hidden away from the beginning of the Solar System. Tonight, scientists from the…Read more...


WikiLeaks Founder Julian Assange Sues Ecuador For 'Violating His Rights'
Julian Assange is suing Ecuador's government for violating his "fundamental rights and freedoms," despite the fact he is still being sheltered in the country's UK embassy. From a report: It comes after Ecuador cut off communications for Mr Assange, who has been living inside the country's London embassy for more than six years. Baltasar Garzon, a lawyer for WikiLeaks, has arrived in Ecuador to launch the case, which is expected to be heard next week in a domestic court. WikiLeaks claims Mr Assan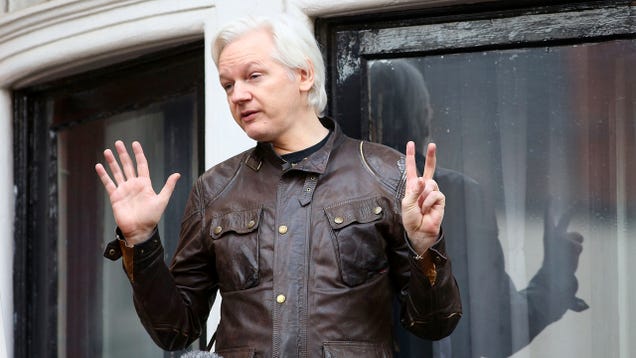 Large Adult Son Threatens to Sue Landlord
Julian Assange threatened legal action against the country of Ecuador today. What's Assange upset about? The WikiLeaks founder doesn't like that Ecuador has cut off his internet access and more or less told him to clean up his room.Read more...


Tesla is rolling out a cheaper, mid-range Model 3
Tesla is now offering a new, cheaper mid-range battery version of the Model 3 that starts at $45,000 before federal tax incentives. CEO Elon Musk announced the new variant, which has an estimated battery range of 260 miles, via Twitter. The company's website has already been updated. Customers in the U.S. can order the mid-range […]


Facebook launches 'Hunt for False News' debunk blog as fakery drops 50%
Facebook hopes detailing concrete examples of fake news it's caught — or missed — could improve news literacy, or at least prove it's attacking the misinformation problem. Today Facebook launched "The Hunt for False News," in which it examines viral B.S., relays the decisions of its third-party fact-checkers and explains how the story was tracked […]


Quantum Computers Will Break the Encryption that Protects the Internet
An anonymous reader shares a report: Factorising numbers into their constituent primes may sound esoteric, but the one-way nature of the problem -- and of some other, closely related mathematical tasks -- is the foundation on which much modern encryption rests. Such encryption has plenty of uses. It defends state secrets, and the corporate sort. It protects financial flows and medical records. And it makes the $2trn e-commerce industry possible. Nobody, however, is certain that the foundation of


Buggy software in popular connected storage drives can let hackers read private data
Security researchers have found flaws in four popular connected storage drives that they say could let hackers access a user's private and sensitive data. The researchers Paulos Yibelo and Daniel Eshetu said the software running on three of the devices they tested — NetGear Stora, Seagate Home and Medion LifeCloud — can allow an attacker to […]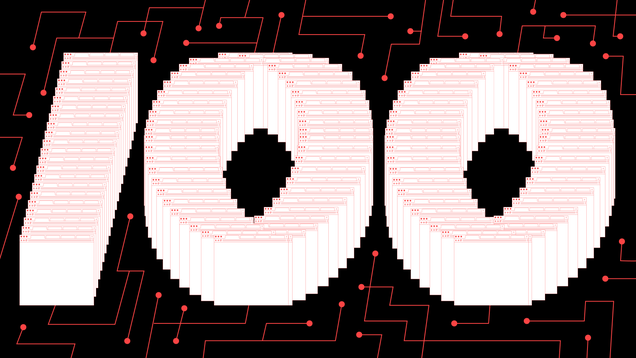 100 Websites That Shaped the Internet as We Know It
The World Wide Web is officially old enough for us judge what it's produced. That's right, it's time for the world to start building a canon of the most significant websites of all time, and the Gizmodo staff has opinions.Read more...


This Custom-Built Clock Tells Time With a Glowing City Skyline
Long before we relied on smartphones, smartwatches, or even mechanical clocks to keep us on schedule, humans simply looked towards the sky to figure out what time it was. Rich Nelson has rekindled that idea with a custom clock he designed and built, using ever-changing LED lighting and a simulated sun and moon to…Read more...


Microsoft's $7.5BN GitHub buy gets green-lit by EU regulators
Microsoft's planned acquisition of Git-based code sharing and collaboration service, GitHub, has been given an unconditional greenlight from European Union regulators. The software giant announced its intention to bag GitHub back in June, saying it would shell out $7.5 billion in stock to do so. At the time it also pledged: "GitHub will retain its […]


Google Warns Apple: Missing Bugs in Your Security Bulletins Are 'Disincentive To Patch'
Apple has not documented some high-severity bugs it patched that were reported to it by Google's Project Zero researchers. From a report: While it's good news that Apple beat Project Zero's 90-day deadline for patching or disclosing the bugs it finds, the group's Ivan Fratric recently argued that the practice endangered users by not fully informing them why an update should be installed. This time the criticism comes from Project Zero's Ian Beer, who's been credited by Apple with finding dozens


Microsoft's new expense tracker Spend hits the App Store
The team behind mileage-tracking app MileIQ, a company Microsoft acquired a few years ago, is out with a new application. This time, the focus isn't on tracking miles, but rather expenses. The new app, simply called "Spend," arrived on the App Store on Thursday, offering automatic expense tracking for work reimbursement purposes or for taxes. […]


Should We Break Up the Tech Giants? Not if You Ask the Economists Who Take Money From Them
This week's FTC hearings on the growing power of companies like Amazon, Facebook, and Google only included economists who have taken money, directly and indirectly, from giant corporations that have a stake in the debate. From a report: Amid growing concern over the power of such behemoths as Amazon, Google, Facebook, and other tech giants, in recent months there's been a bipartisan push for better enforcement of antitrust rules -- with even President Trump saying in August that their size and i


Hiver lets you manage shared email addresses from Gmail
Meet Hiver, a service that lets you collaborate on generic email addresses, such as jobs@yourcompany.com, support@, sales@, etc. Hiver isn't the only company working on shared inboxes. But compared to Front, everything happens in Gmail directly. To be fair, Front has been doing a fantastic job when it comes to multiplayer email — and the company […]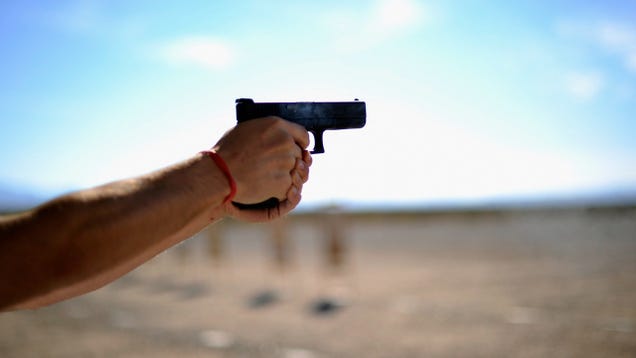 Cop Sues Gun Classifieds Website Over Firearm Used to Injure Him
On the morning of January 8, 2016, Boston police officer Kurt Stokinger was shot in the leg during a shootout with a man previously convicted of multiple crimes. Now, Stokinger is suing the website that allegedly enabled the man to buy his weapon, an online classifieds site for guns called Armslist.Read more...


Google App Suite Costs as Much as $40 Per Phone Under New EU Android Deal
Android manufacturers will have to pay Google a surprisingly high cost in Europe in order to include Google's Play Store and other mobile apps on their devices, according to documents obtained by The Verge. From the report: A confidential fee schedule shows costs as high as $40 per device to install the "Google Mobile Services" suite of apps, which includes the Google Play Store. The new fees vary depending on country and device type, and it would apply to devices activated on or after February


Researchers discover a new way to identify 3D printed guns
Researchers at the University at Buffalo have found that 3D printers have fingerprints, essentially slight differences in design that can be used to identify prints. This means investigators can examine the layers of a 3D printed object and pinpoint exactly which machine produced the parts. "3D printing has many wonderful uses, but it's also a […]


Should I Update My Older iPhone With the Latest OS?
Hi! In this week's edition of Tech 911—the column that attempts to answer all of your emailed questions (please email us your questions)—we're taking a look at an issue that affects more people than you might think at first: updates. Specifically, should you really update your device to the latest and greatest version…Read more...


PayPal and American Express expand partnership, will allow use of points for PayPal purchases
PayPal this week announced an expanded relationship with American Express that will allow cardholders to use their Membership Rewards points when shopping from PayPal merchants, as well as more integrated experience within both PayPal and the Amex apps, among other things. The deal is similar to those PayPal earlier struck with Visa and MasterCard., and follows a series […]


Facebook hires former UK Lib Dem leader, Nick Clegg, as global policy chief
Facebook has confirmed it has hired the former leader of the UK's former third largest political party — Nick Clegg of the middle ground Liberal Democrats — to head up global policy and comms. The news was reported earlier by the Financial Times. Facebook hires Nick Clegg, the former UK deputy prime minister, to head […]


Virtual reality makes food taste better
In another example of VR bleeding into real life, Cornell University food scientists found that cheese eaten in pleasant VR surroundings tasted better than the same cheese eaten in a drab sensory booth. About 50 panelists who used virtual reality headsets as they ate were given three identical samples of blue cheese. The study participants […]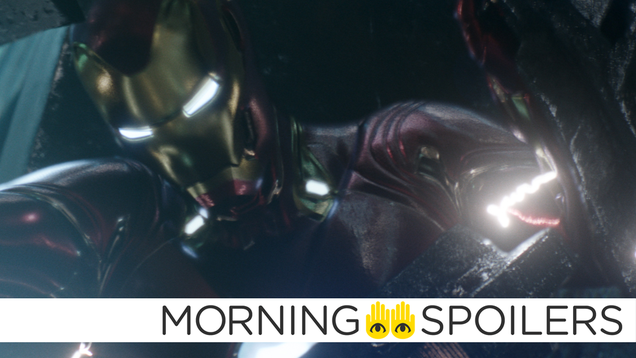 Wild Rumors About an Iron Man Upgrade in Avengers 4
Peter Jackson still wants to direct a Tintin sequel. The CW wants to make a modern take on The Picture of Dorian Gray. Maisie Williams discusses her final moments filming Game of Thrones. Plus, new clips from Robin Hood and Halloween, and a seasonally spooky look at The Simpsons' annual Halloween special. Spoilers,…Read more...


Twilio shops, Uber and Lyft IPO scuttlebutt, and Instacart raises $600M
Hello and welcome back to Equity, TechCrunch's venture capital-focused podcast, where we unpack the numbers behind the headlines. This week we had the Three Excellent Friends (Connie Loizos, Danny Chrichton, and Alex Wilhelm) on hand to kick things about with Scale Venture Partner's own Rory O'Driscoll. As I've written the last few weeks, what a pile […]


Vector speeds toward orbital launch capability with $70M in new funding
The market for small satellites in low Earth orbit is expanding faster than the gas in a thruster nozzle, and Vector aims to be the go-to launch platform for companies looking to put a bird in the air on short notice. The company just raised a $70 million B round and aims to take its first payload into space early next year.


TrackR is rebranding to Adero as it looks beyond small devices to track lost items
When TrackR raised $50 million from investors that included Amazon a year ago, the Santa Barbara startup made a big splash in the growing market for small connected dongles that you could attach to "dumb" objects like keys to keep tabs on their location. But times for the company have been challenging since then. It's weathered layoffs; a […]


Is Repair As Important As Innovation?
An anonymous reader shares an excerpt from The Economist: Events about making new things are ten a penny. Less common are events about keeping things as good as new. Maintenance lacks the glamour of innovation. It is mostly noticed in its absence -- the tear in a shirt, the mould on a ceiling, the spluttering of an engine. Not long ago David Edgerton of Imperial College London, who also spoke at the festival, drove across the bridge in Genoa that collapsed in August, killing 43 people (pictured)


The 7 basic features that will hopefully return to the MacBook Pro
I miss the old MacBook Pro. Remember when the MacBook Pro had a good keyboard? Or an SD Card slot? Or an escape key? I miss the time when the MacBook Pro was 2mm thicker than the current version but had a full-size USB port. Remember the wonder of MagSafe? Or the glory that was […]


Google charging Android device makers up to $40 per phone to install apps
Google's recent EU ruling-driven rule changes for licensing access to the Google Play Store and the company's other apps to Android devices could cost some vendors as much as $40 per unit, according to internal documents, but the high fee could be significantly reduced down or eliminated entirely if Google's clients preinstall specific apps onto European smartphones.


IBM Finally Proves That Quantum Systems Are Faster Than Classical Systems
In a paper published Thursday in the journal Science, Dr. Sergey Bravyi and his team reveal that they've developed a mathematical proof which, in specific cases, illustrates the quantum algorithm's inherent computational advantages over classical. Engadget reports: "It's good to know, because results like this become parts of algorithms," Bob Sutor, vice president of IBM Q Strategy and Ecosystem, told Engadget. "They become part of decisions about how people will start to attack problems. Where


Funderbeam CEO to talk about disrupting startup funding at Disrupt Berlin
Startup funding hasn't changed much in the past decade. Funderbeam is an interesting company trying to turn everything upside down using a marketplace approach, a modern syndication system and a blockchain-based platform. I'm excited to announce that Funderbeam founder and CEO Kaidi Ruusalepp will come to TechCrunch Disrupt Berlin. The first boom of venture capital […]


Measurement Shows the Electron's Stubborn Roundness
OneHundredAndTen writes: A new article in Nature reports of a new, extremely precise measurement of the electric dipole moment of the electron. The conclusion is that, within the margin of error of the measurement, the electron remains a perfect sphere. This implies that supersymmetric theories keep running out of corners to hide, that another nail is driven into their coffin, and that string theory looks less and less compelling. By lighting up the molecules with lasers, "the scientists were ab


Jane VC, a new fund for female entrepreneurs, wants founders to cold email them
Want to pitch a venture capitalist? You'll need a "warm introduction" first. At least that's what most in the business will advise. Find a person, typically a man, who made the VC you're interested in pitching a whole bunch of money at some point and have them introduce you. Why? Because VCs love people who've […]


Microplastics Found In 90 Percent of Table Salt
An anonymous reader quotes a report from National Geographic: New research shows microplastics in 90 percent of the table salt brands sampled worldwide. Of 39 salt brands tested, 36 had microplastics in them, according to a new analysis by researchers in South Korea and Greenpeace East Asia. Salt samples from 21 countries in Europe, North and South America, Africa, and Asia were analyzed. The three brands that did not contain microplastics are from Taiwan (refined sea salt), China (refined rock


The Army Is Preparing To Send Driverless Vehicles Into Combat
The U.S. Army is getting ready to send driverless trucks into combat. "Next fall, [the Army's] 'Leader-Follower' technology will enable convoys of autonomous vehicles to follow behind one driven by a human," reports VICE News. "It's a direct response to the improvised explosive devices that caused nearly half the casualties in Iraq and Afghanistan." From the report: Much of the research and development of these technologies has been done at TARDEC, the Army's Tank Automotive Research, Developmen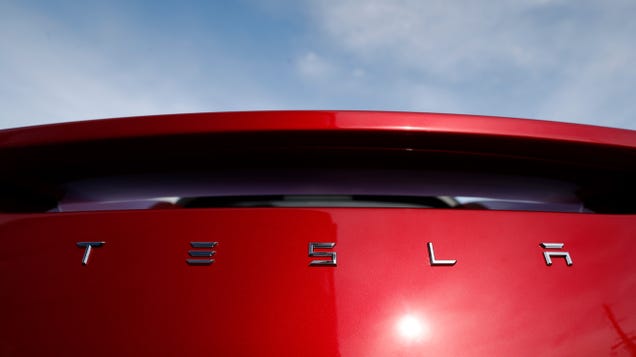 The Cheapest Tesla Model 3 is Now $45,000
With the demand for electric vehicles rising and EV production picking up the pace to match it, prices are slowly declining. With the arrival of the affordable $35,000 base model being pushed back until 2019, Tesla has announced a new mid-range Model 3 for just $10,000 more.Read more...


Twitter Publishes Archive of 10 Million Tweets From Russian, Iranian Bots
AmiMoJo shares a report from Boing Boing: To enable "further research of information operations on Twitter," the company today published a dataset of tweets posted by known Russian and Iranian troll farms. "These large datasets comprise 3,841 accounts affiliated with the IRA, originating in Russia, and 770 other accounts, potentially originating in Iran," the blog post reads. "They include more than 10 million Tweets and more than 2 million images, GIFs, videos, and Periscope broadcasts, includi


E-moto startup Alta Motors reportedly powers down
Brisbane, California based e-motorcycle startup Alta Motors has ceased operations, TechCrunch has confirmed.  Earlier today Asphalt and Rubber — and several subsequent outlets — reported the company stopped operating this morning, fired its staff, and may be looking for a buyer. Alta has yet to comment on the situation. "As of this morning I no longer represent […]


iPhone's New Parental Controls Block Sex Ed, Allow Violence and Racism
samleecole shares a report from Motherboard: The parental controls in the iPhone's new iOS 12 are blocking innocuous sexual education content on Safari, while allowing websites like the white supremacist Daily Stormer and searches for bomb-making instructions through its filter. The settings, found under Screen Time in the new iOS 12, are meant to give parents greater control over how their kids use their phones unsupervised, including filters for "explicit" content and content ratings and restr


Internet Provider Groups Sue Vermont Over Net Neutrality Law
An anonymous reader quotes a report from Reuters: Five industry groups representing major internet providers and cable companies filed suit on Thursday seeking to block a Vermont law barring companies that do not abide by net neutrality rules from receiving state contracts. The lawsuit was filed in U.S. District Court in Vermont by groups representing major providers like AT&T, Comcast and Verizon. It followed a lawsuit by four of the groups earlier this month challenging a much broader Cali


The space pen became the space pen 50 years ago
Everyone knows about the space pen. NASA spent millions on R&D to create the ultimate pen that would work in zero gravity and the result was this incredible machine. Well, no. In fact it was made by a pen manufacturer in 1966 — but it wasn't until October of 1968 that it went into orbit and fulfilled its space pen destiny.