NBA


Report: Big Baby Davis arrested with large amount of marijuana
Former NBA big man Glen Davis is back in the news again, but it is definitely not in the positive sense this time around. Brian Kuebler of WMAR-TV in Baltimore reported on Friday that Davis, famously nicknamed "Big Baby," was arrested in February on drug charges after being caught at a Hampton Inn in Aberdeen, Maryland with a large amount of marijuana. Court records showed that the hotel's owner smelled marijuana coming from Davis' room on Feb. 7 and, upon knocking on th


JJ Watt sends perfect tweet about Tyrann Mathieu signing with Texans
Tyrann Mathieu is heading to Houston, and JJ Watt loves it. The Honey Badger agreed to a one-year, $7 million deal with the Texans, as first reported by ESPN's Adam Schefter. Watt learned of the news and sent this perfect tweet featuring some honey pot emojis. — JJ Watt (@JJWatt) March 17, 2018 This is a huge addition for the Texans. Mathieu remains an excellent playmaker and was dropped by the Cardinals after he declined to take a pay cut. Mathieu, who turns 26 in May, had 78 to


CBS screwed up on its Jim Boeheim graphic
A gaff by CBS placed legendary Syracuse head coach Jim Boeheim at a school other than Syracuse. During the NCAA Tournament first round game between Syracuse and TCU on Friday, CBS' cameras showed Boeheim on the sideline. Under his name was the Syracuse logo, along with an orange background. To the right were the words "3rd season as Bucknell head coach." Also displayed was a record of 68-32. Ummm …you guys … pic.twitter.com/7sBGycBRdu — Brent Axe (@BrentAxeM


LeGarrette Blount reportedly signs 1-year deal with Lions
The Detroit Lions were in the market for a running back, and it looks like they've found their man. LeGarrette Blount has agreed to a one-year deal with Detroit for $4.5 million, according to NFL Media's Ian Rapoport. That's a hefty price for any running back, and even more so for Blount. The veteran played for around $1 million in 2016 and won a Super Bowl with the Patriots. Then he made $1.25 million last season with the Philadelphia Eagles, for whom he won another Super Bow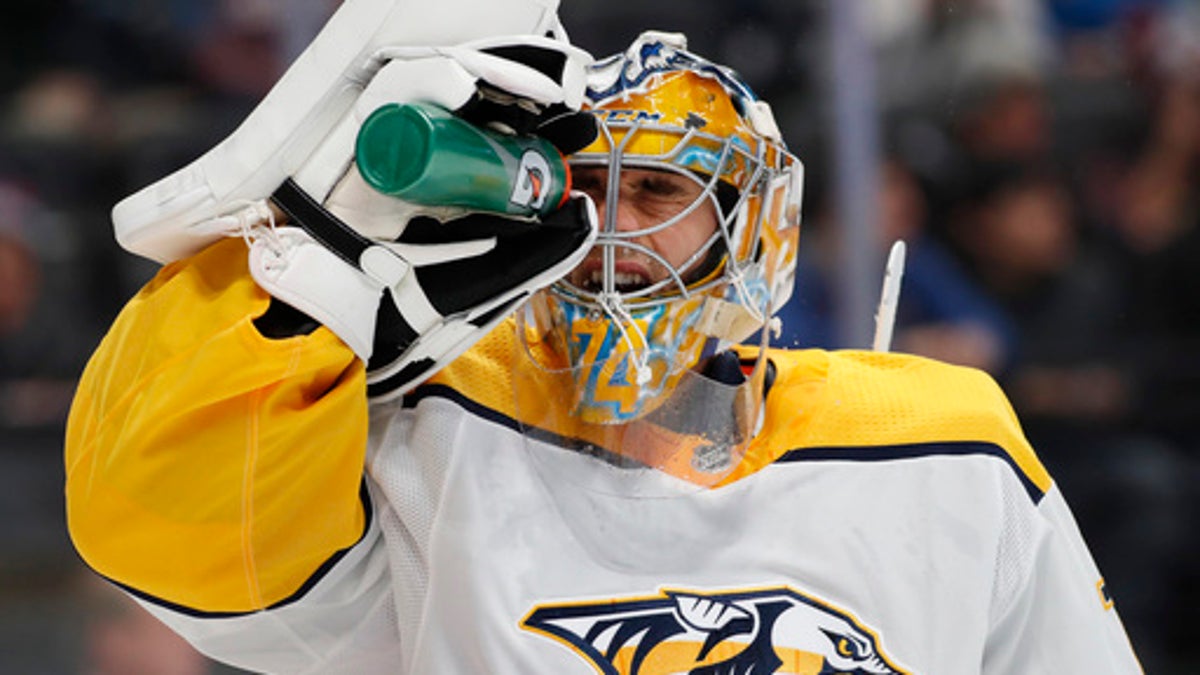 Predators beat Avalanche 4-2 to clinch playoff spot
DENVER (AP) Colton Sissons and Filip Forsberg each scored twice, backup goaltender Juuse Saros stopped 33 shots and the Nashville Predators became the first NHL team to clinch a playoff spot this season by beating the Colorado Avalanche 4-2 on Friday night.


Bruce Pearl says Auburn won game for Charles Barkley
Bruce Pearl's Auburn Tigers got past the College of Charleston 62-58 in a tight game on Friday in the first round of the NCAA Tournament. Afterwards, Pearl shouted out Charles Barkley. In his postgame interview with truTV, Pearl said the Tigers pulled out the win so that Chuck wouldn't have to endure mocking from his colleagues over his alma mater being upset. "I'm glad we survived and advanced so that Kenny (Smith) and Clark (Kellogg) can't give Charles a boatload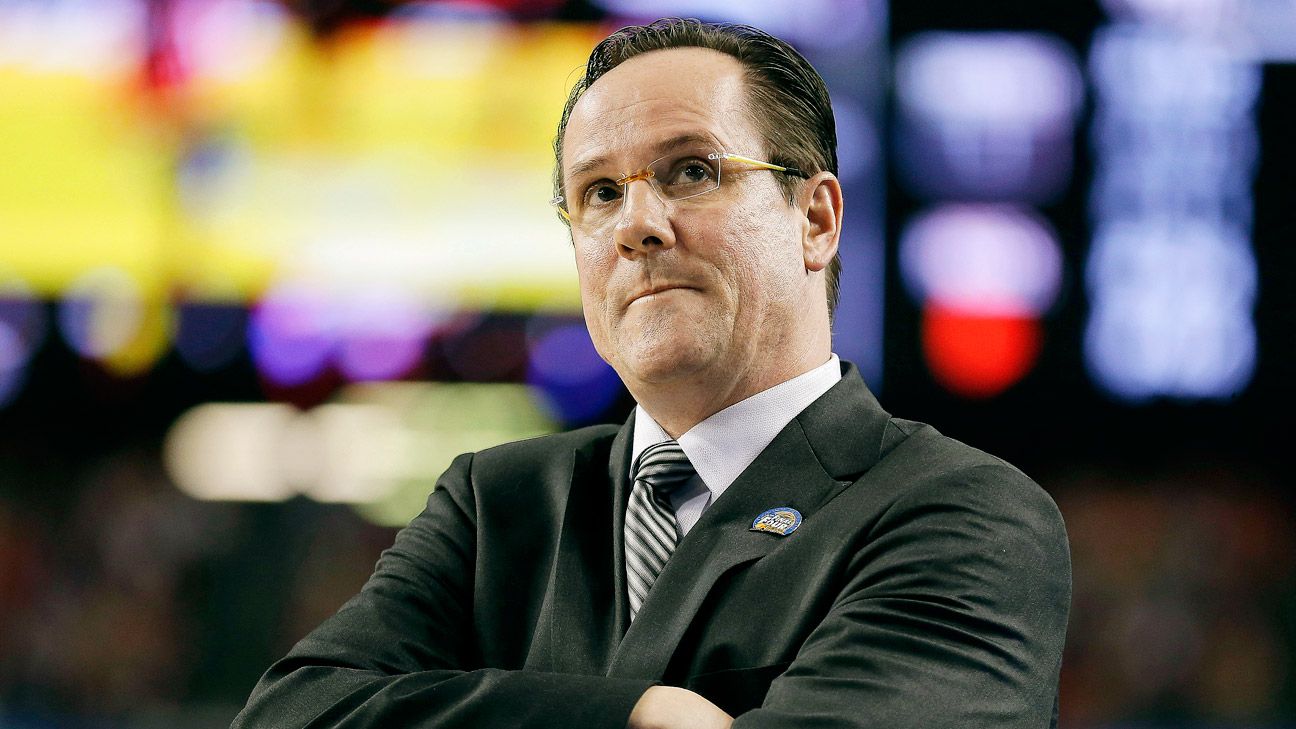 Coach defends MVC by taking shot at Shockers
Illinois State coach Dan Muller took a shot at Wichita State's Gregg Marshall with a tweet just moments after the Shockers, seeded fourth in the East Region, were upset by No. 13 seed Marshall in the first round of the NCAA tournament Friday.


Kevin Durant out two weeks with rib injury
The Golden State Warriors are dropping like flies. As if being without Stephen Curry and Klay Thompson, weren't already enough, now Kevin Durant is banged up. The Warriors announced on Friday that Durant will miss two weeks due to a rib injury. An MRI revealed an incomplete rib cartilage fracture. Kevin Durant's MRI results: Incomplete rib cartilage fracture, re-evaluated in two weeks. More brutal injury news for the Warriors. — Anthony Slater (@anthonyVslater) March 17, 2018


South Carolina sweats out first-round victory
The defending NCAA champs got the first-round win, but it was a struggle. A'ja Wilson's 19 points and 16 rebounds helped the Gamecocks overcome 19 turnovers to beat 15th-seeded North Carolina A&T 63-52.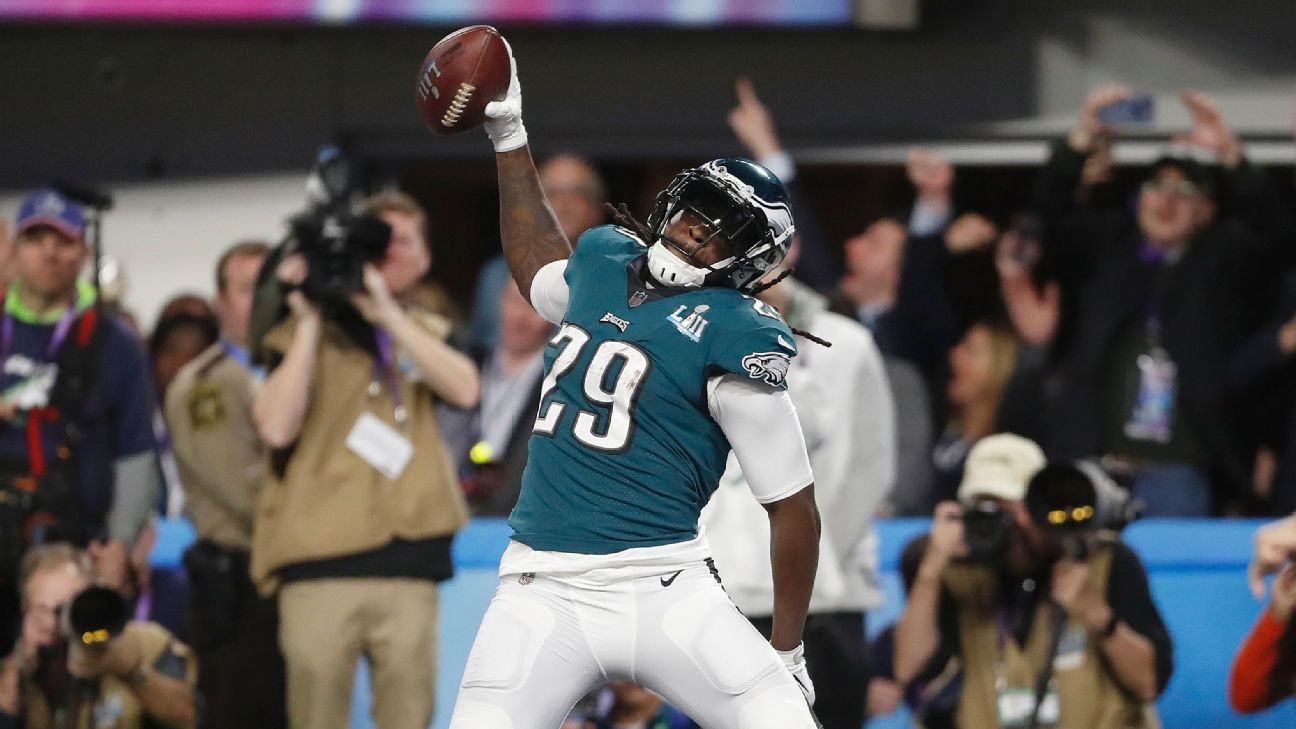 Source: Blount inks 1-year, $2M deal with Lions
The Lions have signed running back LeGarrette Blount, the team announced Friday. Blount brings Super Bowl experience to Detroit after winning it with the Eagles last season and with the Patriots the previous season.


Mo Bamba not discussing NBA Draft yet after Texas loss
Mo Bamba is not ready to talk about his professional future yet. Bamba's Texas Longhorns blew a 14-point lead and lost a heartbreaker to Nevada in overtime on Friday. The defeat ends the Longhorns' season, and quite likely, Bamba's college career. The freshman big man was asked about the NBA following the game, but he deflected the question. "I'm not too concerned about that right now," Bamba said, via ESPN. "I'm still processing." Bamba had


Roy Williams happy North Carolina finally defended the three well
North Carolina did it. They finally had a good game defending the three. North Carolina beat Lipscomb 84-66 in the first round of the NCAA Tournament on Friday. Best of all for coach Roy Williams is that the Tar Heels held the Bisons to 25 percent shooting on threes (7-for-28). That was key to getting the win, especially considering how poorly they've done against the three all season. Williams made reference to that in his postgame press conference. Roy Williams: "We are the remedy fo


Patriots sign Adrian Clayborn and Jeremy Hill
Leave it to the New England Patriots to reshape with some quiet free agent signings. After not making much noise very early, the Pats have picked their spots and on Friday reached deals with two players. The Patriots signed Adrian Clayborn to a two-year, $12 million contract. Clayborn has become a disruptive pass rusher and racked up a career high 9.5 sacks last season with Atlanta. He'll team with Trey Flowers to give the Pats a couple of good pass rushers. New England also signed runnin


Eric Musselman drops F-bombs live after Nevada comeback (Video)
Nevada coach Eric Musselman was understandably pumped up after his team came back from 14 points down to beat the Texas Longhorns in the first round of the NCAA Tournament. Musselman was so pumped, in fact, that he let loose several f-bombs in the locker room, which TBS showed live. Be warned, there is obviously very strong language here. Musselman, my man pic.twitter.com/gl949MzUph — Big Ten Geek (@bigtengeek) March 16, 2018 Studio host Greg Gumbel immediately apologized on the air for


CBS working to modify camera angle for second round NCAA Tournament games
CBS is well aware of the countless complaints that were lodged on social media during its first round coverage of the NCAA Tournament from Boise, and the network is hoping to remedy the situation before Saturday. The issue was first brought to light during Gonzaga's win over UNC Greensboro at the Taco Bell Arena. With the way the main television camera for the game was positioned, it was extremely difficult to follow the action and almost impossible to see the rim and net on one end of th


Purdue's Isaac Haas has been known to eat 40 chicken strips in a sitting
Purdue center Isaac Haas is arguably the most physically intimidating presence in the 2018 NCAA Tournament, and you might be even more impressed by his stature when you hear the amount of food the senior has put back in one sitting. Haas is currently listed at 7-foot-2, 290 pounds. During the CBS broadcast of Purdue's game against Cal State Fullerton on Friday, Ian Eagle said the big man weighed well over 300 pounds at one point and was known to eat 40 chicken strips at a time. "This is


Richard Sherman: Pete Carroll's message to Seahawks had grown predictable
Former Seattle Seahawks defensive back Richard Sherman thinks he knows why the team had started to slide a bit in recent seasons under coach Pete Carroll. Sherman told the Uninterrupted's "Thomahawk Show" that Carroll's philosophy, perfected in college where there is regular roster turnover, had grown tired to Seahawks veterans who had been with the team for virtually his entire tenure. "I think it was kind of philosophical on his part," Sherman said of Carro


Report: Vontaze Burfict facing four-game suspension for PED violation
Vontaze Burfict was suspended for the first three games of the 2017 season for an illegal hit during a preseason game, and the Cincinnati Bengals linebacker may find himself ineligible for the first several games of 2018 as well. ESPN's Adam Schefter reports that Burfict is facing a four-game suspension for violating the NFL's performance-enhancing drug use policy. Bengals' LB Vontaze Burfict is facing a four-game suspension for violating the NFL's Performance-Enhancing Drug po...


CS Fullerton player forced to change numbers after jersey almost ripped off
If you were hoping to keep a detailed stat sheet on Cal State Fullerton freshman Josh Josh Pitts in his team's NCAA Tournament game against Purdue on Friday, hopefully you caught the memo that he was forced to switch jersey numbers early on. Roughly seven minutes into the first half, Pitts nearly had his jersey torn right off his back by Purdue center Isaac Haas while the two were fighting for position in the paint. UPDATE: ISAAC HAAS IS STRONG. pic.twitter.com/pRcF2corsC — CBS Spo


OJ Simpson criticizes Colin Kaepernick over national anthem protest
Jim Brown is not the only legendary NFL running back who disagrees with national anthem protests as a form of political demonstration. In a wide-ranging interview with Tim Graham of the Buffalo News, O.J. Simpson said he does not feel that kneeling during the national anthem is an effective way of protesting racial inequality. "I think Colin made a mistake," Simpson said. "I really appreciate what he was trying to say. I thought he made a bad choice in attacking the flag. R


Ed Cooley splitting his pants starts new fashion trend at Providence
Providence basketball coach Ed Cooley infamously split his pants during the Big East Tournament final earlier this month, and he likely never imagined the wardrobe malfunction would lead to a full-blown fashion trend. After he ripped his pants, Cooley improvised by wrapping some Gatorade towels around his waste to cover up the problem. He joked about the incident days later by wearing a towel while walking around his office. Preparing for Texas A&M… @BarstoolBigCat @PardonMyTake pic.twit


Stephen F. Austin coach blames loss on not watching basketball
Stephen F. Austin was unable to pull off an upset win over Texas Tech in the opening round of the NCAA Tournament, but the No. 14 seed's head coach is almost certainly going to take home the honor of most unique excuse for losing. Following his team's 70-60 loss, Stephen F. Austin head coach Kyle Keller criticized the millennials on his team for not taking the time to watch basketball and scout opponents. "The Millennials today, they don't even watch college basketball,̶...


Report: Celtics hopeful Marcus Smart can return in playoffs
The Boston Celtics will be without Marcus Smart for at least the remainder of the regular season, but they are hoping the hard-nosed point guard can return in time to help them at some point in the playoffs. ESPN's Adrian Wojnarowski reports that Smart was scheduled to undergo surgery on Friday to repair a torn ligament in his right thumb. While we may not see him again this year, the Celtics remain hopeful. Celtics guard Marcus Smart will undergo surgery on his thumb today, but there


Kirk Herbstreit criticizes UCF over national champions talk
It's no secret that all of those involved with the University of Central Florida and its football team feel that the Knights were the best team in the country last season, but Kirk Herbstreit has had enough of them crowning themselves national champions. Herbstreit was critical of the fans and program for their "title-winning" celebrations, arguing that the school is damaging its brand by continuing to play up that angle. Just enjoy a magical-incredible year. You're damagin...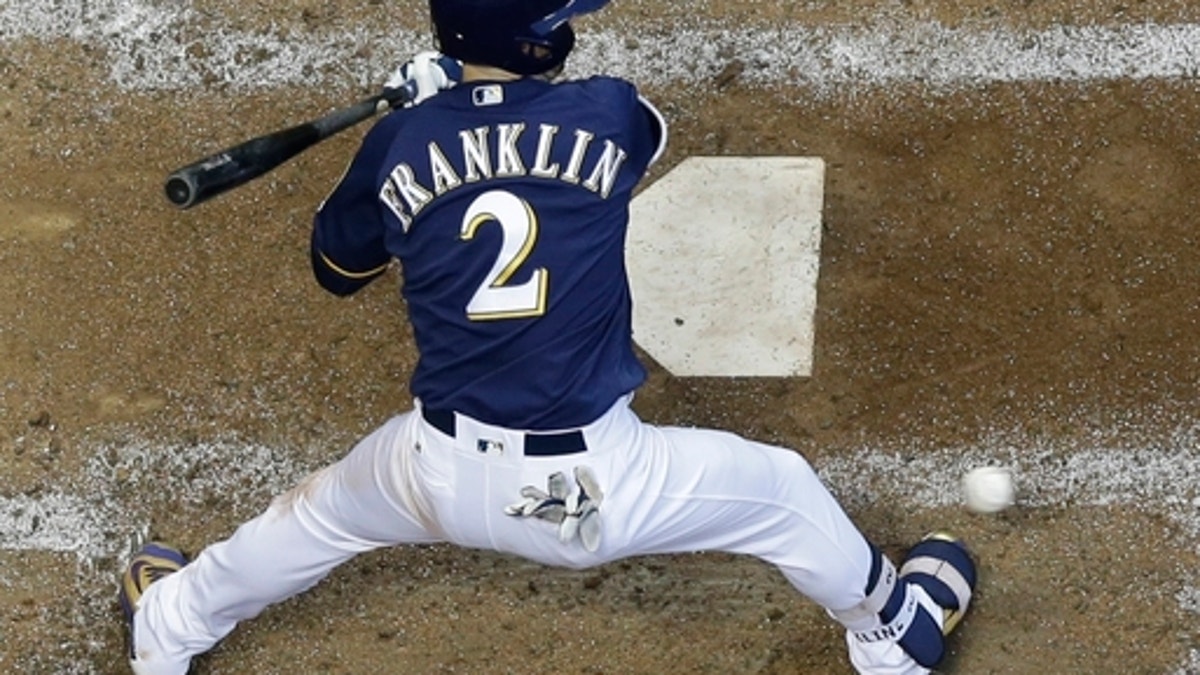 Nick Franklin recorded three RBI late to help Milwaukee beat Cincinnati 16-13


Bench lifts top-seeded Louisville to first-round victory
With usual stars Asia Durr and Myisha Hines-Allen combining for just six field goals, Louisville's bench produced 33 points and 14 rebounds to spark the Cardinals -- a No. 1 seed for the first time -- past Boise State in the first round Friday.


ALLEN PARK, Mich. (AP) The Detroit Lions have re-signed running back Zach Zenner.