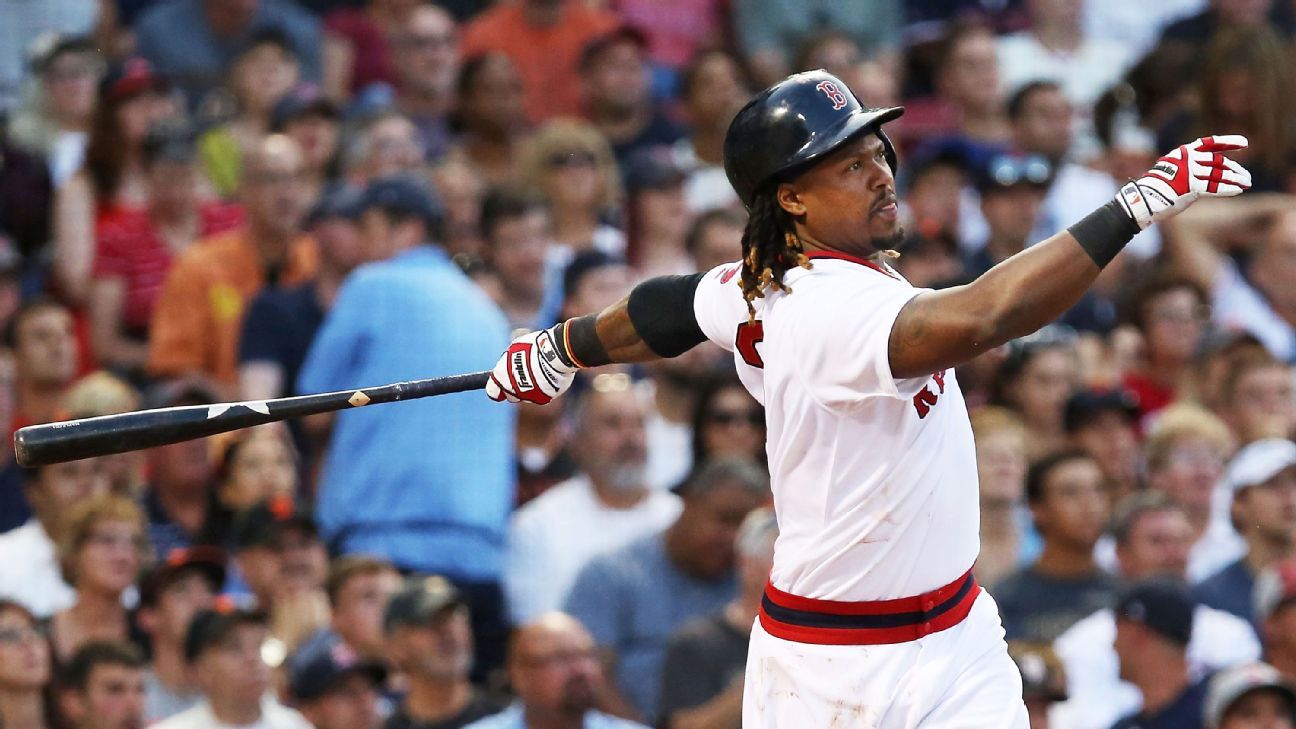 Will Hanley Ramirez keep crushing it without David Ortiz?
Will Hanley Ramirez keep crushing it without David Ortiz?

2017-03-24 09:50:29
`
0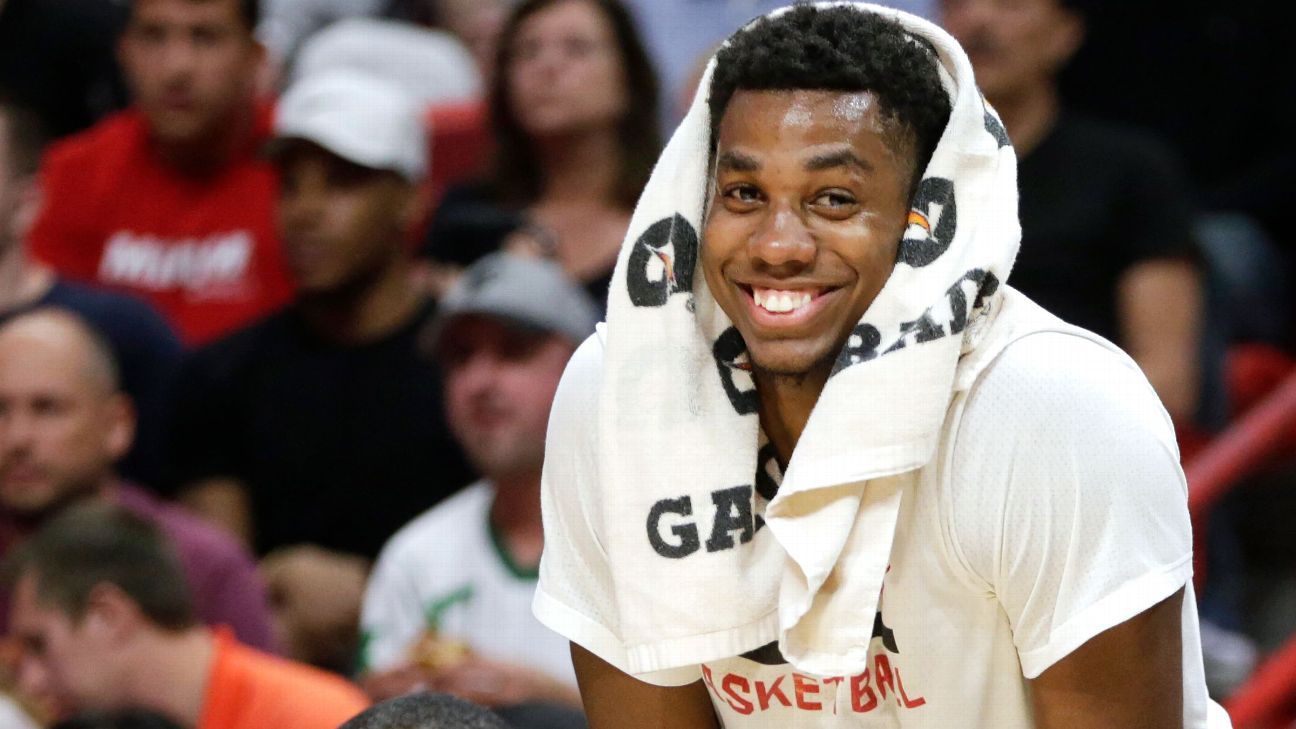 Ten things I like and don't like, including Whiteside's trick bag
Ten things I like and don't like, including Whiteside's trick bag

2017-03-24 08:39:41
`
0
Charles Barkley says if he was dying, he'd kill Skip Bayless on live TV
Yeah, this is a real quote.

2017-03-24 05:52:51
`
2
WATCH: Arizona Launched A Terrible Final Shot Against Xavier
Arizona turned in yet another awful final possession in its loss to Xavier Thursday night.

2017-03-24 05:48:56
`
4
5 biggest takeaways from Thursday's Sweet 16 games
Thursday night provided the benefit of a hotly contested first weekend of play -- eight worthy and talented teams squared off in search of spot in the Elite Eight. The first half of this round's games provided chances for upsets, statements, and history in each of the four match-ups. Thursday night resulted in four games that will have ripple effects throughout this weekend and beyond. The biggest arguably came in the late game. 1.) Xavier has officially risen from the dead The first three...

2017-03-24 05:46:47
`
2
Behind Frank Mason, No. 1 Kansas finds killer instinct in rout of No. 4 Purdue
Behind Frank Mason and Devonte' Graham, Kansas throttled Purdue to advance to the Elite Eight.

2017-03-24 05:42:33
`
4
Bill Murray goes nuts celebrating Xavier's upset (Video)
Bill Murray is having one heck of a sports year. Not only did his beloved Chicago Cubs finally break their curse by winning a World Series, but his Xavier basketball team is in the Elite Eight after upsetting Arizona Thursday night, 73-71. Bill Murray is happy. #Xavier #Arizona #SWEET16 pic.twitter.com/tK2St9IAGM — Jack Wang (@thejackwang) March 24, 2017 Why does Murray like Xavier? His son, Luke, is an assistant coach on their staff. Xavier will face Gonzaga on Saturday for a chance t

2017-03-24 05:27:45
`
2
Tyler Dorsey lifts Oregon in thriller over Michigan to advance to Elite Eight
Tyler Dorsey's acrobatic layup secured Oregon's 69-68 thrilling win over Michigan, putting the Ducks in the Elite Eight for the second year in a row.

2017-03-24 05:21:49
`
3
Kendrick Lamar comments on Russ–KD split in new song 'The Heart Part 4'
Fire.

2017-03-24 05:15:44
`
4
Sean Miller's Wikipedia page gets harsh edit
Sean Miller is recognized as one of the top coaches in college basketball, though he does have one glaring hole in his resume: no Final Four appearances. And just when you thought he was going to turn around that trend this season, his Arizona Wildcats blew a 69-61 lead with under four minutes left and lost 73-71 to Xavier in the Sweet 16. That led to this extremely harsh edit to his Wikipedia page. Somebody updated Sean Miller's Wikipedia page, and they're not happy. pic.twitter.com/aTuw...

2017-03-24 05:14:45
`
2
Defense, domination and disappointment: Takeaways from first half of the Sweet 16
The first day of the Sweet 16 brought us missed shots at the buzzer, a dominant performance by Kansas and a double-digit seed making the Elite Eight. Thoughts on the night's action.

2017-03-24 04:57:41
`
5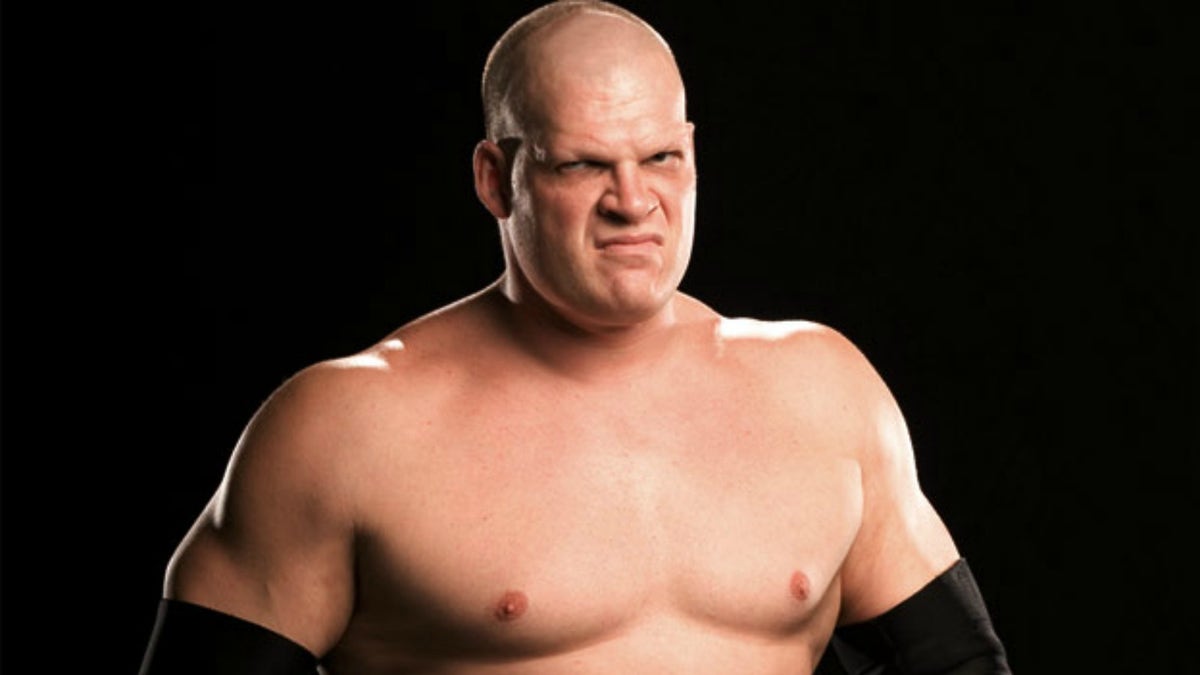 WWE Superstar Kane setting stage for mayoral run in Knox County, Tennessee
Glenn Jacobs is taking steps

2017-03-24 04:55:29
`
3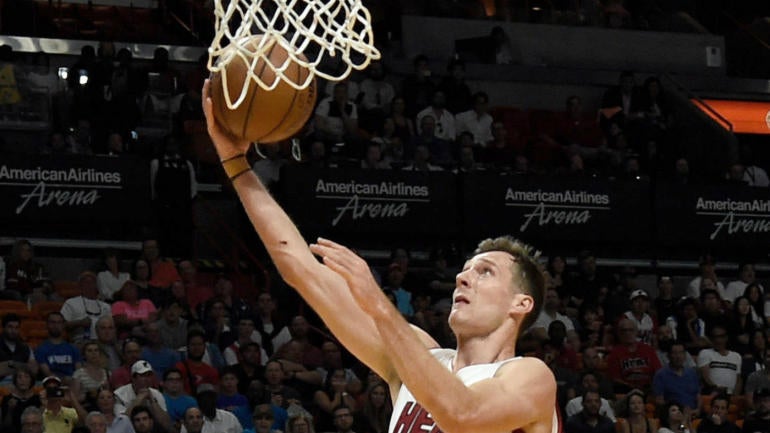 Goran Dragic beats halftime buzzer vs. Raptors thanks to a super travel
Whoops! Looks like the refs missed this one

2017-03-24 04:50:53
`
4
Yadier Molina wants apology from Adam Jones over Puerto Rico comments
Puerto Rico catcher Yadier Molina is unhappy with comments USA outfielder Adam Jones made after winning the World Baseball Classic final.

2017-03-24 04:50:11
`
4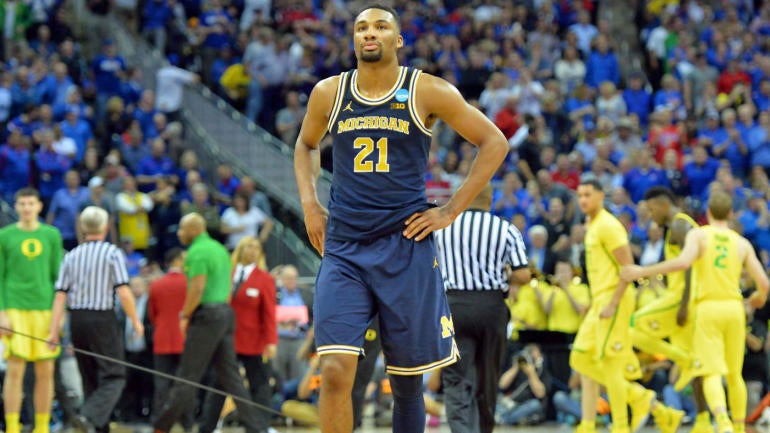 Why was Michigan's Wagner on bench late? 3 takeaways from end of Wolverines' March Madness run
Oregon is moving on to the Elite Eight

2017-03-24 04:45:07
`
2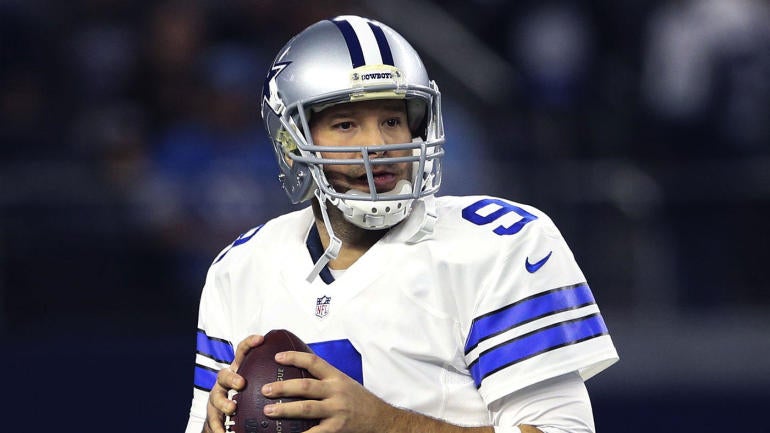 Cowboys legend says there's absolutely no way Tony Romo retires from football
Michael Irvin says no way is Tony Romo is walking away from football

2017-03-24 04:44:05
`
4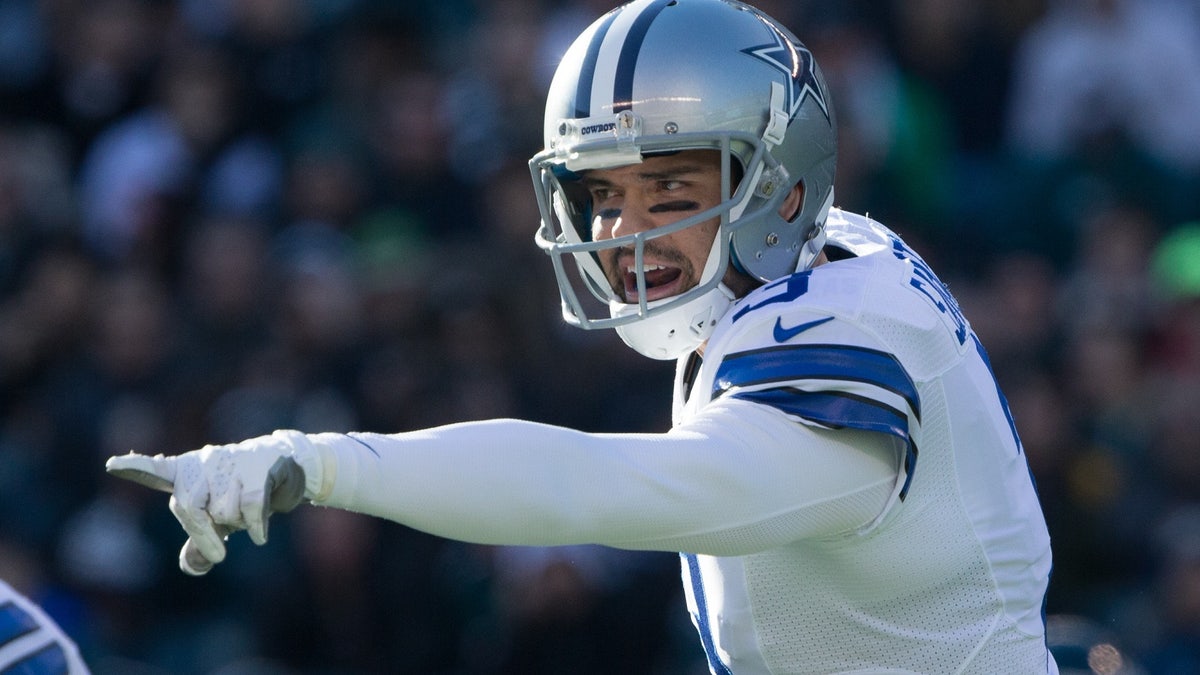 Chicago Bears reportedly add Mark Sanchez to help their quarterback depth
Sanchez will join his fifth team.

2017-03-24 04:41:34
`
4
The Hurry Up: Onside Kicking in the IFL
Shawn "Coach of the Fans" Liotta's weekly blog breaks down the very aggressive and attacking strategy of onside kicks. 

2017-03-24 04:37:10
`
4
Illustrated Review: Breaking down the options on the Bruins' top line wing
Patrice Bergeron and Brad Marchand are among the NHL's best twosomes, but the Boston Bruins have yet to find a consistent third for their top line. Here's how top options David Pastrnak and David Backes fit the bill.

2017-03-24 04:27:25
`
3
Watch: Neymar scores for Brazil with cheeky chip goal
Neymar came through with an exciting score for Brazil on Thursday night.

2017-03-24 04:15:07
`
4
Landon Donovan announces his re-retirement from professional soccer
It looks like the former star striker is finally calling it quits

2017-03-24 04:10:52
`
4
West Virginia's awful final possession gets Yakety Sax treatment (Video)
West Virginia's season went down in flames on Thursday night with a 3-point loss to Gonzaga in the Sweet 16 of the NCAA Tournament. The final was 61-58, but based on the way their final possession went, the Mountaineers were miles away from winning that game. Jevon Carter airballed his first 3-point attempt, then badly missed his second, and they couldn't even get a third shot off because he was too gun-shy after that poor showing. Here's the possession set to the appropriate

2017-03-24 04:06:38
`
2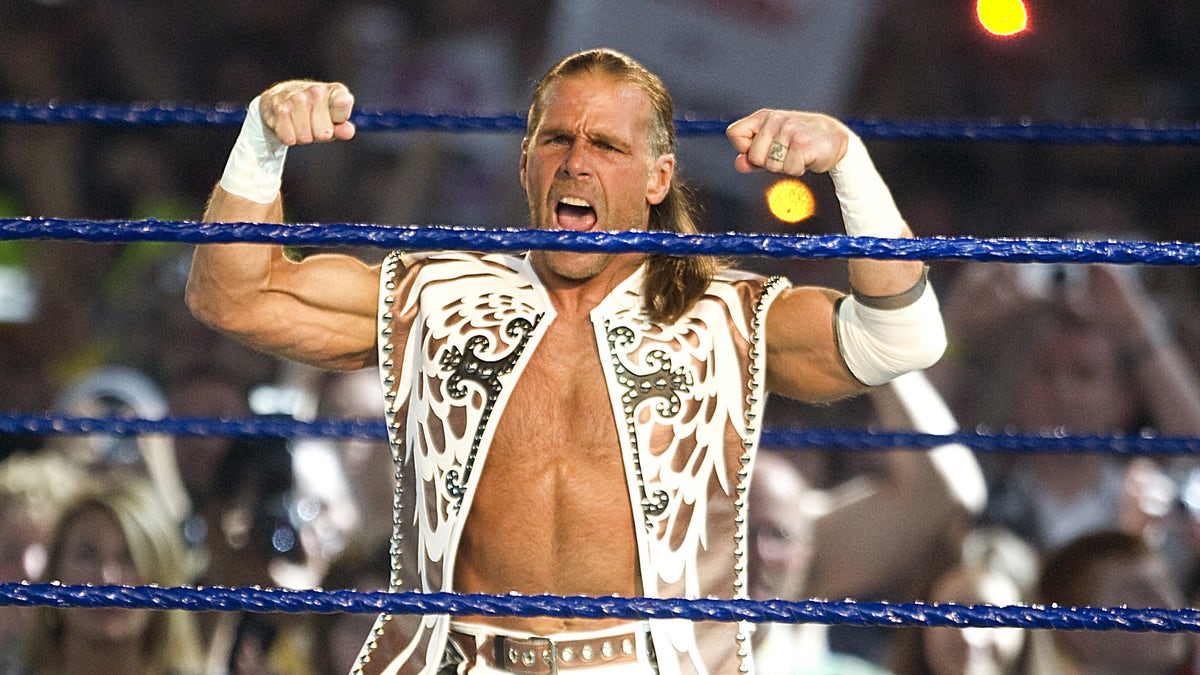 Shawn Michaels: WWE asked me to face AJ Styles at WrestleMania 33
Rumors of a Michaels-Styles match surfaced prior to the Royal Rumble.

2017-03-24 04:06:10
`
3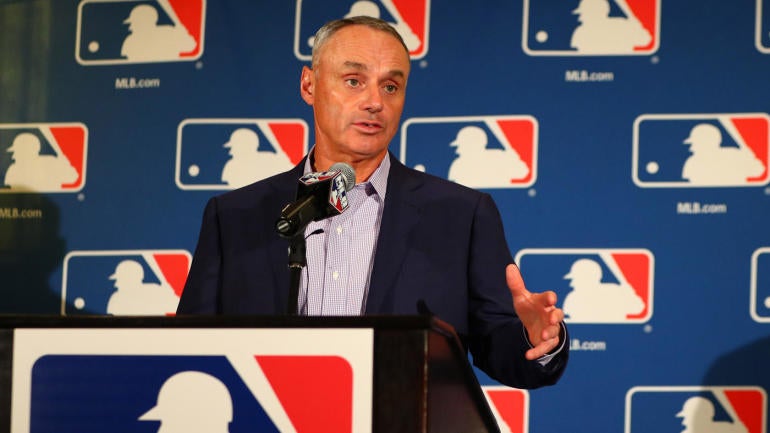 Commissioner Manfred sounds like he's OK with bat flips, not a fan of midseason WBC
Regarding the impact of the World Baseball Classic, the commish has a few things to say

2017-03-24 03:59:43
`
6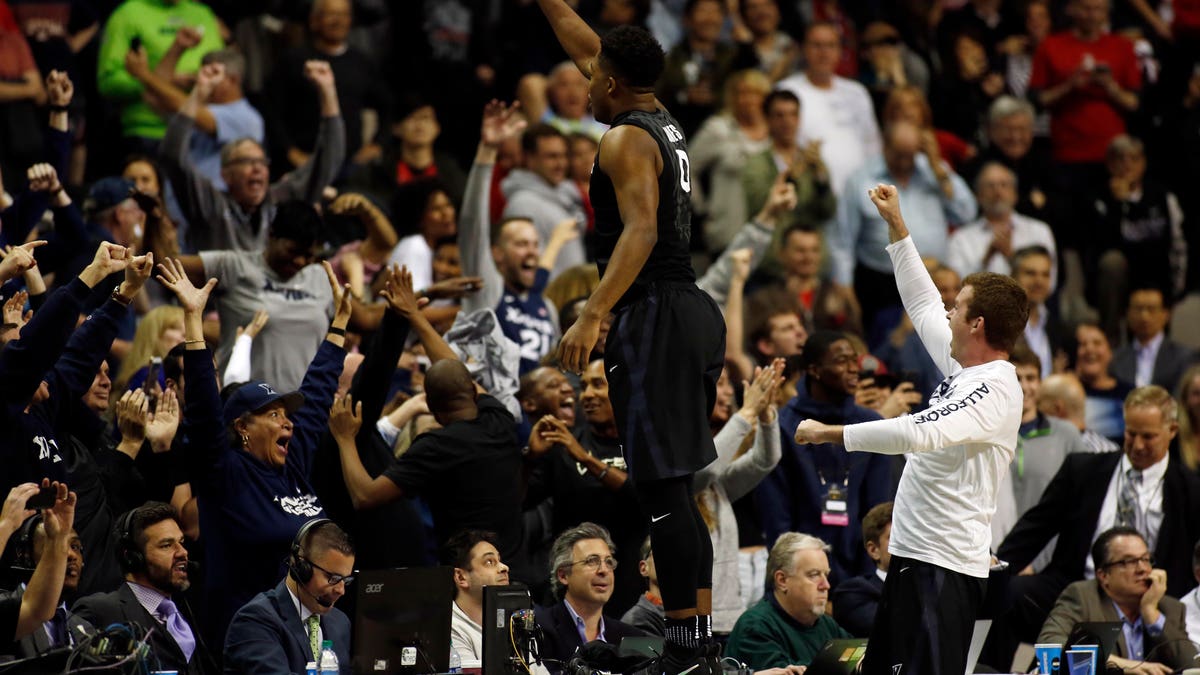 Xavier stuns Arizona with late surge, advances to Elite Eight
The Musketeers will face Gonzaga in the Elite Eight,

2017-03-24 03:58:24
`
3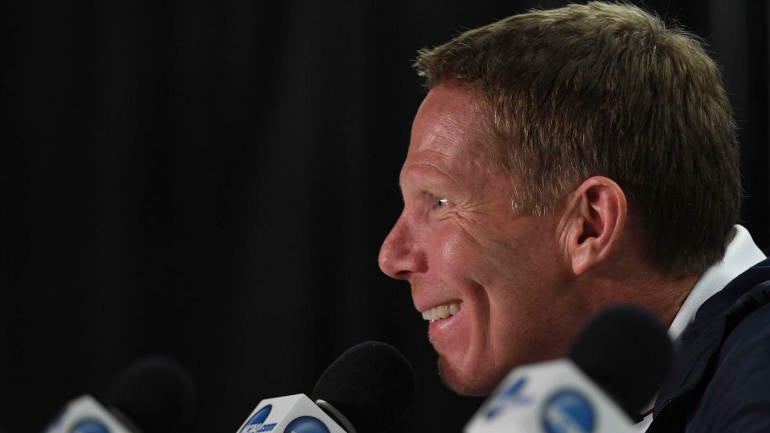 NCAA Tournament: Mark Few has epic response about getting monkeys off his back
Gonzaga coach took one question very literal when asked about a potential Final Four trip

2017-03-24 03:46:01
`
1
The LA KISS think they have the makings of a champion until the Arizona Rattlers shock them with reality. Meanwhile, Neal gets a helmet and the chance to finally prove himself. His borrowed mantra: Can't be no punk

2017-03-24 03:39:40
`
5
Anatomy of an Arizona Choke: How Does Lauri Markkanen Not Take a Shot in the Final 11 Minutes?
In the biggest upset of the tournament, Arizona blew an 8-point lead in the final four minutes, and got dusted by Xavier in a Sweet 16 (...)

2017-03-24 03:36:54
`
2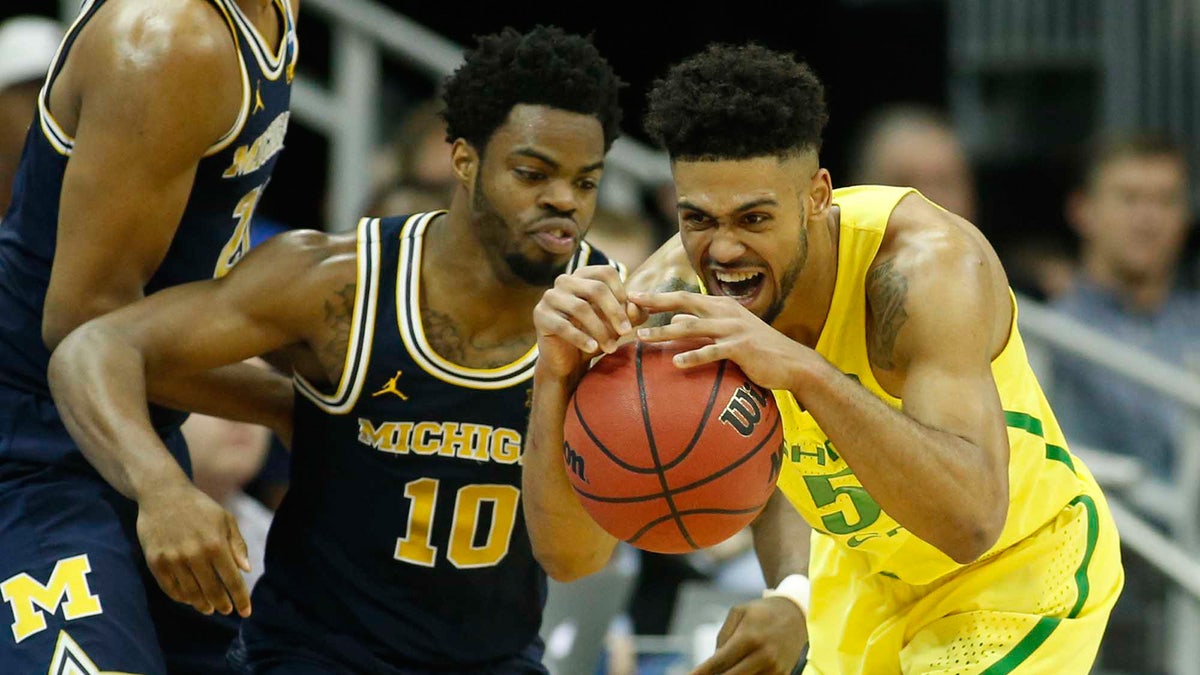 Oregon beats Michigan after incredible back-and-forth finish, reaches Elite Eight
The dream is over for the Wolverines.

2017-03-24 03:22:07
`
1
Clay Matthews Sr. dies – dead at 88
Clay Matthews Sr., the patriarch of a great American football family, has died at the age of 88. The Houston Chronicle's John McClain reported on Thursday night that Matthews died in South Carolina after a long illness. The Charleston native played college ball at Georgia Tech and then four seasons as an offensive lineman for the 49ers. Matthews' sons, Clay Jr. and Bruce, both were excellent players. Clay Jr. was a Pro Bowler, while Bruce is a Hall of Famer. The lineage continued ont

2017-03-24 03:07:53
`
2
No. 1 Gonzaga staves off No. 4 West Virginia to advance to Elite Eight
Gonzaga is headed to the Elite Eight after surviving a stern test from West Virginia.

2017-03-24 02:53:18
`
2
Bears reportedly signing Mark Sanchez, may be out on drafting a first-round QB
Chicago's quarterback plan is an interesting one

2017-03-24 02:46:06
`
4
Arizona coach Sean Miller can only blame himself for the Wildcats' Sweet 16 exit
Xavier's victory showed the coach's flaws

2017-03-24 02:40:30
`
3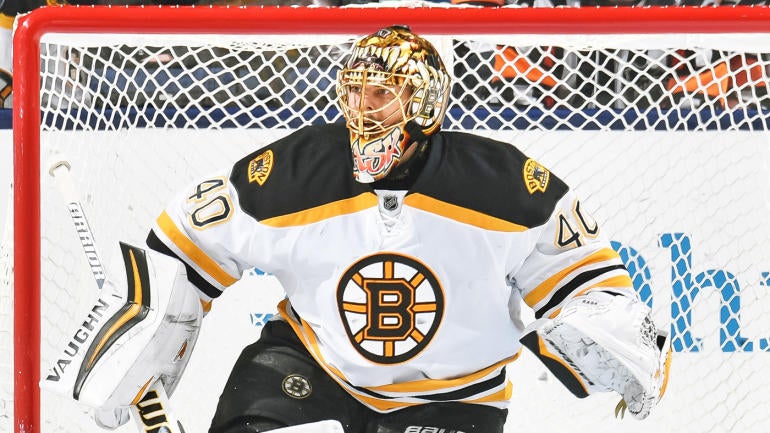 From Korbinian to Tuukka, the top 15 unique names in the NHL
Finland has churned out some winners in a league filled to the brim with diverse players

2017-03-24 02:39:48
`
1
Kansas Is Now The Clear NCAA Tournament Favorite
Kansas is the best team left in the NCAA Tournament and it doesn't look close.

2017-03-24 02:33:55
`
4
Gonzaga and Xavier will play for the right to make their first Final Four
Xavier, unexpectedly, has become the darling of this tournament now

2017-03-24 02:32:27
`
3
The Hurry Up: Don't ignore the run game
 Shawn "Coach of the Fans" Liotta's weekly blog discusses the Indoor Football League rules that allow a diverse and efficient run game to be successful

2017-03-24 02:27:01
`
1
Report: Tony Romo-Jason Garrett relationship strained after speech
Tony Romo and Jason Garrett used to have a close relationship beyond being just a quarterback and coach. They used to be spotted together during the offseason, but that's not the case now. For the first time in his career, Romo is expected to play for another team next season. He had been coached by Garrett since 2007 and spent his entire career in Dallas. Moving on to a new team will obviously cause feelings to change, but the Dallas Morning News' David Moore traces the fraying of

2017-03-24 02:26:35
`
4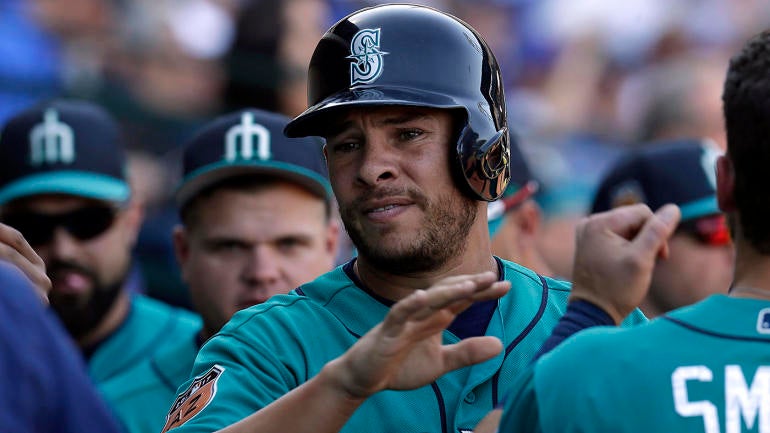 Danny Valencia is the Mariners' regular first baseman, which is actually just fine
Valencia has been considered a platoon player for much of his career

2017-03-24 02:14:14
`
2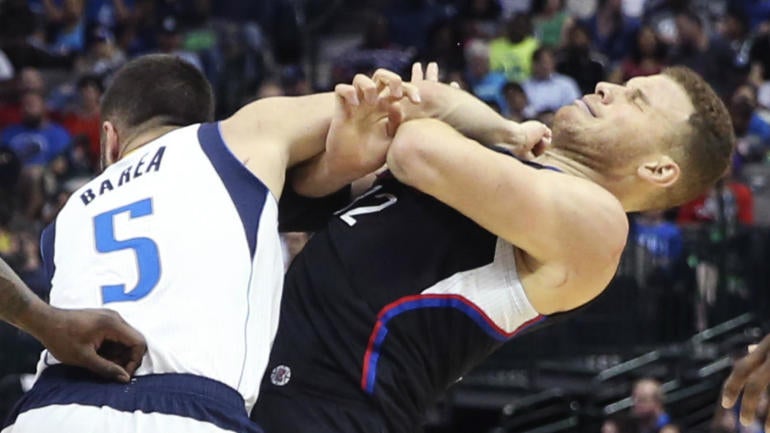 WATCH: J.J. Barea ejected after tossing Blake Griffin to the ground
This was unnecessary, but in the end didn't hurt the Mavs

2017-03-24 02:07:31
`
1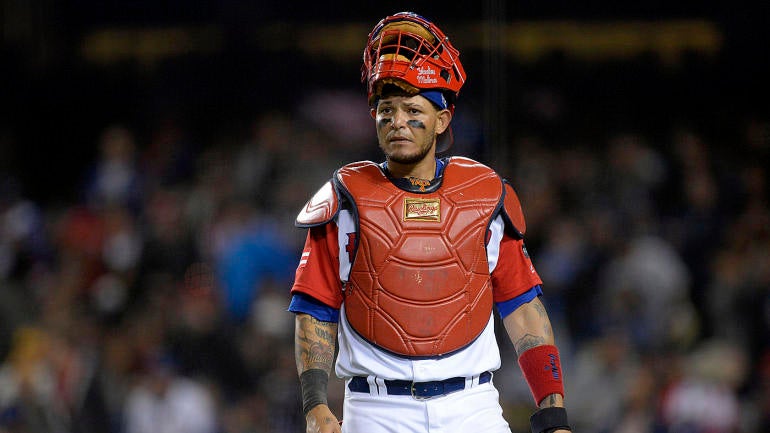 Yadier Molina would like an apology from Adam Jones on behalf of Puerto Rico
Jones said USA used Puerto Rico championship shirts and parade plans as motivation for the WBC final

2017-03-24 02:06:40
`
2
The Hurry Up: Clock management In the IFL
Shawn "Coach of the Fans" Liotta's weekly blog details the nuances of managing the clock during the last one minute of the half or game.

2017-03-24 01:57:30
`
4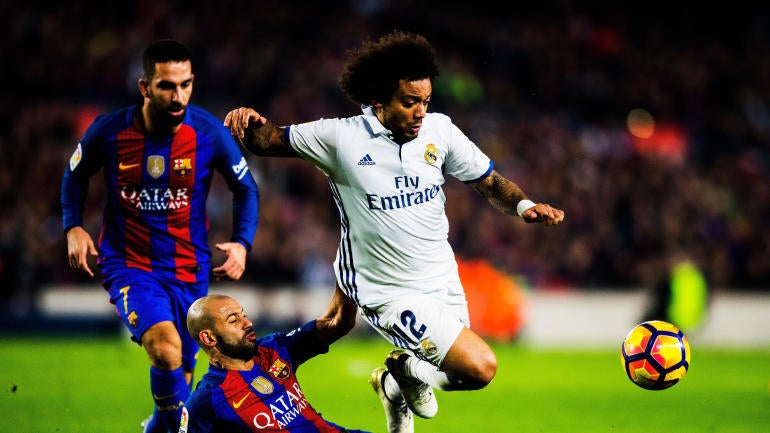 International Champions Cup: Schedule, TV start times, live stream, scores, results, standings
2017 ICC will feature El Clasico (Barcelona-Real Madrid) and the Manchester Derby (United vs. City)

2017-03-24 01:47:41
`
3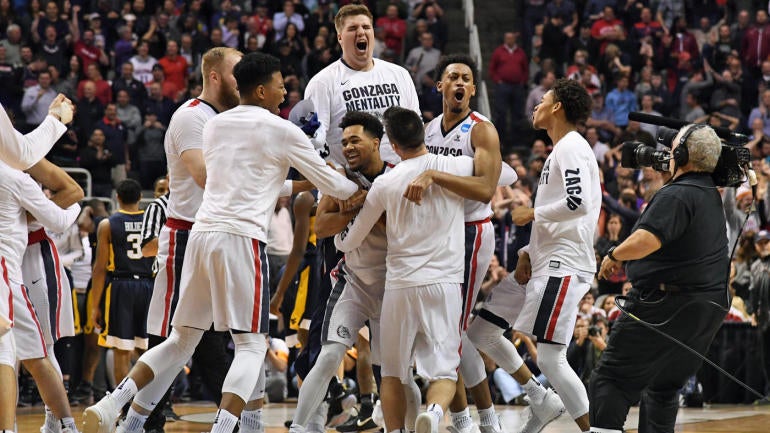 2017 NCAA Tournament: Grading Thursday's Sweet 16 winners; Gonzaga survives
Half of the Elite Eight is set

2017-03-24 01:47:33
`
3
Elite 8 Saturday Schedule, Announcers, Point Spreads
Half of the Elite 8 is set. We'll know the other half late Friday night. SATURDAY Gonzaga vs (...)

2017-03-24 01:41:06
`
3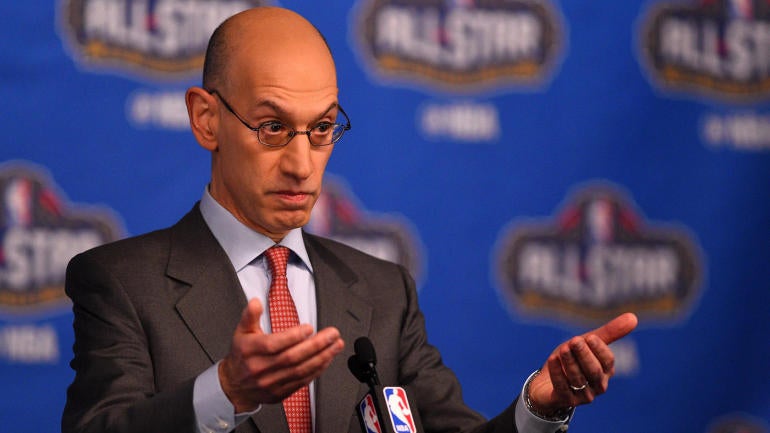 There's a pretty simple solution to the NBA's problem with resting players
Teams should plan their rest dates a little better

2017-03-24 01:37:25
`
4
Bryce Alford, coach's son and social media target, is finally content
Bryce Alford, coach's son and social media target, is finally content

2017-03-24 01:30:21
`
4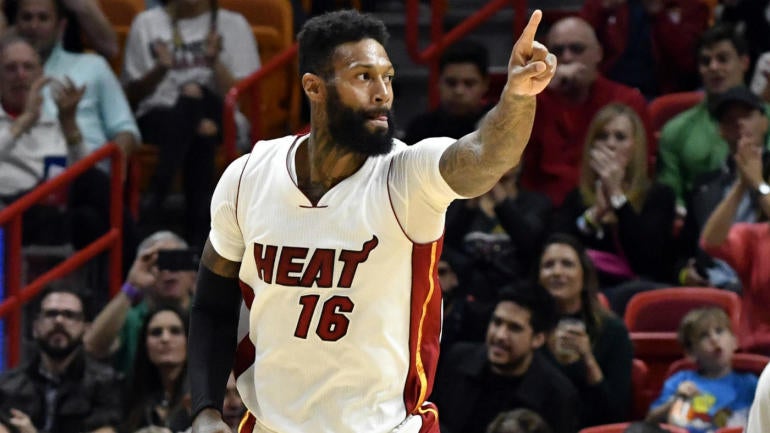 Heat's James Johnson says he can roundhouse kick a basketball stuck in rim
We need video of this ASAP

2017-03-24 01:22:34
`
2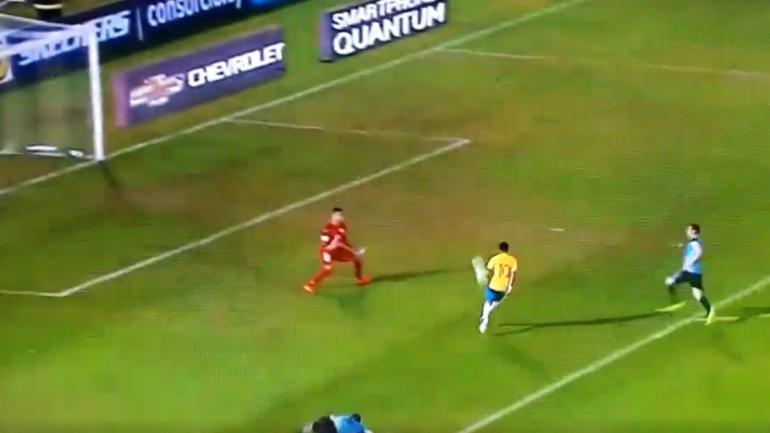 Brazil vs. Uruguay goal highlights: Neymar flashes superstar move on magnificent chip
This is one of Neymar's best ever goals for Brazil

2017-03-24 01:14:58
`
1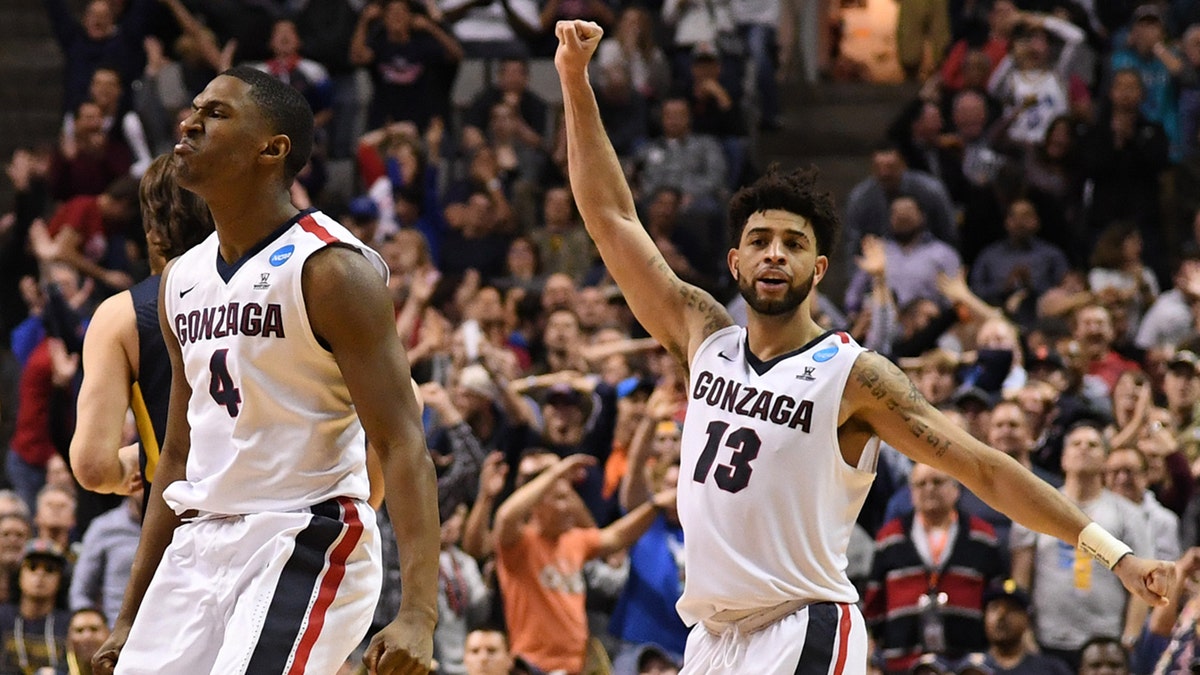 Why this could finally be Gonzaga's year to reach the Final Four
It's the best shot the school has ever had.

2017-03-24 01:14:52
`
4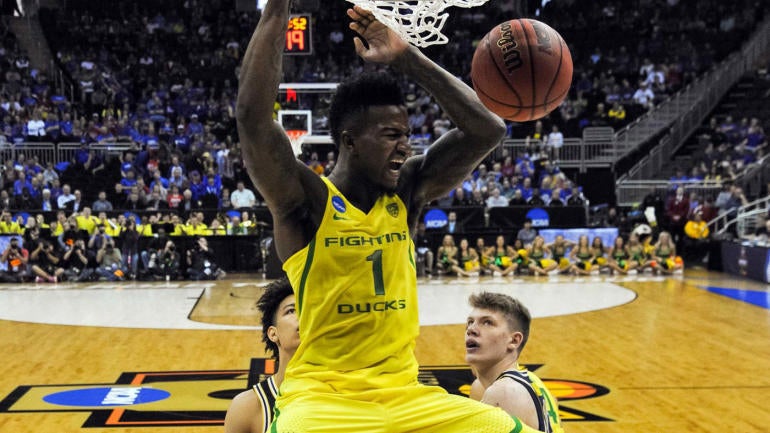 NCAA Tournament 2017: Short-handed Oregon powers way back to the Elite Eight
The Ducks missed big man Chris Boucher against Michigan but came up big without him in the Sweet 16

2017-03-24 01:14:50
`
1
Xavier's resurrected season lives on with gutsy win over Arizona to reach Elite Eight
Considered all but done after losing their star point guard and dropping six straight games in February, Xavier has improbably made a run to the Elite Eight.

2017-03-24 01:12:51
`
3
One NFL owner doesn't see 'much, if any, opposition' to Raiders moving to Las Vegas
It sure sounds like Oakland's football team is headed to Sin City

2017-03-24 01:06:52
`
3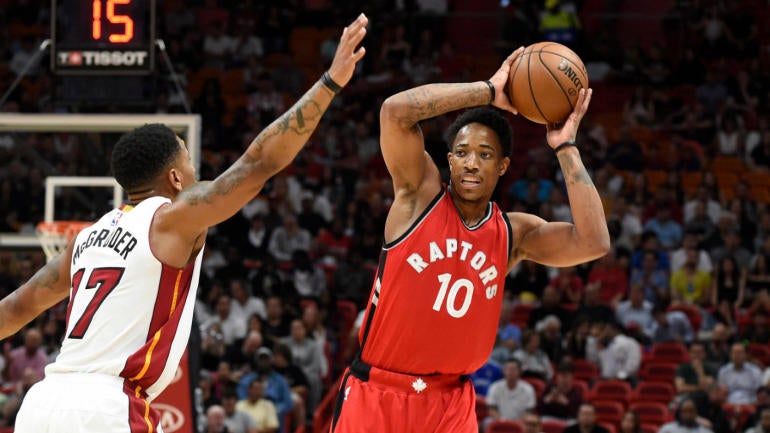 WATCH: DeMar DeRozan gets 40 for the second straight game
The Raptors guard is stepping up

2017-03-24 01:06:16
`
3
Derrick Rose: Winning more important than money in free agency decision
Derrick Rose might not just follow the cash in free agency this summer. Addressing the media before Thursday's game against the Portland Trail Blazers, the New York Knicks point guard said that winning will be a bigger priority than money when he chooses which team to sign with this offseason. "Not even thinking money. I've got more than enough money saved. If I stopped playing basketball now, I'll be all right," said the former MVP, according to ESPN's Ian B

2017-03-24 00:54:35
`
2
Bears expected to sign Mark Sanchez
Mark Sanchez visited with the Chicago Bears on Thursday, and apparently things went well. NFL Media's Ian Rapoport says Sanchez is expected to sign with the Bears. The #Bears are expected to sign former #Cowboys QB Mark Sanchez, source said. They are finalizing a deal. More depth to the QB room. — Ian Rapoport (@RapSheet) March 24, 2017 The Bears recently signed Mike Glennon to be their starting quarterback, so Sanchez would be competing to be his backup. The team also has Connor

2017-03-24 00:52:42
`
4
ESPN personalities upset over network's promotion of LaVar Ball
LaVar Ball has been everywhere the past month or so, and there seems to be no end in sight to his ubiquitousness. And what certainly isn't helping matters is the continued coverage media outlets provide him. That's even becoming an issue for some at ESPN. LaVar Ball, who is the father of UCLA point guard Lonzo, apparently got into a screaming match with Stephen A. Smith on ESPN's "First Take" Thursday. The network then began promoting the video, which annoyed many

2017-03-24 00:41:04
`
5
John Stockton 'mad' at NBA stars resting
Hall of Fame point guard John Stockton is yelling at the proverbial cloud. The Utah Jazz great, who was in town on Wednesday for a 20th anniversary reunion with his former teammates on the 1996-97 Jazz, the winningest team in franchise history, said that he was "mad" at the recent trend of teams resting their stars, per Marc Berman of the New York Post. Here in Utah, John Stockton "mad" at the resting of stars. Fans "pay to see their favorites." NBA has "a duty" to do good by payin

2017-03-24 00:22:04
`
3
Charles Barkley discusses Michael Jordan's insane golf bets
Michael Jordan has a reputation for being a big gambler, but just how crazy of a gambler is he? Charles Barkley gave us an idea. Barkley joined "The Dan Patrick Show" on Thursday and talked about some of his old golf games with MJ. Barkley confirmed to DP that Jordan will only play golf for money. He says it's for thousands or hundreds of thousands of dollars per hole. Barkley even shared a funny story about how he'd be putting for a few hundred bucks, while Jordan woul

2017-03-23 23:26:55
`
1
Steve Alford sinks half-court shot (Video)
Steve Alford still has it. The UCLA coach proved that his outside jumper is still in peak form as he drained a half-court shot on his first attempt during an open practice in Memphis on Thursday: Steve Alford made a half-court shot on his first attempt at Thursday's open practice in Memphis. #ucla #marchmadness pic.twitter.com/m1hiXLoBdE — Matt Cummings (@MattCummingsDB) March 23, 2017 UCLA is in Memphis to take on Kentucky in the Sweet 16 of the NCAA Tournament on Friday at the Fed

2017-03-23 23:06:27
`
2
Raiders Seem To Be A Sure Bet For Vegas In Monday's Relocation Vote
As Ace Rothstein said in Casino, "The town will never be the same. After the Tangiers, the big corporations took it all over. Today it looks like Disneyland." And before you know it, there's gonna be an NFL team here. Just you wait. It didn't take long. NFL owners on Monday will vote on the Oakland Raiders relocating to Las Vegas, and it looks like a lock for Mark Davis packing up and heading to the desert. Ten years ago this would never have flown — Sin City still

2017-03-23 22:57:55
`
3
WATCH: Michigan Misses Buzzer-Beater, Oregon Advances To Elite Eight
Derrick Walton Jr.'s shot fell just short.

2017-03-23 22:17:26
`
3
Reds pitcher Raisel Iglesias could miss start of season after slipping in shower
A home mishap could keep Cincinnati Reds right-hander Raisel Iglesias sidelined for the start of the 2017 season. According to Zach Buchanan of the Cincinnati Enquirer on Thursday, Iglesias slipped in the shower three weeks ago, resulting in a bone bruise in his pitching elbow and soreness in both his hips. He reportedly will not resume throwing again for another several days, and Reds manager Bryan Price was quoted as saying that Iglesias may not be ready for Opening Day. The 27-year-old relie

2017-03-23 22:12:08
`
2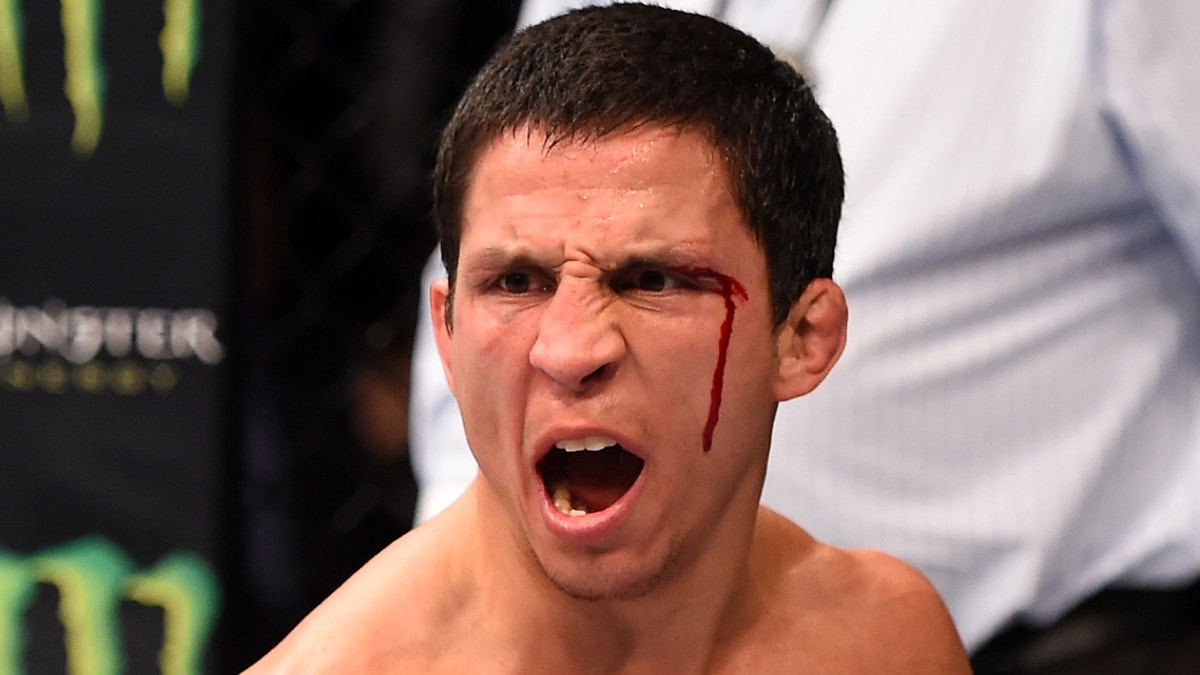 Joseph Benavidez faces Ben Nguyen at UFC Fight Night in New Zealand
Benavidez faces another tough flyweight challenger

2017-03-23 21:58:56
`
2
Jeff Fisher has grown out the beard since being fired
It wouldn't quite be fair to say that Jeff Fisher has let himself go since being fired by the Los Angeles Rams, but let's just say he's doing his best David Letterman impression. An Instagram user shared this photo of him with the former Rams coach two weeks ago: It was great to finally meet former Rams and Titian Coach and KUIU customer Jeff Fisher. Jeff wore our Camo every year during armed forces week. He told me every year he would receive a letter from the NFL that

2017-03-23 21:47:54
`
3
Stop Giving Lavar Ball Attention
Yes, I fully understand that the following more or less negates what I wrote above. But, hopefully, you get my point. Over the past few weeks, the Ball family has entered the national headlines, but, unfortunately, not due to the talented antics of the young men in the family, most notably Lonzo, who has helped his UCLA Bruins in a national championship run that continues tomorrow night against Kentucky (9:39 PM EST, CBS), but due to the ludicrous sayings of their father, LaVar. LaVar, in his o

2017-03-23 21:31:53
`
4
Here Are Some Very Loveable Sports Puppies On National Puppy Day
Today is one of the best days in the calendar year to be on Twitter, because it's National Puppy Day, and the puppies are everywhere and it's glorious. There isn't a dog owner on the planet that doesn't enjoy showing off their pup, and to be honest, no one that possesses a soul would turn down a bunch of free pictures and videos of puppies and dogs on the internet. And since we are a sports site, we figured we'd shared some of the cutest good boys and girls on the i

2017-03-23 21:17:01
`
3
Robert Kraft issues statement about recovered Brady jerseys
Robert Kraft issued a statement on Thursday in response to authorities recovering Tom Brady's stolen Super Bowl jerseys. In his statement, the New England Patriots owner thanked all of the authorities that were involved in the recovery of the jerseys and said he was looking forward to getting them back to Brady. Statement from #Patriots owner Robert Kraft on the return of Tom Brady's two stolen Super Bowl jerseys pic.twitter.com/sarIDNZ388 — Ian Rapoport (@RapSheet) March 23, 2

2017-03-23 21:10:12
`
2
Here's A Good Idea — Let's Give These Arkansas Football Fans Some Guns
There are some words that just don't go together, like "peanut butter and mayonnaise sandwich" and "Arkansas football and concealed weapons." But Arkansas governor Asa Hutchinson, in his wisdom, just approved a measure that would allow people with a concealed weapons license to carry handguns at many state facilities — among them the state capitol, and yes, University of Arkansas football games. However, cooler heads may yet prevail. Today the Arkansas State

2017-03-23 21:06:55
`
3
Vimeo User Synchs Up Rogue One/New Hope, Awesomeness Ensues
(WARNING: Spoilers from Rogue One: A Star Wars Story are ahead. And Star Wars Episode IV: A New Hope, for that matter. But if you haven't seen a movie that's been around since 1977, I got no sympathy for ya, pal.) Look, you more than likely want an excuse to watch Darth Vader's epic hallway sequence from the end of Rogue One: A Star Wars Story again. Well, trust in The Force, because you're about to get that excuse. Vimeo user Barre Fong has expertly spliced together t...

2017-03-23 20:09:17
`
3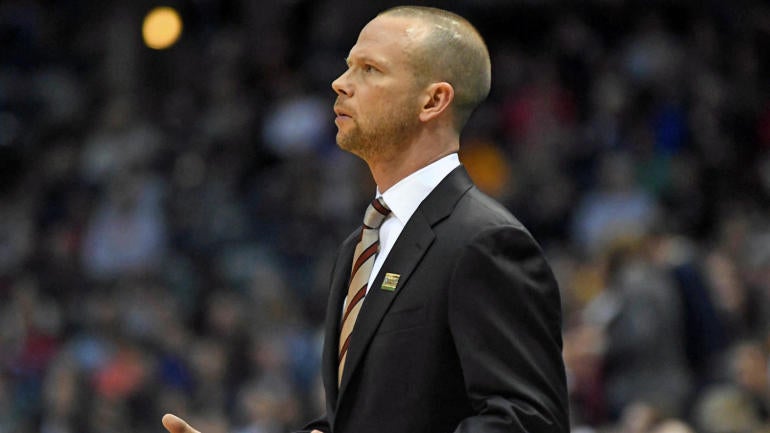 Pat Kelsey bails on UMass presser, turns down job at last minute, will remain at Winthrop
Kelsey was hired away from Winthrop earlier in the week, and now he'll be hired back

2017-03-23 19:47:09
`
2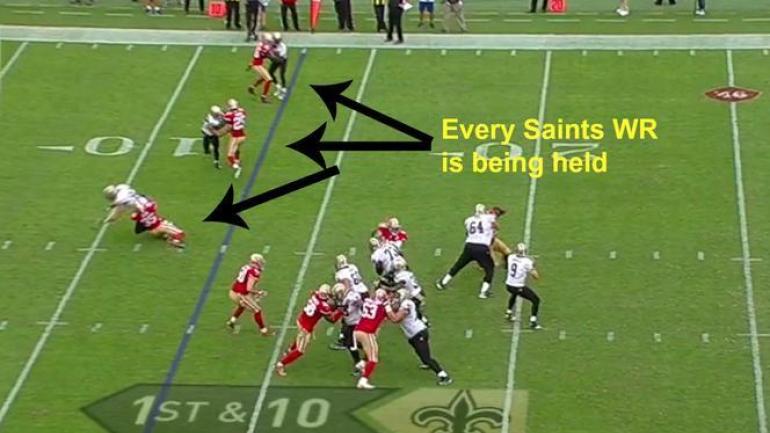 The NFL is about to close a major loophole the 49ers used successfully in 2016
The league won't let people hold the other team on purpose to melt the clock

2017-03-23 19:32:56
`
5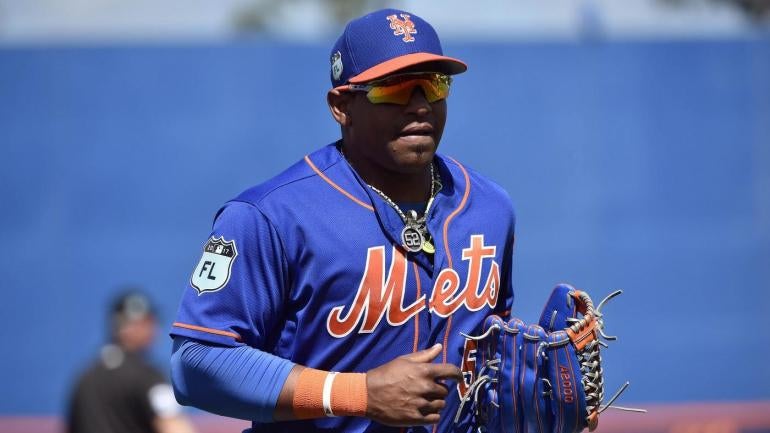 Cespedes says 'I think baseball would grow' if MLB added more Latin culture
The bat-flipper extraordinaire wants MLB players to know latin players mean no disrespect

2017-03-23 18:57:11
`
2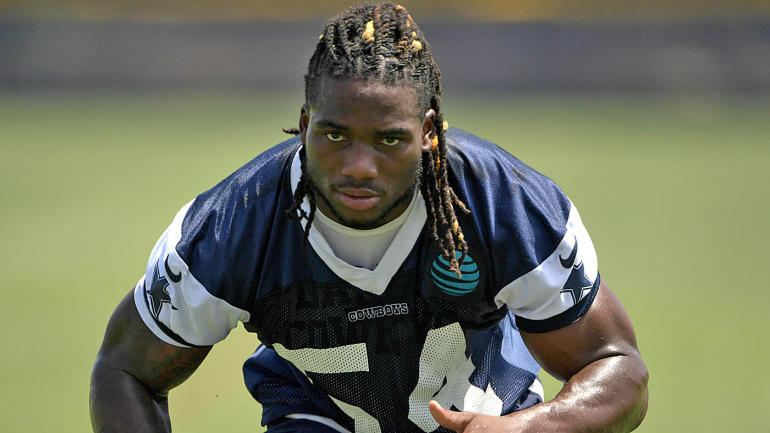 Jaylon Smith's insurance payout could lead to more players skipping bowl games
The ex-Notre Dame star may have started a change in postseason college football

2017-03-23 18:56:01
`
7
Sat what? Young stars pronunciation guide
Sat what? Young stars pronunciation guide

2017-03-23 18:55:43
`
3
USMNT's Man in the Arena: In pressing times, Michael Bradley hones voice of a leader
With the U.S. men feeling the urgency entering Friday's World Cup qualifier against Honduras, captain Michael Bradley continues his growth as a leader.

2017-03-23 18:52:56
`
5
He's No Saint, Or Is He? Johnny Manziel Reportedly Talking With New Orleans About Comeback
If Johnny Manziel wants to prove without a doubt that he's mastered his demons, then there's only one place he needs to land in the NFL. Johnny Football and the French Quarter are a perfect match. What's this, you ask? FA QB Johnny Manziel has kept a low-profile as he trains for a return. #Saints coach Sean Payton appears to have taken an interest in him. — Ian Rapoport (@RapSheet) March 23, 2017 Yes, Manziel, the NFL's marquee problem child who hasn't throw

2017-03-23 18:52:49
`
1
The #MeVsNuggets Challenge Ended Very Badly For Cavs Fans
As social media goes, a hilarious and ridiculous hashtag has come back after beginning last year. #MeVsNuggets is a twitter challenge where Cleveland Cavaliers fans try to eat more McDonalds chicken nuggets than the Denver Nuggets can score. Thursday night, the two teams faced each other in Denver. Fans were prepared, and bought a shit ton of nuggets: I can already tell this was a bad idea #MeVsNuggets pic.twitter.com/KjDqSNdIJO — Stephan Sharp (@StephanSharp) March 23, 2017 @Reflog_18 @Wa...

2017-03-23 18:13:42
`
7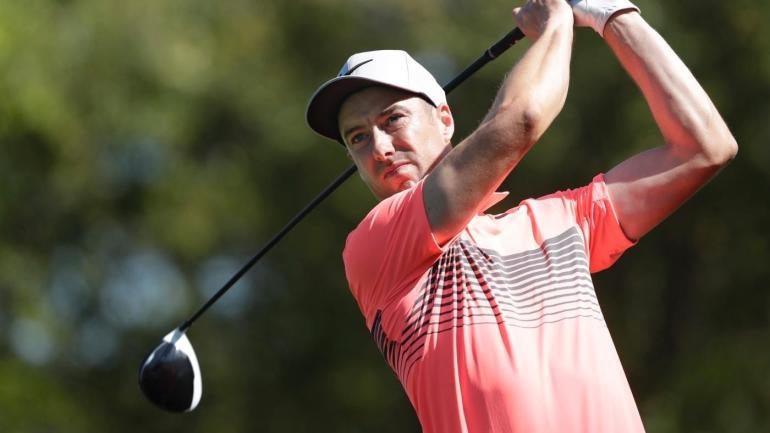 WATCH: Ross Fisher tops Rory McIlroy, blasts 423-yard drive at Match Play
Rory McIlroy got blown by on Thursday by the Englishman

2017-03-23 18:10:12
`
2
Like firing a family: Georgetown's dismissal of John Thompson III is a significant, but needed, change
Georgetown's decision to fire head coach John Thompson III represents a major shakeup considering the presence of his father around the basketball program, but the Hoyas needed to make this change.

2017-03-23 18:09:07
`
5
Report: Darrelle Revis 'increasingly likely' to return to Patriots
It sounds like the conventional wisdom leans toward a return to the New England Patriots for Darrelle Revis. According to CBS Sports's Jason La Canfora, a number of league sources, including some who would be familiar with Revis's thinking, believe that the two sides are destined for a reunion if Revis elects to play in 2017. Malcolm Butler is likely destined for New Orleans, and Revis would be an ideal short-term stopgap. One personnel executive predicted Revis to the Pats, saying

2017-03-23 18:00:04
`
9
Patriots to visit White House on April 19


2017-03-23 17:58:33
`
3
Michigan vs. Oregon: Live stream, game time, TV
How to watch Michigan vs. Oregon.

2017-03-23 17:52:01
`
2
WATCH: West Virginia's Final Possession Against Gonzaga Was Awful
West Virginia's final possession against Gonzaga was horrible.

2017-03-23 17:50:58
`
6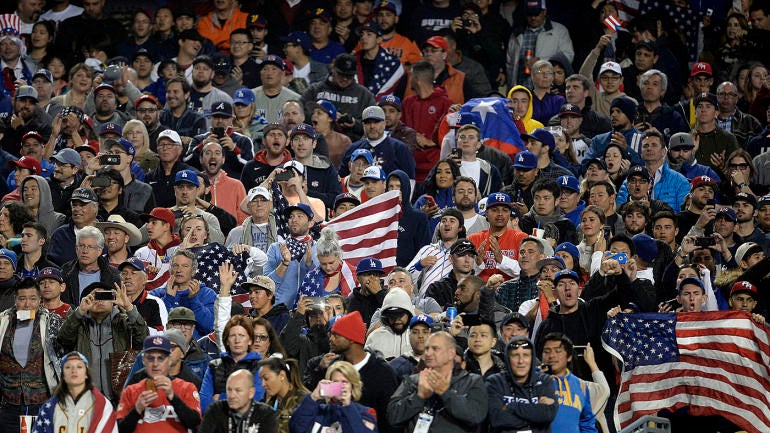 2017 World Baseball Classic sets records for attendance, ratings
The fourth installment of the WBC was an overwhelming success

2017-03-23 17:49:40
`
4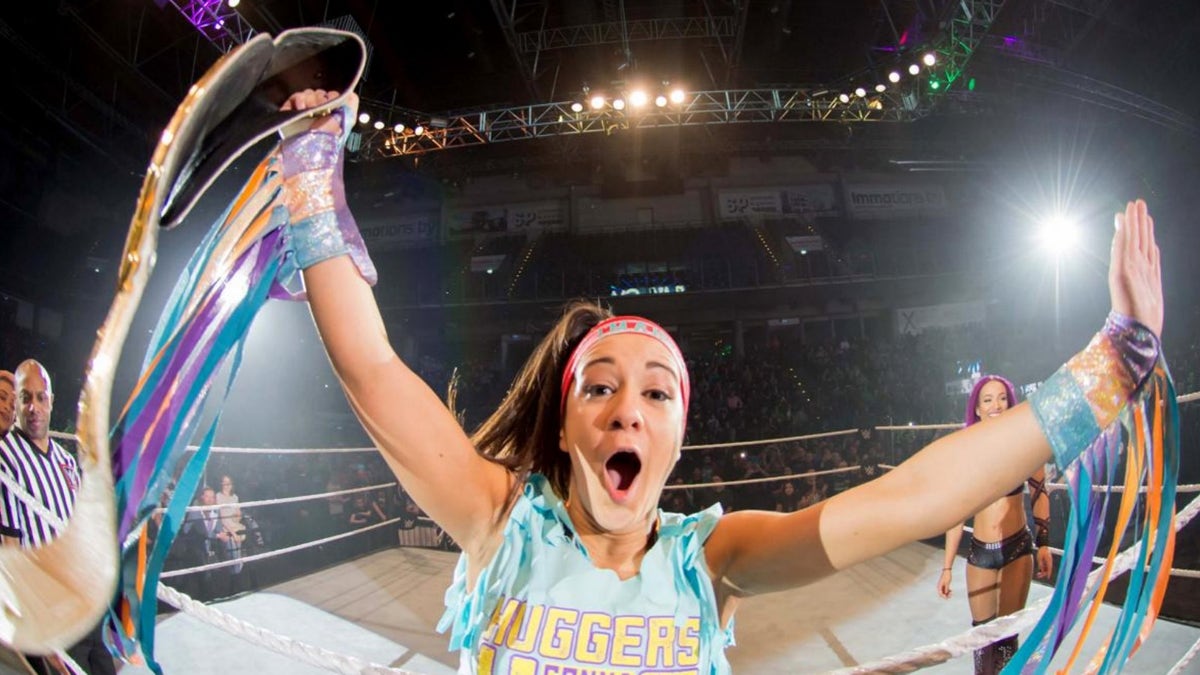 WWE Raw Women's Champion Bayley picks her favorite WrestleMania moment
Bayley reveals her pre-match routine ahead of WrestleMania 33.

2017-03-23 17:43:17
`
2
Arkansas lawmakers passed an absurd, hypocritical resolution about NCAA refs
Arkansas got screwed by the refs, but also benefited from a bad call. 

2017-03-23 17:27:53
`
4
Arkansas senate votes to exempt sporting events from new concealed gun law
The Arkansas senate voted Thursday to exempt college sporting events from a a new law allowing concealed handguns on college campuses and other government property.

2017-03-23 17:23:29
`
2
ESPN Internally Squabbles about How to Cover LaVar Ball Madness
ESPN is grappling with how to cover LaVar Ball.

2017-03-23 17:11:38
`
2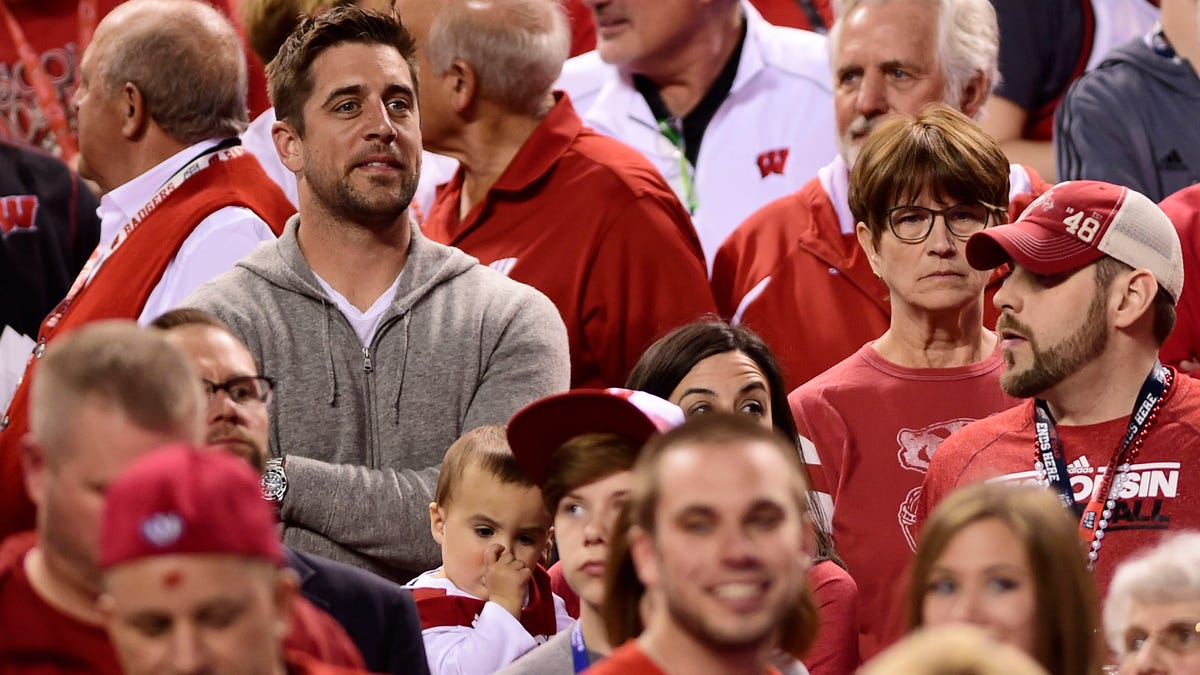 Aaron Rodgers picks his Final Four on the The Sidelines podcast
On Wisconsin, of course, but how far?

2017-03-23 17:05:04
`
1
Life on the Road: Screaming Eagles Bus to Spokane
Inside the Screaming Eagles' 730-mile journey to Spokane, Wash.

2017-03-23 16:21:33
`
3
Report: Johnny Manziel discussed return to NFL with Sean Payton
Johnny Manziel is seeking a return to the NFL, and he may have an interested party. According to Ian Rapoport of NFL Network, New Orleans Saints coach Sean Payton has taken an interest of sorts in the quarterback, and the two have discussed a return to the NFL. Sources: #Saints coach Sean Payton & Johnny Manziel were spotted together Super Bowl week, at breakfast. They discussed a return to football — Ian Rapoport (@RapSheet) March 23, 2017 FA QB Johnny Manziel has kept a low-profile a

2017-03-23 16:05:39
`
8
McDonald on UFC: "I didn't feel they were being honest."
McDonald on UFC: "I didn't feel they were being honest."

2017-03-23 16:04:37
`
1
Week 6: Salt Lake Screaming Eagles at Spokane Empire
Just 11 days after their 41-35 home loss to Spokane, the Salt Lake Screaming Eagles will be seeking some road revenge against the Empire.

2017-03-23 15:51:13
`
3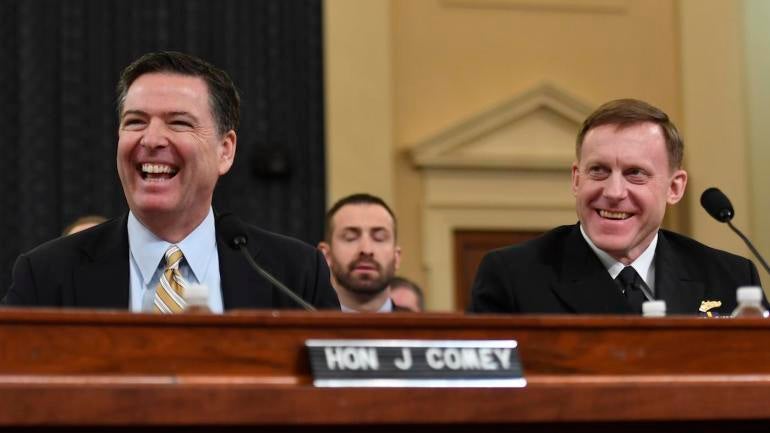 FBI Director James Comey explains why he said 'I hate the New England Patriots'
Because he's a Giants fan, obviously

2017-03-23 15:45:35
`
1
Why LeBron James is one of the world's greatest leaders
LeBron James was named to Fortune's list of the world's greatest leaders. 

2017-03-23 15:41:23
`
3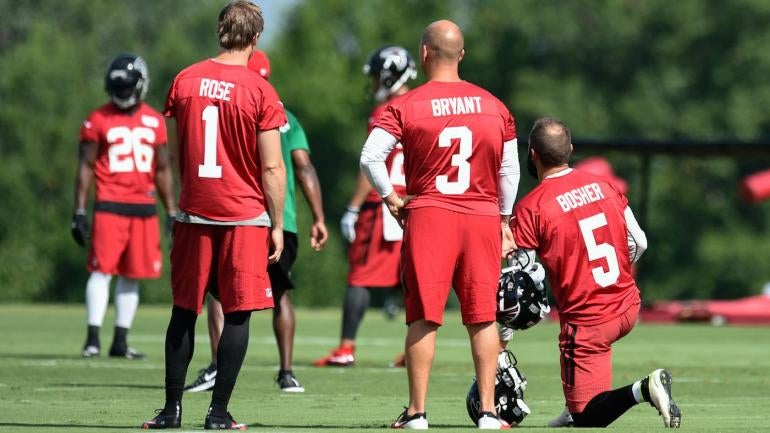 Redskins propose a rule rewarding teams for blasting kickoffs through the uprights
The Redskins want to reward kickers for accuracy on kickoffs

2017-03-23 15:22:38
`
2
James Harden Covered in Puppies Proves He is the M.V.P.
Puppies!

2017-03-23 15:18:36
`
4