The Warriors Are Heavily Favored To Beat The Cavs In Game 1 Of The NBA Finals
The Warriors are big-time favorites in Game 1 of the NBA Finals.

2017-05-26 06:55:01
`
2
WBA suspends 2 judges over Murata, N'Dam decision
TOKYO (AP) The World Boxing Association has suspended two judges after their scoring of the Hassan N'Dam and Ryota Murata WBA middleweight title fight last Saturday in Japan.

2017-05-26 05:47:29
`
1
Cubs' Arrieta faces Dodgers in series opener (May 26, 2017)
LOS ANGELES -- The Chicago Cubs and Los Angeles Dodgers, the two best clubs in the National League last season, renew acquaintances this weekend at Dodger Stadium.

2017-05-26 05:07:43
`
3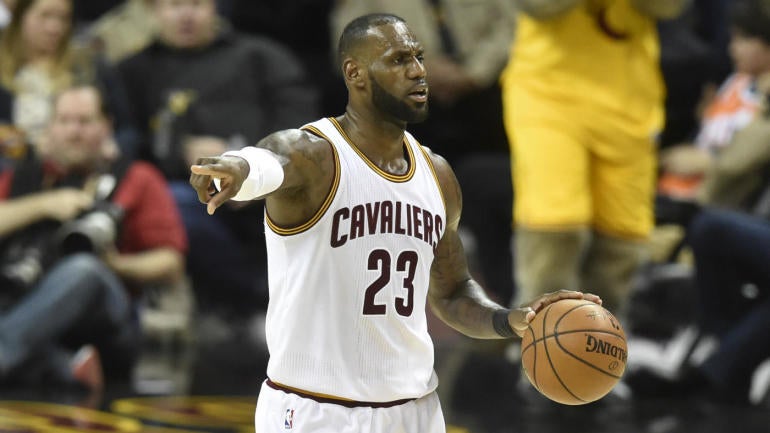 LeBron James passes Michael Jordan as No. 1 all-time postseason scorer
James needed 28 points to pass MJ, and achieved the mark

2017-05-26 04:40:52
`
4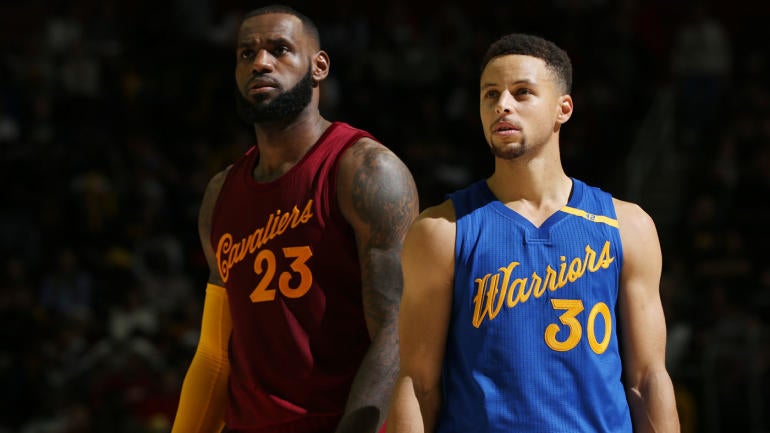 NBA Finals: Warriors favorites over Cavaliers, according to Vegas
Golden State enters NBA Finals as favorite over Cleveland in their third straight matchup

2017-05-26 04:39:33
`
2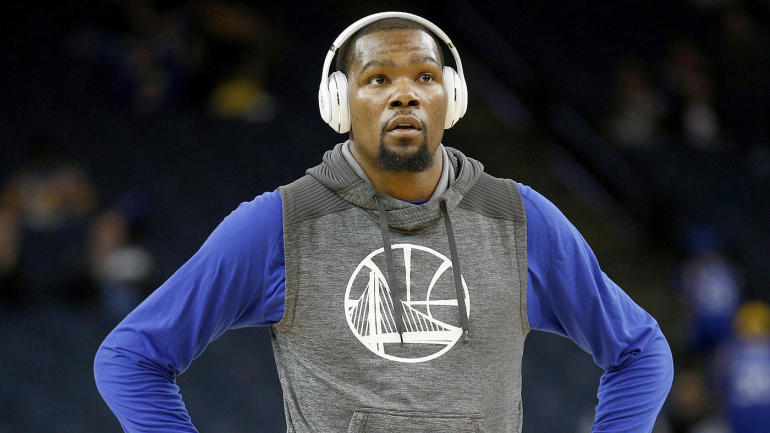 Kevin Durant wasn't bothered by fans during return to OKC: 'It's entertainment'
Durant was called a 'cupcake' and faced all sorts of other taunts

2017-05-26 04:33:15
`
3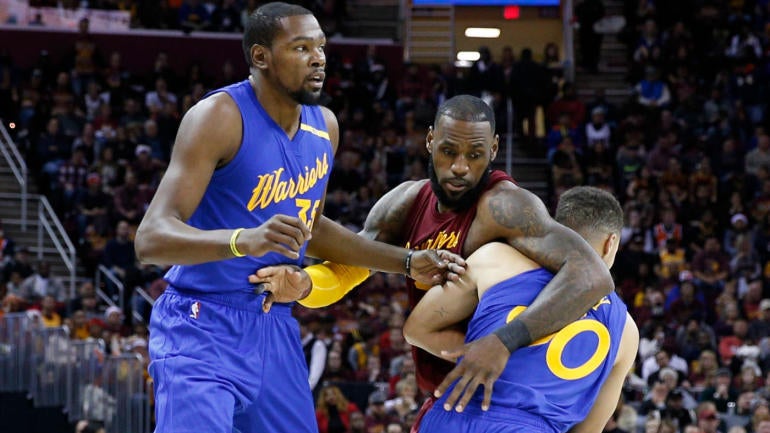 Cavs-Warriors NBA Finals: 5 questions as Curry, Durant eye LeBron's throne
A quick look at a matchup that looks different now that Kevin Durant is a Warrior

2017-05-26 04:22:25
`
2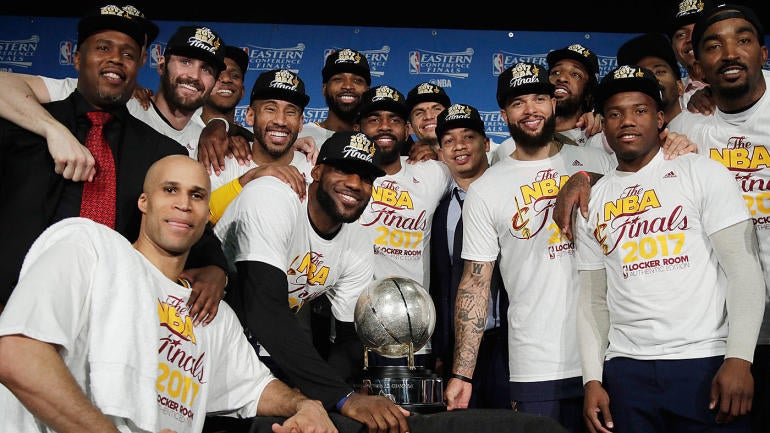 Cavs-Warriors: History awaits LeBron or Steph and Co. in NBA Finals rubber match
This matchup for the NBA championship could be the GOAT

2017-05-26 04:18:57
`
1
Chris Kunitz sends Penguins to Cup Finals with double-OT goal
It took double-overtime of Game 7 before a winner was finally decided in the Eastern Conference finals on Thursday night, but Chris Kunitz ensured his Pittsburgh Penguins would be advancing with his second goal of the game. Kunitz scored on a slapshot in the second overtime to give the Pens a 3-2 win over the Ottawa Senators, sending his team to the Stanley Cup Finals. Chris Kunitz wins it in OT for the Penguins, they head to the Final pic.twitter.com/J1yUAN3NXT — CJ Fogler (@cjzero) May

2017-05-26 04:06:24
`
2
LeBron passes MJ as all-time playoff scorer
LeBron passes MJ as all-time playoff scorer

2017-05-26 03:52:26
`
2
Ball workout for 76ers possible, sources say
Ball workout for 76ers possible, sources say

2017-05-26 03:40:47
`
2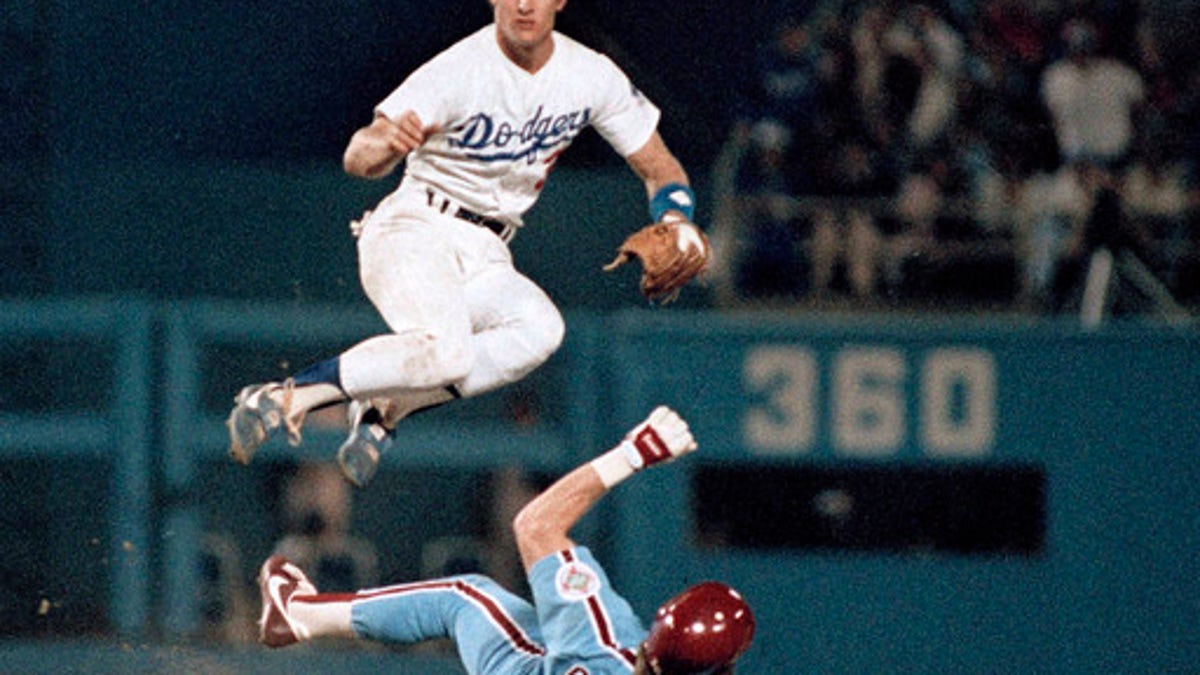 D'oh? No! Homer and 'The Simpsons' team earn Hall tribute
Steve Sax won two World Series rings, was a five-time All-Star and got nearly 2,000 hits in the big leagues.

2017-05-26 03:35:32
`
1
Pirates brace for deGrom, Mets (May 26, 2017)
PITTSBURGH -- The Pirates' offense looks to keep improving, but Pittsburgh has a tough draw in New York Mets right-hander Jacob deGrom for the opener of a three-game series on Friday at PNC Park.

2017-05-26 03:35:23
`
0
Bring on Cavaliers-Warriors, a long-awaited NBA Finals trilogy
Bring on Cavaliers-Warriors, a long-awaited NBA Finals trilogy

2017-05-26 03:34:33
`
2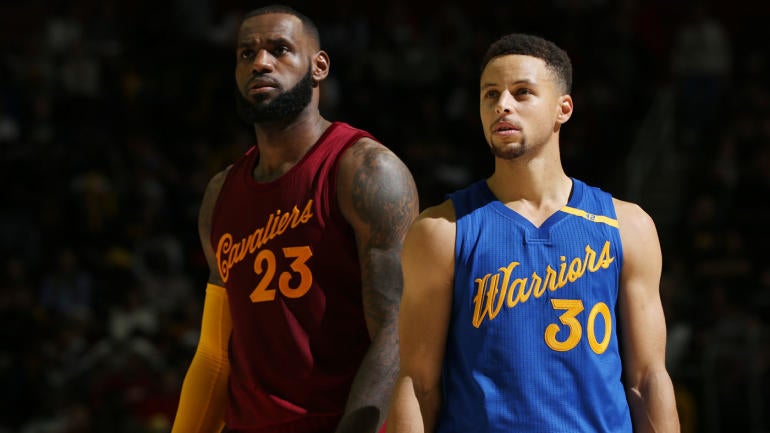 Warriors vs. Cavaliers Game 1: How to watch, live stream Golden State-Cleveland online, TV channel, start time
Game 1 of the 2017 NBA Finals tips on June 1

2017-05-26 03:31:33
`
2
Real or not? Giants still have playoff hopes, 20 strikeouts are boring
Real or not? Giants still have playoff hopes, 20 strikeouts are boring

2017-05-26 03:31:14
`
2
Raisman rips airport worker's 'muscles' remark
Raisman rips airport worker's 'muscles' remark

2017-05-26 03:23:06
`
0
LeBron James calls Warriors a 'juggernaut'
The Cleveland Cavaliers knocked the Boston Celtics out of the playoffs, but LeBron James knows there is still a very difficult road ahead. After winning Game 5 of the Eastern Conference finals 135-103 on Thursday night, James was interviewed by TNT's Kristen Ledlow and said his team would enjoy the victory for a few days before turning their attention to the Golden State Warriors. "We are going to enjoy this for a couple more days before we have to lock in on that juggernaut out west.'...

2017-05-26 03:22:36
`
1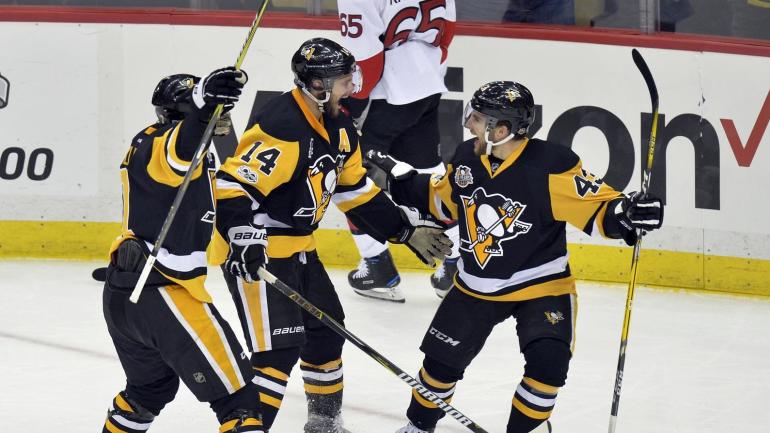 NHL playoffs: Penguins return to Stanley Cup Final with double-OT win vs. Senators
Ottawa takes it into a fifth period of action but falls on a late goal from Chris Kunitz

2017-05-26 03:22:07
`
1
LeBron James, Isaiah Thomas share long hug after series
LeBron James and Isaiah Thomas shared a long embrace after the Cleveland Cavaliers beat the Boston Celtics in Game 5 of the Eastern Conference finals on Thursday to end the series. Thomas re-aggravated his hip injury during a Game 2 blowout loss in Boston. He was later pronounced out for the remainder of the postseason. The Celtics actually seemed to perform better without him, as they won Game 3 and held a halftime lead in Game 4 before losing. Apart from the injury, the playoffs served as a

2017-05-26 03:09:17
`
2
Cavaliers' dominant performance eliminates all drama, Celtics
Cavaliers' dominant performance eliminates all drama, Celtics

2017-05-26 03:04:34
`
0
Surging Rockies return home to face Cardinals (May 26, 2017)
DENVER -- After going 7-3 on their longest road trip of the season, the Colorado Rockies will try to maintain their momentum when they return home to meet the St Louis Cardinals on Friday.

2017-05-26 02:59:45
`
0
LOOK: The Cubs decide to road trip in style as characters from 'Anchorman'
The Cubs dressed up as 'Anchorman' characters for their trip to West Coast on Thursday

2017-05-26 02:56:32
`
1
Cavs postpone thought of Warriors, 'stress'
Cavs postpone thought of Warriors, 'stress'

2017-05-26 02:32:44
`
1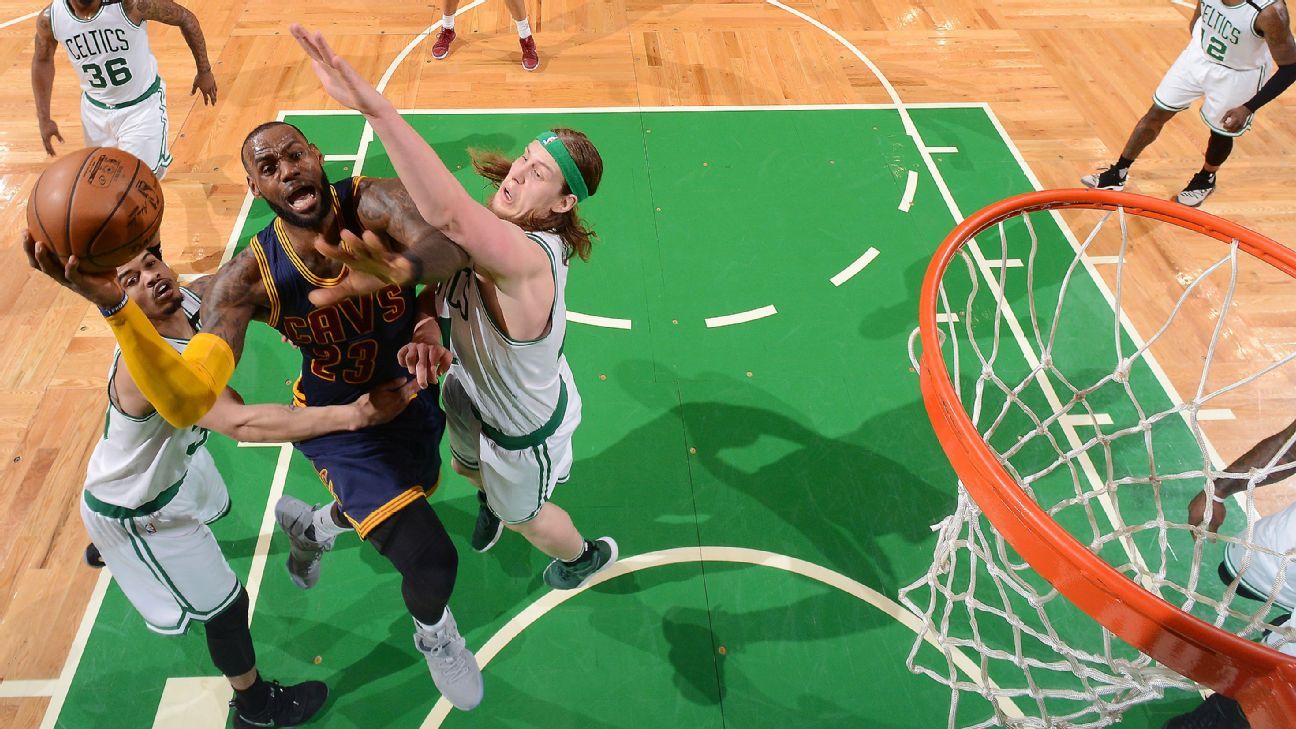 Horford: C's must 'keep growing' to catch Cavs
Horford: C's must 'keep growing' to catch Cavs

2017-05-26 02:21:11
`
0
Four Reasons the Warriors Will Sweep the Cavaliers in the NBA Finals
In the Eastern Conference Finals, everyone thought the Cavs were going to sweep the Celtics. We told you otherwise. Maybe we got lucky, but (...)

2017-05-26 02:19:46
`
0
Braves, Giants aim to snap skids (May 26, 2017)
SAN FRANCISCO -- Two teams shackled with losing streaks but generally feeling pretty good about their recent play knock heads Friday night when the Atlanta Braves and San Francisco Giants open a three-game series at AT&T Park.

2017-05-26 02:19:40
`
1
Brewers set to host D-backs without Braun (May 26, 2017)
MILWAUKEE -- The Milwaukee Brewers are expecting a big boost Friday night when Junior Guerra returns to the mound for the first time since Opening Day to face the Arizona Diamondbacks at Miller Park.

2017-05-26 02:16:25
`
1
NBA PLAYOFFS

2017-05-26 02:11:01
`
1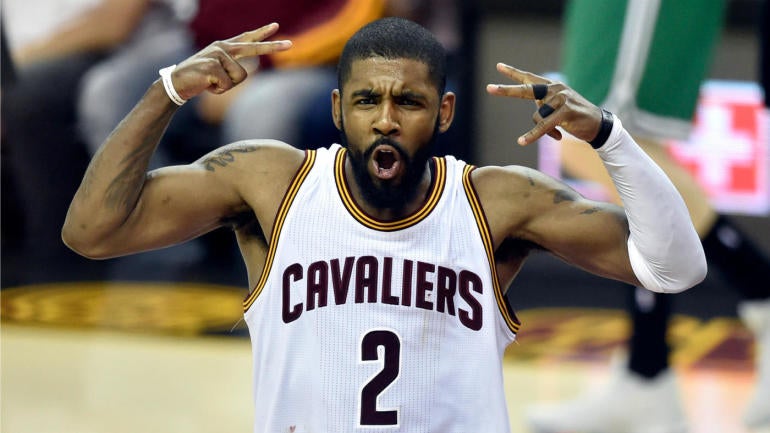 WATCH: Cavaliers set franchise record with 75 points in first half of Game 5
LeBron James and Co. got off to a tremendous start

2017-05-26 02:07:29
`
2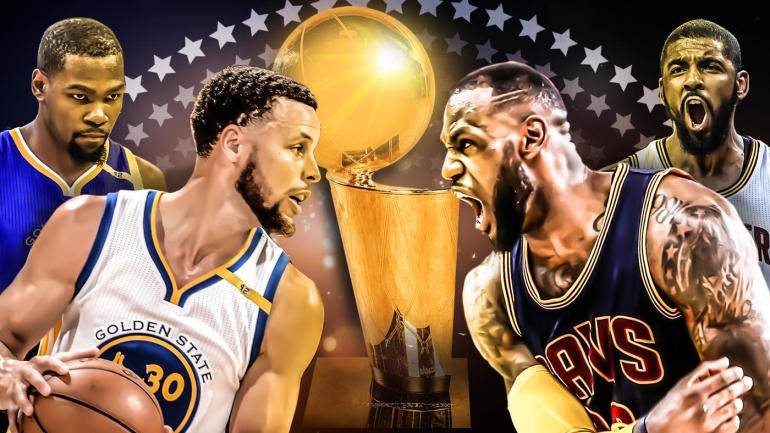 Warriors-Cavs 2017 NBA Finals: 20 awesome things to know about the three-match
LeBron. Durant. Curry. Klay. Green. Kyrie. Love. Let's do this.

2017-05-26 02:02:43
`
1
Shaq shows off his feet, nasty toes – internet goes crazy
Shaq gave TV viewers a glimpse of something they probably wish they never would have seen. During halftime of Game 5 of the Eastern Conference finals on Thursday between the Boston Celtics and Cleveland Cavaliers, Shaq left his right foot bare and held it out for TNT's cameras to show on TV: Someone get this man a pedicure! pic.twitter.com/SFCjnq7XV7 — NBA on TNT (@NBAonTNT) May 26, 2017 Shaq infamously had foot and toe problems during his playing career, so the status of his fee

2017-05-26 02:00:48
`
1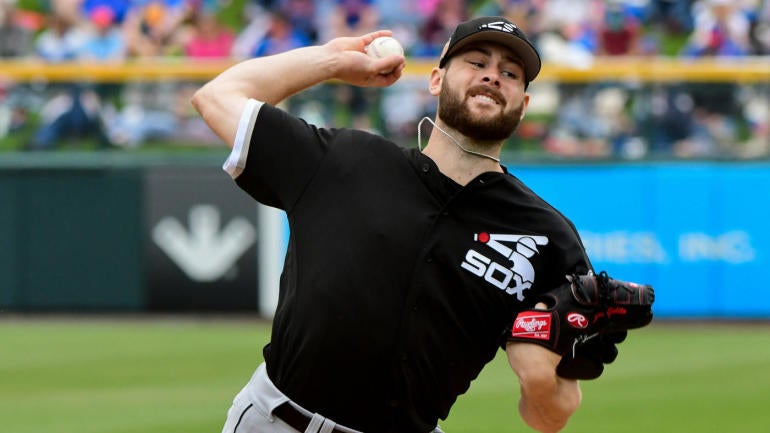 Top White Sox pitching prospect Lucas Giolito throws a no-hitter in the minors
Giolito was a key piece of the trade that sent Adam Eaton to the Nationals

2017-05-26 01:59:40
`
1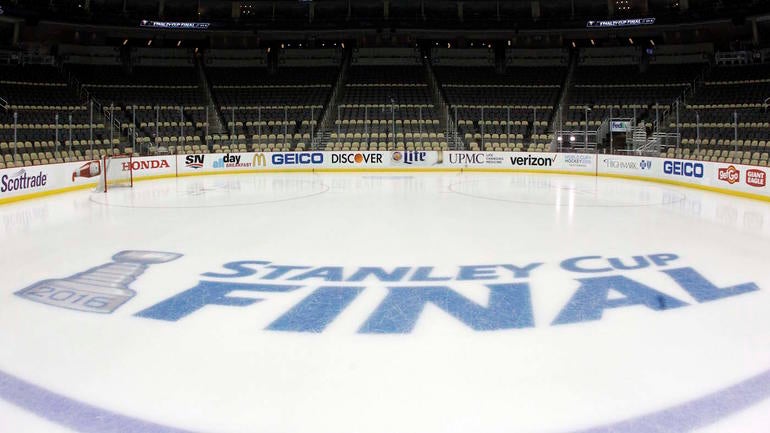 Stanley Cup Final: How to stream, watch on TV, Predators-Penguins schedule
Here's how to stay on top of the Pittsburgh Penguins' bid for a repeat against the Nashville Predators

2017-05-26 01:57:29
`
1
Orioles hope for more diversified offense vs. Astros (May 26, 2017)
HOUSTON -- There was a clear theme developing from the Baltimore Orioles' clubhouse in the aftermath of their fourth consecutive loss Wednesday, the last three coming at home to the American League Central-leading Minnesota Twins.

2017-05-26 01:55:25
`
0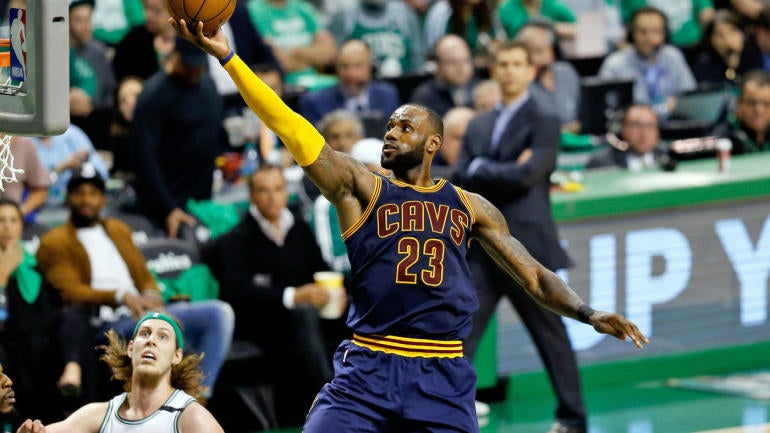 Cavaliers set for third straight NBA Finals vs. Warriors after bouncing Celtics
The Cavaliers made it look easy in Game 5

2017-05-26 01:46:49
`
1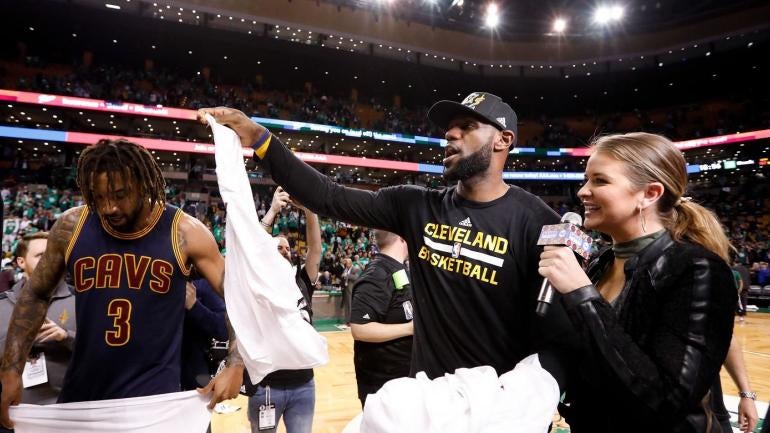 LeBron James reflects on passing Michael Jordan in playoff scoring
'I wear the number because of Mike'

2017-05-26 01:46:46
`
2
Texas could make play for NASCAR all-star and finale races
AUSTIN, Texas (AP) State lawmakers have given Texas Motor Speedway a big helping hand if the state's premier stock-car track wants to lobby for NASCAR's All-Star race and season-ending championship.

2017-05-26 01:32:14
`
1
Rocket men: Red Sox pitchers mow down 20 Rangers
Rocket men: Red Sox pitchers mow down 20 Rangers

2017-05-26 01:31:28
`
2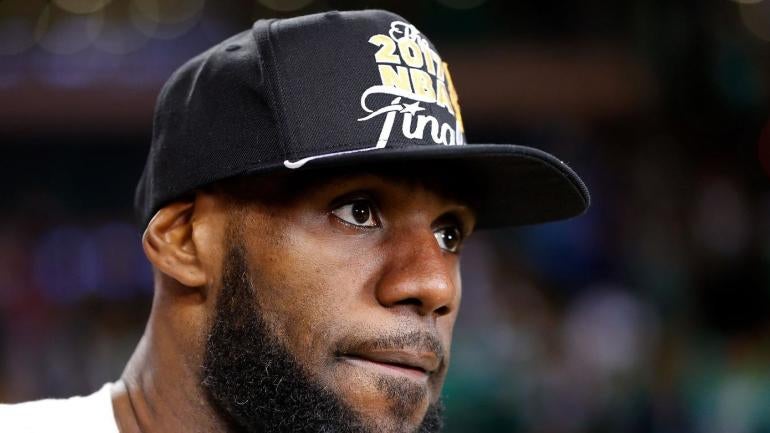 LeBron James on Jordan: 'I didn't go bald like Mike, but I'm getting there'
LeBron reflects on emulating Michael Jordan growing up, but one thing he couldn't quite copy

2017-05-26 01:25:25
`
1
Penguins barely sneak into Stanley Cup finals
Penguins barely sneak into Stanley Cup finals

2017-05-26 01:19:35
`
2
Lonzo Ball may hold predraft workout for 76ers
Lonzo Ball may not have plans to work out for the Boston Celtics, but he reportedly is considering working out for the Philadelphia 76ers. ESPN's Chris Haynes reports that Ball's reps are considering a predraft workout for the Sixers pending a conversation with Philly GM Bryan Colangelo. The conversation would center around the team's future plans. Philly took Ben Simmons with the No. 1 overall pick last year and plan to play him at point guard even though he's 6-foot-1

2017-05-26 01:07:36
`
1
Warriors open as strong favorite in Las Vegas
Warriors open as strong favorite in Las Vegas

2017-05-26 01:02:01
`
1
Alamo Drafthouse Is Having A Women-Only Screening Of 'Wonder Woman' And Men Are Super Pissed
The only thing that makes me regret not living in Texas is that I can't visit Austin whenever I want — and the worst part of that is I can't see movies at Alamo Draft House Cinema. These people are nuts, and I mean that in the best way. Recently they took about 150 people deep into the woods for a screening of the horror film It Comes At Night, which is inspired genius. But their latest idea is making news worldwide. On Tuesday June 6, Alamo Drafthouse will screen Wonder Woman

2017-05-26 00:36:55
`
1
Sam Mitchell reportedly candidate to join Pelicans' coaching staff
Former Toronto Raptors head coach Sam Mitchell could be headed back to the NBA. Mitchell is a candidate to join Alvin Gentry's coaching staff with the New Orleans Pelicans, according to a report from The Vertical's Adrian Wojnarowski. Sources: Ex-Toronto and Minnesota coach Sam Mitchell has emerged as an assistant coaching candidate for Alvin Gentry's New Orleans staff. — Adrian Wojnarowski (@WojVerticalNBA) May 26, 2017 Mitchell, 53, coached the Raptors from 2004-2009

2017-05-26 00:36:29
`
3
Brandon Jacobs: Jim Harbaugh 'didn't know what he was doing' in NFL
Brandon Jacobs had some harsh words for Jim Harbaugh during a recent interview. Jacobs was a teammate of Tiki Barber on the New York Giants in 2005 and 2006. In his second-to-last season in the NFL, Jacobs played for Harbaugh's San Francisco 49ers, though he didn't do much for them. On Thursday, Jacobs joined Barber and Brandon Tierney on the "Tiki and Tierney Show" on CBS Sports Network and CBS Sports Radio and talked about his time with the 49ers under Harbaugh. "Jim

2017-05-25 23:46:02
`
2
Former Lakers Fan Paul Pierce Can't Handle T-Mac's Magic Johnson Hot Take
Now that Paul Pierce is officially retired, he is making the rounds as an analyst Рa job he seems quite suited for in his post-NBA life. However that doesn't mean that he's fully prepared for the number of hot takes that happen on a daily basis in the world of sports punditry. On Thursday, the future Hall of Famer got a crash course in what it's like to debate basketball with Tracy McGrady. During his appearance on ESPN's "The Jump" hosted by Rachel N...

2017-05-25 23:30:21
`
1
Jets hiring female intern Collette Smith to work as preseason DBs coach
The New York Jets are taking a step forward in terms of gender equality. The New York Daily News reports that the Jets plan to hire Collette Smith, a female intern, who will coach defensive backs during training camp. This will be the first female coach for the Jets. Smith, 44, is a coach and marketing executive for the New York Sharks of the Independent Women's Football League. She played for the team three seasons until being sidelined by a knee injury. Smith was granted on-field access

2017-05-25 23:26:18
`
3
Jason Witten: Bill Parcells is getting soft in his old age
Jason Witten thinks his former coach Bill Parcells is getting softer as he ages. In an interview with the New York Daily News in April following news of Tony Romo's retirement, Parcells said he was happy that his former quarterback with the Dallas Cowboys retired. Parcells, who drafted Witten in 2003, also said, "I wish Jason Witten had retired." Witten is now 35 and will be playing his 15th season with the Cowboys after signing a new deal with the team in the offseason. Wit

2017-05-25 23:13:37
`
1
Oscar De La Hoya: 'Our Sport Might Not Recover' From Mayweather-McGregor Fight
Not only would a boxing match between Floyd Mayweather and Conor McGregor be a farce, say some boxers, it could ruin the sport of boxing for good. Sugar Ray Leonard says that such a match would be "is embarrassing for boxing." And Oscar De La Hoya, who won ten world titles in six different weight classes and is now a promoter, said this in an open letter appearing today in The Guardian: "To my fellow boxing fans, I write in the hopes that together we can protect the sport of boxin...

2017-05-25 23:02:09
`
2
Josh Norman: NFC East is going to have 'bad blood' this year
Josh Norman says we can expect to continue seeing fireworks out of the NFC East. Norman was interviewed by BR Mag's Tyler Dunne for a feature which gave an in-depth look at his personality. One thing the outspoken Washington cornerback said was that he expects the bad blood to continue among the NFC East rivalries. "Trust me when I tell you, it's going to be bad blood this year," Norman told Dunne. "You think the NFC East didn't like each other before? This

2017-05-25 22:45:22
`
2
Braves make up with fan ejected by security for interference
The Atlanta Braves tried their best to make up with some fans who many feel were mistreated by an aggressive security member. During the eighth inning of Wednesday's Braves-Pirates game, a fan reached over the railing and scooped up a ball down the right field line that was in play. The security guard handling that area acted promptly by jumping into the stands to eject the fan for interference. The guard also took the ball away from the child that received it from the adult. here's

2017-05-25 22:26:48
`
3
Ranking the Best 30 Starters in Baseball
Who are the best starters in Major League Baseball? Who would you trust to take the hill with great confidence every fifth day? Jason (...)

2017-05-25 21:28:27
`
2
Report: Bulls expect Dwyane Wade to pick up player option
Dwyane Wade's Chicago homecoming may be more than just a brief cameo. K.C. Johnson of the Chicago Tribune reports on Wednesday that "most everyone associated with the Bulls" believes that the 12-time All-Star will pick up his $23.8 million player option for 2017-18. Wade, who will turn 36 in January, averaged a solid 18.3 points, 4.5 rebounds, and 3.8 assists per game this past season. But his midrange-heavy, slow-it-down style was a clunky fit within the Chicago offense and h

2017-05-25 20:57:09
`
2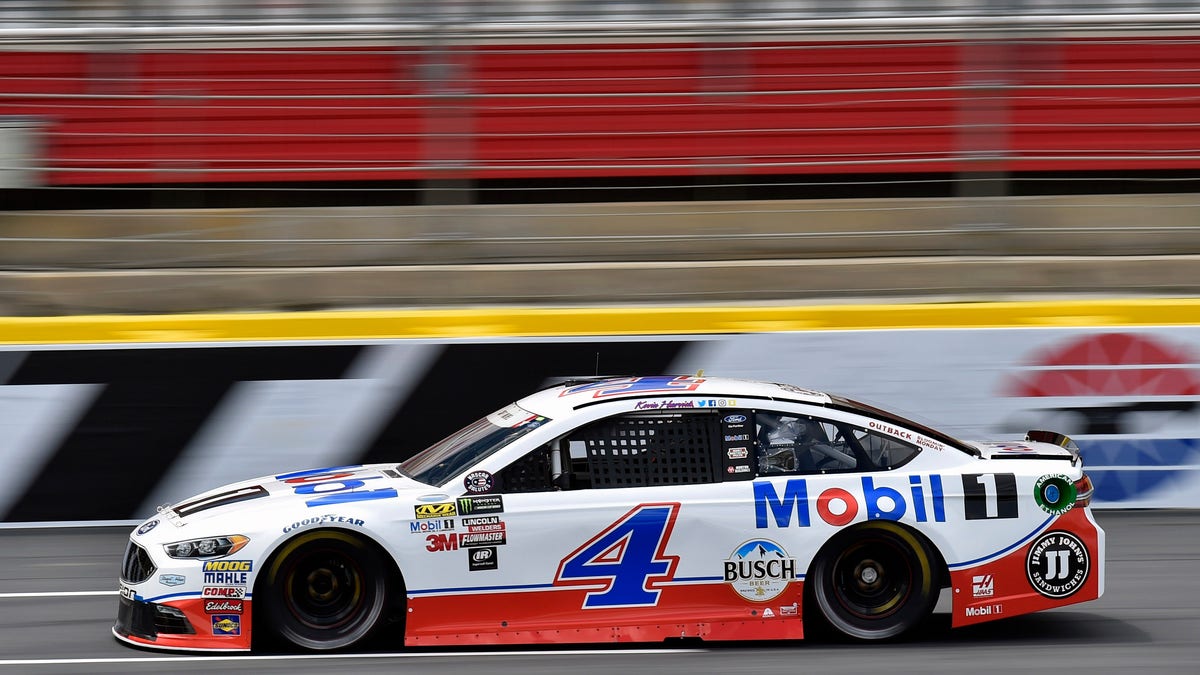 Kevin Harvick grabs his first Coca-Cola 600 pole at Charlotte
Harvick calls his fast qualifying lap for Sunday's Monster Energy Cup race "edgy" and "breathtaking."

2017-05-25 20:46:02
`
3
DFS MMA: UFC Stockholm DraftKings Picks & Floyd Mayweather vs Conor McGregor
DFS MMA: UFC Stockholm DraftKings Picks & Floyd Mayweather vs Conor McGregor FNTSY Sports Network's Pat Mayo & Fight Network's Cody Saftic go fight-by-fight discussing their DFS MMA DraftKings picks for UFC Stockholm from Stockholm, Sweden on May 28, 2017. The guys discuss the value differences between DraftKings Pricing and Vegas Odds, which fighters to target for your DFS lineups and the best bets to get a quick finish. UFC Stockholm: Cash Game (50/50) Lineup | Tournament (GPP...

2017-05-25 20:23:48
`
1
Magic Johnson Says Brandon Ingram Is The Untouchable Player On The Lakers
The Lakers won't trade Brandon Ingram, he's their only untradeable piece.

2017-05-25 19:56:07
`
0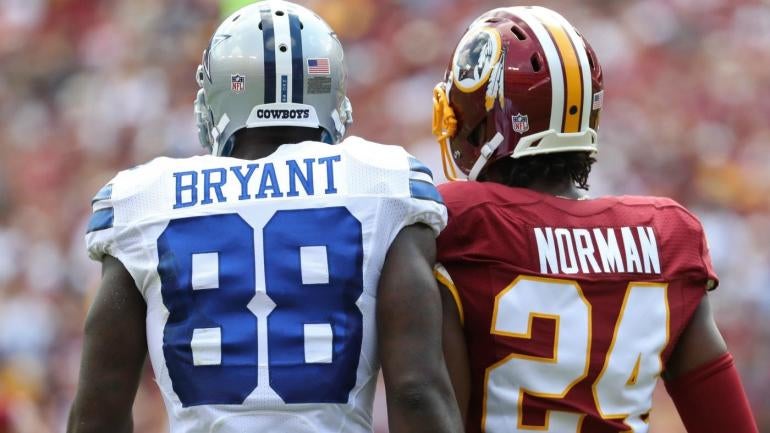 Redskins' Josh Norman: Dez Bryant is 'just a guy,' 'he doesn't wow you'
The Norman-Dez feud continues

2017-05-25 19:55:51
`
3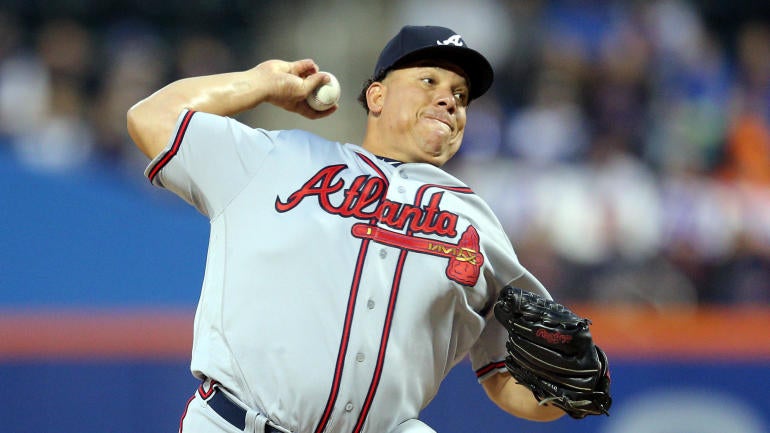 Thursday MLB scores, highlights, updates, news: Bartolo Colon may be finished
Thursday brings an 11-game MLB slate, so keep it right here

2017-05-25 19:55:47
`
5
Jets sign White, 3rd-rounder Stewart; Estime waived/injured
NEW YORK (AP) The New York Jets have signed veteran cornerback Corey White and waived/injured wide receiver Brisly Estime.

2017-05-25 19:23:17
`
2
Warriors: Kerr's status for NBA Finals unclear
Warriors: Kerr's status for NBA Finals unclear

2017-05-25 19:10:56
`
3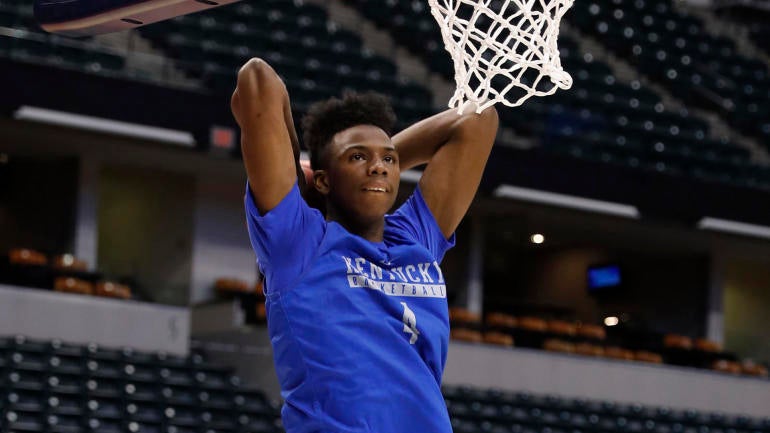 Podcast: Did Hamidou Diallo make the right decision by returning to Kentucky?
The athletic guard withdrew from the NBA Draft late Wednesday night

2017-05-25 18:50:35
`
3
A Senators win could be Gary Bettman's worst nightmare
A Senators win could be Gary Bettman's worst nightmare

2017-05-25 18:44:58
`
2
Brandon Marshall responds to Sheldon Richardson calling him out
Brandon Marshall spoke with the media on Thursday, and the New York Giants wide receiver wasted no time addressing the shot one of his former teammates took at him earlier in the week. New York Jets defensive lineman Sheldon Richardson told reporters there are "15 reasons" why the vibe in his team's locker room is better this year. That, of course, was a reference to Marshall's jersey number. Marshall decided to address Richardson's comments immediately, and he too

2017-05-25 18:40:39
`
2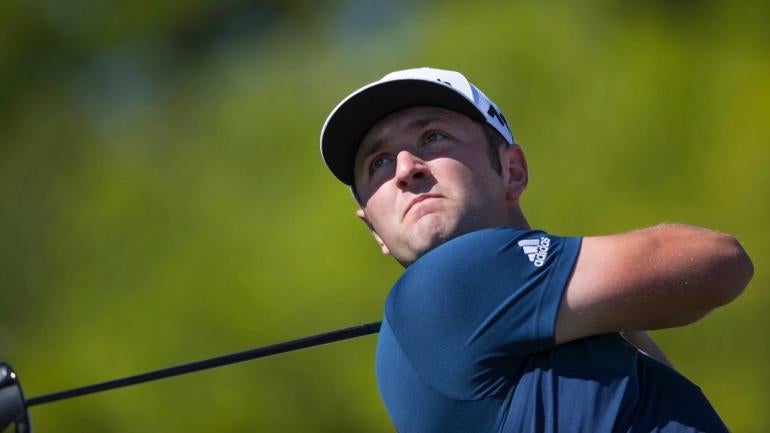 Jon Rahm impresses with opening-round 66 at Dean & DeLuca Invitational
After a brief blip at The Players, the Spaniard rocked again at Colonial on Thursday

2017-05-25 18:31:57
`
0
Victor Cruz will reportedly sign with Bears
Victor Cruz was not lying about having no intentions of retiring, and the former New York Giants wide receiver has found himself a new home. Kimberly Jones and Ian Rapoport of NFL Network are reporting that Cruz has agreed to sign a one-year deal with the Chicago Bears. Victor Cruz has a new home. @TeamVic agrees to one-year deal with Bears, sources tell @RapSheet & me. — Kimberly Jones (@KimJonesSports) May 25, 2017 New #Bears WR Victor Cruz has an agreement in principle with CHI. May

2017-05-25 18:20:58
`
2
2017 Fantasy Baseball – MLB Waiver Wire Adds and Avoids + Drop Candidates
2017 Fantasy Baseball –¬†MLB Waiver Wire Adds and Avoids + Drop Candidates FNTSY¬†Sports Network's¬†Garion Thorne¬†is joined on "The Rotation" by Vlad Sedler of Rotowire to dissect the fantasy baseball waiver wire as Week 9 (and FAAB budgeting decisions) approaches. Does Vlad believe Chris Taylor can maintain he role even with a fully healthy Dodgers squad? Also, is it time to cut ties with Jackie Bradley Jr? ¬†The Rotation:¬†Today's Audio Podcast¬†| Subscribe:¬†You...

2017-05-25 18:17:07
`
5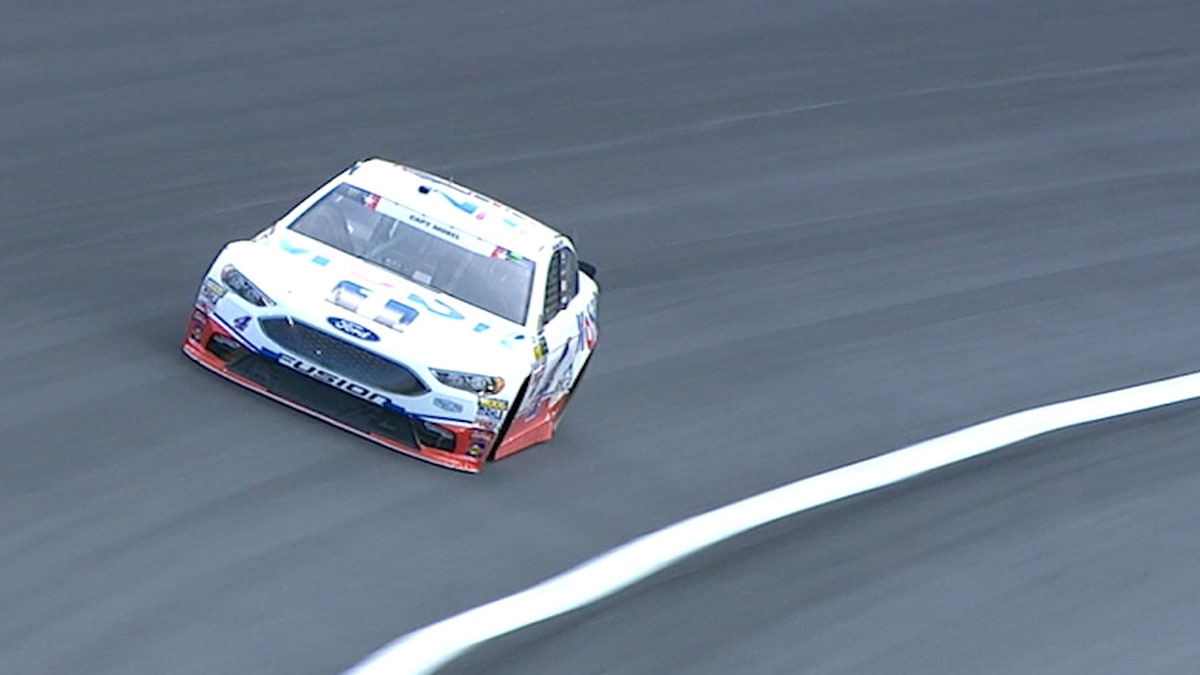 Kevin Harvick Wins Pole Position | 2017 CHARLOTTE | FOX NASCAR
Kevin Harvick wins his third pole of the year and will start at the front for the Coca-Cola 600.

2017-05-25 18:03:44
`
1
LeBron James Will Likely Become the All-Time Leading Playoff Scorer Tonight and It's a Win for Michael Jordan
LeBron is chasing the impossible.

2017-05-25 17:22:38
`
0
ADP Price Check, TD Celebrations & Maaailbag! – The Fantasy Footballers
Another fresh episode from the #1 Fantasy Football podcast. Pre-order the 2017 Ultimate Draft Kit right now with early-bird pricing! Subscribe on YouTube | Subscribe on iTunes ADP Price Check, TD Celebrations & Maaailbag! РEp. #381 Fantasy Football Podcast for May 25th, 2017. On today's show, Andy, Mike, and Jason do an Average Draft Position price check on a handful of players. Listen in to see who's being undervalued or overvalued in mock fantasy football drafts. There's al...

2017-05-25 17:16:51
`
2
Manchester United Dedicates Big Win To Bombing Victims; Fans Serenade ISIS With Profane Song
Now you've done it, terrorists. When you have Premiere League fans on your ass, you should probably just give up. Manchester United beat Ajax Amsterdam 2-0 in the Europa League final on Tuesday in Stockholm, with players and fans paying tribute to bombing victims in Manchester before, during and after the match. Man United's Paul Progba: "We had to focus. Manchester 'ÄĒ we won for them. We played for England, we played for Manchester and we played for them 'ÄĒ the people who d...

2017-05-25 17:15:18
`
2
Shaq takes hilarious shot at Charles Barkley with old photo
Charles Barkley and Shaquille O'Neal are no strangers to giving each other a hard time on the air, but Shaq is now taking the friendly rivalry to social media. On Thursday, Shaq shared a photo on Facebook that showed him in the process of blocking one of Barkley's shots back when the two played against one another. "Back when I used to DOMINATE on bum a– Chuck #throwbackthursdays," O'Neal wrote. The latest spat between Shaq and Chuck began on Tuesday night.

2017-05-25 17:07:50
`
2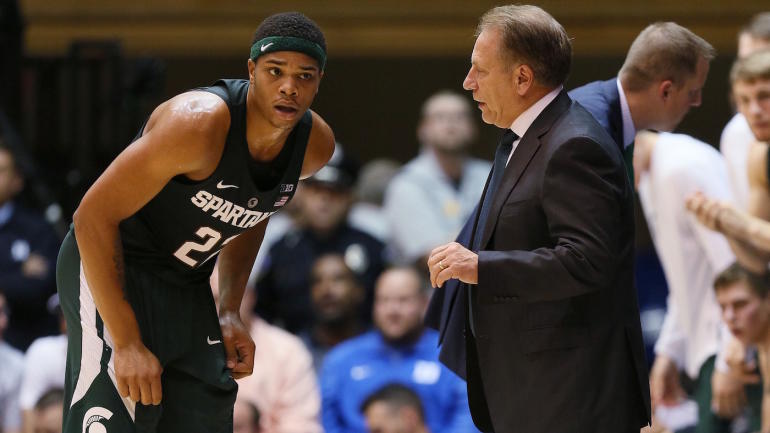 NBA Draft deadline: Whose stock is up, whose is down in college basketball
We look at 40-plus teams affected by this year's NBA Draft

2017-05-25 17:05:51
`
1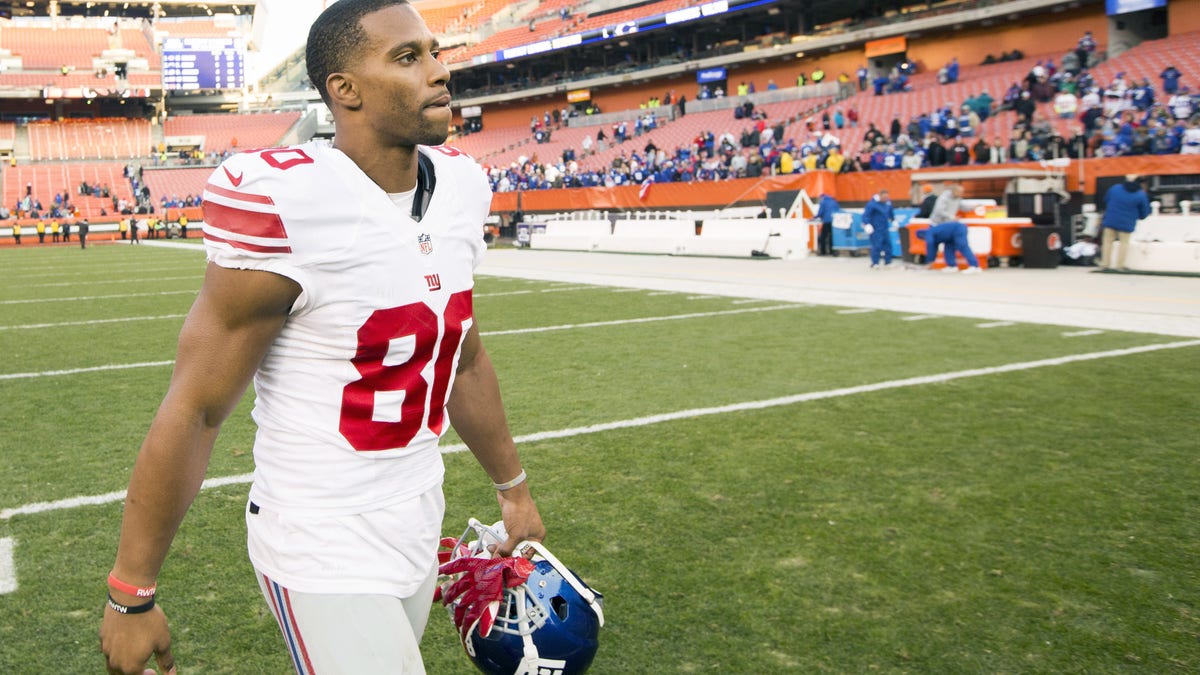 Chicago Bears: Victor Cruz a solid move for youth development
The Chicago Bears signing Victor Cruz is a solid move that will help the young players on a rebuilding team develop moving forward.There's a growing sense of dread when it comes to the Chicago Bears in the 2017 season. They're a team in rebuild-mode, which is expected. However, there are...

2017-05-25 17:02:42
`
1
Rob Gronkowski a 'full go' in practice
Rob Gronkowski appears to have recovered nicely from his third back surgery since college, as the New England Patriots tight end has been a full participant in organized team activities this week. Thursday marked the first OTA session that was open to the media, and Jeff Howe of the Boston Herald said Gronkowski was a "full go." Gronk was a full go today. Looked good. Cooks beat Butler for a TD late on a Brady pass in full team. — Jeff Howe (@jeffphowe) May 25, 2017 ESPN

2017-05-25 16:48:35
`
1
NFL players will still be penalized for dunking on goal posts
The NFL announced this week that it is relaxing its rules regarding touchdown celebrations, but that does not mean Jimmy Graham will be able to turn the clock back to 2013. According to Kevin Seifert of ESPN.com, dunking the ball through the goal posts will still result in a 15-yard penalty. While Roger Goodell is clearly trying to prove to fans that he is willing to allow players to have fun, he said in a press release Tuesday that celebrations which "delay the game" will still be

2017-05-25 16:40:28
`
2
Harvick wins Charlotte pole; Cup leader Larson starts last
CONCORD, N.C. (AP) Kevin Harvick was all smiles at qualifying Thursday night at Charlotte, while NASCAR Cup Series points leader Kyle Larson was left bitter and frustrated heading into an important weekend of racing.

2017-05-25 16:38:58
`
2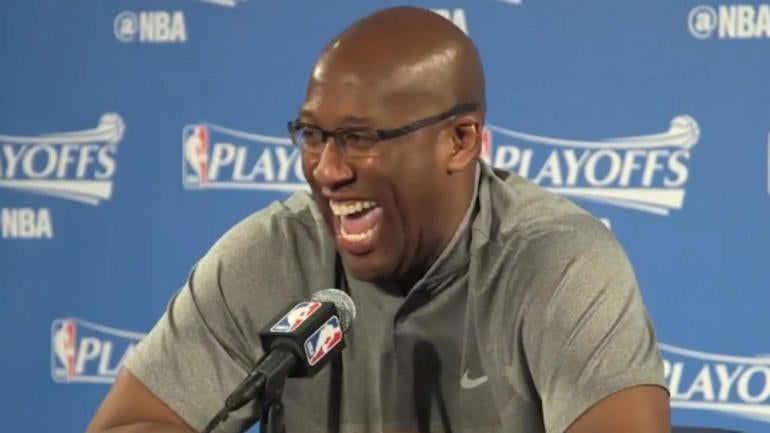 Mike Brown hits back at Ty Lue's game plan remark: 'That's his opinion, it's cute'
Lue said that the Celtics were harder to game plan for than the Warriors

2017-05-25 16:23:32
`
0
Odell Beckham still not at Giants OTAs
Odell Beckham Jr has not yet reported to organized team activities with the New York Giants. After Beckham was absent for the start of the workouts, reports indicated he was planning to show up on Thursday. That session was open to the media, and the star wide receiver was still nowhere to be found. OTAs are voluntary, so Beckham is not facing any disciplinary action. However, there is a growing belief that he wants a new contract, as he is set to earn just under $2 million in 2017 and another

2017-05-25 16:14:32
`
5
Kirk Cousins on contract talks with Washington: 'Deadlines do deals'
Kirk Cousins has until July 15 to work out a long-term contract extension with Washington, otherwise he will be playing his second consecutive season under the franchise tag. Even if that deadline seems like it is fast approaching, Cousins is not getting anxious. On Wednesday, Cousins hinted that any long-term extension probably would not be agreed upon long before July 15. "As one person has told me, deadlines do deals," he said, via Mike Florio of Pro Football Talk. "That's just kind ...

2017-05-25 15:58:23
`
2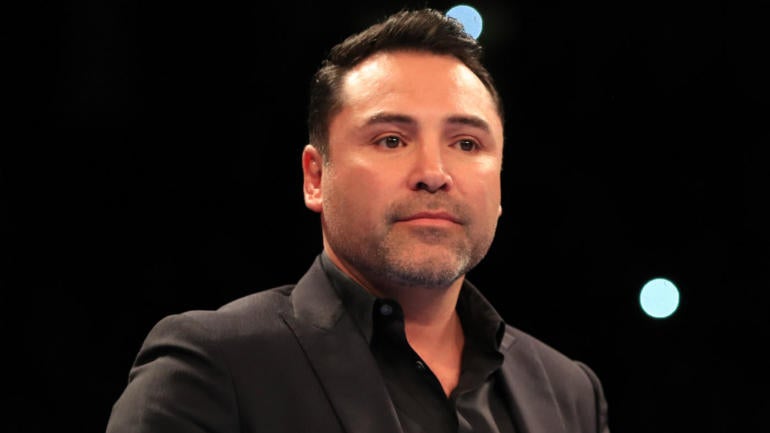 De La Hoya on Conor McGregor vs. Floyd Mayweather: 'Our sport might never recover'
De La Hoya wrote a letter to boxing fans imploring them to not buy the potential fight

2017-05-25 15:45:31
`
3
Hang Time: Alexander Rossi and James Hinchcliffe at the Kentucky Derby
Hang Time: Alexander Rossi and James Hinchcliffe at the Kentucky Derby

2017-05-25 15:41:09
`
1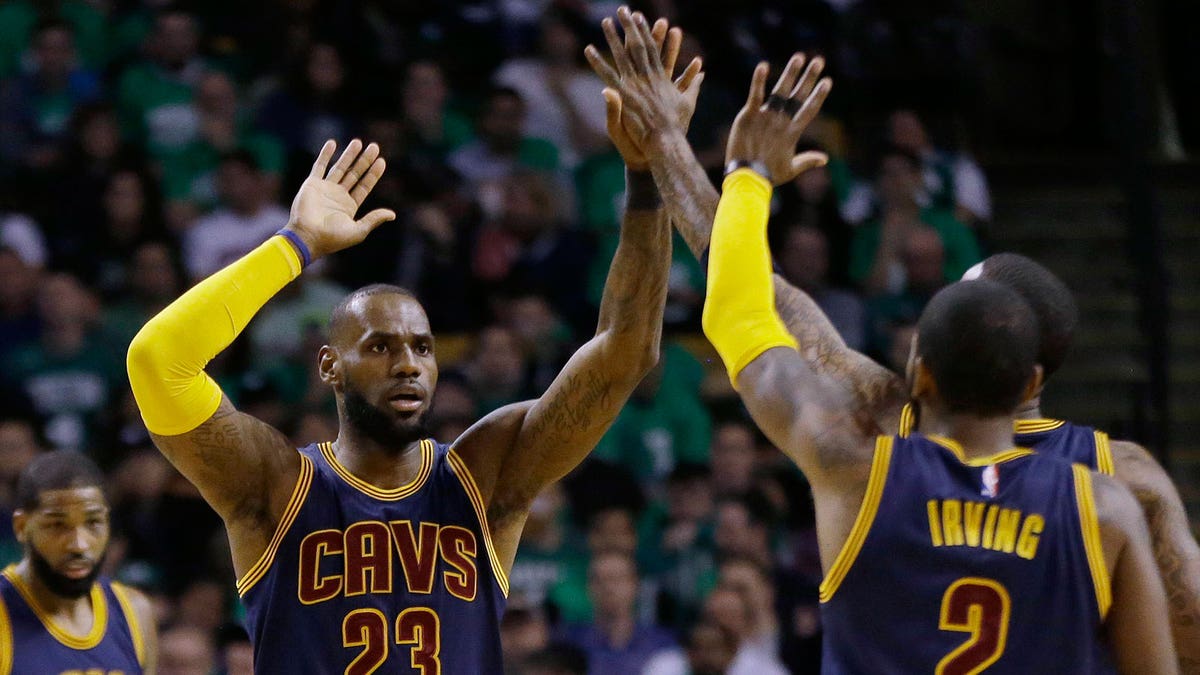 Cavaliers set franchise record for most points in a quarter in playoff game
Talk about a hot start for Cleveland.

2017-05-25 15:32:33
`
1
Michael Bennett defends Russell Wilson in wake of unflattering article
A lengthy feature story that was published this week indicated Seattle Seahawks quarterback Russell Wilson is not well-liked among his teammates, and Michael Bennett wants to make it clear that the article does not speak for him. In speaking with several current and former Seahawks players, coaches and staffers, ESPN's Seth Wickersham was given the impression that some of Wilson's teammates hold "resentment" toward him and privately root for the quarterback to fail. Benn

2017-05-25 15:26:36
`
4
10 Other Lavar Ball Quotes He Might Want To Consider Putting On T-Shirts
Talking about Lavar Ball's desperate attempts to get people to talk about him is a tricky proposition. On one hand, he's awful and pathetic and opportunistic and generally tasteless. On the other, he's desperately trying to get people to talk about him, so, ya know, doing so reinforces his obnoxious behavior. That being said, if you assume that no one in their right mind would actually buy the shit he's selling, giving him attention isn't all that bad. Whether it

2017-05-25 15:25:58
`
2
Richard Sherman Once Told Russell Wilson "You Effing Suck" After Practice INT
Wow.

2017-05-25 14:33:51
`
3
Lonzo Ball told Celtics he will not work out for them
Lonzo Ball is so committed to forcing his way to Los Angeles that he won't even allow the team with the first overall pick in the upcoming NBA Draft to get a closer look at him. As expected, Ball has informed the Boston Celtics that he will not be visiting with the team for a private workout. Celtics general manager Danny Ainge confirmed that during a radio appearance Thursday morning. According to Danny Ainge on our show this morning, Lonzo Ball informed the Celtics that he will not be

2017-05-25 14:29:51
`
3
Giants' Marshall addresses Richardson drama
Giants' Marshall addresses Richardson drama

2017-05-25 14:28:11
`
3
Magic Johnson likes Brandon Ingram while the rest of the Lakers could be up for grabs
With all the rumors swirling around, one thing that's for certain, is Ingram will be staying in L.A.

2017-05-25 14:19:34
`
1
Kevin White still battling injuries?
Kevin White has missed all but four games in his first two NFL seasons, and Chicago Bears fans are dreaming of the day their team's former No. 7 overall pick will become a major contributor. Unfortunately, it sounds like White is still less than 100 percent healthy. White was held out of practice on Tuesday, and the team has him listed with a left leg injury. As Rich Campbell of the Chicago Tribune notes, Bears quarterback Mike Glennon hinted that White practiced during Monday's ses

2017-05-25 14:10:03
`
3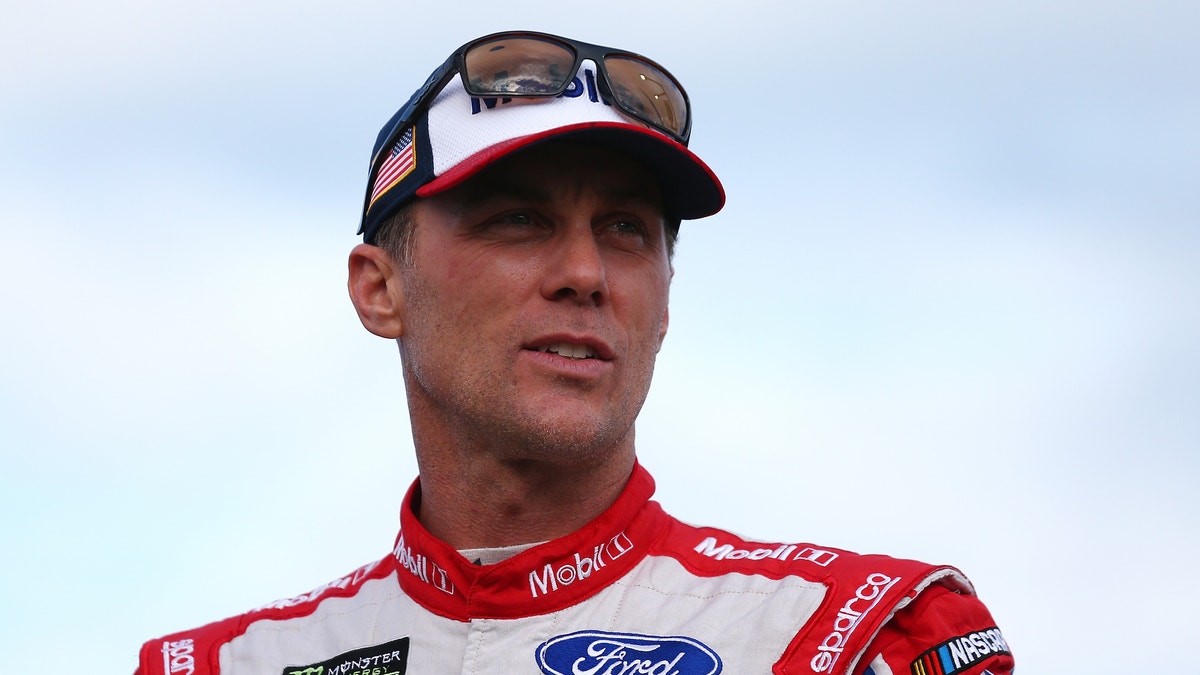 Qualifying results, starting lineup for Coca-Cola 600 at Charlotte
Check out the starting lineup for NASCAR's longest race of the season.

2017-05-25 13:42:44
`
2
Gronk celebrates TD with reverse chest bump ... and it's only OTAs
Gronk celebrates TD with reverse chest bump ... and it's only OTAs

2017-05-25 13:36:59
`
2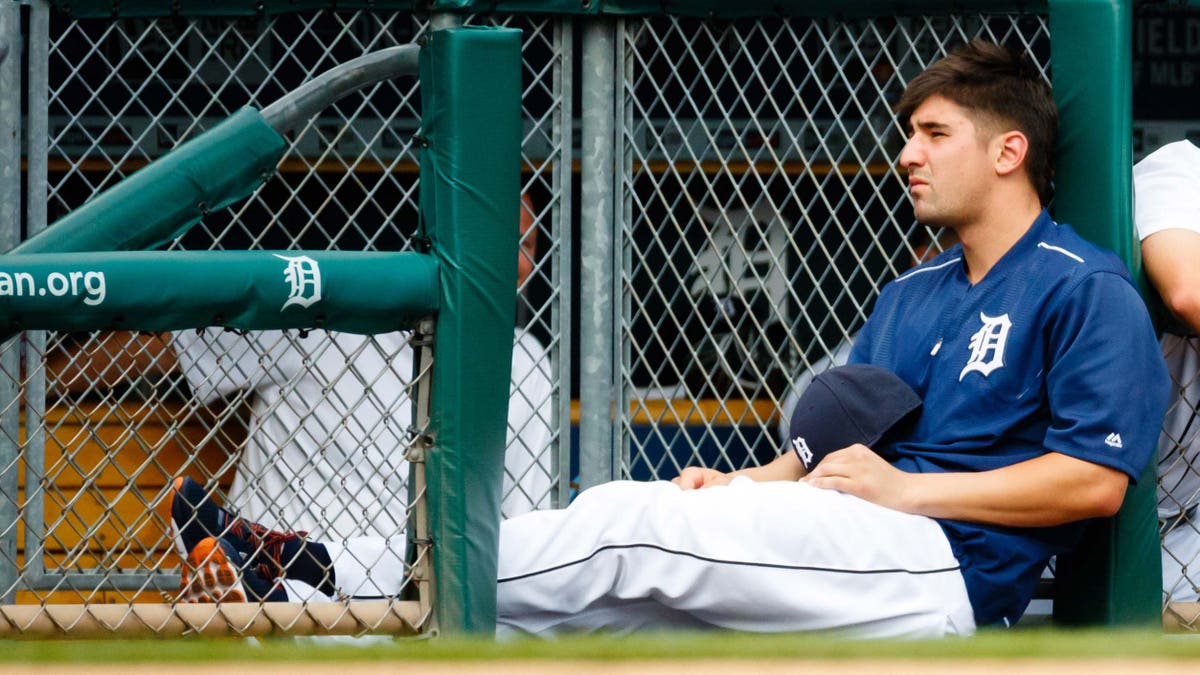 The 313: Castellanos takes vacation from his problems
CMo breaks it down.

2017-05-25 13:20:44
`
1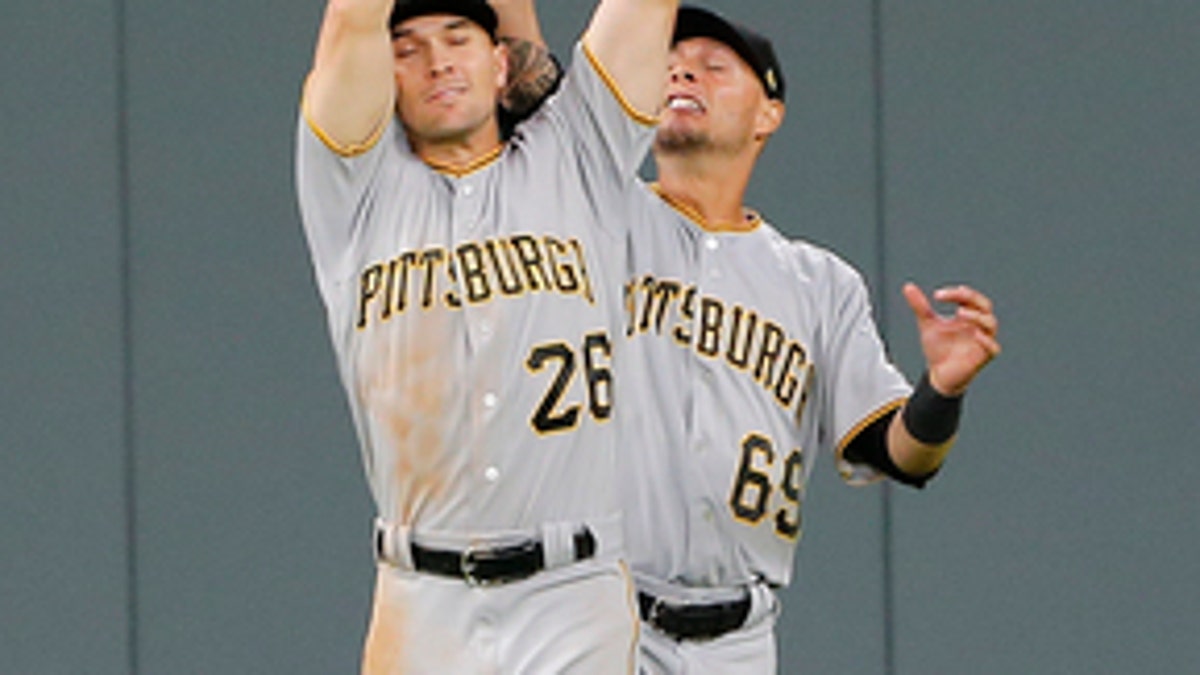 Pirates OF Polanco activated from 10-day; Ortiz sent down
ATLANTA (AP) The Pittsburgh Pirates have activated outfielder Gregory Polanco from the 10-day disabled list.

2017-05-25 13:08:46
`
3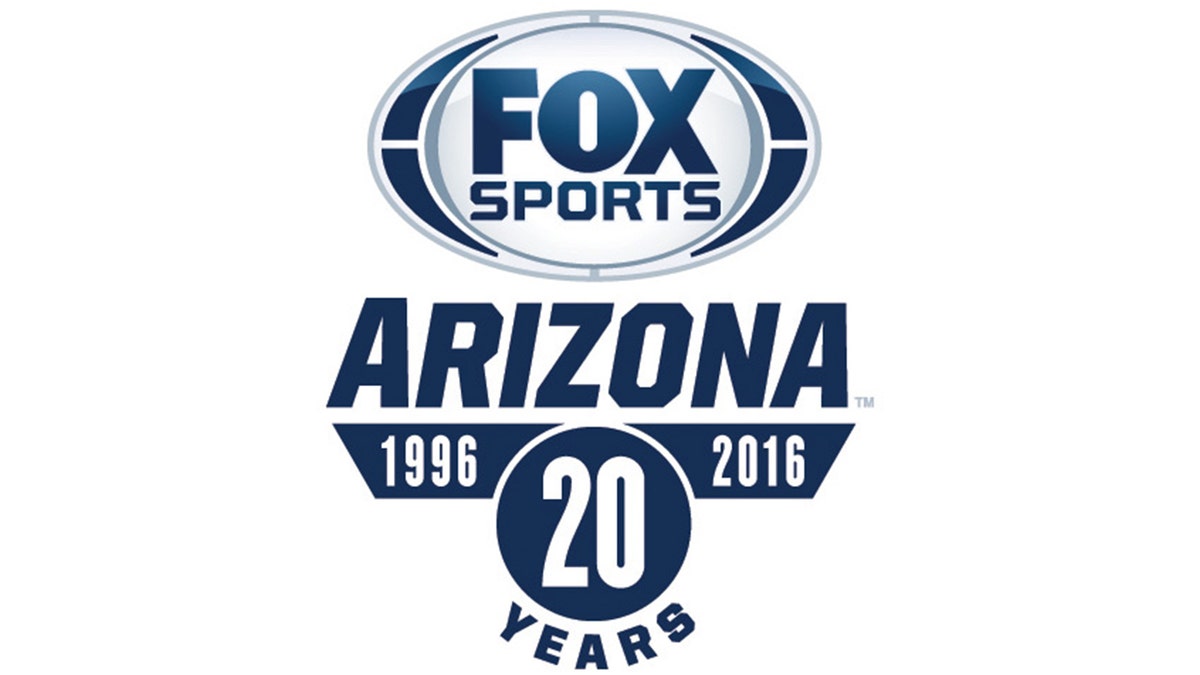 This date in FOX Sports Arizona history: 5 hits, 5 RBI, 2 homers for Mark Reynolds
May 25, 2007: Rookie Mark Reynolds pummels the Astros with 5 hits, 5 RBI and 2 home runs in 5 at-bats.

2017-05-25 12:57:05
`
0
Mike Greenberg Twerking Was Electric TV, Even Better Radio
Mike Greenbergis a member of the National Association of Broadcasting Hall of Fame and will soon have his own morning show where he'll (...)

2017-05-25 12:50:42
`
1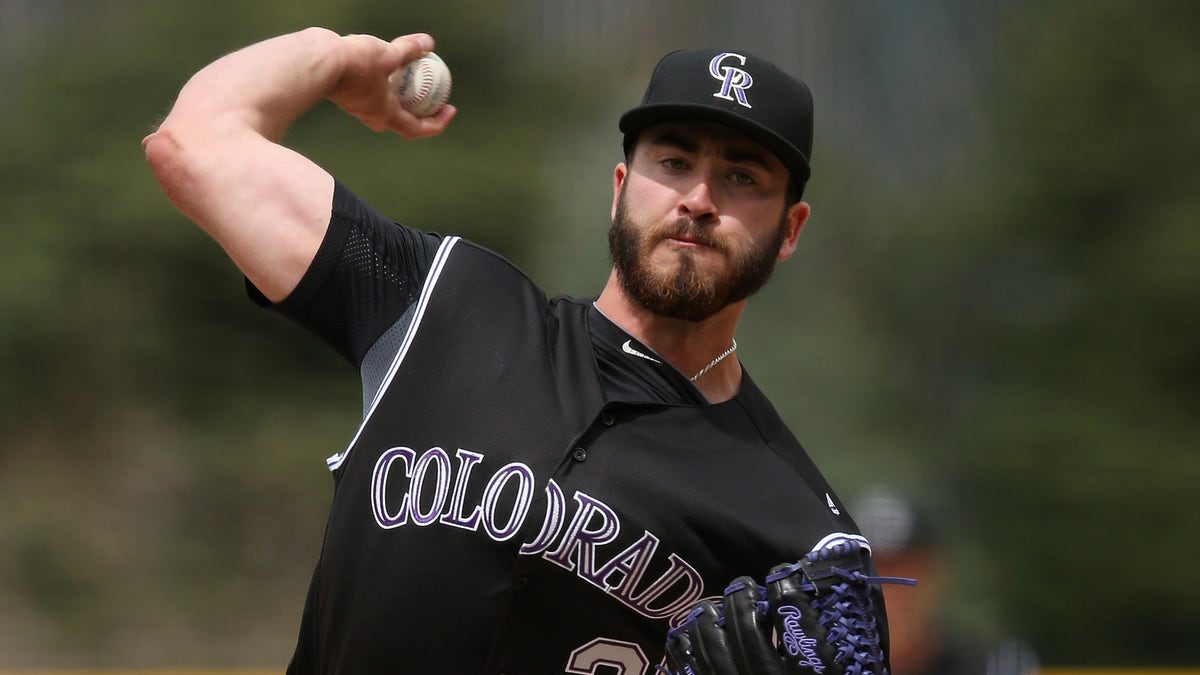 Rockies pitcher Chad Bettis opens up about his ongoing battle with cancer
The pitcher has finished his chemotherapy treatment and has hopes of returning to the team.

2017-05-25 12:36:20
`
2
David Price will rejoin the Boston rotation on Monday against the White Sox
He'll start for the Red Sox on Monday in Chicago

2017-05-25 11:56:10
`
0