Russia wants Sovereign's Eye network to watch 'Any Process on Earth'
Moscow (Sputnik) Jan 21, 2019 Russia launched over two dozen satellites into space last year, and had some 146 civilian and military satellites orbiting the planet as of mid-2018, according to UN figures. Russia's space agency is proposing the creation of a constellation of remote sensing satellites dubbed the Sovereign's Eye ('Gosudarevo Oko'), Roscosmos chief Dmitry Rogozin has announced. "Today, we have presen


Kleos Space satellites move into Integration Phase after Critical Design
Luxembourg (SPX) Jan 22, 2019 Kleos Space S.A. reports that the company's first cluster of satellites has entered the Integration Phase after successfully undergoing Critical Design Review (CDR) with Gomspace A/S. The CDR ensured the satellites could proceed towards assembly, validation, integration and testing and confirms they meet stated performance cost, schedule, and risk requirements. The satellites are being bui


Neurons in the human visual cortex that respond to faces
A new study identifies the neurons in the human visual cortex that selectively respond to faces. The researchers showed that the neurons in the visual cortex (in the vicinity of the Fusiform Face Area) responded much more strongly to faces than to city landscapes or objects. In an additional experiment, the neurons exhibited face-selectivity to human and animal faces that appeared within a movie. The results provide unique insights into human brain functioning at the cellular level during face p


Lifting the Veil on the Black Hole at the Heart of Our Galaxy
Amsterdam, The Netherlands (SPX) Jan 22, 2019 Including the powerful ALMA into an array of telescopes for the first time, astronomers have found that the emission from the supermassive black hole Sagittarius A* (Sgr A*) at the center of our galaxy comes from a smaller region than previously thought. This may indicate that a radio jet from Sgr A* is pointed almost toward us. The paper, led by the Nijmegen PhD student Sara Issaoun, is publish


Researchers discover new evidence of superconductivity at near room temperature
Washington DC (SPX) Jan 18, 2019 Researchers at the George Washington University have taken a major step toward reaching one of the most sought-after goals in physics: room temperature superconductivity. Superconductivity is the lack of electrical resistance and is observed in many materials when they are cooled below a critical temperature. Until now, superconducting materials were thought to have to cool to very low tem


Astranis and Pacific Dataport sign exclusive agreement to bridge Alaska's digital divide
Anchorage AK (SPX) Jan 18, 2019 Astranis Space Technologies Corp., building the next generation of telecommunications satellites to bring the world online, and Pacific Dataport Inc. (PDI), a company created for Alaskans by Alaskans to bridge the state's digital divide, has announced a signed agreement and commercial partnership to construct and launch the first-ever commercial Astranis satellite to dramatically increase bandwi


United Launch Alliance Successfully Launches NROL-71 in Support of National Security
Vandenberg AFB CA (SPX) Jan 21, 2019 A United Launch Alliance (ULA) Delta IV Heavy rocket carrying a critical payload for the National Reconnaissance Office (NRO) denoted NROL-71 lifted off from Space Launch Complex-6 on Jan. 19 at 11:10 a.m. PST. The mission is in support of our country's national defense. "Congratulations to our team and mission partners for successfully delivering this critical asset to support national se


Airbus wins DARPA contract to develop smallsat bus for Blackjack program
Herndon VA (SPX) Jan 21, 2019 Airbus Defense and Space Inc. has been awarded a contract from the Defense Advanced Research Projects Agency (DARPA) to develop a satellite bus in support of the Blackjack program. DARPA describes the Blackjack program as an architecture demonstration intending to show the military utility of global low-earth orbit constellations and mesh networks of lower size, weight and cost. DARPA want


How Hot Are Atoms in the Shock Wave of an Exploding Star?
University Park PA (SPX) Jan 22, 2019 A new method to measure the temperature of atoms during the explosive death of a star will help scientists understand the shock wave that occurs as a result of this supernova explosion. An international team of researchers, including a Penn State scientist, combined observations of a nearby supernova remnant - the structure remaining after a star's explosion - with simulations in order to measur


New thermoelectric material delivers record performance
Houston TX (SPX) Jan 18, 2019 Taking advantage of recent advances in using theoretical calculations to predict the properties of new materials, researchers reported Thursday the discovery of a new class of half-Heusler thermoelectric compounds, including one with a record high figure of merit - a metric used to determine how efficiently a thermoelectric material can convert heat to electricity. "It maintained the high


Ultra ultrasound to transform new tech
Brisbane, Australia (SPX) Jan 17, 2019 A new and extremely sensitive method of measuring ultrasound could revolutionise everything from medical devices to unmanned vehicles. Researchers at The University of Queensland have combined modern nanofabrication* and nanophotonics* techniques to build the ultraprecise ultrasound sensors on a silicon chip. Professor Warwick Bowen, from UQ's Precision Sensing Initiative and the Aus


Air Force and its mission partners successfully launch NROL71
Los Angeles AFB CA (SPX) Jan 21, 2019 The U.S. Air Force and its mission partners successfully launched the NROL-71 mission for the National Reconnaissance Office aboard a Delta IV Heavy from Vandenberg Air Force Base, California. Liftoff occurred at - 11:10 a.m. PST, Jan. 19. The Air Force Space and Missile Systems Center acquired NROL-71's launch services from United Launch Alliance and applied rigorous mission assurance pro


Germany urges Russia to destroy missile to save nuclear treaty
Moscow (AFP) Jan 18, 2019 German Foreign Minister Heiko Maas on Friday called on Russia to destroy a controversial missile system Washington says breaches a key arms control treaty. "We believe Russia can save this treaty," Maas said after talks with Russia's top diplomat Sergei Lavrov, referring to the Intermediate-Range Nuclear Forces treaty (INF). "It affects our security interests in a fundamental way." T


Japan launches Epsilon-4 rocket carrying private-sector satellites
Tokyo, Japan (XNA) Jan 21, 2019 Japan on Friday launched its Epsilon-4 rocket carrying seven small satellites built by 10 different private-sector organizations and universities, from Kagoshima Prefecture's Uchinoura Space Center, in southwestern Japan. The Japan Aerospace Exploration Agency (JAXA) confirmed that the biggest of the seven satellites aboard the rocket was successfully put into orbit around 50 minutes after


Coralline red algae has existed for over 430 million years
Nuremberg, Germany (SPX) Jan 18, 2019 Coralline red algae have existed for 130 million years, in other words since the Cretaceous Period, the time of the dinosaurs. At least this was the established view of palaeontologists all over the world until now. However, this classification will now have to be revised after fossils discovered by researchers at GeoZentrum Nordbayern at Friedrich-Alexander-Universitat Erlangen-Nurnberg (FAU) i


Theoreticians investigate puzzling phenomenon in a quantum gas
Frankfurt, Germany (SPX) Jan 18, 2019 Imagine a disc made of an insulator with a conducting edge along which a current always flows in the same direction. "This makes it impossible for a quantum particle to be impeded, because the state of flowing in the other direction simply doesn't exist," explains Bernhard Irsigler, the first author of the study. In other words: in the edge state, the current flows without resistance. This


How Does Wildlife Survive Winter's Freezing Temperatures?
Anyone who's walked their dog when temperatures are frigid knows that canines will shiver and favor a cold paw - which partly explains the boom in the pet clothing industry. But chipmunks and cardinals don't get fashionable coats or booties. In fact, wildlife can succumb to frostbite and hypothermia, just like people and pets. In the northern United States, the unfurred tails of opossums are a common casualty of cold exposure. Every so often an unusual cold snap in Florida results i...


Secret to sepsis may lie in rare cell
Scientists reveal how a rare group of white blood cells called basophils play an important role in the immune response to a bacterial infection, preventing the development of sepsis. Researchers say their findings could lead to better ways to prevent the dangerous immune response that strikes more than 30 million people worldwide every year.


Fossilized slime of 100-million-year-old hagfish shakes up vertebrate family tree
Paleontologists have discovered the first detailed fossil of a hagfish, the slimy, eel-like carrion feeders of the ocean. The 100-million-year-old fossil helps answer questions about when these ancient, jawless fish branched off the evolutionary tree from the lineage that gave rise to modern-day jawed vertebrates, including bony fish and humans.


How staying in shape is vital for reproductive success
Cells must keep their shape and proportions to successfully reproduce through cell division, scientists have found. The research reveals a fundamental biological basis for scaling, where cells maintain their proportions as they grow or shrink. This principle is seen throughout life, from single cells through to complex organisms, but its biological origins have remained a mystery.


Greenland ice melting four times faster than in 2003
Greenland is melting faster than scientists previously thought -- and will likely lead to faster sea level rise -- thanks to the continued, accelerating warming of the Earth's atmosphere, a new study has found.


Ecological benefits of part-night lighting revealed
Study shows there is no difference in pollination success between part-night lighting and full darkness, highlighting the ecological benefit of switching off our street lights even for short periods in the night.


Targeting 'hidden pocket' for treatment of stroke and seizure
By closely examining a special neuron receptor that is involved in memory, learning, and much more, researchers have identified a hidden molecular 'pocket.' By creating chemical compounds that affect this pocket only in very specific circumstances, they are one step closer to creating ideal treatments for stroke and seizures.


Brain training app improves users' concentration
A new 'brain training' game improves users' concentration, according to new research published today. The scientists behind the venture say this could provide a welcome antidote to the daily distractions that we face in a busy world.


Mice pass on brain benefits of enriched upbringing to offspring
Mice growing up in a basic cage maintain lifelong visual cortex plasticity if their parents were raised in an environment that promoted social interaction and physical and mental stimulation, according to a multigenerational study. The research suggests life experience may be transmitted from one generation to the next through a combination of changes in gene expression and parental caretaking behavior.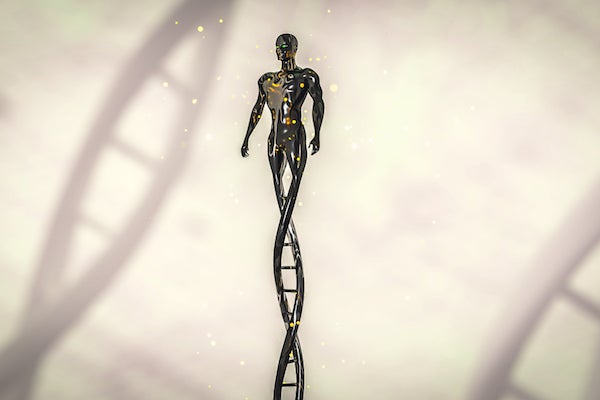 The Myth of Genetic Superbabies
Gene-editing technologies are advancing rapidly, but human enhancement is harder than many seem to think -- Read more on ScientificAmerican.com


Fecal transplants: The 'super-donor' phenomenon
Fecal transplants could be used to treat intestinal disorders like inflammatory bowel disease -- and perhaps even help prevent Alzheimer's and cancer -- if we can unlock the secrets of the gut-rejuvenating 'super donor,' say researchers.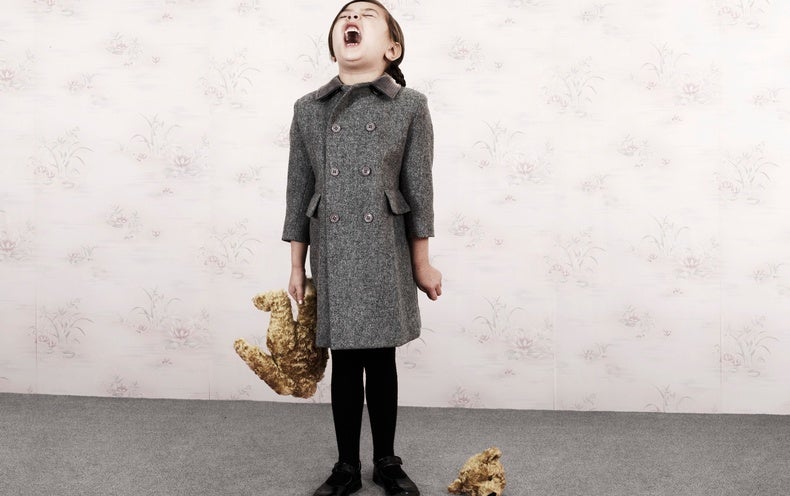 Children without siblings have long been thought of as spoiled and selfish. Are the claims true? -- Read more on ScientificAmerican.com


Alternations in gut microbiota in pregnancy and lactation
Recent studies have shown that maternal gut microbiota in humans primes the offspring's immune and metabolic development during pregnancy and lactation. Due to environmental factors that are impractical to control in human studies, however, much remains unknown around changes in maternal gut microbiota during these stages. A new study utilized a pig model to enable exploration of maternal gut microbiota change due to pregnancy and lactation.


New 'architecture' discovered in corn
New research on the United States' most economically important agricultural plant -- corn -- has revealed a different internal structure of the plant than previously thought, which can help optimize how corn is converted into ethanol.


Genetic study reveals possible new routes to treating osteoarthritis
In the largest genetic study of osteoarthritis to date, scientists have uncovered 52 new genetic changes linked to the disease, which doubles the number of genetic regions associated with the disabling condition. Scientists analyzed the genomes of over 77,000 people with osteoarthritis. Their findings revealed new genes and biological pathways linked to osteoarthritis, which could help identify starting points for new medicines. Researchers also highlighted opportunities for existing medicines t


Delaying newborn baths increases rates of breastfeeding
While it has been standard practice for decades to whisk newborns off to a bath within the first few hours of their birth, a new study has found that waiting to bathe a healthy newborn 12 or more hours after birth increased the rate of breastfeeding exclusivity during the newborn hospital stay.


Astronomers May Have Finally Connected Supernovae and Gamma Ray Bursts
The link between gamma ray bursts (GRBs) and supernovae has been a confusing one. GRBs are highly energetic jets that blast from massive star explosions, but not all powerful supernovae produce them. Their sporadic nature has puzzled scientists for decades, but now, they might finally have some answers. During a recent study of a distant GRB, researchers saw a "cocoon" of energy surrounding it. They believe that GRBs create these cocoons by transferring energy to them, and if they tra...


Fossil Shark Teeth Found With Sue The T. Rex Are Clues To Ecosystem
Tiny fossil shark teeth trapped in the matrix — that's the matrix of rock and other material that once encased the world's most famous T. rex — represent a new species. The find is helping researchers recreate a Cretaceous environment that might not be what you'd expect. Sue the T. rex has called The Field Museum in Chicago home for nearly 20 years, and the iconic fossil is a huge draw for tourists and paleontologists alike. With more than 90 percent of it recovered, it's the most c...


Our genes affect where fat is stored in our bodies
A recent study has found that whether you store your fat around the trunk or in other parts of your body is highly influenced by genetic factors and that this effect is present predominantly in women and to a much lower extent in men. In the study, the researchers measured how fat was distributed in nearly 360,000 voluntary participants.


Juno's Latest Flyby of Jupiter Captures Two Massive Storms
Pasadena CA (JPL) Jan 21, 2019 This image of Jupiter's turbulent southern hemisphere was captured by NASA's Juno spacecraft as it performed its most recent close flyby of the gas giant planet on Dec. 21, 2018. This new perspective captures the notable Great Red Spot, as well as a massive storm called Oval BA. The storm reached its current size when three smaller spots collided and merged in the year 2000. The Great Red


Broadband achromatic metalens focuses light regardless of polarization
Researchers have developed a polarization-insensitive metalens that can achromatically focus light across the visible spectrum without aberrations. This flat lens could be used for everything from virtual or augmented reality headsets to microscopy, lithography, sensors, and displays.


Radio Jets from the Milky Way's Black Hole Could be Pointing Right at Earth
We've spent decades trying to decode our supermassive black hole, but crucial clues could've been in front of us all along. Using an array of 13 radio telescopes, astronomers from the Max Planck Institute were able to home in on Sagittarius A* (pronounced A-star), the region that houses the Milky Way's supermassive black hole. And once they'd cleared out the noise of scattered light that surrounds it, they found that the powerful radio emission that blasts from the black hole is co...


Paris (ESA) Jan 21, 2019 Sign up to the Metalysis-ESA Grand Challenge worth euro 500 000 rewarding innovation that helps us to explore space. As ESA and other agencies prepare to send humans back to the Moon - this time to stay - technologies that make use of materials available in space (in-situ resource utilisation) are seen as key to sustainability, and a stepping stone in humankind's adventure to Mars and far


Scientists study Moon craters to understand Earth's impact history
San Antonio TX (SPX) Jan 18, 2019 Using images and thermal data collected by NASA's Lunar Reconnaissance Orbiter (LRO), Southwest Research Institute scientists and their collaborators have calculated the ages of large lunar craters across the Moon to be less than 1 billion years. By comparing the impact history of the Moon with Earth's craters over this interval, they discovered that the rate of sizable asteroid collisions has i


Outer Solar System Orbits Not Likely Caused by "Planet Nine"
Cambridge UK (SPX) Jan 21, 2019 The strange orbits of some objects in the farthest reaches of our solar system, hypothesized by some astronomers to be shaped by an unknown ninth planet, can instead be explained by the combined gravitational force of small objects orbiting the Sun beyond Neptune, say researchers. The alternative explanation to the so-called 'Planet Nine' hypothesis, put forward by researchers at the Unive


Cloudless, Methane Rain Falls on Titan's North Pole
NASA's Cassini orbiter captured the north pole on Saturn's largest moon looking like a wet sidewalk after a bit of rain. This rainfall, which scientists take to signify a change in season on the moon, brought summer to Titan's northern hemisphere earlier than scientists had predicted. This is the first time summer rainfall has ever been seen on the moon. But strangely, the rain came without any clouds. Summer Rain on Titan The Cassini spacecraft may be long gone, but the data it coll...


NASA and China collaborate on Moon exploration
Washington (AFP) Jan 18, 2019 The space agencies of the United States and China are coordinating efforts on Moon exploration, NASA said Friday, as it navigates a strict legal framework aimed at protecting national security and preventing technology transfer to China. "With the required approval from Congress, NASA has been in discussions with China to explore the possibility of observing a signature of the landing plume


ExoMars software passes ESA Mars Yard driving test
Noordwijk, Netherlands (SPX) Jan 18, 2019 Navigation software destined for the ExoMars 2020 mission to the Red Planet has passed a rover-based driving test at ESA's 'Mars Yard'. ESA's ExoMars rover will drive to multiple locations and drill down to two metres below the surface of Mars in search of clues for past life preserved underground. A half-scale version of the ExoMars rover, called ExoMars Testing Rover (ExoTeR), mano


NASA's Campaign to Return to the Moon with Global Partners
Washington DC (SPX) Jan 21, 2019 The Moon is a fundamental part of Earth's past and future - an off-world location that may hold valuable resources to support space activity and scientific treasures that may tell us more about our own planet. Americans first walked on its surface almost 50 years ago, but the next wave of lunar exploration will be fundamentally different. Through an innovative combination of missions invol


Russia to launch Arctic weather satellite
Moscow (Sputnik) Jan 21, 2019 The first Russian satellite for weather forecasting and monitoring climate and environment in the Arctic region, Arktika-M, is planned to be sent to near-earth orbit in June 2019, a source in the Russian space industry told Sputnik on Sunday. "The launch of the Soyuz-2.1b launch vehicle from the Baikonur cosmodrome with Fregat booster and the first hydrometeorological satellite Arktika-M i


Waves in Saturn's rings give precise measurement of planet's rotation rate
Santa Cruz CA (SPX) Jan 21, 2019 Saturn's distinctive rings were observed in unprecedented detail by NASA's Cassini spacecraft, and scientists have now used those observations to probe the interior of the giant planet and obtain the first precise determination of its rotation rate. The length of a day on Saturn, according to their calculations, is 10 hours 33 minutes and 38 seconds. The researchers studied wave patterns c


Scientists Finally Know What Time It Is on Saturn
Washington DC (SPX) Jan 21, 2019 Using new data from NASA's Cassini spacecraft, researchers believe they have solved a longstanding mystery of solar system science: the length of a day on Saturn. It's 10 hours, 33 minutes and 38 seconds. The figure has eluded planetary scientists for decades, because the gas giant has no solid surface with landmarks to track as it rotates, and it has an unusual magnetic field that hides t


Saturn hasn't always had rings
Berkeley CA (SPX) Jan 18, 2019 One of the last acts of NASA's Cassini spacecraft before its death plunge into Saturn's hydrogen and helium atmosphere was to coast between the planet and its rings and let them tug it around, essentially acting as a gravity probe. Precise measurements of Cassini's final trajectory have now allowed scientists to make the first accurate estimate of the amount of material in the planet's rin


Japan launches Epsilon-4 Rocket with 7 satellites
Tokyo (Sputnik) Jan 21, 2019 The Japan Aerospace Exploration Agency (JAXA) launched the Epsilon-4 launch vehicle with seven satellites from its Uchinoura Space Center on Friday, the live broadcast on the agency's website showed. Epsilon is the next-generation solid fuel rocket, using cutting-edge technologies for improved operation performance and reduced costs. The vehicle is equipped with an advanced board computer.


Russia talks up backup manned vehicle for Moon without NASA funding
Moscow (Sputnik) Jan 21, 2019 Russia's State Space Corporation Roscosmos chief Dmitry Rogozin has said that NASA had asked Roscosmos to create a lunar version of the Soyuz spacecraft as a backup manned space transport system for flights to the Moon. A senior Russian space industry source told Sputnik that Moscow will develop an ugraded Soyuz version at its own expense, and no funding from NASA is expected. "NASA


Russia ready to design new super heavy rocket says Rogozin
Moscow (Sputnik) Jan 21, 2019 Russia's space industry corporation Roscosmos is ready to design a new super heavy-lift rocket launcher, its director announced Saturday. Dmitry Rogozin, the head of Roscosmos posted photos from a meeting at the agency's leading research institute for machine-building (Tsniimash) near Moscow, where the announcement was made. A Roscosmos spokesperson told Sputnik last month that the r


NASA cooperates with China on moon exploration
Washington DC (XNA) Jan 21, 2019 The United States space agency said Friday that its Lunar Reconnaissance Orbiter (LRO) is expected to image the landing site of China's lunar lander Chang'e-4 on Jan. 31. NASA said it discussed in the past month with China to explore the possibility of observing a signature of the landing plume of Chang'e-4, as in a manner similar to what was done for Chang'e-3. NASA and China Nation


There's been an interesting discussion on Twitter about senior scientists who pressure their students or postdocs into scientific misconduct or otherwise poor science: Bullying students into providing the "right" results: research misconduct by proxy? This is probably among the worst but receives little attention — Simon Eickhoff (@INM7_ISN) January 19, 2019 Today, I was made aware of a site called Bullied Into Bad Science which aims to tackle this problem. Founded by behavi...


Viewing This Weekend's Lunar Eclipse
A total lunar eclipse will grace the skies this Sunday, January 20th—and it may or may not be red. Christopher Intagliata reports. -- Read more on ScientificAmerican.com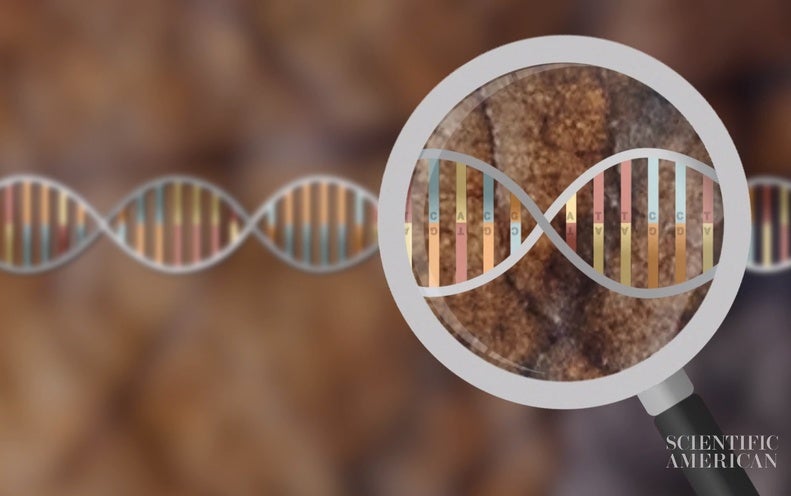 Resurrecting the Genes of Extinct Plants
Scientists at Gingko Bioworks have resurrected the smell of an extinct flower by putting together the pieces of its DNA. -- Read more on ScientificAmerican.com


Enhanced NMR reveals chemical structures in a fraction of the time
Researchers have developed a way to dramatically enhance the sensitivity of nuclear magnetic resonance spectroscopy (NMR), a technique used to study the structure and composition of many kinds of molecules, including proteins linked to Alzheimer's and other diseases.


Molecules are usually formed in reaction vessels or laboratory flasks. An Empa research team has now succeeded in producing molecules between two microscopically small, movable gold tips -- in a sense as a 'hand-knitted' unique specimen. The properties of the molecules can be monitored in real time while they are being produced. The research results have just been published in Nature Communications.


Fighting deadly drug resistant bacteria in intestines with new antibiotic
Clostridium difficile infection (CDI) is a potentially deadly infection in the large intestine most common in people who need to take antibiotics for a long period of time, particularly in Australia's ageing population. But when doses of a new antibiotic called Ramizol were given to hamsters infected with a lethal dose of the bacteria, a significant proportion of hamsters survived the infection.