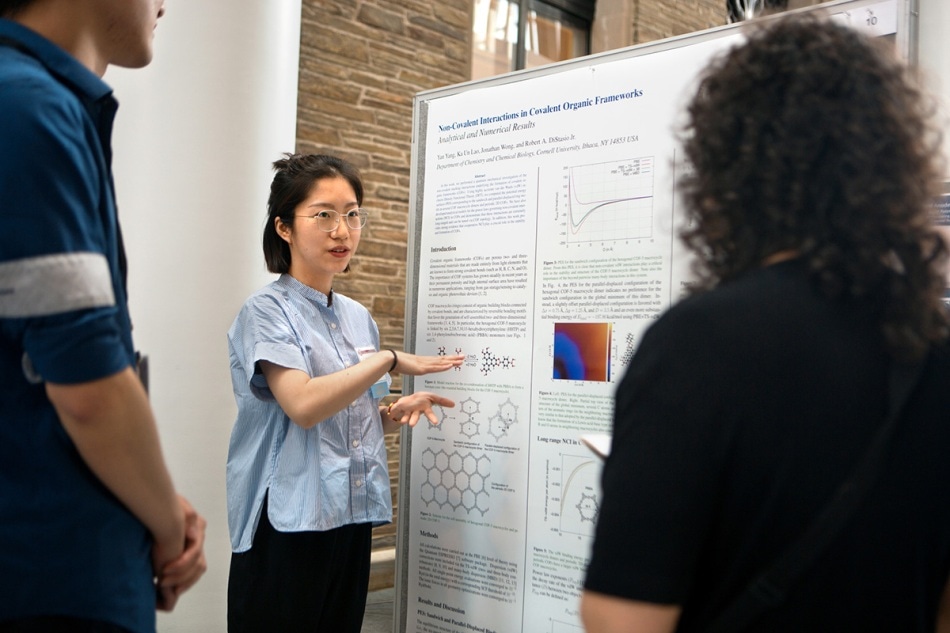 CCMR Symposium Explores Use of Origami to Create Nanoscale Machines


2017-06-27 15:49:00
`
0
New Phase Modulator Based on Graphene has Footprint 30 Times Smaller than the Light Wavelength


2017-06-27 15:40:00
`
1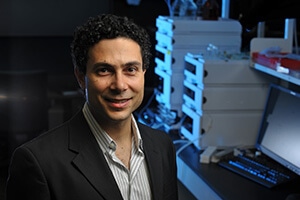 Novel Nanoparticle-Based System Detects Peanut Allergies


2017-06-27 15:36:00
`
1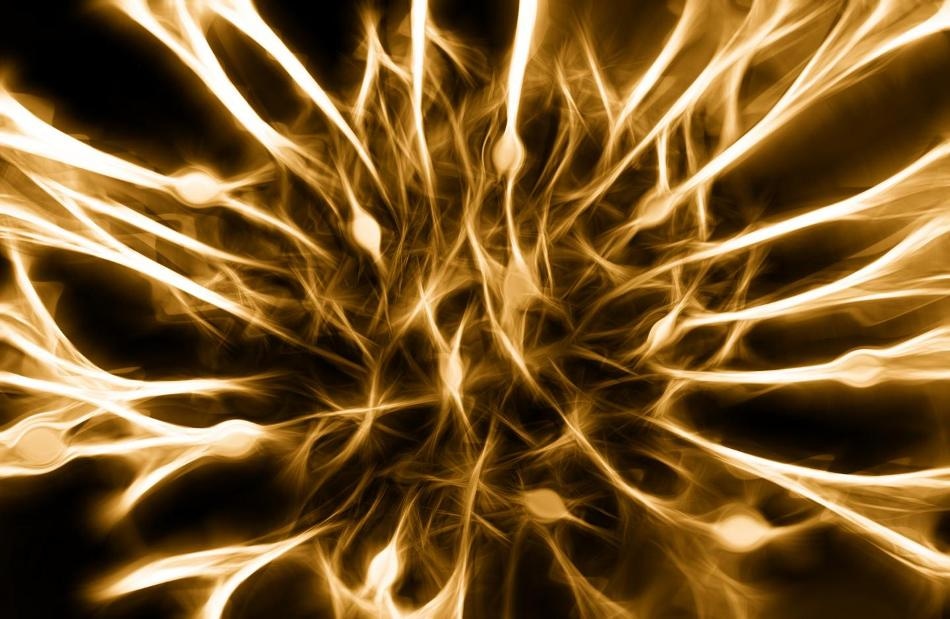 Neuron-Integrated Carbon Nanotubes to Repair Neuronal Damages


2017-06-27 15:30:00
`
1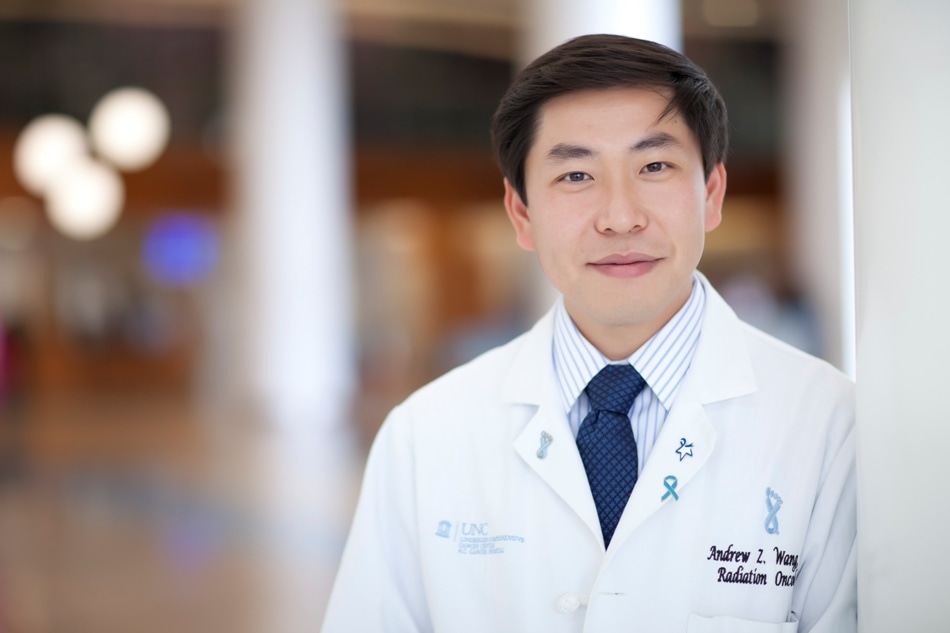 Sticky Nanoparticles Enhance the Immune System's Detection of Cancer Proteins


2017-06-27 15:22:00
`
2
Scientists create a cellular guillotine for studying single-cell wound repair
In an effort to understand how single cells heal, a mechanical engineer developed a microscopic guillotine that efficiently cuts cells in two. Learning more about single-cell wound repair could lead to self-healing materials and machines.

2017-06-27 13:10:55
`
2
Researchers discover novel colistin resistance gene mcr-3 in Escherichia coli
A new mobile colistin resistance gene, mcr-3, has been discovered in E. coli of pig origin. The novel mcr-3 gene was discovered when a colistin-resistant Escherichia coli isolate tested negative for both mcr-1 and mcr-2. This novel mobile colistin resistance gene may already be widely disseminated. Screening for the mcr-3 gene should be urgently included in the surveillance of colistin-resistant Gram-negative pathogens from animals, humans, and the environment.

2017-06-27 12:32:55
`
0
Scientists have arrived at a structural model of the enzyme adenylate kinase in its closed state.

2017-06-27 12:19:51
`
0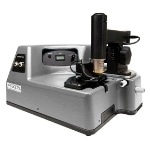 New TriboLab CMP Provides Cost-Effective Characterization of Chemical Mechanical Wafer Polishing Processes


2017-06-27 12:19:00
`
0
Decision by Europe's top court alarms vaccine experts
Patients can plead their case for damages even in the absence of scientific evidence, European Court of Justice rules

2017-06-27 11:58:38
`
0
Blood Tests Allow for Scalpel-Free Biopsies
Ultrasensitive blood tests known as liquid biopsies promise to improve cancer diagnosis and care -- Read more on ScientificAmerican.com

2017-06-27 11:51:50
`
0
Exposure to light causes emotional and physical responses in migraine sufferers
Light makes migraine headaches more painful and induces negative emotions and unpleasant physical sensations, new research confirms. Laboratory studies identify previously unknown connections between nerve cells in the eye and neurons in the brain that regulate physiological, autonomic, endocrine and emotional responses. These findings offer promising path forward for researchers in treatment of migraines.

2017-06-27 11:46:29
`
0
X-ray photoelectron spectroscopy under real ambient pressure conditions
Researchers have improved an ambient-pressure photoelectron spectroscopy instrument using hard X-rays and succeeded in photoelectron spectrometry under real atmospheric pressure for the first time in the world. The novel apparatus can be applied for observing various reactions between solid and gas under atmospheric pressure, and biological samples fragile under high vacuum.

2017-06-27 10:59:50
`
0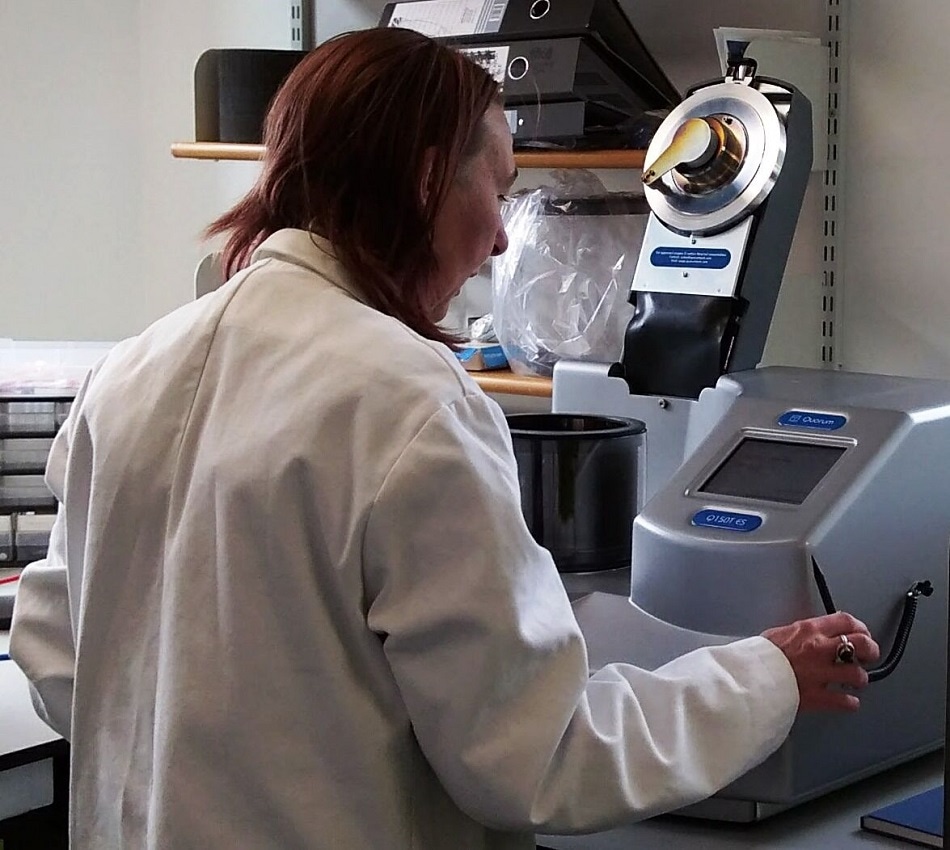 NMRC, University of Nottingham Chooses the Quorum Q150 Coater for Its Reliable and Reproducible Film Thickness When Coating Samples with Iridium


2017-06-27 10:57:00
`
3
Brain's fight and flight responses to social threat
A new study explores the neural correlates of the 'fight-or-flight' response finds that people who choose to flee perceive a greater threat, which leads them to mentally and behaviorally disengage from the situation.

2017-06-27 10:14:59
`
1
Legal cannabis laws impact teen use
A new study has found that adolescents living in medical marijuana states with a plethora of dispensaries are more likely to have tried new methods of cannabis use, such as edibles and vaping, at a younger age than those living in states with fewer dispensaries.

2017-06-27 09:57:48
`
0
Lightning-Caused Fires Rise in Arctic as the Region Warms
The trend could worsen significantly in the future if tree cover spreads northward -- Read more on ScientificAmerican.com

2017-06-27 08:47:12
`
0
Hunting microbes or smelling poison: A matter of evolution
Mammals possess several lines of defense against microbes. One of them is activated when receptors called Fprs, which are present on immune cells, bind to specific molecules that are linked to pathogens. Researchers showed in 2009 that these same receptors were also present in the nose of mice, probably to detect contaminated food or to avoid sick conspecifics. The biologists now describe how Fprs have acquired this olfactory role during rodent evolution, moving from the immune system to a neuro

2017-06-27 08:46:08
`
0
Human Cell Atlas Opens a New Window to Health and Disease
An international project is set to detail how every cell type in the body functions -- Read more on ScientificAmerican.com

2017-06-27 08:36:24
`
1
fMRI Testing Holds Promise in Preventing Child Sexual Abuse
We can now tell what someone finds sexually interesting without them knowing -- Read more on ScientificAmerican.com

2017-06-27 08:29:35
`
1
Pathway to 'rejuvenating' immune cells to fight cancers and infections
A new discovery of the mechanism of T cell exhaustion will lead to treatments to enhance immunotherapies against cancers and such viruses as HIV.

2017-06-27 08:27:36
`
1
Yoga more risky for causing musculoskeletal pain than you might think
Yoga causes musculoskeletal pain in 10 percent of people and exacerbates 21 percent of existing injuries, research shows. The findings come from the first prospective study to investigate injuries caused from recreational participation in yoga. The injury rate is up to 10 times higher than has previously been reported.

2017-06-27 08:16:30
`
2
Dark Matter Day is approaching
Washington DC (SPX) Jun 27, 2017 A global hunt for the universe's missing matter is underway, and this autumn everyone is invited to join in. On and around October 31, 2017, events around the world will celebrate the hunt for the universe's unseen "dark matter." Dark Matter Day events will engage the public in discussions about dark matter, and about the many experiments that seek to solve its mysteries. Universitie

2017-06-27 07:51:22
`
3
Nil Communication: How to Send a Message without Sending Anything at All
Physicists have exploited the laws of quantum mechanics to send information without transmitting a signal. But have they, really? -- Read more on ScientificAmerican.com

2017-06-27 07:39:42
`
1
Sequencing finds rare genetic disease risk in one out of five healthy adults
Whole-genome sequencing found risk for rare genetic disease in 1 out of 5 generally healthy patients in primary care. The majority of those findings were not associated with clinical features of the disease in the patients, but prompted some increased costs for evaluation. While some primary care physicians may be able to manage genomic information appropriately, findings could prompt increased health care use with limited clinical value.

2017-06-27 07:32:12
`
0
Nuclear Weapons Site Alarms Shut Off, Scientists Inhale Uranium
Most scientists were not told of risks for months after 2014 incident; investigation shows more mishaps at Nevada and New Mexico nuclear sites -- Read more on ScientificAmerican.com

2017-06-27 07:26:42
`
0
Woodrats can't stomach favorite foods at high temps
But the woodrats' unique adaptation that allows them to break down creosote toxins may be in jeopardy if temperatures continue to rise. A new study explains why: Livers of mammals (including us) may be less efficient at breaking down toxins at higher temperatures.

2017-06-27 07:05:46
`
1
Dutch scientists fete rare meteorite find
The Hague (AFP) June 26, 2017 Dutch scientists on Monday celebrated the rare discovery of meteorite in The Netherlands, which at 4.5-billion years old may hold clues to the birth of our solar system. "Meteorites are very special because we do not have rocks of this age on earth," said geologist Leo Kriegsman from the Naturalis biodiversity centre in Leiden in a YouTube video marking the occasion. The fist-sized meteo

2017-06-27 07:04:20
`
2
Hubble captures massive dead disk galaxy that challenges theories of galaxy evolution
Greenbelt MD (SPX) Jun 27, 2017 By combining the power of a "natural lens" in space with the capability of NASA's Hubble Space Telescope, astronomers made a surprising discovery - the first example of a compact yet massive, fast-spinning, disk-shaped galaxy that stopped making stars only a few billion years after the big bang. Finding such a galaxy early in the history of the universe challenges the current understanding

2017-06-27 06:48:41
`
5
Precision Farming Increases Crop Yields
Combining sensors and imaging of every plant with real-time data analytics improves farm outputs and reduces waste -- Read more on ScientificAmerican.com

2017-06-27 06:28:58
`
0
Topsy-Turvy Motion Creates Light-Switch Effect at Uranus
Atlanta GA (SPX) Jun 27, 2017 More than 30 years after Voyager 2 sped past Uranus, Georgia Institute of Technology researchers are using the spacecraft's data to learn more about the icy planet. Their new study suggests that Uranus' magnetosphere, the region defined by the planet's magnetic field and the material trapped inside it, gets flipped on and off like a light switch every day as it rotates along with the planet. It'

2017-06-27 06:16:47
`
2
How many protozoa are in the water we drink?
Researchers have analyzed drinking water and detected oocysts of Cryptosporidium and cysts of Giardia, two protozoa that cause outbreaks of diarrhea in humans. The levels detected are very low and do not represent a health risk; however, according to the study, the ubiquity of these parasites and the inefficiency of conventional water treatment in reducing them may present a public health issue.

2017-06-27 06:09:32
`
0
Team launches 'comb and copter' system to map atmospheric gases
Researchers have demonstrated a new mobile, ground-based system that could scan and map atmospheric gas plumes over kilometer distances.

2017-06-27 05:52:25
`
1
New threat to ozone layer found
Rising emissions of chlorine-bearing chemical could delay ozone hole healing by decades

2017-06-27 05:34:58
`
0
Impact Threat from Asteroid Apophis Cannot Be Ruled Out
Los Angeles CA (SPX) Jun 27, 2017 The famous near-Earth asteroid Apophis caused quite a stir in 2004 when it was announced that it could hit our planet. Although the possibility of the impact during its close approach in 2029 was excluded, the asteroid's collision with Earth in more distant future cannot be completely ruled out. "We can rule out a collision at the next closest approach with the Earth, but then the orbit wi

2017-06-27 05:30:23
`
3
Another stunner from the Juno spacecraft: Jupiter's giant cloud bands and 'String of Pearls'
After a bit of an absence for vacation, and to finish work on a feature article on Arctic climate change and geopolitics for bioGraphic magazine, I'm back to blogging here at ImaGeo. And when I spotted this arresting image of Jupiter from the Juno spacecraft, I knew this had to be my first post since returning. Before I get into the details, you might be wondering how images of far away planets fit in a blog dedicated in large measure to the science of our planet. That word, 'planet,' ...

2017-06-27 05:06:51
`
3
Structures vital to virus replication illuminated
Scientists have, for the first time, imaged molecular structures vital to how a major class of viruses replicates within infected cells. The research uses pioneering cryo-electron tomography to reveal the complex viral replication process in vivid detail, opening up new avenues to potentially disrupt, dismantle or redirect viral machinery.

2017-06-27 05:01:08
`
0
A dramatically detailed animation from the new GOES-16 satellite shows Hurricane Dora swirling in the Pacific
Dora is the Western Hemisphere's 1st hurricane-strength storm of 2017 Click on the screenshot above and say hello to Dora, the first storm of 2017 in the Western Hemisphere to reach hurricane strength. The imagery that went into the animation comes from NOAA's new GOES-16 weather satellite. This is the first hurricane that the satellite has tracked since it was launched in November of 2016. As I'm writing this late on the afternoon of Monday, June 26th, Dora is a Category 1 hurrican...

2017-06-27 04:51:06
`
3
Digital dating abuse especially bad for girls
Teens expect to experience some digital forms of abuse in dating, but girls may be suffering more severe emotional consequences than boys, according to a new study.

2017-06-27 04:37:20
`
1
Laser-targeting AI Yields More Mars Science
Pasadena CA (JPL) Jun 26, 2017 Artificial intelligence is changing how we study Mars. A.I. software on NASA's Curiosity Mars rover has helped it zap dozens of laser targets on the Red Planet this past year, becoming a frequent science tool when the ground team was out of contact with the spacecraft. This same software has proven useful enough that it's already scheduled for NASA's upcoming mission, Mars 2020. A new pape

2017-06-27 04:35:35
`
4
New research could help humans see what nature hides
Things are not always as they appear. New visual perception research explains the natural limits of what humans can see and how to find what nature hides.

2017-06-27 04:34:01
`
2
Success of Gravity-Wave Satellite Paves Way for 3-Craft Mission
Technology far exceeded expectations in LISA Pathfinder test -- Read more on ScientificAmerican.com

2017-06-27 04:26:23
`
1
Deceleration of runaway electrons paves the way for fusion power
Gothenburg, Sweden (SPX) Jun 23, 2017 Fusion power has the potential to provide clean and safe energy that is free from carbon dioxide emissions. However, imitating the solar energy process is a difficult task to achieve. Two young plasma physicists at Chalmers University of Technology have now taken us one step closer to a functional fusion reactor. Their model could lead to better methods for decelerating the runaway electrons, wh

2017-06-27 04:21:21
`
3
Tracking bacterial movement between humans, animals key to understanding antibiotic resistance
In a new study, researchers treated bacteria the way they would any ecosystem, using genomic "tags" to track bacterial transmission.

2017-06-27 04:18:41
`
1
New class of 'soft' semiconductors could transform HD displays
New research could help usher in a new generation of high-definition displays, optoelectronic devices, photodetectors, and more. They have shown that a class of "soft" semiconductors can be used to emit multiple, bright colors from a single nanowire at resolutions as small as 500 nanometers. The work could challenge quantum dot displays that rely upon traditional semiconductor nanocrystals to emit light.

2017-06-27 04:14:24
`
0
Microbe mystery solved: What happened to the Deepwater Horizon oil plume?
The Deepwater Horizon oil spill in the Gulf of Mexico in 2010 is one of the most studied spills in history, yet scientists haven't agreed on the role of microbes in eating up the oil. Now a research team has identified all of the principal oil-degrading bacteria as well as their mechanisms for chewing up the many different components that make up the released crude oil.

2017-06-27 04:05:05
`
3
NASA Completes Milestone Toward Quieter Supersonic X-Plane
Washington DC (SPX) Jun 27, 2017 NASA has achieved a significant milestone in its effort to make supersonic passenger jet travel over land a real possibility by completing the preliminary design review (PDR) of its Quiet Supersonic Transport or QueSST aircraft design. QueSST is the initial design stage of NASA's planned Low Boom Flight Demonstration (LBFD) experimental airplane, otherwise known as an X-plane. Senior exper

2017-06-27 03:54:19
`
0
Slow motion makes soccer referees more likely to give a red card
Video assistant refereeing in soccer has to be used with caution. Researchers have shown that refs are more likely to give red when they see a foul committed in slow motion, even when a yellow card is more justifiable. This is because fouls viewed in slow motion appear to be more serious.

2017-06-27 03:50:41
`
1
Thwarting metastasis by breaking cancer's legs with gold rods
Your cancer has metastasized. No one wants to ever hear that. Now researchers have found a way to virtually halt cell migration, a key component in metastasis, in vitro, in human cells. In past in vivo studies in mice, treated cancer did not appear to recur. No significant side effects were observed.

2017-06-27 03:47:20
`
0
There are plenty of arguments for why the lesser known Greek letter should be as popular as its more famous cousin -- Read more on ScientificAmerican.com

2017-06-27 03:38:41
`
1
The airborne dust carried in sand storms affects the health of people and ecosystems alike. New research suggests that part of the effect might not be in the particles of dust but rather in bacteria that cling to them, traveling many kilometers in the air with the storms.

2017-06-27 03:34:10
`
2
SES Restores Capacity from AMC-9 Satellite
Luxembourg (SPX) Jun 27, 2017 SES has been able to draw on its global satellite fleet of over 50 geostationary satellites to rapidly restore customers capacity following a significant anomaly affecting the AMC-9 satellite on Saturday 17 June 2017. SES immediately engaged with customers and was able to quickly offer a restoration capacity plan to transfer services to alternative satellites and minimise disruption. By la

2017-06-27 03:30:34
`
0
Could this strategy bring high-speed communications to the deep sea?
A new strategy for sending acoustic waves through water could potentially open up the world of high-speed communications to divers, marine research vessels, remote ocean monitors, deep sea robots, and submarines. By taking advantage of the dynamic rotation generated as the acoustic wave travels, also known as its orbital angular momentum, researchers were able to pack more channels onto a single frequency, effectively increasing the amount of information capable of being transmitted.

2017-06-27 03:19:07
`
4
Supercam in the ARCTIC: Manned and Unmanned planes with ADS-B
Izhevsk, Russia (SPX) Jun 27, 2017 Unmanned Systems Group (Izhevsk, Russia) has successfully conducted joint flights of Supercam UAV together with manned aircrafts (both equipped with automatic dependent surveillance-broadcast (ADS-B) system) in conjuction with FGUP "GosNIIAS" on a drifting ice base in the Arctic. Rapid deployment of an aerodrome and a base for scholars and tourists was a priority task. Possessing knowledge

2017-06-27 03:16:07
`
3
Cancer studies pass reproducibility test
Project probing whether high-impact papers can be replicated releases latest results

2017-06-27 02:42:09
`
0
Animals, not drought, shaped our ancestors' environment
The expansion of grasslands isn't solely due to drought, but more complex climate factors are at work, both for modern Africans now and ancient Africans in the Pleistocene, suggests new research.

2017-06-27 02:36:04
`
2
New Satellite Gives India the Edge Along the Border
New Delhi (Sputnik) Jun 26, 2017 With the ability to zoom in on areas less than 0.6 meters, India's Cartosat-2 series satellite will allow the Indian Army to keep an eagle eye on hostile activities on the border, said experts on the feat accomplished by India with the launch of the PSLV rocket bearing the satellite on Friday. The 712-kg Cartosat-2 series satellite has the highest ever resolution in panchromatic and multi-

2017-06-27 02:34:59
`
1
Key player in heart enlargement identified
The heart is a dynamic muscle that grows and shrinks in response to stressors such as exercise and disease. The secret to its malleability lies in individual cells, which get bigger or smaller depending on the heart's needs. A new study of mouse hearts reveals a previously unknown mechanism by which heart cells control their size by ramping up or stopping the production of a key factor called PABPC1.

2017-06-27 02:30:05
`
1
Study suggests solar eruptions hit planet Earth like a sneeze
Washington DC (UPI) Jun 24, 2017 New analysis of plasma clouds ejected by the sun suggest solar eruptions behave like a sneeze. Until now, astronomers looked at cloud-like structures of coronal mass ejections as single entities. The latest research - detailed in the journal Scientific Reports - suggest CMEs are more like a sneeze or dust cloud, a collection of millions of individual plasma parcels, each acting indepe

2017-06-27 02:22:23
`
1
Blue-winged Amazon: A new parrot species from the Yucatán Peninsula
In 2014, during a visit to a remote part of the Yucatan Peninsula in Mexico, an ornithologist came across parrots with a completely different color pattern from other known species. A new study names these birds as a new species based on its distinctive shape, color pattern, call and behavior.

2017-06-27 02:16:57
`
2
Russian Soyuz Rocket Puts Military Satellite Into Earth's Orbit
Plesetsk Moscow (Sputnik) Jun 26, 2017 The Russian Defense Ministry announced on Friday that the Soyuz rocket has successfully put a military satellite to the Earth's orbit. A Russian Soyuz rocket has successfully taken a military satellite to the Earth's orbit after blasting off earlier on Friday from the Plesetsk space port in northwestern Russia, its Defense Ministry said. "The spacecraft, which was launched in the int

2017-06-27 02:15:36
`
2
Bioplastic derived from soya protein which can absorb up to forty times its own weight
Researchers are testing the strength of a new organic material as a dispenser of micronutrients in crops. This new product, which is organic and biodegradable, is environmentally friendly. For that reason, the experts are exploring its use in the area of horticulture, specifically as a raw material from which to make agricultural nutrient dispensers.

2017-06-27 02:12:36
`
1
Queen's University scientist warns of asteroid danger
Belfast, UK (SPX) Jun 27, 2017 A leading astrophysicist from Queen's University Belfast has warned that an asteroid strike is just a matter of time. Professor Alan Fitzsimmons from the University's Astrophysics Research Centre has said it is a case of when an asteroid collision will happen, rather than if it will happen. Joined by scientist Brian Cox and astronauts such as Apollo 9 astronaut Rusty Schweickart and

2017-06-27 02:12:13
`
1
China to launch Long March-5 Y2 in early July
Beijing (XNA) Jun 27, 2017 China has set the window to launch its Long March-5 Y2 carrier rocket between July 2 and 5, according to the State Administration of Science, Technology and Industry for National Defense. Carrying Shijian-18 communication satellite, the rocket was vertically transferred to the launch area at Wenchang Space Launch Center in south China's Hainan Province on Monday. Shijian-18 will test

2017-06-27 02:10:18
`
0
Computer model simulates sense of touch from the entire hand
Neuroscientists have developed a computer model that can simulate the response of nerves in the hand to any pattern of touch stimulation on the skin. The tool reconstructs the response of more than 12,500 nerve fibers with millisecond precision, taking into account the mechanics of the skin as it presses up against and moves across objects.

2017-06-27 01:40:49
`
1
Moths Inspire Better Smartphone Screens
Researchers designed an anti-reflective coating for smartphone screens, with inspiration from the bumpy eyes of moths. Christopher Intagliata reports. -- Read more on ScientificAmerican.com

2017-06-27 01:40:04
`
5
One in five 'healthy' adults may carry disease-related genetic mutations
Two new studies feed the debate over whether genome sequencing should be key part of primary care

2017-06-26 21:04:25
`
3
A little place for my stuff: How big bacteria can grow depends on how much fat they can make
Just as people endlessly calculate how to upsize or downsize, bacteria continually adjust their volume (their stuff) to fit inside their membrane (their space). But what limits their expansion? The answer will surprise you.

2017-06-26 20:22:59
`
6
Study suggests we may have traded strength for other benefits

2017-06-26 20:13:23
`
6
Vinegar: A cheap and simple way to help plants fight drought
Researchers have discovered a new, yet simple, way to increase drought tolerance in a wide range of plants. The study reports a newly discovered biological pathway that is activated in times of drought. By working out the details of this pathway, scientists were able to induce greater tolerance for drought-like conditions simply by growing plants in vinegar.

2017-06-26 19:49:31
`
5
Moisture-responsive 'robots' crawl with no external power source
Using an off-the-shelf camera flash, researchers turned an ordinary sheet of graphene oxide into a material that bends when exposed to moisture. They then used this material to make a spider-like crawler and claw robot that move in response to changing humidity without the need for any external power.

2017-06-26 19:11:11
`
2
Air pollution casts shadow over solar energy production
Global solar energy production is taking a major hit due to air pollution and dust. The first study of its kind shows airborne particles and their accumulation on solar cells is cutting energy output by more than 25 percent in certain parts of the world. The regions hardest hit are also those investing the most in solar energy installations -- China, India and the Arabian Peninsula.

2017-06-26 18:17:51
`
2
Greater muscle strength, better cognitive function for older people
Greater muscle strength is associated with better cognitive function in ageing men and women, according to a new study. The association of extensively measured upper and lower body muscle strength with cognitive function was observed, but handgrip strength was not associated with cognitive function.

2017-06-26 18:05:52
`
2
Glycans as biomarkers for cancer?
Glycosylated proteins are often overexpressed in tumor cells and thus could serve as tumor markers, especially those with the interesting molecule sialic acid as their sugar moiety. Scientists now report on a bioorthogonal labeling test for sialylated glycoproteins based on a glycoproteomics approach. This assay not only assesses the level of sialylated glycans in the tumor cell membranes, but also identifies up- or downregulated proteins directly in the prostate cancer tissue.

2017-06-26 18:02:37
`
2
Could humans ever regenerate a heart? A new study suggests the answer is 'yes'
A new study's findings point to potential for tweaking communication between human genes and advancing our ability to treat heart conditions and stimulate regenerative healing.

2017-06-26 17:47:31
`
1
Rising seas could result in 2 billion refugees by 2100
In the year 2100, 2 billion people -- about one-fifth of the world's population -- could become climate change refugees due to rising ocean levels. Those who once lived on coastlines will face displacement and resettlement bottlenecks as they seek habitable places inland, according to new research.

2017-06-26 17:36:41
`
2
How sex 'blindspot' could misdirect medical research
The sex of animals frequently has an effect in biomedical research and therefore should be considered in the study of science, report scientists. In the largest study of its kind, researchers found that the differences between male and female mice had an effect that could impact research results in more than half of their studies.

2017-06-26 17:05:57
`
1