NASA research suggests significant atmosphere in lunar past and possible source of water on Moon
Huntsville AL (SPX) Oct 20, 2017 Looking up at the Moon at night, Earth's closest neighbor appears in shades of gray and white; a dry desert in the vacuum of space, inactive and dead for billions of years. Like many things, though, with the Moon, there is so much more than what meets the eye. Research completed by NASA Marshall Space Flight Center planetary volcanologist Debra Needham in Huntsville, Alabama, and planetary

2017-10-20 01:49:34
`
2
New NASA study improves search for habitable worlds
Greenbelt MD (SPX) Oct 20, 2017 New NASA research is helping to refine our understanding of candidate planets beyond our solar system that might support life. "Using a model that more realistically simulates atmospheric conditions, we discovered a new process that controls the habitability of exoplanets and will guide us in identifying candidates for further study," said Yuka Fujii of NASA's Goddard Institute for Space Studies

2017-10-20 01:49:34
`
2
Lunar lava tube could be used as a moon mission base
Washington (UPI) Oct 19, 2017 NASA and other agencies have long considered establishing an outpost on the lunar surface - a moon base. Now, scientists at Purdue University may have found the perfect place for it. In a new study published this week in the journal Geophysical Research Letters, scientists confirmed the presence of a large lava tube among the Marius Hills, a series of lunar lava domes. The open

2017-10-20 01:49:34
`
1
Deep Space Communications via Faraway Photons
Pasadena CA (JPL) Oct 20, 2017 A spacecraft destined to explore a unique asteroid will also test new communication hardware that uses lasers instead of radio waves. The Deep Space Optical Communications (DSOC) package aboard NASA's Psyche mission utilizes photons - the fundamental particle of visible light - to transmit more data in a given amount of time. The DSOC goal is to increase spacecraft communications performan

2017-10-20 01:49:34
`
2
Self-taught, 'superhuman' AI now even smarter: makers
Paris (AFP) Oct 18, 2017 The computer that stunned humanity by beating the best mortal players at a strategy board game requiring "intuition" has become even smarter, its makers said Wednesday. Even more startling, the updated version of AlphaGo is entirely self-taught - a major step towards the rise of machines that achieve superhuman abilities "with no human input", they reported in the science journal Nature.

2017-10-20 01:49:34
`
2
Intel working with Facebook on chips for AI
Laguna Beach, United States (AFP) Oct 17, 2017 Intel chief Brian Krzanich said Tuesday his company is working on a super-fast chip designed specifically for artificial intelligence. The chipmaking giant is partnering with Facebook and other internet titans investing heavily in artificial intelligence to create the first in what will be a family of "Nervana Neural Network Processors" tailored to the needs of the emerging technology, Krzan

2017-10-20 01:49:34
`
2
Potential human habitat located on Moon
West Lafayette IN (SPX) Oct 20, 2017 A study published in Geophysical Research Letters confirms the existence of a large open lava tube in the Marius Hills region of the moon, which could be used to protect astronauts from hazardous conditions on the surface. No one has ever been on the moon longer than three days, largely because space suits alone can't shield astronauts from its elements: extreme temperature variation, radi

2017-10-20 01:49:34
`
1
Human presence in Lunar orbit one step closer with successful RS-25 engine test
Stennis Space Center MS (SPX) Oct 20, 2017 Aerojet Rocketdyne has test-fired its RS-25 engine, E2063, for 500 seconds at NASA's Stennis Space Center in Mississippi. This is the second RS-25 engine Aerojet Rocketdyne has tested for NASA's second Exploration Mission (EM-2). EM-2 will be the first mission to launch astronauts aboard the Orion spacecraft with the Exploration Upper Stage (EUS) on top of the Space Launch System (SLS).

2017-10-20 01:49:34
`
1
NASA Receives Findings from WFIRST Independent Review Team
Washington DC (SPX) Oct 20, 2017 NASA has received the report from an independent, external review of the Wide Field Infrared Survey Telescope (WFIRST) project. The review was commissioned by NASA to help ensure that the mission is well understood in terms of scope and required resources, and is executable. In response to the report's findings, NASA is studying modifications to the WFIRST project. "NASA thanks this

2017-10-20 01:49:34
`
1
Dawn Mission Extended at Ceres
Pasadena CA (JPL) Oct 20, 2017 NASA has authorized a second extension of the Dawn mission at Ceres, the largest object in the asteroid belt between Mars and Jupiter. During this extension, the spacecraft will descend to lower altitudes than ever before at the dwarf planet, which it has been orbiting since March 2015. The spacecraft will continue at Ceres for the remainder of its science investigation and will remain in a stab

2017-10-20 01:49:34
`
2
Plants and psychological well-being in space
Gainesville FL (SPX) Oct 20, 2017 Where people will go in the cosmos, plants will go. That's the message of a paper entitled "Gardening for Therapeutic People-Plant Interactions during Long-Duration Space Missions" written by Raymond Odeh, and Charles L. Guy of the University of Florida (Gainesville) and published in the De Gruyter journal, Open Agriculture. In the beginning of the space age, researchers sought to see if

2017-10-20 01:49:34
`
2
Liquid metal brings soft robotics a step closer
Sussex UK (SPX) Oct 18, 2017 Scientists have invented a way to morph liquid metal into physical shapes. Researchers at the University of Sussex and Swansea University have applied electrical charges to manipulate liquid metal into 2D shapes such as letters and a heart. The team says the findings represent an "extremely promising" new class of materials that can be programmed to seamlessly change shape. This open

2017-10-20 01:49:34
`
2
Laurel MD (SPX) Oct 20, 2017 Narrow dense rings of comets are coming together to form planets on the outskirts of at least three distant solar systems, astronomers have found in data from a pair of NASA telescopes. Estimating the mass of these rings from the amount of light they reflect shows that each of these developing planets is at least the size of a few Earths, according to Carey Lisse, a planetary scientist at

2017-10-20 01:49:34
`
1
These headsets are made for walking over Mars
Pasadena CA (JPL) Oct 20, 2017 When NASA scientists want to follow the path of the Curiosity rover on Mars, they can don a mixed-reality headset and virtually explore the Martian landscape. Starting today, everyone can get a taste of what that feels like. NASA's Jet Propulsion Laboratory in Pasadena, California, collaborated with Google to produce Access Mars, a free immersive experience. It's available for use on all d

2017-10-20 01:49:34
`
2

"Scary Data" --NASA's Sentinel 6A Mission Monitors Rising Sea Levels Reshaping the Surface of Our Planet (WATCH Video)
  "As human-caused global warming drives sea levels higher and higher, we are literally reshaping the surface of our planet," said Josh Willis, NASA project scientist at NASA's Jet Propulsion Laboratory in Pasadena, California. "These missions tell us how much and how fast."   NASA has announced it has partnered with SpaceX for the Sentinel-6A mission scheduled for November 2020, which will continue NASA's study of sea level rise continue through 2027. The mission will send

2017-10-19 21:55:14
`
2

New NASA Research Simulates Surfaces of Potentially Life-Bearing Alien Worlds in 3D
    Previous NASA models simulated atmospheric conditions along one dimension, the vertical. Like some other recent habitability studies of alien planets, the new research used a model that calculates conditions in all three dimensions, allowing the team to simulate the circulation of the atmosphere and the special features of that circulation, which one-dimensional models cannot do. "Using a model that more realistically simulates atmospheric conditions, we discovered a new pro

2017-10-19 21:12:32
`
1

"Exploration Bases for Future Astronauts" --Japan's Selene Probe Discovers Enormous Caves on the Moon
    Japan's space agency announced that its Selenological and Engineering Explorer (Selene) probe, has discovered an enormous cave beneath the lunar surface that will boost plans by several countries to send astronauts to the moon almost half a century after the Apollo 11 mission. Using a radar sounder system that can examine underground structures, the orbiter initially found a chasm 50 50km (31 miles) long and 100 metres wide, prompting speculation that there could be a large...

2017-10-19 20:44:39
`
0
Humans May Be Influencing Bird Evolution in Their Backyards
Great tits in the U.K. have developed longer beaks, possibly to gain access to bird feeders -- Read more on ScientificAmerican.com

2017-10-19 19:20:00
`
2
A Giant Cave on the Moon Could Host Lunar Settlers
Turn-of-the-century science fiction posited the existence of aliens living deep beneath the surface of the moon. Someday, those subterranean creatures could very well be us. New data from the Japan Aerospace Exploration Agency (JAXA) has uncovered a 30-mile-long tunnel under the moon's surface, likely the relic of long-ago lava flows. Though the existence of lava tubes isn't something new, this latest find appears to be both mostly intact and sufficiently large enough to potentially...

2017-10-19 19:17:53
`
7
Psychopaths Aren't the Best Hedge Fund Managers After All
Pretty much everyone agrees investing, whether it's your own money or a company's, is wise. And hiring someone to manage that investment portfolio could get you the most bang for your buck. So, who to chose? Probably someone who would do whatever it took — no matter how many friends they'd lose or people they'd leave dead and bloodied and dying along the way — to get the job done, right? In other words, a psychopath or a narcissist. (Or, if you're Derek Zoolander, an investigat...

2017-10-19 18:58:06
`
5
NASA's MAVEN mission finds Mars has a twisted magnetic tail
Mars has an invisible magnetic 'tail' that is twisted by interaction with the solar wind, according to new research using data from NASA's MAVEN spacecraft.

2017-10-19 18:18:55
`
5
New NASA study improves search for habitable worlds
New NASA research is helping to refine our understanding of candidate planets beyond our solar system that might support life.

2017-10-19 18:18:49
`
5
Climate shifts shorten marine food chain off California
Environmental disturbances such as El Niño shake up the marine food web off Southern California, new research shows, countering conventional thinking that the hierarchy of who-eats-who in the ocean remains largely constant over time.

2017-10-19 17:16:37
`
2
Why Is There So Little Research on Guns in the US? 5 Questions Answered
Part of the problem is that the federal government largely doesn't support it -- Read more on ScientificAmerican.com

2017-10-19 17:00:00
`
3
Three million Americans carry loaded handguns daily, study finds
An estimated 3 million adult American handgun owners carry a firearm loaded and on their person on a daily basis, and 9 million do so on a monthly basis, new research indicates. The vast majority cited protection as their primary reason for carrying a firearm. It is the first research in more than 20 years to scrutinize why, how often, and in what manner US adults carry loaded handguns.

2017-10-19 16:42:56
`
1
A biologist examines the benefits and drawbacks of virtual and augmented reality in teaching environmental science.

2017-10-19 16:42:20
`
3
Newly discovered viral marker could help predict flu severity in infected patients
Flu viruses contain defective genetic material that may activate the immune system in infected patients, and new research published in PLOS Pathogens suggests that lower levels of these molecules could increase flu severity.

2017-10-19 16:42:18
`
1
Sleeping Sickness Can Now be Cured with Pills
Researchers are seeking approval from regulators for this quicker, easier treatment -- Read more on ScientificAmerican.com

2017-10-19 16:00:00
`
6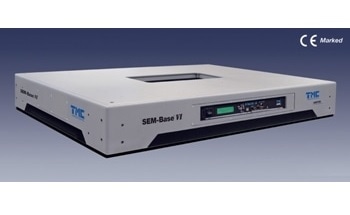 Nanoelectronics Breakthrough Could Pave Way for Smarter Quantum Devices


2017-10-19 15:51:00
`
0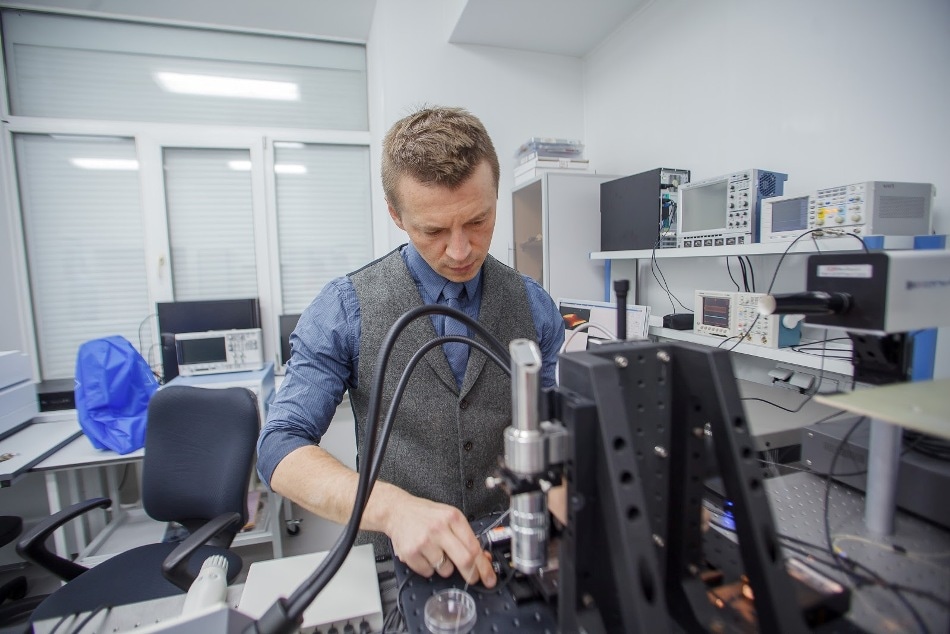 Precise Evaluation of Optical Consonants of Gold Thin Films


2017-10-19 15:49:00
`
1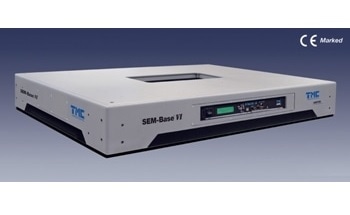 New Mirage™ IR Microscope Disrupts the Field of Infrared Spectroscopy by Achieving Sub-Micron Spatial Resolution Without the Limitation of ATR


2017-10-19 15:36:00
`
2
The blob that ate the tokamak: Physicists gain understanding of bubbles at edge of plasmas
Scientists have completed new simulations that could provide insight into how blobs at the plasma edge behave. The simulations performed kinetic simulations of two different regions of the plasma edge simultaneously.

2017-10-19 15:05:46
`
5
Using optical chaos to control the momentum of light
Controlling and moving light poses serious challenges. One major hurdle is that light travels at different speeds and in different phases in different components of an integrated circuit. For light to couple between optical components, it needs to be moving at the same momentum. Now, a team of researchers has demonstrated a new way to control the momentum of broadband light in a widely-used optical component known as a whispering gallery microcavity (WGM).

2017-10-19 15:05:43
`
3
New tyrannosaur fossil is most complete found in Southwestern US
A fossilized skeleton of a tyrannosaur discovered in Utah's Grand Staircase-Escalante National Monument was airlifted by helicopter Oct 15, and delivered to the Natural History Museum of Utah where it will be uncovered, prepared, and studied. The fossil is approximately 76 million years old and is likely an individual of the species Teratophoneus curriei.

2017-10-19 14:30:40
`
1
Studying insect behavior? Make yourself an ethoscope!
Fruit flies have surprising similarities to humans. The mysteries of a broad range of human conditions can be studied in detail in these organisms, however this often requires the use of expensive custom equipment. team of scientists now present the ethoscope -- a cheap, easy-to-use and self-made customizable piece of equipment of their invention that can be used to study flies' behavior.

2017-10-19 14:30:37
`
3
Flu simulations suggest pandemics more likely in spring, early summer
New statistical simulations suggest that Northern Hemisphere flu pandemics are most likely to emerge in late spring or early summer at the tail end of the normal flu season, according to a new study.

2017-10-19 14:30:27
`
3
Brain training can improve our understanding of speech in noisy places
For many people with hearing challenges, trying to follow a conversation in a crowded restaurant or other noisy venue is a major struggle, even with hearing aids. Now researchers have some good news: time spent playing a specially designed, brain-training audiogame could help.

2017-10-19 14:30:20
`
2
Ancient DNA offers new view on saber-toothed cats' past
Researchers who've analyzed the complete mitochondrial genomes from ancient samples representing two species of saber-toothed cats have a new take on the animals' history over the last 50,000 years. The data suggest that the saber-toothed cats shared a common ancestor with all living cat-like species about 20 million years ago. The two saber-toothed cat species under study diverged from each other about 18 million years ago.

2017-10-19 14:30:18
`
3
Gut bacteria from wild mice boost health in lab mice
Laboratory mice that are given the gut bacteria of wild mice can survive a deadly flu virus infection and fight colorectal cancer dramatically better than laboratory mice with their own gut bacteria, researchers report.

2017-10-19 14:30:12
`
7
Evolution in your back garden: Great tits may be adapting their beaks to birdfeeders
A British enthusiasm for feeding birds may have caused UK great tits to have evolved longer beaks than their European counterparts, according to new research. The findings identify for the first time the genetic differences between UK and Dutch great tits which researchers were then able to link to longer beaks in UK birds.

2017-10-19 14:30:10
`
3
H7N9 influenza is both lethal and transmissible in animal model for flu
In 2013, an influenza virus began circulating among poultry in China. It caused several waves of human infection and as of late July 2017, nearly 1,600 people had tested positive for avian H7N9. Nearly 40 percent of those infected had died. In 2017, a medical researcher received a sample of H7N9 virus isolated from a patient in China who had died of the flu. He and his research team subsequently began work to characterize and understand it.

2017-10-19 14:30:07
`
4
Liquid metal discovery ushers in new wave of chemistry and electronics
Researchers use liquid metal to create atom-thick 2-D never before seen in nature. The research could transform how we do chemistry and could also be applied to enhance data storage and make faster electronics.

2017-10-19 14:30:04
`
3
Water striders illustrate evolutionary processes
How do new species arise and diversify in nature? Natural selection offers an explanation, but the genetic and environmental conditions behind this mechanism are still poorly understood. Researchers have just figured out how water striders (family Veliidae) of the genus Rhagovelia developed fan-like structures at the tips of their legs. These structures allow them to move upstream against the current, a feat beyond the abilities of other water striders that don't have fans.

2017-10-19 14:29:34
`
6
Discovery lights path for Alzheimer's research
A metallic probe invented at Rice University that lights up when it binds to a misfolded amyloid beta peptide has identified a binding site that could facilitate better drugs to treat Alzheimer's disease. When the probe is illuminated, it catalyzes oxidation of the protein in a way that might keep it from aggregating in the brains of patients.

2017-10-19 14:29:32
`
2
Renewable resource: To produce vital lipoic acid, sulfur is used, then replenished
New research shows how a protein is consumed, then reconstituted, during the production of a compound required for converting energy from food into a form that can be used by our cells. The results could help scientists to understand why humans with a fatal condition -- defects in an iron-sulfur carrier gene -- have deficiencies in this lipoic acid compound.

2017-10-19 14:29:20
`
2
One to 10 mutations are needed to drive cancer, scientists find
For the first time, scientists have provided unbiased estimates of the number of mutations needed for cancers to develop, in a study of more than 7,500 tumors across 29 cancer types. Researchers have adapted a technique from the field of evolution to confirm that, on average, one to ten driver mutations are needed for cancer to emerge.

2017-10-19 14:29:13
`
3
Key psychiatric drug target comes into focus
One way or another, many psychiatric drugs work by binding to receptor molecules in the brain that are sensitive to the neurotransmitter dopamine, a chemical signal that is central to how our experiences shape our behavior. But because scientists still don't understand the differences between the many kinds of dopamine receptors present on brain cells, most of these drugs are 'messy,' binding to multiple different dopamine receptor molecules and leading to serious side effects ranging from movem

2017-10-19 14:29:10
`
2
Gut bacterium indirectly causes symptoms by altering fruit fly microbiome
CagA, a protein produced by the bacterium Helicobacter pylori, can alter the population of microbes living in the fruit fly gut, leading to disease symptoms, according to new research.

2017-10-19 14:27:24
`
6
New machine learning system can automatically identify shapes of red blood cells
Using a computational approach known as deep learning, scientists have developed a new system to classify the shapes of red blood cells in a patient's blood. The findings, published in PLOS Computational Biology, could potentially help doctors monitor people with sickle cell disease.

2017-10-19 14:26:59
`
3
Fundamental research enhances understanding of major cancer gene
Scientists have provided new insights into the role of PTEN, a major cancer gene, in controlling cell growth and behavior. PTEN is the second most commonly altered gene in human cancers, particularly prostate cancers, and this work could help to develop and target new treatments.

2017-10-19 14:21:35
`
2
FDA Approves Second CAR-T Treatment for Cancer
The pricey therapy is designed for adults with advanced lymphoma -- Read more on ScientificAmerican.com

2017-10-19 14:15:00
`
6
Key molecular link in major cell growth pathway
A team of scientists has uncovered a surprising molecular link that connects how cells regulate growth with how they sense and make available the nutrients required for growth. The researchers' findings also implicate a new protein, SLC38A9, as a potential drug target in pancreatic cancer.

2017-10-19 13:45:27
`
2
Dogs Attempt To Communicate With Us Through Facial Expressions
Hey dog owners, you're not imagining it: Researchers think your pooch may be trying to say something with a pout or pleading eyes. Everyone who lives with dogs may be rolling their eyes right about now and saying "Of course Boopsie/Rex/Potato is smiling/frowning/expressing wide-eyed existential dread," but heaps of anecdotal evidence don't mean much in terms of scientific cred. A study out today, however, is a big step toward confirming that dogs use facial expressions in an attempt t...

2017-10-19 13:00:46
`
2
How Ether Transformed Surgery from a Race against the Clock
Before anesthesia, surgeons battled patient agony during each procedure. But another foe awaited them next: postoperative infection -- Read more on ScientificAmerican.com

2017-10-19 13:00:00
`
2
Physicists have built a nanostructure whose crystal lattice bends light as it enters the material and directs it in a path parallel to the surface, known as "parallel to interface refraction."

2017-10-19 12:38:22
`
4
Psychologists develop new model that links emotions and mental health
For decades psychologists have studied how people regulate emotions using a multitude of ways to conceptualize and assess emotion regulation. Now a recent study shows how a new assessment model can give clinicians an exciting new way to think about clinical diagnoses including anxiety, mood, and developmental disorders.

2017-10-19 12:18:39
`
3
Researchers have developed a new RNA switch that activates genes thousands of times better than nature and has applications in diagnostics and metabolic engineering.

2017-10-19 12:18:33
`
2
How gut bacteria saved 'dirty mice' from death
Bacteria from the wild cousins make lab mice less prone to getting sick

2017-10-19 12:00:00
`
2
Strange but true: Turning a material upside down can sometimes make it softer
Through the combined effect of flexoelectricity and piezoelectricity, researchers have found that polar materials can be made more or less resistant to dents when they are turned upside down... or when a voltage is applied to switch their polarization. This research points to the future development of 'smart mechanical materials' for use in smart coatings and ferroelectric memories.

2017-10-19 11:10:26
`
1
Six degrees of separation: Why it is a small world after all
This study examines how small-world networks occur within bigger and more complex structures.

2017-10-19 11:10:17
`
4
Why Are Scientists So Bad at Recycling?
Laboratories have unique obstacles toward achieving zero waste, but incentives could help -- Read more on ScientificAmerican.com

2017-10-19 11:00:00
`
2
Engulfed in Opioid Deaths, Ohio Turns to Science
State attempts to accelerate high-tech solutions after treatment and law enforcement fail to stem overdose fatalities -- Read more on ScientificAmerican.com

2017-10-19 10:45:00
`
2
A mosquito's secret weapon: a light touch and strong wings
How do mosquitoes land and take off without our noticing? Using high-speed video cameras, researchers have found part of the answer: mosquitoes' long legs allow them to slowly and gently push off, but their wings provide the majority of the lift, even when fully laden with a blood meal. For comparison, mosquitoes push off with forces much less than those of an escaping fruit fly.

2017-10-19 10:10:37
`
4
Noxious ice cloud on Saturn's moon Titan
Researchers with NASA's Cassini mission found evidence of a toxic hybrid ice in a wispy cloud high above the south pole of Saturn's largest moon, Titan.

2017-10-19 10:10:34
`
1
Maintaining fish biomass the key to conserving reef fish biodiversity
A new study has found that conserving fish diversity in Madagascar's coral reef systems may depend on maintaining fish biomass above critical levels.

2017-10-19 10:10:29
`
3
Declining baby songbirds need forests to survive drought
A new study aimed to identify characteristics that promote healthy wood thrush populations on US Department of Defense land.

2017-10-19 10:10:24
`
5
Scientists see order in complex patterns of river deltas
River deltas, with their intricate networks of waterways, coastal barrier islands, wetlands and estuaries, often appear to have been formed by random processes, but scientists see order in the apparent chaos.

2017-10-19 10:10:21
`
1
Breast cancer cells recycle their own ammonia waste as fuel
Breast cancer cells recycle ammonia, a waste byproduct of cell metabolism, and use it as a source of nitrogen to fuel tumor growth, report scientists. The insights shed light on the biological role of ammonia in cancer and may inform the design of new therapeutic strategies to slow tumor growth.

2017-10-19 10:10:16
`
3
How female immune cells keep their second X chromosome shut off
Medical researchers describe how X chromosome inactivation is regulated in the immune system's B cells as they develop in bone marrow and when they encounter antigens.

2017-10-19 10:10:13
`
1
Scientists pinpoint jealousy in the monogamous mind
Scientists find that in male titi monkeys, jealousy is associated with heightened activity in the cingulate cortex, an area of the brain associated with social pain in humans, and the lateral septum, associated with pair bond formation in primates. A better understanding of jealousy may provide important clues on how to approach health and welfare problems such as addiction and domestic violence, as well as autism.

2017-10-19 10:10:10
`
3
The best hedge fund managers are not psychopaths or narcissists, according to new study
When it comes to financial investments, hedge fund managers higher in 'dark triad' personality traits -- psychopathy, narcissism, and Machiavellianism -- perform more poorly than their peers, according to new personality psychology research. The difference is a little less than 1 percent annually compared to their peers, but with large investments over several years that slight underperformance can add up.

2017-10-19 10:10:08
`
3
Slow Internet? New technology to speed up home broadband dramatically
Slow internet speeds and the Internet 'rush hour' -- the peak time when data speeds drop by up to 30 percent -- could be history with new hardware that provides consistently high-speed broadband connectivity.

2017-10-19 10:10:02
`
3
Fossil coral reefs show sea level rose in bursts during last warming
Scientists have discovered that Earth's sea level did not rise steadily when the planet's glaciers last melted during a period of global warming; rather, sea level rose sharply in punctuated bursts.

2017-10-19 10:09:54
`
4
Yoga and aerobic exercise together may improve heart disease risk factors
Heart disease patients who practice yoga in addition to aerobic exercise saw twice the reduction in blood pressure, body mass index and cholesterol levels when compared to patients who practiced either Indian yoga or aerobic exercise alone, according to new research.

2017-10-19 10:09:51
`
1
New ways to achieve selectivity for biomarkers in bioelectronics
Materials science and engineering researchers have experimentally verified the electrochemical processes that control charge transfer rate from an organic polymer to a biomarker molecule. Their findings may enhance selectivity for biomarkers in bioelectronic devices.

2017-10-19 10:09:46
`
2
Dogs are more expressive when someone is looking
Dogs produce more facial expressions when humans are looking at them, according to new research.

2017-10-19 10:09:44
`
3
Phenogenetic map created for stem cells models of neurological diseases
In an effort to better understand neurological diseases like Alzheimer's, Parkinson's and ALS -- and develop new ways to treat them -- researchers have performed the first meta-analysis of all induced pluripotent stem cell models for neurological and neurodegenerative diseases, and created an atlas of how cell characteristics are linked to their genotype.

2017-10-19 10:09:38
`
1
Superbug's artillery revealed: nanomachine secretes toxins
Researchers have created the first high-resolution structure depicting a crucial part of the 'superbug' Pseudomonas aeruginosa, classified by the WHO as having the highest level threat to human health. The image identifies the 'nanomachine' used by the highly virulent bacteria to secrete toxins, pointing the way for drug design targeting this.

2017-10-19 10:09:35
`
5
Living mulch builds profits, soil
Living mulch functions like mulch on any farm or garden except -- it's alive. No, it's not out of the latest horror movie; living mulch is a system farmers can use to benefit both profits and the soil. While the system has been around for a while, scientists are making it more efficient and sustainable.

2017-10-19 10:09:33
`
0
Is HPV vaccination safe for adult women?
In a new study of more than 3 million Danish and Swedish adult women, human papillomavirus (HPV) vaccination was not linked with 44 serious chronic diseases.

2017-10-19 10:09:30
`
3
More than 75 percent decrease in total flying insect biomass over 27 years across Germany
The total flying insect biomass decreased by more than 75 percent over 27 years in protected areas in Germany, according to a new study.

2017-10-19 10:09:27
`
3
Salmon sex linked to geological change
It turns out that sex can move mountains. Researchers have found that the mating habits of salmon can alter the profile of stream beds, affecting the evolution of an entire watershed. The study is one of the first to quantitatively show that salmon can influence the shape of the land.

2017-10-19 10:08:27
`
10
Phones keeping students from concentrating during lectures
Daily, people spend over three hours on their phones. While ever-smarter digital devices have made many aspects of our lives more efficient, a growing body of evidence suggests that, by continuously distracting us, they are harming our ability to concentrate. Studies across the world show that students constantly use their phones when they are in class. A strong body of evidence suggests that media use during lectures is associated with lower academic performance.

2017-10-19 10:08:14
`
4
Want to control your dreams? Here's how you can
New research has found that a specific combination of techniques will increase people's chances of having lucid dreams, in which the dreamer is aware they're dreaming while it's still happening and can control the experience.

2017-10-19 10:08:12
`
3
Ice stream retreats under a cold climate
Warmer ocean surface triggered the ice retreat during The Younger Dryas.

2017-10-19 10:08:02
`
2
What characteristics do school shooters share?
Boys involved in school shootings often struggle to live up to what they perceive as their school's ideals surrounding masculinity. When socially shunned at school, they develop deep-set grudges against their classmates and teachers. The shooters become increasingly angry, depressed, and more violent in their gendered practice. A shooting rampage is their ultimate performance, according to experts.

2017-10-19 10:07:56
`
3
Rand Paul takes a poke at U.S. peer-review panels
New Senate bill would add public members to all funding panels and reexamine some National Science Foundation proposals

2017-10-19 10:00:00
`
2

"Still a Puzzle" --Organics-Rich Region on Ceres Found to Be Native to the Dwarf Planet (VIDEO)
    Since NASA's Dawn mission fits went into orbit around Ceres,  evidence has been found for organic material on the  dwarf planet, the largest body in the main asteroid belt between Mars and Jupiter. Scientists using the spacecraft's visible and infrared mapping spectrometer (VIR) detected the material in and around a northern-hemisphere crater called Ernutet. Organic molecules are interesting to scientists because they are necessary, though not sufficient, componen

2017-10-19 09:45:35
`
3

The Alien Observatory --Alien Chemistry on Distant Worlds: "The Search for Non-Carbon-Based Life"
    "My feeling is that if a human being can coax life to build bonds between silicon and carbon, nature can do it too," said Frances Arnold a chemical engineer at the California Institute of Technology, about  implications that new findings might have for alien chemistry on distant worlds. Science fiction has long imagined alien worlds inhabited by silicon-based life, such as the rock-eating Horta from the original Star Trek series. Now, scientists have for the first ...

2017-10-19 07:43:23
`
2