Neanderthals Were Just As Violent As Early Humans
Is it time to put the stereotype of the violent and brutish Neanderthal to rest? New research paints a different picture of the ancient hominin — one that looks similar to Homo sapiens. Researchers previously thought that Neanderthal lives were far more nasty, brutish and short than ancient H. sapiens, based mainly on studies looking at levels of injury among both groups. Now, however, in a much more comprehensive look, a team of University of Tübingen (UIT) researchers found that ...


When It Rains in the Atacama Desert, the Microbes There Die
Exterminating Rains The rain fell in the Atacama Desert in Chile for the first time in hundreds of years, and it caused a mass extinction. It might seem natural to think that such rains would be followed by blooming flowers and new life. But, an international team of planetary astrobiologists found, this precipitation killed most of the microbial life in the region. "When the rains came to the Atacama, we were hoping for majestic blooms and deserts springing to life. Instead, we lear...


Pluto's Strange Ridges Formed From Ancient Glaciers
Scientists have traced strange landforms on Pluto back to their ancient glacial origins. A letter by SETI Institute scientist Oliver White and colleagues shows how ridged landforms on Pluto provide evidence for glaciers on the dwarf planet some 4 billion years ago. Their research targeted the landscape that borders the ice-covered impact basin Sputnik Planitia - the western portion of Pluto's "heart." It has noticeable ridges that can't be explained by any simple terrestrial or planetar...


The U.S. May Ban Kratom. But Are its Effects Deadly or Lifesaving?
Across America, thousands of people are throwing away their prescription drugs and picking up kratom, a plant-based drug from Southeast Asia usually brewed as a tea. Within the leaves of this tropical tree are opioid-like compounds that users say provide pain and anxiety relief, and the ability to wean off street drugs like heroin. But some health organizations warn kratom can be addictive itself or even deadly. An estimated five million people use kratom regularly, according to the Amer


The Birds and the Bees Reacted to the 2017 Great American Eclipse
On August 21, 2017, over half of the population of United States took at least a few minutes out of their busy schedules to glimpse the first total solar eclipse to cross the continental U.S. in nearly 40 years. As many of us gazed upward, stupefied by the breath-taking view above, countless researchers spent their time diligently collecting data to investigate what biological effects a sun-blocking eclipse can have on wildlife. Abandon Sky! One such group of researchers, led by Ceci


Antares Rocket Will Launch Cargo From Virginia This Friday
An Impending Launch This week, Northrop Grumman's Antares rocket will launch the Cygnus cargo spacecraft to the International Space Station. The craft will deliver supplies and scientific equipment to the astronauts on board as part of Northrop Grumman's NG-10 mission. Originally scheduled to launch early Thursday morning Nov. 15, the Antares rocket will now launch Friday, Nov. 16 at 4:23 a.m. EST. The rocket will launch from Pad 0A at Virginia Space's Mid-Atlantic Regional Spaceport a...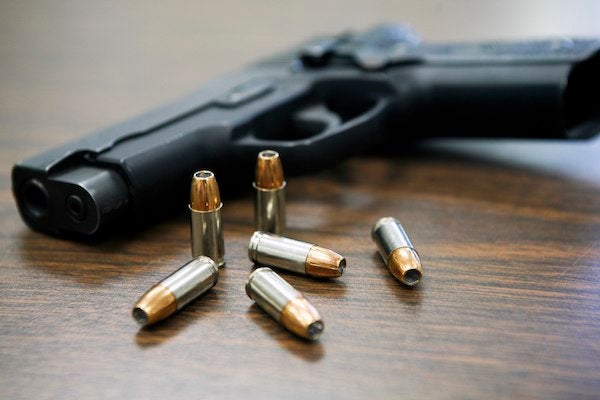 As emergency physicians, we live with the nation's epidemic of shootings, mass and otherwise, every day -- Read more on ScientificAmerican.com


New inflammation inhibitor discovered
A multidisciplinary team of researchers have developed an anti-inflammatory drug molecule with a new mechanism of action. By inhibiting a certain protein, the researchers were able to reduce the signals that trigger an inflammation.


First-ever views of elusive energy explosion
Researchers have captured a difficult-to-view singular event involving 'magnetic reconnection' -- the process by which sparse particles and energy around Earth collide producing a quick but mighty explosion -- in the Earth's magnetotail, the magnetic environment that trails behind the planet.


Nanofiber carpet could lead to new sticky or insulating surfaces
Inspired by the extraordinary characteristics of polar bear fur, lotus leaves and gecko feet, engineering researchers have developed a new way to make arrays of nanofibers that could bring us coatings that are sticky, repellent, insulating or light emitting, among other possibilities.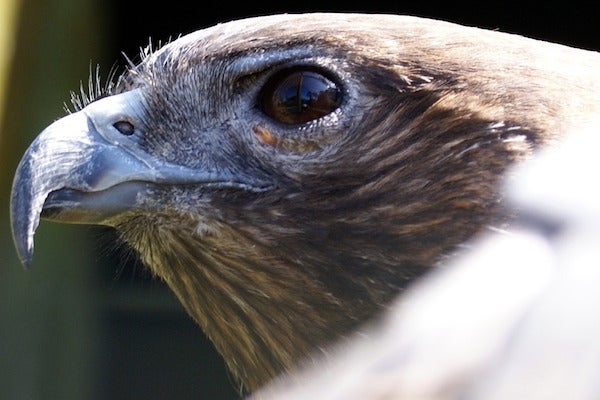 Trump, Zombie Deregulation and the Hawaiian Hawk
A bid to remove the bird from the Endangered Species Act has emerged once again—long after the disappearance of the organization that proposed its removal -- Read more on ScientificAmerican.com


Songbirds set long-distance migration record
Researchers have studied flight routes to determine how far willow warblers migrate in the autumn. The results show that the willow warbler holds a long-distance migration record in the 10-gram weight category -- with the small birds flying around 13,000 kilometers or longer to reach their destination.


What did birds and insects do during the 2017 solar eclipse?
In August of 2017, millions peered through protective eyewear at the solar eclipse -- the first total eclipse visible in the continental United States in nearly 40 years. During the event, researchers watched radar to observe the behavior of birds and insects.


Should you eat a low-gluten diet?
When healthy people eat a low-gluten and fiber-rich diet compared with a high-gluten diet they experience less intestinal discomfort including less bloating which researchers show are due to changes of the composition and function of gut bacteria. The new study also shows a modest weight loss following low-gluten dieting. The researchers attribute the impact of diet on healthy adults more to change in composition of dietary fibers than gluten itself.


Population of rare Stone's sheep 20% smaller than previously thought
The already-rare Stone's sheep of the Yukon is 20 per cent less common than previously thought, according to new research by biologists. The study examined 123 different DNA markers in approximately 2,800 thinhorn sheep in British Columbia and the Yukon, with the goal of mapping population boundaries. Results show significant overestimation of certain subspecies of thinhorn sheep, like Stone's sheep, due to misclassification.


Russia blocked GPS data during NATO exercises: Norway
Oslo (AFP) Nov 13, 2018 Oslo on Tuesday pointed a finger squarely at Russia, accusing it of jamming GPS signals in Norway's Far North when it hosted NATO's massive exercises in October and early November. "We know that jamming was observed between October 19 and November 7, originating from Russian ground forces in (the) Kola" peninsula, a region of northwestern Russia close to Norway, the Norwegian defence ministr


Space, lasers, hypersonic missiles rank high for U.S. missile defense research
Washington (UPI) Nov 13, 2018 Undersecretary of Defense for Research and Engineering, and former head of NASA, Michael Griffin told attendees at a missile defense event Tuesday that the U.S. was making good progress on directed energy weapons for missile defense, but that threats from hypersonic missiles and enemy space denial efforts still require a lot of work. While all three areas have not been newly elevated on


Gravitational waves from a merged hyper-massive neutron star
London, UK (SPX) Nov 15, 2018 For the first time, astronomers have detected gravitational waves from a merged, hyper-massive neutron star. The scientists, Maurice van Putten of Sejong University in South Korea, and Massimo della Valle of the Osservatorio Astronomico de Capodimonte in Italy, publish their results in Monthly Notices of the Royal Astronomical Society: Letters. Gravitational waves were predicted by Albert


Doubly-excited electrons reach new energy states
Washington DC (SPX) Nov 15, 2018 Positrons are short-lived subatomic particle with the same mass as electrons and a positive charge. They are used in medicine, e.g. in positron emission tomography (PET), a diagnostic imaging method for metabolic disorders. Positrons also exist as negatively charged ions, called positronium ions (Ps-), which are essentially a three-particle system consisting of two electrons bound to a positron.


For arid, Mars-like desert, rain brings death
Ithaca NY (SPX) Nov 15, 2018 When rains fell on the arid Atacama Desert, it was reasonable to expect floral blooms to follow. Instead, the water brought death. An international team of planetary astrobiologists has found that after encountering never-before-seen rainfall three years ago at the arid core of Chile's Atacama Desert, the heavy precipitation wiped out most of the microbes that had lived there. "When


Science on the cusp: sounding rockets head north
Greenbelt MD (SPX) Nov 15, 2018 Gazing up at the night sky from the edge of the Norwegian sea, you know you're in an unusual place. The frigid winds stream across an open sky, painted by the dance of the northern lights. Outer space almost seems closer here. It turns out, that's not so far from the truth. This special place is known as the northern polar cusp. It's one of only two places on Earth where particles fr


Trump says N.Korea missile work 'normal'
Washington (AFP) Nov 13, 2018 President Donald Trump said Tuesday that the United States was aware of undeclared North Korean missile bases revealed by US researchers but insisted all was fine. "We fully know about the sites being discussed, nothing new - and nothing happening out of the normal," Trump, who is seeking a second summit with North Korean leader Kim Jong Un, wrote on Twitter. "I will be the first to let


Chinese Air Force plans to expand presence in outer space
Beijing (Sputnik) Nov 14, 2018 The Chinese People's Liberation Army Air Force intends to increase its presence in space as part of a plan to create world-class strategic aviation, the Chinese Defense Ministry said in a statement. "At the first stage - until 2020 - [it is planned] to create strategic aviation, proceed with the construction of the strategic aviation's structure, which will have integrated capabilities in


Webb Telescope will investigate cosmic jets from young stars
Baltimore MD (SPX) Nov 15, 2018 The formation of a star sounds like a simple process: a cloud of gas collapses in on itself, growing denser and hotter until nuclear fusion ignites and a star begins to shine. The reality is more complex and dramatic. Swirling gas spins faster and faster, threatening to rip the still-forming star into pieces. Clumps of matter are captured within a tangle of magnetic fields and squirt outwa


Dark matter hurricane gives physicists hope they'll discover elusive material
London, UK (Sputnik) Nov 15, 2018 A new study suggests the Earth is in the middle of a "dark matter hurricane" and scientists are optimistic it offers a better than normal chance at detecting the elusive material. The dark matter is thought to be left over from a dwarf galaxy that long ago collided with our own. The scientists call this batch of dark matter the S1 stream. However, they can't actually "see" it: they've supp


Detecting light in a different dimension
Brookhaven National Laboratory Upton NY (SPX) Nov 14, 2018 Scientists from the Center for Functional Nanomaterials (CFN) - a U.S. Department of Energy (DOE) Office of Science User Facility at Brookhaven National Laboratory - have dramatically improved the response of graphene to light through self-assembling wire-like nanostructures that conduct electricity. The improvement could pave the way for the development of graphene-


NASA learns more about interstellar visitor 'Oumuamua
Pasadena CA (JPL) Nov 15, 2018 In November 2017, scientists pointed NASA's Spitzer Space Telescope toward the object known as 'Oumuamua - the first known interstellar object to visit our solar system. The infrared Spitzer was one of many telescopes pointed at 'Oumuamua in the weeks after its discovery that October. 'Oumuamua was too faint for Spitzer to detect when it looked more than two months after the object's close


Orion recovery team: ready to 'rock and roll'
Kennedy Space Center FL (SPX) Nov 15, 2018 A NASA and Department of Defense team returned from a week of training at sea to improve joint landing and recovering operations planned for crew aboard the agency's Orion spacecraft from future deep space exploration missions. Departing from NASA's Kennedy Space Center in Florida, the Exploration Ground Systems' team embarked on the USS John P. Murtha, an amphibious U.S. Navy ship, in the


NASA learns more about interstellar visitor 'Oumuamua
The first known interstellar object to visit our solar system -- named 'Oumuamua -- was detected in October 2017 by Hawaii's Pan-STARRS 1 telescope. But it was too faint for NASA's Spitzer Space Telescope to detect when it looked more than two months after the object's closest approach to Earth in early September. That 'non-detection' puts a new limit on how large the strange object can be, astronomers now report.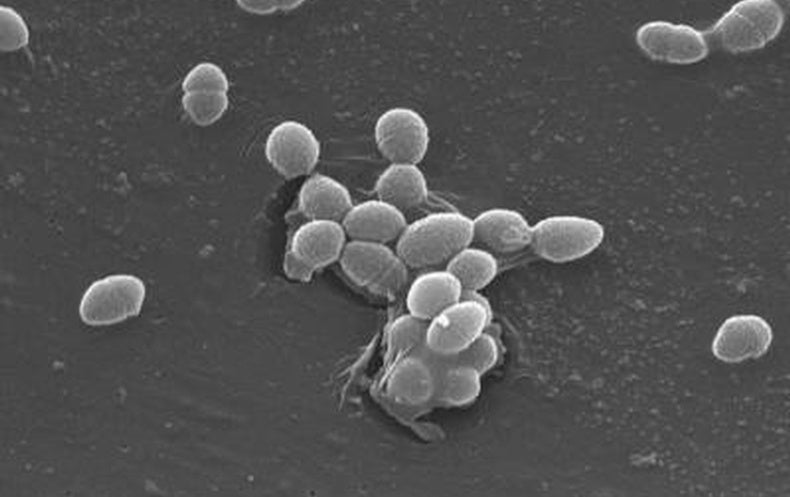 U.S. Immigrants Leave Country—and
Immigrants to the U.S. lose their native mix of gut microbes almost immediately after arriving in the U.S.—which researchers can't quite explain. Christopher Intagliata reports. -- Read more on ScientificAmerican.com


U.S. Immigrants Leave Country--and Microbes--Behind
Immigrants to the U.S. lose their native mix of gut microbes almost immediately after arriving in the U.S.—which researchers can't quite explain. Christopher Intagliata reports. -- Read more on ScientificAmerican.com


Women Fed Soy Formula As Babies Suffer Worse Menstrual Cramps
Many women accept menstrual cramps as a fact of life. But researchers say that some women have it worse than others and that it may be related to what they were fed as infants. Female babies fed soy formula are prone to more painful periods during their young adult years, according to a new study published this week from the National Institutes of Health (NIH). The research, published in Human Reproduction, found that soy feeding was associated with a 50 percent increased risk of modera...


India launches GSLV-3 carrying GSAT-29
Sriharikota, India (SPX) Nov 14, 2018 GSLV MkIII-D2, the second developmental flight of GSLV MkIII successfully launched GSAT-29, a high throughput communication satellite at 5.08 pm IST on November 14, 2018 from the Second Launch Pad(SLP) at Satish Dhawan Space Centre SHAR, Sriharikota. GSLV-Mk III which is three-stage vehicle with two solid motor strap-ons, a liquid propellant core stage and a cryogenic stage, is capable of


A cold Super-Earth just 6 light years away at Barnard's Star
Heidelberg, Germany (SPX) Nov 14, 2018 An international group of astronomers, involving the Max Planck Institute for Astronomy (MPIA) in Heidelberg, has succeeded in detecting a planet around Barnard's star, which is only six lightyears away. The planet has just over three times the mass of Earth and is slightly colder than Saturn. The discovery was made by measuring the periodic change in the radial velocity of the parent star


Massive Impact Crater Beneath Greenland Could Explain Ice Age Climate Swing
Most of Earth's surface has been plotted, mapped and measured. And along the way, scientists have turned up a plethora of craters big and small. But there was always one major crater missing. 12,800 years ago, during the Pleistocene, Earth was warming up from its last Ice Age. Temperatures slowly rose while glaciers retreated, that is, until something major happened that triggered a cold snap big enough to leave its mark on the geologic record. Over the course of just decades - the bl...


How Earth volcanoes offer a window into the evolution of life and the solar system
Greenbelt MD (SPX) Nov 14, 2018 Violent and destructive, active volcanoes ought to be feared and avoided. Yet, these geological cauldrons expose the pulse of many planets and moons, offering clues to how these bodies evolved from chemical soups to the complex systems of gases and rocks we see today. Unearthing these clues is what motivates planetary scientists from NASA's Goddard Space Flight Center in Greenbelt, Marylan


Colonizing Mars means contaminating Mars
Nashville TN (SPX) Nov 14, 2018 The closest place in the universe where extraterrestrial life might exist is Mars, and human beings are poised to attempt to colonize this planetary neighbor within the next decade. Before that happens, we need to recognize that a very real possibility exists that the first human steps on the Martian surface will lead to a collision between terrestrial life and biota native to Mars. If the


Observatory joins Ceph Foundation to advance open source storage
Berlin, Germany (SPX) Nov 14, 2018 Yesterday in Berlin SARAO joined 30 other members in the establishment of the Ceph Foundation, to manage the massive growth in data and information generated from cloud, container and artificial intelligence applications. The Linux Foundation, a non-profit organization enabling mass innovation through open source, announced that over 30 global technology leaders are forming a new foundatio


Gaia spots a 'ghost' galaxy next door
Cambridge UK (SPX) Nov 14, 2018 The Gaia satellite has spotted an enormous 'ghost' galaxy lurking on the outskirts of the Milky Way. An international team of astronomers, including from the University of Cambridge, discovered the massive object when trawling through data from the European Space Agency's Gaia satellite. The object, named Antlia 2 (or Ant 2), has avoided detection until now thanks to its extremely low dens


Atmospheric opacity over Opportunity drops to storm-free levels
Pasadena CA (JPL) Nov 14, 2018 The global dust storm on Mars has ended and atmospheric opacity (tau) over the rover site has dropped to a storm-free level of 0.8. Since loss of signal on Sol 5111 (June 10, 2018), 253 recovery commands have been radiated. No signal from Opportunity has been heard. Opportunity likely experienced a low-power fault, a mission clock fault and an up-loss timer fault. The team has been l


NASA's OSIRIS-REx executes fourth asteroid approach maneuver
Greenbelt MD (SPX) Nov 14, 2018 NASA's OSIRIS-REx spacecraft executed its fourth Asteroid Approach Maneuver (AAM-4) yesterday. The spacecraft fired its Attitude Control System (ACS) thrusters to slow the spacecraft from approximately 0.31 mph (0.14 m/sec) to 0.10 mph (0.04 m/sec). The ACS thrusters are capable of velocity changes as small as 0.02 mph (0.01 m/sec). The mission team will continue to examine telemetry


Cells require background levels of radiation for normal growth
Daytona Beach FL (SPX) Nov 14, 2018 Research by Embry-Riddle Aeronautical University's Dr. Hugo Castillo that challenges conventional thinking about the impacts of low-level radiation exposure has drawn international attention from other scientists - and from the U.S. Department of Energy (DOE). Castillo, professor of microbiology in the Aerospace Physiology program at Embry-Riddle, was a collaborator on the Low Background R


First supply trip to space since Soyuz failure poised to launch
Washington (AFP) Nov 14, 2018 A US spaceship loaded with supplies for the International Space Station is poised to launch Thursday, marking the first such trip since a Soyuz rocket carrying two people failed last month. At the last moment, NASA added some extra supplies for the three orbiting scientists, just in case. The next Soyuz launch, with three more astronauts on board - one Russian, one Canadian and one Americ


Giant mirror-coating chamber arrives on Cerro Pachon
Tucson AZ (SPX) Nov 14, 2018 The coating chamber for the Large Synoptic Survey Telescope (LSST) arrived on the summit of Cerro Pachon today, safely completing a 15-week journey from Deggendorf, Germany, where it was constructed. The 128-ton coating chamber is the largest single piece of equipment to arrive at the LSST observatory site to date and will soon be joined by the telescope mount assembly (TMA), from Spain, and the


Chinese satellites provide advanced solutions to modeling small particles
Nanjing, China (SPX) Nov 14, 2018 The assimilation of aerosol optical depth (AOD) observational data from the Chinese satellite Fengyun-3A (FY-3A) can significantly improve the ability to model aerosol mass, according to Prof. Jinzhong MIN, Vice President at Nanjing University of Information Science and Technology. Prof. MIN and his team - a group of researchers from the Key Laboratory of Meteorological Disaster of the Min


New horizon for space transportation services
Paris (ESA) Nov 14, 2018 ESA reaches out to encourage open innovation and offer support. A global response to ESA's call for ideas on new space transportation services has resulted in 79 proposals of which 41 were considered eligible for expert advice from ESA. This call for ideas is part of an overall initiative within ESA to provide tools necessary to identify and promote innovation within the European space sec


Lunar Outpost unveils lunar resource prospecting rover
Boulder CO (SPX) Nov 14, 2018 Lunar Outpost, a space technology startup developing enabling technologies for a sustained presence on the Lunar surface, announced their Lunar Prospector designed to search for and map the Moon's natural resources. The first Prospector was demonstrated driving and drilling in Lunar regolith simulant at the Colorado School of Mines' new Lunar testbed facility in the Earth Mechanics Institu


3D Printing, Virtual Reality, Simulated Stardust and More Headed to Orbiting Lab
Houston TX (SPX) Nov 14, 2018 The Northrop Grumman Cygnus resupply flight 10 (CRS-10) is scheduled to launch to the International Space Station in mid-November. The craft's cargo includes several tons of crew supplies and science experiments ranging from 3D printing and recycling to simulating the creation of celestial bodies from stardust. Read more about some of the science NG CRS-10 delivers to the space station:


Evidence for ancient glaciation on Pluto
Mountain View CA (SPX) Nov 14, 2018 A letter authored by SETI Institute scientist Oliver White was published by Nature Astronomy today. Co-authors included researchers Jeff Moore, Tanguy Bertrand and Kimberly Ennico at NASA's Ames Research Center in Silicon Valley. The letter "Washboard and Fluted Terrains on Pluto as Evidence for Ancient Glaciation" focuses on these distinctive landscapes that border the vast nitrogen ice p


NASA wants people on Mars within 25 years
Washington (AFP) Nov 13, 2018 Deadly radiation from the cosmos, potential vision loss, and atrophying bones are just some of the challenges scientists must overcome before any future astronaut can set foot on Mars, experts and top NASA officials said Tuesday. The US space agency believes it can put humans on the Red Planet within 25 years, but the technological and medical hurdles are immense. "The cost of solving th


Maybe Next Time: Barnard's Star B is Likely Uninhabitable
Put on your friendliest face and say hello to the newest member of our planetary neighborhood: Barnard's star b. An international team led by researchers from the Carnegie Institution for Science announced today that they've detected an exoplanet orbiting Barnard's star, the closest single star to Earth at just six light-years away. The astronomers calculate the newfound world, dubbed Barnard's star b, to be about 3.2 times the mass of Earth and to orbit its host star once eve...


Two Studies Confirm that Human Activities Are Making Storms Worse
The death toll from hurricanes Harvey, Irma and Maria numbers in the thousands. Excessive rain and flooding from the Atlantic hurricane season led to damages that cost at least $265 billion. Now, two new studies show how human activity is at fault. "Tropical cyclones can have really strong impacts on people's lives," Christina Patricola, a climate scientist with the Lawrence Berkeley National Lab in California, who led one of the new studies, said. "I wanted to be able to develop ...


There's a Frozen Super-Earth Orbiting Barnard's Star, The Second Closest Star System
Just six light-years from Earth, the second closest star system to our sun hosts a frozen super-Earth, according to new findings by an international team of researchers. Barnard's Star is a small, ancient kind of sun called a red dwarf. And while it's not easily visible without a telescope, Barnard's Star has long attracted astronomer's gaze as the fastest moving star in the night sky. Astronomers now say it's also home to a frozen exoplanet at least three times as massive as Earth, ma...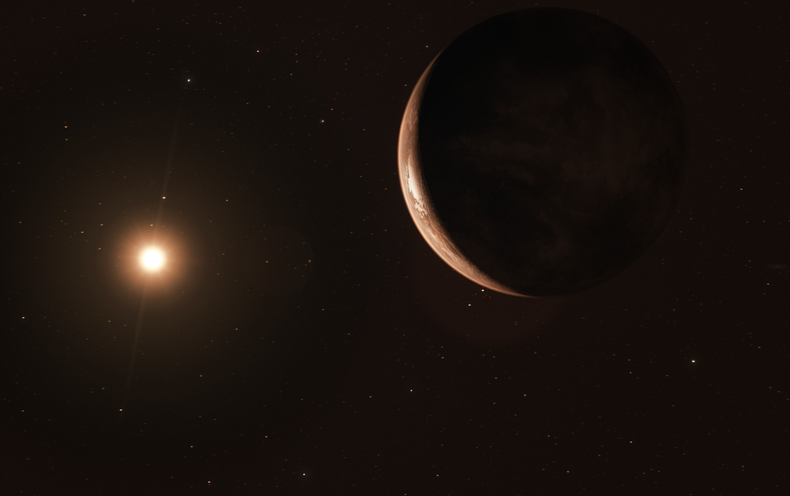 A Frozen Super-Earth May Orbit Barnard's Star
At just six light years away, the candidate planet would be the second-closest world known beyond our solar system—and a prime target for future studies -- Read more on ScientificAmerican.com


Natural solutions can reduce global warming
A new study found that 21 percentof the United States' greenhouse gas pollution (1.2 Pg CO2e year) could be removed through enhanced management of forest, grassland, agricultural, and coastal areas. An offset at this level would be the equivalent to pollution from every single US car and truck on the road.


Parents shouldn't worry if their infant doesn't sleep through the night by a year old
The authors of a study found that a large percentage of healthy babies don't start sleeping through the night even at a year old. The research team also examined whether infants who didn't sleep for six or eight consecutive hours were more likely to have problems with psychomotor and mental development, and found no association. The researchers also found no correlation between infants waking up at night and their mothers' postnatal mood.


Symbiosis a driver of truffle diversity
Truffles are the fruiting bodies of the ectomycorrhizal (ECM) fungal symbionts residing on host plant roots. In many Ascomycota and Basidiomycota lineages, truffle-forming species have evolved independently in nearly every major group. This suggests that symbiosis drives evolution of truffle diversity and selects for specific traits.


For arid, Mars-like Peruvian desert, rain brings death
When rains fell on the arid Atacama Desert, it was reasonable to expect floral blooms to follow. Instead, the water brought death. Planetary astrobiologists has found that after encountering never-before-seen rainfall three years ago at the arid core of Peru's Atacama Desert, the heavy precipitation wiped out most of the microbes that had lived there.


Competition for shrinking groundwater
Groundwater, which has been used to irrigate crops, satiate livestock and quench thirst in general for thousands of years, continues to be a vital resource around the world.


Cold Super-Earth found orbiting closest single star to Sun
The nearest single star to the Sun hosts an exoplanet at least 3.2 times as massive as Earth -- a so-called super-Earth. One of the largest observing campaigns to date using data from a world-wide array of telescopes has revealed this frozen, dimly lit world. The newly discovered planet is the second-closest known exoplanet to the Earth. Barnard's star is the fastest moving star in the night sky.


Tropical trees in the Andes are moving up -- toward extinction
In the most comprehensive study of its kind, biologists have found that tropical and subtropical forests across South America's Andes Mountains are responding to warming temperatures by migrating to higher, cooler elevations, but probably not quickly enough to avoid the loss of their biodiversity, functional collapse, or even extinction.


Climate simulations project wetter, windier hurricanes
New supercomputer simulations by climate scientists have shown that climate change intensified the amount of rainfall in recent hurricanes such as Katrina, Irma, and Maria by 5 to 10 percent. They further found that if those hurricanes were to occur in a future world that is warmer than present, those storms would have even more rainfall and stronger winds.


Recommending plants to benefit and attract pollinators
Pollinating insects are integral to the health of all terrestrial ecosystems and agriculture worldwide. As homeowners attempt to conserve pollinators through horticulture practices, they often seek the advice and guidance of horticulture retail employees regarding what plants they can successfully include on their properties to maximize their intended benefit to pollinators as well as to their home ecosystems.


Houston's urban sprawl increased rainfall, flooding during Hurricane Harvey
Researchers found that Houston's urban landscape directly contributed to the torrential rainfall and deadly flooding of Hurricane Harvey in 2017. Houston's risk for extreme flooding was 21 times greater due to urbanization. The results highlight the human role in extreme weather events and the need to consider urban and suburban development when calculating hurricane risk.


Putting food-safety detection in the hands of consumers
Researchers have developed a wireless system that leverages the cheap RFID tags already on hundreds of billions of products to sense potential food contamination -- with no hardware modifications needed. With the simple, scalable system, the researchers hope to bring food-safety detection to the general public.