Moderate warming could melt East Antarctic Ice Sheet
Parts of the world's largest ice sheet would melt if Antarctic warming of just 2°C is sustained for millennia, according to international research. Scientists used evidence from warm periods in Earth's history to see how the East Antarctic Ice Sheet might react to a warming climate.


Anti-inflammatory protein promotes healthy gut bacteria to curb obesity
Scientists have discovered that the anti-inflammatory protein NLRP12 normally helps protect mice against obesity and insulin resistance when they are fed a high-fat diet. The researchers also reported that the NLRP12 gene is underactive in people who are obese, making it a potential therapeutic target for treating obesity and diabetes, both of which are risk factors for cardiovascular disease and other serious conditions.


Commercially relevant bismuth-based thin film processing
Researchers prepared 2D layered, visible-light-absorbing bismuth sulfide semiconductors using a two-step process. The resulting film exhibited morphology that supported excellent semiconductor performance. The simplicity and versatility of the processing method, which uses non-toxic, abundant materials, makes bismuth sulfide a viable alternative to commercially available photoresponsive devices.


Super cheap earth element to advance new battery tech to the industry
Worldwide efforts to make sodium-ion batteries just as functional as lithium-ion batteries have long since controlled sodium's tendency to explode, but not yet resolved how to prevent sodium-ions from 'getting lost' during the first few times a battery charges and discharges. Now, researchers made a sodium powder version that fixes this problem and holds a charge properly.


Searching for new bridge forms that can span further
Newly identified bridge forms could enable significantly longer bridge spans to be achieved in the future, potentially making a crossing over the Strait of Gibraltar, from the Iberian Peninsula to Morocco, feasible. The new bridge forms -- identified by a team of researchers from the University of Sheffield and Brunel University London, working with long span bridge expert Ian Firth of engineering consultants COWI -- use a new mathematical modelling technique to identify optimal forms for very l


Improving 'silvopastures' for bird conservation
The adoption of 'silvopastures' -- incorporating trees into pastureland -- can provide habitat for forest bird species and improve connectivity in landscapes fragmented by agriculture. But how do silvopastures measure up to natural forest habitat? New research shows that birds in silvopasture forage less efficiently than those in forest fragments but offers suggestions for how silvopasture habitat could be improved.


Oldest-known aquatic reptiles probably spent time on land
A comprehensive analysis of Mesosaurus fossils shows that bones from adults share similarities with land-dwelling animals -- suggesting older Mesosaurus were semi-aquatic, whereas the juveniles spent their time in the water. This new research emphasizes the importance of thoroughly analyzing fossilized remains from across all stages of a reptile's life to get a full appreciation of its lifestyle and behavior.


Instilling persistence in children
Encouraging children 'to help,' rather than asking them to 'be helpers,' can instill persistence as they work to fulfill daily tasks that are difficult to complete, finds a new psychology study.


Unprecedented ice loss in Russian ice cap
In the last few years, the Vavilov Ice Cap in the Russian High Arctic has dramatically accelerated, sliding as much as 82 feet a day in 2015, according to a new multi-national, multi-institute study. That dwarfs the ice's previous average speed of about 2 inches per day and has challenged scientists' assumptions about the stability of the cold ice caps dotting Earth's high latitudes.


Two quantum dots are better than one: Using one dot to sense changes in another
Researchers developed the first device that can detect single-electron events in a self-assembled quantum dot in real time. The device detects the single-electron tunneling events of one quantum dot as changes in the current produced by a second quantum dot in close proximity. This device allows single-electron events in quantum dots to be investigated, which is beneficial for the development of photonic devices and quantum computing.


Here's what the devastating flooding from Florence looks like from space
You've probably seen imagery shot in the Carolinas showing the devastating flooding that Hurricane Florence left its wake. Now, check out what that flooding looks like from space — in the before-and-after animation above of false-color satellite images. The images were acquired by NASA's bus-sized Terra satellite, which circles Earth in a polar orbit 483 above the surface. The before image was captured on August 26th; the after image on September 18th. Flooded waterways in the po...


How heartfelt guilt affects individuals
For thousands of years, people have closely associated moral cleanliness with acts of physical cleanliness. A recent study explored this association by eliciting guilt, a threat to one's moral purity.


Creating 3D printed 'motion sculptures' from 2D videos
The new system uses an algorithm that can take D videos and turn them into 3D printed 'motion sculptures' that show how a human body moves through space. In addition to being an intriguing aesthetic visualization of shape and time, the team envisions that their 'MoSculp' system could enable a much more detailed study of motion for professional athletes, dancers, or anyone who wants to improve their physical skills.


Co-evolution between a 'parasite gene' and its host
A research team has delineated a complex symbiosis between a 'parasitic' noncoding RNA gene and its protein coding 'host' gene in human cells. The study reveals how co-evolution of the host gene and parasite gene has shaped a feedback mechanism in which the parasite gene plays a completely new and surprising part as regulator of the host gene protein production. The breakthrough finding opens an entirely new avenue of research in gene expression.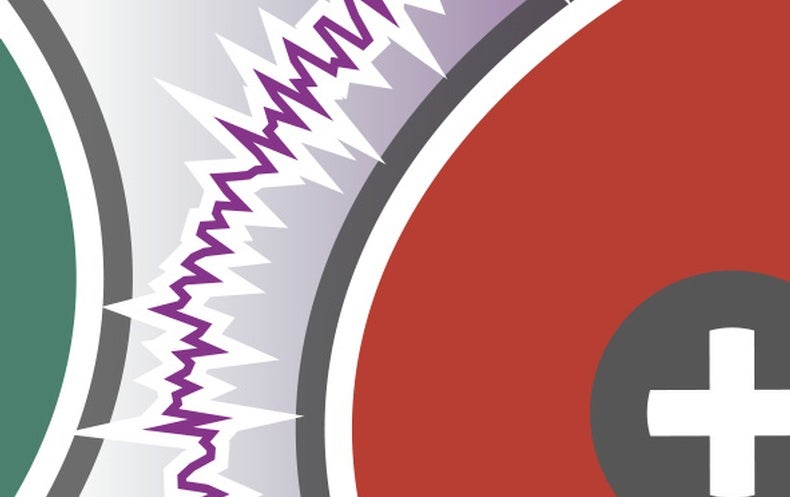 Releasing drugs directly into patients' bodies as they are needed is fast becoming feasible -- Read more on ScientificAmerican.com


Young children's oral bacteria may predict obesity
Weight gain during early childhood is related to the composition of oral bacteria of two-year-old children, suggesting this understudied aspect of a children's collection of microorganisms could serve as an early indicator for childhood obesity.


Scientists develop new way to prevent spacecraft errors
Moscow (Sputnik) Sep 19, 2018 Scientists from the National Research Nuclear University MEPhI and the Russian Academy of Sciences' Scientific Research Institute of System Development have recently developed components for designing fault-tolerant asynchronous circuits, which can be used in space vehicles, the MEPhI press service reports. Microcircuits that are traditionally used in cars and computers are poorly suited t


NASA's GOLD instrument captures its first image of the Earth
Boulder CO (SPX) Sep 19, 2018 NASA's Global-scale Observations of the Limb and Disk, or GOLD, instrument powered on and opened its cover to scan the Earth for the first time, resulting in a "first light" image of the Western Hemisphere in the ultraviolet. GOLD will provide unprecedented global-scale imaging of the temperature and composition at the dynamic boundary between Earth's atmosphere and space. The instrument w


100th Ariane 5 will carry Horizons 3e and Azerspace-2 Intelsat 38
Kourou, French Guiana (ESA) Sep 19, 2018 For its sixth launch of the year, Arianespace will orbit two telecommunications satellites using an Ariane 5 from the Guiana Space Center (CSG): Horizons 3e, installed as the upper passenger, for Intelsat and its partner SKY Perfect JSAT Corporation; along with Azerspace-2/Intelsat 38, as the lower passenger, for Azercosmos and Intelsat. With this 300th mission of its three-member launcher


Newly identified African bird species already in trouble
Central Africa's Albertine Rift region is a biodiversity hotspot consisting of a system of highlands that spans six countries. Recent studies have shown that the population of sooty bush-shrikes occupying the region's mid-elevation forests is a distinct species, and new research reveals that this newly discovered species may already be endangered due to pressure from agricultural development.


Juno image showcases Jupiter's brown barge
Washington (UPI) Sep 19, 2018 Jupiter's "brown barge" feature is the subject of a new photograph snapped by Juno's camera. Like Jupiter's Great Red Spot, the brown barge is shaped by cyclone-like weather patterns in the gas giant's atmosphere. But unlike the red spot, which is round, the barge is longer and boxier. The brown barge isn't always easy to pick out. Its colors often blend relatively seamlessly wit


How long does a quantum jump take?
Quantum jumps are usually regarded to be instantaneous. However, new measurement methods are so precise that it has now become possible to observe such a process and to measure its duration precisely -- for example the famous 'photoelectric effect', first described by Albert Einstein.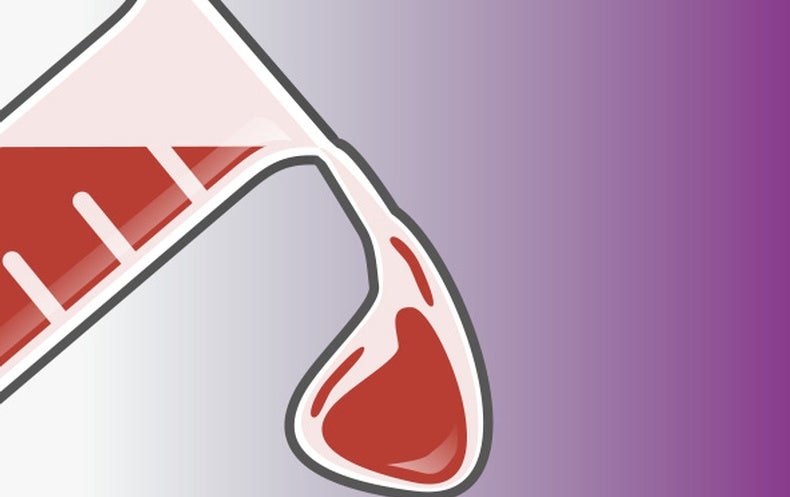 Meat produced without killing animals is heading to your dinner table -- Read more on ScientificAmerican.com


Green tea compound helps siRNA slip inside cells
Drinking green tea has been linked to health benefits ranging from cardiovascular disease prevention to weight loss. Although many of these claims still need to be verified in the clinic, an antioxidant in green tea called epigallocatechin gallate (EGCG) appears to have beneficial effects in cells and animals. Now, researchers have found a surprising use for EGCG: sneaking therapeutic RNAs into cells.


SpaceX Open to Deploying Orbital Weapons for US
Washington (Sputnik) Sep 19, 2018 In July 2018, Defense Undersecretary for Research and Engineering Michael Griffin called for the deployment of space-based sensors aimed at detecting ballistic missile launches at their early stages. He also suggested stationing interceptors in orbit around Earth capable of downing such missiles. SpaceX's President and Chief Operating Officer Gwynne Shotwell announced during the Air Force


Researchers examined the effects of aging on neuroplasticity in the primary auditory cortex, the part of the brain that processes auditory information. Neuroplasticity refers to the brain's ability to modify its connections and function in response to environmental demands, an important process in learning.


On International Talk Like a Pirate Day, here's an eye-patch-witness account of how science helps in all walks of life, even piracy -- Read more on ScientificAmerican.com


ExoMars orbiter highlights radiation risk for Mars astronauts
Berlin, Germany (ESA) Sep 19, 2018 Astronauts on a mission to Mars would be exposed to at least 60% of the total radiation dose limit recommended for their career during the journey itself to and from the Red Planet, according to data from the ESA-Roscosmos ExoMars Trace Gas Orbiter being presented at the European Planetary Science Congress, EPSC, in Berlin, Germany, this week. The orbiter's camera team are also presenting


'Robotic Skins' turn everyday objects into robots
When you think of robotics, you likely think of something rigid, heavy, and built for a specific purpose. New 'Robotic Skins' technology flips that notion on its head, allowing users to animate the inanimate and turn everyday objects into robots.


Orion's first Service Module integration complete
Bremen, Germany (ESA) Sep 19, 2018 Last week at the Airbus integration hall in Bremen, Germany, technicians installed the last radiator on the European Service Module for NASA's Orion spacecraft marking the module's finished integration. ESA's European service module will provide power, water, air and electricity to NASA's Orion exploration spacecraft that will eventually fly beyond the Moon with astronauts. The European Se


The US Space Force - A Sixth Branch of the Military
Bethesda, MD (SPX) Sep 19, 2018 President Trump recently directed Pentagon officials to start the process of creating a sixth branch of the military, the U.S. Space Force. Based on initial Pentagon activities toward standing up this new military entity, it may prove to be one of the most organizationally disruptive events since the Pentagon was established some 70 years ago. Even in view of the many objections to such a move,


Mineral weathering from thawing permafrost can release substantial CO2
The amount of carbon dioxide released from thawing permafrost might be greater than previously thought, according to a new study by ecologists. The research is the first to document the potential for substantial contributions of CO2 from thawing permafrost to the atmosphere through an inorganic process called mineral weathering.


Scientists identify three causes of Earth's spin axis drift
Using observational and model-based data spanning the entire 20th century, scientists have for the first time have identified three broadly-categorized processes responsible for Earth's spin axis drift -- contemporary mass loss primarily in Greenland, glacial rebound, and mantle convection.


Pasadena CA (JPL) Sep 19, 2018 NASA's ECOsystem Spaceborne Thermal Radiometer Experiment on Space Station (ECOSTRESS) captured new imagery of variations in surface-temperature patterns in Los Angeles County. The first of its kind to be taken by the agency's newest Earth-observing mission, it is more detailed than previous imagery and, unlike prior imagery, was acquired at different times of the day. ECOSTRESS measures s


Why do we love bees but hate wasps?
A lack of understanding of the important role of wasps in the ecosystem and economy is a fundamental reason why they are universally despised whereas bees are much loved, according to new research.


New research identifies abundant endangered fish below waterfall in San Juan River
A new study provides insight into the magnitude of the effect this waterfall has on endangered fishes in the San Juan River. From 2015-2017 more than 1,000 razorback sucker and dozens of Colorado pikeminnow were detected downstream of the waterfall. Some fish moved to this location from up to 600 miles away in the Colorado River.


Microbubble scrubber destroys dangerous biofilms
Stiff microbial films often coat medical devices, household items and infrastructure such as the inside of water supply pipes, and can lead to dangerous infections. Researchers have developed a system that harnesses the power of bubbles to propel tiny particles through the surfaces of these tough films and deliver an antiseptic deathblow to the microbes living inside.


Gaia hints at our Galaxy's turbulent life
Our Milky Way galaxy is still enduring the effects of a near collision that set millions of stars moving like ripples on a pond, the Gaia star mapping mission has shown.


Origami inspires highly efficient solar steam generator
Water covers most of the globe, yet many regions still suffer from a lack of clean drinking water. If scientists could efficiently and sustainably turn seawater into clean water, a looming global water crisis might be averted. Now, inspired by origami, the Japanese art of paper folding, researchers have devised a solar steam generator that approaches 100 percent efficiency for the production of clean water.


Multi-directional activity control of cellular processes as a new tool
The spatial and temporal dynamics of proteins or organelles plays a crucial role in controlling various cellular processes and in development of diseases. Yet, acute control of activity at distinct locations within a cell cannot be achieved. Scientists now present a new chemo-optogenetic method that enables tunable, reversible, and rapid control of activity at multiple subcellular compartments within a living cell.


Nuclear pasta, the hardest known substance in the universe
Montreal, Canada (SPX) Sep 19, 2018 A team of scientists has calculated the strength of the material deep inside the crust of neutron stars and found it to be the strongest known material in the universe. Matthew Caplan, a postdoctoral research fellow at McGill University, and his colleagues from Indiana University and the California Institute of Technology, successfully ran the largest computer simulations ever conducted of


Gainesville FL (SPX) Sep 19, 2018 Among the TV series Star Trek's many charms are its rich universe of characters and planets. Now, the Dharma Planet Survey, in a new study led by University of Florida (UF) astronomer Jian Ge and team including Tennessee State University (TSU) astronomers Matthew Muterspaugh and Gregory Henry, has shown that science fiction may be a little less so; the Dharma project has discovered what may be S


First Particle Tracks Seen in Prototype International Neutrino Experiment
Geneva, Switzerland (SPX) Sep 19, 2018 The largest liquid-argon neutrino detector in the world has just recorded its first particle tracks, signaling the start of a new chapter in the story of the international Deep Underground Neutrino Experiment (DUNE). DUNE's scientific mission is dedicated to unlocking the mysteries of neutrinos, the most abundant (and most mysterious) matter particles in the universe. Neutrinos are all aro


Attempting Contact With Opportunity Multiple Times A Day
Pasadena CA (JPL) Sep 19, 2018 The Opportunity team is increasing the frequency of commands it beams to the rover via the dishes of NASA's Deep Space Network from three times a week to multiple times per day. No signal from Opportunity has been heard since Sol 5111 (June 10, 2018). It is expected that Opportunity has experienced a low-power fault and perhaps, a mission clock fault and then an up-loss timer fault.


S. Korea launches its first missile-capable submarine
Seoul (AFP) Sept 14, 2018 South Korea launched its first ever missile-capable attack submarine on Friday, despite a recent diplomatic thaw with the nuclear-armed North. The $700 million, 3,000-tonne Dosan Ahn Chang-ho submarine is capable of firing both cruise and ballistic missiles and the first of three planned diesel-electric boats to go into service in the next five years. It represented a "leap forward in th


Diverse forests are stronger against drought
Researchers report that forests with trees that employ a high diversity of traits related to water use suffer less of an impact from drought. The results, which expand on previous work that looked at individual tree species' resilience based on hydraulic traits, lead to new research directions on forest resilience and inform forest managers working to rebuild forests after logging or wildfire.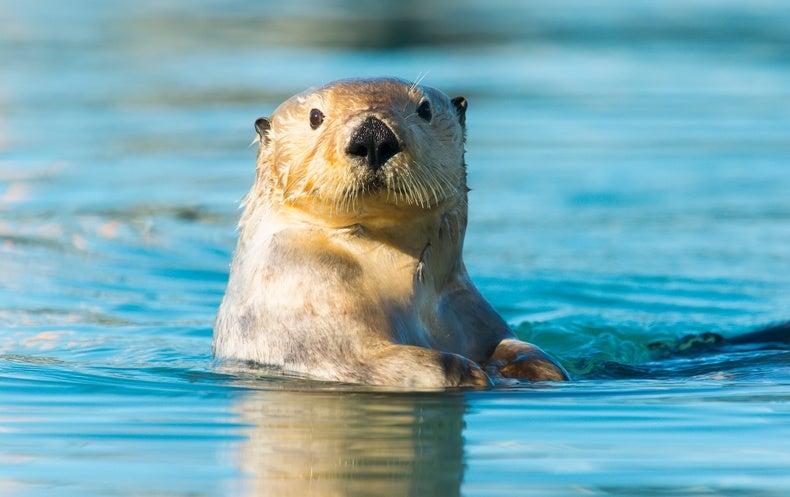 Sea Otters' Powerful Paw Prey Perception
The marine mammals have extraordinarily sensitive touch—which helps them nab prey in the absence of other sensory cues. Christopher Intagliata reports. -- Read more on ScientificAmerican.com


Watch This Creepy Robo-Skin Turn a Stuffed Animal Into a Robot
via GIPHY Every single episode of MacGyver would have been ruined had he gotten his hands on a few patches of a new robotic skin developed by researchers at Yale University. A diversion to distract cartel enforcers? Wrap a stick of dynamite in robotic skin and it'll walk itself around the corner and explode. Snatch keys from the warden's neck? Stick a few of those skins together to make a robotic arm. Escape from a flying airplane? Well, in that situation he tied a parachute to a c...


Physicists have proven that incoming light causes the electrons in warm perovskites to rotate thus influencing the direction of the flow of electrical current. They have thus found the key to an important characteristic of these crystals, which could play an important role in the development of new solar cells.


Magellanic Clouds Due May Have Been a Trio
Perth, Australia (SPX) Sep 19, 2018 Two of the closest galaxies to the Milky Way - the Large and Small Magellanic Clouds - may have had a third companion, astronomers believe. Research published this week describes how another "luminous" galaxy was likely engulfed by the Large Magellanic Cloud some three to five billion years ago. ICRAR Masters student Benjamin Armstrong, the lead author on the study, said most stars i


Why some human genes are more popular with researchers than others
Historical bias is a key reason why biomedical researchers continue to study the same 10 percent of all human genes while ignoring many genes known to play roles in disease, according to a new study. This bias is bolstered by research funding mechanisms and social forces.