Opportunity's Science Team Remains Vigilant
Pasadena CA (JPL) Jul 19, 2018 The dust storm on Mars is continuing as a Planet-encircling Dust Event (PEDE) with no indication of receding at this time. The storm has sustained high atmospheric opacity conditions over the Opportunity site for several weeks without any change. There is no indication at this time of the storm abating or clearing. Since the last contact with the rover on Sol 5111 (June 10, 2018), it


Discovering Structure in the Outer Corona
Greenbelt MD (SPX) Jul 19, 2018 In 1610, Galileo redesigned the telescope and discovered Jupiter's four largest moons. Nearly 400 years later, NASA's Hubble Space Telescope used its powerful optics to look deep into space - enabling scientists to pin down the age of the universe. Suffice it to say that getting a better look at things produces major scientific advances. In a paper published on July 18 in The Astroph


Wearable device measures cortisol in sweat
By drawing in a bit of sweat, a patch can reveal how much cortisol a person is producing. Cortisol is known as the stress hormone but is involved in many important physiological functions.


Nature's antifreeze inspires revolutionary bacteria cryopreservation technique
Warwick UK (SPX) Jul 18, 2018 The survival mechanisms of polar fish have led scientists at the University of Warwick to develop of a revolutionary approach to 'freeze' bacteria. The new technique could radically improve the work to store and transport human tissue. Researchers from the Department of Chemistry and Warwick Medical School have established a way to cryopreserve (or 'freeze') a broad range of bacteria


US opioid prescribing rates by congressional district
Congressional districts with the highest opioid prescribing rates are predominantly concentrated in the southeastern U.S., with other hotspots in Appalachia and the rural west, according to the first study to focus on opioid prescribing rates at the congressional district level.


Genome damage from CRISPR/Cas9 gene editing higher than thought
Scientists have discovered that CRISPR/Cas9 gene editing can cause greater genetic damage in cells than was previously thought. This has safety implications for future gene therapies using CRISPR/Cas9 as the unexpected damage could lead to dangerous changes in some cells. The study revealed that standard DNA tests miss finding this genetic damage, and that caution and specific testing will be required for any potential gene therapies.


Lockheed Martin and ThalesRaytheonSystems to provide NATO with Battlespace Intelligence System
Farnborough UK (SPX) Jul 18, 2018 Lockheed Martin and ThalesRaytheonSystems are joining forces to provide the NATO Alliance with a territorial Ballistic Missile Defence (BMD) command and control capability. This Teaming Agreement, signed in the presence of Raytheon and Thales, the two shareholders of the joint venture, establishes a transatlantic team that combines the depth and breadth of decades of expertise from Lockheed Mart


Effect of genetic factors on nutrition: The genes are not to blame
Individualized dietary recommendations based on genetic information are currently a popular trend. A team has systematically analyzed scientific articles and reached the following conclusion: There is no clear evidence for the effect of genetic factors on the consumption of total calories, carbohydrates, and fat. According to the current state of knowledge, the expedience of gene-based dietary recommendations has yet to be proven.


Martian Atmosphere Behaves as One
Noordwijk, The Netherlands (ESA) Jul 19, 2018 Understanding the Martian atmosphere is a key topic in planetary science, from its current status to its past history. Mars's atmosphere continuously leaks out to space and is a crucial factor in the planet's past, present, and future habitability - or lack of it. The planet has lost the majority of its once much denser and wetter atmosphere, causing it to evolve into the dry, arid world we see


Response to HIV/AIDS epidemic at risk of 'dangerous complacency' as urgent change in approach is needed
HIV rates persist in high risk, marginalized populations and the Commission authors warn that a resurgence of the epidemic is likely as the largest generation of young people age into adolescence and adulthood. * Stalling of HIV funding in recent years endangers HIV control efforts. Historic 'exceptionalism' of HIV treatment and care may no longer be sustainable; services will likely need to be part of wider health care supporting related diseases and conditions.


Exploring The Lost Moons Of Our Solar System
On Tuesday, Jupiter officially "gained" 10-12 moons. But that doesn't make up for the dozens of moons the solar system has lost over time. Unlike the recent crop, the long lost moons were of pretty substantial size. This includes even a few now missing moons for Jupiter. The king of our planets started out in a gas envelope, like the other planets. It's system had quite a bit of heft, but the slow drag of this cloud may have pulled in moons as large as Mercury into the inner hell...


ANU scientists discover the world's oldest colors
Canberra, Australia (SPX) Jul 18, 2018 Scientists from The Australian National University (ANU) and overseas have discovered the oldest colours in the geological record, 1.1 billion-year-old bright pink pigments extracted from rocks deep beneath the Sahara desert in Africa. Dr Nur Gueneli from ANU said the pigments taken from marine black shales of the Taoudeni Basin in Mauritania, West Africa, were more than half a billion yea



"Monumental" --Searching for Signs of Life on Saturn's Titan: A Strange, Earth-like World 
        Titan is much too cold for liquid water to be present on the surface. Although this is not a favorable scenario for life-bearing molecules to form, there is hope. Radar measurements from Cassini, which orbited Saturn for 13 years, were able to peer through Titan's optically thick atmosphere, revealing the terrain of this enigmatic world. What was revealed was unexpected - Titan is active. Cassini's radar instrument unveiled lakes, dunes, mountains, river...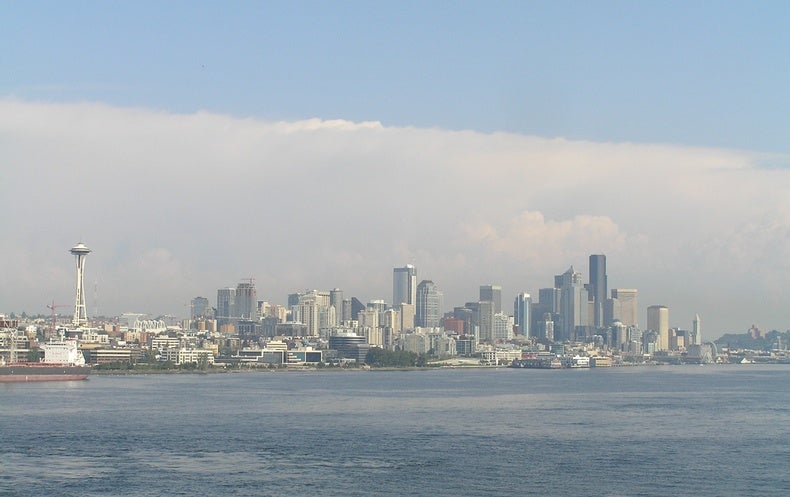 Sea Level Rise Could Inundate the Internet
Extreme sea level rise could swamp internet cabling and hubs by 2033—and coastal cities like New York, Seattle and Miami are at greatest risk. Christopher Intagliata reports. -- Read more on ScientificAmerican.com


Laser experiments lend insight into metal core at heart of the Earth
Edinburgh UK (SPX) Jul 18, 2018 Scientists have discovered fresh insights into the metallic core at the centre of our planet. The findings could aid understanding of how the Earth was formed from elements in space, some 10 billion years ago. They could also shed light on the fundamental physical nature of nitrogen, one of the most abundant elements in the atmosphere. An international team of researchers carri


Long-term effectiveness of therapy for common cause of kidney failure
Among individuals with autosomal dominant polycystic kidney disease, those who were treated with tolvaptan for up to 11 years had a slower rate of kidney function decline compared with historical controls. Annualized kidney function decline rates of tolvaptan-treated patients did not change during follow-up.


New findings on intercellular communication
This is a nice example of a rather unexpected discovery: by studying the development of the blood vessels of the brain, researchers have just shed light on a question that was pending for 10 years! They provide a molecular mechanism conferring ligand specificity to Wnt signaling, an ancestral communication pathway present in all vertebrates.


Researchers upend conventional wisdom on thermal conductivity
Houston TX (SPX) Jul 18, 2018 Scientists have long known that diamond is the best material for conducting heat, but it has drawbacks: It is costly and is an electrical insulator; when paired with a semiconductor device, diamond expands at a different rate than the device does when it is heated. Now a group of researchers from around the United States has reported that a crystal grown from two relatively common mineral


GMV and Tecnobit partners with Skydel
Madrid, Spain (SPX) Jul 19, 2018 GMV, Tecnobit and Skydel reports that they are working to adapt Skydel's Global Navigation Satellite System (GNSS) simulation solution to support the latest developments of the Galileo GNSS, synchronizing with the European efforts to bring a modern, highly-accurate and secure positioning system to the market. GMV, Tecnobit, and Skydel aim to provide corporations, universities, and research


NASA Brings Latest Aerospace Technologies to AirVenture 2018
Visitors to AirVenture Oshkosh 2018 can get a close look at the latest in NASA aerospace technology during the Experimental Aircraft Association's annual airshow Monday, July 23, through Sunday, July 29, at Wittman Regional Airport in Oshkosh, Wisconsin.


Medicaid expansion boosts employment
A new study found individuals with disabilities were more likely to be employed in states that expanded Medicaid than their peers in non-expansion states, reducing the need to live in poverty to qualify for Medicaid coverage.


Scientists reverse aging-associated skin wrinkles and hair loss in a mouse model
Researchers have reversed wrinkled skin and hair loss, hallmarks of aging, in a mouse model. When a mutation leading to mitochondrial dysfunction is induced, the mouse develops wrinkled skin and extensive, visible hair loss in a matter of weeks. When the mitochondrial function is restored by turning off the gene responsible for mitochondrial dysfunction, the mouse returns to smooth skin and thick fur, indistinguishable from a healthy mouse of the same age.


Greening vacant lots reduces feelings of depression in city dwellers
Greening vacant urban land significantly reduces feelings of depression and improves overall mental health for the surrounding residents, researchers show in a new randomized, controlled study. The findings have implications for cities across the United States, where 15 percent of land is deemed ''vacant'' and often blighted or filled with trash and overgrown vegetation.


New solar sailing technology for NASA
Researchers is taking solar sailing to the next level with advanced photonic materials. This new class of materials could be used to steer reflected or transmitted photons and enable near-Earth, interplanetary and interstellar space travel.


SLAC's ultra-high-speed 'electron camera' catches molecules at a crossroads
Menlo Park CA (SPX) Jul 18, 2018 An extremely fast "electron camera" at the Department of Energy's SLAC National Accelerator Laboratory has produced the most detailed atomic movie of the decisive point where molecules hit by light can either stay intact or break apart. The results could lead to a better understanding of how molecules respond to light in processes that are crucial for life, like photosynthesis and vision,


Seeking 72-hour Space Environment Forecasts with Updates on the Hour
Washington DC (SPX) Jul 19, 2018 Models for providing hourly terrestrial weather forecasts anywhere in the world have become increasingly precise-our smartphones buzz or chirp with local alerts of approaching thunderstorms, heavy snow, flash floods, and big events like tornados and hurricanes. The military relies on accurate weather forecasts for planning complex operations in the air, on ground, and at sea. But when it c



MIT Astronomers Solve Enduring Mystery of a Dimming Star
    For nearly a century, astronomers have puzzled over the curious variability of young stars residing in the  Taurus-Auriga Dark Clouds, a gathering of molecular clouds (above) which host stellar nurseries containing thousands of infant stars constellation some 450 light years from Earth. One star in particular has drawn astronomers' attention. Every few decades, the star's light has faded briefly before brightening again. In recent years, astronomers have observed the s


DARPA, Lockheed Martin Demonstrate Technologies to Enable a Connected Warfighter Network
Fort Worth TX (SPX) Jul 18, 2018 Lockheed Martin's Skunk Works and the Defense Advanced Research Projects Agency (DARPA) recently performed a series of flight tests demonstrating how a system of systems (SoS) approach enables seamless - and rapid - integration across air, space, land, sea and cyber in contested environments. The demonstrations held at the Naval Air Warfare Center in China Lake, California, were part of a



"Melt Proof!" --NASA's Parker Probe Will Swoop Unharmed Within 4" of the Sun 
  This summer, NASA's Parker Solar Probe will launch to travel closer to the Sun, deeper into the solar atmosphere, than any mission before it. If Earth was at one end of a yard-stick and the Sun on the other, Parker Solar Probe will make it to within four inches of the solar surface. Inside that part of the solar atmosphere, a region known as the corona, Parker Solar Probe will provide unprecedented observations of what drives the wide range of particles, energy and heat that cours


It wasn't all bad news.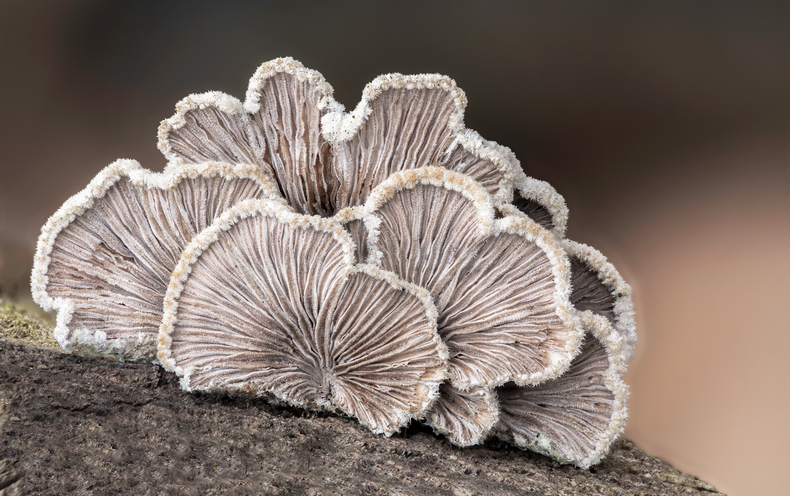 Why Nature Prefers Couples, Even for Yeast
Some species have the equivalent of many more than two sexes, but most do not. A new model suggests the reason depends on how often they mate -- Read more on ScientificAmerican.com


Archaeologists Find Unexpected Contents Inside Alexandria Coffin
Since the announcement of its discovery earlier this month, the buried sarcophagus in Alexandria, Egypt, created a lot of speculation about who might be inside. Given the coffin's large size and composition of granite, which would have had to be mined hundreds of miles away, experts said it was possible the coffin contained a man of importance, perhaps a nobleman of Alexander the Great. There was also a lot of online chatter about the possibility of unleashing a curse by opening the presum...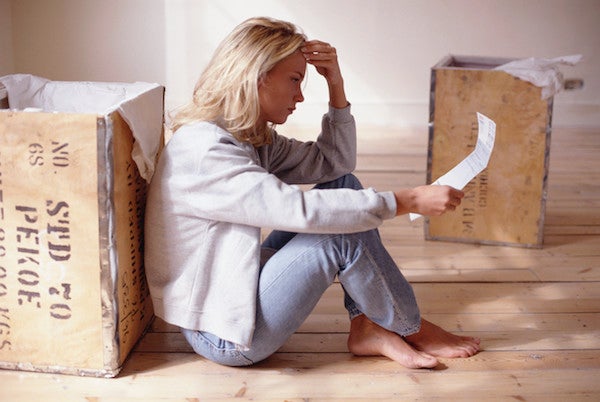 How behavioral science could boost upward mobility in housing voucher programs -- Read more on ScientificAmerican.com


Sailors of the sky.


Treating dementia with the healing waves of sound
Ultrasound waves applied to the whole brain improve cognitive dysfunction in mice with conditions simulating vascular dementia and Alzheimer's disease. It is possible that this type of therapy may also benefit humans.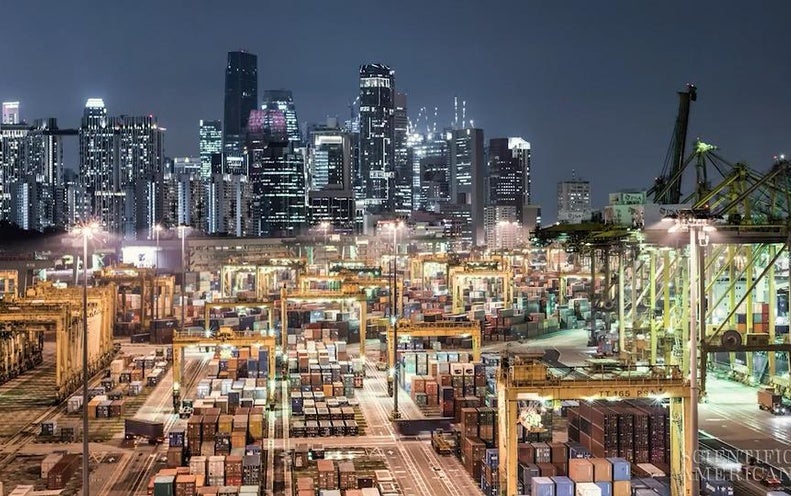 How Can Scientists Help Make Cities More Sustainable?
Researchers have data. Corporate executives have innovations. Mayors have real problems to solve. Yet these people do not necessarily understand how they can help one another make cities healthier... -- Read more on ScientificAmerican.com


Phages work together to suppress CRISPR bacterial immunity
CRISPR are an essential part of bacterial immunity designed to defend against foreign DNA. In bacteria, CRISPR acts just like it does in human cells as a pair of scissors, in their case with the goal of cutting strands of infecting DNA. While researchers have known that CRISPR is found in roughly half of all bacteria in the wild, they did not know much about the molecular battle between CRISPRs and invading viruses or phages.


Inside the Cosmodrome: Where Russia launches Americans into space
BAIKONUR, KAZAKHSTAN - That rocket looked so tiny from a mile away. Shining white against the dull beige sands of Baikonur, the Soyuz had three people on board all set for a ride to the International Space Station. From this distance, though, it appeared fragile, like a child's plaything. Standing beside me was a member of the backup crew, Canadian astronaut David Saint-Jacques. He passed the time talking to me about other launches he had seen. When the Soyuz finally lighted its engines...


How plant breeding technologies could make fruits and vegetables more exciting to eat
Forget vegetables with dull colors and fuzzy skin or fruits that lack of flavor -- the produce aisle of the future could offer plant products that are designed for creative cooks and fussy eaters. In a new article, food researchers describe how new breeding technologies have the potential to enhance the shape, size, color, and health benefits of produce, as well as to inform conventional breeding programs.


Protecting autonomous grids from potentially crippling GPS spoofing attacks
Not long ago, getting a virus was about the worst thing computer users could expect in terms of system vulnerability. But in our current age of hyper-connectedness and the emerging Internet of Things, that's no longer the case. With connectivity, a new principle has emerged, one of universal concern to those who work in the area of systems control. That law says, essentially, that the more complex and connected a system is, the more susceptible it is to disruptive cyber-attacks.


Diabetes during pregnancy may increase baby's heart disease risk
Gestational diabetes may increase the risk of blood vessel dysfunction and heart disease in offspring by altering a smooth muscle protein responsible for blood vessel network formation. Understanding of the protein's function in fetal cells may improve early detection of disease in children.


Neural inflammation plays critical role in stress-induced depression
A group of researchers has discovered that neural inflammation caused by our innate immune system plays an unexpectedly important role in stress-induced depression. This insight could potentially lead to the development of new antidepressants targeting innate immune molecules.


Bots on wheels.


Physics treasure hidden in a wallpaper pattern
An international team of scientists has discovered a new, exotic form of insulating material with a metallic surface that could enable more efficient electronics or even quantum computing. The researchers developed a new method for analyzing existing chemical compounds that relies on the mathematical properties like symmetry that govern the repeating patterns seen in everyday wallpaper.


Who do you think you are?


Scientists identify most pressing issues posed by chemicals in the environment
Chemicals released into the environment by human activity are resulting in biodiversity loss; increased natural hazards; threats to food, water and energy security; negative impacts on human health and degradation of environmental quality. Now, an international study published in Environmental Toxicology and Chemistry involving scientists from the University of York has identified the 22 most important research questions that need to be answered to fill the most pressing knowledge gaps over the


These boneless brainiacs play by their own rules.


Newly discovered armored dinosaur from Utah reveals intriguing family history
Fossils of a new genus and species of an ankylosaurid dinosaur -- Akainacephalus johnsoni -- have been unearthed in Grand Staircase-Escalante National Monument in southern Utah, USA, and are revealing new details about the diversity and evolution of this group of armored dinosaurs. The research indicates that the defining features of Akainacephalus -- the spiky bony armor covering the skull and snout -- align more closely with Asian ankylosaurids than other North American Late Cretaceous ankylos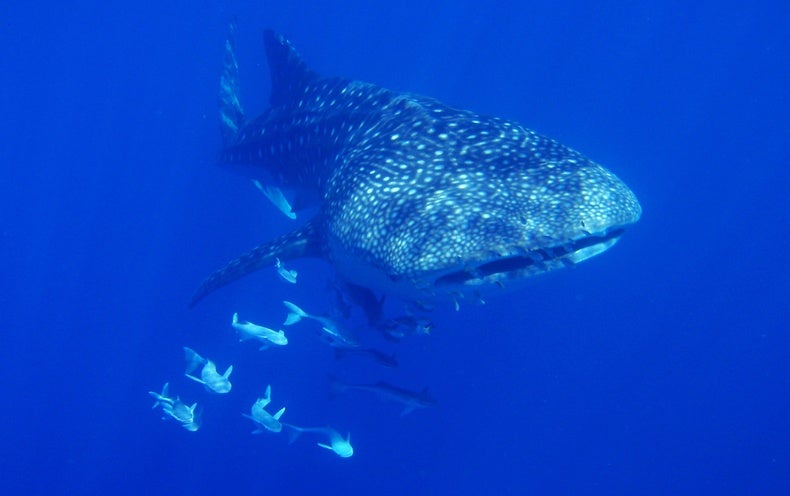 Astronomy Tool Helps ID Sharks
Shark researchers used a system for recognizing patterns in star field photographs to identify whale sharks, which have individual spot patterns. -- Read more on ScientificAmerican.com


Enzyme identified as possible novel drug target for sickle cell disease, Thalassemia
Medical researchers have identified a key signaling protein that regulates hemoglobin production in red blood cells, offering a possible target for a future innovative drug to treat sickle cell disease. Experiments in cultured human cells reveal that blocking the protein reduces the characteristic sickling that distorts the shape of red blood cells and gives the disease its name.


Learning from 'little monsters'
By studying deep and shallow water zones of streams and their resident invertebrates, researcher reveals mysteries of fresh water life.


In a warming climate, Arctic geese are rushing north
As Arctic temperatures continue to rise, migratory barnacle geese have responded by speeding up their 3,000-kilometer migration in order to reach their destination more quickly with fewer stops along the way, according to new evidence. Unfortunately, the birds' earlier arrival isn't making as much of a difference as one might expect.


Listen up!


Our kissing cousins were close kin.


Puzzling results explained: A multiband approach to Coulomb drag and indirect excitons
A new theoretical study explains previous mystifying experimental results, in which coupled charged particles moved in exactly the opposite direction to that predicted. This apparently contradictory phenomenon is associated with the bandgap in dual-layer graphene structures, a bandgap which is very much smaller than in conventional semiconductors.


Anesthesia, surgery linked to decline in memory and thinking
In adults over 70, exposure to general anesthesia and surgery is associated with a subtle decline in memory and thinking skills, according to new research. The study analyzed nearly 2,000 people and found that exposure to anesthesia after age 70 was linked to long-term changes in brain function.


Viruses cooperate to overcome immune defenses of bacteria
Virus particles that infect bacteria can work together to overcome antiviral defenses, new research shows. The findings are a key breakthrough that will help improve phage therapy, which is used to treat life-threatening bacterial infections.


Low-cost formulas in the manufacturing of non-stick food molds
There is good news for amateur bakers of cakes, muffins and pastries made in extravagant shapes and small and medium-sized baking businesses. Molds will cease to be a problem if the system designed by a research group progresses. This system manufactures non-stick food molds at a low cost. A research group designs a new way to manufacture molds allowing small and medium-sized businesses to improve their creativity.


Neanderthals Really Were All Fired Up
Fire at will! Researchers present evidence that Neanderthals were just as capable of producing fire as early Homo sapiens were, sending another long-held notion of our species' exceptionalism up in smoke. I'm not just fanning the flames here: The question of whether our closest evolutionary kin used fire the same way our ancestors did has been a controversial one for decades, and its debate mirrors broader trends in paleoanthropology. Members of the genus Homo appear to have been u...


Computer model predicts how fracturing metallic glass releases energy at the atomic level
Metallic glasses are an exciting research target, but the difficulties associated with predicting how much energy these materials release when they fracture is slowing down development of metallic glass-based products. Recently, researchers developed a way of simulating to the atomic level how metallic glasses behave as they fracture. This modeling technique could improve computer-aided materials design and help researchers determine the properties of metallic glasses.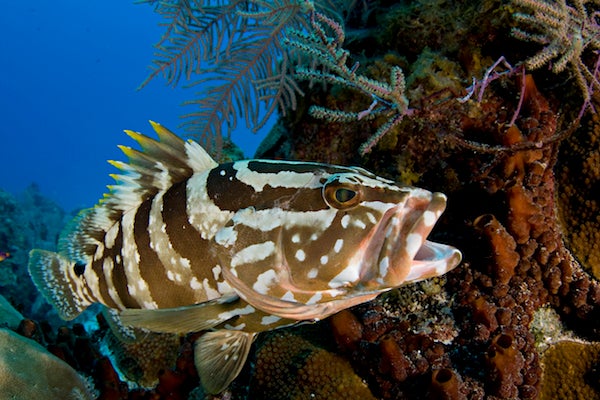 Groupers on the Comeback in the Caymans
A government-science partnership with input from local fishermen is the reason—and it could be a model for natural resource science -- Read more on ScientificAmerican.com


Fruit fly species can learn each other's dialects
Fruit flies from different species can warn each other when parasitic wasps are near. But according to a new study, they are more likely to get the message across if the fly species have previously cohabited and learned each other's dialects.