7 hilariously brutal cartoons about the GOP's last-chance health-care bill
Get the best political cartoons delivered to your inbox with our free daily cartoon newsletter. Sign up here.

2017-09-22 06:58:06
`
2
All too many pop stars have trouble figuring out how to age gracefully. After all, since the dawn of the rock era, pop music has been a genre primarily by and for young people. That has remained true even as some of the biggest stars from its first two decades have blown through middle age to reach their 70s. There's something faintly ridiculous about a geriatric Rolling Stones or Blondie going out on stage to grind out salacious hits from decades ago, as if Mick Jagger and Debbie Harry weren't

2017-09-22 06:55:58
`
3
3 life events when you should absolutely hire a CPA
When you experience a life-changing event, your cash flow and tax bracket are probably the last thing on your mind. But the reality is that some of the most stressful (or the most rewarding) times of your life will probably be accompanied by an aftershock to your finances. This financial shakeup, whether for better or worse, can be overwhelming. Who wants to sort through paperwork and learn about financial loopholes when you've got big life decisions to make? This is where a CPA (Certified Publ

2017-09-22 06:55:50
`
3
Jimmy Kimmel returns for Round 3 on the Graham-Cassidy health-care bill
Jimmy Kimmel wants you to know that he did not pick this fight. But as long as Republicans keep bringing him up in the fight over the GOP's Graham-Cassidy health-care bill, he's going to come back swinging. Thursday night was Round 3 on Jimmy Kimmel Live, and he started with President Trump getting involved on Twitter Wednesday night. Trump probably didn't know that he was wrong, that Graham-Cassidy doesn't protect people with pre-existing conditions, Kimmel said. But at this point, "he'd sign

2017-09-22 06:38:41
`
2
Mad About White Girls Singing a Song? Blame Kanye
Piers Morgan, Daily MailOn Tuesday, an Instagram story video was posted showing female members of the Alpha Phi Sorority at University of New Hampshire singing and dancing to Gold Digger song at a party.

2017-09-22 05:59:21
`
2
Outrage and a demand for answers in the death of a woman found in a hotel freezer near Chicago
A week and a half later, no one seems to know what exactly happened to Kenneka Jenkins. On September 9, the 19-year-old went to a party with friends at the Crowne Plaza hotel in Rosemont, Illinois. She never made it home. She was later found dead inside of a freezer in the hotel. While results of the autopsy are pending, the theory police are currently working with is that Jenkins was drunk and wandered into the freezer, accidentally locked herself in, and died there. Her family isn't convi...

2017-09-22 05:31:08
`
3
Stephen Colbert and Seth Meyers puzzle over how Republicans defend their last-ditch health-care bill
President Trump has been tweeting his support for the Republican Party's last-ditch health-care bill, Stephen Colbert said on Thursday's Late Show, especially its sponsor Sen. Bill Cassidy (R-La.), a doctor. "And you can trust Trump's opinions when it comes to doctors — remember, his primary care physician is this guy," Colbert said. "Practically every medical organization opposes this bill, so why are Republicans pushing so hard to get it through?" Well, Sen. Charles Grassley (R-Iowa) of

2017-09-22 05:25:39
`
3
A Split in the Party, a Return to Normal
Michael Barone, Washington Examiner

2017-09-22 05:09:59
`
2
National Review asks why Jimmy Kimmel won't 'leave policy talk to health-care experts,' gets an earful
Weirdly, late-night comedian Jimmy Kimmel is now a big part of America's health-care debate. His critiques of the Graham-Cassidy health-care bill — after one of its sponsors, Sen. Bill Cassidy (R-La.), promised to oppose any bill that failed his "Jimmy Kimmel Test," which Graham-Cassidy appears to do — have hit a nerve perhaps because Kimmel is a goof and probably the least political of the late-night TV hosts. So on Wednesday, Theodore Kupfer at National Review published an article critica...

2017-09-22 04:36:04
`
3
This week I learned you should absolutely beat yourself up a little the next time you fail, and more
Read more about this week's facts: Getting emotional after failure helps you improve next time, study finds (Science Daily) Lightning storms triggered by exhaust from cargo ships (New Scientist) Giraffes didn't evolve long necks simply to reach tree leaves, new study shows (Science Alert) Unalaska is the nation's eagle attack capital. Why? (Alaska Public Media) Watch this fantastic video produced by Great Big Story about the Alaskan town overrun by bald eagles:

2017-09-22 04:30:47
`
11
State Medicaid directors join the groups opposed to the GOP's Graham-Cassidy bill
On Thursday, the National Association of Medicaid Directors (NAMD), a group representing the Medicaid directors from all 50 states, joined other medical and patient advocacy groups in opposing the latest Senate Republican bill to repeal the Affordable Care Act, named after sponsors Sens. Lindsey Graham (R-S.C.) and Bill Cassidy (R-La.). The bill would scrap ObamaCare's subsidies for consumers and Medicaid expansion and redistribute that money as state grants, in what the NAMD board of directors

2017-09-22 04:28:42
`
2
Kim Jong Un hits back at Trump, threatening to 'tame the mentally deranged U.S. dotard with fire'
Late Thursday, North Korean leader Kim Jong Un responded to President Trump's threat on Tuesday to "totally destroy North Korea" with a very rare personal statement saying Trump's "unprecedented rude nonsense" has "convinced me, rather than frightening or stopping me, that the path I chose is correct and that it is the one I have to follow to the last." The statement, released by the official Korean Central News Agency, is full of colorful phrases — Kim calls Trump "a rogue and a gangster fon...

2017-09-22 04:22:12
`
2
For about two minutes, I thought the leaked footage of MSNBC's Lawrence O'Donnell shouting at his staff was hilarious. There is, after all, something faintly amusing about the idea of a pompous overpaid liberal television host throwing a tantrum and being rude to subordinates when faced with the most minor inconveniences. Humor works best when it punches up rather down, which is why P.G. Wodehouse, the funniest writer in our language, made all of his jokes at the expense of aristocrats, fascist

2017-09-22 04:12:08
`
16
Rhode Island poised to become eighth state with paid sick days
Rhode Island is on a roll this week, going from committing to pay the renewal fee for every DACA recipient in the state to its state legislature passing paid sick leave, with Gov. Gina Raimondo expected to sign the bill into law. Under the bill, starting in July 2018, workers will be able to take up to three earned sick days, phasing up to four days in 2019, and finally five days starting on Jan. 1, 2020. Workers at companies with 17 or fewer employees would be allowed the same amount of...

2017-09-22 04:03:07
`
2
U.S. Must Think Outside the Box on North Korea
David Ignatius, Washington Post

2017-09-22 03:51:36
`
3
When 'fake news' gets too real: GOP rolls out propaganda websites in Virginia and nationwide
Turns out "fake news" is real, just not the way Donald Trump thinks it is. The Republican Governors Association—the GOP's official campaign arm dedicated to electing Republican governors nationwide—is connected to two websites that purport to be independent news sources but are, in reality, propaganda platforms that support GOP candidates. The first, launched in Virginia as a way to boost Ed Gillespie's flaccid campaign, is the at-least-mildly-obvious Republican Sta...

2017-09-22 03:50:52
`
1
Weekly news quiz: September 22, 2017
Think you know the news? Find out!

2017-09-22 03:34:36
`
2
Why the Apple Watch is still a business plan in search of a product
It's Marketing 101: When you want to sell a product, you extol its virtues. But when Apple recently announced its new Watch 3, the company pitched the device as more than merely practical or fun. In the video that preceded the announcement, the company suggested the Watch helped people become better versions of themselves — and even suggested it can help save lives. Maybe this is Marketing 102, updated for the 21st century: When you really want to sell a product, make it seem like a person's ...

2017-09-22 03:04:48
`
3
Wit and wisdom from Dorothy Parker, Groucho Marx, and more
Subscribe to The Week's YouTube channel for more bits of wit and wisdom.

2017-09-22 03:02:40
`
3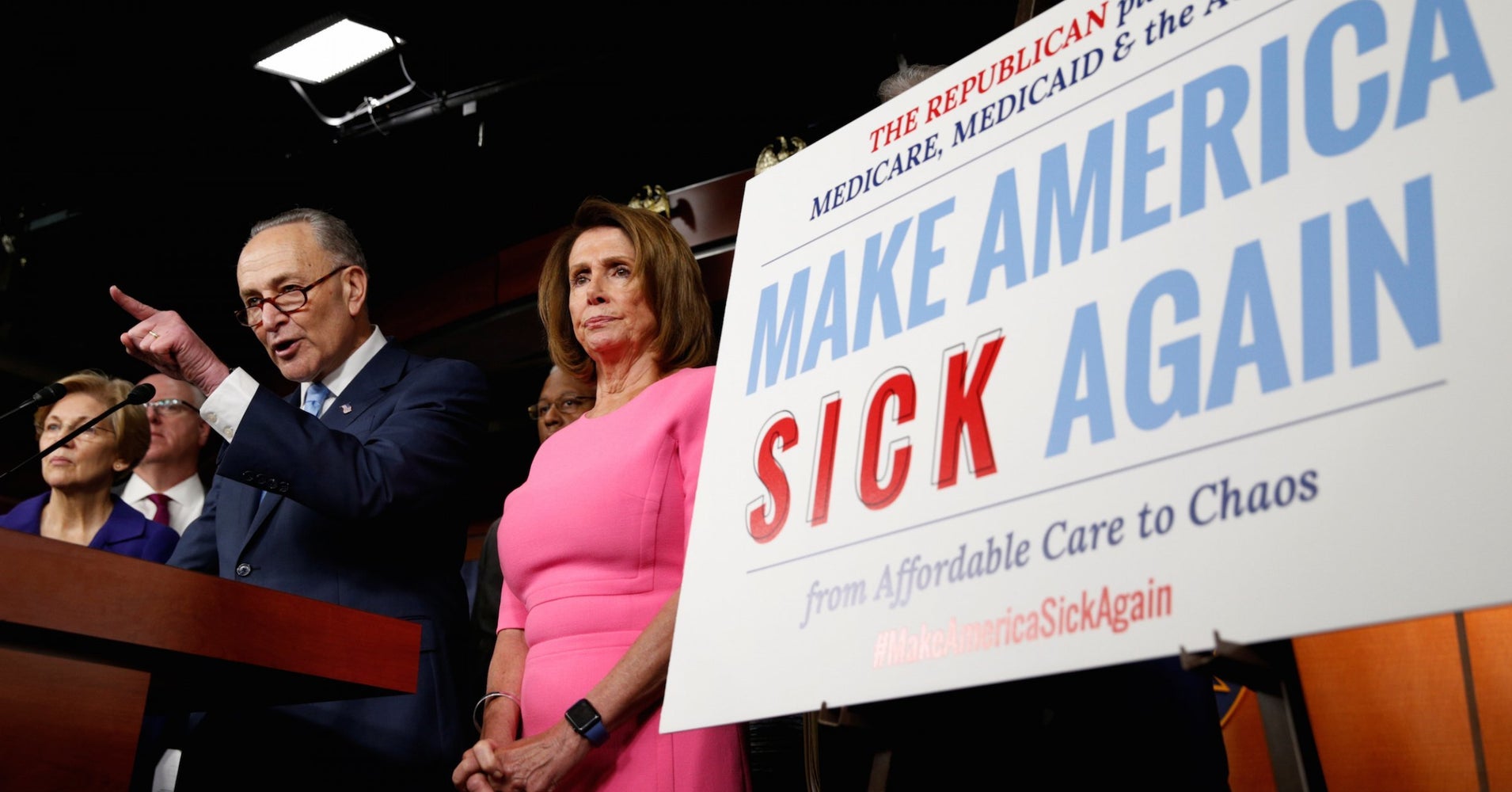 'Diabolical' Is The Only Word To Call The GOP's New Assault On Obamacare
Funding for children's medical needs would shrink over the next decade.

2017-09-22 02:56:45
`
2
Open thread for night owls: How scandals make the financial industry 'its own best enemy'
Mike Konczal at The Nation writes—The Financial Industry Is Its Own Best Enemy: The financial sector is one of the biggest enemies of reform and accountability. Yet by consistently screwing up, it has also become the most influential advocate for outside regulation. Consciously through malice, or unconsciously through its size and complexity, it has time and again demonstrated the importance of the existing rules and the need for additional oversight. [...] Which brings us to t...

2017-09-22 02:48:49
`
1
Stephen Colbert and Trevor Noah check in on 'Hurricane Mueller' and its path toward Trump
Stephen Colbert began Thursday's Late Show with a Rosh Hashana joke. "I'm so glad its 5778," he said. "5777 sucked." Jewish new year out of the way, he jumped into the latest developments in Special Counsel Robert Mueller's investigation into Russian election meddling and President Trump's campaign. Colbert summarized some of the 13 events Mueller has asked the White House about as a K-Tel record, Now That's What I Call Collusion 45, "available wherever CDs are still sold — so I'm gonna s

2017-09-22 02:41:32
`
2
Monasteries and mountains in northern Tibet
Each week, we spotlight a dream vacation recommended by some of the industry's top travel writers. This week's pick is Amdo, Tibet. (Courtesy image) Tibet is changing fast, but its scenery has lost none of its power to amaze, said Will Ford at The Washington Post. For a decade, the Chinese government has been pouring money into building highways and railroads through the region, opening the Tibet Plateau's high grasslands and once hidden mountains to tourists who aren't intrepid backpackers. Am

2017-09-22 02:25:14
`
1
Why can't the GOP make a case for its own health-care bill?
The health-care bill Senate Republicans hope to pass next week, named after sponsoring Sens. Lindsey Graham (R-S.C.) and Bill Cassidy (R-La.), has plenty of potential winners and losers, like all legislation. According to The Associated Press, the winners would include medical device manufacturers, people who oppose the individual mandate to purchase health insurance, and those with tax-sheltered health savings accounts, while the losers would include people with pre-existing conditions, pregna

2017-09-22 02:24:14
`
3
HHS Secretary Tom Price has apparently spent $300,000 in public funds on private jets since May
Tom Price, President Trump's health and human services secretary, has taken at least 24 flights on private charter jets since May, Politico reported Thursday night, including a chartered flight to Oklahoma on Tuesday, after Politico found that Price had taken five chartered flights in just three days last week, including one to Philadelphia from Washington. The cost of the private flights Price is known to have chartered exceeds $300,000, Politico reports, and HHS spokeswoman Charmaine Yoest sa

2017-09-22 02:02:08
`
3
Janet Yellen is a terrible detective
What in the name of Alan Greenspan has happened to inflation? The Federal Reserve has been operating for years now on the assumption that the economy is nearing full capacity and inflation will start rising at any moment. Except inflation has refused to cooperate: The Fed's preferred measure remains at 1.4 percent — well below its 2 percent target — and shows no signs of moving much. In response to its persistent shortfall, the Federal Reserve has long cited various temporary factors, like ...

2017-09-22 01:58:38
`
2
Brexit is a huge mistake. It's not too late to stop it.
On June 23, 2016, U.K. citizens went to the polls to answer a seemingly straightforward question: "Should the United Kingdom remain a member of the European Union or leave the European Union?" Despite numerous predictions to the contrary, the answer, by a slim margin, was "Leave." That the vote happened at all was thanks to a bit of political gamesmanship — a measured risk that former Prime Minister David Cameron accepted in looking to keep his party in power. The ensuing months have begun to...

2017-09-22 01:43:12
`
1
Stephen Colbert pokes fun at Lawrence O'Donnell by leaking his own meltdown tape
Earlier this week, somebody leaked outtakes from Lawrence O'Donnell's MSNBC show, and they were not flattering. "Wow, he went from zero to dad-on-Day-3-of-road-trip like that," Stephen Colbert said on Thursday's Late Show, and that was before the hammering began somewhere at MSNBC. After showing censored excerpts of O'Donnell losing his cool, Colbert expressed some sympathy. "Folks, I gotta say, while the footage is not flattering, as a broadcaster, I sincerely feel for Lawrence O'Donnell on th

2017-09-22 01:40:52
`
3
GOP Senate Candidate Gets Trolled Over A Very Unfortunate Typo
Someone get this man a spellcheck.

2017-09-22 01:30:26
`
2
Republicans' new ObamaCare repeal bill is the perfect expression of their health-care nihilism
Next week, Republicans in the Senate will take what may be their final chance to repeal the Affordable Care Act. Even apart from its politics, this bill, known as Graham-Cassidy after its sponsors, is a policy nightmare. And those Republicans? Most of them barely know what's in it, and couldn't care less. As such, it is the perfect and final expression of the GOP's nihilism and cruelty on this issue. "You know, I could maybe give you 10 reasons why this bill shouldn't be considered," Sen. Chuck

2017-09-22 01:18:18
`
2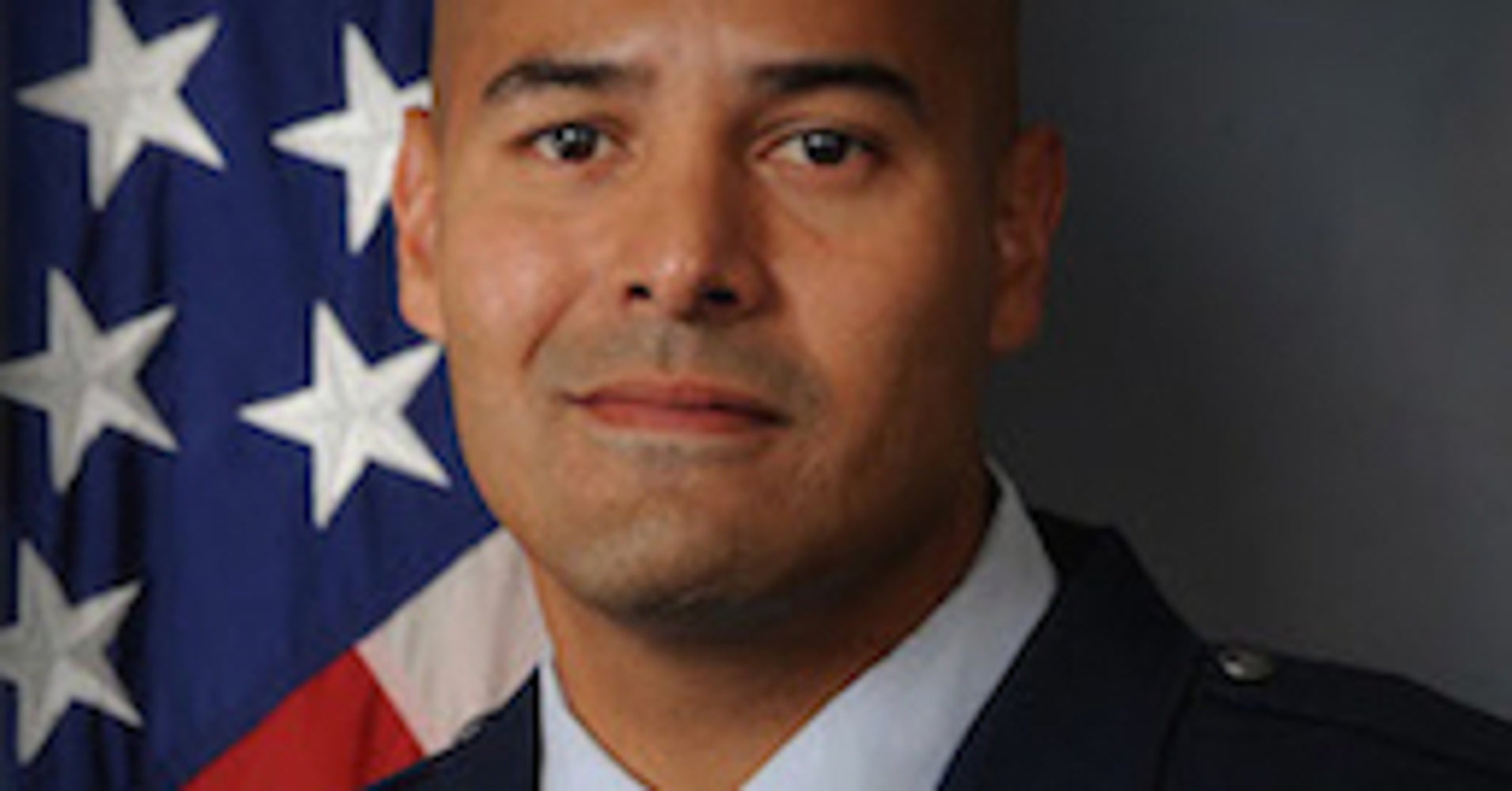 Air Force Standing Behind Chaplain Who Said Obeying The Constitution Serves Satan
According to a highly misleading September 19 article from Stars and Stripes, the Air Force is not conducting an investigation

2017-09-22 01:17:06
`
1
The Strange Authenticity of Hillary Clinton
Jeff Greenfield, PoliticoRead her book, and you realize she might have been the most authentic candidate out thereâ??and maybe that was the problem.

2017-09-21 21:21:45
`
2
There Is No Trump Doctrine, Only Contradictions & Bluster
John Cassidy, New YorkerThe things our President says. At a lunch with African leaders on Wednesday, Donald Trump praised the continent's business potential by noting that many of his friends were "going to your countries to get rich." A bit later in his remarks, he spoke about how effectively African countries had responded to some recent health-care crises, such as the Ebola outbreak, andadded that "Nambia's health system is increasingly sufficient." (There

2017-09-21 19:14:34
`
2
Hillary Clinton 3.0 Isn't Helping the Democrats Move On
Ed Rogers, Washington PostI thought I would avoid having anything to say about Hillary Clinton's latest book. I thought the book, "What Happened," was meant to be some sort of cathartic Hillary Clinton 3.0 end of the story. I thought it would be accompanied by a graceful farewell tour. I forgot: The Clintons don't do graceful, and they certainly don't do farewells. Instead, Clinton is thrashing around in front of the faithful, having pity parties and making news th

2017-09-21 17:38:48
`
3
The GOP's worst-case scenario on Graham-Cassidy is still totally possible
Want to know what the wild card is in the GOP's dead-sprint to a vote is? The P-word. Yep, the parliamentarian, who's sort of a like a congressional referee, still has to rule on which parts of the Graham-Cassidy repeal bill are valid based on the whether they are directly related to the budget. It was the Senate parliamentarian, for instance, that told Republicans they only had until September 30 to repeal health care with a simple majority. But now the parliamentarian will be weighing in o

2017-09-21 17:37:46
`
2
GOP tries to buy off votes on Graham-Cassidy by letting some states opt out of their horrid bill
This is nuts. Republicans can't get the votes on their health care bill, so they're going to instead throw in a sweetener like, say, letting some states keep what Democrats' passed: Obamacare.  xIf you want to know how great the Graham-Cassidy bill is for states, the bribe for Alaska is that THEY GET TO KEEP OBAMACARE!!— Matt Fuller (@MEPFuller) September 21, 2017 Here's how it works, according to Independent Journal Review: xOMG. the @GOP's attempt to buy Murkowski's #G...

2017-09-21 17:31:16
`
2
Families Of Japanese-American Civil Rights Leaders Join Legal Fight Against Travel Ban
"We've got politicians who are building their careers on demonizing immigrant groups and foreigners ... in the name of national security."

2017-09-21 17:25:40
`
2
This Week in Statehouse Action: Sine Die of the Living Dead edition
Some things just won't stay dead. The GOP's attempt to repeal Obamacare and kick millions of Americans off of their health insurance. Zombies. Jesus. Jon Snow. And now we can add Republican attempts to sow fear and division with blatantly racist campaign ads in Virginia elections this cycle to the list.  Dawn of the Dead Horse: It sure is getting beaten. Campaign Action First, there was Republican gubernatorial nominee Ed Gillespie's fear-mongering ad that was chock fu...

2017-09-21 17:12:38
`
2
Study reveals Flint water crisis led to increased infertility and fetal death rates
Three years after the Flint water crisis, we are still learning the devastating impact that drinking poisoned water had on the city's population. In addition to the outbreak of Legionnaires disease that killed at least a dozen people and sickened almost a hundred others, a new study reveals that the water crisis also affected fertility rates and fetal mortality.  Fertility rates decreased by 12% among Flint women, and fetal death rates increased by 58%, after April 2014, according to res...

2017-09-21 16:54:21
`
2
1. A chihuahua-dachshund mix named Sir LaRue Winnieschnitzle — aka Chewbarka — saved several lives when he alerted his family to a fire about to engulf their Florida home. James and Theresa Parsons woke up to Chewbarka yelping his head off. He wouldn't stop, so Theresa got up to see what was making him so upset, and saw the porch was on fire. "It was a wall of flames," James told the Tallahassee Democrat. The Parsons ran to the front door and escaped. While they were safe, the house was dest...

2017-09-21 15:41:28
`
2
A new draft of the Republican health-care bill would reportedly let Alaska and Hawaii keep ObamaCare
Republicans have just days left to repeal and replace the Affordable Care Act with only 50 votes and no Democrats. With two no votes already — Sen. Susan Collins (R-Maine) and Sen. Rand Paul (R-Ky.) — "undecided" Sen. Lisa Murkowski (R-Alaska) could cast the decisive vote against it. As a result, one Republican Senate aide told Independent Journal Review on Thursday that the bill's sponsors, Sens. Lindsey Graham (R-S.C.) and Bill Cassidy (R-La.), are potentially considering "buying" Murkows...

2017-09-21 14:28:29
`
2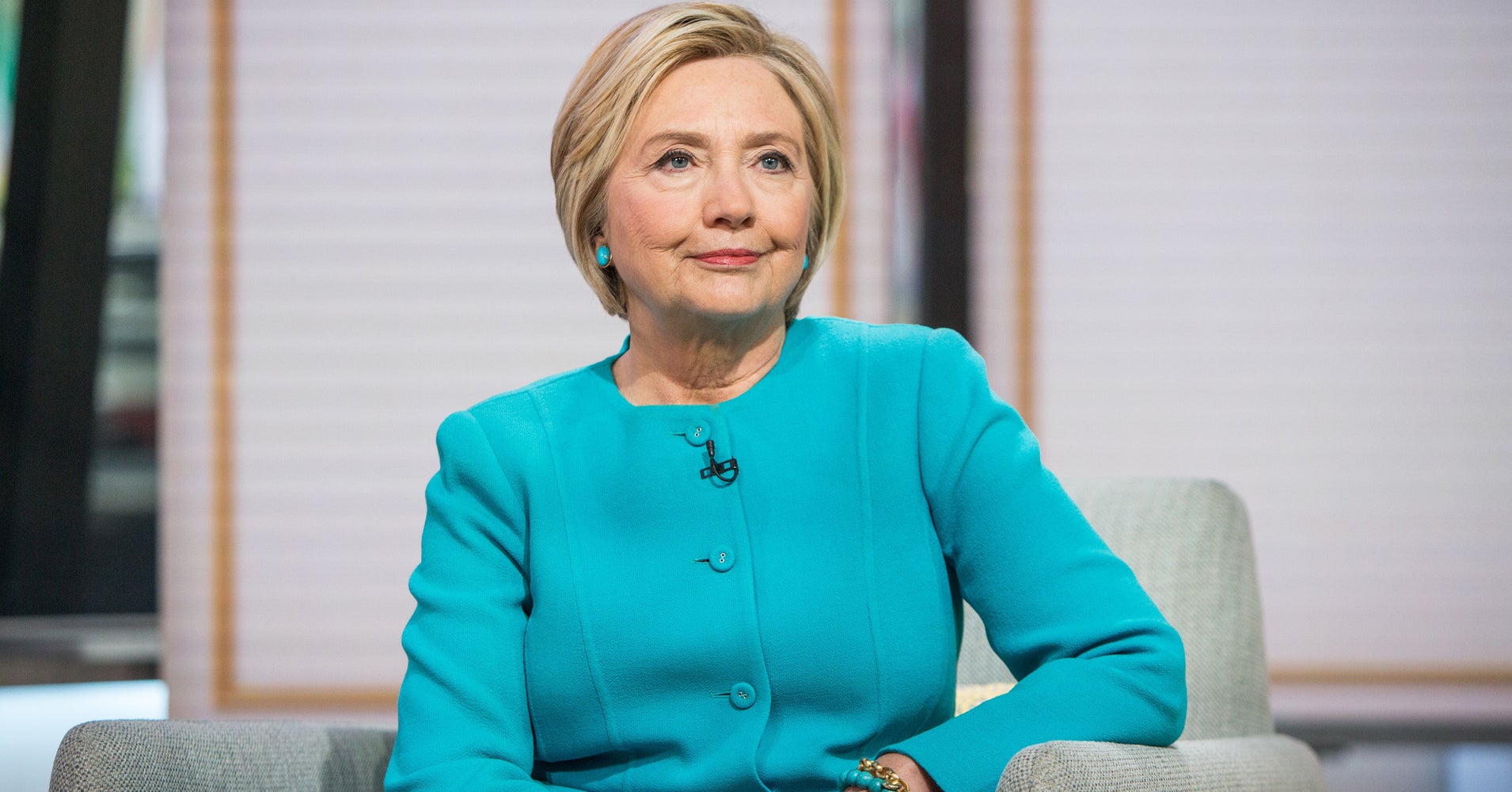 What Might Have Been In 2017 Had Hillary Clinton Won
May our country learn a lesson from this tragic mistake of 2016.

2017-09-21 14:27:24
`
1
1. The Securities and Exchange Commission said Wednesday night that someone hacked its computer database on company filings last year, accessing private information that could have been used to trade stocks and make profits. The announcement from the SEC, the top U.S. securities regulator, came following the disclosure of a breach at Equifax, a major credit reporting firm, that exposed the personal information of 143 million people. Together, the breaches have intensified concerns about the comp

2017-09-21 14:16:30
`
4
Undocumented immigrant parents arrested after taking baby to hospital for emergency surgery
An undocumented mother and father living in North Brownsville, Texas, were told by their local hospital that their 2-month-old son needed emergency stomach surgery that required them to travel to the only capable nearby facility, Driscoll Children's Hospital, in Corpus Christi, Texas. In order to get to Corpus Christi, Oscar and Irma Sanchez would have had to pass through a Border Patrol checkpoint. But even before they decided to go, a Border Patrol agent showed up at the hospital, likely summ

2017-09-21 14:08:48
`
3
Facebook Is Now The Federal Election Commission, But With More Secrets
Congratulations, Mark Zuckerberg, your private empire gets to regulate election spending.

2017-09-21 13:53:38
`
2
GOP Not Even Sure Why They're Doing New Health Care Bill
Margaret Carlson, TDBThere's no sense left in the Republican Senate when two fairly sensible members, Senators Lindsey Graham and Bill Cassidy, are putting everything into yet another effort to pass a bill to repeal and replace Obamacare, a bill as flawed, if not more, than the so-called skinny repeal that went down in July.

2017-09-21 13:52:34
`
2
Sean Spicer 'documented everything.' Robert Mueller wants to talk to him.
As the Russia probe continues to expand, Special Counsel Robert Mueller has informed the Trump administration that he is interested in speaking to former White House Press Secretary Sean Spicer. Of particular interest could be "notebook after notebook" that Spicer filled while working for the Republican National Committee, the Trump campaign, and in the White House, Axios reports. Spicer, for his part, was not feeling too generous about discussing the topic with reporters, Axios' Mike Allen wri

2017-09-21 13:42:48
`
3
Passing Graham-Cassidy could be a disaster for vulnerable House Republicans in swing districts
Sen. Lindsey Graham said Wednesday that House Speaker Paul Ryan told him to his face, "If you pass it, we pass it." It's still not clear Senate Republicans will make it to 50, but even if they do, it's no done deal in the House either and, frankly, Ryan hasn't proven to be much of a vote counter. The biggest problem? The version of the GOP healthcare bill that cleared the House earlier this year did so by just four votes, and the Senate's current bill deals a major financial blow to states that...

2017-09-21 13:35:59
`
3
Trump claims Republican healthcare bill covers pre-existing conditions. False. Untrue. Fake.
Does Donald Trump even know what the latest Republican healthcare bill would do to people with pre-existing conditions, or is he lying about it? It's like a Schrodinger's lie—Trump is profoundly ignorant and it's unlikely he knows what's in the Graham-Cassidy bill, but he would certainly lie about it without thinking twice (or once, for that matter) if he did know. Either way, this tweet is false: xI would not sign Graham-Cassidy if it did not include coverage of pre-existing condit...

2017-09-21 13:33:51
`
3
A leukemia patient is dying because the U.S. won't give her sister—and stem cell donor match—a visa
Helen Huynh and her family were devastated when she was diagnosed with an aggressive form of leukemia this past February, one that required immediate chemotherapy until she could undergo a lifesaving stem cell transplant. Despite the grim news, there was a ray of light for the Garden Grove, California, grandmother of three: one of her three sisters in her native Vietnam was a perfect match. But when Thuy Nguyen, Helen's baby sister, interviewed with U.S. officials in Ho Chi Minh City...

2017-09-21 12:51:36
`
2
Black employees working in Trump's hotel in Washington sue for racial discrimination
Donald Trump has claimed to love "the blacks" over and over again. During the 2016 presidential campaign, he famously asked what blacks had to lose by voting for him. A great many of us (especially black women) predicted that blacks stood to lose a lot by Trump being in office—hence our not voting for him. But we are also now learning that blacks have a lot to lose just by working for Trump. In a new lawsuit filed this week in Washington, D.C., three black employees claim that they we...

2017-09-21 12:42:49
`
1
North Korea compares Trump's U.N. speech to the 'sound of a dog barking'
North Korea's top diplomat didn't seem fazed by President Trump's vow to "totally destroy" the country if it threatens the U.S or its allies. North Korean Foreign Minister Ri Yong Ho told reporters Wednesday evening, the day after Trump bluntly called out North Korea's nuclear activity in his debut address before the United Nations General Assembly, that Trump's speech was like the "sound of a dog barking." "There is a saying that goes: 'Even when dogs bark, the parade goes on,'" Ri said, in wh

2017-09-21 12:27:51
`
2
Riot Cops In St. Louis Cracked Down On A Peaceful Protest Before The Sun Set
And almost no one batted an eye.

2017-09-21 11:42:59
`
4
Oklahoma police officer shoots deaf man despite cries of 'don't kill him, he's deaf!'
Sixty seconds. That seems to be an average amount of time that police officers give a situation before fatally shooting people of color. Philando Castile was shot 64 seconds from the time he and his girlfriend, Diamond Reynolds, were stopped by Jeronimo Yanez. Of course, this isn't a hard and fast rule—especially when it comes to children. Seven-year-old Aiyana Stanley-Jones was shot about nine seconds from the time police surrounded the house she was in, attempting to do a raid to serve ...

2017-09-21 11:37:36
`
2
Republicans' phony love affair with state government
If you ask Republicans why exactly they support the Graham-Cassidy health-care bill that is their last chance to repeal the Affordable Care Act, they'll struggle to offer a specific reason. These are not, after all, a group of people who know much about health care or feel it necessary to understand what they're voting on. But after some casting about, they'll probably settle on the fact that the bill sends authority and money from the federal government down to the states, and doing so is alwa

2017-09-21 11:28:03
`
3
Lindsey Graham admits his health-care bill has 'imperfections,' urges colleagues to vote for it anyway
Sen. Lindsey Graham (R-S.C.), the co-sponsor of the Republican health-care bill, was overheard on his cell phone at Reagan National Airport calling on colleagues to vote for the legislation despite "all its imperfections," The Associated Press reports. AP learned that Fox News host Sean Hannity was on the other end of the line. "We're going to vote," Graham added to Hannity in an interview. "Everybody will be held accountable." Graham is not the only one to think that Republicans are moving for

2017-09-21 10:59:52
`
3
Trump to sign executive order allowing the Treasury Department to target companies, individuals that trade with North Korea
President Trump announced a new executive order on Thursday that will allow the Treasury Department to target companies and individuals that trade with North Korea, CNN reports. "It is unacceptable that others financially support this criminal rogue regime," Trump said during a press conference with the leaders of Japan and South Korea. The order will allow Treasury Secretary Steven Mnuchin "discretion to target any foreign bank knowingly facilitating specific transactions tied to trade with No

2017-09-21 10:59:48
`
2
This 8-year-old boy keeps rescuing stranded swimmers
A British boy is being hailed as a hero after rescuing five beachgoers in the span of just two days. Steffan Williams, 8, was kayaking in the sea, close to a treacherous stretch of coastline where the tide can trap unknowing tourists, when he spotted an elderly woman and two teens trapped on a rock. Grabbing his rubber dinghy, he towed them to shore. A day later, Steffan noticed two more teens stranded on the very same rock, frantically waving to get his attention, and notified the local lifegu

2017-09-21 10:53:29
`
3
Tax Reform Transformed N. Carolina. Congress, Take Note
Sen. Thom Tillis, WSJAs President Trump and Congress work on America's first major tax reform in decades, Democrats are already claiming the GOP plan will bury the middle class and tank the economy.

2017-09-21 10:50:44
`
4
David Catanese, US News & World ReportBy midday Wednesday, Breitbart's homepage was carrying a dozen stories on the Alabama Senate Republican runoff, the first election of Donald Trump's presidency featuring a boiling intraparty tussle.

2017-09-21 10:37:54
`
2
Cartoon: White supremacist president offended by being called white supremacist
FOLLOW @RubenBolling on the Twitters and a Face Book. JOIN Tom the Dancing Bug's subscription club, the Proud & Mighty INNER HIVE, for exclusive early access to comics, extra comics, and much more. GET Ruben Bolling's new hit book series for kids, The EMU Club Adventures. ("Filled with wild twists and funny dialogue" -Publishers Weekly)  Book One here.  Book Two here.

2017-09-21 10:28:12
`
2
What is an Anunnaki? and 5 other questions for the impending apocalypse
As talk of nuclear war ramps up, technology spirals toward science-fiction, and natural disasters batter the globe, many people don't require a fervent belief in Christian numerology to fear that the end is nigh. In case you need convincing, though, a strange prophecy has begun to circulate suggesting that the apocalypse will begin on Sept. 23. Here's everything you need to know about Doomsday: 2017 Edition. Why do people believe the world is ending on Sept. 23? Good ol' numerology, a favorite

2017-09-21 10:22:46
`
2
Why Trump Must Comply With Mueller's Demands
Cristian Farias, New York MagazinePrecedents set under Nixon and Clinton leave the president with few legal options when it comes to the Russia probe.

2017-09-21 10:18:24
`
1
Facebook to give Congress political ads bought by Russians
Facebook will give Congress copies of the more than 3,000 ads purchased through Russian accounts during the 2016 election, Facebook general counsel Colin Stretch announced Thursday in a blog post. "We believe the public deserves a full accounting of what happened in the 2016 election, and we've concluded that sharing the ads we've discovered, in a manner that is consistent with our obligations to protect user information, can help," Stretch wrote. Though Facebook gave the ads to Special Counsel

2017-09-21 10:15:53
`
2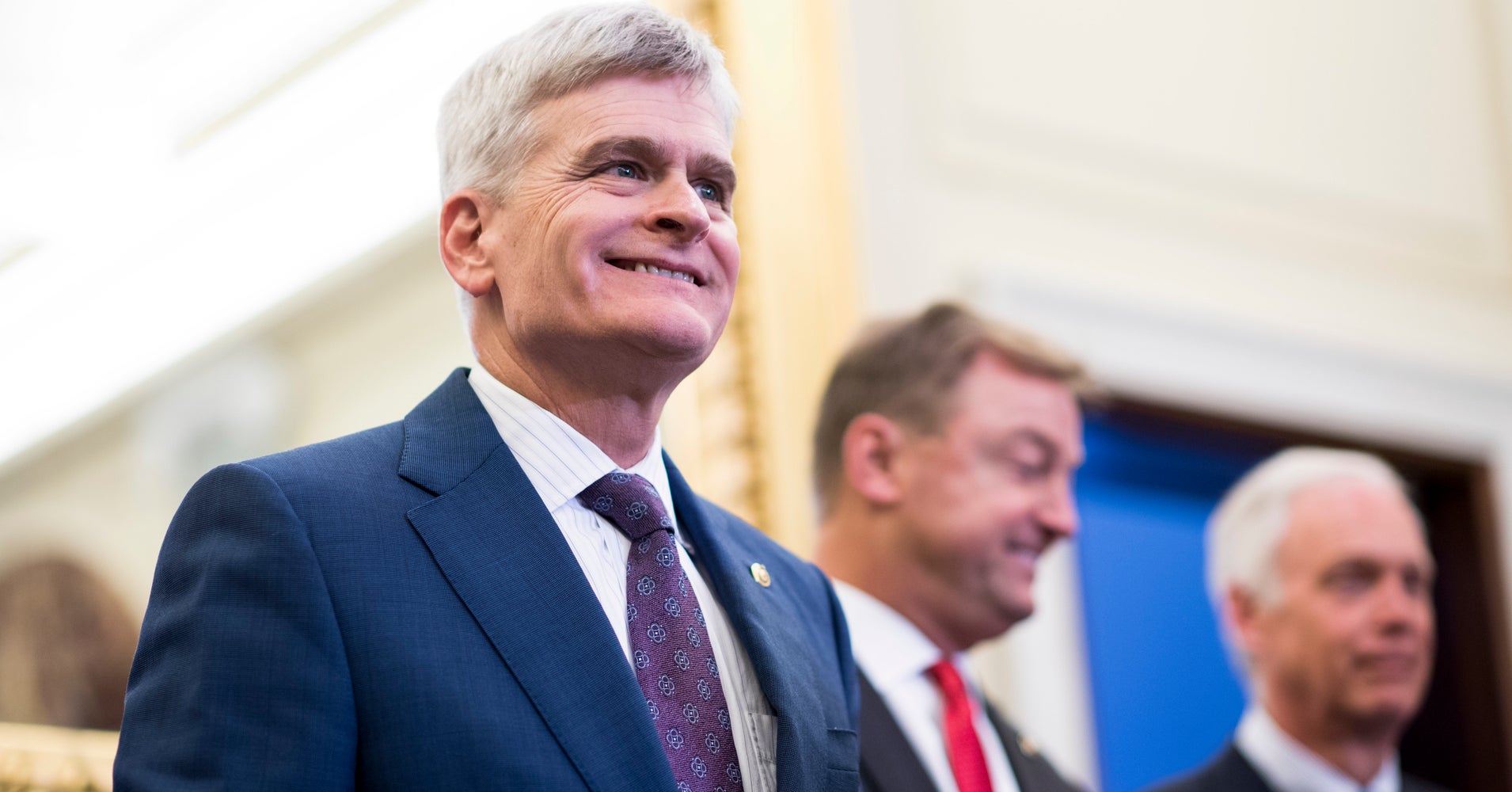 9 Reasons Why Graham-Cassidy Would Harm Americans
It's just as dangerous as the prior attempts to repeal the ACA, and we must do everything we can to stop it.

2017-09-21 10:11:41
`
1
As Mosul recovers from ISIS rule, a book festival blossoms
Mosul is coming back to life. Two months after Iraqi forces drove ISIS from the city following a brutal occupation, its residents have staged an impromptu book festival at the gutted Mosul University library. Once home to 3 million books, the building's interior was reduced to ashes by the militants. But volunteers managed to recover 36,000 volumes from the ruins — including a number of ancient manuscripts. They set them, along with books donated from around the world, on outdoor shelves for ...

2017-09-21 10:08:30
`
4
Trump's reckless, dishonest, myopic blustering on Iran agreement weakens U.S. national security
With a blast of bombast, Donald Trump made clear once again this week that he wants to dump or renegotiate the Iran nuclear agreement—known formally as the Joint Comprehensive Plan of Action—which he calls "an embarrassment to the United States." He also says he has already made up his mind about what to do, but he's not telling anybody what he has decided. And he seems to mean not anybody.  Secretary of State Rex Tillerson told reporters that UK Prime Minister Theresa May ask...

2017-09-21 09:52:07
`
2
Equifax has been sending customers to a phishing website
The personal information of 143 million Americans might have been compromised in a massive cybersecurity breach at the credit-reporting service Equifax reported earlier this month, and in the intervening days, the company has been heavily criticized for its response to the crisis. The story, though, gets much worse: Equifax has reportedly been linking customers looking to determine if their information was compromised to a phishing website, Fortune reports. The real website can be found at equi

2017-09-21 09:42:36
`
3
Morning Digest: Party-switching GOP Gov. Jim Justice backs Democratic Sen. Joe Manchin
The Daily Kos Elections Morning Digest is compiled by David Nir, Jeff Singer, Stephen Wolf, and Carolyn Fiddler, with additional contributions from David Jarman, Steve Singiser, Daniel Donner, James Lambert, David Beard, and Arjun Jaikumar. Leading Off ● WV-Sen: On Wednesday, MetroNews' Brad McElhinny reported that West Virginia Gov. Jim Justice told a group of lawmakers that he was supporting Democratic Sen. Joe Manchin's bid for re-election. Before early August, that probably wouldn't ...

2017-09-21 09:36:06
`
2
Bryce Covert, The New RepublicIn June, at a rally in Cedar Rapids, Iowa, President Trump brought 6,000 supporters to their feet, roaring their approval. "I believe the time has come for new immigration rules," Trump bellowed. "Those seeking admission into our country must be able to support themselves financially and should not use welfare for a period of at least five years." A bill to shred the safety net for legal immigrants would be moving through Congress "ver

2017-09-21 09:27:19
`
2
From the GREAT STATE OF MAINE… The New Scarlet Letter Every morning when I wake up and get dressed, I can't help but notice the seven-inch pale red scar running from my sternum to just below my belly button. I have another scar---two inches horizontal---on my upper chest. They're a daily reminder of the emergency surgery I had last March that revealed a thriving cancer colony in my gut (happily removed), and the "mediport" that was my hookup for three months of chemo. They ar...

2017-09-21 09:10:41
`
2
ICE stalked and tried to arrest a Latino U.S. citizen they thought was undocumented
Hey, remember how decent people warned that Donald Trump's presidential pardon of the lawless, criminal, and very racist Joe Arpaio would only give the green light to others in power to continue the scourge of racial profiling? Here's The Oregonian: Federal agents mistook a longtime Washington County employee for an [undocumented] immigrant just as a nearby demonstration against arrests of undocumented immigrants ended at the courthouse in Hillsboro. The mistake rattled Isidro Andra...

2017-09-21 09:06:17
`
1
Bill Cassidy Says Jimmy Kimmel 'Doesn't Understand' Health Care. Experts Say He Does.
The senator made more misleading claims about his Obamacare repeal bill after the comedian bashed him for a second night.

2017-09-21 08:58:06
`
2
Facebook To Turn Over Data After Begrudgingly Admitting Russians Used Platform To Influence Election
"We are deeply committed to safeguarding user content, regardless of the user's nationality."

2017-09-21 08:43:34
`
3
27 companies publicly support Paris climate accord, but donate millions to GOP group undermining it
Twenty-seven companies that urged the Trump regime to stick with the Paris Climate Accord also contributed a total of $3.3 million to the Republican Attorneys General Association (RAGA) that has worked assiduously to dump President Obama's signature Clean Power Plan. That plan was designed specifically to reduce greenhouse emissions from U.S. power plants in 2030 by 32 percent over 2005. It's the key U.S. government effort to help meet the emissions goals of the nonbinding Paris acco...

2017-09-21 08:33:02
`
1
Obamacare Repeal Depends On 3 GOP Senators Breaking Their Word
What will Susan Collins, John McCain and Lisa Murkowski do?

2017-09-21 08:31:52
`
2
Thursday's Morning Email: The Obamacare Repeal Comes Down To These Three Senators
What will Sens. Susan Collins, Lisa Murkowski and John McCain do?

2017-09-21 08:23:11
`
2
'Our island destroyed' by largest storm in 90 years as flash floods continue across Puerto Rico
By any measure, Maria is a monster. It struck Puerto Rico with sustained winds of 155 mph and some areas reported gusts above 200 mph. Damage isn't extensive, it's near universal. With electricity out across the entire island, and cell service limited to a few areas, it's difficult to even determine just how badly Hurricane Maria has pummeled Puerto Rico. But … it's bad. "Definitely Puerto Rico — when we can get outside — we will find our island destroyed," Abner Gómez, dir...

2017-09-21 08:18:46
`
0
Trump Slashes at Obama's Legacy, But Risks His Own
Stephen Collinson, CNNRepublicans for years failed to gut the legacy of their nemesis Barack Obama: Now they can do so within a matter of days.

2017-09-21 08:18:39
`
3
When Will Black Lives Matter in St. Louis?
Nicole Nelson, New York TimesMilitary tanks, tear gas and rubber bullets won't bridge the gap between the police and the black community anytime soon.

2017-09-21 08:14:27
`
4
Peter Robinson, RealClearPoliticsDuring the recent eclipse, NASA urged us all to protect our eyes by turning our backs on the sun itself, observing the eclipse only through pinhole cameras. A similar technique proves remarkably useful in observing the Trump administration. If you ignore the strangely dazzling figure of the president himself, examining instead the second order effects he's producing, you'll find that a certain reassuring clarity emerges. To wit:

2017-09-21 08:13:15
`
3
Study shows how TrumpCare destroys both the ACA and Medicaid with decreased funds, decreased care
The Kaiser Family Foundation has provided an estimate of funding changes under the latest attempt at TrumpCare under the Republican Graham-Cassidy Bill. Their numbers confirm how this bill hurts everyone, with overall drop of $107 billion less made available through the Republican "block grants" than is now provided through the ACA. But even that doesn't capture the way this is really being used as a carrot to red states and a big stick to blue states. There would be a significant r...

2017-09-21 08:05:22
`
1
The Consequences of the U.S. Baby Bust
Justin Fox, BloombergBoosting the birthrate would go a long way toward resolving a lot of political arguments.

2017-09-21 07:54:03
`
6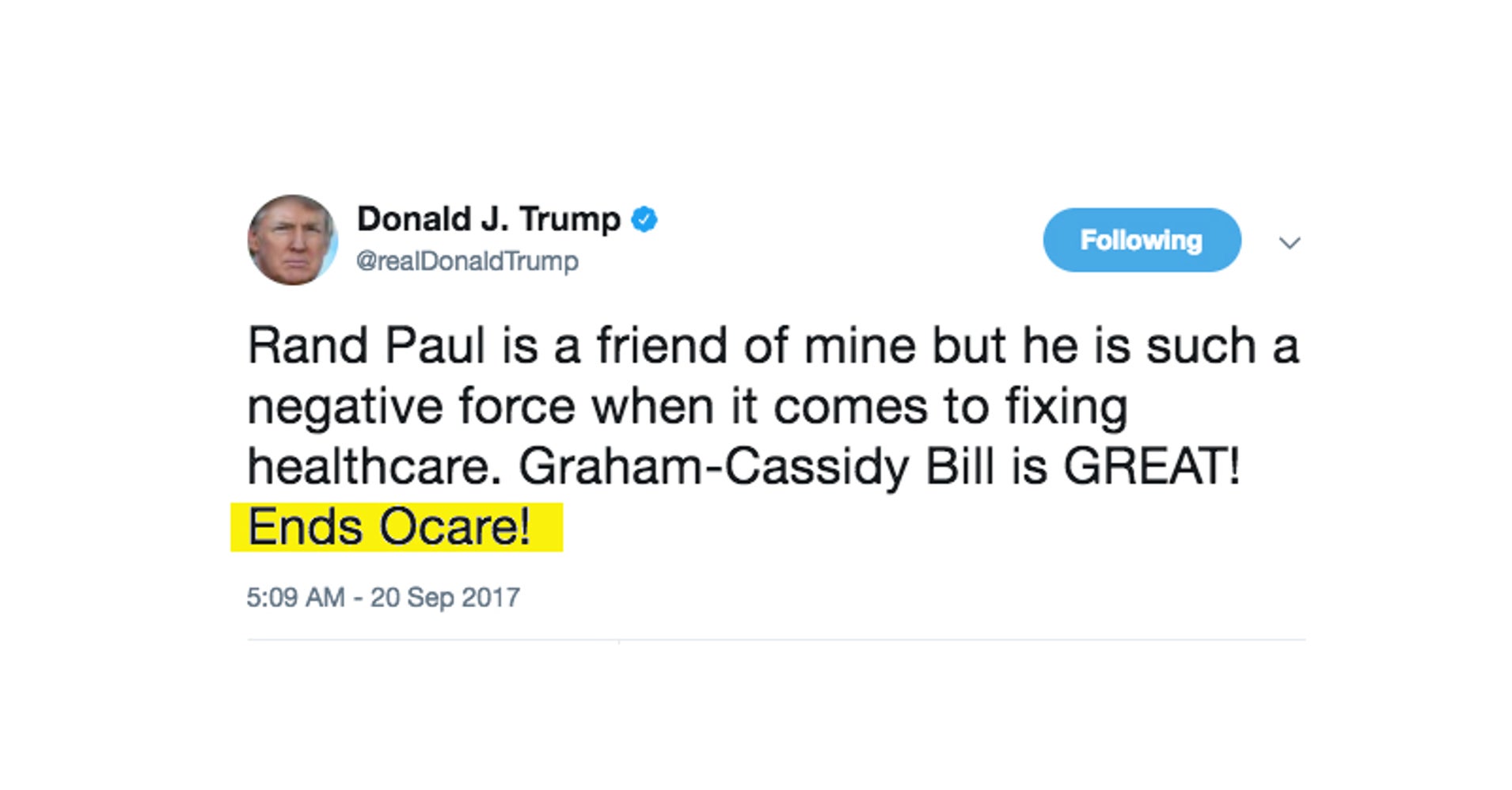 Trump's Whole Approach To Health Care Boiled Down To One Tweet
It was never about fixing Obamacare, it was about deleting it.

2017-09-21 07:35:58
`
1
Donald Trump: Modern Day Diplomat
Windsor Mann, RealClearPoliticsPresident Trump's words mean little and matter a lot. When he speaks, the world listens—and gets confused. This is especially true when he speaks to the world, as he did at the United Nations General Assembly on Tuesday.

2017-09-21 07:25:33
`
3
Sean Spicer's notebooks offer another window into Trump for Special Counsel Robert Mueller
Reports this week that Paul Manafort was under surveillance before, during, and after his six months as chair of Donald Trump's campaign show that Special Counsel Robert Mueller has access to information showing how the relationship between Trump and Russia evolved over an extended period. According to a report at Axios, there's another potential long-term source of information for Mueller. Former colleagues of Sean Spicer tell Axios that he filled "notebook after notebook" during meeti...

2017-09-21 07:17:58
`
1
Police Violence Against Black Men Is Rare
Philippe Lemoine, National Review OnlineIt's not true that black men are constantly stopped by the police for no reason ...

2017-09-21 07:15:42
`
2
Looks Like Obama Did Spy on Trump--and Apparently Me
Sharyl Attkisson, The HillThe Obama administration spied on a range of journalists, elected officials and others. It isn't surprising that the same happened to Trump.

2017-09-21 06:58:43
`
1
Tom Hanks tried to pawn his David S. Pumpkins role off onto Chris Hemsworth
If Tom Hanks had gotten his way last fall, the world would've been a very different place. Former Saturday Night Live castmember Bobby Moynihan has revealed that Hanks didn't really want to play the now iconic role of David S. Pumpkins, and tried to talk his way out of wearing the pumpkin suit. "He thought it was very bizarre and was like, 'Hey, I think Chris Hemsworth [the following week's host] would make a great David Pumpkins,'" Moynihan recalled. Hanks, who obviously ended up playing the h

2017-09-21 06:46:12
`
3
Sen. Jeff Flake tells Stephen Colbert why he's voting for Graham-Cassidy despite his bipartisan reputation
Senate Republicans are planning to vote next week on the Graham-Cassidy health-care bill, and they can only lose two Republican senators to squeak it through with the vice president's tie-breaking vote. One of the Republicans who says he's a yes on Graham-Cassidy, Sen. Jeff Flake (Ariz.), came on Stephen Colbert's Late Show Wednesday night and explained his thinking. "Why not wait to know what you're voting on before you affect one-sixth of the American economy?" Colbert asked. "Let me say, I w

2017-09-21 06:34:20
`
4
Voters hate Republican healthcare bills, but the donors who matter demand repeal
Republican healthcare repeal bills have been massively unpopular. Many of the members of Congress who've supported them have hidden out and refused to face constituents, while those who dared hold town halls were angrily confronted. Alaska Republican Sen. Lisa Murkowski was hailed as a hero back home for her vote against repeal. But the Washington Post lets us know what really mattered to the Republican senators who are now, yet again, getting ready to vote for a massively unpopular bill. A...

2017-09-21 06:28:02
`
4