The all-girl Muslim metal band smashing through Indonesia
Thrashing guitar riffs, throbbing bass licks, and banging drum cymbals resound as the lead singer howls into the mic. The crowd forms a mosh pit, screaming fans go wild, and the band members, visibly energized, smile and bang their heads as they tear through another performance. Though this may seem like a typical rock concert, Voice of Baceprot is anything but prosaic. Smashing their way through Indonesia's music scene, this teenage, all-girl, hijab-wearing heavy metal trio is uprooting gender


How #MeToo is leaving child victims behind
For years as a child, I was abused by an adult. I kept this secret for decades. I'm sure I knew other victims. But I heard none of their stories. Like me, they chose silence. We survivors of child sexual abuse don't just know how to keep a secret — we were groomed to believe secrecy was essential to our survival. #MeToo has changed that, as more and more survivors of sexual violence and sexual harassment are coming forward to share their stories. But while some of these stories have included ...


Veteran Cirque du Soleil performer dies after falling during Tampa show
A Cirque du Soleil aerialist died Saturday after he fell 20 feet during a performance of the show Volta in Tampa, the company announced Sunday. Yann Arnaud, 38, of France later died at the hospital. A husband and father of two, Arnaud had been performing with Cirque du Soleil for 15 years and was one of the most experienced members. Daniel Lamarre, president and chief executive of Cirque du Soleil Entertainment Group, told Reuters he was "very surprised" by Arnaud's death, and he couldn't descr


John Oliver takes his favorite thing about Mike Pence and bends it to support gay rights
On Sunday's Last Week Tonight, John Oliver spent 20 minutes talking about Vice President Mike Pence, the one White House official President Trump can't fire. Pence's constitutional immunity from being sacked is actually worrisome, "because he's synonymous with some extreme positions," especially on abortion and gay rights, Oliver said. "If there are any Mike Pence supporters watching this, I cannot promise that he is going to come out of tonight's show looking great, but I can promise that I wi


How the young people of today will save the small businesses of tomorrow
I have two sons, ages 6 and 8. When I ask them what they want to be when they grow up, they say farmer, builder, artist, video game designer, YouTuber, store owner. The games they play, like Minecraft and Roblox, inspire some of their career goals, while the YouTube videos they watch (often in languages they don't speak), inform others. Every few weeks, they want to start a business — selling lemonade or their artwork, doing chores for the neighbors, their teachers, or me. I ask them why they...


After a weekend of upsets, only 2 No. 1 seeds will play in NCAA's Sweet 16
Florida State knocked No. 1 seed Xavier out of the NCAA men's basketball tournament on Sunday night, taking the lead for the first time with 1:08 left in the game then holding on for a 75-70 finish. Following the shocking elimination of overall top seed Virginia by University of Maryland, Baltimore County (UMBC), only two No. 1 seeds are advancing to the Sweet 16 round for the first time since 2004. (UMBC's underdog run was ended by ninth-seeded Kansas on Sunday, 50-43.) The NCAA says it is the


In 2016, school officials wanted Florida mass shooter involuntarily committed
In September 2016, two counselors and a resource officer at Marjory Stoneman Douglas High School recommended that Nikolas Cruz be involuntarily committed for a mental health evaluation, per court documents obtained by The Associated Press. Cruz, 19, stands accused of killing 17 people in a mass shooting at the Parkland, Florida, high school last month. Under Florida's Baker Act, a person can be forcibly committed for a mental health exam for at least three days, and it's not clear why no one e


Baseball is beautiful. Don't wreck it.
I love baseball. But even I must admit that sometimes baseball is too slow. Last year, the average Major League Baseball game took 3 hours and 5 minutes — almost 10 minutes longer than the (already very long) 2:56 average of the 2015 season. In trying to address the game's snail's pace, Minor League Baseball (a.k.a. MLB's Petri dish for terrible ideas) announced new rules and procedures last week. While many were perfectly reasonable, if not overdue (there is no reason to allow mound visits f...


Trump's vindictive political purging puts America's democracy at risk
Every year, the non-partisan, D.C.-based organization Freedom House issues a report scoring every country in the world along two dimensions of human liberty. Its scorching 2018 report, called "Democracy in Crisis," singles out America for "an accelerating decline in American political rights and civil liberties." The United States no longer features the freest combined score of 1 on the group's benchmark political and civil rights index. While the U.S. is not yet anywhere close to what I like t


Vladimir Putin wins re-election with an unbelievable 77 percent of the vote
Russia's Central Election Commission said Monday that Russian President Vladimir Putin won re-election with 76.67 percent of the vote in a field of eight candidates. That was a record-high number for Putin, who won his third term in 2012 with 63.3 percent. In second place was communist Pavel Grudinin, with 11.78 percent, followed by Vladimir Zhirinovsky (5.66 percent) and TV personality Ksenia Sobchak (1.68 percent), the only of the candidates to openly criticize Putin. The candidate most likel


New report shows Hope Hicks' life over the past few months has been like a soap opera
When she leaves Washington, D.C., don't expect to see outgoing White House Communications Director Hope Hicks write a juicy memoir or run for office. "She doesn't particularly like politics," one person close to Hicks told New York's Olivia Nuzzi. "She's loyal to Mr. Trump." Nuzzi spoke with more than 30 current and former White House officials about Hicks, and among other things, she learned more about her terminated relationship with Rob Porter, the onetime White House staff secretary. Last m


Off-duty New York firefighter rescues neighbors from burning building
While walking home from the subway last Thursday, firefighter Roben Duge saw black smoke billowing from his neighbor's two-story house, and although he was off-duty and didn't have his gear on him, Duge ran into the flames to save a family. "I'm not a hero, I'm just reacting off instinct," the father of three told the New York Daily News. "When I heard the kids screaming, it hit home." Duge, a resident of Jamaica, Queens, has been with the FDNY for five years, and was able to get a grandmother


John McCain joins a thin chorus of Republicans defending Mueller after Trump's weekend tweetstorm
Sen. John McCain (R-Ariz.), undergoing cancer treatment in Arizona, has been unable to appear on the Sunday news shows, but he still joined a thin chorus of Republicans on Sunday to defend Special Counsel Robert Mueller's investigation into Russian election meddling and possible collusion with President Trump's campaign. Over the weekend, Trump lashed out at Mueller by name on Twitter for the first time, raising concerns that he would fire Attorney General Jeff Sessions as a prelude to ordering


Michelle McNamara's tantalizing roadmap for finding a long lost serial killer
The Golden State Killer could be the most horrifying of America's serial killers. Not just because of his gruesome crimes, his disturbing chatter and hysterical weeping, or his penchant for collecting personal items from his victims while leaving behind valuables and cash. It is not even for the fact that he vanished without a trace after terrorizing California communities over the course of a decade between 1976 and 1986, raping more than 50 women in their own homes and murdering at least 10 p


Report: 3 witnesses contradict Sessions' testimony on Russia outreach
Three people who have spoken with Special Counsel Robert Mueller's team or congressional committees investigating Russian meddling in the 2016 presidential election told Reuters that during their interviews, they contradicted the testimony of Attorney General Jeff Sessions, who last November told the House Judiciary Committee he "pushed back" against a proposal in 2016 to have Trump campaign representatives meet with Russians. The three witnesses were at the March 2016 meeting, where former Tru


Another explosion in Austin injures two, might have been triggered by trip wire
On Sunday night, an explosion of some kind injured two men in their 20s in southwest Austin, according to Austin-Travis County Emergency Management Services. In a short press briefing, Austin Police Chief Brian Manley said it is not yet clear if the explosion is related to the three package bombs that killed two people and injuring another on March 2 and March 12 in eastern and northern Austin. The two people injured on Sunday night suffered "significant" but apparently "non-life-threatening" i


How Democrats can wipe out the GOP and fix America
With their huge improvements in special elections across the country, it looks increasingly probable that Democrats will win big in the 2018 midterms, and perhaps take control of both Congress and the presidency in 2020. That raises a logical question: In an ideal world, what should they do? American society is in dire straits, and things will likely be even worse by the time a Democrat takes office. They will have a brief window to fix multiple screaming policy emergencies, and reform American


The fraud of classical liberalism
Conservatism doesn't exactly have a great reputation these days. That's a problem for conservative (and even conservative-ish) public figures and intellectuals. After all, President Trump is not exactly a good #brand for people wanting to distinguish themselves as deep thinkers. One solution adopted by pundits like Jordan Peterson and D.C. McAllister is to reach back into the 19th century and claim the mantle of "classical liberalism." That provides a nice aura of "Serious Philosopher" while al


Trump has stolen all of our lives from us. Take them back.
Are there any living Americans who don't care very much about President Trump? Maybe there is a retired prospector living without cable television or internet in a small Alaskan town who has only heard of this faraway necktie magnate via a yellowing newspaper. What a sane and prudent, though unfortunately not real, man he would be. The rest of us are hopelessly obsessed with the current occupant of 1600 Pennsylvania Ave. I do not think it is likely that a single historical figure not (formally)


John Oliver recaps Vladimir Putin's big week of spy poisoning and election winning
John Oliver kicked off Sunday's Last Week Tonight with a brief look at President Trump's White House, "rated No. 1 place to work by Subpoena Magazine. Now, this week it seemed almost everyone in the White House was about to get fired," he said, and Secretary of State Rex Tillerson actually was, apparently in a particularly humiliating way — on the john, with a stomach bug. "Come on, Rex, deep down, when you took this job, you knew it would end like this," Oliver said. Still, "instead of g


What happened to General Electric? For much of its 128-year history, GE was a quintessential American company. It produced the iconic incandescent bulb, the first commercial power station, the first commercial nuclear plant, the first American jet engine, and early advancements in plastics and silicon, just to name a few. But today, the company's market capitalization is plummeting, and it's frantically selling off divisions for spare parts. It may eventually break up entirely. The story of GE'


GOP Rep. Trey Gowdy to Trump: 'When you are innocent ... act like it'
Rep. Trey Gowdy (R-S.C.) on Fox News Sunday chastised President Trump's personal attorney, John Dowd, for saying Saturday it is time for Special Counsel Robert Mueller's Russia investigation to end. "If you look at the jurisdiction for Robert Mueller, first and foremost [it is] what did Russia do to this country in 2016. That is supremely important, and it has nothing to do with collusion," Gowdy said. "So to suggest that Mueller should shut down and that all he's looking at is collusion &mdash


Trump campaign data firm reportedly harvested 50 million American Facebook profiles to 'target their inner demons'
Cambridge Analytica, the data firm suspended by Facebook Friday over violations of the network's privacy policies, was in contact with Lukoil, a Russian oil company, in 2014 and 2015, The New York Times reported Saturday. When questioned last month, the head of the firm's British parent company denied knowledge of any business ties to Russia. A Lukoil executive told the Times the meetings "involved a promotional campaign with local soccer teams," denying any "contracts were signed." Also Saturd


Turkish-led forces oust Kurdish militia from Afrin, Syria
Turkish troops and their Free Syrian Army allies on Sunday declared victory over Kurdish YPG militia fighters in the northern Syrian city of Afrin. "Most of the terrorists have already fled with tails between their legs," said Turkish President Recep Tayyip Erdogan, though enclaves of Kurdish fighters remain outside the city center. Activist groups in Afrin say about 280 civilians were killed in the fight to control the city, but Erdogan's government denies their report. Turkey's war on the Kur


Putin expected to best 7 challengers for an easy re-election victory
Russian President Vladimir Putin faces seven challengers as voters go to the polls Sunday, but he is expected to easily win a fourth term for another six years in office. Advance polling suggests Putin boasts about 70 percent support, though critics say Russian elections are a pseudo-democratic exercise with a predetermined outcome. "I voted for Putin," said Ust-Djeguta resident Lyubov Kachan, a teacher, in an interview with Reuters. "If anything is not going our way right now, that's thanks to


The surprising history of the NRA
How did a gun hobbyist club morph into one of the most powerful political organizations in the U.S.? Here's everything you need to know: When was the NRA founded?In 1871, by two Civil War veterans in New York — one of them a former New York Times reporter. They, along with the National Rifle Association's first president, Union Gen. Ambrose Burnside, hoped to improve the dismal shooting abilities of the average Union soldier. (Yankee troops fired 1,000 rounds for every bullet that struck a Co...


Trump accuses McCabe of fabricating the memos he gave Mueller: 'Can we call them Fake Memos?'
Fired Deputy FBI Director Andrew McCabe created memos documenting his conversations with President Trump and former FBI Director James Comey, The Associated Press reports. He has given the files to Special Counsel Robert Mueller, and has also granted Mueller an interview about the circumstances surrounding Comey's ouster last year. Comey also made private memos detailing his interactions with Trump and leaked them to the media via a friend. Axios reports the McCabe memos corroborate Comey's acc


North Korean diplomat visits Finland in advance of Trump-Kim summit
North Korean diplomat Choe Kang Il traveled to Finland Sunday for negotiations with American and South Korean representatives, notably including former U.S. Ambassador to South Korea Kathleen Stephens. The talks are seen as a preliminary step toward the direct meeting President Trump has said he will have with North Korean leader Kim Jong Un this spring. The South Korean foreign ministry compared the Finland negotiations to the indirect and secretive "Track 2" dialogue Pyongyang maintains with


Daniel Borzutzky's book recommendations
Daniel Borzutzky's 2016 poetry collection, The Performance of Becoming Human, won a National Book Award. His new book, Lake Michigan, is a set of lyric poems about a fictional Chicago prison camp inspired by a clandestine police facility. Here, he picks his favorite books about exile, migration, and resistance. Discourse on Colonialism by Aime Cesaire (Monthly Review, $16). In powerful and poetic prose, Cesaire's 1955 book offers blasting indictments of Europe, its relationship to its colon...


10 things you need to know today: March 18, 2018
1. Fired Deputy FBI Director Andrew McCabe created memos documenting his conversations with President Trump and former FBI Director James Comey, The Associated Press reports. He has given the files to Special Counsel Robert Mueller, and has also granted Mueller an interview about the circumstances surrounding Comey's ouster last year. Comey also made private memos detailing his interactions with Trump and leaked them to the media via a friend. Axios reports the McCabe memos corroborate Comey's a


Lindsey Graham warns Trump that firing Mueller 'would be the beginning of the end of his presidency'
Sen. Lindsey Graham on CNN's State of the Union Sunday sought to distinguish between Special Counsel Robert Mueller's Russia probe and the circumstances surrounding the firing of Deputy FBI Director Andrew McCabe, the latter including the allegation, as President Trump once put it, that the FBI became "a tool of anti-Trump political actors" in 2016. McCabe's actions have "absolutely nothing to do with the Mueller investigation," Graham said, arguing that a new special counsel should be appointe


5 countertop appliances that will make you a kitchen whiz
1. All-Clad Prep & Cook ($1,000) Think of this ambitious gadget as a food processor that cooks. It's adept at making risotto and tricky sauces like hollandaise, and it can also dice, stir, knead, and slow cook. A warning, though: It's bulky, expensive, and not entirely reliable with all tasks. Buy it at Amazon. 2. Hurom H-AA Slow Juicer ($459) For juice hounds who'll use it daily, this "super-pretty" cold-press juicer is worth its cost. Though carrots cause clogging, it extracts a lot of juic


SNL's Rex Tillerson is definitely still processing being fired by 'a man who used to sell steaks in the mail'
Saturday Night Live alum Bill Hader hosted this week's show, and he was joined in the cold open by frequent SNL host John Goodman. On the set with Anderson Cooper (Alex Moffat), Hader's former White House communications director Anthony Scaramucci and Goodman's fired Secretary of State Rex Tillerson commiserated about the chaos in the Trump administration. "It's just crazy how one day you're the CEO of Exxon, a 50-billion dollar company," Tillerson muses, "and the next you get fired by a man wh


Report: Kushner Cos. routinely filed false housing paperwork in NYC
After purchasing three apartment buildings in Astoria, Queens, in 2015, Kushner Cos. filed false paperwork with the city of New York, claiming that there were zero rent-regulated tenants in the buildings when there were as many as 94, The Associated Press reports. President Trump's son-in-law and senior adviser Jared Kushner stepped down as CEO of his family business last year, after spending three years in the role. Aaron Carr, founder of the watchdog group Housing Rights Initiative, found th


How to slim down your food budget
Here are three of the week's top pieces of financial advice, gathered from around the web: Slimming down your food budgetThe average American household spends most of its budget "on just three things: housing, transportation, and food," said Ann Brenoff at HuffPost. Food is the most susceptible to "bank-draining conveniences." Paying in cash, though, can help you keep your spending in check. There's a detachment to swiping a credit card, because you don't feel your budget "dwindle" in the same


Road-tripping in southwestern Australia
Each week, we spotlight a dream vacation recommended by some of the industry's top travel writers. This week's pick is coastal Australia. (Courtesy image) I had always wanted to take a leisurely road trip along the coastal region south of Perth, said Margo Pfeiff at the Los Angeles Times. Perth itself is a sun-soaked marvel of a city, and the corner of Western Australia that lies below it is "remarkably" diverse, with 600 miles of coastline, several national parks, and six wine-growing regions.


Russia expels 23 British diplomats over spy poisoning controversy
Moscow on Saturday announced 23 British diplomats have one week to leave Russia, a retaliation for the United Kingdom's decision to expel 23 Russian diplomats and cut off high-level communications with Russia earlier this week. The first expulsion came in response to the poisoning of a former Russian spy, Sergei Skripal, and his daughter, Yulia Skripaland, who now live in England. Both remain in critical condition. The U.S., U.K., France, and Germany have blamed the nerve gas attack on Moscow,


Trump's personal lawyer says it's time for Mueller's 'manufactured' Russia probe to end
President Trump's personal attorney, John Dowd, said Saturday it is time for Special Counsel Robert Mueller's probe into Russian election meddling to end. "I pray that Acting Attorney General [Rod] Rosenstein will follow the brilliant and courageous example of the FBI Office of Professional Responsibility and Attorney General Jeff Sessions and bring an end to alleged Russia Collusion investigation manufactured by [fired FBI Deputy Director Andrew] McCabe's boss James Comey based upon a fraudule


Trump attorneys claim Stormy Daniels violated her non-disclosure deal up to 20 times
Lawyers representing President Trump in the suit brought by adult film star Stormy Daniels on Friday filed motions asking to move the case to federal court. The switch may be intended to get the suit into arbitration via the Federal Arbitration Act to maintain a lower public profile. Daniels is suing to be released from a non-disclosure agreement she signed with Trump attorney Michael Cohen shortly before the 2016 election, a deal intended to buy her silence about an affair she claims to have h


6 beautiful homes in Fort Lauderdale, Florida
Las Olas Isles. The update of this three-bedroom 1940 home retained many original features. Details include vaulted ceilings, hardwood floors, a marble fireplace, and a kitchen with glass cabinets, a wine refrigerator, and butcher-block counters. The private yard has a pool and covered sitting and dining areas.$1,595,000. Tim Singer & Assoc. Coldwell Banker Global Luxury, (954) 292-8900. Coral Ridge. This recently renovated four-bedroom home sits right on Fort Lauderdale Beach. The fully fu


Facebook suspends Trump campaign data firm over privacy violations
Facebook on Friday suspended political data firm Cambridge Analytica from its network, accusing the company of violating the platform's privacy policies. Cambridge Analytica worked with the Trump campaign in the 2016 election, using "behavioral microtargeting" for digital ad campaigns. In a blog post explaining the decision, Facebook said the firm lied about deleting user data it obtained in violation of the social network's rules. "We are committed to vigorously enforcing our policies to prote


An engineer reported cracks in the collapsed Florida bridge before its deadly accident
The engineer who oversaw construction of the footbridge that collapsed in Florida Thursday, killing multiple people, left a voicemail with the state Transportation Department two days prior reporting cracks in the structure. The employee the engineer called was out of the office and thus did not hear the message until Friday. However, it is not clear that the tragedy would have been prevented even if the voicemail were received more quickly: The engineer said the cracking would be repaired but


While Trump celebrated his firing, McCabe slammed the president's 'false, defamatory, and degrading' attacks
President Trump rejoiced on Twitter Friday night after news broke of the firing of former FBI deputy director Andrew McCabe: Andrew McCabe FIRED, a great day for the hard working men and women of the FBI - A great day for Democracy. Sanctimonious James Comey was his boss and made McCabe look like a choirboy. He knew all about the lies and corruption going on at the highest levels of the FBI! — Donald J. Trump (@realDonaldTrump) March 17, 2018 Trump has repeatedly targeted McCabe for critici...


Sessions urged to appoint another special counsel
Republican lawmakers are pushing Attorney General Jeff Sessions to appoint a second special counsel besides Robert Mueller, this one to investigate the FBI and the Justice Department for how they handled the 2016 election. Of particular interest is surveillance of a Trump campaign aide and the probe into then-candidate Hillary Clinton's email server. "The FBI and the Department of Justice were corrupt, in my view, when it came to handling the email investigation of Clinton," Sen. Lindsey Graham


10 things you need to know today: March 17, 2018
1. Former FBI Deputy Director Andrew McCabe was fired from the Justice Department Friday, two days before he was set to retire and receive his pension. Attorney General Jeff Sessions announced he dismissed McCabe "effective immediately," saying McCabe "lacked candor." President Trump has repeatedly targeted McCabe for criticism over his wife's Democratic congressional run, alleging corrupt campaign practices linked to McCabe's position. Sessions' statement also accused McCabe of making an "unaut


Sessions fires Andrew McCabe, effective immediately
Former Deputy FBI Director Andrew McCabe was fired from the Justice Department on Friday, just two days before he was set to retire and receive his pension. Attorney General Jeff Sessions announced he'd dismissed McCabe "effective immediately," saying McCabe "lacked candor." STATEMENT FROM AG SESSIONS on McCabe firing: pic.twitter.com/vj2C8FtW4x — Sabrina Siddiqui (@SabrinaSiddiqui) March 17, 2018 McCabe had become a frequent target of President Trump because of his wife's congressional


Watch underdog UMBC's 'surreal' moment of victory over No. 1 seed Virginia
The University of Maryland, Baltimore County Retrievers pulled off a historic upset win against the top-seeded University of Virginia Cavaliers in the first round of the NCAA men's basketball tournament Friday night. UMBC's 74-54 win is the first time a No. 16 seed has bested a No. 1 team in the championship's history. March 16, 201811:33 PM eastern#16 The University of Maryland, Baltimore County (UMBC)74#1 University of Virginia54It's even better with Titanic music! (@UMBCAthletics with the u


Low 'social credit scores' will restrict plane and train travel for Chinese citizens
Black Mirror has come to life in China. A bad social ranking could affect every aspect of someone's life, The Verge reports, thanks to the country's forthcoming "social credit" system. The system, set to launch in May, will allow the Chinese government to establish rules that will judge citizens' behaviors and financial backgrounds in order to determine Citizen Scores, which will affect a person's access to high-speed internet, restaurants, and travel. Citizens with low scores will also be bann


Kelly tells staff there are 'no immediate personnel changes' as rumors swirl
White House Chief of Staff John Kelly, who is among a number of top administration officials rumored to have his job on the line, told staffers Friday morning that there will be "no immediate personnel changes at this time," Press Secretary Sarah Huckabee Sanders relayed at Friday's briefing. "The chief of staff actually spoke to a number of staff this morning, reassuring them that there were no immediate personnel changes at this time," @PressSec says pic.twitter.com/I


The FBI's big diversity problem
The FBI has always had a diversity problem — and it appears to be getting worse. A new article from ProPublica digs into the past, present, and future of the FBI and why its ranks are so persistently white, even as senior officials are fully aware of the problem. From 1995 to 2014, black agents dropped from 5.3 to 4.4 percent of the FBI's special agents. That percentage is lower than it was when black agents sued the FBI for discrimination. Meanwhile, Latinos made up just 6.5 percent of speci...


Inside Bill Gates and Warren Buffett's adorable best friendship
Bill Gates and Warren Buffett didn't want to be best friends. They didn't even want to meet. A Business Insider story details the friendship between Gates and Buffett — the second- and third-richest people in the world, respectively. It all began when Gates' mother invited the late Washington Post reporter Meg Greenfield and Buffett to her home back in 1991. Gates didn't want to take a day off work, but he did want to meet the late Post publisher turned The Post movie subject Katharine Graham...


The GOP's only African-American senator originally wanted to be a Democrat
South Carolina's Tim Scott is the only black Republican in the Senate. But in an in-depth interview with Politico, he revealed that he was this close to being a Democrat instead. Despite his conservative views on fiscal policies and social issues, he told Politico that he wasn't originally sure that his politics aligned with the Republican Party's: He was volunteering [in 1994] on the congressional campaign of a young man named Mark Sanford, attracted to his platform of fiscal discipline. But S


Fox News' incredible Obama-Trump hypocrisy, in 1 damning video
If there's one thing Fox News knows for sure, it's that a U.S. president should absolutely never agree to meet with foreign dictators — unless that president is Donald Trump. Case in point: Ever since President Trump accepted an invitation from North Korean dictator Kim Jong Un to meet without any preconditions, Fox News has been touting the diplomatic brilliance of the move. It's a drastic pivot from the network's analysis when former President Barack Obama considered doing so, a NowThis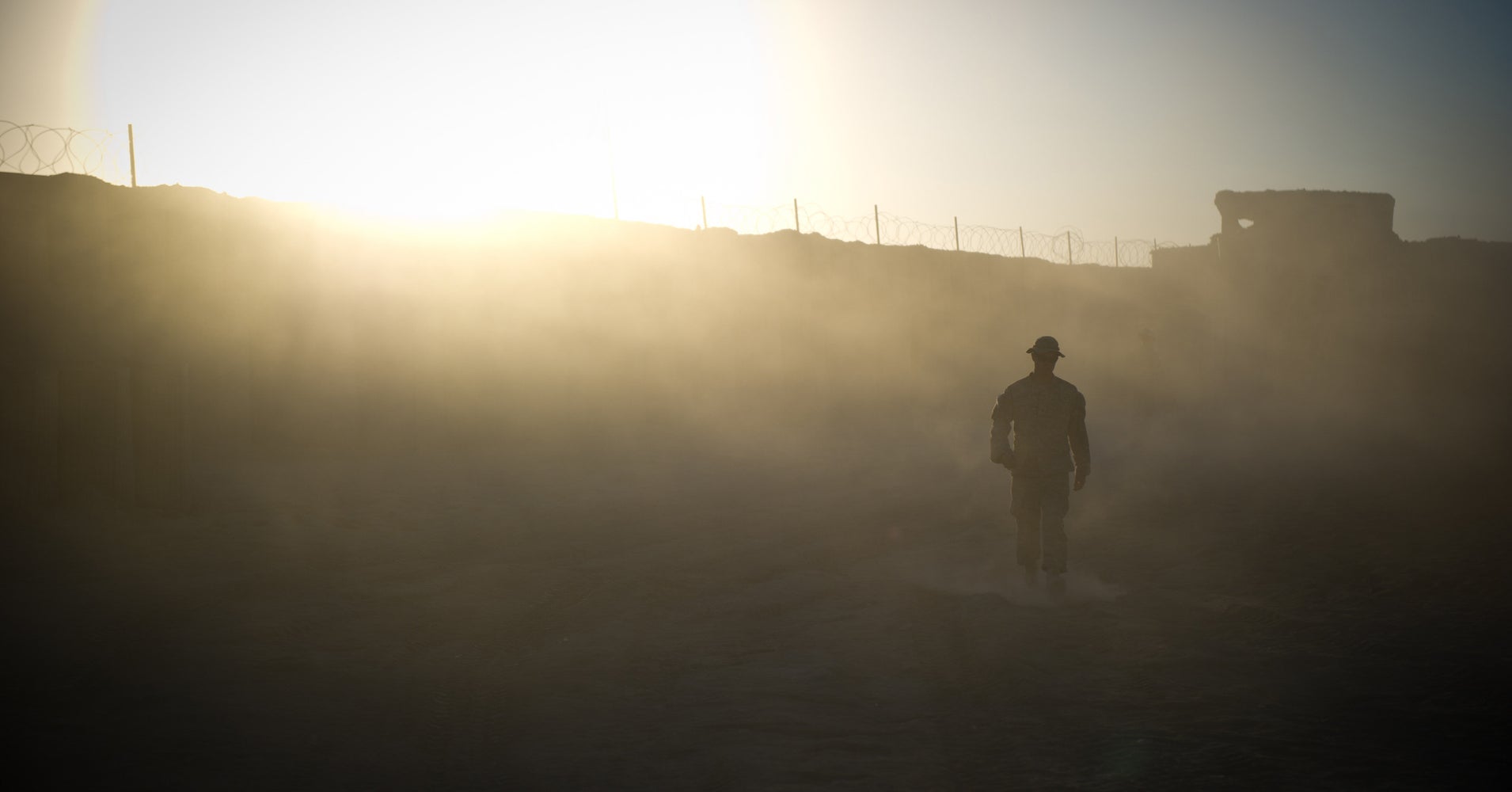 This article originally appeared at TomDispatch.com. To receive TomDispatch in your inbox three times a week, click here


New York congresswoman Louise Slaughter dead at 88
New York Rep. Louise Slaughter (D) has died after being hospitalized with a concussion earlier this week following a fall at her home in Washington, D.C., her office confirmed Friday. The Rochester-based Democrat & Chronicle first reported the news. Slaughter was the oldest member of the House of Representatives, at 88, and one of the longest-serving members as well as the ranking member of the House Rules Committee. She had planned to run for re-election this fall, for what would have been her


How Melissa McCarthy became one of Hollywood's biggest stars
Where have all the movies stars gone? As has happened regularly for the past decade or so, a film-industry publication is alarmed over a perceived lack of A-listers. This time it's The Hollywood Reporter, asking: "If Jennifer Lawrence can't open a movie, who can?" The answer is Melissa McCarthy. It's not just that the comedian is a better actor than she gets credit for, playing dumb in Identity Thief, smart in Spy, earnest in Ghostbusters, and raucously offensive in The Boss. For star-assessing


The week's best photojournalism
Men perform a stunt known as "sidewall skiing" as an onlooker takes a selfie in Tabuk, Saudi Arabia. | (REUTERS/Mohamed Al Hwaity) A child sleeps in a bag in an eastern Syrian village. | (REUTERS/Omar Sanadiki) The dried-out shores of the Lake of Gruyere near Bulle, Switzerland. | (EPA-EFE/VALENTIN FLAURAUD) A wooden sculpture reflected in a street mirror during preparations for the Fallas Festival in Valencia, Spain. | (EPA-EFE/Jose Villalgordo) An attendant and a security officer stan


CNN's Chris Cuomo and Alisyn Camerota grill Maggie Haberman on whether Mueller has now crossed Trump's 'red line'
The news that Special Counsel Robert Mueller has subpoenaed documents from President Trump's family business, the Trump Organization, "impinging on the president's red line of family finances, is sure to get under Trump's skin, and may make him want to fire Mueller," Axios noted Friday morning. CNN's New Day brought on New York Times reporter Maggie Haberman to ask her that very thing. The big picture is "it's pretty clear that not only is this not going away, that it is moving closer to the pr


Microsoft says it fired more than 20 people last year for sexual harassment
Microsoft was hit with criticism Monday after court filings revealed that 238 women at the company filed gender discrimination or sexual harassment complaints between 2010 and 2016. Now, the company is firing back. Microsoft says that last year alone, more than 20 people were fired after sexual harassment investigations, according to The Seattle Times. The defense came in an email sent to all Microsoft employees Thursday, spelling out the company's policies and procedures regarding gender discr


7 killed in U.S. Special Operations helicopter crash in Iraq
A U.S. Special Operations helicopter crashed in western Iraq on Thursday, killing all seven service members on board, military officials told The New York Times. The HH-60 Pave Hawk, which is similar to the Black Hawk helicopter, was transporting troops when it apparently hit a power line, the Washington Examiner adds. Although the cause of the crash has not yet been officially determined, one person familiar with the situation added that "there [were] no signs of hostile fire." The crash occur


British police open murder investigation into death of another Russian exile
British police have launched a murder investigation into the death of Russian political exile Nikolai Glushkov, who was found dead in his London home earlier this week, The Guardian reports. Glushkov was a friend of Russian oligarch Boris Berezovsky, a noted critic of Russian President Vladimir Putin, who was found dead in the U.K. in 2013. Police said the cause of Glushkov's death was "compression to the neck," Reuters reports. Glushkov's death follows the poisoning of a former Russian spy and


10 things you need to know today: March 16, 2018
1. Special Counsel Robert Mueller has subpoenaed the Trump Organization for documents, some of them related to Russia, The New York Times reported Thursday, citing two people briefed on the development. The move marked the first known instance in which Mueller's investigation into Russian election meddling and possible collusion by Trump associates has made such a direct demand for records from Trump's business. The new line of inquiry suggested that the investigation, which Trump says should be


No. 13 Marshall upsets No. 4 Wichita State on March Madness day 2
Marshall University earned its first-ever victory in the NCAA men's basketball tournament Friday, upsetting Wichita State en route to the Round of 32. Even appearing in the game was an accomplishment for the Thundering Herd, who were playing in the Big Dance for the first time in 31 years. A shocker in San Diego!In its first tourney game in 31 years, Marshall takes down 4th-seeded Wichita State. pic.twitter.com/UqZJz2nQxE — ESPN (@espn) March 16, 2018 The game between Marshall, a 13-seed, a...