Watch Big3 basketball tonight on FS1
// Since being announced earlier this year, the debut of Ice Cube's new Big3 basketball league has been one of the most anticipated events of the summer.Superstars like Allen Iverson, Kenyon Martin and Jason Williams return to the hard court tonight on FS1 at 8pm ET.The BIG3 is the American 3-on-3 professional basketball league. Combining superstar players and fan interaction before and after the games make this an exciting live experience. The entire league is operated and m

2017-06-27 11:35:30
`
0

Baker's Dozen - Most Memorable Las Vegas Moments
Next week, the eyes of the mixed martial arts universe will be on Las Vegas, as UFC International Fight Week takes over the Fight Capital of the World for several days, celebrating the sport and culminating in The Ultimate Fighter Finale on July 7 and UFC 213 on July 8. To get ready for IFW, let's look back at thirteen of the UFC's most memorable moments in Las Vegas.2004UFC 47 In 2004, the biggest fight in UFC history to date was the showdown between former training partners Chuck &

2017-06-27 11:26:48
`
0

The Scorecard: Who were the big winners in OKC?
Sunday's UFC OKC event is in the books, and now that the dust has settled in Oklahoma City, it's time to go to the scorecard to see who the big winners were at Chesapeake Energy Arena.1 - Kevin LeeSure, a lot of the talk about Kevin Lee's main event victory over Michael Chiesa will focus on the controversial stoppage by referee Mario Yamasaki. But let's remove that from the equation because, as Lee noted after the fight, Chiesa looked like he was about a second or two awa

2017-06-27 09:36:02
`
0

UFC Fight Night: Chiesa vs. Lee Fantasy Rewind
Think you know how the next fight card will play out? Play UFC Pick 'Em There was a lot of bad blood simmering in the main event between Kevin Lee and Michael Chiesa after a heated press conference run-in last month ended with the two lightweights nearly throwing down on stage rather than waiting to meet in the Octagon. Lee and Chiesa wasted no time engaging in battle on Sunday night in Oklahoma City as they looked to settle their differences once and for all. Following a back and

2017-06-27 07:10:14
`
0
UFC announced Monday that UFC 215 will take place on September 9 at Rogers Place in Edmonton, Alberta, Canada.The event marks the promotion's first visit to Edmonton. An originally planned August Pay-Per-View event has been removed from the schedule.Stay tuned to ufc.com for fight card announcements and ticket on-sale dates. Read the Full Article Here

2017-06-27 05:38:09
`
0

Lee submits Chiesa for fifth consecutive win
LEE vs. CHIESASunday's highly anticipated main event clash between lightweight contenders Kevin Lee and Michael Chiesa met an abbreviated end at Chesapeake Energy Arena in Oklahoma City, with Detroit's Lee earning his biggest UFC win to date via first-round submission.The 155-pounders traded takedowns in the first two minutes, with Lee being the first to keep the fight grounded. This wasn't a problem for Chiesa, who looked for a submission from the bottom, but Lee countered by

2017-06-26 11:35:27
`
1

Guida defeats Koch, Gordon wins debut
GUIDA vs. KOCHBack in the lightweight division for the first time since 2012, Clay Guida looked like his old self in his Sunday prelim bout against Erik Koch, snapping a two-fight losing streak with an impressive unanimous decision victory at Chesapeake Energy Arena.Scores were 29-28, 29-26 and 30-26 for Guida, who fought seven times int he featherweight class.Guida looked sharp in the first round of his return to 155 pounds, as he pressured Koch for five minutes. The Milwaukee product was able

2017-06-26 09:56:38
`
1

Boetsch, Reyes earn impressive finishes in OKC
BOETSCH vs. HENDRICKSMiddleweight veteran Tim Boetsch spoiled the Oklahoma homecoming of Johny Hendricks on Sunday, stopping the former welterweight champion in the first round of their UFC Fight Night co-main event at Chesapeake Energy Arena in Oklahoma City.Boetsch used his movement and superior hand speed to take the lead early, but Ada's Hendricks did start finding his range late in the opening frame, getting him on the board. Thirty seconds into the second round, though, Boetsch sudde

2017-06-26 05:55:31
`
1

Fight Night Oklahoma City final results
Who were the winners at Fight Night: Chiesa vs. Lee? Click below to get the results for all the fights at Chesapeake Energy Arena in Oklahoma City on Sunday, June 25, 2017. Chiesa vs Lee | Boetsch vs Hendricks | Herrig vs Kish | Christensen vs Reyes | Means vs Garcia | Penn vs Siver | Guida vs Koch | Miranda vs Vettori | Esparza vs Moroz | Powell vs Horcher | Gordon vs Quinones | Martin vs Case | Stansbury vs Kimball Fight Night Oklahoma City main card Main event: Kevin Lee d

2017-06-26 05:18:30
`
2

Fight Night Oklahoma City official weigh-in results
Check out the weigh in results for UFC Fight Night Oklahoma City, which is headlined by Michael Chiesa and Kevin Lee airs live on FS1 from the Chesapeake Energy Arena in Oklahoma City, Oklahoma on Sunday, June 25 at 9 pm ET / 6 pm PT. Four prelim bouts will air live on FS2 starting at 7pm ET / 4pm PT. Three fights will kick off the night of action on UFC FIGHT PASS starting at 5:30pm ET/2:30pm PT. Main Event – Five round boutMichael Chiesa (155) vs Kevin Lee (156)FS1 Main Card

2017-06-24 11:55:06
`
4

UFC welcomes Golden Knights to Las Vegas
The Vegas Golden Knights are officially ready to drop the gloves after members of the newly formed NHL hockey team visited UFC headquarters Thursday afternoon in the fight capital of the world.Marc-Andre Fleury, Deryk Engelland, Jason Garrison, Brayden McNabb and Reid Duke were selected by the Golden Knights in the NHL Expansion Draft. UFC officials, fighters and staff welcomed the players to Las Vegas with special UFC Fight Kit Champions edition hoodies to celebrate their arrival."We&rsqu

2017-06-24 05:28:43
`
8

Martin aware of mental game, knows he has to believe he's best
Tony Martin is like most athletes. When it's time to compete, he believes he's the baddest man on the planet. Yet as he points out, just thinking it isn't enough."To be an elite athlete in any sport, you gotta believe that you're better, you've got to believe that you've put in the harder work and that you want it more and that you're willing to give more to be the better athlete," said Martin, who faces Johnny Case this Sunday in Oklahoma Ci

2017-06-24 04:49:48
`
11

Italy's Marvin Vettori adjusting to life in states
It's the toughest question Marvin Vettori will get when it comes to acclimating to life in the United States, but he has no problem answering if he's able to find good Italian food in California. "No," he said. "It's very, very hard. It's always American Italian, so it's not real Italian."Now that's an adjustment. "I knew from before that I would have some hard times that way, but it's all right," he laughs. "I h

2017-06-24 04:41:56
`
7

Fight Night Oklahoma City: Fight-by-fight preview
MICHAEL CHIESA VS KEVIN LEEEven without their press conference scuffle, the OKC main event between Michael Chiesa and Kevin Lee was a must see bout and it's easy to see why. These are two of the top up and comers in the lightweight division, and the winner will likely creep closer to a place in the title picture. So who gets it? This is one of those fights where we'll just have to wait and see, because for all of Lee's promise, Chiesa is that guy who always finds a way to win.

2017-06-24 03:29:42
`
13

Kingdom plans on going out swinging in final season
If past history is an indicator, the Audience Network series Kingdom never should have made it out of its first season, let alone into its third. But as the mixed martial arts drama counts down to its final episode this year, it leaves the TV universe as a series right up there with the other stalwarts of this Golden Age of television. And the reasons are simple.First, MMA is the backdrop, but the stories being told can hit home to anybody.Second, the characters aren't cardboard cutouts or

2017-06-24 01:01:57
`
7

UFC Unfiltered: Chiesa, Carnevale and Shawn Wayans
Actor, producer, writer, and comedian Shawn Wayans joins Matt and guest co-host Phoenix Carnevale in studio to talk about everything from his film career, In Living Color, and the writing process, to what drives him to do standup comedy and his thoughts on Conor vs. Floyd. Later, #7 UFC Lightweight contender Michael Chiesa calls in to discuss his return to the Octagon after more than a year away, Kevin Lee as an opponent and their press conference run-in awhile back, Tony Ferguson, Conor McGrego

2017-06-23 10:20:28
`
3

Tuesday Night Contender Series to premiere July 11
In 99.9% of the cases, there are no shortcuts in the fight game. Sure, a fighter might get the right management or backing from the start, and he or she may even be able to skip over those fights in a barn somewhere making $200 to show with no win bonus. But even then, there is a road to be taken where there are fights against lesser talents or no hopers on the regional scene, all in a quest to build a record and gain experience.It isn't as bad in mixed martial arts as in boxing, where a c

2017-06-23 05:29:17
`
22

The Ultimate Fighter: Redemption - Ep. 10 Recap
// The semifinal matchups are set after two fights took place on the latest episode of The Ultimate Fighter: Redemption. The first matchup this week saw Jesse Taylor take on Hayder Hassan, who was the last remaining member of Team Garbrandt still in the competition. Before the fighters could even step on the scale to weigh in, bantamweight champion Cody Garbrandt and fellow coach TJ Dillashaw began jawing at each other while once again getting into a brutal war of words in fr

2017-06-22 21:15:16
`
20

Ten Best - BJ Penn's Most Memorable Moments
On June 25, former UFC welterweight and lightweight champion BJ Penn returns to the Octagon to battle Dennis Siver in Oklahoma City. It's the latest big fight for "The Prodigy" and one he hopes will join the fights below as a defining moment in his Hall of Fame career.Caol Uno – November 2, 2001 – UFC 34Result – Penn KO1 (Watch on UFC FIGHT PASS)Penn burst on the UFC scene in May of 2001, when he made his pro debut with a first round stoppage of Joey Gilbert a

2017-06-22 16:14:56
`
53

The Ultimate Fighter Redemption: Ep. 10 Preview
Don't miss a brand new Ultimate Fighter episode this Wednesday on FS1Following Dhiego Lima's hard fought win over Gilbert Smith on last week's episode of The Ultimate Fighter: Redemption, the quarterfinal matchups roll on with two fights this week, as Jesse Taylor battles Hayder Hassan while James Krause takes on Ramsey Nijem. As it stands, Hassan is the last remaining member of Team Garbrandt after Justin Edwards was eliminated in the first quarterfinal matchup by Tom Gallicchio. Hassan e

2017-06-22 05:38:26
`
43

Boetsch wants to show Hendricks he doesn't belong at 185
Five years ago in Calgary, Tim Boetsch welcomed Hector Lombard to the UFC.One of the biggest free agent signings in years, the chiseled Cuban judoka had spent the previous five years amassing a 25-fight unbeaten streak, finishing 19 of those opponents and generating a ton of buzz as he moved towards his Octagon debut. He was expected to be an instant title contender in the middleweight division and many viewed his bout with Boetsch as a chance for Lombard to get a solid win under his belt right

2017-06-22 02:26:58
`
20

Hendricks overcomes weighty issue to find new lease on UFC career
Someone call Doc Brown because Johny Hendricks would like to borrow the DeLorean.Go ahead and set the date to October 2, 2015, the day the former welterweight champion was supposed to hit the scales to make his bout with then contender, now champion, Tyron Woodley official while you're at it."I wish I'd have listened to myself a long time ago because I would have been at '85 two years ago," said Hendricks, happily counting down the days until he will step into the O

2017-06-22 02:01:18
`
67

UFC Unfiltered: Johny Hendricks and Singapore recap
Former UFC Welterweight champion Johny Hendricks calls in to talk about his UFC Fight Night: Chiesa vs. Lee co-main event bout against Tim Boetsch, feeling great going through another camp as a Middleweight, CSAC's new weightclasses, and fighting back home in Oklahoma for the first time in ten years. Plus, Jim and Matt break down the fights from Singapore over the weekend, and discuss Matt Hughes's condition, the unfortunate passing of former UFC fighter Tim Hague, Conor vs. Floyd officially bei

2017-06-21 05:50:32
`
78

Lee not worried what people think, he'll keep doing him
When it comes to talking about fights, the fight game, and the big picture he hopes a world championship will create for him, lightweight contender Kevin Lee can get a little intense."Kids see these drug dealers and they've got the nice cars, the bling, the girls," said Lee, who headlines Sunday's UFC Fight Night card in Oklahoma City against Michael Chiesa. "That's what you want as a kid. But you can work your ass off and still get the same things these dudes

2017-06-21 05:07:54
`
108

UFC champ Michael Bisping, Cub Swanson celebrate UFC Gym Costa Mesa grand opening on Saturday
UFC GYM®, the rapidly-expanding fitness franchise that brings mixed martial arts (MMA) to the masses, welcomes fitness enthusiasts and athletes alike to attend the grand opening of its 18,000 square-foot Costa Mesa location taking place on Saturday, June 24, from 8:00 a.m. to 6:00 p.m. Located at 2860 Harbor Boulevard, this ultramodern fitness facility features a 24-foot Octagon®, strength training and cardio machines, battle ropes, agility ladders, a Brazilian jiu-jitsu studio and premi

2017-06-21 04:58:46
`
49

UFC Fight Night: Chiesa vs. Lee Fantasy Cheat Sheet
UFC Fight Night will land in Oklahoma City this Sunday night with a huge lightweight showdown featured in the main event, as former Ultimate Fighter winner Michael Chiesa takes on surging contender Kevin Lee. Chiesa and Lee are not only two of the brightest rising stars at 155 pounds, but they also have plenty of pride on the line after they nearly got into a fight well ahead of this card after a heated showdown at the UFC Summer Kickoff press conference. Personal feelings aside, Chiesa and Le

2017-06-21 04:04:13
`
54

Chiesa still evolving, didn't want 'tune-up' fight in return
No athlete needs a back injury that results in a year away from his or her sport. But before his return this Sunday to face fellow lightweight contender Kevin Lee, Michael Chiesa is able to see the last 12 months in a glass half full light."A good day last year probably felt like a s**tty day this year," he said. "My body was so run down I never knew what it felt to be a hundred percent."In his nine years as a mixed martial artist, Chiesa pushed himself in the gym as hard

2017-06-21 01:58:31
`
17

The UFC sends its sincerest condolences to the family and friends of former UFC heavyweight Tim Hague, who passed away on Sunday. He was 34.One of Canada's top heavyweights for several years, Edmonton's Hague had two stints in the UFC in 2009-10 and in 2011. His first run was highlighted by a first-round submission win over Pat Barry at UFC 98 that earned "The Thrashing Machine" a fan following not just for his fighting, but for his affable personality and his former day job as a kindergarten te

2017-06-20 03:22:06
`
15

Cyborg faces Anderson for FW title at UFC 214
The fighters wanted it and the fans wanted it, and on Saturday, July 29, the UFC is delivering a world championship bout between Brazil's Cris "Cyborg" Justino and Australia's Megan Anderson, who will compete for the vacant UFC women's featherweight title in the co-main event of UFC 214.The bout will fill the vacancy left by the removal of Germaine de Randamie as 145-pound champion. The UFC explained the vacancy in a statement."UFC has informed Germaine de Randamie

2017-06-20 02:59:12
`
48

On the Rise: Fight Night OKC edition
The UFC's four-week, four-continent run of events wraps up this weekend in Oklahoma City, Oklahoma with a 13-fight card at Chesapeake Energy Arena headlined by the tense lightweight grudge match between former Ultimate Fighter winner Michael Chiesa and surging upstart Kevin Lee.The Sunday, June 25 fight card includes a trio of former champions and a host of familiar names, but there is also a smattering of up and coming fighters looking to use this sophomore event in OKC as a chance to int

2017-06-20 02:34:45
`
54

Anderson's UFC jump opens door for Evinger
Invicta FC featherweight champion Megan Anderson's jump to the UFC has opened the door for the most dominant champion in Invicta history – reigning bantamweight champ Tonya "Triple Threat" Evinger – to jump up to the 145lbs division. Anderson was scheduled to face undefeated Ukranian Helena Kolesnyk in the main event of Invicta FC 24 on Saturday, July 15. However, the Australian puncher has graduated to UFC level and will now face Cristiane "Cyborg" Justino at

2017-06-20 02:25:10
`
49

The Scorecard: Who were the big winners in Singapore?
Saturday's UFC Singapore event is in the books, and now that the dust has settled in Kallang, it's time to go to the scorecard to see who the big winners were at Singapore Indoor Stadium.1 - Holly HolmAfter losing three straight, Holly Holm needed last Saturday's knockout of Bethe Correia. Note that I didn't say she needed a win, but that she needed that kind of win to remind the world just how good she is and what she brings to the table in not just one, but two weight c

2017-06-20 01:31:23
`
22

UFC Fight Night: Holm vs. Correia Fantasy Rewind
Think you know how the next fight card will play out? Play UFC Pick 'Em Former women's bantamweight champion Holly Holm returned to the win column on Saturday with a spectacular third-round knockout over Bethe Correia to cap off an action-packed card from Singapore. Holm entered the fight with three straight losses, so she knew this was a make or break moment if she wanted to get back into title contention. Holm stuck to her game plan early by not over extending in her striking attack whil

2017-06-20 01:28:18
`
20

Holm finishes Correia with epic head kick
FIGHT PASS customers: Replay all the fights here | Don't have FIGHT PASS? Sign up here Bethe Correia stepped back and called Holly Holm forward, asking her to engage. The former women's bantamweight champion obliged and promptly ended the fight, landing a clean "question mark" kick that sent Correia crashing to the canvas and closed out Saturday's UFC Fight Night event in Singapore in stunning fashion.The first two rounds were marked

2017-06-18 07:14:31
`
28

Tuck stuns Gomi, Harris scores quick KO in prelims
FIGHT PASS customers: Replay the fights on-demand | Don't have FIGHT PASS? Sign up here TUCK VS. GOMIJon Tuck picked a tremendous time to turn in the best performance of his career, striding into the Octagon in the final preliminary card bout of the night against Takanori Gomi and choking out the Japanese legend in less than 75 seconds.A glancing front kick to the body hurt Gomi in the first exchange and though he tried to play it off, Tuck sensed his opportunity and capitalized

2017-06-17 12:33:05
`
215

Tybura continues climb, Dos Anjos wins welterweight debut
FIGHT PASS customers: Replay all the fights here | Don't have FIGHT PASS? Sign up here Marcin Tybura caught a kick from Andrei Arlovski in the early stages of the first round of their heavyweight clash and used it to dump the former champion to the canvas. For the next four minutes, the Polish upstart dominated the action on the mat, transitioning to mount and marking up Arlovski's visage with a solid, steady diet of ground and pound.But in the final 15 seco

2017-06-17 09:11:51
`
229

UFC Fight Night Singapore final results
Who were the winners at UFC Fight Night: Holm vs Correia? Click below to get the results for all the fights at the Singapore Sports Hub in Singapore on Saturday, June 17, 2017. Holm vs Correia | Arlovski vs Tybura | Kim vs Covington | Saffiedine vs Dos Anjos | Gomi vs Tuck | Asker vs Harris | Caceres vs Dy | Scoggins vs Sasaki | Jingliang vs Camacho | Kwak vs Doane | Inoue vs De Tomas | Kim vs Pudilova UFC Fight Night: Holm vs Correia main card FIGHT PASS customers: Replay all

2017-06-17 08:21:59
`
215

Fight Night Singapore: Fight-by-Fight preview
UFC Fight Night: Holm vs Correia live Saturday on UFC FIGHT PASSHOLLY HOLM VS BETHE CORREIAThis year has already seen Holly Holm get her place in the Class of 2017 of the International Women's Boxing Hall of Fame, but all that's on the mind of "The Preacher's Daughter" is getting back on track in the UFC after three losses. Saturday night may be the perfect opportunity to do that, as she's facing an opponent in Bethe Correia who will not be hard to find for fi

2017-06-17 08:21:02
`
145

UFC and FOX Sports Asia announce broadcast partnership renewal
SINGAPOREUFC® and FOX Sports Asia today announced a multi-year deal to bring the world's fastest growing sport closer to fans throughout the region. FSA will air over 40 live events annually in addition to magazine programming and archived events. As part of this renewed agreement, FOX Sports also has exclusive rights to air UFC's reality series, The Ultimate Fighter®."UFC is excited to extend its long-term partnership with FOX Sports Asia," UFC Senior Vice Presid

2017-06-16 13:40:31
`
35

Camacho finally got the call he's been waiting a decade for
Only time will tell if Octagon newcomer Frank Camacho is the toughest fighter in the UFC. But for now, suffice to say that the Saipan welterweight may be the toughest golfer on the planet."I would say so, at least until another golfer can go out there and make a case for himself or herself," he laughs. "At this time, yeah, I'd have to say so."It could have been a whole other life for the 28-year-old had he achieved his first sporting dream to make it on the PGA Tour. But

2017-06-16 11:37:40
`
120

The UFC organization was notified today that the U.S. Anti-Doping Agency (USADA) has informed Amanda Ribas of a potential Anti-Doping Policy violation stemming from an out-of-competition sample collected on June 7, 2017. Ribas was scheduled to compete at the Ultimate Fighter Finale in Las Vegas on July 7, 2017. Because of her potential anti-doping violation and the proximity to that event, Ribas has been removed from the card and the UFC is currently seeking a replacement.USADA, the independent

2017-06-16 08:48:21
`
77

Fight Night Singapore official weigh-in results
Check out the weigh in results for UFC Fight Night Singapore, which is headlined by Holly Holm and Bethe Correia and airs live on FIGHT PASS from the Singapore Indoor Stadium in Singapore on Saturday, June 17 at 8 am ET / 5 am PT. Eight prelim bouts will air live on FIGHT PASS starting at 4:45am ET / 1:45am PT. Main Event – Five round boutHolly Holm (135) vs Bethe Correia (136)FIGHT PASS Main Card – 8 am ET/5 am PTAndrei Arlovski (243) vs Marcin Tybura (

2017-06-16 06:17:08
`
86

Tybura putting fanhood on hold for Arlovski
Eleven years ago, Marcin Tybura didn't expect that one day he would be in a prizefight in Singapore against a former UFC heavyweight champion in Andrei Arlovski. He didn't even see Saturday's co-main event as part of his eventual journey when he turned pro nearly six years ago."At first, my intention was to train for myself, not to be a pro fighter," Tybura said. "Even when I started pro fighting in 2011 I did not expect to be so serious about MMA."But h

2017-06-16 04:24:55
`
37

UFC FIGHT PASS live streams submission super-card
UFC FIGHT PASS®, the UFC's digital streaming service, will stream the upcoming submission grappling super-show Polaris 5 live and exclusive from London, England, on Aug.19. The event will be headlined by the hotly anticipated grudge match between Garry Tonon and Dillon Danis and adds to FIGHT PASS's growing BJJ offering. Tonon and Danis have been exchanging barbs on social media – and in person – ever since Tonon emerged victorious from their initial encounter in 2015

2017-06-16 04:22:01
`
42

Winner of 13 UFC bouts since making his Octagon debut in 2008, South Korea's Dong Hyun Kim was one of the most underrated welterweights in the world for a long time, but that situation has changed considerably in the last couple years, as the "Stun Gun" has opened up his attack, finishing four of his last five wins. This Saturday on UFC FIGHT PASS, Kim is in Singapore to face Colby Covington. Yet before fight night arrives, here are seven of Kim's defining moments.Jason T

2017-06-16 03:33:20
`
78

MMA growing in Singapore ahead of Fight Night
This week marks a seminal moment for the sport of mixed martial arts in Asia. Saturday the UFC officially returns to Singapore for the first time since 2014 with Fight Night: Holm vs Correia. But the action in Singapore started much sooner.The UFC partnered with the International Mixed Martial Arts Federation to deliver the inaugural Asian Open Championships to Singapore. The amateur tournament started Monday and concludes Friday and is another opportunity for the sport to gain awareness and att

2017-06-15 19:20:01
`
80

The Ultimate Fighter: Redemption - Ep. 9 Recap
// Another semifinalist is now set after Dhiego Lima earned a hard fought, three-round decision win over teammate Gilbert Smith on the latest episode of The Ultimate Fighter: Redemption. It was a grueling, back and forth three-round war between two of the toughest competitors on the show, as Lima and Smith gave it everything they had in an attempt to punch a ticket to the next round of the tournament. Before the fight got underway, former bantamweight champion TJ Dillashaw ha

2017-06-15 16:42:15
`
97

Mayweather vs. McGregor: reaction to super fight announcement
Arguably the biggest fight in combat sports history is finally done and UFC superstar Conor McGregor is set to cross over on Aug. 26 and face boxing icon Floyd Mayweather in a super fight for the ages.UFC.com's Matt Parrino joined NESN's Courtney Cox to discuss the mega fight between McGregor and Mayweather set to go down in Las Vegas at T-Mobile Arena later this summer.RELATED: Dana White and Leonard Ellerbe media scrum from UFC headquarters | Worlds collide when McGregor and Mayweath

2017-06-15 09:02:54
`
80

McGregor-Mayweather Superfight set for Aug. 26
// Worlds will collide in Las Vegas on Aug. 26 when UFC lightweight champion Conor McGregor makes his professional boxing debut against future Hall of Famer Floyd Mayweather Jr. in a 12-round contest in Las Vegas.The most talked-about fight in years was officially announced on Wednesday, with Mayweather and McGregor taking to social media to inform their fans while UFC President Dana White appeared on ESPN SportsCenter to discuss the particulars of the match, which will be co

2017-06-15 03:52:01
`
60

UFC Unfiltered: Dennis Bermudez, Ryan LaFlare
No. 10-ranked UFC Featherweight Dennis Bermudez and No. 12-ranked UFC Welterweight Ryan LaFlare join Jim and Matt in-studio to discuss their respective UFC On FOX Long Island fights against Darren Elkins and Cowboy Oliveira, the UFC Athletes Retreat, Weidman vs. Gastelum, and much more. Plus, Jim and Matt talk about the passing of Jon Jones's mother, Camille, UFC Fight Night Singapore, Khabib Nurmagomedov's whereabouts, Daniel Cormier's old school vs. new school comments, and another installment

2017-06-15 02:16:10
`
39

Arlovski carrying a sense of urgency into Singapore
Andrei Arlovski's return to the UFC quickly went from a fun story to something potentially special, as the former heavyweight champion rattled off four straight victories, including a first-round knockout win over Antonio Silva and an epic four-minute back-and-forth triumph over Travis Browne.Written off following his struggles under the Strikeforce banner, the resurgent veteran was once again in the championship mix, a win or two away from challenging for the title he held nearly a decade

2017-06-14 20:55:47
`
52

The Ultimate Fighter Redemption: Ep. 9 Preview
Don't miss a brand new Ultimate Fighter episode this Wednesday on FS1 // The quarterfinals of The Ultimate Fighter: Redemption tournament are underway after Tom Gallicchio got things started last week with an impressive first-round submission victory over Justin Edwards to become the first semifinalist and put himself just one win away from the finale on July 7. Gallicchio's victory didn't come without some adversity, however, as he had to battle ba

2017-06-14 16:33:33
`
151

UFC GYM celebrates Father's Day with free access all weekend
UFC GYM® today announced that it will celebrate Father's Day by offering free access to all father's and accompanying families from Friday through Sunday this weekend at participating locations throughout the United States. "Father's Day is a special occasion for celebrating fatherhood and we couldn't think of a better gift than offering a free weekend of unique fitness classes to members of our local UFC GYM communities," UFC GYM President Adam Sedlack sa

2017-06-14 08:49:03
`
165

UFC announces broadcast renewal deal with RS Thailand
SINGAPOREUFC® and RS Thailand (Channel 8) announced today a multi-year content deal renewal to bring fight fans in Thailand localized premium UFC content including live international events and original programming such as UFC Countdown, Road to the Octagon, UFC Unleashed and Ultimate Knockouts.RS Thailand partners with the UFC in growing Mixed Martial Arts (MMA) in Thailand while connecting the millions of sports enthusiasts in the region with some of the planet's fittest athletes. La

2017-06-14 03:59:35
`
165

Fight Night Singapore Cheat Sheet: All you need to know before the fights
UFC Fight Night: Holm vs Correia live Saturday on UFC FIGHT PASSAs the UFC prepares to return to Singapore this weekend, a former champion and title challenger are both looking to get back into the win column in the main event. Former women's bantamweight champion Holly Holm will try to bounce back after a trio of heartbreaking losses while facing the best of the best at both 135 and 145 pounds. Holm is still one of the most dangerous fighters on the roster and she'll attempt to prove that with

2017-06-13 18:23:28
`
48

UFC Unfiltered: Auckland recap and more
Jim Norton, Matt Serra, and guest Jamie Crowder sit down to break down UFC Fight Night Auckland, discuss post-event fallout, and possible matches to make next. Plus, the guys talk about Dana's response to Mighty Mouse, the continuing DJ vs. TJ situation, Kazushi Sakuraba going into the UFC Hall of Fame, and more.Some of the highlights from Episode 103 of UFC Unfiltered include:Matt Serra on Tim Elliott vs. Ben Nguyen Jamie Crowder on Derek Brunson's KO win The guys on Mark Hunt vs. D

2017-06-13 09:14:54
`
89

Fighters on the Rise at Singapore this week
The UFC's globe-trotting June continues as the Octagon shifts to its third continent in as many weeks with this weekend's Fight Night event at Singapore Indoor Stadium.Airing on UFC FIGHT PASS, the organization's sophomore appearance in Singapore boasts a strong lineup headlined by a women's bantamweight clash between Holly Holm and Bethe Correia, with heavyweights Andrei Arlovski and Marcin Tybura in the co-main event and a pair of intriguing welterweight clashes roundin

2017-06-13 05:45:46
`
92
Case returns to face Martin in OKC
Lightweight prospect Johnny Case will make his first UFC start in over a year on June 25, when he meets up with veteran Tony Martin in a UFC Fight Night bout at Chesapeake Energy Arena in Oklahoma City.In the UFC Fight Night main event, which airs live on FS1, lightweight contenders collide as Michael Chiesa faces Kevin Lee.Winner of 12 of his last 13 bouts, a stretch that includes four UFC wins over the likes of Frankie Perez and Yan Cabral, Case will look to rebound from his Fight of the Night

2017-06-13 04:58:37
`
61

Holm knows she still has a lot to show in return to 135
Holly Holm is ready for the questions. In a way, she welcomes them, even though she's not particularly concerned about the think pieces, interviews and features that will be crafted out of her responses, most of which will focus on the same, obvious narrative.Less than two years removed from her thrilling knockout victory over Ronda Rousey at UFC 193, Holm is in the midst of the longest losing streak of her career – a three-fight skid that has taken her from the top of the women&rsqu

2017-06-13 04:22:24
`
88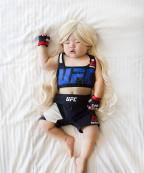 Singapore Social Media Star Honors Holly Holm
Holly Holm's global fan base truly knows no boundaries, nor age restrictions, if the latest post by popular Instagram influencer @Lauraiz is any indication. In honor of UFC Fight Night Singapore: Holm vs. Correia on June 17 at Singapore Indoor Stadium, Laura Izumikawa has adorned her adorable 13-month-old daughter Joey Marie, AKA "Baby Joey" in full Holm regalia, with an assist from UFC's Consumer Products team. Inspired by Holm's rousing upset victory over hea

2017-06-13 02:52:17
`
145

The Scorecard: Who were the big winners in Auckland?
Saturday's UFC Auckland event is in the books, and now that the dust has settled in New Zealand, it's time to go to the scorecard to see who the big winners were at Spark Arena.1 - Mark HuntHere I am celebrating 39-year-old Daniel Kelly as the hero for all us old folks when 43-year-old Mark Hunt was right here all the time. And while you can certainly claim that Hunt is living proof that the punch is the last thing to go on a fighter, the main takeaway from his fourth-round finish of

2017-06-13 02:47:05
`
140

Correia feeling bold entering Holm clash
UFC Fight Night: Holm vs Correia live Saturday on UFC FIGHT PASSThere's only one Bethe Correia. Just ask the bantamweight contender, who headlines this Saturday's UFC Fight Night event in Singapore against Holly Holm."People want to identify with someone who has the courage to speak what they think," she said through translator Fernanda Caldas Florentino. "They do not want to admire people who are afraid or fake, and how many are like that? Many. I am rare, I am uni

2017-06-13 02:15:55
`
71

UFC Fight Night: Lewis vs. Hunt Fantasy Rewind
Think you know how the next fight card will play out? Play UFC Pick 'Em In front of a raucous home crowd in New Zealand, Mark Hunt picked up a fourth-round TKO win over Derrick Lewis to get back on a winning track while handing the ferocious knockout artist his first loss in seven fights. Hunt was entering the fight off a tough knockout loss of his own, so it was understandable why he was a slight underdog, but the 43-year old veteran never wavered in his confidence as he stepped into the

2017-06-13 01:56:14
`
108
UFC Statement on Thibault Gouti
"On the advice of physicians, and with the athlete's health and safety in mind, UFC has removed Thibault Gouti from his bout today against Dong Hyun Kim at UFC Fight Night: Lewis vs. Hunt in Auckland, New Zealand due to illness.UFC Fight Night: Lewis vs. Hunt will proceed with 11 bouts." Read the Full Article Here

2017-06-11 05:27:47
`
65

Hunt outlasts Lewis, TKOs 'Black Beast' in 4th round
Fighting in his native New Zealand for the first time in over 15 years, 43-year-old Mark Hunt turned back the clock once more, wearing down, then finishing fellow heavyweight contender Derrick Lewis in the fourth round of their UFC Fight Night main event at Spark Arena in Auckland."I know Derrick Lewis is from the hood, but this is my hood," said Hunt, who has won three of his last five bouts.As for the 32-year-old Lewis, who saw a six-fight winning streak snapped, he shocked fans in

2017-06-11 04:33:25
`
69

Pichel returns from long layoff with 1st-round KO
Vinc @FromHellPichel with the gorgeous counter right hook takes out Damien Brown for the knockout! #UFCAuckland — FOX Sports: UFC (@UFCONFOX) June 11, 2017 Back in action for the first time in three years, former Ultimate Fighter 15 competitor Vinc Pichel showed no sign of ring rust at Spark Arena in Auckland, as he extended his winning streak to three with a first round finish of Damien Brown in a UFC Fight Night lightweight bout.Brisbane's

2017-06-11 03:29:44
`
233

Fight Night Auckland official results
Who were the winners at Fight Night Auckland? Click below to get the results for all the fights at Spark Arena in New Zealand on Saturday, June 10, 2017. Lewis vs Hunt | Brunson vs Kelly | Hooker vs Pearson | Cutelaba vs da Silva | Elliott vs Nguyen | Volkanovski vs Hirota | Brown vs Pichel | Jumeau vs Steele | Moraga vs Mokhtarian | Kunimoto vs Ottow | Aldrich vs Jeon Fight Night Auckland main card Main event: Mark Hunt def. Derrick Lewis Mark Hunt was able to tire out Derr

2017-06-11 03:16:46
`
245

Brunson caps finish fest of a main card with KO
MY LEFT STROKE JUST WENT VIRALLLL@DerekBrunson #UFCAuckland pic.twitter.com/Rj3qNKNU6i — UFC (@ufc) June 11, 2017 Middleweight contender Derek Brunson wasted no time snapping his two-fight losing streak in the UFC Fight Night co-main event at Spark Arena in Auckland, halting Daniel Kelly in a single round to get back to his winning ways."I was cheated in my last fight, I'm sure you guys saw with Anderson Silva," Brunson said, referring to his controvers

2017-06-11 02:48:26
`
236

Nguyen focused on Elliott after opponent change
Ben Nguyen was ready for his close-up, an Auckland clash with No. 1-ranked flyweight contender Joseph Benavidez. So when Benavidez was forced from this weekend's bout due to injury, the 12th-ranked 125-pounder in the world was understandably crushed. But the show goes on for Ben "10," who now faces Tim Elliott at Spark Arena."The change in opponent really disappointed me," Nguyen said. "I really wanted to fight Benavidez and I was looking forward to that chall

2017-06-10 13:52:30
`
53

UFC GYM increases footprint in the Middle East with new location in Bahrain
UFC GYM® today announced the continued expansion of its global footprint into the Middle East with the opening of a new signature gym in Bahrain. Located at Third Floor, Al Raya Mall, Building 517, Road 2408, Block 324, Juffair, the Kingdom of Bahrain's first-ever new gym will celebrate its grand opening in September and serve as the second of five locations slated to debut throughout the region in the next year. "Since opening the first UFC GYM – Middle East location in Du

2017-06-10 12:53:50
`
98

Fight Night Auckland official weigh-in results
Check out the weigh in results for UFC Fight Night Auckland, which is headlined by Derrick Lewis and Mark Hunt and airs live on FS1 from the Spark Arena in Auckland, New Zealand on Saturday, June 10 at 10 pm ET / 7 pm PT. Four prelim bouts will air live on FS1 starting at 8pm ET / 5pm PT. Two fights will kick off the night of action on UFC FIGHT PASS starting at 7pm ET/4pm PT. Main Event – Five round boutDerrick Lewis (265) vs Mark Hunt (265)FS1 Main Card – 10 pm ET/7 pm

2017-06-10 12:04:37
`
98
Fight Night Auckland: Fight-by-Fight preview
MARK HUNT VS DERRICK LEWISGrappling fans delight! Oh wait, wrong fight. Yes, striking fans, the odds of this one turning into a display of the more subtle parts of MMA are slim and none. Hunt and Lewis are bangers, plain and simple, and while that can be a recipe for an all-out slugfest, more likely it will be a chess match between the "Super Samoan," who wants to keep it standing so he can deliver another walk-off knockout, and "The Black Beast," whose main course of att

2017-06-10 08:12:21
`
101

UFC Unfiltered: Max Holloway, Brian Kelleher
The undisputed UFC Featherweight champion, Max "Blessed" Holloway calls in following his UFC 212 win over Jose Aldo and discusses how the fight went down, who could be next in line, win streaks, DJ vs. TJ, and finally getting his Acai berry shake. Before that, Brian "Boom" Kelleher joins the show to talk about his big win in Brazil over Iuri Alcantara, finding out he was getting a shot in the UFC, possibly fighting on Long Island on July 22, and more. Plus, Jim and Matt talk about Derrick Lewis

2017-06-09 12:30:43
`
56
Two bouts on the summer fight schedule went through changes on Thursday, with the result being the introduction of a newcomer to the roster and the return of an Ultimate Fighter winner.On the June 25 UFC Fight Night card, Azamat Murzakanov will not be making the trip to Oklahoma City for his Octagon debut against Joachim Christensen, and stepping up for the light heavyweight bout will be unbeaten Californian Dominick "The Devastator" Reyes, a 6-0 prospect who has won his last three fights by kno

2017-06-09 07:22:15
`
65

Brunson to let fight do the talking, then he'll make noise
It's been a crazy year in the middleweight division. Just ask Derek Brunson, who is the prime example of how much of a rollercoaster ride it's been since Michael Bisping defeated Luke Rockhold for the UFC's 185-pound crown.At the time of that fight on June 4 of last year, Brunson, who faces Daniel Kelly in the co-main event of UFC Fight Night Auckland this weekend, was on a four-fight winning streak that included three knockout victories. He would add another finish in Septembe

2017-06-09 05:24:02
`
173

Rankings: Holloway soars in pound-for-pound rankings
New undisputed featherweight champion Max Holloway surged up the pound-for-pound rankings in this week's release on the heels of his third-round TKO win against longtime champion Jose Aldo.RELATED: Official UFC Rankings page | UFC/NESN podcast: Holloway, Aldo, McGregor, Rousey and moreHolloway's seven-spot jump puts him at No. 5 on the p-4-p list, behind Demtrious Johnson (1), Conor McGregor (2), Daniel Cormier (3), and Stipe Miocic (4). The heavyweight champion took the pl

2017-06-09 03:02:38
`
159

'Blessed Era' begins; Holloway receives hero's welcome back in Hawaii
Waianae love #westsidebestside #blessedera pic.twitter.com/9GDM9UVHp8 — Max Holloway (@BlessedMMA) June 6, 2017 Hundreds of screaming fans packed the arrival gate of United flight 253 on Monday at Honolulu International Airport to welcome back Hawaiian hero Max Holloway upon his return from the Brazilian battlefield in Rio de Janeiro. Holloway, the new undisputed featherweight champion, collected his gold belt from longtime division monarch Jose Aldo on his home turf to

2017-06-09 02:25:45
`
172

At 43, Hunt doesn't know when it will end, he still loves fighting
If Mark Hunt's fight with Derrick Lewis this weekend at Spark Arena in Auckland, New Zealand were the backdrop for a Hollywood movie, this would be the opening scene:(FADE IN)A veteran fighter sits in the locker room; head down, hands taped, gloves on. The sound from the television broadcast cuts in as an excited announcer sets the stage for the evening's main event.He talks about the local star – old, even by heavyweight standards – returning to compete at home one more

2017-06-08 12:42:50
`
67

Pichel's return allowed him to fall in love all over again
Vinc Pichel calls the reason for his three-year absence from active duty in the UFC Octagon as "A perfect storm." But hurricane or tornado may be a more apt description as he went from a lightweight prospect with a two-fight winning streak in the biggest MMA show in the world to someone who was dealing with the possibility of never fighting again."Basically it comes down to three factors," Pichel said of his three years away. "I suffered through a couple different i

2017-06-08 10:50:56
`
216

The Ultimate Fighter: Redemption - Ep. 8 Recap
The wild card was settled, the quarterfinals were set and the first semifinalist was decided in the latest episode of The Ultimate Fighter: Redemption. In an action-packed hour, the episode started with a focus on the wild card bout to determine the last quarterfinalist, as Team Garbrandt's Hayder Hassan faced off with Team Dillashaw's Joe Stevenson. Both fighters fell in decisions earlier in the season, although Stevenson was in a particularly tough spot after he lost to Justin Edwards on last

2017-06-08 09:03:15
`
201

Kelly defying age in remarkable UFC run
Rashad Evans at UFC 209" align="center" />Somewhere, there's a 35 or 40-year-old hitting the treadmill, dusting off those old boxing trunks that don't fit anymore and pointing to UFC middleweight Daniel Kelly as the motivation to get that one last fight in. So while the Aussie standout doesn't have a nickname as he heads into a weekend scrap with Derek Brunson that could extend the 39-year-old's current winning streak to five, maybe "Troublemaker" would be an

2017-06-08 01:29:16
`
188

Fight Night Auckland Fantasy Cheat Sheet
Two of the hardest-hitting heavyweights in the world will meet this weekend, as Derrick Lewis travels to enemy territory to face off with Mark Hunt in the UFC Fight Night main event in Auckland, New Zealand. Lewis is currently riding an impressive six-fight win streak, with five of those victories coming by way of knockout. As for Hunt, he comes into the fight with aspirations to add a loss to Lewis' record while doing it in front of his home country fans. In the co-main event, Derek Brunson wil

2017-06-07 13:53:36
`
73

The Ultimate Fighter Redemption: Ep. 8 Preview
Don't miss a brand new Ultimate Fighter episode this Wednesday on FS1The opening round of The Ultimate Fighter: Redemption tournament is almost wrapped up after Justin Edwards took out Joe Stevenson in a two-round battle last week, but with the quarterfinals about to begin there's still one more slot left to fill. This week's episode will feature the wild card battle between Hayder Hassan from Team Garbrandt against Team Dillashaw's Stevenson, who makes a quick turnaround just six days after his

2017-06-07 07:59:03
`
187

Lewis always just one punch away
Heading into his main event showdown with Mark Hunt this weekend in Auckland, Derrick Lewis is riding a six-fight winning streak that includes finishes of Gabriel Gonzaga and Travis Browne.He's climbed to No. 6 in the rankings, one spot ahead of Hunt, and given the uncertain status of former champion Cain Velasquez, another blistering performance at Vector Arena could elevate the Houston native into position to challenge for the heavyweight title later this year.Being a professional athlet

2017-06-06 21:51:21
`
244
Zombie out, Knight in to face Lamas at UFC 214
An injury has sidelined featherweight contender Chan Sung Jung, forcing "The Korean Zombie" from his UFC 214 bout against Ricardo Lamas. Stepping in to face the No. 3-ranked Lamas will be rising star Jason "The Kid" Knight.In the UFC 214 main event, which airs live on Pay-Per-View from Honda Center in Anaheim, it's the long-awaited rematch between UFC light heavyweight champion Daniel Cormier and former titleholder Jon Jones. Tickets go on sale Friday, June 9.Winner of four straight, Missi

2017-06-06 07:53:36
`
80

UFC Unfiltered: Aljamain Sterling, UFC 212 recap
UFC Bantamweight fighter Aljamain Sterling joins Jim and Matt in studio to discuss his UFC 214 against Renan Barao, John Dodson, fighters cutting the line, Mighty Mouse vs. TJ Dillashaw, sleep apnea, and much more. Plus, the guys break down UFC 212 in detail, and talk about Jon Jones crushing Alexander Gustafsson on Twitter and Demetrious Johnson's response to Dana White.Some of the highlights from Episode 101 of UFC Unfiltered include:Aljo on taking a fight with Renan Barao over John

2017-06-06 03:39:51
`
258

UFC 212 Rewind: What you got right & wrong
Think you know how the next fight card will play out? Play UFC Pick 'EmIn front of a raucous crowd in Rio de Janeiro, Brazil, Max Holloway proved that he is the best featherweight in the world after scoring a stunning third-round TKO over Jose Aldo at UFC 212. Holloway had won 10 straight fights going into the event, but he was stepping into enemy territory by facing Aldo on his home soil as he looked to unify the titles at 145 pounds. The 25-year-old Hawaiian didn't show an ounce of fear while

2017-06-05 15:57:48
`
179

The Scorecard: Who were the big winners at UFC 212?
Saturday's UFC 212 event is in the books, and now that the dust has settled in Rio de Janeiro, Brazil, it's time to go to the scorecard to see who the big winners were at Jeunesse Arena. 1 – Max HollowayBeating the greatest featherweight of all-time in his backyard while earning undisputed champion status and a post-fight bonus pretty much seals the deal for Max Holloway as last Saturday night's big winner. And Hawaii's first UFC champion since Hall of Famer B

2017-06-05 06:08:55
`
231

The Octagon returns to the South Pacific on Saturday with a 12-fight card headlined by heavyweight knockout artists Derrick Lewis and Mark Hunt and replete with competitors both old and new from around the region.While fighters like Dan Kelly, Dan Hooker and Ben Nguyen have made several voyages into the UFC cage in recent years, this weekend's event at Vector Arena also offers an opportunity for fans to familiarize themselves with a handful of fresh faces beginning their time on the UFC ro

2017-06-05 05:13:27
`
215

Sakuraba tabbed to join UFC Hall of Fame in 2017
Kazushi Sakuraba will be inducted into the UFC Hall of Fame on July 6, it was announced during Saturday's UFC 212 Pay-Per-View event. The Japanese MMA icon, who won a UFC heavyweight tournament in 1997 before becoming the biggest star of the legendary PRIDE FC organization, enters the UFC Hall of Fame as a Pioneer Era inductee.Sakuraba was a natural lightweight whose talents were so vast that they not only towered above the greatest welterweight and middleweights of his era but – ast

2017-06-05 02:57:59
`
211

Holloway becomes undisputed champ, TKO's Aldo
Max Holloway's eleventh consecutive victory was the most important of his life, as the pride of Waianae, Hawaii dethroned the king of Rio de Janeiro, Brazil in the main event of UFC 212 Saturday night at Jeunesse Arena, stopping Jose Aldo in three rounds to become the undisputed UFC featherweight champion of the world."I've been telling you guys already, this is the 'Blessed' era," said Holloway, who unified the interim title he won last December with Aldo&rsq

2017-06-05 01:25:55
`
275
Gadelha stuns Kowalkiewicz in Round 1
GADELHA vs. KOWALKIEWICZIf top-ranked strawweight contender Claudia Gadelha wanted to make her case for a third fight with 115-pound champion Joanna Jedrzejczyk, she did just that in the co-main event of UFC 212 at Jeunesse Arena in her hometown of Rio de Janeiro, as she submitted No. 2-ranked Karolina Kowalkiewicz in just over three minutes."I am a new fighter," Gadelha said. "This is the new Claudia right here. It's going to be hard to beat me "The first clinch of

2017-06-05 01:13:55
`
301

UFC 212: Aldo vs Holloway - Live Results
Who were the winners at UFC 212: Aldo vs Hollway? Click below to get the results for all the fights at the Jeunesse Arena in Rio de Janeiro, Brazil on Saturday, June 3, 2017. Aldo vs Holloway | Gadelha vs Kowalkiewicz | Belfort vs Marquardt | Borrachinha vs Bamgbose | Silva vs Medeiros | Assuncao vs Moraes | Carlos Junior vs Spicely | Eduardo vs Lopez | Alcantara vs Kelleher | Pereira vs Moyle | Chagas vs Wallhead | Beltran vs Figueiredo UFC 212: Aldo vs Hollway main card Actio

2017-06-04 04:28:26
`
251

Assuncao outpoints Moraes, Carlos Junior earns sub
ASSUNCAO vs. MORAESNo. 3-ranked bantamweight contender Raphael Assuncao spoiled the UFC debut of highly-regarded Marlon Moraes Saturday night, snapping his countryman's 13-fight winning streak via split decision in UFC 212 prelim action at Jeunesse Arena in Rio de Janeiro.Scores were 30-27, 29-28 and 28-29.The first round was largely tactical, with Moraes' superior speed allowing him to take the lead behind his sharp striking. Assuncao wasn't far behind though, and he closed th

2017-06-04 03:51:48
`
311

UFC 212 official weigh-in results
Don't miss out: Click here for UFC 212 PPV ordering information UFC 212, which is headlined by the five-round featherweight title bout between Jose Aldo and Max Holloway, and the strawweight co-main event between Claudia Gadelha and Karolina Kowalkiewicz, airs live on Pay-Per-View on Saturday, June 3 at 10pm ET from Jeuneuse Arena in Rio De Janeiro, Brazil.Four prelim bouts will air live on FS1 starting at 8pm ET / 5pm PT. Three fights will kick off the night of action on UFC FIGHT PASS st

2017-06-03 04:52:22
`
329

Change in confidence a factor for Spicely
// If Eric Spicely was a superstitious man, he might put a lot of weight on his return to the country where he resurrected his UFC career a little over eight months ago. But when he steps back into the Octagon in Brazil on Saturday to face Antonio Carlos Junior, it's to fight, not to make sure he's wearing the right t-shirt."I used to be superstitious a lot earlier in my career where I'd have to come out to the same song and wear a lucky t-shirt,&rdquo

2017-06-03 03:24:36
`
373

UFC 212: Preview, Picks & more
ORDER UFC 212 DIGITALLY RIGHT NOWAhead of UFC 212: Aldo vs. Holloway on Pay Per View Saturday night in Rio de Janeiro, Brazil, UFC.com's Matt Parrino joined NESN's Andre Khatchaturian to preview the two big fights on the card.They discuss who holds the advantage in the main event between champion Jose Aldo and interim champ Max Holloway. Will Aldo's legacy continue to grow or will the 25-year-old Holloway begin a new era in the 145-pound division.In the co-main event, Claudia G

2017-06-03 02:09:59
`
195
Evans battles Alvey in second MW bout this August
Former UFC light heavyweight champion Rashad Evans will take his second shot at winning his first fight at middleweight on August 5, when he travels to Arena Ciudad Del Mexico in Mexico City to face hard-hitting contender Sam Alvey.In the UFC Fight Night main event, which airs live on FS1, flyweight contenders Brandon Moreno and Sergio Pettis meet in a five-round showdown.Ranked 14th in the middleweight division, former Ultimate Fighter competitor Sam Alvey has won four of his last five bouts, f

2017-06-02 05:36:19
`
124

The 10: Jam-packed June set to hit Octagon
As the weather heats up, so too does the action inside the Octagon.June's arrival doesn't just mean more hot days, evenings on the patio and weekends at the lake; it also means four fight cards from four continents are set to hit the UFC Octagon in a four-week stretch, setting the table for what should be an even more electric July.Here's a look at the key fights you don't want to miss this month.This is The 10.UFC 212: ALDO VS. HOLLOWAY – Saturday, June 3 (Rio de J

2017-06-02 04:53:19
`
168

UFC 212: Fight-by-Fight Preview
JOSE ALDO VS MAX HOLLOWAYNo one has gotten a worse rap for one bad night than Jose Aldo did for his loss to Conor McGregor in 2015. Forget the fact that the Brazilian virtually cleaned out the division before that defeat and is arguably the greatest featherweight of all-time. To some folks, all that matters is that 13 seconds in Las Vegas. Well, Max Holloway hasn't forgotten who Aldo is, and after winning ten straight, he gets a chance to begin his reign as undisputed champion if he can ge

2017-06-02 04:41:33
`
210