Those ears are amazinggg.

2017-03-24 05:44:49
`
1
This guy is glorious, too. Those teeth are wicked good. They seem to stand out a bit more than the other guy (it was the first thing that I noticed). But they're both fab; I can see why you can't choose a favourite.

2017-03-24 05:02:27
`
2
Re: Ongoing Wish Swap Round 135 (March 2017)
Claiming kittykill for jewelry from her Pinterest (due out April 7)2/0/0This is my second claim this round.kittykill for jewelry from her Pinterest (due out April 7)fishstix43 for a Pinterest surprise (due out March 28)Hi, my name is Anne. I live ...

2017-03-24 04:02:48
`
1


2017-03-24 02:45:02
`
1
Re: Traveling Little Visitor Swap Round 25 (SU 03/16-03/29 SO 04/05 and 09/15)
Nessie has been found and will be ready to travel!!:-) Sent from my Moto G (4) using Tapatalk

2017-03-24 02:16:21
`
2
He is so fantastic! SO much personality. Amazing job. =)

2017-03-24 01:25:36
`
0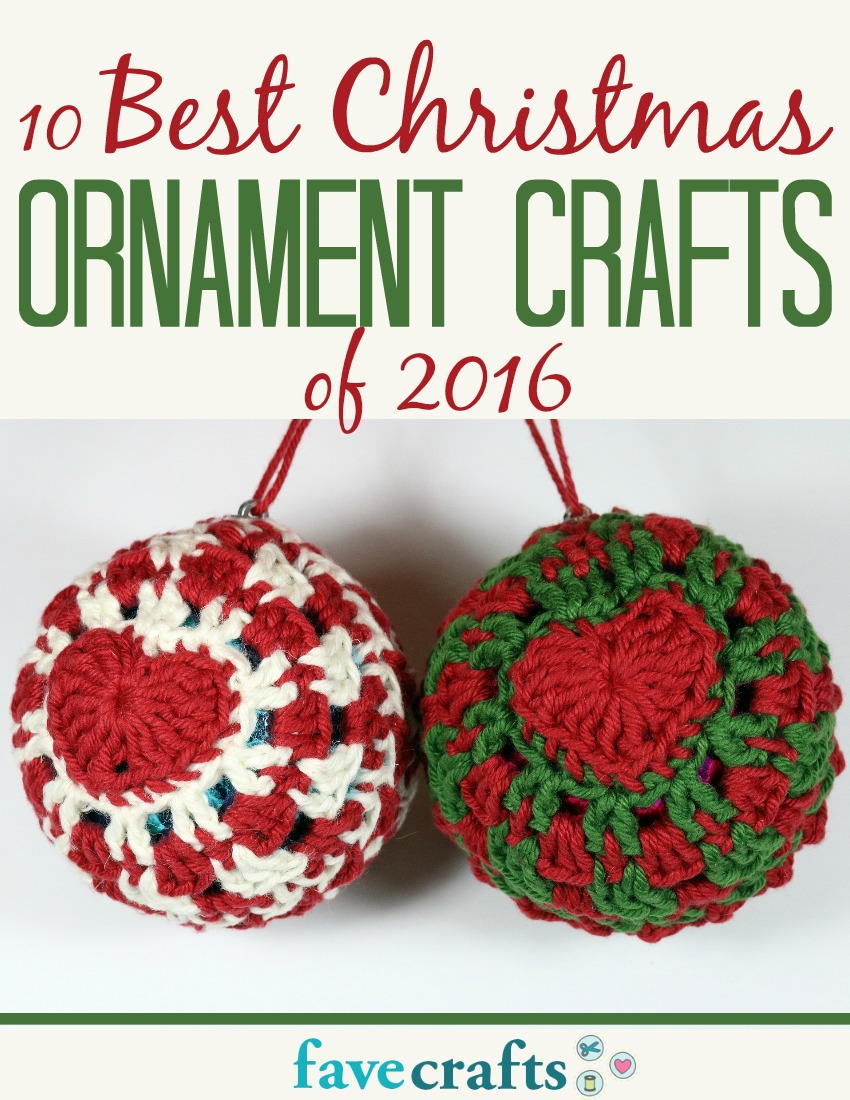 10 Best Christmas Ornament Crafts of 2016
We love to host a variety of contests on FaveCrafts each year. In October, we asked readers and bloggers alike to submit beautiful ornament tutorials to FaveCrafts as a way to celebrating the holiday season. In November, site visitors were invited and encouraged to vote on their favorite ornaments just by visiting a particular ornament project, readers would cast their votes. The ornaments with the most page views won, and those top ten ornaments can be found in this wonderful new eBook! Here yo

2017-03-23 20:21:58
`
2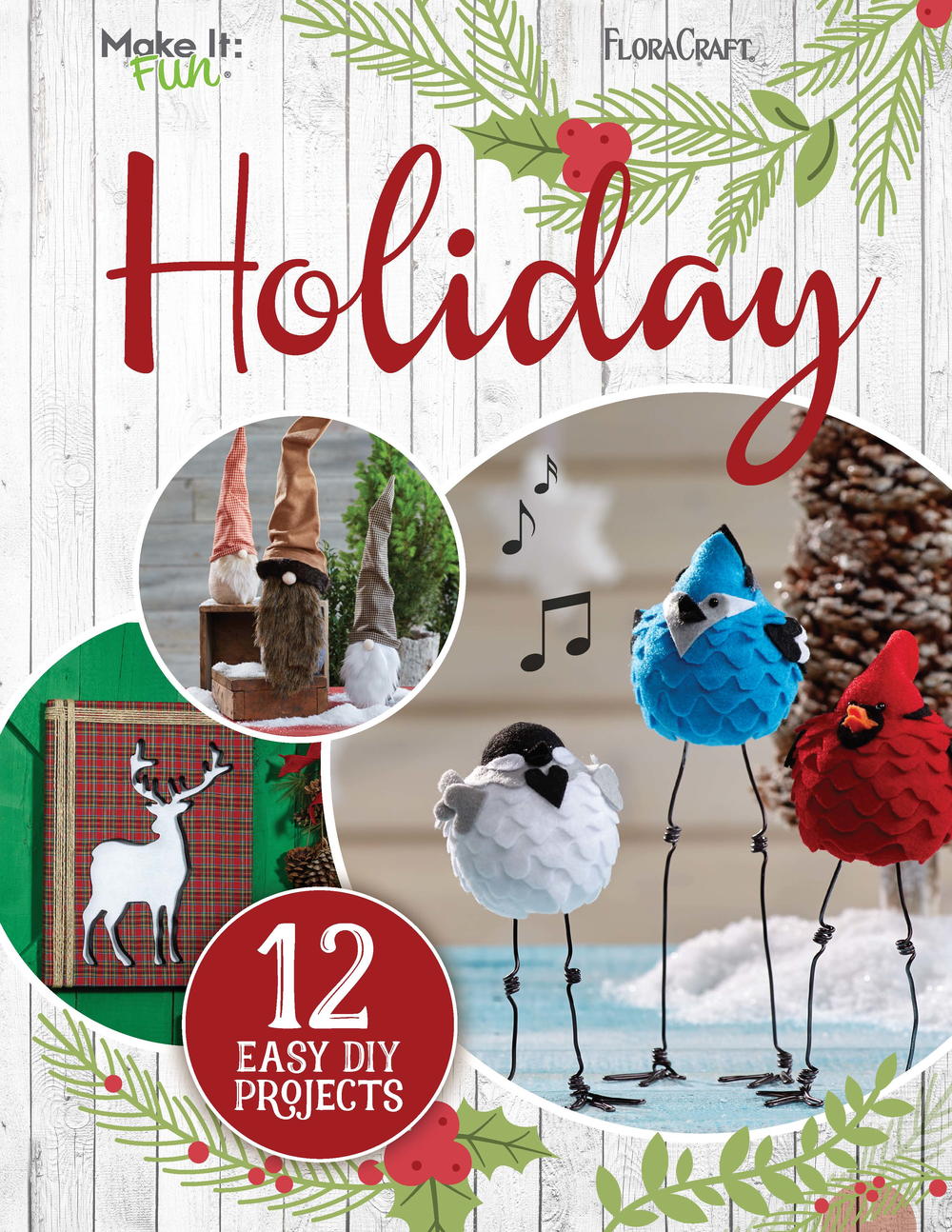 Holiday Crafts: 12 Easy DIY Projects
DIY Christmas crafts are the easiest way to deck your halls with a unique, personalized touch this holiday season. Adding your own personal flare to Christmas decor gives a certain warmth to your home that you just cant buy in stores. The homemade Christmas decorations in this free PDF, Holiday Crafts 12 Easy DIY Projects will give you a bounty of ideas to keep you jolly and festive all season long. These projects use FloraCraft Make It Fun Foam for seriously eye-catching designs that are sure t

2017-03-23 19:25:28
`
3


2017-03-23 18:45:01
`
3
Featured Shop: The Basement Potter - Etsy Blog
An attempt to make friends in a new town led Jennifer Nolan to discover her passion for pottery and planted the seed for her basement business.

2017-03-23 18:45:01
`
2
So sweet of you, dear friend! Thanks so much! ❤

2017-03-23 17:56:31
`
0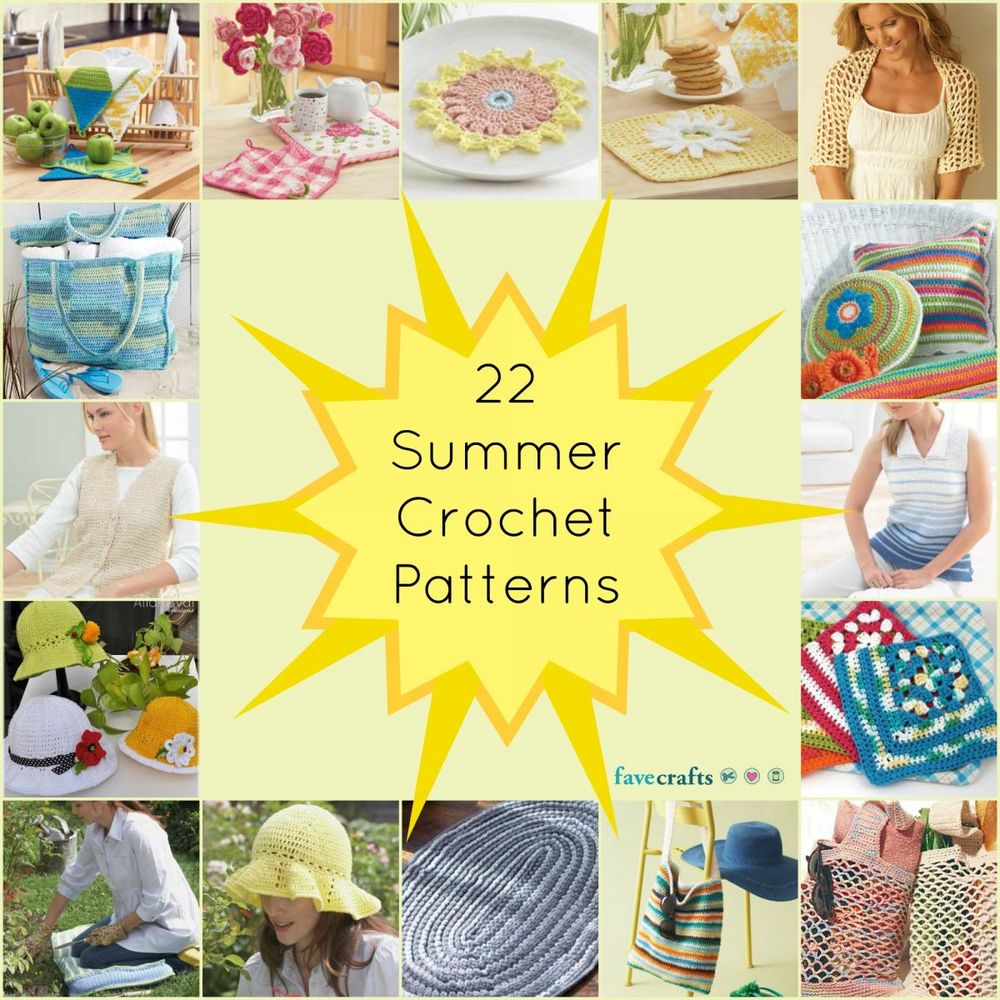 Summer is such a fun time to crochet new patterns. You can find bright patterns and designs that you will want to wear right away. Free crochet patterns are fun to make when you use multiple colors. Here we have many for you to choose from. These fun, frilly, light, and lacy patterns are perfect for warmer weather...and you'll easily be able to transform your home and your wardrobe in no time! So get out your favorite yarn and that crochet hook and get to making these awesome summer crochet pa

2017-03-23 17:22:33
`
0
You put so much personality into all your pieces! ...although this is making me want to see a bambi meets godzilla now.

2017-03-23 17:08:25
`
1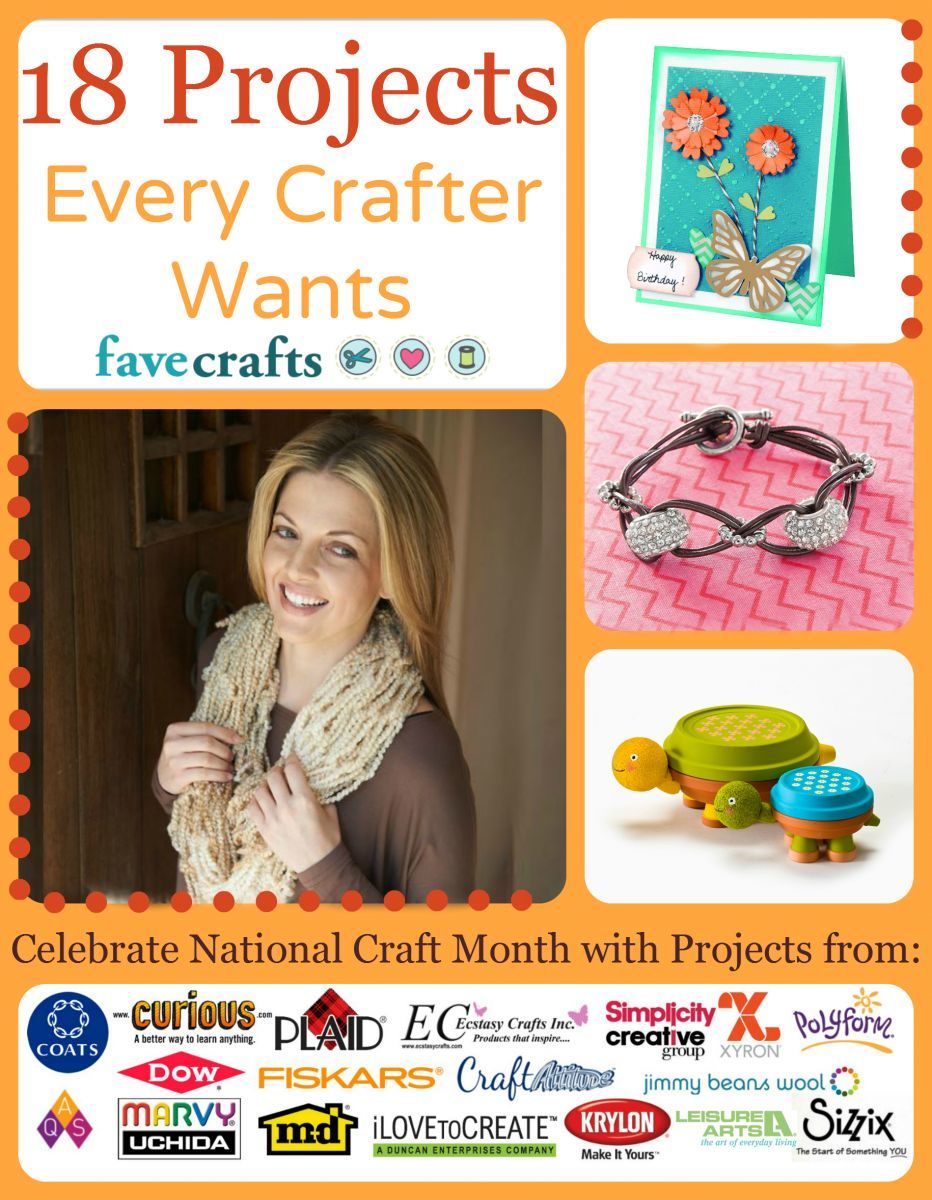 "18 Projects Every Crafter Wants" free eBook
Celebrate National Craft Month with our free eBook, "18 Projects Every Crafter Wants". Filled with tons of home decor projects, crochet tutorials and much more, this printable craft collection is filled with the best projects from Craft Month 2014!

2017-03-23 16:41:09
`
0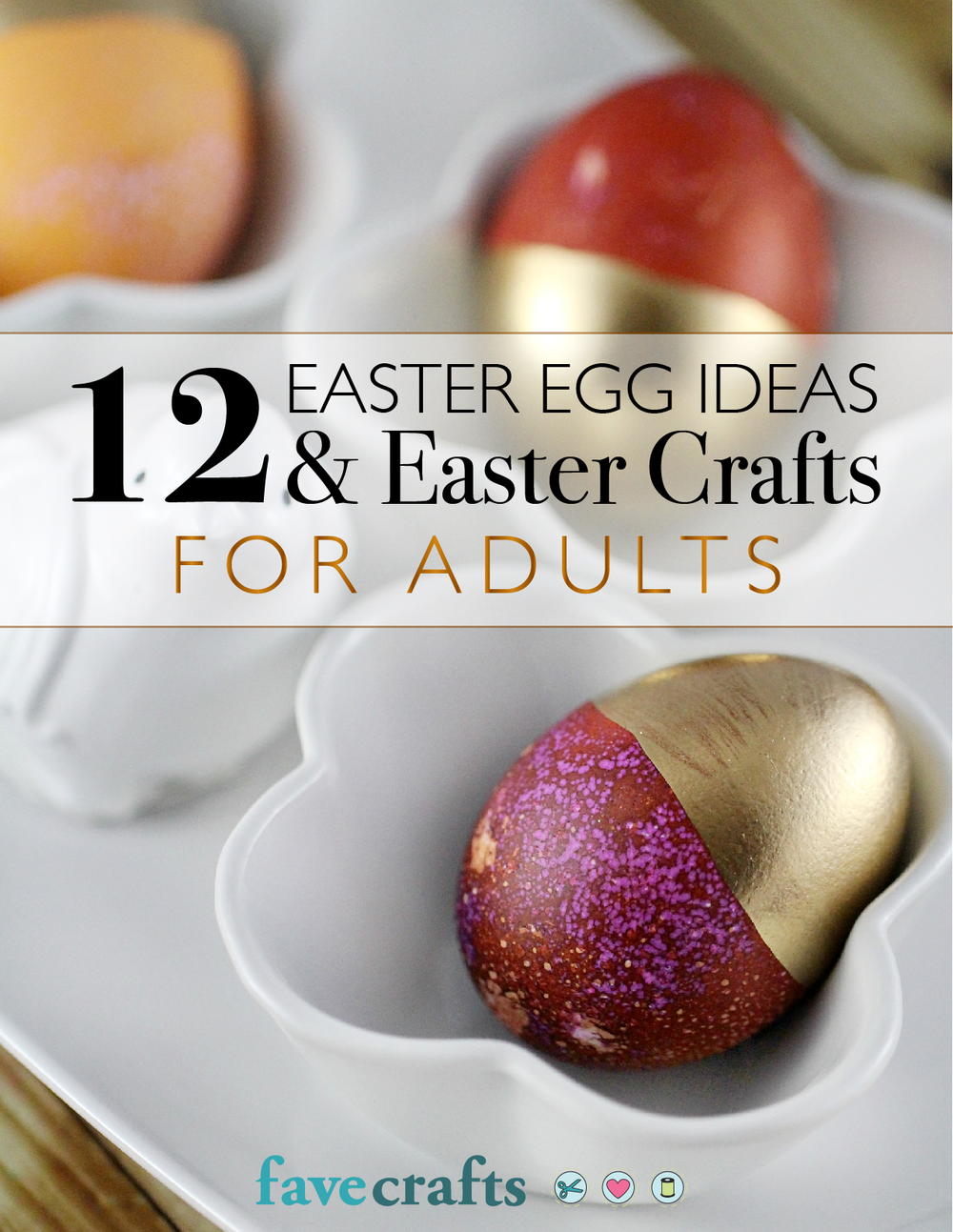 12 Easter Egg Ideas & Easter Crafts for Adults free eBook
The Easter egg crafts and Easter ideas featured in 12 Easter Egg Ideas Easter Crafts for Adults feature some of the most popular textures and techniques in the crafting world. From glitter crafts to marbled Easter egg designs, these crafts and DIY ideas are perfect for displaying in your home. Easter egg crafts are usually entirely kid-friendly, easy, and absolutely adorable. While we love Easter egg ideas for the little ones, we love chic and stunning Easter crafts for adults even more. This i

2017-03-23 15:04:11
`
0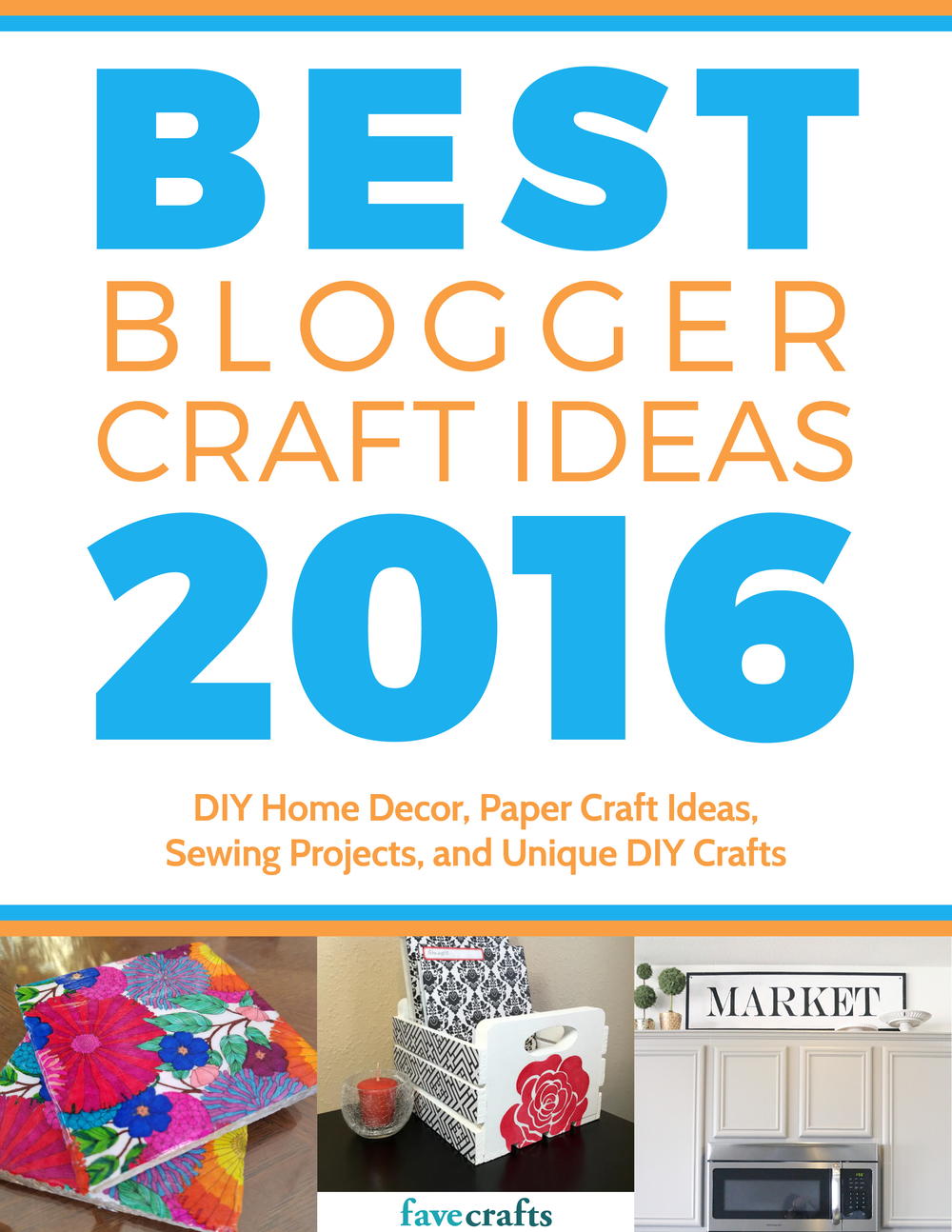 "Best Blogger Craft Ideas 2016: DIY Home Decor, Paper Craft Ideas, Sewing Projects, and Unique DIY Crafts" free eBook
These DIY crafts are the best of the best! Voted on by you in our Best Blogger Craft 2016 contest, these craft project ideas were created by some of the best and brightest bloggers in the crafting world. From charming sewing ideas to happy handmade cards, this free craft eBook is full of inspiring ideas that you absolutely have to see.

2017-03-23 15:02:59
`
0
Super cute!And congrats!

2017-03-23 14:26:21
`
0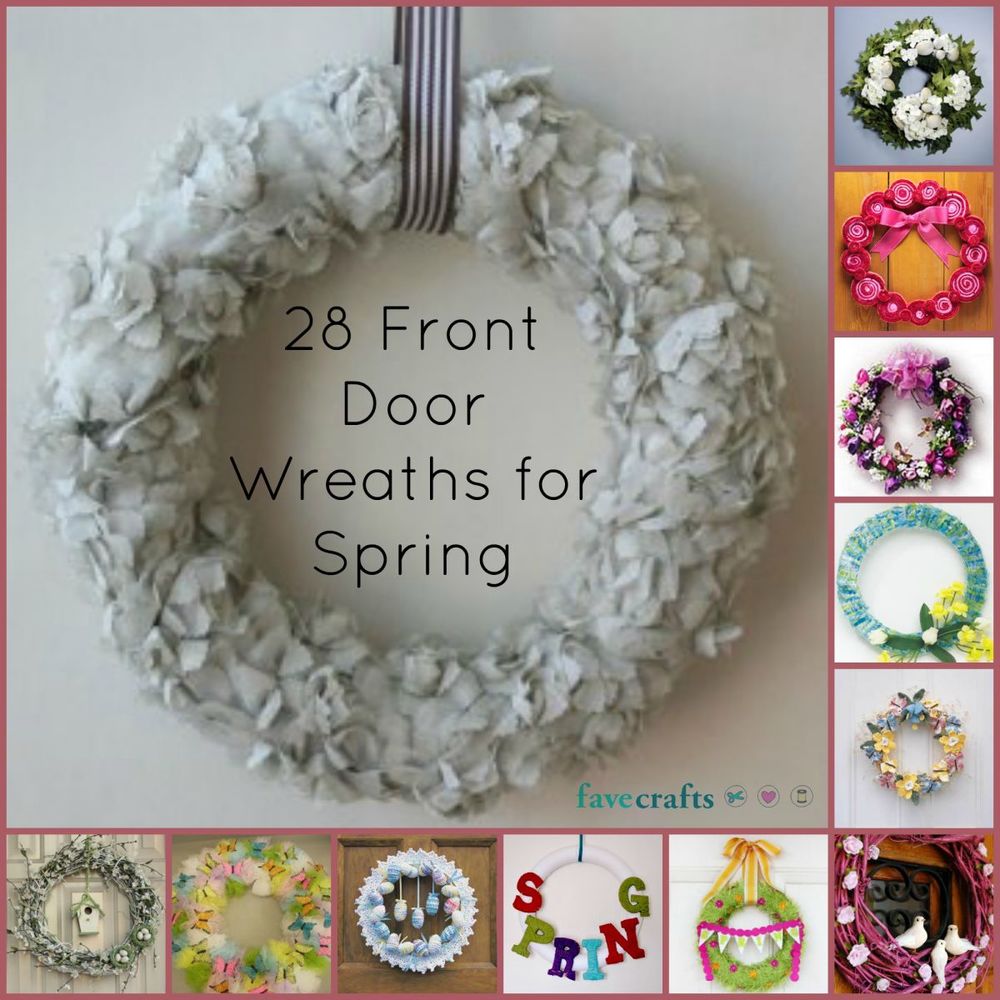 28 Decorative Front Door Wreaths for Spring
Make decorative outdoor wreaths to adorn your door this spring. These spring wreaths will help you forget about the cold, dark days of winter and usher in the warm season of rebirth! With 28 Decorative Front Door Wreaths for Spring, your home will be ready to change seasons in no time.

2017-03-23 13:38:25
`
2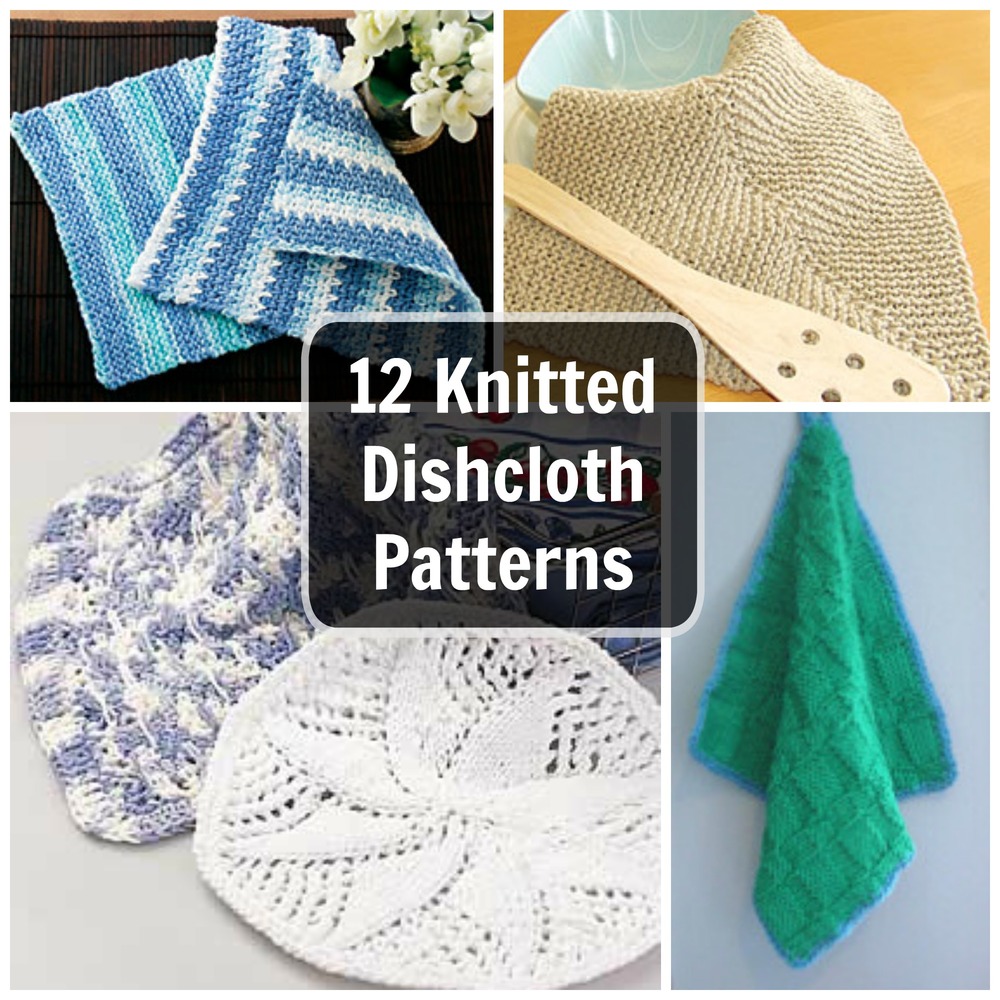 You might think that knit dishcloth patterns are a waste of time. After all, you use them to clean dirty dishes - not very glamorous. However, these 12 Knitted Dishcloth Patterns are gorgeous and look great with your other kitchen decor items. These free dishcloth knitting patterns are varied and unique - you won't find two patterns that look anywhere near the same. Dishcloths are a great option for beginning knitters or anyone who wants to make something in one night. Often, these projects only

2017-03-23 13:26:20
`
0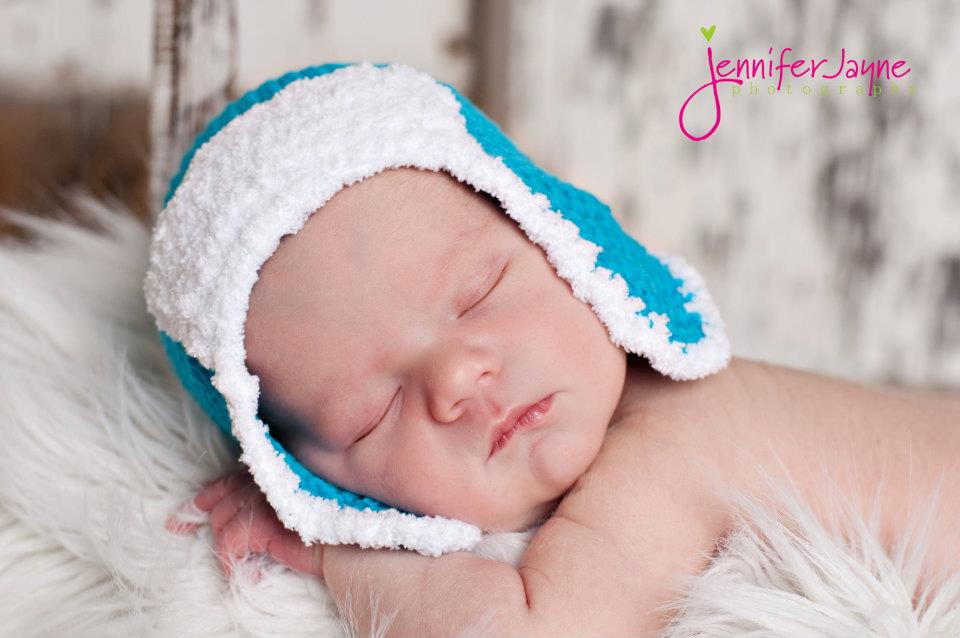 "create this sweet baby bomber crochet hat for your little one to enjoy. This crochet baby bomber hat pattern shows you how to make this adorable hat in just a few easy crochet stitches. Made with cotton and fluffy yarn."

2017-03-23 12:07:56
`
5
Haha! I read Zombie meets Godzilla ... would wanna see that as well 😂😂😂And I love trying to catch them looking alive (well as much as possibke ) with the camera.

2017-03-23 11:16:54
`
0
Jewelry can be very expensive, especially bigger pieces. Don't waste money on a store-bought cuff bracelet for your next formal dinner. Here's a tutorial on how to make a bracelet that you can put together in an evening and wear the next day. These Vintage Clay DIY Bracelets are cute and easy. You can use a stencil to impress a design into the clay or leave it plain. Once the bracelet is shaped and baked, you can paint your DIY clay jewelry and let it dry overnight. The next day, it's ready to g

2017-03-23 11:15:47
`
6
Re: Yet Another TM Patch Swap R8-SU: CLOSED; SO: April 3, 2017
Since I only took pictures of the base without any embellishments so far, I wouldn't mind posting it right away; the finished product should still be a surprise when I send! Would the Needlework - Discussions boards be the appropriate place? I was...

2017-03-23 10:51:20
`
0
How To Make Soap Videos: Prevent Morphing & Fading
In this episode, Anne-Marie shows how to preserve the color in your soapmaking recipe. First, she demonstrates how to use UV inhibitor - a product that helps prevent fading due to ultra violet light. Then she shows how to use Vanilla Color Stabilizer.

2017-03-23 10:43:17
`
0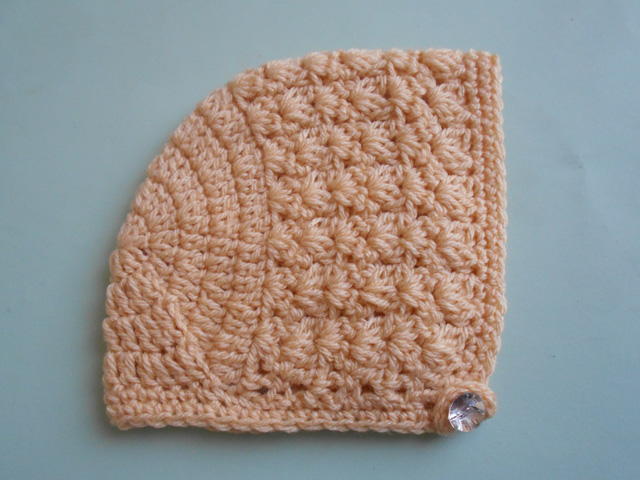 "This gorgeous and prettiest baby bonnet will protect your baby during the chilly seasons. It's very thick and warm, since it is made from worsted yarn. Choose any color yarn and crochet hook. It is such a simple pattern, you will crochet this little baby bonnet in no time. It is very easy to crochet you can easily make 2 or 3 bonnets in a day! You can also adjust the size of the pattern to fit your baby's needs. Soon your baby will be protected from the cold."

2017-03-23 10:34:41
`
4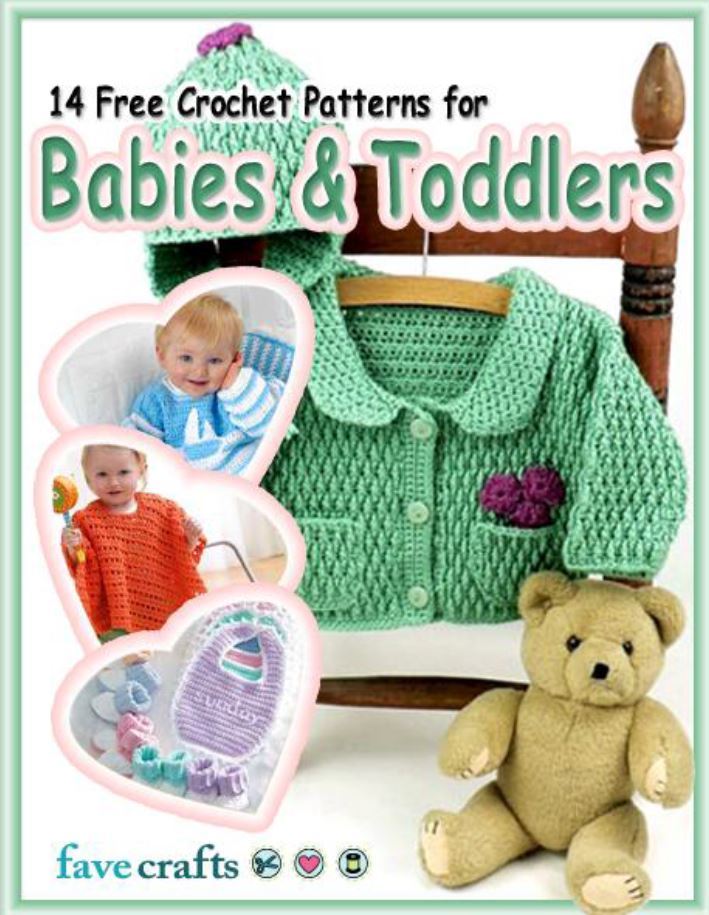 14 Free Crochet Patterns for Babies & Toddlers
In this eBook, you can enjoy a collection of free crochet patterns for babies and toddlers. Use these patterns for making clothing, blankets, and other accessories for new babies and children.

2017-03-23 09:35:42
`
0
Featured Shop: The Basement Potter
Photo by The Basement PotterWhen Jennifer Nolan signed up for a pottery class at a local arts center in Acworth, Georgia, nearly 10 years ago, she wasn't looking for a hobby—she was looking for friends. Jennifer had just relocated from Pennsylvania with her family, and needed a way to make connections in her new hometown. "I found myself feeling a little bit homesick," she admits. "I had left a great support system behind." Almost instantly, though, Jennifer got hooked on the craf...

2017-03-23 09:03:41
`
0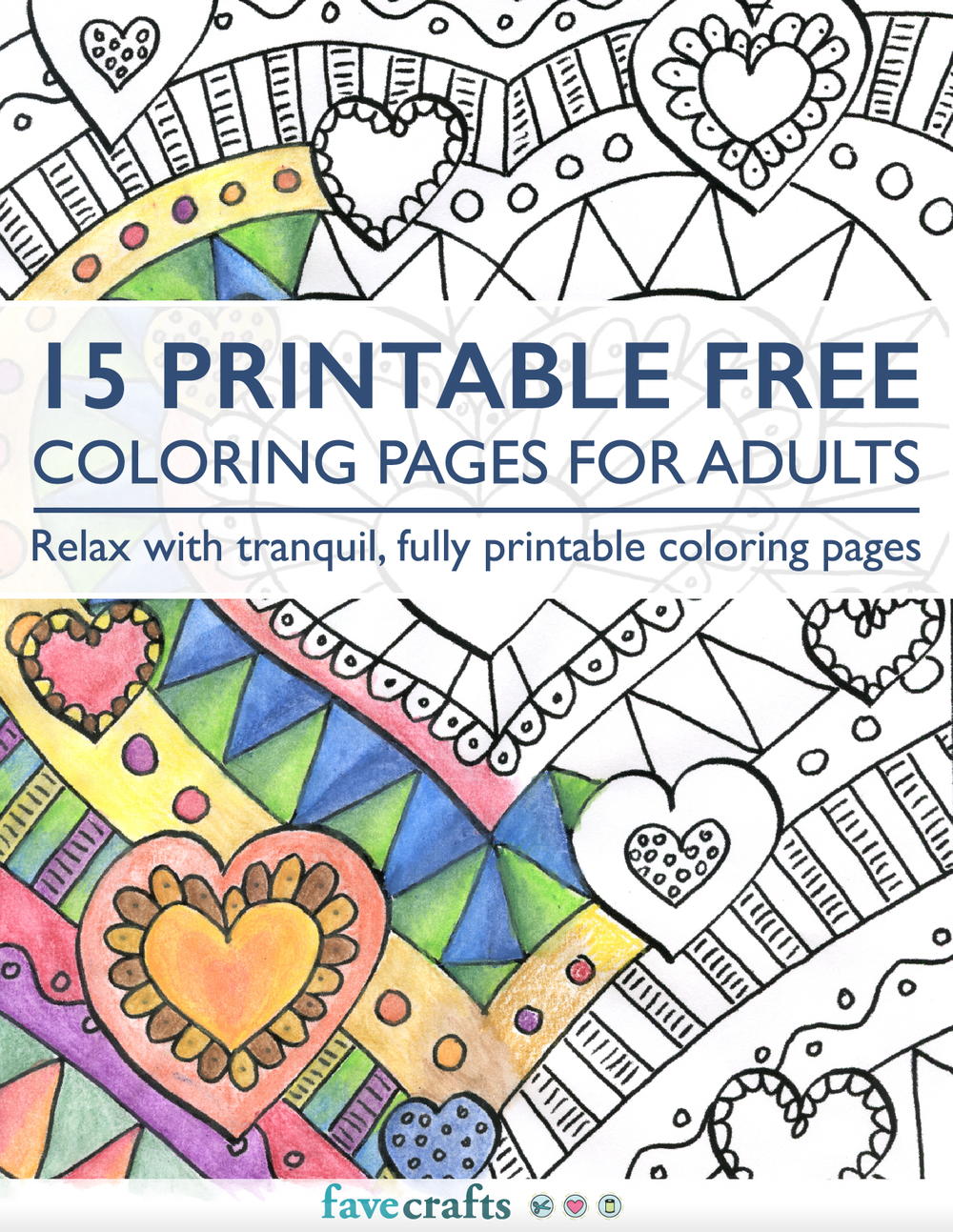 15 Printable Free Coloring Pages for Adults free eBook
Recapture the feeling of calm and accomplishment you used to feel as a child after finishing a coloring page. There is nothing quite like sitting down to color. Adult coloring books have taken the creative and crafty world by storm, allowing adults of all ages to color between the lines (or out) and enjoy some time that is entirely theirs. From insanely complicated mandala coloring pages to simpler free coloring pages featuring fabulous animals, our newest free coloring book features several typ

2017-03-23 08:56:35
`
1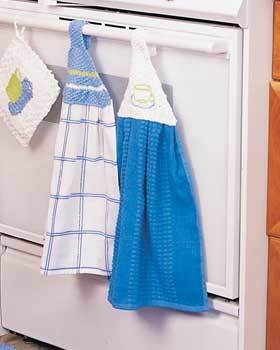 10 Free Knitting Patterns for the Kitchen
Use these free knitting patterns to supply your kitchen with essentials such as dishcloths or potholders, and decorate your kitchen with fun accents. Easy and washable cotton dishcloths make perfect beginner knitting patterns.

2017-03-23 08:53:18
`
0
How To Make Soap Videos: Embedding in Soap
This week, Anne-Marie presents a step-by-step tutorial on how to embed objects into individual bars of Melt & Pour soap for this soapmaking recipe. She also embeds soapy chunks into a loaf mold for a colorful bar of soap.

2017-03-23 06:28:31
`
0
Yes! I'm in.

2017-03-23 05:53:51
`
0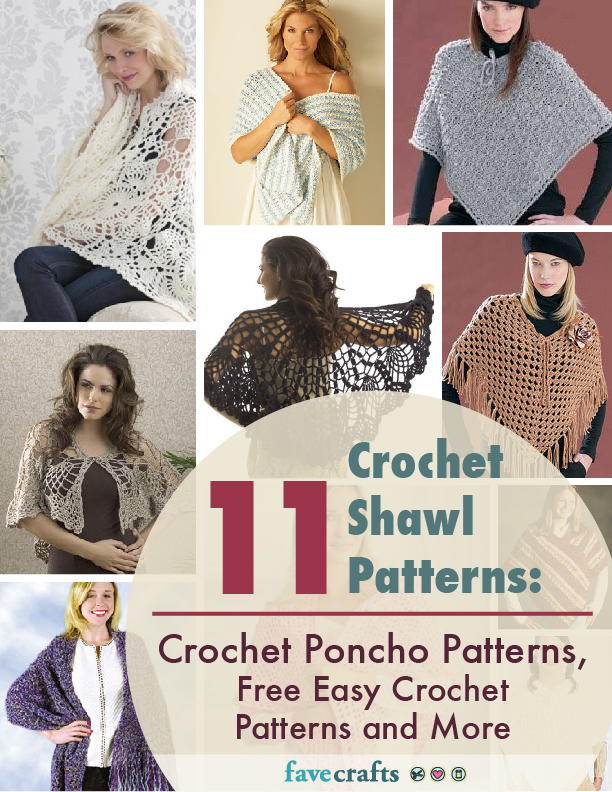 11 Crochet Shawl Patterns: Crochet Poncho Patterns, Free Easy Crochet Patterns and More
When sweater weather hits, you don't have to settle for a traditional sweatshirts or jackets. Wear a shawl or a poncho instead and take your outfit from average to fabulous. The 11 Crochet Shawl Patterns: Crochet Poncho Patterns, Free Easy Crochet Patterns and More Free eBook provides readers with free easy crochet patterns that crocheters at all levels can make. This free eBook is split into two sections, Crochet Shawl Patterns and How to Crochet a Poncho.

2017-03-23 05:22:39
`
0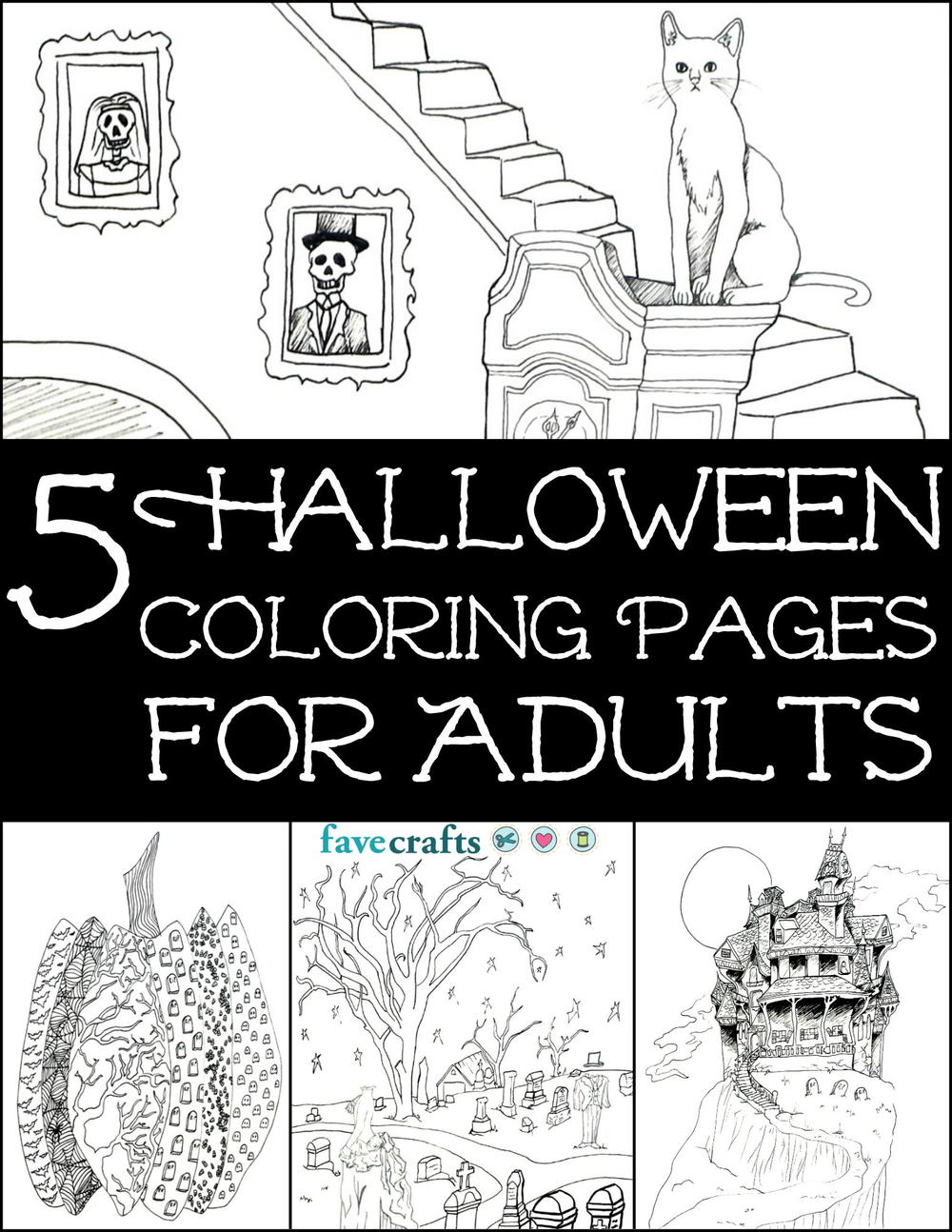 5 Halloween Coloring Pages for Adults free eBook
Make it macabre and spooky evening when you download this free adult coloring book for Halloween. This collection of completely free and downloadable coloring pages for adults will put you in a Halloweeny moody immediately. With 5 free Halloween coloring book pages, this free eBook features some of your favorite October symbols. From ghostly graveyard art to a jazzy Jack-O-Lanterns, 5 Halloween Coloring Pages for Adults is easy to download and a joy to color.

2017-03-23 04:59:28
`
0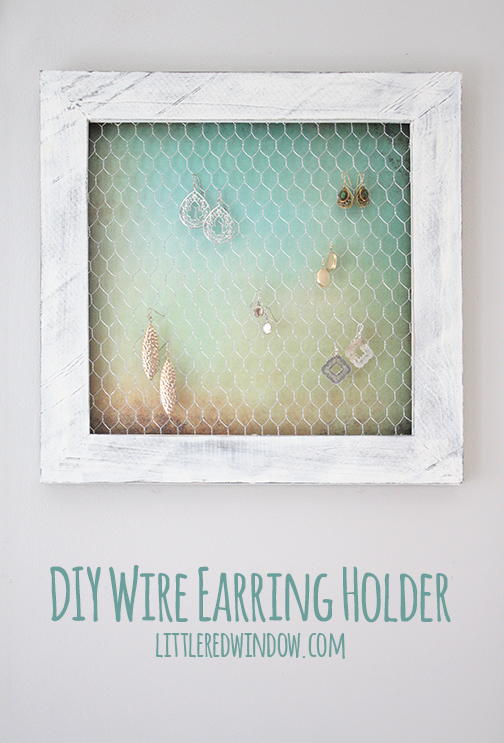 Living in a small space often means you need to find DIY crafts and home dcor projects that do double duty. If you are looking for smart craft project ideas for your home that decorate and help you stay organized, this Framed Flair Jewelry Holders is a fabulous and fun place to start. Unlike many other home decor hacks, this craft is crazy easy to make and only requires some gluing and painting.

2017-03-23 04:58:56
`
0
Re: Spring Nerd Battles: March 1 - May 31, 2017 ~*Join Anytime!*~
Whee~ So behind on pretty much everything.Ahh, SBC those piggies are ADORABLE!! And such nifty knitted things (completely in love with those pom-pom bunny tails on that beanie, hee, AMAZING!~) And holy phenomenal organizinational skills, Batma...

2017-03-23 04:26:13
`
4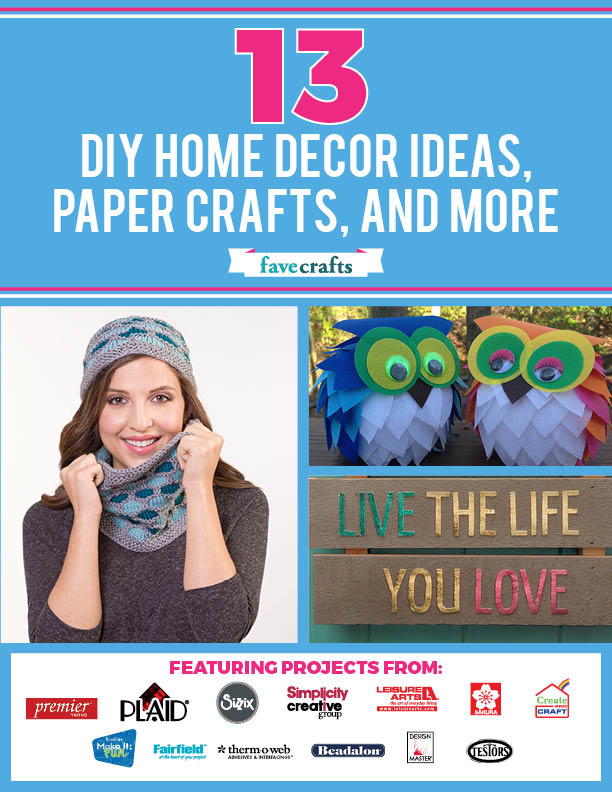 13 DIY Home Decor Ideas, Paper Crafts, and More
From learning how to transform home dec pieces like wood pallets with uplifting sentiments to crocheting your own comfy cowl this winter, 13 DIY Home Decor Ideas, Paper Crafts, and More has all of the DIY projects you need to craft your way to a new you, a new wardrobe, and an updated space. Download these free printable tutorials or saving them to your favorite eReader to check out later. No matter where you stash this stunning collection, you are sure to return to these DIY crafts time and tim

2017-03-23 04:22:18
`
0
..is worth two in the bush. No, wait. That's birds. Well, I'm sure he's worth a lot, anyway. Guess who saw Fantastic Beasts and Where To Find Them recently? That would be me. And guess who fell in love with Newt? Yep, also me. I forgot how ...

2017-03-23 04:12:39
`
3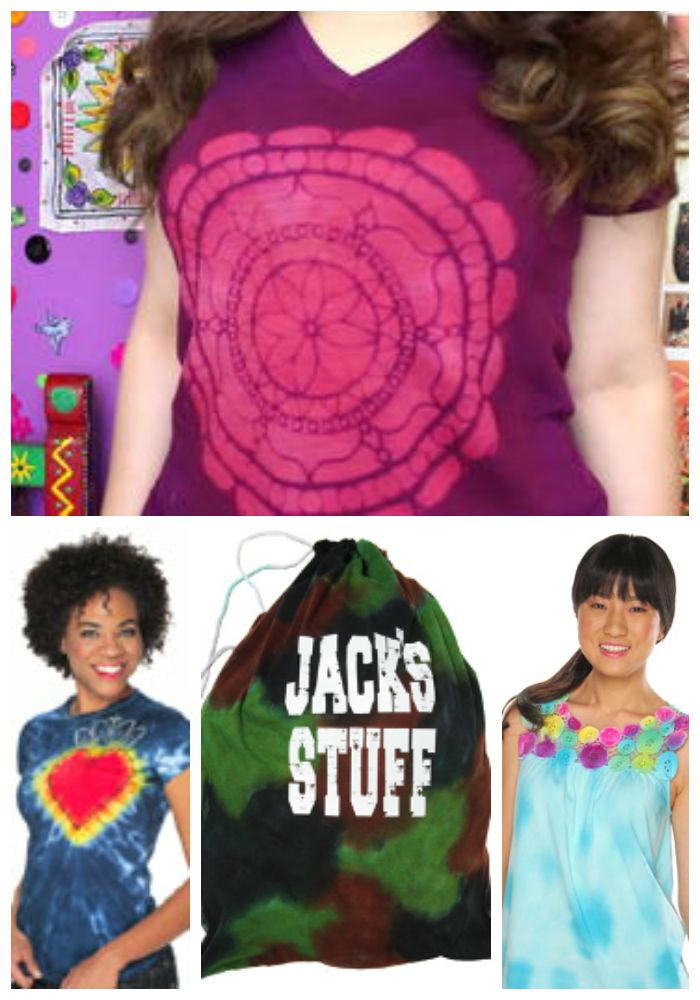 50 Tie Dye Craft Projects and How to Tie Dye
Learn how to tie-dye a shirt, pillow or even a blanket with 50 Tie Dye Craft Projects and How to Tie Dye. These tie dye instructions for fashion, gifts, home decor and more will help you master different designs and techniques. Find great tie dye instructions and projects to do with kids, too. You'll have a ball updating boring white clothes and expressing yourself with unique tie dye designs. Tie dye crafts are a great way to breathe new life into old clothes, so gather up your favorite items a

2017-03-23 03:58:20
`
0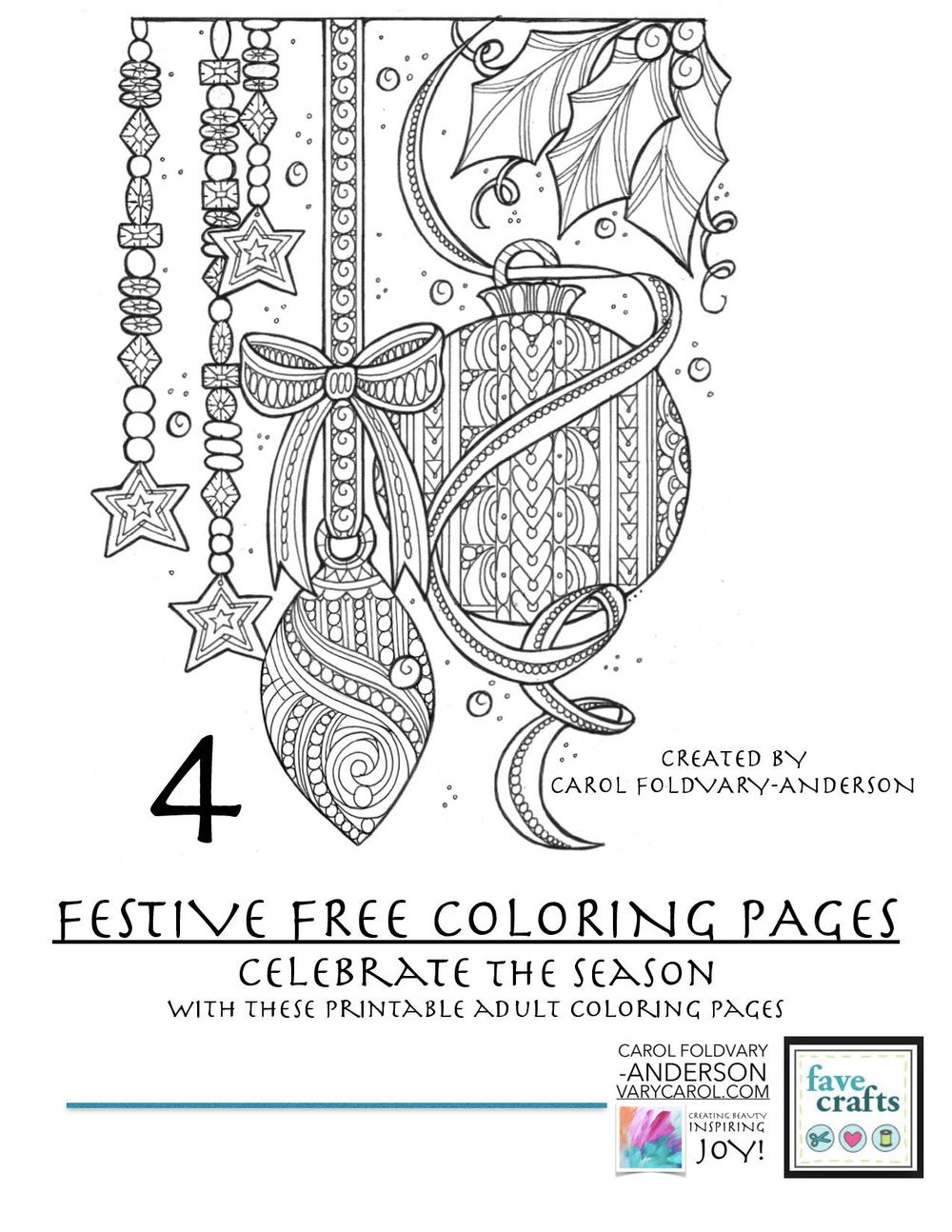 4 Festive Holiday Coloring Pages for Adults
Celebrate the festive holiday season by coloring! This collection of 4 Festive Holiday Coloring Pages for Adults created by Carol Foldvary-Anderson includes beautifully designed holiday icons. Some pages will take longer to color than others, giving you an opportunity to squeeze some coloring time in between making gifts for family and friends and filling your home with DIY projects to create a festive mood around the house. Many of the images can be printed on sturdy card stock, colored papers,

2017-03-23 03:29:05
`
0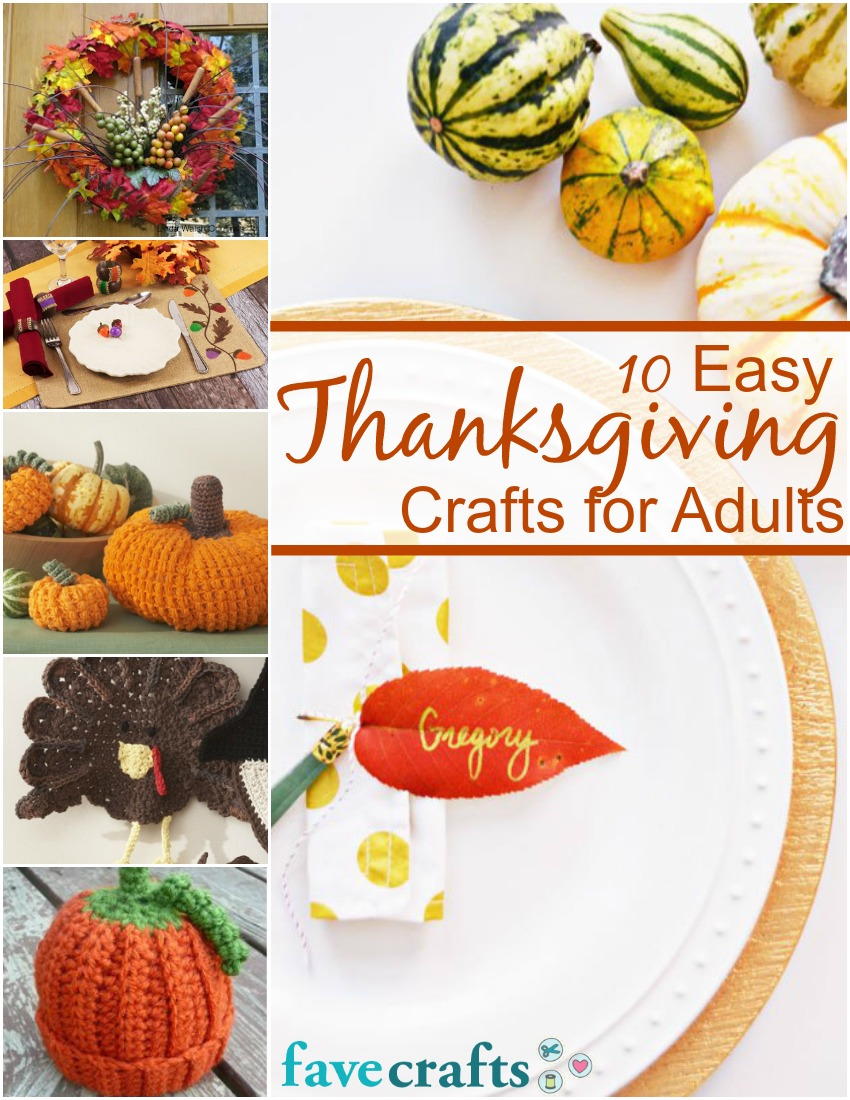 10 Easy Thanksgiving Crafts for Adults Free eBook
A homemade meal at Thanksgiving is made all the more lovely with your own crafted decor and tablescapes. Whether youre hosting Thanksgiving dinner or traveling to a loved ones home, these 10 Easy Thanksgiving Crafts for Adults are a festive way to celebrate the season. This Thanksgiving holiday guide features our top 10 Thanksgiving projects of 2016. Youll find out quickly just why these 10 projects are so loved by our readers. From DIY wreaths to table setting ideas to crochet patterns and more

2017-03-23 02:54:22
`
0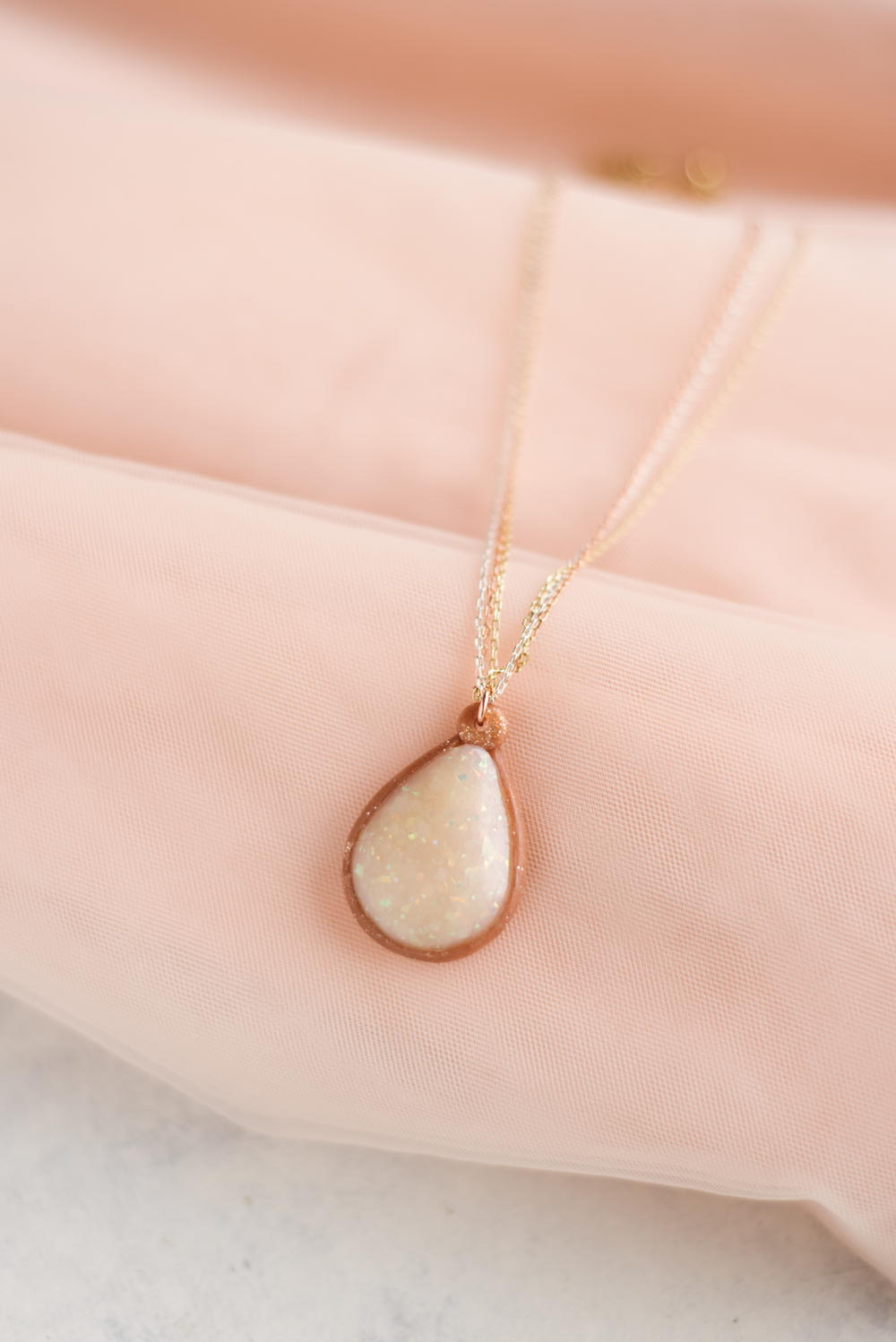 This Stunning Opal DIY Pendant is definitely a DIY jewelry project you do not want to miss out on. This clay jewelry piece is undeniably stunning with its glossy finish and glitter speckles. Plus, you would not believe how easy it is to make this clay pendant, and how quickly you can do it. You can mix and match tons of different colors to make this DIY pendant perfect for you, or keep with the opal color and give it as a fantastic birthday present to a friend. No matter what you are going to lo

2017-03-23 02:51:39
`
0


2017-03-23 02:45:02
`
6


2017-03-23 02:45:02
`
9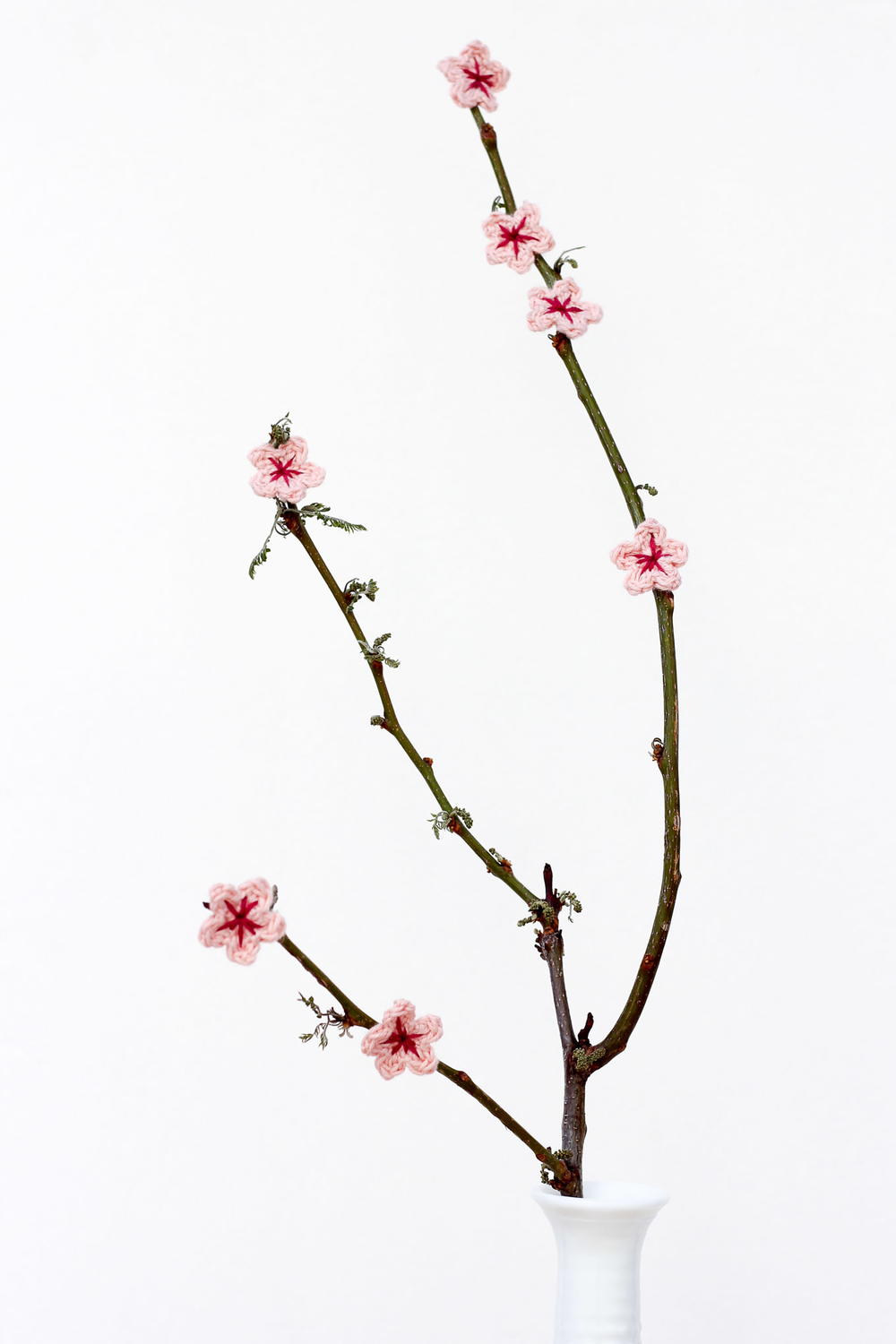 Few flowers are more iconic than spring cherry blossoms. These delicate, pink flowers bloom every spring, letting us know sunnier days are ahead. If you are looking to learn how to crochet a flower, check out these absolutely stunning yet simple to work up Spring Cherry Blossoms Pattern. This free crochet pattern can easily be attached to an already-existing pattern or displayed independently. Using delicate yarn, these projects look as pretty as real petals.

2017-03-23 02:39:51
`
0
I'm all for this!! I think I'll have time at the end of April... there are already a couple of other swaps in the works I'm hoping to join when they open around then, but all my current swaps should be over by then so I should have the slots! I loved...

2017-03-23 02:29:09
`
1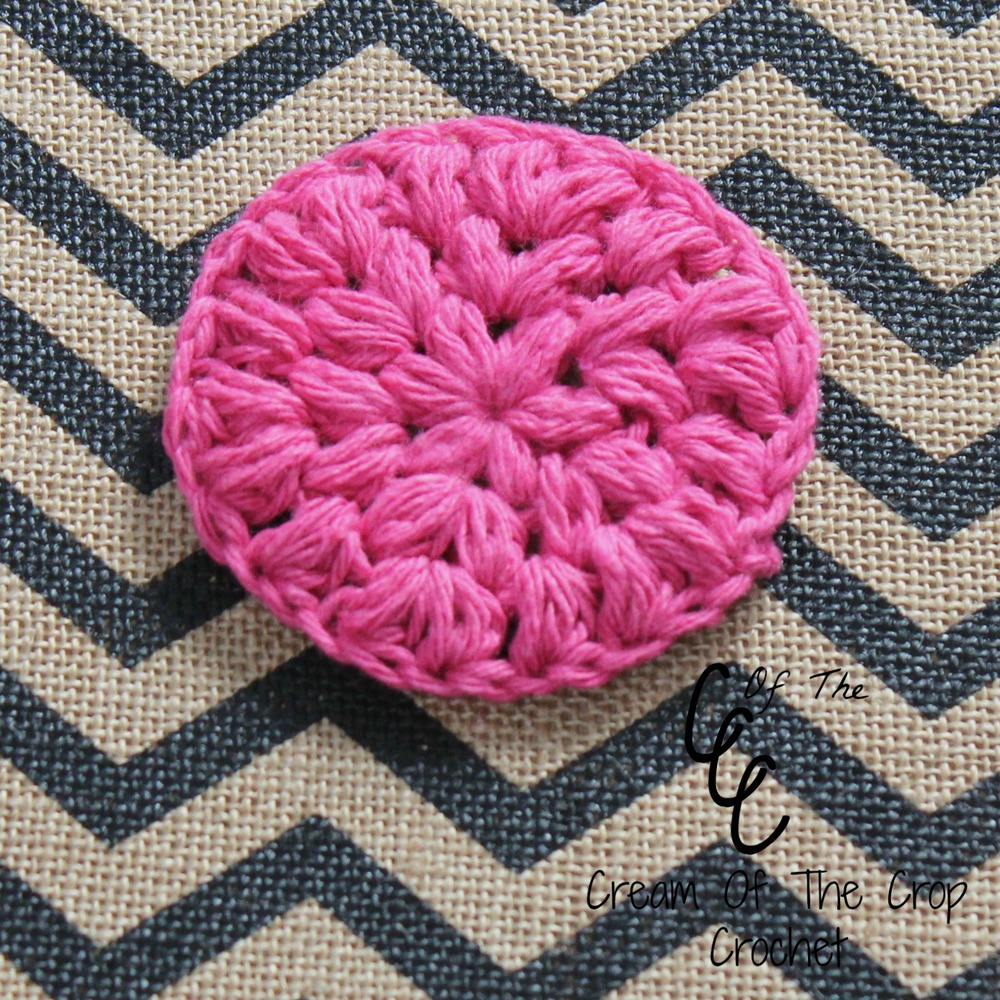 Pink Puff Crochet Face Scrubbie
"Make this Pink Puff Crochet Face Scrubbie in minutes. It's perfect for for everyday use but can be given a gift for a special spa day! Learn how to crochet this scrubbie - it's made with soft cotton blend yarn. The puff stitch will be nice and soft against your skin every time you wash your face. When you are done using your face scrubbie, be eco-friendly and wash it for another use. If you want to learn how to crochet, this is a great project to get you started.

2017-03-23 02:19:14
`
0
Re: 2016 QuiltAlong, now with prizes!
Oh, that's really cute, aimr! I may have to give that a go - I only went and bought a couple more charm packs when I ordered a couple of things for my art quilt! XD

2017-03-23 02:09:48
`
2
How To Make Soap Videos: Rebatch Soap
Ever wondered what triple milled or french milled soap is? In this episode, Anne-Marie shows you how to make soap; Rebatch aka french milled soap.

2017-03-23 01:27:10
`
0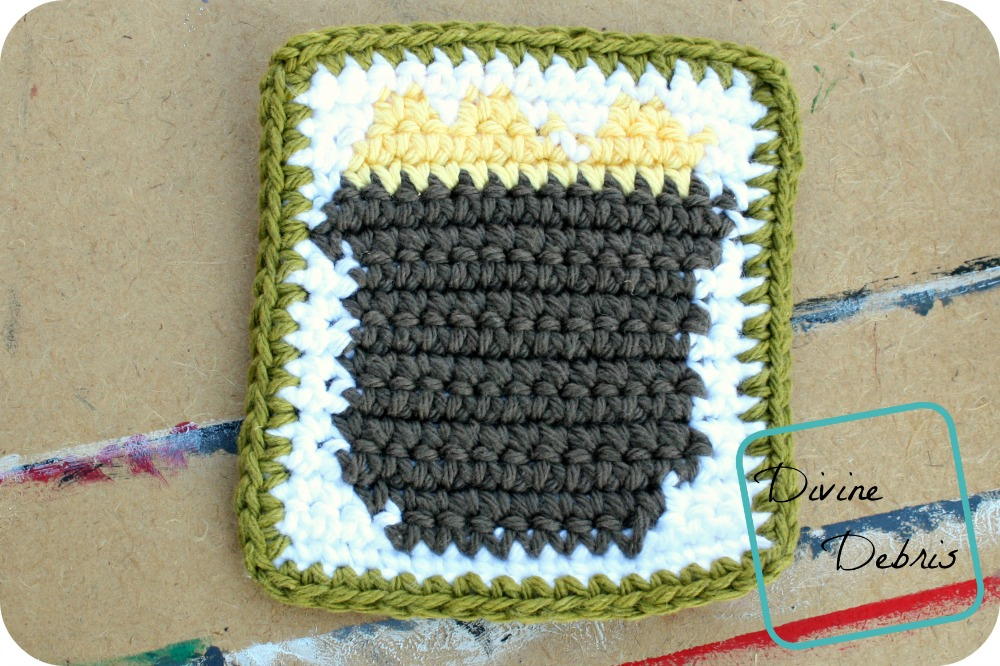 "St. Paddy's Day is right around the corner! This simple little coaster is fun and simple to decorate a coffee table with or combine a few to make pot of gold place-mats and really get in the decorating spirit. You may sell all finished products made from this pattern however you may not share, sell, or distribute this pattern in any way, in whole or in part. I would greatly appreciate a link back to my shop or this pattern anytime you sell this item online."

2017-03-22 20:12:13
`
3
I will slow down when it's safe to go outside again. 17 below with the windchill today, ugh

2017-03-22 18:27:40
`
1
Re: Spring Nerd Battles: March 1 - May 31, 2017 ~*Join Anytime!*~
Prompt: March - Fahrenheit 451Team: multimediaBonus Points: WIP ItProject Name: Marshall from Paw PatrolProject Link: (if available)Brief Description: I started this dog last month, then set it aside. I have to give it to its new home tomorrow, so...

2017-03-22 18:17:56
`
1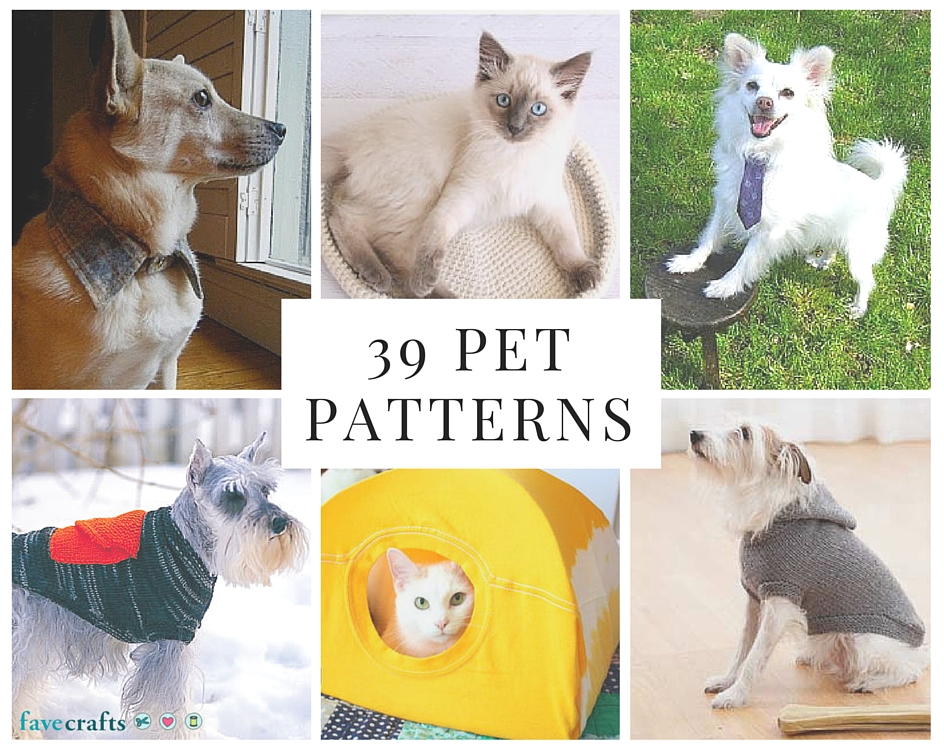 39 Patterns for Pet Clothing and More Pet Crafts
Dress up your furry friend in a cute, homemade outfit using our DIY craft projects, or maybe make him a cozy bed or a stylish collar. These 39 Patterns for Pet Clothing and More Pet Crafts will keep your pet stylish on a budget. If you're looking for dog craft ideas, projects for your cat or anything in between, you've come to the right place. These projects are perfect for pet lovers and will help you show your love and appreciation for your favorite furry friend. These projects are also practi

2017-03-22 15:26:06
`
0
Re: 50 Projects More or Less...2017...Let's Create and Have Fun!
The doctor's lab is indeed amazing! MistressT, we got your husband's book in at the library-it's on my list for when things settle down a bit.Been making stuff, someday I'll take pictures and post. Annual spring scifi con is soon, and this year I can...

2017-03-22 12:27:41
`
1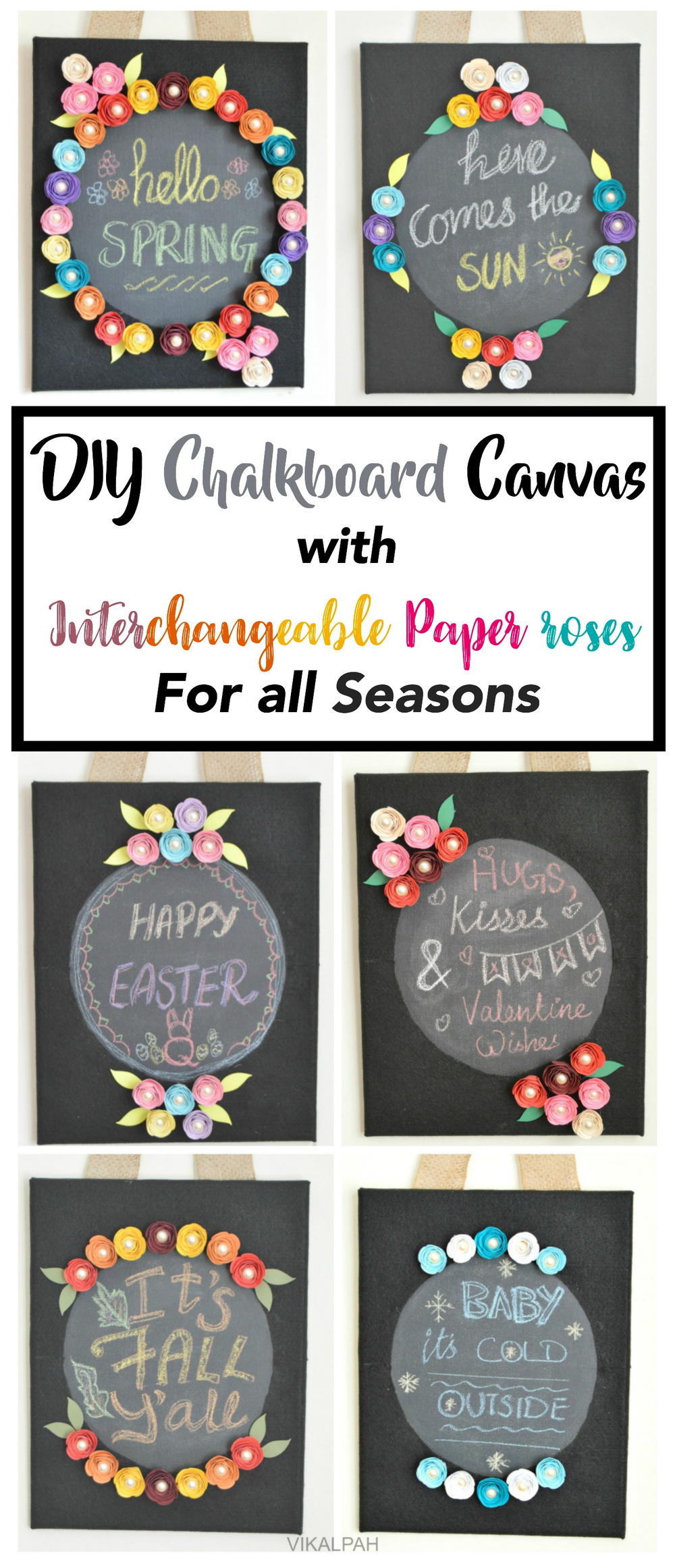 "I like multi-purpose, 2 in 1, all-purpose, things like that. So, I had this idea of making a wreath that can be used for all seasons and finally ended up with this idea of making a chalkboard canvas with interchangeable paper roses. It need not be for different occasions, you can also use this canvas to write motivational quotes for your office space or as welcome sign for your guests in the living room or even as a fun activity canvas for your kid's room. This is also perfect as a door hanger

2017-03-22 10:54:12
`
1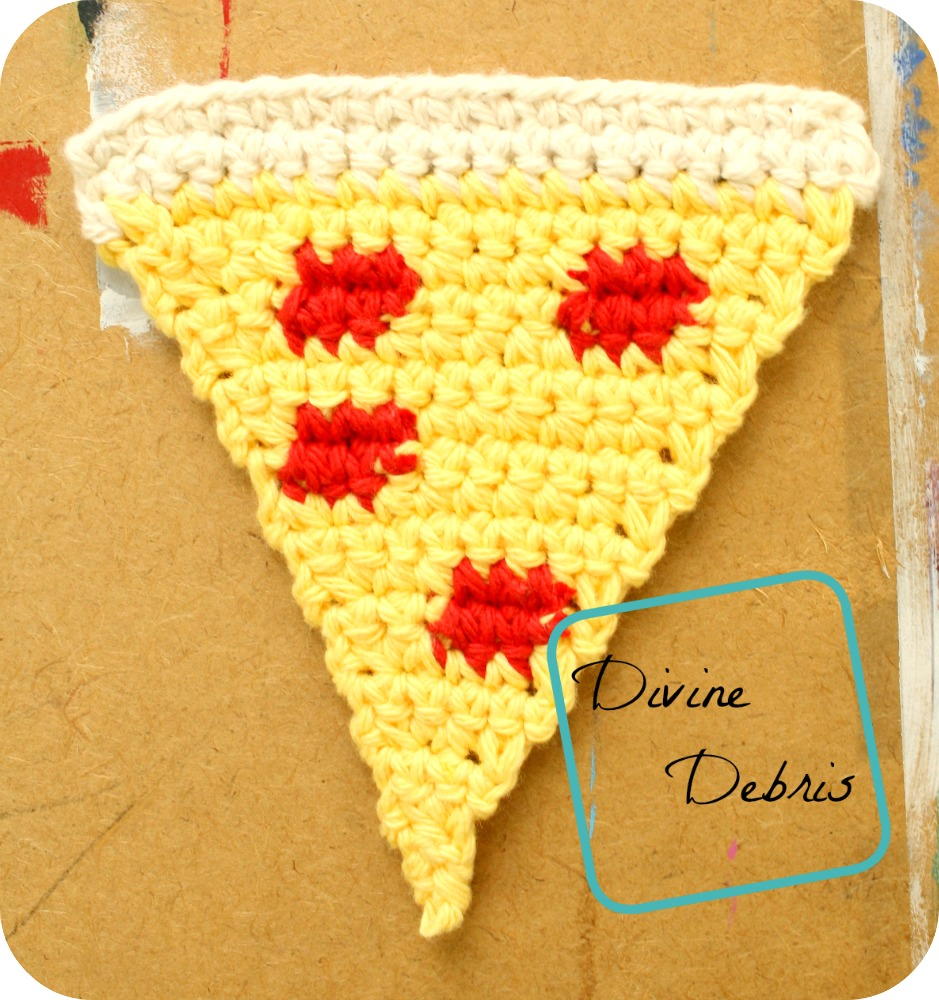 "I'm pretty sure pizza is one of those things that most people can agree on, its awesome. With this pattern you can have a cute applique to attach to another project or a pair of earrings to give or keep. The pattern itself is very simple, even if it does include some tapestry elements. You can leave the pepperonis off and make it plain cheese or draw on your own toppings with puffy paint or surface crochet. Its a fun project, so have fun with the customization too!"

2017-03-22 10:42:07
`
0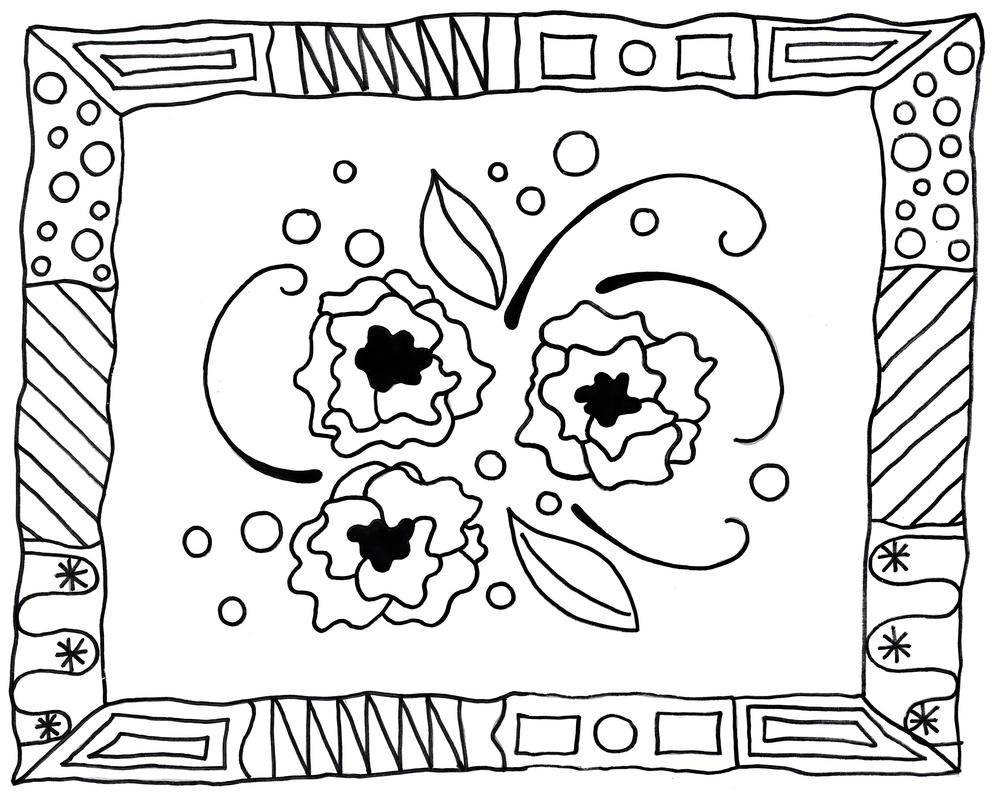 Modern Art Adult Coloring Page
Here is an adult coloring page with a modern twist. The border was inspired by the colorful patterns so often seen on Africas Ndebele houses, and the flowers are fitting for the warmer weather after the long winter. As this is modern art, nothing stops you from coloring the flowers and the leaves in shades of blue. Let your imagination run wild! Get yourself in a bright and breezy mood when you color this funky coloring page.

2017-03-22 10:33:34
`
0
I joined the swap thanks for all the helpful info everyone!

2017-03-22 09:32:42
`
1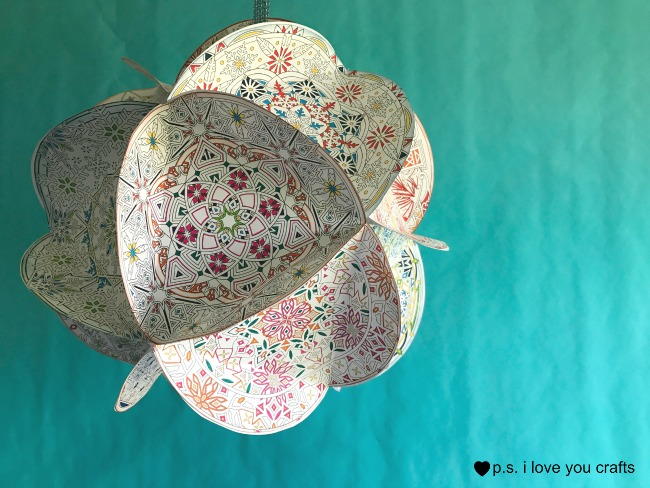 Adult Coloring Book Page Sphere


2017-03-22 08:24:17
`
3
Doctor Who: Amy Pond "Curse of the Black Spot" Pirate Pond
I finally got around to making a new Amy Pond costume. Since most of her stuff is usually RTW clothing from eBay, it was nice to sew something for a change.I started out with Simplicity 4923, which is a Men's Pirate Costume ensemble. I only needed the...

2017-03-22 07:28:24
`
1
Re: Traveling Little Visitor Swap Round 24 Gallery
Alby has returned home with fun souvenirs and a flamingo and pineapple bedecked album:[img width=497 height=439]]]>

2017-03-22 05:49:19
`
6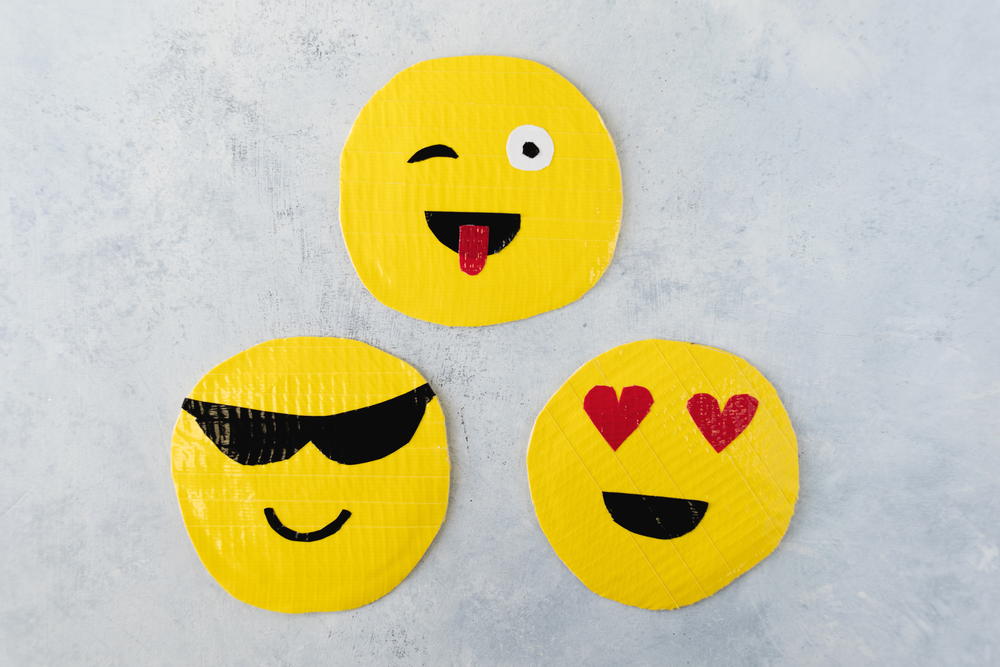 This DIY Emoji Duct Tape Pouch is a super cute and fun way for you to create some fun crafts with your kids. Let their imagination run wild with the types of emojis they want to create, and then get started on this duct tape craft. They are going to love creating their favorite emojis. Plus, this DIY pouch is great for organizing different toys and pieces that the kids might leave lying around. This craft video can show you just how easy and inexpensive it is to make these fun and creative faces

2017-03-22 05:49:17
`
9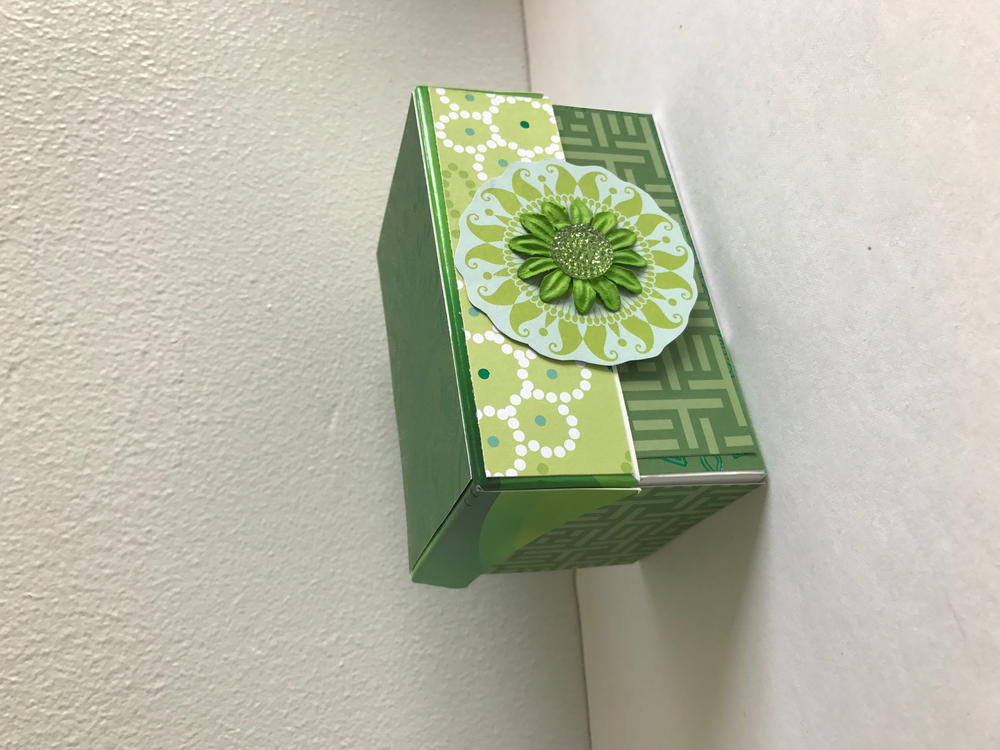 Upcycled Artificial Sweetener Box
"So many of the products that we buy from the grocery store come in really cool packaging. It's a shame to throw them away if we're able to use them for something else. I upcycled this Truvia box to use for storing little odds and ends on my craft desk. I have some buttons leftover from another project, a small glue pen, and a partial sheet of rhinestones that I will need later this week for a project. It's a waste to throw it away if you can create something clever with it."

2017-03-22 05:31:57
`
0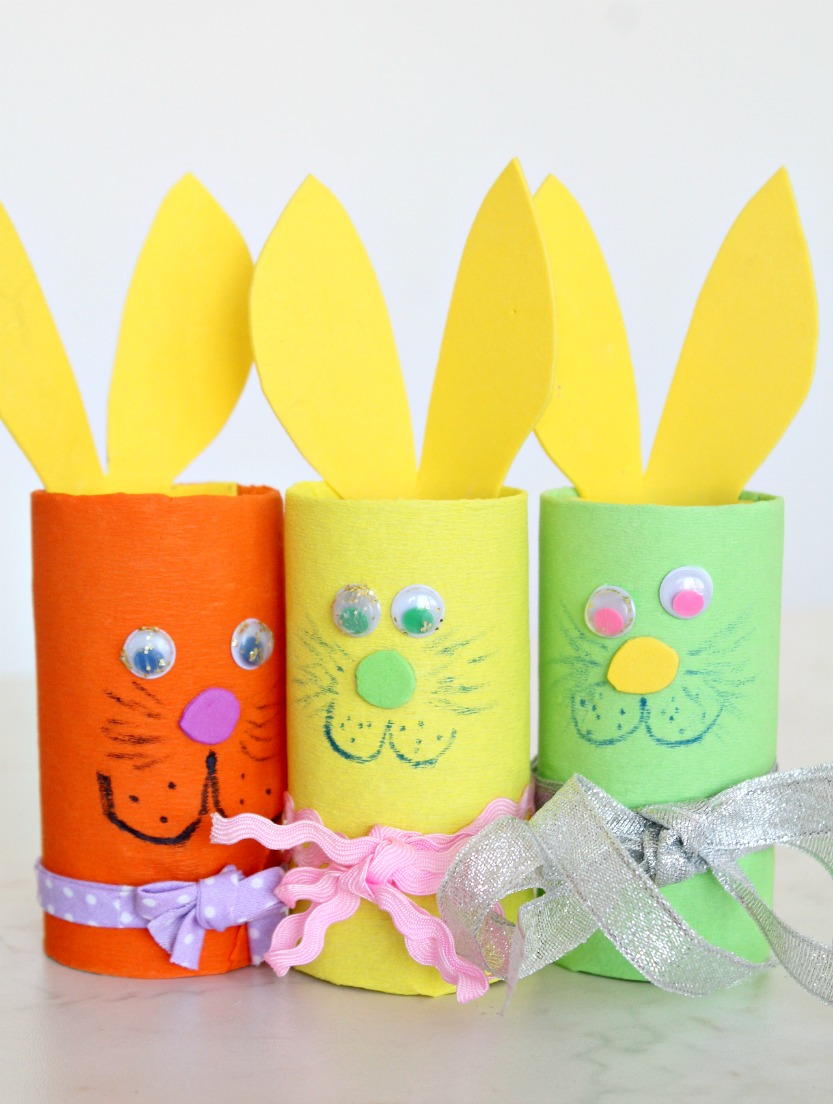 "Its not Easter without some cute bunnies around the house. These toilet paper tube bunnies are so adorable, easy and quick to make, they'll soon become your favorite craft to make with kids! This simple project is so fun to make and it uses simple supplies you probably have on hand if you have children or just love crafting. These bunnies are safe for kids and so easy to personalize. They're also a great way to recycle toilet paper tubes, if you're into green living."

2017-03-22 05:07:01
`
0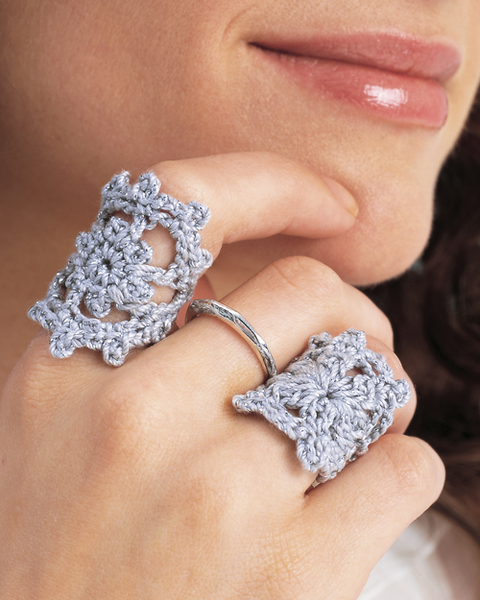 Life moves quickly, and for the avid crafter, this can be a problem. But there's no need to worry about fitting in time to craft. Use this guide to find 14 easy craft ideas that can be completed in two hours or less.

2017-03-22 04:30:03
`
0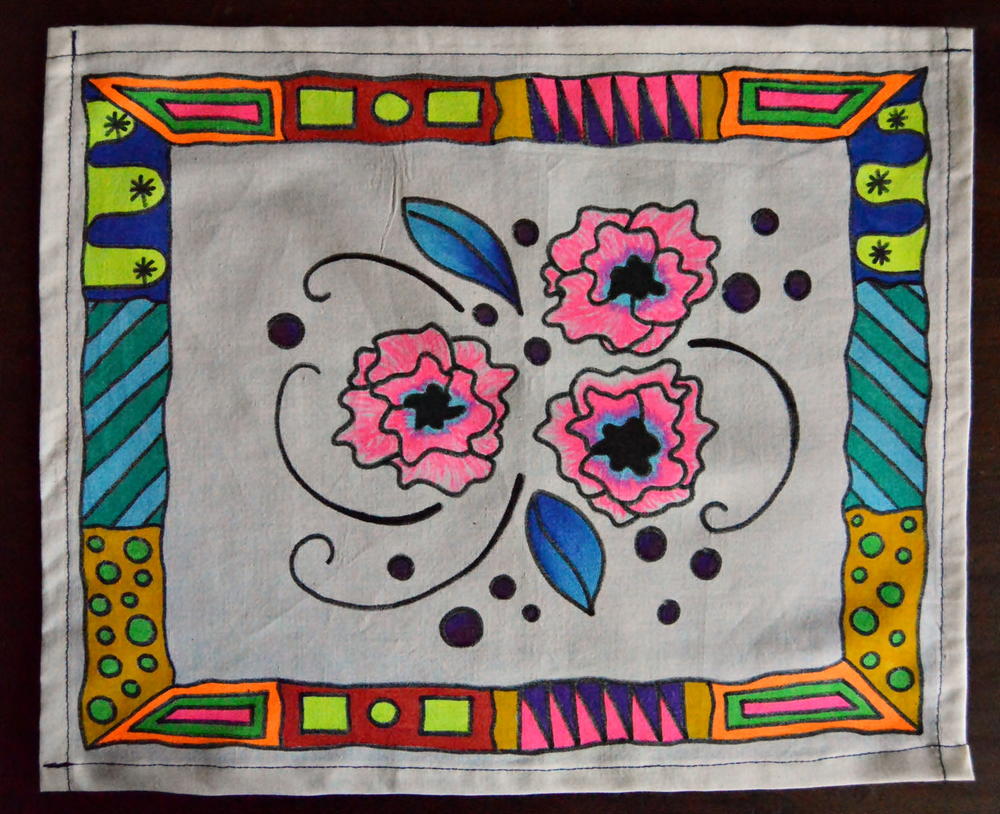 Adult Coloring Tray Cloth Design
Adult coloring has taken the world by storm. It is an activity that speaks to young and old. The question that many colorists are asking though is what to do with the pages once they have been colored. Here is an adult coloring design that has been turned into a tray cloth. This keepsake craft is a great way to proudly display your coloring skills, and the tray cloth will be a great way to celebrate the warmer months.

2017-03-22 03:17:43
`
0
Oh, thanks IsikkahJai! Ummm... My latest ship is Graves / Credence from Fantastic Beasts... 😳Sent from my Moto G (4) using Tapatalk

2017-03-22 03:03:37
`
8


2017-03-22 02:45:02
`
1


2017-03-22 02:45:02
`
1
Re: 2016 QuiltAlong, now with prizes!
Wow aimr! Your blocks are so colourful and beautiful! Re challenge: Any of those sound fun, tbh. I have an unfortunate charm square addiction (unfortunate because I love buying them but am terrible at making stuff with them), I can definit...

2017-03-22 02:23:34
`
1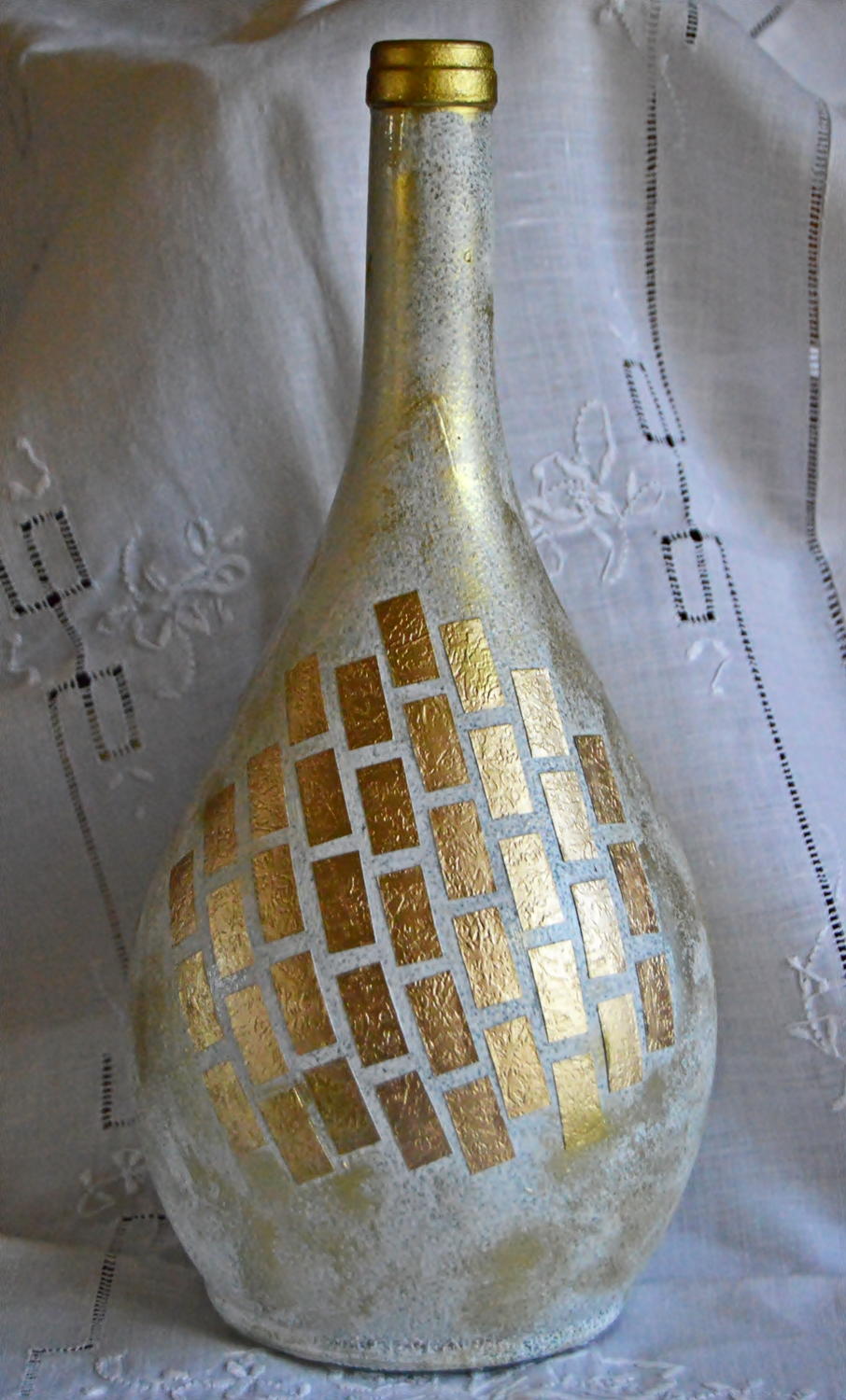 Crafting with wine bottles is a great way to add new dcor elements to your house, without breaking the bank in the process. With this craft you can add soft gold elements to your lounge. Display the bottle vase as is or fill it with a few long stemmed silk roses. The wine bottle vase can also be used as part of a wedding centerpiece.

2017-03-22 02:01:37
`
0
Yeah, that would be good for me. I should only have the tail end of one on my plate, so I'll be good.Also, CLM - gggrrrrrrrrrlllll. Talk about Cray Cray and your 7,847,321 swaps. All.at.the.same.time.

2017-03-22 01:06:24
`
1
Re: 1/2 in Coiling Rope Easter Basket
Girl it was to thick to use a machine. I have yet to make any smaller ones using the machine but they are on my crafting bucket list! Must admit it leaves one with sore hands.

2017-03-21 19:23:19
`
1
There's a different story behind every shop on Etsy—and the world is waiting to hear yours. Share what makes your shop one of a kind and enter to win $10,000 for your business. #DifferenceMakesUs

2017-03-21 18:45:02
`
1


2017-03-21 18:45:02
`
3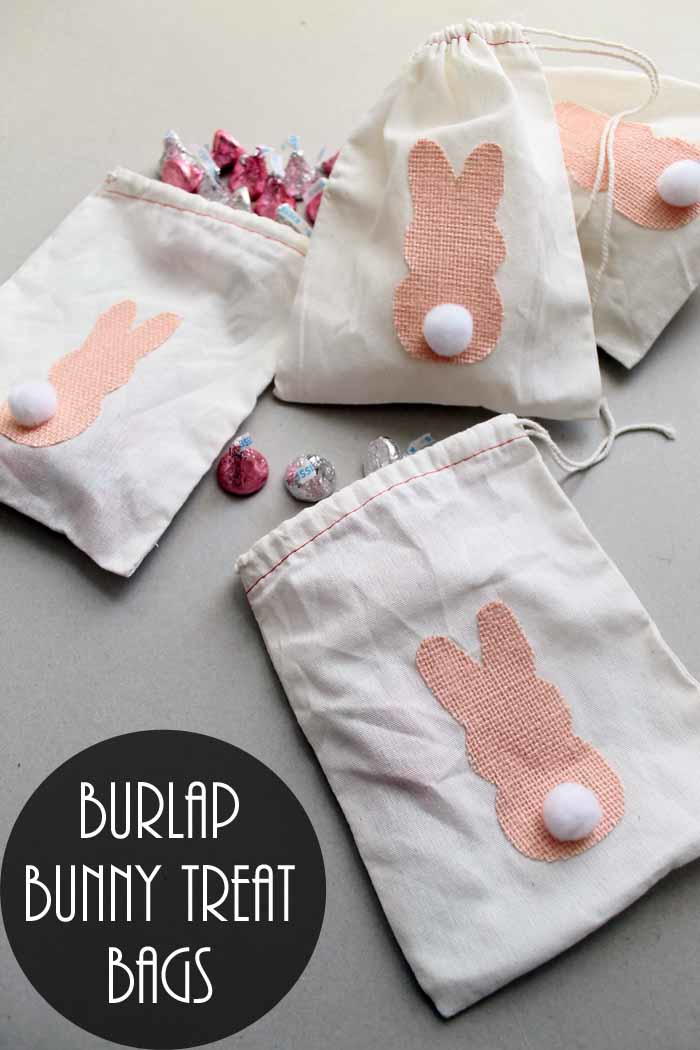 "I love burlap and bunny tails so these burlap bunny treat bags are perfect for my Easter celebration. Who can resist a fluffy bunny tail? I know you cant! These are so easy to make with just a few supplies and the free printable template that you can download below. Make one for every child on your gift giving list this Easter. Make as many of these easy treat bags as you need for your Easter celebration. They are easy to make and inexpensive and those bunny tails are just adorable! This is my

2017-03-21 15:58:46
`
0
Quilted Easter Egg Table Runner
This table runner was fun to make....another item for my 2017 Easter Swap partner.[img width=500 height=375]

2017-03-21 15:01:58
`
1
Re: 1/2 in Coiling Rope Easter Basket
Beautiful! I can't believe you did all the sewing by hand! It does make it very neat and with a nice finish...the handle is genius!

2017-03-21 14:53:37
`
1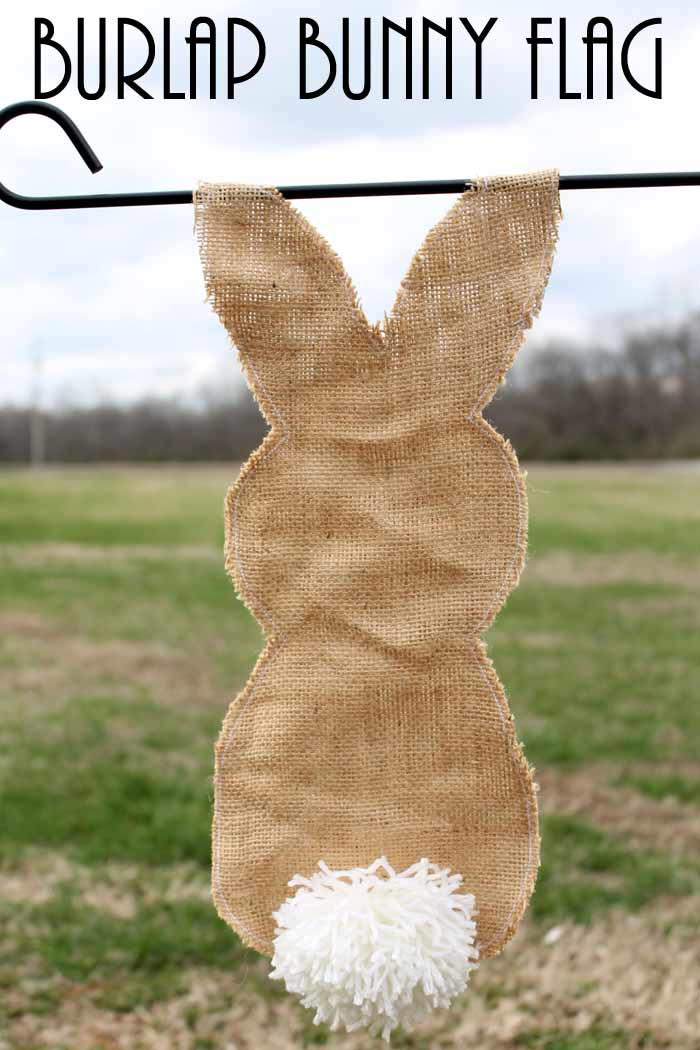 "Add this adorable burlap bunny flag to your garden this spring. A rustic way to bring a little Easter to the outside of your home. It is easy to make and you will love the results! Download your pattern below and get started to make an Easter flag for your home today. Hang this Easter garden flag outdoors to welcome spring. You will love the rustic touch that this burlap bunny flag gives to your sprouting garden. It is just too cute y'all!"

2017-03-21 14:42:32
`
1
Those half naked fabric dudes are so funny every time I see them I added to stash. A trip to the thrift store followed by a dollar store = loads of fun stuff to work with. I feel a little badly about how many bins I've got going on right now full of...

2017-03-21 13:36:20
`
2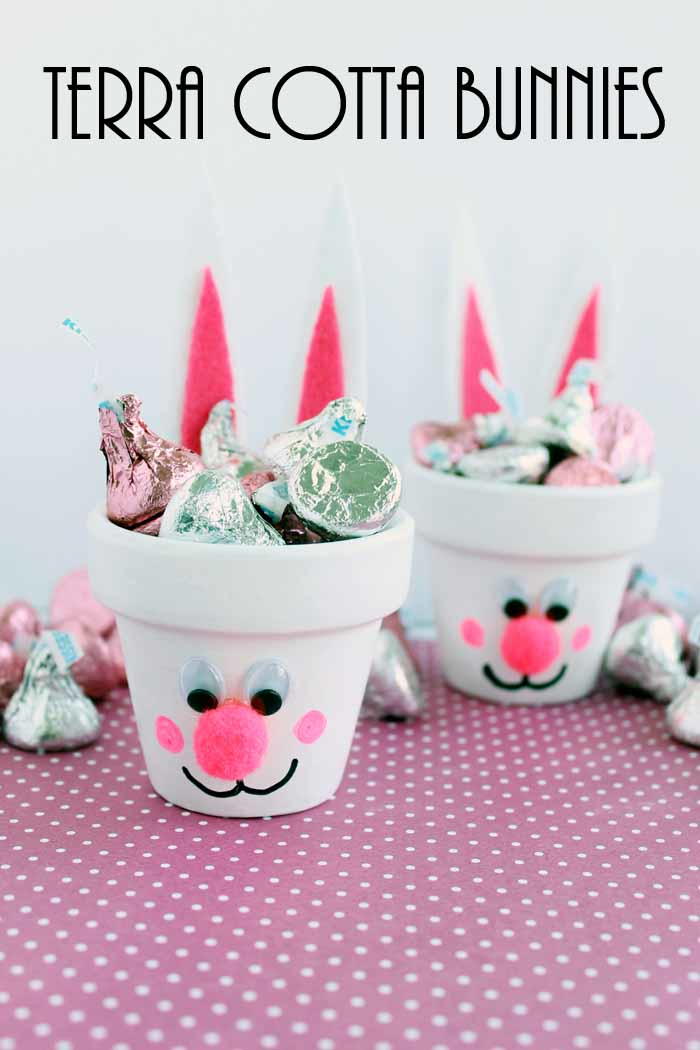 "Easter is the middle of April this year but when you think about it, that will be here like a flash. Is it just me or does time seem to speed up as you get older? The realization that Easter is literally just around the corner did make me get started on some crafts. I made these cute Easter gift baskets that you can give to your kids. You can even get the kids to help you make these terra cotta bunnies!"

2017-03-21 13:24:11
`
0
Another project for my 2017 Easter Swap partner. I purchased 2 strings of egg garland and then crafted The rabbits to attach. They are made from foam cardboard covered with cardboard. I then painted blush on their checks, and the ears and added some...

2017-03-21 10:08:24
`
1
Re: 50 Projects More or Less...2017...Let's Create and Have Fun!
Misocci74--I am loving what you are doing with your mixed media pieces and your gelli prints! I really want to work on paper and mixed media projects...wow...that bunny looks good enough to eat!kbrison--I love cheesecake anything! Both of those loo...

2017-03-21 09:11:38
`
1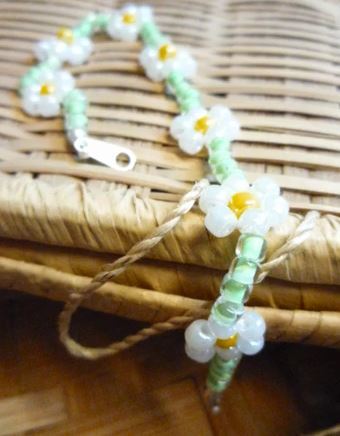 Daisy Chain Beaded Bracelet Pattern
If you want to learn how to make jewelry but need to take it easy, this Daisy Chain Beaded Bracelet Pattern is perfect for you. Learn how to make a cool bracelets that you can give to all of your friends. This is an easy jewelry making technique that everyone will love. Once you make and wear a few of these bracelets, you'll feel like you're wearing a garden on your wrist. Free beaded bracelet patterns are perfect for anyone who wants to branch out and try a new type of jewelry craft.

2017-03-21 09:09:53
`
1
Make a No-Sew Felt Easter Bunny Basket
Photo by Amanda KingloffIf you ask me, Easter baskets are so much better than Christmas stockings, Valentine boxes, or Halloween trick-or-treat bags. First, you've got the colors. When it comes to Easter, all the pastels are fair game—pinks, greens, purples—and the light, bright hues help to stir us from our dreary winter woes. Next, and probably most important, is the cute factor: Everything gets more adorable when you put a bunny on it. This no-sew felt Easter basket is super ...

2017-03-21 09:00:48
`
5
Re: Pantry Challenge Cookalong!
Quote from: Onyxnox on March 20, 2017 07:13:12 PMThis is kind of a cool article about veggie parts that tend to get thrown away.

2017-03-21 05:08:09
`
6
Re: How do you organize your craft supplies???
That was indeed an epic effort, storerboughtcreations!The end result is great!I bet you and your sister will spend many happy crafting hours in that wonderful new crafting room.

2017-03-21 04:22:35
`
2