Re: 4 x 6 Art Swap February 2017 GALLERY
QuoteIs the house made of fabric? Or is it stitched on paper? The whole thing is fabric, but has some kind of think (canvas board?) insert to make it sturdy.

2017-02-26 20:07:43
`
2


2017-02-26 18:45:03
`
2


2017-02-26 18:45:03
`
2
Can I bake new Super Sculpey onto an already painted/baked sculpture?
Hi all, I would love to get some help with this.I created a Super Sculpey figurine of a tree creature and painted it with acrylics. I've now decided that I want to sculpt moss and some fungi to add to it. Is it possible to bake new clay details ont...

2017-02-26 07:36:27
`
0
Re: Middle Earth 2017 swap sign up Jan 16 to Jan 28; s/o Feb 23 2017
Always a bit nerve-wracking when packages to the random detour thing. Posted my package to Roler on Saturday morning. It has a long journey ahead of it, so hopefully it doesn't encounter any trolls or orcs to make the trek any longer than necessar...

2017-02-26 05:15:45
`
1
Re: Pocket Letters Round 4 Gallery
a Doctor Who pocket letter - fun!cute bird PLseeuudee - lovely Paris pocket letter.The swap is complete. Thanks everyone for a flake-free swap! I'll be giving feed back shortly.

2017-02-26 03:49:33
`
0
Re: Ongoing ATC Swap -- February 2017 Gallery!
Ooh, that tree card is so pretty! Love the way the colors pop!I got a couple of awesome cards from MissingWillow!For my cabinet of curiosities theme. She made the skull from pottery! So cool! Lots of fun, glittery accents on this card, too.[img widt...

2017-02-26 02:10:10
`
0
Wow, could these packages get any cooler??! This is one of the reasons I love this particular swap!I also got a fabulous package, from lady4feet, and it is PERFECT. I mean it. Perfect. I could not possibly be more thrilled!First, from Shadowhunters...

2017-02-26 02:06:31
`
0
Feel free to organise this, Sharalee! I'm not up for it right now.

2017-02-26 01:22:48
`
0
Re: Stranger Things Swap Gallery
I received my awesome swap package from gala_apples this week!!She made me a ton of cards with all the best quotes from the show:I think my favorit...

2017-02-26 01:07:19
`
0


2017-02-25 18:45:02
`
10


2017-02-25 18:45:02
`
10
Interested

2017-02-25 16:47:49
`
1
So lovely! I never would have thought to use streamers! Definitely keeping this in mind

2017-02-25 10:38:58
`
2
Sweet fabric!

2017-02-25 09:04:26
`
3
Me too, I loved swapping Craftster cards with everyone. The best swap ever!!! I like getting cards from everyone. So if they change their card this time I would want one of their new ones too. I'm going to change mine too. I don't like groups. Can't w...

2017-02-25 05:35:06
`
3
Once I saw all you crafters' TM patches, I had to try some of my own! Here they are: Here's a closeup of my "Flower Patch"[img width=500 h...

2017-02-25 05:04:35
`
2
I love this Swap!!! I hope we can have another one soon! 😃Sent from my SM-G900R4 using Tapatalk

2017-02-25 04:25:49
`
3
Oh Awesome more people. I love it. The more the merrier! 😊Sent from my SM-G900R4 using Tapatalk

2017-02-25 03:58:23
`
0
Re: Advice for Newbie Sewer? I currently suck Lol!
Hey there, welcome to Craftster! My sewing got a lot better after I purchased one of those slotted tailor's rulers. It's a clear 12 by 12 inch grid with half inch rotary cutting slots all the way across it. I use mine for both fabric and paper. I f...

2017-02-25 01:02:31
`
0
Re: Jabba the Hutt and Slave Leia
I do not know for certain, but I am guessing the original patterns came from a book, Star Wars Crochet by Lucy Collins. There is a second book in the series too and can be purchased online, or better yet, your local independent book store. Happy...

2017-02-24 19:15:31
`
1


2017-02-24 18:45:01
`
9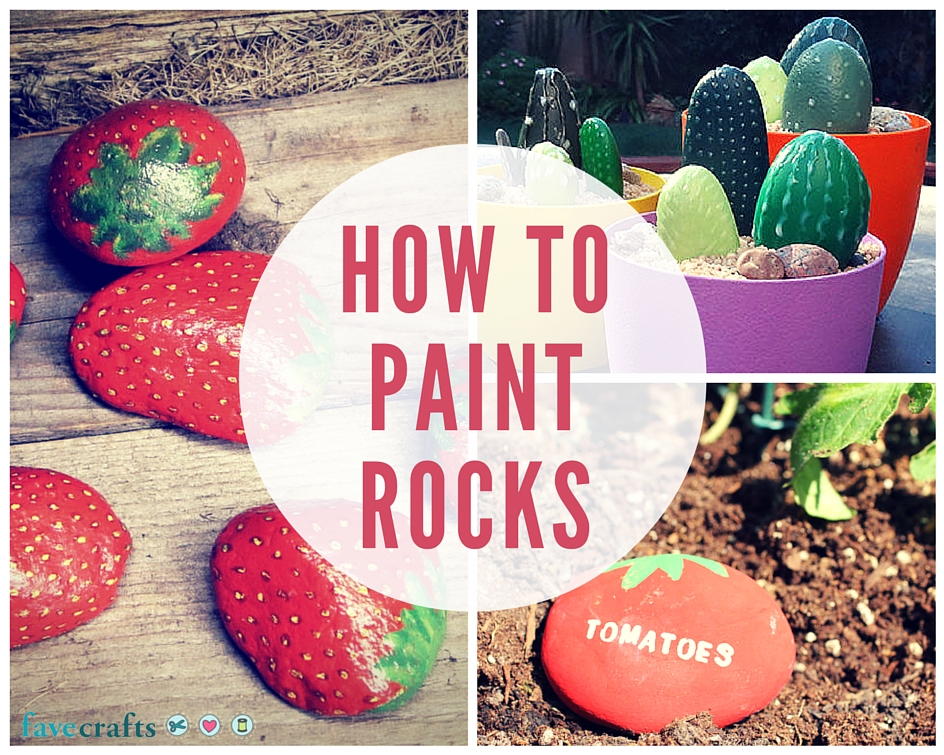 How to Paint Rocks This Summer
Summer is a fabulous time of year for celebrating the earth, fresh air, and all things green. People spend more time outside hiking, biking, boating, and gardening. While some people may find getting down in the dirt invigorating, others may see it as their worst nightmare. But there are other ways to connect with nature without getting your hands dirty. The next time you take a walk, look around for some smooth, flat rocks. You can use them to create rock painting ideas that will make your home

2017-02-24 17:34:28
`
18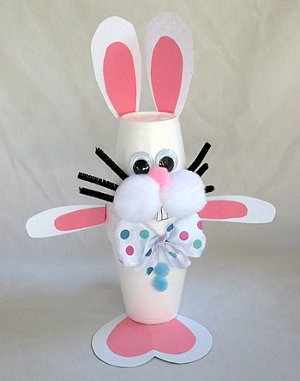 Get ready for spring and the coming of Easter with these 11 Easter Crafts for Kids. These simple and fun projects are great to do with the whole family! They're also a great way to keep kids entertained over spring break. Perfect for kids of all ages, these simple and fun Easter crafts for kids are a great way to show kids how fun crafting can be.

2017-02-24 17:30:09
`
8
Eagerly anticipating your old skool laboratory, bunny!

2017-02-24 14:04:25
`
2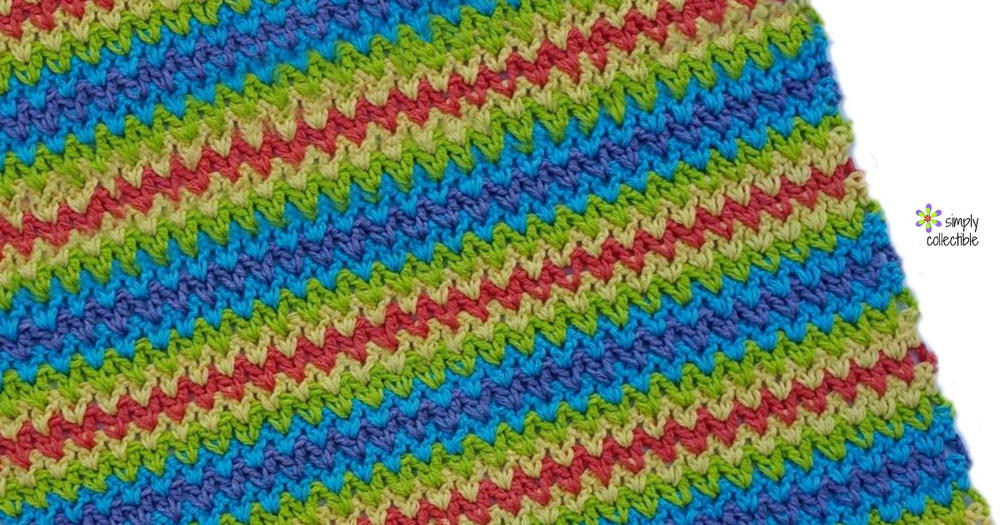 "Nothing like a little fun in your towel crochet pattern! When I saw these colors sitting together, I knew they needed to be married for this glorious piece. Who has enough crochet towels? Not me! My entire family loves them. This is a little spa foot towel I made for myself but it could very easy work as a fabulous kitchen towel. (I think mine will end up in the kitchen instead.) This is quick and easy and always works up like a charm!"

2017-02-24 13:24:03
`
11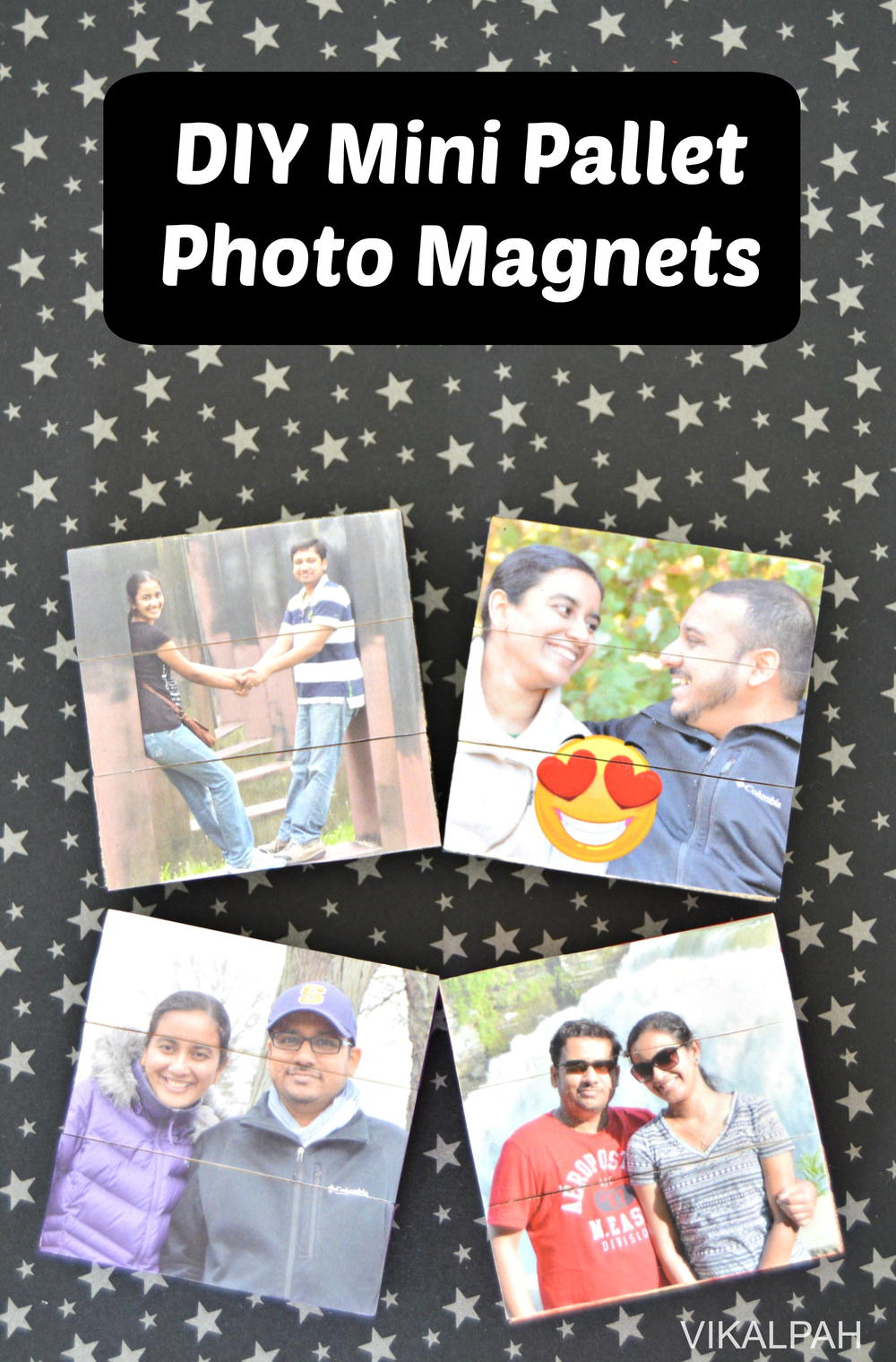 "I came up this idea of making mini pallet magnets after seeing a lot of people going crazy over the pallet photo transfer trend. If you aren't aware of that you need to make a google search. Pallet photos were in the trend years ago and it is again in the trend now. Some use mod podge to transfer just the ink like I did in DIY Image transfer on wood and some mod podge the photo print as such. As I have already discussed about the image transfer technique, I thought I will show how to do the sec

2017-02-24 13:21:53
`
7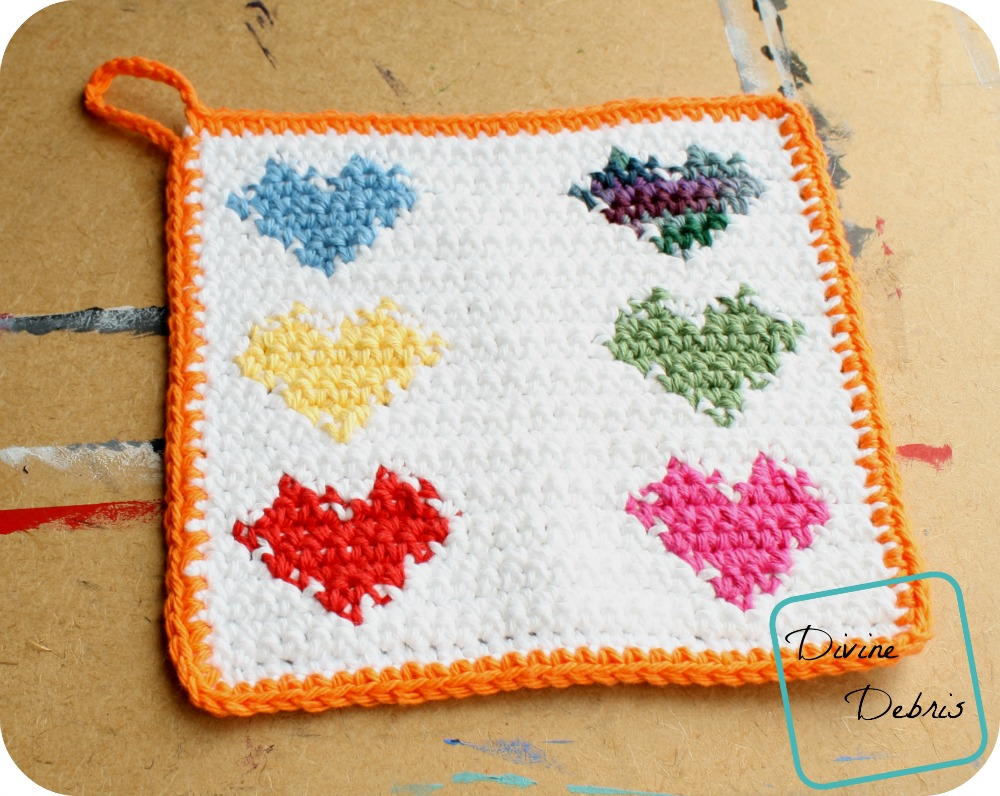 "Isnt tapestry crochet lovely? You can create such fun designs with a little practice and an idea. This design is cute and perfect for Valentines Day or any day of the year that you might need a pretty heart or 6 for your kitchen. This also makes a fun gift and with all the different color combinations, you can really make something neat and unique every time! You may sell all finished products made from this pattern however you may not share, sell, or distribute this pattern in any way, in whol

2017-02-24 12:48:28
`
7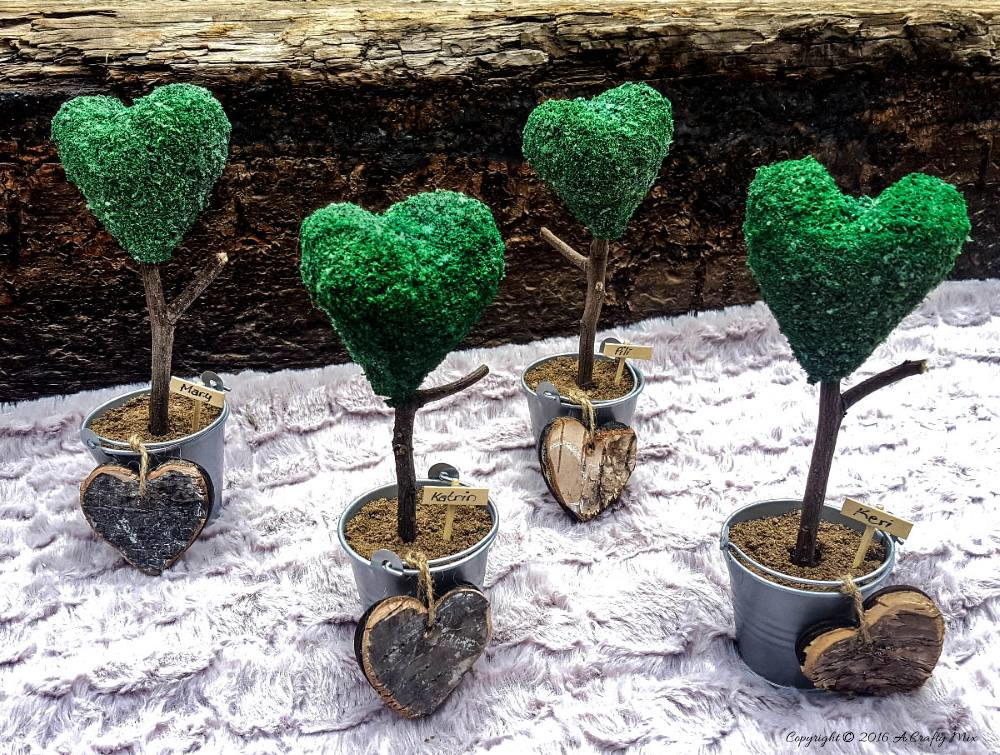 Faux Topiary Heart Place Card Holders
"January must be one of the worst months of the year. After blowing the budget in December it feels like forever before payday happens and then Valentine's Day creeps up on you. Jikes!!! We had to be super creative and dig deep into out craft cupboard to make these faux heart shaped topiary place card holders. Would you believe they're made from a pool noodle? I kid you not. I never knew pool noddles were so versatile."

2017-02-24 10:03:05
`
4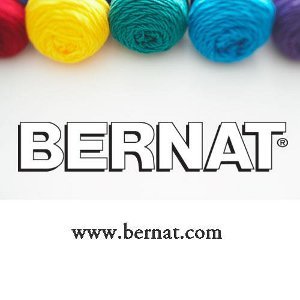 Bernat is committed to providing knitters and crocheters with high quality yarns and creative patterns. Our yarns are great for stylish knitting projects and intricate crocheting projects.

2017-02-24 08:11:10
`
1
These Dressed Up Easter Eggs are such a cute table decoration for your Easter gathering! This edible Easter craft is easy to make and fun for crafters of all ages! Add some character to those little chocolate eggs!

2017-02-24 06:51:31
`
1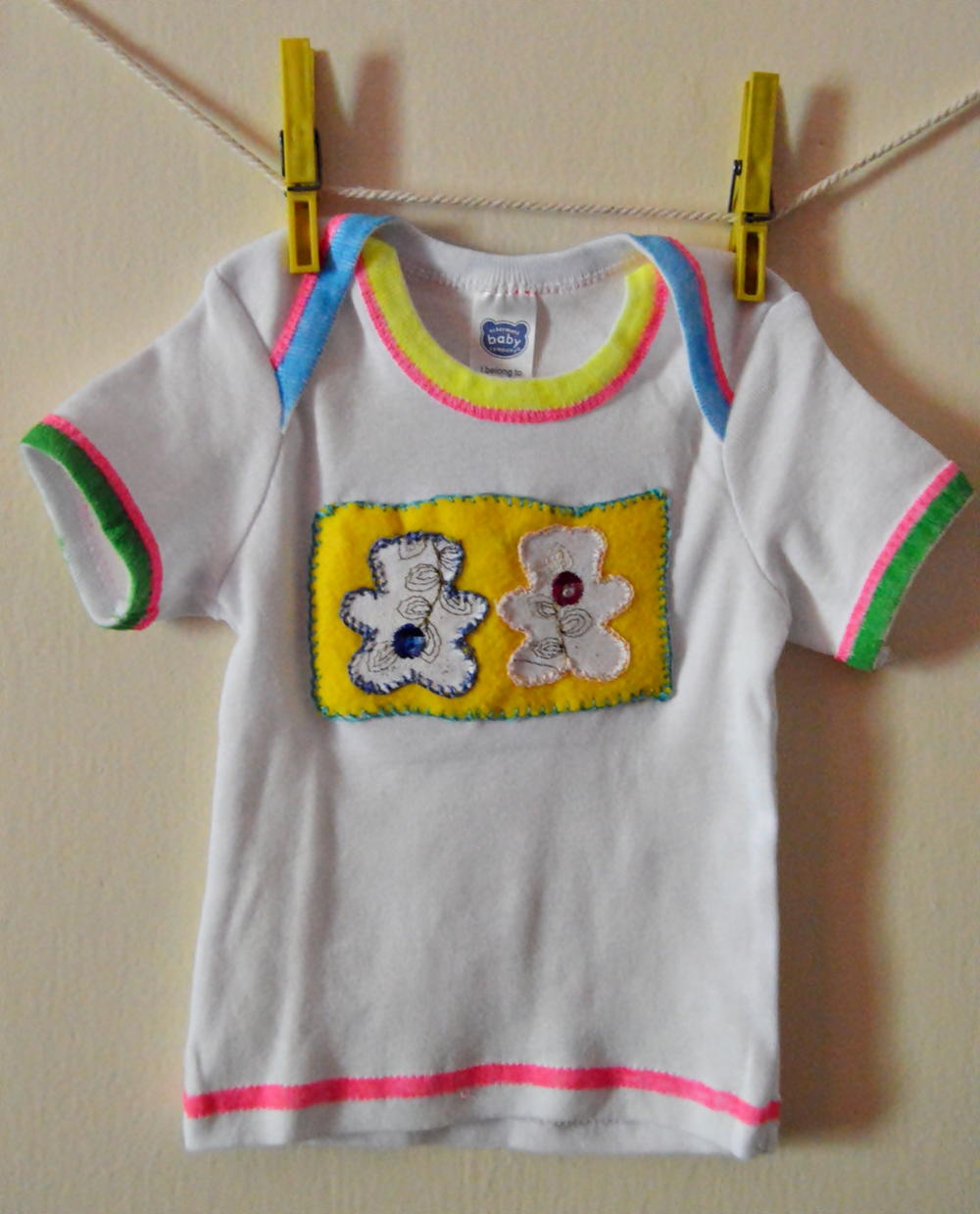 Duo of Bears Unisex Baby T-Shirt
"Turn a simple white baby shirt into a special gift for a soon-to-arrive little bundle of joy. This project is ideal for a gender reveal party, as it is suitable for a boy or a girl. It can be adjusted to suit different tastes instead of bears you can applique any other animal to the front of the shirt, so the project can be adjusted to fit with the theme used in the nursery. "

2017-02-24 06:46:34
`
2
"Love giving little Valentines Day treats to friends and family? The Cross My Heart Treat Bag is fun and fast enough that you can make a whole bunch! The Cross My Heart Treat Bag is made with simple crochet stitches, easy enough for anyone whos ready to work in the round. And the heart is added cross-stitch style, easy peasy! So you can add any image to your bag you like - like a pumpkin or ghost for Halloween! There are lots of easy small cross-stitch patterns online for inspiration!"

2017-02-24 06:26:53
`
1
I would like to suggest you some of the most beautiful and comfortable chairs that are easily available online. Some of the names are-Fixture Displays-Rialto-Niche-Coaster Home Furnishings-Abysson Living.These are some of the finest chairs that a...

2017-02-24 05:46:06
`
3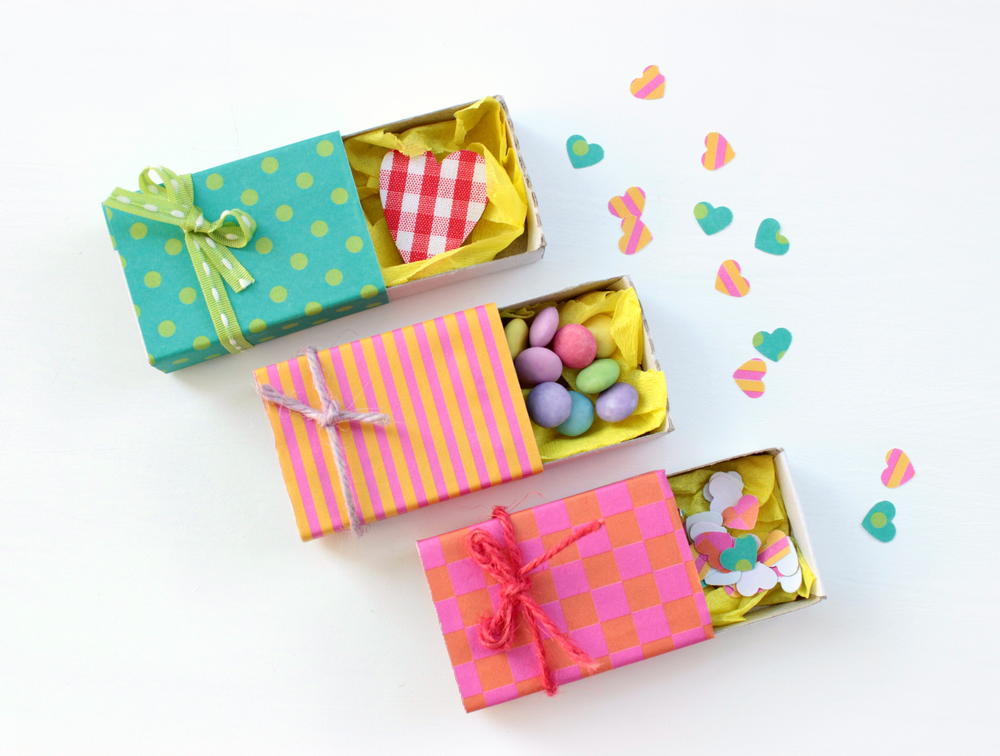 "Valentine's Day is an amazing day, full of love and such a gorgeous happy holiday. Really, who does not adore to share some love with his beloved? And these cute gift boxes is a really easy craft to prepare, inexpensive and can be customized accordingly. Put inside tiny surprises and share the love!The procedure is really easy and you will love it.I start preparing one box and then I have decided to create more and more and play with the colors and finally I have made a few of them."

2017-02-24 04:51:29
`
1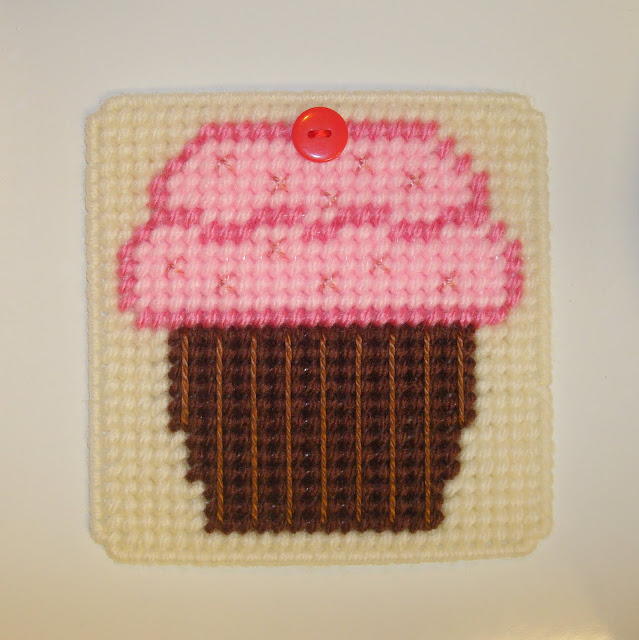 Add a sweet treat to your home decor with this plastic canvas craft idea. This charming free pattern shows you how to stitch a cupcake for your home. Ideal for cute DIY coasters, the Cupcake Plastic Canvas Craft comes with a free template, making it easy peasy to follow along as you sew onto your canvas. These cuties would make fantastic DIY decor ideas for a little girls room, as well. Grab some pink, purple, and other pretty yarn and get to making!

2017-02-24 04:44:54
`
3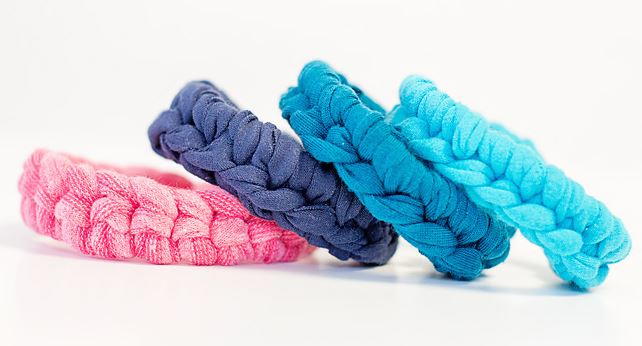 Teach your granddaughter how to crochet by first showing her how to make these Simple Crochet Bracelets. These cute homemade bracelets are the perfect way to help her get into knitting because they are so small and easy to make. Plus, she'll love wearing her new homemade craft to school and showing it off to her friends! You can also make these easy crochet patterns yourself and use them as stocking stuffers during the Christmas season. Pick out a different color for each grandkid and get to wor

2017-02-24 04:44:50
`
1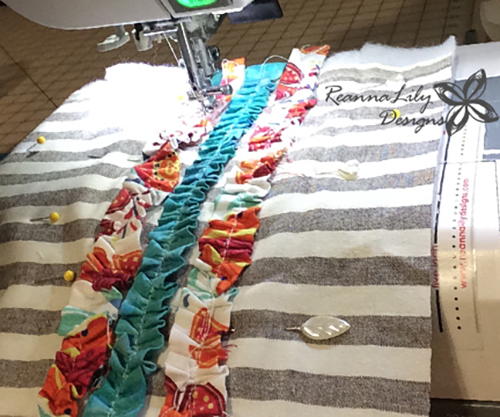 "Make this small ruffled bag in an evening. Start with fabric scraps (I used scrap binding pieces from previous quilts), and create a fun ruffled design with perfect placement thanks to the aid of the Seamingly Accurate Seam Guide. From start to finish this project can easily be created in an evening and would be a fun activity to involve the kids. The bag can be any size, though, shown it measures roughly 5" x 6"."

2017-02-24 04:04:29
`
3
Re: Thing-A-Day Feb 2017 Craftalong
kb, what is this mystery dinner? is it like a participatory play, or is the food itself the mystery... I'm not caught up on my photography, but here's from a few days ago:Thing 22: Origami crane earrings [img width=500 height=375]

2017-02-24 04:01:31
`
1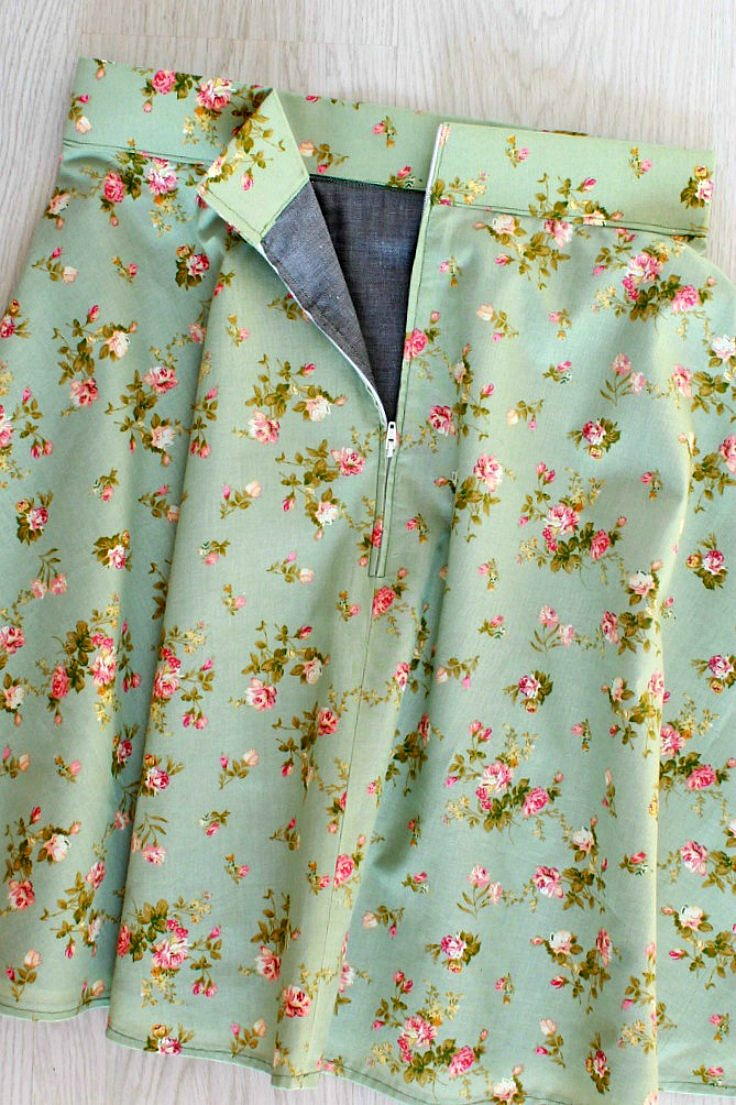 How to Sew a Zipper into a Lined Skirt
"Lining adds body and volume to a skirt or dress but it can get tricky when it involves adding a zipper. Heres how to sew a zipper into a lined skirt the easy way. Here Ill show you how to sew a zipper into a lined skirt but this tutorial can be used for many types of lined garments. I love adding lining to my skirts and dresses, I think it adds body, volume and structure, especially for lightweight fabrics!"

2017-02-24 02:58:31
`
1


2017-02-24 02:45:02
`
2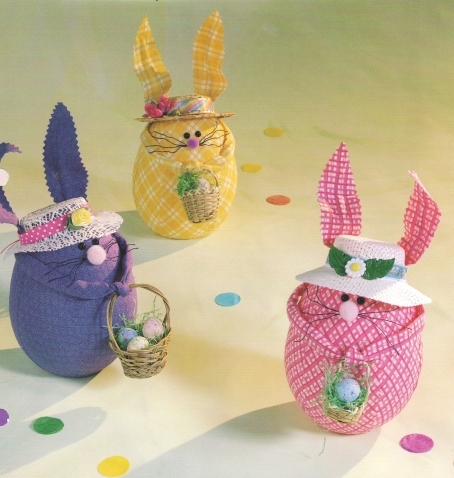 Great ready to celebrate with 101 Easter Crafts including paper Easter crafts, sewing Easter Crafts, table decoration Easter Crafts and much more. The 10 categories in 101 Easter Crafts will help you find just the right Easter craft project.

2017-02-24 01:34:47
`
1
Re: Mixed Media Valentine Swap Gallery (Sendouts by Feb. 6)
I hope not, but still no sign of it. I have had trouble before where the mail carrier decides something is too large for the mail slot. They're supposed to leave a note about it, and I take that to the post office to get my mail. I've had that note dis...

2017-02-24 01:30:26
`
1
RADIOHEAD Fitter Happier Lyrics Painting
I painted this up last night. It's a 20"x16" canvas. I cut a stencil out of the bear, painted the two colors down then used a paint marker to write in all the lyrics and lines. I got all but 4 words is. [img width=500 height=500]

2017-02-24 01:28:53
`
1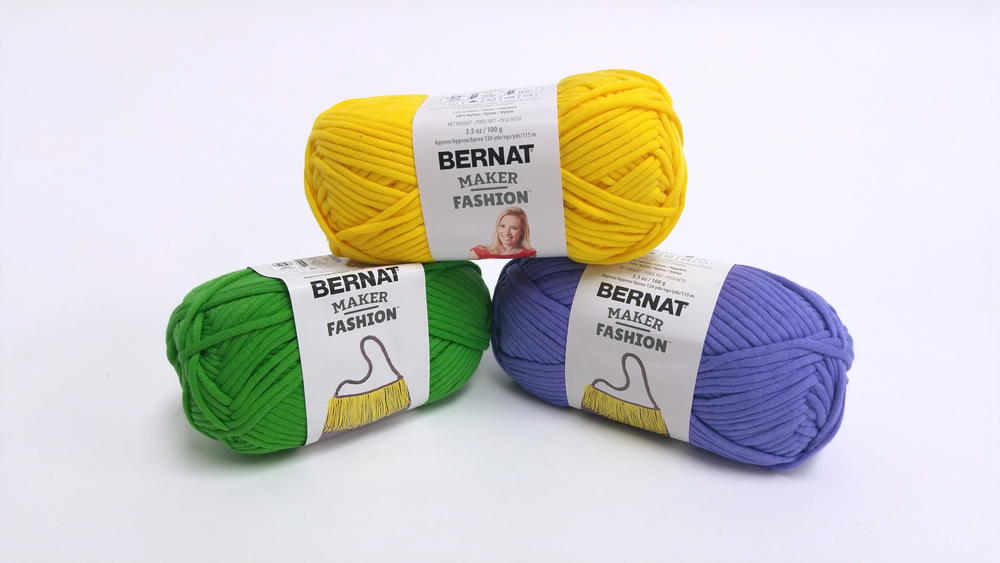 Bernat Maker Home Dec Yarn Review
Bernat Maker Home Dec yarn is a breathable yarn perfect for wearable crochet or knit projects. This yarn feels good to the touch, with its bulky weight. Its stretchy, which makes this yarn great for hats, scarves, purses, and more.

2017-02-24 01:22:39
`
1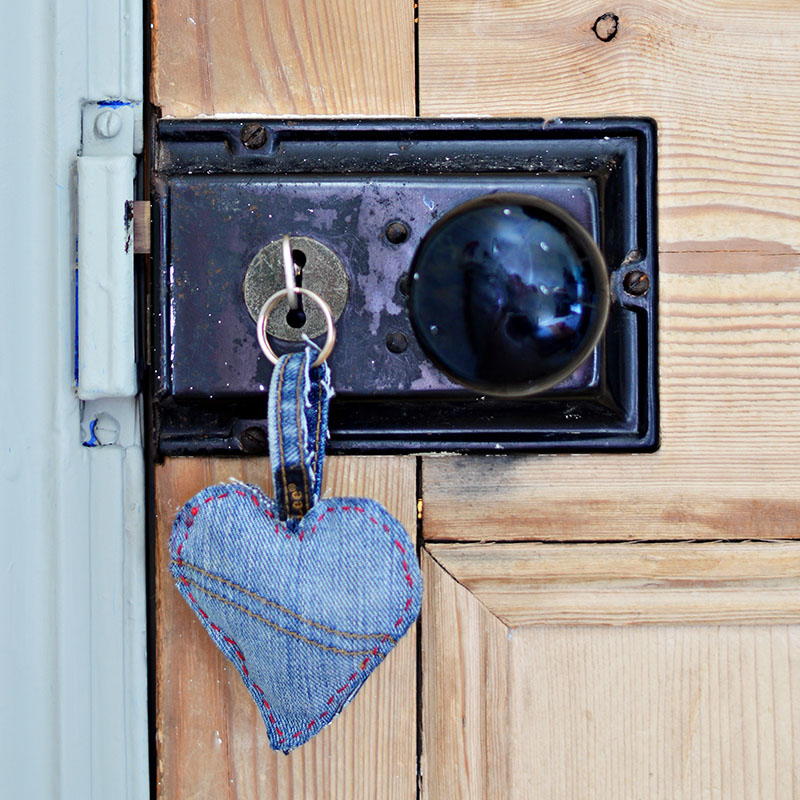 Padded Denim Hearts for Decoration or Keyring
"I love to upcycle my old jeans and use them for loads of different projects from pillows to wall hangers etc. As a result, I have lots of little scraps of denim. Instead of throwing away these scraps I used them to make some cute padded denim hearts. These hearts make for a gorgeous valentine's decoration when hung up in a garland. However, I like them best as a sweet keyring to give to my loved one for Valentine's day!"

2017-02-24 01:04:11
`
1
Yay! I'm so glad there is a lot of interest in this! I'm still planning on heading- gonna stick my net in the water and see if anyone else still wants to join Sent from my SM-N920V using Tapatalk

2017-02-23 19:28:40
`
2
Featured Shop: idniama - Etsy Blog


2017-02-23 18:45:02
`
2
How Etsy Employees Dress for the Office
Contrary to what you might think, not everyone at the e-commerce company wears vintage.

2017-02-23 18:45:02
`
2


2017-02-23 18:45:02
`
4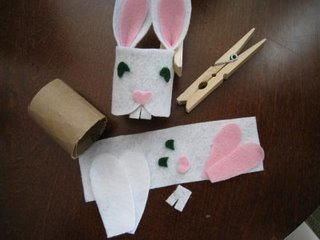 To make simple crafts for Easter, you can use materials from around the house and save yourself a trip to the craft store. These 18 simple crafts for Easter are thrifty and great for any skill level of crafter.

2017-02-23 17:42:14
`
1
The Gem and Crystal Trends You'll See Everywhere This Year
Photo by Grace StufkoskyWhether you believe crystals and gemstones are for meant for display or adornment, for wearing or for wishing on, there's no denying their powers of attraction. For proof, look no further than the 50,000 folks who flood the streets (and parking lots, and hotels, and convention halls) of Tucson, Arizona, every year for the Tucson Gem, Mineral & Fossil Showcase. In addition to being a wonderland of raw and cut stones, just-unearthed minerals, and even dinosaur bones,

2017-02-23 15:44:15
`
3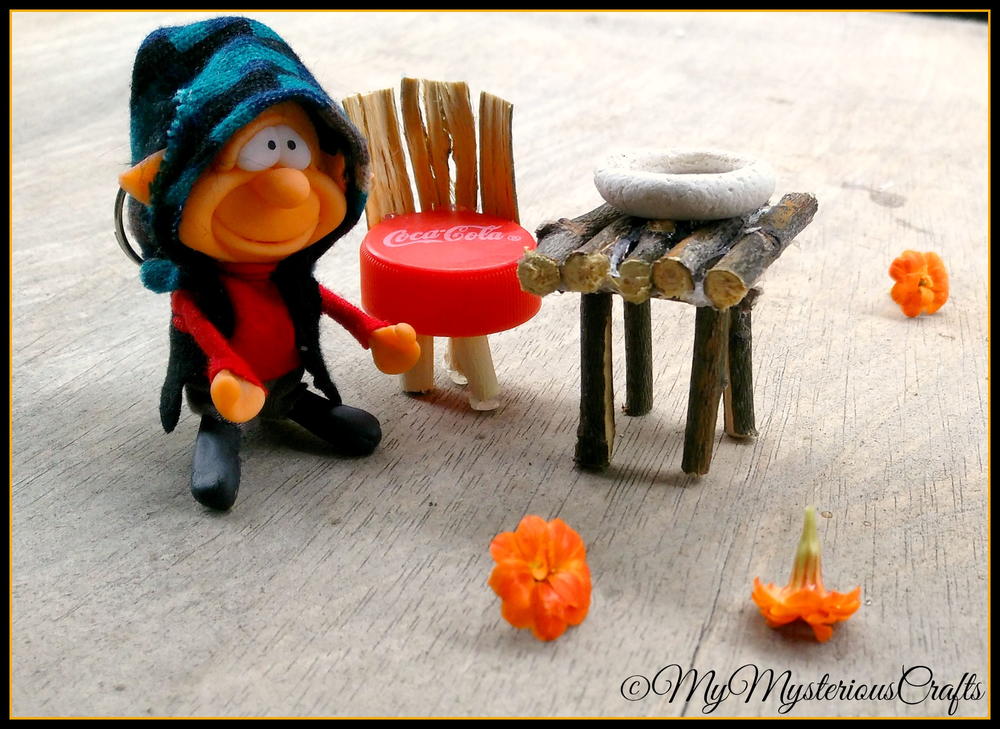 How to Make a Fairy Furniture Set
"Learn how to make Simple Furniture set for your fairy garden. Use Easy-to-Find items around your home like few twigs, bottle cap and glue it like a dining table and chair. It is a fun and not-so time consuming project. You can decorate this for your fairies or elves house like I did. Welcome the magical creatures and see how they take a relaxed dinner on the tiny table and chair you made for them!"

2017-02-23 13:48:07
`
2
Nothing says Easter like colorful and decorative Easter eggs! With these Easter egg craft ideas, you're sure to find something to suit your style and taste-from decorating real eggs to making eggs from fabric, we have everything you're "hunting" for!

2017-02-23 12:15:38
`
1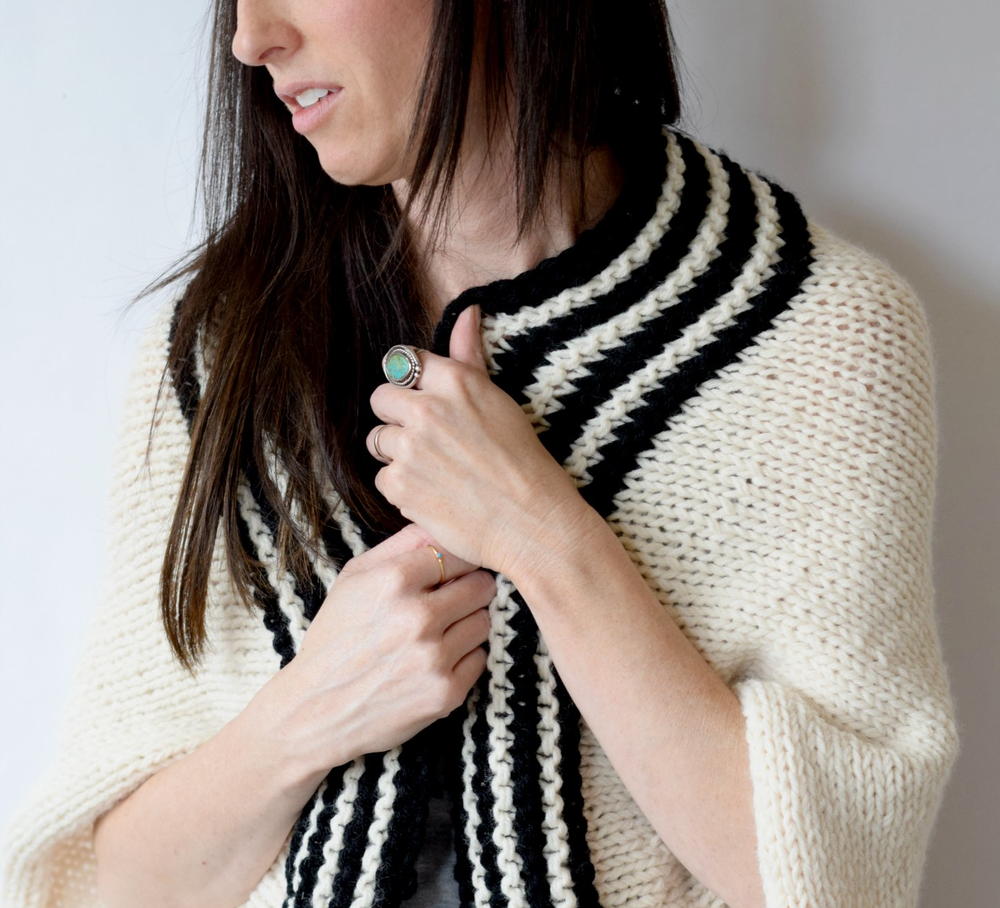 Classic Stripe Knit Blanket Sweater
"This classic knit shrug is perfect for any time of year! It can be worn to the office or out with friends and it's completely beginner friendly. Using basic knit and purl stitches, you will knit a rectangle that is then folded and seamed to make this adorable sweater. The pattern uses worsted weight yarn so the color possibilities and yarn choices are endless! The stripes are great for practicing color changes, but are optional. Enjoy this easy knit shrug!"

2017-02-23 11:56:21
`
4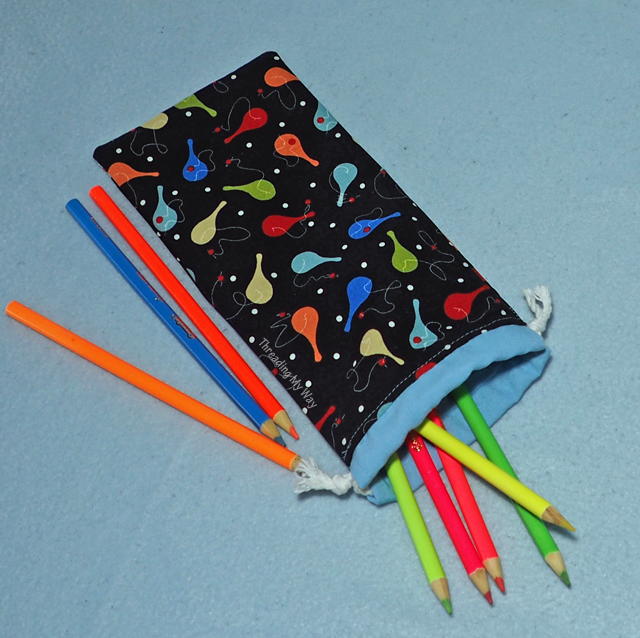 Easy Sew Pencil Pouch Tutorial
"Make an easy to sew pouch or pencil case to carry around pencils, biros, sharpies and pens. Follow the detailed, step by step instructions to make a simple, lined drawstring pencil pouch that will comfortably hold a set of twelve pencils. The finished drawstring bag is 10 x 4, small enough to fit inside a handbag. If you are new to sewing, youll appreciate the fact that there is no zipper installation to contend with, just an easy drawstring closure. Of course, this cute little bag doesnt have

2017-02-23 11:28:53
`
1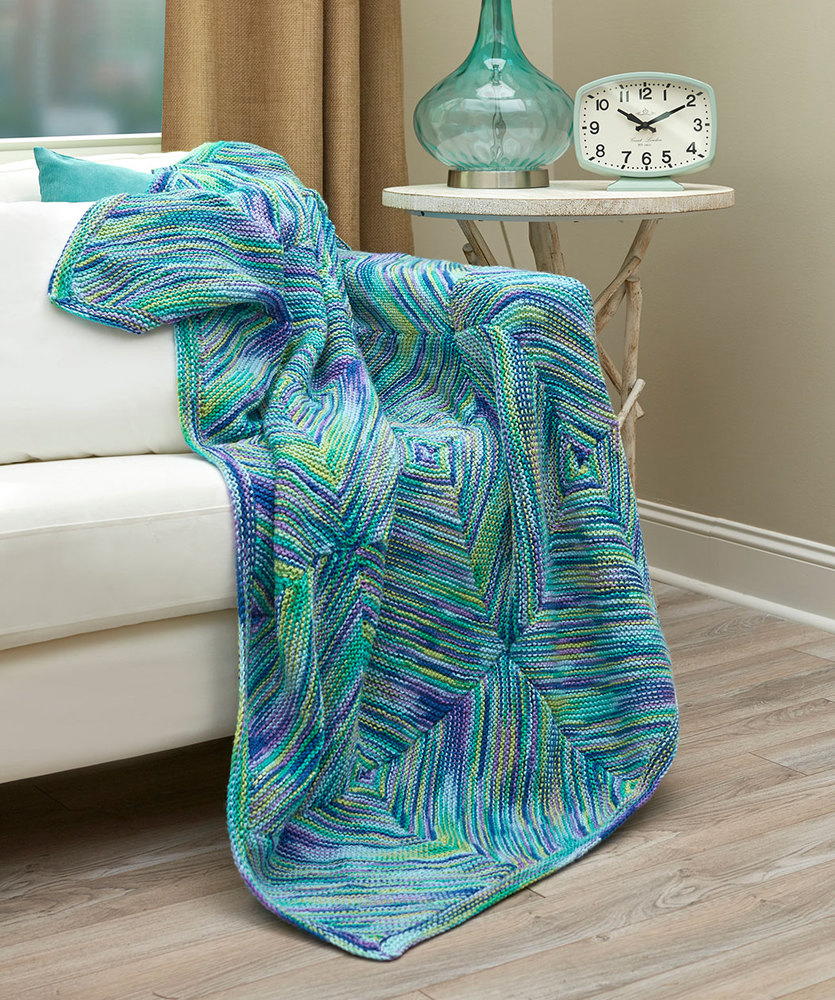 The best patterns in the world are easy ones that look impressive. Work up the Diagonal Squares Knit Throw and amaze guests when you tell them you made it. This gorgeous free knit blanket pattern is the perfect introduction to corner-to-corner knitting. Knit each square corner to corner then seam them all together for a stunning completed project. Color-changing yarn is perfect for this project. Choose a beautiful variegated yarn to really draw out that knit detail. Next time you're looking for

2017-02-23 10:56:29
`
1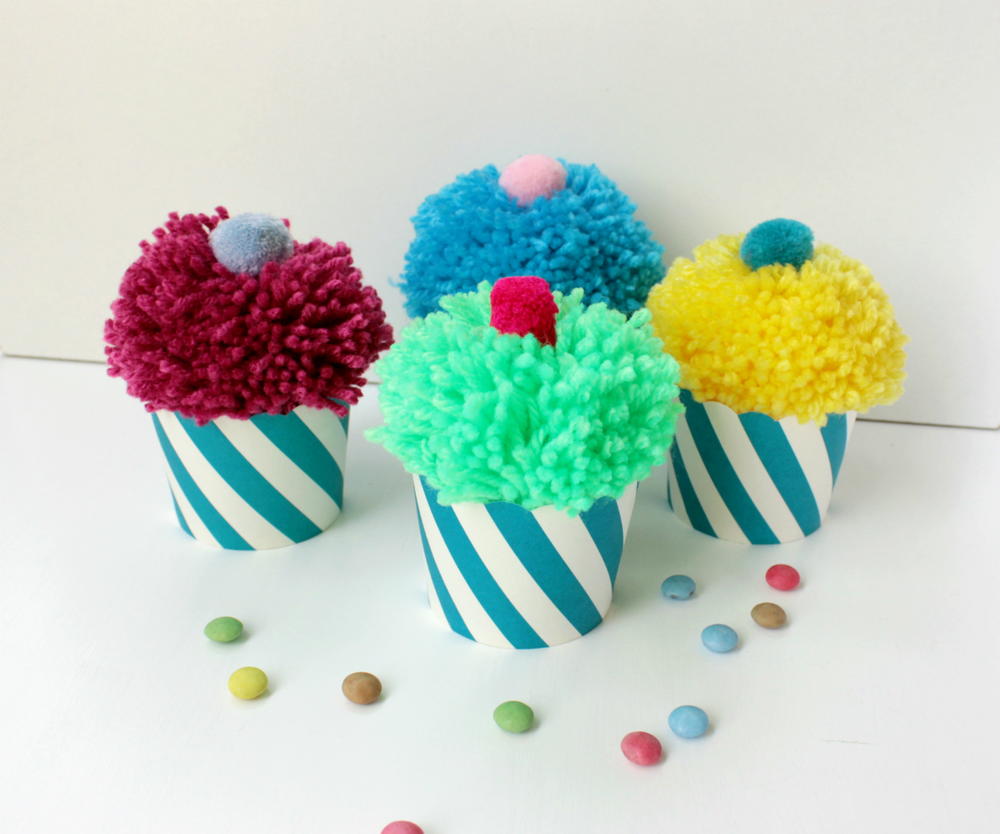 "Everyone loves pom poms and, everyone loves cupcakes! So, try merging the two and create something really cute for a tea and cupcake party. A tea party is a great opportunity for kids to play with friends and for you to have a cup of tea with your friends also! A minimal decoration to make like this one, tea in many flavors, and cupcakes will be just fine for all of us! The procedure is really easy and so fun. Place the pom pom onto a cupcake case and with hot glue, decorate your "cupcake" with

2017-02-23 10:55:30
`
1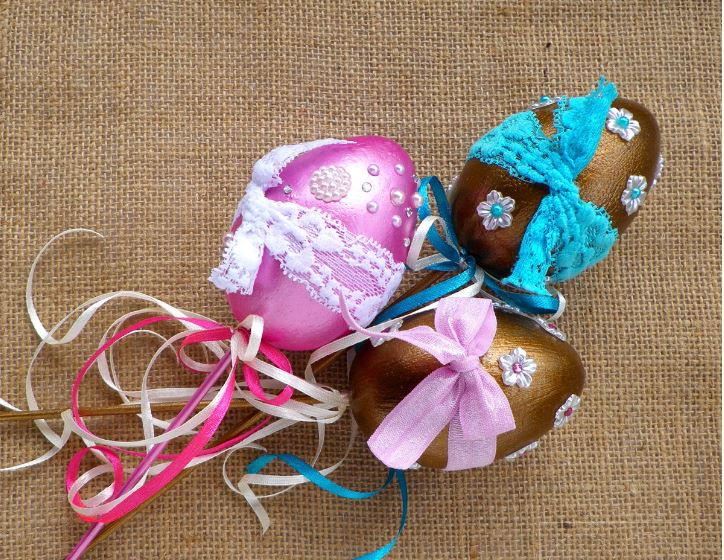 "These decorated styrofoam eggs can be altered further with bamboo skewers to be placed on pots, centerpieces and vases. Use the colors of your choice to match your decorations. They are easy to make as you just need to cover the styrofoam shapes with metallic paints and let them dry well. Then, add the ribbons. For this step, elastics are used because they form better on the egg. Continue with the embellishments, like flat back pearls and rhinestones. Paint the bamboo skewers with the paints an

2017-02-23 09:52:23
`
3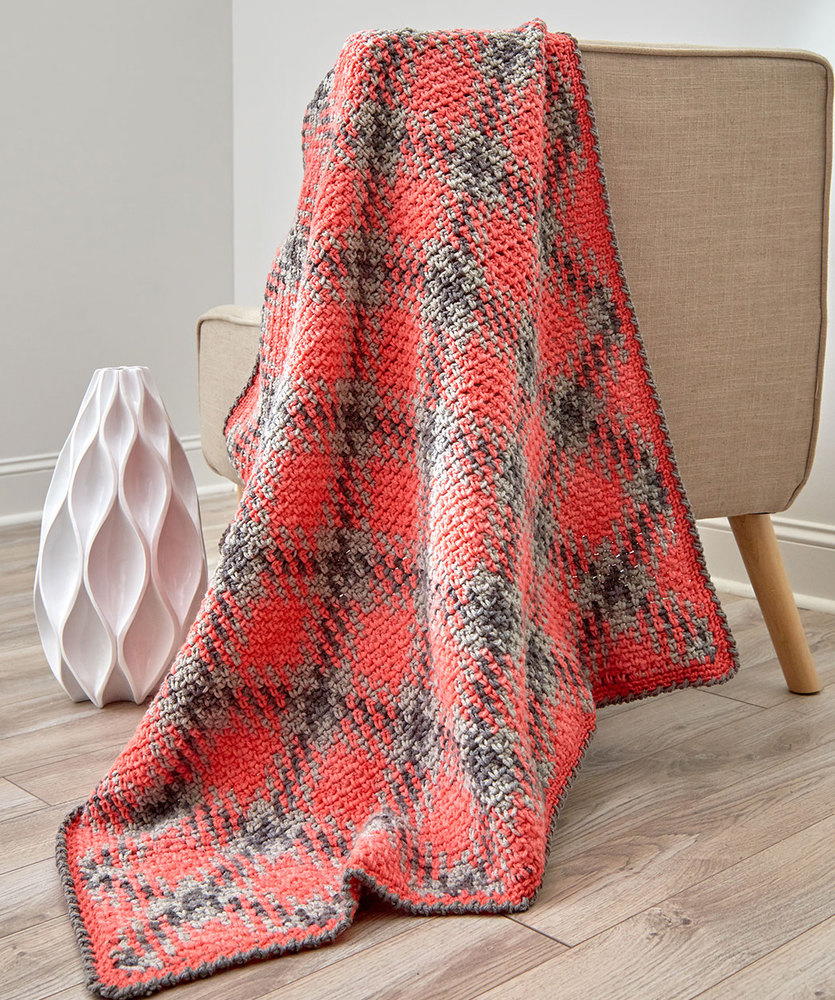 Create a blanket with a stunning look when you whip up this Pajama Friendly Argyle Throw. Through planned color pooling, you can achieve the look of argyle. The effect is absolutely beautiful. If you haven't tried the moss stitch before, it creates a beautiful texture which really compliments this crochet project. This crochet afghan pattern includes sizing for a full afghan and for a smaller throw, which you could gift as a baby blanket. Cozy up! Once you master the color pooling technique, thi

2017-02-23 09:43:35
`
1
Photo by idniamaFor jeweler Ingrid Cano, nature is the ultimate muse. Inspired by the mountains, forest, and sea surrounding her ancient hometown of Vic, Spain, Ingrid creates minimalist pieces that seamlessly integrate fine metals, wood, textiles, and ceramics. "I love thinking about the story that each piece tells—from the moment I pick up a piece of wood, to working on it, sanding it down, and even creating crochet 'clothing' for it," says Ingrid. "Every single piece is uni...

2017-02-23 09:02:31
`
6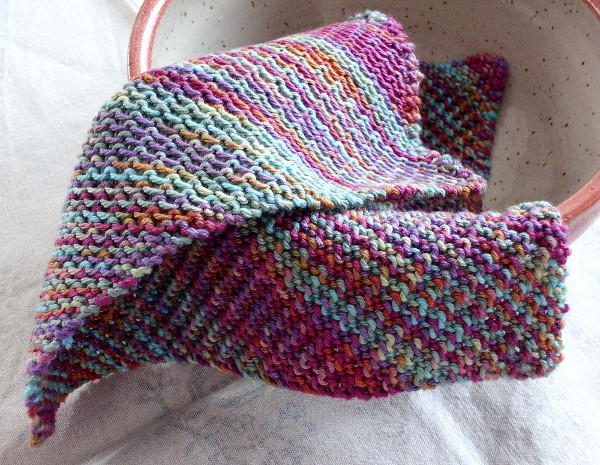 "This dishcloth has two sides and is reversible! One side has a knobbly texture and the other shows the slipped stitches that make this dishcloth really thick. Knit sideways on the bias, this dishcloth starts with a small cast on and grows quickly to any size. And there are no purled stitches! You can use any 100% cotton yarn, this dishcloth looks fabulous in every color or even in a multicolored yarn. For best results, your dishcloth should be blocked."

2017-02-23 08:29:38
`
2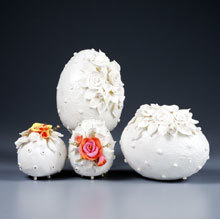 You can create these elegant collectible Easter egg decorations from an everyday craft staple for kids, air-dry modeling compound. With a foam egg forming the sturdy base, these pearlescent, pretty designs will have everyone wishing they had some of their

2017-02-23 07:26:45
`
2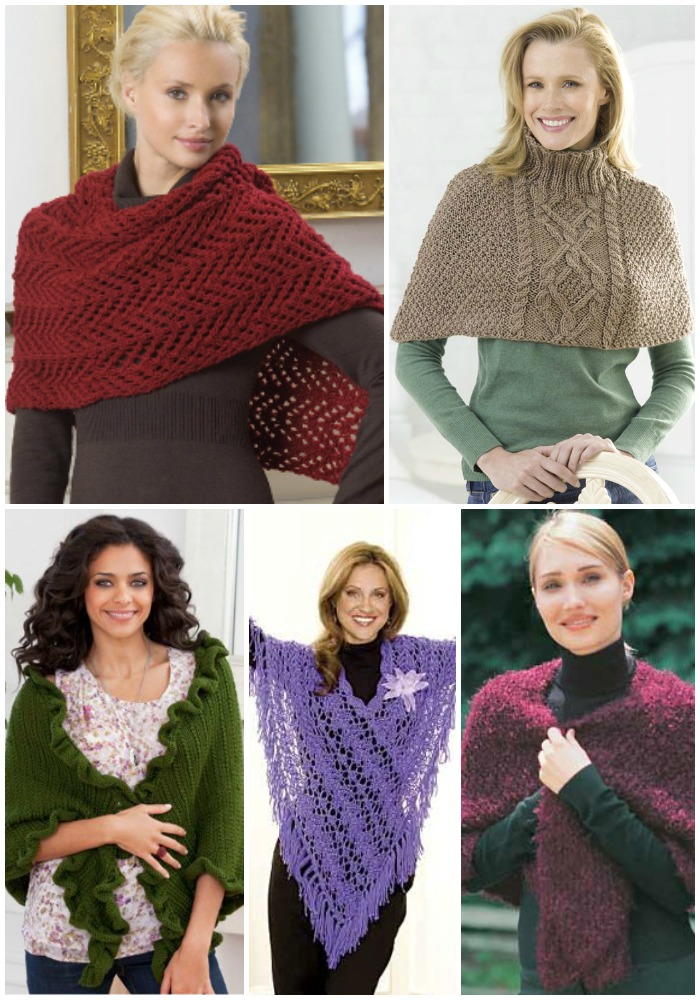 18 Favorite Free Shawl and Poncho Knitting Patterns
Our favorite knit shawl and poncho knitting patterns are available here. Warm up a bit by wrapping yourself in a knit shawl or poncho that's easy to make and appropriate for all types of weather!

2017-02-23 07:08:14
`
1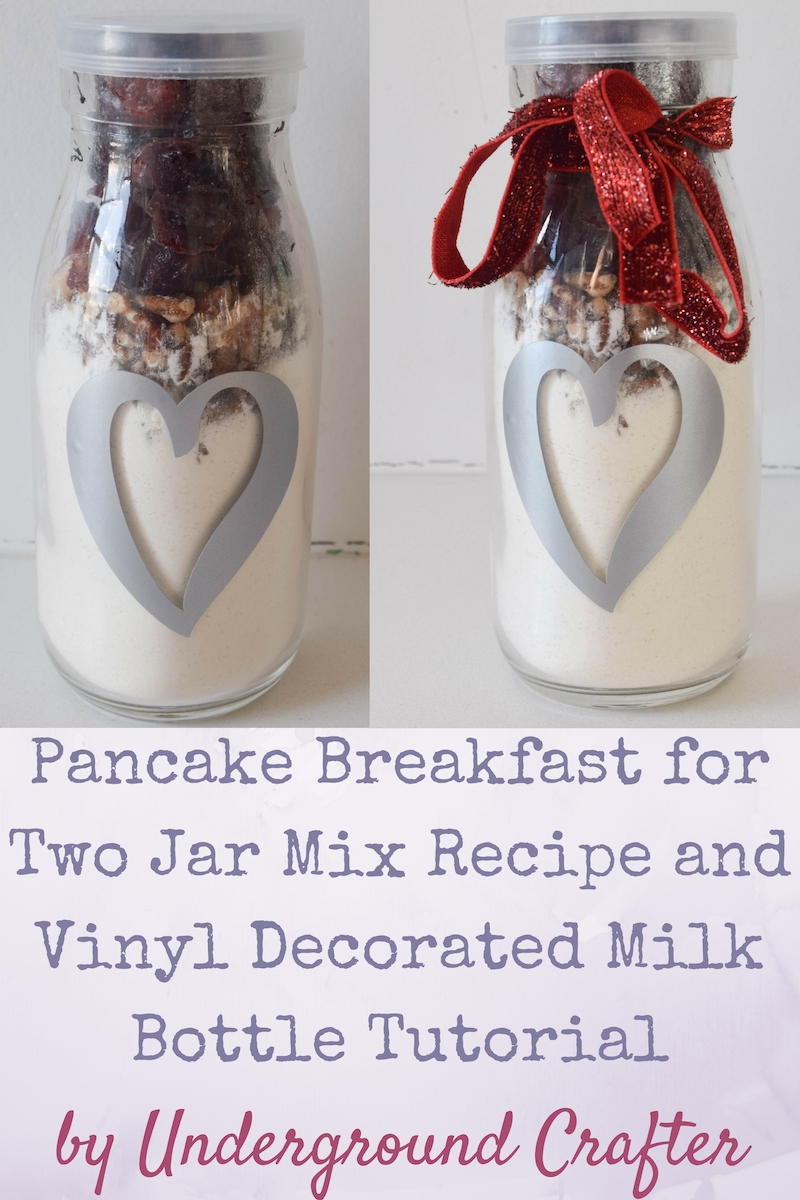 Pancake Breakfast Mix Recipe with Vinyl Decorated Milk Bottle
"This 15-minute project makes a perfect gift for Valentine's Day. Make breakfast in bed for your special someone with this easy-to-customize recipe for pancakes for two. Embellish your jar mix with a vinyl heart so the memories will last all year round. Materials Outdoor vinyl. Transfer tape. Cricut Explore Air with Design Space, a weeder and scraper. 1 Oriental Trading clear glass milk bottle with lid (5-1/2 x 2). 1 ribbon, approximately 20 (51 cm) long. Rubbing alcohol. Cotton ball or paper to

2017-02-23 06:50:58
`
1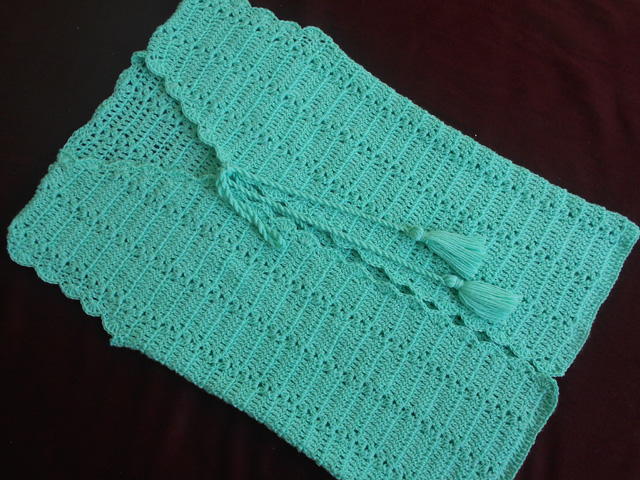 "This is gorgeous and lovely light color cardigan made the adult size. It is the medium large size jacket or cardigan. I am always making things for kids, cause of their work are not very lengthy nor difficult, and finished quickly in short time. The large size things got a lot of time to create and finished, but it is so difficult to write the details of the pattern. So, I am telling about this project that I made this within half of a month to complete, but you dont confused it is very easy to

2017-02-23 05:54:25
`
1
Re: Craftster Card Swap Round 2
Maybe a pic in the first post of one of the cards from last round might entice a few more new players? I know I'll be making a new set each round & happily collecting yours but I still aim to get a card from every Craftster we can coerce into this thin...

2017-02-23 05:52:37
`
1
Very cute!

2017-02-23 05:52:23
`
1
Re: Discussion Thread for Nerd Battles
I'll miss captains, but I know it's too big of a commitment for some people. What if we only have captains during the summer round since it's busiest? There are also less teams. Instead of tracking projects, they could be more of the cheerleader type s...

2017-02-23 04:33:04
`
1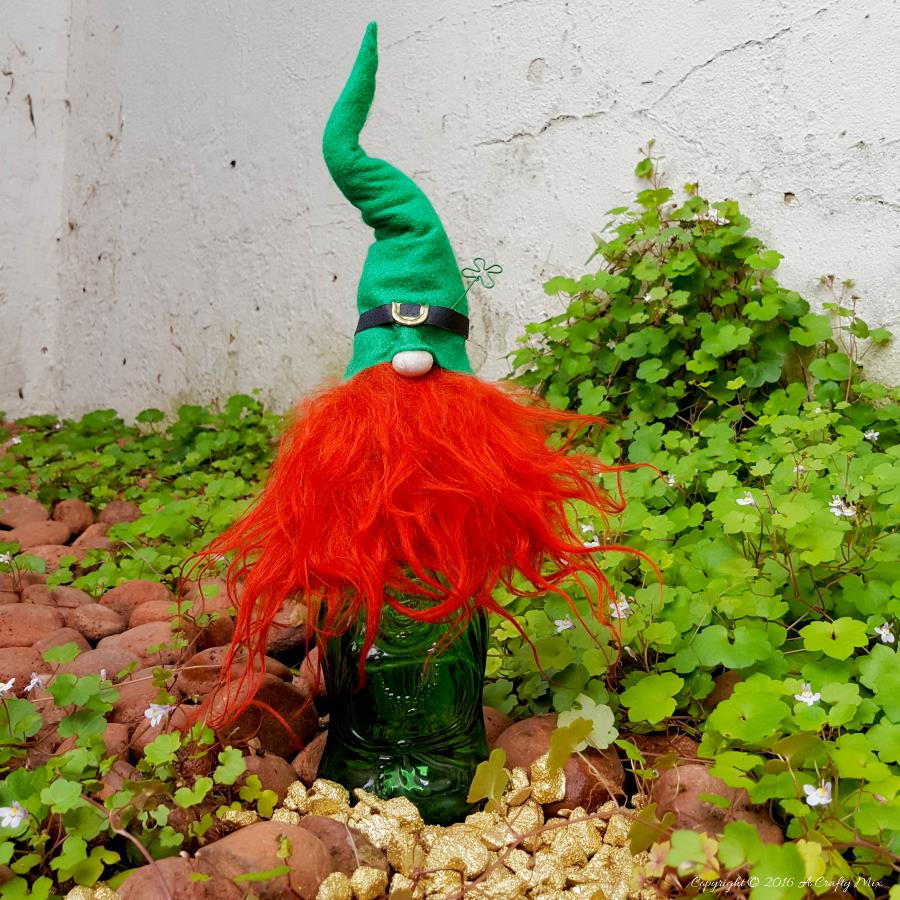 St. Patrick's Day Leprechaun Bottle Toppers
"St. Patrick's Day is just around the corner and to celebrate this traditional Irish holiday, we decided to make some of these super cute Leprechaun bottle toppers. They can be made in under an hour and are really easy to make, too. All you need is a piece of green felt or fabric, stockings, cotton wool, black fabric, a soda pop tab, tinfoil, orange furry fabric and a glue gun. Bend the hat into whatever topsy, turvy, wonky shape you like and plonk the bottle topper onto your favorite green beer

2017-02-23 04:17:32
`
1