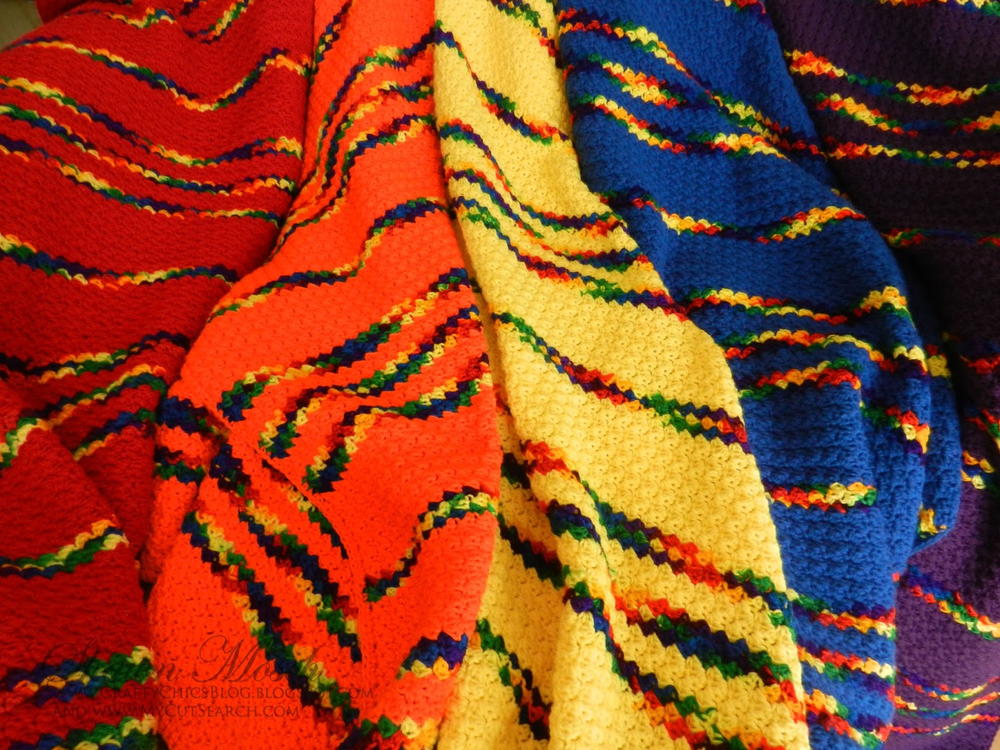 Fiesta Rainbow Crochet Blanket Pattern
This rainbow crochet blanket is so stunning. Choose your favorite color and work in stripes of rainbow yarn to create a vividly colorful afghan for your living room. This is a fantastic crochet gift option as well because you can make these blankets in your loved ones' favorite colors and still have that added colorful detail with the rainbow stripes. They're perfect to customize to different people and different occasions. You can even make a smaller version for baby blankets in blue, pink, or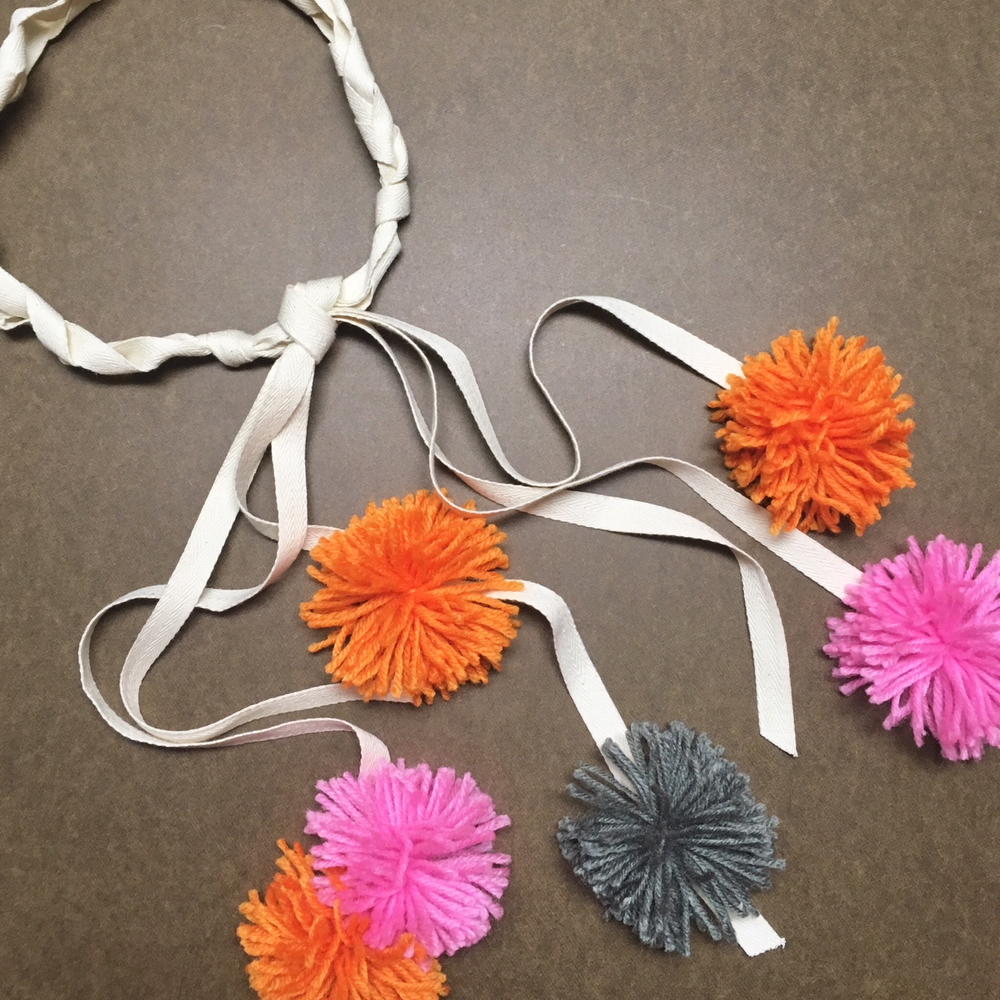 This pom pom headband is so easy to make. Great for kids and adults alike, this easy tutorial features basic braiding, and you'll learn how to make a pom pom! If you love the pom pom trend and are looking for a fun new accessory, give this DIY headband a try.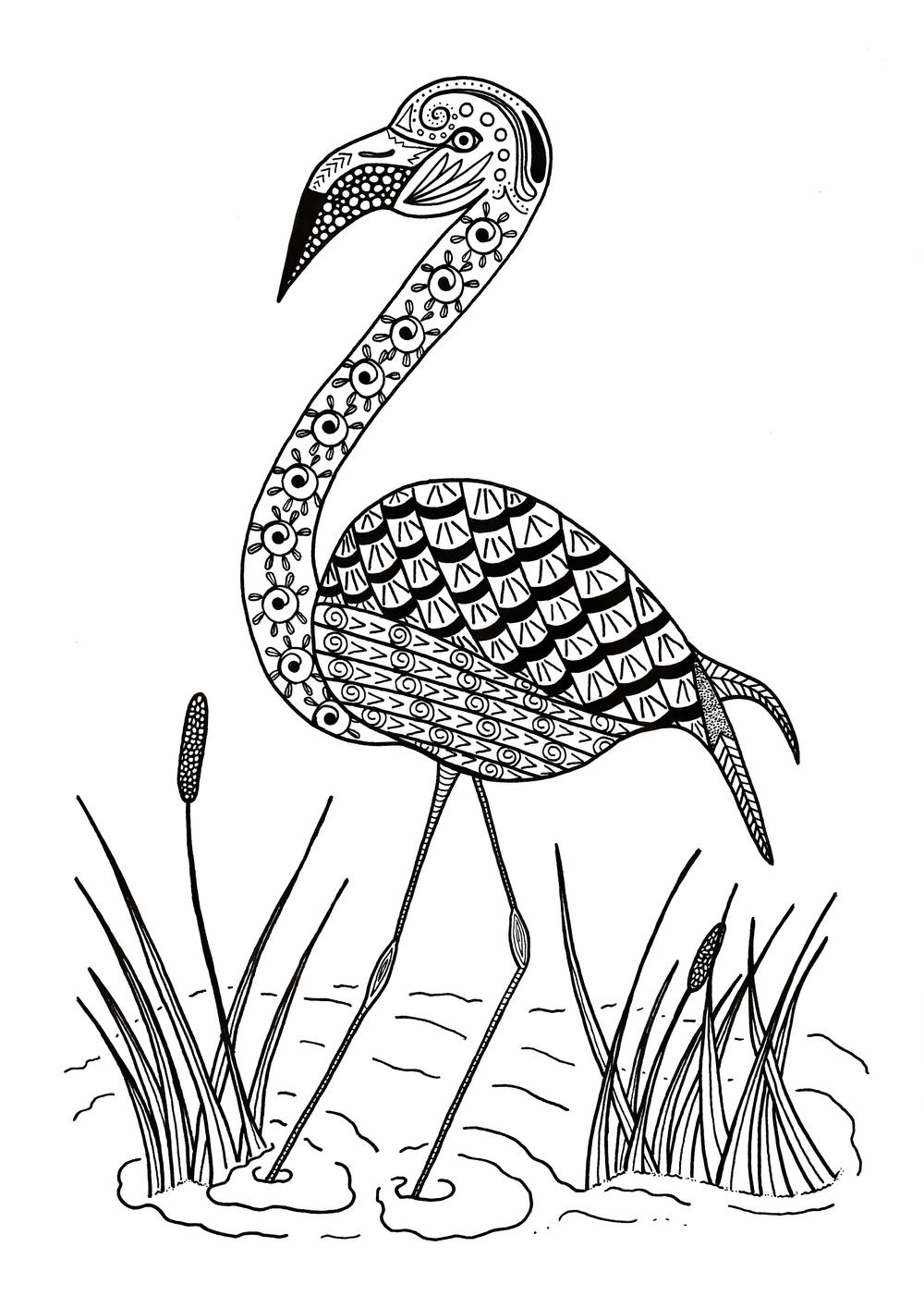 Graceful Flamingo Adult Coloring Page
"A flamingo is an exquisite and graceful bird. Known for its beautiful pink color, it is regarded as one of the ten most beautiful birds in the world. If you are an avid bird lover, then this page is just what you need to get you in a relaxed mood."


Turn that plain terra cotta pot into a fantastic gift for St. Patrick's Day! This clay pot craft features sparkly glitter and the words "pot o' gold" written on it. Painting terra cotta pots is so much fun because it's so easy and looks great when you're done. Add Rolos or gold coins inside and you've just made an awesome gift for your coworker, friend, or loved one this March. This project comes with a fun video tutorial as well to show you exactly how to do it. If you're looking for creative g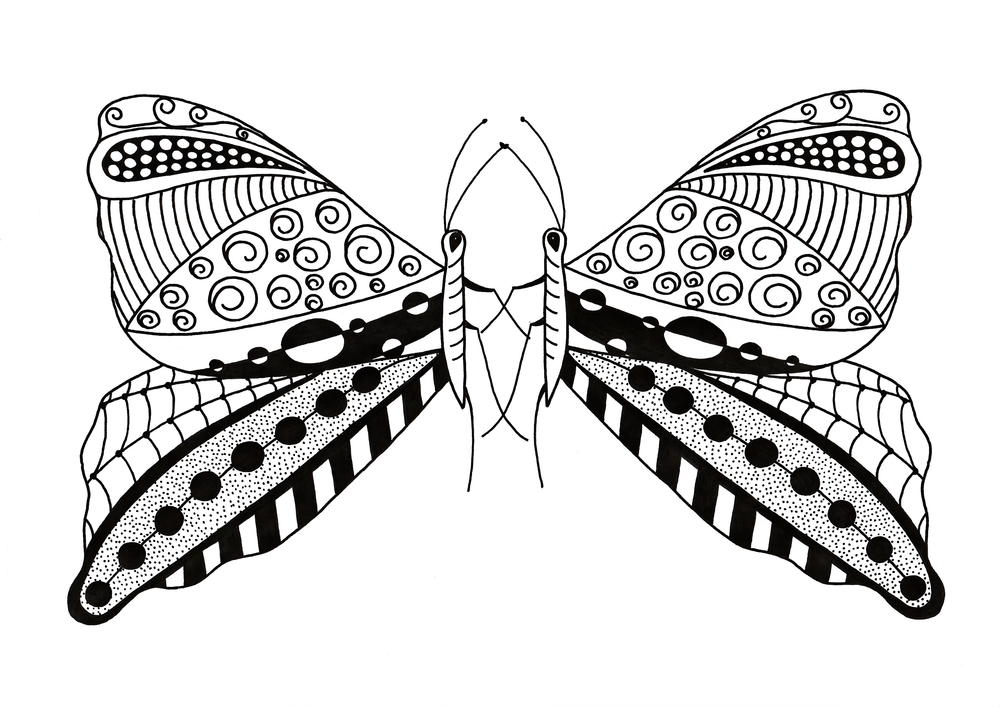 Butterfly Tango Adult Coloring Page
"After a harsh winter, nature is coming alive! The butterflies and other small critters are also returning to our gardens. Upon seeing all the beauty around them, these two butterflies are dancing for joy. They do look bland though, so quick! Give them some color before they dance away!"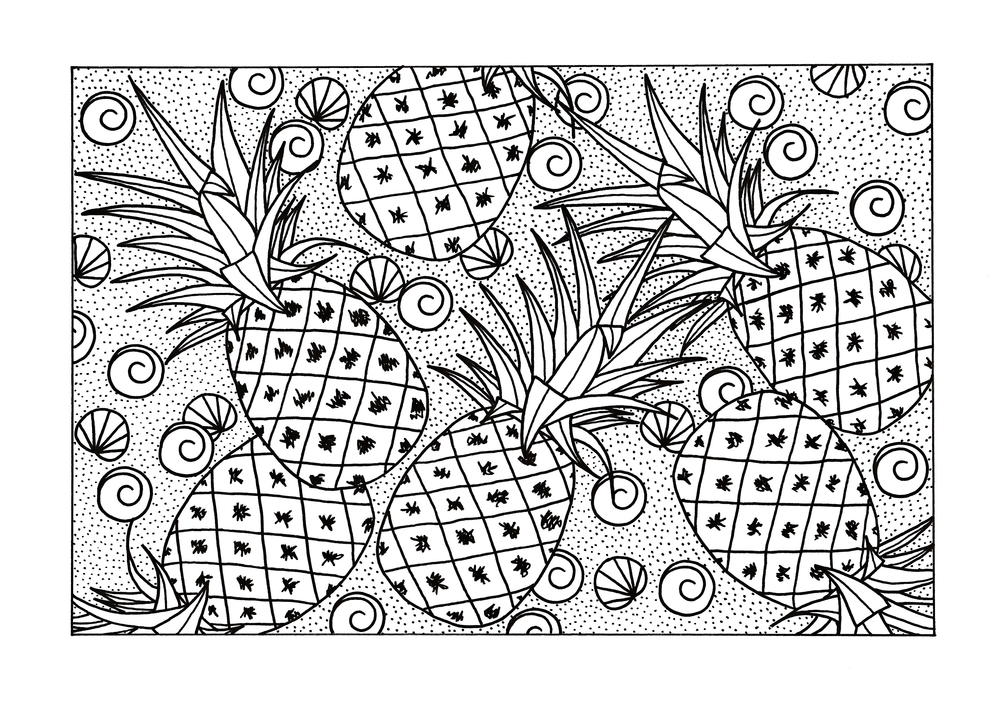 Abundance of Pineapples Adult Coloring Page
"Pineapples, pineapples and more pineapples! This fruit is associated with warmth and hospitality, so coloring this page is just what you need to put you in the right mood for the summer."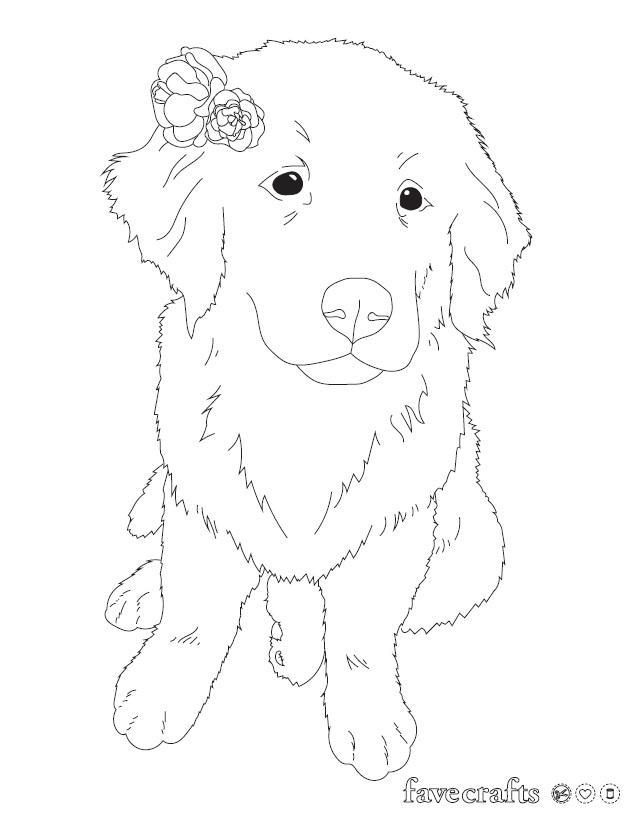 Who wouldn't want some cute puppy coloring pages to print? This darling coloring page features a sweet puppy with a flower by her ear. This is an easy coloring page that kids and adults can enjoy. You can color this page as simply or as realistically as you'd like. The PDF is a free, instant download. Print and color it whenever you like! This is a great evening activity to do with the family. If you adore puppies, you're sure to love this coloring page!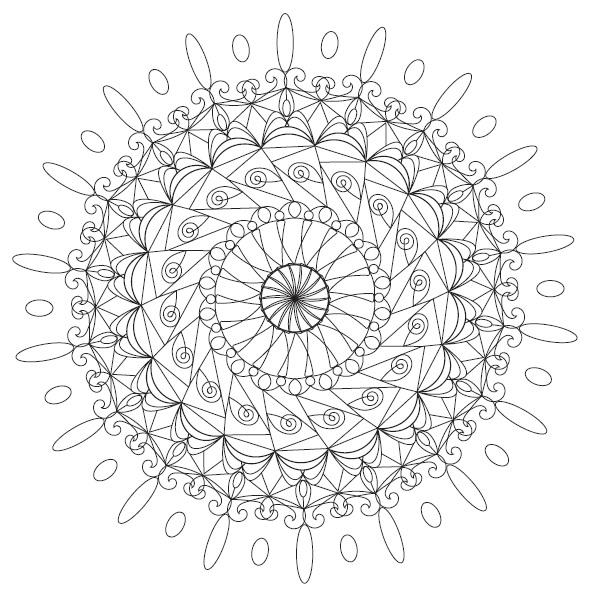 Spirograph Mandala Coloring Page
If you remember making spirograph designs as a kid, take a trip down memory lane and color this page! This mandala coloring page is reminiscent of those lovely spirograph designs you might have drawn way back when. This coloring page comes as a PDF that you can download and color right away! This beautiful design would look lovely framed as a piece of bright wall art. If you're looking for a relaxing activity to unwind after a long day, give this pretty page some color.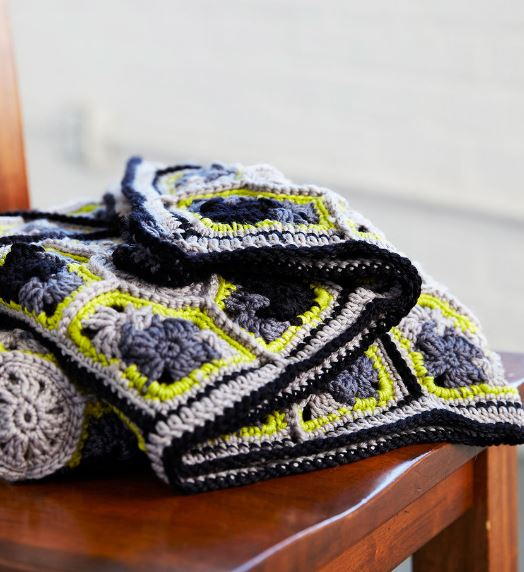 Reminiscent of tiles from exotic places, this innovative granny design adds warmth and comfort to your room. Each crocheted square has a center octagon and corners with a hexagon and two petals. Choose contrasting colors to make your finished project pop. This is an intermediate project that's worked in pieces and joined at the end.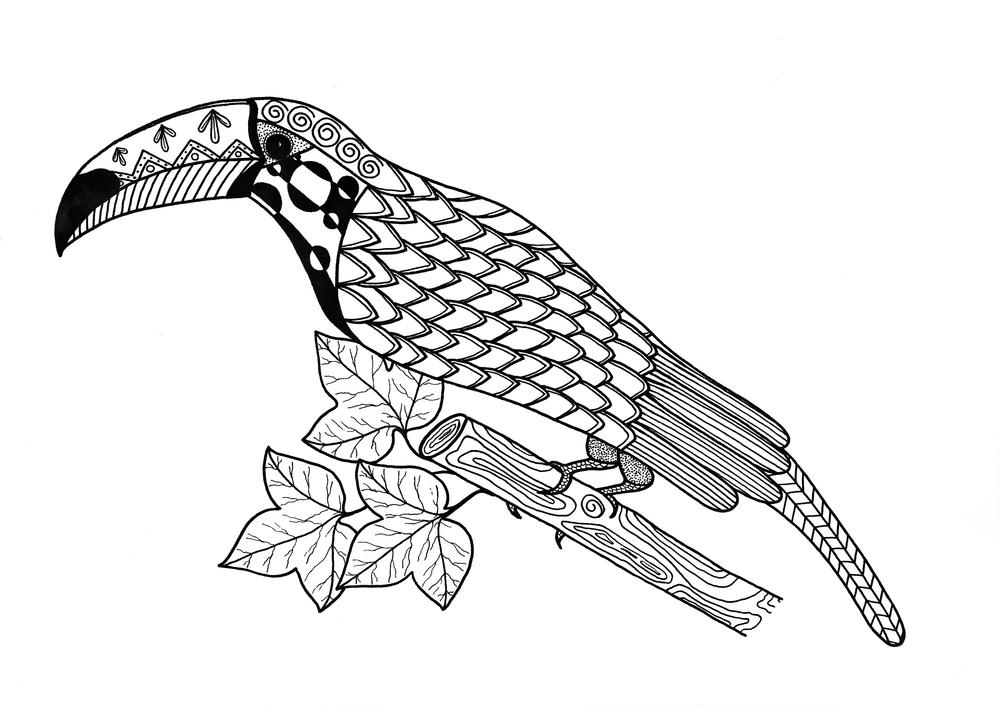 "Feel like some arm chair travelling? Here is an opportunity to transport your mind to a South American rainforest. This page features a toucan, one of the most colorful birds in the world. So, get ready to surround yourself with color when you give life to this little fella."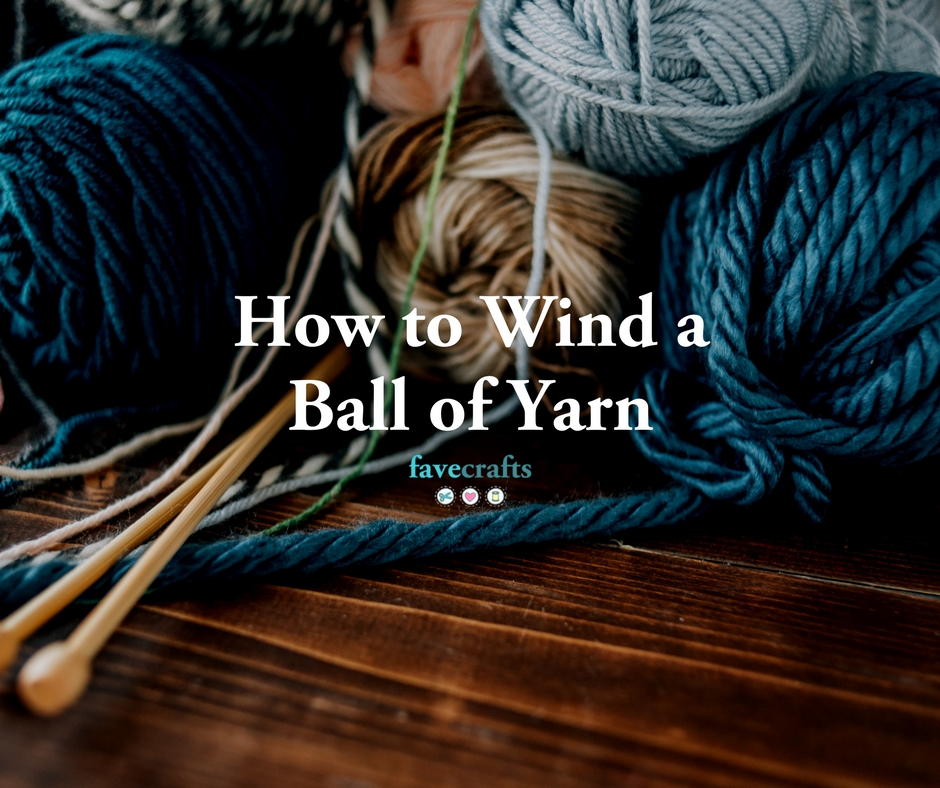 Knowing how to wind a ball of yarn from a hank is an essential skill for any knitter or crocheter. The vast majority of yarns will come in the form of a skein, a ball, or a cake, which are perfectly fine to knit from, but when you get yarn that's in a hank, you may need to open it and wind it into a ball yourself. It can be a little tedious, but you'll thank yourself later. While it is technically possible to knit or crochet directly from a hank of yarn, it's very difficult, and there are often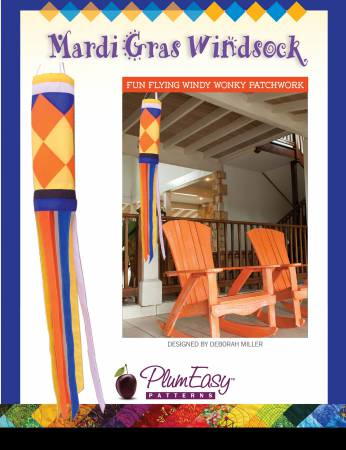 Within the kit you get a complete pattern with windsock making guidelines. And to assure you make the perfect windsock, Plum Easy Patterns also offers a Windsock Hanging Kit which are the essential accessories you need to reinforce, hang and finish your windsock.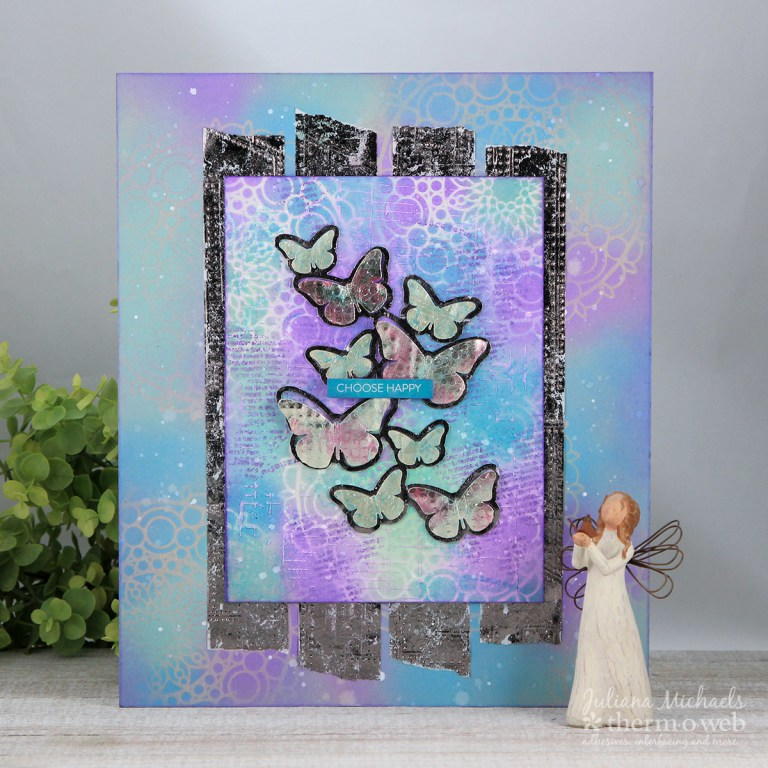 Choose Happy Mixed Media Canvas
Learn how to create a gorgeous mixed media canvas piece to serve as a statement piece for your living room or bedroom. Using various Therm O Web Mixed Media products by Rebekah Meier Designs, you can let your imagination run wild as you create this dreamy piece. Feel free to choose shapes and colors of your choosing to make this final piece completely your own.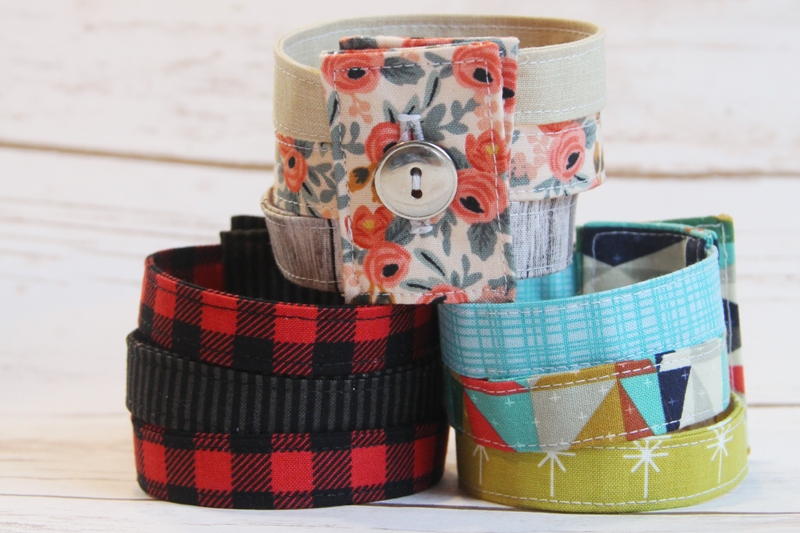 "This fabric bracelet is easy enough for even a beginning sewist, is a great way to use up both fabric and interfacing scraps, and takes very little time to finish. With all the fabric options out there you can make one to match every outfit! Make the entire piece from one print or solid, or mix it up. This is also a great use for a special button. The tutorial also includes instructions to make a braided version."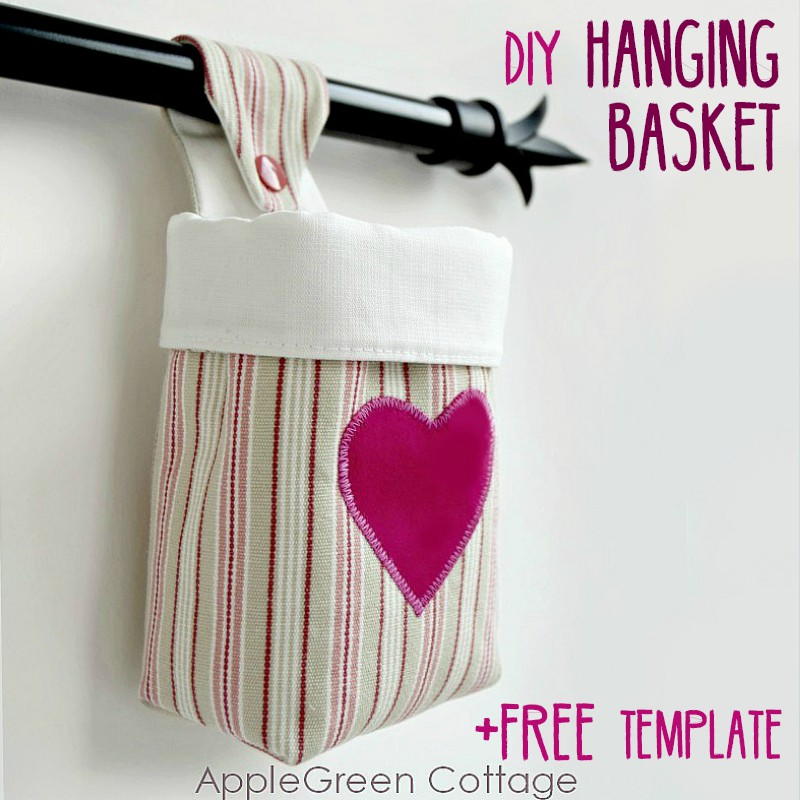 The Cutest Fabric Hanging Basket
"How to make a fabric hanging basket with a free sewing pattern- a fun beginner sewing project. These handy little storage baskets are always good to have - hang them on a rail in your craft room or find a nice place on a wall in a kids room to store all those crayons and pencils. Hang them over your kitchen counter or wherever you need to store little items. This little fabric hanging basket is a real treasure when it comes to storing small items. And since the hanging strap can open, you can h



In the summer of 2011, PlumEasy was started in Modesto, California with an idea to make patterns fun and easy, but never ordinary. With hobbies and home crafts, there is always something new. New gadgets abound, new fabrics are made every day, new sewing machines are at every turn.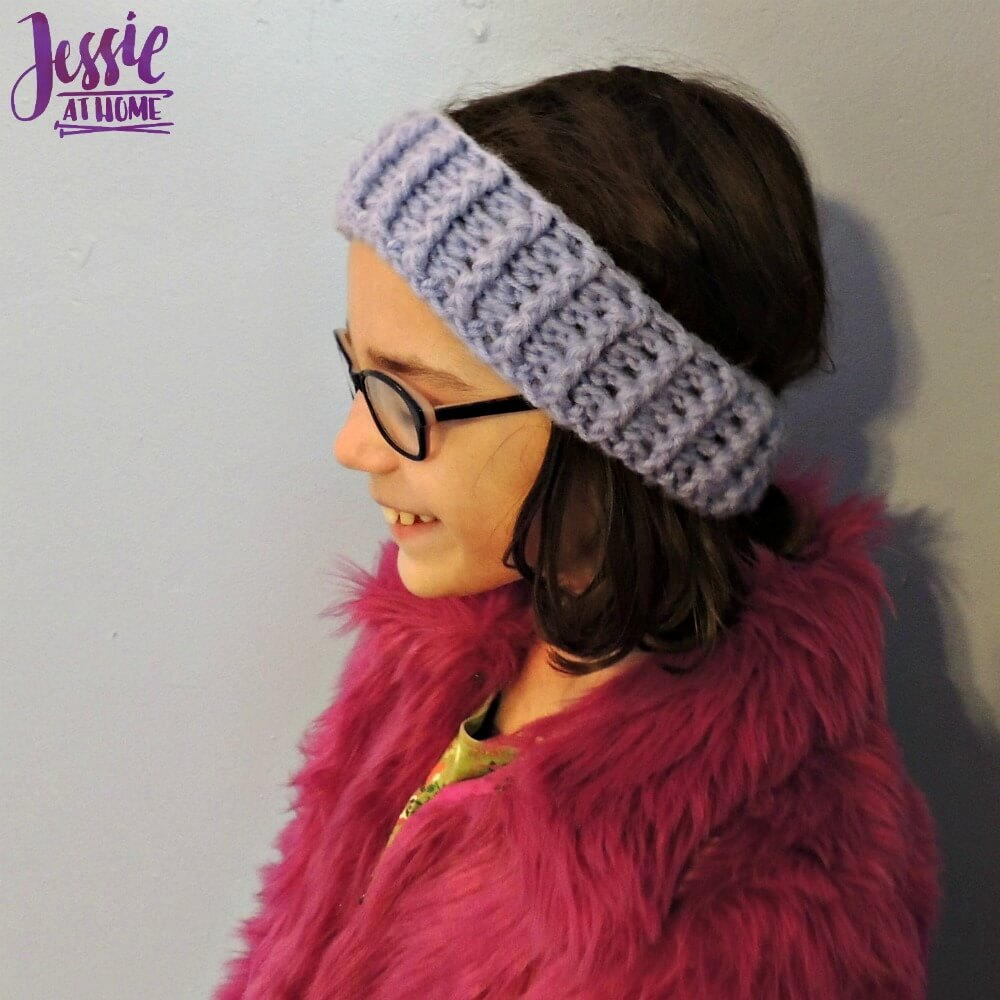 "These ear warmers are quick and easy to make. They are great for gifts or craft fairs. Ear warmers are perfect for winter days when you dont want hat head. You can make them in a variety of colors to match each outfit, and in different sizes for the whole family! Size any 2.5 by desired length Yarn Red Heart Dreamy, 100% Acrylic, Worsted Weight, 250 g Hook US-K/10.5, 6.50 mm Gauge 15 sts = 4 10 cm in sc Other supplies yarn needle"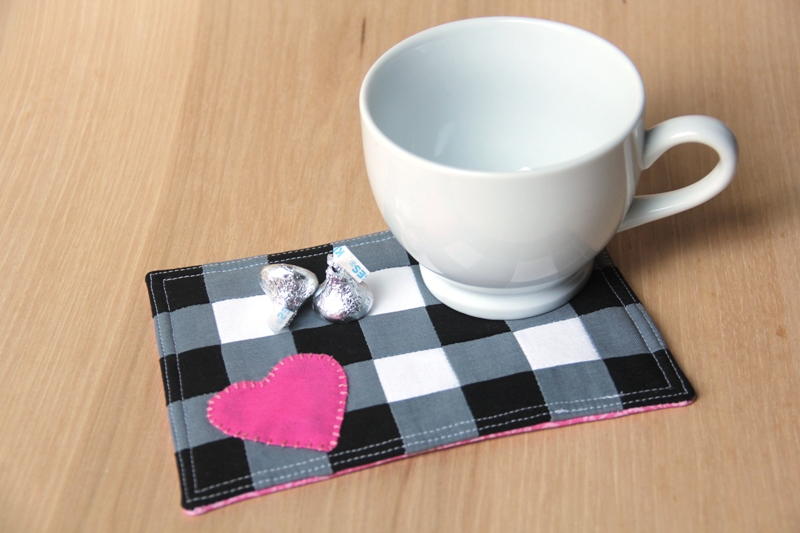 "This little mug mat is a great way to try out pieced buffalo check without having to make a large quilt. There are lots of options for personalizing with a quilting design, binding technique, colors, or changing the heart to another shape. While matching the points makes it more of a easy than beginner project, it's quick to sew. This would make a great Valentine's gift paired with a mug or coffee shop gift card!"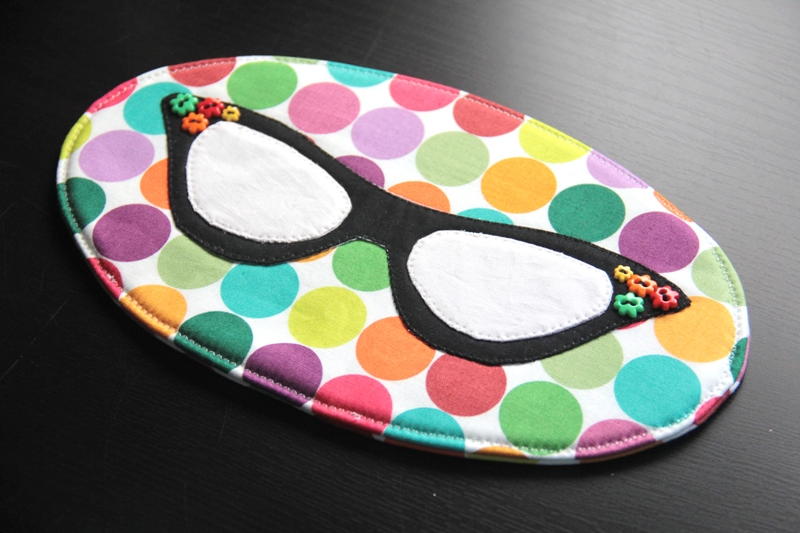 "This mug mat was inspired by a pair of retro glasses and is made using a clever applique technique. The combinations of the background fabric and the fabric for the glasses are endless. I'd love to see this with a solid background and maybe some zebra print glasses. You could also use black for the lenses to turn them into sunglasses. This project is easy enough for a new sewer and makes a great gift, especially paired with a coffee shop gift card!"


Don't toss those egg cartons! They can be a huge help around your house. With these 32 Ways to Craft with Egg Cartons you'll be better organized in no time! These egg carton activities are also great for kids and family time.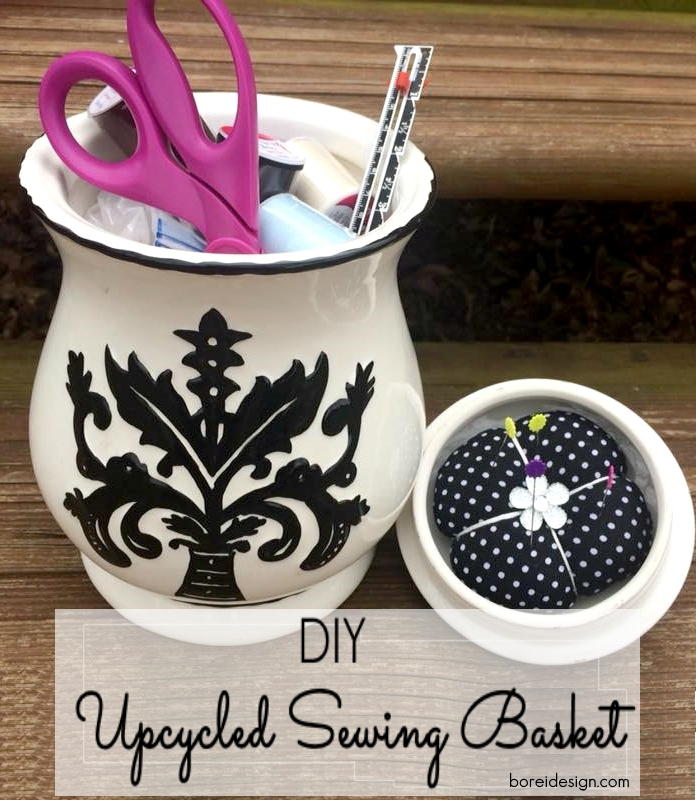 "Have an old kitchen canister sitting around that's begging to be repurposed? If you don't, it is time to snag one from the thrift store. This step by step, diy, upcycled project tutorial shows how to transform old canisters into cute new sewing baskets, containers, kits or organizers. Included are easy to follow instructions showing how to add a custom, built-in pin cushion for a cute but functional storage solution for all those sewing tools, notions and supplies."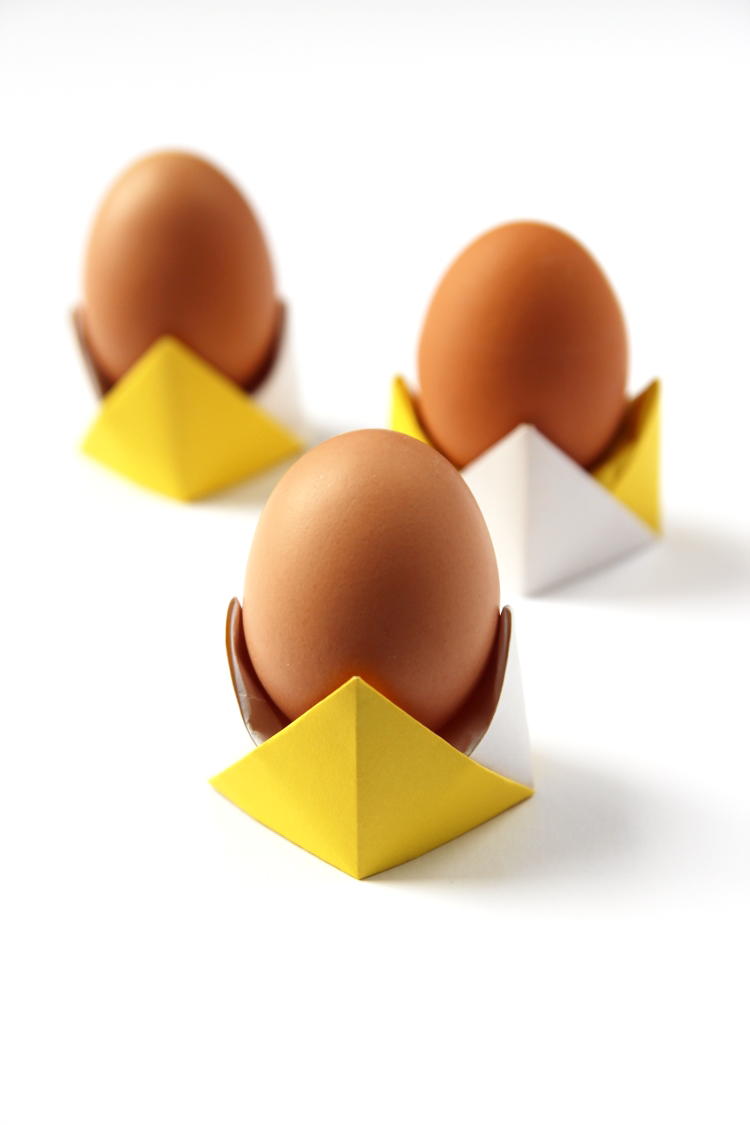 "Looking for a super simple, super cute Easter craft project? Then these origami egg cups might be the answer. If you need something to stop your newly decorated eggs from rolling all over the table you can fold these quick origami egg cup holders in a matter of minutes. Perfect for the beginner or impatient crafter. Customise them using your favourite patterned paper and match them to your Easter decor theme to display your eggs in style."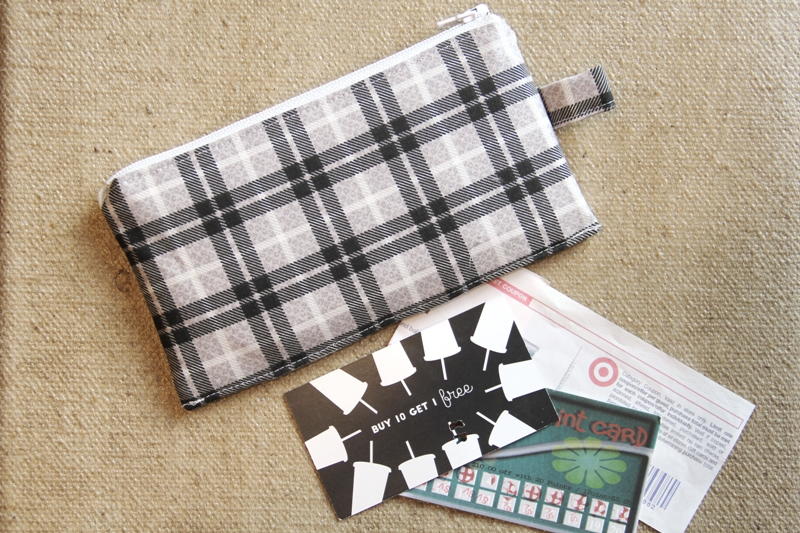 Coupon, Gift Card and Loyalty Card Pouch
"Do you have coupons, gift cards, punch cards or store loyalty cards buried in the bottom of your purse? If you do, this little pouch is for you! This is easy to make, and has a couple of extra pocket dividers inside to sort the contents. This can be made in lots of colors and is a great way to practice your zipper skills. The extra loop on the side allows it to be tethered so it doesn't end up in the bottom once again!"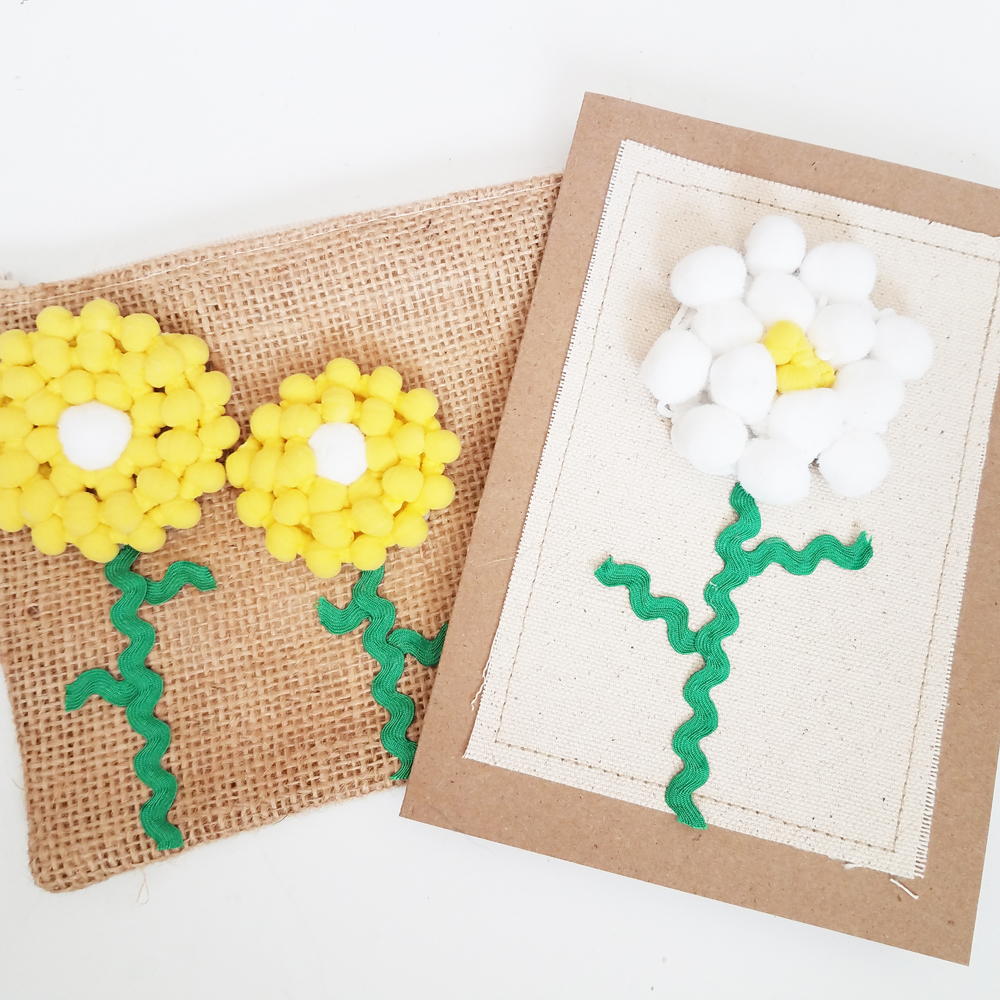 "I love being able to take a fun supply I already have and give it a little spin and doing something different with it. The pompom trims and ric-rac are super cute all on their own, but why not change it up a bit and make them into flowers? The first project I made the pompom flower on was a zipper pouch. I used a larger white pom for the middle and the smaller yellow for the main part of the flower. I then reversed the colors of the flowers and changed the surface I placed the flower on, this t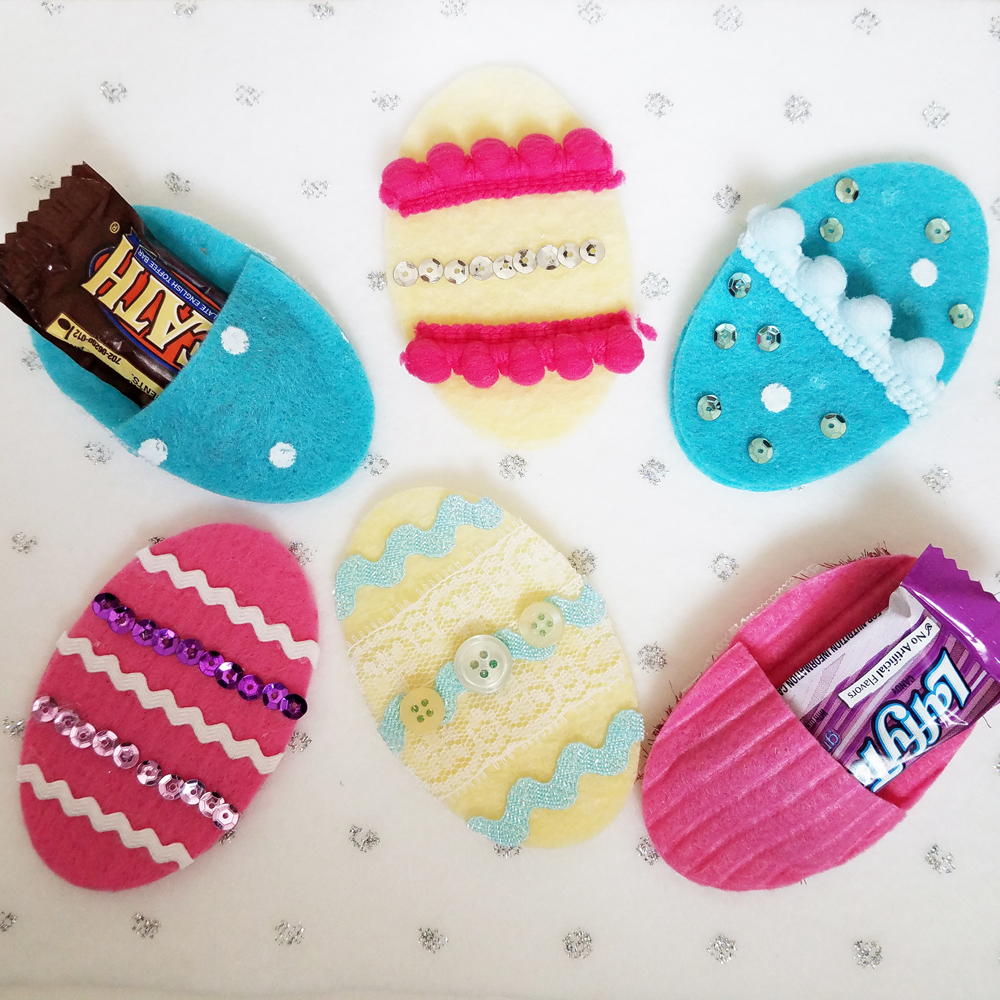 "I love when I can set up a craft, put the supplies out for the kids to play and let them create without a ton of inspiration or help. This felt Easter egg decorating idea is just that, an fun and easy craft that you set up the supplies and let their imaginations go! Start with a cut out oval out of various colors of felt and let them kids decorate the eggs with buttons, trims, ribbon, sequins, lace, and other fun embellishments!"


The Most Inspiring Wedding Trends of 2018
Photo by Flavelle & CoThe Etsy Trend Guide is a compilation of fresh trends our expert is noticing across Etsy and the wedding industry as a whole: what sellers are creating, what shoppers are loving, and what's hot right now in the wider market. These trend predictions for 2018 are based, in part, on past top searches across categories on Etsy.com. In case you haven't noticed from your (suddenly diamond-filled) Instagram feed, engagement season is upon us. Nine out of the 10 most popular d...


From dresses, to decor, to food and drink, the Etsy team puts a ring on all your 2018 wedding trends: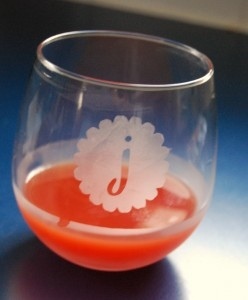 Sick of the confusion of whose glass is whose at a party? With these custom glass etchings you can make sure you're drinking out of your own glass with style! My initial wine glass will always belong to you.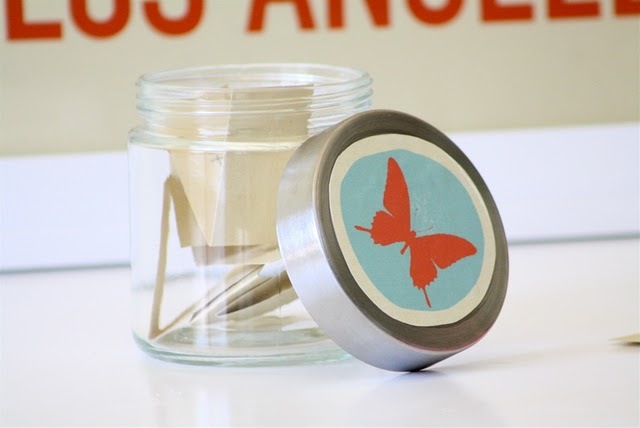 A journal jar contains slips of paper with topics to inspire writing in a journal. This DIY journal jar makes a great gift for any occasion! All you need is a jar, some mod podge, and a few clever journaling ideas. Keeping a personal history doesn't have to mean writing an autobiography. It doesn't need to be chronological or overly organized. You can work on it in snippets here and there. A personal history is only what you want it to be, as long it encompasses you and your life.


Ever wondered how to make wine glass charms? Let Terri O be your guide with this Festive Wine Charms Video. You'll love the look of this fantastic craft!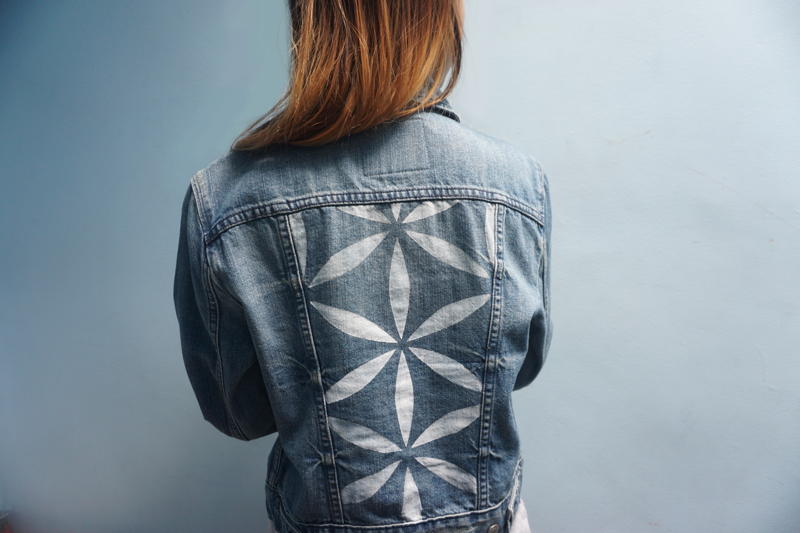 See how easy it is to revamp your old denim jacket with some paint and Stencil1's pattern stencils. With some fabric paint and a paint brush, some low-tack spray adhesive and a Stencil1 stencil, you can quickly breathe new life into a worn and faded denim jacket - it's so easy! One great fact about these pattern stencils is that they're washable and reusable, so find your favorite designs and add them to everything!


Wine Glass Crafts: 20+ Projects and Accessories
Find ideas for decorating wine glasses in our collection of wine glass crafts as well as great ideas for charms and slippers! Wine glass slippers are so easy to sew and they're great for marking which glass is yours. Learn how to paint wine glasses, etch them, and decorate them in a variety of ways.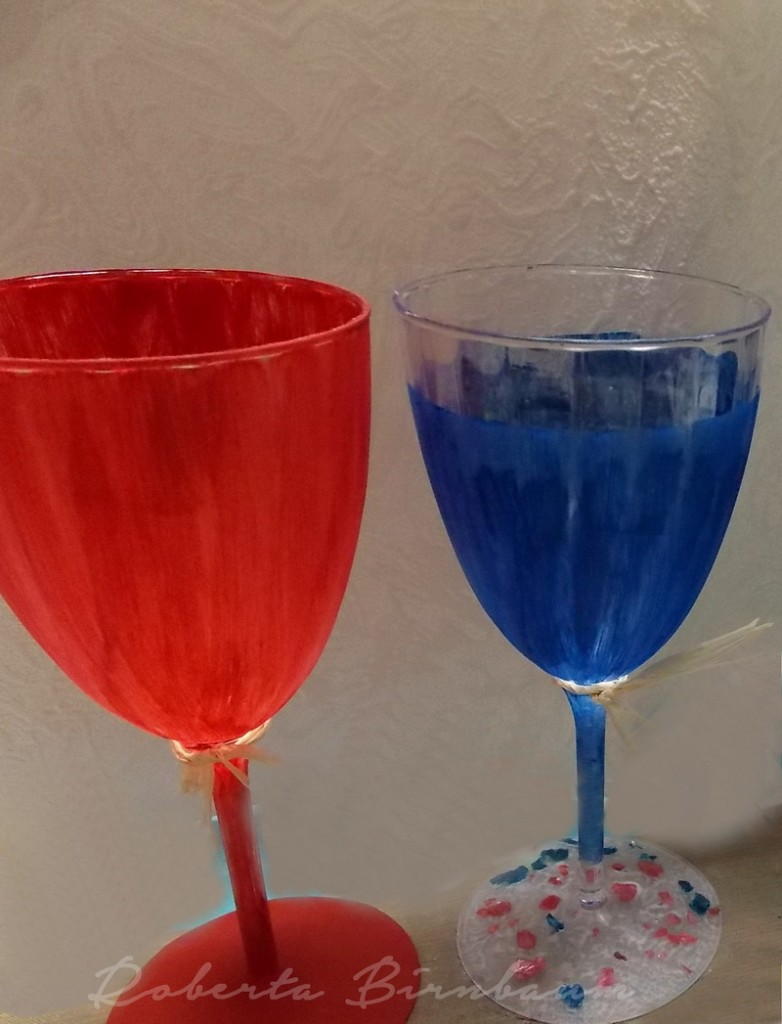 Painted 4th of July Wine Glasses
Part of what makes Independence Day so much fun is decorating. Liven up any gathering and celebrate in style with these cute and easy painted 4th of July Wine Glasses. It's easy to bring a touch of class and sophistication to your holiday table spread without spending an arm and a leg. These DIY wine glasses are reasonably inexpensive, and we can probably all agree they look pretty awesome when they're finished.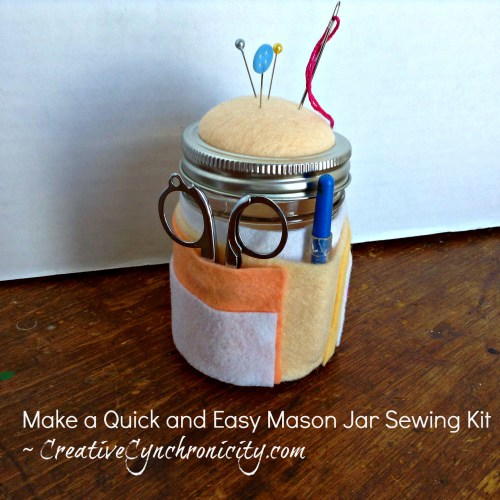 Learn how to make a pincushion jar and use it for all your on-the-go sewing needs. This stunning project is the perfect gift for a bride or for Mother's Day. Mason jar crafts like this one are easy to make and eye catching! You'll work with felt to create pockets for easy storage, and you'll learn how to make a homemade pin cushion that attaches to the lid. Whether you need to make a quick repair to a garment or you want to hand sew a quick project, this darling DIY travel sewing kit is a handy


Marvy Uchida Video: Baby Announcements
Bethany Fields uses paper punches to create two different baby announcements: one for a boy and one for a girl. She also makes party favors for a baby shower, including a watering can centerpiece.


Marvy Uchida Video: Scrap Dolls
Marja demonstrates how to create personalized paper and foam dolls with a touch of recycling. This craft project might bring you back to cherished childhood memories.


Marvy Uchida Video: Stamps and Punches by Judi
Judi demonstrates how to use rubber stamps, velvet ink and scallop punches to create a variety of beautiful elements for scrapbooking and card making. All of Judi's created elements have beautiful texture.


Marvy Uchida Video: Photo Token
A painted ball with a photo face and ribbon hat becomes an affectionate token for placing on top of a cookie tin. Jami demonstrates how to make this token perfect for birthday gift-giving, Mother's Day and other occasions.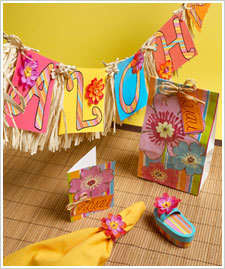 This is a fun and cute summer craft you can put together. Have a cool Hawaiian themed party with these party favors. Make a banner, napkins, invitations and goodie bags. It'll be the best party of the summer.


Marvy Uchida Video: Vellum Candle Wraps
Michael demonstrates how to create vellum wraps for battery-operated tealights. These fancy candle wraps feature embossed leaves and bright, blending colors. Make some for your next dinner party.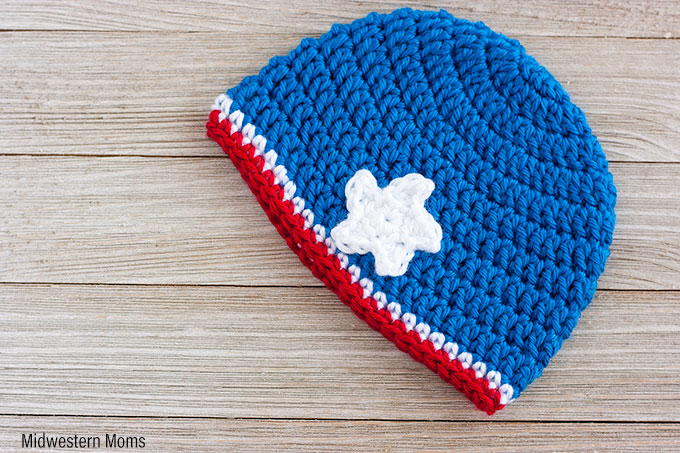 Patriotic Baby Hat Pattern For A Girl
"A simple patriotic crochet baby hat pattern for a little girl. Using the red, white, and blue theme for inspiration and incorporating a cute little star makes this crochet baby hat perfect for showing off patriotism! This pattern uses Caron Simply Soft yarn and an H crochet hook. Easy to complete in one day. The pattern is written for a newborn but can be easily altered for older babies and kids. The pattern is great for intermediate crocheters."


Marvy Uchida Video: Zoo Animals Board Book
Bethany demonstrates how to create an interactive board book for kids full of zoo animals. Kids can find clues, lift flaps and move animals around the board book. Sealed pages will last for years.


Customizing Wooden Easter Eggs
"Learn how to use your Cricut to transform plain wooden Easter eggs into unique holiday decor that you will want to display year after year! This Customizing Wooden Easter Eggs DIY is the perfect project for someone who is short on time and who loves the holiday section of their craft store. In this DIY you will learn how to transform wooden egg easels into cute holiday decor, with just some paint and vinyl. If you don't have a Cricut machine, you could still recreate this project by using anoth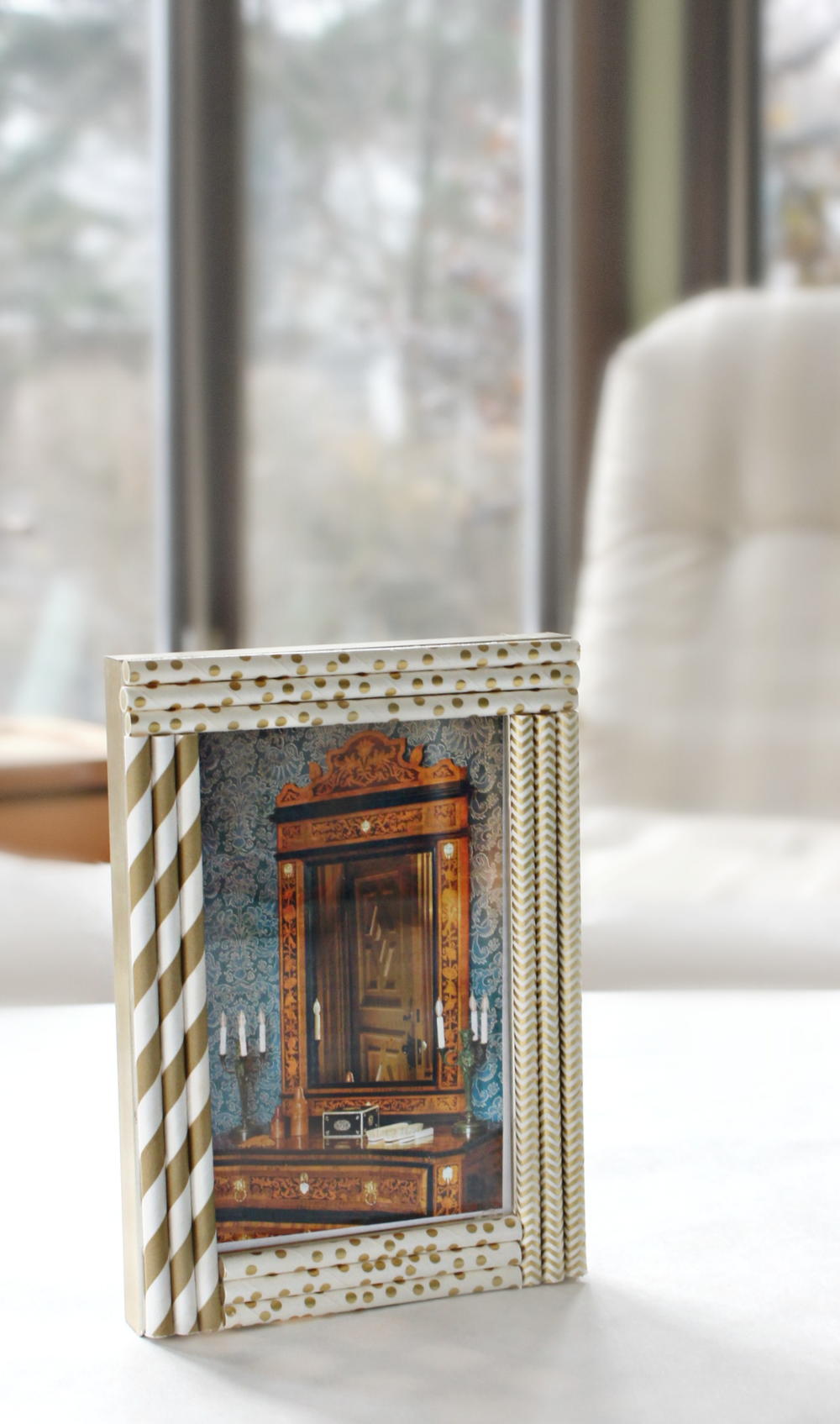 "Learn how to decorate and personalize your own photo frame with this super easy straw frame craft! This straw frame project is super quick, super affordable, insanely easy and great craft for entertaining the kids too! A lovely opportunity to help them express their creativity! This easy photo frame will bring new life to any boring photo frame and will look amazing in any home decor, because you get to make it just the way you want/need/love it!"


Marvy Uchida Video: ATC Display Page
Michael Strong demonstrates how to create a beautiful page for displaying Artist's Trading Cards or other collector cards. This page includes the right size pockets for displaying the cards, scalloped trim and heart embellishments.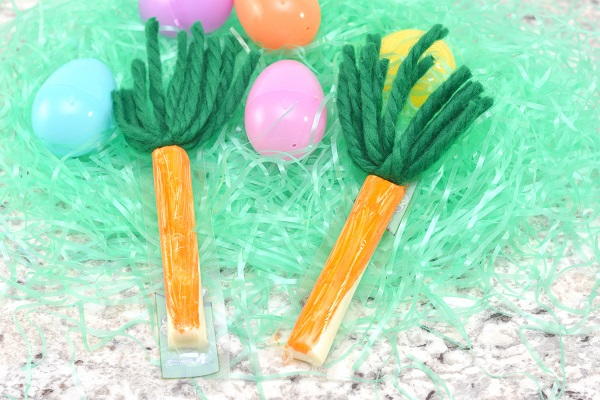 "These cheese stick carrots make a fun lunchbox treat or snack in early Spring. You just need a few simple materials and a couple of minutes! So, get out your low-temperature glue gun, scissors, an orange marker, some green yarn, and of course, a cheese stick. Then, just follow the simple instructions within the post. If you are lucky and have cheddar cheese sticks, you can skip the orange marker and have this craft ready even faster!"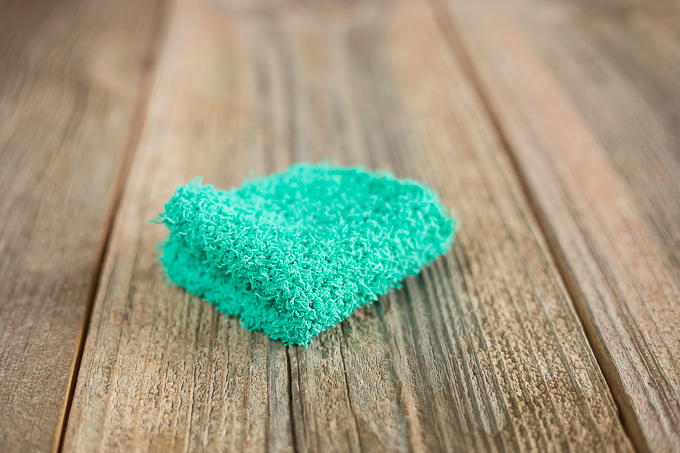 Simple Crochet Scrubby Dishcloth Pattern
"Need a simple crochet project? This is a simple dishcloth pattern but it is made with Red Heart Cotton Scrubby Yarn!! So it has extra scrub cleaning power! Since it is cotton, it is easily washed and dried when needed. This pattern uses single crochet stitches and an I Crochet hook. Sit down and complete this easy dishcloth pattern in a day! Perfect pattern for beginner crocheters as well. Make sure to add this dishcloth to your kitchen supplies!"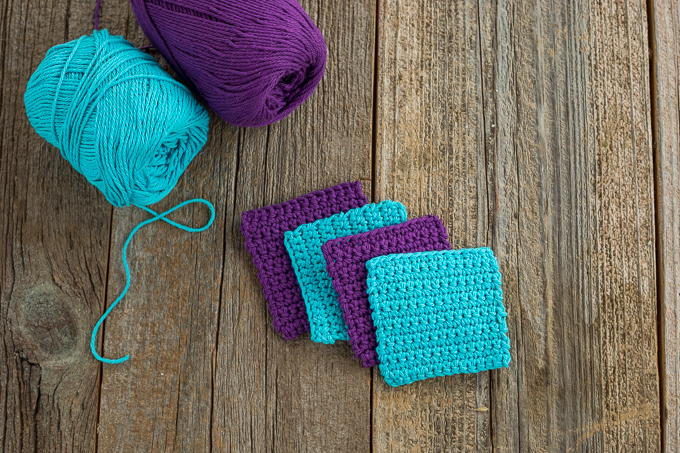 "Need some new coasters? These coasters are very simple to make with single crochet stitches. Perfect for a beginner crocheter. Make them in any color to match your decor. Made with 100% cotton yarn so they absorb water and can be easily washed if needed. This project is easy to make in 1 day! If you need something simple to work on, these coasters are the perfect crochet project. Make as many as you need!"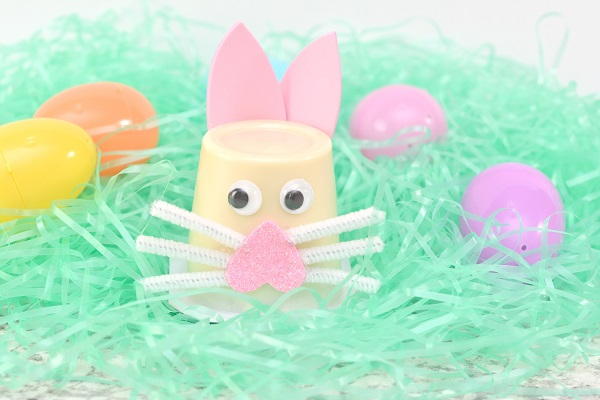 "Turn a pudding cup into an adorable bunny for a fun Easter-themed snack or lunchbox treat! You only need a few basic supplies - glue gun, scissors, craft foam, googly eyes, a pipe cleaner, and of course, a pudding cup - to make this playful snack. Sneak it into your child's lunchbox, surprise your child with it after school, or add it to your child's Easter basket as a special treat. It's so easy to make, you could even make enough for the whole class!"


Marvy Uchida Video: Fat Foam Album
Trisha uses the Super Hot Wire Foam Cutter to create elements for a fat and funky scrapbook album. Upholstery tracks also make an appearance in this fun album project about a family ski trip.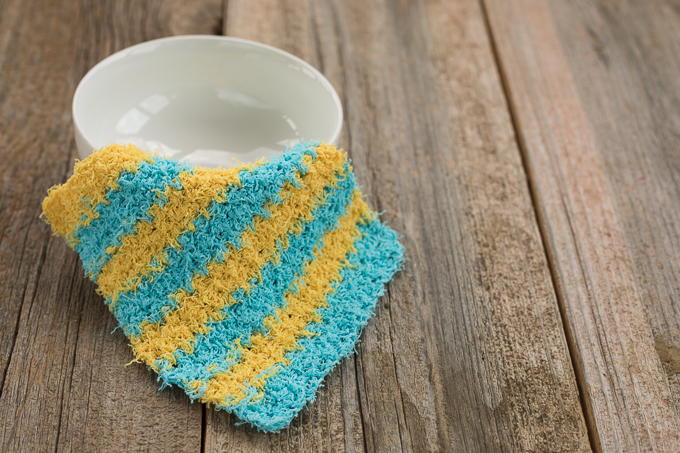 "Want a dishcloth that has a little more scrubbing power? This scrubby dishcloth will help you get those dirty dishes spotless. The scrubby yarn is different to work. It is a cotton yarn so it can be washed and used over and over again. Choose 2 different colors or just use one color, the choice is up to you. Easy to match any decor. This is made with Red Heart Cotton Scrubby yarn and an I crochet hook."


Marvy Uchida Video: Velvet Book
Trisha Morris uses puffy velvet markers to embellish a handmade book, which opens in a variety of ways. Trisha uses an embossing heat tool to add puffy finish to the painted and stenciled velvet.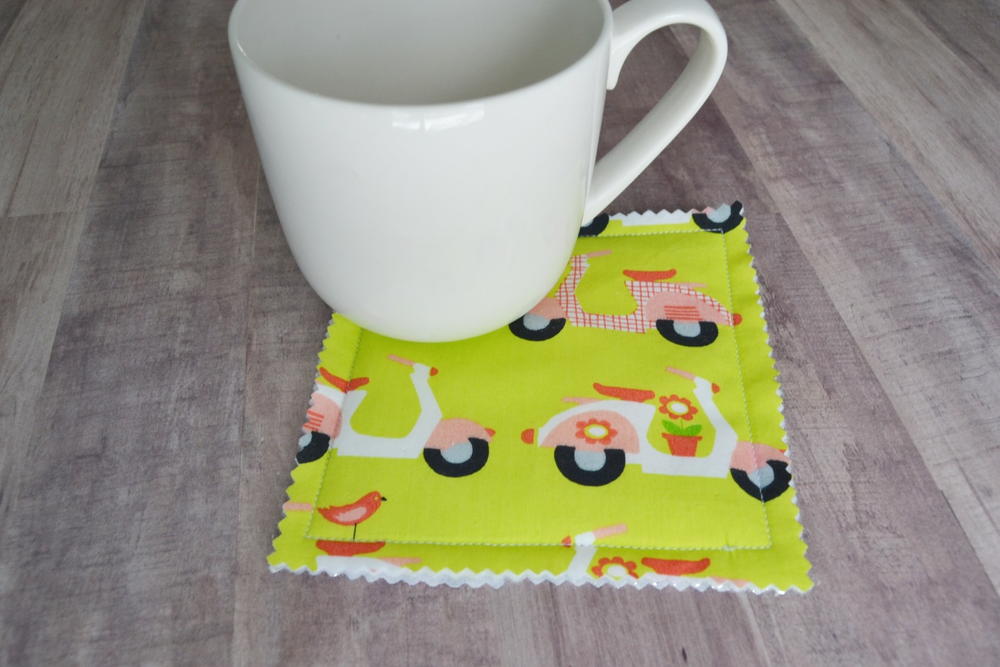 "Mug rugs are essentially big coasters. They are usually big enough so that you can have a mug and a snack on it, like a cookie. This mug rug tutorial shows you how to make a mug rug or even a set quickly and easily. This project requires very little fabric and is a great use of leftover fabric scraps from other projects. Mug rugs also make cute little gifts for something like a new apartment or home."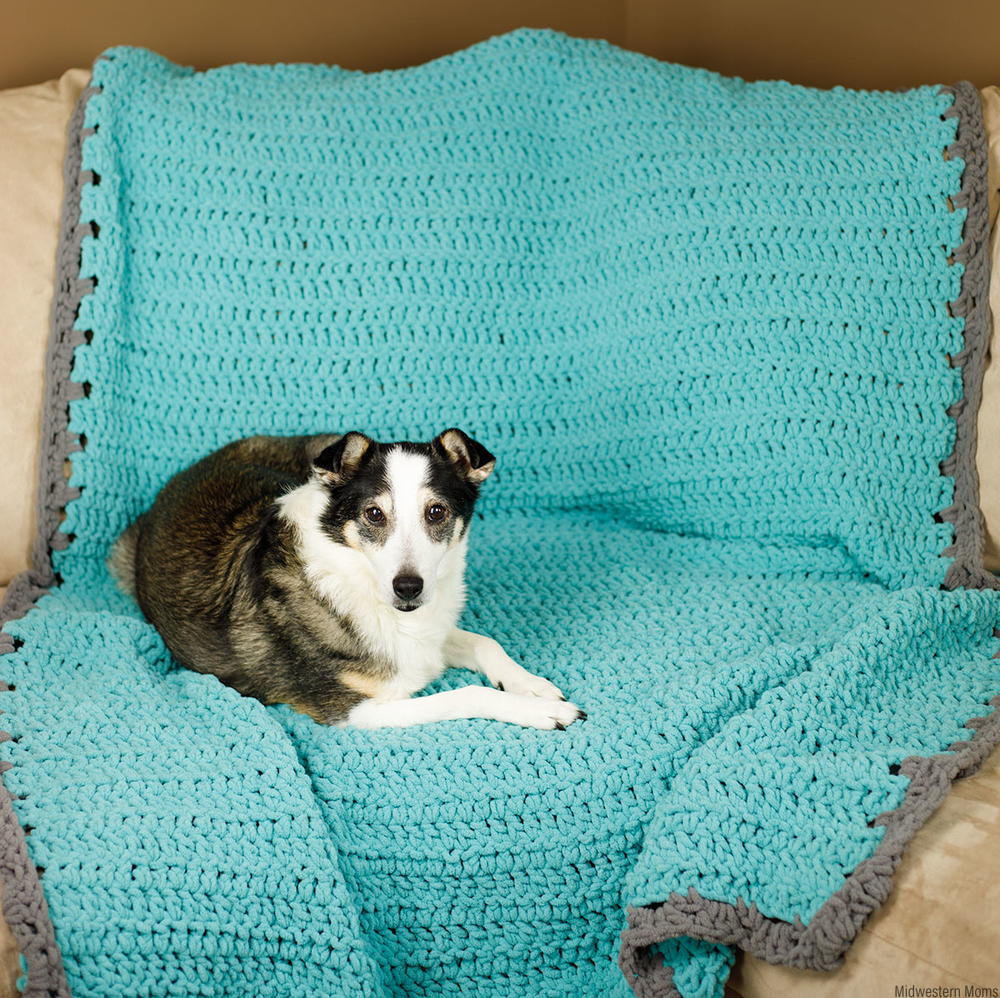 Crochet Dog Blanket / Couch Cover
"Does your dog love to sit on the couch with you? Tired of the hair left on the couch? This dog blanket is to help cover your couch to protect it from your dog and it's hair (not a foolproof way to prevent hair since it is crochet but it is a big help). This blanket is made with really soft yarn - Bernat Blanket Yarn. The blanket is made of mainly double crochet stitches."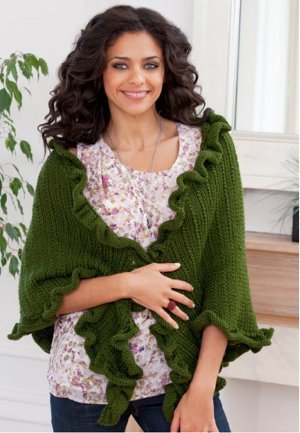 This beautiful Princess Shawl was inspired by Princess Kate, who was seen wearing one very similar. A knitted shawl is a great fashion staple, as it's great to wear year round and can easily be dressed up or dressed down.


Any 4-year-old fashionista will tell you one of the greatest joys of getting a new dress is testing how well it twirls. After all, what good is putting on a fancy Easter frock if you can't pirouette—and scramble for eggs—in it? Why wear a fun birthday jumper to the party if it's not frolic-friendly? "I love seeing happy kids running around wearing my creations," says Lithuania-based designer Evelina Dedel, whose gorgeous line of minimalist children's clothing is made to move natura...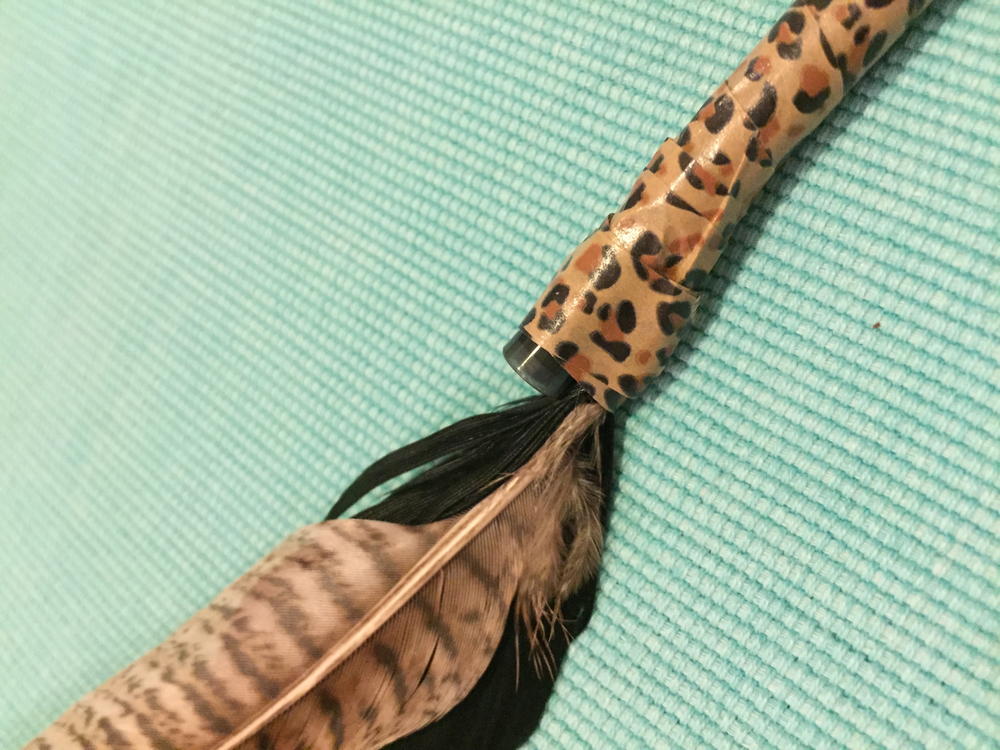 Awesome DIY Feather Ballpoint Pen
If you've always wanted a cool feather pen but don't know how to write with an ink bottle, you can always make your own ballpoint feather pen that is much easier to use. This Awesome DIY Feather Ballpoint Pen will have you feeling nostalgic for that "Old World" way of life without having to learn calligraphy. You can customize this pen with whatever feathers and patterns you like, so not even an elegant peacock feather pen is out of your reach. Make your own feather ballpoint pens with this cool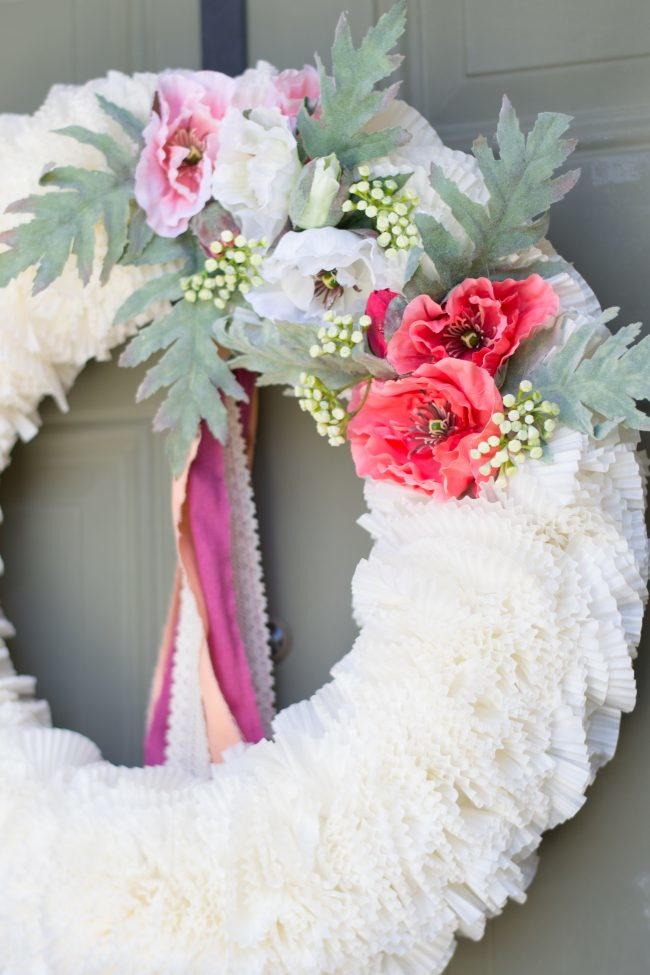 Faux Flower Cupcake Liner Wreath
Cupcake liner crafts can be some of the prettiest projects out there, and this wreath is no exception. Create a stunning cupcake liner wreath with basic materials. Get your hot glue gun out and turn on the TV in the background as you decorate your wreath form with dozens and dozens of cupcake liners! You can make the wreath as full as you like. Poppies are the perfect floral addition, and you can add other faux flowers and greenery to create your beautiful door decoration. If you're looking for


With this Coloring Your Handmade Paper tutorial, you will learn all about how to add color to your handmade paper, and how to make beautiful colored envelopes! Make your own paper using this easy tutorial today!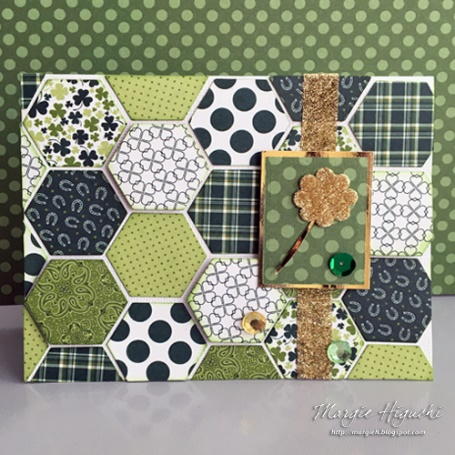 Patchwork St. Patrick's Day Card
Make your own St. Patrick's Day card with this pretty tutorial. Does your cousin have a St. Patrick's Day birthday? Maybe you just want to wish a friend well at this cheery time of year. This homemade St. Patrick's Day card features hexagons in a patchwork design for a beautiful effect. Experiment with making some of the tiles more dimensional than others for an eye-catching look. Choose your favorite Irish-themed paper prints and colors to use for your hexagons. A touch of gold makes the perfec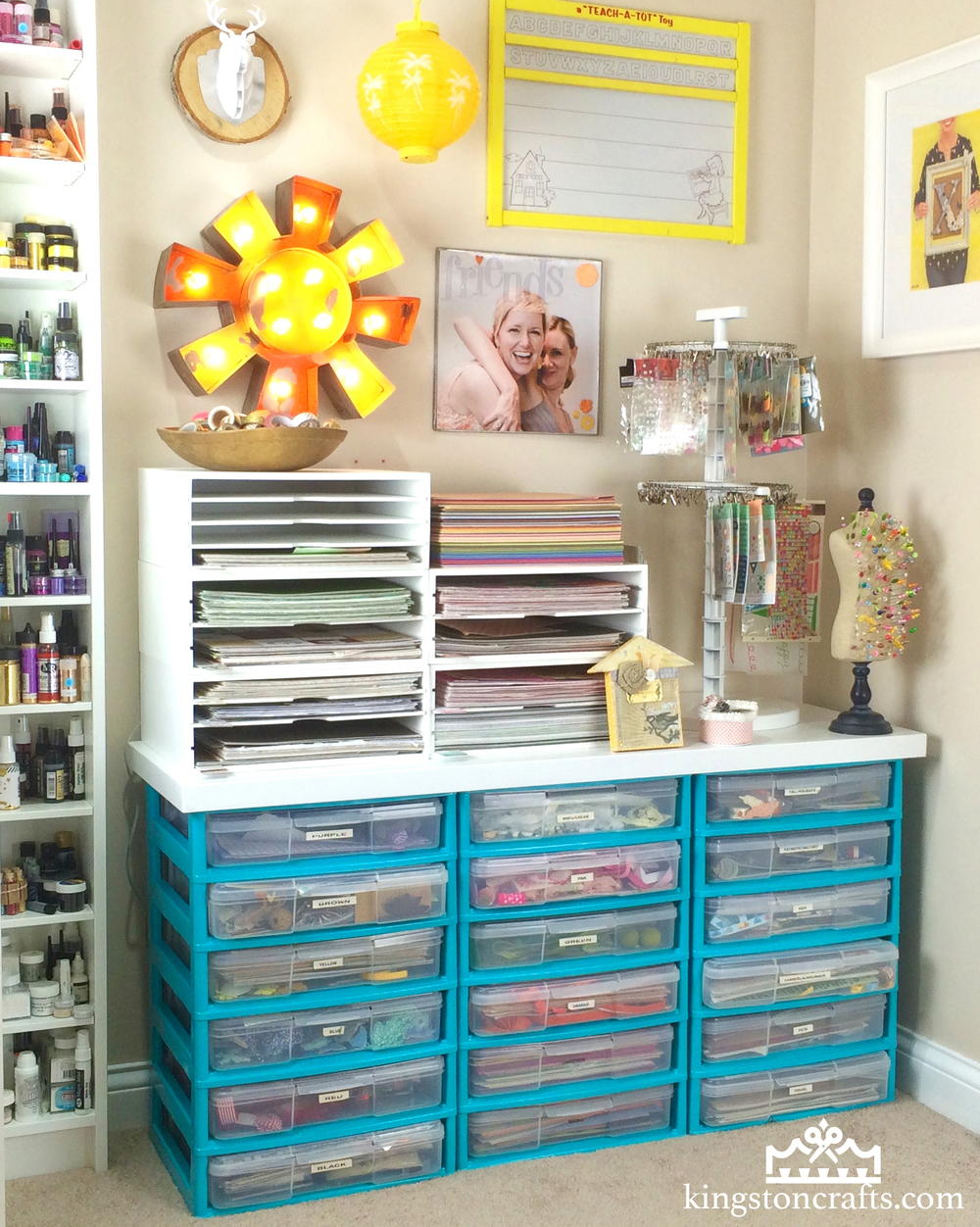 How to Decorate Plastic Storage Drawers
Decorate clear plastic storage drawers simply with spray paint! This fantastic tutorial will fulfill your organizational dreams. Easily spray paint drawers in the color scheme of your choice to match your craft room. Add a table top to span the bins and you'll have the ultimate crafty storage! If you're a fan of woodworking or you know someone who is, you can easily build the tabletop together. It's easy to dress up plastic storage bins to match your space, and you can get SO organized this way,


A Day in the Life of Barnaby Jack
Photo by Josh Gruetzmacher"My passion for vintage started kind of unknowingly," says Berkeley-based vintage clothing and accessories collector Sara Ruhe. Born and raised in Tucson, Arizona, Sara first stumbled upon vintage in high school when her older sister got her driver's license. "It was really fun to go out driving together, and we would often end up at thrift stores," she explains. "We'd comb through racks and racks of clothing, and the things that caught my eye the most wer...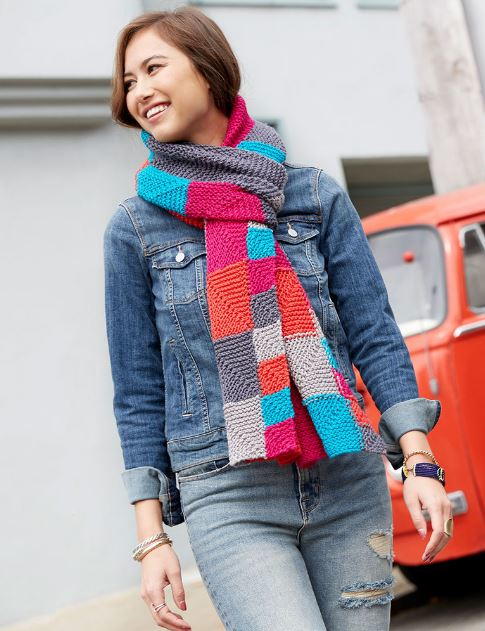 Miter Me This is a bright, colorful scarf made up of mitered square that are artfully arranged in three columns from the bottom up. The secret to mitered squares is that decreases in each row cause the stitches to appear at right angles from each other - without any additional shaping! Wearing this scarf will make an ordinary day seem special, so choose your funky or neutral color palette and give this style a try.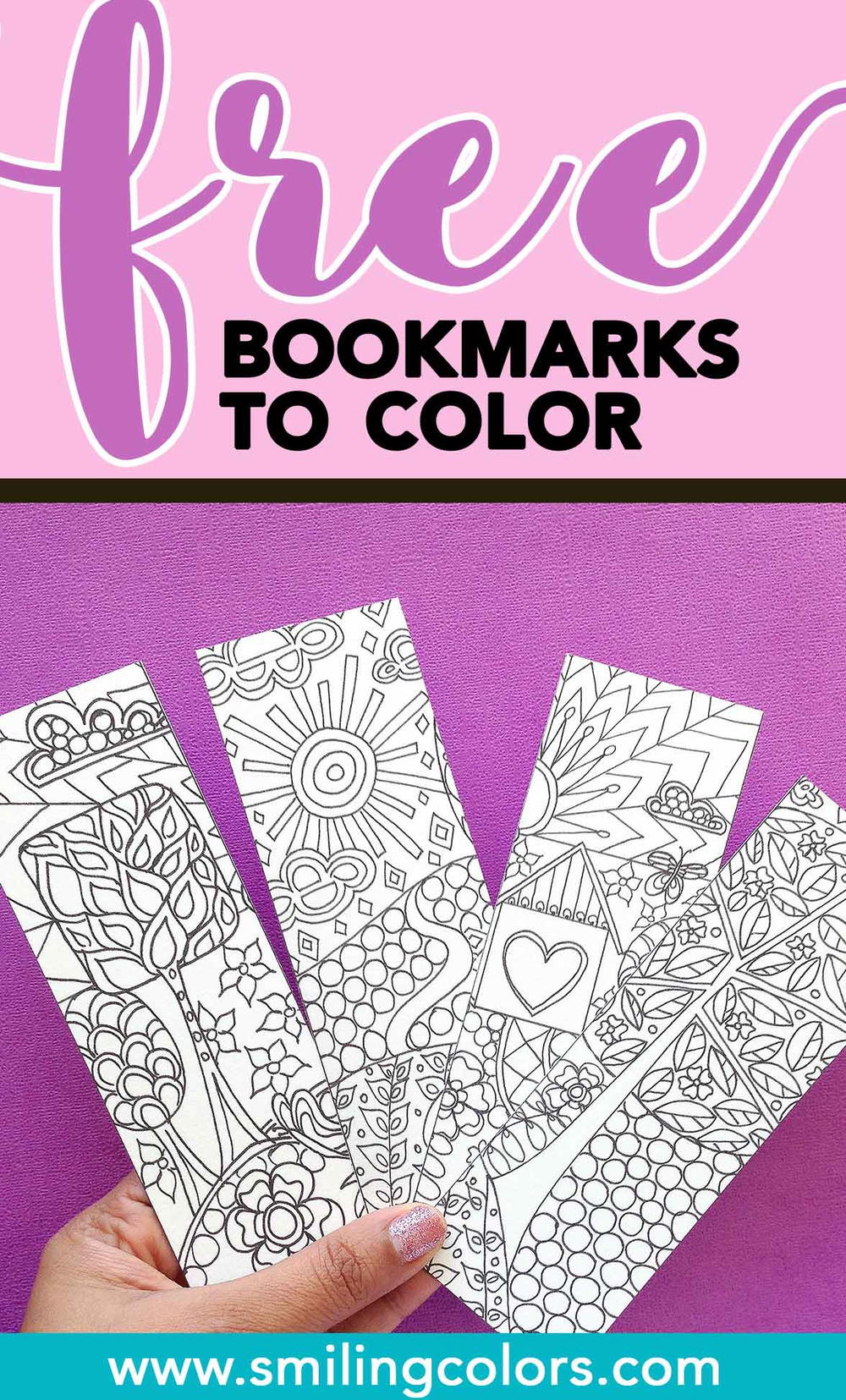 "Hello friends! I have some fun free bookmarks to color- perfect for your month of reading! If you are a bookworm or a colorist grab these free bookmarks to color and have fun coloring them in. You can watercolor on these, use color pencils, crayons, markers, paint or really any coloring medium of your choice. You can also leave them as a black and white line art. Print these at home today and enjoy coloring them in."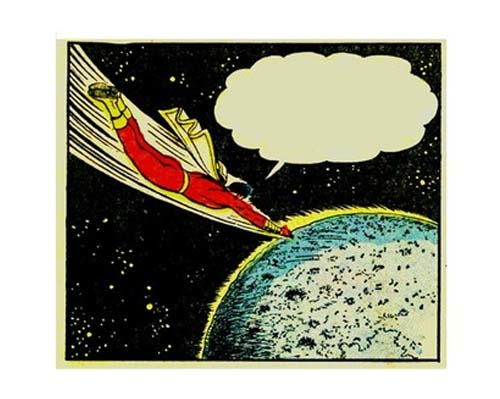 "Captain Marvel zooms through space... he has something to say... but what? A cool activity for children learning to write. Have fun making up slogans or sayings for Captain Marvel. Memos, notes and reminders like 'I'm off to make my bed' or 'Yay!!! Movies on Friday @ 5pm' or 'I'm fantastic!' There are two space themed A4 retro posters to download and add your words to. Maybe Captain Marvel wants to say something next week - mount them in frames and write your message with permanent marker on th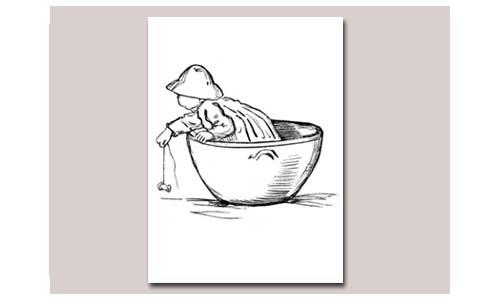 Gorgeous Vintage Wet Weather Child to Colour
"This vintage pic is a perfect example of how wonderful childrens imaginations are in any situation. I love the nostalgia and emotion this pic evokes. It is amazing with all the toys about today, a child will have a whale of a time with a cardboard box, or even a pot. Back in the day play things were found about the home, and not likely plastic. Grab and colour this for a child's room or wall dcor for the laundry."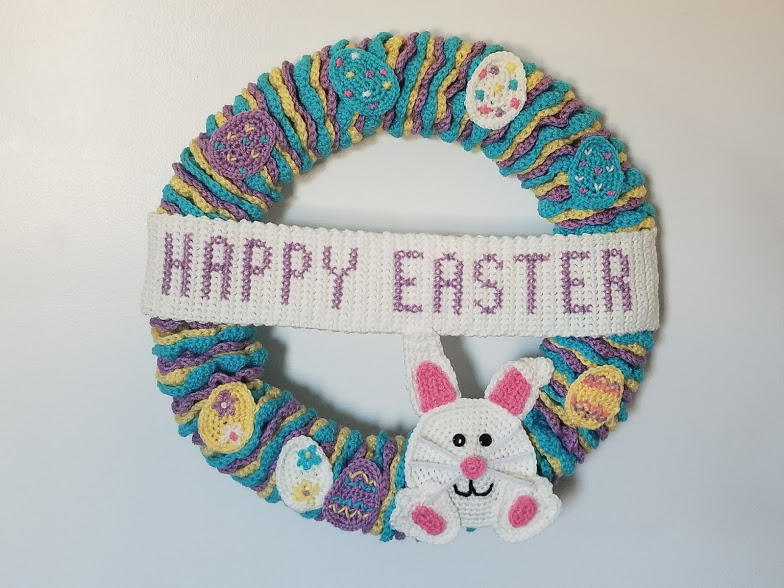 "This wreath would look amazing in your home or office. You can hang it on a door or your wall, anywhere indoors. It's colorful and festive and sure to draw many compliments! I consider this pattern to be an intermediate level pattern simply because of the quantity of parts and pieces that need crocheted and assembled. None of the stitches are difficult. You only need to know how to single crochet, half double crochet and double crochet."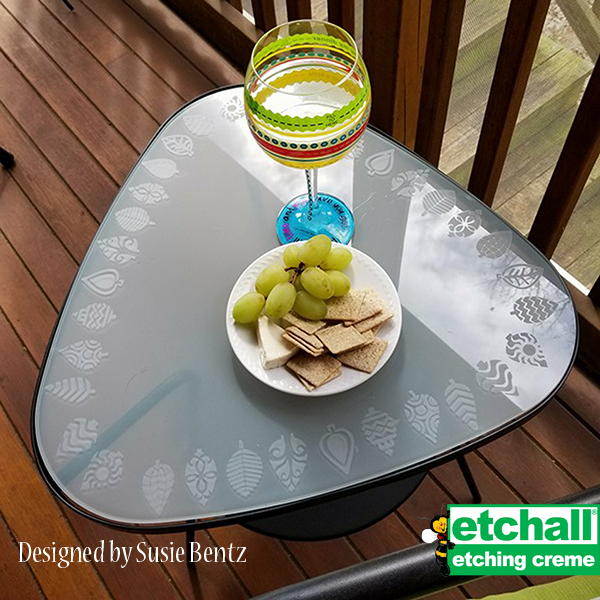 Etching a Thrift Store Glass Top Table
"I re-freshed this thrift store find with an etched leaf border just in time for spring! Adding a little pizazz to a glass top table couldn't be easier with etchalletching crme and etchall stencil spray. It only takes 15 minutes to etch an image and etchalletching crme is reusable! It works on glass, mirrors, china, marble, and slate. Once you spray a stencil with etchall reposition/reuse stencil spray, you can use the stencil repeatedly before you need to re-apply."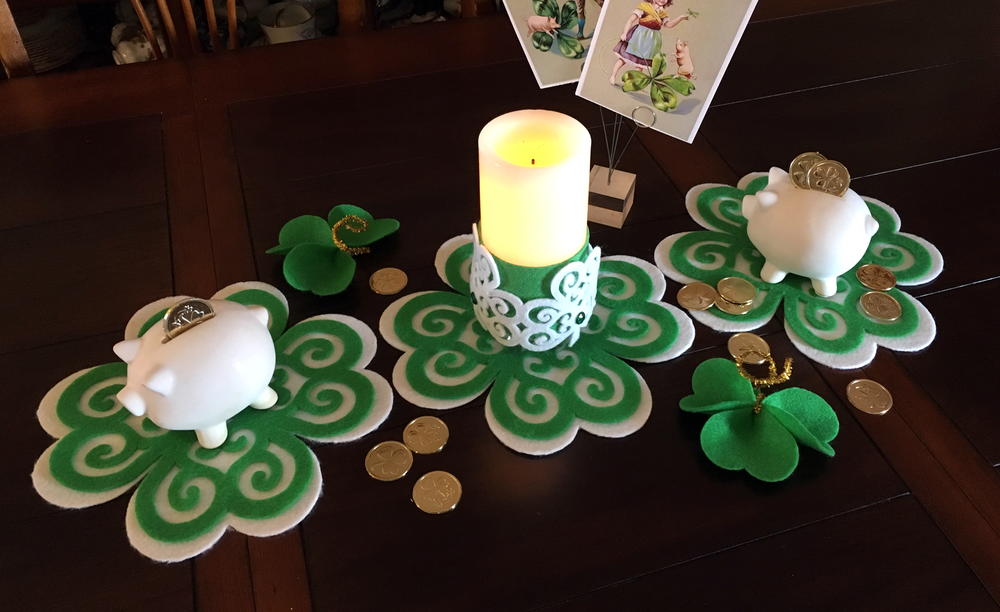 Felt Shamrock Place Mat and Candle Collar
"From January thru December there's always a reason to decorate. This table runner and candle collar immediately say March because of the colors. But, if you had seen them February in either red and white, or pink and white... you might have thought of Valentine's day, right? In April and May it could be cut from a variety of pastel colors for Easter and Mother's Day and red, white and blue would definitely say Independence Day. With so many wonderful colors of felt to choose from, this is a des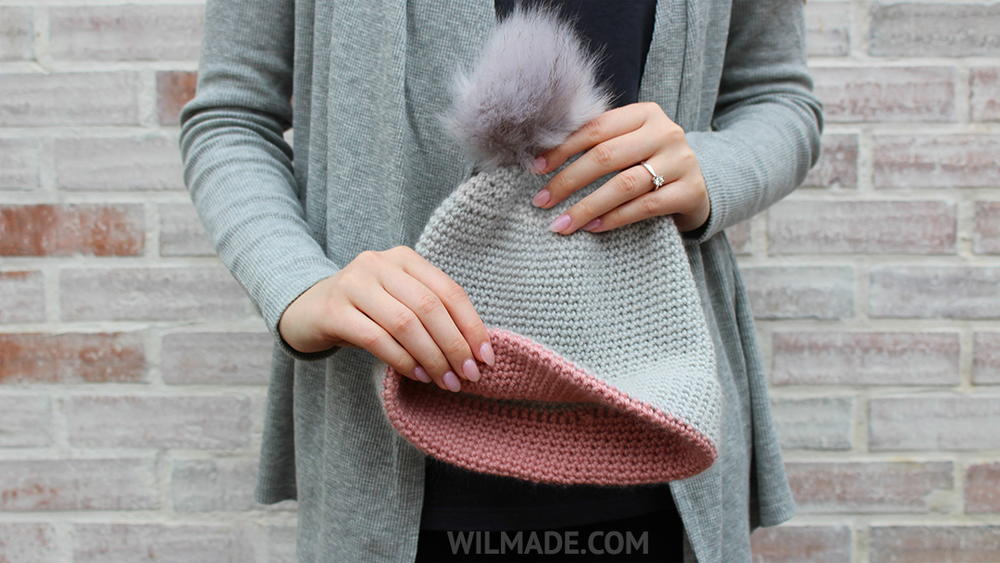 "Crochet your own elegant simple double brim hat using this crochet pattern. The pattern is written in US crochet terminology and the finished dimensions are 20cm/8 tall and 23cm/9 wide when lying flat. The hat fits circumference 57cm/22 which is adult size. The double brim keeps your ears double warm and looks great when using another color on the inside. The color combinations you can use are endless! I put a pom pom on top to finish it off."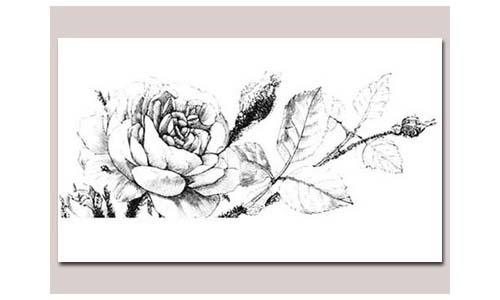 Large Vintage Floral to Colour
"Add this gorgeous vintage rose to your art journal or place into a frame to grace a space on one of your walls. Use watercolours to make this a super quick project. Ply your colours to this A4 size poster try muted shades or pastels for a romantic feel, shades of a single colour to express nostalgia, whacky colours for a fantasy mood or brights for a modern, funky feel. Try them in different colourways and have fun!"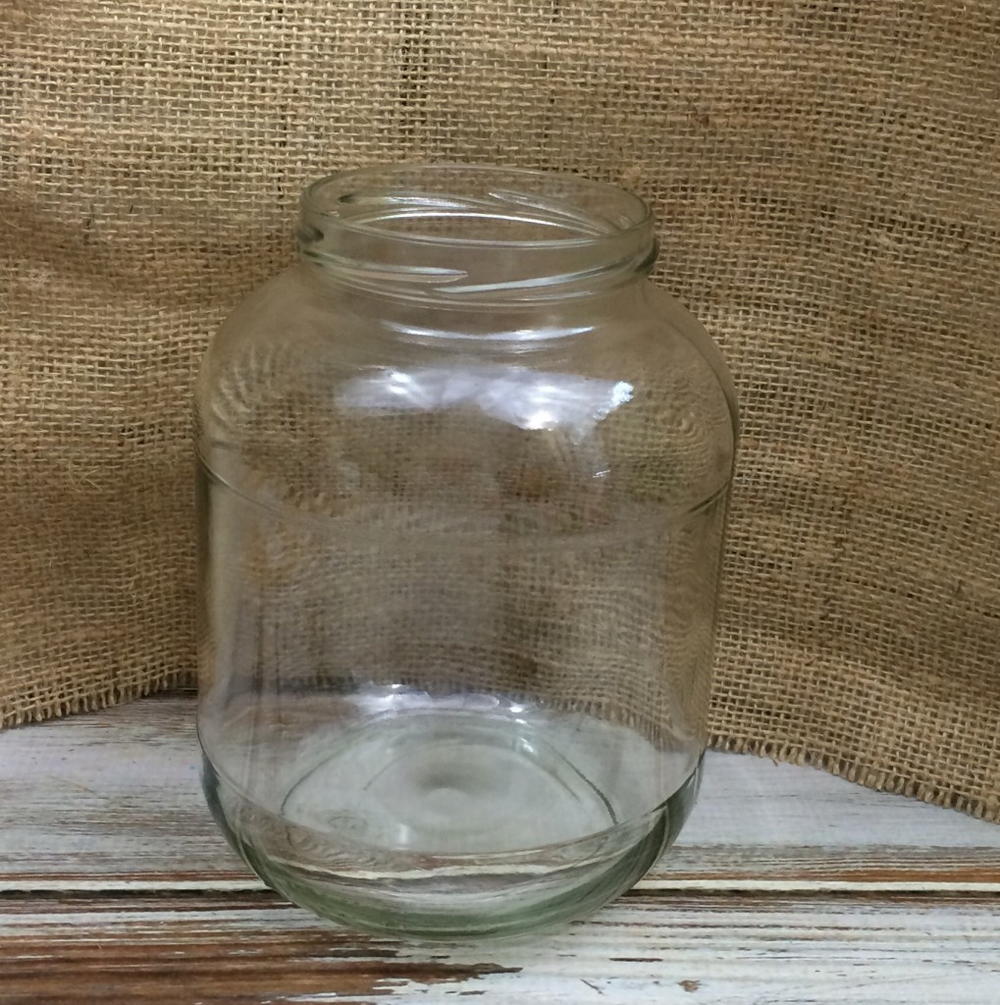 "Fun and easy Easter decor project that the little ones can help with. Items needed are one empty clean glass jar, raffia, and some faux speckled eggs, or any other eggs of your choice. Let the little ones have fun filling the jar with the eggs, then tie a few strains of raffia around the neck of the jar, and your good to go. Would look cute sitting on a mantle or shelf with other Easter decor, or use as a table centerpiece at your next Easter party."