CarGo believes Classic will jump-start season
Rockies right fielder Carlos Gonzalez believes representing Venezuela in the World Baseball Classic could lead to a good start to the regular season. "You prepare better earlier because you want to play well, and you want to represent your country the best way possible," Gonzalez said.

2017-02-26 20:16:17
`
3
Mike zone: Conforto's HR, 2 runs pace Mets
Michael Conforto's white-hot start to spring continued with another home run on Sunday, part of a two-hit effort in the Mets' 5-2 win over the Tigers at First Data Field.

2017-02-26 20:03:21
`
3
Nori Aoki brings big league experience to Team Japan
Few players can appreciate the World Baseball Classic experience like Norichika Aoki. The outfielder is back for a third trip to the international tournament, but this time as a key veteran instead of a young prodigy, as he was more than a decade ago.

2017-02-26 19:10:58
`
5
Oblique no longer an issue for Britton
Zach Britton's oblique soreness is gone. A day after he threw a bullpen session on Monday, the star left-handed Orioles closer complained of discomfort in his left side.

2017-02-26 17:50:49
`
2
Out on a Tim: Mets embracing Tebowmania
Once Grapefruit League games begin, crowds at the Mets' Spring Training back fields tend to dwindle, as the organization's biggest stars limit their time to the main stadium. That will change at least temporarily on Monday, when Tim Tebow rolls into Port St. Lucie, Fla., for his first official day of Spring Training.

2017-02-26 17:32:13
`
2
Twins' Berrios finding comfort on mound
After a forgettable rookie season that saw him post an 8.02 ERA in 14 starts, right-hander Jose Berrios is staying positive and continuing to work on his mechanics this spring.

2017-02-26 15:12:49
`
1
Starlin homers, Severino sharp in Yanks win
Luis Severino looked sharp in his opening bid to secure a rotation spot and Starlin Castro homered as the Yankees defeated the Blue Jays, 7-2, in Grapefruit League action Sunday at George M. Steinbrenner Field.

2017-02-26 14:28:20
`
1
Yanks' Sanchez also dangerous behind plate
Gary Sanchez's historic home run barrage taught opposing teams to pitch carefully when he is at the plate, and now the Yankees' catcher is reminding baserunners not to sleep on his strong arm.

2017-02-26 13:58:03
`
1
Football injury leaves Bourn in limbo
Michael Bourn has caught footballs in conditioning drills "thousands of times." However, on Friday, he snared a pass that went the wrong way, which jammed his right ring finger and broke it. He appeared in the Orioles clubhouse Sunday morning wearing a splint on the finger.

2017-02-26 13:50:18
`
1
Albies anxious to see big league play
After spending the past few weeks patiently undergoing the final stages of rehab for his freak elbow fracture, highly regarded Braves prospect Ozzie Albies is now anxious to make his Grapefruit League debut, possibly early next week.

2017-02-26 13:48:14
`
1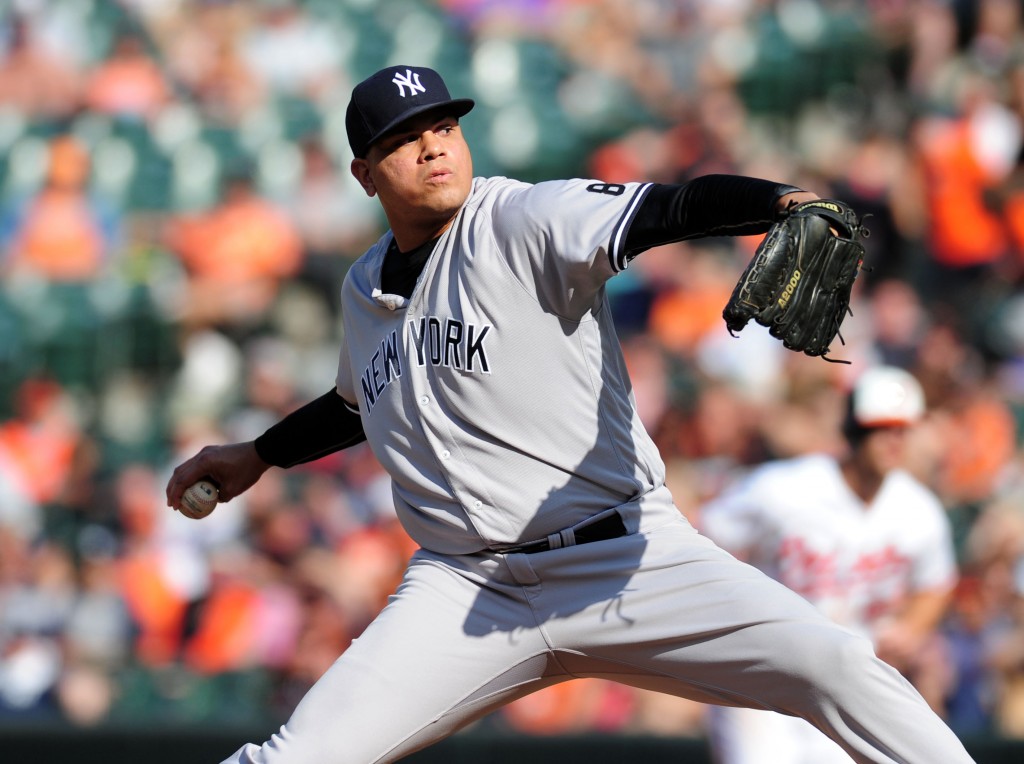 The past week's original content from the MLBTR staff… The recent controversy over Dellin Betances' arbitration hearing with the Yankees led MLBTR contributor Matt Swartz to explore how baseball's arbitration system values saves over every other metric when it comes to evaluating reliever performance. The Nationals' signing of Matt Wieters gives Washington a surplus behind…

2017-02-26 13:38:13
`
3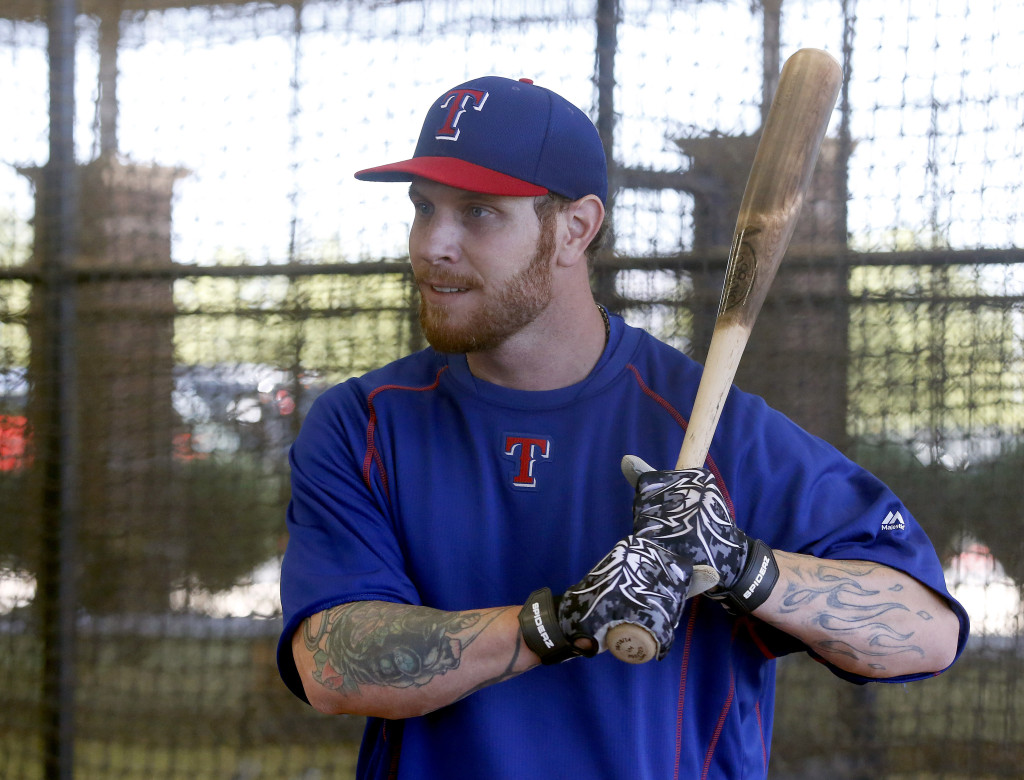 AL West Notes: Hamilton, Bailey, Mariners, Devenski
Some news and notes from around the AL West… Rangers outfielder Josh Hamilton is expected to undergo arthroscopic surgery on his left knee on Monday, the club told reporters (including Jeff Wilson of the Fort Worth Star-Telegram).  Hamilton underwent two surgical procedures on that same knee last year and has been bothered by soreness in…

2017-02-26 13:23:06
`
1
Clark: Betances concentrating on season
Dellin Betances has turned the page following his arbitration hearing with the Yankees and is channeling his energy toward helping his teammates win ballgames, according to Tony Clark, the executive director of the Major League Baseball Players Association.

2017-02-26 13:06:35
`
1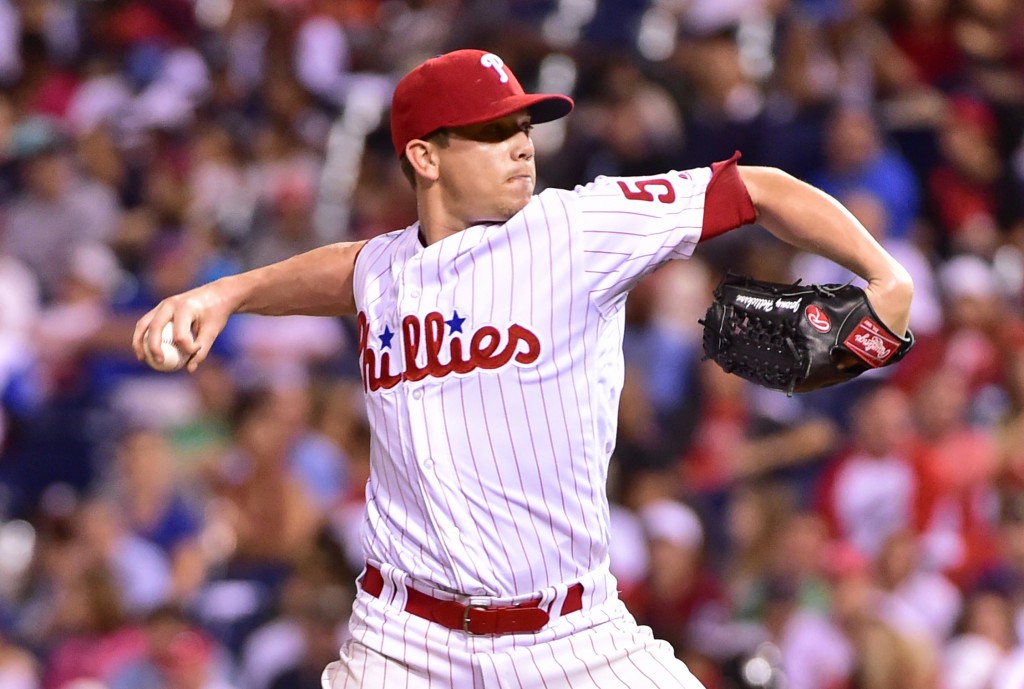 Pitcher Notes: Hellickson, Urias, Straily, May
Right-hander Jeremy Hellickson's November decision to accept the Phillies' qualifying offer in lieu of testing free agency came as a surprise, but he believes it was the correct choice. "I feel like I made the right decision," Hellickson told Ryan Lawrence of PhillyVoice.com earlier this month. "And seeing how it all went down, I definitely…

2017-02-26 12:42:49
`
1
Hamilton may face another knee surgery
Josh Hamilton is looking at the possibility of more surgery on his left knee and it is becoming obvious he will not be ready for Opening Day.

2017-02-26 12:42:39
`
3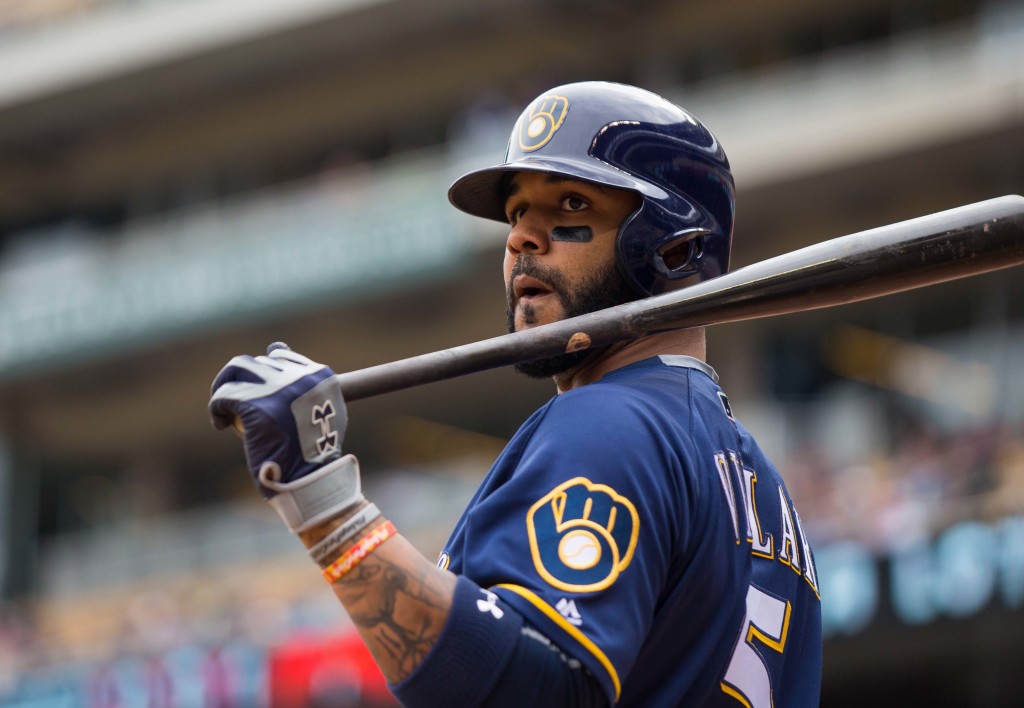 NL Central Notes: Villar, LeMahieu, Cubs, Pirates
Here's the latest from around the NL Central… As recent extension talks would seem to indicate, the Brewers have earmarked Jonathan Villar as a long-term part of their future, Tom Haudricourt of the Milwaukee Journal Sentinel writes.  In turning down the extension (reportedly a three-year deal over his arbitration seasons worth in the range of…

2017-02-26 12:10:06
`
3
In Blue Jays debut, Morales makes impact
When Kendrys Morales was introduced before the Blue Jays' Grapefruit League home opener Sunday at Florida Auto Exchange Stadium, he got a nice round of applause. That was nothing compared to the response he got when he homered to lead off the third inning in just his second at-bat in a Toronto uniform.

2017-02-26 11:55:03
`
5
Gattis, Stassi ignite Astros in win over Braves
Freddie Freeman recorded two hits and his former Atlanta teammate Evan Gattis enjoyed his return to ESPN's Wide World of Sports complex on Sunday, as the Astros used Max Stassi's two-run homer in the eighth inning to claim a 3-2 win over the Braves.

2017-02-26 11:14:31
`
1
Flamethrower doesn't faze Stanton's timing
When a pitcher throws 100 mph, he tends to get a hitter's attention in a hurry. In the fifth inning of Sunday's 7-4 loss to the Cardinals, the Marlins received a wakeup call when hard-throwing prospect Sandy Alcantara took the mound.

2017-02-26 10:32:17
`
1
Justice: Indians intend to finish the job
There's no such thing as a perfect team, but the Indians might be as close as anyone gets in the American League in 2017. Now, it's about doing it.

2017-02-26 10:02:39
`
1
Scherzer has first 'pen session since injury
Max Scherzer completed his first bullpen session of the spring on Saturday afternoon, the first time he has thrown off the mound since he arrived at camp still feeling the effects of a stress fracture in his right ring finger.

2017-02-26 09:57:35
`
1
Dickey knows he's 'capable of a lot more'
Though his final season with the Blue Jays was not as successful as he had wished, R.A. Dickey is approaching this season genuinely confident in his ability to give the Braves possibly more than they envisioned when they signed him to a one-year, $8 million contract in November.

2017-02-26 07:51:12
`
1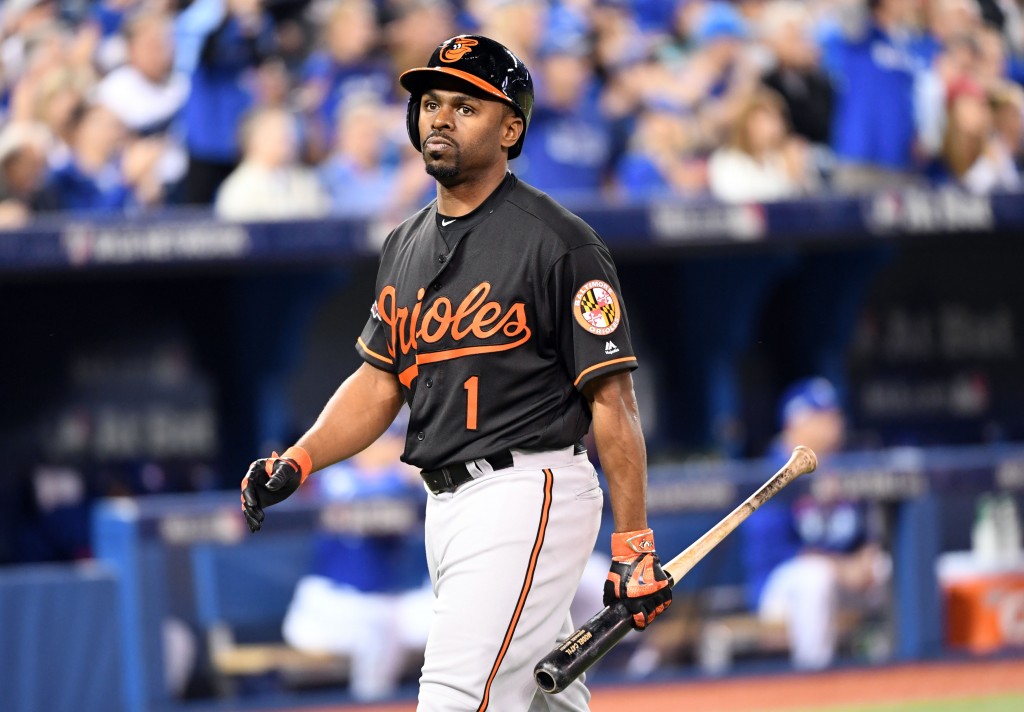 AL East Notes: Bourn, Biagini, Shelton, Swihart
It was on this day 82 years ago that the Yankees released franchise icon Babe Ruth, who immediately signed a $20K contract to join the Boston Braves for the 1935 season.  Over 2084 games and 9199 plate appearances in a Yankee uniform, Ruth hit an astounding .349/.484/.711 with 659 home runs, literally transforming the sport…

2017-02-26 07:18:34
`
1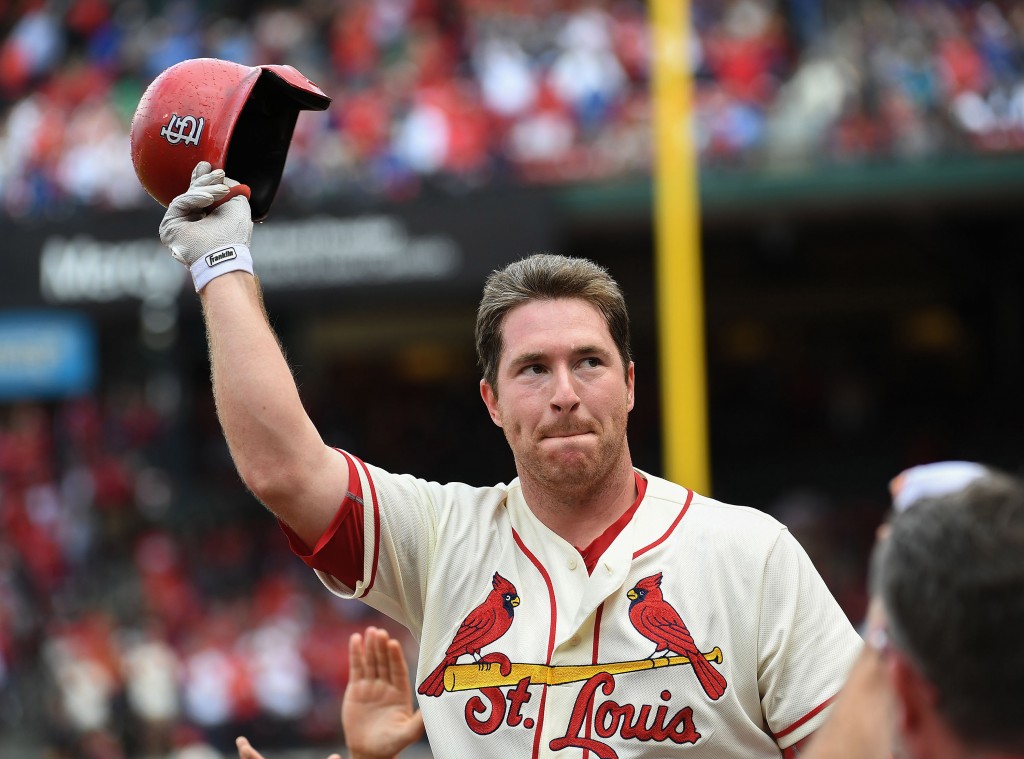 Camp Battles: St. Louis Cardinals
Before they attempt to bounce back from their first non-playoff season since 2010, the Cardinals have a few positions they'll need to figure out leading up to April. Let's take a look in the latest edition of MLBTR's Camp Battles series… Third Base Jhonny Peralta Age: 34 Bats: R Contract Status: One year, $10MM Options…

2017-02-26 06:33:03
`
3
With Duda uncertain, Bruce starts 1B drills
Until Sunday, the Mets' plan to try out Jay Bruce or Michael Conforto at first base had been nothing more than idle chatter. The Mets had hoped to spend this spring making several of their players more versatile. But they did not immediately put those plans into action, preferring to let their outfielders focus on what they do best.

2017-02-26 05:14:24
`
1
Oscars wiz Axford predicts tonight's winners
A's reliever John Axford, the film buff who was a perfect 18-for-18 in Oscar predictions in 2014, is sharing his full selections again ahead of Sunday's ceremony.

2017-02-26 04:56:50
`
2
Correa 'felt comfortable' in spring debut
After missing the first few days of camp because he had all four wisdom teeth removed, Astros shortstop Carlos Correa made his Grapefruit League debut Sunday against the Braves at ESPN Wild World of Sports, going 1-for-3 with a walk in the Astros' 3-2 win.

2017-02-26 04:55:05
`
2
Series rematch highlights 8 today on MLB.TV
The first weekend of spring baseball continues today with another full slate of games in both the Cactus and Grapefruit Leagues, headlined by a rematch of the 2016 World Series.

2017-02-26 04:43:35
`
4
2017 Azocar Awards: And the winners are ...
There are people who noticed that the Oscar Azocar Awards -- the baseball awards we came up with to correlate with the upcoming Academy Awards -- seem to be based on a very flimsy coincidence: That "Best Pitcher" sounds a lot like "Best Picture."

2017-02-26 04:39:39
`
5
Kipnis scratched with mild shoulder strain
Jason Kipnis tried to play the villain against his hometown Cubs in the World Series last fall. If the Indians' second baseman is going to do so again this year, it will have to come a little later in the schedule as he was scratched from Sunday's lineup for Cleveland's Cactus League clash with Chicago due to a mild rotator cuff strain.

2017-02-26 04:34:16
`
1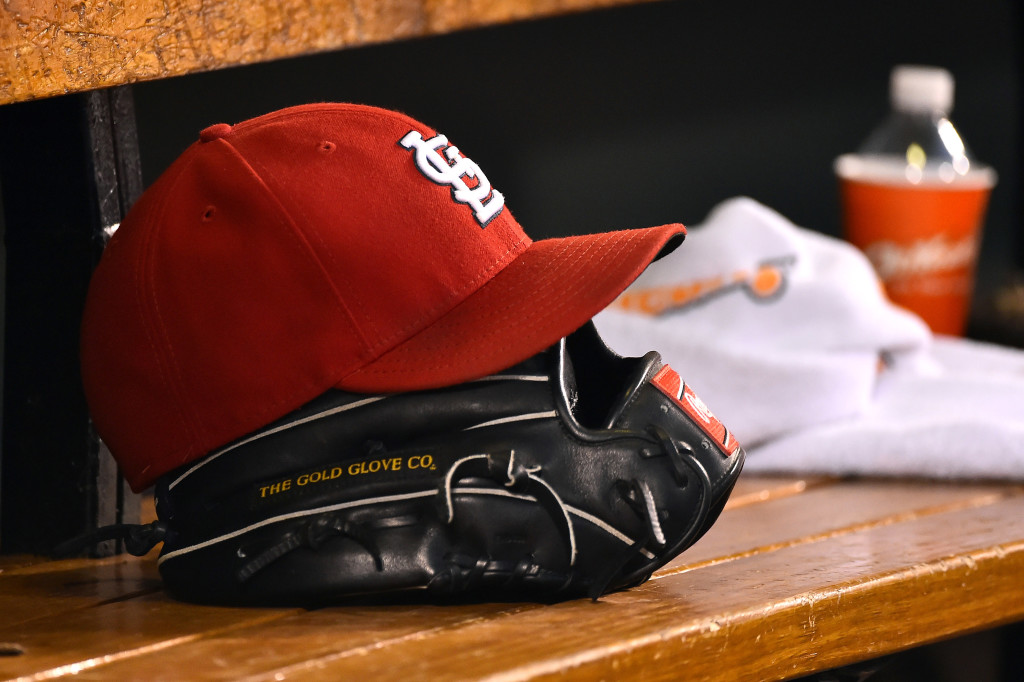 Cardinals Interested In Cuban Prospect Luis Robert
The Cardinals have been scouting Cuban outfielder Luis Robert, Derrick Goold of the St. Louis Post-Dispatch reports, as the team had evaluators at Robert's recent workout in the Dominican Republic.  It was reported last month that Robert left Cuba in November to pursue a career in Major League Baseball and he has since established residency…

2017-02-26 03:17:48
`
2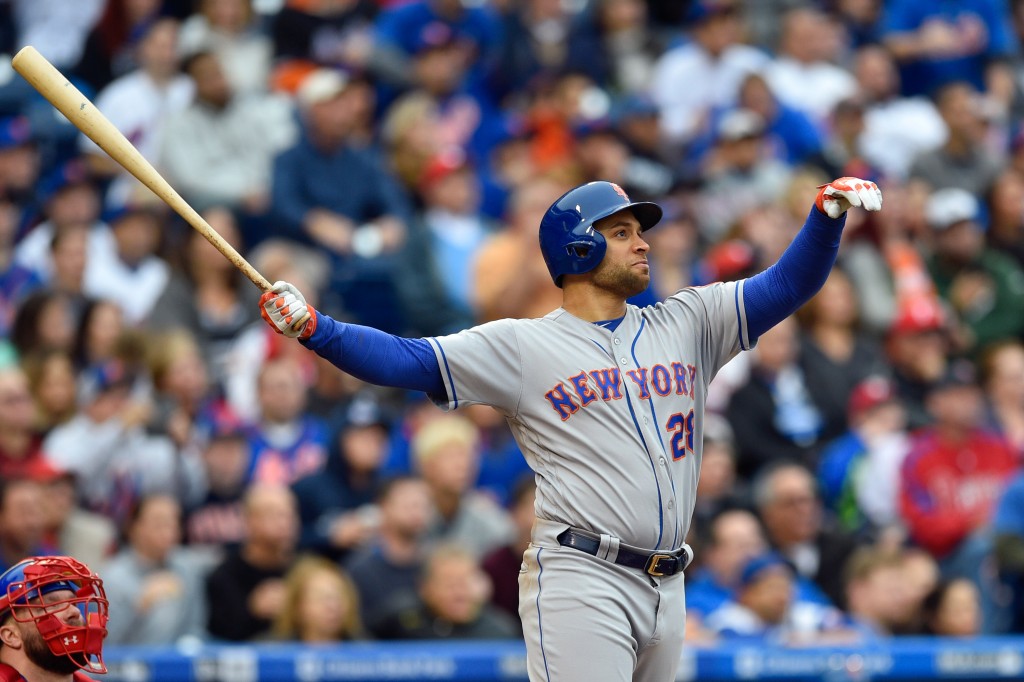 AL Notes: Astros, Angels, Rangers, Jays, Twins
Astros senior vice president of broadcasting and alumni relations Jamie Hildreth passed away Friday at the age of 72, reports Alyson Footer of MLB.com. Hildreth joined the Astros in 1987 and became their longest-tenured employee. "Jamie was a vital part of the Astros' organization for over three decades," owner Jim Crane said in a statement.…

2017-02-26 03:15:01
`
5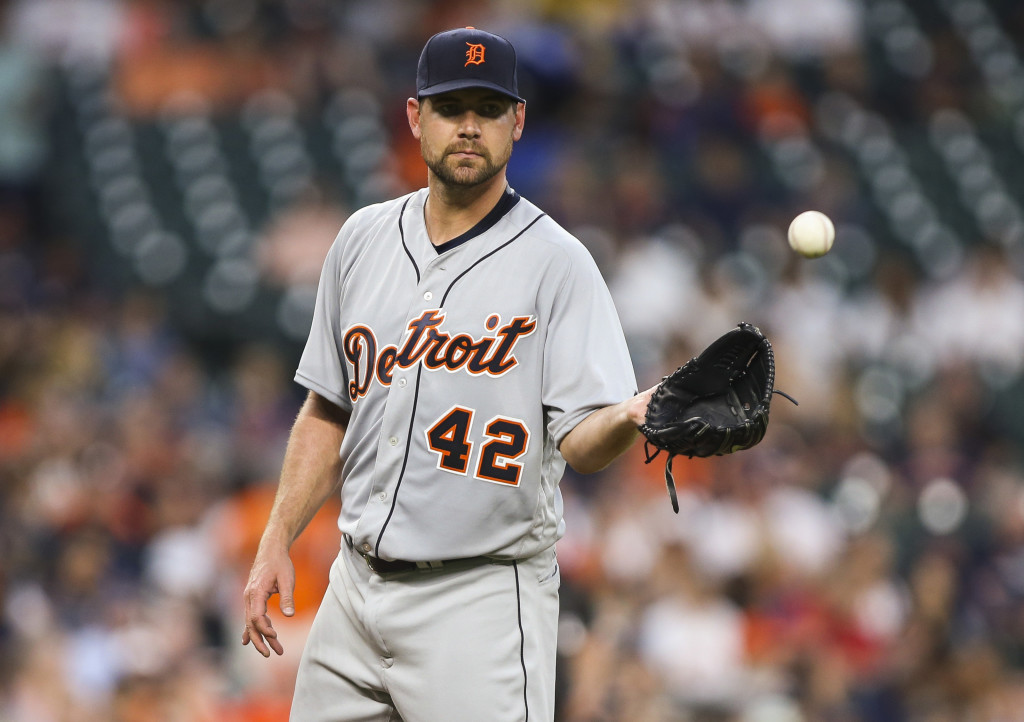 After a surprisingly quiet offseason, the Tigers enter the 2017 season with a veteran roster that leaves little doubt when it comes to roles around the roster. There are still a few unsettled spots that will be determined over the next five to six weeks, however. Here's a look at the roster battles set to…

2017-02-26 03:06:56
`
11
Dark horse candidates for each division
This year's dark horse candidates include some perennial powerhouses looking to rebound after off years.

2017-02-26 02:24:05
`
8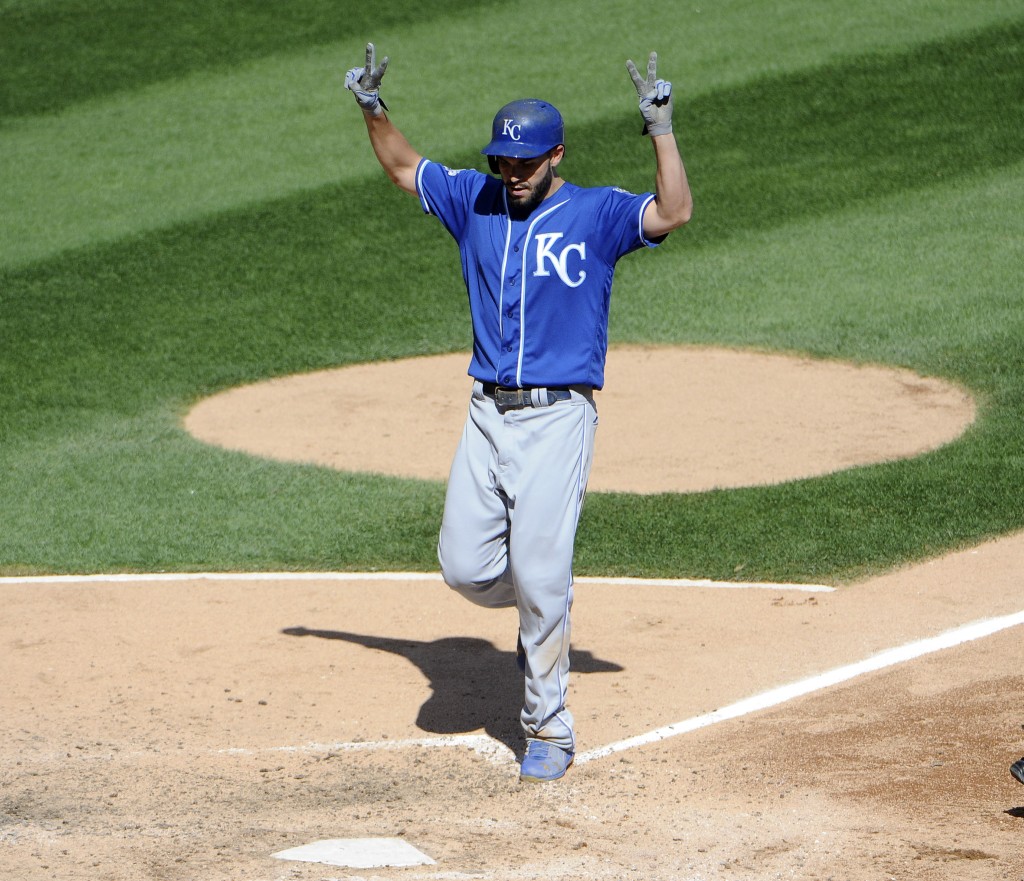 Central Notes: Royals, Cardinals, Indians
Despite some early talks with Eric Hosmer, USA Today's Bob Nightengale believes the Royals could wait until the season ends before "seriously" entering negotiations with free agents Hosmer, Lorenzo Cain, Mike Moustakas or Alcides Escobar.  The Royals could be "curious to see what teams are willing to pay after a suppressed free-agent market last winter,…

2017-02-26 01:35:52
`
1
Franco caps 2-HR day with inside-the-parker
Maikel Franco is known for his power, not his speed. He still is, even after he hit an inside-the-park home run in the sixth inning of Saturday's 6-5 walk-off victory over the Yankees in a Grapefruit League game at Spectrum Field.

2017-02-25 20:49:11
`
5
Betts notches two hits, scores twice in debut
The Red Sox made JetBlue Park look like it was Fenway Park in the middle of the summer, riding a strong offensive attack en route to an 8-7 victory over the Twins on Saturday afternoon.

2017-02-25 20:45:50
`
3
Hips, back put Duda on shelf for time being
Spring Training is supposed to be a time to get ready for the upcoming season, but injuries can cause setbacks, and Mets first baseman Lucas Duda is hurting.

2017-02-25 20:43:38
`
4
Fowler, Carpenter link up fast for Cardinals
Two key pieces in the Cardinals' new-look lineup shined in Saturday's Grapefruit League opener, as Dexter Fowler and Matt Carpenter combined to tally the team's first three runs.

2017-02-25 20:32:44
`
3
Stassi makes case as Phils spring to walk-off
Phillies first baseman Brock Stassi is making his case to make the Opening Day roster. He hit a walk-off single to center field in the ninth inning in Saturday afternoon's 6-5 victory over the Yankees in a Grapefruit League game at Spectrum Field.

2017-02-25 20:09:43
`
3
Hazen, Lovullo aim to win while building
Torey Lovullo has been everywhere in baseball, and Saturday he was exactly where he has always wanted to be. He was seated in a folding chair adjacent to the D-backs' dugout, a rookie manager watching his team play its first Cactus League game.

2017-02-25 19:03:29
`
3
Cardinals remaining conservative with Wong
Five months after he took an awkward tumble while playing in an unfamiliar spot, Kolten Wong said he continues to deal with nagging right shoulder soreness related to that fall.

2017-02-25 18:47:17
`
4
Desmond makes big debut in Rockies' win
Ian Desmond made his Rockies debut Saturday and went 3-for-3 with an RBI as Colorado beat Arizona, 8-4, in the Cactus League opener for both teams at Salt River Fields.

2017-02-25 18:43:56
`
4
Collins, Moncada make Sox debuts in Cactus opener
Zack Collins and Yoan Moncada have played at Camelback Ranch before, as recently as this past November during the Arizona Fall League season. But Saturday's appearance in the White Sox Cactus League opener, a 5-3 loss to the Dodgers held a special meaning for this pair of top prospects.

2017-02-25 17:38:38
`
2
Torres lives up to hype in 1st spring start
The Yankees have raved about Gleyber Torres' excellent game clock, which permits him to make wise decisions between the white lines. The touted prospect provided a glimpse of that on Saturday, scoring from second base on a wild pitch in New York's 6-5 Grapefruit League loss to the Phillies.

2017-02-25 16:51:53
`
2
Gurriel makes professional debut
A lot has happened for Lourdes Gurriel since the last time he played in a baseball game. That was in 2015 for the Industriales de La Habana in the Cuban National Series.

2017-02-25 16:03:54
`
2
Bryce is right: Harper homers on first swing
In his first at-bat of Grapefruit League play, Bryce Harper launched a solo home run over the right-center-field wall to begin the second inning Saturday afternoon.

2017-02-25 13:17:27
`
1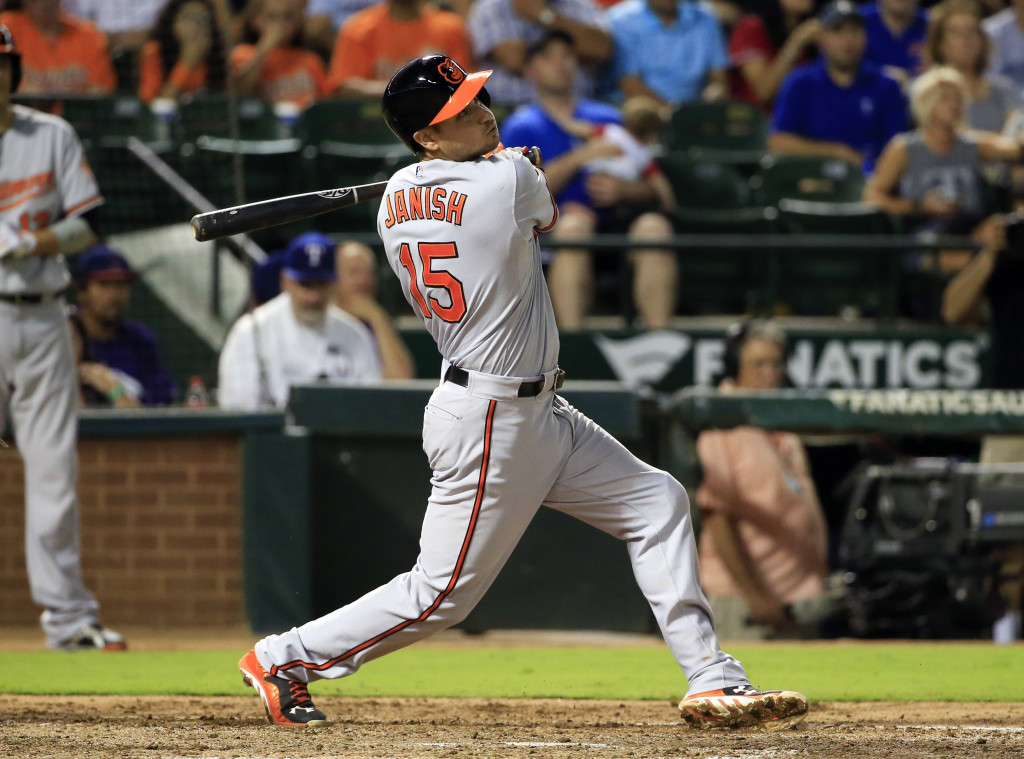 Minor MLB Transactions: 2/25/17
Here are today's minor moves from around the game. The Orioles have re-signed shortstop Paul Janish to a minor-league deal with a Spring Training invite, Brittany Ghiroli of MLB.com tweets. Incumbent O's shortstop J.J. Hardy has had back issues lately, but Buck Showalter told reporters, including MASN's Roch Kubatko (via Twitter), that Janish's re-signing is not related…

2017-02-25 12:35:15
`
10
Weeks looks comfortable at unfamiliar spot
Rickie Weeks has never played first base. Second base and the outfield have been his Major League ports of call. But Saturday afternoon, Weeks found himself at first, which is the position the Rays intend to take a good look at the veteran playing this spring.

2017-02-25 12:01:25
`
1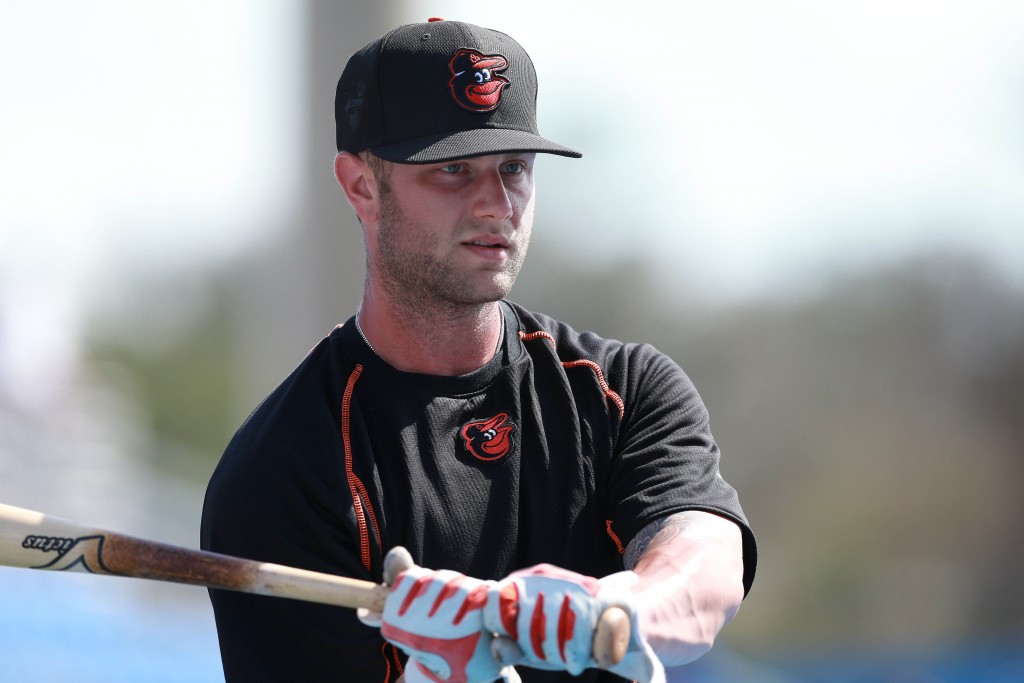 Braves Claim Christian Walker From Orioles
The Braves have claimed 1B/OF Christian Walker from the Orioles, the Orioles have announced. The O's designated Walker for assignment last week when they acquired Richard Bleier from the Yankees. Walker was once a well-regarded prospect in the Orioles' system, winning the team's minor league player of the year award after a strong 2014 season…

2017-02-25 11:44:10
`
3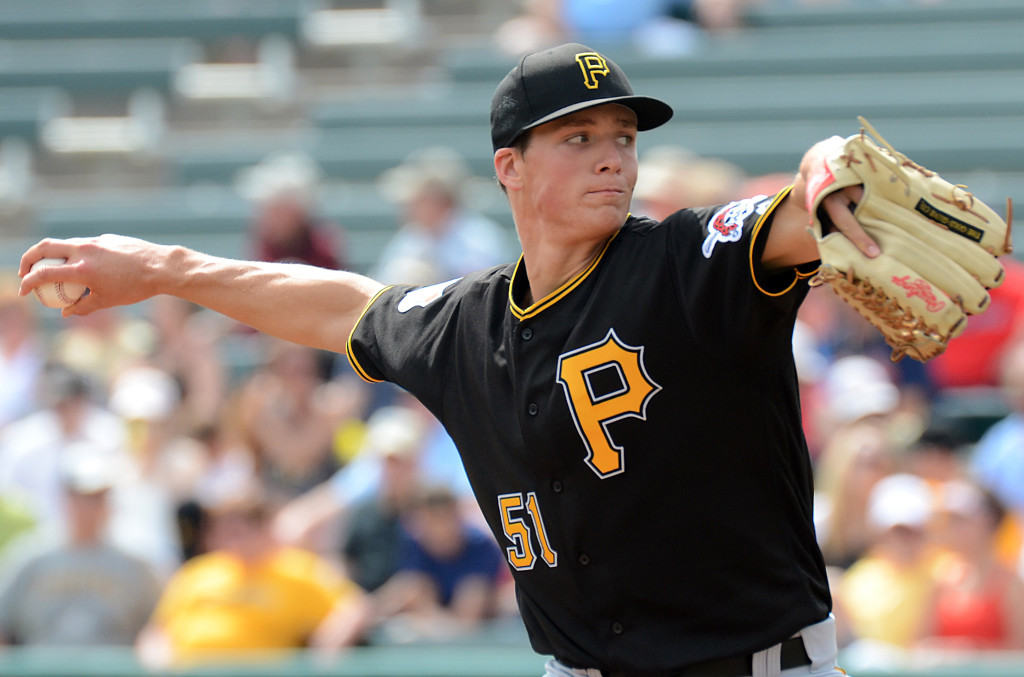 Camp Battles: Pittsburgh Pirates
The Pirates, due to a fairly strong group of young players and to a long string of multi-year contracts for their core hitters (including Andrew McCutchen, Starling Marte, Gregory Polanco, Francisco Cervelli, Chris Stewart, John Jaso, David Freese, Josh Harrison and Jung Ho Kang) have a limited number of jobs available in camp this year. It…

2017-02-25 11:26:42
`
3
Farms that should crack the 2018 Top 10 list
Jim Callis and Jonathan Mayo have not only been rolling out their 2017 Top 30 prospects lists, they've also been busy ranking their Top 10 farm systems in baseball. Along with Tim McMaster, they discuss which teams will break into the Top 10 next year.

2017-02-25 11:23:21
`
4
Colon limits damage in first spring start
Bartolo Colon minimized damage over the first two innings and Anthony Recker delivered a two-run single in a four-run fifth inning that propelled the Braves toward a 7-4 win over the Blue Jays in a mutual Grapefruit League season opener at ESPN's Wide World of Sports complex on Saturday afternoon.

2017-02-25 10:38:49
`
1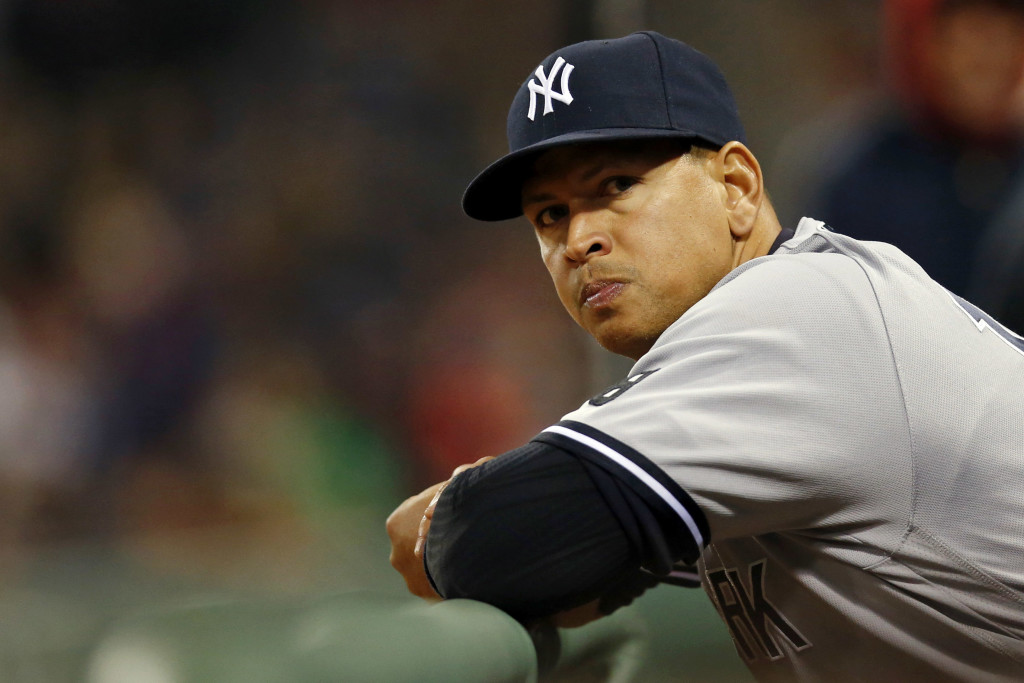 Cafardo's Latest: A-Rod, Nava, Robertson
Here's the latest from Nick Cafardo of the Boston Globe: Alex Rodriguez recently said he is retired and does not intend to return to the game, but he tells Cafardo that his decision to leave the playing field behind was a bittersweet one. "It's never ever out of you," he says. "I love this game…

2017-02-25 10:05:13
`
8
Royals honor Ventura at Cactus opener
Minutes before the start of the Royals' Cactus League opener against the Rangers, the memory of Yordano Ventura was honored at Surprise Stadium.

2017-02-25 09:45:29
`
1
Cole gets Pirates' Opening Day assignment
There was little question the Pirates' Opening Day assignment would fall to Gerrit Cole, but manager Clint Hurdle made it official on Saturday afternoon. Cole will start for Pittsburgh against the Red Sox on April 3 at Fenway Park.

2017-02-25 09:30:10
`
1
Harper leads Nats' 4-HR win in spring opener
Bryce Harper began his spring with a bang, as he launched a solo homer to start the second inning as the Nationals defeated the Mets, 8-5, on Saturday afternoon at First Data Field.

2017-02-25 07:47:03
`
1
Moran showing early signs of progress
Colin Moran spends his offseason in south Florida, living just a few miles away from Astros hitting coordinator Jeff Albert in Palm Beach Gardens, Fla. The Astros prospect took advantage of that proximity to refine his swing this winter after bumpy Major League debut last year.

2017-02-25 07:46:55
`
1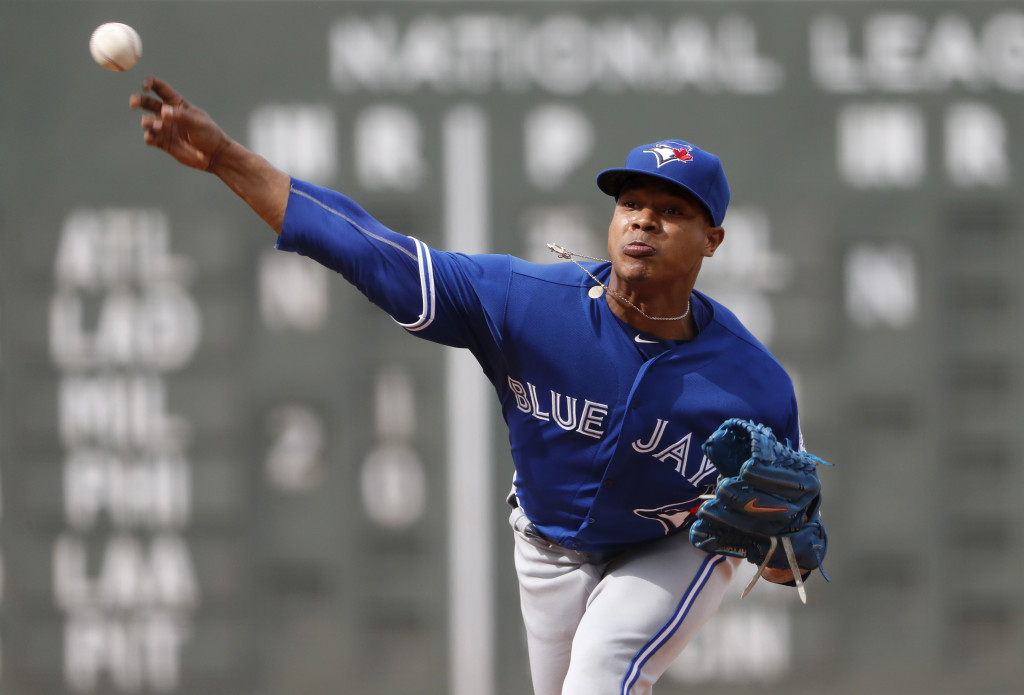 Baseball Blogs Weigh In: Bucs, Jays, Braves, Cubs, Royals
This week in baseball blogs: North Shore Nine examines Pirates left fielder Gregory Polanco's career to date and looks at what's in store for him this year. Dan Grant of Same Page Team shoots down comparisons between Blue Jays right-hander Marcus Stroman and former major leaguer Tom Gordon. Stroman endorsed the piece on Twitter. Chin…

2017-02-25 07:22:50
`
1
Tigers hit 3 HRs in a row; Miggy plunked
The Tigers needed 11 innings to put up their first run of Grapefruit League play at remodeled Publix Field at Joker Marchant Stadium. Once they finally crossed the plate they kept swinging for the fences, hitting three consecutive home runs off Astros reliever Edison Frias in the third inning Saturday.

2017-02-25 06:19:47
`
3
Q&A: Joyce reflects on memorable career
Jim Joyce, a 30-year umpiring veteran, discusses his most noteworthy moments, including the missed call that cost Armando Galarraga a perfect game, in this week's Q&A.

2017-02-25 06:08:20
`
3
Cuban outfielder Garcia reports to Cards' camp
A day after signing a Minor League contract with the Cardinals, Jose Adolis Garcia reported to camp for his first workout on Saturday. It will be a while longer, however, before he's able to showcase his skills in a game setting.

2017-02-25 06:01:07
`
1
Verlander strong, Tigers flex muscles in win
Andrew Romine, Ian Kinsler and Victor Martinez powered the Tigers' offense out of an early slump with back-to-back-to-back home runs in a four-run third inning, sending Detroit to an 11-4 win over the Astros on Saturday at Publix Field at Joker Marchant Stadium.

2017-02-25 05:35:11
`
2
Kershaw opens spring with scoreless inning
Clayton Kershaw looked like himself in his Cactus League debut for the Dodgers on Saturday. Facing the White Sox in the first game of spring, Kershaw tossed a 12-pitch, 1-2-3 inning, with a strikeout. He then left the game and threw an additional 17 pitches.

2017-02-25 05:23:12
`
1
Wright: Debuting at DH 'a good first step'
Designated hitter isn't exactly the position David Wright has in mind. But to the delight of Mets fans at the Grapefruit League home opener vs. Washington on Sunday, Wright made his first appearance even if it was only at the plate.

2017-02-25 05:22:03
`
2
Screen savor: Full slate, 7 games to watch!
For the first time this year all 30 Major League clubs will be in action today with a full slate of games in both the Grapefruit and Cactus leagues. Seven of them will be on MLB.TV.

2017-02-25 04:28:30
`
4
Big-time weekend awaits on MLB.TV
MLB.TV, the world's longest-running and most successful live streaming sports product, is returning for its 15th-anniversary year this weekend, and the first action continues with seven live games today and another eight on Sunday -- including a relaxed rematch of the most recent World Series.

2017-02-25 04:14:10
`
8
Classic participation an honor for Mariners
The World Baseball Classic is a particularly big deal around the Mariners -- with 11 players, including Minor Leaguers, participating. That includes the franchise's three biggest stars: Felix Hernandez, Nelson Cruz and Robinson Cano.

2017-02-25 04:11:51
`
2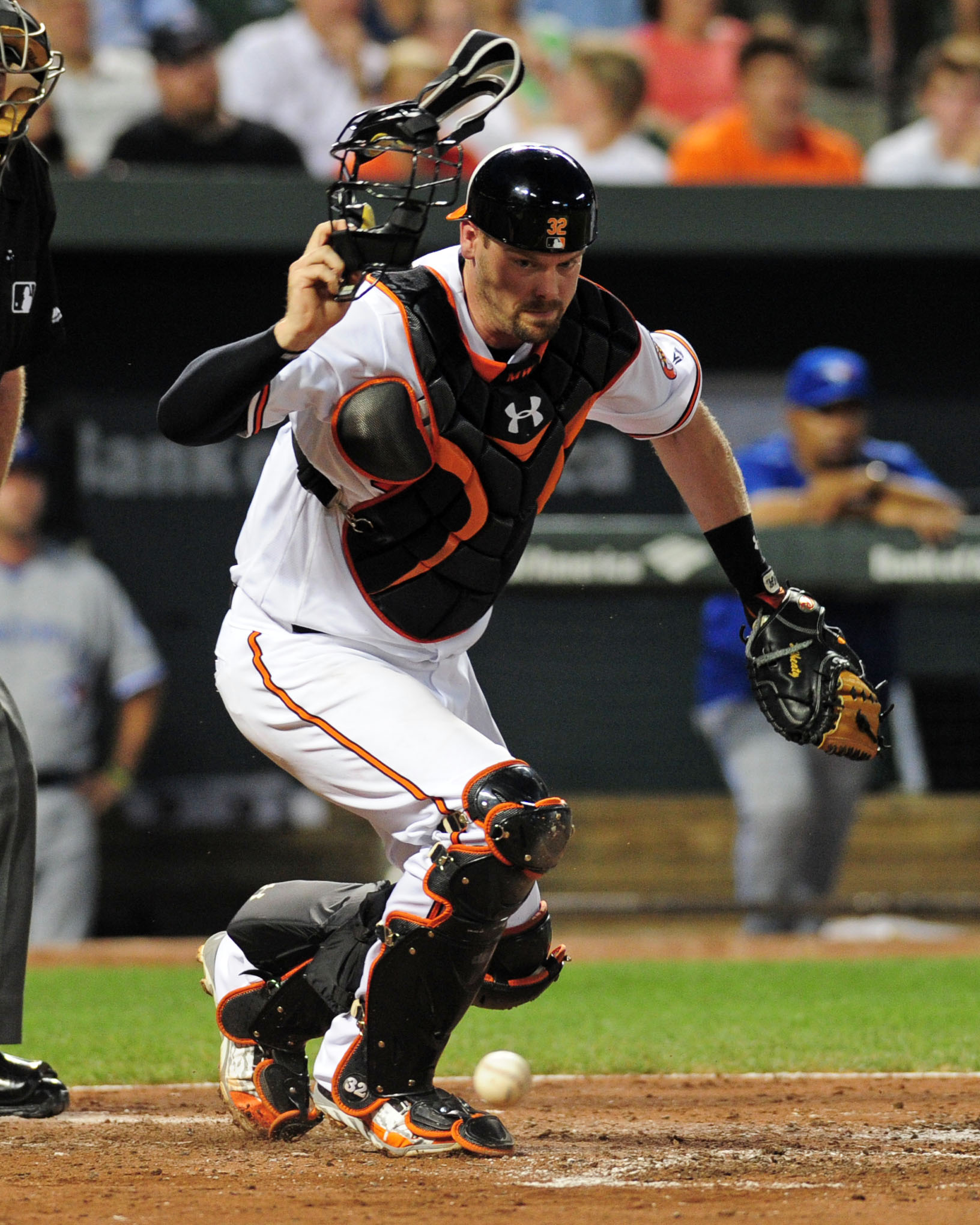 5 Key Stories: 2/18/17 – 2/24/17
Here are the top stories from our week of coverage at MLBTR. Nationals sign Matt Wieters. The Nats had already added Derek Norris this offseason, but this week they took advantage of Matt Wieters' seemingly limited market by signing him to a two-year, $21MM deal with an opt-out after the first season. The move seemingly makes…

2017-02-25 04:07:50
`
8
New right fielder McCutchen gets feet wet
As the Pirates took the field early Saturday afternoon, Andrew McCutchen ran out to assume his place in right field. He wouldn't say it felt weird, but it was different.

2017-02-25 03:55:14
`
5
Cano, Cruz hit the ground running in victory
It may only have been the first game of Cactus League play, but Robinson Cano and Nelson Cruz clearly came ready to play this spring. Cano walked in the first in front of Cruz, who slugged a three-run home run in a victory over the Padres.

2017-02-25 03:28:01
`
1
Baker meets with Torre, talks rule changes
Nationals manager Dusty Baker met with Joe Torre, Major League Baseball's chief baseball officer, prior to Saturday's 8-6 victory against the Mets to discuss some of the potential new rule changes for the 2017 season.

2017-02-25 03:13:35
`
1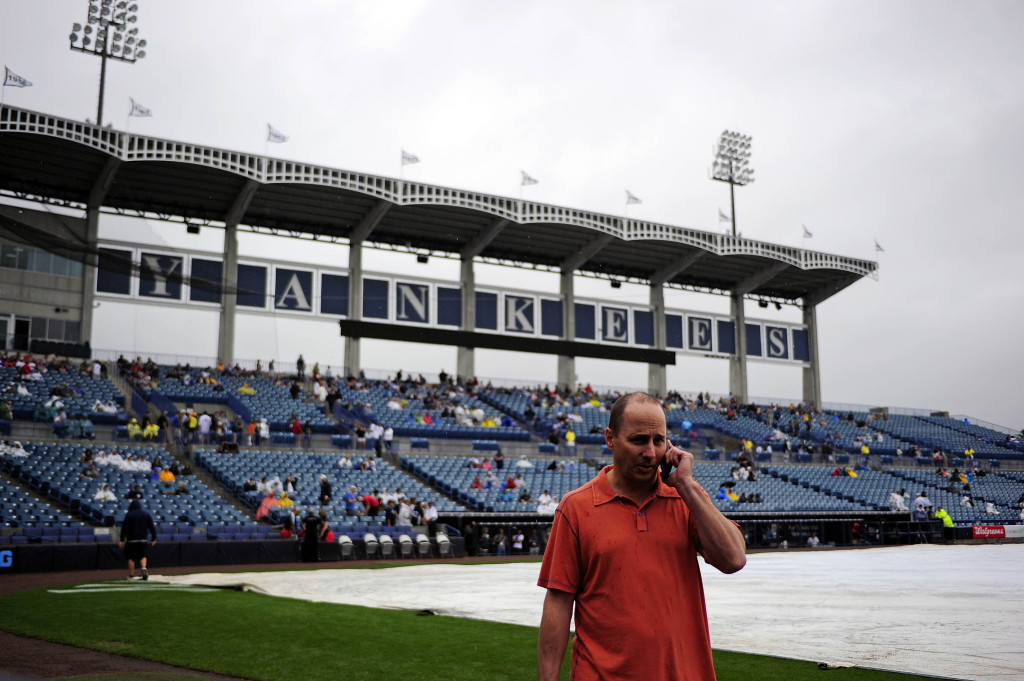 AL Notes: Yankees, Bourn, Zunino
Analytics plays an increasingly important role in player acquisition decisions, but team chemistry might be even more important now than it once was, Yankees GM Brian Cashman tells the New York Post's Ken Davidoff. It's especially important not to introduce a problem player into the mix, Cashman says. "20 years ago, you can bring anybody in and survive…

2017-02-25 03:10:25
`
1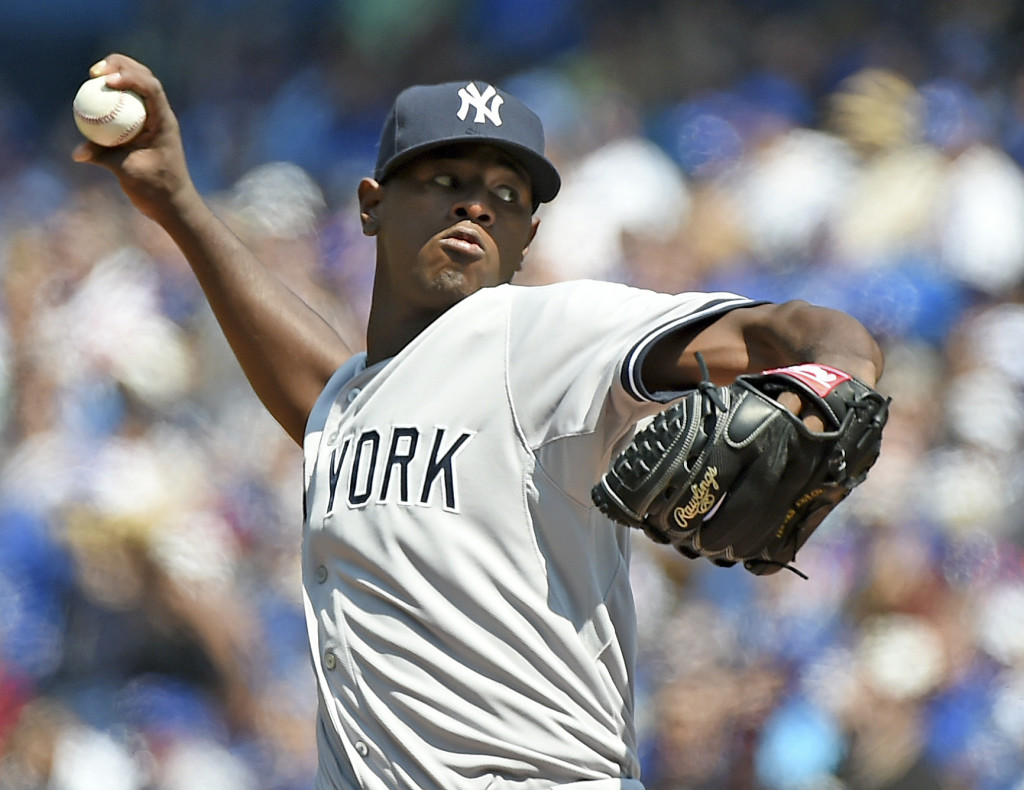 Camp Battles: New York Yankees
The vast majority of the Yankees' roster looks set as the season approaches, but the retooling franchise still has a few areas that will need clarification during spring training. In most cases, relatively young players are vying for the youth-oriented Yankees' open jobs. Starting Rotation (Two spots) Luis Severino Age: 23 Throws: R Contract Status:…

2017-02-25 02:48:44
`
1
Ichiro improving; Locke won't throw for 7 days
An MRI didn't reveal any structural damage, but Marlins left-hander Jeff Locke is on no-throw status for the next seven days. Outfielder Ichiro Suzuki, meanwhile, is progressing from back tightness and a bruised right quadriceps.

2017-02-25 02:44:20
`
1
Bourn likely out 4 weeks; O's bring back Janish
Michael Bourn, whom the Orioles signed to a Minor League contract on Monday, broke his right ring finger catching a football in a workout Friday. And for the third straight year, the Orioles have signed Paul Janish to a Minor League contract with an invitation to Spring Training.

2017-02-25 02:41:16
`
2
Playing spring opener important step for Pence
Participating in the Giants' Cactus League opener Friday against the Cincinnati Reds was a top priority for Hunter Pence, who believed that he made a statement to all onlookers by digging in the batter's box for two plate appearances and playing three innings in right field.

2017-02-25 02:23:43
`
3