Bucs trade icon McCutchen to Giants
The Pirates traded McCutchen to the Giants, ending the franchise player's nine-year tenure in Pittsburgh. The Pirates receive Giants' No. 4-ranked prospect Bryan Reynolds and right-hander Kyle Crick -- who is ranked No. 16, according to MLB Pipeline.


Trading Cutch was a tough but wise decision
Once Gerrit Cole was traded to the Astros, it was clear that the Neal Huntington and the Pirates' front office were going to swallow hard and do the thing they never wanted to do -- trade Andrew McCutchen.


Cutch deal affects markets for Yelich, Realmuto
Pittsburgh on Monday dealt former National League MVP outfielder Andrew McCutchen to the Giants just two days after ace Gerrit Cole was sent to the Astros. The two major moves have reshaped the market, which could potentially impact the number of clubs coveting Marlins outfielder Christian Yelich and catcher J.T. Realmuto.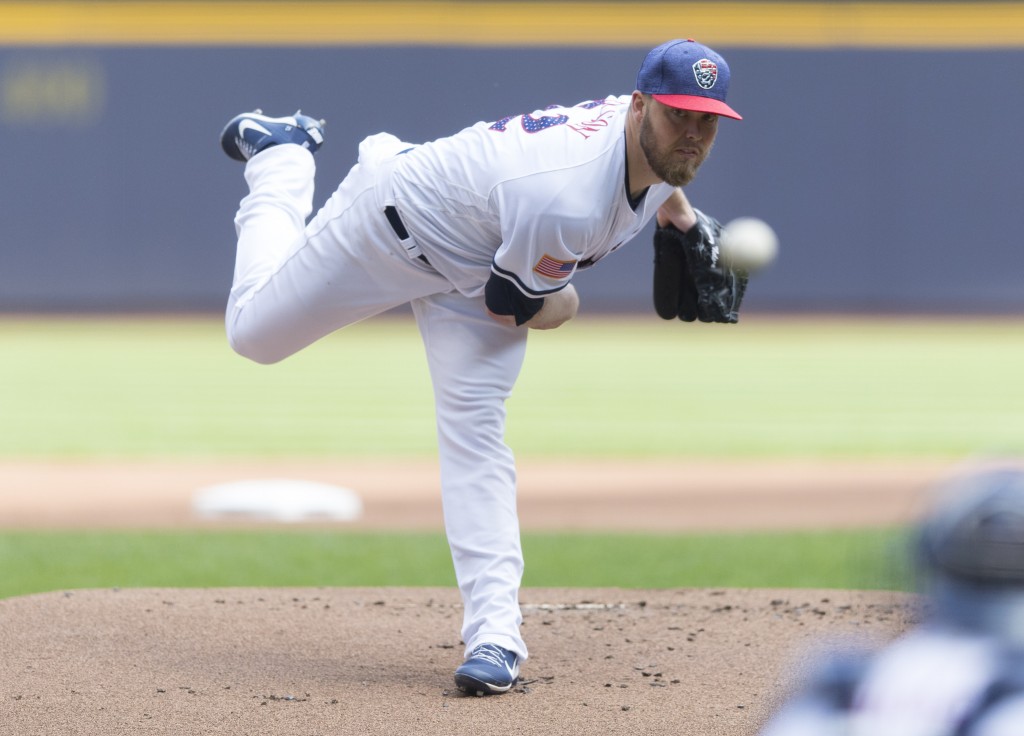 NL Central Notes: Nelson, Molina, Cubs
Brewers ace Jimmy Nelson is "way ahead of schedule" in his rehab from shoulder surgery, reports MLB.com's Adam McCalvy. The initial plan for Nelson had been to begin a throwing program at the beginning of Spring Training, but Nelson tells McCalvy that he'll now begin throwing next week. Nelson credits his accelerated timeline to regular use of…


Cutch deal has Giants primed for turnaround
Giants manager Bruce Bochy said recently that his team's 2018 turnaround would begin with being embarrassed about last season. That's a big part of why the Giants were poised for a bounce-back season even before making the second of two huge trades: Acquiring outfielder Andrew McCutchen from the Pirates on Monday after getting third baseman Evan Longoria from the Rays in December.


Source: Grandy, Toronto agree to 1-year pact
The Blue Jays shifted their attention to the outfield Monday night by reaching an agreement with veteran Curtis Granderson on a one-year deal worth $5 million. Toronto has yet to officially announce the signing, but it was first reported by MLB Network's Ken Rosenthal and has since been confirmed by MLB.com's Mark Feinsand.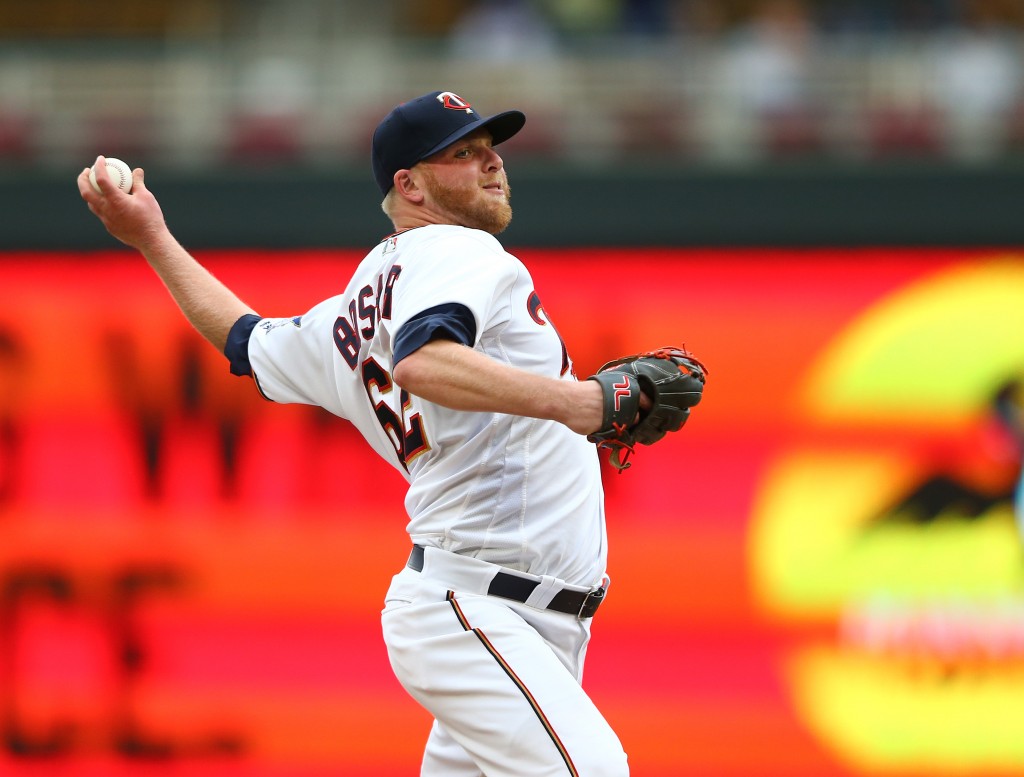 Twins Designate Buddy Boshers For Assignment
The Twins announced that they've designated left-handed reliever Buddy Boshers for assignment. His roster spot will go to right-hander Addison Reed, whose previously reported two-year, $16.75MM contract has been announced by the team. Boshers, 30 in May, parlayed a minor league deal with the Twins in the 2015-16 offseason into 71 innings of work and more…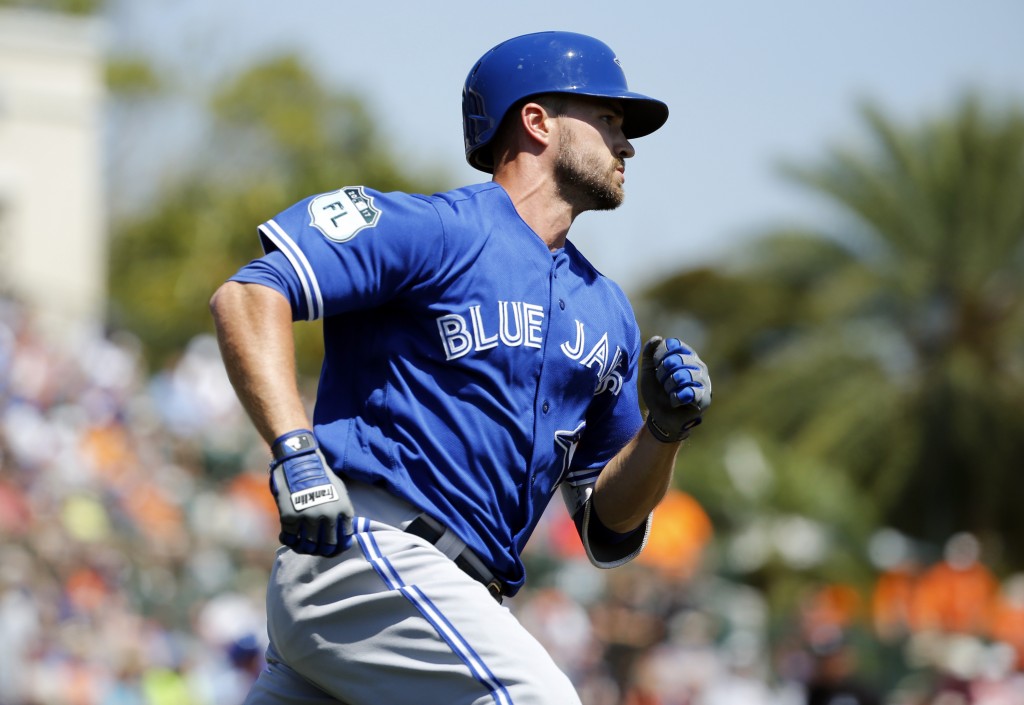 Minor MLB Transactions: 1/15/18
We'll cover the day's minor moves in this post … The Blue Jays have brought back second baseman Jon Berti on a minors deal, per Anthony Fenech of the Detroit Free Press (via Twitter). A former 18th-round pick who'll soon turn 28, Berti will remain with the only professional organization he has played for. He has…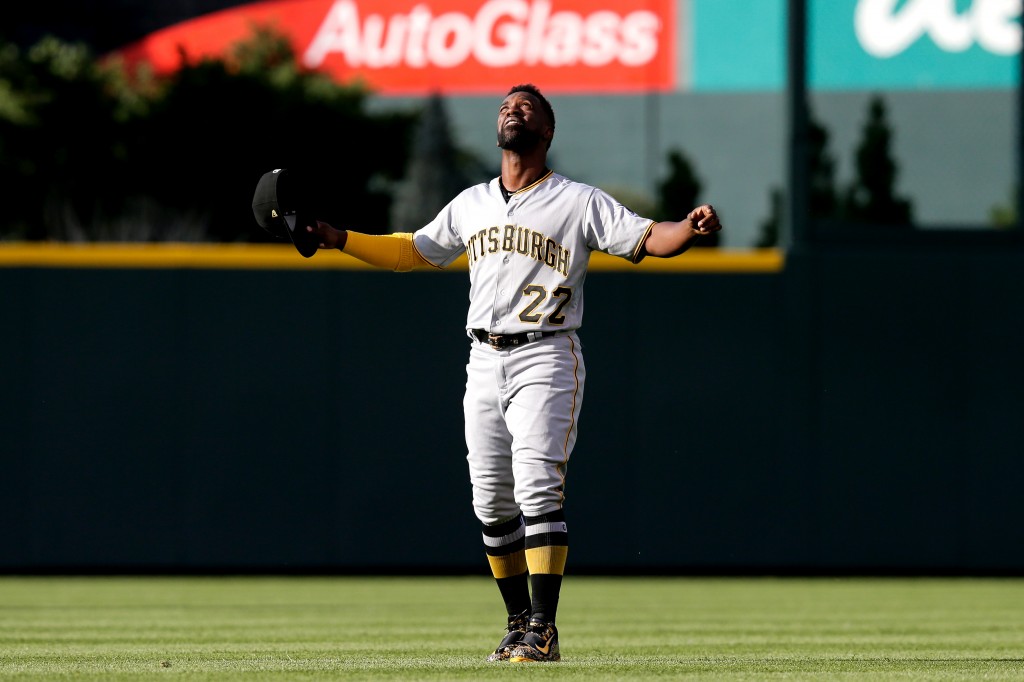 Latest On Giants' Pursuit Of Outfielders
The Giants and Pirates are engaged in "serious talks" regarding outfielder Andrew McCutchen, according to Robert Murray and Jon Heyman of Fan Rag (Twitter link). At the same time, San Francisco is said to have "gotten more serious" in discussions with free agent Lorenzo Cain, in the words of Henry Schulman of the San Francisco…


Sosa facing uphill climb in quest for Cooperstown
It's all about 609 home runs, a massive number. But amid allegations of a failed drug test and never-ending whispers about PEDs haunting the latter part of his career, Sammy Sosa -- like his great rival Mark McGwire -- will not get to Cooperstown unless attitudes change dramatically.


Big prospect soaks up wisdom at Dream Series
One of the biggest names at the Dream Series belonged to literally the biggest pitching prospect on the field. Kumar Rocker, the 6-foot-5, 250-pound right-hander from Georgia, completed the five-day event at Tempe Diablo Stadium on Monday feeling like a much better player, which is saying something.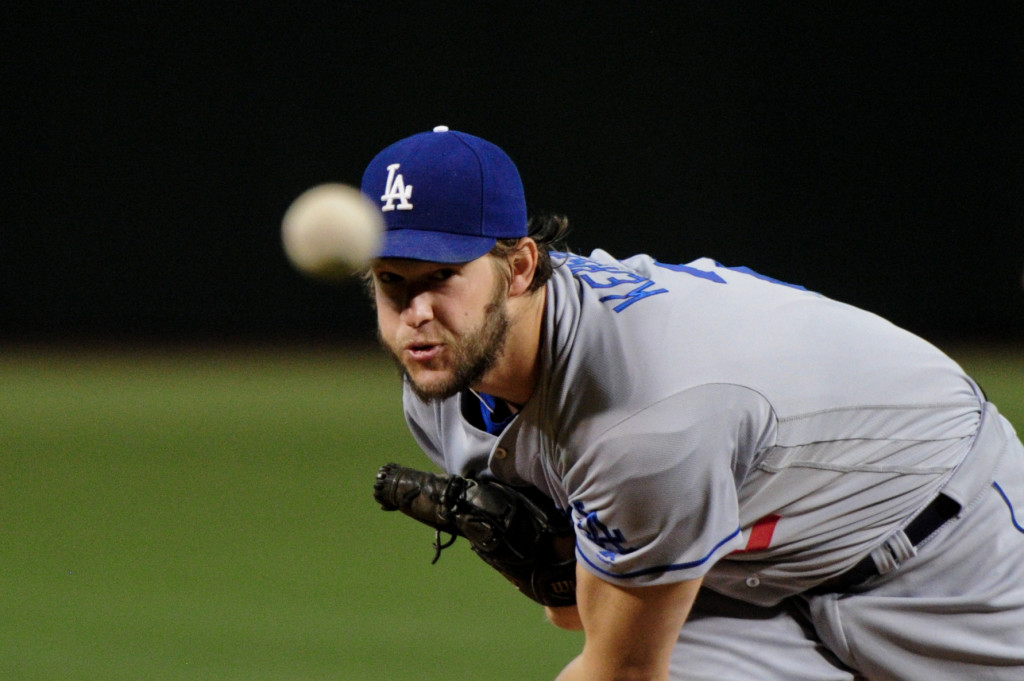 Extension Records: Pending Free Agents & Other Veterans
We have already looked at the record-setting pre-arbitration and mid-arbitration extensions. Today, we'll turn to those contracts that were struck with players who had already reached their final season of team control, as well as those that were agreed upon with veterans who had already moved past six years of MLB service (even if they…


Inbox: Strategy behind Brantley over Bruce?
Beat reporter Jordan Bastian fields questions from fans on the Jay Bruce vs. Michael Brantley decision, Danny Salazar's return to the rotation and more in this edition of Indians Inbox.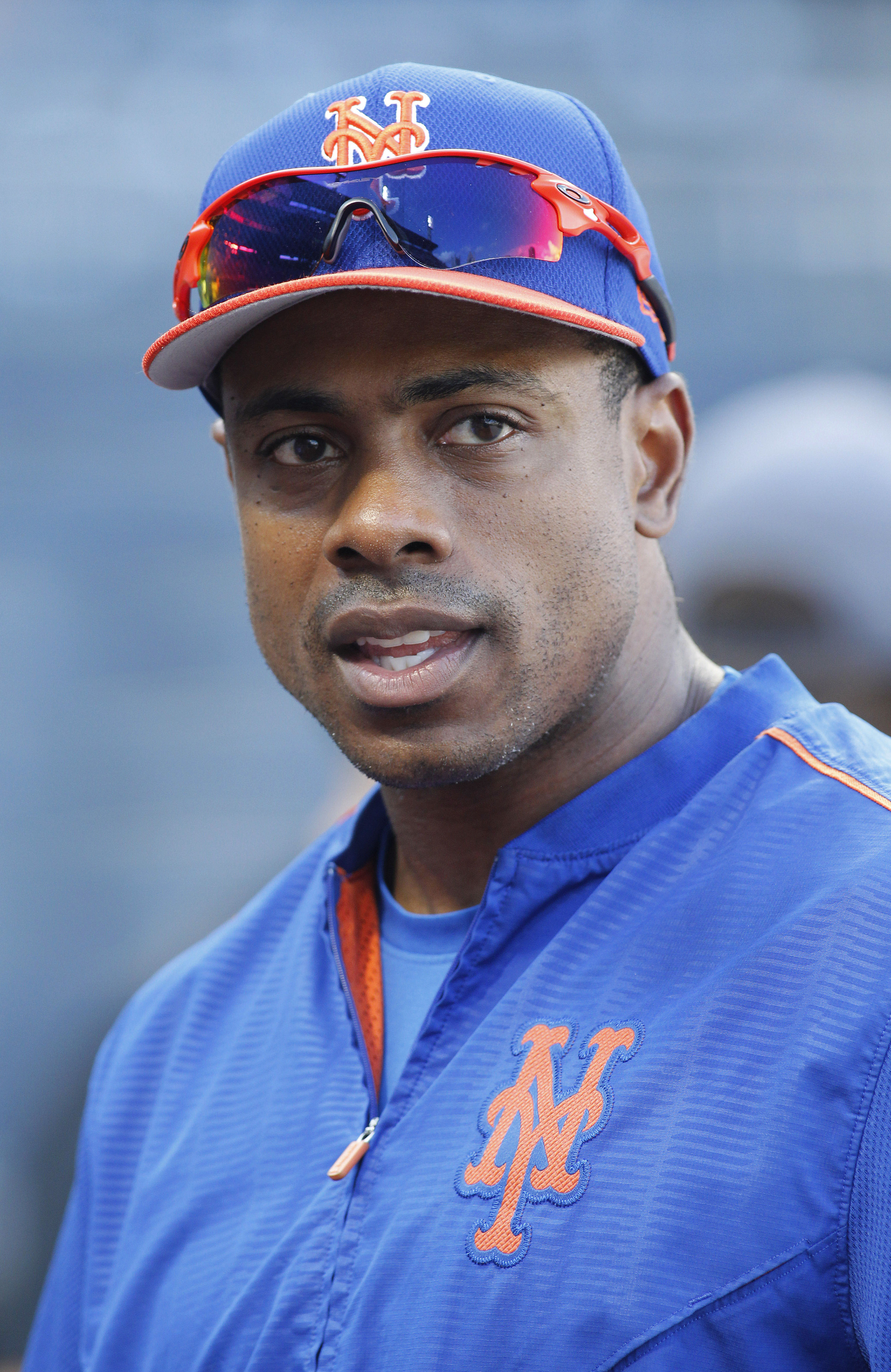 Blue Jays To Sign Curtis Granderson
The Blue Jays have reached an agreement with free agent outfielder Curtis Granderson on a one-year deal worth $5MM, reports Ken Rosenthal of The Athletic (via Twitter). The contract, which is pending a physical, includes additional incentives. Granderson is represented by agent Matt Brown of Pro Prospects, Inc. The veteran Granderson will turn 37 in…


Bucs, Rivero reportedly agree to 4-year deal
The Pirates and closer Felipe Rivero have agreed to terms on a four-year contract extension with two additional club options, according to a report from MLB Network insider Ken Rosenthal. The club has not confirmed the deal.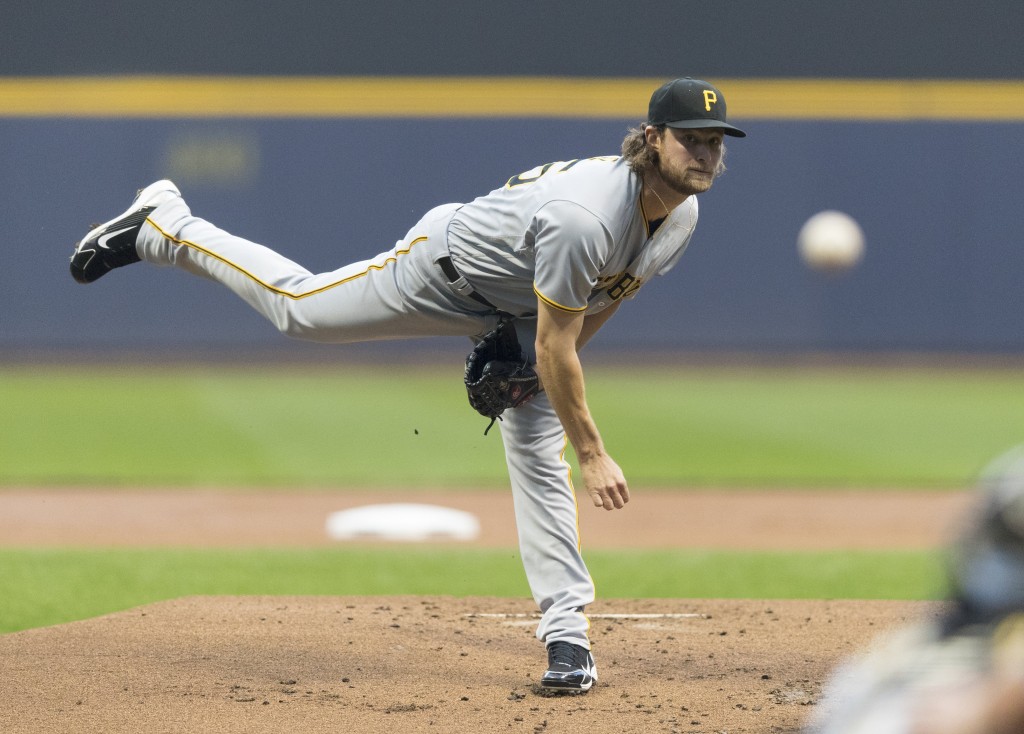 MLBTR Poll: Grading The Gerrit Cole Swap
Gerrit Cole is a highly visible player — a former first overall pick who landed fourth in the National League Cy Young vote in 2015 — so it's natural there will be strong opinions about the return he drew in the recent swap between the Pirates and Astros. We have already seen a variety of…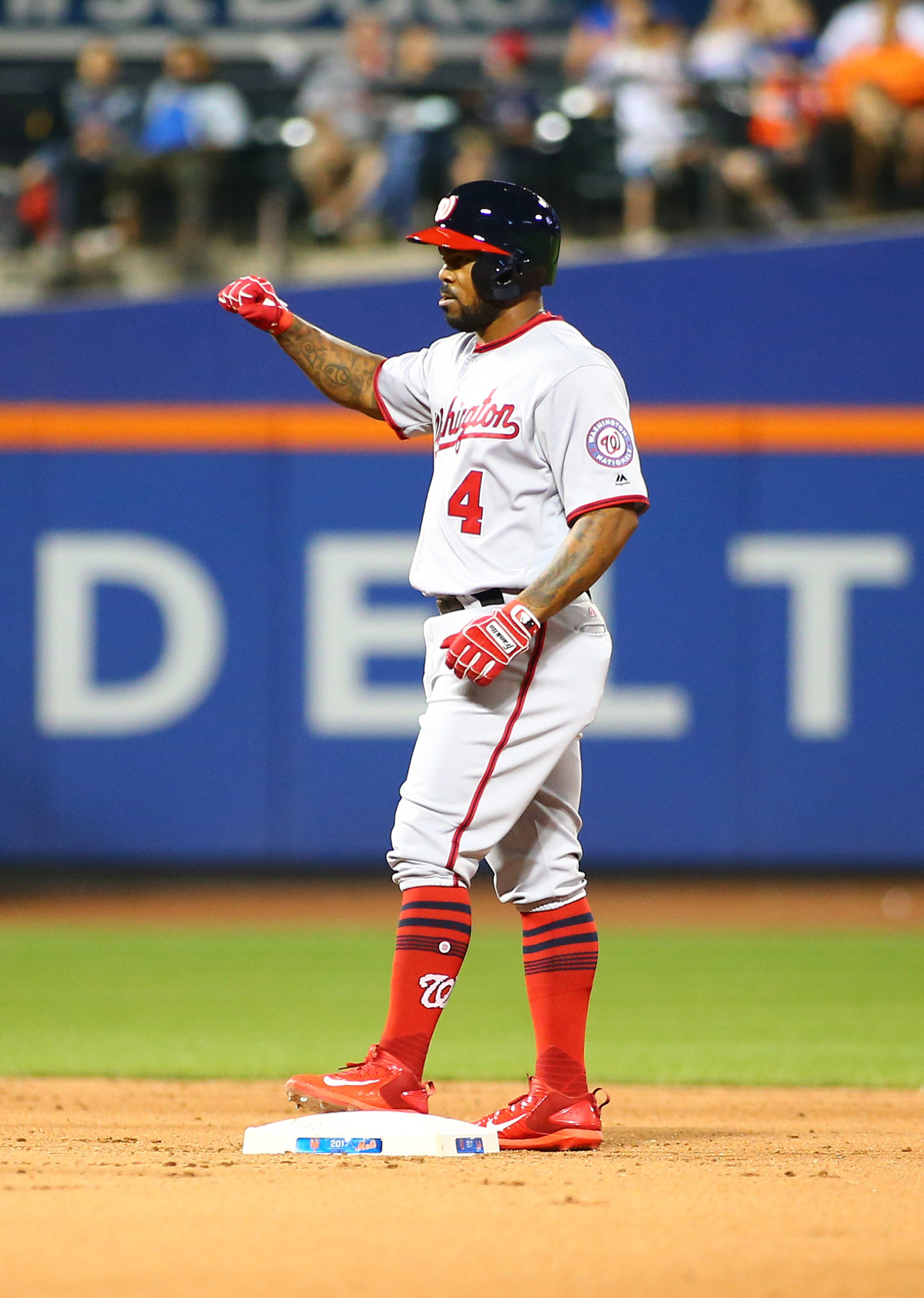 Nationals, Howie Kendrick Agree To Two-Year Deal
2:14pm: Ken Rosenthal of The Athletic reports that the two sides have reached an agreement, pending a physical (Twitter links). The contract contains an additional $2.25MM worth of incentives that can be unlocked based on plate appearances. 10:01am: The Nationals are nearing a deal with infielder/outfielder Howie Kendrick, according to Bob Nightengale of USA Today (via…


Grichuk disappointed to lose starting spot
As Randal Grichuk and Stephen Piscotty separated for the offseason, they anticipated that their time as teammates was ending. The Cardinals' offseason priorities were evident, and among them was an intention to clear some outfield clutter.


Inbox: How do A-Gon, Bruce affect Mets at 1B?
Finally, some action. The Mets made their first significant waves of the offseason last week, reportedly inking both Jay Bruce and Adrian Gonzalez to contracts that should become official in the coming days.


Giants acquire McCutchen from Pirates
The Giants' aggressive offseason objective of bolstering a power-starved lineup took another significant step on Monday, as San Francisco acquired longtime Pirates outfielder Andrew McCutchen and cash considerations from Pittsburgh.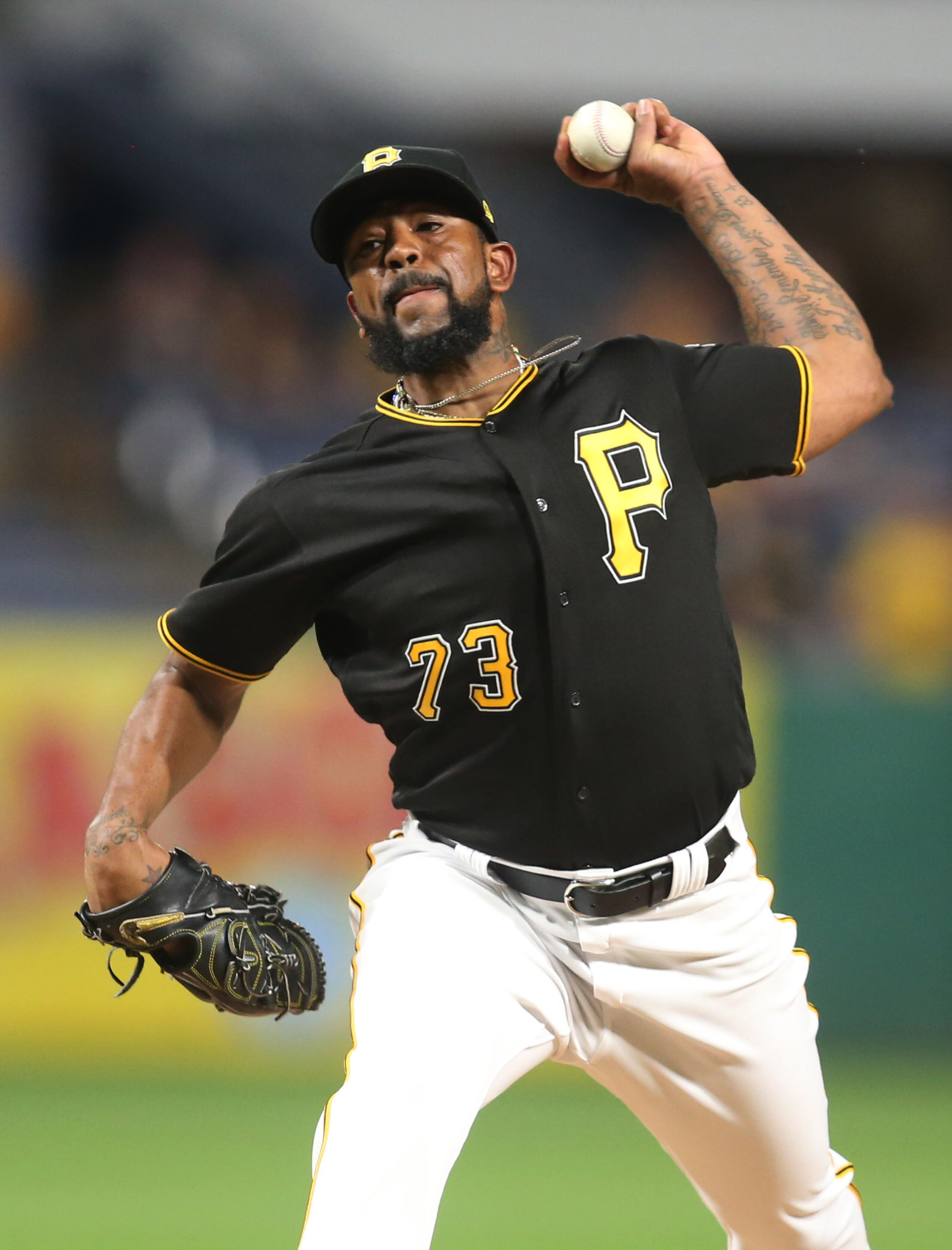 Pirates To Extend Felipe Rivero
4:39pm: USA Today's Bob Nightengale tweets that Rivero will earn $2.5MM in 2018, $4MM in 2019, $5.25MM in 2020 and $7.25MM in 2021. The deal also comes with a $2MM signing bonus, and his contract contains a pair of $10MM options for the 2022 and 2023 seasons. The 2022 option comes with a $1MM buyout,…


Prospect Puk pleased with 2017 progress
Lefty A.J. Puk didn't disappoint in his first full professional season, and the pitcher's development on and off the mound continued into the offseason, as he represented Oakland at Major League Baseball's Rookie Career Development Program this month.


DeWitt: Cards likely done making 'major' moves
Describing the Cardinals' 2018 roster as "strong" and "improved," principal owner Bill DeWitt Jr. suggested on Monday that the organization has wrapped up the bulk of its winter work.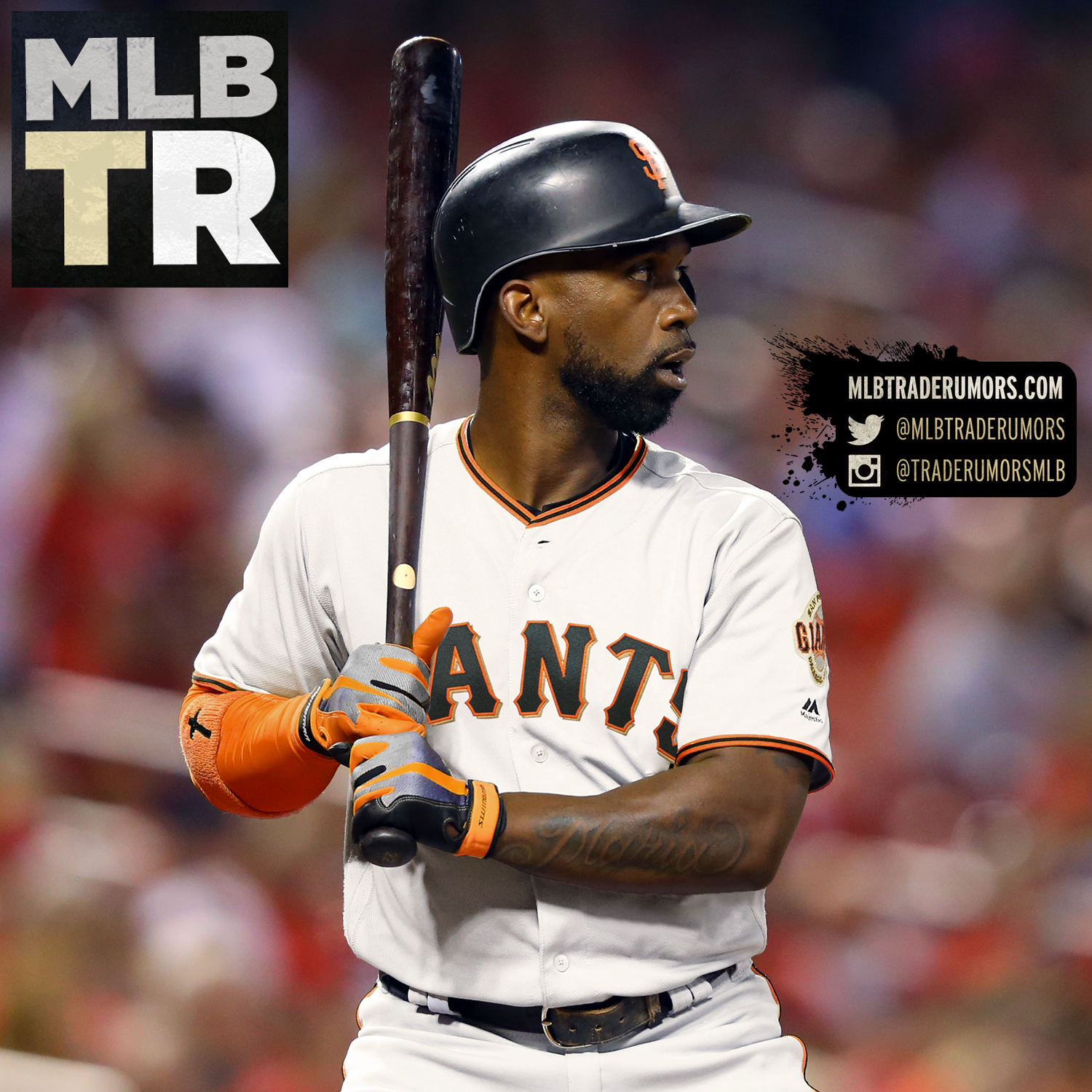 Giants Acquire Andrew McCutchen
5:34pm: Ken Rosenthal of The Athletic tweets that the Pirates are covering $2.5MM of McCutchen's $14.75MM salary. 5:25pm: It became all the more clear on Monday that Pirates fans are looking at the end of an era, as the team announced that face of the franchise Andrew McCutchen has been traded to the Giants (along…


Musgrove eager to work in Pirates' rotation
Joe Musgrove will immediately join the Pirates' young rotation as the club retools its roster without Gerrit Cole. The Bucs believe the 25-year-old Musgrove will thrive as a starter, even after some ups and downs with the Astros.


Source: Nats, Kendrick agree to 2-year deal
The Nationals and Howie Kendrick have agreed to a two-year contract, a source confirmed to MLB.com's Mark Feinsand. MLB Network insider Ken Rosenthal was first to report the deal.


Nelson ahead of schedule in shoulder recovery
Here's news that will not surprise anyone who has met the man or watched him hustle from task to task around the Brewers' clubhouse: Jimmy Nelson is ahead of schedule in his comeback from shoulder surgery.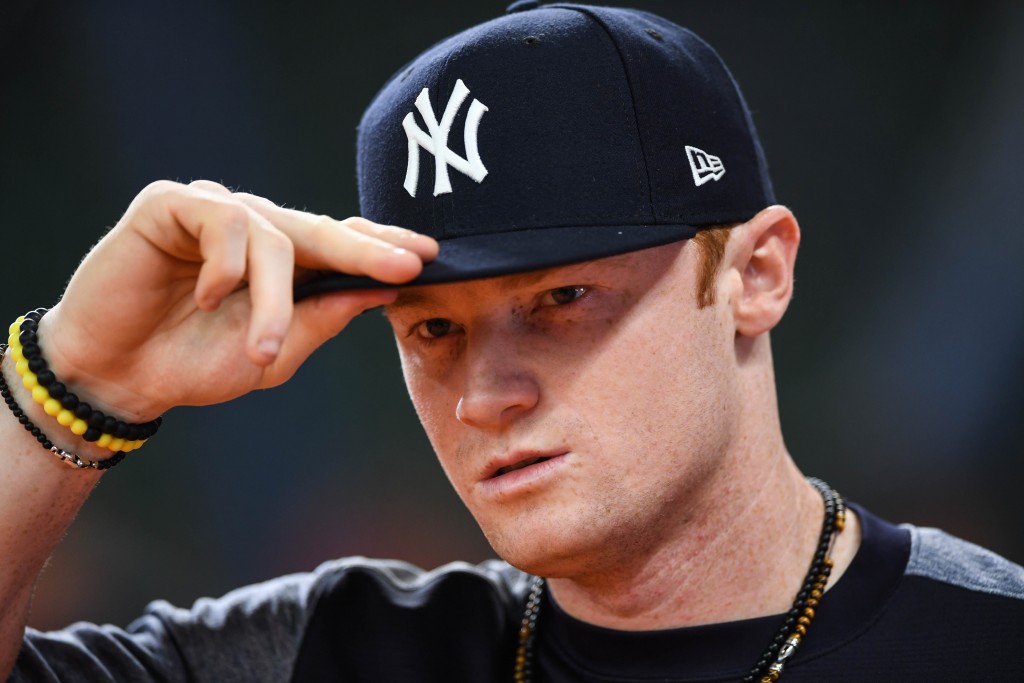 Quick Hits: Yanks, Pirates, C. Frazier, BoSox, JBJ, Kinsler
The Yankees were reportedly willing to part with outfield prospect Clint Frazier in a trade for then-Pirates right-hander Gerrit Cole earlier this offseason, but no deal come together between the teams. Although Pittsburgh ended up trading Cole to Houston on Saturday for a four-player package, the Pirates valued Frazier over everyone they got back from…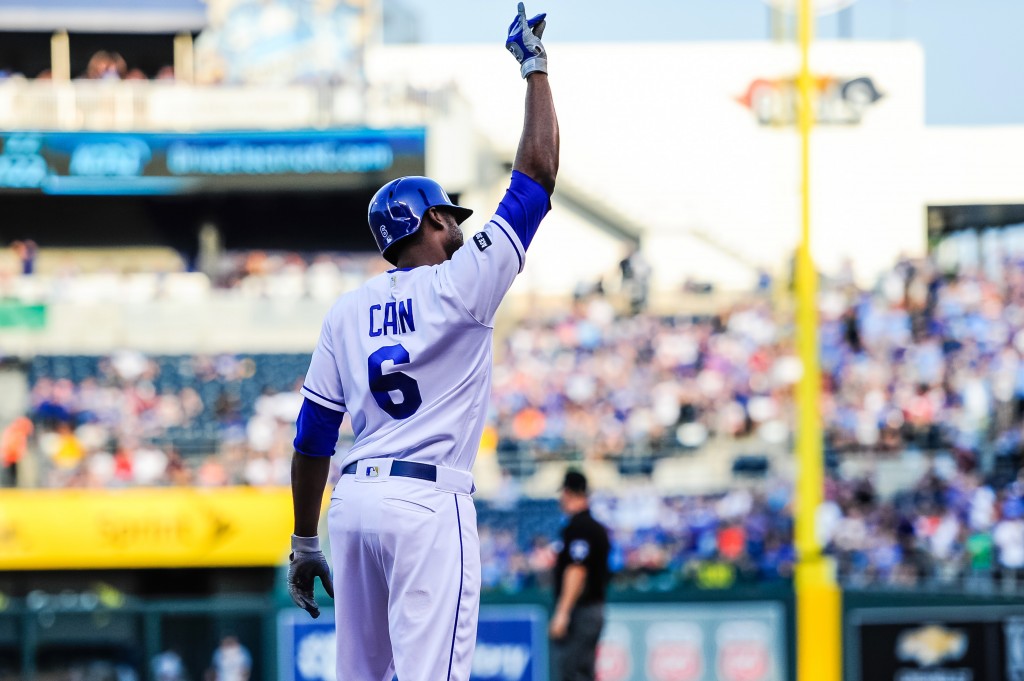 NL Notes: Giants, L. Cain, Pirates, Musgrove, Cards, Ozuna
The Giants aren't dead set against signing a free agent who rejected a qualifying offer, general manager Bobby Evans said this week (via Henry Schulman of the San Francisco Chronicle, on Twitter). Ideally, Evans would rather not sign a player attached to draft pick compensation, though he "all but said" that the Giants are "talking…


Inbox: Will the Marlins deal Realmuto, Yelich?
From what I've gathered, after Giancarlo Stanton, Dee Gordon and Marcell Ozuna were traded, the Marlins' intentions were to keep Yelich, Realmuto, and we can add Starlin Castro to that group.


Ranking 2018's top 5 starting rotations
Adding Gerrit Cole alongside Dallas Keuchel and Justin Verlander put the Astros in the conversation for MLB's best starting rotation. Here is an early guess at this year's top five.


Dr. King a guiding light in Grissom's life
This is the definitive weekend for Marquis Grissom. Not only was he born and raised in Atlanta -- the birthplace of Dr. Martin Luther King Jr. -- but he has done a bunch of things to enter the Hall of Fame of Philanthropy before, during and after his 17-year Major League career.


Week Ahead: Big names remain on Hot Stove
The week ahead in baseball begins with an already-established Major League milestone, and it's one that makes any seamhead smile. Yes, it's less than a month until pitchers and catchers will report to Spring Training, and 30 clubs will start revving up for what they hope will be a memorable championship run in 2018.


Source: Brewers sign Choi to Minors deal
The Brewers have agreed to terms with free-agent first baseman/left fielder Ji-Man Choi on a Minor League deal, according to a report from Naver Sports. The club has not confirmed the report.


Cutch tweets fond farewell to Pirates fans
Andrew McCutchen issued a heartfelt goodbye to Pirates fans and the city of Pittsburgh -- a place he called "My Home" in a classy tweet -- hours after it was revealed that he had been traded to the San Francisco Giants on Monday.


Classic rematch? Astros, Dodgers best on paper
Last year, the Astros and Dodgers met in the World Series, and the way the projections currently look, they'll be baseball's best in 2018 as well. Who else is on their level -- and how can they catch up?


Brewers Sign Ji-Man Choi To Minor League Deal
The Brewers have signed first baseman/outfielder Ji-Man Choi to a minor league contract with an invitation to spring training, his agency announced (via Naver Sports; h/t: Sung Min Kim of River Ave Blues, on Twitter). Choi's deal comes with an $850K salary if he makes the Brewers' roster and a chance to earn $650K more…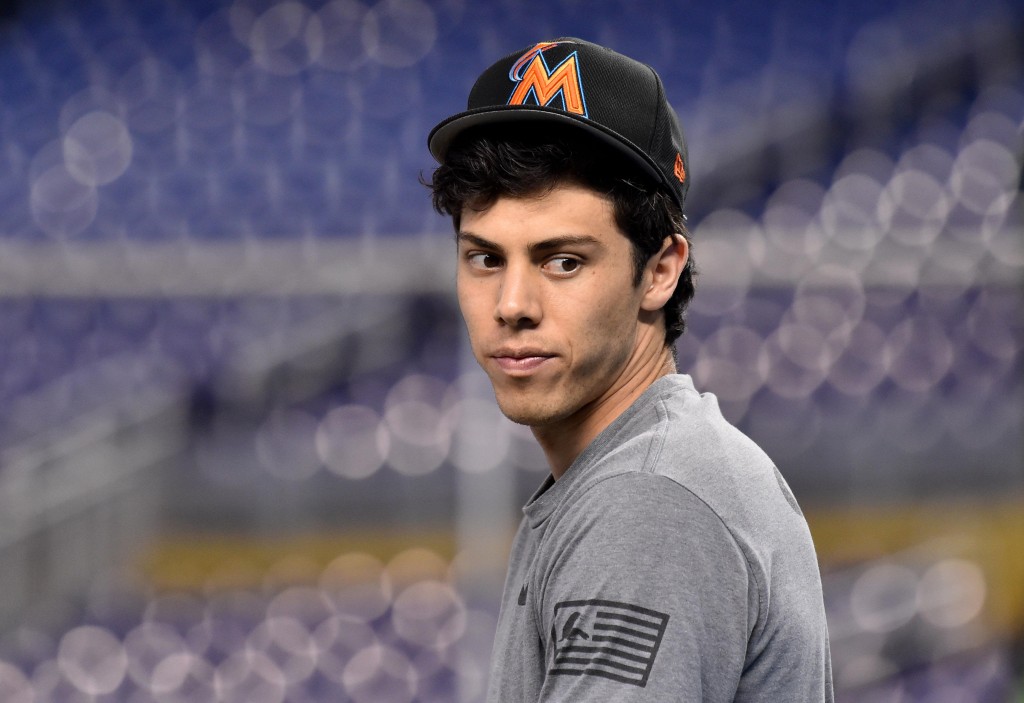 Baseball Blogs Weigh In: Yelich, Yu, Cole, Bucs, Moustakas, Cards
This week in baseball blogs… Fish Stripes explores a potential Marlins-Braves trade involving Christian Yelich and J.T. Realmuto. Everything Bluebirds ponders whether the Blue Jays should give up a haul for Yelich. Chin Music Baseball ranks Yu Darvish's top five potential landing spots. Pirates Breakdown wonders how effective the Bucs' rotation will be without Gerrit…


Ozuna enjoys first interaction with Cards fans
For Marcell Ozuna, Sunday was a day of first impressions. A first-time participant in the Cardinals' Winter Warm-Up event, Ozuna got an intimate introduction to the fanbase. Fans, in turn, were greeted by Ozuna's glowing smile.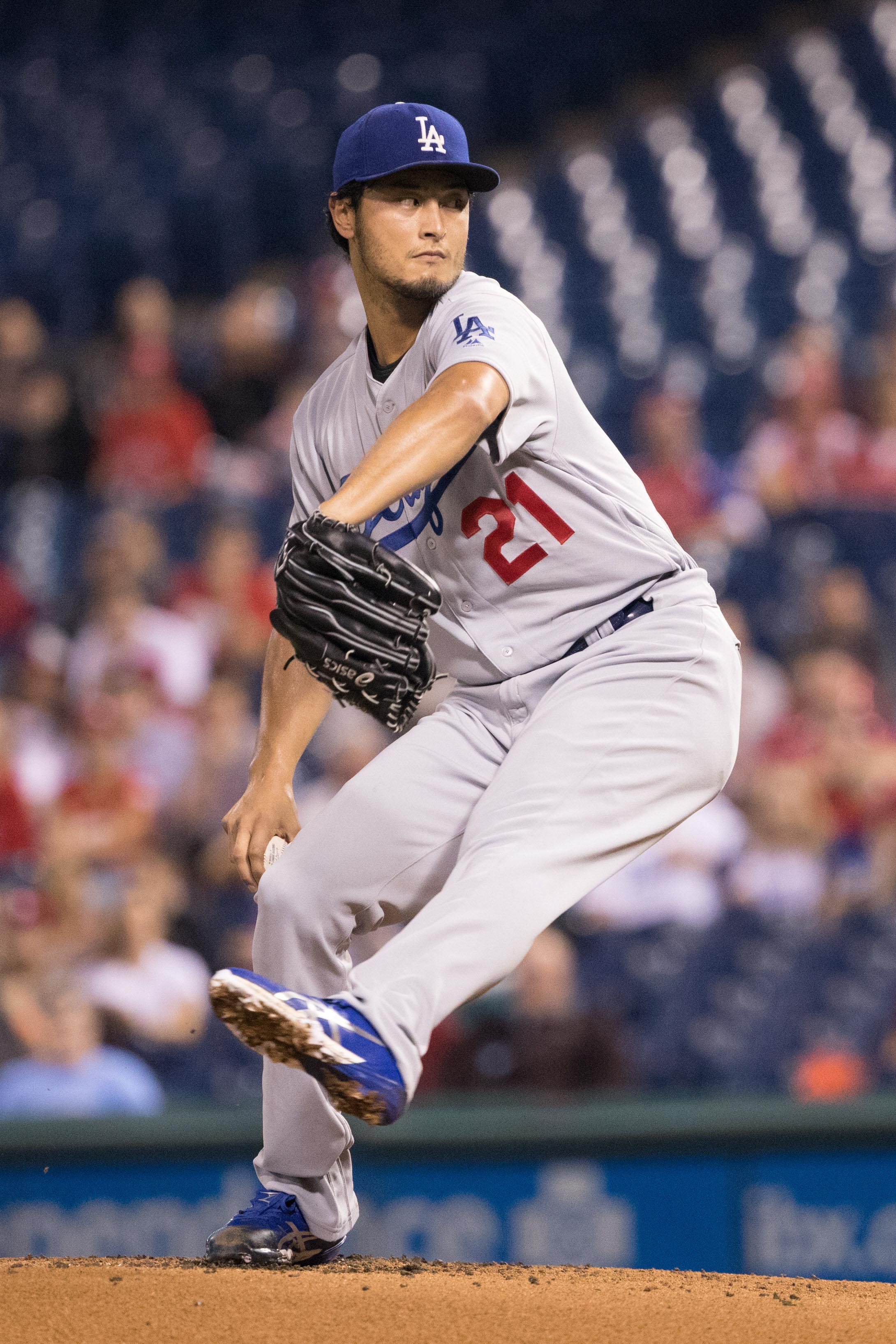 Poll: Which Team Will Sign Yu Darvish?
Two-plus months into what has been an abnormal MLB offseason, right-hander Yu Darvish remains one of several high-profile players without a contract. In general, the open market hasn't been kind to rotation pieces this winter, as righty Tyler Chatwood's fairly modest deal with the Cubs (three years, $38MM) ranks as the largest guarantee given to…


MLK's spirit rings strong at Dream Series
Dr. Martin Luther King Jr.'s message resonated during the Dream Series, an initiative of Major League Baseball and USA Baseball that features a diverse group of some of the nation's top high school pitching and catching prospects. The series began on Thursday.


Confident Pham targets 30/30 season in '18
Ever since hearing that those who write down their goals are 30 percent more likely to achieve them, Tommy Pham has been deliberate about transferring his intentions onto paper. He has no interest in keeping them a secret, either.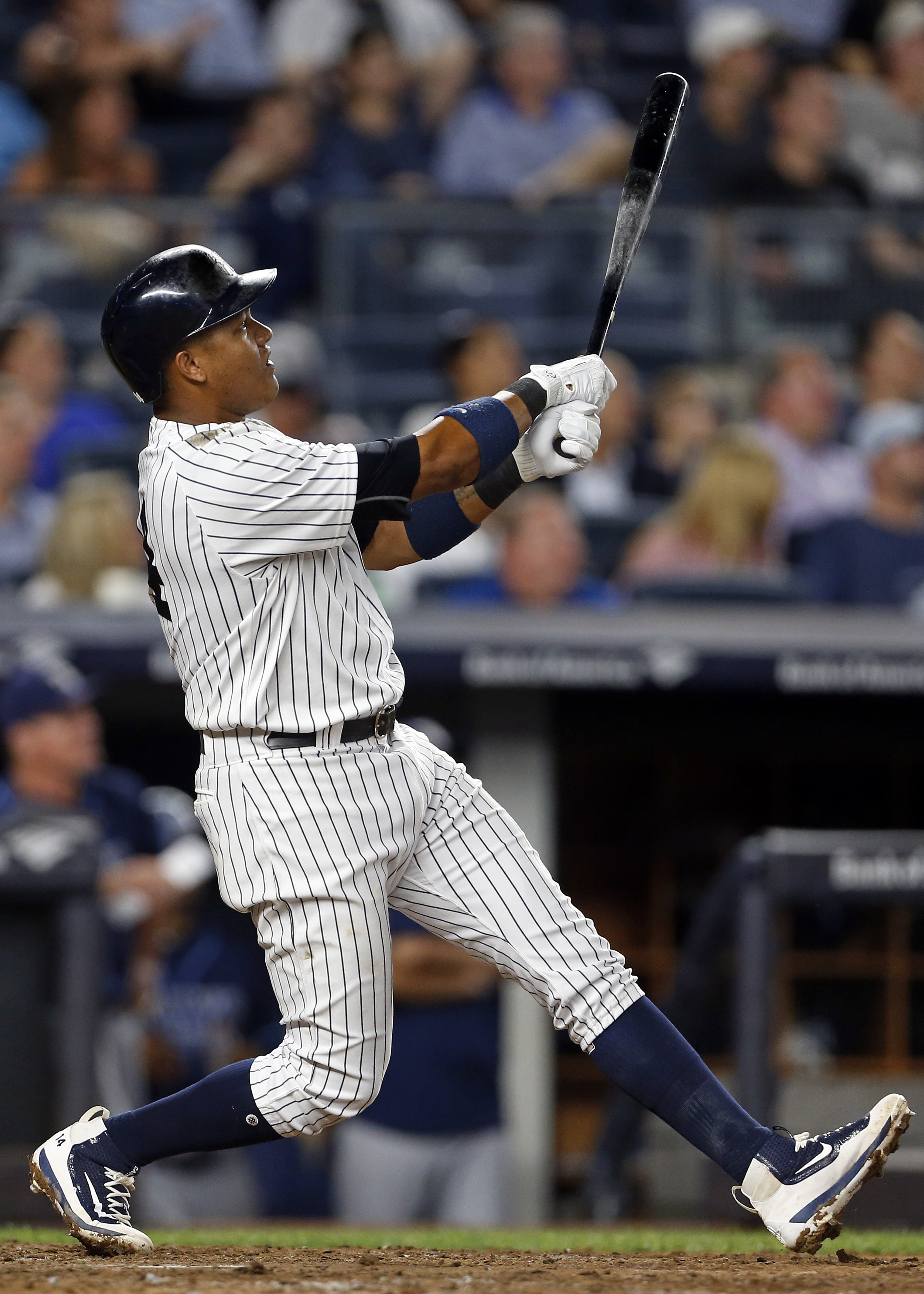 Looking For A Match In A Starlin Castro Trade
Middle infielder Starlin Castro has collected four All-Star appearances, 1,280 hits and a rich contract since he made his major league debut in 2010. It's fair to say Castro has lived pretty well during his big league tenure, then, though team success has been difficult to come by for the 27-year-old. Castro spent the first…


Crime Dog a curious Hall of Fame case
In all the years I have been writing this series, the one guy that to me sits most directly on the Hall of Fame line is Fred McGriff. I could absolutely defend voting for him. I could absolutely defend not voting for him.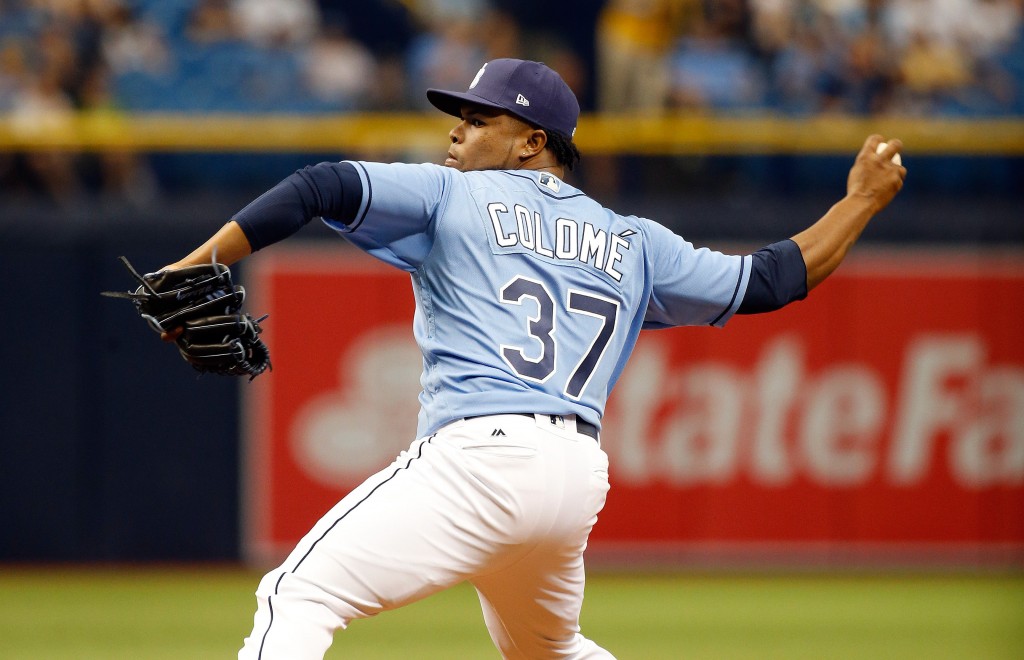 NL Central Notes: Colome, Cards, Holland, Pirates, Cutch, Maddon
Some rumblings from around the NL Central… The Cardinals were linked to Rays closer Alex Colome in trade rumors earlier this winter, though two sources tell Derrick Goold of the St. Louis Post-Dispatch that the team's interest in Colome was "overstated."  Chris Archer seems to be the Cards' top target in regards to trade talks…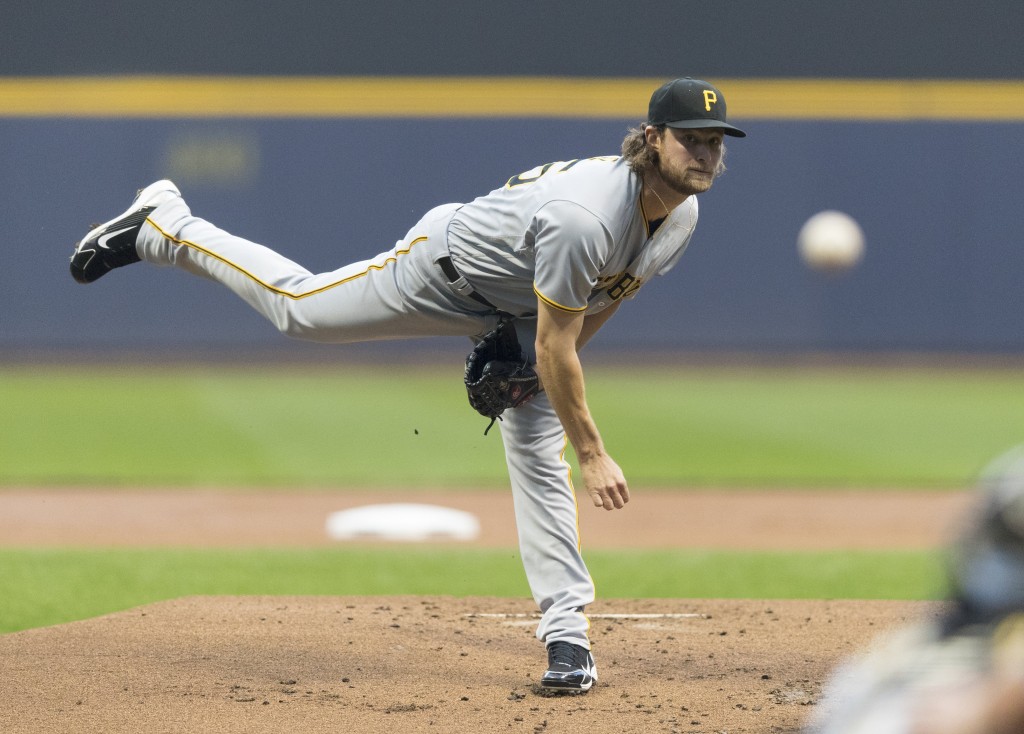 More Reaction & Fallout To The Gerrit Cole Trade
The Astros and Pirates swung a major trade yesterday, with the World Series champions acquiring Gerrit Cole in exchange for a package of four players (Joe Musgrove, Michael Feliz, Colin Moran, Jason Martin).  We've already published one batch of reactions to the deal, and now here are some additional details about the trade talks and…


Umps share new perspective at Dream Series
The relationship between the pitcher, catcher and umpire and questions about the strike zone were among the many topics discussed in a presentation with veteran umpire Kerwin Danley and Chris Jones, an umpire supervisor since 2005, on Sunday afternoon at the Dream Series.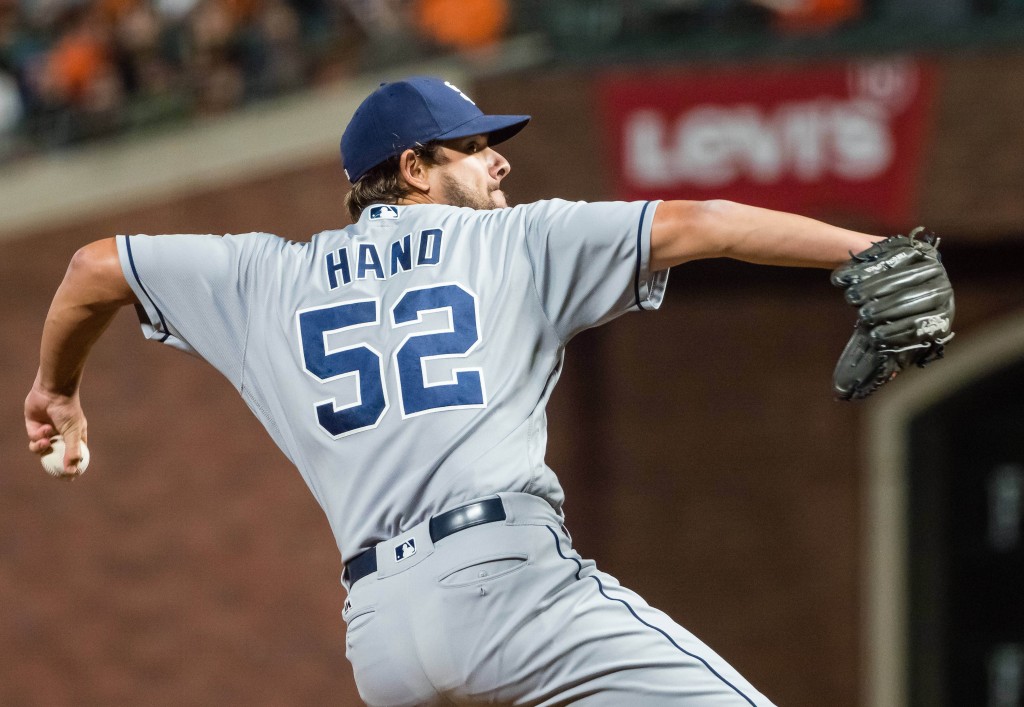 NL West Notes: Hand, Padres, Longoria, Goldschmidt
Here's the latest from around the NL West… The Padres and Brad Hand's representatives began extension talks about a week ago, the reliever told Dennis Lin of the San Diego Union-Tribune and other reporters.  Those discussions resulted in the three-year, $19.75MM agreement between the club and the southpaw that Hand described as "a life-changing thing." …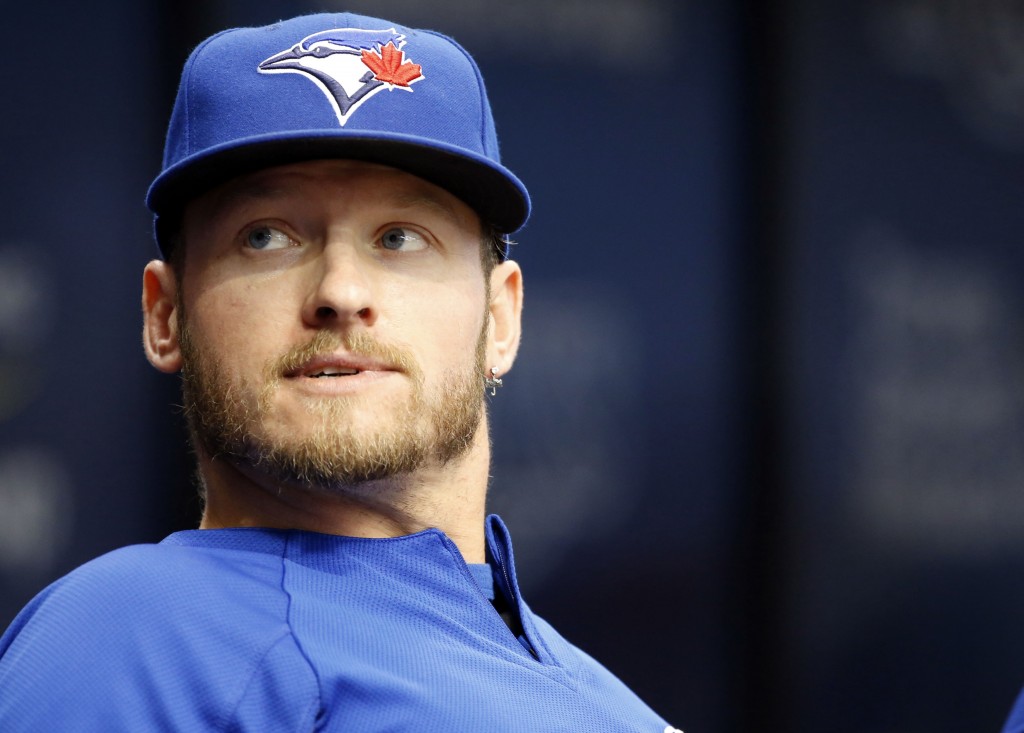 Quick Hits: Nationals, Atkins, Donaldson, Giants
The competitive balance tax has been a significant offseason storyline, most notably in regards to big-market teams like the Yankees, Dodgers, and Giants are all looking to stay under the threshold this winter in order to reset their tax costs and further position them for bigger spending next offseason and beyond.  While much has been…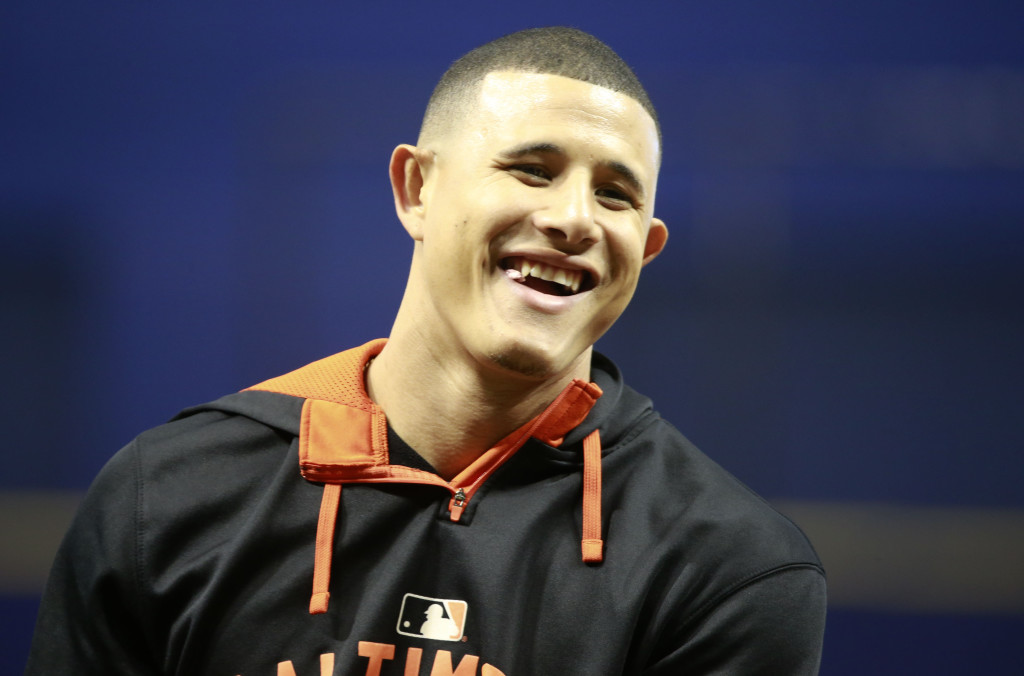 East Notes: Machado, Yankees, Mets
While Ken Rosenthal of The Athletic (subscription required/highly recommended) doesn't necessarily expect the Orioles to trade Manny Machado prior to the season, he reports that the Diamondbacks are still pushing to acquire the infielder. D-backs second baseman Brandon Drury continues to be one of the players involved in Machado trade discussions, as Rosenthal first reported…


MLB Pipeline's 2018 All-Defense Team
Jim Callis asked numerous front-office executives to identify baseball's best defensive prospect to help determine MLB Pipeline's 2018 All-Defense Team.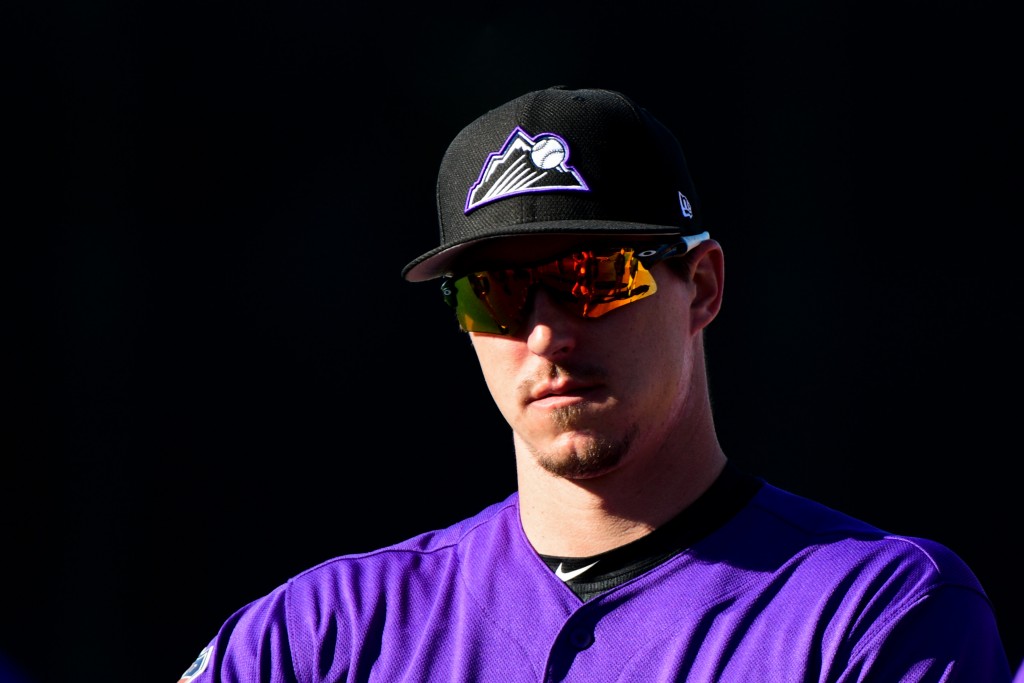 Pirates Designate Shane Carle, Engelb Vielma
The Pirates have designated right-hander Shane Carle and shortstop Engelb Vielma for assignment, as per a team announcement.  The moves will create roster space for the newly-acquired players from yesterday's Gerrit Cole trade. This is the second time in less than a month that Carle has been sent to DFA limbo, as the righty was…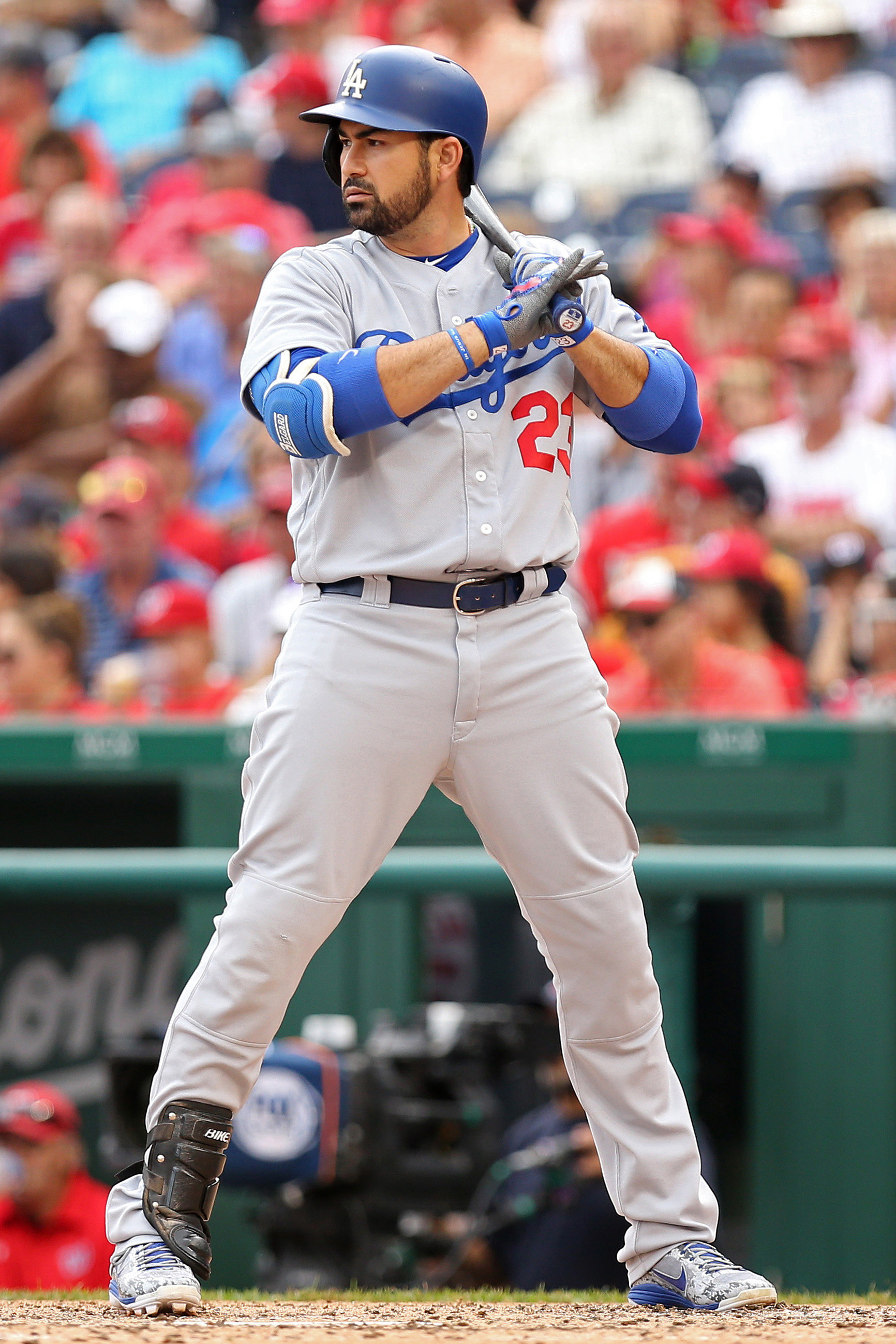 The Mets have agreed to sign first baseman Adrian Gonzalez, pending a physical. Bob Nightengale of USA Today Sports reported the news via Twitter. Nightengale reported earlier tonight that discussions between the two sides were serious, with Jon Heyman of FanRag confirming shortly thereafter. As we noted earlier in the evening, Gonzalez was recently traded from the Dodgers to the Braves…


Perfect fit: Free-agent deals that feel right
Sometimes, two parties don't know how much they need one another until it's too late. Let's hope no one goes down that road this offseason. Everyone take a deep breath and see if we can do the right thing.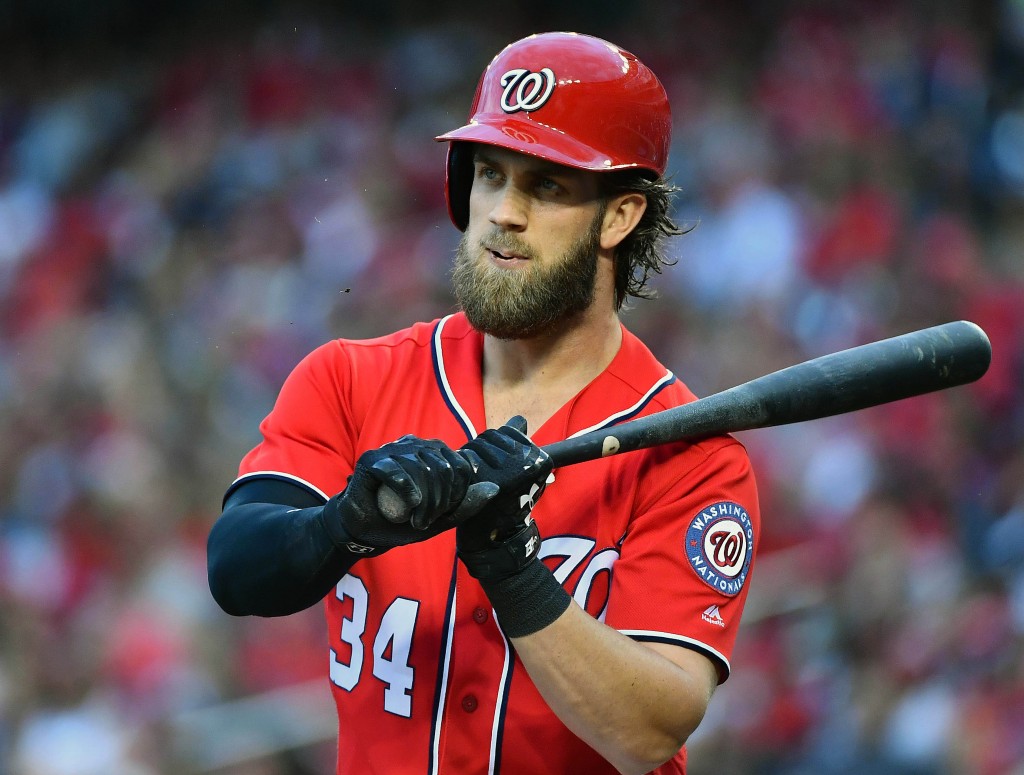 NL Central Notes & Rumors: Reds, Cubs, Harper, Cards, Archer
The Reds are amid "serious discussions" with free agent reliever David Hernandez, though an agreement isn't imminent, Zach Buchanan of the Cincinnati Enquirer reports. Cincy isn't the only team after the right-handed Hernandez, per Buchanan, who notes that the Reds are also interested in other free agent relievers and aren't necessarily limiting themselves to one-year…


Scouts star at annual awards dinner
Hall of Famers as well as the unsung heroes of the baseball community turned out Saturday night for the 15th annual Professional Baseball Scouts Foundation Awards Dinner.


Star gazing: Top 10 third basemen entering '18
Third base is full of superstars in a way it may never have been before, with studs who aren't just sluggers, but elite fielders as well. Who tops the Top 10 Right Now list headed into 2018?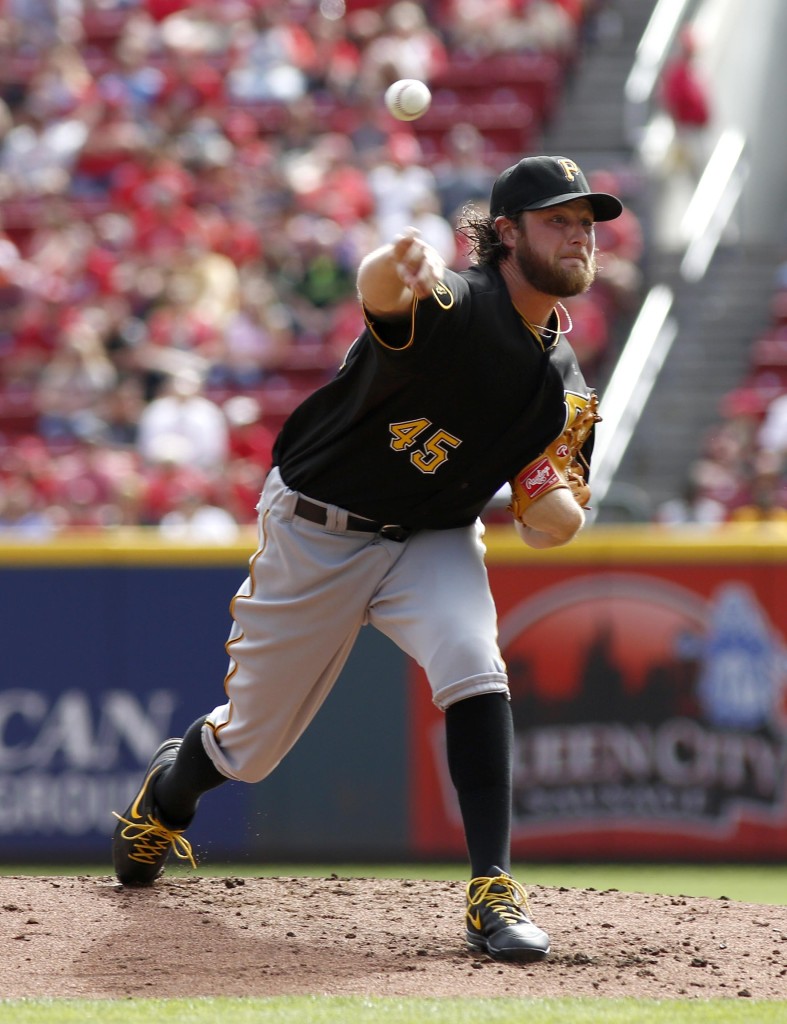 Reactions To The Gerrit Cole Trade
The baseball world is still reeling from the big news earlier today regarding the Astros' acquisition of Gerrit Cole from the Pirates. Here are a few of the early takes… What better place to start the Cole reactions than with that of Cole himself? The right-hander seems to be incredibly excited to join his new…


Hendricks, Fister the best at 'stealing' strikes
Before a bat ever slices through the airspace in front of a catcher's glove, before any collision of wood and leather, the best thing a hitter can do is spring into action against a pitch headed for the strike zone. Flip it around, and a pitcher's task is decidedly more complicated.


Youth leads way in 2018's Top 10 shortstops
MLB Network's "Top 10 Right Now" series ranks Major League Baseball's top players at each position headed into 2018, with two episodes airing each Saturday night from Jan. 13 through Feb. 10.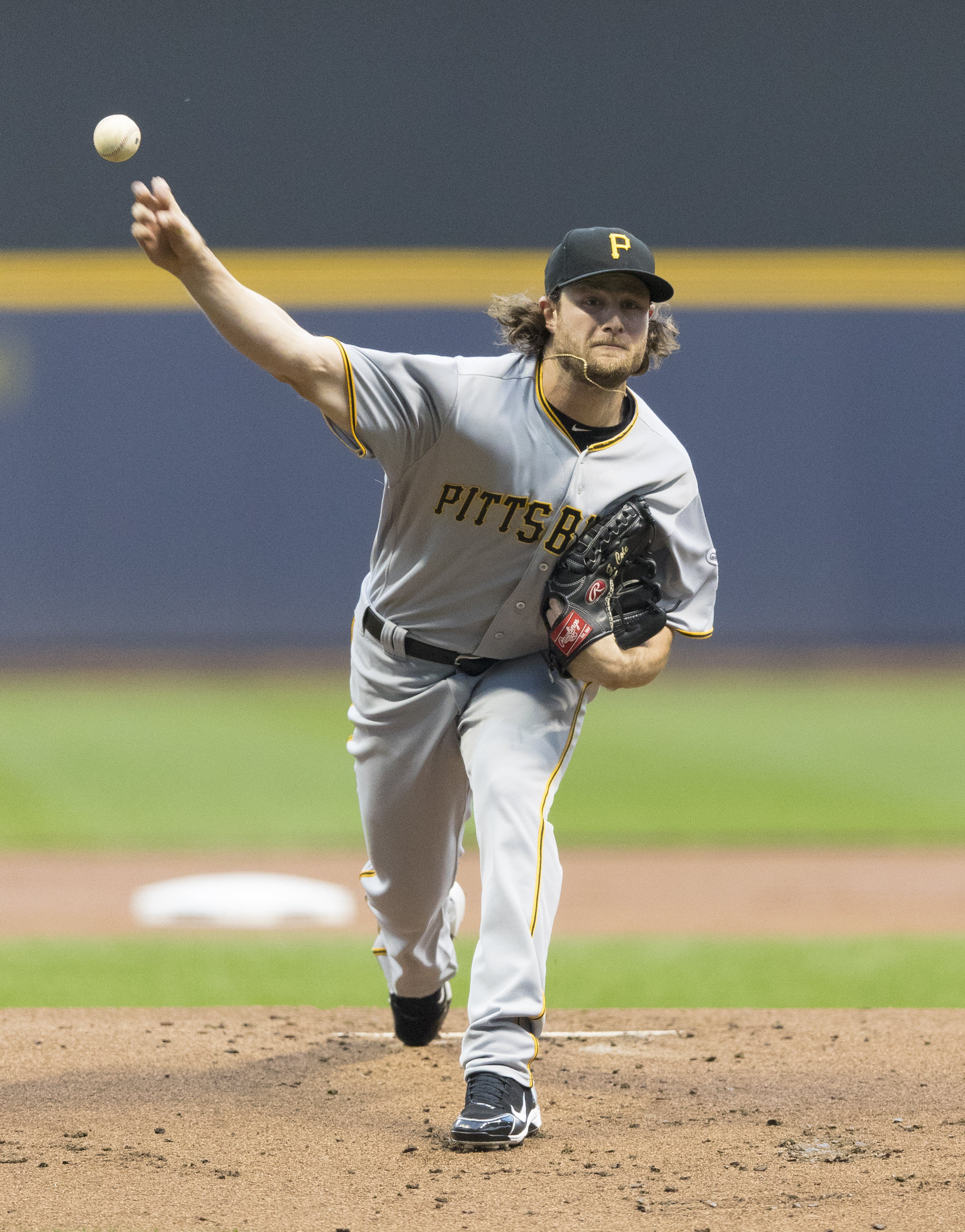 The Astros have acquired right-hander Gerrit Cole from the Pirates for righties Joe Musgrove and Michael Feliz, third baseman Colin Moran and outfielder Jason Martin, according to announcements from both teams. Houston and Pittsburgh nearly reached an agreement on a Cole trade earlier this week, but reports of a done deal proved premature. The two…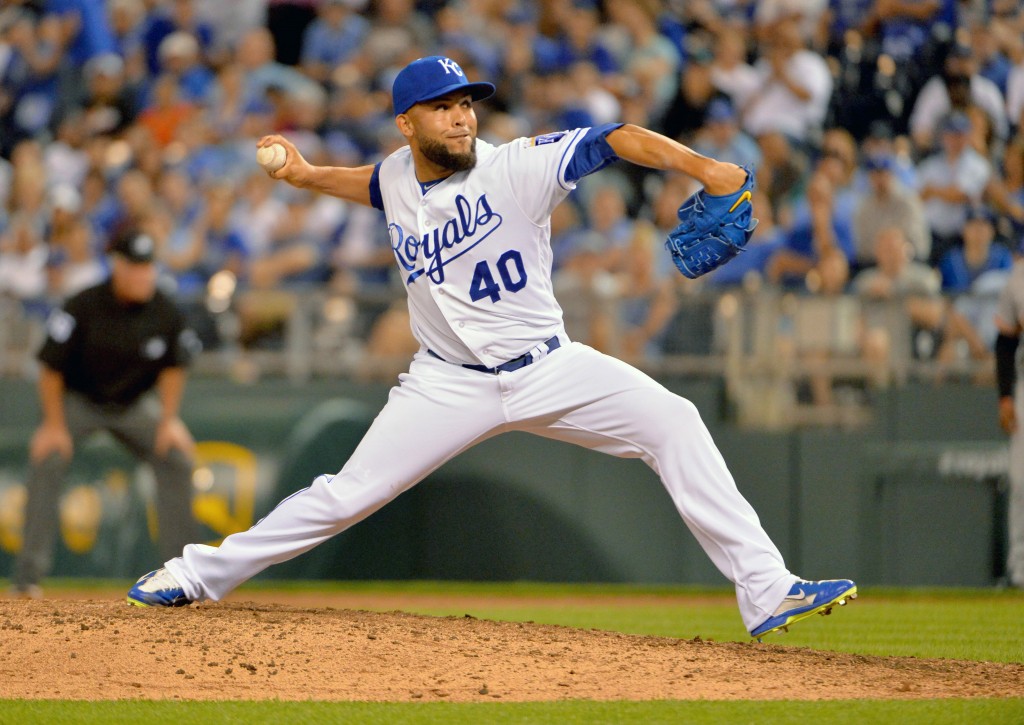 AL Notes: Herrera, Royals, Astros, Twins, Rodney
The Royals are prepared to keep reliever Kelvin Herrera if someone doesn't offer "a huge haul" for him, Nick Cafardo of the Boston Globe writes. Kansas City seems poised to begin a rebuild in 2018, which is Herrera's last year of team control – two factors that make him a potential trade chip. Now doesn't…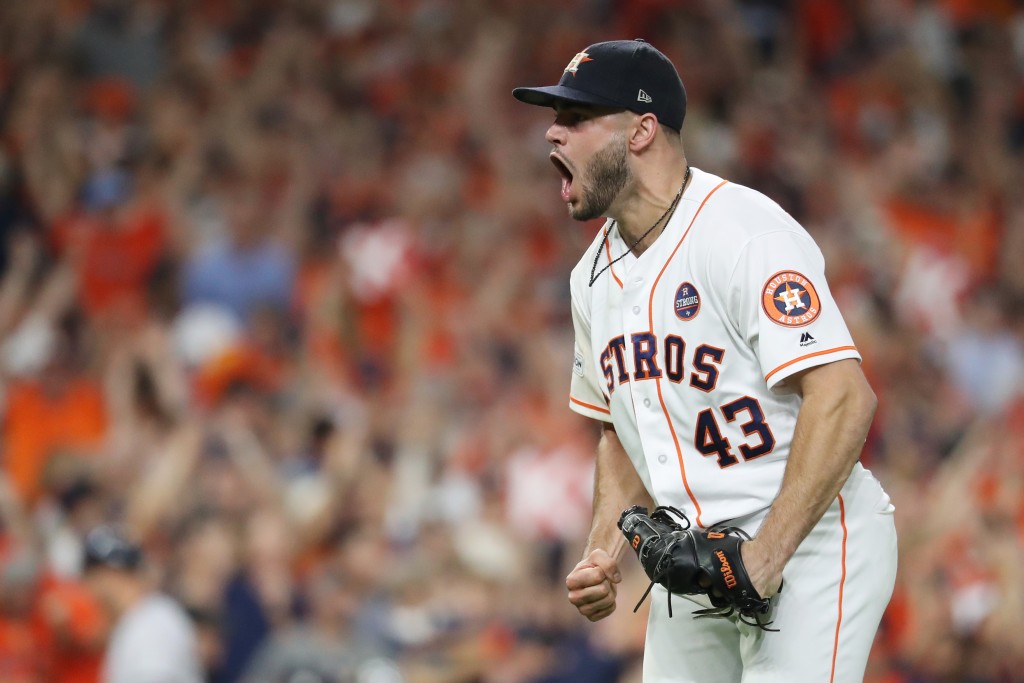 Here are the arbitration numbers we've learned thus far today — all of them coming via the Twitter feed of Jon Heyman of Fan Rag unless otherwise noted: The Giants' previously known deals with two righty relievers now have dollar values attached. Sam Dyson is slated to earn $4.425MM, while the team will pay righty Cory Gearrin…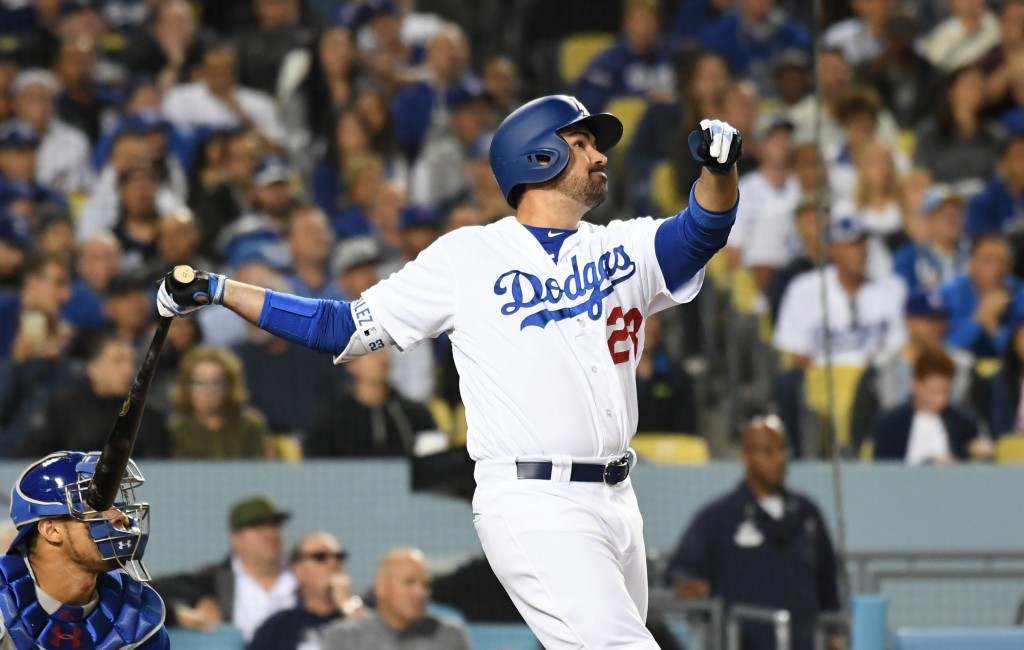 Mets In "Serious Discussions" To Sign Adrian Gonzalez
8:54pm: There's "a good chance this may happen," according to a recent tweet by Heyman. 7:51pm: Bob Nightengale of USA Today Sports tweets that the Mets are in "serious discussions" to sign first baseman Adrian Gonzalez, who was recently released following a trade from the Dodgers to the Braves. Jon Heyman of FanRag has since confirmed the rumor. Gonzalez…


Bucs net 4 players as Cole goes to Astros
The Pirates traded right-hander Gerrit Cole to the Astros on Saturday for right-handed pitchers Joe Musgrove and Michael Feliz, as well as prospects Colin Moran and Jason Martin.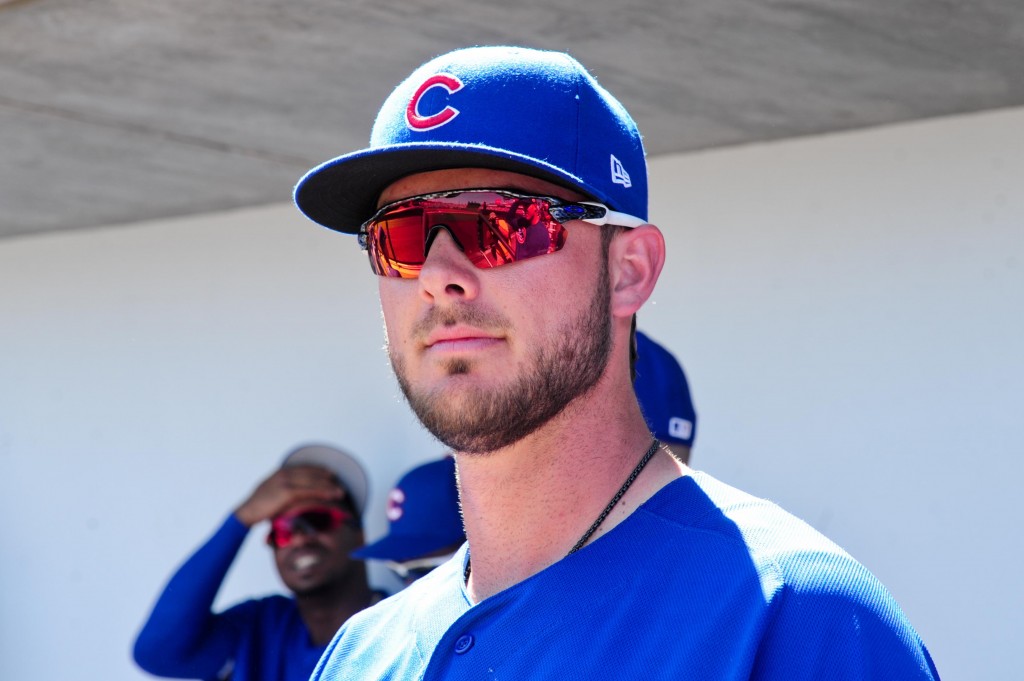 Here is the MLBTR writing staff's original content from the past week… Friday was the deadline for teams and arbitration-eligible players to exchange figures on contracts for 2018, and thus there was a distinct arbitration-centric focus to this week's MLBTR Originals.  Contributor Matt Swartz outlined some of the more high-profile and intriguing arb cases in…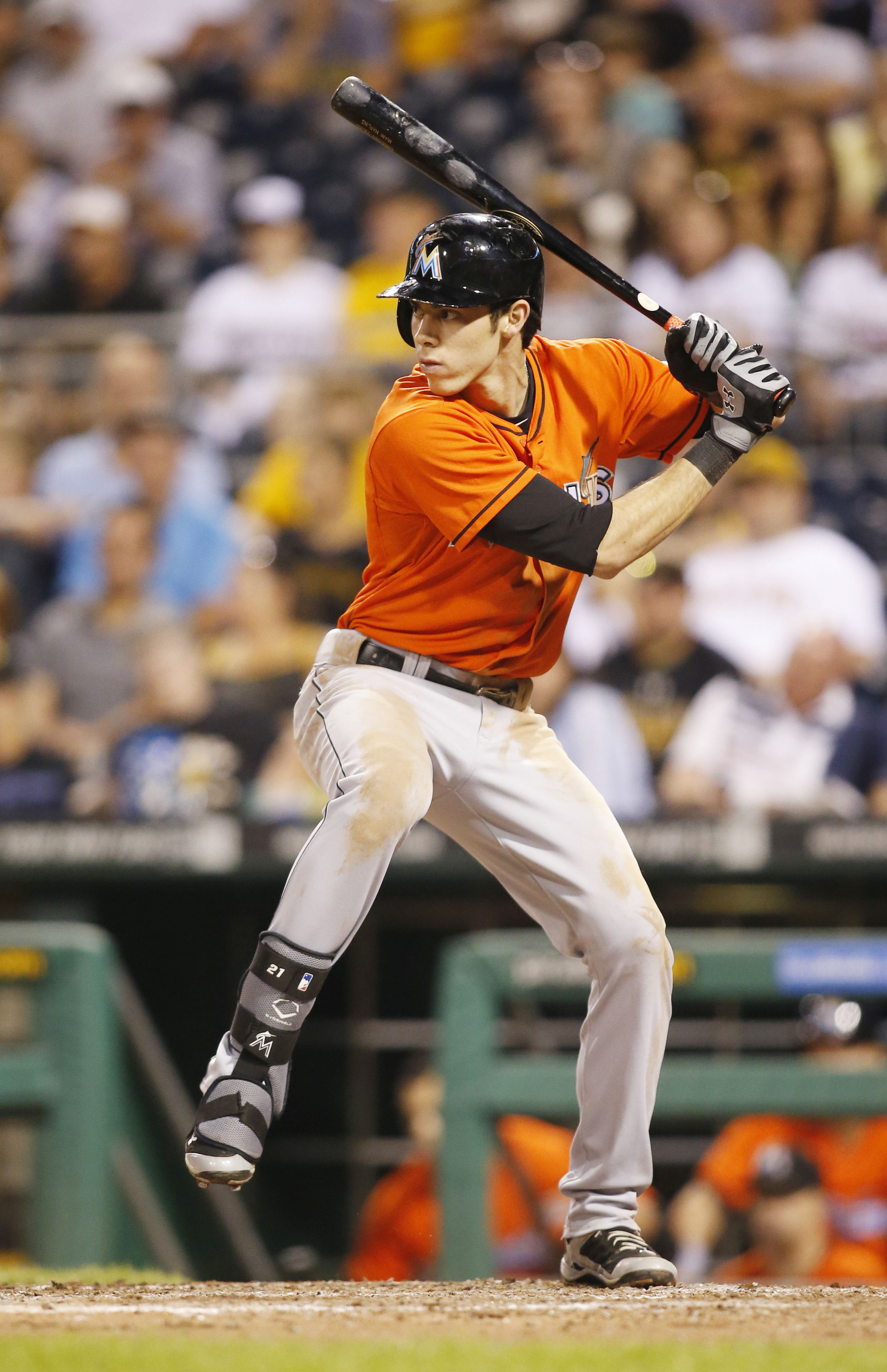 Exploring The Trade Value Of Christian Yelich
The name of Marlins' outfielder Christian Yelich is one that has popped up frequently in both trade rumors and trade speculation so far this offseason. The topic has certainly been covered at length (four links) here at MLBTR, and the frequency of Yelich mentions has continued to rise with each major trade Miami has made this winter. Save…


Robertson honors father, family with fundraiser
In the Rays' clubhouse, no one is more compassionate toward the burdensome impact of cancer than rookie Daniel Robertson, whose charitable efforts brought a number players from across Major League Baseball together on a sunny Saturday afternoon in Upland, Calif.


Manuels impacting Dream Series participants
Former big league manager Jerry Manuel walked to the podium from the back of the crowded conference hall at the team hotel, grabbed the microphone and smiled at this year's class of Dream Series participants.


Youth pitchers, catchers live the 'Dream'
The Dream Series, an initiative from Major League Baseball and USA Baseball, features a diverse group of some of the nation's top high school pitching and catching prospects.


Cubbie blue: Players aid fans' gender reveal
Colin Carney went to the Cubs Convention when he was 12 years old and living in a Chicago suburb. Now 33 and a Houston resident, he and his wife Jennifer brought their two children this weekend in hopes of escaping the headaches and heartache of dealing with the devastation from Hurricane Harvey. They also wanted to share some news with the Cubs regarding their third child and do a gender reveal.


Indians' Olson emerged from wild ride to top
The most dominant 2017 season you didn't notice came from a 27-year-old rookie pitcher with a modest professional track record. The year before, he was designated for assignment more times (three) than he pitched in a big league game (one).


Davis bringing new plate 'mentality' to Cubs
Asked about how his sessions with outfielder Jason Heyward were going in Arizona, new Cubs hitting coach Chili Davis offered to show some videos. Apparently, the workouts are going very well.


Together again? Potential free-agent reunions
Jay Bruce was a Met. Then he wasn't. Then he was again. The baseball transaction wire can be weird like that, with team needs and tastes and competitive states shifting all the time. Just 154 days after the Mets traded Bruce to the Indians in the midst of a lost summer, they signed him to a three-year, $39 million deal this week.


Astros mum on remaining arb-eligible trio
Astros general manager Jeff Luhnow wouldn't divulge Saturday if the team planned to go to hearings with their three remaining arbitration-eligible players: World Series Most Valuable Player George Springer, closer Ken Giles and starter Collin McHugh.


Astros add Cole to formidable rotation
Less than a week after owner Jim Crane said the Astros were pursuing a high-end starter, the defending World Series champions traded for hard-throwing right-hander Gerrit Cole from the Pirates. The Astros will send pitchers Joe Musgrove and Michael Feliz, infielder Colin Moran and Minor League outfielder Jason Martin to the Pirates.


Report: Padres, Hand shake on 3-year deal
Coming off his best season as a Major Leaguer, left-hander Brad Hand has agreed to a three-year extension with the Padres pending a physical, sources told MLB Network insider Ken Rosenthal on Saturday. The club has not confirmed the report.


Wong: Missile false alarm a 'surreal moment'
Second baseman Kolten Wong was eating breakfast and scrolling through social media in St. Louis on Saturday morning when he spotted the news. Back home in Hawaii, his family and friends were receiving alerts that a ballistic missile was headed toward the island. "This is not a drill," it read.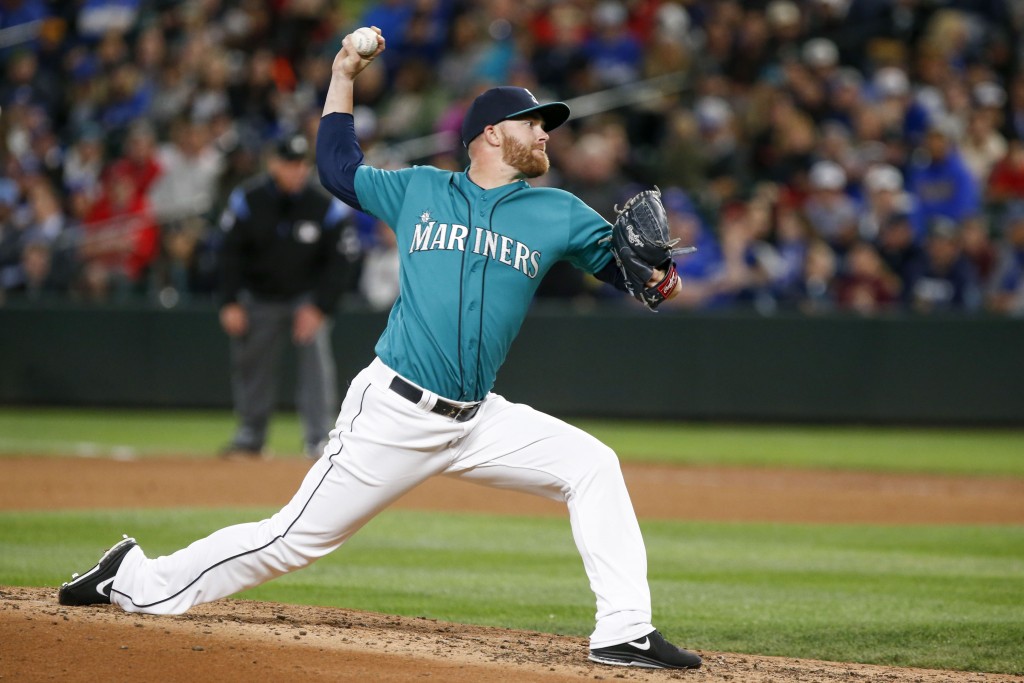 Minor MLB Transactions: 1/12/18
The Braves released Adonis Garcia recently to allow him to move to the KBO, and the full set of transactions is now in the books. The 32-year-old third baseman has inked a $800K deal with the LG Twins, as Dan Kurtz of MyKBO.net notes on Twitter. He played in the majors in each of the past…


Q&A: Blackmon a late-blooming ex-pitcher
Three years into his college career, Rockies center fielder Charlie Blackmon was a left-handed relief specialist. Now look at him. He's an All-Star center fielder, coming off a season in which he set a record for leadoff hitters with 102 RBI.


Source: Twins, Reed agree to 2-year pact
The Twins agreed to terms with reliever Addison Reed on a two-year deal worth slightly less than $17 million, a source confirmed to MLB.com's Jon Paul Morosi on Saturday.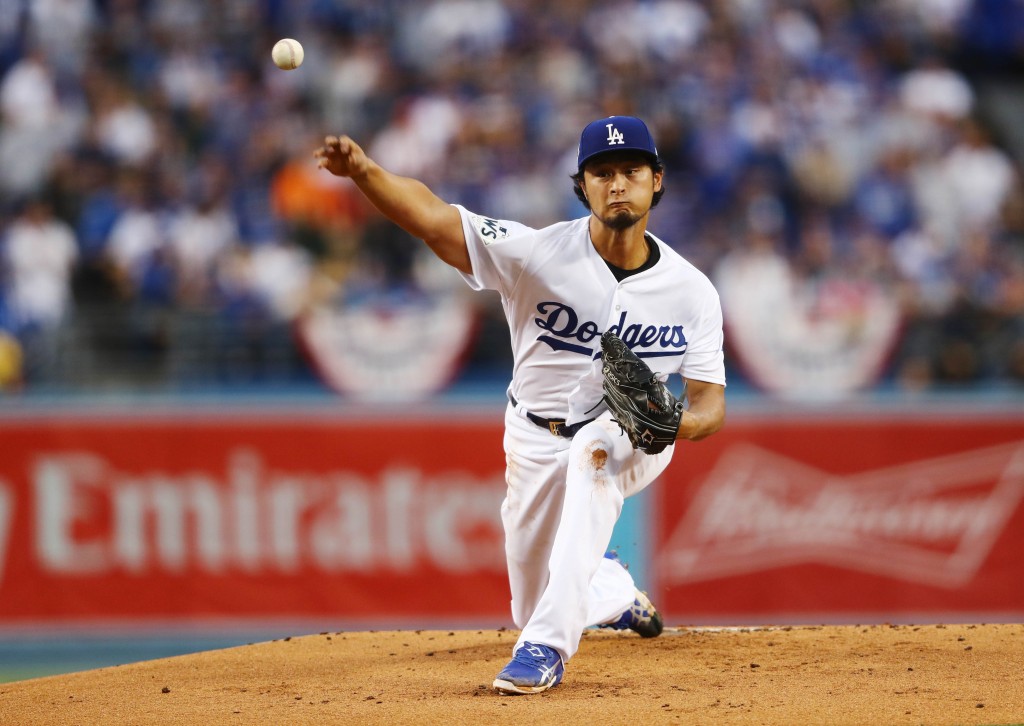 Market Notes: Dipoto, Cubs, Darvish, Athletics
Mariners GM Jerry Dipoto discussed some of his methods of trade mayhem on the latest run of his podcast. (Find the audio and some choice quotes compiled by MLB.com's Greg johns.) The team's acquisition of Dee Gordon came together via texts that Dipoto sent from an airplane, says the executive. He also copped to extensive…


Cole key as Astros aim for Series repeat
The Astros probably could not be better positioned to win a second straight World Series than right now. In its simplest terms, that's what the trade for Pirates right-hander Gerrit Cole on Saturday means.


Dipoto dishes on trade habits on Wheelhouse
Jerry Dipoto has built a reputation as the most prolific trader in the Major Leagues in his 28 months as Mariners general manager, so it's probably not surprising that some of his 62 deals have come under unusual circumstances.