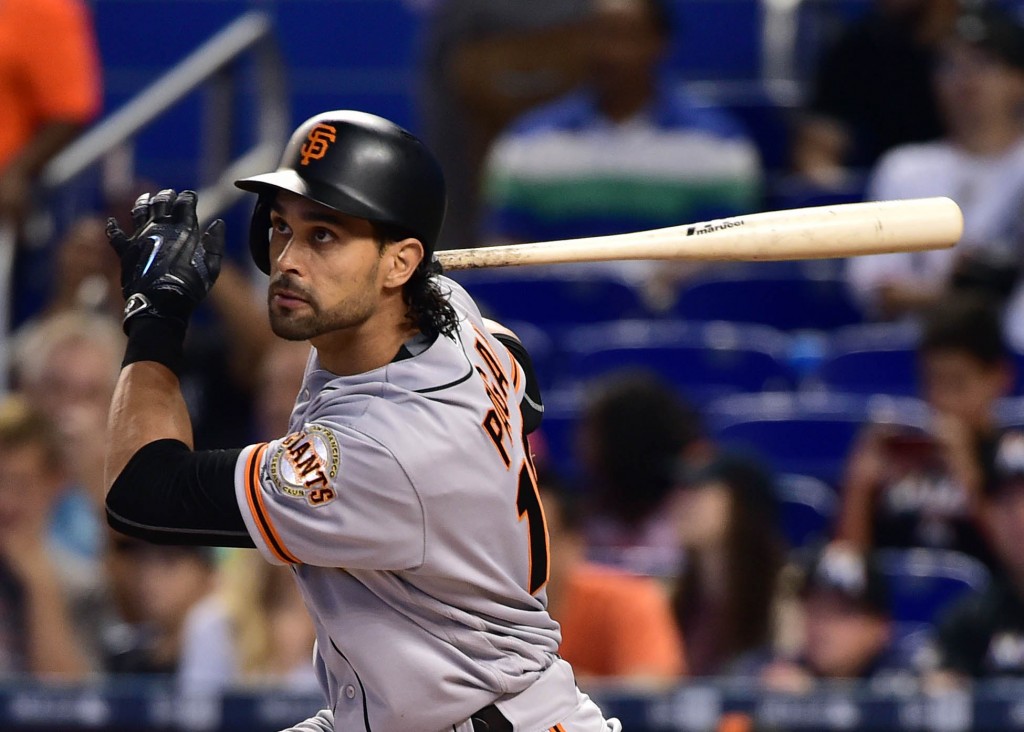 Phillies, Blue Jays Interested In Angel Pagan
The Phillies are the newest team to be linked to Angel Pagan, FanRag Sports' Jon Heyman reports (via Twitter).  The Blue Jays are also still connected to the Pagan hunt, though previous reports had indicated that Toronto was content with its current mix of left field options. Pagan would be something of a curious fit,…

2017-03-24 05:45:58
`
2
Verlander has arsenal ready for season
Justin Verlander came to Spring Training six weeks ago with a goal to get himself closer to top form around Opening Day and avoid the first-half struggles that slowed his 2016 season. He won't know for sure how well he did that until he takes the mound at U.S. Cellular Field in Chicago in a week and a half, but he at least has given it his best shot.

2017-03-24 04:55:12
`
4
Kershaw in top form with 11 K's, 6 scoreless
Those who were panicky after Clayton Kershaw served up three homers in his previous start can chill after Thursday. The Dodgers' ace rebounded with Cy Young form against the Rangers, fanning 11 in six scoreless innings on two hits.

2017-03-24 04:44:20
`
3
Nunez expects to be ready for Opening Day
Giants third baseman Eduardo Nunez was in good spirits Thursday after returning from San Francisco where he had two cortisone shots. Nunez's recurring shoulder soreness flared up earlier in the week, and he flew to San Francisco on Tuesday for an MRI and an anticipated cortisone shot.

2017-03-24 04:42:09
`
3
Tommy John surgery recommended for SF reliever Smith
Giants reliever Will Smith flew to California this week to get a second opinion about his left elbow. When he returned, he brought the news that both doctors agreed -- his recommended course of action is Tommy John surgery.

2017-03-24 04:42:05
`
3
Price pondered Votto batting leadoff in 2016
In the context of facing the Cubs last Thursday and witnessing their innovative approach in leading off Kyle Schwarber, Reds manager Bryan Price admitted he pondered the prospect of Joey Votto in the one hole last year.

2017-03-24 04:41:39
`
1
Managers rewrite rules on bullpen usage
If you want the real lesson baseball people took from the way bullpens were managed during last fall's postseason, it's this: Indians manager Terry Francona is very good at his job. Spectacularly good. Hall of Fame good.

2017-03-24 04:32:20
`
3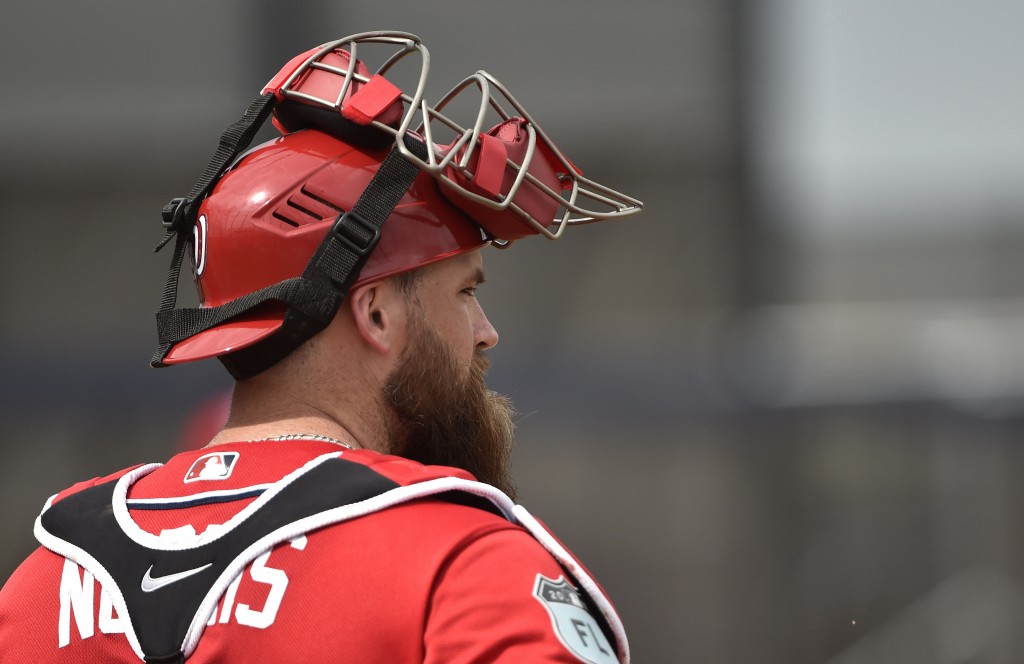 Quick Hits: Draft, Norris, Sternberg, Hanson, Quintana
This year's amateur draft class is still quite unsettled, though in Baseball America's initial ranking of the Top 100 draft prospects, Hudson Belinsky and John Manuel note that a pair of two-way players are standing out as the potential top two picks.  Louisville first baseman/left-handed pitcher Brendan McKay is drawing most of his attention as…

2017-03-24 03:38:23
`
2
Classic stars back to spring action on MLB.TV
With several MLB stars from the World Baseball Classic returning to their clubs to resume Spring Training, intriguing matchups abound in Friday's Cactus and Grapefruit League action.

2017-03-24 03:37:35
`
3
10 burning questions 10 days before season
As players from Team USA and Puerto Rico return to their MLB teams after an excellent three-week adventure, the good news is that Opening Day is right around the corner. So with that in mind, here are 10 questions that still need to be answered in the next 10 days.

2017-03-24 02:52:29
`
1
Freeman ends 12-pitch at-bat with HR off Verlander
When Freddie Freeman concludes his career, he likely won't have vivid memories of too many of the home runs he has hit during Spring Training. But there's a good chance he'll remember the one he hit immediately after he and Justin Verlander exchanged smiles in the midst of a long battle.

2017-03-24 02:21:22
`
2
Felix dominates Giants in Cactus League return
The Mariners blanked the Giants for six innings Thursday, riding a masterful pitching performance behind their ace, Felix Hernandez. The Giants could muster only one hit through the first six innings as Seattle went on to a 9-2 triumph.

2017-03-24 02:17:03
`
1
These dozen youngsters won't be on Opening Day rosters, but their timetables could align nicely with their teams' needs.

2017-03-24 02:10:59
`
2
Hamilton returns from Achilles inflammation
Billy Hamilton, who had been sidelined since Saturday due to Achilles inflammation, returned as the designated hitter in Thursday's 4-2 loss to the White Sox. Hamilton went 0-for-3, and was one of the many victims of a lights-out Jose Quintana, who carried a perfect game into the sixth inning.

2017-03-24 02:03:07
`
0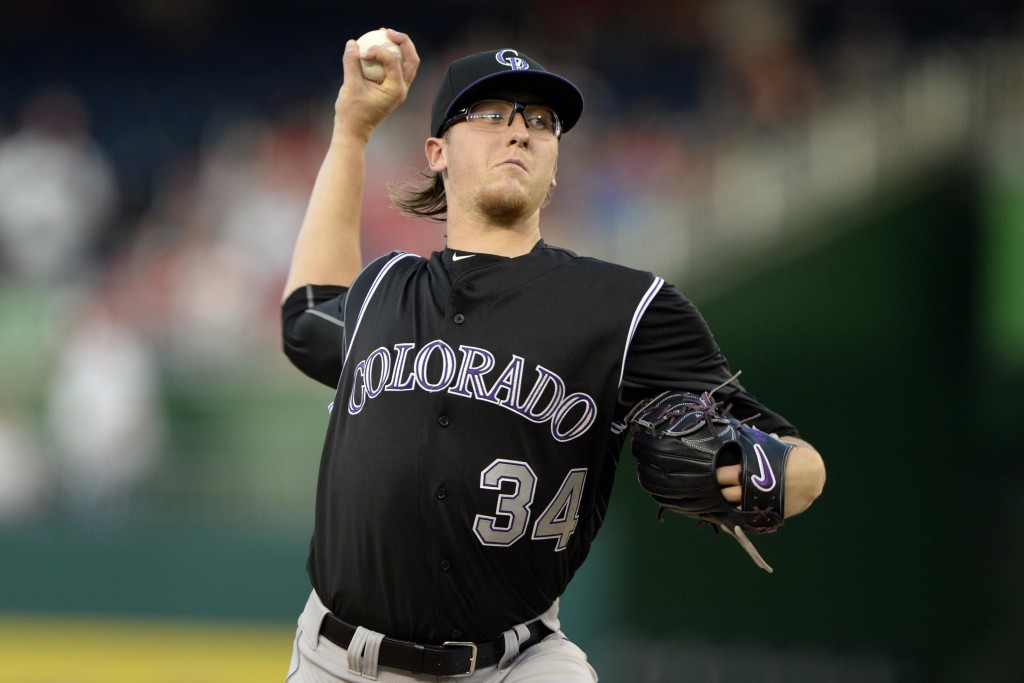 NL West Notes: Hoffman, Norris, Hoover, Padres
Some news and notes from around the NL West… The Rockies optioned Jeff Hoffman to Triple-A today, with manager Bud Black telling reporters (including Nick Groke of the Denver Post) that Hoffman required "a little more refinement" and consistency.  "The fastball has velocity, but he has to locate the fastball," Black said.  "The slider and…

2017-03-24 01:51:18
`
3
Illness pushes back Paxton's next outing
Mariners left-hander James Paxton has been scratched from his scheduled start in Friday's 1:10 p.m. PT Cactus League game against the Royals and replaced by veteran right-hander Hisashi Iwakuma in order to give Paxton time to recover from a head cold.

2017-03-24 01:38:24
`
0
Griffin tightens grip on Rangers' rotation job
A fourth starter has been identified in Rangers camp. A.J. Griffin was given the front-line starting pitcher treatment Thursday when the Rangers let him do his work in a Minor League game.

2017-03-24 01:11:32
`
2
Moncada, Giolito, Lopez reflect on Sox camp
Yoan Moncada, Lucas Giolito and Reynaldo Lopez held court before the White Sox 4-2 victory over the Reds at Camelback Ranch after the team's top five prospects per MLBPipeline.com were returned from big league Spring Training to Minor League camp Tuesday. Here's a look at some of their comments.

2017-03-24 01:06:55
`
1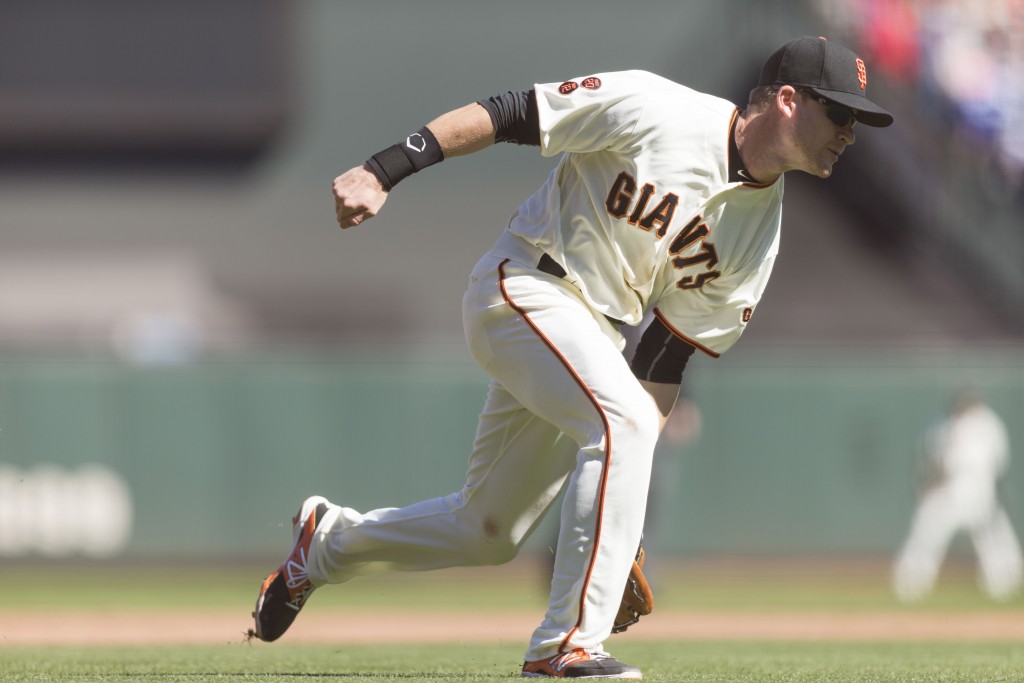 5:05pm: The Giants have officially released Beckham, the club told reporters (including Andrew Baggarly of the Bay Area News Group). 4:10pm: The Giants will release Gordon Beckham from his minor league contract with the club as per Beckham's request, MLBTR has learned.  Beckham originally joined the Giants in a late-September trade with the Braves and…

2017-03-23 21:47:02
`
2
Loney a long shot to make Rangers' roster
James Loney is the consummate professional, but that may not be good enough to earn him a spot on the Rangers' Opening Day roster, and he understands that.

2017-03-23 20:59:08
`
2
Pollock expected to return to lineup on Friday
Center fielder A.J. Pollock is expected to be back in the D-backs lineup Friday for the first time since experiencing some discomfort in his left groin after hitting a home run in the first inning on March 12.

2017-03-23 20:56:47
`
4
Valbuena out 4-6 weeks with hamstring strain
Infielder Luis Valbuena has been diagnosed with a Grade 1 right hamstring strain and is expected to be sidelined for four-to-six weeks, the Angels announced Thursday.

2017-03-23 20:31:43
`
4
Candelario among six sent down by Cubs
The Cubs released pitcher Jim Henderson on Thursday, and optioned Jake Buchanan, Alec Mills and Jeimer Candelario to Triple-A Iowa. Williams Perez, Dylan Floro and David Rollins also were assigned to Minor League camp, trimming the number of players in camp to 36.

2017-03-23 19:12:12
`
3
HOFer Raines holds court before Mets-Nats
Hall of Famer Tim Raines watched Mets players compete for the Puerto Rican team in Wednesday's World Baseball Classic finals, but his allegiance remained with the United States team.

2017-03-23 18:43:03
`
2
Hahn won't budge on asking price for Quintana
Trying to decipher potential Jose Quintana trade destinations from this week's latest batch of rumors really isn't that difficult, even with Quintana throwing 5 2/3 perfect innings against the Reds on Thursday in front of 17 scouts during a 4-2 White Sox victory at Camelback Ranch.

2017-03-23 18:01:28
`
1
Huntington: Kang on OD roster 'unrealistic'
With Jung Ho Kang still awaiting his work visa in South Korea, Pirates general manager Neal Huntington acknowledged Thursday it is "unrealistic" to expect Kang to be on Pittsburgh's Opening Day roster.

2017-03-23 17:59:31
`
4
Quintana flashes perfection as Sox top Reds
Jose Quintana appears to be regular-season ready. With 17 scouts in attendance, the White Sox ace and prime trade candidate as part of the team's rebuilding, pitched 5 2/3 perfect innings during a 4-2 victory over the Reds on Thursday at Camelback Ranch.

2017-03-23 17:56:13
`
3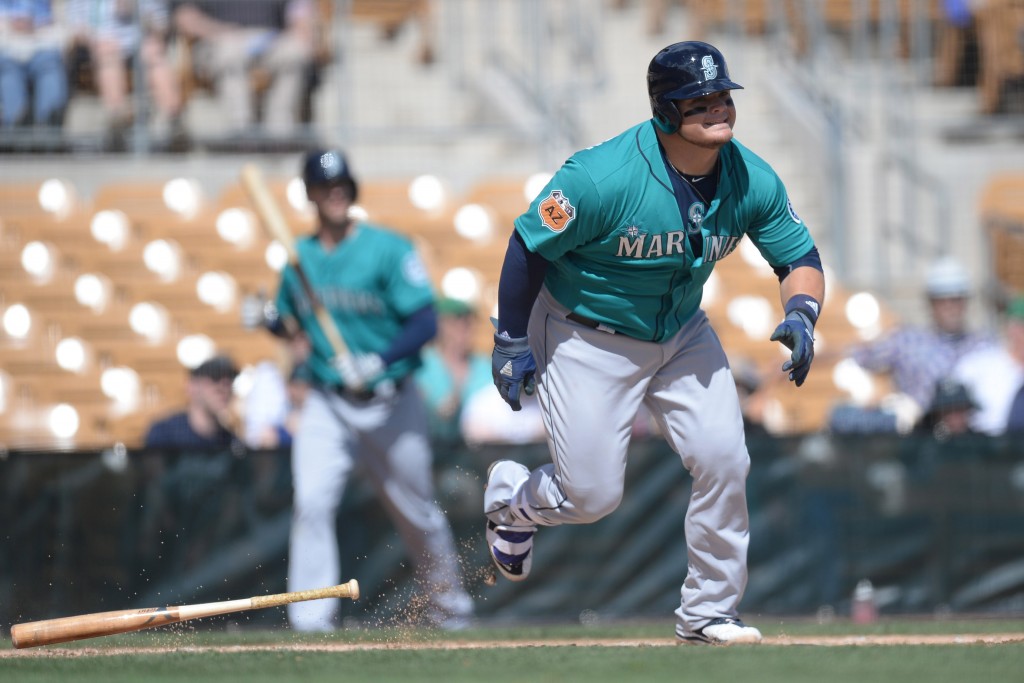 Mariners Option Dan Vogelbach To Triple-A
In a somewhat surprising move, the Mariners announced that first baseman Dan Vogelbach has been optioned to Triple-A.  GM Jerry Dipoto told reporters (including Ryan Divish of the Seattle Times) that veteran Danny Valencia will be the Mariners' everyday first baseman, with utilityman Taylor Motter as the backup. [Updated Mariners roster at Roster Resource] Vogelbach…

2017-03-23 16:41:12
`
3
Dyson, Claudio on track after WBC '17 run
The workload for Rangers relievers Sam Dyson and Alex Claudio -- who both delivered strong performances in the World Baseball Classic -- is about normal at this point in the spring.

2017-03-23 16:38:46
`
3
Bowa on Green: 'He did what he had to do'
Dallas Green was made for Philadelphia. His quintessential blue-collar attitude and tendency to eschew the niceties sharpened the 1980 Phillies into a World Series champion in just his second year as manager.

2017-03-23 15:33:35
`
1
Black sharing insight with Rockies' young arms
One of the first things Bud Black said when the Rockies hired him as their skipper was that he "sees the game through the pitcher's eyes," and sometimes those words are meant to be taken literally.

2017-03-23 15:17:16
`
1
D will be key for Cards to return to postseason
In just the past two seasons, the St. Louis Cardinals went from being one of baseball's best defensive teams to one of its worst. Not coincidentally, a five-year run of postseason baseball ended in 2016.

2017-03-23 15:02:55
`
1
Wright adds to spotless spring in latest outing
Steven Wright has put concerns about his right shoulder to rest while regaining the type of knuckleball that led to him becoming an All-Star last season. In Thursday's 10-7 win over the Pirates at JetBlue Park, Wright cruised through 4 1/3 shutout innings, allowing two hits and a walk while striking out three.

2017-03-23 14:48:56
`
1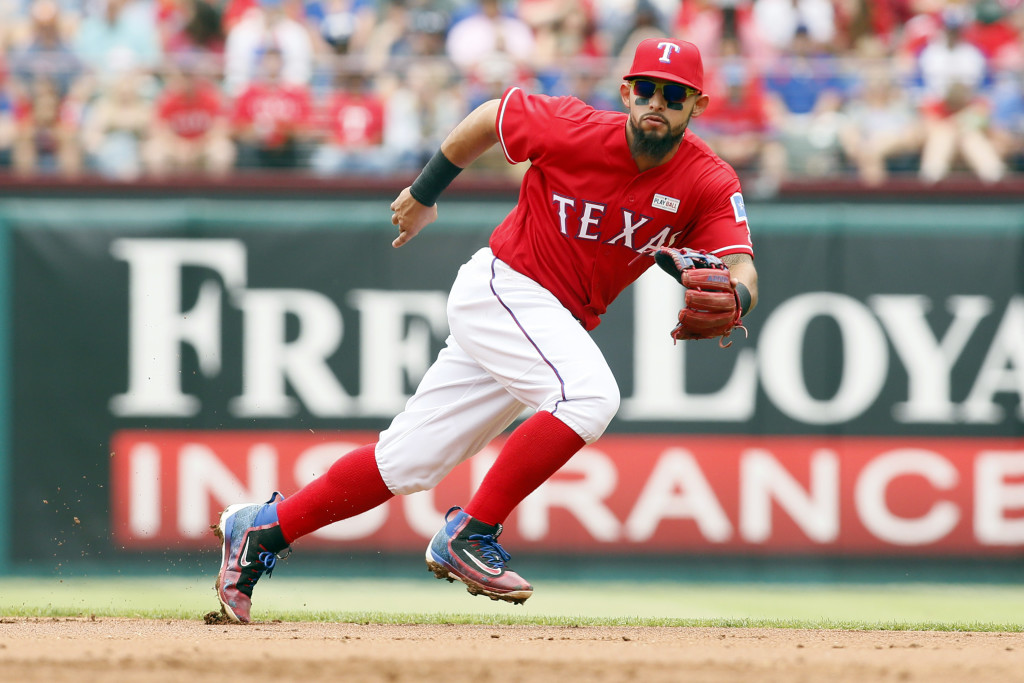 Heyman's Latest: Odor, Baker, Robertson, Bucs, M's, Alvarez, Marlins, Pagan, Twins, Santana, Gentry
It usually isn't a good tactic for free agents to accept the first offer that comes their way, yet this past offseason, FanRag Sports' Jon Heyman notes that several players would have been better served by accepting deals before the new collective bargaining agreement was finalized.  Many free agents, particularly sluggers like Mark Trumbo, saw…

2017-03-23 14:43:41
`
3
Historic 2017 Classic smashes event records
The 2017 World Baseball Classic has reached its conclusion, and the returns say the tournament was one for the history books. The fourth installment of the Classic set new event records for attendance, television ratings, digital consumption and merchandise sales, Major League Baseball announced Thursday.

2017-03-23 14:05:25
`
2
Yount, Gantner return to Brewers' camp
They wore Brewers uniforms on Thursday with their names on the back, as if that was really necessary. They were The Kid and Gumby, Robin Yount and Jim Gantner, two of the most recognizable faces in Brewers history, making their first spring appearances at Maryvale Baseball Park.

2017-03-23 13:47:02
`
1
Pedey, Panda pace high-flying Sox vs. Bucs
With both teams trotting out similar lineups to the ones they'll have against each other on Opening Day in Boston, the Red Sox downed the Pirates, 10-7, in a Thursday afternoon slugfest at JetBlue Park.

2017-03-23 13:16:28
`
2
Inbox: Louisville's McKay could go No. 1 in Draft
We'll expand our current Draft Top 50 Prospects to a Top 100 in April and a Top 200 in May, and we'll also have a slew of first-round projections and other coverage. I'm starting to get Draft fever just thinking about it, which is why there's a heavy Draft flavor to this week's MLBPipeline Inbox.

2017-03-23 13:12:07
`
1
Schimpf hits 1st HR as Padres rally vs. Halos
Ryan Schimpf hit a home run, and Luis Perdomo allowed two runs in five innings against the Angels on Wednesday. Ricky Nolasco allowed two runs in 6 1/3 innings and C.J. Cron had an RBI single for the Halos.

2017-03-23 12:49:22
`
1
Iglesias injured back, elbow slipping in shower
The back injury and bone bruise in his right elbow that has kept Raisel Iglesias sidelined stemmed from a slip in the shower three weeks ago at his home, the right-handed reliever said Thursday.

2017-03-23 11:57:11
`
1
Anderson wins spot in Cubs' rotation
Not many teams have the luxury of having the Major League's ERA leader as their No. 5 starter but the Cubs can do that.

2017-03-23 11:54:57
`
1
Thrilling Classic leaves strong impression
It's too early to gauge all that is possible as a result of a memorable 2017 Classic and the Americans who won it. But we know we're going to miss watching them, and they will miss playing with each other. At least they have golden reminders of their time together.

2017-03-23 11:54:54
`
3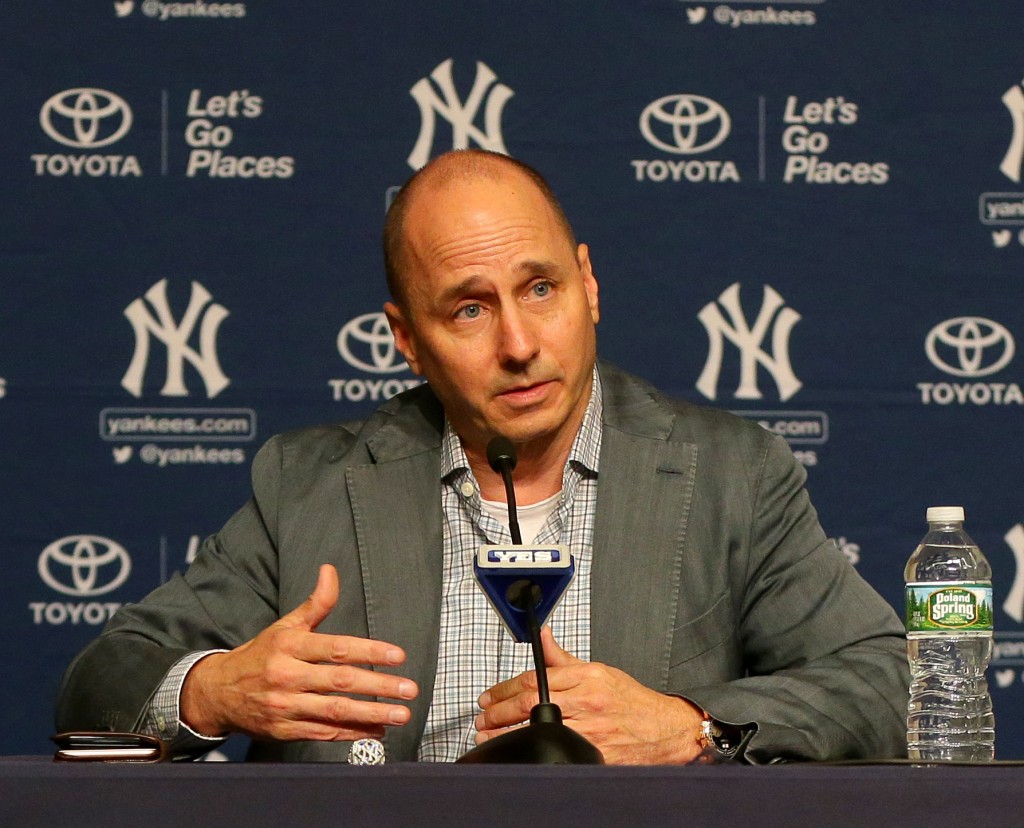 Yankees Notes: Cashman, Gregorius, Carter
Here's the latest from the Bronx… In a Q&A with MLB.com's Mark Feinsand, Yankees GM Brian Cashman says that the franchise's tendency to "cut corners" due to a constant need to contend has led to issues in developing starting pitchers.  "Part of it is we can't get out of our own way because we don't have…

2017-03-23 11:36:29
`
5
Margot puts sore left knee to test vs. Halos
Manuel Margot, the Padres top prospect, returned to a game for the first time since March 5 on Thursday, and tested his sore left knee by beating out an infield hit against the Angels.

2017-03-23 11:19:59
`
1
Astros high on Davis, but where will he play?
Astros third baseman Alex Bregman could be on the verge of becoming a star. Colin Moran has had a terrific spring camp at the plate and figures to start at third base at Triple-A Fresno to begin the season. J.D. Davis, ranked as Houston's No. 13 prospect by MLBPipeline.com, doesn't need to be reminded of any of this.

2017-03-23 10:39:53
`
0
Alonso homers twice as A's erupt for 15 runs
The A's counted off four home runs against Brewers Opening Day starter Junior Guerra, including two from Yonder Alonso, in a 15-5 slugfest at Hohokam Stadium on Thursday afternoon.

2017-03-23 10:06:04
`
2
Kluber, Almonte feast on Rockies
Indians ace Corey Kluber looked sharp during an 8-3 win over the Rockies on Thursday in his continued march toward Opening Day. Cleveland is still trying to determine whether left fielder Michael Brantley will also be ready for the start of the season.

2017-03-23 08:49:55
`
1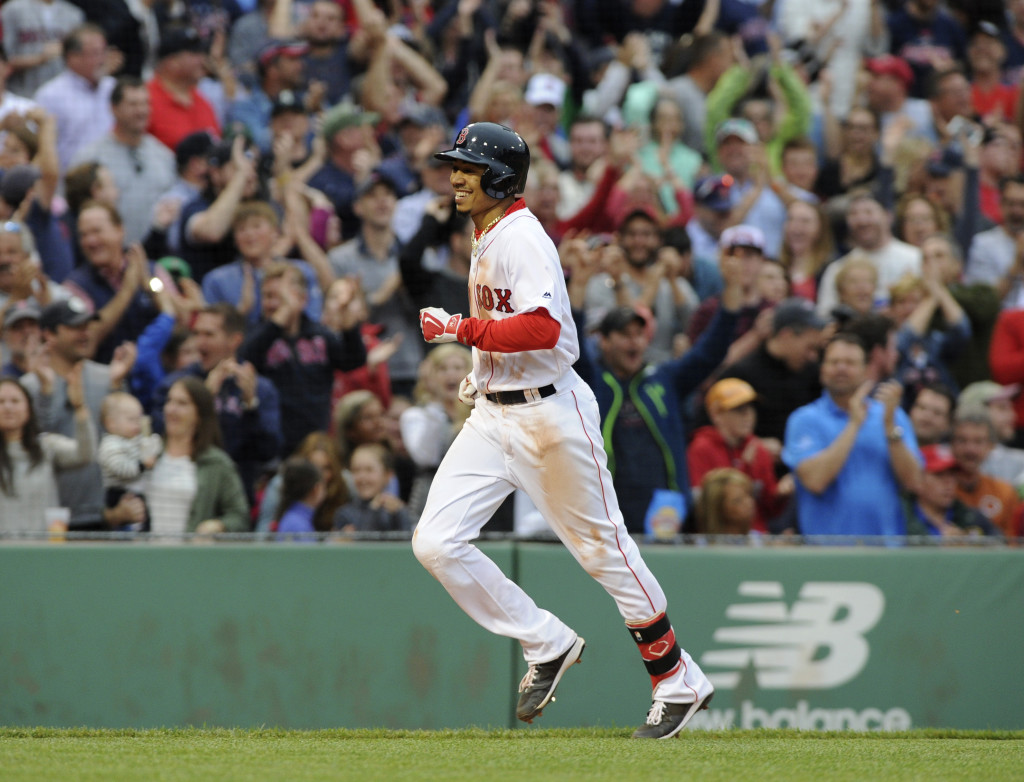 AL East Notes: Red Sox, Betts, Leon, Donaldson, Boxberger, Beckham
In an interesting look inside the Red Sox front office, Tim Britton of the Providence Journal reports on the team's analytical upgrade efforts. While the organization has long been associated with number-crunching and information hoarding, it has only recently ramped up its full-time staff to launch a new database effort and keep pace with other clubs. It's…

2017-03-23 08:27:31
`
2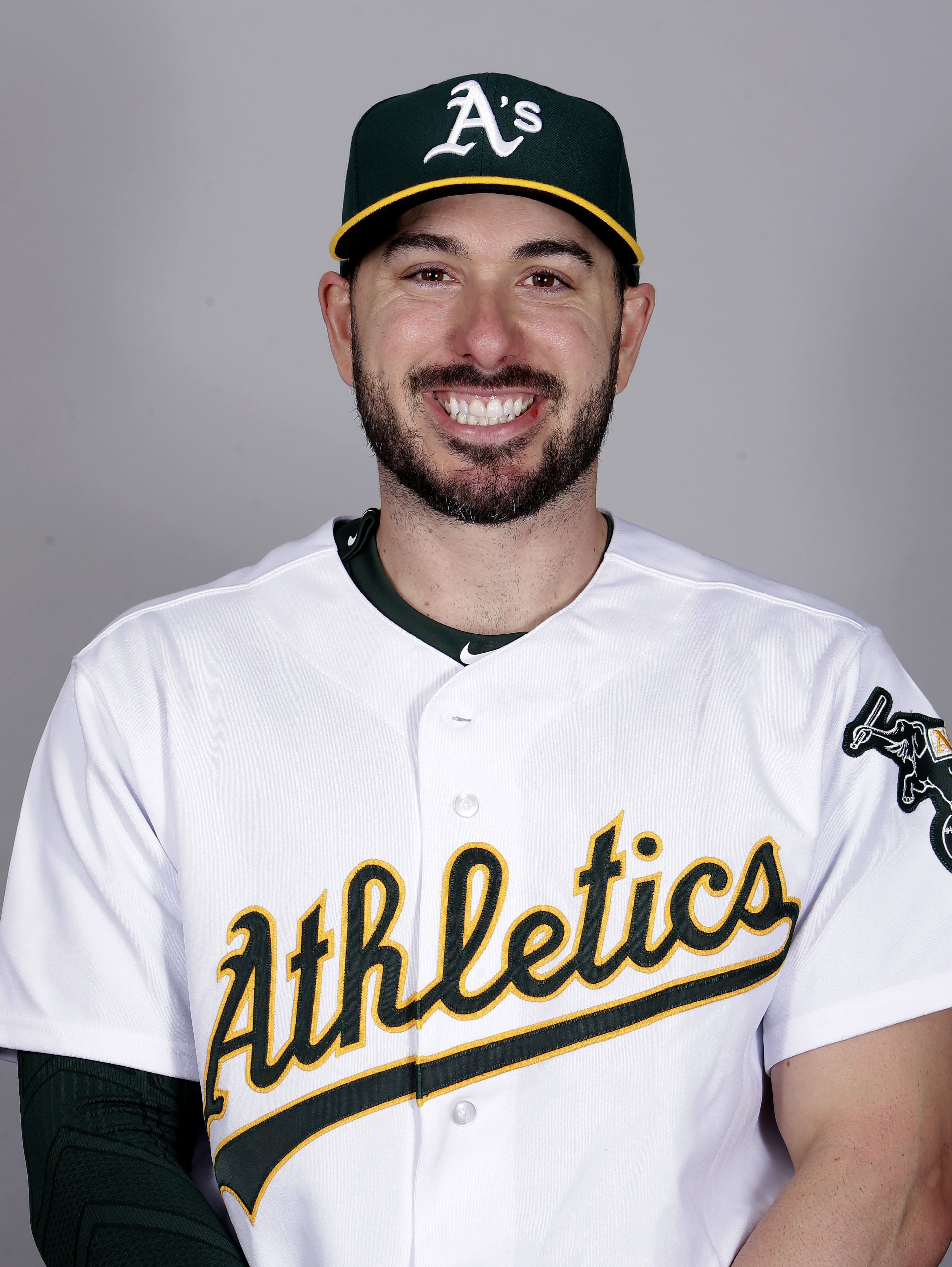 Offseason In Review: Oakland Athletics
Check out all the published entries in our Offseason in Review series here. After finishing among the American League's bottom three teams in both wins (69) and run differential (minus-108) in 2016, the low-payroll Athletics tried to make a splash in free agency. Oakland's attempt to land first baseman/designated hitter Edwin Encarnacion went for naught,…

2017-03-23 08:25:19
`
7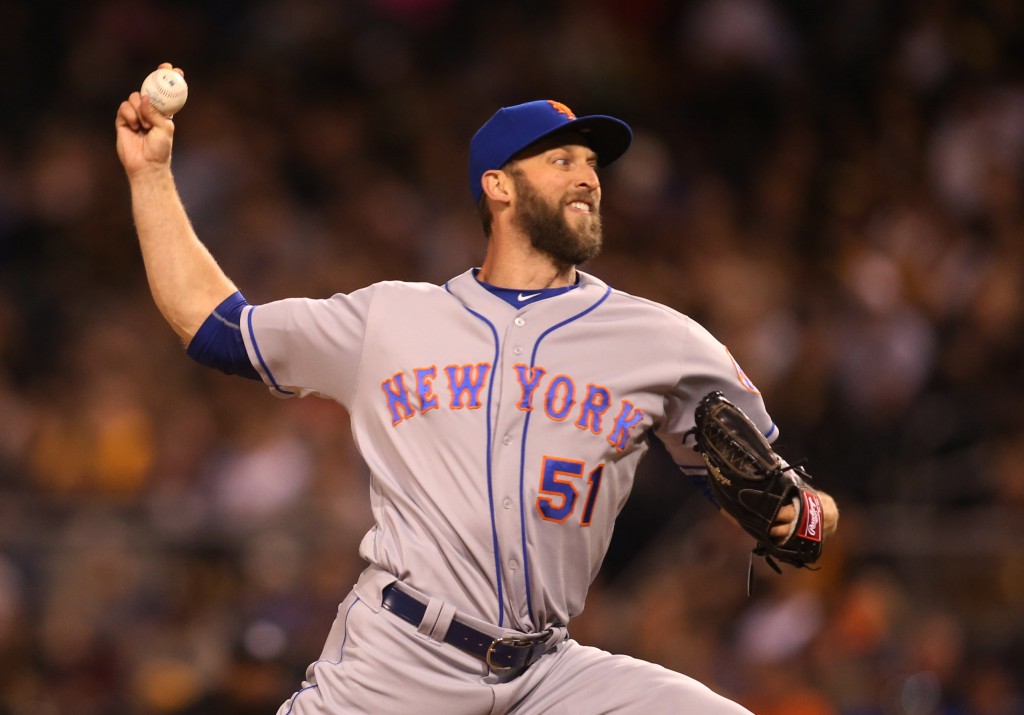 The Cubs have released righty Jim Henderson, Jesse Rogers of ESPNChicago.com tweets. The veteran was in camp on a minor-league deal. Henderson had an opt-out opportunity coming up next Wednesday, but the club had obviously already made up its mind. He struggled through 4 2/3 innings this spring, allowing five runs on seven hits and five…

2017-03-23 08:22:44
`
2
Inciarte back in action with Braves after Classic
With Ender Inciarte back from a World Baseball Classic experience that he hopes will help him avoid the first-half struggles he experienced last year, the Braves have a chance to spend Spring Training's final week getting a feel for their projected normal lineup.

2017-03-23 07:45:50
`
1
Farrell: Mookie may be best suited in 3-hole
With the idea of getting his most dynamic hitter to the plate more often, Red Sox manager John Farrell is leaning toward hitting Mookie Betts third instead of fourth to start the season.

2017-03-23 07:43:38
`
0
Yanks confident in stepping up with Didi out
Chase Headley does not know who will be standing to his left when he takes the field on Opening Day, but the third baseman is confident that the Yankees will be able to weather the injury that is keeping shortstop Didi Gregorius on the sidelines.

2017-03-23 07:31:34
`
0
Cards swipe six bags in win over Marlins
The Cardinals added late runs with heads-up baserunning to break a tie and defeat the Marlins, 5-3, on Thursday afternoon at Roger Dean Stadium.

2017-03-23 07:30:37
`
1
Field plus defense a winning formula for Twins
Baserunning mistakes hampered the Phillies offensive attack, but Aaron Nola rebounded in his longest start of the spring in a 4-2 loss to the Minnesota Twins on Thursday at Spectrum Field.

2017-03-23 07:28:25
`
2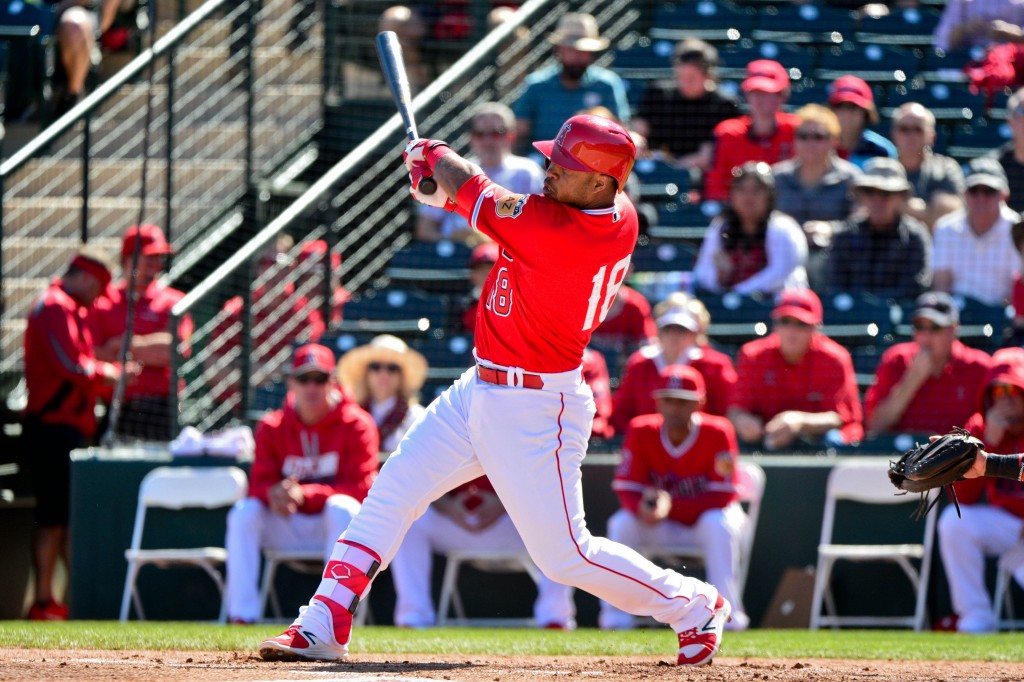 Luis Valbuena To Miss 4-6 Weeks Due To Hamstring Strain
The Angels will be without Luis Valbuena for an estimated 4-6 weeks after the first baseman suffered a Grade 1 strain in his right hamstring, the club announced.  Valbuena suffered the injury yesterday, forcing him to leave a Spring Training game. Valbuena was signed to a two-year, $15MM contract in January and slated to get…

2017-03-23 07:23:02
`
3
Classic contest: Best half-frames of WBC '17
With Team USA's 8-0 championship game win over Puerto Rico on Wednesday night at Dodger Stadium, a thrilling 2017 World Baseball Classic is in the books after 40 games of great action.

2017-03-23 07:13:08
`
0
Montgomery, Pruitt strong in Yanks-Rays tie
The Yankees and Rays played to a 5-5 tie as New York's Tyler Wade stole third and then scored on an error to knot the game up in the ninth Thursday afternoon at Charlotte Sports Park.

2017-03-23 06:47:01
`
1
Wainwright bounces back with 'conviction'
The results were bound to get better, and they did for Adam Wainwright, who shook off a beating against the Mets last Friday with a much more controlled performance on Thursday.

2017-03-23 06:18:45
`
1
Q&A: Cashman on 30-plus years with Yanks
MLB.com recently sat down with Brian Cashman in his office at George M. Steinbrenner Field in Tampa, Fla., to discuss what he learned working for The Boss, what it was like being a seller for the first time at last year's Trade Deadline and how he hopes the current youth movement will bring a 28th title to Yankee Stadium.

2017-03-23 05:30:48
`
1
Ethier: Spring injury like Groundhog's Day
Andre Ethier said his mild disk herniation responded to an epidural injection, but he's back in limbo as far as the severity and recovery time, as he was a year ago, when he fractured his right leg on a foul ball that sidelined him most of the year.

2017-03-23 04:59:26
`
2
White Sox youthful core building bonds
A White Sox scout made an interesting observation after the team moved their top five prospects per MLBPipeline.com to the Minor Leagues Tuesday afternoon

2017-03-23 04:57:28
`
4
Stroman dazzles en route to Classic MVP
Marcus Stroman dazzled for Team USA in the World Baseball Classic championship game Wednesday night, stifling a Puerto Rican lineup that had slugged its way through the tournament.

2017-03-23 04:47:15
`
4
Puerto Rico falls short in amazing Classic run
For the second consecutive World Baseball Classic, Team Puerto Rico fell one victory shy of winning its first Classic title, as an undefeated run through the first seven games of the tournament ended in an 8-0 loss to the United States on Wednesday night at Dodger Stadium.

2017-03-23 04:46:24
`
4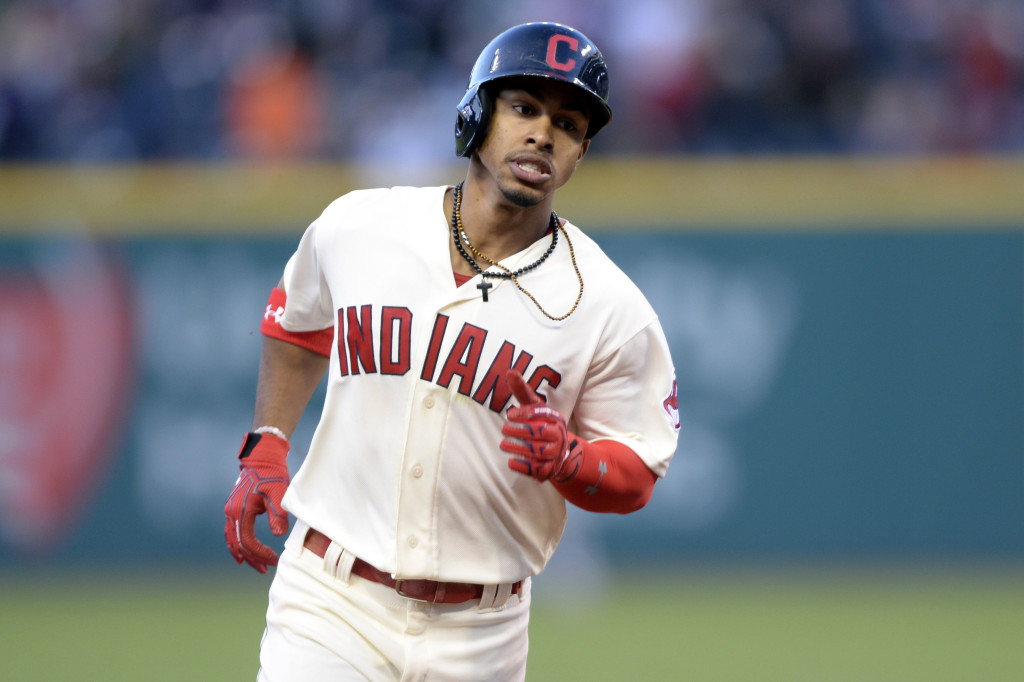 Central Notes: Pirates, Indians, White Sox, Brewers
In an expansive Q&A with Mark Feinsand of MLB.com, Pirates general manager Neal Huntington discusses the challenges that accompany running a low-payroll club, noting that "large-dollar free-agent signs are not available to us," so the Bucs must rely on developing cheap talent from within. As a result, Huntington has found it difficult to part with…

2017-03-23 04:41:14
`
11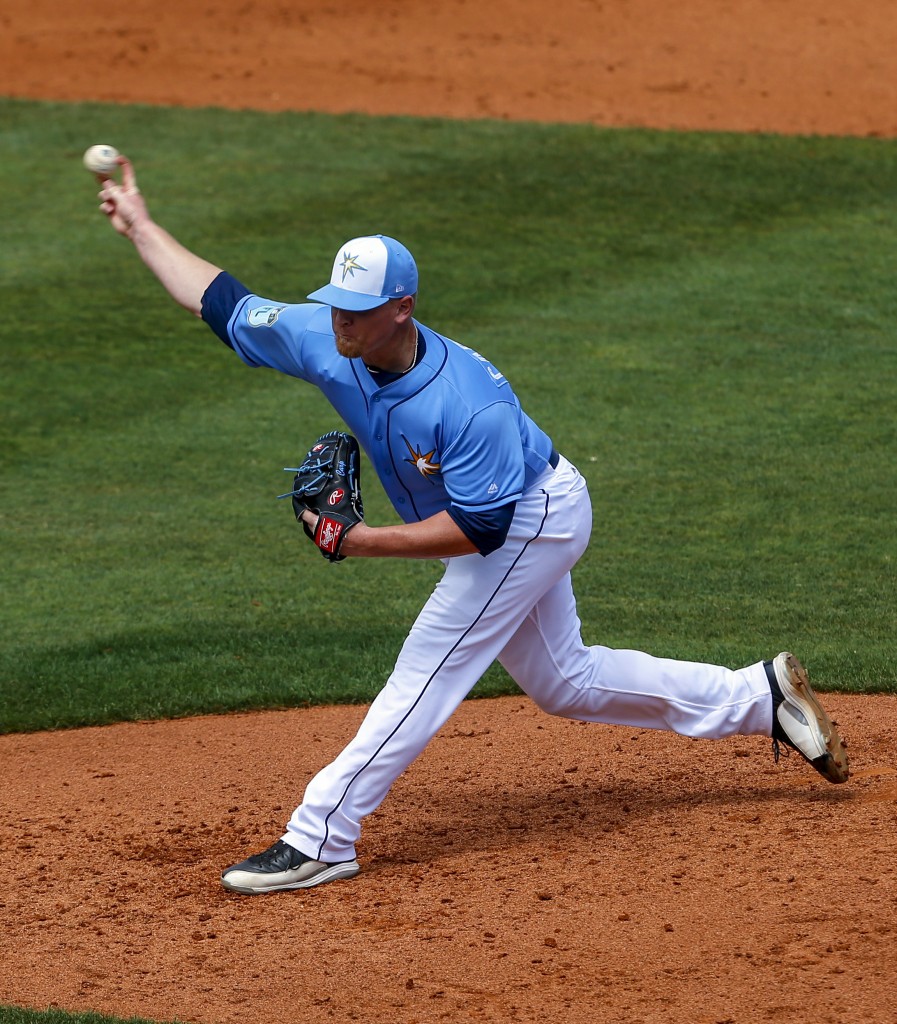 The Rays have released veteran righty David Carpenter, Marc Topkin of the Tampa Bay Times reports on Twitter. Also cut loose from the organization was fellow right-hander Jeff Walters. Signed to a minors deal over the winter, the 31-year-old Carpenter was hoping to make it back to the majors for the first time since 2015.…

2017-03-23 04:39:30
`
6
Pipeline report: Prospects in Blue Jays' camp
Every Spring Training, prospects get a chance to show what they can do as they prepare for the season ahead. Some are competing for jobs in big league camps, others are prepping for the season as they vie for spots at Minor League affiliates up and down a team's system. MLBPipeline.com is visiting all 30 camps this spring. Today we check in on the Toronto Blue Jays.

2017-03-23 04:36:27
`
1
Diaz joins Rays in camp after Classic
Recent Rays acquisition Jumbo Diaz arrived at Tampa Bay's spring camp Wednesday. The Rays claimed the 33-year-old right-hander off waivers from the Cincinnati Reds on March 10, but he was committed to play for the Dominican Republic in the World Baseball Classic.

2017-03-23 04:35:23
`
4
DYK: Stroman caps triumphant run for U.S.
With a memorable World Baseball Classic now in the books, here is a look at some notable facts and figures from Wednesday's final and Team USA's triumphant run.

2017-03-23 04:35:01
`
4
Lupica: Angel at gates for Dallas Green
Dallas Green had a memorable presence at the ballpark long before tragedy changed the course of his life.

2017-03-23 04:27:47
`
8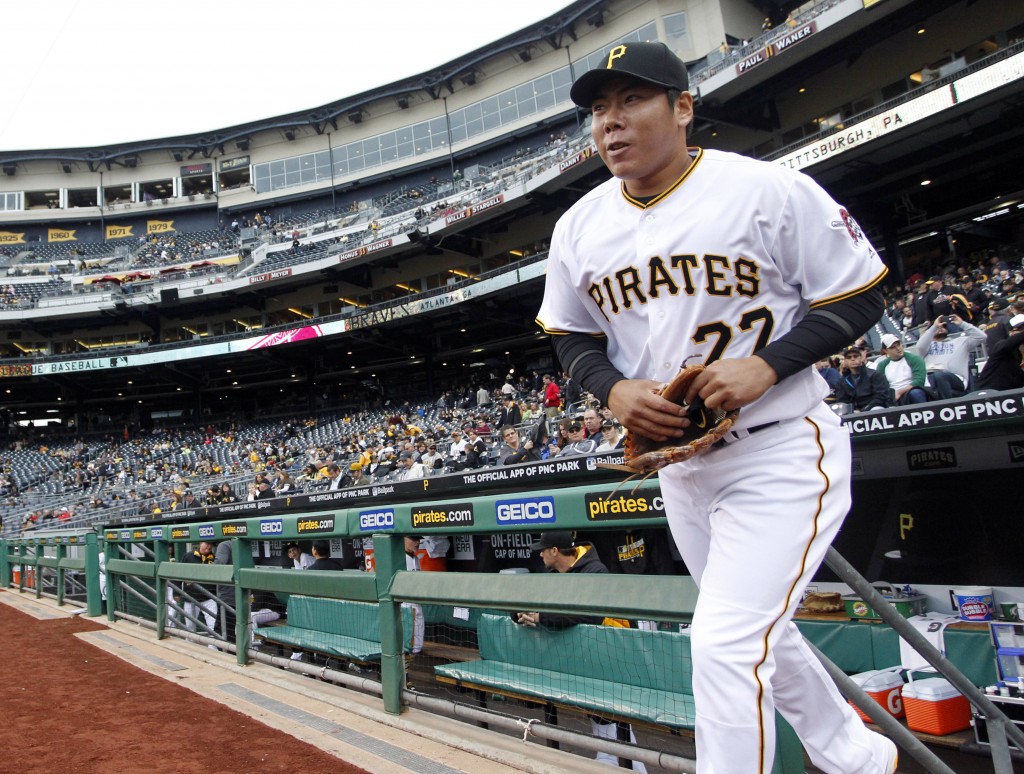 NL Central Notes: Iribarren, Kang, Pina/Marinez, Williams
Hernan Iribarren has enjoyed a largely unremarkable major league career, but he still has an interesting personal tale to tell C. Trent Rosecrans of the Cincinnati Enquirer. Once a reasonably notable prospect, Iribarren hasn't quite yet appeared in fifty MLB games. And at 32 years of age, he's unlikely to make a significant on-field impact…

2017-03-23 04:23:09
`
5
Classic experience one USA, PR won't soon forget
You heard the emotion in the words as they said it. You saw their faces and knew they meant it. To the players in the 2017 World Baseball Classic, the tournament was an enormous hit, a stunning success story that is only getting better every four years.

2017-03-23 04:21:18
`
13
Arrieta, La Stella highlight offense vs. D-backs
Jake Arrieta's 465-foot homer off Zack Greinke may have stolen the show, but the pair of pitchers also put on a pretty good display on the mound in a game that ended in a 5-5 tie in front of a record crowd of 14,002 at Salt River Fields.

2017-03-23 04:12:25
`
1
Marte brings sweet swing back from Classic
Starling Marte wasted no time announcing his return to the Pirates' lineup after participating in the World Baseball Classic for the Dominican Republic.

2017-03-23 04:12:23
`
1
Leyland adds final line to Hall of Fame resume
By coming out of retirement and guiding Team USA to its first World Baseball Classic championship, Jim Leyland may have given his resume the line it needed to secure a ticket to the Hall of Fame.

2017-03-23 04:08:58
`
2
Battery mate: Lester builds trust with Contreras
This spring is a little different for Cubs pitchers like Jon Lester, who don't have catcher David Ross around to counsel them. That means the pitchers have to build a stronger relationship with Willson Contreras.

2017-03-23 04:08:43
`
6
Homers continue to plague Vincent's spring
Mariners reliever Nick Vincent gave up his fifth home run in 5 2/3 innings this spring with a solo shot by Jefry Marte of the Angels in Seattle's 9-8 loss Wednesday at Peoria Stadium, but manager Scott Servais says the parade of long balls isn't a concern.

2017-03-23 03:49:54
`
10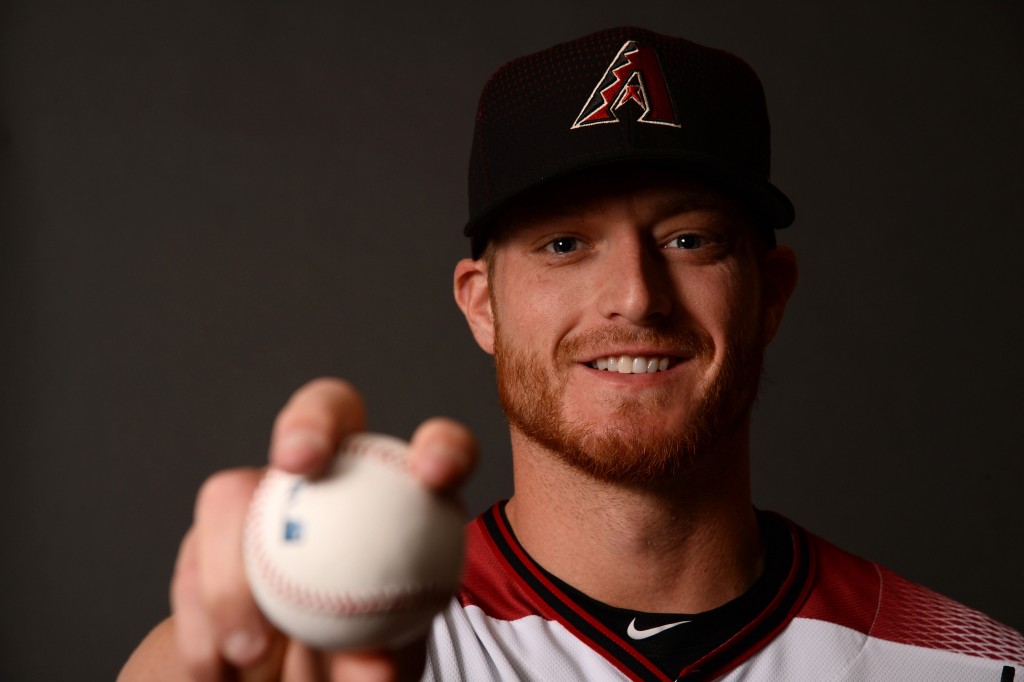 West Notes: Diamondbacks, Angels, Rockies
Diamondbacks right-hander Archie Bradley has worked solely as a starter at all three minor league levels and the majors, but the team is considering moving him to the bullpen, according to Nick Piecoro of the Arizona Republic. The 24-year-old is open to making the switch. "With the way I'm throwing the baseball right now, the…

2017-03-23 03:43:58
`
5
Sisco's three-run blast lifts O's over Rays
Rays starter Chris Archer had a rough return from the World Baseball Classic and Team USA, allowing four runs (three earned) in 5 2/3 innings in a 7-4 loss to the Orioles at Ed Smith Stadium on Wednesday.

2017-03-23 03:43:05
`
4
PR plans inspire USA's Jones in final win
Before the United States' 8-0 win over Puerto Rico in Wednesday night's championship game at Dodger Stadium, Adam Jones and his teammates got some bulletin-board material, courtesy of rumors that Puerto Rico already had a celebration planned.

2017-03-23 03:35:11
`
3
Bucs whittle roster by 9, including 3 prospects
After nine more cuts Thursday, the Pirates' potential Opening Day roster is taking shape. The club optioned catcher Elias Diaz and infielder Max Moroff to Triple-A Indianapolis and reassigned seven to Minor League camp.

2017-03-23 03:21:07
`
1
Manfred, Clark see 'amazing' Classic only gaining momentum
The top executives of Major League Baseball and the MLB Players Association conducted a joint news conference on Wednesday at Dodger Stadium, an hour before the start of the United States' 8-0 triumph over Puerto Rico in the championship game of the World Baseball Classic, and they were asked for their opinions on this year's installment of the tournament.

2017-03-23 03:17:36
`
5
Feldman rounding toward Opening Day start
In his first outing since being named the Opening Day starter for the Reds, Scott Feldman was able to get his work in before Wednesday's game against the visiting Cubs was called in the bottom of the fifth inning due to inclement weather.

2017-03-23 03:12:52
`
2
Salazar feels 'terrific, strong' after outing
Despite easily his ugliest line this spring and an early exit, Indians starter Danny Salazar declared himself ready for the regular season with less than two weeks before Opening Day.

2017-03-23 03:04:10
`
4