Nutting, Coonelly On Pirates' Payroll, Outlook
Pirates owner Bob Nutting had some interesting comments on payroll and other matters in a recent chat with reporters, including Bill Brink of the Pittsburgh Post-Gazette. Club president Frank Coonelly also opined on those topics, as covered by Nubyjas Wilborn of the Post-Gazette. Those pieces contain a wealth of worthwhile information and observations, but we'll touch…


Mike Soroka Experiencing Shoulder Discomfort
Braves righty Mike Soroka has been shut down for an as-yet-undetermined stretch after experiencing discomfort in his throwing shoulder, as Mark Bowman of MLB.com was among those to report. It seems he will not require an MRI at this time, with the suspicion being that he is just dealing with tendinitis. The hope had been…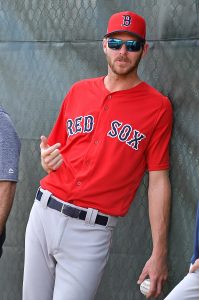 Valuing A Chris Sale Extension
As he closes in on his 30th birthday and the start of his tenth season of action in the big leagues, Chris Sale (through his reps at Jet Sports Management) is engaged in at least some level of discussion with the Red Sox regarding an extension. The upcoming season is the final year of control…


Clayton Kershaw Battling Early Arm Issue
The Dodgers have shut down star hurler Clayton Kershaw indefinitely, manager Dave Roberts tells Jorge Castillo of the Los Angeles Times. The venerable southpaw is dealing with an unspecified health issue that Roberts would describe only as an "arm kind of thing." Initial signals from the organization are that there's nothing to worry about at this…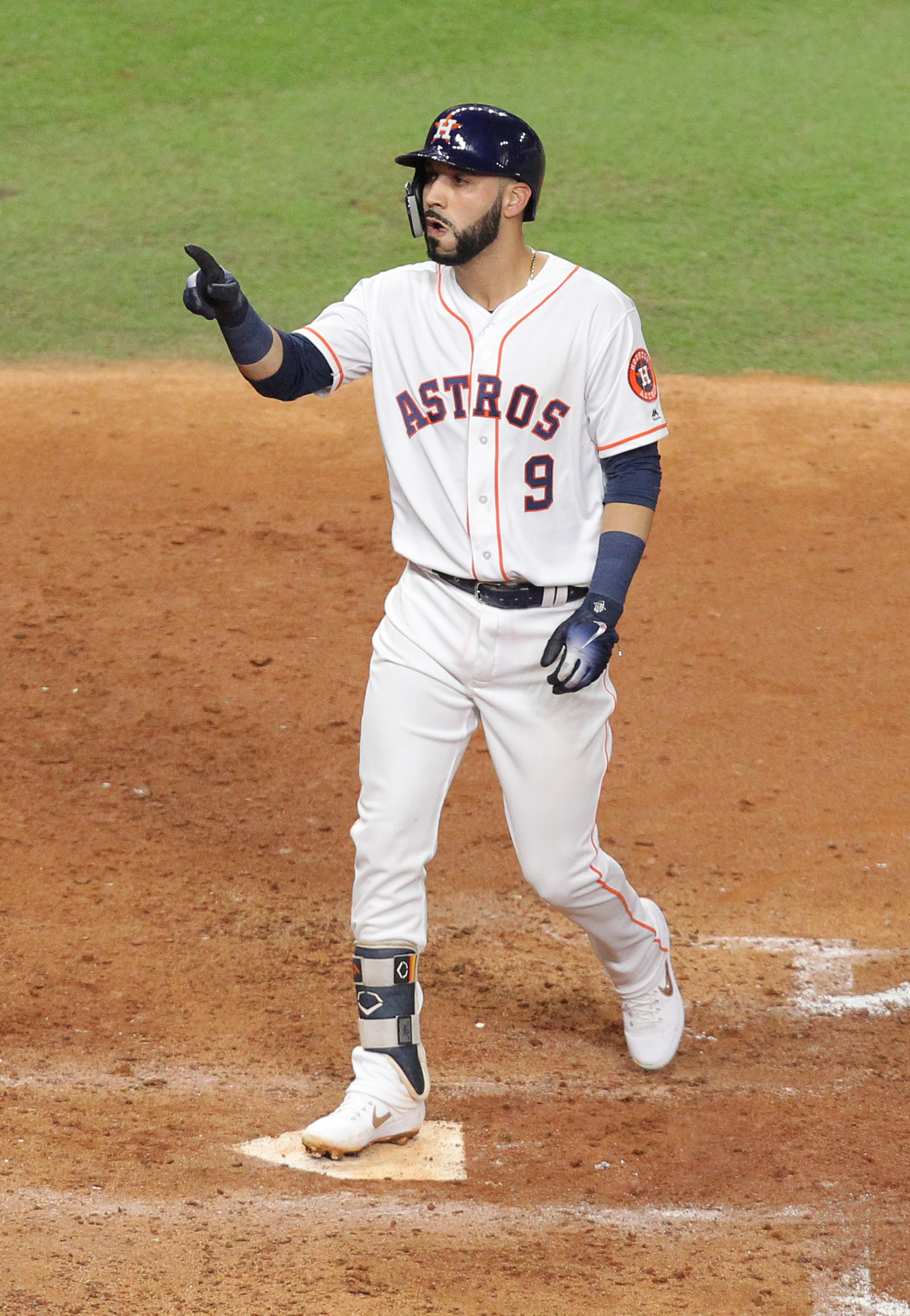 11:48am: The two sides have agreed to a two-year contract worth $21MM, ESPN's Jeff Passan reports (via Twitter). 11:45am: The Twins have agreed to a contract with free-agent infielder/outfielder Marwin Gonzalez, reports Jon Heyman of the MLB Network (via Twitter). Dan Hayes of The Athletic first connected the two sides yesterday. Gonzalez is represented by…


NL Central Notes: Cardinals, Moose, Reds, Montgomery
Though the Cardinals have a deep mix of rotation candidates, Bernie Miklasz of The Athletic explores the uncertainty surrounding many of those arms in a call for the St. Louis organization to pursue free-agent lefty Dallas Keuchel (subscription required). The Cards can't know what to expect from Adam Wainwright, Miklasz writes, and the recent shoulder…


Giants Claim Hanser Alberto, Designate Jake Barrett For Assignment
Infielder Hanser Alberto is on the move once again, as the Orioles announced Friday that he's been claimed off waivers by the Giants. In a corresponding move, the Giants announced that they've designated right-hander Jake Barrett for assignment. San Francisco will be the fourth organization for Alberto this offseason, as the versatile 26-year-old has gone…


Lerner: No Recent Contact With Bryce Harper, Scott Boras
The Nationals have continued to be mentioned on the periphery of the Bryce Harper bidding, but in a Friday-morning interview with NBC Sports Washington, managing principal owner Mark Lerner again suggested that Harper will not be returning to Washington. Lerner originally stated back in early December that he was not expecting to re-sign Harper. "Nothing's really…


MLB Announces Implementation Of Pitch Clock For Spring Training Games
Major League Baseball has formally announced the implementation of a 20-second pitch clock to be tested during Spring Training games. Jeff Passan of ESPN reported minutes prior to the announcement that it'd be made today. Per the league's announcement, there has been no decision made regarding the potential implementation of the pitch clock during the…


Bryce Harper Meeting With Phillies Owner John Middleton
8:32pm: There is a meeting, Heyman tweets, but the matter of Harper's destination has yet to be decided. Other teams are still involved at this point. 8:14pm: Private planes and visits to Las Vegas have featured prominently throughout the courtship of free agent outfielder Bryce Harper, and that's true again tonight. Phillies owner John Middleton —…


Reds Discussing Minor League Deal With Jose Iglesias
The Reds and shortstop Jose Iglesias have been discussing a minor league contract, Ken Rosenthal and C. Trent Rosecrans of The Athletic report (via Twitter). If the deal comes to fruition, he'd join Derek Dietrich in MLB camp as a quality veteran with a strong chance at securing a bench role come Opening Day. MLB…


White Sox, Ervin Santana Agree To Minor League Deal
The White Sox and free-agent right-hander Ervin Santana have agreed to a minor league contract, Jon Heyman of the MLB Network reports (via Twitter). The contract is pending a physical. Santana will head to Major League camp and compete for a spot in a thin rotation mix. Santana, 36, has been a longtime divisional foe…


Now that Manny Machado's 10-year, $300MM deal with the Padres has been announced, Bryce Harper and agent Scott Boras have a definitive bar to attempt to clear as they seek a record-setting contract of their own. Yesterday's slate of rumors on Harper had a series of updates on how the Phillies, Nats, White Sox and…


The Phillies have announced the signing of third baseman Trevor Plouffe to a minor-league deal. He'll receive an invitation to Spring Training. Plouffe had appeared briefly at the major-league level last year with the Phils, marking his ninth-straight season with some action in the majors. He only took a dozen plate appearances, though, marking the…


No Extension Talks Between Mets, Noah Syndergaard
Most Mets' fans focus this spring, at least as pertains to the team's starting pitching, has been on whether the club can agree to a long-term deal to prevent reigning Cy Young winner Jacob deGrom from reaching free agency after the 2020 season. Teammate Noah Syndergaard is a logical extension candidate in his own right,…


Mets Notes: deGrom, Lowrie, Catchers
Agents Jeff Berry and Matt Ricatto of CAA Baseball are in Port St. Lucie and will meet with the Mets regarding Jacob deGrom's contract status, Newsday's Tim Healey reports. As Healey notes, it's routine for agents to pay quick visits to MLB camps to check in with their clients and with organizational decision-makers, though the…


Injury Notes: Manaea, Kaprielian, Smith, Gibaut, Basabe
The Athletics seem to be receiving more promising news on the pitching front, as Susan Slusser of the San Francisco Chronicle has reported (Twitter links). Southpaw Sean Manaea is said to be "well ahead" of schedule in his effort to return from shoulder surgery. Whether that means there's real hope he'll be able to make it…


The Giants have reached agreement on a minors deal with lefty Fernando Abad, per Jon Heyman of MLB Network (via Twitter). The deal will not include a MLB camp invite; Abad would earn a $800K salary in the majors. Abad, 33, had seen big league time in eight-straight seasons before falling short in 2018. He…


Phillies, Trevor Plouffe Agree To Minor League Deal
Veteran infielder Trevor Plouffe is returning to the Phillies on a minor league contract, per MLB Network's Jon Heyman (Twitter link). He'll report to camp tomorrow, Heyman adds. Plouffe is represented by CAA. The 32-year-old Plouffe spent the 2018 season in the Philadelphia organization as well, appearing in seven big league games and making 12…


Twins Interested In Marwin Gonzalez
The Twins are showing interest in free agent infielder/outfielder Marwin Gonzalez, according to Dan Hayes of The Athletic (subscription link). The Minnesota organization has "discussed the parameters of a three-year deal," per the report. Gonzalez's market has moved slowly all winter long, but Hayes says the Twins feel there's "strong competition" from other teams to secure…


The Giants have agreed to a contract with right-hander Nick Vincent, Andrew Baggarly of The Athletic tweets. Vincent will join the MLB side of camp, but on a minor-league deal, per Alex Pavlovic of NBC Sports Bay Area (Twitter link). Vincent, 32, owns a sparkling 3.17 ERA over his 332 total MLB innings, so the…


Longtime Boston Globe baseball writer and reporter Nick Cafardo passed away suddenly today at the age of 62. A veteran sportswriter of more than three decades, Cafardo was among the most recognizable and respected voices in the industry. The Red Sox organization issued a statement on the unexpected, tragic loss: We are saddened by the…



Projecting Payrolls: Houston Astros
Though Spring Training is underway, let's move on to our 15th team payroll projection. Below find the links to the earlier posts in this series. Philadelphia Phillies Los Angeles Dodgers Los Angeles Angels Atlanta Braves New York Yankees Chicago White Sox Boston Red Sox Minnesota Twins Milwaukee Brewers San Francisco Giants St. Louis Cardinals Chicago…


AL West Notes: Astros, Mariners, Swarzak, Tropeano, Choo
Astros owner Jim Crane spoke with reporters Wednesday and addressed a number of topics, including his thoughts on potential rule changes throughout the game, Manny Machado's recent agreement with the Padres and the potential for some Astros moves (link via Chandler Rome of the Houston Chronicle). Crane acknowledged that the Astros "certainly are going to…


MLBTR Poll: The Manny Machado Signing
We all knew it would happen at some point, yet somehow it came as a surprise when Manny Machado finally reached agreement on a monster free agent contract. After months of hand-wringing over how much he'd take down, Machado secured a hefty ten-year, $300MM commitment — albeit from a rather unexpected place. Here at MLBTR,…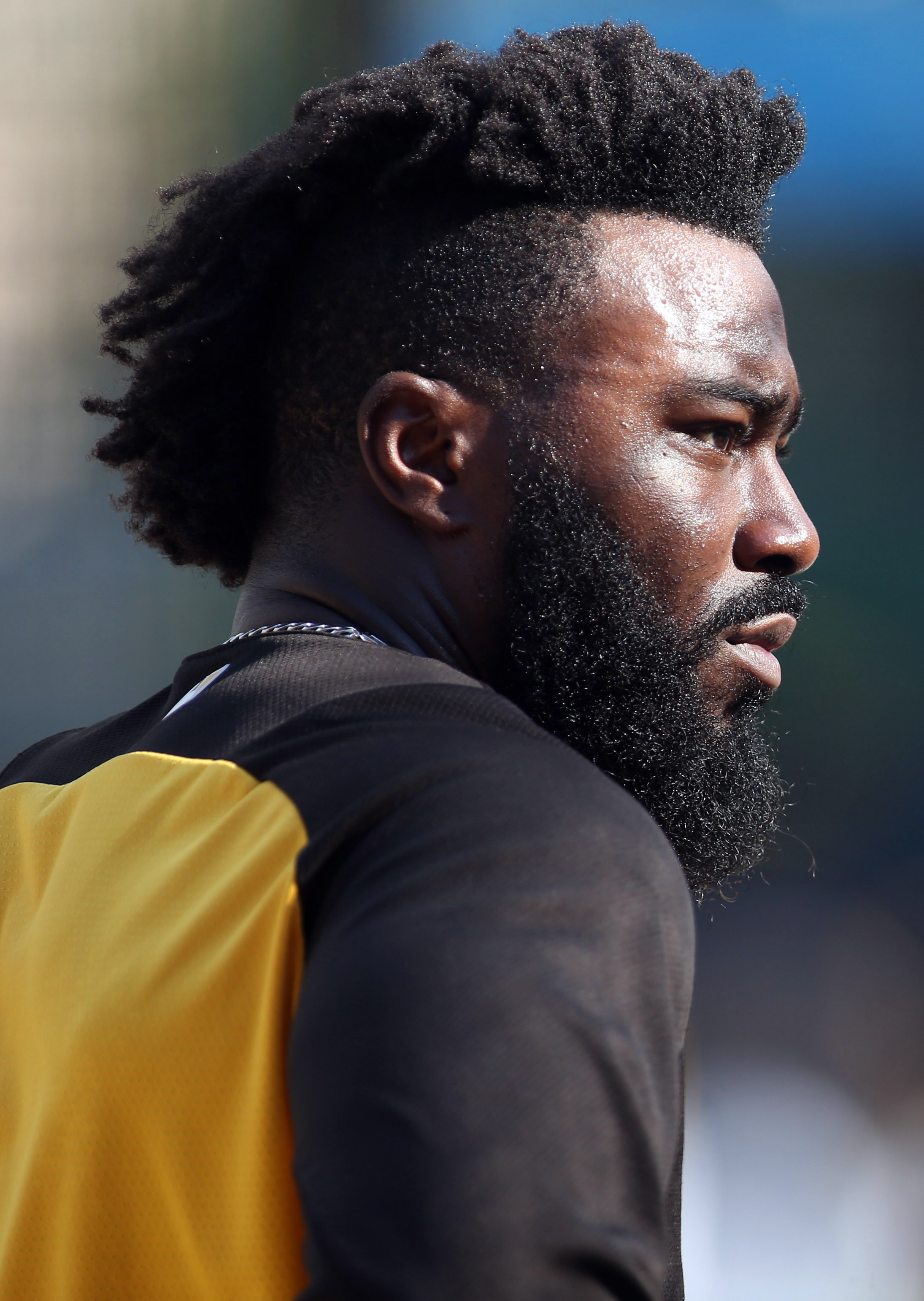 8:33pm: Harrison will be guaranteed $2MM and can earn an additional $1MM worth of incentives, tweets Jon Heyman of the MLB Network. 2:40pm: The Tigers have struck a one-year deal with infielder Josh Harrison, per Ken Rosenthal of The Athletic (Twitter link). Harrison will step in as the regular at second base for Detroit, per…


Anthony Rendon Open To Extension Talks During Season
Anthony Rendon said today that he isn't putting any deadlines on extension talks with the Nationals, as Mark Zuckerman of MASNsports.com was among those to report. Emphasizing that he's the boss in his relationship with agent Scott Boras, Rendon said he's ready to listen to offers at any time of the year. He doesn't expect…


NL East Notes: Herrera, Mets, Braves, Castro
Phillies outfielder Odubel Herrera left camp today with a wrap on his leg after aggravating a hamstring strain he'd suffered a few weeks ago in offseason workouts, writes Jim Salisbury of NBC Sports Philadelphia. Manager Gabe Kapler called the issue "mild," and there doesn't seem to be any immediate concern, though it's obviously a situation…


Dominican showcase helping prospects along
The gap that separates the pros from the amateurs this week at the Mets' academy is about 10 yards wide. It's lined with 15-foot palm trees and manicured hedges with an orange sidewalk running through the middle of it.


Bryce Harper Rumors: White Sox "Out," Giants Still In
If you've been away from the internet for the last 24 hours, you'll want to catch up on the major free agent news that broke yesterday. If not, you can safely skip ahead to focusing on what's next: the final stretch of bidding for Bryce Harper. Here's the latest: Harper has recently rejected "multiple offers"…


AL Central Notes: Abreu, Moncada, Zimmer, Cowart
White Sox GM Rick Hahn addressed the situation of pending free agent first baseman Jose Abreu, as Scott Merkin of MLB.com tweets. It seems the organization may not be optimistic of reaching a deal to keep Abreu from the open market. "Never say never," says Hahn, "but we prefer to handle our business in the offseason." Perhaps…


The latest Harper free-agent rumors
After seven seasons with the Nationals in which he won the 2012 National League Rookie of the Year Award, was named NL MVP in 2015 and made six NL All-Star teams, Bryce Harper is now a free agent for the first time. Here, you will find a list of the latest news and rumors surrounding the outfielder.


Most shocking free-agent decisions in MLB history
Since the first free agent signing of the modern era back in 1974, there have been several free agent deals that shook the baseball world and realigned power across the Majors. Here's a look at several moves that changed the landscape of baseball, and in some cases, were downright shocking:


Indians To Sign Tyler Clippard
The Indians have a deal in place with righty reliever Tyler Clippard, per Jon Heyman of MLB Network (Twitter link). It's a minor-league pact that would pay him $1.75MM in the majors with up to $1MM in incentives. More to come …


Mariners Interested In Martin Maldonado
The Mariners are among the clubs that are interested in veteran catcher Martin Maldonado, reports MLB Network's Jon Heyman (via Twitter). It's been a quiet offseason for Maldonado, one of the game's most highly regarded defenders behind the plate. While Maldonado doesn't offer much help with the bat, he's a former Gold Glove winner with…


The long-running but less-than-dynamic market situations of Manny Machado (now resolved!) and Bryce Harper (not so much) have captured much of the public attention this winter. But the evolution of free agency has most notably impacted mid-level veterans. We'll wait to see how things settle out before attempting to make any conclusive market observations. Still, it's…


Giants in no hurry to look for Bochy's successor
Giants president of baseball operations Farhan Zaidi knows he will eventually have to start compiling a list of potential candidates to succeed Bruce Bochy as manager, but the upcoming search isn't currently at the forefront of his mind.


Crew brass 'making a statement' with overhauls
Brewers principal owner Mark Attanasio missed last week's ribbon-cutting at American Family Fields of Phoenix because of an illness, so Tuesday afforded his first look at what $65 million and 500,000 man hours can build in 9 1/2 months.


The defining stories, players of the decade
Every baseball decade has its own flavor, a way to establish it as a clearly delineated period of time, an era with its own distinct personality. We had the rough-and-tumble 1970s, with its off-field drama, its Bronx-Is-Burning real-life parallels of chaos, its seemingly endless amount of body hair. The '80s were the speed decade; Astroturf, Whiteyball, Rickey Being Rickey. The '90s were heavy with import from start to finish, with labor strife knocking out a World Series but transitioning into


Biggest free-agent contracts in MLB history
Manny Machado has reportedly agreed to a 10-year, $300 million deal with the Padres, which would be the new biggest free-agent contract in MLB history. Here are the Top 10.


How Manny's mega-deal impacts Bryce, others
Bryce Harper's future remains the primary topic around the game, but there are some other high-profile free agents still looking for deals. With Manny Machado off the board, the uncertainty surrounding the remaining stars should begin to sort itself out before too long.


Scooter Gennett Frustrated By Lack Of Extension Talks
Reds second baseman Scooter Gennett expressed frustration today with the lack of engagement by the organization regarding a long-term contract, as John Fay of the Cincinnati Enquirer reports. Saying that his side has "opened it up" in search of a dialogue this winter, Gennett says he has "heard absolutely nothing." Previously, he and the club…


Minor MLB Transactions: 2/19/19
While the world is abuzz following the largest signing of the offseason earlier today, there are still some minor moves happening throughout the league. We'll keep track of them here… The Pirates have voided their minor league contract with right-hander Roberto Gomez after concerns arose following his physical exam, the team told reporters (Twitter link…


Lifting off: Healthy Judge puts foes on notice
Aaron Judge's megawatt smile was on display at George M. Steinbrenner Field on Tuesday afternoon, accompanied by glimpses of his light-tower power. Any discomfort in his right wrist has long been extinguished, which has the Yankees dreaming of another big-time season from their slugging right fielder.


Smith embracing challenge of critical season
The flocks follow Peter Alonso everywhere he goes, snapping pictures, pining for sound bites, wondering whether he will make the team. Far more anonymous in the early days of camp has been Dominic Smith, spending the past two mornings swinging on a quieter back field.


MLBTR Chat Transcript: Padres To Sign Machado
The Padres reached a ten-year, $300MM deal with Manny Machado today, and MLBTR owner Tim Dierkes fielded many questions on that topic and others.  Click here to read the transcript.


Riveting Max-Soto show follows intense D drills
Nationals manager Dave Martinez wants to run Spring Training a little bit differently this year. Yes, he still wants his team to have fun and stay loose, as evidenced by a cabbage race earlier this week, but this year he wants to put an even heavier emphasis on fundamentals.


Gallo, Mazara open to long-term deals
Outfielders Joey Gallo and Nomar Mazara are both interested in long-term contract extensions if that's something the Rangers want to talk about in earnest this spring.


Kershaw to make 9th straight Opening Day start
Clayton Kershaw, signed to a three-year, $93 million extension over the offseason, was again named the Dodgers' Opening Day starter by manager Dave Roberts on Tuesday. The Dodgers open the season March 28 against Arizona at Dodger Stadium.


Orioles Claim Josh Osich, Designate Hanser Alberto
The Orioles have claimed lefty Josh Osich off waivers from the Giants, per a club announcement. To open a roster spot, they designated infielder Hanser Alberto for assignment. Osich gives the O's yet another lefty relief option. The 30-year-old will try to show that he can tap into his apparent upside. Osich has a big…


Followup Notes On The Manny Machado Deal
After nearly four months of waiting, Manny Machado's free agency came to a close Tuesday when he agreed to terms with the Padres on a 10-year, $300MM contract that represents the largest free-agent contract ever signed in American professional sports. Only Giancarlo Stanton's 13-year, $325MM contract has ever guaranteed a player more money. Machado was…


Estrada optimistic for bounce-back year
Health isn't the only reason to believe in a bounce-back season for Marco Estrada. Playing within the confines of the pitcher-friendly Coliseum is a big plus for him as well.


NL East Notes: Gohara, Harper, Eickhoff, Hernandez
If the Braves are to repeat their 2018 division title, they'll likely require significant contributions from some talented young players. Gabriel Burns of the Atlanta Journal-Constitution examines the status of still-youthful lefty Luiz Gohara, who has shown immense ability but is now looking to reestablish himself after a difficult 2018 both on and off the…


Machado to Padres on record deal, sources say
Free-agent infielder Manny Machado has agreed to a deal with the Padres, sources have told MLB.com. The agreement is for a record $300 million over 10 years, MLB.com's Mark Feinsand confirmed.


McMahon hopes adjustment leads to 2B job
Ryan McMahon and the Rockies hope the struggles of 2018 lead to an immediate payoff. McMahon is a prime competitor for regular starts at second base, and those will come his way if he realizes potential for power and run production.


Zimmer confident Tribe's OF mix will surprise
The Indians' outfield has drawn quite a bit of attention over the offseason, after losing Michael Brantley, Melky Cabrera and Lonnie Chisenhall. And even though Bradley Zimmer will not be ready for Opening Day, he's not worried about the team's strength in the grass.


7 important MLB trends to watch in 2019
The game is changing, perhaps more quickly than ever. Forget comparing the sport to what it looked like in the 1960s or the '80s; the game has changed massively in just the last half-decade. Remember, just five years ago, we were all talking about the lack of power ,and no one was talking about launch angle or spin rate. Things are slightly different now.


Shoulder concerns sideline Carlos Martinez
Concerned about the strength of the muscles around his right shoulder, the Cardinals transferred right-hander Carlos Martinez to a no-throw program for the next two weeks, manager Mike Shildt announced on Tuesday.


Posey inspired for final season with Bochy
Buster Posey has known only one manager since making his debut with the Giants a decade ago. While it's hard for him to envision playing for someone other than Bruce Bochy, he wasn't surprised to hear about his longtime manager's plans to retire after the 2019 season.


Padres Notes: Free Agents, Myers, Diaz
One year after he went through free agency, Padres first baseman Eric Hosmer discussed his experience and the team's intriguing pursuit of some new big-ticket items, as Kevin Acee of the San Diego Union-Tribune reports. Public reports can capture elements of what's going on behind the scenes, he says, "but at the end of the day…


For Padres, Manny's magic worth every penny
This is how free agency is supposed to work, whether you agree with 10-year contracts in baseball or not, whether you think the San Diego Padres just made a good $300 million bet on Manny Machado or not. The Padres spent this big to buy hope in San Diego, where fans haven't seen a World Series in more than 20 years.


Here are the Phillies' Top 30 Prospects
The Phillies list isn't quite as strong as it once was because of the Realmuto deal, but there's still some very good talent at the top and some exciting players on the rise.


Sano sporting boot on injured right foot
Miguel Sano entered the Twins' clubhouse on Tuesday morning with a boot on his foot, the first visible indication of the laceration to his right heel area that has emerged as a slight stumbling block to his intense offseason of preparation.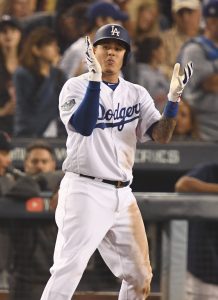 Padres Agree To Terms With Manny Machado
The Padres have agreed to terms on a free agent contract with star infielder Manny Machado, according to ESPN.com's Jeff Passan (via Twitter). It's a ten-year, $300MM deal for the MVP Sports Group client, according to MLB.com's Mark Feinsand (Twitter link). The contract includes an opt-out after the fifth season, per Tim Brown of Yahoo…


Carlos Martinez Shut Down For 2 Weeks
The Cardinals have shut down righty Carlos Martinez from throwing for two weeks, per MLB.com's Jenifer Langosch Twitter links). While there's no concern of structural damage, the club believes that the hurler needs to build up shoulder strength. Given the timing of the news, it seems reasonable to anticipate that Martinez will not be ready…


AL Notes: Angels, Rangers, Lindor, Sano
Angels owner Arte Moreno discussed a few topics of interest today, as Jeff Fletcher of the Orange County Register covered. Moreno spoke positively of his interactions with the city of Anaheim regarding the club's ballpark, seemingly representing an improvement in relations. He also gave a vote of confidence to the Billy Eppler-led front office. Most…


White Sox prepared to move on from Machado
The White Sox rebuild has never been about one player, a point reinforced by general manager Rick Hahn on Tuesday as he addressed the media after reports of Manny Machado's signing with the Padres for a reported 10-year, $300 million deal.


Dodgers legend Don Newcombe dies at 92
Don Newcombe, one of the greatest pitchers in Dodgers history and one of the franchise's final links to Brooklyn and the days of Jackie Robinson and Roy Campanella, died Tuesday after a lengthy illness. He was 92.


Dodgers legend Don Newcombe has died at 92 years of age, according to a team announcement. MLBTR extends its best wishes to his family and friends. Newcombe was revered around the game as one of its greatest ambassadors. His connection with the Dodgers organization stretched back to his playing days alongside Jackie Robinson and other…


Baez expects more from self, Cubs' lineup
On Tuesday morning, Javier Baez met with the media for the first time this spring, discussing last year's abrupt finish for the Cubs and his goals for the season ahead. He expects to see more daily urgency from the players, and he's hoping to once again hear those M-V-P chants from the fans pouring into Wrigley Field.


'Great swing': Bregman tweet thrills young fan
It took only two words for Alex Bregman to send 9-year-old Jax Nystrom into a frenzy, but this kind of reaction -- young people freaking out at the slightest bit of attention from him -- has become commonplace for the Astros' All-Star third baseman.


Nick Senzel Hires Wasserman Agency
Top Reds prospect Nick Senzel has changed agents, per MLB.com's Mark Sheldon. He's now represented by the Wasserman Group and agent Joel Wolfe. For the time being, the 23-year-old Senzel has plenty of non-contractual matters on his plate. He is working to recover from a finger injury that cost him a big chunk of time…


Here are the Mets' 2019 Top 30 Prospects
While there are 24 homegrown players on the new Mets Top 30 list, it's only fair to wonder how different the list could look a year from now as the front office continues to address its short-term needs.


Humble Bochy to get well-deserved victory lap
Bruce Bochy announced on Monday that his 25th season as a manager -- his 13th in an absurdly successful run with the Giants -- would be his last. In making the announcement, Bochy is going to give all of us the opportunity to say thanks during a 2019 season that will be something of a victory lap whether he likes it or not.


Giants see Bochy as lock for Hall of Fame
Bruce Bochy isn't sure what his next step will be after he retires from managing the Giants at the end of the season, but it's safe to assume that a trip to Cooperstown is in his near future.


Nats want Soto to stay the course in first camp
Juan Soto said he had never actually been inside the Nationals' home clubhouse in West Palm Beach, not before he arrived Monday morning for his first big league camp. It was a brief reminder of just how meteoric Soto's rise to D.C. had been.


'He's huge for us': Miggy back in action at camp
The buzz around Tigertown began as Matthew Boyd was working out in the weight room Monday morning before the Tigers' first full-squad workout of Spring Training. "He let me know he was facing me first," Boyd said of Miguel Cabrera. "I let him know what was coming. I told him, 'I'm still going to get you out.' We were jawing all day. It was good stuff."


Vlad Jr. embraces spotlight at Jays camp
With each passing day, the hype continues to grow around Vladimir Guerrero Jr., but MLB Pipeline's top-ranked prospect seems to be keeping a pretty level head throughout all the chaos.


Moustakas may be Brewers' starting 2B
It was assumed all offseason that if the Brewers re-signed Mike Moustakas, he would man third base and Travis Shaw would shift back to second. Turns out the team had the opposite alignment in mind.