MLBTR Poll: Andrew McCutchen / Michael Brantley Contracts
As the MLBTR team put together this year's ranking of the top fifty free agents, it became clear that there were a few bunchings of multiple players in similar market positions. That's apparent most obviously at the top, where Bryce Harper and Manny Machado are both trying to push the bounds of what a 26-year-old star…


Minor MLB Transactions: 12/17/18
Here are some of the day's notable minor transactions … The Yankees have a minors deal in place with veteran southpaw Rex Brothers, per Jon Heyman of Fancred (via Twitter). Brothers, who'll turn 31 tomorrow, still has an intriguingly high-powered left arm — he pumped 97 in his lone MLB appearance in 2018 — that's capable…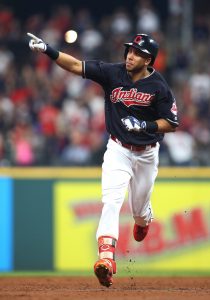 Astros Agree To Terms With Michael Brantley
6:01pm: The terms have been agreed to, per Jeff Passan of Yahoo Sports, who tweets that the deal will not come with any options. 5:48pm: The Astros are "closing in" on a deal with veteran outfielder Michael Brantley, according to Ken Rosenthal of The Athletic (Twitter link). It's expected to promise Brantley something in the range of two…


Yankees Pay CC Sabathia $500K Bonus For 2018 Season
It largely goes without saying that the Yankees enjoy a warm relationship with veteran lefty CC Sabathia, but the point was driven home again today. As Ronald Blum of the Associated Press reports, the club recently paid Sabathia a $500K bonus for his work in 2018 that was not technically required by his contract. You…


The Mets announced today that they have inked a minor-league deal with veteran outfielder Rajai Davis. He'll receive an invitation to Spring Training. The 38-year-old Davis has played in the big leagues for each of the past 13 seasons. He's known best for his quality glovework and game-changing speed, with 415 career stolen bases in…


Free Agent Rumors: Harrison, Kimbrel, Norris, Angels
The Nationals have had a pair of "brief" meetings with Josh Harrison's representatives at MSM Sports, tweets Jesse Dougherty of the Washington Post. While there's mutual interest, Dougherty reports that Harrison's camp is also looking "closely" at other landing spots as well. Whether that's due to what the Nats would be willing to offer, how…


Pirates Interested In Troy Tulowitzki
The Pirates are among the teams with interest in free-agent infielder Troy Tulowitzki, Ken Rosenthal of The Athletic reports (subscription required). Tulowitzki was released by the Blue Jays earlier this month. Pittsburgh skipper Clint Hurdle is quite familiar with Tulo from the pair's days with the Rockies, when Tulowitzki was among the game's brightest young…


Alonso hopes for family reunion with Machado
While free agent Manny Machado visited Monday afternoon with the White Sox at Guaranteed Rate Field, Yonder Alonso, Machado's brother-in-law, talked with Chicago media members via conference call from his Miami home.


Internal options could emerge as Twins' closer
The Twins are in the market for relief help this offseason, but the front office entered last week's Winter Meetings in Las Vegas with some uncertainty about how this year's bullpen market would develop. But even if the Twins add to their late-innings crew, could an in-house candidate eventually seize the closer role?


The latest Brantley free-agent rumors
Although he's battled his share of injury problems, Michael Brantley has proven to be a well-rounded player throughout his career, and he enters free agency after hitting .309 with 17 homers, 76 RBIs, 12 steals and only 60 strikeouts over 143 games this past season. Here, you will find a list of the latest news and rumors surrounding the outfielder.


Will surgery bring back Posey's power?
Buster Posey is entering his age-32 season and will be coming off major surgery next year, but Giants president of baseball operations Farhan Zaidi made it clear at the Winter Meetings that he still views him as a franchise player for the Giants.


Inbox: Could Sox turn to farm for bullpen help?
Will the Red Sox promote prospects to help in the bullpen? What's the latest with Rusney Castillo and Tyler Thornburg? And what role will Nathan Eovaldi have next year? Ian Browne answers those questions and more in the latest Red Sox Inbox.


Indians getting creative this offseason
The Indians have made three trades in the past three weeks. All three deals were provoked by a desire to pare payroll, and, as one reader put it in an e-mail, "talking about financial flexibility is not sexy for most fans."


MacPhail: Big signing not only way Phils could go
The Phillies will host Manny Machado on Thursday in Philadelphia, and sometime in the future, they may host Bryce Harper, too. The Phillies remain in the hunt to sign one of the two superstar free agents, although internally, they continue to debate how far they should go to bring one of them to town.


Would Cubs pair Grandal with Contreras?
Do the Cubs have interest in Yasmani Grandal? If they brought in Grandal, wouldn't it allow Willson Contreras opportunities to play the outfield again and get more rest days? Beat reporter Jordan Bastian answers fan questions in his latest Inbox.


Yankees Designate Parker Bridwell For Assignment
The Yankees announced Monday that they've designated right-hander Parker Bridwell for assignment in order to clear a spot on the roster for lefty J.A. Happ, whose two-year contract to return to the Bronx is now official. They'll have a week to trade Bridwell, run him through outright waivers or release him. Bridwell, 27, is only…


Hyde on managing Orioles: 'Dream come true'
The Orioles formally introduced Brandon Hyde as the 20th manager in club history on Monday in a press conference at Oriole Park at Camden Yards, completing the next step in rebuilding the club's leadership.


Indians Acquire Andruw Monasterio From Nationals To Complete Yan Gomes Trade
The Indians announced today that they've acquired minor league infielder Andruw Monasterio as the player to be named later in last month's Yan Gomes trade. It's the second trade of the past four months for Monasterio, whom the Nationals acquired in the August trade that sent Daniel Murphy to the Cubs. The 21-year-old Monasterio's stay…


3 pitchers who could be 'buy-low' trade targets
Tanner Roark's trade to the Reds highlighted how quickly the landscape can change for a pitcher from one year to the next. With Roark in mind, here are three starters who could be on the move in the coming weeks.


Rangers Sign Matt Bush, Tim Dillard, Zac Curtis, Chase d'Arnaud
The Rangers announced this morning that they've re-signed right-hander Matt Bush and left-hander Zac Curtis to minor league contracts with invitations to Major League Spring Training. Also joining the Rangers organization on minor league deals that include Major League Spring Training invites are right-hander (and MLBTR contributor) Tim Dillard and infielder Chase d'Arnaud. Bush and Curtis…


'Angels Way' being established across levels
General manager Billy Eppler didn't use the exact term, but it's clear he's trying to create a blueprint for the Angels Way throughout the organization, as even the club's new Major League coaches will have input on the club's Minor League philosophy and players.


Manny Machado Meeting With White Sox Today
Manny Machado will meet with the White Sox today, tweets Bob Nightengale of USA Today — the first of what is reported to be at least three in-person meetings with teams this week. Previous reports have indicated that Machado is slated to meet with the Yankees on Wednesday and with the Phillies on Thursday. There'd…


Reyes key to Cards' pitching plans, role TBD
While the Cardinals consider who might fit where as they fill a rotation and build a bullpen for 2019, they remain open to utilizing Alex Reyes in a number of roles -- or perhaps a hybrid one.


Tribe acquires prospect to complete Gomes deal
The Cleveland Indians on Monday announced the club has acquired infielder Andruw Monasterio to complete the Nov. 30 trade with the Washington Nationals that sent catcher Yan Gomes to the Nats for right-hander Jefry Rodriguez, outfielder Daniel Johnson and a player to be named.


Peraza working out in Arizona to build on 2018
Like several of his Reds teammates, shortstop Jose Peraza decided that his offseason base needed to be at the team's player development complex in Goodyear, Ariz. Peraza's reasons were both professional and personal.


Pirates reportedly show interest in Tulowitzki
The Pirates are one of the teams interested in veteran shortstop Troy Tulowitzki, MLB Network insider Ken Rosenthal reported. Pittsburgh also has "big interest" in free agent Freddy Galvis, according to the New York Post.


Astros present a perfect fit for Nelson Cruz
Nelson Cruz has drawn interest from three main teams this offseason: the Rays, Twins and Astros. But one stands out as the best fit: Houston. Here's why the Astros should strongly pursue the veteran free-agent slugger.


Quick Hits: Kikuchi, Grandal, Dodgers, Angels, Mets, Puig
Yusei Kikuchi is on his way to Los Angeles to begin his meetings with prospective MLB teams.  The Japanese southpaw told Sports Nippon (hat tip to Dylan Hernandez of the L.A. Times) that he hasn't received any official offers from Major League teams, and he didn't give away any hints about preferred decisions — Kikuchi…


Poll: Who Will Be The Next Top-10 Free Agent To Sign?
A year ago on this date, only one of the top ten names on MLBTR's list of the top 50 free agents of the 2017-18 offseason had decided on their team for the upcoming season.  That player, in fact, wasn't technically even a free agent at all — Masahiro Tanaka decided against opting out of…


Reaction & Analysis: The Wilson Ramos Signing
The Mets' busy offseason continued today with the news that the team has agreed with free agent catcher Wilson Ramos on a two-year, $19MM contract that contains a club option for the 2021 season.  Here is some of the early reaction to the deal, and its ripple effect on the rest of the catching market……


Red Sox, Nationals Only Two Teams To Exceed 2018 Luxury Tax Threshold
TODAY: The final totals are in, as The Associated Press reports that the Red Sox will owe $11,951,091 in luxury tax payments, while the Nationals owe $2,386,097.  Boston will also lose ten spots in draft position, dropping from its original 33rd overall spot in the first round. NOVEMBER 4: As was widely expected, the Red…


AL East Notes: Rays, Diaz, Bauers, Tribe, Elias, Jays
Some items from around the AL East… Thursday's three-team deal between the Rays, Indians, and Mariners was a very notable swap for all sides, and while payroll concerns were a big factor for Seattle and Cleveland, the Rays' role was apparently more baseball-centric, and all the more interesting given the team's long-standing admiration for first…


How Ramos' deal impacts Realmuto's market
As the Winter Meetings closed last week in Las Vegas, a trade of Marlins catcher J.T. Realmuto seemed near, with the Mets perhaps the most likely candidate to acquire him. Now we know Realmuto won't become a Met, after the club reached agreement on a two-year, $19 million contract with free-agent catcher Wilson Ramos.


Baseball Blogs Weigh in: Kluber, Brewers, Shifts, Braves, M's, NY
This week in baseball blogs… Chin Music Baseball examines potential destinations for Corey Kluber. Reviewing The Brew proposes a Brewers-Indians trade centering on Kluber. The Dugout argues against banning the shift. Infield Shift wonders why the Braves aren't spending more aggressively this offseason. Call to the Pen (links: 1, 2) seeks a match in an…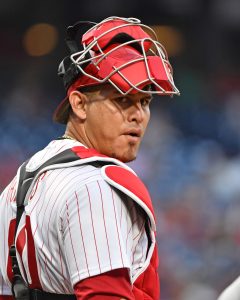 4:44pm: It is indeed $19MM guaranteed, tweets the New York Times' James Wagner, who adds that Ramos will earn $8.25MM next season and $9.25MM in 2020. The contract also includes either a $10MM club option or a $1.5MM buyout for 2021. The max value is $27.5MM. 3:45pm: The Mets have reached an agreement with free-agent…


NL Notes: Reds, Giants, Marlins, J. Kelly
On the heels of their fifth straight sub-.500 campaign, the Reds entered the offseason planning to post a higher payroll in 2019 than in years past. That remains the case, according to president Dick Williams, who said (via John Fay of the Cincinnati Enquirer) that "payroll will be up to levels we haven't had before.…


Decision on Realmuto enters critical stage
With the Mets likely now out of the bidding, the J.T. Realmuto sweepstakes is entering a crucial stage. According to a source, this week promises to go a long way in determining if the Marlins trade or retain the All-Star catcher.


Source: Mets, Ramos agree to 2-year contract
Free-agent catcher Wilson Ramos came to terms on a two-year, $19 million contract with the Mets on Sunday, a source told MLB.com. Daniel Alvarez Montes of El Extrabase was the first to break the news. The club has not confirmed.


AL Notes: Manny, Yanks, Rangers, Rays, ChiSox, Eloy
A date has been set for the previously reported Manny Machado-Yankees visit. He'll head to New York to meet with the team on Wednesday, George A. King III of the New York Post relays. It's reportedly one of four visits the superstar infielder will make around the league in the coming days. He'll also sit…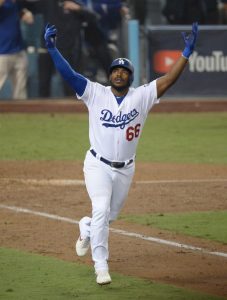 Trade Candidate Faceoff: Yasiel Puig Vs. Nicholas Castellanos
For at least the past year, a pair of right fielders – the Dodgers' Yasiel Puig and the Tigers' Nicholas Castellanos – have been among the majors' biggest potential trade chips. Neither player has gone anywhere to this point, but it now looks like only a matter of time before both Puig and Castellanos don…


Cardinals Notes: Fowler, Yadi, Roberts, Reyes
Cardinals outfielder Dexter Fowler admitted to Derrick Goold of the St. Louis Post-Dispatch this week that he felt "depressed" in 2018, the worst season of an otherwise solid career. Only three position players finished behind Fowler in fWAR (minus-1.2), whose offensive production fell off a cliff in the second season of a five-year, $82.5MM contract.…


Heyman's Latest: Mets, Cruz, Braves, Ender, Swanson, Angels, Phils, Moose
Although it would make for an odd fit, the Mets have shown interest in free-agent slugger Nelson Cruz, Jon Heyman of Fancred reports. The 38-year-old Cruz hasn't played the field to a notable extent since 2016, when he amassed 48 appearances in right field with the Mariners, and has since slotted in almost exclusively at…


Minor MLB Transactions: 12/15/18
A look at the latest minor moves from around baseball… The Hokkaido Nippon Ham Fighters of Japan's Nippon Professional Baseball announced that they have acquired outfielder Wang Po-jung from the Lamigo Monkeys of the Chinese Professional Baseball League, per the Japan Times. The Fighters reached a three-year agreement worth around $3.54MM with Wang, who looked…


AL Rumors: Harper, Machado, ChiSox, Yanks, Tulo, Astros, Reddick
A quick trip around the American League… Free-agent superstars Bryce Harper and Manny Machado may be primed to sign record-setting contracts this offseason, but it doesn't appear either will get such a deal from the White Sox or Yankees. While the White Sox are known to be in the running for both players, their pursuit…


NL Rumors: Realmuto, Braves, Bucs, Galvis, Padres, Pirela, Nats
Here's the latest from the National League: Not only are the Braves one of the teams still in the hunt to acquire Marlins catcher J.T. Realmuto, but they're "slight" favorites as of now, Craig Mish of SiriusXM tweets. Braves third base prospect Austin Riley's "on the table" in talks, Mish adds. The 21-year-old Riley –…


Jabari Blash Signs With Rakuten Golden Eagles
Outfielder Jabari Blash has signed a one-year contract worth approximately $1.06MM with the Rakuten Golden Eagles of Japan's Nippon Professional Baseball, according to the Japan Times. Robert Murray of The Athletic first reported Blash was headed to Japan. The 29-year-old Blash came free when the Angels released him Nov. 29, ending his stint with the…


Source: Braves no longer pursuing Realmuto trade
While Atlanta has continued to be linked to J.T. Realmuto rumors, a source said Saturday night the Braves exited the Winter Meetings with the understanding there will not be any further reason for them to discuss trading for the Marlins' All-Star catcher.


NL Rumors & Notes: Brewers, Lowrie, Nats, Giants, Pillar, Kelly
Following last month's non-tender of Jonathan Schoop, the Brewers' exhaustive, months-long search for a second baseman continues with the team's pursuit of Jed Lowrie, per Ken Rosenthal of The Athletic. Lowrie, of course, is fresh off an outstanding, 4.9 fWAR 2018 season with Oakland, itself on the back almost identical offensive campaign (119 wRC+ in…


3:38 PM: The Washington Post's Jesse Dougherty tweets that it's a one-year deal for $3MM, with a $1MM buyout on a mutual option for 2020. 3:18 PM: 1B/OF Matt Adams has agreed to a 1 year, $4MM deal (contract details via Yahoo's Jeff Passan) with Washington, per The Athletic's Ken Rosenthal. Per Rosenthal, the deal is…


Here are 7 under-the-radar free agents
There's some risk in signing a player that's less of a sure thing. But the investment is far less. Let's take a look at seven under-the-radar free agents.


How free agent Ottavino 'attacked the offseason'
Free agent reliever Adam Ottavino is coming off a fantastic 2018 season, one that followed a poor 2017 and a unique training regimen over the winter. As he considers his next move, he spent time with MLB.com discussing how he got to this point.


Reactions To The Yonder Alonso Trade
The late-night Friday move that sent 1B/DH Yonder Alonso to Chicago's south side was a deal typically reserved for transaction marginalia. Because of the headliner's relationship with star free-agent SS/3B Manny Machado, though (the two are brothers-in-law), and Cleveland's offseason status as a veritable repository for top-end available arms, the trade has implications that range…


Why Keuchel is a perfect fit for Reds
The Brewers shook up the National League Central by dethroning the Cubs as division champions last season, but in 2019, the club that may make a surprising move up the Central standings is none other than the Reds. Could one of their next offseason moves involve free-agent left-hander Dallas Keuchel?


What type of team typically gives out a mega-deal?
Could Bryce Harper or Manny Machado sign with a team that wasn't in contention last year? It might seem that they wouldn't, but struggling clubs have a long history of signing big-ticket free agents.


Pitcher Notes: Fiers, Sanchez, Brewers, Claudio
Free agent starter Mike Fiers is being courted by multiple clubs, per MLB Network's Jon Morosi (via Twitter). Among those with interest are the Reds, Giants, Rangers and Nationals, none of whom should surprise given their collective desire for more pitching. Fiers, 33, had his best year as a pro in 2018, working to a…


3 after-effects of Kinsler's move to San Diego
A day after general manager A.J. Preller left Las Vegas without a Major League transaction, the Padres came to a two-year agreement with second baseman Ian Kinsler, according to team sources. Here are three ways the signing affects the rest of the club.


There are six teams currently in the running to sign shortstop Troy Tulowitzki, per Susan Slusser of the San Francisco Chronicle (via Twitter). Tulo and his agent plan on narrowing the field as early as tomorrow.  Though they've been rumored as a logical landing spot, the Oakland A's are not one of the clubs with…


Source: Rangers mull dealing Minor to Phillies
The Phillies have expressed interest in left-hander Mike Minor, who is currently the Rangers' No. 1 starter. It is a move Texas has to consider because Philadelphia is deep in young, controllable pitching.


Phillies Interested In Mike Minor
The Phillies are "pursuing a trade" with the Rangers to land southpaw Mike Minor, according to Scott Lauber of the Philadelphia Inquirer. It's not yet clear how likely it is that a deal will come together. Left-handed pitching has been one of several areas of focus for the Philadelphia organization this winter, with the club…


The Diamondbacks have signed a minors deal with outfielder Matt Szczur, per an announcement from the club's top affiliate. Szczur has been assigned to the Reno Aces to begin his tenure with the Arizona organization, but he'll have a shot to earn a big league job in camp next spring. Szczur, 29, has seen at…


Mets Notes: Grandal, Castellanos, Pollock
Mets GM Brodie Van Wagenen has not stopped knocking on a multitude doors as he keeps working to improve his just-inherited roster. The latest news involves the team's efforts to upgrade behind the dish and to boost its outfield mix. While J.T. Realmuto has been — and still is — a top target for the…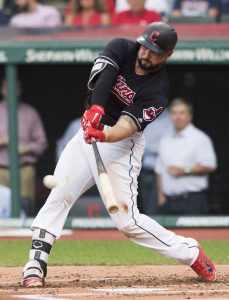 White Sox To Acquire Yonder Alonso
The White Sox have reportedly struck a deal with the Indians to acquire first baseman Yonder Alonso. The match first arose on the WatchStadium Twitter account, with Ken Rosenthal of The Athletic also now reporting an agreement on Twitter. Outfielder Alex Call will go to Cleveland in return, per Bob Nightengale of USA Today (Twitter links), with…


Matt Chapman Undergoes Shoulder Surgery
The Athletics announced today that third baseman Matt Chapman has undergone surgery on his left shoulder. Specifically, a "distal clavicle resection" was performed, per the club announcement. Thankfully, the outlook isn't as scary as that technical description. Chapman is said to be only six weeks away from resuming swinging, so long as all goes according…


Padres Showing Interest In Dallas Keuchel
The Padres are interested in veteran lefty Dallas Keuchel, according to Dennis Lin of The Athletic (via Twitter). That said, in a subsequent report, MLB.com's AJ Cassavell characterizes the level of interest as "pretty low." (Twitter link.) The San Diego organization has reportedly been searching for a higher-end starter all winter, but has yet to…


Tulowitzki, Descalso reportedly on Cubs' radar
Given the situation surrounding shortstop Addison Russell, the Cubs need to have a contingency plan up the middle for the first month of next season. Free agents Troy Tulowitzki and Daniel Descalso are reportedly on Chicago's radar as infield reinforcements.


Carlos Asuaje Nearing KBO Deal
Infielder Carlos Asuaje is nearing agreement on a deal that'll bring him to the Korea Baseball Organization, according to Jared Diamond of the Wall Street Journal (Twitter link). Terms of the prospective deal are not known. Presumably, the Rangers are on board with this move. The Texas club paid $50K to claim Asuaje off waivers…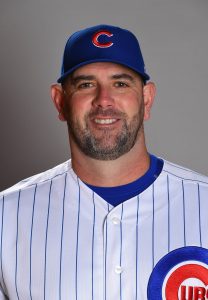 Orioles Hire Brandon Hyde As Manager
DEC. 14: The O's have announced the hiring. DEC. 11: 7:25pm: Elias has shot down reports that the Orioles have even offered anyone the job, let alone hired a new manager, per Roch Kubatko of MASNsports.com. 7:06pm: Hyde will indeed get the job, Ken Rosenthal of The Athletic reports. 6:59pm: The Orioles "are closing in on"…


Chapman (shoulder surgery) to swing in 6 weeks
Matt Chapman had successful surgery Friday on his left shoulder with Dr. William Workman at the Bass Surgical Center in Walnut Creek, Calif. Dr. Workman performed a distal clavicle resection procedure on Chapman's left shoulder and anticipates that he will be ready to swing in six weeks. The third baseman will begin physical therapy next week.


Cubs, Cardinals Pursuing Daniel Descalso
The Cubs are "in strong pursuit" of Daniel Descalso, according to Ken Rosenthal of The Athletic (Twitter link). They'll have interesting company in the bidding, though, as the division-rival Cardinals are also involved on their former infielder, as previously rumored and as Bob Nightengale of USA Today Sports tweets. Descalso, 32, was a mainstay with…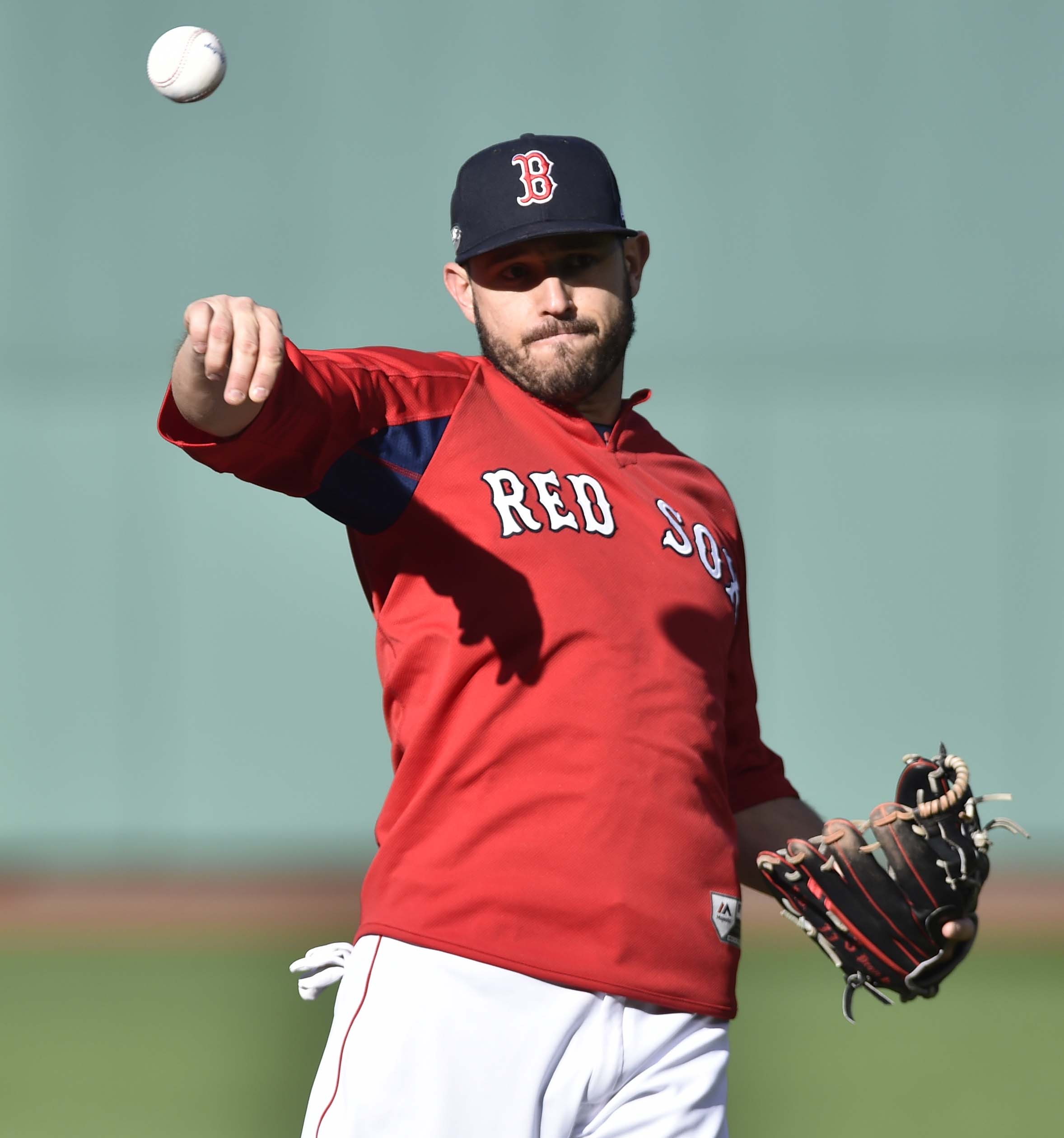 The Padres are in agreement with free-agent second baseman Ian Kinsler on a two-year contract, reports Ken Rosenthal of The Athletic (via Twitter). The agreement, which is pending a physical, will guarantee Kinsler a total of $8MM. There's also a club option for a third season on the deal. Kinsler is represented by the BBI…


The Phillies are "strongly" in on free-agent lefty Andrew Miller, tweets Jim Salisbury of NBC Sports Philadelphia. Salisbury had previously reported the team to be in pursuit of both Miller and Zach Britton. Meanwhile, Fancred's Jon Heyman suggests that Miller "is going to insist on a no-trade clause" after surprisingly being dealt a year and…


White Sox, James McCann Agree To Terms
The White Sox have agreed to terms with free-agent catcher James McCann, pending a physical, reports Jeff Passan of Yahoo Sports (via Twitter). The 28-year-old, who was non-tendered by the Tigers earlier this month, will remain in the AL Central after spending the entirety of his career in the Detroit organization to this point. He's…


Nationals "Leery" Of Asking Price On Dallas Keuchel
The Nationals' trade of right-hander Tanner Roark again puts Joe Ross and Erick Fedde atop the team's list of options in the fourth and fifth spots in the rotation, meaning they'll once again be on the hunt for starters. To that end, Mark Zuckerman of MASNsports.com reports that the Nats have interest in top lefty…


Minor MLB Transactions: 12/14/18
Here are Friday's minor moves from around the game… The Yankees announced today that they've acquired outfielder Tyler Hill from the Tigers in exchange for cash. Detroit had selected Hill out of the Red Sox organization in the Triple-A phase of yesterday's Rule 5 Draft. Set to turn 23 in March, Hill spent last season…


O's officially name Brandon Hyde manager
For days, the Orioles tamped down reports that their managerial search, still ongoing two weeks into December, had led them to Brandon Hyde. Meanwhile, much of the industry considered Hyde's hiring a foregone conclusion. All the two parties had to do was cross some T's and dot some I's.


Sources: Kinsler, Padres agree to 2-year deal
San Diego agreed to a two-year deal with free-agent second baseman Ian Kinsler, sources told MLB.com. The club has yet to confirm the deal, which is reportedly worth $8 million and is pending a physical.


Familia agrees to return to Mets on 3-year deal
Raised from his teenage years in the Mets organization, Jeurys Familia has long professed his love for the city and the team. He now has plenty of time to grow reacquainted. To fortify their bullpen, the Mets officially reacquired one of their own on Friday, signing Familia to a three-year contract. It's worth $30 million, according to multiple sources.


Post-Winter Meetings Rumors On Manny Machado, Bryce Harper
Manny Machado will head to Philadelphia for an in-person visit with the Phillies next week, per Bob Nightengale of USA Today, and George A. King III of the New York Post suggests that a similar visit to Yankee Stadium could be lined up for next week as well. The Yankees and Phillies are two of…


FOX Sports, ESPN to air 2019 London Series
Major League Baseball on Friday announced that FOX Sports and ESPN will each air games from the Mitel & MLB Present London Series 2019 in the U.S., with FOX Sports presenting the exclusive broadcast on Saturday, June 29 and ESPN producing the exclusive telecast on Sunday, June 30.


Quick Hits: Maxwell, Nats, Marwin, Twins, Herrera, Cubs, DeRosa
Free-agent catcher Bruce Maxwell hasn't found a team since the Athletics outrighted him in September, and it doesn't appear that's going to change in the near future, Susan Slusser of the San Francisco Chronicle explains. While Maxwell was arrested on a gun charge in 2017 and later pleaded guilty to disorderly conduct, he's unemployed for a…


AL News & Rumors: Dipoto, Yanks, A. Miller, Sonny, A's, Lucroy, BoSox
We checked in on the American League earlier Thursday evening. Here's even more from the Junior Circuit: Mariners general manager Jerry Dipoto pulled off his latest blockbuster trade Thursday, though he did it from a hospital bed. It turns out Dipoto was dealing with "severe chest pains" stemming from blood clots in his lungs, Greg…


NL Rumors: Realmuto, Mets, Marlins, Pads, Myers, Bucs, D-backs, Rendon
The Mets' ongoing pursuit of Marlins catcher J.T. Realmuto has dominated headlines this week, and Tim Healey of Newsday sheds more light on the teams' talks. While the Marlins are interested in all three of Amed Rosario, Brandon Nimmo and Michael Conforto and reportedly want more than one of those players for Realmuto, it doesn't…


AL Notes: A's, Tulo, Lowrie, Astros, BoSox, O's
The latest on a few American League clubs… The Athletics have come up as a speculative fit for free-agent shortstop Troy Tulowitzki, but the two sides haven't spoken to this point, Jon Heyman of Fancred tweets. If signed, Tulowitzki could be a factor at the keystone for Oakland, which may see starting second baseman Jed…