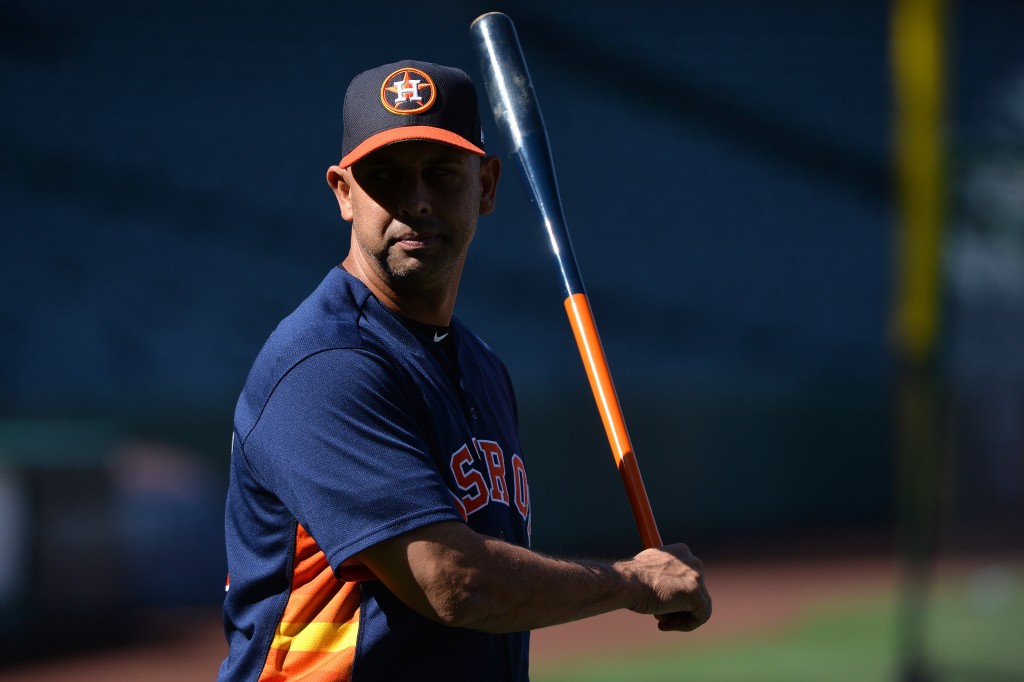 Dugout Notes: Cora, Baker, Phils, Wedge, Sveum, A's, Chili
With the Tigers reportedly settling on Ron Gardenhire as their next manager, attention has focused on the Red Sox' managerial opening. All indications are that Astros bench coach Alex Cora will receive the nod, as Evan Drellich of NBC Sports Boston writes, though there's still no firm reporting tying Cora to the position. Enrique Rojas…

2017-10-20 05:36:01
`
2
Hollywood & Vines: LA wins NLCS at Wrigley!
Enrique Hernandez smacked three home runs, including a grand slam in the third inning, and had seven RBIs to back Clayton Kershaw and power the Dodgers to an 11-1 victory in Game 5 of the NL Championship Series presented by Camping World and eliminate the defending World Series champion Cubs.

2017-10-20 03:40:02
`
3
Trio grand! Hernandez has 3-HR, 7-RBI clincher
Enrique Hernandez saw two pitches in the first three innings Thursday night. Turns out, that was all he needed to etch his name in the Dodgers' postseason record books. After homers in his first two at-bats, Hernandez added a two-run shot in the ninth to give him seven RBIs, a new LCS record for one game, in an 11-1 NLCS-clinching victory over the Cubs at Wrigley Field.

2017-10-20 03:25:25
`
2
Dodgers 1st to earn home advantage for Series
The Dodgers will spend the weekend watching what goes down between the Yankees and Astros in the American League Championship Series, rooting not so much for a particular opponent, but rather general chaos and disorder.

2017-10-20 03:01:09
`
1
Cubs shouldn't hang their heads
Maybe you could have seen this coming, but the Cubs didn't. When they ran onto the field to face Clayton Kershaw and the Dodgers on a gorgeous Thursday night, center fielder Albert Almora Jr. and left fielder Kyle Schwarber bathed in the enthusiasm of Wrigley Field's bleacherites.

2017-10-20 02:42:17
`
1
LA vanquishes drought, looks ahead to Series
The Dodgers partied Thursday night like it was 1988, but Clayton Kershaw isn't quite finished cleansing legacies and ending droughts. "All we've been hearing is 1988, 1988, 1988," Kershaw said after pitching the Dodgers past the Cubs, 11-1, in the National League Championship Series Presented by Camping World. "We're trying to make it 2017, 2017, 2017."

2017-10-20 02:36:57
`
1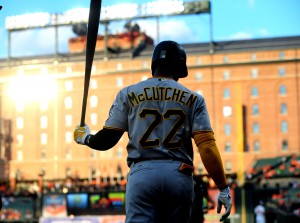 Offseason Outlook: Pittsburgh Pirates
MLBTR is publishing Offseason Outlooks for all 30 teams.  Click here for the other entries in this series. The Pirates stumbled in 2017, but can bring back much the same core group of talent that was expected to support a contender. Guaranteed Contracts Gregory Polanco, OF: $32MM through 2021 (includes buyouts on club options for 2022…

2017-10-20 02:36:31
`
1
Cubs salute Dodgers after falling in NLCS
The reigning World Champion Cubs saw their season end with a loss to the Dodgers in Game 5 of the National League Championship Series presented by Camping World. Chicago only scored eight runs in the series.

2017-10-20 02:34:53
`
2
Despite NLCS loss, Cubs still set for future
The Cubs aren't going to repeat as World Series champions, but manager Joe Maddon is quick to remind fans that getting to the National League Championship Series three years in a row is quite an accomplishment and that the future is bright.

2017-10-20 02:27:36
`
0
Turner, Taylor share NLCS MVP honors
Justin Turner and Chris Taylor shared Most Valuable Player honors of the National League Championship Series following the Dodgers' 11-1 series-clinching victory over the Cubs in Game 5.

2017-10-20 02:26:33
`
1
Dodgers latest top seed to reach World Series
The Dodgers went 104-58 in the regular season, claiming their fifth consecutive NL West title. They're now the 11th team in the Wild Card Era (since 1995) to punch their ticket to the World Series after finishing the regular season with the best record in baseball (including the 2013 Cardinals and Red Sox, who tied at 97-65). Among the previous 10 teams, five won it all.

2017-10-20 02:23:42
`
0
Roberts, Dodgers seeing fruits of their labors
In December 2001, a speedy 29-year-old outfielder named Dave Roberts was dealt to the Dodgers for a pair of prospects. The following spring, Roberts donned Dodger blue for the first time. Sixteen seasons later, Roberts has earned himself a permanent place in Dodgers history as the third man to skipper Los Angeles to a World Series appearance.

2017-10-20 02:23:02
`
1
LA pleased to beat 'incredibly talented' Cubs
It was nothing more than coincidence that the Dodgers happened to be at Wrigley Field on April 10, the quirk of a schedule printed long before any October storylines came to be. It was nonetheless uncomfortable. The Dodgers watched as the Cubs raised their 2016 World Series championship flag, knowing they stood on the same field six months earlier with a chance to prevent it.

2017-10-20 02:06:54
`
1
Memories of '88 return with LA in World Series
Clayton Kershaw was seven months old the last time the Los Angeles Dodgers played in a World Series game. Here's the thing about that, really the coolest part of this whole deal with the Dodgers being back in the Fall Classic and all.

2017-10-20 01:59:24
`
0
Cubs proud of season as repeat quest ends
During the National League Championship Series games at Wrigley Field, Cubs manager Joe Maddon glanced at the center-field scoreboard. For the third straight year, the Cubs were one of the final four teams still playing.

2017-10-20 01:44:54
`
1
WS berth one of Kershaw's 'best moments'
Clayton Kershaw could not move. He turned to his right, slamming into a wall of teammates and a shower of beer. He turned to his left. More of the same. Eventually, Kershaw ducked out of the huddle of screaming Dodgers, who had transformed Wrigley Field's weight room into a fraternity house following their 11-1, pennant-clinching Game 5 win over the Cubs on Thursday in the National League Championship Series presented by Camping World.

2017-10-20 01:26:44
`
1
Happy home? Astros can join history with 2 W's
Minute Maid Park has a retractable roof. It has a train. It has the Crawford Boxes. It has Hall of Famer Nolan Ryan often sitting behind home plate and a waffle cone stuffed with fried chicken and mashed potatoes and drizzled with honey mustard.

2017-10-20 01:04:15
`
1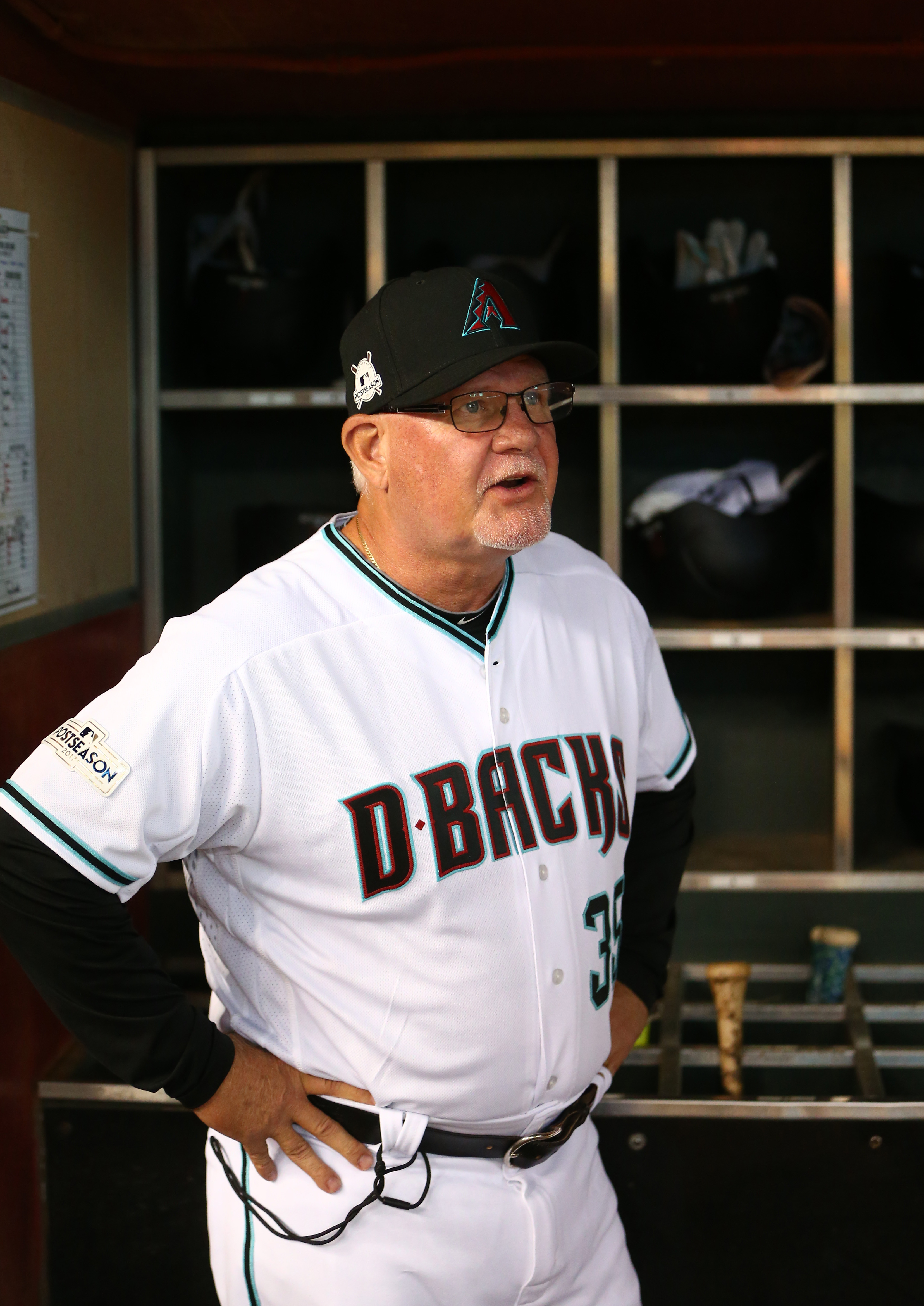 Tigers To Hire Ron Gardenhire As Manager
Ron Gardenhire has agreed to a three-year deal to become the Tigers' next manager, per Jon Morosi of MLB Network (Twitter link). The deal could be announced tomorrow; Detroit's decision to tab the veteran skipper was first reported earlier today by Ken Rosenthal and Katie Strang of The Athletic (subscription required and recommended). Detroit will install the…

2017-10-20 00:54:28
`
4
DYK: Records toppled in NLCS Gm. 5 clincher
Enrique Hernandez and a relentless offense backed up a stellar Clayton Kershaw on Thursday night at Wrigley Field, as the Dodgers defeated the Cubs, 11-1, in Game 5 of the National League Division Series presented by Camping World.

2017-10-20 00:50:47
`
1
Velocity key for Verlander; can Yanks counter?
Justin Verlander was absolutely dominant in Game 2, and he'll need to be again to prevent the Yankees from winning the American League Championship Series. How can New York's hitters attack Houston's ace? We have some ideas.

2017-10-20 00:13:31
`
0
Source: Gardenhire picked as Tigers' manager
Ron Gardenhire tormented the Tigers for years while he managed the Twins through a golden era of success. He's now in line to lead the Tigers through their own Twins-like rebuilding process.

2017-10-19 21:59:59
`
2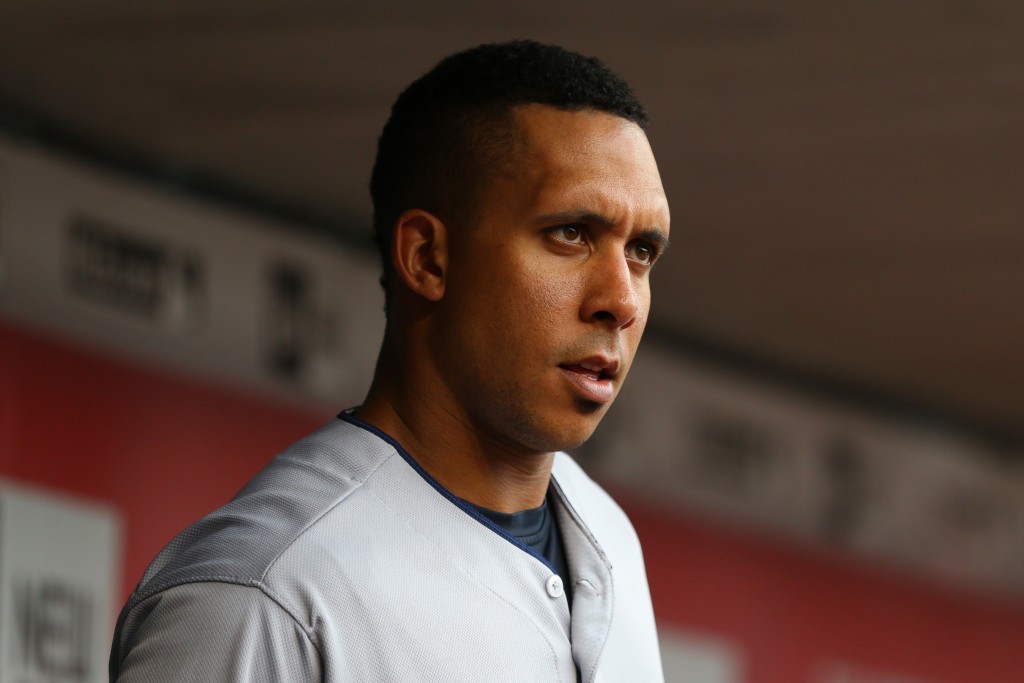 AL Central Notes: Brantley, Royals, Jay
News of Michael Brantley's ankle surgery and four- to five-month recovery timeline raised questions as to whether the Indians will exercise his $12MM club option for the 2018 season. Indians president of baseball operations Chris Antonetti addressed the issue with reporters today, stating that the team is still "working through" the decision about whether to…

2017-10-19 20:52:05
`
5
Dodgers-Cubs NLCS G5 LIVE: In Real Life
MLB.com is on the scene in and around Wrigley Field as excitement builds for Game 5 of the National League Championship Series presented by Camping World between the Dodgers and Cubs.

2017-10-19 20:31:54
`
2
Goldschmidt selects scholarship recipients
Since getting his degree from University of Phoenix several years ago, D-backs first baseman Paul Goldschmidt has worked to encourage others to do the same.

2017-10-19 20:28:17
`
11
Roberts encouraged by Seager's recovery
Shortstop Corey Seager reported continued progress in his rehabilitation from a lower back sprain in Los Angeles on Thursday, said Dodgers manager Dave Roberts. Roberts remains optimistic Seager will be available should the Dodgers advance to the World Series.

2017-10-19 20:19:19
`
2
Mets' Thompson sparks offense in Fall League
After hitting a career-high 16 homers during the regular season, David Thompson hit his first homer of the Arizona Fall League in Scottsdale's 13-7 win over Peoria on Wednesday.

2017-10-19 20:09:06
`
2
After baseball, Hawkins continues to give back
LaTroy Hawkins grew up in the shadow of the steel mills of Gary, Ind., a strong-willed grandfather the foundation that Hawkins was able to build upon. A man who taught Hawkins that the value in life is to face the challenges and overcome them, not drown yourself in self-pity.

2017-10-19 20:01:37
`
2
NLCS Game 4 makes history with 5 solo HRs
Not only did the Cubs give fans a glimmer of hope against the Dodgers in Game 4 of the National League Championship Series presented by Camping World, but they also made some history in the process.

2017-10-19 19:51:01
`
3
Source: Tigers in talks to hire Gardenhire
Ron Gardenhire tormented the Tigers for years while he managed the Twins through a golden era of success. He now appears to be in line to lead the Tigers through their own Twins-like rebuilding process.

2017-10-19 19:43:12
`
2
Yanks lean on veterans to guide young core
The Baby Bombers are all the rage these days. Aaron Judge, Gary Sanchez, Greg Bird and Luis Severino have Yankees fans dreaming about a "Core Four" sequel, one they're hoping will land in next week's Fall Classic.

2017-10-19 19:25:25
`
2
Young Yanks core reveling in postseason run
The daydreams developed on the multihour bus rides through nowheresville towns, interrupted only by stops for burgers and pizza from highway rest areas, and they continued while the new "Baby Bombers" core bunked up in Minor League motels, where the only other sources of entertainment were airing on basic cable.

2017-10-19 19:12:57
`
3
Maddon lauds Wolf for admitting wrong call
Cubs manager Joe Maddon said he appreciated umpire Jim Wolf admitting he made the wrong call in Game 4 of the National League Championship Series on Wednesday night vs. the Dodgers. Maddon had argued the call and was ejected for the second time in the series.

2017-10-19 18:50:41
`
3
No looking back: Electric Minute Maid awaits
A change of scenery, a much-needed day off and the looming presence of pitcher Justin Verlander have Astros manager A.J. Hinch feeling confident about his team's chances heading into Friday's must-win Game 6 of the American League Championship Series at Minute Maid Park.

2017-10-19 18:41:44
`
2
Cora in mix for Sox manager, but no decision
Astros bench coach Alex Cora has been linked to a number of open managerial jobs in recent weeks, and a report emerged Thursday saying that he could be named manager of the Red Sox as early as the conclusion of the American League Championship Series. And although Boston president of baseball operations Dave Dombrowski confirmed the team hasn't made a final decision on its next manager, there are still indications that Cora would end up with the job.

2017-10-19 17:59:35
`
2
Yankees eager to build on growing momentum
They say that momentum in baseball is only as good as the next day's pitcher, but after reeling off three electrifying victories in front of raucous Yankee Stadium crowds to move one victory from the Fall Classic, there was a part of manager Joe Girardi that wished the Yankees could get right back on the field.

2017-10-19 17:30:03
`
2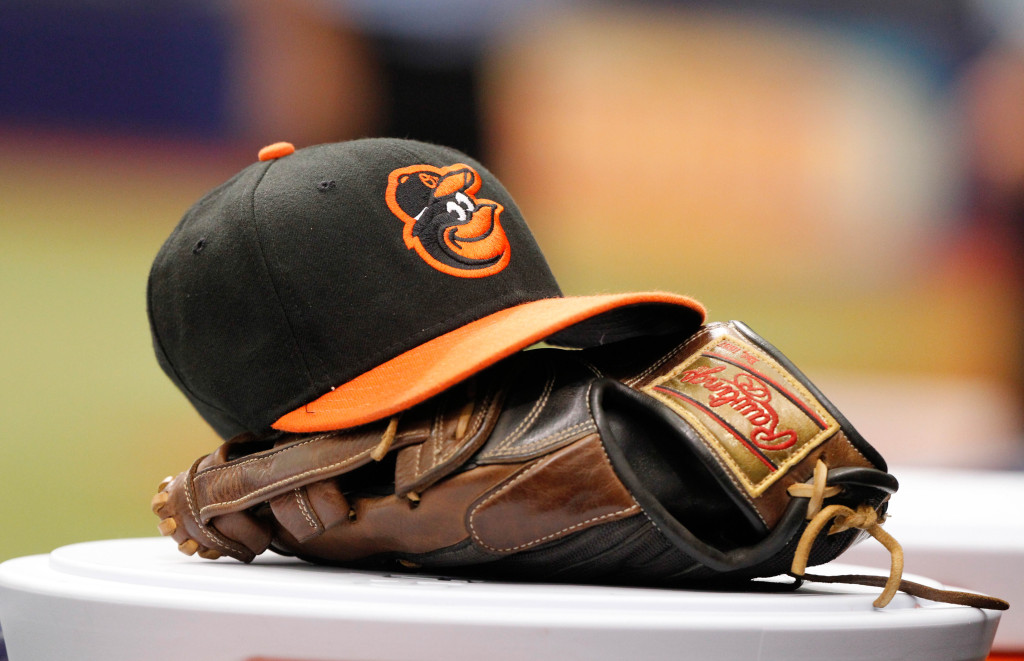 Minor MLB Transactions: 10/19/17
Here are Thursday's minor moves from around the league… The Orioles announced that they've signed first baseman/outfielder Joe Maloney to a minor league contract. The 27-year-old Maloney was a 10th-round pick of the Rangers out of Division II Limestone College back in 2011. Texas cut him loose after an underwhelming age-22 season in 2013, but…

2017-10-19 17:29:45
`
10
Justice: Astros can find hope in '04 heartbreak
Jeff Kent made his joyous romp around the bases as some of the loudest and wildest cheers this city has ever known rocked Minute Maid Park to its steel and brick bones. As he headed down the third-base line and skipped toward a mob of happy teammates, he screamed two words over and over. "One more! One more! One more!"

2017-10-19 17:12:15
`
4
Inbox: Will Cubs' Alzolay enter Top 100?
Jim Callis discusses whether Cubs prospect Adbert Alzolay will enter the Top 100 eventually, compares Gleyber Torres and Javy Baez, talks prospects stealing bases and asses the changes of Matthew Liberatore going 1-1 in the Draft.

2017-10-19 15:59:16
`
4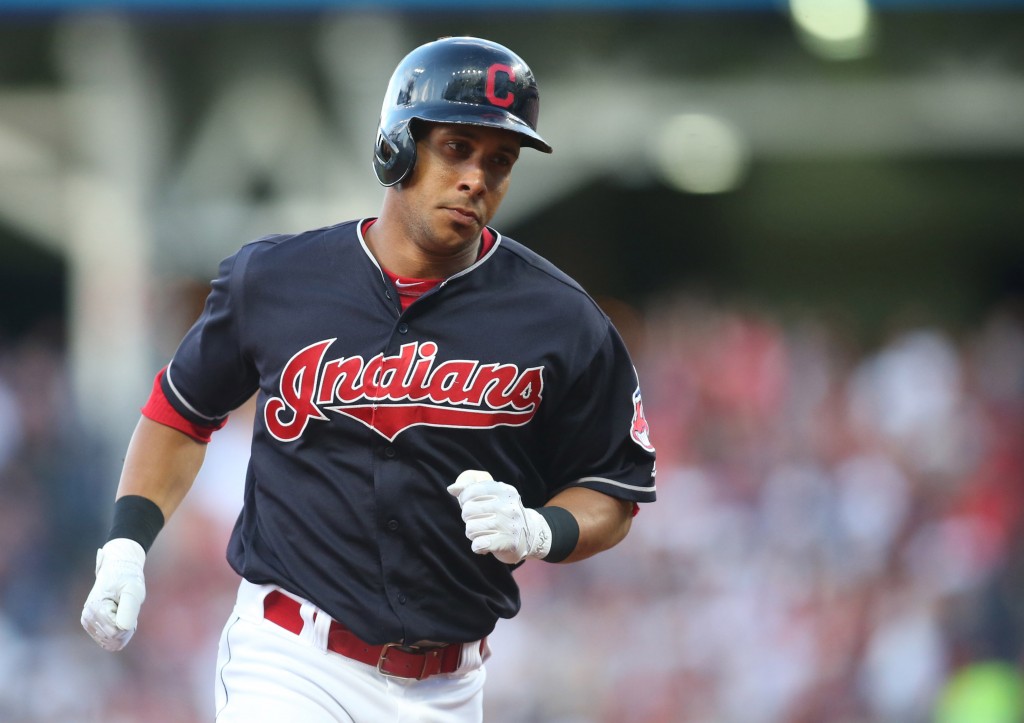 Michael Brantley Undergoes Ankle Surgery
The Indians announced on Thursday that outfielder Michael Brantley underwent arthroscopic surgery yesterday to stabilize the ligaments in his ailing right ankle. Brantley is expected to require four to five months of recovery time before he's cleared to resume baseball activities, per the announcement. The news of surgery comes as a fairly notable surprise, as the…

2017-10-19 15:44:23
`
6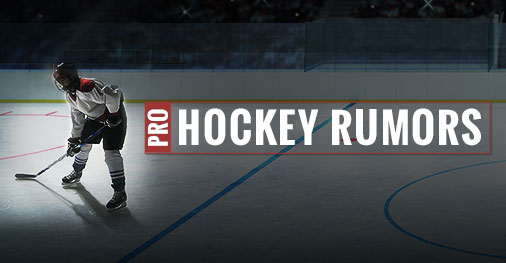 Seeking Writers For ProHockeyRumors.com
In June of 2016, we launched Pro Hockey Rumors to cover each and every piece of NHL transaction-related news. Stationed alongside MLB Trade Rumors, Hoops Rumors and Pro Football Rumors, PHR has grown into a formidable force in the hockey news landscape, establishing relationships with players and media members alike. As the 2017-18 season gets underway, we're…

2017-10-19 14:30:29
`
3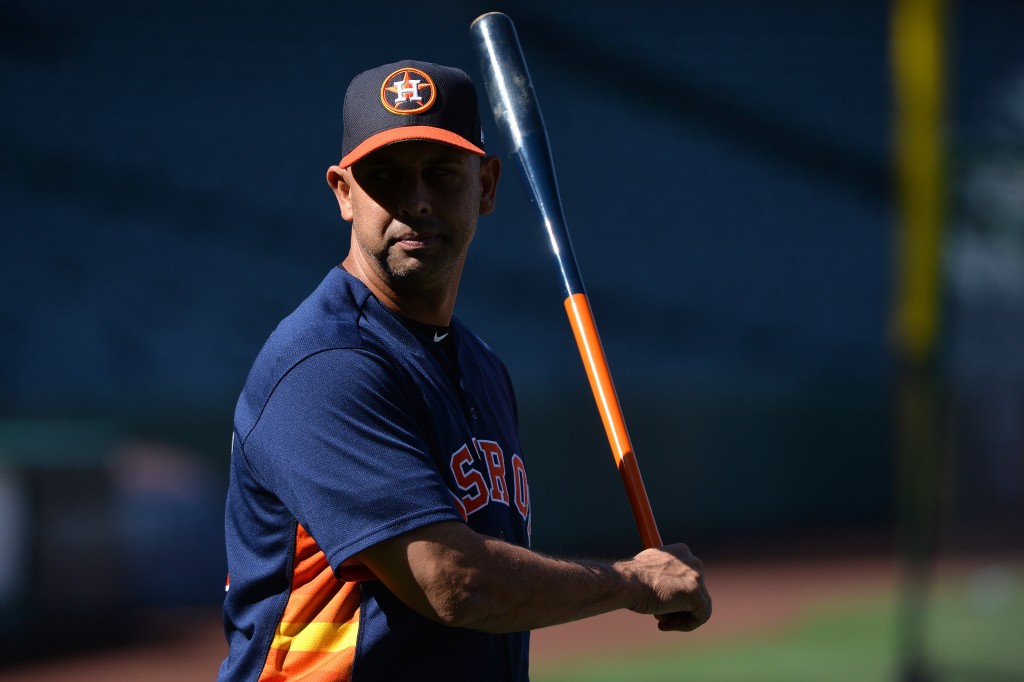 Poll: The Next Red Sox Manager
The Red Sox moved on from manager John Farrell following the team's exit in the American League Division Series, putting Boston in the hunt for a new skipper for the first time since 2012. The decision wasn't entirely unexpected — many reports had suggested that Farrell could be on the hot seat if the team…

2017-10-19 14:12:40
`
2
Wright's latest surgery and timetable, explained
Injury-plagued Mets third baseman David Wright underwent a laminotomy procedure on his lower back on Oct. 5, one month to the day after having rotator cuff surgery on his right shoulder.

2017-10-19 11:42:40
`
2
Brantley could be out 5 months after surgery
When Michael Brantley walked out of the Indians' clubhouse following Cleveland's final game this season, the left fielder did so with a protective boot on his right foot. It was apparent that the right ankle injury that plagued him over the past two months was still problematic.

2017-10-19 11:03:57
`
2
MLB takes stand against bullying on Spirit Day
Today is Spirit Day, and Major League Baseball and all 30 clubs are again taking a united stand against bullying by joining GLAAD in "going purple" to show support for lesbian, gay, bisexual and transgender youth.

2017-10-19 10:49:37
`
2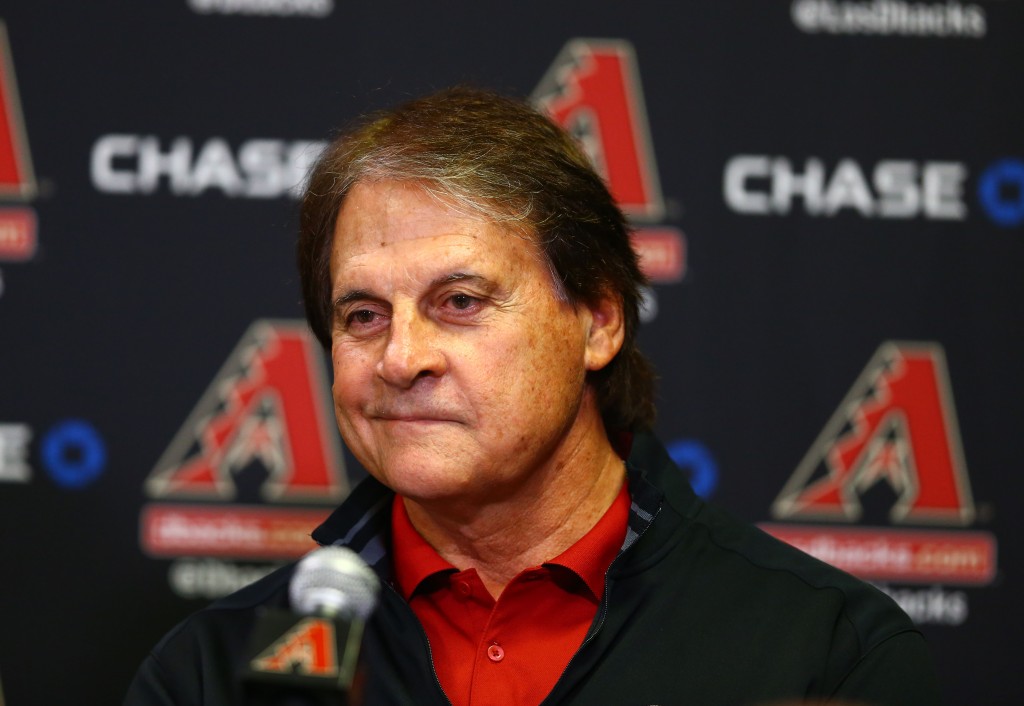 West Notes: LaRussa, Rockies, Beltre
Outgoing Diamondbacks executive Tony La Russa discussed his decision to depart with MLB.com's Steve Gilbert. He says that the club's baseball decisionmaking is in "great hands" both at the front office and field level, which would be difficult to dispute after a strong season. It's not yet clear what's next for the legendary former skipper, though he…

2017-10-19 04:58:41
`
3
Cubs dig deep, avoid sweep, face Kershaw tonight
Manager Joe Maddon likes to talk about the heartbeat, and how important it is to a team's success. Facing elimination, the Cubs collectively tapped their hearts and got just enough hits to keep their season alive.

2017-10-19 03:50:05
`
3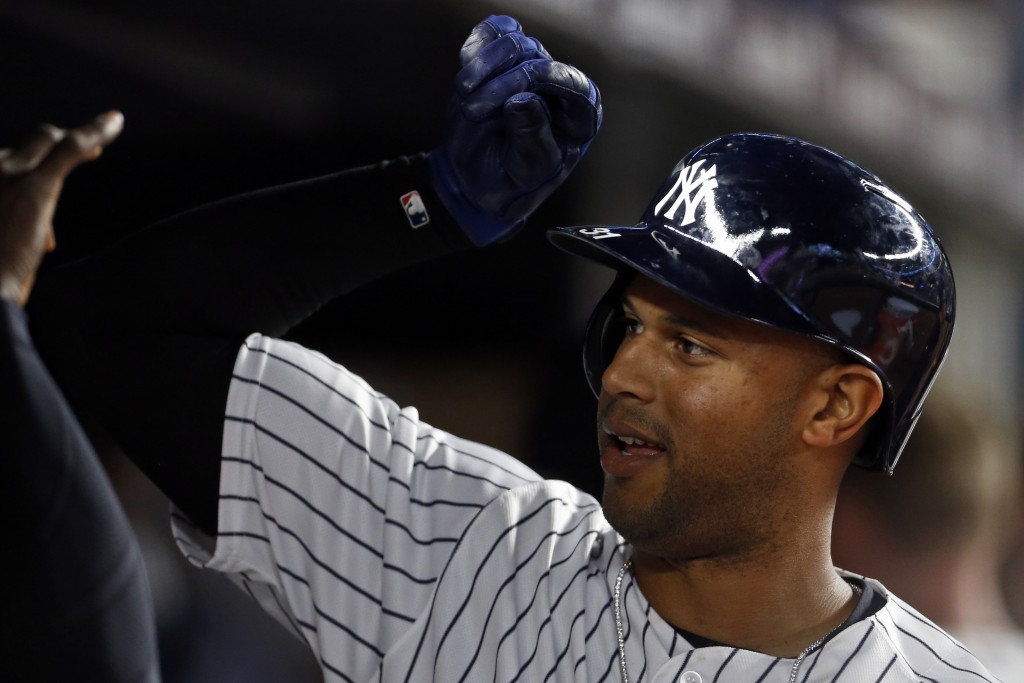 East Notes: Denbo, Hicks/Ellsbury, Vlad Jr., Red Sox
Tim Healey of the Sun-Sentinel takes a look at Derek Jeter's first hire in Miami: former Yankees executive Gary Denbo. The Marlins' new player development and scouting guru is known for working hard to make something out of all of the players in farm system. His attention to detail and willingness to grind could pay dividends…

2017-10-19 03:28:36
`
2
Cubs refuse to go away quietly
While the Cubs gained only one thing by beating the Dodgers, 3-2, on Wednesday night in Game 4 of the National League Championship Series, it was the most essential of things -- the right to play a Game 5.

2017-10-19 03:18:51
`
2
With ace on tap, Dodgers still in good spot
The Dodgers' ridiculous run of six straight postseason victories wasn't easy to stop, and it won't be any easier when this National League Championship Series resumes with Game 5 on Thursday night at Wrigley Field.

2017-10-19 03:13:51
`
2
Well-rested Wood sharp, but allows 3 homers
Alex Wood watched from the dugout as the Dodgers tore through the first two weeks of the postseason. Finally -- after three weeks of simulated games and bullpen sessions -- it was his turn to join the fray.

2017-10-19 03:09:15
`
2
Contreras hits HR off scoreboard to ignite Cubs
Willson Contreras took aim at his own likeness in the second inning of NLCS Game 4, drilling a home run a projected 491 feet -- the longest Statcast has ever tracked in the postseason.

2017-10-19 02:51:09
`
3
Arrieta excels in possible Cubs swan song
If Wednesday was Jake Arrieta's last outing for the Cubs, he wanted to savor it. "I took a little bit of extra time between pitches just to look around, foul pole to foul pole, behind home plate, just to relish it and take it in," Arrieta said after helping the Cubs avoid elimination and beat the Dodgers, 3-2, to extend their season.

2017-10-19 02:42:40
`
4
Baez breaks out of funk in dramatic fashion
Javier Baez's swing looped from the bottom of the strike zone to the top of it, his right hand leaving his bat as it whooshed above his shoulder. Baez watched his first home run of Game 4 of the National League Championship Series fly into the night on Wednesday, as aware as anyone of its personal significance.

2017-10-19 02:36:36
`
3
Kershaw aims to KO Cubs (8 ET tonight, TBS)
Most of the time, it's very difficult to imagine a situation in which a baseball team would like absolutely nothing more than the chance to step into the batter's box against the best pitcher in the Major Leagues.

2017-10-19 02:30:51
`
4
Doc on Game 5: 'We've got our No. 1 going'
Clayton Kershaw will attempt to lead the Dodgers to a spot in the World Series presented by YouTube TV on Thursday when Los Angeles faces the Cubs in Game 5 of the National League Championship Series presented by Camping World.

2017-10-19 01:45:56
`
2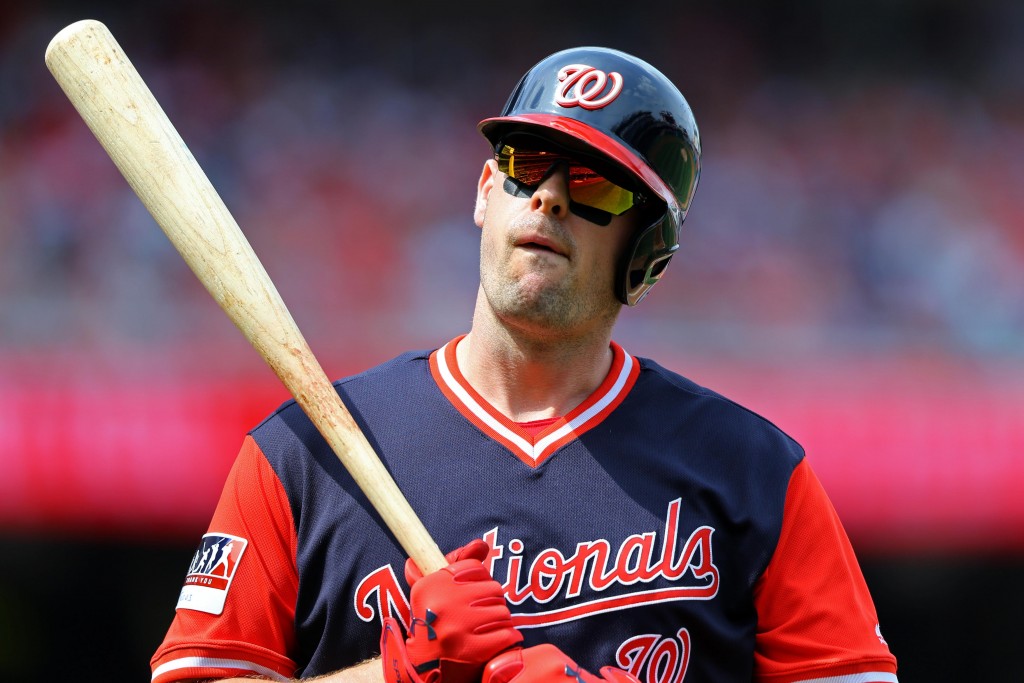 How Can The Nationals Improve Behind The Plate?
Nationals catchers Matt Wieters and Jose Lobaton combined for some highly visible lapses in the team's cringe-inducing Game 5 NLDS loss. That helped to illuminate a problem that was largely masked as the team coasted to the NL East title after addressing the easier-to-spot problem of late-inning bullpen woes. Make no mistake about it, though: the Nats…

2017-10-19 01:29:15
`
6
With Seager out, LA's depth issues exposed
When the Dodgers seemed to be steamrolling toward a sweep of the Cubs in the best-of-seven National League Championship Series presented by Camping World, it didn't look as if leaving Corey Seager and his sprained back off the roster would matter. With a devastating bullpen and Justin Turner walk-offs, the absence of the All-Star shortstop was covered over. But Wednesday night's 3-2 loss in Game 4 showed the Dodgers' depth can go only so far.

2017-10-19 01:22:36
`
2
NLCS Game 4: Maddon postgame interview
Cubs manager Joe Maddon discusses his club's 3-2 win over the Dodgers in Game 4 of the National League Championship Series on Wednesday night.

2017-10-19 00:52:35
`
2
Quintana prepared for biggest start of career
Although Jose Quintana pitched effectively in National League Championship Series Game 1, allowing two runs, he did not last particularly deep into the game. Throwing 89 pitches in five innings, Quintana forced the Cubs to turn early to their bullpen. And their bullpen was an issue.

2017-10-19 00:37:02
`
2
Verlander delivers in tight postseason spots
Justin Verlander hasn't lost a postseason elimination game since the left side of the Astros' infield was in middle school. Third baseman Alex Bregman and shortstop Carlos Correa were 12 years old the last time it happened, the last time a team gave Verlander the baseball in October and its season ended.

2017-10-19 00:30:33
`
2
Statcast offers optimism for Houston's offense
The Astros' offense, one of baseball's most dangerous all year long -- including in their American League Division Series win over the Red Sox -- has gone quiet in the AL Championship Series presented by Camping World. The Astros have scored just nine runs against the Yankees in five games in the ALCS, and were shut out, 5-0, in Game 5 on Wednesday at Yankee Stadium. They now head back to Houston trailing the series three games to two.

2017-10-19 00:22:06
`
2
Dynamic duo: Judge, Sanchez fueling Yanks
Aaron Judge and Gary Sanchez are getting hot at the perfect time, and the Yankees are on the verge of heading to the World Series for the first time since 2009 after a 5-0 win in Game 5 of the American League Championship Series on Wednesday.

2017-10-18 23:45:48
`
1
Keuchel conquered, sky's the limit for Yankees
For the Red Sox to break their decades-long curse, they had to get past the Yankees. Ditto with Michael Jordan's Bulls, who couldn't start a dynasty until they beat the Pistons' "Bad Boys" team. As the Yankees continue their pursuit of a 41st American League pennant and 28th World Series title, they knew they would have to finally get the better of the pitcher that had been their principal nemesis for the past three years: Dallas Keuchel.

2017-10-18 23:44:22
`
2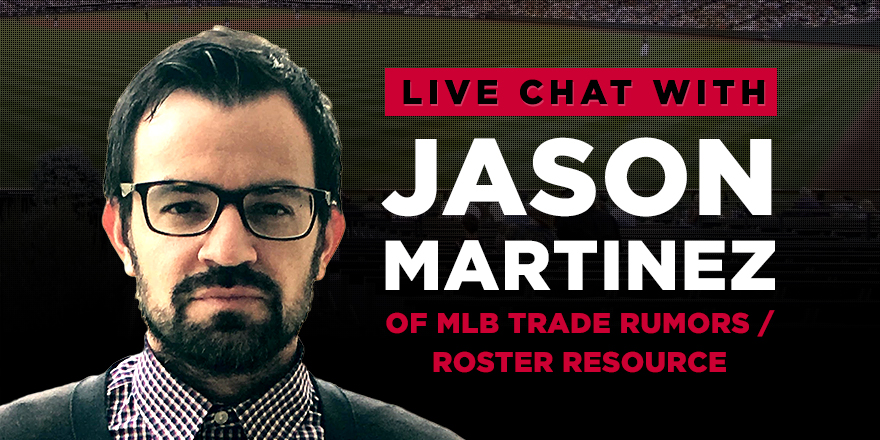 MLBTR Chat Transcript: Free Agency, Stanton, Tanaka, Upton
Click here to view the transcript for MLBTR Chat With Jason Martinez: October 18, 2017

2017-10-18 23:28:03
`
3
Headley hits spot for Yanks' hungry offense
Unlike most American League clubs with potent offenses, the Yankees do not rely heavily on the designated hitter. As proof, they had DH Chase Headley batting ninth for Game 5 of the AL Championship Series on Wednesday.

2017-10-18 23:25:08
`
2
Hinch: Astros will be 'ready to play' on Friday
The Astros built a 10-game lead in the American League West by the end of May and ran away with the division from there. Other than what turned out to be an inconsequential battle with the Indians for the best record in the AL as the season wound down, they cruised through the regular season without being pushed by another team.

2017-10-18 22:56:59
`
2
Severino, Verlander ready for G6 (Fri., 8 ET, FS1)
The Yankees are one win away from the World Series, but the Astros will be back on their home turf for the games that will decide the American League Championship Series presented by Camping World.

2017-10-18 22:42:38
`
2
Healthy Severino can pitch NY to World Series
Yankees right-hander Luis Severino was removed from his Game 2 start after four innings because of precautionary reasons, but the 23-year-old flamethrower says he's healthy and ready to go for Friday's pivotal Game 6 of the American League Championship Series presented by Camping World in Houston.

2017-10-18 22:19:37
`
1
DYK? Facts from Wednesday's LCS action
It was a good night for the home teams Wednesday as the Yankees continued to dominate at Yankee Stadium and the Cubs kept their hopes of a repeat alive by avoiding an National League Championship Series sweep at Wrigley Field.

2017-10-18 22:01:04
`
2
ALCS Game 5: Girardi postgame interview
Yankees manager Joe Girardi talks about his club's 5-0 win over the Astros in Game 5 of the American League Championship Series on Wednesday.

2017-10-18 20:53:43
`
2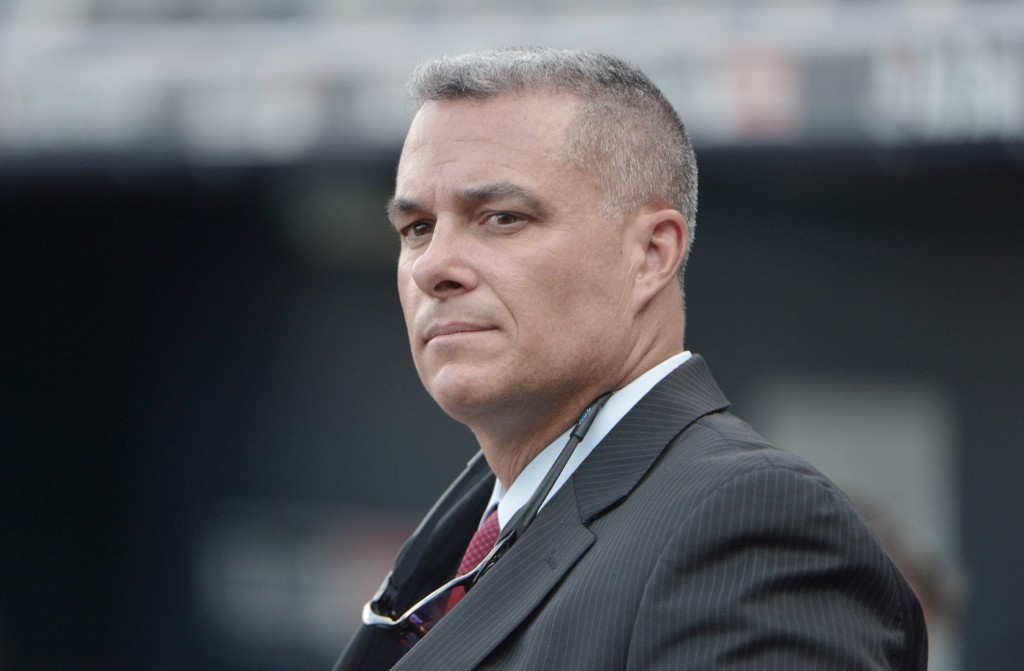 Dayton Moore Suggests He's Not Interested In Leaving Royals
Royals GM Dayton Moore has been mentioned repeatedly as a theoretical candidate to join the Braves' front office. But he largely dismissed any such notion in comments today to MLB.com's Jeffrey Flanagan (Twitter link). Moore, who has run Kansas City's baseball operations since 2006, said that continuing on in that role is "doing what I'm…

2017-10-18 20:44:22
`
4
Dodgers-Cubs NLCS Game 4: In Real Life
MLB.com is on the scene in and around Wrigley Field as excitement builds for Game 4 of the National League Championship Series presented by Camping World between the Dodgers and Cubs. Los Angeles leads the best-of-seven series, 3-0.

2017-10-18 20:42:49
`
2
Tanaka'n on WS door! NY 1 W away after gem
Greg Bird, Aaron Judge, Gary Sanchez and Didi Gregorius all contributed run-scoring hits to back Masahiro Tanaka's dominant effort as the Yankees remained unbeaten at home this postseason, defeating the Astros, 5-0, in Wednesday's Game 5 of the ALCS presented by Camping World to move one win away from the World Series.

2017-10-18 20:37:53
`
2
'True competitor' Verlander set for Game 6
Recreating his Game 2 masterpiece is a big ask of Justin Verlander, but the Astros hope their postseason stalwart has something similar in the works for Game 6.

2017-10-18 20:35:31
`
2
Astros-Yanks ALCS Game 5: In Real Life
Game 5 of the American League Championship Series presented by Camping World between the Astros and Yankees is underway, LIVE now on FS1. MLB.com is on the scene with the latest from Yankee Stadium.

2017-10-18 20:35:04
`
2
History offers hope for Houston comeback
The Astros may have lost their edge in the ALCS with Wednesday's 5-0 loss to the Yankees, but they still have the advantage of playing Games 6 and 7 from the comfort of home.

2017-10-18 20:31:43
`
1
Judge spurs Yanks' offense with RBI double
Yankees slugger Aaron Judge's 79 extra-base hits ranked as the seventh-most in the Majors during the regular season, but none of those came on ground balls, nor did any of his extra-base hits during his brief 2016 debut.

2017-10-18 20:30:48
`
2
Yanks solve Keuchel, who still makes history
Dallas Keuchel was chased in the fifth inning of Game 5 of the American League Championship Series on Wednesday, his typical dominance over the Yankees missing. He did make history along the way, though, fanning eight and becoming the first pitcher to record seven-plus strikeouts in each of his first five career postseason starts.

2017-10-18 20:29:41
`
2
Scoreless gem latest in Tanaka's late-year run
Yankees right-hander Masahiro Tanaka continued his impressive run on the big stage, outdueling former American League Cy Young Award winner Dallas Keuchel by throwing seven dominant scoreless innings against the Astros in Wednesday's crucial Game 5 of the AL Championship Series presented by Camping World.

2017-10-18 20:03:09
`
3
Brewers' Erceg continuing resurgence in AFL
Milwaukee Brewers No. 10 prospect Lucas Erceg has been taking full advantage of a second chance at baseball. His efforts proved fruitful as he helped the Rafters defeat the Solar Sox, 6-5, on Wednesday afternoon.

2017-10-18 19:59:36
`
3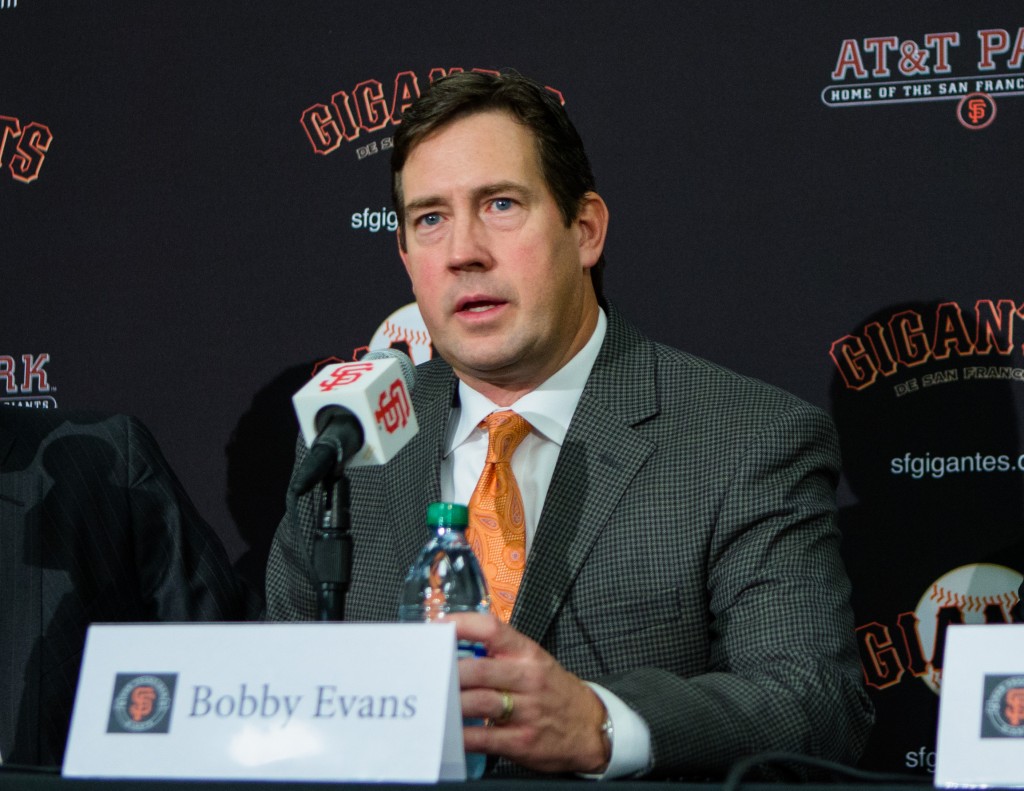 Offseason Outlook: San Francisco Giants
MLBTR is publishing Offseason Outlooks for all 30 teams.  Click here for the other entries in this series. A disastrous 2017 season could have the Giants looking for some big moves this winter to try and spur a quick return to contention. Guaranteed Contracts Buster Posey, C: $85.6MM through 2021 ($22MM club option for 2022…

2017-10-18 19:49:07
`
4
Braves' Jackson delivers in AFL victory
Alex Jackson's breakout season is continuing in the Arizona Fall League. After setting a career-high with 19 homers in 96 games this season, Jackson showed some of his power with a two-run homer in the Peoria Javelinas' 6-4 win over the Surprise Saguaros on Wednesday afternoon.

2017-10-18 19:02:18
`
3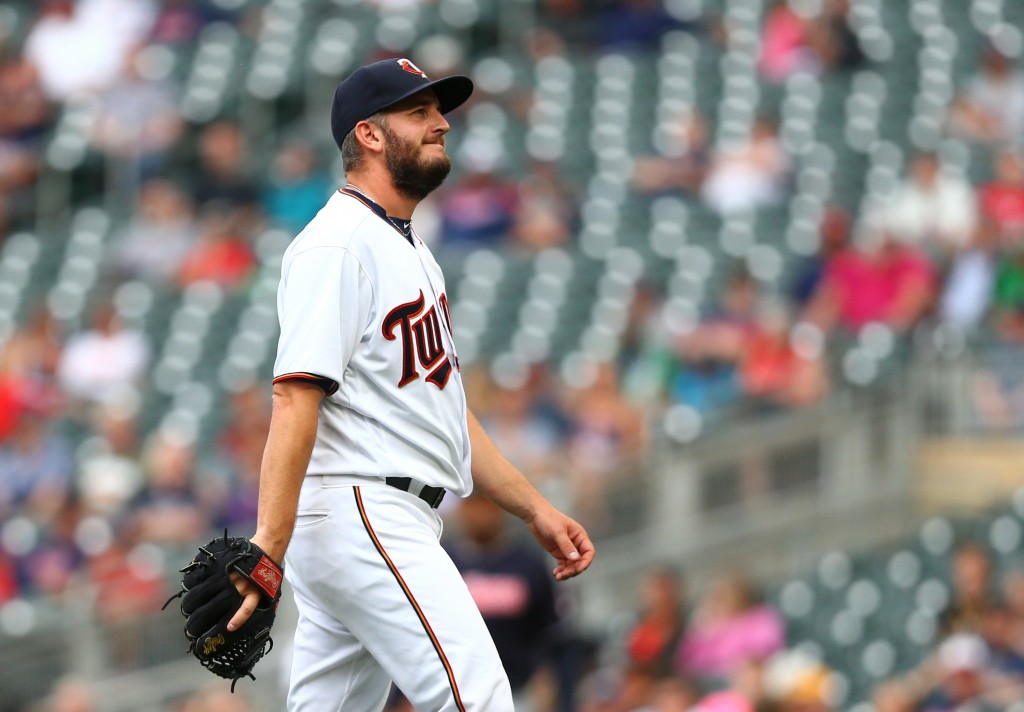 Twins Inform Glen Perkins His 2018 Option Will Be Declined
1:57pm: Bollinger tweets that there is indeed a chance that Perkins could return to the Twins on a minor league contract, but he's likely to retire if such a deal cannot be arranged. 1:26pm: The Twins have informed former closer Glen Perkins that his $6.5MM club option for the 2018 season will be declined, tweets…

2017-10-18 18:57:41
`
4
Dodgers, Cubs set lineups for NLCS Game 4
The Dodgers and Cubs have announced their starting lineups for tonight's Game 4 of the National League Championship Series presented by Camping World, scheduled for 9 p.m. ET/8 CT/6 PT on TBS.

2017-10-18 18:49:18
`
1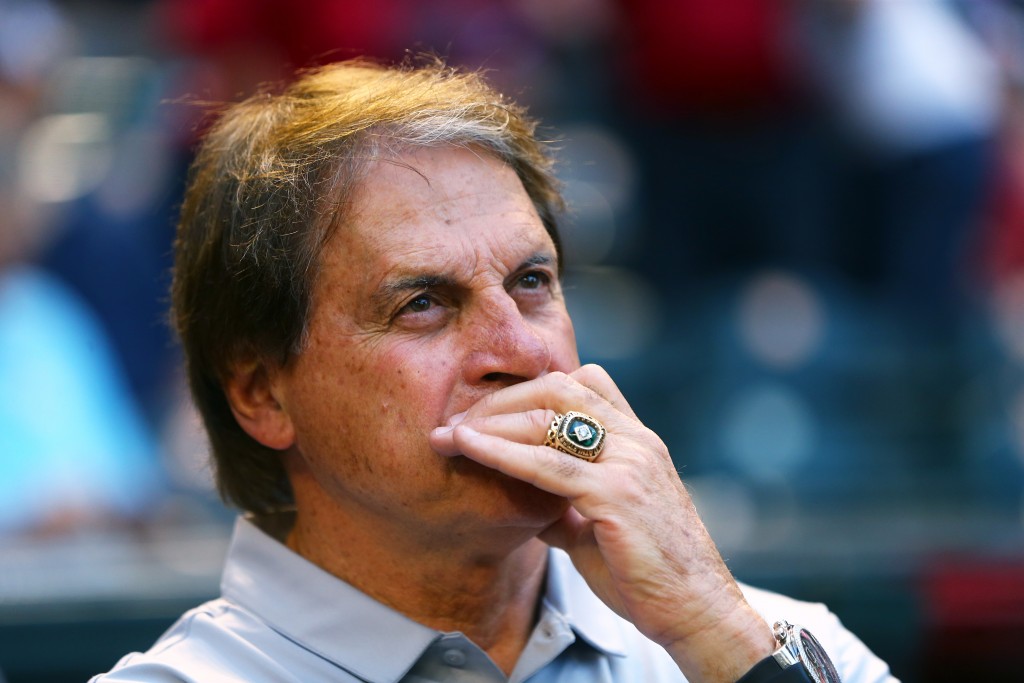 Tony La Russa Stepping Away From Diamondbacks Organization
The D-backs announced today that Tony La Russa is leaving the organization, effective at the end of the month. The 73-year-old Hall of Famer served as the D-backs' chief baseball officer from 2015-16 and worked for the club under the title of chief baseball analyst in 2017 following a restructuring of the front office (including…

2017-10-18 18:47:52
`
2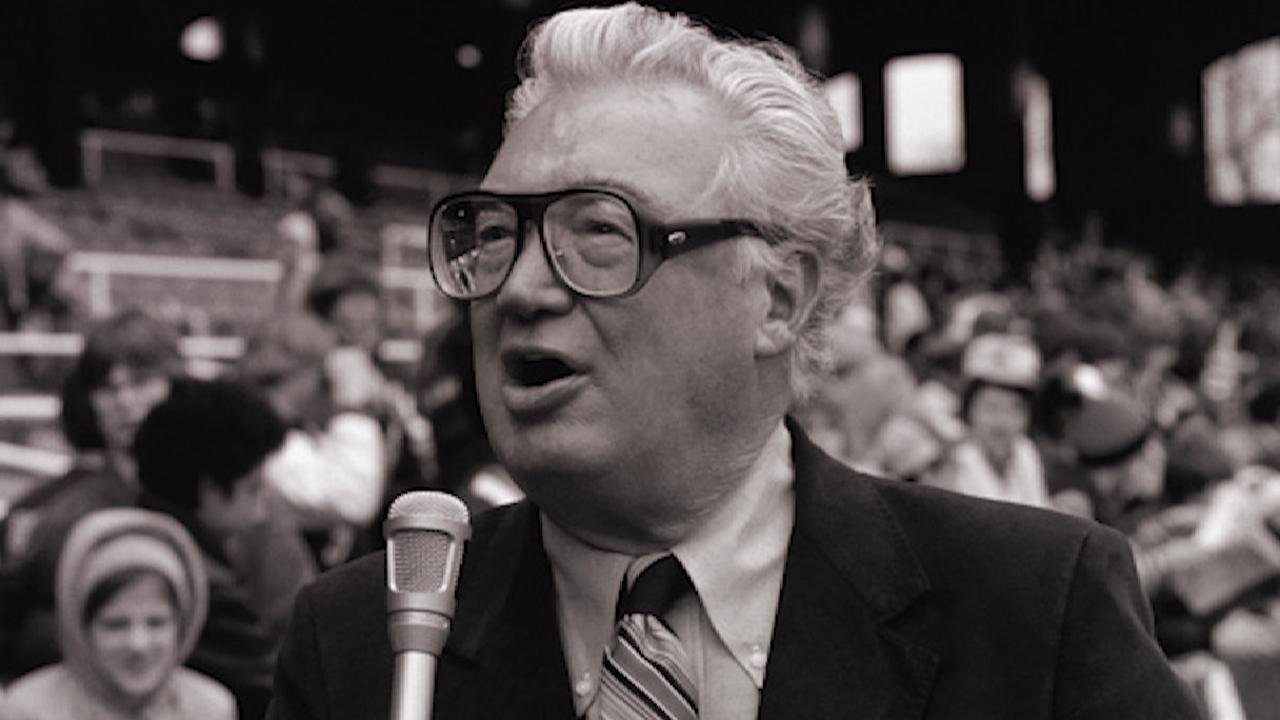 Harry Caray gets you ready for Game 4
In his Ford C. Frick speech, legendary broadcaster Harry Caray explains why baseball's fans are the true and lasting heroes of the game.

2017-10-18 17:37:43
`
6
La Russa leaving D-backs at end of month
After watching the D-backs struggle in 2016, front-office executive Tony La Russa didn't feel he could walk away from the Arizona organization despite the dismissal of his handpicked general manager Dave Stewart and manager Chip Hale.

2017-10-18 17:27:23
`
2
Scouts honored: Yanks credit advance men
Matt Daley is no longer in uniform, but he has made an impact on the American League Championship Series presented by Camping World. Now a Yankees scout, Daley had teamed with Jay Darnell for the better part of a month to track the Astros across the country, and the Yanks believe their advance scouting has made a difference.

2017-10-18 16:30:09
`
1
Moore reiterates his commitment to Royals
Royals general manager Dayton Moore held his end-of-the-season news conference Wednesday, and eventually the question of the open Braves general manager position surfaced, as one would expect.

2017-10-18 16:15:15
`
1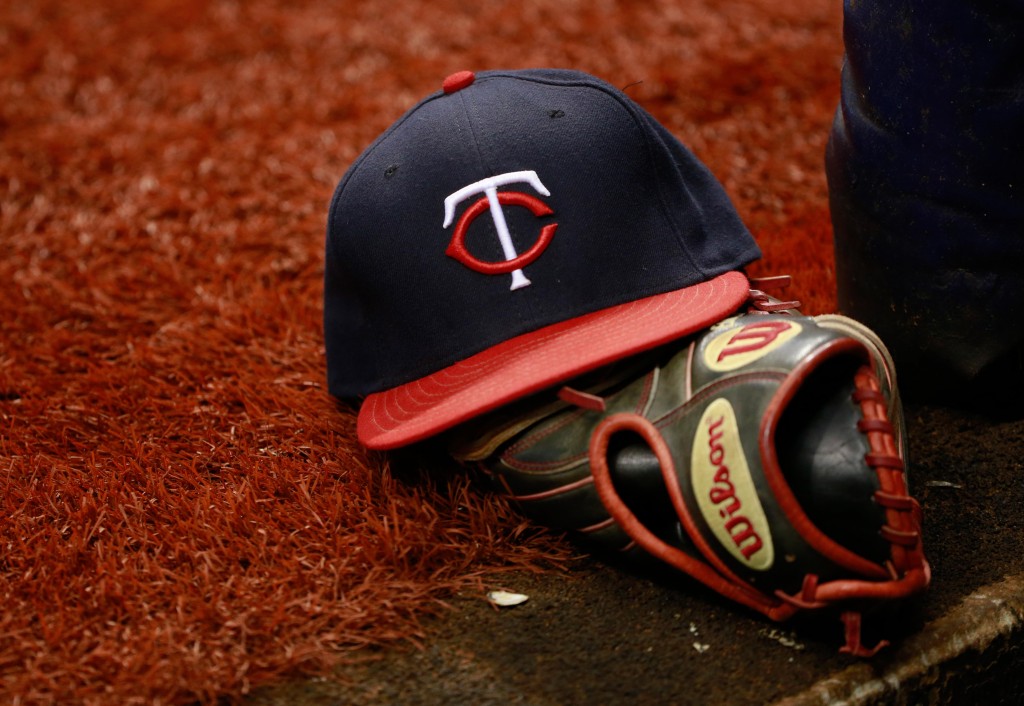 AL Central Notes: Twins, Manuel, Royals, ChiSox
The Twins have hired longtime Baseball America editor John Manuel and added him to their pro scouting department, Manuel announced yesterday (on Facebook). The Twins later confirmed the hiring, as MLB.com's Rhett Bollinger writes. Chief baseball officer Derek Falvey suggests to Bollinger that the team has no intention of cutting its scouting department despite a…

2017-10-18 16:09:44
`
3
Mariners working to fix Griffey statue
Ken Griffey Jr. dealt with numerous broken bats during his 22-year playing career, but the Mariners vowed the bronze statue of their Hall of Fame center fielder at the front gate of Safeco Field will be repaired and returned to its original state.

2017-10-18 16:08:14
`
1
Perkins' option won't be picked up by Twins
The Twins informed three-time All-Star and former closer Glen Perkins they will not be picking up his $6.5 million option, and instead will pay a $700,000 buyout to make him a free agent, which could bring an end to his time in Minnesota.

2017-10-18 14:45:51
`
3
Orioles Notes: Miley, Rotation, Lineup, Farm System
There was a "legitimate possibility" of the Orioles exercising Wade Miley's $12MM club option for the 2018 season before a late collapse, writes Eduardo A. Encina of the Baltimore Sun, but the team now looks likely to buy that option out for $500K. Baltimore will be on the hunt for a left-handed starter this winter,…

2017-10-18 14:03:32
`
2