Smart Little Lena, own son, Standing in 2018
Own Son of Smart Little Lena Standing in 2018. This young stallion is good minded, is a super mover, has a natural stop, and is loaded with potential. He was not shown as a 3 yr. old due to being started late. His pedigree is full of great cutting horses such as Boon A Little, Autumn Boon, Dual Pep, Royal Blue Boon, Doc's Jack Sprat, and War Bond Leo. A complete pedigree, additional photos, and breeding information is available. His first foal crop arrived in 2017. They were great looking


2011 LionHeart Princess RIDING mare/ 13.3 PSSM negitive/clear / GV -registration Vanner Evaluation scored 4stars! / Pretty head/ears. Very Sweet. see more at:


Im finally selling my old man. He is a 13y/o Tennessee Walker. He is about 17.2h, anyone can ride him he is a retired planation horse that will only go to a approved home. He is underweight at the moment b/c he hasnt been ridden. Im asking 1,200. Feel free to text or call me


TO SEE MORE OF THIS HORSE AND OTHERS AND GO TO OUR WEBSITE WWW.ARANCHHORSE.COM Name Luna Age 5 Sex Mare Breed Grade Missouri Fox Trotter Cross Height 14.3 Luna is a 5 year old 14.3 hands tall baby. This breathtaking mare is going to make someone a magnificent mount. Luna belongs to Krystle the girl you See riding the horses here. She saved this beautiful girl from deaths door off a killer truck. Krystle says she is very smart and very willing, but is a little scared of new or unknown


All around packer mare-sale or lease
Bimini is a 2010 16.3 hh TB mare that is built like a Warmblood and is not mareish! Bimini has been showing 1.0m with a intermediate AA this past season on the A circuit Jumpers but would also make a great hunter. She is a true all around, packer type horse that aims to please and has experience in 1st level dressage and low level eventing. She is currently schooling 1.10m with a change each way, she has lofty stride that makes the distance between jumps and is confident over jump fill


Mistress Bobbette - goes back to Sky King!
Pony mare for sale! Hackney registered and also ASPR. Foaled in 2005 and stands at 44 inches. Only been bred, has had two foals. Never been hooked, but has the movement for it. I can send videos for anyone who is interested. Bebe's photo is taken straight out of the pasture, no conditioning. Located in North Carolina. 2000 Contact Emilie Burgin eburgin@montreat.edu 828-442-4327


AKC Coming soon Puppies English Bulldog
Coming soon new litter from my dogs Scarface amp Casey! we expect for 04/19/18, will be lilac tri merles, chocolates tri merles, blue tri merles, lilac tri, chocolates tri and blue tri english bulldogs! Visit our website for updates! 951-756-2034 (Hablamos espaol) Facebook: Sandov's English Bulldog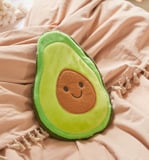 Say No More - These 15 Stylish Decor Items Are All We Want For Spring
We all know Urban Outfitters for its trendy clothes and ever-evolving beauty section, but the mega retailer's home decor products are where it's at. So if you feel like your home could use some sprucing up this season, you've come to the right place. The popular store just dropped over 1,000 new enviable items, so to make your life easier, we shopped and rounded up some of its best Spring picks. From marble planters to fun bathroom mats and a beautiful bed frame, prepare to want i


2015 Double Bred Playgun Stallion
Deuce Playgun 2015 AQHA registered sorrel stallion. Deuce is riding very well and is a royally bred stallion. He stands 14.2 hands quiet and a very good disposition. Stand him to your mares or if you dont need a stallion casterate him and make a very top using gelding. 3750 Located north of St Louis 35 mile in Illinois just south of Jerseyville, Illinois Call 217-242-1709. Video available.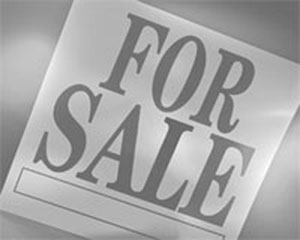 Zena is a very kind cooperative eight year old pleasure mare who is a beautiful golden color with a wavy white mane and tail. Her conformation is very good, she has always been sound and she has very comfortable gaits with a long stride. She would be very suitable for showing in pleasure classes or riding as a trail horse. She had professional training last summer learning to perform at her slow gait . She also has a lovely trot and canter. I feel that she would make a very good driving horse if


Pep Talk, AKA 'Pepper' is a beautiful 16'1 hh bay mare by Snowbound Paisley, 5 years old, great hunter prospect. Walk, trot, canter, good lead changes, not spooky to her jumps or her environment.


13 yr old grey ottb, waiting for his new owner. Schooling 23-29 courses at home showing in the 23-26 has jumped up to 30 has scope for 33 but would like to keep him at 30. Very good for beginners in flat/crossrails and will teach them the strings! Great lesson horse as well. Loves treats, gives kisses and hugs, super sweet horse. Has an adjustable stride and does not need spurs. Super comfortable and gets in a shape very easily. Super jumper and great at equitation, can do hunters too. Tex


Driving Miniature Mare for sale
Subby is a great little mare that loves to drive. She competed in 2009 at the Miniature Horse World Show and came home with a World and Reserve World Title. Could still go back in the show ring or be a great horse to drive around the farm. Subby has had one foal and was a great mother. Walks right up to you in the pasture and loves attention. Only selling her due to having too many horses. You can contact me for any other information. Emilie Burgin eburgin@montreat.edu 828-442-4327


Very, Very Beautiful Black Overo Paint, Total Beginner Safe
TO SEE MORE OF THIS HORSE AND OTHERS GO TO OUR WEBSITE WWW.ARANCHHORSE.COM Name Asha Age 11 Sex Mare Breed Grade Paint Height 14.3 Asha is a gorgeous 11yr old, 14.3hh, 1050 pound overo mare. This mare has belonged to a 9yr old boy the last 2 years. Want to talk about a nice horse!?!?! She is being offered for sale by no fault of her own. Her little boy has moved up to a faster seasoned roping horse. Asha has been used by her youth rider to push, sort and breakaway rope off of. She tau


Beautiful Grey Filly, with no white markings. Incredible disposition. Show Quality and Pedigree to breed Winners! She is not a full 24 months old and already 14.3 hh and growing. Simple Cell Phone video's and yearling photos are available upon request. Two year old photos will be done in the next 30 days. Sired by: Shaman BSF (Om El Shahmaan X Insaana by Insignia Desha) And Out of: Parymisscuous Girl (WN Star of Antiqua X Miss Parys by Parys El Jamaal)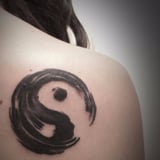 16 Unique and Cool Negative-Space Tattoo Ideas
Coming up with a unique and personal tattoo idea isn't easy. You want to pick something that's meaningful but that no one else will have either. That's why we're bringing you an idea you might not have thought of: negative-space tattoos. It's a tattoo concept that uses your skin to make shapes or other images - and is something you might need to see to understand. Check out some examples ahead, and don't be afraid to combine this concept with something you love, lik


37 Sailor Moon Tattoo Ideas For Anyone Who Still Wishes They Were a Sailor Scout
Sailor Moon fans are not the type to hide their love for the show. Whether it means using makeup inspired by the Sailor Scouts or attempting to dress like them, Sailor Moon fans will try anything. If you want to make your love a bit more permanent, look ahead to get some tattoo inspiration. Related:39 Sailor Moon Gifts For Anyone Who Grew Up Wishing They Could Fight Evil by Moonlight26 Sailor Moon iPhone Cases You'll Buy Quicker Than Saying Moon Prism PowerFight Evil by Moonlight and Win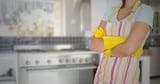 How POPSUGAR Editors Ace Spring Cleaning (Without Breaking a Sweat)
The prospect of Spring cleaning can leave even the most organized homeowners shaking in their boots, but (spoiler alert!) the seasonal project can easily be broken down into much smaller tasks. We consulted with our editors to find out how they handle the responsibility each year gracefully and sans stress. Read on to discover their cleaning secrets!


A tasty nutritous feast for any lucky fish.. leave themAnonymous


Stunning, Black Warlander Has Chestnut gene
This cross is extraordinary and extremely athletic! UC Davis confirmed black with Chestnut gene This is an awesome cross of Lammert Champion 7 first place wins under saddle and in hand (imported from Canada) and Xena CD 16.1 plus hand (ALL imported bloodlines from Portugal and Brazil) Lusitano bred for Dressage. Lammert won 3 first place ribbons and Champion halter and First dressage under saddle his first time showing in the US. This stunning pairing will be a once in a lifetime as Xena


RARE Palomino APSL Stallion Colt Champion bloodlines
Substantial and commanding presence. Will be 16hds plus, This handsome, true to type fellow exudes show ring abilities! Halter, Dressage and maybe even WE. Dam just took first in Sport Horse amateur and Reserve Champion Senior MARE for APSL at Fiesta Charity show 2017! ALL Champion and imported bloodlines This guy is one that takes breeders years to breed! Suspended trot and uphill canter. Full brother is Lucio do Rei, Cremello yearling (UC Davis tested). full brother sold to AUSTRALIA!


N.E. Ohio Missouri Foxtrotter Gelding
2002 MFT gelding, 16.2 hand bay. Has been in professional training for most recent 13 months, working on leg yielding and overall under-saddle skills. No vices, great disposition. Sound, extremely fit, ready for extended trail riding. Papers available. Rider changing discipline. Located Wakeman, Ohio.


Beautiful Proven Stallion


Use some bacon grease couple times a week added to fur the oil gets rid of dry skin and also softens furAnonymous


Spirit - 8 year old spotted saddle bred, Arabian cross
Spirit is an 8-year-old, 14.2h, spotted saddle/Arabian cross that has been shown halter and English walk-trot. He has also been ridden on the beach and in parades. He has been taking people trail riding since he was 2.5 years old. Spirit has a wonderful floaty trot and an easy to ride canter. He has an irregular blaze extending down to the left side of his nose, and 2 high socks on his hind legs. He stands for the farrier and bathing, clips, loads, lounges amazingly, ties, is easy to catch


Kind girl, looking for a forever partner
13 yr. old breeding stock APHA mare selling as grade as I inly received a copy of her papers when I bought her roughly 3yrs ago.. Gracie is a very kind horse that will give her all to a rider with knowledge. She has never pinned her ears back or offered any nasty attitude towards anybody, but she is the type of horse that only wants one owner and needs time to build a bond. She needs a refresher at the canter as she hasn't been asked to do it in a while. She rides English, slows down cute


Andalusian mare bred to Champion FriesianWarlander 2 in 1 package
This mare is a 2 in 1 package deal bred for a Warlander due to foal in mid July 2018. She is rideable but has only been used for a broodmare. She is priced to find a good home. Very loving and easy in the herd. Breeds first try. Her offspring sell to Open Dressage homes, they are stunning and athletic.She is IALHA registered pure Spanish, but is not eligible PRE. Only offered to good home. RETIRING FROM BREEDING FOR 20 YEARS. Package deals and multiple mare discounts available. Bred to Ric


Dream Chestnut PRE colt with rare Pearl gene
Substantial colt....Only a couple of these guys in the US! For sale with retained breedings, special consideration to show or breeder home! Very true to type and personality plus. Rare Pearl means he has a chance of throwing a pearl gene, possible pseudo cremello looking offspring with the right match! Imported DAM and Imported SIRE Excellent canter, suspended trot and shows aptitude for Dressage and possibly Working Equitation. Price goes up with training and age. Gorgeous head set an


Bonny Prince George 10 yo APHA Gelding Solid
Registered APHA gelding. 15hh. Not broke, but started. Stout build. Smart. Would make a good ranch horse. Nice mover. Sound. Easy keeper. Not spooky, been around cows, equipment, motorcycles, and such. He's been started, saddled, bridled, worked under saddle, just not had a rider.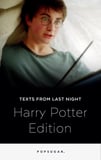 These Are the 9 Texts Harry Potter Would Totally Send Late at Night
We've all sent that late-night text we dread in the morning. Don't deny it. Instead, take comfort knowing your favorite literary character, Harry Potter, has the same affliction. A series of photos posted by Imgur user seagul999 show what happens when Harry's had a few too many butterbeers and starts typing. When you're done reading, check out Harry Potter as told through texts.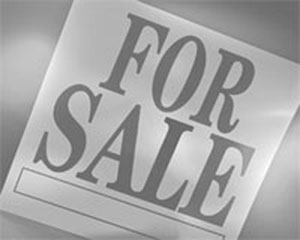 Spirit - 8 year old spotted saddle bred, Arabian cross
Spirit is an 8-year-old, 14.2h, spotted saddle/Arabian cross that has been shown halter and English walk-trot. He has also been ridden on the beach and in parades. He has been taking people trail riding since he was 2.5 years old. Spirit has a wonderful floaty trot and an easy to ride canter. He has an irregular blaze extending down to the left side of his nose, and 2 high socks on his hind legs. He stands for the farrier and bathing, clips, loads, lounges amazingly, ties, is easy to catch, tack


Fairytale Friesian Mare 1st Premie, Ster FPZ, 2 in 1bred to Champion Friesian
Spectacular Ster status mare in stambook. First premie and star. Hard to find extreme and excellent gaits for open Dressage and Halter! Sweet loving and personable. Had a late start since her previous absentee owner lived in Germany, so she is green under saddle but is easy and learning fast! Anky will be shown in breed shows and open Dressage until sold. She is a fairytale horse lots of mane tail and feathering, gorgeous neck and head! Can come with a breeding to Lammert or can be bre


Kenyon is an extremely fun and effortless horse to ride. He was recently shown PSG scoring in the mid 60's. He has a promising piaffe/passage and is working on the one tempi's. No soundness issues, no injections. His current owner bred him but has to sell due to health issues. Contact Ludger Thole 805 988 0867 for price and further information. https://youtu.be/c2Bxgk4Hc70


Tall Dressage or Breeding prospect, has Chestnut gene!
This filly is beautiful! She has suspended trot and is all legs! Confirmed BAY non greying and carries the chestnut gene too! Already has a commanding presence. Upright neck set and very trainable mind! She is show/Dressage quality!! Always first to greet you in the pasture, displays a very playful and interactive spirit. Has rare bloodlines on her dam's side, also has qualified great grandsire. Sire is Champion Kamikai from Epic ranch, has excellent open dressage lines. Price goes up wit


PRE Mare in foal, Stunning Movement!
DORIE: qualified dam sire In foal for the 2 in 1 package for 15,000 to Tall Friesian Sjeord multi champion for pure bred Warlander 3RD BREEDING TO COBRE PRE for 2019 foal can be negotiated. Beautiful, HUGE moving mare, she is one of the best movers on property, need to infuse suspended trot? This is your gal. Easy to trailer, handle on the ground, should be easy to get her under saddle... Already Halter trained and presented for revision. Can be sold separate from inutero foal... Terms


RARE SMOKY BLACK PRE with CHESTNUT GENE! Balanced, cadence and sweet!
Well bred for the Dressage arena or for working equitation. Handled regularly and getting ready to get used to a saddle while lunging. Has his sire's conformation. Excellent temperament and very sweet! Very engaging and he has the moves for the show arena. Very nice, suspended trot and excellent canter! We have him turned out with a much younger colt and he is very gentle and sweet with him! Rare in color makes this colt worth his weight in gold. BEAUTIFUL type head and thick, round n


Grulla Stallion AQHA 99 Foundation NFQHA , Poco Bueno, Little Steel Dust
2007 GRULLA STALLION AQHA/NFQHA 99, 5 PANEL N/N Galn stands at 14.2 hands with big bones and thick bulldog conformation. He is well minded, smart and has great movement. Galn has double registered AQHA / NFQHA and is 99 foundation bred. 5 panel tested N/N and is color coat test results are: E/E a/a D/N. Galn is proven producer of color, he produced grullas, grulla roan, blue roans, dun and blacks.


Henry Van Zuidveld Import from Holland Foaled: November 05, 2002 Black, 15.3 Registration: 2002313551 Holland Registration Papers Henry Van Zuildveld has a good attitude toward work and uses his body well. He is an real example of what a real Fresian stallion is capable of. His walk is spectacular and clean. His trot is active, powerful and strong with very good use of hind legs, bringing it under his body. His gaits are show quality. He has good use of front legs, bring is knees up and th


Project 9 year old 17.2h registered Spotted Draft Horse mare for sale. I was told she has driven before, however I have started her from the very beginning with lots of ground work. I have put a saddle on her and she never offered to buck. This mare is NOT for a beginner she needs someone that has lots of time to bring her up the right way. I bought her as a project but just don't have the time i thought I would have. I have not hooked her up or rode her yet. 3,500 obo I just want her to g


2017 Aqha Smokey Black colt is ready for his new home. Sox's is very gentle. Sox leads, ties, clips, trims with out any issues. If Sox's is left as a stallion he can produce Buckskin, black, Palomino, bay foals.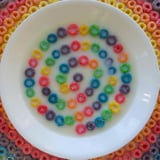 There's Something So Satisfying About This Guy's Perfectly Organized Artwork on Instagram
If you're sick of scrolling through endless photos of latte art and sunsets on Instagram, we discovered the one account you need to start following for a much-needed change. Visual artist Adam Hillman specializes in assembling colorful masterpieces that are so incredibly soothing to look at. Seriously, just looking at them is sure to give you an eyegasm. He transforms everyday items, from cereal and jellybeans to crayons and toothpicks, into true works of art. Each piece is perfectly organ


This mare is 19 years old. Will need experience rider. She has not been ridden since at least 2-3 years. A little stubborn but beautiful girl. She is current on all her shots and have her pedigree.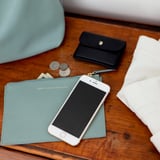 Everyone Needs to Read This Woman's Warning About Losing Your iPhone
When one Twitter user picked up a forgotten phone in the bathroom, her first thought was to use Siri as a way to return the phone to its owner. Even though the iPhone was locked, she was able to find the owner - and discover personal information like her address, name, and where her car was parked. Now, she's warning people to turn off this feature in case your phone ends up in the wrong hands. Twitter user afronomics_ found a lost iPhone in the bathroom. The Twitter user asked Siri "What


Hello! My name is Bert the coolest black, and white Frenchton! I was born on November 5, 2017, have been told I have soft fur and a loving face. Love to have the chance to have a real forever home and snuggle with you all night, every night! I come with shots and wormed to date! Do you think I could be the perfect for you and your family home? Then, call the wonderful people at That Doggy in the Window at the number below and make it happen. Cant wait to meet my new forever family! For more inf


Red merle male aussiedoodle taking deposit


Finnley Miniature Schnauzer puppy
Finnley is a beautiful salt pepper mini schnauzer. He will around 11 pounds when full grown. He comes up to date on vaccinations, dew claws removed and tail docked. He is a very sweet little guy, will make the perfect family addition.


2003 15.3 Bay Cleveland Bay, TB mare for sale
2003 15.3 Bay Cleveland Bay/TB mare by Stainmore Wolfhound 2521 b.2000. Proven broodmare (foal on premises), sound, no vices. Beautiful and sweet, honest jumper, has competed in low level dressage, 2 6 jumpers and Very Green Mini Trials. Trained for medieval games, she has also potential for driving very patient and gentle. Would make a very good school horse. Asking 4,500 contact Noell Siversten at Candle Light Farm in Montville OH (440-376-2117).


Charlie Brown TWH Excellent trail, Endurance
Point him and he will go. Charlie Brown has literally traveled 1000's of miles. Shawnee National Forest in southern Illinois, Hocking Hills and Pike Lake in Ohio, Currant River at Big Creek in Missouri. Ride him anywhere in the group or go out alone. He also stood right by me when I was qualifying for my CCW. Jumps logs and does deep water. Charlie was used for several years, riding with endurance horses in training. He truly enjoys speed but is respectful of the bit and never pulls agains


Just been trail rode sound sane and healthy good feet easy keeper


New Friend Blue French Bulldog Puppy
Do you like to play? Me too! Do you like to cuddle? Me too! Are you looking for a new friend? Wow! So am I. My name is Love and I would love to meet you! I am a fun and playful cat with a great personality... Text us at # ( 863 ) x 774 x 6095 .


Hellion is a been there done that kind of mare. She has done all phases of ranch work. A quiet and trustworthy mare. No bad habits. Very willing and likes to messed with. Easy to catch, load, haul, shoe, bathe, clip. She will rope both end and you can drag anything.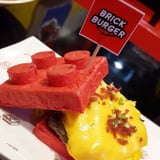 This Restaurant Makes Lego Burgers, and It's Every Fan's Dream Come True
It's hard not to love everything about Legos. Sure, it hurts when you step on a little brick, but between playing with Legos as a kid and the amazing Lego Movie, people love the toy bricks. One person loved it so much that they made a Lego-themed restaurant in the Philippines called Brick Burger. Founded by Jergs Correa, Brick Burger first opened in August 2016. Its main draw? Ten different burgers that come with buns in the shape of Legos! The restaurant also serves other dishes like w


Gary Miniature schnauzer puppy
Gary is an all black Mini Schnauzer. He will be ready for his forever home on March 31st. He should be around 11-13 pounds full grown. He is super sweet, and has been raised around children. He comes up to date on his vaccinations, dew claws removed tail docked.


9 yr old Gelding, Grandson of Playgun
Private Treaty on this horse. This horse is a Grandson of Playgun on the top, goes back to Driftwood breeding on the bottom. Very willing learner. Lots of Miles. Good feet, straight legged, rock footed. This gelding will go where ever you point him. Excellent in the rocks brush. Interminiate Rider. 14H....900 lbs.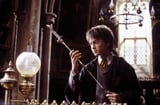 15 Treasures Every True Harry Potter Fan Owns
Isn't there something just so timeless and, dare we say, magical about Harry Potter? As a true fan, you obviously have read all of the books, were first in line at the midnight movie premieres, and even shed a tear (or a million) when the saga came to an end. It's pretty clear that you love the series, but you also have key trinkets that show your real enthusiasm for the books and movies. Let's just say that J.K. Rowling would be very, very proud! Maybe you're not planning on


AKC Male Merle Mantle Great Dane Puppy for Sale - 1200 - ChevronBlack
WISEDANE's Available AKC Registered Great Dane Puppies for Sale NO CO OWNS // NO PUPPY BACK TRADES // PAYMENTS ONLY UNTIL PUPPY IS 12 WEEKS OLD I don't check comments very often so PLEASE PM or TEXT me at 502 902 1680 with questions or interest Deposits consist of a NON REFUNDABLE 400 to place your puppy on hold until full payment and pick up / delivery is made. Located in: Louisville Kentucky Available Puppies - Black Glitter Chevron Collar - - Color: Merle Mantle - Sex: Male - Pet Pric


Perlino Tennessee Walking Horse Stallion
Utah, has the DNA of AACrCrEe. Basically that means he will produce a buckskin colored foal 88 of the time out of any bay or black mare. The other 12 will be palominoes. He can not produce a smokey black. Sorrel mares have a 50/50 chance of palomino or buckskin. Any colors containing a creme gene may produce buckskin, perlino, or cremello or palomino. In addition, this stallion carries a Tobiano gene, giving you a 50/50 chance of spots. As icing on the cake, his exceptionally gentle dispos


14.3hh. Has been very lightly started under saddle. Ready to start whichever direction you want him to go. Has sired 2 foals. He has a great mind very willing. Leads, Loads, Ties, stands for farrier vet. UTD on vaccines, will get a current coggins with a non-refundable deposit. Price is negotiable to right home.


What is there adaption Veronica


Breeze is a yearling welsh/quarter pony cross. He is a bay/white paint. Great disposition and easy to handle. Would make a great project pony. Contact me for more information or pictures.


Moon is a 10 month old colt. Has been handled since birth. Halters, leads, stands for farrier very well. We are still working on loading as he had a bad experience for his first time. Not an accident either. I estimate him to be around 15hh when he is finished growing. Could possibly be more. He can come with PtHA registration for 1500. If no registry needed then he is 1200.


great pedigree on buckskin colt!
Css Smart Pepto lena aka Bucky (Smart Pep Boon X Diamonds Chiffon) super nice pedigree!! too many to name. This colt will be able to spin on a dime and give you some change!! He should mature to 14.3 to 15.1 hands. He will make a ranch or reining prospect! He is 5 panel negative by parentage testing. WE offer a gelding discount or stallion price is 2600.00 email or call for questions . For sale!!! affordable payout plan, cash final pa


15 yo AQHA palomino gelding. This guy has loads of training. He's a gorgeous eye catcher in the ring. Flying changes are solid and clean. Knows how to ride a pattern. Great on obstacles. Was reining trained as a youngster but has been doing Working Equitation recently at the Introductory and Novice levels with his Amateur adult rider. Would also be a great Western Dressage horse! All the training is there. He does dressage tests (with great scores) in his current job as a Working Equitatio


Meet Brutus, He is Cream Merle and carries Blue and Tri possible Chocolate. French Bulldog male, he was born on Nov 1, 2017 Pet Price 4100 pet price or Full AKC rights 5100. Brutus is great with kids and other animals. He will come with shots and wormed to date. He is loving, playful and just wants to be with you. Do you think that Brutus will make an awesome addition to your loving family? Then, contact the wonderful people at That Doggy In The Window, at the number below and they will make it


Fancy, registered, 7 year old, Missouri Fox Trotter mare for sale. Palomino with 4 white socks and a blaze. 14.2 hands, stocky build. Dolly has been on trail alone and in groups. She knows her basic commands in the ring. Walk, flat walk and fox trot. She has a confirmed canter. Clips, vacuums and bathes. Trailer loads easily. Sweet personality. Has been ridden English and Western. Exceptional blood lines. Needs a confident rider to put the polish on her. Located in Temple, NH. 4500. 603-54


14 yr old head horse he has bean worked on ranches and has been hauled all over the country. He will need to be legged up and took to the practice pen a few times. Then you'll be able to go to a open roping.


Sweetest personality black with tan he weights 36 oz right now at 6 weeks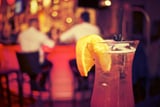 7 of Disney World's Best-Kept Secrets: Bars
Walt Disney World is home to a lot of well-kept secrets: unknown menus, holiday parties, surfing lessons, etc. But the iconic resort's most classified information involves alcohol (of course). Secret bars, clubs, and speakeasies with more booze and fewer Mickey Mouse heads actually exist at Disney World. We've discovered some of the best hideaway spots for adults to unwind after a long day of chasing children and taking photos with various cartoon characters. It's a Disney experie


CUTE GENTLE BLACK and WHITE PONY . CHILD SAFE. No bad habits. Trailers, Ties. Ridden by kids. Up to date on vaccinations and teeth floating. Come and meet Toby. 951-536-2463. Call or text.


Black tobiano gdtr of Ris Key Business and Color Me Blue by Color Smart
Sharp looking, extremely athletic filly with great ground manners. Easy to be around, likes people. Pretty good engine, she should be a lot of fun for the right person. She's straight, sound and correct. She has her daddy's overabundance of hair! Pretty cool filly. She should mature in the 14.3 hand range. Dam is daughter of multiple world champion/multiple world champion sire: Ris Key Business. Sire is Diaman H Straits Boon by Colored Me Blue (by Color Me Smart o/o full sister to Peptoboo


Pretty Grey Yearling Filly by Little Kings 5 OClock
HTF Silver Sapphire, aka Brownie is a very sweet yearling by Little Kings 5 OClock (dark bay stallion-36) and out of the mare Little Kings Bukeroos Grey Doll (grey-34.5). She is ready to start training in halter. Easy to work with, this leggy filly has nice motion which makes her a great driving prospect as well! Currently 33 and up to date on shots.


We are so pleased to make available our 2018 litter of outstanding German Shepherd puppies. Male and female available for viewing at this time. Their pedigrees include k-9 working dogs as well as world champions. Our goal is to have loving, confident and strong German Shepherd puppies at affordable prices. We take pride in matching the perfect pup to their new forever families , for many years of love, companionship and protection. Pups come with their own AKC papers, pedigrees , food , toys a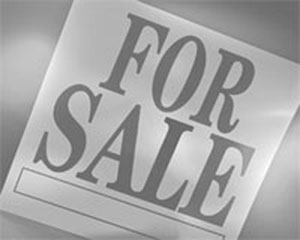 2 paso fino mares for sale, both registered to the PFHA. One mare has ground work started but thats it and the second one is broke and very good to ride. For both horses im asking 2,000. 1,300 for each. Please contact me for more info or videos and images.


Pete-nice grey MFT gelding for ranch or trails
Pete is a nice 14.1 hands tall and 10 years old grey MFT gelding. Jim has rode him several times once to a bicycle trail events guiding everyone where to go to park n sign up. Then got to enjoy to ranchs go along the paths of the bikes. You can open gates off him, been good for helping rounding up the other horses, good ground manners, stout like a quarter horse and works like one as well. With the extra gait to click in for that smooth 4 beat gait to take you home on. For more information


Rehoming our 10 month old brindle pitbull
We have a beautiful 10 month old brindle pitbull. We are moving and can't take him with us. He's a sweet loving great dog that needs attention and a great home. He's great with children and other animals loves too be outside. Ask for a small rehoming fee.


Chambersburg Pike (Chase) is a 5 yr old, 15.2hh unraced thoroughbred gelding. He is a good mover and seems talented over fences. Chase is a straightforward ride on the flat, quiet and consistent w/t/c with a good understanding on basic lateral work. He is honest and careful over fences schooling 26-29 courses and BN/N out on XC with room to move up. Chase has done a couple schooling events at BN finishing on his dressage score in the low 30s. He is a complete gentleman in the barn, kind an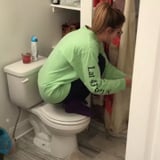 This Viral Video Shows the Ridiculous Way 4 Teens Removed a Rat From Their House
What should you do if you discover a rat in your house? Record it for social media, of course. At least that's what these four college students from Duquesne University in Pittsburgh thought to do once they came up with a "ridiculous" plan to get the pesky rodent out of their bathroom. We came up with this ridiculous plan to get this rat out of our house and IT ACTUALLY WORKED!!!! BYE BITCH pic.twitter.com/c5qW76mzP8 - Jody Mackin (@jodeball4REALZ) February 17, 2017 In the seven-second c


Black RMHA colt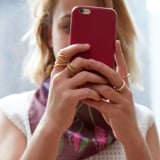 This Optical Illusion Is Making Us Question Our Eyesight
A bizarre and maddening optical illusion recently went viral on Twitter and has left people (ourselves included) booking appointments with their optometrists. Twitter user Will Kerslake first shared the illusion on Sept. 11. The picture features a repeated gray pattern and 12 black dots strategically placed throughout the grid. If you look at the design, however, it's practically impossible to see all of the dots at once, as your eyes will only pick up a few at a time. Pretty frustrating, r


You Know You're One of These Types of Texters
Whether you want to own up to it or not, we are all a certain kind of texter. Some of us use an absurd amount of emoji, and others are fans of ending every single. Sentence. With. A. Period. We thought it was about time we defined these types of texting and discuss some of their virtues and cons. Take a look ahead and see who you identify as! Related:What Life Was Like Before Cell Phones25 Awesome Experiences Today's Kids Will Never Understand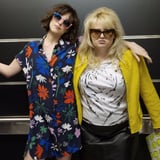 19 Memes About Feeling Lonely That Are Way Too Real
Sometimes, it's good to take a step back and laugh at yourself and everything going on in your life. So, if you're someone who's upset about being alone this Valentine's Day or just wishing you had someone to call your own, laugh away any sadness with these memes ahead. Some totally describe the joys of being by yourself, while others capture what it's like when your friends don't respond to your texts and leave you feeling lonely. Related:Host a Galentine's D


R Blue Moon-Connemara Stallion
R BLUE MOON 14.3 HH, Black, Registered Purebred Connemara Pony Stallion of Commanding Presence, Extra-Athletic Type, Uphill Balance with Good Thrust from Behind AND Impeccable Conformation/Foundation. Blue is bred to excel in both sport and breeding. He has a short back, uphill balance and powerful CORRECT hindquarter with exceptional hind leg articulation and demonstrated ability to either sit or thrust. R Blue Moon is the IDEAL choice for your Thoroughbred and Sport Horse Mares to produ


Buttercup-sweet little palomino Sabino fun ride
Buttercup is a sweet little 14 hands tall and 10 years old palomino Sabino. Buttercup has a blaze, 4 white socks n flaxen mane n tail, she is a grade mix paso/walker mare. That will travel on down the road and fun to ride. She gets along with other horses in the pasture, good with her feet, currently barefoot, current coggins, can be ridden by herself as you can see. And can be ridden with other horses, for more information give us a call, jim 254-625-2711 or Karen 409-750-1295. We will be


Bay Roan section A welsh stallion at stud
Multiple grand and supreme champion Fine Magic Talon 2016 Section A Welsh stallion standing at stud. 2016 U.S. Reserve National Champion Junior Section A Colt. Talon has a beautiful extremely refined head, excellent conformation, and a sweet yet confident disposition. His color genetics are: EeAaRnrn. More information available on our website-see contact information below.


Companion or Light Riding Mare
Scarlett (Sailor's Paradise) is a 13 year old OTTB looking for a companion or light riding home. She had a foal last spring and has not been ridden consistently for about 3 years. Scarlett is a very affectionate mare that loves being groomed and has spectacular ground manners.


Perlino TWHBEA Stallion Producing 100 Buckskin Color
The Buck's Kin Maker (barn name Honi), is a double agouti, double black perlino stallion. Simply put, he will produce a buckskin foal 100 of the time when bred with any red, black or bay mare. When bred with any cream dilute mare you have a 50/50 chance of producing a perlino or buckskin foal. He has no white markings on his legs and a small star in forehead. Our 300 stud fee includes 7 days of free board. Honi takes all the guess work out of producing the buckskin color and naturally gait


All around ranch, barrel, beginner horse
VIDEO!! Gwen is a 14 year old grade mare. She is quiet, gentle, and has seen a lot in her days. She was originally used for day working and doctoring cattle quite extensively. Gwen has a nice stop and turn around and would probably make a phenomenal sorting horse. She is mid loping a nice barrel pattern and is pretty handy broke even bridleless. It wouldnt take long to teach this mare to do just about anything, she is smart, willing, and wants to please. Gwen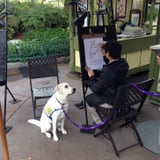 24 Dog Memes That Will Make Your Heart So Incredibly Happy
These days, it's hard not to wake up, scroll through Facebook or Twitter, and see political news everywhere. Whether you agree with it or not, it's definitely stressful to wonder every waking hour what Donald Trump will do next. Thankfully, the internet is trying to bring you happiness in the form of the wholesome dog meme. The meme is simple: use adorable pictures of dogs and pair them with inspiring and encouraging words. Dogs aren't the only ones getting the wholesome treatme


Gorgeous Correct Big Upstanding Ranch, Ranch Pleasure, Heading Prospect
Registration: AQHA Blackburn Rey Bar 5740393 DOB- 05/05/2016 Price: 2000.00- Cash, Cashiers Check, Bank Wire, or Paypal (NO e-checks) Location: Jackson, MN nationwide delivery available Contact: TEXT ONLY 662-202-6987 No 5 panel test No DNA parentage verification Buddy is just that, everyone's buddy! If your wanting a super friendly colt, loves people, easy to work with, and definitely has all the attributes you want in a stud prospect then take a look at Buddy! Buddy has a tiny bab


Gorgeous 2015 Homozygous Black Purebred Arabian Stallion
Legacy Got Your Black 2015 Homozygous Black Purebred Arabian Stallion 15.2 Hands What is it about Black Arabian stallions, that just takes our breath away? Their inherent beauty speaks to us all. Black is no exception! Homozygous Black stallions are like hitting the genetic jackpot. Additionally Blacks pedigree reads like whos who in the Arabian world. His sire Midnite Pleasure L (can be seen on our breeding page) is the only black Huckleberry Bey Son in the world. His dam is a homozygous


Super Gentle American Saddlebred Gelding, Well trained and easy to ride
We have owned this pretty boy since 6 Months old, broke him and he has been shown. He is 15.3 hands, 1100 pounds, Great mind, always the same, ride once a month or once a year. We are retiring and want to find him a forever loving home. Call his name he comes running, great barn manners, ties, cross-ties, bathes, loads, good with shots. Has been out on trails lightly. Trained for the harness. Great with his leads wal, trot, canters. Has been ridden Western and Saddleseat Selling to good h


Beautiful Spotted American Saddlebred Gelding
Beautiful Spotted 11 yrs. 15.3 Hands Tall, Handsome, Lovely disposition, 3 Gaited. Well trained, Halters, Leads, Knows his leads. Great under saddle, once a month or once a year rides the same. Rides english or western. Light trail riding. Great barn manners, ties, cross ties, shots,farrier and loads. Has beens shown Saddleseat and trained to drive.