Mystery of coronae around supermassive black holes deepens
Tokyo, Japan (SPX) Dec 19, 2018 Researchers from RIKEN and JAXA have used observations from the ALMA radio observatory located in northern Chile and managed by an international consortium including the National Astronomical Observatory of Japan (NAOJ) to measure, for the first time, the strength of magnetic fields near two supermassive black holes at the centers of an important type of active galaxies. Surprisingly, the streng


Russia to Decommission Carrier Vehicle With Ukraine-Made Components
Moscow (Sputnik) Dec 19, 2018 The last launches of the Rokot carrier rocket fitted with a Ukrainian-made control system will be carried out in 2019, then the vehicle will be decommissioned, a source in the space industry told Sputnik on Tuesday. "In 2019, it is planned to carry out two launches of Rokot [launch vehicle] with Briz-KM upper stages from the Plesetsk cosmodrome, after which the rocket will be decommissione


Winning ideas for new space transport services
Paris (ESA) Dec 19, 2018 Imagine moving satellites to higher orbits, collecting space debris, and dedicated launches for small satellites. These are the winning entries of ESA's call for ideas on new commercial space transportation services. This campaign aimed to foster open innovation and offer encouragement to those with new ideas within the privately-funded space sector. It has given ESA a valuable insig


Israeli spacecraft gets special passenger before moon journey
Yehud, Israel (AFP) Dec 17, 2018 Israeli scientists making final preparations to launch the country's first spacecraft to the moon added a special passenger on Monday that will accompany the journey. A time capsule of three digital discs containing thousands of files was ceremoniously placed within the space pod by organisers wearing white dust coats at the plant where it is being constructed and tested. They included d


Celestia wins major ESA contract for UK
London, UK (SPX) Dec 19, 2018 Harwell based Celestia Technologies Group UK Ltd (CTG UK) has signed an 8m euro contract with the European Space Agency (ESA) for the development of the next generation of Gateway ground stations. The three-year programme will create a fully electronic scanning (eScan) ground station, capable of tracking and communicating simultaneously with multi satellites. Initial development activity w


InSight Engineers Have Made a Martian Rock Garden
Pasadena CA (JPL) Dec 19, 2018 NASA's InSight lander is due to set its first science instrument on Mars in the coming days. But engineers here on Earth already saw it happen - last week. Like NASA's Curiosity rover, InSight has a full-scale working model at the agency's Jet Propulsion Laboratory in Pasadena, California. This sister lander, aptly named ForeSight, lets the team test all operations before they happen on Ma


Elon Musk's SpaceX set to raise $500 mn: report
New York (AFP) Dec 18, 2018 Elon Musk's rocket company SpaceX plans to raise $500 million to help launch its satellite internet service, The Wall Street Journal reported Tuesday. SpaceX will garner the funds from existing shareholders and a new investor, Baillie Gifford & Co, a Scottish money management firm that is also a major shareholder in the Musk-led Tesla Motors. The new funding round lifts SpaceX's valuatio


Fossil Gas Cloud from the Big Bang Discovered with Keck Observatory
Kamuela HI (SPX) Dec 19, 2018 A relic cloud of gas, orphaned after the Big Bang, has been discovered in the distant universe by astronomers using the world's most powerful optical telescope, the W. M. Keck Observatory on Maunakea, Hawaii. The discovery of such a rare fossil, led by PhD student Fred Robert and Professor Michael Murphy at Swinburne University of Technology, offers new information about how the first gala


NASA's Plum Brook Station Completes Acoustic Test for SLS
Sandusky, OH (SPX) Dec 19, 2018 Researchers at NASA's Plum Brook Station in Sandusky, Ohio, recently completed a development test on a proposed design of acoustic panels for the Space Launch System's (SLS) Universal Stage Adapter. Given the extreme sound produced by the world's most powerful rocket, this test series, conducted at Plum Brook's Reverberant Acoustic Test Facility, provided data for acoustic modeling that wi


Russia's Vostochny Cosmodrome to Have Only One Space Launch in 2019
Moscow (Sputnik) Dec 19, 2018 There is only one launch planned to be conducted from Russia's Vostochny cosmodrome next year, a source in the space industry told Sputnik Tuesday. "Most likely, it will be the launch of the Soyuz-2.1b booster... planned for spring or summer 2019," the source said. The first launch from the cosmodrome, on which construction commenced in 2012, was held on April 28, 2016. Vostoch


Space telescope detects water in a number of asteroids
Kobe, Japan (SPX) Dec 19, 2018 Using the infrared satellite AKARI, a Japanese research team has detected the existence of water in the form of hydrated minerals in a number of asteroids for the first time. This discovery will contribute to our understanding of the distribution of water in our solar system, the evolution of asteroids, and the origin of water on Earth. The findings were made by the team led by the Project


BepiColombo's first routine firing in space
Paris (ESA) Dec 19, 2018 On Monday this week, BepiColombo began its very first routine electric propulsion firing. After meticulous testing of the spacecraft's four high-tech ion thrusters, the mission team have now fired up the spacecraft for its first thruster burn 'arc'. Travelling nine billion kilometers in total, BepiColombo will make nine flybys at Earth, Venus and Mercury, looping around the Sun 18 ti


New Horizons Takes the Inside Course to Ultima Thule
Laurel MD (SPX) Dec 19, 2018 With no apparent hazards in its way, NASA's New Horizons spacecraft has been given a "go" to stay on its optimal path to Ultima Thule as it speeds closer to a Jan. 1 flyby of the Kuiper Belt object a billion miles beyond Pluto - the farthest planetary flyby in history. After almost three weeks of sensitive searches for rings, small moons and other potential hazards around the object, New H


Super-Fast 3-Hour Manned Flights to ISS to Begin in 18 Months
Moscow (Sputnik) Dec 19, 2018 Manned flights to the International Space Station (ISS) under an ultra-fast three-hour scheme involving circling the Earth twice, will begin in a year and a half, Dmitry Rogozin, the head of Russian state space corporation Roscosmos, said on Sunday. "We are planning to repeat the launch of the Progress cargo spacecraft in an ultra-short two-rotation scheme next March. The flight time is th


Trump orders US military to create 'Space Command'
Washington (AFP) Dec 18, 2018 US President Donald Trump on Tuesday ordered the creation of "Space Command," a new organizational structure within the Pentagon that will have overall control of military space operations. The command will be separate from Trump's goal to build an entirely new branch of the military called "Space Force," which has not received approval from Congress. "I direct the establishment, consist


This 200-Acre, 'Humungous Fungus' May Help Unravel Why Cancer Genes Are Unstable
In the mid-'80s, scientists discovered a giant fungus growing in Michigan's Upper Peninsula. Now, researchers have found the organism is at least 2,500 years old. And the secret to the mushroom's longevity might be a genome that's highly resistant to mutation, the team reports today in the journal Proceedings of the Royal Society B. The discovery could help researchers figure out why cancer genomes are so unstable. Forest Recycler In 1983, Johann Bruhn planted red pines in the fore...


When Black Hole Jets Create Natural Particle Accelerators
Cosmic rays are energetic particles moving at high speeds. Because it takes significant energy to create them, they often serve as cosmic messengers, revealing clues about the extreme environments that produce them — such as supermassive black holes. On Earth, scientists use accelerators to generate and study particles moving at high speeds, but nature needs no such apparatus. Now, researchers at the Department of Energy's SLAC National Accelerator Laboratory have found a possible mechanis...


SNAPSHOT: This Hummingbird's Elaborate Mating Display Lasts Just Milliseconds
Hellooo, ladies! This male broad-tailed hummingbird was captured on the upswing of a dramatic dive meant to impress a potential mate. Many male birds put on a flashy show to woo females, and the broad-tailed hummingbird is no exception. Princeton University researchers Benedict Hogan and Mary Caswell Stoddard have been studying the courtship routines of this tiny Don Juan, published today in the journal Nature Communications. A male looking to catch a lady hummingbird's eye will cl...


Virgin Galactic Teases Their Timeline For Sending Tourists to Space
Last week, Virgin Galactic made history when they launched their SpaceShipTwo suborbital vehicle to space (by one definition) and back with two test pilots on board. This was the first vehicle to launch humans to space from U.S. soil since NASA's Shuttle program ended in 2011. This was also the first time a commercial craft built to carry paying passengers reached space. But what's next for the spaceflight company? Virgin Galactic founder Richard Branson says he plans to be the first...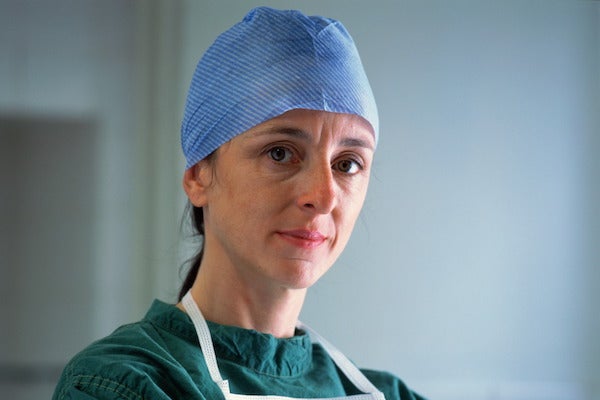 Amplifying the Voices of Women in Medicine
The field has plenty of talented women, but to reach leadership roles they must have visible and recognizable roles within medicine and in the public -- Read more on ScientificAmerican.com


European Orbiter Finds No Methane in Mars' Atmosphere, Puzzling Scientists
Methane on Mars There's a methane mystery brewing on Mars. Scientists first detected traces of methane gas on Mars years ago, and it was exciting because the compound is a sign of life here on Earth. But a European orbiter has yet to find any evidence of methane in the planet's atmosphere, despite being expressly made for the purpose. It's complicating scientists' search for life on the Red Planet. Traces of methane were first detected in Mars' atmosphere by the European Space Age...


Using CRISPR technology for conditional gene regulation
CRISPR allows scientists to precisely target and edit DNA within living cells, which could help them correct anomalies that cause inherited diseases. A team has now developed a method to use CRISPR/Cas9 technology to set off a cascade of activities in cells, a phenomenon known as conditional gene regulation.


Uncovering a key mechanism in assembly of Avian Sarcoma Virus, a relative of HIV-1
Researchers used NMR to detail how the matrix domain of the Avian Sarcoma Virus Gag protein binds to certain phospholipids. These phospholipids are vital for Gag protein binding to the plasma membrane of a cell, as the virus replicates and takes its first step toward virus formation and budding. ASV is widely used as a model to study mechanisms of HIV infection and replication.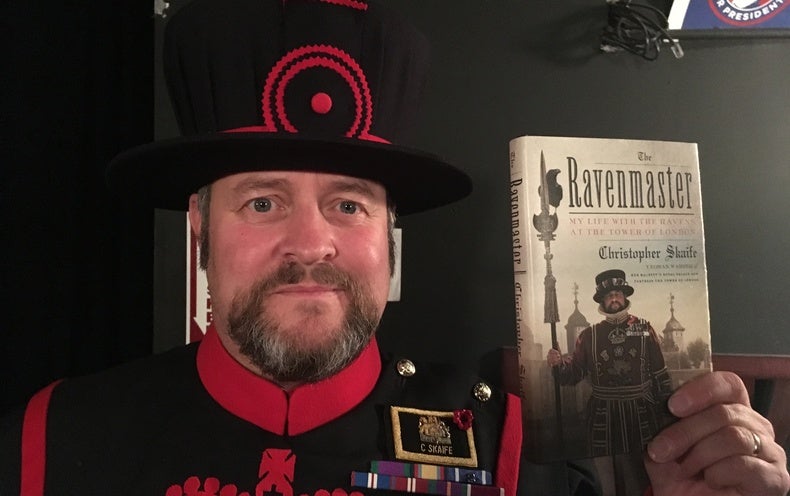 Christopher Skaife talks about his new book The Ravenmaster: My Life With the Ravens at the Tower of London, in front of a live audience at Caveat, "the speakeasy bar for intelligent... -- Read more on ScientificAmerican.com


Scientists develop method to visualize a genetic mutation
A team of scientists has developed a method that yields, for the first time, visualization of a gene amplifications and deletions known as copy number variants in single cells. Significantly allows early detection of rare genetic events providing high resolution analysis of the tempo of evolution.


Graphene's magic is in the defects
A team of researchers has solved a longstanding puzzle of how to build ultra-sensitive, ultra-small electrochemical sensors with homogenous and predictable properties by discovering how to engineer graphene structure on an atomic level.


Greener days ahead for carbon fuels?
A discovery shows that recycling carbon dioxide into valuable chemicals and fuels can be economical and efficient -- all through a single copper catalyst.


Optimizing restoration can deliver an eightfold increase in cost-effectiveness
A new study presents a novel approach to identify optimal priority areas for restoration, considering multiple criteria such as biodiversity conservation, climate change mitigation and reduction of costs. In a context of multiple local, national and global targets for ecosystem restoration, the study presents a flexible tool capable of increasing restoration cost-effectiveness by up to eight times.


Climate change also wiped out life on Earth 252 million years ago
Washington (UPI) Dec 13, 2018 Some 252 million years ago, nearly all live on Earth vanished. The fossil record suggests some 96 percent of all marine life disappeared, and scientists suspect the magnitude of losses on land was similar. But until now, scientists weren't sure what exactly caused the massive Permian Period extinction, an even known as the Great Dying. Researchers knew a series of volcanic erupti


ALBus hopes to increase power availability for CubeSats
Cleveland OH (SPX) Dec 18, 2018 A new CubeSat, launched Sunday, December 16, will test high power electric systems and the use of unique shape memory alloy (SMA) components for the first time. Completely designed and led by a team of 12 early career scientists and engineers at NASA's Glenn Research Center in Cleveland, the Advanced Electrical Bus, or ALBus, will be the first CubeSat to demonstrate power management and di


Massive New Dark Matter Detector Gets Its 'Eyes'
Providence, RI (SPX) Dec 18, 2018 The LUX-ZEPLIN (LZ) dark matter detector, which will soon start its search for the elusive particles thought to account for a majority of matter in the universe, had its first set of "eyes" delivered Thursday. The first of two large arrays of photomultiplier tubes (PMTs) - powerful light sensors that can detect the faintest of flashes - completed a 2,000-mile journey by truck from Rhode Is


NASA Research Reveals Saturn is Losing Its Rings at "Worst-Case-Scenario" Rate
Greenbelt MD (SPX) Dec 18, 2018 New NASA research confirms that Saturn is losing its iconic rings at the maximum rate estimated from Voyager 1 and 2 observations made decades ago. The rings are being pulled into Saturn by gravity as a dusty rain of ice particles under the influence of Saturn's magnetic field. "We estimate that this 'ring rain' drains an amount of water products that could fill an Olympic-sized swimming p


Planets with Oxygen Don't Necessarily Have Life
Baltimore MD (SPX) Dec 18, 2018 In their search for life in solar systems near and far, researchers have often accepted the presence of oxygen in a planet's atmosphere as the surest sign that life may be present there. A new Johns Hopkins study, however, recommends a reconsideration of that rule of thumb. Simulating in the lab the atmospheres of planets beyond the solar system, researchers successfully created both organ


A nuclear-powered 'tunnelbot' to search for life on Jupiter's icy moon Europa
Chicago IL (SPX) Dec 18, 2018 Between 1995 and 2003, NASA's Galileo spacecraft made several flybys of Jupiter's moon, Europa. Several findings from observations of the moon pointed to evidence of a liquid ocean beneath Europa's icy surface. The ocean, researchers believe, could harbor microbial life, or evidence of now-extinct microbial life. While researchers generally agree on where to look - underneath the thick, planet-


Las Cumbres builds new instrument to study December comet
Goleta CA (SPX) Dec 17, 2018 A special visitor is crossing the sky this December: Comet 46P/Wirtanen, sighted with telescopes and binoculars in recent weeks, is on the way to its closest approach to Earth this weekend, when it might become visible to the naked eye. "Comet 46P/Wirtanen has been a popular proposed target comet for several spacecraft missions. This has resulted in intensive observation campaigns from the


NASA Sends CubeSats to Space on First Dedicated Launch with US Partner Rocket Lab
Mahia Peninsula, New Zealand (SPX) Dec 16, 2018 A series of new CubeSats now are in space, conducting a variety of scientific investigations and technology demonstrations, following launch Sunday of Rocket Lab's first mission for NASA under a Venture Class Launch Services (VCLS) contract. An Electron rocket lifted off at 1:33 a.m. EST (7:33 p.m. NZDT) from the company's launch complex on the Mahia Peninsula in New Zealand, marking the f


Bethesda, MD (SPX) Dec 18, 2018 Soon, the number of active satellites in low-Earth orbits (LEO) will likely increase by a factor of 10. Several entrepreneurial companies are planning to launch huge new constellations, each containing hundreds or thousands of broadband and other satellites, and all in the most active zone of space. Many of these constellations will be financed by banks and capital investment firms. Of cou


Fragmenting disk gives birth to binary star 'odd couple'
Charlottesville VA (SPX) Dec 17, 2018 Astronomers using the Atacama Large Millimeter/submillimeter Array (ALMA) have discovered that two young stars forming from the same swirling protoplanetary disk may be twins - in the sense that they came from the same parent cloud of star-forming material. Beyond that, however, they have shockingly little in common. The main, central star of this system, which is located approximately 11,


Mystery of Black Hole Coronae Deepens
Saitami, Japan (SPX) Dec 18, 2018 Researchers from RIKEN and JAXA have used observations from the ALMA radio observatory located in northern Chile and managed by an international consortium including the National Astronomical Observatory of Japan (NAOJ) to measure, for the first time, the strength of magnetic fields near two supermassive black holes at the centers of an important type of active galaxies. Surprisingly, the


Narrowing the universe in the search for life
Columbus OH (SPX) Dec 18, 2018 Humankind's exploration of space has for years pondered one central question: Is there another world somewhere in the universe where human beings could survive? And as astrophysicists and astronomers have searched for the answer, they've traditionally looked for a world that has water. But Wendy Panero, professor of earth sciences at The Ohio State University, has developed a new way


A young star caught forming like a planet
Leeds UK (SPX) Dec 17, 2018 Astronomers have captured one of the most detailed views of a young star taken to date, and revealed an unexpected companion in orbit around it. While observing the young star, astronomers led by Dr. John Ilee from the University of Leeds discovered it was not in fact one star, but two. The main object, referred to as MM 1a, is a young massive star surrounded by a rotating disk of ga


Most Distant Solar System Object Ever Observed
Washington DC (SPX) Dec 18, 2018 A team of astronomers has discovered the most distant body ever observed in our solar system. It is the first known solar system object that has been detected at a distance that is more than 100 times farther than Earth is from the Sun. The new object was announced on Monday, December 17, 2018, by the International Astronomical Union's Minor Planet Center


A method to monitor indoor crop health no matter what planet you're on
Washington DC (SPX) Dec 18, 2018 As the world urbanizes and technologies such as LED grow lights bring down costs, indoor farming is becoming an increasingly important part of the food supply. Eventually, indoor farming techniques could help humans maintain a healthy diet in space. However, because of the completely closed systems in which indoor crops are grown, imbalances in soil nutrients, salinity, temperature, and other fa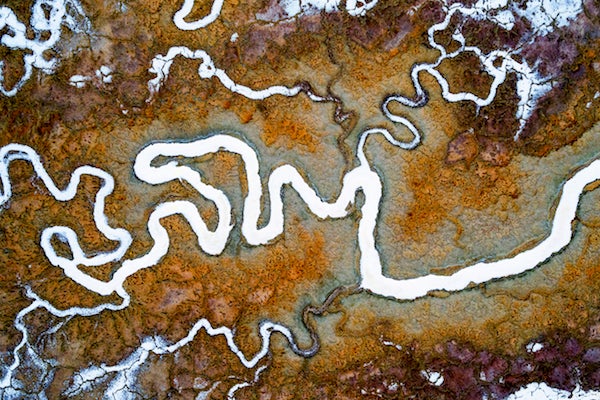 If so, it could help explain some quakes that happen far from tectonic-plate boundaries -- Read more on ScientificAmerican.com


Understanding dynamic stall at high speeds
Although many fixed-wing aircraft can withstand similar rapid pitch-up maneuvers, a vehicle subject to this dynamic stall process is not reliably controllable. Motivated by the lack of detailed understanding, researchers took a deep dive into the physics of dynamic stall so that it can be used beneficially and reliably by aircraft.


Buruli ulcer: Promising new drug candidate against a forgotten disease
Buruli ulcer is a neglected tropical disease (NTD) resulting in debilitating skin lesions, disabilities and stigmatisation. The current antibiotic treatment is long and has severe adverse side effects. Researchers have discovered a highly effective compound against Buruli ulcer which has the potential to become a powerful alternative to the existing treatment options.


Technique allows integration of single-crystal hybrid perovskites into electronics
Researchers have developed a technique that, for the first time, allows single-crystal hybrid perovskite materials to be integrated into electronics. Because these perovskites can be synthesized at low temperatures, the advance opens the door to new research into flexible electronics and potentially reduced manufacturing costs for electronic devices.


How breast cancer avoids immune system detection
Researchers analyzed data from more than 1,000 breast cancer patients and found that breast cancer behaves differently than other cancers that are currently treated with immunotherapy. They identified seven clusters of breast cancer patients based on the immune evasion mechanisms that breast cancer uses to avoid detection.


Assessing the promise of gallium oxide as an ultrawide bandgap semiconductor
In microelectronic devices, the bandgap is a major factor determining the electrical conductivity of the underlying materials, and a more recent class of semiconductors with ultrawide bandgaps are capable of operating at much higher temperatures and powers than conventional small-bandgap silicon-based chips. Researchers now provide a detailed perspective on the properties, capabilities, current limitations and future developments for one of the most promising UWB compounds, gallium oxide.


It may seem like one of the cruelest aspects of the natural world, but a new study is pinpointing the suite of factors, including the shape of the pup and a specific set of olfactory signals, or pheromones, that trigger infanticide in mice.


Dive-bombing for love: Male hummingbirds dazzle females with a highly synchronized display
Male Broad-tailed Hummingbirds perform dramatic aerial courtship dives to impress females. In a new study, scientists have shown that diving males closely time key events to produce a burst of signals for the viewer. They synchronize maximal horizontal speed, loud noises generated with their tail feathers, and a display of their iridescent throat-patch (gorget), performed in a mere 300 milliseconds -- roughly the duration of a human blink.


The importance of 'edge populations' to biodiversity
More than two-thirds of Canada's biodiversity is made up of species that occur within the country's borders only at the very northern edge of their range. Biologists have long debated how much effort should be dedicated to conserving these 'edge populations.' One argument in their favor is that they may be especially well suited to lead northward range shifts for their species as the climate warms.


Recruiting ants to fight weeds on the farm
Harvester ants that eat weed seeds on the soil's surface can help farmers manage weeds on their farms, according to an international team of researchers, who found that tilling less to preserve the ants could save farmers fuel and labor costs, as well as preserve water and improve soil quality.


A new model of ice friction helps scientists understand how glaciers flow
Despite the looming ecological consequences, glacier motion remains poorly understood. The bedrock, the ice-bed interface and the water-filled cavities all affect friction and influence how the ice will flow, but studying these poses challenges -- remote radar sensing can track glacial movement, but it can't measure detailed properties of the ice and rock.


Peering into Little Foot's 3.67-million-year-old brain
MicroCT scans of the Australopithecus fossil known as Little Foot shows that the brain of this ancient human relative was small and shows features that are similar to our own brain and others that are closer to our ancestor shared with living chimpanzees.


Chemistry: The vanished mirror image
Enantiomeric molecules resemble each other like right and left hands. Both variants normally arise in chemical reactions. But frequently only one of the two forms is effectual in biology and medicine. Hitherto, completely converting this mixture into the desired enantiomer was deemed impossible. Deploying a photochemical method, a team has now achieved this feat.


A versatile vaccine that can protect mice from emerging tick-borne viruses
Researchers have developed a vaccine that is effective in mice against Powassan virus, an emerging tick-borne virus that can cause life-threatening encephalitis in humans. They also show that the vaccine produces antibodies that can protect the mice against other, related tick-transmitted flaviviruses.


New megalibrary approach proves useful for the rapid discovery of new materials
Identifying the best material for a given application -- catalysts, light-harvesting structures, biodiagnostic labels, pharmaceuticals and electronic devices -- is traditionally a slow and daunting task. Now, a new study supports the efficacy of a potentially revolutionary new discovery tool to rapidly test millions (even billions) of nanoparticles to determine the best for a specific use. The tool is thousands of times faster than conventional screening methods.


Flexible thermoelectric generator module: A silver bullet to fix waste energy issues
Researchers developed an inexpensive large-scale flexible thermoelectric generator (FlexTEG) module with high mechanical reliability for highly efficient power generation. Through a change in direction of the top electrodes at the two sides of the module and the use of high density packaging of semiconductor chips, the FlexTEG module has more flexibility in any uniaxial direction.


Oroville Dam earthquakes in February 2017 related to spillway discharge
A closer look at small earthquakes that took place at the Oroville Dam in California's Sierra Nevada foothills in February 2017 -- near the time when the dam's spillway failed -- suggest that the seismic activity was related to reservoir discharge that opened and closed fractures in the rock below the spillway.


Takeaway containers -- the environmental cost of packing our favorite fast-foods
Scientists say more should be done to tackle the growing environmental impact of takeaway food containers. A new study estimates there are 2025 million takeaway containers per year being used in the European Union (EU) alone. It also says finding a way to recycle disposable takeaway containers could help reduce equivalent greenhouse gas emissions generated annually by 55,000 cars.


Space telescope detects water in a number of asteroids
Using the infrared satellite AKARI, a research team has detected the existence of water in the form of hydrated minerals in a number of asteroids for the first time. This discovery will contribute to our understanding of the distribution of water in our solar system, the evolution of asteroids, and the origin of water on Earth.


Mystery of coronae around supermassive black holes deepens
Researchers have used observations from the ALMA radio observatory to measure, for the first time, the strength of magnetic fields near two supermassive black holes at the centers of an important type of active galaxies. Surprisingly, the strengths of the magnetic fields do not appear sufficient to power the 'coronae,' clouds of superheated plasma that are observed around the black holes at the centers of those galaxies.


Explaining differences in rates of evolution
Scientists look to fossils and evolutionary trees to help determine the rate of evolution -- albeit with conflicting results. A new model has helped to resolve these contradictions.


Pathogen predicament: How bacteria propel themselves out of a tight spot
Scientists have deciphered how some types of 'swimming' bacteria have evolved to be able to escape when trapped in small spaces. The discovery could pave the way to finding new methods to stop the spread of certain bacteria, including species that cause food poisoning and stomach ulcers.


Two-step control mechanism identified in mouse stem cells
Scientists identified two distinct control mechanisms in the developmental transition of undifferentiated stem cells into healthy brain cells. This fundamental research using mice may inform regenerative medicine treatments for neurodegenerative diseases and spinal cord injuries, in the future.


Discovery of novel mechanisms that cause migraines
Researchers have demonstrated a new mechanism related to the onset of migraine. In fact, they found how a mutation, causes dysfunction in a protein which inhibits neuronal electrical activity, induces migraines. These results open a new path for the development of anti-migraine medicines.


Ancient Japanese pottery includes an estimated 500 maize weevils
Researchers have discovered an ancient Japanese pottery vessel from the late Jomon period (4500-3300 BP) with an estimated 500 maize weevils incorporated into its design. The vessel was discovered in February 2016 from ruins in Hokkaido, Japan. This extremely rare discovery provides clues on the cultivation and distribution of chestnuts, food in the Jomon era, and the spirituality of ancient Japanese people.