Own son Boonlight Dancer - Incredible athlete - Take a deep seat !
Dual The Boonelight Little Man 2007, 14.3, AQHA Sorrel gelding Sire: Boonlight Dancer (Peptoboonsmal x Smart Little Lena) Dam: Nyla Dual (Dual Pep by Peppy San Badger) Super quick! Extremely athletic! Take a deep seat and pull your hat down. Very responsive. He's been Ranched on. Rope one out in the pasture. He's been sorted on. He's been trained in Cutting.Very cowy. NOT a beginner horse. NOT a weekend Trail horse. NOT for the timid rider. He's a pull your hat down, pucker up, and take a

2017-08-20 06:36:06
`
1
Krog Classy Cowboy x Zippo Cash Bar - Beautiful Grulla roan gelding
Krogs Preakness Little Bob 2012, 15.2, AQHA Silver Roan gelding Sire: Krogs Blue Honey (Kros Blue Buck by Krog Classy Cowboy) Dam: Tailwinds Preakness (Zaxon by Zippo Cash Bar) Little Bob is a great colored, well bred gelding. Super smooth lope. Just been trail ridden and around the place here. Could use a job. Has some go. Nice young gelding. Delivery available. We trade for firearms and unique spurs.

2017-08-20 04:45:59
`
2
Henry has the talent and mindset to compete at upper level competitions . Henry mostly brings blue and red ribbons. Henry never fails to disappoint. I have been showing him for about a year in a half and we have accomplished so many things. We have been champion in many horse shows .Henry He has also successfully competed in A and C rated hunter shows, bringing home ribbons at every show.

2017-08-20 04:19:36
`
1
Super Flashy Gaited Trail Gelding
RJ is a red and white spotted stopping gelding. RJ is a beauty that has it all. looks, personality, gait, style and the right attitude. He is a lovely horse in every way. He has a great build, perfectly sculpted head with delicate ears and kind beautiful eyes. He is a lifetime horse with everything going for him. RJ is a sweetheart to be around and is very fun to ride. He is extremely well trained, easy to ride, smooth as glass in the saddle and a gentleman in every way. RJ very easy to ha

2017-08-20 01:36:43
`
1
Rooster is a 26 yr old gelding used by our dad in regional and national bird dog Field Trials, which Rooster has not been able to attend since our dad died. He loves being groomed, having snacks, and working. He is a big strong guy, but is having a mellow old age. Horse friends are a bonus!

2017-08-19 16:25:53
`
1
TOLDYA ID BE A STAR 2012 Gelding Linus is a great little horse, literally he is 14 HH and 900#. He had 12 months of reining training with Jason Richards. He was shown twice as a three year old (green horse) winning both times. Things kinda went down hill from there thanks to a bad training situation. He has had a couple months off and just did fun horse things. I took him to the barn and he is ready to resume with training. He will do just about anything, he is very sweet, and absolutely

2017-08-19 14:21:46
`
3
Exceptional Gypsy Sport Horse-Photo coming
This horse is a member of my Equine Family. Tova Noah is the most wonderful boy. He is the picture of his Sire Running Winds Farm Duke Gypsy Vanner. His Dam is a Paint Quarter Horse. He has a high amount of physical presence with his solid built, long flowing mane and forelock. He is feathered but not heavily. His color is Black Tobiano. He shows exceptional movement with a long, flowing trot and a rocking horse canter with power. Every time I watch him move it takes my breath away. He has

2017-08-19 14:04:19
`
1
En Venta hermosa potra Espanola, con muy buenos movimientos y con registro de ANCCE. mas informes al 559-281-0319

2017-08-19 13:35:14
`
0
Ames Starlight Brass x CB Shining Star in foal to Aregal Heir TRGR. Free
FREE TO AN APPROVED HOME Full sister to Reserve National Champion Brass Star. In foal to Aregal Heir TRGR (Afires Heir x LA Athena-full sister to AA Apollo Bey). Outstanding opportunity if you are looking for an economical way to start at the top level. Ames Starlight is by Brass, known to be one of the most beautiful Bask sons and out of the National Top Ten Driving mare, CB Shining Star. Starlight's Dam has produced National winning horses both in Halter and English. STARLIGHT IS IN

2017-08-19 13:14:22
`
1
3 in 1 package. Quarter horse mare exposed and foal at side.
Foal picture is at 3 months. Shedding out very dark. Chestnut or near black. 4 white socks. Mare had 60 days riding but not finished due to my health. Loads, hauls and is an excellent mother. She was exposed and never showed any heat cycles again. Usually settles on first mating. Not preg tested. She is generally easy to work with but does not like to be pushed. We usually use a small bit of sedation for ferrier. Could be finished off but would take awhile before an intermediate could rid

2017-08-19 13:06:48
`
1
very gentle filly also a roan sire 15 h Blue Roan dam a 15h Buttermilk Buckskin

2017-08-19 12:39:51
`
1
tall colt sire and dam both 17 h. should make a English prospect gentle

2017-08-19 12:28:52
`
1
Elegant dressage , hunter under saddle prospect
Elegant 5 yr. old, 17.1 h., TB mare. Light bay with white blaze. Super fancy and floaty mover. Not marish. Never raced. Snugly, snugly, personality. Easy keeper. DRESSAGE / FLAT WORK only. Also loves trail rides! Not spooky. Can go out alone or with others. Exceptionally trained off the seat and leg....soft hands! NO BEGINNERS PLEASE! Perfect home a MUST! This is truly a lovely horse. 10K to approved home only. Contact Ingrid 203-263-5019 or 203-592-7737.

2017-08-19 11:49:51
`
0
Don't miss this video This eleven year old grade gelding is a super safe trail horse he walks out with energy and has a slow shuffle gait, but can be pacey. Not buddy sour. He has no desire to bolt or run, he is beginner safe. He is shy at hand and in the stall, but perfect on the trails, not a mean bone in his body. He has been in a herd and put in a stall daily for grain. darrellhurst61@gmail.com 606.515.2

2017-08-19 11:11:24
`
0
PRICE REDUCED TO 2200.00 Flashy GREY Roan. This gelding will definitely get you noticed. He's an easy keeper stands to be clipped and ferried Has great breeding sire Out on Parole mare is Miss Ivy Jazz

2017-08-19 09:19:46
`
1
Jessie Tivio, Jessie Klem - laid back Trail, Ranch gelding
Tivio Bob Dude 2010, 15.3 AQHA Buckskin gelding Sire: Poco Tivio Klem (Jessie Tivio x Jessie Klem) Dam: MCR Pretty Bonny (Quick Emotion x Mule Shoe Mac) Dude has been used extensively at the Fort Scott Sale barn. Driving, Sorting, Penning cattle. He has roped a handful and did fine. Super smooth lope. Gentle, easy going attitude. Great trail horse.Delivery available. We trade for firearms/unique spurs.

2017-08-19 07:58:01
`
0
This colt is marked up very well. Has a flex mane and tail. A bold white blaze face. Has nice hind quarters and nice head shake. Great bloodlines. Sire is Look Up Jose # 21003555CH with Generator and Son's Delight on top. Armed and Dangerous and Ebony Masterpiece on the bottom. Sire's photo attached. Dam is Pearls and Diamonds #21004118/SO with He's Puttin on the Ritz and Pride's Generator on top. Pusher CG and Son's Delight on the bottom. Sire and Dam are onsite. He will be ready to go on

2017-08-19 07:05:04
`
1
2002 17'1 HH, Irish Warmblood for sale. Deluxe has shown all around Alberta in the meters. He is an in your pocket easy going horse. He has a rocking horse canter, big stride and absolutely loves to jump. In a current training program and up to date on everything. Best suited to an intermediate rider. More Pictures or video on request. Asking 10,000.

2017-08-19 07:04:59
`
0
OREO smooth, safe, sound, sweet and flashy
Oreo is as beautiful as he is sweet. One of a kind horse, smooth sweet boy. He has been well cared and in training all his life with top trainer Carolyn Ray Mort at Winterbrook Ranch. He is easy to ride with his naturally smooth gates, and willing attitude. Oreo has given children of all ages lessons and even won blue ribbons with a mentally challenged rider at dressage shows. He is super on the trail, in parades, and in the show ring doing western, western dressage, or trail classes. You

2017-08-19 06:33:58
`
0
Blanketed amber champagne filly
Champagne Confetti is a well-bred 2016 amber champagne filly who carries the bloodlines of Straws Mighty Magnum, Straws Mighty Legend and Chocklate Confetti all in her first three generations. These stallions have proven to be some of the most versatile horses in the appaloosa industry, complete with ApHC points in open aged stallions, (halter) heading and heeling, hunter in hand, keyhole race, cutting, reining, working cow horse, steer daubing, most colorful at halter and senior western p

2017-08-19 06:23:39
`
0
ONYX is a beautiful black leopard GELDING. Just gelded him 2 weeks ago. NO PAPERS - DONT ASK. Make a awesome ALL the color you could want riding pony or cart pony out of this beauty! 4 years old 36 inches tall 1000.oo Cookeville, Tennessee 931-397-4091

2017-08-19 06:19:39
`
2
hermosa potranca PRE con registro y pasaporte de ANCCE, mas informes 559- 281-0319

2017-08-19 06:15:08
`
0
Exceptional SHIRE Sport Horse Bay Paint-photo coming
This horse is one of my Equine Family members. Zeli came to me as a 4 month old Premerin rescue as with all Premerin rescues-her experience with humans was not positive. She showed amazing bone as a youngster and surprisingly, a calm and curious equinality. She matured into a built (mack truck type front end!) and beautiful mare. She is slightly butt high but still comes under herself nicely. I feel that Zeli will not make a strong jumper, although she willingly will jump I would not go ov

2017-08-19 06:03:04
`
0
3 yr old with HUGE potential! Meet Rain - QH Blue Roan in Winter
Meet the sweetest young boy out there! A true show stopper with amazing potential and highly intelligent. He's just barely three and will probably grow a bit taller. He's 14'2 now. A virtual unicorn and lover boy! He's only got 5 rides on him and super quiet. No buck or tantrums. Requires more leg than rein at this point. Protects his rider even though he is unsure at this point. His trainer says one of those rare horses that comes around every once in awhile and she's keep him if could..

2017-08-19 05:51:14
`
0
Athletic, all around prospect, 2yo filly, homozygous tobiano
Sweet temperament and athletic. This nice filly will make up into a great all around horse. Ranch pleasure and shows or take her to the barrel pen, lots of discipline options with this one. She can jog or trot out with a flat knee, deep hocked and works off her hindquarters well. Will be started under saddle later this year if not sold. Great Paint race pedigree from her sire and super all around pedigree from her dam. Both sire and dam on the farm and both competed in their younger days.

2017-08-19 05:37:27
`
0
HAVE A LITTLE FINESSE! SHOW QUALITY GOLD RUSH YEARLING CHESTNUT TOBIANO FILLY FROM CONNERS BRED MARE AFFORDABLY PRICED AT 6000 SOME ASSISTANCE WITH HAULING EXPENSE AVAILABLE TOO . DARE TO COMPARE WITH THE WEANLING FILLIES BEING OFFERED AT MUCH HIGHER PRICES VIDEO: CONTACT: Tess Marshall 860-716-3925

2017-08-19 04:12:13
`
0
4 year old black kwpn registered Dutch Harness Horse Stallion 16 HH . Icelona is a very refined pretty and athletic stallion a proven breeder and drives very sensible with a willingness too work ,He is sired by the late Departur W whos sire is the aproved stallion Vaandrager, Departur W's dam is Elarda Kuer preferent, Icelona's Dam is Celona by Kwadraatteus,Celona's dam is Ellen Kuer Preferent. for info contact Abe 519 748 8645

2017-08-19 03:48:22
`
0
Stout elegant gelding rides and drives, traffic safe, Morgan Friesian cross
Bob is a wonderful horse to ride or drive. He is a broad 14.3h, curvy and stunning with wavy mane and tail and substantial bone. I ride him on the roads, in the arena or on the trails. My 10 year old daughter also rides him. He is gentle and willing with a great attitude. I have also driven him on the roads and in the arena. He will park and take a nap while you groom him and tack him or when you stop him in the cart or get off under saddle. He is not a 'kids' horse but he is gentle and ki

2017-08-19 03:39:47
`
0
Lovely Gypsy Sport Horse-Photo coming
This horse is one of my equine family members. Leoti is a coming 6 year old Gypsy Sport Horse of exceptional quality. She is very solidly builtstanding at 14.1 hands. Her sire is Running Winds Farm Duke-Gypsy Vanner and her Dam is also a Running Winds Farm mare Kia was a Paint/grey and white, 16.1 hands. Kia joined my equine family already bred to Duke and settled. I most unfortunately lost Kia due to a twist colic. Leoti inherited her Dam's very sensitive equinality. She can be reserved u

2017-08-19 03:36:34
`
0
Exquisite Purebred Friesian Weanling Filly for Sale
Very Fancy and upright Friesian Filly! Extremely well bred. Being trained to be easily handled and trailered, Will be at the Friesian Keuring in Santa Rosa in Sept, 2017 , as will her half Brother, Daanteh.

2017-08-19 02:37:48
`
0
Grace - 16 h 17 yo Warmblood, TB, QH Mare
16 h 17yo grey Warmblood/TB/QH mare looking for her own person! Grace is a sweet mare that has been a lesson horse for the last 2 years teaching lower intermediate through advanced students. She w/t/c jumps a cute 2'3 course. She is not a bit marish or spooky. She does not buck, rear, or bolt. She is an easy keeper, wears regular front shoes only, has had no injections, and hacks out well. She had a DNA panel performed that lists her as a Warmblood, TB, 7 QH! Quite a combination, but it wo

2017-08-19 02:32:22
`
2
This filly was born 4/7/17. She is marked perfect with 4 black stockings and a black mane and tail. She has a small white spot on her forehead. She loves attention and has a wonderful disposition. She will be ready to go September 7 at 5 months old with registration and DNA in hand. Sire is Indigo Blue # 19907990, Dam is A Bright Silver Thread # 20505445/GR. Dam has Pride's Generator, Triple Threat, top and bottom, and Mark of Carbon. Dam is onsite.

2017-08-19 01:56:38
`
0
Empire Maker mare for sale in partnership in foal to Flintshire
I've got 12 yr old Empire Maker mare in foal to Flintshire for feb foal she has 2 to race an 2 winners an has 1 2 yr old winner an 1- 2yr old has not started yet an a Shanghai Bobbi yearling Wanting sale half of her for 6500 or all of her for 45,000 stud fee paid Need sold asap open offers on partnerships Also have 2 other mares to sale in foal Please email at totalbloodstock@yahoo.com Or call at 518/415/2365

2017-08-19 01:44:37
`
0
AMHA, AMHR Miniature Grulla Filly
SALE PENDING - Moonbeam is the first foal of the year born May 3 and shows promise to live up to her pedigree. Her dam is a retired show mare whose grandsire is the famous Johnstons Gold Boy and Dream is from Flying W farms in Oklahoma. Moonbeam's sire is Moontana of Milkyway with the Stouts and Circle S Cadillac bloodlines. This little filly has the potential to be a show horse, possible driving candidate, or just a beautiful addition to your broodmare herd. She could also be a back yard

2017-08-19 01:21:41
`
0
Ready to start pretty Purebred American Bashkir Curly filly
Hidden Cave Rebelle, she is an absolute beautiful well build filly. She has the foundation bloodlines and is just perfect. Rebelle has a very thick nice curly coat and in the summertime she is a beautiful shiny slick bay. Did I mention how she moves...she is absolutely awesome. Come meet her and our other 25 Curly horses. You can also stay at our BB (hiddencaveranch) and have a nice getaway while you meet our horses.

2017-08-18 17:25:47
`
2
Purebred Bay Tobiano American Bashkir Curly weanling colt.
Hidden Cave Mahpiya, what a delightful sweet colt he is. From the minute he was born he has the in your pocket, curious, sweet, typical Curly Horse character. He is stocky build and he will be estimated 15H/15.2H at mature age. Both parents live here. He is born on April 14 and will be weaned at 6-9 months of age (absolutely NOT earlier). He is growing up with his half brothers and sisters in a herd of mares and his Sire Yuwipi ( see our website). We also have a BB where you can stay and h

2017-08-18 16:11:45
`
2
Gorgeous Rabicano Roan, very sweet, quick learnner, 14.1 hands and still growing. She has just turned 2 years old. Is a One Hot Krymsun grand-daughter. Looking for the perfect home. For more info call Jeannette 604 855 6285

2017-08-18 14:28:25
`
4
Azule Caballo - blue roan stallion. As a breeding stallion, he will be a 100 roan producer because he is homozygous for roan ( RnRn) He is also homozygous for black ( EE) born 3/30/15 he is ready to breed and in fact has covered one mare so far and she is confirmed in foal. If you are looking for size, color and conformation, this young stallion has it all, plus he is 5 panel N/N. 15-1 and should grow more yet. also he is aa meaning he has no bay gene or agouti Sire: Crown Diamond Blu

2017-08-18 13:54:49
`
2
This 7 year old elegant and refined bay gelding is friendly and willing. Showoff goes walk, trot, canter, jumps basic courses and free jumps at 3 feet. With his athleticism, grace and even temperament, he will do well in any discipline. He's UTD on vaccinations, loads, stands for the farrier, no vices, has great feet (goes barefoot) and is turned out 24/7, is an easy keeper, loves attention and has excellent ground manners. Showoff will be trained until he is sold. We are motivated to sell

2017-08-18 12:26:42
`
2
Raine 8yr old Quarter Horse Mare
4500.00 or best offer Papered Buckskin 8 yr old mare Raine. 14'2. Very sweet. Needs an intermediate and confident rider. I bought her for my novice friends to ride on the trail. Unfortunately she is not that horse. Trailers well, good with her feet and ground manners, excellent arena horse and great for gymkana or 4-H.

2017-08-18 11:59:36
`
2
Beautiful Lion King Drum Horse Mare
Sassy is a beautiful, safe, sane, 7 year old mare with tons of personality and loads of hair. Her long mane and tail, combined with her long full feathers, make her stand out in a crowd when combined with her eye catching bay tobiano coat color. She can thank her grandfather, the famous Gypsy Vanner The Lion King, and her 16.3h bay Clydesdale dam for her great looks (F1, DNA Accession #H11-00857). Sassy has been professionally trained to drive, is level headed, road safe and would do well

2017-08-18 11:42:24
`
2
TCBs Jailhouse Rock aka Elvis Super smooth, Super FUN
With his stocky build, gorgeous color, fun personality, and SUPER SILKY SMOOTH gaits, Elvis is the king!! This is one of the smoothest horses to ever come through the 4Ps Ranch training program. He is a machine out on the trails and is a ranch horse deluxe!!

2017-08-18 11:31:12
`
2
Flashy Registered Paint Gelding For Sale
Gorgeous Black and White Registered Tobiano gelding, nine years old for sale. Has had 60 days professional training. Has been successful on trail challenge courses. Likes to trail rides and loves to lead on the trail. Clips, loads, ties, bathes, stands for the farrier, and is very willing to please. Easy keeper and easy on fences. 14.3, well mannered, doesn't kick or bite, no vices, barefoot, I use boots on him. Loves attention.

2017-08-18 11:13:43
`
2
Beautiful Black 2017 ApHC Filly
Loveable black filly with heart shaped marking on forehead.Can be registred in CRHA.Dam is RHR COLIDA CHICK.Sire is CHIEF THUNDER MAN.More pics and info on ALLBREED PEDIGREE.Also on our Facebook page rockinlappaloosafarm.

2017-08-18 11:02:57
`
2
Team of Tall, Beautiful Belgians with Harnesses
For sale is a team of lovely Belgians. They have been used as a team on a hobby ranch. Each has a unique personality but they are both gorgeous, affectionate horses. They will need consistent work, as they had much of 2017 without regular driving. Price is for the team, which also includes harnesses for both horses. Cannon (interrupted blaze) is a 2011 18.3 hand Belgian Gelding. He has experience driving single and in a team, but has not had consistent work in 2017. He is sound with good

2017-08-18 10:48:58
`
4
Lady is an approximately 20 year old gypsy vanner cross. She is a perfect trail horse and rides like a couch. She is perfect for husbands or other laid back non competitive riders. She has arthritis, but has not been lame with it.

2017-08-18 10:41:12
`
2
TB filly named Blessedtier Her sire is Musketier and her dam is Blessed Immaculata. Both race winners. She is registered with JC and Breeders Cup eligible. Train your way, she will be two 2018 Has only been handled the best, handled every day. Never has had a mean hand on her. Good filly. Have couple others as well.

2017-08-18 10:18:27
`
2
Nazeekah Nazeekah is a Straight Egyptian, Al Khamsa, Blue List Black filly with a pedigree clear of Minstril or Thee Desperado bloodlines. She is a true representation of the breed with her arching neck, captivating beauty, refined head, tipped ears, and fluid movement. Nazeekah is out of Sayyidah Bakht, a daughter of El Hadiyyah and is by TDR White Stone, a champion stallion in reining and halter plus USEF horse of the year in 2006 and 2008. She is the full sister to TDR Reflection Stone,

2017-08-18 10:12:52
`
2
2017 Bay ASB Colt - Stretchy show prospect
Stretchy, long legged colt, thinks highly of himself. Show prospect, futurity nominated. Full brother to futurity champion, CHC A Forbidden Angel. Sired by futurity champion and champion sire, CHC Passion Success, sired by Ch Heirogance Attutude (WC Supreme Heir x RWC CH Passion by WC Harlem Globetrotter) and out of Ch CHC So Posh (WC CH Great Day's Came The Son x WC Watch My Success by WGC CH Captive Spirit out of WGC La La Success BHF). Dam is champion producer CHC A Forbidden Pleasure,

2017-08-18 09:24:54
`
2
13.2 hh, at three years old, well handled and loved, good head and heart,strong gaits and ready to go to the right home. Been exposed to lots of children and loves them. Born July 27 2014. Excellent feet and health

2017-08-18 08:40:47
`
2
Purebred Black Tobiano American Bashkir Curly weanling colt.
Hidden Cave Dondi. Biggest longest legs I have ever seen and believe me I have seen many colts born here. He is going to be a tall boy just like both his parents. His dam is a BLM registered Curly Mustang and His sire is a Homozygous tobiano registered stallion. He has a very sweet character and loves his kisses and scratches. Dondi lives with his half brothers and sisters, several mares and his sire in a herd to learn all about herd dynamics and rules to become a respectful well behaved h

2017-08-18 08:25:08
`
2
Registered American Bashkir Curly x Gypsy Vanner mare in foal
Gypsy is a gorgeous black mare. She is 14H and just beautiful. Her Dam is a registered American Bashkir Curly Horse, and her sire a registered Gypsy Vanner. She is bred to our homozygous Tobiano stallion Stagcreek Yuwipi ( pure bred American Curly Horse) foal will be eligible to be registered at both ICHO and ABCR. She has great ground manners, easy to catch, load, groom. She was broke to ride but has not been ridden in several years, so I would recommend to start her over. She would also

2017-08-18 07:43:47
`
2
Beautiful Registered Gray Andalusian, Lusitano
Viento M (Ciclon H x Pierna CCR) is a 2004, 15.3 hand registered half Lusitano/Andalusian gelding. He is a beautiful gray, with good hard feet and a very likeable demeanor. He is an easy keeper, easy to catch, and gets along with all horses. Viento has experience driving single and double with high point wins in pleasure driving with the Half Andalusian association, although he has most recently been used as a pleasure/trail horse on a hobby ranch. He is a great trail horse, but also has t

2017-08-18 07:19:15
`
2
13 year old, gelding. Very good disposition. Great on trails, will ride anywhere in the pack you put him. Anyone with minimal experience can ride and get along with him.

2017-08-18 07:08:15
`
2
ARABIAN FILLY CHESTNUT COLOR WITH THICK WHITE STRIPE AND WHITE SOCKS 4 YEARS THE QUEEN MELANIA CAN BE SEEN ANY TIME AT 23737 ASHLAND ROAD APPLE VALLEY CALIFORNIA . SHE RUNS OPEN RANGE 24 / 7 / 365 .

2017-08-18 06:31:27
`
2
Registered Palomino Bashkir Curly Mare broke to ride
Savannah is a beautiful mare. She is broke to ride and has been on the trails. She has a lot of potential. She would make a great show horse, trail partner or broodmare. She has size, conformation and character, what more can you ask for. She has had 1 foal here at the ranch and was a great mother. If wanted she can be bred to our registered American Bashkir Curly Stallion. Check our website HCRcurlyhorses for more horses for sale.

2017-08-18 05:50:32
`
3
Perfect Show Pony, loves people lots of excitement, seasoned with crowds, perfect for 4H or pony club. The judges will love him , all gaits are accurate and he loves to socialize and perform. Frost is 13.2hh, palamino, good feet and health, 12 years old and registered papers.

2017-08-18 05:46:58
`
2
Pistol is a 7 year old TWH gelding. He is a beautiful buckskin boy that is very gentle and friendly. He parks out for easy mounting and side passes. His gait is very smooth with no shoes and a snaffle bit. Asking 3800 OBO. Will deliver within 100 mile radius. Also have more video available. Please call or text Bill @ 478-290-0328 if interested. To see a video use the link below:

2017-08-18 05:37:04
`
3
Purebred ready to start athletic Bashkir Curly mare.
Hidden Cave LayAnn is born and raised here and ready to spread her wings. She just turned 3 and is ready to start her career. She has had all her ground work done and is very well mannered. She is easy to catch and very eager to learn. Very nice filly to work with. Take her in any direction, show, jumping (boy she can jump) trail, broodmare. The future is open for her. We also have a BB you can stay and have a nice getaway while meeting our Curly Horses.

2017-08-18 05:20:04
`
2
Seal black Dunn ,3 years old very sweet, born May 3 2014 waiting for a family or friend to grow and love.

2017-08-18 04:01:10
`
4
Beautiful palomino mare. Ms Foxyfire is 9, about 15.2hh, and has a ton more potential. Only reason I am selling is I am not doing her justice. She is an athlete, automatic, not a barrel hitter, quick, and really smooth! I've been running 3 and 4D just cruising to the 1st. Get her running to the 1st and be at the top with her. This mare was originally priced at 20K when I bought her. Grand-daughter of Fire Water Flit among others. Nice pedigree. Located in Christoval, Tx. Diana @ 325-650-06

2017-08-18 03:55:01
`
2
2015 APHA Buckskin Tobiano Stallion
2015 APHA Buckskin Tobiano Stallion Triple Homozygous - EE AA TT 5 Panel Negative Sire: QTsGold Mastercard an APHA World Champion and one of the most decorated Tobiano stallions in history with points in an impressive number of events. Dam: Dun Colored Smartly- an NRHA and NRCHA earner with Top 10 awards at APHA World Show! She is by Million Dollar sire Color Me Smart out of a Sonitalena mare! One of the best bred colored Homozygous stallion prospects on the market. If you are looki

2017-08-18 02:19:12
`
2
Reg. Twh Fillies..White Max. Roan, Blue Roan, Red Roan Sabino All 2017
Three ROAN Walker FILLIES...All well bred, by Two Different Studs. Email for pedigrees, web site pictures. All OF OUR HORSES ARE SOLD WITH A 30 DAY PURCHASE PRICE REFUND...If you are not happy with the horse, simply return for a refund of your purchase price. I do not text, nor do I hear well at 71 years of age. Please email.

2017-08-18 01:57:24
`
2
I have a few horses for sale from our down sizing lesson program. Let me know what you are looking for! www.hcfs.homestead.com

2017-08-18 01:42:22
`
1
Daffy is as cute and calm as they come. This gelding is very forgiving and will compensate for his rider. He's very smooth gaited, beautiful downward transitions. He would make a lovely english/ western rail horse. He trail rides, crosses water and obstacles

2017-08-18 01:30:21
`
1
KWPN 2-Year old Mare Fantastic Dressage Potential
Karatgold is a 15.3h (almost 16h) Dutch harness-bred mare. She has four white socks and a wide blaze. This girl has a personality that can't be beat she is super calm and takes well to new situations but is also energetic and flashy. HUGE movement and very correct conformation. She will make an amazing dressage horse! Karatgold has already been backed, wears a bridle and saddle with no problems and lunges but is green to it. She was bred and raised in Ontario, Canada. The price has already

2017-08-17 20:31:55
`
3
Ms Sally is a sweet little 14.1 hands tall and 9 years old. She's road all over the Shawnee mountains with people of all ages. Sally will do what ever you ask of her. She has a nice smooth gait and nice little lope as well. She neck reins, backs up, stands still to get on and whatever you like in a horse. Good in the pasture with others. Just say enough about this sweet little girl. We have several videos of her being ridden by me and are summer help Gabby 15 and Sarah 17. For more info gi

2017-08-17 19:16:49
`
1
Luna is a 7 year old Thoroughbred x Welsh Pony mare. She's as sweet was they come, will make a fantastic children's pony. Capable in any ring, has been started with a dressage foundation, w/t/c, and jumping 2' courses. Has shown locally and was very well behaved and placed well!

2017-08-17 18:53:06
`
1
Boomer-6 yr. old gelding, cutting horse prospect
If you are searching for a cutting horse with potential, Boomer is the horse to consider. He is a 6 year old gelding that has the confirmatiohn, trainability and athleticism to make a great cutting horse. He is one of the last colts sired by Sonitalena, son of Doc O'Lena. Sonitalena won the NCHA Open in 1996. His dam is What's Encore, a NCHA money winner. 100 sound, he was broke and started on target by a proven NCHA trainer. His full brother is on the cutting horse circuit this year. Boom

2017-08-17 18:50:50
`
1
14.1 h German Riding Pony/Welsh gelding, 11 yrs old He is sound and needs a job but is only suitable for light work and trail riding. Friendly disposition and easy to work with. Not spooky and is a mellow guy both at home and away. Great feet no shoes. Easy keeper. Stall or Pasture turn-out. Up to date on all shots and dental. Will not vet known stifle problem. Owner will share health information for serious inquiries. Good home a must. 1,000 Other videos available

2017-08-17 18:40:57
`
2
Perlino Hollywood Dun It granddaughter, beautiful foal bred back.
A big stout mare bred back to a grulla stallion that is homozygous. She had a beautiful Buckskin Dun colt this year.

2017-08-17 14:53:41
`
5
16.1hh 8yr old OTTB mare. Very athletic type with a good brain and work ethic. No buck bolt or rear. Currently jumping 3'3 with ease, has free jumped 4'6. Very nice mare however due to some unexpected vet bills on my other mare I'm having to sell. Has been cross country schooling twice and warmed up to it nicely. Would recommend for an intermediate rider or advanced rider. Please text me for more information! 651-356-9682

2017-08-17 14:39:21
`
1
SOR Dawns Desiree - 15.1HH, 2004, Buckskin AQHA Mare
Dawn is a big, beautiful, buckskin quarter horse mare. She has been trail ridden everywhere by kids all the way to the grandmas. Dawn has seen just about everything! She has a great handle on her you will not find one better looking!! She is quiet and easy outside and is well behaved alone or in a group. Dawn has a willing attitude and tries hard to please! She is willing to move out when you ask, but does not get hot and in a hurry. The kind you can hangout on! Dawn has a soft mouth and w

2017-08-17 14:01:17
`
1
Twinkle - Quiet miniature loping machine!
'Twinkle' is a 3 year old miniature horse who is looking for his new partner in crime. Twinkle W/T/C and jumps under saddle. He has participated in multiple bomb proofing clinics which he excelled at , as well as trail riding with the camp kids! He's also great at leadline and loves to be pampered on by the children.

2017-08-17 13:49:24
`
1
Super flashy 2016 Buckskin colt out of Poco Windy Gold ( Buckskin) who is his sire and his dam is CLS Knight N Lace( Buckskin Overo) He leads is learning to pick up his feet and is doing great, very easy to handle. Not a mean bone in this little guys body. Only selling due to having so many babies asking 1,400 obo to a good home only! Wouldn't be selling if I didn't need the room he comes with his registration papers. he is going to make a fabulous horse. Can't say enough good things about

2017-08-17 13:06:44
`
1
Dream Farm Training Center proudly offers Two Be Smart Chex aka Blue for stud. He is available for breeding at any time during the year and we will live cover your mare as many times as you want per heat to get the job done! Blue has a very quiet, humanlike personality and is a perfect gentleman with the mares. Blue is out of FQHR Rio Valentino and MG Speedy Sundance. He is double registered with the AQHA and the APHA and has been genetics tested. He has been started on barrels with Chris

2017-08-17 11:44:23
`
0
Pack Mule - Rides too - Big Guy
This mule rides and packs. He has packed a lot in the high country. He was thin when I saw him so I brought him home to fatten him up and find him a good home. I was told he was 18 to 19 yrs old by the seller. My Vet says he is in his early to mid twenties. He is very strong, very kind and sound as a dollar. He has been packed more than ridden. He will go wherever you point him. He has a good walk. He is duty bound and he has a gentle soul.

2017-08-17 11:09:21
`
0
beginner safe been there done that mare
super safe mare, great for a beginner, 4-h or a great trail horse. she can be stalled or pastured with ease. trailers, clips, bathes, stands tied, stands for mounting. great feet, no shoes required. has been worked under the supervision of a trainer since April. call or text me for pictures of her and a video 260-223-4113

2017-08-17 10:59:03
`
0
The Ultimate Boy! Very Well Trained, Very Well Mannered, Very Sweet VERY
Badger is a 12yr old 14.3 hand tall Bay Quarter Horse Gelding. He is gorgeous, with the perfect build and conformation. Badger is a total sweetie-pie, and has wonderful training, wonderful manners, and is super gentle and easy to ride. Badger is The Gelding that everyone wishes and hopes for one day!! He has been used for tail riding, camping, and as a working Ranch horse. He neck reins with just a touch, works off of outside leg cues perfectly, stops with either the reins, or by seat pres

2017-08-17 10:22:45
`
3
Sporting by Lion Heart out of Awesome Betty by Awesome Again. We have two crops of colts by Sporting from 2014 and 2015. Sporting is an Accredited Oklahoma-Bred Stallion. Sporting never ran due to a leg injury he sustained as a yearling but he still has fantastic bloodlines. Lion Heart is the sire of Uncaptured. Uncaptured won horse of the year in Canada as a two year old.

2017-08-17 08:51:18
`
0
9 year old, 17.1hh, Canadian Warmblood. First level dressage, successfully shown Hunter, field hunting experience. Forward ride, goes best for a soft hand. Call or text for videos.

2017-08-17 08:15:14
`
1
2009 Liver Chestnut Gelding, Strong, flashly, Show and trail experience.

2017-08-17 08:05:22
`
0
SpecoDunn 2007 AQHA Buckskin Gelding
Sells at the League Of Legends Invitational Horse Sale September 9, 2017. The sale offers phone and internet bidding. He has it ALL! One handsome gentleman, you might get a couple of whistles when he walks by!!! We feel Benji is self explanatory. If you like how he looks, you'll love his personality and how he rides. Benji will walk up to you in the pasture, and demand your attention. Laid back demeanor on the ground and to ride. Gets along well with all horses, and stands tied quietly. A

2017-08-17 08:01:27
`
0
Beautiful pinto filly. kid safe
Beautiful little sorrel filly. Anya is a beautiful little pinto filly. She is halter broke, loads in a trailer, stands tied and is ok with a farrier. She is 34 tall and is coming 3.

2017-08-17 06:27:27
`
4
Beautiful show mare. Kid safe big enough to ride
Flashy pinto mare, big enough to ride. She is not broke to ride or drive. She is 14 years old. She has had one foal. Easy breeder. I just have too many mares and I am reducing numbers.

2017-08-17 06:08:58
`
2
Elucive Annie - 15.2H, 2004, blue roan AQHA mare
Annie is a sweet, broke, been-there done-that, seen-that mare! She has been hauled to events and rodeos all over the country and has seen it all! She has also been trail ridden, ridden in traffic. She knows the barrels and would be a great local playday horse! She knows her leads, has a great stop, sidepasses, backs up, works a gate, easy and uncomplicated to ride. She has excellent ground manners, easy to catch, lead, load, haul, stands tied quietly anywhere for hours, easy to clip, bathe

2017-08-17 06:03:06
`
0
5 Year Old Barrel Horse Gelding
5 year old cow bred gelding. He has had 120 days with professional trainers and has ran 1D at smaller shows with them and 2D/3D with me. Has had some rodeo experience. He also knows poles but I do not run them. He is a push style and not hot and would be a great step up horse for youth. UTD on teeth, feet, coggins, and vaccines. Asking 8,000 very negotiable to a good home. For more information call/text 419-789-8254

2017-08-17 05:42:39
`
0
I have owned Emmett for 15 years. The majority of those years were spent living on a farm (outside 24/7 with run-in shed) and being used for light trail/pleasure riding and working cattle. He prefers being outside rather than a stall, but is incredibly easy to get along with and goes with the flow. For the last three years, he has been used as a therapeutic horse at both Central Kentucky Riding for Hope (CKRH) and Safe Haven Equine Ministries (SHEM). He was involved in the STEPS youth prog

2017-08-17 05:40:24
`
0
Yearling triple registered filly
This is a 2016 triple registered Cremello filly AQHA, APHA Overo, and PHBA bred. She has been color tested and identified, plus five panel negative. This is a very rare combination that can be shown any way you would like and with a pedigree to match the best.

2017-08-17 05:16:25
`
0
Classic Champagne mare in Foal for 2018 to Homozygous Black Grullo Stallion
AQHA Mare for sale: This pretty broodmare is western pleasure bred and is by Hot For Chocolate by Zips Chocolate Chip. There are very few champagne mares that are Western Pleasure bloodlines. She can't get enough of people and her nickname is tongue because she licks everyone. She is good size and a pretty mover and gorgeous to boot. This mare's sire, Hot For Chocolate is an own son of the famous Zips Chocolate Chip, and earned 3,909 in the National Snaffle Bit Association. He has a AQHA P

2017-08-17 05:08:30
`
1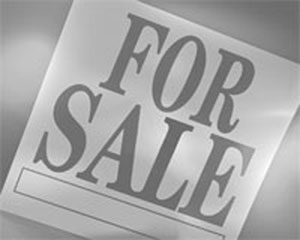 Zip is an 11yr old Rocky Mt registered Gelding. He's a sweet heart of a guy with a nice Gait, good body control, anyone can ride this nice gelding. owner is down sizing her herd, this gelding has no vices, no history of colic or lameness. great on trails, up to date on shots, trims, and teeth. call/text or email for more info or pics.

2017-08-17 04:37:12
`
1
Beautiful bay pinto mare in foal. This mare foals easy with no assistance. She has been exposed for a 2017 fall baby. Easy to lead and kid safe. She is 14 years old.

2017-08-17 04:14:14
`
0
2003 APHA Registered Breeders Trust Western Pleasure Mare
Registered name Lonesome Pardeedoll. 16 H Chestnut Overo. Sire High Lonesome was APHA World Champion. Dame Melodys Pardeedoll was ApHa Champion with Superior Western Pleasure. Sire and dame noted for passing their good dispositions to offspring. Paige is very gentle and easy to handle. Very beautiful mare with alot of presence. All vetting,vacinations,farrier care UTD. Selling as broodmare sound. If any questions please call 8432016200,

2017-08-17 04:10:57
`
0
Athletic, All around, APHA reg Mare
If you are looking for an amazing horse, look no further. Kids Sugar Baby (barn name Spice) is being offered for sale. She is an amazing horse. Knows everything nessary to show at local and state level, and absolutely willing to learn what ever she needs to take her further in the show ring. She has been shown both English and Western and has potential in excelling in both. She is a great horse for anyone looking to have a horse that will be amazing in the arena and just as amazing to rid

2017-08-17 03:53:55
`
0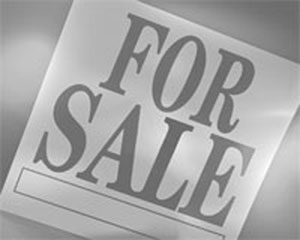 86 yo man needs to retire. QH and TB brrodmares. 3 barrel prospects NMHBA registered. 1 exceptional barrel prospect. All must go 4H kids are free email and I will call you back Thank you

2017-08-17 03:51:44
`
0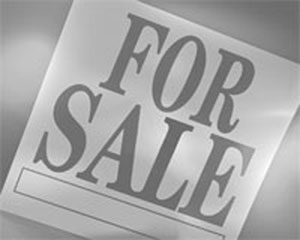 Jack is a two year old stud. Has two eyed jack bloodlines. Stands, leads,ties. Also stands for farrier. Jack is a in your pocket horse comes in the field to you when called for loves to be loved on. Ready to start under saddle . Asking 1000 please call or text 417-342-1496 . Located in Seligman Mo

2017-08-17 03:28:05
`
0
Solid Black AQHA Stocky mare in Foal to Hz Black Grullo Stallion
Gorgeous black AQHA Mare for sale - selling for a client. Bred by one of the leading breeders of AQHA Halter horses, and is confirmed in foal to our Homozygous Black Smoky Grullo stallion, Hollywood Glo Cody (see attached photo) for a 2018 foal. We have not tested her for cream, but I do not believe she carries it as she is very black. If so she can only produce grullo or black with this cross. She has only been a broodmare and not broke to ride. HYPP N/H GBED N/N Herda N/N MH N/N PSSM N/N

2017-08-17 03:27:48
`
0
Briaroaks Calypsos Sabrina--Miniature Sorrel
This beautiful flaxen-mane and tail filly, Lexie, is AMHA/AMHR registered and 34. So much opportunity with this one! Enjoy her for showing, breeding, 4-H or as a pasture pet. Easy to work with once she knows who is in charge. Only reason she is for sale is that she really should have a barn or stable as our pasture land is too rich for this horse's appetite! Comfortable co-existing with big horses, llamas, and dogs.

2017-08-17 03:06:54
`
0
Little Peppys Dunit - Palomino Quarter Horse Gelding
LITTLE PEPPYS DUNIT is a beautiful and athletic Palomino. Started under saddle. Very calm and gentle. Will be a great all around horse. Please see video. Contact 573 546-0909

2017-08-17 02:35:42
`
0
Amateurs Dream Horse! Quality gaits, willing disposition, and incredibly loving personality. This 2008 Friesian mare has the whole package! Shell be your best friend, and she has tons of potential as well! Anske C. is schooling first and second level and making wonderful progress after a late start into dressage. Lots of trail miles prior to her dressage career make her a great partner in and out of the arena! She has three lovely gaits, is a quick learner, and is incredibly sweet. Anske

2017-08-17 02:14:40
`
0