Gorgeous 2015 Bay colt. Halter winner and has the attitude to continue in halter and would be fantastic performance horse. Sweepstakes nominated. This colt is national quality with a ton of presence. Beautiful mover as well. He has a unique pedigree that could be a great asset to a breeding program as well. Be sure to check this colt out.

2017-06-27 13:45:10
`
1
This 2016 pretty walker filly is being offered for sale. She is all black except for a star. She lunges, stands for clipping, and is great for the farrier. Maggie even patiently cross ties and bravely walks right up into the trailer. We have put a ton of work into this filly to be a good citizen. Her owner has a small boarding farm and is wanting to open up stalls for clients. Asking 1500 but we would be very negotiable to a great home. We are willing to offer terms as well.

2017-06-27 12:43:02
`
0
Stallion wtih Perfect proportions for lucrative investment
Wildfire is truly magnificent and he can bring a nice stud fee to sire many beautiful foals. He is very intelligent, spirited yet gentle and sweet but all stallion, when needed. He will bring new genes to your herd.

2017-06-27 11:55:17
`
0
4 year old Quarter Horse Mare for Sale
I have a 4 year old quarter horse mare for sale. She stands about 14.2 hh. Red roan with barring. She loads, clips, stands for farrier, good with worming and vet. UTD and has current coggins. No vices. Sells sound. A good home and match are a must. With a 30 day guarantee. Good solid feet. She is a quiet pocket pony with more whoa than go, but will move out when asked. She has a good neck rein started and moves off leg pressure. Very handy and willing to learn horse. Rides out alone or wit

2017-06-27 10:37:01
`
0
Coco Chanel is a one of a kind horse. From trails, to jumping, to hunters, and even just ground work she is the horse for you. She is a 16 year old black quarter horse with amazing attributes. She has shown all her life and she can be geared to your likings. She is a wonderful horse that enjoys the company of many from kids to adults this is the horse for you! Contact me Sydney Towle at 9546628200

2017-06-27 09:26:18
`
0
Green Broke off the track Thoroughbred
Big Shots Humor aka Buckley 6 year old Off the Track Thoroughbred gelding Was taken off the track in September 2016 sound and given three months off to learn proper groundwork and rest. Absolutely nothing spooks this horse flags, ropes, tarps, loud noises, you name it. He has been trail ridden in the mountains of Montana and through the orchards of Minnesota. Stands like a gentleman on the wall and in cross-ties, stands perfect for the farrier, clipping, and baths. He does not need shoes t

2017-06-27 09:09:54
`
0
Solid Roping Horse prospect 4 yr. old
Flash is a stout gelding roping horse prospect. Stands about 14.2 at the withers, extremely athletic, great cow horse bloodlines descending from Driftwood. Ten months professional training at Cody Marx Performance Horses. Started in the heeling box. Good potential for the right cowboy or cowgirl.

2017-06-27 08:51:40
`
0
Preservation bred Straight Egyptian mare
Layyen, 2011 Bay Straight Egyptian mare, incredible older rare Non Minstril pedigree. This mare is a beautiful mover that could be an awesome performance horse and/or great addition to the broodmare herd. Good disposition, easy to handle maiden mare by Al Assifah out of a double Ibn Hafisa bred mare , dam is Non Nazeer, Non Babson bred. located in South Central Oklahoma. video available.

2017-06-27 08:08:04
`
0
Beautiful Paint Gelding Broke to Ride
9 yo 15 hand Paint Gelding (Application never sent in) that is broke to ride but would need a refresher. Has not been ridden consistently in over a year. Owner has had for over 5 years and is moving and needed to downsize her herd, was keeping her older one and ponies. He is too young to sit around and do nothing and needs a job. She said older boys had rode him bareback in the past. Buy him now before I start riding otherwise price will increase over time. Sound, easy keeper and barefoot.

2017-06-27 07:34:22
`
0
Very Stylish Seasoned Missouri Fox Trotter Trail Riding Gelding
Barron is a good looking sorrel Missouri Fox Trotter gelding with silver through his mane and tail. This gorgeous boy is very stylish going and he carries himself with pride. He is a seasoned trail horse and has been ridden in the mountains, hills, brush and on the road. He will go anywhere that you point his beautiful head without complaint. He has plenty of confidence to ride out alone if you don't have a riding buddy or he will ride in a group. He is so smooth that you will enjoy riding

2017-06-27 06:28:39
`
2
Direct Johnsons Toby Mtn. Mare
Nuttin Honey is a 23 yr. old direct Johnson's Toby Rocky Mountain mare. She has a new foal now and looks as good as a 3 yr. mare. She has had a colt every year we've bred her. Her body condition and reproductive condition are great. I don't know how many more foals she would be able to have but she looks great. Her temperament is the best. You can catch her anywhere in pasture and have never saw her spook at anything. We bought her a few years ago from Prince Albert Stables in KY. All of h

2017-06-27 06:26:32
`
0
This is Will and Waylon a pair of 7 month old Percheron Mule colts. They stand 13.2 and 14 hands already and are very well matched and mated. These mules are as gentle and good minded as you will find. They are out of 17.2 registered gray percheron mares and a mammoth jack. They are easy to catch and will follow you all over the pasture. They are also good in an electric fence. These mules have been around people and are not wild or crazy in anyway. This is a top pair of mules that going t

2017-06-27 04:54:38
`
1
2003 RMHA Buckskin Grade Mare Foal
Purdue's Toasted Almond, RMHA #G2006014053 Ally is a gorgeous golden buckskin mare. 14.3 hands. Super gentle and people friendly with many trail miles. For the past few years she has been used as a broodmare and has been a wonderful mother to five foals. She is a color making machine. She has had a silver bay, palomino, bay, smokey cream, and a chocolate cream. She does carry a red gene. Ally is being offered along with her 2017 colt by RPM Maple's Squirrel Legacy. He is a chocolate cream

2017-06-27 04:50:28
`
0
Francie is a 5yr. Double registered rocky mtn./ Kentucky Mtn. mare. She has many trail miles and show experience. She has been shown in local saddle club shows in gaited and halter classes by a 14 yr. old boy. She is chocolate/flex mane and tail and is in foal to a Chocolate flex mane/tail Choco-Lot stallion. She has had 1 previous foal. She is bossy and will try to be the alpha horse in pasture but gets along fine with other horses. She would be best suited for an experienced rider. No ba

2017-06-27 04:42:45
`
1
Billy idol granddaughter with action. Reg amhr. 35 inches. Palomino. 2013 model. Had her first foal this year. He is sold. She will be ready to go in August. Exposed to my cremello stallion for 2018 but not. Confirmed. Shown as a yearling. Friendly mare. 800 obo.

2017-06-27 04:29:35
`
1
Beautiful 2006 Chestnut Mare Sire: Pulpit Dam: Honeypenny Produced 250,000 earning Spirit of Ten - Contact Mark for produce records Residing at Rancho San Miguel Farms.

2017-06-27 03:39:58
`
1
Cleopatra is a 3 year old grade Mare that is extreamly sweet and versatile. She is extreamly willing and loves attention and is excited to learn and please. She has potential to go in almost any direction. She's got beautiful movement, great lateral movement and has a great foundation to finish her the way you want to. She is very stout and would make a great pack horse, trail horse for almost any size person, dressage, and with some work would make the perfect kids horse due to her size a

2017-06-27 03:37:37
`
0
Stunning 2009 Palomino American, Swedish Warmblood Gelding.
Stunning 2009 Palomino American/Swedish Warmblood Gelding. Tucker Goldsmith (out of Windsome and by Banquo (By Bernstein) stands 17.1 hands tall with big bone and strong feet. He has been in eventing training since January and has become very well rounded. He has done some dressage, jumping, and cross country and can be finished in any direction in the right program. Great on trail, will lead or follow. He is well bred for Dressage and has very nice movement. Has been to shows as a non com

2017-06-27 03:24:45
`
0
Two beautiful AMHA registered minis for sale
Two beautiful AMHA registered minis for sale Bonded pair so must be sold together Rain-2013 32 small frame grey pinto mare, well started in hand over fences and liberty Dawn- 2001 32 bigger bodied true black mare. Has had 3 beautiful black and white pinto colts. Both very good for the farrier, bathing, trailering and no vices. Excellent with other horses, can be turned out with anyone. 2200.00

2017-06-27 03:07:58
`
0
2013 16H Chestnut TB Gelding. Has all basic groundwork, schooling Starter and Beginner Novice XC and SJ heights-showing good form already. Fantastic canter/gallop, covers ground and gets down his lines easily. Dressage improving. Normal saddle fit, goes in a D-ring racing snaffle. Loads, unloads, stands at trailer ALL day. Clips, stands for grooming, farrier, crossties. Not herd bound, not spooky. Hacks alone or in company. Very sensible and trustworthy. Sound, clean legs, will pass PPE. V

2017-06-27 03:03:33
`
0
Rare fantasy white Caspian Mare - Small Horse for small people - a rare offer
Not a pony, but a horse, Kristull Tinsel and Kristull Twinkle are rare Caspian Mares (Endangered Species). This small horse breed possesses agility, trainability, spirit and heart. Caspian horses's jumping talent is no less than extraordinary as it excels with ease and proves a born jumper. The effortlessness with which the Caspian jumps race obstacles has won it numerous awards in the show ring and makes it an invaluable mount to the young, first-time competitor. They are intelligent and

2017-06-27 02:33:49
`
0
Gentleman in search of new partner
This guy loves the ladies. And is the perfect mount for average size lady or step up partner for a confident child. Broke to ride Stands quiet, to tack up easy to catch will stand tied patiently easy-going, laid-back minimum white, Palomino Overo Gelding. Perfect size as a payday partner good weight up-to-date in worming and trims. Approximately six years old. Take in any direction you'd like.

2017-06-27 02:27:39
`
0
Pretty green broke Arabian filly
Very pretty 2014 arabian filly. This sweet natured filly has had 60 days under saddle and ready to be finished. Mostly needs miles. Prospect for your best trail buddy, performance show ring, or has a very nice predigree for the broodmare band. Sire is half brother to the multi National Champion Pyro Thyme SA. Priced to sell. Located in NW Oklahoma.

2017-06-27 01:01:56
`
0
Hellfire's Morgan Firefly is a 2004, 14.0 hh, registered Morgan pony. She has competed successfully up to 0.90m (3'0) in the Jumpers at the A-Circuit level. Brave to fences, automatic lead changes, very safe pony with a super sweet and loving personality. I have owned her since she was a baby but she is sadly several years outgrown for me. She has recently been ridden and leased by one of the middle schoolers at my barn and they make a very cute team. Very easy keeper, self loads, trailers

2017-06-26 20:55:02
`
4
Amarillo is an APHA palomino gelding. He's is 10 years old. UTD on coggins, worming and feet. Jumps at least 2 feet. (I personally don't jump) He is extremely comfortable to ride. He's great in a group for trail riding. Not spooky. He does get nervous when going out alone, but with confident rider, he does fine. Very sweet personality. Easy keeper. Good with other horses. He would make a great lesson horse. He's very willing to please. Great to be around. Video available on request. No auc

2017-06-26 20:44:04
`
2
Very cute and gentle Yearling Gelding by APHA champion stallion Impressive Proposal and out of point earning mare. Primarily handled by a youth and has a very sweet willing disposition. Going to be a big boy. HYPP NN

2017-06-26 20:30:47
`
4
Finished Reiner, make a great youth or rookie or nonpro horse
Candy lives up to her name, she is a real sweet heart. Easy to be around and easy to keep. Candy is a finished reiner, ready to go into the show ring. She is a consistent 70-72 scorer. She is currently in training with Vanessa Gravatt in Yankton, SD. Only reason for selling is Katie is entering college and playing volleyball, so will have no time to rider her and needs money for college tuition.

2017-06-26 18:04:50
`
4
Outstanding grey Zangersheide mare
Catalyst Z (Cassini II/Atlantus Z/Ramiro Z) brilliant 2012 16.1hh grey Zangersheide mare. 3 quality gaits, correct, wonderful/willing mind. Video and more pics to come.

2017-06-26 14:56:51
`
1
7 year old hackney cross mare got off a slaughter truck in December current coggins broke to ride but needs work will ground drive wont back under saddle just rears good ground manners other than a little pushy can get buddy sour if she is with her herd good for farrier, vet , chiro work for more info email/txt

2017-06-26 14:51:16
`
4
Irish Deceiver is an unraced, 3 year old Thoroughbred gelding. He stands 15.3 hands with a very solid build. It's no surprise that his race connections decided not to race him since he is very laid back and quiet. He's a very nice mover and a really good boy. I had originally planned to put some training on him and then move him on but at present I'm riding 9 per day and I've come to the realization that I either need more help or less horses. While I've been trying to find more, reliabl

2017-06-26 14:46:02
`
2
EDITED 6/25/17: Ok folks, we need to get these horses sold. We need to get downsized as quickly as possible. We won't be giving them away, but are open to all reasonable offers. Please pass this on and note that all of the prices are very negotiable. Our current sales list for June 2017 is as follows. Financing and package deals are available. Each horse listed below has their own album with pictures, videos and additional information. Contact us for additional details. foxhavenfarm@gmail.

2017-06-26 14:24:01
`
2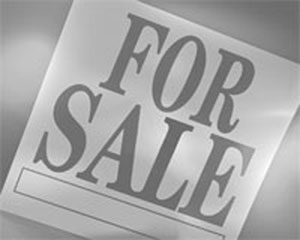 Breeding quality filly for sale
Bint Tammens Ana is a beautiful exotic filly that is the definition of the straight Egyptian breed. With her graceful flowing movement high tail carriage and open friendly personality she is sure to impress. She is sired by Kamal Ibn Addeed a great sire and out of Tammens Ana Lone star Arabians best producing broodmare. She is a 2 year old chestnut filly with a long flaxen main. For video, pictures or information e mail or call at 2818812579

2017-06-26 13:20:52
`
2
very cute black and white filly
she's very cute

2017-06-26 13:19:58
`
2
14.3hh APHA Barrel Mare For Sale
Experienced 14 year old, 14.3 hand high barrel mare regd APHA. Rebel is a 1D youth horse or a 2D-3D open horse. This mare has a push style. Walks into the ring, circle her then send her. She is a solid well built mare. An absolute angel for vet, farrier and hauls like a dream. She knows all the gymkhana events such as barrels, poles, keyhole, dash, and flag. She is the perfect step-up horse for any rider. She is super quiet on the ground and great on trails. She is also UTD on dental and s

2017-06-26 12:52:03
`
3
2010 TB Gelding, JC registered Palace Caper located in Athens, GA.
Caper has a very sweet personality and is lovely to be around on the ground. He is jumping small courses. He requires a sensitive rider with experience who is looking for their next project horse. 15.3 HH. More videos on my youtube channel (Morgan Patton Brown)

2017-06-26 12:13:40
`
1
Flashy Trail Horse a big 16h 1300 lbs Up to date on shots, worming, teeth floated, coggings, vet work all done hes been a good horses and we havent been able to ride much this year rode a lot last year

2017-06-26 11:43:12
`
1
7 Year Old MIssouri Fox Trotter For Sale
7-year-old Gold Papered MFTHBA Registered Gelding (Wishs Diamond Edge) for sale in Sarasota, FL. (Myakka Valley Ranches) Missouri Traveler E on top and bottom as well as Travelers Jester on the bottom. Diamond is currently being used for trail riding, but is ready for anything (i.e. show or fun). He ties, bathes, clips, loads, stands politely for the farrier, and is easy to catch. Hes an all-around great horse that likes to please and does well around other horses. Diamond is up-to-date o

2017-06-26 10:50:59
`
1
Purebred Friesian Colt Foaled April 2017
Purebred Friesian Colt - Foaled April 2017 - Sire is a Leffert #306 Son. This Colt is the sweetest thing - so friendly and brave. He is just a beautiful mover with really nice, floaty trot. Sire is 17 HH so this Colt will be big. Payments accepted

2017-06-26 10:49:46
`
1
Very Flashy Red Dun Cutting Bred Filly
JL Stylish In Lace is a beautiful and flashy AQHA filly that will get you noticed! She is sired by A Stylish Act, a grandson of Highbrow Hickory and Bob Acre Doc, and she is out of the COA and NCHA money earning mare, Pops Second Eclipse. She has a pretty head, a well balanced body, and strong legs and feet. She has the spark needed for cow events, and has the good mind to make success happen. She has been raised out in the rocks and sagebrush to grow sound, strong and surefooted. Cattle,

2017-06-26 10:29:24
`
1
Kid-Friendly and Fun Trail Horse!
This is Justice. I rescued him from a dairy barn 4 years ago and he has been the best horse/friend I could ask for. I would not be selling him, but I am leaving for college in the fall so I am going to try to give him a great home. He is easy to catch in the pasture, trims well and stands tied nicely. I ride english, but he has also been ridden western. My 8 year old cousin has cantered him bareback many times and he is amazing with children. He would be perfect for a child starting to rid

2017-06-26 10:24:56
`
1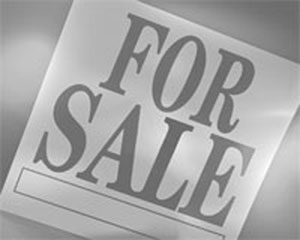 Simply stunning black Cob bred to PRE stallion
Check out the photos of Nikita, registered with WPCSC . We are selling this stunning black mare bred to our PRE stallion Amadeus PMF. Resulting foal is eligible to be registered with the IALHA. Nikita has produced one foal, a palomino colt, pictured in the series

2017-06-26 10:16:57
`
1
Barbie retired off the track sound with no known injuries except for her left eye. This beautiful girl lost her eye due to a past injury/infection. She stands 15.2 hands and is five years old. She is up to date on dental, deworming and vaccinations. She's been barefoot for last four months and doing great! She is turned out with all geldings which has not been a problem. Barbie has had six months of let down and is ready to restart. She is very easy to work with, curious about everythin

2017-06-26 09:52:31
`
1
Three years old Andalusian.Ready to take to the next level..

2017-06-26 09:24:48
`
1
Proud Heart is a 11yr old OTTB Gelding at 15.2 hands, Light brown in color with a white heart on his face. Stopped racing soundly 3 years ago and was trained for 6 months for general riding. Been ridden for pleasure the past few years and was being trained going over poles and responding to leg commands. Heart would do best with an experienced rider. He's comfortable walking around casually and enjoys a good run from time to time. He'd make a great eventing, gaming, polo, or trail horse. N

2017-06-26 08:47:17
`
1
Pure Class, Athletic, Kind Prospect
Gruel is a 7 year old, 16.1 hand Thoroughbred gelding who raced only 10 times. I loved this horse from the first moment I saw him and looked forward to developing him into a first class - whatever he wants to be, but I broke my wrist in the fall and have not found the time to ride him regularly since healing. I got so far behind on everything that I'm still playing catch up. I have had the time to teach him to longe correctly and have gotten him going in the arena at the walk and trot. He

2017-06-26 08:36:25
`
1
WH Justice daughter with gorgeous head and eye! Stunning flaxen chestnut out of US National and Scottsdale winning Enzo daughter. Her dam produced National Champion Don Vinito. This incredible mare is bred to be a breeding horse and is an exceptional opportunity for the discriminating buyer. Don't miss this one!

2017-06-26 08:35:54
`
1
Selling my stunning bay mare. EXPERIENCED RIDERS ONLY! She is fast on barrels poles, will work a herd of cows, does great on trails, and can jump for english riders. Great arena horse, and a hard worker. 14 years old registered. Really whatever event you are involved in, she can do it for you. All around great horse. 3500 -- serious buyers only, I have videos of her riding as well. Do not want to sell, but I am at Texas AM and no longer have the time or money to take care of her properly

2017-06-26 08:30:54
`
1
I have had this gelding since January. I have put many, many hours of work into him, but I just can't seem to connect with him. He a great trail horse, and gets along great with other horses. Born in 2005 and 16 hands. He is registered and has excellent bloodlines. Grandfather on sires side is Padrons Psyche, and grandfather on dams side is Sundance Kid V. He would make an AMAZING endurance horse. He is totally sound, PPE welcome at buyers expense. Looking to trade for a younger horse with

2017-06-26 07:41:56
`
2
Southwind Farms 14105 on Facebook or call us
Foundation Bred Quarter Horses For Sale. See our Page on Facebook for the Album : 2017 Quarter Horse Sale. Weanlings, Yearlings on up to Brood Mares. Prices vary starting at 750.00. Our horses are all owned and bred right here on our small farm in Middleport, NY. From birth the foals are handled every day and are good natured and get along well with people and other horses. Don't just listen to us... you've got to see them to appreciate the quality of our herd. We do NOT do busine

2017-06-26 07:36:36
`
2
Great Ceasars Ghost - Friesian Sport horse gelding
Ceasar is 50 Friesian with Arabian and Saddlebred. He has the conformation of a Friesian with flashy movement. He is out of the Ritske line on both sides, including Laes 278, one of the first Friesians to be shipped to the United States. He is currently being ridden with a western saddle just for pleasure. He has been ridden dressage. He will move off your legs, and knows how to neck rein as well as direct rein. He has great potential for a dressage partner or trail partner. He loves atten

2017-06-26 06:56:06
`
1
DS True Lightnin (Zorro) is a friendly 2-year-old colt. He's trained to lead. pedigree on allbreedpedigree.com Zorro likes attention and should mature around 15 hands.

2017-06-26 06:22:04
`
2
AQHA point earning mare by Conclusified and out of Te N Te bred mare. Selling open due to foaling late and cutting back on breeding. Mare is 1500, 2017 filly available for sale separately.

2017-06-26 05:57:07
`
1
This gelding is very quiet and easy to ride. 100 sound, good feet and an easy keeper. He is super friendly and will follow you around the pasture. He truly wants to be your buddy. He's an awesome trail horse but can do arena work as well. He's been ridden in the mountains in NC and travels good. He's got a great mind and could go in any direction you want to take him. He's got a big comfortable stride. Easy to get on and off. Kid safe or solid enough for a green or inexperienced rider.

2017-06-26 05:49:32
`
1
TLJ Driftwood 16 is a 2-year-old AQHA filly. She's had some halter lessons. pedigree on allbreedpedigree.com Tumbleweed is a little difficult to catch but nice to work with once the halter is on.

2017-06-26 05:30:28
`
2
Smartie- 11yr, 15.1-15.2h paint gelding. Smartie is a quiet, stocky, broke, pretty gelding. He rides in the arena and on the trail with an easy neckrein. He's on the lazy side, more of a push ride. Suitable for any rider.

2017-06-26 05:12:20
`
1
Super cute and comfortable Morgan Mare!
WTS Sin'n and Grin'n (Regency Romanesque x MG Poppin and Lockin) 2011 Black Morgan Mare Grin is a striking true black mare. This well bred girl is conformationally correct and typy. Her sire has now passed and she is his last progeny that we will have for sale. She is well mannered, ties, clips, bathes and stands for farrier without incident. She is a super cute uphill mover with comfortable gaits. She has the potential to do just about anything! She's very responsive, easy to ride and li

2017-06-26 05:07:34
`
1
2 in 1 pkg - AHA Mare double Afire Bey V
Extreme action, sensible disposition with potential in English Country pleasure. 2 in 1 package - bred to GS Padrons Pizazz, a Padron son, for May 2018 foal. Visit our website Twilight Cross Arabians to see more photos. Sabrina's pedigree includes on both top and bottom AFIRE BEY V and also Khemosabi.

2017-06-26 04:53:46
`
1
Savthelasdancefome Dancer is a 16h bay thoroughbred gelding that was gelded late in life. He was raced until what I believe is to be 3-4 years ago. I am unsure because when I bought him, the previous owner did not have his papers. He is for an experienced rider. Does fine at home in the paddock but needs consistent training and going to various places. My riding him a couple times every couple weeks is not good enough. I do not want to sell him but I need something a little more laid bac

2017-06-26 04:24:15
`
1
VIDEOGentle Fancy 8 Yr AQHA Buckskin Ranch Gelding
Gus truly is that once in a lifetime horse that will be the talk of the town everywhere you take him. He is a true all around horse that can and will do anything you ask of him and do it well. He has everything going for him, he is the perfect cowboy color and beautifully built, he is quiet, gentle and willing, he is extremely well broke, and he has done so many different things in his life that nothing bothers him or spooks him. Gus is a stout 8 year old buckskin, 15.1 hh and 1250 pounds

2017-06-26 04:16:50
`
1
Molly is a 5 year old registered paint stock mare. She has a great temperament and is very easy going. She has been vaccinated, teeth have been floated and hoofs have been trimmed. She will stand load, and lounge. She has been saddled and bridled and has been ridden 5 times. She has never bucked or reared. As of now, I am selling her as an unbroken horse but I am slowly breaking her out. She is learning leg pressure and how to stay on the rail and balance around the arena. I will only sell

2017-06-26 04:12:06
`
1
Zans Foxy Too aka Lido is a 2014 grey AQHA gelding. He was started in September and has been showing in the AQHA Junior Ranch Riding since the first of the year. He routinely places in the top 5 and is always credited for his outstanding movement and extended trot. He is the kind of horse that is the always same whether you are outside, in the show pen, or haul in to a new facility. He hunts the ground in his stops, really wants to watch a cow, has a solid lead change, and can work a rope

2017-06-26 03:58:18
`
1
Rolex is a three year old Clyde. I broke him to ride as a two year old, I have taken him to some fun shows and on many trail rides. He is a very loving and friendly horse loves to be right by you at all times. utd on all shots and stands well for a farrier. Please feel free to contact Melissa at 6087748022 with any questions!

2017-06-26 03:54:58
`
1
Pearl is a 7 year old quarter horse. she has been used to show in 4-h for the past 3 years and has been taken to small local pleasure shows. she would make a great trail horse, a great w/t horse , would make a great lesson horse or a beginners horse. Pearl has a great walk and trot but needs a little work on her lope but it isn't too bad. She walks through water, crosses logs... etc. Pearl does great in trail and trail in hand. if you have any questions please feel to call or text (304)559

2017-06-26 03:35:25
`
1
This is Cowboy. He is a 12yo gelding, 15hh, utd on all vaccines, regularly trimmed, floated, and has a current negative coggins. He has a nice handle and a smooth lope. He has good ground manners and the kids can crawl all over him. He knows all playday events and we have taken him on trail rides and done some ranch work on him. He is currently being hauled weekly to playdays. I have videos available upon request. He sells as grade. Located in Grand Saline, TX. Text/Call for more details.

2017-06-26 03:25:44
`
2
Mare Built Like a Tanker Truck
This is Gypsy...a big, flea-bitten gray mare. She is a super sweet mare that is built like a tanker truck. She is thick and she is wide. She is UTD on all vaccines, trimmed regularly, recently floated, and has a current negative coggins. I bought her a few months ago and was told she was registered but the papers were lost in a divorce. You can tell she is nicely bred. I was told she can do it all and had been used extensively...been there done that kind of thing. I sent her to a trainer f

2017-06-26 02:47:43
`
1
yearling paint filly---sale pending
Lady Poco Caramel is an eye-catching filly with one blue eye and one brown eye. pedigree on allbreedpedigree.com She's had some halter lessons. Caramel should mature around 15 hands. I'll get updated pictures when the weather permits.

2017-06-26 02:41:56
`
1
Doll is a QH with a palomino color. She is not for a beginner rider, will load into a trailer, stand for a bath, stand for farrier, great ground manners. Has mostly been on trail rides. Does have experience with cattle.

2017-06-26 02:25:48
`
1
Mighty Mouse-Amazing Project Horse for Adoption
FOR ADOPTION: Mighty Mouse-3-year-old Grade Arabian/Pinto Cross, approximately 14.3 hands with more growing left to do. He leads, loads, ties and is good for the farrier. He is nice horse with a very sweet, in your pocket personality. We have started him lunging and hes been saddled and bridled several times. He is not broke to ride at this time, although his training will continue until he is adopted. He is NOT a beginner or kid safe horse but would be a fantastic first project for a teen

2017-06-26 01:21:44
`
1
yearling colt got 3 months ago as a rescue was untouched since birth til I got him he has a halter on and is started training but I dont have the right area for training him. both parents were paints and he should mature to 15 hands. will go with a no auction contract and he must be gelded. I hate to get rid of this horse but I just simply cant handle 3 projects.

2017-06-26 01:17:22
`
0
My Daddys Cattilac APHA mare 2008
Here's a great mare with lots of potential! Does Clinton Anderson ground work. Has been shown successfully in halter, showmanship, leadline, costume,English and western pleasure. Excellent on trails-front, back or middle. Crosses rivers, metal bridges, great with cars. WTC-knows leads. Started prepping for reining (spins). Been in parades. Self loader and unloader! Ties all day. Hauls like a dream. Can throw a rope off of her. Shots UTD. Coggins. Just re-shod. Only has shoes in front-she h

2017-06-26 01:13:57
`
0
Stunning Oldenburg Mare - Motivated Seller!
Semply Saphira is a flashy 2007, registered Oldenburg Mare by the highly sought after stallion Sempatico. Standing just over 16 hands this mare has big movement and 3 gorgeous gaits that make her an ideal candidate for dressage. She has a solid foundation and is currently schooling 2nd and some 3rd level movements. Her current amateur owner has been in school full time while owning her. A new career whilst continuing education has finally convinced her that she does not have the time this

2017-06-25 19:24:30
`
1
Twelve-year-old, 15.1 hh Quarter Horse. Competed in Hunter/Jumpers by an 11-13-year-old girl for 3 years. Great scope, easy keeper. Lives outside. Rides with snaffle. Needs confident rider for jumping higher jumps.. Has jumped in lessons over 3'3. Not registered, but is eligible to be registered Palomino and Paint. UTD on shots. Call/text for more information. Video:

2017-06-25 16:24:53
`
0
Buckskin Tennessee Walking Horse Yearling
Buckskin registered Tennessee Walking horse yearling colt. This very gentle and naturally gaited colt is a quality prospect for a future trail horse, expected to mature to 15 hands. We have bred TWH's for many years and have many happy customers who tell us how sweet a ride and disposition our horses exhibit. You can visit our website to see the colt's sire and dam at www.hesswalkers.com. Sire is Pleasant Run Cream Man and dam is A Diamond in the Lite. Contact Steve at 270-403-3525 for qu

2017-06-25 14:41:27
`
2
-Friesian Colt 13th month old imported from holland, with microchip and fullpapers. Sire by Bartele 472. Register with KFPS @ 714-713-8762 or Email @ info@RamosRanch.com. Will be available @ the end of july 2017 -Potro frison de 13 meses de edad importado de holanda con papeles originales y microchip. Padre: Bartele 472, Registrado con KFPS @ 714-713-8762 O E-mail @ info@RamosRanch.com. Estara disponible para los finales de julio 2017

2017-06-25 14:36:12
`
2
Lightning Strikes's a registered Gypsy Vanner gelding. He has the biggest mustache that I've seen on a horse, he doesn't like it trimmed either. He is Four years old,who is trained to drive. He is green broke to ride. He has perfect manners when my 10 year old rides him. Nothing has spooked him yet, he is around heavy machinery daily, we are doing construction on our farm. He is around four wheelers, lawn mowers, dogs, and chickens. He walks into the river, he is great for bathing, clippin

2017-06-25 13:53:46
`
0
11 year old mare. She's been broke for cart. We have had her from day one. She loves attention, and she's easy to handle. We have had to relocate and unfortunately, we don't have the proper settings to keep a clyde. We are asking 4500.00 OBO. We can send more photos on request.

2017-06-25 13:09:05
`
3
Super Fancy small Palomino Welsh mare
Welsh pony hunter mare - Super Fancy. 04/2012 DOB. Shown locally very competitively. Eligible for pre-green. She is a 10 mover and always wins the under saddle classes. Super tidy over fences. Complete auto changes. Has temporary pony card 12.1 1/2 hh. Out of this world mover! Future Pony Final winner prospect. Price will increase with training.

2017-06-25 12:55:06
`
3
Beautiful Registered Holsteiner Gelding 15.2 hh
Name: Maverick Age: 13 yrs (June 2004) Height: 15.2 /- Breed: Registered Holsteiner C-Spirit Maverick who we fondly refer to as Mav is a really good boy who has the good looks to match his solid training. Mav knows a ton, and could easily teach someone a lot or take them to the next level. He rides in a snaffle and knows walk/trot/canter, leg yields, shoulder fore, and basic lower level dressage and is a very comfortable and balanced ride with an awesome work ethic. Additionally, he knows

2017-06-25 11:57:23
`
0
Asterion, stunning TurboFriesian 3, 4 Friesian 1, 4 Arabian colt!
There comes once in a lifetime, a star that falls from heaven and into your heart. Thy name is Asterion. From his place among the stars in the heavens he has soared to earth, and, like the tender morning dew that falls upon and kisses the cheek of a rose, Asterion touches the hearts and souls of all he meets with his regal beauty, graceful movement, and sweet loving spirit. Son of ARamses, our majestic 17.2hh Friesian stallion, and our elegant 15.3hh TurboFriesian mare Echappe, Asterion ha

2017-06-25 11:54:16
`
3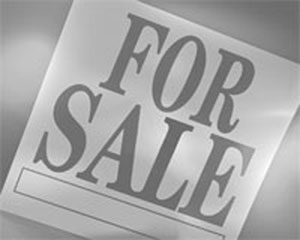 Friendly, Well-Mannered Tennessee Walker Gelding
Eli is a registered 9 year old registered Tennessee Walker gelding. He is an extremely sweet horse with excellent ground manners and is mainly used for trail riding. I usually ride him with one other horse, but he has been ridden in groups of up to 8 other horses and does very well. I am mainly selling him because I am at college and only have time to ride him 2-3 times a month during the school year. He received 30 days training last Summer as a refresher and I have ridden him consistently this

2017-06-25 10:44:41
`
0
Titan 17 year old Tennessee Walking Horse
Titan is a great horse. He is great for the farrier and the vet. Stands wonderful in the cross ties, loads great into the trailer. Stands great to be mounted, grooming and saddling. I used him as a trail horse and lesson horse. He is utd on his vaccinations and hoof trimming. If you have any questions please feel free to ask. I also have videos if you would like me to email them to you.

2017-06-25 09:14:17
`
0
Jasper is out of our best mare. He is handled daily, runs along on trail rides, leads and baths. His Bloodlines include The Shogun Horse, and Hostler. He will be registered with Gypsy Vanner Horse Society and will be weaned in Oct. Payment plans available until weaned. For more info call Sylvia at 717-786-8822 or email at Dancingdreamsgf@icloud.com

2017-06-25 07:42:38
`
0
FOR SALE NAME PENDING-- Registered 6 month old AQHA filly. This is a beautiful sorrel filly with 2 high stockings, a sock, and a splash on the knee. She has a large blaze with white coming under her lip, a flaxen mane and tail, and she has a small splash of white under her barrel. (possible crop out) On sires side she is double bred Doc Bar and on Dams side she is Poco Bueno bred, both parents on site, extremely athletic. Exceptional reining, cutting, or pleasure horse prospect. Foxy st

2017-06-25 07:02:15
`
0
Shah Rahbert(Bert) will make some lucky rider very happy! He is a terrific horse for a junior or amateur with enough movement for a pro. He is intelligent, safe, and quiet, both on the ground and in the saddle. Bert has Khemosabi bloodlines, has been shown by professional, junior, and amateur riders at both schooling and recognized shows. He is currently being schooled at second-level, and he loves the show environment. He has been a personal horse for a mature rider who was returning to

2017-06-25 06:53:46
`
1
Say HI to Kai - kid and family safe all around horse
Kai is a 15 year old, 14.2 hand been there done that horse. She is a finished playday/rodeo queening horse. She knows Barrels,poles,flags,goats,turn n' burn,queen runs (carrying a flag),parades also with a flag,trails, and other weird events known as the special event. On barrels she runs a 17-18 seconds,poles she runs a 23-24 seconds, and flags/turn n' burn 8-9 seconds. She the type of horse ANYONE can ride and you will never have any trouble with. She would be an amazing step up horse fo

2017-06-25 06:34:08
`
0
Sweet 7 year old, bay gelding. Free to good home. Sweet kind baby who loves children. Not able to be ridden and has to be sold asap. Call me at (904)402-2557

2017-06-25 06:14:59
`
0
This gelding is in your pocket. Halter broke and stands for farrier. Ready for the halter anytime you go out to the pasture. He is out of a paint mare and AQHA stud. Easy Jet and Doc Bar from Dam. Being sold as grade. Located in Queen Creek, AZ. Message for details.

2017-06-25 06:13:21
`
4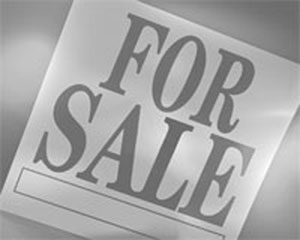 Friendly, Well-Mannered Tennessee Walker Gelding
Eli is a registered 9 year old registered Tennessee Walker gelding. He is an extremely sweet horse with excellent ground manners and is mainly used for trail riding. I usually ride him with one other horse, but he has been ridden in groups of up to 8 other horses and does very well. I am mainly selling him because I am at college and only have time to ride him 2-3 times a month during the school year. He received 30 days training last Summer as a refresher and I have ridden him consistently this

2017-06-25 05:23:01
`
1
Perseus is a cute,calm and well mannered boy. He will be 1 in August. He is handled almost daily by my daughter, he is her favorite to walk and groom. He stands for her for hours while she is braiding and re-braiding his mane and tail. He is getting use to fly spray. He picks up hooves, hes alright for the farrier. He hops around a bit, but nothing major. He is good with being around heavy machinary, four wheelers, rangers, dogs, chickens and kids playing in the yard. He doesn't stay in el

2017-06-25 05:07:58
`
0
Pair of Belgian draft Mules for sale
Pair of Belgian draft mules for sale. Perfectly matched 15 year old john mules. Have been used at local plow days, pulling all types of farm equipment. Also been used to pull wagons on trail rides, church functions, and parades. Easy to handle, works off voice commands and or reins. Mules selling with new biothane harness, collars and bridles. Asking 7500, also have wagons and other draft harnesses available.

2017-06-25 04:38:24
`
0
Joy is is very sweet and is a great kids pony. She is being sold only as a family pony or a companion. She is halter broke, trailers, and stands for farrier. She is easy to catch and only wants to make you happy

2017-06-25 04:32:56
`
3
Ransom is a Friesian quarter horse cross. He will be super classy and stunning, will make a great show prospect and has been gelded. His mother is super sweet tempered, bombproof and great with kids! His father is a gorgeous Friesian Freerk S. by Ulke 338 Sport X Idskje S. Ster. Super cool and beautiful with lots of feathering!! Ransom is going to be a looker!! Perfect for dressage or showing along with a awsome temperament. He is now a year old.

2017-06-25 04:25:38
`
1
Dash for Perks Barrel, calf prospect
Dash for Perks AQHA 9 yr Bay Gelding rides good and lightly started on barrels up to date on everything 14.2 hands and stout would make nice calf horse too

2017-06-25 04:16:35
`
0
Major, a 4 year old 16.1hh Irish Cob Stallion. He is a fully proven registered Irish Cob Stallion, passed with the Irish Horse Board. Broken and riding since he was 3yo, he is extremely quiet and you wouldn't even know he is a stallion. Very easy to cover mares in-hand. He has proven breeding with class foals to prove it. He has won numerous stallion shows in Ireland, and he won overall champion at the 2016 Equine Festival in Mullingar, Ireland. 30,000 OBO. He is currently located in L

2017-06-25 04:09:44
`
4
Confirmed 3rd Level Holsteiner For Sale
For Sale: Caesar, 16.1 2008 Holsteiner Gelding, 35,000 Caesar is a barn favorite with a loving personality and impeccable ground manners. He is easy to bathe, clip, load, and tie. He is a hard, honest worker in the ring, but also enjoys hacking out and jumping small jumps. He is very solid through second level and has explored third level successfully with scores to 64. He is very healthy and sound and suitable for a confident junior or adult amateur rider. Accomplishments: 2015 Region 9

2017-06-25 04:05:42
`
0
Beautiful Walking Horse, Trail wise, smooth Gaited very well trained in the arena. Knows his stuff in the ring but really loved the trails.. Goes anywhere.. Nice manners in the ground, loads , clips, baths.. Need to sell , I do not have the time he deserves..

2017-06-25 03:49:47
`
0
Achilles was born on May 28, 2017. He is easy to handle, lets us put a halter on and lead around, groom and pick up his hooves. He has beautiful markings, a few zebra stripes and a buckskin color right now. I don't know if he will be turning blue like his sire. He is currently in Ontario, but if you want to view him in NY I can bring him to my barn there. He will be weaned at the end of September. He is around four wheels, rangers, dogs and chickens daily.

2017-06-25 03:44:17
`
0
15 year old grey gelding for sale
15 year old grey gelding for sale. Ranch broke, used daily for horse work and cow work. Perfect for trail riding, trail competitions, shooting competitions and roping. Works off of leg pressure, easy to handle and will work for any riders experience. Asking 5000

2017-06-25 03:35:22
`
1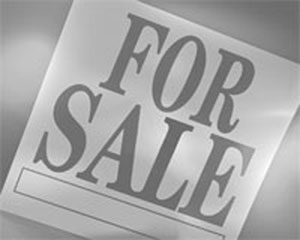 12 year old Belgian gelding, 17.2 HH. Rides and drives, has been worked single, doubles, and four breast. Loads and stalls easily. Asking 3500. Double team biothane complete harnesses available. Multiple sets, 1250 each.

2017-06-25 03:24:25
`
0
Gorgeous and well built barrel prospect
Very pretty, well built barrel prospect. Spent 60 days with Remington Campbell last fall, and I have been riding her all this spring. Moves very nicely and has great conformation. Will make a a very nice barrel horse. Futurity eligible. Ready to be started on the pattern, knows leads and is soft in the face and ribs. Please contact me for more pictures and for videos.

2017-06-25 03:23:27
`
1