Rocky is 5 months old. His sire is French TOO Fame. He is barrel racing breed. You can keep him as a stallion or gelded him. He is nice and well built.

2017-10-19 20:16:13
`
0
Here is a rodeo prospect deluxe. This colt combines the bloodlines of Doc Bar, King, Chieflika and Leo. His sire has Doc Bar, King and Chieflika bloodlines which combine to make smart, athletic rodeo horses with dispositions gentle enough for youth, trail riding or anything you would want to do. His dam is a 3/4 sister to our nephews good SDRA rodeo horse, Hoddy. Hoddy was used and won in calf roping, heading, heeling and he was an awesome hazing horse. If you want something to win on this

2017-10-19 19:53:36
`
0
AQHA 2 year old gelding, roping or barrel prospect
This is a nice big 2 year old gelding that has the ground work done and is ready to start under saddle. He should mature out at about 15 hands and would make an excellent rope horse or barrel prospect. He is very gentle, trims, loads, in your pocket kind of horse. This horse has sold but we still have a 2016 full brother for sale.

2017-10-19 19:48:23
`
0
Hafanory, Nori is a lovely imported 17h, 5yr old, Dutch Warmblood mare by Apache. She is currently showing in the 2'6 baby greens with the step and the scope to do the big eq. This mare is extremely beautiful! She turns heads where ever she goes! She has a nice uphill build, comfortable gaits and is easy enough for an adult amateur or junior to bring along! price negotiable before she goes to FL

2017-10-19 17:35:00
`
4
Dusty Lou Dial( sugar) is a14.3, 4 yr old , and will fill out to be 15 hands. Sugar is Zan Parr Bar bred top and bottom on papers. She's ready to be finished. Sugar is a very fun and athletic horse. This mare will be a great ranch horse, reining , cutting, and speed event prospect. She has the speed if you need it , but is very controlable. She is UTD on all worming, vaccinations, and trimmings. Price -4,500 Call-850-217-7215 crystal or text only 850-217-6353 Jaydin

2017-10-19 17:30:48
`
4
Early is a 2011 Dutch Warmblood/QH x mare. She stands right at 16 hands, smooth mover, great mind and conformation. Early's sire was an NCHA cutting horse world champion, and her dam was trained to 4th level dressage (allegedly. I personally only trail rode her......but never had a better minded mount, or one with more heart!). Early herself is quite athletic, and I believe would do wonderfully in any discipline with appropriate training. This mare has no known issues or bad habits on the

2017-10-19 17:21:39
`
4
Envy is being offered for sale. Dam is 1/2 TWH 1/2 Gypsy Vanner. Foaled 4-5-16. Sire is an imported Gypsy Vanner. Envy is not registered, she has all the gypsy vanner characteristics. Her feathers are a bit lighter. Dam is 14 hands Sire is around 13.2 hands. Expecting Evny to reach 14 hands, she is a massive tank. Loves attention.

2017-10-19 15:22:28
`
5
Text or call 701-721-0898 for more information or to set up a visit. This ad is for the unborn foal coming in 2018. The foal will either be Chestnut or Sorrel and registered to AQHA. The sire is Hickota, a son of Docs Hickory with AQHA points as a cowhorse. The dam is Dooleys Sparky Gal with breeding of Impressive and Boston Mac. The mare sports a classic halter horse build as her sire has ND State Fair titles to his name in halter. This cross is a great way to get an athletic horse with s

2017-10-19 14:53:20
`
1
Text or call 701-721-0898 for more information or to set up a visit. This ad is for the unborn foal coming in 2018. The foal will either be Chestnut or Sorrel and registered to AQHA. The sire is Hickota, a son of Docs Hickory with AQHA points as a cowhorse. The dam is Dooleys Frosty Edition with breeding of Impressive, Boston Mac, Docs Jack Frost, Leo, Hepalena and many more. The mare's sire has ND State Fair titles to his name in halter. This cross is a great way to get an athletic horse

2017-10-19 14:53:12
`
1
3 Year Old Red Dun-Peppy San Badger, Wimpy
Buster is selling as grade. He is out of registered parents but the Dam's papers can not be found Sire is Classic Dual Twist Buster is going to be an excellent ranch horse. He is tall and filling out nicely. He is only halter broke. Ready to start the way you would like

2017-10-19 14:52:32
`
1
NCL Miss Classic-Poco Bueno, Wimpy, Peppy San Badger
2016 Red Dun Filly Sire: Classic Dual Twist Dam- Miss Flicka MAM Sire is used around the ranch and to heel off of. Dam was an excellent ranch horse, breakaway, and kid horse before an injury.

2017-10-19 14:52:22
`
1
Peppy Frenchman NCB-Three year old Grulla Mare
Peppy Frenchman NCB aka Sugar is ready for a job. Super athletic little mare. She had 30 days of riding put on her this spring. Has been out to pasture since. She is eager to learn and will excel in the arena. She is bred to do it all!!! Asking 2500 OBO

2017-10-19 14:52:13
`
1
2017 Dun Stud Colt-Peppy San Badger, Poco Bueno, Wimpy, Peponita
2017 Dun Stud Colt Sire: Classic Dual Twist Dam- Miss Flicka MAM Looking for your next ranch horse? Look no further. This colt is going to be a awesome using horse. Built like a rock, he will be able to do anything. Sire is used around the ranch and to heel off of. Dam was an excellent ranch horse, breakaway, and kid horse before an injury.

2017-10-19 14:50:32
`
1
Gorgeous, kid-friendly palomino Welsh cross medium large hunter jumper show
Sense and Sensibility (aka Sunkist) is a breathtaking, dappled palomino, 3-year-old Welsh cross pony that was lightly started as a 2-year-old and ridden solely by my featherweight 6, 7, and 10-year-old girls in the arena as well as on the trail and a wide, open fields. She is still considered green but has been doing well with walk/trot/canter/whoa and navigating jump courses. It is a testament to her sweet, gentle temperament that she could be ridden by such young kids at such a young age

2017-10-19 14:48:40
`
1
AQHA 16 Gelding NSBA EnrolledWP, HUS Prospect Indiana
7,500AQHA 16' Gelding NSBA EnrolledWP/HUS Prospect Indiana AQHA Bay Gelding DOB: 03/xx/2016 Height: 14.3 Hands, should mature to 15.3 Panel 5 Negative Righteous Invitation (By Invitation Only) X Miss Good Livin Talk about a heck of a nice prospect! This hunk has been started on the right track. Sound minded, with great conformation. He has been started in preparation for lounge line, halter, showmanship classes, and he has even been saddled. He ties and stands well for the farrier and f

2017-10-19 14:07:06
`
1
8yo AQHA Grulla Mare BROKE N. Dakota
5,500 8yo AQHA Grulla Mare BROKE N. Dakota Diamonds Wood B Nice Stella AQHA Grulla Mare DOB: 06/04/2009 Height: 14 Hands Panel 5 N/N! DC Wes X Tic Tac Taz Man oh man is this gal thick! Stella is a great little mare to have around. She has extensive reining training and has been used on the ranch quite a bit. She is the kind that will last all day! Roped off of a little, but not much. She has been shown in various IBHA reining classes, earning points as a 3 year old. She has currently be

2017-10-19 14:06:57
`
1
Delta Gin 06 APHA Broodmare TX 3,000
Delta Gin '06 APHA Broodmare TX 3,000 Delta Gin Gin APHA Sorrel Tobiano Mare DOB: 03/21/2006 Height: Delta Olena X Midnight Gin Gin has never been put undersaddle, but is very handleable and sweet on the ground. She has been used as a broodmare producing nice and correct babies. She would be a great addition to any breeding program! 31.25 Doc Olena 25 Delta 15.625 Doc Bar 15.625 Poco Lena 12.5 Tanquery Gin 10.16 King 9.38 Ed Echols 8.98 Little Joe Located in Patillo, TX 3,000 http://www.

2017-10-19 14:06:48
`
1
5yo AQHA Blue Roan Gelding Broke Colorado
9,000 5yo AQHA Blue Roan Gelding BROKE Colorado Whip Hancock Bentley AQHA Blue Roan Gelding DOB: 05/05/2012 Height: 15 Hands Pede Hancock Boy X Whipp Hancock Abbie (Sire is a world qualifying rope horse!) Here is that rare unicorn! Bentley is a super sweet and kind boy who is ready for a job. He had 4 months of reining type training, and was used for about a month to do ranch work. He has pushed cattle, and even roped a few calves at a branding. Has also been lightly introduced to sor

2017-10-19 14:06:08
`
1
PRICE REDUCED: Power Key is a 9 year old, 16'2 h gray ottb gelding. He has been schooled through training level eventing and shows potential for the upper levels. Power Key is bold to the fences and uncomplicated on the flat. He has an excellent work ethic and will excel quickly in any direction. Competition ready! Located in Pilesgrove, NJ. Call or text with any questions 908-421-4320. 8,000 motivated seller offers considered.

2017-10-19 12:39:22
`
1
Red Sierra Sunrise price reduction
11yr old Red Sierra Sunrise aka Sierra is found on allbreedpedigree.com she is also FQHA eligible. Sierra will walk trot canter both directions, however she prefers the trails, very confident trail horse, will walk where ever you put her. Recommend intermediate rider in the arena because she can be stubborn. Not barn or buddy sour. PM for videos etc. priced at 3500 obo

2017-10-19 12:07:21
`
2
Beautiful 11 year old QH Broke grade gelding. 14.1 hands. My 12 yo daughter has had him for one year. Tex needs a more confident rider, as he likes to be the boss. Always curious, never spooks. LOVES treats! Stands, ties, likes to be washed, okay for the farrier. Has a great stop when he knows what your asking! UTD on shots, dewormer and coggins. VERY healthy! Does crib but has a collar for it, he's currently in a paddock with boards and hot wire on top of that, which has stopped hi

2017-10-19 11:56:46
`
2
Quarter horse filly with lots of potential
This little filly will captivate you attention with her kind eye and big hip, she's the complete quarter horse package. Her pedigree speaks for itself with the Great Genuine Doc and Diamond Sparkles decorating her AQHA papers. She will be a smooth traveler and have a big STOP. For more information on the Stud and Dam view her pedigree at http://www.thirdriverranch.com

2017-10-19 10:51:22
`
1
Genuine Doc Buckskin colt built to cover some ground
This is a super nice buckskin colt with quality bloodlines, hailing from the Great Genuine Doc. We call him Hoss around the barn and he is not only nice to look at, but very calm and has a great disposition. Take him in any direction you want to go, as he is bred for it. To view full pedigree, see the Stud and Dam, visit www.thirdriverranch.com

2017-10-19 10:51:22
`
1
Bellwether Over The Moon - Irish Draught Gelding
Bellwether Irish Draught proudly offers for sale, puredbred Irish Draught gelding, Bellwether Over the Moon (Kenny). Kenny was foaled at our farm in 2015 and is by our RID stallion, Celtic Moon out of our RID mare, Uibh Fhori Breeze. He is eligible for registration with the IDHSNA. Celtic Moon and Uibh Fhori Breeze were both bred and foaled in Ireland and later imported to the U.S. where they were inspected and passed their breed inspections as RID. Moon has been ridden and handled by his

2017-10-19 10:43:18
`
1
Diesel - Handsome Mustang Gelding
Diesel came to AAE from the USFS in New Mexico after participation in a wild horse gentling program at the Monty Roberts International Learning Center. Diesel is a cute and curious little guy. He halters and leads, and he will stand for grooming with a gentle approach. He tries, but is still gaining confidence. He will need a patient and committed partner to further his trust and confidence in humans. Diesel was part of a group gathered off the Jarita Mesa Wild Horse Territory in the El R

2017-10-19 10:33:08
`
1
Nailah - Gorgeous Arabian Mare
Nailah, which means successful or one who succeeds, lucky, is a beautif . ul mare that came to All About Equine from a former Arabian breeding ranch after the last member of the family passed away. She lived in a large pasture with three other mares. It appeared she had not been handled for quite some time. She spent several weeks at the Monty Roberts International Learning Center (MRILC) where she participated as a project horse during MRILC courses. She was socialized, learned basic grou

2017-10-19 10:31:38
`
1
Layla, meaning night, is a beautiful senior mare that came to All About Equine from a former Arabian breeding ranch after the last member of the family passed away. She lived in a large grassy pasture with three other mares. She is social, but timid, yet she enjoys grooming. Although not 100 sure about her new surrounding, she is settling into her new environment. She will make a beautiful pasture pet for someone looking for a companion horse. She is up to date on vaccinations, deworming,

2017-10-19 10:30:35
`
1
Shelby is a QH-type mare that came to AAE in April of 2017 when her new owners realized they did not know enough about horses provide proper care. When we arrived to pick her up, it took 2.5 hours to earn her trust and place a halter on her. Since arriving at AAE, she is learning to trust and becoming a sweet, social mare that enjoys human interaction. Hoof care is a work in progress. We are exploring her experience. She is a little nervous but willing, always trying to understand what's b

2017-10-19 10:29:55
`
1
Kiwi was relinquished by her owner after losing interest. She was thin, and her hooves were much overgrown. She came in with severely club hooves, fronts and hinds, and is slated for surgery (check ligament release) early 2017, after rain/mud are no longer a concern for housing and post-surgical care. Little is known about Kiwi's background, but apparently she came from an Indian reservation. She is a sweet, curious, and social filly. Hoof handling is an issue, but may stem from hoof pai

2017-10-19 10:29:21
`
1
Jackson - Handsome Mustang Gelding
Jackson is a handsome bay mustang who was gathered from the Northern Nevada mountains in late 2016 after his herd was found to be crossing a stretch of highway too often and creating a dangerous situation for both the horses and the users of the highway. He has proved to be a sensitive boy but one that is willing and tries very hard. Jackson is playful with his buddies during turnout time and appears to be quite athletic. Ready for his forever home, Jackson is looking for a wild-horse savv

2017-10-19 10:28:04
`
1
Luminescent PT - Legado De Fuego, Le Santo, Stealth 2017 Westfalen NA colt
Luminescent is by Legado De Fuego, the 1999 Holsteiner stallion (Le Santo/Landgraf I/Calme'). In 2003 Legado was one of only three stallions to pass the preliminary approvals for breeding by the AHHA. Plus, he was the only domestically bred stallion to pass! He was presented with the RPSI in Sept. 2002 as a three year old and received impressive scores including a 9 for his canter!!! and 8's for his trot, jumping, and overall impression. He is also approved with the AWS. Along with everyth

2017-10-19 10:01:12
`
1
Awesome youth horse! Experienced and fun
Family safe youth horse! We have decided to retire Snickers as a brood mare and return her to her life as a youth horse. Snickers is just a kind sweet horse and has been a fun mount for kids here at our ranch. She is very experienced and has done play-days, barrels, trail rides, parades, lessons, and even endurance racing. she is very well trained and can sit for months and be taken out to ride with out a problem. She rides off your seat, leg and responds well to a light rein in a hackamor

2017-10-19 09:51:58
`
1
Inky - sweet yearling filly - double registered AMHA and AMHR - Sire- Little Kings A Blaze N Buck (AMHA National Champion halter stallion) - dam- Laurel Acres Lady Luck - old blood lines going back to Boones Little Buckeroo, Flying W Blue Boy, Hemlock Brooks Egyptian King and Rowdy. Priced right to a good home - selling to downsize.

2017-10-19 08:38:33
`
1
Thoroughbred Dark Bay Gelding 17.2hh
13 yo thoroughbred dark bay gelding - 17.1-17.2hh He was a HJ at one point in his life, the last couple of years he was in a pasture. He did some lower level dressage training in that time. The last 5 months he's been back to ground work and he is a great dressage prospect. Needs a skilled rider, ready to take the time with him. Asking 1,200.00 OBO. UPT on shots. Feet done about 3 weeks ago. No papers. More photos upon request. Would love him to go to a great home! Need him re-homed this

2017-10-19 08:23:37
`
1
Thoroughbred Chestnut Mare 16hh
I have a 14 yo chestnut mare - 16hh. She is such a sweet girl. Very friendly. Very smart. Obedient. Good trail horse. Re-homing her for an adoption fee of 250 . More photos/video upon request. Just want her to go to a great loving home! She deserves it! No papers. No health issues. Nothing wrong with her! Just can't keep her anymore. Feet done about 3 weeks ago. UTD on shots. Need her re-homed OCTOBER 2017!!!!

2017-10-19 08:23:14
`
1
Purebred Andalusian Mare. Exceptional broodmare, proven color producer, great bloodlines. Contact Elias Jimenez, Rancho La Laguna, 626-945-7987.

2017-10-19 07:49:34
`
1
Purebred Andalusian Bay Mare. Exceptional broodmare, good color producer. Good disposition with good movement. Contact Elias Jimenez, Rancho La Laguna, 626-945-7987.

2017-10-19 07:49:06
`
1
Purebred Andalusian Grey Mare. Exceptional broodmare, homozygous grey. Good disposition with great movement. Contact Elias Jimenez, Rancho La Laguna, 626-945-7987.

2017-10-19 07:48:32
`
1
Bay Andalusian Colt. 1 year old. Exceptional Colt with great movement. Contact Elias Jimenez, Rancho La Laguna, 626-945-7987.

2017-10-19 07:47:23
`
1
15.1h very good looking black roan gelding the is 7yo. He is gentle, sound, rides good and a very smooth traveler. He will go the speed you ride him at. UTD on shots, has had his teeth done, ready to enjoy. He is grade, but believe him to be a fox trotter.

2017-10-19 07:26:57
`
1
19 year old QH, Morgan looking for forever homeg
Oscar is a good boy, has a lot of energy, loves the trails. Looking for a great home and someone who has the time he deserves. He has done some barrel racing in the past. Has a lot of potential, showing, 4H or ring work.

2017-10-19 07:25:22
`
1
Beautiful red dun 2017 red dun filly. RHR CHINADOLL DREAM her name suits her as she is a doll. 5 panel clear via sire and dam. Handled daily and I have pictures of her full siblings. Chinadoll is one month of age in this picture . Chinadoll has the possibility of being homozygous dun

2017-10-19 07:11:34
`
1
AQHA gold champagne dun 2017 COLT
Gold champagne dun 2017 AQHA colt. This colt is exceptional and I have picture of his full brother one year so you can see what he will mature to. The picture is of Beau at one month of age. 5 panel N/N via parents.

2017-10-19 07:04:48
`
1
16 year old beautiful thoroughbred gelding. 16 hands. We do not have papers on him , he has unreadable tattoo. Our vet thinks he is 15-16 years old. We sort of adopted this gelding, or took out of a bad situation. We were told that he had been a competitive show jumper in Wellington. We have had him now for 3 years. My 11 year old daughter has used him as her Pony Club mount. She adores him. He does super for her on the flat and stadium. He makes mom a bit nervous cross country with an 11

2017-10-19 06:49:49
`
1
She is a Morgan gypsy vanner crost bred. She is a 5 year old she is broke to drive single or double, good for riding on trails. For more info call 7179510088

2017-10-19 06:37:48
`
1
-born 3/31/2016 -will mature around 15.3 hh -will shed out completely grey -very bigbodied can go in any direction you please picks up all four feet that is really the extent if it -has been sitting for a month now w/o any handling need gone ASAP!!! -is a stud has not been gelded -he needs someone experienced!

2017-10-19 00:00:00
`
1
Beautiful Buckskin Ready to Start
Name Skyler TO SEE MORE OF THIS HORSE AND OTHERS GO TO WWW.ARANCHHORSE.COM Age 2 Sex Mare Breed Grade QH Height 14.2 Color Buckskin Skyler is a 2 year old buckskin mare, she is ready to start and once we start this girl, her price will go up. She loads in a trailer, ties well and is handled daily. Training under saddle will start the 26th of Aug and price will increase monthly after that, as her training progresses. Very sweet girl that will be easy to train. Update we have began trainin

2017-10-19 00:00:00
`
1
15 y, o Hanoverian, Irish Sport Horse Gelding for Adoption
Titan is a 15 year-old Hanoverian/Irish Sport Horse Warmblood. He came to Hanaeleh because both of his hind suspensories had been torn and his owner did not want to rehab him. Its been almost a year, but he is now cleared for light trotting and turn-out, and we have been riding him without issues for the past few months. Titan is a BIG boy- hes 17 hands and WIDE. Hes a bit overweight right now because he was very limited on what he was allowed to physically do, but we believe that now hes

2017-10-19 00:00:00
`
1
Gorgeous Tricolored Buckskin Dun
Selling a beautiful gelding 1 year old Tri colored buckskin dun. Excellent bloodlines on both sides. He is Half Quarter horse. Going to be a big boy. Should have alot of feathering, Has the gypsy movement. UTD on coggins and shots, worming. Has had a vet check. Tanner is very flashy and a looker. VERY brave, would make an excellent cart prospect. Very flashy colt. Going to be stocky with lots of hair.He has very good confirmation. Any questions on this Fella call 2629099622

2017-10-18 21:08:00
`
1
2018 Stud Fee for cooled Semen is 300 (includes 50 booking fee), no live cover. Semen collection through ESMS on the Brazos in Weatherford, TX - Collection and Shipment of Semen not included in Stud Fee. 80 FPD eligible, no Impressive bloodlines. 5 Panel DNA negative on all. Double registered with ApHC and ICAA. His pedigree includes names like Mansfields Comanche, Joker B, Rock Star and Secretariat and is available on All his foals are eligible

2017-10-18 19:45:28
`
1
Four year old, Gelding, Beyond his years
Slade is the type of young horse that makes you think that all horses are this good at this age. He handles like a dream and goes anywhere directed. He will stand still for mounting/dismounting, for farrier, and for baths, clips, trailers and hauls extremely well. He has a very smooth gait as well as a comfortable walk. He does not spook easily as you can see from the video he does great around dogs or traffic. I have thought seriously about keeping him for a while but have quite a few oth

2017-10-18 18:11:51
`
1
Handsome, Elegant Dressage Horse
Atlas has been there done that. Wonderful dressage horse that is always turning heads with his black beauty look. Has recently been shown by a 12 year old girl in dressage and combined tests. He prefers dressage and his owner would like to go the eventing route. Has shown through training level dressage. Cross ties, stands for farrier and vet, clips, baths, and UTD on all vaccines and teeth work. Priced to sell quickly. Please contact adukate@crimsonstables.com

2017-10-18 18:07:20
`
1
This well balanced Red Bay mule is out of a Red roan mare, so possible that he will roan out. He is handled daily has been haltered and had his feet done, he will make a nice ridding or all around mule maturing at 14 to 15 hands. Call or text Dan Yoder for more information at 715 570 6181

2017-10-18 17:09:07
`
1
This Spectacular Lusitano Buckskin Filly Has it ALL!
DEM Maana - 2014 Lusitano Buckskin Filly This beauty is an extremely athletic filly with a promising future. She has fluid gaits and is maturing nicely. Bred by Donemor Baroque Horse Farm, her dam is the beautiful imported buckskin mare Zafra do Retiro, a granddaughter of Zimbro II and Neptuno. Maana is sired by Lavrador, imported buckskin stallion from Portugal. She is eligble for the APSL Portuguese stud book. Currently she is14.3H and still growing. She is aw

2017-10-18 15:00:08
`
2
Versatile Bay Lusitano Gelding - Generous Heart Imported sire dam
Born April 2009, this bright bay Lusitano gelding is sired by the magnificent imported stallion Tejo II, a substantial black bay classical Lusitano perhaps whose greatest accomplishment is in the fine quality of his many offspring. His dam is the stunning bay Xira Do Retiro, imported from one of the most lauded dressage breeding programs in Brazil. Maximus has inherited his sire and dam's athletic abilities and is well suited to a variety of disciplines. Located in N.C. Maximus is schoolin

2017-10-18 15:00:05
`
1
Athletic Bay Filly Ready to start under saddle
DEM Anabel - 2013 Lusitano/Spanish S/P Filly Beautiful bay young mare born April 2013 out of the black Andalusian mare Noche Paloma and sired by Lavrador, APSL Lusitano imported from Portugal. Both parents 16.2H. Anabel is currently over 15.1H and growing. Registered as purebred Andalusian, Spanish/Portuguese (S/P) with IALHA. She has ground work in prep for starting under saddle. Capable of going in most any direction, dressage, working equitation, and more! VIDE

2017-10-18 15:00:02
`
1
Lusitano Mare - Genetic Treasure and Bred for Dressage
2011 Lusitano 15.2H Mare LOCATED NEAR RALEIGH, NC There are not enough superlatives to describe this stunning mare who possesses some of the best dressage bloodlines in the breed. Her movement is a testament to her illustrious pedigree. She is out of SSirena, an outstanding bay mare with 100 pure Andrade bloodlines (rare in North America). Her sire is the majestic 16:3H black/bay stallion, Bariloche do Arete. He is imported and from proven FEI level dressage bloodlines. DEM Andromeda is s

2017-10-18 15:00:00
`
1
Outstanding Tall Buckskin Lusitano Show Quality Filly
DEM Amistosa - 2014 Lusitano Buckskin Filly This tall, burnished buckskin dynamic filly is outstanding quality ! She stands at 16.2H at just 3 yrs old. Amistosa is very mature for her age and a striking beauty. Bred by Donemor Baroque Horse Farm, AMISTOSA is out of the beautiful cremello Lusitano mare DEM Leche and sired by DEM Esplendido. She promises to develop into a striking show quality adult and is going to be a force to be reckoned with, ! Price to increase with training. Hurry d

2017-10-18 14:59:57
`
0
High Brow Hickory granddaughter
Granddaughter of legendary High Brow Hickory. This mare also has tone of other notable names in her pedigree. Extremely athletic, and ready to finish out. She's been started this summer, and has about 40 rides. She has been on cattle and shows great promise. She's naturally low headed, and likes to stop hard.

2017-10-18 11:00:55
`
0
Decoy Dan - One Of A Kind Stallion
This stallion is a beautiful dark bay, sound, excellent conformation, and solid mind. Decoy Dan has earned over 122,000 and a speed index of 103. He is son of G1 Deputy Commander (1,906,640) and out of Francoa. His All Star pedigree includes Northern Dancer, Gone West, Raise A Native, and Secretariat. You can view his full pedigree on equibase. Decoy Dan is a horse you won't find very often, definitely one of a kind. We invite you to consider him as sire for your next foal this coming yea

2017-10-18 10:40:01
`
0
Jeremiah, 13 year old mule gelding
Jeremiah is a 14 hand 2 inch mule gelding out of an Appaloosa mare. He is 13 years old and is mostly all white. He is friendly, easy to catch, good with the farrier. Up to date on shots. Has been shown in pleasure riding and halter at the Geauga County Fair. For an experienced rider. The reason for sale is that I just have too many animals.

2017-10-18 10:11:48
`
0
Driftin Straw 2012 AQHA Red Dun Roan Mare
Triple Registered AQHA, NFQHA, FQHA. Ginger is a 2012 red roan dun who is well-built, foundation-bred, good-minded and gentle. She is a great granddaughter of Playgun. She is not broke to ride due to a fetlock injury as a yearling, but she is a quick learner who is kind and receptive to training. Bloodlines in her pedigree include the AQHA greats Playgun, Wilywood, Freckles Playboy, Gay Bar King, Docs Tivio, and Doc Bar. She has been exposed to our stallion Highcats Dash O Flint for a 2018

2017-10-18 09:40:06
`
0
2017 APHA Bay Minimal Overo Colt - Price Reduced
Little Brat This colt is bred to cut, and has cut our bloodhound along the fenceline. He is High Brow Cat x Cougarand bred. He is learning to stand tied, trailer, and have his feet picked up. He is the first one to greet us at the pasture and while he does have a little bit of personality, he is one of the calmest horses we have. He is registered with APHA and has been color and disease panel tested. Price is negotiable and payments accepted with non-refundable deposit. Located in Carlsbad

2017-10-18 09:35:20
`
0
Horses For Sale, Beginner Safe
Here at our Facility we have horse for sale that are beginner safe and up Check us out www.aranchhorse.com

2017-10-18 09:31:21
`
0
Two beautiful AMHA registered minis for sale
Two beautiful AMHA registered minis for sale Bonded pair so must be sold together Rain-2013 32 small frame grey pinto mare, well started in hand over fences and liberty Dawn- 2001 32 bigger bodied true black mare. Has had 3 beautiful black and white pinto colts. Both very good for the farrier, bathing, trailering and no vices. Excellent with other horses, can be turned out with anyone. 2200.00

2017-10-18 09:27:50
`
0
5 generation Foundation Filly- Reduce price
19 month old black filly NC. Halter trained and handled from birth Great conformation and disposition. Dam is Comanche eagleshadow Aphc 666085, Sire Drea Sundys Fireagle Aphc 667506 Filly is 5 panel NN by parentage. 5 generation foundation appaloosa Facebook Rancho sin Dinero Price reduced they have to go 1500

2017-10-18 08:31:53
`
0
6 1, 2 Year old Quarter horse Gelding
Beautiful sweet boy who needs someone to take him in the right direction. Has been ridden both English and Western! Trails, beach, arena, kids ETC. Very willing to please, wants to learn!! Needs someone to give him the time he deserves!! 5000.00 OBO Videos available upon request

2017-10-18 07:52:50
`
0
Super Easy 1.25M horse for sale. Going 1.45M with trainer, comfortable 1.25M for confident junior or young rider. Motivated seller. Pm with questions. Will need to be imported. Asking 47,500 USD negotiable to the right situation. Currently showing and In training.

2017-10-18 07:52:22
`
0
Oldenburg Mare by High Five WW
FOR SALE 20,000 Kick the Dust Up by High Five WW 3 yr old 16 Hand Warmblood Mare going WTC and beginning to learn collection. Straight forward ride, no lunging needed, but still green with a big stride. Ready to go any direction. Very willing and quiet mare to train. Scored 100.5 at the inspection this fall and was placed in the Oldenburg mare book as well as registered ISR. Current Video Sire is High Five WW a Hungarian Warmblood Grand Prix Jumper who was s

2017-10-18 07:52:02
`
0
6 year old Quarter Horse Gelding
Beautiful Grullo Gelding, Will do anything western! Roping, Barrels, Trails, Beach ETC!! Fast out of the gate and fast stop!! No bad habits, loads, trims, stands, reins... very athletic! Needs a rider that wants to have fun! Videos upon request 6500.00 OBO

2017-10-18 07:47:05
`
0
Clarion Call Christopher Robin NEW photos!
Texas Clarion Call Christopher Robin 2016 Black Colt EE, PSSM1 negative (Coates Rascal X Sid Harker's Sweetie Pony) GHRA registered 6,000 Christopher Robin became a yearling in July. He is a big, tall youngster. Standing over 13 hands at this time. We expect him to reach 14 hands. Up to date on farrier, worming, shots. One month professional training in good manners. He leads, loads and stands tied. References available upon request. Health check available at your own expense. Coggins and

2017-10-18 07:09:13
`
0
Clarion Call Chima 2016 colt New Photos!
Texas Clarion Call Chima 2016 Black Colt EE, PSSM1 negative (Coates Rascal X ES Perfect Patience) GHRA registered 6,000 Chima became a yearling 8/20. He is a flashy, chunky youngster. Standing at about 12.3hands at this time. We expect him to reach mid 13 hand range. Up to date on farrier, worming, shots. One month professional training in good manners. He leads, loads and stands tied. References available upon request. Health check available at your own expense. Coggins and health certifi

2017-10-18 07:04:13
`
0
Fancy Large Pony -- 14.1hh, Gelding, Fancy Mover, Super Cute Jump, Kid Safe
Fancy large pony. Beginner safe. Fancy enough to move up to large pony division. Lovely mover. Super Cute Jump. Quiet, balanced, rhythmical. Brave to the jump. Used for therapy, lessons and trail.

2017-10-18 06:29:04
`
0
14 3 good head pretty gray mare English school, western,trai She does it all! Begginer safe No bucks if she sits for weeks Loves kids. Call or text 1(516) 250-3158 for pic and video.

2017-10-18 05:20:14
`
0
Potential for someone who can take her to the next level
Honolulu is a 12 year old GORGEOUS bay standing at 16.2hh. She has an extremely impressive pedigree and built thick and solid like a warmblood. Has clean legs and wears front shoes. Lulu has been in a consistent training program for the past 4 months after having some time off. She is not for beginners as she can be forward. She has amazing barn manners, excellent to handle for vet, farrier, clipping, bathing, etc. She's a big, lovable mare with a lot of potential for someone who can take

2017-10-18 03:26:12
`
0
6 y, o, 15hh Quarter Horse Project Mare
Duchess was saved from slaughter when HiCaliber purchased her from Ontario Auction May 9, 2017. Duchess recently had her test ride and appears to be a work in progress for an advanced rider. She does great at lunging, knows voice cues very well but tends to be nervous and reactive. Duchess could be your success story! You would be a great match If you're looking for a project horse and have the patience, time, and experience to pass along to this beautiful mare. Interested? adoptions@hi

2017-10-18 00:00:00
`
0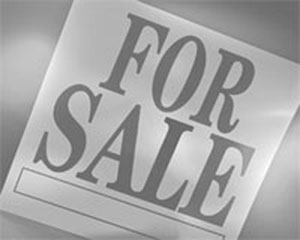 Outstanding confirmation and disposition. Wonderful gait and willing to go wherever you point him. Not spooky and good for farrier, baths, clipping, trailer loading (ramp or step-up). He rides western or english, your pleasure. Has been used only for trail riding with many miles under his hoofs.

2017-10-18 00:00:00
`
0
Outstanding confirmation and disposition. Wonderful gait and willing to go wherever you point him. Not spooky and good for farrier, baths, clipping, trailer loading (ramp or step-up). He rides western or english, your pleasure. Has been used only for trail riding with many miles under his hoofs.

2017-10-18 00:00:00
`
0
15 years old. 15.2 hh bay He needs a refresher or training because he had been out to pasture all this year. Rode him both English and Western pleasure. Asking 1000 , OBO, trades Message me for more pictures and info.

2017-10-18 00:00:00
`
0
Dun Gelding Been Ridden by Amish Children to School
This is a very gentle DUN GELDING that has been ridden to school by small Amish children. He is very well broke, will stand tied all day, and is quiet. He has been ridden on the main roads with heavy traffic and he is not spooky or afraid of traffic. He will one hand neck rein, stop easy, and one step lope. He stands 15.1 hands tall and is 14 yrs old. He is not going to hurt anyone and is safe for any level rider. He also has excellent ground manners. Excellent confidence builder for someo

2017-10-18 00:00:00
`
4
Ruby is a 6 year old GRADE paint mare. She has paint markings on her legs. Stands at about 14.2-14.3 hands. She is sound and ready for a job. No injuries. Picks up all 4 feet, good for the farrier. Stands tied, jumps right in trailers, stands for saddle, stands for baths. Ruby has been used for trails and obstacles. She will ride off alone with no problems. Car safe, will cross bridges. She shows lots of interest in cows. W/T/C, but needs work on diagonals. Very willing. She will need an

2017-10-18 00:00:00
`
0
Free 21 Year Old Arab Pinto Mare
Free to good home. We are looking for a good home for our 15HH, 21 year old pinto Arab cross mare. Shay is healthy sound friendly and has been ground-driven and backed but needs more training to be able to ride her.

2017-10-18 00:00:00
`
0
8 y, o, 15-16hh Stock Project Mare
Gilley was saved from slaughter when HiCaliber rescued her from the Ontario Auction on June 28, 2016. Gilley is now learning to trust at her fabulous foster home. We arent sure what horrible things might have happened to this sweet girl in the past but she was left with physical and emotional scars. Her foster mom says that she is working on desensitizing and trust building and Gilley is doing fabulously. She now stands quietly for grooming and enjoys the company and attention. Gilley ado

2017-10-18 00:00:00
`
0
Eclipse was saved from slaughter when HiCaliber rescued her from the Ontario Auction on March 8, 2016. Eclipse is another horse with a ton of training on her. She possibly was a former reining or cutting horse. She has good ground manners, leads, ties, loads, walk, trot, canter, stops on a dime and can even do a slow spin! She is a tad stiff when she comes out because of a previous injury. Her transitions are excellent and she has an awesome canter. She is great to be groomed and loves af

2017-10-18 00:00:00
`
0
Friesian - Name: Willem - 2Years old - Color: Full Black - Willem is fully registered/papered with (FPS) - Sire/father: JISSE 433 Stb Sport 528004200305113 - Dam/mother: Tina Stb 840004200600572 - Willem has a lot of movement is very energized he's also very calm - Very Strong and healthy has had all of his vaccines and up to date. - He does very well loading and unloading off and on horse trailers. - Sire/father: JISSE433Sport (YouTube Video) Type in: KFPS JISSE 433 Sport - Willem

2017-10-17 20:56:34
`
2
TF Get Mia Revenge - 14.2, 2012, Palomino AQHA and APHA Mare
Mia is the most adorable mare you've ever seen!! She is an all-around mare with a ton of exposure and miles for her age!!!! Mia is double registered Paint and Quarter! She runs a great reining pattern with an excellent flying lead change, a light neck rein, cute little stop, and beautiful spins. Mia has been extensively trail ridden, used for light ranch work(cowboy gatherings/brandings), Cowgirl roundups(ranch rodeos) has done drill pen, been in parades, horse shows and ranch sorting and

2017-10-17 20:25:10
`
0
Forkez Cash Bond - 14.3 HH, 2009, Sorrel, Overo APHA Mare
Elsa is as pretty as a Breyer model paint! She rides so well and quiet inside and outside the arena. Elsa is smooth as they come! She is unflappable and the type you can do just about anything on. She has the western pleasure style gaits that some of us really need for our backs or confidence. She will float around the arena and then hit the trail with calmness and confidence. She had western pleasure show training until she was 4 years old and then was used as a family trail horse and wen

2017-10-17 20:25:10
`
1
Registered and DNA typed with Friesian Heritage. 5 yr old Mare. Big boned and ready to start under Saddle. She has had 2 beautiful foals and I am selling all of my breeding mares this year. Has a foal at her side now but she will be ready to go in October after weaning. Big strided Mare with lots of Mane and Tail and feathering.

2017-10-17 20:18:49
`
0
Friesian, Saddlebred cross filly
Beautiful Friesian/Saddlebred cross filly. Lots of action, upheaded, showy! Taking deposits on this beautiful filly now. Ready to go first part of November. Will be Registered and DNA on file by weaning time

2017-10-17 20:16:35
`
0
Super sweet 12 registered Canadian Warmblood by Florian. Schooled up to second level dressage and evented up to training, schooling prelim with ease. Lovely mover, smooth to sit and lovely to jump, would make an excellent horse for an ambitious rider wanting to move up into the higher levels, Could easily be an eventer, jumper or dressage horse. Lovely to handle, clips, bathes, cross ties, good for both farrier and vet. For sale due to no fault of her own, rider is going away to university

2017-10-17 20:16:06
`
0
Raina is a super flashy 13 year old, 15 h mare. She is gentle, smart, and independent. She has been ridden on trails, through water, and over mountains. Raina is stout, very well-built, and sound. She has been trained in western pleasure and gymkhana. Has a smooth trot, soft mouth, great whoa, but has speed when asked. She responds well to legs and seat. She does need a confident rider who won't let her outsmart them. Gets alon

2017-10-17 19:57:15
`
0
2017 NorbertXGoffert friesian colt
Eragon is a stunning upright colt with dressage prospect stamped on him. He achieved a 1st premium at his inspections. He has a roomy walk, powerful trot. This sweet man has been microchipped and registration is pending with Fhana. If you are ready to commit to a lifelong dance partner, this could be your guy. Good home with references a MUST. Contact Andrea-armburn@shaw.ca

2017-10-17 16:41:38
`
5
Calypsos Venus Bey - Bey Shah Grandaughter. Garis, Gamaar.
National Top 10 SHIH 2 year old filly! Second on the dressage judges card! Venus is a big, smooth, correct moving filly that knows she is pretty. She is very smart and wants to please and be around people. Venus should mature 15-2 or better. She is almost 15 hands as a 2 year old. This is a beautiful filly that will go far! Price incentives for show home. See her pedigree on www.allbreedpedigree.com See her videos at and

2017-10-17 14:54:55
`
4
She's A All Around Ranch Horse She Can Move Cattle and She Good with kids Price Is Negotiable Just Contact Me Need Her Gone Asap

2017-10-17 14:02:31
`
1
Fallen Ash Scouts Oscar LD Scout son
Ozzie is direct LD Scout son out of FWF Bluebonnet, one of the top mares at Fallen Ash until she passed. He is a proven sire of show winning foals with an international reputation. He is a AMHR National Top Ten as well. His foals are refined, pretty, with great conformation and winning personalities. Proof of a great stallion is in their get and Ozzie is proving to be a great combo of his parents genes! He's easy to handle and does well hand or pasture breeding. He is not friendly to o

2017-10-17 13:53:51
`
1
Wesco Farms Rocky B. Great conformation, powerhouse, intelligent with an easy personality. Two year old AMHR registered. On Gelding Contract deduct 250.00 off the purchase price. Additional horses for sale see our website Follow us on Twitter / FB @wescofarms

2017-10-17 13:53:37
`
1
WCR Sheza Savoire Afaire, 2006 AMHA/AMHR DNA Tested. Sired by Creekside Pharoas Phlash Dance out of Sierra Dawn Unos Fatima. Savy is a beautiful mare with a winning personality, great conformation and super pedigree! She's very easy to handle. She sells open. Many other Minis for sale on our website - wescofarms.com Follow us on FB/Twitter @wescofarms

2017-10-17 13:52:59
`
1
Wesco Farms Ozs Venetian Agenda
Wesco Farms Ozs Venetian Agenda aka Dixon Gorgeous 3 yr old junior stallion. He has it all to be your herd sire and/or show prospect. Pedigree, conformation, looks and pleasing personality. Fantastic pedigree LD Scout grandson, sire is National Top Ten. Dam is daughter of Glenn Stars Sun Dance. Easy to handle trims, ties, etc. AMHA/AMHR registered. DNA/PQ tested. Other horses for sale on our website wescofarms.com Follow us on FB/Twitter @wescofarms

2017-10-17 13:52:33
`
1
Gorgeous Reining and Cutting Stallion
Registration: AQHA Peppys Joe Jack Two 5460708 DOB- 04/29/2012 Location: Jackson, MN Website: mileofperfectionhorses.com Facebook: KC Performance Horses 5 panel test- PENDING RESULTS Color test- PENDING RESULTS DNA/Parentage Verified- PENDING RESULTS Joey is the epitome of a Golden California Boy with his long luscious locks and beautiful golden yellow color! Joey is as outstanding of a stallion prospect you could ask for, he has not been exposed to mares to date as his owners have foc

2017-10-17 12:58:35
`
1
Beautiful 8 year old Freisian sport horse 16HH
Sugar is a beautiful Friesian Sport horse with an amazing mind. She is super smart and sweet and she is a awesome dressage prospect. She learns so quickly and really tries to please. She has no vices at all. She would make someone a great horse for whatever their needs are. Please call 580-916-1550 to see her.

2017-10-17 12:31:07
`
1