AQHA Wide Beautiful Girl With a Big Heart
PLEASE READ ENTIRE AD THEN CALL FOR QUESTIONS OR APPOINTMENT .Pretty AQHA 2016 filly. Must see her to appreciate this filly, she is a thick made wide filly with a short back and baby doll head . She has a huge hip, - super nice filly and she thInks about things. She doesn't blow up about things that are new- just like her sire, HARPER is the whole package. Her Dam is a retired play day barrel mare and like her mother she is a doll. She really likes attention and has an easy going disposit

2017-04-28 14:48:03
`
2
3 yr old 14.1 hand AQHA Peppy San Badger Well Started Gelding
Really neat little gelding ready to go in any direction coming to you from Heber Springs, Arkansas. 14.1 hand, 850 lbs with room to grow. Over 100 rides from knowledgeable horse folks. Needs an experienced rider due to his age and knowledge level. Well minded and will make someone a nice horse with more wet saddle blankets. Must go to a knowledgeable rider or trainer to bring on to be the nice horse he's poised to be. Call Justin Payton for more information at 501 270 0239. Video available

2017-04-28 14:23:55
`
3
Price Reduced Buckskin Qtr Mare
Qtr Mare Not for beginners, retired barrel horse, needs exp. rider only, very well trained, loads excellent, great with farrier, awesome horse, very well mannered, great ground manners, trails great,, no buck or no bites, just a lot of speed, needs someone who can control her and she is very controllable with right person UTD coggins a must see beautiful horse , call or text 863 634 8255

2017-04-28 13:51:34
`
2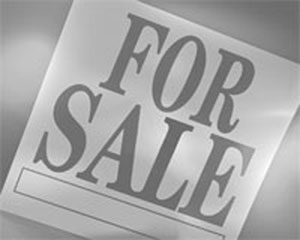 The Mischief Cat (AKA: Crip) Is a 2014 AQHA registered Palomino gelding with a lot of potential. I have ridden him for two summers now and he is doing amazing. No mean bone in him, no buck, kick, bite and is friendly with all animals. I have trail ridden on him, he loads, has had his first pair of shoes. Doesn't mind cars going by him. I have ponied my mare and another gelding off of him for a couple of miles. Swam him through a creek or two, he would be a great ranch horse prospect. Very calm

2017-04-28 13:13:18
`
2
Ben Pushin For Gold, Mercy is a black registered TWH and is sired by 6 time World Champion and 3 time World Grand Champion, Pushers Benny Boy. She is 16 yrs old and stands at 14.3h ( I need to measure her she is probably a little taller). She was a previous show horse and is well broke. She has been used for trails and crosses through water/ditches. She rides best in a group or with another horse. She is a well rounded mare and aims to please. She'll stand tied, loads great and is great fo

2017-04-28 12:59:29
`
2
Jango Paint A Very Gentle Calm Well Broke Paint Gelding
THERE ARE MORE PICTURES ON OUR WEBSITE Age: 13yro Breed: Grade Paint Height: 14.3hh Color: Bay White Location: Magnolia, TX 77355 (about 40 mi NW of Houston) Price:2500.00 Jango is a beautiful bay and white tobiano paint gelding, that is very laid-back, and absolutely any one would feel comfortable riding. He has more whoa that go, but he could be a prospect for getting fit for almost any discipline (he's got go the potential for speed, just hasn't been made to go). He has been ridden

2017-04-28 12:12:31
`
1
Large Welsh/oldenburg pony Mare Lead change Currently showing short stirrup but needs intermediate rider has had 1 fancy foal!

2017-04-28 11:54:11
`
1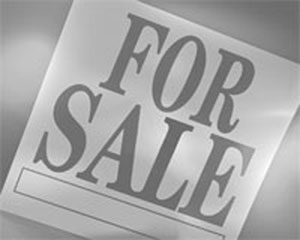 Flashy 8 hands tall just wormed feet trimmed this week

2017-04-28 11:23:42
`
1
6 yr old 12 hd. Pony mare. This pony has the ability to do it all. She's great for children of all ages and confidence levels. She goes English or western. This little mare is great in the lesson and show ring. Wtc, stop, and back to her

2017-04-28 11:10:32
`
1
NicNac A Very Well Broke Beautiful Flashy Paint Gelding
THERE ARE MORE PICTURES ON OUR WEBSITE Age: 12yro Breed: Gade Paint Height: 15.0hh Color: Sorrel White Location: Magnolia, TX 77355 (about 40 mi NW of Houston) Price:2500.00 NicNac is a sorrel and white tobiano paint gelding that absolutely anyone can ride. He has been ridden by everyone in the family, from very young, too older adults. He has been ridden mostly for pleasure and trail riding. NicNac rides with a one hand neck rein, or he will direct rein, he has a good back up, and a g

2017-04-28 10:28:25
`
1
HQH Vintage Dash-7 year old Quarter horse mare
For Sale: HQH Vintage Dash Dash by Twanyas Dash out of My Very Best-grandsire Dash for Cash Price: 5000 Age: 7 years old Height: 15.3-16H Location: Tuscola, Illinois Dash is a sweet, smart mare ready to be refined on barrels or become a great all around horse. She has had barrel training in the past and has been trail ridden by her current owner and done very well at both. She has also been shown in 4H and western pleasure. She is the first to great you at the gate, has forward energy,

2017-04-28 10:04:19
`
1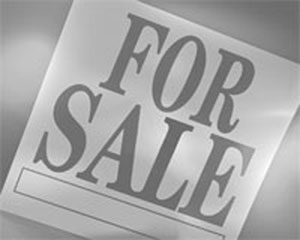 2010 1st Premie Star Mare, price reduced
Beautiful mare, Teunis x Peke. Embryo transfer candidate. Not broke to ride or drive. Requires front shoes. Will consider offers. Call 417-337-0999.

2017-04-28 09:17:34
`
1
pure bay former racer, very sweet calm disposition but athletic and intelligent. lots of groundwork but needs miles. calm during all handling, tacking, loading, bathing, etc. just needs patient experienced and gentle owner for final finishing. past trauma from whips but most all else very willing to do for you. sweet dark eyes and forward ears, very sensitive to hand cues, not a lot needed to get her to respond so please - gentle and patience is a must. scars on front of hind legs from pas

2017-04-28 08:44:12
`
1
FOR LEASE: Simone is a sweetly tempered, TWH mare with lots of trail riding experience. She is available for use on the trails at Crump Farms, a 274 acre estate in Northport, AL. She is a tobiano paint standing just over 15 hands. She's not afraid of crossing creeks, ravines, etc... She needs an experienced rider because she has not been ridden very much recently. 350/month ALL INCLUSIVE meaning it covers food, board, farrier's fees, supplements, wormings, etc... cont

2017-04-28 08:19:54
`
1
Very athletic TB yearling colt would make a great barrel prospect OBO

2017-04-28 06:09:28
`
1
Youth , step up barrel and horse
Consignment horse #1 Spider Lady Reed 1997 AQHA Black Mare. Stands 14.1 hands. Has run barrels and polesplaced in 3D and 4D depending on the size of the show. Ran Wolf Series in 2015 and then laid off in 2016 due to time constraints. No Alley issues. She will be a great step up horse for a kid or youth that is ready to step up their game! Walks, trots, lopes nice circles! have videos. Currently being legged back up and doing slow work. No health problems. Sometimes hard to catch. This m

2017-04-28 05:33:46
`
1
Ranch, Rope, Performance gelding for sale
Video Link: LOT #24 in the Full House Elite Performance Stock Horse Sale ( www.FullHouseHorseSale.com ), on June 17, 2017 in Newcastle, WY. Cee Heart Go Mount is a beautiful red roan gelding that we raised and have had his whole life. We showed him as a 3 and 4 year old in the Ranch Horse Competitions. He is very athletic and quick footed, will rate and watch a cow, and has a lot of speed. Mount has done all the ranch chores, and has been hauled to ranch rod

2017-04-28 05:07:41
`
2
Meet Blondie. She is a registered APHA 8 year old mare stands at 15.2. She has competed successfully as a 4-5 year old as a western pleasure, english pleasure, hunter hack, trail course and low childrens hunter. She is a packer. Point and Go kind of horse. Solid temperament, not marish or grumpy. Anyone can ride. Very kind and easy to be around. Clips Ties and Trailers beautifully No vices. This is a really nice horse. Please call for an appointment to come see her. You tube video link : h

2017-04-28 04:38:23
`
1
Hang Ten Surprize son- 2 YO- Started Under Saddle- NRHA, NRBC Nominated
Surprizingly Wicked 2015 AQHA dun gelding Hang Ten Surprize x Miss Bonita Sunrise Looking for a stout and colorful gelding? Here he is! Popcorn has 90 days in our program and is ready to continue in yours. He is an NRHA Sire and Dam foal (!!half price futurity and derby entries!!) and is NRBC nominated. Priced to sell! Email for more info. Pedigree: Video: Sound and no vices. Priced at just 8500 a

2017-04-28 04:33:05
`
1
Lineas escalera y militar Military lines (registered under ANCEE

2017-04-28 04:29:36
`
1
For Sale! TITANS ON SUNDAY 2008 APHA/ARHA (Gus) holds 3 world champion titles, 1 reserve world champion title and 3rd at APHA world in November 2010, he won the ranch horse honor roll as a yearling and as a two year old, numerous grands and reserves! He has a superior in confirmation! Top ten world show two year old ranch riding, multiple futurity winner. He was unbeatable at saddle clubs (he has won money every time). Nice head set good with leads, just needs a good tune up. Rode as a gr

2017-04-28 04:02:26
`
2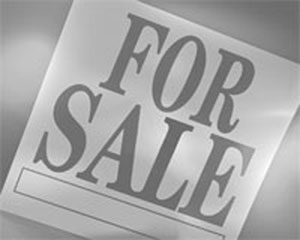 Hancock Red Roan Appendix Mare
Beautifully colored red roan mare. Largely boned and over 16 hands tall. She has never been finished out but kids and adults ride her around our property bareback or saddled. Shes up-to-date on shots and wormings. I think she would make a wonderful brood mare with her color and bloodlines including: Hancock, Walkin Boss, and Goldmine. I am selling because I want to spend more time with my filly. Anyone is welcome to come and see her. Call 214-336-8956 or email taylorgibson99@gmail.com

2017-04-28 03:43:59
`
1
Great Games Mare Played polo Jumps would be great at barrels and poles Pony club pony

2017-04-28 03:26:35
`
1
2012 Black Gelding Jumper Prospect by Redwine For Sale
Very talented gelding by Redwine for sale. Green jumper prospect. Currently jumping up to 4'. Very scopey and fast. Has potential to do big jumpers and should excel as a speed horse. Please contact for price. https://youtu.be/N-GtU1xPYks

2017-04-28 03:11:43
`
1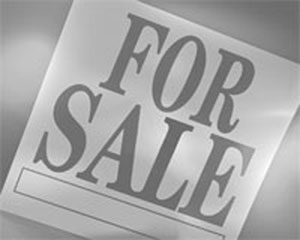 The Mischief Cat (AKA: Crip) Is a 2014 AQHA registered Palomino gelding with a lot of potential. I have ridden him for two summers now and he is doing amazing. No mean bone in him, no buck, kick, bite and is friendly with all animals. I have trail ridden on him, he loads, has had his first pair of shoes. I have only ridden him with a bozzel so he will have a soft mouth. Doesn't mind cars going by him. I have ponied my mare and another gelding off of him for a couple of miles. Swam him through a

2017-04-28 02:24:42
`
1
Gorgeous, Talented European Gelding
Scope enough for the 1.30 Jumpers, style for the Hunters and ridability for the Equitation, Arc En Ciel has it all! Recently imported from Europe, this 2010 16.3 hand Belgian gelding was successfully competing in the 1.20M Young Horse classes with great success. His lovely, quiet personality has made him a barn favorite! He is currently competing in Wellington with a junior rider in the 1.15M Jumpers and Equitation. Come take a look!!! https://youtu.be/mHIB3Ih7

2017-04-28 01:22:45
`
1
Pretty Sorrel White Tobiano Paint Gelding, Been Doing Day Work
This is a gentle sorrel white TOBIANO PAINT GELDING that came out of Western Oklahoma. He has been used for ranch chores and day work, such as checking fence and cow/calf pairs. He is fun to ride and handy. Nice one hand neck rein, lopes off, and moves out when asked. He has a nice long walk to him that can cover some ground. He stands 15 hands tall and is thick made. He can carry a heavy load with ease. Good bone and muscle. He will bravely go where you point him. He has been through deep

2017-04-28 01:16:03
`
2
PRE Filly Potranca Andaluz Negra, Blk
PRE FILLY DAMN : FAYUCA JP (ANCCE) SIRE : REMY MARZ (ANCCE) NACIO 4/18/17

2017-04-28 01:13:50
`
1
Female Zorse for Sale, Gentle to Handle
This is a FEMALE ZORSE that is very easy to handle. She is 7 yrs old. She will pick up her feet, she is easy to catch, she leads nicely, bathes and loads onto a trailer. She is currently in training and being ridden. She stands 14.2 hands tall and is out of a Quarter Horse. She is very shapey and well built. She is sound and has no vices. 6000 please call 304-238-4155

2017-04-28 01:11:35
`
1
Agropoint Cassiloc X Cassini I Gelding Top Prospect
NEWLY IMPORTED -- Stunning grey Hungarian warmblood gelding with TOP pedigree. Standing just over 16.1hh and coming 4 years old, ready to be started. Super technique through jump chute. Tight, even knees and VERY careful. Clean legs, great feet. Kind, intelligent horse bred to jump and with a promising future. Pedigree boasts some of the top names of the sport: sire Agropoint Cassiloc currently a successful 1.50m horse, with Cassini I, Capitol I, and Lord all in the sire line. Dam line c

2017-04-27 19:12:26
`
1
Backyard Pet?! Yard Ornament?! Meet Sitka! My Army daughter named him! He is : about 13 yr old per my Vet! quiet and gentle for us to be around! one blue-eye and one brown eye! on a Farm with chickens, horses, dogs, lawnmowers, traffic, etc. about 34 tall, so he is little. gelded so no babies! wormed and sprayed for flies, etc. an excellent lawnmower and stakes like a yard goat. great at loading, hauling and trailering. going to be much prettier when he sheds winter hair. for

2017-04-27 17:27:54
`
1
Black with white blaze and 4 white socks. Easy going and very sweet. Nice smooth gait. Stands for saddle, farrier, baths. Up to date on vaccinations.

2017-04-27 16:57:41
`
1
Beau is the perfect been there done that quarter horse. Registered paint QH, he just turned 16. Has been used by young kids for lessons and pleasure riding, he will do anything you ask him to do, nice smooth canter, very easy to handle, will ride english and western, he did some barrels and some jumping, bareback and trick riding. He will go in the water, easy on trails, He is also a certified Mounted Cop Horse and has been used to patrol many areas. Take him home. Must sell, moving.

2017-04-27 14:55:47
`
6
Black PRE 5 year old Revised by Ancce
Registered: Ancce Breeding status: Revised Description: 17 hand black PRE, with beautiful conformation, movement and unlimited future as a quality broodmare or for a riding partner. Temperament: Sweet, smart, people lover, diva, versatile, Serene and very curious. Great mind. Movement: Fluid movements, atheletic ability, powerful straight extension , suspension and impulsion. Under saddle: Green broke , can walk trot and canter with ease. Sire: Triunfador XXIV (Qualified) , DNA black

2017-04-27 13:35:10
`
1
4-5 yr old 16 hands. TWH mare. Rides nice and smooth! Would be a nice show horse, has mainly been used for trails.. one owner her entire life!!

2017-04-27 13:28:36
`
7
Stunning Tallented Bay Andalusian Gelding
Liante RRR is a stunning Imported, 15.3 hand, 4 yr old, dark bay Andalusian Gelding. Liante has elegant dressage movement, very correct conformation, and a very sweet temperment. He is out of the famous Escalera bloodlines known for their willing temperament and talent in Dressage. Liante should mature to be 16 hands. Liante is green broke under saddle. He is very willing to work and a quick study. Liante has a very promising future ahead of him. Don't miss out!!! Liante is ANCCE Re

2017-04-27 12:59:35
`
7
Intermediate Barrels and Pole Horse
Retired Reining Champion. Retired lesson horse. When he was 16 I trained him for rodeo. He Barrel Races, Pole Bends, and is very good to do goat dis mounts of off. I don't recommend him for a beginner he has a lot of heart and speed. Call me for more info. 2,000 obo

2017-04-27 12:37:29
`
1
Deep golden Palomino color AQHA 2006 mare. Stock horse trained, needs experienced rider. Sound, great confirmation, backs straight and smooth to ride. Sire Dukes Golden Playboy and Dam Razorbacks NUMBERONE. Freckles Playboy and 3 bars both sides!

2017-04-27 12:32:09
`
1
Benba is a very capable and willing OTTB standing 16.1. No vices whatsoever. Bombproof and very sweet. Benba loves people. He needs someone who will love on him and grow with him in his new world off track! He loves to trail and never spooks!!! I have too many horses and have to down size or I would keep him.. He is an easy keeper and Can be out in pasture or stalled. UTD on all shots and teeth have been recently floated. Video up soon!! Price will increase with more training! Thank you!

2017-04-27 11:54:22
`
6
Moxee is great 11 year old Appaloosa (snowflake) mare, unregistered, located in Wenatchee, WA. Approximately 14.2h, she is comfortable in both an arena and on trails. Athletic and smart, she learns quickly and stays focused. Mostly ridden on trails and introduced to barrels but would also do well with gaming. Moxee is fast, strong, responsive to commands and would do best with an experienced rider. Sound, UTD on shots, teeth floating and de-worming. Ive had multiple leg surgeries and am

2017-04-27 11:06:04
`
1
Ollivander is a big and solid bay gelding with hind socks. He is an experienced horse who has previously been shown in XC, dressage, jumpers, and hunters. I showed him locally in adult cross bars. Clips, hauls, ties, good for farrier, good feet, and is an easy keeper. I have owned him for a little over 2 years and he has been an excellent horse for me as a beginner and has the ability to suit a more experienced rider. He is an OTTB and has the tattoo but it is unreadable and he has no pape

2017-04-27 10:51:13
`
1
Miss Lilly is a 14yo gorgeous tri-colored paint mare standing 15H. Lilly belonged to a little girl and she got another horse and Lilly was left standing in a pasture for several years. She is back in consistent work and is excelling as a trail horse. I have video of Lilly wtc in the ring but we are homing her as a trail horse because that's what she excels in. Please spare my time and yours if you want a show ready ring horse. She is a trail horse. Could she be a ring horse...Of course w

2017-04-27 10:04:16
`
1
9 year old mare. 15.2hh. Needs an experienced rider because she has a lot of get up and go. Good barrel potential. In your pocket kind of horse. Selling as grade but, was registered at one point just don't have her papers.

2017-04-27 09:58:03
`
1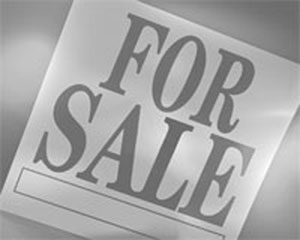 Selle Francais mare to great home
Gigi del Rose is a diva with manners. Top scores in dressage and A Hunter shows then on to be a top producer of foals. Sound with no issues. Can be ridden or bred. By French import and out of daughter of Secretariat. Great home a must. Bad health only reason she is available.

2017-04-27 09:49:12
`
1
Granddaughter of Mr.Yella Fella A Real Daddy Girl
A real daddy girl show halter bred is a beautiful liver chestnut standing 16:1 with muscle tone out of this world. A coming 7 year old that has never been bread. Call for shoe history and accumulated points pedigree can be viewed at all breed dot-com

2017-04-27 09:48:13
`
1
Well Trained Missouri Fox Trotter Trail Riding Gelding
Captain is a very stylish rich copper sorrel Missouri Fox Trotter gelding. He is 15.2 hands tall. This is a seasoned trail riding horse who will go anywhere. Having been ridden in the Missouri Ozarks without issue you would be hard pressed to find a trail he can not handle. He will cross water, trod through mud, ride along roadways and work with dogs and other horse breeds. He can be ridden bareback and will park out for easier mounting while standing statue still. He has a smooth gait and

2017-04-27 09:38:21
`
1
More whoa then go. Used in a lesson program for the last year. Had extensive training as a show horse from a previous owner. Will be great to continue as a lesson horse, has a sweet disposition and the kids love her. She is a barn favorite. She seems to run the pasture but is not pushy with the others at all. She is very expressive and easy to read. Hasn't spooked at anything we have encountered. She's a been there done that girl. She does take a supplement, vitamin E and selenium, and a

2017-04-27 09:32:28
`
1
Limited Time ONLY! Black leopard filly
100 FPD black leopard filly. Will be a big girl upon maturity. Stands 13.2 at a year old. Super sweet, easy to handle, leads, loads, ties, good with feet, loves to be loved on. She is 5 panel negative by parentage. Super pedigree! Check it out on allbreed under her registered name!!!

2017-04-27 09:07:47
`
1
Sweet little pony gelding rides and drives
Teddy is a 7 yo pony gelding, he's a sweet little boy. He loves to jog around the field pulling a cart. Rides out alone and like to go new places, good trail riding with other horses, he leads and follows well. He stands tied well, good with his feet doesn't kick or bite. 9.1 HH tall or 37, vary easy keeper, he has good ground manners and will lounge and do other ground work. 685-809-9401

2017-04-27 07:54:04
`
1
2006 AQHA Chestnut Mare - By Far Amber Star
Amber needs a new job. She and I have gone as far as we can together doing the things I've discovered I really enjoy, ranch sorting and ranch rodeos. She's won money in the lower classes at MNSCHA and MRSA sortings. We've also competed in local ranch rodeos, sorting leagues, sorting jackpots, and fun game shows. She'll do all that and we've had some success, but I've pushed her as far as I can and we aren't going to go any farther through no fault of her own. She was not bred to be an athl

2017-04-27 07:51:55
`
3
Versatile Thoroughbred OTTB Potential jumper
Muppet AKA Paul's Ace 2006 16.1 HH Thoroughbred has been playing polo for 3 years . He is sound mentally and physically,correct. Good looking sold for 200k as a yearling and 350k as a 2yr old. He won 90k on the race track and 52 k as Steeplechaser. I thought him to play polo but could easily be a jumper.

2017-04-27 07:49:47
`
1
Trixie - reg. appendix mare - loves to jump.
Trixie is a very talented mare who loves to jump. Her previous career is unknown, but she seems to be pleasure trained, slows down to leg pressure. She can get jiggy after shes warmed up, but she will not take off with her rider. She would need a confident rider who wants to have a blast like she does. She will jump anything, and seems to want to be a jumper. Ridden english in a snaffle currently. sensitive mouth, so she does not need a stronger bit. Barefoot, no vices, loads easily,

2017-04-27 07:49:39
`
1
Sorrel Tobiano APHA 14 year old Mare
This is a well broke and nicely built 15 hand loud colored, registered paint mare. She has shown halter, western pleasure and 4 H. Trail and traffic safe, up to date and has great ground manners. She loads, bathes and has no bad habits. She has a great attitude and loves to ride! Easy catch and had her teeth floated last year. She rides with a loose rein and a gentle bit. Will do english or western. CALL OR TEXT 574.520.2098

2017-04-27 06:54:28
`
1
Honey Badger - The horse you wont forget!
Honey Badger. American Mustang, 12 model, 16HH, Red dun. Video: This guy is the coolest dude youre going to come across. Hes not going to win you the 1D in barrels or take you to the NFR, but hes for sure going to be the horse you cant forget. Badger is the definition of bombproof. Hes worked at a bull riding rodeo directing traffic AS A 2-YEAR-OLD, and he did wonderful. Even tried to eat my orange flag. Prior to that, he performed completely at l

2017-04-27 06:50:58
`
1
1st US Born Pura Raza Hispano-Arabe inscribed with Spain
Rey-al is beautiful example of the breed and is the first US born Hispano-Arabe to be inscribed with UEGH ()in Spain. He's also registered with AHA and IALHA with a lifetime USEF. As a yearling Rey-al was shown in hand and was the reserve champion USEF horse of the year region 5. Rey-al has been allowed to mature and is now ready to start undersaddle. He shows three, balanced gaits suited for dressage.

2017-04-27 06:49:21
`
1
- 15 years old, Registered (Ironeagle Koko Bold), sticked at 15.2HH This gelding has an amazing handle on him and a good mind to go with it. He's got the perfect build for any size rider, good bond and height. He would be the perfect step up barrel horse/play day horse for an experienced kid. He used to be a roping horse and will hunt a calf down. We've used him for ranch work and you can't find a horse to outwork him in a pasture. He is not for beginners, as he is a quick mover and is ver

2017-04-27 06:31:49
`
4
Levi was dumped at our farm. He was very under weight. After weeks of care he is ready to find a new home. He will be gelded soon.

2017-04-27 05:32:21
`
7
Arabian Jumper, Eventer, Endurance Horse for LEASE
SAS Senya Ghost is a 14.2hh Arabian gelding for LEASE. Casper is a lovable, kind eyed horse that loves to jump! He has jumped 3'6 courses in the past but I'd prefer him to not jump over 2'9 anymore as he is 13 years old and I want his joints to last. Casper loves XC, trail rides, and has stunning movement for dressage! He has also competed in endurance and has done up to 25 miles and won almost every time. As soon as Casper has a lessee he will be moving to Hinckley Equestrian Center. Thi

2017-04-27 05:26:12
`
1
Color:Black EEaa Sex: Mare Registered: Ancce Breeding status: Revised Description: Black beautiful PRE mare, with great mind and ready for a serious breeder or riding partner. Temperament: Very sweet, curious, people lover, safe, trustworthy. Movement: excellent straight forward movement, suspension and impulsion with strong powerful hind end. Under saddle: Green broke to ride. Calm and willing. Sire: Triunfador XXIV (Qualified) , DNA black with no markings, 16.3 hands with 7 gold

2017-04-27 05:17:47
`
1
6 year old beautiful mare special spring sale price
JKR Dancing Feather is a 93 FPD with wonderful old lines with a lot of Ulrich blood. Her sire excels in Ski-joring and trail challenges. Reba had 60 days of training 2 years ago with only a couple rides since. She produced a FABULOUS black leopard filly for us last year. She is open but I can breed her to our 100 FPD black fewspot stud if so desired as a 2 in one for an extra 250. Check out her pedigree on allbreed under her registered name. Her price is greatly reduced for a limited time.

2017-04-27 04:44:02
`
1
Cowboy is a super flashy, kind, sweet, trail horse. He stands quietly when tied, excellent ground manners. Will stay out of your space when walking. He will stand while you chat with your friends under saddle. He will go fast or slow, he rides in the front, middle or back. He is just a super awesome gelding. He is not spooky and is great with cars, dogs, trucks, bikes, hikers, deer, turkeys, you name it. He will ride right in the road with traffic if you need him to. He goes out alone or

2017-04-27 04:23:10
`
2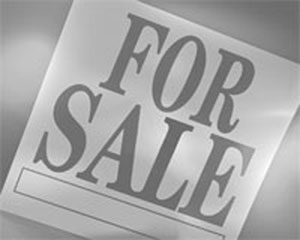 Nice thoroughbred riding mare or broodmare
Quiet thoroughbred mare named Eyewall. Has double Seattle Slew in dam. Would make a nice riding horse.

2017-04-27 03:57:31
`
1
Black PRE Revised 5 year old mare
Color: Negra EEaa Sex: Yegua Registered: Ancce Breeding status: Revised Description: Black PRE mare, 100 Maria Fernanda de la Escalera, tall, correct, for the serious breeder wanted to produce the very best babies, Temperament: smart, people lover, majestic , regal, great loving mind. Movement: Nice fluid gaits, atheletic ability, excellent implosion and suspension, straight forward movement. Under saddle: Green broke Sire: Triunfador XXIV (Qualified) , DNA black with no markings, 1

2017-04-27 03:13:42
`
1
Your Next Mountain Trail Horse! Video Available.
Jewel is a sweet mare with extensive mountain trail riding experience. Her owner is the one that bred and raised her so the right match and a loving home is extremely important. Jewel will ride out alone or in a group. She has experience crossing water, riding on difficult terrain, and through herds of deer and elk. Great match for an intermediate rider. She is used to traffic and has been around cars, trucks, buses, bicycles, and tractors. Her great grandsire is the Hall of Fame stallion

2017-04-27 02:44:22
`
2
Flashy Colt Sired by Accord Iii
Jameson, a 2016 Holsteiner colt sired by Acord III, has lovely markings a sweet personality. He's a nice mover fantastic prospect! Jameson is an easy keeper with a lovely demeanor! He will mature to 16h Acord III's full brother, Acord II, has been ranked as the #1 sire of International Jumpers by the World Sport Horse Breeders Federation. Acord III has been approved by the American Holstein Horse Association where the German panel gave him perfect scores of 10 for jumping scope willingnes

2017-04-27 02:38:53
`
1
Red is a beautiful bay gelding with lots of muscle and eye appeal. He has been my number one head horse for the past 5 years. He has been to the USTRC Finals in Oklahoma several times and WSTRoping in Vegas. This is a seasoned head horse that's been hauled many places. Indoor/outdoor doesn't matter. He is quiet in the box and fast. He is also very athletic, can be heeled on and runs the barrels. He is 100 sound. So why is he for sale? He is 13 years old, in his prime and need to make room

2017-04-27 02:36:48
`
1
Very confident colt. By rare Perlino RPSI stallion Bacardi GES (imported Hanoverian and Zweibrucker) out of a dunskin tobiano pinto Sport Horse mare (DWB and Paint). Not entirely sure what color he will decide on. He was steel grey with a strong dorsal stripe and shoulder markings when he was born. Then went through all shades of brown and golds through the summer. He has ended up dark through the winter. Already standing at 14 hh at 9 months old.

2017-04-27 01:55:34
`
1
Gorgeous 10yr 15.3 H Grullo Gelding
Iron Man is a beautiful, sweet-natured 10 year old Grullo Gelding. He has excellent ground manners and LOVES to be with people. He is sound and is currently in training. He has tremendous potential to go in any direction. He recently had his teeth floated and is UTD on vaccines and deworming.

2017-04-27 01:43:09
`
1
10 yr. Gelding Quarter Horse - Project
10 year old approx. 14.2h quarter gelding. Needs experienced rider no spook, loads, ties,bathes. After riding him last night he is now a project horse he is very herd sour with any horses they can be a half a mile away and he will get amped and start jigging and rearing. He needs someone with experience in difficult horses he will challenge you every step of the way and will fight the bit and you the whole way. I am going to continue to work with him as much as I can starting from the grou

2017-04-27 01:31:27
`
2
Showoco Dun Won It - Pretty Registered AQHA mare cows, trails, pleasure
Showoco Dun Won It (barn name Coco) is a 2003, 14.3h AQHA bay mare. She has a great walk, jog, and lope and has experience working on cows and on trails. Easy and pleasant to have in the barn, gets along well in a herd, trailers, bathes, clips. Rides nicely with time off and with regular work. Ready to be your partner for the 2017 season! Video available on our Facebook page Hemphill's Horses, Feed, and Saddlery, Inc. or by request.

2017-04-26 22:54:33
`
7
AQHA Buttermilk Buckskin Mare, Been Used to Work Cattle Rope, Gentle
This is a very nice AQHA BUTTERMILK BUCKSKIN MARE that has been used on cattle. This mare will watch a cow, she has worked cattle in the pasture and also roped cattle in the pasture. She is gentle enough for any level rider to ride. She stops on whoa, backs up, moves off of leg cues, and lopes off with no hump or buck. She is quiet to ride and moves out when asked. You can open and close gates off of her easily. She has been working in Texas for a living and has lots of outside riding and

2017-04-26 20:45:09
`
5
Juniper is a gorgeous 12 year old mare with excellent conformation. Shes stocky, standing at 15'2. She is a classic bay with black legs, mane and tail. June would be perfect for an intermediate beginner, she's sane and would be the PERFECT family horse. She is well broke and rides either english or western, and would make a great casual barrel or trail prospect. Juniper is a laid back mare, more woah than go but has a lovely floaty trot and smooth canter. Shes an easy keeper, prefers to be

2017-04-26 19:22:21
`
3
Majestic Warrior stallion prospect. Loc. near Laurel Park, MD
Located in Maryland. Majestic Hussar. 2010 horse by G1 Hopeful Stakes winner MAJESTIC WARRIOR. Sire of 5 crops of racing age (to 2016) with prodigy earnings over 20 million. Out of Distorted Humor mare Distorted Blaze, dam of 5 foals, 5 to race, 5 winners - 100 producer of winners. Including such runners as G3 winner, 10 time winner JOES BLAZING AARON (473,291), G2 placed, 2 for 2 in 2017! Tiz Sardonic Joe (281,728), and multiple Group 2 placed in France Danse Grecque (168,814). Fr

2017-04-26 19:21:14
`
5
Bombproof Babysitter Paint Gelding
For Sale: Patches 14 year old 15.0 hand black and white paint gelding. If you're looking for a babysitter you just found him. This horse right here is the definition of bombproof. He is safe for anyone and everyone. Patches also came out of Oklahoma where he was an older ladies personal riding and trail horse. He rides both English and western. Stands, backs, neck reins, direct reins. This horse is a total saint. His gaits are slow and smooth as can be. He never makes a wrong move and is s

2017-04-26 19:19:02
`
7
Rebel is an 8 year old Spotted Saddle Horse gelding. He stands 15.3 hands. He is very smooth and gentle. He neck reins, side passes and parks out for easy mounting. He is a great horse for any level rider. Asking 3800 OBO. If interested please call or text Bill @ 478-290-0328. Also have blue roan TWH gelding available. Will deliver within 100 mile radius. To see a video click the link below:

2017-04-26 16:22:45
`
4
This gelding has it all! Speed, color and confirmation. He is sound to go back to race track, or go into barrel or performance training. Out of 3 starts as a 2 year old, he had 1 win with AA time and earned 4,457 and a bronze madallon in racing for 2016. He was a stakes finalist in the 2016 Cricket Bars Futurity. Sire, Taylor's Spotted Cash ApHC # 593025. Dam, Whirling Susie ApHC # N654573. Delivery available in Oklahoma or surrounding states. Bruce Miller (918) 852-9059 Stroud, OK.

2017-04-26 15:56:49
`
4
Spirit is an amazing horse that wants attention. Absolutely beautiful with thick long mane and tail. 10yrs old. He is a wonderful trail horse right now. Traffic safe. Not spooky. He has so much potential to become something great. Loves to learn I even taught him a trick. I have took him to fun shows. Does great away from home. Stands great for farrier, baths. Selling him because I need a faster barrel horse. This is very hard for me to sell him, so he will only go to a good home. He is th

2017-04-26 14:51:27
`
8
Kid Safe Buckskin KY Mountain Gelding
Rusty Nice Kentucky Mountain Gelding. 6 years old 14.3 hands. Great little horse. Was previously owned and rode by a grandfather and his grand kids. Stands to mount no spook buck or rear. Tons of trail experience and loves kids! Was also shown in fun shows by children. Super nice gait. Will go anywhere and through anything. UTD coggins vaccines and feet. 4200 You will not find a better horse that you can put anyone on with looks to boot!

2017-04-26 14:42:45
`
9
Barrel Prospect. Doctor Quick Dash.
OPEN TO PRE PURCHASE EXAMS AT BUYERS EXPENSE! 2014 AQHA BAY GELDING, standing 14.2 and 900lbs. Has 3 rides on him currently. VERY WILLING TO LEARN, EXTREMELY ATHLETIC, AND QUICK. Excellent barrel prospect. His sire is DOCTOR QUICK DASH a proven performer and producer in the barrel pen. PAPERS, TRANSFER, AND COGGINS IN HAND. 2500 Weatherford TX area PM ME FOR MORE INFO

2017-04-26 14:07:39
`
7
Frenchmans First Date is a 11 year old APHA mare out of Saintly Fellow, who sired Brittany Pozzi's mare French Cover Girl. She's a stout mare stands at 15 hands. Had a later start on the barrels and has currently been clocking in the 2-3D not being pushed without much hauling. Has the potential to be a 1/2D horse. Just pulled checks at the lucky dog Texarkana(500 horses), and the diamonds and dirt youth class with a novice youth rider. Has been through the pole pattern as well. Doesn't req

2017-04-26 13:49:24
`
8
APHA palomino overo stallion. Weanling
APHA palomino overo stallion, 2 stockings, bald face, white on both sides of neck and side. Born March 19, 2017. Will mature to 15 hands. Nice head and ear on this colt. Sire is a buckskin, Tuff Chance Leo and dam is Joy of Palm Sunday. Pedigree of Tippy Canoe, Scooper Chic, Tuff Tazz, Otoe and Sonny Dee Bar. Will be halter broke to lead and gentle. Handled daily. Deposit of 500 now and balance due in 4 mths at weaning. 1500 615-574-5909 Lebanon tn. See double h farm on Facebook.

2017-04-26 13:10:12
`
4
2010 PRE Dressage Gelding For Sale
Relampago TT 2010 PRE Gelding 16 hands Relampago is an ANCCE registered PRE gelding available for sale. He is the quintessential Andalusian sweet, brave, hard working, sensitive but sane. He is currently solid Second Level but schooling higher (including half steps, walk and canter pirouettes, started on changes). Light in the bridle and easy to sit with no buck/bolt/rear but he is forward thinking and sensitive to the aids so very well suited for an AA that appreciates a sensitive horse

2017-04-26 12:56:15
`
2
Looking for an approved home for an exceptionally well taken care of horse. Here's the low down on Silver. He was in a past abusive home, purchased by a pretty new to horse ownership owner that just couldn't get to know him, while being boarded at where he currently still lives, it's been 3yrs or so now. Silver needs a calm, gently confident person that will allow him the chance to trust you, so again, slooow going on the ground. His current owner took him from past owner, as she was givin

2017-04-26 11:56:33
`
2
Mrs. B is a big bodied, quiet minded, 15h, 5 year old qh mare. She goes English and Western, has started over cross-rails, and has a lot of miles on the trail. She was quiet enough to be in parades as a 4 year old. Easy to work around and have in the barn and pasture, she is a lovely mare with a lot of potential to head in any direction you choose. A true all around girl! Link to video here:

2017-04-26 11:55:29
`
2
RT (Tobin) is a beautiful black-bay 3/4 Arabian 1/4 Saddlebred. He spent many years showing in Western Pleasure and has been worked on the barrel pattern for a little bit but could qualify as a barrel prospect. With a little tuning up, he could be back to show ready performance skills soon.

2017-04-26 11:17:56
`
4
MB Firewater Annie is a super sweet 2007 quarter horse mare. We have had her in training for Barrels and my daughter just started competing on her this spring. In only 2 races she has already won her first check, winning the youth 3D. Before she ran barrels she was a trail horse and my daughter loves taking her out on trail rides bareback. She often leads me out when I need to ride colts. Annie would make a great youth rodeo horse, or jackpot horse, she is willing and learns fast.We will a

2017-04-26 11:06:14
`
2
Double Registered APHA, AQHA 9yo mare by Double Up Investment
Janey is a very correct double registered, APHA/AQHA mare by Double Up Investment and out of a Triples Image bred mare. She has had several years of professional training, but spent the last two years out on pasture. She has been in training again for the past two months and we have just recently started using her in our riding lesson program. This mare could do very well as an all arounder for a Novice/Amature/Youth rider. She has also spent some time on trails. This mare hauls, clips,

2017-04-26 10:54:34
`
2
Elvis is just about the friendliest donkey on my farm...he will make a great pet or companion animal...he is the first to meet you at the gate and the last to leave you alone...he is a great donkey. he just needs an owner to love him!!

2017-04-26 10:47:39
`
4
Palomino Hancock Filly. Shes Classy.
OPEN TO PRE PURCHASE EXAMS AT BUYERS EXPENSE! 2014 AQHA PALOMINO FILLY, standing 14.2hh and growing! She will be a late bloomer. Came to us with NO previous handling and has since been halter broke, and saddled. She will be broke soon. Incredibly smart and athletic. Papers, transfer, and current coggins all in hand. 1800 OBO Weatherford TX area PM ME FOR MORE INFO

2017-04-26 10:28:14
`
2
Registered 6 year old Morgan Mare. Easy to load, stands for farrier, good to work around and saddle. This mare has a lot of try and will be willing to do anything! Lots of forward movement and supple in the mouth. Very tough mare, she won't stop until the job is done. This mare would be awesome for out in the mountains, ranch work, or with a little bit of work she would be awesome for a horse to give lessons on. She is flashy and would also make a good english riding horse. Only selling

2017-04-26 09:48:14
`
2
Registered American Shetland Pony
Sox (registered name Michigan's Sox Appeal with American Shetland Pony Club) is a bay gelding with a white blaze, white front and right rear fetlocks and a left rear sock with a black mane and tail. He was foaled on May 31, 2008 which makes him almost 9 years old. He has won numerous awards at Shetland Pony Club competitions in lead line competitions. Sox stands 12 hands. He was used by us for lessons and one of our 6 year old students successfully got him to jump 1 foot. He is green broke

2017-04-26 09:43:23
`
2
Beginner Safe Gaited Trail Gelding
Chester Price 1900 Breed TN Walker Sex Gelding Color Bay Age 11 Years Old Height 15.2 Hands Rider Location Morris, NY Description Chester is a wonderful trail horse. If you know how to hold the reins then you will be able to ride him. At 15.2 and stocky he is built to carry any size rider. Since he is gaited he will also take you anywhere in COMFORT! Will go anywhere you point his head. Through water, mud, woods, 4 feet of snow, roads, etc. No spook buck or rear. Just a nice solid trai

2017-04-26 09:32:51
`
2
Good Minded Ranch Trail gelding
Matt Dillon is an experienced trail and ranch horse that has been ridden in all types of terrain and trails. He is tremendous in the roughest steepest areas you can find he's also happy to walk through meadows , pastures and is great in arenas. He goes through water, over bridges,logs, ditches and downed trees willingly. Matt is confident to ride out by himself and away from others. He is a well built gelding with a big hip, hind leg and kind eye. He is really smooth riding , very responsi

2017-04-26 08:53:27
`
4
Hermosa yegua paso fino.....entrenada y lista para montar, nieta de Vitral. S. Warrior de Vitral. X. Aatrevida de la Legendaria. Aceptamos ofertas.

2017-04-26 08:25:29
`
2
Cash, Spotted Saddle horse for sale
Cash is a 10 year old black and white non registered naturally gaited gelding. He has a sweet peaceful temperament but has plenty of go on the trail.He is 15 hands and narrow body. He stands for the farrier and vet and loads and unloads easily. U Tube video hhps://youtu.be/0qeIFiV3Us

2017-04-26 08:08:57
`
2
Beautiful Hanoverian brood mare available for 2017 season. Has big, quiet, hack-winning babies that have proven success in the hunter ring. Attached is video of top-level hunter offspring. https://youtu.be/ZQQwjGDAxaE

2017-04-26 07:49:46
`
2
10 year old gelding has been on trails, sorted cattle, mounted shooting, obstacle courses, used in 4 h, been in parades done a little bit of everything on him had him since he was a three year old. Stands good for farrier and tied. bathes loads in anything needs a rider that wont let him get away with things. Getting out of horses is the reason for selling has been shod before but he does really goo barefoot. 2500obo

2017-04-26 07:20:21
`
2
AQHA broodmare 2n1pkg. Two eye jack
AQHA and ARHA registered mare, sorrel, 16 yr. stands 15.2, huge built mare. Exposed to Tuff Chance Leo for a March 2018 foal. Has blaze and 2 hind socks. Been shown at halter and has points. Big mare that breeds easy and milks well. 1200 615-574-5909 Lebanon, tn

2017-04-26 06:34:43
`
2
WCMHR eligible weaning pinto filly
Cute blued eyed registerible pinto filly.

2017-04-26 06:10:01
`
4
7 year old brood mare out of separatist and dee dasher 5,000 or best offfer for more pics and information text me at 806-781-1328

2017-04-26 05:31:30
`
7