Prisoner known for drawing golf courses released
Valentino Dixon, a New York prison artist known for drawings of lush golf courses, was set free Wednesday after authorities agreed that another man committed the murder that put Dixon behind bars for nearly three decades.


Puig homers again, declares L.A. will win West
Yasiel Puig's pinch-hit home run in the seventh inning against the Rockies ignited the Dodgers to victory. It was Puig's sixth homer in his last 18 at-bats. "We're going to win the West," Puig declared, "and go to the playoffs."


Fantasy basketball sleepers, breakouts, busts for 2018-19
Every season, the manager in your league who avoids flops, nabs at least one breakout player and finds values others are sleeping on during the draft comes out on top. Heed our experts' picks, so you can be that manager this time.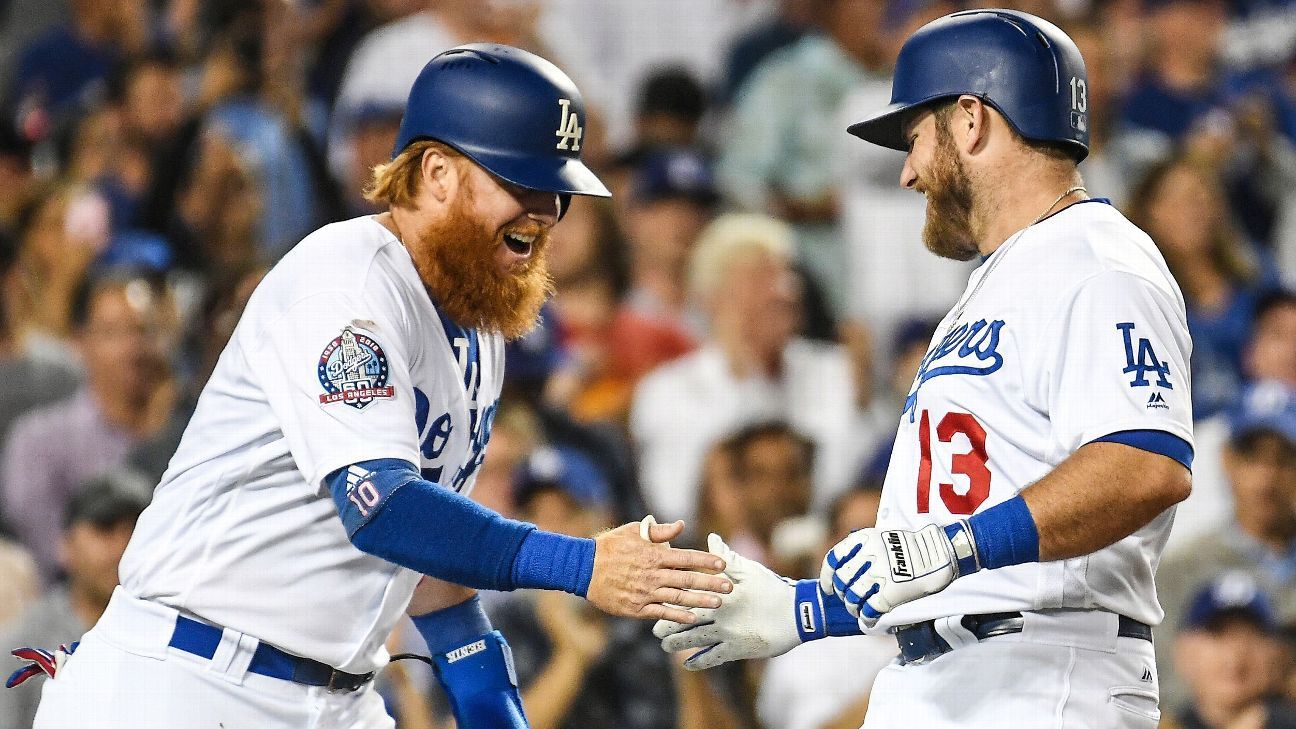 Why aren't the Dodgers even better?
They're rich. They're smart. They still might miss the playoffs. Here's why the Los Angeles Dodgers should be dominating the National League -- but aren't.


NBA finishes Mavs probe; Cuban to donate $10M
The NBA said Mark Cuban didn't pay enough attention to the "disturbing and heartbreaking" culture within the Mavericks' organization, but he won't be punished for allegations from an SI report in February.


Rodgers concerned knee will worsen with play
While the hope is the injured left knee will improve, Green Bay Packers quarterback Aaron Rodgers said he is concerned it will worsen the more he plays on it. "Hopefully it goes the other way, though," he said.


Fekir-inspired Lyon stun Man City
Lyon were ruthless in their Champions League opener vs. Man City, Nabil Fekir and Co. pressing, rattling and punishing City on their own patch.


Bucs' Winston sued over alleged Uber incident
Bucs quarterback Jameis Winston, who is serving a three-game suspension for violating the NFL's personal conduct policy, is being sued by the female Uber driver who accused him of groping her during a ride in her vehicle in March 2016.


Book: Brady considered 'divorce' from Belichick
Patriots quarterback Tom Brady felt trapped in the offseason and was not sure he wanted to play anymore for the only NFL coach he ever has had, Bill Belichick, according to a new book on Belichick's life.


Sixers promote Brand to GM role, sources say
The Philadelphia 76ers have tapped former NBA player and their current executive vice president of basketball operations, Elton Brand, to fill their vacant general manager role, league sources told ESPN.


Jackson: Buccaneers can't take Fitzpatrick out
Jameis Winston's suspension will be over after the Buccaneers play the Steelers on Monday night but wide receiver DeSean Jackson says Tampa Bay needs to keep riding Ryan Fitzpatrick's hot hand at quarterback.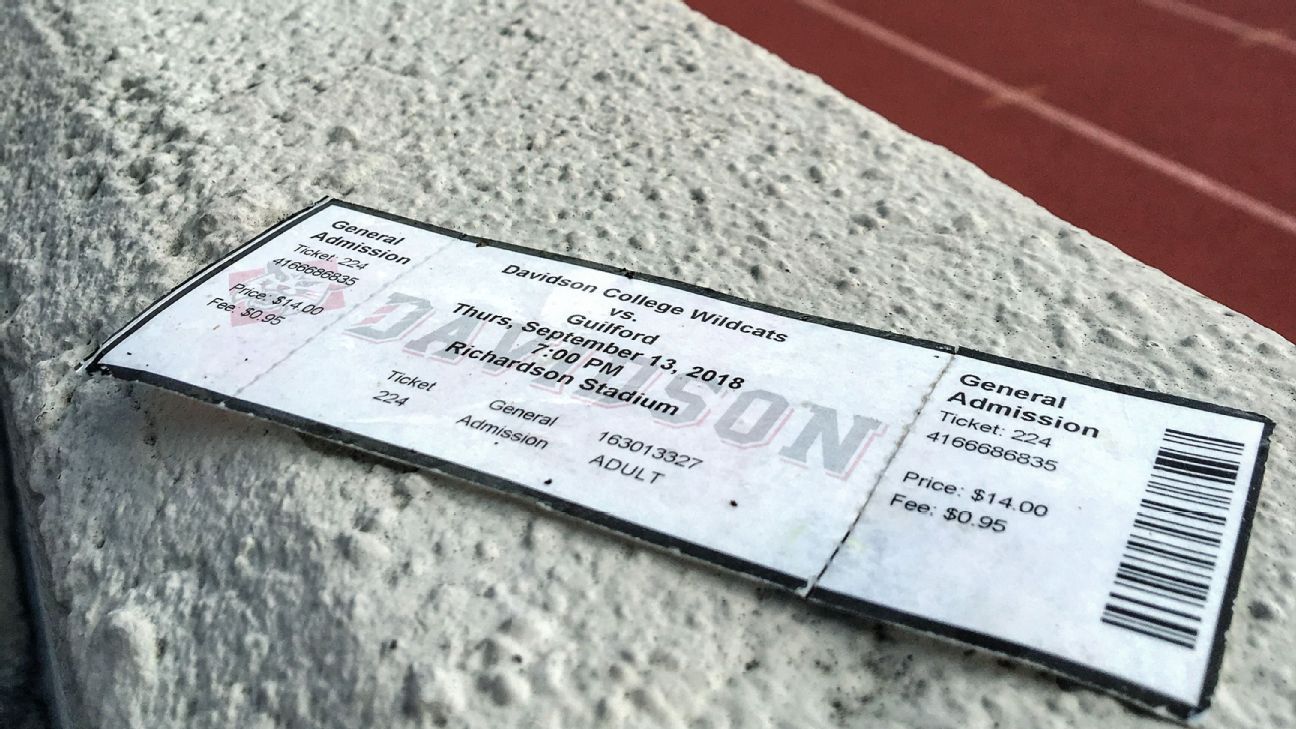 Inside Davidson and Guilford's 152-point game
FCS Davidson beat Division III Guilford 91-61 in a game that saw 22 total touchdowns and a combined 1,662 yards of offense, but none of it was recorded in the NCAA's record books.


Bolts' Liuget sues trainer after positive PED test
Chargers DT Corey Liuget, currently serving a four-game suspension after testing positive for performance-enhancing drugs, is suing his former trainer for $15 million, according to a document filed in U.S. District Court in California on Tuesday.


Rice, Warner: We weren't briefed on HOF letter
Many high-profile Pro Football Hall of Famers said in a letter that they would not attend the annual Hall of Fame induction ceremony until Hall of Famers receive health insurance and an annual salary that includes a share of league revenue.


Vettel should be on the verge of a fifth world title
Sebastian Vettel should be waltzing towards a fifth F1 world championship. Here we readjust the championship standings to reflect the alternate universe where he did not make the mistakes which have handed Lewis Hamilton the advantage.


De La Hoya wags finger at 'haters' in open letter
Oscar De La Hoya expressed pride and annoyance about some of the reaction in the wake of Canelo Alvarez's win over Gennady Golovkin and addressed it in what he called "An Open Letter To Fight Fans."


Source: Bird was being treated before incident
The Boston Celtics were working with guard Jabari Bird on getting mental health treatment leading up to his arrest on domestic violence charges, a source confirmed to ESPN's Marc J. Spears on Tuesday.


Hall of Famers seek insurance, pay from NFL
Many high-profile Pro Football Hall of Famers said in a letter that they would not attend the annual Hall of Fame induction ceremony until Hall of Famers receive health insurance and an annual salary that includes a share of league revenue.


'Bama family': Kiffin lets Ingram train at FAU
Former Alabama Heisman Trophy running back Mark Ingram, who is currently suspended, worked out at Florida Atlantic on Tuesday with Lane Kiffin and other members of the FAU coaching staff.


Gruden: No Mack trade regrets despite 0-2 start
While Jon Gruden has bemoaned the lack of a pass rush through two winless games in his return to the NFL, the Oakland Raiders coach said he has no second thoughts on trading Khalil Mack to the Chicago Bears on Sept. 1.


The championship permutations after Hamilton's win
Sebastian Vettel's championship hopes are fading fast. Here's what he has to do to overhaul the deficit to Lewis Hamilton and ensure his destiny is still in his hands as we approach the conclusion of the season.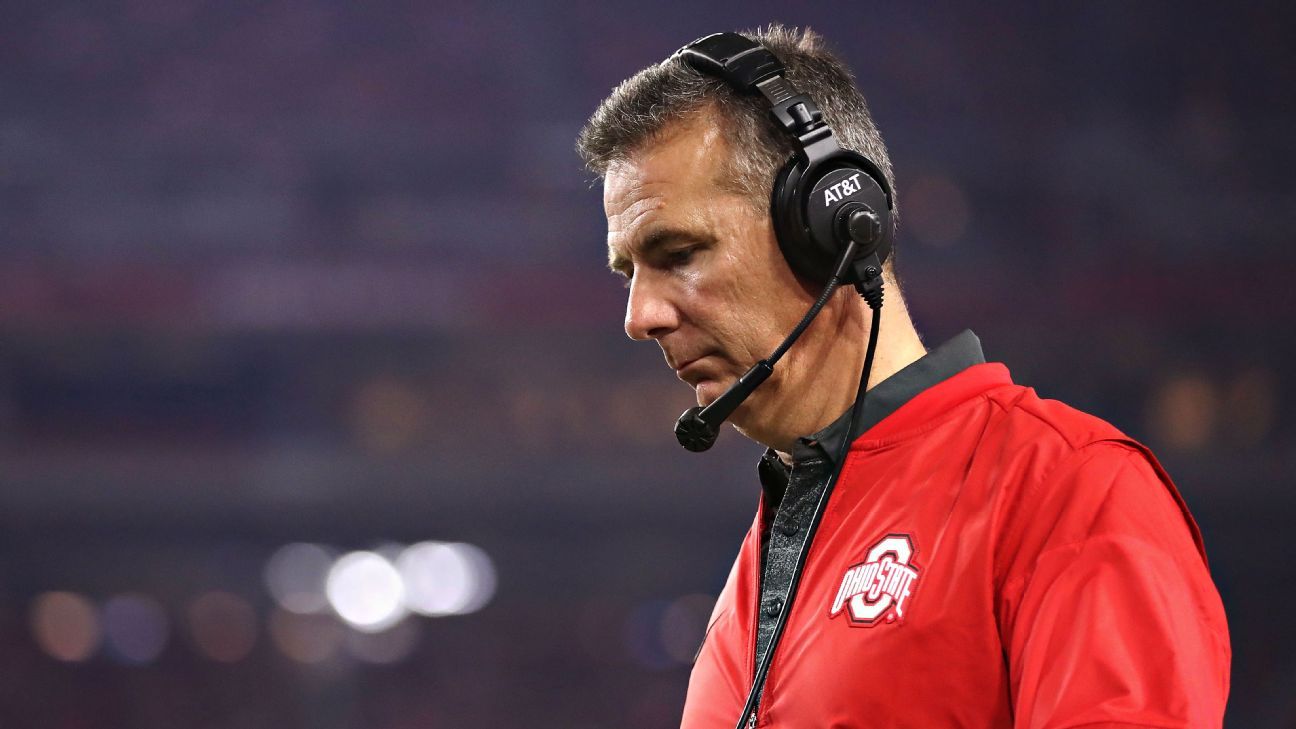 Meyer reiterates stance on domestic violence
Urban Meyer acknowledges that it is difficult to balance his stated attitude toward domestic violence and the graphic photos of alleged domestic abuse against Courtney Smith by former Buckeyes assistant coach Zach Smith.