Rozier: 'We needed to get our butts whooped'
After a 116-86 drubbing at the hands of the Cavaliers trimmed the Celtics' series lead to 2-1, guard Terry Rozier said he believes his team got a much-needed wake-up call. "We needed to get our butts whooped," Rozier said.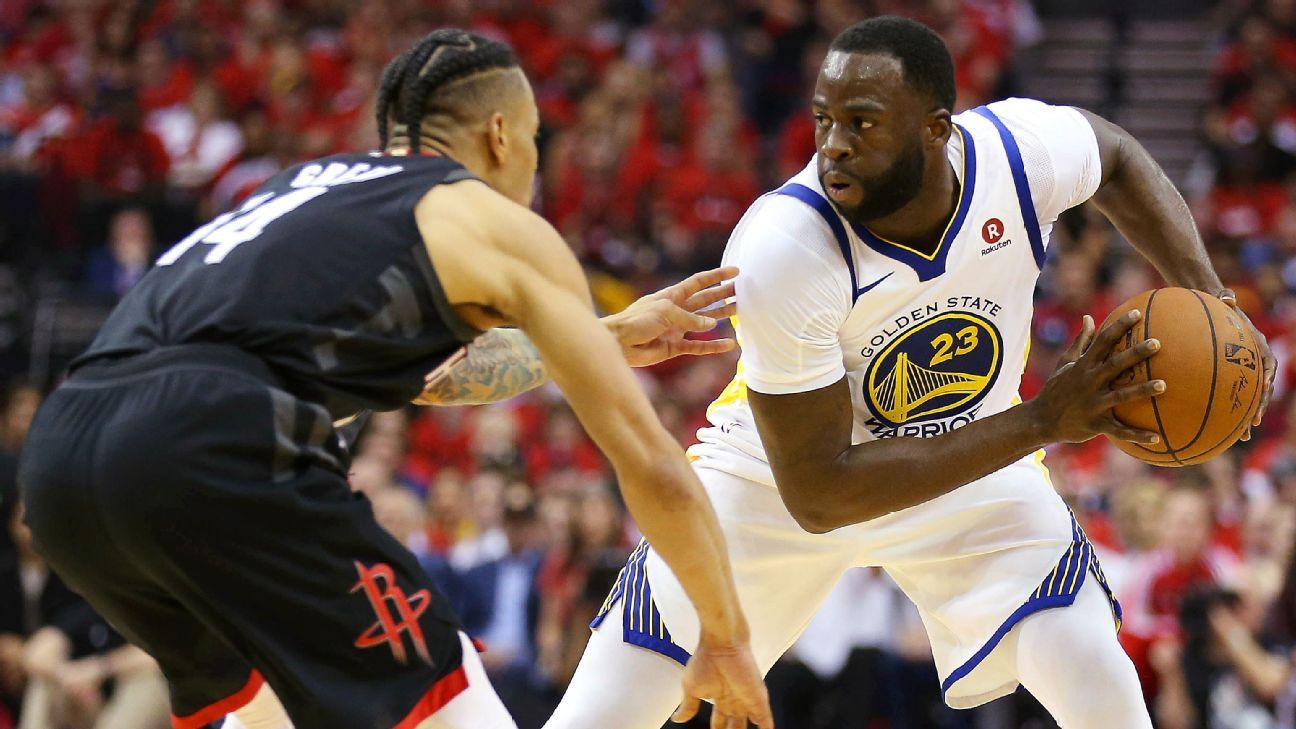 Green: Warriors 'at our best' when threatened
Ahead of Sunday's Game 3 of the Western Conference finals, Warriors forward Draymond Green said, "I think we're at our best when we feel threatened," adding that in Game 2, "We didn't feel as threatened, and the sense of urgency wasn't there."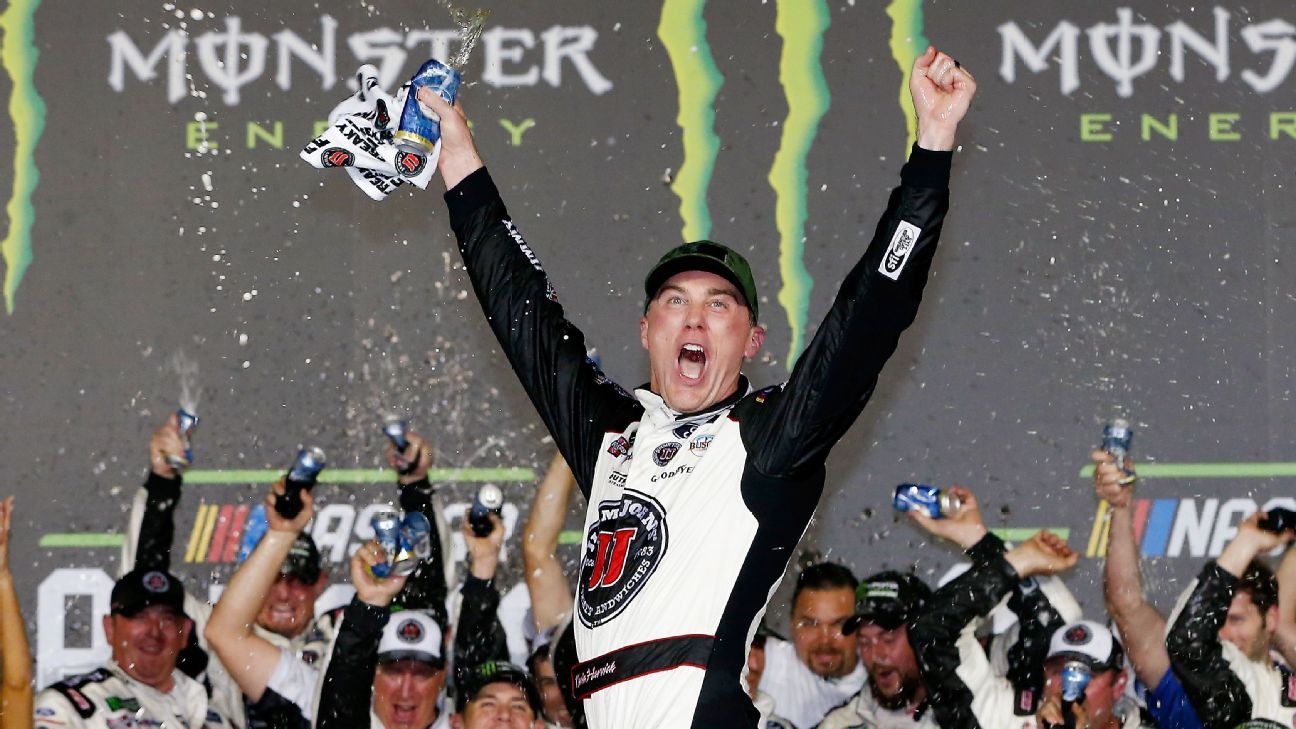 Hot Harvick earns $1M with All-Star race victory
Not even a non-points race can slow Kevin Harvick, who earned $1 million by winning NASCAR's All-Star race Saturday night at Charlotte Motor Speedway. He won five points-paying races this season, including the past two, before Saturday's win.


Danica to run for 500 pole; Hinchcliffe misses field
While Danica Patrick locked herself into the field for the Indy 500 with a four-lap qualifying average of 227.610 mph on Saturday, former pole winner James Hinchcliffe was bumped from the field. Pippa Mann also failed to qualify.


Johnny Canada: Manziel signs with CFL team
Johnny Manziel announced Saturday that he has decided to sign his contract with the CFL's Hamilton Tiger-Cats, who own the Heisman Trophy-winning quarterback's rights.


QB Barnett enrolls at USF as grad transfer
QB Blake Barnett, who started his career at Alabama and recently graduated from Arizona State, has enrolled at South Florida as a graduate transfer and will be eligible to play for the Bulls next season.


Gary Russell Jr.: 'It's time to make it happen'
Talented featherweight world titleholder Gary Russell Jr. has only fought three times in the past three years. He hopes a victory over Joseph Diaz Jr. on Saturday would open the door for the unification fights he's been waiting for.


Bucs OC on red zone woes: 'We chose to suck'
Buccaneers offensive coordinator Todd Monken didn't mince words on the unit's red zone struggles last season, saying "we chose to suck," but added the team improved during the last stretch of the season.


Can the Mayfield model turn the tide at Baylor?
Charlie Brewer, who went to the same high school as Baker Mayfield, was an ultra-productive, undersized quarterback who was overlooked by nearly everyone, but turned heads as a freshman in Waco, Texas.


Teixeira 'not surprised' about Cano suspension
Mark Teixeira, Robinson Cano's teammate with the Yankees for five years, says he is "not surprised" by the Seattle star's 80-game suspension for a banned substance. The ESPN analyst did not offer any specifics or examples to support the assertion.


Tagovailoa pondered transfer before title game
Alabama quarterback Tua Tagovailoa said Thursday that he had planned to transfer if he didn't play in the College Football Playoff National Championship. Tagovailoa played the second half and led the Tide to the title in overtime.


Arum: Horn can become boxing 'superstar'
Legendary boxing promotor Bob Arum believes Jeff Horn will become the "big superstar of the welterweight division" should he emerge victorious over Terence Crawford in next month's title fight.


Foster's ex-girlfriend says she lied to 'end him'
49ers linebacker Reuben Foster's ex-girlfriend, Elissa Ennis, says she "lied a lot" about her allegations of domestic violence and that she wanted to "end him" while testifying at a preliminary hearing Thursday.


Cal report substantiates claims of sexual harassment
WNBA All-Star Layshia Clarendon's sexual harassment claims against longtime Cal athletic department employee Mohamed Muqtar were recently substantiated by the school. Now a number of former women student-athletes have come forward to tell similar stories.


Smith: Cavs forcing LeBron to 'play hero ball'
Six Cavaliers averaged double-digit scoring in a sweep of Toronto, but only LeBron James and Kevin Love are in double digits through two losses to Boston. JR Smith says the rest of the team has to give James more support.


Brees gifts amputee prep QB new prosthetic leg
Drew Brees presented a new prosthetic leg to California prep quarterback Alex Ruiz, who had his lower left leg amputated after a severe knee injury that he suffered on the field last fall.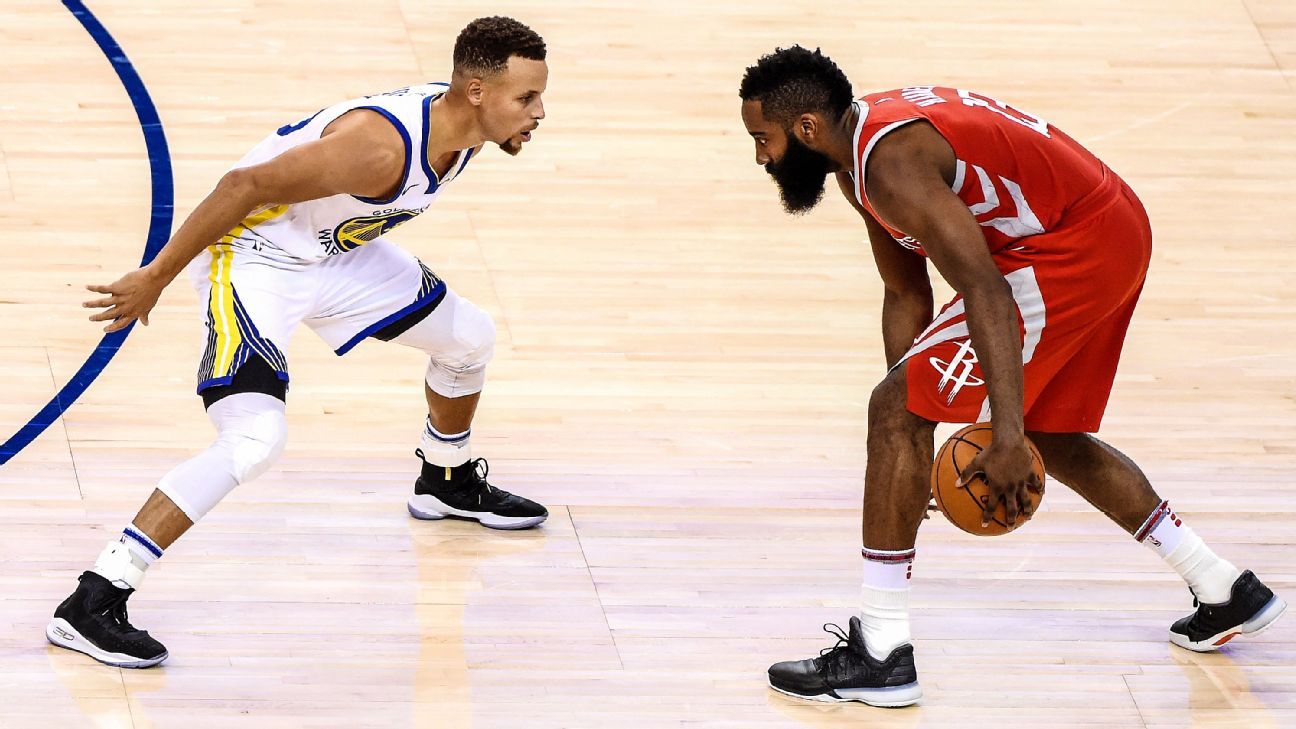 Targeted Curry calls for more discipline on D
The Rockets targeted Stephen Curry on 23 possessions in Game 2, the most he has been targeted in a game this postseason, with Curry admitting he and the Warriors were a step slow.


Harden: Focusing on our game, not Warriors
James Harden and his Rockets teammates are confident they can win the Western Conference finals, especially after improved intensity helped them to a Game 2 win Wednesday night.