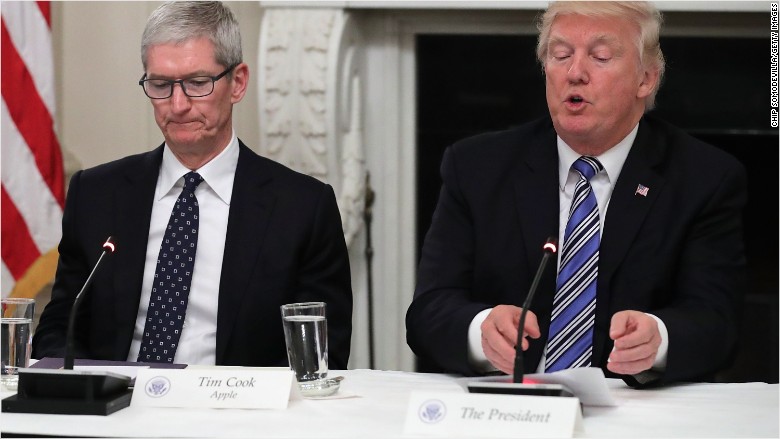 Apple's Tim Cook: I disagree with Trump on Charlottesville


2017-08-17 04:50:51
`
2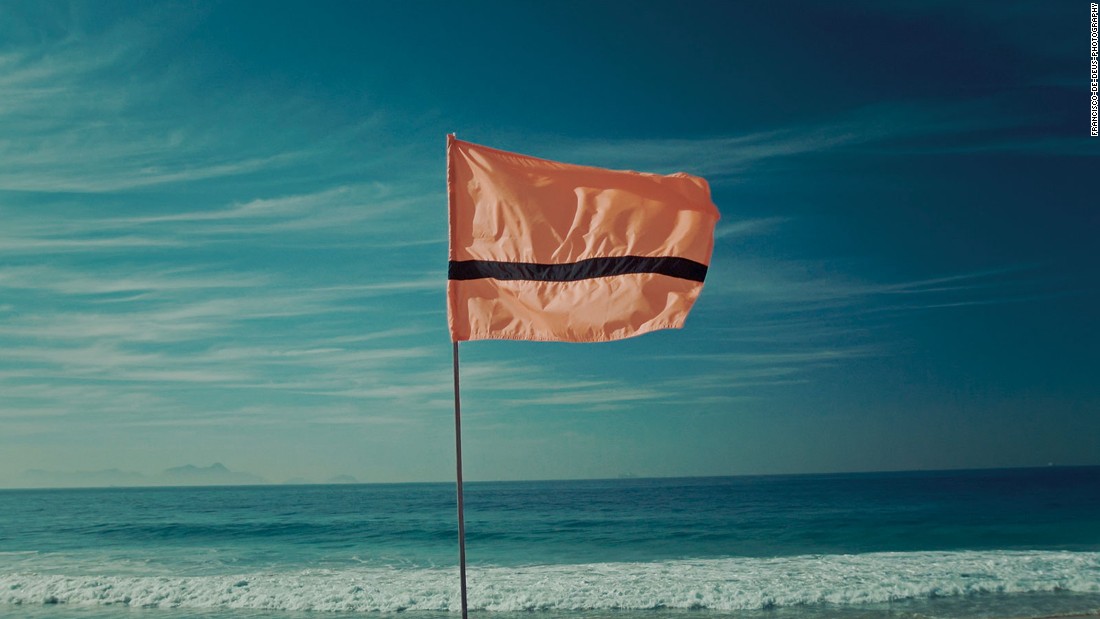 Is this the best design of 2017?
An Olympic flag for refugees and a knitted hat worn in protest against Donald Trump have been named among the year's best designs.

2017-08-17 04:46:29
`
1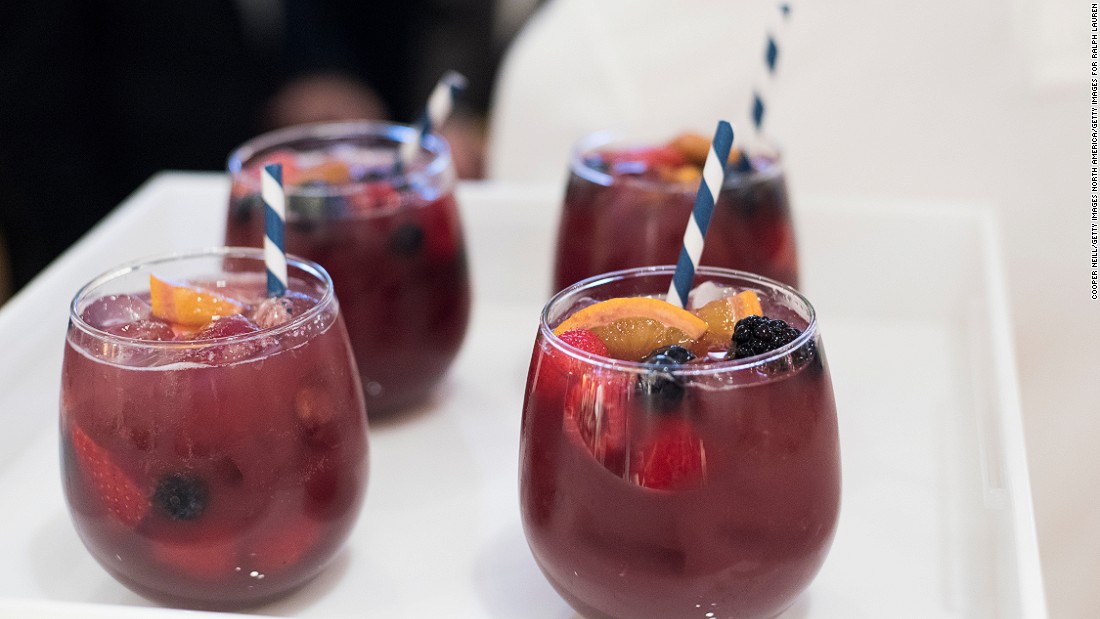 World's 50 most delicious drinks
We all know, as suggested by our wait staff, that drinks come before food. But let's wait on the main course for a while. For now, the drink list has arrived. Take a swig, or the chug the lot in one.

2017-08-17 04:27:41
`
1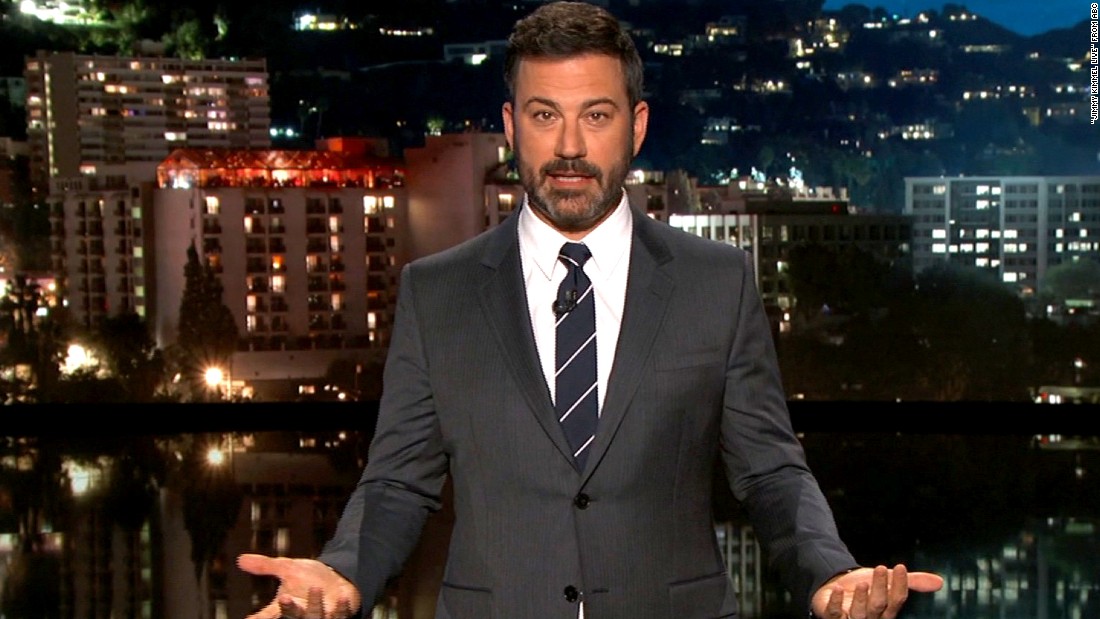 Kimmel roasted by Trump supporters
Jimmy Kimmel reads social media responses after he begged Trump supporters to stop supporting the President on "Jimmy Kimmel Live!"

2017-08-17 04:22:17
`
2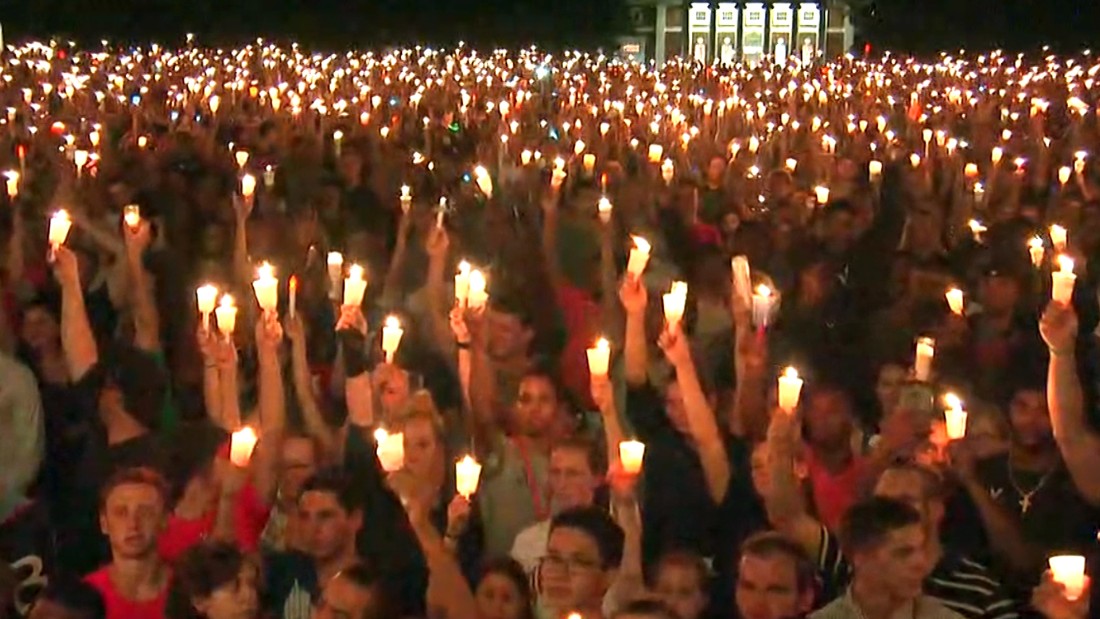 Thousands gather for peaceful candlelight vigil at UVA
Thousands gathered Wednesday night for a vigil at the University of Virginia days after violent clashes in Charlottesville led to the death of a woman during a white supremacist rally. The crowd sang, "we are not afraid," a verse from "We Shall Overcome."

2017-08-17 04:21:03
`
1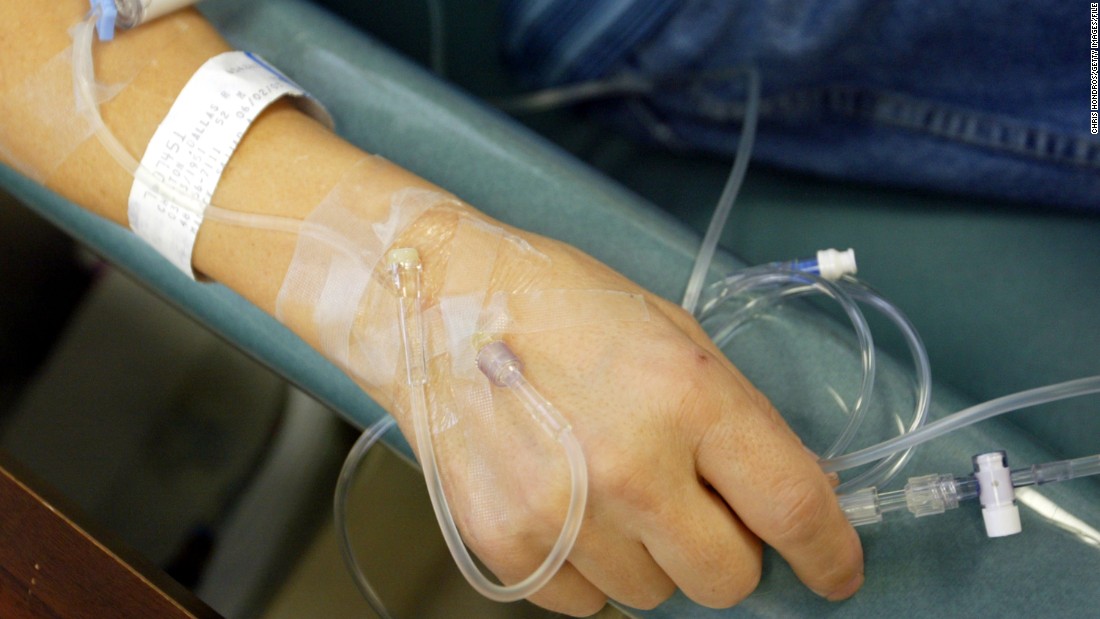 Study: Choosing alternative cancer therapy doubles risk of death
Patients who chose alternative therapies to treat a common, curable cancer instead of opting for the recommended medical treatment double their risk of death, according to a recent study published in the Journal of the National Cancer Institute.

2017-08-17 04:18:12
`
1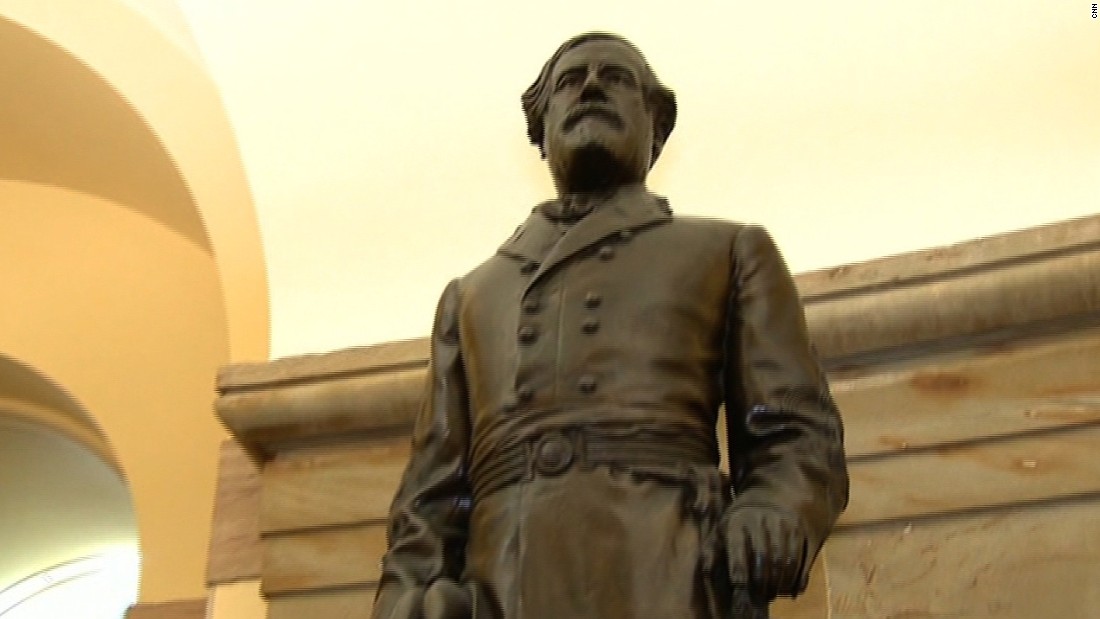 Rosa Parks stands among Confederate figures in US Capitol
CNN correspondent Ryan Nobles examines the statutes inside the US Capitol, where each state is allowed to honor two of their most famous residents. At least nine states have chosen to honor those with ties to the Confederacy.

2017-08-17 04:17:43
`
1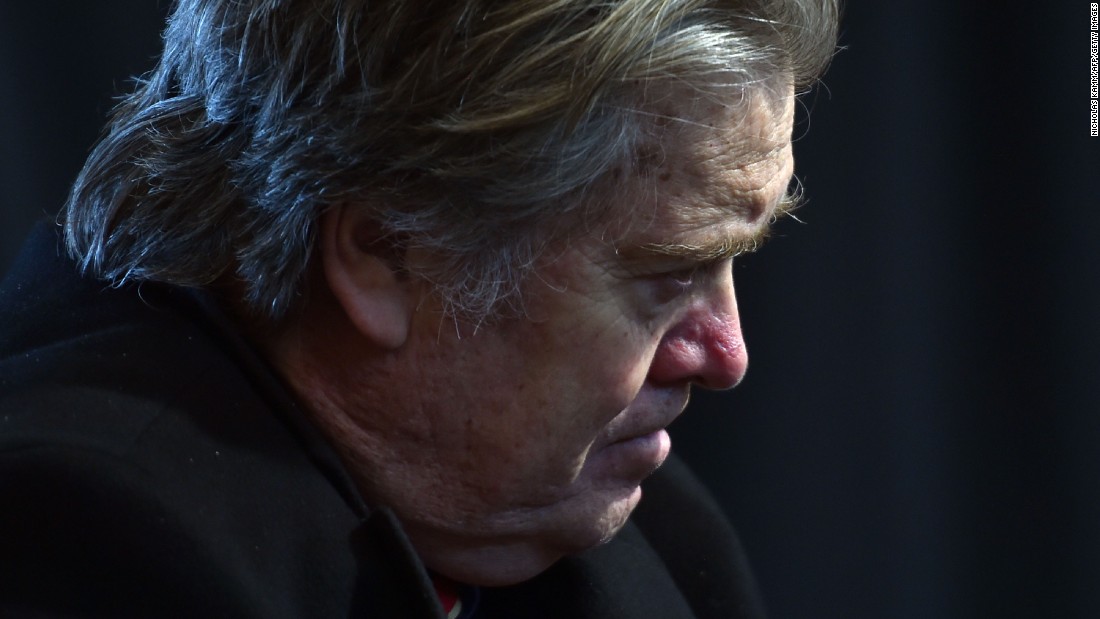 Bannon calls white supremacists 'clowns'
Steve Bannon disparaged the mindset that motivates white supremacists in a Wednesday interview, calling the group "a collection of clowns."

2017-08-17 04:10:26
`
0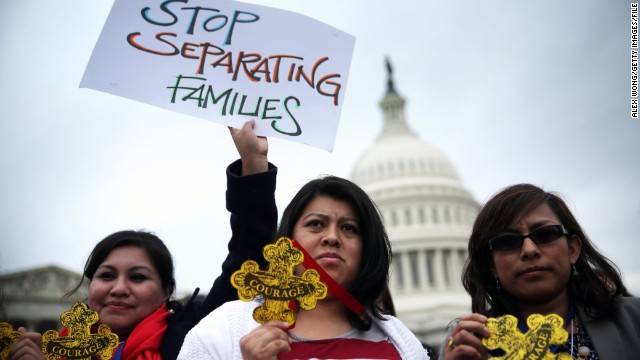 DHS ends program for Central American minors
The Trump administration is ending a program that allowed certain at-risk Central American youths to live in the US, a move that removes an option for desperate parents that served as an alternative to human smuggling.

2017-08-17 04:01:32
`
1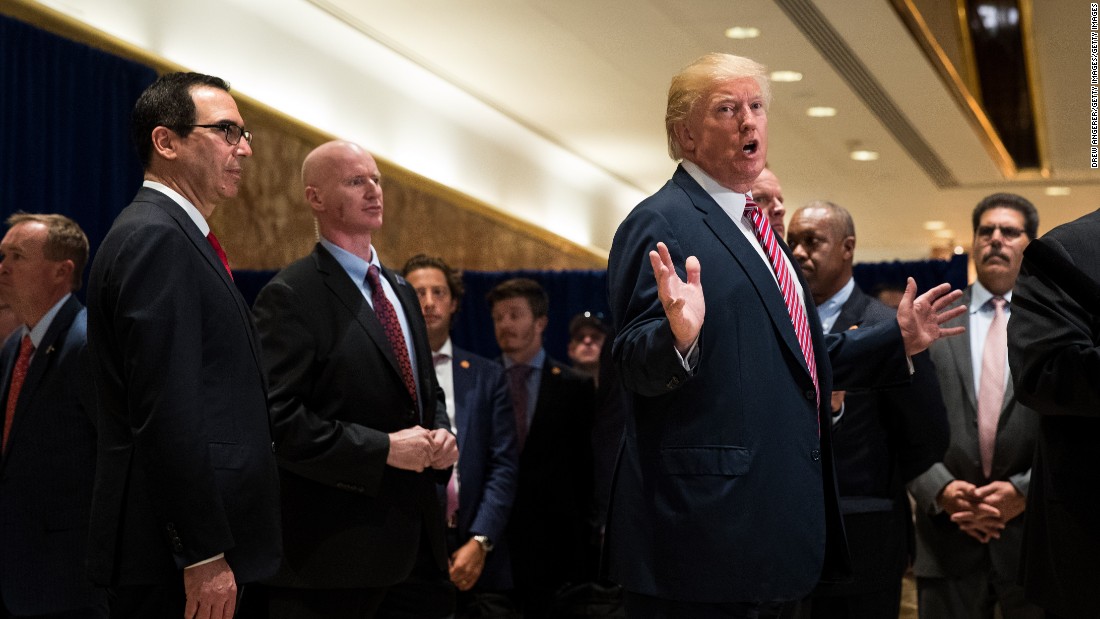 House Democrats push to censure Trump over 'both sides' comments on Charlottesville
Three House Democrats drafted a resolution to formally censure President Donald Trump for saying Tuesday that "both sides" shared responsibility for the violence at a white supremacist rally in Charlottesville, Virginia, that resulted in the death of Heather Heyer, a young woman protesting hate groups, as well as injuring more than a dozen people.

2017-08-17 03:55:43
`
3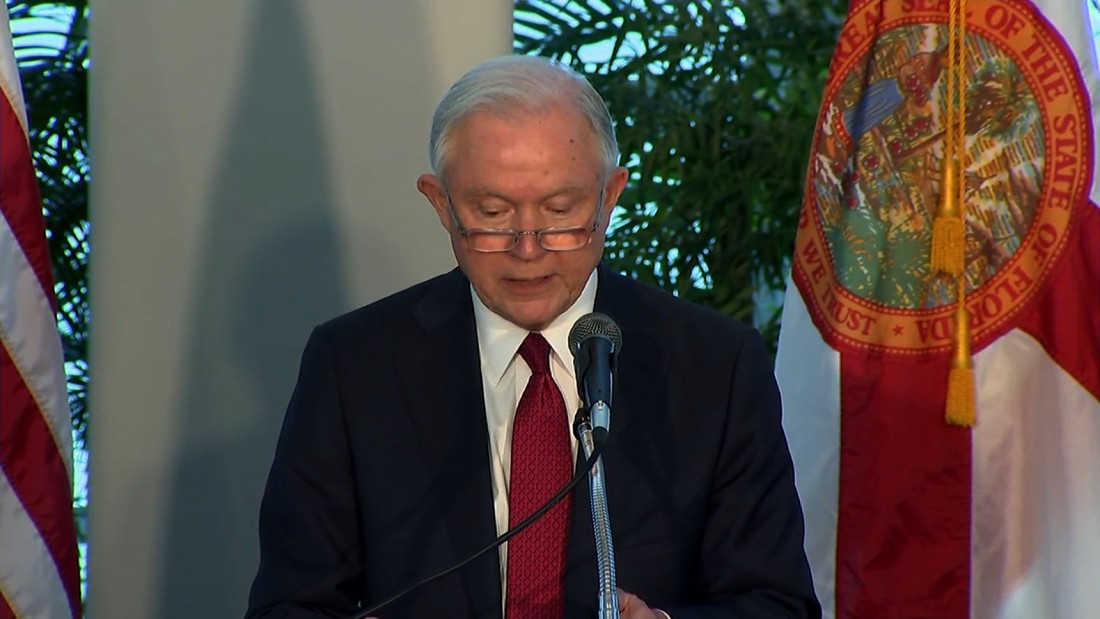 Sessions: Chicago's sanctuary city policies are 'lawlessness'
US Attorney General Jeff Sessions criticized the city of Chicago Wednesday for its "lawless" sanctuary city policies.

2017-08-17 03:44:39
`
0
ACLU takes heat for defending white supremacist group
Last weekend's deadly violence in Charlottesville, Virginia, has put the American Civil Liberties Union on the defensive for representing the white supremacists and generated furious debate over First Amendment speech rights.

2017-08-17 03:28:47
`
0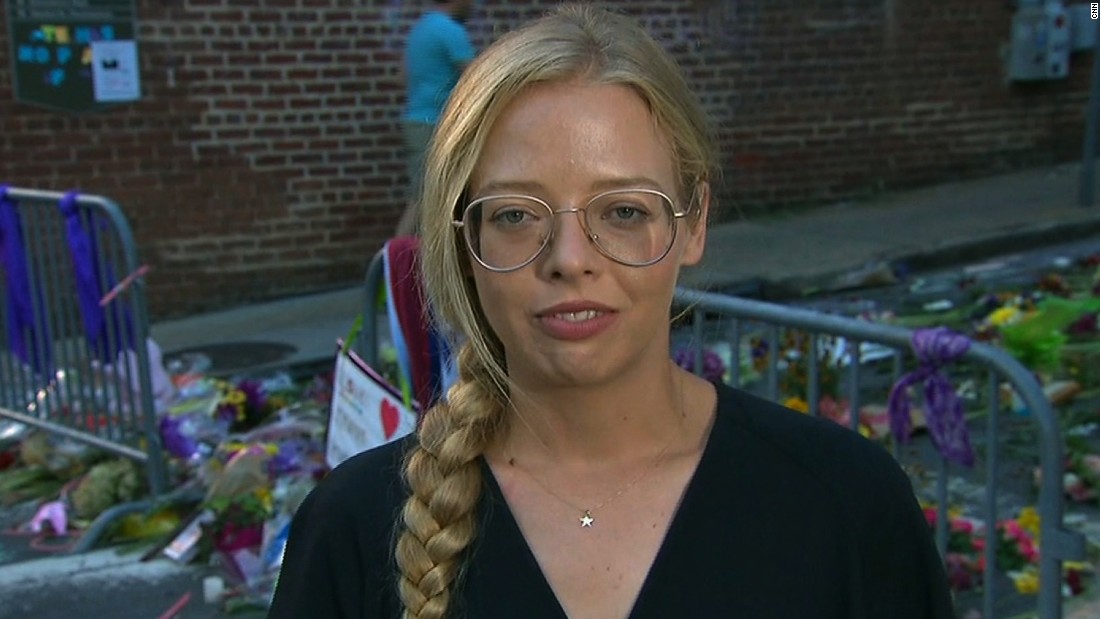 Vice reporter disputes Trump's remarks
Elle Reeve of Vice News talks to CNN's Anderson Cooper about her experience on the ground in Charlottesville, Virginia, during a white nationalist rally that has sparked national outrage.

2017-08-17 03:16:46
`
1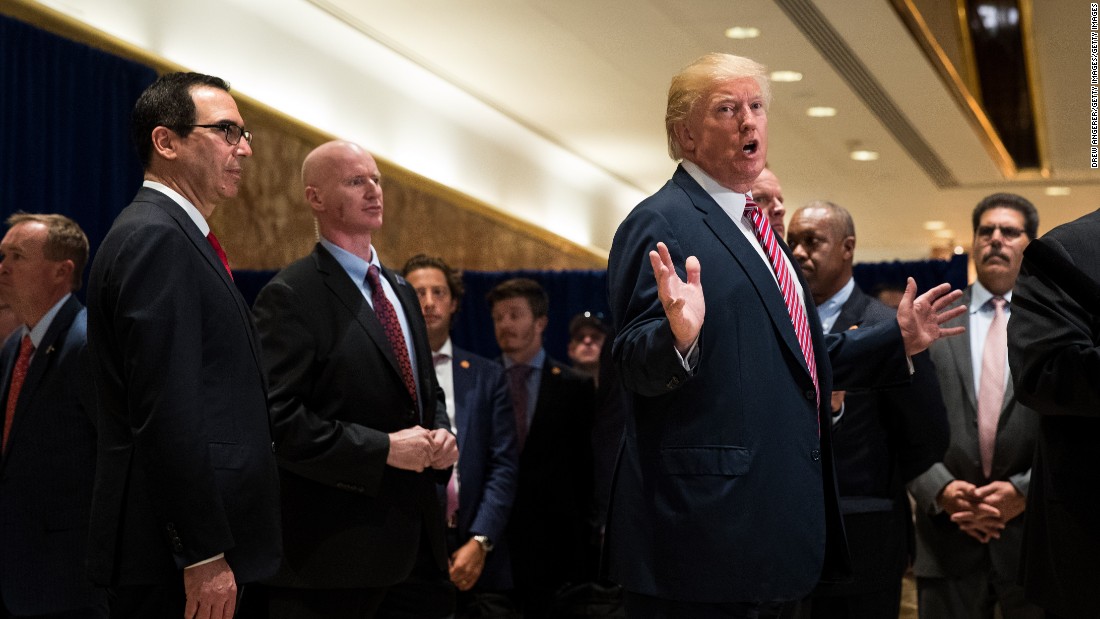 Report: Trump lawyer sends email warning of 'terrorist' infiltration of Black Lives Matter
A personal lawyer to President Donald Trump forwarded an email comparing Confederate Gen. Robert E. Lee to founding US President George Washington, and saying that the activist movement Black Lives Matter "has been totally infiltrated by terrorist groups," The New York Times reported Wednesday evening.

2017-08-17 02:56:44
`
2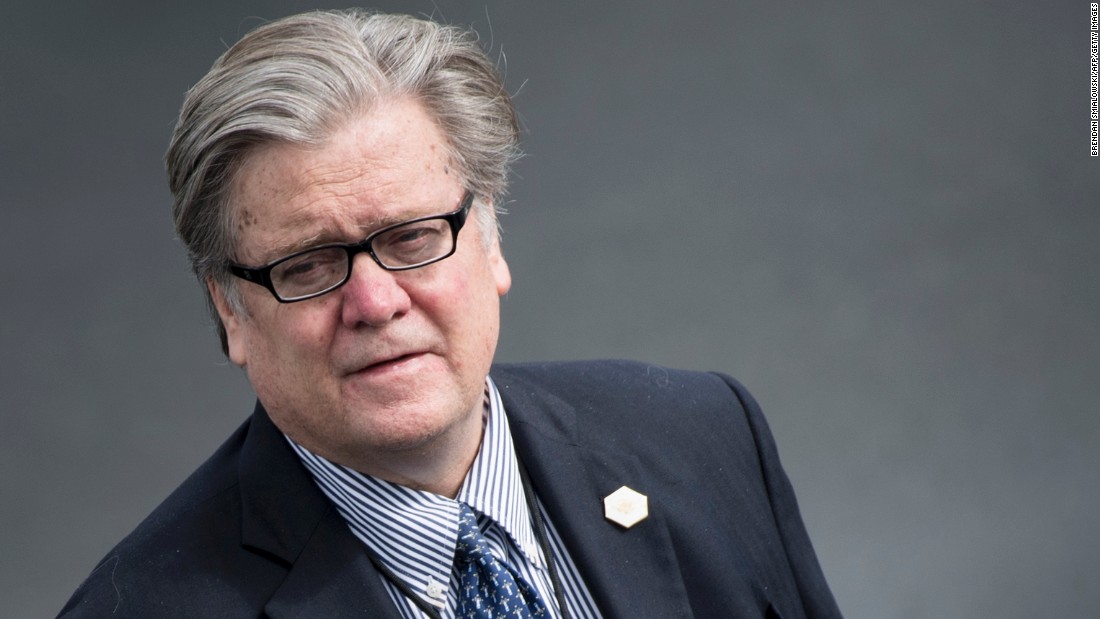 Source: Bannon says he didn't know he was being interviewed
Robert Kuttner of The American Prospect talks about his interview with Steve Bannon, saying Donald Trump's chief strategist's claim that he didn't know he was being interviewed isn't believable.

2017-08-17 02:50:20
`
2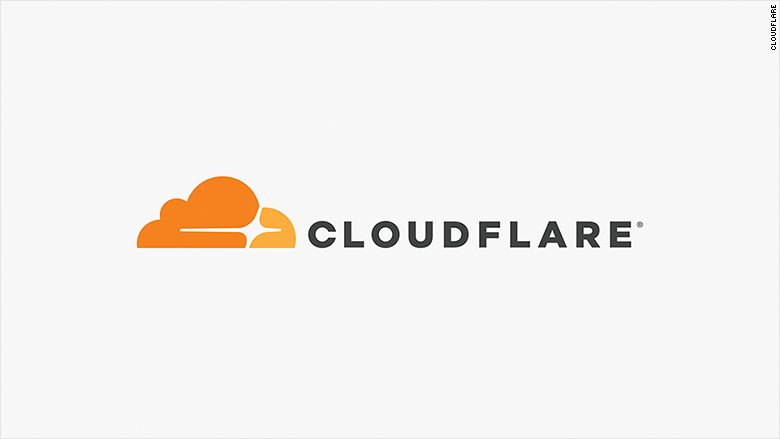 Neo-Nazi website loses protection from tech firm


2017-08-17 02:30:21
`
0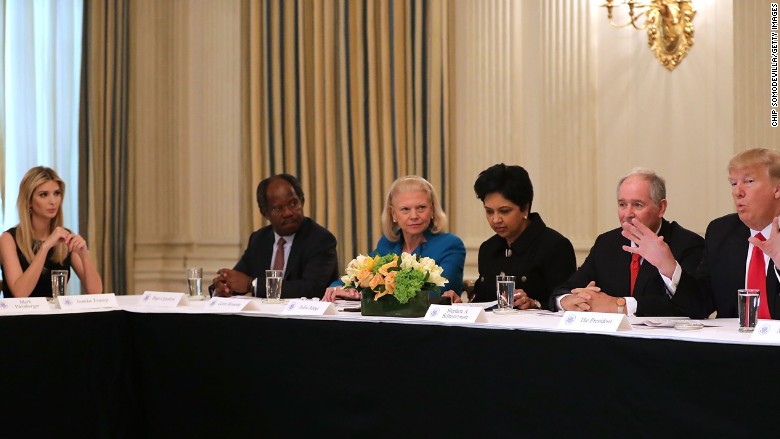 Behind the scenes as Trump's business councils fell apart


2017-08-17 02:20:12
`
2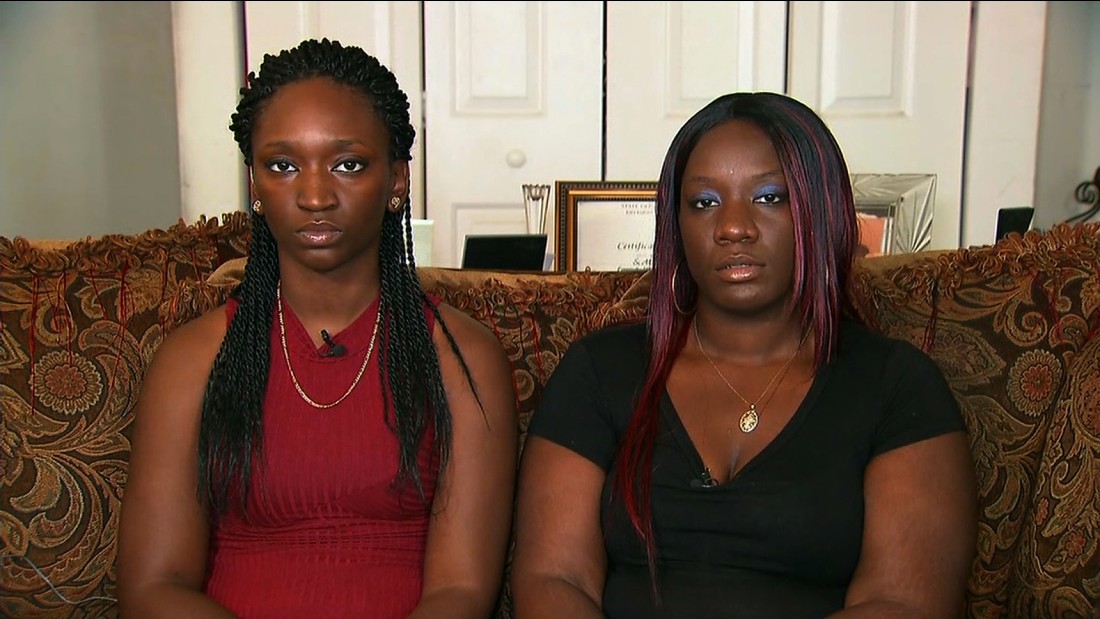 Woman rear-ended by Charlottesville suspect: God put me there for a reason
The two women who were in the car hit by the Charlottesville attacker detail their experience moments after the crash and say God put them there for a reason.

2017-08-17 02:19:21
`
1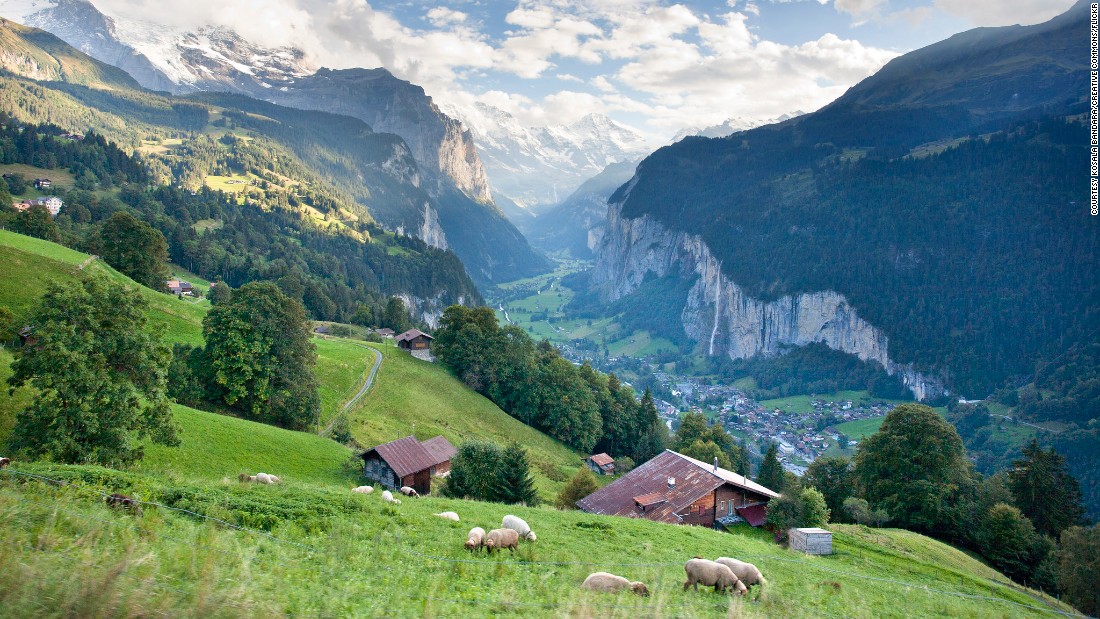 Ultimate bucket list: 50 natural wonders
Water, fire and ice have combined to make some of the most spectacular scenery in the world -- from giant crystal caves to mud volcanoes and rock formations that look like works of art.

2017-08-17 01:58:12
`
1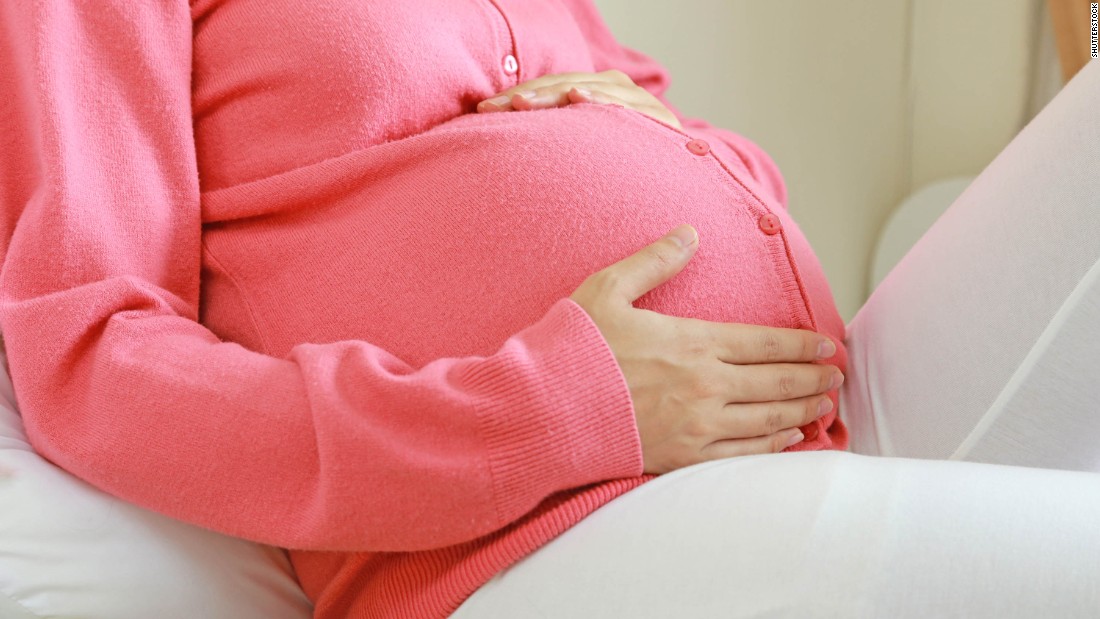 Why the Trump administration is cutting teen pregnancy prevention funding
Most teenagers feel uncomfortable talking about sex, but not 16-year-old Bryanna Ely.

2017-08-17 01:50:54
`
3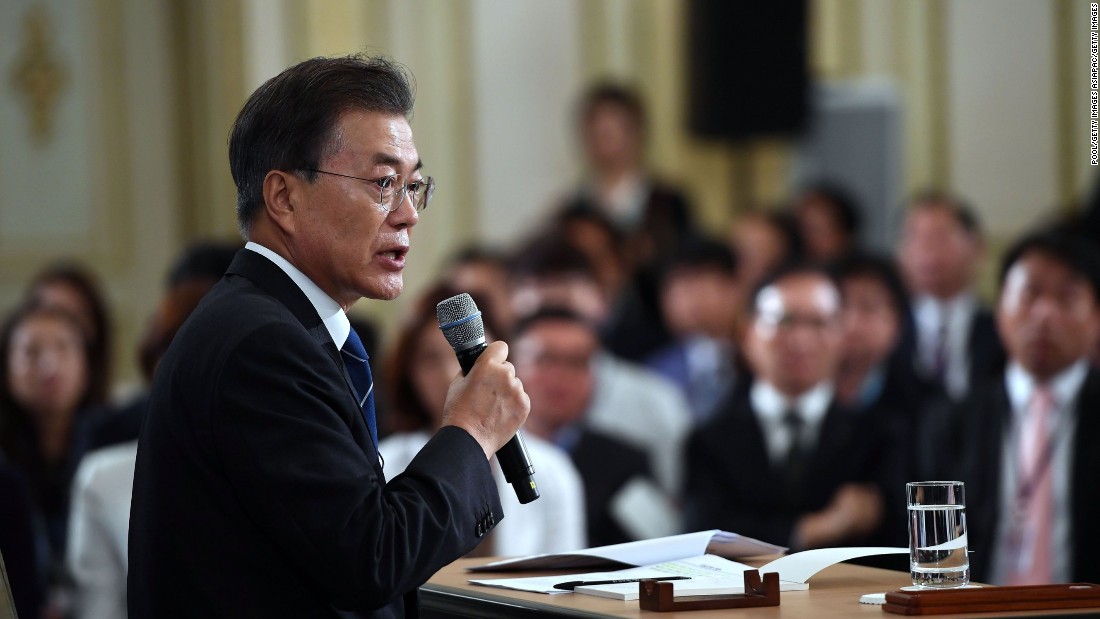 S. Korea's President pledges 'no war on Korean peninsula'
South Korean President Moon Jae-in has said US and South Korean policies are aligned on North Korea and promised there "will be no war on the Korean peninsula ever again."

2017-08-17 01:47:23
`
1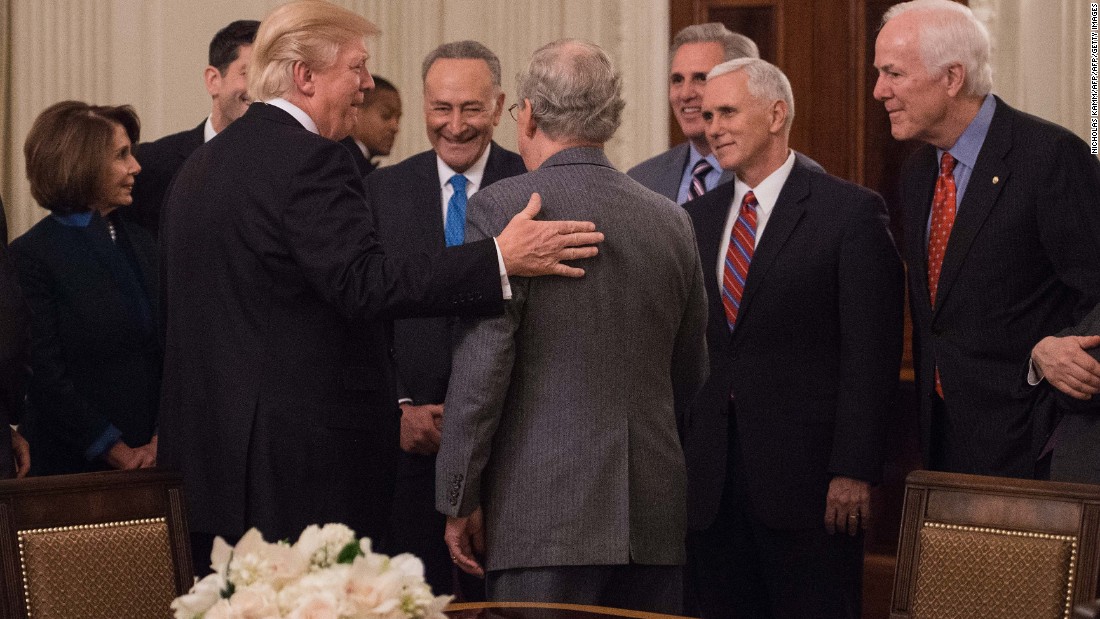 Trump is unpopular, polls show, but Congress is less popular. It's also unclear if he can command support.
America may soon face a question of leadership.

2017-08-17 01:41:02
`
2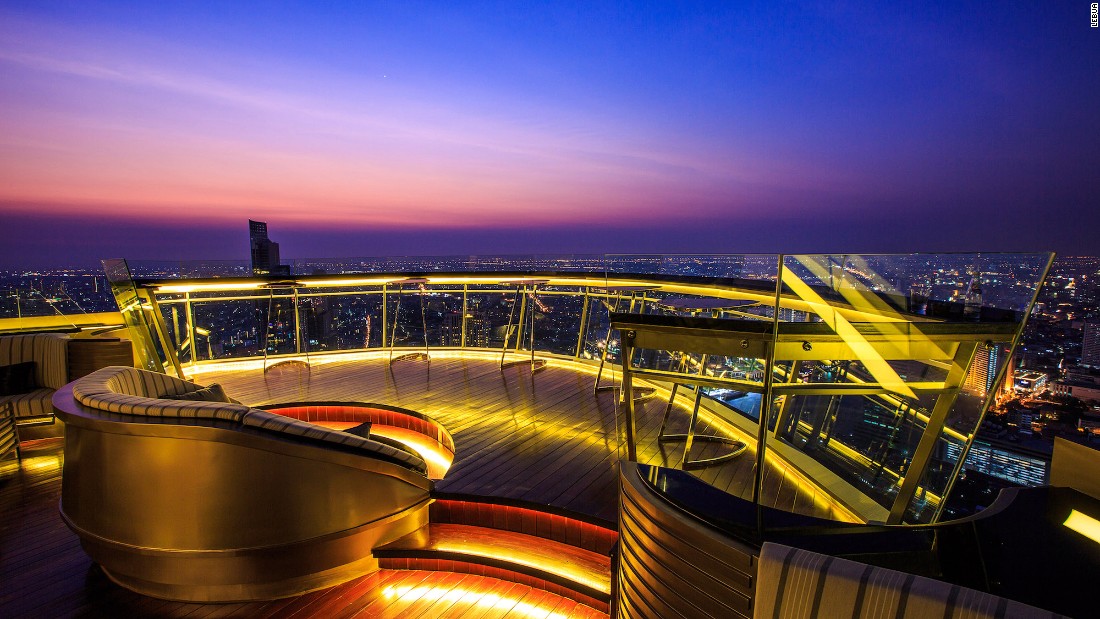 Meet the world's highest outdoor whisky bar
Does whisky taste better at higher altitudes?

2017-08-17 01:37:56
`
1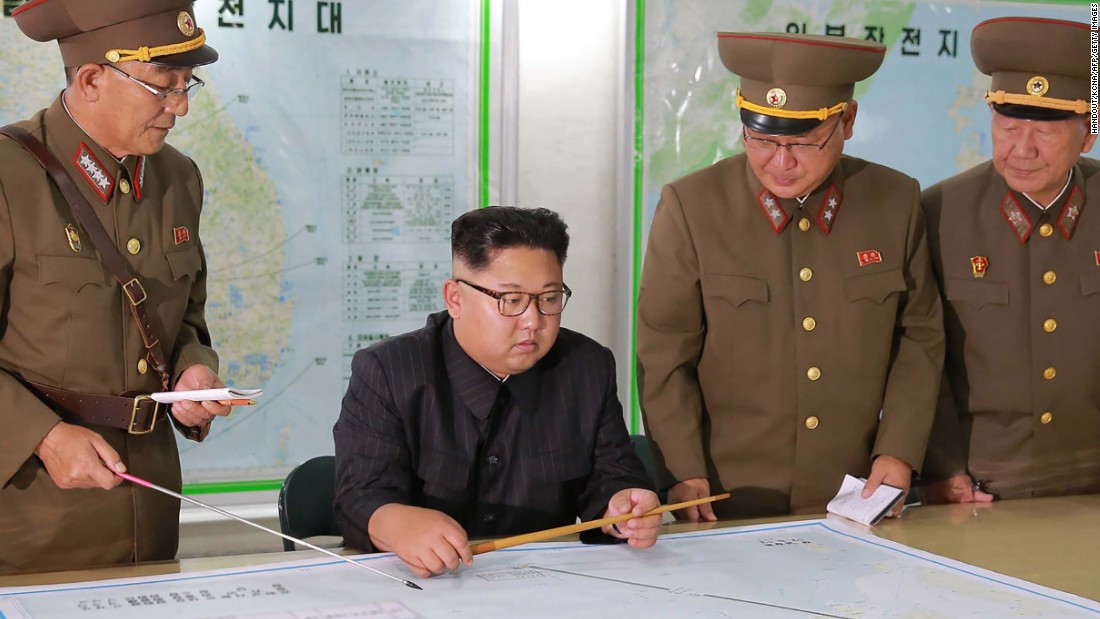 North Korea gives US a clear choice
US President Donald Trump implied in one of his latest tweets that he forced North Korea to back down over its threat to Guam. It's a dangerous misperception that could cause the crisis to escalate and Trump to miss what could be the best chance he will have to halt the tests of missiles that can now threaten the American homeland.

2017-08-17 01:28:50
`
2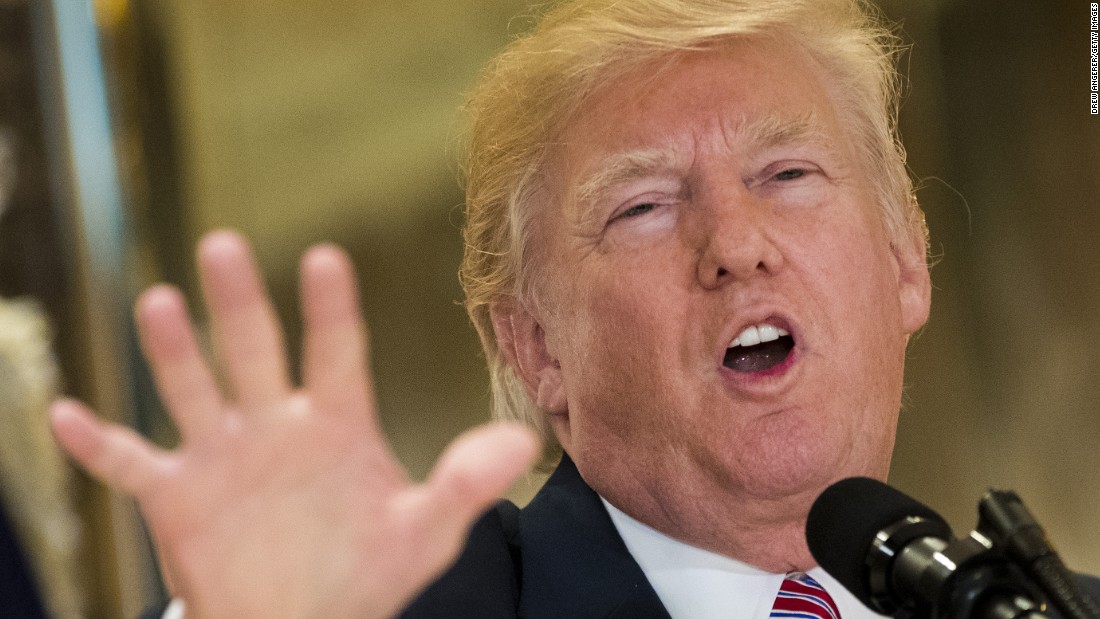 Before Trump's remarks, 'white advocate' made same claim
CNN Senior Investigative Correspondent Drew Griffin spoke with a leader in the white nationalist movement and found striking similarities to the arguments the President himself presented.

2017-08-17 01:20:55
`
1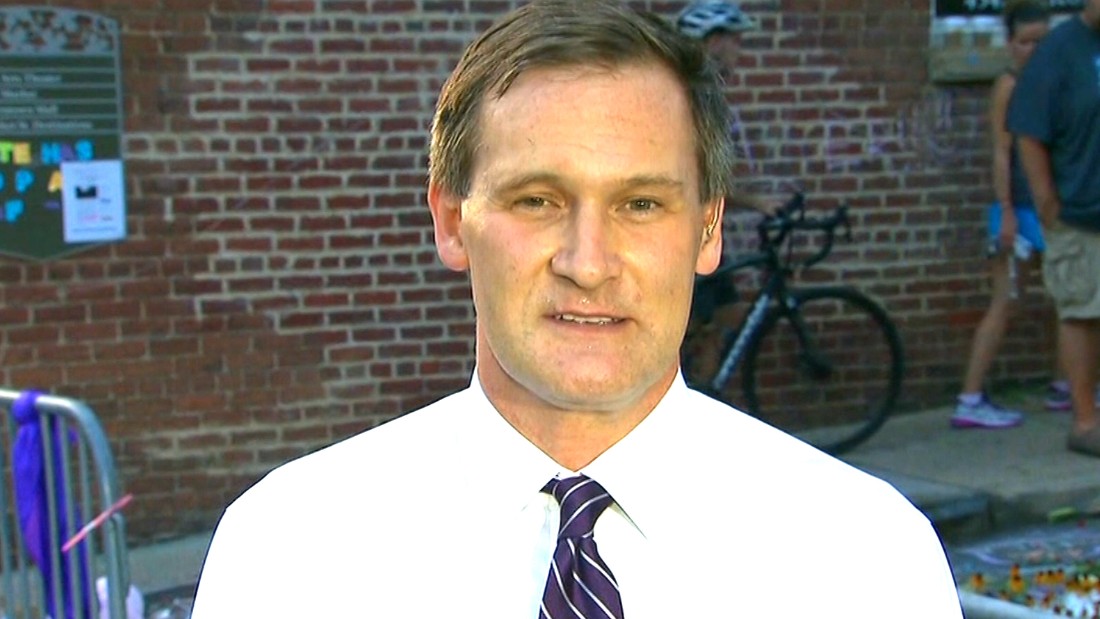 Mayor says Trump still hasn't called
The Charlottesville, Virginia, Mayor Michael Signer told CNN's Anderson Cooper that President Trump has not called him since the violent white supremacist protests.

2017-08-17 01:09:34
`
2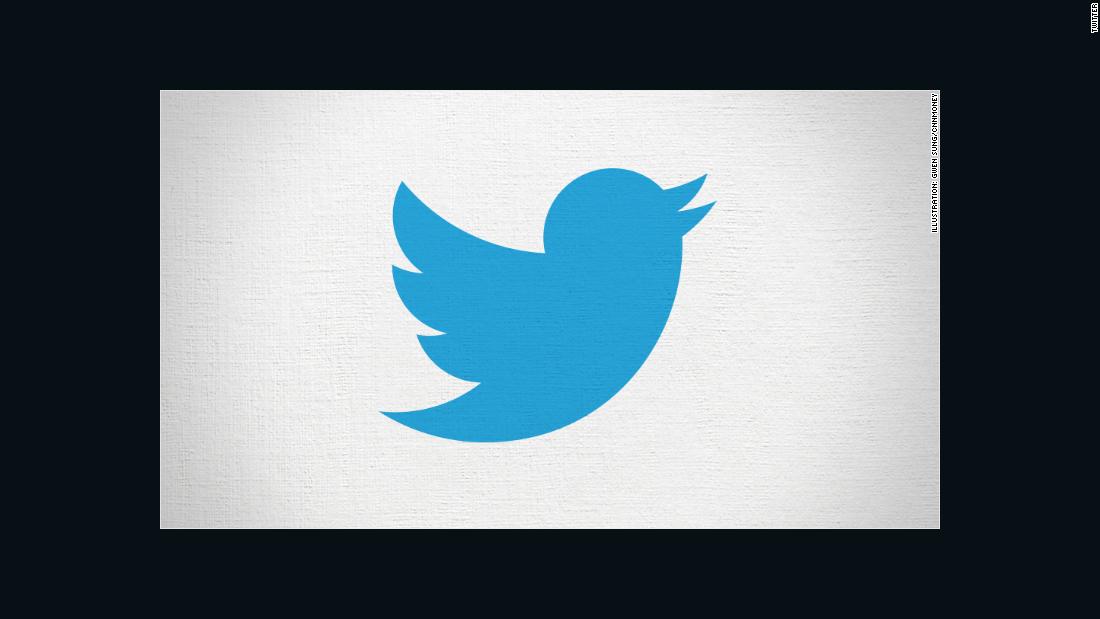 Security clearance under review for right-wing activist Trump retweeted
The security clearance of Jack Posobiec, a right-wing activist and Navy intelligence officer, is under review, a Navy official told CNN.

2017-08-17 01:01:44
`
0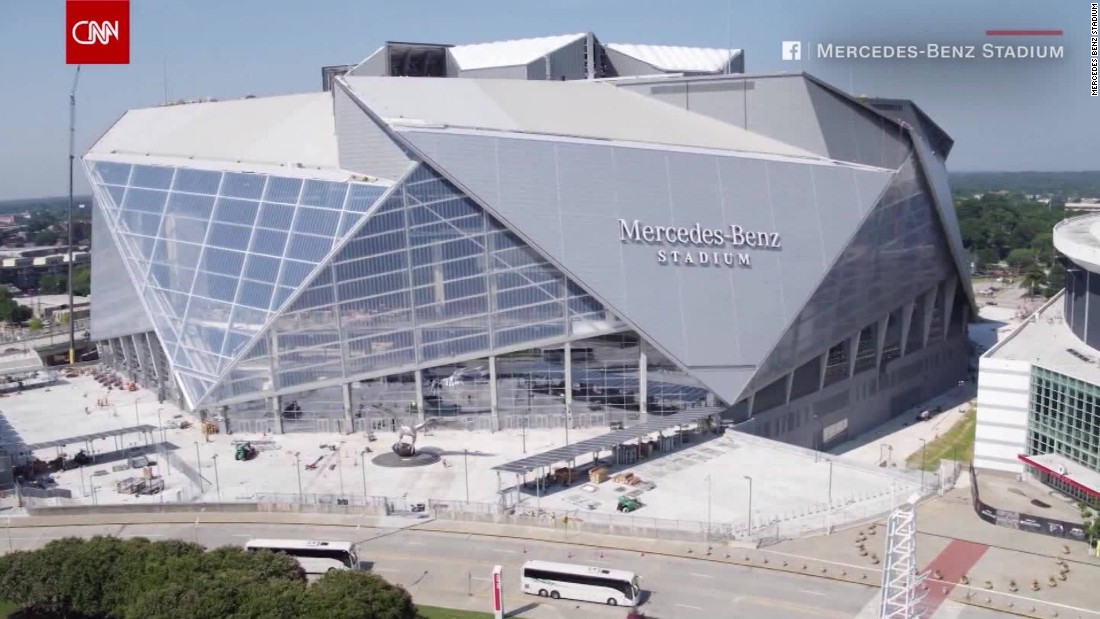 See the new, massive Mercedes-Benz Stadium
Take a sneak peek inside of Atlanta's brand new Mercedes-Benz Stadium.

2017-08-16 20:51:21
`
3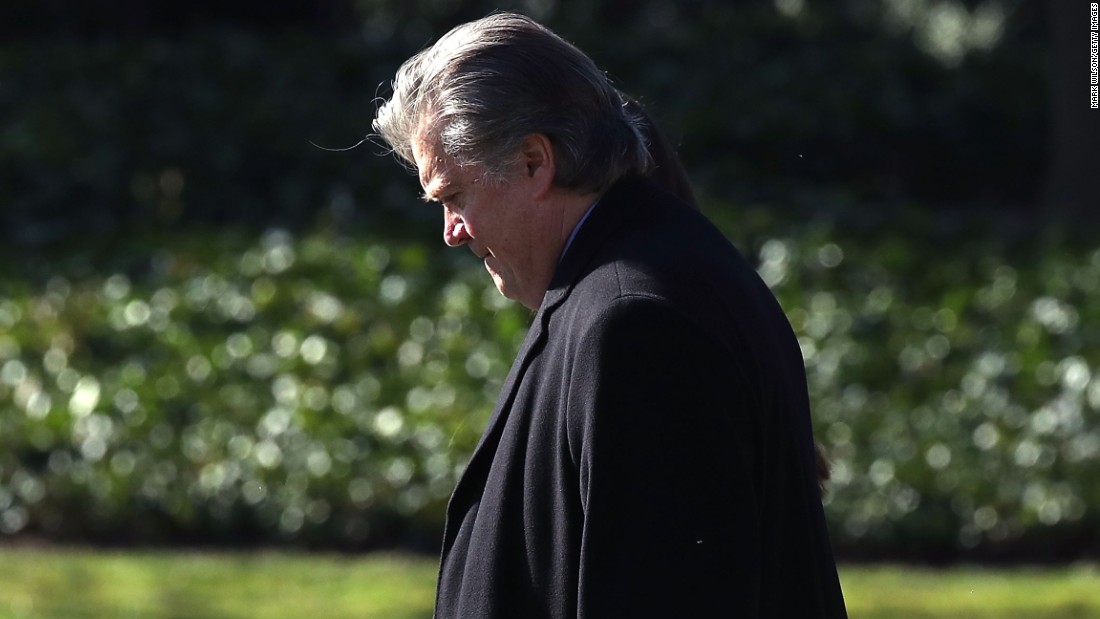 Bannon slams colleagues, says US, China in economic war
Embattled White House chief strategist Steve Bannon declared in an interview published Wednesday that the US is at "economic war with China," promised aggressive trade actions against Beijing and said he is "fighting" other top White House aides "every day."

2017-08-16 20:28:21
`
3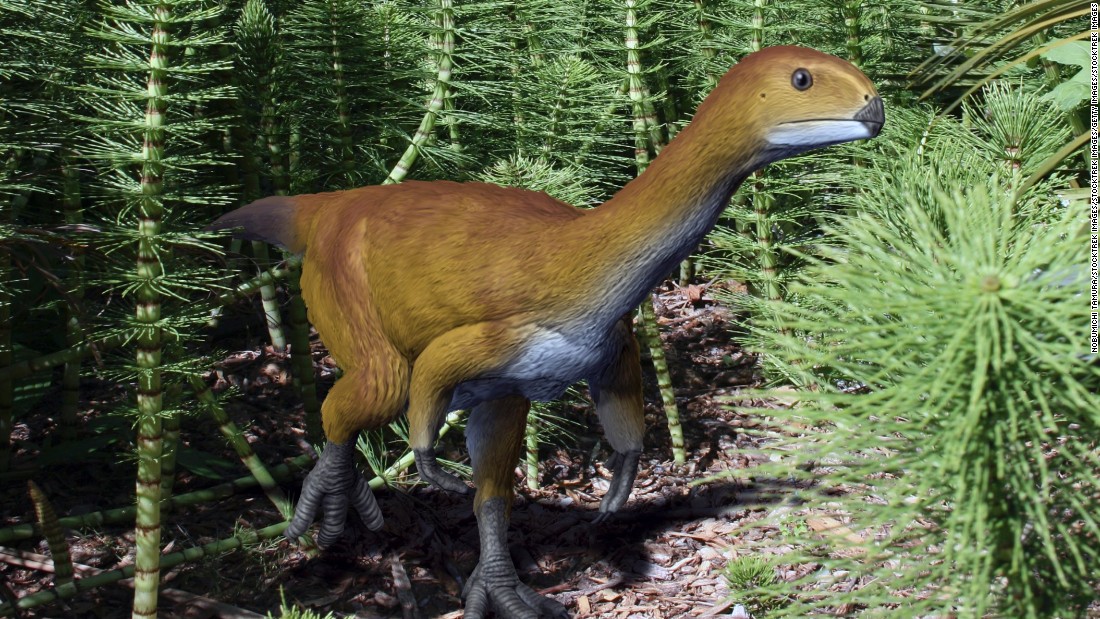 Bizarre dinosaur mystery solved
Cambridge University scientists believe they have solved the puzzle of where the so-called 'Frankenstein' dinosaur, the Chilesaurus, fits in the dinosaur family tree.

2017-08-16 20:02:18
`
3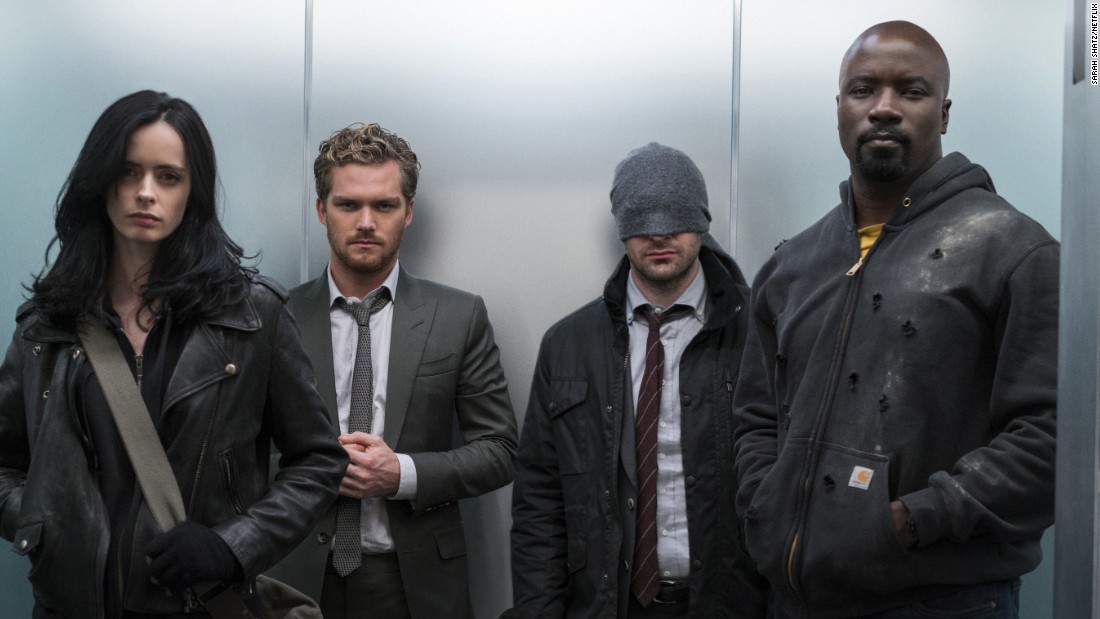 Marvel's 'Defenders' finds fun in superhero team-up
The product of meticulous planning, "Marvel's The Defenders" starts slowly but rewards patience, gradually uniting its "street level" heroes against a somewhat amorphous but bigger-than-any-one-can-handle threat. Cast as the anti-Avengers, this latest Netflix show underscores Marvel's ambitions and ability to wring value out of characters that aren't exactly household names.

2017-08-16 19:33:55
`
2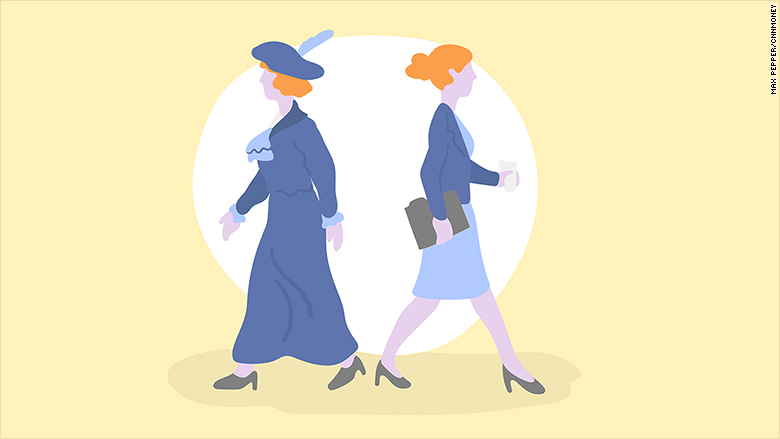 What women wore to work in 1912 vs. now
A hundred years ago, women in the workplace looked a little different than they do now. But many of the basic tenets of how to dress for an office job remain true today.

2017-08-16 19:30:44
`
2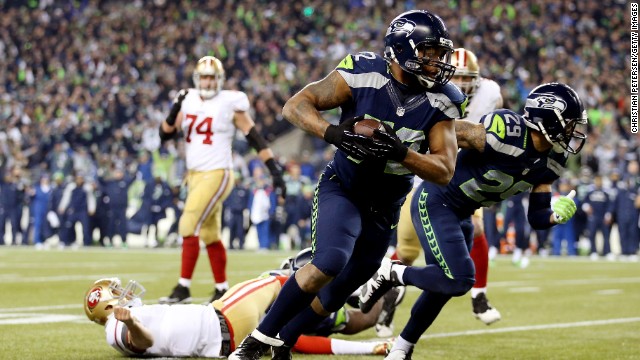 NFL star Michael Bennett: Why I won't stand for the anthem
Michael Bennett can no longer stay silent. And while he likely doesn't want to have the same fate as Colin Kaepernick -- who is without an NFL team -- the Seattle Seahawks defensive end is taking social action.

2017-08-16 19:17:32
`
2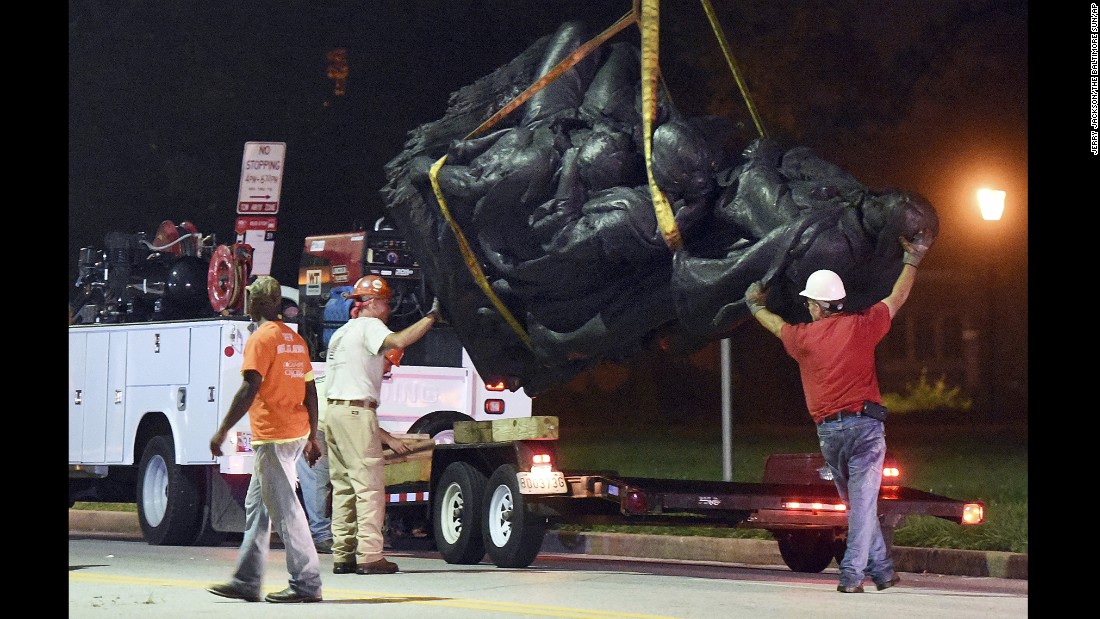 Even if statues come down, demons remain
"Repulsive" was the word used by House of Representative Speaker Paul Ryan.

2017-08-16 19:05:38
`
2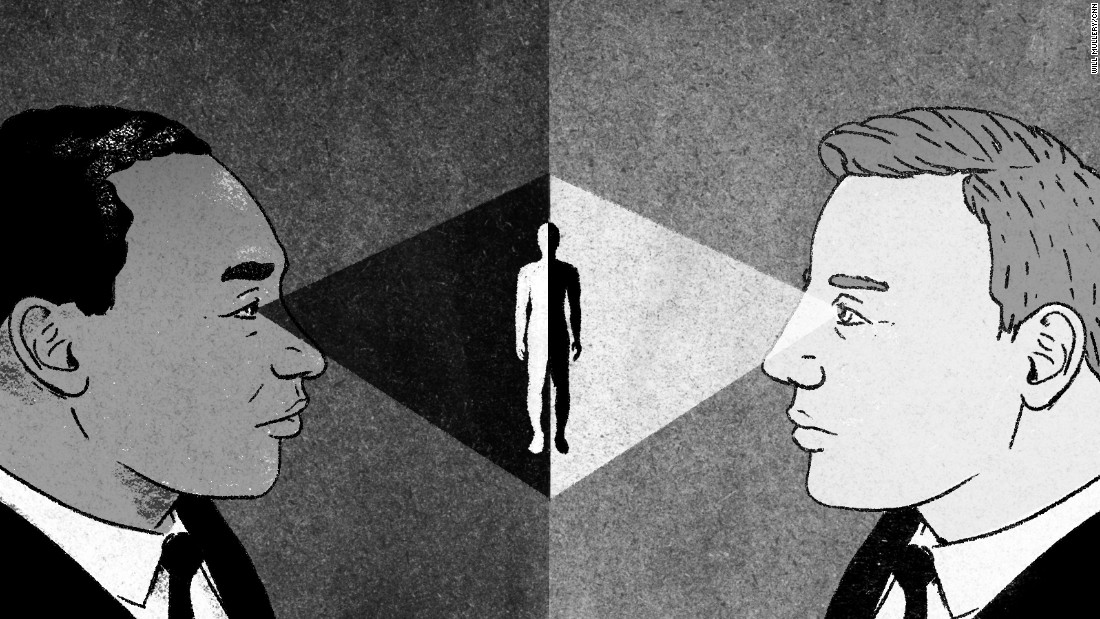 Blacks and whites see racism in US very, very differently
How you see race in the United States can depend a lot on your own background.

2017-08-16 18:57:10
`
1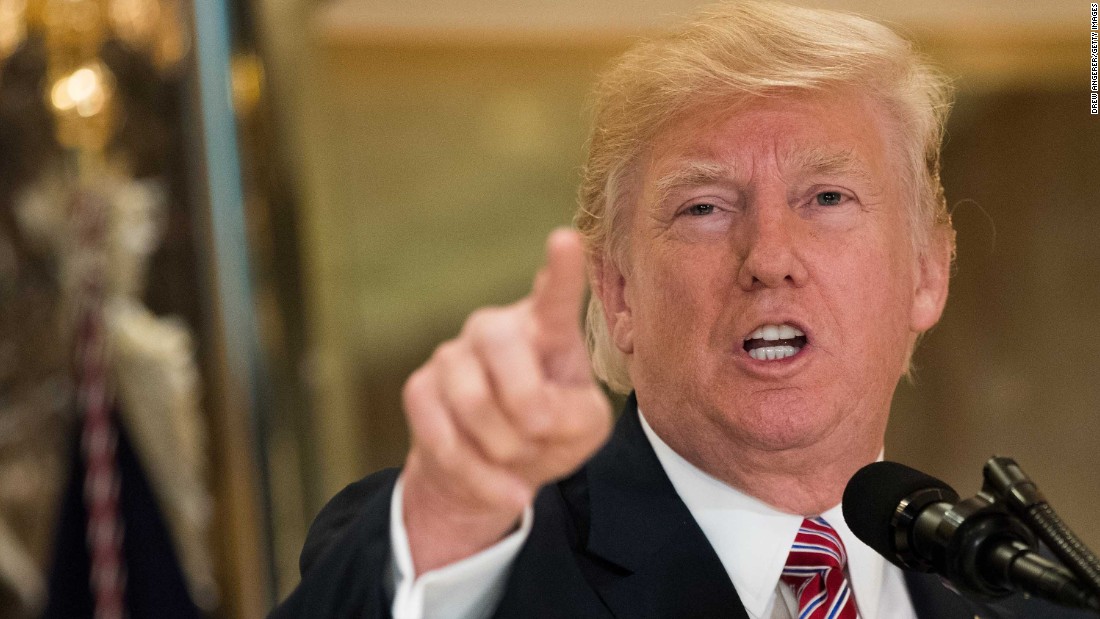 Wow, does Trump have an awful opinion of his own voters
Criticized by conservatives and liberals, lawmakers on both sides of the aisle and virtually everyone in between, President Donald Trump is finding few defenders of his own renewed defense of white nationalist protesters who turned violent on Saturday in Charlottesville, Virginia.

2017-08-16 18:50:33
`
4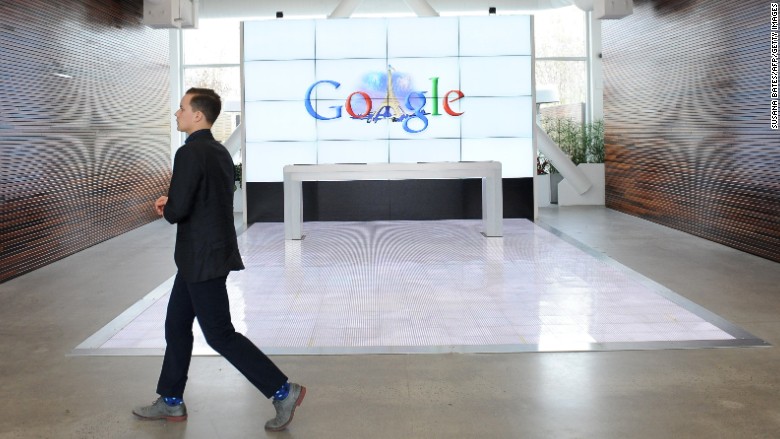 'March on Google' is off, organizers say


2017-08-16 18:41:51
`
1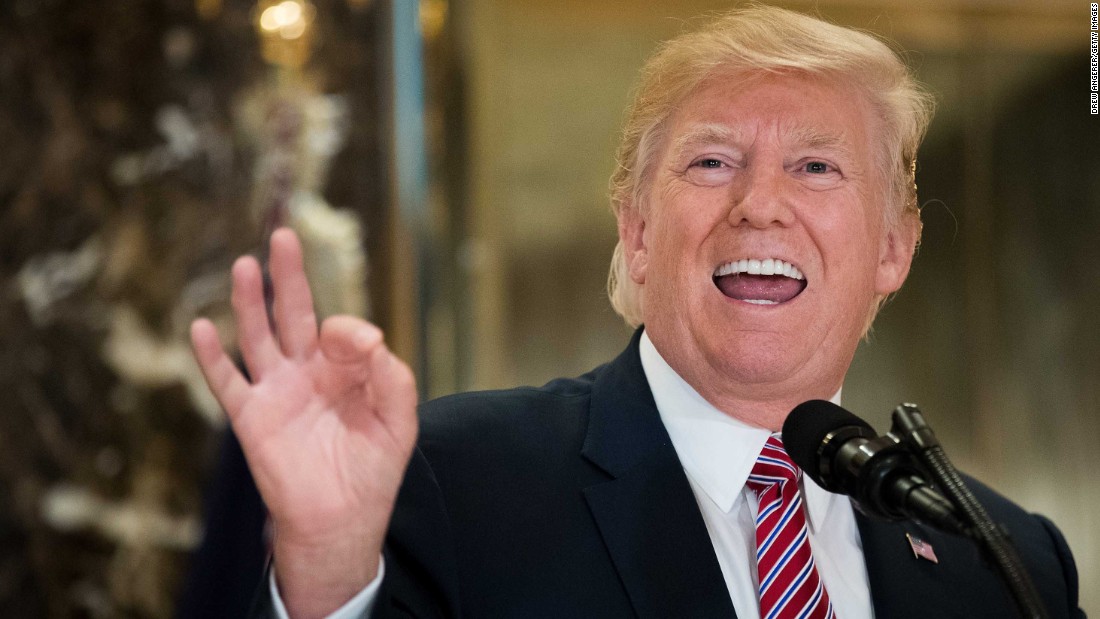 Fact check on Trump's statement
CNN's Jake Tapper looks at President Trump's stated reason for his 48-hour delay in condemning white supremacists. Read more at FactCheck.org

2017-08-16 18:40:46
`
3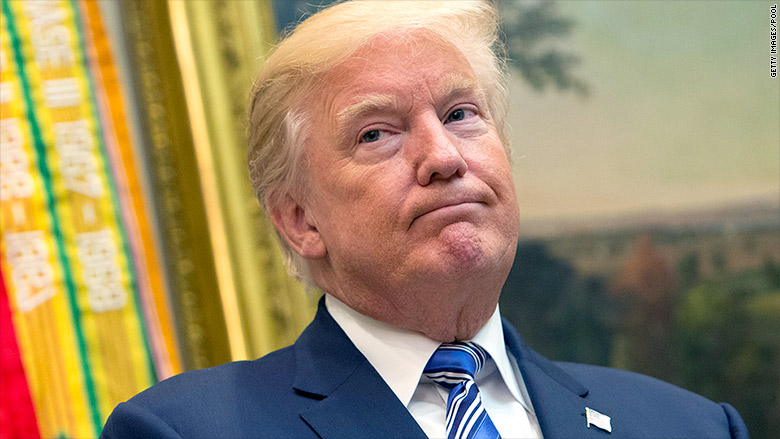 For CEO President, business panels' collapse a stunning rebuke


2017-08-16 17:51:46
`
2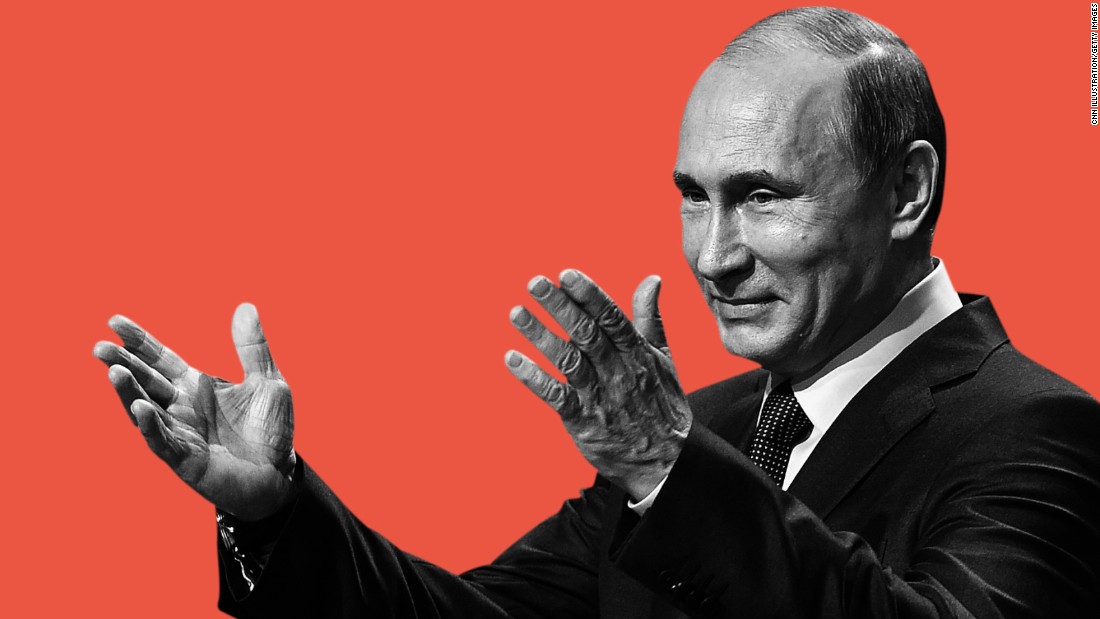 The secret behind Vladimir Putin's power
With sky-high approval figures and an extensive period in power, some have argued that Putin could be the most powerful man in the world. CNN's Phil Black looks at the sources of his power.

2017-08-16 17:48:29
`
2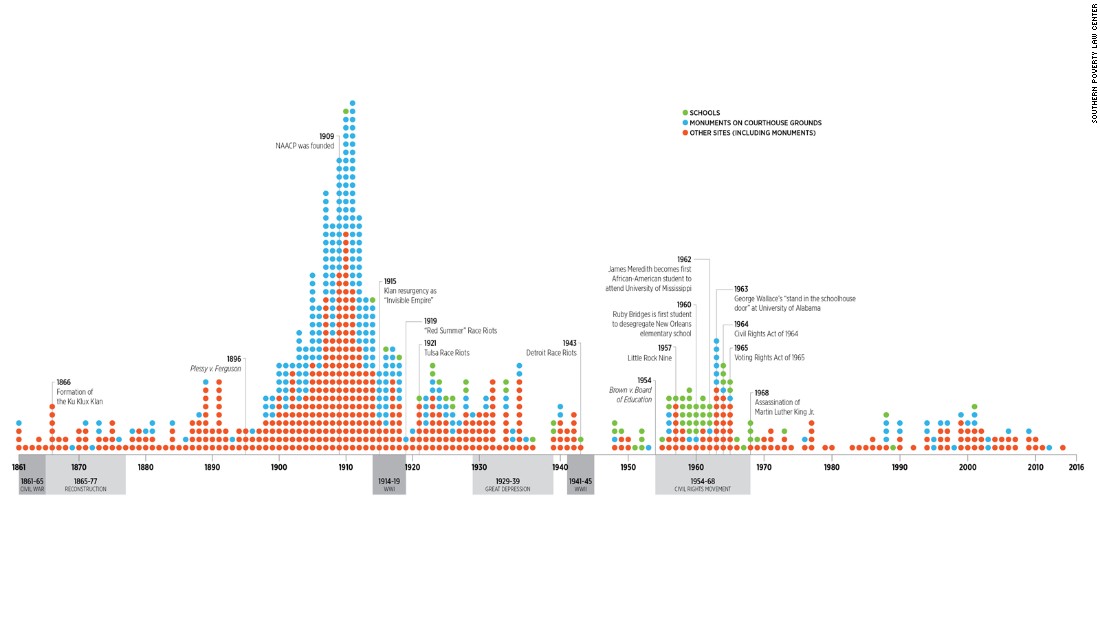 The moments in US history when Confederate monuments go up
To hear their defenders say it, Confederate memorials aren't symbols of hate; they are meant to honor a heritage.

2017-08-16 17:47:27
`
1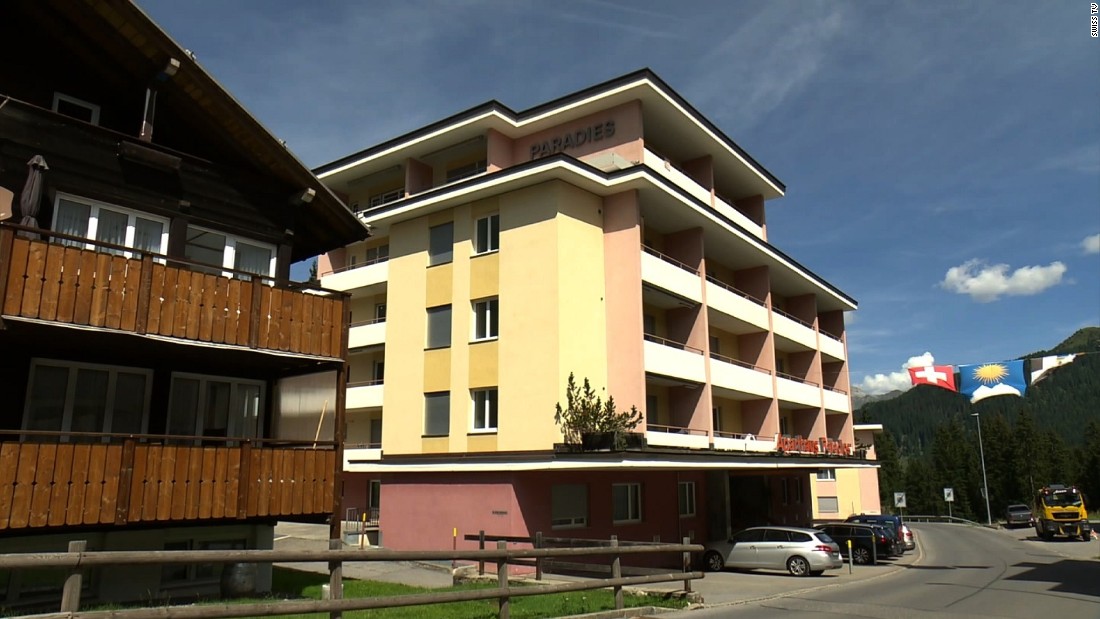 This hotel asks Jewish guests to shower before entering pool
A Swiss hotel has been accused of anti-Semitism after a manager reportedly posted signs instructing Jewish guests to shower before using its pool.

2017-08-16 16:55:18
`
1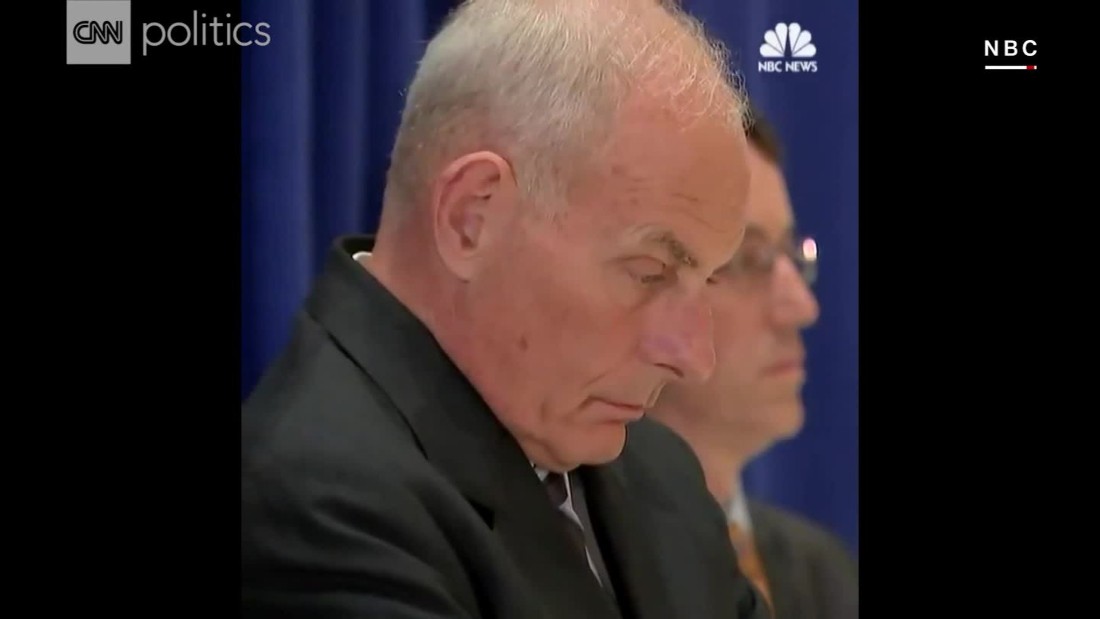 Video shows John Kelly's reaction to Trump's speech
On Tuesday, President Trump's aides planned an infrastructure-focused event that didn't go according to plan. NBC captured video of Chief of Staff John Kelly looking stern as his boss went off script.

2017-08-16 16:10:29
`
2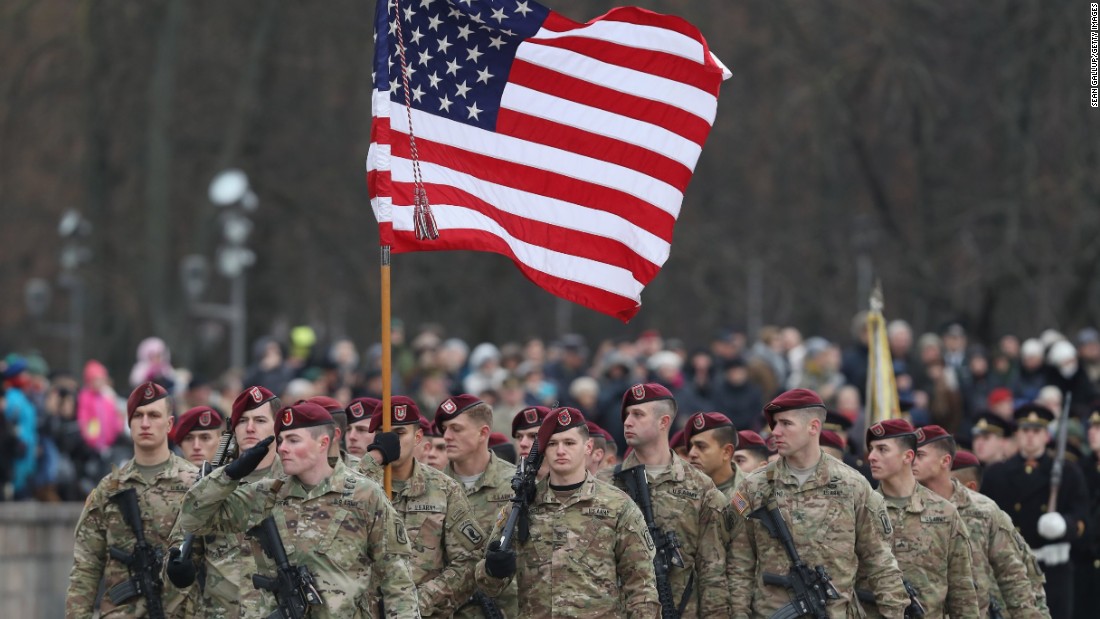 Service chiefs' tweets show leadership
As of Wednesday, each of the four service chiefs -- the heads of the Navy, Army, Marine Corps and Air Force -- have issued statements denouncing racism and bigotry in the wake of the violence in Charlottesville, Virginia.

2017-08-16 15:39:11
`
7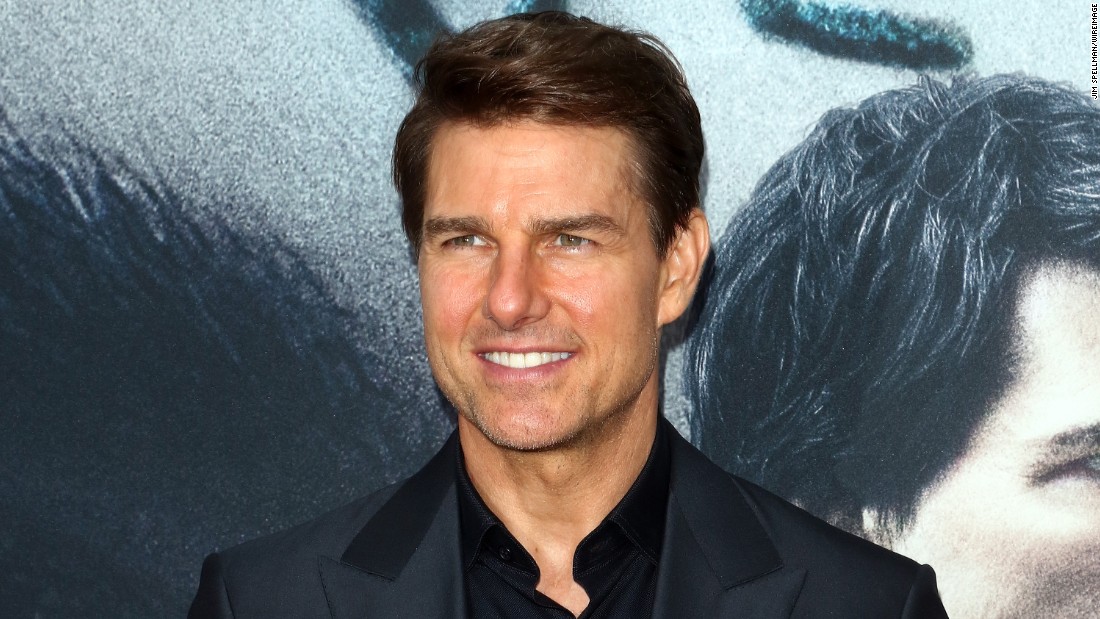 Tom Cruise breaks ankle in stunt
Production on the latest installment of the "Mission: Impossible" franchise is on hold as star Tom Cruise recovers from an ankle injury sustained on set, the film's studio confirms to CNN.

2017-08-16 14:35:50
`
2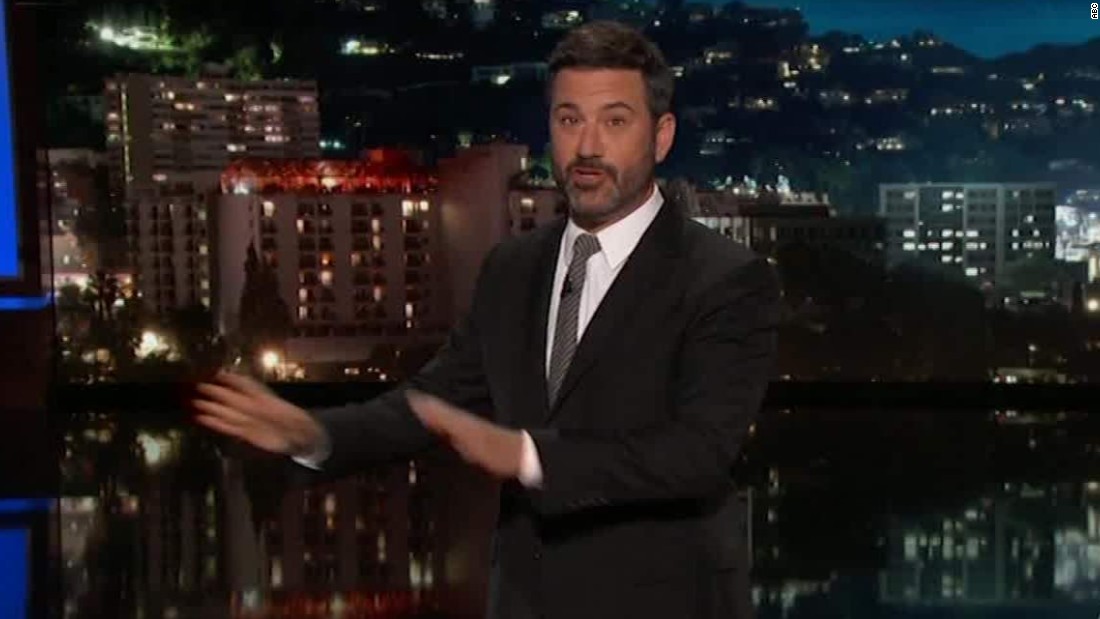 If you missed Jimmy Kimmel's monologue on Trump, you shouldn't
Hours after President Trump's remarkable press conference Tuesday afternoon, Jimmy Kimmel took the stage in Los Angeles for the opening monologue of his nightly show.

2017-08-16 14:31:31
`
3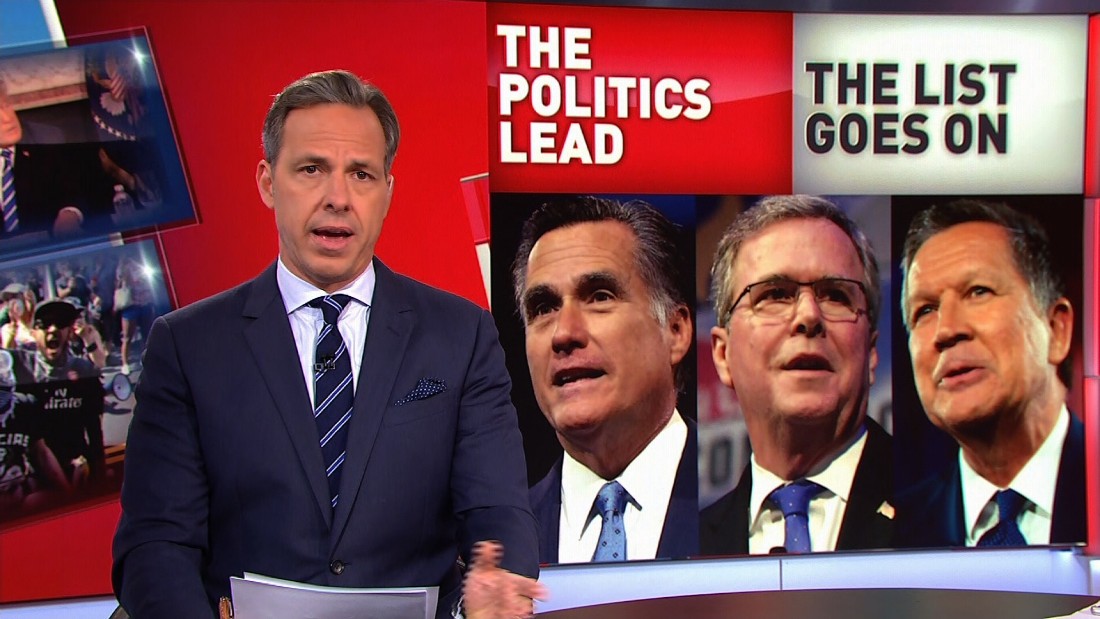 Tapper: Trump remarks unpatriotic
CNN's Jake Tapper looks into the response from Republicans and other officials on President Trump's comments blaming "both sides" for violence in Charlottesville, Virginia.

2017-08-16 13:30:36
`
1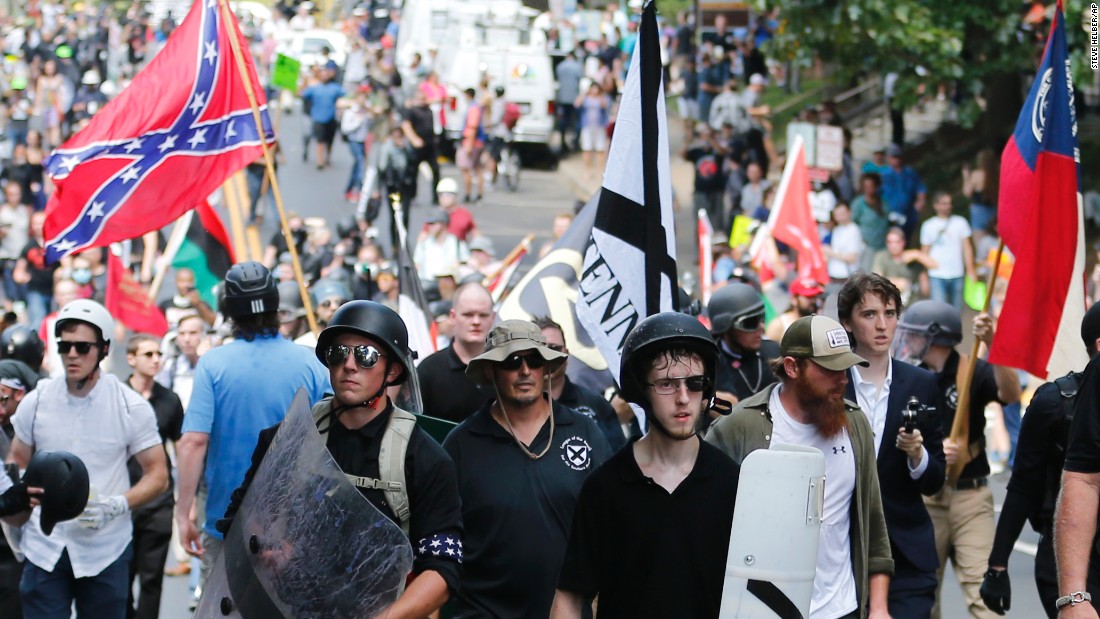 Video shows what happened in Charlottesville
Looking at video captured in Charlottesville, Virginia, we can better understand the events that unfolded over the weekend.

2017-08-16 13:29:33
`
0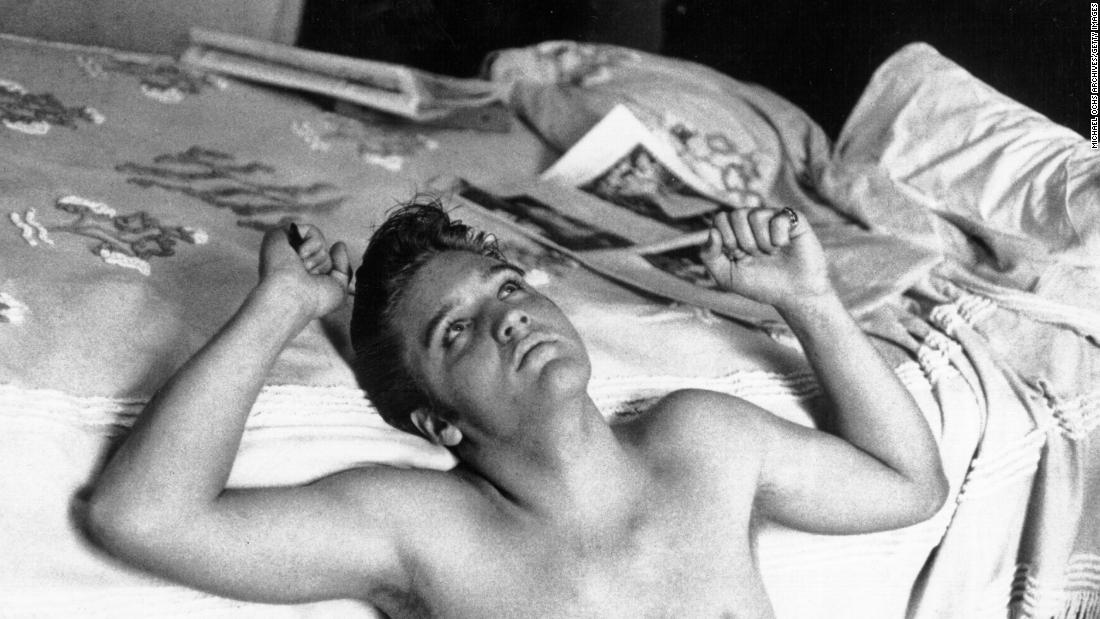 2017-08-16 12:08:51
`
2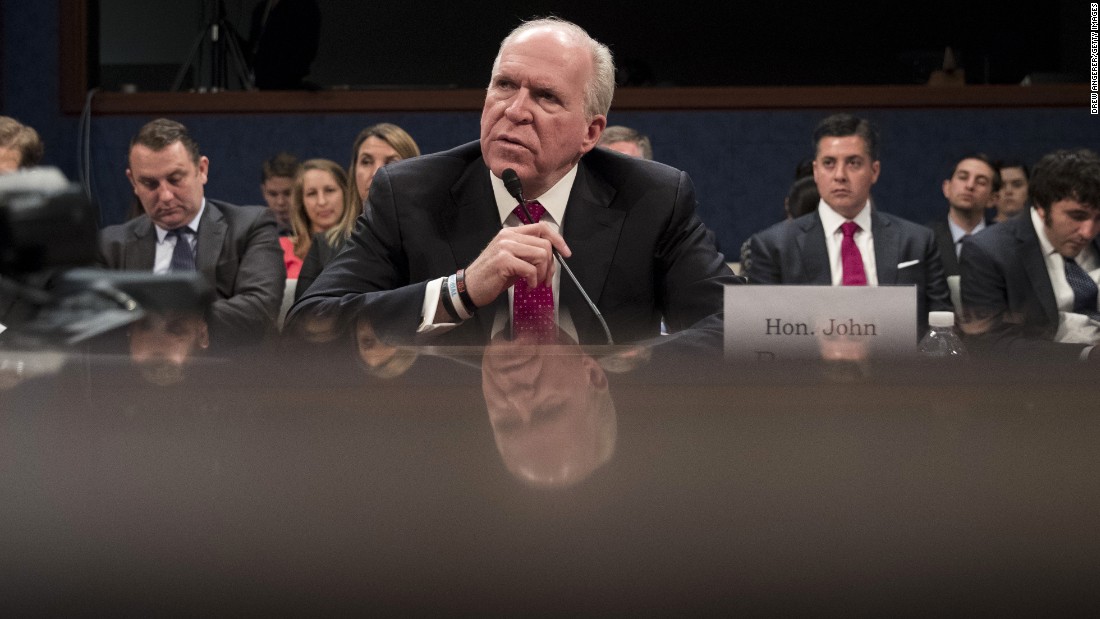 Former CIA director slams Trump's 'dangerous' comments
Former CIA director John Brennan slammed President Donald Trump's "dangerous" and "ugly" comments on the deadly violence at a white supremacist rally in Charlottesville, Virginia over the weekend -- writing a personal letter to CNN's Wolf Blitzer after "The Situation Room" anchor spoke publicly about the fact that he lost all four grandparents to the evils of Nazism.

2017-08-16 11:53:51
`
4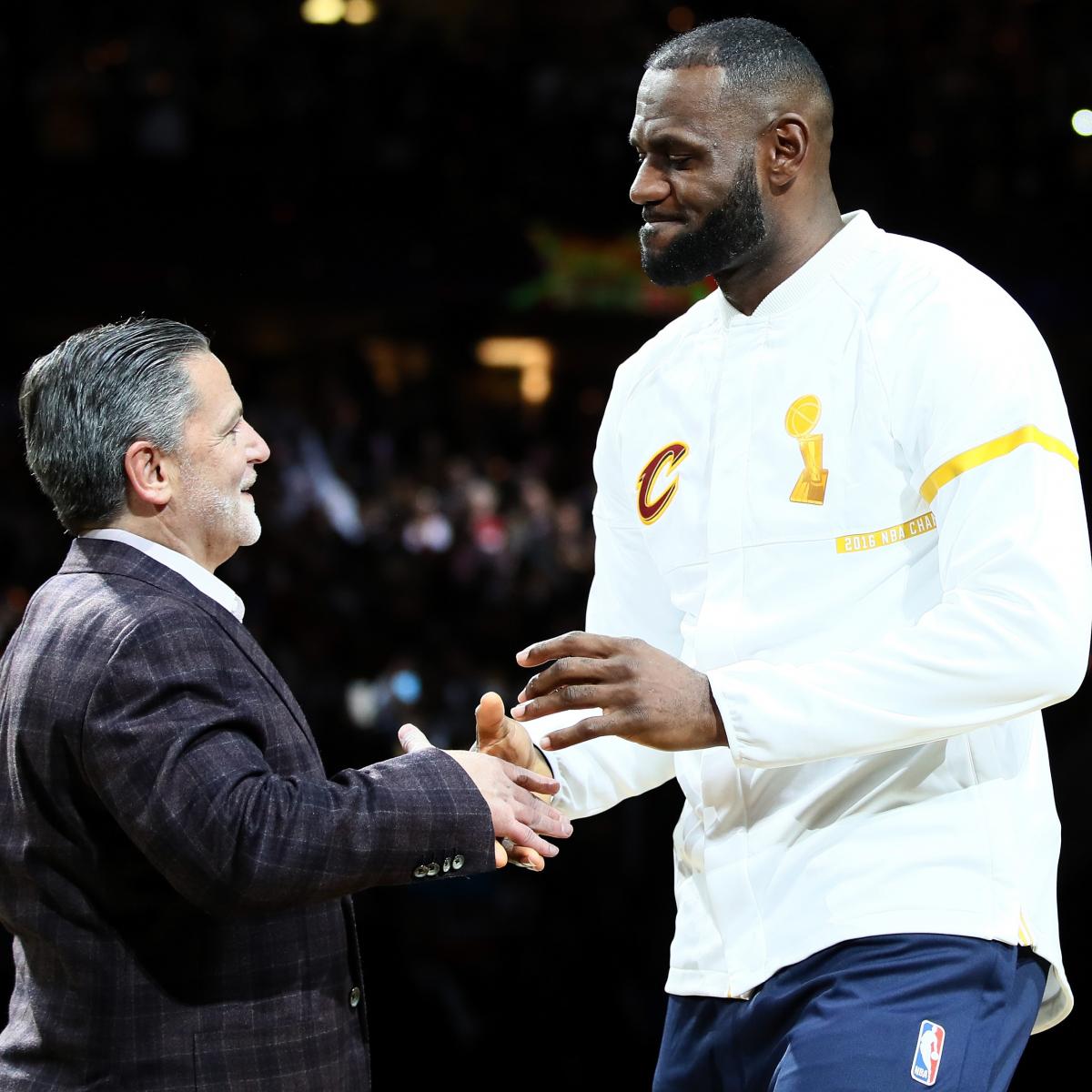 Report: LeBron '100% leaving' Cavs again


2017-08-16 11:51:45
`
2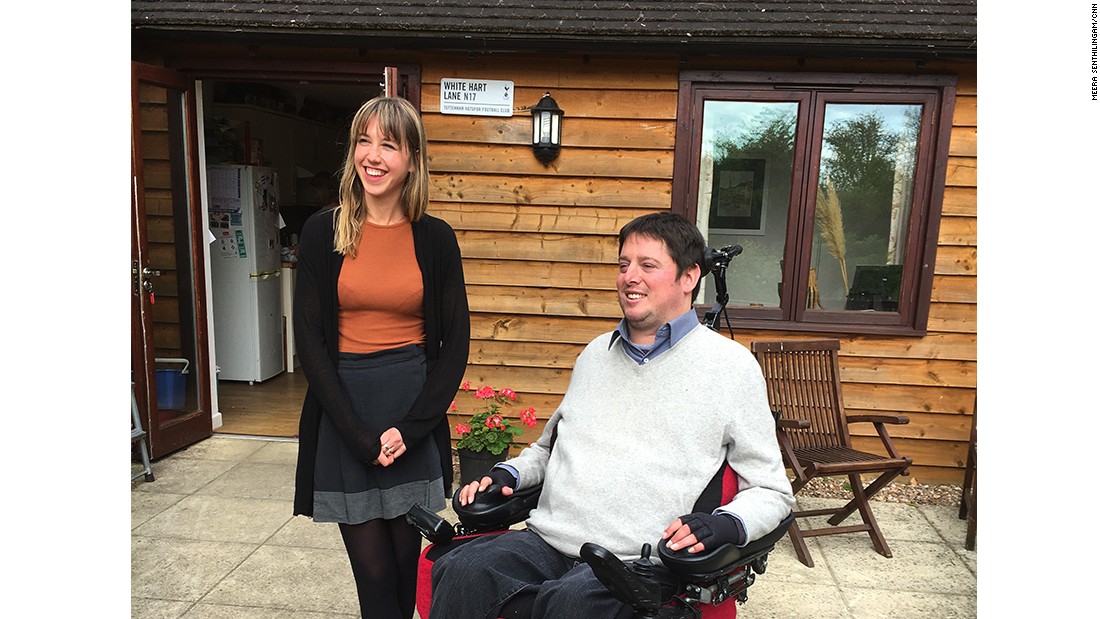 Paralyzed man builds fully automated life
In their picturesque garden in a quintessential English village in Oxfordshire, Tom and Ellen Nabarro are making mint tea with leaves cut from a plant nearby.

2017-08-16 11:41:51
`
2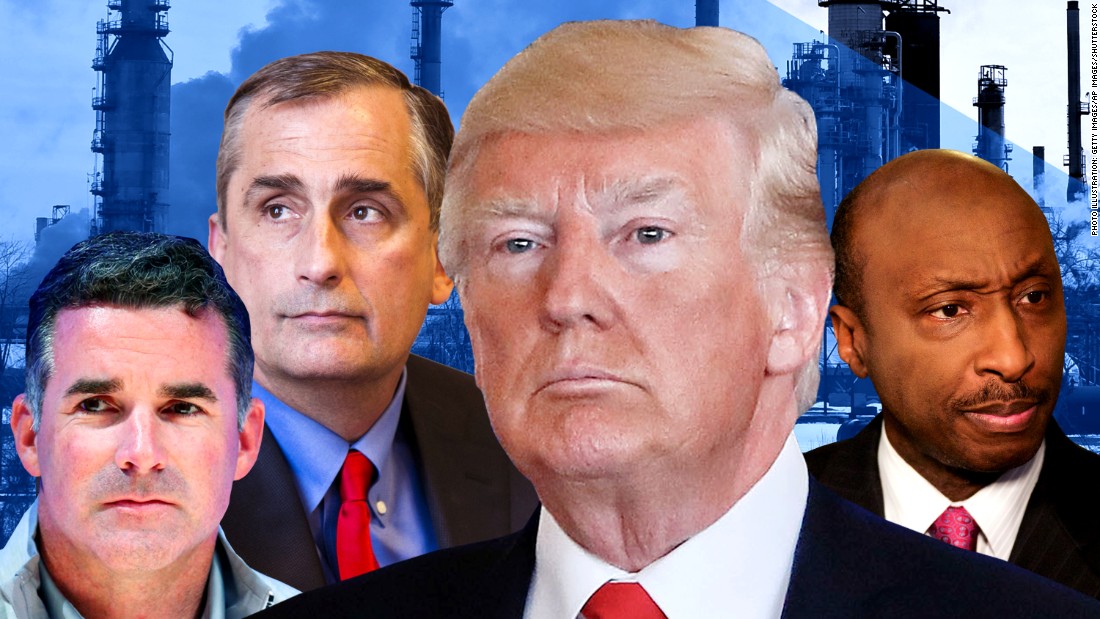 By leaving Trump's panel, CEO's made things worse
It's hard to imagine that mob violence over a Confederate statue in Charlottesville, Virginia, has any bearing on business groups organized by the White House, but the President's two CEO panels ended up toppled in the chaos of the past week anyway. There is a lesson here, but it may be different from what you think.

2017-08-16 11:35:18
`
0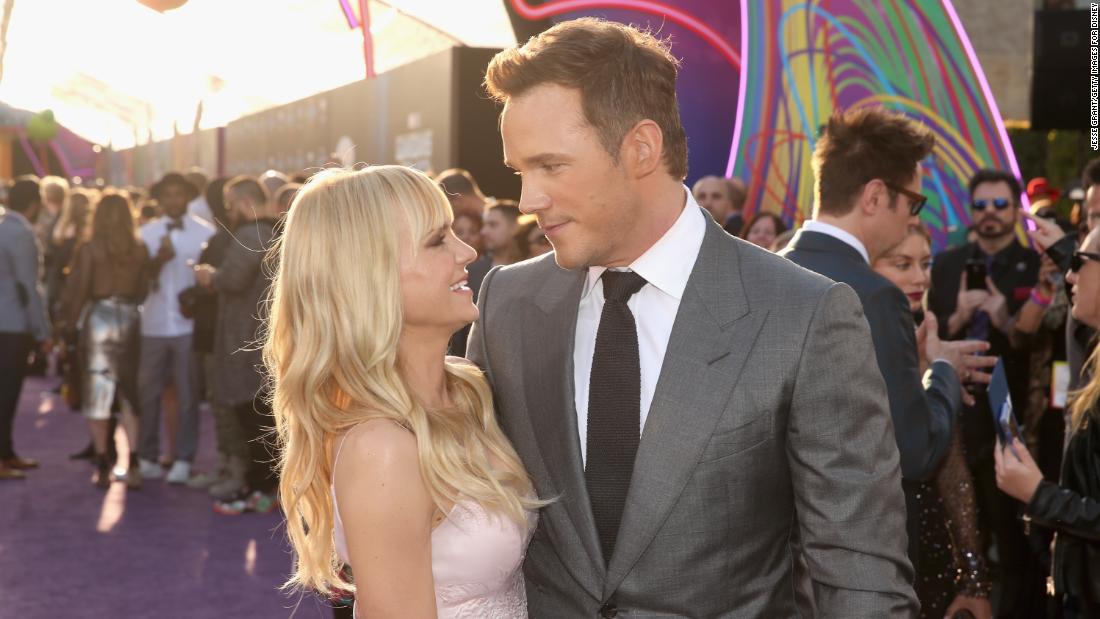 Anna Faris offers relationship advice
Anna Faris had some words of wisdom for a caller on her podcast, and some are viewing it as insight into her marriage with Chris Pratt.

2017-08-16 10:52:54
`
0
Teen overdose death rate climbed 19% in 1 year
The rate of teen drug overdose deaths in the United States climbed 19% from 2014 to 2015, from 3.1 deaths per 100,000 teens to 3.7 per 100,000, according to data released this week. The new numbers involve teens ages 15 to 19 and were released by the National Center for Health Statistics.

2017-08-16 10:49:52
`
2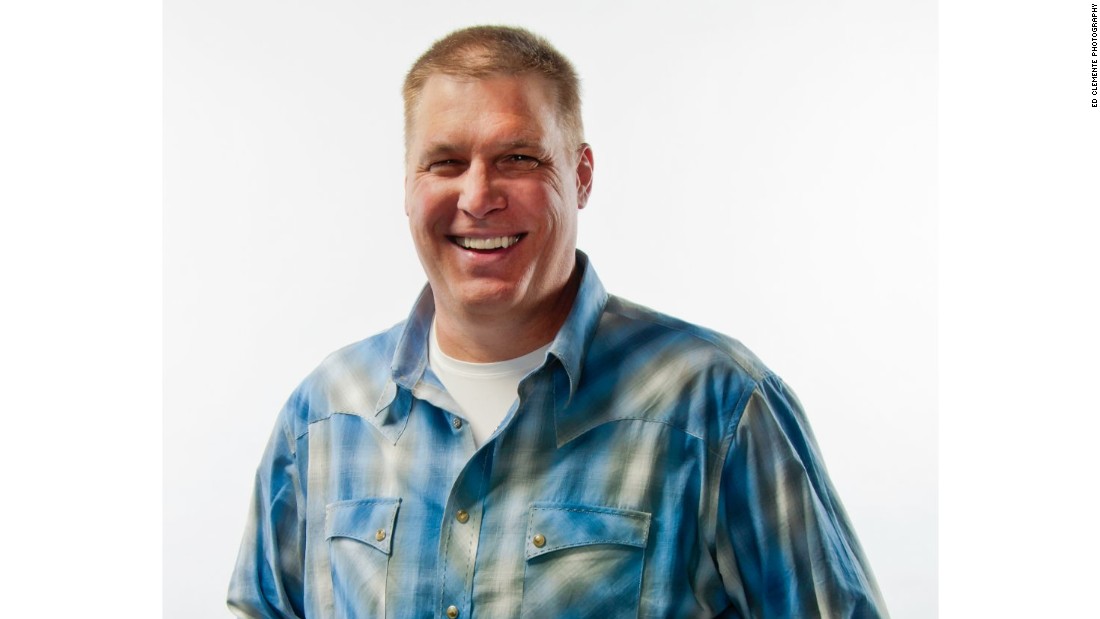 DJ in Taylor Swift case says he's innocent
For six days inside of a downtown Denver courtroom, David Mueller sat facing the jury of eight people that would ultimately rule that he assaulted and battered one of the biggest names in music: Taylor Swift.

2017-08-16 10:32:15
`
2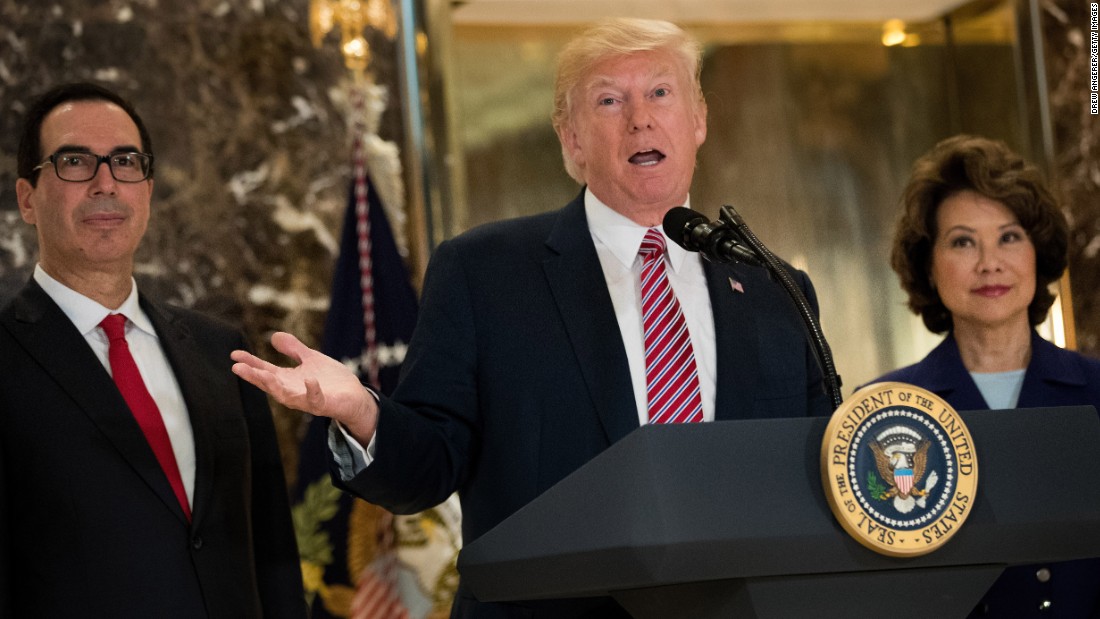 Opinion: Trump, come to Europe and see what the Nazis did
President Donald Trump's combative defense of far-right protesters packs a nausea-inducing punch when you listen to it in Europe -- in territories that were occupied and ruled by a fascist regime. Territories that were liberated only when free people -- including Americans -- fought the Nazis forcefully and violently.

2017-08-16 10:18:08
`
2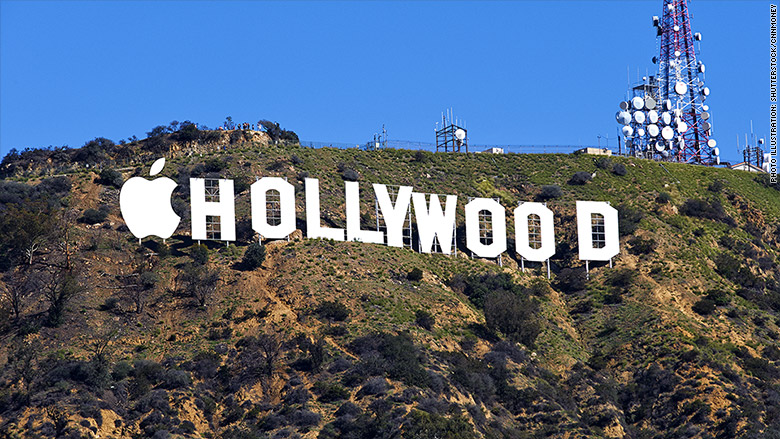 Apple is on the hunt for original TV shows
Apple is finally getting serious about original TV programming.

2017-08-16 10:04:49
`
1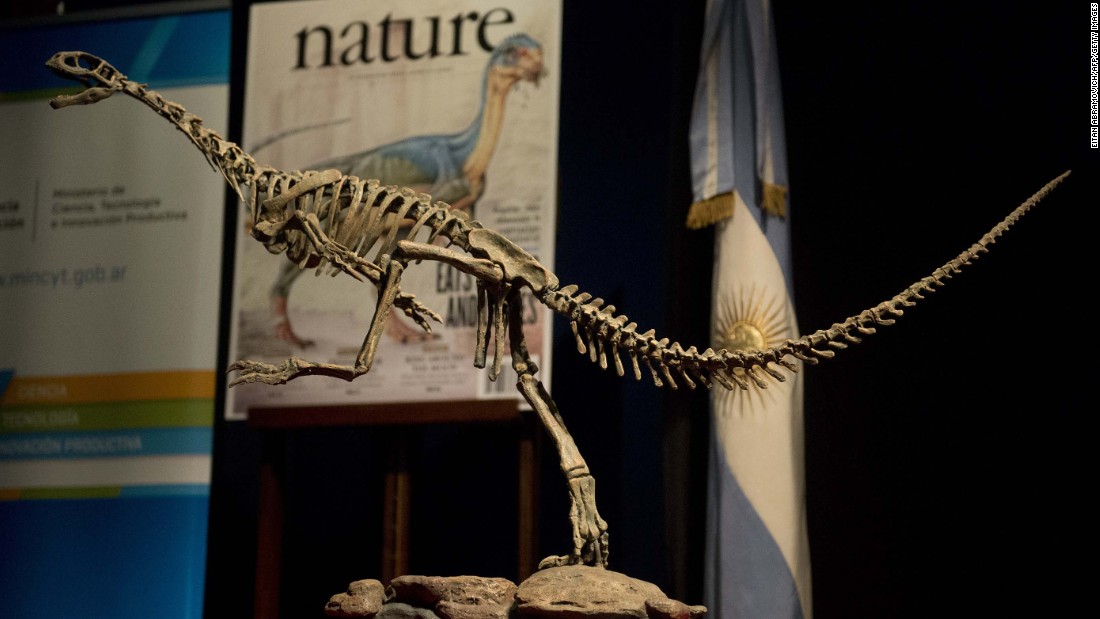 'Frankenstein dinosaur' enigma solved
The so-called Frankenstein dinosaur is the missing link connecting plant-eating dinosaurs such as the Stegosaurus to a group including carnivorous ones such as the Tyrannosaurus rex, scientists have suggested.

2017-08-16 09:36:02
`
2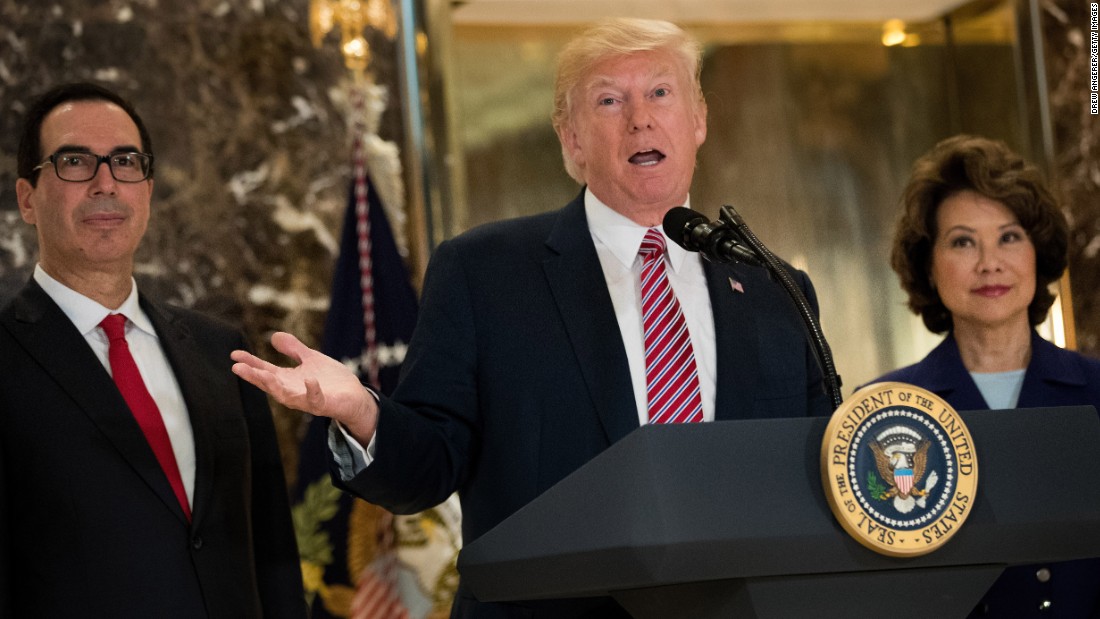 America -- why are you surprised?


2017-08-16 09:35:43
`
2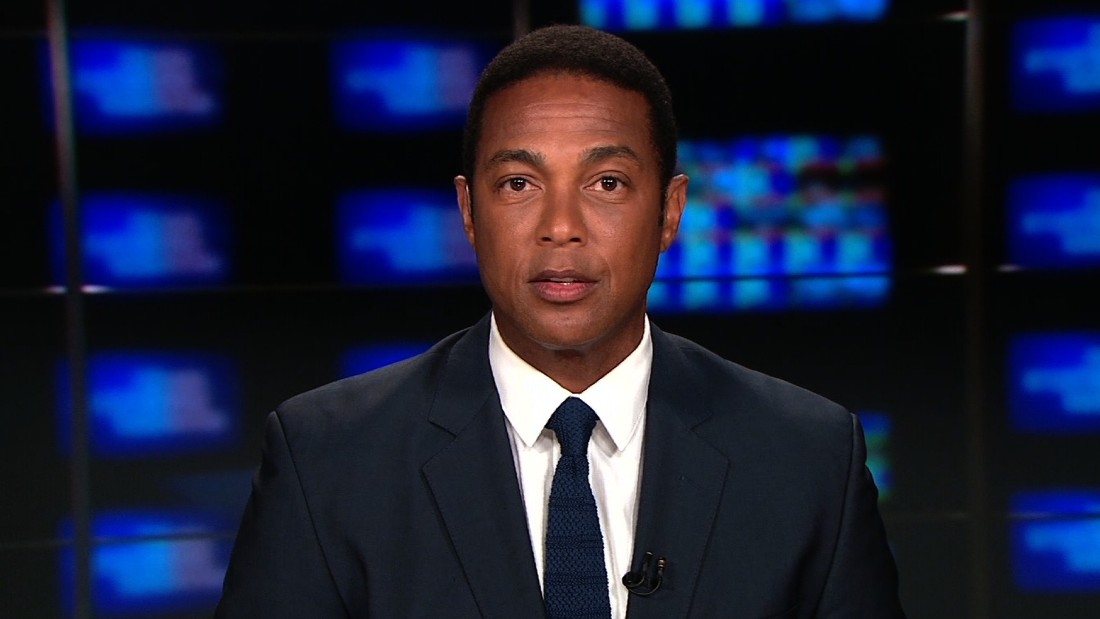 Don Lemon: Trump needs an elementary education


2017-08-16 09:19:30
`
2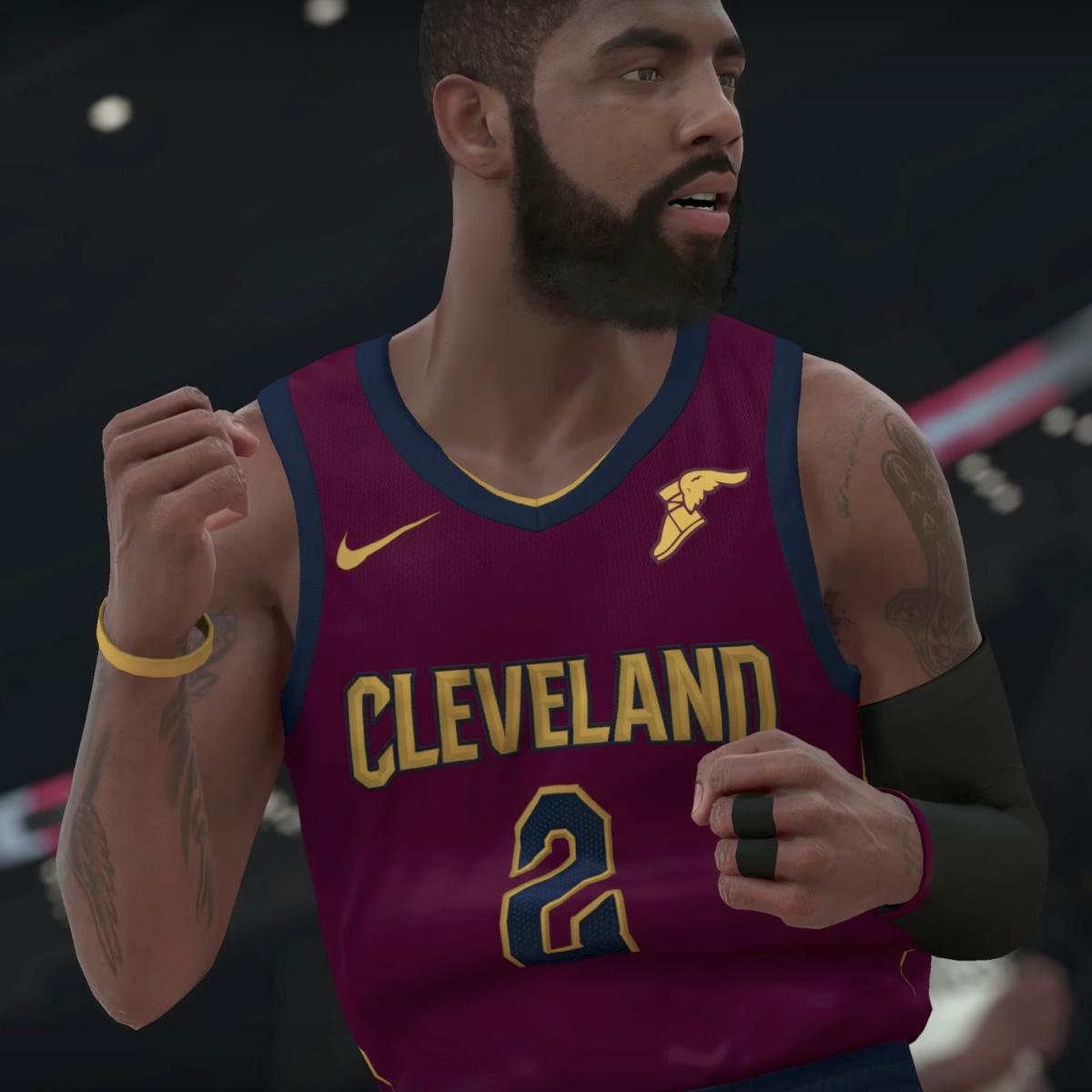 NBAers are tweeting at this ex-school teacher


2017-08-16 09:07:20
`
1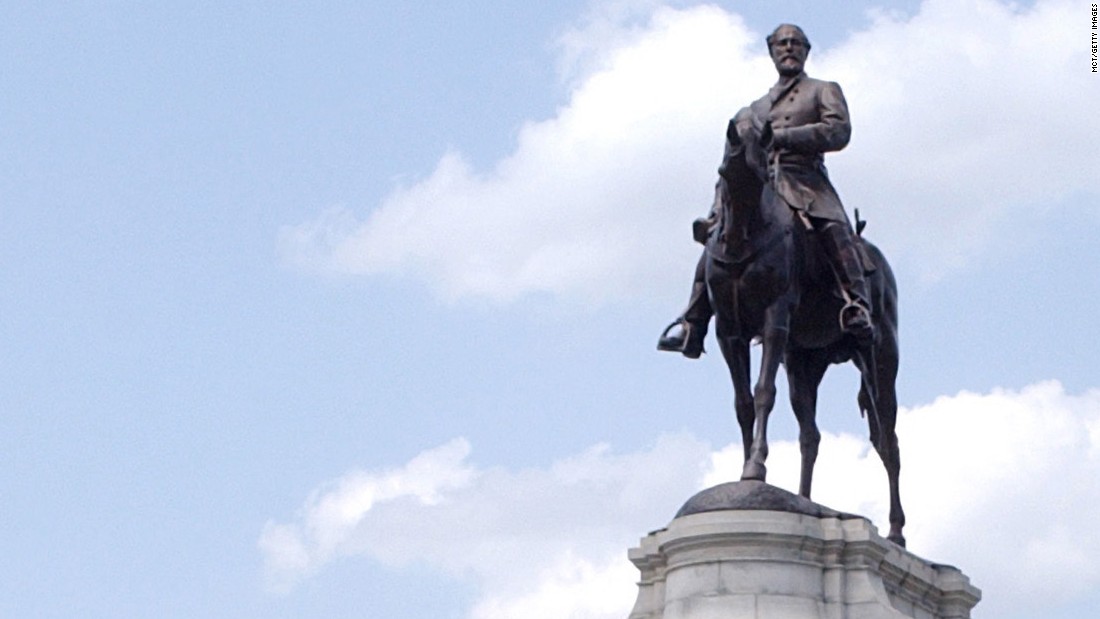 Actually, Lee was against erecting Confederate memorials
There's been much controversy in Charlottesville and beyond about preserving monuments to Confederate Gen. Robert E. Lee. But if you had a chance to ask the guy, he'd most likely say, no thanks.

2017-08-16 09:07:20
`
1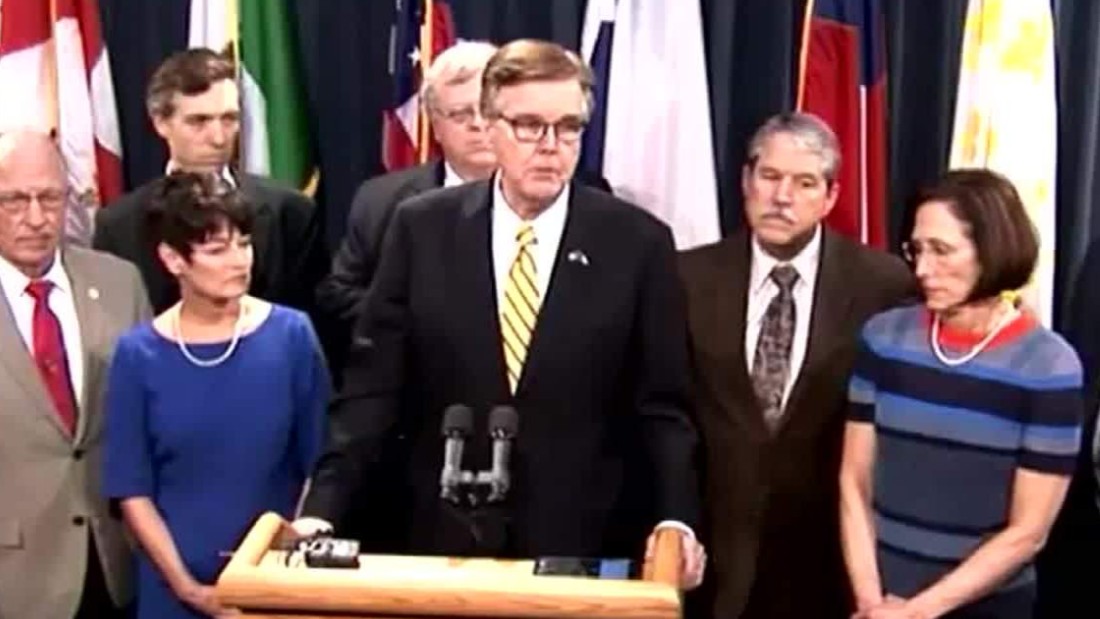 'Bathroom bill' fails in Texas session
A controversial bill that would require people to use school restrooms and facilities that match the sex on their birth certificates has died in the Texas Legislature.

2017-08-16 08:59:10
`
4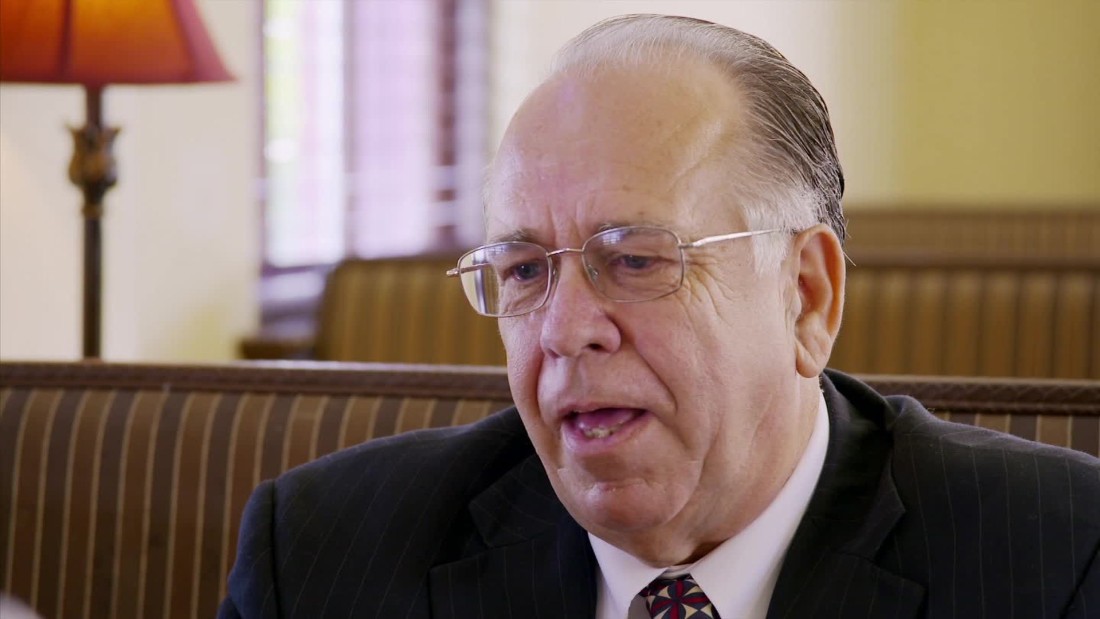 KKK member: If whites were in charge ...
A KKK leader explains his views on whites and blacks to comedian W. Kamau Bell for an episode of "United Shades of America."

2017-08-16 08:53:27
`
3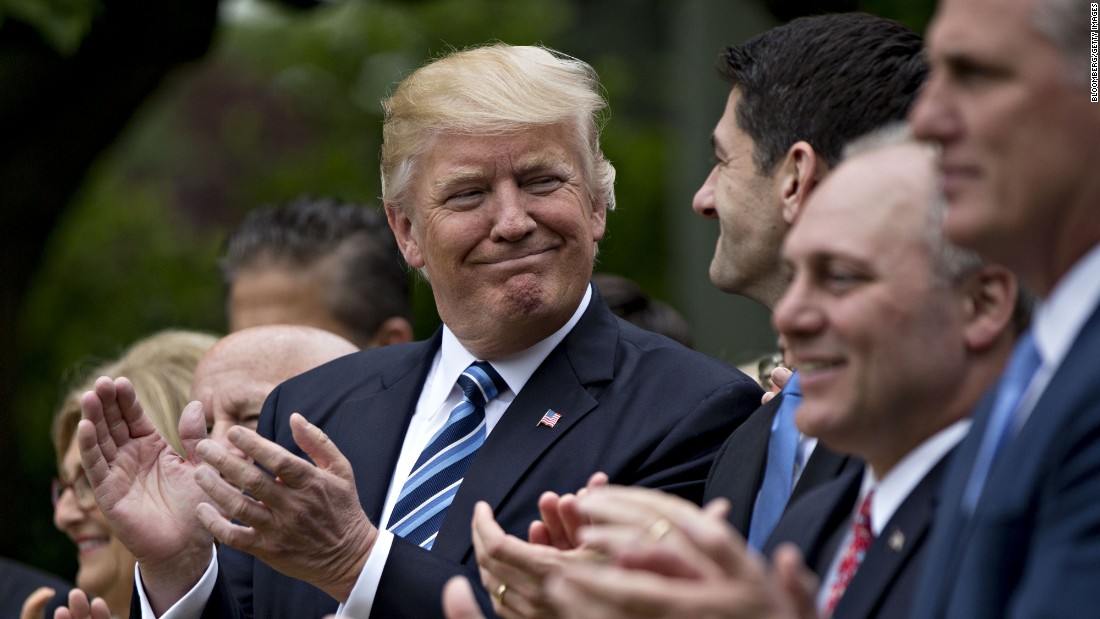 Republicans are talking -- but what are they doing about Trump?
It's easy -- or should be -- to denounce neo-Nazis and white supremacists. But holding to account a president who so relentlessly channels the grievances of violent racists has been, for many top Republicans, a bridge too far.

2017-08-16 08:53:19
`
1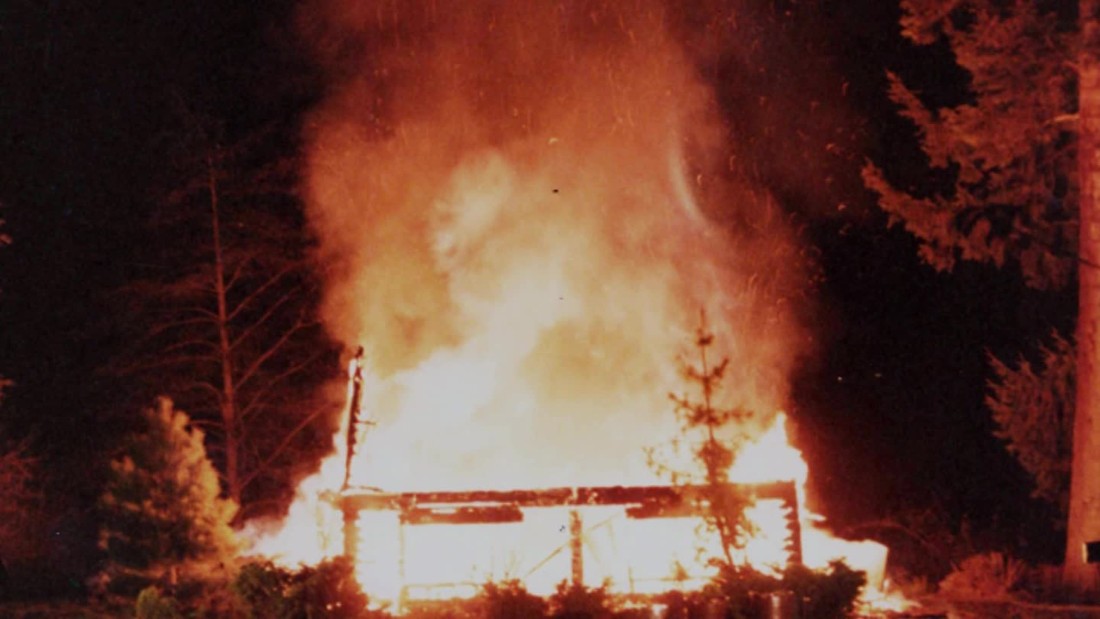 A fiery shootout with a white supremacist


2017-08-16 08:30:39
`
3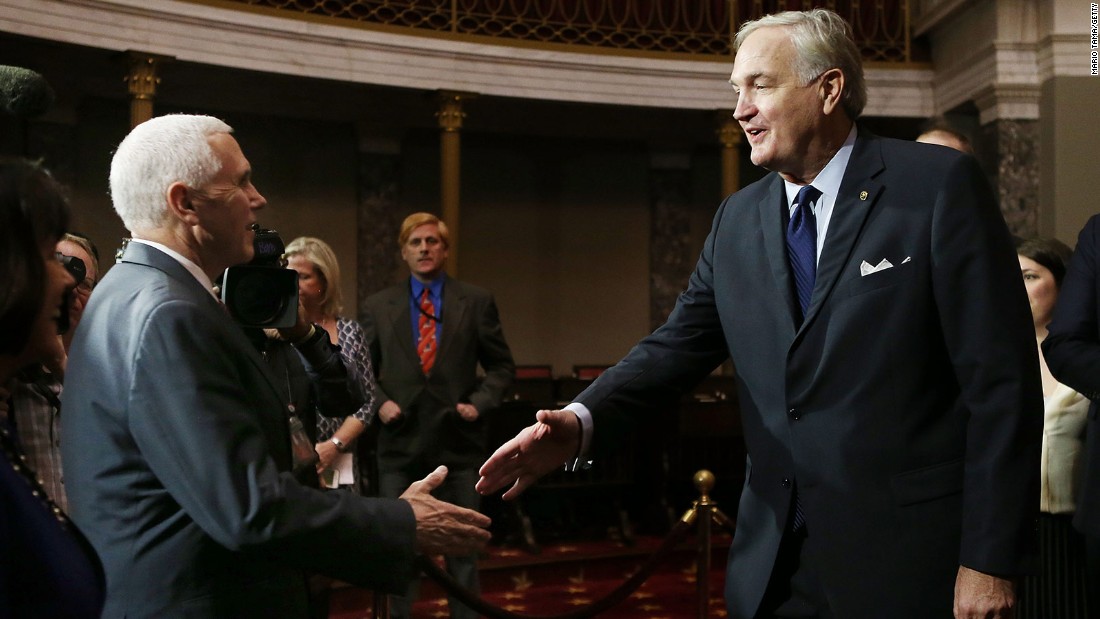 President Donald Trump's endorsement and Senate Majority Leader Mitch McConnell's money carried their preferred candidate over the first hurdle in Alabama's Senate race Tuesday.

2017-08-16 08:29:36
`
2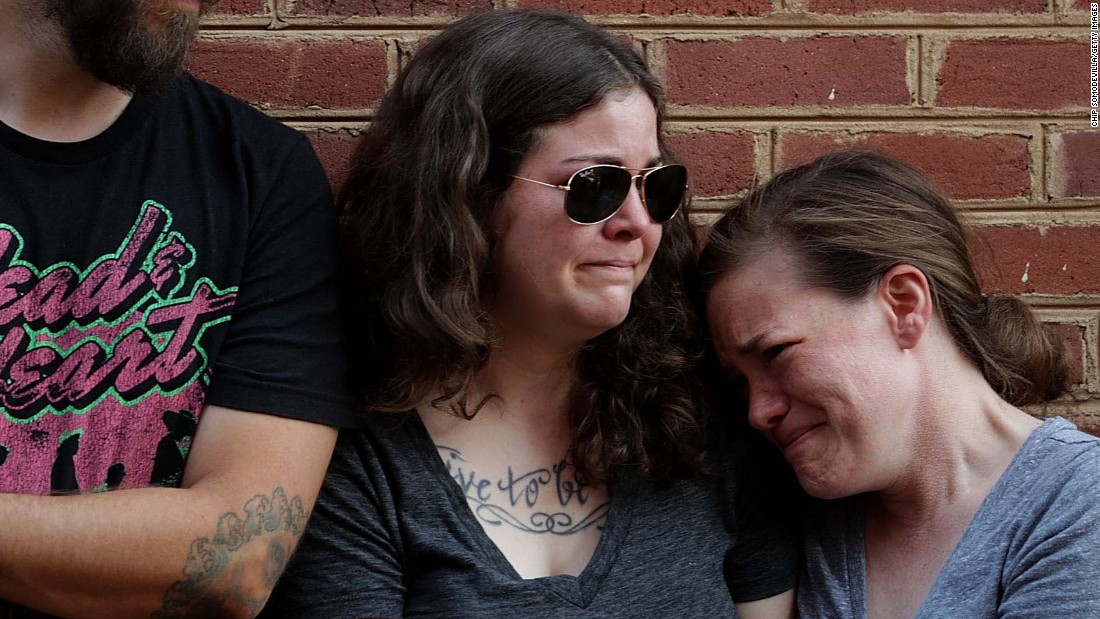 Top military brass condemn Charlottesville violence
In a rare move, top commanders in the US military are speaking out in the wake of the deadly violence that erupted at a white supremacist rally in Charlottesville, Virginia, over the weekend.

2017-08-16 08:05:29
`
1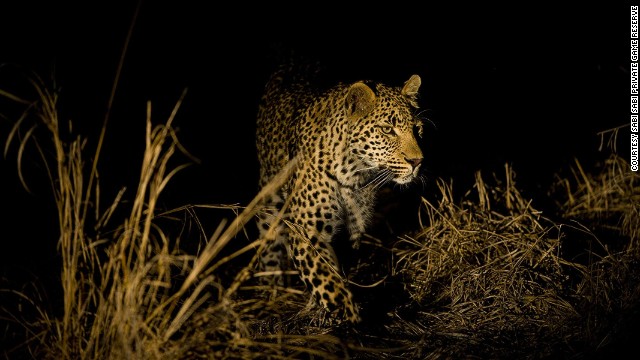 10 of the world's best nighttime adventures
Some things are just better after dark.

2017-08-16 07:43:54
`
2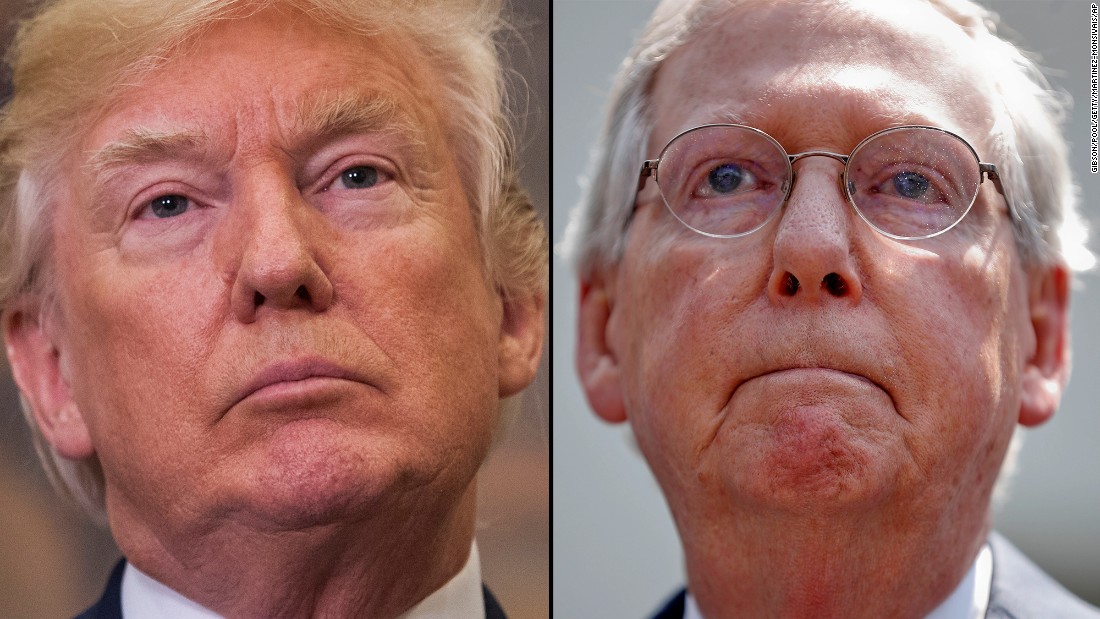 Source: McConnell upset at Trump over Charlottesville remarks
Senate Majority Leader Mitch McConnell, who has been publicly silent so far over President Donald Trump's latest remarks on Charlottesville, is privately upset with the President's handling of the episode, according to a source close to the Kentucky Republican.

2017-08-16 07:41:43
`
3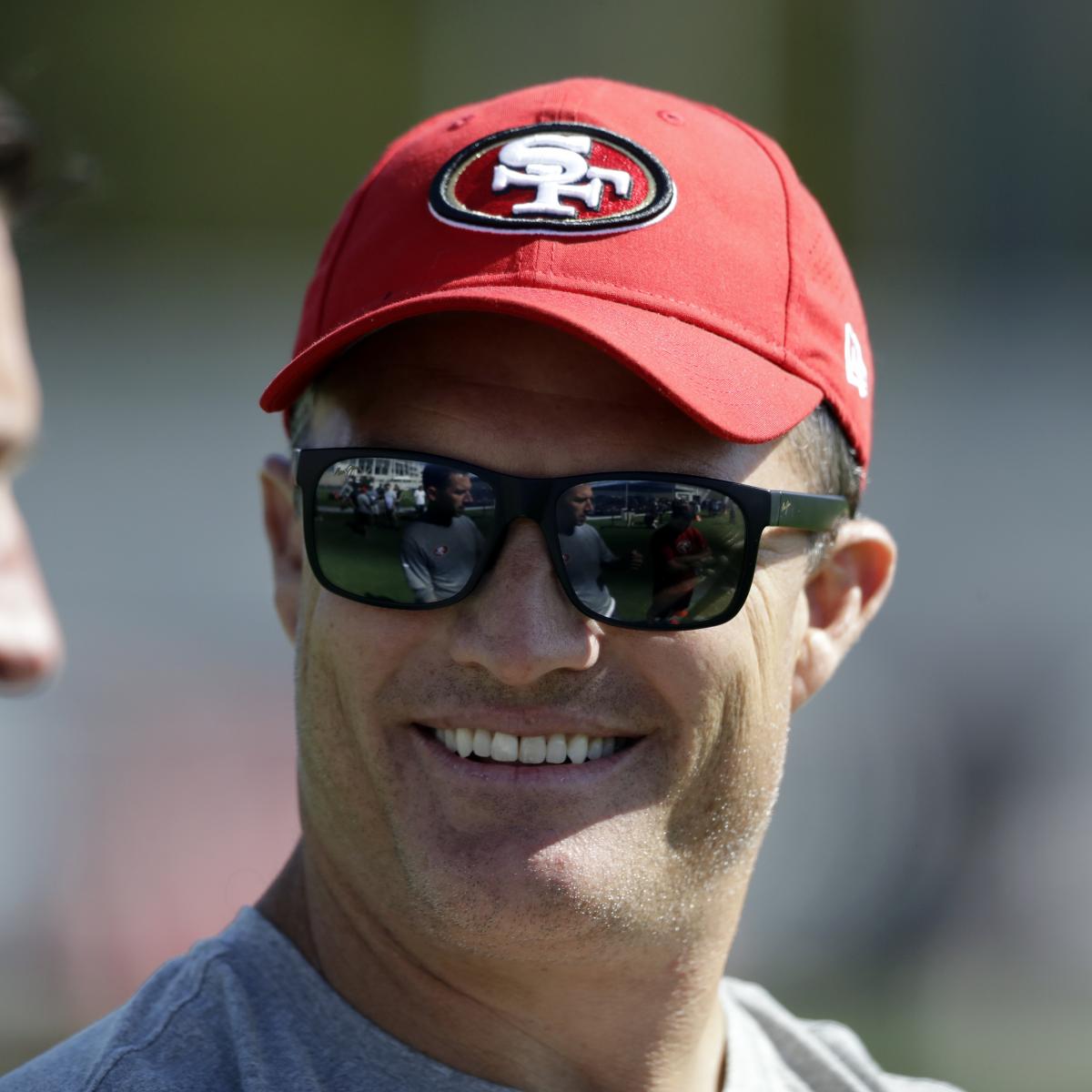 NFL GM: National anthem protests 'divisive'


2017-08-16 07:40:19
`
1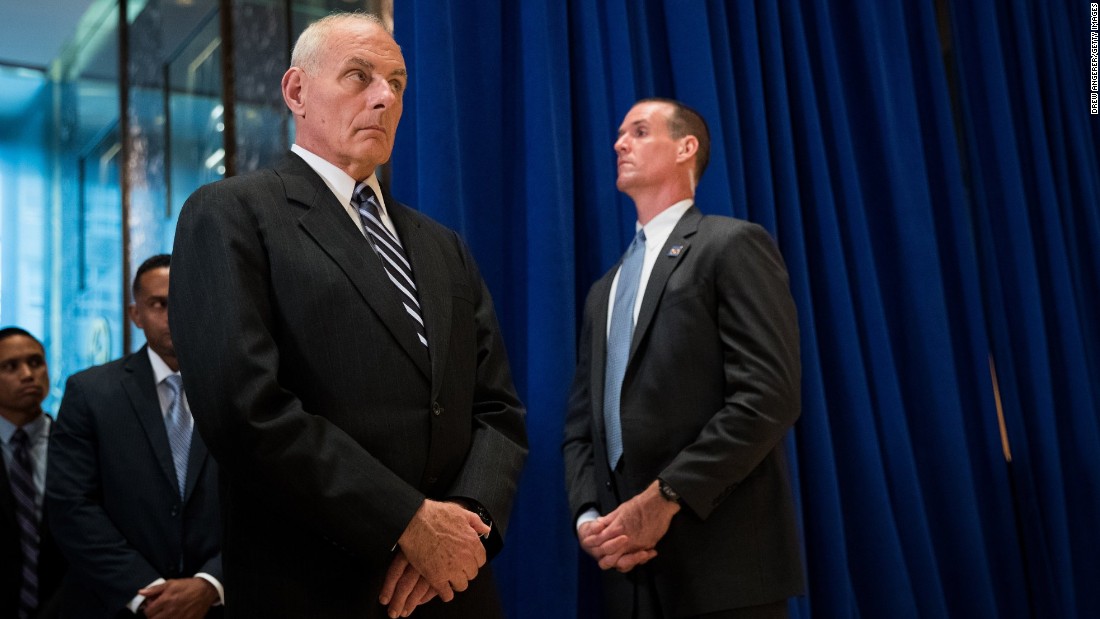 Trump defiant after outburst as GOP dodges
Republican lawmakers and administration aides found themselves again Wednesday weighing the costs and benefits of remaining loyal to President Donald Trump, whose equivocal statements about neo-Nazis and white supremacists marked a dramatic shift in presidential rhetoric.

2017-08-16 07:39:13
`
2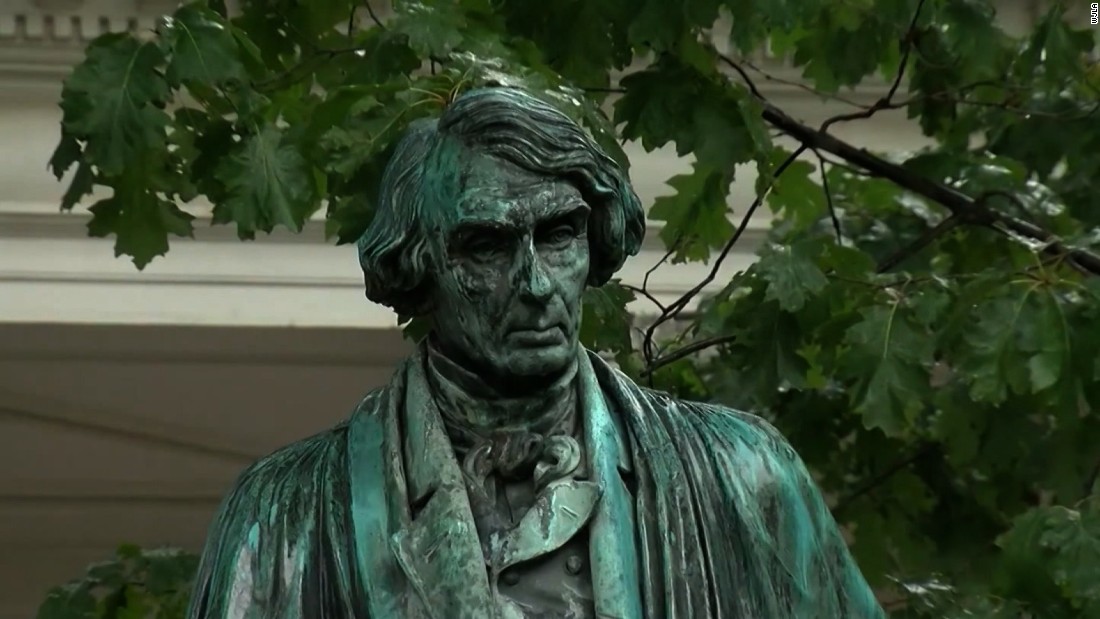 Baltimore removes Confederate statues by night
The Baltimore City Council voted unanimously to immediately remove four Confederate monuments, CNN affiliate WBAL reported. The Roger B. Taney Monument was one that was removed overnight.

2017-08-16 07:37:09
`
1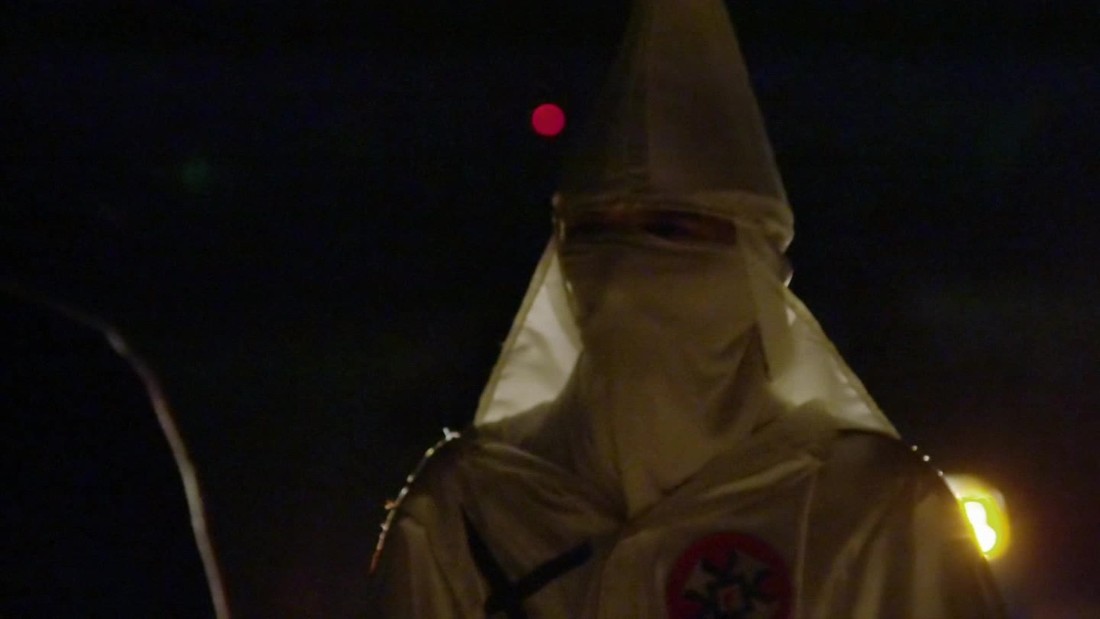 Kamau Bell meets KKK imperial wizard
Comedian and political critic, W. Kamau Bell meets the leader of Arkansas Ku Klux Klan.

2017-08-16 07:27:37
`
3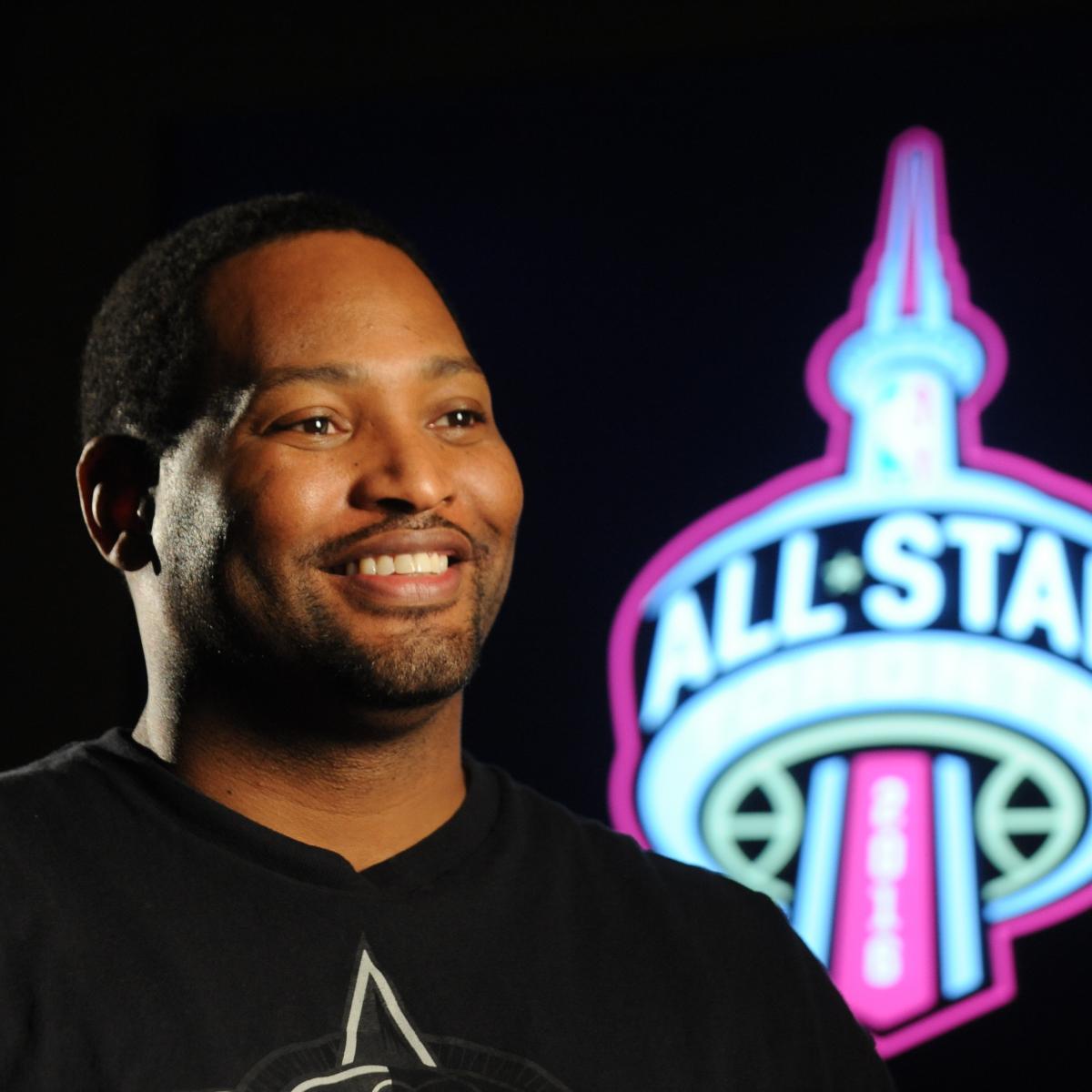 Seven-time NBA champion named in fight investigation


2017-08-16 07:22:09
`
2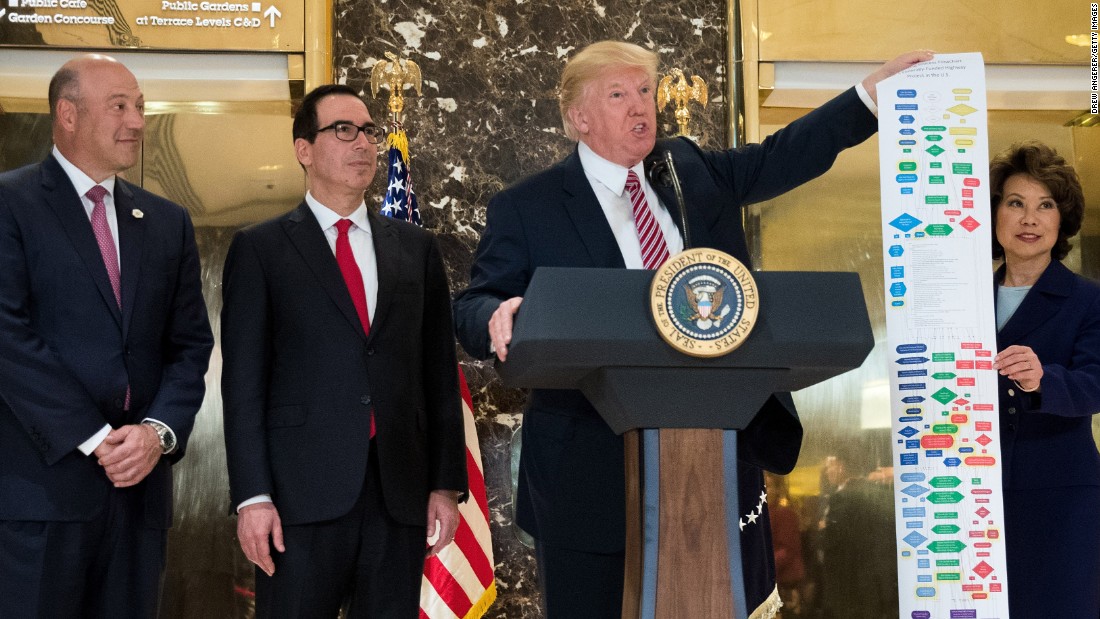 Opinion: How much longer can decent people stick with Trump?
President Donald Trump was not standing alone on the podium when he informed the world that some participants in the Charlottesville neo-Nazi march were "very fine people."

2017-08-16 07:02:07
`
1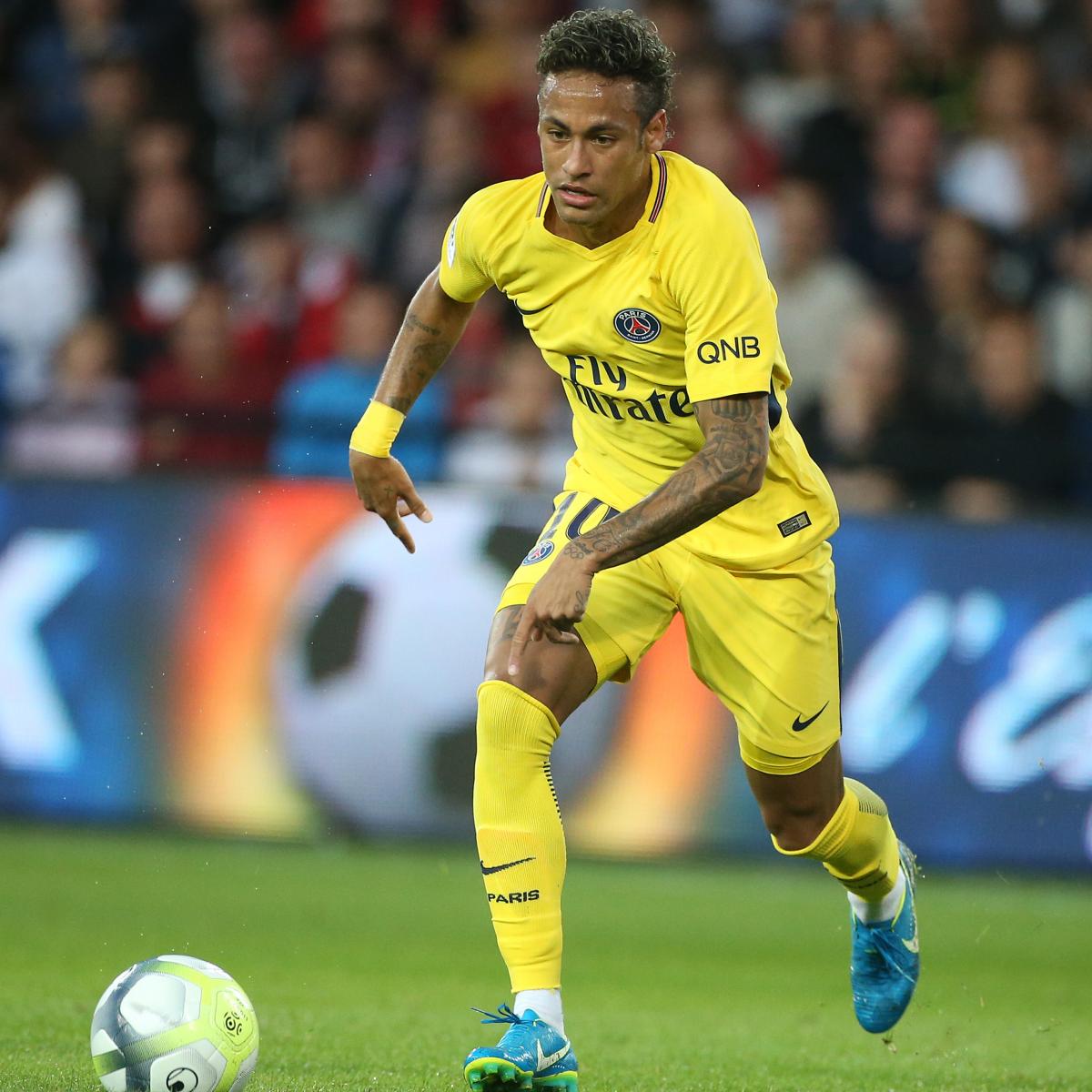 Neymar hires UFCer as bodyguard


2017-08-16 06:31:16
`
2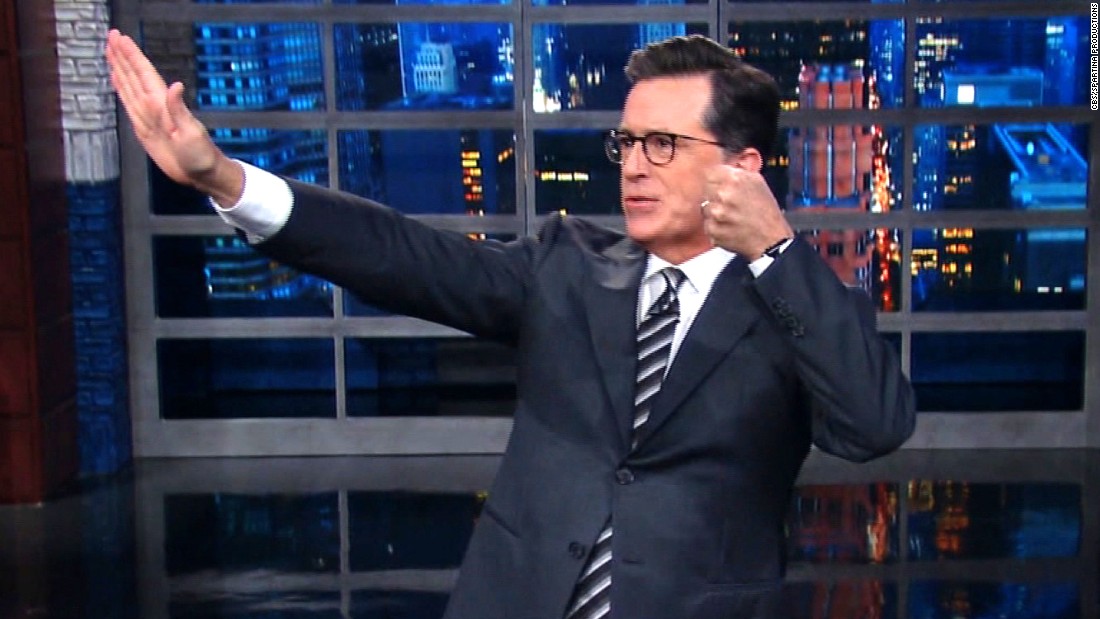 Colbert slams Trump's press conference
Jimmy Kimmel, Conan O'Brien, Stephen Colbert and James Corden took aim at President Donald Trump's press conference on the violence in Charlottesville, Virginia.

2017-08-16 06:14:47
`
0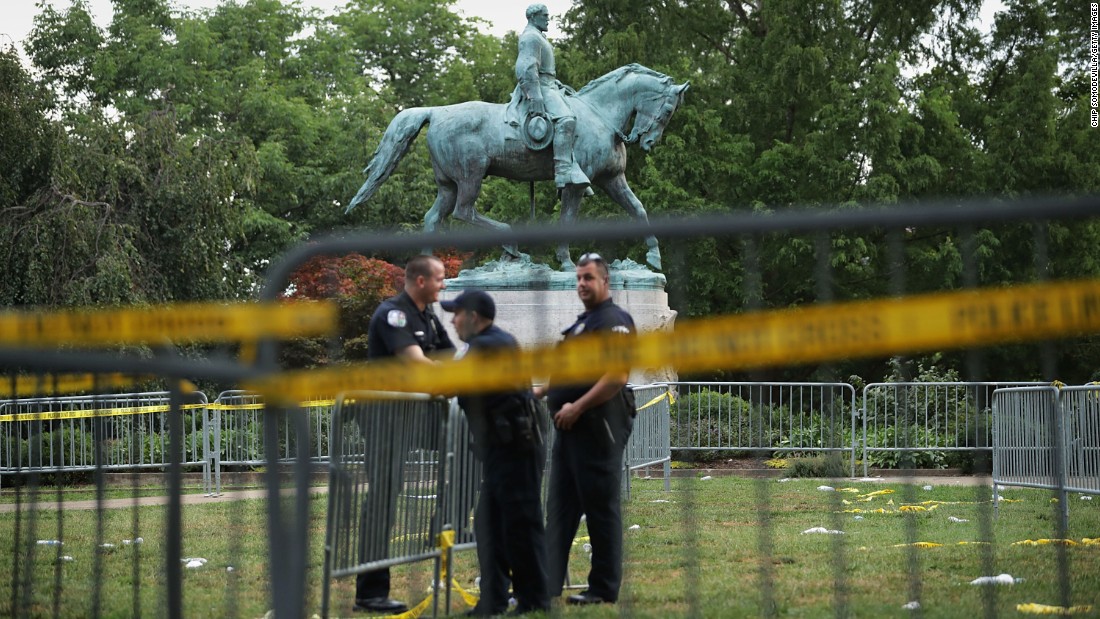 Confederate general's family says he would not have tolerated white supremacists' hate and violence
The great-great grandson of Gen. Robert E. Lee condemned last weekend's violence in Charlottesville, Virginia and said it might be "appropriate" for Confederate statues to be exhibited in a museum.

2017-08-16 06:09:58
`
1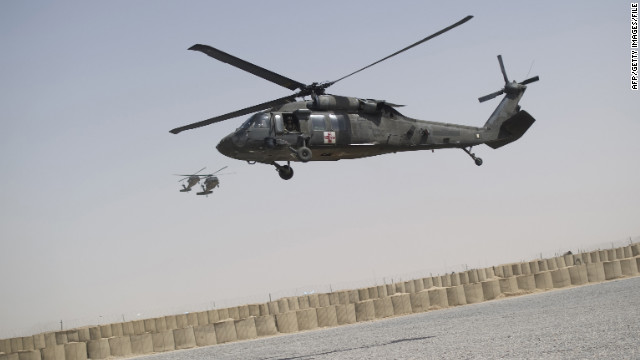 Army chopper crashes near Oahu
An Army UH-60 Black Hawk helicopter went down during a training exercise about 2 miles off the Hawaiian island of Oahu, according to the US Coast Guard.

2017-08-16 05:47:40
`
2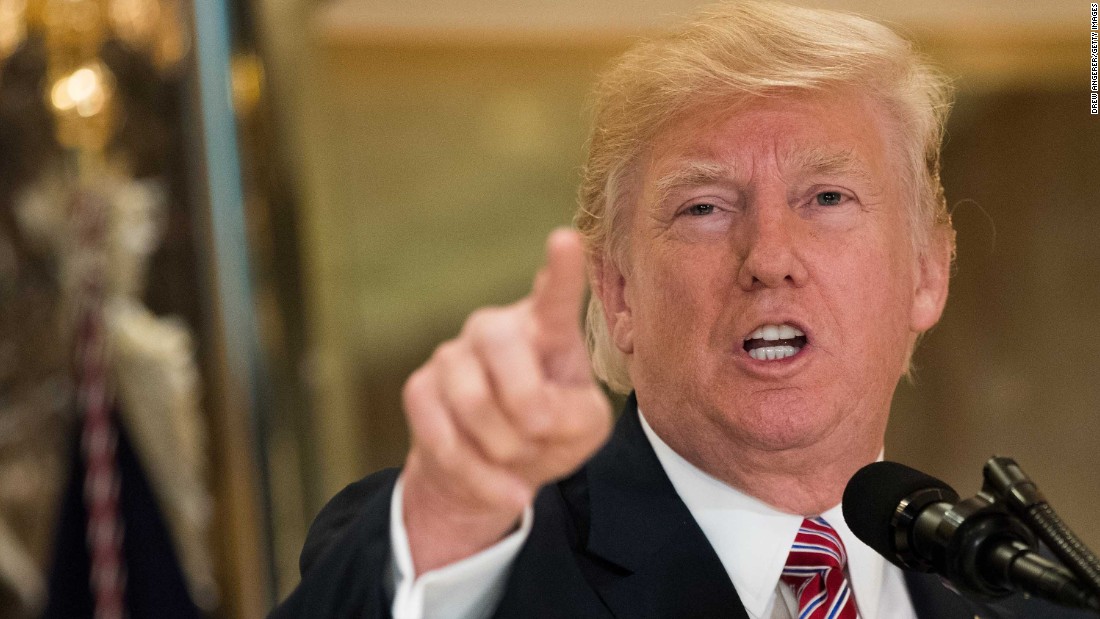 My grandparents would be shocked by Trump
My grandparents, Myron Kuznicki and Raisse Volovitz, arrived in America in the 1920s. At the time, they were escaping anti-Semitism in Russia and Ukraine.

2017-08-16 05:33:03
`
0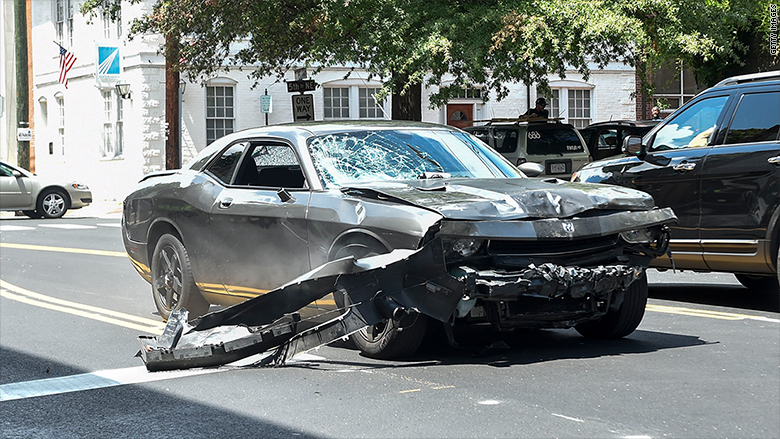 Far-right sites face lawsuits after naming wrong man as Charlottesville driver


2017-08-16 05:30:52
`
1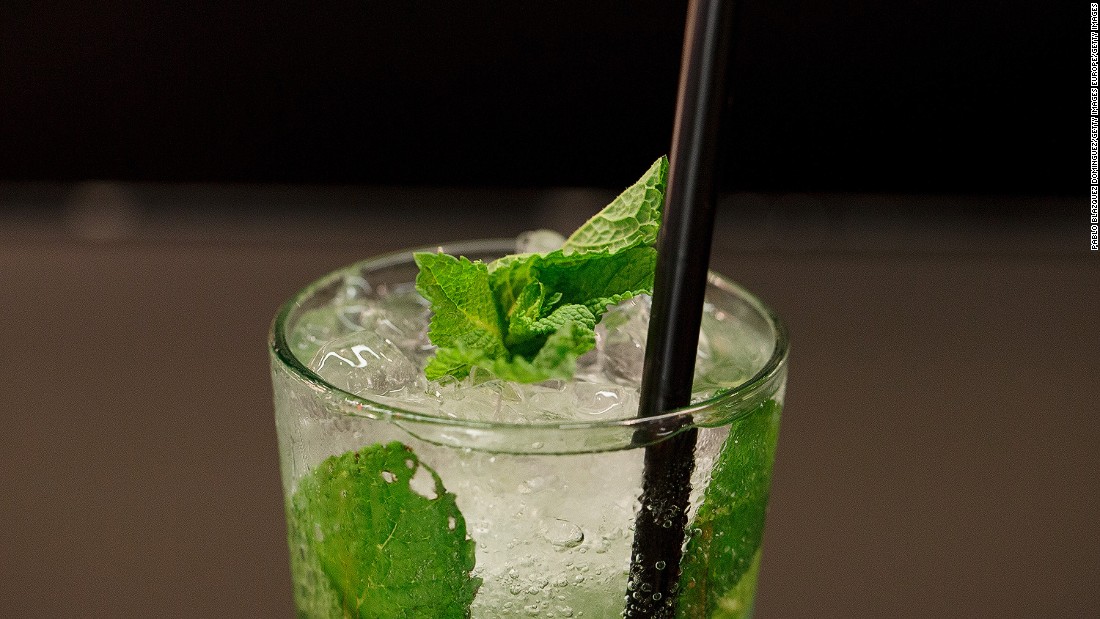 For National Rum Day, the ultimate Miami mojito


2017-08-16 04:57:58
`
2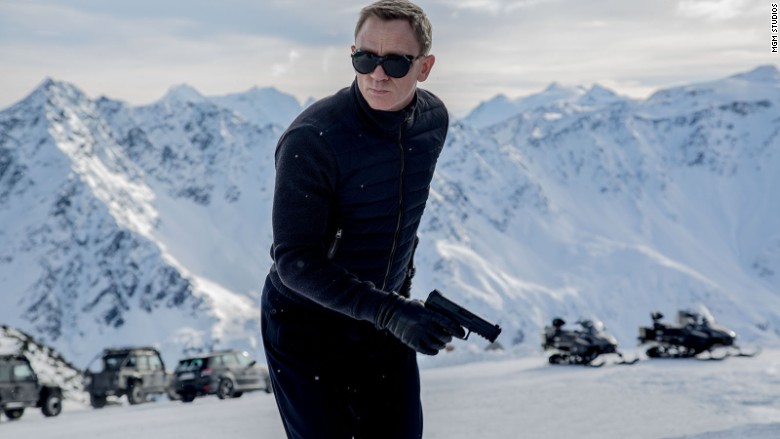 Daniel Craig says he's back as James Bond
Bond, James Bond will again be played by Craig, Daniel Craig.

2017-08-16 04:55:40
`
4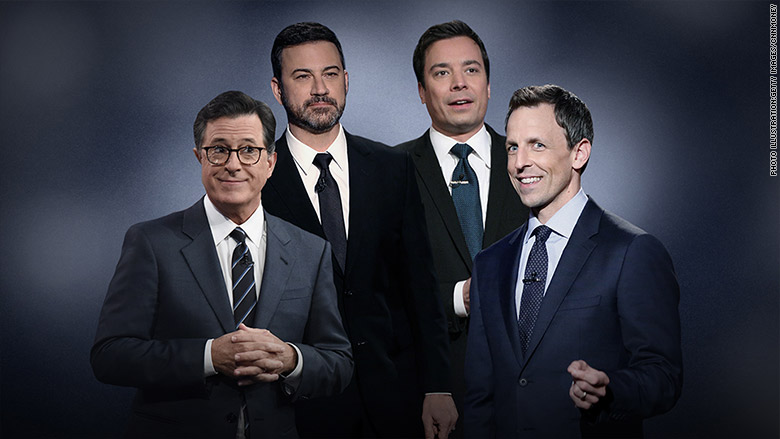 On late-night TV, Trump's no laughing matter anymore


2017-08-16 04:51:43
`
2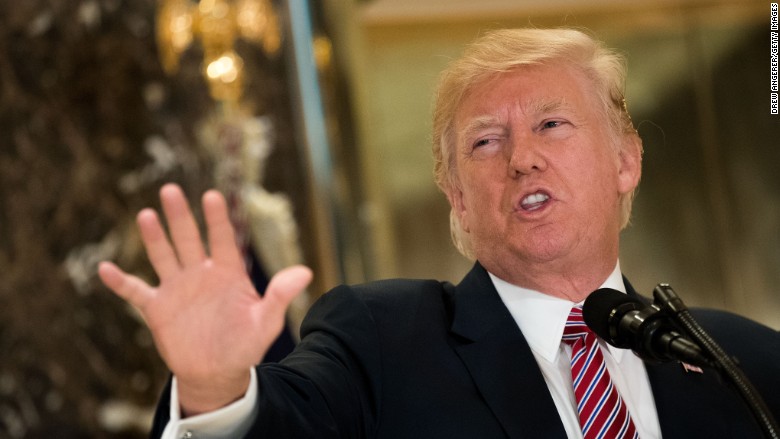 How the media covered Trump's statements
Reporters waited in the lobby of Trump Tower on Tuesday for vague remarks from President Trump about infrastructure. White House aides tamped down expectations ahead of time: they said the president was not expected to take questions.

2017-08-16 04:50:43
`
5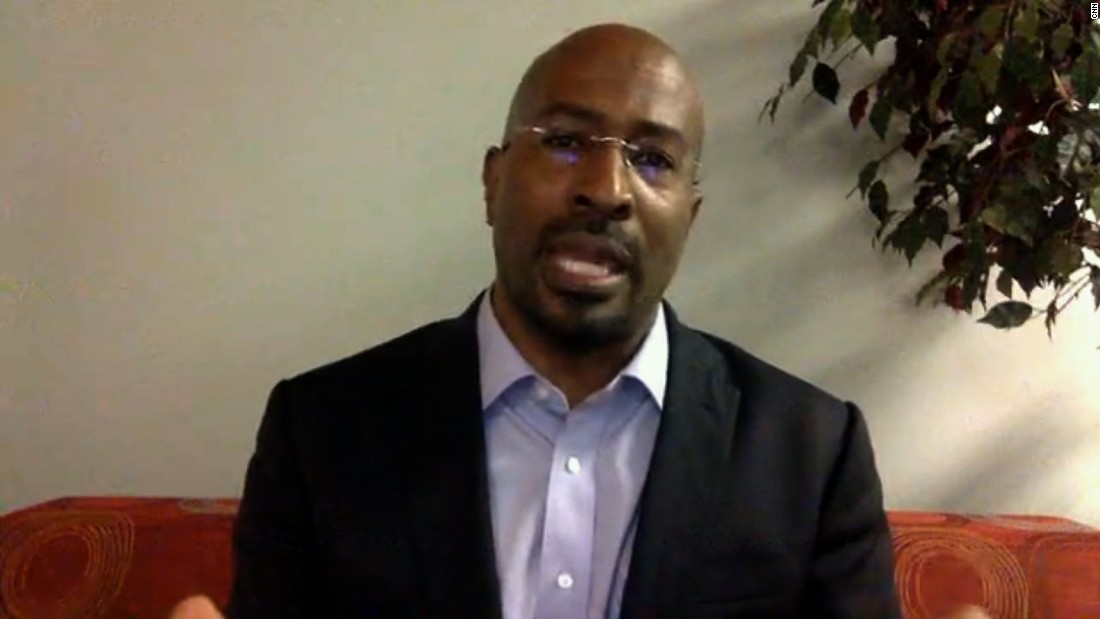 Tearing up Tuesday night, Van Jones said it "hurt" that President Trump blamed "both sides" for violence at a white supremacist rally in Charlottesville, Virginia over the weekend. One woman was killed and 19 others injured when a car drove into a crowd of counterprotesters. The suspected driver has been charged with second-degree murder.

2017-08-16 04:44:52
`
3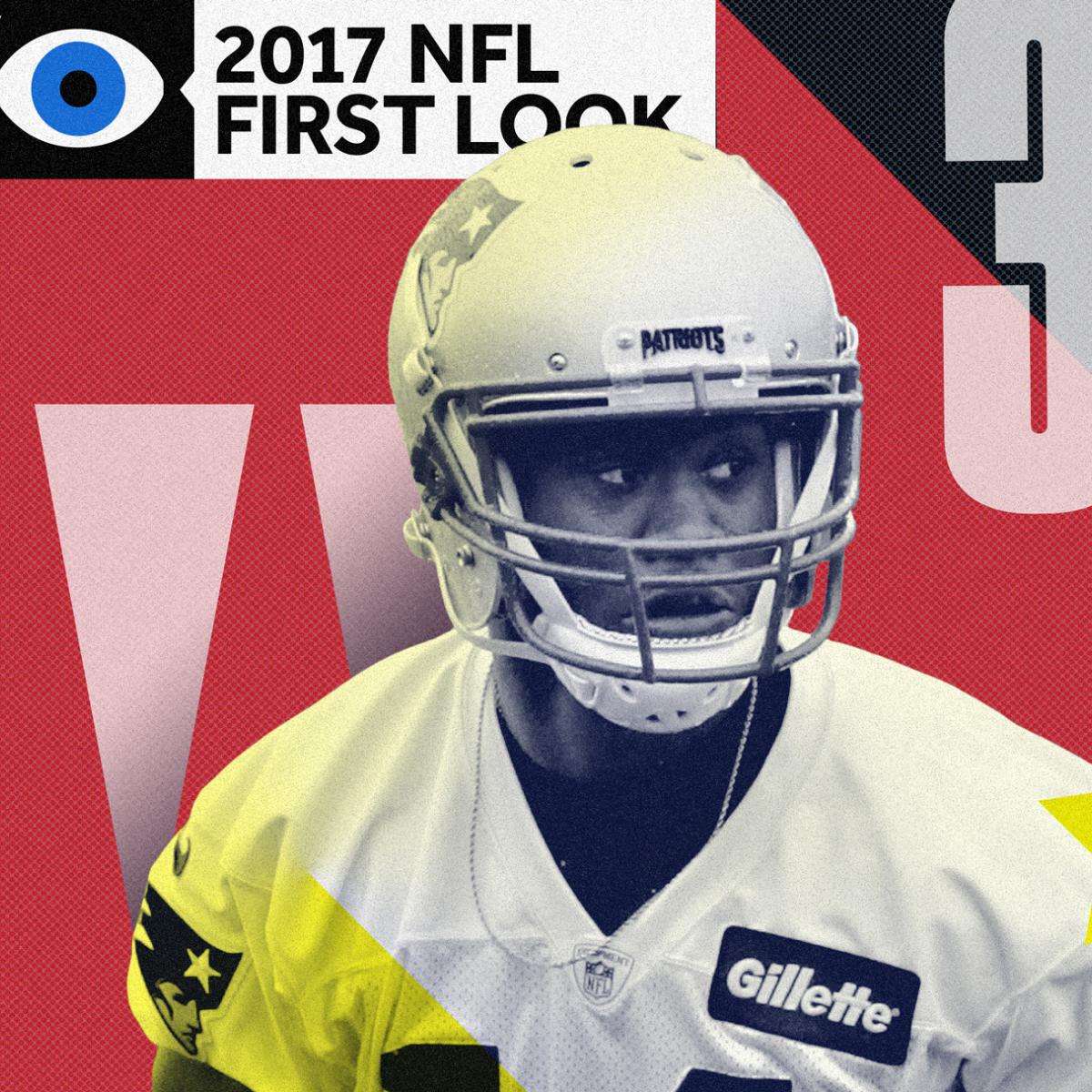 The trade that could lead to 16-0 Patriots season


2017-08-16 04:42:58
`
0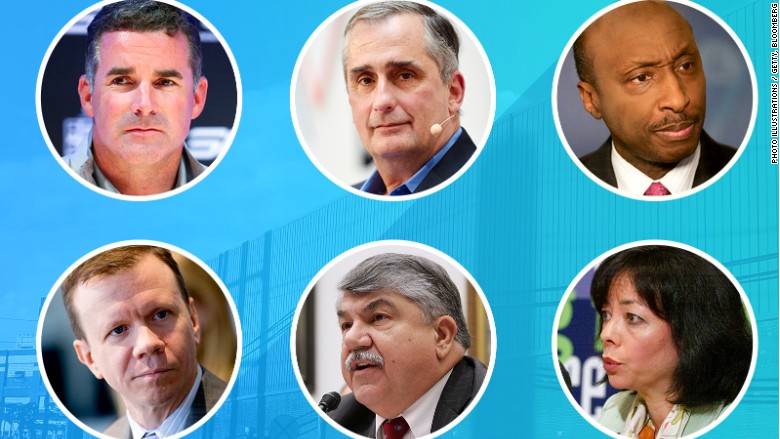 7th CEO resigns from Trump's jobs council


2017-08-16 04:40:26
`
2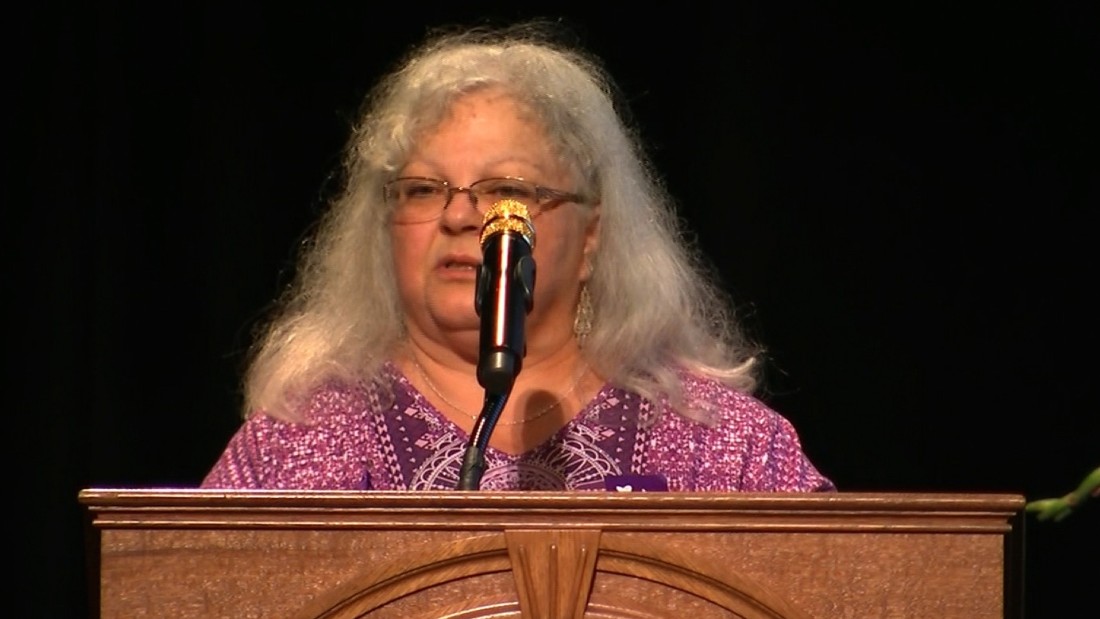 Pay attention, mom says, and don't look the other way
Heather Heyer's mother Susan Bro tells the white nationalists her daughter died protesting that their actions only served to magnify her.

2017-08-16 04:28:31
`
2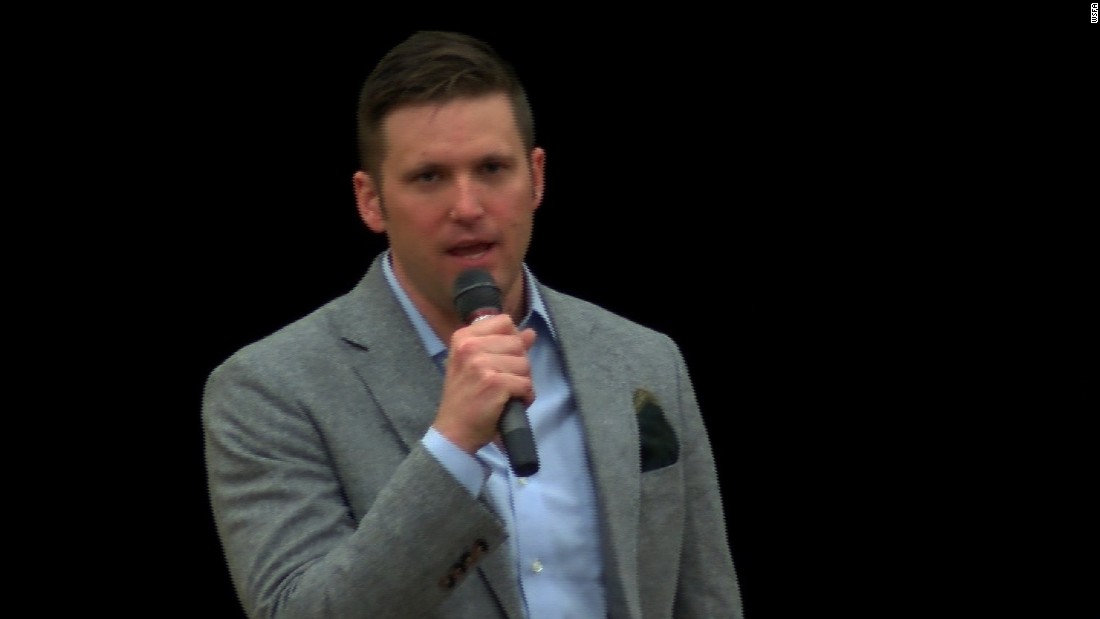 'Alt-right' leader won't speak at University of Florida
Alt-right icon Richard Spencer is running out of campuses to host him.

2017-08-16 04:21:52
`
2
Marlon Wayans' new TV show hits close to home
Marlon Wayans doesn't wait for acting opportunities -- he creates them.

2017-08-16 04:16:42
`
0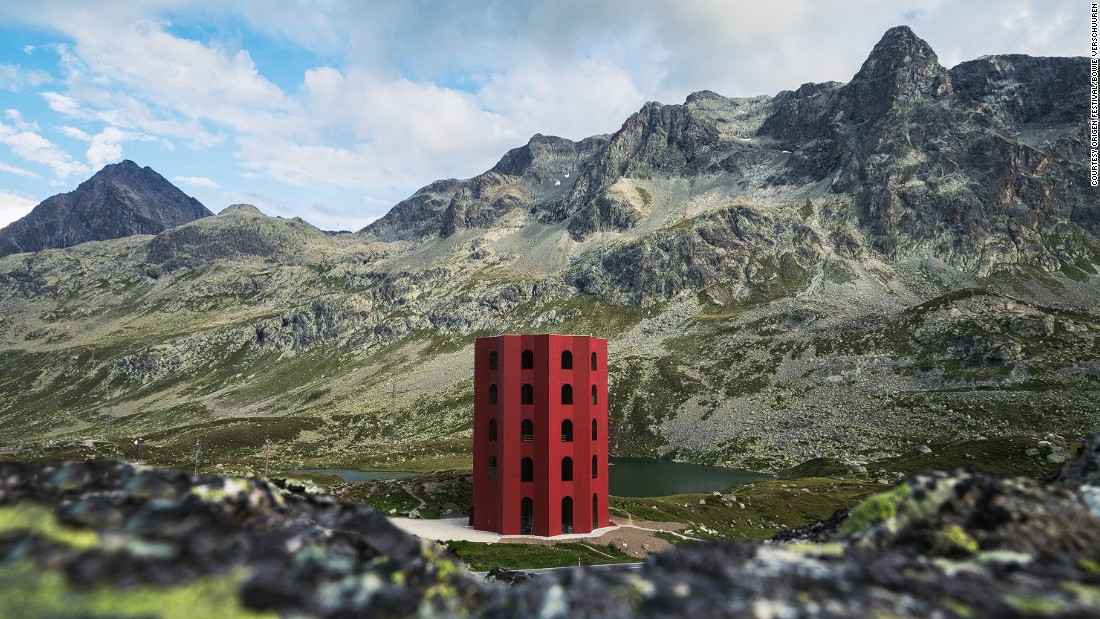 This stunning theater can withstand avalanches
At Switzerland's stunning new Julier Tower theater, some of the most dramatic scenes are outside the building.

2017-08-16 04:15:48
`
3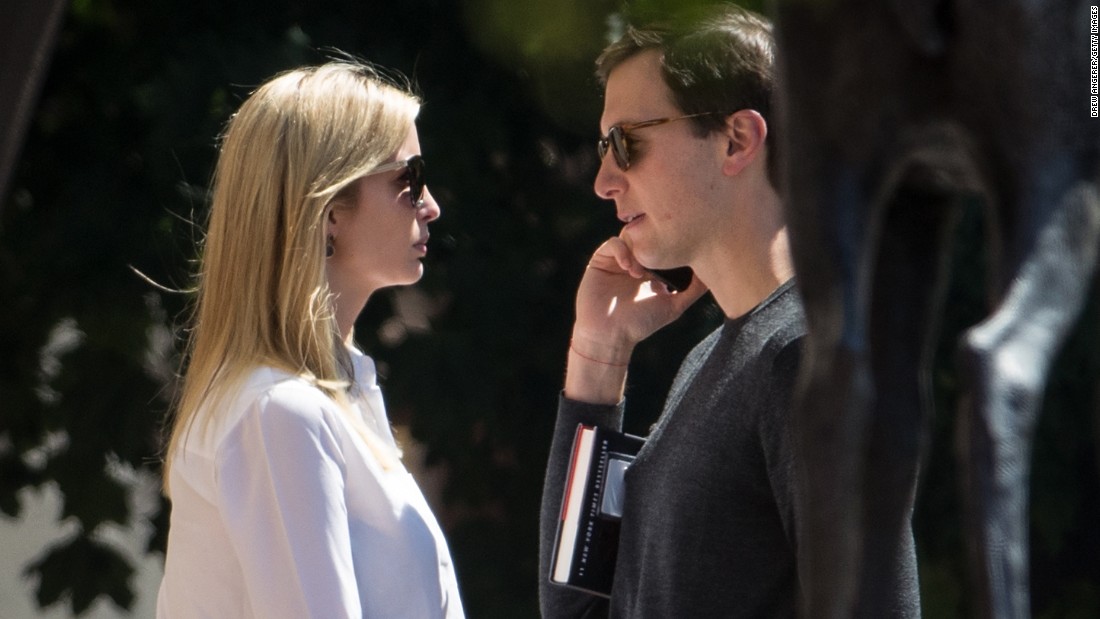 Sequestered on a two-day holiday with her husband Jared Kushner in Vermont, Ivanka Trump, President Donald Trump's eldest daughter -- one of his senior advisers and the closest member of his family who is Jewish -- has yet to comment on the events of her father's Tuesday afternoon press conference.

2017-08-16 04:09:13
`
2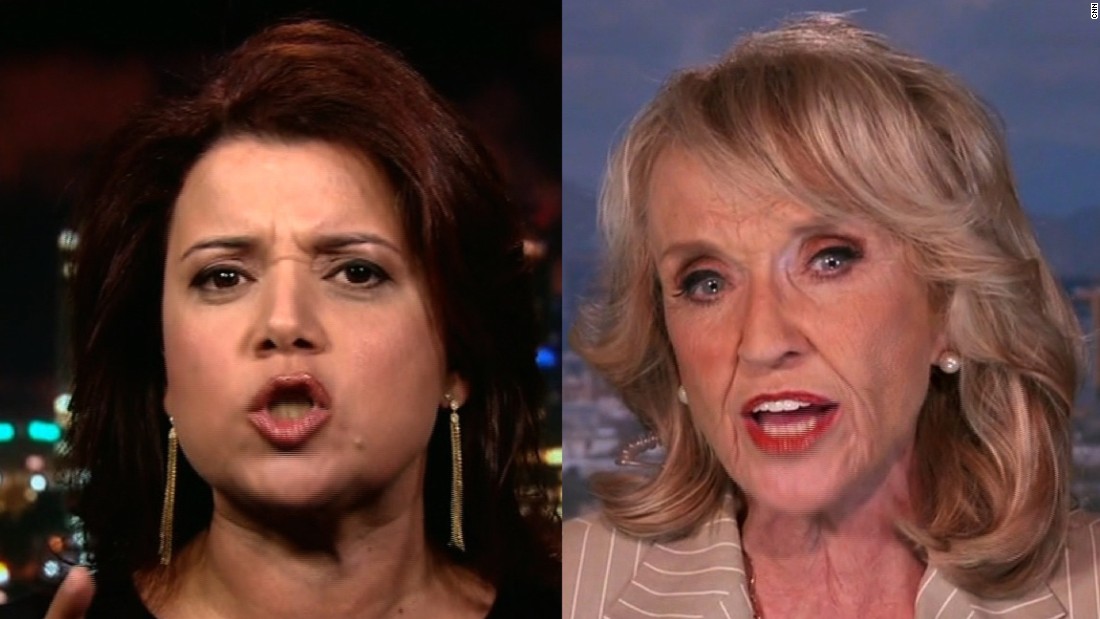 Jan Brewer dismisses outrage over comments as 'sour grapes'
During "CNN Tonight" with Don Lemon, former Arizona Governor Jan Brewer and commentator Ana Navarro spar over comments President Donald Trump made during his press conference regarding the white nationalist rally in Charlottesville, Virginia.

2017-08-16 04:05:28
`
6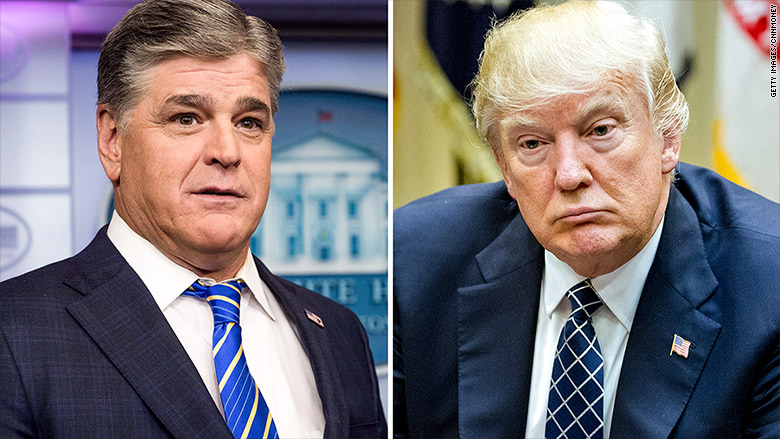 After Trump's remarks, Fox News focuses on the left and the media
Only Fox News can bring down President Trump, a recent New York Times op-ed argued. "If Fox turns, it's inevitable," it said.

2017-08-16 04:02:37
`
2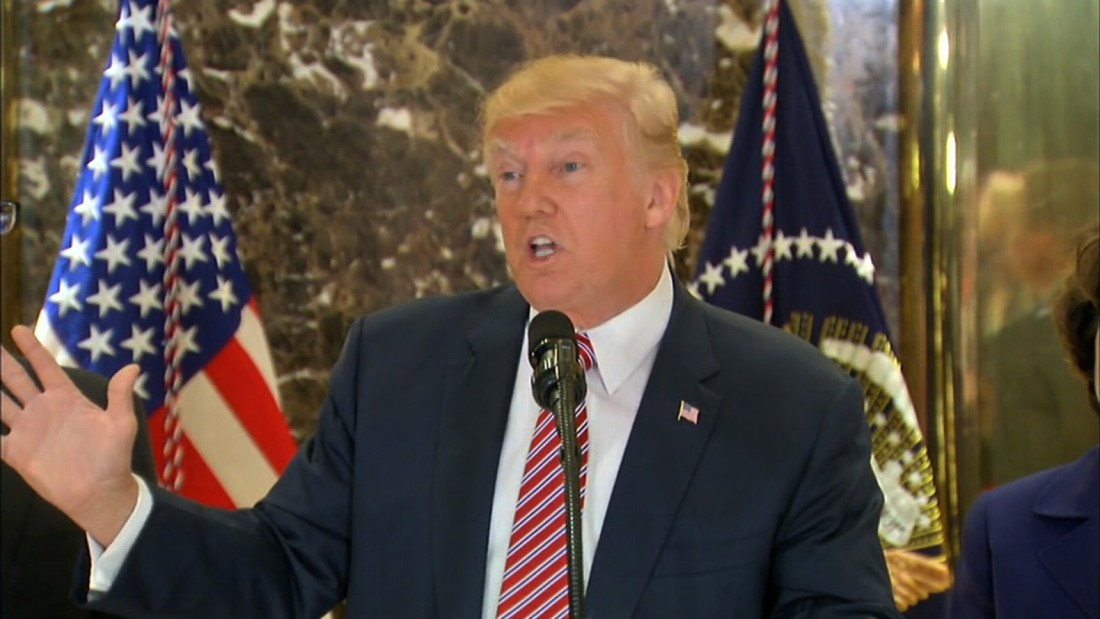 Analysis: President Trump has a meltdown for the ages
It was like watching a human Twitter feed.

2017-08-16 03:59:08
`
3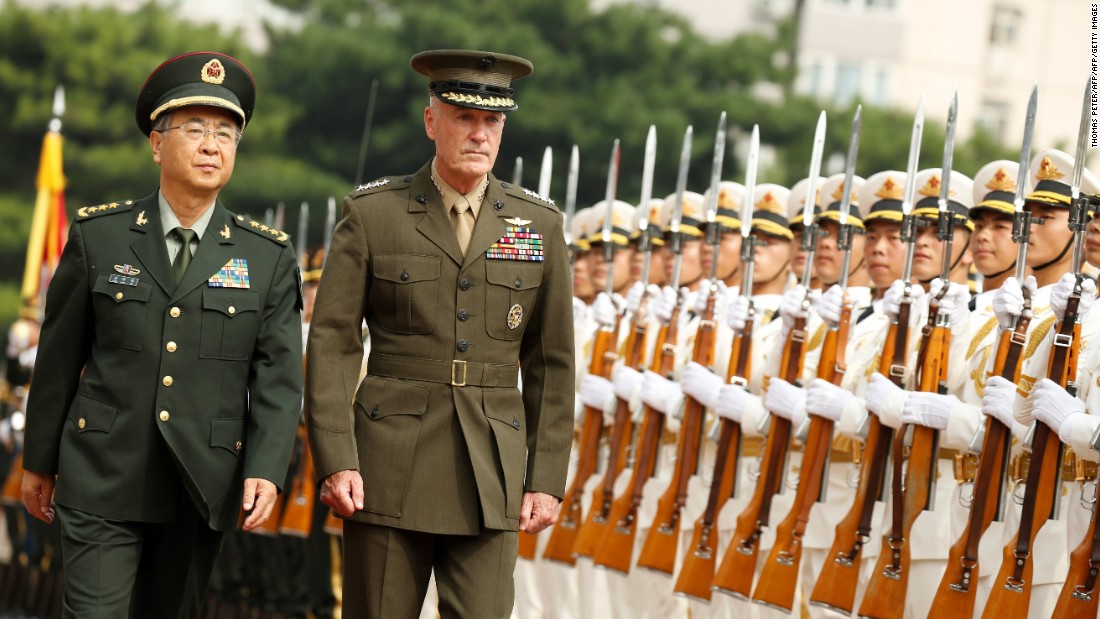 US, China reach deal to reduce risk of military miscalculation
Top US and Chinese military commanders signed a deal in Beijing Tuesday to improve communications between the two forces amid ongoing disputes in the South and East China Seas.

2017-08-16 03:58:01
`
6