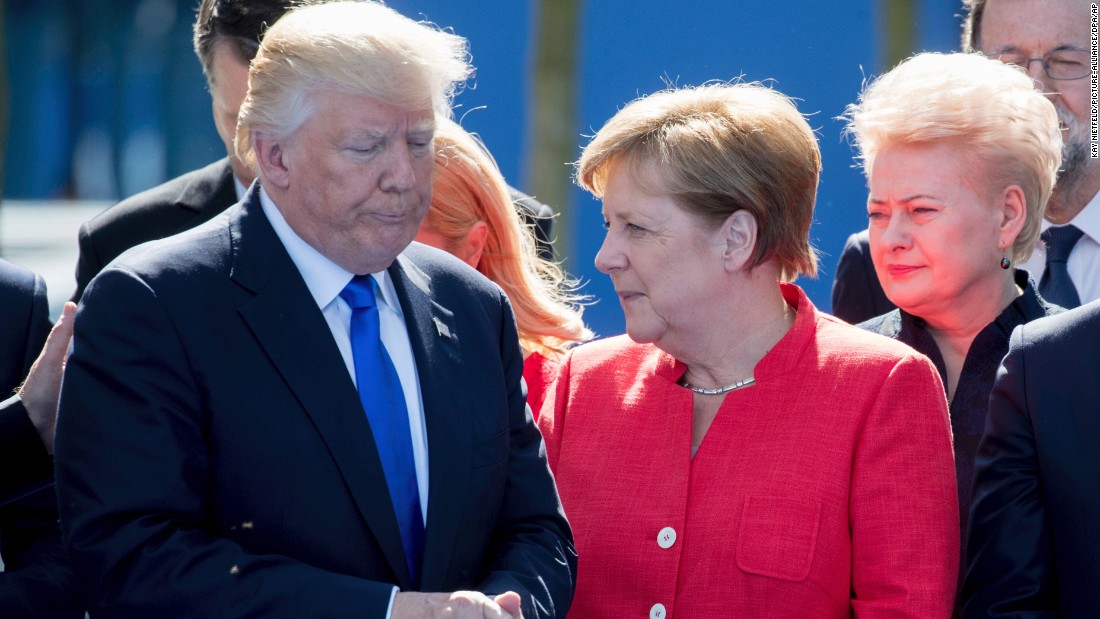 Trump at G-7 summit: What to watch
Overnight, this serene town on the Sicilian coast turned into a nest of powerhouse international diplomacy. It's here where President Donald Trump and his counterparts from six of the world's most powerful countries have gathered for a two-day summit -- the G-7 -- to discuss the globe's most pressing problems.

2017-05-26 04:55:52
`
6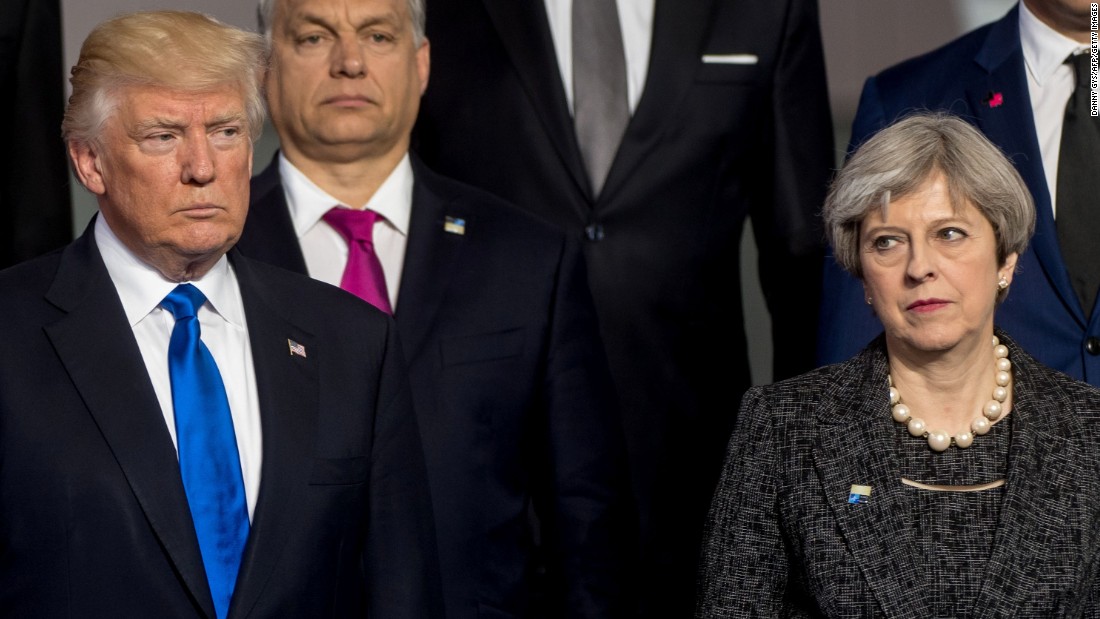 Tillerson to visit UK amid anger over Manchester leaks
US Secretary of State Rex Tillerson will make his first official visit to the UK on Friday amid a transatlantic spat over intelligence leaks in the wake of Monday's deadly terror attack.

2017-05-26 04:55:50
`
2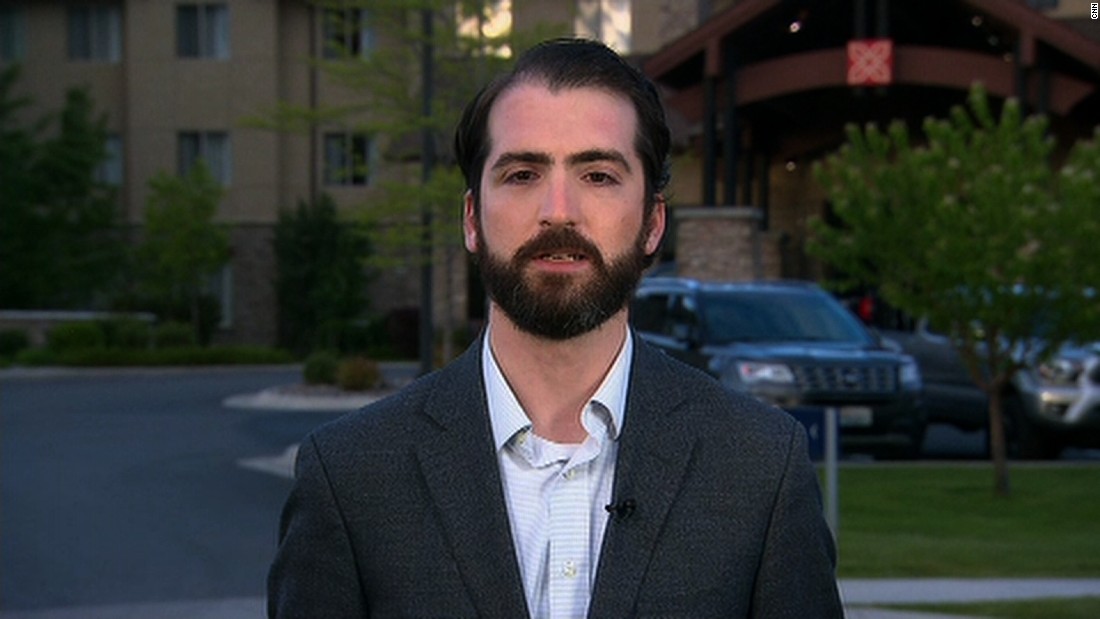 Ben Jacobs: Gianforte's statement worse than assault
Greg Gianforte, the Republican candidate in Montana's special congressional election, has been charged with misdemeanor assault after he allegedly body slammed a reporter and broke his glasses.

2017-05-26 04:40:54
`
3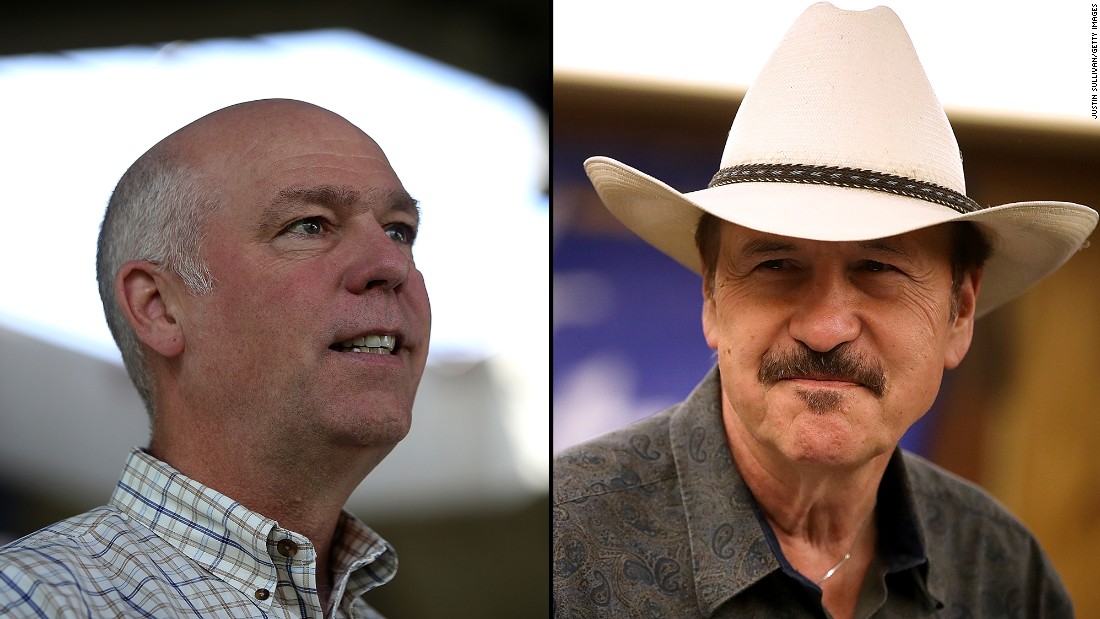 Montana GOP candidate beats Democratic rival, apologizes to reporter he allegedly body slammed
Republican candidate Greg Gianforte was considered the favorite heading into Montana's special election Thursday night to replace Interior Secretary Ryan Zinke, but that was before the Republican allegedly "body slammed" a reporter during his final campaign event in Bozeman Wednesday.

2017-05-26 04:19:14
`
3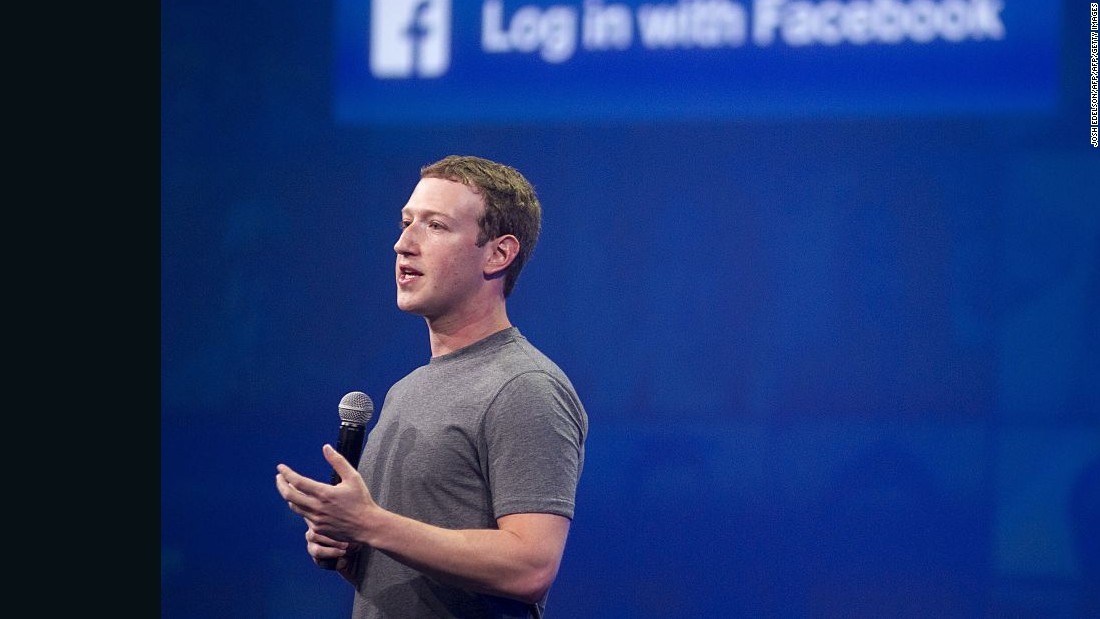 Zuckerberg's parents 'most proud' of Harvard
While delivering Harvard's commencement address, Facebook founder Mark Zuckerberg jokes that his parents see his Harvard acceptance as "the thing they're most proud of".

2017-05-26 03:53:47
`
4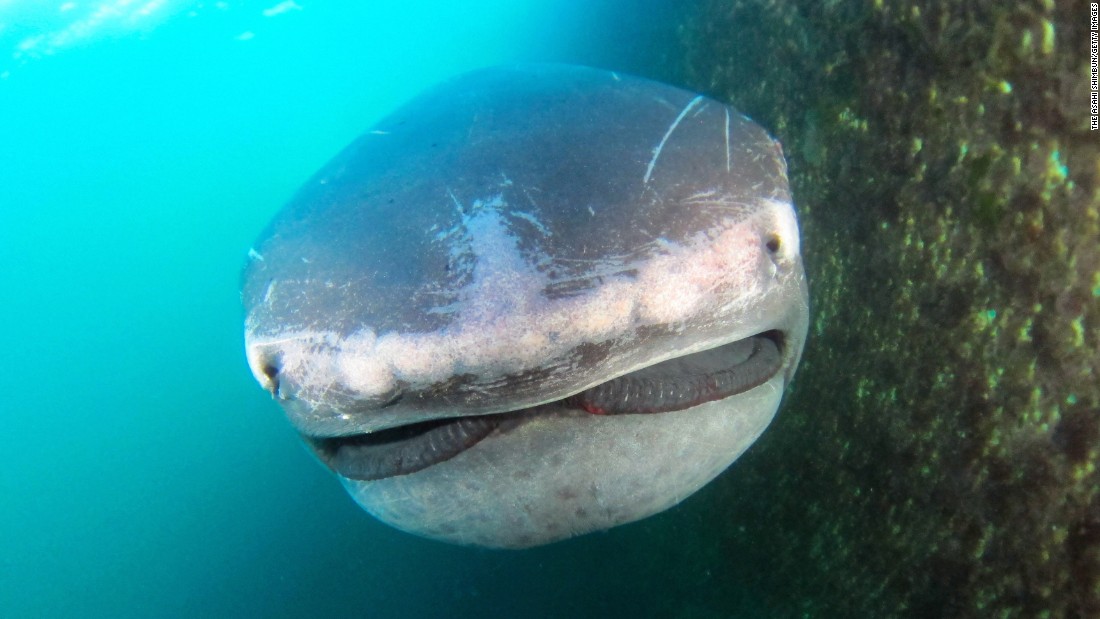 Take a look at 28 photos of the week from May 19 through May 25.

2017-05-26 03:43:05
`
1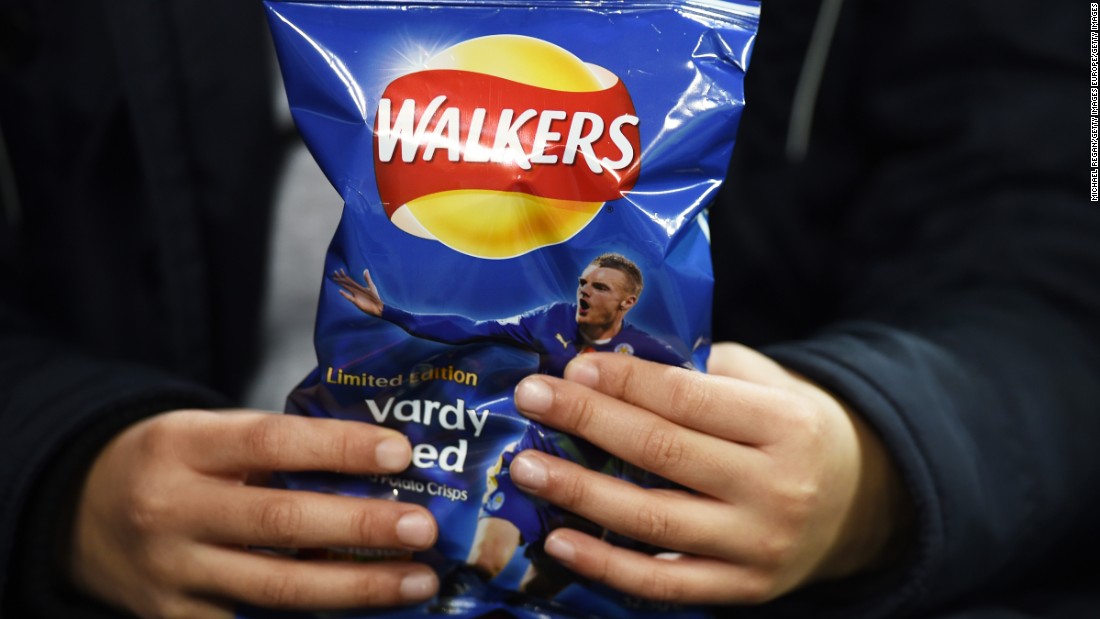 Trolls hijack chip brand's social campaign
Another company has scored a social media own-goal.

2017-05-26 03:33:38
`
1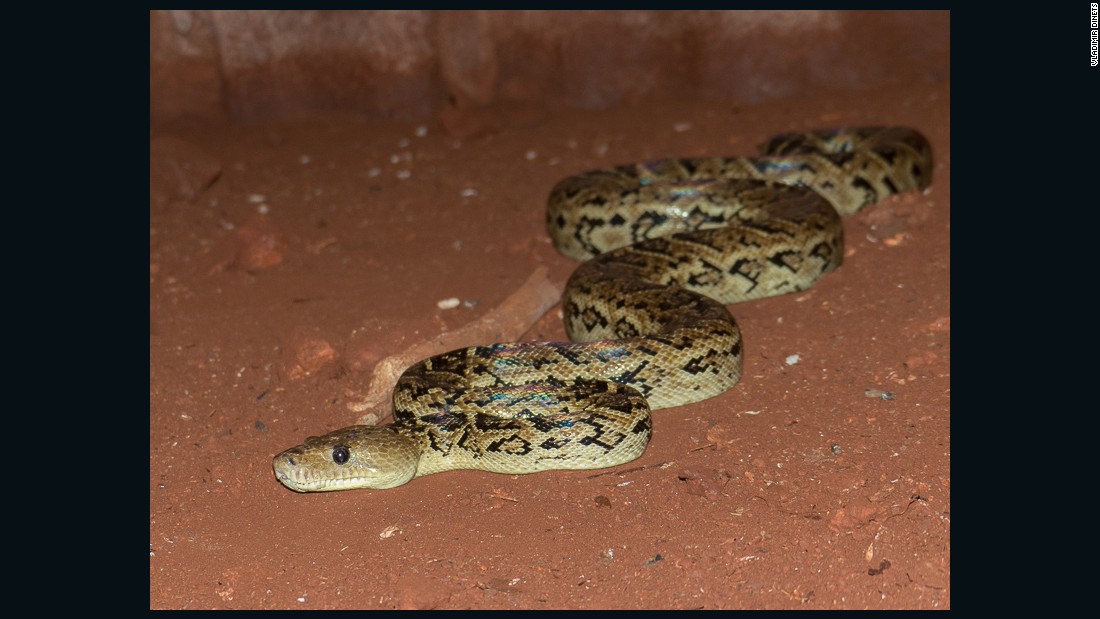 Scientist finds snakes that hunt in packs
Get ready to update your nightmares.

2017-05-26 02:04:58
`
2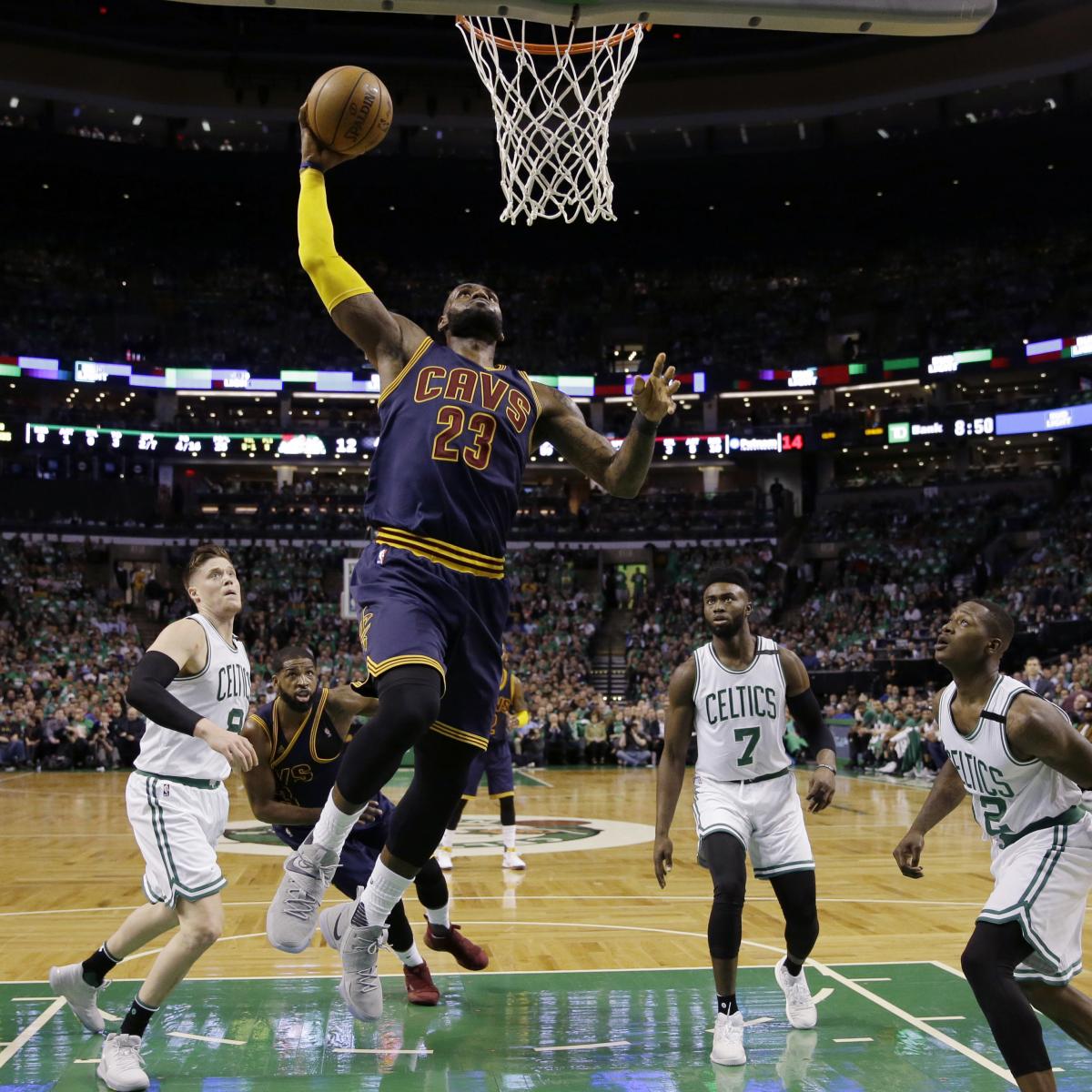 Cavs advance to 3rd NBA Finals vs. Warriors
The Cleveland Cavaliers finished their Eastern Conference Finals victory over the Boston Celtics in Thursday's Game 5 at TD Garden, 135-102, and set up their third straight NBA Finals showdown against the Golden State Warriors. Golden State won the 2015 matchup, but Cleveland is the defending champion after overcoming a 3-1 deficit last year.

2017-05-26 02:03:23
`
3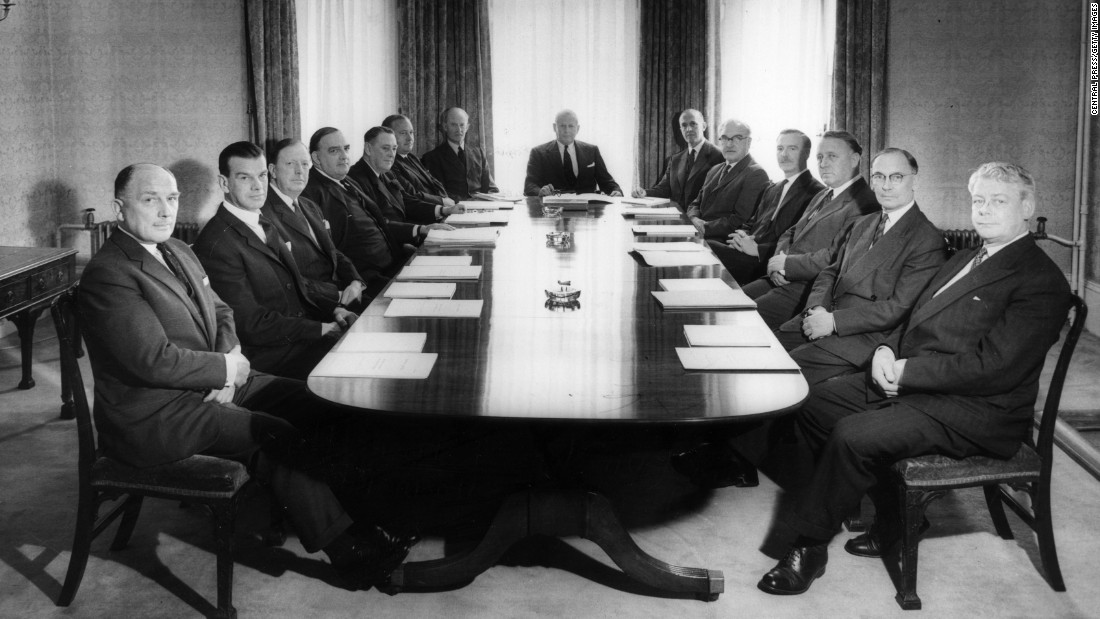 President Donald Trump helped the nation reach a rare moment of racial reconciliation, but hardly anyone noticed.

2017-05-26 01:55:03
`
3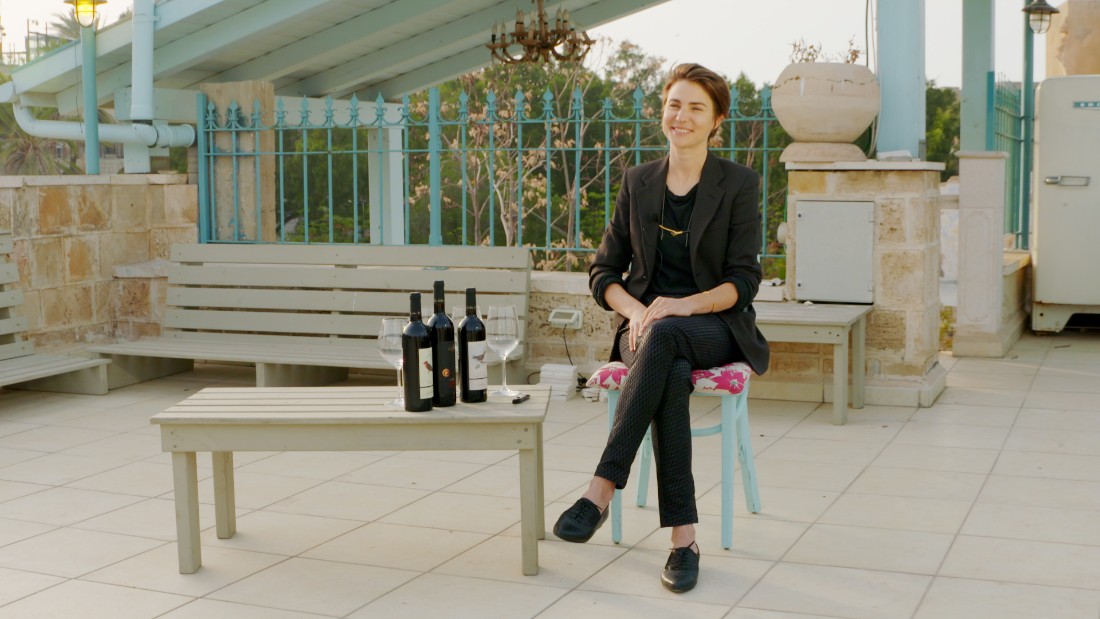 Meet Israel's pioneering female winemaker
With a Mediterranean climate not unlike Italy or Spain and a national faith that requires drinking "the fruit of the vine" on the Sabbath, it's not surprising that Israel has invested heavily in cultivating its wine industry.

2017-05-26 01:44:19
`
2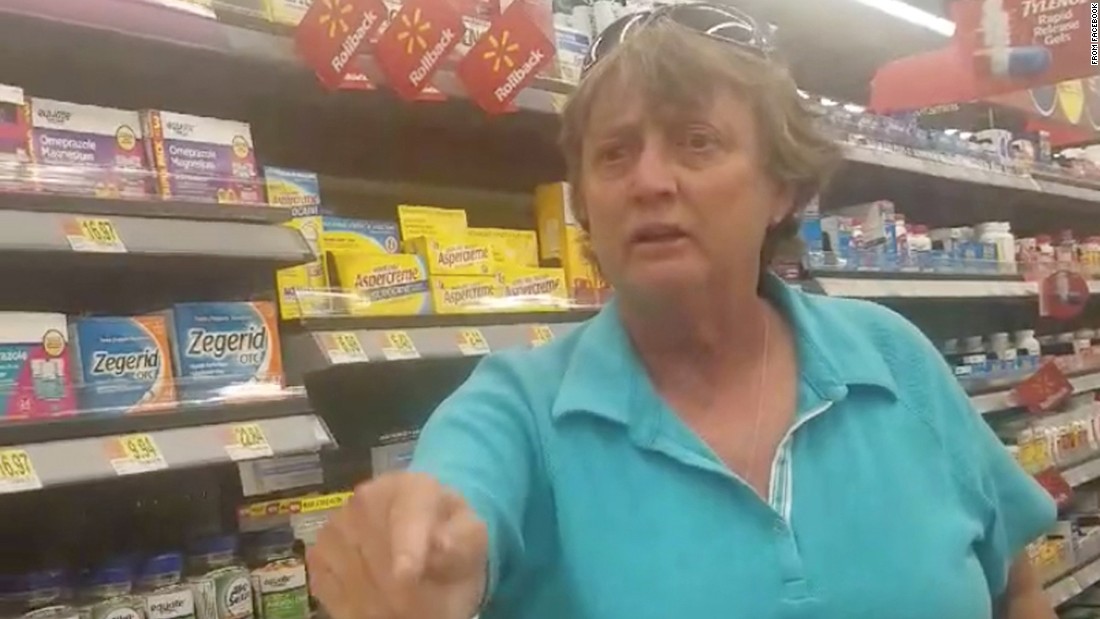 What to make of viral racist rants?
The cell phone videos show the underbelly of American society. Racist vitriol, mostly directly at Latinos, shared on social media.

2017-05-26 01:43:02
`
4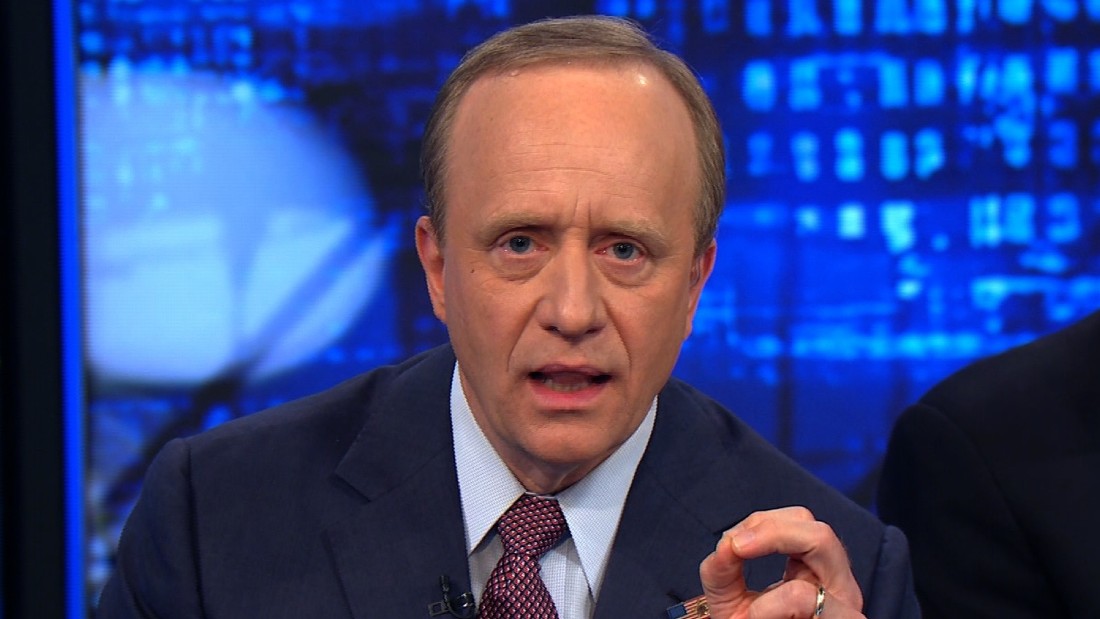 Begala warns Kushner: Don't lie
Democratic strategist Paul Begala advises Jared Kushner not to lie during the FBI's criminal probe of Russian meddling in the 2016 presidential election.

2017-05-26 01:23:13
`
3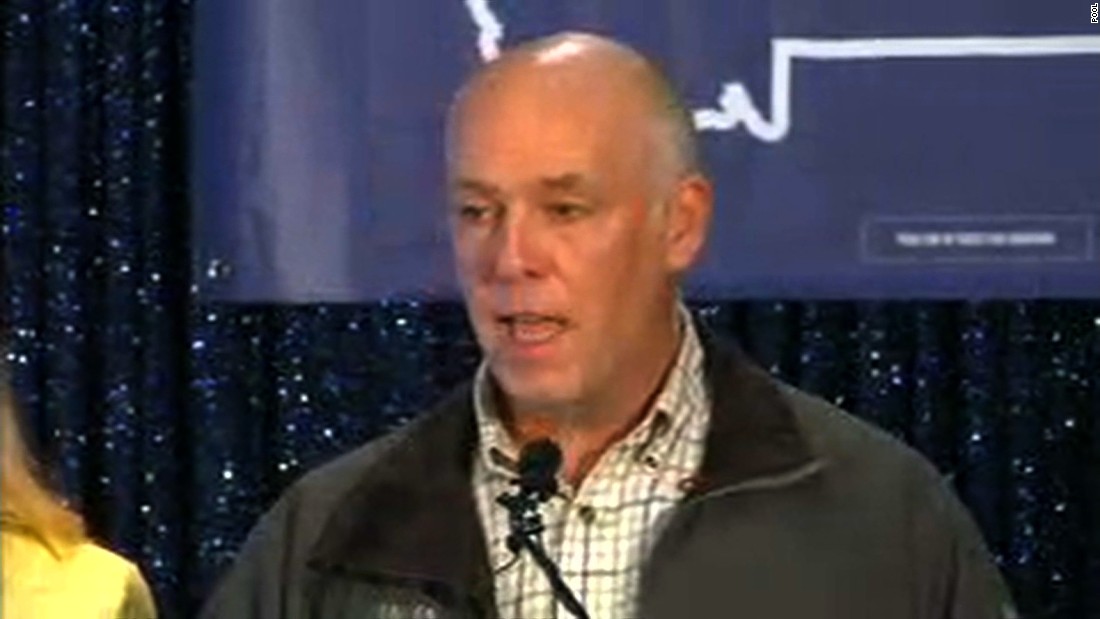 Republican Greg Gianforte, who was charged with assaulting reporter Ben Jacobs on the eve of the Montana special election, gives his victory speech during which he apologized for his actions.

2017-05-26 01:14:36
`
2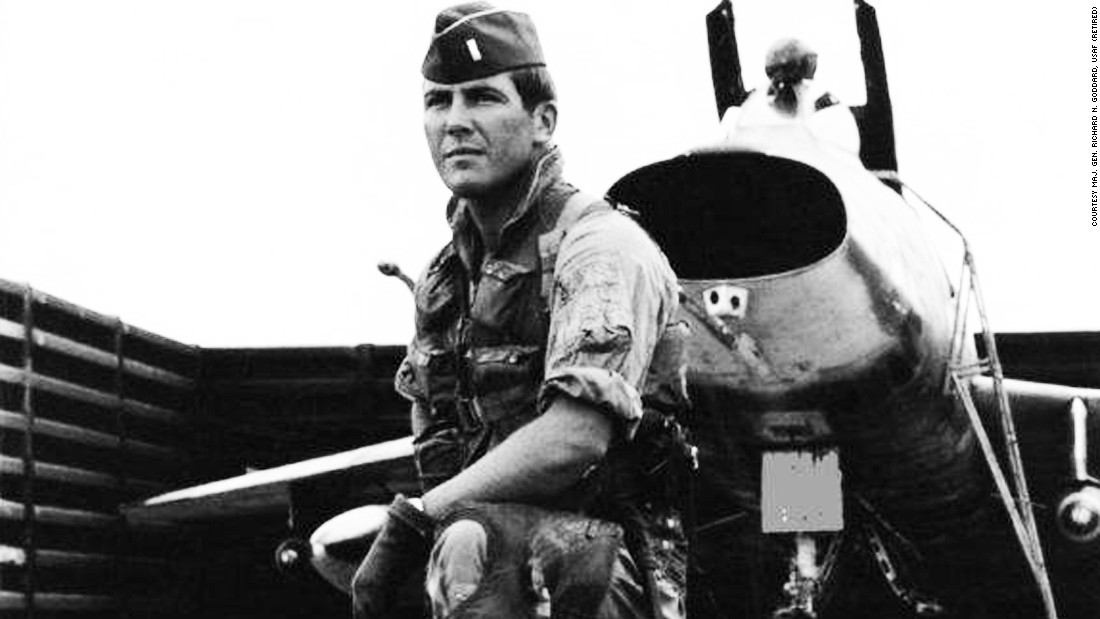 The air warrior and his 'titanium mistress'
Many years ago, a 12-year-old Rick Goddard was riding a ski lift up a snowy hill in Utah when he heard the unmistakable roar of a jet engine.

2017-05-26 01:05:17
`
3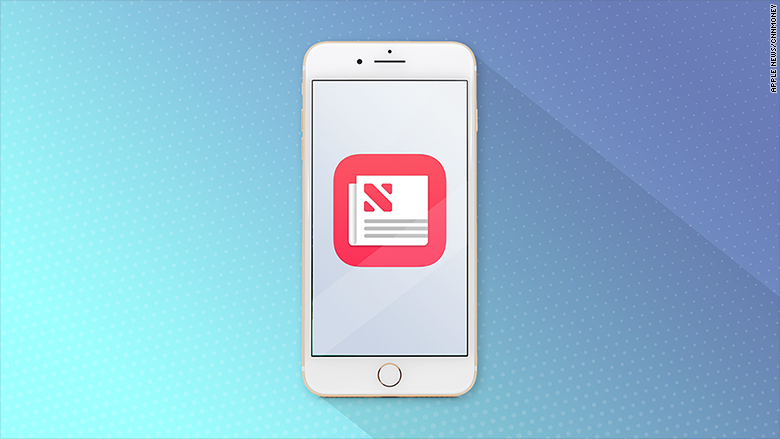 Apple News is getting an editor-in-chief
Lauren Kern will leave her role as executive editor of New York Magazine on June 2nd for the Cupertino-based company, New York Magazine Editor-in-Chief Adam Moss announced on Wednesday in a staff memo obtained by CNN.

2017-05-25 20:29:31
`
1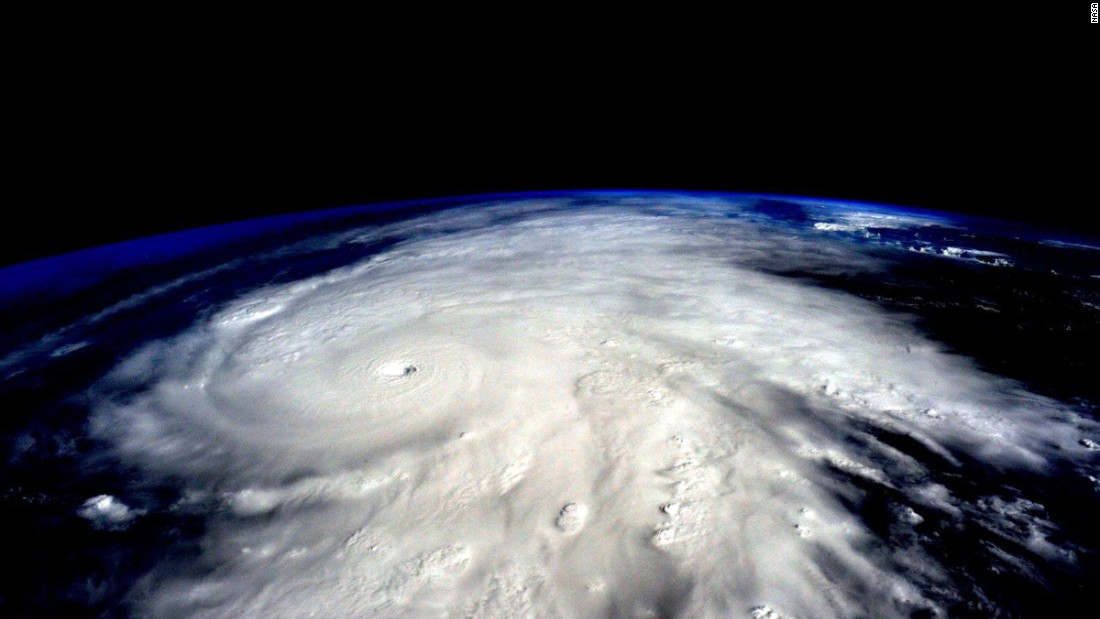 2017 hurricane forecast 'above normal'
Warm sea surface temperatures and a weak or non-existent El Niño will contribute to an above-normal hurricane season in the Atlantic this year, NOAA announced Thursday, saying that 11 to 17 named storms, five to nine hurricanes and two to four major hurricanes are possible.

2017-05-25 20:22:50
`
1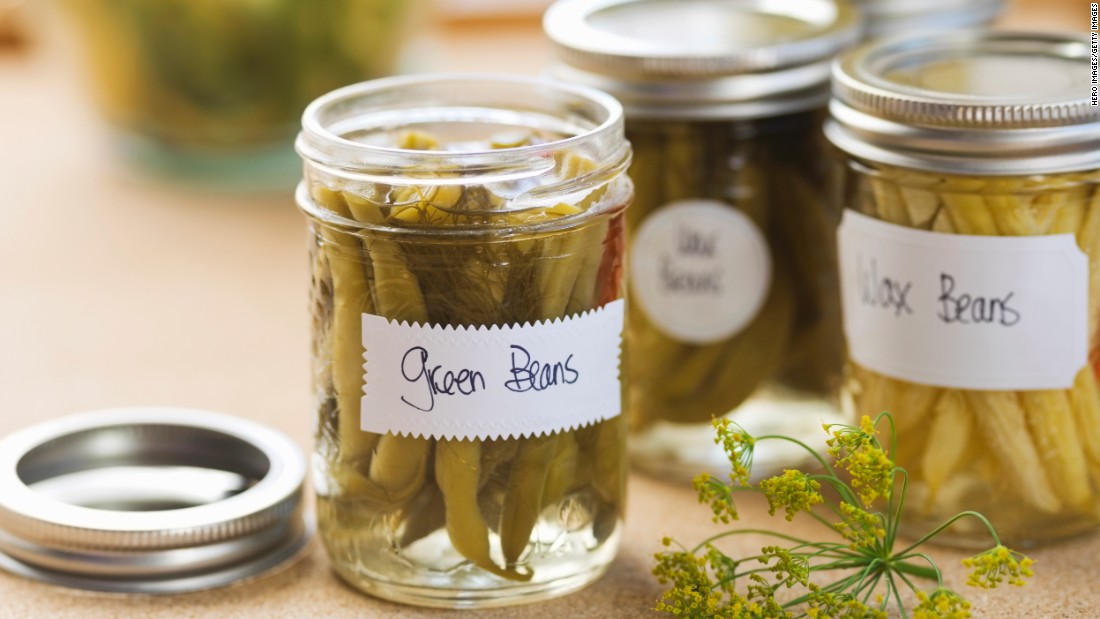 What is botulism, and how does it kill?
Two separate outbreaks this month of the rare but deadly toxin botulism have focused attention on this potentially fatal illness, which usually strikes about 150 people a year, mostly infants.

2017-05-25 19:45:06
`
1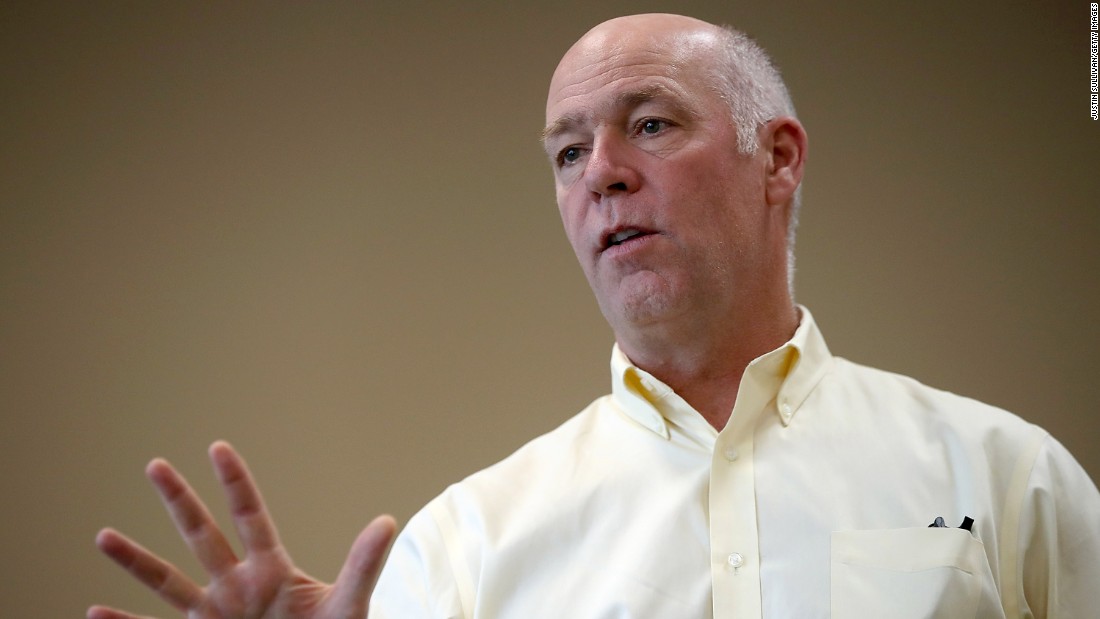 Montana body-slam reveals a GOP problem
Montana's starting to look more like Moscow, after Republican House candidate Greg Gianforte's assault Wednesday on Guardian reporter Ben Jacobs. As the Guardian reported and a Fox News reporter in the room confirmed, Gianforte allegedly grabbed Jacobs and slammed him to the ground. This incident comes on the heels of other instances of political reporters facing physical intimidation and arrest for doing their jobs -- which is the persistent questioning of public figures.

2017-05-25 19:26:19
`
0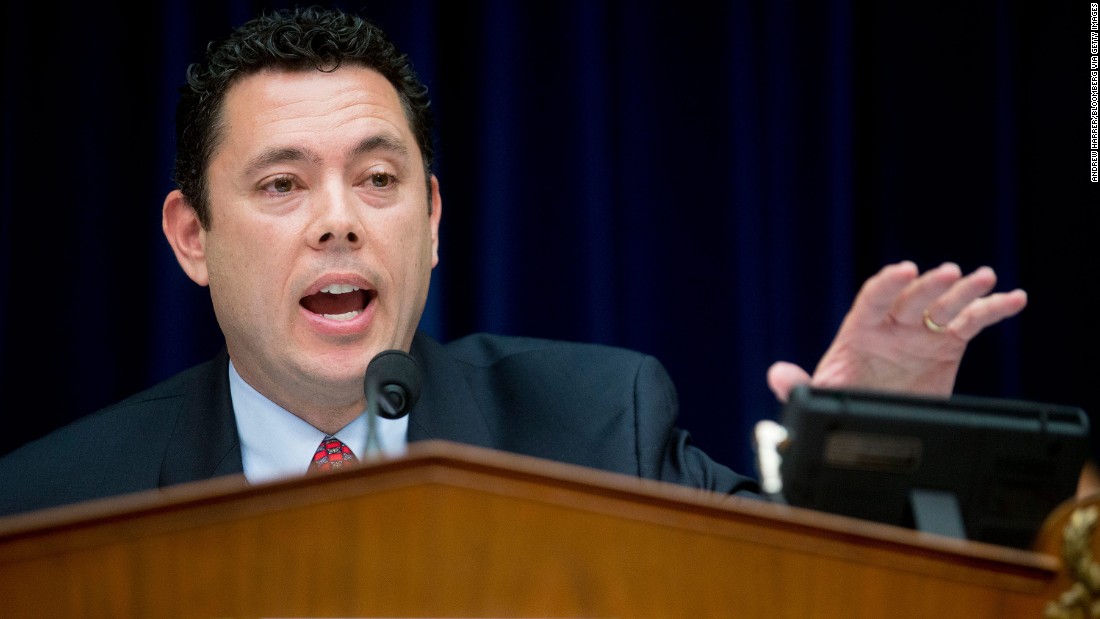 FBI won't give Congress Comey's notes
The Department of Justice declined for now to provide documents to House oversight committee chairman Jason Chaffetz related to former FBI Director James Comey's communications with President Donald Trump.

2017-05-25 18:53:47
`
3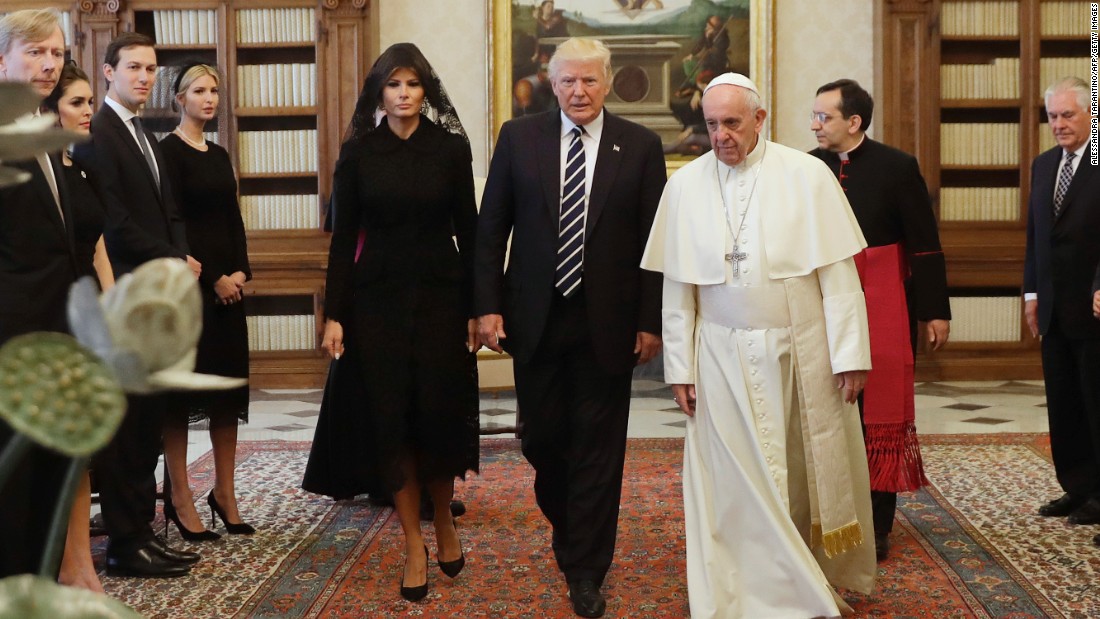 Melania Trump is the first Catholic first lady since Jackie Kennedy
It was a small moment, buried in the news of President Trump's brief audience yesterday at the Vatican with the Pope: the pontiff blessed first lady Melania Trump's rosary.

2017-05-25 18:40:48
`
3
He gets paid $75M to be the NFL's biggest bully


2017-05-25 17:48:36
`
1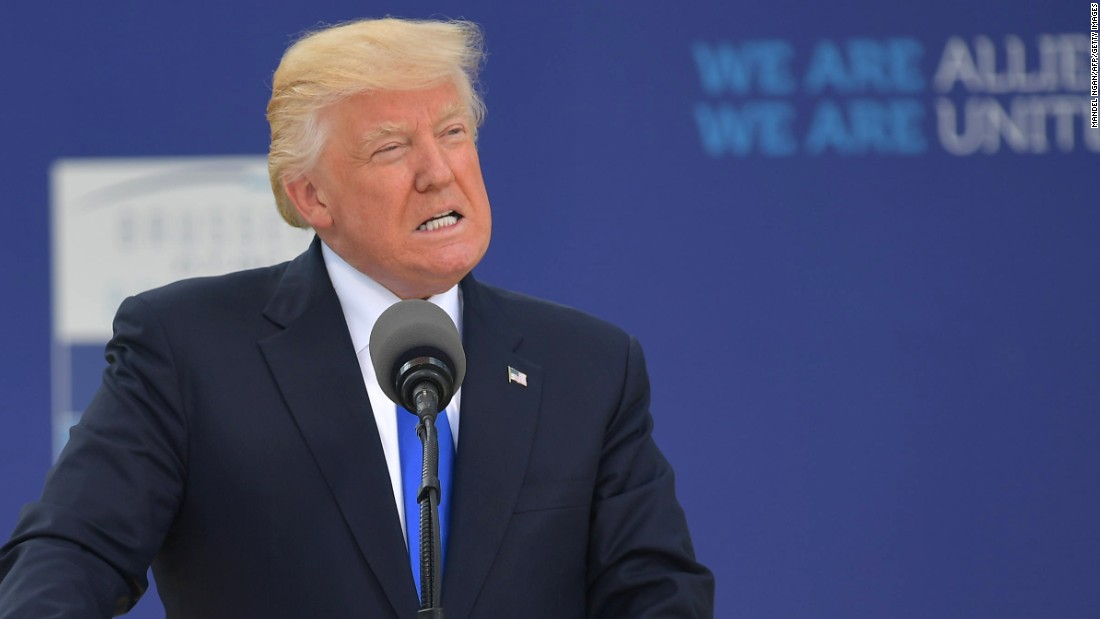 Why Trump's prime minister shove pleased Putin
President Donald Trump's body language during his visit to Brussels on Thursday was about as subtle as a politician body slamming a reporter. For America's closest allies, in town for a major meeting of NATO, the actions and words of the new US President were visibly troubling. For Vladimir Putin, who surely paid close attention from Moscow, the day was filled with pleasing images and satisfying rhetoric.

2017-05-25 17:47:26
`
4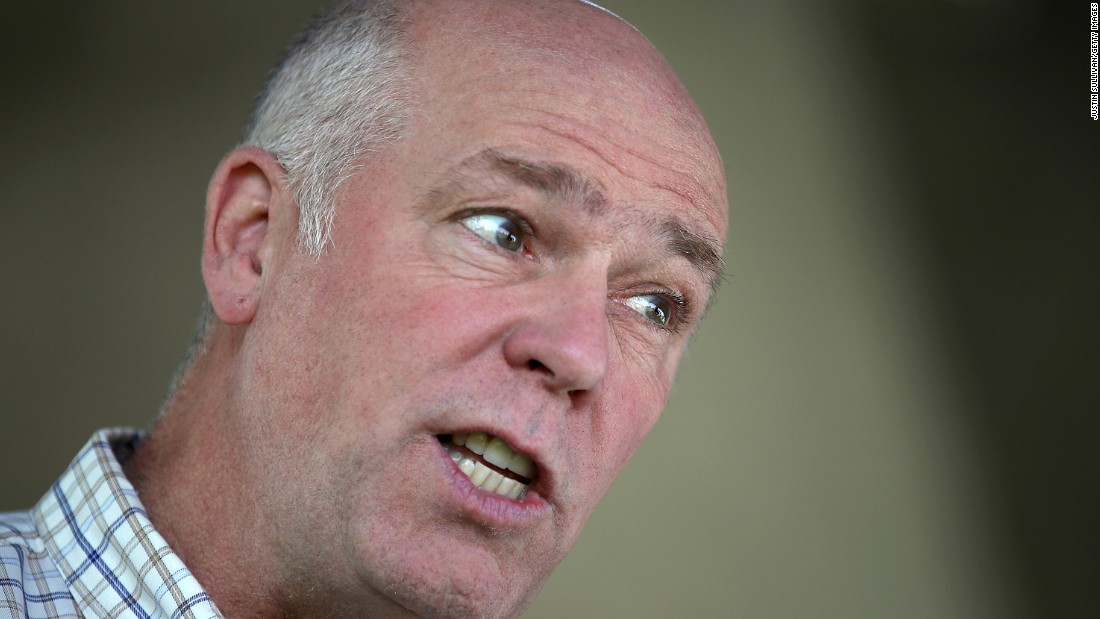 Attacking journalists, a future hate crime?
Among the boatload of federal criminal laws that Congress has enacted, there's a growing category of laws that enhance punishment for crimes against certain groups of people based upon their status or employment. And given the news out of Montana, it seems like it may be time for Congress to add a new group -- members of the press.

2017-05-25 17:43:12
`
3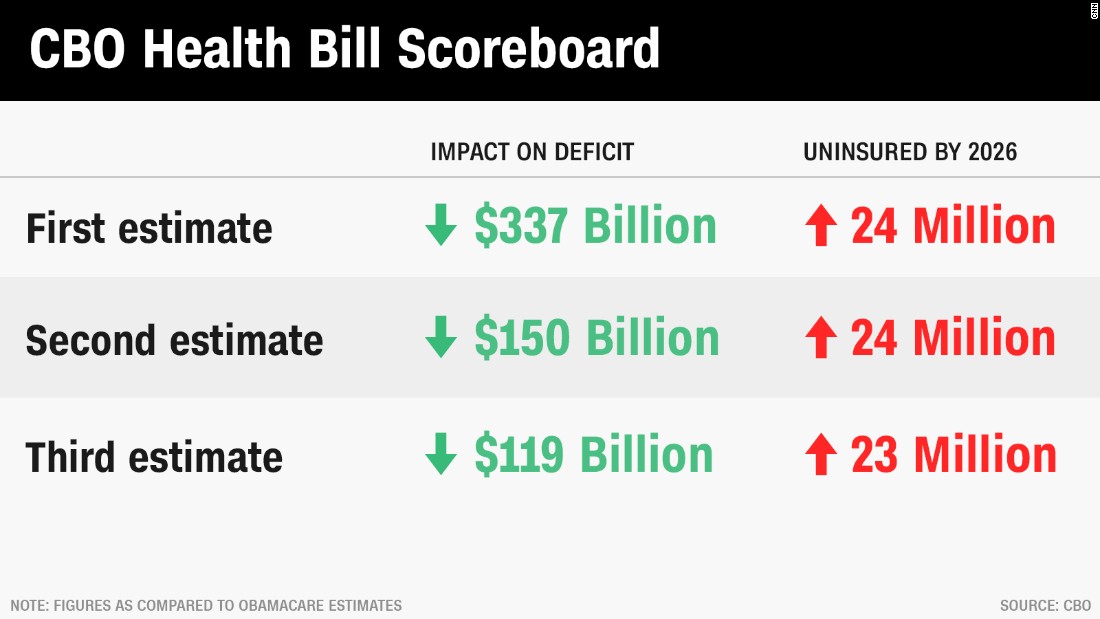 What's in store for you if Obamacare is repealed
Arms for health care, anyone? With the help of his son-in-law, President Donald Trump just inked a $110 billion weapons deal with Saudi Arabia. Meanwhile, the Congressional Budget Office announced Wednesday that the House-passed American Health Care Act (AHCA) will cut the deficit by $119 billion.

2017-05-25 17:31:06
`
1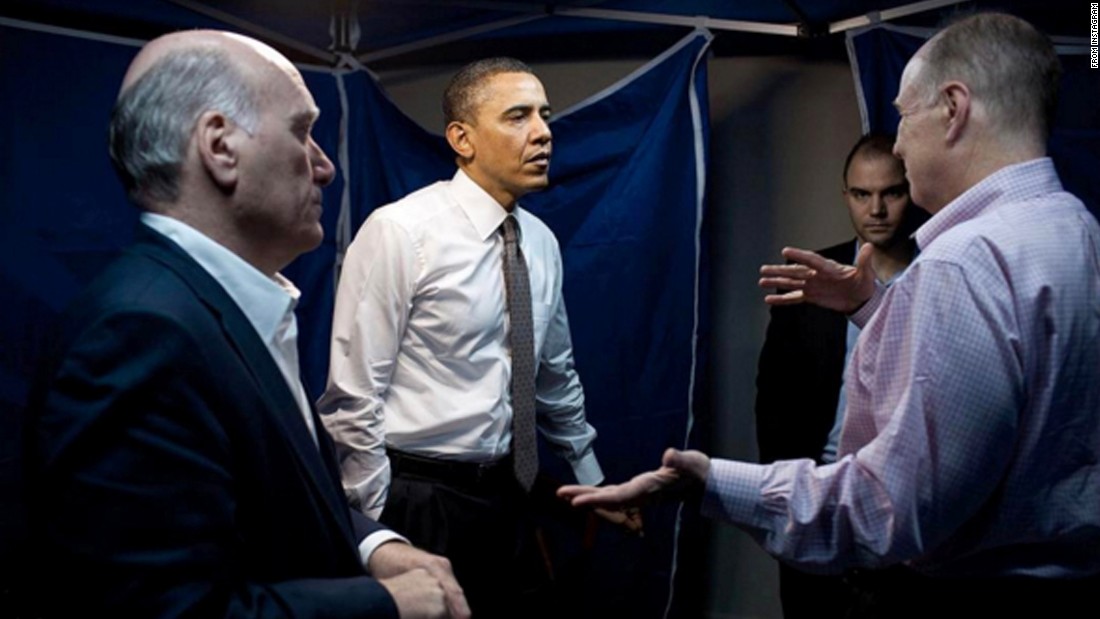 Obama photographer still trolls Trump
Former White House photographer Pete Souza has mastered the "show, not tell" technique in outlining the stark contrasts between former President Barack Obama and President Donald Trump.

2017-05-25 17:04:42
`
3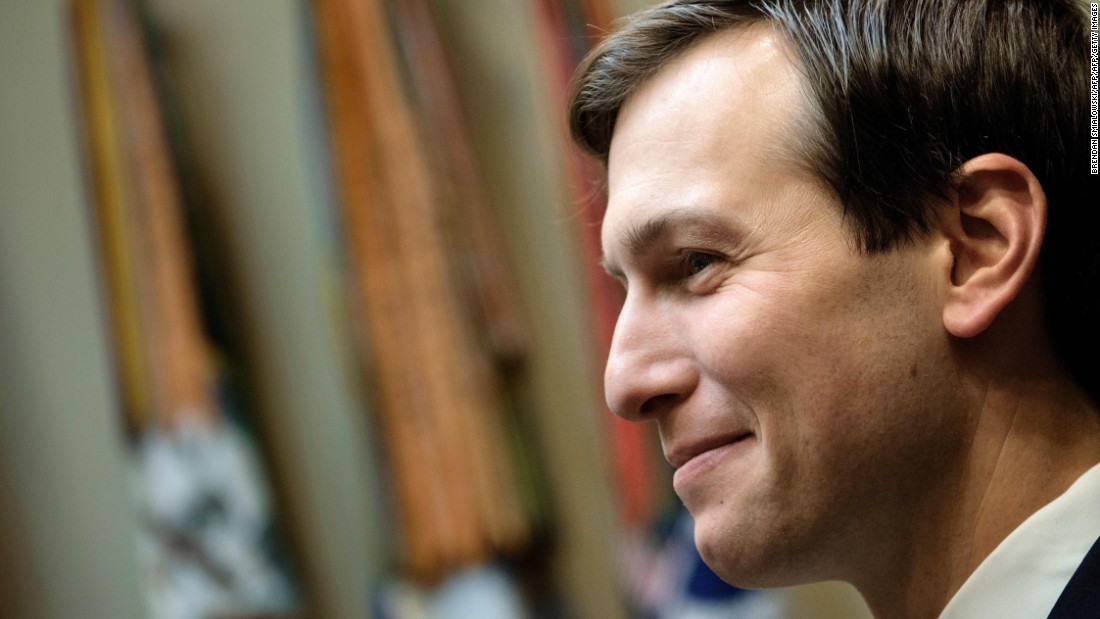 Wash. Post, NBC: Kushner under FBI scrutiny
Investigators are now focusing on a series of meetings held by Jared Kushner as part of their probe into Russia's meddling in the 2016 election, according to reports by The Washington Post and NBC.

2017-05-25 16:34:31
`
2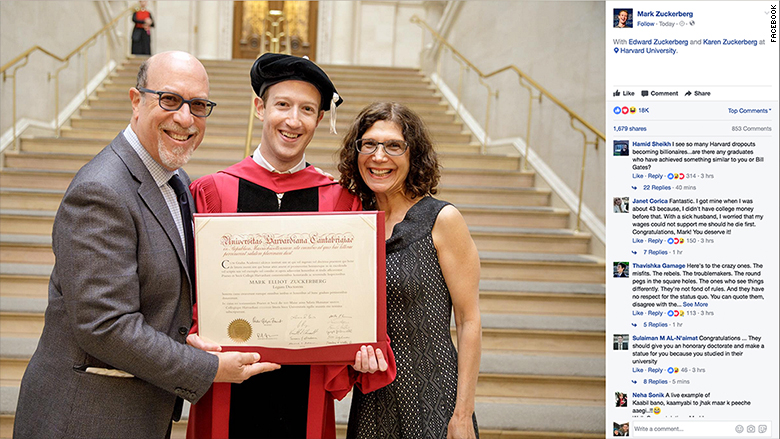 Zuckerberg's mom prouder of Harvard than Facebook?
On Thursday, Mark Zuckerberg returned to Cambridge to collect an honorary doctorate and give a commencement speech to the class of 2017.

2017-05-25 15:47:49
`
2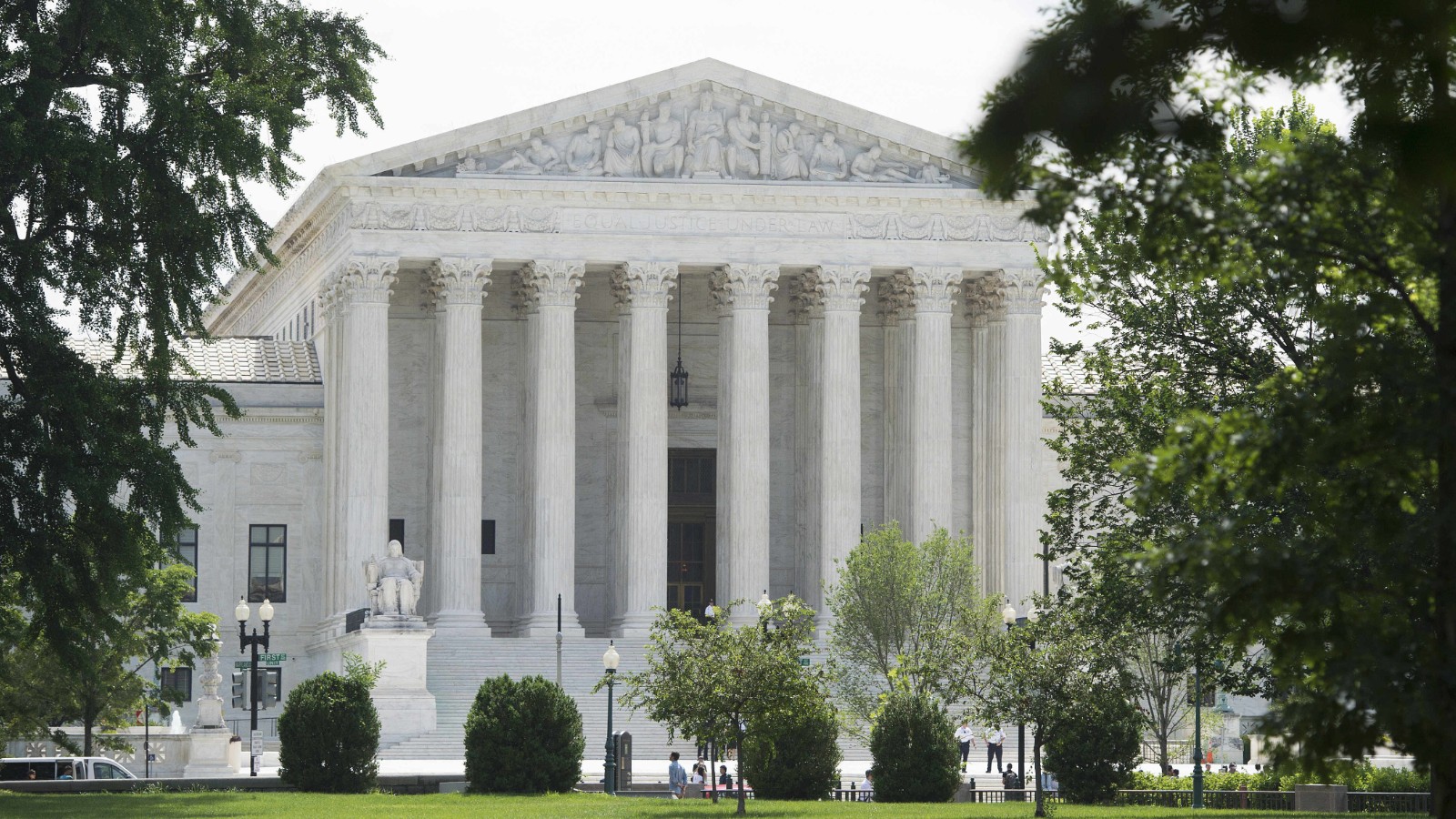 Will the Supreme Court weigh Trump's words in considering travel ban, too?
The next stop in the legal challenge over the Trump administration's travel ban against people from six Muslim-majority countries may be the Supreme Court.

2017-05-25 15:20:26
`
1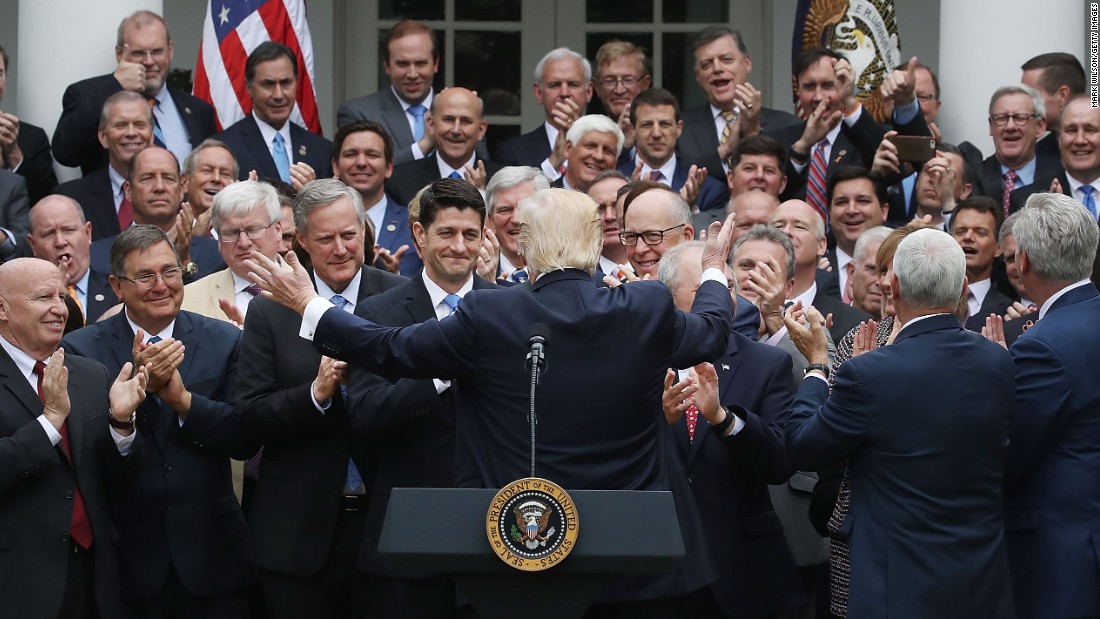 Obamacare repeal is more about taxes than care


2017-05-25 15:09:28
`
1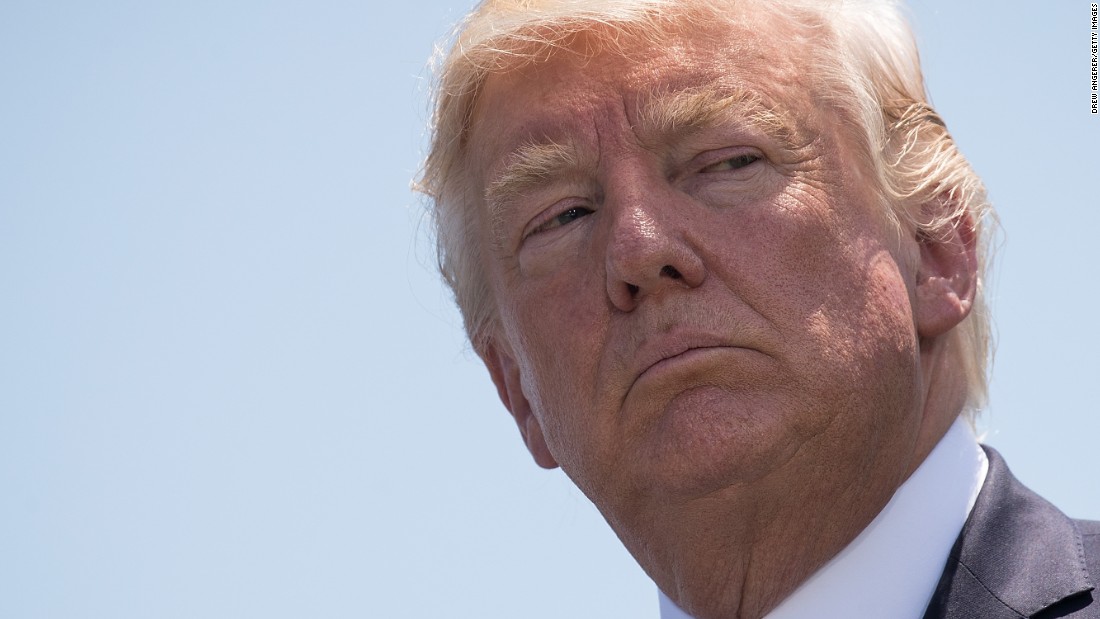 Catch up: Who's who in the White House-Russia saga


2017-05-25 14:31:31
`
2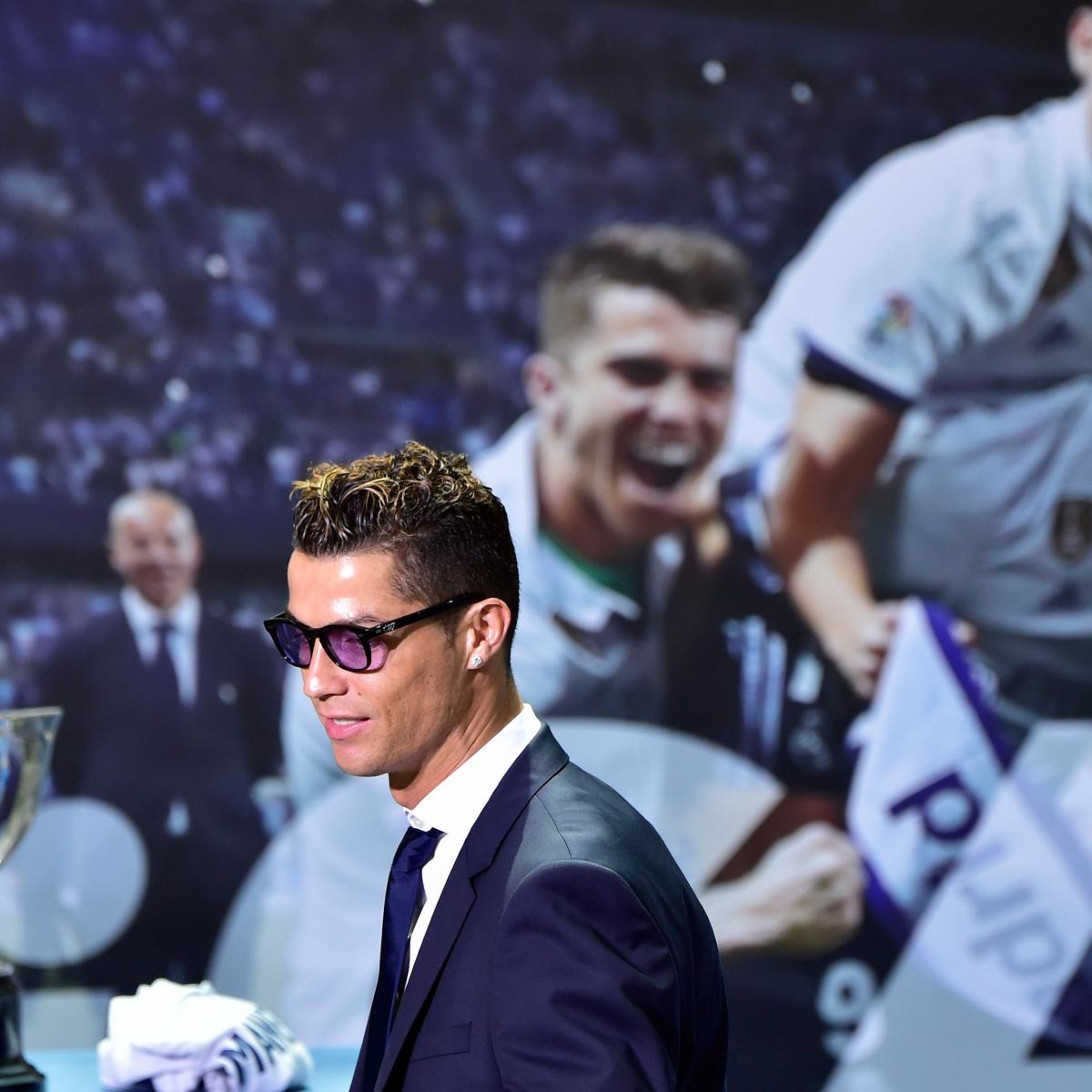 5-year jail term requested for Ronaldo


2017-05-25 14:13:06
`
4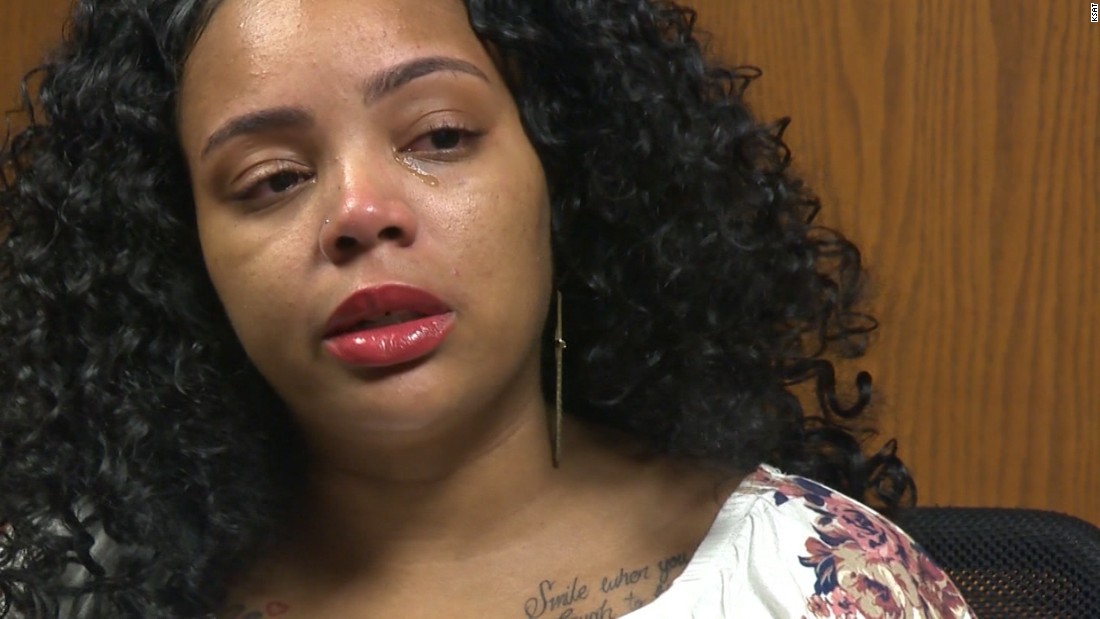 14-year-old's family says cop punched her, but police say the opposite
Cellphone video of a teen's violent arrest in San Antonio, Texas, has police and the family at odds over what really happened.

2017-05-25 13:56:44
`
6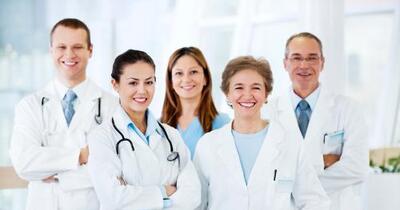 Liver disease? Find a doc who treats PBC


2017-05-25 12:59:10
`
3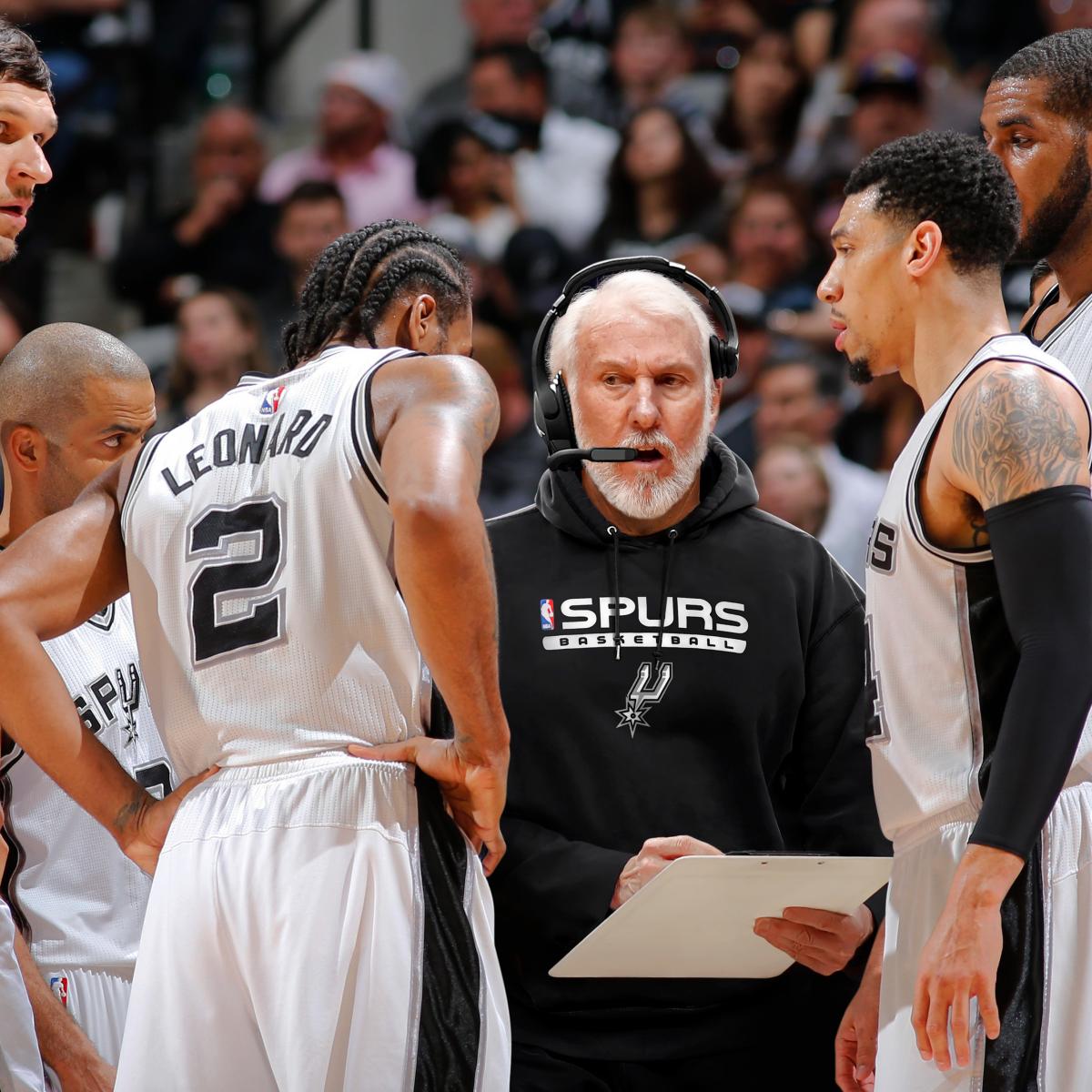 Why it's time to rethink what coaches wear


2017-05-25 12:38:12
`
3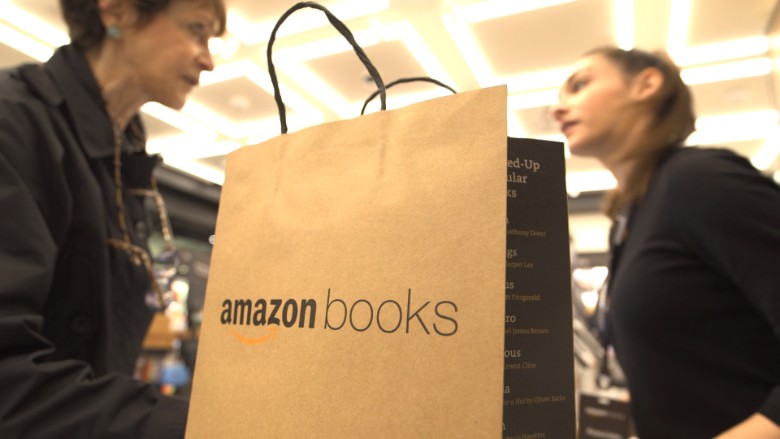 Inside Amazon's first NYC bookstore
It was "day one" at Amazon Books, the tech giant's first brick-and-mortar store in New York City.

2017-05-25 12:18:46
`
3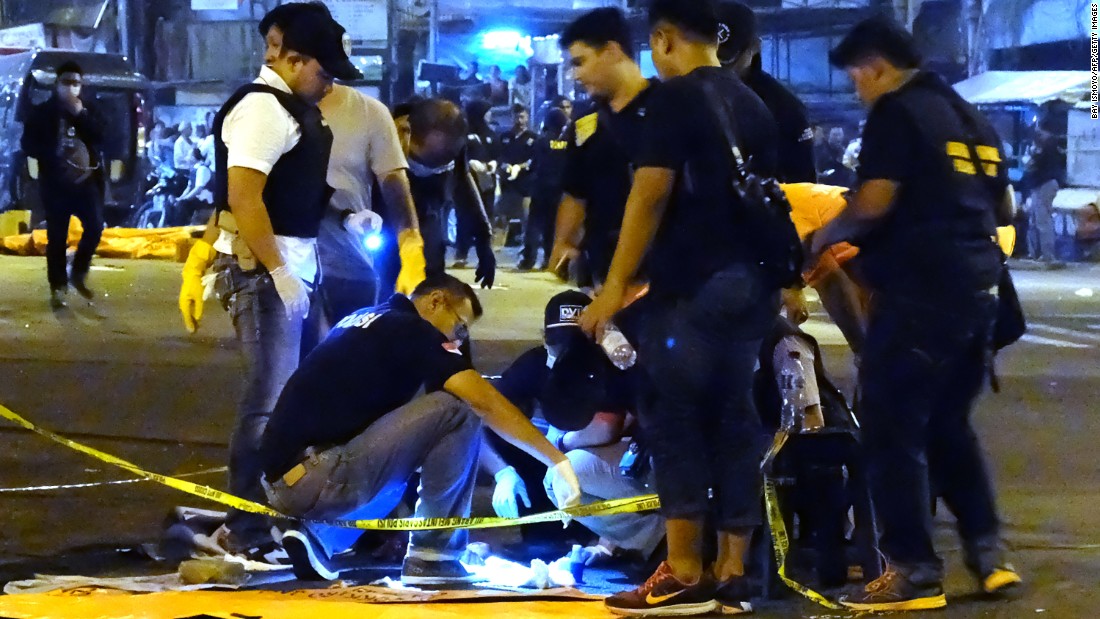 Suicide bomber hits Jakarta bus station
A pair of suicide bombers struck a bus station Wednesday in the Indonesian capital of Jakarta, police said.

2017-05-25 11:18:01
`
7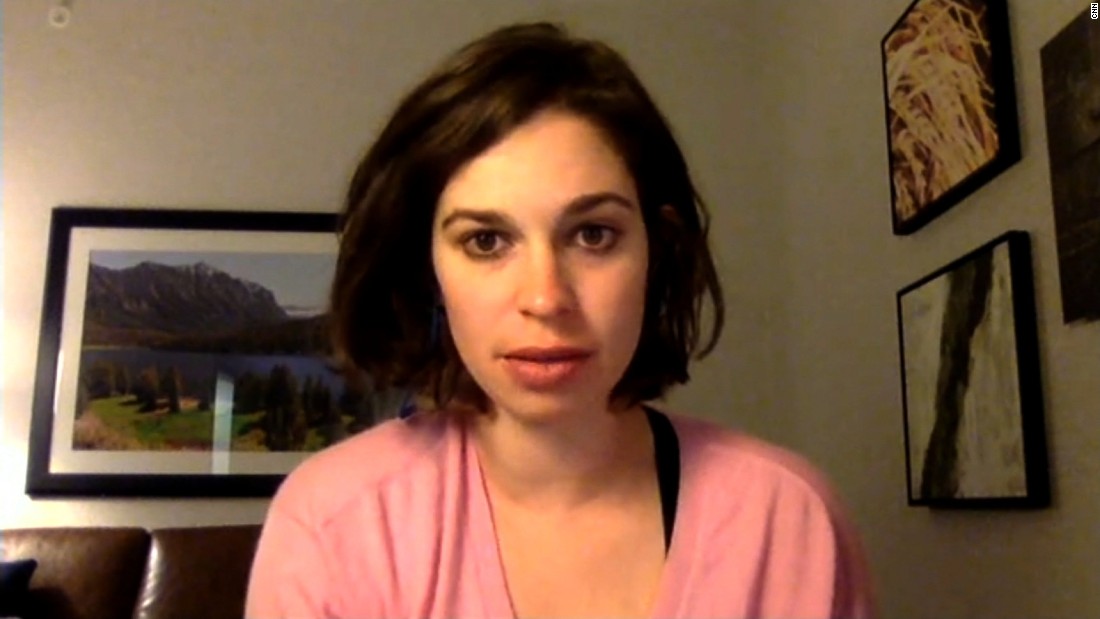 'I saw feet flying in air,' witness says
A BuzzFeed News reporter recounts an altercation between Guardian journalist Ben Jacobs and GOP candidate Greg Gianforte at his campaign headquarters in Bozeman, Montana.

2017-05-25 10:37:47
`
2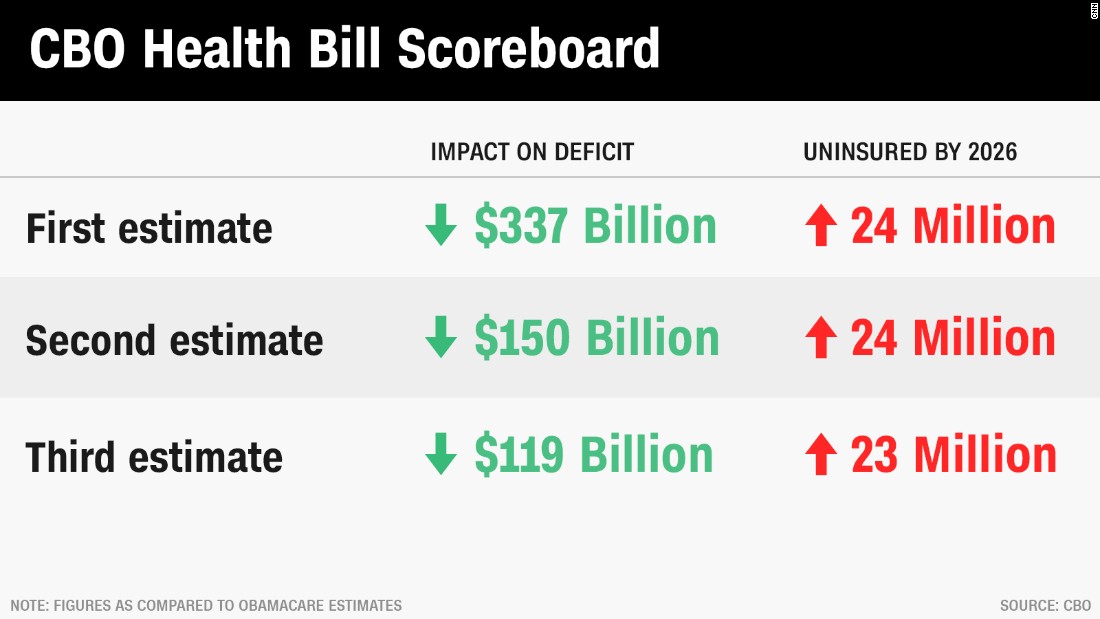 Senate Republicans hated the House health care bill. The CBO made it worse
The Congressional Budget Office released its highly anticipated score of the House Republican health care bill on Wednesday.

2017-05-25 10:26:50
`
2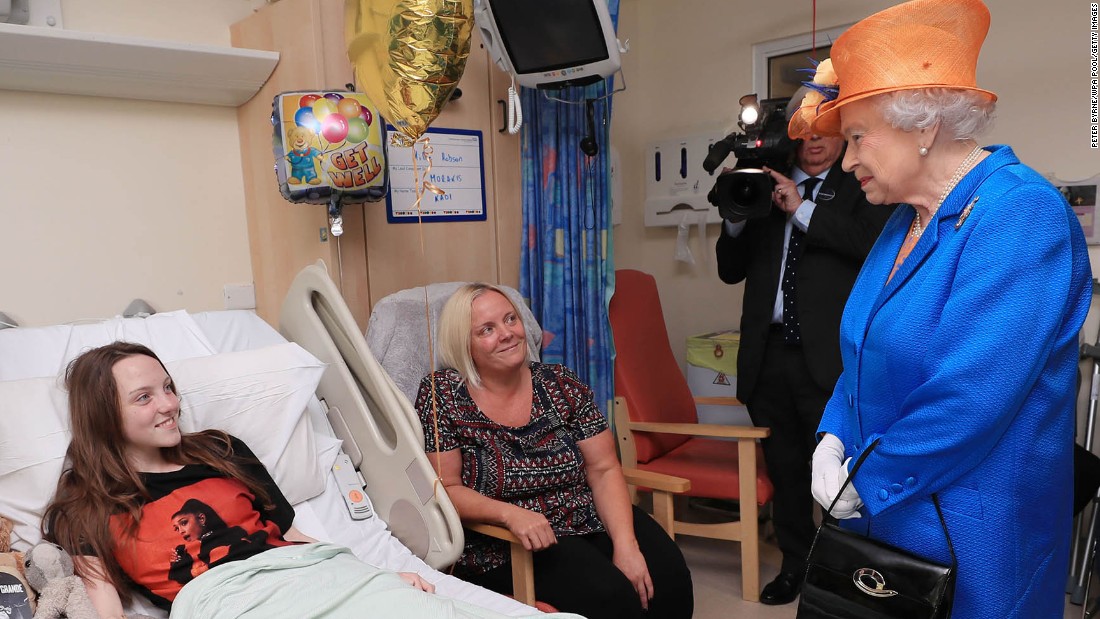 Queen visits victims of 'very wicked' attack
Queen Elizabeth described the terror attack that left 22 people dead in Manchester as "very wicked" during a visit to Royal Manchester Children's Hospital, according to the UK Press Association.

2017-05-25 09:58:42
`
3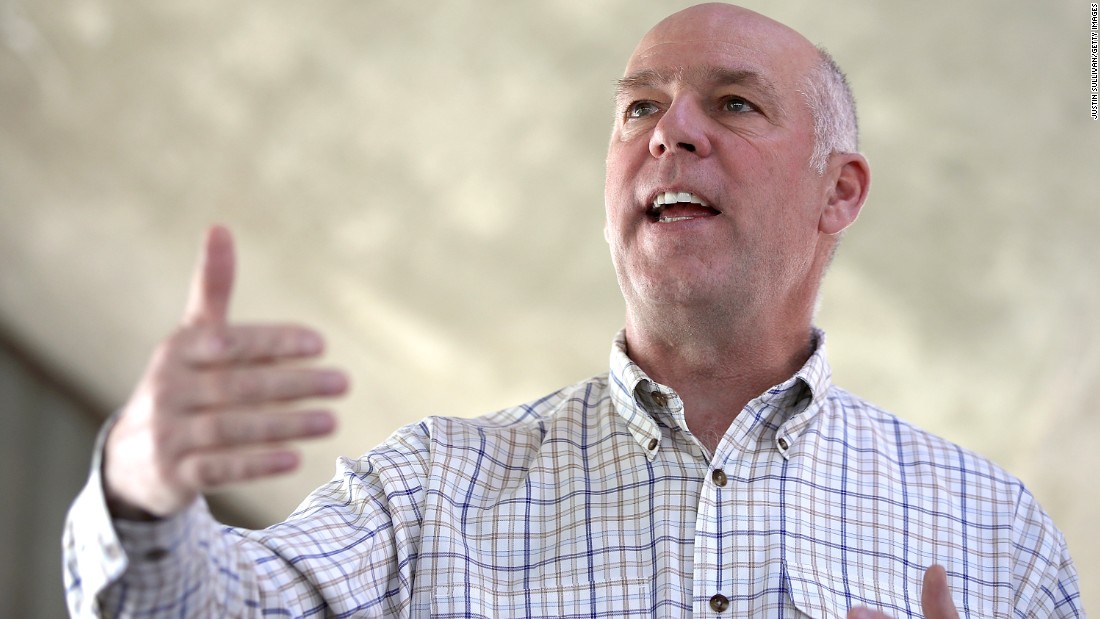 Montana's absentee vote turnout in the spotlight after Gianforte 'body slam'


2017-05-25 09:45:30
`
2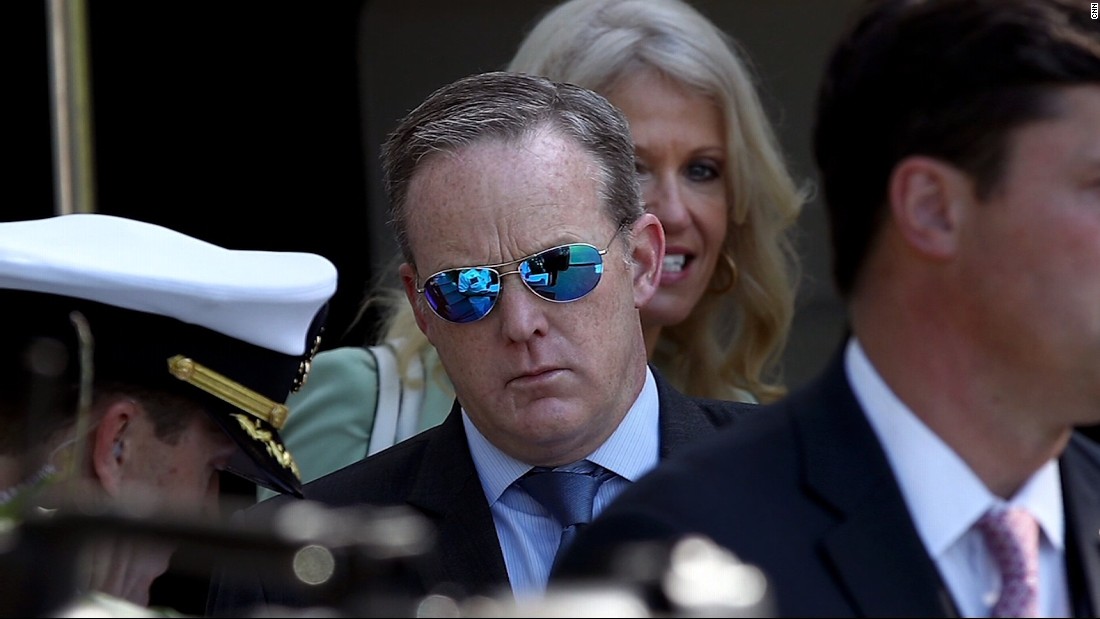 Opinion: Trump couldn't cut Spicer a break?
Here's what I see when I look at Sean Spicer, President Donald Trump's battered press secretary: A man who chews and swallows 35 pieces of gum every day, who routinely stands up before the assembled Washington media corps to offer himself up for a ritual flogging to deflect from the President's latest misstep, and who knows he will never again be able to walk down the street without a passer-by reminding him that his entire life's work as a Republican communications strategist has been rendered

2017-05-25 09:43:18
`
2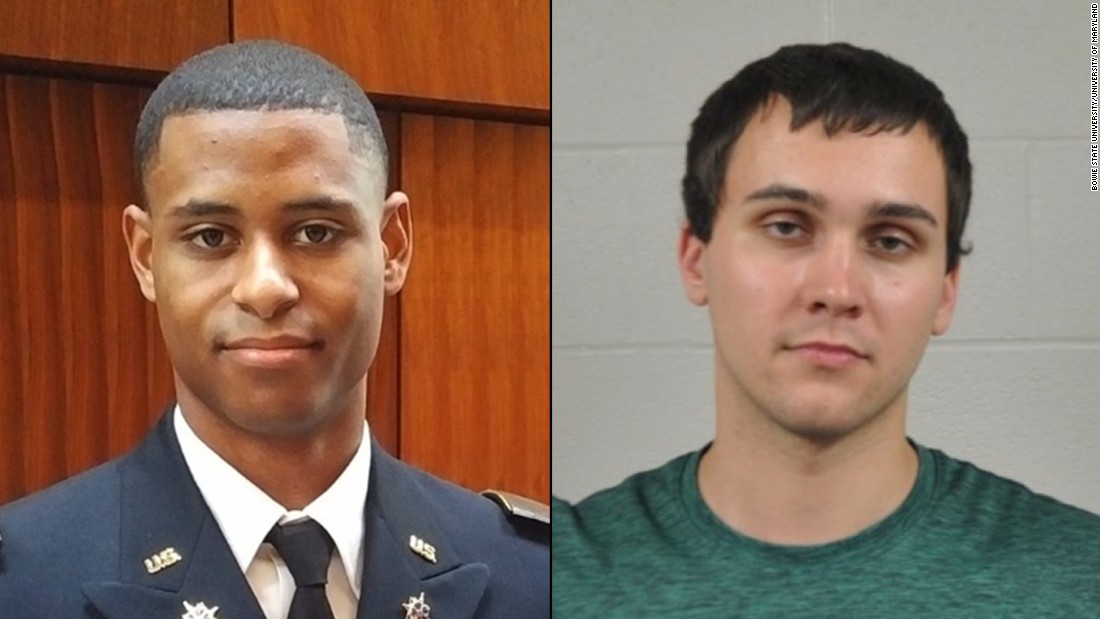 Before the homicide, this campus saw racist flyers, slurs and a noose
For years, students complained, saying University of Maryland officials needed to do more to prevent or respond to racist incidents on campus.

2017-05-25 09:17:06
`
3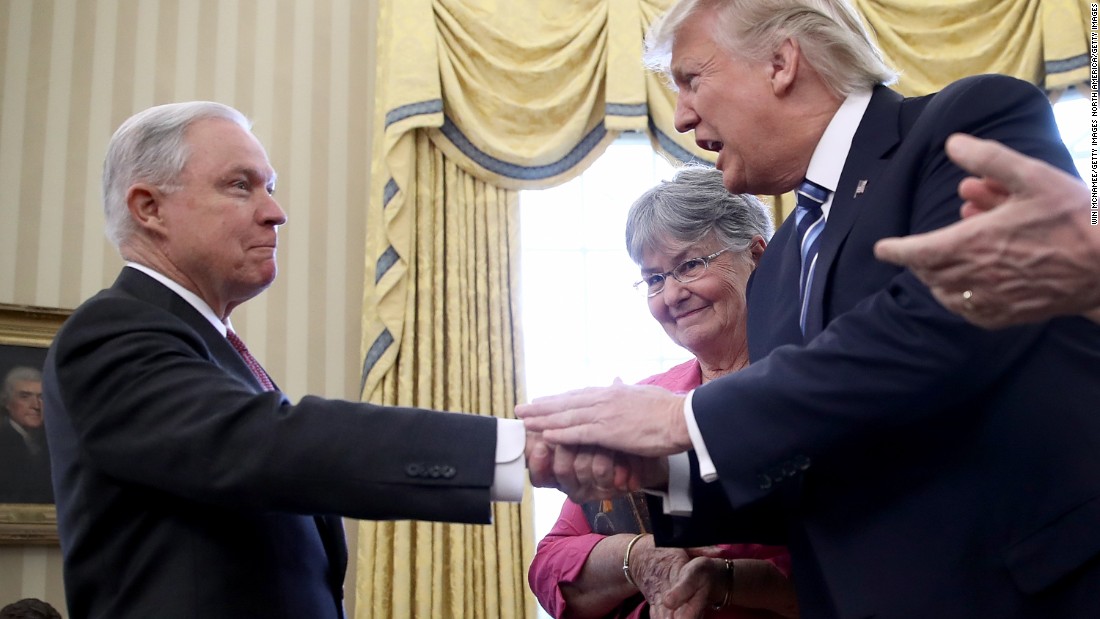 Cillizza: Sessions just added more smoke to the Trump-Russia story
Attorney General Jeff Sessions failed to properly disclose his contacts with Russian Ambassador Sergey Kislyak in a security clearance application, CNN reported on Wednesday night.

2017-05-25 08:59:10
`
6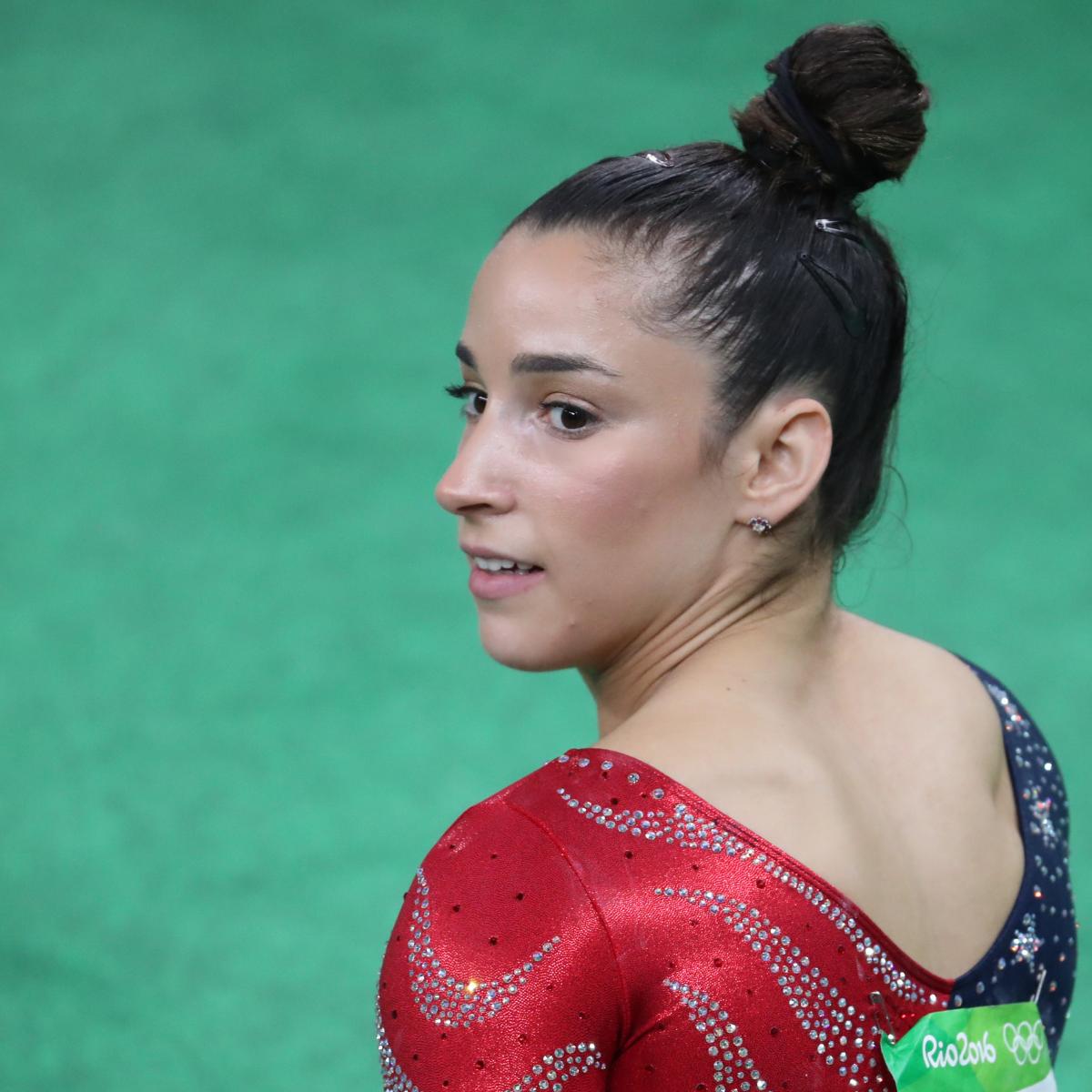 Olympic gymnast body shamed by TSA agent


2017-05-25 08:50:03
`
4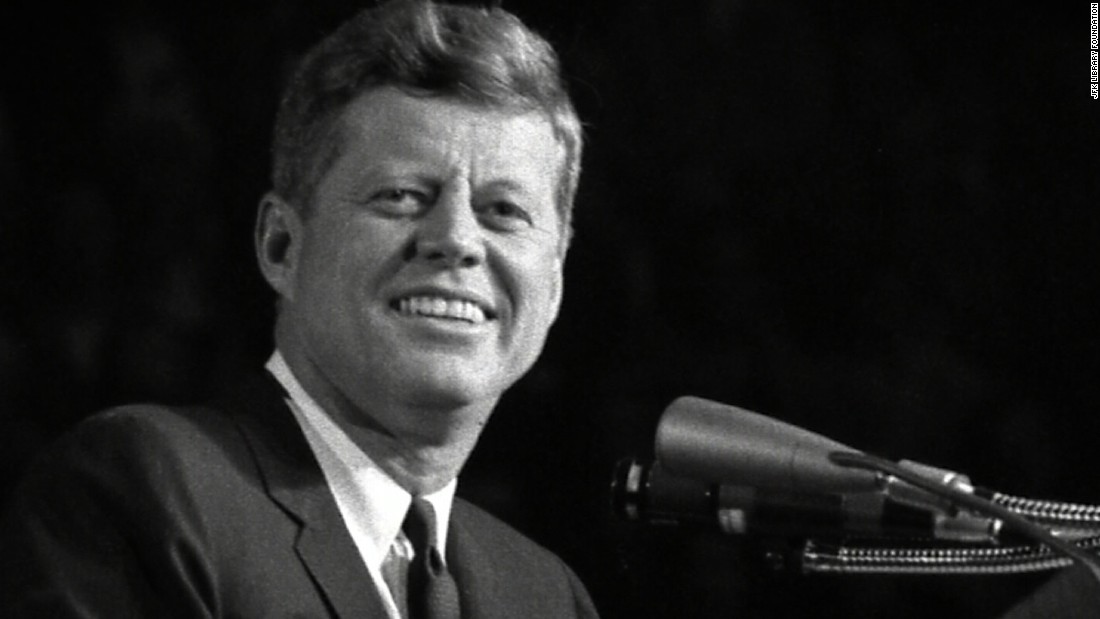 Her video message to her father
Caroline Kennedy, the daughter of John F. Kennedy, shares a video message that commemorates the 100th birthday of her father, the 35th president of the United States.

2017-05-25 08:26:19
`
8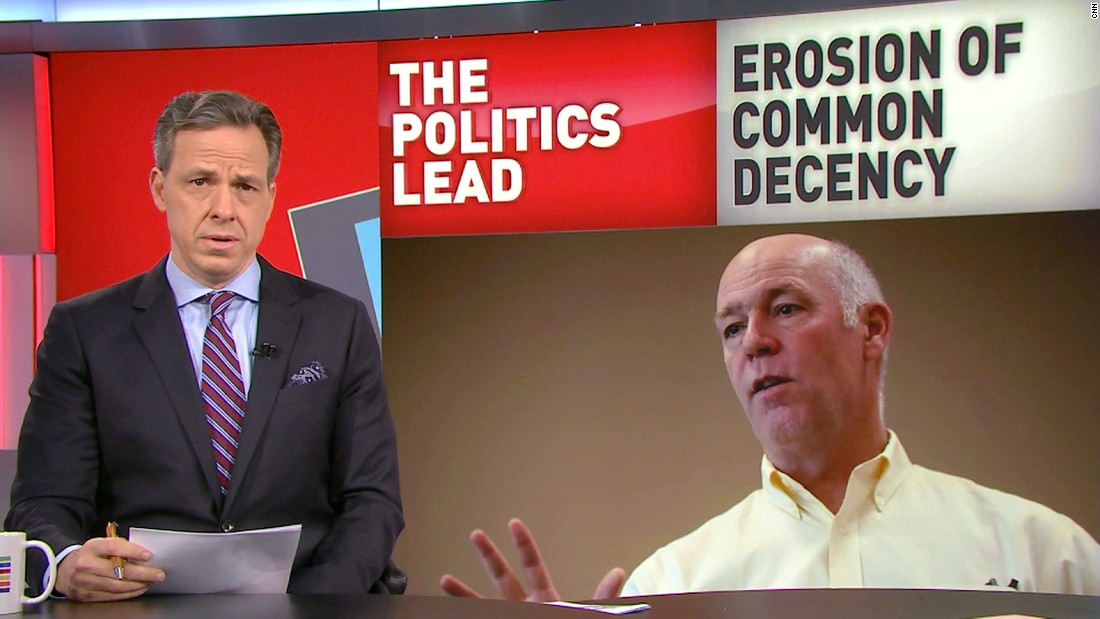 Tapper: If you can't condemn assault, check your love of the Constitution
On Wednesday, the Republican candidate in Montana's special congressional election, Greg Gianforte, was charged with misdemeanor assault after he allegedly body slammed a Guardian political reporter, Ben Jacobs.

2017-05-25 08:25:54
`
3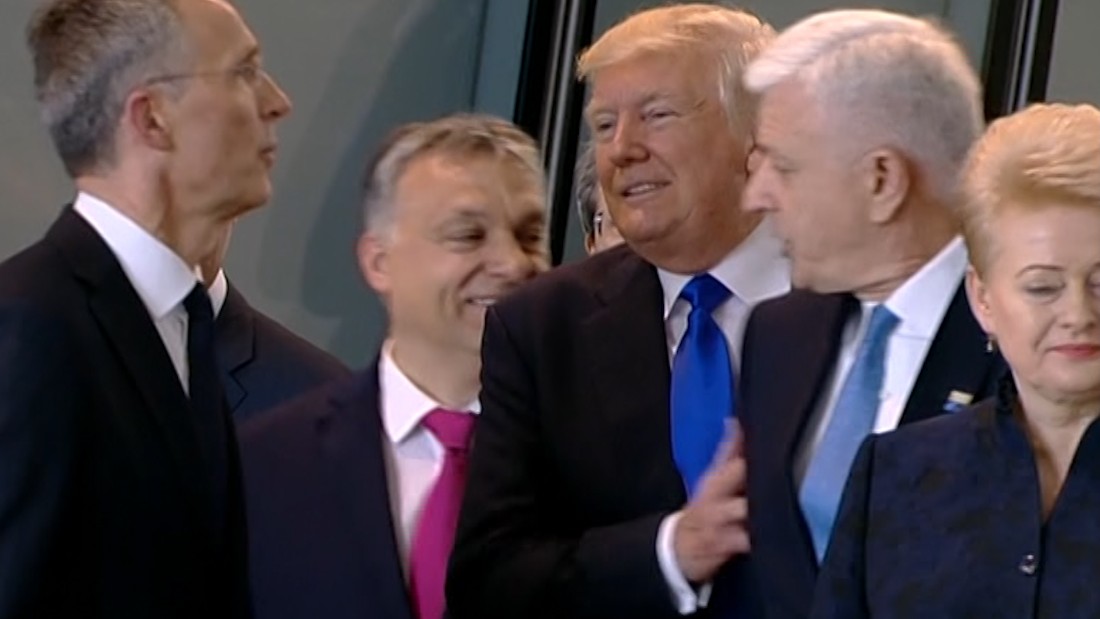 Did Trump push prime minister aside?
President Trump appeared to move aside the prime minister of Montenegro while at a NATO summit in Brussels, Belgium.

2017-05-25 08:11:45
`
3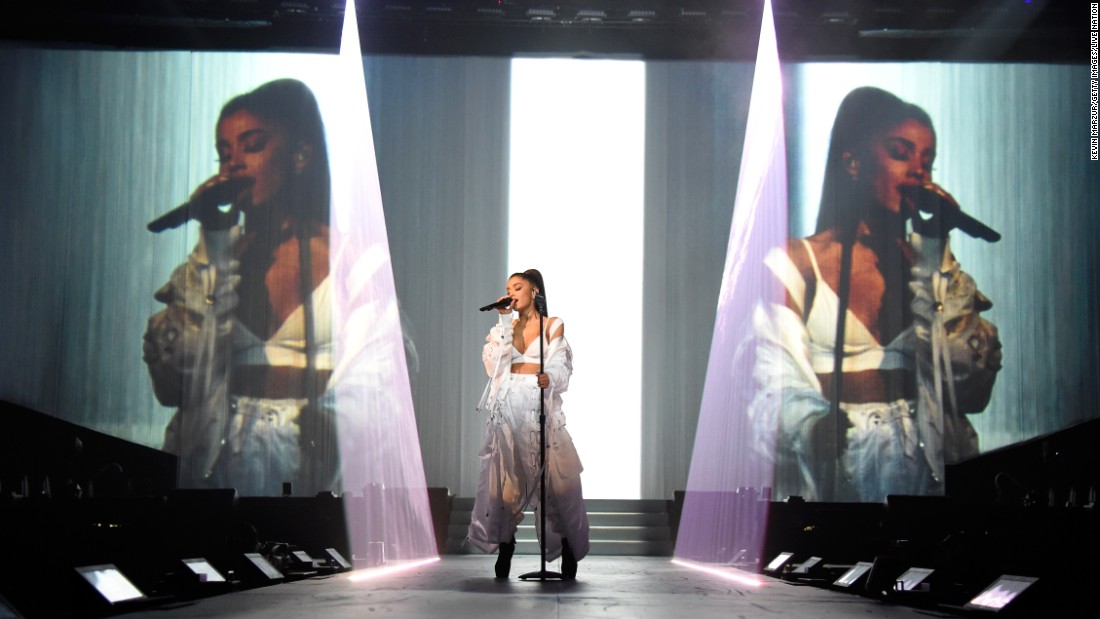 Ariana Grande's manager: 'Fear cannot rule'
Ariana Grande's manager Scooter Braun has posted an emotional series of tweets reflecting on the deadly attack at the singer's concert in Manchester.

2017-05-25 08:10:57
`
3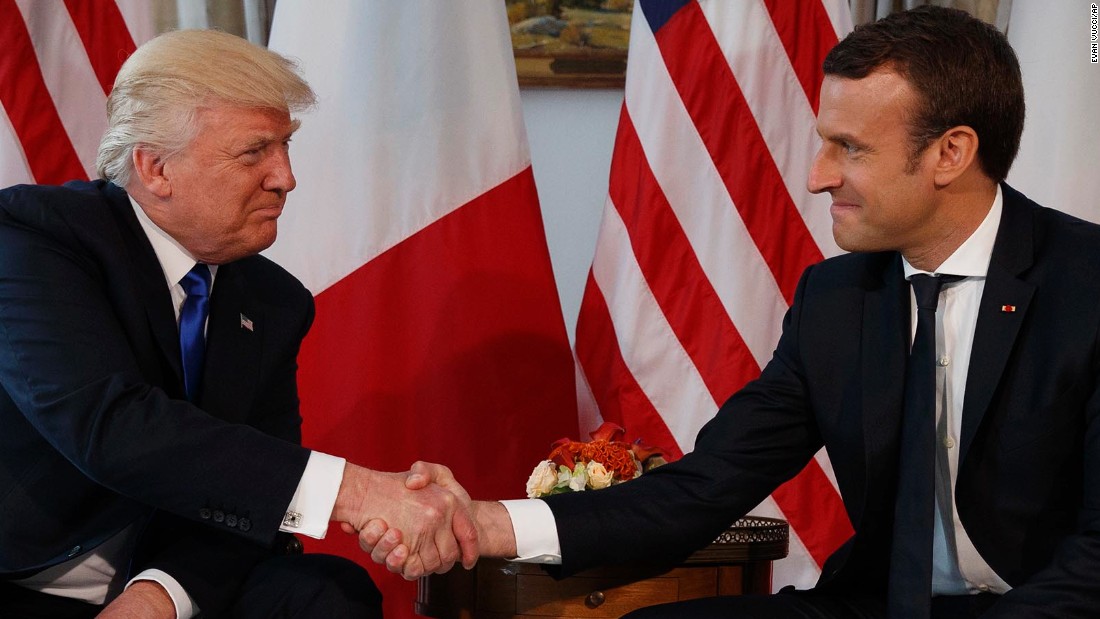 Trump and Macron exchanged a white-knuckled handshake
The ever-growing book of weird handshakes involving President Donald Trump has a new chapter!

2017-05-25 08:04:33
`
4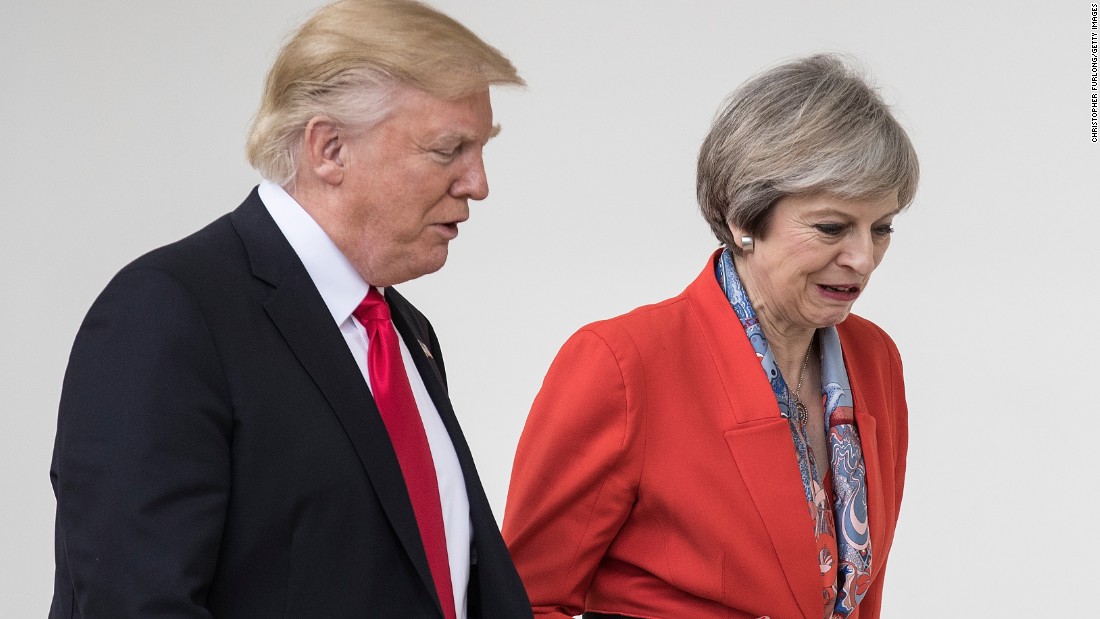 President asks Justice Department to look into recent foreign intelligence leaks by US officials
President Donald Trump arrived at NATO headquarters here Thursday under a cloud of suspicion about the security of foreign intelligence shared with the United States, a controversy he tried to head off by vowing to end leaks of secret information.

2017-05-25 08:04:25
`
6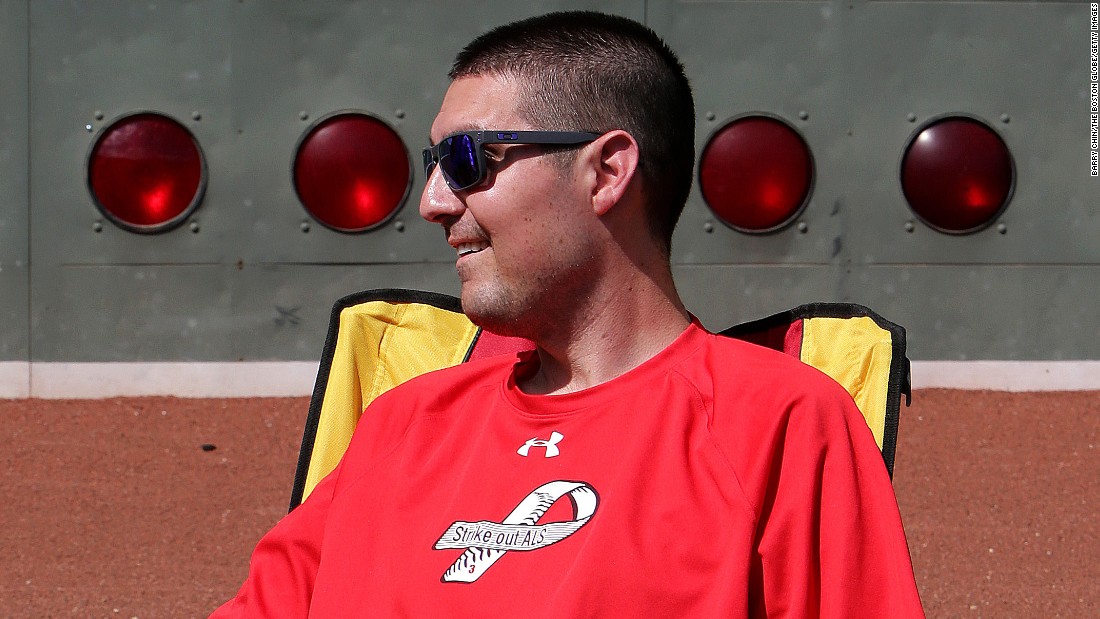 The man behind the Ice Bucket Challenge is drowning in medical bills
The man behind the massively successful ALS Ice Bucket Challenge is facing major financial hurdles in his own fight against ALS.

2017-05-25 07:55:38
`
4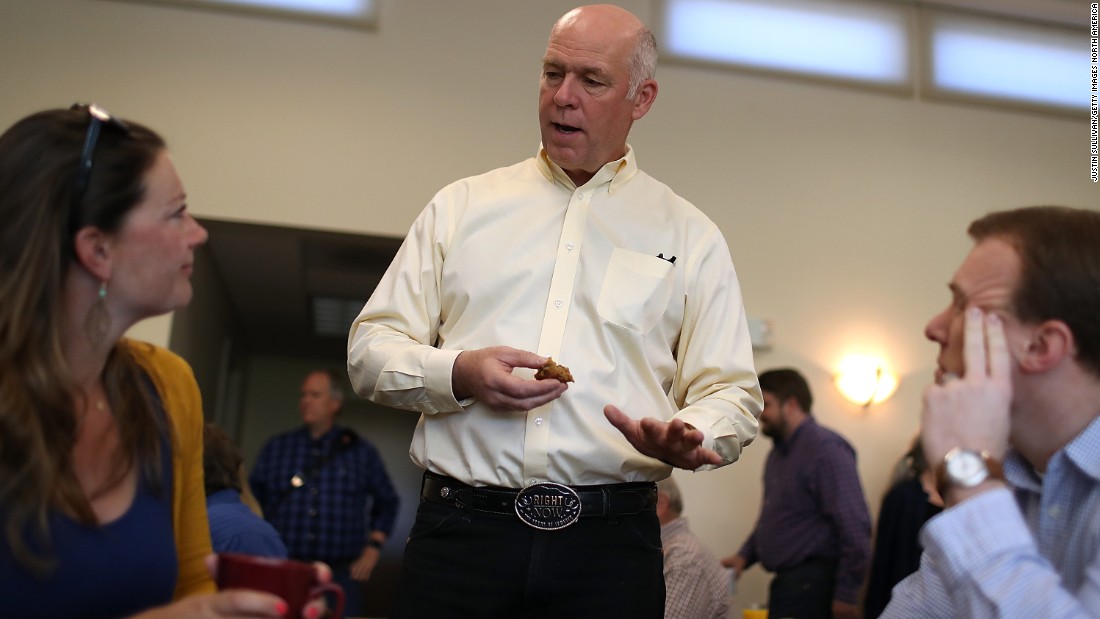 Gianforte's defense as important as his violence
At the very top of the job description for "politician" -- and especially so for "candidate" -- is the requirement to take questions and give answers, either with constituents or reporters. This might sometimes be an uncomfortable practice. Occasionally, the exchanges can be infuriating.

2017-05-25 07:49:09
`
4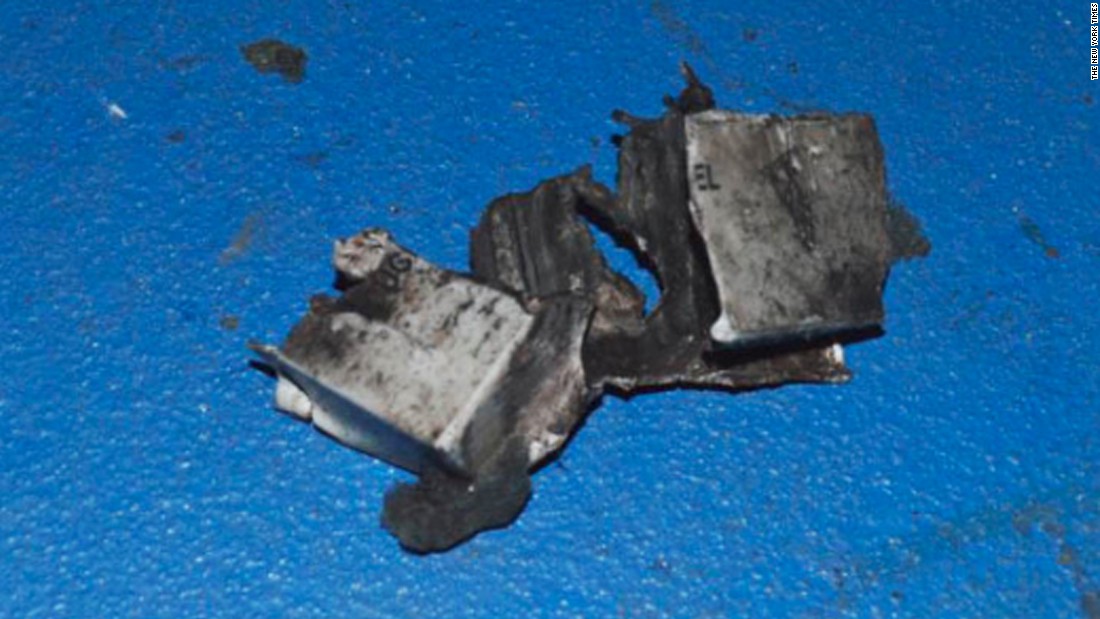 What the pictures of the Manchester bomb tell us
The bomb that killed 22 people in Manchester was an intricate device that was likely put together by an experienced bomb-maker, who then sent a protege to detonate it, experts say.

2017-05-25 07:45:05
`
5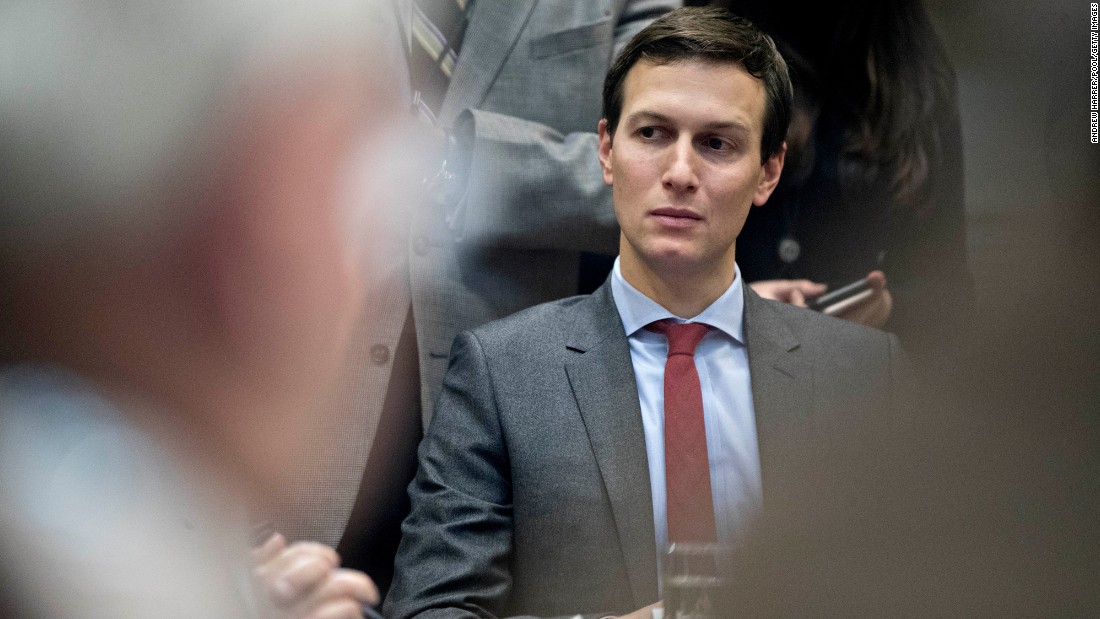 FBI investigators are taking a closer look at the multiple roles Trump's son-in-law played in the 2016 campaign
The FBI's criminal probe of Russian meddling in the 2016 presidential election is increasingly touching on the multiple roles of senior White House adviser Jared Kushner on both the Trump campaign and the Trump transition team.

2017-05-25 07:28:26
`
6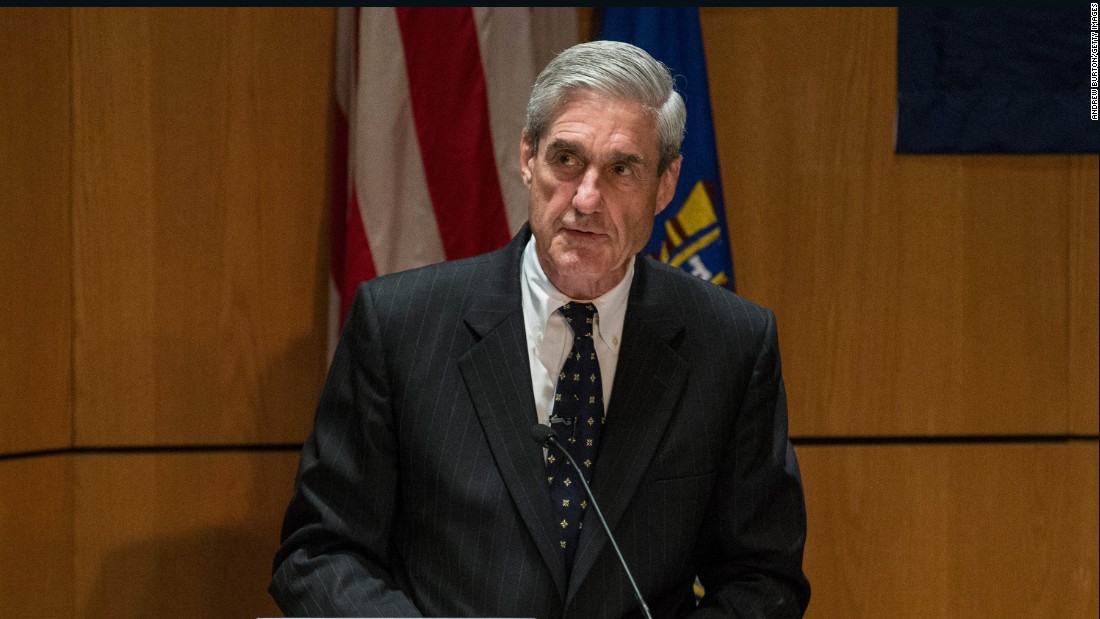 Hill demands answers from Special Counsel Mueller
A growing number of key lawmakers in both parties are calling on Justice Department special counsel Robert Mueller to detail what specifically his Russia investigation is targeting, with one Democratic senator warning bluntly that failing to do so could jeopardize the criminal probe into President Donald Trump's former national security adviser Michael Flynn.

2017-05-25 07:07:40
`
5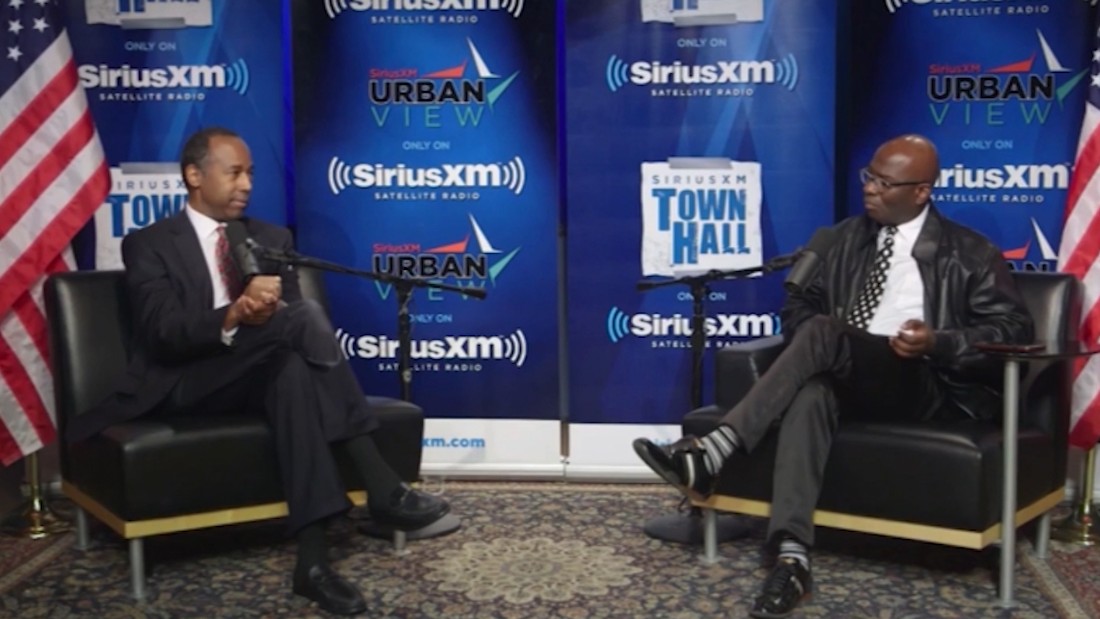 Ben Carson calls poverty 'a state of mind'
The Secretary of Housing and Urban Development went on to say that poverty stems from the "wrong mindset."

2017-05-25 07:05:42
`
5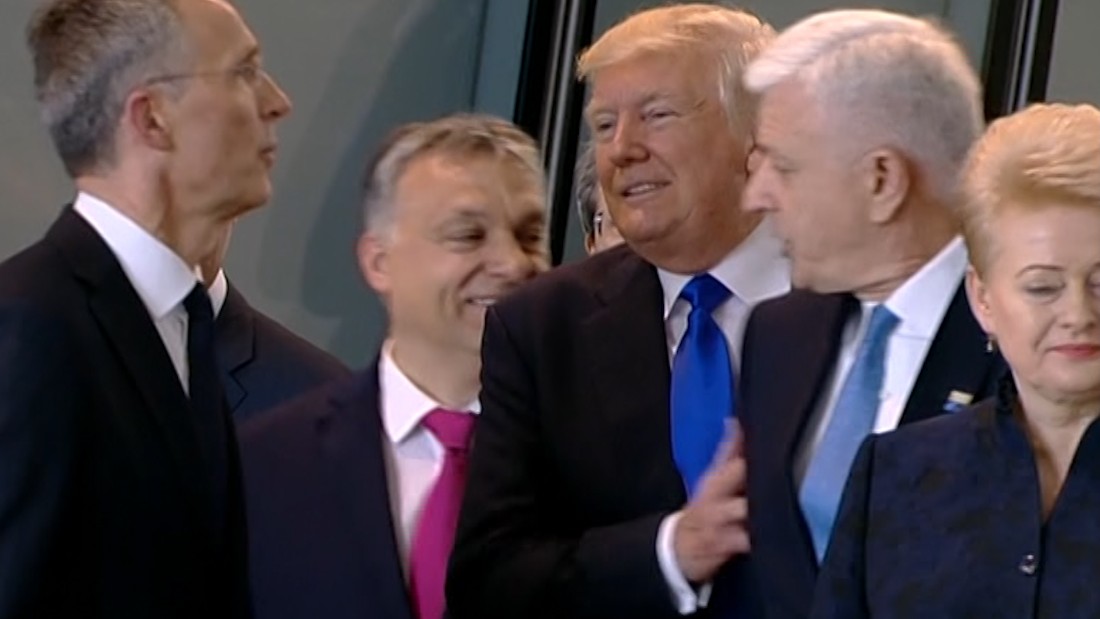 Trump lectures NATO, unsettles allies
When President Donald Trump lectured NATO members on their contributions to the trans-Atlantic alliance, he demonstrated a lack of understanding about how the group works and potentially alienated the US' closest allies, analysts said.

2017-05-25 07:03:15
`
3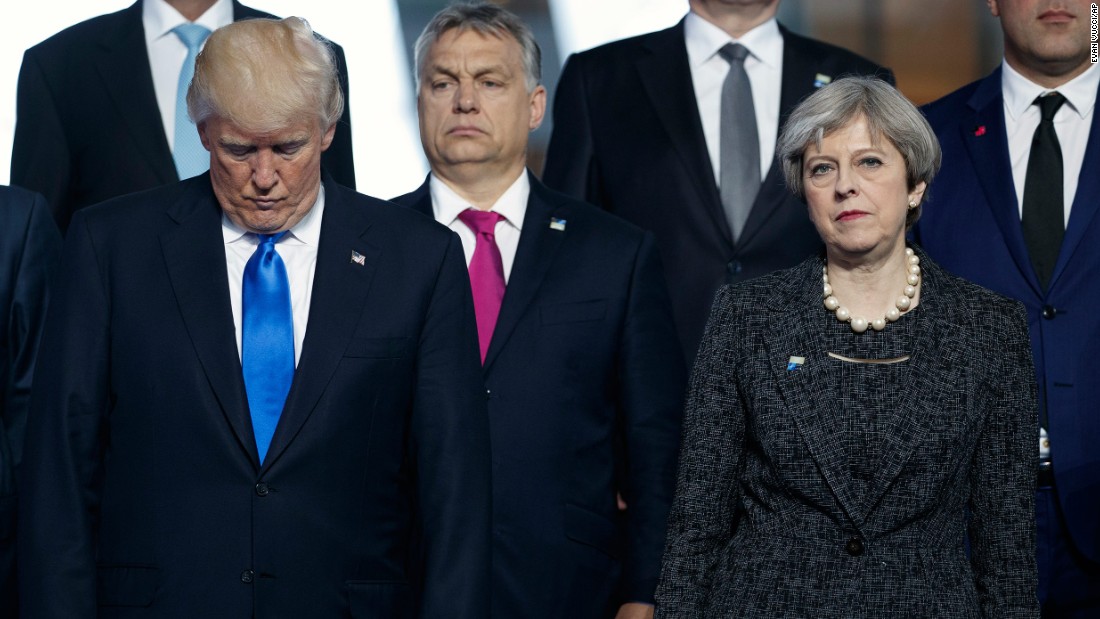 Trump appears to shove a prime minister
While walking with the NATO leaders during his visit to the alliance's headquarters Thursday, President Donald Trump pushed aside Dusko Markovic, the prime minister of Montenegro, as he moved to the front of a group of the leaders.

2017-05-25 07:01:29
`
8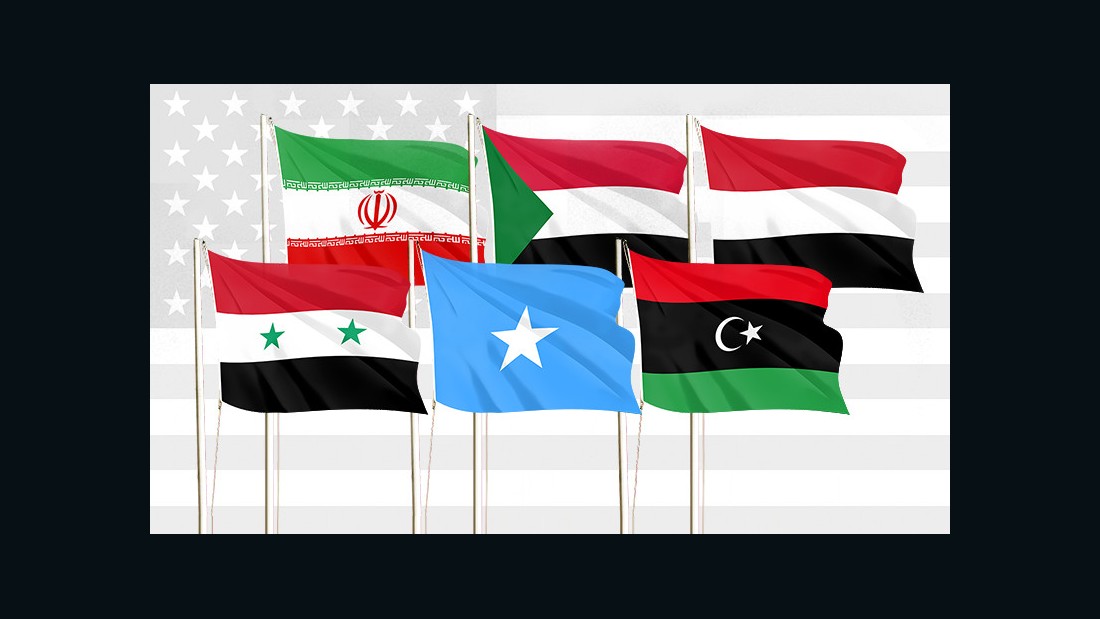 Trump's travel ban blocked again
A federal appeals court upheld Thursday an injunction against President Donald Trump's travel ban against six Muslim-majority countries.

2017-05-25 06:50:27
`
3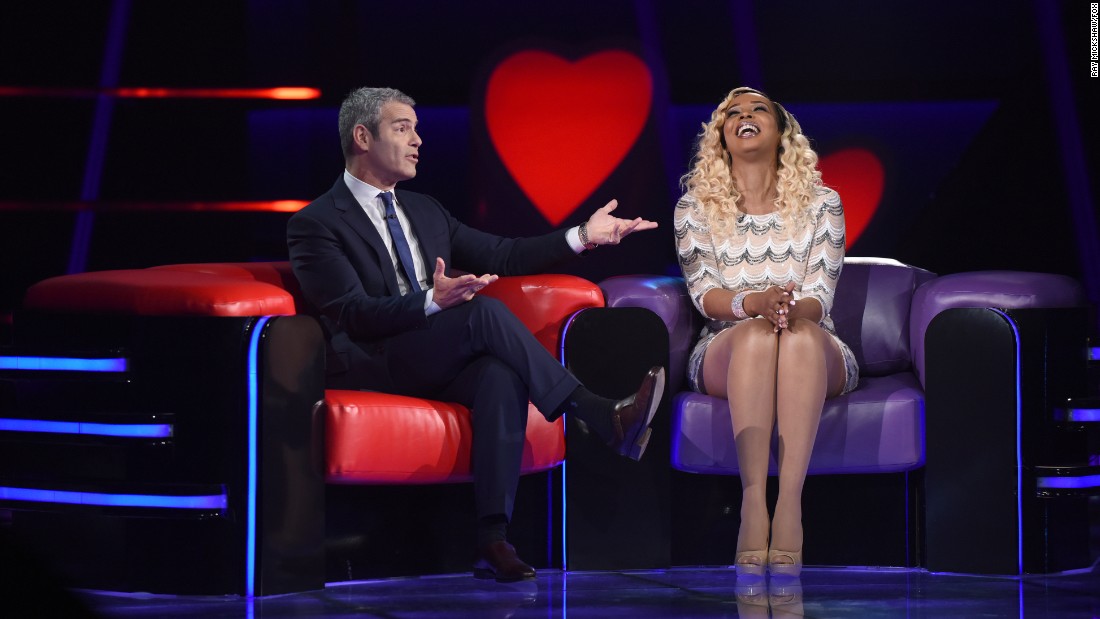 Daters turn to TV hoping to make a 'connection'
Dating apps might be great for reminding people that there are plenty of fish in the sea, so to speak, but 30-year-old attorney Madison Kucker has been on 127 dates in the past two years and she tired of fishing. So she's putting her future in the hands of the producers from Fox's "Love Connection."

2017-05-25 06:32:23
`
4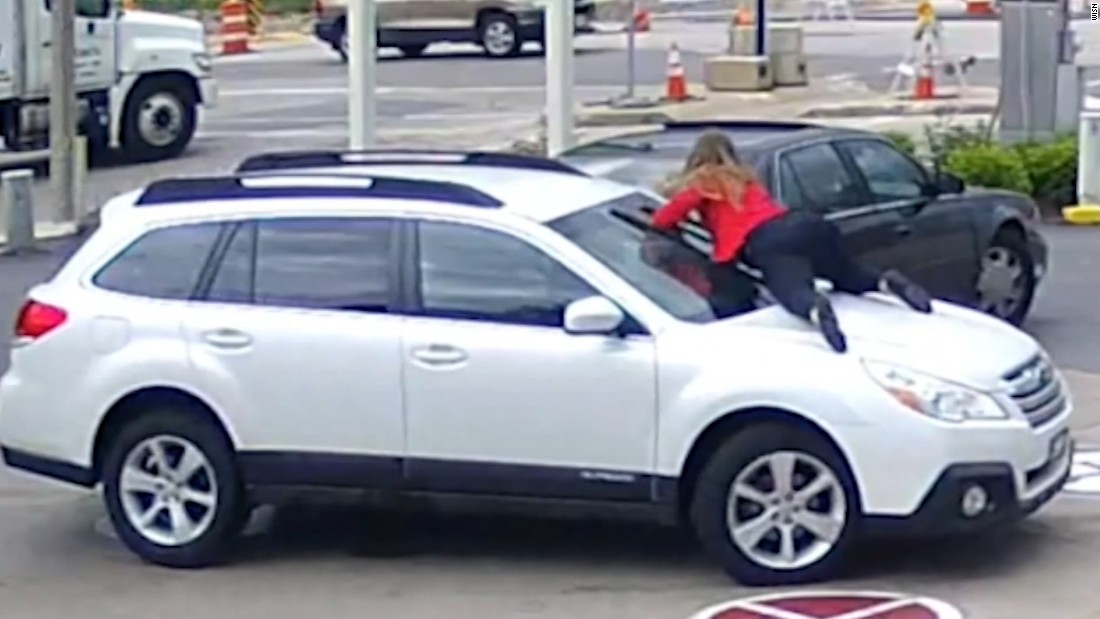 She jumps on car as thief drives
A Wisconsin woman fought off car thieves by jumping on the hood of her car during the attempted theft.

2017-05-25 06:05:58
`
3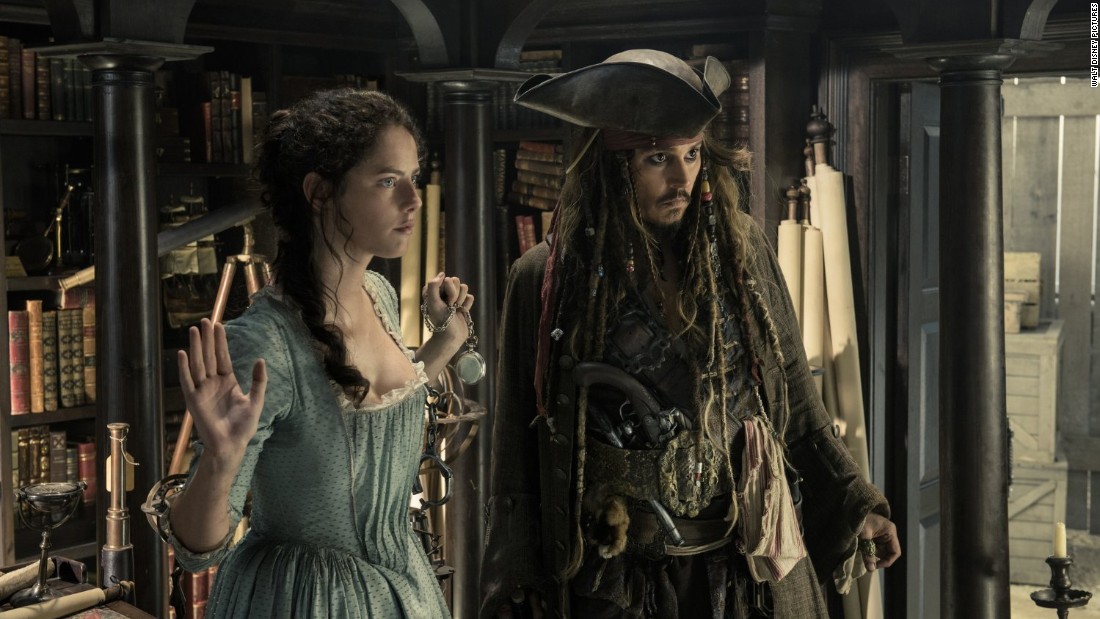 'Pirates of the Caribbean' tries to turn back time
"Pirates of the Caribbean: Dead Men Tell No Tales" tries to turn back time, seeking to replicate the first 2003 film's chemistry. That attempt to swim against the tide doesn't entirely work, but at least delivers moments that fleetingly jolt this literally zombie-fied fifth installment to sporadic life.

2017-05-25 05:59:53
`
3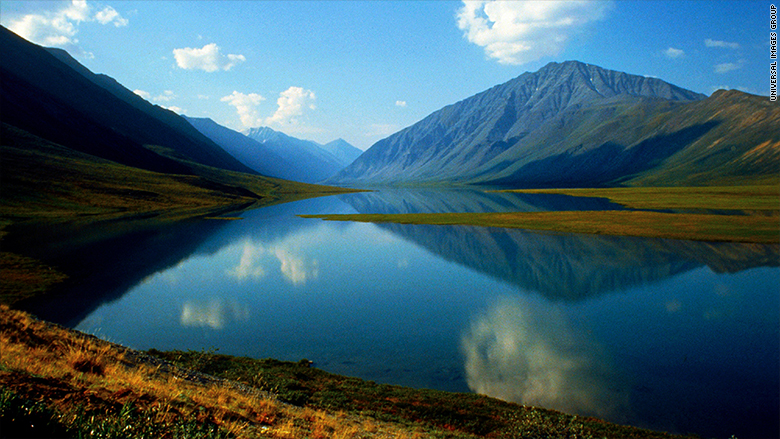 Trump wants to drill for oil in Alaska's fragile wildlife refuge
The 19-million-acre Arctic National Wildlife Refuge has been closed to oil exploration since 1980 due to concerns about the impact on the region's caribou, polar bears and other animals.

2017-05-25 05:54:51
`
3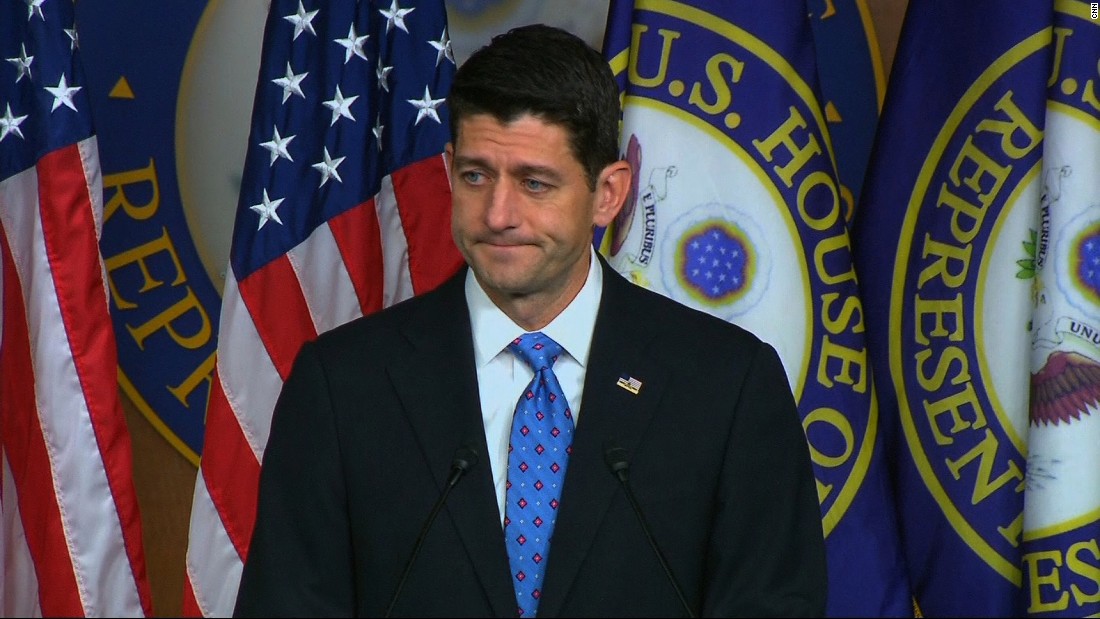 Ryan: Montana GOP candidate should apologize for alleged 'body slam'
House Speaker Paul Ryan said Thursday that Republican House candidate Greg Gianforte should apologize after a reporter for the Guardian said Gianforte "body slammed" him.

2017-05-25 05:52:19
`
3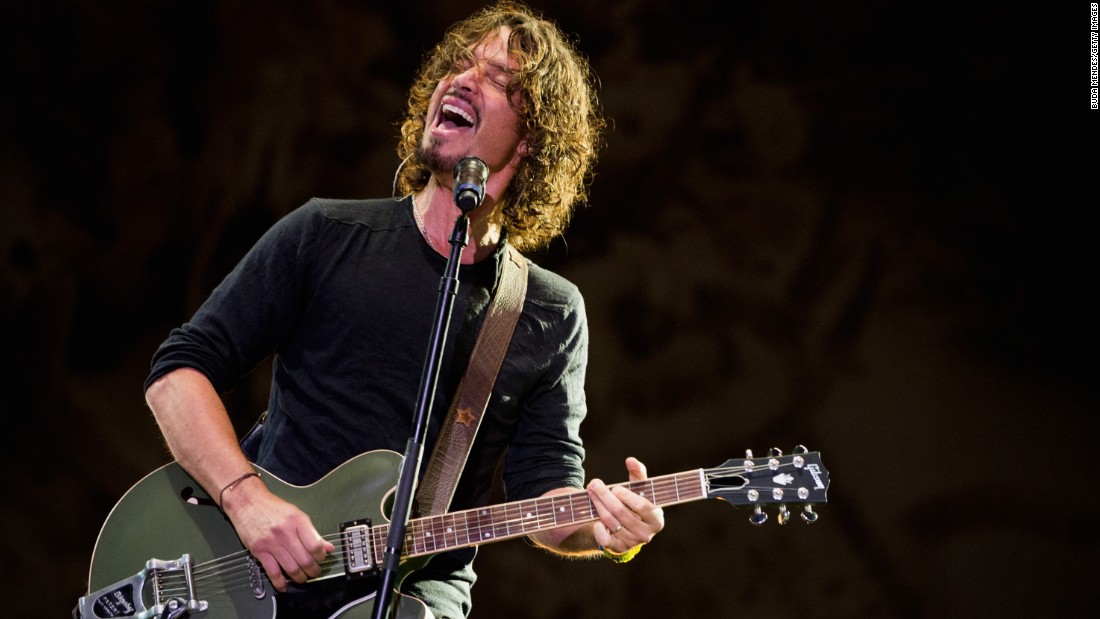 Chris Cornell's wife writes heartfelt tribute
Vicky Cornell has shared a letter she wrote to her late husband, rocker Chris Cornell, ahead of his funeral on Friday.

2017-05-25 04:47:56
`
7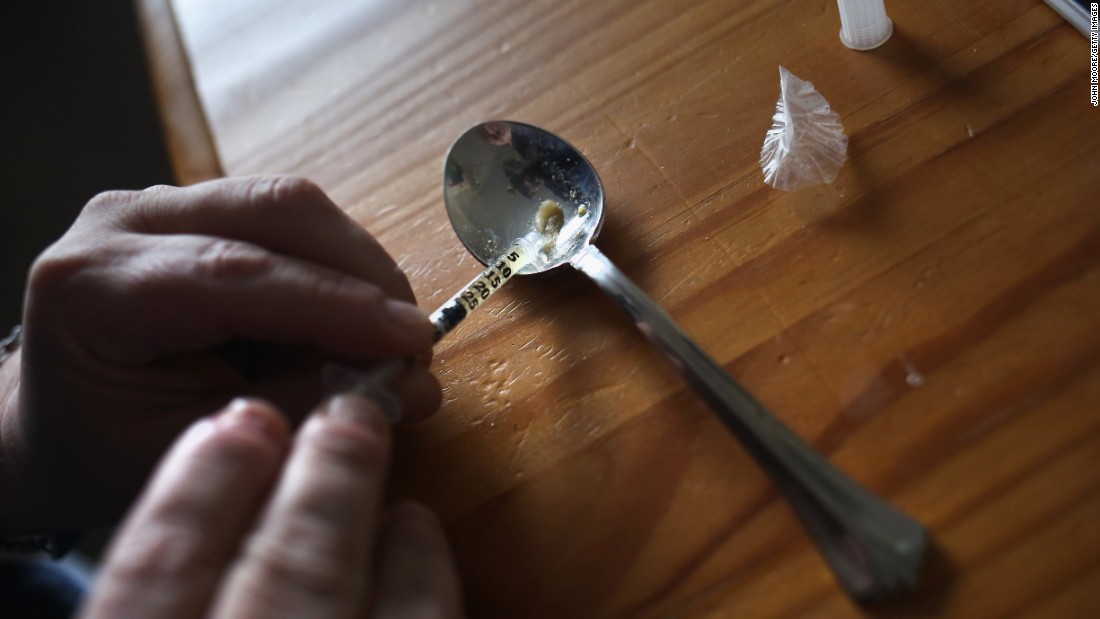 Trump budget funds programs in fight against abuse
The Trump administration is backtracking on plans to nearly eliminate the Office of National Drug Control Policy, asking Congress to fund a number of the programs that drug treatment advocates believe have helped fight the scourge of opioid addiction.

2017-05-25 04:42:50
`
9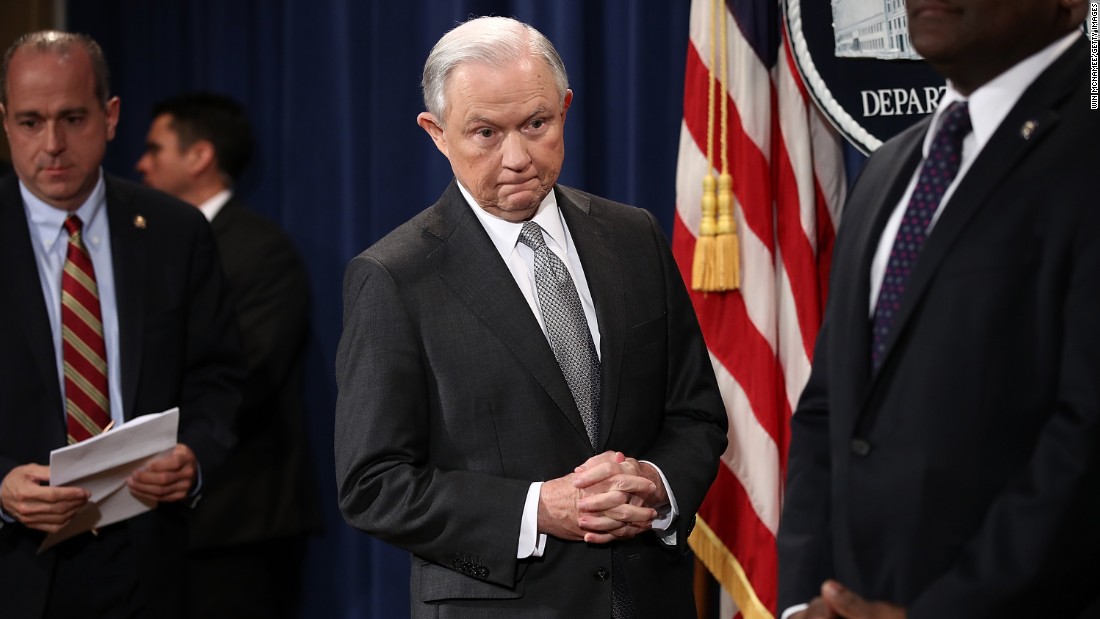 GOP rep: Sessions should have known to disclose Russia meetings
A Republican congressman said Wednesday night that Attorney General Jeff Sessions should have known better than to fail to disclose meetings with Russian officials when he applied for his security clearance.

2017-05-25 04:32:54
`
6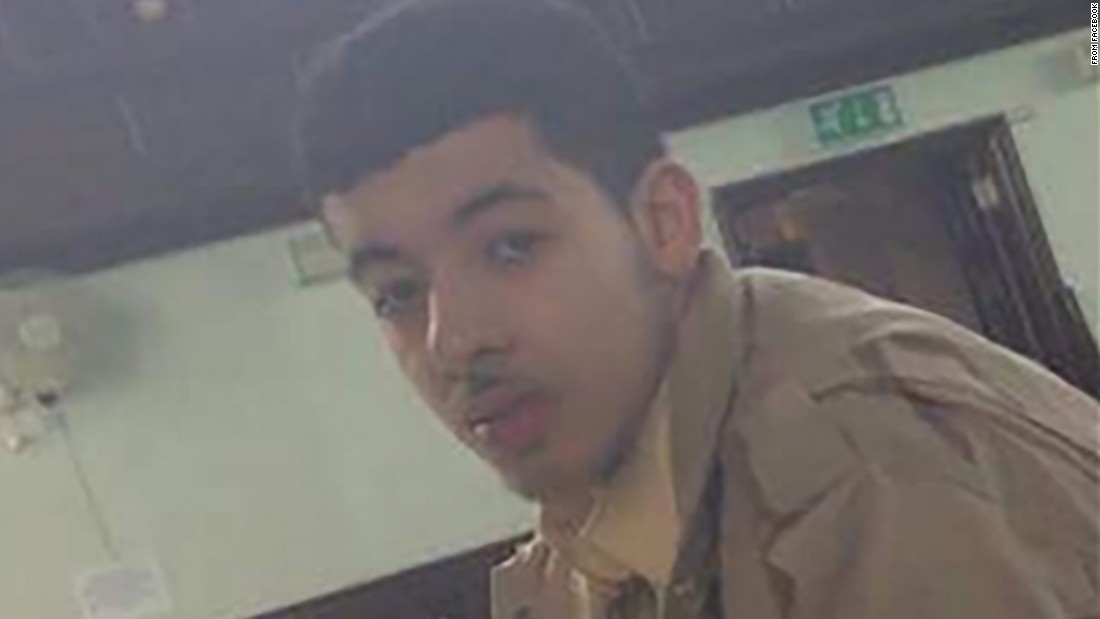 The father of Salman Abedi, the 22-year-old Manchester terror attack bomber, says that his son told him he was going to Saudi Arabia, not Manchester, England.

2017-05-25 04:32:21
`
6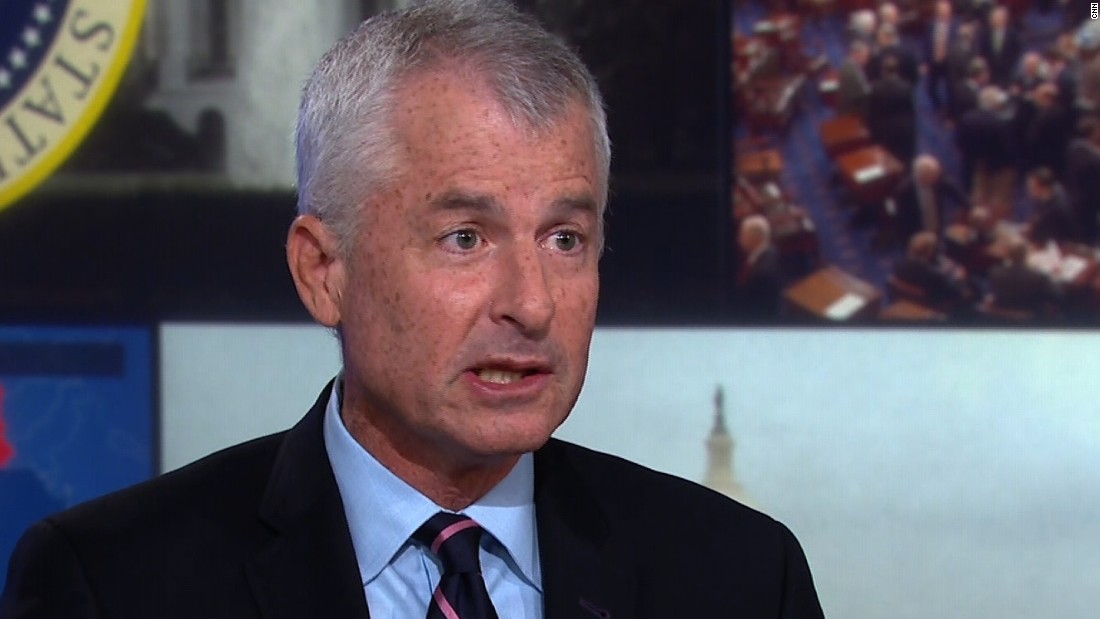 Ex-CIA official: Trump travel ban is a**-backwards
Former CIA counterterrorism official Phil Mudd says that President Trump's order to ban immigration from six Muslim-majority countries will not make the US more safe.

2017-05-25 04:32:11
`
3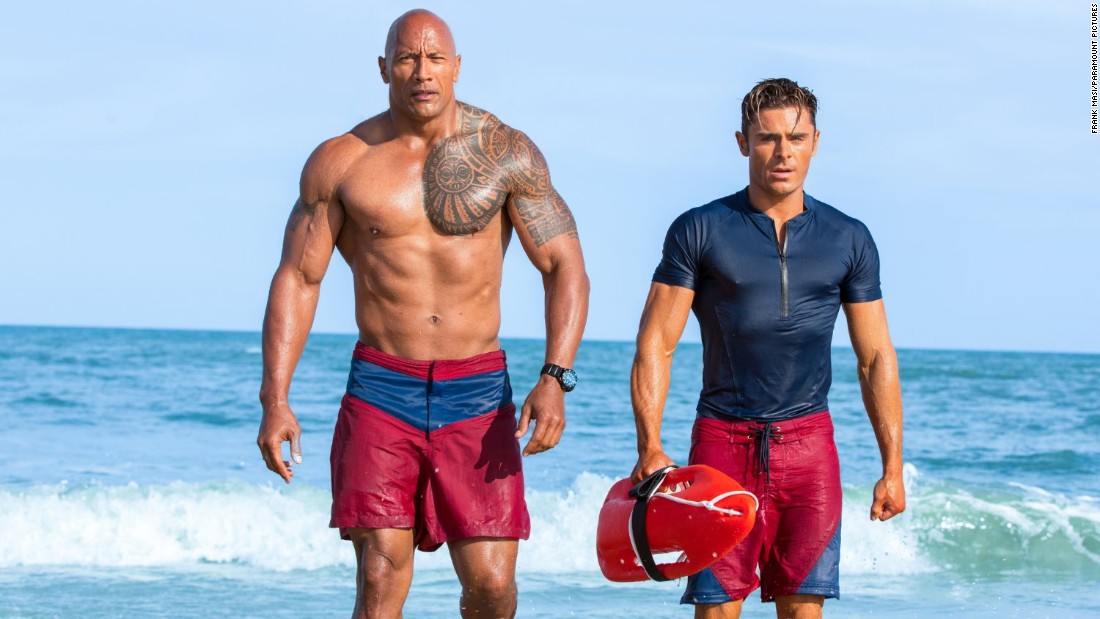 'Baywatch' movie sinks like a stone
A "Baywatch" movie needn't be high art -- its TV inspiration certainly wasn't -- but did it have to be this inane? Crude and silly, searching for the laughs in this R-rated comedy is the equivalent of scouring the beach with a metal detector looking for lost items.

2017-05-25 04:30:37
`
7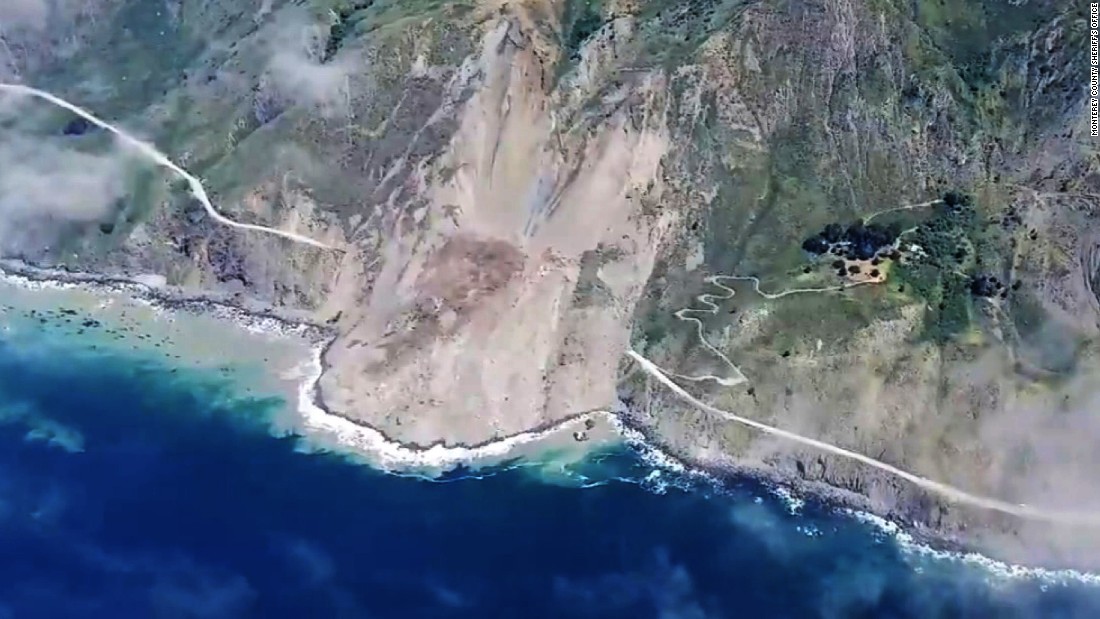 California infrastructure gets a beating
It's been a brutal year so far for California's infrastructure.

2017-05-25 04:29:57
`
7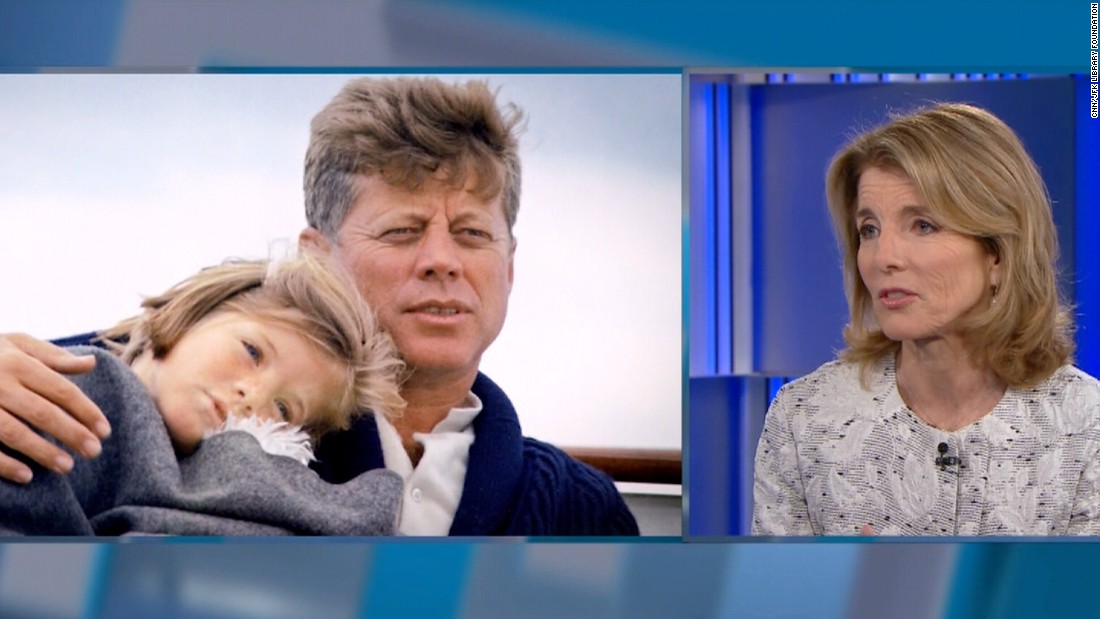 Watch her full interview with Jake Tapper
Caroline Kennedy, the daughter of John F. Kennedy, talks to CNN's Jake Tapper about her father's legacy and commemorating his 100th birthday.

2017-05-25 04:27:23
`
5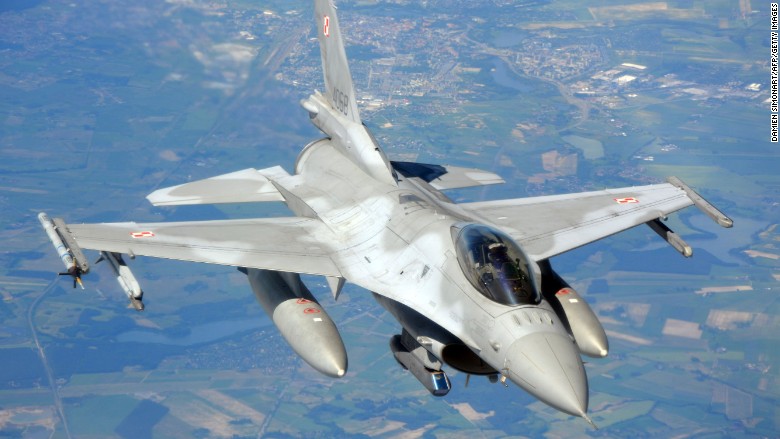 Trump criticized NATO spending. Here's what's really going on


2017-05-25 04:19:41
`
4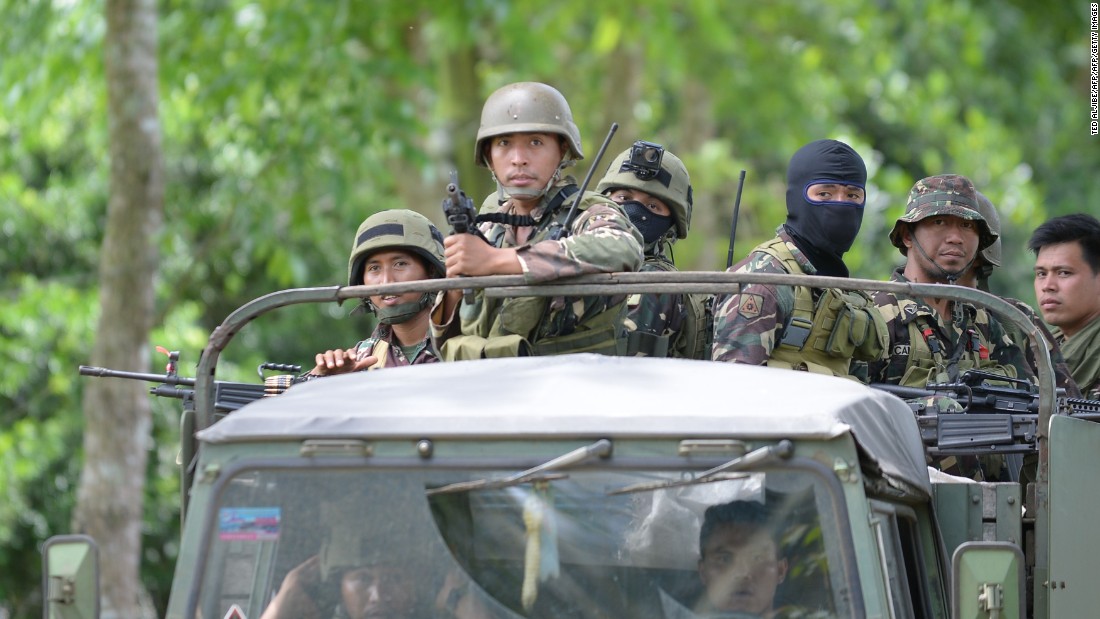 Duterte's martial law order creates ghost island
Under martial law, the island of Mindanao and its main city Marawi are mostly empty. CNN's Will Ripley reports on Philippines President Rodrigo Duterte ordering martial law after deadly clashes broke out between Filipino government troops and Islamist militants.

2017-05-25 04:17:54
`
7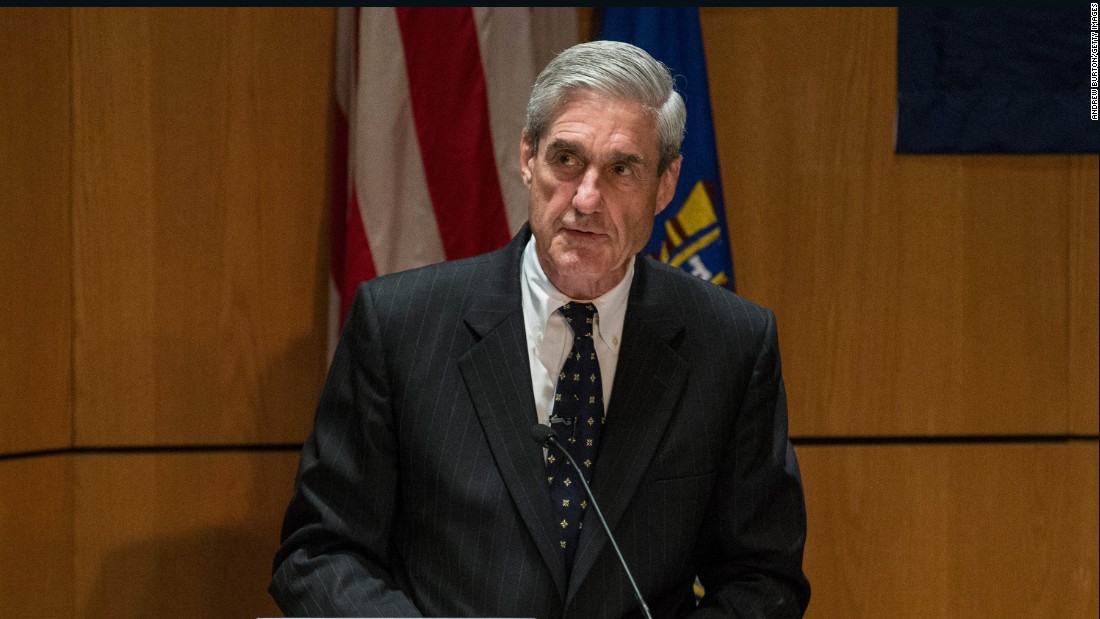 Grassley may call on Mueller over documents request
Senate Judiciary Chairman Chuck Grassley said Wednesday he might call on Justice Department Special Counsel Robert Mueller to meet with him and the ranking Democrat on his committee, California's Dianne Feinstein, if the FBI declines to provide documents requested by his committee.

2017-05-25 04:13:06
`
11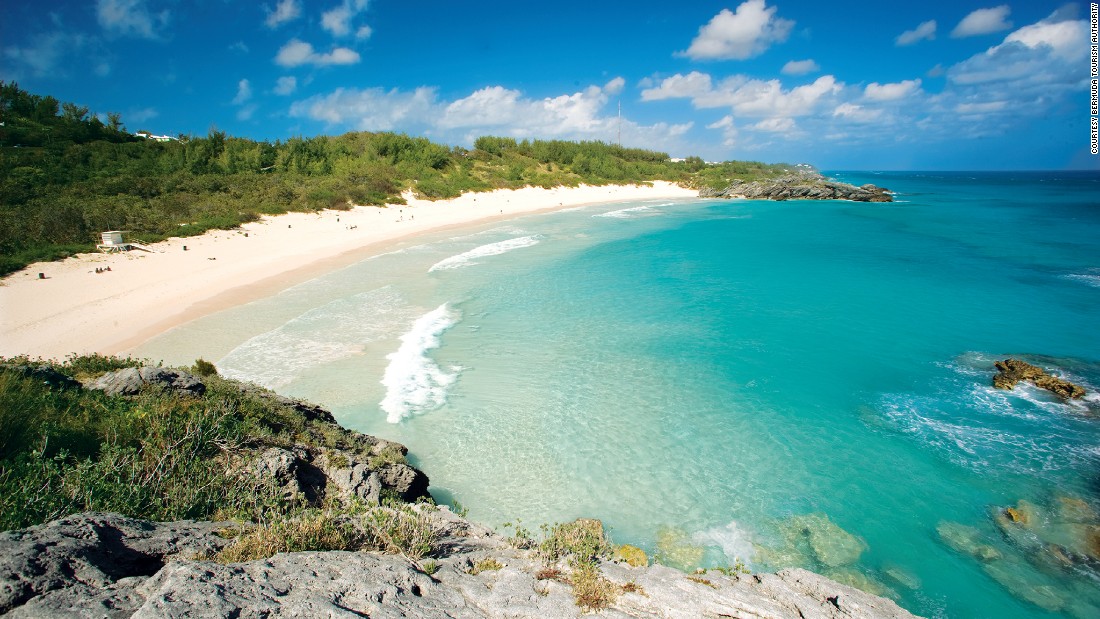 How to make the most of Bermuda's moment in the sun


2017-05-25 04:09:58
`
4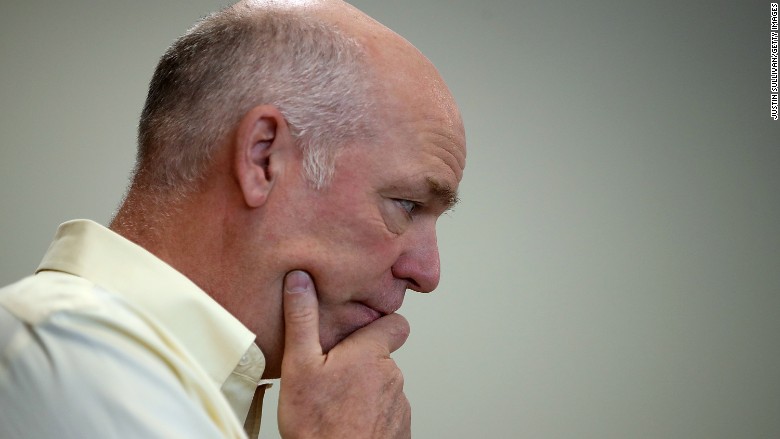 3 newspapers rescind their endorsements of GOP candidate for today's special congressional election
The Republican candidate in Montana's special congressional election allegedly body slammed a reporter and broke his glasses on Wednesday night, according to an audio recording of the event and eyewitness accounts.

2017-05-25 04:04:52
`
2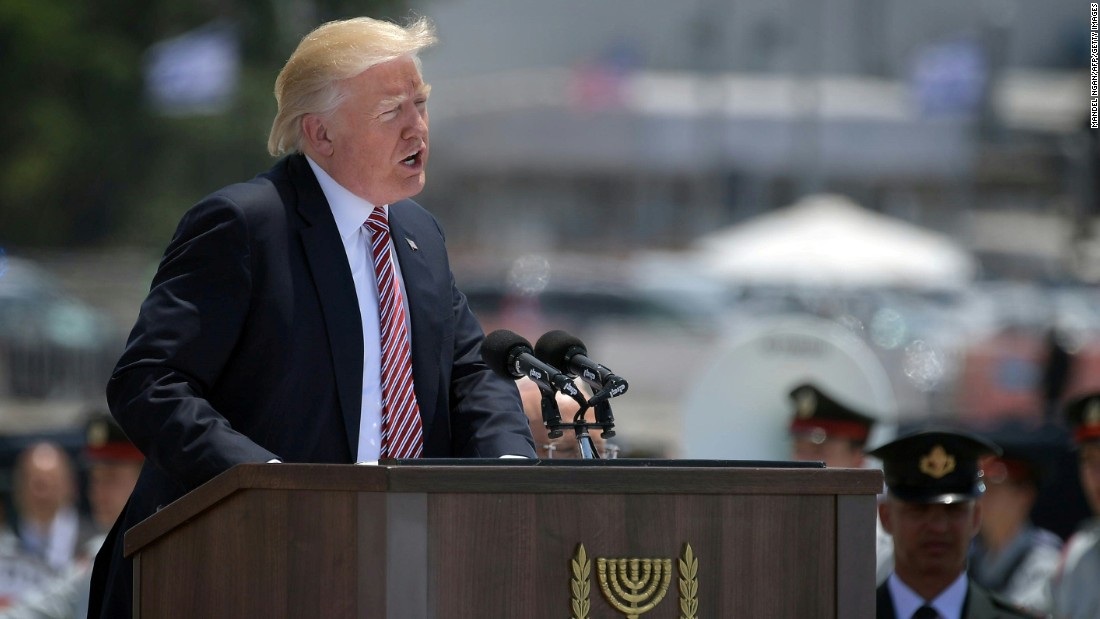 Trump team preps Russia probe 'war room'
The White House is preparing to establish an internal, war room-like operation aimed at developing a rapid-response and communications strategy in an attempt to keep up with the special counsel's Russia investigation.

2017-05-25 04:03:21
`
5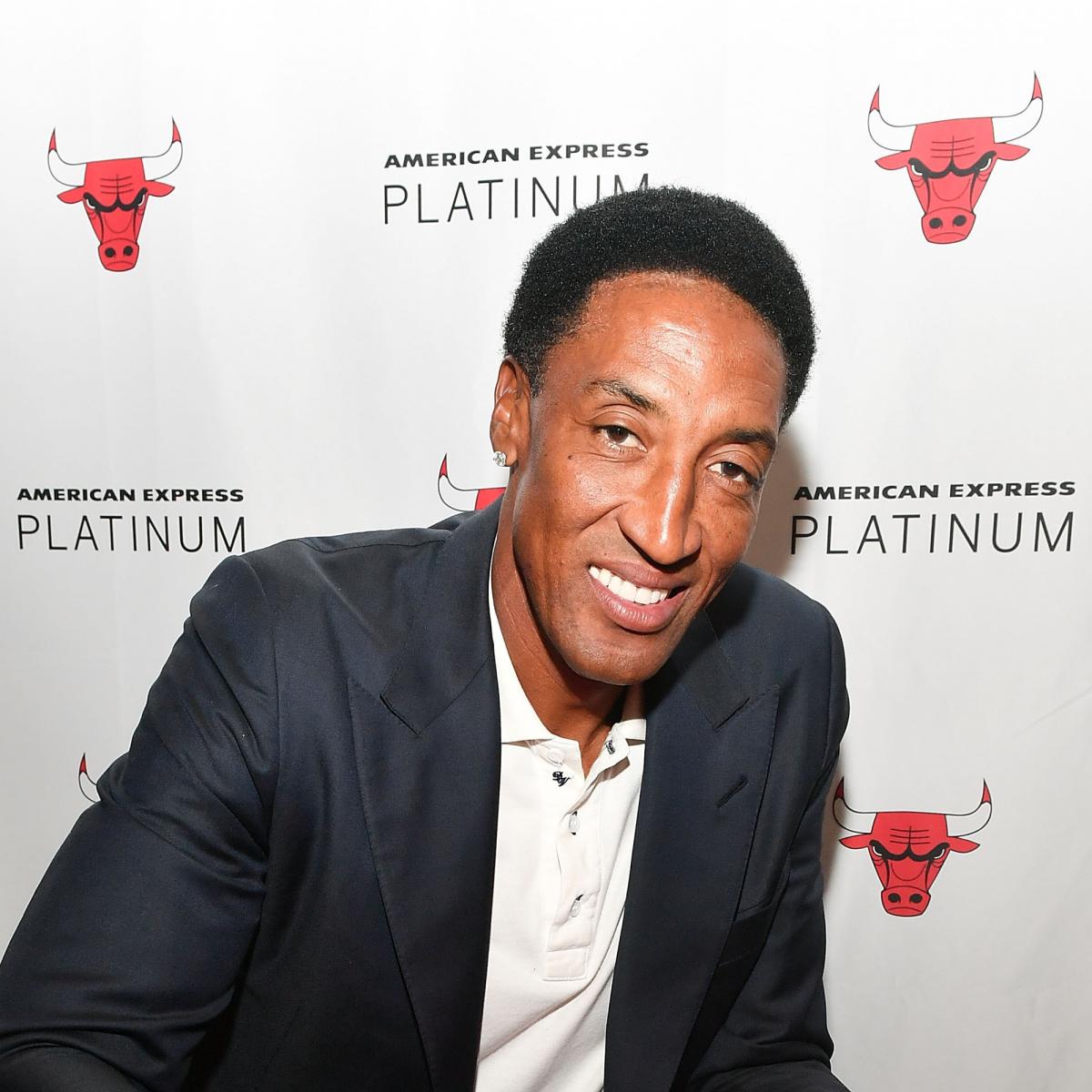 Pippen: LeBron hasn't passed Kobe


2017-05-25 03:55:05
`
4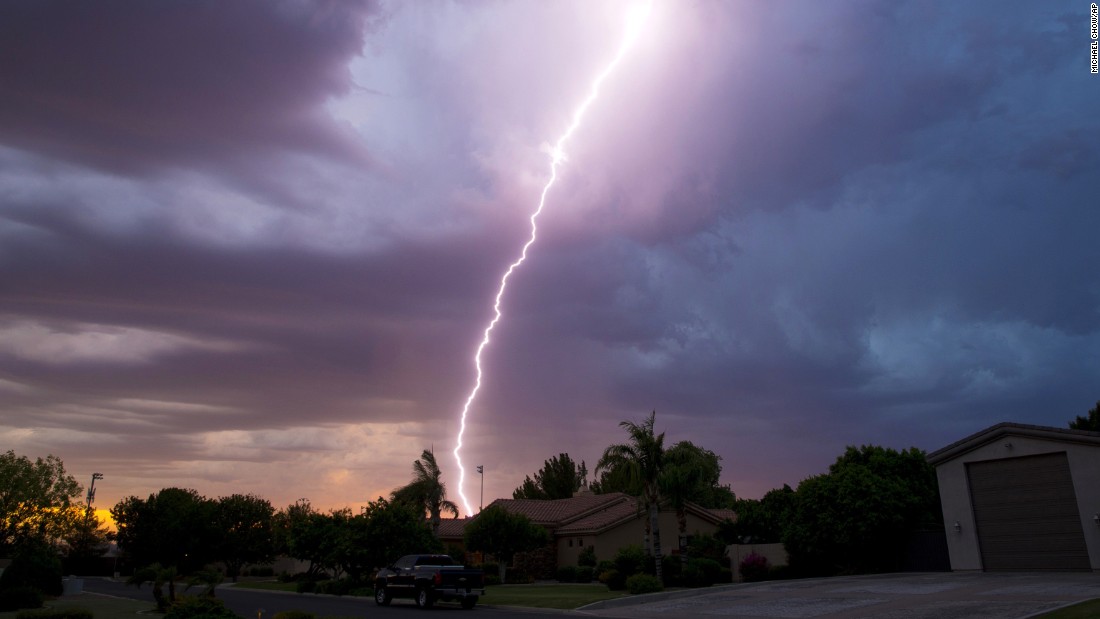 This is what it's like to be struck by lightning
Sometimes they'll keep the clothing, the strips of shirt or trousers that weren't cut away and discarded by the doctors and nurses.

2017-05-25 03:46:03
`
3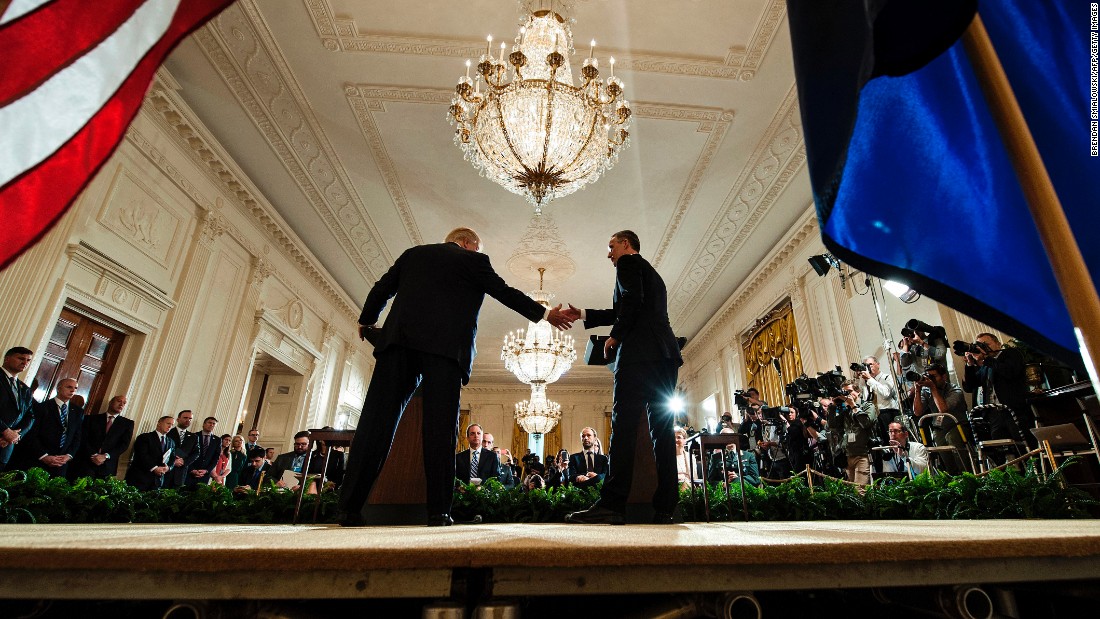 President Donald Trump on Thursday will attend his first NATO summit alongside the 27 other members of the military alliance and join in the opening ceremony of the group's new headquarters in Brussels.

2017-05-25 03:45:04
`
4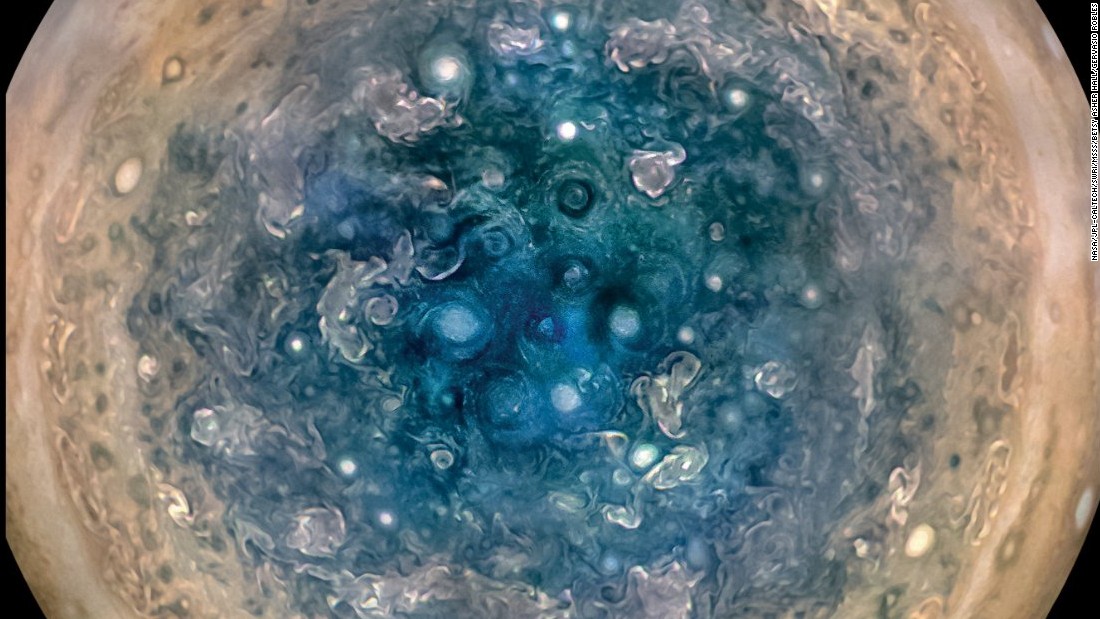 Whoa, Jupiter, that was unexpected
Beneath its heavy cloud cover, Jupiter has been able to keep its secrets from astronomers. Now, first results from NASA's Juno mission are challenging researchers' beliefs about the gas giant.

2017-05-25 03:19:11
`
4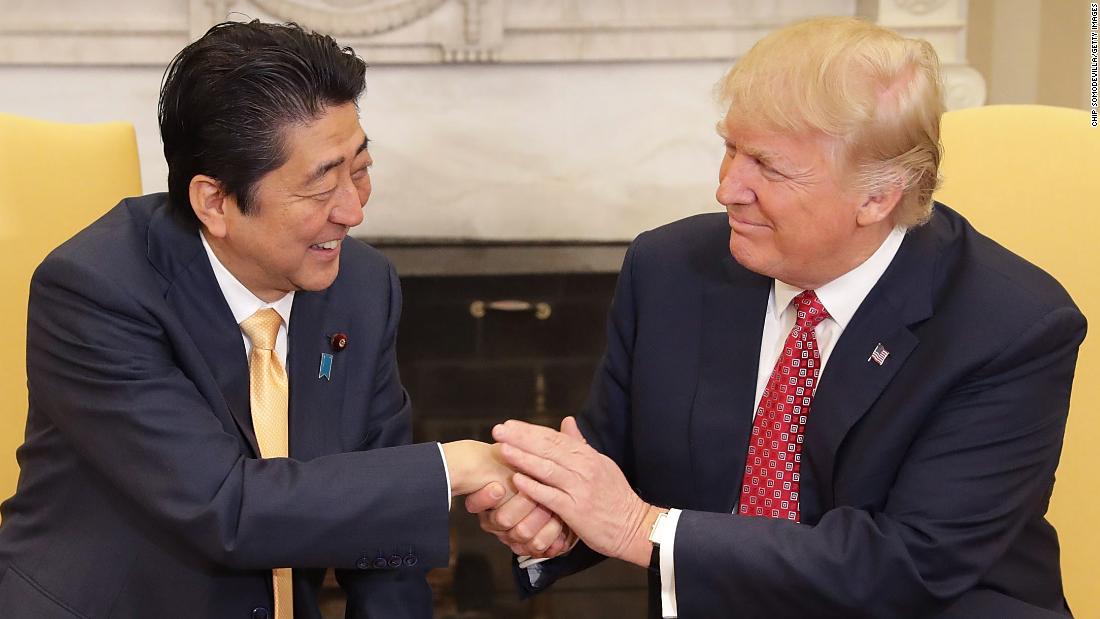 Roundup of the best (or worst) handshakes
What's in a handshake? Sometimes a great deal, as leaders around the world have proved time and again.

2017-05-25 03:05:46
`
5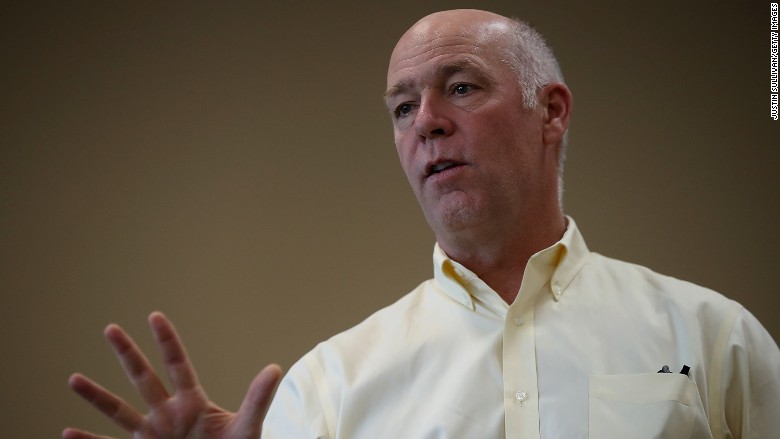 Here's what journalists tweeted about the alleged assault
The alleged assault of Guardian reporter Ben Jacobs by Republican congressional candidate Greg Gianforte set social media alight on Wednesday night.

2017-05-25 03:04:17
`
9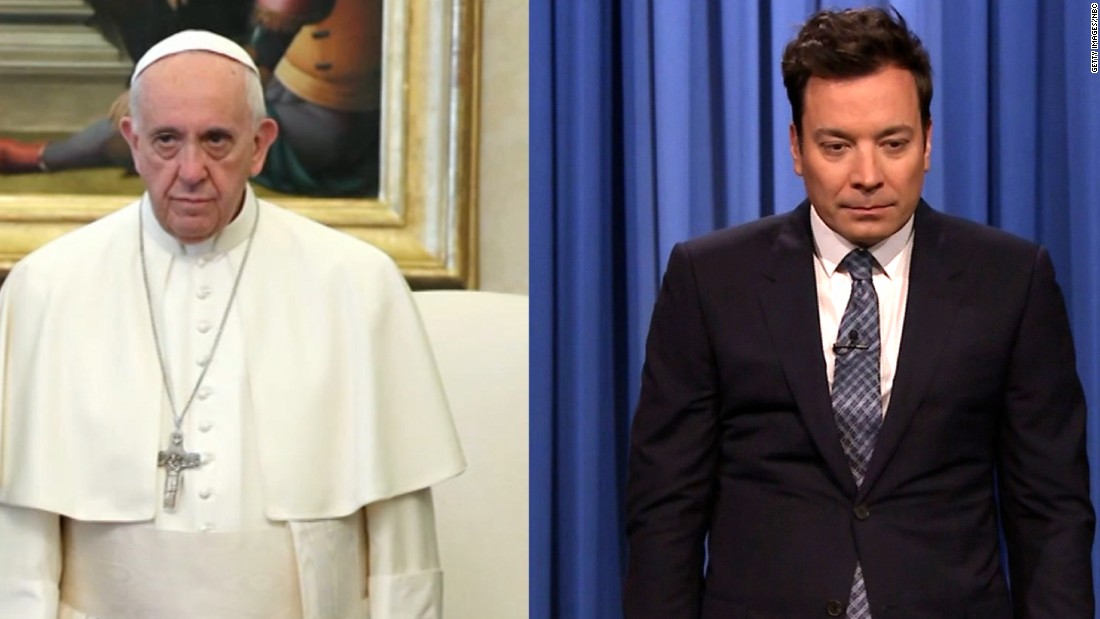 Fallon guesses what the Pope is thinking
Stephen Colbert, Jimmy Fallon, Seth Meyers, Jimmy Kimmel and James Corden joke about a photo of President Trump standing next to Pope Francis at the Vatican.

2017-05-25 03:03:08
`
4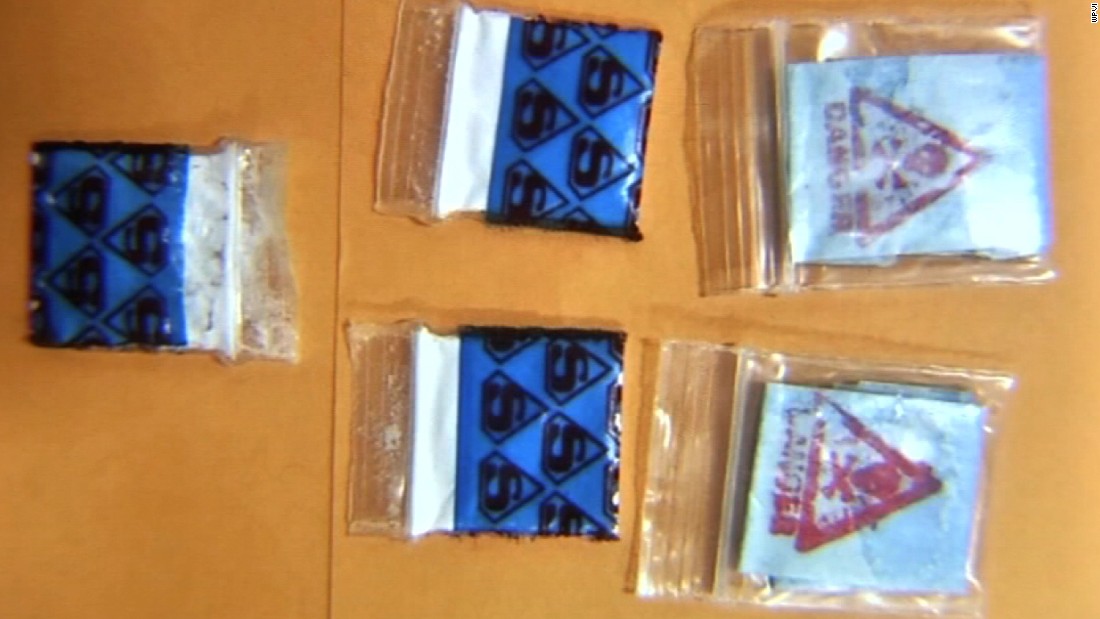 Drug counselors overdose at addiction facility
Two counselors at an addiction facility in southeastern Pennsylvania died after overdosing on opioids, according to the Chester County District Attorney.

2017-05-25 02:50:46
`
4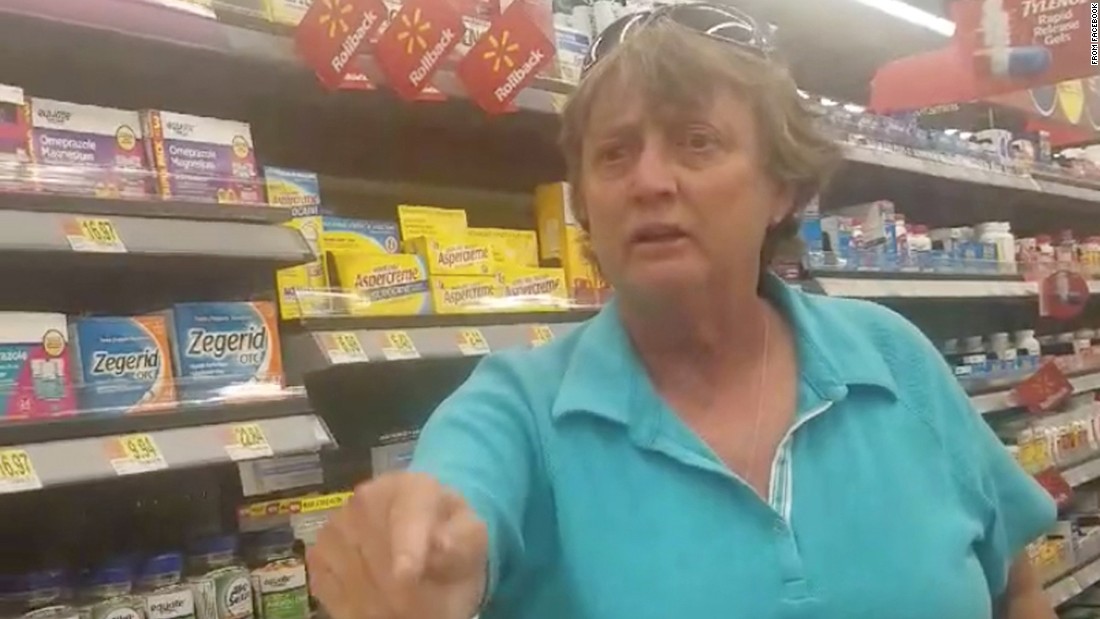 Woman's racist rant stuns shoppers
A Latina woman is speaking out after a shopper inside a Walmart told her to "go back to Mexico."

2017-05-25 02:44:20
`
5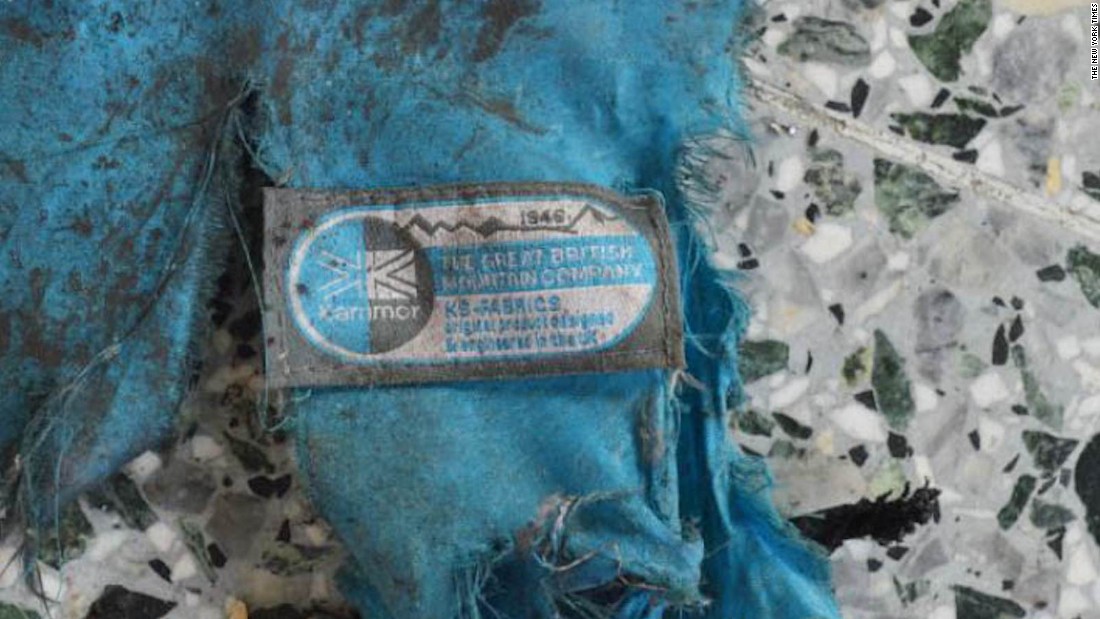 UK slams US leaks of Manchester probe
Images of what is purported to be the explosive device used in Monday night's deadly bombing of a pop concert in Manchester have been published in US media as UK officials slammed US leaks on the investigation into the attack as "irritating."

2017-05-25 02:43:47
`
8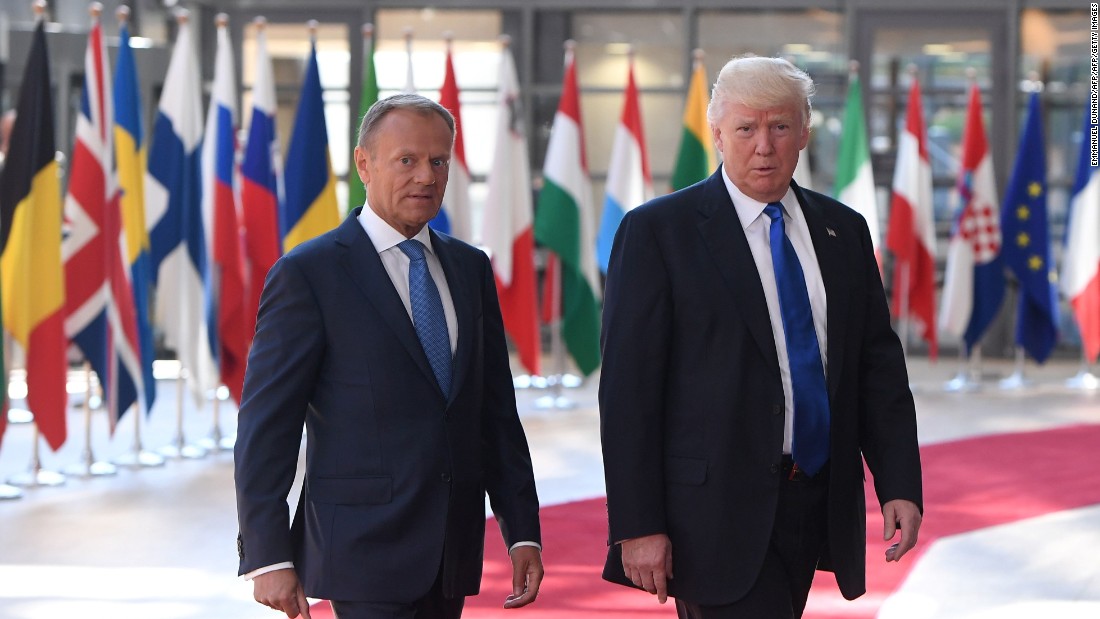 Trump scolds NATO allies: Pay your fair share
President Donald Trump, speaking in front of the heads of state of fellow NATO allies at the alliance's new headquarters, called out member countries Thursday for not meeting their financial commitments.

2017-05-25 02:25:42
`
6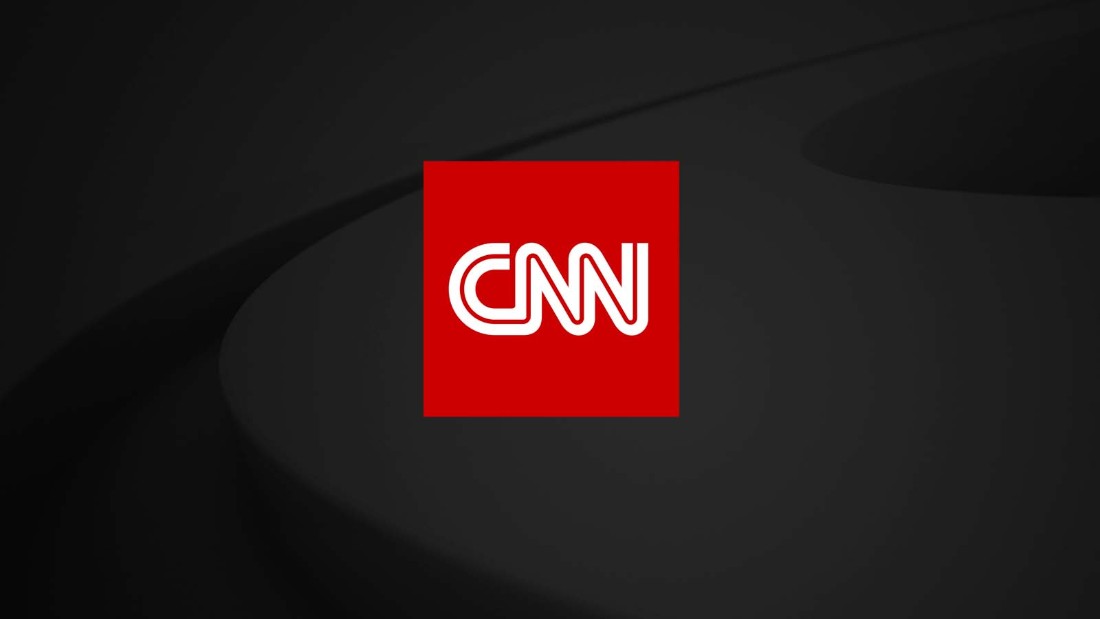 Deputy, EMTs exposed to opioids get treatment
A Maryland sheriff's deputy and two emergency medical technicians received treatment for possible heroin and fentanyl exposure after responding to a drug overdose.

2017-05-25 02:20:41
`
4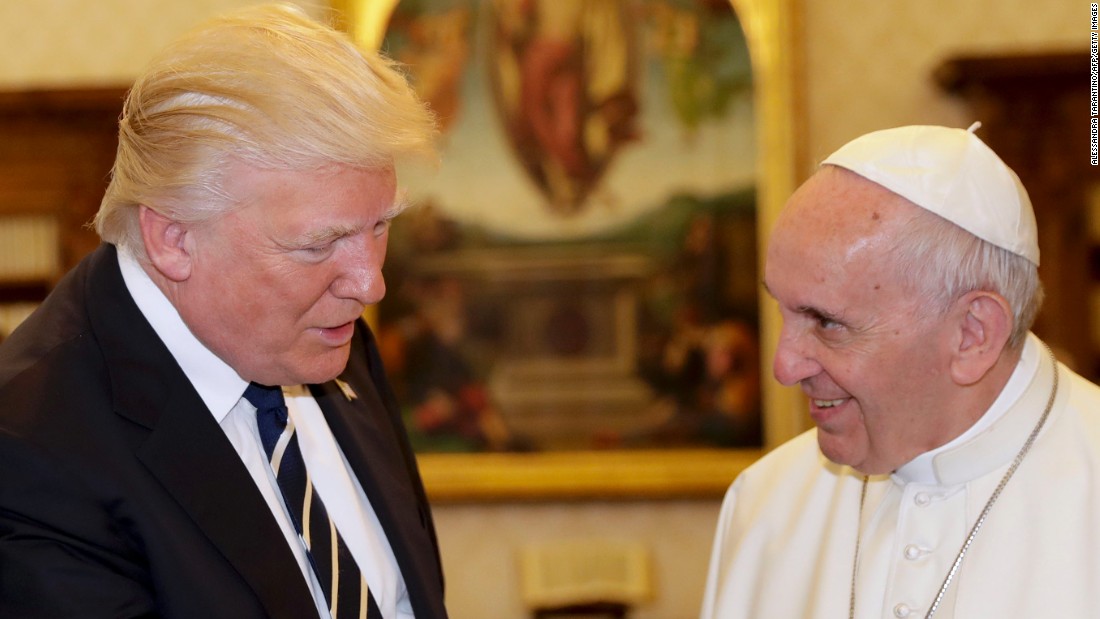 The Pope gives Trump a little homework
For world leaders, meeting the Pope might feel something like being sent to the principal's office. They've all earned a few demerits, after all, and popes are known to have almost impossibly high moral standards. Even Francis, who has made mercy and forgiveness his mantra, can scold with the best of them.

2017-05-25 02:20:38
`
5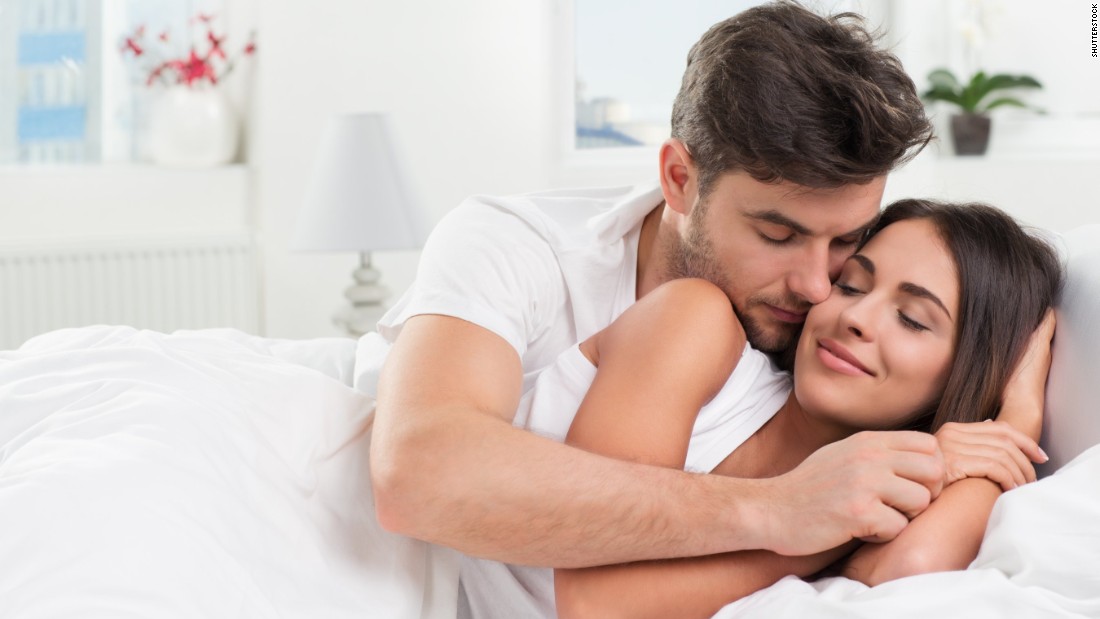 Want more affection in your relationship? Have more sex
Want to have a more affectionate relationship with your life partner? Carve out time to have more sex. That's the takeaway of a series of four studies of committed couples in both the United States and Switzerland.

2017-05-25 02:18:06
`
6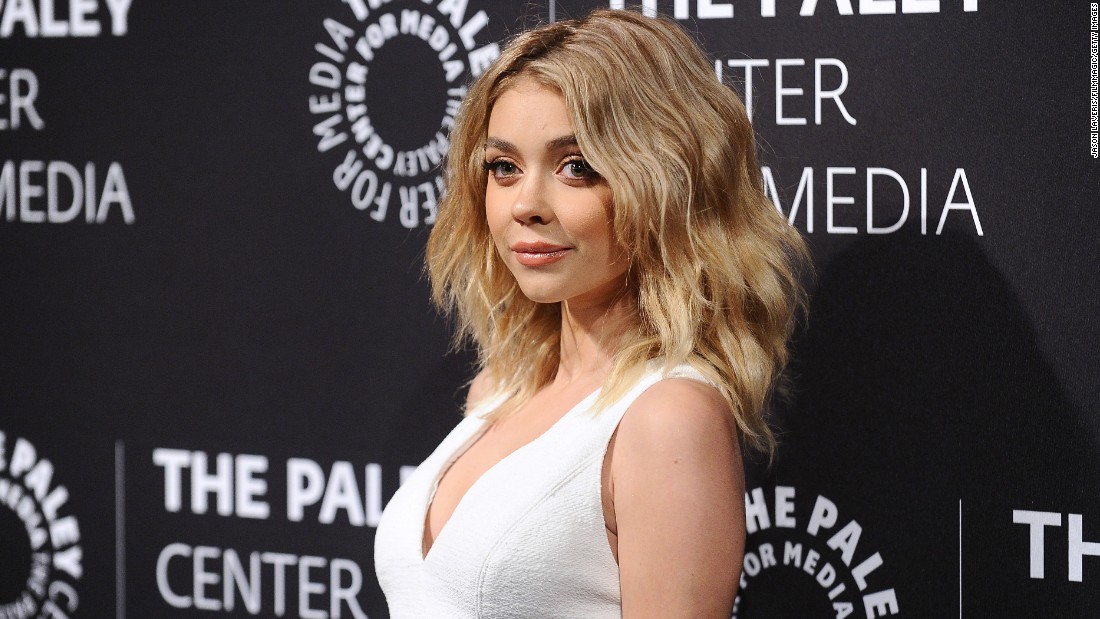 'Modern Family' star refutes anorexia claims
Despite her current look, Sarah Hyland wants the world to know she "not a fan of 'being skinny.' "

2017-05-25 02:15:56
`
4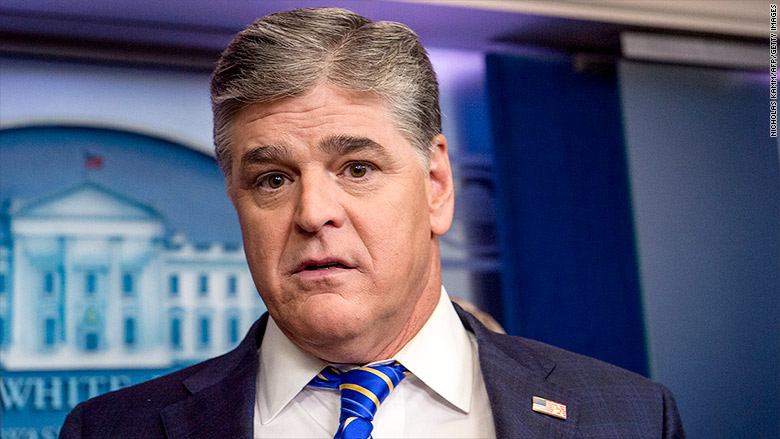 Hannity conspiracy talk puts pressure on Fox
Sean Hannity's decision to promote a baseless conspiracy theory about the murder of Democratic National Committee staffer Seth Rich has brought new public pressure on Fox News, just as it was beginning to emerge from a year of high-profile scandals.

2017-05-25 02:15:13
`
7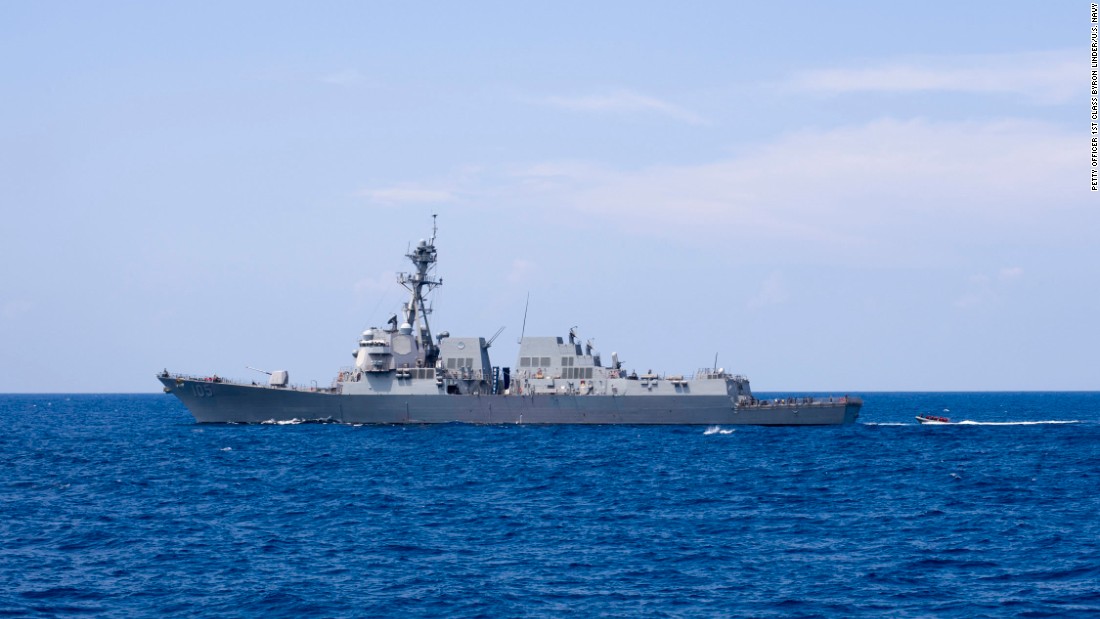 US warship challenges China's island claim
A US Navy destroyer has sailed close to a disputed South China Sea island controlled by China for the first time under US President Donald Trump.

2017-05-25 02:14:49
`
9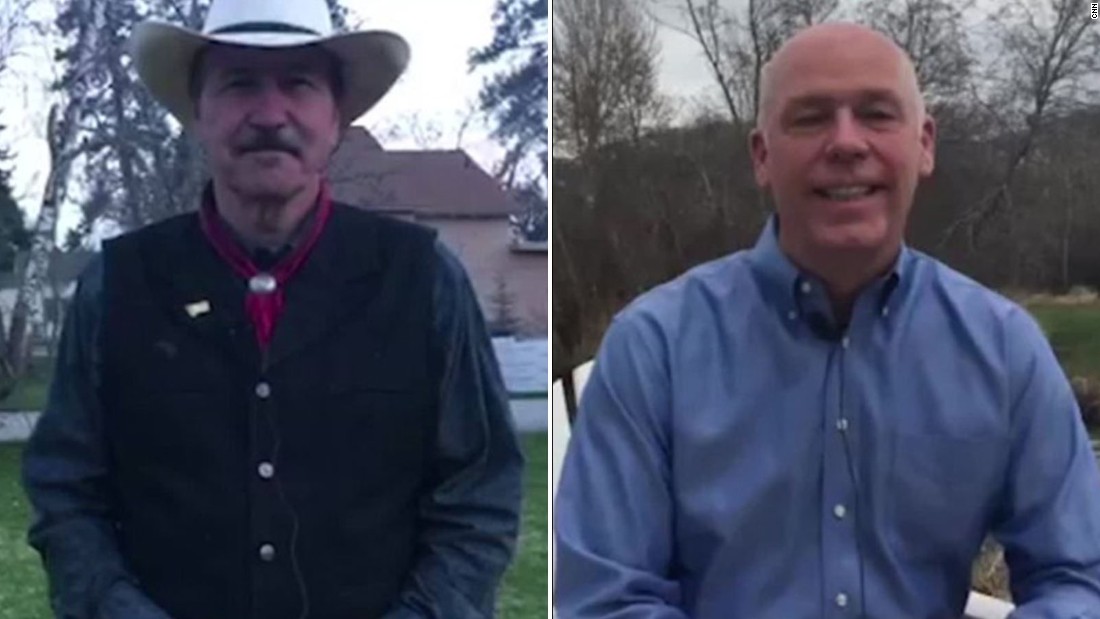 What to watch in Montana's special election
A race for an open House seat in Montana took a jaw-dropping twist when a reporter alleged that Republican candidate Greg Gianforte "body slammed" him and broke his glasses on the eve of Election Day.

2017-05-25 02:09:25
`
4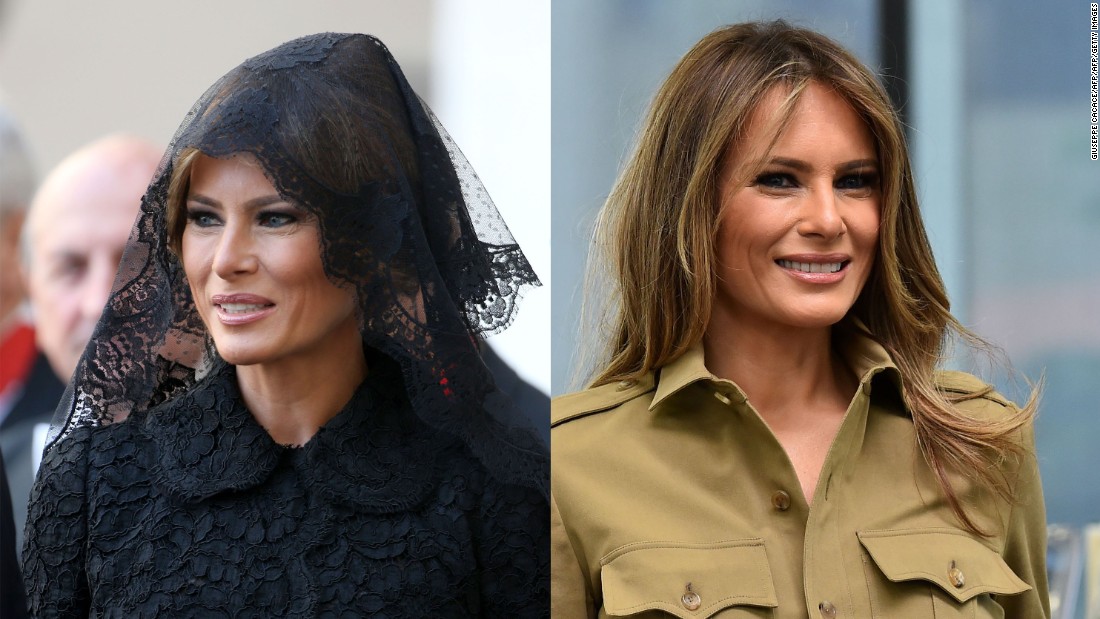 Why Melania covered her head for the Pope
Questions have been asked after Melania and Ivanka Trump wore head coverings for the Papal visit but not during their trip to Saudi Arabia.

2017-05-25 02:05:07
`
4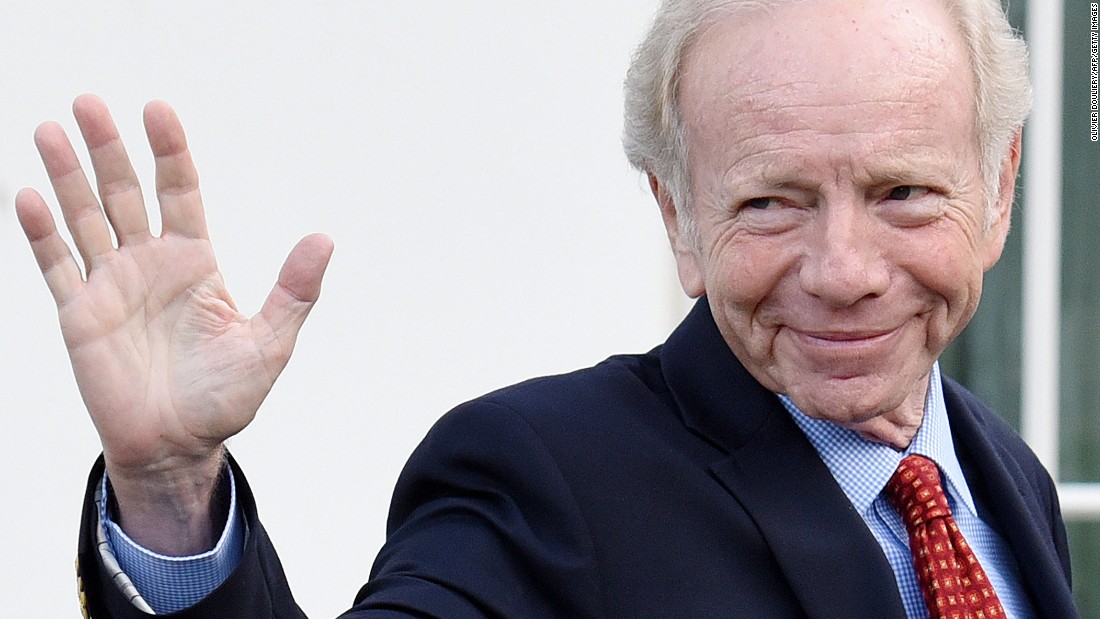 Lieberman withdraws from FBI director consideration
Former Sen. Joe Lieberman, once considered a front-runner to succeed James Comey as FBI director, formally withdrew his name from consideration Thursday.

2017-05-25 02:04:03
`
2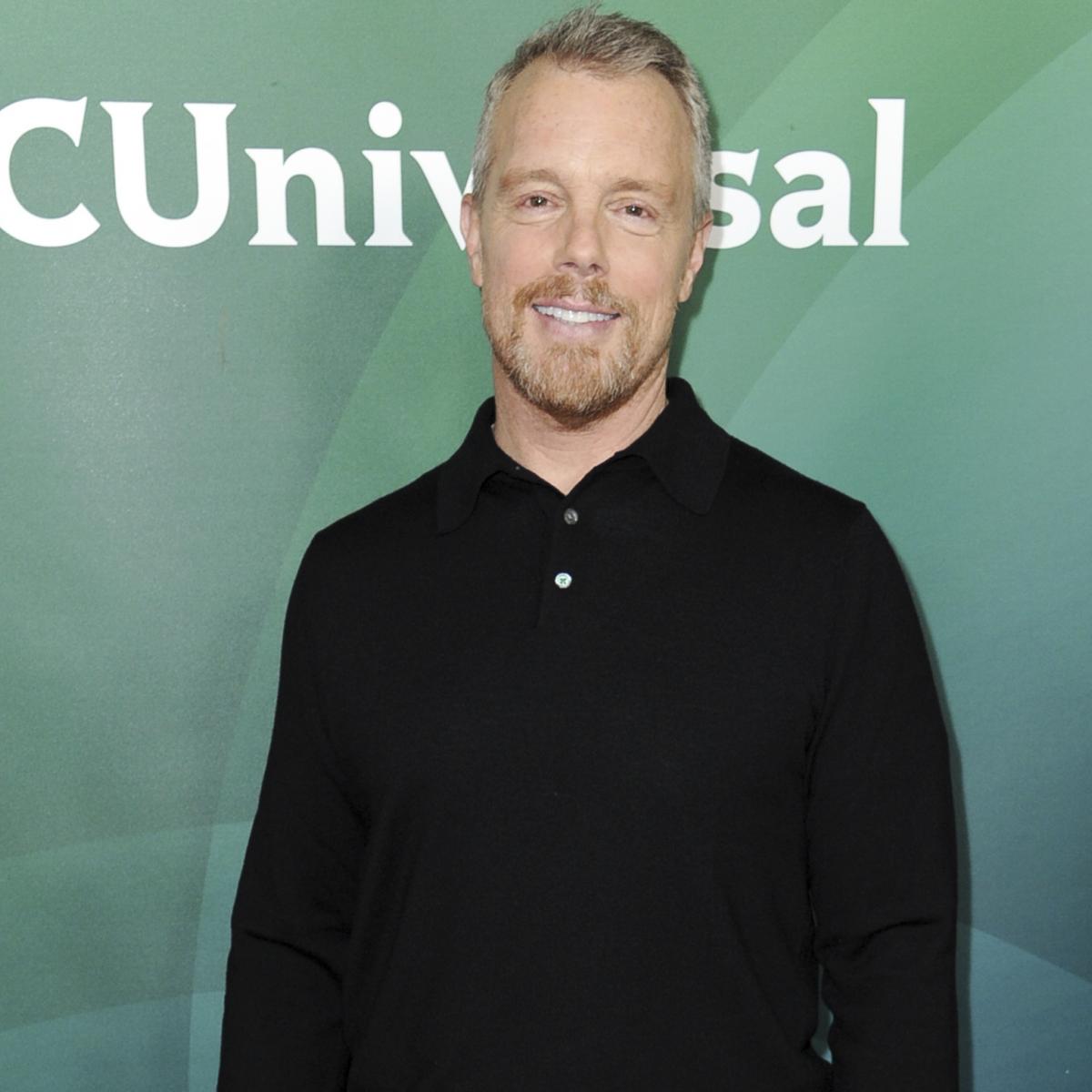 Lakers hire Kim Kardashian's trainer


2017-05-25 01:55:31
`
4