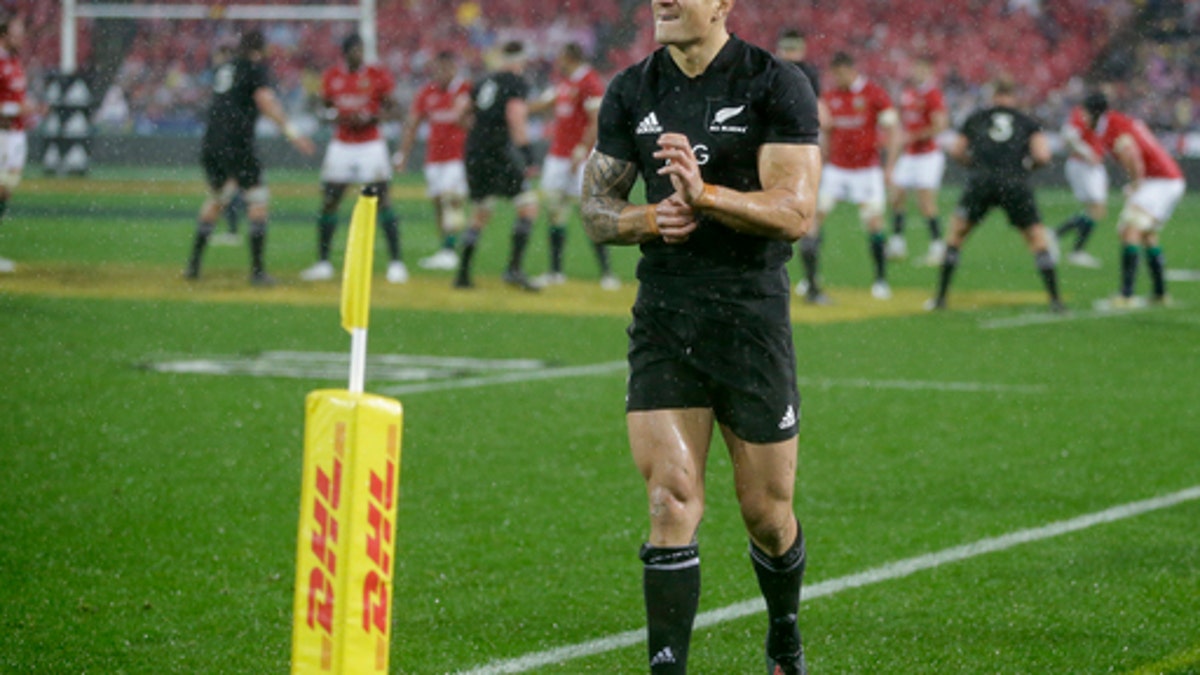 Wallabies vs All Blacks more than the result on the field
SYDNEY (AP) The Wallabies will test the depth of the crisis affecting Australian rugby when they play New Zealand in a Rugby Championship and Bledisloe Cup match on Saturday.

2017-08-17 05:21:53
`
5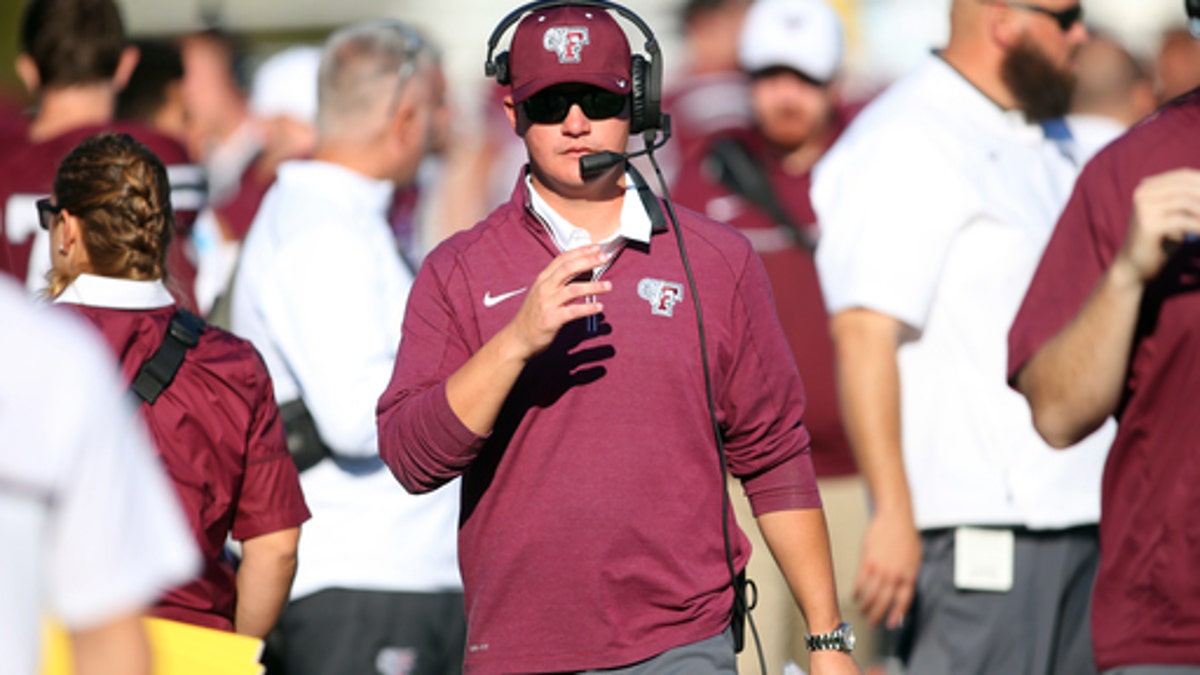 Plan of attack: How a college football coach game-plans
NEW YORK (AP) A big dry erase board hangs on the wall of one side of the meeting room. It has rows and rows of numbers and words handwritten in blue marker that only make sense to someone who speaks the language of football.

2017-08-17 04:12:47
`
4
BASEBALL

2017-08-17 03:56:11
`
3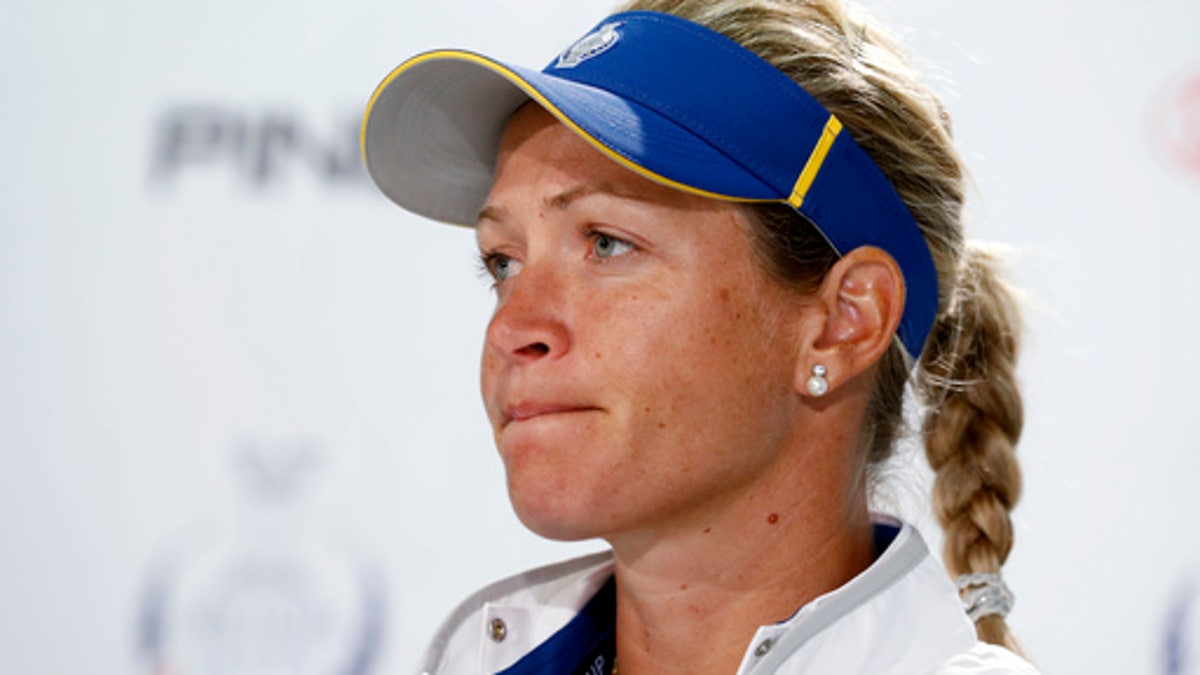 Plenty at stake playing for the flag and for a job
Whether it's playing for the flag in Iowa or playing for a job in North Carolina, the stakes are high this week in golf.

2017-08-17 03:55:56
`
2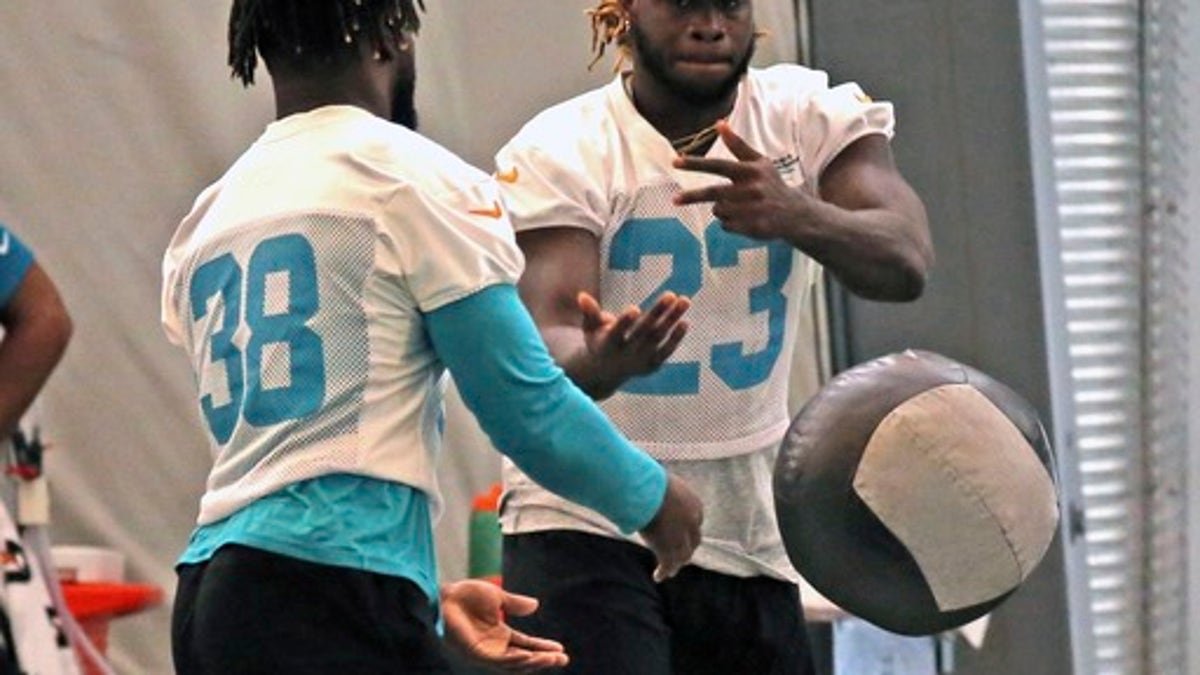 FANTASY PLAYS: Preparing for the 2017 football season
Football is back in full swing and that means the start of your fantasy league is right around the corner. August is an extremely important time for fantasy football prep. It is crucial to keep a watchful eye on player news out of training camp, preseason performances, injuries and positional battles.

2017-08-17 03:26:54
`
0
Gonzalez seeks strong finish as Rockies host Braves (Aug 17, 2017)
DENVER -- Carlos Gonzalez is hitting better lately.

2017-08-17 02:24:57
`
0
Blue Jays' Rowley soldiers on with career, faces Rays (Aug 17, 2017)
TORONTO -- Chris Rowley made history Saturday, becoming the first graduate of West Point to pitch in the major leagues.

2017-08-17 02:22:10
`
1
Astros host D-backs with pitching staff getting healthier (Aug 17, 2017)
HOUSTON -- A cursory glance at the Houston Astros' current disabled list reveals a quartet of pitchers who at one point or another provided reliability for a flexible and versatile staff.

2017-08-17 01:59:47
`
2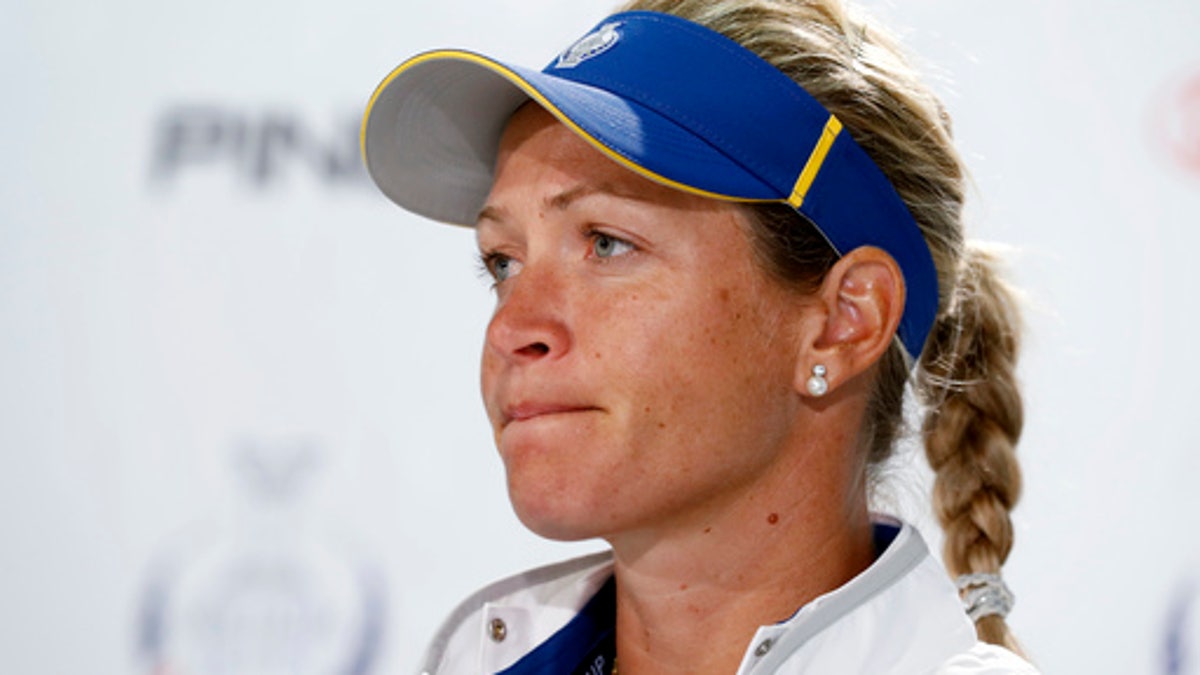 Plenty at stake playing for the flag and for a job
Whether it's playing for the flag in Iowa or playing for a job in North Carolina, the stakes are high this week in golf.

2017-08-17 01:43:27
`
1
Red-hot Rangers host weary White Sox (Aug 17, 2017)
ARLINGTON, Texas -- Considering the Chicago White Sox just finished getting swept by the Los Angeles Dodgers, the best team in baseball, a four-game set against the Texas Rangers starting Thursday will represent a reprieve.

2017-08-17 01:42:31
`
2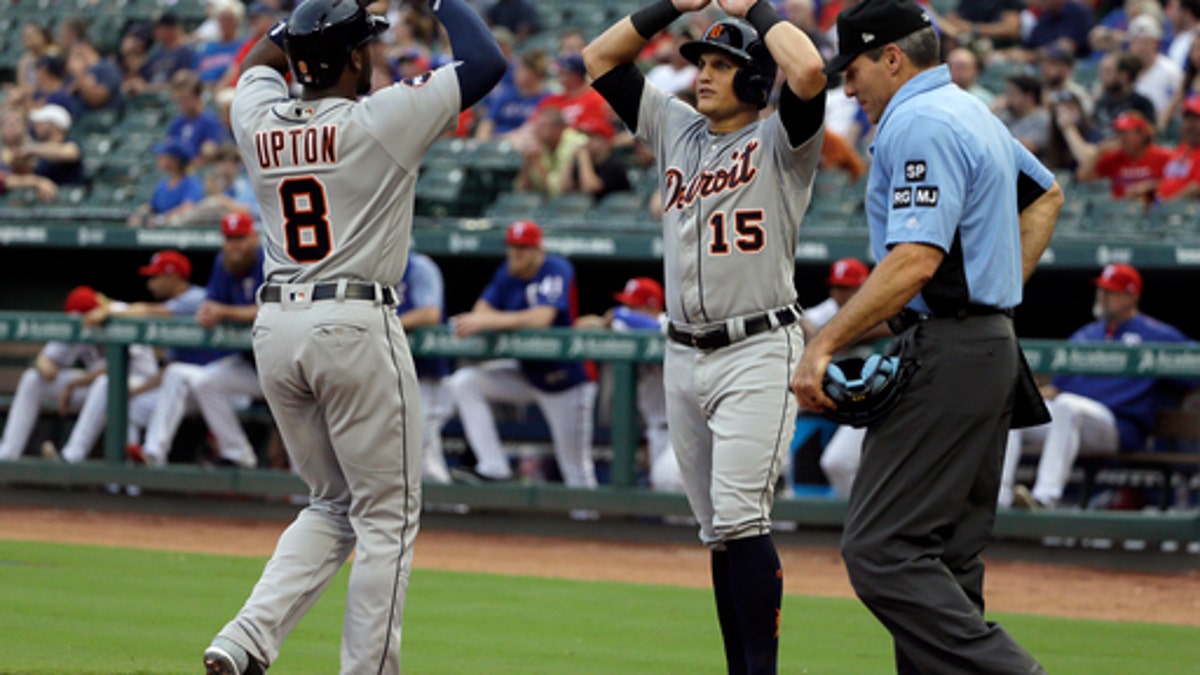 Ump Hernandez shakes Kinsler's hand on field after criticism
ARLINGTON, Texas (AP) Umpire Angel Hernandez has shaken hands on the field with Ian Kinsler, a day after the Detroit Tigers second baseman said the veteran ump should find another job.

2017-08-16 21:08:47
`
3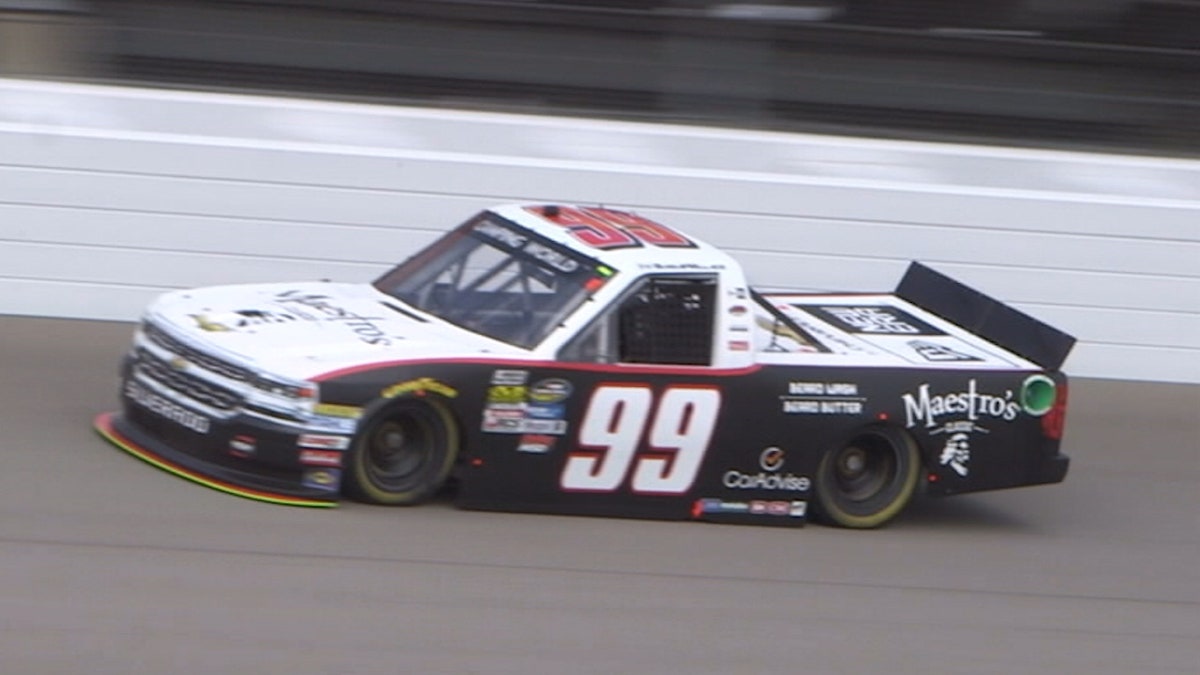 Darrell Wallace Jr.'s win at Michigan encumbered after penalty
NASCAR has declared Darrell Wallace Jr.'s Truck Series win at Michigan encumbered after failing post-race inspection.

2017-08-16 21:08:47
`
3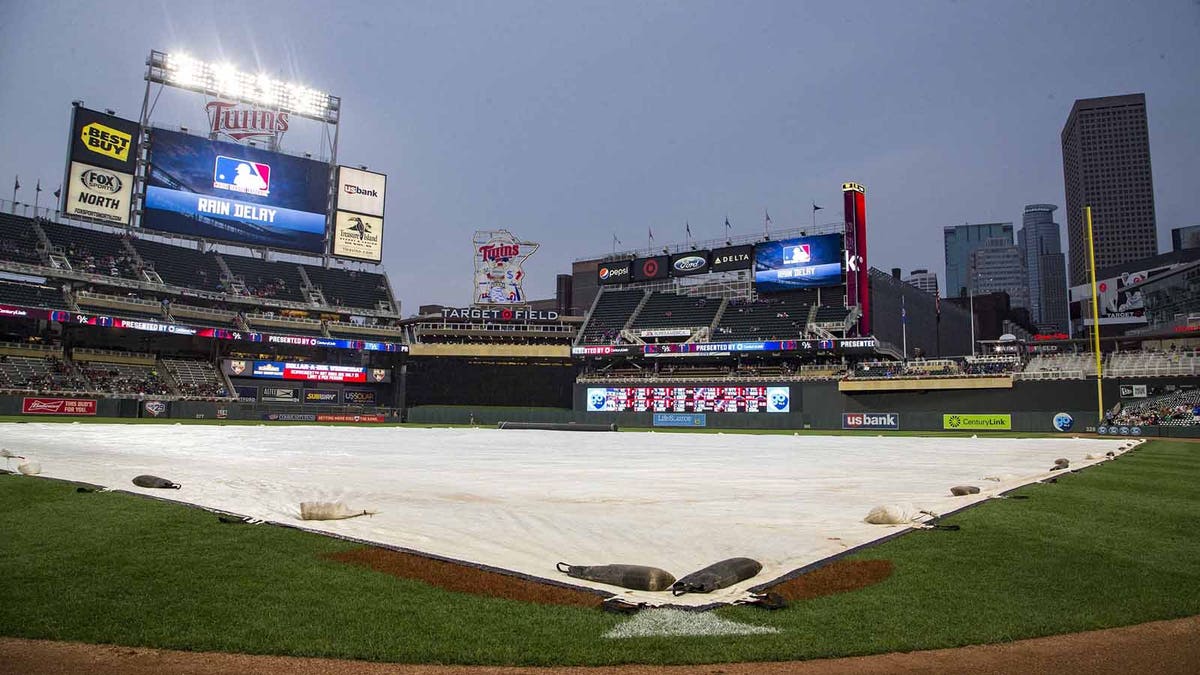 Twins-Indians postponed, doubleheader scheduled for Thursday
The game between the Minnesota Twins and Cleveland Indians at Target Field was postponed Wednesday night

2017-08-16 20:53:39
`
4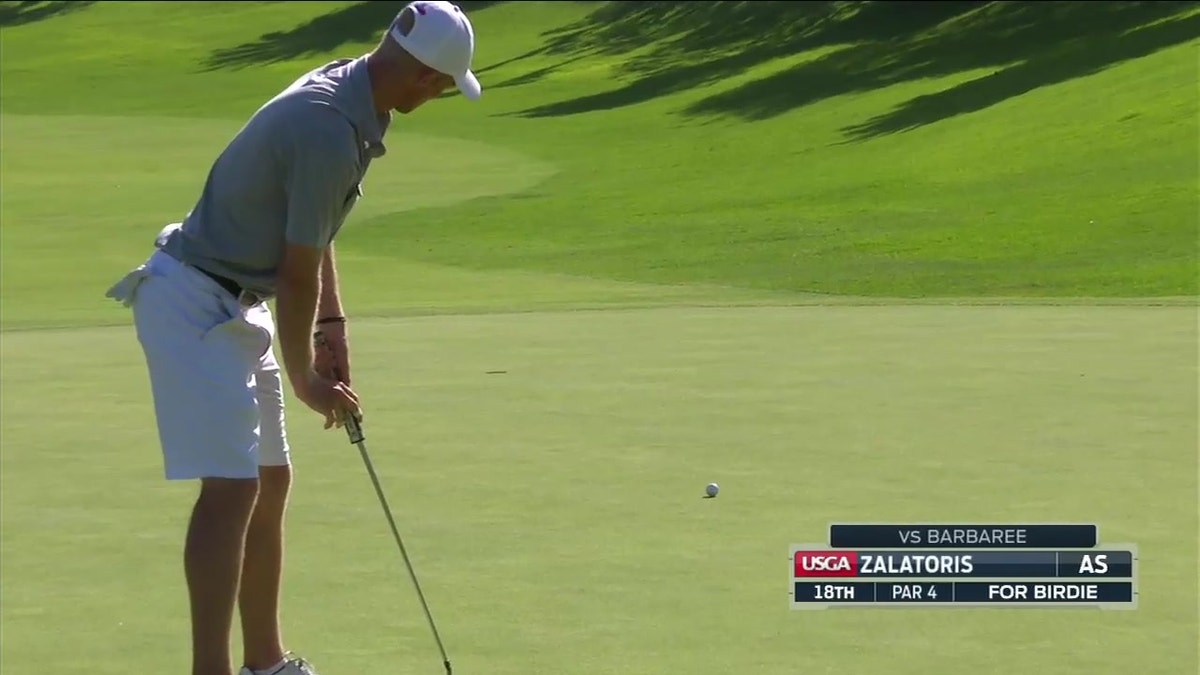 Will Zalatoris sinks a long putt for birdie on the 18th
Will Zalatoris birdies on an amazing long putt

2017-08-16 19:21:09
`
3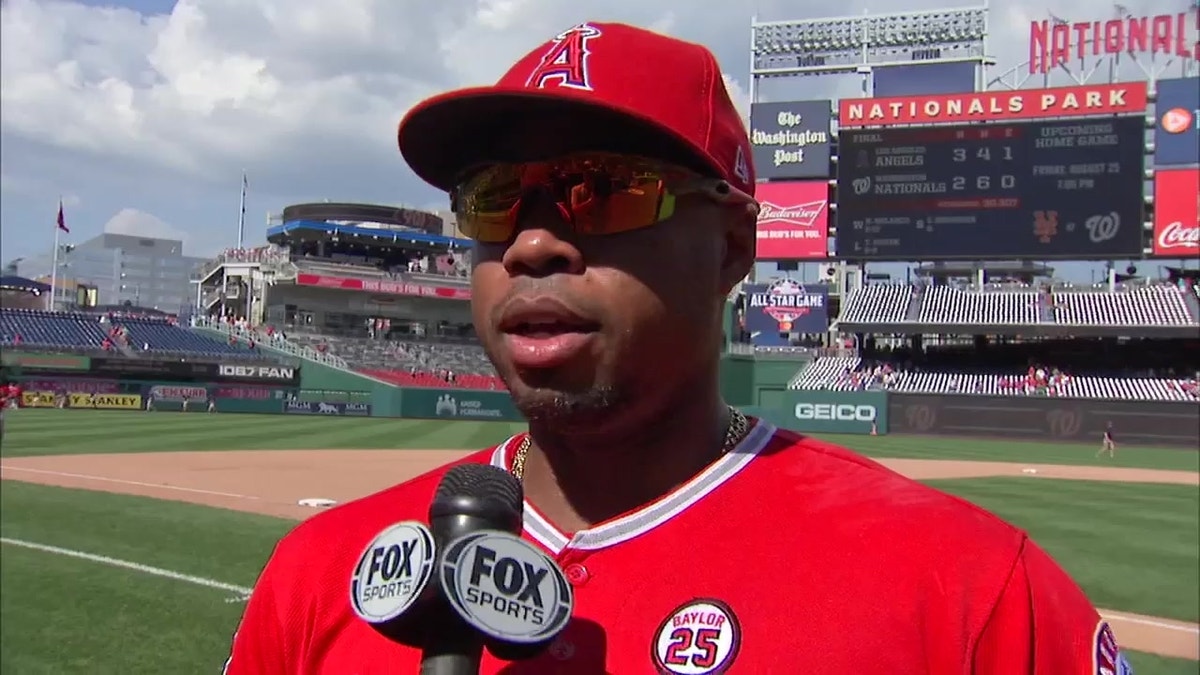 Valbuena delivers with another clutch homer
Valbuena delivers with another clutch homer

2017-08-16 15:59:54
`
3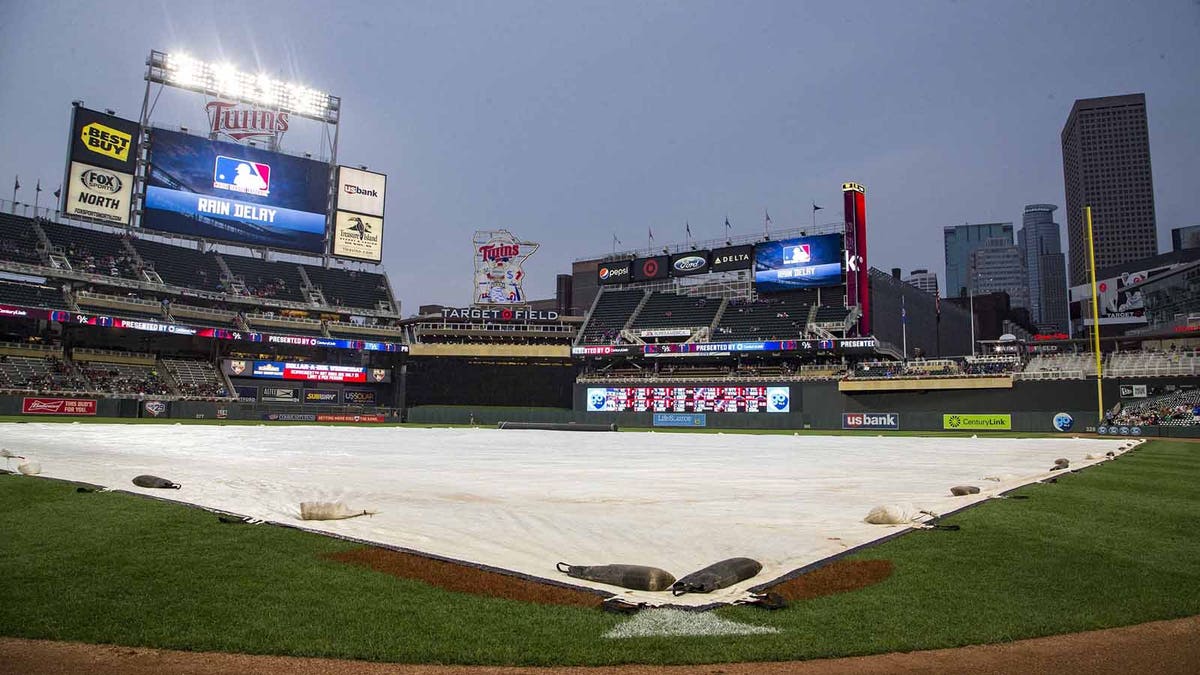 Indians-Twins postponed by rain, split doubleheader Thursday
Two games for the price of one at Target Field before heading back home to Cleveland.

2017-08-16 15:20:35
`
2
Indians-Twins postponed by rain, split doubleheader Thursday (Aug 16, 2017)
MINNEAPOLIS (AP) The Minnesota Twins have postponed their game against the Cleveland Indians because of rain, scheduling a split doubleheader to finish the series.

2017-08-16 14:09:53
`
3
Tommy Hawkins, 1st black basketball star at Notre Dame, dies
LOS ANGELES (AP) Tommy Hawkins, the first black athlete to earn All-America honors in basketball at Notre Dame and who played for the Los Angeles Lakers during a 10-year NBA career, has died. He was 80.

2017-08-16 13:13:17
`
1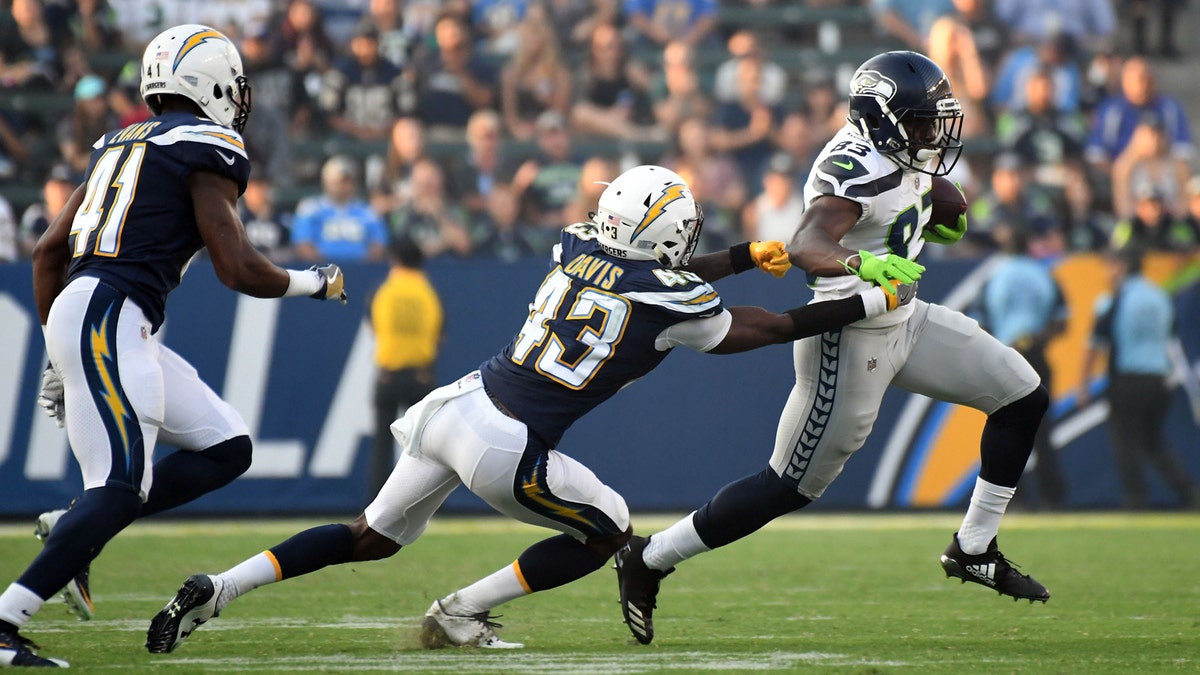 Chargers defense turning up the volume after slow start
After not having much to cheer about in their preseason opener, the Los Angeles Chargers defense was back at full volume Wednesday.

2017-08-16 12:28:39
`
2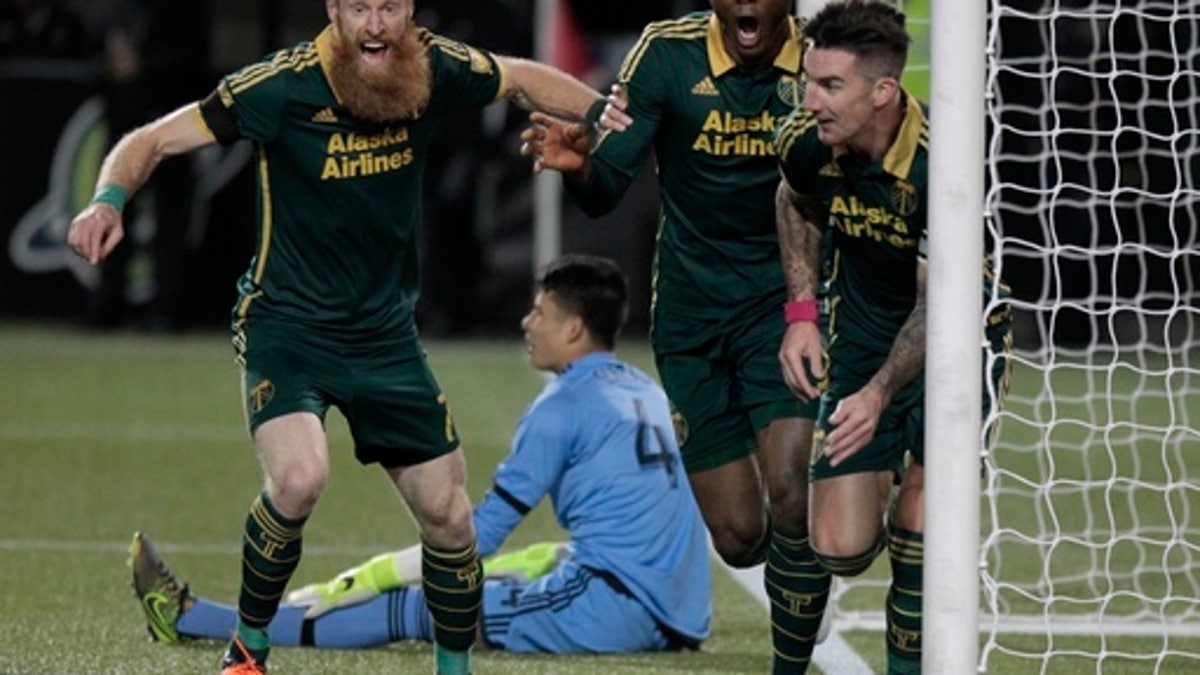 All in the Family: Timbers keep former players in the fold
PORTLAND, Ore. (AP) Even though they retired after last season, three Portland Timbers didn't ride off into the sunset. They moved from the field to the cubicle, so to speak.

2017-08-16 12:22:13
`
3
Matuidi having a medical at Juventus ahead of move from PSG
TURIN, Italy (AP) Paris Saint-Germain midfielder Blaise Matuidi was having a medical at Juventus on Wednesday ahead of a potential move to the Serie A club.

2017-08-16 11:35:29
`
4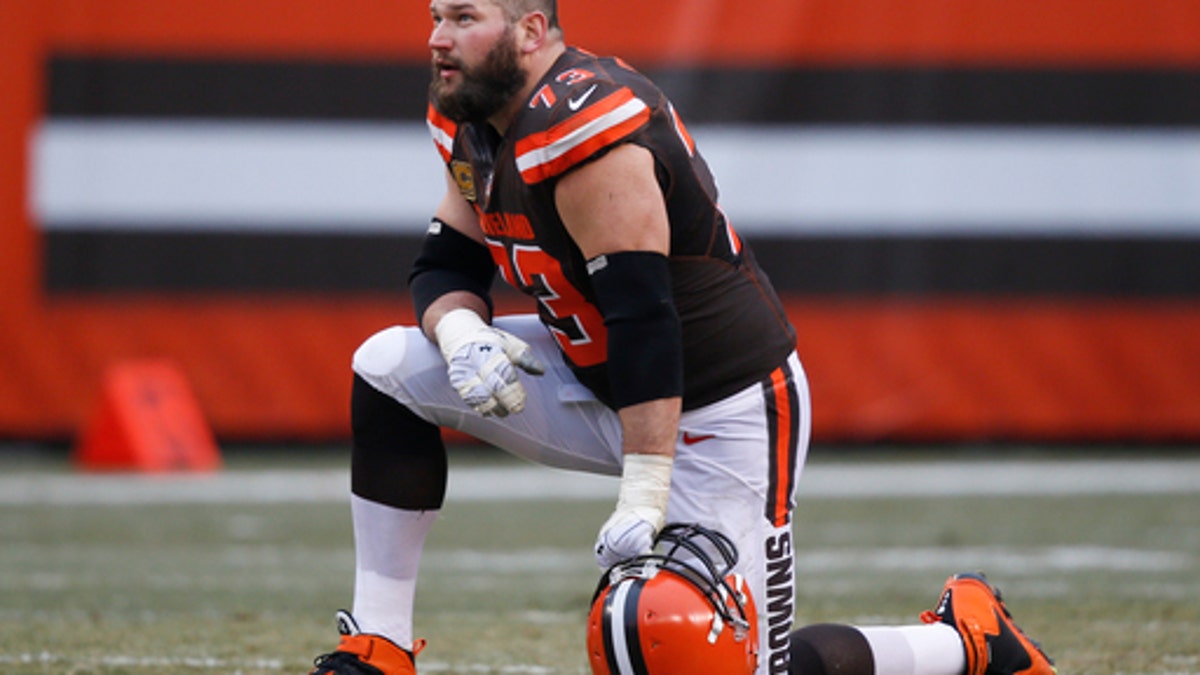 Browns' Thomas doesn't want team to rush rookie QB Kizer
BEREA, Ohio (AP) Cleveland Browns Pro Bowl tackle Joe Thomas hopes the team doesn't rush rookie quarterback DeShone Kizer.

2017-08-16 11:33:22
`
3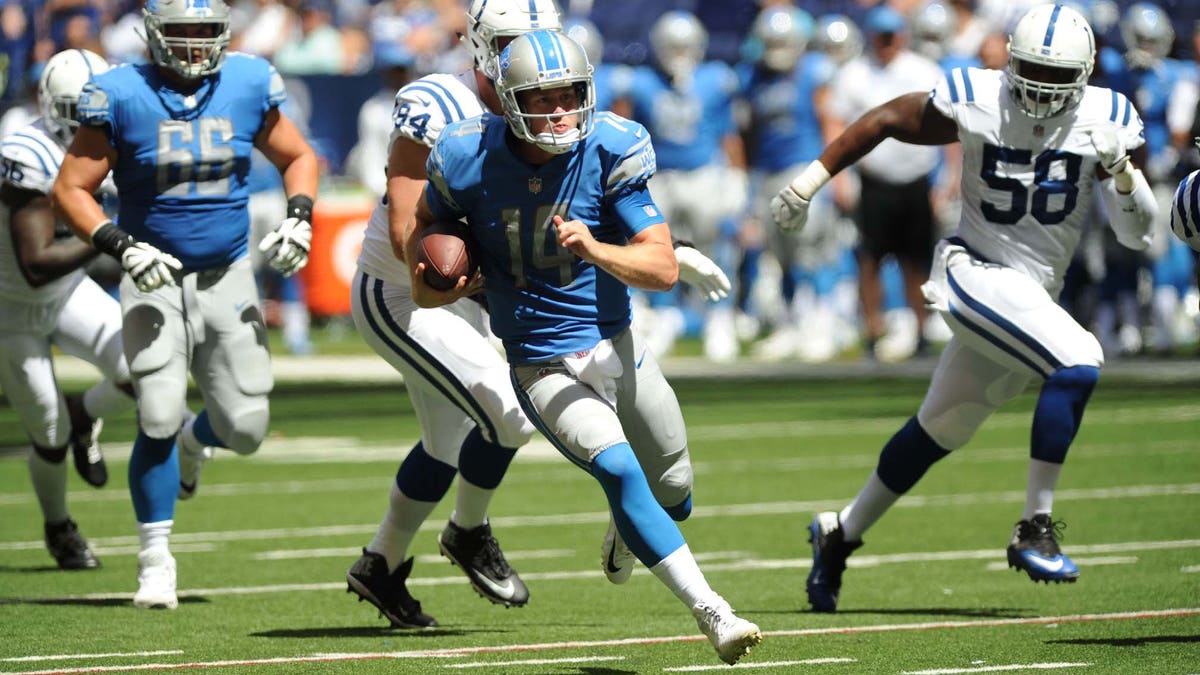 No sophomore slump here.

2017-08-16 09:52:23
`
0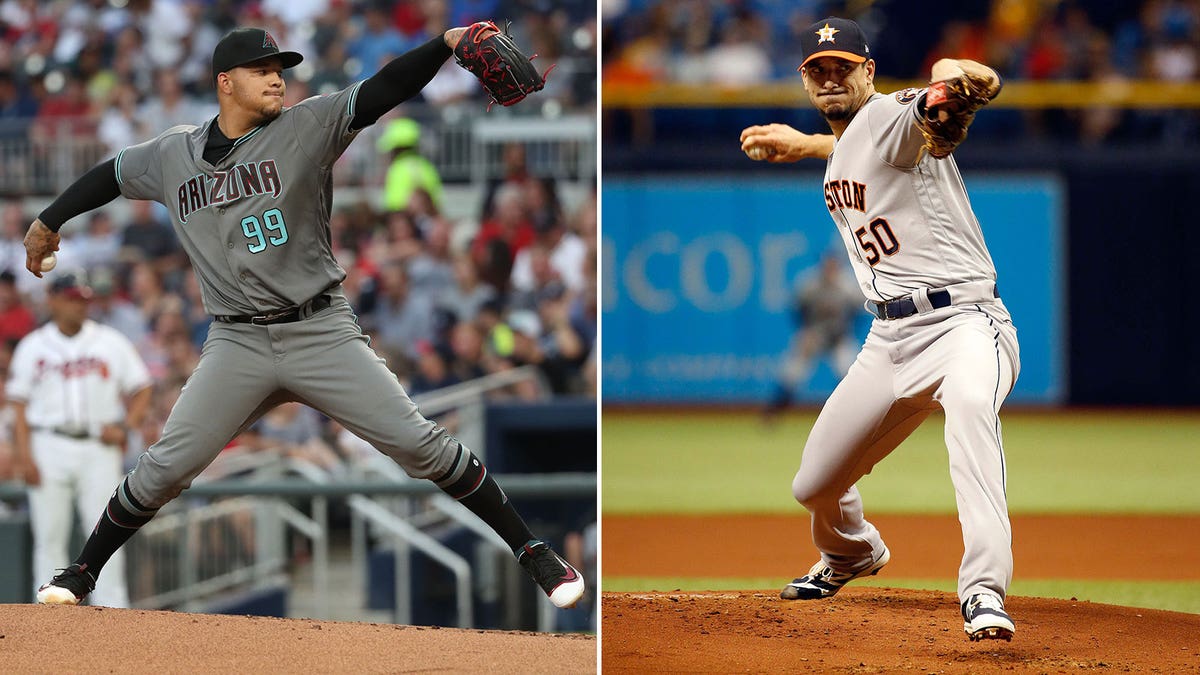 Preview: D-backs at Astros, 4:30 p.m., FOX Sports Arizona
Series shifts to Houston, with Taijuan Walker getting the start for D-backs

2017-08-16 08:14:29
`
1
Reds hope to mount offense against Cubs' Lackey (Aug 16, 2017)
CHICAGO -- Given the deficit by which they lost to begin their visit to Wrigley Field, the Cincinnati Reds could have allowed their four-game series with the defending World Series champions to slip away before it really got started.

2017-08-16 05:19:04
`
2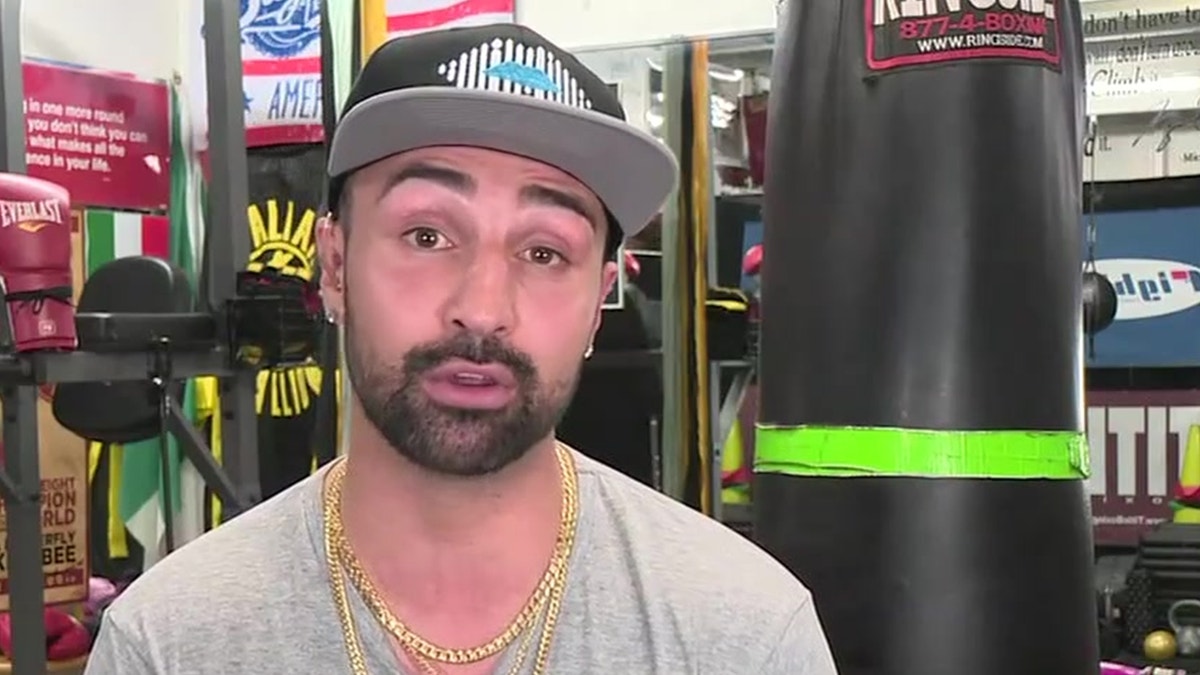 Paulie Malignaggi on Conor McGregor: "If he looks decent, yeah I'll get in there and kick his ass"
Paulie Malignaggi joins Colin Cowherd to discuss a potential fight with Conor McGregor.

2017-08-16 04:15:24
`
1
Indians' Santana aims to stay hot at Twins' park (Aug 16, 2017)
MINNEAPOLIS -- Carlos Santana enjoys hitting at Target Field -- or at least that is what the stats indicate.

2017-08-16 04:01:58
`
2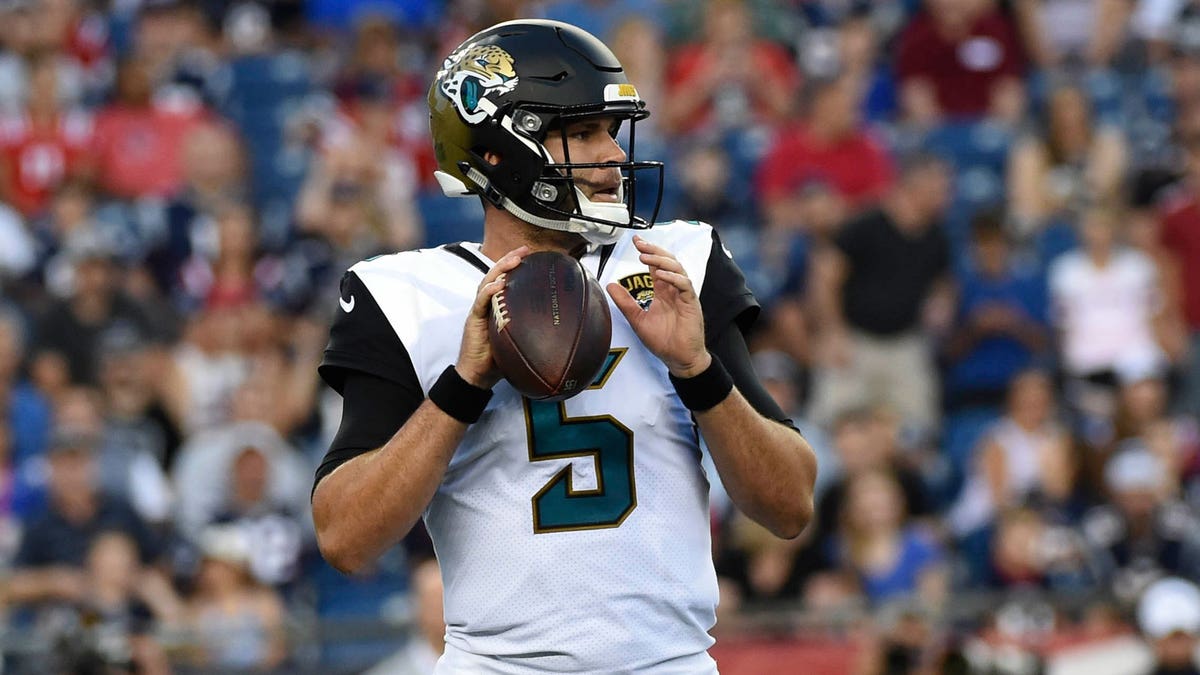 Jaguars QB Blake Bortles facing more scrutiny during camp
Blake Bortles' mistakes are mostly magnified. His successes are often overlooked. His daily practice stats have become a social media staple.

2017-08-16 03:57:09
`
1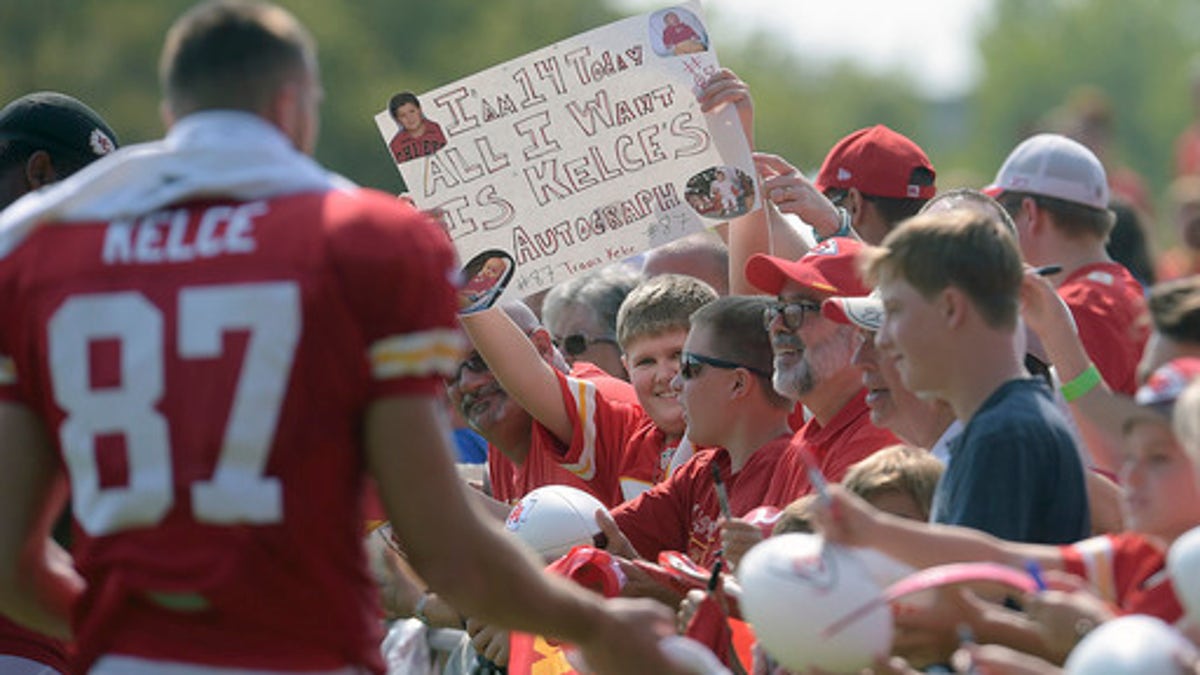 Chiefs break Missouri Western camp, begin considering future
ST. JOSEPH, Mo. (AP) The Kansas City Chiefs broke training camp at Missouri Western State University on Wednesday. Whether they'll be back next season is expected to be decided soon.

2017-08-16 03:54:51
`
3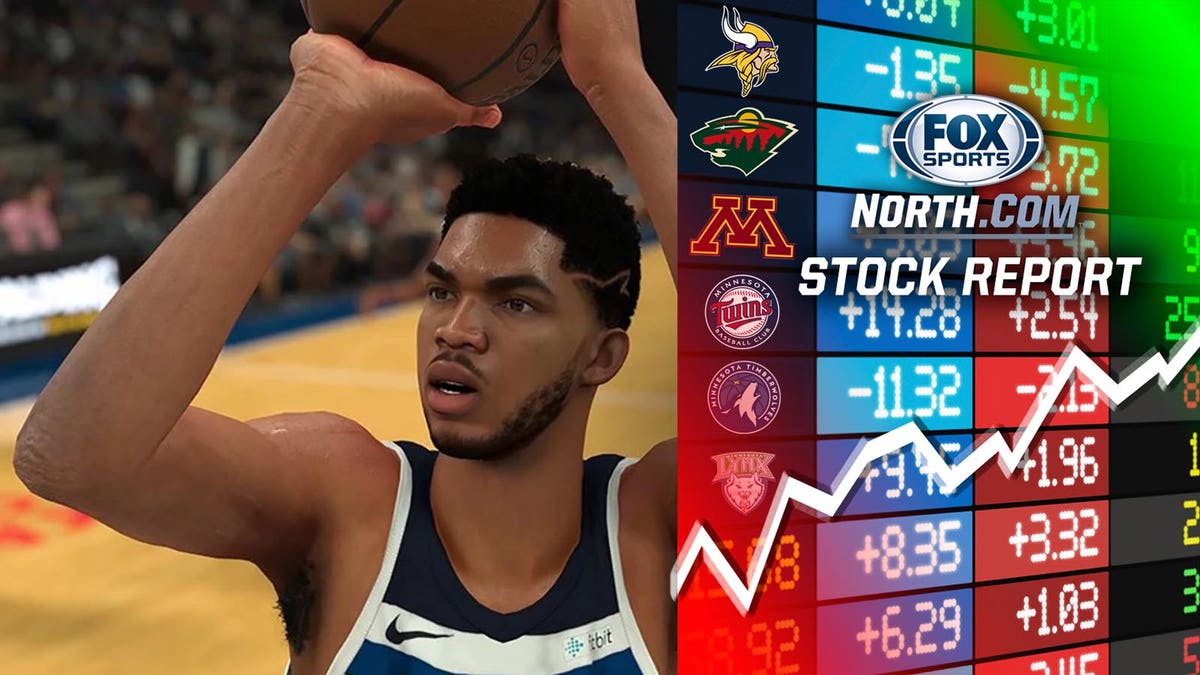 Wolves' Karl-Anthony Towns gets a boost in new NBA 2K game
Timberwolves star Karl-Anthony Towns is one of the highest-rated centers in NBA 2K18

2017-08-16 03:42:05
`
1
Red Sox vie for season series sweep of Cardinals (Aug 16, 2017)
BOSTON -- Back in May, Boston's Eduardo Rodriguez and St. Louis' Lance Lynn faced each other when the Red Sox and Cardinals squared off at Busch Stadium in the first of four games this year between the old World Series rivals.

2017-08-16 03:30:54
`
3
Mariners hope Gonzales goes long against Orioles (Aug 16, 2017)
SEATTLE -- The Seattle Mariners might be ready to unleash Marco Gonzales.

2017-08-16 03:29:42
`
2
Brewers host Pirates, seek fourth straight victory (Aug 16, 2017)
MILWAUKEE -- It is only a three-game winning streak, but the Milwaukee Brewers feel as if they are back on track in what has suddenly become a scramble atop the National League Central.

2017-08-16 02:55:26
`
2
Gallo on a roll as Rangers host Tigers (Aug 16, 2017)
ARLINGTON, Texas -- The Tigers and Rangers conclude a three-game series Wednesday with 33-year-old pitchers -- Detroit right-hander Anibal Sanchez and Texas lefty Cole Hamels -- facing off in the rubber match.

2017-08-16 02:29:24
`
1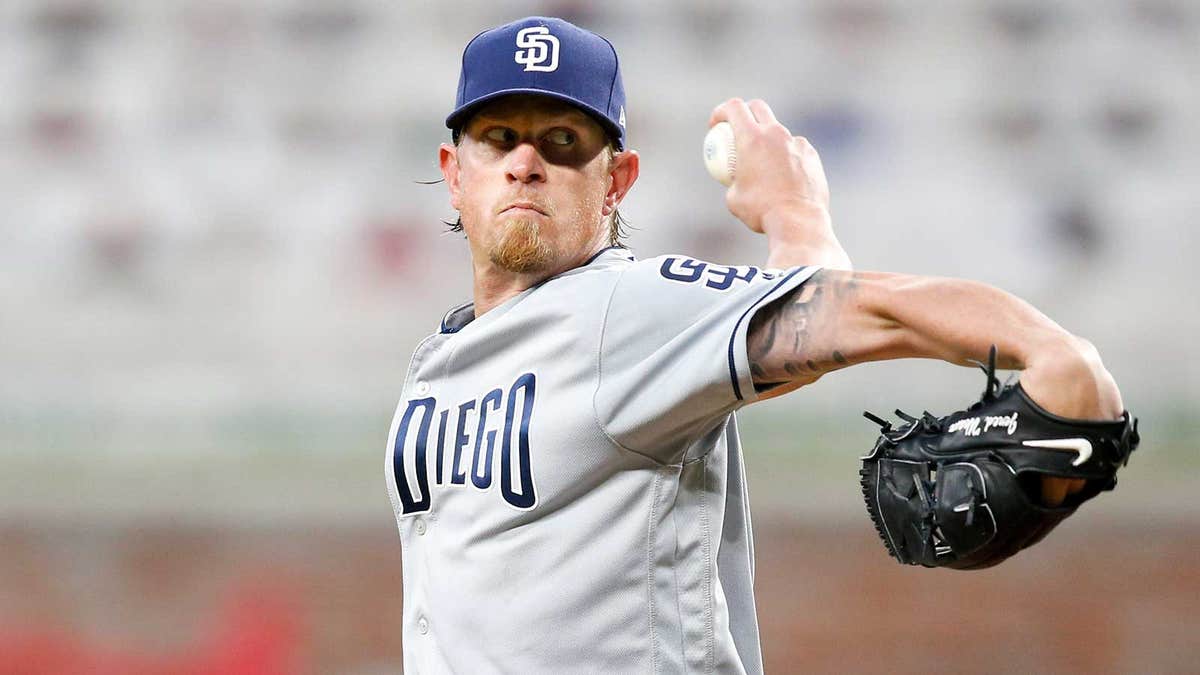 Jered Weaver announces retirement
Jered Weaver today announced that he has retired from Major League Baseball following a playing career that spanned 12 seasons.

2017-08-16 02:27:50
`
2
Royals' Duffy looks to maintain stellar record at Oakland (Aug 16, 2017)
OAKLAND, Calif. -- Kansas City left-hander Danny Duffy has lost back-to-back starts, but history indicates he will have a good chance to get back on track Wednesday afternoon in the finale of the Royals' three-game series against the Oakland Athletics.

2017-08-16 01:53:01
`
3
Rays hope to build on breakout game vs. Jays (Aug 16, 2017)
TORONTO -- After a prolonged team slump, the Tampa Bay Rays suddenly were hitting again Tuesday in a 6-4 victory over the Toronto Blue Jays.

2017-08-16 01:42:09
`
1
Yanks could be without Chapman for Game 3 vs. Mets (Aug 16, 2017)
NEW YORK -- If the New York Yankees hold a close lead over the New York Mets on Wednesday night at Citi Field, there might be some concern about Aroldis Chapman.

2017-08-16 01:30:19
`
2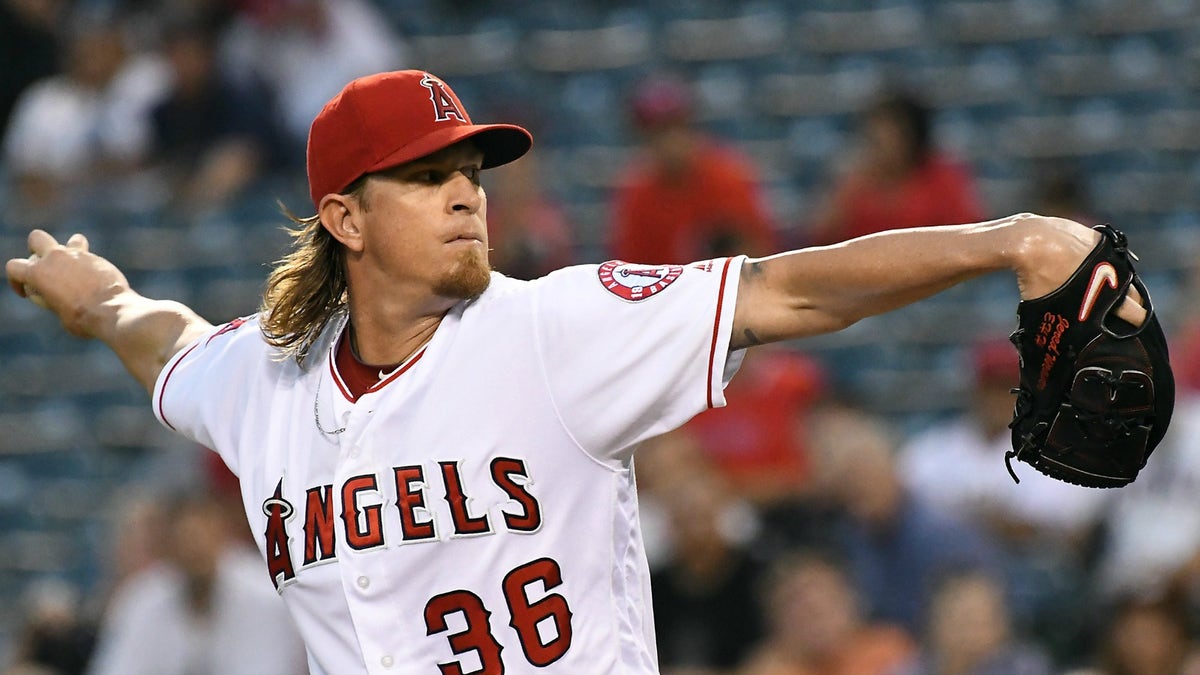 Former Angels pitcher Jered Weaver announces retirement from baseball
Weaver pitched 11 seasons with the Angels before moving to the Padres last offseason

2017-08-16 01:25:05
`
1
Phillies might limit Pivetta's repertoire for start vs. Padres (Aug 16, 2017)
SAN DIEGO -- There is no question that the Phillies' Nick Pivetta has a tantalizing assortment of pitches. They may be on display when Philadelphia caps its three-game series with the San Diego Padres on Wednesday afternoon.

2017-08-16 01:05:17
`
2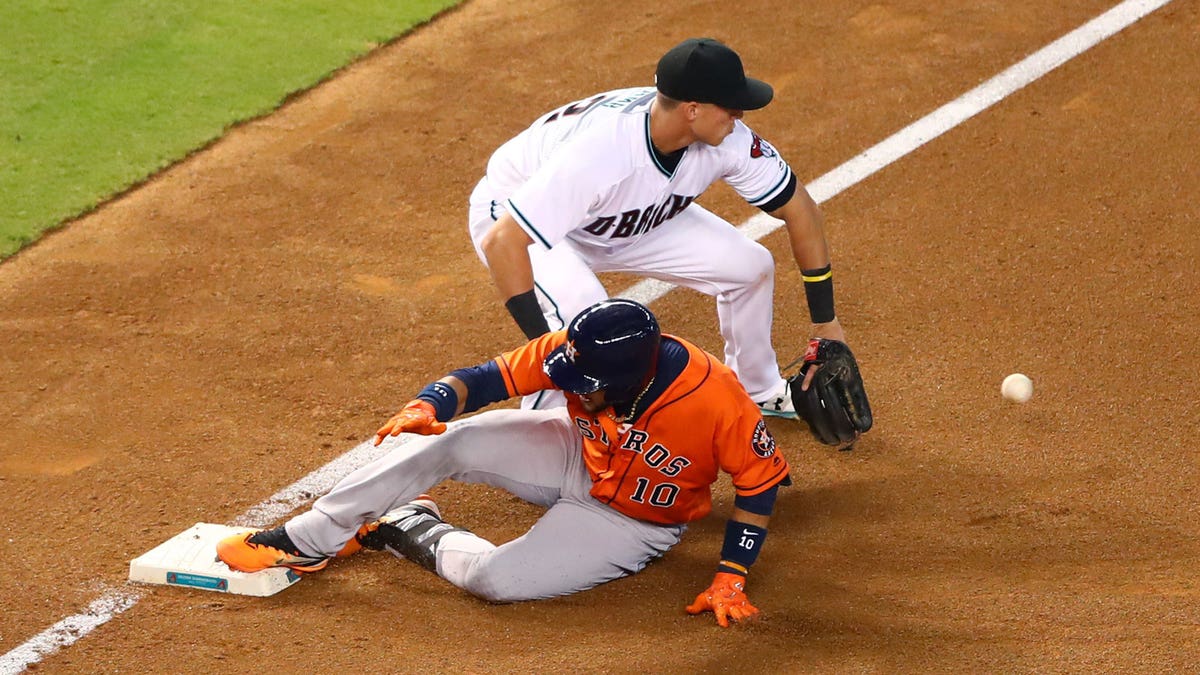 D-backs unable to overcome early 8-0 deficit, fall to Astros
Anthony Banda hit hard in fourth start

2017-08-15 21:17:25
`
2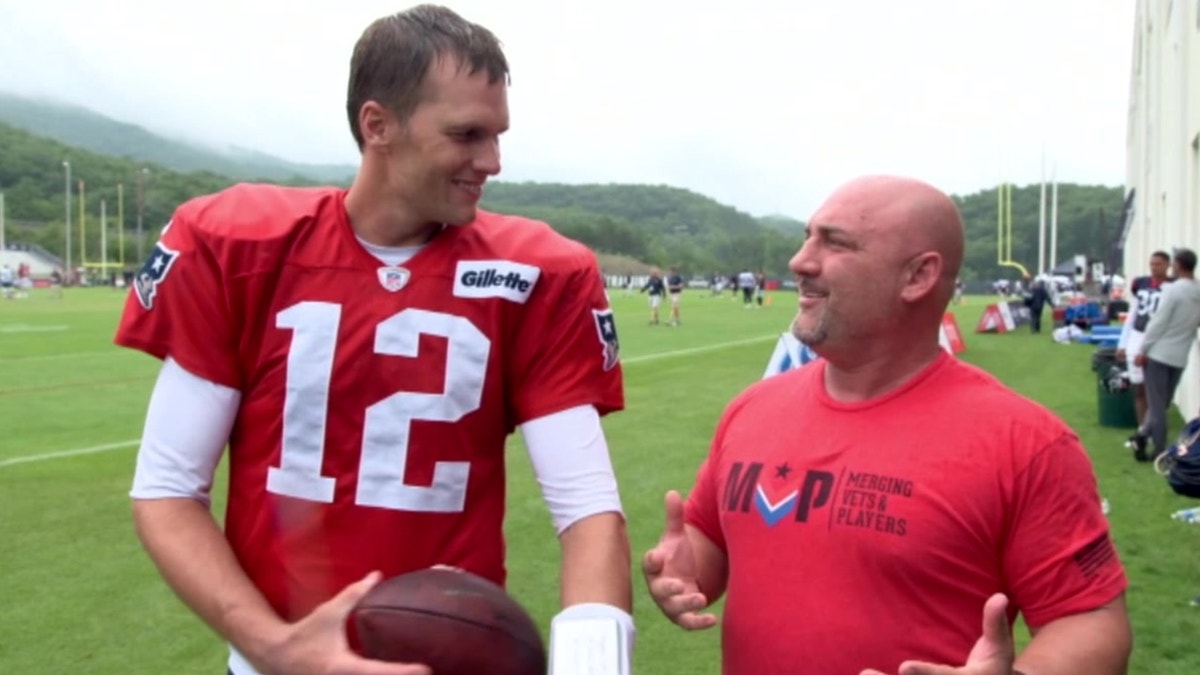 Tom Brady tells Jay Glazer all about stolen Super Bowl jersey in exclusive interview
Jay Glazer catches Tom Brady at New England Patriots Training Camp for an exclusive one-on-one interview.

2017-08-15 19:15:33
`
3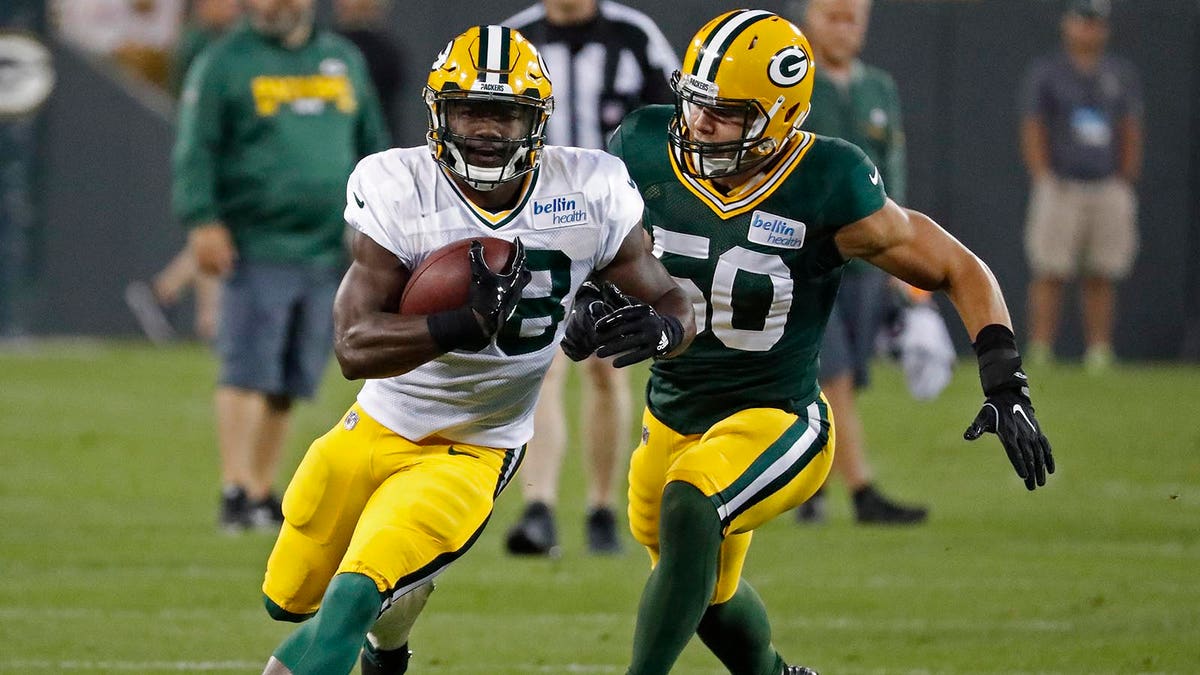 Packers RBs getting 'in a groove' as reps increase
Ty Montgomery leads a young running back room for the Green Bay Packers

2017-08-15 16:56:34
`
1
Redskins' Josh Norman named to Coastal' Hall of Fame
CONWAY, S.C. (AP) Washington cornerback Josh Norman is among the newest group named to Coastal Carolina's athletic hall of fame.

2017-08-15 13:54:41
`
5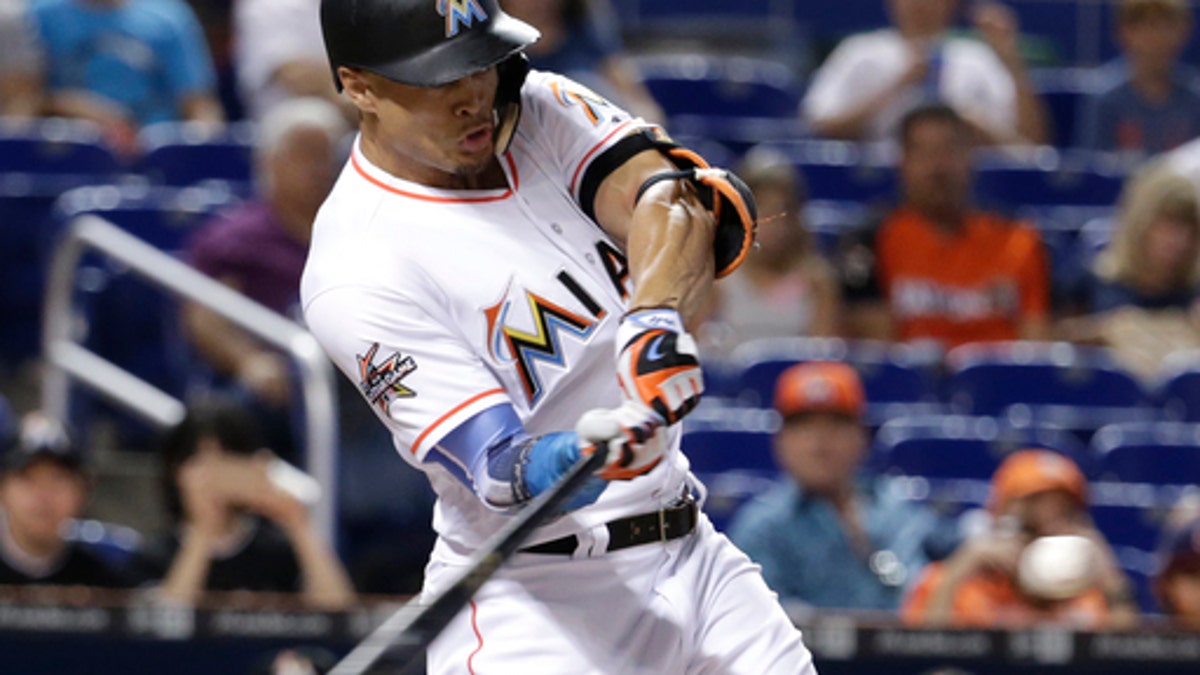 Marlins' Stanton hits No. 44, homers in 6th straight game
MIAMI (AP) Marlins slugger Giancarlo Stanton has homered in his sixth straight game, hitting his 44th of the season off San Francisco Giants left-hander Madison Bumgarner.

2017-08-15 13:47:09
`
2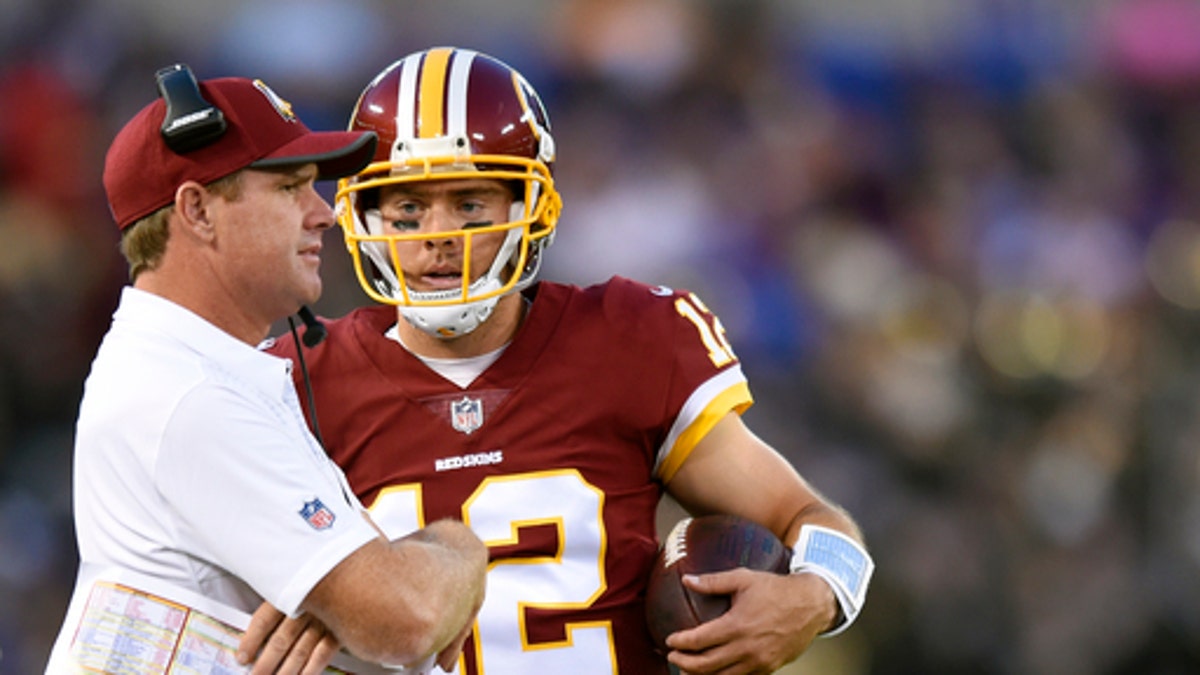 McCoy says he's ready if Redskins call, this year or next
RICHMOND, Va. (AP) The most important member of the Washington Redskins offense could easily become backup quarterback Colt McCoy.

2017-08-15 12:56:57
`
2
Vikings WR Treadwell back at practice after hamstring injury
EDEN PRAIRIE, Minn. (AP) Minnesota Vikings wide receiver Laquon Treadwell has returned to practice following a two-week absence caused by a hamstring injury.

2017-08-15 12:18:45
`
1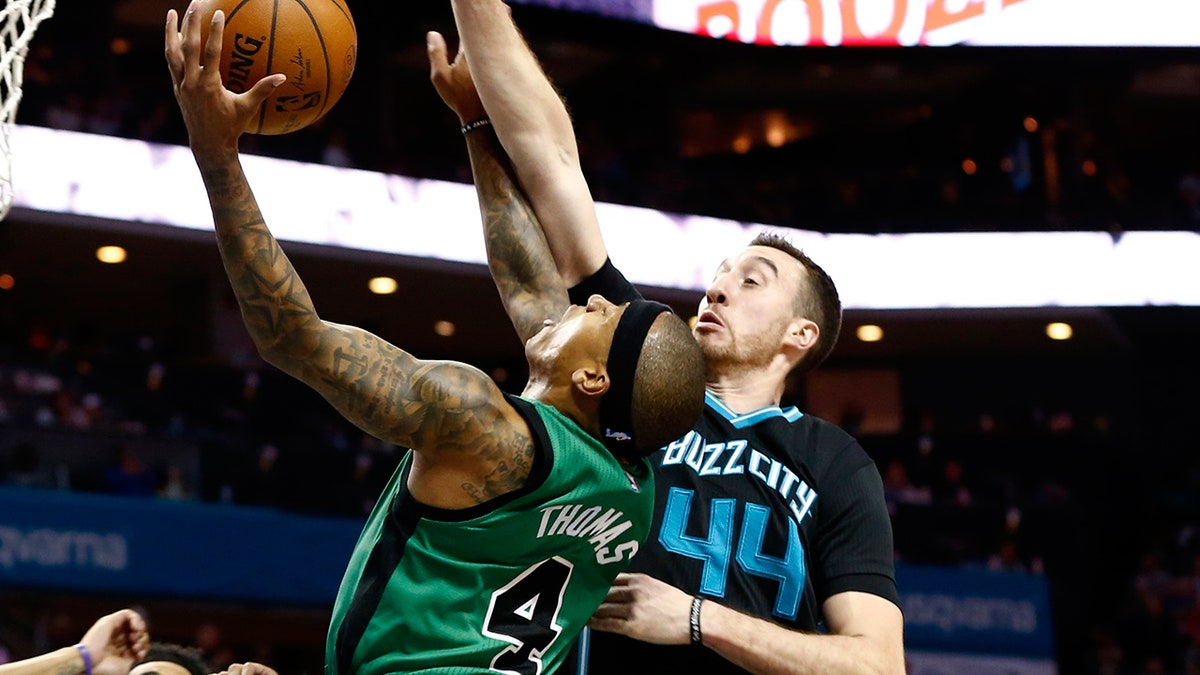 Debating the defining stretch in Hornets' schedule
What point in the schedule will be the defining one for the Hornets? Breaking down the most likely stretches of games.

2017-08-15 10:30:22
`
1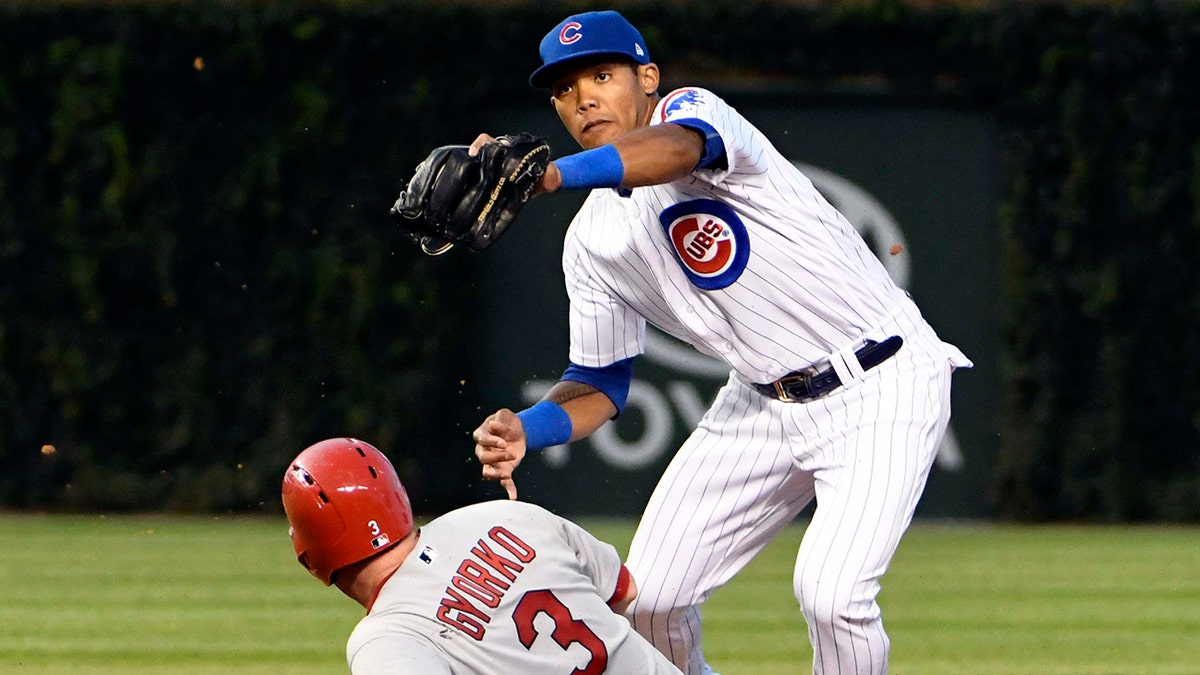 Chicago Cubs or St. Louis Cardinals: Who will win NL Central?
Reggie Jackson and Dontrelle Willis join Mike Hill to discuss the NL Central playoff race and who has the edge between the Cubs and the Cardinals

2017-08-15 10:03:04
`
3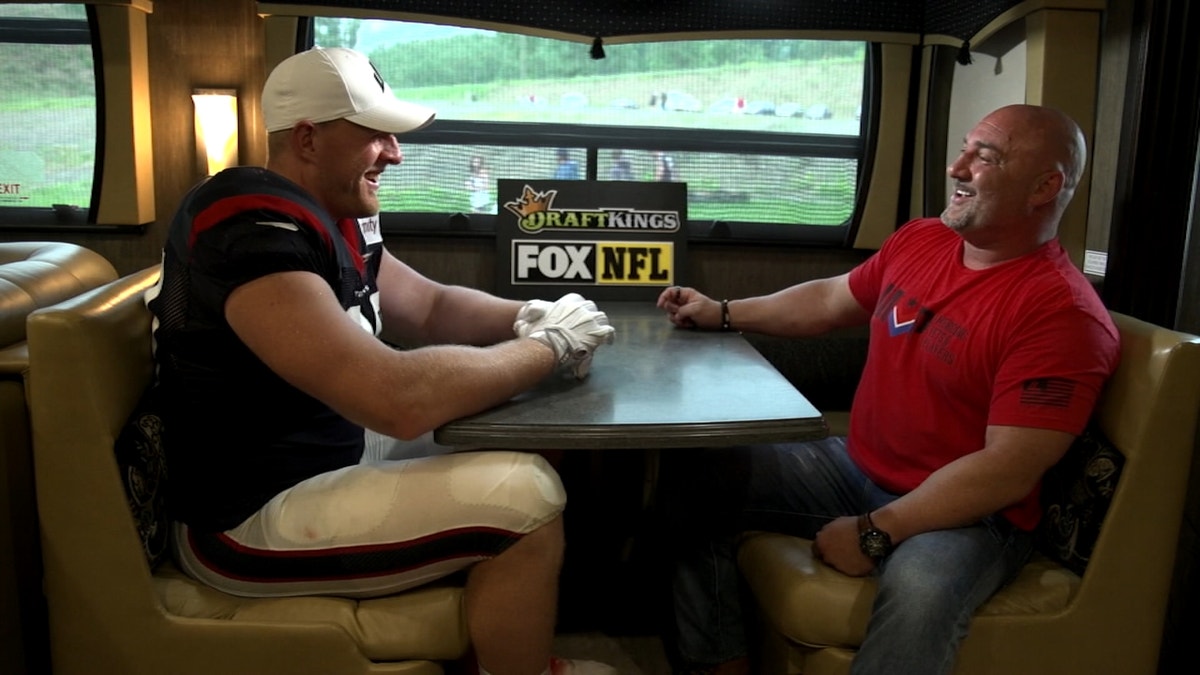 J.J. Watt joins the Jay Glazer bus to talk injury and recovery: 'I feel like I'm back where I belong'
Watch the full interview as the Houston Texans star discusses his recent recovery and time in practice.

2017-08-15 09:33:37
`
1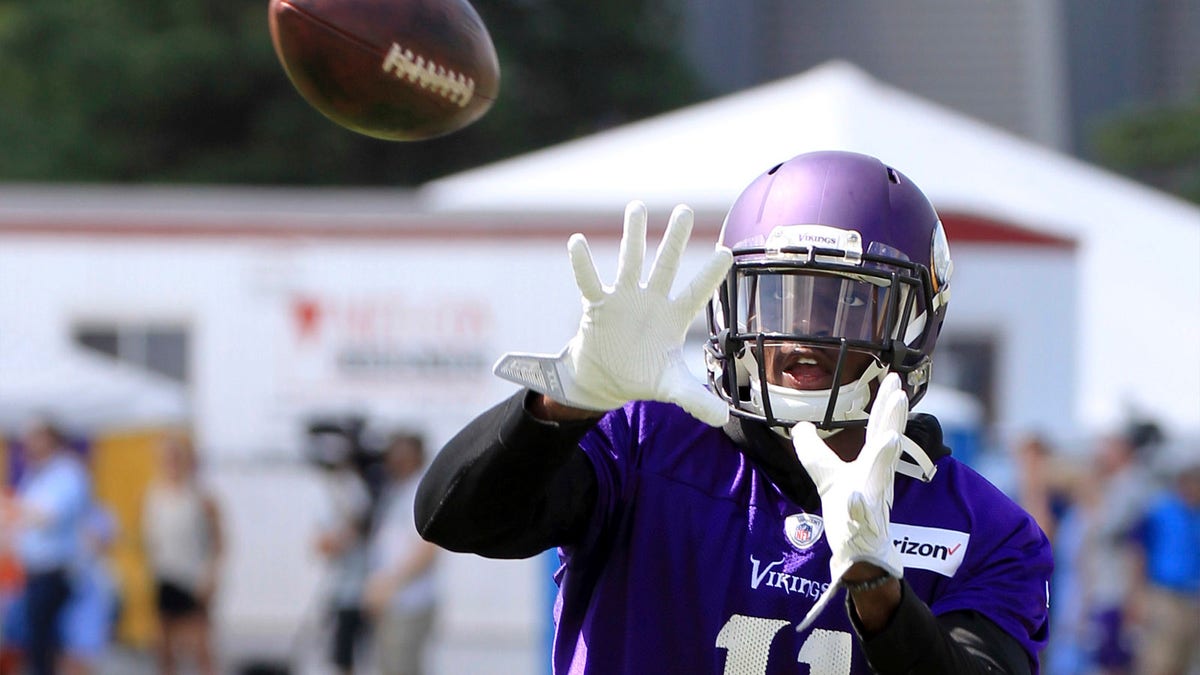 WR Treadwell back at practice for Vikings
Vikings 2016 first-round pick Laquon Treadwell was back at practice after suffering a hamstring injury

2017-08-15 09:13:50
`
2
University: Workout procedures followed before player death
KENT, Ohio (AP) Kent State's athletic department says its trainers and coaches followed the right procedures during an offseason workout in June after which a freshman football player died.

2017-08-15 08:34:14
`
2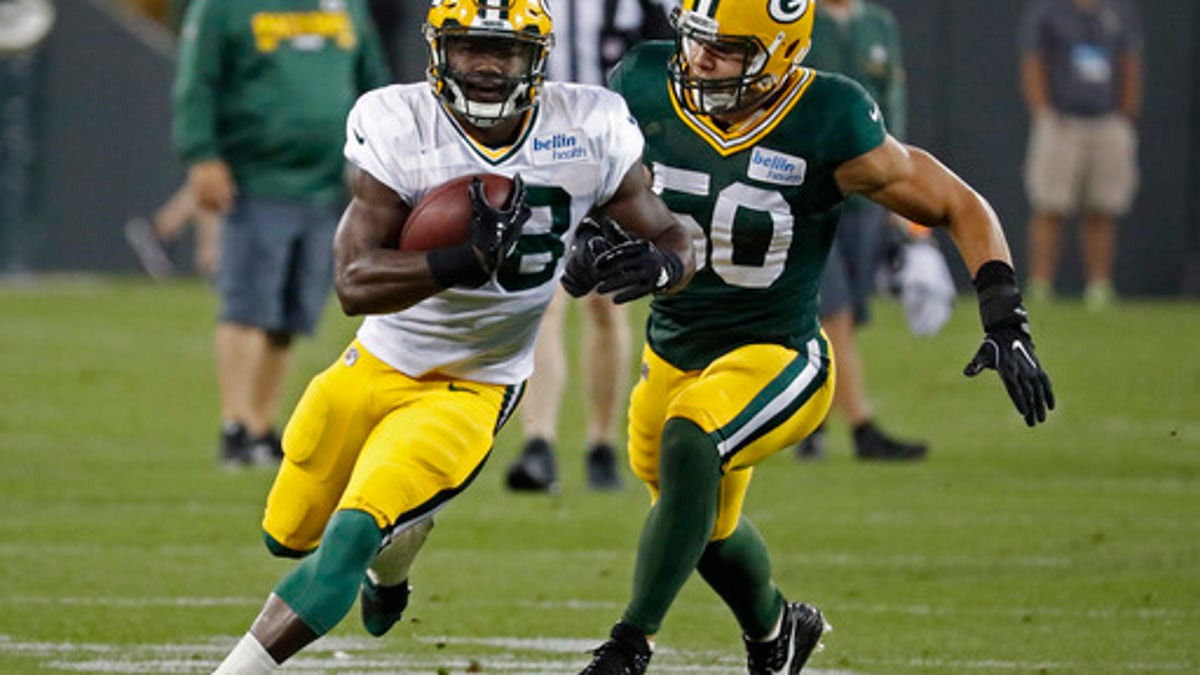 Young running backs getting up to speed in Packers camp
GREEN BAY, Wis. (AP) Ty Montgomery is getting much more attention this season in Green Bay Packers camp because of his expanded role on a potent offense.

2017-08-15 08:18:27
`
2
Storm hope coaching change can lift team; Lynx lead AP poll
NEW YORK (AP) Struggling Seattle hopes the coaching change last week to replace Jenny Boucek with Gary Kloppenburg helps the team turn things around.

2017-08-15 06:43:13
`
2
Danica to race Darlington with paint scheme honoring Yates
COLUMBIA, S.C. (AP) Danica Patrick will honor NASCAR Hall of Fame inductee Robert Yates at NASCAR's throwback weekend at Darlington Raceway for the Southern 500.

2017-08-15 06:30:12
`
6
Storm return home to face league-best Lynx (Aug 15, 2017)
Good news: The Seattle Storm won their first game under interim head coach Gary Kloppenburg.

2017-08-15 05:54:53
`
2
Albers gets shot with Mariners against Orioles (Aug 15, 2017)
SEATTLE -- When a teenage James Paxton was being recruited by the University of Kentucky baseball program, he was shown around campus by a fellow Canadian left-hander, Andrew Albers.

2017-08-15 05:29:37
`
3
Rays look to end hitting slump against Blue Jays (Aug 15, 2017)
TORONTO -- The Tampa Bay Rays will try to end their hitting woes Tuesday against the Toronto Blue Jays at the Rogers Centre.

2017-08-15 05:18:55
`
4
Rangers' Griffin gets another shot at Tigers (Aug 15, 2017)
ARLINGTON, Texas -- In a previous matchup this season pitting Texas Rangers right-hander A.J. Griffin and Detroit right-hander Justin Verlander, the Tigers delivered a fourth-round knockout.

2017-08-15 04:59:59
`
5
Struggling Astros, Diamondbacks look for boost (Aug 15, 2017)
PHOENIX -- The first-place Houston Astros and the Arizona Diamondbacks, who lead the National League wild-card race, are learning all about baseball's dreaded dog days of August.

2017-08-15 04:42:26
`
2
Phillies' Leiter returns from 'pen to start against Padres (Aug 15, 2017)
SAN DIEGO -- The Philadelphia Phillies are turning to Mark Leiter Jr. to oppose the San Diego Padres in the middle outing of a three-game series on Tuesday night.

2017-08-15 04:37:02
`
4
Eagles release now-healthy running back Ryan Mathews
PHILADELPHIA (AP) The Philadelphia Eagles have released Ryan Mathews after the former Pro Bowl running back was cleared to return to football activities following neck surgery.

2017-08-15 04:25:12
`
2
Rockies' Freeland, back from groin ailment, faces Braves (Aug 15, 2017)
DENVER -- The best-case scenario will unfold Tuesday for rookie Kyle Freeland when he returns to the Colorado Rockies' rotation and starts against the Atlanta Braves.

2017-08-15 04:10:25
`
4
Cardinals continue playoff push against Red Sox (Aug 15, 2017)
BOSTON -- Hoping for better results this time around, manager Mike Matheny brings his sizzling St. Louis Cardinals to Fenway Park for a two-game interleague series with the Boston Red Sox that starts Tuesday night.

2017-08-15 03:56:20
`
5
Wolfsburg defender John Brooks could miss Bundesliga opener
BERLIN (AP) United States defender John Anthony Brooks injured his thigh in his competitive debut for Wolfsburg and could miss the Bundesliga club's opener against Borussia Dortmund on Saturday.

2017-08-15 03:52:42
`
4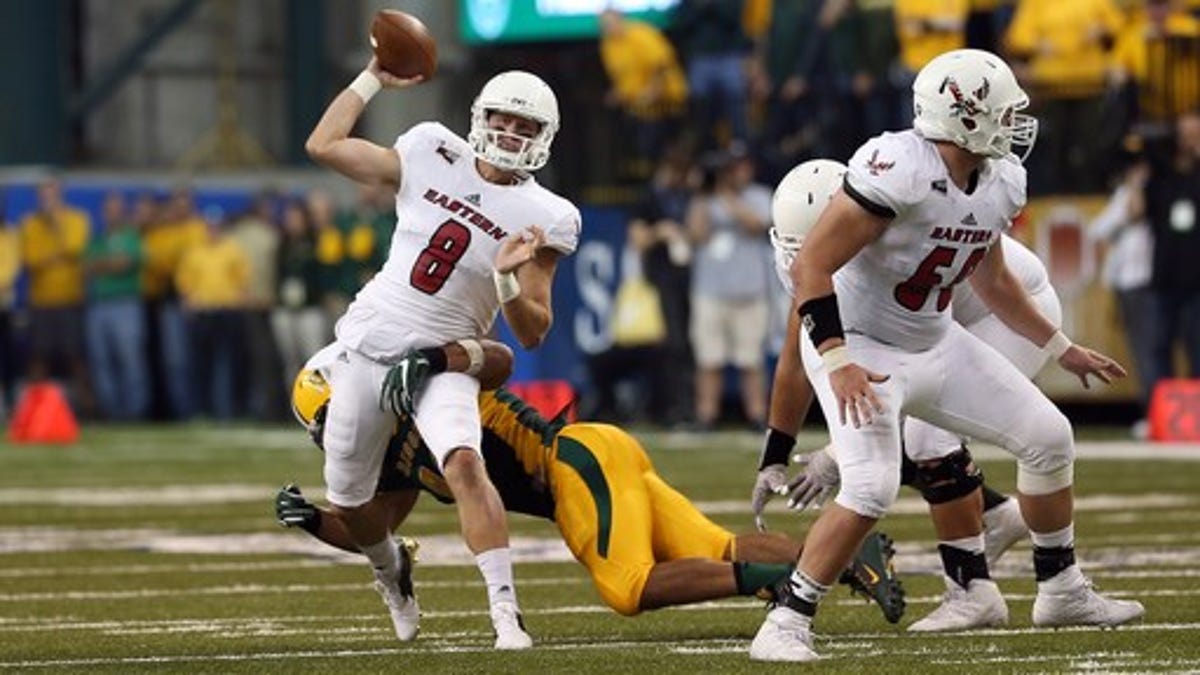 Big Sky, MVFC create Challenge Series
(STATS) - With nonconference matchups between the Big Sky and Missouri Valley ever growing, the two FCS conferences announced Tuesday their games will be promoted as part of a challenge series.

2017-08-15 03:43:04
`
6
Chiefs relying on healthy vets, new bodies to stop the run
ST. JOSEPH, Mo. (AP) Chris Jones was standing on the sideline, on the cusp of returning from arthroscopic knee surgery, and watched as Chiefs teammate Allen Bailey dominated the line against San Francisco.

2017-08-15 02:27:54
`
4
Royals' Hammel faces former team, A's (Aug 15, 2017)
OAKLAND, Calif. -- When he looked back Monday to his time with the Oakland Athletics in 2014, Kansas City Royals right-hander Jason Hammel had bittersweet memories.

2017-08-15 02:03:35
`
6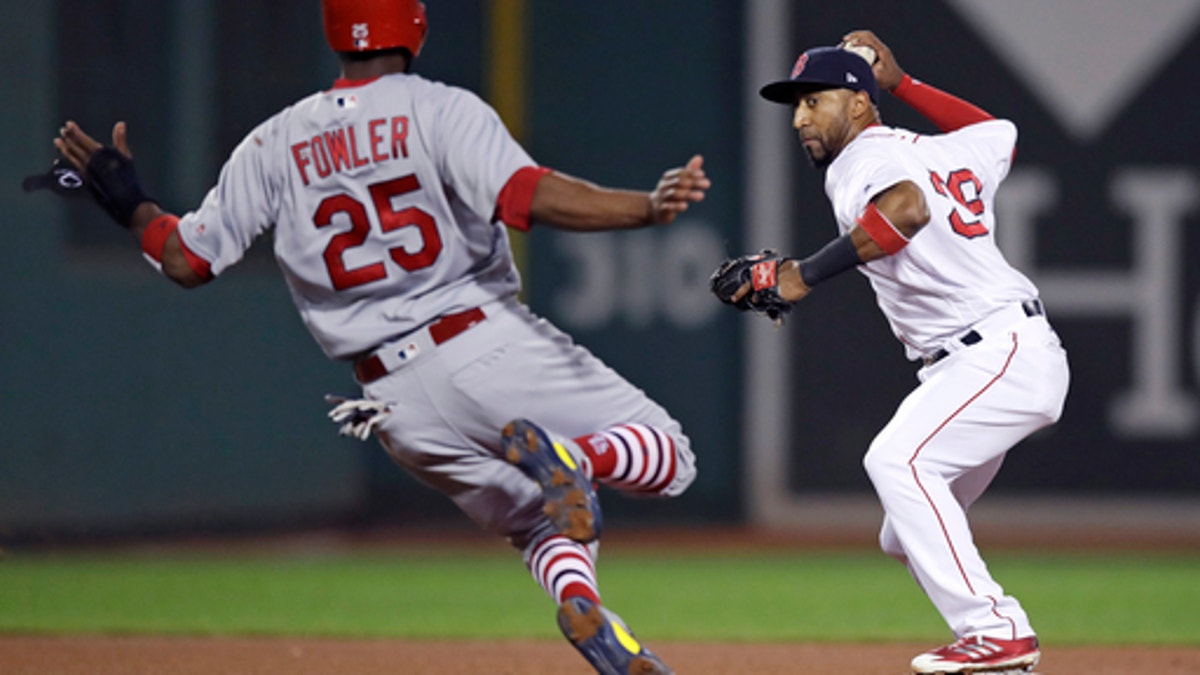 Red Sox turn first triple play in 6 years vs Cardinals
BOSTON (AP) The Boston Red Sox have turned their first triple play in six years.

2017-08-15 01:21:44
`
4
Cubs hope Bryant stays hot vs. Reds (Aug 15, 2017)
CHICAGO -- Whatever the hitch was in Kris Bryant's swing, it is no longer an issue.

2017-08-15 01:02:07
`
1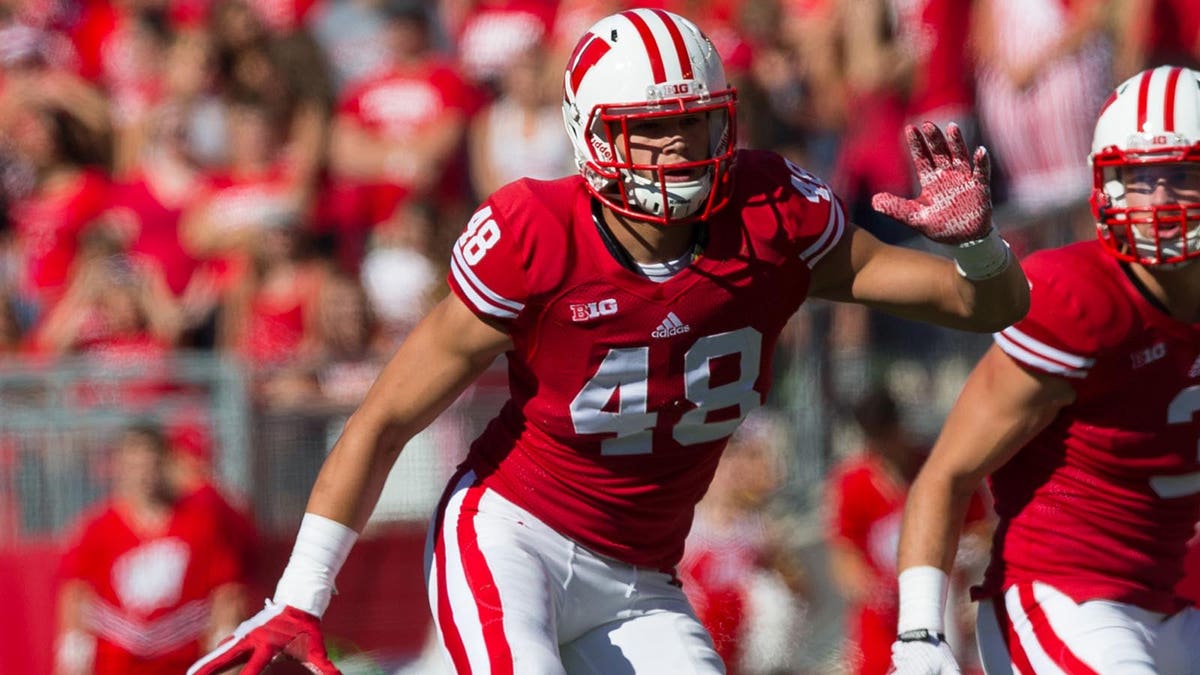 Preview: Badgers depth at linebacker to be tested
After Jack Cichy tore his right ACL at practice, the Wisconsin Badgers football team will look for other answers at inside linebacker

2017-08-14 17:52:58
`
2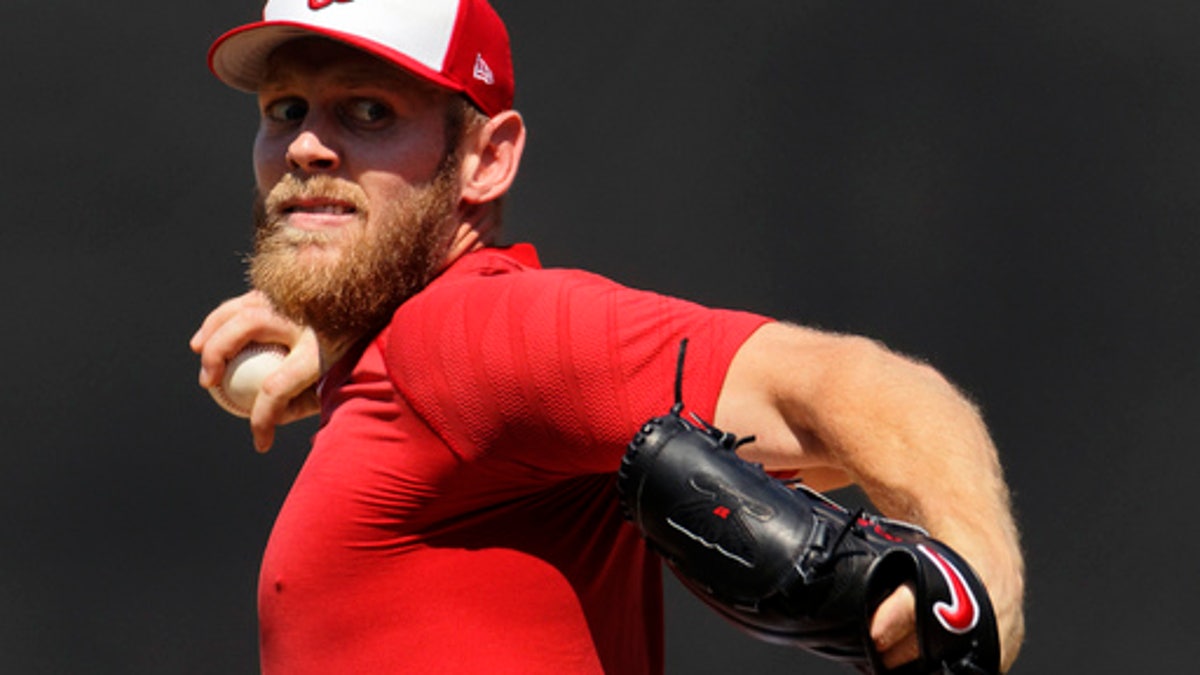 Nats' Strasburg strikes out 5 in 5 innings in rehab start
WOODBRIDGE, Va. (AP) Washington Nationals right-hander Stephen Strasburg struck out five and allowed three hits and one walk in a rehab start for the Class A Potomac Nationals.

2017-08-14 15:04:10
`
2
Grizzlies to start regular season at home against Cousins, Davis and Pelicans
Grizzlies to start regular season at home against Cousins, Davis and Pelicans

2017-08-14 14:14:15
`
2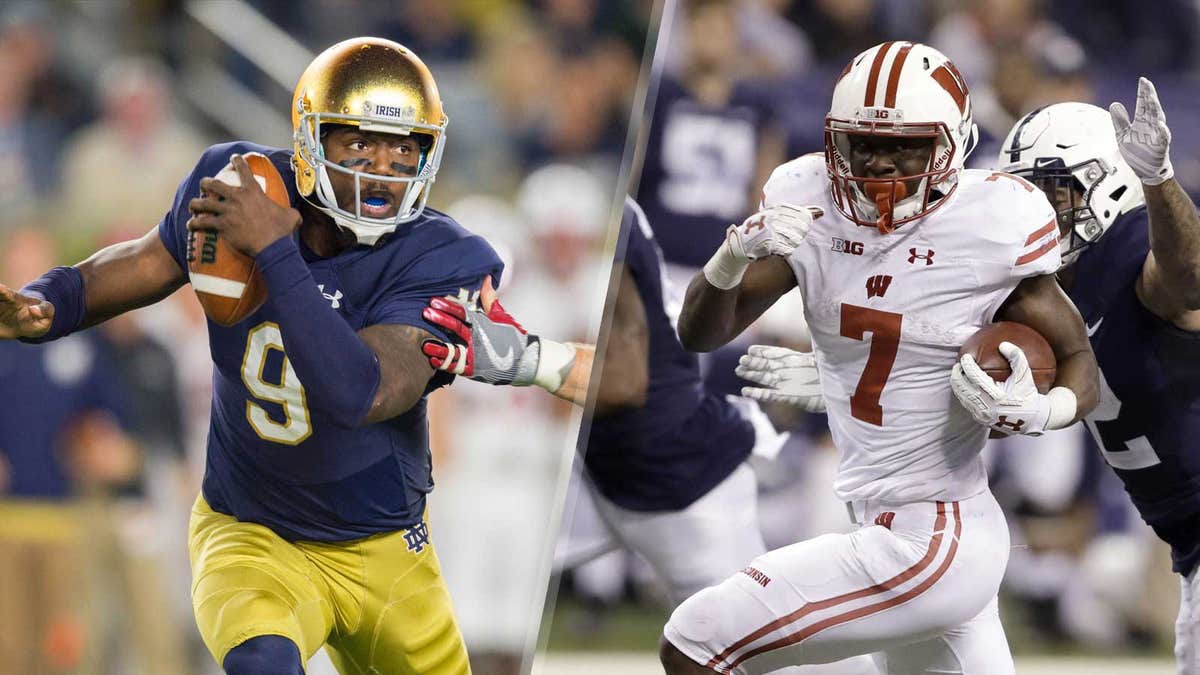 Badgers to face Notre Dame at Lambeau, Soldier fields
The Badgers and the Fighting Irish will battle at a pair of iconic NFL venues

2017-08-14 13:48:08
`
5
Nats' Strasburg strikes out 5 in 5 innings in rehab start
WOODBRIDGE, Va. (AP) Washington Nationals right-hander Stephen Strasburg struck out five and allowed three hits and one walk in a rehab start for the Class A Potomac Nationals.

2017-08-14 13:37:14
`
0
Hornets to start season on road against Pistons, with home opener vs. Hawks
The Hornets will start the season on the road for the third-consecutive year as the team visits Pistons

2017-08-14 12:01:22
`
2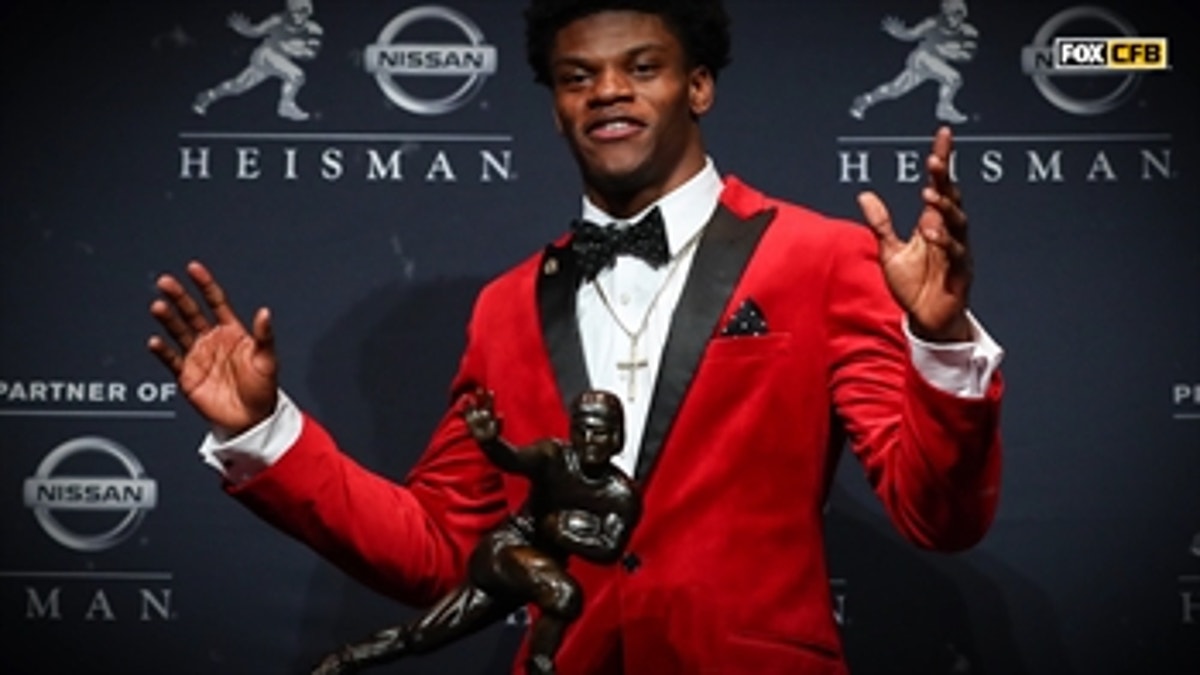 Louisville takes No. 13 in Joel Klatt's Preseason Poll | FOX COLLEGE FOOTBALL
Returning Heisman winner Lamar Jackson will lead the Cardinals in a tough test against Clemson early in the season.

2017-08-14 11:13:39
`
2
Federer withdraws from Cincinnati; Nadal to become new No. 1
MASON, Ohio (AP) Wimbledon champion Roger Federer has withdrawn from the Western & Southern Open, which he has won seven times.

2017-08-14 09:55:41
`
3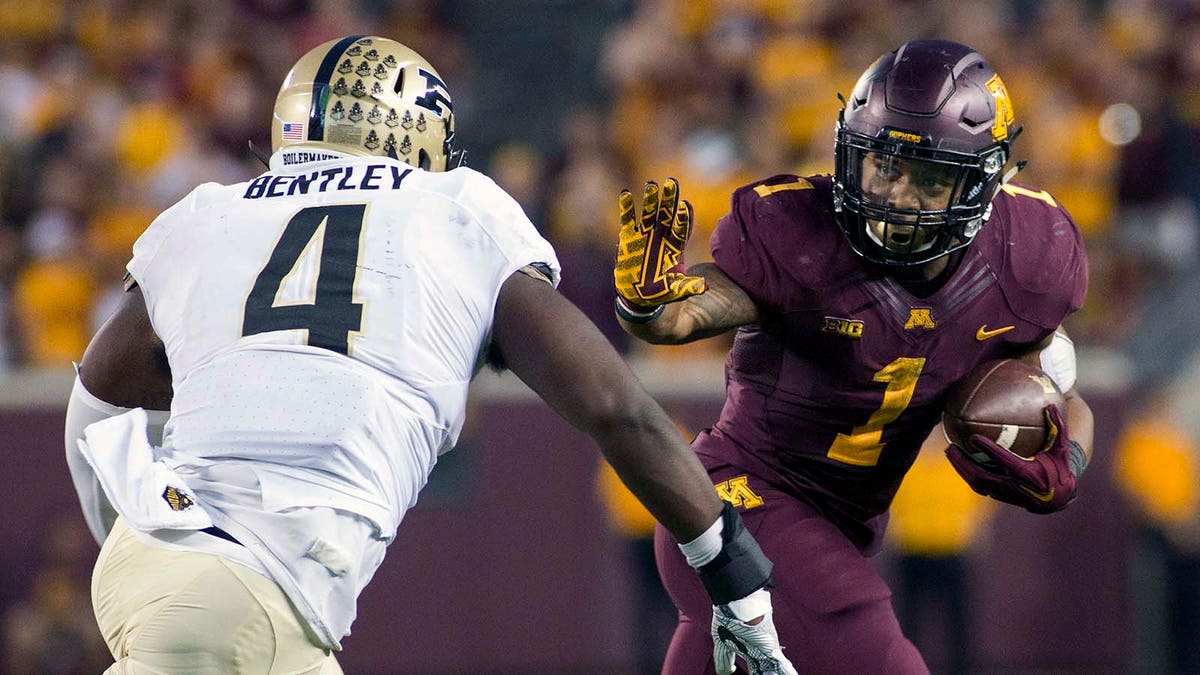 Preview: Fleck brings change, energy to Gophers
With a young roster and questions at quarterback, Gophers coach P.J. Fleck isn't worried about wins and losses

2017-08-14 09:10:55
`
2
LSU coach says reserve QB Lindsey Scott is transferring
BATON ROUGE, La. (AP) LSU coach Ed Orgeron says reserve quarterback Lindsey Scott Jr. has decided to transfer.

2017-08-14 09:02:14
`
3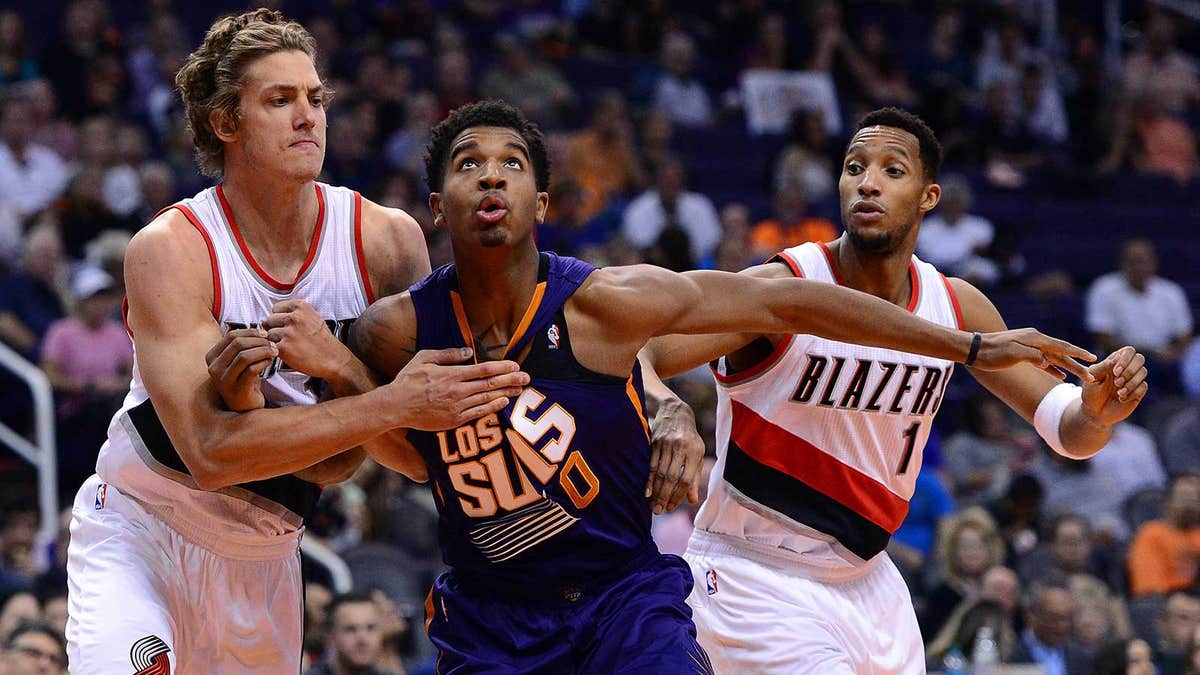 Suns open regular season at home vs. Portland on Oct. 18
Single-game tickets go on sale on Thursday, Aug. 17

2017-08-14 07:33:50
`
4
Diamondbacks place Peralta on paternity leave list
PHOENIX (AP) The Arizona Diamondbacks have put outfielder David Peralta on the paternity leave list after the birth of his first child.

2017-08-14 07:09:49
`
1
Family ties helping Tennessee QBs deal with competition
KNOXVILLE, Tenn. (AP) Tennessee's main quarterback candidates both come from football families.

2017-08-14 06:55:21
`
4
Hawks host Millsap, Nuggets in home opener
Hawks host Millsap, Nuggets in home opener

2017-08-14 06:42:43
`
2
Seahawks' Bennett plans to continue national anthem protest
CARSON, Calif. (AP) Seattle Seahawks defensive end Michael Bennett said Sunday he will sit during the national anthem this season to protest social injustice and segregation.

2017-08-14 05:50:39
`
6
Astros, Diamondbacks seek consistency (Aug 14, 2017)
PHOENIX -- The Houston Astros and Arizona Diamondbacks remain in playoff position.

2017-08-14 05:39:38
`
11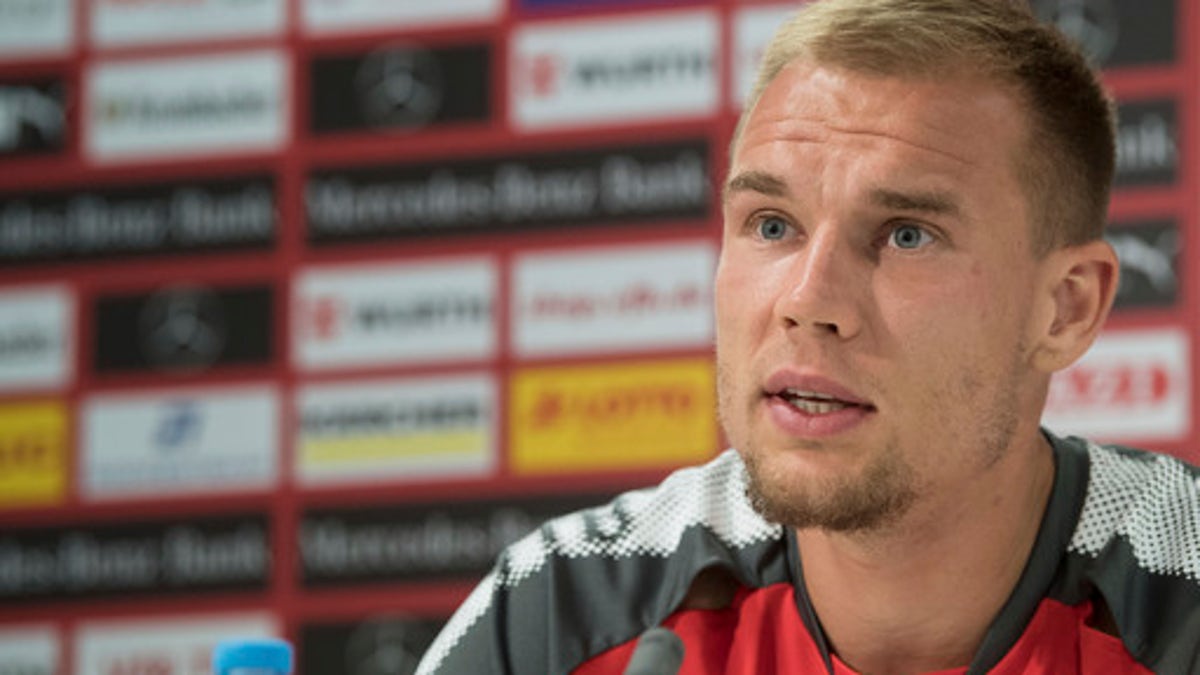 BUNDESLIGA 2017-18: Guide to the 2 promoted teams
BERLIN (AP) A look at Stuttgart and Hannover as the promoted teams prepare for the opening weekend of the Bundesliga.

2017-08-14 05:08:37
`
2
Young pitchers get nod in Giants-Marlins opener (Aug 14, 2017)
MIAMI -- The Miami Marlins, who have won five of their past seven series, hope to continue their positive momentum on Monday when they open a three-game series against the San Francisco Giants.

2017-08-14 04:58:30
`
5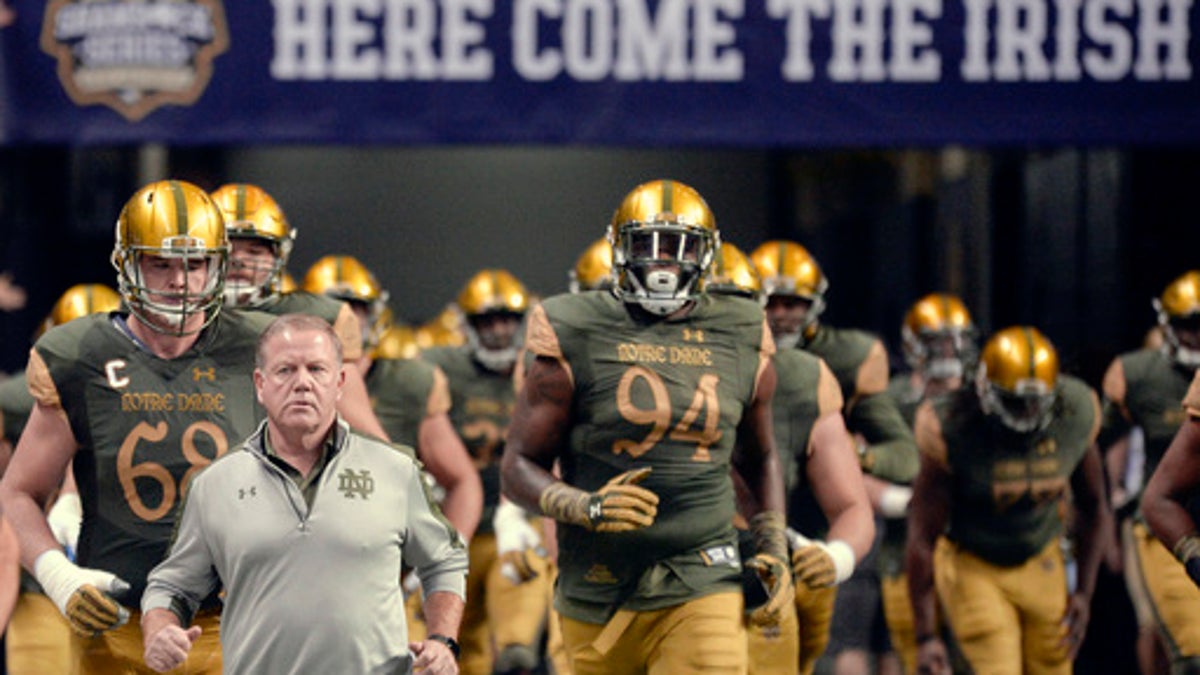 Notre Dame, Wisconsin to meet at Lambeau, Soldier fields
CHICAGO (AP) Notre Dame and Wisconsin will play at Lambeau Field in Green Bay, Wisconsin, in 2020 and Soldier Field in Chicago in 2021.

2017-08-14 04:48:18
`
2
Gausman, Gallardo meet in Orioles-Mariners opener (Aug 14, 2017)
SEATTLE -- For fans looking to catch a glimpse of a Cy Young Award winner, Safeco Field will not be the place to be this week.

2017-08-14 04:22:47
`
4
Padres host Phillies, hope to rebound from rough stretch (Aug 14, 2017)
SAN DIEGO -- The San Diego Padres open a seven-game homestand after prying open their wallet for manager Andy Green.

2017-08-14 03:21:04
`
3
Royals come to Oakland looking to maintain momentum (Aug 14, 2017)
OAKLAND, Calif. -- The Kansas City Royals will carry a two-game winning streak and some much-needed momentum into the opener of a three-game series against the Oakland Athletics on Monday night at the Oakland Coliseum.

2017-08-14 02:59:16
`
3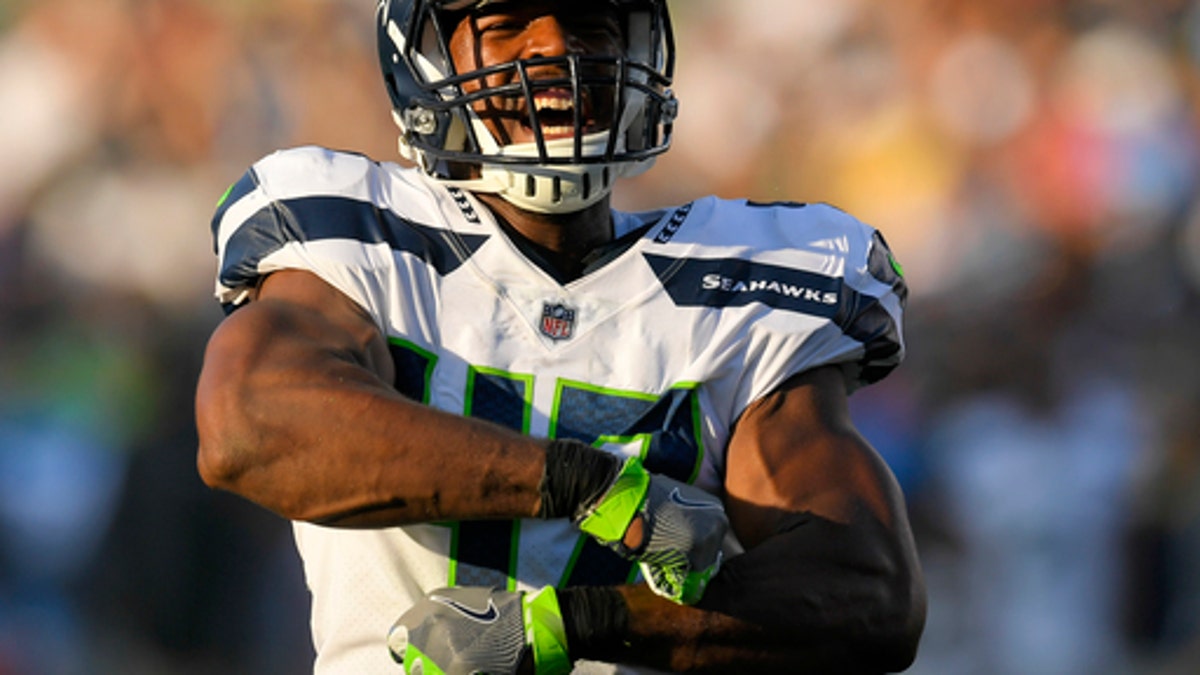 Seahawks win 48-17 in Chargers' debut game at StubHub Center (Aug 13, 2017)
CARSON, Calif. (AP) Philip Rivers' sharp throw found Antonio Gates in the middle of the end zone, and StubHub Center shook with cheers from fans who were thrilled to see this familiar teamwork in a brand-new setting.

2017-08-14 02:55:35
`
3
Pro wrestler Ric Flair grappling 'tough medical issues'
ATLANTA (AP) A representative for Ric Flair says the pro wrestling legend has been hospitalized and is dealing with some ''tough medical issues.''

2017-08-14 02:45:31
`
7
Broncos defensive end Jared Crick latest camp casualty
ENGLEWOOD, Colo. (AP) Defensive end Jared Crick has been carted off the Denver Broncos practice field after apparently injuring his right leg during run drills Monday.

2017-08-14 02:44:22
`
7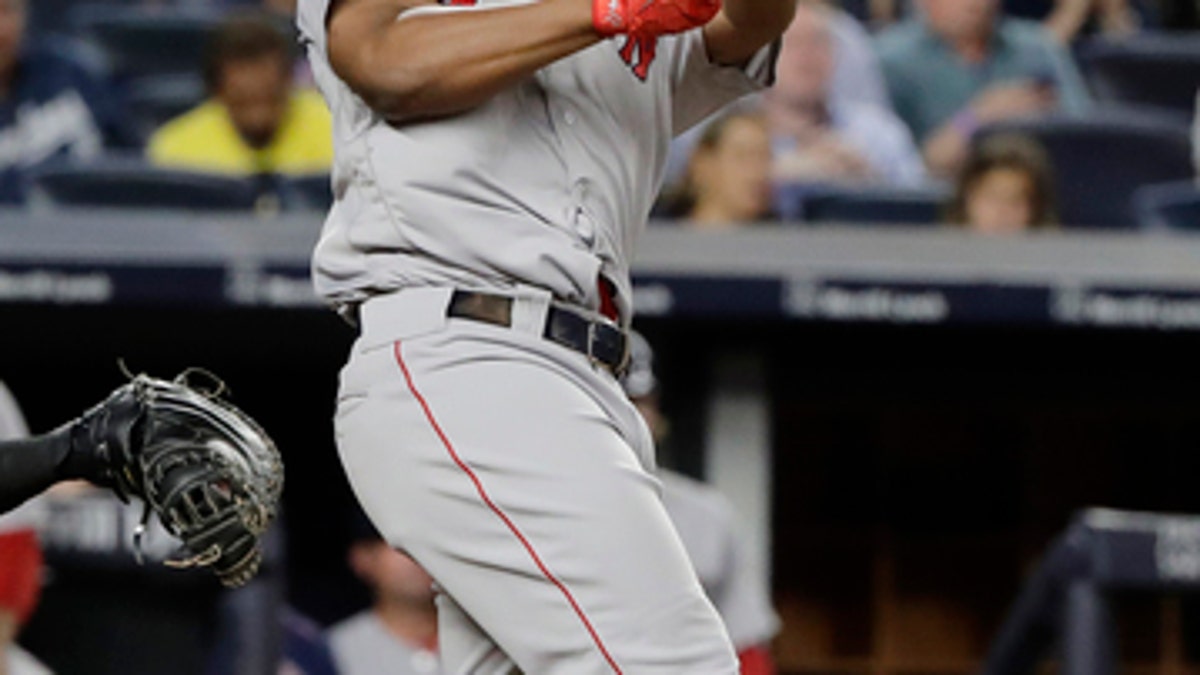 Red Sox rookies Devers, Benintendi key win over Yanks in 10 (Aug 13, 2017)
NEW YORK (AP) So much for inexperience. Red Sox rookies Rafael Devers and Andrew Benintendi can simply swing the bat.

2017-08-14 02:41:21
`
2
Texas teen Weston McKennie makes 1st start for Schalke
Weston McKennie, an 18-year-old midfielder from Texas, made his first competitive start for Schalke in a 2-0 win at the fourth-tier team Dynamo Berlin on Monday in the first round of the Germany Cup.

2017-08-14 02:05:07
`
5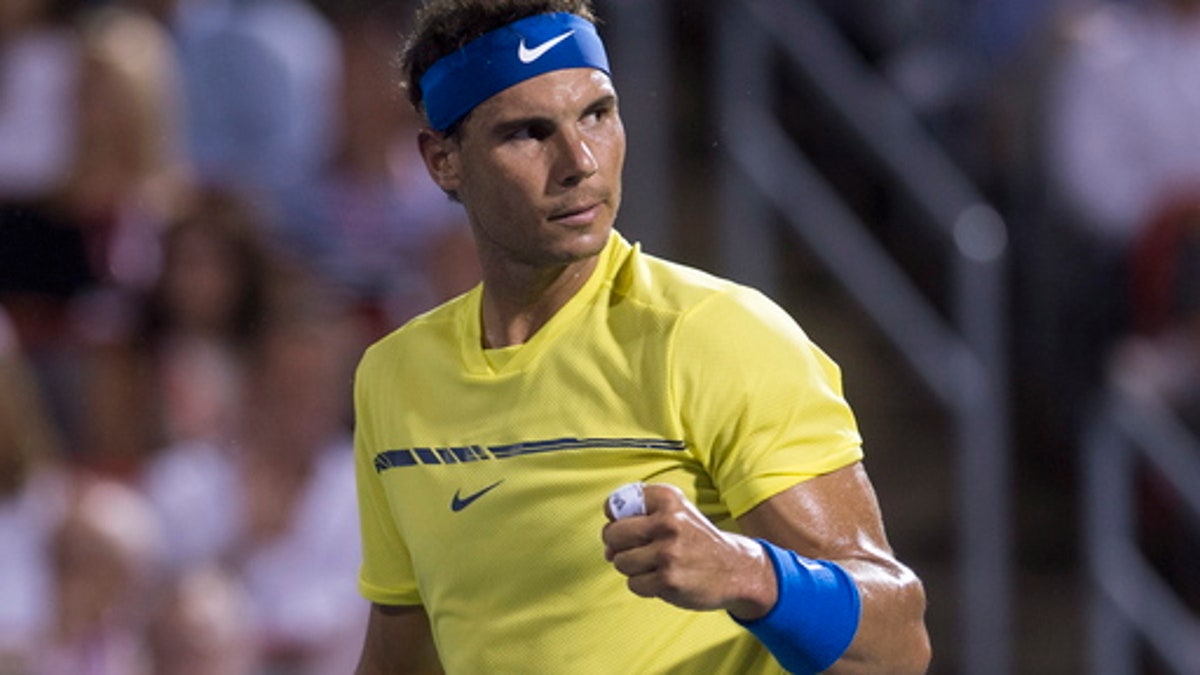 Federer withdraws from Cincinnati; Nadal to become new No. 1
MASON, Ohio (AP) Wimbledon champion Roger Federer has withdrawn from the Western & Southern Open, which he has won seven times.

2017-08-14 01:23:45
`
2
U.S. Amateur stroke play: Nine groups to watch
U.S. Amateur stroke play: Nine groups to watch

2017-08-14 01:11:23
`
3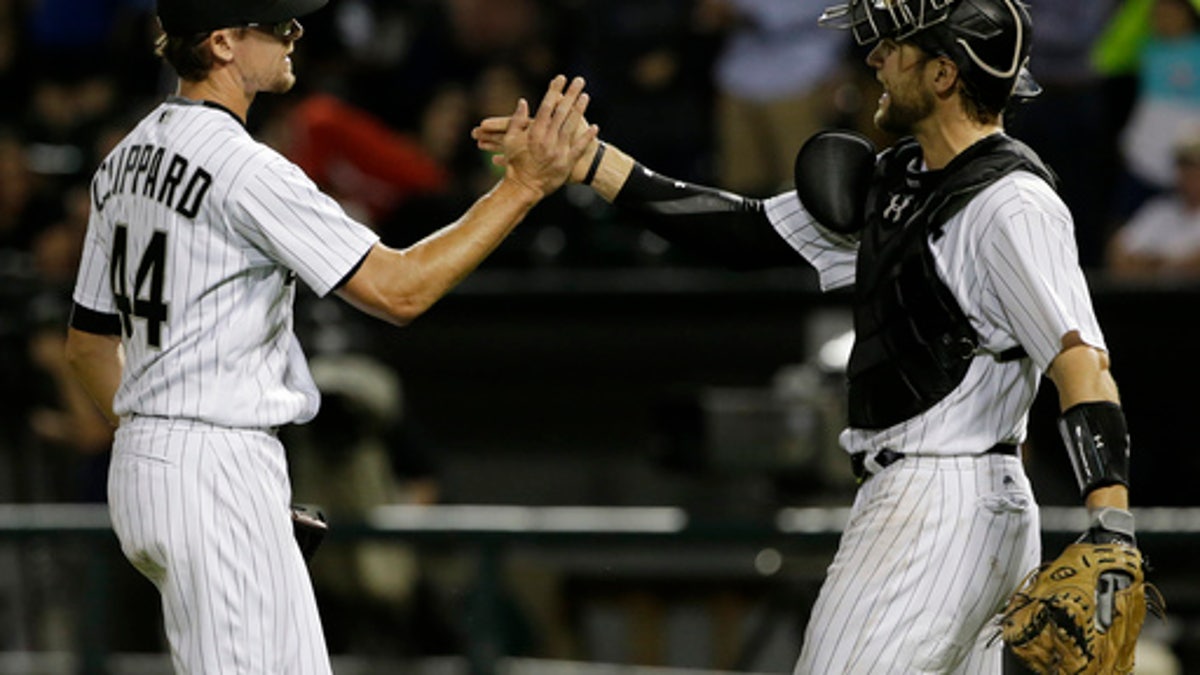 Astros get Clippard in trade with White Sox
CHICAGO (AP) The Houston Astros have acquired reliever Tyler Clippard from the Chicago White Sox for a player to be named or cash considerations.

2017-08-14 01:01:35
`
2