Pro-abortion campaigner says she is 'very honored' by pontifical award...
The Dutch politician Lilianne Ploumen has been made a Dame in the pontifical Order of St Gregory the Great. Ploumen confirmed the award in an email to the Catholic Herald, saying that she was "very honoured" by the pontifical medal, which was sent via the Dutch Ministry of Foreign Affairs last month. It is not known whether the Pope was aware of the decision...


Meet Fr. Reginald Foster, the priest determined to keep the Latin language alive...
In the basement of a nursing home in Milwaukee, the world's best Latin lessons are given for free. That's where Father Reginald Foster, a priest who lacks patience, gives his lessons. He's managed to convince hundreds of people to dedicate their lives to a language no longer living, reports Brook Silva-Braga. "His passion is what drives us...


Matriarchy demeans men and polygamy demeans women...
Why are modern men such layabouts? It's simple. When the family declines, men decline. A couple of years ago Rod Dreher wrote a column about this phenomenon. You can read it here. Quoting various articles, Rod concludes that men who are disassociated from family life soon become de-motivated, shiftless and underachieving. I've known men with severe self-esteem problems...


Smart Roman mayors know it's a law of life here: 'Beware the pope!'...
Most of the time, Romans look at a pope for what he is: The leader of the universal church and a key player on the global stage, whose frame of reference extends far beyond the city's own borders and horizons. Yet, there are a few special occasions when the pope addresses the Eternal City directly as the Bishop of Rome, which he also is...


When it comes to the law of God, there are 2 ways to err...
In the Gospels we are reading this week at daily Mass we see Jesus coming into conflict with the religious authorities of His day, who accuse Him of violating the law. Perhaps a way of summarizing Jesus' replies is in the old Latin expression Caritas suprema lex (Charity is the highest law). In other words, laws are meant to regulate our relationships with God and with others...


An interview with Bishop Michael Yeung Ming of Hong Kong...
Twenty years since Hong Kong's passage from British colonial rule to Chinese central government rule, 20 years since the application of the "one country, two systems" formula, Beijing is dropping the pleasantries. The communist giant has increasingly exerted its power over education, the judiciary and the electoral process governing the island's 7...


Pope departs Rome for apostolic visit to Chile and Peru...
Pope Francis has departed from Rome and is headed toward Latin America. This morning, the papal flight, Boeing B777, carrying the Pope, his entourage and journalists, took off from Rome's Fiumicino Airport. The Holy Father's visit to Peru and Chile marks his 22nd international Apostolic Trip and his sixth journey to Latin America...


Watching TV is not a time-out from our role as followers of Christ...
One of the biggest consumers of time in our culture is television, whether on the home screen or our computers or on our phones. TV, in its various forms, delivers all kinds of experiences that suck us in, whether it's watching sports or a drama, a detective story or a cute cat video. For convenience here, let's just call all of this TV...


3 helpful life hacks to help you overcome perfectionism...
In the age of social media, self-criticism and perfectionism are more prominent than ever. We continue to become increasingly focused on being "perfect": having the perfect physique, having the perfect job, or keeping the perfect house. In reality, however, this striving for "perfection" simply makes us increasingly unhappy as we lose focus of what we are really working towards...


Pope to face fallout from abuse scandals in both Chile and Peru...
A top papal aide said on Thursday that Pope Francis's upcoming trip to Chile and Peru next week would not be "simple," in what may qualify as an early candidate for the understatement of 2018. Among many other challenges awaiting the pontiff, he'll have to face the fallout of sexual abuse scandals in both traditionally Catholic nations that have divided and demoralized the rank and file...


Of sports radio, squabbles, and signs of life...
I'm what you'd call a "fair-weather runner" - which means I'm not running these days. Come spring, however, and the thaw (God willing), you'll find me out there on the street almost daily: Putting in my miles, getting ready for my 5Ks, running my 5Ks, chasing my younger kids on their bikes when they let me. It's my annual endorphin spree...


Dear Mr. Bible Guy who tried to convert my son and his friends...
Dear Christian Bible Guy, I want to thank you for coming up to my son and his friends at our state's March for Life and trying to talk them out of the Catholic faith. You were bound to talk to someone. The pro-life movement is the place of all places where serious Catholics and serious non-Catholic Christians spend lots of time together side-by-side...


The metaphysics of democracy...
Liberalism began as a political project that sought to curtail the role of religion in public life. Religious impulses haven't proven easy to expel, however, even in secular societies. Contemporary secular liberalism aspires to be a universal project that supplants traditional religion and relegates it to the private sphere. Paradoxically...


Syrian bishop narrowly avoids death from bomb that landed on his bed...
A bishop narrowly avoided death when a bomb landed on his bed during a bombardment of Syria's capital Damascus, reported Aid to the Church in Need (ACN). Maronite Archbishop Samir Nassar's life was only saved because he interrupted his afternoon nap to use the bathroom. In a message sent to Catholic charity Aid to the Church in Need...


Real-life 'Iron Throne' may be hidden in Egypt's Great Pyramid of Giza...
The most well known Iron Throne in popular culture may be in the fictional continent of Westeros from "Game of Thrones." Now, scientists think they may have found one in a legendary civilization here on Earth. Last year, a very high-tech project that used subatomic particles to scan the internal structures of the Great Pyramid of Giza saw something interesting: a huge void as long as a football field...


Pope's Sunday Angelus: 'Seek Jesus, encounter Jesus, follow Jesus'...
As on the feast of the Epiphany and that of Jesus' Baptism, today's Gospel page (Cf. John 1:35-42) also proposes the theme of the Lord's manifestation. This time it's John the Baptist who points Him out to his disciples as "the Lamb of God" (v. 36), thus inviting them to follow Him. And so it is for us: He whom we contemplated in the mystery of Christmas...


Father Matthew Lamb, influential American theologian, dies at 80...
Father Matthew Lamb, the Cardinal Maida Chair of Theology at Ave Maria University, died early Friday morning, the university announced. A fitting conclusion to a life dedicated to education and a teaching career of 45 years, Lamb died in the company of two graduate students, who were keeping a prayer vigil at his bedside. He died after a brief illness caused by pulmonary fibrosis...


A picture of a prophet: A homily for the 2nd Sunday of the Year...
The first reading for Sunday Mass speaks to us of the call of Samuel. In examining it, we can see what it is that makes a great prophet. Put more theologically, we can see the ways in which God's graces form a great prophet. Samuel was surely one of the most significant prophets of the Old Testament and lived at a critical time...


A remarkably hands-on pope gets all the credit — and all the blame...
Bishop Brian Farrell, Secretary of the Pontifical Council for Promoting Christian Unity, gave a talk Tuesday night at Notre Dame's Global Gateway facility in Rome addressed to ecumenical and inter-faith experts, which laid out the Church's post-Vatican II approach to ecumenism and the new directions the press to bring Christians together is getting from Pope Francis...


Father Francis Canavan: Jesuit priest's wisdom is in 'Fun is Not Enough' collection...
Here's how I endorsed the new collection Fun Is Not Enough — a compilation of columns Father Francis Canavan, S.J., wrote for the old Catholic Eye newsletter — which was published by the same people responsible for The Human Life Review: "In a world that often fails to recognize true values, those of us who seek to evangelize the culture run the risk of drowning in incoherence or submitting to the temptations of worldly idols...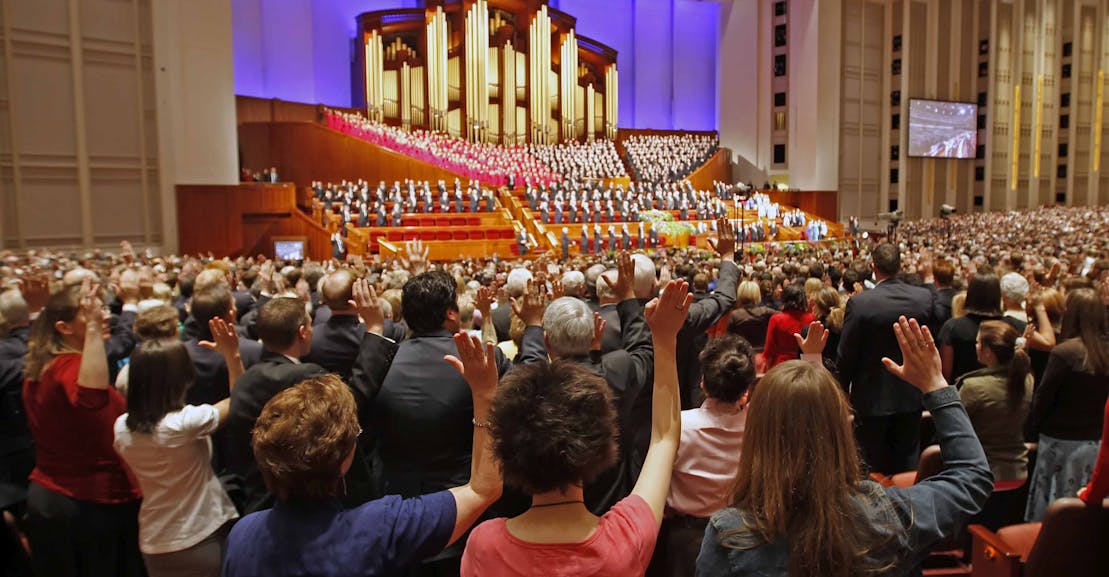 Mormon growth has cooled to its slowest pace since 1937...
In the Old Testament, there is a story about Nebuchadnezzar II, the great king of the Neo-Babylonian empire, that holds the root of Mormonism's unique interpretation of Christian theology. The king is tormented by a cryptic dream in which he sees an enormous statue of a man, forged from four different metals, destroyed by a stone that was cut from a mountain "without hands...


The secret paths that led Ireland's Catholics to forbidden Mass...
On Ireland's southwest coast, in County Kerry, there is a small village called Caherdaniel. Nearby, there is a national park, a fort that offers glimpses of the Skellig Islands, and the sloping shores of Derrynane Bay. And, etched into this countryside, is the Caherdaniel Mass Path. Like other such paths around Ireland, this narrow track was used by Catholics to attend mass 300 years ago...


Bill to aid victims of child pornography passes US Senate committee...
The damaging effects of child pornography are undoubtedly incalculable, but a bipartisan bill has been introduced to bring its victims financial restitution and means for emotional healing. The bill was approved by the Senate Judiciary Committee Jan. 11. "Child pornography leaves in its wake a trail of tragedy and shattered life...


Why the world has only two words for tea...
With a few minor exceptions, there are really only two ways to say "tea" in the world. One is like the English term—te in Spanish and tee in Afrikaans are two examples. The other is some variation of cha, like chay in Hindi.


National Geographic's 21 best beaches in the world...
Ask true beach lovers to name a favorite swath of surf and sand, and the answer changes with the tides. Luckily our planet is covered in oceans, seas, and lakes, which means there's a beach to indulge any whim. From pearly crescents covered in shells to turquoise bays teeming with Skittles-colored fish, they're not all created equal...


Three churches bombed ahead of papal visit to Chile...
Three Catholic churches in the Chilean capital have been bombed just days before Pope Francis begins his tour of the country. The perpetrators placed incendiary devices in all three churches in Santiago, and in one church left a direct threat to the Pope, saying the next bombs would be "in your cassock". Chile's outgoing president Michelle Bachelet said the events were "very strange...


He returned to the Catholic Church as an adult. Here's why he had left it as a teenager.....
Chris Reibold came back to his Catholic faith as an adult, but he left it as a teenager because he didn't think it was intellectually sound. As a 16 year-old who was reading Nietzche and studying materialist philosophers, he wanted his teachers and catechists to respond to some of the questions he was wrestling with, but he found their answers inadequate or dismissive...


Nigerian police rescue six kidnapped nuns...
During a two-day police operation, six women religious who were captured in Nigeria's Edo state two months ago were released unharmed on Saturday, generating much joy from the Christian community. The women were freed during a Jan. 6 police operation, but their captors were able to escape. They had been kidnapped Nov. 13, 2017 from the Eucharistic Heart of Jesus Convent in Iguoriakhi...


SDG's list of 30 top films of 2017...
American moviegoers aren't necessarily the most demanding viewers in the world, but it seems we have our limits, if dire movie-ticket sales for 2017 are any indication. Not since 1992 have so few Americans gone to the movies; it was the worst year for moviegoing in a quarter century. The punishment wasn't equally shared in Hollywood...


Neil deGrasse Tyson concurs: Catholicism is the science-friendly religion...
On a recent episode of The Late Show, host Stephen Colbert and frequent visitor Neil deGrasse Tyson joked about the astronomical insignificance of New Year's Day. Before long, Tyson was talking about the role the Catholic Church played in creating the calendar as we know it. "The world's calendar is the Gregorian calendar after Pope Gregory...


24 hidden iPhone settings you should know about...
Part of the appeal of the iPhone is its simplicity—you can grab it right out of the box and starting setting it up without reading any instructions. However, behind that simple, intuitive interface, you'll find dozens of lesser-known settings and options. Here are 24 you can use to customize your iOS experience.


What Luke Skywalker can teach you about grace and free will...
The latest installment of Star Wars, The Last Jedi, has led to countless arguments and objections among the galactic fan base. And though it may be a fool's errand to look for Christian ethics in Star Wars or other popular movies, it is clear that movies can have a formative effect on viewers, and that they often present teaching moments...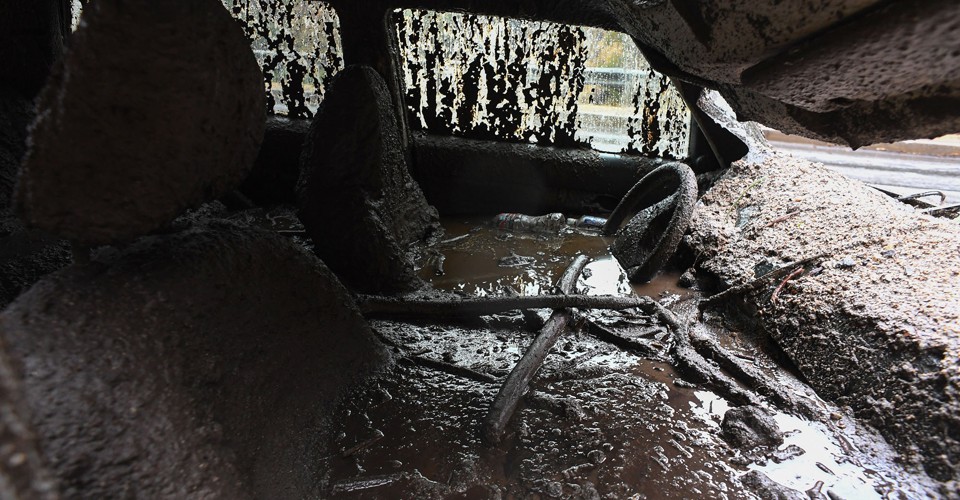 27 photos of California's deadly mudslides...
The massive wildfires that scorched parts of Southern California last month left hillsides devoid of vegetation and covered with ash and a dried-out layer of topsoil. On Tuesday, heavy rains fell north of Los Angeles, turning many of these hillsides into torrents of mud and boulders that destroyed dozens of homes and damaged hundreds more...


The saints and ghosts hidden beneath the streets of London...
London is a tourist mecca. Thousands flood its streets each year, all year. They come "to see the sights." Sights where there are those who are only too glad to take their money and show them the history and lore of the city's well-known landmarks. What these visitors do not know, let alone see, is the city that lies beneath the streets upon which they walk...


Why it's so important to offer up your sufferings...
There are so many remedies for those who suffer unjustly that we have begun to imagine that suffering itself is wrong. Worse! We begin to think that those who suffer willingly or without complaining must be "sick" or uninformed or, maybe, getting what they asked for when they didn't take care of themselves at some earlier time...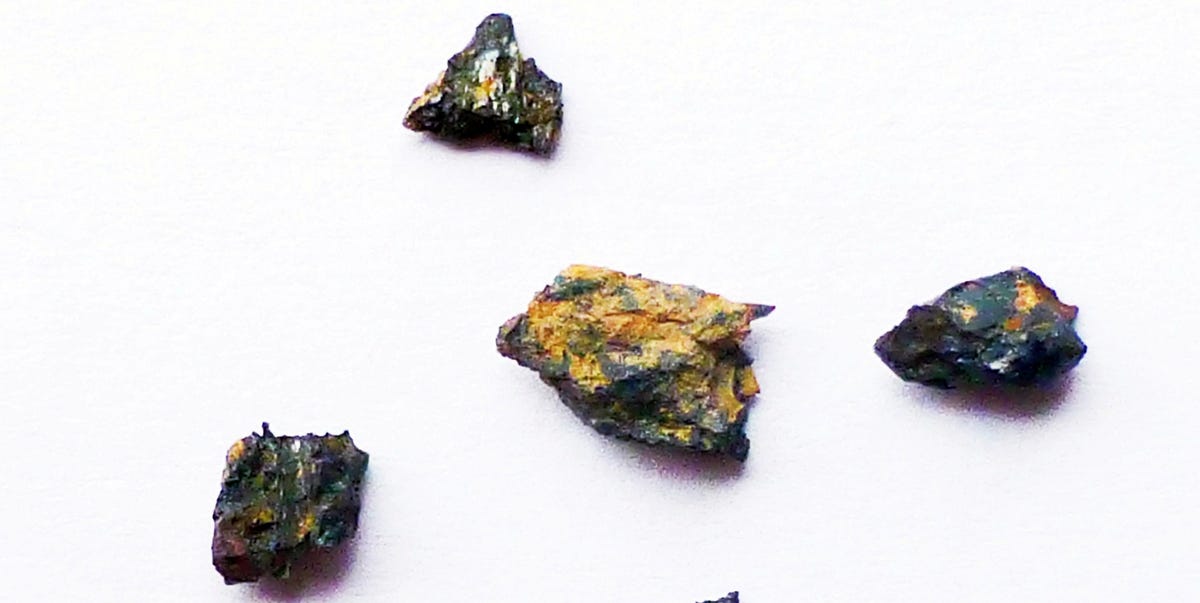 The incredible Hypatia stone contains compounds not found in the solar system...
The Hypatia stone is only a few centimeters across, broken into pebble fragments, but it may very well be the most interesting rock in the world. Named for Hypatia of Alexandria, the first prominent Western woman astronomer and mathematician, the colorful rock was found in 1996 in western Egypt by Aly Barakat, a geologist working for the Egyptian Geological Survey...


Here are 12 marks of discipleship...
I was on a cruise ship in the middle of the Caribbean, when I saw the man on the other side of the ship. He was wearing a shirt that said "Texas A&M". He saw me too. I had a Texas A&M hat on. We smiled at one another and started to walk toward each other, because there is a shared experience and bond between Aggies...


Actors Nick Loeb and Jon Voight are filming a new exposé about Roe v. Wade...
Two Hollywood actors are coming together with pro-life leaders to produce a film detailing the true story behind Roe v. Wade. Academy Award-winning actor Jon Voight and actor/producer Nick Loeb are involved in the making of "Roe v. Wade: The Movie," along with Alveda King, the niece of Dr. Martin Luther King Jr., and others...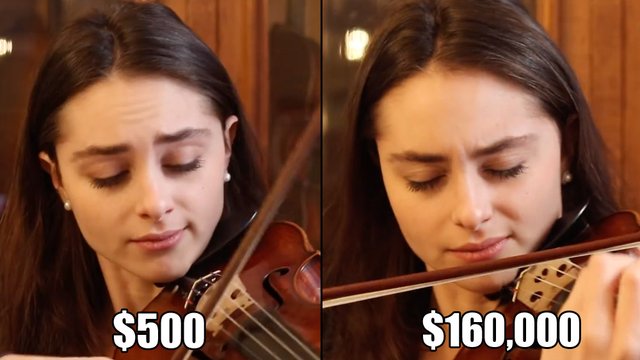 Can you hear the difference between a $500 and $160,000 violin bow?
If you've got a well-trained ear, you'll probably be able to hear the difference between a cheap modern violin and an expensive antique. But have you ever thought about how the violin bow might influence the instrument's sound? Esther Abrami is an Instagram violinist who has released a comparison video of the four violin bows she tries with her 1690 Stradivarius...


Astronauts (and others) who grow in space...
Astronauts grow in space! Actually, they don't really grow, which would mean they would have more cells. Instead, they stretch, especially in the spine, because their bodies take a vacation from the constant compression of gravity. Most astronauts grow a few centimeters, but Japanese astronaut Norishige Kanai grew 9 centimeters...


Catholic soccer star considers legal options after being accused of using 'voodoo'...
A star soccer player in England is considering his legal options after a previous employer allegedly accused him of using "voodoo" in his decision to leave his team. Belgian forward Romelu Lukaku, a practicing Catholic, left the Liverpool-based Premier League team Everton last year, and now plays for Manchester United. The BBC reported Everton's owner...



Is the 'Pauline Privilege' an exception to Church teaching on the indissolubility of marriage?
Is the "Pauline Privilege" (I Corinthians VII: 12-15, Canons 1143-1147) an exception to Church teaching on the indissolubility of marriage (Matthew XIX: 3-9, Mark X: 2-12, Canon 1141), indeed, an exception that suggests the possibility of the Church's somehow countenancing the post-divorce civil marriages of Catholics even though such unions constitute "public and permanent adultery" (CCC 2384)...


A portrait of Jesus the preacher and teacher...
As a priest, I am called to preach and teach. In this, I must look to Jesus Christ as my model. Scripture speaks of His renown as a preacher and the eagerness with which many heard Him. Let's consider some of the qualities of Jesus as a teacher and ponder the sort of balance that He manifests. What follows is not brief and I have compiled it over the years...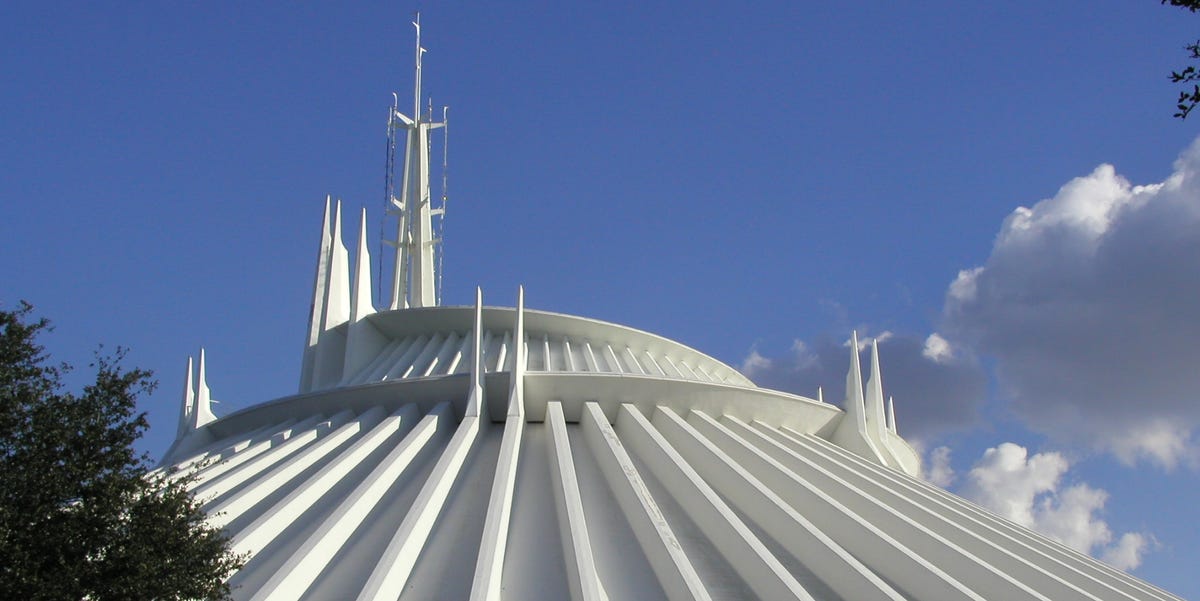 The hidden features Disney uses to keep Space Mountain passengers safe ...
Theme parks like Disneyland and Disney World offer up a bit of a petri dish for transportation nerds. In a completely controlled environment with a self-selected populace eager to get from Point A to Point B, theme park engineers have to think up an equally diverse transportation safety structures. As YouTuber Technology Connections shows...


My New Year's resolution is to kill more stink bugs...
You have your New Year's Resolutions, I have mine. If you do not have the blight of Stink Bugs in your home, count your blessings. These walking shield-shaped sons of guns may not be poisonous biters, nor home destroyers, but they swarm our Midwest homes, and fill me with hatred. Christianity tells us not to bother with reincarnation myths...


At Auraria campus in Denver, tending to the light of the world...
Anna Carochi has devoted her life to answering a calling. But three years ago, she was the one posing a question. "In my first week on campus, I went up to the front door of St. Elizabeth of Hungary Church next to the library, knocked on the door and said 'Hi, is there a group for Catholic students here?'" she recounted...


Movies for future women...
People imitate what they see. That is my guiding principle when choosing movies for children and teens (and adults, too, truth be told). So I don't show them what I don't want them to imitate, and I try to go out of my way to find stories they should imitate. I already shared movies that I don't mind my boys trying to imitate...


This is the largest known prime number yet...
Meet the new largest known prime number. It starts with a 4, continues on for 23 million digits, then ends with a 1. As is true with all prime numbers, it can only be evenly divided by one and itself. Prime numbers are essential to modern life, used in everything from securely encrypting banking information to the random number generators used by visual effects specialists for the latest movies...


Pope taps Colombian bishop to oversee Sodalitium amid ongoing crisis...
The Vatican announced Wednesday that Colombian Bishop Noel Antonio Londoño Buitrago C.Ss.R. has been appointed papal commissioner for the Sodalitium Christianae Vitae, a Catholic society of apostolic life. Londoño will oversee the community as they continue a process of reform, following revelations that their founder, Luis Fernando Figari...


Movies for future men...
I have one bedrock principle that guides my viewing choices for my children and teens: Kids imitate what they watch. Always. No matter what. After Star Wars, they play Star Wars; after a Nazi movie, they play Nazis. This is the principle which caused me to ban certain movies. Then I decided to apply the principle pro-actively...


Contraception is intrinsically evil. Beware of people who say otherwise.....
In 2018, over twenty conferences worldwide (so Janet Smith tells me) will celebrate Humanae Vitae (HV) on its 50th anniversary, but will also conduct a concerted attack on its teaching, which will not have been discouraged by various actions of the Vatican. The mode of the attack is not difficult to guess. It will not take the form of direct contradiction but rather subversion - changes that would empty HV of its content through a putative "deepening" of its meaning...


Encouragement from Jesus in one of his lesser-known sayings...
It's one of the stranger dialogues that occurs in the Gospel, yet it is difficult not to rejoice in the aplomb of Jesus has he says it. Some Pharisees, likely disingenuous in their motives, approach Jesus to warn him that he needs to leave immediately: Go away, leave this area because Herod wants to kill you. Jesus, more likely speaking to them...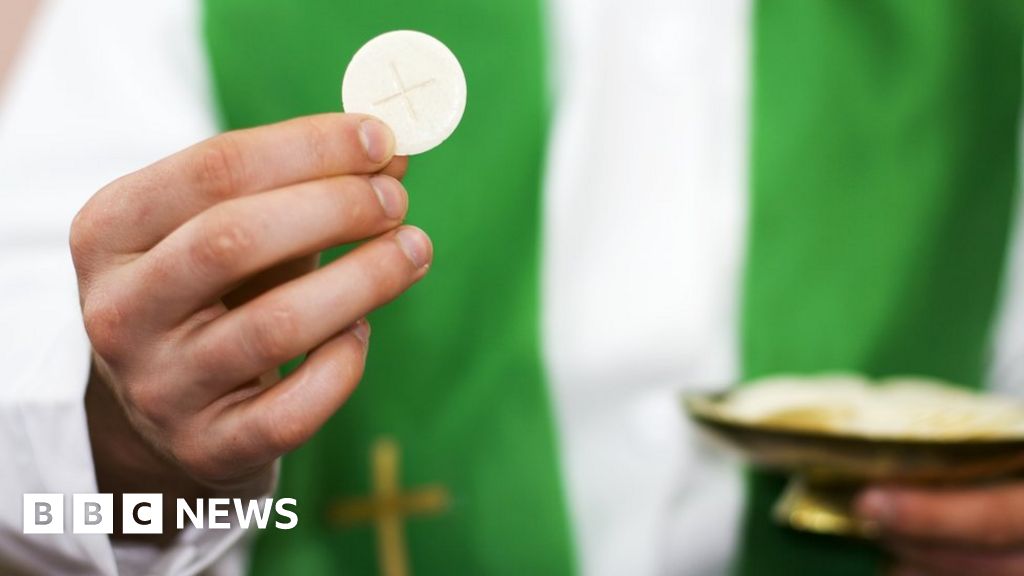 Catholic diocese suspends 'sign of peace' because it spreads the flu...
A Catholic Church diocese is suspending the "sign of peace" between Mass goers due to the recent surge in flu cases in Northern Ireland. The Diocese of Down and Connor has also advised priests to disinfect their hands before they distribute Holy Communion. It says its precautions are based on medical advice. The handshakes between worshippers...


New Pontifical Academy for Life member uses Amoris to say some circumstances 'require' contraception...
Responsible parenthood can obligate a married couple to use artificial birth control, a recently appointed member of the Pontifical Academy for Life has argued, basing his theory on Pope Francis' apostolic exhortation on the family, Amoris Laetitia. Italian moral theologian Father Maurizio Chiodi said at a December 14 public lecture at the Pontifical Gregorian University in Rome that there are "circumstances — I refer to Amoris Laetitia...


If birds left tracks in the sky, here's what they'd look like...
If birds left tracks in the sky, what would they look like? For years Barcelona-based photographer Xavi Bou has been fascinated by this question. Just as a sinuous impression appears when a snake slides across sand, he imagined, so must a pattern form in the wake of a flying bird. But of course birds in flight leave no trace—at least none visible to the naked eye...


The most important thinker we don't know...
his spring marks the twentieth anniversary of NewTech98. Officially the "International Conference on New Technologies and the Human Person: Communicating the Faith in the New Millennium," Newtech98 was sponsored by the Pontifical Council for Social Communications and the Archdiocese of Denver. It had one main achievement. It brought together in an unprecedented dialogue dozens of Church leaders from Latin America...


Sympathy for the Devil: The tragedy of the Altamont concert...
It was to mark the end of the 1960s. It was to be a free concert of love and peace. It was to represent the essence of the New Paganism of the then ascendant, self-proclaimed Counterculture—a portal to the coming age. This dream of halcyon days was, however, to end in a rude awakening at an obscure northern Californian Speedway track known as Altamont...


A remembrance of J.J. Hanson's choice for life...
A family member, I think one of James Joseph Hanson's sisters, held up six-month-old baby Lucas for all the packed church to see. They were, as it happens, right in front of the Baby Jesus in the crèche on the altar, still on display, for Christmas season. The church, St. Anthony of Padua, was poinsettia-filled, with strings of Christmas lights...


Cheating at this arcade game reveals how it's actually a scam...
There are few better ways to learn how a game works at its deepest levels than trying to learn how to cheat at it. Case in point, when YouTuber Mark Rober built a machine to cheat at the common "Cyclone" arcade game, he found out it's not a game of skill like it seems. It's a game of chance. Cyclone, if you aren't familiar...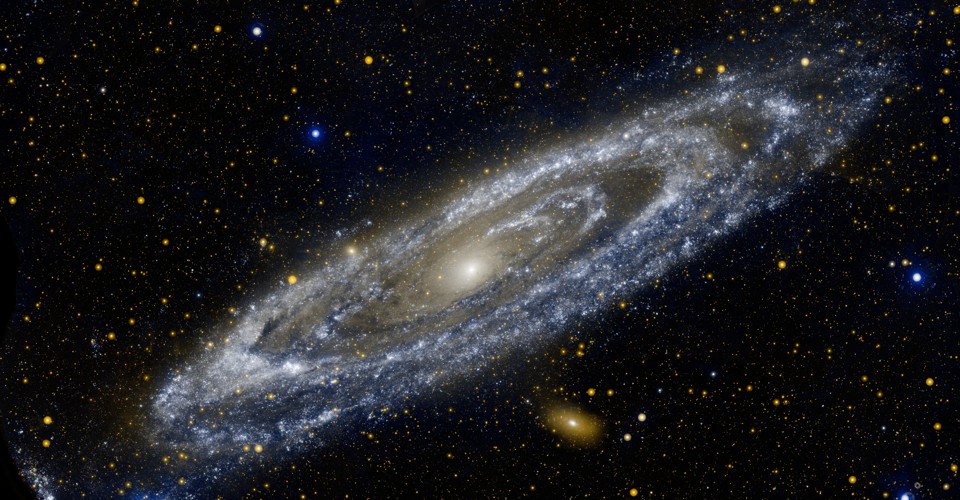 74 things that blew our minds in 2017...
This past year, reporters on The Atlantic's science, technology, and health desks worked tirelessly, writing hundreds of stories. Each of those stories is packed with facts that surprised us, delighted us, and in some cases, unsettled us. Instead of picking our favorite stories, we decided to round up a small selection of the most astonishing things we learned in 2017...


Pope laments arms, anti-immigrant rhetoric and 'ideological colonization' all at once...
From the beginning, Pope Francis has been a notoriously difficult figure to classify by the usual Western standards of left v. right - seemingly quite progressive on many matters, and yet stubbornly traditional on others. Monday's address to diplomats accredited to the Vatican, generally considered the pope's most important foreign policy speech of the year...


Some symbols in the Baptism of the Lord you might have missed...
You know about the Trinitarian symbolism... Christ, the voice of the Father, the descent of the Holy Spirit in the form of a dove. You know about the imagery of John the Baptist, the "New Elijah" and the last of the prophets. And you know about the Jordan River symbolizing a turning point in salvation history, as it was when Joshua crossed over into the Holy Land with the ransomed Hebrews from Egypt (and their descendants)...


Walking with the wise: A homily for Epiphany...
There are so many wonderful details in the Epiphany story: the call of the Gentiles, their enthusiastic response, the significance of the star they seek, the gifts they bring, the dramatic interaction with Herod, and their ultimate rejection of Herod in favor of Christ. In this meditation I would like to follow these Magi in their journey of faith to become "Wise Men...


Herein lies the crisis we are living.....
The publication in the Acta Apostolicae Sedis of Pope Francis' letter confirming the interpretation of Amoris Laetitia by the bishops of the Buenos Aires region marked a new phase in the serious crisis affecting the Church. We now know that the pastoral advice of this group of bishops embodies what Pope Francis intended in chapter 8 of AL...


Pope to Diplomatic Corps: Uphold human rights, defend family...
Speaking to members of the Diplomatic Corps on Monday, Pope Francis devoted this New Year's address to the UN Universal Declaration of Human Rights which was adopted 70 years ago. The Pope told the dignitaries gathered that from a Christian perspective, there was a significant relationship between the Gospel message and the recognition of human rights in the spirit of those who drafted the document...



Nooo, Canon 17 does not let us undercut Canon 915 and what it protects...
A professional knows the limits of his knowledge. An amateur does not know the limits of his knowledge. A dilettante does not know that there are any limits to his knowledge. Based on the biographical interview he granted to the Catholic Herald, it seems that Stephen Walford is a professional pianist and an amateur theologian (one's dearth of formal education in a complex discipline being an obstacle...


Altar rails are making a comeback in many Catholic parishes...
"Having an altar rail has really brought back a sense of reverence," said Laurie Biszko, a parishioner at Holy Ghost Catholic Church in Tiverton, Rhode Island. Receiving Communion this way, she said, "You have a chance to focus, make an act of contrition, make an offering, and think about what's going on. It contributes to making this a much more holy occasion...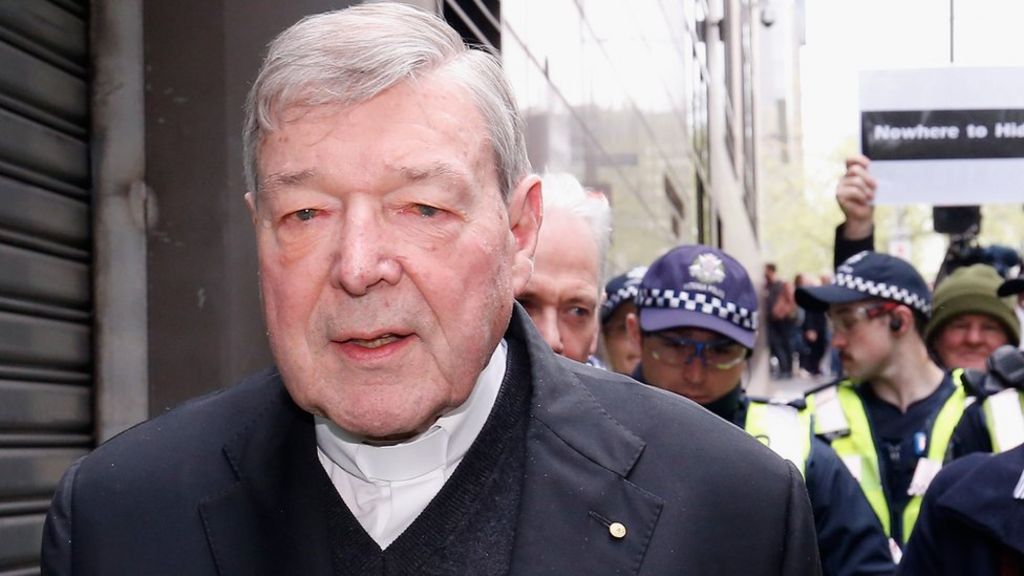 Damian Dignan, man who accused Cardinal Pell of sexual abuse, dies...
Damian Dignan, from the Australian city of Ballarat, died on Saturday following a long illness. Cardinal Pell is on a leave of absence as Vatican treasurer to fight police charges in his native Australia. He has strongly and consistently denied any wrongdoing. Local media reported that Mr Dignan's death could affect court proceedings against the cardinal...


Is it possible to pray across time?
In the Back to the Future movies, Doc Brown chides Marty McFly for not thinking fourth-dimensionally. He means that Marty—like most of us—is letting his options be limited too much by the here and now. Marty's not taking into account the possibilities that open up if we're not stuck in that one moment of time we call the present...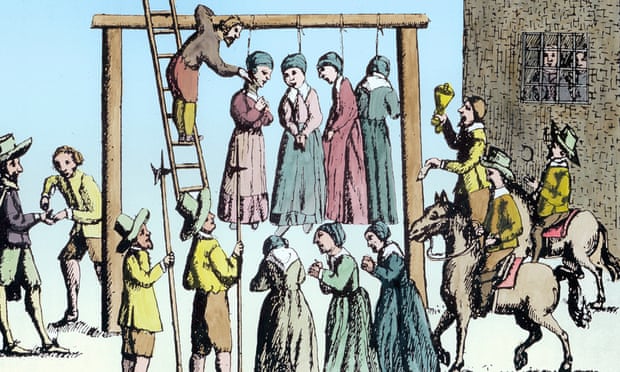 Why Europe's wars of religion put 40,000 'witches' to a terrible death...
It was a terrifying phenomenon that continues to cast a shadow over certain parts of Europe even today. The great age of witch trials, which ran between 1550 and 1700, fascinates and repels in equal measure. Over the course of a century and a half, 80,000 people were tried for witchcraft and half of them were executed, often burned alive...


Confronting the gay priest problem...
Recently, a priest who was prominent in the pastoral care of those with sex addictions received his fifteen minutes of fame when he revealed to his congregation at a Sunday Mass and to the National Catholic Reporter that he was "gay." According to news reports, his self-congratulation was met with thunderous applause. In a television interview...


Octaves, novenas and seasons: The Catholic way of telling time...
Throughout the ages, we've developed various systems for telling us how much time has passed and what time is coming. The sun and the moon and the stars have guided us; the seasons of planting and harvesting have provided guidance. Calendars, diaries, journals and other forms of record-keeping have helped us remember and prepare...


Pope baptizes 34 babies, says faith can't grow without love at home...
Keeping with papal tradition, Pope Francis marked the Feast of the Baptism of the Lord by celebrating Mass in the Sistine Chapel, during which he baptized 34 infants, telling parents that love at home is the first requirement of passing on the faith. "If there is no love at home, if the language of love isn't spoken between mother and father at home...


Did the Magi ride camels? Probably not.....
The Arabians certainly domesticated camels and over the centuries used them as pack animals on their trade routes across the Arabia peninsula. They were known for breeding camels and trading them, but by the time of Jesus' birth the Nabateans were famous for breeding Arabian horses. Just by coincidence our creche in the Longenecker home doesn't have one camel...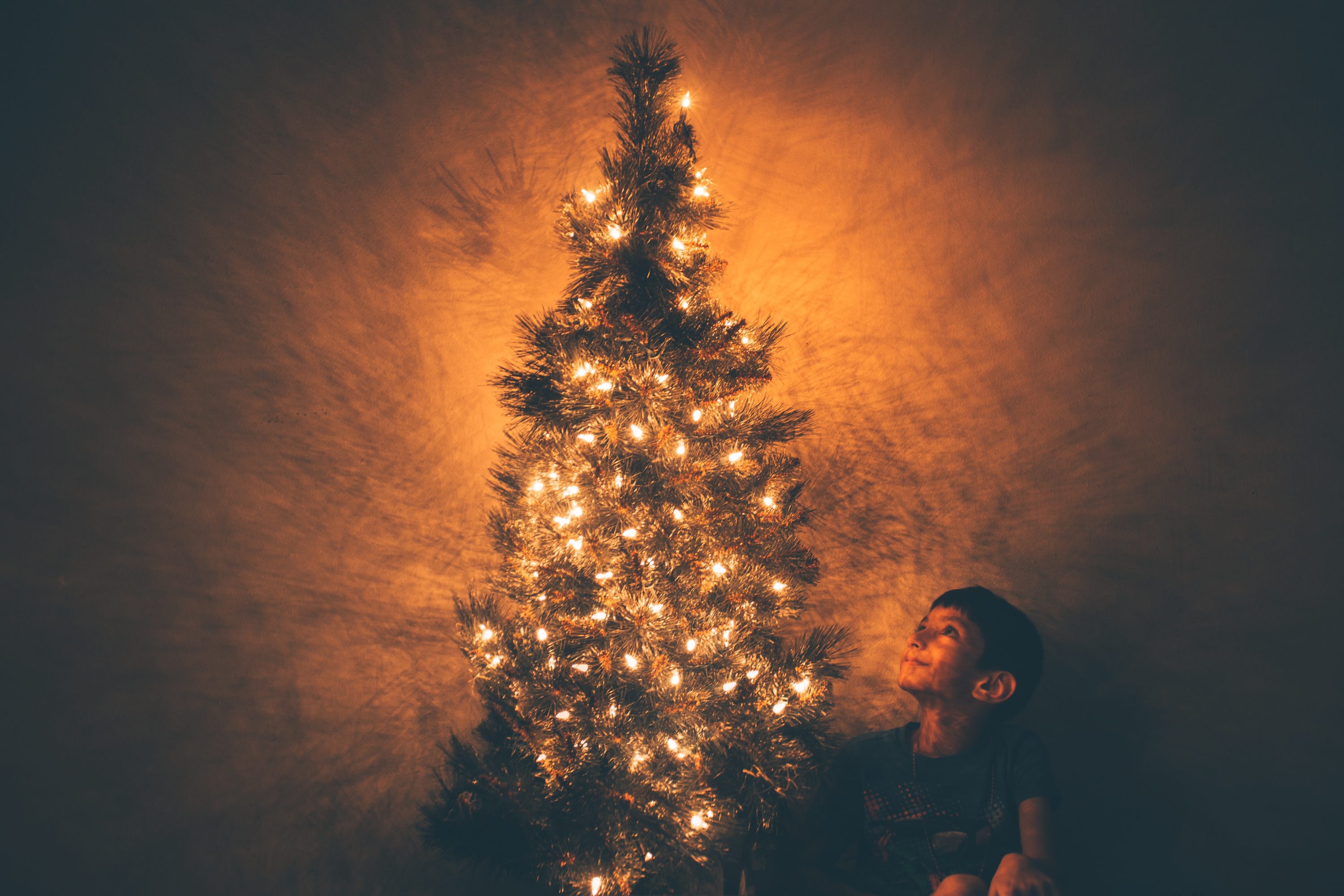 Christmas, celebrated in the proper context of Catholicism, can knock us over.....
G.K. Chesterton once said, "There is no more dangerous or disgusting habit than that of celebrating Christmas before it comes... It is the very essence of a festival that it breaks upon one brilliantly and abruptly, that at one moment the great day is not and the next moment the great day is." As a convert to The One True Faith from American Consumerism and American Protestantism...


God humbled Himself so that we might share in His divinity...
When The New Yorker magazine was peerless for its combination of erudition and wit, it ran a cartoon of Lilliputians contemplating Gulliver, whom they had fastened to the ground with ropes: "Either he's very big or we are very small." That is what we might say of the Creator when Epiphany directs our eyes to the stars. But while man must be humbled by the size beyond measure of the galaxies...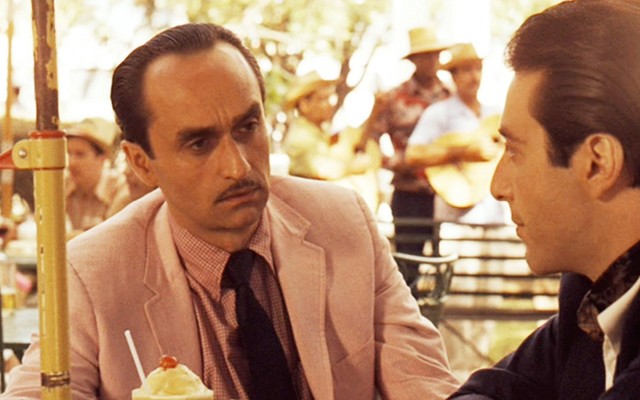 How to take a once-in-a-lifetime picture of a Stealth Bomber over the Rose Bowl...
The first thought that comes to mind staring at the photograph above is: This has got to be fake. The B-2 stealth bomber looks practically pasted onto the field. The flag is unfurled just so. The angle feels almost impossible, shot directly down from above. And yet, it's real, the product of lots of planning, some tricky flying...


The Pope may be mum, but count on it: The Vatican's watching the drama in Iran...
Generally speaking, almost anytime there's a tense situation unfolding someplace in the world, you can count on popes to add their voices to appeals for peace and calm. How much difference such fervorinos actually make may be open to question, but they're usually as regular as clockwork. That rule of thumb makes it noteworthy that as a cycle of street protests in Iran nears the end of its first full week...


Our life is frittered away by detail. Simplify, simplify...
My New Year's Resolution is to cut away all the fat, all the excess, all the frivolous investments of time and energy that distract me from what is essential, and from those who are essential in my life. Fulton Sheen once said that rivers are only strong and deep when they have sharp and firm borders that define their course with purpose...


Defining ministry or muddling it? A reflection on an article 'assigned' to me.....
Not too long ago, one of my readers sent me a collection of sayings or proverbs on the topic of ministry. The collection is entitled Defining Ministry. The reader, who apparently does not think I follow modern trends very well, scolded me for being out-of-touch and recommended that I review the list. That reader apparently believes that those "proverbs" describe what I should be like...


Sound of music: Vatican offers ordinary choirs extraordinary venues...
Fifteen-year-old show choir member Molly Biggs of Topeka, Kansas, thought her biggest singing break would be performing in Kansas City. As the New Year dawned, she wasn't in Kansas anymore. She was standing in St. Peter's Square Jan. 3 — surrounded by Bernini's colossal stone colonnade, a splashing fountain and an ancient Egyptian obelisk — getting ready to perform with 33 other Kansans in St...