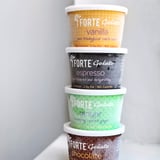 We Got Our Hands on Healthy, High-Protein Gelato - and Ate All of It in 1 Sitting
If you haven't noticed, we have a bit of an obsession with healthy ice cream. From Halo Top to Enlightened to Yasso, anytime we can get our hands on a lightened-up frozen sweet treat, we're game. When we found Forte Gelato, we knew we had to taste it. In a four-ounce serving, you'll get as much protein as, if not more than, a serving of Greek yogurt! The 15 grams of satiating, muscle-fueling protein come from milk protein concentrate, skim milk, cream, and eggs. These gelatos are

2017-05-27 03:31:19
`
0
Can't Decide Between Hummus or Guacamole? Make Avocado Hummus
You've wanted to try making avocado hummus for a while now, but most recipes call for finding tahini at the store, draining and rinsing chickpeas, and peeling fresh garlic - a bit time-consuming. While those fresh recipes do taste delicious, this four-ingredient recipe is way easier, quicker, and just as amazing. All you need is one ripe avocado, hummus, a lime, some sea salt, and a little fresh cilantro. That's it. And you can even serve it in the avocado shell! Blend until irresist

2017-05-27 02:04:31
`
1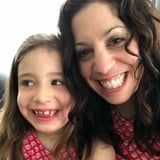 My 6-Year Old Daughter Asked, "How Many Calories Are in That?" and I Almost Started Crying
I've struggled with weight since I was 12 years old. I remember sitting in the school cafeteria, staring at my hot lunch, not wanting to eat it because I thought, "I needed to lose 10 pounds." I was 110. I was never the skinny one in my group of friends, and this weighed on me tremendously. Dieting and exercising became my life in college, and even though I lost weight for my wedding, I still felt like I hadn't reached my goals. I was a little anxious when I found out I was pregnant,

2017-05-26 18:30:03
`
1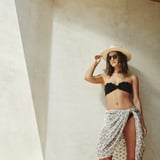 7 Tips to Getting A Flatter, Tighter Tummy
With our agendas compiling more and more plans that involve swimwear, many of us are trying to tighten up our waistline for an added confidence boost when we hit the beach or the pool. And then again, some of us just want a flatter belly, regardless of season! It's a reasonable and totally attainable goal to have, so let's break down a few ways to get there, feel confident, and love our bodies even more when we strip down to a swimsuit. RelatedYou're Working Your Butt Off but You

2017-05-26 16:31:25
`
0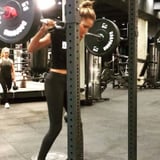 Jasmine Tookes's Insanely Strong Elevated Heel Squats Define Beast Mode
Squat Early, Squat Often

2017-05-26 15:03:10
`
0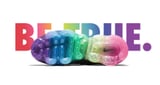 Apologies to Your Bank Account, but You Need All of These Rainbow Pride Month Nikes
Nike's best - and latest - styles have been made over in magical rainbow colorways for Pride Month. The brand is making a bold statement with BETRUE, a campaign that shows the Nike team is "standing together against bigotry and any form of discrimination." Not only is the message powerful, but the shoes are ridiculously covetable. Like, so good that every month will be Pride Month according to your feet. "The BETRUE collection seeks to empower all athletes by supporting initiatives to end d

2017-05-26 13:19:45
`
0
Swimsuits For When You Actually Just Want to, Well, Swim
You don't have to look far to find a cute swimsuit for the season. Just type cutest swimsuits into your browser and you'll get a flurry of styles, ranging from one-pieces with oh-so-low necklines to bikinis with mesh inserts that make the whole thing quite daring. But what about the swimwear for swimming? You know, for the times when you want to dive into the pool and take some laps for cardio or use the side of the pool for a leg workout. We found cute one-pieces that will keep you se

2017-05-26 12:18:53
`
0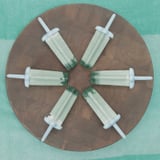 These Mermaid Pops Will Cool You Down Swimmingly
We're not sure if Ariel loves ice cream as much we do, but we think she would dig these mermaid ice pops. They're the perfect treat after spending the day in the sun. The flavor is refreshing, and the ingredients are healthy too. Watch the video, check out the recipe, then make a batch for yourself. After-Sun Mermaid Pops Recipe by Mona Zavosh IngredientsYogurt Layer 3/4 cup Greek yogurt 1 tablespoon spirulina blue-green algae powder Blended Layer 3/4 cup coconut cream 1 1/

2017-05-26 12:11:21
`
1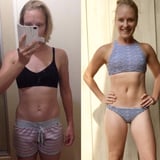 In Case You Needed Another Reason to Say "F*ck the Scale," Check Out Lisa's 20-Pound Weight Gain
Our usual Instagram scroll typically always has a BBG transformation or two, but this one particularly caught our attention today: A post shared by KAYLA ITSINES (@kayla_itsines) on May 25, 2017 at 3:28pm PDT Lisa, known on Instagram as "Fit mama" or "@lisa_feistyfit," is an Australian mother and fitness addict who has been doing the Kayla Itsines Bikini Body Guide program for over a year. After having two children and not getting the healthy effects she wanted from cardio and what she call

2017-05-26 11:13:35
`
0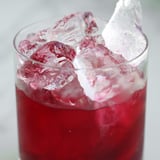 A Berry (Low-Cal) Happy Hour: Tequila Bramble
One of my favorite Summer cocktails is the bramble, a mix of gin, lemon, fresh blackberries, and blackberry liqueur. It's also a recipe that's easy to play around with, which makes for a fun day of improvising. For anyone craving a fruity cocktail minus the calories, this variation of a classic bramble makes a great choice. Instead of gin, I chose tequila as the base spirit; to me, tequila is the perfect complement to warm weather and fresh fruit. The recipe doesn't contain any s

2017-05-26 08:52:42
`
0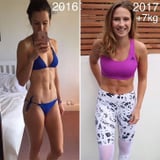 At 15 Pounds Heavier, She's Exercising Less and Is Much Happier
The biggest difference between these photos is not just the huge smile on my face, it's not the weight I've gained or the physical changes you see.. it's how I've learnt to RELAX into my lifestyle

2017-05-26 08:48:13
`
0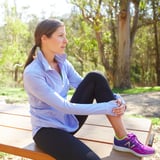 Should You Exercise When You Are Sore?
Even if you exercise regularly, you've felt it: the aching, muscle soreness the next day after a workout. That pain you feel a day or two after an intense workout is known as DOMS, or delayed onset muscle soreness, and is caused by muscle microtearing, which helps build muscle fiber and make them stronger. As easy as it may be to use muscle soreness as a reason to skip your next-day workout (guilty as charged!), DOMS is rarely a good excuse to bypass the

2017-05-26 08:09:56
`
0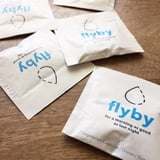 I Got Hammered to Try These Hangover-Prevention Vitamins, So You Don't Have To
"Hangovers are awesome," said no one, ever. While there are plenty of next-day hangover cures from smoothies to kombucha that help detoxify and restore your body, there aren't many ways to prevent a hellish morning. Aside from textbook tips like stay hydrated and watch your drink count, I didn't know of any effective solutions that allowed me to both party hard and wake up hangover-free - until I tried Flyby. Meet your new drinking buddy: a nutritional supplement that's gluten-f

2017-05-26 07:44:46
`
0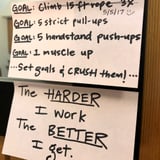 How a Mirror Helps This CrossFit Athlete Stay Motivated
Finding motivation to stay on the healthy path can be tough, but CrossFit star Christmas Abbott, author of the new book The Badass Life: 30 Amazing Days to a Lifetime of Great Habits - Body, Mind, and Spirit, has a tip that she uses to stay motivated every day, reminding her when she wakes up and again before she goes to bed. Christmas told us in an email interview, "Create a MANTRA! And write it down on your mirror so you can see it every day and say it out loud. You can't just know your

2017-05-26 07:13:38
`
0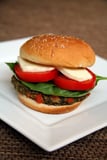 10 Veggie Burger Recipes That Will Convert Serious Meat Eaters
The classic burger is a staple of any Summer BBQ. If you're looking to mix (or lighten) up things at your next burger bash, bring out one of these tasty and tempting veggie burgers. Both omnivores and strict vegetarians will love these creative and satisfying recipes; you might even find a new favorite! Related40 No-Bake Treats You'll Want to Make All Summer Long

2017-05-26 06:31:16
`
0
Beach Running 101: What You Need to Know About Working Out in the Sand
If you have some beach time scheduled soon, we're stoked for you. And might we suggest that the sand offers more than opportunities to build castles? That soft, granular surface provides excellent resistance, so it's not only an inexpensive way to keep up with your workouts, but walking or running on sand also burns about 30 percent more calories than you would on a harder surface like asphalt. But before you hit the beach for your run, read these tips to get the most out of your worko

2017-05-26 05:30:24
`
0
The Best 12 Healthy Staples From Costco You Should Always Have on Hand
There are some healthy staples you always want to have on hand for meal prep, your favorite recipes, and any other kitchen experiments. But these things can be crazy expensive - I was reminded of this on my last Sunday venture to Whole Foods when I picked up some organic maple syrup (you know, because protein pancakes) and gasped at the price tag. As a 20-something who lives alone, I've learned to be creatively thrifty with my food as much as possible. I stock up on bulk, nonperishable ite

2017-05-26 04:55:19
`
8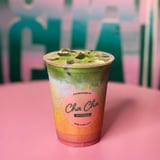 Sorry, Starbucks, but We'll Be Sipping on This Healthy Rainbow Drink Instead
So long, iced coffee! This Summer, you can find us getting our morning energy boost from a brand-new rainbow drink that's totally about to take over social media. And yes, it's actually healthy! Cha Cha Matcha, a trendy snack joint in New York City, just released its so-called Divine Drink, and man, that name barely does it justice! This colorful ombre drink is jam-packed with nutrient-rich ingredients, including beetroot, ginger (which aids in digestion and easing muscle soreness), t...

2017-05-26 03:50:41
`
0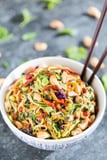 Summery Zoodle Recipes to Keep Dinner Healthy and Light
Summer means longer days, weekend getaways, grilling-season, and, of course, the introduction of so many in-season fruits and veggies that make their way into our meals. Zucchini is one of those yummy veggies that is so versatile it can even be eaten as a pasta substitute (aka zoodle). These 15 recipes combine zoodles with other Summer produce staples that will add an extra element of freshness to dinner on those balmy nights. RelatedLow in Calories and Filling, This Chia Pudding Is a Perfect Br

2017-05-26 01:54:18
`
8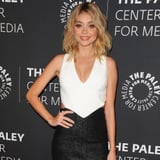 Sarah Hyland Addresses Health Issues: "I'm Not in Control of What My Body Looks Like"
Being a celebrity in the spotlight is not easy, especially when people are constantly commenting on your appearance, but Sarah Hyland is addressing this criticism head on. The Modern Family actress has recently been the victim of body-shaming with some people horrifically claiming she's "promoting anorexia," but that's not the case at all - she's been dealing with many health issues in the last 12 months. "I haven't had the greatest year. Maybe one day I'll talk about i

2017-05-25 19:31:01
`
6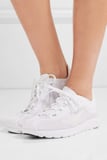 Wear Head-to-Toe White to Your Next Workout Class - We Dare You
Is millennial pink a little too . . . pink for you? There's a new color taking over fitness gear, and it's as simple as it gets. White! It may seem like a risk to wear the shade while you work out - after all, nobody wants to walk around in a sweaty, see-through ensemble. Luckily, POPSUGAR Fitness editors have tried the trend out themselves, and there are many products that pass the sweat test. See-through concerns aside, the look is fresh and minimal. You can wear a monochromatic out

2017-05-25 18:23:19
`
2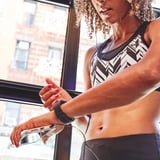 PSA: You May Want to Stop Relying on Your Fitness Tracker For Counting Calories
If you've been using your trusty fitness tracker to count burned calories during a workout, you may want to rethink your ways. Researchers at Stanford University just confirmed our suspicions that these tech devices may not be as accurate as we thought. A recent study published in the Journal of Personalized Medicine sought to uncover just how effective these wrist-worn trackers are at measuring various metrics, such as heart rate and energy expenditure. Researchers at Stanford University

2017-05-25 17:13:46
`
6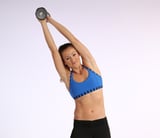 Rock Your Abs: 5-Minute Workout
Work your abs while standing for a functional workout that actually strengthens your core for activities in your life. Plus, you'll create a sleek midsection with these moves that also work your entire body. We've added some weight to this workout, too, to make it even more effective. We suggest a dumbbell between three and eight pounds - yep, you only need one! Directions: Perform each exercise for 30 seconds, then repeat for a second round. RelatedFeel Slimmer By Biting Into 1 of The

2017-05-25 17:02:45
`
2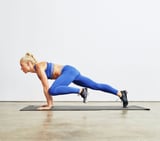 26 Best Plank Exercises For Strong Arms and Abs
Plank is the ultimate exercise that works the upper body and core. Mix things up and make plank more challenging with these variations that will also work your legs and butt. RelatedTake the Plank Challenge to Carve Your Core

2017-05-25 16:07:22
`
3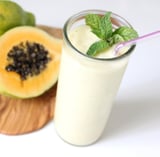 Only 1 Day Until the Beach? Your Quick, Debloating Meal Plan
While a diet full of clean, unprocessed foods and a consistent workout is the recipe for success, sometimes things don't go according to schedule. Suddenly you find yourself panicking that you only have one day to go before a beach-filled vacation. Instead of worrying about what you can and can't eat for each meal - or worse, starving yourself - opt for this fresh and tasty day of clean, light, and debloating meals that will help you feel your best once you slip on your suit. RelatedF

2017-05-25 15:04:11
`
2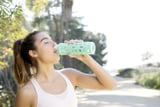 You Know You Need to Drink Water When . . .
Did you know that once you hit the point of being thirsty, you're already dehydrated? Our bodies are between 50 and 75 percent water, so once you're dehydrated, the amount of water in the body has already dropped below what's needed for normal body function. Here are signs that it is time to drink up! RelatedWhat's the Lower-Calorie Cocktail, Mojito or Margarita?

2017-05-25 14:14:18
`
2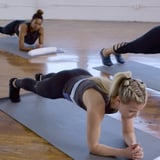 This 10-Minute Workout Will Leave Your Joints Pain-Free
Don't let the name fool you: low-impact workouts can still pack a major punch. With endless workout moves to try, it's always possible to find options that are just right for what your body needs. Some higher-impact workouts can hurt your joints and prevent you from getting the results you're after, so we're sharing 10 moves that are sure to keep you pain-free. Watch the video above and prepare to feel great about getting toned. We've partnered with Sharecare to remind

2017-05-25 13:24:15
`
4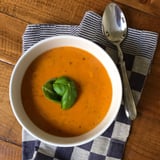 Fill Up on Fiber the Easy Way With This Protein-Rich Chickpea-Tomato Soup
Protein-rich, fast, easy, and super cheap: all of the components my meals would have in a dream world. This chickpea-tomato soup manages to satisfy all of them, and after years of sharing the recipe with my friends and family, I thought it's due time to let you in on this little soup hack. It involves blending a pint of tomatoes with a can of drained chickpeas together to form a creamless, pureed tomato soup. What I love most about this soup recipe is it's forgiving. You really can

2017-05-25 12:14:29
`
2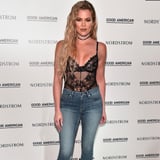 Khloé Kardashian Reveals Her Go-To Meal at Chipotle and It's Healthy!
If I'm being honest, Chipotle is a guilty pleasure of mine. So when I think of the fast-food restaurant, the last thing I consider is eating "healthy", but Khloe Kardashian's latest revelation might just change all of that. The 32-year-old reality star recently shared her secrets to eating "clean", even when she's at the beloved Mexican restaurant. "Even though clean eating is my M.O., sometimes I find myself in situations where there just isn't an avocado smoothie or quin...

2017-05-25 11:32:11
`
3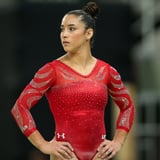 Olympic Gymnast Aly Raisman Fires Back at "Sexist" Body-Shamer
Olympic gymnast Aly Raisman just recounted an alleged encounter with a "sexist" body shamer, and it's making us want to rip our hair out with disgust. As the athlete made her way through airport security on May 24, she interacted with two TSA employees, one of which proceeded to scrutinize her apparent lack of muscles. Aly took to social media to fire off a series of tweets expressing her outrage at his comments. It all started when she approached airport security and a woman commented on

2017-05-25 11:30:01
`
3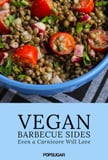 31 Vegan Barbecue Sides That Will Definitely Impress Meat Eaters
'Tis the season of camping, grilling, and backyard parties. While classic barbecue sides like potato salad and macaroni and cheese are big favorites, they don't always work for those following a vegan diet. If you're planning a barbecue this holiday, here are more than 30 side dishes that will have vegan friends coming back for seconds. RelatedBurn 300 Calories in 30 Minutes With This No-Equipment HIIT Workout

2017-05-25 09:11:38
`
2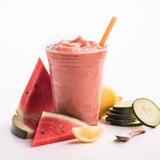 You Can Now Try a Collagen Smoothie at Jamba Juice
Have you been thinking about trying the collagen supplement trend, but you're on the fence? Jamba Juice is taking the guesswork out of it for you with their latest summertime smoothie, "Poolside Fit with Collagen Boost." It's a blend of watermelon juice, cucumber, lemon, strawberry, peach, and collagen, which sounds crazy refreshing and superdelicious. RelatedHere's the Scoop on That Collagen Powder You're Seeing All Over Instagram A 16-ounce serving of this frosty treat wil

2017-05-25 06:52:39
`
4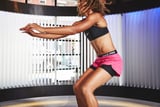 Burn 300 Calories in 30 Minutes With This No-Equipment HIIT Workout
There are a lot of excuses people use to skip workouts - let's review: "I can't make it to the gym." "I'm really busy this week." "I don't have a treadmill/dumbbells/insert any and all fancy gym equipment here." "I'm always traveling." If you've ever used one of the above reasons to talk yourself out of exercising, this no-excuses workout is for you. Austin Lopez, CSCS and owner of AUSome Fit, was kind enough to create this bodyweight HIIT workout when I tried to li

2017-05-25 05:44:52
`
8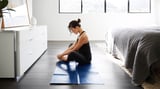 Stretch, Recover, Relax: This Is How to Handle a Rest Day
Best news ever! If you want to get stronger, you have to rest. Your muscles need time to repair themselves; this is when the strengthening actually happens. Since the 2-Week Tone-Up Plan is designed to really kick your fitness game up a notch, stretching your worked muscles is really important on your chill days. Take 15 to 20 minutes to give your hard working body some TLC with this full-body stretching routine. Here's the full routine, and do click here for a printable PDF of this stretc

2017-05-25 02:47:31
`
3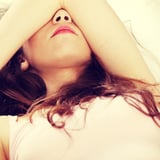 Staffers Share What They Do to Help Them Alleviate Period Cramps
We all experience period cramps differently. Some women claim to have high thresholds for pain, whereas others cave to the discomfort that menstruation brings. Regardless of which camp you belong to, we can all agree on one thing: that time of the month usually sucks. It twists and turns our stomachs into knots, wreaks havoc on our insides, and grinds on our lower backs. But as women, we all have our own tricks for how to navigate our period cramps. For the best intel, I turned to POPSUGAR staff

2017-05-25 02:32:36
`
5
Watching This Woman #JiggleForJoy in a Bikini Is What Every Woman Needs to See Today
Your midday reminder that YOU - just as you are - are FABULOUS! • I've been struggling with my beautiful bod this week (and note, I know I have a thin-privileged, able-privileged, beautiful bod even if I can't always feel it to be so) and beating it up in my mind and trying to suffocate it with binging. So, today, I'm posting this

2017-05-25 01:20:37
`
2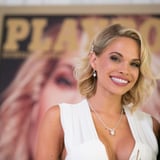 Former Playmate Who Shamed a Naked Woman on Snapchat Is Finally Convicted
A little less than a year ago, the internet's collective blood was boiling over the public shaming and invasion of privacy of a naked 71-year-old woman at the gym - on Snapchat (!) - by former Playboy Playmate of the Year Dani Mathers. In November, Mathers pleaded no contest and was subsequently convicted and charged with one count of invasion of privacy, according to NBC News. The sentencing today gave the model two options; Mathers opted for graffiti removal in lieu of jail time, which w

2017-05-24 21:53:34
`
5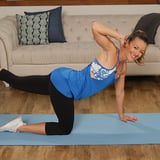 The Quiet At-Home Workout That Crushes Calories
We don't want the cranky downstairs neighbors or a napping child to interfere with your fitness life, so we made a quiet workout. You can still burn calories and build muscle without all that noisy jumping around. Grab a mat (to muffle any noise you might make), a light set of dumbbells, and get ready to work - quietly.

2017-05-24 21:13:09
`
12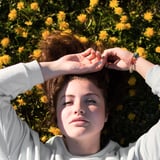 7 Ways to Stop Fighting Your Anxiety (So You Finally Find Some Peace)
Understanding and managing an anxiety attack can be confusing, frustrating, and cause some, well, anxiety. Our friends at YourTango break down what happens and offer some helpful tips to get you through. The most effective tool is the LAST thing you'd expect. Most of us probably know the experience of escalating anxiety. You feel a shot of anxiety. in a situation that feels threatening. You struggle to present a calm exterior. But as you notice your anxiety and struggle to tamp it down, yo

2017-05-24 20:01:17
`
5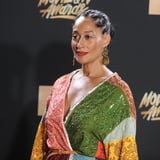 Tracee Ellis Ross: "I Don't Want to Be Comparing Myself to an Airbrushed Version of Me"
Tracee Ellis Ross is as real as they come. Whether she's leveling with us about Snapchat filters or confessing how much she loooves potato chips, she's authentic and firmly rooted in her sense of self. We got the chance to chat with Tracee about her new role as spokeswoman for Motrin's #WomanInProgress campaign, which aims to "inspire women to shift the way they look at painful moments and empower them to see that pain can be progress," (according to the campaign press release).

2017-05-24 15:56:33
`
4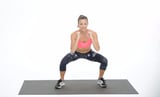 Over 80 No-Equipment Exercise Moves For Every Part of Your Body
No equipment? No problem. Gymtimidation? We've got you covered. Create the exercise routine of your dreams - at home or wherever you are - with this mega list of over 80 bodyweight moves that target your upper body, lower body, and core, with some added plyometrics at the end for that blast of fat-burning, calorie-incinerating cardio. Choose your adventure and customize a circuit, or master each of these as a personal challenge. Either way, you're going to be well on your way to a stro

2017-05-24 14:09:53
`
4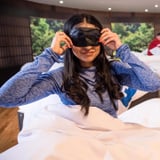 Napercise Is Our New Dream Workout
Yoga, Spin, and Zumba classes are all incredible workouts, don't get us wrong. It's just, they're not something we think we can make happen every single day - unlike "Napercise." Sure, this incredible workout from David Lloyd Clubs is based around a 45-minute nap, but the benefits are huge. Check out the video above and find out we're dreaming about "Napercise" coming to every single gym.

2017-05-24 12:53:47
`
4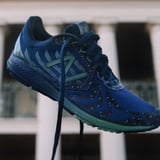 Outrun Hitchhiking Ghosts in These Haunted Mansion New Balance Sneakers
Get in your Doom Buggy as fast as you can and head to the closest runDisney expo: New Balance has limited-edition Haunted Mansion sneakers, and you can only get 'em in person at a Disney race expo. The Haunted Mansion Vazee Pace v2 running shoes retail for $130, though they're selling for much more on secondhand sites like eBay. They're deep purple and ghostly mint, giving a spooky, themed-vibe to the shoe; they're also covered in those creepy (but cute) little demon eyes fr

2017-05-24 08:13:59
`
3
Boost Your Metabolism and Debloat With This Tropical ACV Drink
One of the best things I've picked up from the Tone It Up Nutrition Plan - what I now implement in my day-to-day eating and morning ritual - is its morning metabolism drink. The classic metabolism drink (known fondly as the abbreviated "Meta D") uses apple juice and apple cider vinegar, but I'm particularly fond of the tropical twist known as the Bombshell Spell. With islandy, debloating pineapple and a twist of lime, it's almost like waking up to a Hawaiian cocktail, but in a to

2017-05-24 07:29:33
`
3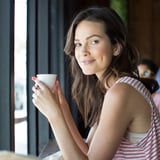 What to Do All Day Long to Lose Weight Fast
Losing weight isn't about doing one good thing like going for a run or throwing kale in your smoothie - it's made up of a million healthy choices that you make all day long, every day. Don't view this as a burden; view it as a fun challenge! Every hour is an opportunity to do something that can bring you closer to your weight goal. So tomorrow, when you wake up, here's your around-the-clock guide to feeling slimmer by bedtime. Source: POPSUGAR Photography / Glen Giffen 6

2017-05-24 06:46:58
`
4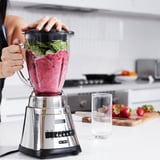 7 Things I Did to Finally Get in Shape After College
While I was in college, I was convinced that I was living the best years of my life. And I was . . . at that point in time! Studies, parties, exploring a new city, "finding myself," making friends, and living in a house of 64 of my best girlfriends really was - at the time - the best time of my life. Everyone told me, "enjoy this; these are the best years of your life!" insinuating that the years after would be a slow and sad decline. Little did I know that the opposite was true. For me, things

2017-05-24 04:55:50
`
4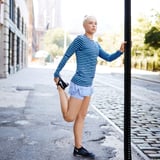 It's That Time of Month - Should You Still Go Hard in the Gym?
Imagine this scenario (actually, it won't be too hard to imagine, we reckon): you've got your favorite exercise class booked, but that godforsaken time of month hath struck your uterus and you're otherwise debilitated. While you've heard that exercise might alleviate PMS symptoms, you're tired, crampy, kinda pissed, and not really feelin' it. Should you push yourself? RelatedHilarious GIFs That Sum Up Working Out on Your Period "Listen to your body," says Liz Letc

2017-05-24 03:51:57
`
4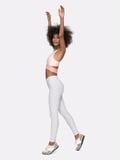 Strappy Sports Bras So Cute You'll Want to Show Them Off
There comes a time in every athlete's week where they've had enough of those HIIT classes that require high-intensity sports bras and are ready to wind down with the relaxing, restorative, and sometimes even meditative-type programs that are the yin to the yang. And those sessions, of course, usually don't require such heavy-duty gear. If you're in search of low-impact strappy sports bra, we found the cutest ones to wear this Summer.

2017-05-24 03:07:13
`
5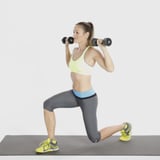 The Killer Total-Body Move You're Probably Not Doing Enough Of
I am not a fan of jumping lunges - at all. A couple of injuries have left me weak in the knees (literally), and because of this, I take it easy on certain plyometric moves. When I hear "jumping lunges" in a workout class, I almost always turn to split squats. And for days I want to go a little harder, I add in the extra element of weights. A split squat with overhead press is a surefire way to work several things at once, resulting in a move that helps shape the shoulders and lift the booty, w

2017-05-24 01:24:46
`
4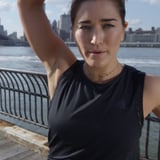 This Fierce Trainer Is Blending Ballet With Boxing
If anyone's ever said you weren't good enough to reach your goals, you're not alone. Once a young ballerina in training, boxing fanatic Julie "Jaws" Nelson was consistently told she just didn't have what it took to dance alongside the best. That's when she decided to make a turn. Using her fine-tuned discipline and natural artistic technique, she now fuses her two passions together to cross-train and shine in the boxing ring. Watch the video above to see how her setbacks

2017-05-24 01:11:33
`
5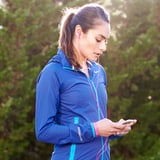 For some, running is a fun pastime; for others, it's a tiresome necessity. But no matter where you fall on the running spectrum, if you're striving to become better, then here are seven things you can do to become a better runner. Keep it consistent: If you stop running for a while, then you'll have to build your conditioning back up. So if you want to take your workout to the next level, then make sure you're staying consistent. Sign up for a race and start a training prog

2017-05-23 21:01:07
`
8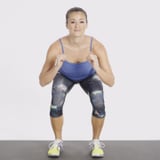 After This 30-Day Challenge, You'll Have the Best Butt Ever
Squat challenges are all the rage now, and while it certainly is an accomplishment to work your way up to 200, 500, or even 1,000 squats (yikes!), doing the same kind only works certain muscles. Here's a new challenge for you to try. It involves five different squat variations that you repeat and eventually work up to 200 reps in 30 days. Here are instructions for the five different variations followed by a 30-day plan to get you all the way to 200. It's not advised to skip right to

2017-05-23 20:05:35
`
10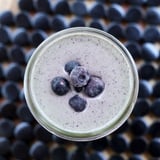 Hop on the ACV Train With This Protein-Packed Flat-Belly Smoothie
One ingredient all the experts hail as a supporting weight loss is apple cider vinegar, affectionately called ACV. But if your lips pucker at the thought of adding ACV to your water or doing shots (actually you shouldn't do these because the acidity can damage both your esophagus and tooth enamel, then you'll love this smooth and creamy, cinnamony smoothie recipe. You won't be able to taste the ACV one bit. All your taste buds will focus on is the naturally sweet high-in-potassiu

2017-05-23 16:47:44
`
5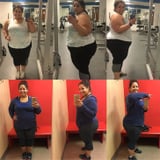 If Losing Weight Feels Like an Uphill Battle, You'll Find Inspiration From This Before-and-After
May of 2016 year verses May of 2017. For me, in January of this year, something finally just clicked. I've never been a sedentary person, even at my heaviest but it certainly has slowed me down. Because there is so much I want to do and love to do, I am motivated to continue in this endeavor to find better health. And it is certainly an uphill battle, but so what. I'm not going to stop because it's hard. I'm going to keep pushing til it becomes easier. This is just the be

2017-05-23 16:30:18
`
6
Study Reveals Scary Link Between Daily Alcohol Intake and Risk of Breast Cancer
Screw apples; I live by the mantra "A glass of wine a day keeps the doctor (and the stress!) away." But some concerning scientific findings are making me (and many other women) rethink this way of life. Researchers have known for quite some time now that sipping too many cocktails is proportionately associated with a heightened likelihood of developing breast cancer - the more alcohol you consume, the higher your risk is, according to the National Cancer Institute. But a new report from the Am

2017-05-23 14:40:30
`
6
Hailee Steinfeld Loves Peanut Butter as Much as You Do
Oscar-nominated actress and singer Hailee Steinfield is the new face of the women's collection by Mission's performance apparel - which is a pretty big deal since the brand has featured only professional athletes until now. And after working out with her in a cardio dance class lead by her choreographer, Amy Allen, we can attest the Hailee is truly a triple threat. We were able to ask her about her how she keeps her life healthy on the road and how she stays grounded with her hectic

2017-05-23 12:28:37
`
4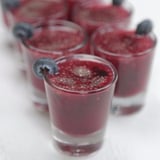 You Don't Need a Chaser With This DIY Superfood Shot
These are definitely our kind of shots! Full of superfood goodness, like nutrient-dense chia seeds and antioxidant berries, this easy-to-make shot is a tasty way to stay on the healthy track. And that's definitely something we can cheers to. DIY Superfood Shot Recipe by Mona Zavosh IngredientsChia Gel 2 teaspoons organic chia seeds 1/4 cup filtered water Tonic 1/4 cup boiling water 1 organic green tea bag 1 tablespoon organic raw honey 1/4 cup fresh-squeezed lemon juice 1/3 cup

2017-05-23 11:33:20
`
5
Do You Have to Worry About Getting Botulism at Your Next Barbecue?
After hearing the terrible news that one person has died and nine have been hospitalized with botulism after eating contaminated gas station nacho cheese sauce, we don't blame you for feeling worried for your own health. According to the Centers for Disease Control and Prevention (CDC), "botulism is a rare but serious paralytic illness caused by a nerve toxin that is produced by the bacterium Clostridium botulinum and sometimes by strains of Clostridium butyricum and Clostridium baratii.

2017-05-23 11:04:45
`
4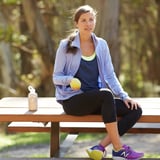 Drop 1 Pound by Next Week With This Plan
If you're trying to drop pounds and new to the whole exercise scene, then knowing exactly what to do can be a struggle. Since cardio, strength training, stretching, and days of rest are all equally important, here's a weekly schedule to help you balance it all out and still see results. In order to lose one pound a week, you need to burn 3,500 calories per week or 500 per day. But exercise is just one piece of the weight-loss puzzle; if you utilize diet changes by cutting calories,

2017-05-23 09:48:48
`
7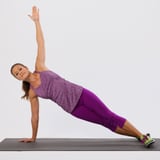 This Push-Up Challenge Will Make You Insanely Strong in 30 Days
If being able to do 50 push-ups is on your fitness bucket list, it's time to make it happen. Just like the 30-Day Squat Challenge, here's a plan to build your upper body and core strength so that by the end of the 30 days, you'll be able to bust out 50 push-ups. This challenge involves five push-up variations to not only prevent boredom and overuse injuries but to also help sculpt other areas of the body. Here are instructions for the five different variations, followed by a 30-d

2017-05-23 08:31:33
`
5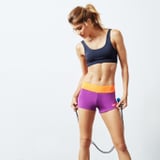 Holy Hell! This Running + Strength Workout Is Intense
There are weeks when all you have time for is a one-and-done workout. The kind of workout that leaves sweat dripping from every inch of your body and every muscle shaking. The kind of workout that takes less than an hour to finish, but feels like you were working out for two. This is one of those workouts. If you're short on time, but need a solid sweat session, this beginner combo workout will do you right! A mix of strength training and running, you'll be tasked to push yourself to

2017-05-23 07:43:37
`
6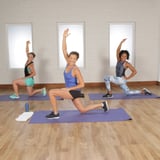 At-Home Cardio Workout to Rev Your Metabolism and Work Your Legs
If you're looking to get in shape fast, like with our two-week fitness plan, you need short workouts that multitask like this mix of cardio and leg-sculpting moves. You will get stronger, you will build muscle, and you will burn calories in this sweat sesh. The workout clocks in at 25 minutes including a thorough warmup and cooldown. Best of all, you don't need any equipment to accomplish these goals. Follow along with the video, or click here for a printable PDF of this workout. Pin

2017-05-23 05:20:05
`
7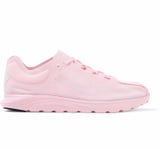 10 Millennial Pink Sneakers You'll Never Want to Take Off
We can't get enough of millennial pink, and the obsession is quickly taking over our activewear. If it's time to invest in a new pair of sneakers for your workout, consider a pick in the blush-pink shade. Take a look at our favorite choices and prepare to have your heart skip a beat. You won't be able to resist. RelatedSave or Splurge: Supercute Gym Sneakers From $30 to $200

2017-05-23 01:05:21
`
4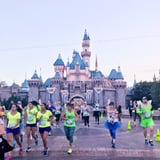 This Is What It's Like to Run a Half Marathon - Through Disneyland
While most parts of my job get me pretty excited, I must say I was particularly freaking the f*ck out delighted when I got invited to the Tinker Bell Half Marathon at Disneyland - and that's putting it mildly. My Disney-loving, 5-year-old-at-heart self was coming out of my skin with glee. Since Nike discontinued the women's half-marathon events in 2015 (RIP), I had yet to find a race that had really captured my heart and provided an experience that would leave me counting down the da

2017-05-22 19:16:43
`
12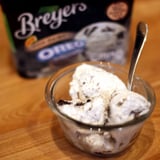 Breyers Just Made All My Vegan Dreams Come True
I was hitting up the grocery store for, you know, the usual - kale, bananas, avocado, and rolled oats - and then I turned down the ice cream aisle, planning to stock up on eight a couple pints of dairy-free Ben & Jerry's, but I screamed out loud when I saw this! I was so fricking excited, I almost accidentally pushed my cart into an 80-year-old woman walking by. Breyers now has nondairy ice cream! Of course I had to buy the two flavors they had, Vanilla Peanut Butter and Oreo Cookies &

2017-05-22 18:01:33
`
4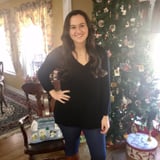 How 1 Simple Facebook Photo Motivated This Woman to Lose 80+ Pounds
It was a simple family photo that Cortland West's mom posted to Facebook that threw her weight struggles into focus for her. "When I finally looked at the picture, I was shocked. I honestly didn't recognize myself," Cortland said. And at 5'6" and 236 pounds, she decided that was it: it was time to change. She turned to the Lose It app to buckle down and really take a closer look at how much she was eating. Between the simplicity of the app and adding in workouts, Cortland has take

2017-05-22 16:03:57
`
5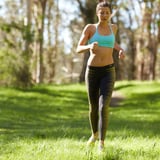 If You Want to Run Longer, This Is a Must
Ever wonder why some days you feel like you can keep running and running while on others you have zero stamina? Certainly the amount of sleep you got the night before, stress levels, and diet play a role in how you perform during your runs, but how you regulate your breath during your jogging session also affects your energy levels. Here's how to power your muscles with fresh oxygen on each stride. RelatedThe Trick That Helped My Lungs Stop Burning on Runs Learn to breathe deeply: Your l

2017-05-22 15:38:03
`
6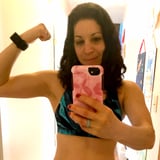 I Didn't Eat Breakfast For 3 Months and This Is What Happened
My weight-loss journey has been a long one, with many mistakes along the way, including spooning peanut butter from the jar and eating too much during half-marathon training. Even after years of religiously exercising and eating right and not reaching my weight-loss goals, I thought signing up for CrossFit would be the answer. But after six months of burpees and barbells, my body hadn't transformed the way I thought it would. "Give it nine months," my fellow CrossFitters kept saying, but by

2017-05-22 12:30:54
`
7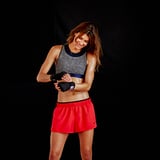 5 Reasons Working Out at Night Will Change Your Life
I don't like to work out in the morning. I'm not a morning person. The aroma of coffee isn't something that wakes me with a smile. The light shining through the blinds at the crack of dawn is something I avoid as much as possible. The heaviest thing I want to be lifting in the morning before work is my pillow. As I said, I'm not a morning person. But wait, we're supposed to work out in the morning, right? Actually, no. You don't have to. In fact, there are a bunch

2017-05-22 11:22:26
`
8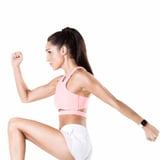 You've Heard All About BBG From Kayla Itsines, but Does It Actually Work?
You've been following Kayla Itsines on Instagram for forever. You've seen the before and afters. But you're still wondering, can you have weight-loss success with BBG? Does this work for everyone? RelatedKayla Itsines's New "BBG Stronger" Is Live on SWEAT - We Got an Exclusive Workout BBG (Bikini Body Guide) is Kayla Itsines's comprehensive 12-week training program that includes an exercise and diet plan. The Australian trainer launched this program in PDF form, but tod

2017-05-22 08:33:44
`
5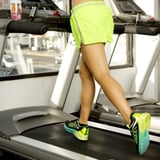 No Matter What Your Mood, We Have a Treadmill Workout For You
While there's nothing quite like running outdoors, unruly weather sometimes makes it impossible. For those rainy or blustery days, there's the trusty treadmill. Whether you're a beginner runner or have a few marathons under your belt, we've got a running workout for you. From a run that mimics going up and down San Francisco hills to another that has you ascending a mountain, you'll swear you're actually running outside. Getting started: If you're new to ru

2017-05-22 05:37:19
`
27
This Before-and-After Proves Weight Isn't What You Need to Lose This Summer
BREAKING NEWS: YOU DO NOT HAVE TO LOSE WEIGHT TO BE WORTHY OF WEARING A BIKINI THIS SUMMER. · I know that goes against every 'Get Beach Body Ready!' message you're seeing right now. Trust me, I used to believe those messages too. I used to spend every single summer starving and sweating to get the body on the left, telling myself that I was only allowed to be seen in swimwear once I'd hit that goal weight (and even once I did, it still wasn't enough). Not once did I...

2017-05-22 03:03:36
`
10
Skip the Crunches in This Quick Standing Abs Workout
If you want a strong core and flat abs, skip the crunches. Seriously! You need to work your abs standing to truly reap the benefits of all your effort. Not only are standing ab exercises more functional, they burn more calories since these exercises take more effort. Grab a set of medium-sized dumbbells for this five-minute workout and get ready to work your middle.

2017-05-21 11:55:05
`
37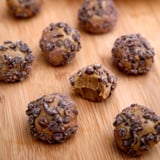 These 5-Ingredient Protein Balls Taste Like a Reese's
I'm sorry, but I ate these all. Every last one. So I had to make a whole new batch (poor me!) just so I could snap a few pics. And I'll eat this entire batch too, because let me just tell you - these are unbelievably good. I mean can't-stop-eating-these good. You might need to pay someone to hide these from you. All you need is a food processor or high-speed blender, and you'll be biting into these soft, cookie-dough-like protein balls in a matter of minutes. Made with only

2017-05-21 09:51:10
`
32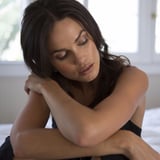 Feeling Bloated? Do This Now For Quick Relief
If you want to fight belly fat, burning calories and fat through cardio - especially interval training - is your best bet. Bloating, on the other hand, is its own beast, and you can't feel confident rocking your fitted shirts if your belly is superpuffy. Luckily, there are easy ways to reduce bloating so that you can show off that tummy you've been working so hard to get. Put this down: Not only is too much sodium bad for your heart, but it will also cause you to retain water - and

2017-05-21 06:26:21
`
25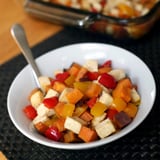 The 1-Pan, 3-Ingredient, High-Protein Recipe You Can Eat Any Meal of the Day
Looking for an easy high-protein, high-fiber meal that's perfect for breakfast, lunch, or dinner? All you need for this recipe are basically three ingredients, one pan, and your oven. For just under 350 calories, this roasted tofu, sweet potato, and bell pepper dish offers 15 grams of protein and 8.4 grams of fiber. It can be made from start-to-finish in about an hour, and since it makes five servings, it's the perfect recipe to make on meal-prep Sunday. Enjoy a bowl with sliced avo

2017-05-21 05:34:45
`
36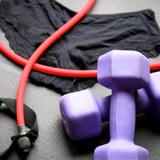 How Exercising in My Underwear Has Changed My Workouts
We all have our trouble spots, and for me, it's my belly. Even before two pregnancies, I've always been a little self-conscious about that extra squishiness above my belt. I'm a full-bathing-suit-in-the-Summer, kind of gal . . . that is until a few weeks ago. I do yoga and strength training at home to complement my runs, and one day I wanted to try out this new move, but I was in my everyday clothes. I quickly got hot in my jeans so I jus

2017-05-21 05:31:57
`
15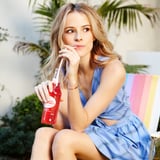 The 4 Foods a Trainer Says You Should Never Eat
Despite its name, the Telluride WOW Fitness Festival isn't just about push-ups, crunches, and burpees. There is also great advice being shared - including this nugget from trainer Jonathan Ross: "One bad meal won't transform your body, just like one good meal won't equal immediate results; the body builds itself from habit." If you're curious to know which habits matter in the long run, Jonathan offered up his rules for things you should always - and never! - do when it come

2017-05-21 02:05:11
`
10
If You Love Oatmeal, You Need to Know This Trick
My obsession for quick breakfasts and my love for steel-cut oats do not go hand in hand, that is, until this very moment. Since I'm way too hungry in the morning to sit around for 40 minutes to wait for my bowl of oats to cook, this little hack has changed my life. It turns steel-cut oats into quick oats, so in less than five minutes, you can sit down to a creamy, satisfying breakfast that'll keep you full all morning long. All you need is some time on Sunday and a freezer. Just mak

2017-05-20 20:11:06
`
39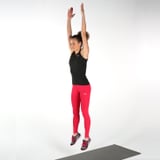 A 100-Rep Bodyweight Workout That Can Be Done in Just 5 Minutes
Don't think you have time to exercise? This 100-rep workout can be done in just under five minutes. And the best part is that you don't need any equipment - just your body. These moves combine cardio plus strength training, so you'll be huffing and puffing and will feel your muscles burning. Want more of a workout? Repeat this 10-move circuit for a total of 5-10 times. Make modifications for each move as needed to make it easier or harder. 10 Jump squats Note: If this is too

2017-05-20 12:31:59
`
72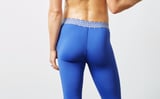 If You Only Have 10 Minutes to Work Out Today, Do This 4-Move Workout
If you love a good booty burn, you're going to be all over this 10-minute butt workout. You better get some quarters ready because your butt is going to be so fricking firm! The Moves: Squat thrust Squat with overhead reach Alternating forward lunge (one on each side counts as one rep) Sumo squat jump The Workout: Set the timer for 10 minutes and begin this up-ladder-style workout by doing three reps of each exercise, then six reps, then nine reps, then 12 reps, and so on until the 10 minu

2017-05-20 08:48:12
`
12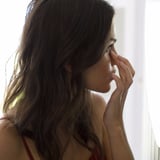 Find Relief From Springtime Allergies With These Natural Remedies
You wish you were psyched by this warmer Spring weather, but your itchy eyes and stuffy head make it impossible to enjoy. It's so cruel - you might as well buy stock in Kleenex because your never-ending runny nose keeps it in business. Of course, you can pop pills or use nasal sprays, but the not-so-fun side effects that include drowsiness, foggy head, and dry mouth make you want to throw them out the window (and quickly close it so pollen doesn't get inside!). But you can get relief w

2017-05-20 07:03:40
`
63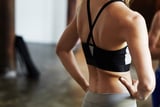 A Workout to Help Tone Your Arms and Back For Strapless Wedding Gowns
If a strapless gown is in your future, or you're just trying to build some strength, we've got some at-home moves that'll mix up your regular routine and target all the muscles in your gorgeous arms. This five-move, five-minute routine strengthens, sculpts, and tones - and it even gets your heart rate up for a little cardio! Start with shadowboxing cross punches and uppercuts before hitting the floor for planking moves. Once you're through the bodyweight exercises, kick thing

2017-05-20 05:54:25
`
19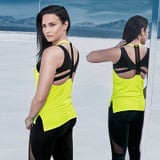 Kate Hudson and Demi Lovato Share a Workout Secret You Have to Try
In case you hadn't noticed, Kate Hudson and Demi Lovato pretty much define #gymgoals. Not only are these superstars seriously passionate about health and fitness (see their Instagram profiles for proof), but they're both advocates for female empowerment and body positivity. They also always manage to look beyond amazing, whether they're boxing, practicing Pilates, or pole dancing. So, when we heard our two favorite ladies had something in common and it involved fitness, we couldn&

2017-05-20 04:24:41
`
14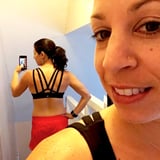 I Did CrossFit 5 Days a Week For 1 Month and This Is What Happened
I don't really want to share half-naked selfies of myself with the world, but I feel compelled to. Because after years and years of working out four to six days a week, running and training for half-marathons, sweating it out in yoga classes, and eating healthy, I have finally caught a glimpse of the kind of transformation I have been wanting ever since I can remember. And it's only been one month. Before This might sound like a PSA, but so what? I really do owe it all to CrossFit. I

2017-05-20 03:57:14
`
13
Protein-Packed Chocolate Chip Cookies
You will love this protein-packed take on the classic chocolate chip cookie. Using only five ingredients, you can quickly whip up a batch of these vegan cookies in no time. Watch the video to see how easy they are to make. Guilt-Free Vegan Chocolate Chip Cookies From Lizzie Fuhr, POPSUGAR Fitness Ingredients1 cup chickpeas, skins removed, patted dry 1/3 cup natural peanut butter 1 1/2 teaspoons vanilla extract 2 tablespoons agave nectar 1/3 cup vegan chocolate chips Directions Pr

2017-05-20 03:12:17
`
14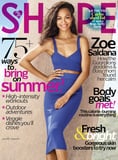 Zoe Saldana: "I've Never Wanted Different Hair or My Body Any Other Shape"
Zoe Saldana is glowing as Shape's latest cover star. In the June issue, the actress shares her refreshing take on living a healthy life. We're inspired by her honest and realistic approach and how she balances it out against a busy shooting schedule and a full house of three adorable boys and a supportive husband. RelatedA Trainer Shares His Favorite Moves For a Strong Butt and Better Overall Health

2017-05-19 17:24:38
`
12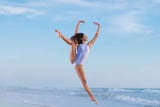 26 Breathtaking Shots of Ballerinas Against Stunning Beach Backdrops
Ease your daily stresses while you get inspired with these absolutely jaw-dropping photos of impossibly talented dancers; they'll make you think of the word "athlete" in a whole new way. David Hofmann, owner of Shark Cookie photography and dancewear, is known for his stunning shots of ballerinas and dancers against exquisite backdrops, particularly the beaches of Southern California. Scroll through these breathtaking shots for some fitness and dance inspiration - and a mental vacation at th

2017-05-19 16:05:08
`
11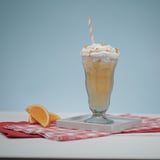 This Creamsicle Kombucha Float Is Going to Rock Your World
Kombucha-lovers, take note: this dessert might just become your new obsession. Inspired by orange-flavored creamsicles, we concocted a nice cream float with your favorite tummy-taming energizing drink, kombucha. Watch this video to see how to make this yummy dessert and then check out the recipe below so you can easily make your own. Kombucha Creamsicle Float Recipe by Mona Zavosh Ingredients½ cup frozen mango ½ cup frozen banana 3 tablespoons frozen organic juice concentrate 1 teasp...

2017-05-19 13:18:36
`
12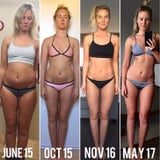 This 2-Year Transformation Will Make You Want to "Be Vulnerable" Too
There are two women who have helped me more than I can ever repay @kayla_itsines and @evapoci_ ❤️

2017-05-19 12:09:05
`
4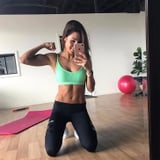 Should You Exercise If You Have Your Period? BBG's Kayla Itsines Has the Answer
Women often ask me whether they should train if they have their period. This really depends on how YOU are feeling at the time. My opinion is to do whatever you feel is right. If you are in pain, you have a headache or your back feels swollen and sore, I recommend you rest. If you are feeling "OKAY" then a nice LISS walk is a good option. If you aren't feeling any pain or discomfort at all, feel free to exercise as you wish! Always listen to your body and NEVER push yourself to exercise

2017-05-19 10:46:44
`
10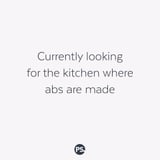 The #FitGirlProbs Tag Is the Most Relatable Treasure Trove of Memes
It's hard out there when you're trying to live that fit life! Healthy eating, leg day, meal prep, gainz . . . one can only take so much at a time! And while we commend your hard work and empathize with your struggles, sometimes you just have to laugh at it all. One treasure trove of relatable moments was the meme universe we found in #FitGirlProbs. Whether you're trying to find your abs, wondering why you're always hungry, or buried in a pile of gym clothes, know that you

2017-05-19 03:47:37
`
4
This Personal Trainer Explains How Fitness Helps Her Heal
As an athlete, anything can set you back. A bad performance . . . a nagging injury. Personal trainer, dancer, and instructor Christina Jensen knows about obstacles first-hand. After a back injury put a hold on her dance profession, she thought her career was over. But she tapped into her inner-strength and passion for healing and came back stronger than ever. Here, Christina proves that there is nothing she can't fight her way through. We partnered with adidas Training to show you why you

2017-05-19 02:51:11
`
13
A 4-Week Summer Workout Plan, Complete With Printables and Videos
Summer is almost here, and if you want to kick your workout routine into high gear to get stronger and more toned for all your Summer fun, here's the four-week plan to make that happen. It involves five workouts and two active rest days that you can repeat as the weeks go by. RelatedCommit to Getting Fit With This 2-Week Video Workout Plan

2017-05-19 02:42:15
`
16
Skyler Bouchard Poses With 2 Slices of Pizza to Talk Breast Cancer and Body Positivity
Celebrating my pizza twins as I'm going into surgery to have a breast tumor removed today.

2017-05-19 01:50:07
`
12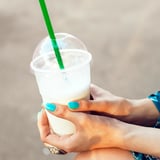 What to Skip, What to Sip: Starbucks's Creamy, Icy Drinks
If warm weather has you craving a cool, refreshing sweet treat - inspiring you to head to your local Starbucks for a creamy drink, like the Caffè Espresso Frappuccino - before downing 380 calories in a few chilly sips, you should consider your choices. These stats will help shave calories off your order. RelatedChocolate, Protein, and Coffee Combine to Make the Frappuccino We Wish Starbucks ServedStarbucks Calorie Hacks Straight From the Baristas Caramel Instead of 16-oz. Caramel Frappuc...

2017-05-19 01:11:43
`
17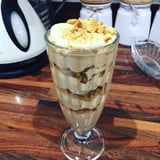 Realistic Expectations of What You Can Eat on Weight Watchers
Thinking of trying Weight Watchers? Wondering what you can actually eat? Well . . . we could talk all day about it (particularly about the bread - lest you forget Oprah's affinity for eating bread while on Weight Watchers, #neverforget), but let's let photos from Weight Watchers members show off their real meals and snacks so you can just see for yourself. If you need a bit of a tutorial, brush up on Smart Points, then dive into this treasure trove of meal-prep ideas, recipes, and snac

2017-05-18 17:39:49
`
52
What's the Lower-Calorie Cocktail, Mojito or Margarita?
Alcohol isn't the healthiest way to spend your calories if you're watching your weight, but indulging every once in a while is good for the soul! Margaritas and mojitos are popular Summer cocktails whether you're hitting happy hour or mixing drinks on your patio, so which one should you sip on if calories are a concern? RelatedIf You Want to Lose Weight and Still Drink, Read This Check out the nutritional breakdown of each one: Margarita 2 oz. tequila 1 oz. Cointreau 1 oz. freshl

2017-05-18 14:38:13
`
4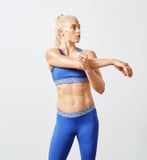 Don't Suffer From Tight Shoulders! Do These Feel-Good Stretches
Whether your shoulders are tight from hunching at a desk all day or from hitting the weights extra hard, these stretches will feel so good right now. They'll also increase flexibility to help prevent injury as well as help relieve neck pain or headaches associated with tension or stress. Do them all or choose a couple, but if you commit to stretching your shoulders a few times a week, you'll really notice a difference. Related35 Stretches Your Body Is Begging For

2017-05-18 14:16:22
`
15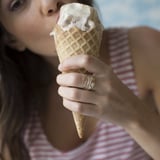 How to Kill Your Sugar Addiction Before It Kills You
While excusing yourself from sugary celebrations is no fun, neither is dealing with a post-sugar-binge hangover. And on top of it, the more sugar you eat, the more you crave - it can take a few days to weeks to get over an addiction to refined sugar once you start. Not only that, but studies have shown that eating too much refined sugar can speed up your body's aging process. If you know you can't resist sweet temptations, read on to learn nutritionist-approved strategies that will ke

2017-05-18 12:26:36
`
14