Celebs Rush Around with Prada, Fendi and Louis Vuitton
I was just ruminating earlier in the week about how we were in for a sleepy few weeks of celeb coverage during the holiday season, but celebs are, of course, proving me wrong today. They have new movies, shoe lines and premium cable series to promote, and they are not ready to go into holiday hibernation just yet. Quite the opposite, in fact. These celebs clearly all have somewhere important to be, and they are in a rush to get there with Fendi, Gucci and a whole bunch of extra curious mystery b


The 12 Best Bag Deals for the Weekend of November 16
Don't say I didn't warn you my friends, this new set of steals and deals is hot, hot, hot! We're one week out from Black Friday—how is that humanly possible?—and yet I was still able to find some pretty good bag deals floating around. I have no business shopping for a bag right now after just splurging on a beautiful new mini bag, but that doesn't mean that you guys can't indluge in any of my fun finds. Everyone knows you have to take a break from buying for ot...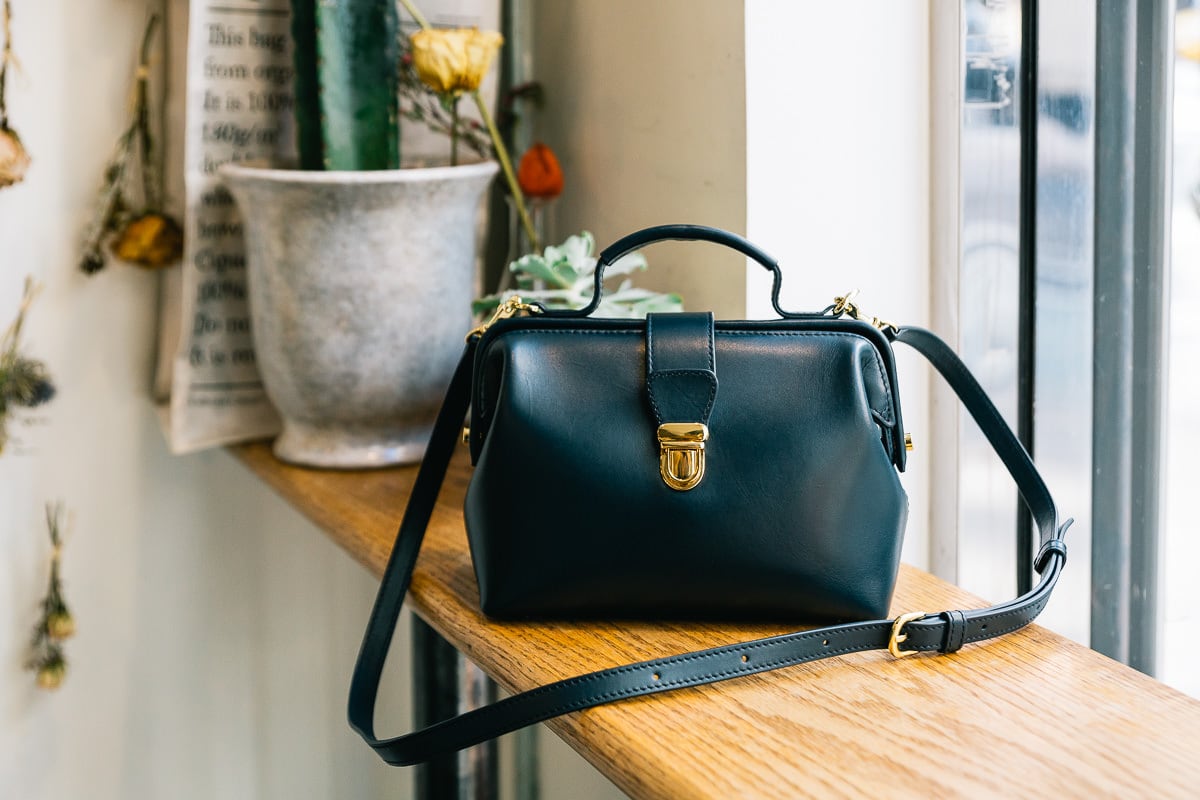 A Day With the Linjer Doctor's Bag
I see so many bags just based on the nature of what it is that I do for a living, and it's not often that I 'meet' a new bag and immediately know it will work for me. Growing my bag collection is a lot more calculated than it used to be, and I don't base an opinion solely on looks, or brand for that matter, anymore. Rather, I look for bags that are stylish and practical, but also I want a bag that does it all. Linjer's newest bag is just that bag, and after a day ab


Closet Confessionals 17: The Bag Lover Who Plans to Have No Debt Within the Next Year
Most of us have debt. Even those of us that pay off our credit cards in full typically have a large mortgage or student loan debt we are slowly trying to chip away at and make payments toward. This week's confessional comes from a Product Manager who obviously loves bags and is not only greatly influenced by what she sees on Instagram, but she's also about to be debt-free. Many of us try not to be sucked into the "fake world" that social media influencers portray, but tha


Remembering the Marc Jacobs Stam
The Marc Jacobs Stam. The infamous it-bag was released in 2005 and quickly gained momentum in the fashion world. Named after model Jessica Stam, the popular bag was and maybe still is considered the classic Marc Jacobs handbag. Despite not being in production for five years, I still correlate the Stam with the brand.  The quilted leather, kiss lock closure, and chunky hardware made this bag extremely eye catching. In addition to dual rolled handles, it also included a chain shoulder strap, maki...


10 Things I'm Wishing for This Holiday Season
Thanksgiving is next week, which means that the holidays are essentially upon us. My mother has already started her holiday shopping, and every night when we talk on the phone she tells me something new she's bought for my nieces. I've yet to get around to sending her a formal wishlist, and at this age I'm not even sure I still should, but I guess this will do. If you all think that this is the most extra way to send someone a wishlist then think again. Back when I was in middl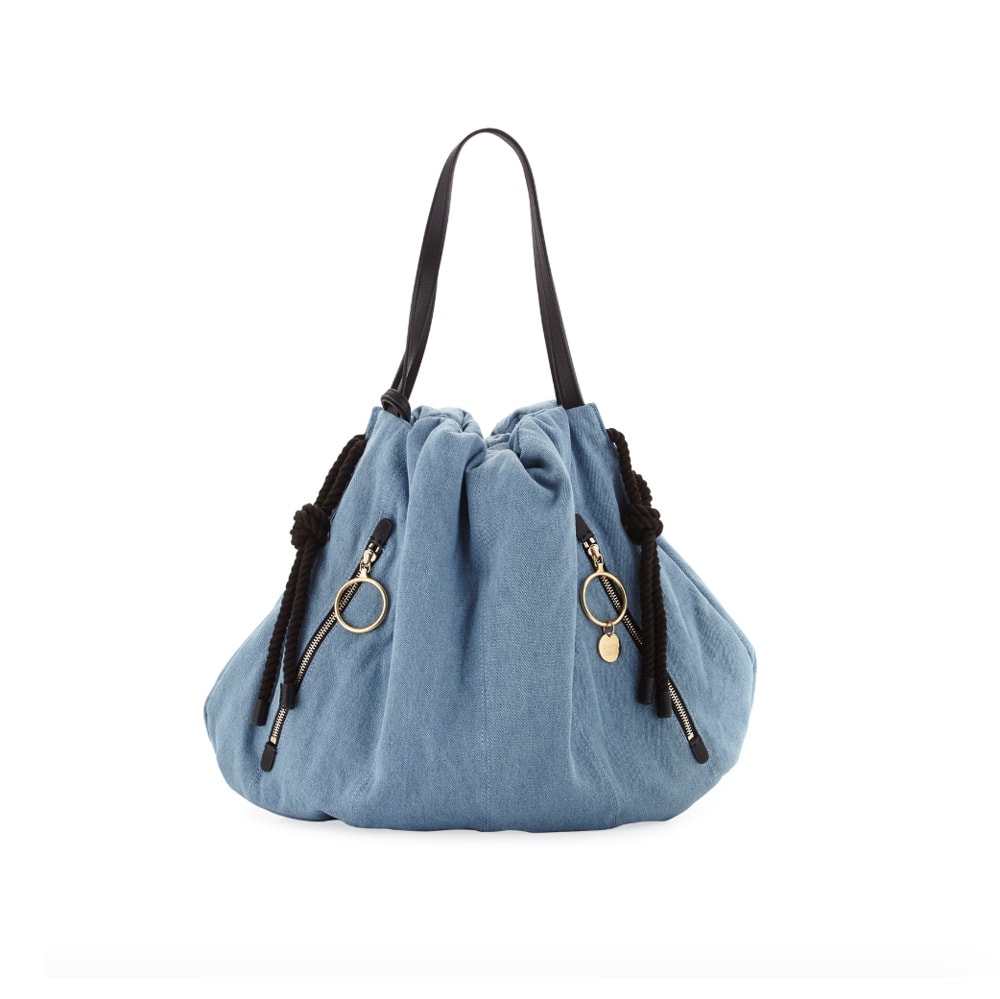 Giant Bags Need to Come Back Into Style Immediately
As someone known for my flamboyant purse collection, this isn't something I like to talk about. However, it's been weighing on my mind for a while and I need to come clean. Despite having a closet full of beautiful bags, the bag I use the most is a giant denim bag from See by Chloe. It's not glamorous, and I don't even like it that much, but it's the only bag that will fit my runners, laptop, and the sixteen different tubes of lip colour that I never use but just sort of carry around b...


Celebs Step Out with Louis Vuitton, Gucci and Chanel
The VS Fashion Show is over, which means we'll really have to pace ourselves with celeb photos until awards season. While celebs stayed busy this week, it will only become more and more difficult to find them as they begin their annual holiday hibernation. Paparazzi will have to lie in wait outside of movie theaters and shopping malls as they begin to pursue less high-profile celebrity activities and instead begin spending time with their families and ticking off everyone on their holiday


Timothée Chalamet Carries Not Yet Released Louis Vuitton
I still consider myself young, but I'm not the young that I perceive I am in my head. It's funny because I assumed I would feel differently at this age (I'm 35), but typically ways I find that I'm older are silly and not quite what I imagined: like being confused by how new Apps work and being oblivious to the hottest new young celebrity couple. Timothee Chalamet is one of those people that has a massive following and is one of the new it-kids (he's currently datin...


Selling From My Collection to Fund New Purchases
This won't come as a surprise, but I love to buy handbags. That spark I feel when I see a bag that I need to have is something I have come to love and hate. On one hand, it is always thrilling to see a new and interesting design in a bag that I want to buy. On the other, I often become fixated until said bag is in my possession. Patience has never been my strong suit and I suffer from obsessive "must have now" syndrome. When I see a bag I want, all senses fly out the window. I don't ask...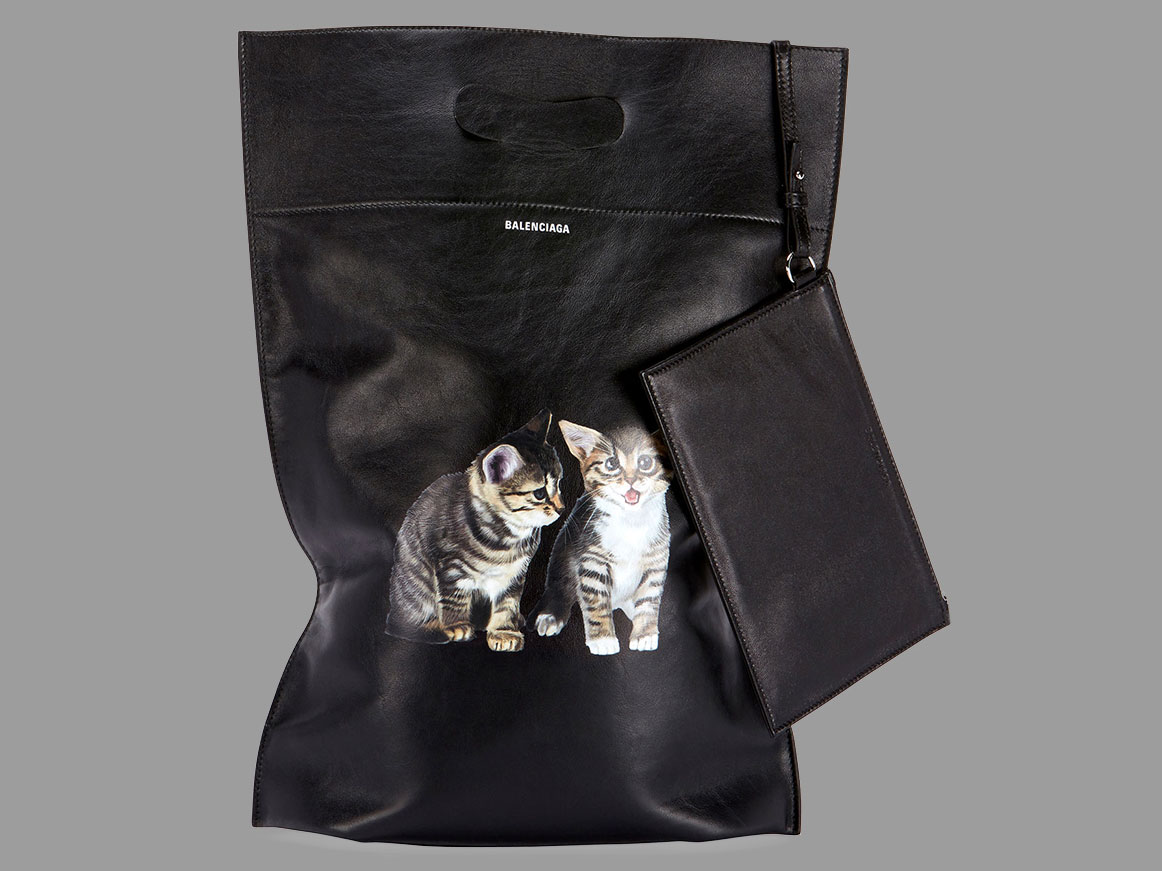 Would You Carry a $1300 Leather Plastic Bag With Kittens On It?
Oh Balenciaga, stop trying to make weird bags happen, they're not going to happen. First there was the Ikea leather shopping tote, and then there was the bag that resembled your grandmother's couch, and now my friends, Balenciaga has gone and done it again. That's right, you can now buy a leather 'plastic' shopping bag with kittens on. Demna Gvasalia, is known for some pretty wild and out there designs, often taking elements of streetwear culture and, for some reaso


A Closer Look at the Dior Book Tote
I have a confession, I want a Dior Book Tote really badly. When it first came out, I was like ya that's a fine bag but I don't need it. But then I started seeing it more. I suppose the power of social media is real, because I saw a lot of this bag on social media starlets, versions customized with their name sent to them by Dior as a gift. Even knowing the bag was a gift didn't stop me from yearning after it. It helped me see just how lovely it was, and that only further fueled


Celebs Overwhelm Us with Little Black Mystery Bags
The world's models are still being primped and prepped for the upcoming Victoria's Secret Fashion Show, there are new London hotspots to fête, and Priyanka Chopra has turned her pre-wedding prep into a real event. There's no shortage of celebs to find this week, but we're befuddled by their bags. We see the usual Guccis and Saint Laurents on celeb arms, but little, non-distinct black bags keep popping too. Can you assist us in IDing any of them? The post Celebs Overwhe...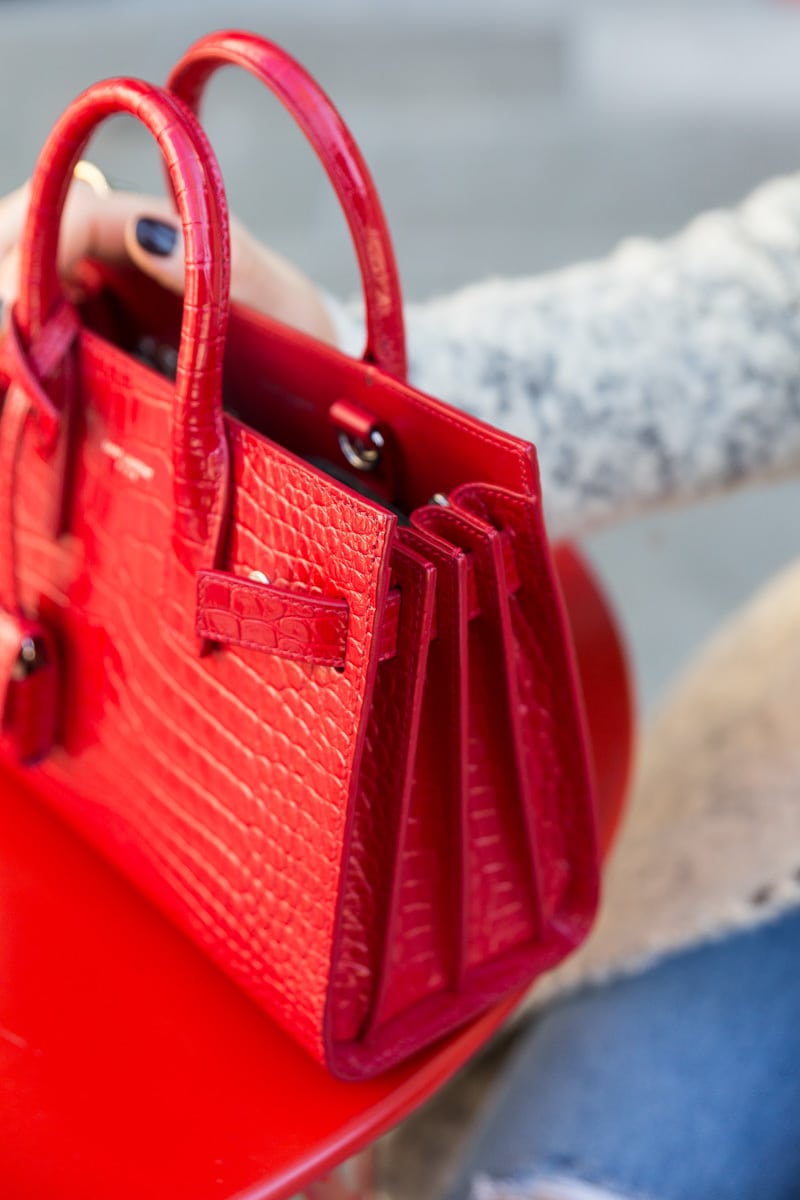 Purseonals: Saint Laurent Sac de Jour Nano
A few months back I decided that I needed a red bag in my life and I was dead set on adding something Saint Laurent to my ever-expanding collection of bags. I'm all for mini bags these days as they not only fit into my personal style, but also my lifestyle really well. Saint Laurent does red really, really well but even still I couldn't decide which bag I wanted to make mine. You guys certainly had a lot to say, but in true Kaitlin form I went in to try them on not once, not twice, b


Celebs Largely Stick to Birkins and Saint Laurent
We have a rotating cast of celeb regulars in our virtual pages–some of them seem fully incapable of avoiding the paparazzi at any time. But other PB frequent flyers of the past are now quite skilled at it, which makes me wonder if they're just out living normal lives 30 miles outside of Beverly Hills, Craig's and the usual celeb haunts. Maybe they even buy their own groceries at Target, just like the rest of us. There's a couple celeb spottings this week that fill me with


The 12 Best Bag Deals for the Weekend of November 9
Friday is finally upon us and you all know what that means! A new set of bag deals to start your weekend off on the right foot! I cannot believe that I'm already here putting together the 2nd bag deals post of November! Before we all know it the end of the month will be here which brings with it one-too-many slices of Pumpkin Pie and leftovers galore. Who else already feels the waistband of their pants expanding? Lucky for us, we never have to worry about growing out of our handbags, so wh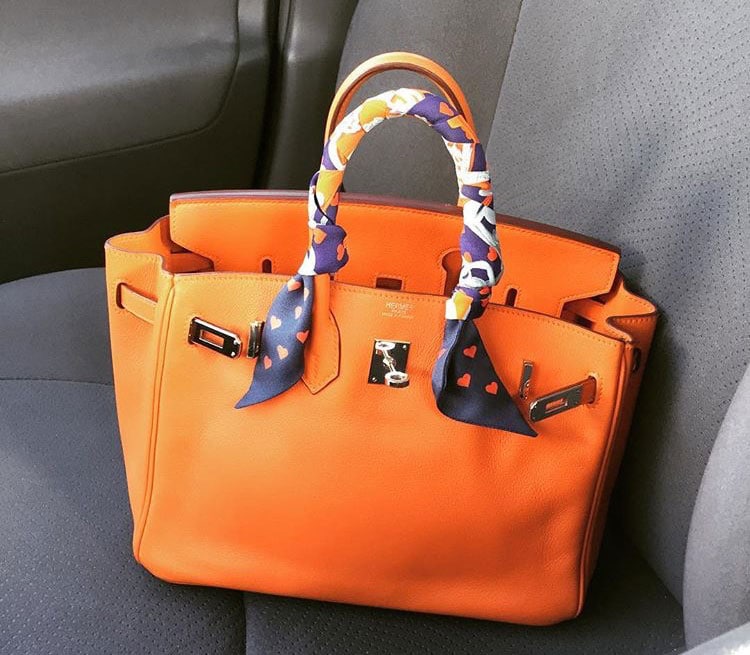 Closet Confessionals 16: A Genetic Scientist Who Prefers Pre-Owned Over New
While many of us buy brand new bags to experience the entire element of unboxing a fresh bag, the market for second hand bags is not only large but also growing. This week we look into the shopping habits of a 32-year-old who loves to purchase pre-owned because she likes rare and vintage pieces. Her most expensive bag is an Hermès Birkin that she got for a great deal and right now is waiting to figure out the best illustration to have painted on her Chanel bag. Take the Closet Confessiona...


These Two Italian Outlets Are Where Bag Lovers Dreams Come True
Imagine a place where some of the most sought-after designer items, from Prada Galleria tote bags to Givenchy Antigona top-handles, were brand new and heavily discounted. What if we told you it actually exists? Tucked away on the Tuscan countryside, about an hour outside of Florence, Italy, designer dreams come true inside two nondescript outlet shopping centers: Space and The Mall. Here, luxury brands including Gucci, Bottega Veneta, Valentino, and Saint Laurent operate factory-like stores fi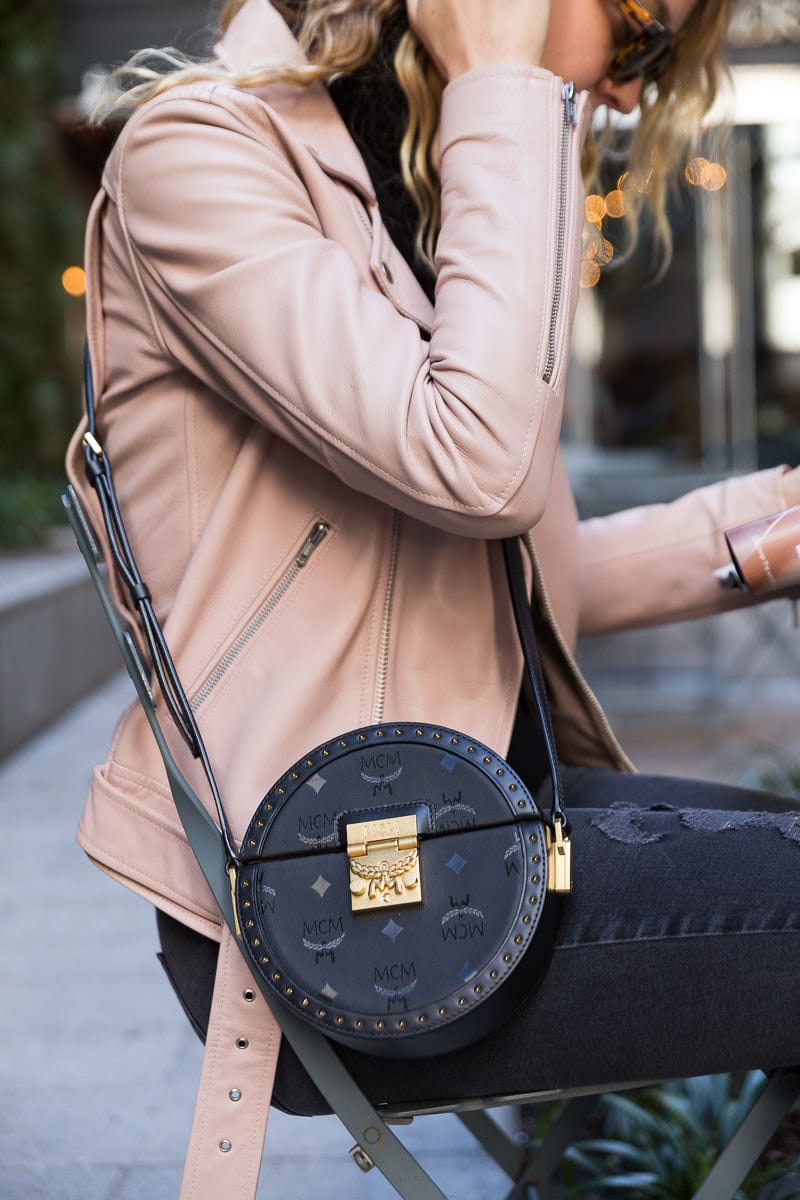 An In-Depth Look at the MCM Berlin Tambourine Crossbody
Until I started working at PurseBlog, MCM wasn't a brand that was particularly on my radar. Sure, I knew of its existence, but when I thought of MCM I mostly thought of its logo, and I was at a time in my bag-loving life where I was kinda over the logo trend. My Louis Vuitton bags were collecting dust in my closet, and I was leaning towards less logo-centric pieces as I expanded my designer collection. Fast forward a few years, and ironically enough, here I am loving logos again! However,


Celebs Visit Craig's Or Attend VS Fittings with Bags from Fendi, Dior and Mansur Gavriel
Jennifer Lopez has returned to Miami, celebs are flocking back to Craig's, and everything seems to be in its rightful place in the universe. Of course, I'm writing this on Election Day Eve, so who knows how far out of alignment things will fly in two days' time. For now, at least, celebs are feeling safe and warm(ish), holding tight to their green juices and favorite Fendi bags. Did they vote though? Are they even registered to vote, or do they just keep checking their Google a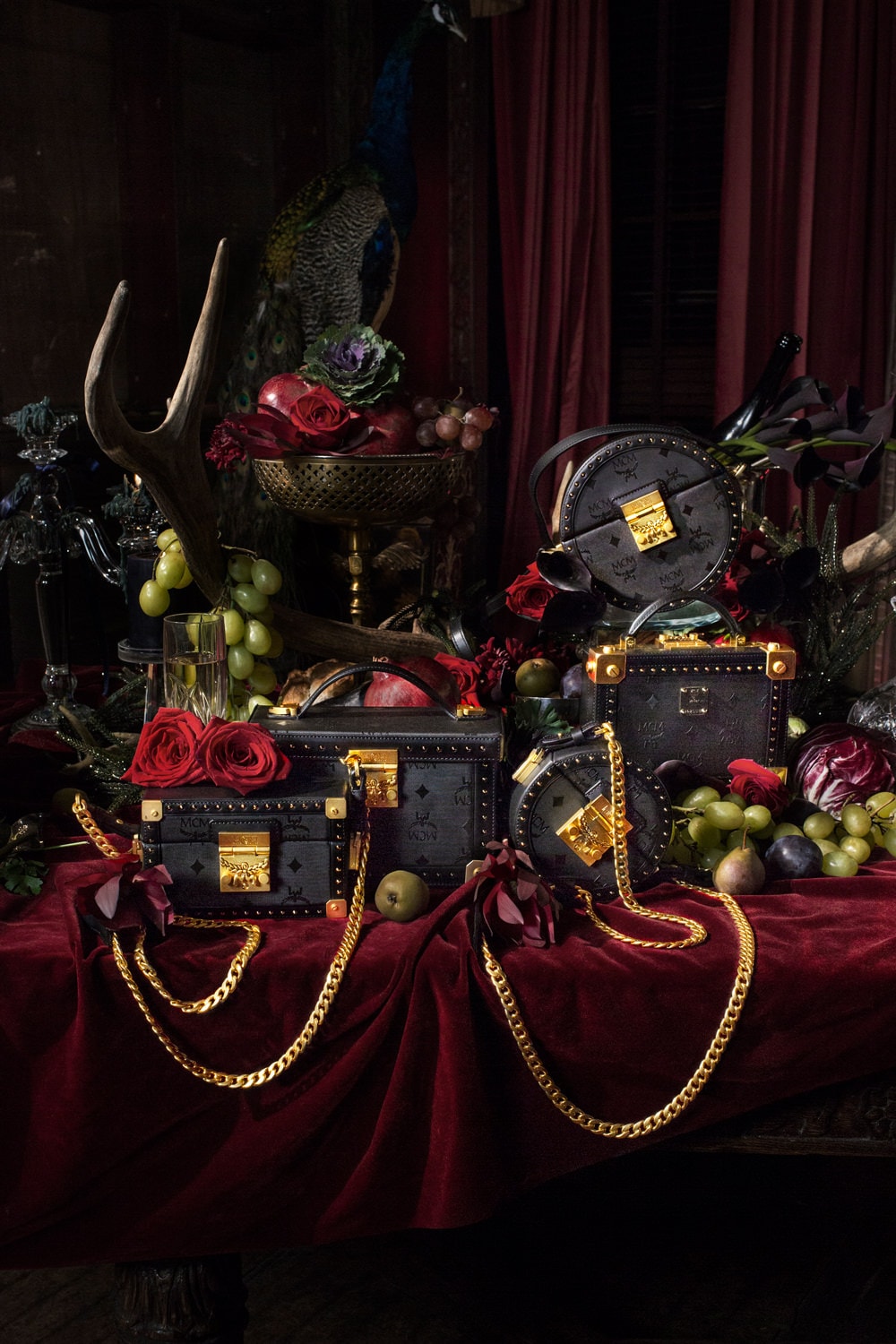 MCM Gets Festive With Its Brand New Holiday Campaign
The month of November means that many of us start getting serious about our holiday shopping as Thanksgiving looms near which means gift-giving season is right around the corner. With so many brands to shop and gift guide after gift guide landing in our inboxes brands are stepping up their festive game and creating eye-catching holiday collections. MCM's newest campaign stands out from the crowd with not only a fun and interesting set of celeb siblings, but some really cool bags and access


Tuesday Shoesday: I'm Obsessed With These $600 Boots But They Hurt My Feet!
My style has changed immensely over the last 3 years, but if you were to ask me to describe my style I would find it hard to do so. I dress way more casual than ever before, but I like to mix in elevated pieces like a statement bootie or a fun bomber. I often pair sneakers with dresses and I love to experiment with layering. My style is more me than ever before and I love how much it has evolved. I won't say that I don't pay attention to trends because, well, of course I do! Not only


Timeless Classic or Nostalgic Throwback: Is The City Bag a Good Investment?
My first Balenciaga City bag meant the world to me. I bought it used in late 2016 at a difficult moment in my life, and it was my first foray into the high end luxury bag market after getting my feet wet with bags by Coach, Michael Kors, and Furla. Carrying the slouchy, cardinal red bag with giant studs lent all of my outfits an aura of effortless cool. My City Bag was truly the bag that kickstarted my handbag obsession. However, a year and a half later, a new City Bag caught my eye. At $900 (c


Introducing Louis Vuitton x Grace Coddington for Cruise 2019
As far as collaborations go, this one's gone to the cats and dogs (but not in a bad way, in a good way!) No really—if you love cats, dogs and Louis Vuitton, this collaboration may be just what you're looking for. Furthermore, if you are familiar with Grace Coddington, who is the former creative director at large of American Vogue magazine, and creator of some of the most impactful and dramatic photoshoots than you'll really love this collaboration. Fact is, if you know fashio...


Our Favorite Old Céline Pieces For Sale Right Now
It's no secret that Phobe Philo's exit from Celine was like a bomb being dropped on the fashion world. Though her exit was seen by some as a long time coming, many mourned the loss of Philo, who was known for creating classic pieces geared towards the modern woman. When Hedi Slimane debuted his first bags for the brand they were a far cry for anything Philo had released during her ten years at Celine. As we reported last week, resale prices on Philo-era Celine have skyrocketed. Wh...


Victoria's Secret Models Head in for Their Fittings Armed with Giuseppe Zanotti, Balenciaga and Balmain
The Victoria's Secret Fashion Show will be filming very soon, but it won't air until December 2nd. Way back in September, we watched all the models parade into the 2018 VS auditions. Now we know who will walk the runway, and the list includes some of our favorite bag lovers! Here's a sampling of the bags they carried to their VS fittings. The post Victoria's Secret Models Head in for Their Fittings Armed with Giuseppe Zanotti, Balenciaga and Balmain appeared first on Pu


How a Simple Google Search Led to Over a Decade of Purse Obsessing
Loving purses is a large part of my identity. I've been an active member of the PurseForum since 2007 and have been reading PurseBlog since 2006. I am pretty certain that I am part of this obsessive community for life, and I am so grateful to others who understand my love and appreciation for bags. I can remember the first bag I ever wanted, a red and navy striped knit bag from Gap in 1998-I was 10 years old. My cousin wore it to a family outing and I recall the instant head over heels love...


Celebs Keep It Wee with Compact Bags from Dior, Chloé and More
They may not be quite as impossibly small as some of the minis and micros we've seen in the past couple of months, but bag sizes are certainly shrinking this week. Compact crossbodys are in favor, and celebs even pulled some smaller styles from the 90s out of their closets (or maybe their mom's, in some obvious cases). Let's explore celeb preferences for all things small, shall we? The post Celebs Keep It Wee with Compact Bags from Dior, Chloe and More appeared first on Purse...


The 10 Best Bag Deals for the Weekend of November 2
Happy Friday PurseBloggers, and while I'm at it happy November! Can you believe we're in the last 2 months of the year and inching closer and closer to the holiday season? It's about that time in the year where many of us start to watch our spending—at least what we're spending on ourselves—in prep for all that holiday shopping, but don't let that stop you from picking up a brand new bag. Deals this time of year are kinda scarce, but we've got ten for you ...


The Best Vegan Bags For F/W 2018
I am not a vegan. All the same, I have heard enough from people who are vegan to understand that the diet is a virtuous calling that will help save animals, humans, and, along the way, the planet. And, perhaps all the vegan subterfuge has been working on me, because I have recently found myself feverishly researching vegan bags. I have not given up on leather forever. And sometimes I find myself gazing lovingly at my dog and thinking about how his time on this earth is fleeting, and by proxy, m


Closet Confessionals 15: A Senior Manager's Handbag Loving Journey
This week we take a look into the bag buying habits of a Senior Manager in the Energy sector who believes that carrying designer bags helps her prove that she belongs in her industry. Many who end up in the designer handbag realm feel similarly – bags give us that extra accessory to stand out – and we know that majority of other women recognize labels. It may not be the most popular aspect of carrying designer bags, but it is one that rings true for most of us in varying degrees.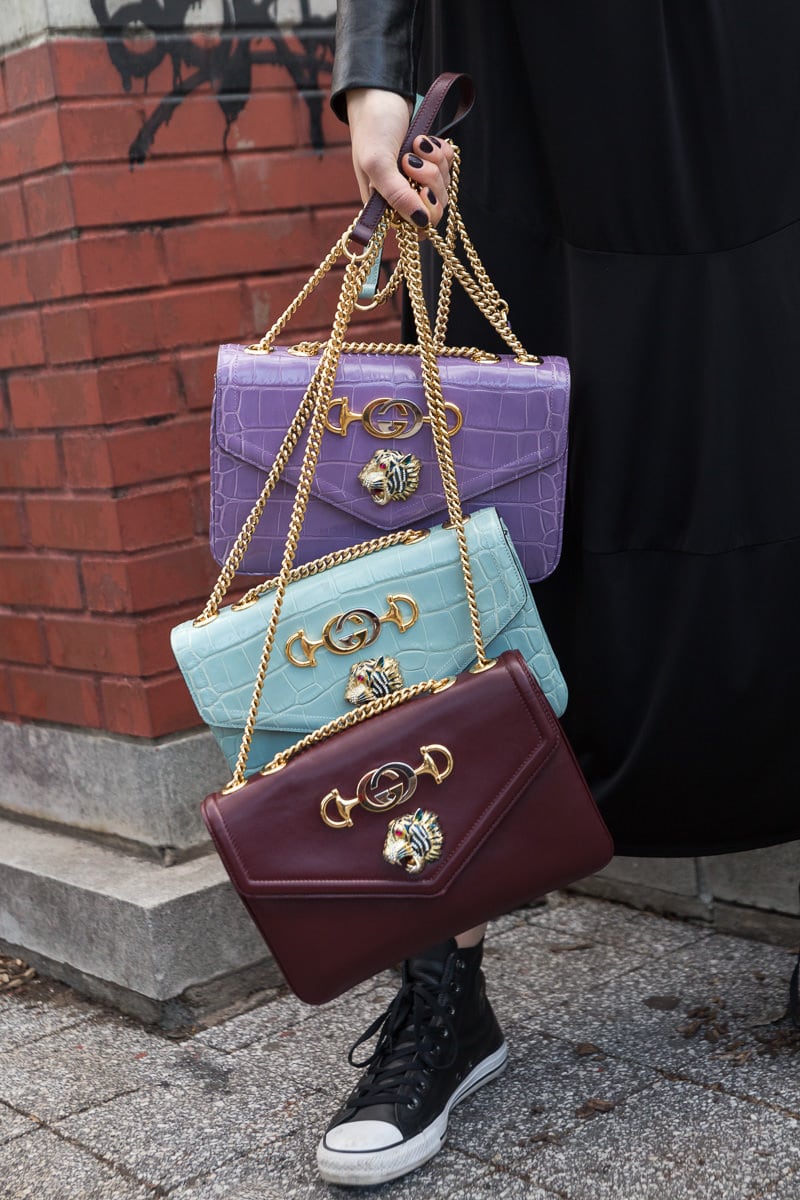 Introducing the Gucci Rajah Shoulder Bag
Gucci is having a major moment in fashion right now, and it seems as though there is nothing that Gucci can't do. Alessandro Michele has churned out handbag hit after hit, often diving deep into Gucci's archives to bring back the classics. While the logo love has been front and center amongst Gucci's current lineup, for Fall Winter 2018 a new bag has stolen the show. Meet: the Gucci Rajah Medium Shoulder Bag. Incredibly dignified and insanely chic, this bag is truly a work of a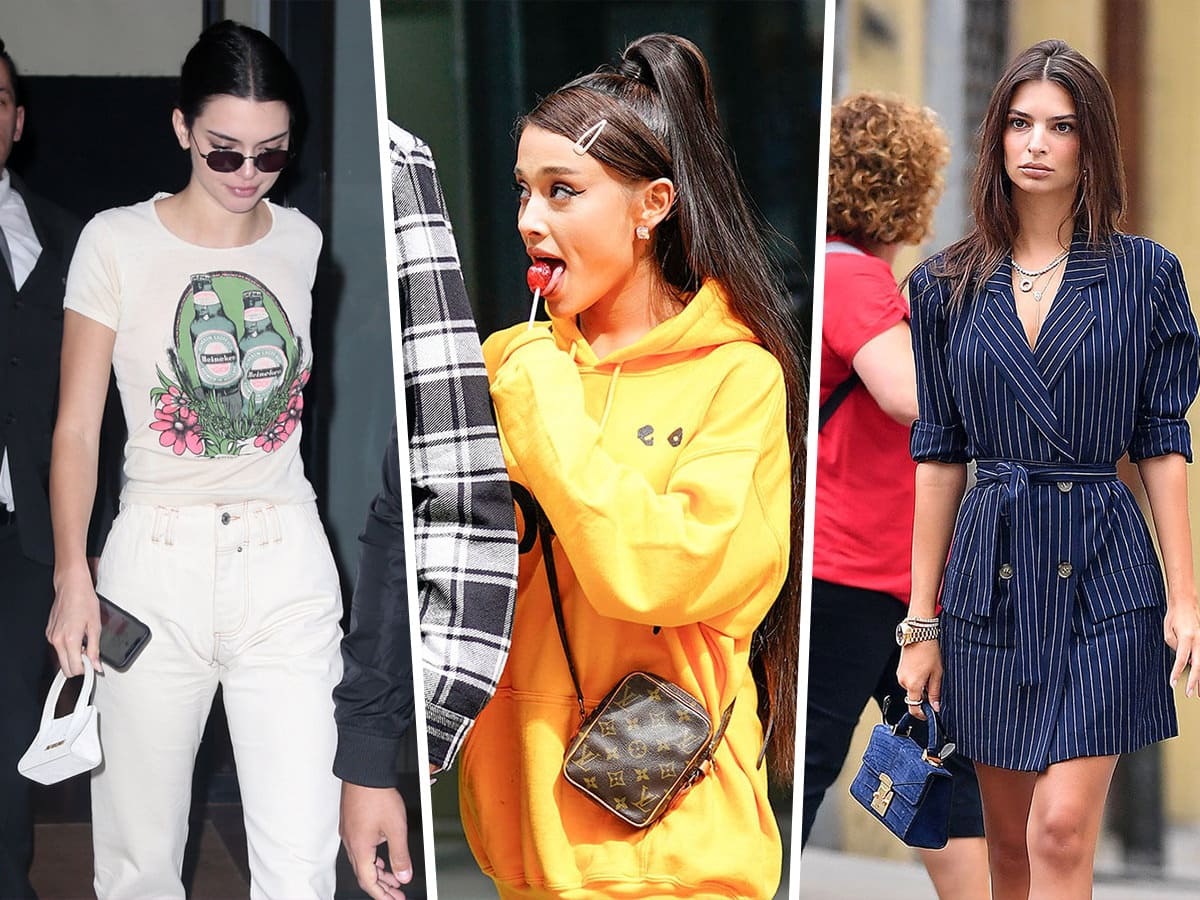 Mini Bags Have Proven They Aren't Going Anywhere This Fall
When mini bags first emerged on the scene, I have to admit that I was skeptical if they would take off. I have always gravitated towards the practicality of big bags, so the arrival of mini bags was confusing for me. Curiosity took over— Who would want to wear these? What can people fit in there? And most importantly, how do they carry so little with them? When I started seeing celebrities like Kendall Jenner and Ariana Grande wearing mini bags, I thought this trend would fade away as quickly ...


Celebs Carry Fendi, Celine and Louis Vuitton to All of Life's Great Occasions
There is much for celebs to celebrate this week: pending nuptials, possible pending NFL trades and Halloween, of course! We're not overrun with pics of celebs in costumes just yet, but I can only assume they are forthcoming. While many of the boozy adult Halloween parties took place this weekend, I'm betting we're only half way through the slog of celeb Halloween parties in LA and NYC. And where are all the photos of Mr. Bones' Pumpkin Patch?! It's not Halloween wit


A Chanel Price Increase on Timeless Classics Hits November 1st, 2018
This isn't a trick nor a treat, another major Chanel price increase will go into effect November 1st. There have been rumblings of yet another Chanel price increase on our forum for a while now, and let me tell you something – the ladies and gents on our forum are almost always right. Chanel price increases are notorious at this point, creating drama and chaos amongst shoppers who want to purchase an item before the price hike hits. This is coupled with outrage over the insanity of h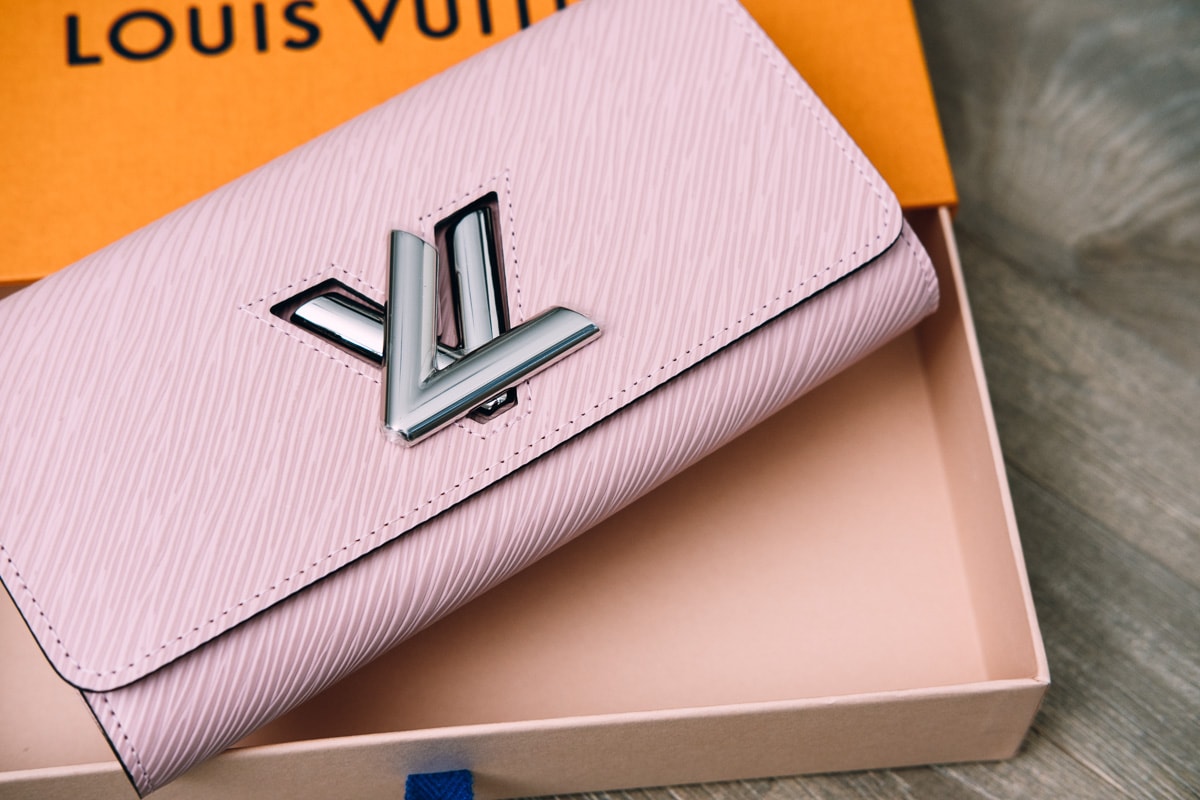 Reveal: My New Louis Vuitton Twist Wallet
We don't talk about wallets often around here. It's funny, because I always tell people what's inside the bag matters as much as the bag for me (actually, in many ways, it matters more), but I have neglected my wallet game. I've been using the same Louis Vuitton wallet for so long it's actually crazy (honestly, I think 10 years?). But I LOVE THAT WALLET. It held up so well, and until phones got as big as they are now, it could hold my phone, too. And despite the fac


In the Wake of Phoebe Philo's Departure, Céline's Resale Values Have Skyrocketed
When news broke late last year of Phoebe Philo's departure, fans wondered what was next for Celine and when Hedi Slimane debuted his first collection for the brand, Celine lovers had a lot to say. Outcries from Phoebe Philo devotees were heard around the fashion world, and the hashtag #oldceline even began trending on social media. In the wake of this new Celine, Business of Fashion reports that resale values of Philo-era Celine pieces have seen dramatic increases on popular second-han...


Men Deserve to Wear Beautiful Purses
It's been nearly twenty years since Joey Tribbiani of Friends first strapped on his murse and was met with nothing short of widespread ridicule for his bravery. In the 1999 episode, the concept of a heterosexual man wearing a purse was so silly that an entire plot revolved around Joey's dogged dedication to his new bag, which cost him an acting job and the respect of his friends. It was funny, of course, but it also exposed a greater truth that is relevant to this day: men need purses too. ...


Some of the World's Most Beautiful Women Carry Gucci, Givenchy and More
Moschino and H&M have just launched a collab (which frankly, seemed inevitable) that brought a flurry of high-profile models to NYC. Winnie Harlow, the Hadid sisters and Naomi Campbell all walked the runway at the collab's big unveiling last week. That's an extremely high level of clout for any designer's fast fashion flirtation, but we'd expect no less from Jeremy Scott. The collection itself is furry, glittery, puffy and gilded. Do you need a new puffer jacket? Do y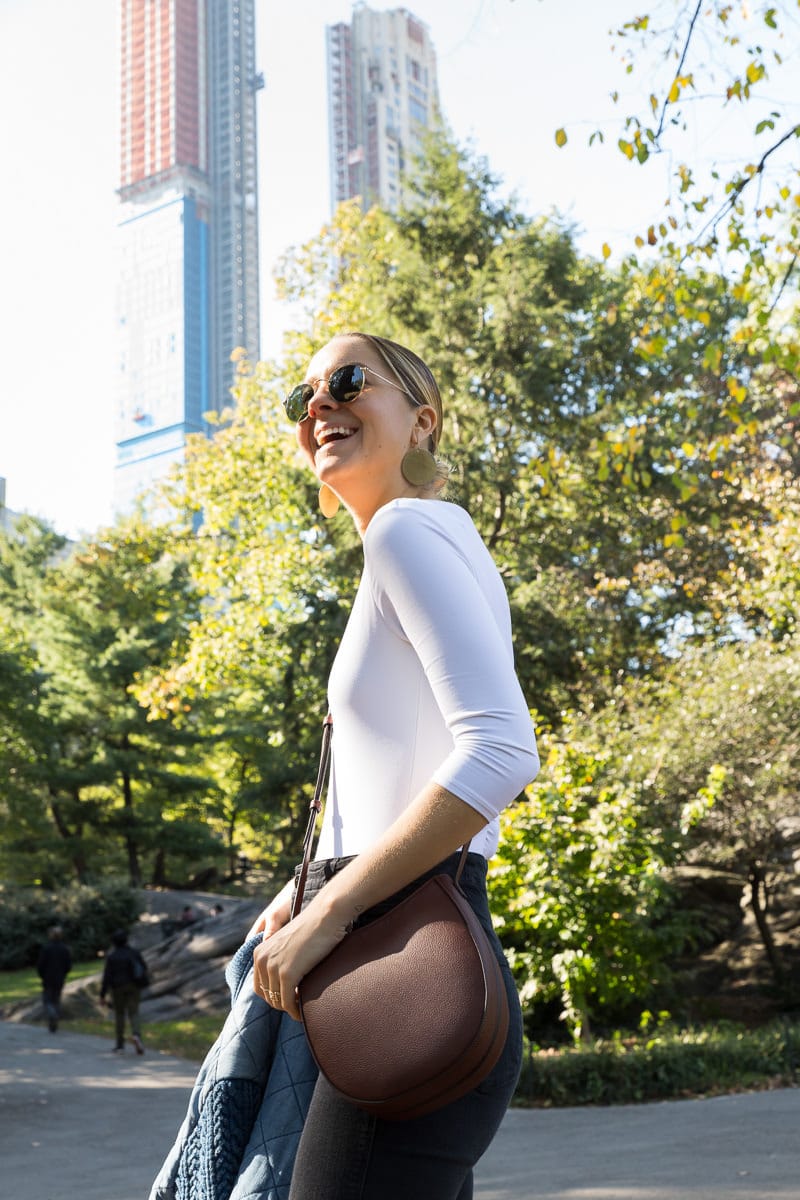 Introducing: The Linjer Sling Bag
While many new bag brands are popping up and each week we receive a handful of requests for collaborations via e-mail or Instagram, few stand out as ones to watch. Last month we gave you a first look at buzz worthy new brand Linjer, which caught our attention for its simple designs and quality materials. Today we're delving in further and giving you a close look at one of the brand's newest styles. Meet the seriously sleek and super classic Linjer Sling Bag. The Sling Bag from Lin


Celebs Model Gym Clothes, Givenchy and Judith Leiber Clutches
Shots of models exiting the gym were plentiful this week, but we'll always have Meghan Markle and Chrissy Teigen to save us from a sea of celebs in sweats. Many of our gym-bound models will probably be appearing in the upcoming Victoria's Secret Fashion Show, which will be filming in mere weeks. New seasonal favorites continue to become more and more obvious, and it won't be terribly hard to whip our "best of" lists together at the end of the year. Yes, I'm


The 12 Best Bag Deals for the Weekend of October 26
As an ode to our beloved Amanda we skipped last weekend's bag deals, but I'm here today to make it up to you! And if—like us—you're still a bit sad at the news of her departure, then let one of these sweet bag deals lessen the blow. I did some digging to bring you the cream of the crop from the sale section, and with fall in full swing there's no time like the present to up your bag game. Even though I just snatched up the red bag of my dreams (see which bag soon!) I&...


Closet Confessionals 14: The Young Manager Who Puts Money Away Monthly Toward Bags and Loves Collecting Books
This week our confessor purchases bags to celebrate milestones which makes each bag in her collection very special to her. She finds other people in her life making comments about her bag purchases even though she consciously sets aside money monthly toward her bag fund. As always, if you want to participate in Closet Confessionals and see your own bag-buying habits on PurseBlog, all you have to do is submit your survey below to be considered! Take the Closet Confessionals Survey Now T


A Look Back at the Coveted Fendi Spy Bag
The Fendi Spy Bag. We all remember the it-bag from the 2000s. If you need a refresher, the Spy bag was designed by Silvia Venturini Fendi, and was released in 2005 on the heels of its it-bag predecessor, the Chloe Paddington. The Spy had a huge following, with a long wait list and countless limited editions to back it up. The Spy was the it-bag that everyone had to have — remember those? The unique bohemian design included a hidden coin purse, beautifully braided handles, and a fold-over flap...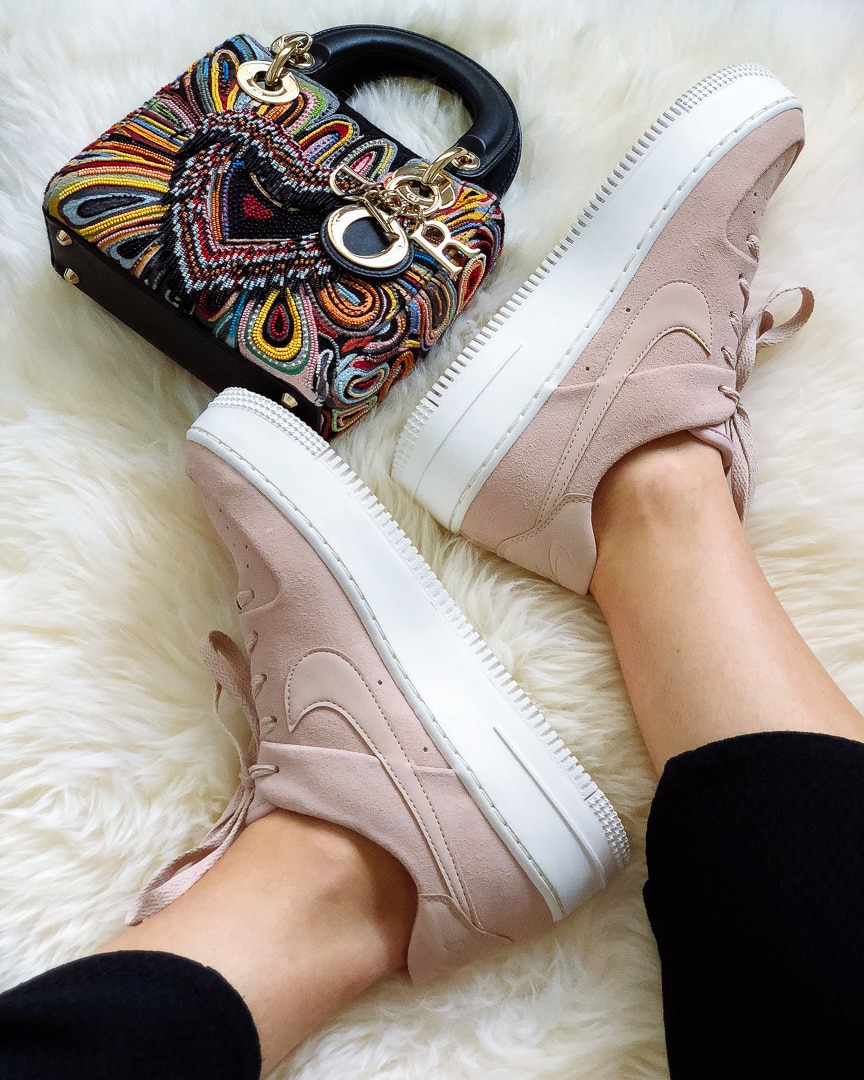 What Fits: The Mini Lady Dior Bag
With the return of its iconic Saddle Bag, it's safe to say that Dior is having a major moment this Fall. Lucky for me, I saved my little Dior Saddle Bag from back in the day, so you can imagine that I've always had a thing for Dior. These days my style is a bit more downtown cool with a much more casual vibe than ever before and a lot less ladylike than it used to be. I find myself leaning towards bags that fit that bill as well, and while The Dior Lady Bag is certainly eye-catching


Celebs Are Fond of Louis Vuitton, Valentino and Marc Jacobs This Week
It's instantly apparent that celeb tastes have pivoted towards Louis Vuitton this week. A smattering of new "IT" bags have given the brand a distinct edge this season, and celebs have never given up on their tried-and-true, classic Louis Vuitton totes. Totes are also having a bit of a moment, at the moment. Slouchy or structured, checkered or logo-ed, celebs love 'em almost as much as your keys, wallet and phone love to get lost in 'em. The post Celebs Are Fond of


PurseBlog Asks: Do you share your nice bags with friends?
I have a really vast handbag collection by this point. When we started PurseBlog over 12 years ago, I slowly started to build my bag closet, and while in the past couple years I've slowed down on my bag shopping and tried to make purchases that make more sense, I still own hundreds of bags. Not every single one is Chanel or Hermès—there are plenty of contemporary designers included—but it is quite the collection. And because people know what I do, they ask to borrow bags fairly often....


The Prada Cahier is the Effortlessly Cool Bag You Need This Fall
All of us here at PurseBlog have a connection to Prada in one way or another. For Megs, her first designer bag was a Prada bag that she lusted over for years. While for me, my introduction to the designer handbag world was in large part due to the myriad of Prada Nylon bags that adorned the backs and arms of the girls at my middle school in Long Island, New York. Since then, Prada has consistently been on my bag radar, and there is always a bag I'm lusting after from Prada's collecti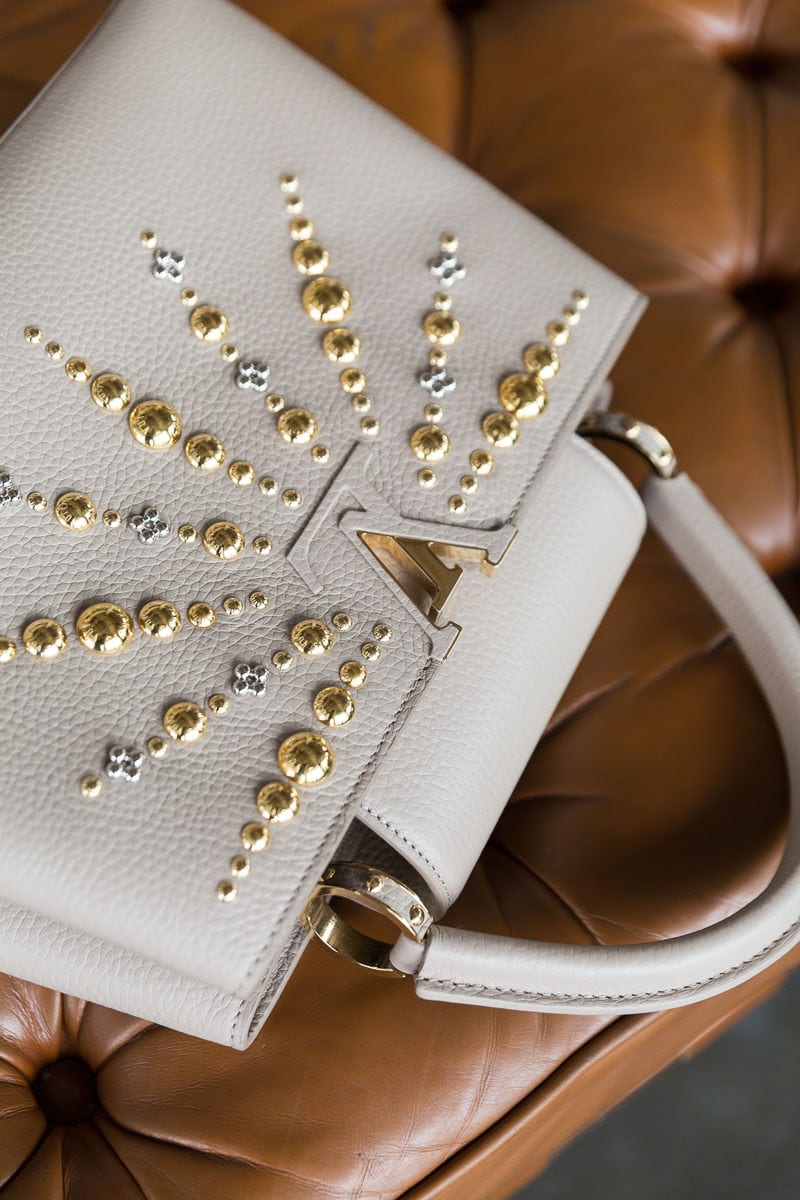 A Close Look at the Louis Vuitton Capucines BB Bag
Louis Vuitton is known around the world for its classic logo print monogram canvas. While many bag lovers, myself included start their premium designer bag collections with a classic Louis Vuitton style such as a Speedy, or a Neverfull, Vuitton devotees know that the brand offers so much more than these well known and ever-popular styles. While monogram canvas is super durable and extremely iconic, Vuitton's other bags are also incredibly well made and beautifully crafted. This is more tha


Introducing: the Burberry BSeries
Last month, former Givenchy designer Riccardo Tisci sent his first collection for Burberry down the runway and one thing became apparently clear: new designer = new logo = a brand new Burberry. With this new Burberry comes a brand new sales tactic that Burberry is calling #BSeries. Burberry first grabbed consumers attention for its new #BSeries initaive via Instagram, which is a very common way for brands to get the word out about its latest launches, usually called drops. #BSeries makes use of


If You Send Your Bag to Hermès For Service and They Think It's Fake, They Keep It and Destroy It
I said goodbye on Friday, but I'm back from the dead for one more post that I just couldn't leave without writing. (Hey, it's almost Halloween, after all!) It involves a bunch of the most things about this weird industry: the cult of Hermès, the wild secondary designer bag market, Europe's cultural attitude toward their luxury brands, and "authenticity" as a concept. It's also a cautionary tale about all of these things, and about how one of our PurseFo...


For Reasons We've Never Quite Understood, Celebs Bring Their A+ Bag Game to the AOL BUILD Series
For the last year and change, you might've noticed that a staggering amount of celebrity photos are staged right outside of the AOL BUILD Series. Celebs don't do this sort of grand fashion march for any other interview in NYC. Sure, maybe a fashion dash outside of GMA, Today or The Late Show, but nothing like this. Well, today we're going to explain what the hell the AOL Build Series actually is. AOL opened BUILD, a three-story, state-of-the-art live-streaming studio in downt


For Reasons We've Never Quite Understood, Celebs Bring Their A+ Bag Game to the BUILD Series
For the last year and change, you might've noticed that a staggering amount of celebrity photos are staged right outside of the BUILD Series. Celebs don't do this sort of grand fashion march for any other interview in NYC. Sure, maybe a fashion dash outside of GMA, Today or The Late Show, but nothing like this. Well, today we're going to explain what the hell Build Series actually is. AOL opened BUILD, a three-story, state-of-the-art live-streaming studio in downtown Manhatta


Party-Hopping Celebs Showered Us with More Fendi and Chanel Bags This Week
It was a busy night for celebs in NYC last Tuesday, as droves of them bopped around from a Fendi party to a Moët party and who knows what beyond that. Was Moët pleased that so many guests showed up in full (and very conspicuous) Fendi? Who can ever say. But we're very pleased by this opportunity to ogle Fendi bags, inadvertently sponsored by Moët. (Cheers!) In other parts of the world (and NYC) other celebs carried other brands, but also Fendi. The post Party-Hopping Celebs Showered U...


In 2006, I did a Google search that changed my life. I don't remember the exact name of the designer whose bag I was trying to find on sale—it was an indie contemporary label that is now long gone—but it brought me to a post about one of the designer's bags on PurseBlog, a site I had never encountered before, and that hadn't existed for very long. I was a sophomore in college, getting a journalism degree at the University of Georgia. I had an after-school job selling applia...


Coach Just Released Another Collaboration With Disney
Back in May, Coach released a special edition collection in collaboration with Disney called 'Dark Fairytale.' Coach had a big party at their SoHo store to celebrate the launch of its limited edition bags, RTW and accessories for men and women. True to its name, the products were dark and mysterious, in shades of deep purple, green and black—the bags were less cutesy than you might have imagined. However, Coach just dropped a brand new collab with Disney, and this latest Coach x Di...


Closet Confessionals XIII: The 37-Year-Old Who's Cleaned Up Her Destructive Shopping Habits
We all love designer bags for different reasons. Some of us feel as though they're markers of success, others like to shop from brands with a sense of important fashion heritage to them, and still others just make a ton of money and feel compelled to spend accordingly. For most of us, though, some emotion is evolved, which is exactly what luxury fashion is intended to evoke: desire, jealousy, pleasure, need, satisfaction, insecurity. It depends on the person and the day! In this week'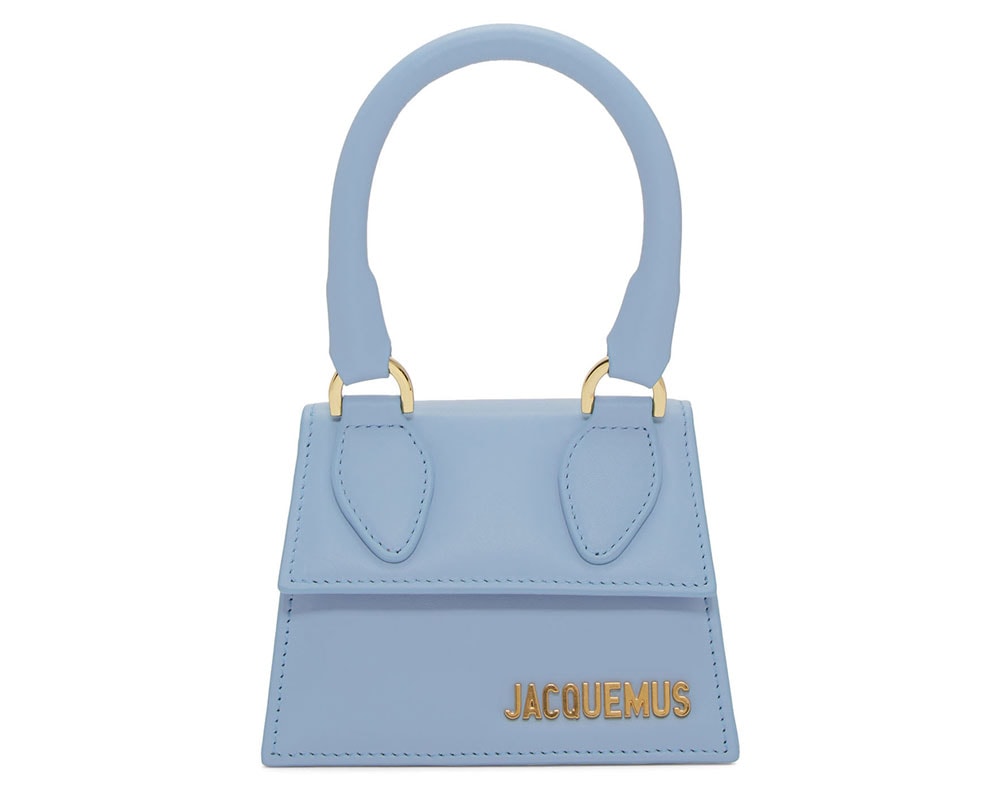 This Itty Bitty Jacquemus Bag is Trying to Personally Give Me a Nervous Breakdown
I have been doing my best to ignore the Jacquemus La Chiquita Bag. On a certain level, that's not great, because at least until the end of this week, it's my job to exhaustively cover the accessories industry, and this bag keeps popping up in famous hands—Priyanka Chopra, Dua Lipa, Kim Kardashian, Kendall Jenner, Selena Gomez, and Emily Ratajkowski have all carried the bag, and the list goes on. On another level, I have to safeguard my own mental health in a world that seems hell-b...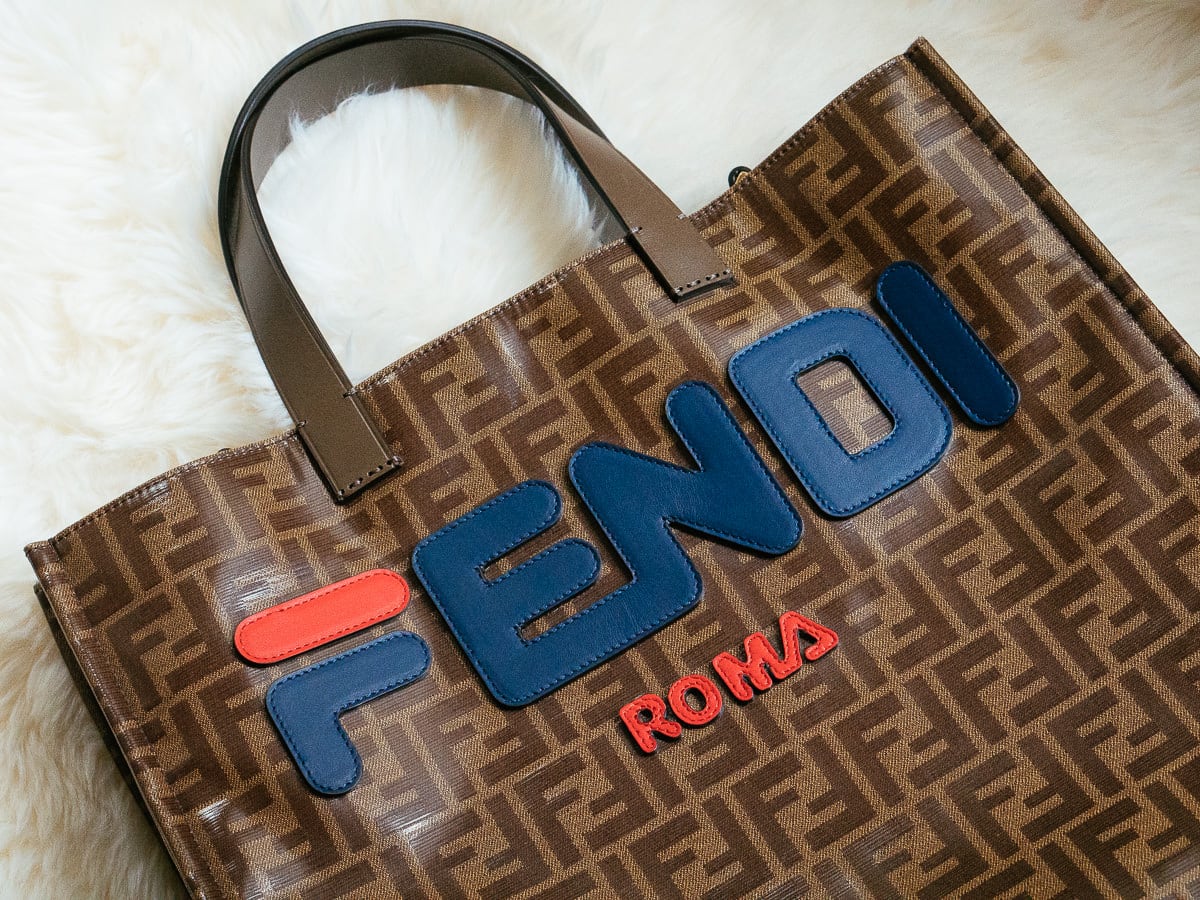 If Fendi has made one thing clear over the last few seasons, it's that the brand is not afraid to use its distinct logo. The logo trend has filtered up to high fashion from trendy, frenetic streetwear brands, so it's not surprising that Fendi has decided to reinvent its logo for Fall Winter 2019. The FENDI MANIA collection taps into the athleisure trend and capitalizes on the resurgence in popularity of streetwear brand FILA. Instagram artist @hey_reilly reimagines the FILA logo,


Chanel's Fall 2018 Bags are in Boutiques Now, and We Have Pics and Prices
It must be somewhat comforting to be a Chanel shopper. Season to season, the house might try a new launch that doesn't quite work or trot out a half-baked theme for a collection, but at its heart, Chanel is always Chanel, and always assertively so—Karl Lagerfeld has built an aesthetic universe for himself and his clients that, at this point, does not change in foundational ways. Chanel is Chanel, and it's firmly Chanel for Fall 2018, the bags from which have arrived in boutiques no...


This Week, Celebs Promote New Memoirs and Movies with Bags from Gucci, Alaïa, Prada and More
Are there any celebrity cookbooks that you swear by? Is your guilty pleasure of choice a good celebrity memoir? Well, buckle up, because there will be droves of both coming your way as we spiral towards the holiday season. Celebs are on the press trail this week to promote their new books and projects, and Chrissy Teigen even threw her new cookbook its own fest! When there's something personal to promote, of course, celebs dress their best and wear their best bags. There is precious litt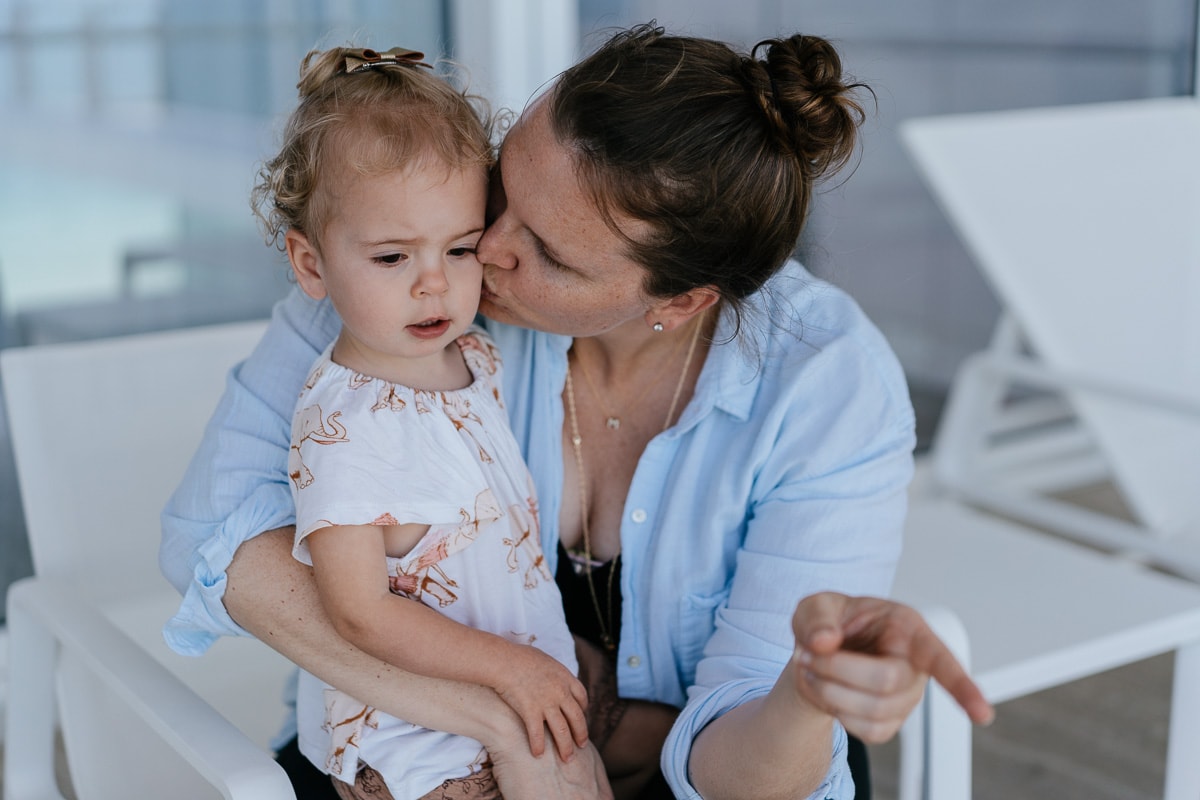 Dear Millie: Months 20, 21, and 22
Dear Millie, Writing you these letters is one of my favorite things to do, and yet somehow the past few letters have needed to have months combined. I have spent so much time relishing every moment with you when it's just the three of us (and Brutus!) before your little brother joins us. Your bond with me is stronger than ever, in a more outward way—you look for me constantly and check to see why and if I am leaving the room, yet you go about your activity mostly without a full meltdow...


The Best Fall 2018 Bags Under $1,500 from 21 Premier Designer Brands
When I first became interested in bags in the 2000s, $1,200 to $1,500 spent at most brands could buy you the line's marquee piece in regular leather. The Chloe Paddington fell into that range, for example, and it was the most sought-after bag in the world at the time. Now, with totally normal bags edging ever closer to the $3,000 mark, it can feel like getting a good value is impossible. That's where we step in to help. Even though it's true that bags are getting increasingly...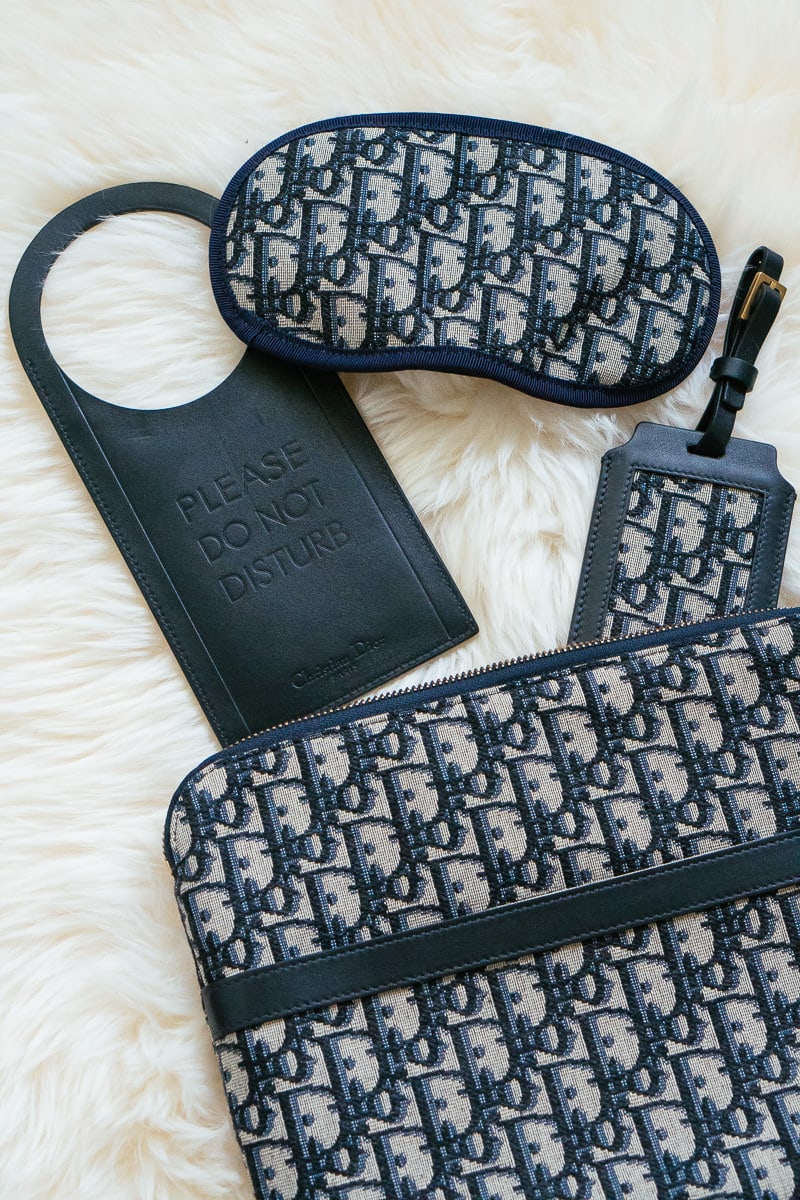 Travel in Style With New Dior Monogram Accessories
I distinctly remember getting my own suitcase for the first time. Macy's was having a big luggage sale and my mom decided that with all the traveling we did as a family it was time my sister and I carried our own suitcases. I think I was around 7—meaning my sister was 12—and I remember fighting over which color we were each going to get. For reasons unknown, we weren't both allowed to get black, and since my sister was older, she got black and I got forest green. Needless to say,...


Louis Vuitton Updates Some of Its Fan-Favorite Bags with New, Colorful Braided Handles for Winter 2018
Although of course I love seeing brand new designs each season, I generally feel just as curious about how the world's biggest accessories brands will find new ways to tweak and update their biggest moneymakers in order to keep shoppers intrigued and engaged. Newness is important, but longevity is what pays the bills, and keeping things fresh for years is a totally different kind of design skill than debuting something flashy and brand new. One of the best brands in the world at this kind


Gabriela Hearst Has Found a Place for Her Bags on the Arms of a Very Particular Kind of Celebrity
Most bag brands target the 20-something It Girls of the moment when they're trying to seed product with celebrities in order to stoke public curiosity—the Gigis and Kendalls, but also the Emma Robertses and Lucy Hales—in hopes of getting their bags on celebs' Instagram profiles, or even just in front of paparazzi cameras while they're out grabbing some Starbucks. (It works, and we're living proof!) But Gabriela Hearst has a much more keenly targeted celebrity seeding ...


The Celebs Favor Fendi Bags This Week
The Fashion Weeks are over, and celebs have returned to doing their usual thing. But if you missed the bags that graced Fendi's Spring 2019 runway, now's a great time to take an in-depth look. I suspect we'll be seeing many of those bags on celeb arms in the very near future. Fendi bags made a strong showing last week, as they have overall so far this season (and last season, come to think of it). The post The Celebs Favor Fendi Bags This Week appeared first on PurseBlog.


The 12 Best Bag Deals for the Weekend of October 12
Happy Friday morning! We took a couple weeks off from Bag Deals for fashion month (and because this isn't a particularly great time to be looking for designer discounts and we didn't want to be repetitive in our picks), but now we're back at it with a fresh crop of discounted designer bags, just for you. Check out our picks below, many of which are fully 50% off their original retail prices. The post The 12 Best Bag Deals for the Weekend of October 12 appeared first on PurseBl


Check Out the Best National Handbag Day 2018 Instagram Bag Pics!
National Handbag Day 2018: you came, you saw, and you guys certainly conquered! You celebrated with us all day, and with #nationalhandbagday trending on Instagram, there was just so much to see. We loved seeing snaps from not only our favorite brands and influencers, but from our real-life readers and loyal followers just like YOU. As the day went on, the posts were rolling in and we had a hard time keeping up. With so many beautiful bags to see, there's just not enough time to share them


Closet Confessionals XII: This Bag Lover Appreciates Louis Vuitton Quality and Has a Bone to Pick with Chanel
Today, I found our latest Closet Confessionals submission very relatable. She's also in her early 30s and found her entrance to loving designer bags via Coach, and she also questions whether or not certain brands are giving shoppers fair value for their money after so many years of regular price increases. On top of that, she's also not super enthused about the prospect of Hedi Slimane's Celine reimagining. If you're the person who wrote this and you ever come to New York


We Finally Have Bag Photos from Gucci's Spring 2019 Runway Show
Fashion month has been over for almost a week, but Gucci did things a little differently this year. Not only did the Italian brand do a one-time-only show in Paris instead of Milan, but for days after the show, images of the collection's details were scant in all the usual spots we can usually find such things. Because Gucci is such a big, influential player in the accessories business, though, we've kept checking, and finally, our efforts were rewarded: we have just over a dozen pho


Why Handbags are So Important to Me
When people ask me what I do for a living and I tell them, most of them simply can't believe that this website and forum provide a job—not only for me, but also for our team. I love bags, I always have, and I've touched on what they mean to me over the years, but sometimes I think I don't share just how important my bags are to me. The truth is, any ol' bag will get the same job done if all you want to do is carry your stuff, but my love for bags started right around ...


What Your Favorite Bag Brand Says About You
We all have our preferences, and those preferences are all revealing in ways great and small. And that includes handbag preferences—because designers use their ideas to create particular moods are evoke particular images within shoppers, it's natural that different brands will attract different kinds of people, even if there's plenty of overlap in personal collections. (Which is why personal collections are so interesting—they paint a picture of an individual's whims and pr...


The Best Celeb Bag Picks from the Veuve Clicquot Los Angeles Polo Classic 2018 Arrivals
The Veuve Clicquot LA Polo Classic is now in its 9th year, and it's always a good barometer of celeb fall fashion trends. This year, plaids and Fendi (and plaids by Fendi) were surprisingly dominant. But doctor bags styles also seem to be having a moment, and I expect we'll be seeing more of them in the near future, and in a variety of sizes. Here's a sampling of what celebs wore and carried to watch the ponies this year. The post The Best Celeb Bag Picks from the Veuve Clicq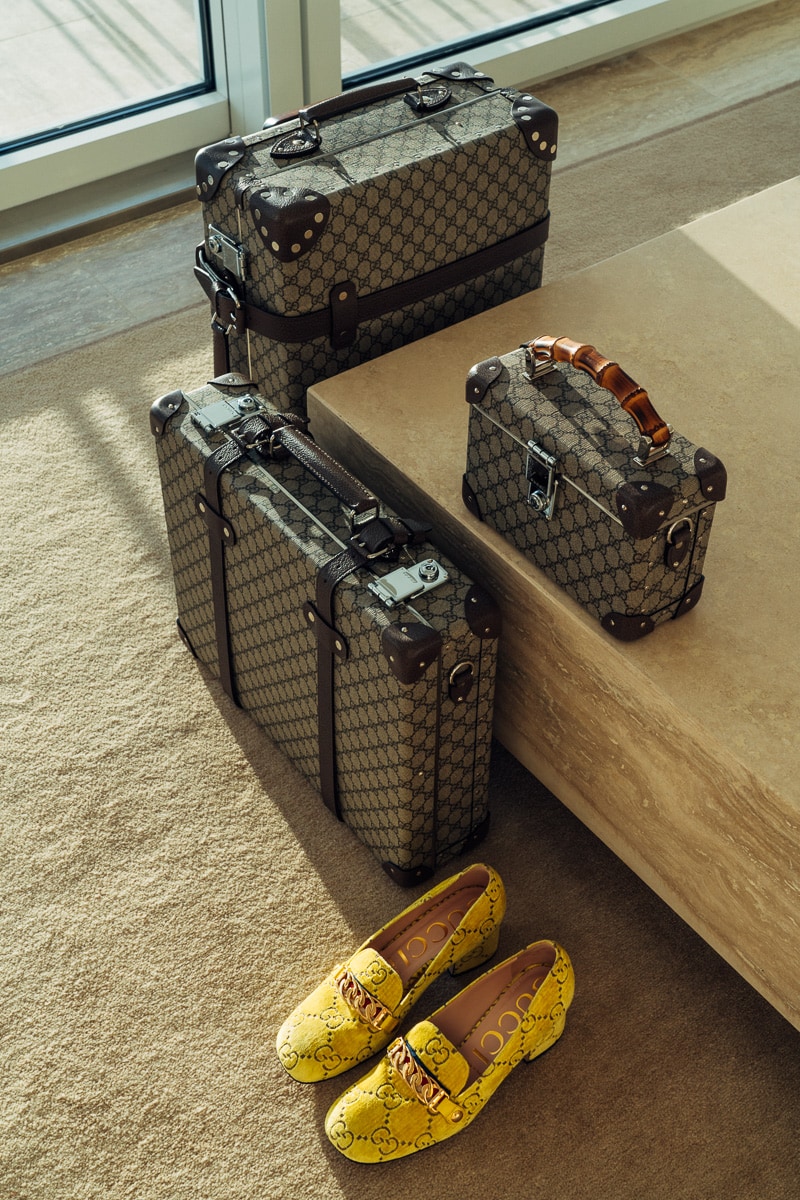 Gucci Collaborates with Globe-Trotter on Functional New Luggage Collection
To me, one of the ultimate luxuries in the designer handbag world is travel pieces. This category isn't discussed as much among bag lovers, but if you love designer bags, it is the next step up when it comes to your collection. I've dreamed of owning a few designer luggage pieces—namely a trolley—and now I know what the trolley of my dreams is. The return of the classic Gucci GG logo has taken fashion lovers (myself included) by storm. And to take your suitcase game to the nex...


Celebrate the 6th Annual National Handbag Day With Us!
Somehow, we're already a third of the way through October, which means one special day is upon us. Friends, National Handbag Day 2018 is tomorrow, October 10th, and we're asking YOU to celebrate with us! We founded National Handbag Day back in 2013 as a way to celebrate not only our handbag love, but the bag love of our loyal readers, too. This all-in-good-fun holiday is the perfect opportunity to celebrate not only how much we love bags, but the role they play in our day-to-day liv


The 17 Best Runway Bags of Paris Fashion Week Spring 2019
If you really hate the logo-heavy trends of recent seasons, I have some bad news for you: Based on the Spring 2019 collections of most of the biggest accessories brands that have debuted over the past few weeks, logos aren't leaving stores soon. On the recent Paris runways, that felt especially true. Not only were Louis Vuitton's lines as full of LVs and Cs as they usually are, but brands like Celine and Stella McCartney debuted new logo hardware or fabrics, and Chloe doubled down o...


Louis Vuitton Had the Most Star-Packed Guest List of the Spring 2019 Fashion Show Season
Louis Vuitton had the privilege of closing out Paris Fashion Week this year. Their Spring 2019 runway show took place at The Louvre (for starters), and boasted a better front row than any other show at PFW, and quite possibly, all the FWs. Nicolas Ghesquière sent his models down a brightly lit, glass-encased tunnel in futuristic looks that occasionally also channeled the 1980s. This is only a small (but illustrious) sample of the celebs in attendance, and the Louis Vuitton they wore and carried...


So, first, some news: My last day in my decade-plus tenure at PurseBlog is two weeks from today, at which point I'll be moving on to become a staff writer at The Atlantic. I'm very excited for this opportunity that has come my way rather suddenly, but I'm also incredibly sad to be leaving the PurseBlog family, which has come to feel like just that to me—a family. I'll write a longer note about my personal end in all of this when the time comes, but right now, we'...


Of Duchesses and Diddys: Celebs Carry Gabriela Hearst, Celine and MCM
In case you missed it, Hedi Slimane's first bags for Celine recently made their runway debut. Amanda was not enthusiastic, I am pretty nonplussed, and celebs are still turning to their tried-and-true Celine bags of yesteryear. It's too soon to tell if they will all jump aboard Hedi's glossy, slick new Celine train in time, but this post reminds us of what we loved about Celine in the first place: big, supple, functional bags that are unmistakably luxe. (And occasionally mini ve


Mulberry's Spring 2019 Lookbook Shows That It's a Bag Brand You Should Be Watching Right Now
I've been waiting all fashion month to have some fun. There have been good bags in most of the shows that feature them, but a good bag here and there isn't really exciting to me—most brands make at least one or two every season, in perpetuity. What's exciting to me is a point of view that feels fresh, because that provides the opportunity for a lot more: all the big brands and most of the indies are capable of producing well-made leather goods, but who among them is going to ...


Fall is Officially Here, and These are the New Fall 2018 Pieces I'm Lusting Over Right Now
Like many fashion lovers, fall is my favorite season for shopping. I crave a closet refresh most often when the temp starts to drop. I love wearing sweaters, booties, jeans and leather jackets more than I love wearing denim cutoffs and tanks. It's much easier to feel chic and put together when you're dressing for breezy fall weather than when you're dressing for the sauna that is NYC in the summertime. July and August in NYC are brutal, and I'm usually more concerned with


Closet Confessionals XI: The 24-Year-Old Who Became an Uber Driver to Help Finance His Bag Habit
Although there are theoretically a lot of entry points to an obsession with designer handbags, for Americans in a certain age range, one is far more common than others: Coach. Because Coach offers a particular combination of accessibility and name recognition, the brand is often patronized by shoppers in their late teens and early 20s, clutching paychecks from after-school jobs and hoping to buy their first little piece of the fashion industry. Coach was how both Megs and I got started in handba


Closet Confessionals XI: The 24-Year-Old Who Became an Uber Driver to Help Finance His Bag Habit
Although there are theoretically a lot of entry points to an obsession with designer handbags, for Americans in a certain age range, one is far more common than others: Coach. Because Coach offers a particular combination of accessibility and name recognition, the brand is often patronized by shoppers in their late teens and early 20s, clutching paychecks from after-school jobs and hoping to buy their first little piece of the fashion industry. Coach was how both Megs and I got started in handba


Louis Vuitton's Spring 2019 Show Explored All the Different Shapes a Handbag Could Possibly Be
Pods, cubes, little suitcases, whatever you call it when two cones meet at their large ends to make a closed shape—on its Spring 2019 runway in Paris, Louis Vuitton did some thinking about what exactly a handbag should look like, and it came up with some non-intuitive answers, as well as a few more obvious ones. It was a characteristically forward-thinking approach from creative director Nicolas Ghesquiere, who's among the best in the business at making consumer products that are aesthet...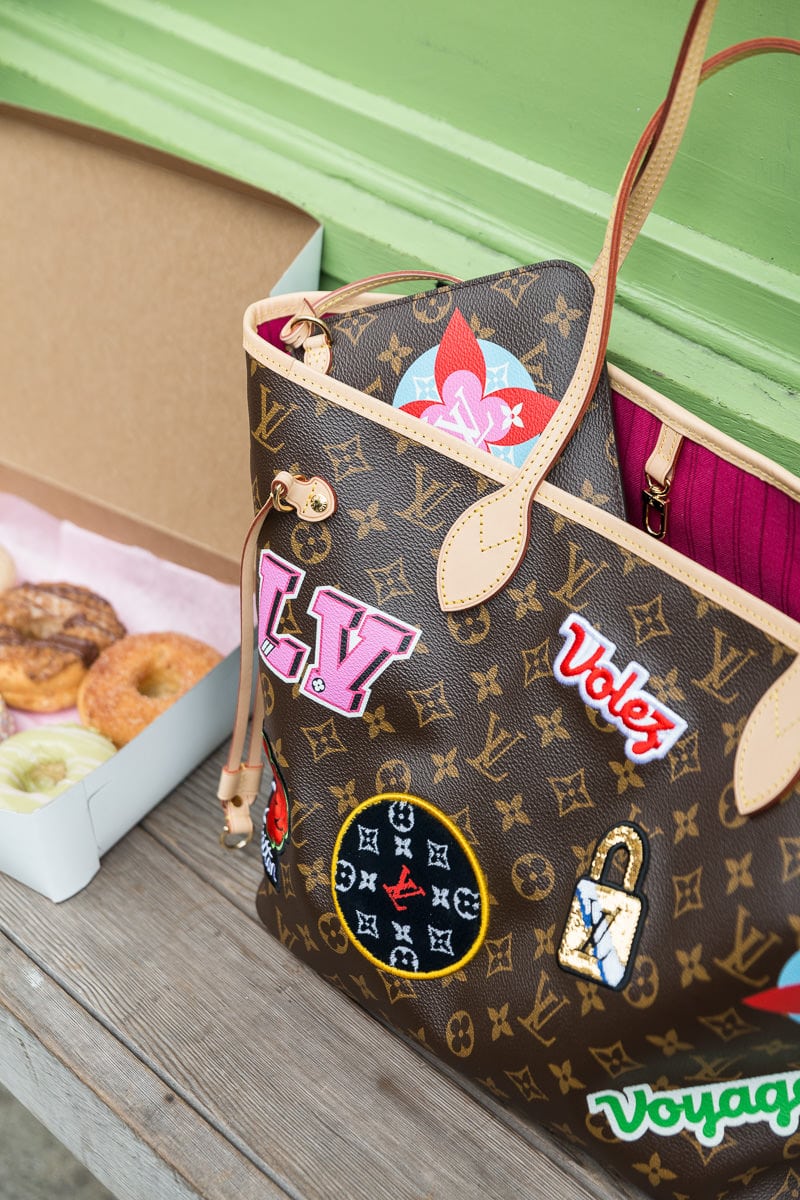 A Day With the Louis Vuitton Patches Neverfull MM
You guys all know that my handbag love started at a very, very young age. I don't even think I had reached double digits yet when I knew that one day, I wanted to own a Louis Vuitton Speedy Bag. In fact, I recently found an old collage when I was cleaning out my room at my parents house, and sure enough, there was a hastily cut magazine clipping of a Speedy, plastered in between some Puma sneakers and a denim jacket I thought was insanely cool. When I think about my love for designer bags,


Chanel Took Its Spring 2019 Collection to the Beach, Including Terrycloth Flap Bags and Beach Ball Clutches
I respect the inconsequential nature of the enormous, expensive, headline-making sets that Chanel constructs for almost all of the four major runway shows it holds ever year. Boats, icebergs, supermarkets, restaurants, and for Spring 2019 an actual beach: season after season, Karl Lagerfeld instructs the brand's event staff to construct something ridiculous, and then on that incredibly grand stage, he shows tweed suits and flap bags and prim little flats, adjusted in color and finish to ma


This Week, Celebs Carry Toddlers, Prada, Hermès and Fendi
There are a wide range of celebrity tactics to dealing with the reality of having children in the public eye. Some celebs are very guarded, and some have negotiated special deals with certain paparazzi to keep their kids out of the picture. But this is not the case with any of these celebs, who all seem to be putting their best child forward this week. (JK, I'm sure they don't have favorites, that's not something parents actually do, right? Right?) Little North West even has he


Chloe's Spring 2019 Bags Double Down on the Brand's New C Logo Hardware
I think there are too many Cs. By the time this article gets published, Chanel's show will have already happened in Paris, and between that, last week's Celine show, and this Chloe show, I've looked at too much C-shaped hardware to move forward. The brands need to argue among themselves and decides who gets to keep the C. I'm guessing Chanel will win, and they should. But, truthfully, I don't care who ultimately gets ownership of the C-shaped hardware closure for ...


Valentino Bets Big with New Logo Hardware on a Rockstud-Free Handbag for Spring 2019
The truest thing I can say about Valentino's Spring 2019 bags is that they were one of the weaker parts of the brand's runway show, but that's not as much of a criticism as it sounds like—the clothes in the collection were utterly and exuberantly gorgeous, so much so that I feel compelled to mention them in a review of the bags, which has happened very rarely over the years. If you haven't looked at the collection in full, you won't regret taking a few minutes to ...


Check Out Hedi Slimane's First Runway Bags for Céline, Because You'll Have to See Them Eventually
I don't buy Hedi Slimane's slim-cut, cigarette-wielding, party-girl schtick, so if you think it's good, you can probably just skip down to the photos—we look at life in fundamentally different ways, and you probably will get mad at me for what I'm about to say. If you've been nervous about what Slimane's appointment as Phoebe Philo's successor at Celine might mean for a brand whose modern image has been predicated on the love and understanding of real...


Hermès Explores Its Casual Side with Its Spring 2019 Runway Bags
In sports, it's hard to overstate the value of a deep bench. If you're not a sports person, a "deep bench" refers to the quality of a team's non-starting players—when the second- and third-string lineups are stronger than those of an opponent, you have a real competitive advantage over the length of a game or a season, when starters can get tired or hurt and the team's fortunes increasingly depend on players who might not be as well-known to fans. In a sligh...


Just Can't Get Enough: Tinashe and Her Gucci Ophidia Top Handle Bag
You may be familiar with Tinashe's R&B career—she dropped a couple of new singles over the summer. But I've only just discovered that she's on this season of Dancing with the Stars. This probably accounts for her sudden boost in visibility. Recently, Tinashe has been everywhere, carrying her Gucci Ophidia Top Handle to all of Hollywood's hotspots—Craig's, Delilah, Poppy and more. The entire Ophidia line is currently having a major moment with celebrities, an...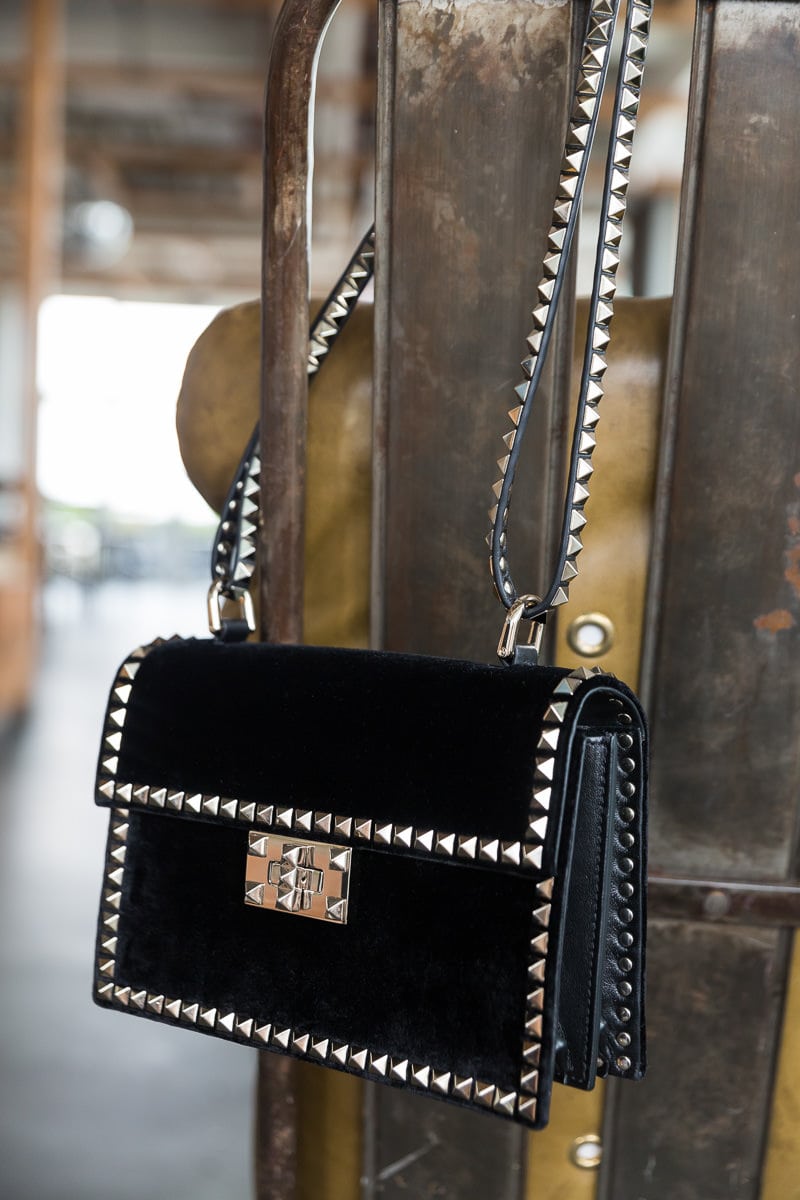 If You're Looking for a Velvet Bag This Fall, Look No Further Than Valentino
It came on suddenly for fall 2016, and last fall it was back with a vengeance—yes, my friends, I'm talking about velvet. Whether or not this trend is as big as it was last year—was fall 2017 the climax?—remains to be seen, but one thing I know for sure is that designers are still out there including velvet bags in their fall lineups. Many are releasing fan favorites in this new fabrication, but some are designing brand new bag shapes and giving us a treat by creating them in velvet a...


Dior and Saint Laurent are Celeb Faves at the Beginning of Paris Fashion Week
We've turned our gaze from Milan Fashion Week to Paris Fashion Week, which continues through the weekend and concludes next Wednesday. That means our photo service should be rife with Dior and more until October 3rd. After the great Fashion Week trifecta, celebs have a bit of a fashion hangover that lasts until Thanksgiving. So get your fill of the glamour while you can—we won't see many of these faces again until it's time for celebs to flock to Mr. Bones' Pumpkin Patc...


Introducing the Hermès Licol Bag, Available Online for the First Time
For casual fans of Hermès and bag lovers in general, the image of the brand has a sense of formality to it. Hermès's most famous bags—the Birkin and Kelly—can definitely be dressed down, but their tailored shapes and signature arrangements of gleaming hardware mean that both styles (and many of Hermès's other widely beloved designs, like the trim, compact Constance) lend themselves most readily to situations that are a bit dressed-up. Their prices, too, also lend themselves to...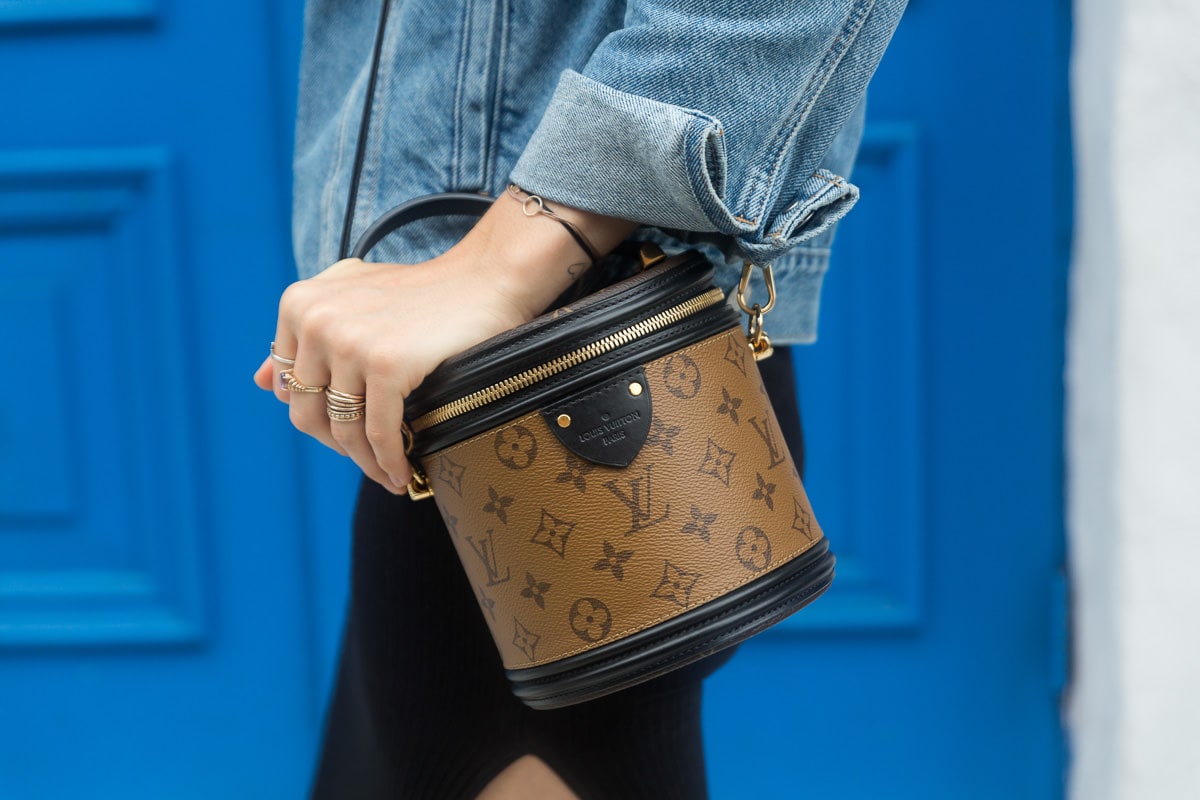 A Close Look at the Louis Vuitton Cannes Bag
Back in August, Louis Vuitton dropped a brand new bucket bag for Fall 2018 and it was immediately a big hit. The bag quickly sold out on Louis Vuitton's website, and after being able to use the bag myself for a recent shoot, I'm not really surprised at all. It's not only eye-catching—I received multiple compliments on it the day I had it in tow—but it actually holds a bit more than you might think. For a mini bag, it holds a lot, and it is actually pretty functional. You ca...


Closet Confessionals X: The Attorney Totally Devoted to Her Céline Bags
Everyone thinks about their money and shopping habits in different ways, and with varying levels of introspection, neither of which is necessarily dependent on how much money has. We've certainly all known someone with a limited income who chose to deal with that stress by simply ignoring their finances for as long as possible, and today, in our latest edition of Closet Confessionals, we've got the opposite: A woman with a significant salary, the desire to spend a fair bit of it on b


Inside One Writer's Mission to Buy an Hermès Birkin in Paris
Through the airy, perfumed store we stampeded, the other tourists on our heels. "Hurry," my aunt urged. "They're overtaking us." We'd waited outside in the cold for close to an hour, and she wasn't about to cede our place at the head of the line. The impeccably dressed salespeople lining the aisle of the store sang out, "Bonjour," but I felt their contempt. Crazy Chinese tourists, they no doubt thought—and almost all of us were Chinese—All this for a stupid bag? My cheeks...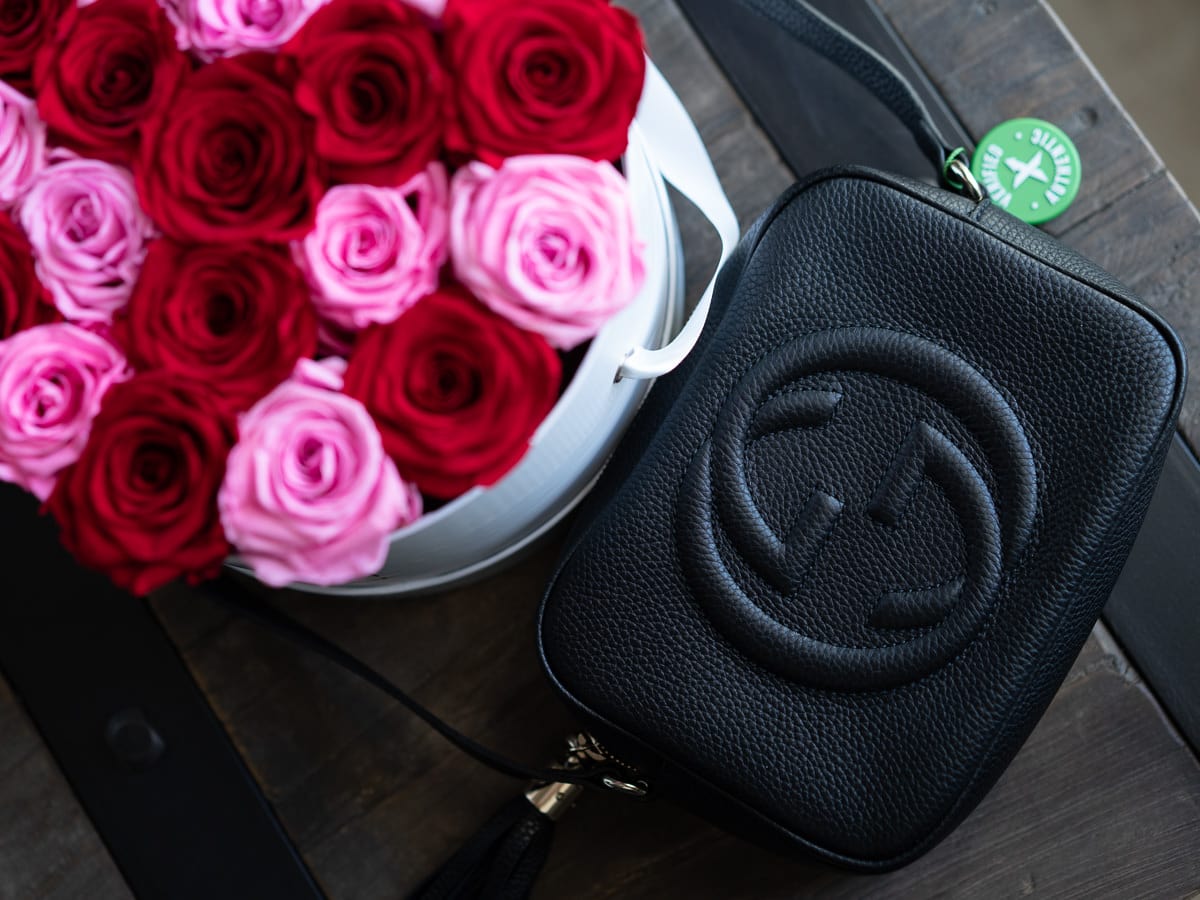 How To Buy Your Dream Bag With StockX
I am a creature of habit. I like my own routine—in fact, I crave it. Vlad constantly gets onto me about how I need to let go a bit, or at least be open to trying something new. Luckily, he always helps me break out of my patterns, and typically I thank him, because it feels good to try something new and succeed. It is the same for me when it comes to shopping: I like going to my usual websites, I like knowing what to expect in my experience, and I like an easy overall transaction. But running ...