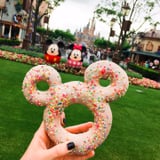 Doughnuts Are Delicious and All, But Have You Seen These Mickey-Shaped Doughnuts?
Everything tastes better when it comes in the unmistakable shape of Mickey Mouse. At Remy's Patisserie in Shanghai Disneyland, visitors can treat themselves to an adorable Mickey-shaped doughnut that appears to be covered in vanilla frosting and sprinkles. Though the newly-opened park features various desserts, this Instagram-worthy doughnut might just be our favorite. Ahead, check out more pictures of this sweet treat. RelatedThere Are Boba Balls in Everything - and Other Food Revelations

2017-05-28 18:14:44
`
4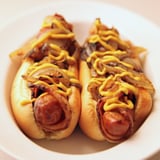 A Bacon-Wrapped Upgrade to an American Cookout Classic
Can I tell you a secret? I simply don't care for baseball. Most of the year this is a nonissue, but I live in San Francisco, where Summer means baseball. While I may not understand the hoopla over the actual sport at hand (sorry), I can get behind one important aspect of the experience: ballpark food. Pungent garlic fries, snappy hot dogs, and nachos loaded with bright-orange cheese lure me in without fail, and for as long as the indulgent bites keep coming, I feel a part of this quintes

2017-05-28 05:35:48
`
10
31 Crowd-Pleasing Summer Appetizers
Every party must be equipped with plenty of appetizers, and it's always better to have a variety of options, from dips to cheese to stuff on a skewer. This collection of recipes has a little bit of everything so you can appeal to all tastes. Cheers to a happy (and full) bunch of guests! Related100 Appetizers Perfect For Any Occasion

2017-05-28 01:46:44
`
8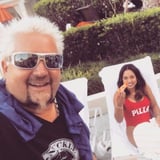 Ayesha Curry Finally Explains the Pizza Swimsuit Selfie With Guy Fieri
A post shared by Guy Fieri (@guyfieri) on Feb 25, 2017 at 4:56pm PST Many of us spontaneously purchased a pizza bathing suit when Guy Fieri shared an unexpected selfie of him and Ayesha Curry. Though the Instagram pic went viral, the backstory has never been told until now. While at the BottleRock Festival, I sat down with Ayesha Curry, Food Network star and maker of the Homemade Meal Kits, to give us the details on what really happened that day. She explains: "That was not at all purpose

2017-05-27 20:11:01
`
6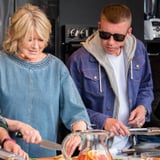 Macklemore Vouches For Martha Stewart's "Absolutely Incredible" Chicken
At the BottleRock Festival in Napa, CA, Martha Stewart teamed up with Macklemore and Ryan Lewis for a cooking demo, and thousands huddled together in the sun to watch this unlikely trio interact. Martha demoed a caramel chicken recipe from her Marley Spoon subscription meal kit. Macklemore admitted to Martha that he only knows how to cook three things: fried chicken, cheeseburgers, and cereal. Ryan, who can make an omelet, interjected, "You don't make cereal." "Bullsh*t," Macklemore respon

2017-05-27 12:16:39
`
10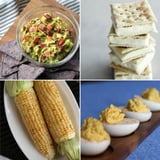 10+ Memorable (and Quick!) Memorial Day Recipes
If you don't have a solid menu for Memorial Day weekend, that's completely OK. We rounded up recipes so simple and easy, you can make them again and again before the holiday even rolls around. Instead of relying on the typical hot dogs and burgers, wow your guests (and yourself) with a savory bacon guacamole dip or quench their thirst with a fruity strawberry margarita. Whether you're having a low-key backyard bash or fancy fete, the dishes and drinks here cater to all taste buds

2017-05-27 11:17:57
`
5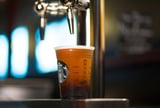 The Starbucks Drink Menu: Decoded
Admittedly, I order the same couple drinks at Starbucks every time I go, and I don't really know what exactly is in them. I know my white mocha has some coffee, some milk, and some flavor, but if you ask me what the difference between a latte and a cappuccino is, I wouldn't know. They both have espresso, steamed milk, and foam, so why are they different? Ahead, I broke down what's in all of our favorite Starbucks drinks as well as identified some of the key differences, like caffe

2017-05-27 04:32:50
`
7
Cold Brew Soft Serve Is the Most Refreshing Thing You'll Eat All Summer
Drinking cold brew and eating ice cream are two sure-fire ways to cool down during Summer, but what if you could have the best of both worlds in one dessert? There's a new cold brew soft serve that has accomplished just that, and it can only be found at Dominique Ansel Kitchen in New York City (there's a soft serve window next to the bakery). As the mastermind behind some of the trendiest and most Instagrammable sweets like the Cronut, Frozen S'more, and Blossoming Hot Chocolate,

2017-05-26 21:01:08
`
12
16 Edible Reasons to Visit Tokyo Disney ASAP!
If you're fortunate enough to get to take a trip to Japan, visiting Tokyo Disney has to be a stop on your list. Not only will you have a blast on the rides, but the food options will make you cry with their cuteness. If you need further convincing, we've rounded up the best, most unique picks from both the Tokyo Disneyland and Tokyo Disney Sea theme parks. Read on to see the irresistible snacks. RelatedYour Disney-Loving Heart Is Going to Freak Out Over These Cute MacaronsThese 4 Dis

2017-05-26 18:27:45
`
6
This Ice Cream Combines Unicorns, Mermaids, and . . . Fish?
Oh, you thought the unicorn trend was over? That's cute. It's not going anywhere, buddy, so you'd better accept it and add another trendy food to your culinary bucket list. Enter the unicorn mermaid ice cream cone from Taiyaki NYC, home of the super-Instagrammable Japanese fish cones. The unicorn cones are available at the NYC store for a limited time, and feature strawberry and vanilla swirl soft serve with pastel, glittery sprinkles, a fondant unicorn horn, and lil' unicorn

2017-05-26 16:19:25
`
5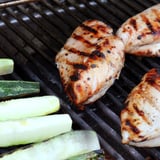 The Best Method to Grill Skinless, Boneless Chicken Breasts
The only thing more satisfying than drinking a beer while grilling is incorporating the beer into the grilled recipes themselves, like this beer-brined grilled chicken breast recipe. Inspired by grilled beer-can chicken but infinitely easier, this recipe starts out with skinless, boneless chicken breasts that are brined in a beer-salt-sugar solution. Why brine? Without getting too heady, the beer-salt-sugar solution tenderizes the meat, locks in moisture, and seasons the meat throughout. It

2017-05-26 13:44:55
`
7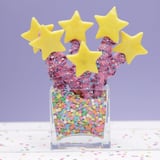 Pretzel Fairy Wands Taste as Magical as They Look
If you're looking for a cute party snack, look no further than these pretzel fairy wands. These treats will satisfy your sweet and salty cravings with a little magical flair. Make these with the fairy princess in your life! For more sweet snack ideas, check out these Jell-O Roll-Ups and these beach cups.

2017-05-26 13:43:44
`
9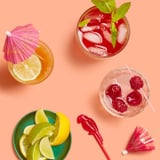 2017-05-26 11:22:15
`
7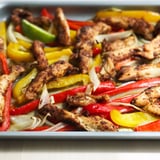 20-Minute Sheet-Pan Fajitas Will Transform Your Weeknight Dinner Routine
Fact: dinner doesn't get any easier than one-pan meals. And if you're getting insanely bored of the same chicken breast dinner you've eaten 100 times, allow me to introduce you to sheet-pan chicken fajitas, which come together in less than 30 minutes to transform your weeknight routine. Chop a few vegetables while the oven preheats, grab a pound of chicken from your fridge, use your favorite fajita seasoning mix, and voila! Dinner will be on the table in no time at all. This rec

2017-05-26 10:09:24
`
8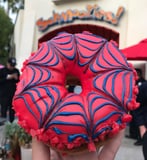 Forget Disneyland's Guardians of the Galaxy Ride - We're All About the Food!
If you're eagerly waiting to try Disney California Adventure's newest Marvel studios attraction, Guardians of the Galaxy Mission: Breakout!, which coincides with Disneyland's Summer of Heroes celebration, then you'll absolutely have to get your hands on all the epic new food items in the Hollywood Land section of the park. My personal favorite? The sourdough Groot heads! Read on to see all the limited-edition foods you'll want to try if you're a serious Marvel fan,

2017-05-26 09:15:01
`
5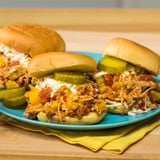 3 Affordable Slow-Cooker Recipes You Can Bust Out For Summer Entertaining
Just because it's Summer doesn't mean you should put your slow cooker away. Gearing up for outdoor Summer entertaining, Sunny Anderson, the Food Network star and recent partner of Lipton Iced Tea and Dollar General, shared some incredible tips for Memorial Day weekend and beyond. Sunny explained, "All you're really trying to do, for me, is re-create your youth at a cookout. You want to have the kids running around, ice cream, and fun, and you don't want to stress. You just w

2017-05-26 07:34:56
`
4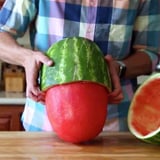 This Insane Watermelon Skinning Trick Will Make Your Jaw Drop
We all know how to cut watermelon into cubes and slices, but how many times have your guests really been impressed with those shapes? One former NASA engineer, Mark Rober, figured out the coolest party trick that presents the fruit in a way you'd never imagine. Rober takes two watermelons close in size - the first he skins completely by removing outer slices with a knife, then smooths its surface out with a dish scrub. The second watermelon is cut into two equal halves and then gutte

2017-05-26 07:28:26
`
10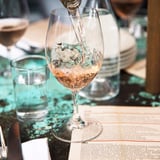 Cheers! Aldi Just Won a Major Award For Its Insanely Cheap Bottle of Rosé
Image Source: POPSUGAR Photography / Sheila Gim Aldi's grocery selections may be cheap - in fact, the cheapest - but they're still damn good. The latest proof comes from the International Wine Challenge, where Aldi's Cotes de Provence Rose beat out several expensive bottles of wine and won a silver medal. The winners of the annual International Wine Challenge were announced on May 22. The prestigious award ceremony has been compared to the Academy Awards of wine. This year, Ald...

2017-05-26 05:55:36
`
14
Flippin' Your Fins WILL Get You Far at This Mermaid-Themed Dessert Cafe
Whenever life starts looking bleak, just remember: we live in a world where Creme and Sugar OC exists, which means we live in a world where actual dessert magic is real. The same Anaheim, CA, cafe that brought us a Beauty and the Beast-themed menu and popularized unicorn hot chocolate has gone and done it again - but now, the fairytale establishment is offering up mermaid-inspired milkshakes, cakes, and other confections! Considering that Creme and Sugar is located conveniently close to Disneyla

2017-05-26 04:49:23
`
6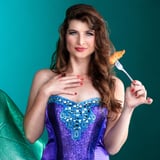 Go Under the Sea with Ariel's Fish Sticks Recipe (Sorry Flounder!)
After being part of our world, Ariel goes back under the sea to make her special flounder fish sticks (sorry, little guy!). Get your dinglehopper ready to whip up a few batches of these tangy, crispy sticks. Watch out, Sebastian, you might be next! For more recipes from your favorite Disney Princesses, check out Elsa's frozen margarita and Mulan's mu shu pork. Ariel's Flounder Fish Sticks From David Ma, thefoodfreestylist.com Ingredients2 pounds white fish, like cod 4 e

2017-05-26 04:24:15
`
7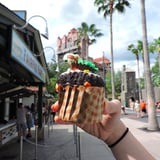 Disney's Baby Groot Cupcake Isn't Only Adorable - It's a Damn Good Dessert
At Walt Disney World's Hollywood Studios, a seasonal cupcake is making visitors do a little happy dance. In honor of the upcoming Guardians of the Galaxy ride at California Adventure, Disney has debuted a Baby Groot cupcake that is as delicious as it is adorable. The cupcake consists of chocolate cake, cookies and cream frosting, and a tiny chocolate cup with green frosting sprouting from it. As the perfect finishing touch, a sliver of white chocolate featuring Baby Groot is placed on to

2017-05-26 04:11:19
`
8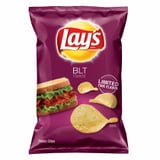 Commence the Freak-Out: Lay's Introduces BLT-Flavored Chips
Frito-Lay, makers of Lay's and Ruffles potato chips, announced some new products for the "adventurous flavor enthusiasts" this Summer: Lay's BLT, Lay's Lime & Sea Salt, Ruffles Jalapeño Ranch, and Lay's Kettle Less Fat Cooked Sweet Chili & Sour Cream. Each new chip remarkably captures a different flavor profile - savory, tart, spicy, and sweet - so no matter what you're craving, there's a chip to satisfy you. Savory The savory BLT chip, though we haven...

2017-05-26 02:21:35
`
5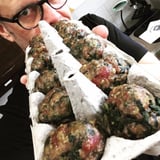 Alton Brown's Hack Will Forever Change the Way You Make Meatballs
A post shared by Alton Brown (@altonbrown) on May 25, 2017 at 8:46am PDT Leave it to Alton Brown to teach us an entirely unexpected way to make meatballs: using an egg carton. It sounds ridiculous, but after hearing Alton's explanation, you'll understand why it's actually brilliant. The Cutthroat Kitchen host shared this photo on Instagram, writing, "Thinking about the time I roasted my meatballs in an egg carton to wick away the grease. #crispyallover." People quickly reali

2017-05-25 20:55:02
`
19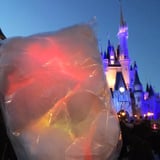 Nope, That's Not a Storm Cloud - It's Disney's New Light-Up Cotton Candy!
If you're walking around a Disney park and notice people munching on what appear to be tiny lightning clouds, don't be alarmed - they're probably just Disney's new glowing cotton candy! The concept behind this oh-so-Instagrammable snack is simple: cotton candy perched on a glowing cone, which makes the entire dessert snack glow different colors. One version of the light-up fairy floss was released to go along with Disney California Adventure's World of Color show, but t

2017-05-25 15:27:21
`
9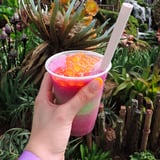 Here's What the World of Avatar's Night Blossom Drink Really Tastes Like
If there's one thing that's emerged as the unexpected breakout star of Disney's Pandora - The World of Avatar, it's the Night Blossom drink. In the glittery aftermath of the ubiquitous unicorn craze, the colorful beverage proves you don't have to be named after a mythical creature to be just as appealing. Instead, you just have to be named after a mythical plant. Night Blossom can be found at Pandora's Pongu Pongu stand. Among the selection of beer and sweet cockta

2017-05-25 13:49:22
`
10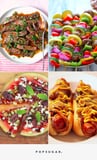 20 Cheap and Easy Grilling Recipes For Memorial Day and Beyond
Summer calls for grilling, but it doesn't have to be intimidating or make a dent in your wallet. If you're looking for affordable grilling recipes that don't skimp on the flavor, skip the grilled shrimp or rib-eye steak and opt for these 20 foolproof recipes anyone can make. Ground beef, skirt steak, pork chops, chicken thighs, and ground turkey are some of the most affordable cuts of meat, and you'll find mouthwatering ways to grill those (plus vegetables and dessert), ahead

2017-05-25 12:50:43
`
10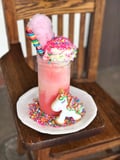 The Most Instagrammable Milkshakes in America
With names like "Insane Shakes" and "Freak Frappes," crazy milkshakes have taken America by storm - "crazy" because these shake shops across the country are serving up completely over-the-top milkshakes for one key purpose: to compel customers to Instagram these monstrous, indulgent creations. And we do, because who can say no to a candy-covered mug or a shake topped six inches high with toppings like cotton candy, cupcakes, and bacon toppings? These artisanal shakes are reason enough to book a

2017-05-25 09:52:14
`
11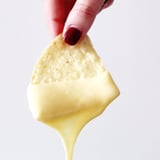 You'll Want to Put Guy Fieri's Super Melty Cheese on Everything in Sight
We don't always make nacho cheese from scratch, but when we do, we use Guy Fieri's recipe. We first learned about Guy's Super Melty Cheese, or "SMC," in an interview he did with POPSUGAR. When describing the steps for making the perfect nachos (an essential for any game-day party), Guy said, "I think one of the things that we all love about nachos is nice, creamy cheese. We call it SMC, Super Melty Cheese." This cheese dip is like a grown-up version of those nachos you used to or

2017-05-25 09:44:35
`
8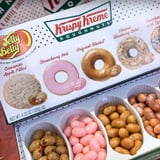 These Krispy Kreme Jelly Beans Might Be Even Better Than an Original Glazed Doughnut
A post shared by The Junk Food Aisle (@thejunkfoodaisle) on May 25, 2017 at 6:54am PDT If you thought Krispy Kreme was only good for "hot and ready" doughnuts, the company's latest junk food offerings will certainly prove you wrong! On top of the droolworthy Nutella-esque coffee spread, there is now a candy option on the horizon: Krispy Kreme Jelly Belly flavors! Your favorite types of doughnuts will be available in jelly bean form starting sometime soon. So if you're obsessed w

2017-05-25 09:24:48
`
8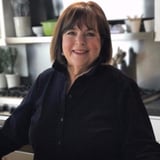 8 Things We Can't Wait to Learn From Ina Garten in Her New Series
A post shared by Ina Garten (@inagarten) on May 25, 2017 at 8:02am PDT Though Ina Garten teased her new cooking show back in March, the Barefoot Contessa has officially announced more details today. Cook Like A Pro will air eight new episodes on the Food Network, starting this Sunday, May 28 at 11 a.m. ET / PT. Along with the date, she shared the complete list of recipes, all intended for a millennial audience, and the very special guests to appear on the show this season, including Jose ...

2017-05-25 09:23:42
`
10
11 Totally Unexpected Ways to Eat Watermelon This Summer
As refreshing as it is to eat a juicy slice of watermelon, that shouldn't be the only way you eat the Summer fruit. Watermelon makes for incredibly delicious "pizzas," no-bake cakes, salsa, and even happy-hour-approved shots. Get creative with one of the best foods of Summer by picking out your favorite - and totally unexpected - watermelon recipes ahead. RelatedThis Insane Watermelon Skinning Trick Will Make Your Jaw Drop

2017-05-25 07:23:04
`
11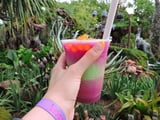 There Are Boba Balls in Everything - and Other Food Revelations From Disney's Pandora
To say that Walt Disney World's brand new Pandora land is otherworldly is an understatement. Located within Animal Kingdom, the so-called World of Avatar features floating mountains, two incredibly advanced rides, and a menu unlike any other within the sprawling parks complex. Pandora offers two different dining options. There's Pongu Pongu, a drink stand with one tasty snack, and Satu'li Canteen, a dining hall with an extensive menu. At both, there are highlights and some misses

2017-05-25 05:40:17
`
39
Explode With Happiness! Universal Orlando's Volcano Bay Looks Tasty
Volcano Bay Water Park at Universal Studios Orlando, FL, just opened, and though the new park contains countless water slides and an epic volcano waterfall, everyone is talking about the food and drinks at Wave Village, all of which have a tropical island theme. Even foods like pizza, hot dogs, and mac and cheese are "Island-ified" with pineapple, shrimp, etc. You can't unsee the rainbow soft serve ice cream (how do they do it?!); fun, florescent cocktails (garnished with a tiki umbrella);

2017-05-25 04:32:15
`
7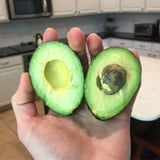 People Are Freaking the F*ck Out Over Trader Joe's Teeny Tiny Avocados
Trader Joe's now sells the world's cutest avocados, and people are understandably freaking out about them. The official product name is Teeny Tiny Avocados, and it could not be more accurate. The bags of miniature avocados - which we're quite sure Trader Joe's has sold for a long time, but possibly just changed the name - cost $3 each and contain six avocados. Not only are these avocados insanely adorable, but they also solve the problem avocado-eaters often face: eating an

2017-05-25 03:02:36
`
10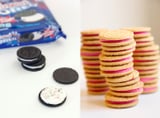 The Best and Worst Oreo Flavors of 2017, So Far
No food brand throws its fans for a loop quite as often as Oreo does. Every year - actually, more like every month - we can expect a new and entirely unexpected flavor announced by Oreo, and we're hardly surprised anymore. So far this year, we've heard the news of Apple Pie Oreos, Dunkin' Donuts Mocha Oreos, and even Waffles & Syrup Oreos (see what we mean?). While not all of the new Oreo flavors have hit shelves, we have had a chance to try several new cookie flavors for ou

2017-05-24 22:19:35
`
23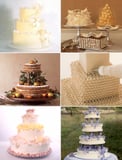 Proof Martha Stewart Has Always Been Way Ahead of Wedding Cake Trends
Wedding cakes have arguably become the centerpiece of wedding receptions and though we associate many current trends like naked wedding cakes and dessert tables as brand new concepts, Martha Stewart may have actually popularized these ideas as early as the '90s. Martha Stewart Weddings sent us eight cakes from the archives, and I spoke to Darcy Miller, editor at large, to provide the backstory to each photo. She told me how Martha Stewart has impacted the wedding industry, "20+ years ago, M

2017-05-24 20:21:06
`
9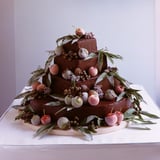 A Brief but Adorable History of the Groom's Cake
POPSUGAR reached out to Martha Stewart Wedding to learn about the backstory behind some of its iconic wedding cakes as well as to learn the lesser known history of the groom's cake. The editor at large, Darcy Miller, shared the fascinating history of the groom's cake: "The tradition of the groom's cake can be traced back to the Victorian era in England, when, in addition to the main wedding cake, there was also a groom's cake and a smaller bride's cake. At the end of th

2017-05-24 19:42:59
`
17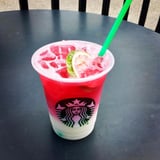 OMG, Starbucks Is Releasing a New Pink Drink You've Never Seen Before!
The Starbucks Pink Drink is so last year, and there's a new one that's about to take its spot: the Ombre Pink Drink. It's a refreshing-sounding iced beverage that's a Cool Lime Refresher with coconut milk instead of water, with a splash of passion tea on top, and finished with a garnish of lime slices. It's reportedly available at Starbucks starting on Monday, May 29. And unlike recent unofficial releases like the Dragon Frappuccino and Mermaid Frappuccino, this new drin

2017-05-24 18:18:10
`
7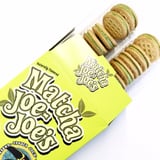 Watch Out, Oreos! Trader Joe's Just Released Matcha Joe-Joe's
Next on the list of new May products at Trader Joe's is something we can all get behind - a new Joe-Joe's cookie flavor: matcha ($3)! TJ's sandwiches vanilla cream made with real matcha green tea powder in between two golden biscuit cookies. I thought they tasted exactly like Trefoil Girl Scout Cookies with a crumbly texture and buttery flavor. The cream filling has a silky, buttercream-like texture and bright green color, reminiscent of this year's Pantone color. That said,

2017-05-24 18:06:01
`
6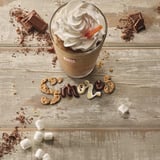 Dunkin' Donuts Coffee Now Comes in the Most Summery Flavor Ever - S'mores
Get ready, guys. Dunkin' Donuts has just added s'mores to the list of available coffee flavors, starting Monday, May 29. The addition combines graham cracker, toasted marshmallow, and chocolate flavors and can be added to any of Dunkin' Donuts's hot and iced coffees, lattes, macchiatos, and Frozen Dunkin' Coffee throughout the Summer, and we can't wait. In addition to the new Summer coffee flavor, Dunkin' is also rolling out two new doughnuts: Vanilla Cake Ba

2017-05-24 13:10:06
`
13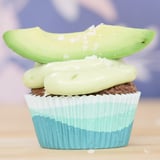 Avocado Cupcakes Are the Sweet Way to Fuel Your Avocado Obession
Avocado obsession is still going strong, and avocado-only restaurants like Avocaderia prove that it's not slowing down anytime soon. Just when you think you've seen it all, we're taking avocados to a whole new level by adding them to cupcakes - yes, cupcakes! And because avocado lattes are now a thing, we've added espresso to the batter. These treats are chocolaty, light, and fluffy with just a hint of saltiness. We have a feeling they're going to be your favorite Summer

2017-05-24 11:32:25
`
12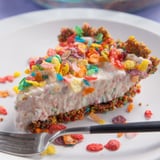 Curb Your Cereal Cravings With This Fruity Pebbles No-Bake Cheesecake
For every Fruity Pebbles-lover out there, this dessert has your name written all over it! Inspired by the Cereal Killer Pie from the Pie Hole in Los Angeles, we've taken one crazy treat and made it even better by taking the oven out of the equation. This is a decadent, delicious, and easy pie you can whip up in no time. Trust us, one bite and you'll be in cereal heaven. Fruity Pebbles No-Bake Cheesecake From Nicole Iizuka, POPSUGAR Food Ingredients4 cups Fruity Pebbles cerea

2017-05-24 11:17:59
`
8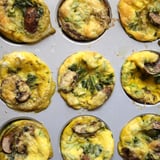 7 Habits I Had to Form to Finally Stop Skipping Breakfast
Breakfast and I have a complicated relationship. Sometimes we don't see each other for weeks, but when we're finally reunited, it's pure happiness. When breakfast isn't in my life, I really miss it, but it's not always easy to make the time for it. What I know for sure is that my days are always better when I start them with breakfast (read: no hangry stomach grumbles means more focus and productivity), and the "most important meal of day" really does make me feel comple

2017-05-24 11:02:46
`
6
The 20 Best Kitchen Hacks From Chrissy Teigen
Chrissy Teigen knows her sh*t. She came out with her first cookbook, Cravings, last April, but she's been sharing her recipes on her blog, So Delushious, and Instagram for a long time, and not only with laugh-out-loud sassy descriptions but also with expert-level tips. Keep reading to find 20 cooking tips from her Instagram that we can all apply in the kitchen, from perfecting crispy roasted potatoes to making carbonara pasta even better. RelatedChrissy Teigen's Chicken Pot Pie Soup Be

2017-05-24 06:58:44
`
16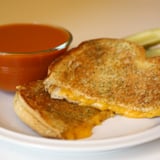 This Is How All Your Favorite Chefs Make Grilled Cheese
Grilled cheese is one of those recipes everyone should learn how to make, but it's so much more than white bread and American cheese. Need a little inspiration? Here's how some of our favorite celebrity cooks make theirs (I personally want to try Chrissy Teigen's ASAP). Alton Brown: Literally Grilled Alton Brown has very strong feelings about calling it "grilled" cheese when it actually isn't. In Alton's grilled cheese video, he says, "These words repesent disappintmen

2017-05-24 06:36:13
`
5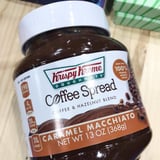 This Krispy Kreme Coffee Spread Is Like Nutella but Even More Magical
A post shared by JunkBanter.com

2017-05-24 05:48:06
`
16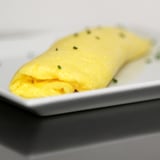 Anthony Bourdain Defends This Controversial Egg Technique
In honor of PBS's new series American Masters, the network is unearthing some gems from its archive, including this legendary Jacques Pepin omelet video. Admittedly, this very video is how I learned to make a french omelet. I remember as a cooking newbie, I didn't dare second-guess this acclaimed chef. I just trusted, and sure enough, it's the best and easiest technique I've come across. However, this omelet video has stirred up quite a lot of commentary over the years. Th...

2017-05-24 04:41:59
`
6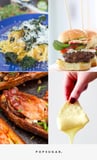 6 Easy Guy Fieri Recipes That Will Take You to Flavortown
Do you ever watch Diners, Drive-Ins, and Dives and suddenly get the urge to eat what Guy Fieri's eating? These recipes may not be for dishes from the show, but they are recipes from the Food Network host himself. In case you needed any further proof that Guy Fieri is just as good at cooking as he is at eating for a living, try out any of his recipes ahead, from bacon tomato pasta to game-day-approved nacho cheese. RelatedGuy Fieri's Go-To Breakfast Is Hearty as Hell

2017-05-24 04:27:48
`
7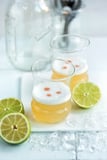 5 Pisco Sours That'll Make You Feel Like You're Vacationing in Peru
If you're not an Instagram influencer who can make it to the coast of Peru this Summer, no worries, we're bringing the country to you via its national drink. The pisco sour packs a strong kick of alcohol (a brandy made of grapes that comes in three kinds: puro, acholado, and mosto verde), lime juice, and simple syrup that manages to taste refreshing and get you tipsy in minutes. Is there anything more perfect than that? Yes, actually: it takes just a few simple steps to have the cockta

2017-05-24 03:30:58
`
9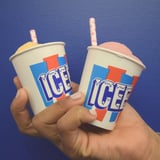 Icee's Fiery New Flavor Will Be Your Favorite Movie Theater Treat
Coming this Fall, Icee will debut a brand-new spicy-sweet flavor that will join its already-impressive lineup. Mango Chili Lime is part of Icee's 50th anniversary celebration this year, and we got a sneak peek of it. The Icee is initially cool, sweet, and refreshing. The mango flavor is intense, in a good way, and has a hint of the lime in it. But once you give it a few seconds, you get the subtle chili kick. It's actually a bit of a head game for your tongue because you simultaneousl

2017-05-24 01:16:20
`
2
Turns Out, Costco Employees Give Zero Sh*ts If You Go Crazy on Samples
It's almost too easy to make an entire lunch out of free Costco samples. But will the employees judge you for it? Turns out, they're not judging you as much as you think they are, and they have more tips up their sleeves to help you get the best sample-eating experience possible. Costco employees who have managed the popular counters have spilled their secrets on Reddit, and there are a few things they want you to know the next time you're passing the free-sample section pretendi

2017-05-23 22:36:03
`
95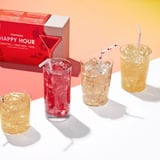 Teavana's New Summer Iced Teas Are Vacation in a Cup
Teavana is introducing new iced tea flavors for Summer, plus a way to get them for free! The Starbucks-owned tea company's new Summer-cocktail-inspired Teavana Tea flavors are Strawberry Daiquiri, Piña Colada, and Mandarin Mimosa. Along with the new flavors, Teavana announced the return of customer-favorite Beach Bellini and the introduction of Summer Fri-YAYs at Teavana store locations, a Summer-long promo that allows you to score free iced tea beverages. Tea drinkers, rejoice! The fir...

2017-05-23 22:35:55
`
95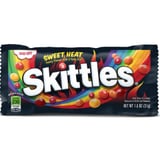 Start Preparing Your Taste Buds: Spicy Skittles Are Coming Soon!
If you're anything like me, you don't get cravings for just sweet or just spicy snacks - you want both. (Sorry to every date who's had to buy me a box of Hot Tamales and a box of Raisinets at the movies. I swear I'm not high maintenance, I just like options!) And there's a candy on the horizon that's here to check all the boxes: Sweet Heat Skittles, which will hit shelves in December. Each pack ($1 for a Single Pack) will have five new flavors with a spicy kick: Fi

2017-05-23 19:31:02
`
32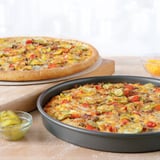 Papa John's Releases Bacon Cheeseburger Pizza and Yes, It Has Pickles!
There's a new burger-inspired pizza on the Papa John's menu, and it's exactly what every pickle-lover needs to order. The Bacon Cheddarburger Pizza has "Wisconsin Cheddar, zesty burger sauce, and pickle," and it looks like every burger-lover's dream. This isn't the first pickle-flavored food we've craved lately - pickle-flavored snacks are having a well-deserved moment, and this new pizza will feed your obsession even more. The limited-edition pizza costs $10 for a

2017-05-23 18:07:13
`
11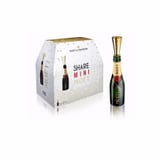 OMG Moët Now Sells Mini Bottles of Champagne by the 6-Pack Like Beer
If you have $100 to kill and want to drink like the stars, then I have a thrilling announcement for you: Moët & Chandon has started selling its mini bottles in a convenient six-pack, called the Moët Mini Share Pack. No, my friends, this is no $1 Trader Joe's canned wine. The mini bottles are filled with 187 milliliters of Moët's classic Imperial Brut (about one and a half glasses worth). Now, you aren't expected to swig this fine Champagne straight from the glass bottle di...

2017-05-23 16:59:47
`
14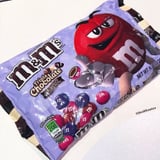 Triple Chocolate M&M's Are on Their Way to Store Shelves!
A post shared by JunkBanter.com

2017-05-23 12:51:41
`
16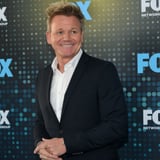 Gordon Ramsay Ruthlessly Slams Chrissy Teigen's Food, but He Means Well
One of Gordon Ramsay's favorite things to do lately is criticize the hell out of people's food on Twitter. Things took a hilarious turn on an episode of Watch What Happens Live With Andy Cohen when Gordon shifted from critiquing "regular" people's dishes to celebrities' dishes, including food made by Chrissy Teigen and Martha Stewart. Without knowing whose dish is whose, Gordon fires off the first thing that comes to mind when he sees it, and he doesn't hold back. Calli

2017-05-23 07:20:48
`
7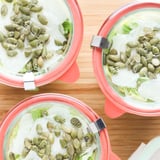 This Copycat Trader Joe's Salad Recipe Is Way Better Than the Original
Shopping at Trader Joe's in NYC is practically a bloodsport. Bustling, chaotic, and insanely crowded, with a line that frequently wraps around half of the store's perimeter, the experience is hardly one that I'd recommend. So while the wildly popular grocery chain does stock a few items I love (and can't find elsewhere) - namely dried mandarin oranges, the super seed and ancient grains mix, vanilla meringues, and rosemary marcona almonds - I am at best an occasional customer

2017-05-23 06:25:21
`
12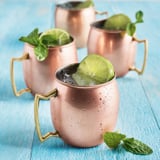 5 Products You Need to Create a Moscow Mule Masterpiece
I'm dubbing the moscow mule the official cocktail of Summer. The spicy citrus drink is made with ginger beer, limes, and vodka - thirsty yet? We rounded up everything you need to make the perfect mule. Whether you're mixing up the drink for friends or you want to put together a kit as a gift, you'll be all set with the following products. Take a look and drink up. RelatedGet Your Drink On in Style - 17 Fun Summer Cocktail Glasses

2017-05-23 03:04:56
`
13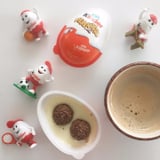 At Long Last, Kinder Eggs Are Officially Coming to the United States!
A post shared by

2017-05-22 20:57:04
`
122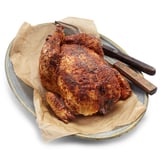 The Truth Behind Whole Foods's $10 Rotisserie Chicken
Whole Foods's rotisserie chicken never lets us down. It's affordable ($10 at most locations), downright delicious (the lemon-herb flavor is my favorite), and is a game changer when it comes to aiding in meal prep for a week's worth of lunch (one chicken goes a long way). But what makes it so addictive? We spoke to a Whole Foods spokesperson to get the scoop on one of the most popular and trustworthy items from Whole Foods. 1. From where does Whole Foods source its rotisserie

2017-05-22 20:12:17
`
127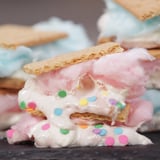 Cotton Candy Is the Sweetest Way to Upgrade Your S'mores
Add a little color and extra sweetness to your s'mores by adding cotton candy! This new campfire treat is bursting with sprinkles, oozing delicious marshmallow and white chocolate, and finished off with a crunchy graham cracker. You'll never look at s'mores the same again! If you're dying for more s'mores in your life, you need to make our s'mores grilled cheese sandwich and our campfire dip. Cotton Candy S'mores From Megan Lutz, POPSUGAR Food Ingredie...

2017-05-22 17:41:12
`
33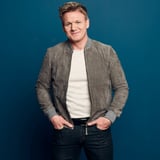 Gordon Ramsay Undergoes an Unrecognizable Transformation For The F Word
What the eff is Gordon Ramsay thinking, going live on TV? Yes, you heard me correctly. Chef Ramsay has a new live cooking competition show called The F Word premiering May 31 on Fox at 9 p.m. ET. While we may hear some of Chef Ramsay's signature cursing, he tells us in a promo video, "Food, family, fun - that is the new meaning of the F word." It's based on his "hit UK series," where groups of family and friends "battle it out" with other teams "in an intense, high-stakes cook-off." T

2017-05-22 14:38:20
`
19
Why Ugly Produce Is the Next Big Thing in Food Delivery
Ugly produce is having a moment, and for good reason. A California-based company called Imperfect Produce is aiming to change the way people think about the "ugly" fruits and vegetables that often get overlooked and wasted purely for aesthetic reasons. The subscription-based company delivers boxes of fresh produce to people's doors (primarily in the Bay Area and parts of LA) at a 30 to 50 percent discount. Not only is Imperfect Produce able to give consumers healthy foods for a fraction o

2017-05-22 14:23:06
`
28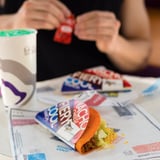 Despite Who Wins the NBA Finals, All of Us Will Win Thanks to This Taco Bell Giveaway
In anticipation of the NBA Finals starting on June 1, Taco Bell is giving basketball fans what they really want: free tacos - well, in addition to their team winning. Following its success last year, the fast food chain will be bringing back its Steal a Game, Steal a Taco giveaway. Here's how it works: Taco Bell will be giving away free Doritos Locos Tacos any time the visiting (ie away) team wins a game during the NBA Finals. In a press statement, Chief Marketing Officer Marisa Thalberg

2017-05-22 13:31:53
`
53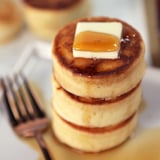 No, These Aren't English Muffins; They're Japanese Hotcakes!
There are #fitnessgoals and #squadgoals but after this video, the only aspirational hashtag you'll want to use will be #BRUNCHGOALS. Trust us. Japanese-Style Pancakes From Heather Platt, POPSUGAR Food Ingredients2 large eggs 3/4 cup buttermilk 1/4 cup sugar 1/2 teaspoon vanilla 1/4 teaspoon salt 1 1/2 cups flour 1 teaspoon baking powder 1/4 teaspoon baking soda 2 tablespoons vegetable oil Directions In a blender, add eggs, buttermilk, sugar, vanilla, and salt. Blend on the l

2017-05-22 10:48:01
`
32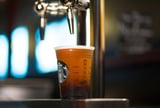 The Starbucks Drink Menu: Decoded
Admittedly, I order the same couple drinks at Starbucks every time I go, and I don't really know what exactly is in them. I know my white mocha has some coffee, some milk, and some flavor, but if you ask me what the difference between a latte and a cappuccino is, I wouldn't know. They both have espresso, steamed milk, and foam, so why are they different? Ahead, I broke down what's in all of our favorite Starbucks drinks as well as identified some of the key differences, like caffe

2017-05-22 09:57:40
`
14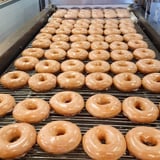 8 Things You Never Knew About Krispy Kreme, Straight From an Insider Employee
A post shared by Krispy Kreme Doughnuts (@krispykreme) on Apr 26, 2017 at 3:03pm PDT Knowing that Krispy Kreme makes some of the most irresistible and popular doughnuts in America, I spoke to an employee who gave me the inside scoop about the company. Besides the recipe for the iconic original glaze - I tried, but it's top secret! - here's what you might want to know about the American doughnut shop that's been around for almost 80 years. The original location is still in

2017-05-22 07:17:30
`
21
Sea Salt Contains Microplastics, but Should You Be Concerned?
If you look on the back of a container of sea salt, it will show only one ingredient: salt, extracted from the sea. But in a report published in Nature, scientists have discovered an undesirable pollutant, microplastics. "17 different brands of salt originating from 8 countries over 4 continents" contained a very small amount of microplastics due to plastic waste in oceans breaking down into small, microscopic fragments. This may raise many fearful questions for consumers, however, the study as

2017-05-22 05:11:18
`
18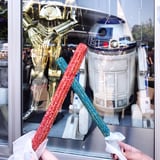 Lightsaber Churros Taste Awful, but They Make an Epic Instagram Pic
As a Disneyland churro connoisseur, I knew I had to get my hands on the Star Wars-inspired "lightsaber churros," aka Light Side and Dark Side churros, just outside the Star Tours ride in Tomorrowland. After all, they'd serve as ideal carb-loading the day before my Tinker Bell Half Marathon. Alas, after waiting nearly 40 minutes (seriously!!) in line for these sugar-coated cosmic treats (and, you know, getting a great Boomerang), we bit into what tasted like plastic and artificial chemicals

2017-05-22 02:58:37
`
32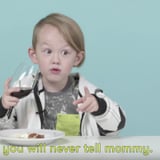 American Kids Try French Food, and Their Reactions Are Priceless
Cut Video filmed a bunch of American kids trying French food, and their reactions are priceless. You won't contain your laughter as these adorable children use improper grammar - "You'd have this in French all the time?" and do not hold back when it comes to how they really feel about standard French foods like beef tartare - "Oh no. I ate my sister's favorite animal." Despite thinking mussels look like "eels" and French cheeses smell "like raw tuna fish," these kiddos try everyt

2017-05-22 02:56:29
`
12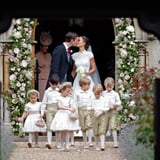 Everything Guests Ate at Pippa Middleton's Wedding and How Much It Cost
Pippa Middleton got married to longtime boyfriend James Matthews on May 20, and we have one burning question: what was on the menu? It's no surprise that with such a stunning wedding at St. Mark's Church in Berkshire, the reception - and food - was just as lavish. The Telegraph exclusively reports that guests at the reception dined on the bride and groom's favorite foods, including a whole wheel of parmesan cheese ($2,500), foie gras (which costs about $50 per pound), and lobster

2017-05-22 02:36:45
`
36
Nathan's Hot Dogs Have Been Recalled Due to Metal Objects Found Inside!
Before you get ready to fire up your grill, you should make sure those Nathan's hot dogs are safe to eat. Smithfield Foods, the parent company of Nathan's, has issued a recall for its Nathan's All Beef Skinless Franks. There has reportedly been complaints about metal objects found in both Nathan's and Curtis brand franks which were produced on Jan. 26. If you're wondering how to determine if your hot dogs are possibly contaminated, simply check the side of your Nathan

2017-05-20 18:49:41
`
122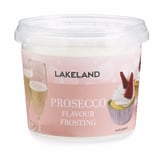 Cheers! Prosecco-Flavored Cupcake Frosting Exists, but There's a Catch
If you're looking for the perfect dessert to go with your Prosecco-flavored popsicles, you're in luck. Thanks to a recent find by EliteDaily, we now know that Prosecco-flavored cupcake frosting (£2.49) does exist. Described as "perfect for topping and filling cakes and biscuits," the champagne-flavored frosting is surprisingly alcohol free! If Prosseco isn't your drink of choice, Lakeland also offers a ready-to-use Gin and Tonic frosting (£2.49) - also alcohol free - to elevate...

2017-05-20 17:03:01
`
123
15+ Stuffed French Toast Recipes, Because More Is More
Classic french toast is perfect enough as it is, but when you get a little creative and stuff it, magical things happen to the breakfast staple. You might never go back to regular french toast after trying french toast that's stuffed with cannoli filling, Nutella, and everything else your heart desires.

2017-05-20 12:21:09
`
41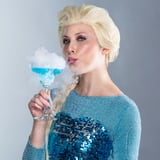 Elsa's Frozen Margaritas Are Perfect to Share With Olaf in Summer
Elsa's learned a valuable lesson about how to use her magical powers - like for happy hour! Watch as she lets go and whips up a delicious frozen margarita to enjoy with Olaf in Summer. When it comes to cocktails, the cold never bothered us anyway! For more cooking tutorials from Disney Princesses, check out Mulan's Mu Shu Pork and Cinderella's Pumpkin Pie.

2017-05-19 22:26:10
`
135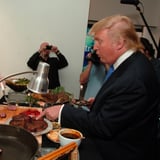 President Trump Will Be Served Steak and Ketchup During His Saudi Arabia Visit
Donald Trump will reportedly chow down on a halal version of his favorite meal - steak and ketchup - during his first foreign trip as president. On Friday, May 19, Trump headed to Saudi Arabi to kick off his nine-day, five-country trip abroad. Local caterers in Saudi Arabi are expected to include Trump's infamous love for steak with ketchup on their dinner menu alongside traditional cuisine. Hopefully this means Trump, who isn't considered the healthiest eater and doesn't think e

2017-05-19 22:21:46
`
156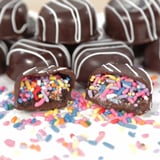 Every Bite Is a Party With These Confetti-Filled Truffles
We've taken a basic truffle and elevated it to a whole new level! These chocolates are stuffed with soft Oreo truffles and bursting with rainbow sprinkles. This recipe has everything we love wrapped up in a tiny package! For more truffle recipes, check out Oreo truffles and Nutter Butter truffles. Confetti-Filled Truffles From Kevin Smith, POPSUGAR Food Ingredients1/2 cup dark chocolate, melted 1 1/4 teaspoons cream cheese 2 Oreos 3 tablespoons rainbow sprinkles 1/4 cup white c

2017-05-19 18:46:23
`
132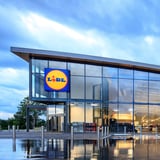 11 Reasons You're Going to Want to Shop at Lidl When It Opens in the States
Lidl is finally about to make its grand entrance in the United States! The European grocery store, which is akin to Trader Joe's or Aldi, will officially start opening stores in South Carolina, North Carolina, and Virginia this Summer. If you've never heard of it, allow us to help you. Not only will we tell you what you can buy at Lidl, but we've also given you 11 amazing reasons - other than fun food products - that will make you want to shop there as soon as a store lands in yo

2017-05-19 14:49:22
`
43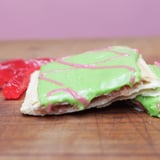 DIY Watermelon Jolly Rancher Pop-Tarts Are Made With the Actual Candy
When we heard that Pop-Tarts was releasing three new Jolly Rancher flavors, we knew we had to make our own. This sweet pastry is stuffed with homemade watermelon jam and topped with a lightly sour Jolly Rancher icing. This might just taste better than the original! For more Pop-Tarts recipes, try our giant wild berry Pop-Tart and our adorable Hello Kitty Pop-Tarts. DIY Watermelon Jolly Rancher Pop-Tarts From Kevin Smith, POPSUGAR Food IngredientsFor the watermelon jelly: 2 cups sugar

2017-05-19 13:51:38
`
34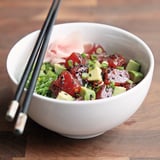 Get In on the Latest Dining Trend With This Easy Tuna Poke Bowl
If 2015 was the year that acai bowls hit mainstream, spreading from niche juice shops and hippie-vibe cafes to Jamba Juice, poke is the bowl food to watch for in 2016. A traditional Hawaiian seafood preparation - take bite-size pieces of raw fish like ahi tuna, salmon, or octopus, marinade it in soy sauce and in essence you have poke (pronounced POH-keh) - poke was (and continues to be) a major trend in the Los Angeles dining scene last year. While your neighborhood might not yet have its...

2017-05-19 12:15:43
`
123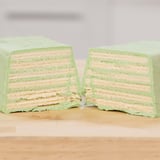 Break Off a Piece of This Giant Green Tea Kit Kat Bar
While Kit Kat has been experimenting with a lot of different flavors recently, we'll always have a soft spot for Japan's Green Tea Kit Kat. What could be better than light, earthy green tea chocolate and crunchy wafer cookies? How about a GIANT version that's bigger than your face? Trust us, you haven't lived until you've broken off a piece of this Kit Kat bar! If you're dying for more chocolate goodness, you need to make these cookie-dough-filled Kit Kats. Gi

2017-05-19 08:13:30
`
17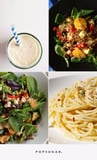 I Made Dirt-Cheap Meals For a Week, and Here's How I Survived
One day, while feeling particularly dismal about spending yet another $100 on groceries for the week in San Francisco, I read a post that forever changed my outlook on food expenditures: "This Story of How 1 Woman Saved $30,000 in 8 Months Will Motivate You (and Crack You Up!)." I laughed! I cried! It motivated me to get to work. While dumpster diving won't be my method of saving money on food, I had a profound realization: my fridge, pantry, and freezer probably contained enough food to fe

2017-05-19 08:08:39
`
36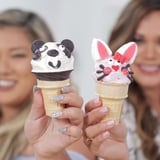 Cool Off This Summer With These Bunny and Panda Ice Cream Cones
Ice cream season is here, and your basic scoop just won't cut it. Remi Ashten joined us to take ice cream to the next level with adorable bunny and panda cones! It's easier than ever to transform your favorite ice cream flavor into a cute little critter. Which animal will you create? For more fun ice cream ideas, try our all-black ice cream.

2017-05-19 04:22:08
`
29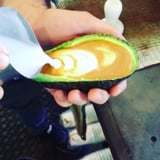 Avocado Lattes Are the Hipster Trend Literally No One Asked For
A post shared by Truman Cafe (@trumancafealbertpark) on May 11, 2017 at 2:02pm PDT Dear 2017, You can have your avocado toast, avocado brownies, and even avocado white chocolate bar. But please, please don't make avocado lattes a real thing. Truman Cafe in Melbourne, Australia, has officially invented that hybrid, and we have one thing to say about it: TOO far. The avocado latte is not a menu item and is clearly being tested out by baristas as a joke. The baristas took a ripe avocad

2017-05-18 21:34:52
`
15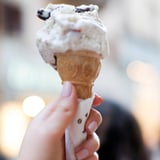 My Top 3 Gelato Spots in Rome - and How to Find Your Own Favorites
Photo source: POPSUGAR Photography / Diggy Lloyd You can find gelato on just about any given square foot in Rome. Sometimes it's good; sometimes it's excellent - and it's almost never bad. That's why some readers may find my list accurate, while others may consider it controversial or even downright infuriating. You left off Giolitti?! You like chain gelaterias?! Nevertheless, I've narrowed down my three favorite gelaterias in Rome - each incredibly addictive for differ

2017-05-18 20:21:52
`
172
The Clear Soda of Your Childhood Is Back on Store Shelves
What '90s kid didn't grow up sipping Clearly Canadian fruit-flavored sodas? Though discontinued in 2009, the sweetened sparkling waters are back on shelves in Blackberry, Wild Cherry, Orchard Peach, and Raspberry, thanks to a crowdfunding campaign. Currently, the glass bottles are stocked at Hy-Vee grocery stores or online at Cost-Plus World Market for $2 each. Unsweetened La Croix has become the choice fizzy water of this decade, but we wouldn't mind picking up a bottle or two o

2017-05-18 17:47:37
`
13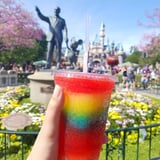 You Can Have a Rainbow Drink at Disneyland Without Making a Barista's Eyes Roll
Listen, we get it, baristas. Making the trendy rainbow drinks is annoying. That's why we'll be taking our colorful drink business elsewhere and leaving you to coffees and teas. When we crave brightly hued beverages, catch us at the happiest place on earth . . . yep, Disneyland. In the Goofy's Glaciers section of the Candy Palace on Main Street, you can ask for an unofficial menu item called "The World of Color." (You can also ask for as many layered flavors of Goofy's Glacie

2017-05-18 16:48:48
`
161
7 Things You Never Knew About Red Lobster, Straight From an Employee
If Red Lobster is your seafood restaurant of choice, you'll love these surprising facts straight from an insider employee. POPSUGAR spoke to a Red Lobster spokesperson who let us in on little-known facts about the restaurant's history, the truth about how many Cheddar Bay Biscuits people eat every day (spoiler: a lot), and how you can save money on your next meal. Read ahead for all the intel, and if your Red Lobster cravings must be satisfied immediately try making your own Cheddar B

2017-05-18 14:52:21
`
32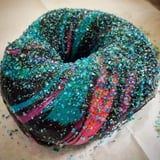 These Galaxy Bagels Are Out of This World, and They're Just $4!
A post shared by The Bagel Store (@thebagelstore) on May 18, 2017 at 6:04am PDT Are you ready for the invasion of these epic bagels? The Bagel Store, located in Brooklyn, NY, recently announced its newest menu item, and let's just say it's out of this world. The gorgeous bagels, which are being called "galaxy bagels," look like they should exist somewhere in outer space due to their intergalactic-inspired colors and what appears to be edible glitter toppings. If you're looki

2017-05-18 14:40:21
`
31
WHOA - Disneyland Now Has Reese's Peanut Butter Cup Caramel Apples!
✨

2017-05-18 14:21:48
`
29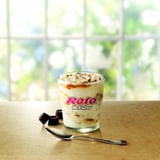 We're Lovin' It! McDonald's Cuts Out the Bad Stuff in Its Soft Serve
McDonald's has announced some exciting news that will make you crave a McFlurry. The vanilla soft serve is now made with no artificial flavors, colors, or preservatives. "The introduction of the soft serve began in Fall of 2016 and has nearly completed its transition to all 14,000+ restaurants nationwide," McDonald's said in a press release. The vanilla soft serve is used for the vanilla cone, McCafe Shakes, and McFlurries, so no matter which dessert you order, now you know that the ...

2017-05-18 12:43:55
`
56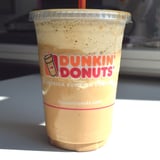 How You Can Score a Free Frozen Dunkin' Coffee This Friday
We were through the roof with excitement when Dunkin' Donuts announced it would finally start serving frozen coffee! We hadn't gotten our hands on it to try it, though, until today. It's actually even better than I expected, and I would happily add it to my morning rotation, especially during the hot Summer months. The frozen coffee - which will be a permanent fixture on the menu - is made with an extract of 100 percent Arabica coffee, blended with ice and dairy. It's a bit

2017-05-18 10:34:37
`
33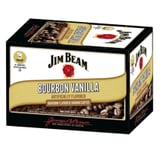 Jim Beam Releases 5 New Coffees, Because It's Never Too Early For Bourbon
The flavors of bourbon and coffee go so well together that Jim Beam has teamed up with a coffee company to create the ultimate product. Jim Beam and White Coffee are releasing store-bought coffee infused with the smoky flavor of bourbon, and it's guaranteed to be the best way to start your morning. The coffee product comes in five different flavors, and each will be available in single servings and 12-ounce ground bags. The coffee is nonalcoholic, but hey, we imagine that an extra splash o

2017-05-18 08:08:36
`
26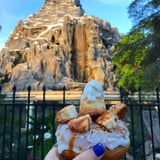 1 of Disneyland's Tastiest Snacks Is Now Available as a Friggin' Doughnut!
Attention, Disney fans: this is NOT a drill! The beloved Matterhorn macaroon cookie, formed in the image of Disneyland's classic Matterhorn Bobsleds attraction, is officially available in doughnut form. We're talking a full-on doughnut adorned in toasted coconut, a caramel drizzle, and mountains of the famous macaroons piled on top, available in limited batches at the Coffee Cart on Main Street for around $6. Of course, the doughnut offerings are different day to day, so it's a g

2017-05-18 03:54:08
`
28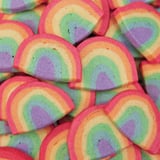 Brighten Up Your Day With Rainbow Sugar Cookies
Add some much-needed color into your day with these adorable rainbow sugar cookies! These slice-and-bake treats are soft, buttery, and lightly sweet. As far as we're concerned, you can never have enough rainbow goodness in your life. Love this slice-and-bake recipe? Then you'll want to make these geode cookies Rainbow Sugar Cookies From Megan Lutz, POPSUGAR Food Notes You can make the entire batch, or make as many as you like and freeze the remainder for up to 2 months

2017-05-18 03:35:34
`
37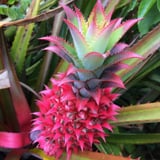 Pink Pineapples Not Only Look Cool, They're Genetically Sweeter Too!
A post shared by Skaught88 (@skaught88) on May 15, 2017 at 10:58am PDT Pink pineapples (with pink - not yellow - flesh) now exist thanks to science. Pineapple plantations like Del Monte Fresh and Dole Plantation currently grow the fruit, which has been spotted in tropical spots like Hawaii and Jamaica. The FDA approved the fruit for consumption back in December 2016 and assured consumers that the pink color, though created through genetic modification, is totally safe to eat. In fact, it m

2017-05-18 02:44:23
`
21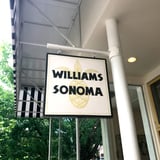 10 Williams Sonoma Shopping Secrets, Straight From an Employee
If you're like me, you could spend hours perusing the meticulously styled shelves of Williams Sonoma. I recently had the pleasure of visiting the original store in the picturesque wine country region of Sonoma, CA, and it's just as chic as you'd imagine. The founder, Chuck Williams, established the location in 1956, and the store is still full of all the copper pots, Le Creuset Dutch ovens, and artisanal food products you could imagine. Through this trip, I was able to speak with

2017-05-17 21:35:13
`
106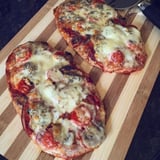 10 Quick Recipe Hacks That Start With a Trip to Aldi
Sure the 25 cent deposit for a cart may deter some people, but many swear by Aldi because of it's so dang cheap. Plus its aisles are stocked with all the foods you need to throw fast and easy meals and snacks together. These particular recipes all have one thing in common: they come together quickly and taste incredible thanks to a few genius tips.

2017-05-17 20:35:17
`
130
7 Things You Never Knew About Olive Garden, Straight From an Employee
Curious about Olive Garden's restaurant secrets, POPSUGAR spoke to a representative to get all the details. Besides the fact that Olive Garden serves 220 million guests per year and gave out 21,000 Never Ending Pasta passes last year (people really love the pasta), the popular Italian chain has plenty of fun facts that will make you an even bigger fan. Keep reading to find out more about the homemade soups, the employee discount, the culinary institute in Italy, and more. The most popular

2017-05-17 19:18:57
`
123