A New Space-Themed Restaurant Is Coming to Disney, and It's Out of This World!
A new space-themed restaurant is coming to Disney World! Announced at the D23 Expo, among plenty of other exciting Disney updates, the space-inspired restaurant will be at Epcot and will offer food with views that make you feel as if you're looking at Earth from afar. The restaurant does not yet have a name, but it will be adjacent to the Mission: Space attraction. "We know our guests love dining at Epcot - and the restaurants really are out of this world," Walt Disney Imagineer Tom Fitzg

2017-07-20 04:39:25
`
1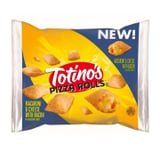 This Is Not a Drill: Bacon Mac and Cheese Pizza Rolls Are Coming Soon!
This is not - we repeat - not a joke! Totino's is releasing Bacon Macaroni and Cheese Pizza Rolls, and we're honestly going to need a moment to recover from this emotional news. Sure, Combination Pizza Rolls got us through plenty of late nights back in the day, but this ingenious flavor is next-level and we can't believe it's taken this long to exist. The Bacon Macaroni and Cheese Pizza Rolls are reportedly starting to roll out to some stores in the US now, but they'll

2017-07-19 19:51:43
`
1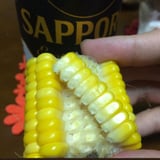 This Hack Will Forever Change the Way You Eat Corn on a Cob
pic.twitter.com/1iqn8EhMbD - アラブ三郎 (@alovesun) June 25, 2017 If you thought you knew how to eat corn on a cob, think again. A Twitter user recently shared a genius corn-eating hack he discovered while visiting Hokkaido, Japan and it'll make your jaw drop. The now-viral tweet has been tested out and it has been proved to really work. Keep reading to see what we mean. RelatedThis Hack Will For...

2017-07-19 18:32:12
`
0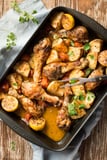 15+ One-Pan Chicken and Potato Recipes
Chicken and potatoes: there's hardly a better combination for dinner. These particular recipes take things a step further: they're all one-pan dinners, meaning you can spend less time prepping and cleaning and more time on the stuff you really love to do. (Cough: Netflix.)

2017-07-19 13:58:19
`
2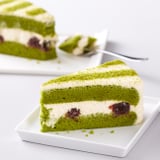 18 International Starbucks Treats That Will Have You Whipping Out Your Passport
Just like any other restaurant, Starbucks has a lot of international options that we can't get here in the United States. Sure, we have the new whoopie pies, but Thailand has a Green Tea Red Bean Mascarpone Cake. If that doesn't have you convinced you need to go to Thailand right now, maybe one of these other international options will. Get your passports ready, friends, because Starbucks is ready to feed you. Related13 Starbucks Drinks You Can't Get in the US - and Where to Find

2017-07-19 12:25:23
`
0
100 Ideas For a Pound of Chicken
Fact: the pound of chicken sitting in your fridge or freezer doesn't always turn into the most exciting dinner. If you need some serious inspiration to shake up your routine, look no further than this ultimate list of chicken recipes - 100, to be exact. From one-pan meals to pastas, casseroles, and more, there's sure to be a recipe you can't wait to try. RelatedThe Best Effing Chicken Recipe Ever - Seriously23 Chicken Recipes Made in a Slow CookerOne-Pot Filipino Chicken Adobo Is

2017-07-19 11:21:35
`
0
You've Been Cutting Cakes Wrong, but We Can Teach You the Right Way
Chances are you've been cutting fondant cakes all wrong. Don't worry, we're here to set the record straight with science. When you cut a triangular piece out of a cake covered in fondant and then refrigerate it, it doesn't hold its freshness and instead dries out. If you cut a piece straight from the middle, you can easily push the two halves together to retain moisture and freshness. Watch this video to see the technique in action. The more you know! For delicious cake tut

2017-07-19 10:47:58
`
1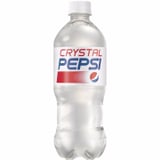 Crystal Pepsi Is Officially Back After 23 Years - Yes, It's Been That Long
Everything old becomes new again - especially when it's from the '90s. Following the recent return of many nostalgic snacks and beverages, Pepsi will be restocking its caffeine-free clear soda. On Aug. 14, Crystal Pepsi will be officially available again. The soda was originally introduced in 1992. Despite the novelty elements and its catchy tagline ("You've never seen a taste like this."), Crystal Pepsi was only sold for a year before being discontinued. Since then, the soda ha

2017-07-19 09:57:09
`
1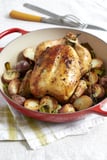 30 Comforting Recipes From Giada De Laurentiis to Make This Fall
Giada De Laurentiis has already blessed us with her tips for top-notch Italian cooking, but if you're still searching for some culinary inspiration this Fall, look no further than Giadzy, Giada's own lifestyle website where she shares her best recipes. With 30 of her best (and coziest) recipes, you can keep your cooking fresh all season long no matter what you're craving, from dinners to drinks and dessert. Related21 Secrets From Giada De Laurentiis That'll Upgrade Your Coo

2017-07-19 09:24:48
`
1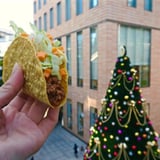 In Other News, Taco Bells in Japan Are Just Casually Serving Star-Shaped Cheese
A post shared by Taco Bell Japan タコベルジャパン公式 (@tacobelljp) on Dec 18, 2016 at 5:47pm PST Let's be real. We love cheese in its many forms: shredded, melted, sliced, cubed, you name it. And you better believe we're down to smother it all over any and every acceptable food. We never really thought this glorious fridge staple could be found in any other shape than a square, wheel, or sliver, but that was until we stumbled upon the star-shaped cheese served at Taco ...

2017-07-19 09:20:23
`
0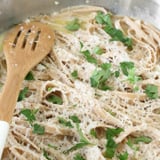 You Can Thank This Blogger For a 1-Pot Pasta Recipe That Actually Works
POPSUGAR Select Food blogger Chungah Rhee of Damn Delicious just released her first cookbook, Damn Delicious: 100 Super Easy, Super Fast Recipes ($25), and this one-pot garlic parmesan pasta had to be the first thing I made from it. Why? Well, after my epic failure with cooking pasta in tomato sauce and my colleague's disastrous attempt to re-create Martha Stewart's famous one-pot spaghetti, I have been damn near convinced that one-pot pastas don't turn out. So I thought, if any

2017-07-19 08:28:55
`
1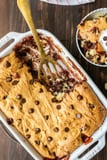 10 Dump Cake Recipes You Can Practically Bake in Your Sleep
A dump cake is the ultimate semi-homemade dessert. Made by dumping boxed cake mix and fruit into a dish, dump cakes are quite possibly the easiest baking project you could attempt, but no one has to know your secret to such a flavorful and moist cake. You'll soon discover why this fast and easy dessert is so popular after you try any of these crowd-pleasing dump cake recipes. Related20 Poke Cake Recipes That Will Win Over Any PartyHere's Exactly What a Dump Cake Is and How to Make It2

2017-07-19 08:13:26
`
0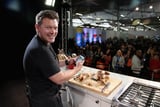 15 Ingenious Cooking Tips You Can Copy From Chef Tyler Florence
If you're an avid Food Network watcher, you already know who Tyler Florence is. If not, allow me to introduce you to the TV host and chef, who just happens to have as many good cooking tips as he does good looks. Tyler is from Greenville, SC, and now lives in San Francisco with his wife and two children, and he's the owner of Wayfare Tavern, an upscale American pub in downtown SF that you must go to if you're ever in the area. Even if you can't taste his food, you can certain

2017-07-19 08:07:04
`
1

30+ Breakfast Casseroles (That Are Definitely Not Your Grandma's)
Look no further than these hearty breakfast casseroles to ring in the Fall season, but do not assume these are the regular old casserole dishes Grandma used to feed you. These recipes are equally as different as they are yummy! From a Monte Cristo waffle casserole to vanilla bean and pecan oats, you'll have no problem finding the perfect recipe to wow a crowd at your next brunch without even breaking a sweat! Related20 Cozy Casserole RecipesFeed a Crowd With One of These Comforting Vegetar

2017-07-19 08:04:48
`
0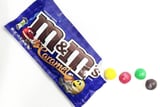 M&M's Has SO Many Flavors - but Which Is the Best?
M&M's keeps coming and going with the changing seasons, but thankfully some of the best flavor creations are here to stay for good. We've already checked out some of the core M&M's flavors and ranked them in order (shout-out to our number-one Peanut Butter M&M's), but since so many new options have come out, we decided to rank those as well. We rounded them all up and put a lot of thought and effort into really examining the flavor. (We ate a boat load of M&M&

2017-07-19 07:39:24
`
1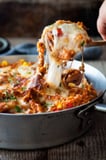 16 1-Pot Rice Casseroles, Because Dirty Dishes Suck
Combining rice with a one-pot formula is a guaranteed dinner win. The next time you need to get a meal on the table fast, turn to one of these one-pot rice casseroles that are easy, cheesy, and crowd-pleasing. Related35 1-Pot and -Pan Meals (the Smart Cook's Solution to Weeknight Dinners)25 1-Pot and -Pan Italian Recipes to Solve All Your Dinner ProblemsGet the Dish: Benihana's Chicken Fried Rice

2017-07-19 02:07:22
`
1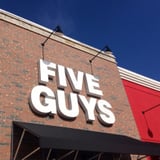 10 Things Every Five Guys Fan Needs to Know
Image Source: Flickr user Mike Mozart Five Guys was named America's favorite burger chain in 2017, but if you've been eating there for years, you don't need anyone to tell you it's the best. Known for its extremely juicy burgers and piled-high fries, Five Guys has won over a nationwide fandom comprised of people who love a really great fast-food meal that's both good quality and cheap. Despite how many times you've stopped at Five Guys to get your fix, you might not

2017-07-19 01:57:43
`
1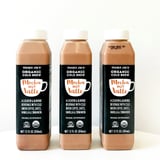 Meet Your New Favorite Dairy-Free Cold Brew Mocha Latte From Trader Joe's
Trader Joe's is really stepping up its cold-brew selection lately. The Coconut Cold Brew won us over first, and now we can't get enough of the Organic Cold Brew Mocha Nut Latte. This dairy-free coffee drink is more substantial and filling than plain-old cold brew thanks to cashews and almonds, and the best part is it's creamy and dairy free! As someone whose hatred of milk is a little out of control, I appreciate that TJ's made a nut-based latte and that they did it really w

2017-07-19 01:57:42
`
1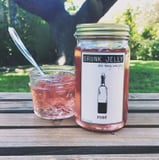 Rosé Jelly Now Exists and We're Going to Put That Sh*t on Everything
A post shared by DRUNK JELLY® (@drunkjelly) on Jul 16, 2017 at 12:14pm PDT A couple were enjoying a bottle of wine and a charcuterie board in the park when they became transfixed by the possibility of combining the two picnic essentials. From that day in the park, Drunk Jelly was created. Described as fancy wine jelly, the nonalcoholic spread is inspired by different types of Rose, white, and red wine. Drunk Jelly currently offers seven flavors: Merlot, Pinot Noir, Cabernet Sauvignon, P...

2017-07-19 01:48:56
`
1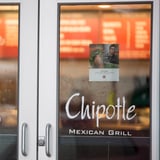 Chipotle Gets Hit With Another Crisis . . . but It's Not E. Coli, Thankfully
Chipotle voluntarily closed a store location in Sterling, VA, after several customers reportedly became sick after eating at the fast-casual restaurant on the weekend of July 14. Chipotle had just recently bounced back from the E. coli outbreak that caused various store closures and a criminal investigation in 2016. Following the nearly four-month-long crisis, the company introduced exciting new menu items, like queso dip and dessert, in an effort to attract customers again. In a statement to

2017-07-18 21:47:13
`
3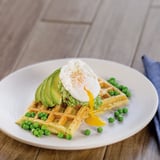 You'll Never Go Back to Regular Waffles After Making Them With Cauliflower
We've seen how shockingly versatile waffle makers can be. They can be used to instantly improve everything from cinnamon rolls to tater tots, so it's no surprise that cauliflower has a chance to shine, too. This savory cauliflower waffles recipe, from Find Your True Fork by Jeff Krasno ($16), is served with creamy smashed peas, poached eggs, and avocado, making it a rich, sophisticated meal perfect for a weekend brunch at home. Savory Cauliflower Waffles With Creamy Smashed Peas

2017-07-18 18:19:17
`
3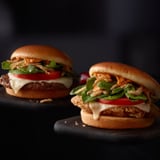 Hold Up, McDonald's Is Putting Kale on Its Newest Burger (Yes, Really)
In an unexpected move, McDonald's has added kale to its list of burger toppings. The new Signature Sriracha sandwich has spicy Sriracha Mac sauce, crispy onions, tomato, and a blend of baby spinach and kale. We appreciate McDonald's attempt at a slightly more artisanal burger, but let's be real: who genuinely wants raw spinach or kale on their burger? If this combination does excite you, however, you'll have the option to order the Signature Sriracha as a burger, crispy chi

2017-07-18 16:49:03
`
3
26 No-Cook Breakfast Recipes That Will Fill You Up Until Lunch
We get it - homemade breakfast doesn't always happen. These no-cook breakfast recipes hope to help you eat breakfast most of the time, though. While there are plenty of quick breakfast recipes out there, sometimes you don't even have time to heat up a pan to scramble eggs, so you need something that requires zero cooking (and no, we're not talking about granola bars). Whether it's a quick smoothie or easy overnight oats you pop in the fridge the night before, these recipes gu

2017-07-18 12:52:47
`
0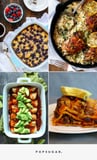 20 Dairy-Free Casseroles That Don't Rely on Cheese For Flavor
Casseroles are known for being easy, comforting, and usually cheesy. So if you're lactose-intolerant or cutting back on dairy or just want to lighten up your dinner, it might seem like you're out of luck. However, this list is chock-full of delicious, dairy-free twists on family classics, like chicken and rice, enchiladas, lasagna, and more. You just might forget about the cheese after trying any of these 20 dairy-free casserole recipes, which include recipes for both dinner and breakf

2017-07-18 11:16:58
`
0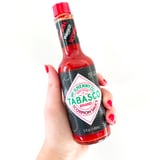 We Tried a New Tabasco 20 Times Hotter Than the Original and Oh My God, It Burns
Do you laugh in the face of people who call Tabasco "spicy"? If so, allow me to introduce you to your newest hot-sauce challenge: Tabasco Scorpion Sauce. The hottest sauce available from McIlhenny Company, the producer of Tabasco, it is nearly a whopping 20 times hotter than the original sauce. It's available exclusively online (and on Avery Island, LA, the home of Tabasco Sauce) starting on July 19 for a limited time, along with another new hot sauce called Tabasco Roasted Red Sauce, whic

2017-07-18 09:41:16
`
0
19 Asian Desserts Every Foodie Should Check Off Their Bucket List
When it comes to desserts, the more innovative, the better. We admit when a dessert goes viral on social media, we can't help but try the treat for ourselves. This curiosity quickly led us to discover Asian desserts like rolled ice cream and Hong Kong-style egg waffles. The confections are not only beautiful for Instagram (we're reaping those "likes"), but also send our taste buds into overdrive. While we can only dream of booking our trip to Asia tomorrow to try the original recipes...

2017-07-18 09:38:15
`
0
25+ Freezer-Friendly Meals That Will Make Your Life Easier
Busy days, meet freezer. There's no need to spend time that you don't have cooking breakfast, lunch, and dinner every day when you can instead pull out a fully cooked meal from the freezer and reheat it. You can't freeze everything, but the good news is you can freeze a lot, from breakfast burritos to cheesy baked pasta, enchiladas, and much more. Prep for the busy days ahead by picking out any of the following 26 freezer-friendly recipes that will make your life a lot easier. Re

2017-07-18 07:45:57
`
1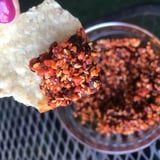 Dry Salsa Is the Spicy Condiment You'll Want to Put on Everything
Wandering the food stalls on a warm Summer day at Smorgasburg in Los Angeles, I couldn't help but notice a booth selling something called "dry salsa." Intrigued, I wandered over to check out their samplings and was a little apprehensive of the dark red chili mixture that I saw - it looked hot enough to burn any sane person's tongue. I asked Giovanna Rebagliati, the owner and creator of Salacious Dry Salsa about the history of this condiment. "It was inspired by the traditional salsa

2017-07-18 07:26:21
`
3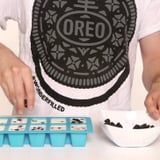 15 Oreo Hacks You've Been Missing Your Entire Life
There's no doubt about it: Oreo is the queen of cookies. And while eating an Oreo (or 10) straight from the package is great enough to begin with, there's a whole world of hacks on the internet that are here to make our Oreo-eating experience even better. You can easily DIY Oreo-inspired concoctions like cookies and cream ice cubes, Oreo churros, and Oreo freeze pops, thanks to these step-by-step tutorials. Keep reading to watch every amazing Oreo trick your life has been missing - unt

2017-07-18 07:04:48
`
1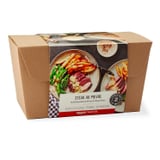 Amazon Is Launching Its Own Meal Kits! Here's What You Can Expect
Is there anything Amazon can't do? Joining the popular meal-delivery-service industry, Amazon is launching its own meal kits, which will be available through its existing grocery service called Amazon Fresh. Much like some of the best food delivery services out there, like Blue Apron, HelloFresh, and Good Eggs, Amazon Meal Kits features individually packaged and portioned ingredients along with a step-by-step recipes meant to be cooked in a short amount of time. If the food is anything lik

2017-07-18 05:33:12
`
1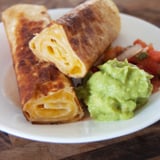 Quesadilla Roll-Ups Are Way Better Than the Regular Kind
Fact: every rolled-up version of a food is better than its original counterpart. If you've already tried grilled cheese roll-ups (or even if you haven't), it's time to take things to the next level with quesadilla roll-ups. It's hard to believe quesadillas could get any better - is there any better combination than carbs and cheese? - but trust us, these twirled versions not only look adorable, but also taste amazing. RelatedQuesadilla Recipes Like You've Never Seen Bef

2017-07-18 05:18:30
`
3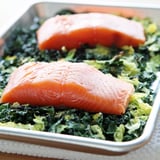 This Is How All Your Favorite Chefs Cook Salmon
Salmon is one of our favorite contenders for fast and easy dinners, but, like anything else, our go-to recipes can get old. That's why we turned to some of our favorite celebrity chefs for some salmon-cooking inspiration, from Alton Brown to Chrissy Teigen. Here's how the experts get restaurant-worthy salmon at home. Alton Brown: Coated in a Citrus Glaze Per usual, Alton Brown's salmon recipe has five stars out of tons of reviews. His tip for getting the most flavorful salmon is

2017-07-18 03:53:33
`
6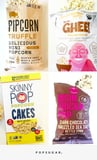 12 New Snacks Every Popcorn-Lover Needs to Try Immediately
It's no secret that 2017 has been a phenomenal year for snacks. Among the lineup of new treats are a plethora of popcorn flavors, all of which we've tried and approve of (and we're serious popcorn enthusiasts!). If you're a fellow popcorn-lover and believe that no amount is too much, read on to find all of the best new popcorn releases of the year so far, which include both savory and sweet options. These fresh upgrades to your favorite snack will leave you hooked; make sure

2017-07-18 03:01:49
`
6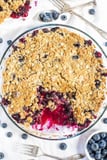 The 25 Best Blueberry Recipes You Should Make While They're in Season
It's the most wonderful time of the year: blueberry season. Snacking on fresh blueberries is one of the best perks of Summer, but you never realize how truly tasty blueberries can be until you add them to dishes, from pancakes to desserts and even cocktails. These are the 25 most mouthwatering blueberry recipes you'll want to make all season long.

2017-07-18 02:53:57
`
3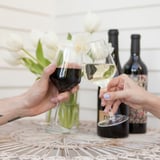 The Scary Thing You Shouldn't Do After Drinking Wine
Spoiler alert: staining your teeth isn't the only impact wine can have on your dental health. There's one thing you should never do right after finishing your glass if you care about keeping your mouth in good shape: brush your teeth. The reason is that brushing your teeth after sipping wine can seriously damage tooth enamel. Both red and white have high levels of acidity (although white has way more), and it's important to wait about an hour before taking a brush to your teeth.

2017-07-18 02:50:46
`
0
OMG, Chick-fil-A Just Added 2 New Sides to the Menu, Including Mac and Cheese
Chick-fil-A has introduced two new side items as well as new family-style meals in select cities in the US, and you're about to have some serious cravings. Chick-fil-A will test out new macaroni and cheese (finally!), bacon baked beans, and family-style meals in Greensboro, NC; Phoenix, AZ; and San Antonio, TX through November 18. The family-style meals start at $30 and include the choice of one entree, two sides, and eight mini rolls, with four servings per meal. Customers can opt to ad...

2017-07-17 18:50:43
`
2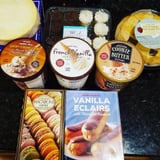 17 Awesome Desserts You Didn't Know You Could Get at Trader Joe's
Trader Joe's is the best place to shop for just about everything, but especially for dessert. When you've got a sweet tooth that must be satisfied immediately and don't want to spend the time (or the money) on making a dessert from scratch, Trader Joe's has your back with affordable and irresistible cookies, ice cream, macarons, gelato, pies, and much more. And while you probably have your go-to list of Trader Joe's items you pick up on every trip, there are some unexpec

2017-07-17 14:38:24
`
3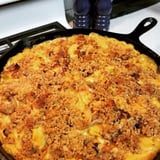 17 Weeknight Dinner Recipes From The Pioneer Woman That Make Life Easier
We might not all be able to re-create Ree Drummond's picturesque ranch and gorgeous kitchen at home, but at least we can re-create her dinners. And if there's anyone you should be drawing weeknight dinner inspiration from, it's Ree, a mother of four and master of fast, easy, and comforting recipes that you can whip up in a flash. Ahead, we've rounded up 17 of The Pioneer Woman's best weeknight dinners that you'll actually look forward to cooking, like pasta with pes

2017-07-17 13:16:38
`
0
Watching These Cake Decorating Videos Is the Most Satisfying Thing You'll Do All Day
Let's be honest, the best part about Instagram is vicariously enjoying food through other people. Is there anything better than a crisp, clear image of a mouthwatering piece of pie or slice of pizza? The answer is no. So when we started to see the tantalizing trend of cake decorating pop up on social media, we had to get in on it with our own tie-dye cake video. Now, we're making dreams come true by rounding up the most satisfying cake decorating videos we could find and putting them i

2017-07-17 12:14:36
`
1
A Costco Food Court Employee Reveals They Miss That Beloved Berry Smoothie, Too
A current Costco food court employee recently shared some insights about the members-only warehouse club with a cult-like following. In an Ask Me Anything session on Reddit, the employee spilled details about the food court's most popular menu item, the excessive use of pizza oil, and how to get the freshest churro. (Hint: all you have to do is ask!) Ahead, read all of the employee's most interesting tidbits and learnings. No surprises here: the hot dogs are really popular. When asked

2017-07-17 10:17:08
`
0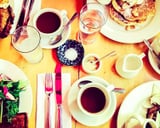 The Best Brunch Spots in New York City, Hands Down
From mile-high stacks of pancakes and savory classics like eggs Benedict to bottomless mimosas and endless drips of coffee, there is no debating brunch is the most important meal of the weekend. And in New York City, it's kind of a big deal. In fact, brunching is practically a hobby. But with a sea of midday dining options spanning across five bustling boroughs, it can be quite the daunting task narrowing down just one. Yet, have no fear, because if there was one thing I became while livin

2017-07-17 09:58:45
`
1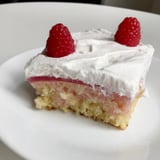 I Tried Making Poke Cake For the First Time and Here's What Happened
One day, the Fitness senior editor, Michele Foley, stopped me in the hallway to tell me about poke cake. "Have you ever had it? It's the best. cake. I've. ever. eaten. Cherry Jell-O and yellow cake mix with Cool Whip as the frosting. Total Midwest appeal. It came out light and airy and the Jell-O gave it tartness." Poking a cake and filling it with Jell-O sounded terrible to me and boggled my mind that two seemingly opposite textures could EVER work out together. Nonetheless, if the f

2017-07-17 09:51:15
`
2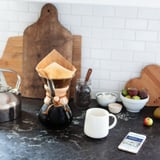 This Tip From Scientists Will Make You Question Everything You Ever Knew About Making Coffee
A recent study has coffee-lovers questioning everything they thought they knew about brewing a simple cup at home. The study, published in Scientific Reports and titled The Effect of Bean Origin and Temperature on Grinding Roasted Coffee, found that chilling coffee beans before grinding and brewing coffee results in a more flavorful cup. If you're like me (a self-proclaimed coffee addict), you keep your coffee in an airtight container on the countertop near your coffee maker, which result

2017-07-17 05:35:52
`
5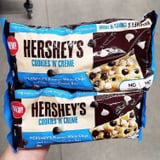 Everything You Bake Can Now Taste Like a Hershey's Cookies 'n' Creme Bar
A post shared by @candyhunting on Jul 17, 2017 at 8:35am PDT A new dessert product from Hershey's is about to change the way you bake. The candy company recently announced the release of Cookies 'n' Creme Baking Pieces, which consist of white chocolate chips and chocolate cookie bits. The result is basically a deconstructed version of the beloved and everlastingly popular candy bar. Candy Hunting spotted the exciting baking product in a Meijer - a supermarket mainly located

2017-07-17 03:26:47
`
0
This Is How to Make the Summer's Most Talked-About Drink
When Starbucks announced a Wine Fraggino, aka a blended Rose beverage, the world scampered to re-create the idea, with Bon Appetit's Frose recipe being the latest rendition to go viral. But one thing I haven't seen is just straight-up Rose, frozen and transformed to a slush without the syrupy additions. I mean, after all, you don't add sugar packets to a glass of wine, do you? (If you do, WTF?? Drink White Zin or Moscato instead!) But I digress . . . Here's a step-by-step...

2017-07-17 03:22:13
`
0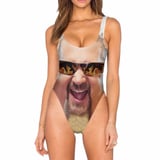 Nobody Asked For This Guy Fieri Swimsuit, and Yet Here We Are
Got a one-way ticket to Flavor Town ❓Who should we put on a swimsuit next?

2017-07-17 02:13:50
`
2
Taste the Rainbow With This No-Churn Skittles Ice Cream
Nothing is more refreshing on a hot Summer day than cool and creamy ice cream. What could make it better? Making it rainbow no-churn Skittles ice cream! This treat packs a tangy punch and looks so pretty you'll want to snap a few Instagram-worthy shots before it melts. Each spoonful serves up a blend of fruity flavors that will help you cool off on a hot day. For more Summer treats, try our unicorn ice cream push-up pops and our refreshing pint slices. No-Churn Skittles Ice Cream

2017-07-17 01:40:09
`
2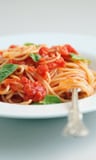 20 Easy Pasta Recipes Anyone Can Make
Pasta is the ultimate staple for a fast and easy meal. And even if your pantry and fridge are nearly empty, there's a good chance you have the ingredients on hand for these speedy pasta dishes, because they all have between three and seven ingredients (besides salt and pepper, of course). From parmesan garlic spaghetti to the easiest tomato sauce you'll ever make, these will become your go-to recipes when you need a carb fix ASAP. Related70+ Vegetarian Pasta Recipes That Prove Carbs Cu

2017-07-17 01:22:49
`
2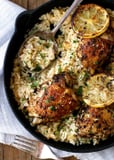 25+ Chicken and Rice Recipes Perfect For Any Night of the Week
If you grew up eating chicken and rice, you know it's one of the best comfort foods there is. You might not even realize how many variations there are (one-pot, slow-cooker, Mexican, Thai, and more), but these 26 recipes will convince you they belong in your weekly dinner rotation. Related15+ One-Pan Chicken and Potato Recipes20+ Chicken Dinners That Only Dirty 1 Pan23 Chicken Recipes Made in a Slow Cooker

2017-07-17 01:20:30
`
2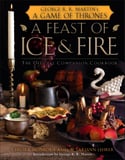 The Tastiest Game of Thrones Recipes in All of the 7 Kingdoms
Fighting for the Iron Throne is enough to work up an appetite, so next time you sit down to watch Game of Thrones, be sure that you have Westeros-inspired treats to sate your hunger. These recipes from A Feast of Ice and Fire, the official companion cookbook for George R. R. Martin's beloved fantasy series, are straight out of Westeros - from Sansa Stark's favorite lemon cakes to a rustic stewed rabbit dish, these are exactly the sort of dishes that would be served in King's Landi

2017-07-16 08:17:44
`
7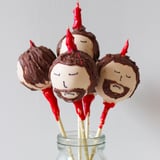 Ned Stark's Decapitated Head Has Never Looked Better
I don't even watch Game of Thrones, but I admire the loyalty the show elicits from its fans - even as it kills off beloved character after beloved character. I have the joy of living with one such fan: my boyfriend. The man goes all out when it comes to Sunday night viewing parties, and one need only look to the DIY Iron Throne sitting in our hallway as proof. His most impressive GOT-party feat has to be these Ned Stark cake pops; somehow he was able to make the decapitated Lord of Winter

2017-07-16 03:59:36
`
12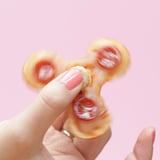 This Fidget Spinner Is Made From Actual Pizza
We've seen fidget spinners made from just about everything, but you know what we haven't seen? Fidget spinners made from pizza! Why no one else has thought to bring together two of mankind's greatest creations, we'll never know, but now you can have your fidget spinner and eat it too. If you're craving more pizza, you have to try this unicorn pizza. Pizza Fidget Spinner From Mona Zavosh, POPSUGAR Food Ingredients1 plain frozen pizza crust 1 tablespoon pizza sa

2017-07-16 01:43:29
`
15
100+ Seasonal Recipes Guaranteed to Make Fall Easier
Colder months warrant heartier, cozier meals. Some of these recipes can be whipped up in a pinch, while others let the slow cooker do all the work. As soon as the season for classics such as apple pie and acorn squash, as well as comforting, Autumn-infused twists on chilis and pastas rolls around, turn to this ultimate guide of easy Fall recipes. With over 100 delicious options, you can't go wrong. Related60+ Perfectly Seasonal Fall Slow-Cooker Recipes

2017-07-15 03:08:31
`
46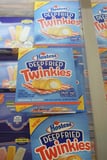 13 Reasons Aldi Should Be Your No. 1 Grocery Store
Aldi has a lot of good things going for it, but in case you aren't in the know on this grocery store, let me try to sway you. The grocery store has ridiculously amazing prices and a stock that changes often, but before you worry that low prices mean low quality, let me point out Aldi's award-winning Rose. Have I convinced you yet? No? Keep reading, and I swear you'll be an Aldi fan in no time. Related15 Summery Foods You Need to Pick Up at Aldi ASAP

2017-07-14 13:40:36
`
19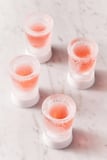 17 Ways Urban Outfitters Will Turn Your Kitchen Into an Instagrammable Oasis
If you love spending time in the kitchen but feel like yours could use some upgrades, you don't have to spend a fortune. Instead of thinking about a remodel, try getting some cool new items that will make you excited to cook and have guests over. Urban Outfitters' apartment collection is constantly releasing playful, trendy products that we can't get enough of. Check out some of our top picks all under $50.

2017-07-14 13:39:40
`
11
So Walmart Just Launched Tropickles, aka Fruit-Punch-Flavored Pickles
Brace yourself for this news, pickle-lovers. There's a new snack coming your way that's going to change the way you think about pickles and fruit punch. Tropickles, aka tropical-fruit-punch-flavored pickles - get it? - have just launched exclusively at Walmart under the Great Value brand. And they're exactly what they sound (and look) like: your standard jar of cucumber pickles with a not-so-standard color and flavor thanks to the red fruit punch that they're soaking in. Whi

2017-07-14 11:22:26
`
11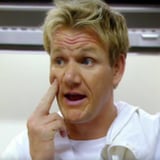 Gordon Ramsay's Transformative Way to Cook Steak
Leave it to Gordon Ramsay to offer tricks for cooking up a staple like steak. Here's Gordon's technique: liberally salt and pepper an inch-thick piece of steak, like a New York strip. Heat a cast-iron pan over medium-high heat. Add a few tablespoons of a neutral, high-heat oil like clarified butter or canola oil. Carefully add steak to the pan, allow it to cook undisturbed, and use tongs to flip. For rare steak, the meat should resemble the flesh on your cheek. Medium feels like y

2017-07-14 10:25:53
`
18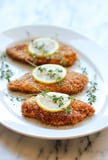 19 of the Easiest Chicken Dishes Ever
Sometimes you want to tackle an elaborate recipe, and other times you just want dinner ready with little effort or time. These 19 chicken recipes are for the latter - they're all made with five or fewer ingredients. If you've got chicken on hand, you're just a few ingredients away from a satisfying meal (assuming you already have salt, pepper, and olive oil). Ahead, you'll find easy recipes for lemon-thyme chicken, salsa verde chicken enchiladas, and more. RelatedThe Best Eff

2017-07-14 09:18:26
`
10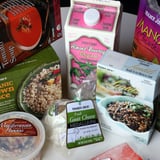 The Smartest Shoppers Take Advantage of This Trader Joe's Policy
We reached out to a former Trader Joe's employee to ask him all the insider secrets of the business, and the best tidbit he shared is that you can return anything. This includes and is not limited to an opened box of cereal or a half-eaten frozen entree. He told POPSUGAR that it happens all the time. People return things for a host of reasons, including (here's the best part) because they simply did not like it. Why would a company offer such an awesome policy that could so easily be

2017-07-14 09:01:59
`
17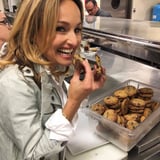 The 6 Things Giada De Laurentiis Always Has Stocked in Her Fridge
A post shared by Giada DeLaurentiis (@giadadelaurentiis) on Oct 19, 2016 at 6:27pm PDT You see what Giada De Laurentiis cooks on television, but have you ever wondered what she really eats at home? As big fans of Giada, we have. So when POPSUGAR got the chance to speak to the Italian guru about her new line of pasta products from Williams-Sonoma, we talked all things pasta sauce, pasta-cooking tips, and, yes, Giada's real-life staples. When asked, "What's in your fridge at all ti

2017-07-14 08:43:36
`
12
20+ Hearty Acorn Squash Recipes Perfect For Fall and Winter
You've probably cooked plenty of butternut squash recipes, but what about when you want to try out something new? Enter the acorn squash. When cooked properly, acorn squash has a mellow sweetness and a rich texture that lends itself to a litany of other ingredients and flavors, like maple syrup and brown sugar, spicy Italian sausage, and pomegranate. You can prepare the squash as a side for any Fall and Winter dinner or make it a complete meal with a variety of toppings and additions. Read

2017-07-14 08:06:48
`
12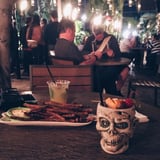 The Best Disneyland Foods Worth Sitting Down For
During a Disneyland visit, it's not hard to get caught up in the "go go go" mentality of running back and forth between attractions, barely stopping to catch a breath - let alone a bite to eat. Many people never even bother with sit-down eateries at the parks, opting instead for the quickest meal options. While many of these counter-service meals are tasty (hellooooooo, Dole whip and corn dogs!), there's a whole new world of tasty Disney delicacies that are worth sitting down and waiti

2017-07-14 06:57:26
`
14
How to Save a Bottle of Spoiled Wine For Just 1 Cent
The all-too-common debate: you really want that glass of wine, but the bottle has clearly gone bad. Instead of spending more money on a new bottle, you can save the spoiled wine for just a penny - with the penny itself, actually. According to the American Chemical Society, you should drop a penny (after thoroughly cleaning it, of course) into a glass of wine, stir it around, take it out, and voilà! Your bad wine should taste good. This is all thanks to chemistry, of course. According to ...

2017-07-14 06:26:58
`
10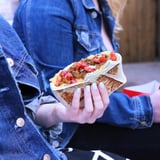 F*ck Yes - Taco Bell Now Has Flamin' Hot Cheetos Crunchwrap Sliders!
A post shared by Taco Bell (@tacobellcanada) on May 1, 2017 at 8:35am PDT Taco Bell has just answered your prayers with the return of its Cheetos crunchwrap slider. This time around, you can chow down on the new crunchwraps loaded with Flamin' Hot Cheetos, because who doesn't like it spicy, am I right? The fiery crunchwrap comes with seasoned beef, nacho cheese sauce, and shredded cheese. Unfortunately, there is one catch: this glorious food-snack combo will only be sold in Canad

2017-07-14 03:17:51
`
15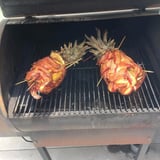 Will Flip the F*ck Out Over This New Food Hybrid
Listen up, bacon-and-pineapple-lovers: swineapples are taking over on social media, and the trendy food hybrid has your name written all over it. If you aren't sold on the name just yet (I mean, c'mon, swineapples is golden), then maybe the mouthwatering recipe will do it for you. In order to make this glorious pineapple-pork combo, you'll have to stuff pulled pork into a juicy pineapple, then wrap the pineapple in slabs of bacon and grill for about an hour or until fully cooked.

2017-07-14 02:58:41
`
10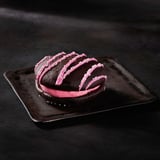 Starbucks Just Released 2 New, Limited-Edition Whoopie Pies!
In addition to a list of new Starbucks menu items for Summer, Starbucks just released two new whoopie pies! If you can't resist pairing one of Starbucks's sweet treats with your afternoon coffee order, you'll want to try both of these out immediately. For the chocolate-lover, there's the Vanilla Bean Whoopie Pie with chocolate cakes, and for the fan of fruitier desserts, there's the Raspberry Whoopie Pie. Both of the new items are available in Starbucks US stores throug

2017-07-14 02:10:38
`
9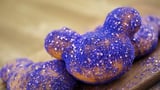 Disneyland Debuts Sparkly Blackberry Beignets Plus More Limited-Edition Menu Items!
Disneyland is celebrating the return of the Fantasmic! nighttime show with a slew of new menu items that will have you craving a trip (and a hot dog). Not only has Disneyland upgraded its traditional Mickey-shaped beignets with a sparkly blackberry version, but there's also s'mores churros, loaded lobster chips, and milk and honey funnel cake. Oh, did we forget to mention the lobster mac and cheese hot dog? Yeah, we're suddenly hungry and planning our next Disneyland visits, too.

2017-07-13 16:56:36
`
32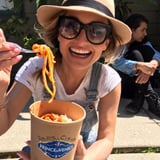 The 3 Ingredients Giada De Laurentiis Always Adds to Pasta
A post shared by Giada DeLaurentiis (@giadadelaurentiis) on Apr 1, 2017 at 1:59pm PDT If there's one person whose pasta advice you should trust, it's Giada De Laurentiis. So when POPSUGAR chatted with Giada over the phone to discuss her amazing new line of pasta products from Williams Sonoma, we had to get some firsthand tips from the spaghetti queen herself. Knowing that the surprising ingredient Giada sometimes adds to pasta is chocolate (yes, really), I wanted to know what Gia

2017-07-13 12:37:30
`
21
Shut the Front Door! This New Popcorn Tastes Just Like Funfetti Cake
Prepare to freak out, dear reader, because you can now fill your entire home with the intoxicating scent of funfetti cake without having to whip out the eggs, flour, or mixing bowl. How on earth is this sorcery possible? Because the snack geniuses over at Pop Secret casually released a limited-edition Popfetti flavor of popcorn, and holy sh*t, it looks incredible. Pop Secret debuted this one-of-a-kind flavor nearly two months ago, and it has somehow flown under our radar until this very moment

2017-07-13 11:18:12
`
20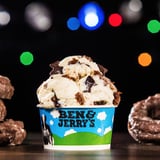 Ben & Jerry's Is Combining Your 2 Fave Things: Ice Cream and Doughnuts
If you love Ben & Jerry's Phish Food, get ready to fall even deeper in love. Ben & Jerry's teamed up with Phish once again to come up with another flavor, called Freezer Reprise. The new flavor is a sweet cream ice cream with a vanilla glaze, chocolate doughnut swirl, chocolate doughnut pieces, and fudge fish. However, this brand-new flavor option is super limited, as in, it'll only be available at the kickoff of Phish's 13-night Madison Square Garden run on July 21,

2017-07-13 09:35:03
`
27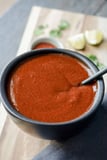 11 Homemade Sauces That Let Your Slow Cooker Do All the Work
Sauce is one of those things that only gets better with time, but that's the one thing none of us seem to have to spare. Instead of checking on a stovetop pot of simmering sauce all day, why not let your slow cooker do all the work for you? These 11 sauce recipes (from savory spaghetti sauce to sweet caramel sauce) are the definition of "set it and forget it."

2017-07-13 07:15:47
`
19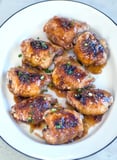 26 Garlicky Chicken Recipes That Take Dinner to New Heights
With a simple formula, boring chicken dinners can be greatly improved. Ready for it? Garlic + chicken = success. If you're one the many people who believe garlic makes anything better, these are the chicken recipes you need in your rotation. From honey-garlic chicken thighs to one-pan garlicky lemon pasta and more, there's sure to be something that makes you hungry. Related22 Recipes Meant For Anyone Obsessed With Garlic28 Boneless, Skinless Chicken Breast Recipes That Won't Bore

2017-07-13 07:04:58
`
17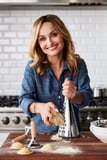 Giada De Laurentiis Just Launched a Line of Pasta Products That Will Make You Hungry
Giada De Laurentiis just launched a whole new line of pastas, sauces, cooking tools, and more food products exclusively with Williams Sonoma. Ideal for the pasta-lover who doesn't always have the right kitchen tools or the time to cook everything from scratch, Giada's line has everything you need for an authentic Italian dinner on the fly. In celebration of the launch, POPSUGAR caught up with Giada over the phone to hear more about the collection and which products Giada is most excite

2017-07-13 05:11:19
`
23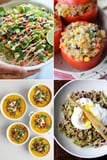 70+ Vegetarian Meals That Aren't Pasta
Eating vegetarian often means boiling some pasta, sauteing veggies, and topping with parmesan cheese. There's obviously nothing wrong with that, but it can be so easy to fall into a dinner rut that you forget what vegetarian possibilities are out there (and not just salad!). From soups to grain bowls to tacos and more, these 71 recipes prove there's way more out there for the vegetarian than pasta.

2017-07-13 04:03:31
`
18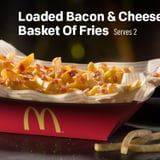 McDonald's Unveils Bacon and Cheese Loaded Fries, and Life Is Now Complete
We've managed to top our World Famous Fries…

2017-07-13 03:13:38
`
18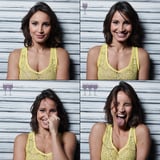 These Portraits of People After 1, 2, and 3 Drinks Will Be the Best Thing You Witness Today
Every photo tells a story and for Marcos Alberti's project "3 Glasses Later," it's how people reacted in front of the camera after drinking three glasses of wine. "There is a saying about wine that I really like and it's something like this," he said. "'The first glass of wine is all about the food, the second glass is about love, and the third glass is about mayhem.' I really wanted to see it for myself if that affirmation was in fact true." Marcos kicked off the photo

2017-07-13 02:55:19
`
43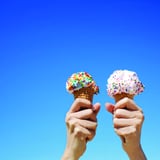 7 National Ice Cream Day Deals You Don't Want to Miss Out On
The most important day of Summer is quickly approaching: National Ice Cream Day, of course, which is Sunday, July 16. It would be an injustice not to celebrate it (we'll take any and all excuses to eat an extra scoop), so we've rounded up all the best deals for free and discounted ice cream across the nation. Pick your favorite spot, grab your ice cream squad, and make the most out of the best Sunday ever! Dippin' Dots: Get one free mini cup at participating Dippin' Dots s

2017-07-13 02:23:21
`
28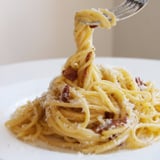 Gwyneth Paltrow's Carbonara Will Become Your Favorite Weeknight Meal
Gwyneth Paltrow's It's All Easy cookbook is full of easy weeknight meals anyone can make, including this carbonara pasta recipe. The actress and mother says it best in the recipe's introduction on page 66: "Carbonara is the perfect lazy dinner - it's cozy, comforting, and shockingly easy to make. Not to mention the fact that everyone almost always has the ingredients on hand." It's true. If you have spaghetti, bacon, eggs, and parmesan cheese, you've got everythin

2017-07-13 01:27:12
`
12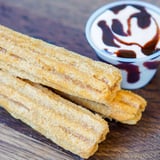 Disneyland Now Has S'mores Churros and We'll Take a Gallon of That Marshmallow Sauce
Between gold-dusted churros, Fruity Pebbles churro ice cream sandwiches, and even lightsaber churros, there's absolutely no shortage of sugary treats at Disney, but the latest churro may be the most appealing one yet. Starting on July 17, s'mores churros will be available from the churro cart in Critter Country at Disneyland Park, and if you're a fan of the chocolate, marshmallow, and graham cracker combination, this is the ultimate handheld Disney treat. In honor of the return o

2017-07-13 01:11:50
`
8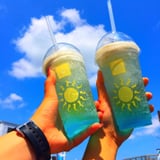 McDonald's New Blue Hawaii McFizz Is the Drink to Quench Your Summer Thirst
When we think of Summer, we think of ice-filled, bright-colored, refreshing drinks, and in an effort to quench all insatiable Summer thirst, McDonald's Japan has unveiled the new Blue Hawaii McFizz. Like previous carbonated McFizz drinks, the translucent bright-blue drink is made with some colored syrup and Sprite, and according to the menu, the "secret" to its sweetness is a bit of apple juice. Because we're assuming the ice cream machine works in all McDonald's Japan locations,

2017-07-12 20:02:30
`
24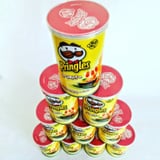 Eggs Benedict and 17 Other Crazy Pringles Flavors Only Found in Japan
We never thought that being a flavor developer for a major snack food brand would be boring, but seeing the flavors of Pringles available in Japan has us officially convinced that it's actually the most fascinating job out there. Somebody, somewhere, held up a can of mushroom soup and said, "I'm going to make a curvy chip out of this." Then they went to brunch, and while chewing their eggs Benedict, they thought, "This would be even better in crispy potato form." Then on a trip to the

2017-07-12 17:20:22
`
18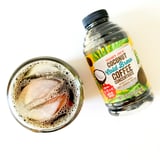 Do Yourself a Favor and Find Trader Joe's New Coconut Cold Brew ASAP!
There's one new Trader Joe's product from July that deserves your undivided attention because it's that good: Coconut Cold Brew Coffee Concentrate. Putting all regular cold-brew coffees to shame, this strong, just-bitter-enough cold brew is not overwhelmingly coconutty and tastes the tiniest bit sweet without any added sugar. As someone who's not exactly crazy about coconut, I was a little skeptical the first time I took a sip, hoping the coconut flavor wouldn't overpow

2017-07-12 17:04:03
`
34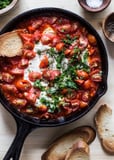 25+ Uses For Your Cast-Iron Pan
You may be unaware of the vast, versatile uses of the cast-iron pan, quite possibly one of America's greatest kitchen innovations. From baking to searing, it seems like any food to touch the cast-iron pan's surface caramelizes effortlessly. Don't believe me? Allow these recipes to change your mind.

2017-07-12 13:53:49
`
21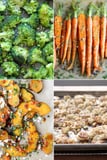 21 Vegetable Dishes You'll Actually Lust After
One of the most basic, tried-and-true methods for cooking vegetables is roasting them. You're automatically set up for veggie success when you start with a preheated oven, olive oil, and salt and pepper. From there, you can go as basic or as creative as you want, adding things like lemon, parmesan, and/or breadcrumbs. These 21 recipes offer a variety of vegetables and additional ingredients that combine to make perfect side dishes to any meal.

2017-07-12 12:44:20
`
27
3 of These Weirdly Wonderful New Lay's Flavors Will Be on Store Shelves Soon
Lay's 2017 Do Us a Flavor campaign began at the start of the year, and it's coming to a close with the announcement of brand-new flavors. Out of all the wackiest and most unexpected flavors submitted by fans, including Cotton Candy Crunch, Pickle Juice, and California Roll, only 10 semifinalist flavors made the cut. On July 18, Lay's will announce the three flavors that will be the only ones to make it on store shelves soon. Spoiler alert: two of the most original flavor contende

2017-07-12 10:37:47
`
13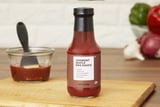 This New Online Grocery Store Has Everything You Need For Just $3!
If you haven't heard about Brandless yet, allow us to introduce you. The new online grocery store recently launched and is quickly selling out items due to its inexpensive pricing set at $3. That's right: every single item - including snacks, pasta, coffee, and condiments - is for sale for $3. If you're wondering how it all works, you'll find a hint within the company's name. Because none of the products sold at Brandless are branded, the company is able to sell them for

2017-07-12 09:36:55
`
19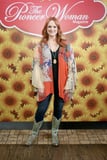 The 10 Best Kitchen Hacks From The Pioneer Woman
Ree Drummond, aka the Pioneer Woman, has a huge following - and for good reason. Even before she had a hit show on the Food Network, she gained readership on her blog, where she regularly shares a delightful and entertaining mix of recipes, personal stories, and details of family life on her ranch in Oklahoma. Her down-to-earth vibe and comforting recipes are just a couple of reaons she's one of our favorite celebrity chefs. Needless to say, the home cook knows her way around the kitchen an

2017-07-12 08:26:30
`
22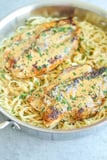 25 Recipes That Combine 2 of the Greatest Foods Ever, Chicken and Pasta
Chicken and pasta - where would we be without them? They're two of the best and most trusty ingredients out there, and when you combine them, you've got a winning dinner formula that's guaranteed to please all taste buds at the table. For fast and easy dinners that are especially ideal for weeknights, look no further than these recipes for chicken fettuccine alfredo, cajun chicken pasta, and much more. Related33 Fast and Easy Pastas to Add to Your Dinner Arsenal20+ Pasta Dishes Wi

2017-07-12 08:05:51
`
11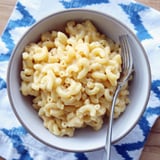 This Is How All Your Favorite Chefs Make Macaroni and Cheese
Ah, macaroni and cheese - one of the world's most beloved comfort foods. At its most basic, it's pretty standard: macaroni plus cheese sauce. But like most classic dishes, many chefs have entirely different methods of making it, whether it's a secret ingredient in the sauce, a combination of unexpected cheeses, or the addition of a crunchy breadcrumb topping. We guarantee these chef-approved tips will inspire you to go beyond Kraft-style stovetop mac 'n' cheese the next

2017-07-12 07:45:25
`
13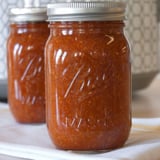 Your Spaghetti Will Thank You For This Slow-Cooker Bolognese Recipe
Bolognese sauce is a classic Italian recipe that sounds complicated, but this version couldn't be simpler. Thanks to a combination of two well-trusted elements (Marcella Hazan's tomato sauce recipe and a slow cooker), you can have homemade meat sauce ready by dinnertime with minimal effort. The beauty of this recipe is it calls for only a few ingredients, but when combined, they yield incredible flavor. Set all the ingredients in your slow cooker in the morning, and you'll come

2017-07-12 07:39:48
`
11
What Really Happens Behind the Scenes of Your Favorite Reality Food Shows
Image Source: Fox Even if you've watched every episode of Food Network's Chopped or Fox's Hell's Kitchen, there's a whole world outside of the edited clips that actually may be more fascinating than the shows themselves. In case you've ever wondered what it's really like to work on the set of a competitive culinary show, I spoke to a source who works on reality food TV (they wished to remain anonymous) to talk about their experiences. Let's just say, the

2017-07-12 07:35:34
`
13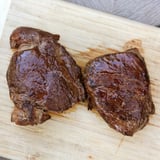 How to Pan Sear Steak Like a Complete Badass
Steak! We love to go out for it, but cooking it at home is another tale. What temperature is medium-rare again? Gah, what does it take to achieve the perfect sear? If you're guilty of searching the web every time you're suddenly inspired to retry cooking a filet, this recipe is for you. It comes from Cook's Illustrated. Instead of pan searing the steak first, then finishing it in the oven, the CI team recommends the opposite. Slow roast the steak in the oven at a low temperature,

2017-07-12 07:29:28
`
15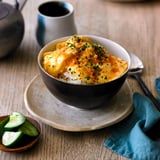 Dashi Scrambled Eggs Are the Japanese Breakfast Your Morning Needs
If you can find 10 minutes to spare during your morning, you can seriously revolutionize your breakfast game. This egg recipe, from The Zen Kitchen by Adam Liaw ($35, out Aug. 2017), is perfect if you have any leftover cooked rice in your fridge. Top it with these silky smooth, umami-rich eggs and step up the most important meal of the day. The recipe calls for a homemade dashi chicken stock from The Zen Kitchen that's totally worth the effort if you have the time, but you can also substit

2017-07-12 03:16:55
`
14
19 Dessert Recipes You Never Knew You Could Make With Jell-O
You're never too old for Jell-O, and we guarantee you've never used the nostalgic pantry staple like this before. These 19 dessert recipes are easy, irresistible, and kid friendly - well, except for the Jell-O shots, of course. If you're wondering what to do with a packet of Jell-O besides eating it plain, read on to discover tons of recipe ideas for cupcakes, poke cakes, cookies, frozen desserts, and more, starring none other than your favorite gelatinous ingredient. RelatedSwee

2017-07-12 03:09:21
`
16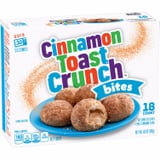 These Cinnamon Toast Crunch Bites Look Even Better Than the Cereal
For may millennials, Cinnamon Toast Crunch is pretty synonymous with youth and waking up on the weekend to lazily watch cartoons. Now, General Mills is switching up the beloved sugary cereal by turning it into bite-size doughnut holes. On July 10, the company announced the new products it will be unveiling throughout the remainder of the Summer - the aforementioned Cinnamon Toast Crunch Bites being one of them. The soft, cinnamon-coated doughnut contains a cinnamon filling on the inside. The b

2017-07-12 02:35:28
`
14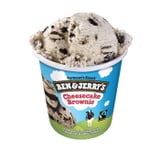 You Can Now Order Ben & Jerry's Pints Online and Get Them Delivered!
The next time you plan on ordering takeout for dinner, go ahead and add some dessert to the menu . . . from Ben & Jerry's. The company recently added a delivery option to its website, meaning you can actually get as many pints of Ben & Jerry's ice cream stocked in your freezer as you want, without even going to the grocery store. Depending on how you look at it, this could be the best news ever or the worst news - how will we be able to resist? The one thing that might stop y

2017-07-12 02:08:57
`
48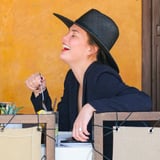 Chrissy Teigen Spills Her True Feelings on Rose Ice Cream and It's F*cking Hilarious
Chrissy Teigen is the queen of cacio e pepe recipes, adorable family photos, and of course, brutal Twitter takedowns. Her latest opponent: that trendy rose-shaped ice cream you've seen all over your Instagram feed. On Tuesday, Twitter account DIYcookery shared a video explaining how the Instagram-approved ice cream trend is made, and Chrissy was absolutely not here for it. Blooming rose ice cream pic.twitter.com/CdYX7PFI4g - DIY Foods (@DIYcookery) July 11, 2017 In the wise words of Chriss

2017-07-12 02:06:10
`
14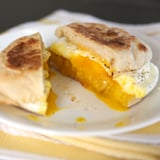 Faster Than Drive-Through: This Perfect Egg Sandwich in Under a Minute
A perfectly poached egg in 25 seconds?! It seemed too good to be true, but that's what the Casabella Microegg ($10) promised. I'm not one for endorsing unitaskers, but this round, silicone pouch seemed too intriguing not to try. So, I decided to go for it and found myself seriously in love with this tool. Yes, the egg really will cook up in the microwave in 25 seconds and just the way I like it (the whites cooked through, the yolks runny as hell). Here's how to create my version

2017-07-12 01:36:55
`
11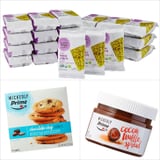 11 Amazing Amazon Prime Snacks You Never Knew Existed
Imagine my surprise when I was searching Amazon Prime recently for groceries and found Wickedly Prime, Amazon Prime's very own line of food. The new offerings span snacks, teas, and soups, with options including salty and sweet. We're particularly excited about the snacks, because let's be real, we love snacks. Amazon Prime has some good ones to choose from, but bear in mind that you have to have a Prime membership to shop and the products are all part of Prime Pantry. Related20

2017-07-11 20:37:22
`
21
13 Questions You've Always Wondered About Your Favorite Fast Foods, Answered
You might feel as though you know your favorite fast-food restaurants a little too well, but we guarantee there are some things even the most frequent customers don't know. Between former employees who have spilled their secrets in Reddit AMA ("Ask Me Anything") conversations and company representatives whom POPSUGAR Food has spoken to directly, we've gathered some eye-opening facts about popular fast-food restaurants that you'll be glad you learned. Read on to discover the answer

2017-07-11 20:10:10
`
44